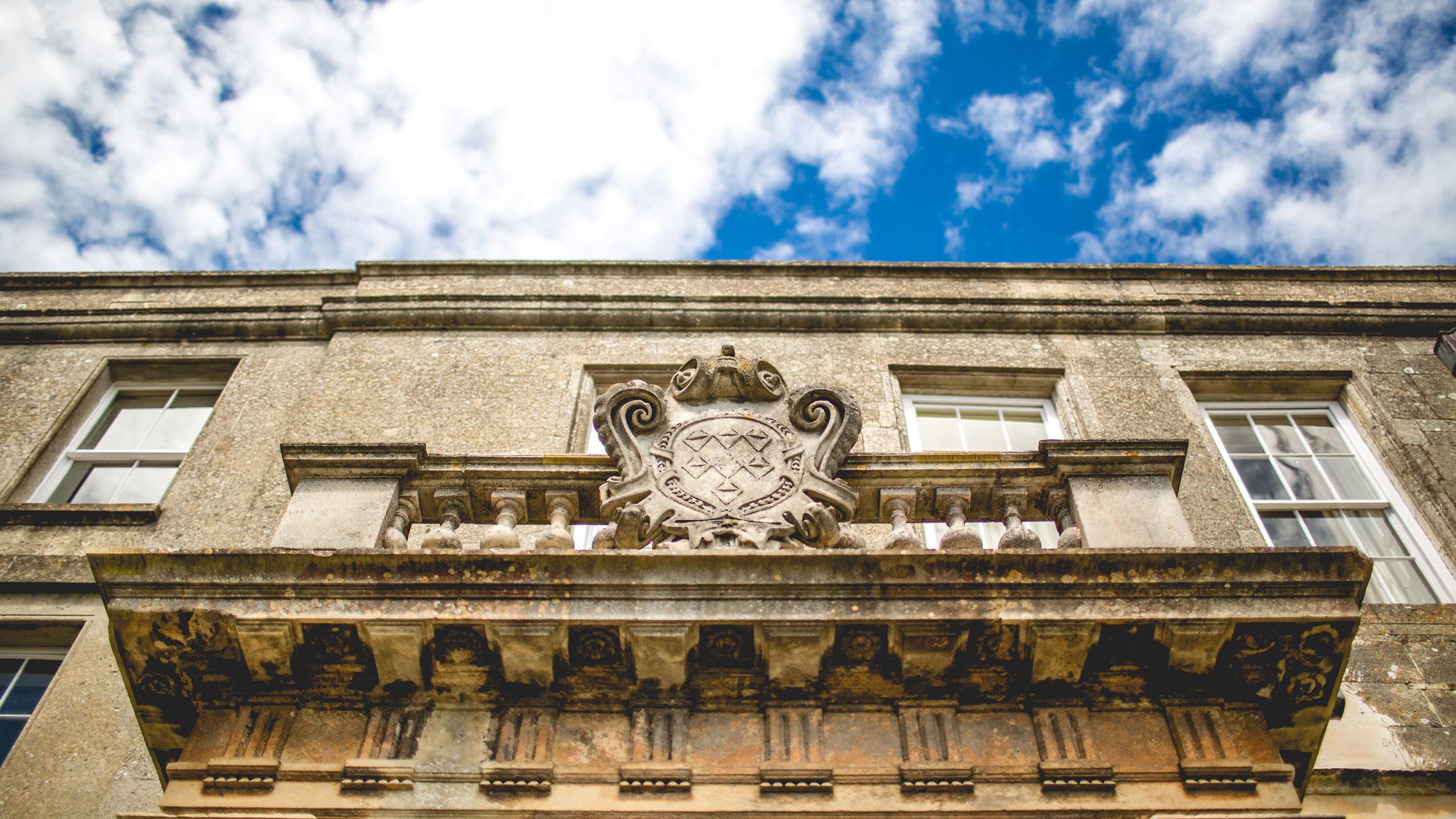 House
The House
The house dates back to around 1580.
The Guise family have lived on this spot since 1274(!) and it is still first and foremost the family home.
Anselm Guise, the current owner, and his team spent several years scheming to turn Elmore Court into what it is now.
The Court is a wonderfully eclectic mix of different architecture, from Elizabethan through to Victorian and almost all of the alterations over the years were done specifically to entertain, an intention we are faithfully continuing.
Elmore has always had a reputation for being the perfect house for parties and gatherings and has many great and historical rooms, corridors, nooks and staircases and during your stay, it can be fully enjoyed and will feel completely your own.
Find out more about the rooms by scrolling down.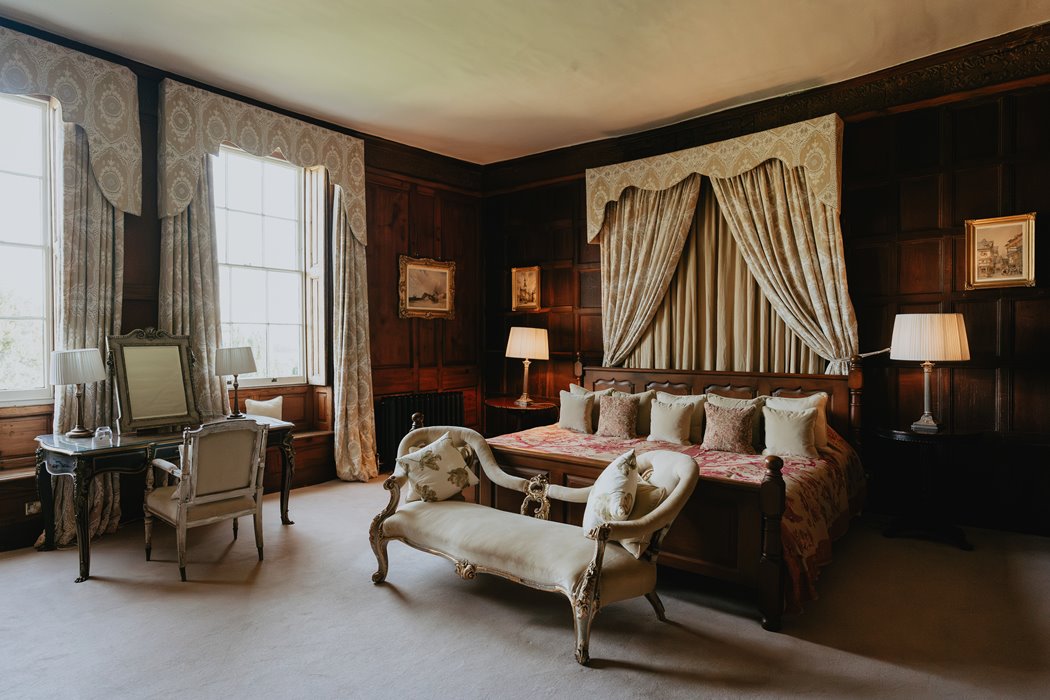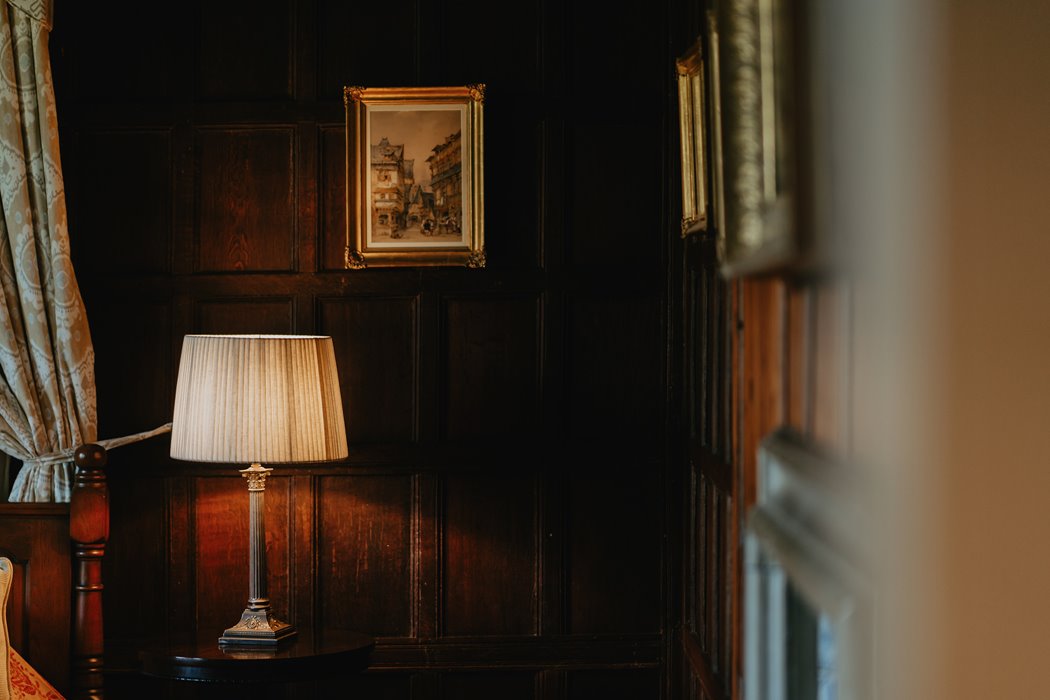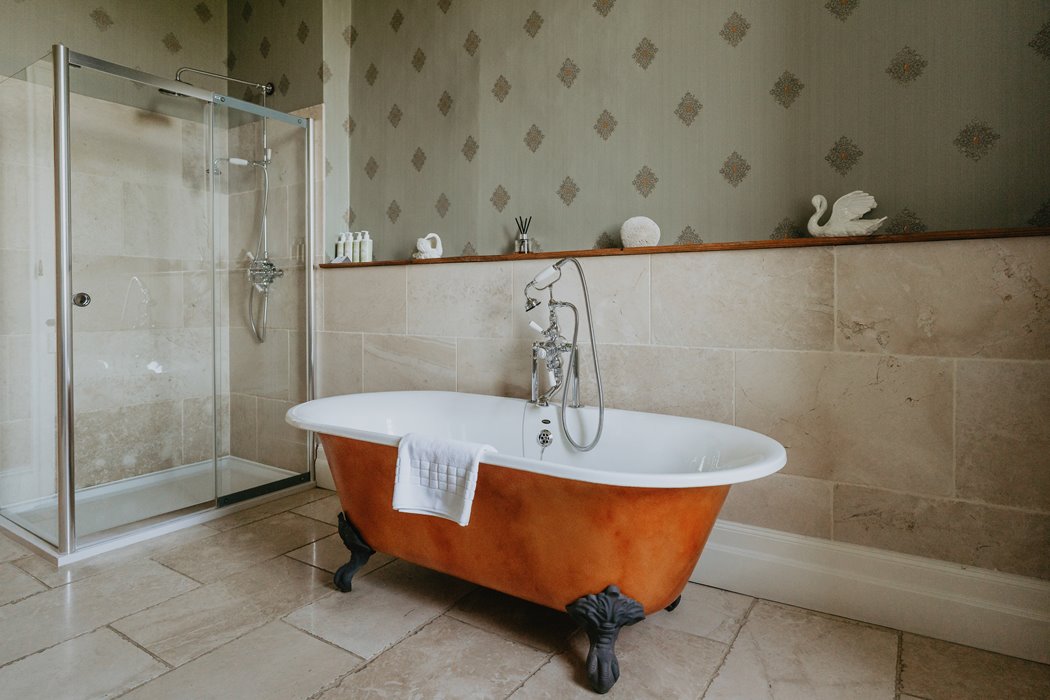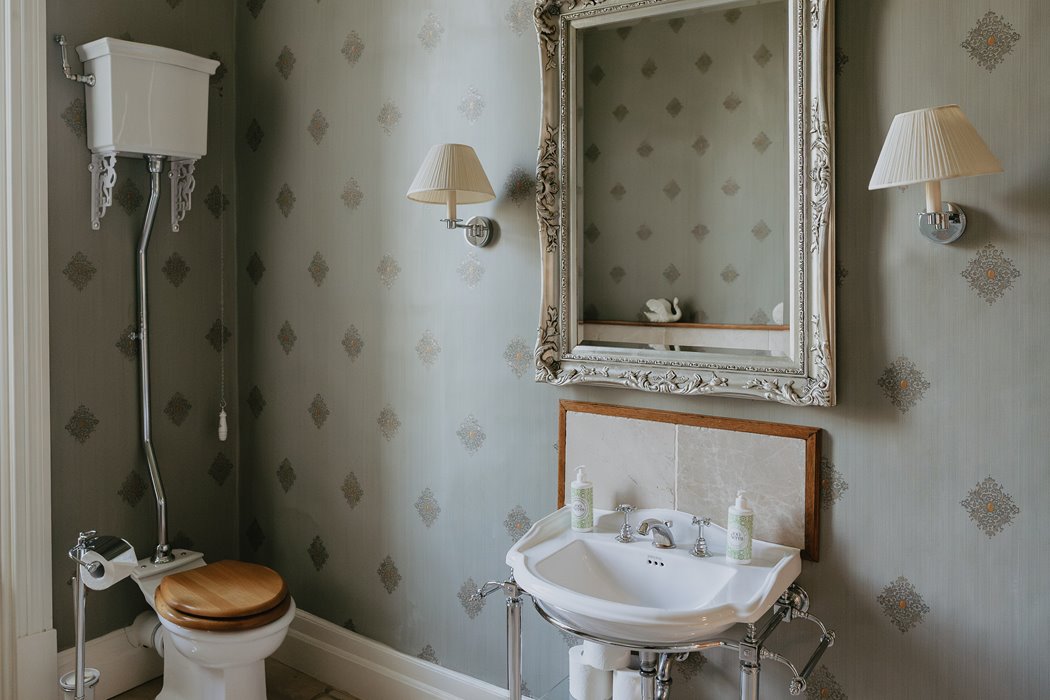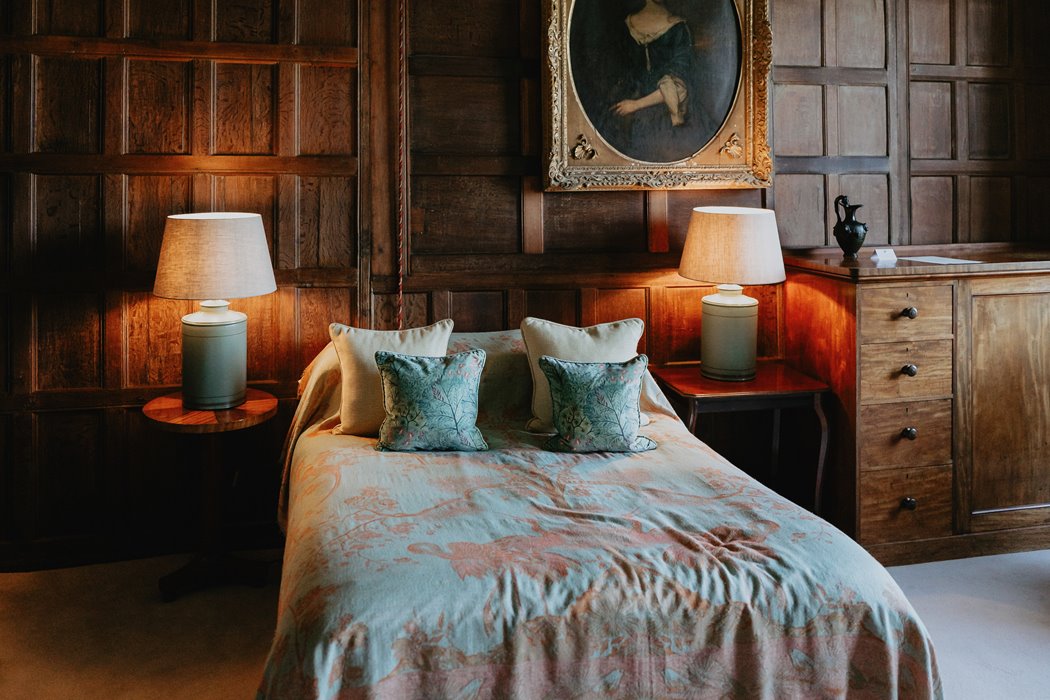 The Master Suite
For centuries this has been the main bedroom in the house. Featuring wooden panelled walls, lovely views and a huge bed the suite is made up of a lovely bedroom, a beautifully designed bathroom and an adjoining dressing room.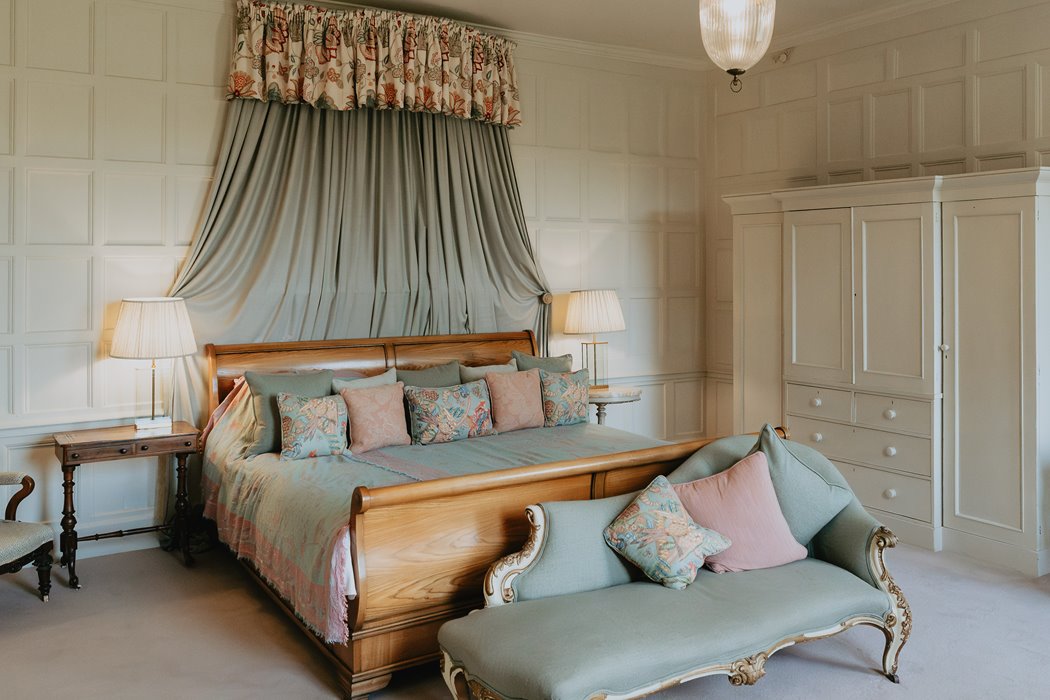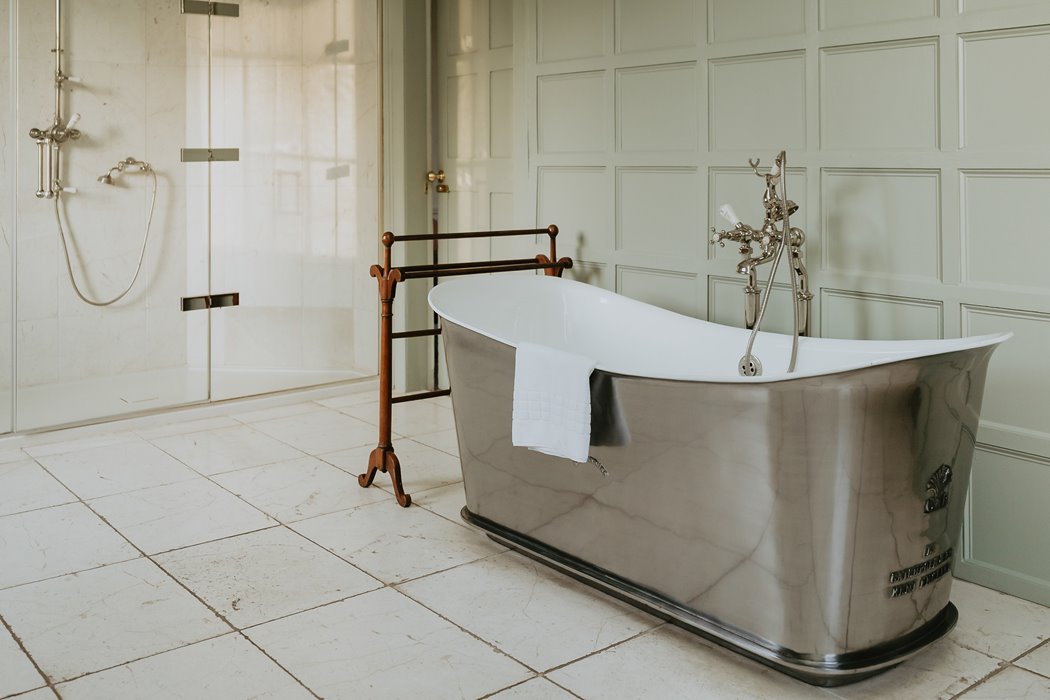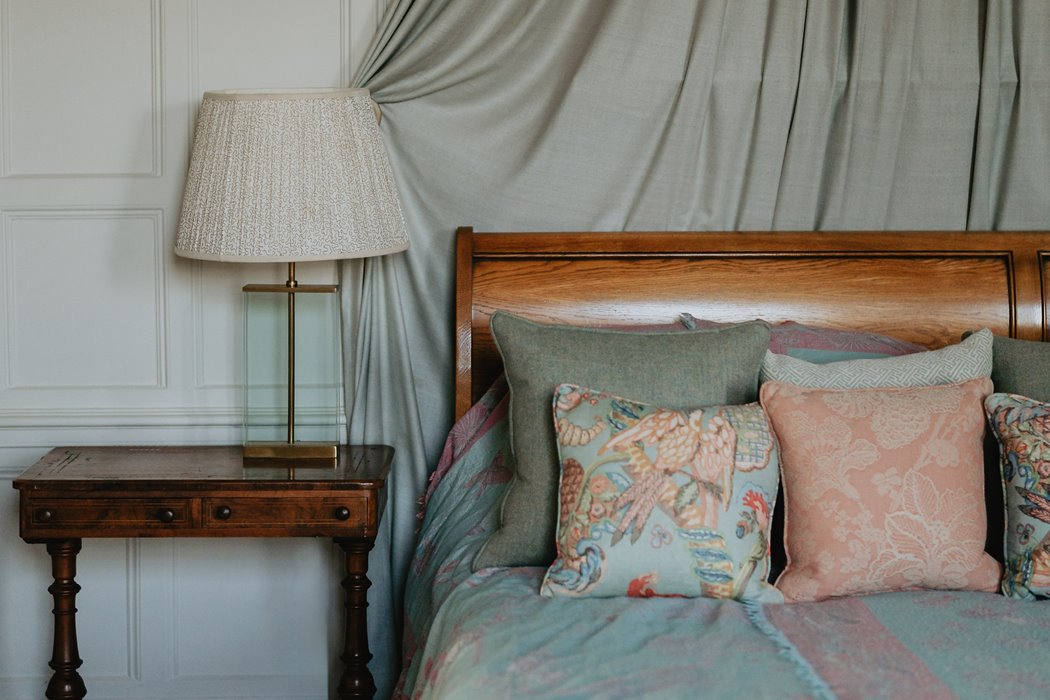 Smoking Room
Traditionally the room where people went to relax after a days fun and games... where pipes would be lit and smoke inhaled. This room now is not for smoking but carries its historical name and has an Emperor Bed, painted panelling and a very deep and proper bath....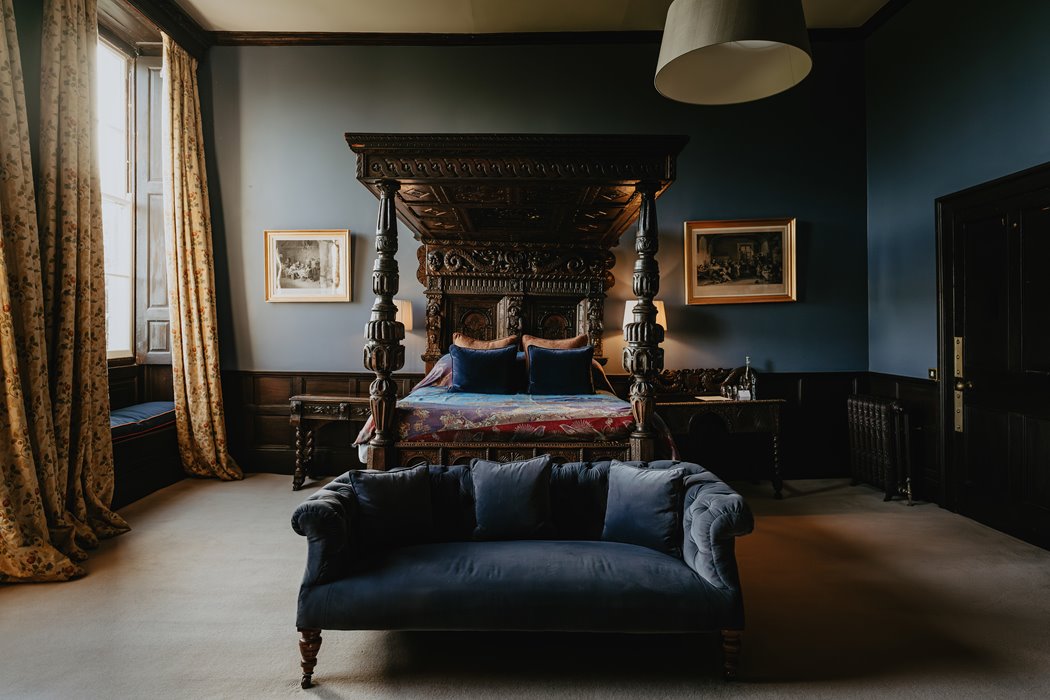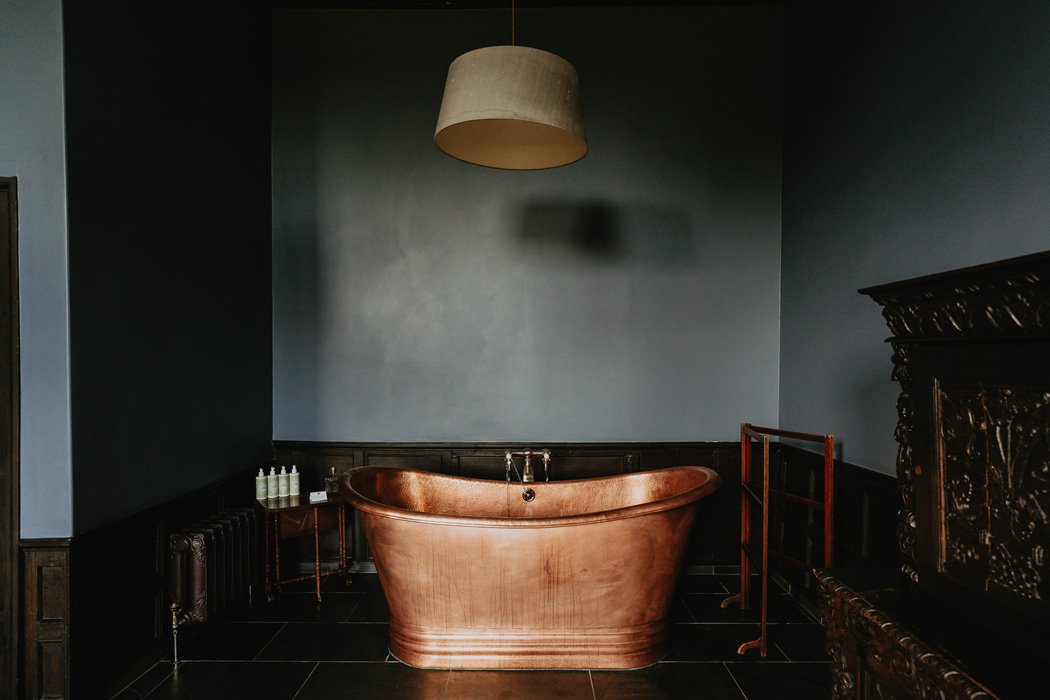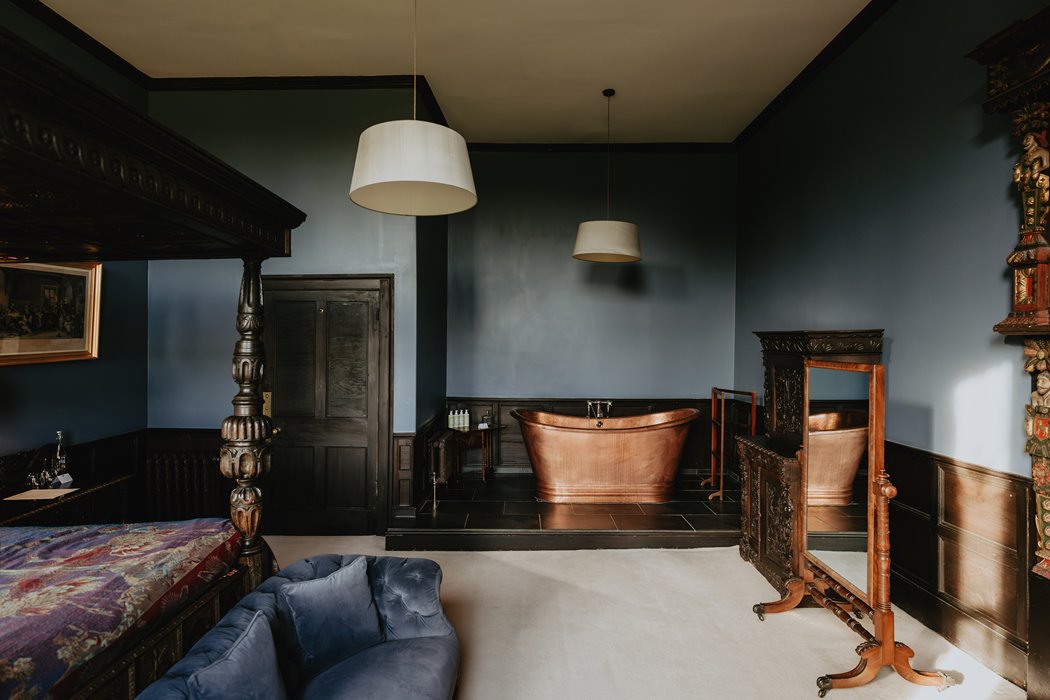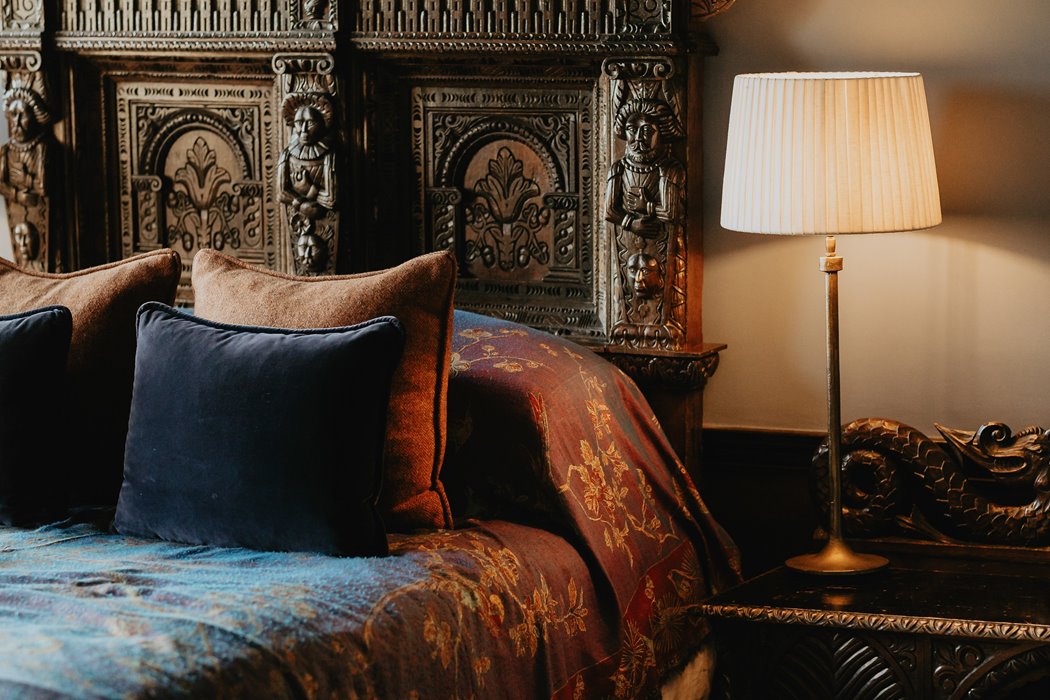 Oak Room
Featuring a four poster bed dated to 1636, out-there images of serpents and unicorns and a rather over the top and decadent deep relaxing copper bath... We love the Oak Room.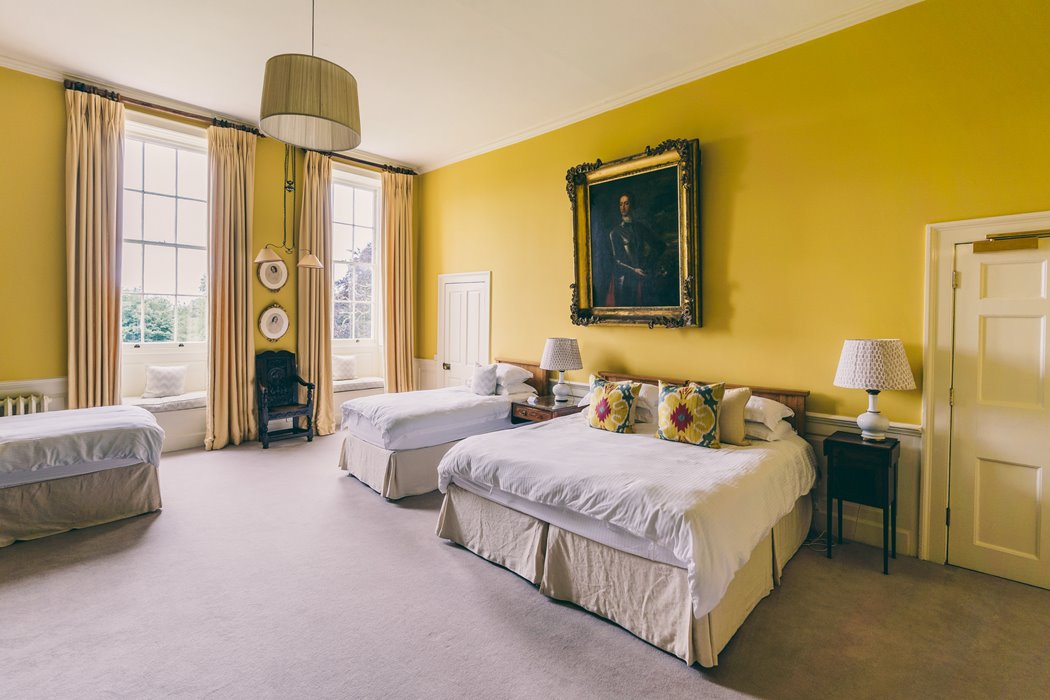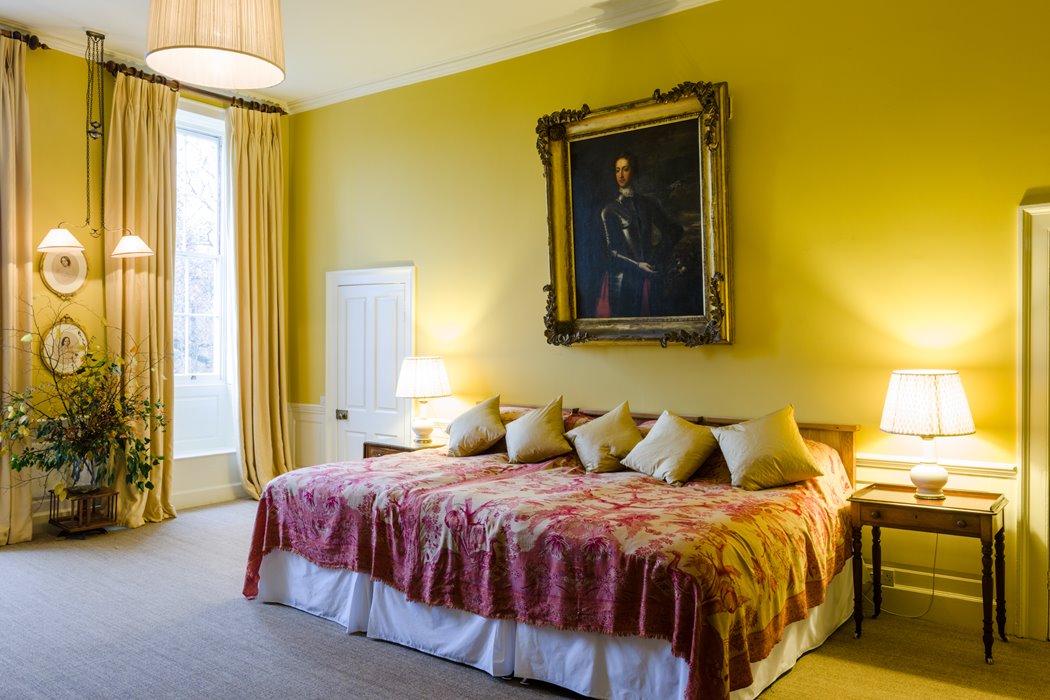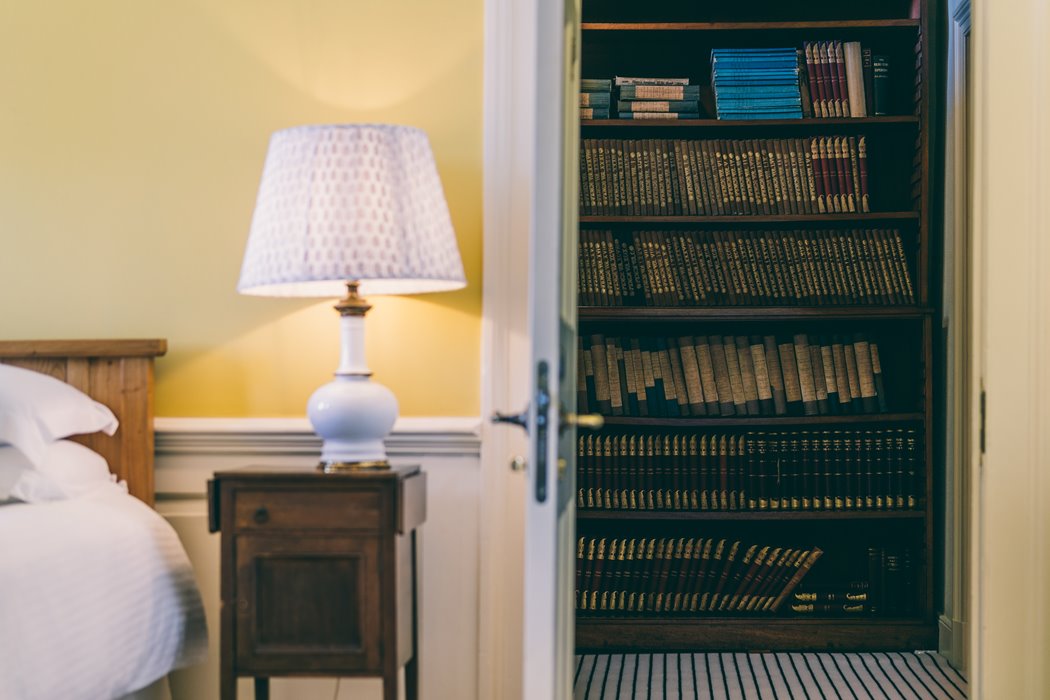 Porch Room
The Porch Room is our dormitory... Sort of. It has 4 single beds that can be combined in several ways. The picture shows 3 of them linked together. And it has the 'Armoire'... A wardrobe that CS Lewis would have loved.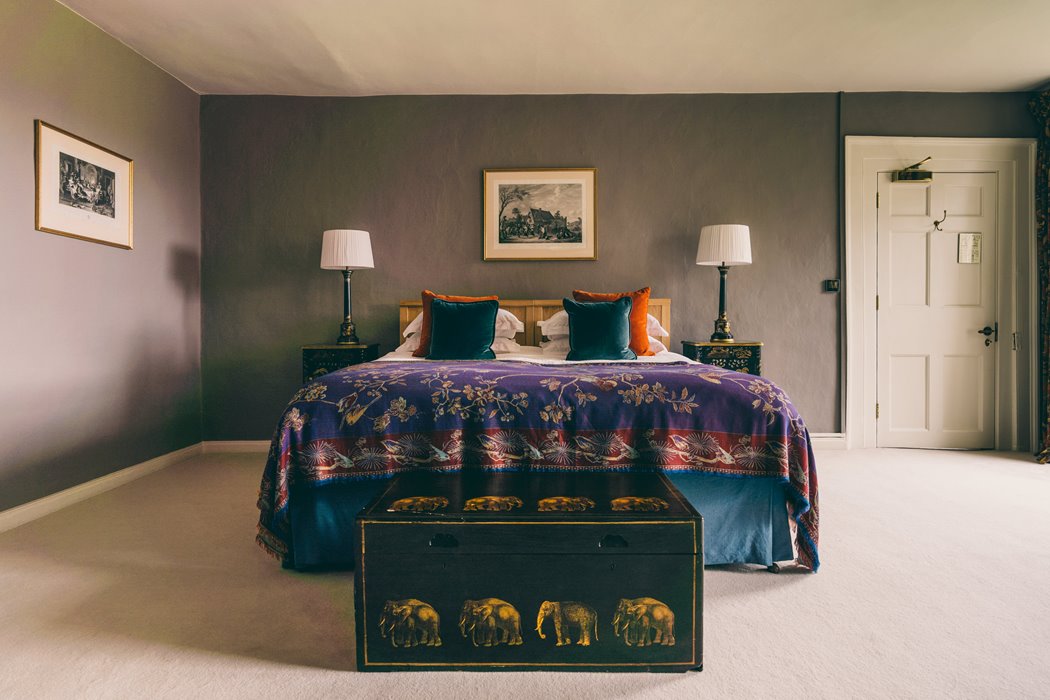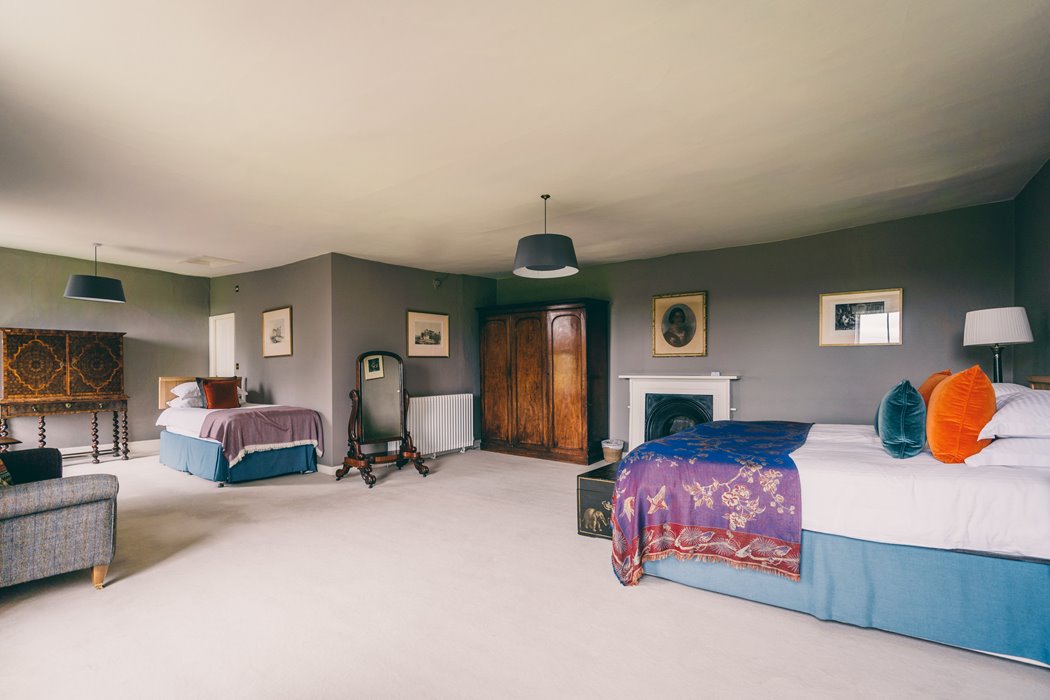 The Nursery
This room has always been the nursery... It's immensely spacious with a double bed, a single bed in case you need it and marble tiled bathroom.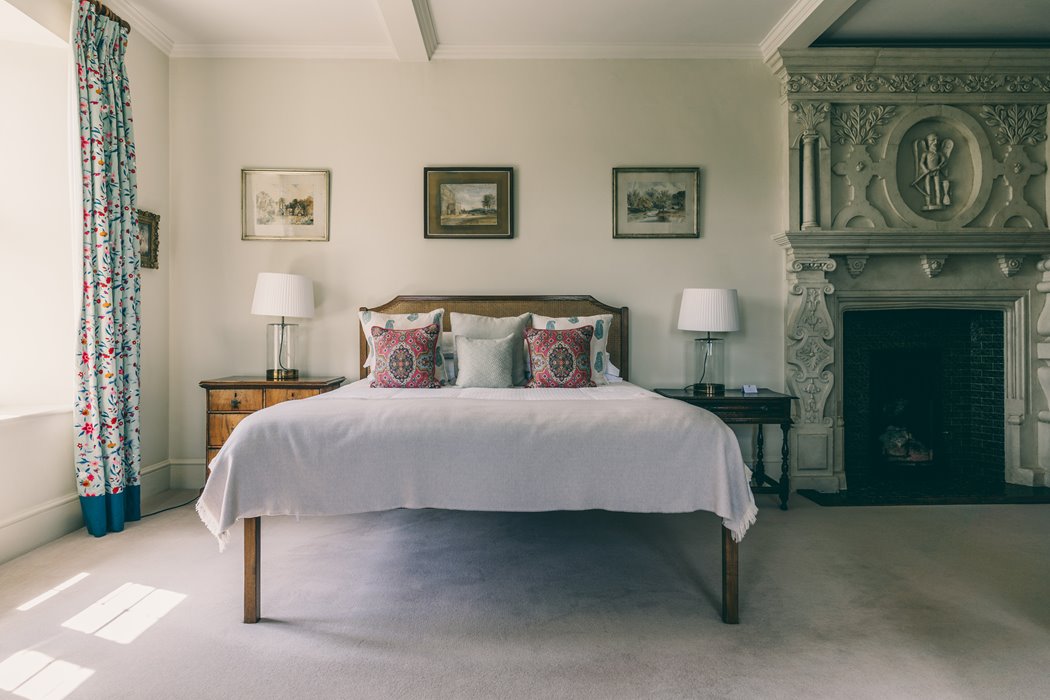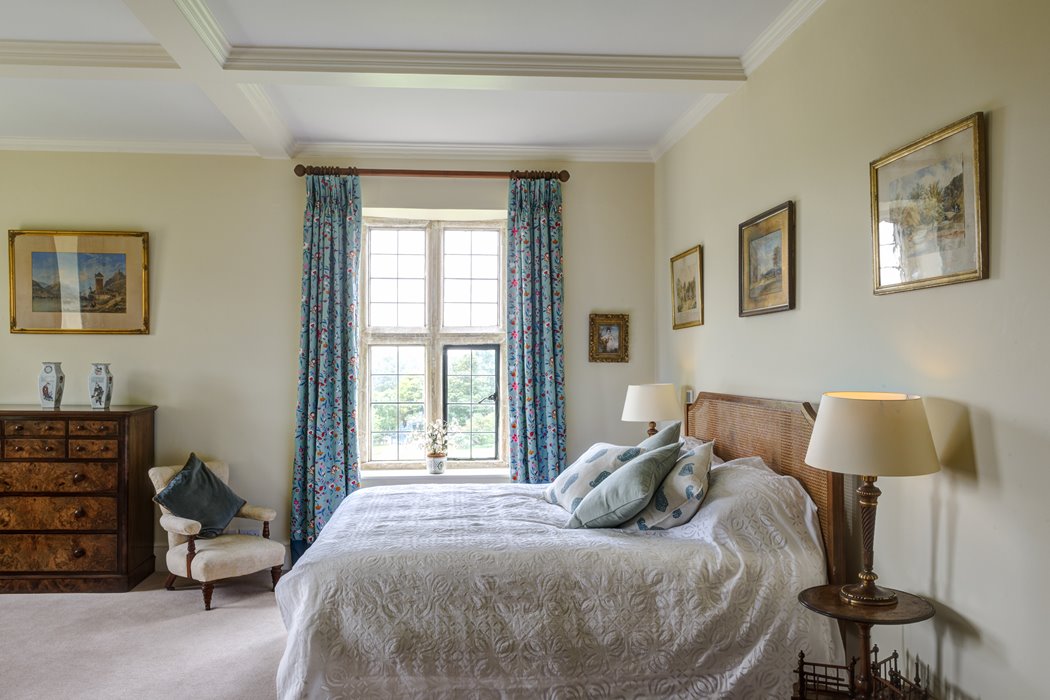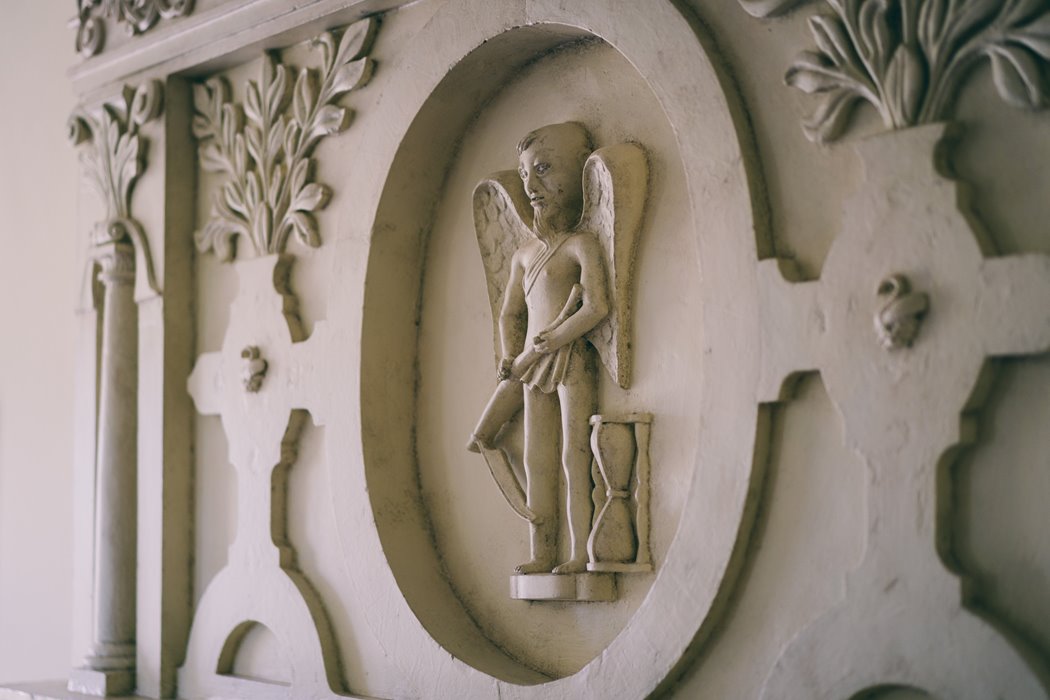 Time Room
Called the Time Room because of 'Old Father Time' whose simple message was that we should all enjoy life and not waste time... Light and airy it has some graffiti dating back to the 1920s which is rather funny... One of our most popular rooms.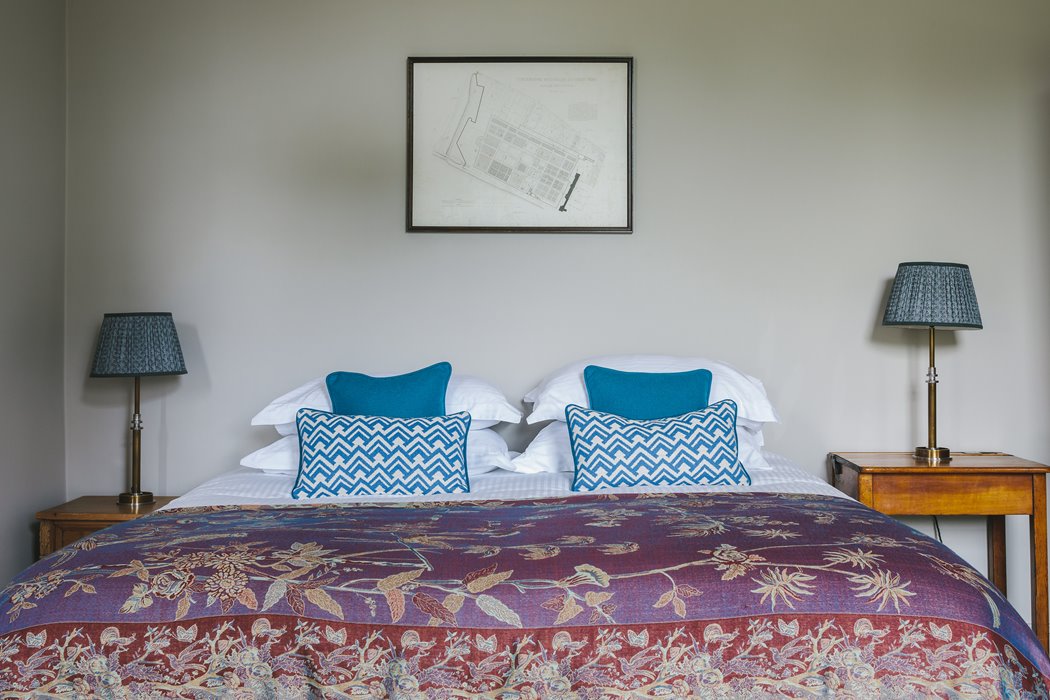 General's Room
Once upon a time a general lived here and it has a double bed and a bunk bed for any little soldiers.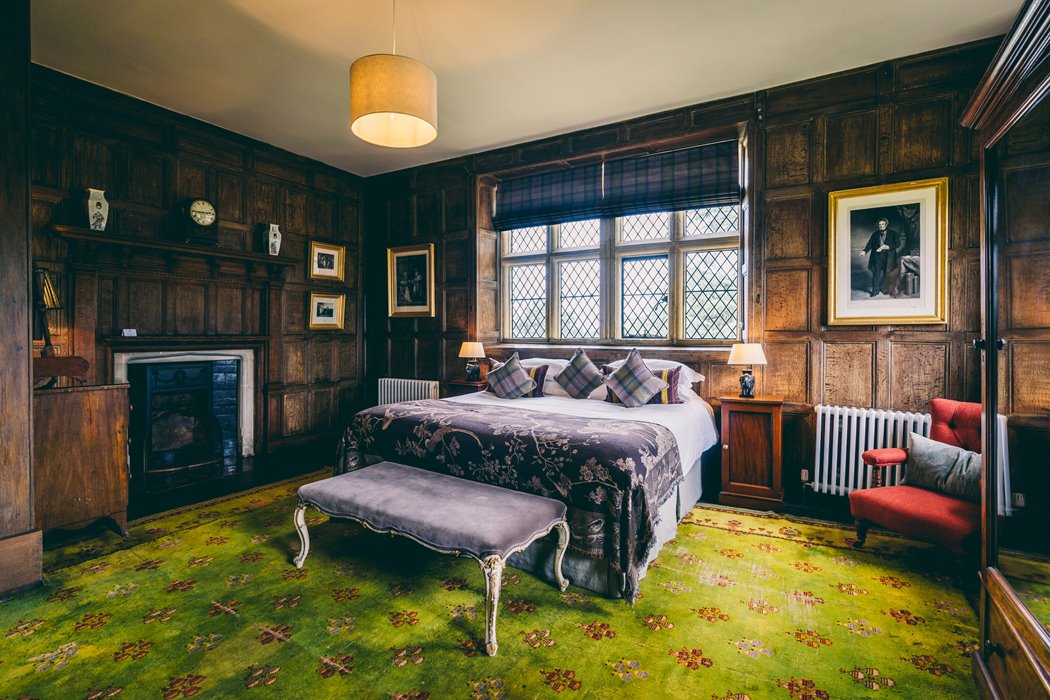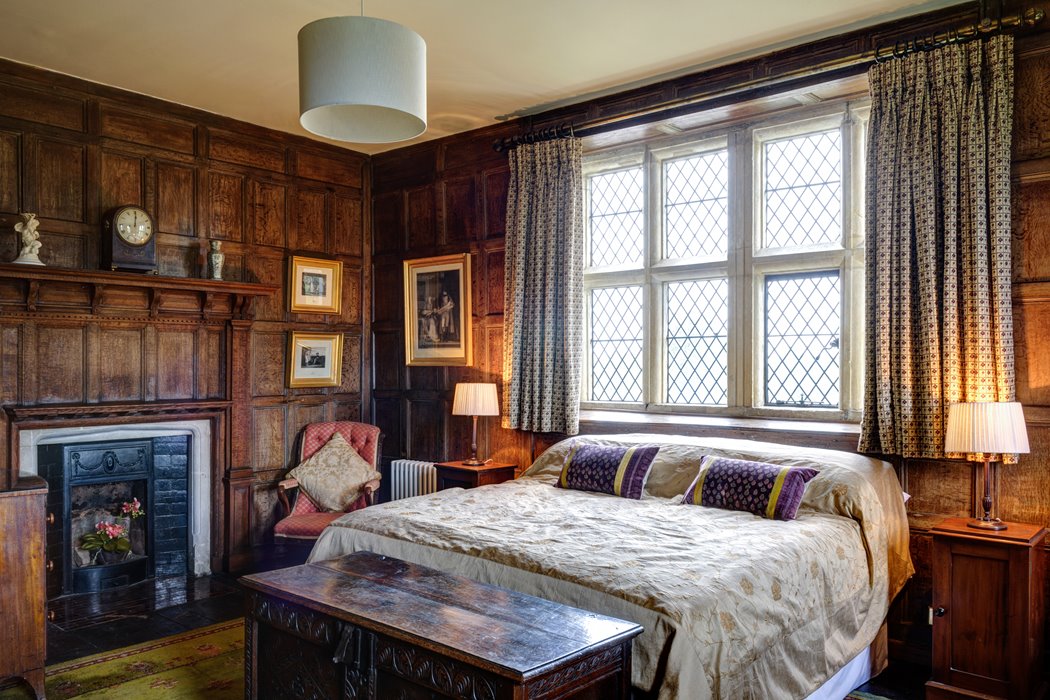 North Room
A properly good and wood panelled room that feels like you are stepping back in time but in such comfort. A wonderful place to sleep with views of a great cedar tree as well as the Gillyflower.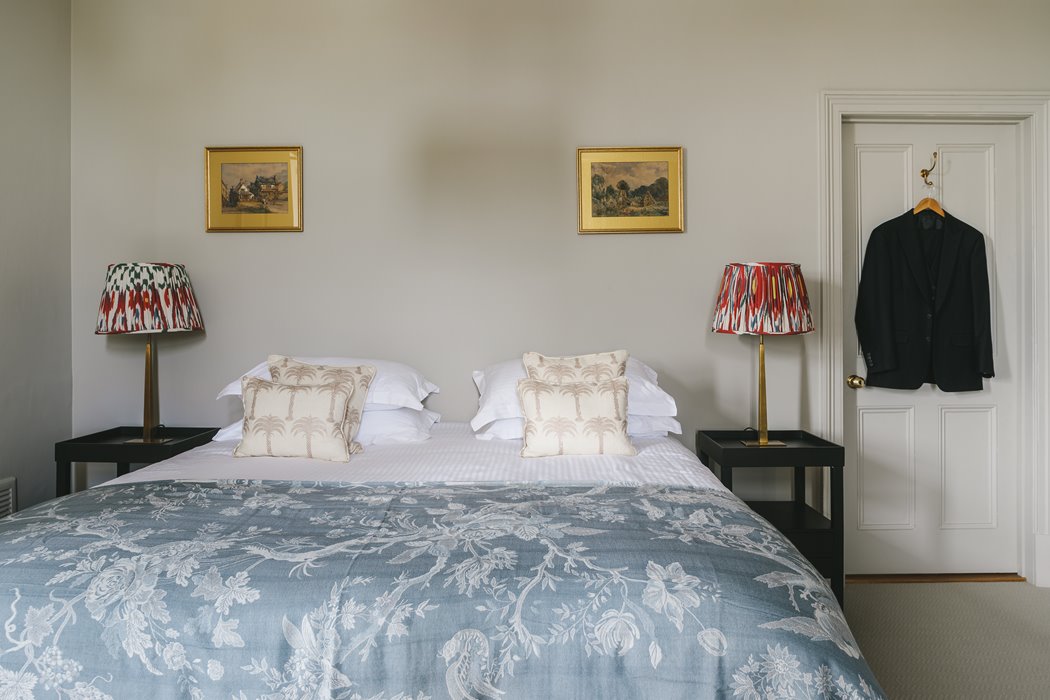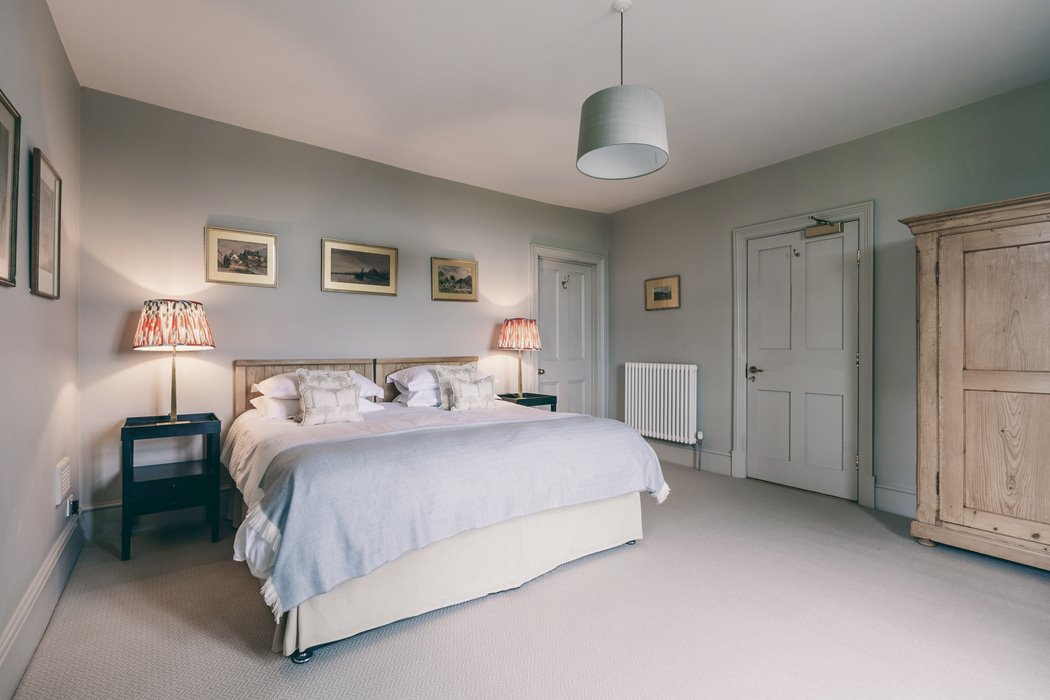 Butler's Room
On the second floor with a double bed, views over The Gillyflower and the Cedar Lawn and a stunning bathroom.
Hole in the Wall
With its own staircase this is a very popular and quite separate double bedroom with an excellent bathroom. Almost like a suite. But it's in a wall.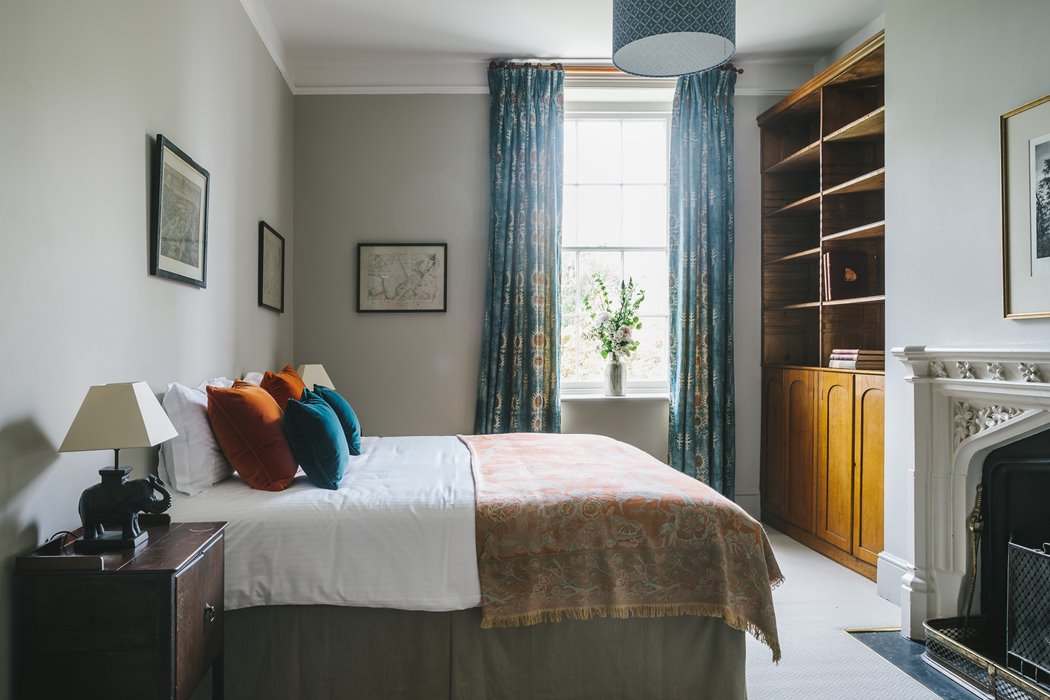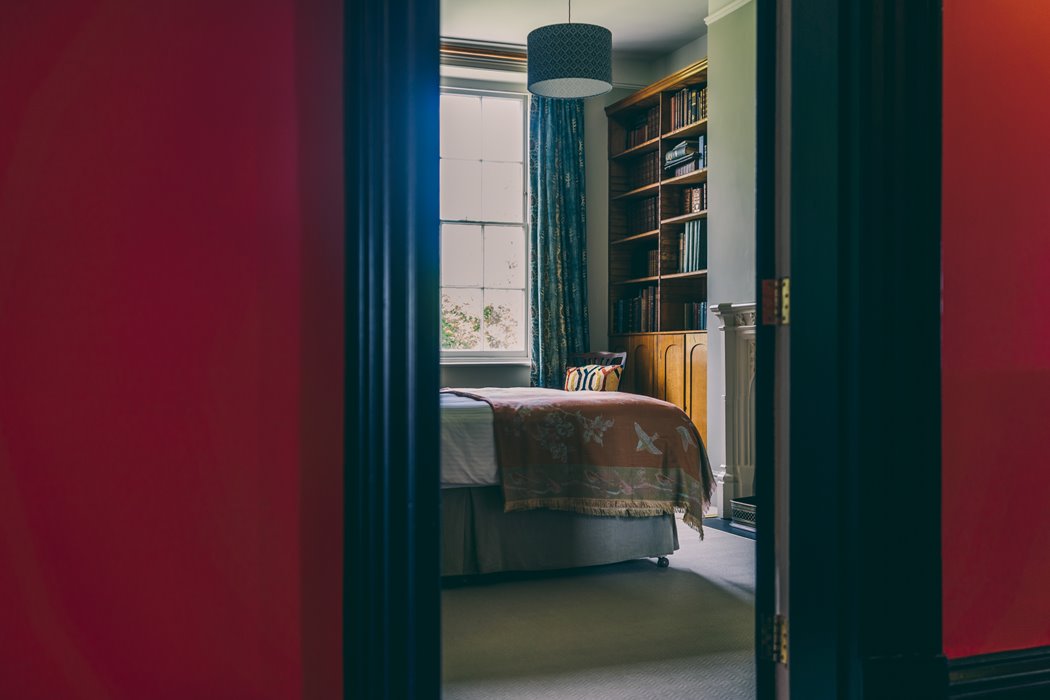 Privates
Erm... it's next door to the General's Room. A double bedroom which has its own really grand bathroom next door. It's comfy and has a particularly awesome set of curtains.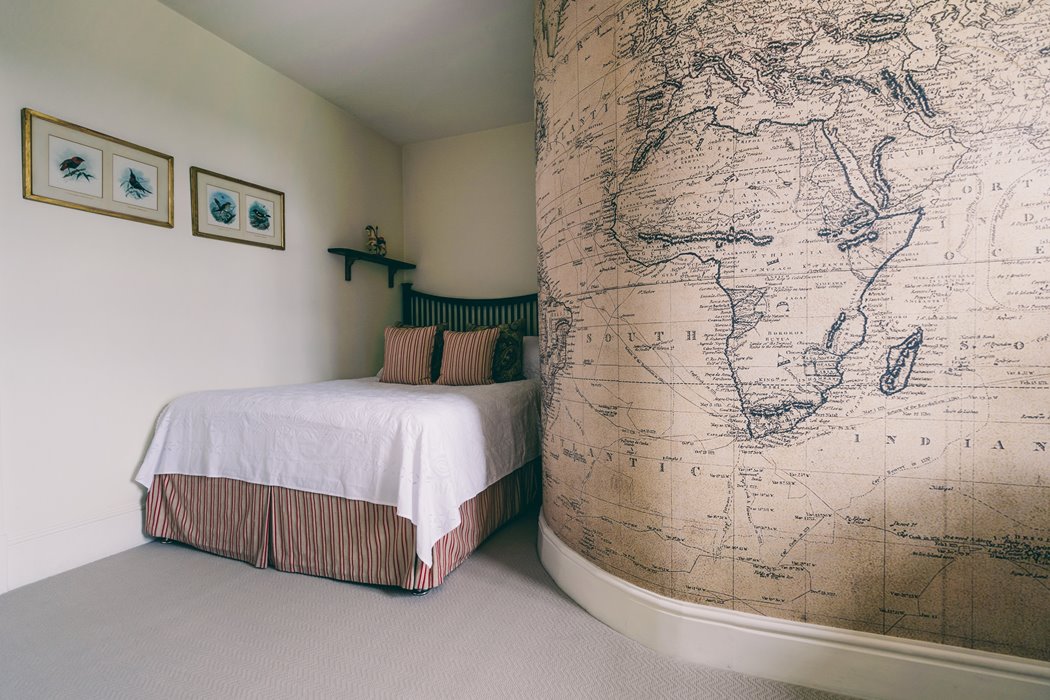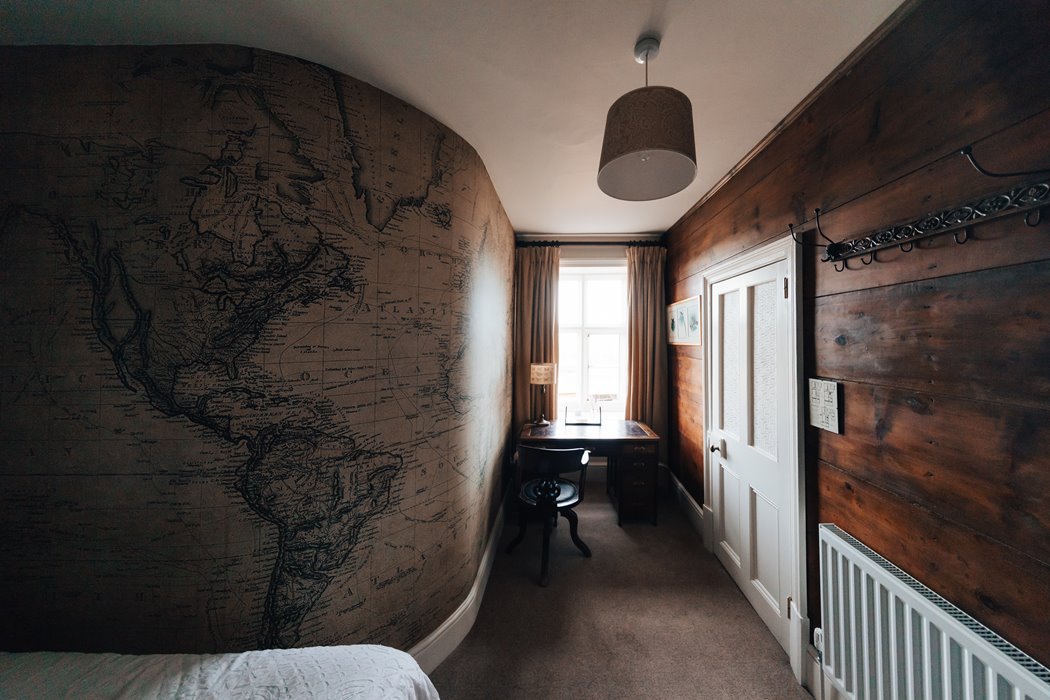 Map Room
The Map Room is in honour of James August Grant; Anselm's Great Great Grandfather. In 1862 he led a successful expedition to locate the source of the Nile at Lake Victoria and we thought it would be fun to have a room that nods to that spirit of adventure.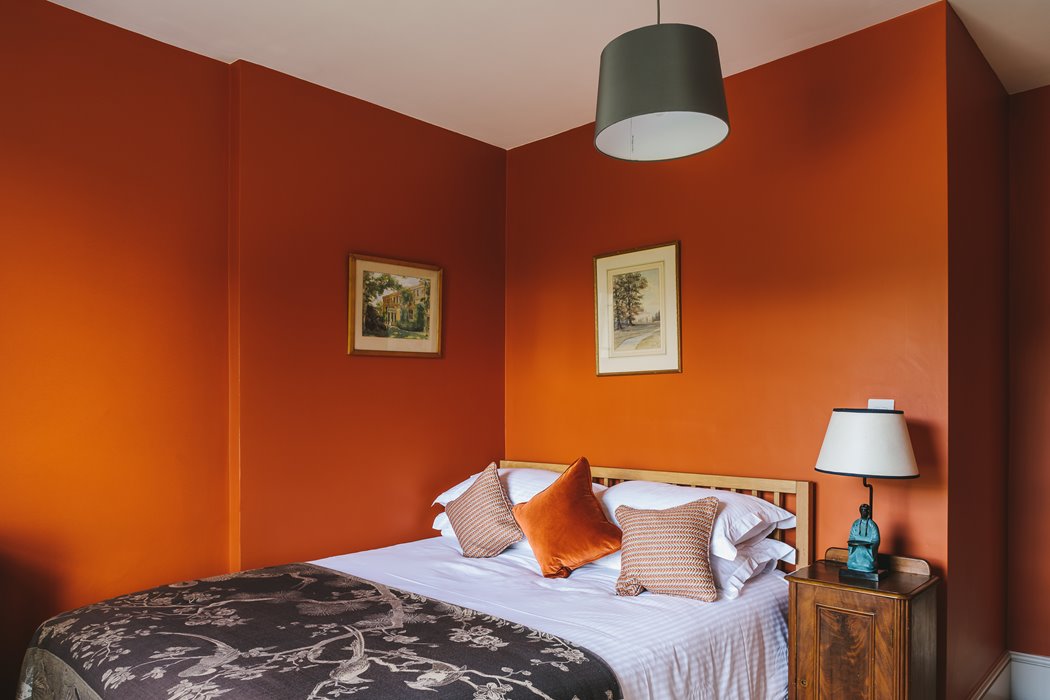 Cook's Room
Tucked away upstairs... Bold colours and its bold neat shower room it looks over the walled garden.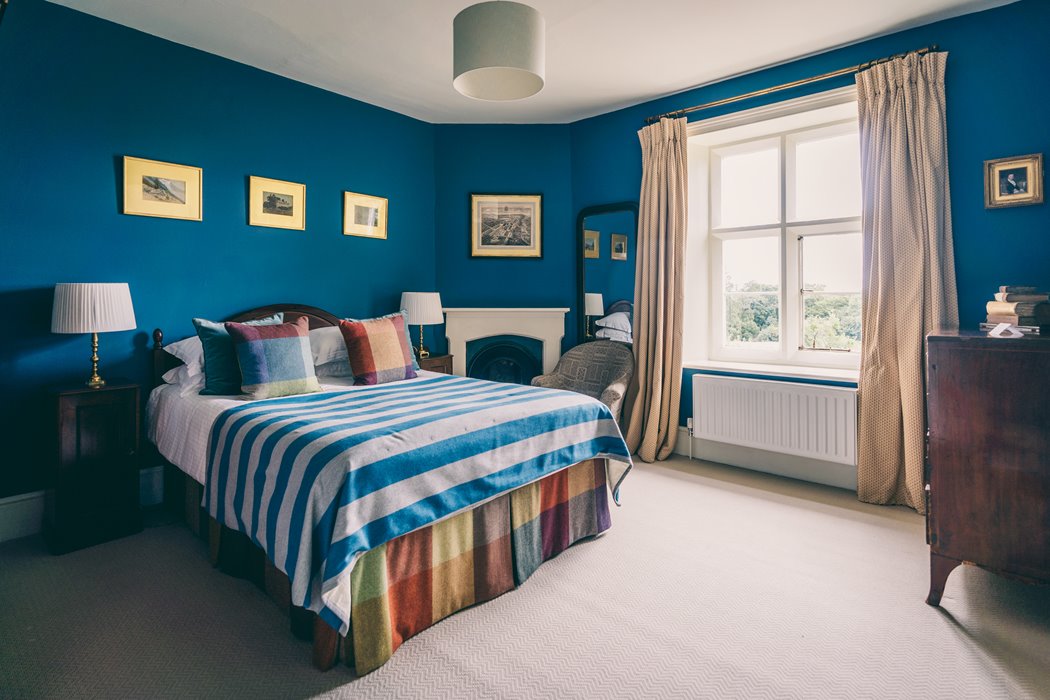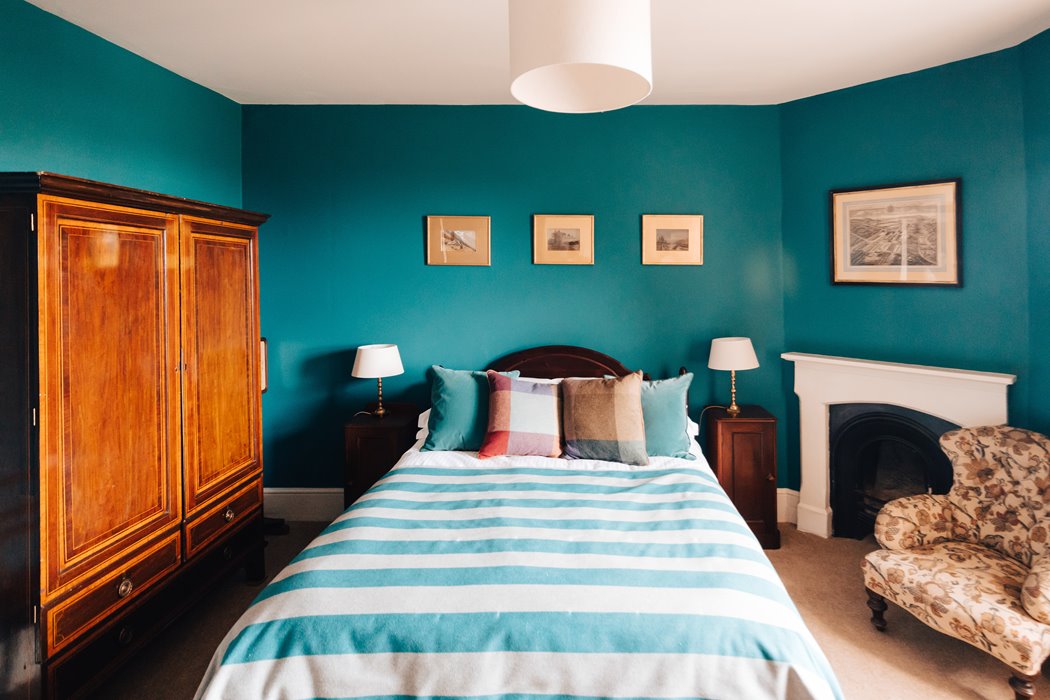 The Bachelor's Room
This is where all the young masters of the house slept here after leaving the nursery. It's a double with a shower room.
Governess' Room
One of 2 bedrooms in the house to share a bathroom... With the footman next door. It's a belting and comfy room on the second floor.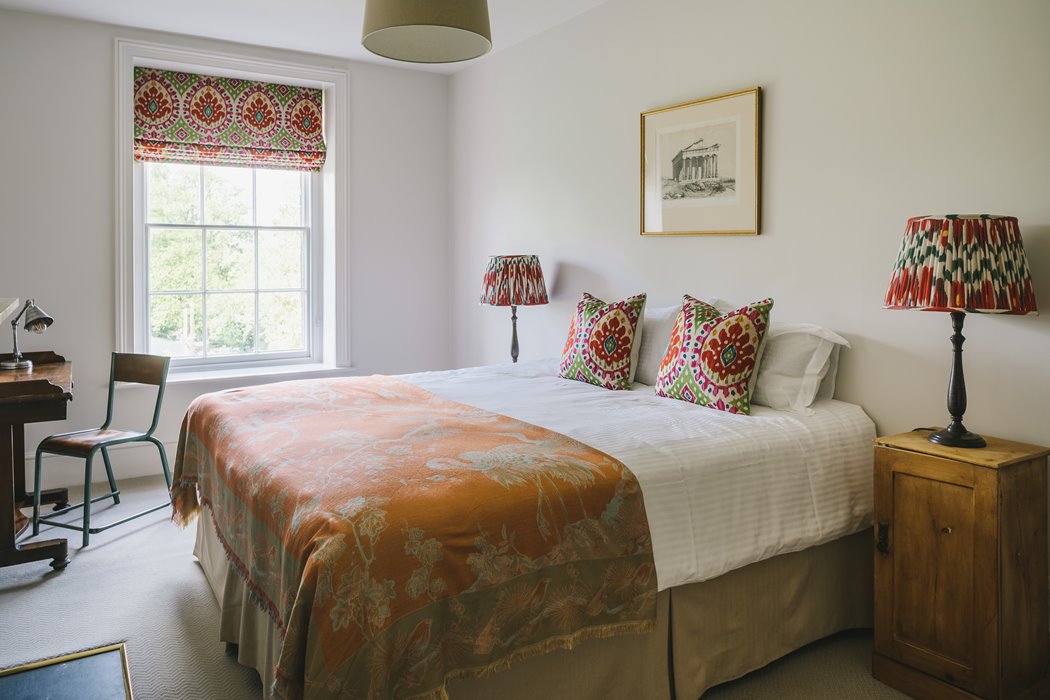 Footman's Room
The other bedroom to share a bathroom... A lovely room on the second floor.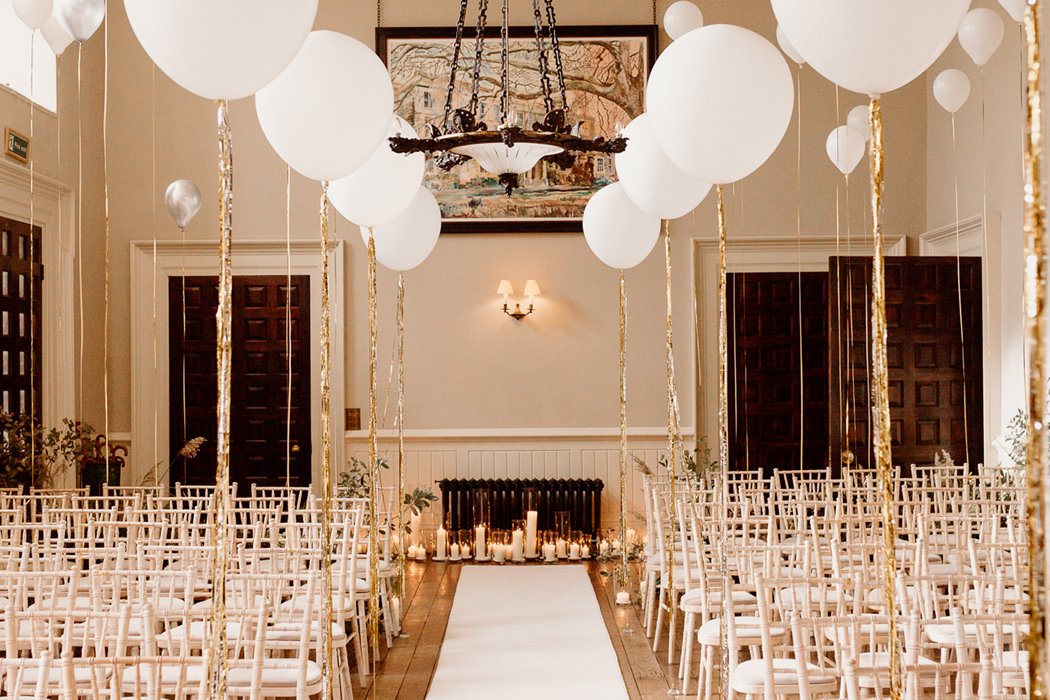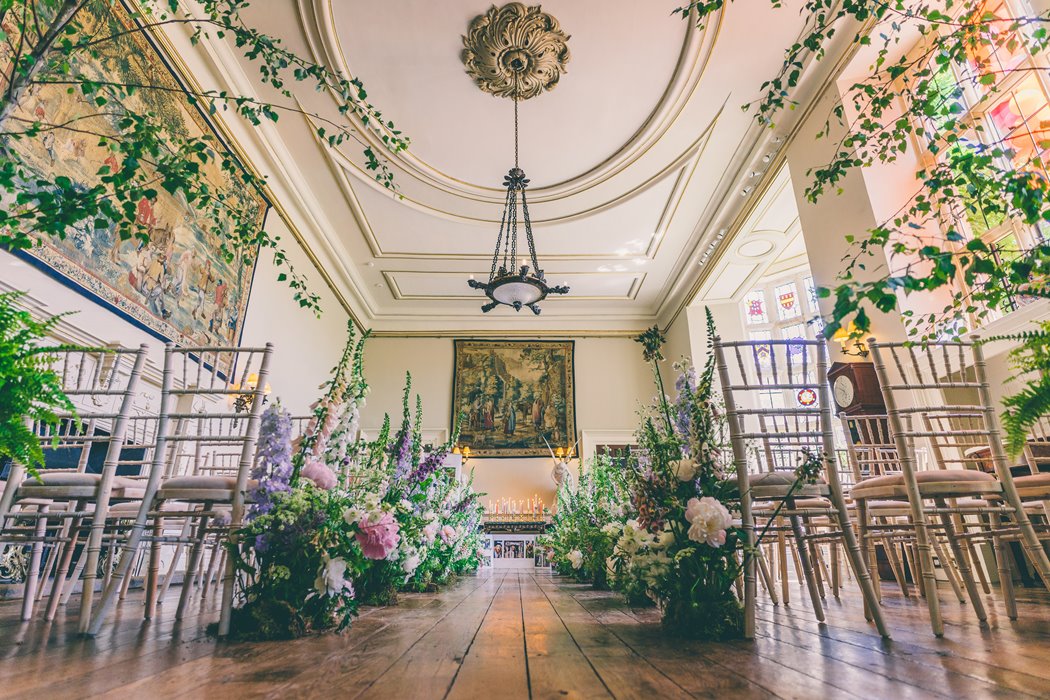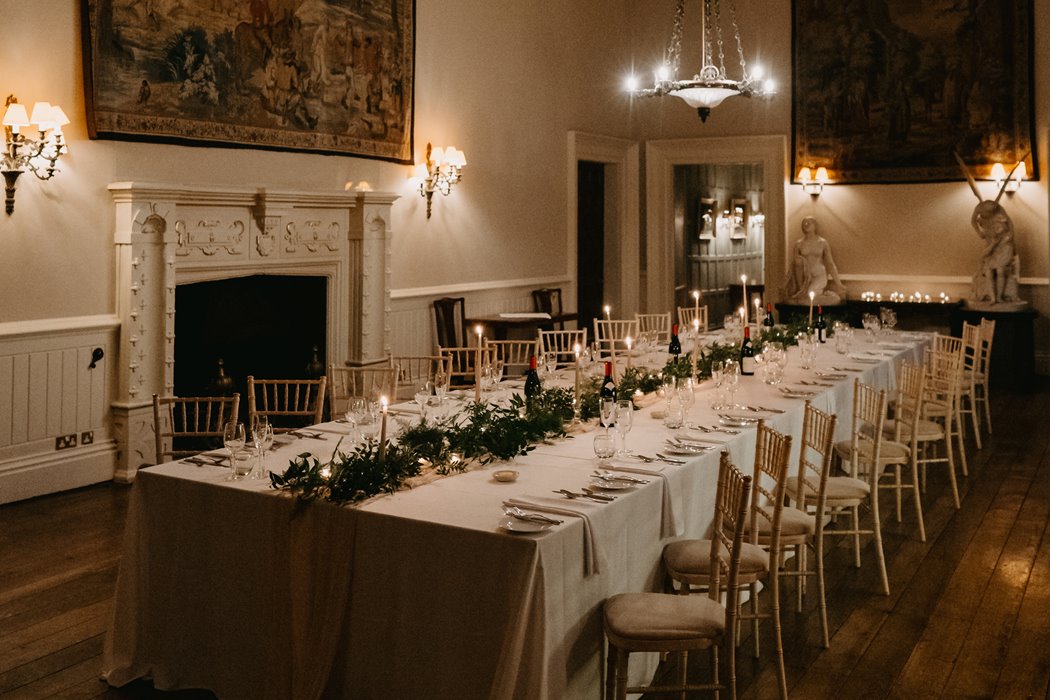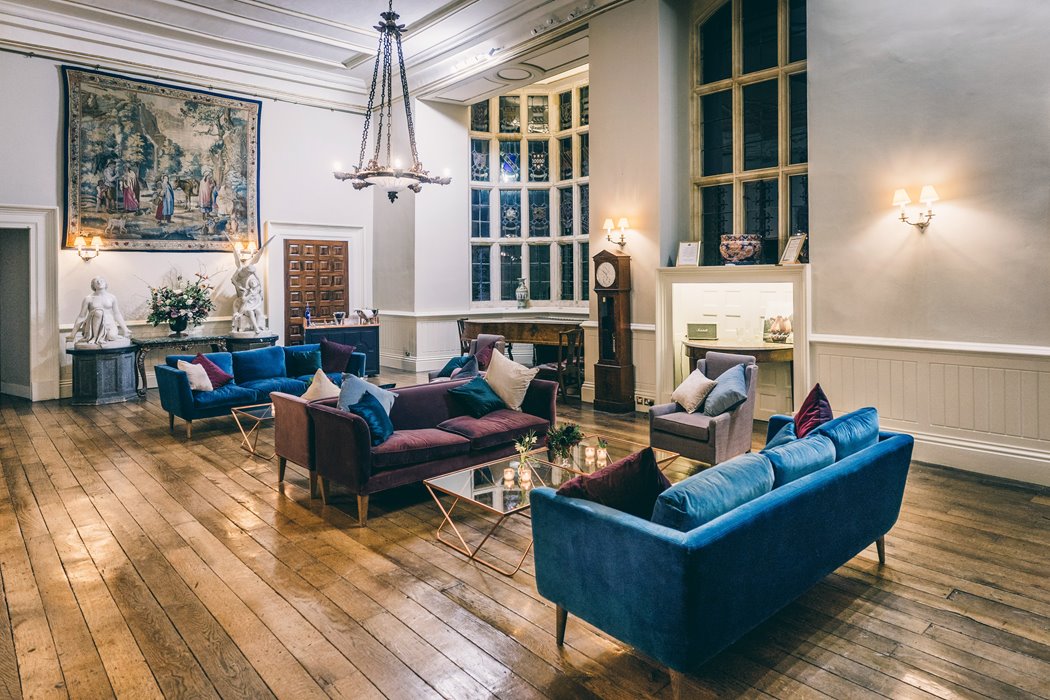 The Hall
The Hall is the heart of the house. A great mullioned window lights the room magically with a rainbow of colours from its heraldic stained glass. It is a wonderful space for entertaining and is used for wedding ceremonies, blessings and so much more.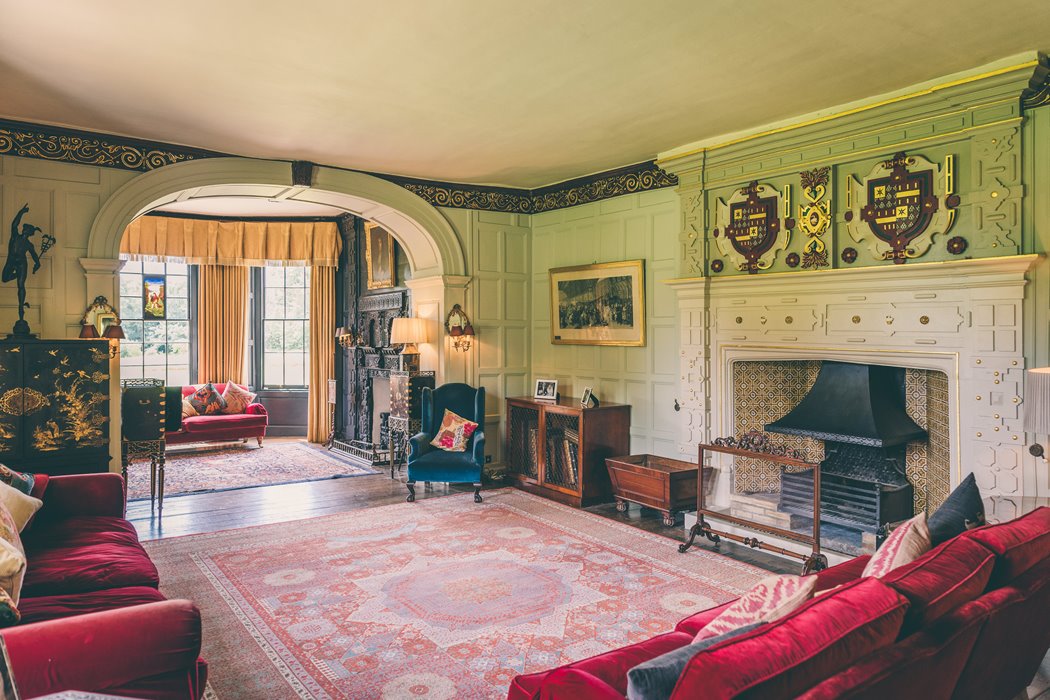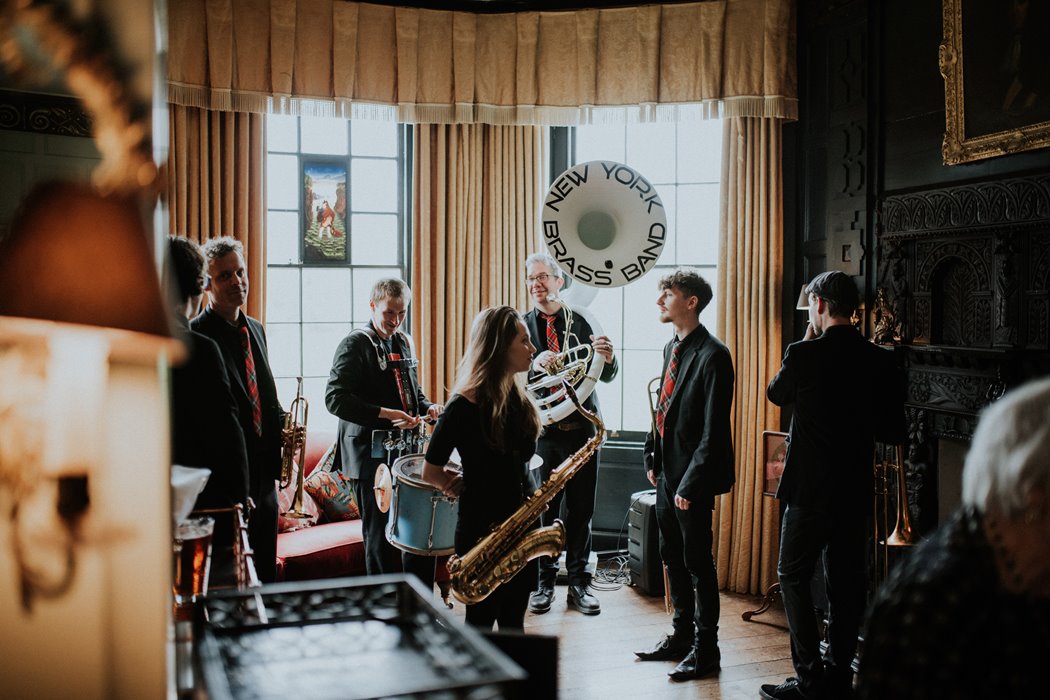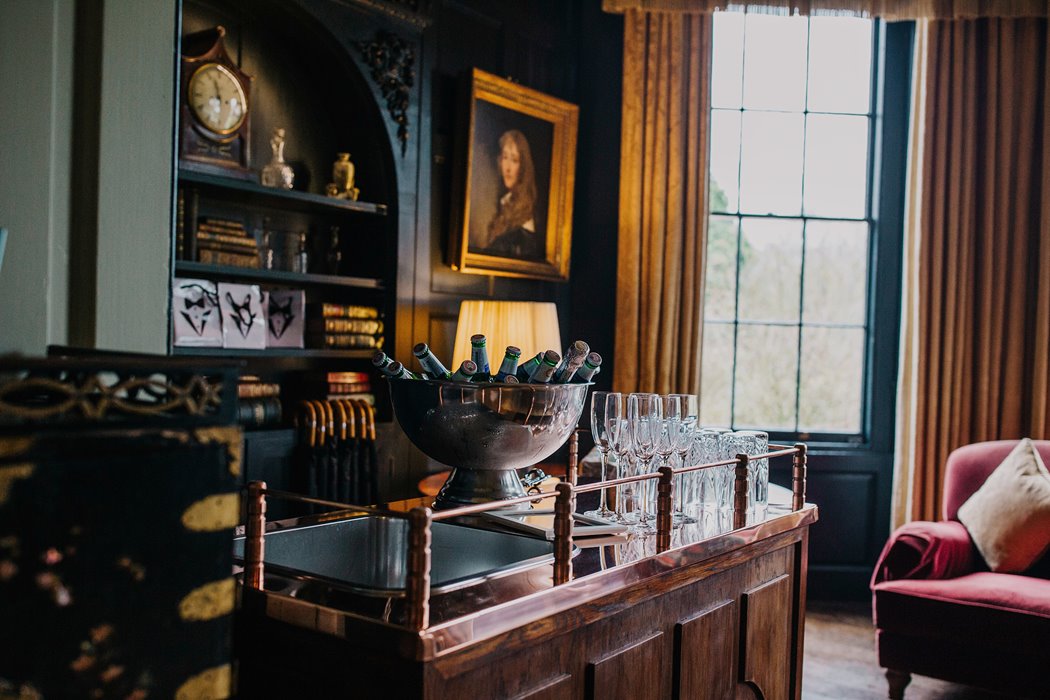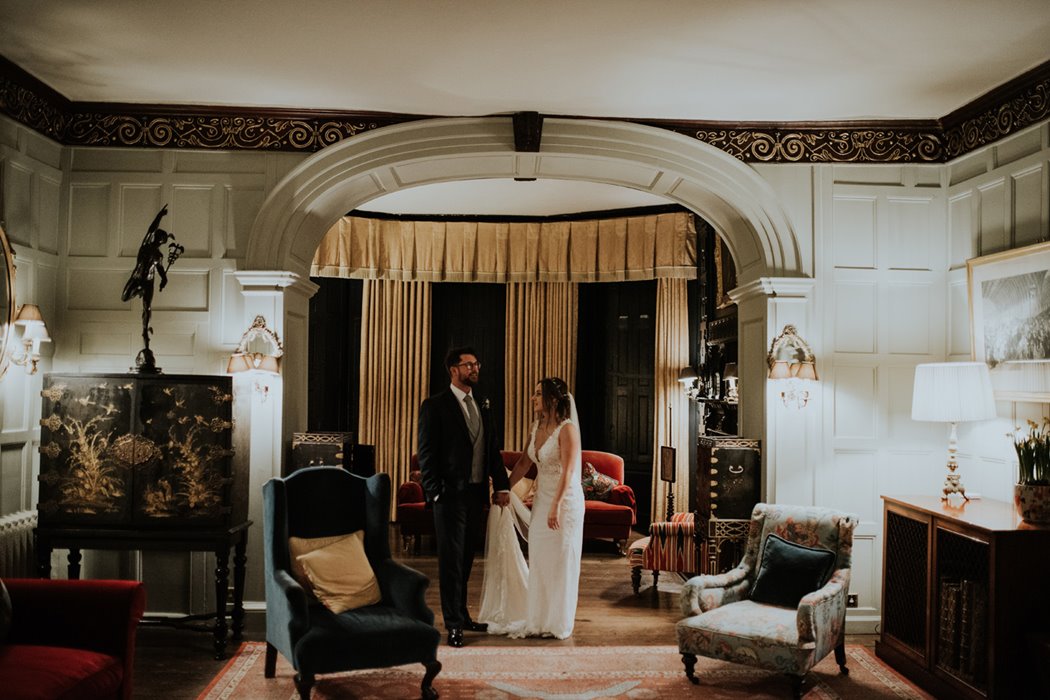 Drawing Room
In so many ways our favourite room in the house... It's glorious. Adjoining the Hall, it boasts a large fireplace that warms like a super comfy sauna in the winter while during the summer it's many sash windows give it a lovely breezy feel.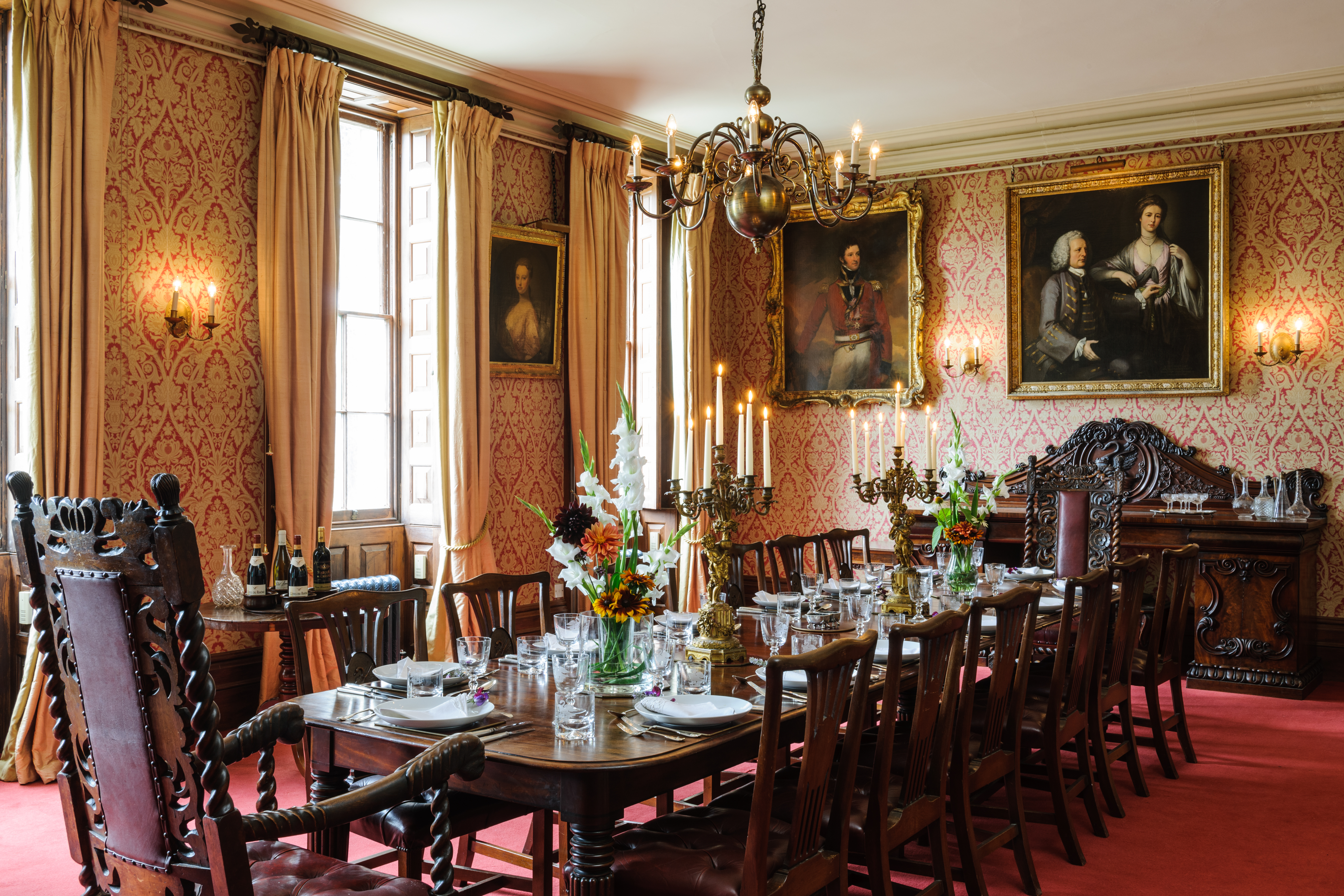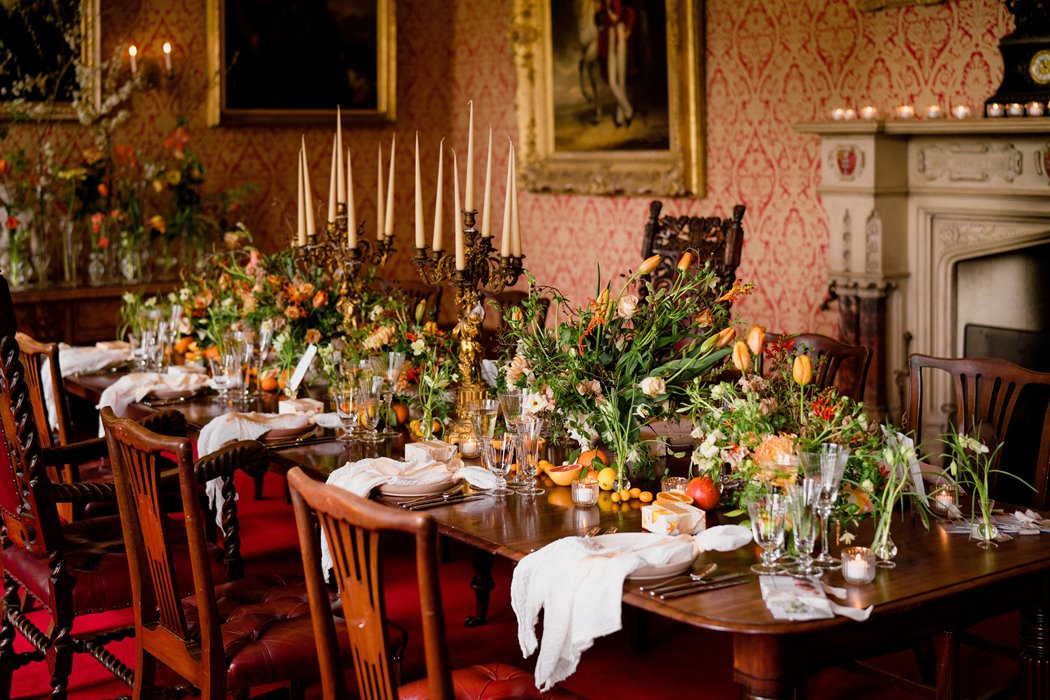 The Dining Room
Adorned with ancestors and built in the early 1800's the dining room is a proper dining room and is of course where breakfast, lunch and dinner is generally served.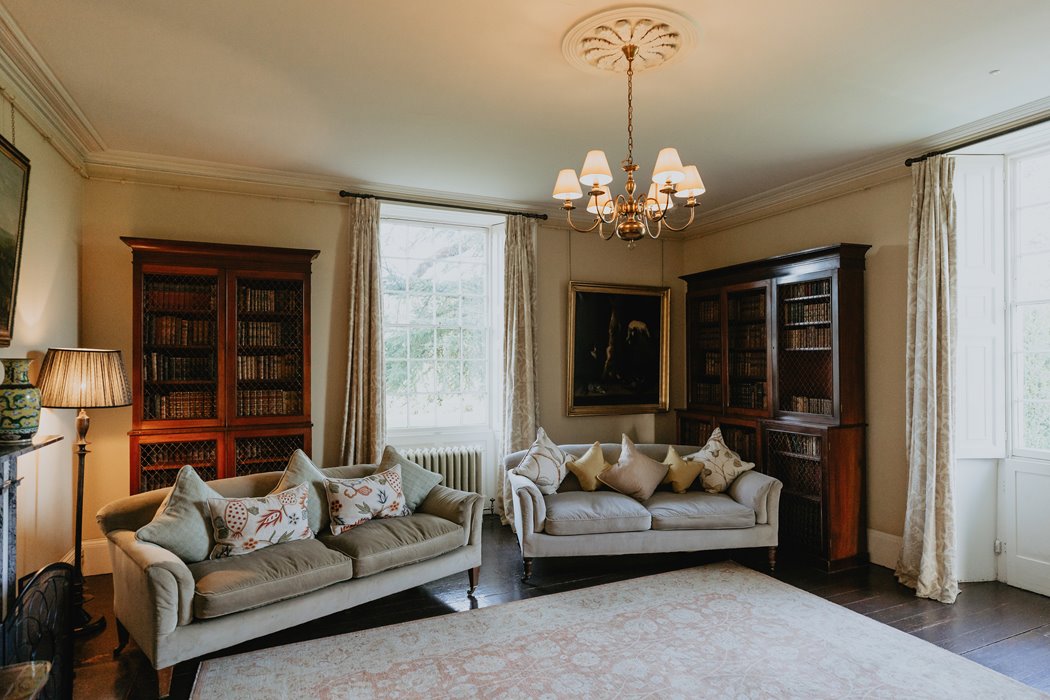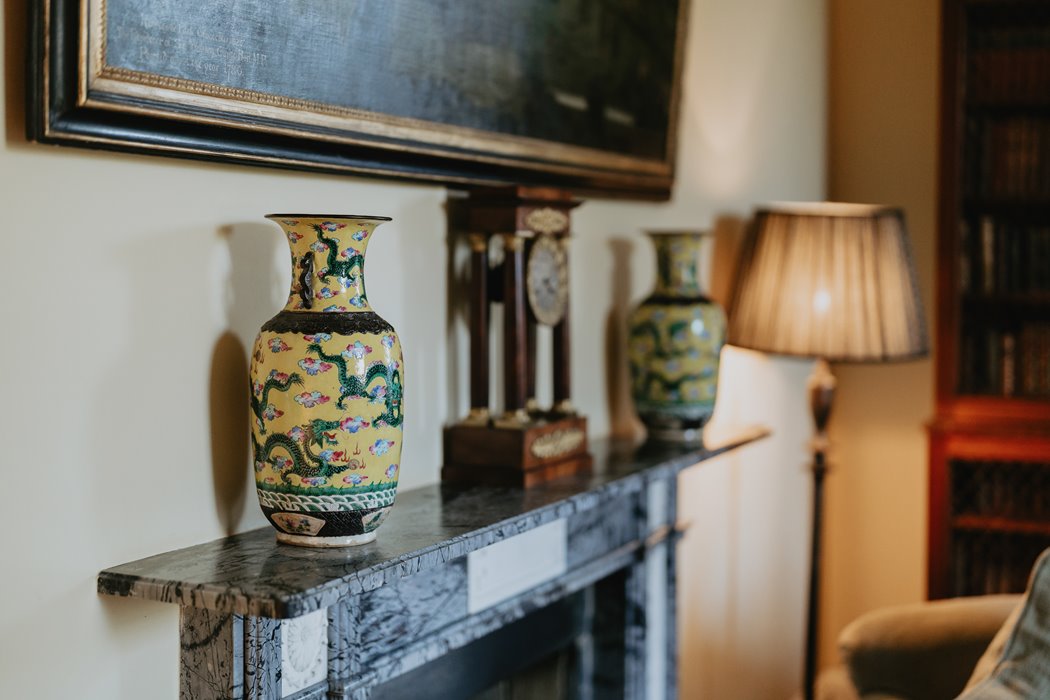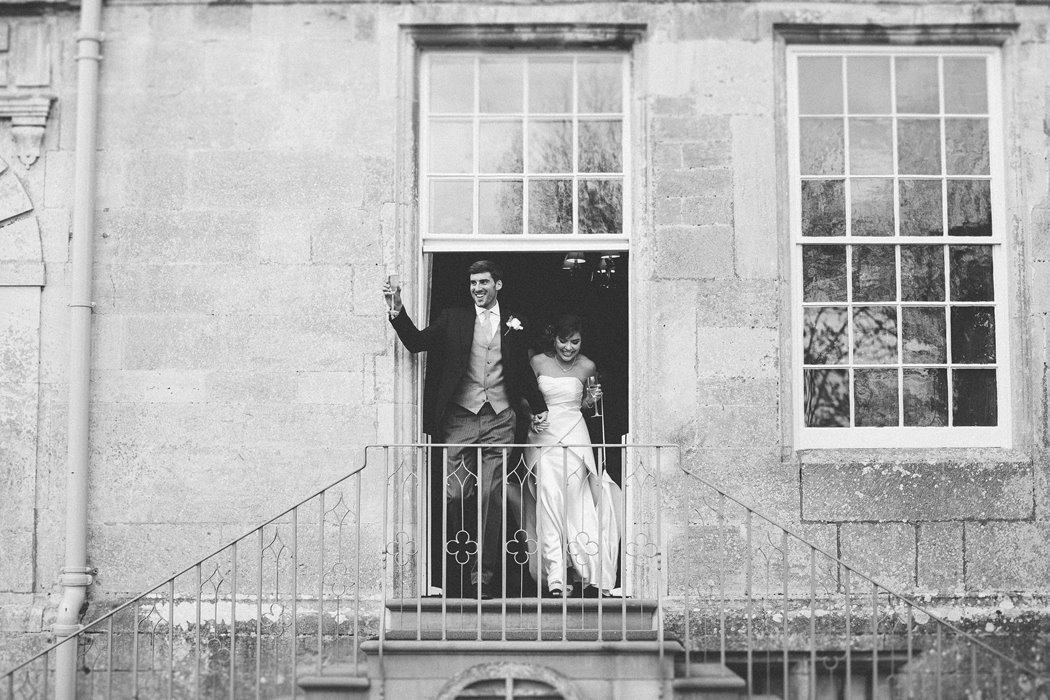 Morning room
The Morning Room is set on the east side of the house, next to the drawing room and is used as a sitting room... Looking out over the gardens it's a wonderful space that leads directly out onto the east lawn.
Get Social
Follow us on Instagram