Our Top Trend Take-Aways from Autumn
This Autumn was so inspirational!  
We love Autumn weddings at Elmore Court, the falling leaves, rich, vibrant colours in the grounds and cracking bonfires in our firepit make Autumn one of our favourite seasons for weddings. We've seen some really beautiful new trends coming through this year, so now with winter well on it's way we thought we'd take a look back at some of our favourite Autumnal wedding moments at Elmore...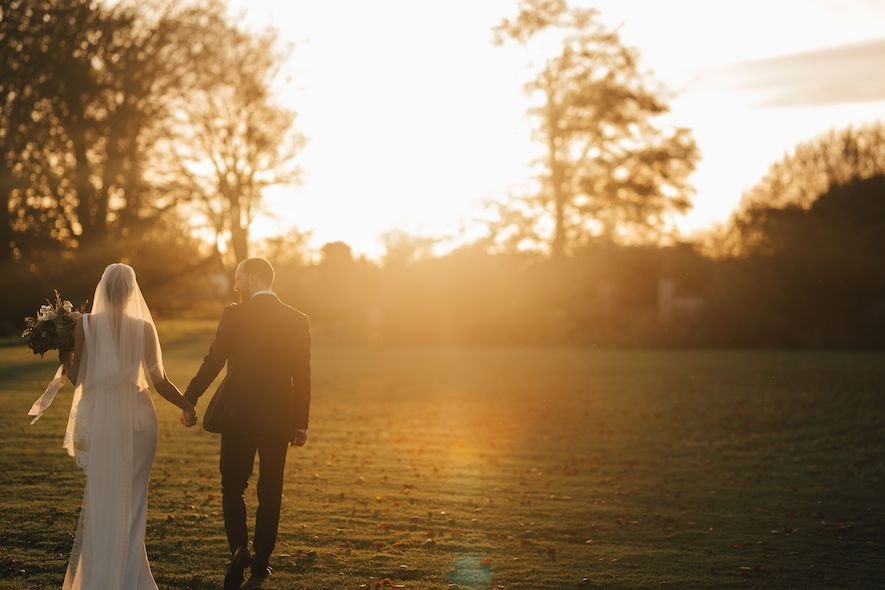 Autumn wedding ideas
This season has shown us more than ever that you don't necessarily need lots of flowers during Autumn, anything goes when it comes to styling. We loved this woodland wedding created by Amber Persia using lots of potted plants, whole walnuts and even a few fake birds on the tables, the outdoors was well and truly brought in, and it looked incredible...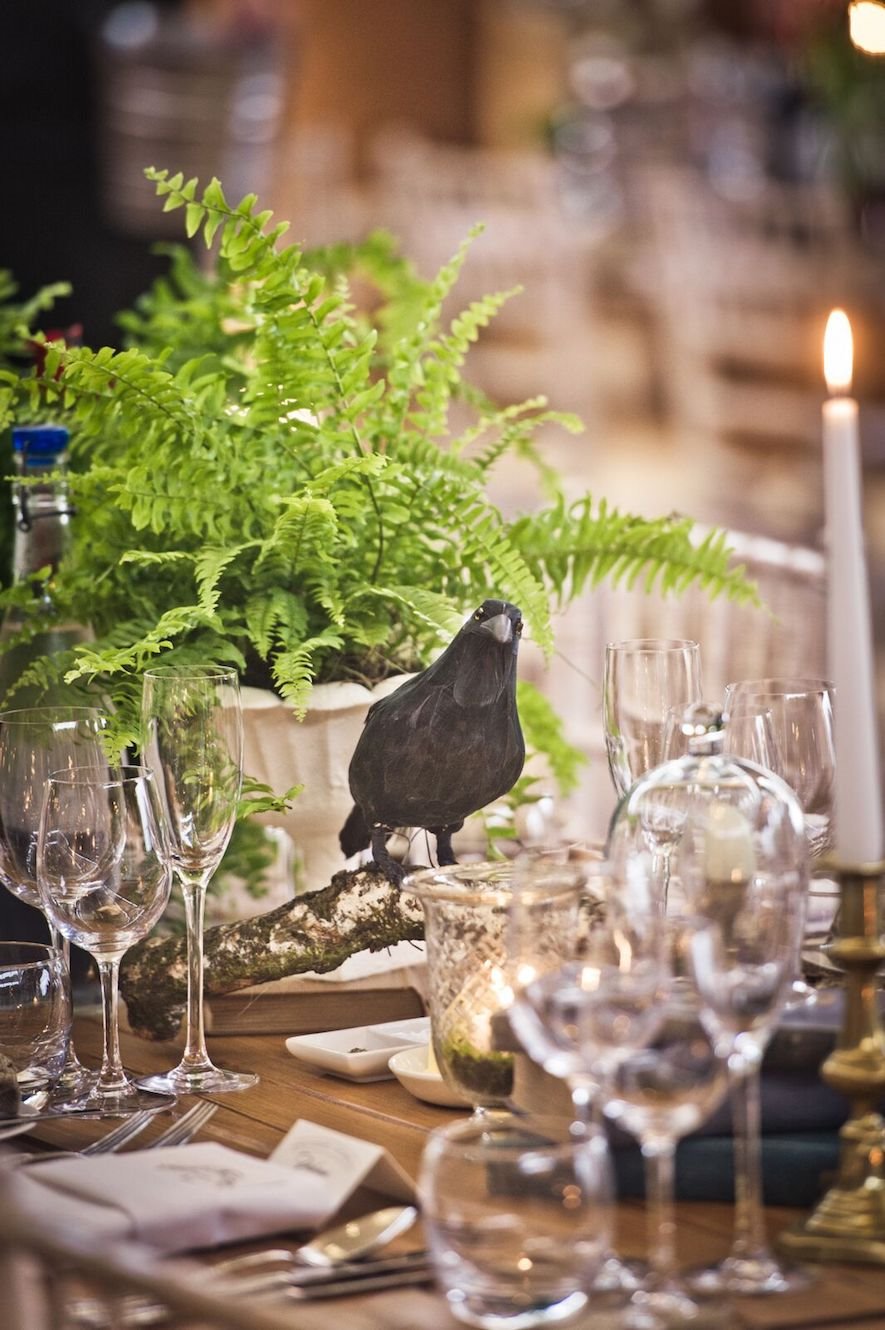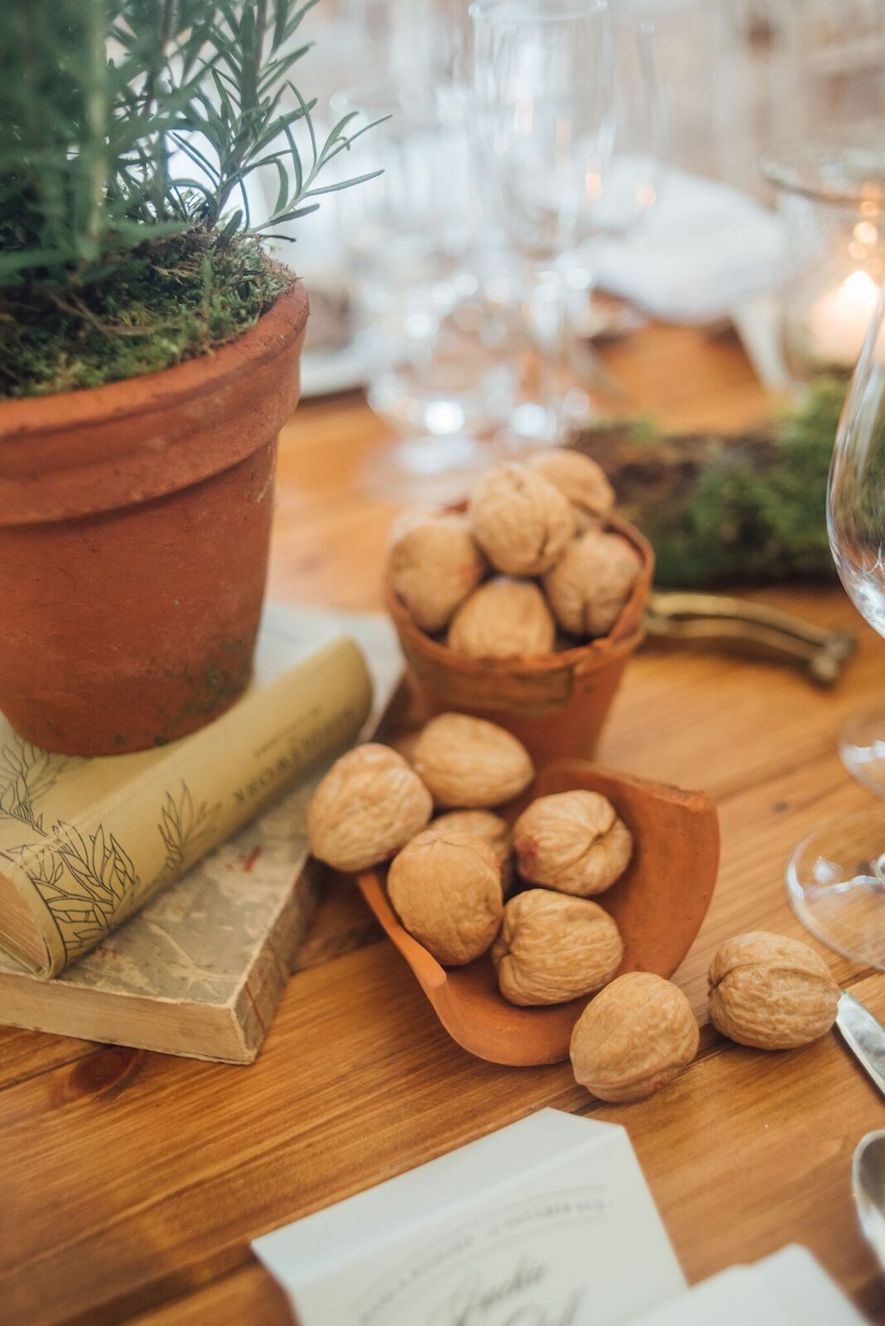 Wedding trend alert: Pampas Grass
Take it from us, pampas grass is going to be huge in 2019. This tall and feathery retro plant has taken Instagram by storm, and this Autumn we saw it used in many creative ways by our lovely couples. It's perfect for creating a relaxed earthy vibe to your wedding and looks great against the mud walls of The Gillyflower.
Incorporate it into bouquets, table plans or use it alone as a wow-inducing hanging floral installation...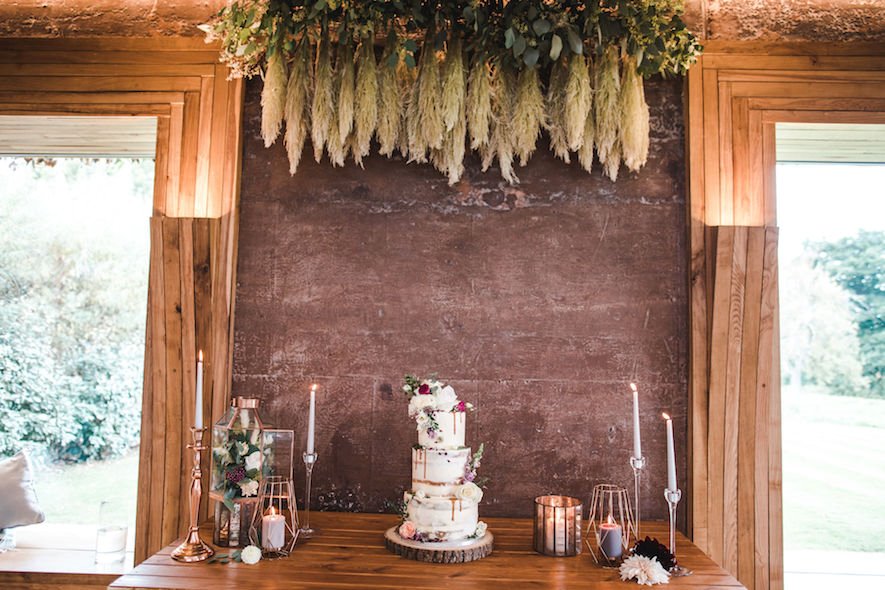 Perspex table plans will also be huge over the next few months, such a great contemporary contrast to the relaxed floral surround.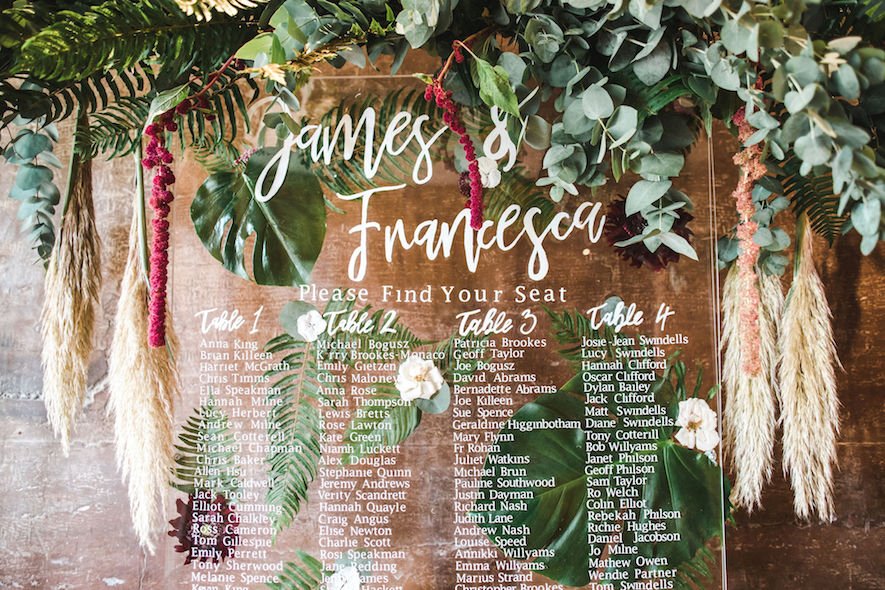 Creative bouquets
Foliage, flowers, berries and feathers... Let your imagination run wild when creating your wedding bouquet, flower only time has well and truly passed.
This trailing bouquet full of  foliage and deep coloured flowers looked sensational!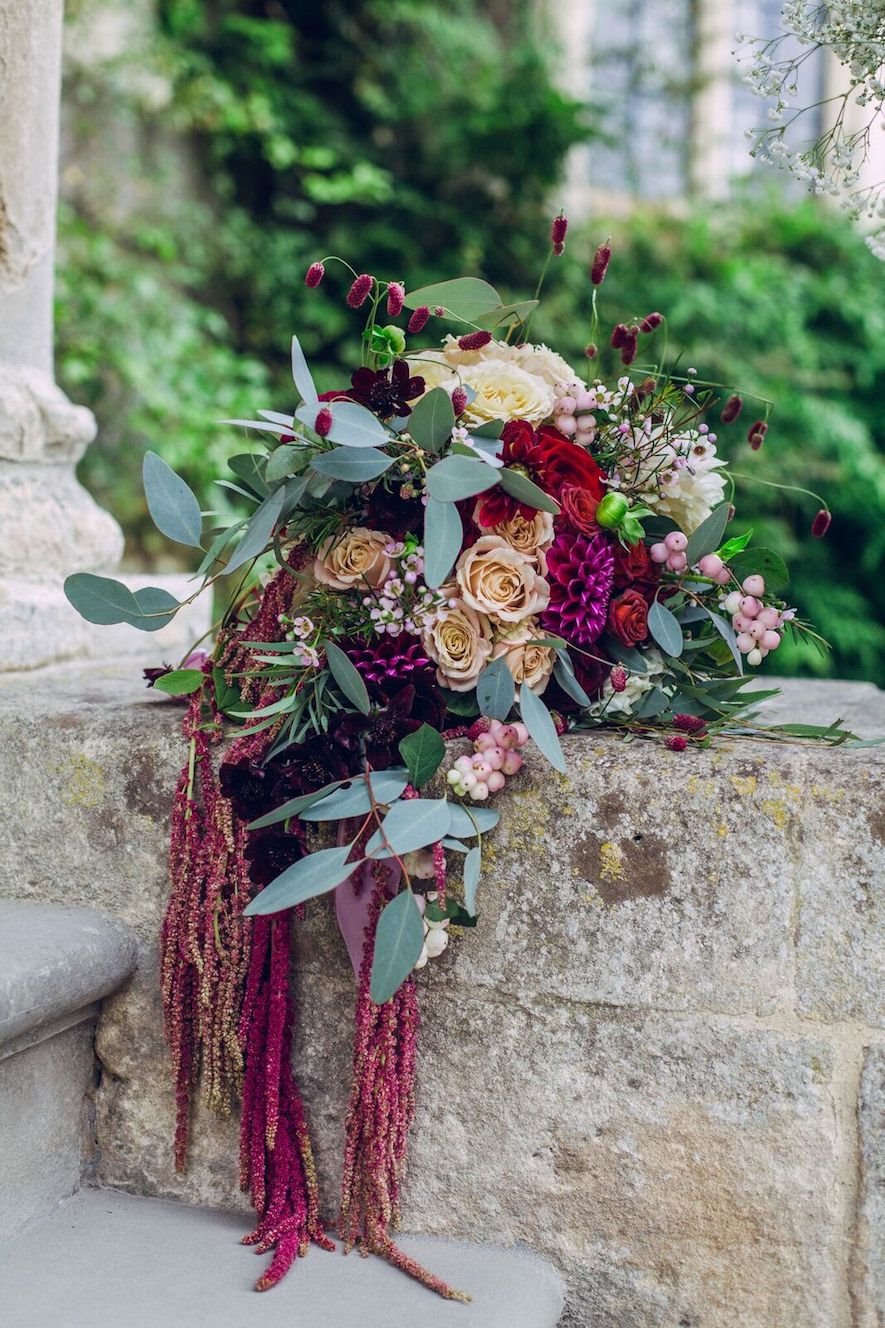 Autumn brings the delights of foraging; colourful leaves and bountful berries. With nature supplying such wonderful crops it makes perfect sense to incorporate these natural treasures to create a beautiful bohemian bouquet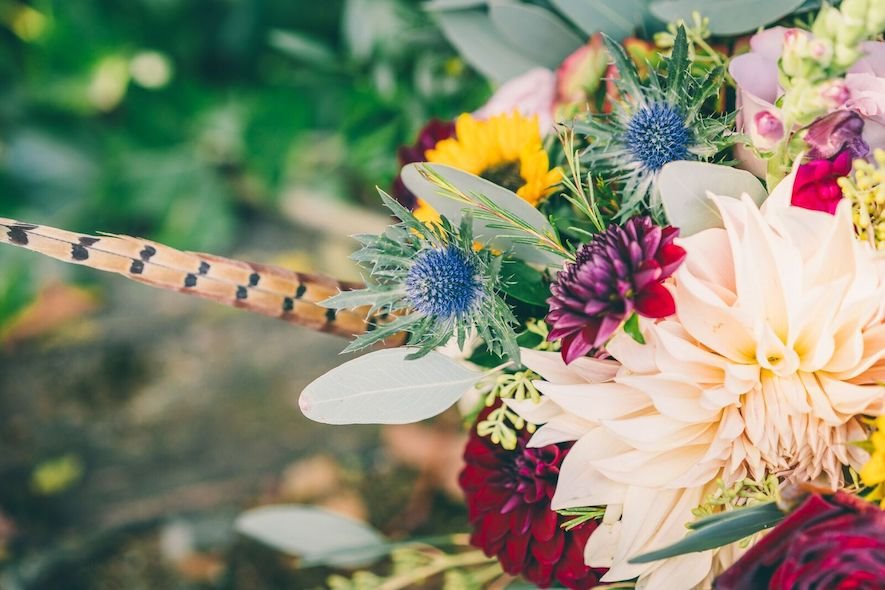 There's been a sudden uprise in alternative bouquets in the last few months, and we are loving it! If you don't fancy a big bouquet, how about a floral hoop?  They're romantic, beautiful, and perfect for boho styles as a creative alternative to a classic bouquet.
Light up the dark
The longer, darker evenings lend us the perfect excuse to have fun with lighting. Create a welcoming glow with candles and lanterns...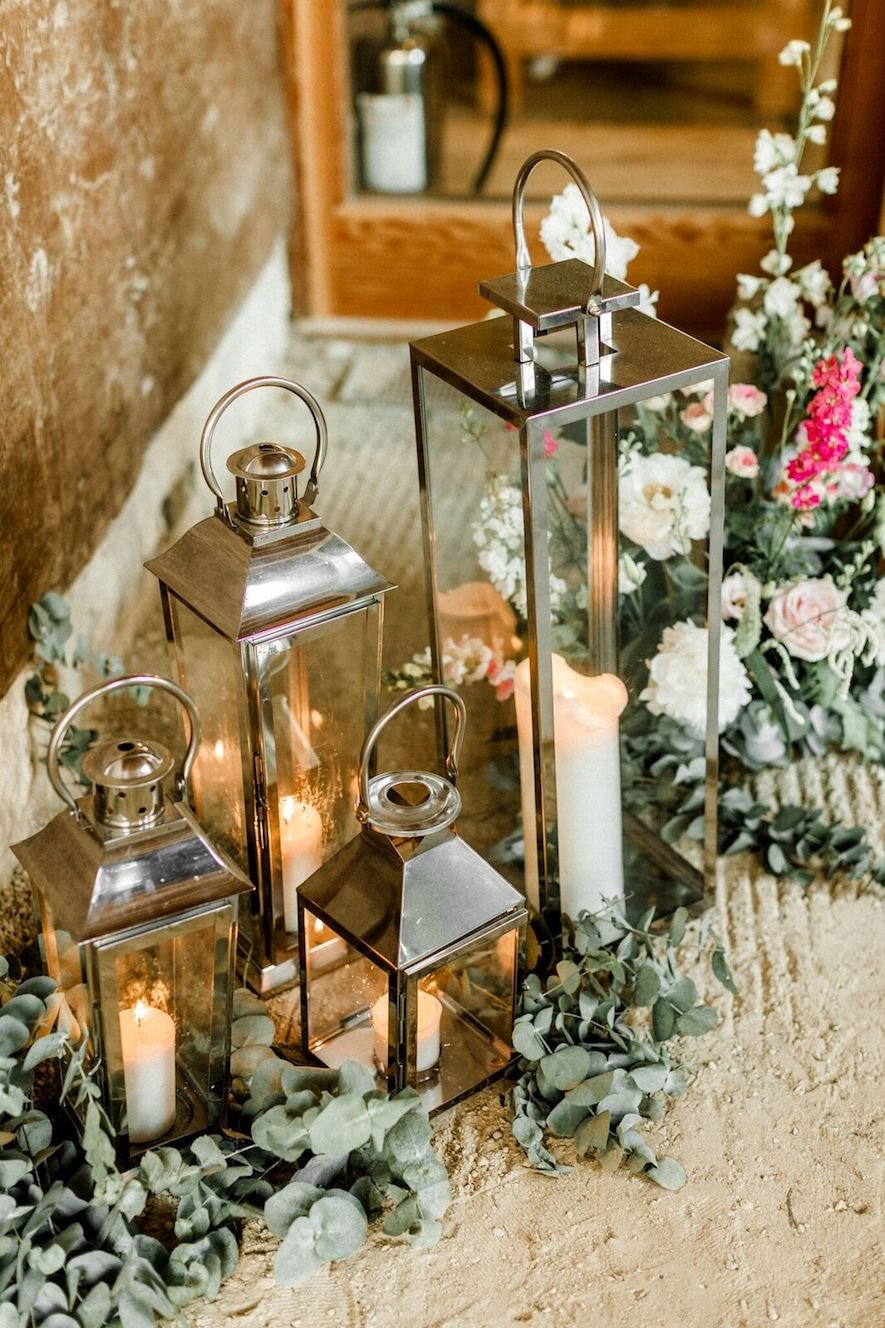 Be bold and bang on trend with black candles in gold holders for a glamorous and edgy look.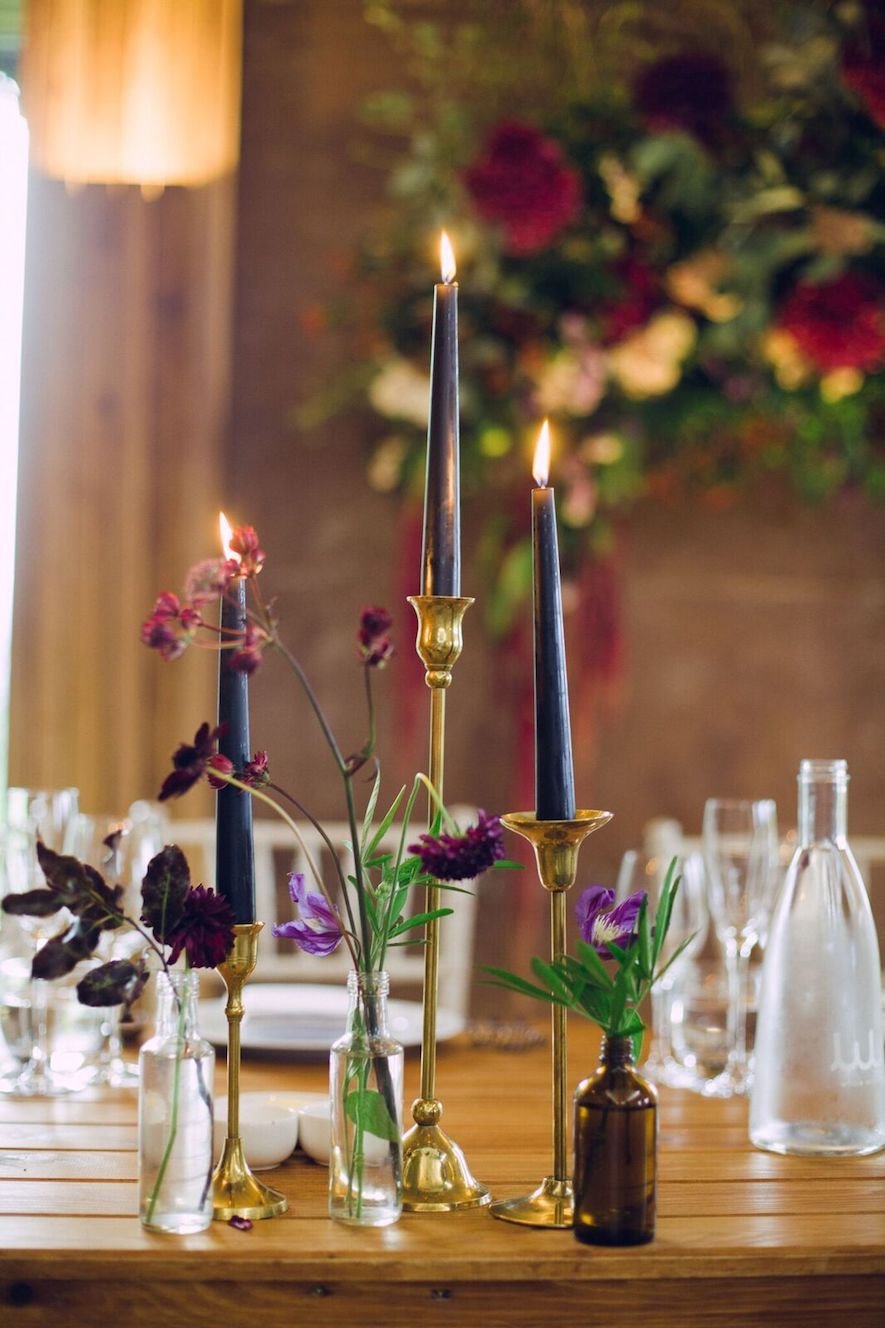 It's all about the cape!
We love bridal style for the cold weather, there's a lot more fun to be had with all the extra material and layers...
This season we have fallen head over heels for the bridal cape, such a beautiful, romantic bridal look during the winter months. We adored these two cape sleeved bridal looks.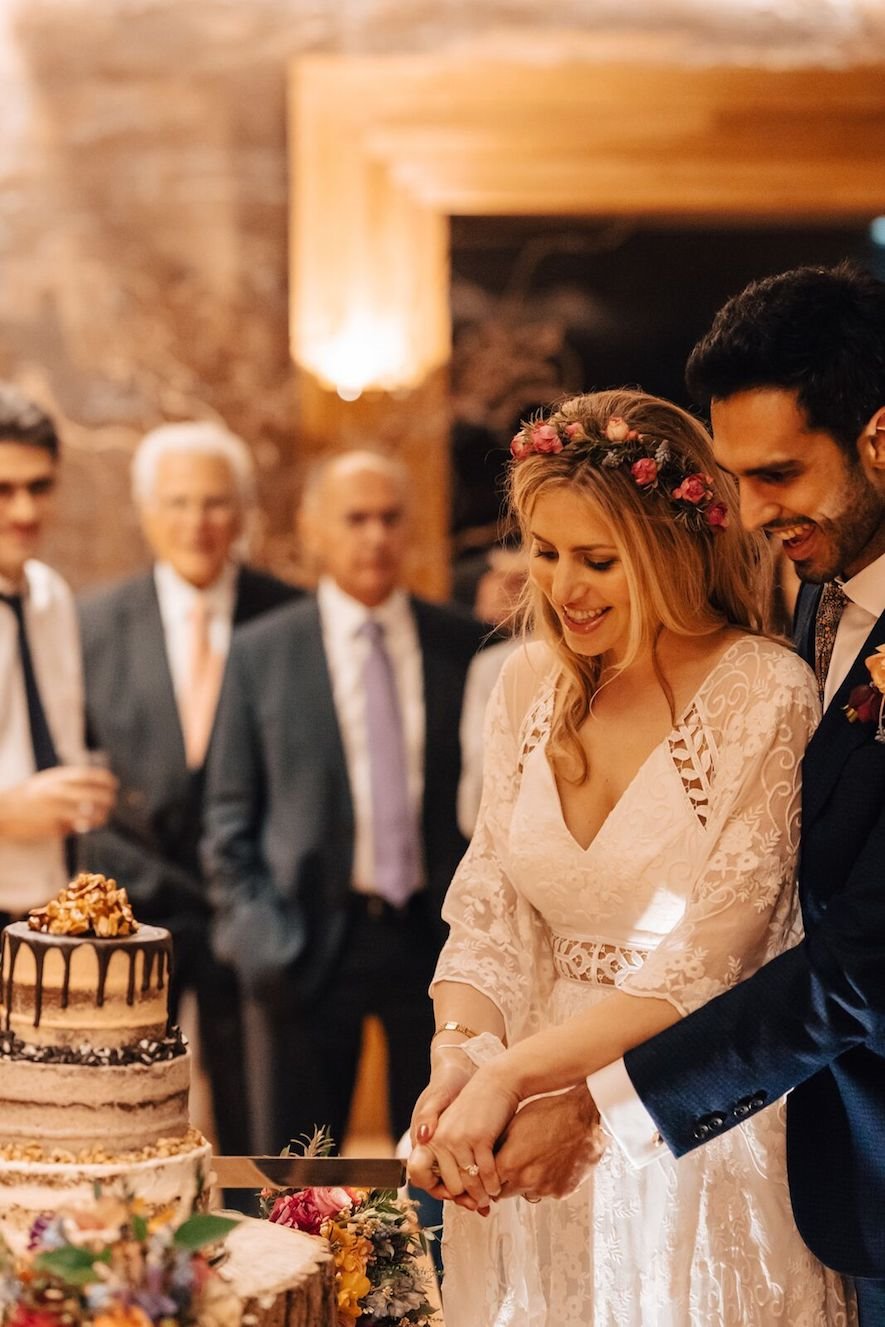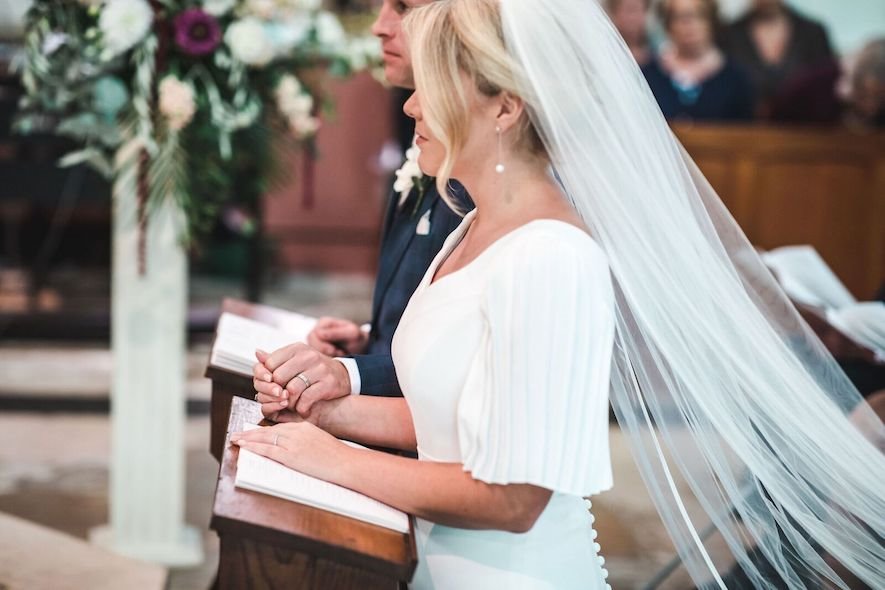 We can't wait to see what the coming months have to offer, with the twinkling of Christmas on the horizon and the glamour of new years eve weddings we know we're in for some treats.
Stay warm!! 
Lots of love,
Team E x 
Related reading