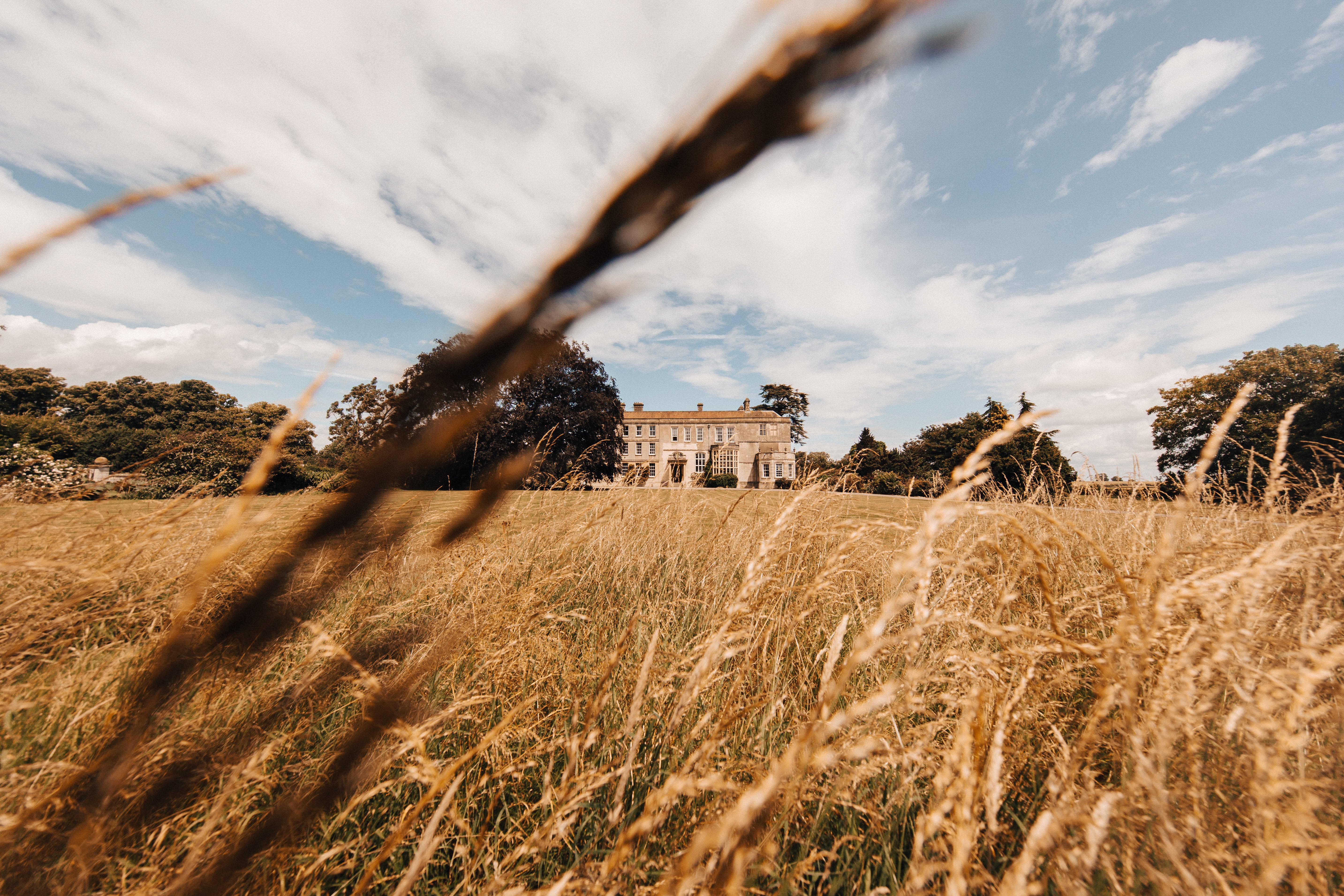 On Wednesday, 18th March we made an incredibly difficult decision.
Many of you will have seen our statement online or received a letter directly from Anselm. We haven't quite published the letter here verbatim but what it said, with a little more chat, we thought we'd share here.
Please read on...
After listening to and taking advice from medical specialists, Government officials and of course colleagues, friends and family, and many sleepless nights wrestling with what is the right thing to do, we decided that the safest and best of two equally horrible choices (remain open and risk lives or close and break hearts) is to postpone all weddings and events at Elmore Court that are due to be held between Monday 23rd March and Thursday 29th July 2020.
Alongside that we also realised that it was simply not possible to host and operate events at Elmore whilst this awful bug was rife. Problems with staff, availability of registrars or the use of the church, absent suppliers and the possibility of the Government closing us down all major issues.
And of course we don't want to be part of the problem; people need to stop gathering as it is at exactly such things that it spreads.
What Does This Mean?
We are very regretfully moving all events to a later date.

We are not cancelling anyone's weddings, everyone who has a date booked with us in the March - July timeframe has had a personal phone call from the team and we are now working with each couple to ensure that they still go ahead.
It is enormously tricky, and for most the new date needs to be midweek as most weekend dates have already been booked in the foreseeable future. Our brides and grooms have been amazingly understanding.. Just amazing and we're so grateful for that.
We did consult widely for the best advice, including our lawyers and we do fully believe that we had no choice and that this is beyond our control.
It of course puts your safety and health (and the health of the wider global community) as the highest priority, which is after all the most important thing.
Also we have had to consider the business and it's viability. There are nearly 100 people on the payroll; waiting staff, bar staff, housekeepers, chefs, groundsmen, front of house and all the core team who run the events and keep the whole thing together. There are all the people booked next year and beyond who've fallen in love with Elmore who we must ensure we do what we do for. And so much more. The suppliers of course and more about them in a tick. Lastly Elmore Court is now a big part of it's community with great plans for great things for the environment.. With all its heritage with the Guise family and of course them themselves.
So... we fully intend to fulfil our promise to everyone and deliver but on a different day and we of course realise how upsetting this is and sympathise massively.
We are doing everything we can in these extraordinarily unprecedented times.
To Our Suppliers
A very important thing to note is we absolutely could not do what we do here at Elmore without our wonderful, dedicated and talented suppliers. Who are friends as well.
We hope that the work suppliers were due to have is not lost and they get brought with the wedding or event onto the new date. Not ideal but better than losing the gig entirely.
Their support means everything to us and we just hope that they, like us, survive this with their businesses intact.
Our Wonderful Team
Anselm has informed the whole team about this decision and will continue to put the welfare of Elmore staff at the forefront of this whole process.
Team E and everyone involved behind the scenes at Elmore Court are the best and most amazing group of people and each and every single one of them needs to give themselves a huge hug and a pat on the back for being so brave and calm and supportive through this.
The support that has been pouring in via social media and email has been the exact medicine needed to help heal bruised hearts after days of phone calls having to let couples know that their wedding can no longer be on the date they booked years in advance.
Thank you, so much, each and every single one of you.
The Future
We can already see how exquisite these post-corona weddings are going to be, how sweet the taste of freedom and how huge and epic the party after all we will have gone through together.
However, we are all taking one day at a time here, and we urge you to do the same, it is crucial to stay grounded and present in order to combat the pandemic panic.
None of us know how long this pandemic will run for, and we will constantly review the situation particularly with regard to events that are booked on or after the 30th July 2020.

We are all hoping it will end sooner than then, and as a result we are holding all original dates so that if things improve then people can revert back to their chosen date within some limits; obviously that can't happen just before. We've decided to make the cut off 4 weeks before.
We just hope and pray this things passes soon and we can get back on track on time or before.
Sending so much Love
Now more than ever we are sending you all love.
This is a very difficult time for each and every one of us but at least we are all in it together, although we cannot be near in distance we feel closer to you all than ever before!
Your support on this means the world to us and we cannot tell you how much we love and appreciate you.
We are very, very lucky.

All our love,
Team E
xx
Related reading