Frequently asked questions: Bedrooms and Decorations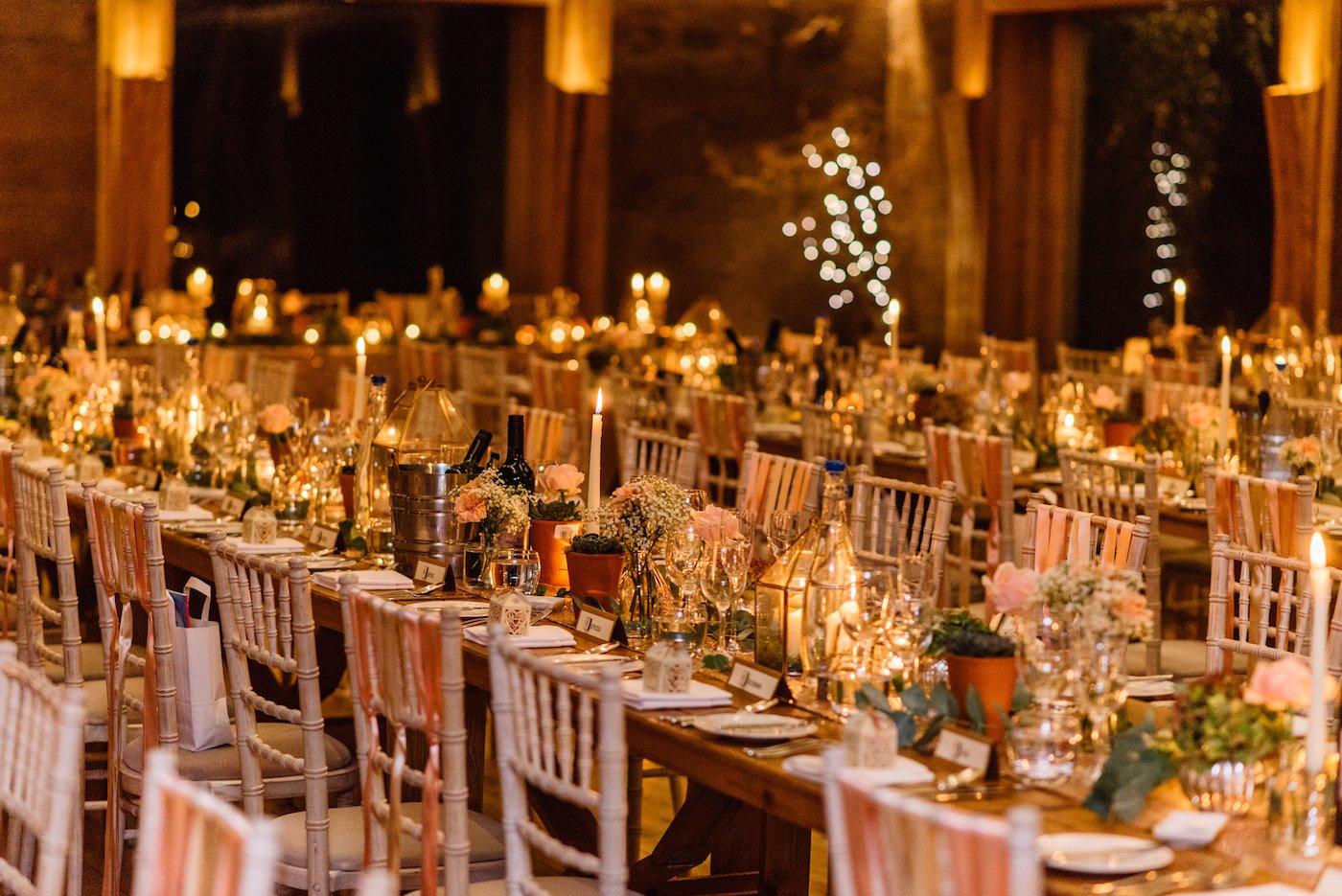 Q&A with Team E
We thought it might be really handy for you to have a quick go-to guide for a few areas... So over the next few months, we'll try and address some of your little questions. 
Today is all about the bedrooms and the decorations. We really hope this will help with your planning, but if there is anything else you can think of, feel free to ask away – after all, that's why we're here! 
Lighting and Decorations 
Q. Can I bring in my own decorations and do you allow candles at Elmore? 
A. Yes, we love to see all of the different styles and decorations!
Candles work especially well in the Gillyflower, reflecting back the lovely glow from the gorgeous light shower, all we ask is that the candles are in a holder and not likely to drip wax or start a fire. The only place we really cannot allow them is on top of the fireplace in the Hall, under the rather old tapestry!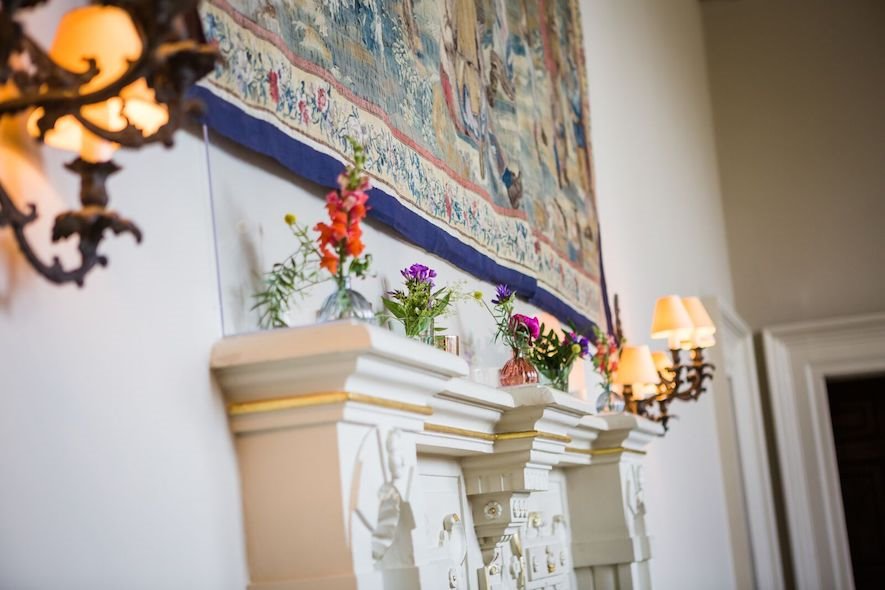 Q. Can we hang things on the walls of the Gillyflower? 
A. Being made of mud we can't attach anything to the walls themselves, but we do have a copper rail that goes all the way around the main room of the Gillyflower and the dance floor too. This is great to hang things from... Just make sure it's not too heavy. If you're unsure, just ask us. 
Q. Do I need to assemble a team to decorate and put out name cards and favours or do you help with that?
A. That's exactly what we're here for!  We recommend putting together a bit of a 'wedding bible' explaining exactly what you want set-up wise, that way we can make sure we get everything placed perfectly for you.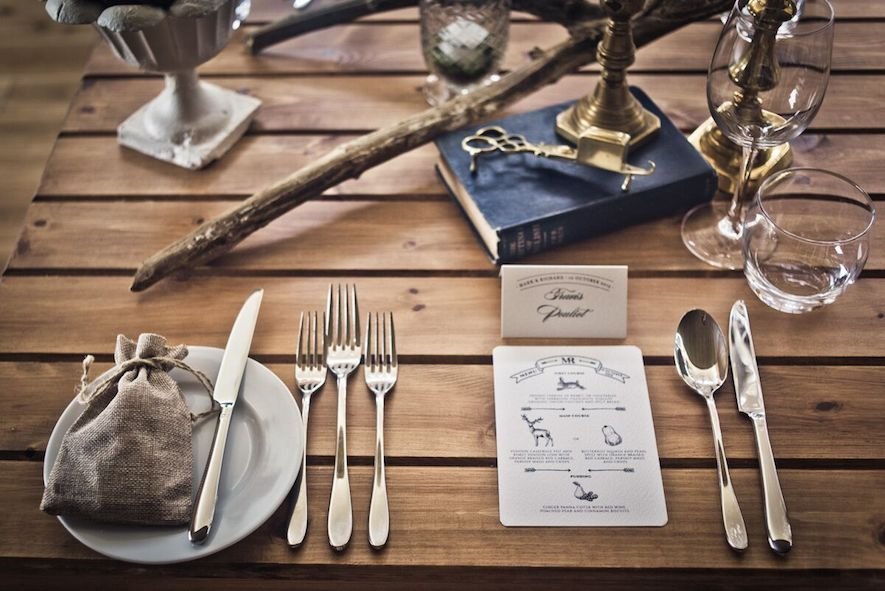 Q. Can we have confetti?
A. You can, both inside and outside.  We just ask that you use natural biodegradable petals only. Confetti cannons are not permitted -Sorry.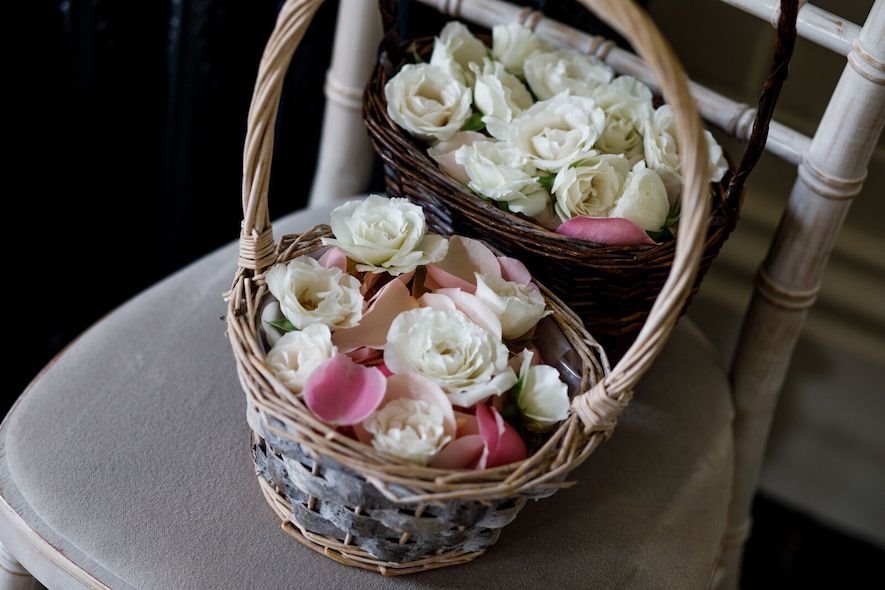 Q. Can we release sky lanterns?
A. Sadly not.  This is due to the local livestock and being so close to the River Severn (they've been mistaken for flares before!). 
Q. Do you have any outdoor games that we can use?
A. We don't have any of our own, however, we can put you in touch with some wonderful companies that supply games and much more.

Q. Do you have any outdoor lighting in the evening; can we add anything?
We have soft lighting along all the main pathways in the evenings, the cedar tree and apple trees surrounding the fire pit in the Gillyflower meadow have up-lighters in the evening. There are jam jars (about 20) that hang from the meadow trees if you wanted to bring some battery tea lights, we can put these out for you in the evening. There's also festoon lighting on the edge of the Gillyflower. 
You could add more by organising some additional festoon lighting around the fire pit; Stuart from Every Event hire is great at doing this and can also suggest other lighting, like colour wash up-lighters, a disco ball in the cedar tree, and fairy lights around the small fir trees leading to the Gillyflower from the house.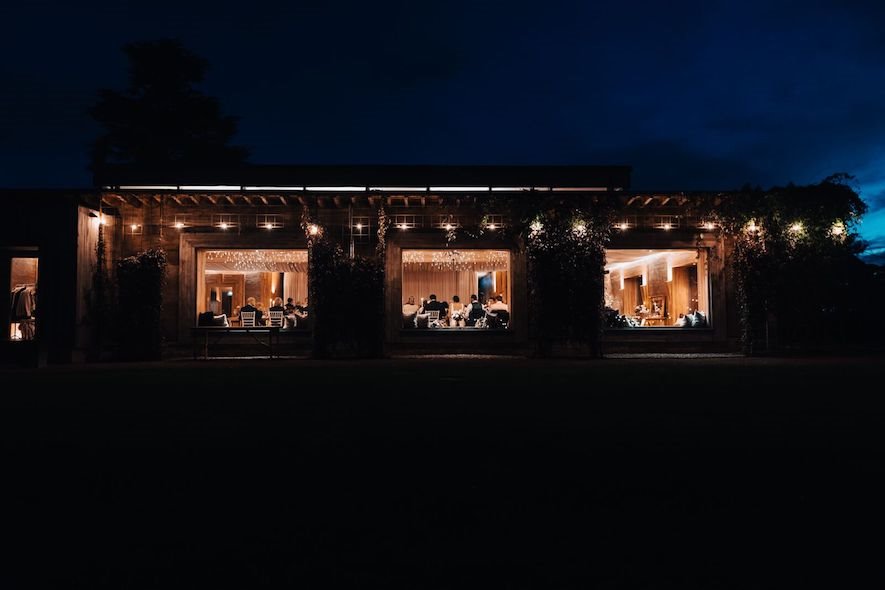 Q. Will the fire pit be lit?
A. Yes, we light this around 7 pm unless it's raining. We will provide the wood and keep this stocked up during the evening. You can also provide guests with sparklers for some outdoor fun if you wish. Why not get some marshmallows and chocolate biscuits and have a S'mores table while you're at it!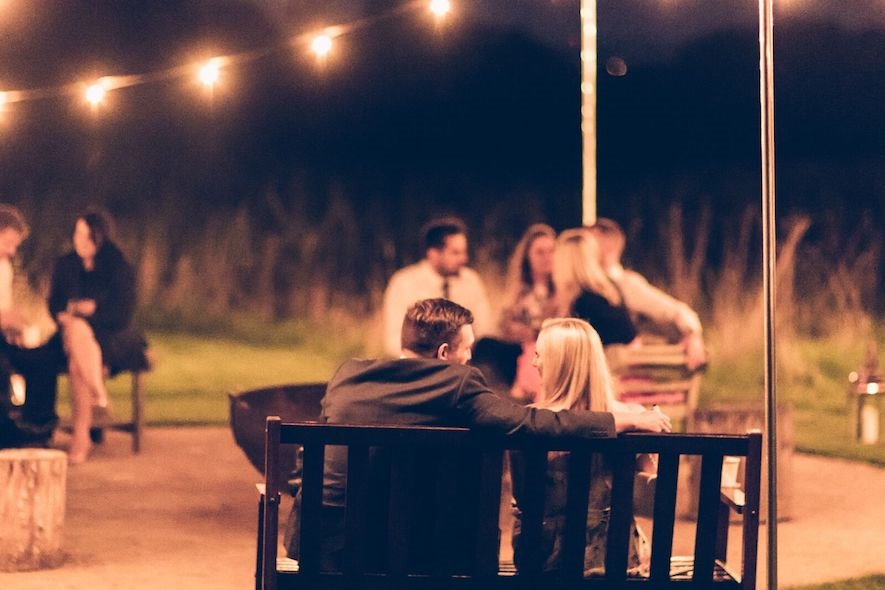 Guests Bedrooms
Q. Where do guests go to check-in to their rooms, and what time will they be ready on the day?
A. They will come to the main entrance of the house and then head to the Office where we'll be ready to check them in. If their room is not quite ready, we can label and store bags there. Five rooms (you choose which) will be ready at Midday and the others from 2 pm.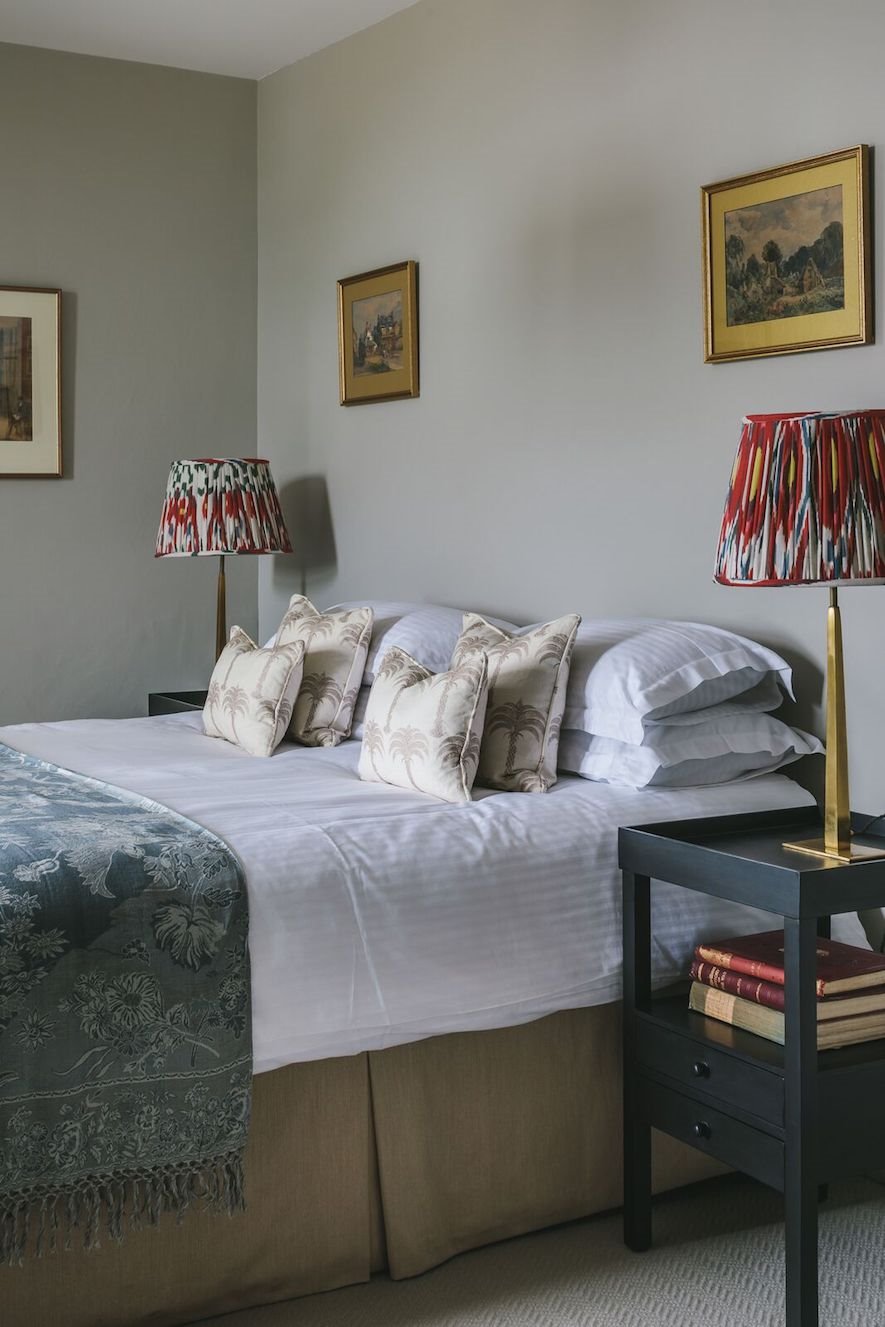 Q. What is the total sleeping capacity at Elmore for the night of the wedding?
A. 39 using all the rooms, we can also add another 6 camp beds if required for an additional £40 per person. 
Q. Do you have any travel cots that we can use?
A. Unfortunately, we don't have any travel cots.  These would need to be provided by your guests.
Q. What are the bedrooms equipped with?
A. Each room has towels, shampoo and conditioner, body wash and hand soap.  We have a very limited number of hairdryers that guests are welcome to use, however, do be aware that there might be a bit of a queue (!) so we would recommend guests bring their own if possible.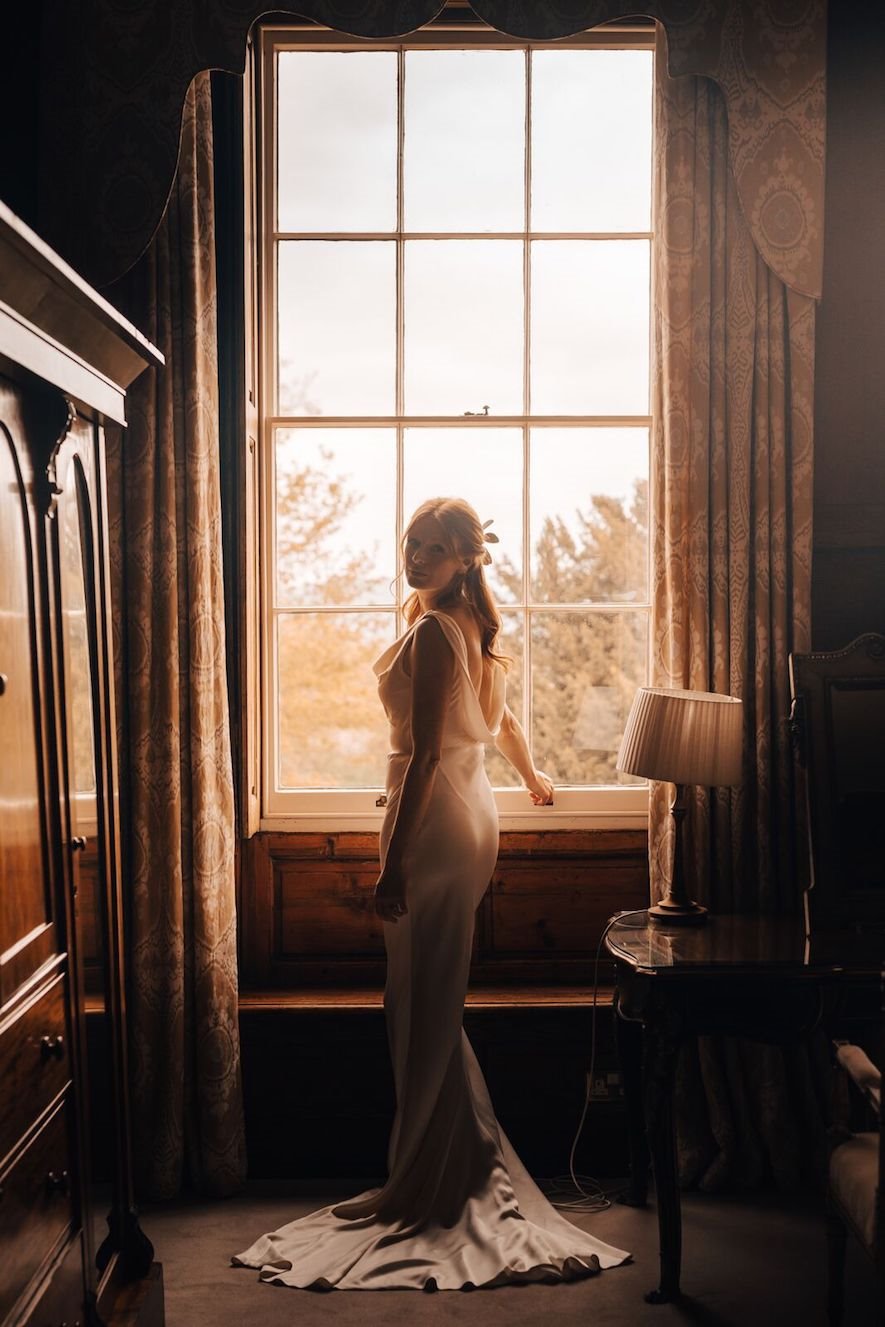 Q. Do you have irons for my guests to use?
A. We have a few irons and ironing boards available for guests to use.  Please just tell your guests to tell a member of staff if they require one on check-in.
Q. Is there WiFi available?
A. There is indeed, details will be enclosed in your room letter upon check-in. 
Q. What if I fancy a tea or coffee?
A. Those guests staying in the main house have access to the house kitchen throughout the duration of their stay.  Please ask a member of staff for directions if you wish to make use of these facilities. There is also a small fridge and microwave for your use. 
Q. Is breakfast included in the house hire? 
Yes, we offer a lovely, fresh continental buffet from 8 am, followed by freshly cooked hot breakfast from 9am-10am. Our super talented breakfast chef can whip you up some smoked salmon & scrambled eggs, a full English or even smashed avocado with poached eggs... The choice is yours.
There's no need for you or your guests to pre-order, however, if there are any dietary requirements, please inform us prior to your visit.
Q. What time do we need to check out of the rooms?
A. Check out of the bedrooms is 10 am, and 10:30 am from the house to give you time to say goodbye to your friends and family. 
Q. Can we stay the night before? 
A. Yes, you can! The Coach House has been created primarily so that a small party of guests can come and stay on site the night before an event (e.g. Bridal Party or setup crew) and therefore wake up here. It is a separate building on the west side of the house (behind the office) with its own driveway.
This little hideaway will enable up to 6 people to come and stay the night before, wake up, have breakfast and start getting ready before moving over to the main house at Midday to continue on into your exclusive day hire of Elmore Court.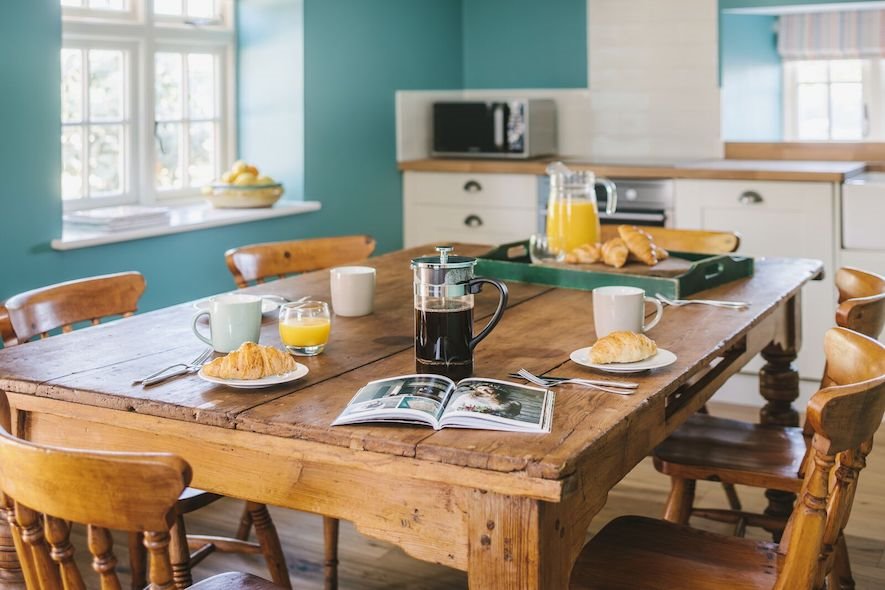 Q. Is there a Spa at Elmore?
A. There is now! We've teamed up with Cotswold Spa... Check out our previous blog for more details.

Q. Can we have any beauty treatments the night before in the Coach House? 
A. Yes, you can, our lovely new Spa can be enjoyed by your whole party. See our recent spa blog for more info on how it works.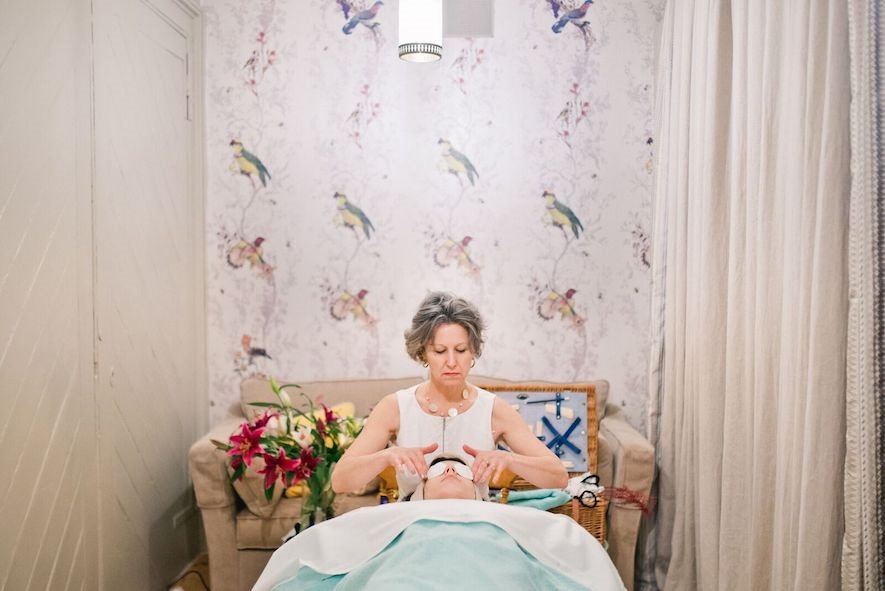 Have we answered all your questions? If not let us know and we'll add the Q&A to our next FAQ piece!
Lots of love from Team E
xx 
Related reading