Our Sustainable Wedding Venue Dream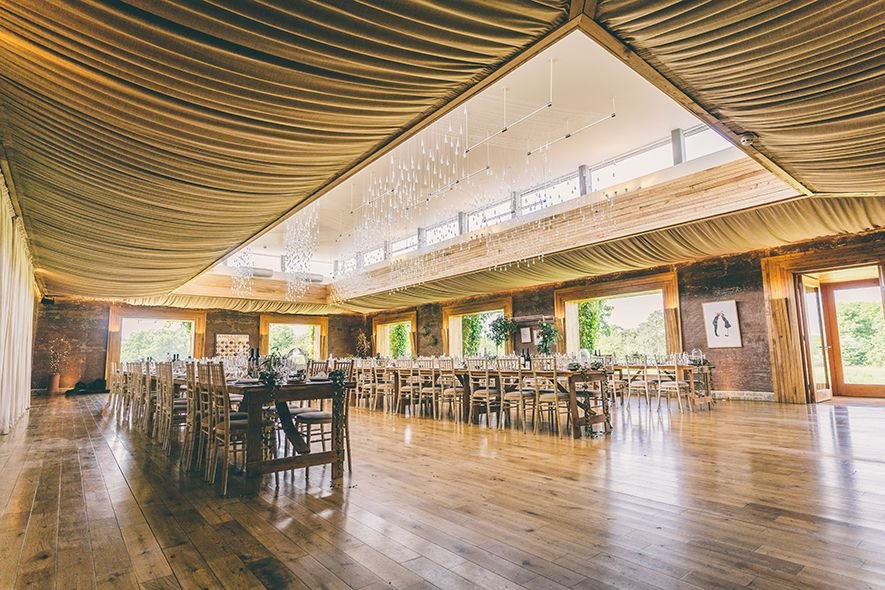 An Ethical Ethos
Having a 'leave no trace' festival background made us all pretty environmentally conscious at Elmore, our dream for this wedding venue has always been to create a fully sustainable events space which caters for incredible parties, and we're really proud to continue to use sustainable alternatives in the running of Elmore Court. Today we thought we'd catch you all up on the choices we have been making, as well as our future plans to make Elmore as Eco friendly as possible...
Carbon Neutral Heating
Using wood from our own woodland to supply year round fuel, Elmore is heated entirely using a carbon neutral Biomass boiler for heating and hot water. The carbon dioxide emitted from burning the wood in a biomass is the same amount that was absorbed during the trees life, making it a 100% carbon neutral source of heat.
Rammed Earth Reception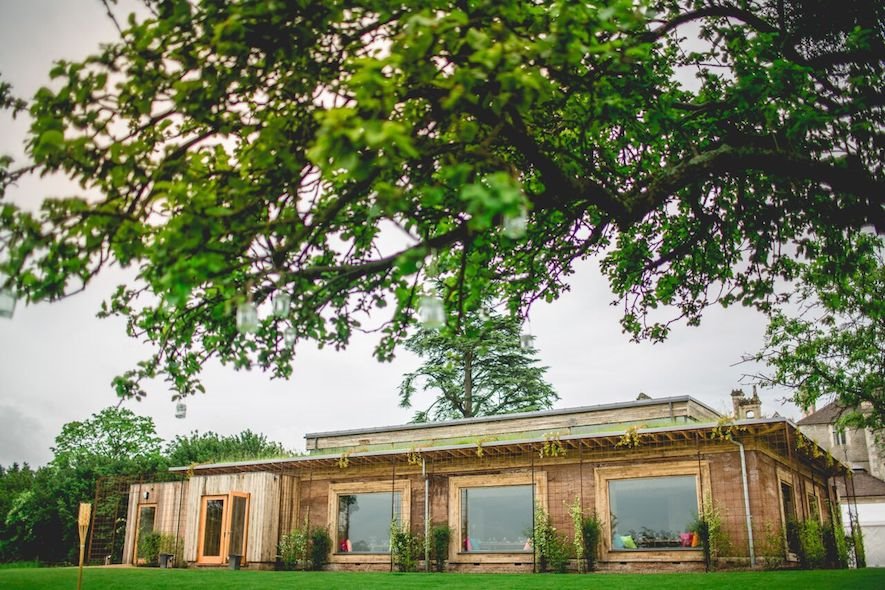 The Gillyflower is our Eco ballroom! Built using natural materials sourced from our own estate; walls made from rammed Elmore earth and timber sourced from our woodland. It has a meadow out the front (and one on the roof!) that is planted with a blend of flowers to encourage pollinating insects and bees, which in turn help to pollinate the fruit orchards that surround us. 
The compacted rammed earth walls are also soundproof, which comes in handy when cranking up the Funktion one soundsytem!

The High Tech House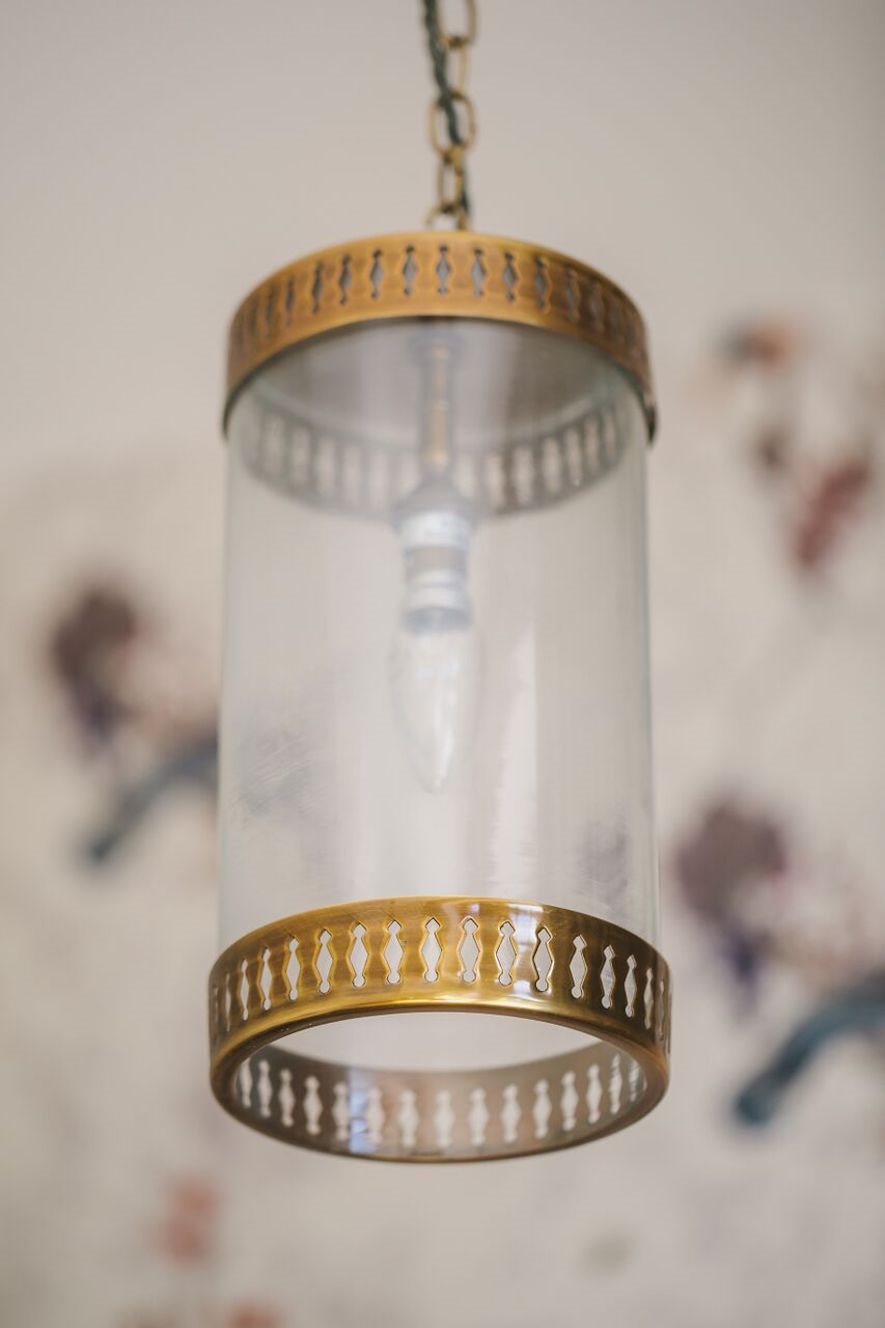 The majority of the house lights at Elmore have been converted to LED lamps now. We use a local renewable company to supply our electricity, and advanced digital thermostats help control heat loss from the house, along with the use of window shutters.
Remote access means we can adjust temperatures to within 1 degree at any time.

Sustainable Gardening in our Grounds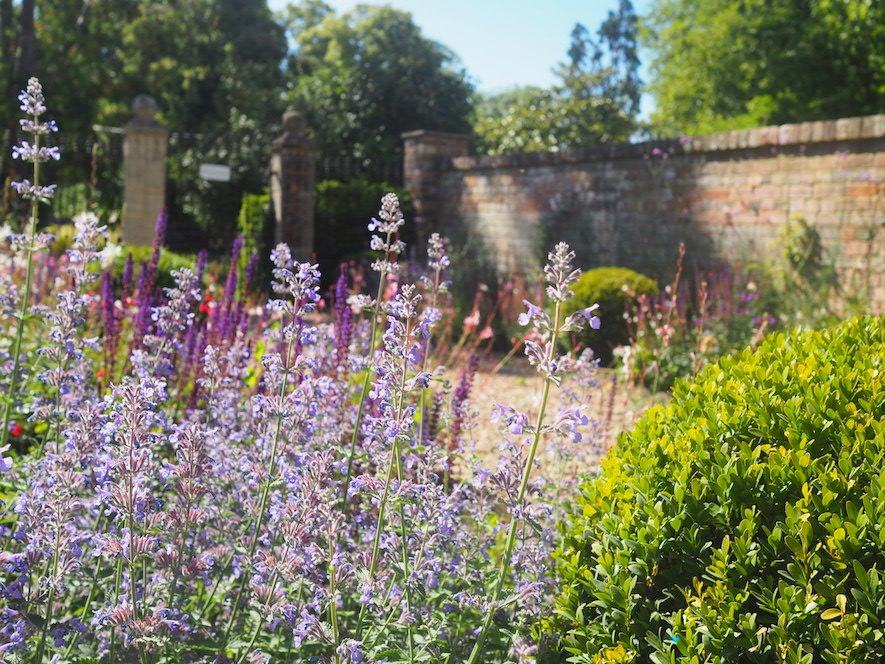 Our gardens are looking better than ever thanks to head of grounds, Luke. He's had a lot to play in our bid to keep Eco Friendly. He's been busy adding new bays in the yard to compost grass clippings, wedding flowers and garden waste, which we will use to mulch the borders with once rotted. 
Planting New Woodland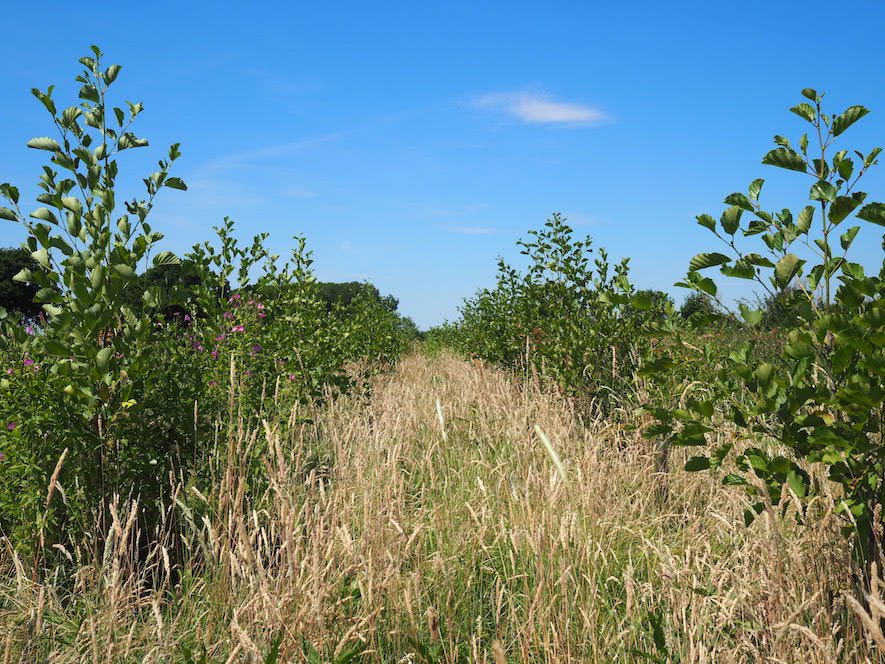 The Estate has also planted over 25 acres of new woodland, to supply fuel for the biomass which in return, provides wildlife habitats and helps us to lower our CO2 in the atmosphere.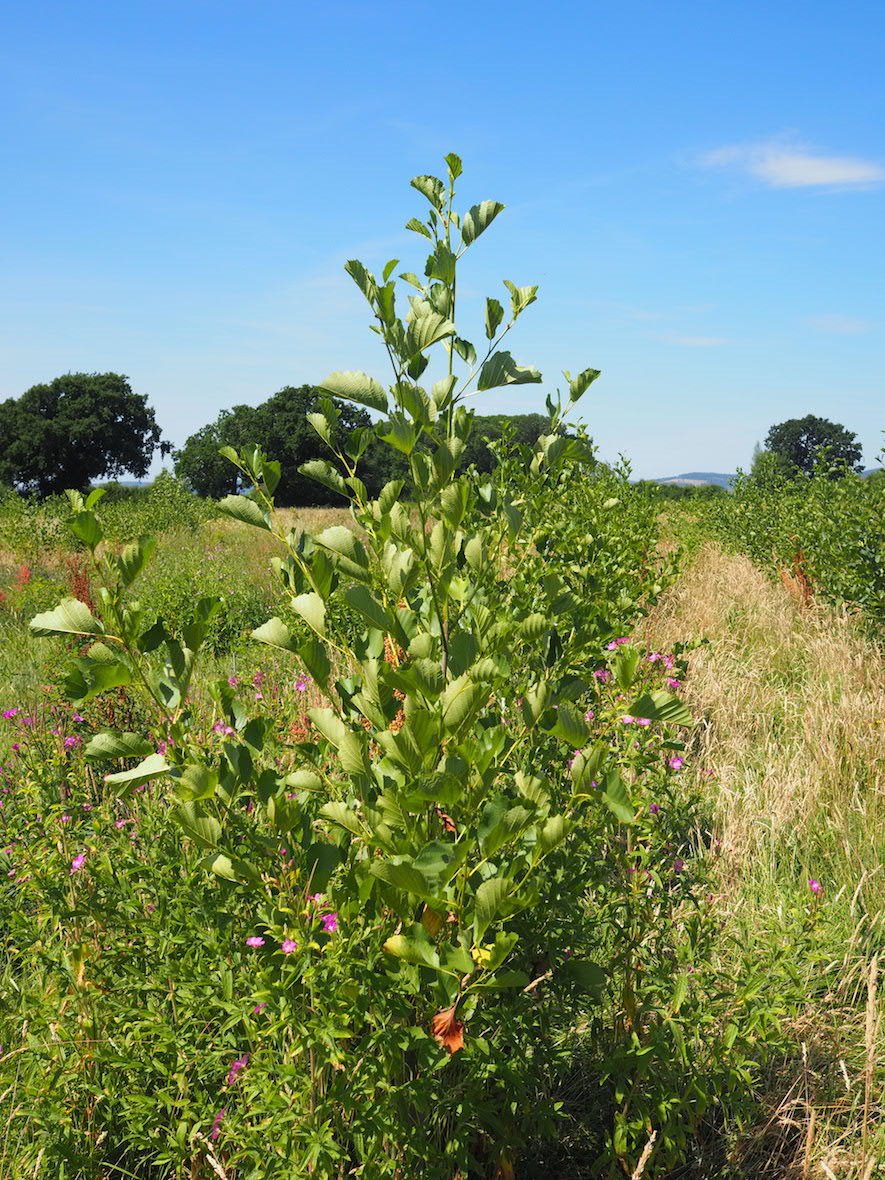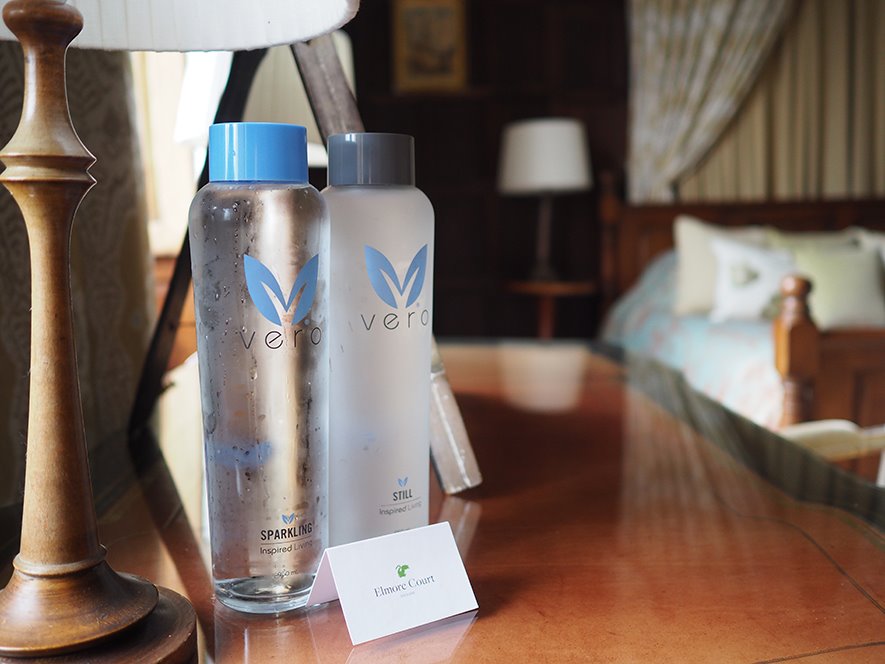 Where possible we are cutting down on plastic products, switching items such as plastic straws for paper ones, and reusable glass water bottles with our filtered Whole World Water system. We use advanced paperless systems in our office to cut down on printing.
Anything that doesn't need to be printed is then shredded and composted. 

Our Preferred Suppliers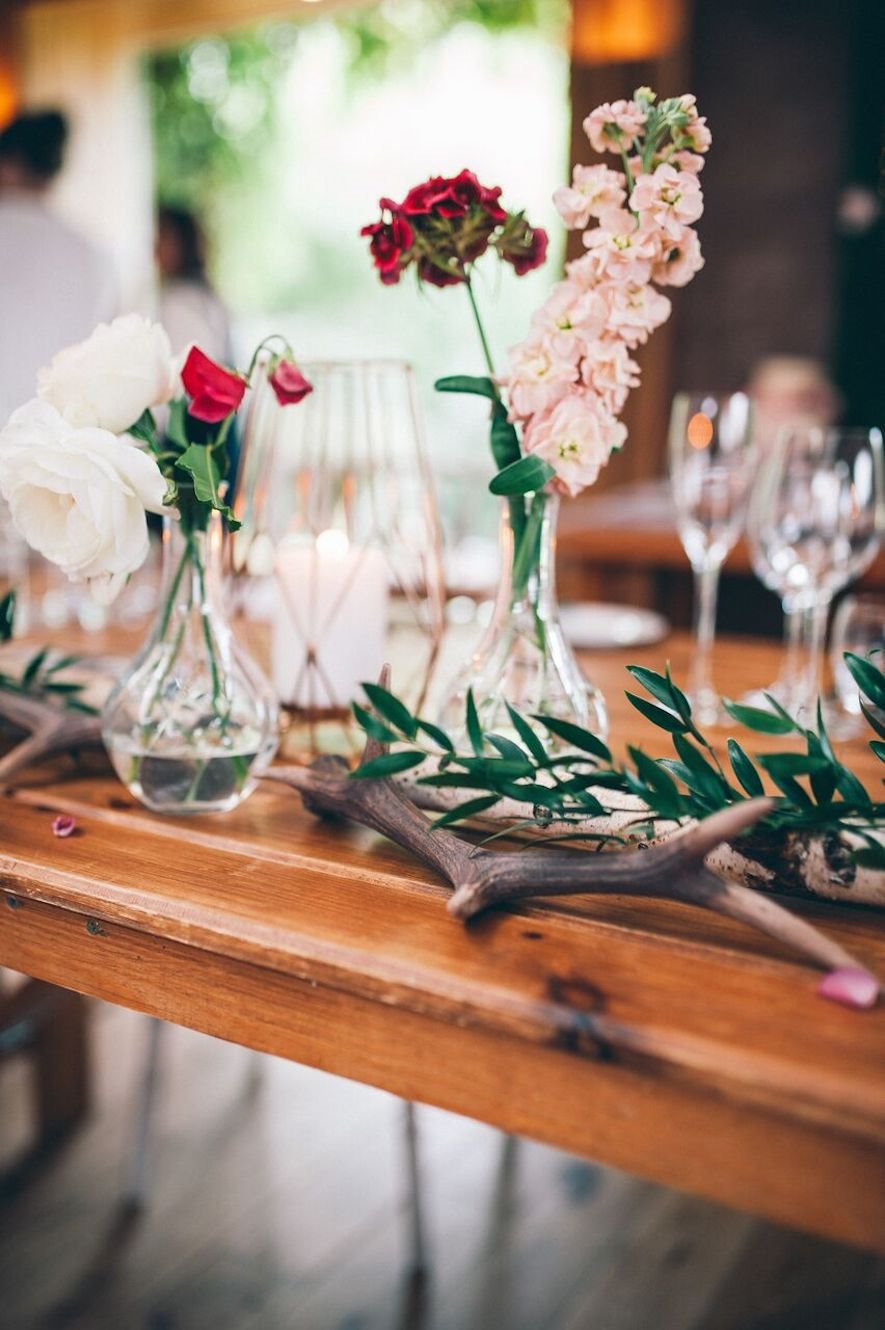 It's not just us trying to improve our carbon footprint. Our suppliers, such as Sorori Design and Lauren Grey Stylist are doing their best to help too, here's what they are trying to change…

"The Summer months are bursting with flowers and foliage in the UK so there really is no excuse not to use British where you can.
At Sorori Design and Lauren Grey Wedding Stylist we also have another Eco mission - trying to reduce our use of plastics and particularly floral foam..
The history of floral foam dates back to the 1950's where it was invented in America. Before this florists used all sorts of mediums to create arrangements from newspaper to chicken wire!
Floral foam has been rumoured to take 300+ years to biodegrade - if it ever does! It's a horrendous waste product from our beautiful industry. 
There is a huge movement towards the use of no floral foam (#nofloralfoam) and many florists including Sorori are striving to find alternatives to use in the floristry world - reverting back to chicken wire and buckets, moss and general knowledge and experience of long lasting flowers and foliage"
You can find out much more about no floral foam through social media with hashtag #nofloralfoam
Our Future Plans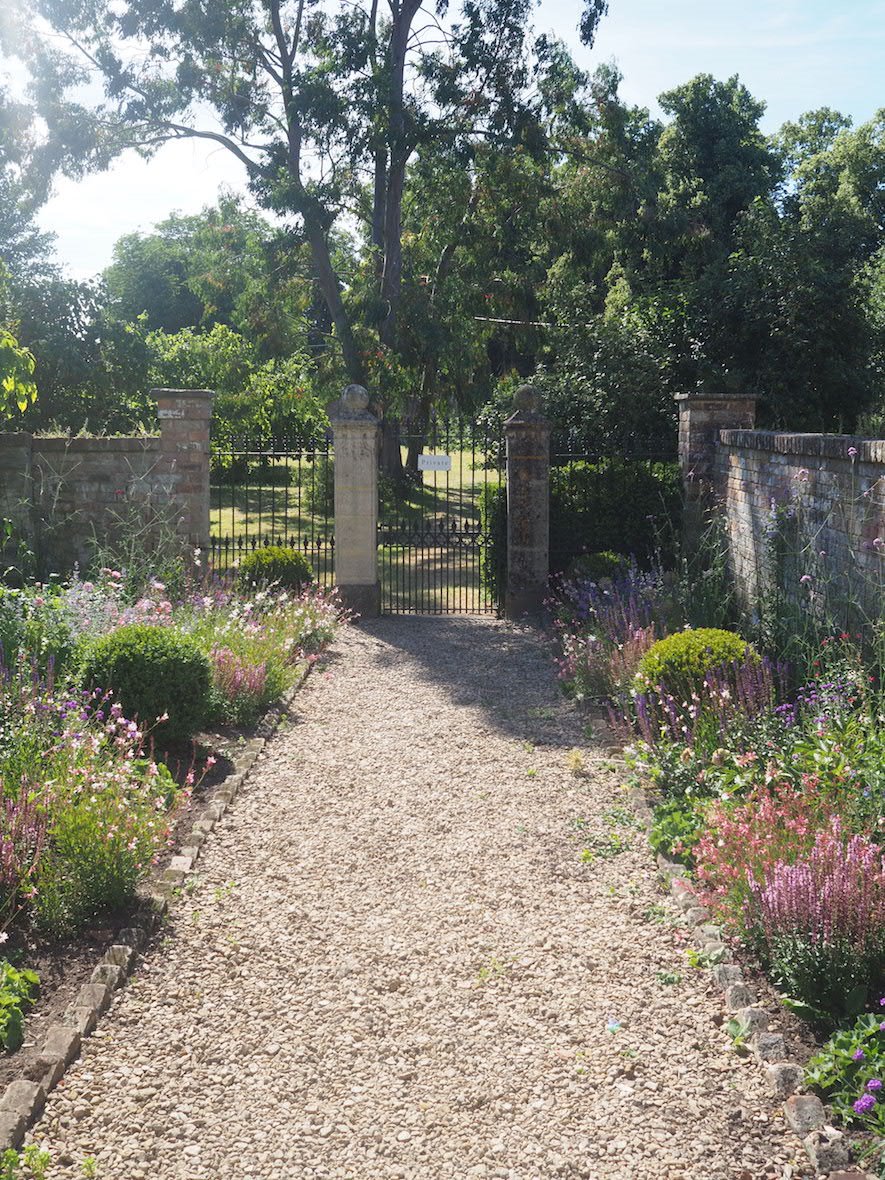 We aim to start growing our own seasonal fruit and vegetables to use in the kitchens and flowers to display in the house as well as using more produce from the 3 farms on Elmore estate - local milk/yogurt/cheese/beef and game birds. Introductions of bees will produce honey and chickens for eggs. 
Each of these big and small changes to our business mean we can become more sustainable, and also contribute to the bigger picture of helping protect the environment we live in. 
Want to know more about our sustainable wedding venue? Get in touch!
Love from,
Team E xx
Related reading