Outdoor Weddings - A New Dawn?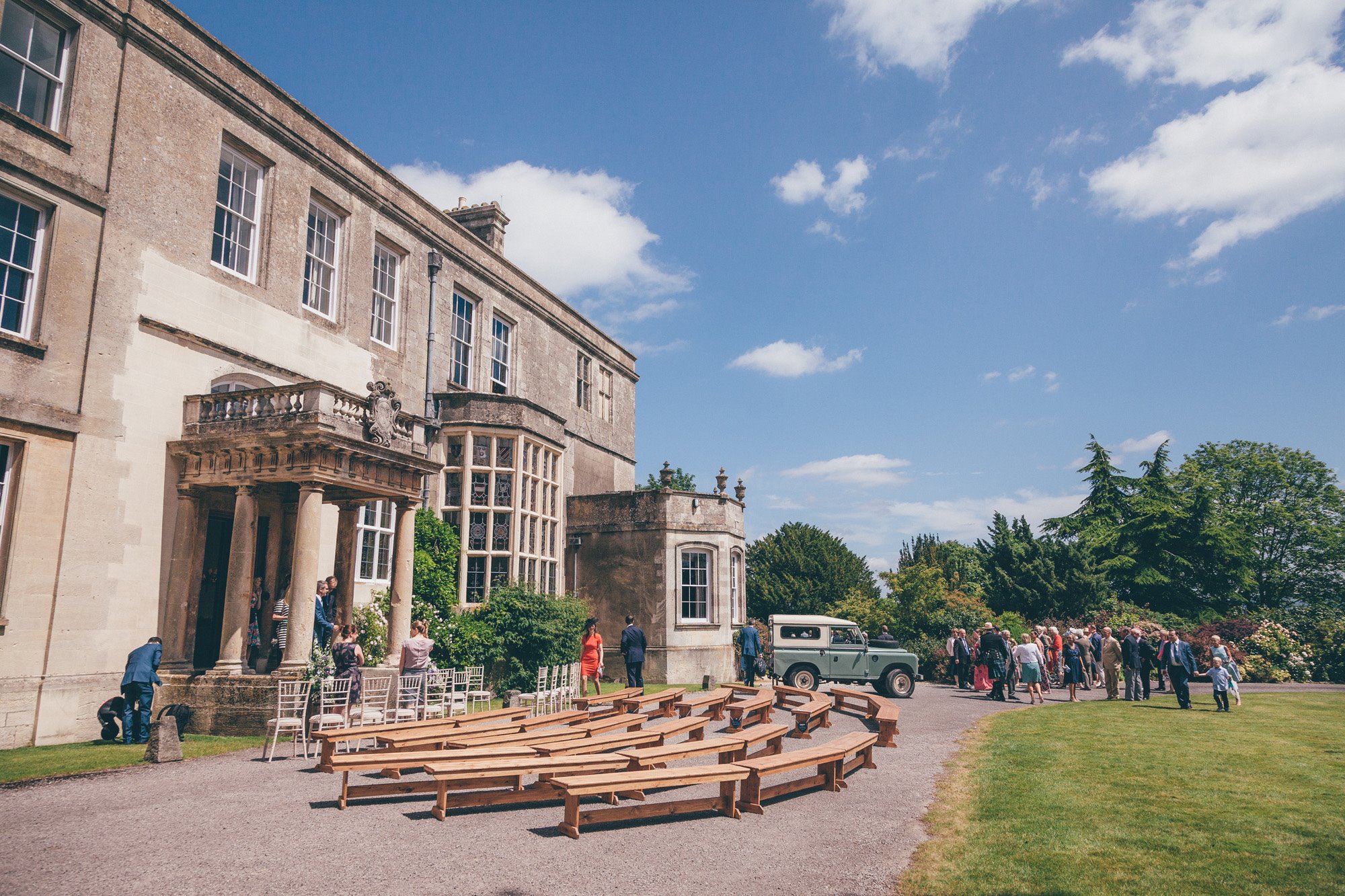 Change is in the (fresh) air
The warm sun on your back as you declare your vows to your beloved, bare feet on soft grass, dancing under moonlight, sitting round the fire with the most important people in your life… The list of reasons we love outdoor weddings goes on and on, and although we have always been able to provide legally binding outdoor wedding ceremonies due to our historic porch, the law around needing a 'permanent structure' in order to get married outside in the UK has continually frustrated us.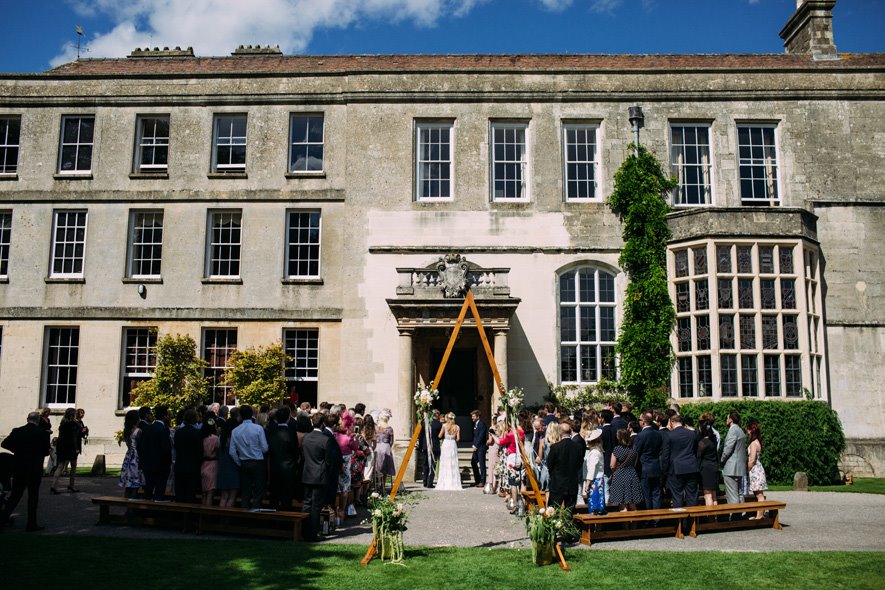 Can you get married outdoors in the UK?
Not legally at the moment, no. UK wedding law has remained mostly unchanged since 1836, and states weddings are not legally binding unless they are held within a 'solid structure with a permanent roof', and enough room for the couple, registrars and all the paperwork.
So that's a big fat no to legally binding beach weddings, marquee weddings, garden weddings and woodland weddings…
But, there's sunlight at the end of the tunnel for all you nature loving couples...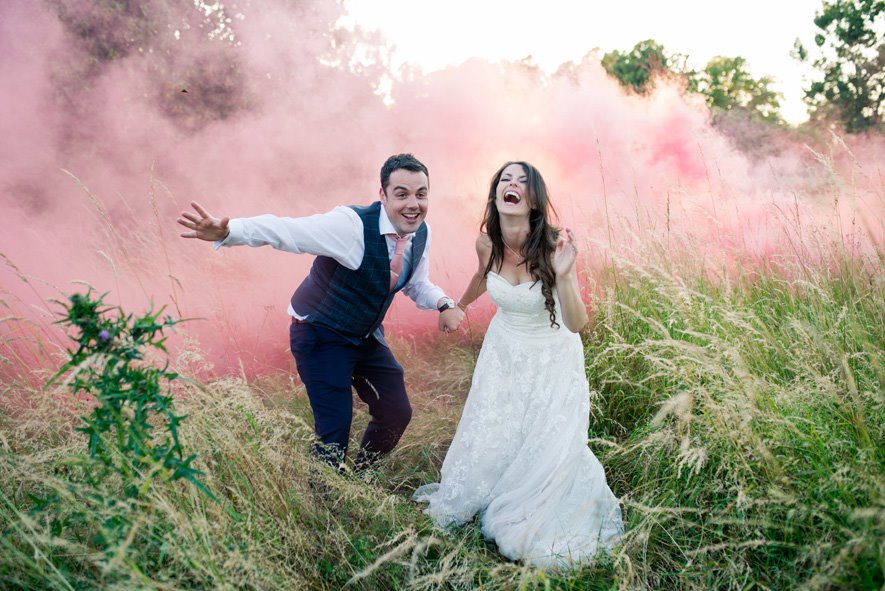 Weddings in the 2018 Budget
Great whoops of joy went round the court yesterday on hearing one aspect of the annual budget announcement.... The government has asked the Law commission to change the wedding rules in order to allow couples to get legally married outside in England.
If the change goes ahead you will finally be fee to get married anywhere you want without having to stage two weddings; The One you wanted, and the legal bit.
This will give us all so much more freedom in terms of outdoor wedding receptions and ceremonies, and there's nothing we love more than freedom. Your wedding should be as unique as you are… 
We can't wait to hear the results!
Whilst we're waiting on the Law commission's decision, here's a look back on some of our favourite outdoor wedding receptions we've held at Elmore…
A Garden wedding ceremony
When Rock My Wedding founders decided to marry at Elmore we knew it would be a special day! Lizzie & Adam's beautiful outdoor wedding ceremony was held on the East lawn followed by a drinks reception at the front of the house, and later they brought the outside in to the Gillyflower with feasting and dancing until late... Beautiful photos by Ann Katherine Koch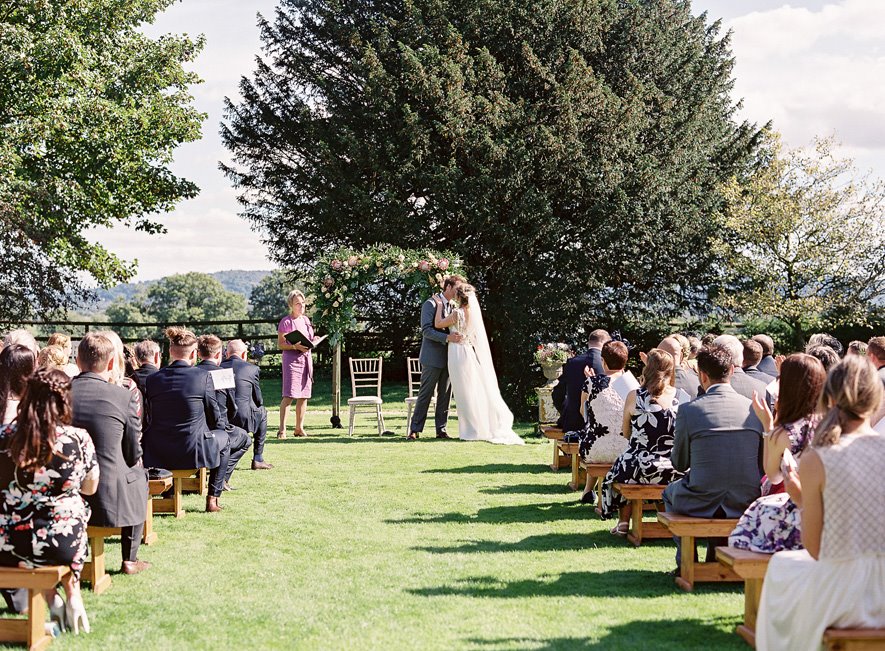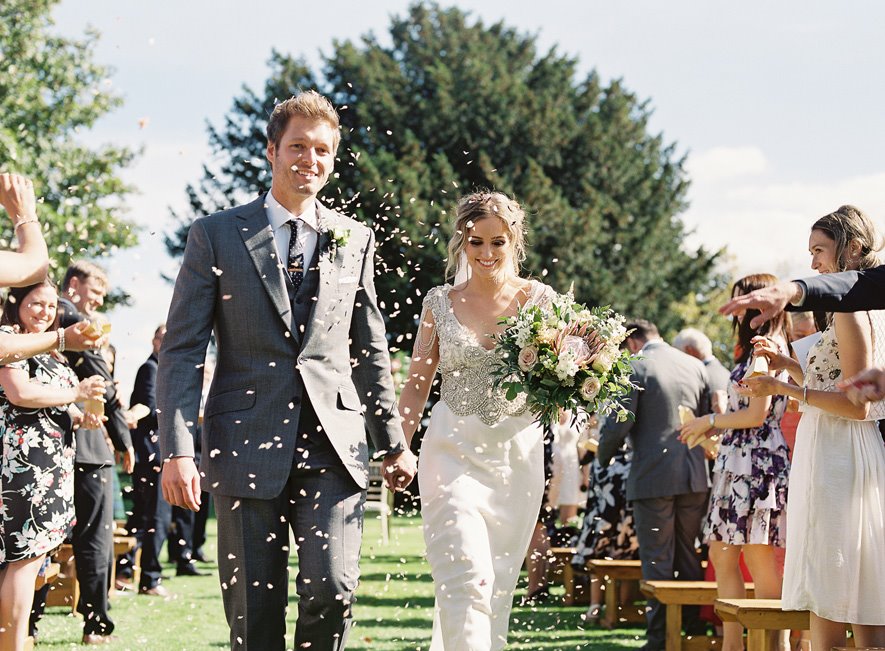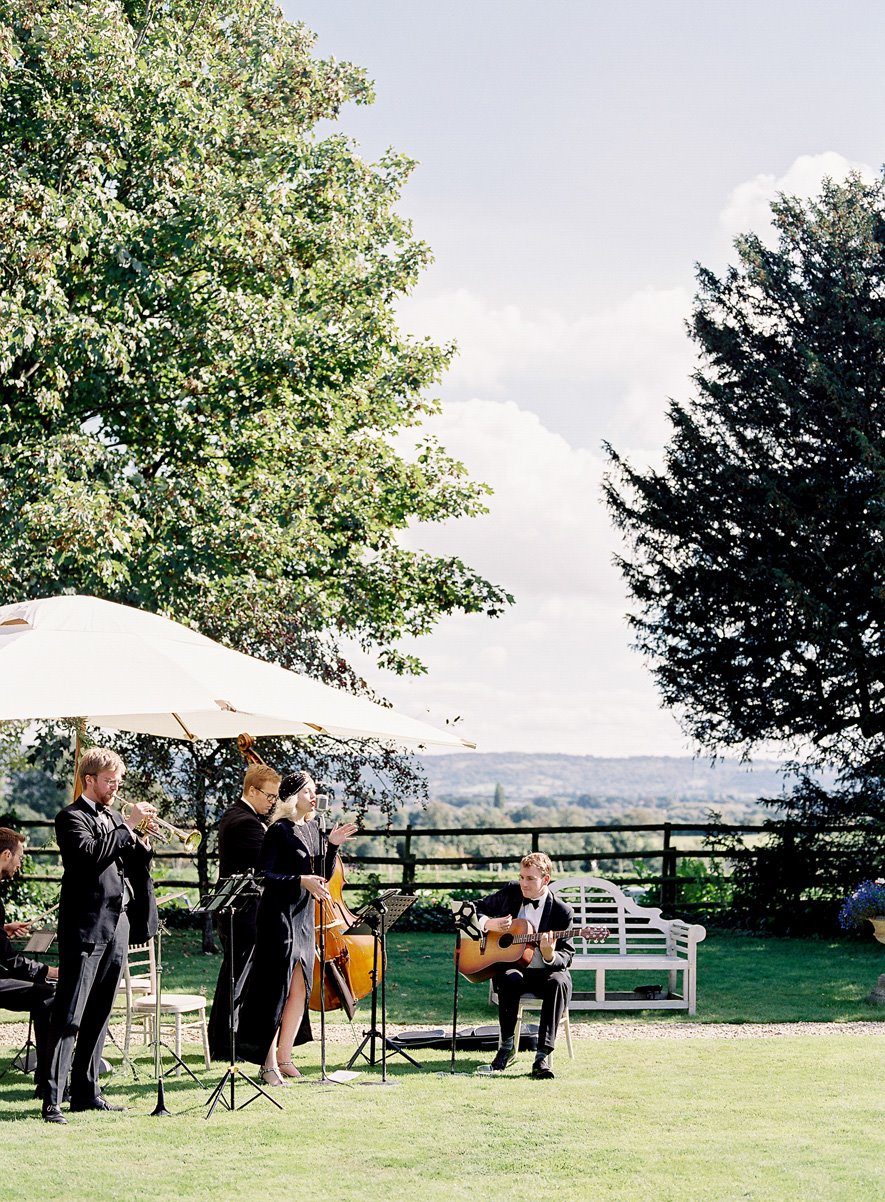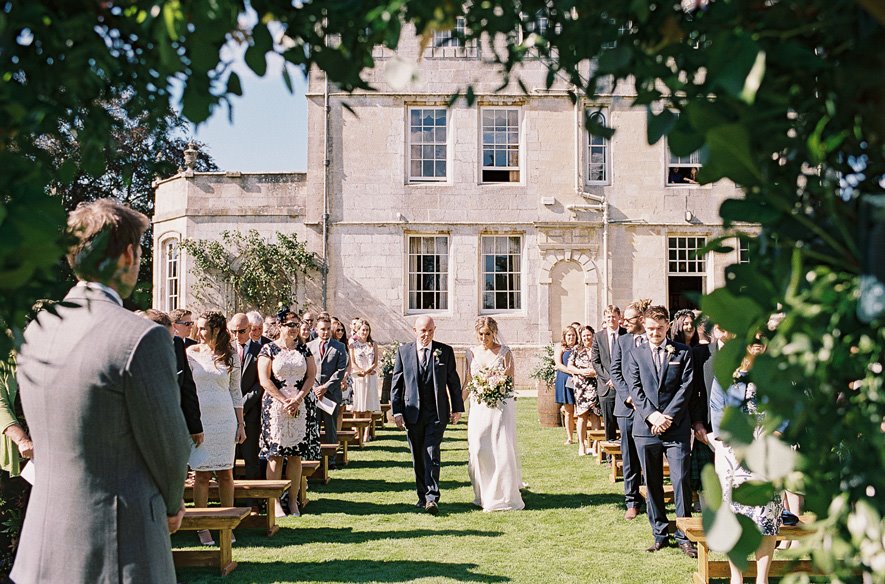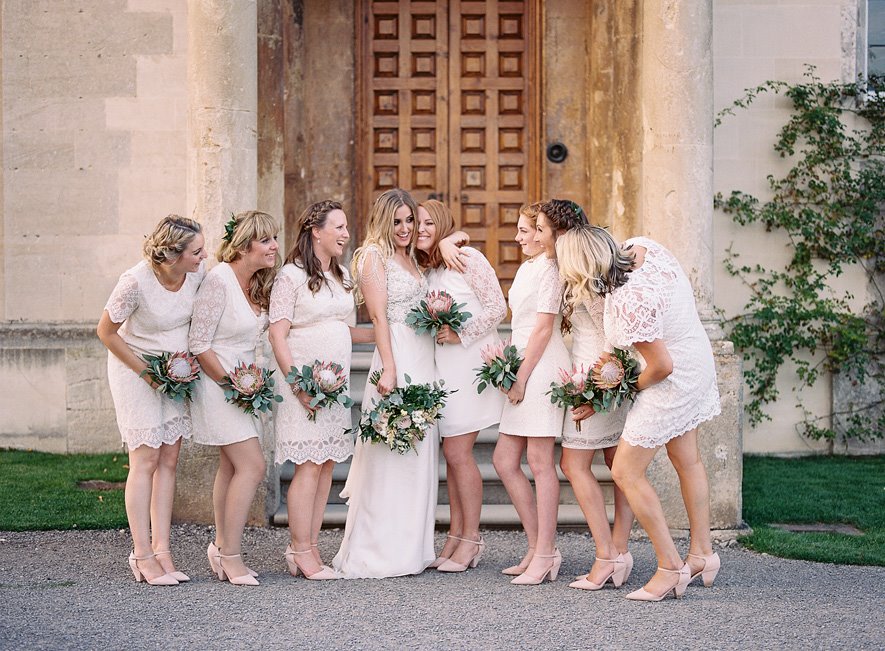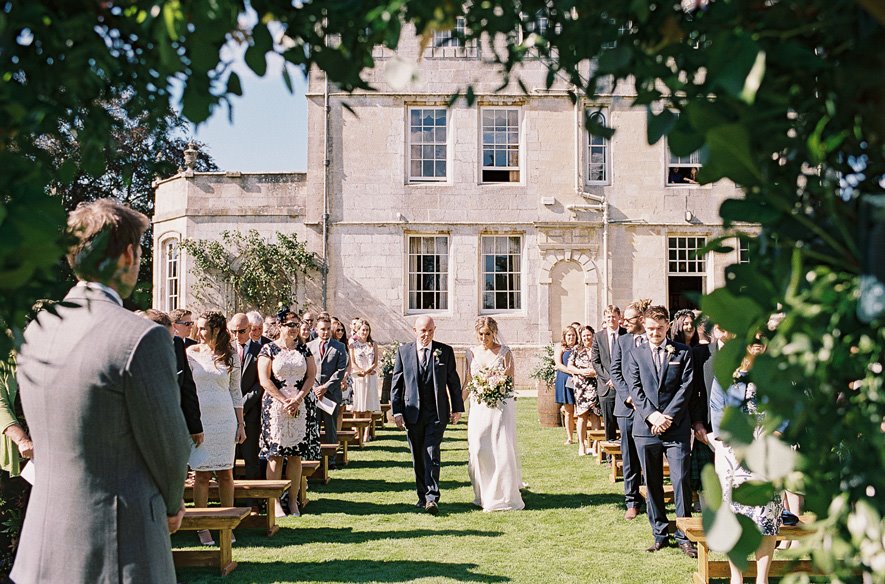 Summer wedding outdoors
The scorching hot summer day set the perfect scene for this South African themed outdoor wedding ceremony under our porch! Thank you to Flutterby wedding photography for sharing these lovely images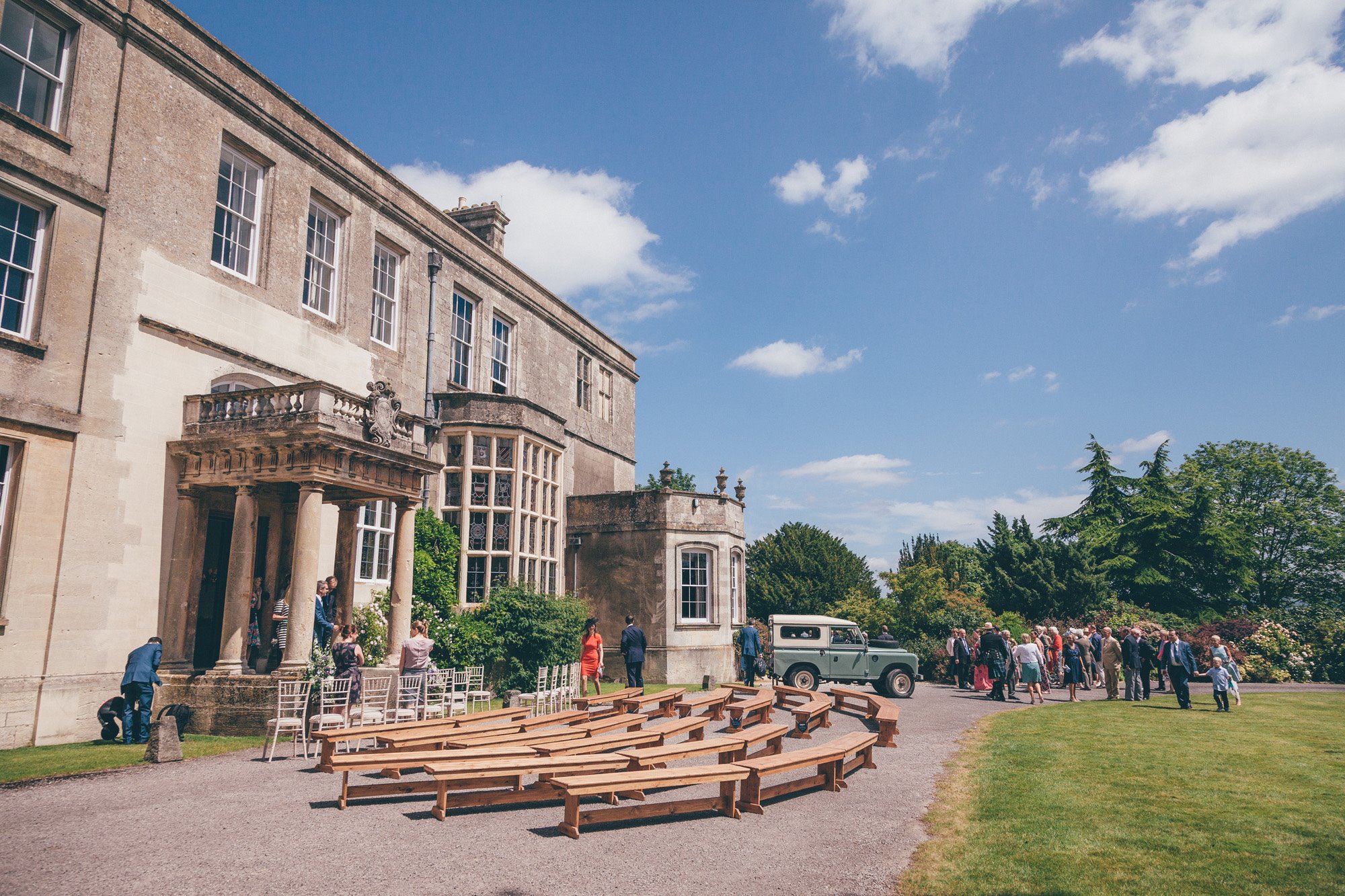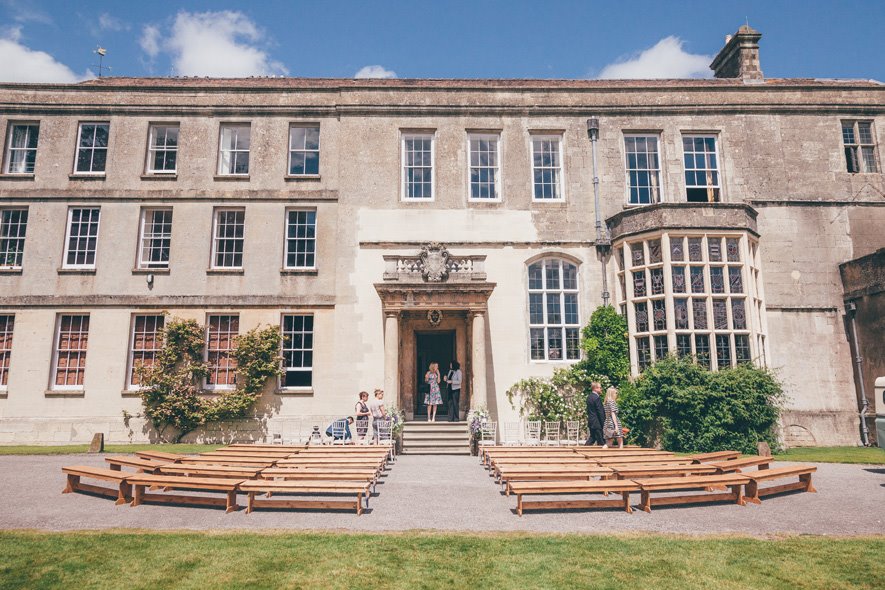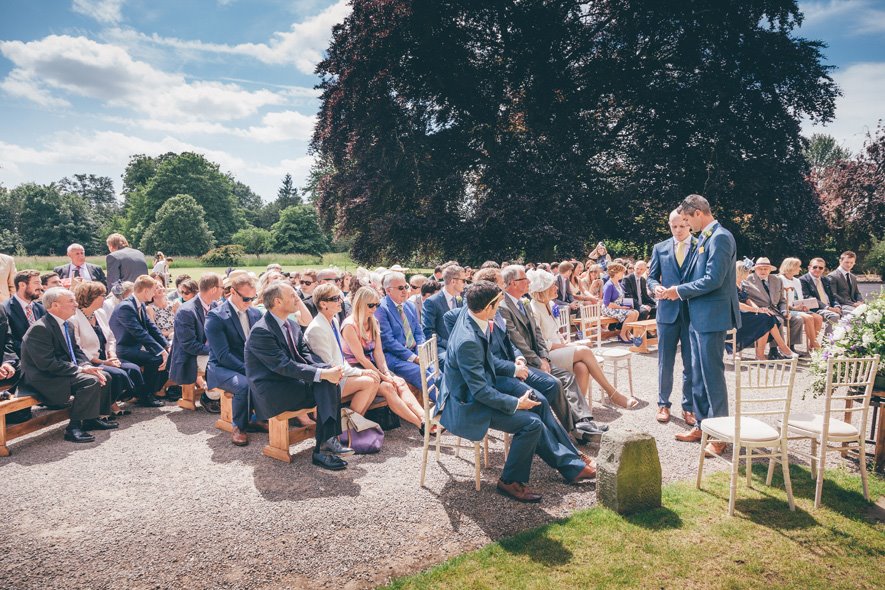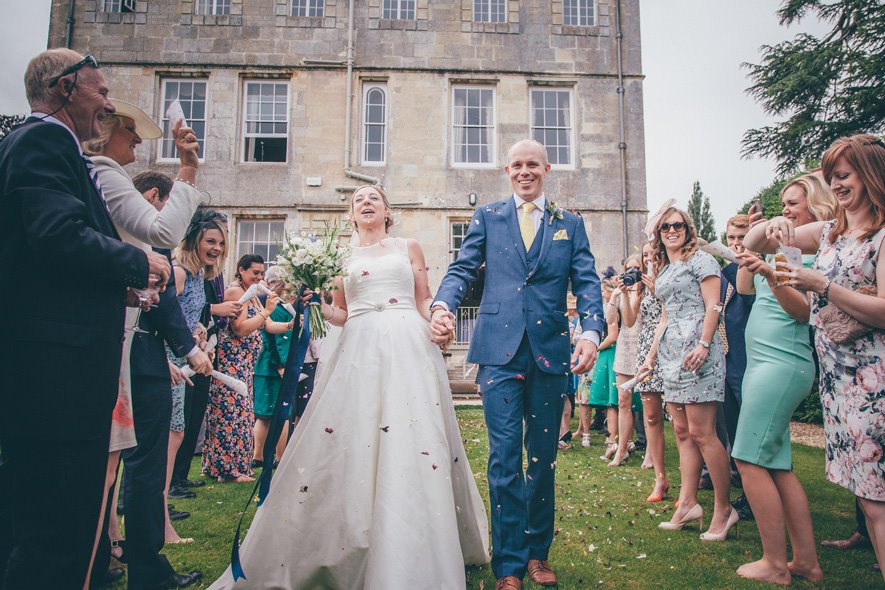 A Boho wedding with a Travel twist
We adored the laid back boho vibe of this outside wedding ceremony, complete with VW camper and beautiful bohemian styling...
Nick Pumphrey was the perfect choice to capture it perfectly.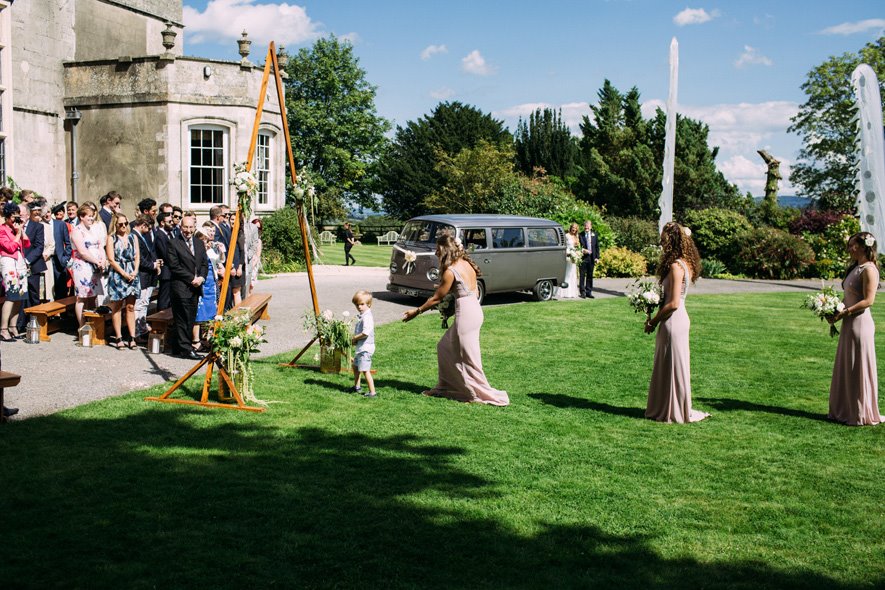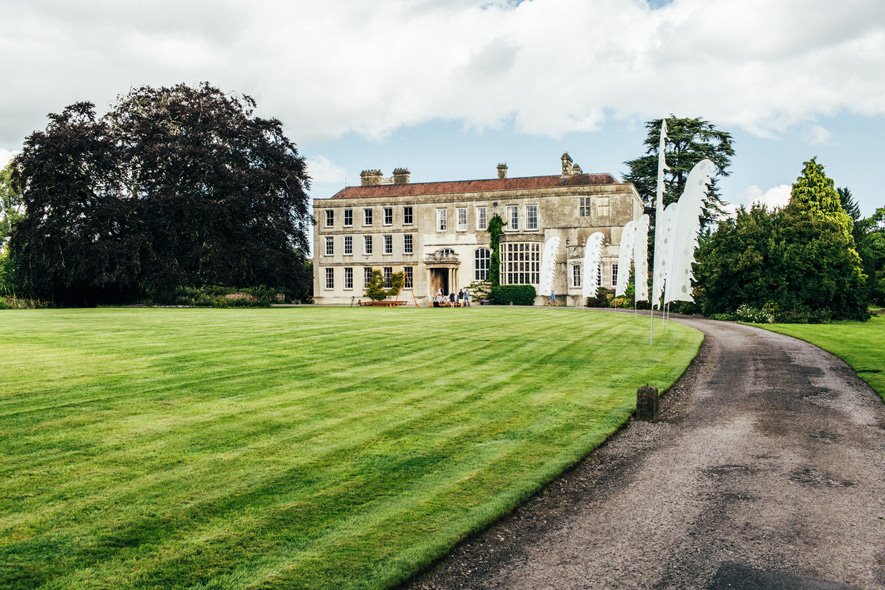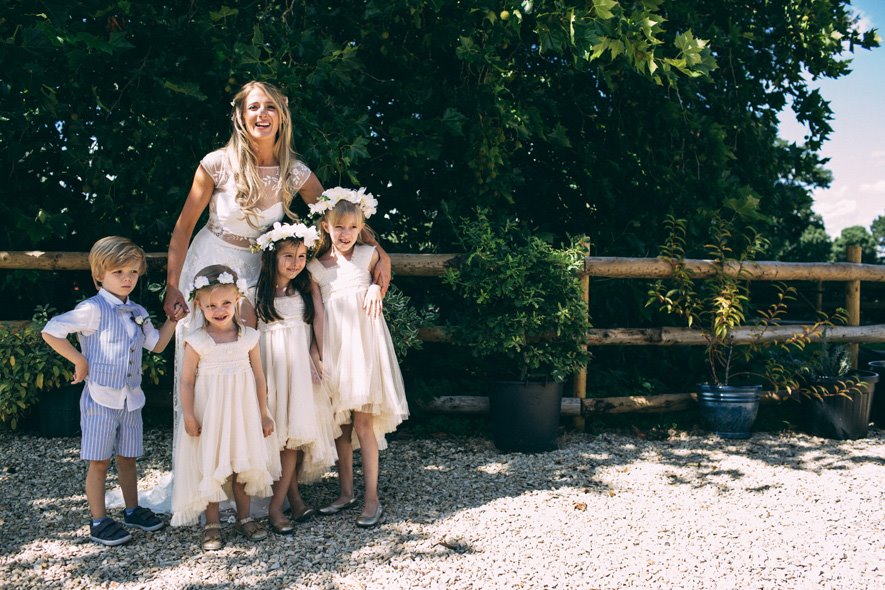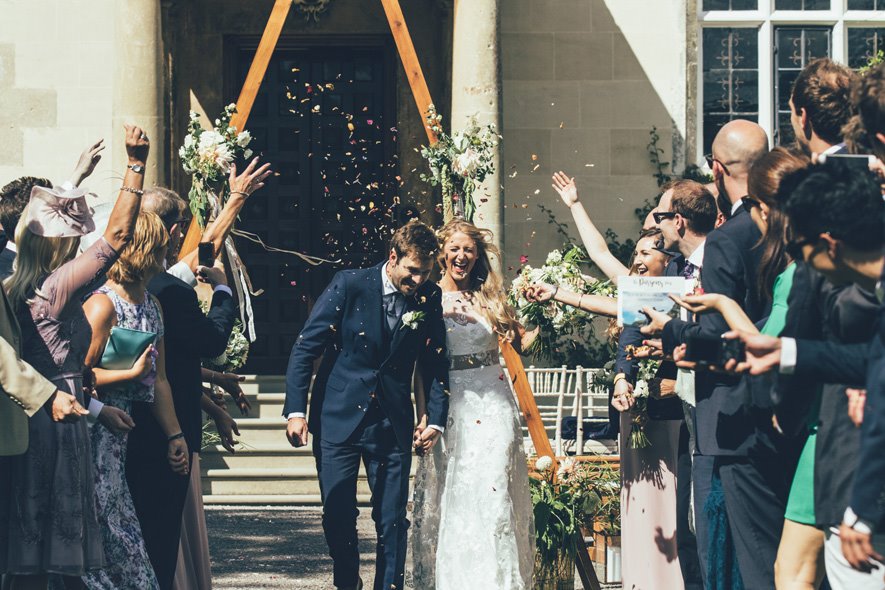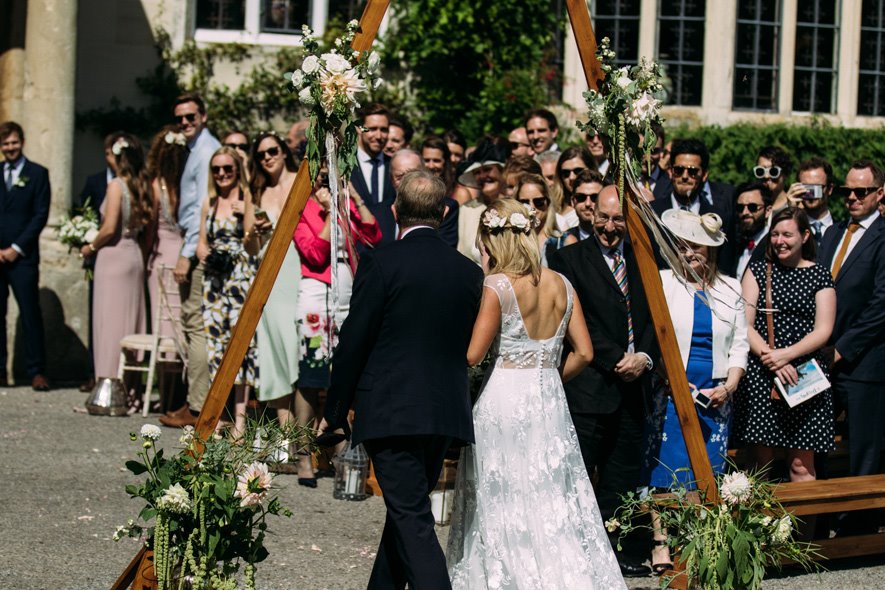 A Colourful Outdoor Ceremony
Tom and Lisa chose to hold their wedding ceremony outside under our porch, and had a lot of fun playing with smoke bombs afterwards.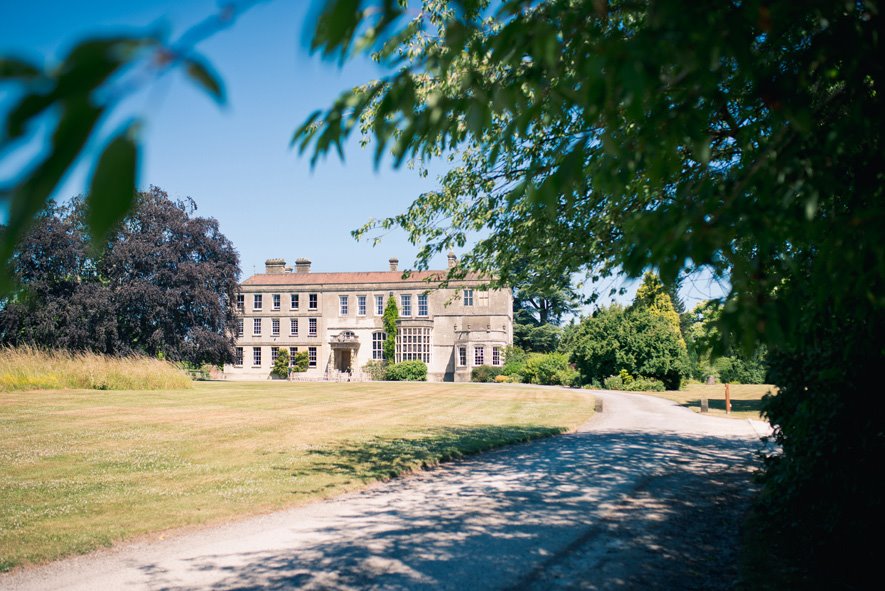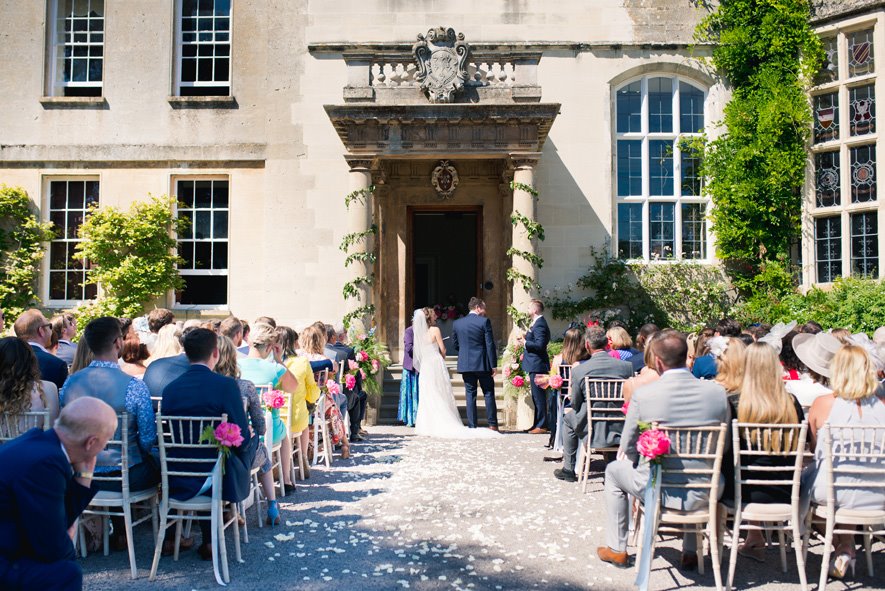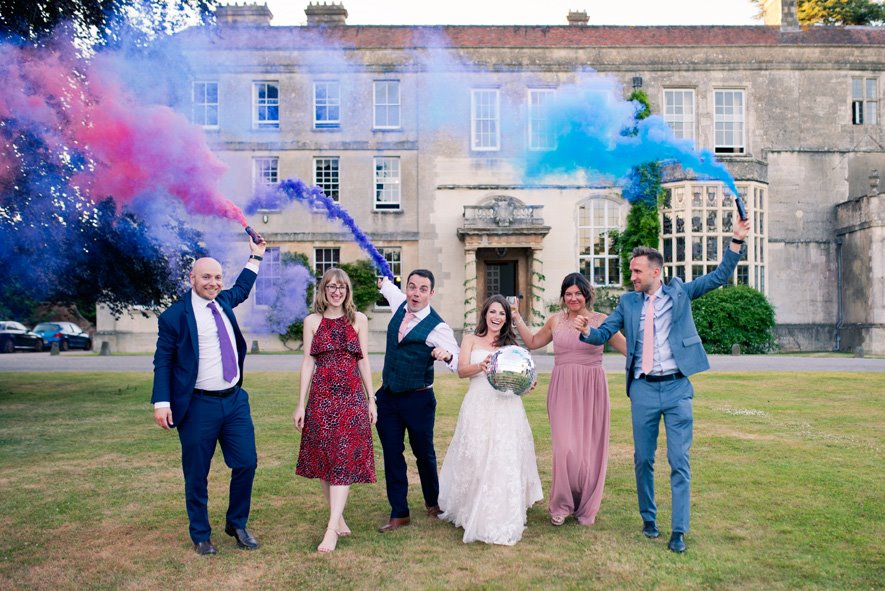 Have we inspired you to think about planning an outdoor wedding? Perhaps by next summer there will be even more we can do outside! We can't wait to find out.
Love,
Team E x
Related reading