10 Creative Wedding Signs from Real Life Weddings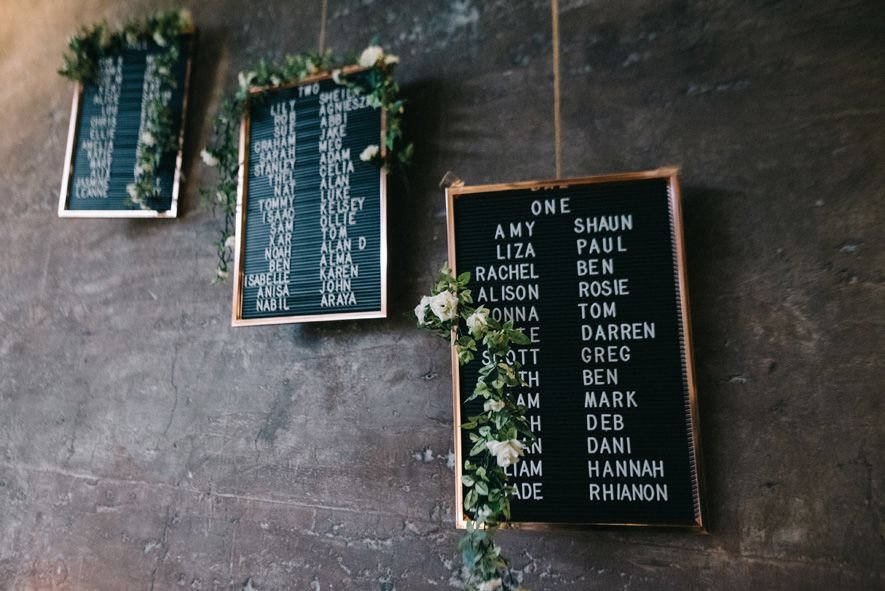 Read the Signs
We're lucky to have had some seriously creative brides and grooms at Elmore, so looking back at all the unusual little details that made their days so beautiful is always fun!
Signs and table plans are a great opportunity to inject some of your own unique personality into your day. We've gone through the Elmore photo vaults and chosen our 10 favourite wedding signs from recent real life weddings to help inspire your own decor decisions...
1) Simple Chalkboard Sign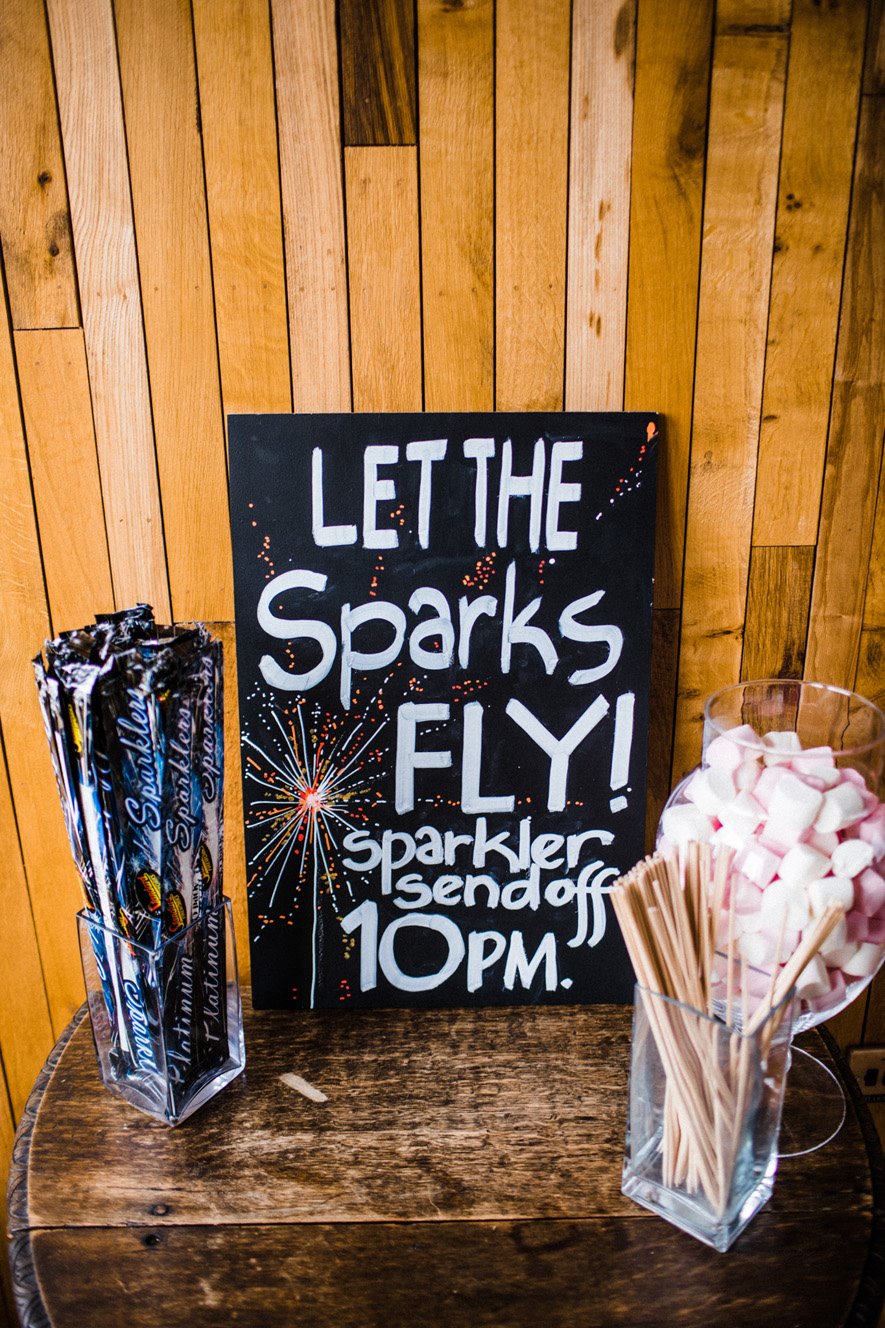 This DIY chalkboard wedding sign drew everyone's attention to the sparkler send off at 10pm, a simple clear message left by a pot of sparklers and marshmallows gave all the guests a good idea of the fun that was to come.
2)How far Have you Come?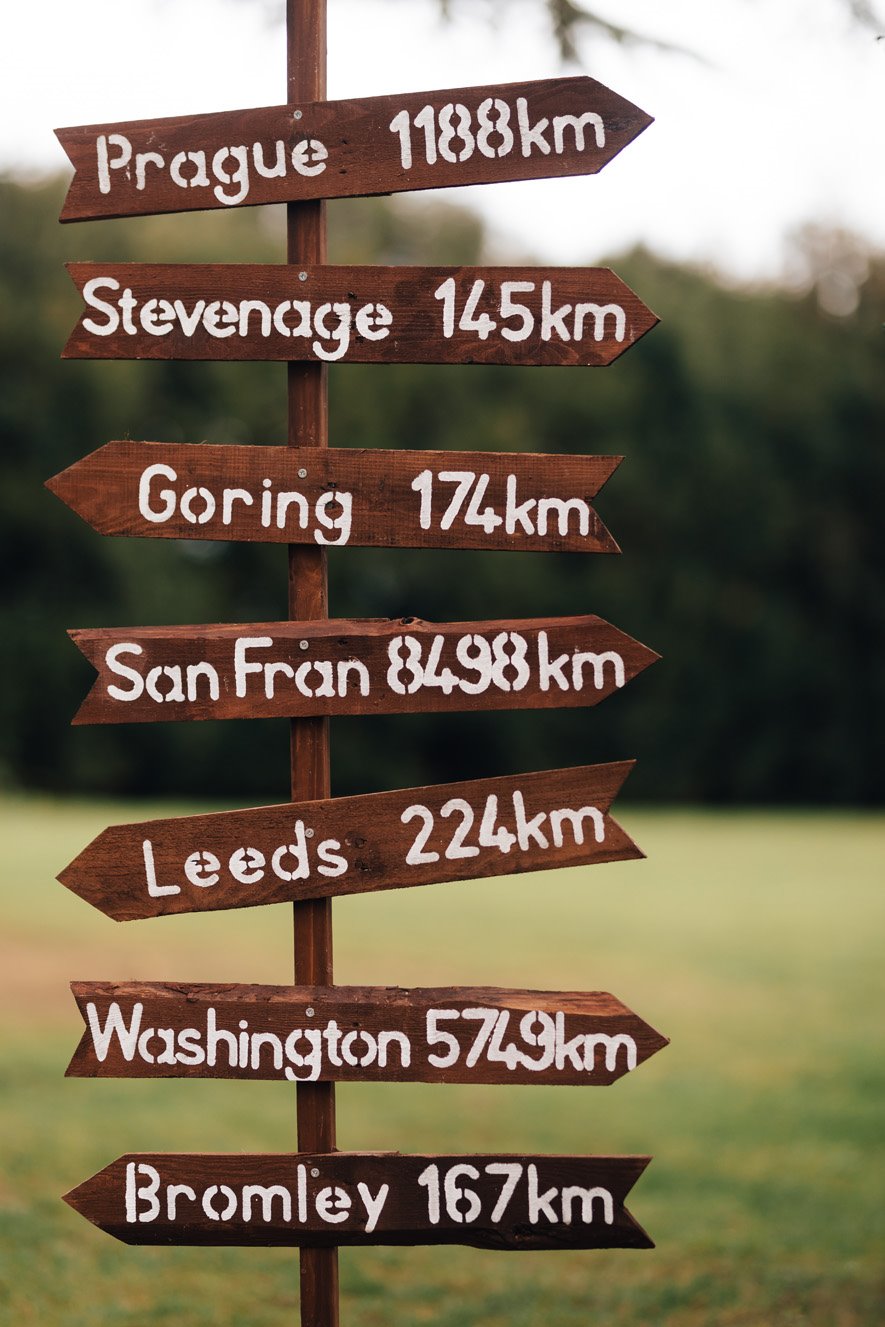 We loved this wooden arrow sign (another handmade one!) which instead of simply pointing guests in the direction of the party, it displayed the amount of kilometers guests had travelled to be part of their day. It was a lovely way to celebrate the fact that friends and family had travelled miles to make it and to show how much it meant to the bride and groom.
3)Weddings Are Art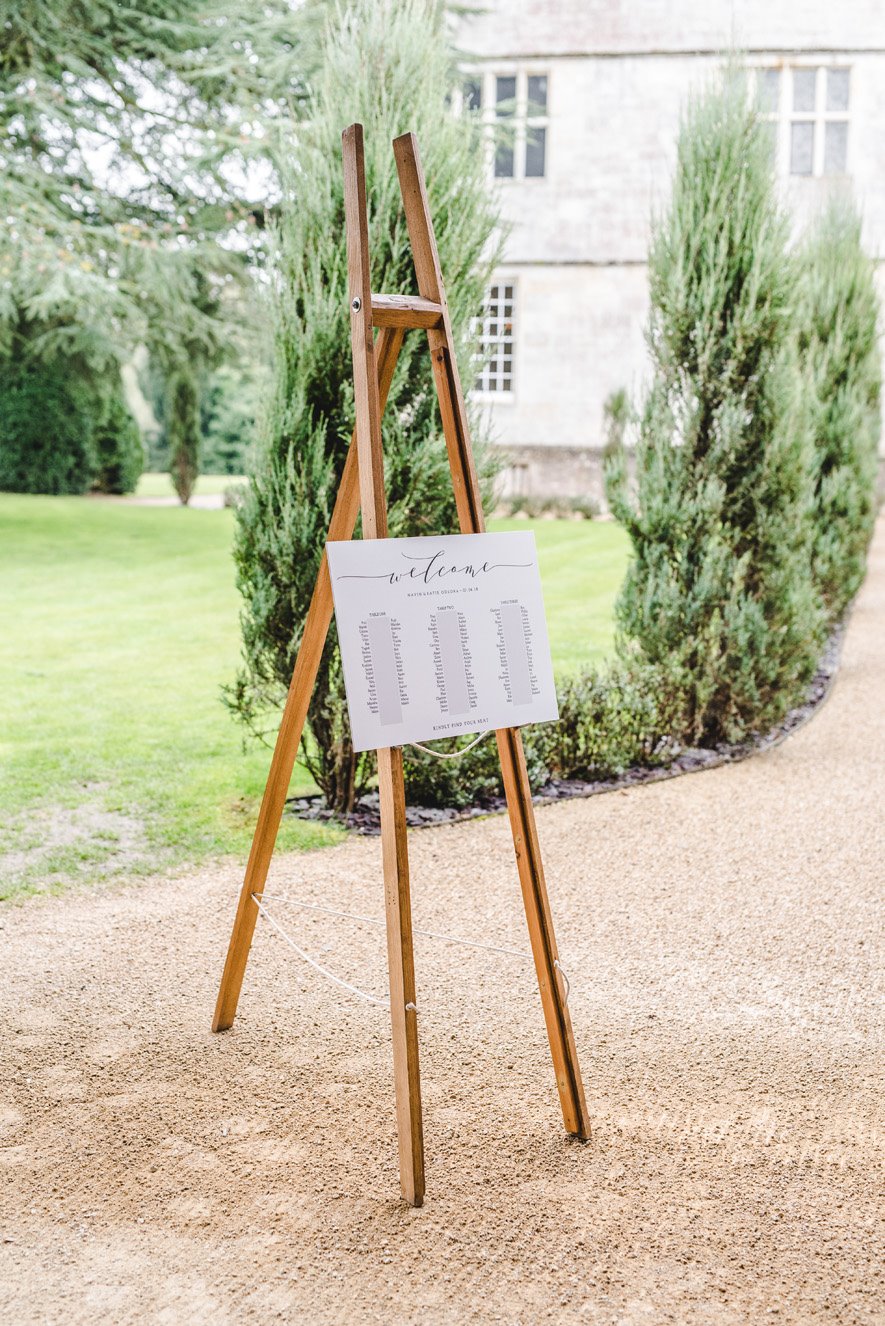 One of the biggest pieces of art you will ever plan is your wedding day, which is why we own an Easel to display your table plans if you so wish. This simple graphical seating plan looked beautiful positioned outside the Gillyflower on the Elmore easel.
4)Simple Seating Plan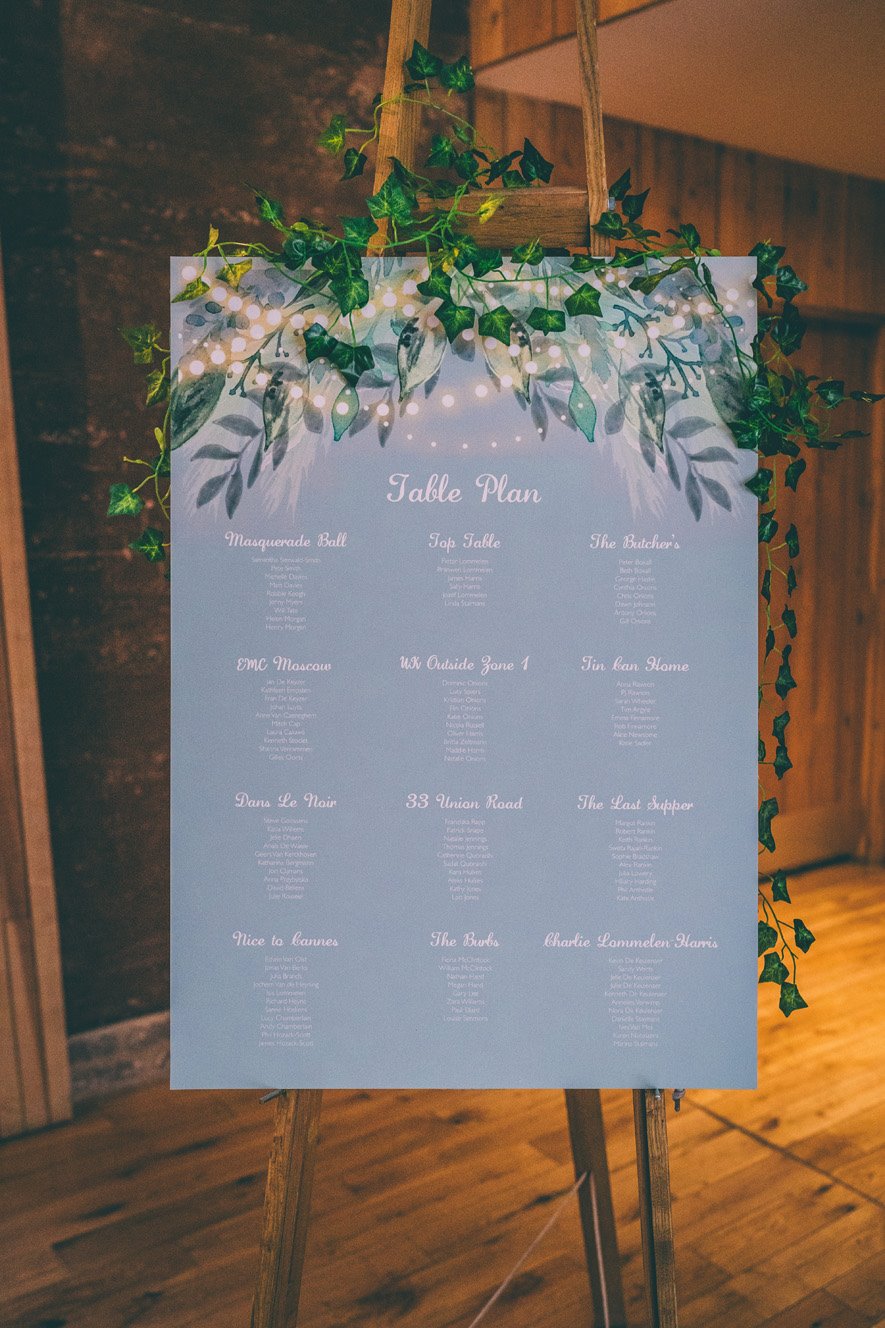 This simple table plan looked absoloutely stunning displayed on our easel and decorated with foliage. When you have a lot of guests to seat it's best to keep it simple and make sure everyone can easily find their places.
5)Spin the Wheel of Fortune!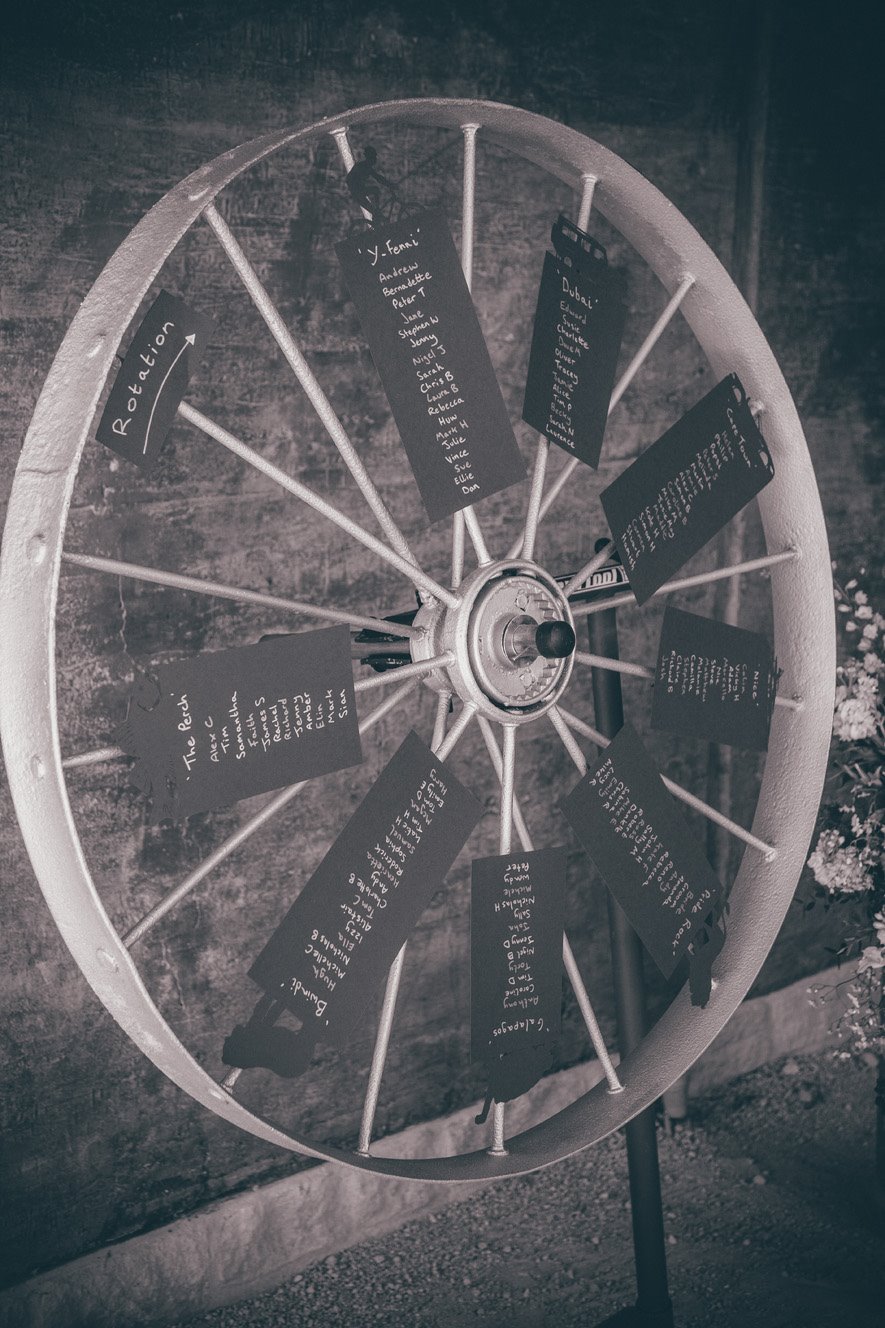 This interactive spinning table plan was part of an African safari themed wedding at Elmore, wheels played a big part in the decor of the day and looked fabulous dotted about the Gillyflower.
6)Monochrome & Gold table plan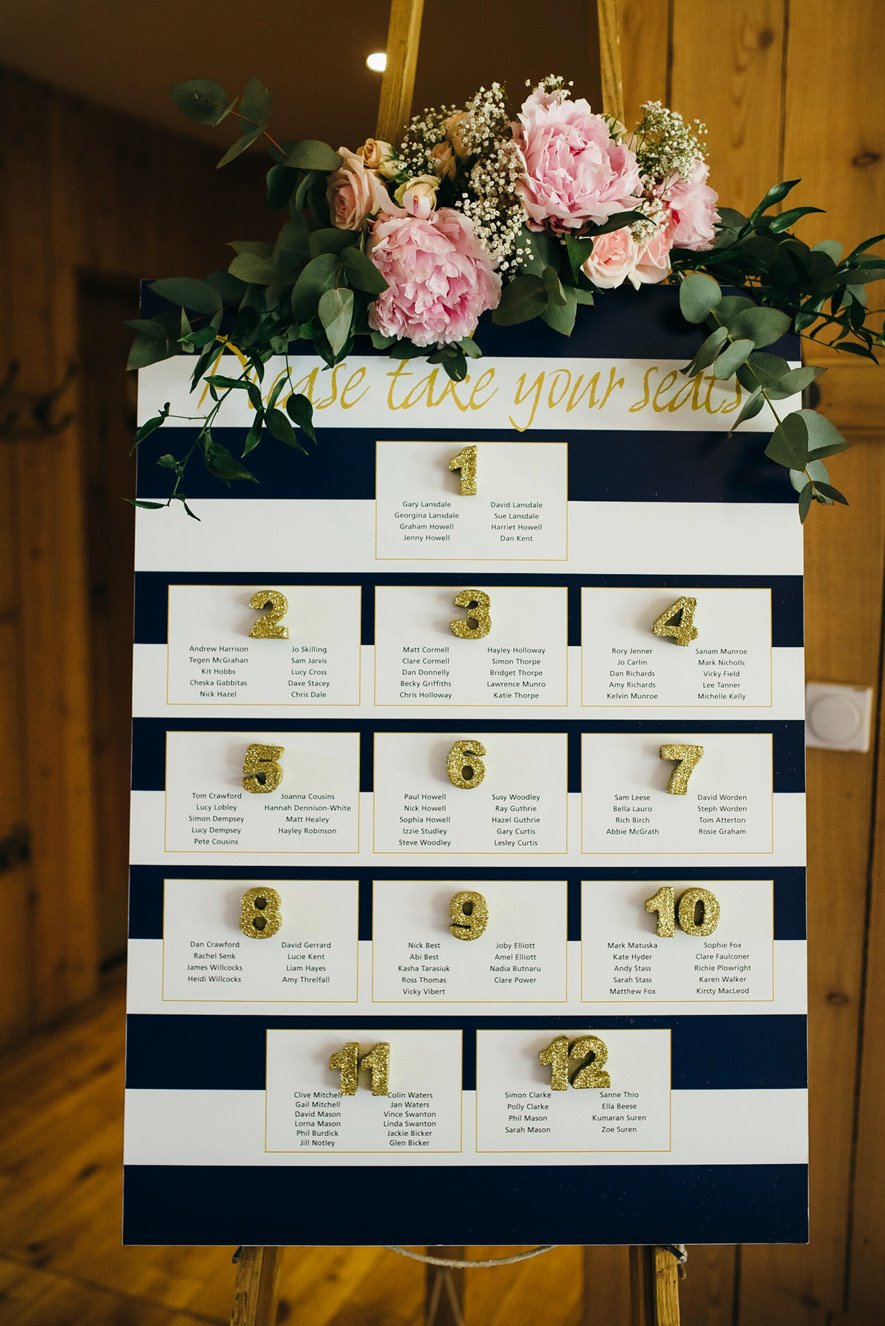 The monochrome and gold colour scheme of this wedding was so striking, the addition of pink roses and foliage complimented it all beautifully. We love the stripes!
7)Funny Wedding Signs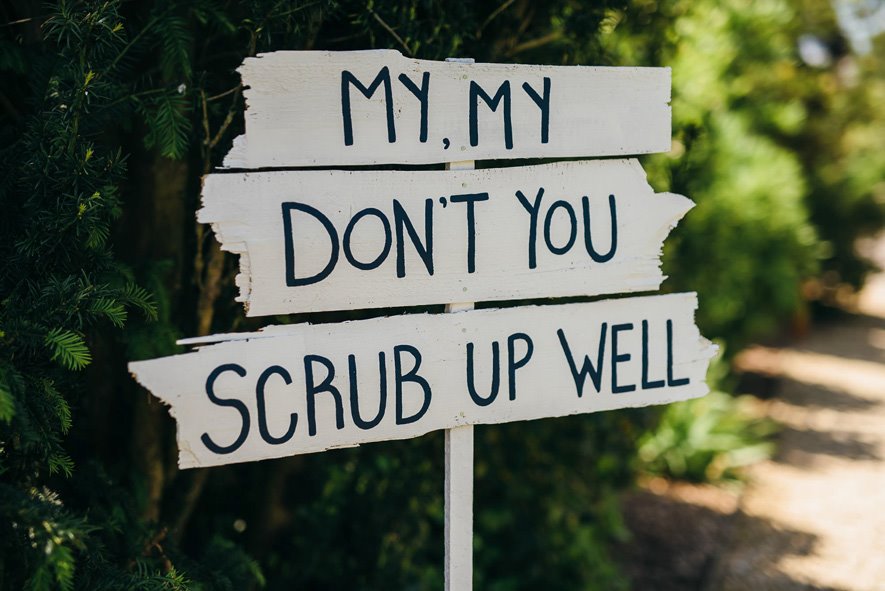 We love the idea of dotting uplifting messages around your wedding, they get funnier the longer the day goes on too...
8)Mismatched Frames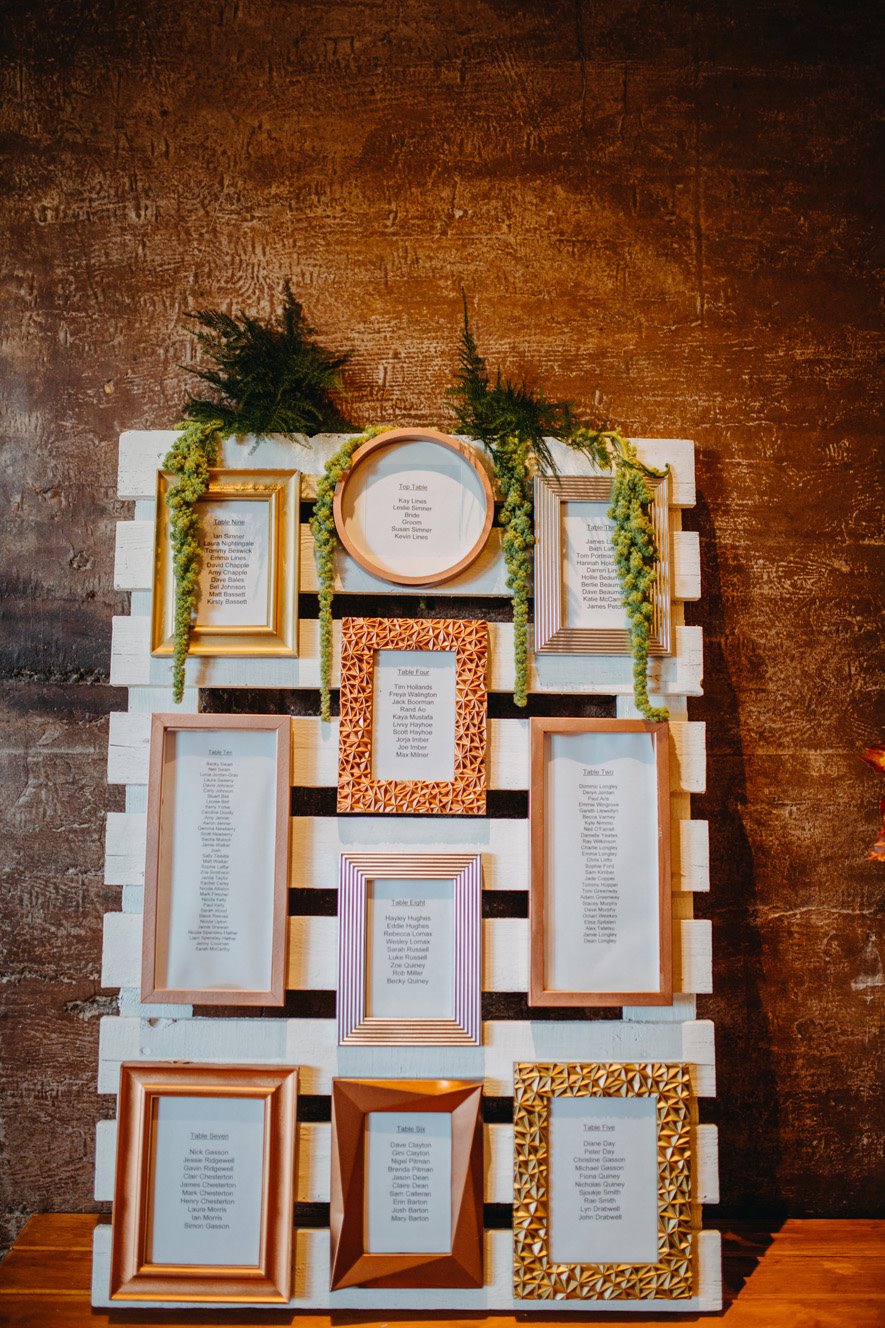 A gorgeous mismatching table plan idea for a rustic wedding. When choosing mismatching objects it's always a good idea to tie them together by using the same colours, the touch of foliage decoration finishes this look off beautifully.
9)Retro Table Plan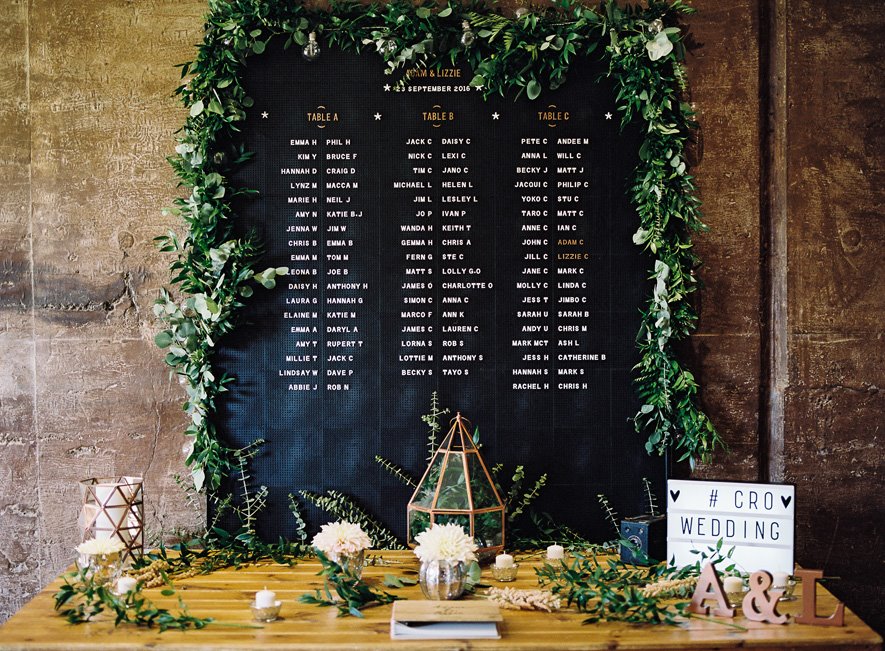 This peg board table plan was part of Rock My Wedding's Lizzie & Adam's beautiful outdoor wedding in September. They brought the outdoors in by decorating everything with fresh foliage and flowers, it looked stunning. Note the clever positioning of the wedding hashtag for all the guests to remember too!
10)Woodland Wedding Table Plan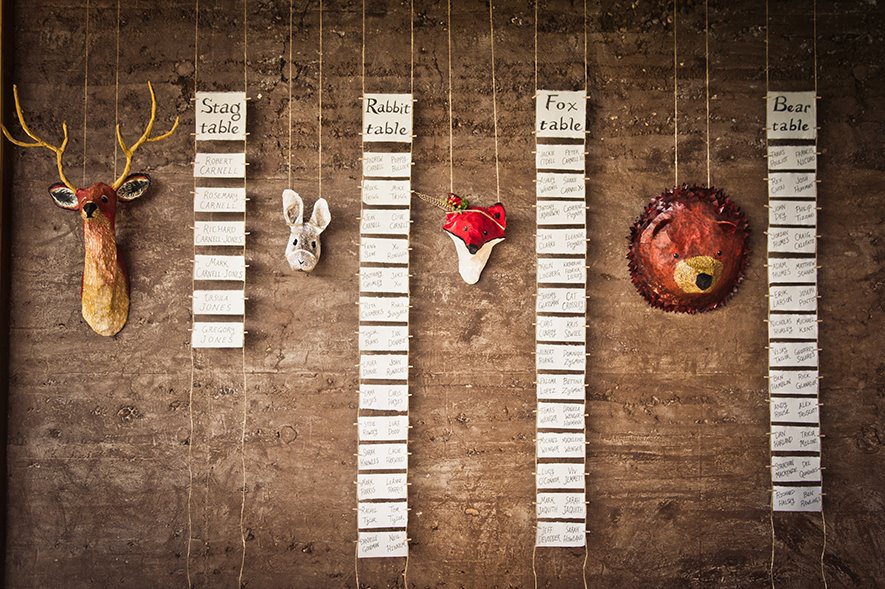 This rustic woodland wedding styled with woodland animals, foliage and taxidermy crows was incredible. The tables were in keeping with the theme and named after woodland creatures, the plan looked just perfect displayed on the rammed earth walls of The Gillyflower.
We hope some of these have caught your imagination, let us know what signs you'll be writing on Facebook- we'd love to see!
Lots of love,
Team E xx
Related reading