Unique Wedding Ceremony Ideas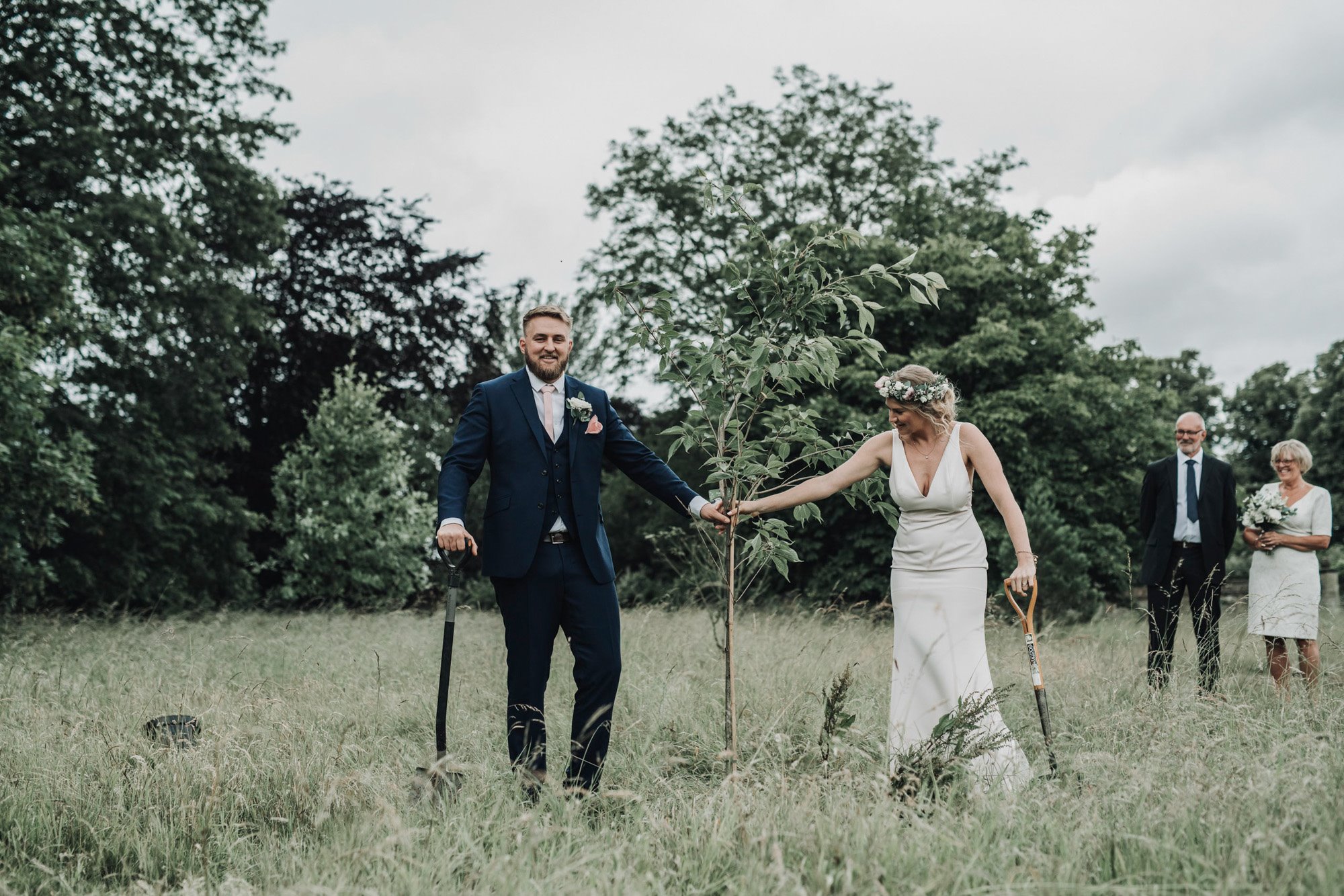 With the law finally changing on outdoor weddings it's really opened up the possibilities for lots of different kinds of ceremonies here. So we've asked the wonderful Humanist Celebrant and recommended Elmore supplier Trudi Moloney to join us on the journal and inspire us with some unique wedding ceremony ideas…
Take it away Trudi!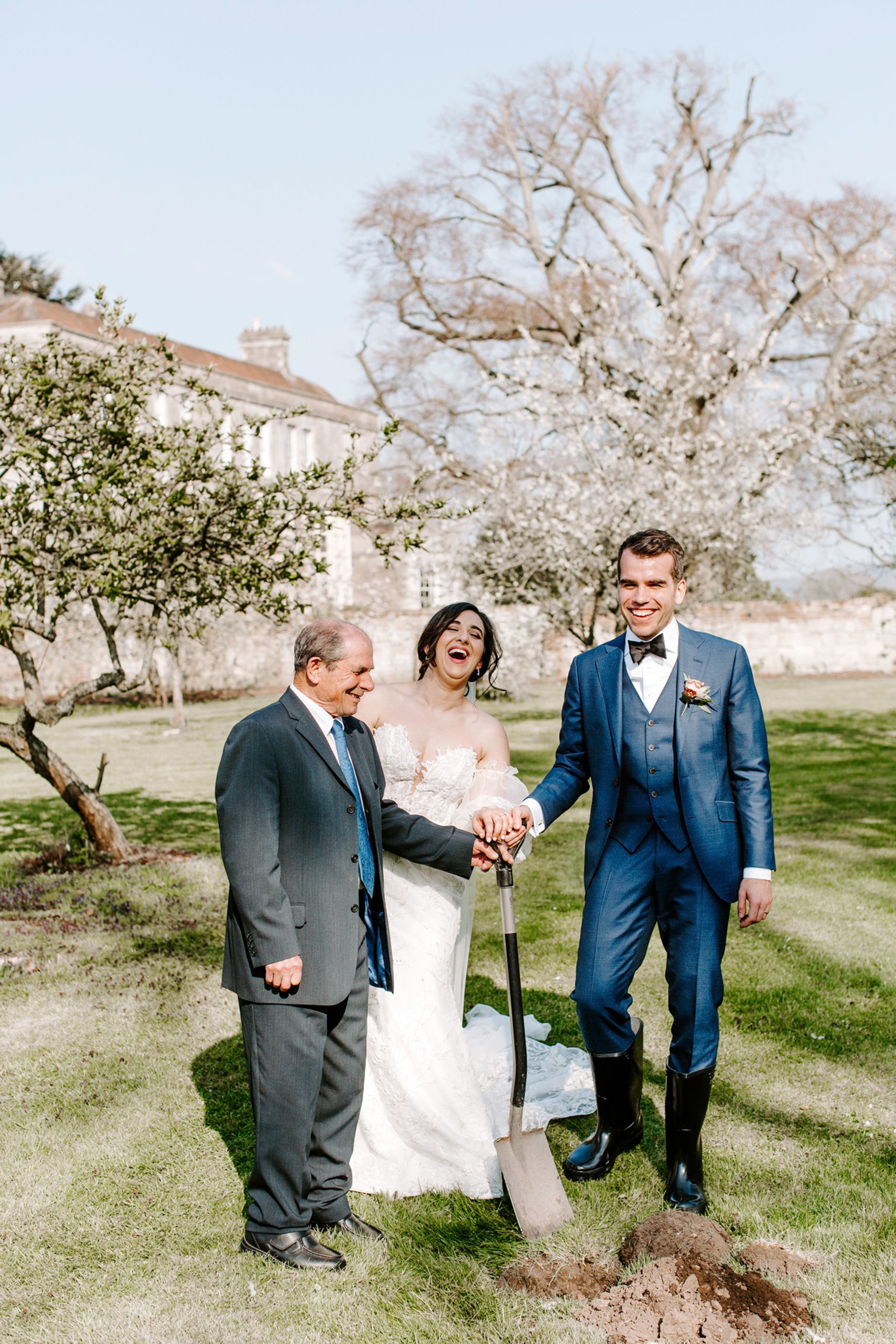 Planning a wedding can very easily turn into a full-time job.
Seriously, I have no idea how my couples manage to juggle their careers, their families, their general day-to-day stuff, alongside wedding planning, there's just so much to think about! So many tiny decisions to ensure your wedding is exactly what you both want it to be.
So it's understandable how often the actual wedding ceremony itself is the last thing couples consider, and I really don't mind when I get a panicky email from a bride in the middle of the night asking me for ceremony ideas and inspiration!
But to help you all get nice peaceful nights sleep in the lead up to your weddings, here are my top 5 favourite wedding ceremony ideas to get you started...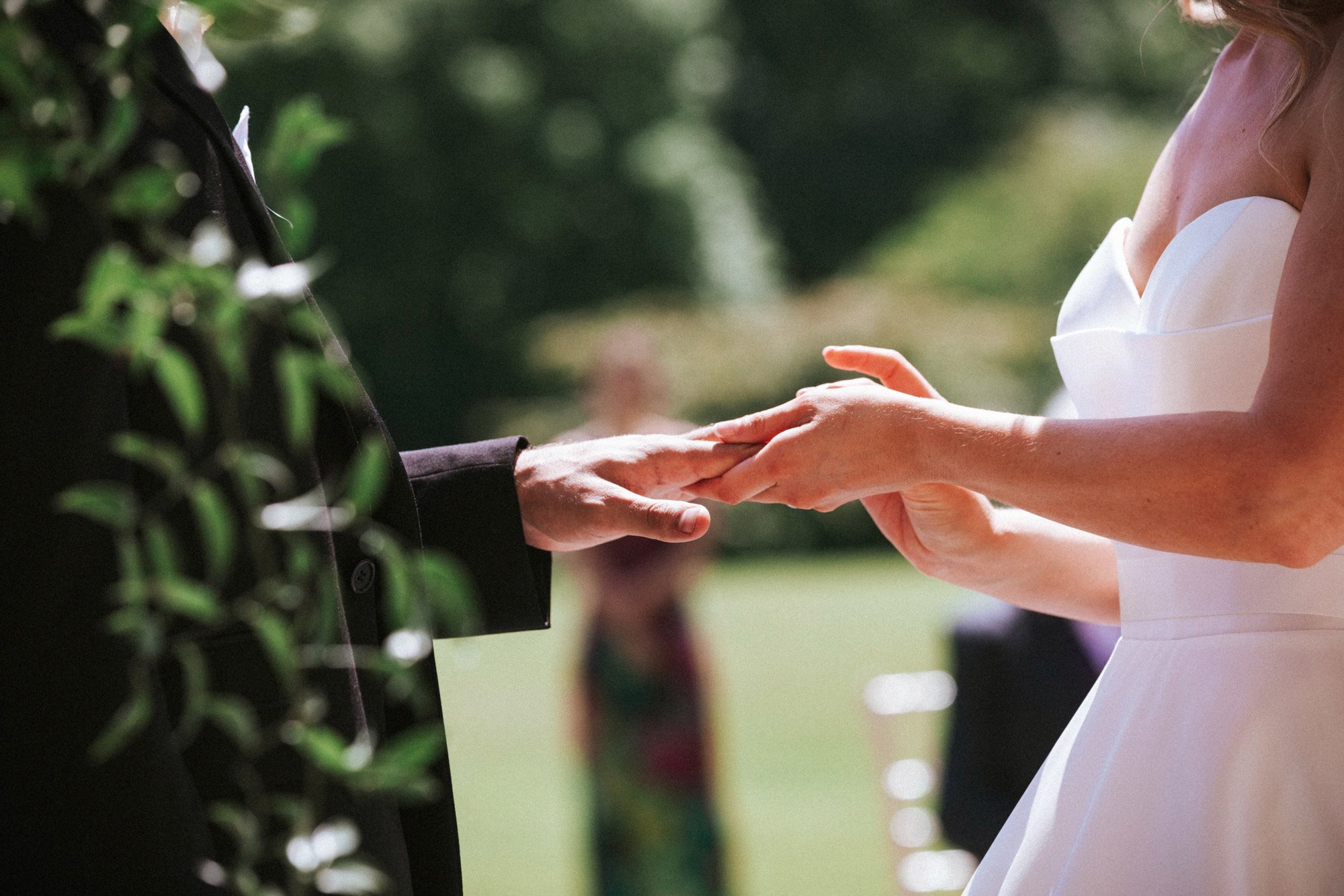 Wedding ceremony ideas with or without rings
Mostly, my couples are looking for a meaningful alternative, or addition, to exchanging rings.
Exchanging rings is a beautiful tradition symbolising the unity between two people, but it isn't for everyone.
Maybe you can't wear rings at work; maybe you are likely to lose your wedding ring, maybe you are renewing vows and have already exchanged rings or maybe you just fancy doing something a bit less predictable and a bit more personal and unique.
Well, there are a wealth of alternative acts that symbolise unity which you can incorporate into your wedding ceremony, either instead of exchanging rings, or to go alongside it.
Symbolic acts can be your chance to put your personal stamp on your ceremony. This is your chance to tell the world what really matters to the two of you, so let's have a look at some of the most popular.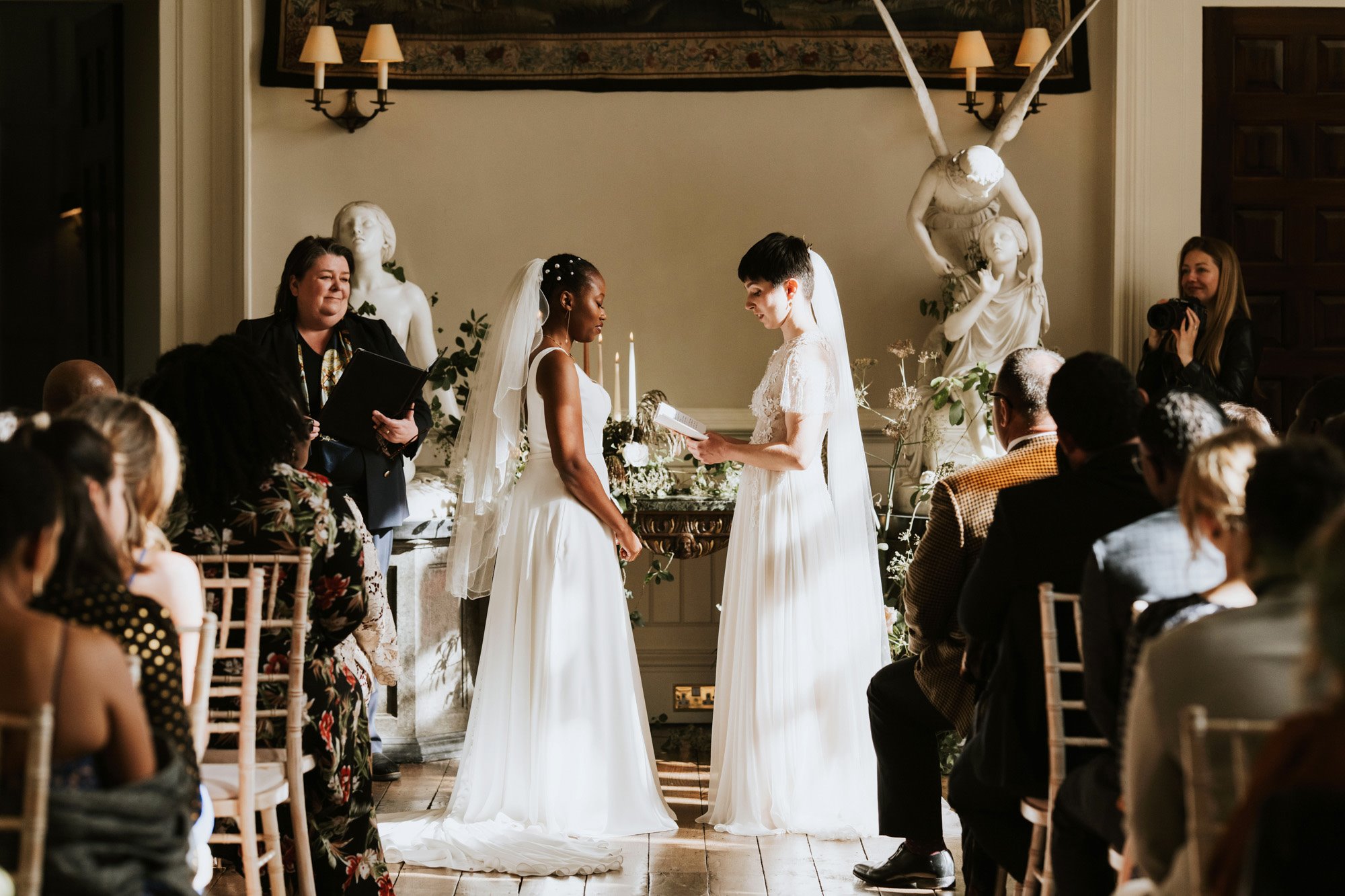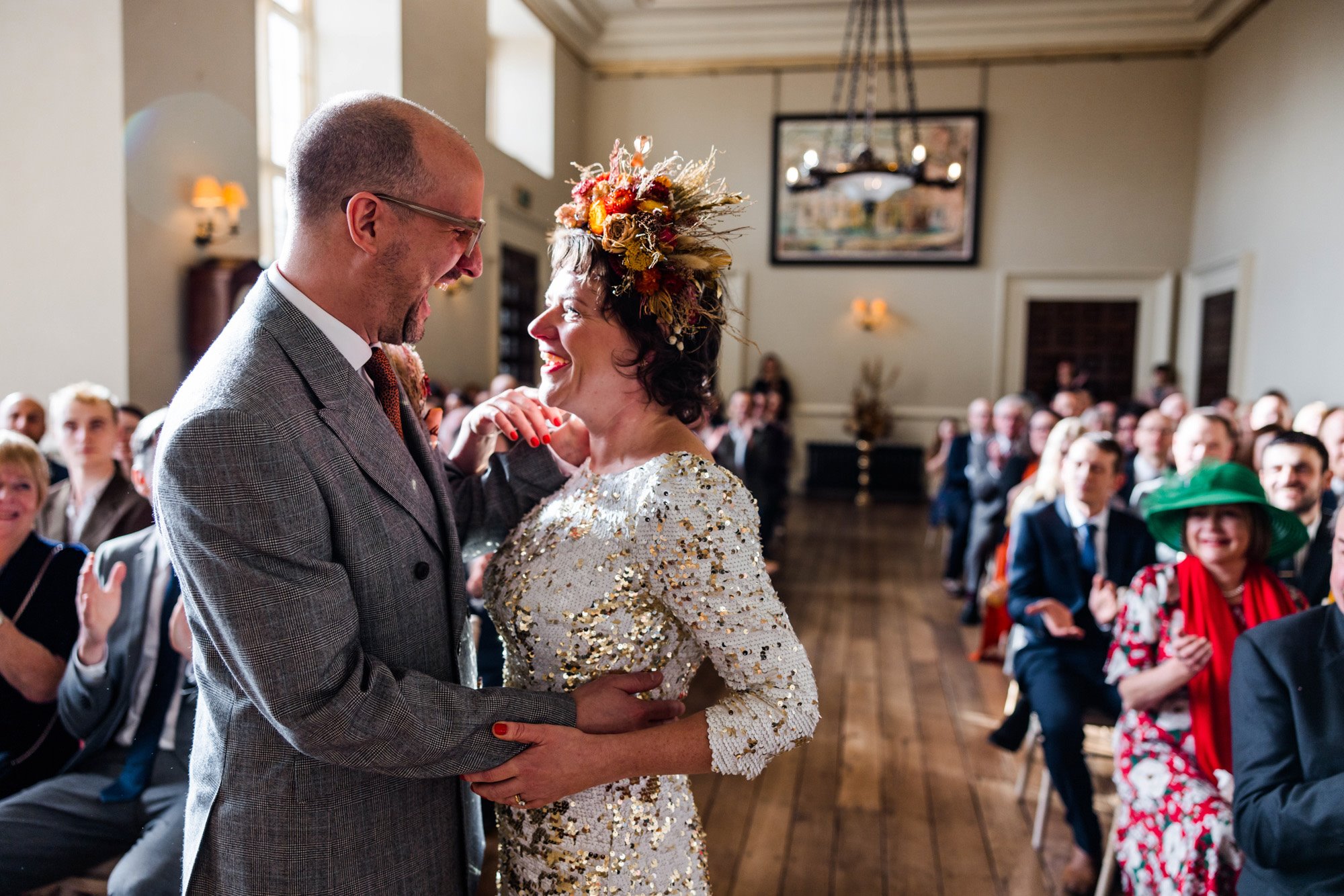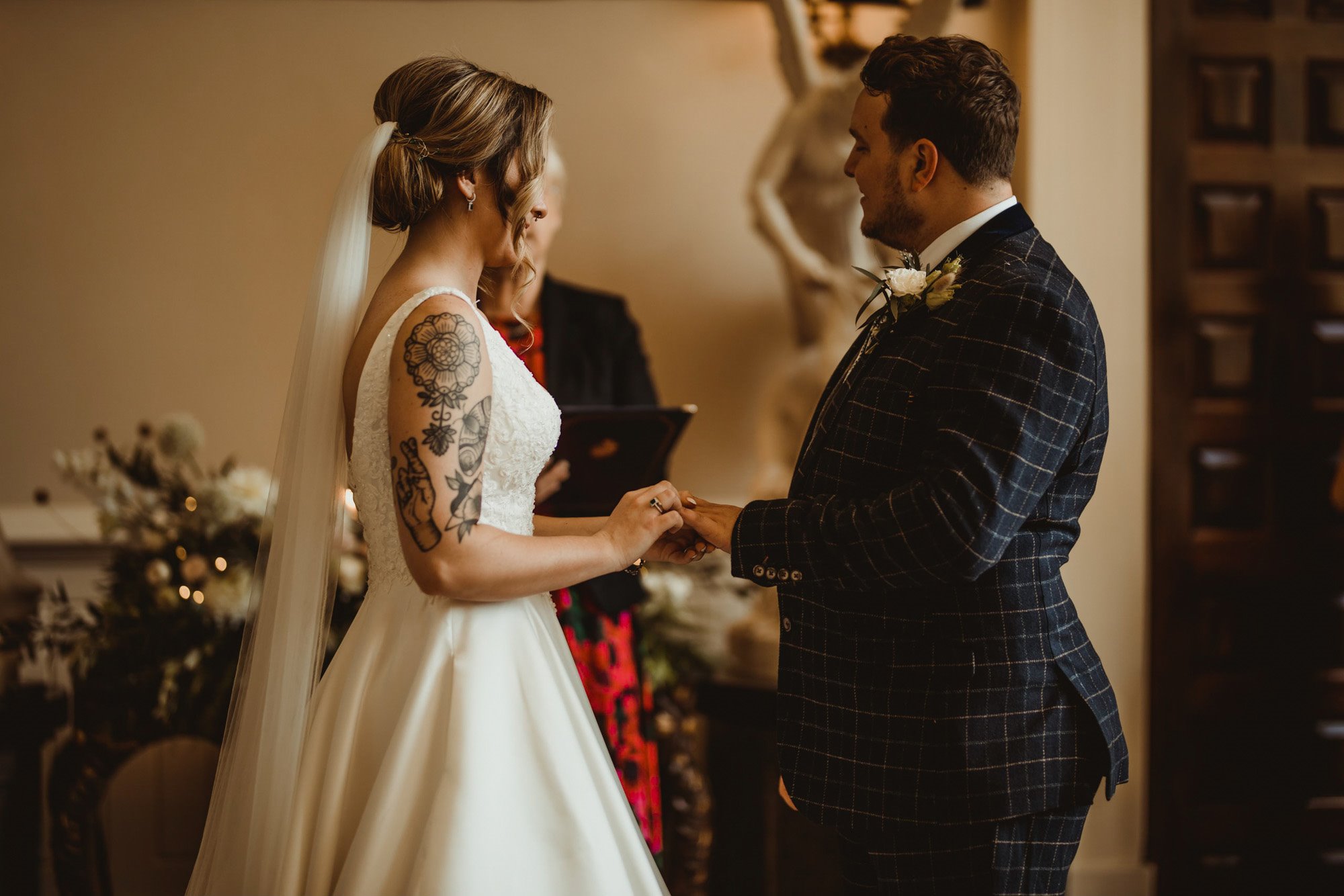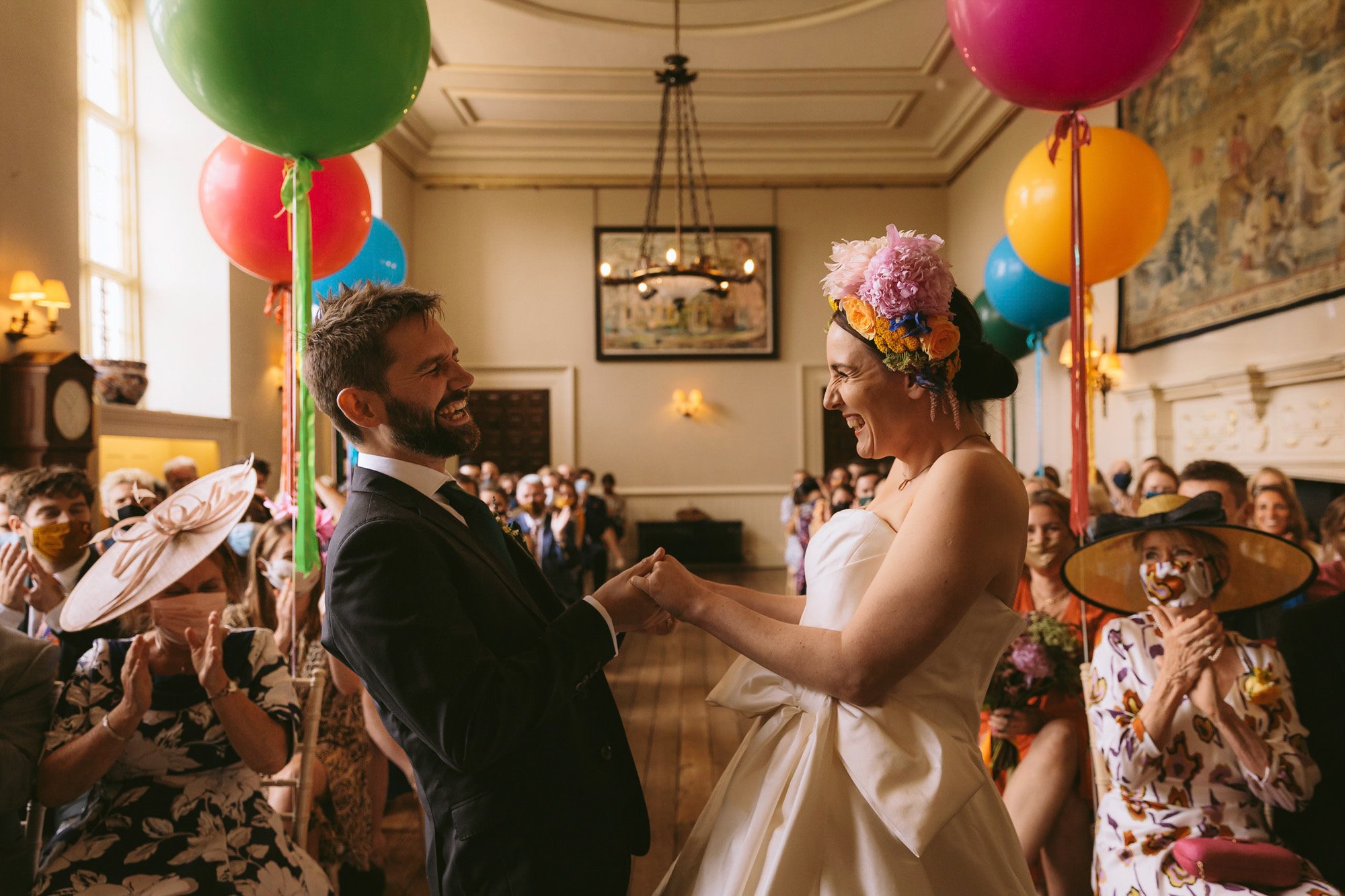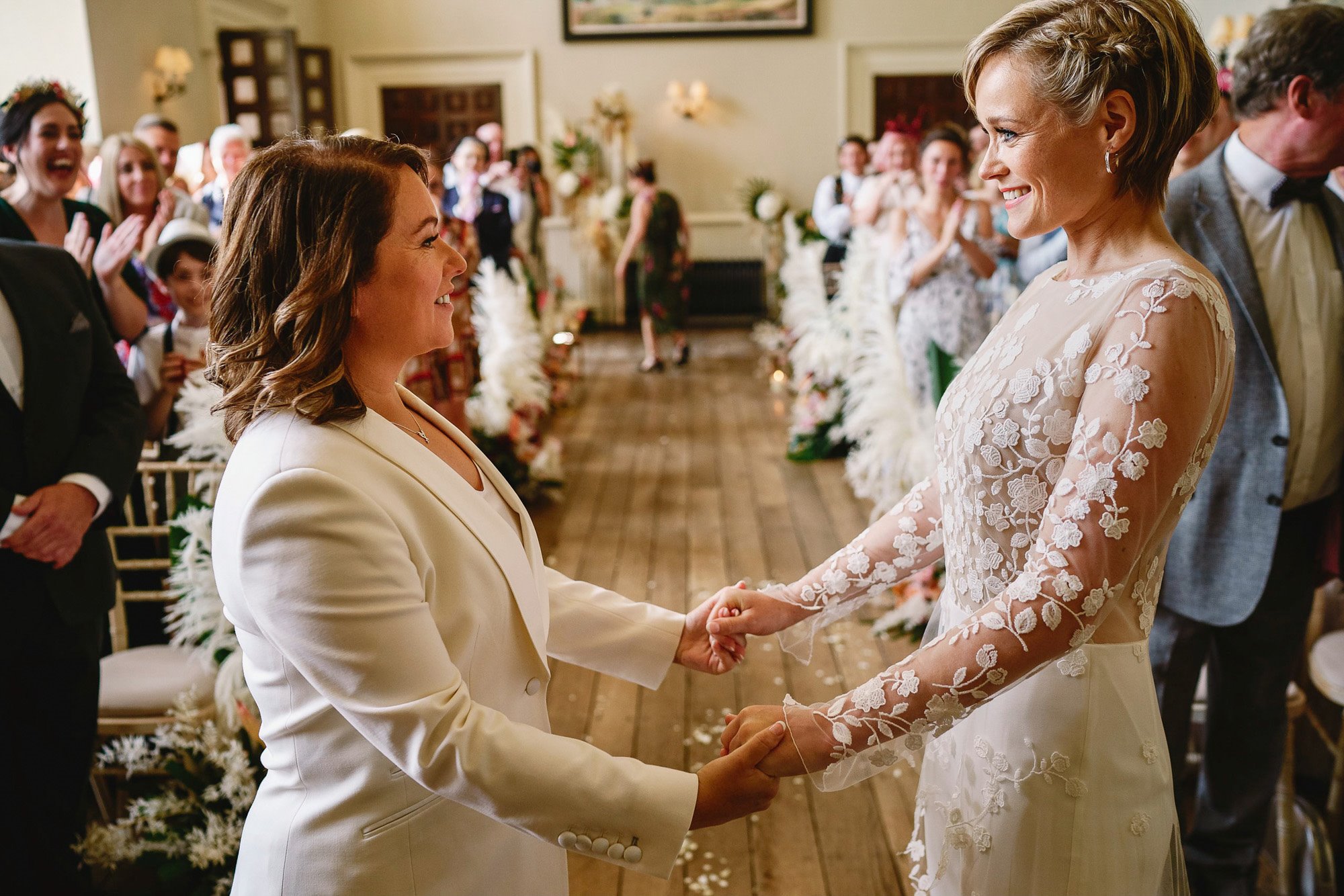 Unity ceremony with a cup
Drinking from a quaich, (often known as a unity cup or a loving cup) is a favourite of mine.
In the olden days, Celtic families of the bride and groom would bring their own blend of whisky to the wedding. After the vows were exchanged, a representative from each family would pour a little of each whisky into a two-handled cup, symbolising the blending of the two families. The first drink the married couple took was from the quaich – often with hilarious results, as not every bride was a fan of neat whisky.
Nowadays, couples interpret this however they like, concocting their own signature cocktail, mocktail or favourite wine.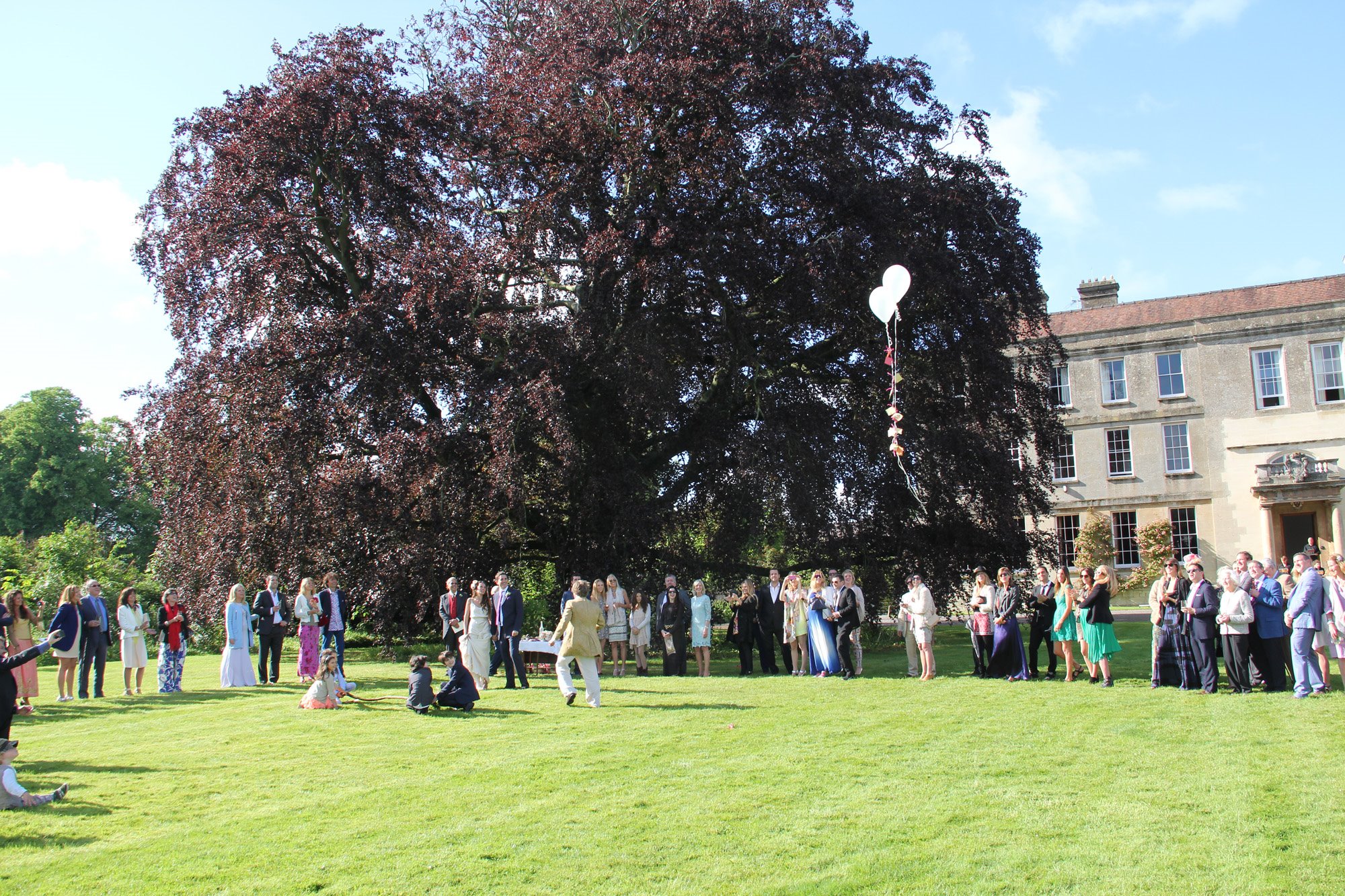 Unity ceremony with a candle
Alternatively, lighting a unity candle is a very pretty and effective symbolic act, especially for evening wedding ceremonies.
The bride and groom both light a candle which burns behind them for the whole wedding ceremony. Once vows have been exchanged, the couple take their candles and together, light a new candle.
There is something strangely powerful about the act of lighting candles, which whilst not religious, can add a deep sense of meaning to your ceremony.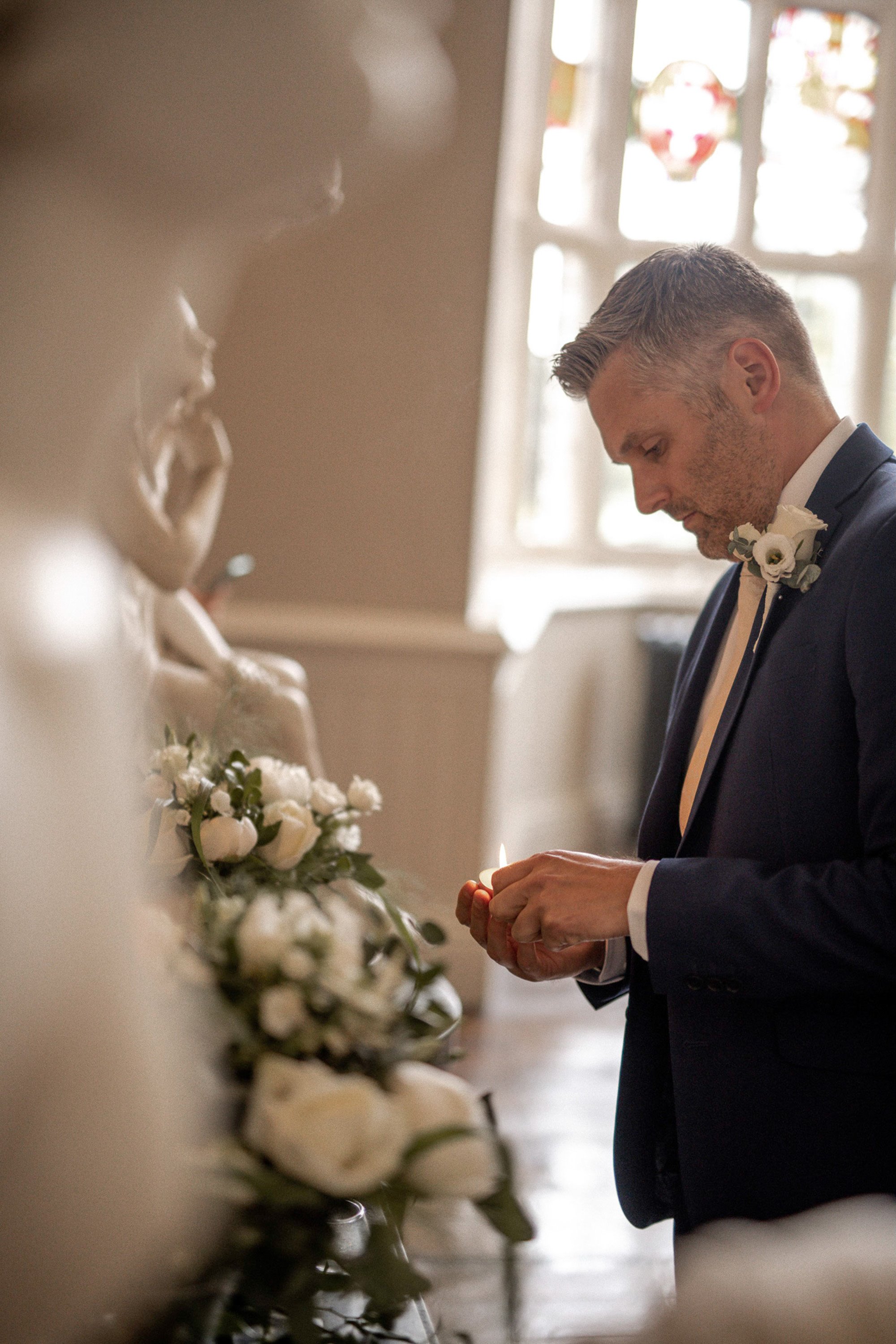 Handfasting ceremony
Personally, I will always be a firm fan of a good old-fashioned handfasting.
This is where the saying 'tying the knot' comes from, and there's something incredibly pleasing about the colours and textures of ribbons wrapped around clasped hands.
I love that family and friends can be involved in presenting and placing the ribbons and there is something almost magical about the moment the couple gently pull their hands apart and literally 'tie the knot'.
I have had couples do this in so many different ways, always reflecting what matters to them the most; football team colours, climbing ropes, dog leads, grandmothers silk scarves.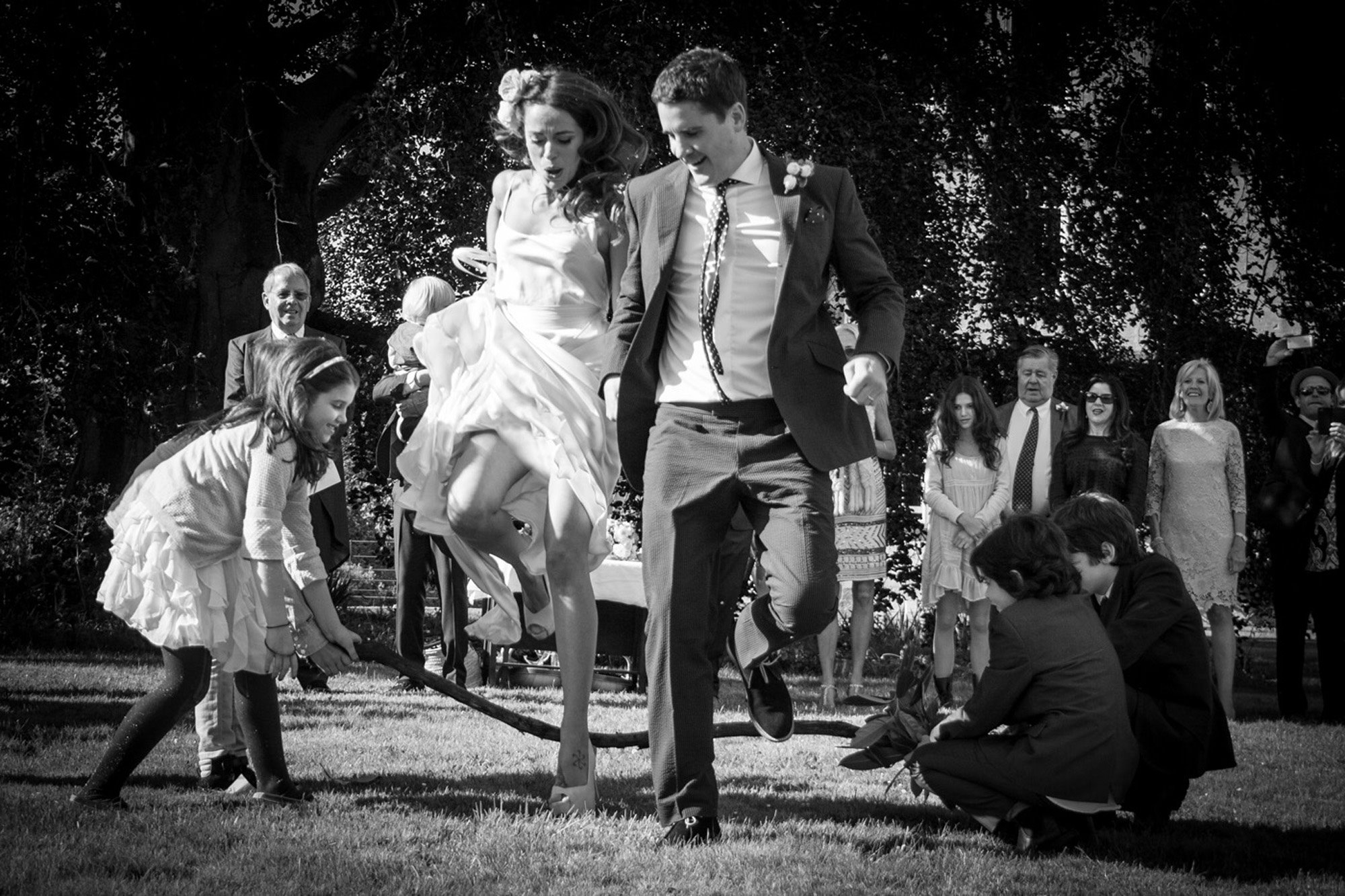 Tree planting ceremony
Now that Elmore Court has an outdoor licence, it does open up all sorts of symbolic acts that weren't really practical before, for example, planting a tree. Planting an acorn together is a gorgeous idea!
There are so many beautiful readings that complement a tree planting and it is such a natural and wholesome symbolic act, there is little not to love!
However, let's be honest; it's not without potential problems......how would you cope with mud on your dress? And what if it doesn't grow? If you can already imagine yourselves hovering over a sickly sapling reading far too much into its lack of growth – AVOID. But, if you are looking for something meaningful yet not religious, a tree planting is difficult to beat.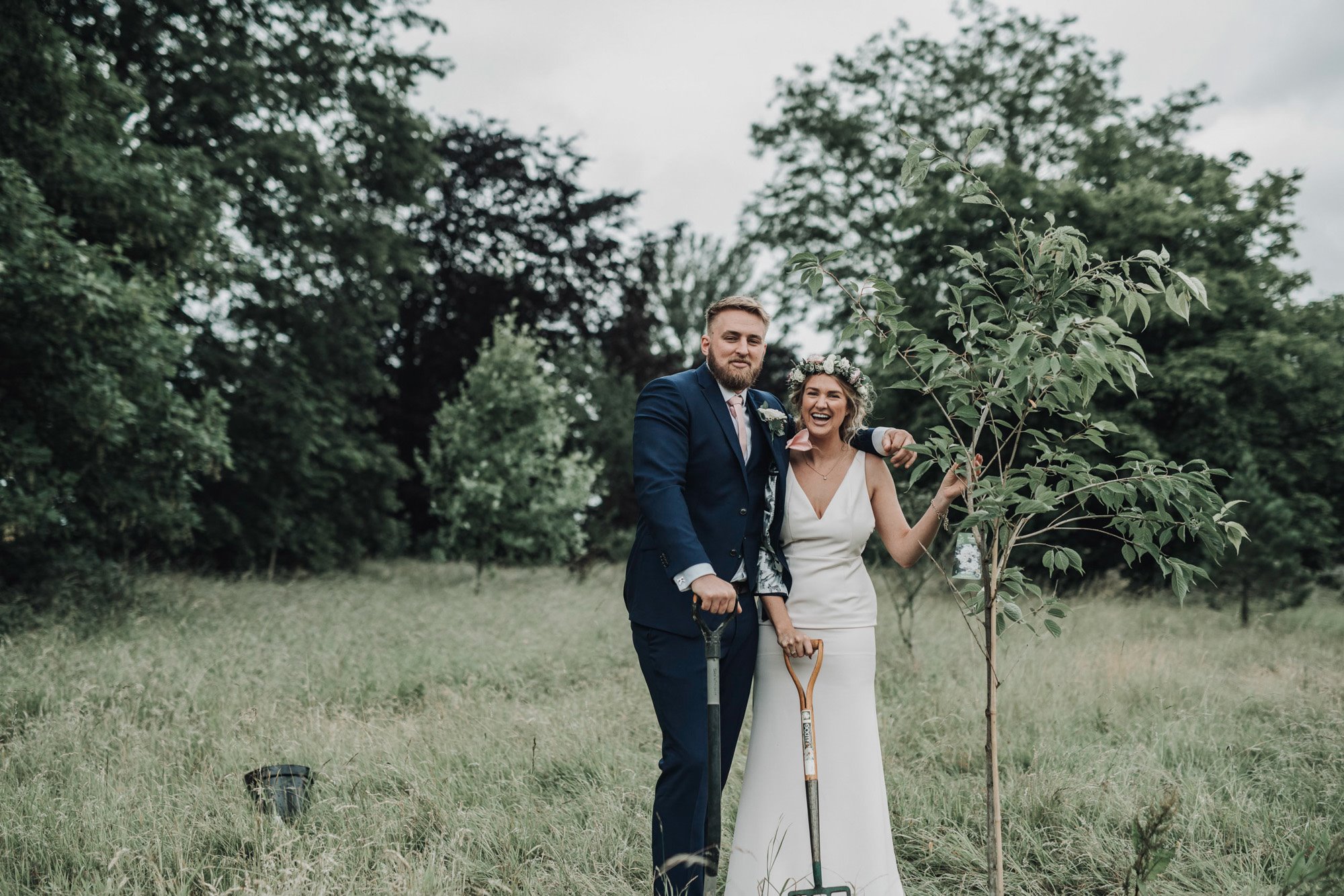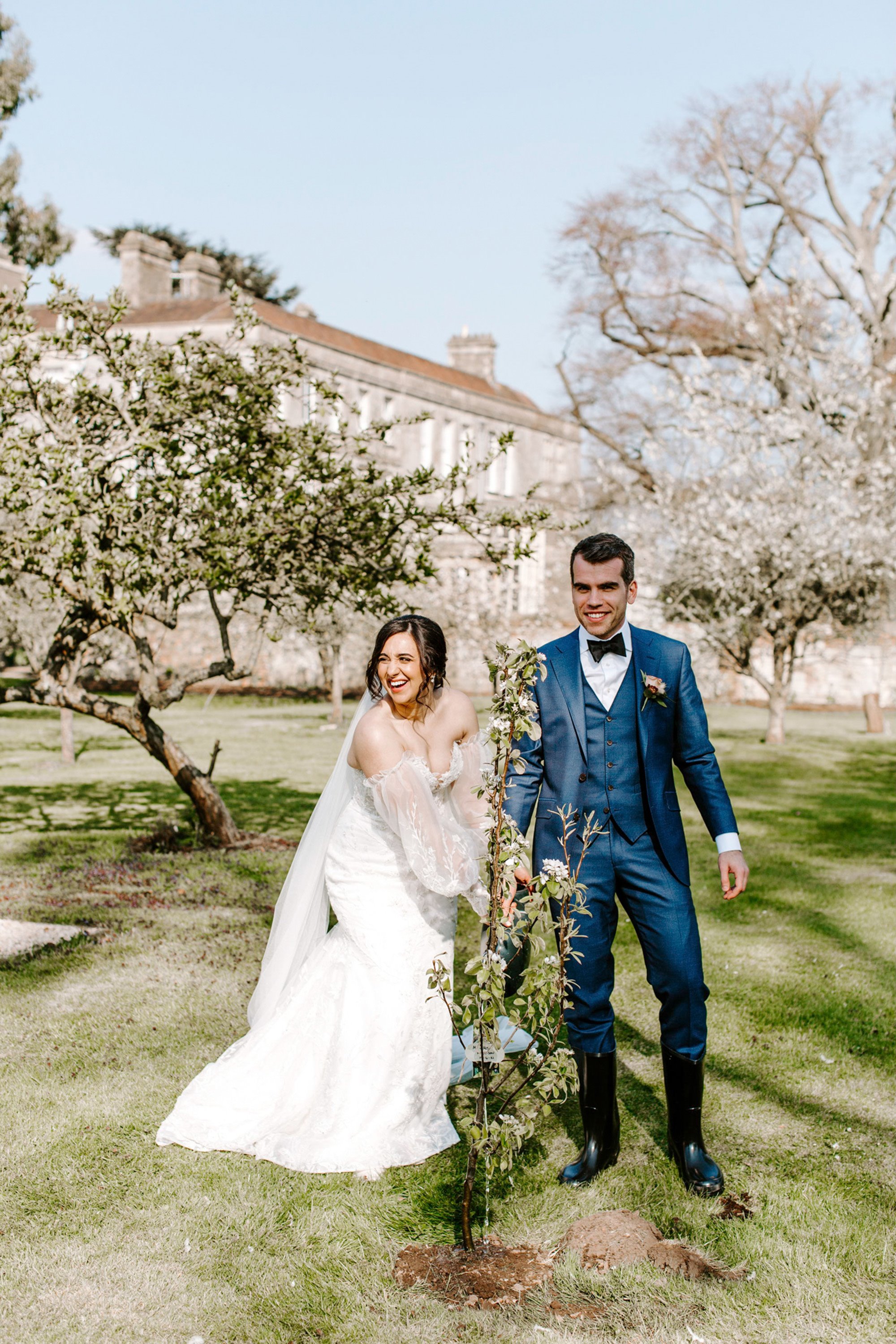 Love lock ceremony
Love lock (padlock) ceremonies are incredibly popular this year – very much helped by the super-cute personalised padlocks available on Etsy.
Padlocks are linked whilst exchanging vows and then clicked shut at the special moment. Keys can be flung away or exchanged, and again there is something rather lovely about the visual nature of this exchange.
Put yourselves at the centre of your ceremony
Whatever you choose, jumping the broom; blending sand; signing a register....the heart of your symbolic act should be a sense of who you both are, and a sense of unity.
You both love to travel? Exchange personalised luggage tags alongside a secret trip chosen by each of you! You both love a decent bottle of wine? Find one from the year you met and symbolically seal it in a nice posh wooden box, not to be opened until your Diamond Anniversary.
The more visual your symbolic act is, the better for your guests obviously, but ultimately, this is about you two!
How do you want to seal your vows?

With a setting as beautiful as Elmore Court, you really can't go wrong whatever you choose!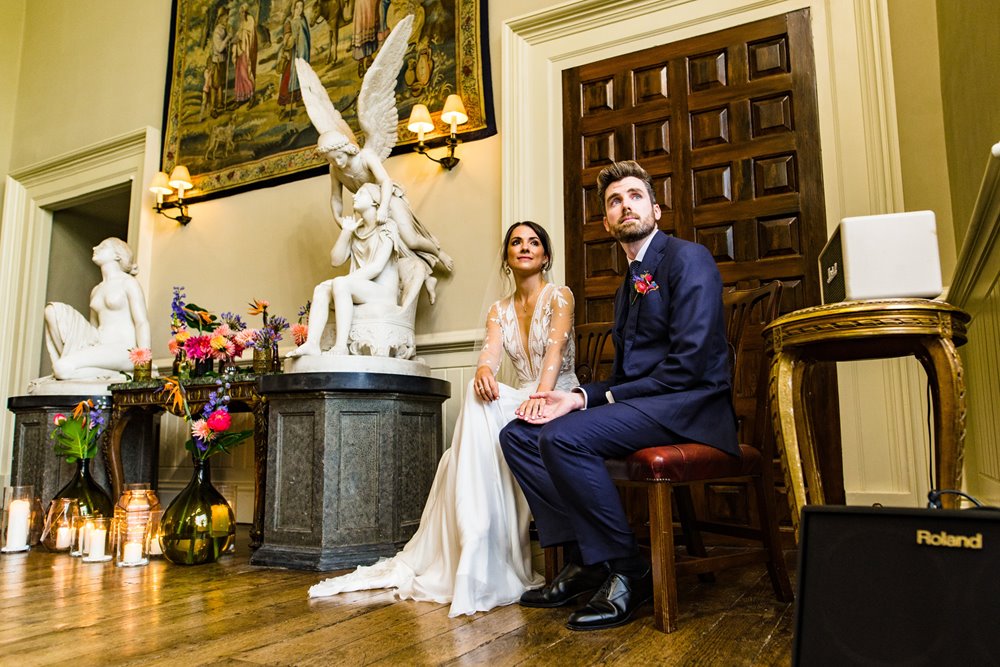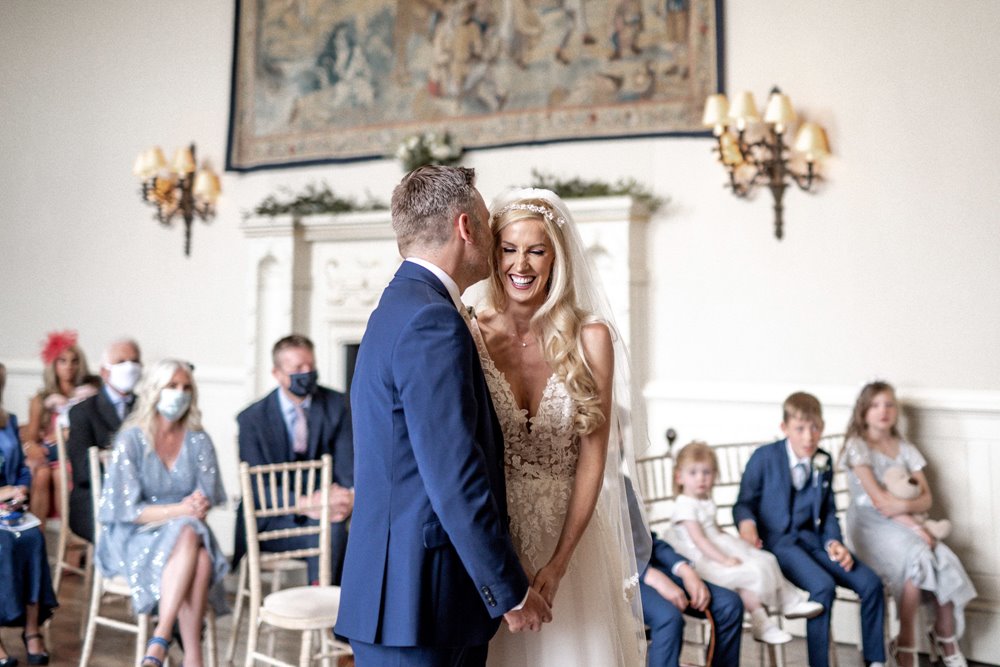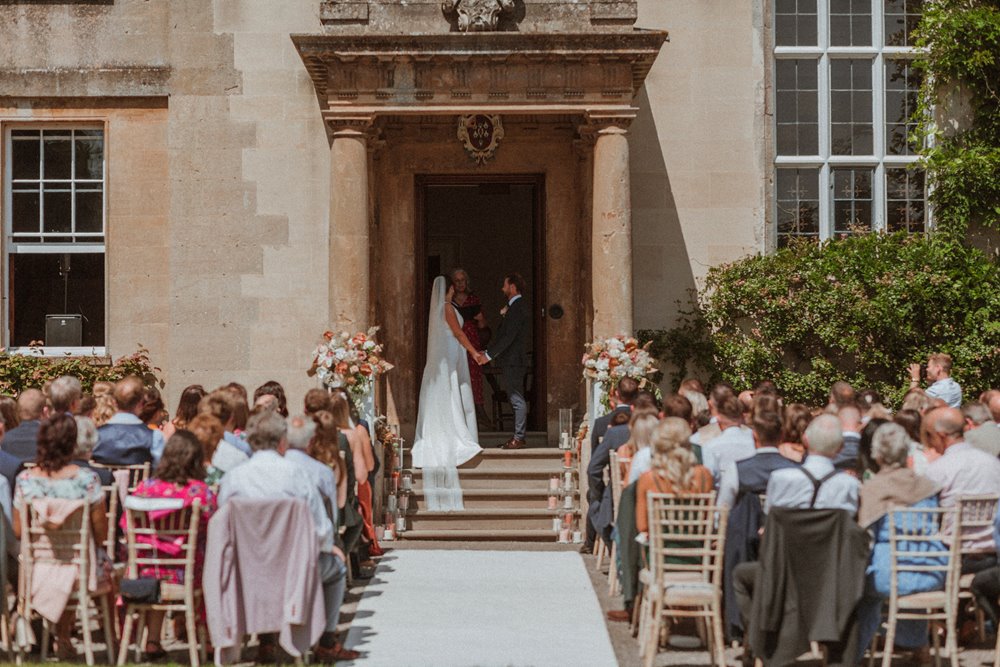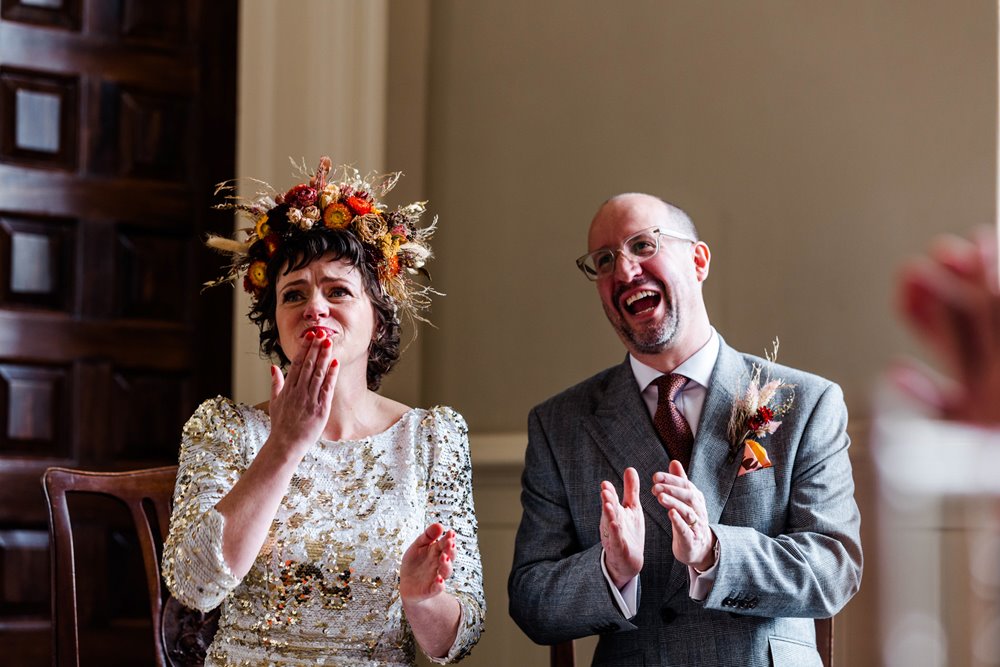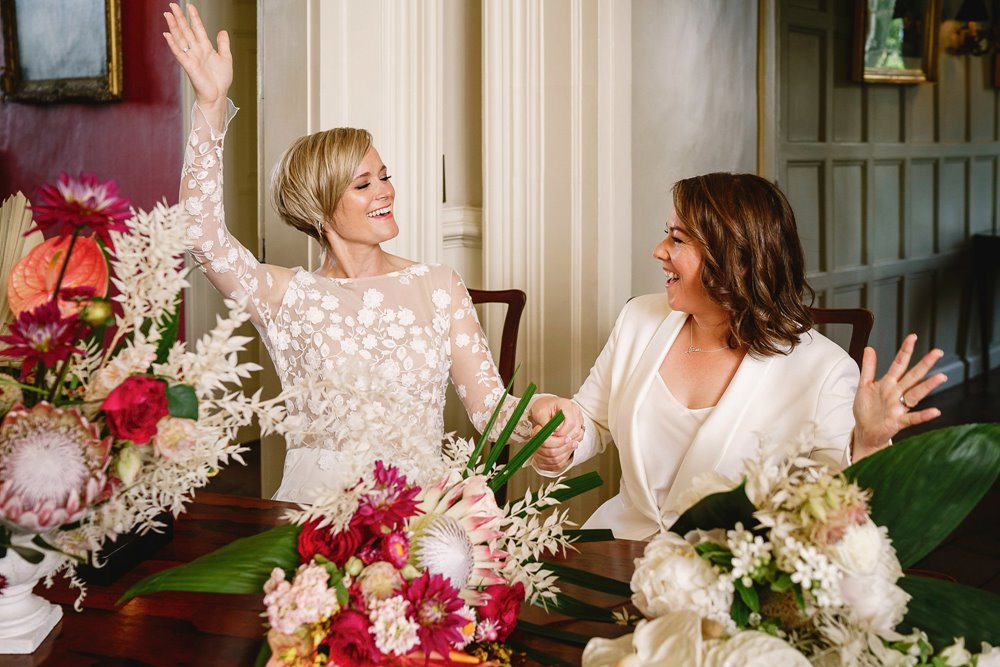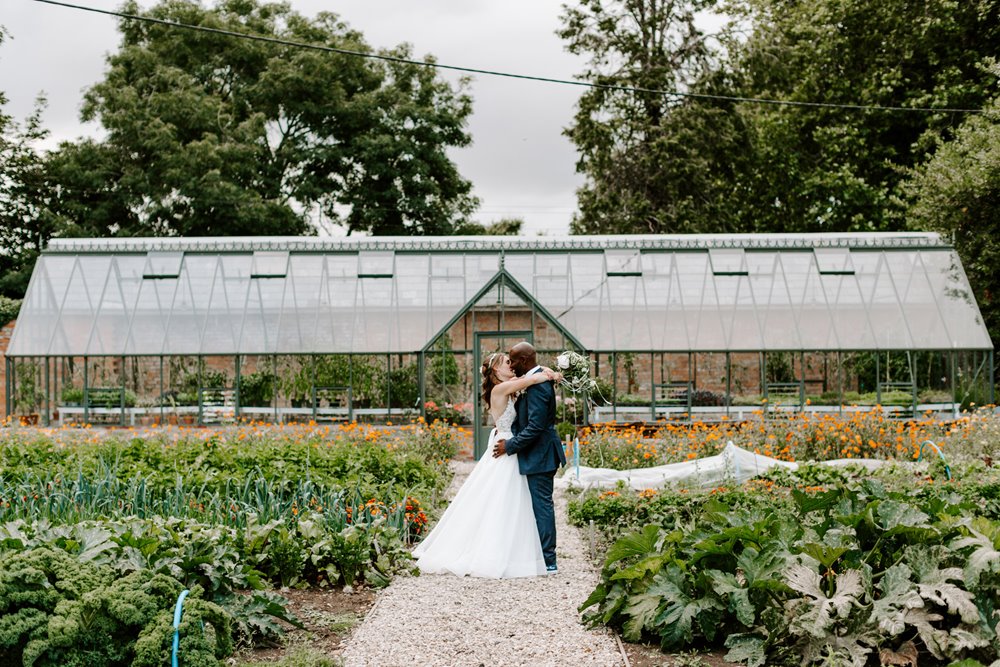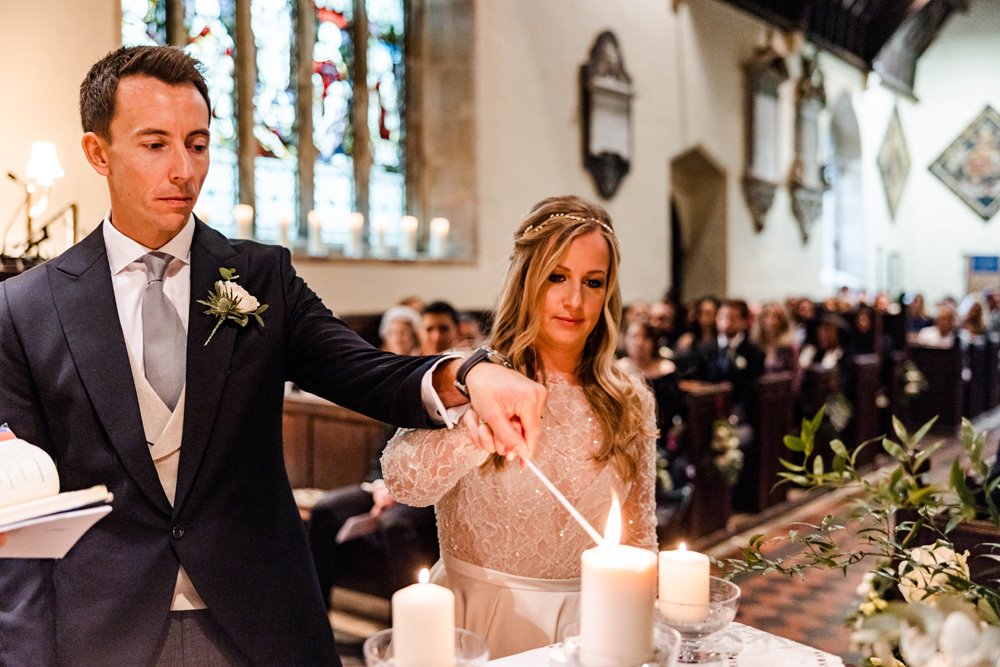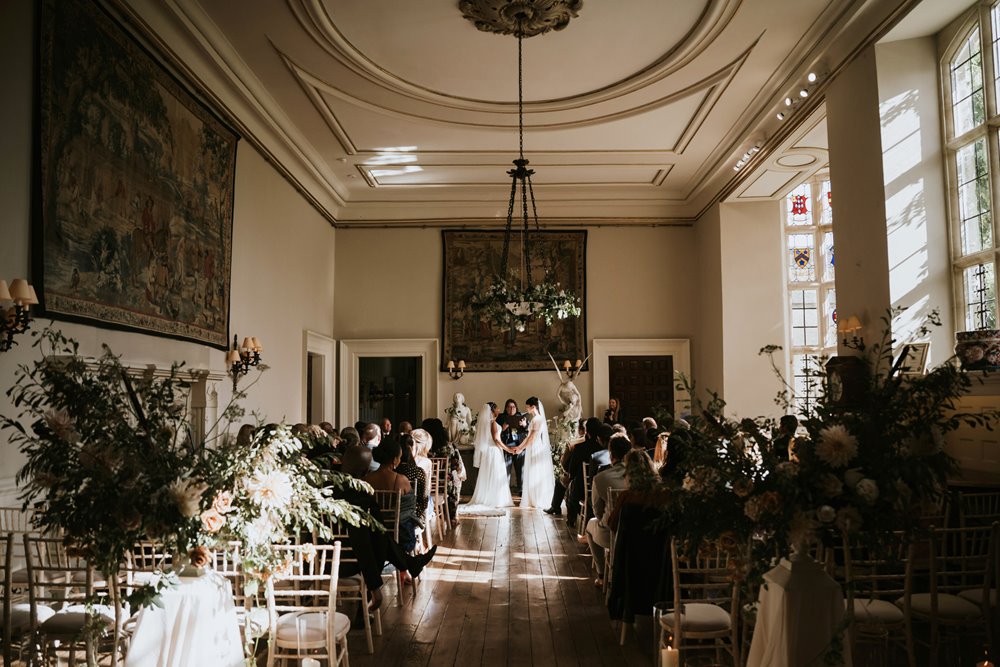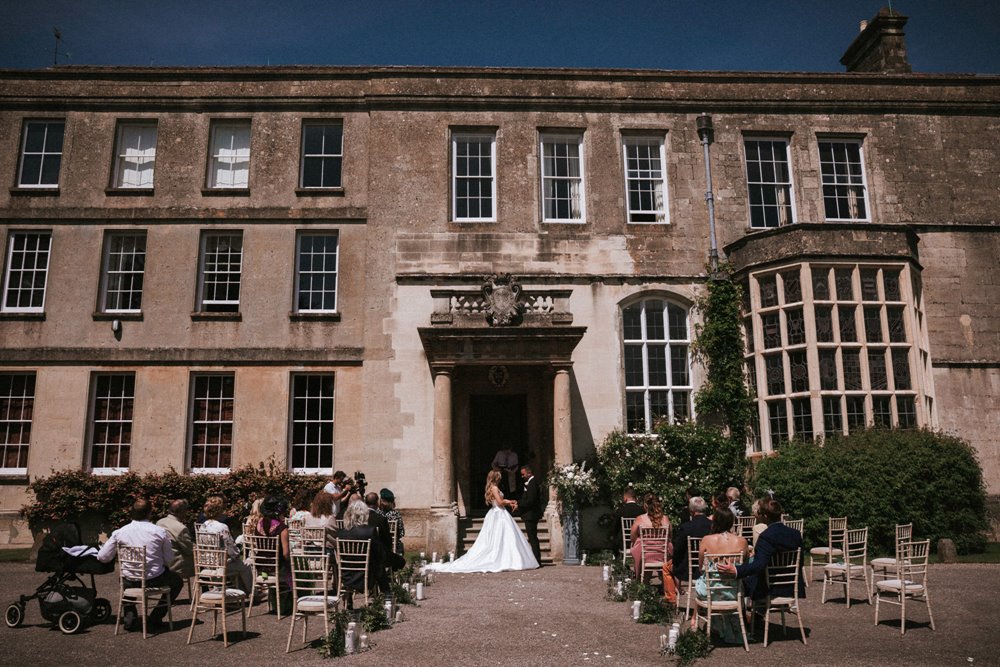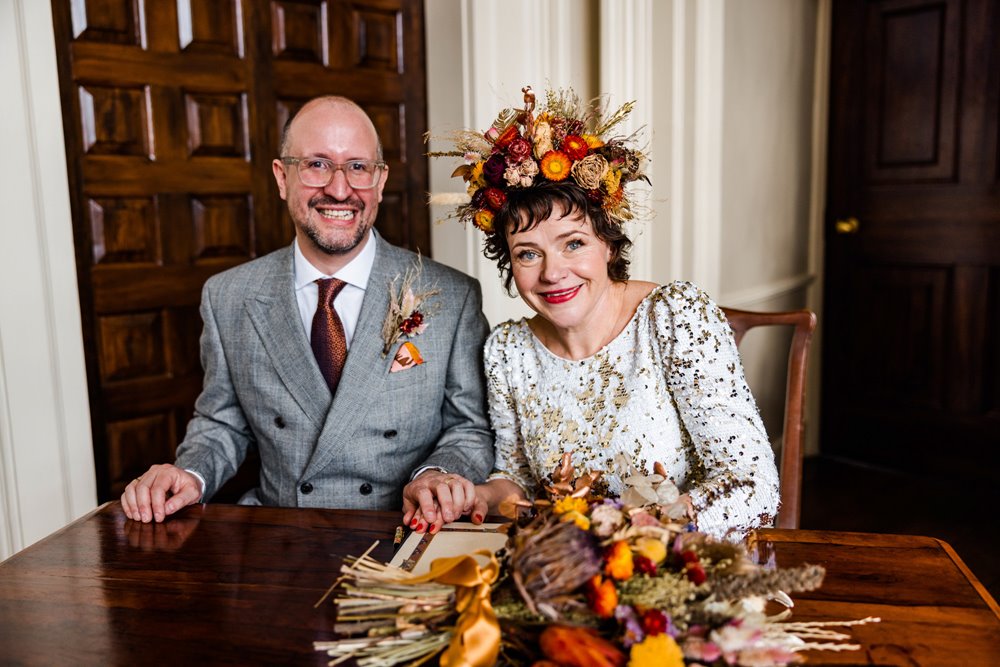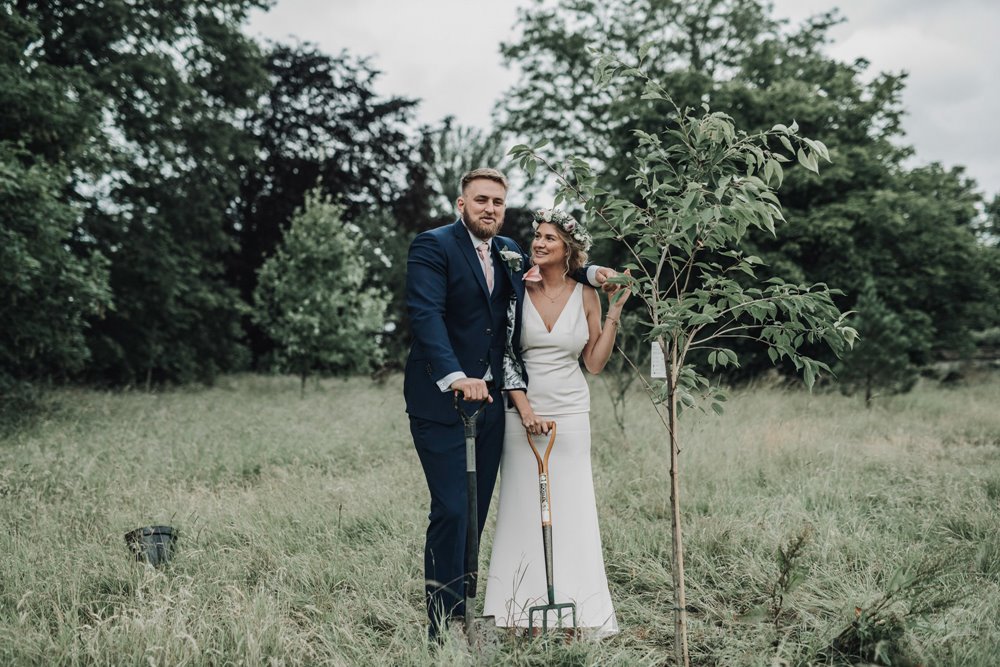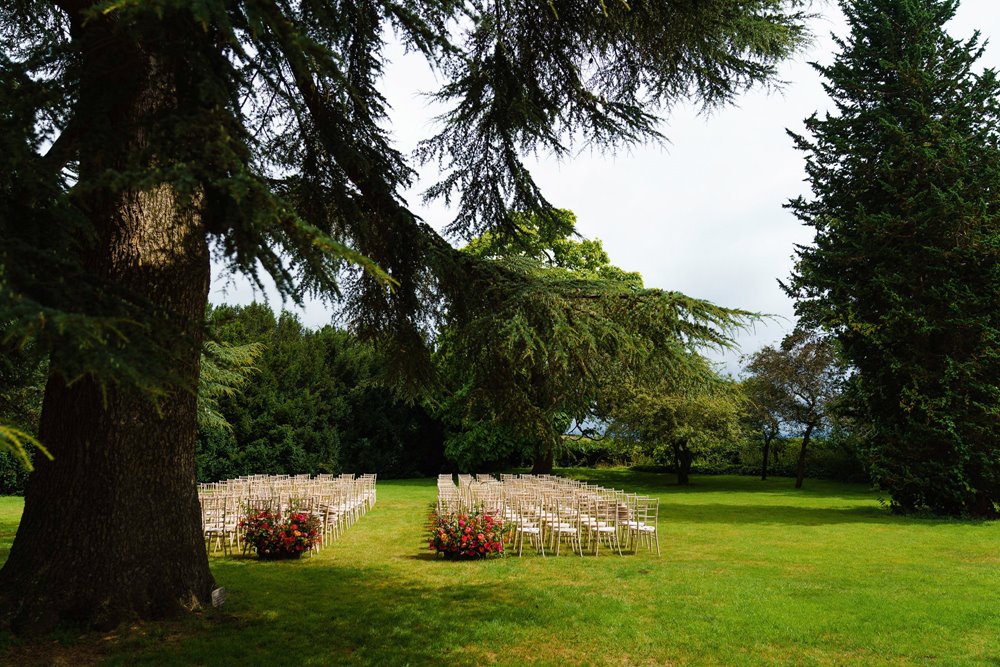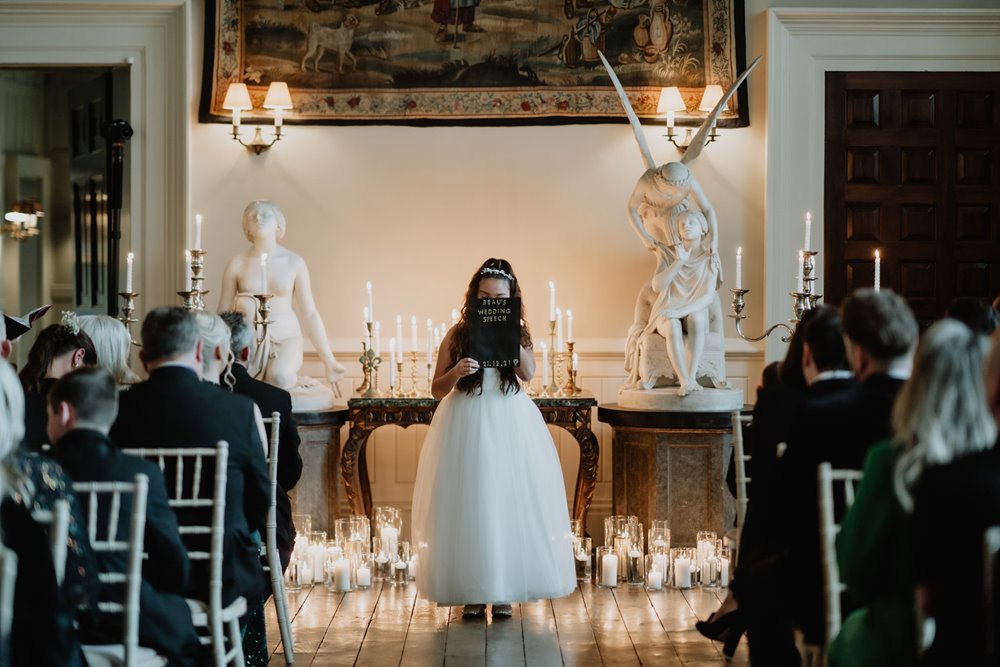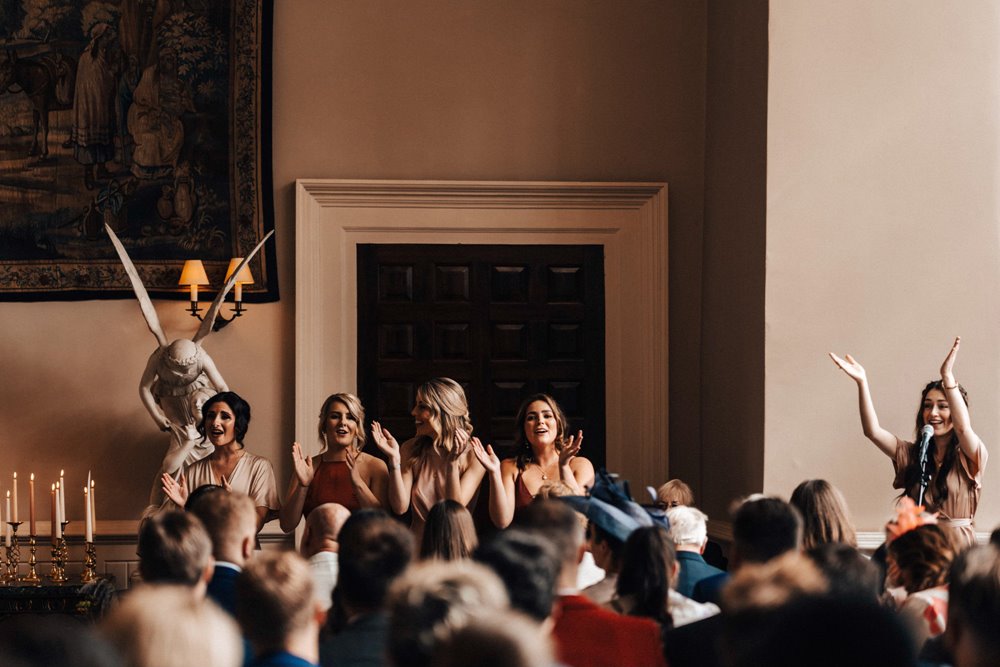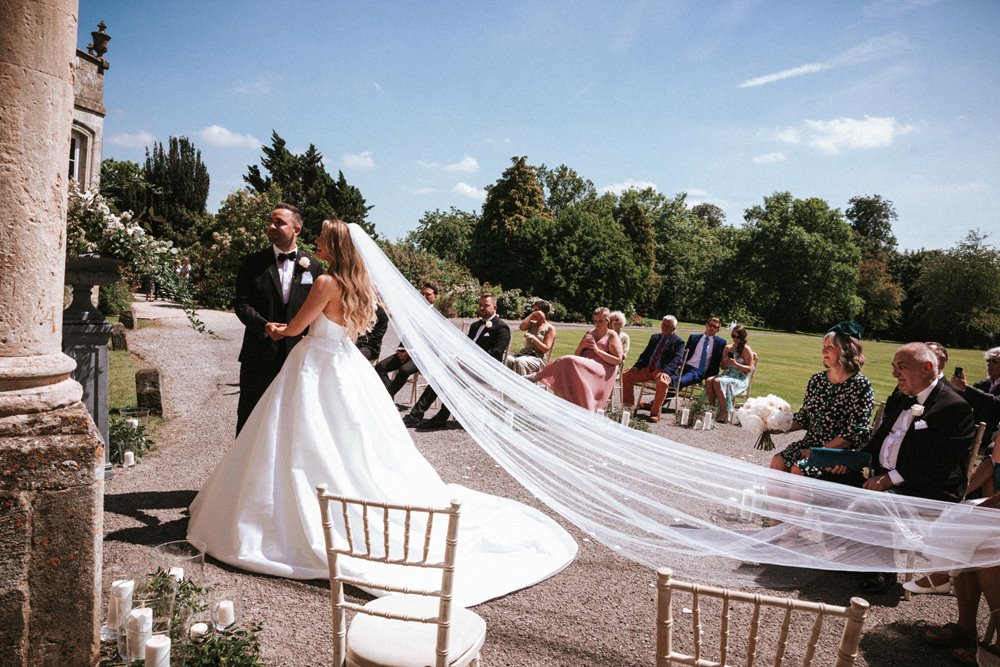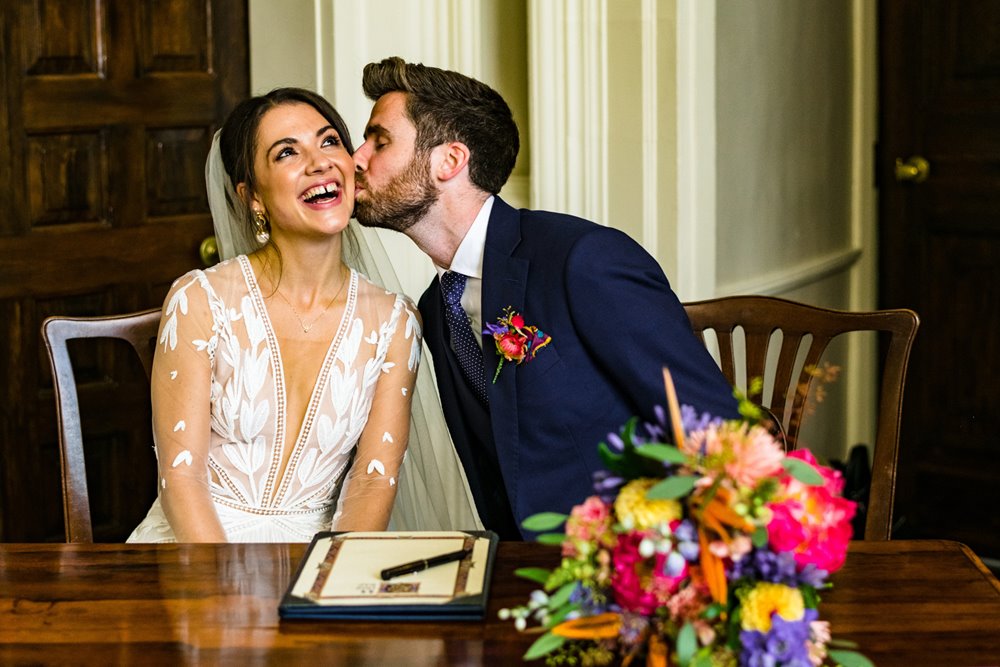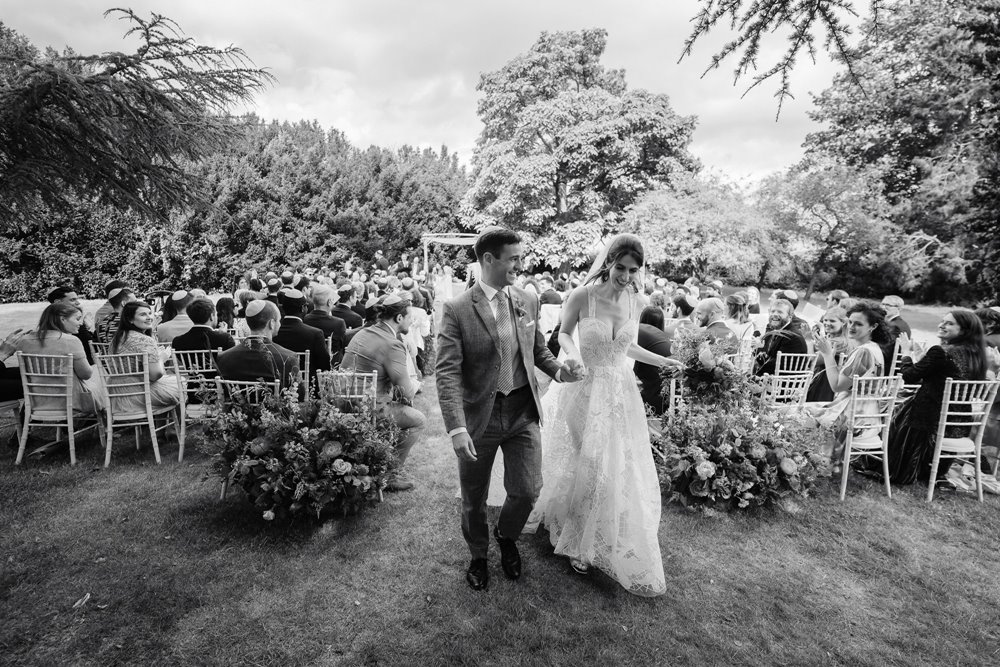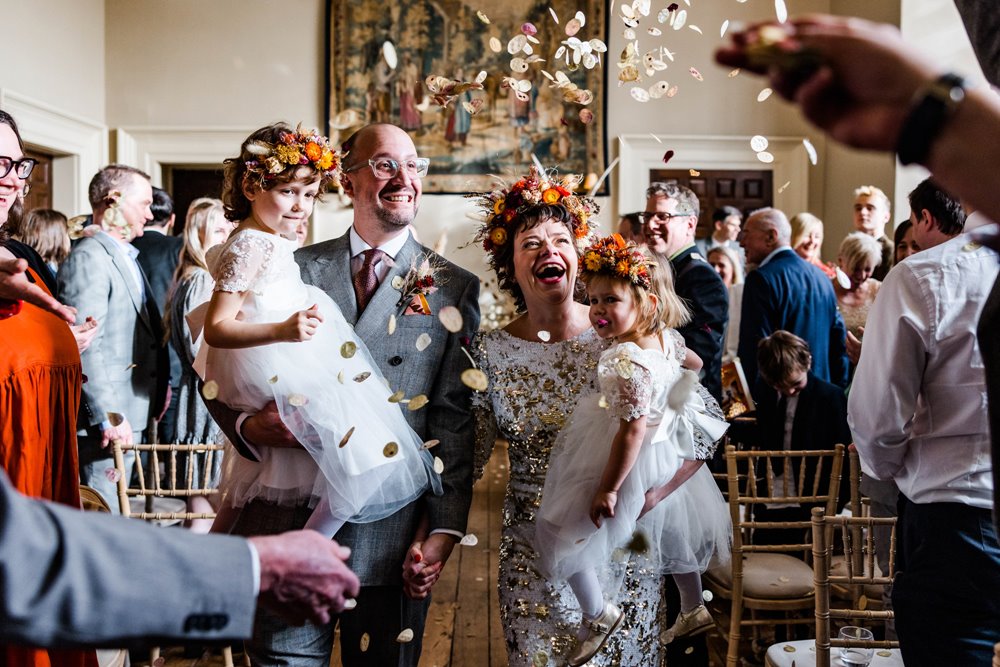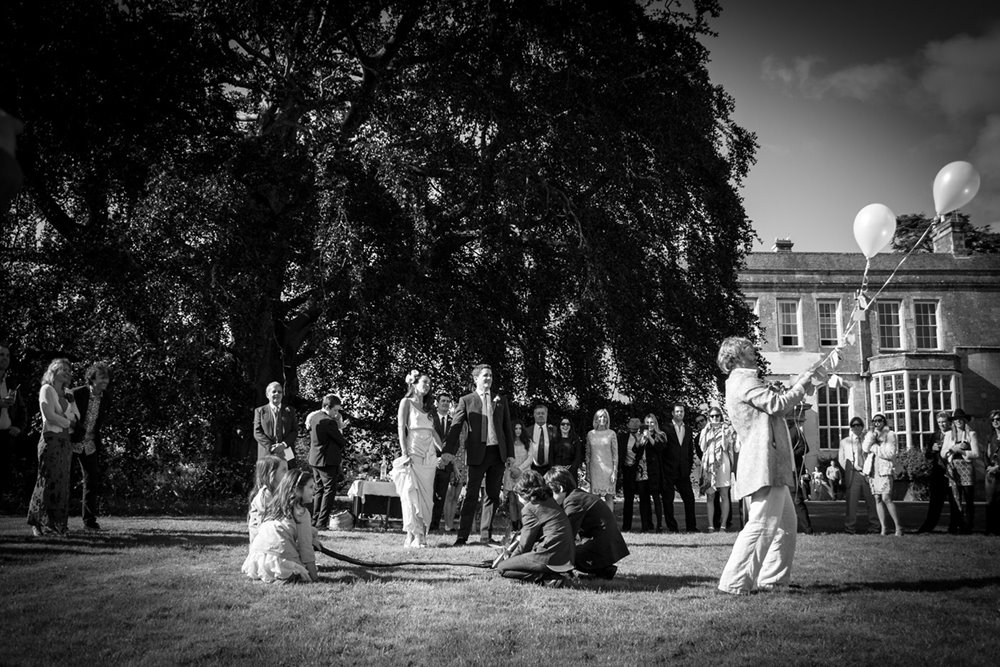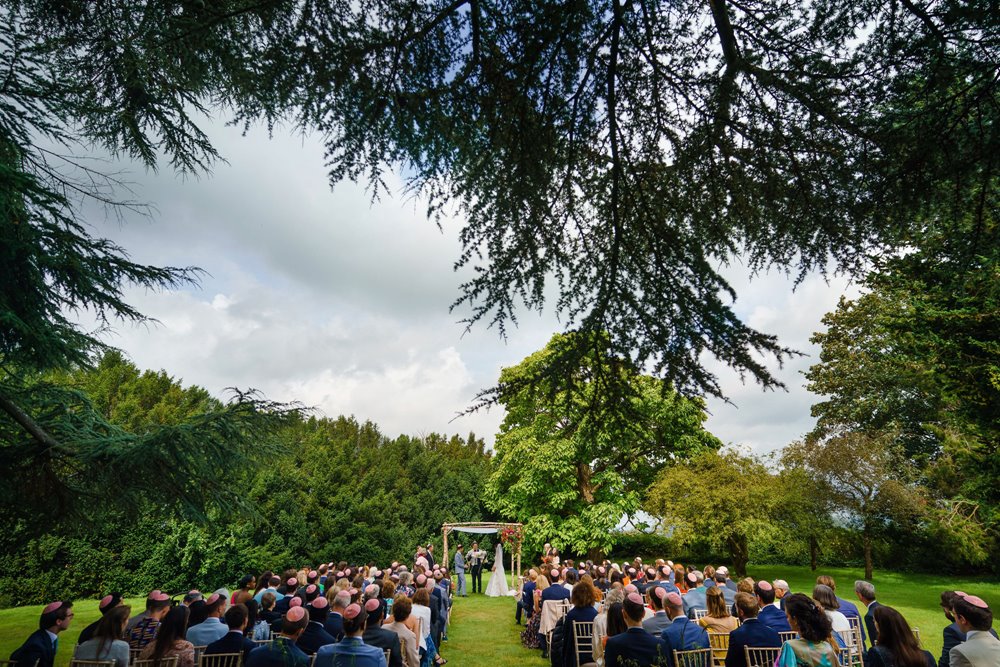 Wow Trudi thank you so much for all of these amazing ideas! It was so lovely to have you on the journal.
We hope you are full of inspiration and ready to plan a wedding ceremony that fits you perfectly.
If you have any questions or need a helping hand, as ever feel free to drop us a line!
Love & unity,
Team E
xxx
Related reading