All The Magic of Christmas Weddings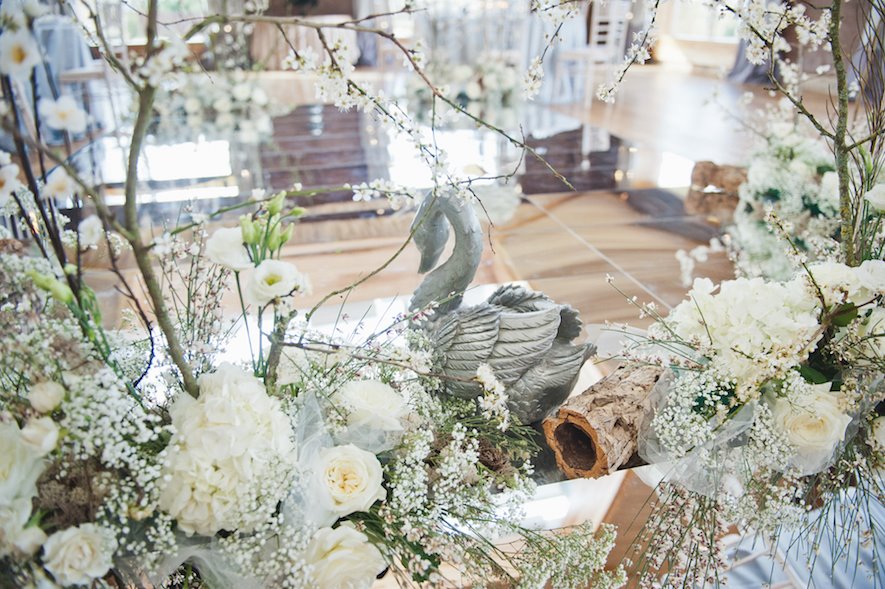 We're Walking in a Winter Wonderland...
This month we've put up our (three!!) Christmas trees and we're bursting with the magic of winter weddings and the excitement of Christmas... Crisp frosty days, roaring fires, twinkling fairy lights and the warm glow of candlelight; December is the perfect time to create a truly magical winter wonderland wedding at Elmore...
We're a little bias but we think stately homes look especially magical in the winter; the splendour of the house, the subtle sparkling of the Christmas trees in the windows, the frosty grounds and wide clear dark blue night skies... Add to that a little scattering of snow and winter suddenly seems like the only season to get married!
Today we're looking at how to sprinkle a touch of Christmas magic on your winter wedding; so get comfy by the fire, grab your mulled wine and mince pie and read on for our top winter wedding tips...
Get Glitzy
Everyone loves a bit of sparkle, right?! 
Well we certainly do, and what better excuse than Christmas or New Year to dress head to toe in glitter and sequins? So why not run with the glamour of Christmas parties and set sequins as a dress code? Black Tie is a popular option for glam winter weddings, with all the guests joining in, or just the bridal party in sequins.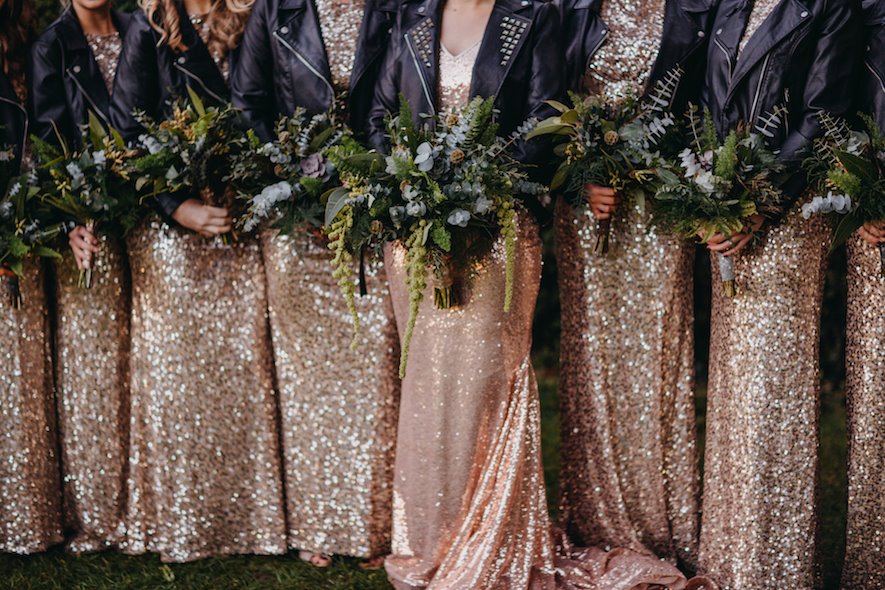 Sparklers aren't just for bonfire night, they are another beautiful way to light up the dark winter nights, guests love to play with them around the fire pit and they make for such beautiful photos.!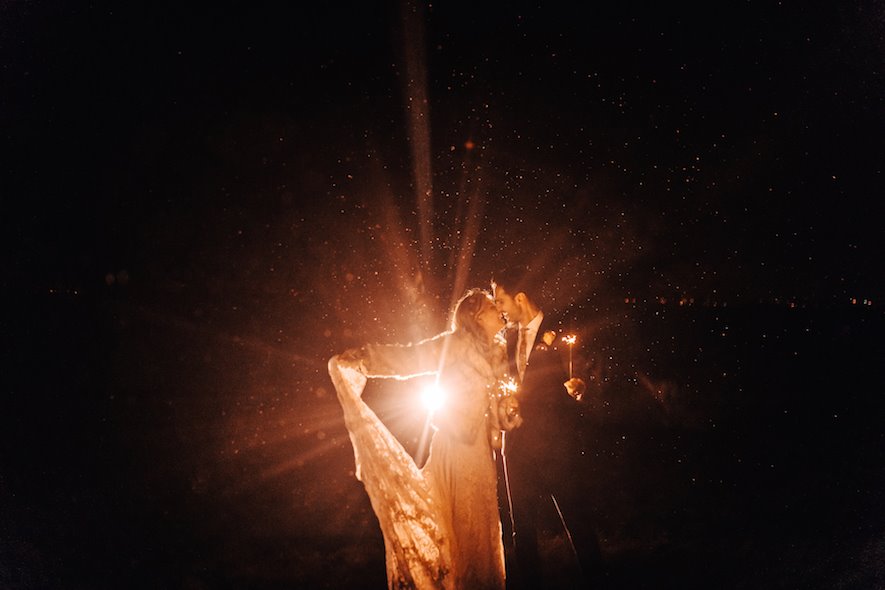 Winter Wedding Decor
There are fewer seasonal flowers available in the UK during winter, but instead of importing from long distances use this as an opportunity to get creative with what is available... Nature offers such beautiful foliage, feathers and berries at this time of year (and lets not forget the mistletoe!)
Work with winter foliage and add lots of candles to your tables to create gorgeous rustic centres. Trust us, it will look incredible in The Gillyflower with the twinkling Bruce Monro lights like a reflection above.
If flowers are your thing and you simply cannot go without, how about choosing seasonal British flowers in white? We adored this styling by Sorori Design and Lauren Grey… Perfect for a white winter wonderland wedding.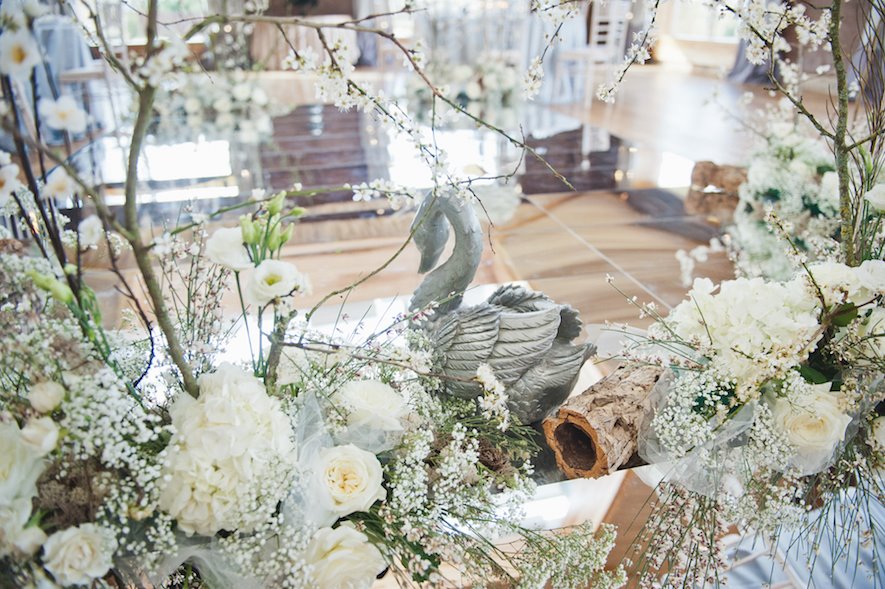 A Sneaky Tipple?
'Tis the season of over indulgence, but hey, why not?! Treat your guests to warming winter drinks such as mulled cider or hot toddies after the come in from the cold. For a lovely non-alcoholic alternative try a warm fruit punch or luxury hot chocolate topped with cream and marshmallows - Divine!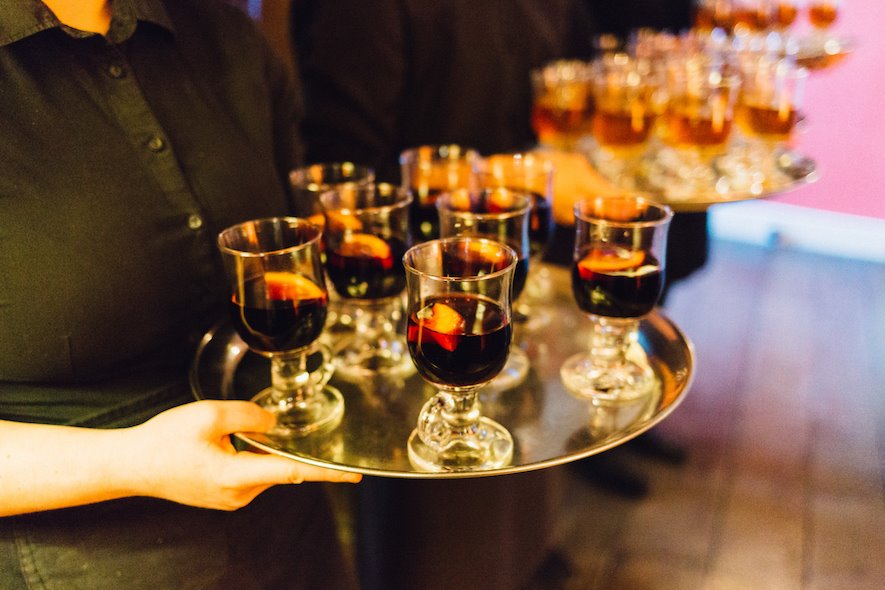 Get out the Games
The Drawing Room is the perfect space to relax and enjoy some family games. Scrabble anyone??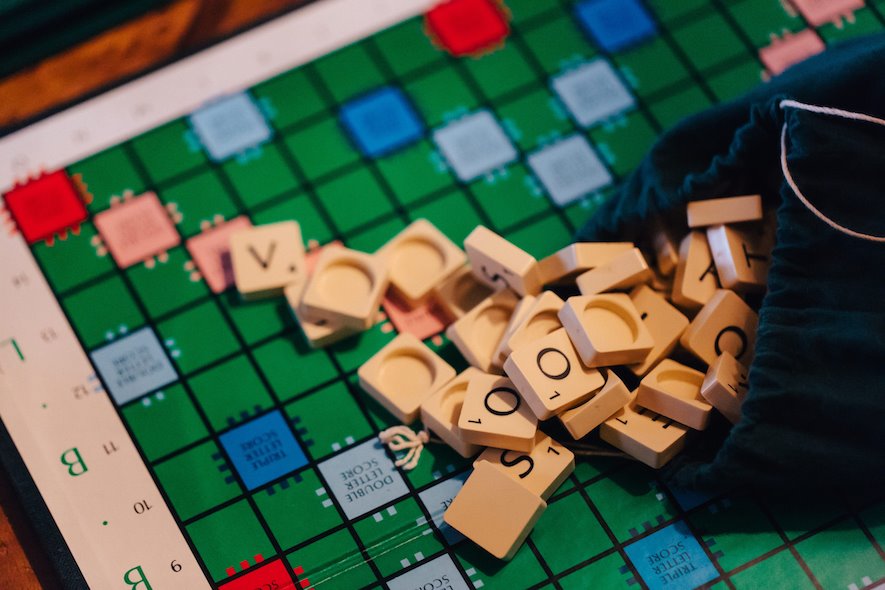 Let it Snow…
Sadly we're not able to guarantee a flurry of snow on your big day, if you're set on the white stuff, you could hire a snow machine?
There's not much more magical than a snow day wedding day...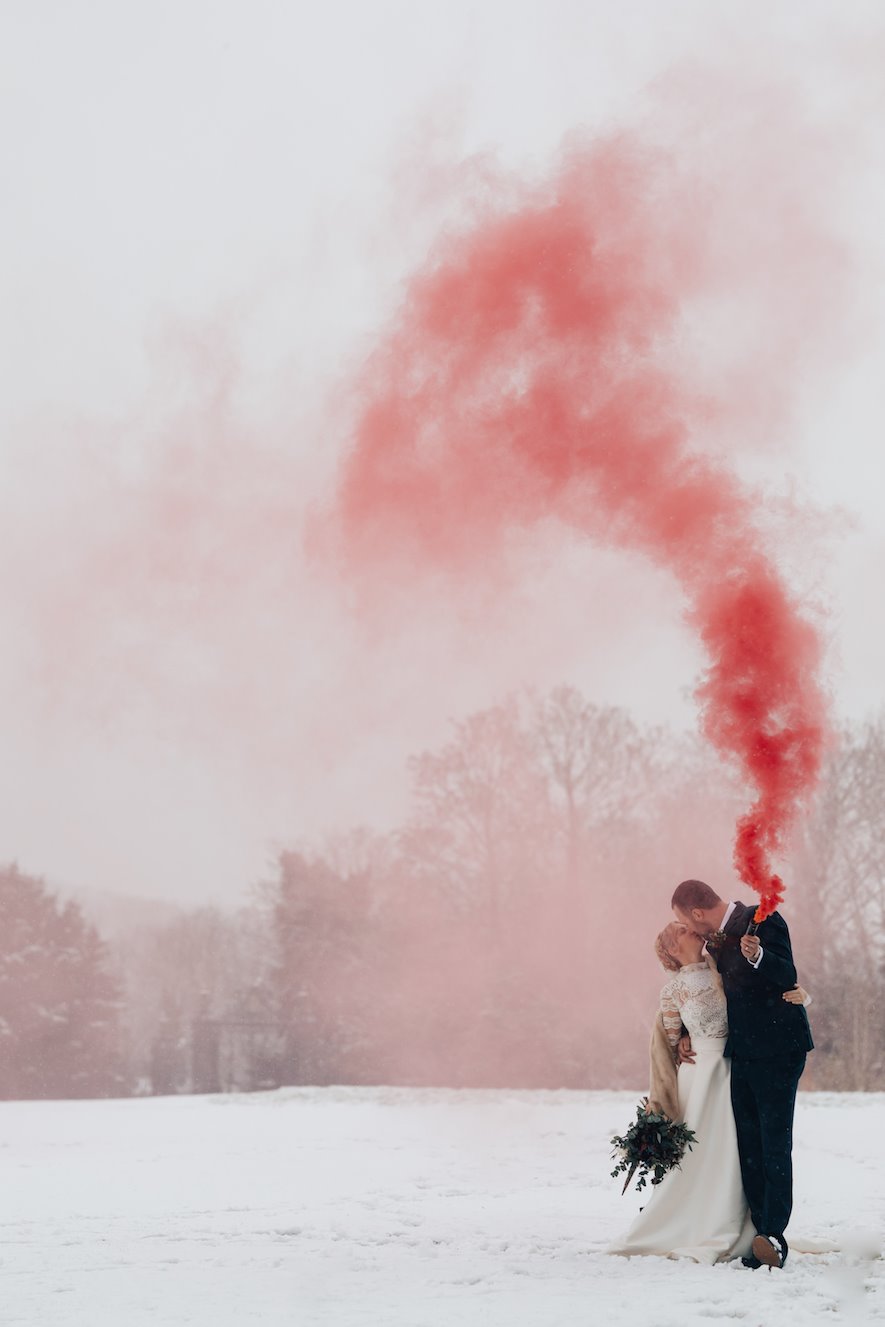 Keep Cosy
Complete your bridal style and keep warm during those photos with a gorgeous faux fur wrap or gilet...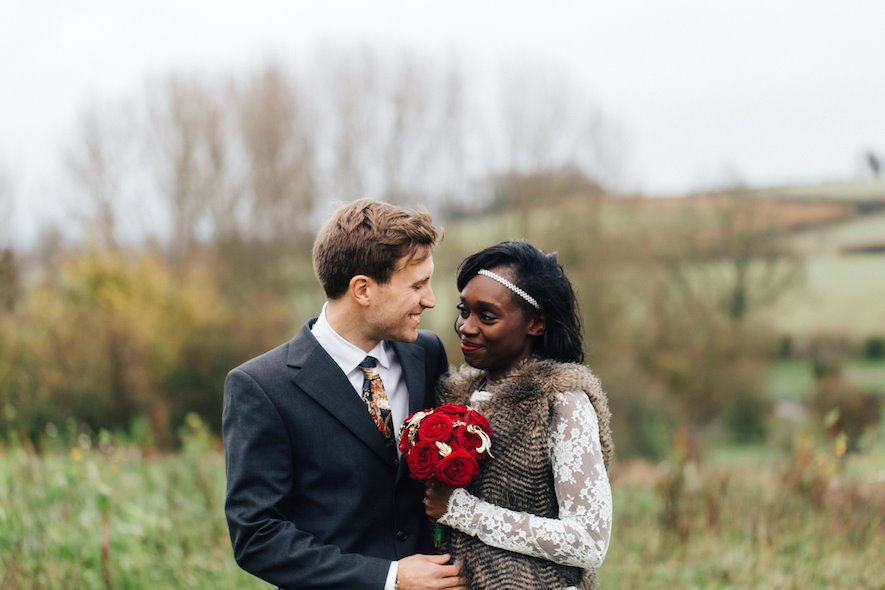 Light up the Long Nights
Embrace the shorter days, and use lanterns to brighten up those dark night skies; this canopy of lanterns made for the most beautiful couple shots under the trees.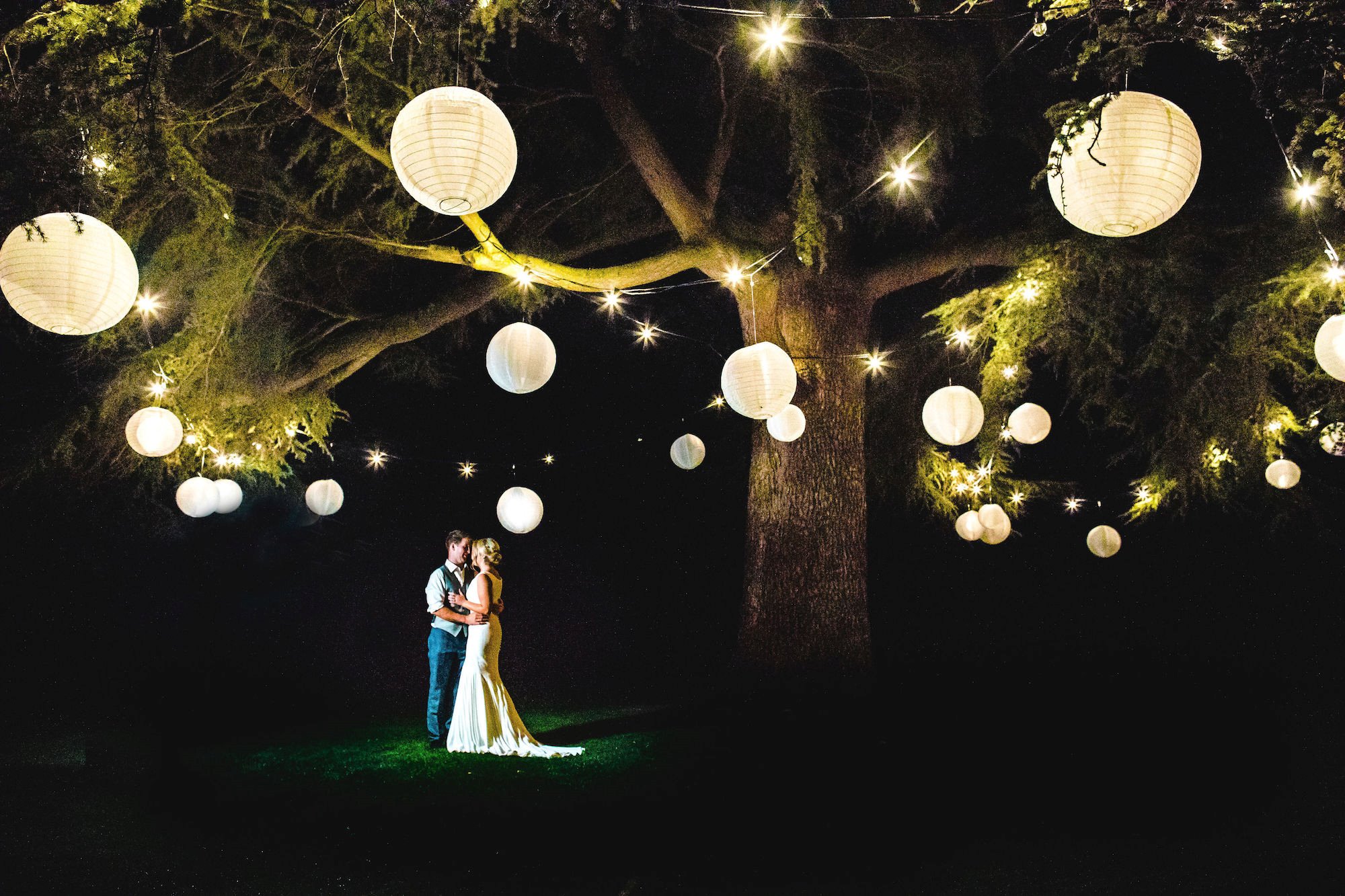 Adorn the stage with a curtain of fairy lights for a totally magical first dance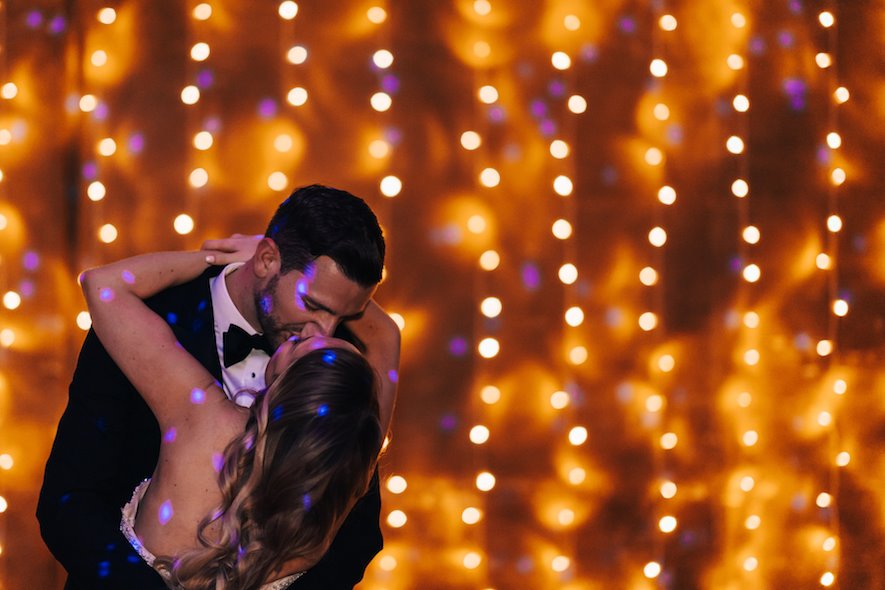 We hope you're feeling festive? If you're having a winter wedding let us know what you're planning… We can't wait to hear what is coming up next at Elmore! 
Lots of love from Team E
xx
Related reading