New Rooms. More Space, More Friends & More Fun!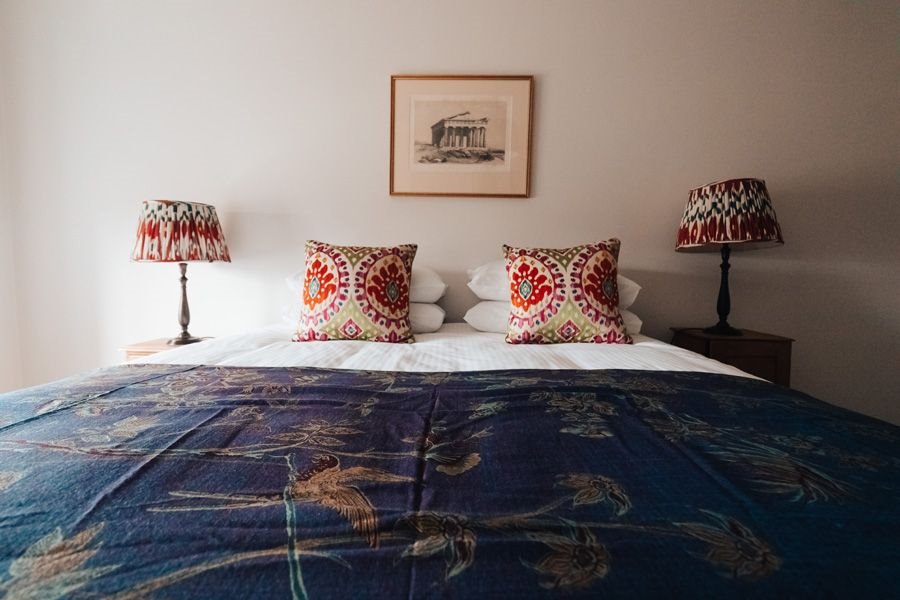 Let us show you to your room...
With a massive sigh of relief, a big thank you to James Fear, and a final week of 15 hour days and 3 hours sleep a night (for some of us!)… We're ready to show you round! (Deciding which lampshades to put where at 3 in the morning was a particular reflection of where things had got!)
But nothing like a deadline to focus the mind and, more than that, nothing like sheer passion to want to get the job done for our guests.
It was always fairly ambitious to renovate almost half the house and only close for 2 months but with the team here we also always knew it could and would be done. Our builders (JR Building LTD) were the same team who built The Gillyflower and the painters and decorators were the mostly the same that worked on the main house back in 2013 before we opened.
We've doubled in size!
So what have we done?! Well, we've had some fun… The idea was to double the number of bedrooms in the house, make an alternative bridal room and do it in a style that was different to the rest of the house whilst keeping a lot of the character. We have another development still in process (The Coach House) that we'll blog about later but for now the main house is finished!
The original part of the house consists of 8 bedrooms and we have now added another 8. There is also a new downstairs and very decadent loo for general use-age by guests of the Court and we've also now added a kind of communal kitchen/diner that is just for you.
The General's and Privates
The rooms are split into 2 sections… The kitchen mentioned above is on the first floor in what was one of the flats and in there are 2 bedrooms which we've named after a long time tenant of this particular flat who was a very senior General in the British Army and a great friend of the Guise family. So the General's room and rather cheekily a room called Privates.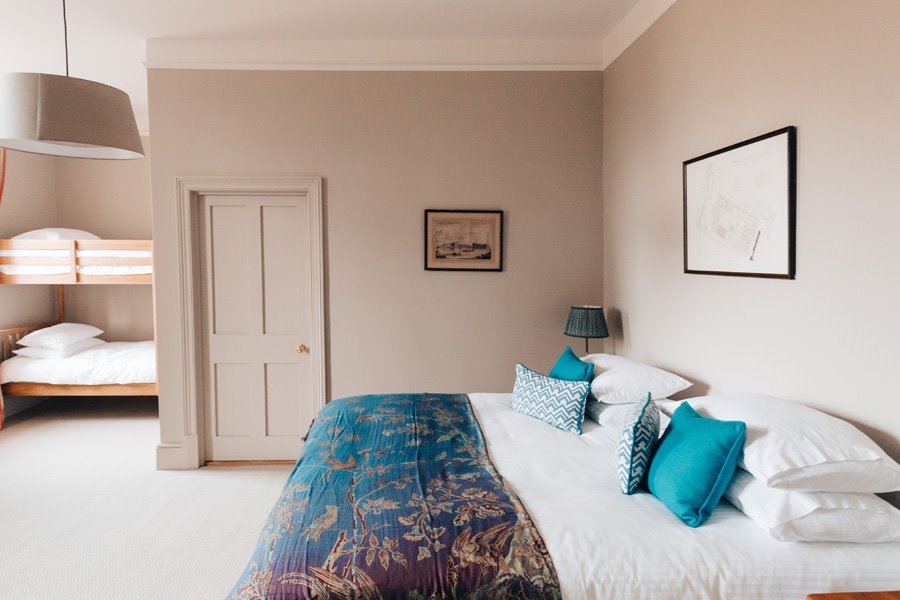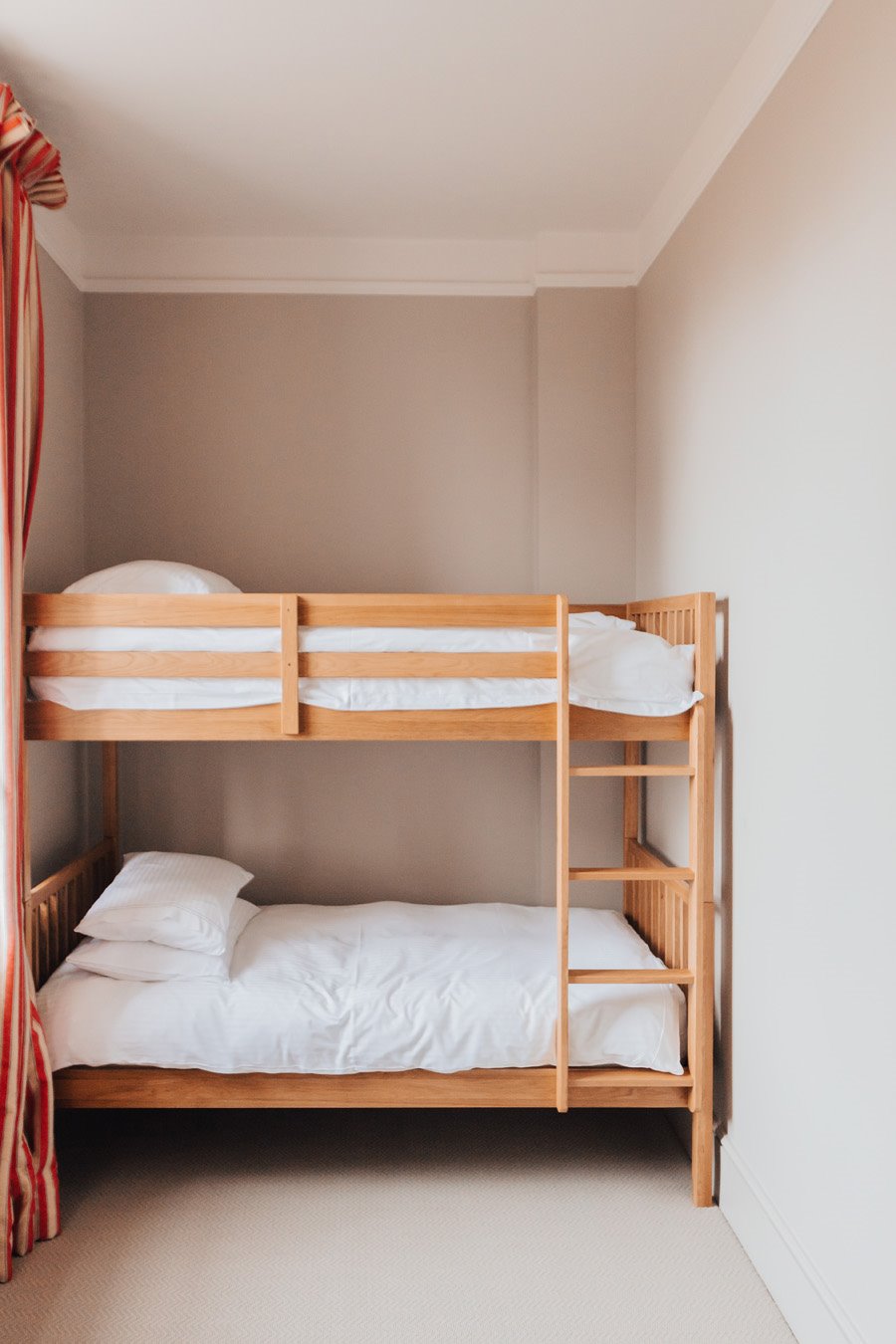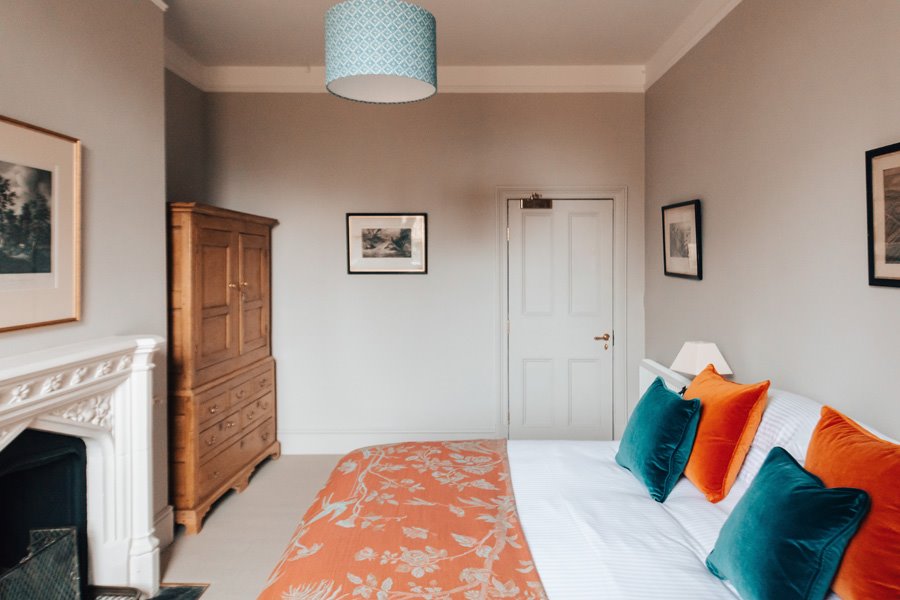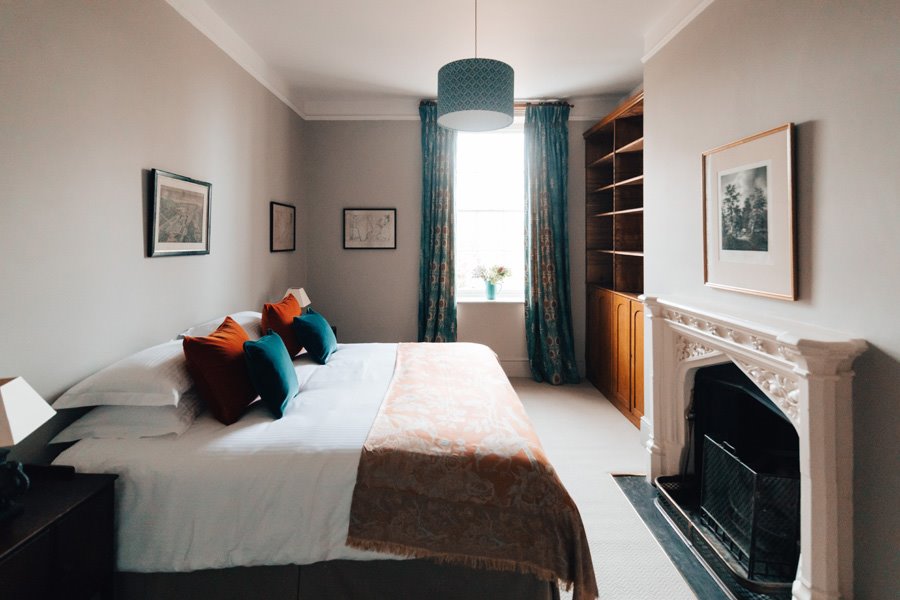 The Butlers, Cooks, Footmans and Governess bedrooms
Above is another ex flat that has 4 bedrooms… it was once the servant's area and so we have named the rooms Butlers, Cooks, Footman's and Governess! They're all really comfortable so don't worry!!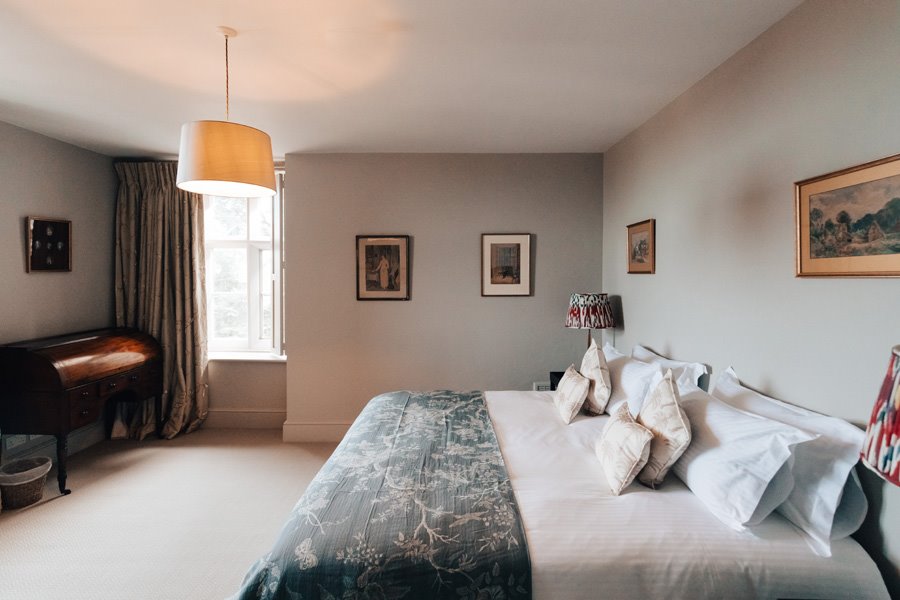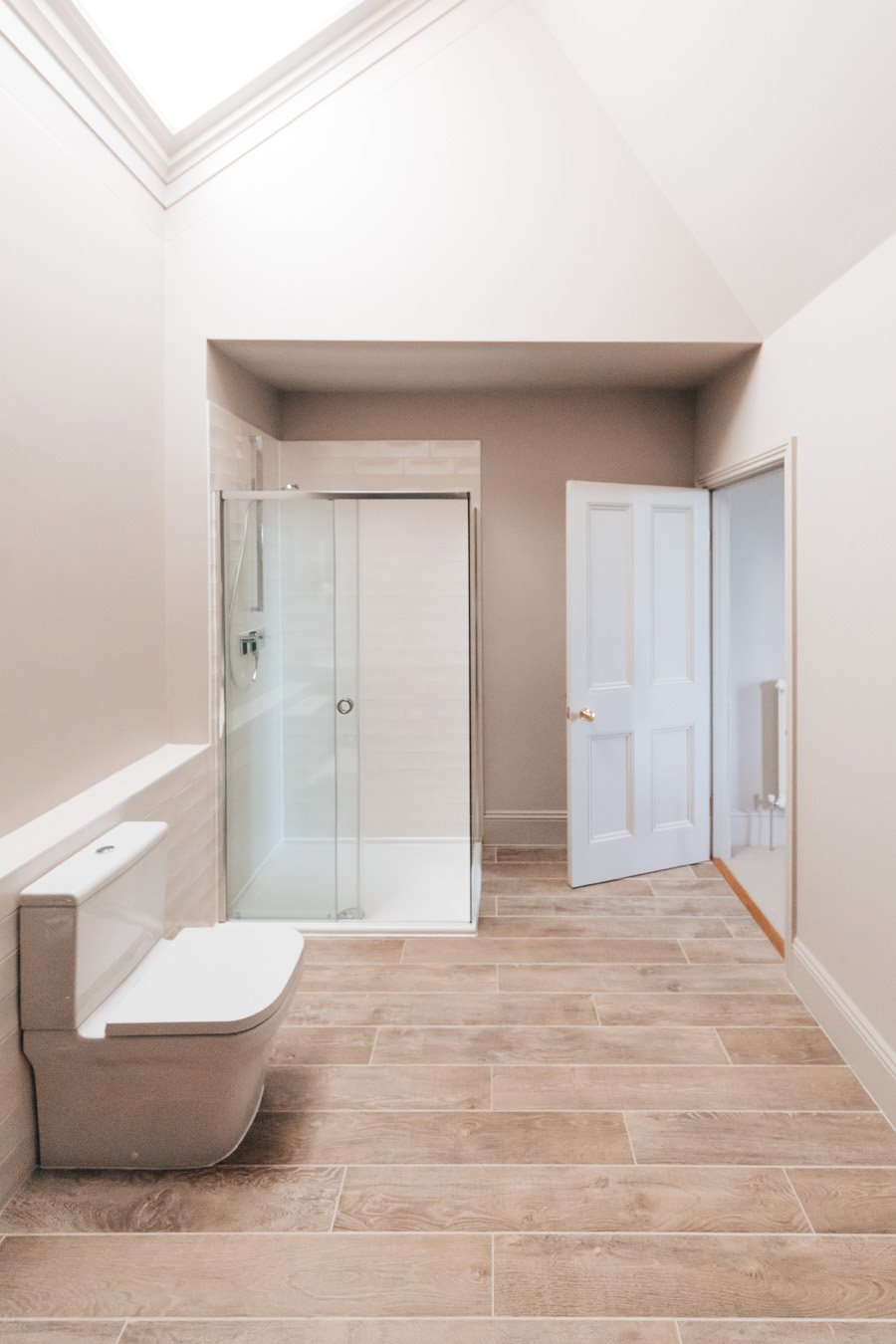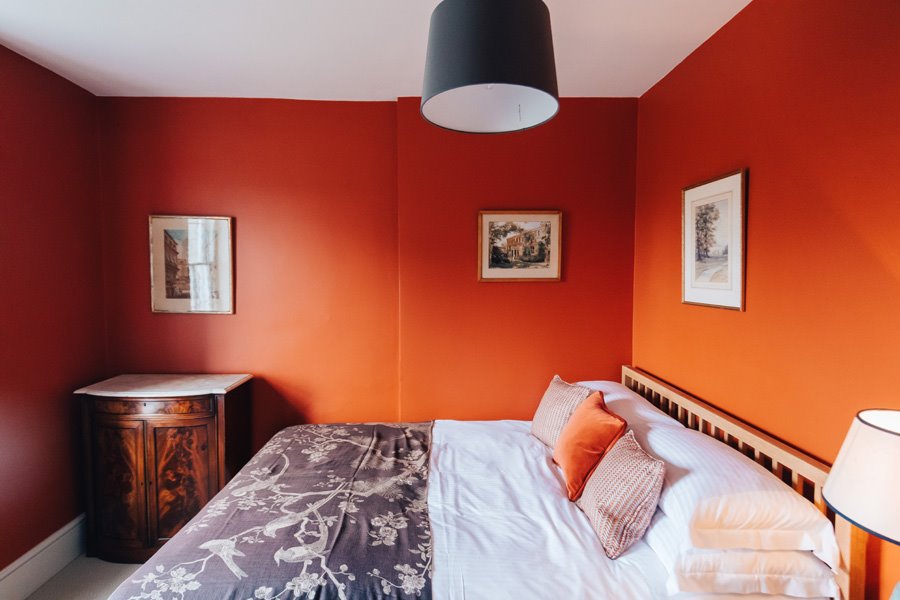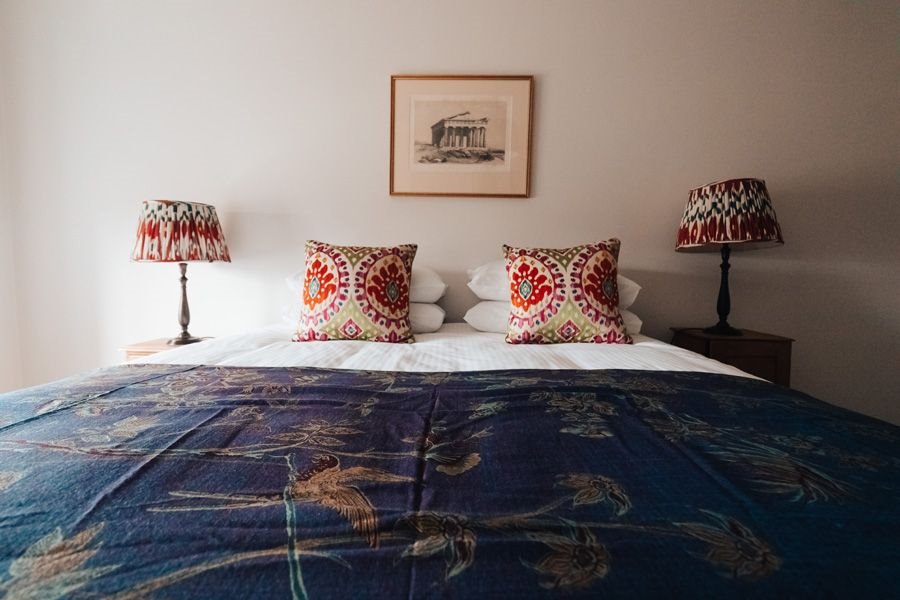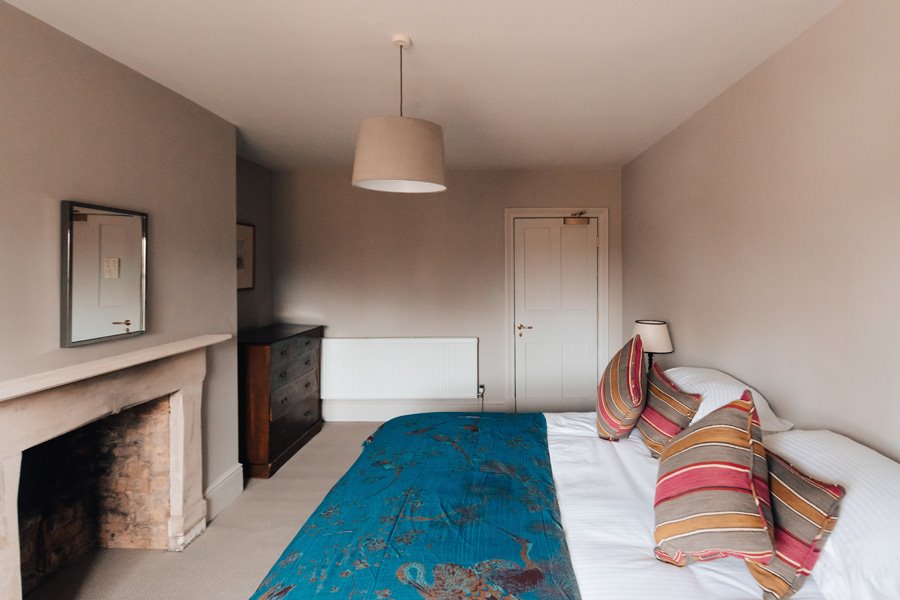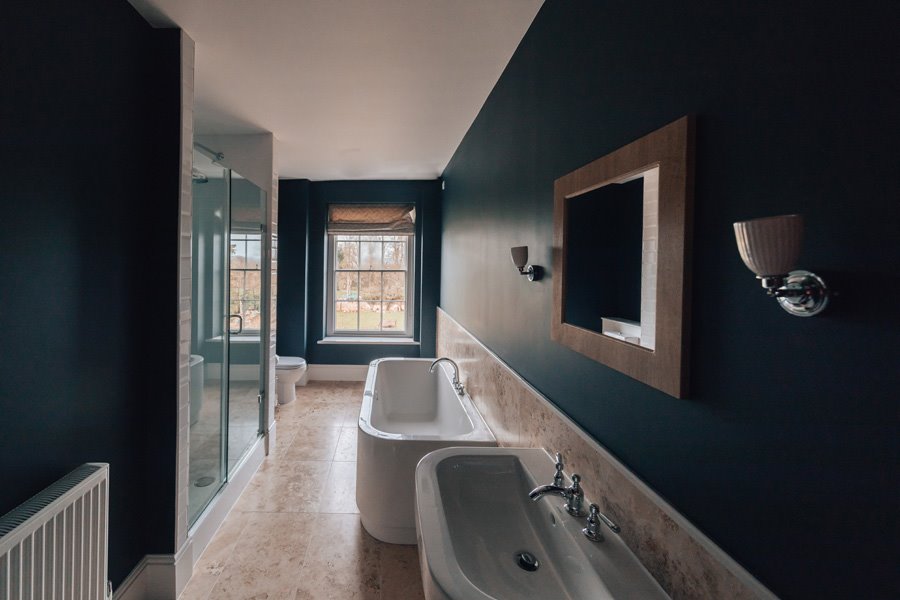 All of these 6 rooms are off corridors and a staircase that we hope everyone finds fun. Walls painted with a pink colour called Leather says it all! We wanted to make it easy for guests to know they were in the right place when stumbling to their rooms…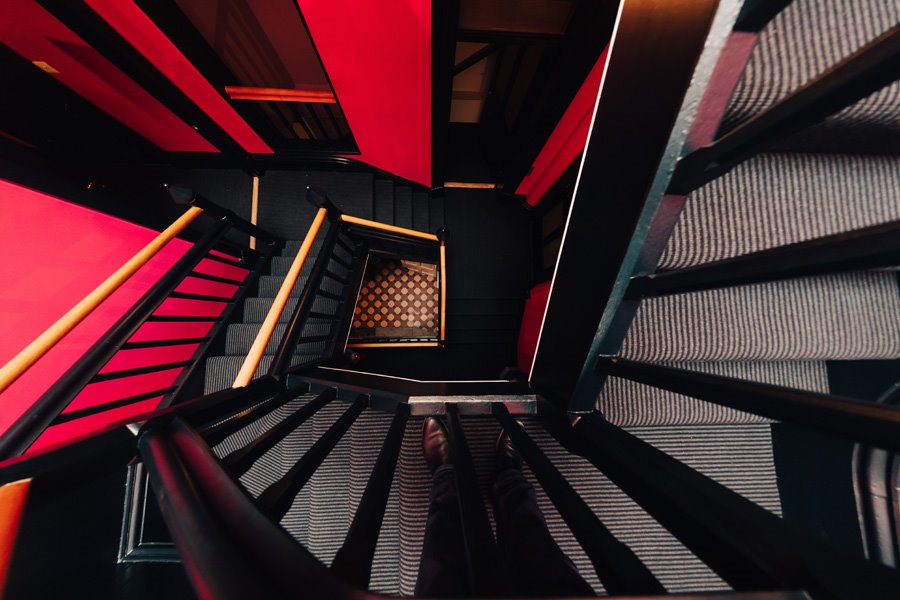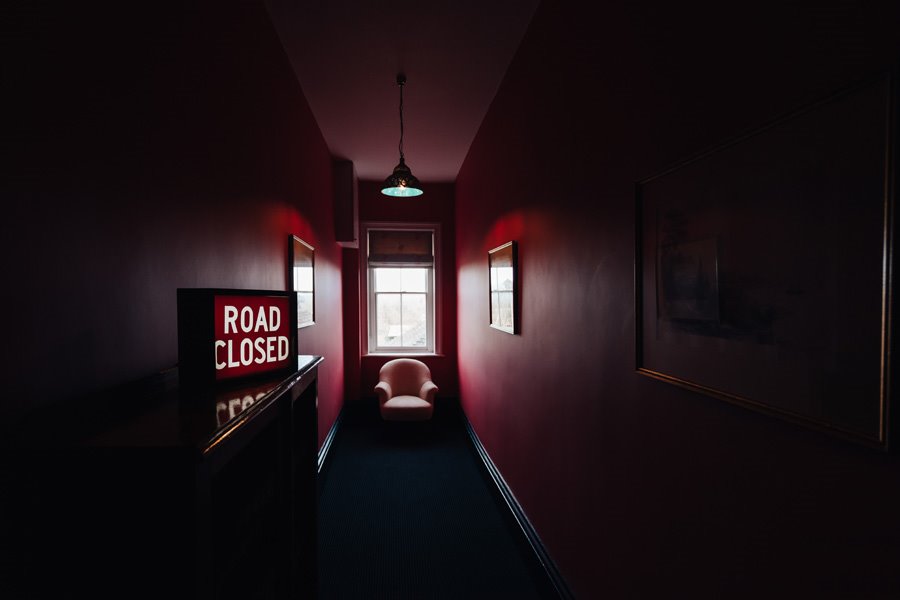 Rooms fit for families
The other 2 rooms are in the older part of the house above the dining room. On the second floor is a massive room that's always been the nursery.. It's where the young masters and ladies of the house were raised and we can see it often being filled with kids going forward.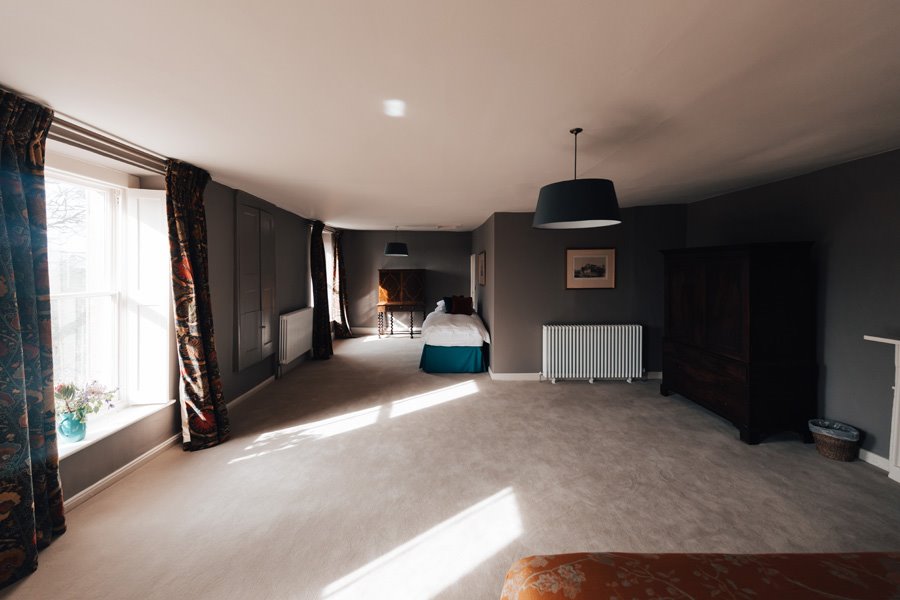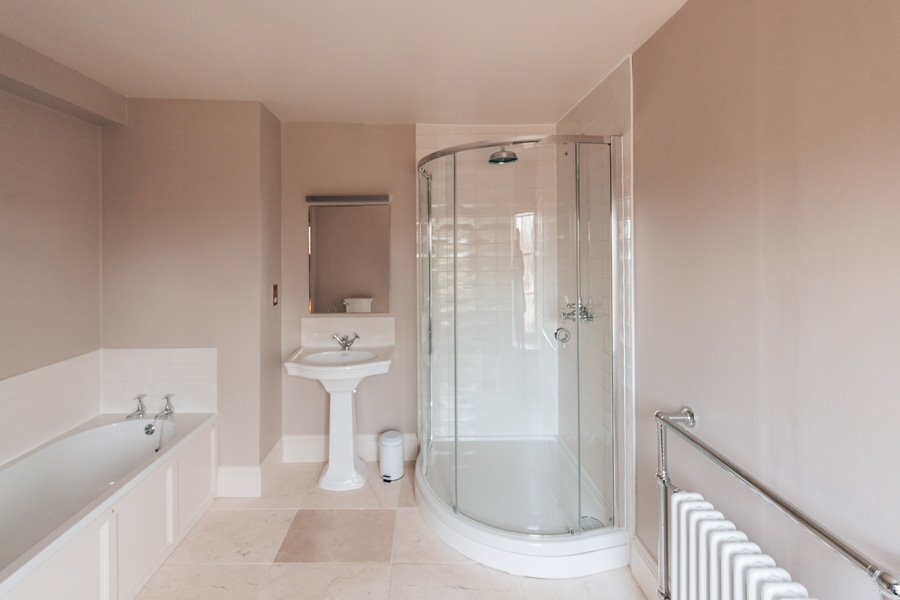 The Smoking Room
Below that is the Smoking Room. This we hope people will use as a bridal suite as an alternative to the Master Suite. We've given it another massive bed.. An emperor sized beast. It's also got one what we think it the most awesome bath… A super deep 'Niederbronn' Bath from the very clever people at Catchpole and Rye.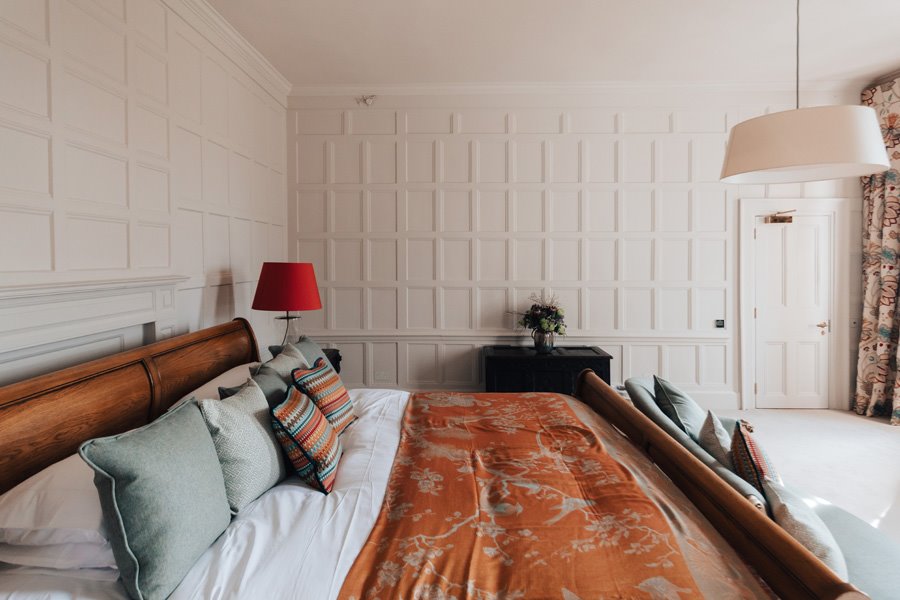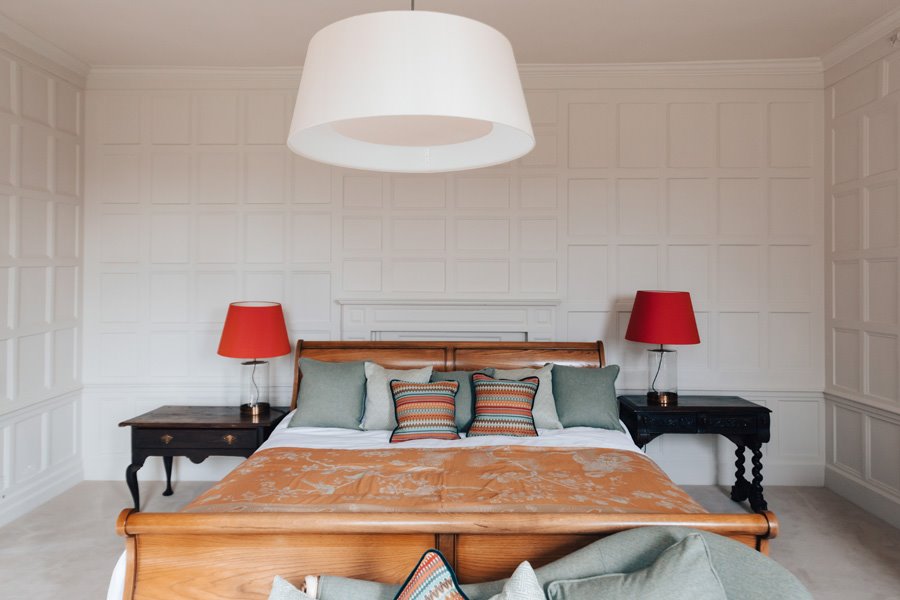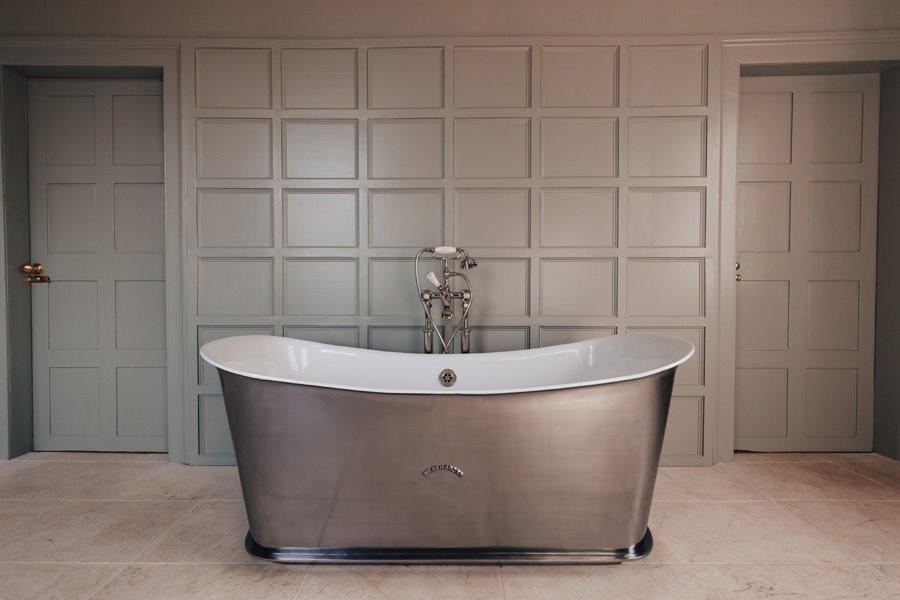 More unusual bedrooms
We've had so much fun doing all the interiors. There is so much amazing stuff out there and you'll find bedspreads from Shibumi (Ruthie Guise's design company..), Fabrics from the likes of Colefax & Fowler, Timerous Beasties and Lewis & Wood, Wallpapers from Zoffany, Lamps and Lights from Pooky and BLC and lots of original Elmore paintings, prints, antiques and quite a lot more that have been sourced from local and not so local eccentric dealers.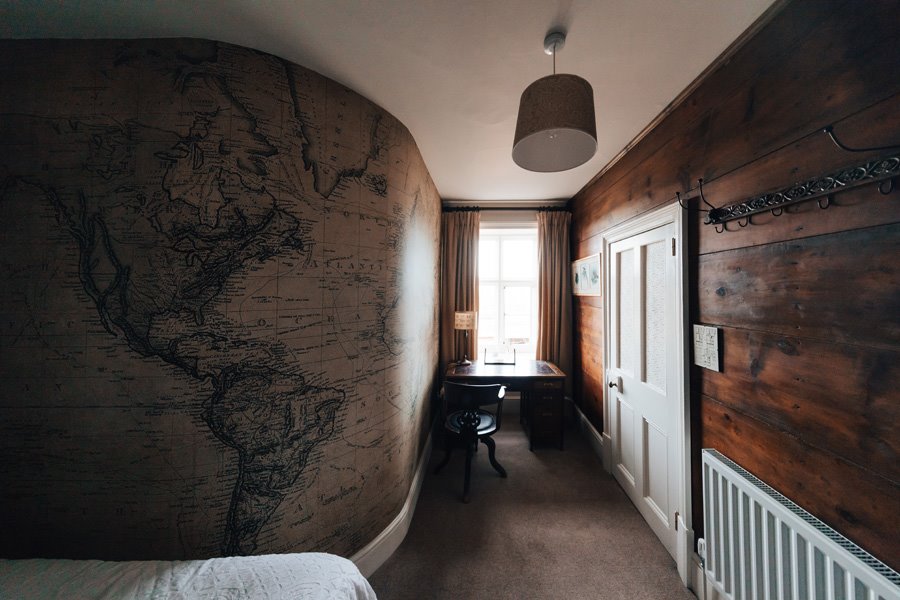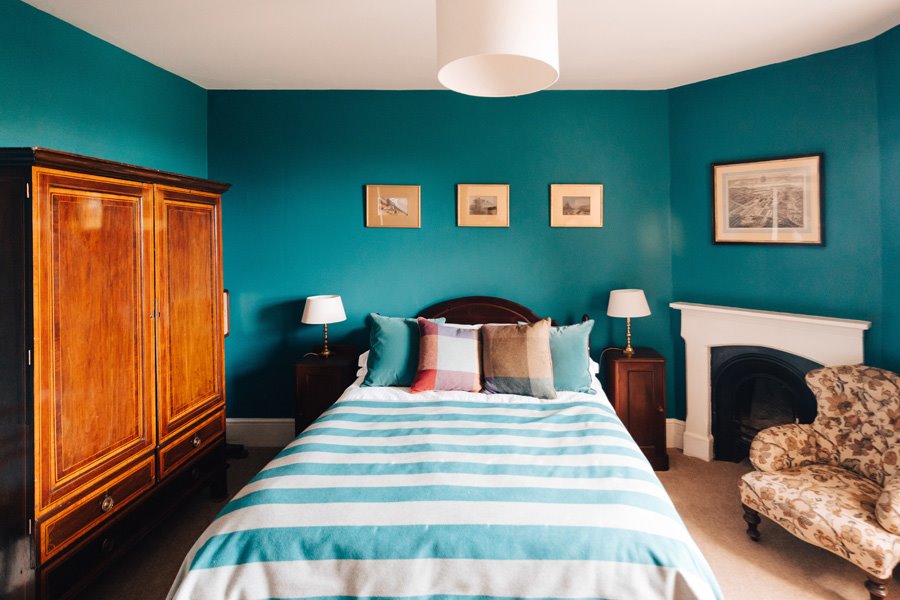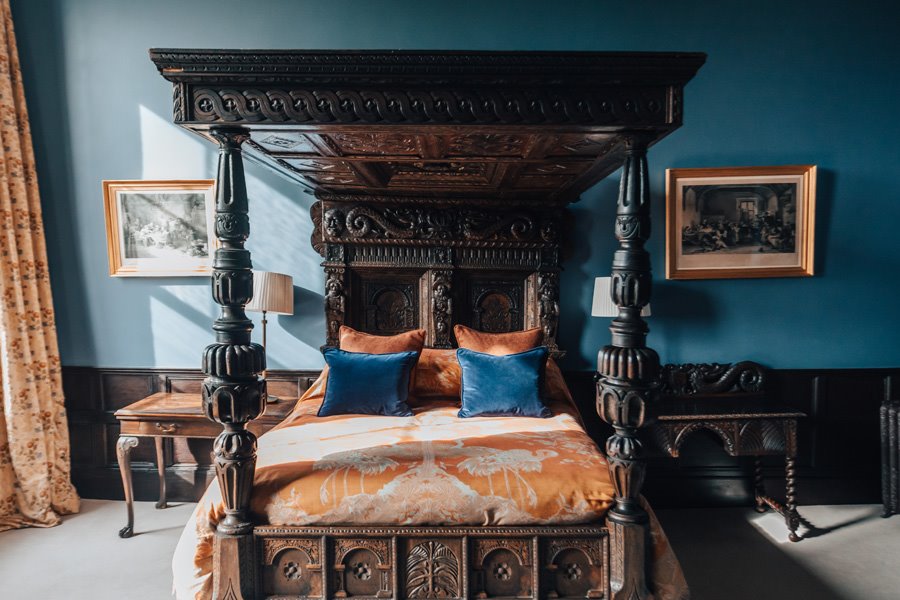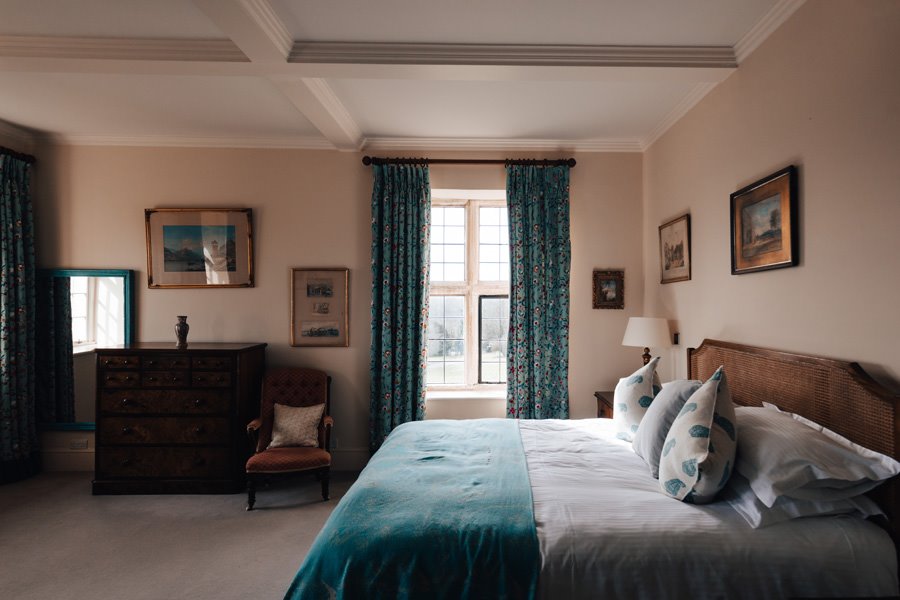 We hope you enjoy what we've done when you come and stay, and feel the love, energy and money that's gone into that hot Elmore woodland heated high pressure shower when you stand under it!
Which room will you be choosing?
Related reading