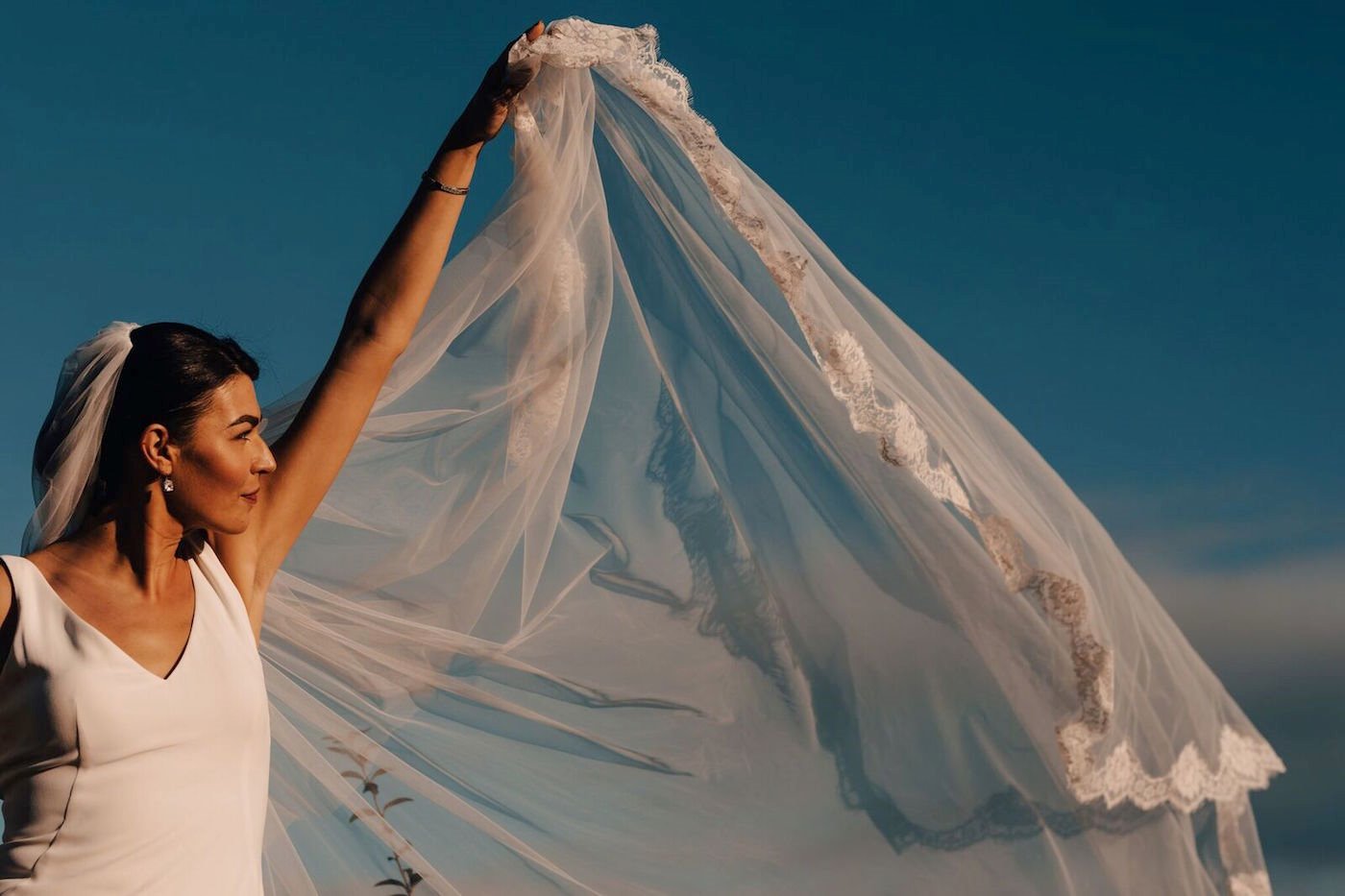 Golden Light, Gin pong and Fireworks...
Lucy and Rich married on the most beautiful November day; the winter light was gorgeously golden and they put on the most wonderful party for their 90 guests. These images should come with a warning; they're guaranteed to make you want a winter wedding!
We'll leave it to Lucy to tell you all about the wedding planning journey, and the Big Day... Enjoy!
The Proposal
Rich had planned a surprise trip for me for my birthday – and whisked me off to Florence for a long weekend. This was extra special to me as my maternal grandmother's side of the family hail from Florence and I'd never been, and had been desperate to! We had dinner on a hillside just outside town and watched the sun go down, and Rich got down on one knee at a viewing point overlooking the lights of the city – it was perfect! 
How did you find Elmore Court? 
We had viewed maybe 10 other venues before we found Elmore, and were beginning to get disheartened… Rich actually found Elmore online, and though we live in South-East London, we knew there was something special about it and used the visit as an excuse for a long weekend in the Cotswolds…
As soon as we arrived, we both knew this was the place for us.  
We had wanted an autumnal, cosy, relaxed wedding in a big house, minus swirly carpets and dodgy décor! When we left Elmore and got in the car, neither of us spoke for a good 20 minutes – I think the reality of it had set in! We knew it was the place for us and booked in our date straight away!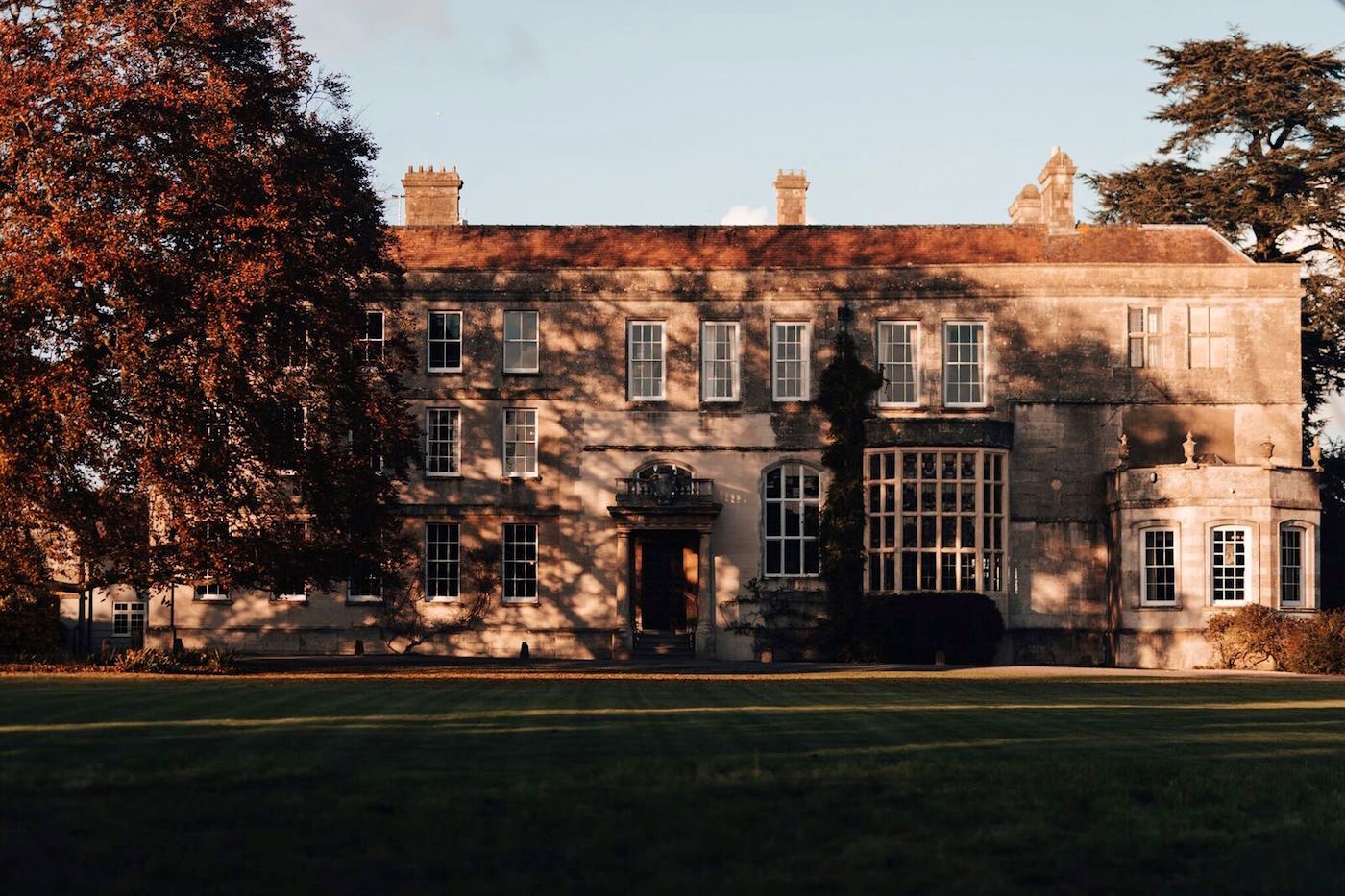 How did you find wedding planning?
We wanted to plan everything ourselves and spent a lot of time researching suppliers who really suited us and what we had in mind for the day. There were a couple of times when planning did become a bit much and we made ourselves take a couple of weeks 'off' from wedding planning, to regroup and stop it from taking over – it should be fun! 
Did you stick to your budget?
We did set a budget, and did make some compromises along the way (as hard as it was!) in order to try and keep within that… we had a great spreadsheet (spreadsheets were our best friends!) with estimated and actual costs… we tried to prioritise the things that we thought would have the biggest impact on the day, and then worked backwards from there! 
How did you find your photographer? 
James Fear was the very first supplier we booked for our wedding, and it was such an easy decision.  We found him on the list of Elmore's recommended suppliers and instantly fell in love with his style of photography. His images are artistic, quirky, moody and so beautiful.  We got in touch, and happily, James was attending the wedding fair that Elmore was holding a couple of weeks later, so we were able to meet in person. Rich hates having his photo taken, and James was so chilled and fun, we knew it had to be him as soon as we met him! We're in love with his pictures, and still can't stop looking at them!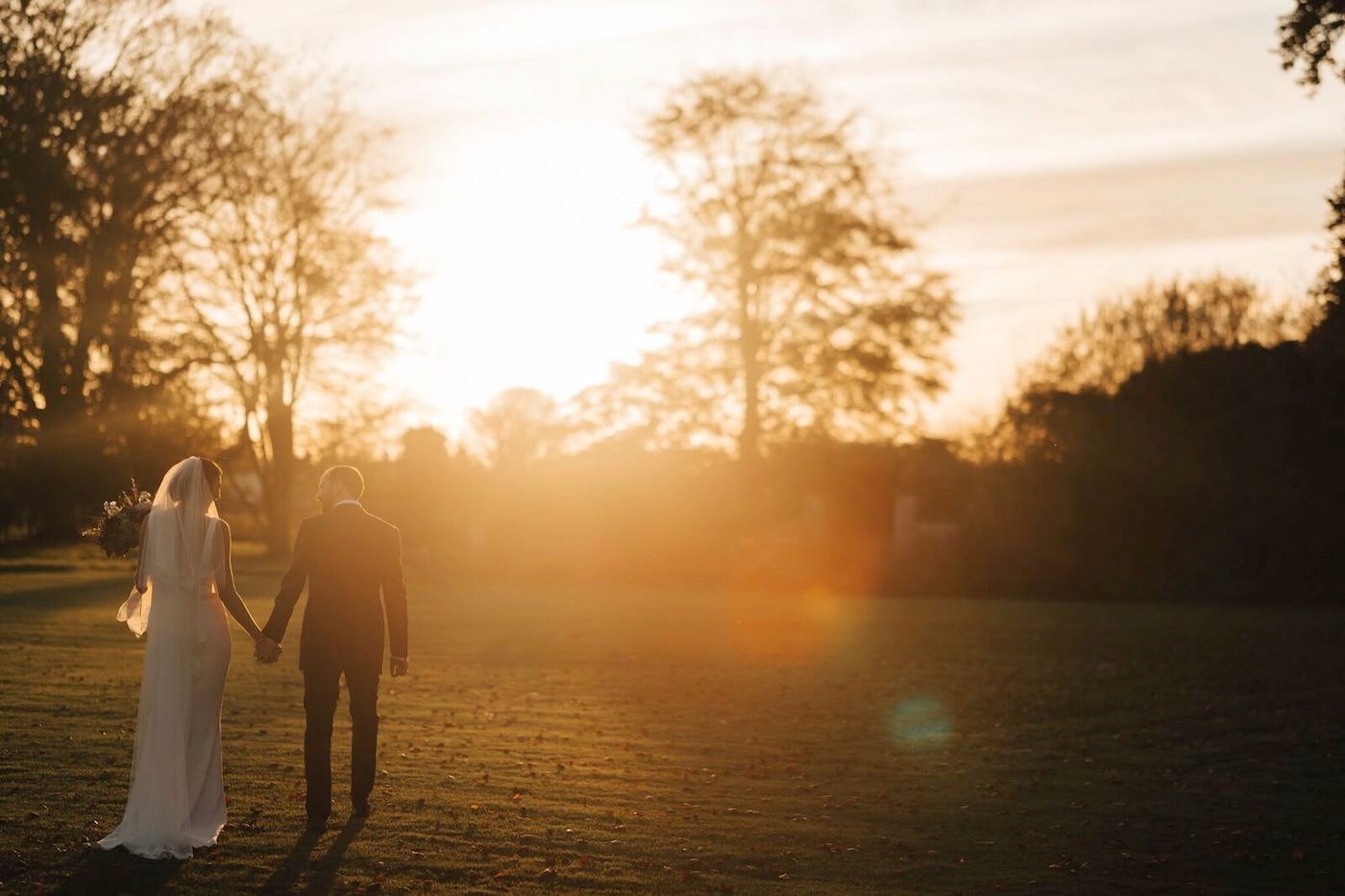 Who was your dress by and how did you find it?
I was a bit daunted by the prospect of wedding dress shopping – unhelpfully, I knew exactly what I didn't want, but couldn't articulate what I did want! I knew I would just know when I found the one, I just couldn't visualise it at all! My first bridal shopping experience was with my Mum in a small shop in the seaside town where she lives.  They carried Martina Liana dresses – a designer I wasn't familiar with, and the very first dress I tried on couldn't be beaten by any of the others. I wasn't 100% though, and almost talked myself out of it, convincing myself it couldn't be that easy! I went away and researched Martina Liana, and found a dress that I knew I just had to try on.  By this point, I had a couple of appointments under my belt, countless pages folded over in bridal magazines, and a full Pinterest board, but this one was the only one that made me pick up the phone to locate stockists.  Isabella Grace in Tunbridge Wells managed to track the dress down, and it was barely zipped up before the tears came! I loved everything about it, the simplicity and elegance of the shape, and that it was different but timeless and classic all the same. I was lucky enough to have bagged my wedding shoes at a Jimmy Choo sample sale, which was a blessing, and the simple style of the dress meant I could accessorize with a cathedral length, lace-edged veil, which I didn't want to take off! I had a pink suede biker jacket for the evening – I knew I wanted something with some impact and against the simplicity of the dress, it just worked!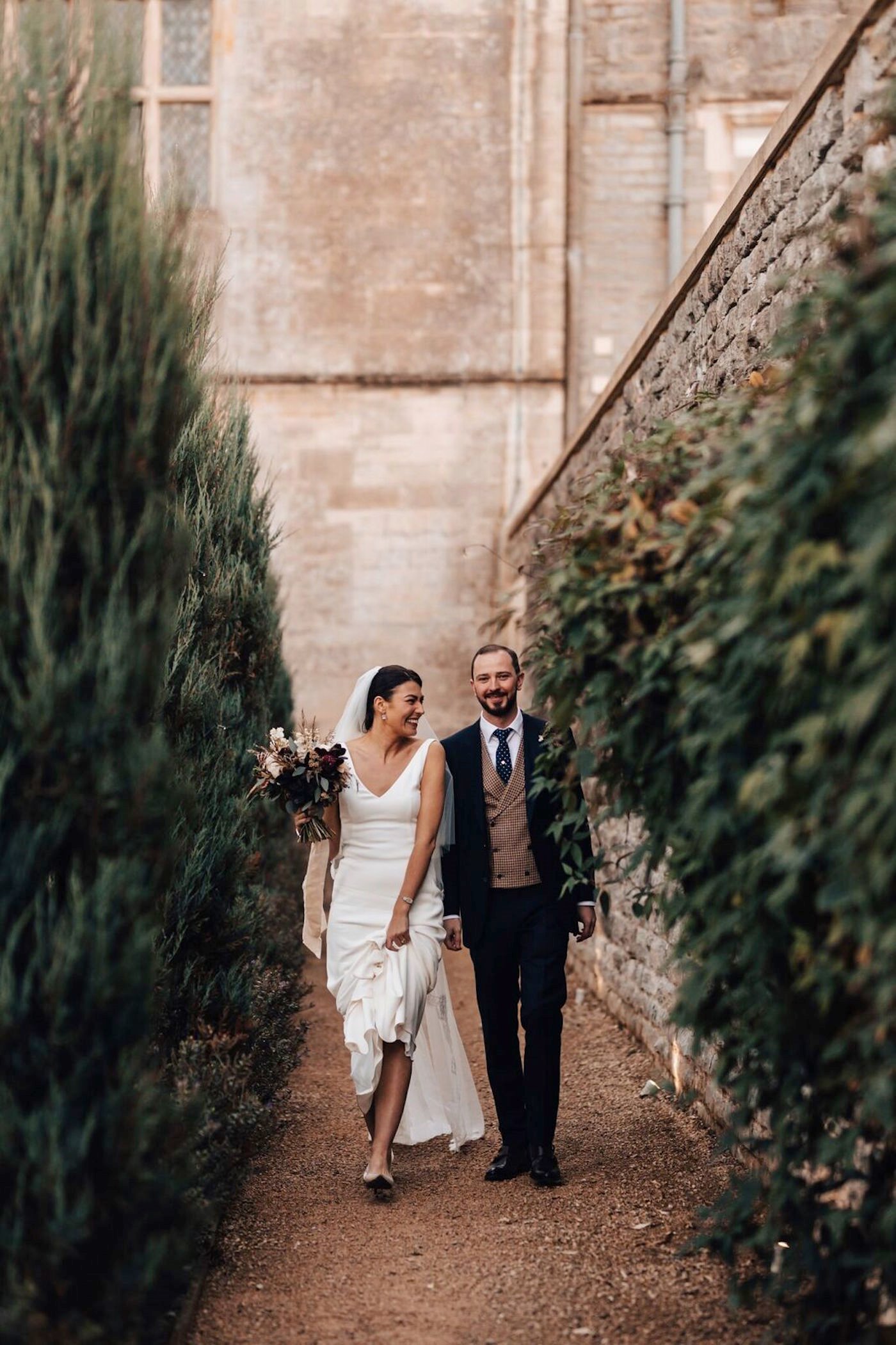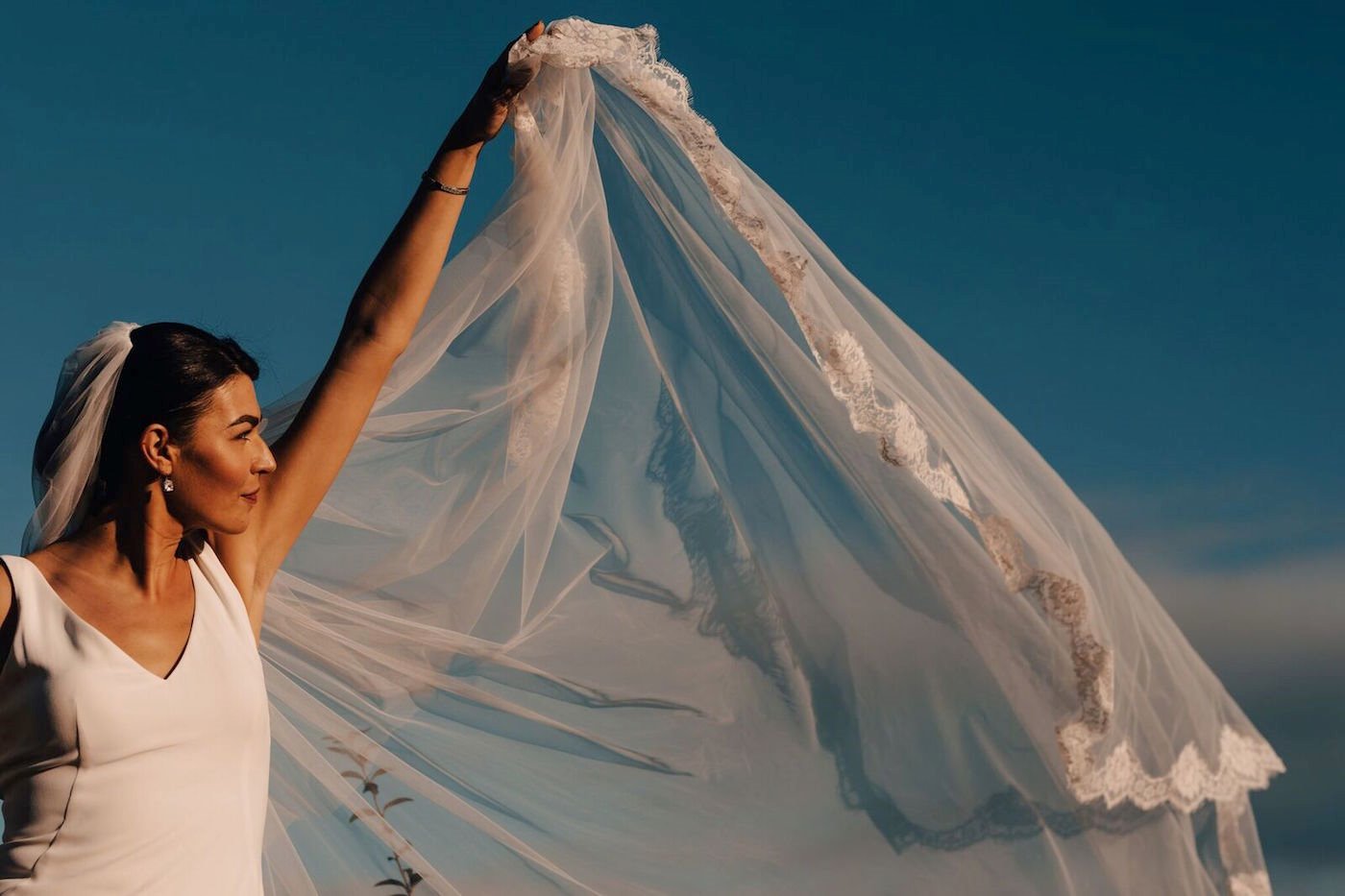 What did the groom, groomsmen and bridesmaids wear?
Ahh, suit-gate. Rich found his wedding suit pretty early in the process, a navy suit that was tailored to him from Suitsupply. Finding a matching navy for the groomsman and pageboy, however, was a challenge – they were finally found in Yardsmen about 3 weeks before the wedding!  
I wanted all the girls to love their dresses – so bounced lots of ideas off them – when we found Ghost, I took them all to try on different styles to make sure they were all happy and comfortable.  The girls also wore Zara jackets for fireworks in the evening.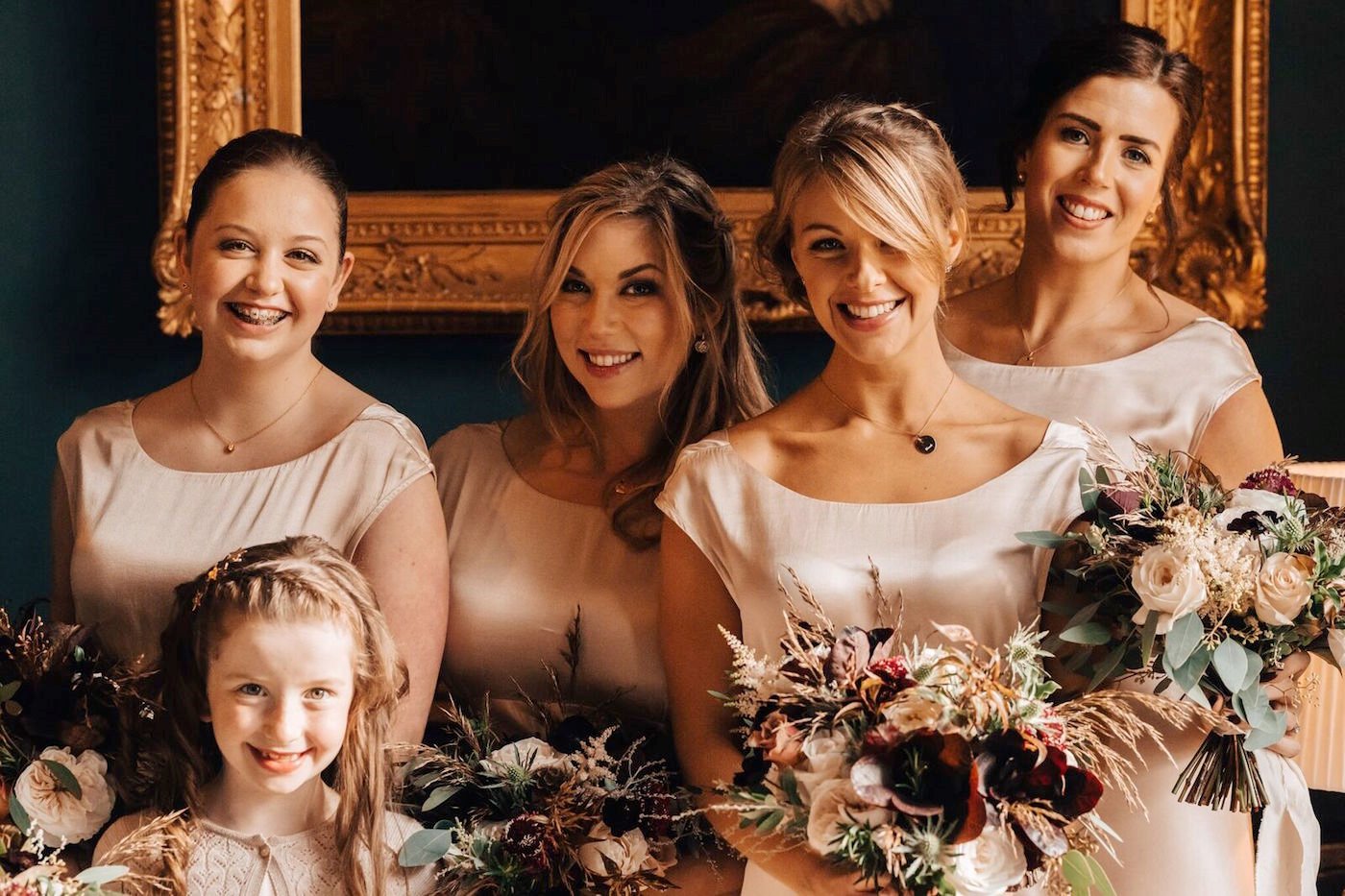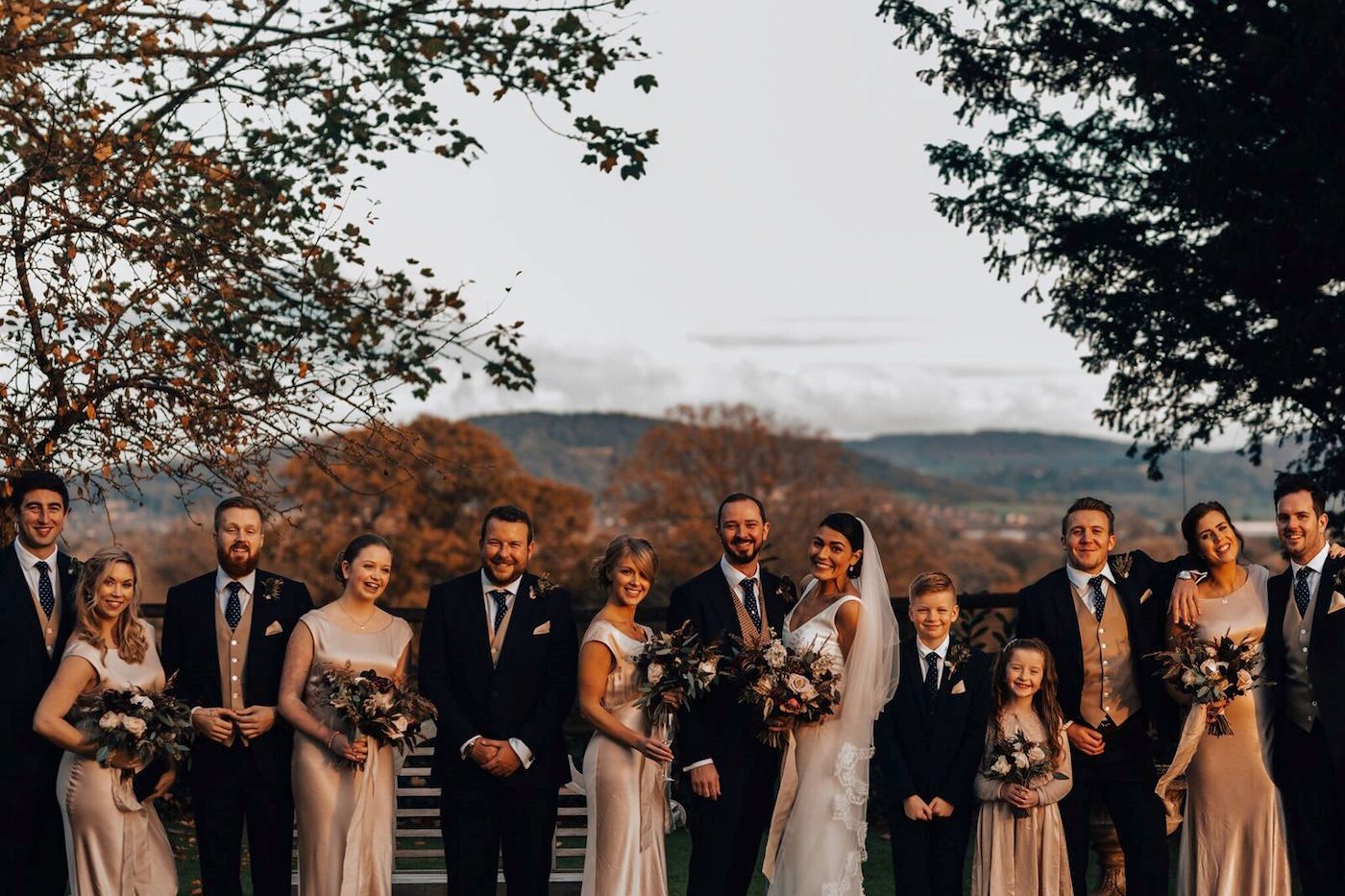 How did you decide on your wedding style?
Being that we were both keen on a November wedding, the theme was really dictated by the time of year. We chose lots of rich, berry tones, mixed with taupe and nudes, and lots of foliage!  We incorporated rose gold and copper into this, which really complimented the Gillyflower.  I am a big candle fan anyway, and the autumn feel with lots of candlelight and the fires on in the main house made it so cosy!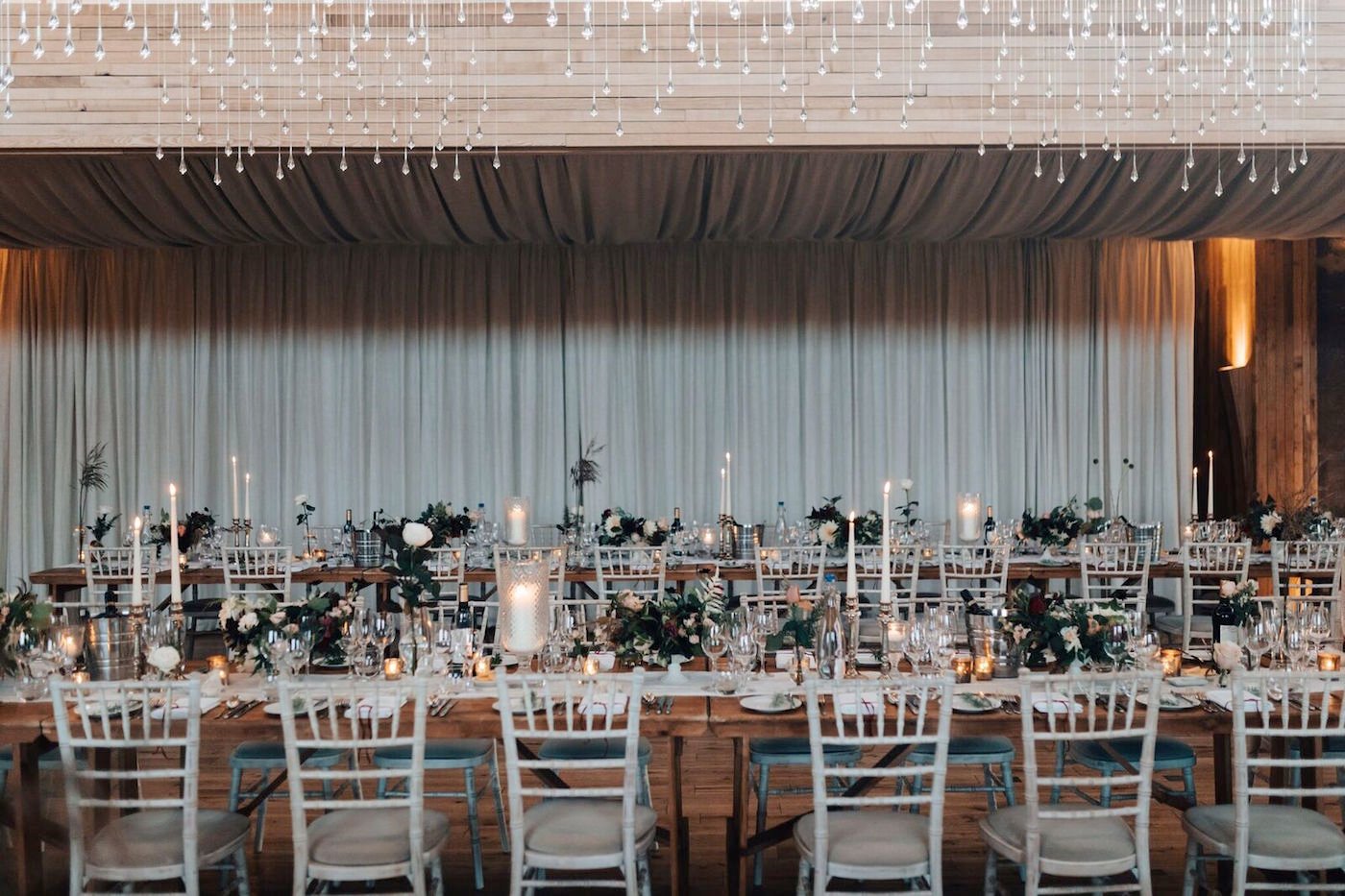 What flowers did you have?
Our vision for the flowers was very autumnal, relaxed and unstructured – as if they had been scooped up rather than arranged formally.  The colour palette was fairly neutral, and included taupe, nude, ivory, blush and coffee hues with accents of rich, autumn shades of burgundy and marsala - and foliage, foliage, foliage! My Mum's talented friend decorated the church for us, which was lovely and personal as she included a pineapple in the centre of our pedestal arrangement (my family have a big pineapple tradition – it's a long story!) She also used pomegranates and grapes in amongst lots of shades of foliage and beautiful roses, which created interest and a bit of quirkiness!
Amber Persia did an amazing job with our reception flowers, which were in low-footed arrangements along our 3 long tables, I was very keen that there was nothing too high that would make conversation tricky!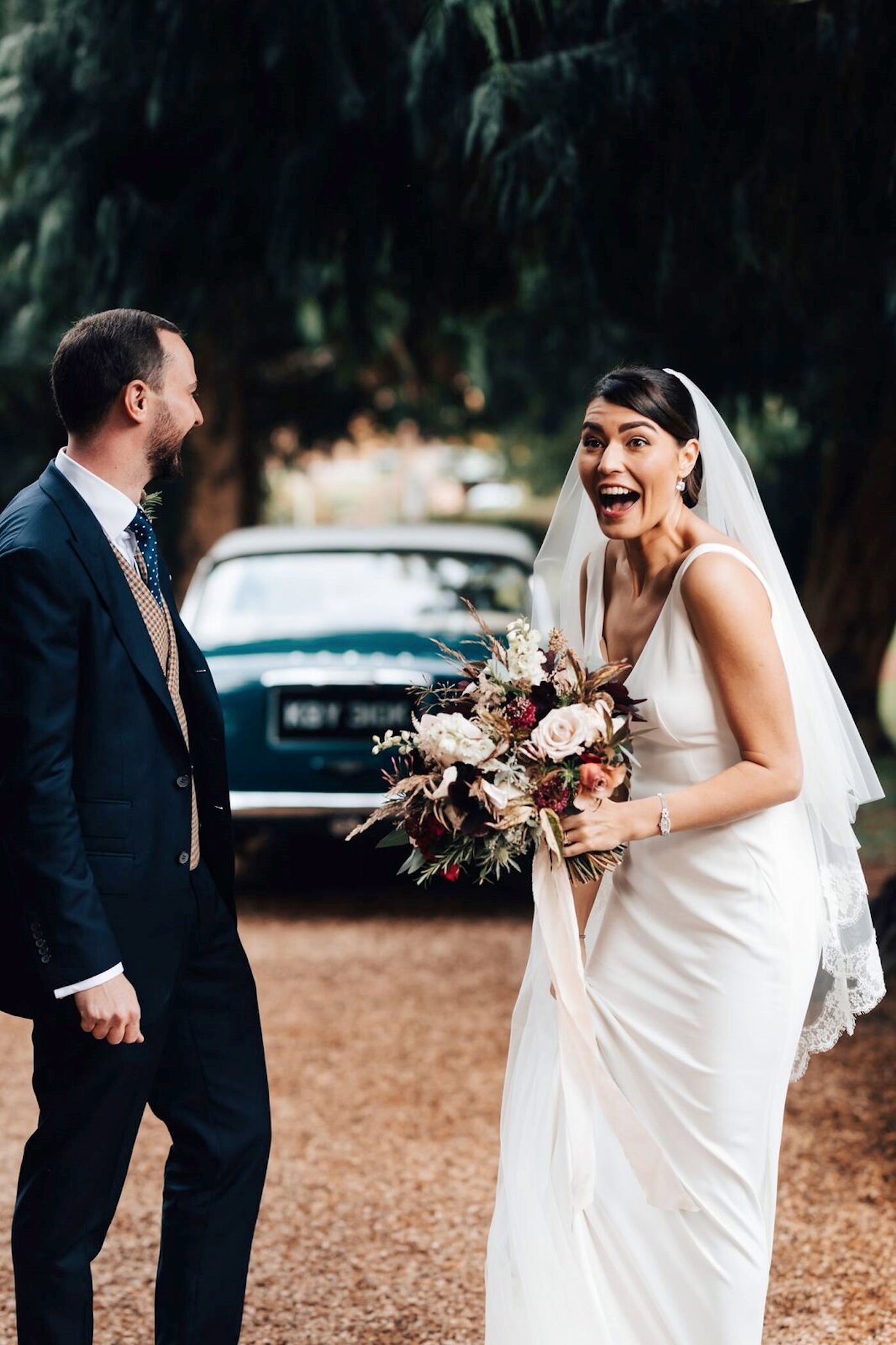 What did you eat?
Food and drink was a big factor in the day! We had read so many amazing reviews about the food at Elmore, and they didn't disappoint! We had a tasting and did have a little trouble choosing – we wanted to get the balance right between warming, winter dishes and not giving people so much hearty food that they felt they needed a nap afterwards! In the end, we went with a salad of roasted butternut squash to start, followed by venison Wellington and sticky toffee pudding… to say it went down well would be an understatement!
We served espresso martinis after dinner alongside the teas and coffees, and doughnuts of various flavours from Pippin Doughnuts. Pizza Monkey provided wood-fired pizzas in the evening, which were SO good!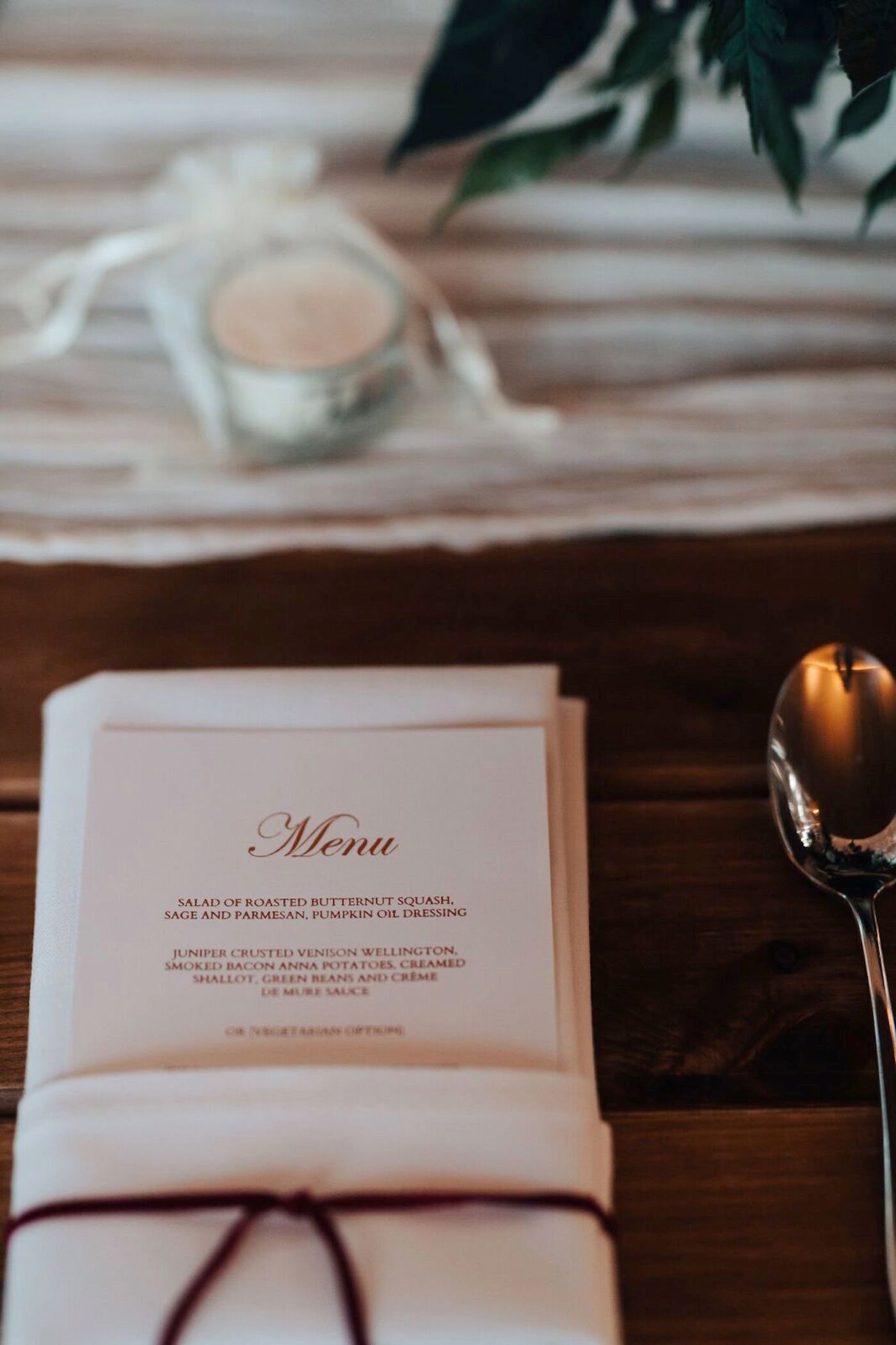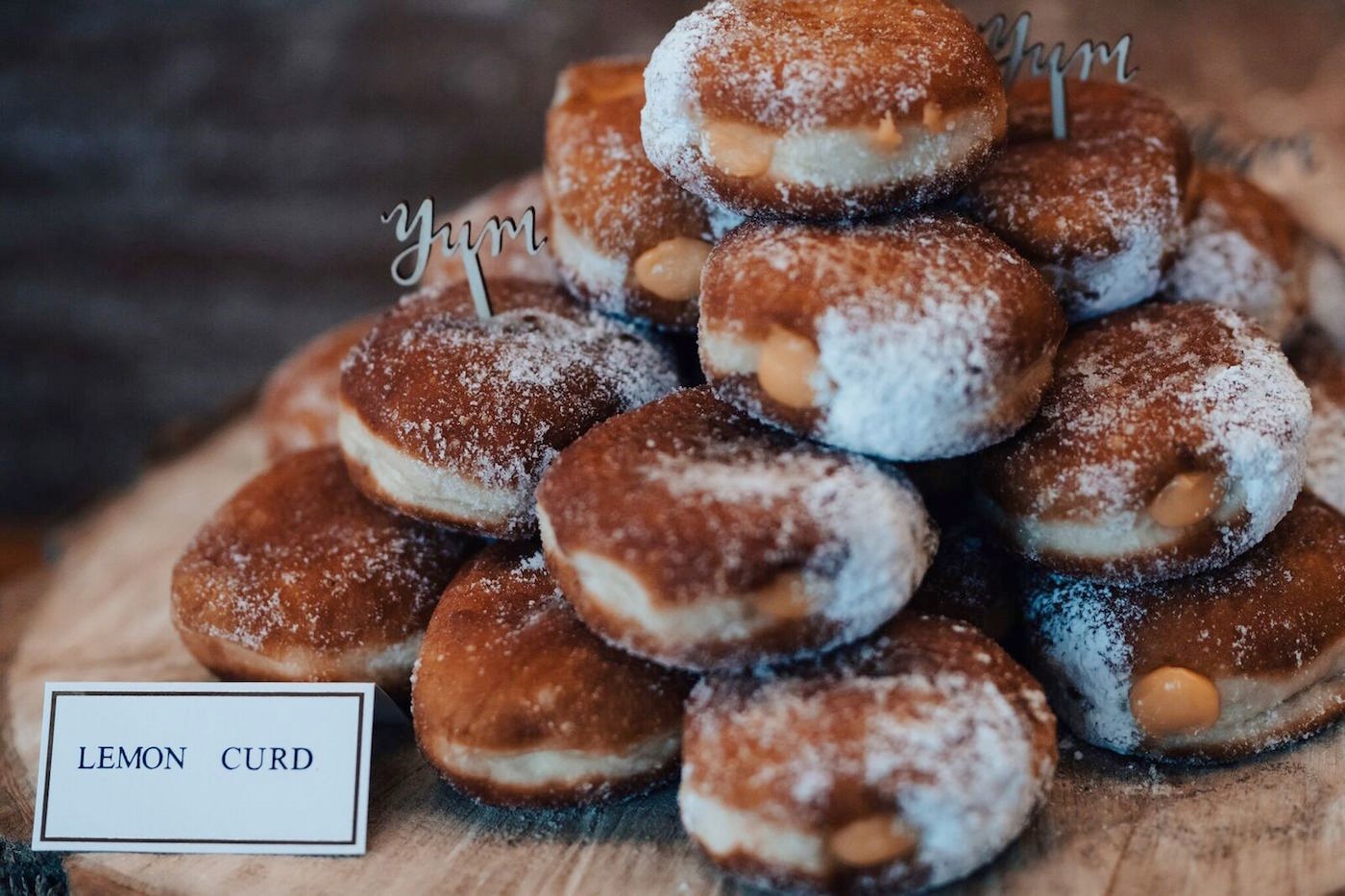 What kind of wedding cake? Who made it?
We very nearly didn't have a wedding cake – it was a tradition that either of us could comprehend spending the kind of money we had been quoted on…
We had pizza in the evening and contemplated cutting the first slice of that instead!
In the end, we opted for a Marks & Spencer sponge as I didn't want to look back and regret denying ourselves something that we might regret in years to come.
We added ribbon and a copper wire 'yay!' cake topper and our florist decorated it beautifully with flowers to match our scheme.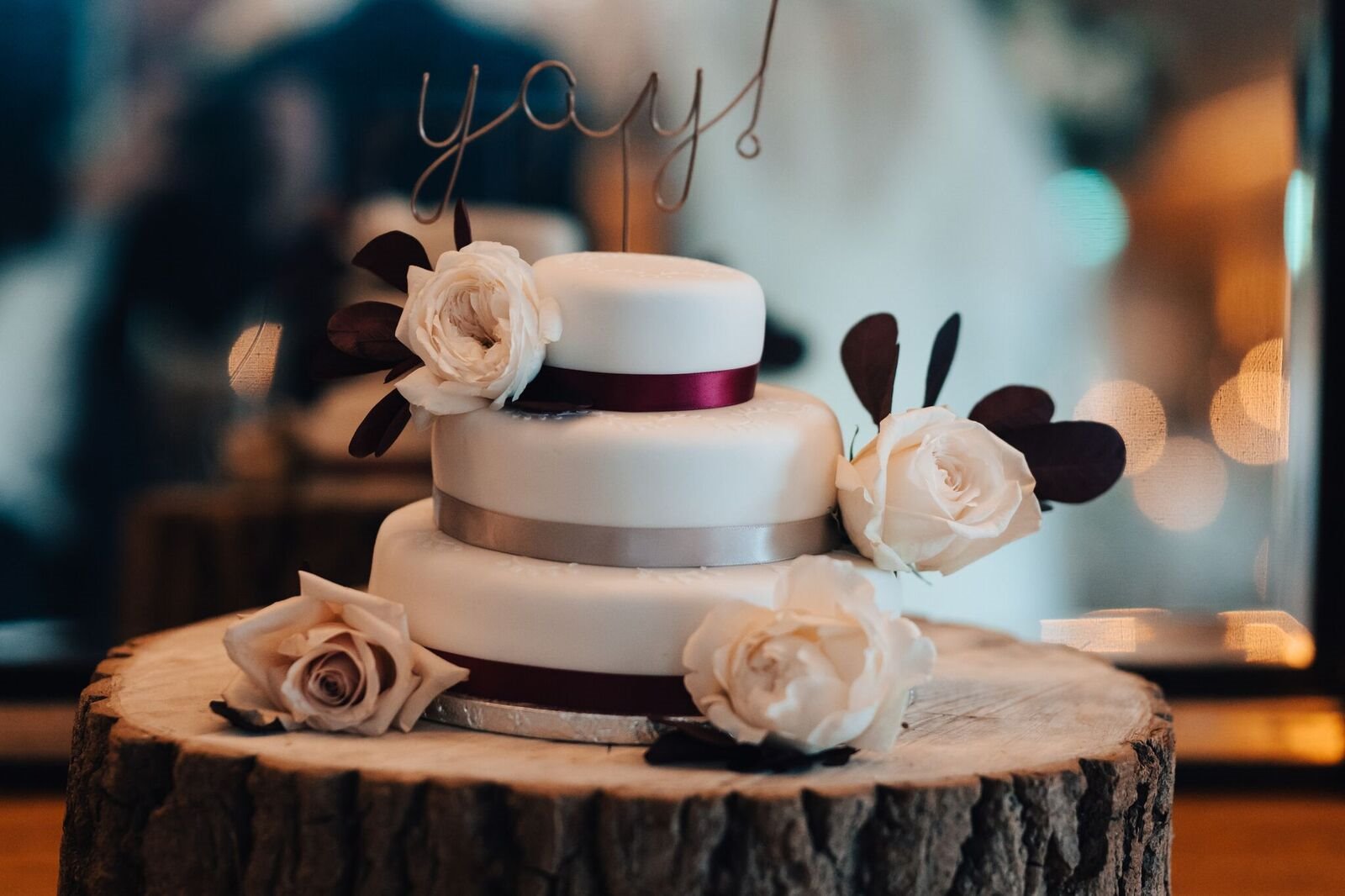 What kind of entertainment did you have?
We went back and forth on ideas for entertainment – we really wanted to make sure that everyone was entertained and wanted to avoid those lulls in the day – post-ceremony, post dinner and pre-dancing!
We chose to hire a pianist for the drinks reception in the main hall – it seemed such a shame to waste the beautiful grand piano! We found mighty Booth Photobooths at the Elmore Oomska event and were sold instantly – the booths are quirky and it was so popular with guests! We found our band, 'Brother from Another' after spending hours spent online searching.  Their sample track was the theme from 'Fresh Prince of Bel Air' and they really suited the relaxed vibe we were after. Rich is a big old school garage fan, and really wanted whichever band we chose to be able to play So Solid Crew's 21 Seconds, which was a challenge! They accommodated this and played a garage set at the end of the night, which was amazing!
We also set up a 'Gin Pong' table outside in the evening, which was lethal! As the wedding was on 4th November, we had an amazing firework display and sparklers in the evening.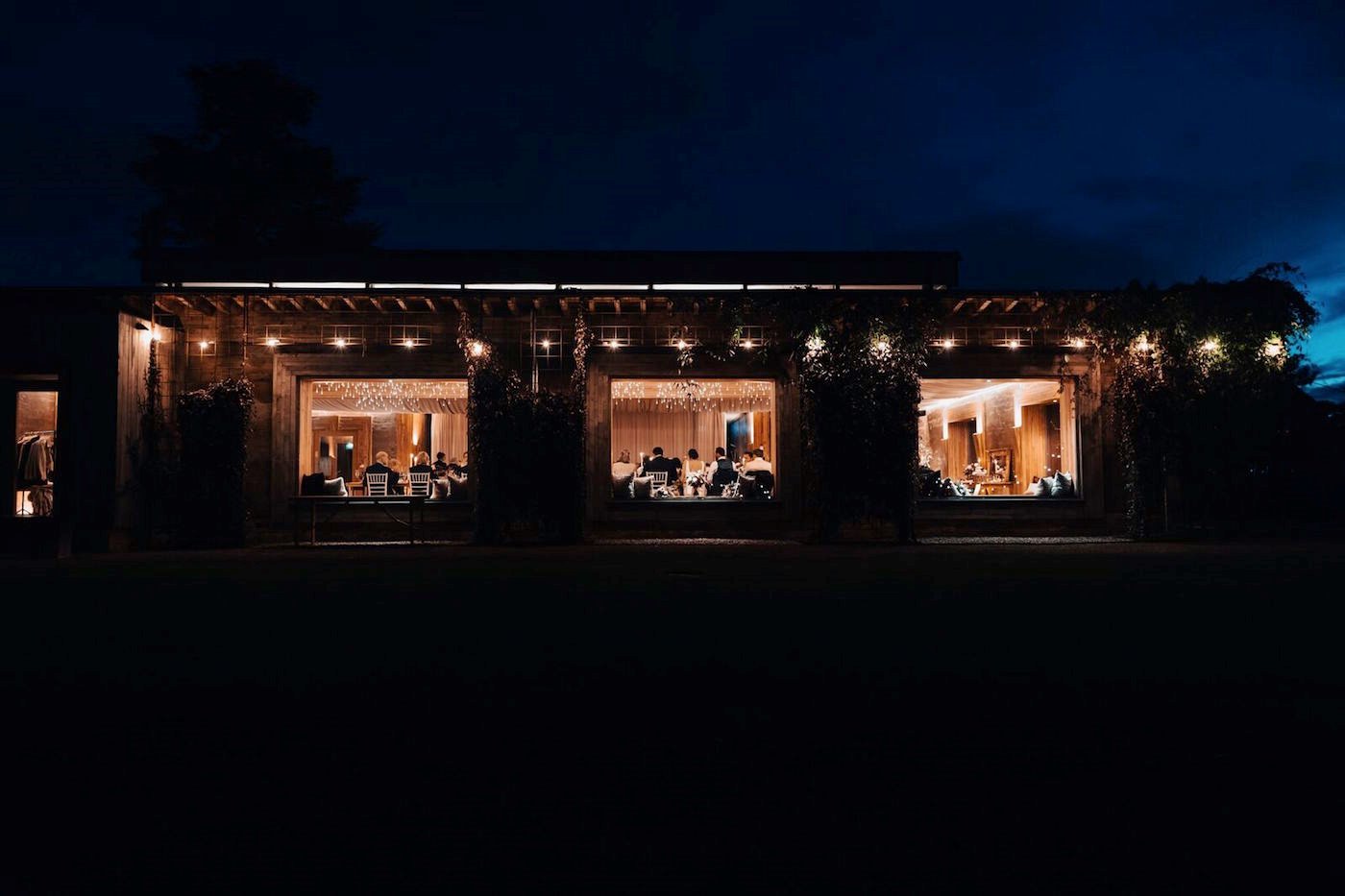 Did you have any personal touches? Or things you did yourself?
Neither of us are particularly creative, but we did try! Rich made a directional sign showing the distance our guests had travelled from; we had a lot of people fly in from overseas (we have family in Prague, America, and all over the UK), and being that we aren't local to Gloucester, we were very aware that a lot of people were making a real effort to be there with us on the big day. We wanted to acknowledge the effort and show that it was appreciated… It was a labour of love by Rich, who painstakingly sawed, stained, stencilled and assembled – but everyone loved it! We also spent hours making hangover kits for guests to take home at the end of the night, to help with the sore heads the next day!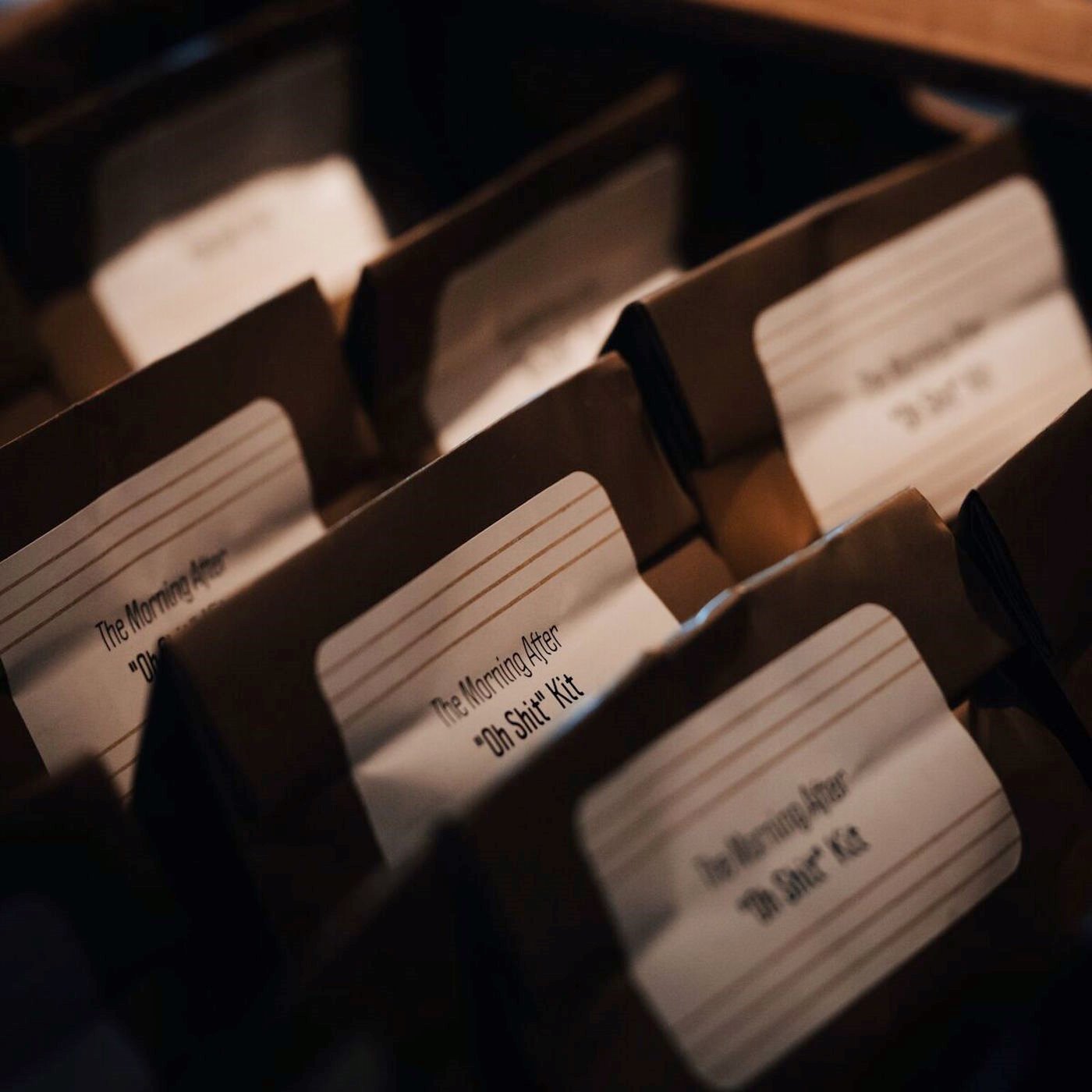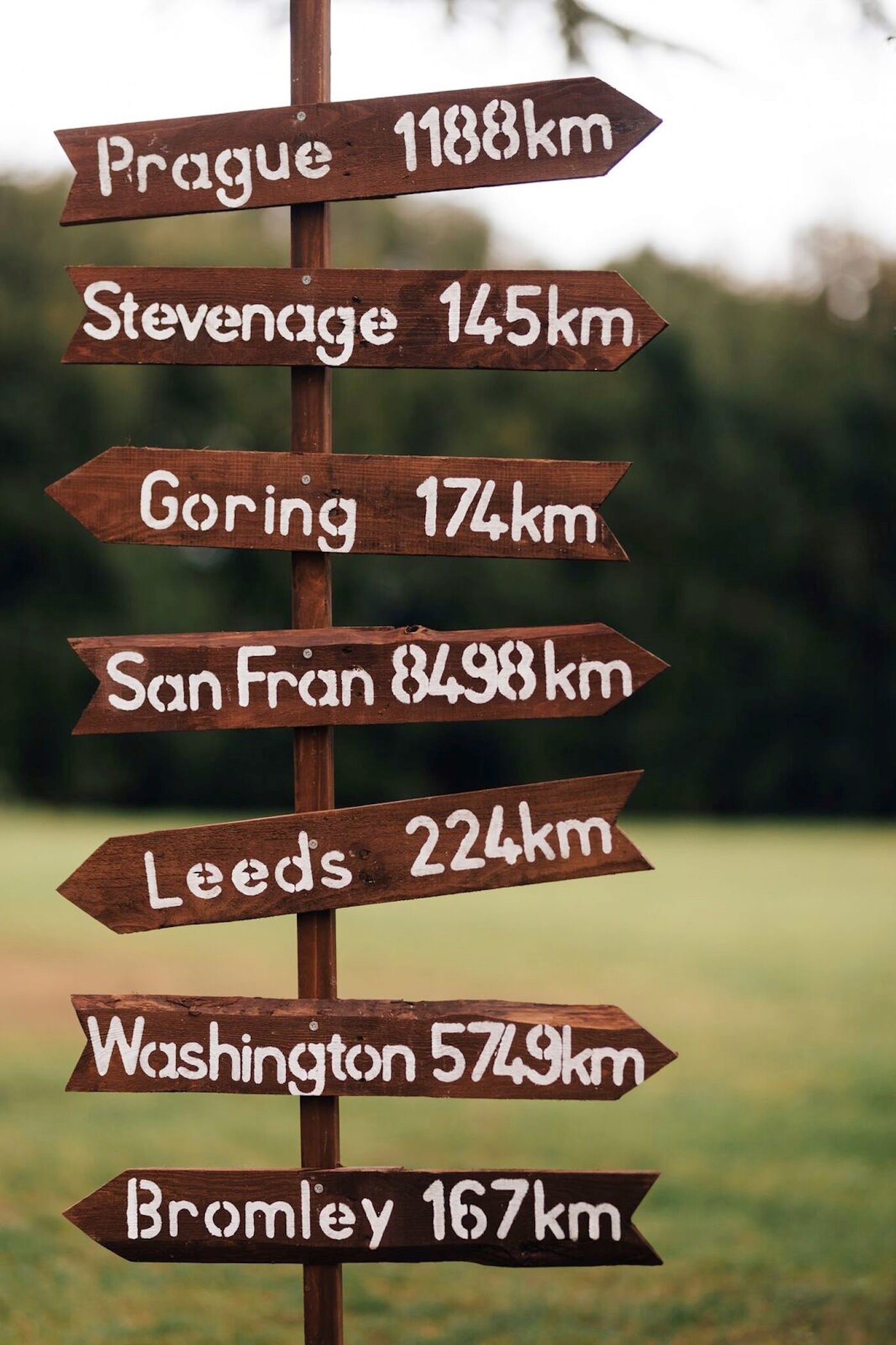 What were your very special moments or highlights of the day?
We absolutely loved the ceremony – both of us were the most nervous about this, but as soon as we got in there, we couldn't stop smiling!
Having some time to ourselves while guests were mingling at the drinks reception was so needed – we took a moment to let it all sink in!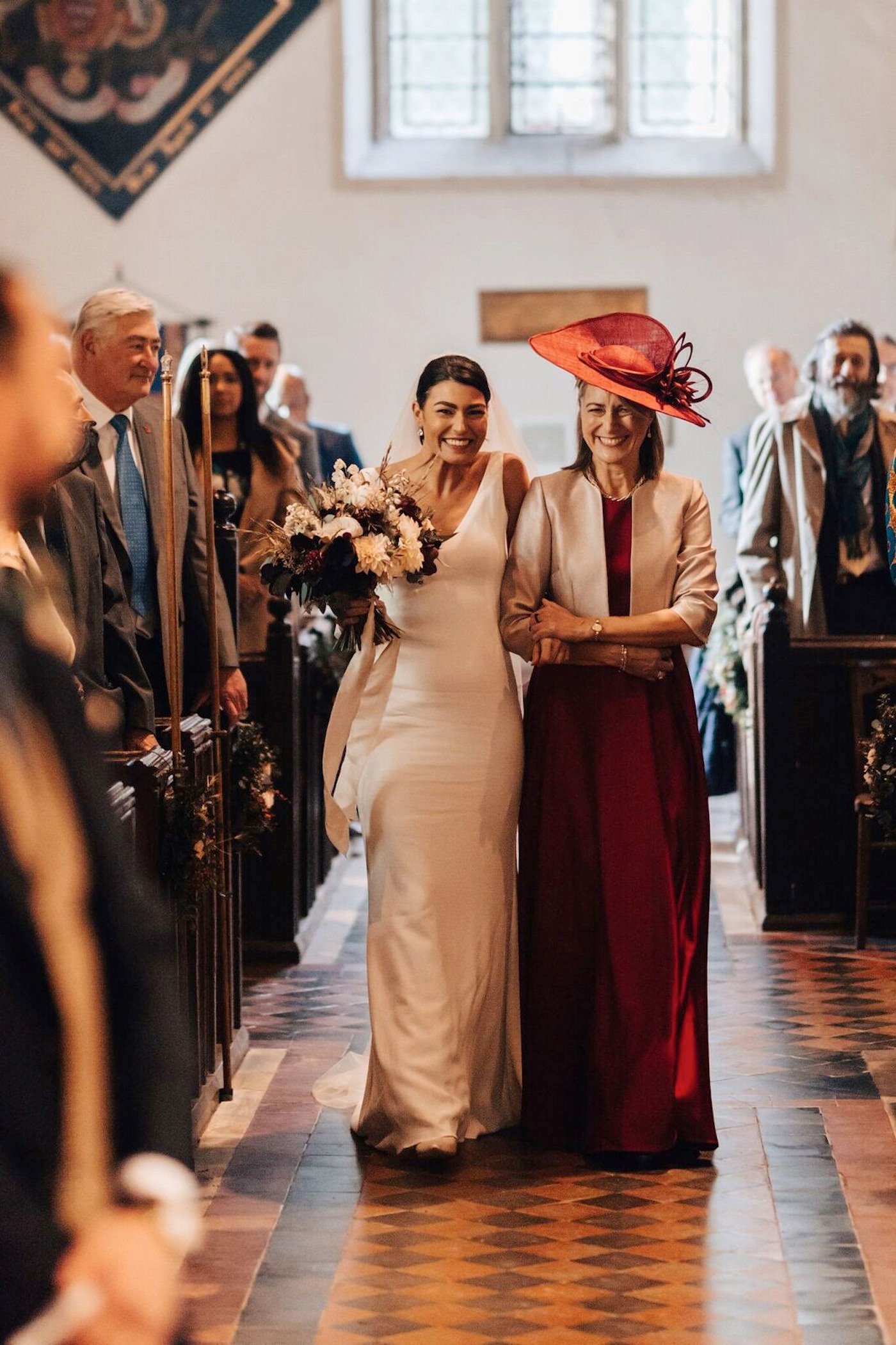 What advice would you give any other couples planning their big day?
The best thing we did was to give ourselves a break when it felt like all we were doing was wedding planning.  Getting home from busy days at work to more spreadsheets and to-do lists can be a lot, so we made sure we had time-out when we needed it.
"Don't lose sight of what it's all about! Make sure you choose the things that make you both happy and that reflect the day you want as a couple. "
So Solid Crew and Gin-Pong aren't traditional but made the day so memorable for us, and everyone got really into the spirit of things.
People are there to celebrate the two of you, so make the most of it and personalise everything that you can!

What was your biggest surprise of the day? 
How relaxed we both were! I had been fully prepared to be stressed out about timings, suppliers, and full of wedding day nerves – but woke up calm and excited! Everything ran so smoothly and was under control from start to finish, so we didn't have to worry about a thing.  I was also surprised by the glorious sunny November day!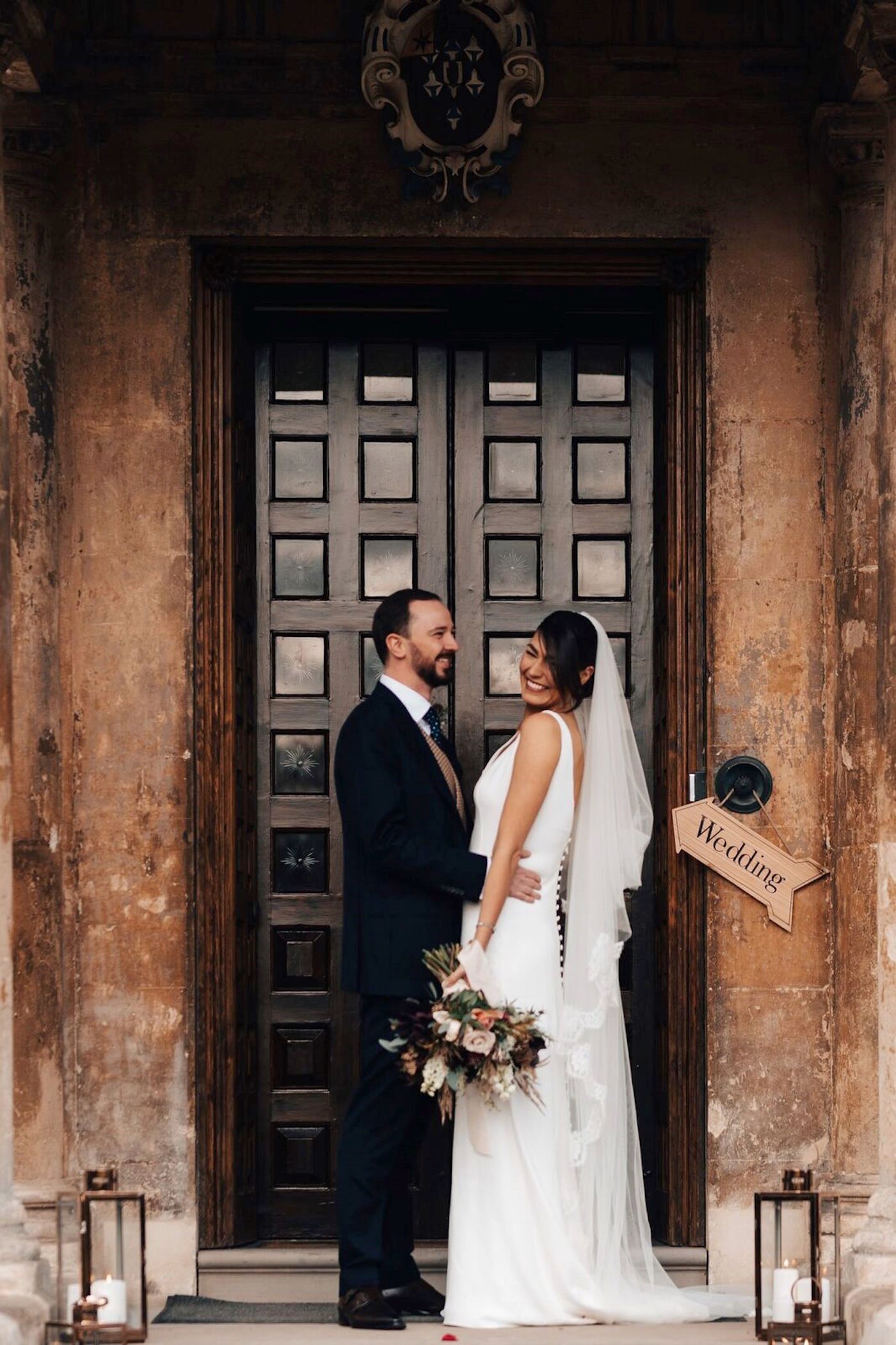 How to Plan a Perfect Winter Wedding
The super-star suppliers that made it all happen
Ahh, we do love a winter wedding. If you want even more Winter Wedding inspo, check our latest winter styling blog.
Lots of love from Team E
xx 
Related reading