Entertaining children at weddings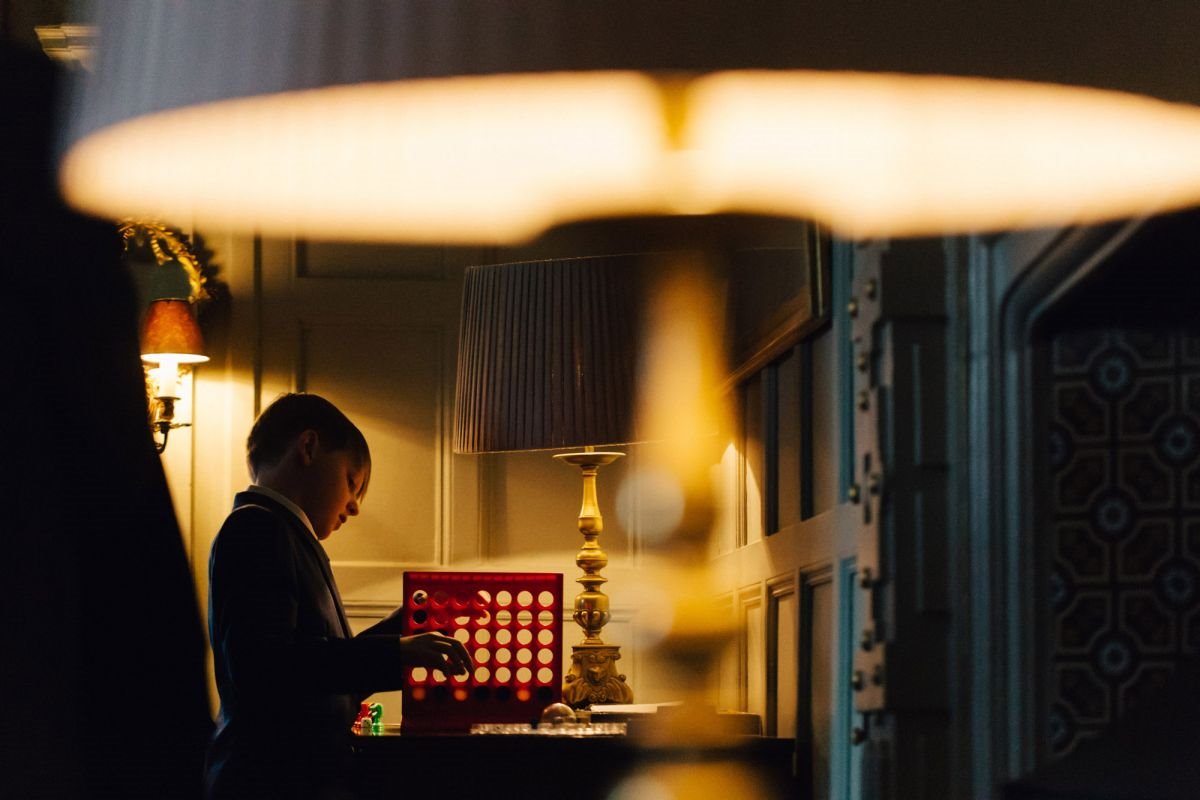 How to keep little guests entertained on your big day? 
It's often one of the first things to be discussed when drawing up the inital guest list..."do we invite children?" If the answer is yes, you want them to enjoy the day as much as their Parents, and it often takes a bit of planning! So here are seven top tips for child friendly weddings ...
1) Fun indoors
We all know that the English weather can be a little unpredictable, so it's a good idea to have some indoor fun planned to keep the children occupied during the drinks reception. Board games are great for the slightly older ones and will keep them entertained for the duration, especially if you talk them through it and get them into teams (appoint the oldest children as team leaders!) You could also bring some other fun games for the toddlers and maybe set up a little craft station, or just pens and paper.... Fun snacks are always good too!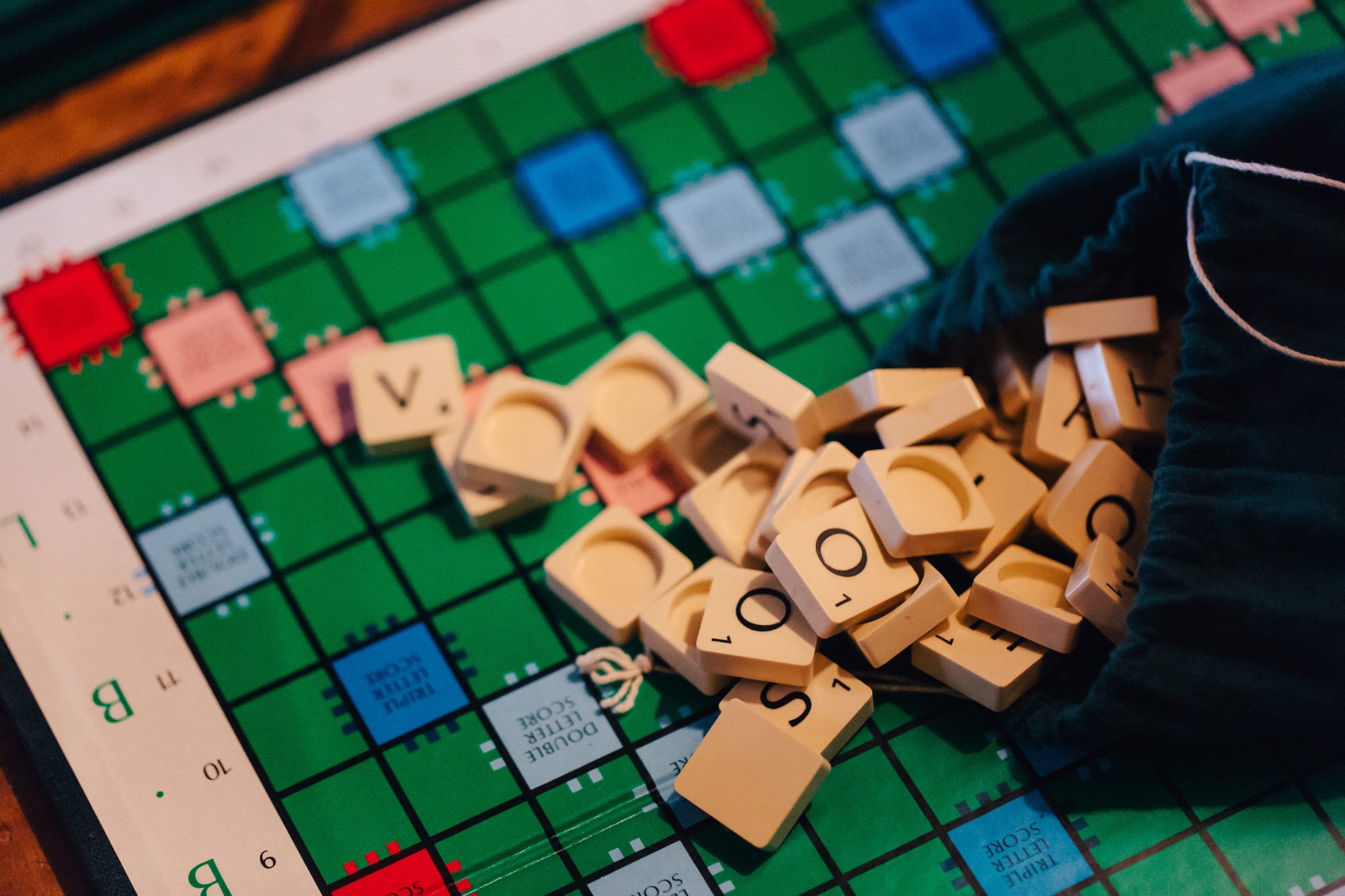 2) Let the children play!
Getting kids outside to burn off some extra energy before dinner is always a good idea, and can be even more fun if they have a children's party tent (or den/ base camp) to play in filled with lots of toys for all ages...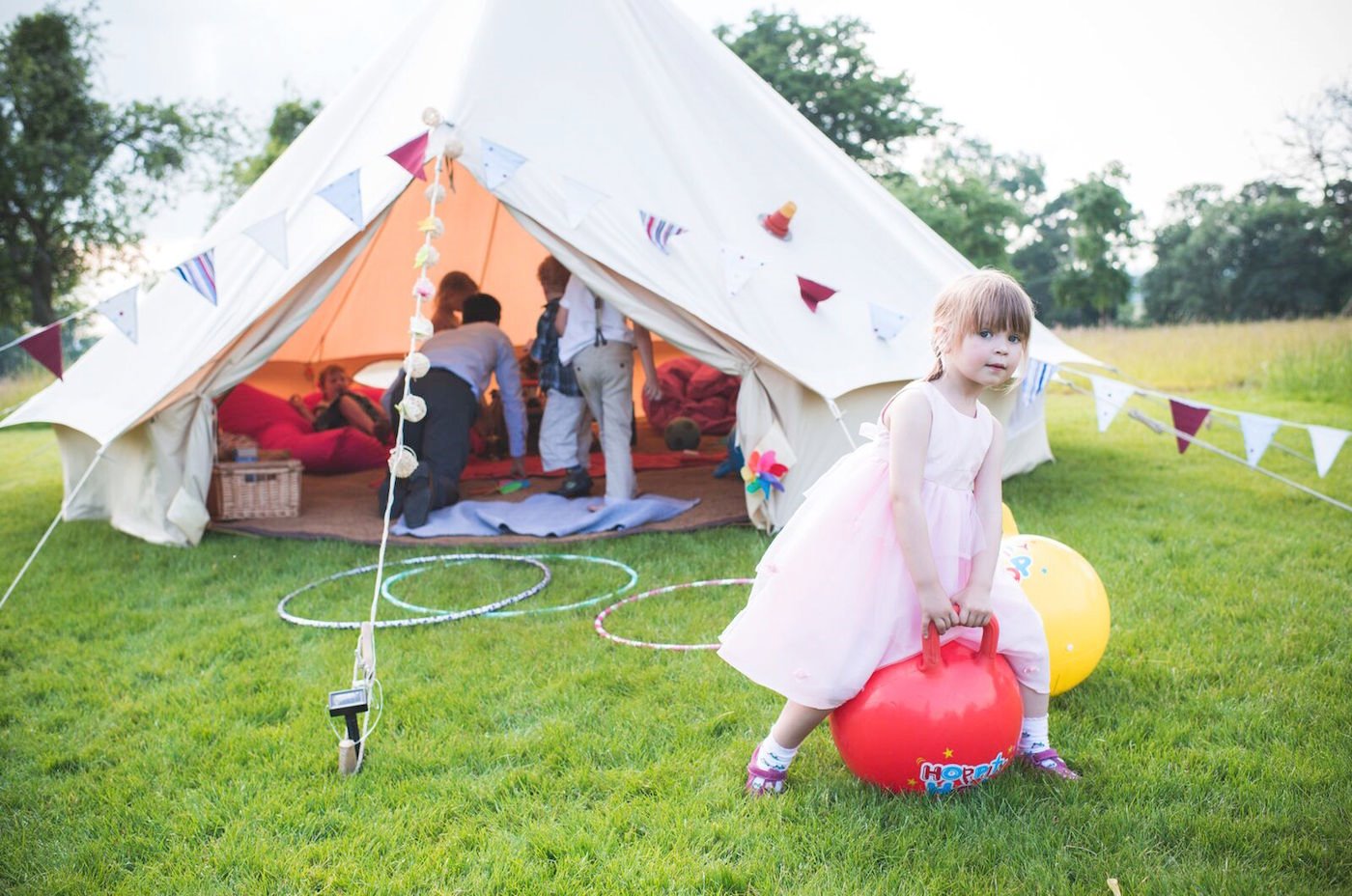 3) Outdoor Games
Provide plenty of outdoor games like table football and giant Jenga and you can be sure that the big kids will want to join in too!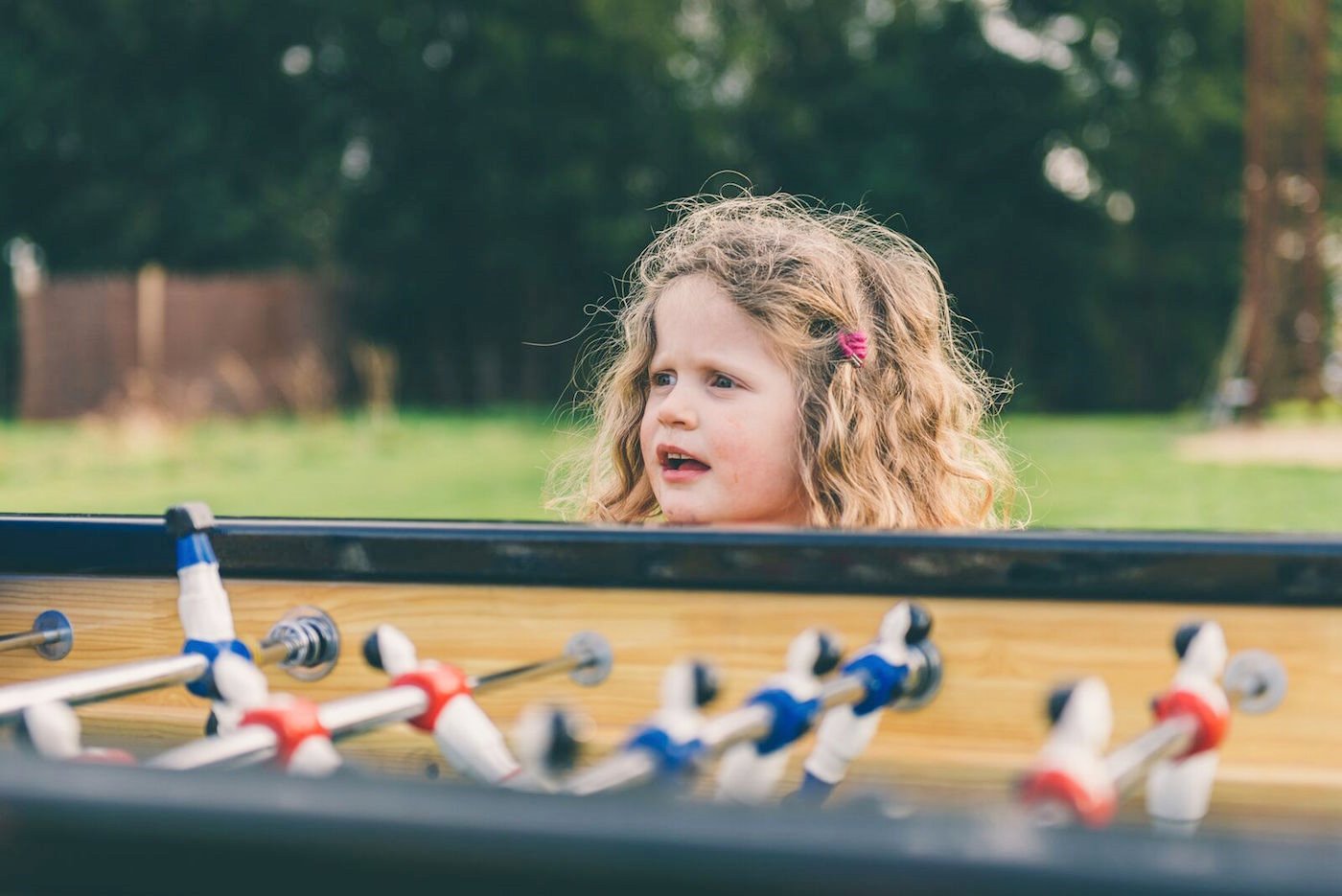 And how about some colourful space hoppers to race with...?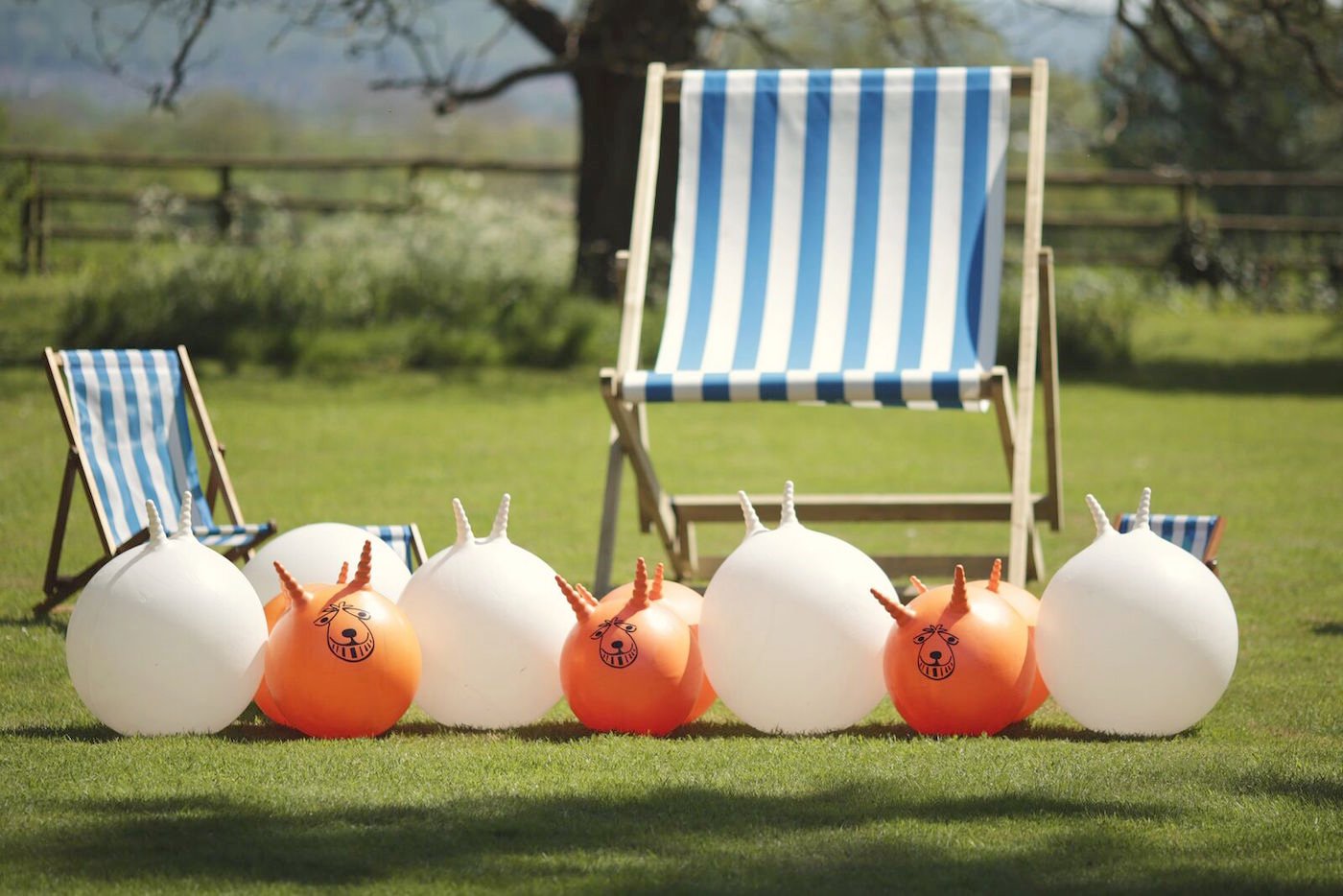 4) Goody Bags
Everyone loves a goody bag, and one with a cuddly toy inside is sure to be a hit with the smallest guests!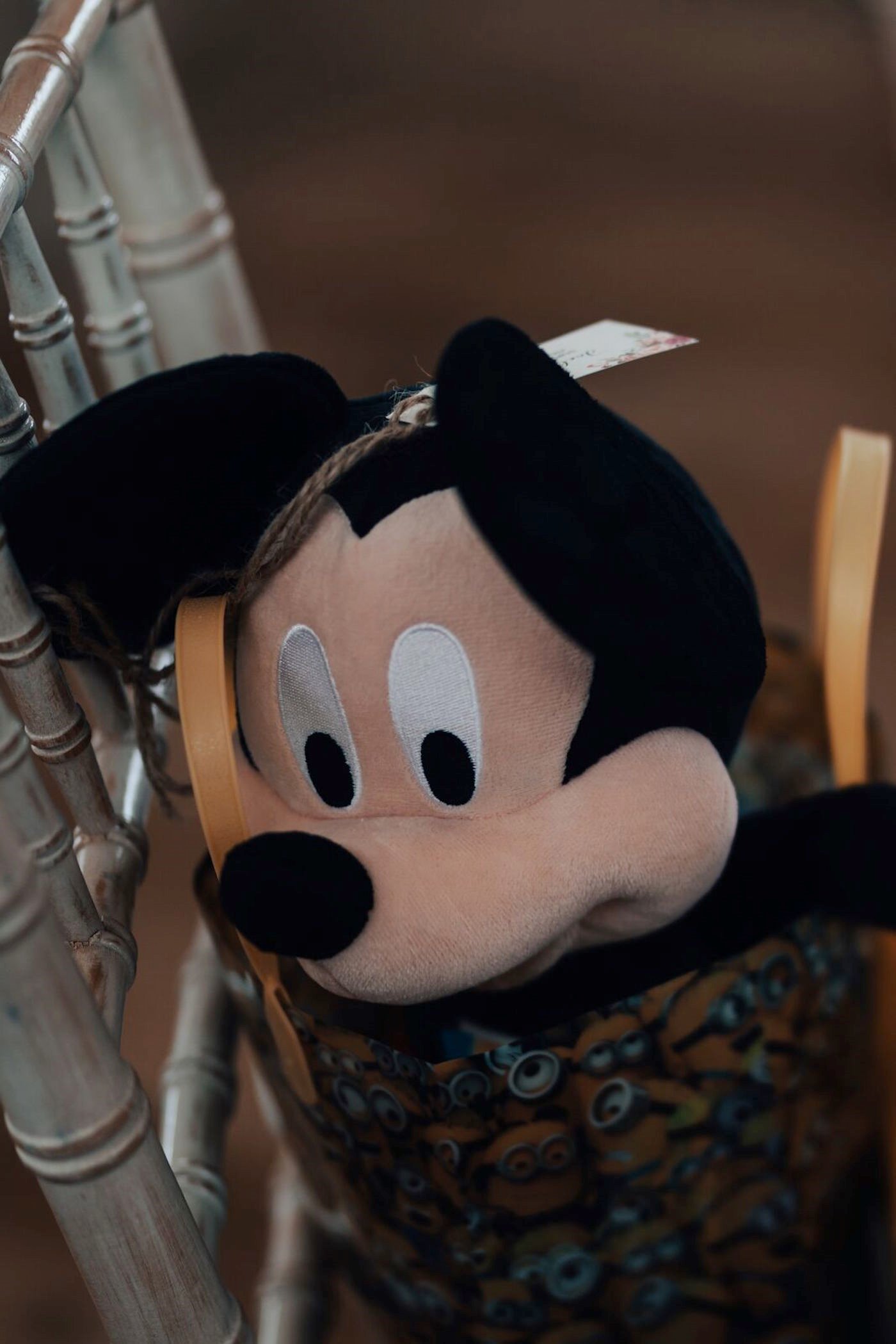 5) Dressing Up Box
You might be planning a Photobooth and organising props for the adults, but don't forget some fancy dress for the little people... it makes for such cute photos, and they love joining in.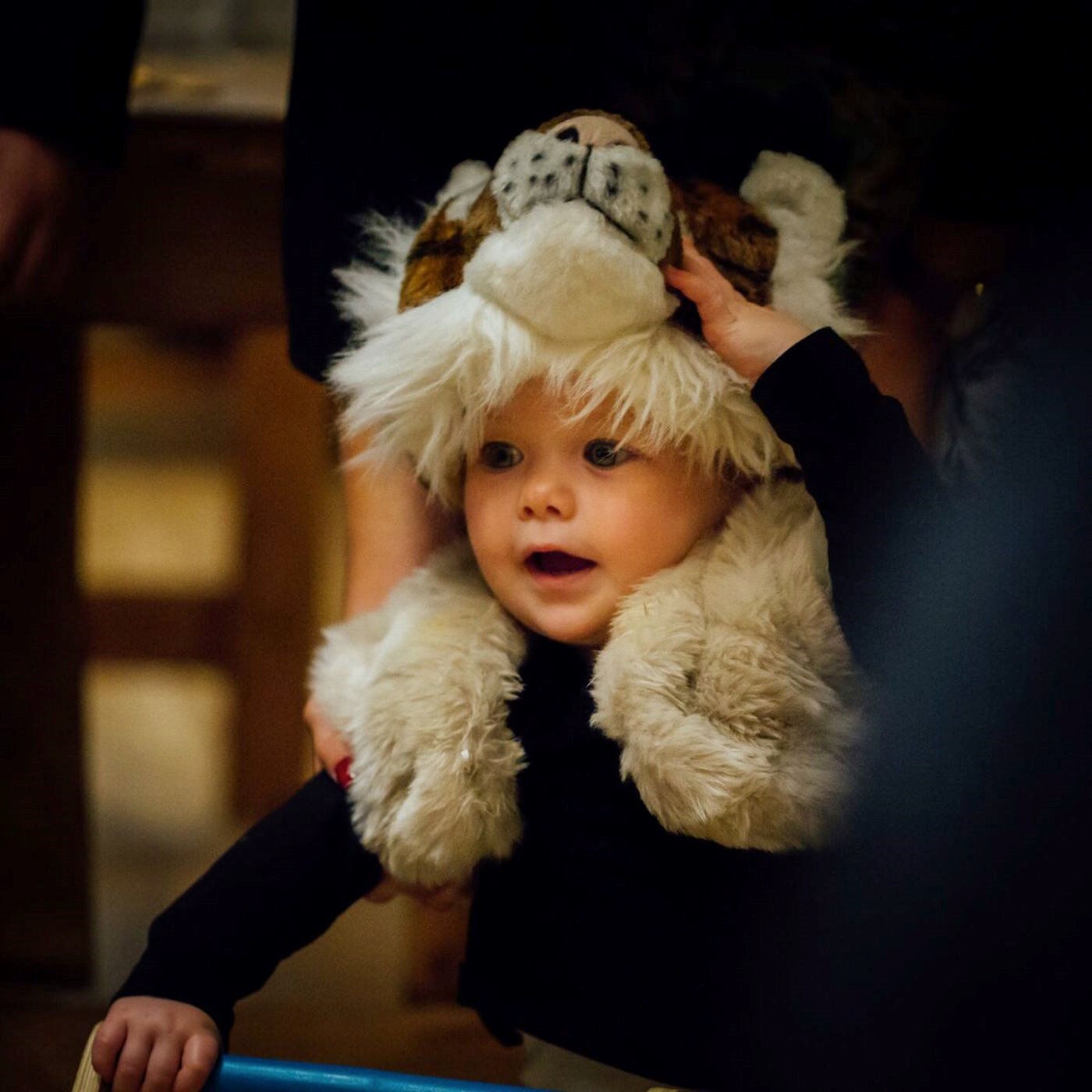 6) Dinner time Entertainment
Puzzle books, colouring kits and personalised place mats are all such great ideas for occupying little minds during dinner and speeches.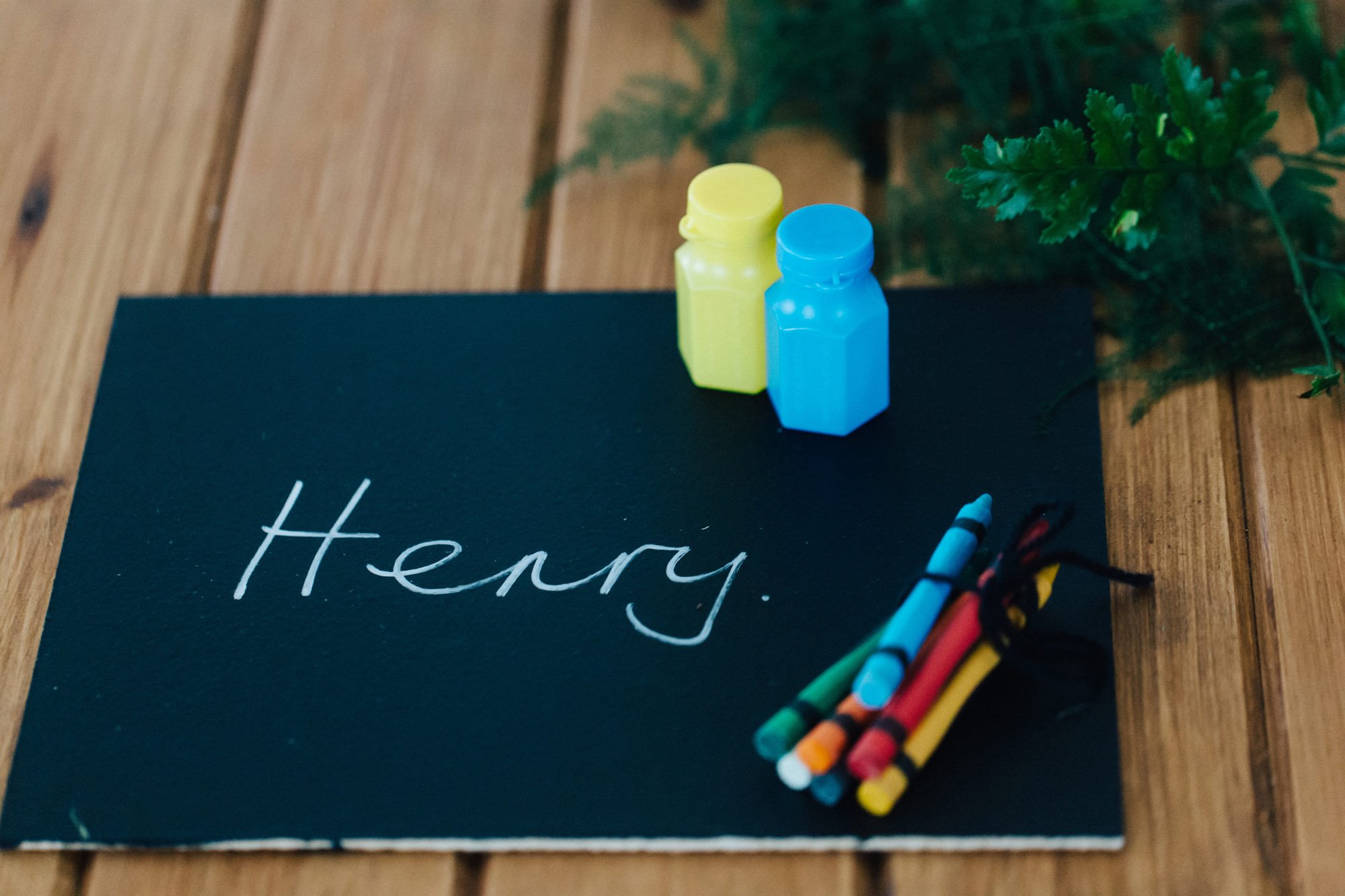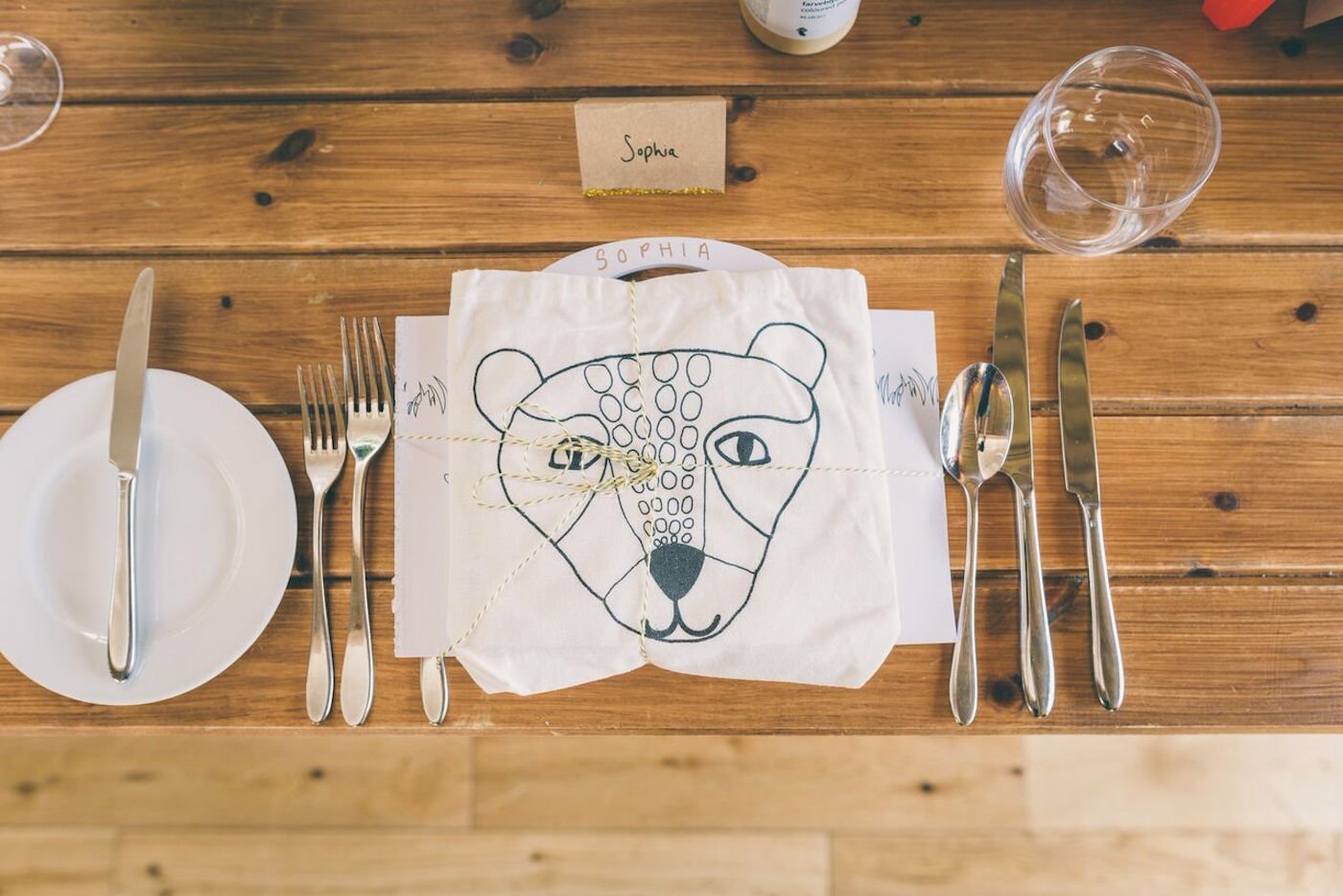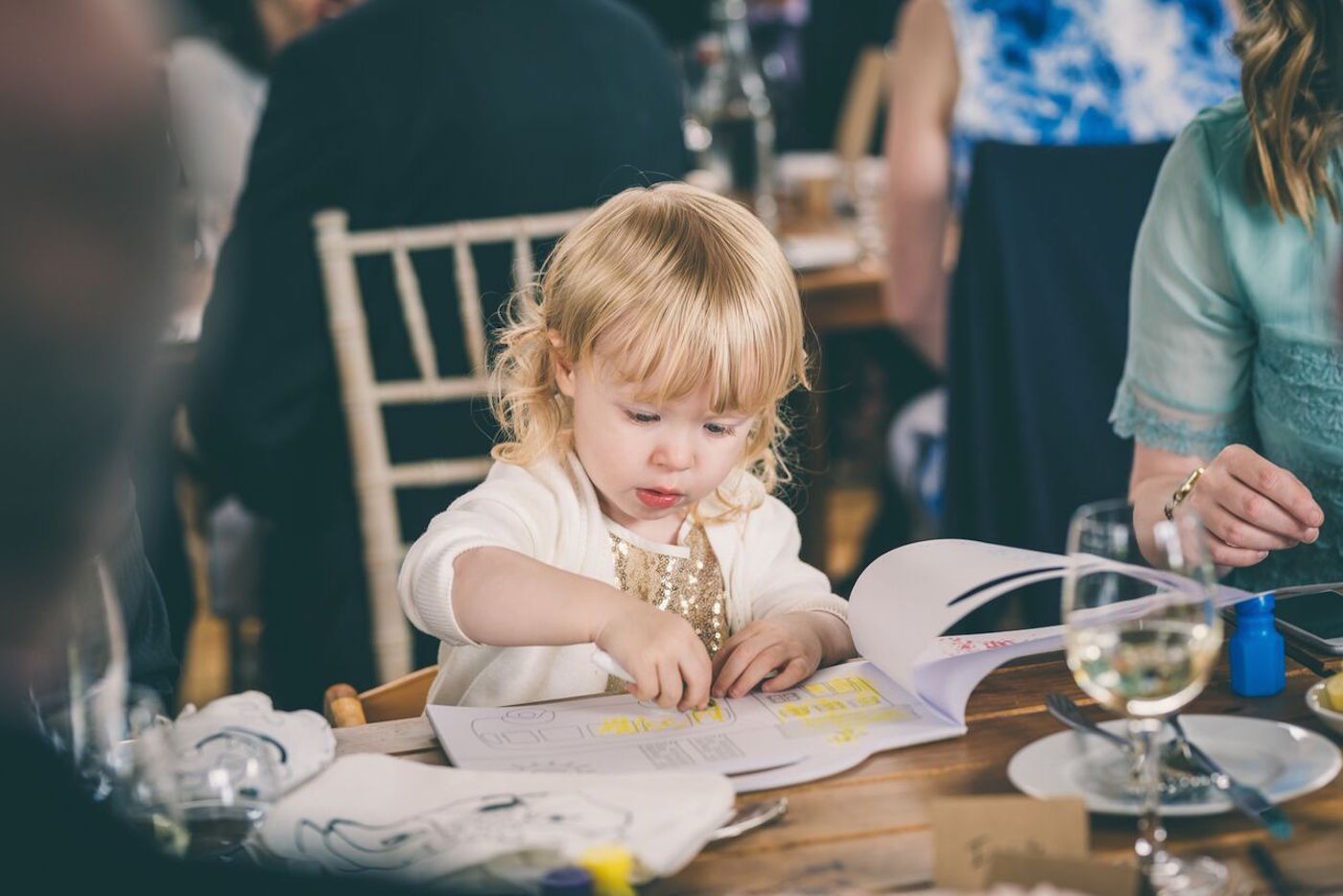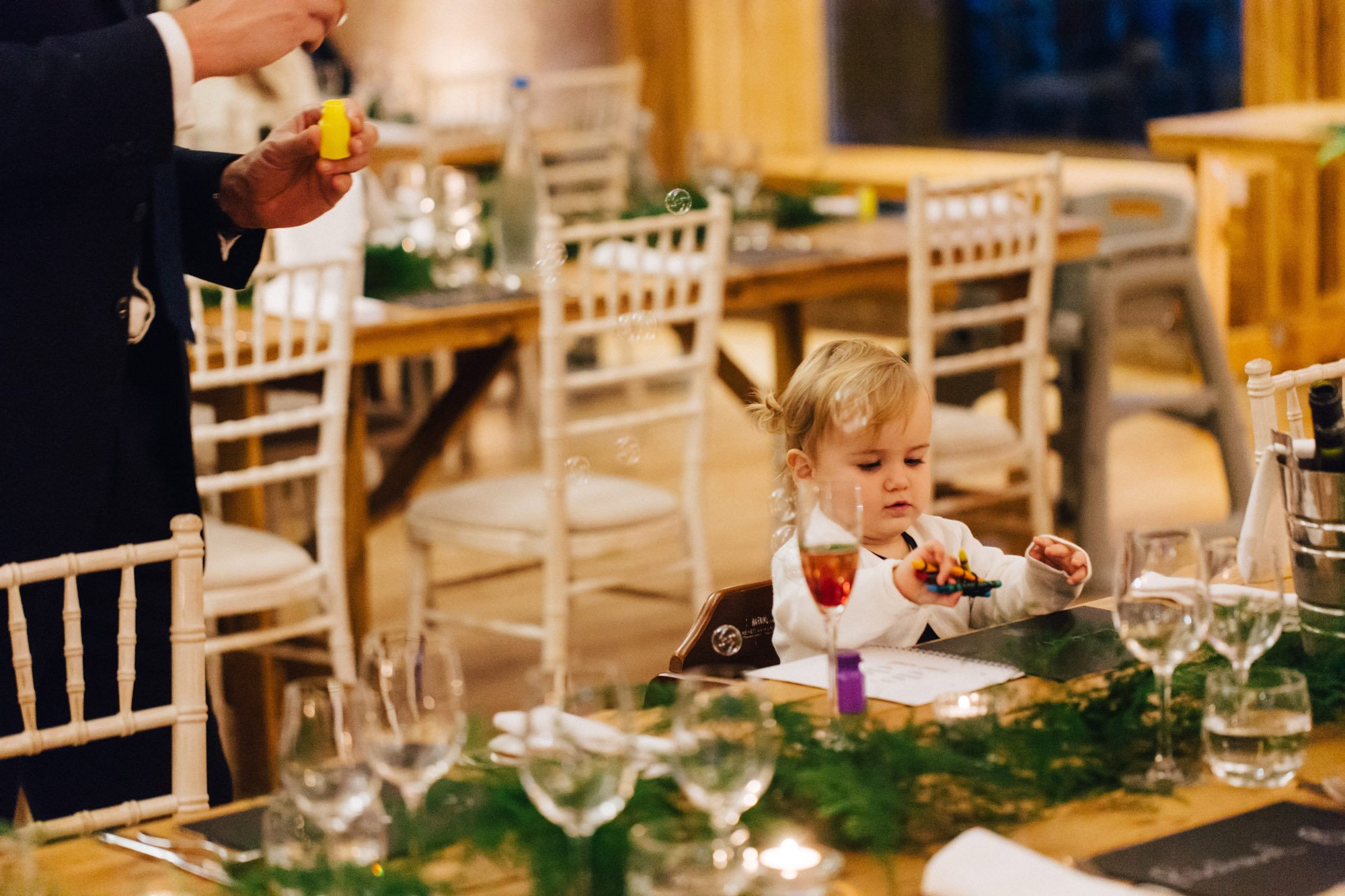 7) Wedding Childcare
Booking a wedding babysitter or a childcare service like Rock Up & Play to look after the children during the wedding could mean even more fun for the kids, and the adults too! Big guests can totally relax knowing that the children are being supervised for the whole day, and the children will have countless team games and fun served up for them.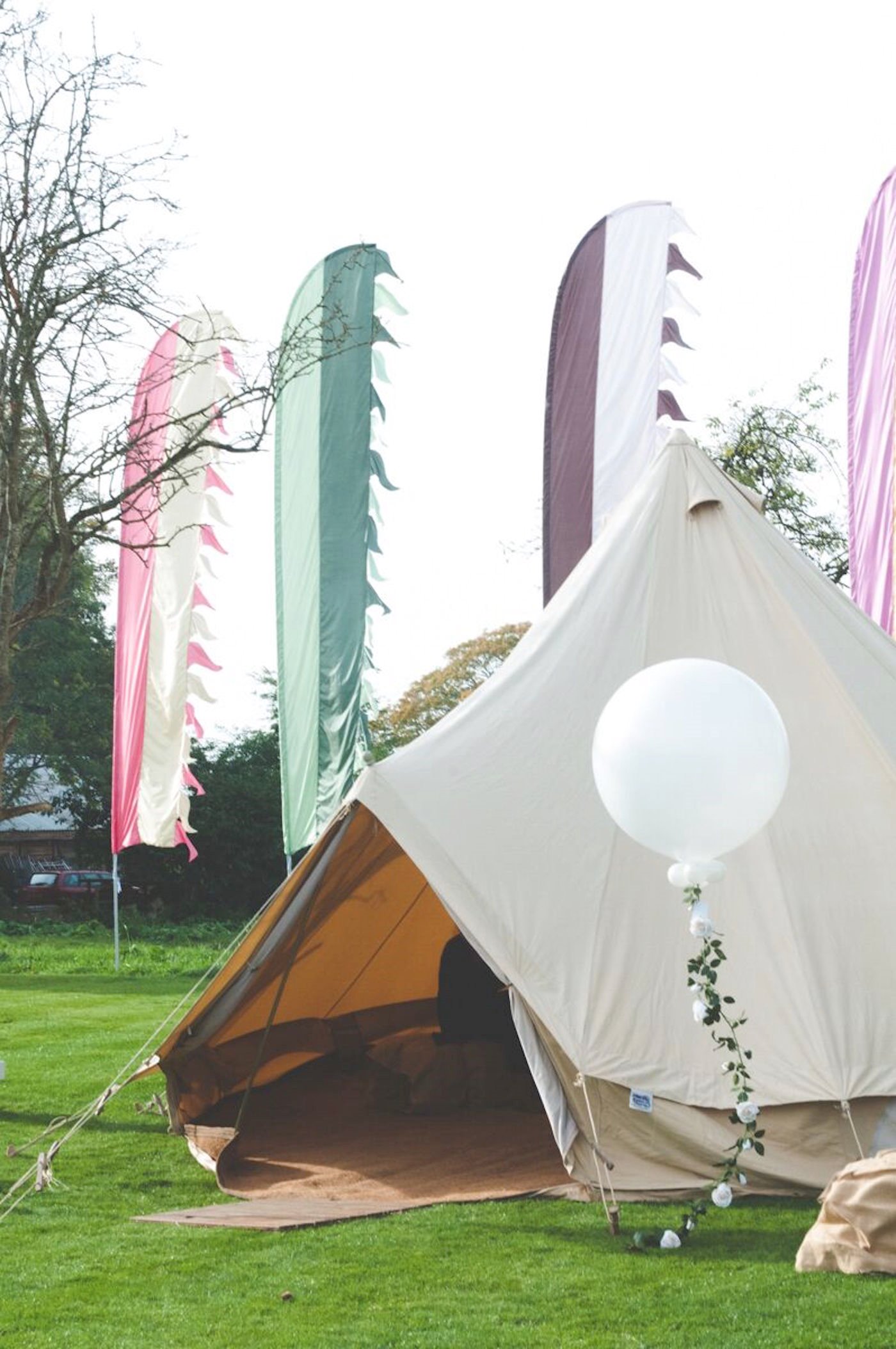 We love meeting all the children and seeing how much fun they have! We hope these tips help you plan a fun, relaxed and welcoming child friendly wedding.
Lots of love from Team E
xx
Related reading