Groom's Fashion - This is one for the Men!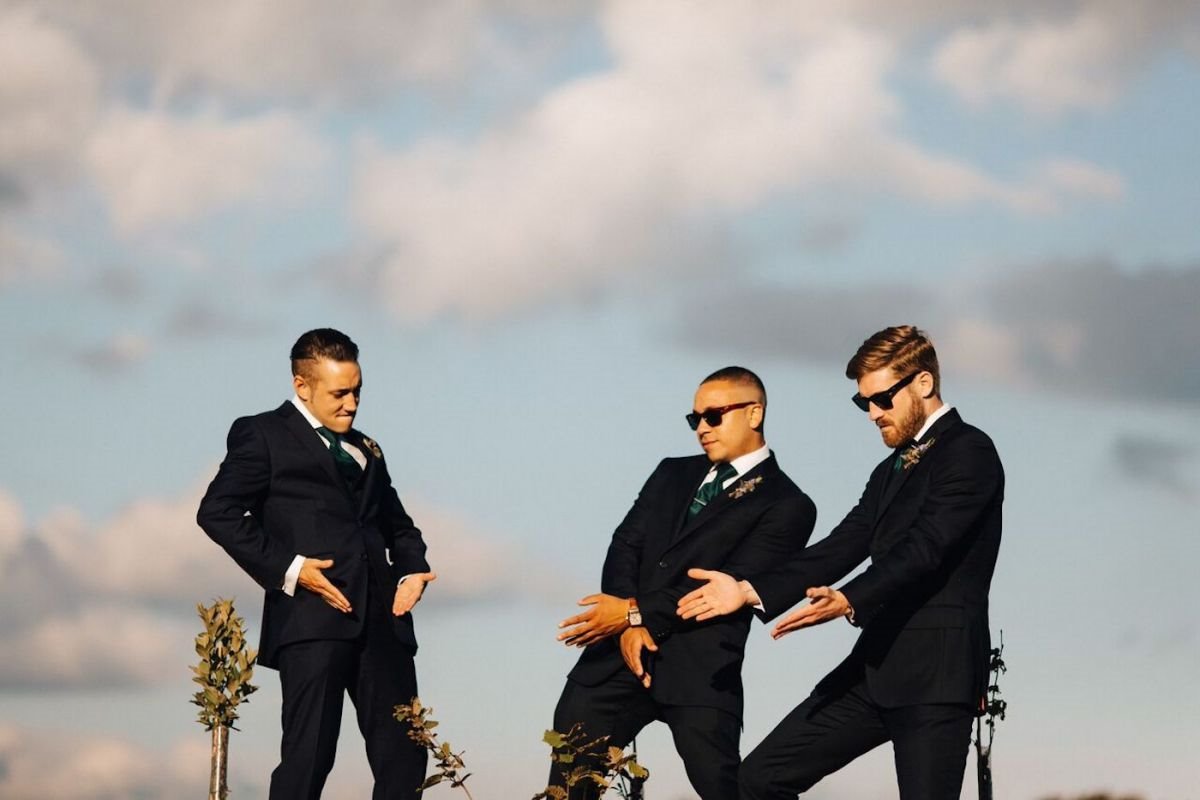 This week, it's all about the Boys.
Much as we love a non-traditional wedding dress, we might well be even be more obsessed with unique groom style... From bow ties and patterned blazers, to coloured suits and felt hats, there are plenty of ways grooms can get in on the fashion action on their wedding day. This week we are laying down our favourite Groom's style so you can grab yourself a bit of manspiration...
1) Traditional Groom- Tails and bow ties.
When else in your life are you going to get to wear full tails and ties like this? If you're a fan of shard tailoring and traditional gent's fashion, there's no other groom style to don on your wedding day...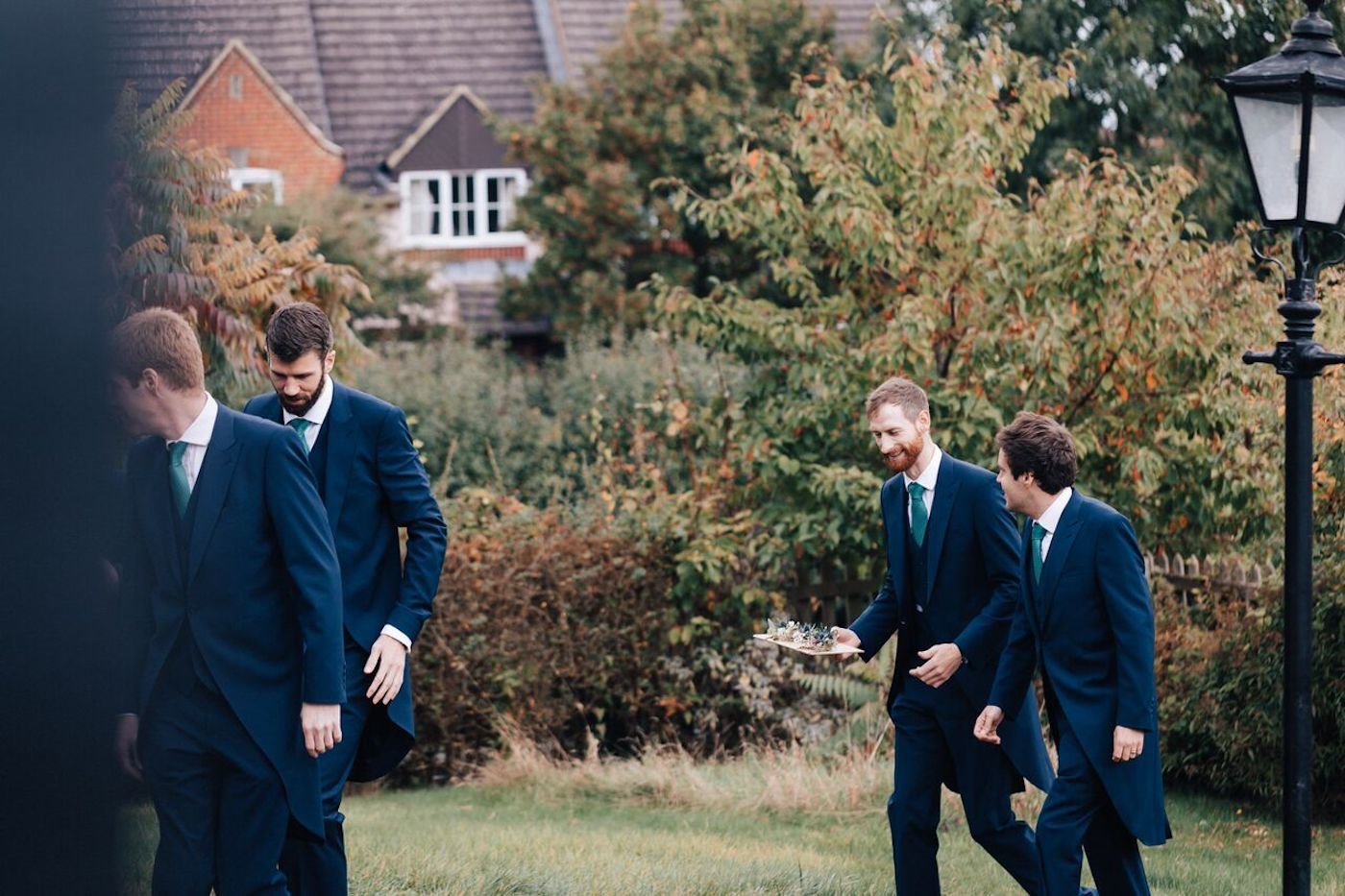 Add a bow tie for that extra edge and pop of colour... these are definitely making a comeback, and you can see why.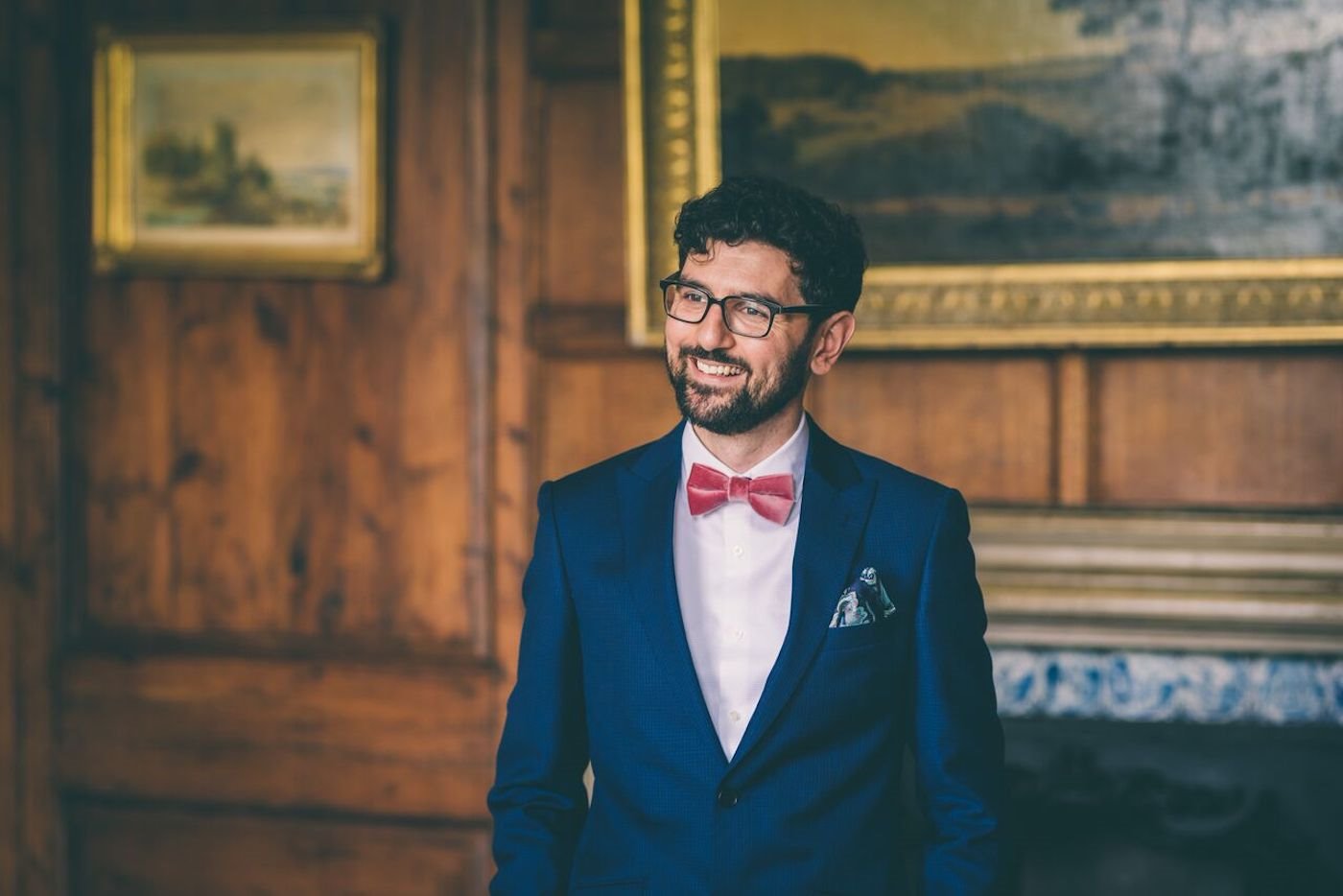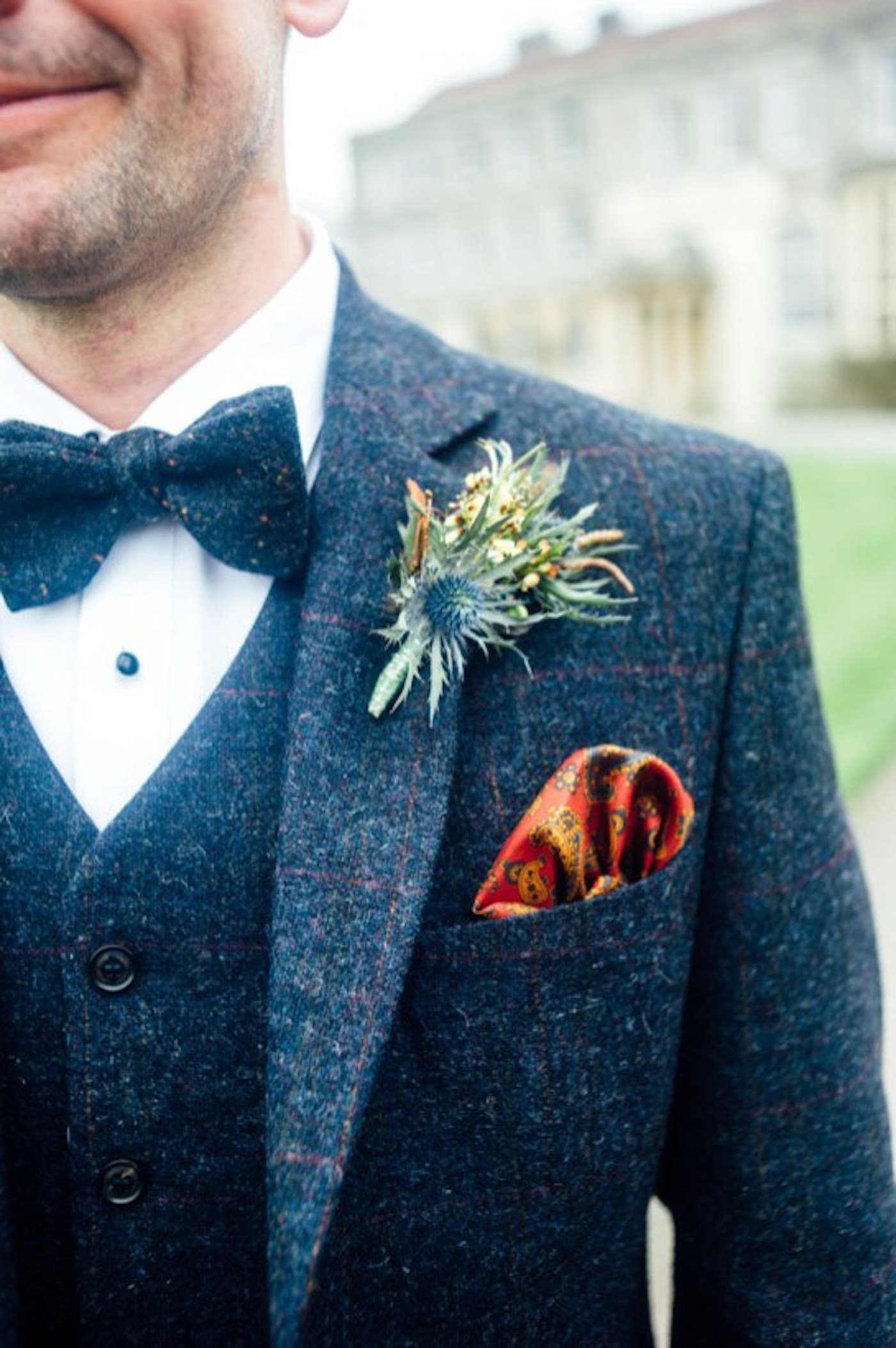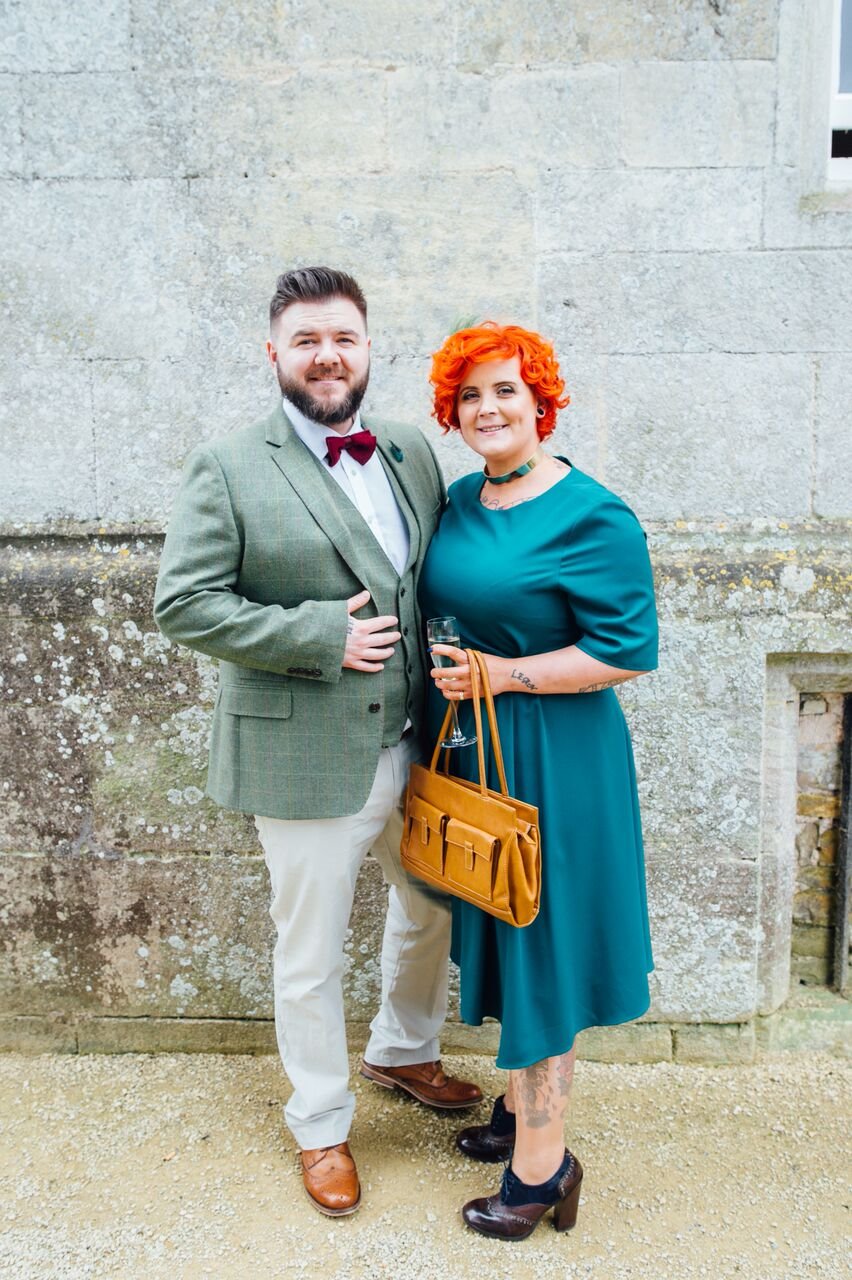 2) Black Tie
Black tie dress code for weddings first became popular in the states for big city socialites. It's now just as popular in the UK, and it's no surprise, if you're going to dress up you may as well really go for it! We love this look for winter weddings, especially next to sparkly bridal ball gowns and cocktail dresses.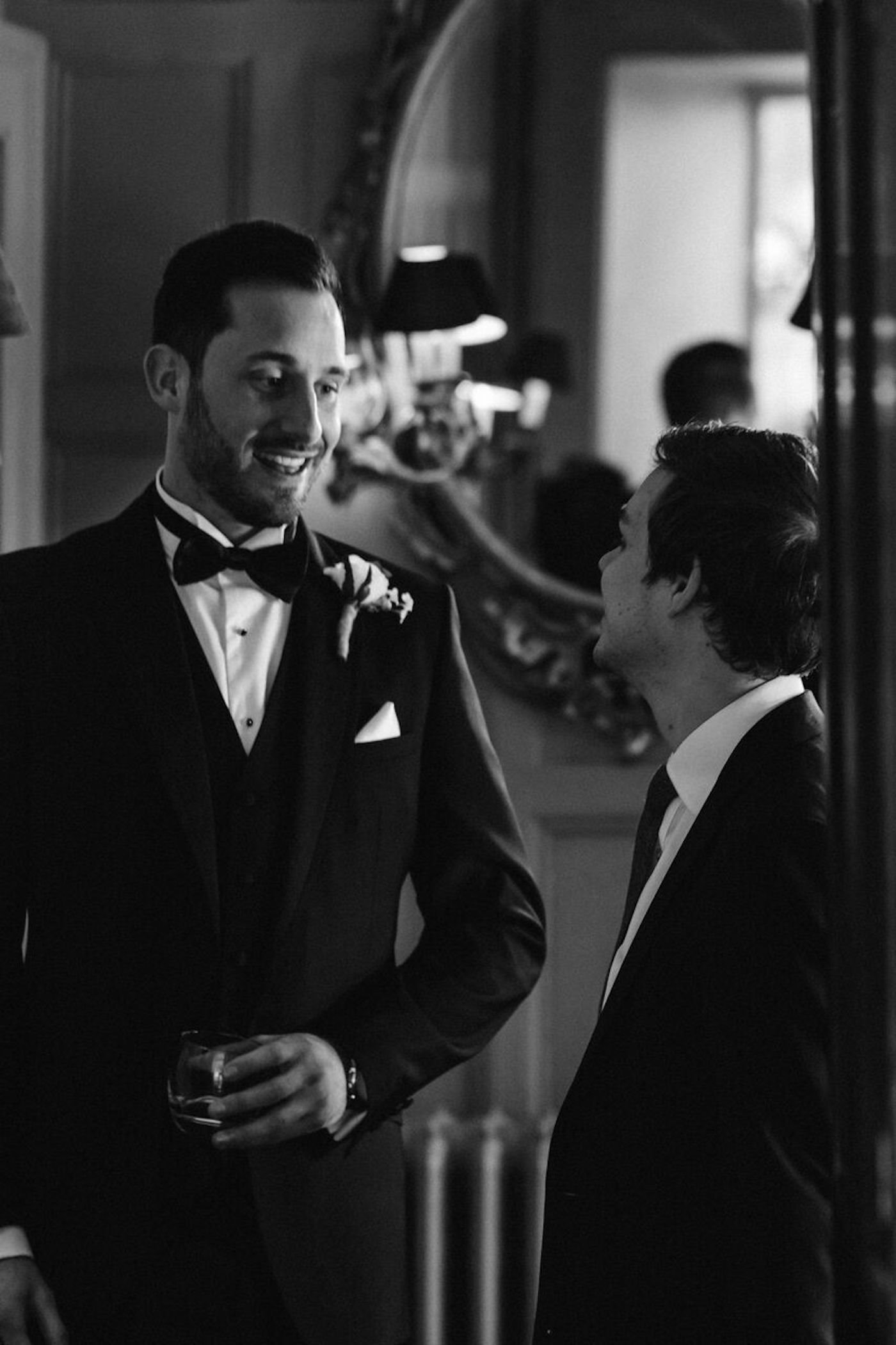 3) The Country Wedding Favourite
As a country wedding venue, Tweed is still a favourite of ours. Wear it casually with chinos or vamp it up In a 3-piece suite.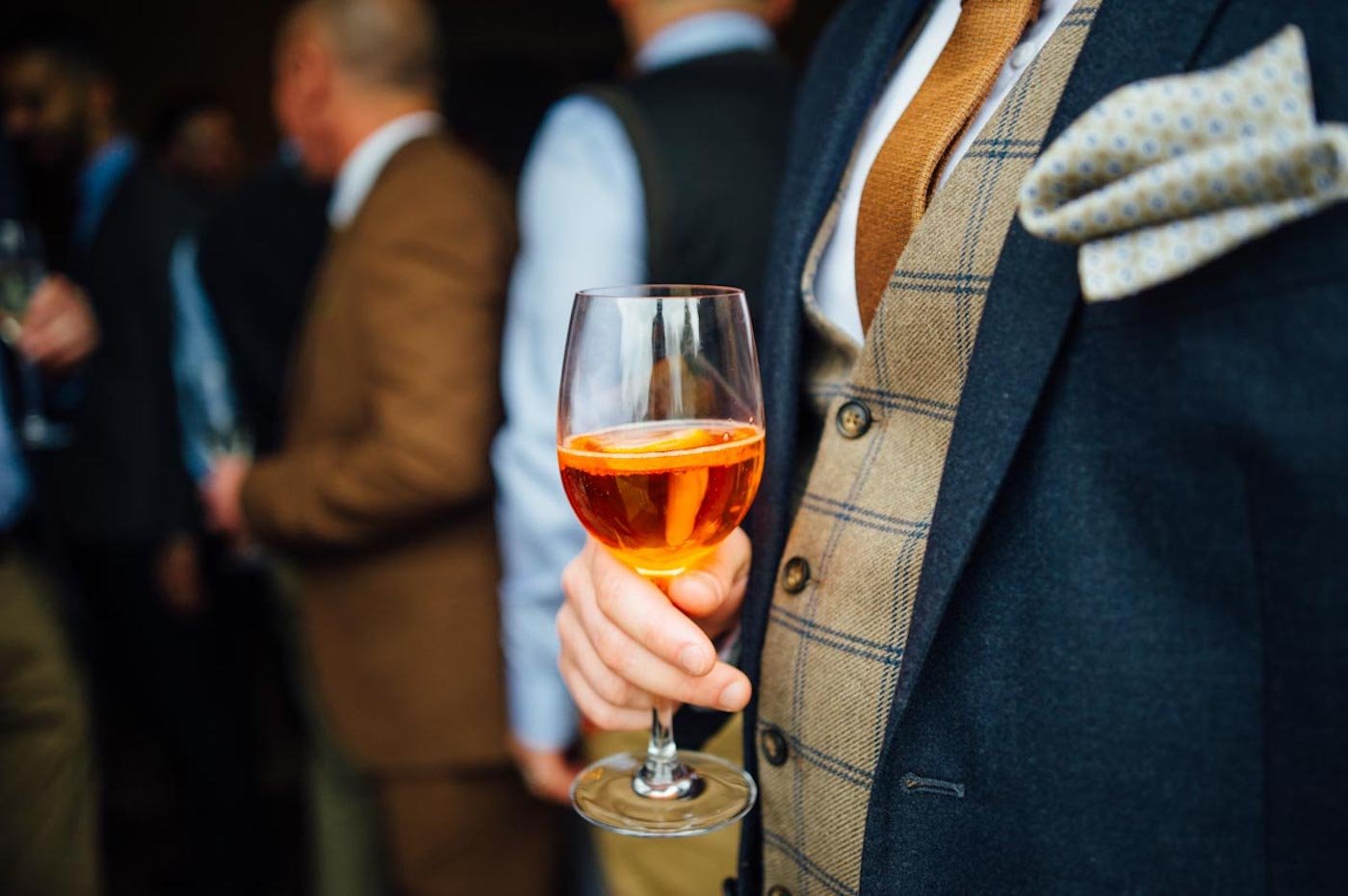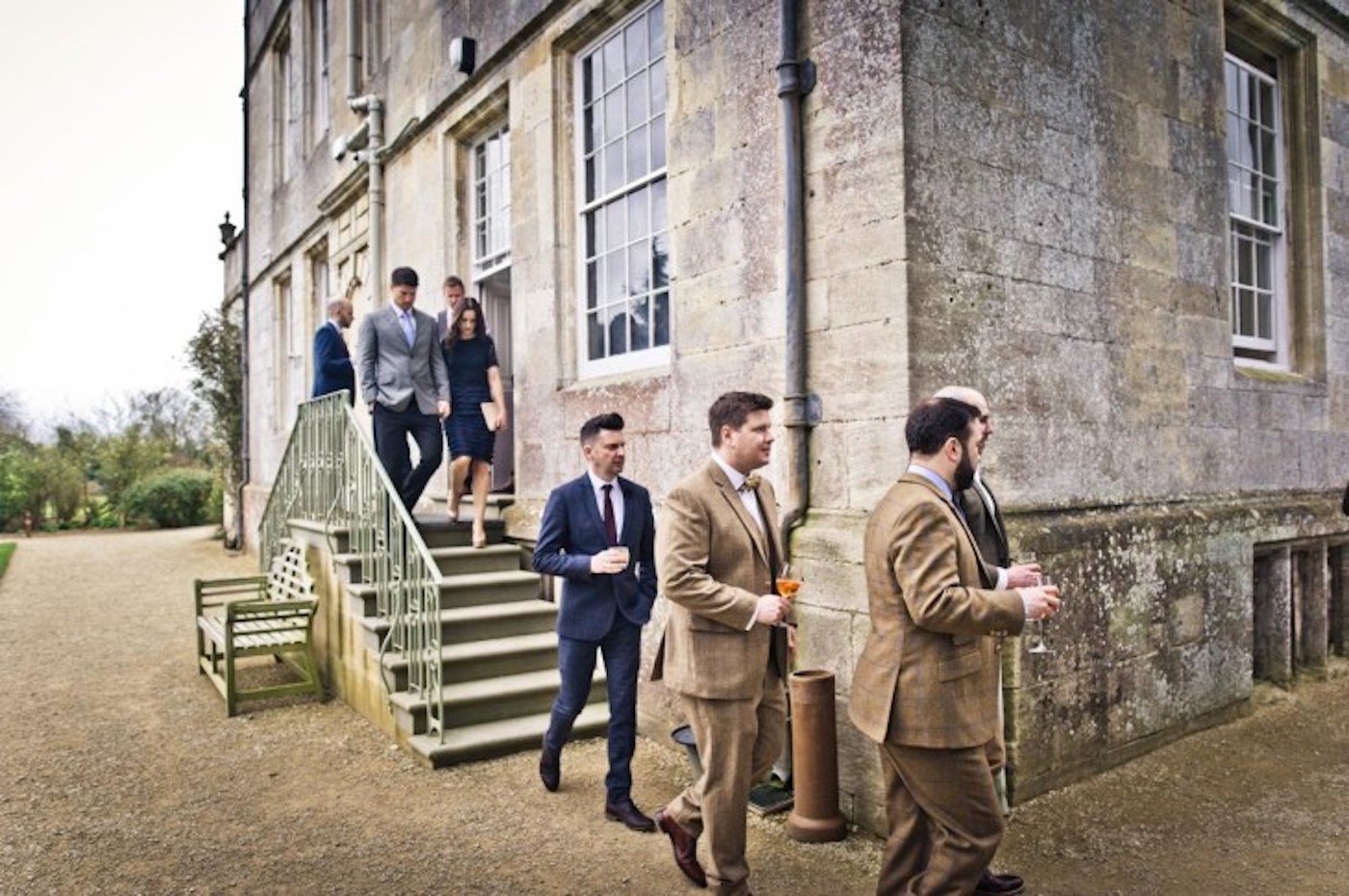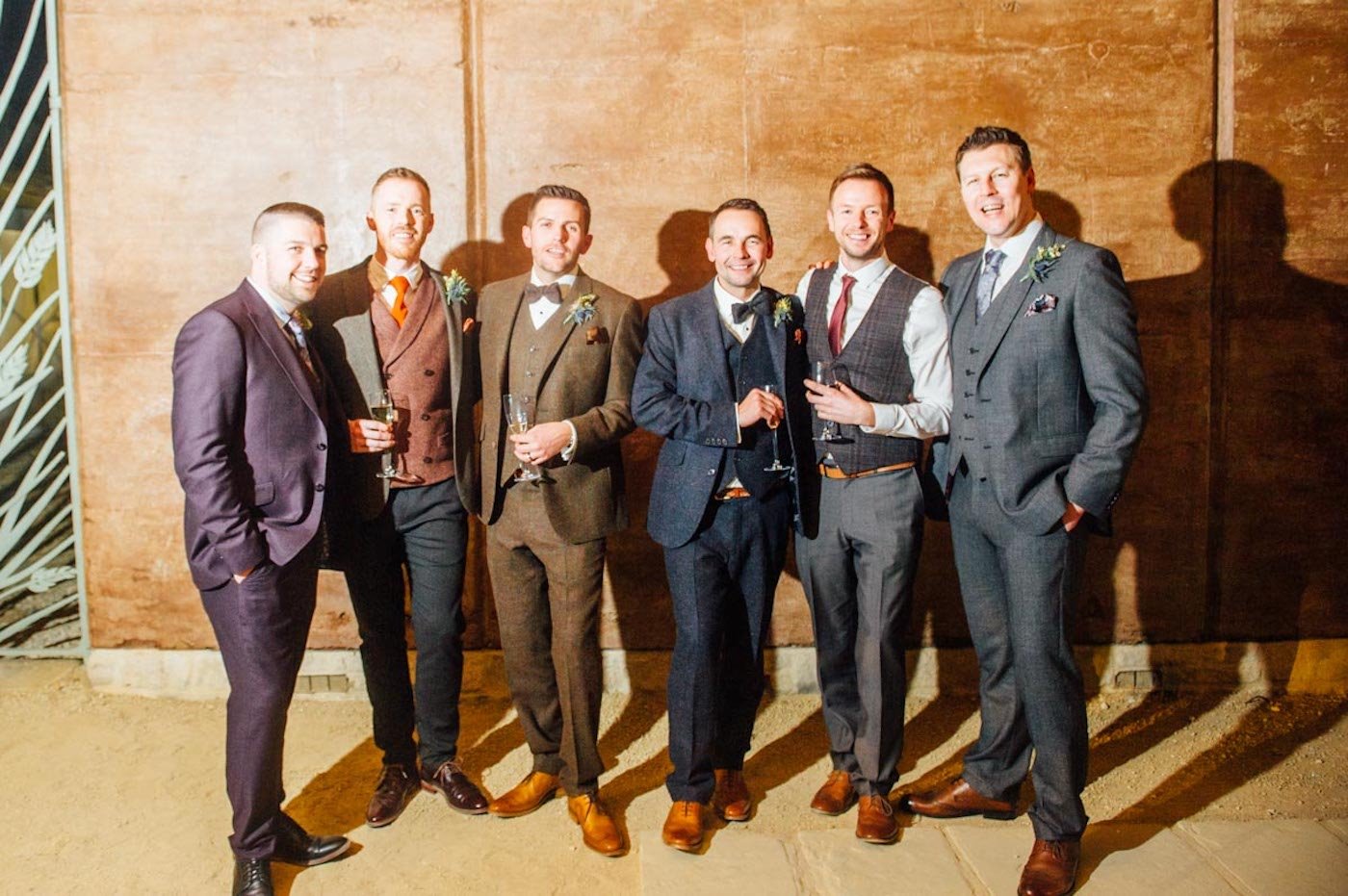 4) Grooms shoes & Accessories
Bridal shoes are almost more important than the dress for some brides. But shoes come in all styles and materials for men too! Leather, Suede, Brogue the list goes on. Finish the look with a smart chunky watch and patterned pocket square, or even a scarf.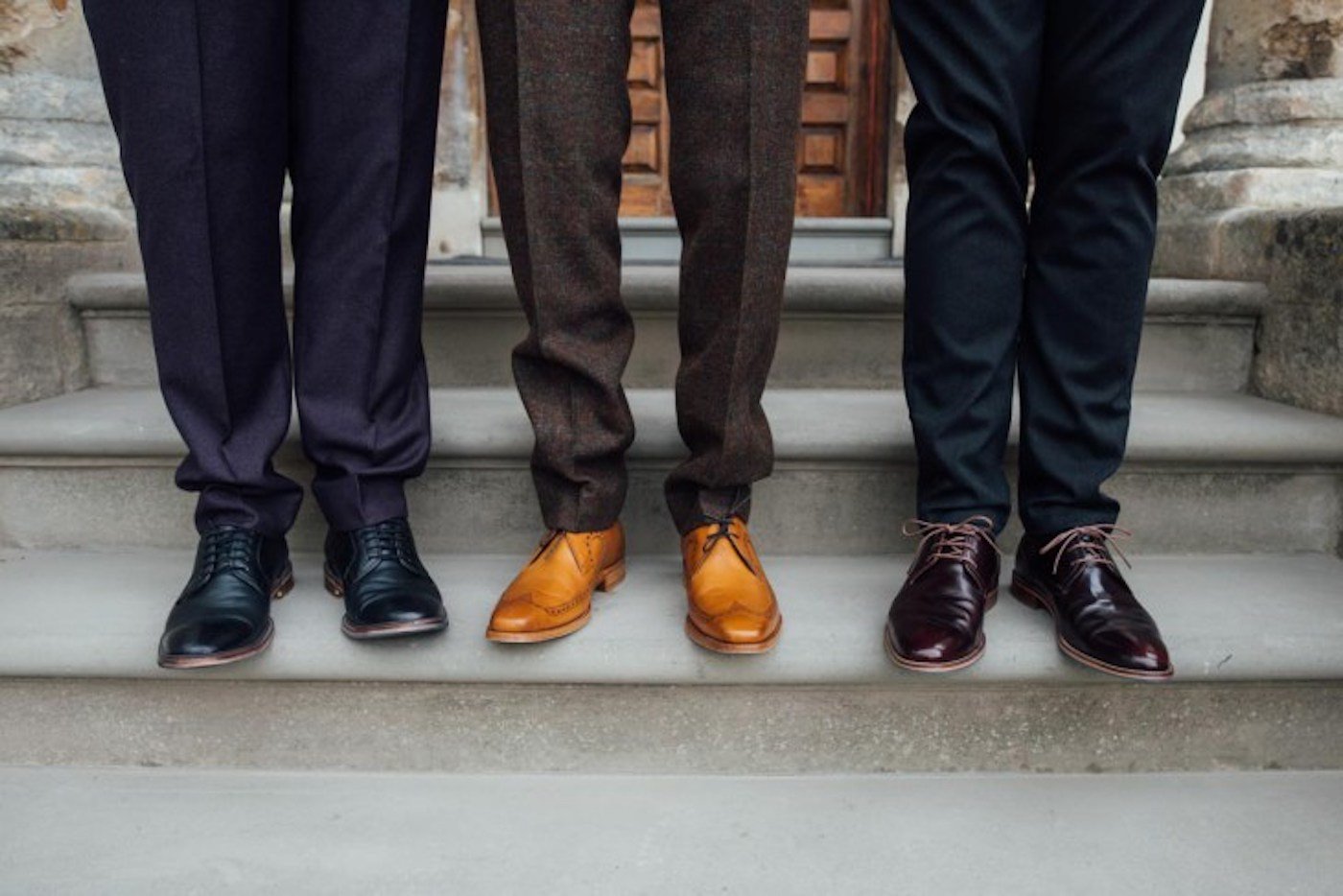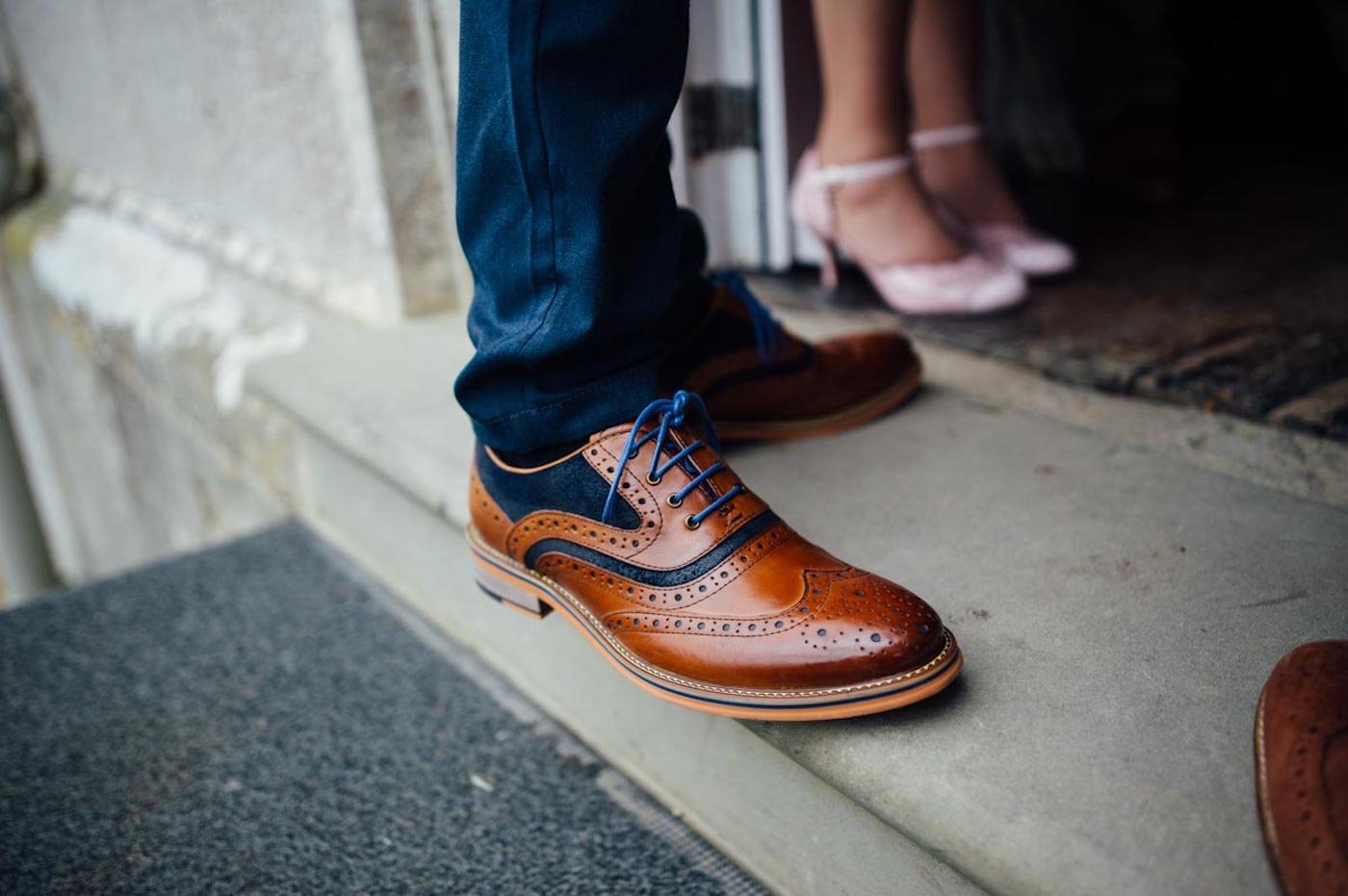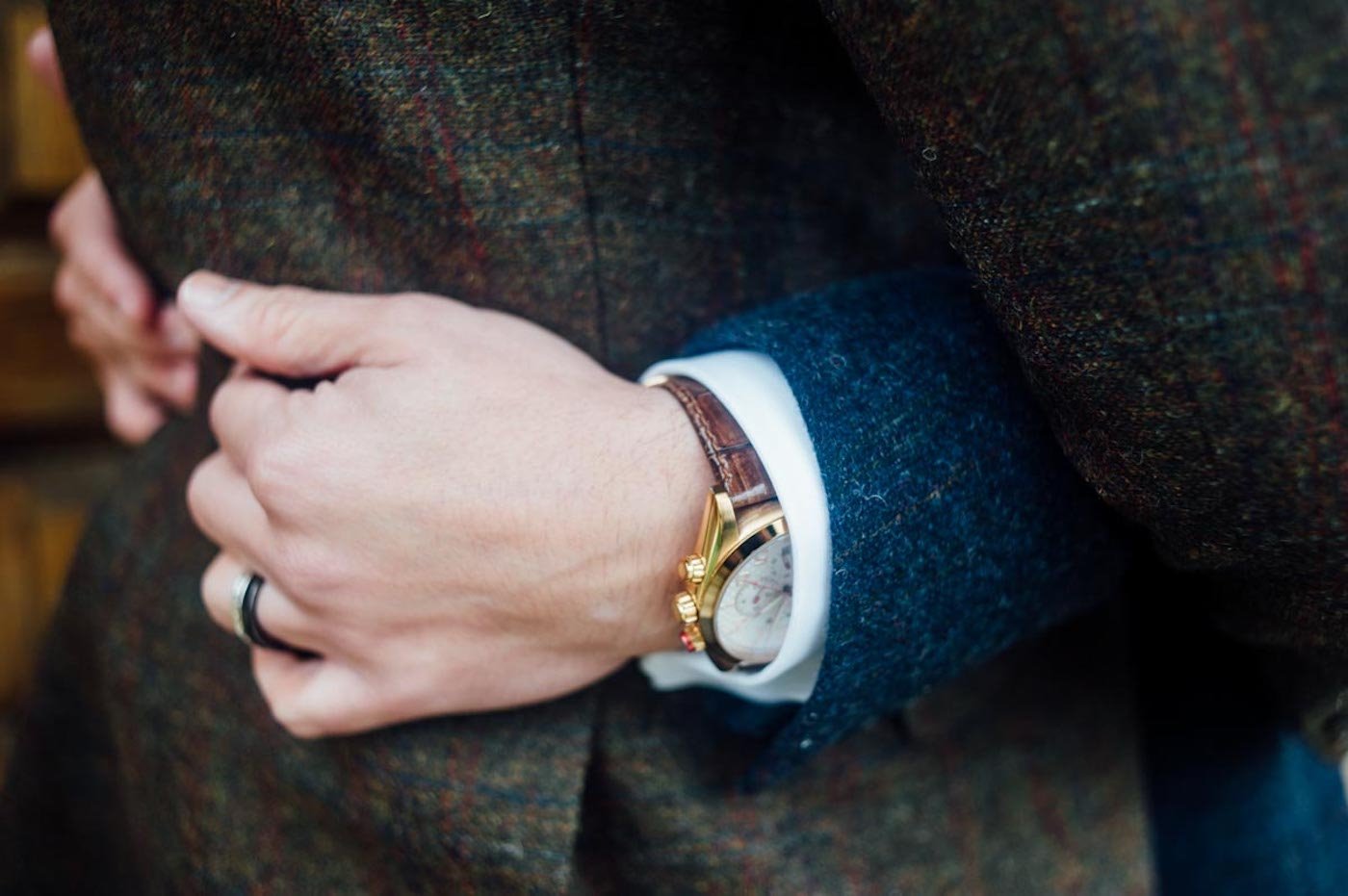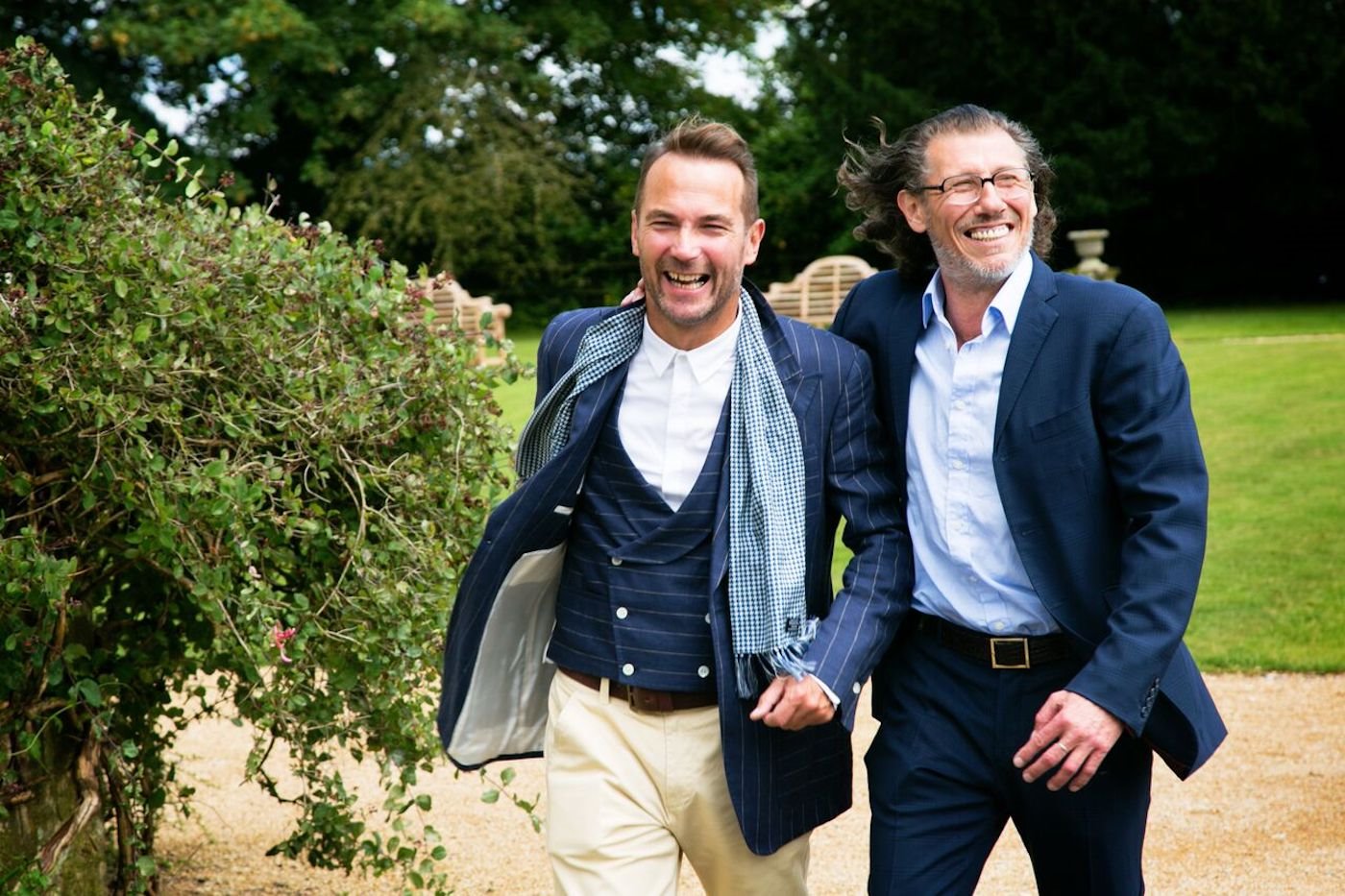 5) Fusion wedding groom
At Elmore we are privileged enough to host a mixture of different traditions. Fusion weddings are full of bright colours and patterns, we love seeing grooms in the traditional Sherwani.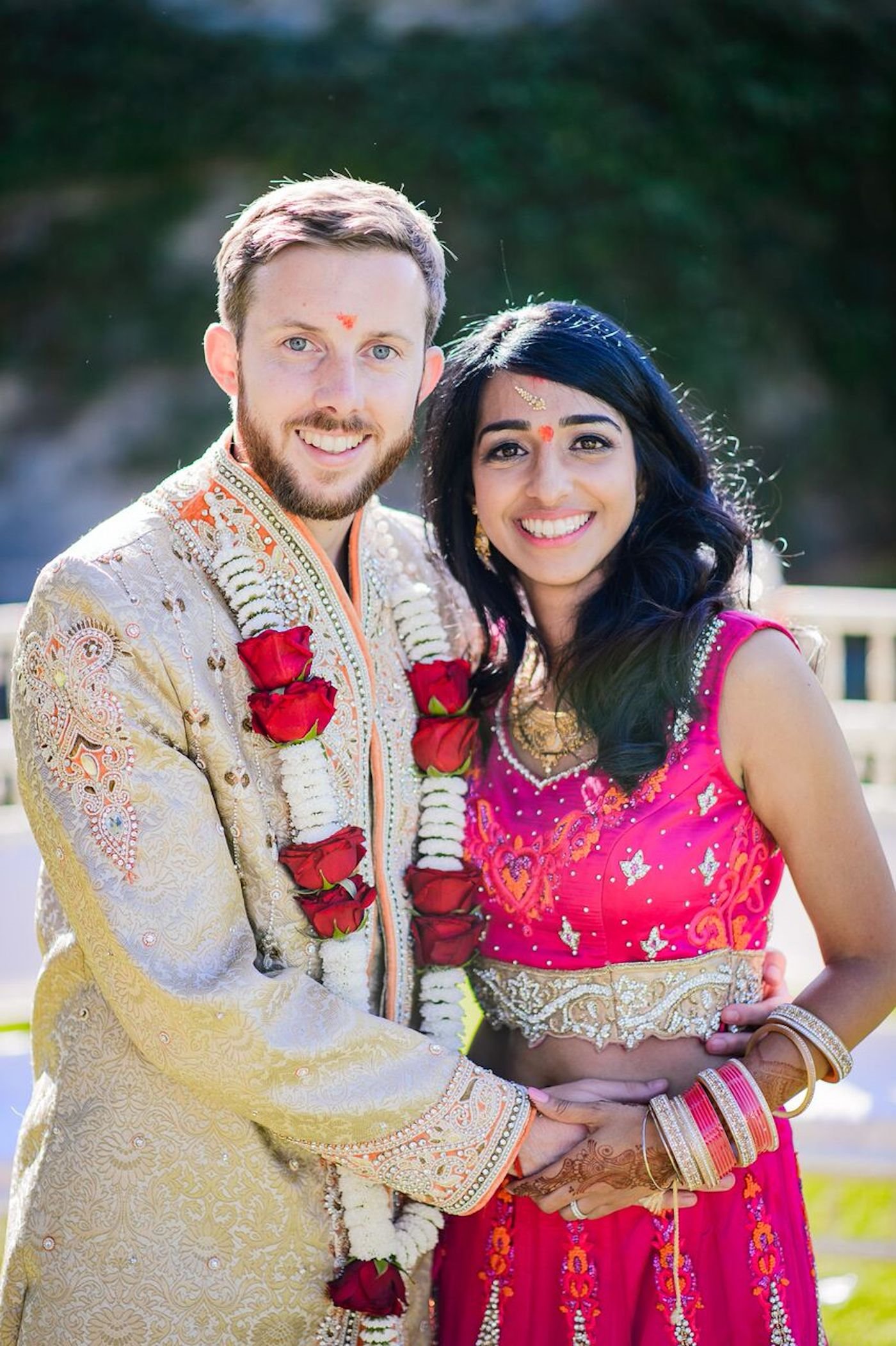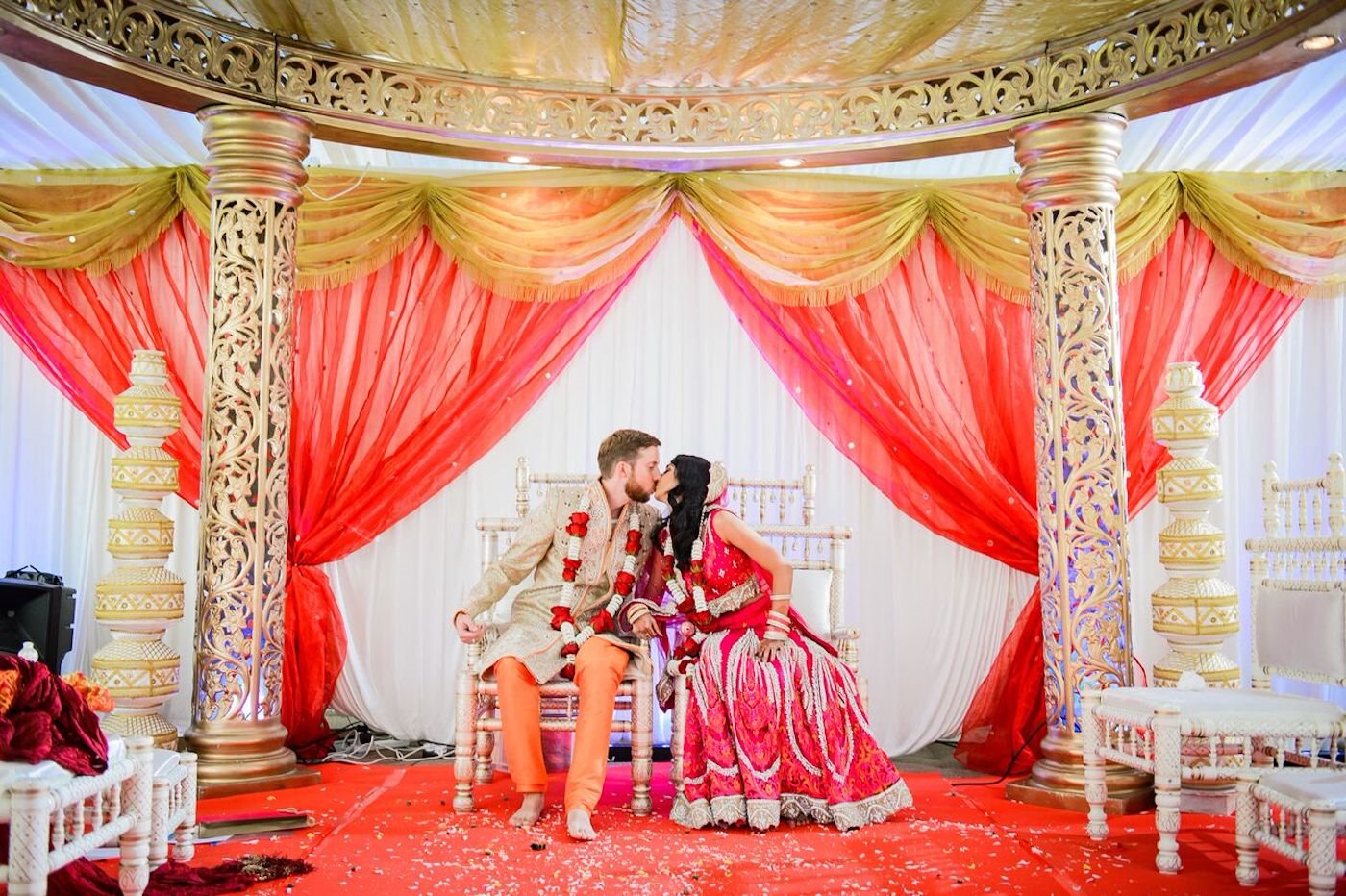 6) Knockout Style!
As well as our handsome grooms, we also get some knock-out styled wedding guest. Being a guest means you can be a bit more experimental with your style. This Autumn is all about velvet and patterns and this guest has ticked both boxes. Winning at weddings!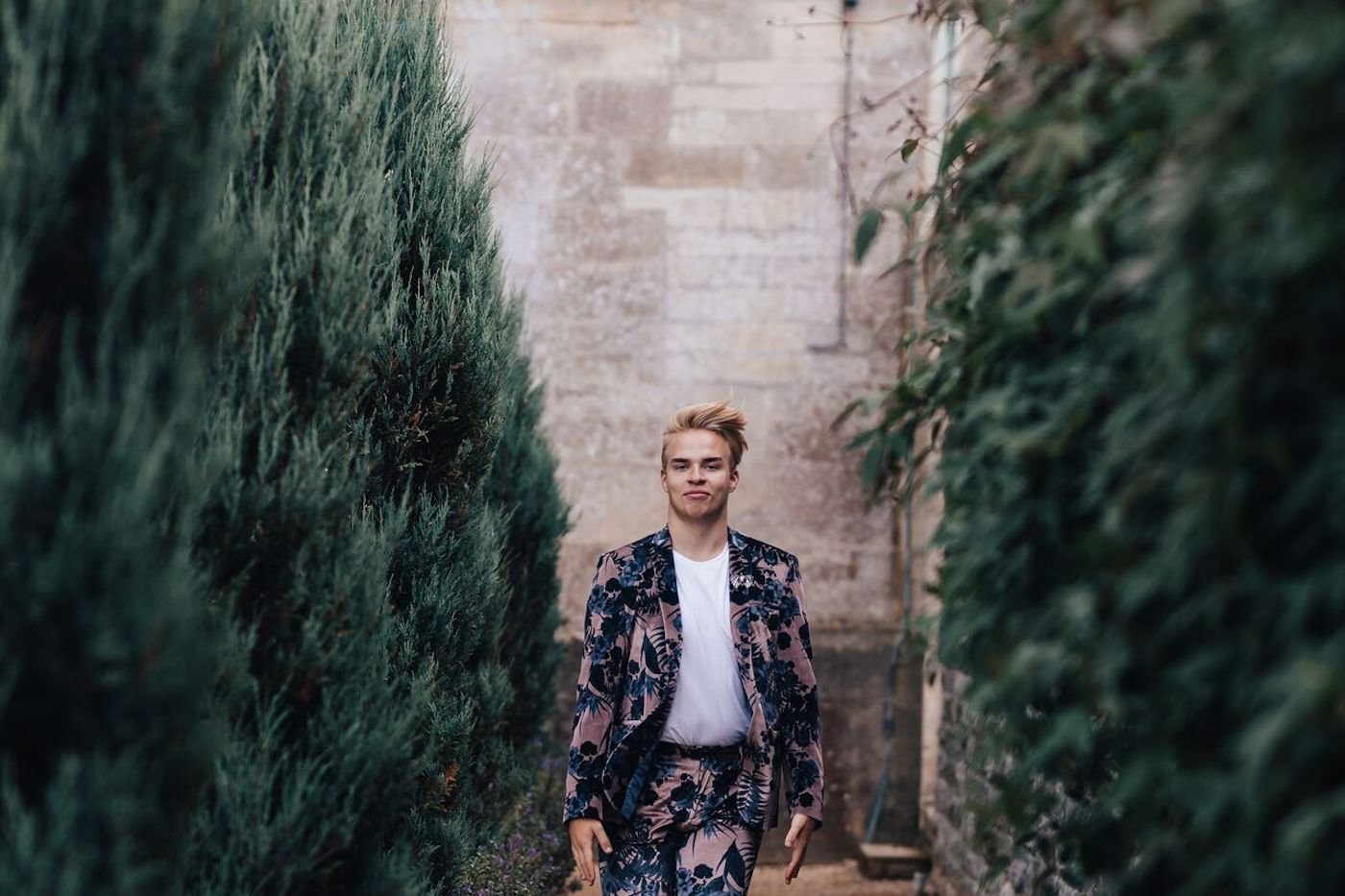 7) Men in uniform!
Everyone loves a man in uniform right? Well if you've got it, we say you might as well flaunt it...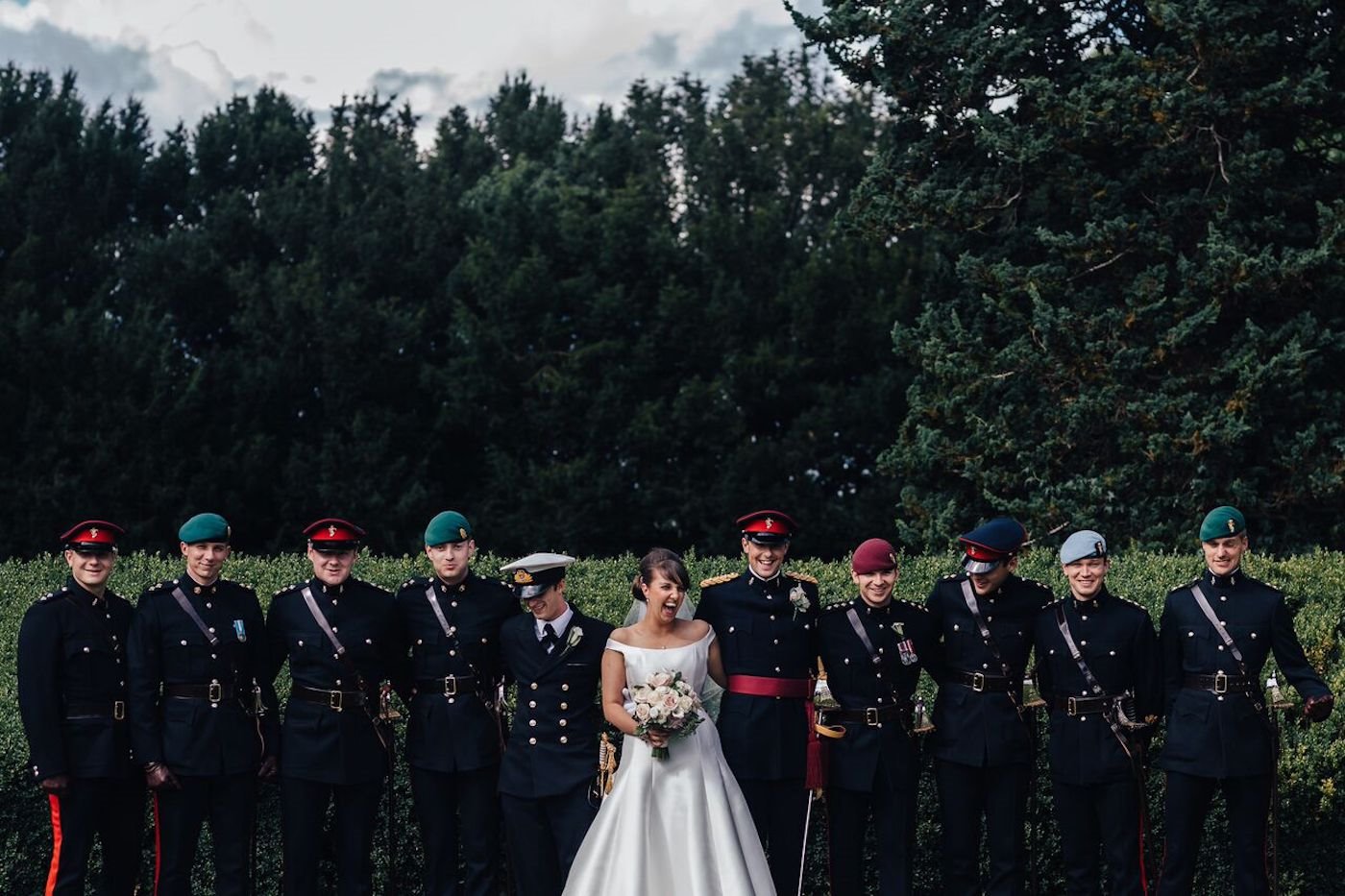 We hope you've seen some styles to inspire you. We love a well dressed Groom, can't wait to see you all suited and booted!  
Lots of love,
Team E x
Related reading