Katherine and Ray's love story Our last Real Wedding for 2016!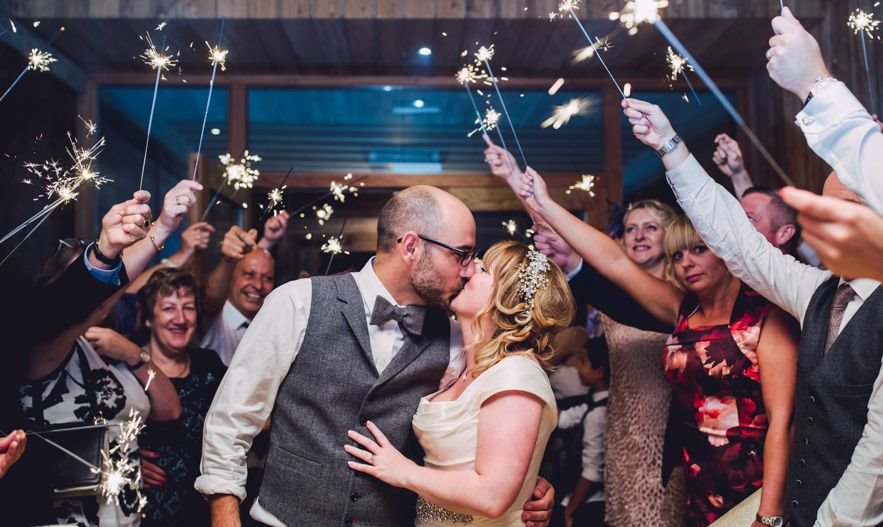 Katherine and Ray tied the knot at Elmore on 17th September 2016...
What made you choose Elmore Court for your wedding?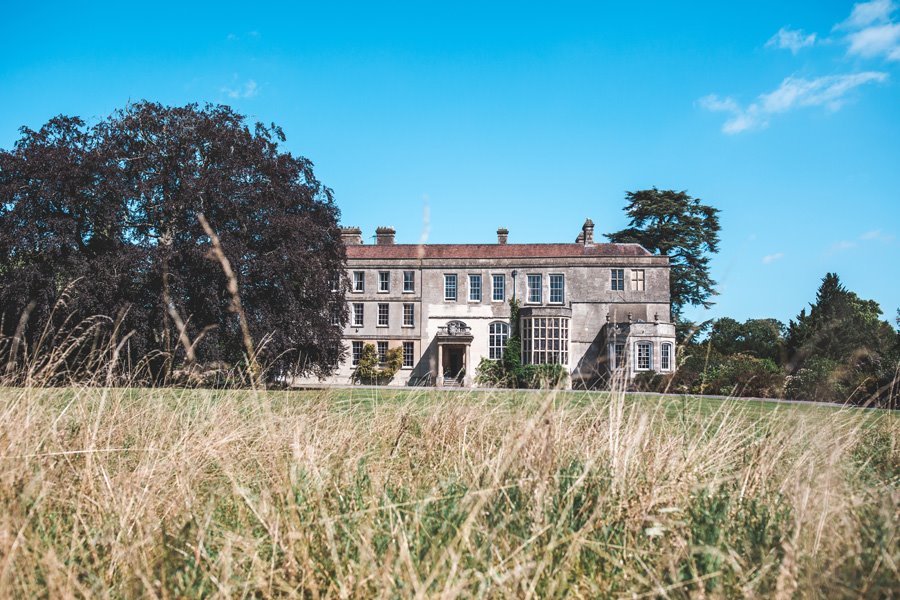 We had shortlisted 5 venues on the basis that they allowed you to bring in your own catering as that is initially what we thought we wanted.
We went to see the first venue and hated it – it was tiny and each part of the day took place in the same room – ceremony, reception, wedding breakfast and party!
Which would mean you would have to keep shipping your guests out while the events team turned it round, which we did not want.
We felt very downhearted after that first visit and thought it was going to be an impossible task. And then we visited Elmore. We fell in love at the gates; we fell in love again at the great hall and then again at the Gillyflower! It was everything we dreamed of and more. And of course lovely Louise who showed us round was a key factor too!
We secured the date there and then and paid our deposit the next day.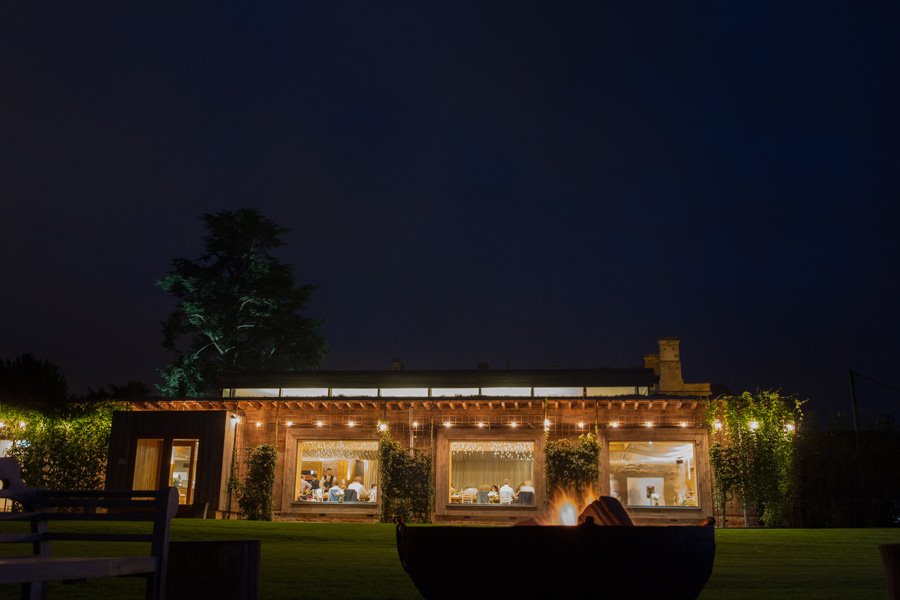 Tell us about your dress!
My dress was by a designer called Angelina Colarusso and it was bought second-hand from a shop called Gillian Million in Teddington, London. I had been to a few dress shops, with varying degrees of enjoyment and success (I didn't enjoy trying wedding dresses on if I am honest!!).
Having been in one shop where there were two very nice dresses, I thought the task was over and one of them would definitely end up as 'the dress'. So we went next door to Gillian Million to look at hand crafted wedding accessories like hair pieces and jewellery. She also sells 'pre-loved' wedding dresses. I didn't want to try any more dresses on as I was a bit tired of it all, but one of my bridesmaids, Fiona, made me! Told me to stop being difficult!!
So we spoke to Gillian about her dresses and she suggested the Angelina dress and I fell in love!
The challenge with it being second hand is you had to buy it quickly or someone else might snap it up. I found having to make the decision immediately quite daunting so we went away to think about it.
That evening we were out in a bar and I told Fiona I couldn't stop thinking about the dress and that it was the one I definitely wanted and that I needed to arrange to go back for a final try before I bought it. She knew this was going to happen and had already arranged with Gillian for her to open the shop the next day (on a Sunday when it is normally closed) for me to go in and try it again.
I couldn't believe it – she knows me so well.
At that point, my brother who was out with us, told me that he would like to buy the dress as his wedding present to me! So the next day we bought the dress and I fell in love with it more and more every time I looked at it!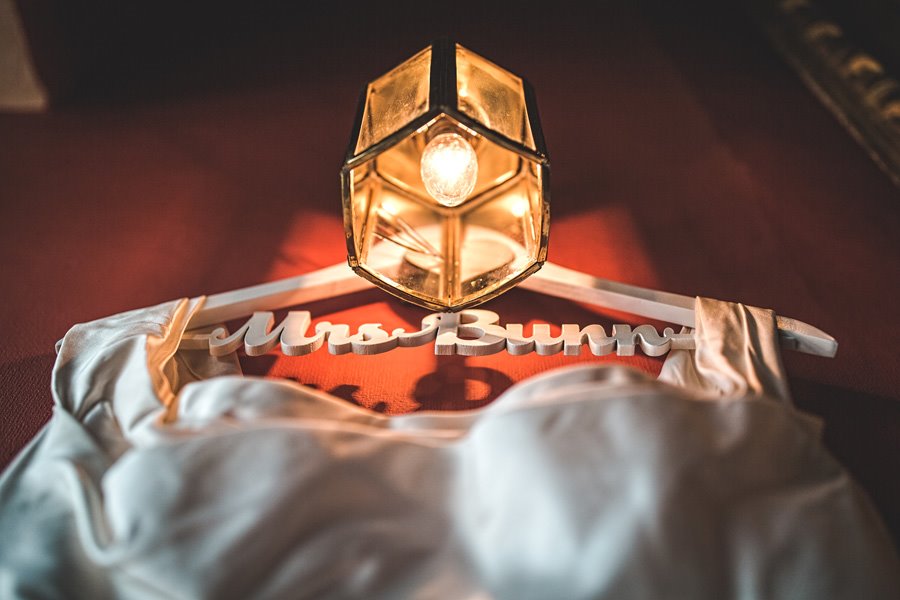 Did you have a theme or particular colour scheme when styling your day?
No theme in particular – we wanted it to be informal and relaxed. So we chose sage and coral as our very subtle colour scheme (only for flowers and printed materials) as they were just two colours that I kept coming back to on my many Pinterest searches!
We wanted the flowers and table setting to be quite rustic and relaxed but I wouldn't go so far as to say we had a strict theme or style.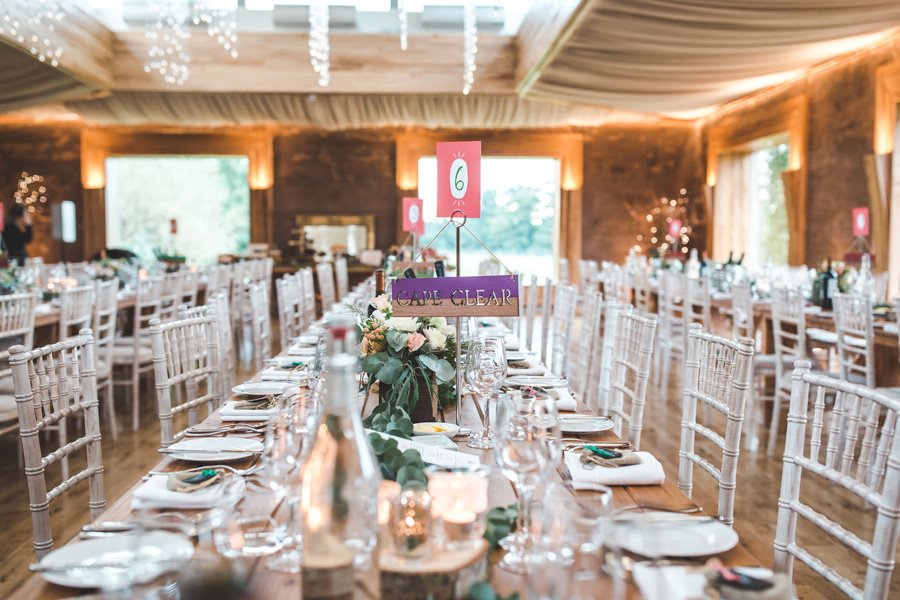 What about the flowers?
I am no expert when it comes to flowers so we left most decisions up to our amazing florist Jenny Fleur. We explained what we wanted and shared a Pinterest board of things we liked and she did the rest.
We had a mix of flowers in pale peach tones with occasional stronger coral colours dotted in, then foliages in silvery sage greens like eucalyptus.
Flowers included were roses, dahlias, hydrangeas, lisianthus, stocks, wax flowers, along with textured elements like hypericum berries, succulents and foliages (copied and pasted straight from an email from Jenny!!).
We were over the moon with the finished article!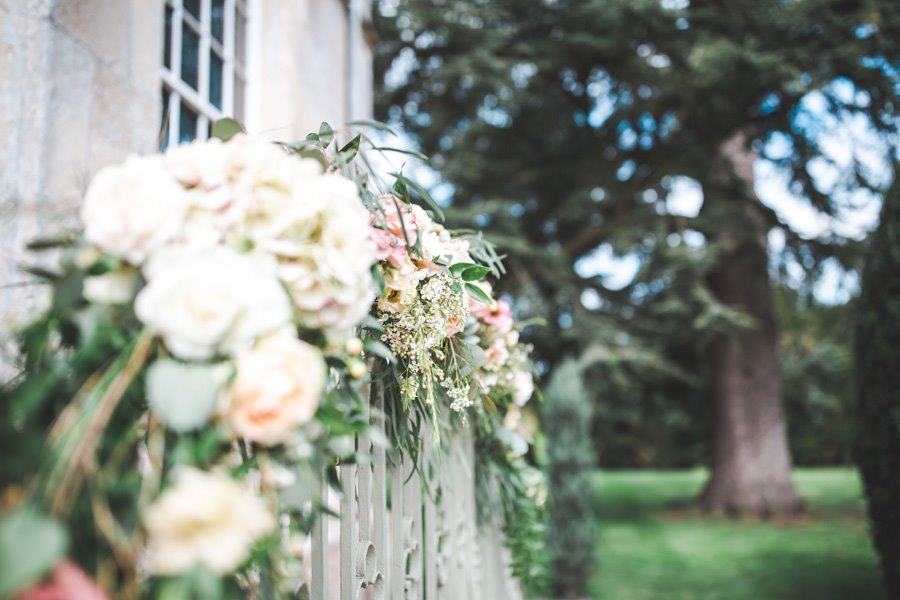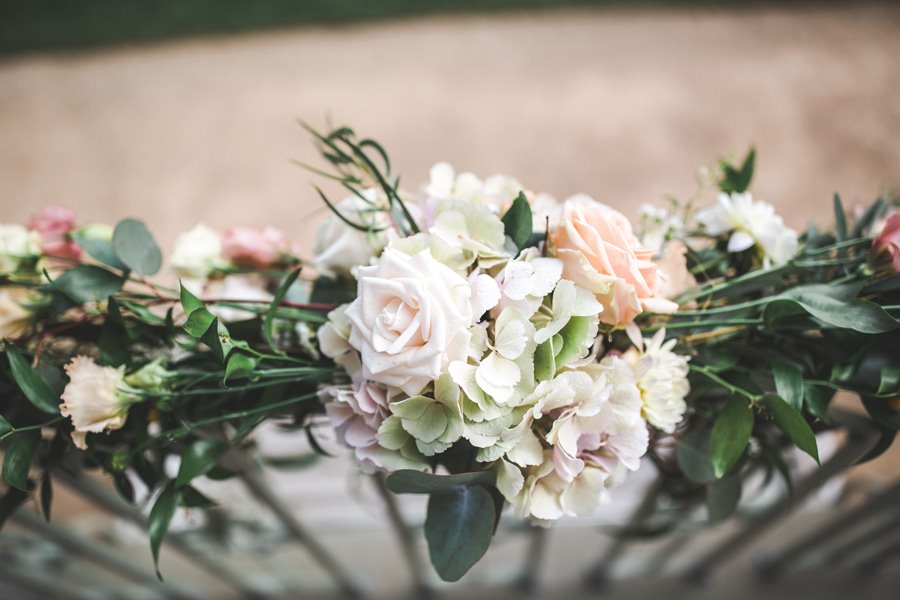 What did the bridesmaids wear?
We had two adult bridesmaids (Fiona & Marianne) and two flower girls (Sophie & Lucy).
Flower girls were nice and easy with beautiful dresses from Debenhams.
The adult bridesmaids are twins so we were really conscious not to dress them in traditional bridesmaid dresses where they might look a bit silly looking exactly the same! So we went for a skirt and top combo from Needle and Thread and they both looked incredible.
I have seen bridesmaids look very uncomfortable in their dresses before but the girls looked so relaxed while also looking ultra-glamorous.
And the groom/groomsmen?
Ray's best man was Alfie, his 10 year old son.
Ray knew he wanted to do something special as it was just the two of them in the groom's party. T
hey had their suits tailor-made from Gresham Blake, a really cool men's suit shop based in Brighton and London. Although we live in London, they went to the Brighton store, which meant numerous fun father-son trips down to the beach in the run up to the wedding.
I was kept completely in the dark as to what they were having but they both looked incredibly handsome on the day so they did well!
How did you feel on the morning? Walking down the aisle and during the ceremony?
Getting ready with my two best friends and my cousins who did my hair and make-up was the best fun. It really helped me to relax and it didn't even feel like it was my wedding day!
Ray and I are both pretty bad criers and have been crying about this wedding for pretty much the entire 19 months of planning! However on the day, we found some sort of hidden level as we both barely cried at all and just kept smiling. We think the trick could have been that we pretty much got ready together and didn't stay apart the night before either so we had breakfast together in the morning and chilled out in our room listening to music with Alfie before the craziness started.
When it came to getting ready, my bridesmaids tried their hardest to keep us apart but when I was completely ready, Ray came upstairs and we had a little moment where we got the tears out of the way and had a few pics taken.
It really helped to remove the pressure of what we were about to do in front of all our friends and family and just made us feel more comfortable.
The same cannot be said for my dad however who cried the entire time!! Along with many other family and friends.
The ceremony itself was beautiful. The registrar was a friend of ours and she really helped to make the words more personal. I had so many people say to me after how emotional and full of love the ceremony was which is exactly what we hoped for.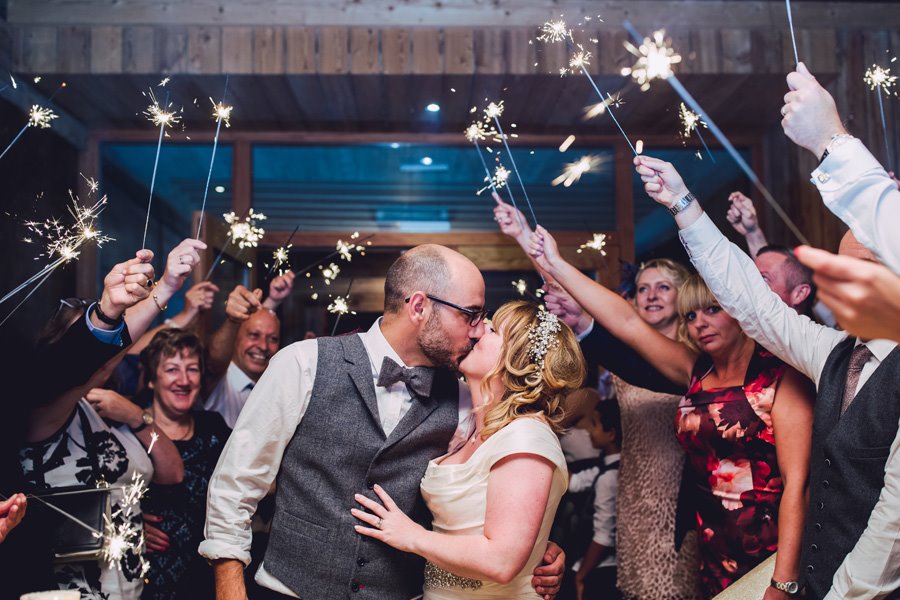 Tell us about the drinks reception, photos etc…
Our drinks reception started one hour before the ceremony and it nearly killed me having to stay upstairs while everyone else was getting the party started!!
We had an acoustic duo called Soul Sessions playing during the drinks reception and Elmore's incredible canapes.
Our photographer, Eve Dunlop, was brilliant through the entire day and she helped to capture the all-important family photos without it becoming a big thing. Ray and I then went off with Eve to get a few romantic shots – which we were dreading but Eve made us feel so comfortable and we almost forgot there was a camera pointing at us. We kept laughing a lot and I kept saying sorry as I thought Eve would want us to be more serious, but she told us to just be ourselves and it worked.
The photos are just full of smiles and laughter and that is such a good reflection of us and our family and friends.
While we were doing that, Richard Parsons, an amazing magician, kept our guests entertained. He was truly magical and our guests fell in love with him; to the point where around 10 of them kept following him around while he went to do tricks with other guests!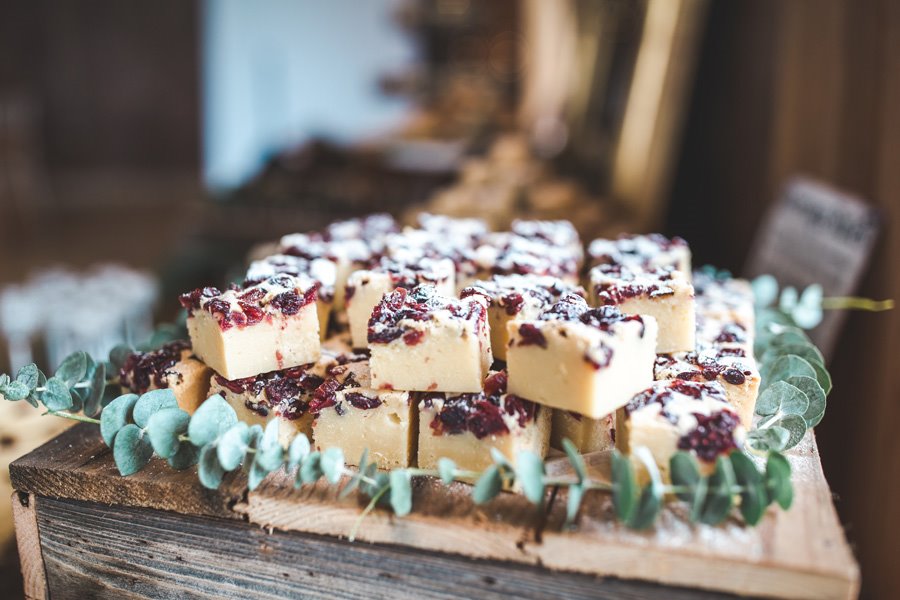 What did you think when you saw the Gillyflower set up with all your décor?
We were blown away by how great everything looked. I can't believe how well everything came together and how it all looked exactly as we wanted.
Louise at Elmore did a great job at listening to what we wanted and executing it perfectly.
When our guests were told to walk through to the wedding breakfast they were all in shock that there was yet another part to this truly magical venue!
We actually got more enjoyment out of seeing their reactions to the amazing Gillyflower – it really is a showstopper!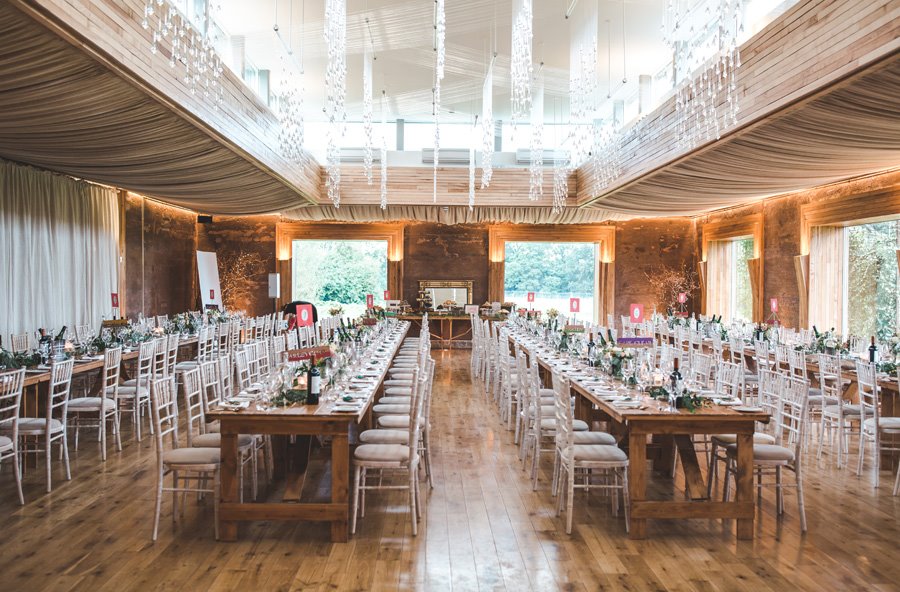 Tell us about the evening and the entertainment...
We are big music lovers of all genres, so we wanted music playing right through the day; we had 4 bands in total as well as a DJ.
Most Sunday evenings you can find us in a pub in Richmond listening to an incredible singer called Tony Bowen. He also plays in a band called KingTastic so as soon as we had a date set we booked Tony to do his acoustic solo set during our wedding breakfast and then Kingtastic as our main wedding band.
Tony was superb and we witnessed something we had never seen before – people up singing and dancing while eating their dinner!!
It was fantastic and created an atmosphere that was more than we ever thought possible.
KingTastic were also brilliant, with Tony out in the middle of the dancefloor singing and dancing with guests.
My dad is also in a band so him and his bandmate Mary did a set which went down very well indeed.
You can't beat a bit of Irish diddly-diddly music!!
What did you eat and drink?
The Elmore chefs prepared the most incredible dinner!
We had white onion and cider soup to start followed by slow roast shoulder of lamb with all the roast trimmings – the roast potatoes were to die for!!
We surprised 16 of our male guests with chef's hats and aprons and they helped to carve the meat for all of the guests, which was really good fun and made for some brilliant photos.
We had an Argentinian Malbec and a Picpoul de Pinet for our guests to drink as well as endless supplies of prosecco for those that wanted to keep the fizz going.
With a lot of Irish guests we had to have Guinness on tap but we also had Cotswold Way for those who wanted a more local tipple.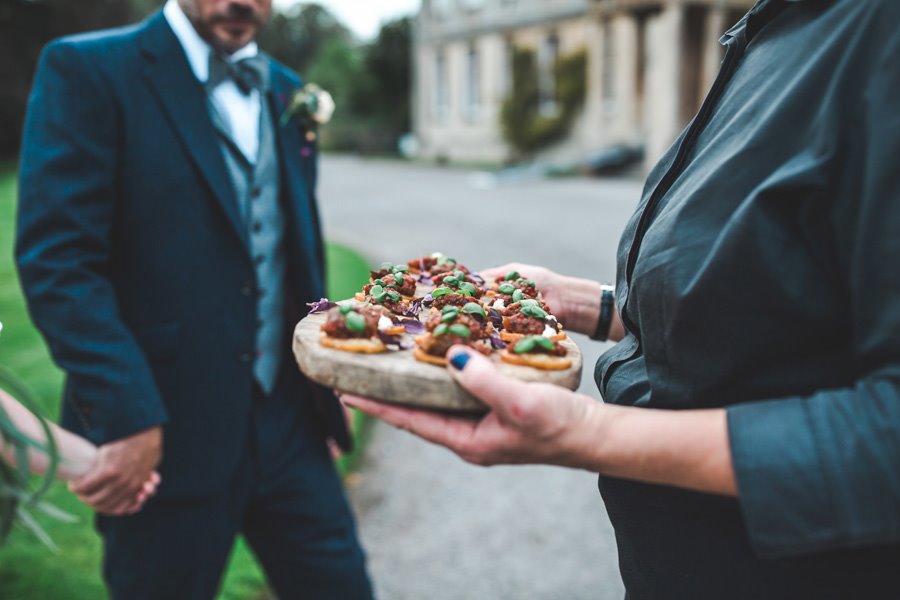 What about the wedding cake?
We didn't want a traditional cake so we had lots of little cakes – cupcakes, cakepops, brownies, etc. They were made by the lovely Rosalind from Gold Leaf Bakery.
She got the brief spot on and our guests pretty much devoured every cake, which is exactly what we wanted. No point having a beautiful cake that doesn't get touched!
Did you have any personal touches or bits you did yourself?
I was pretty adamant that I did not want to be a bride who was up until all hours the week before the wedding sticking bits of paper together or filling favour bags etc. So we outsourced pretty much everything and I am so glad we did.
However Ray's two sisters asked could they do our favours as a wedding present to us. They are both very creative so we were delighted that they asked.
We told them the idea we had for favours and they did an amazing job! E
very guest got a little rustic sack pouch with 5 buttons in it. Each button was worth £1 and each guest got to choose how they shared their buttons across 3 charities that mean a lot to us. We have now turned those buttons into money and donated that amount to each charity.
What was a particular highlight of your day?
It is such a cliché but we absolutely loved every second!
The continuous laughter was something we will never forget.
Ray and I spending time on our own at little intervals throughout the day was very special.
We both just kept looking at each other in total shock at how amazing everything was going.
Also our guests getting rather over-excited at the photo booth and practically pushing each other out of the way to get their photos taken.
And of course dancing during dinner was priceless!
What was your biggest surprise of the day/special moment?
My biggest surprise was that every single thing went perfectly.
I had fully prepared myself that something would go wrong and had been having a word with myself the days prior about not freaking out if something did go wrong.
But everything went like clockwork and I think that was down to the Elmore team, your brilliant suppliers and also the planning and preparation Ray and I had put into making sure this day was a day that we and our guests would never forget! You get out what you put in!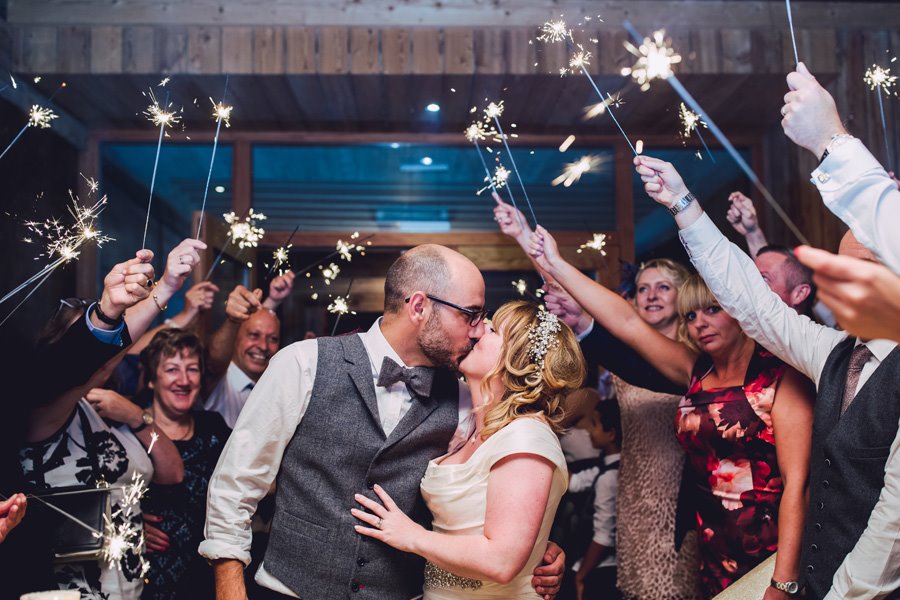 Top tip(s) for other brides:
I got so much great advice from my friends, from Elmore and from my other suppliers that there is nothing that made me think 'if only I'd known that'. I guess I would say choosing the right suppliers is critical. We picked suppliers that we felt we had the best rapport with (and that were also brilliant at what they do!). This is so important as they are going to be helping you to organise, and in some cases be with you, on what is the most incredible day of your lives; so make sure you like them!!
And the list of all fabulous suppliers who made their day magical...
Photography – Eve Dunlop
Flowers – Jenny Fleur
Cake – Gold Leaf Bakery 
Dress – Angelina Colarusso bought in Gillian Million 
Groom's suit – Gresham Blake
Magician – Richard Parsons
Photo booth – Flashmat photo booths
Bands     
Thank you for having your special day with us! 
If you're in the exciting initial stages of looking for a wedding venue, do feel free to call us for a chat, book a viewing or ask any questions you have by email.
We're a friendly bunch!
Lots of love,
Team E xx
Related reading