Wild Grasslands & Wedding Lawns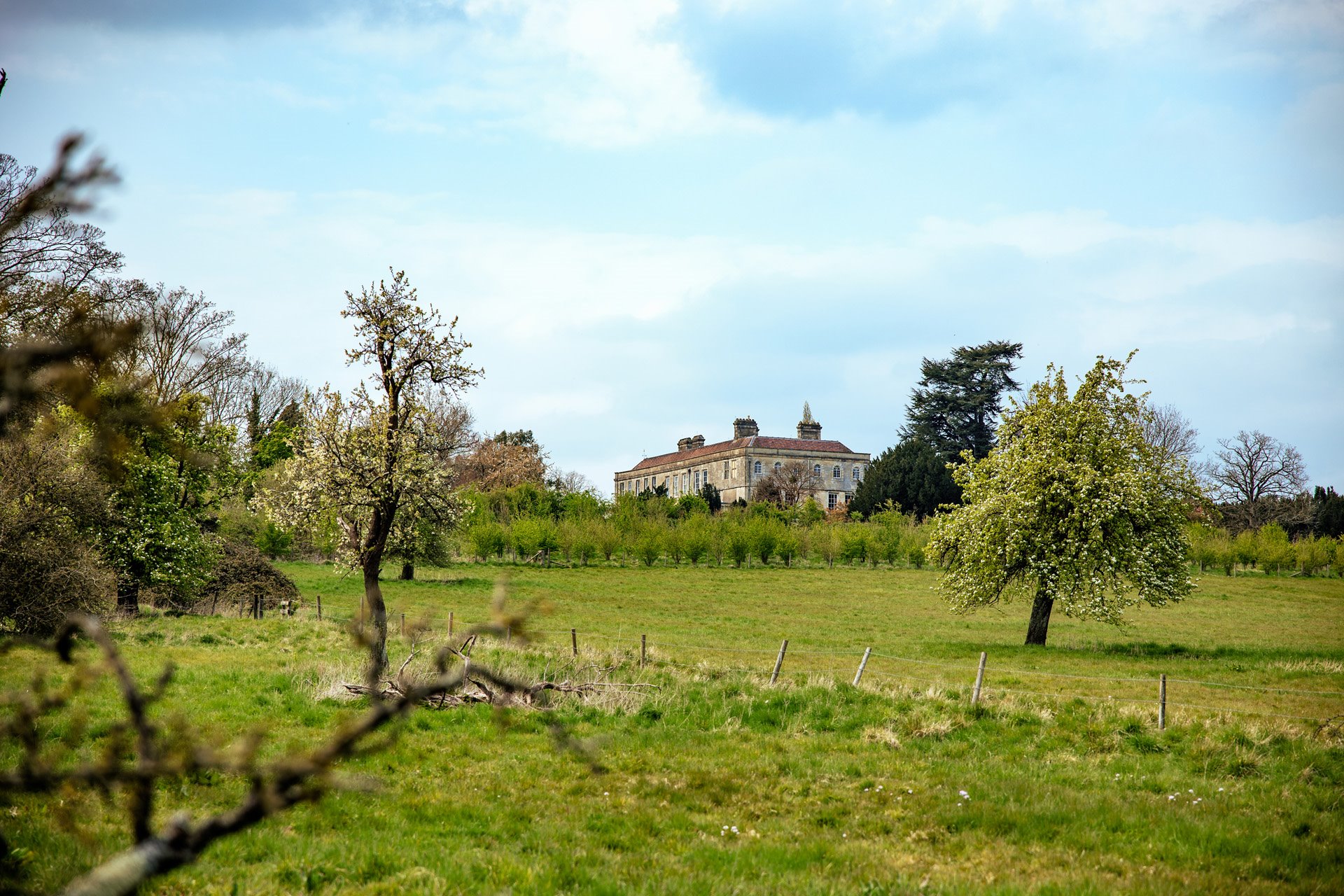 Team E have put their heads together to come up with a re-wilding mini-series to inform you on the key factors which support the next phase of our sustainable wedding venue; the rewilding project on the estate, and how this supports biodiversity in the UK (which is currently a bleak picture!)

First up is all about our wild grasslands and how they compare to the lawned areas around our wedding venue.
In the next edition of our re-wilding bulletin around Autumn time we'll be looking at hedgerows...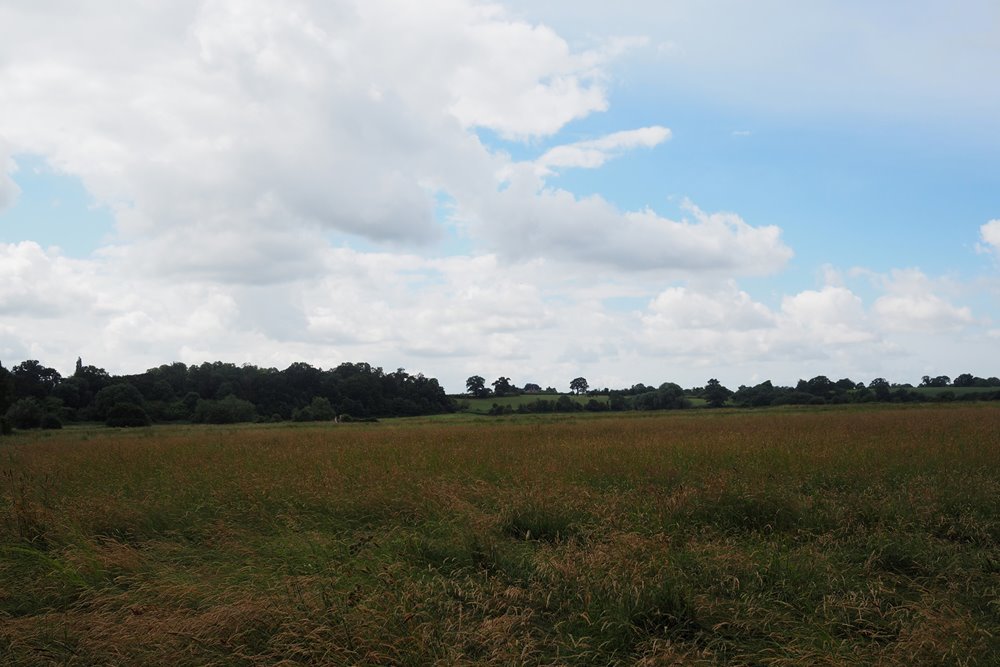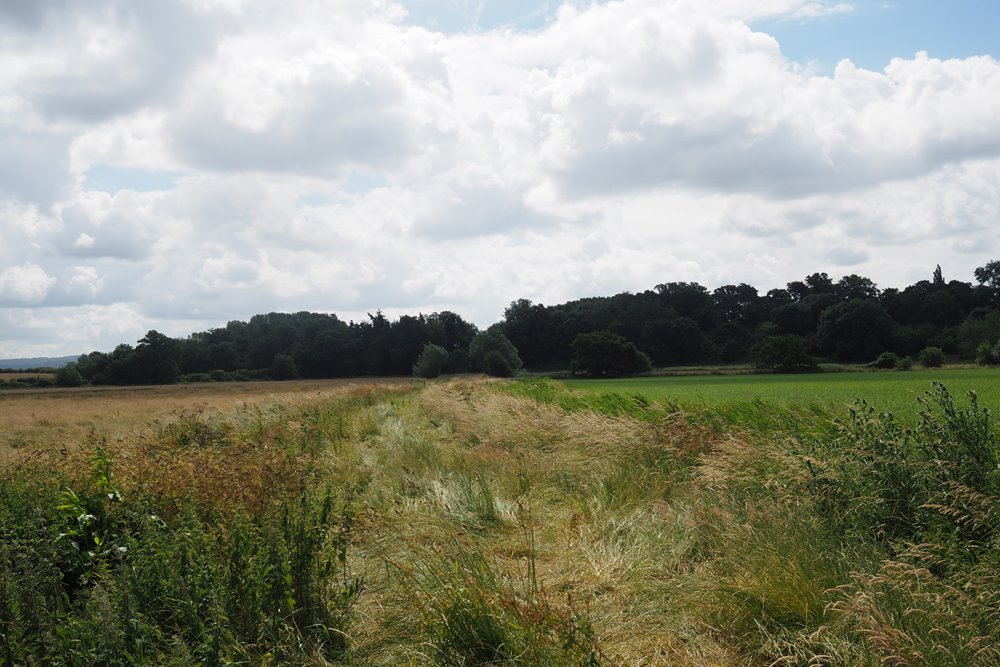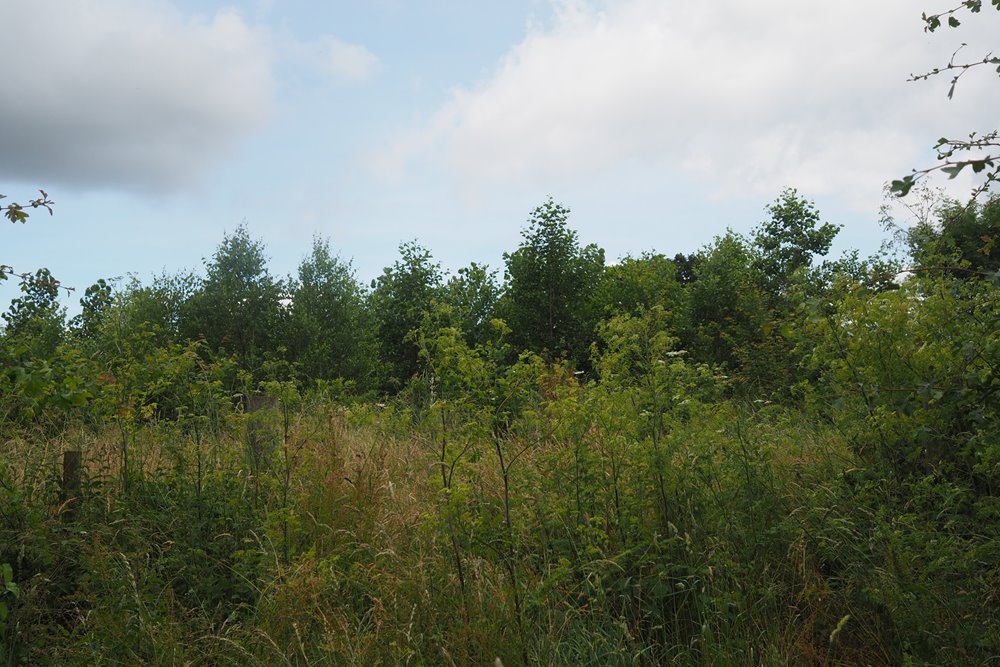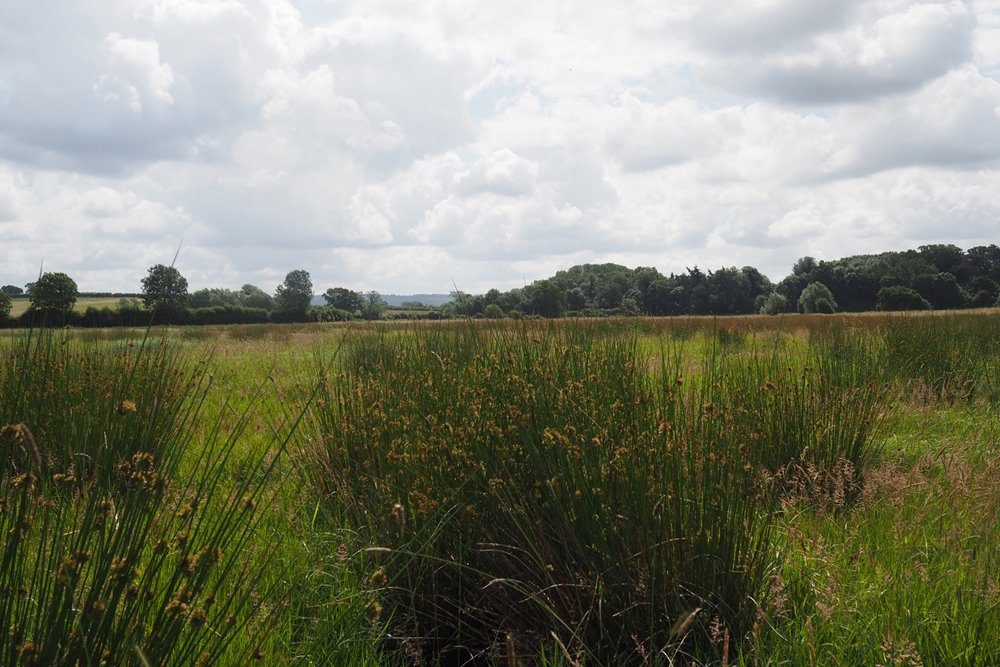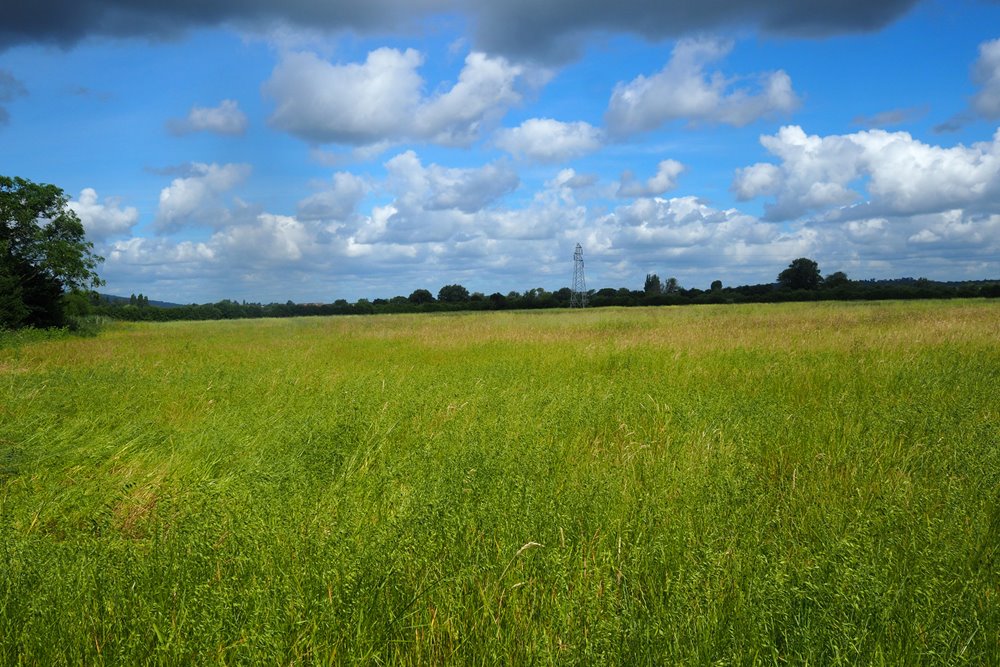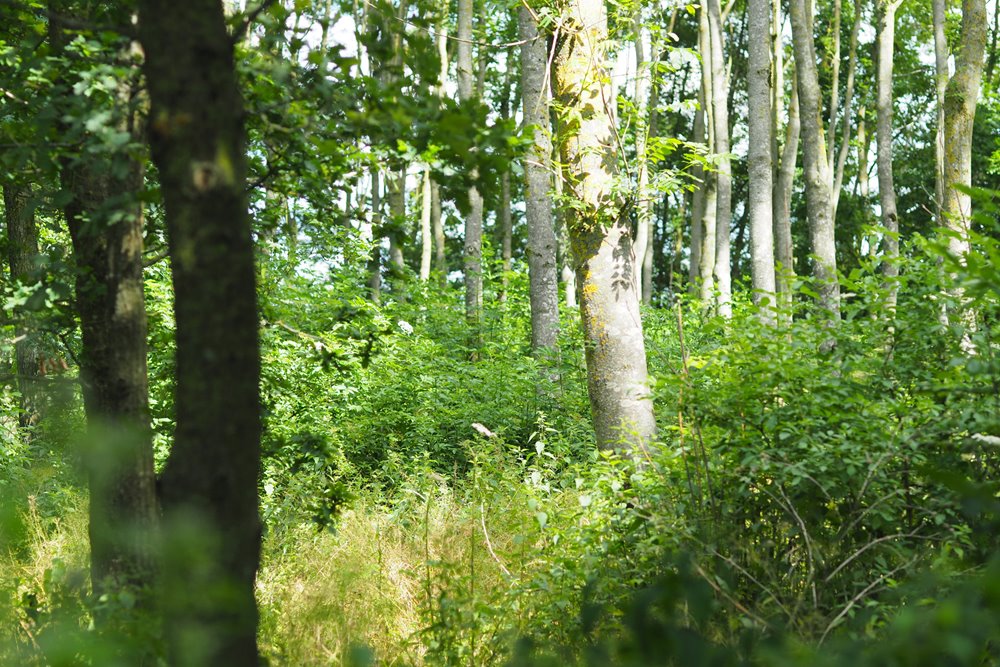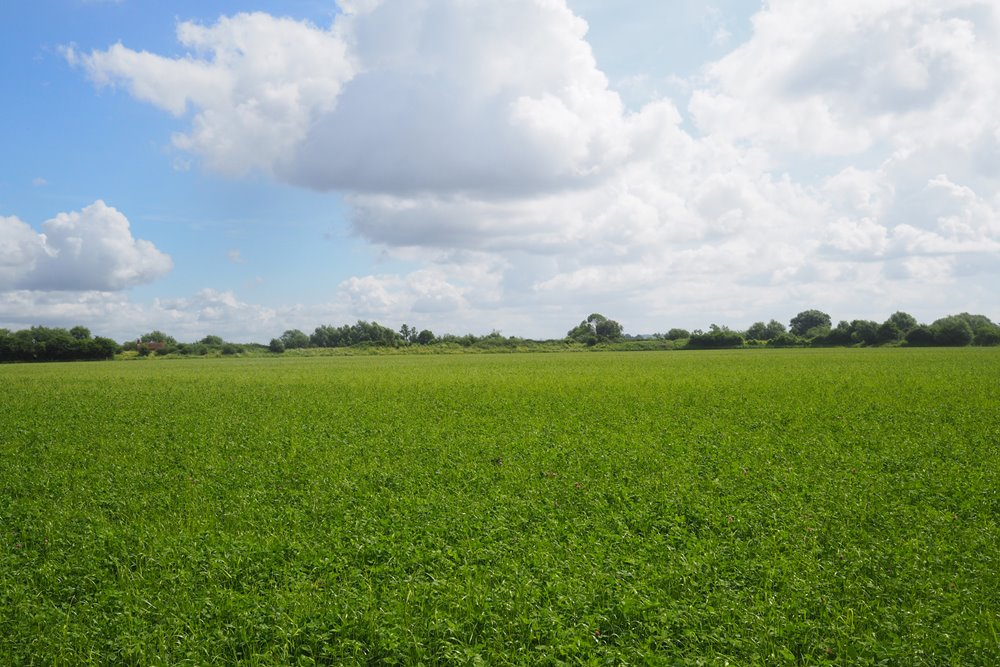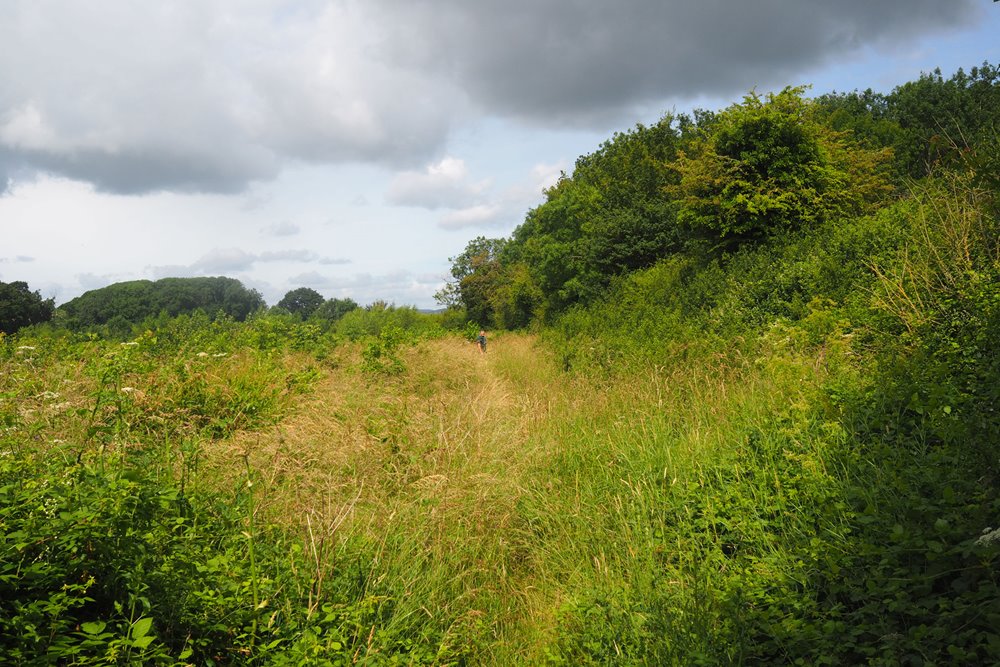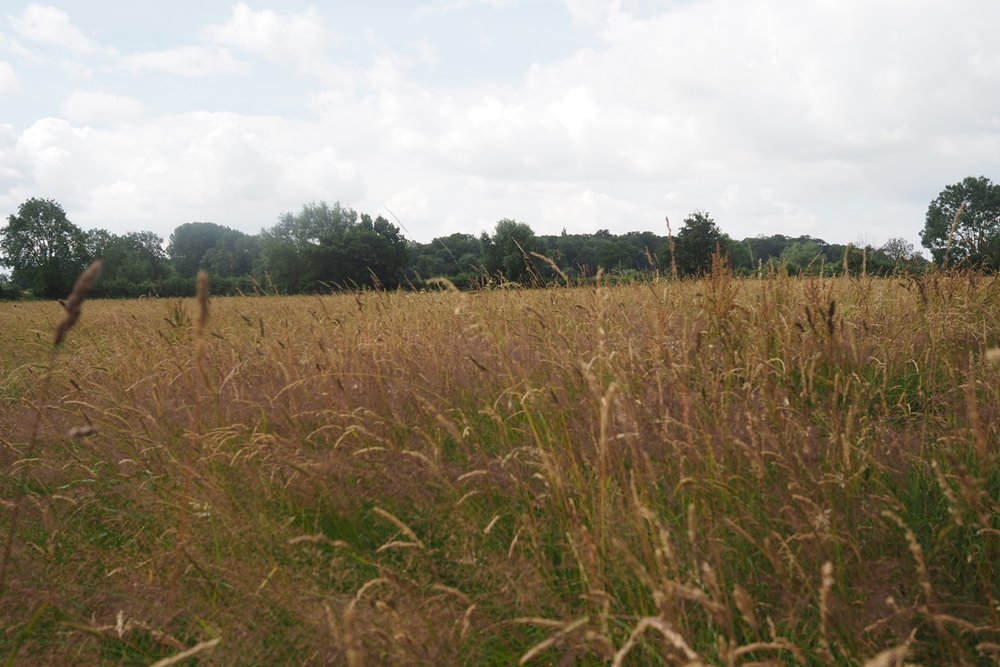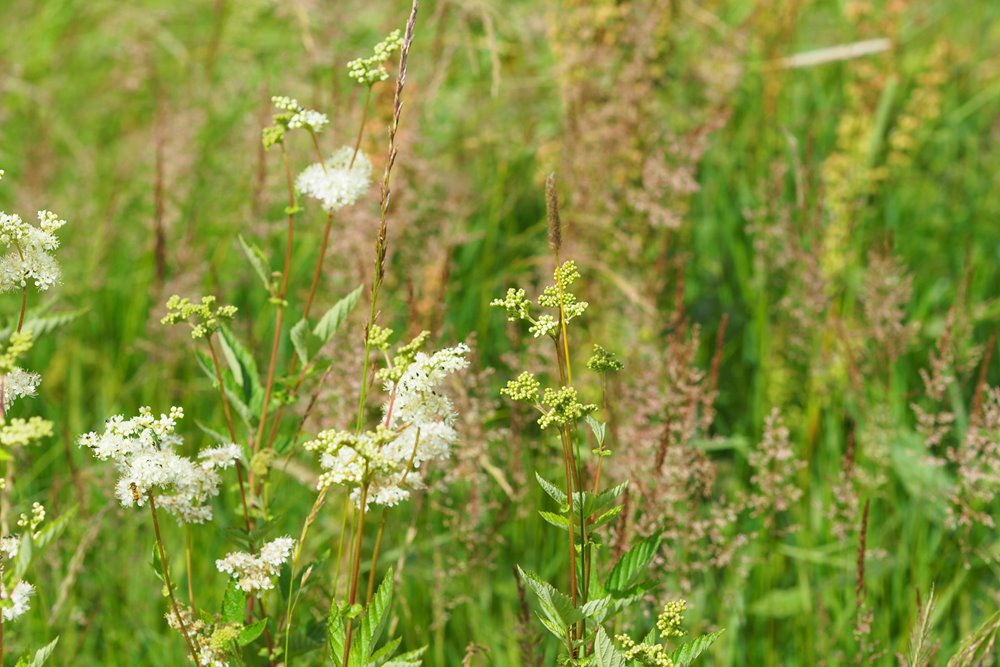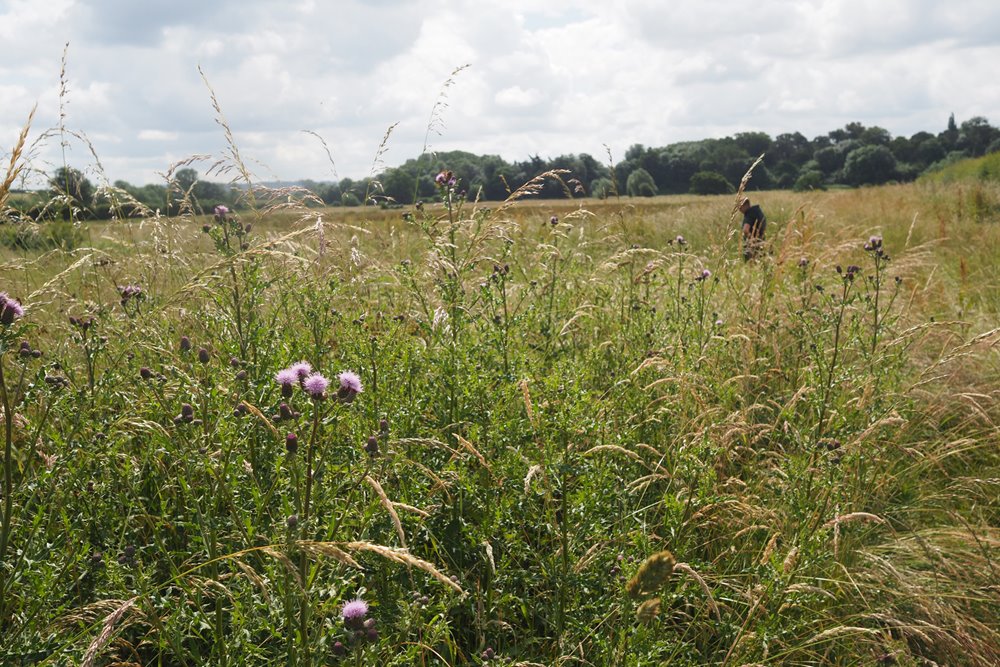 The manicured lawns
The lawns around the court are such an important part of your wedding day, the manicured east lawn provides a great space for an outdoor drinks reception along with many other green spaces for garden games, bouncy castles and BBQs.
The varieties of grass used to produce the velvety green lawns are hungry and needy, they require feeding, competition from weeds has to be reduced as much as possible, and they also need watering during the summer months.
We care for the grass by regularly cutting it to keep it nice and trim and to create the lawn stripes you love so much for those all important wedding photos.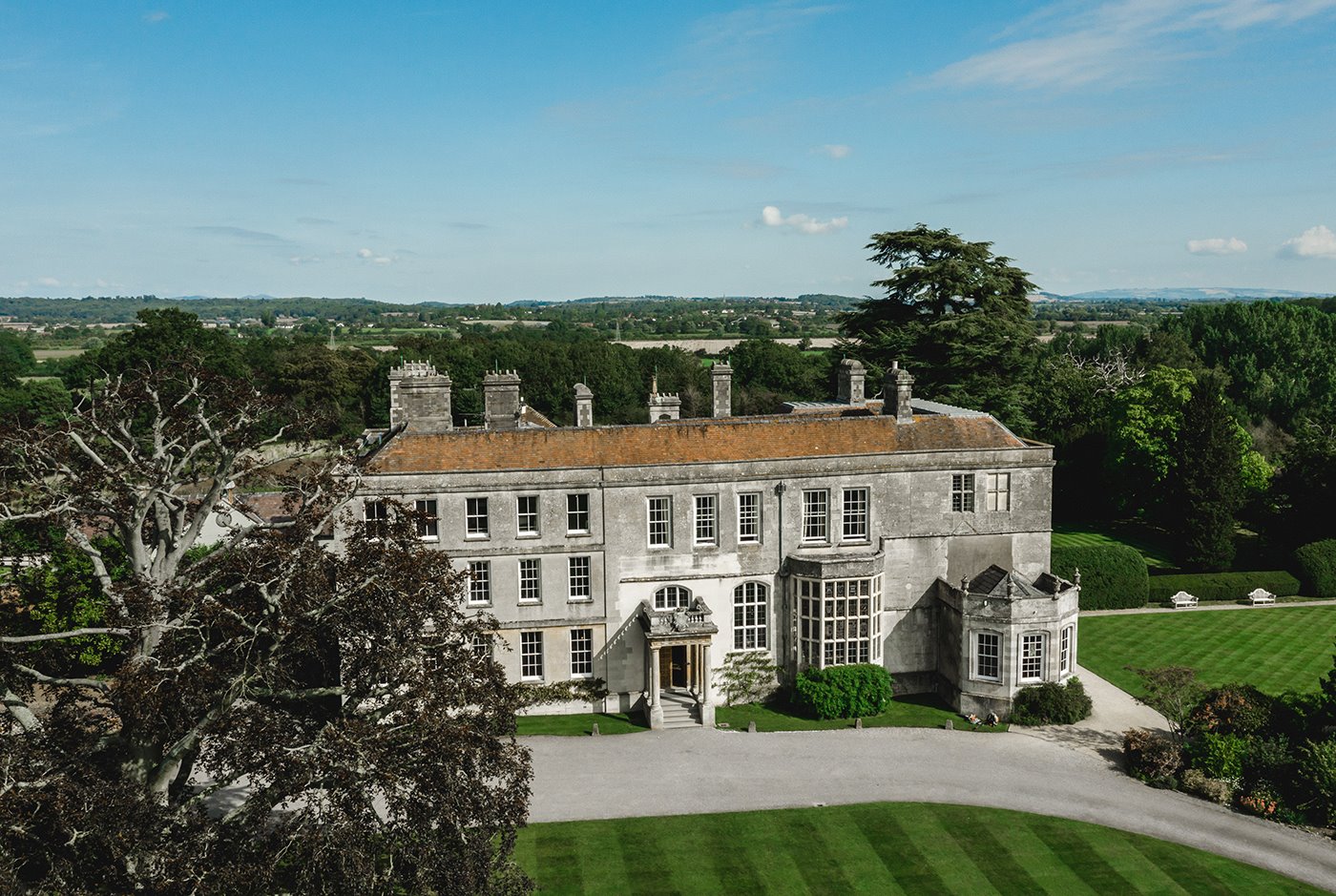 Rewilding grass fields
Some fields on the Elmore Estate were rented out to a nearby dairy farmer growing an Italian ryegrass crop which was cropped regularly to produce silage to feed her herd during the winter months. It's an intense crop, it depletes the soil of its natural fertility and therefore needs a lot of fertiliser to keep it growing well.
As it's a single species crop it also does very little for biodiversity.
These fields are now part of the re-wilding area and we are actively improving biodiversity by encouraging more species to occupy the rewilding site. The ryegrass which has been so dependent on the artificial supplements will quickly weaken and make way for pioneer species. We will be experimenting with different process to see how we can help it recover and create more interest.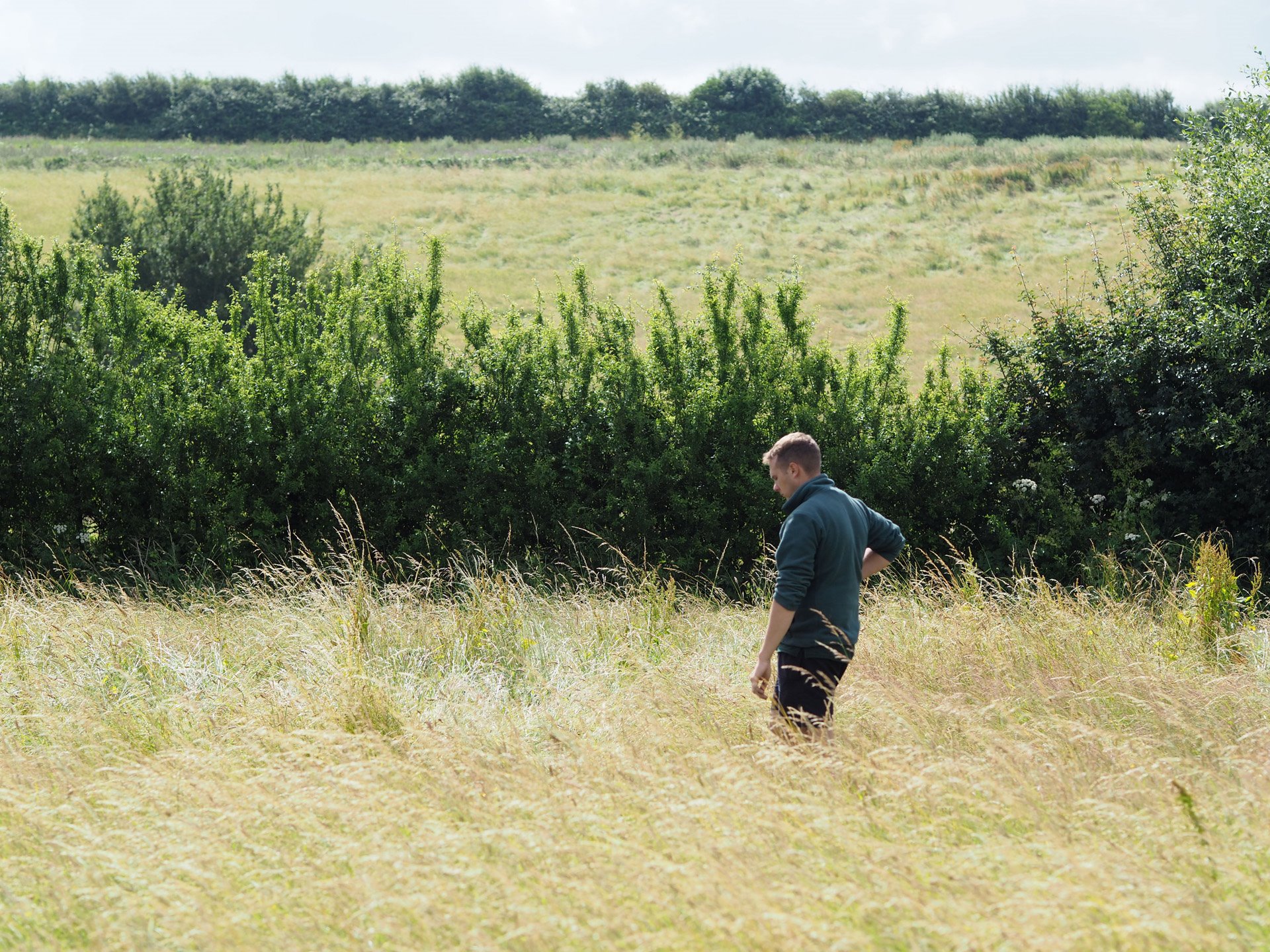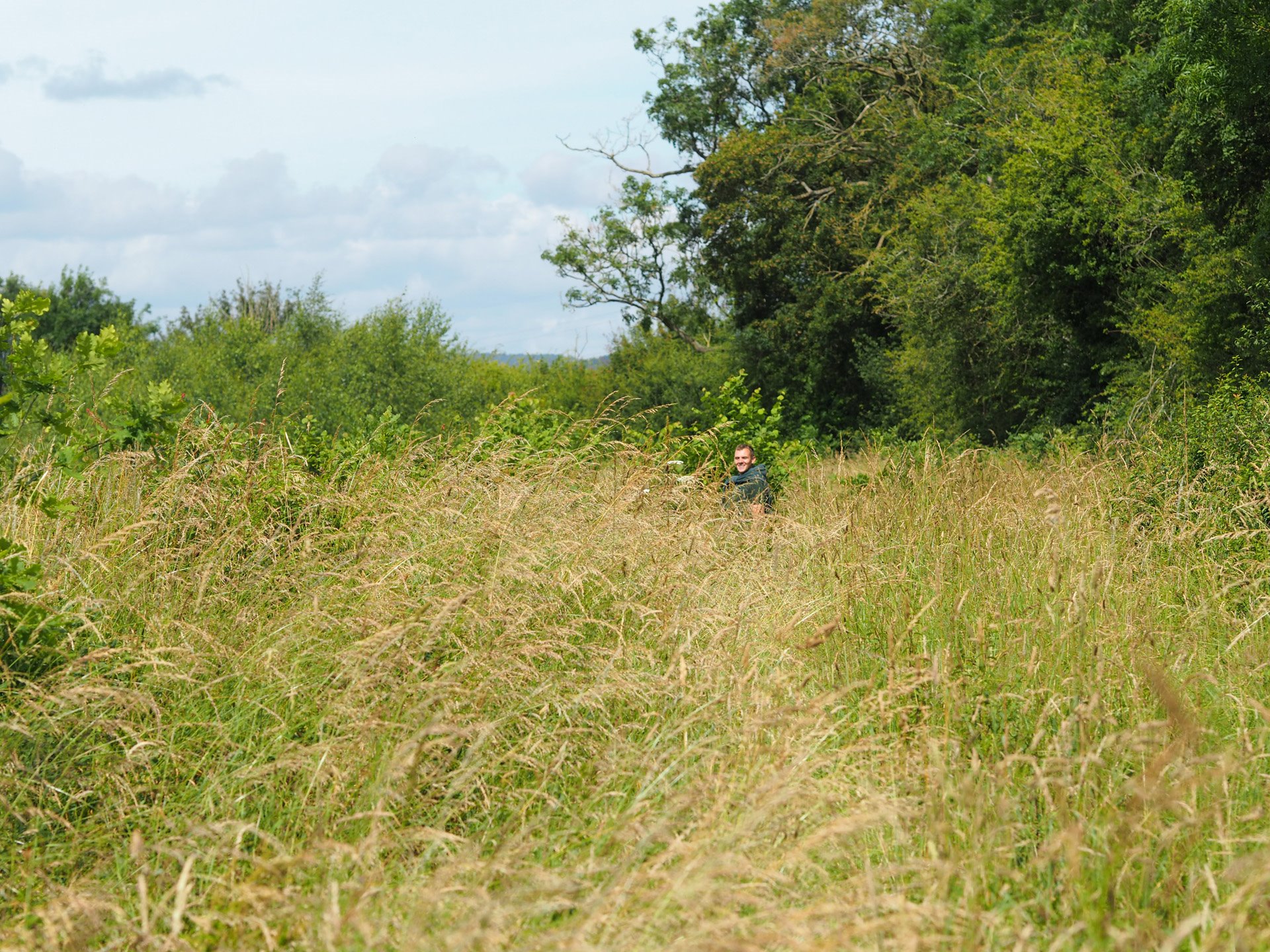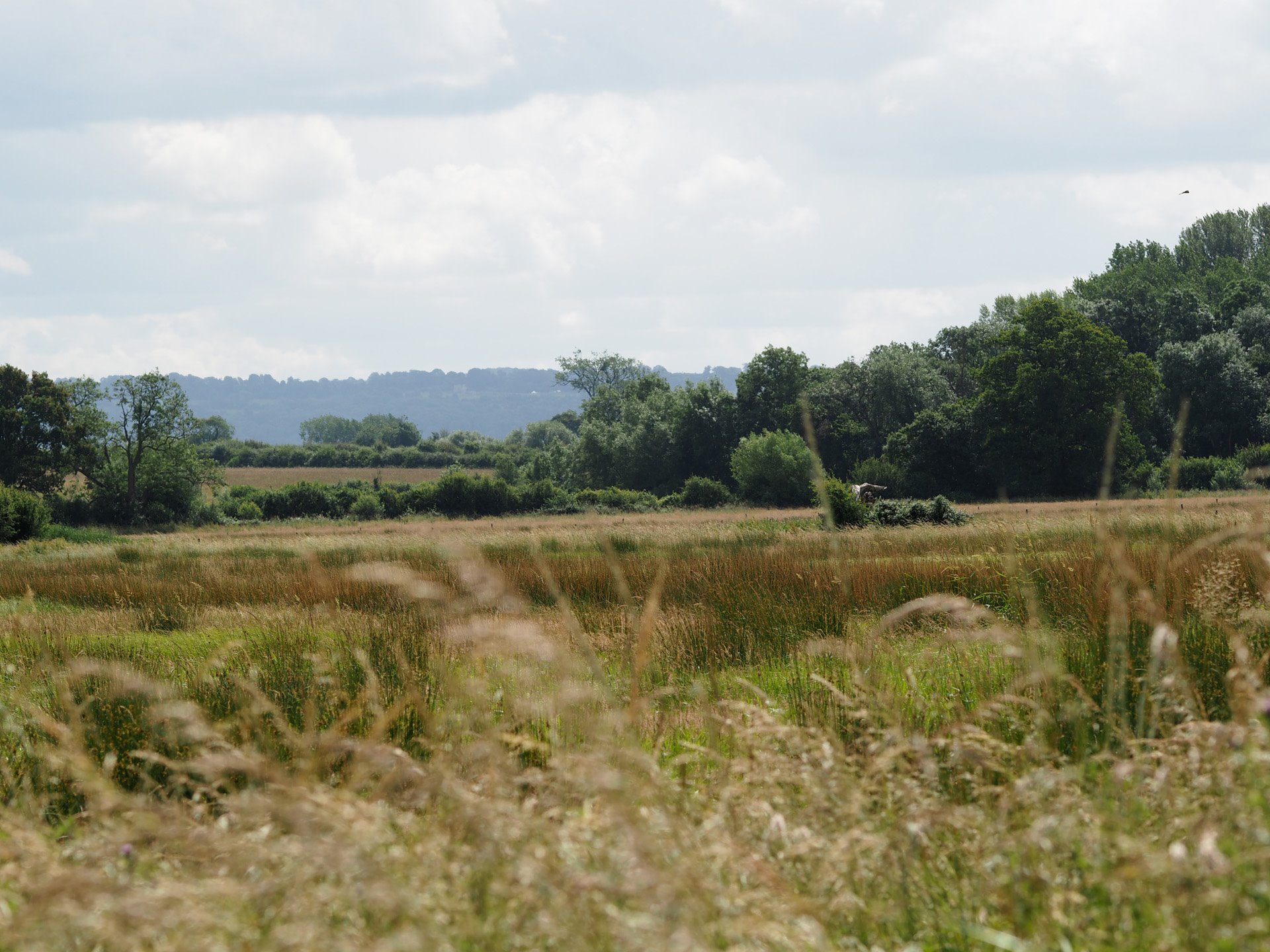 Wildflower meadows
The area is buzzing with life, butterflies, bees, caterpillars and insects are now all visible in abundance
The old traditional meadow fields on the estate have done so well this year in the British wet then warm growing season. We are starting to notice the early stages of wildflowers coming through the sward, these add little splashes of colour which are so beautiful in your wildflower wedding photos, as well as important food for pollinators.
When the wildflowers seed, the likes of goldfinches and sparrows devour them, the area is buzzing with life, butterflies, bees, caterpillars and insects are now all visible in abundance.
The long grass is a great habitat for hares to breed in, the small mammals living amongst it all like the mice, shrews and voles provide a great food source for the larger birds of prey.
This long and lush grass will be the perfect start to provide our wild cattle with a plentiful supply of feed in the near future.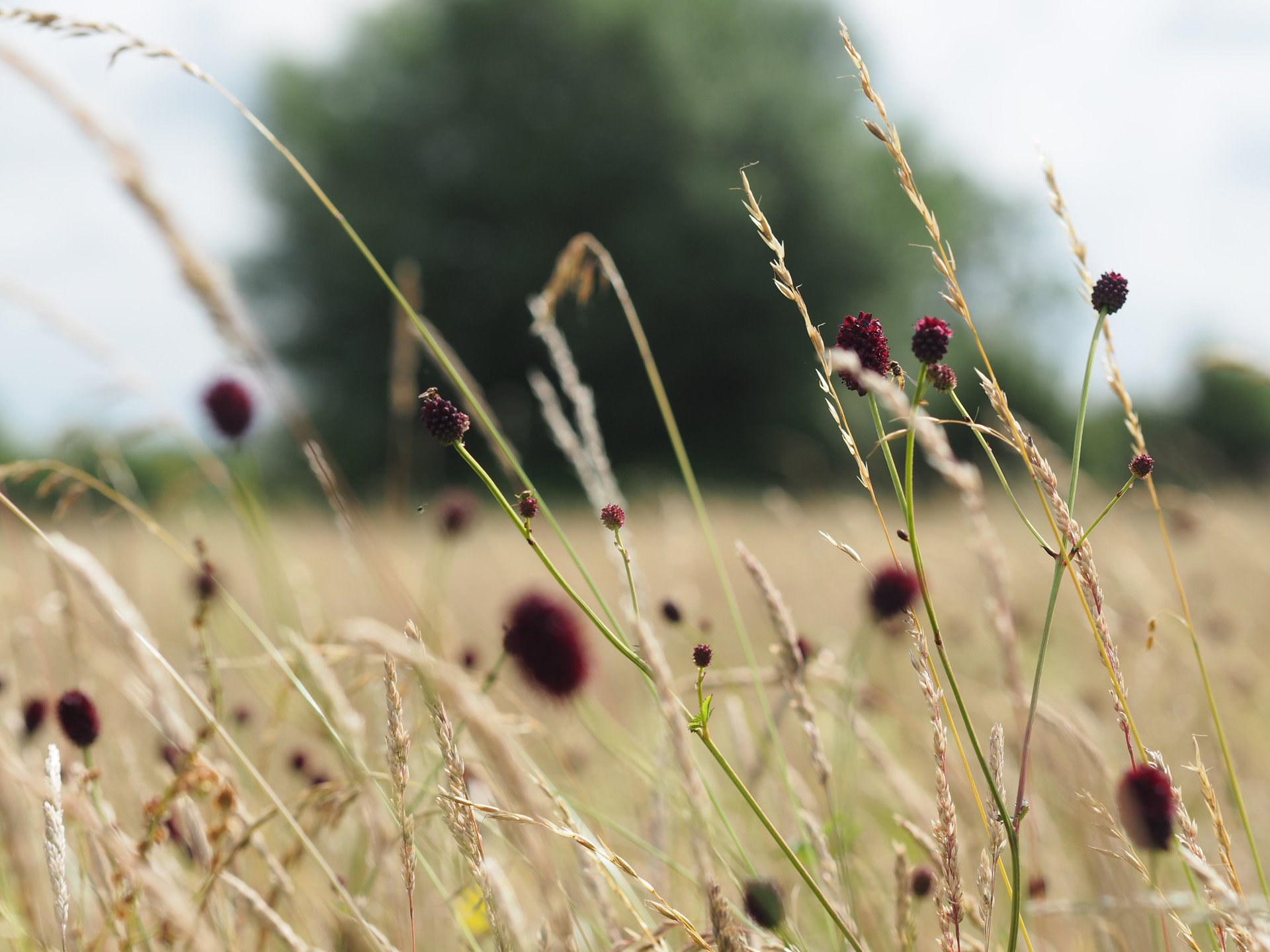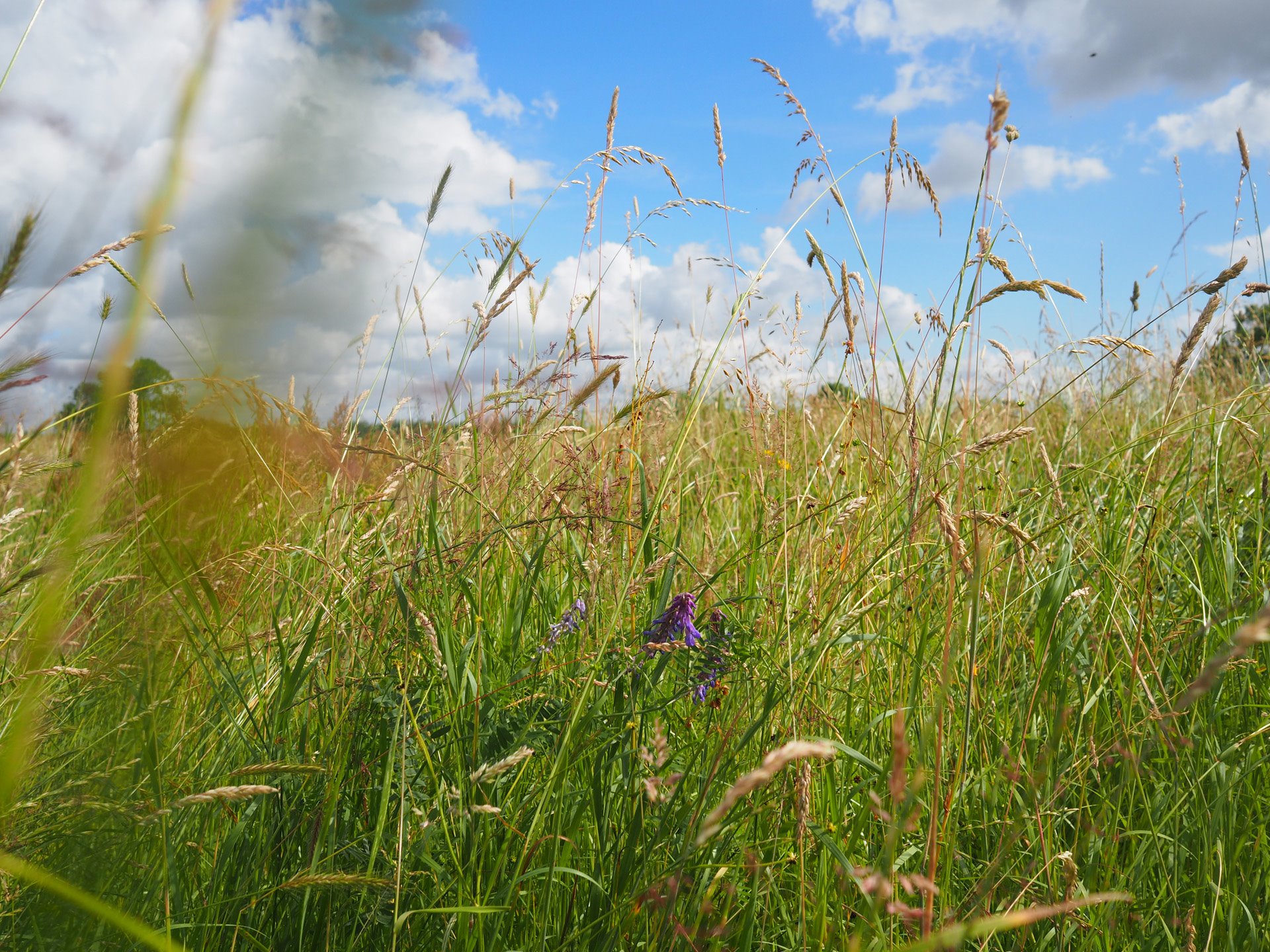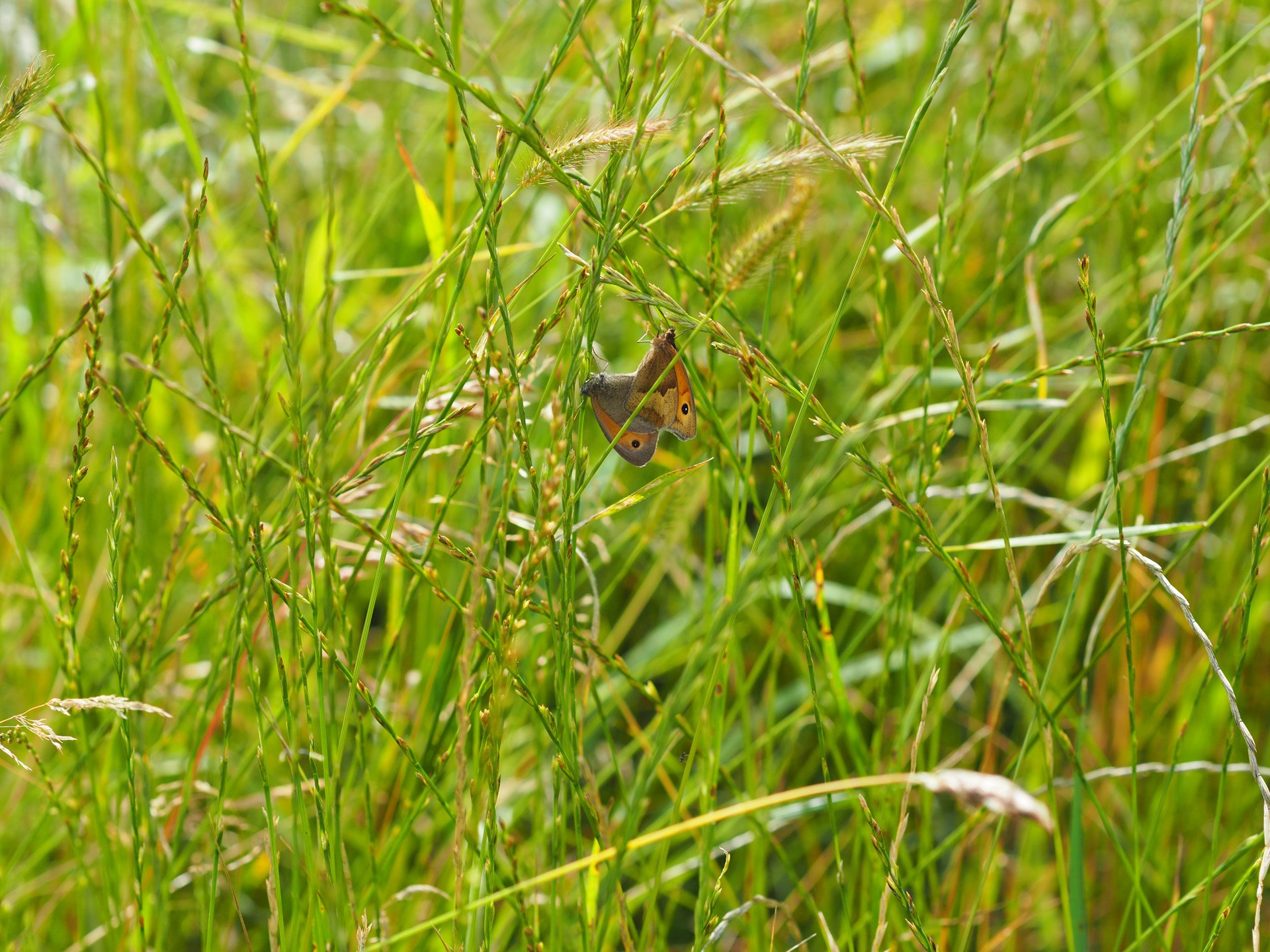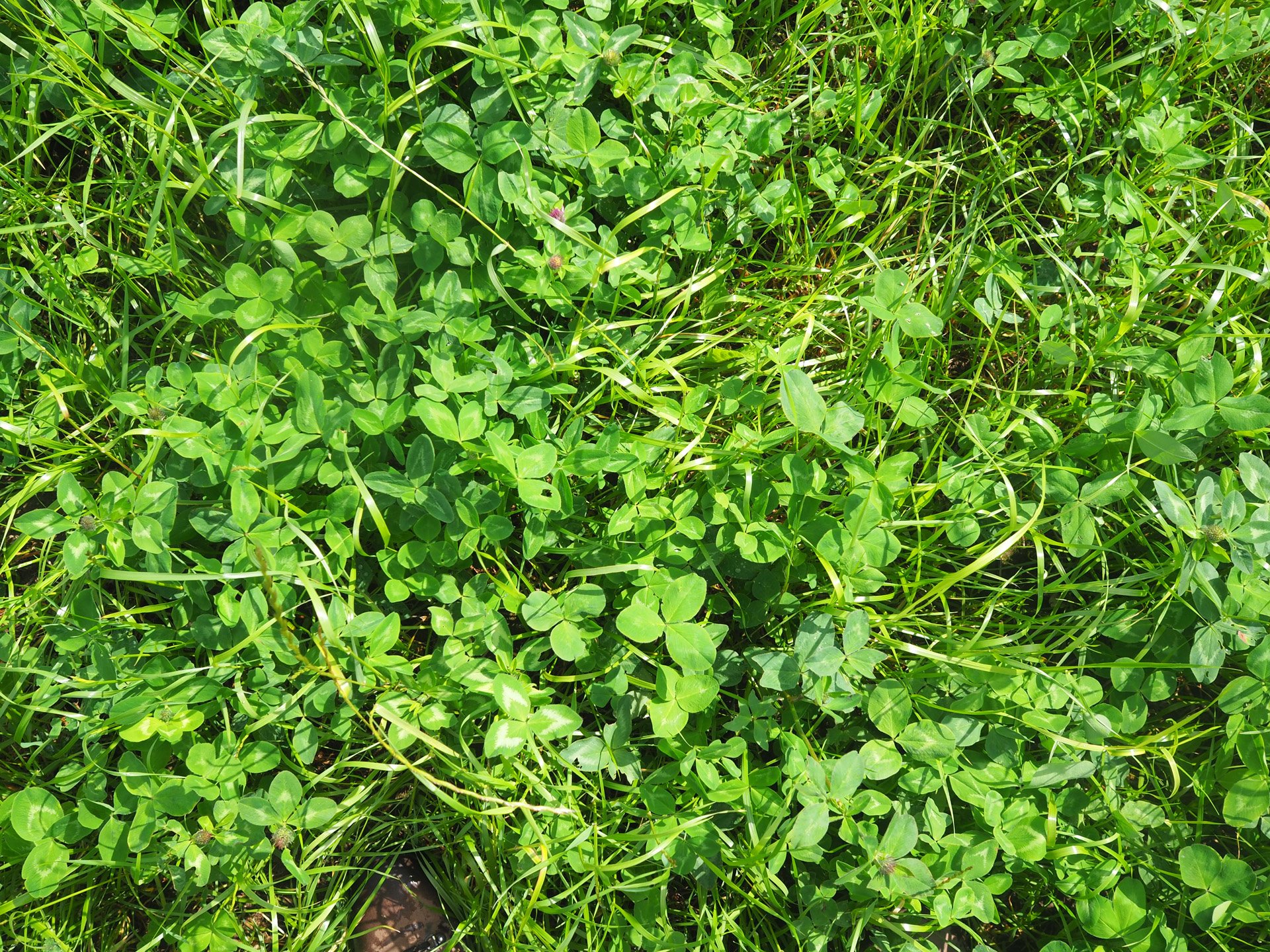 Treehouse weddings overlooking wetlands
The area which is overlooked by the proposed treehouses are our wettest fields on the land, this is evident by the thick clumps of sedge and reed. This type of grassland doesn't get the dense grass like the rest and is far shorter in appearance.
Where water stands we hope to attract some wading birds along with the stagnant water that will host many flying insects to provide food for swallows and swifts etc.
Amphibians will live amongst the grasslands with an increase in frogs (great food for herons) and newts expected.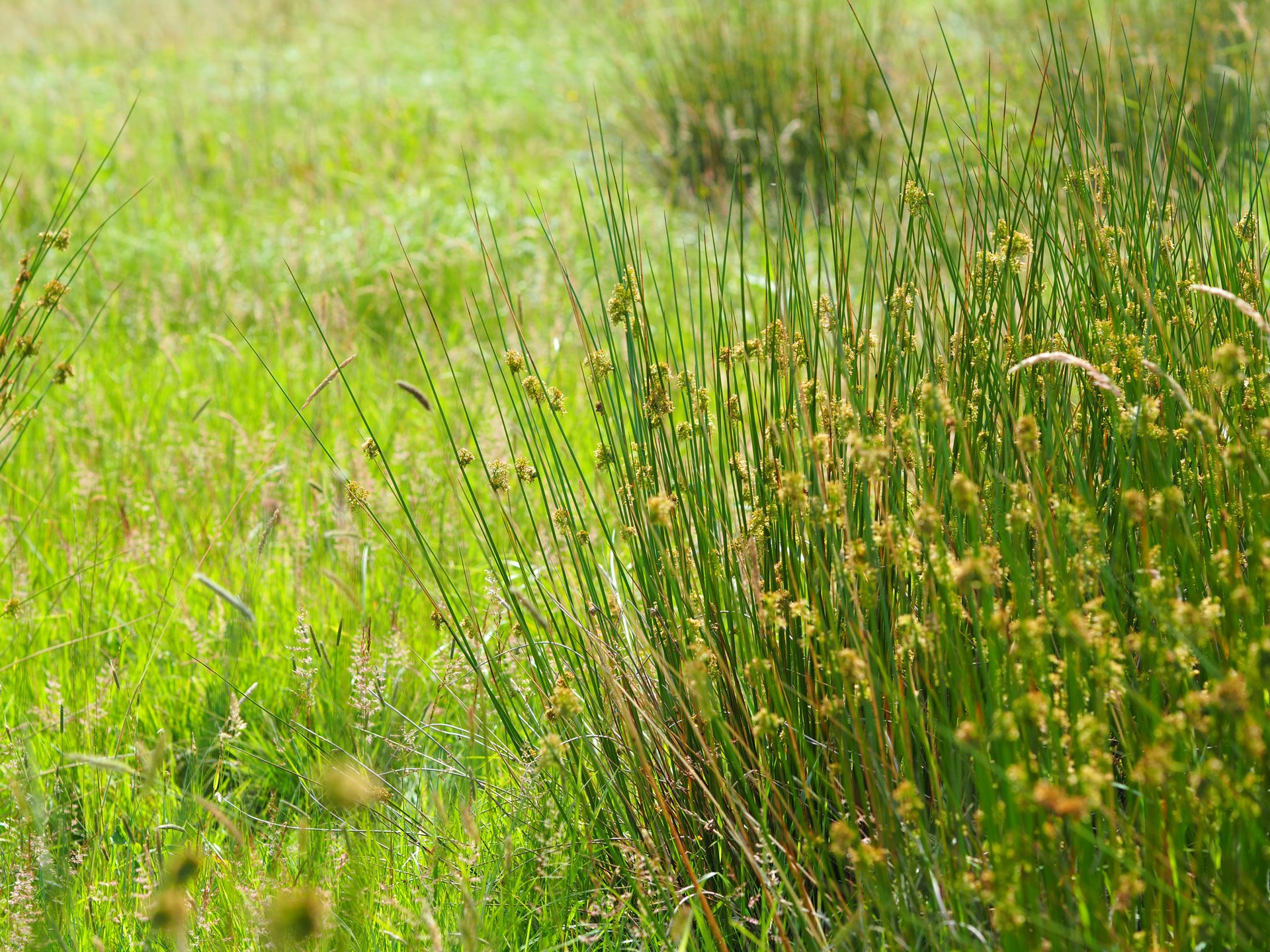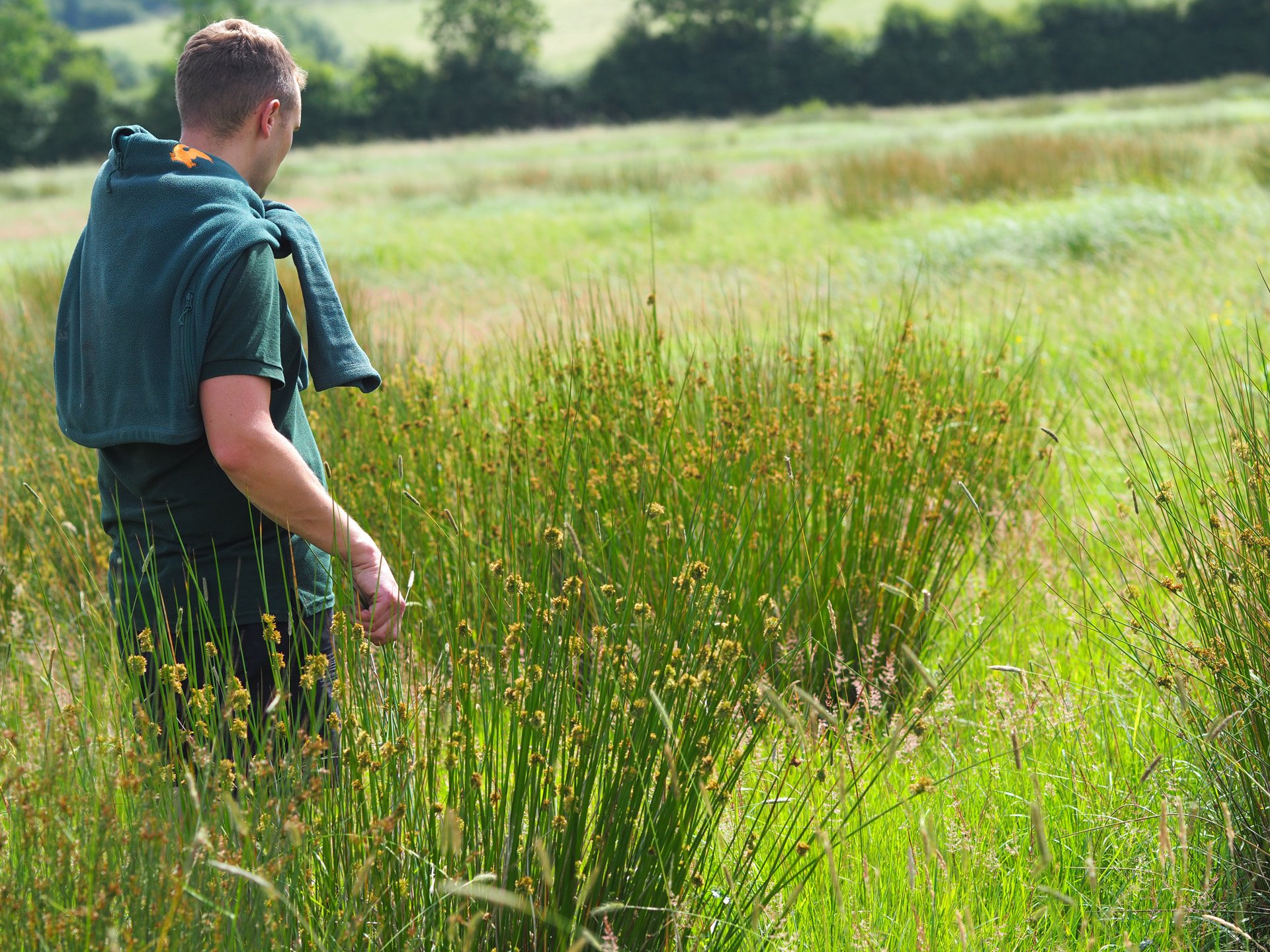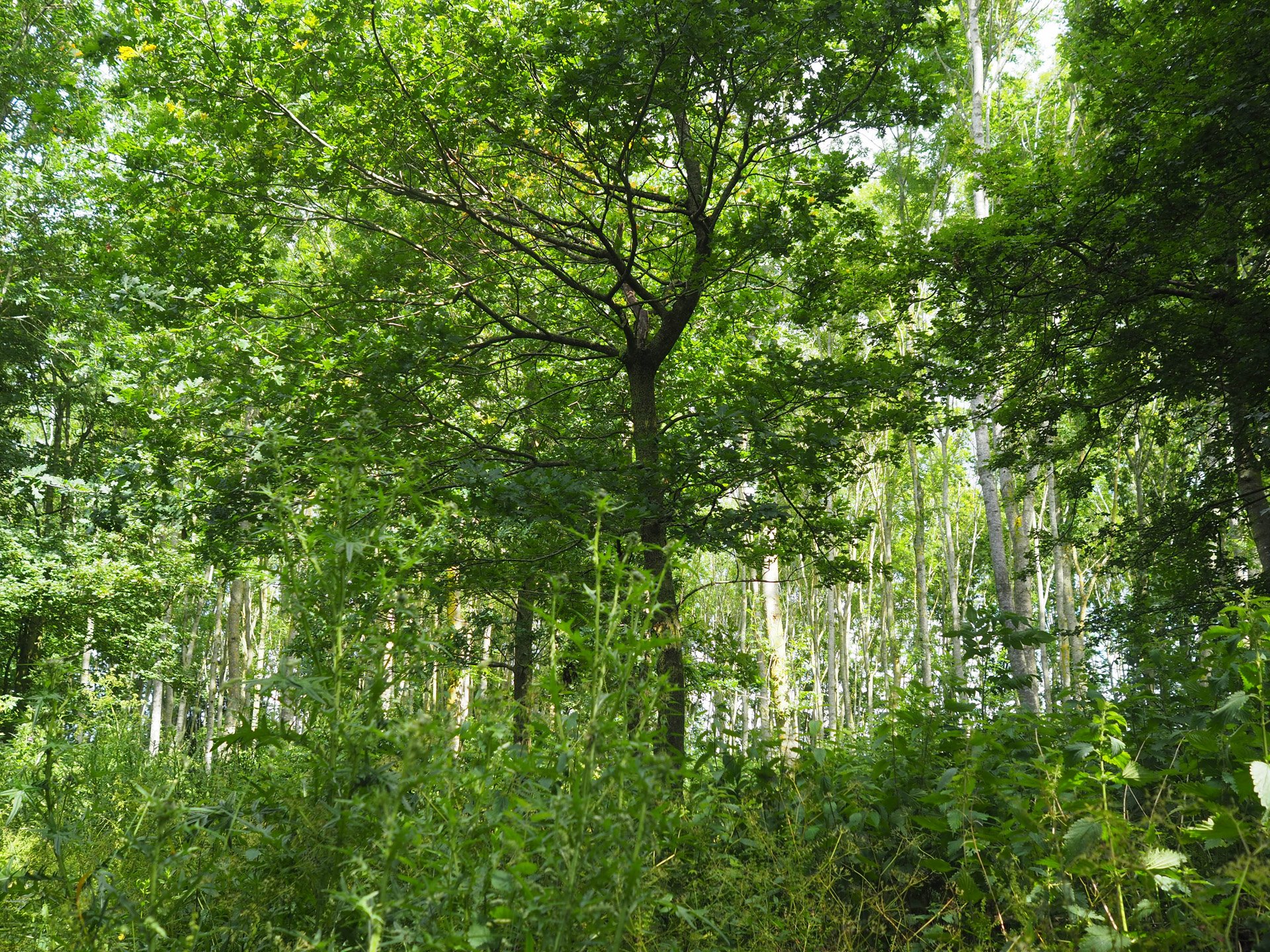 Long horn cattle into the wild
The long horn cattle will gentle meander through the different pasturelands feeding on whatever takes their fancy
As time passes us by we expect the field landscape to change, the hedgerows will start to billow out into the meadows, willow scrub will create pockets of woodlands in the low lying areas and the old intensive farmland will be planted up with pioneer species.

We hope this will provide enough food for the first of our wild animals, the Long Horn cattle coming quite soon.
The long horn will gentle meander through the different pasturelands feeding on whatever takes their fancy, the dung will start spreading seeds around and providing food for birdlife via the insects that thrive on it.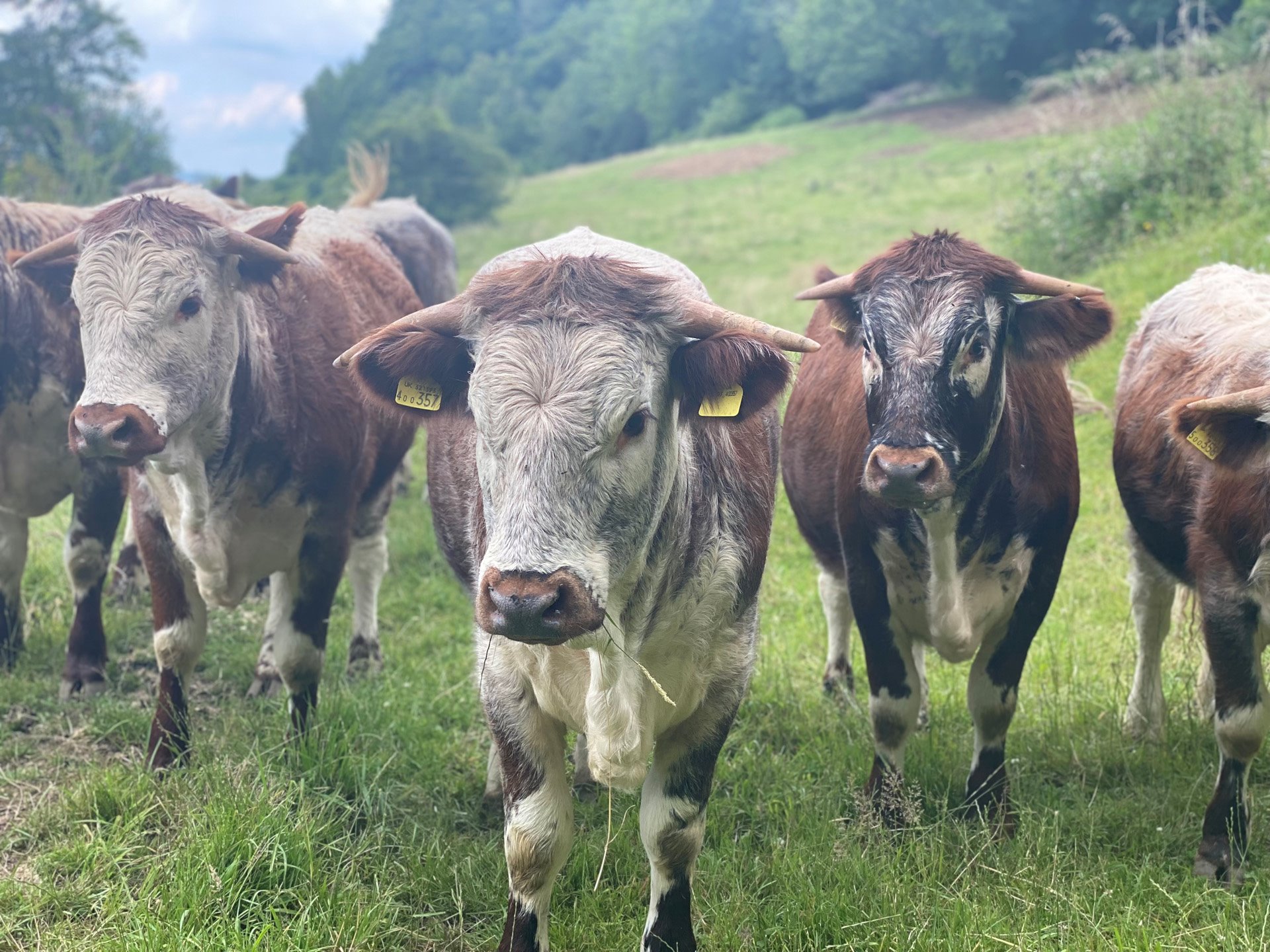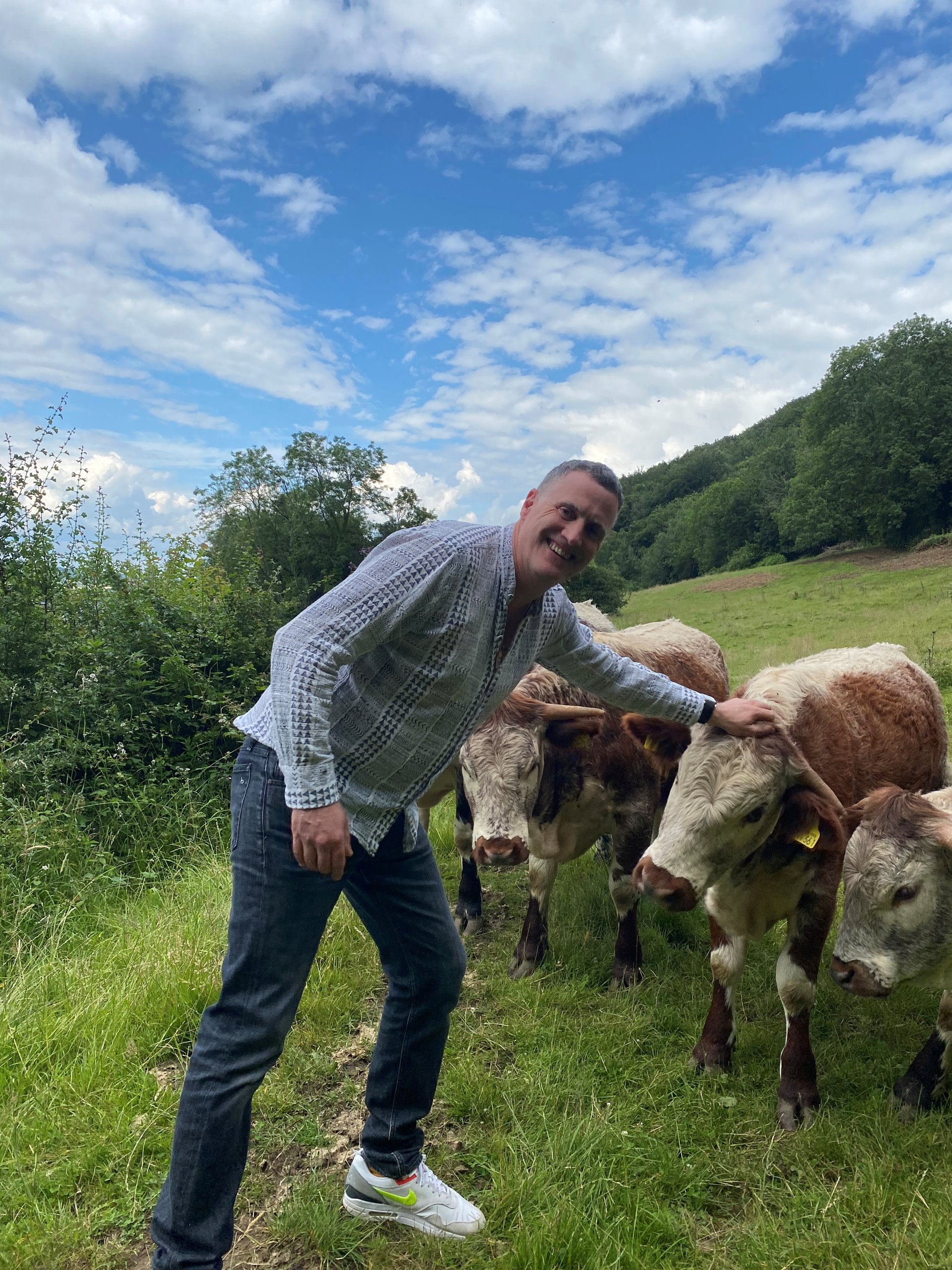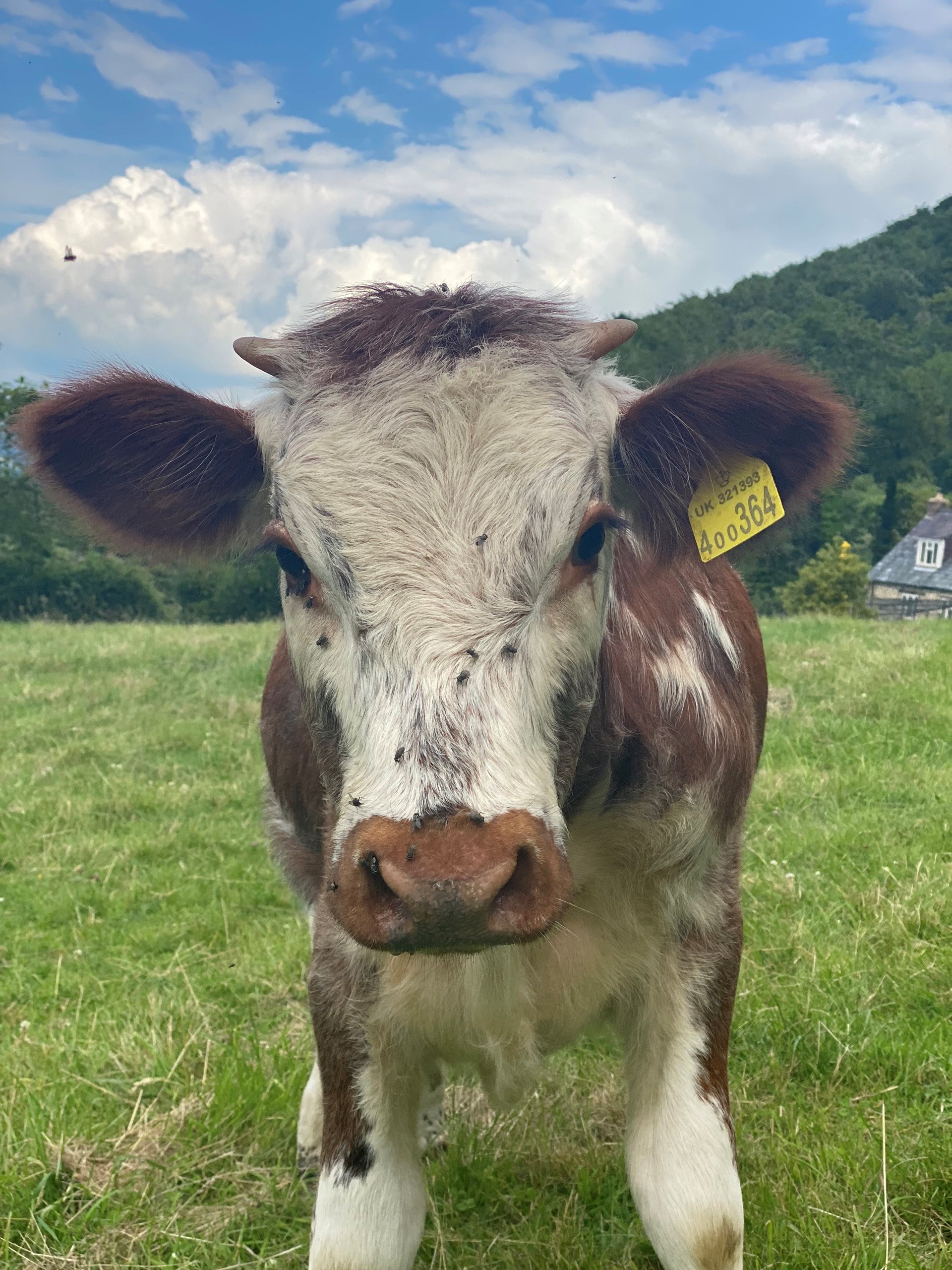 Re-wilding the cereal fields
Some of the cereal fields we brought back in from tenancy last September we immediately spread and rolled in green hay. This covered the bare ground with species rich grass and seed from surrounding fields to help kickstart the project, the coverage has been good and importantly there is still plenty of bare soil exposed for other seeds to move into.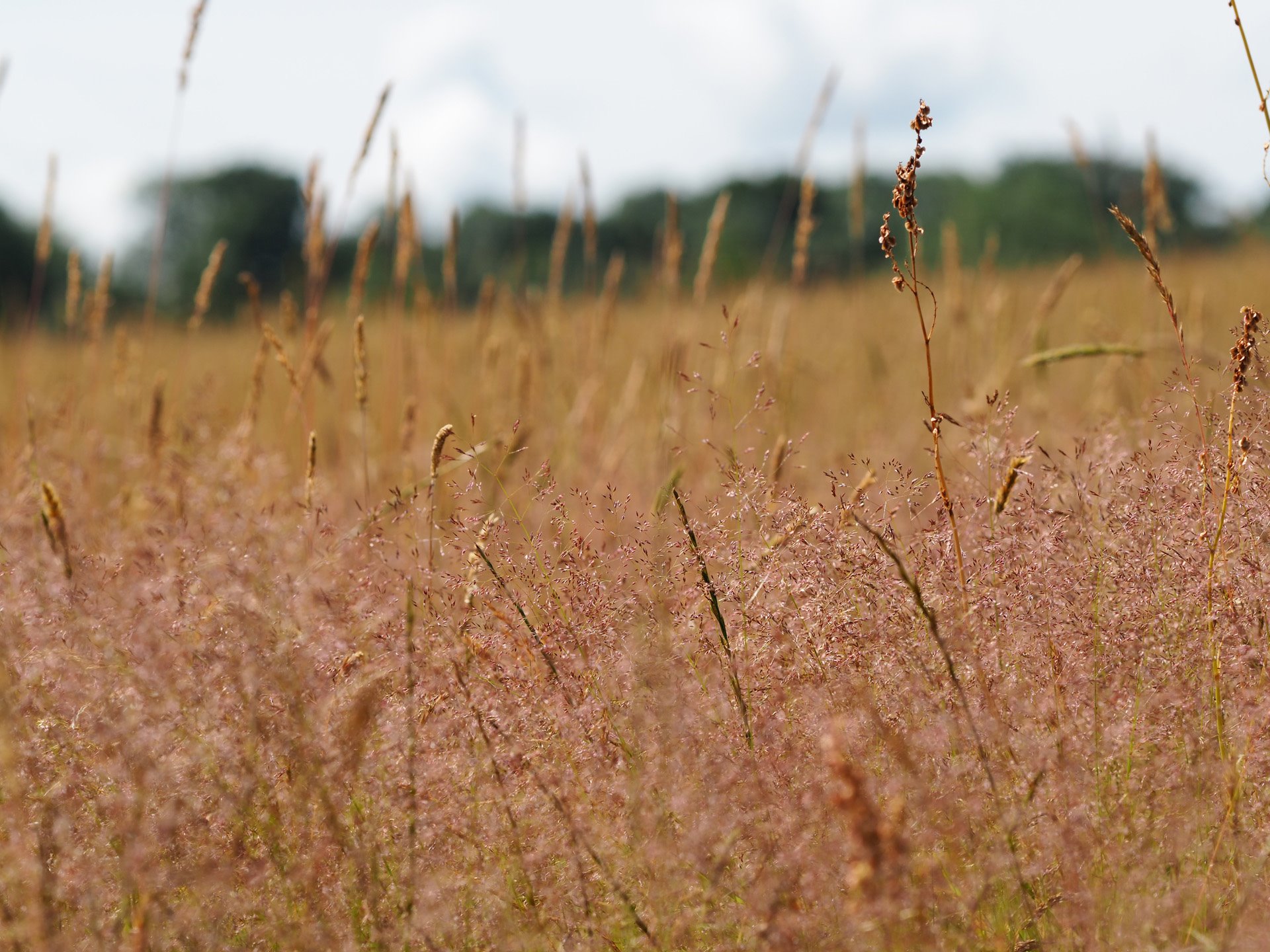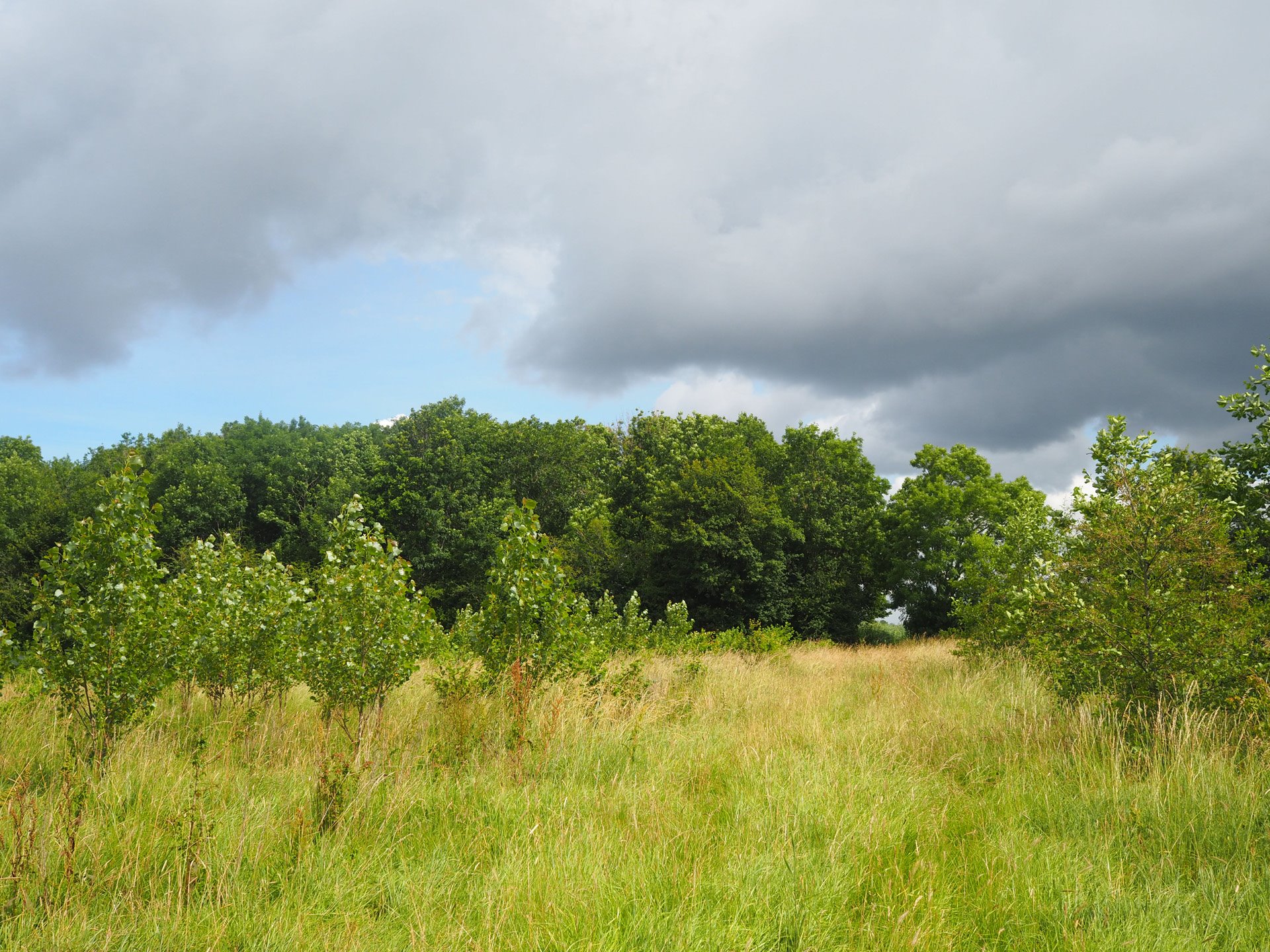 This is how we're addressing the huge loss in biodiversity in the UK, but to truly make a difference we all need to do our bit.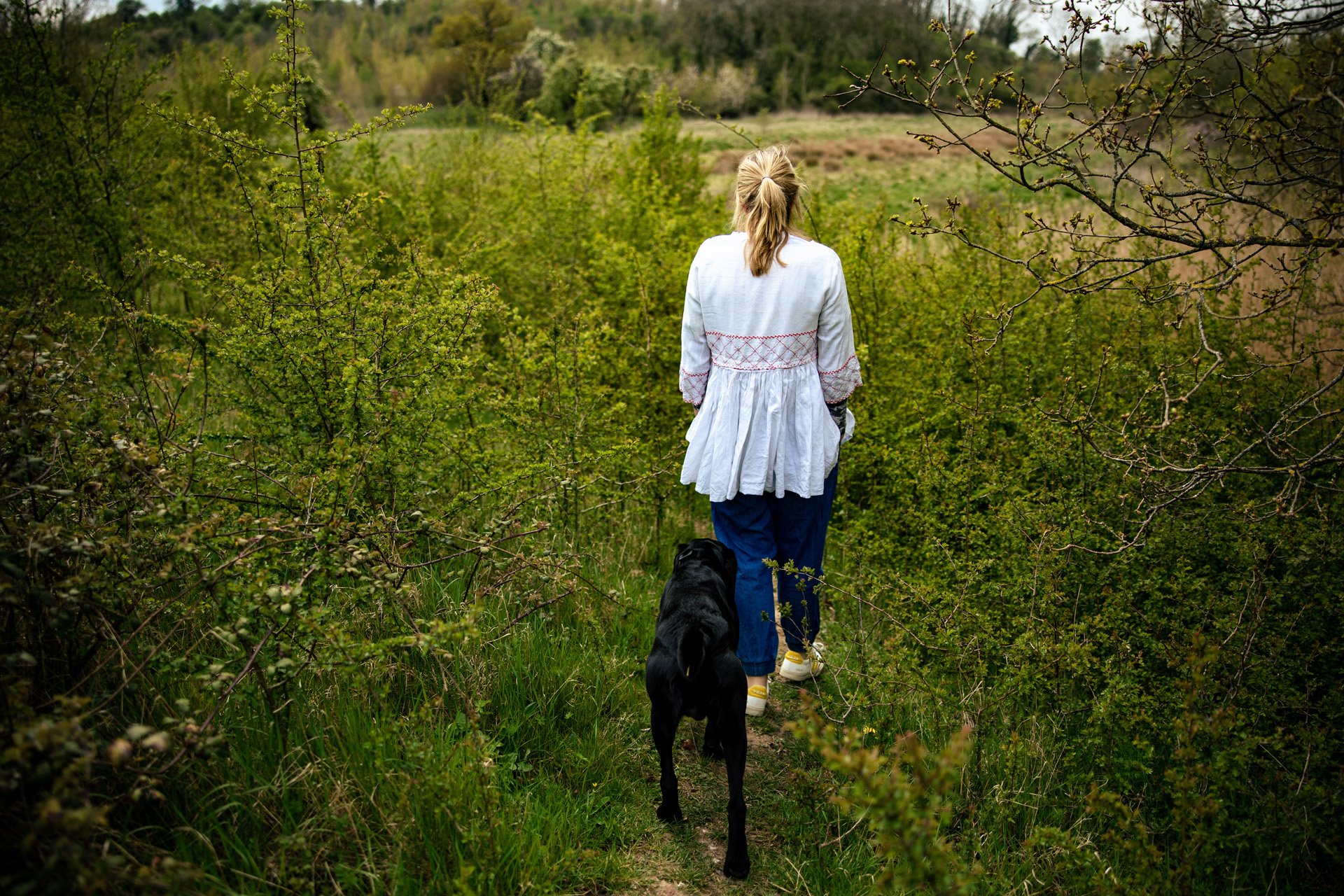 How can you help biodiversity in the UK?
Councils, gardeners and farmers alike have been taking part in #NoMowMay which encourages people to simply do nothing to their fields, lawns and gardens.
By locking up the mower for the month of May helps biodiversity thrive and gives chance for bees to enjoy the nectar rich clovers in lawns, and for butterflies to find areas to lay eggs... You could continue this all year round with your own re-wilded patch if you have a garden.
To find out more about no mow may take a look here.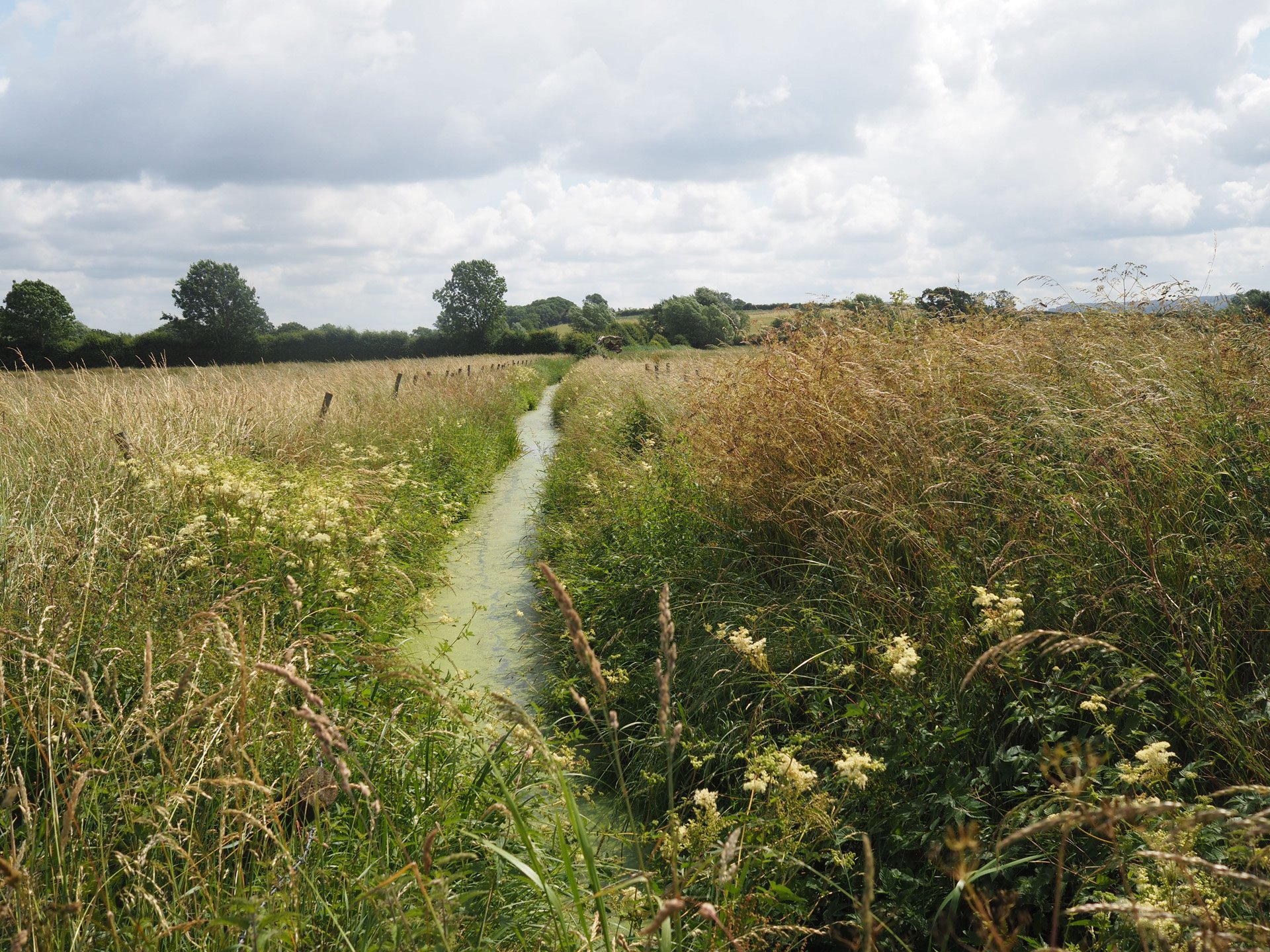 Here's some Top Tips for re-wilding at home
Stop mowing. If you want you can create paths through the un-mown lawn but as much as possible leave grass to do it's thing, and the more wildlife will thrive in it.
Relax your gardening regime, don't over plant and interfere as little as possible
Stop using pesticides, weed killers and slug pellets
Grow vertically. If you don't have garden space, plant climbing species (especially native) like Ivy to grow up walls. Or grow lavender in pots.
Make a washing up bowl sized pond- it doesn't have to be big to be home to insects and amphibians!
We hope that's answered some of your questions on what we're up to on our re-wilding mission! Stay tuned for the next instalment after the summer.
Wild love,
Team E xx 
Related reading