Royal Wedding Fever: How to Plan a Wedding fit for a Prince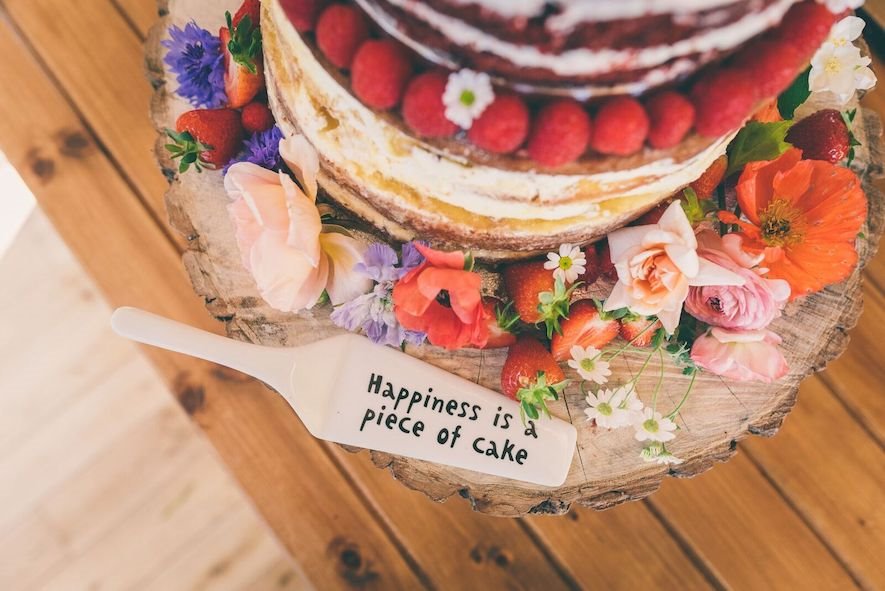 Royal wedding week is here!
The country has been stock-piling Pimms and scones ready for the street parties, and we cannot wait to celebrate with everyone (We do have a couple getting married here on Saturday who will have the same wedding anniversary as Meghan and Prince Harry!)
What we really want to know is all the insider gossip… What dress will Meghan wear, who made it? What flowers will they choose and what food will they eat?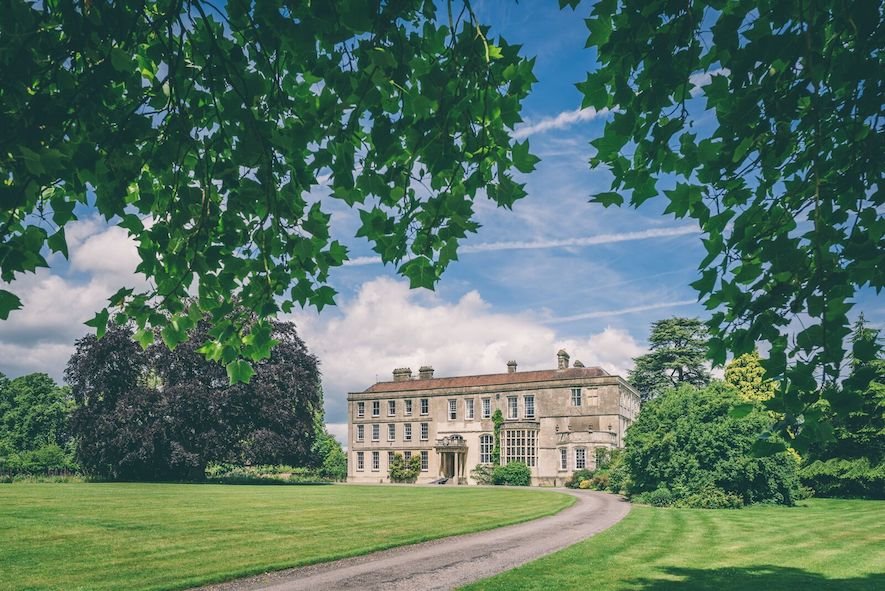 Unfortunately, we don't have all the answers for you (!) Let's be honest, despite all the speculation none of us will really know until Saturday… But for now, we thought we would give some Elmore advice on how to celebrate like a royal...
The Night Before
Beauty sleep is key, so why not treat yourself and your bridal squad to a relaxing massage in the Coach House to get you really ready for deep sleep?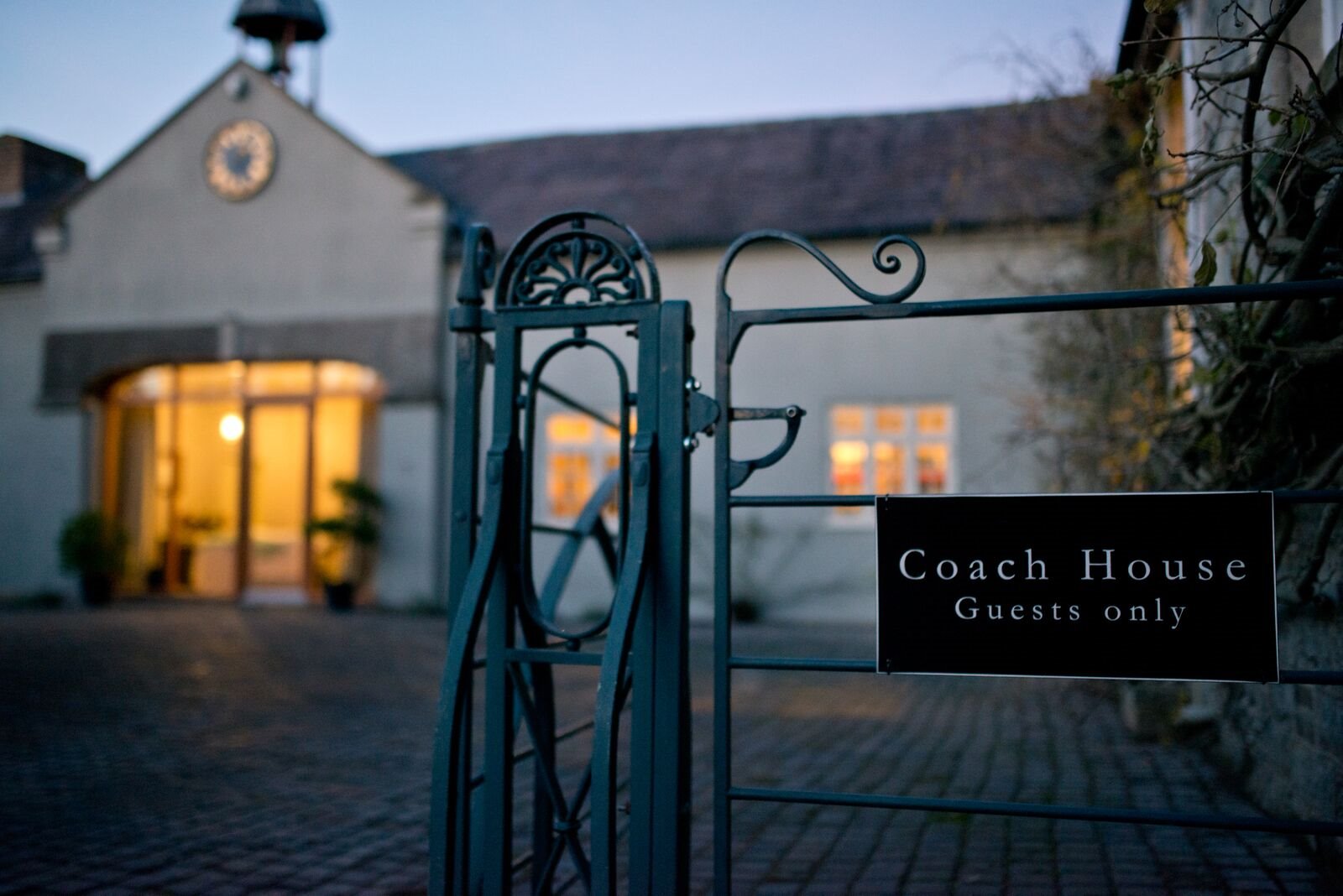 Dine Like a Princess
If you are lucky enough to have the house for the night before your wedding too, perhaps you would prefer to host an intimate dinner party fit for royals in the Dining Room? What a beautiful way to begin the weekend of celebrations…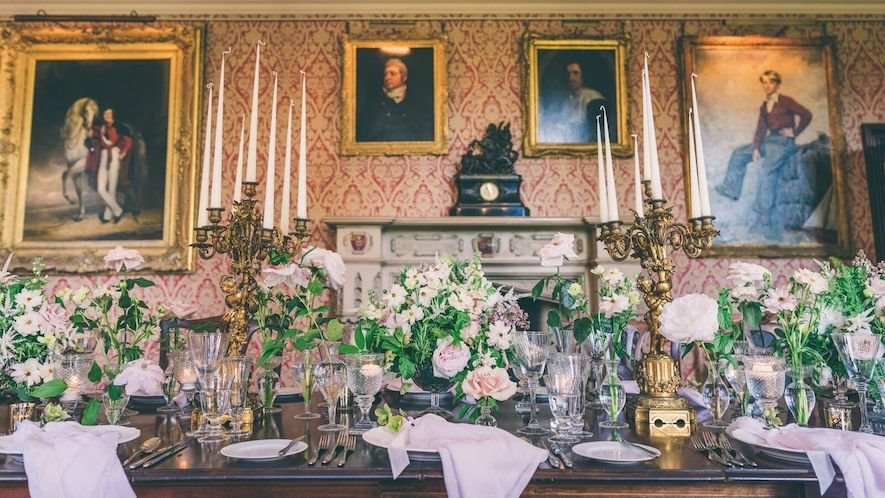 Not a Pumpkin in Sight
If you don't have a grand carriage to arrive in, how about opting for a beautiful car, we think this one is just fabulous.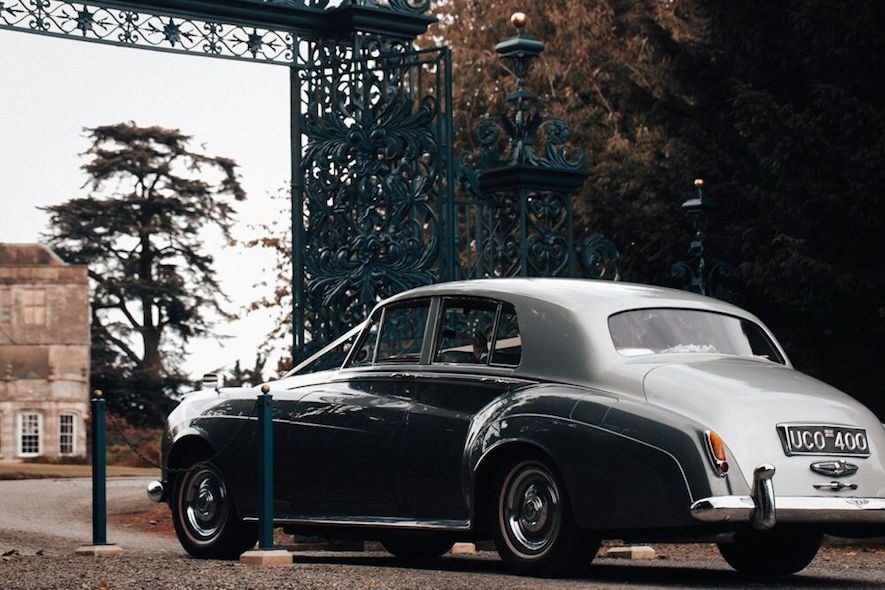 What Flowers will Meghan and Harry Choose?
Kate and Wills opted for birch trees and simple green and whites which were simply stunning, but we think that Meghan and Harry might go bold! Using British spring flowers and lots of seasonal colour, we envisage something like this explosion of flowers by Amber Persia... (You can see more of Amber Persia's inspiring work at our Wedding fayre in June!)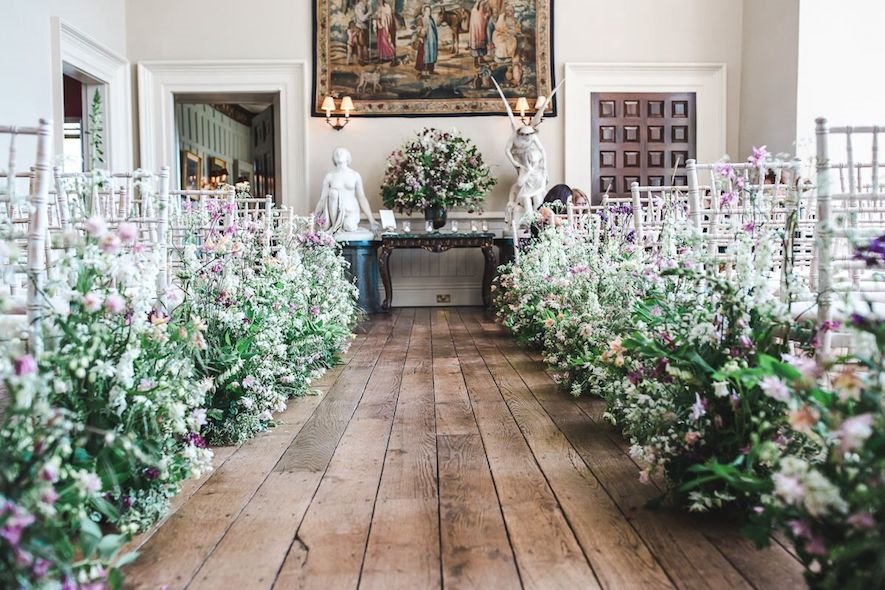 Flower Crowns Fit for Princesses
It's likely that Princess Charlotte will be flower girl on Saturday. If you're having flower girls, you can make them feel like a princess too with their very own flower crown.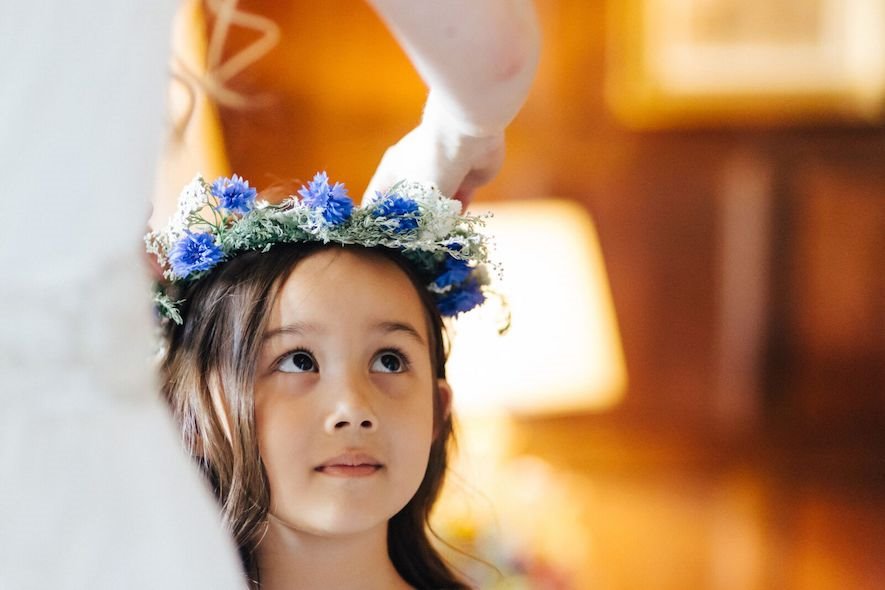 Drink Like a Royal
If you're partying like a Royal, it's got to be the finest Champagne on tap. Why not go all out like this wonderful Elmore couple did at their glitter and champagne wedding, and get the biggest bottle you can find. This one served over 100 glasses from one bottle!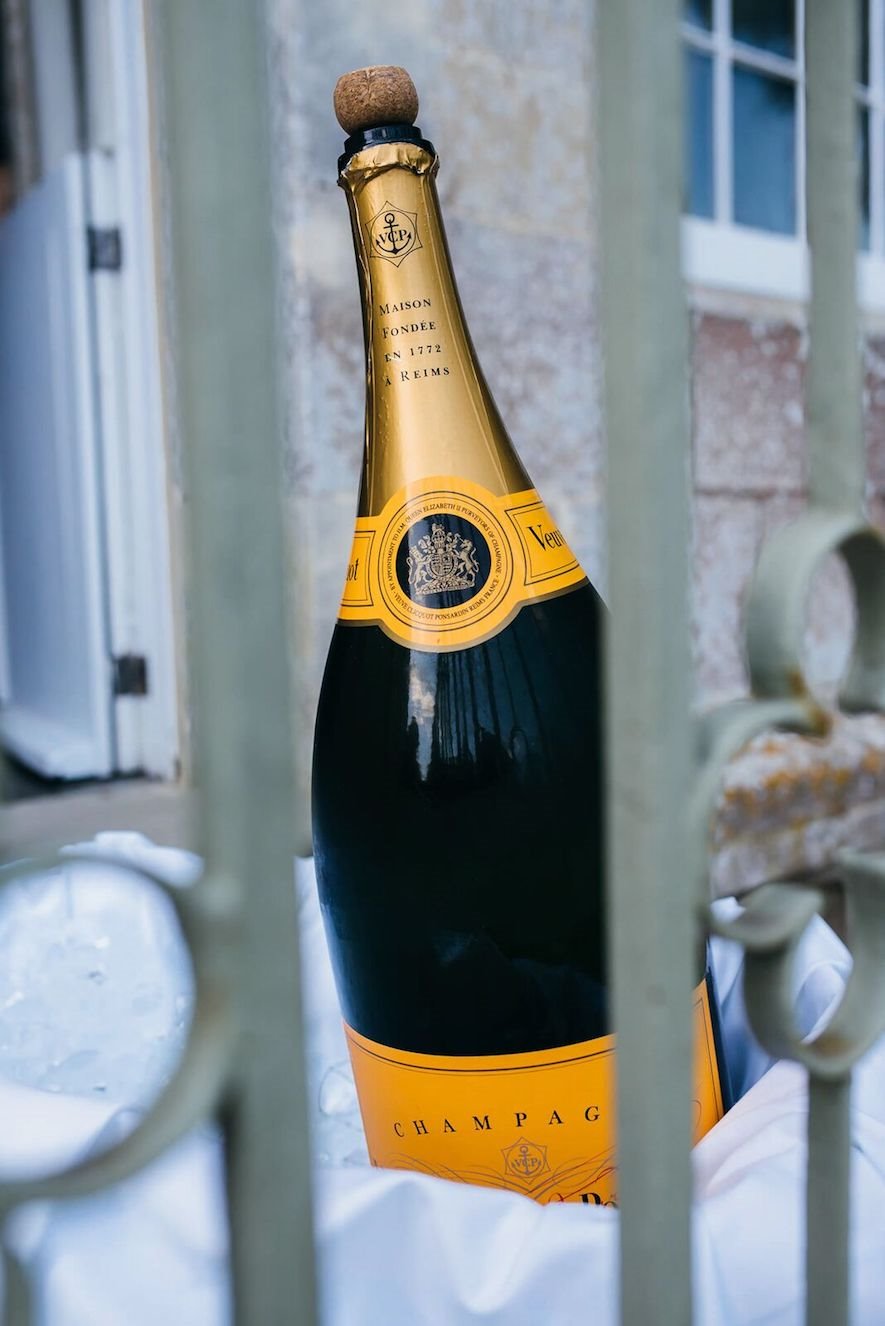 Not a big fan of Champagne? OK, how about Pimms and Lemonade on the lawns,  fruity Pimms looks beautiful served in any container, especially if you add pretty paper straws. Why not add in a game of croquet too?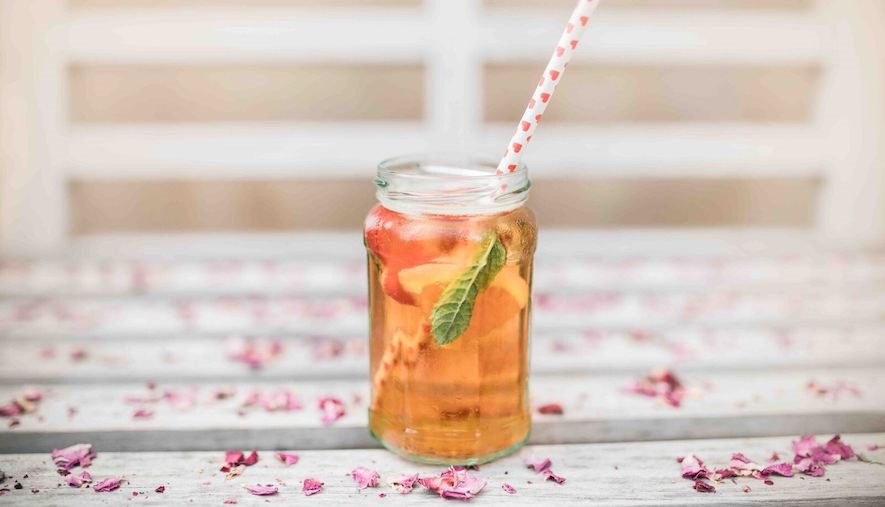 A Right Royal Brew
There's bound to be hundreds of cups of tea on offer during the royal wedding day, after all we Brits are renowned for our love of a good cuppa. Hiring in some gorgeous vintage crockery will ensure everyone's favourite drink is served in Royal style.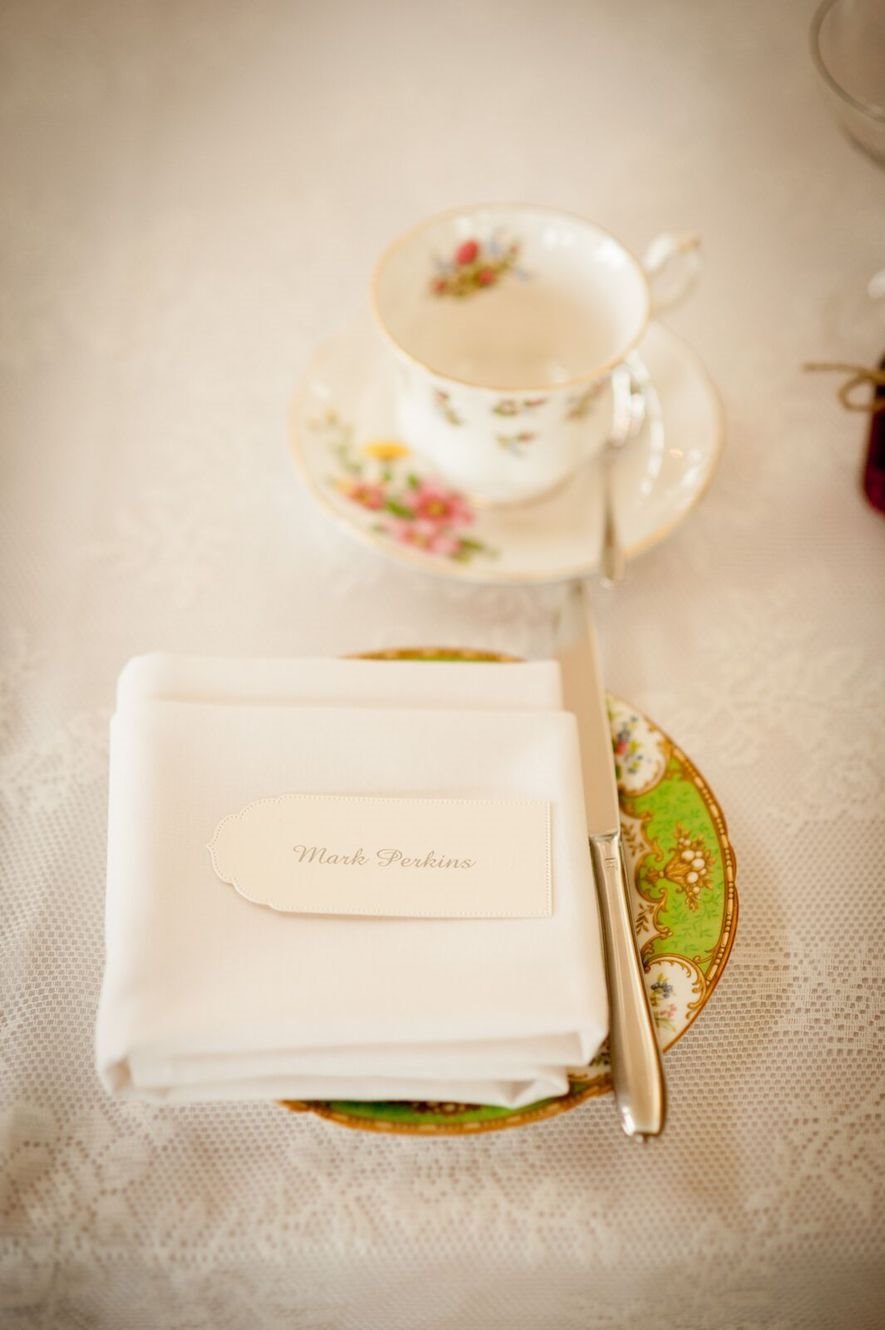 Food glorious food!
Traditionally, the food served at Royal weddings is supplied from the estate (something we hope to do more of here in the future).
With that in mind, the food is set to be fairly traditional but plentiful. We imagine there will be lots of canapés during the reception drinks, a firm favourite here are our black pudding scotch eggs!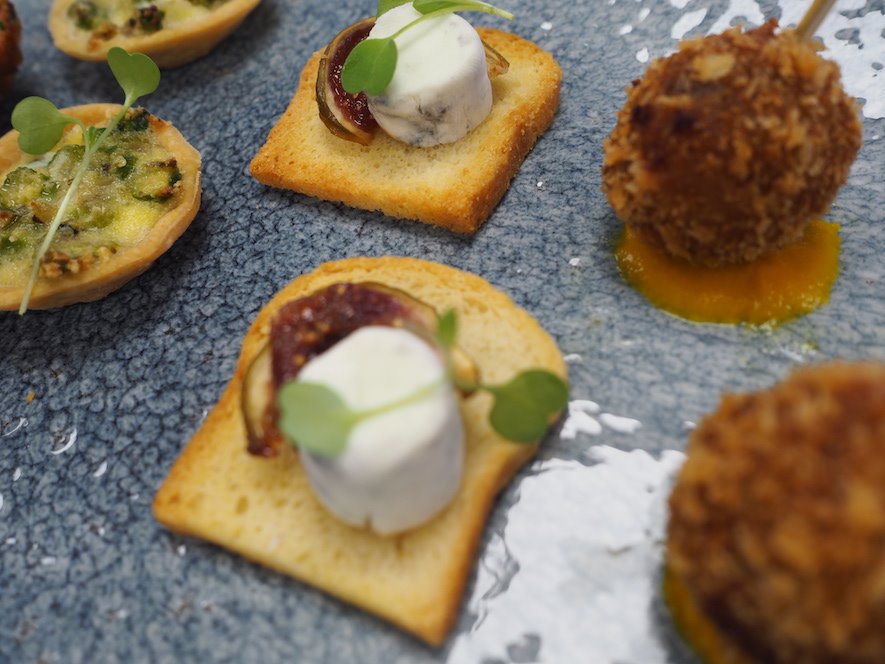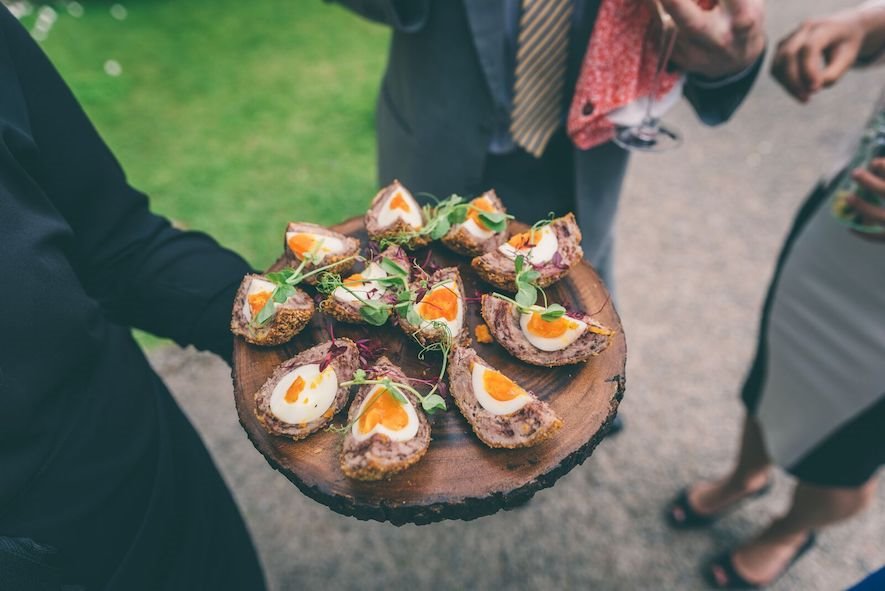 Feasting with the Finest
The starter is likely to be nice and light, perhaps some lovely smoked salmon?
Kate and Wills opted for seasonal Lamb for the main course, we wonder if Harry and Meghan will follow in their footsteps? 
Dessert might be a trio if they simply cannot decide on what to have, or something like an Eaton Mess.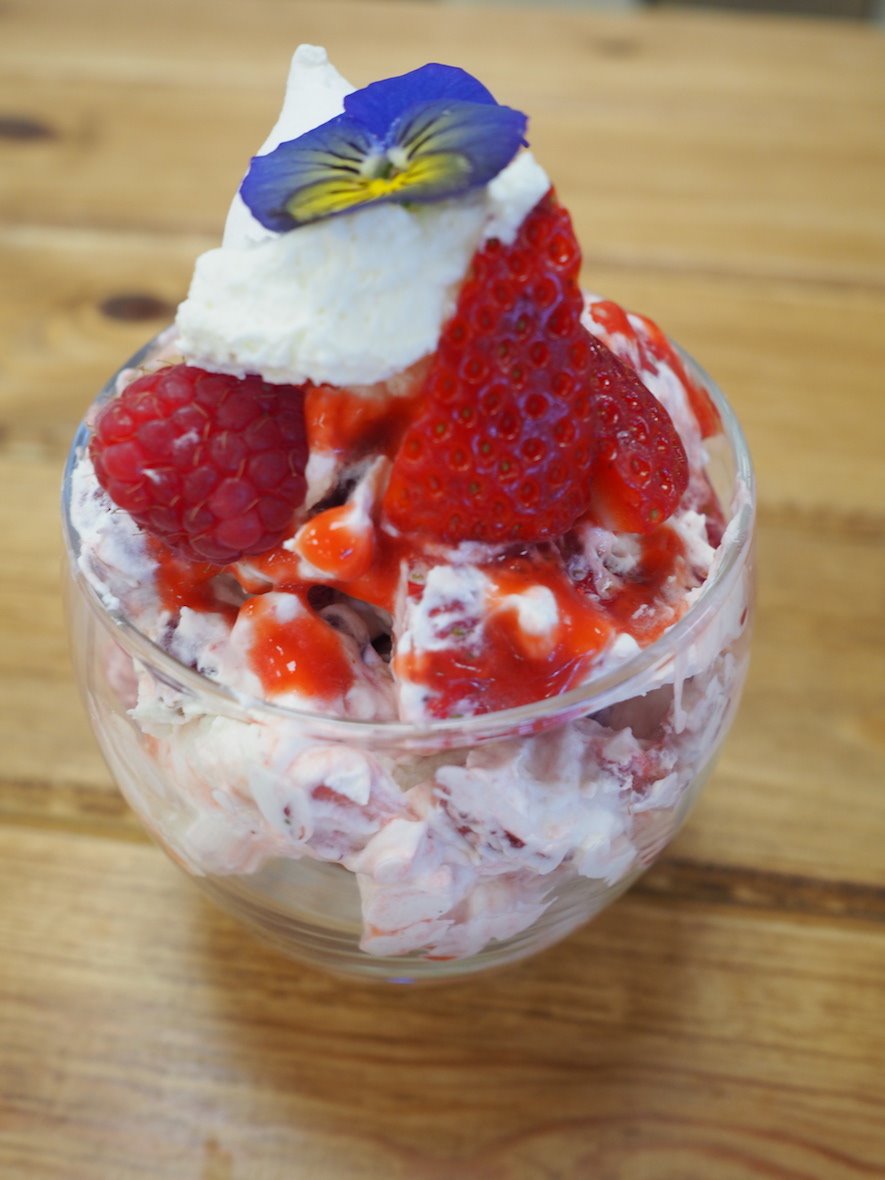 Go for Gold
Hiring in some gold cutlery and blush glassware really adds a touch of glamour to the whole dining experience, we adored this look.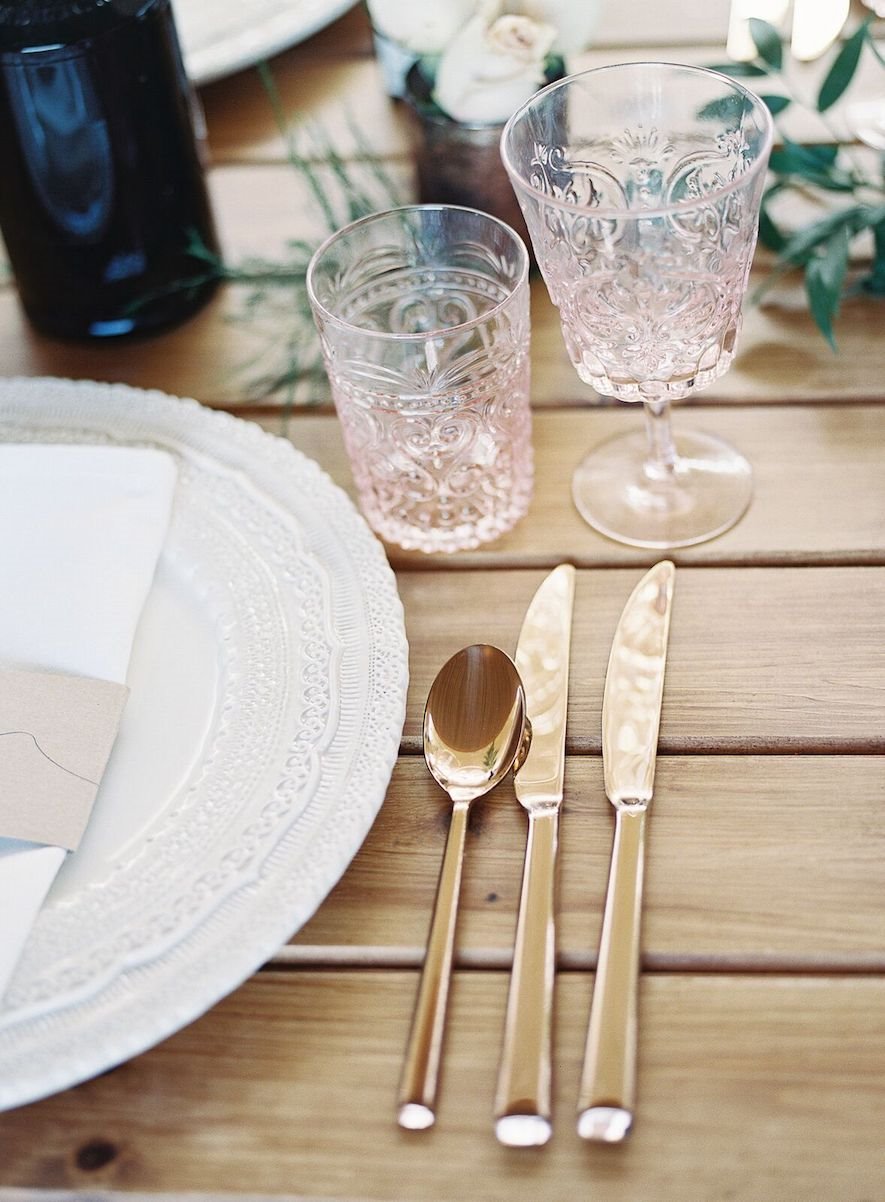 The Cake
Traditionally a Royal wedding cake is a huge focal point of the day, and we don't doubt that will be the case again, but rumour has it that they are moving away from the traditional fruitcake. Perhaps they will opt for their favourite sponge? We will have to just wait and see...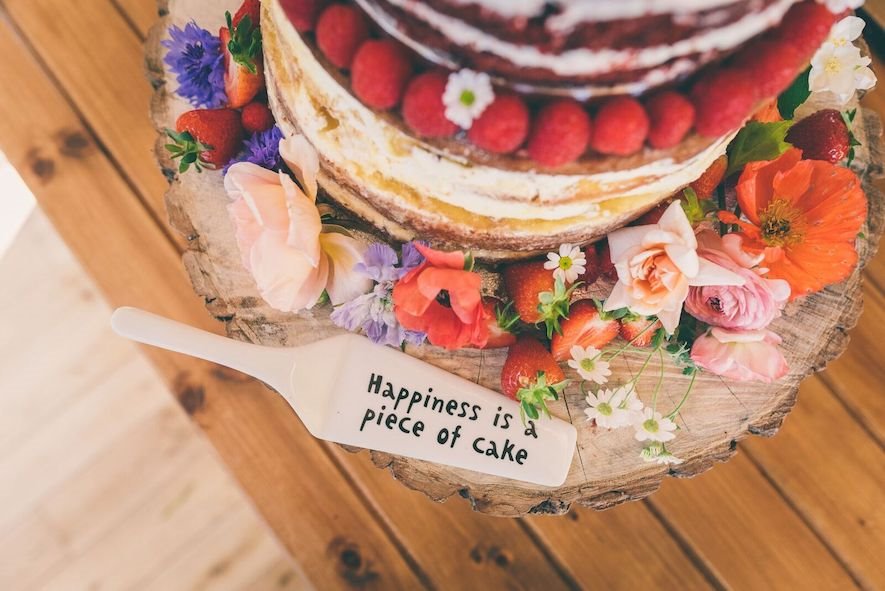 What will they wear?
Harry will be in traditional military attire of course, but as for the dress?
Well, we're really not sure but we're having fun daydreaming, and we can pretty much guarantee there will be an incredible veil… What do you think Meghan will go for? We think she'll look stunning in whatever she chooses.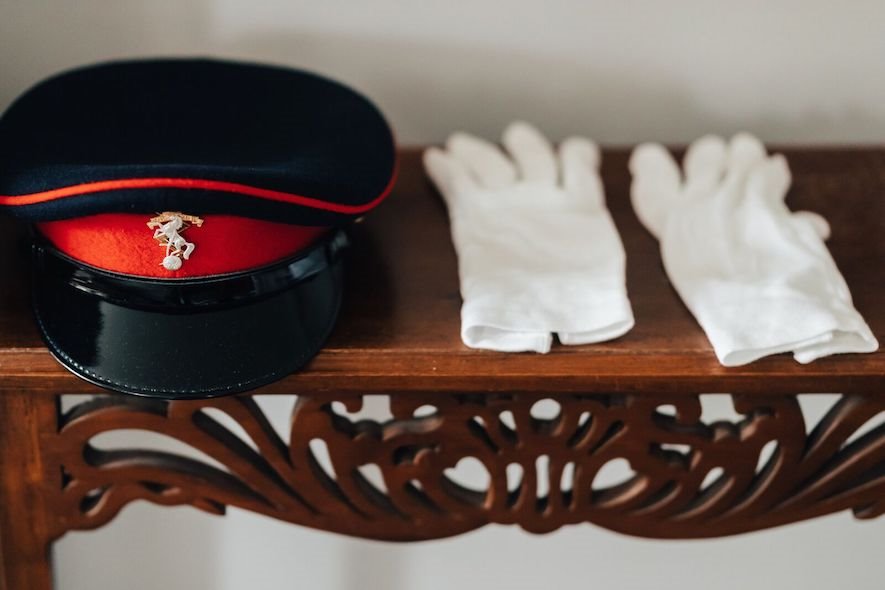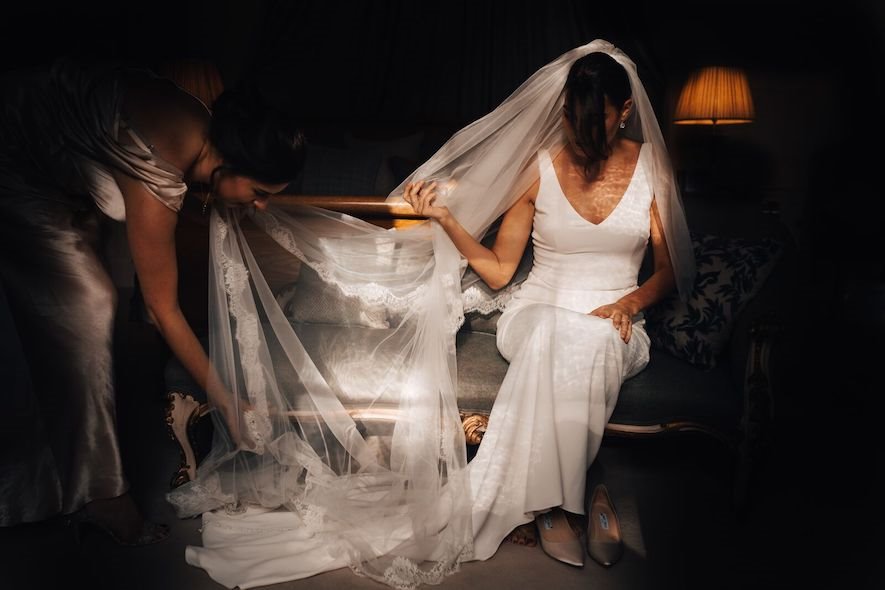 Whether you're going to be glued the television, partying in the street or celebrating at a wedding yourselves this weekend, we hope you have the best time. 
We're sending lots of love to our gorgeous Elmore couple marrying here on Saturday… What a fabulous date! 
Lots of love from Team E! x
Related reading