Spring / Summer Wedding Trends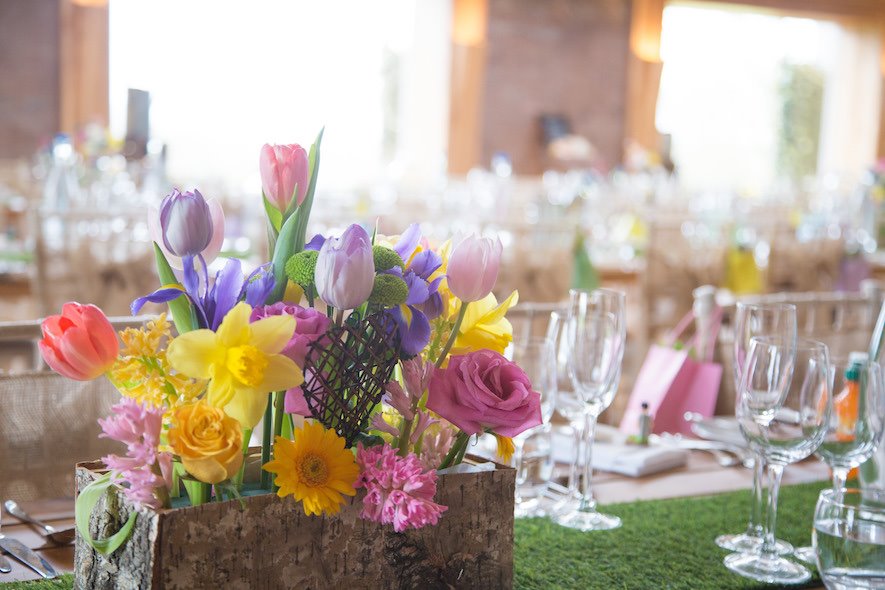 Spring has Sprung, Let's have some fun!
We are well into Spring weddings now and have been closely observing what you stylish lot have been choosing for your flowers, cakes and more…
So without further ado, here it is; Team E's 2018 Spring/Summer wedding trend predictions! 
Flowers
Bright is back!
We've seen some AMAZING colours in the wedding flowers over the past few weeks, and we couldn't be happier about it. Don't be afraid to use colour… Bold is beautiful.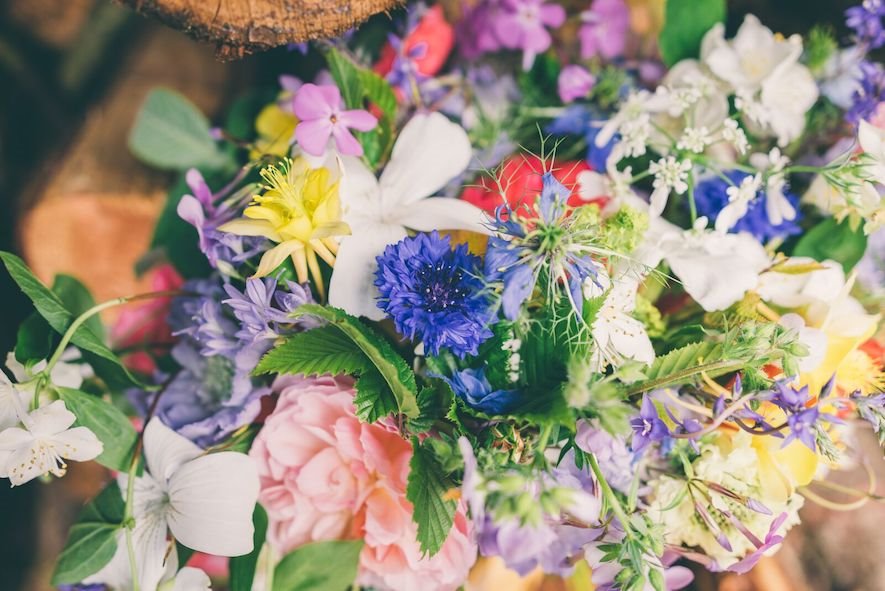 The bright colours in Helen's bouquet looked fantastic against her white dress...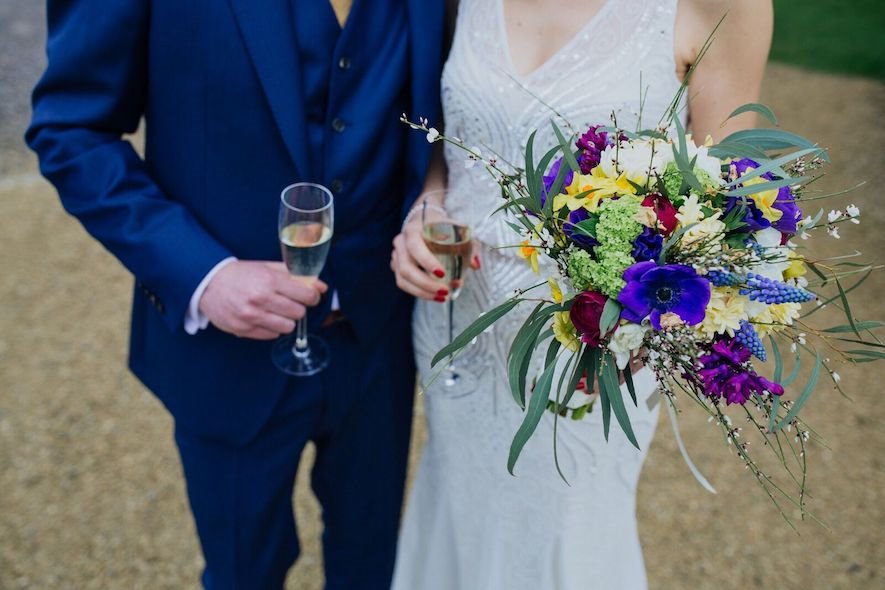 Good enough to eat
How gorgeous are these candy coloured spring flowers in their rustic container? The artificial grass table runner finishes this look perfectly- fun and quirky, we love.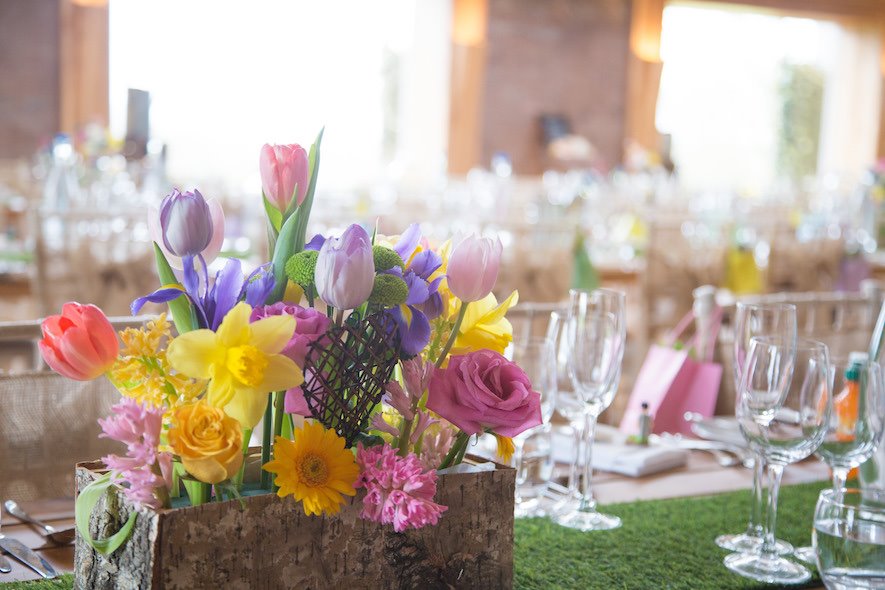 Hanging florals
Hanging flowers create a beautiful backdrop for speeches, and frame the couple beautiful for photographs they are a real focal point in the room… and they double beautifully up as a selfie wall for later on in the celebrations! 
We loved this installation from Amber Persia, suspended from our copper rail. Need one more reason to choose hanging florals?
It also gives you lots more space on tables to play with- great if you're choosing sharing plates or want to up the romance by adding lots of candles.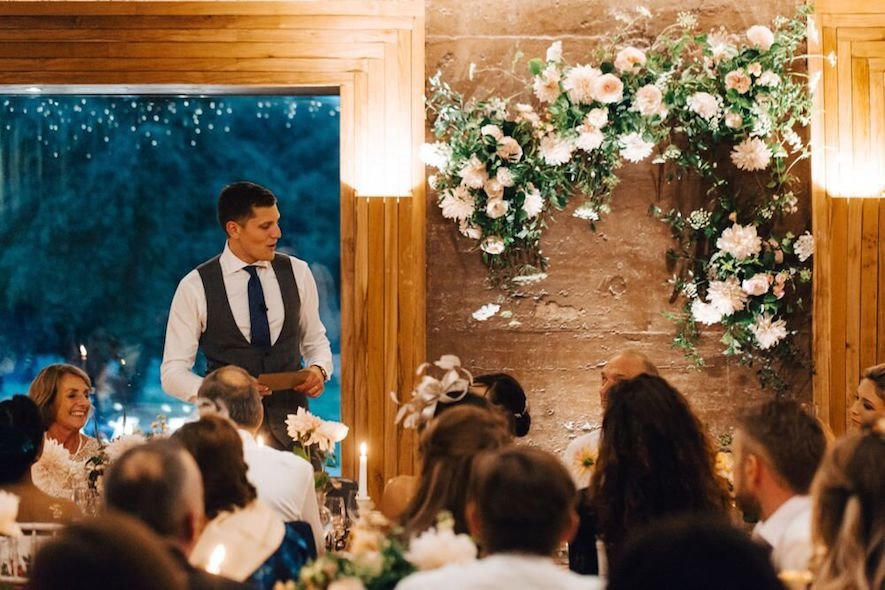 Floral arches
Flower arches are a seriously romantic statement piece for indoor or outdoor ceremonies, and can often be moved to the reception area afterwards to frame your wedding cake too.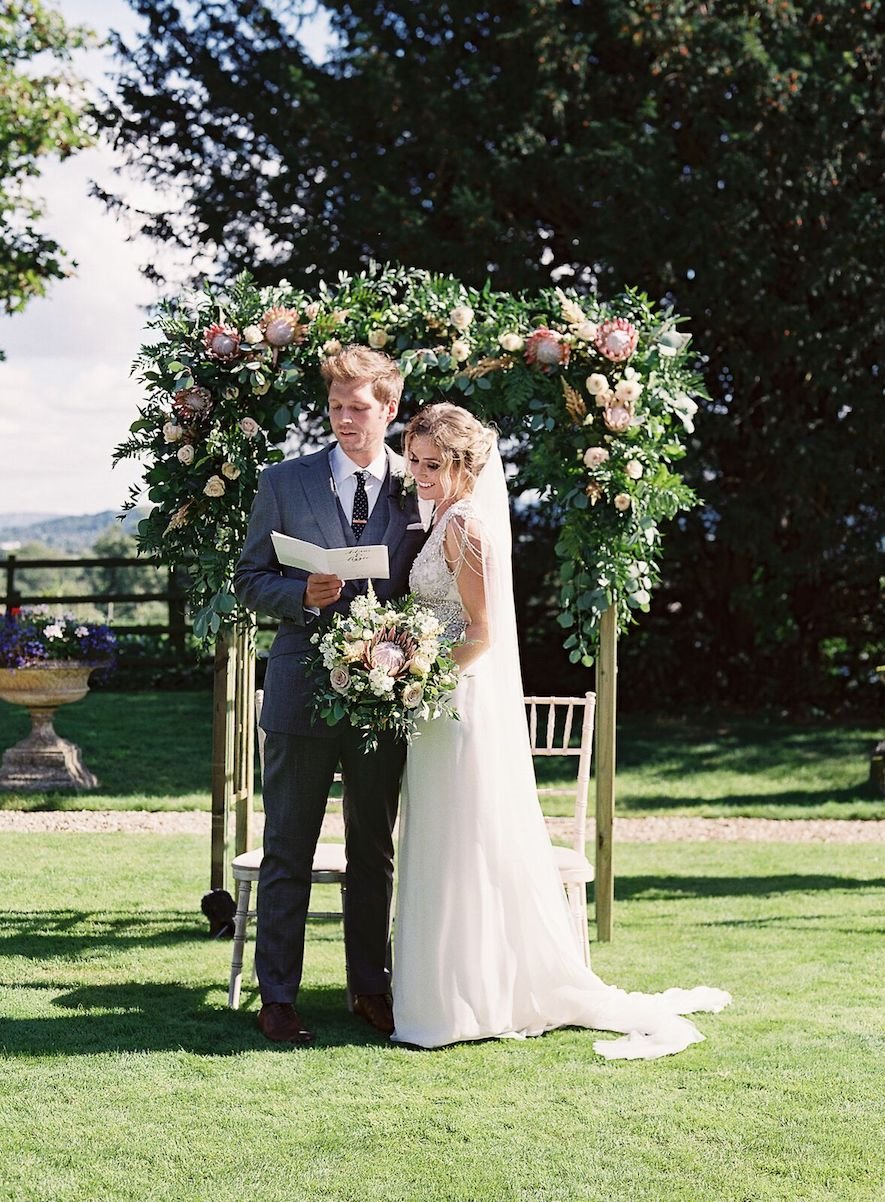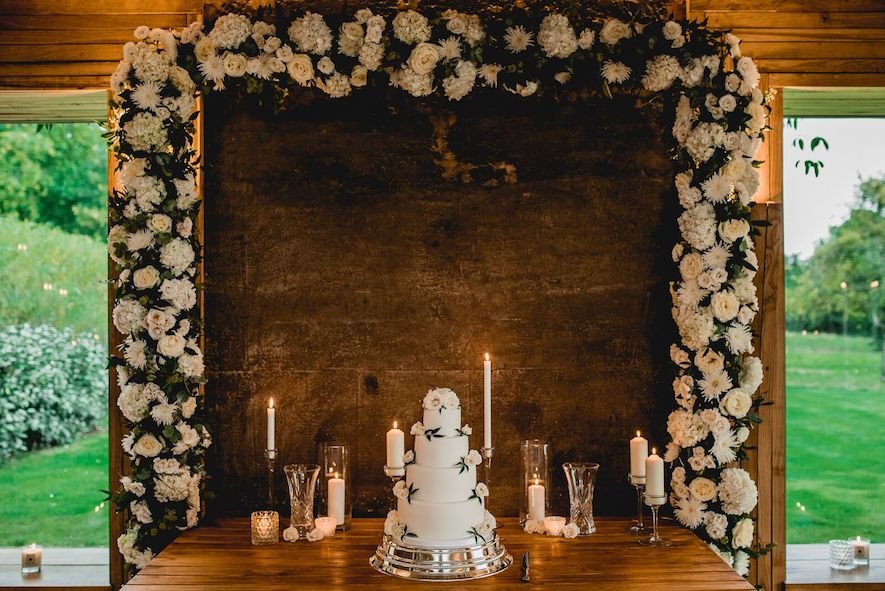 This beautiful wood and floral archway was created by Sorori Design in the Hall...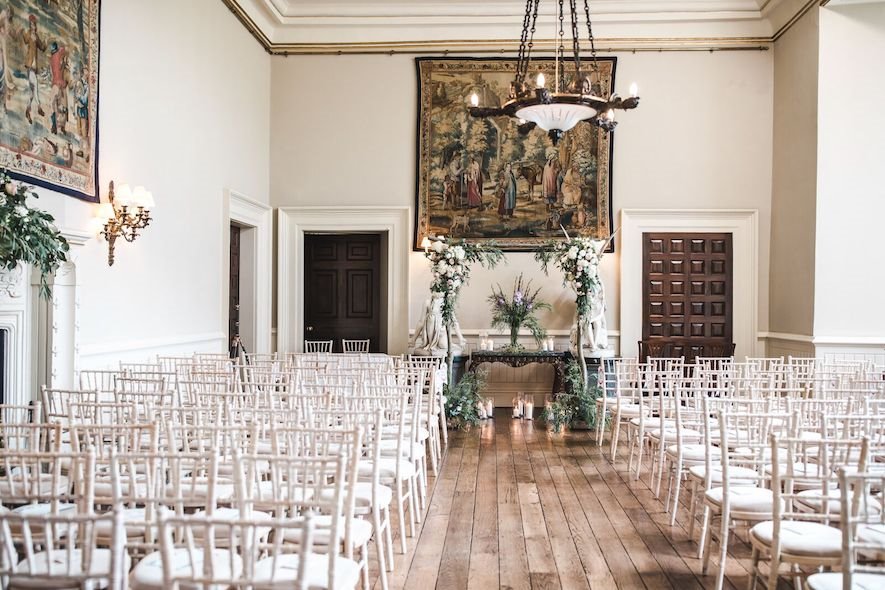 Potted plants suspended on a pallet for this table plan by Lauren Grey combine the hanging floral and rustic look that isn't going anywhere soon.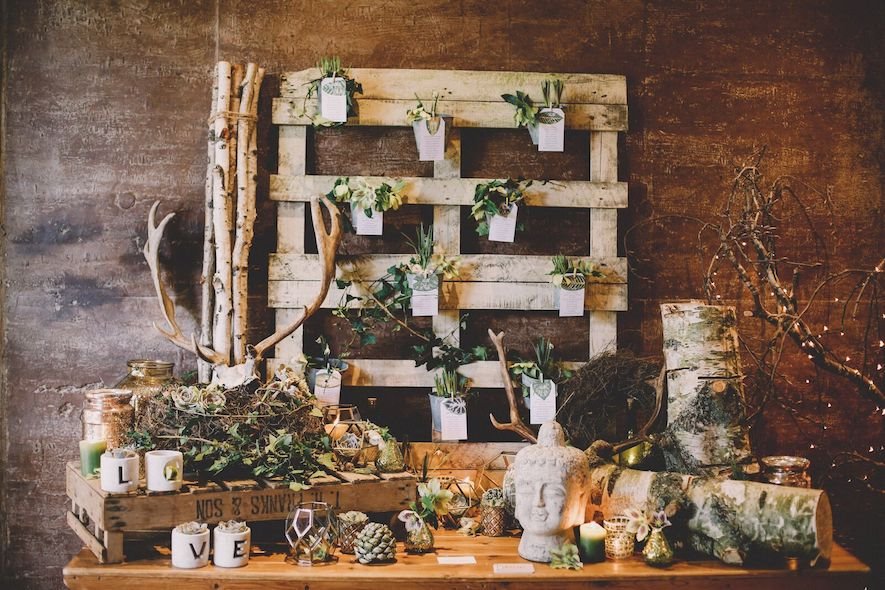 Semi-naked
No, not the guests, we're talking about cake!
The pared-back wedding cake game is still strong. We've seen a rise in semi-naked cakes, essentially the naked cake of 2017,  but with a thin layer of buttercream. Of course, opting for more than one flavour is a must! Why have one when you can have three or more?
Well… in our opinion, you can never have too much cake.
This selection of gorgeous cakes at Tom and Colin's wedding by Cake Sisters went down a storm…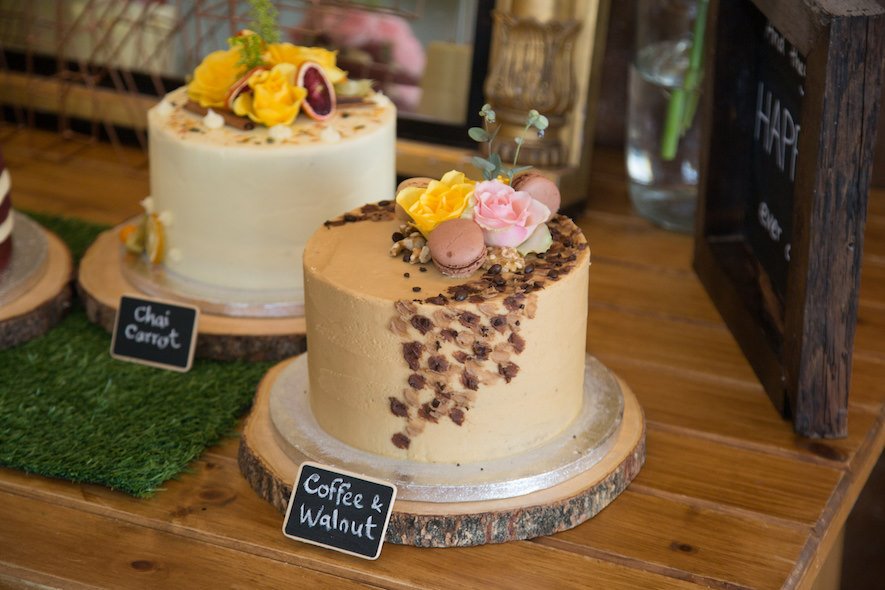 As did this semi-naked cake by Bake my Cake...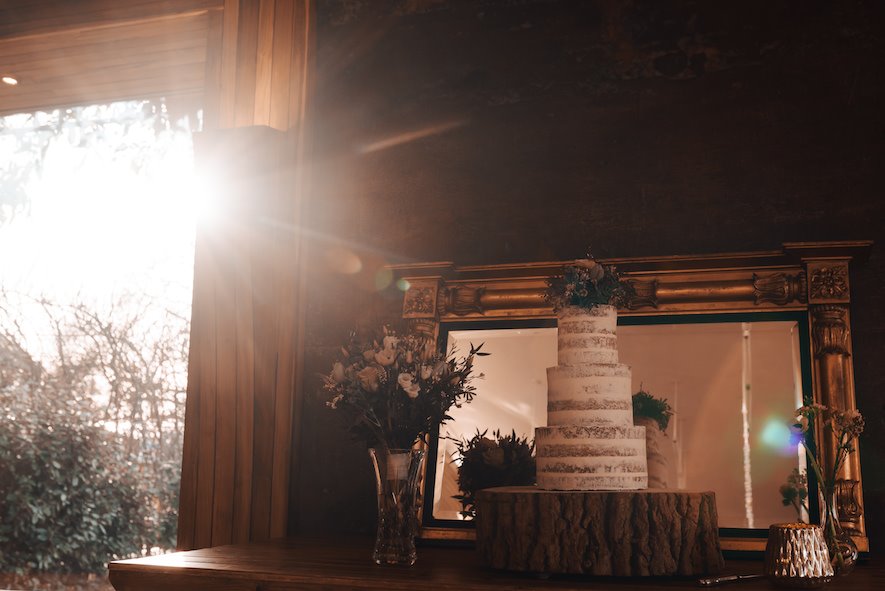 Biker Jackets
Yes…that's right! 
Although the weather is hotting up, those evenings can still get chilly. The latest and incredibly stylish way to keep warm on an evening is a biker jacket… We're totally loving this trend. Even better if you personalise it or go for a bold colour.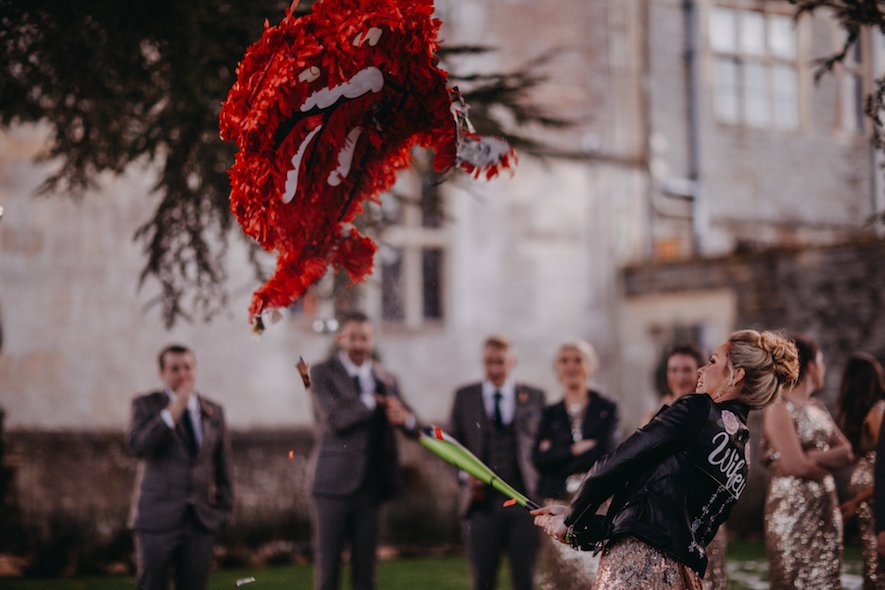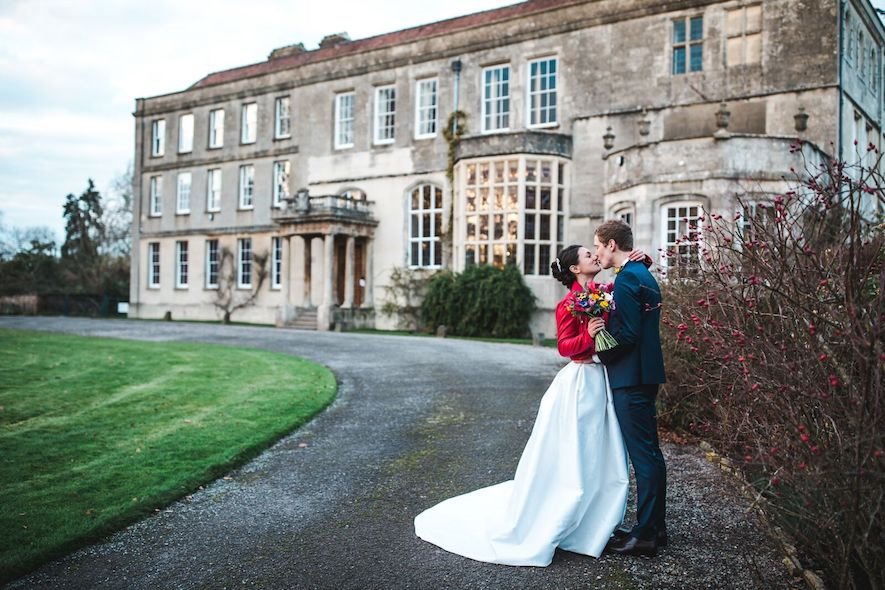 Dancing shoes
Everyone loves a dance, especially the bride, but sometimes in order to get your best moves out, you need some comfy footwear… yes, you have reason to continue shoe shopping. 2018 is the year of wedding trainers!
How epic are these gold classics? Becca you rocked!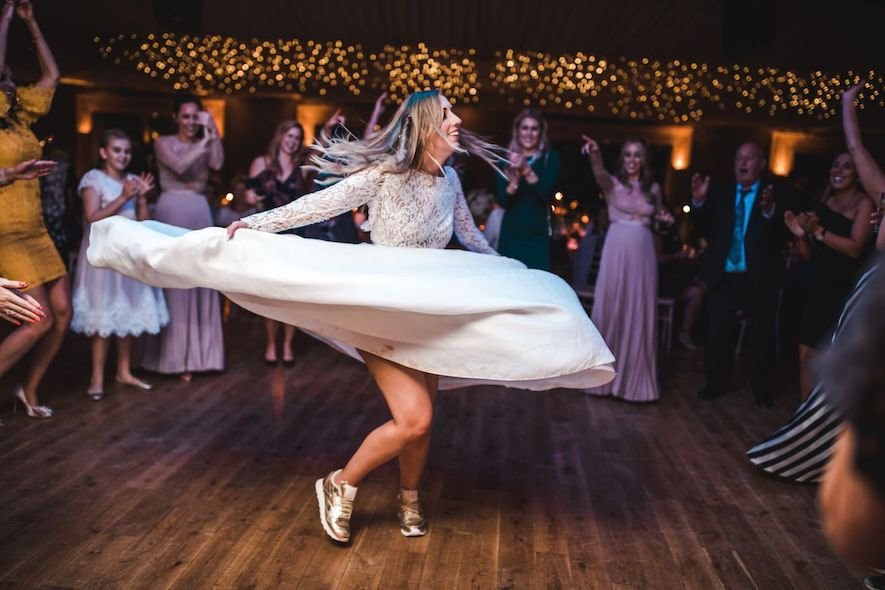 Wedding scent
We're not just talking about your perfume here, although that is very important and so often brides (and Grooms) choose a gorgeous new fragrance for their wedding day.
We're talking about a fragrance to fill the room, one that all your guests will enjoy… There has been a big trend emerging with couples choosing their favourite fragranced candles and having these lit in the reception area. It is so atmospheric, and brides say it immediately puts them at ease when they take in the aroma as they walk into the room.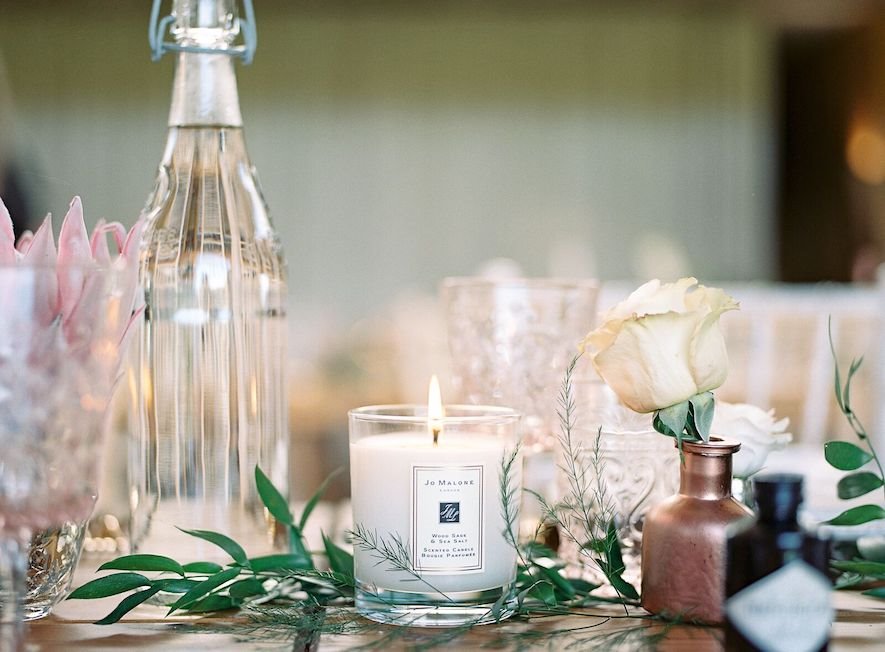 We can't wait to see what the rest of 2018 brings…!
Lots of love,
Team E x
Related reading