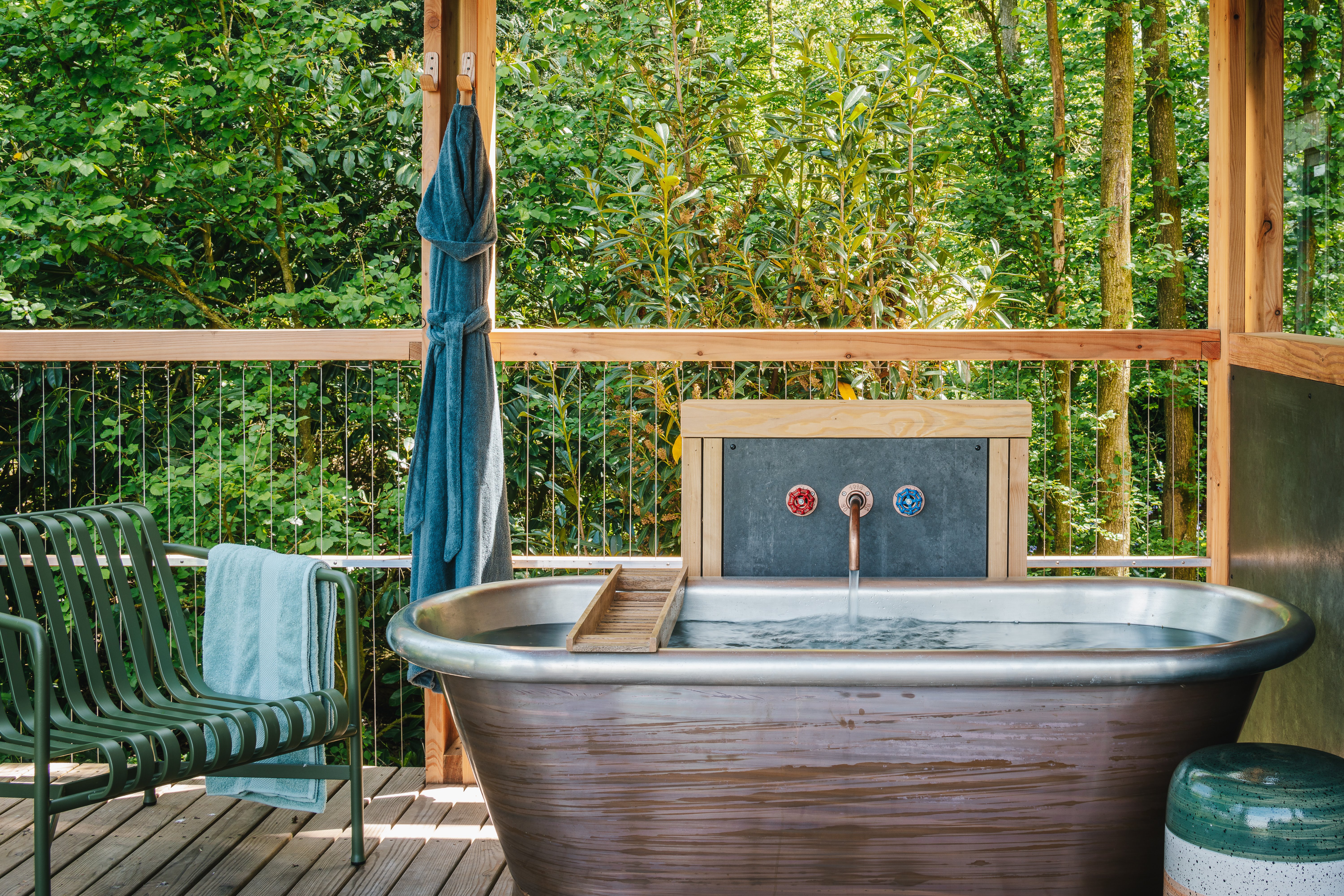 If you've been following our journey for a while, you will know rewilding and the treehouses have become a big part of Elmore Court. The treehouses have been on a long process to perfection. Last month we launched them and what a success it has been! If you've been thinking of booking, here's your sign to do so... So come along with us, immerse yourself and experience the magic of staying at Rewild Things.
Arriving to the soundtrack of birds and wildlife
Driving up to the Court, we felt a sense of home, the countryside and views were already breathtaking. We turned towards the treehouses and parked in our allocated spot for "Adder". As soon as you step outside, the soundtrack of the birds and wildlife sweeps over you. While walking down the boardwalk the sun was covered by the forest of branches above us, an incredibly peaceful short walk to our treehouse.
As we arrived, the modern and beautiful structure exterior of the treehouse had already taken us back. We unlocked our door and into paradise we went.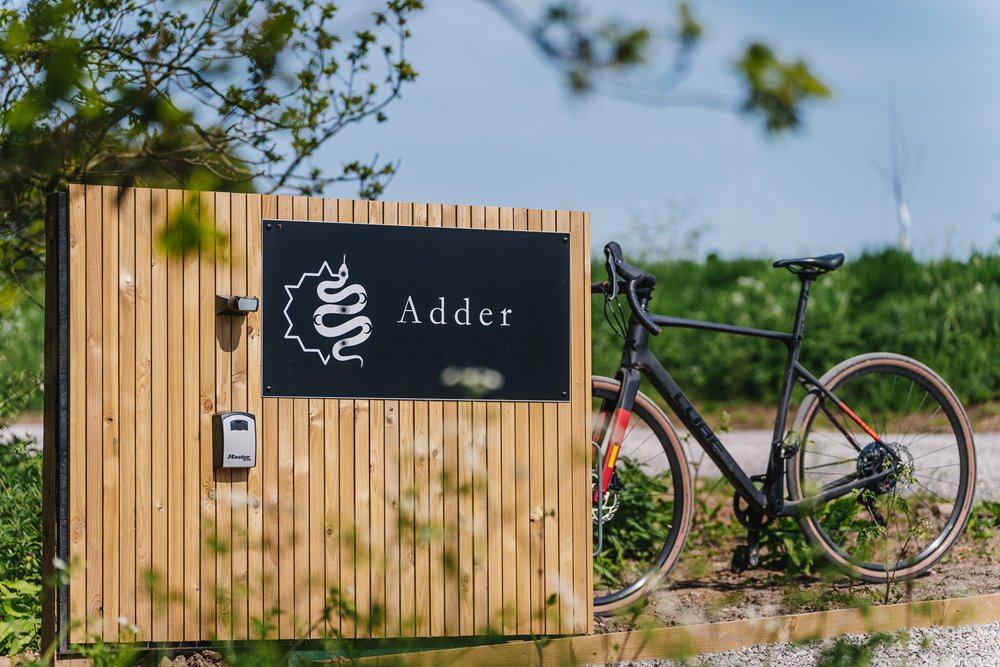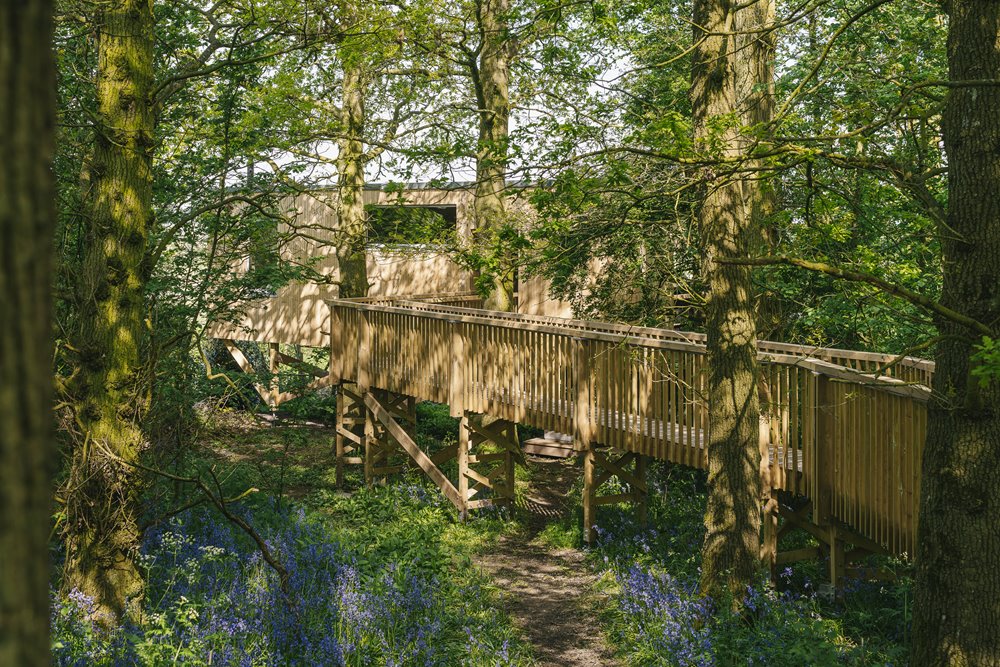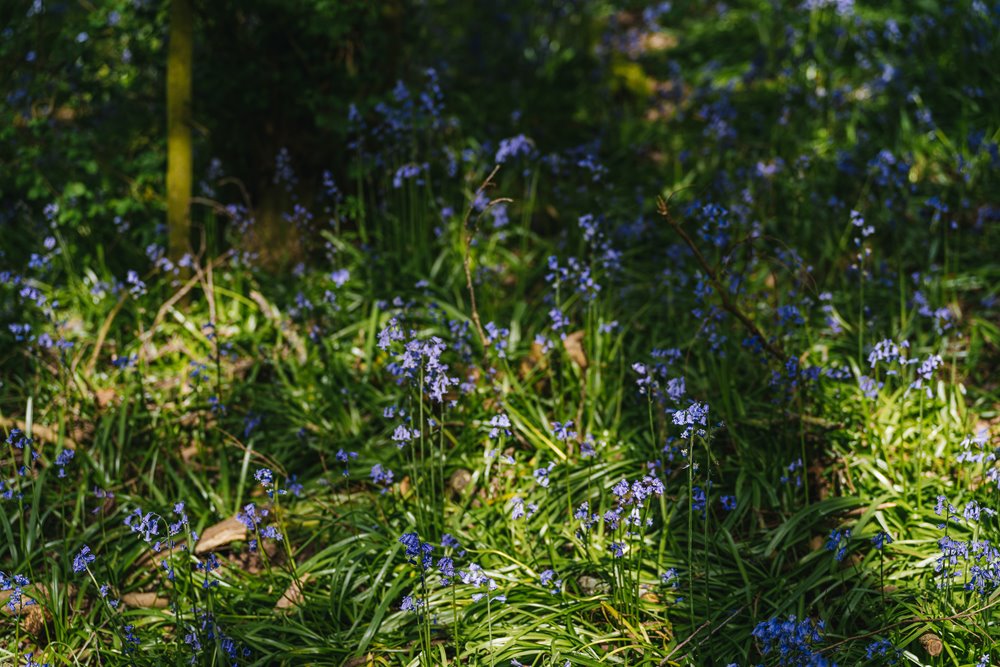 Touring our cabin
The door to "Adder" opened onto the decking, the view being the first thing to capture our gaze, we looked over the wetland and the acres of land, spotting wildlife such as geese and ducks, in the distance we could spot the longhorns...what a sight that was! After viewing our outer surroundings we toured our decking and took in the magic of all its glory. It was impossible to miss the outdoor bath, a key feature and highlight, we couldn't wait to take a dip.
The covered, outdoor kitchen was a unique touch, a generous amount of utensils and crockery meant an easy and exciting night of cooking upon us.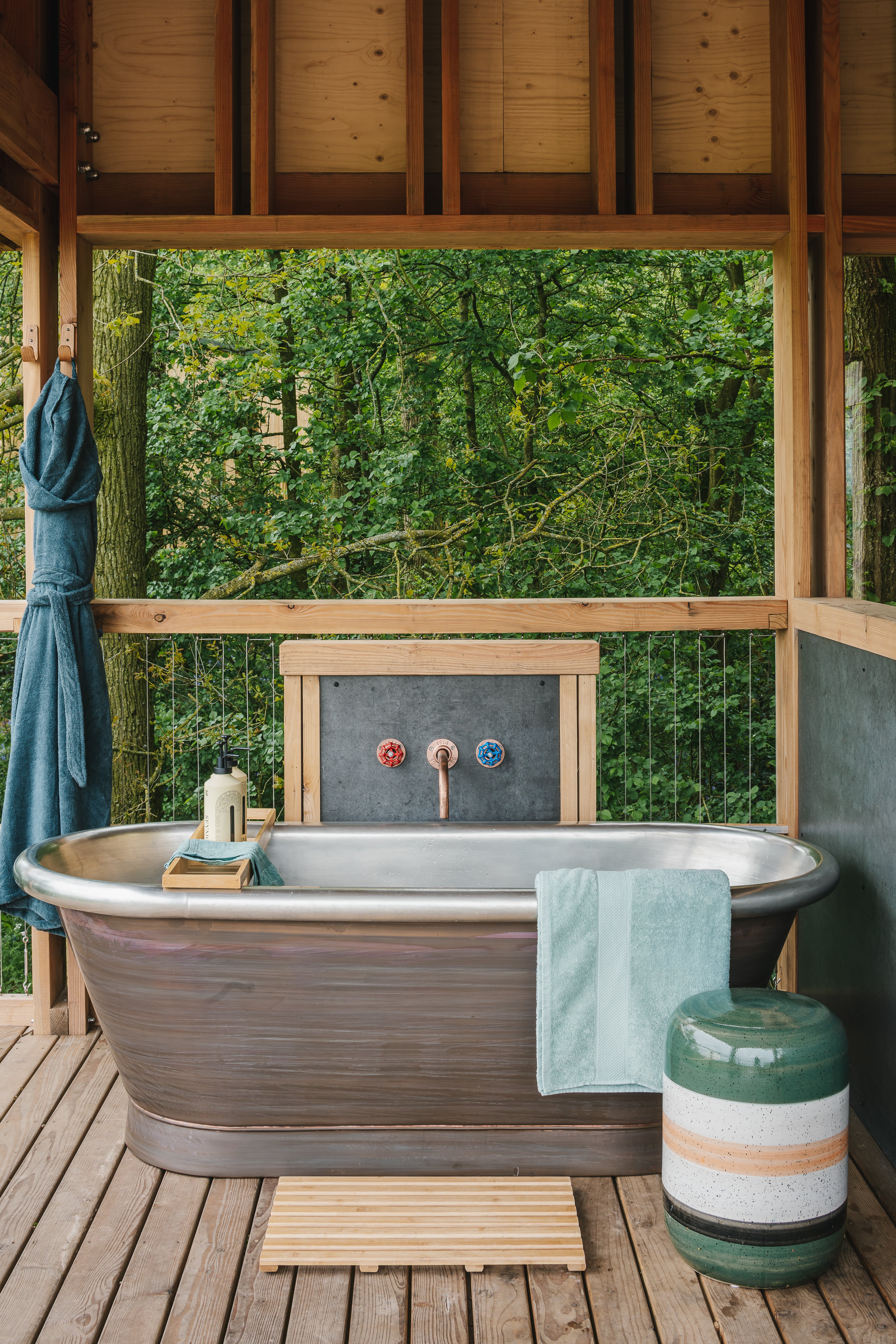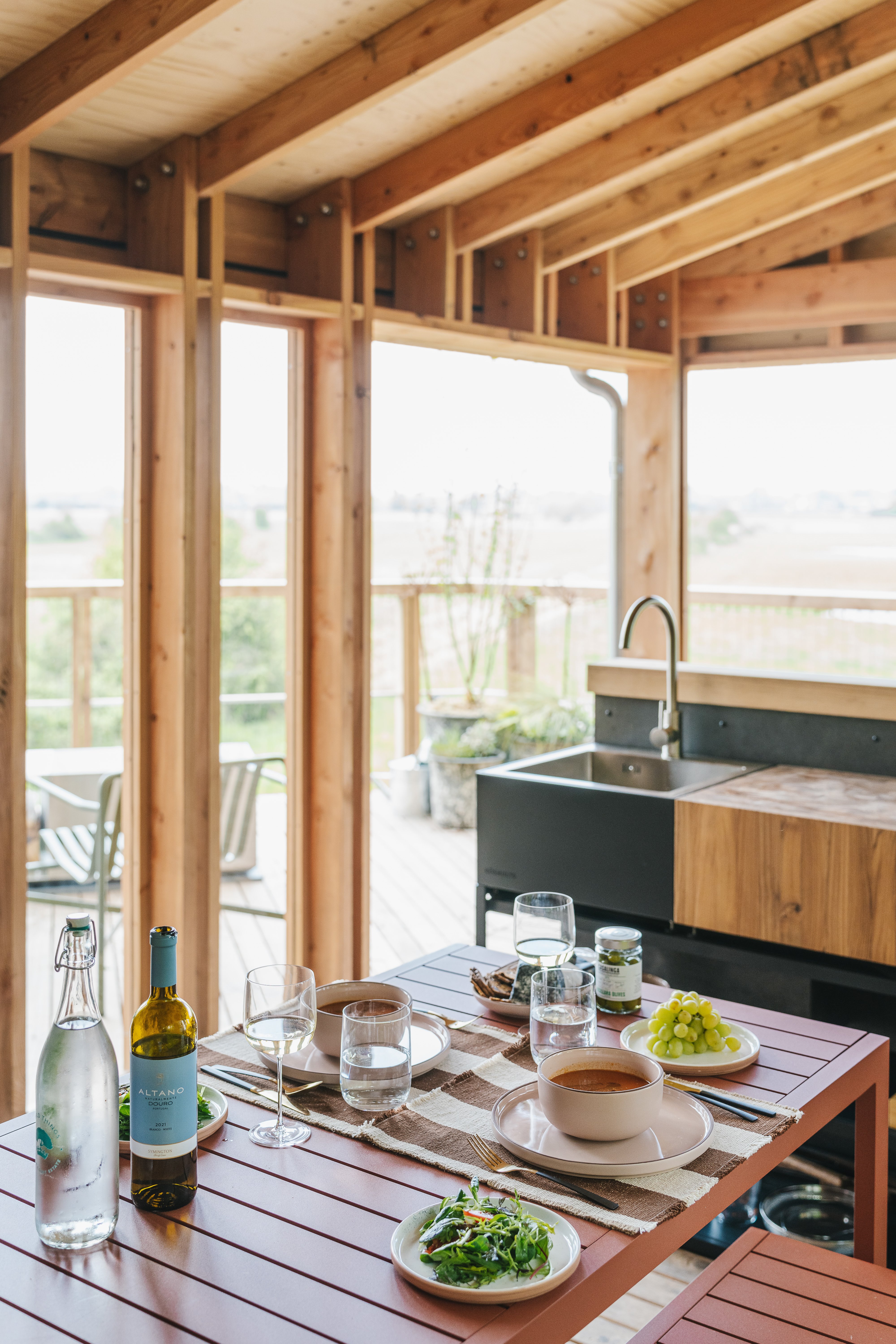 Relishing in our surroundings
There was so much to explore when venturing inside the cabin. A tremendously comfortable king-size bed, perfectly made with plush cushions and blankets, vibrant, contrasting colours surrounded the room from the lamp to the bedside table. Adder's bathroom was tranquil heaven, similar resemblance to a rainforest...you'll want to modernise your own bathroom to be the exact same. 
We relished in our surroundings and read through our guest pack, packed with details all about our cosy cabin, all she had to offer and everything we could do in and around. The binoculars supplied were a favourite added extra. We played our favourite tunes through the radio, grabbed a book and took ourselves outside for an evening by the fire.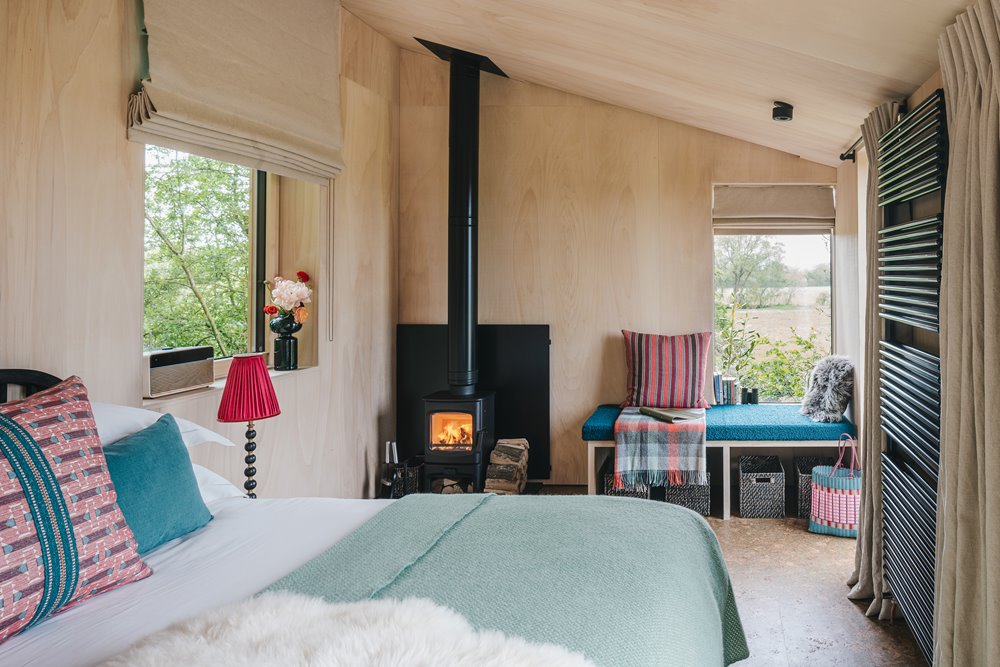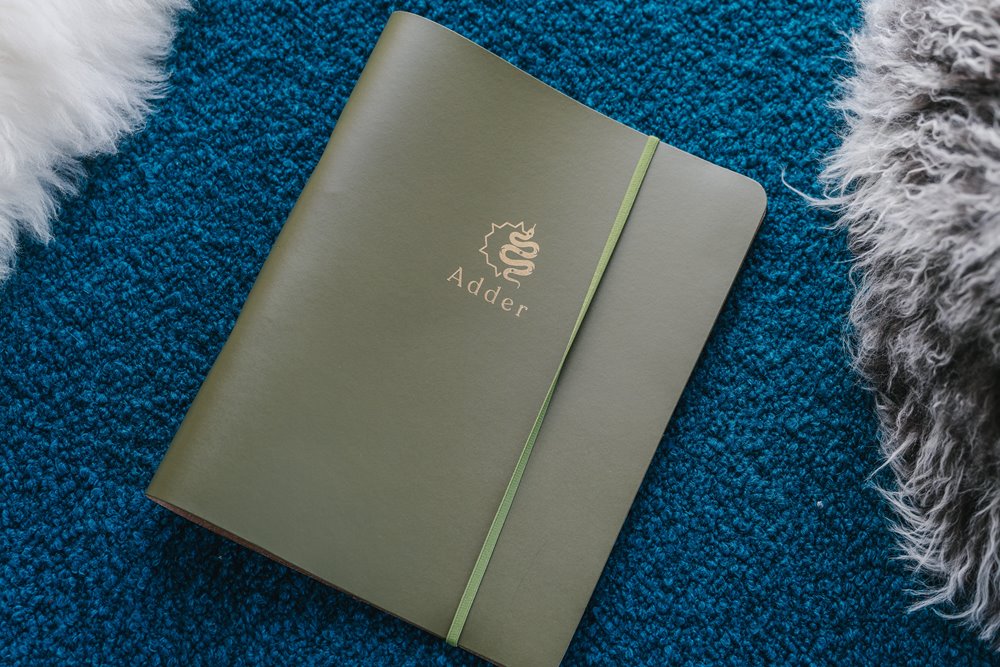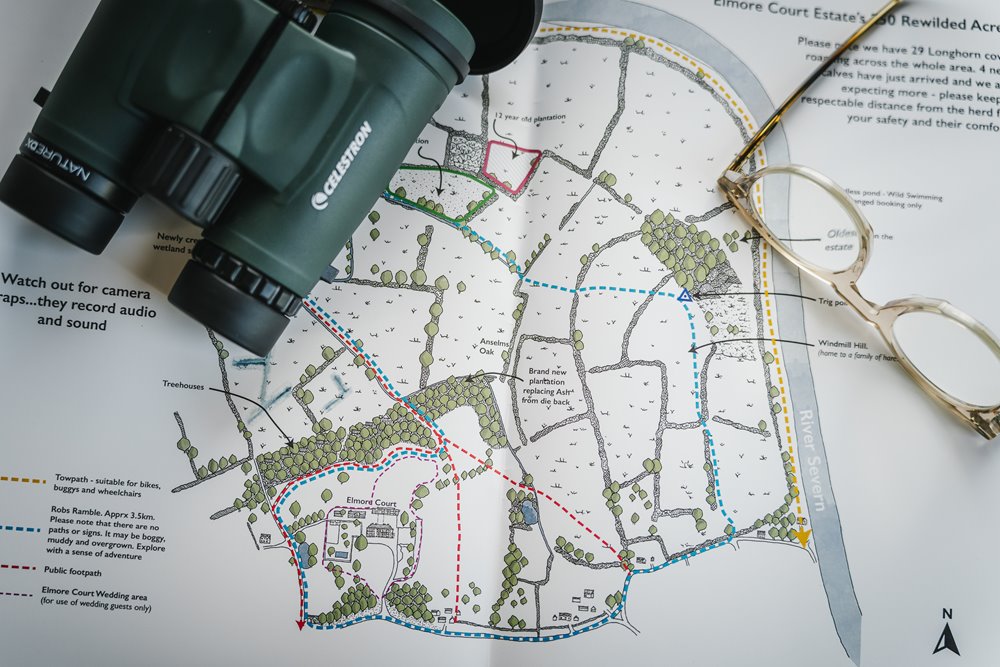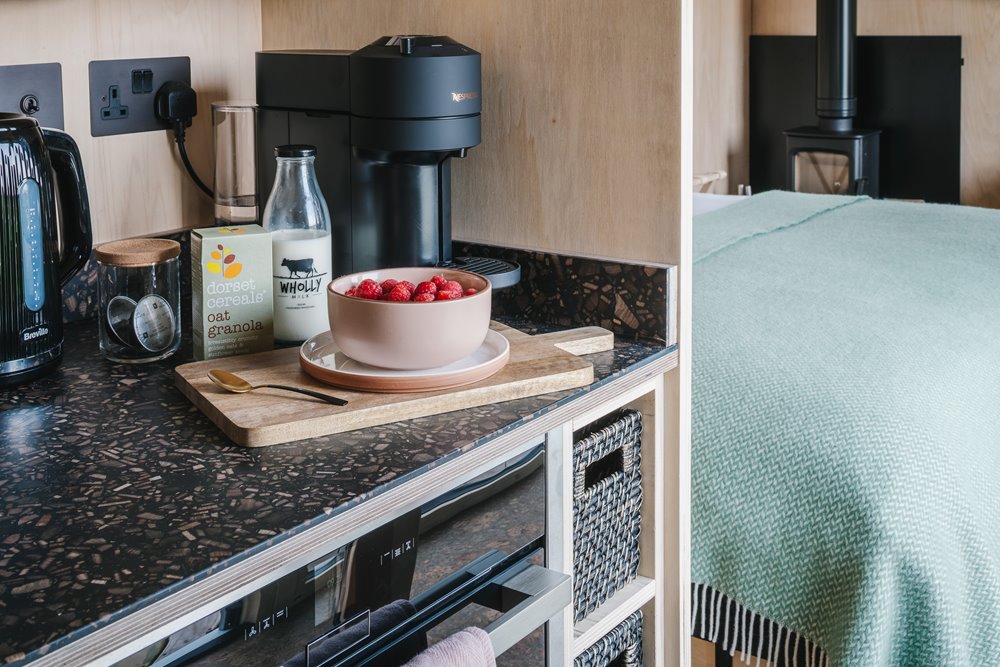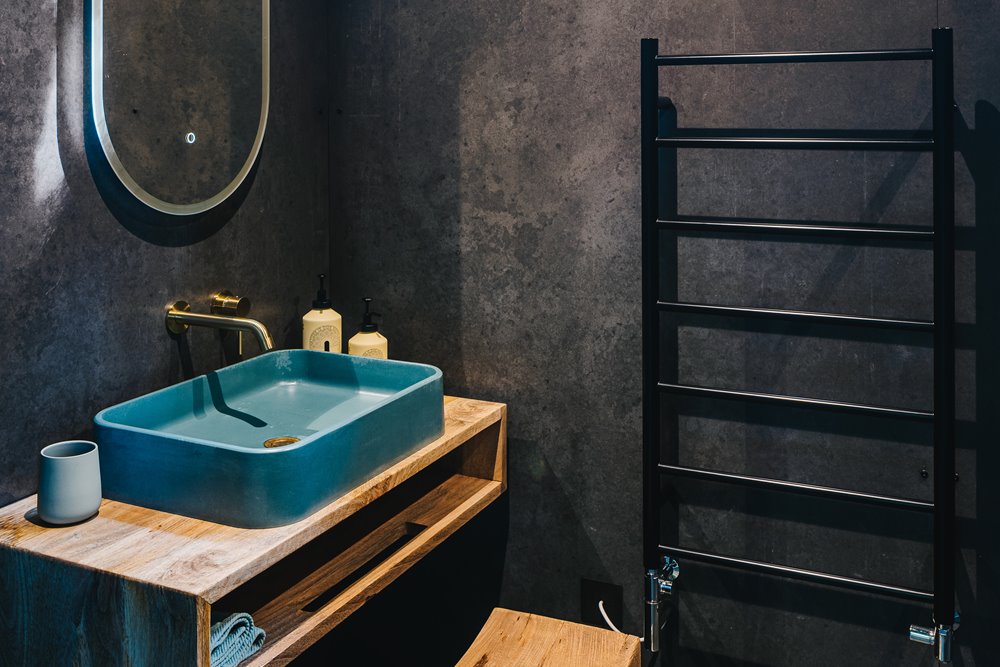 A serene and restful evening
When we first arrived, light rain welcomed our arrival, however, when making plans for our evening, the light shone through our treehouse and the sky had cleared. The evening dusk was warmed by lighting our outdoor fire which managed to be a very simple task with all wood, kindling and matches provided. We relaxed in front of the flickering fire while enjoying a chilled glass of the "wild things" proessco that was provided, it truly was bliss. 
The next thought on our mind was dinner, we whipped up some fresh salad, pizza and flatbreads and finished off our prosecco, we savoured this in our seating area, an evening chill briefly removed by the outdoor heater, who knew indulging dinner outside could be so appealing.
While our stomachs were full and our glasses empty, the evening could not draw close without taking full advantage of our outdoor tub, to stay in it forever would be a dream, and the bubble bath was an ideal touch. After stepping out, we wrapped up warm in the snug bathrobes provided. A serene and restful experience.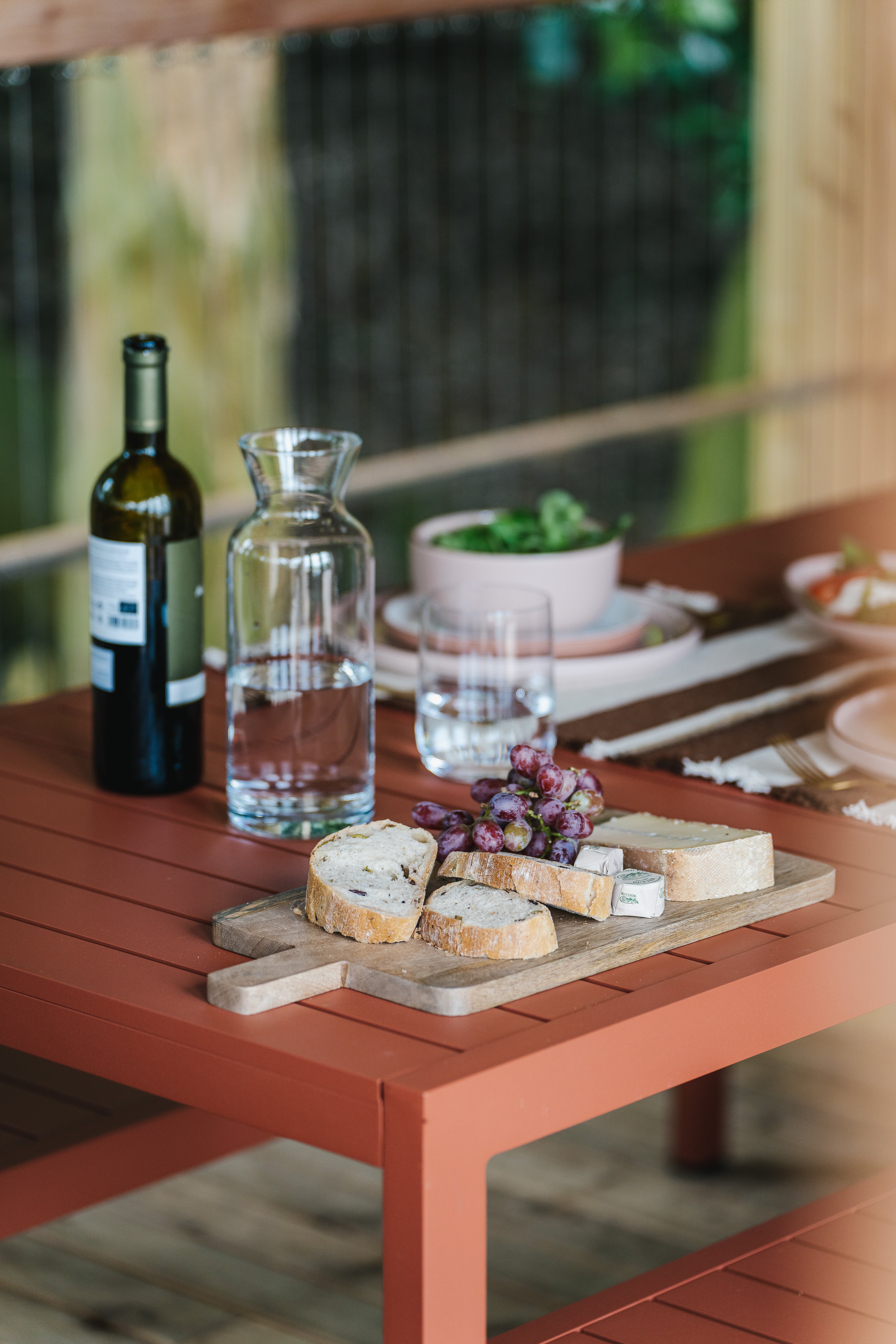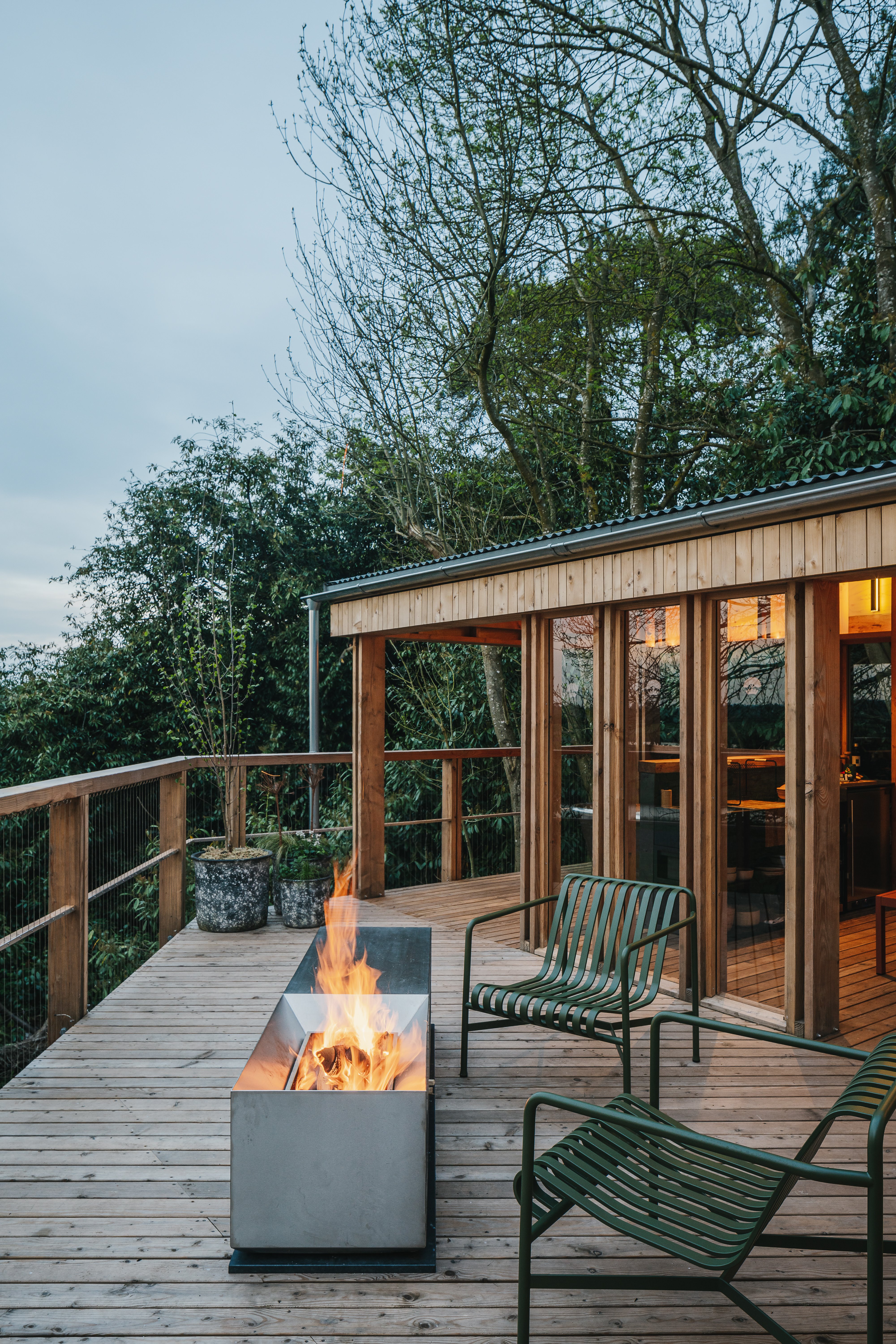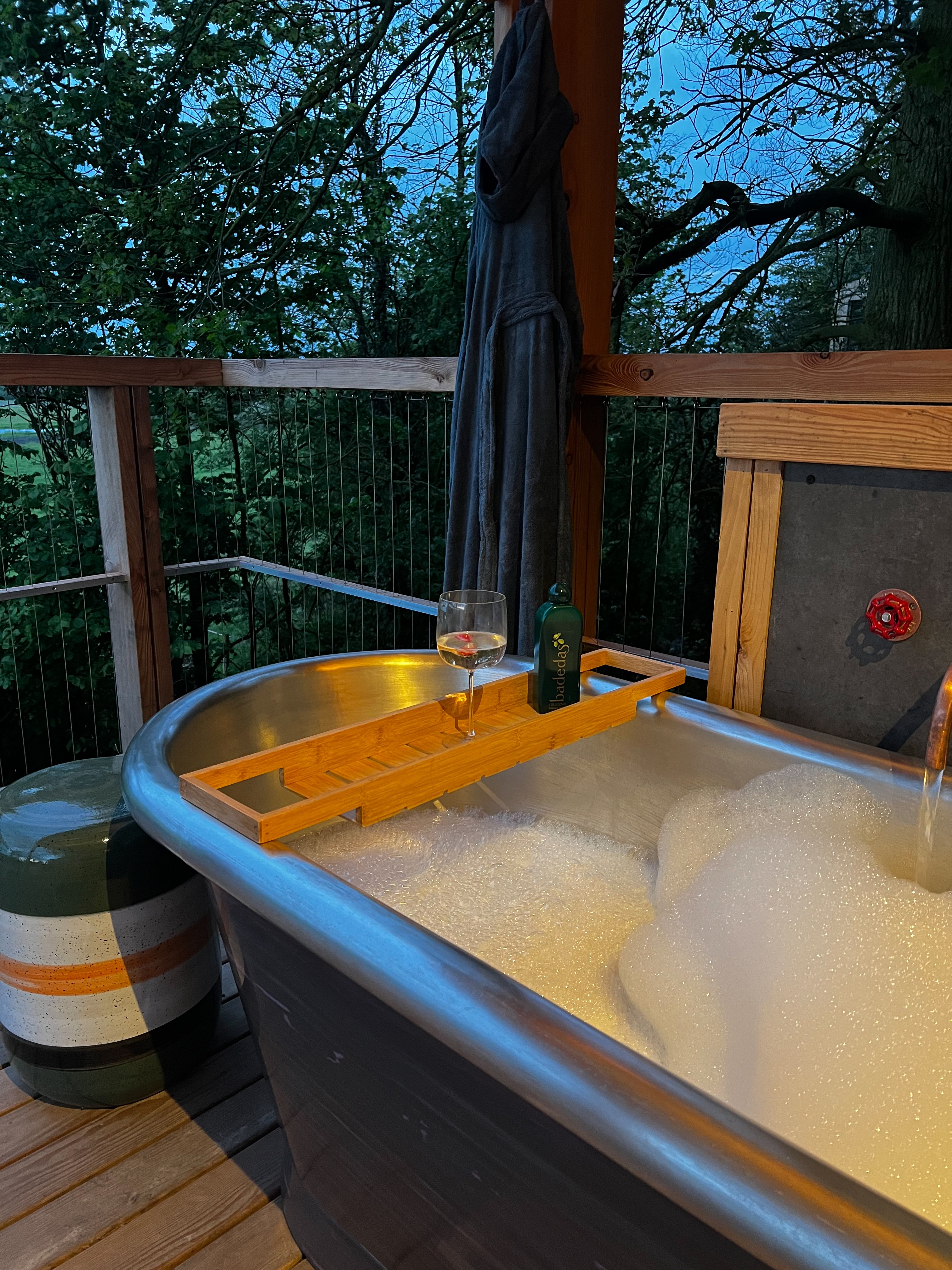 A peaceful sleep and a delicious breakfast
After a long and enjoyable evening spent by a fire, the night drew to a close, it was almost impossible to not fall into a deep sleep straight away. The bed was of extreme comfort and with only the sound of birds to be heard.
After a peaceful and rested night's sleep, we awoke to the light peaking through the curtains, the sun had come out, the air was fresh and the longhorns weren't far to see...we could even see the calves! The Nespresso coffee machine was a necessity. We sat outside, gazing at the wetlands one final time.
Before we left we indulged in our breakfast hamper, left in our fridge before our arrival the day before, consisting of Wholly milk, freshly squeezed orange juice, Jess's Ladies organic natural yoghurt, Sherston Farm eggs, Granola & Muesli, Elmore sourdough loaf, Netherend butter, Jams and honey, Seasonal fruit. What more could you want?
We packed our bags and said our final goodbye to a short yet magical trip within the trees.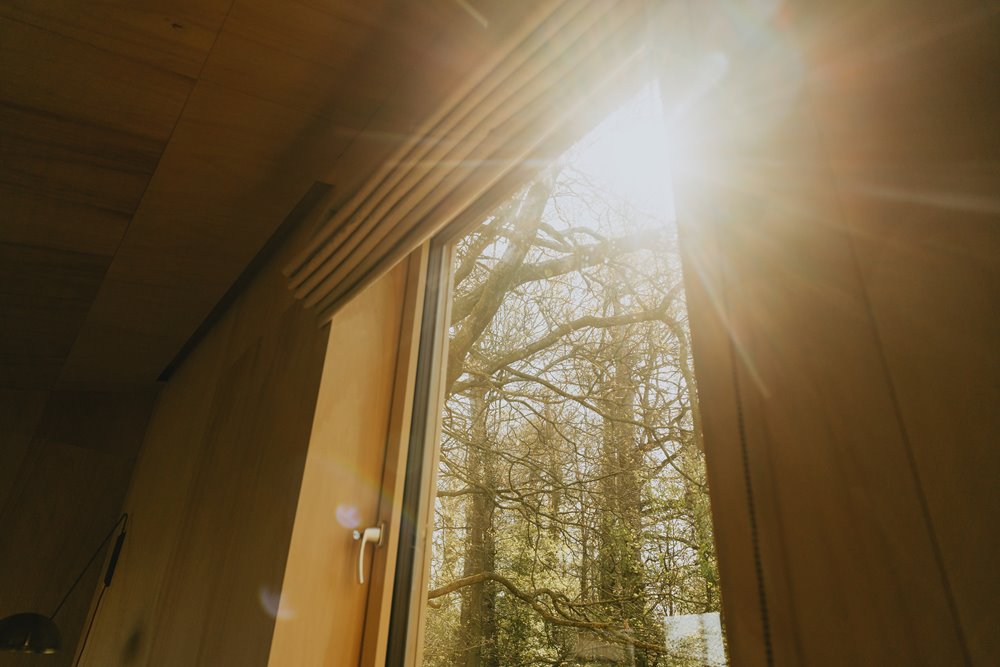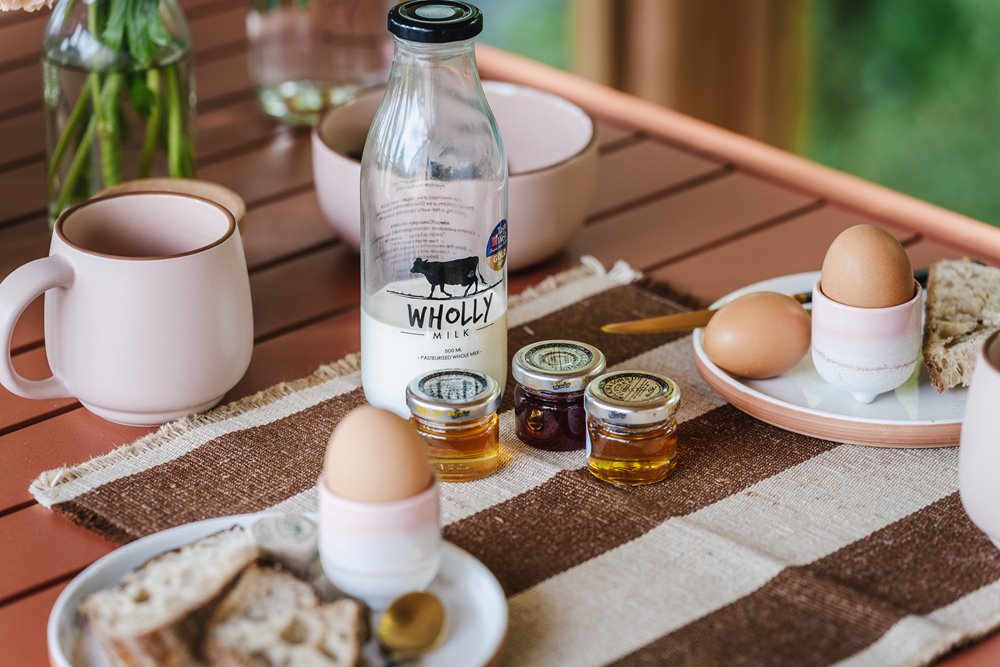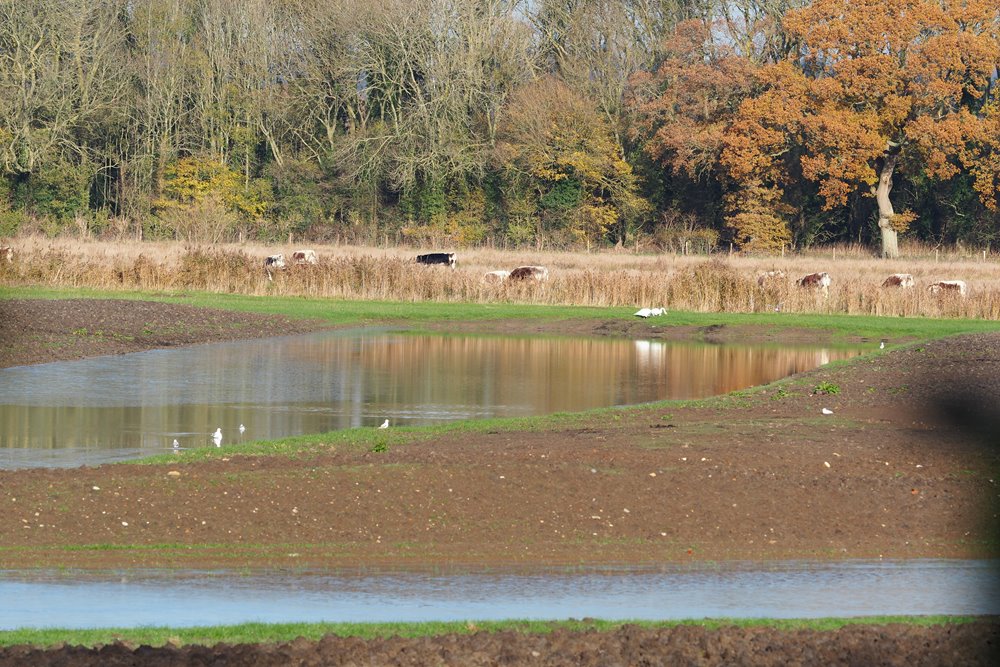 Staying at Rewild Things is not your average staycation. Our Treehouses are a way to detach from technology, reset your body and enjoy mental space, an escape from reality and a peaceful retreat to absorb the beauty of nature and all her surroundings.
If you've been swayed to book and experience Rewild Things for yourself you can do so by going here.
We can't wait for you to visit and see the true magic that lies within the trees.
As always,
Love Team E 
xx
Related reading