Sustainable Options For Your Big Day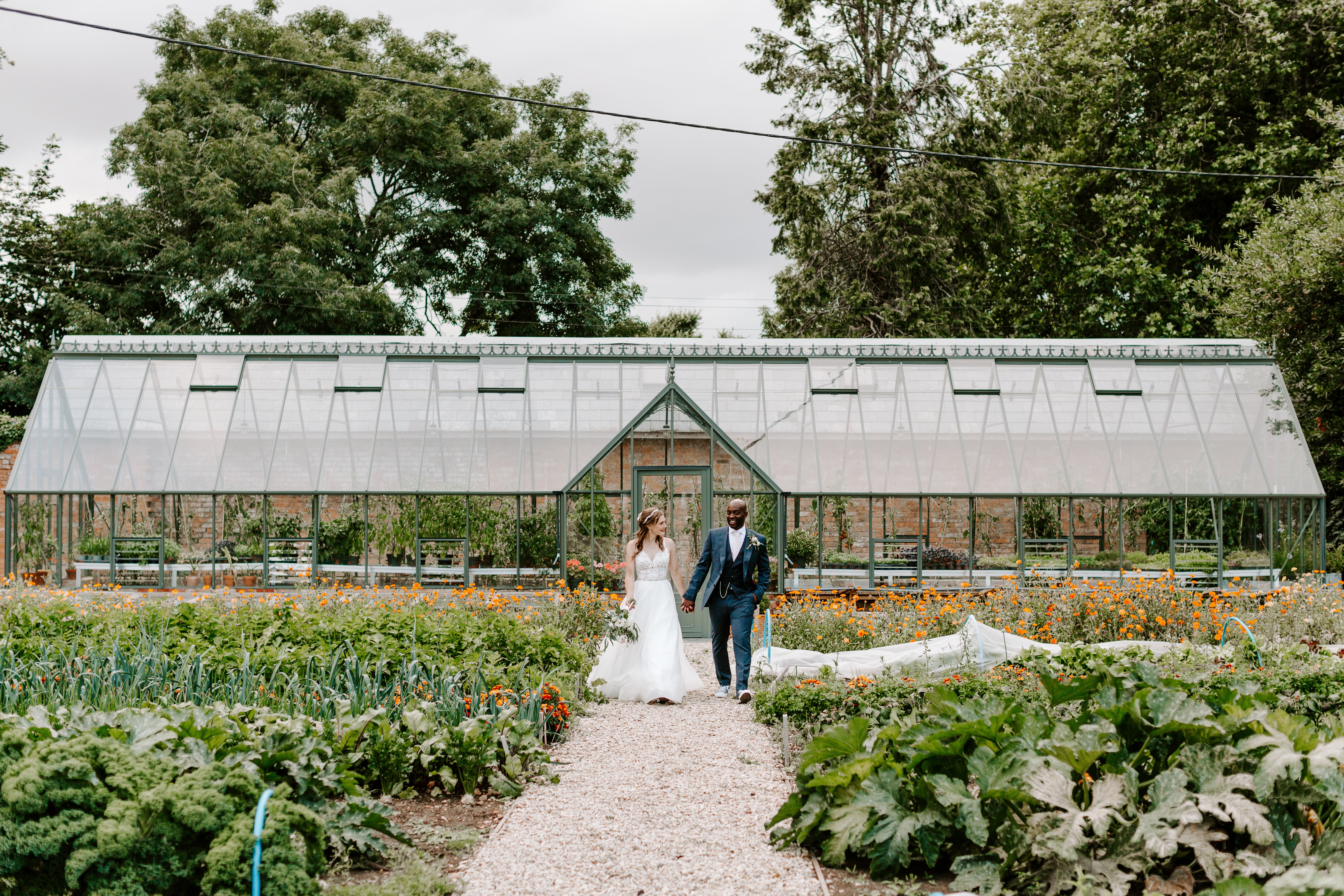 Here at Elmore, we're all about keeping things green! We pride ourselves on being an eco-friendly venue with rewilding land. It's not always an easy road to having a sustainable wedding day so we're here to give you options, ideas and to make your day as green as it can be!
Having a 'leave no trace' festival background makes us all pretty environmentally conscious, our dream for this wedding venue has always been to create a fully sustainable events space which caters for incredible parties, and we're really proud to continue to use sustainable alternatives in the running of Elmore Court. 
Plantable invites & recycled signage
You might be thinking...where to start? but planning a sustainable wedding has never been easier! A trend we've seen that's been pretty hot this year is plantable paper, an eco-friendly option that causes less waste and gives your guests an extra surprise, what's not to love?! 
We've found that lots of artists and illustrators are using this technique so you won't struggle to find a design you love! If you're looking to reduce as much paper use as possible, a fab alternative is sending out "paperless invites"...yep! Gather your guest's details and email them their invitation instead!
When it comes to your signage...let your creativity juices flow! Check out this table plan with the couple's favourite book as the artwork. Or this order of the day created with planks of wood, the options are endless.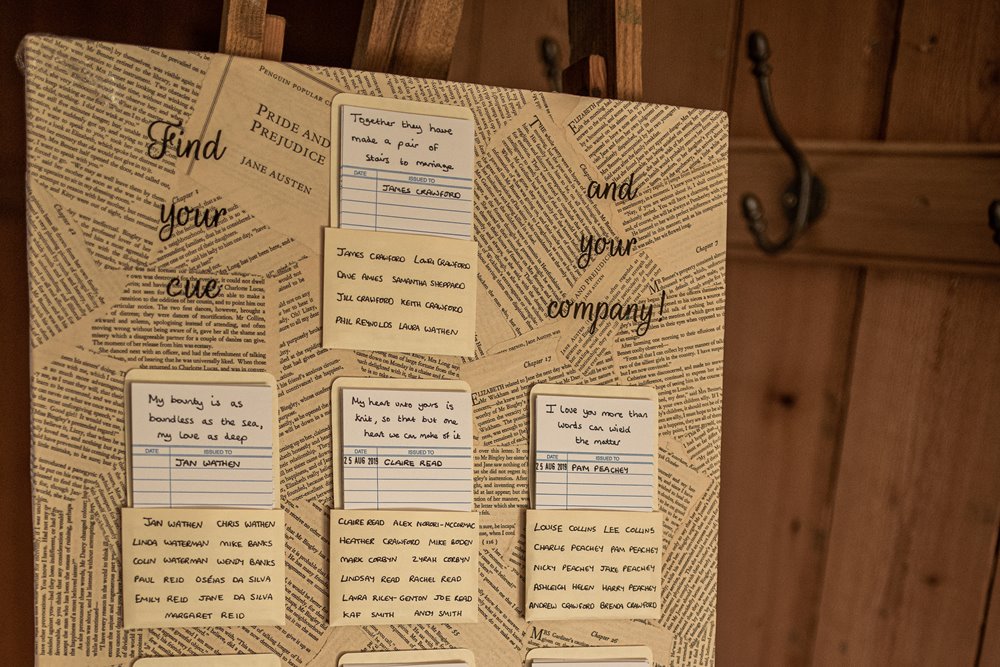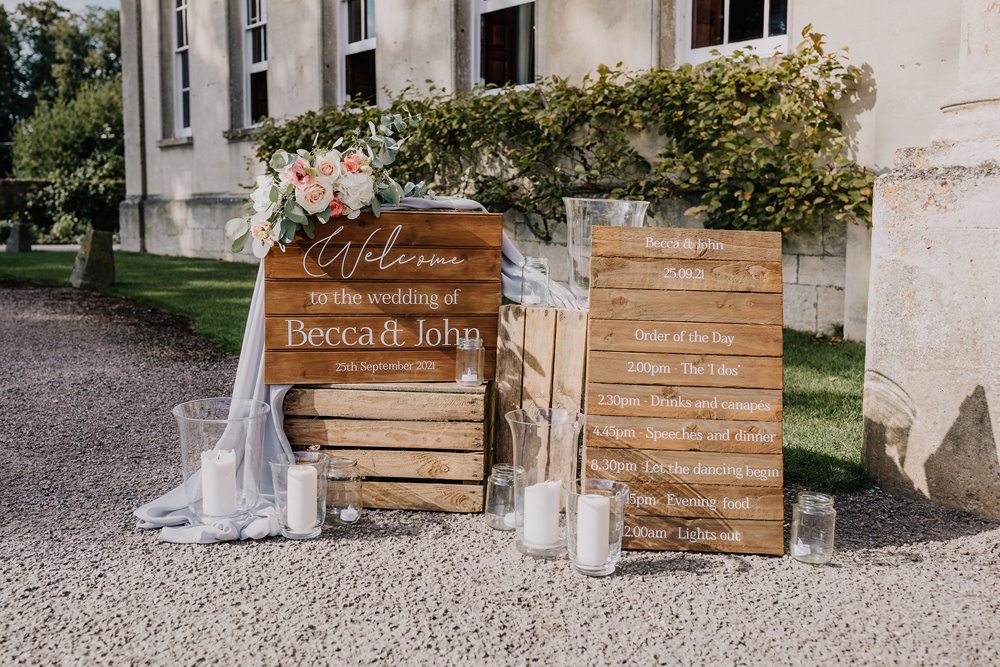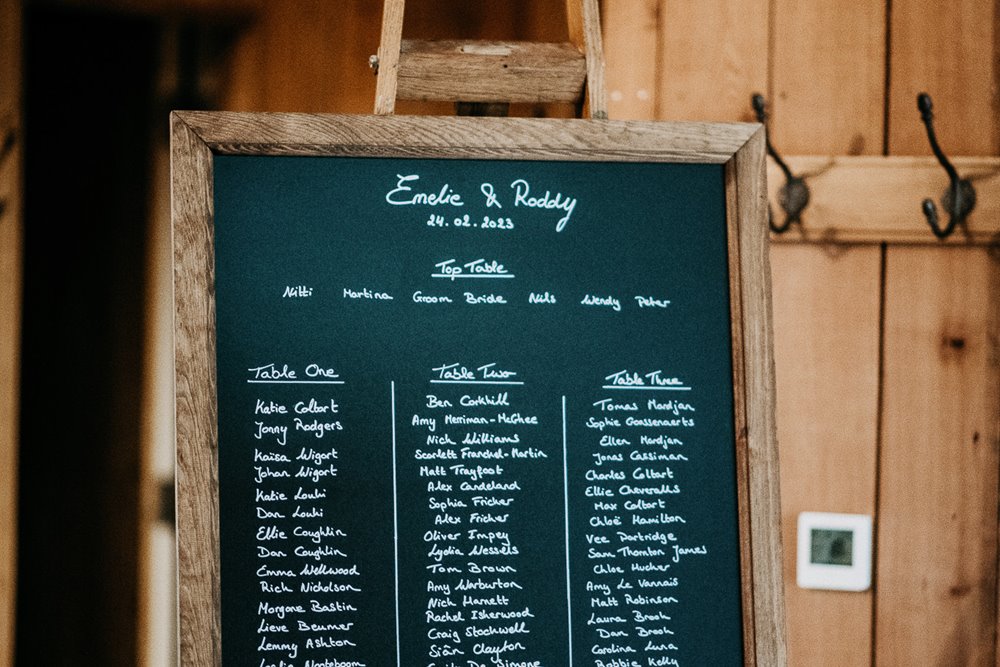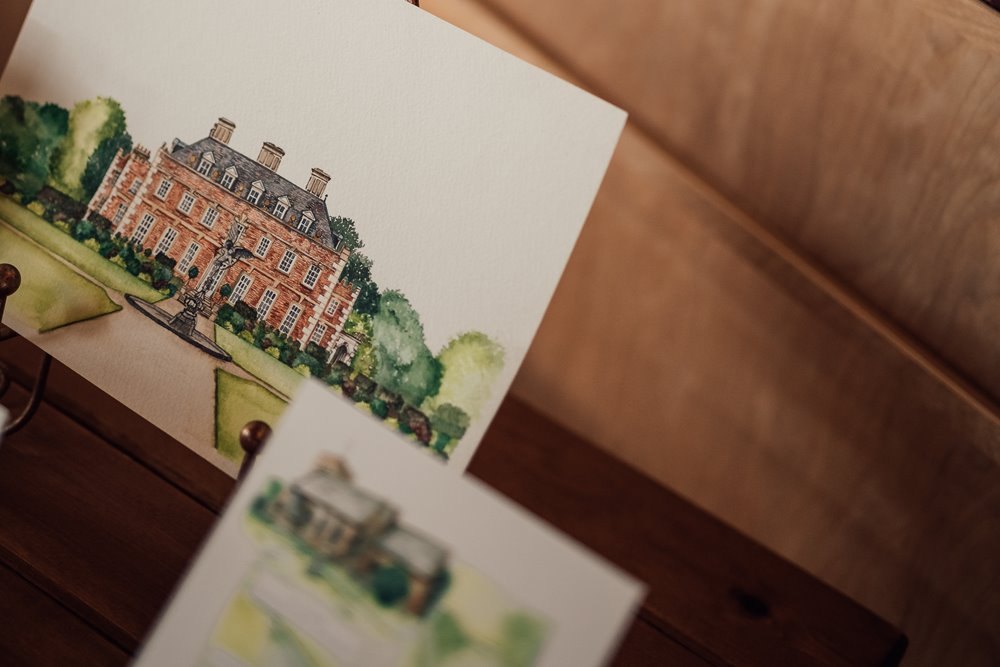 Seasonal floral arrangements
Flowers are at their best at different times of the year! To be a little more eco-friendly we advise picking flowers that will peak naturally, by doing this you're supporting British-grown produce as opposed to importing! Below is a guide to what flowers are perfect for the season of your wedding!
SPRING: Daffodils, Violets, Hyacinths, irises, Forget-me-nots, Lilacs 
SUMMER: Roses, Poppies, Hydrangeas, Bergamot, Dahlias, Daises 
AUTUMN: Chrysanthemums, Petunias, Roses, Sunflowers, Hibiscus, Geraniums
WINTER: Lenten roses, Calendulas, Witchhazel, Gardenias, Winter jasmine, Camellias 
There are so many varieties and beautiful at that! Living in the UK gives us the opportunity to experience first-hand the magic of seasonal flowers and how they can brighten up even the gloomiest of days. So when you're looking at your choices for your gorgeous bouquet, consider the best blooms for the season...and check out some gorgeous ones below!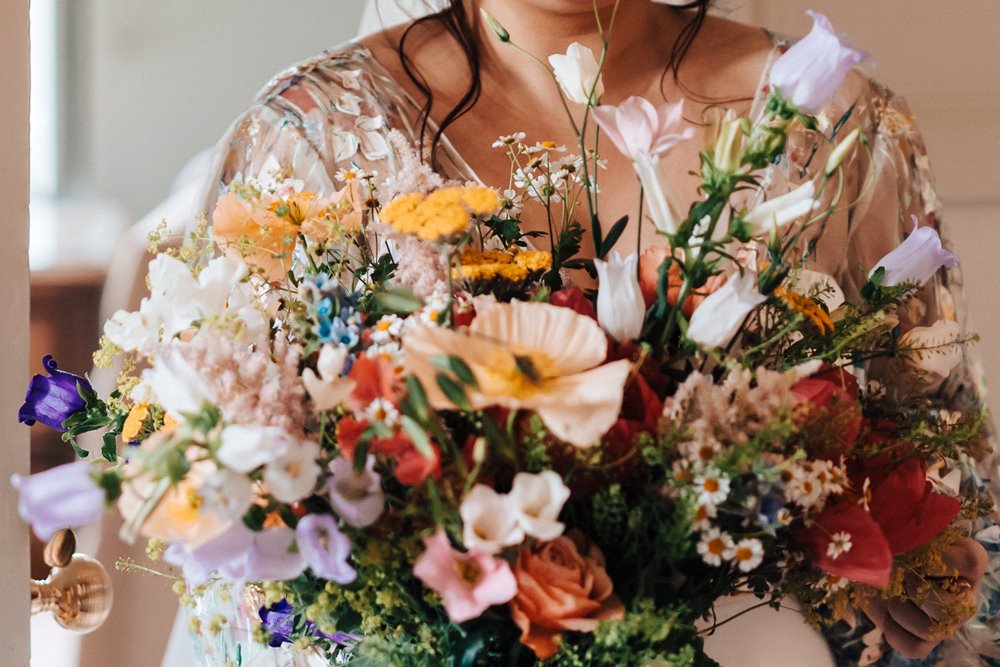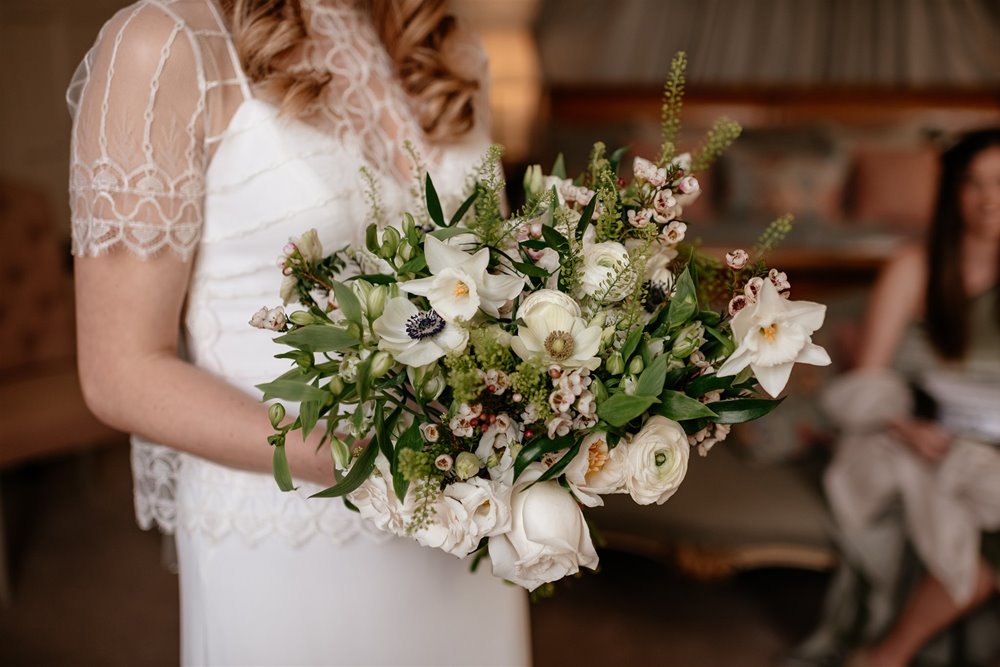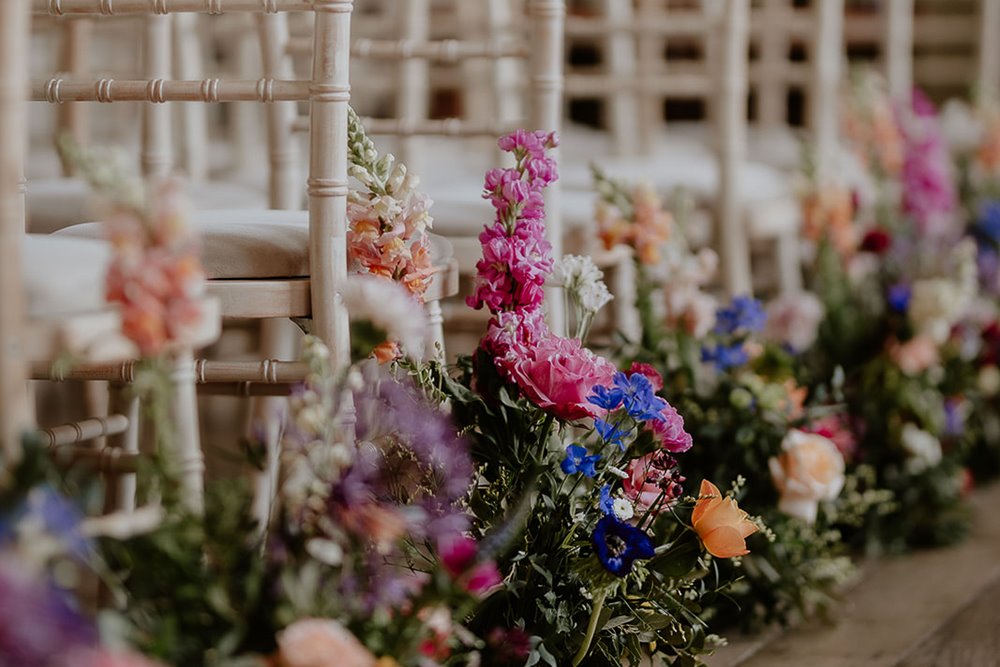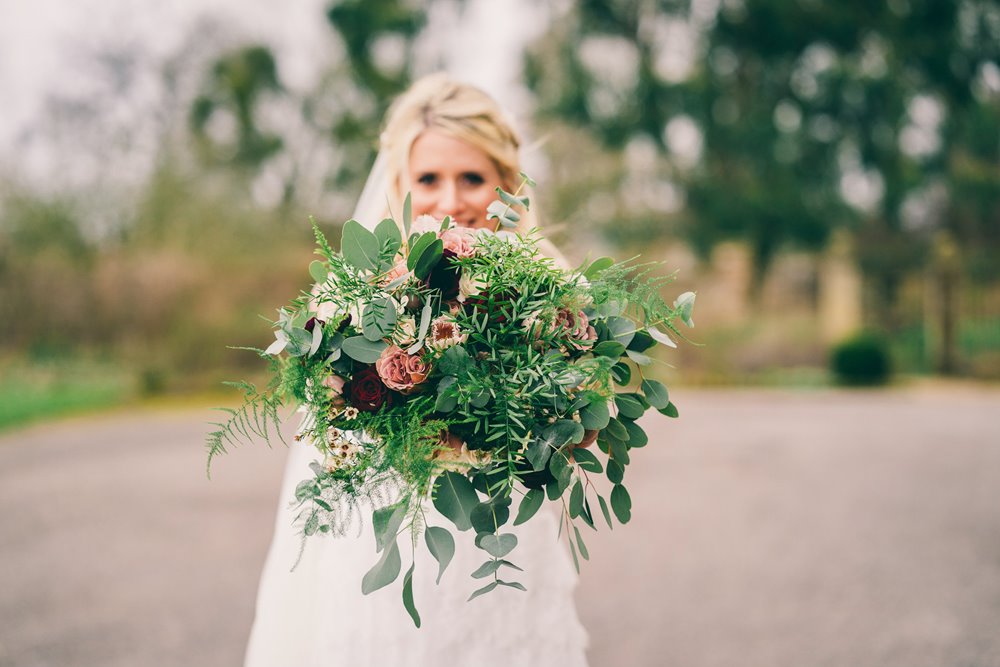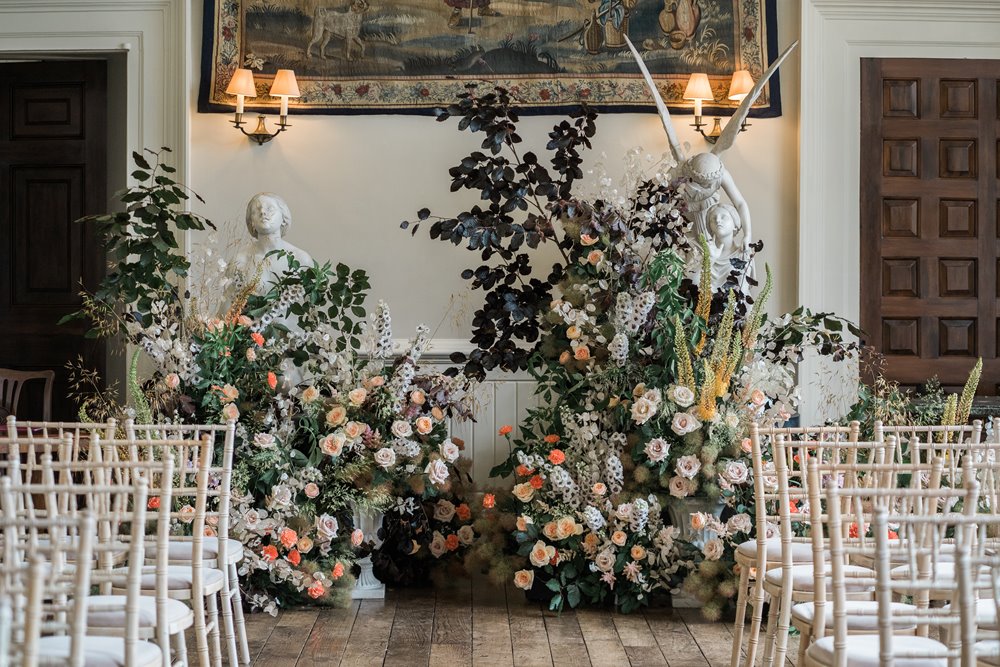 Eco-friendly add ons
When it comes to those last tiny details we can often lose ourselves in trying to decide on the options! We're talking all things confetti, wedding favours, guestbooks etc...
Here at Elmore, we love a good confetti shot! But we just ask that you use natural biodegradable petals only. Biodegradable petals simply mean that the confetti can quickly be broken down when it's thrown meaning it's safe to be released in the natural environment and there are so many funky choices!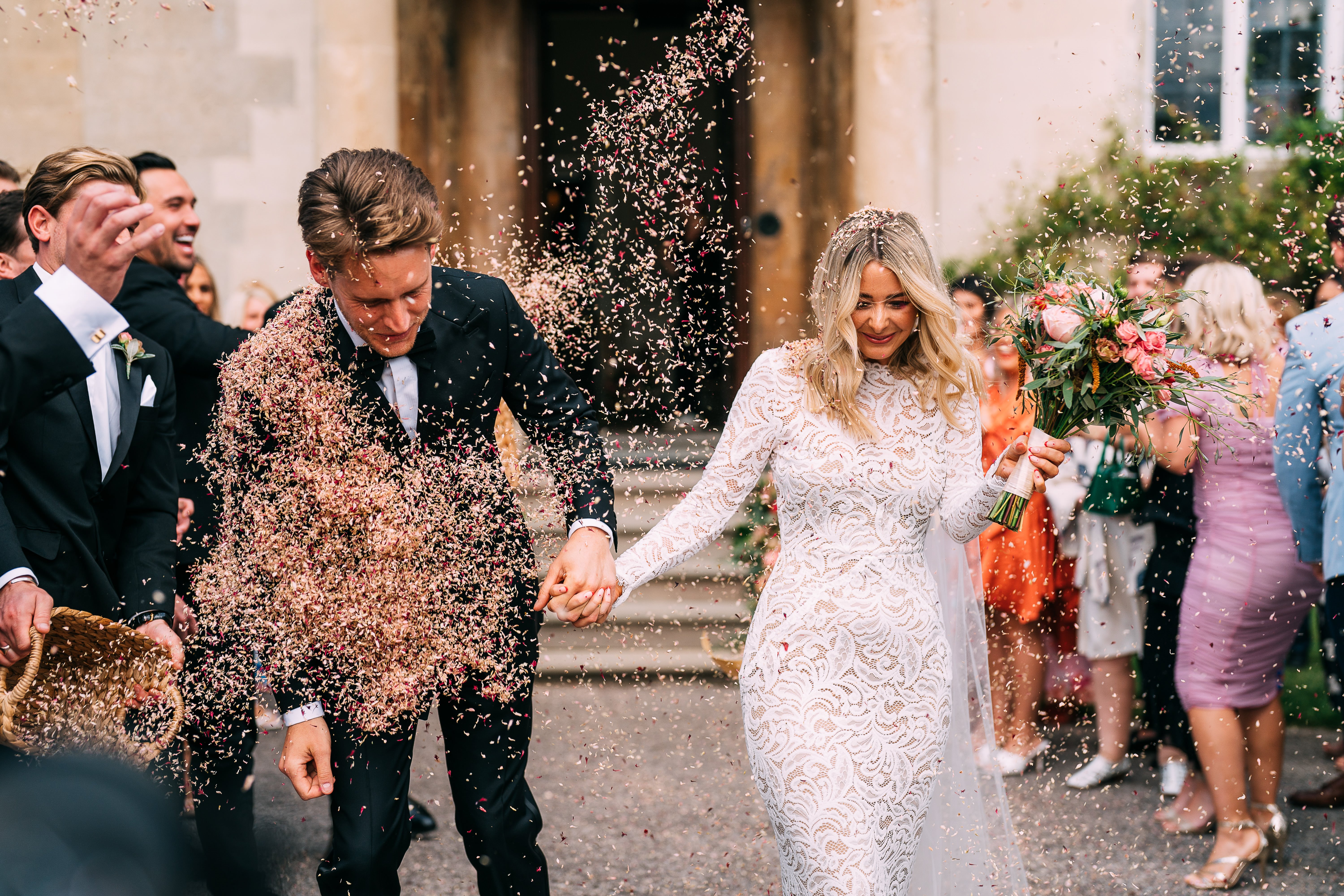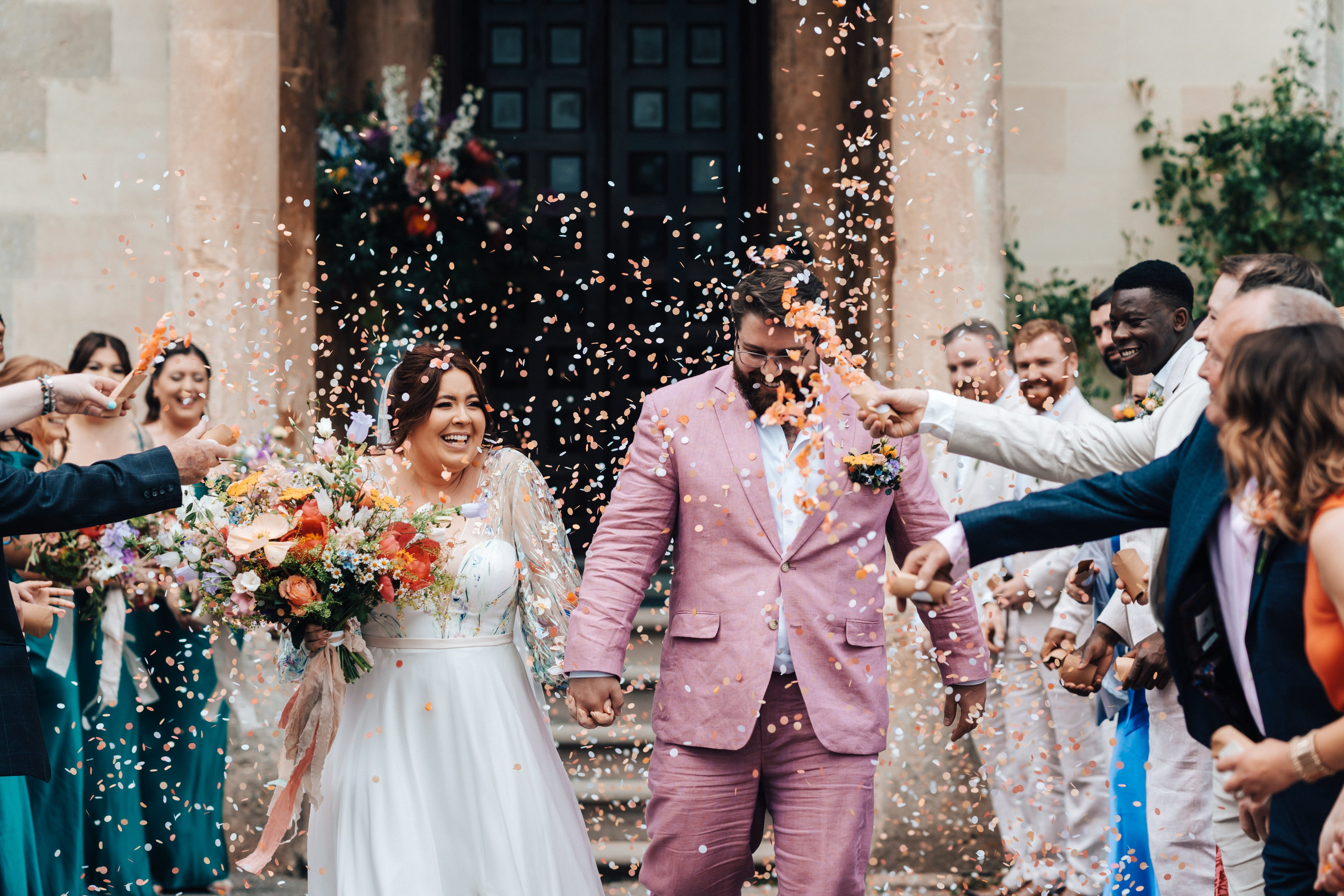 Wedding favours can be a bit of a hit-and-miss situation! if you want to gift your friends and family and say a big thank you for their attendance then why not try and be green with it? No...literally! Gift your loved ones with a herb or flower keepsake that they can take home with them & nurture. Similar to the plantable invites, leave some seeds! These can then be planted and grow alongside the love.
We love a good guestbook but do they have a lot of pages! Check out this innovative "guest phone" idea from The Telephone Guestbook! Add a more personal touch with your family & friends leaving voicenotes of love and advice.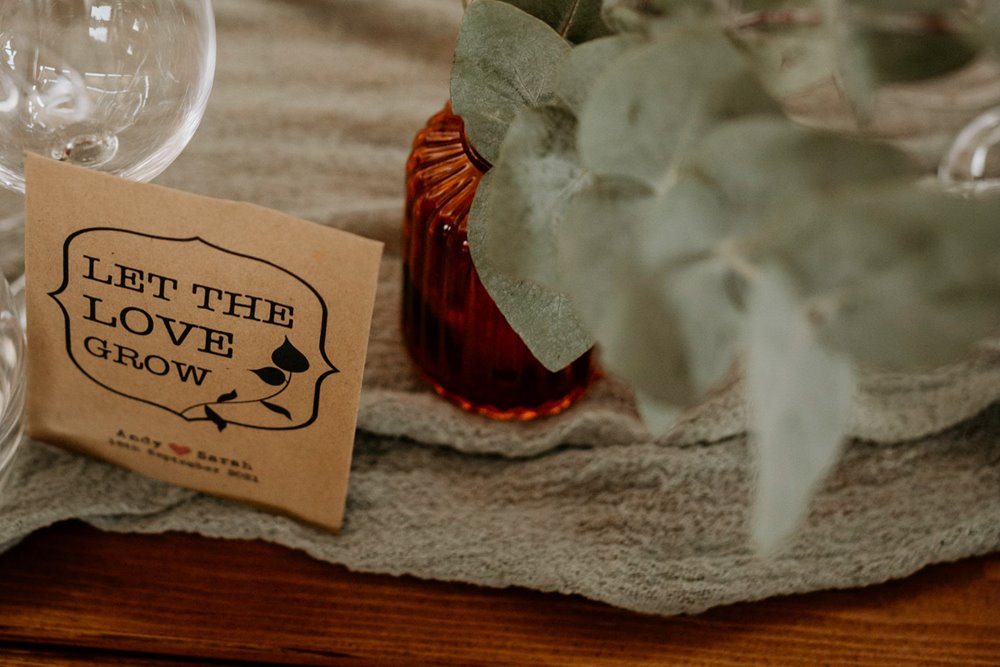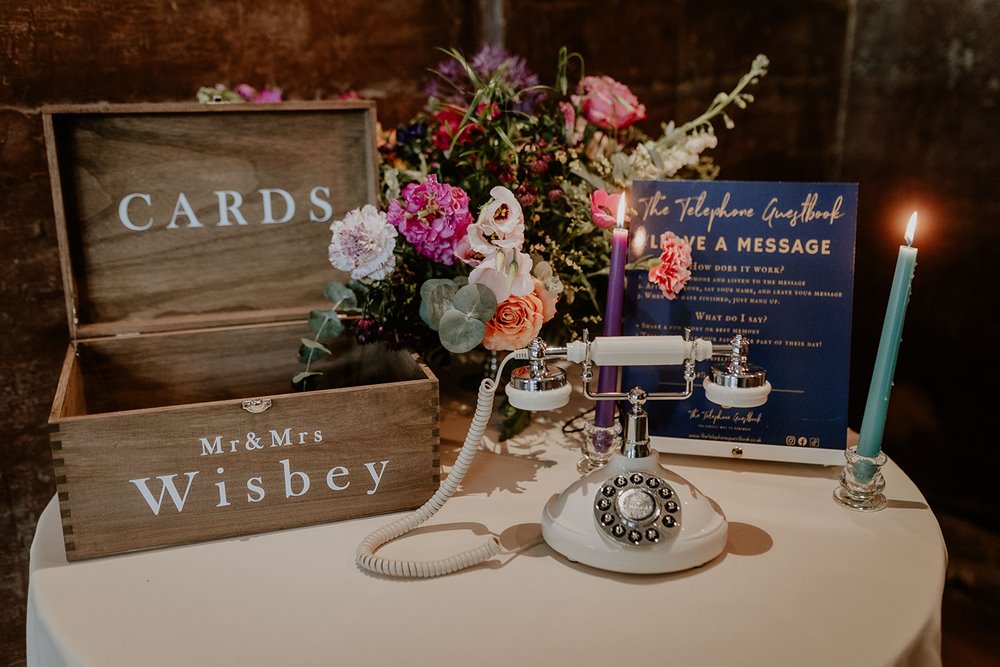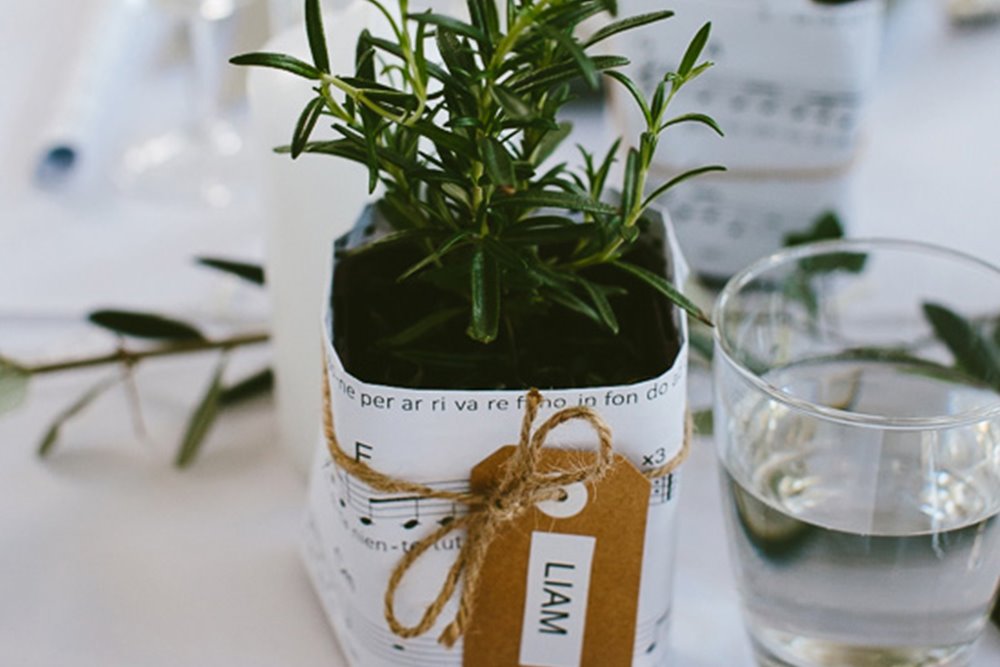 Reduce, reuse, recycle!
We absolutely love it when we see decor or recycled goods being used by our couples as part of their wedding...we're giving these items a new lease of life!
A fan favourite is bottles reused as centrepieces. When used as wedding décor, glass bottles can add an elevated yet rustic feel to any tablescape...and who doesn't love the excuse to get through a few extra bottles of wine! You may also find that most decor hire will have a selection.
(Add in buds from your bouquet or bees wax candles!)
If you're still looking for the perfect wedding dress & would like to be as sustainable as possible then why not choose a pre-loved gown? Within the wedding industry, finding a second-hand dress is fantastic for your wallet. It goes without saying that you can save a whole lot of money when you buy preloved.
But buying your outfits second-hand has a plethora of other benefits, too - not only does it allow the opportunity for you to find unique and special items, but it also promotes a circular future for the wedding dress and fashion industry as a whole.
You can find out all about them here!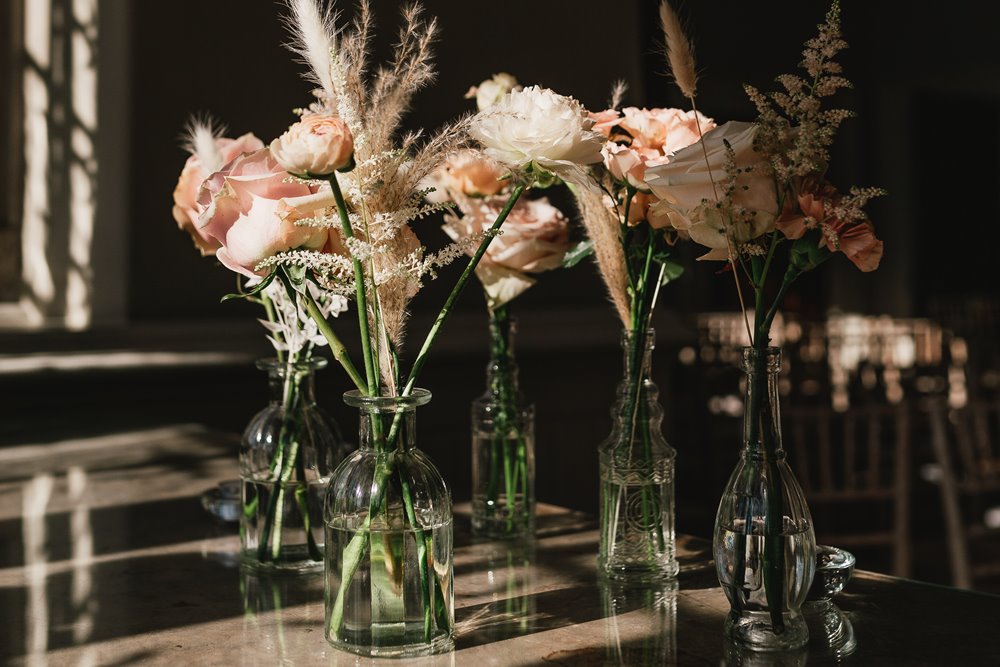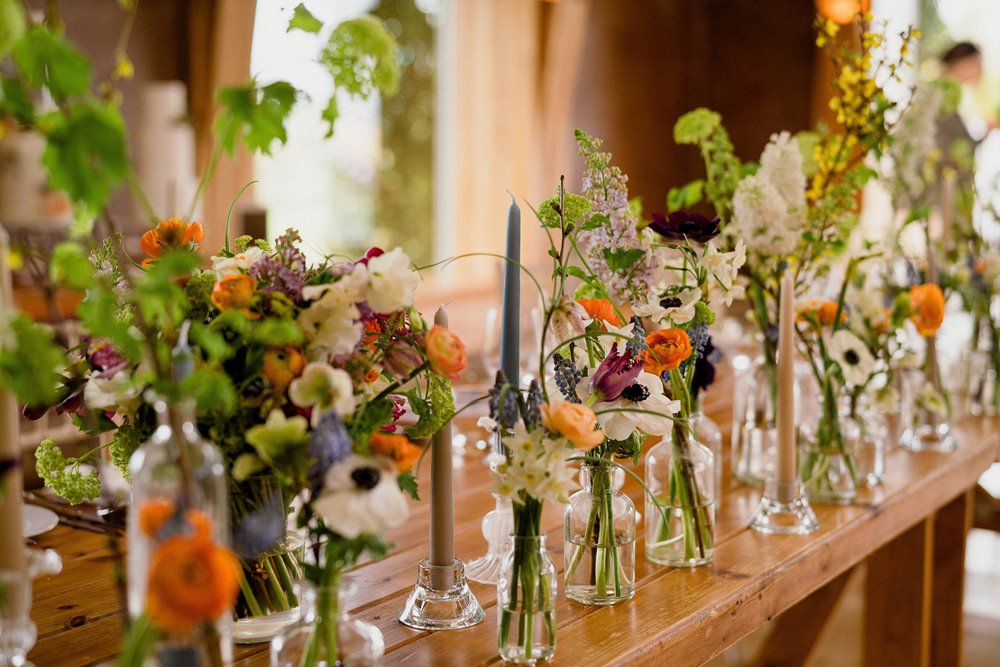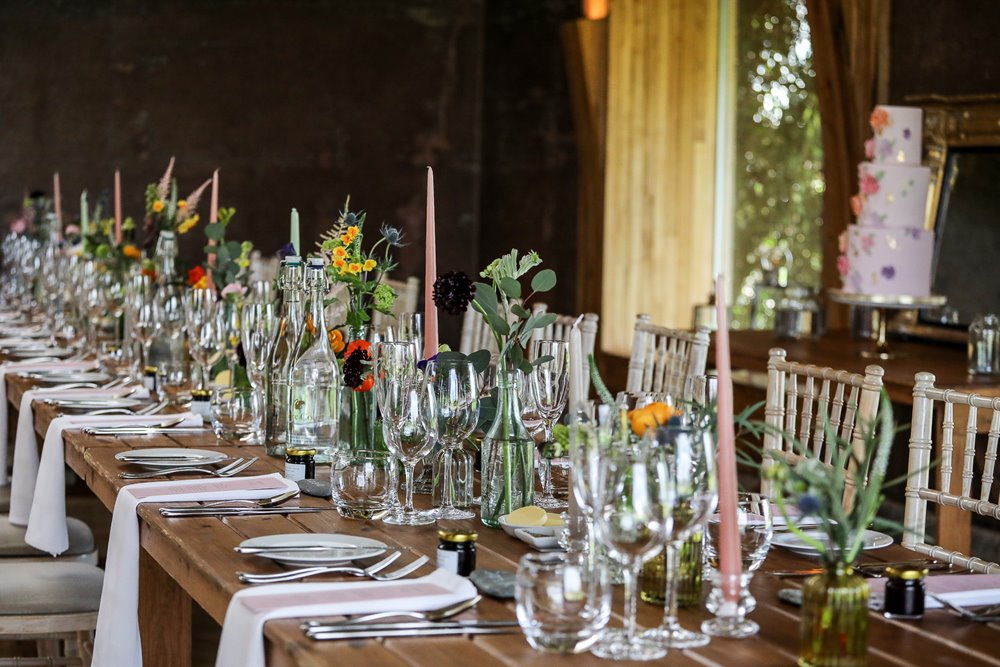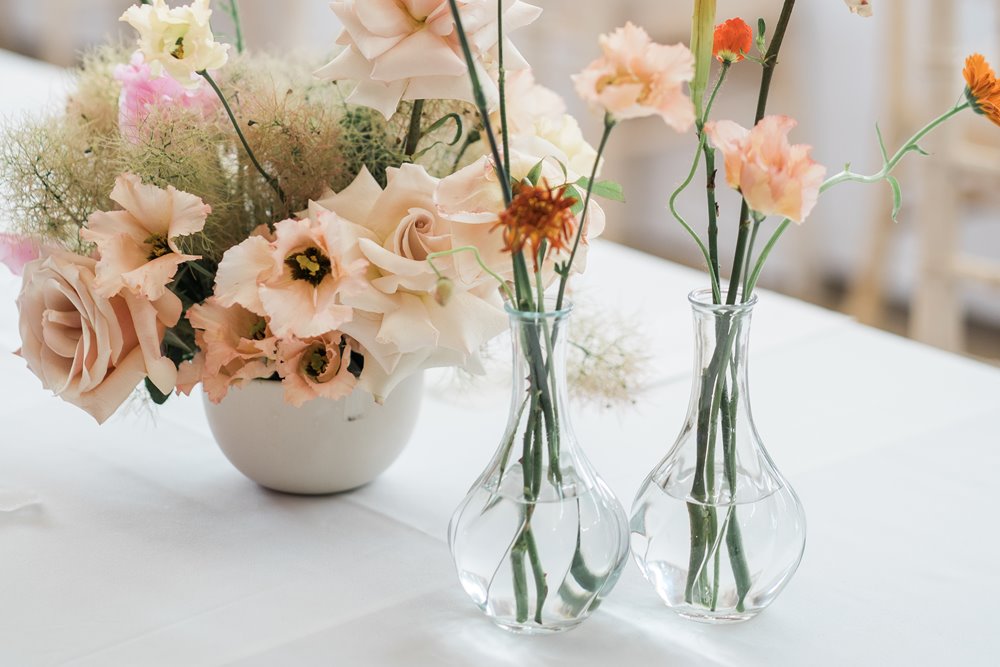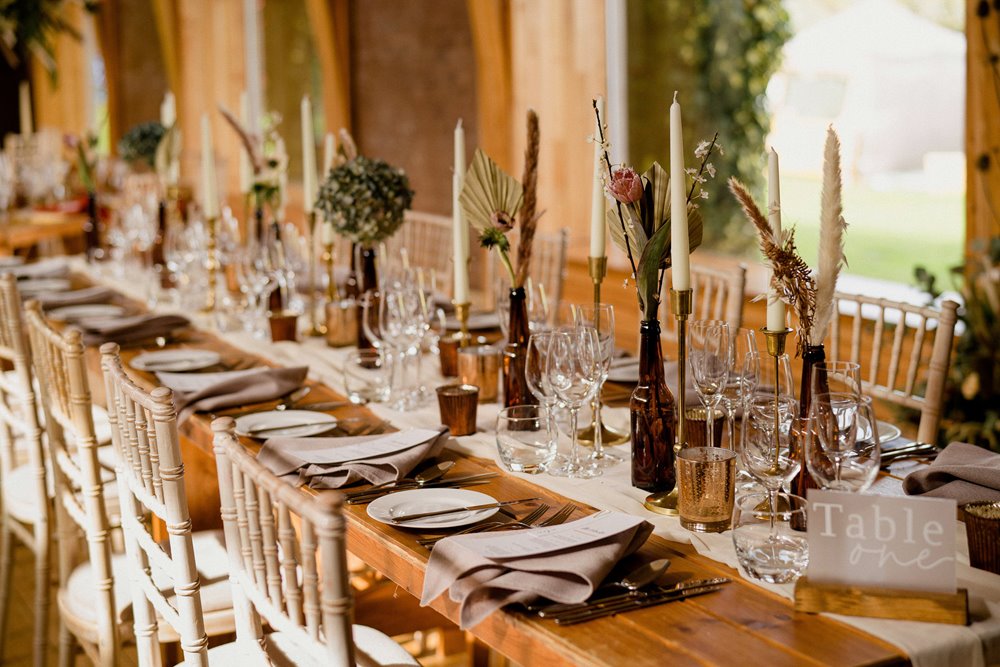 Keeping it simple...
The fabulous thing about Elmore Court is she sells herself...if we do say so ourselves! There is so much pure beauty within her walls and she doesn't need much to look amazing in those photos. So if you'd prefer...keep it simple!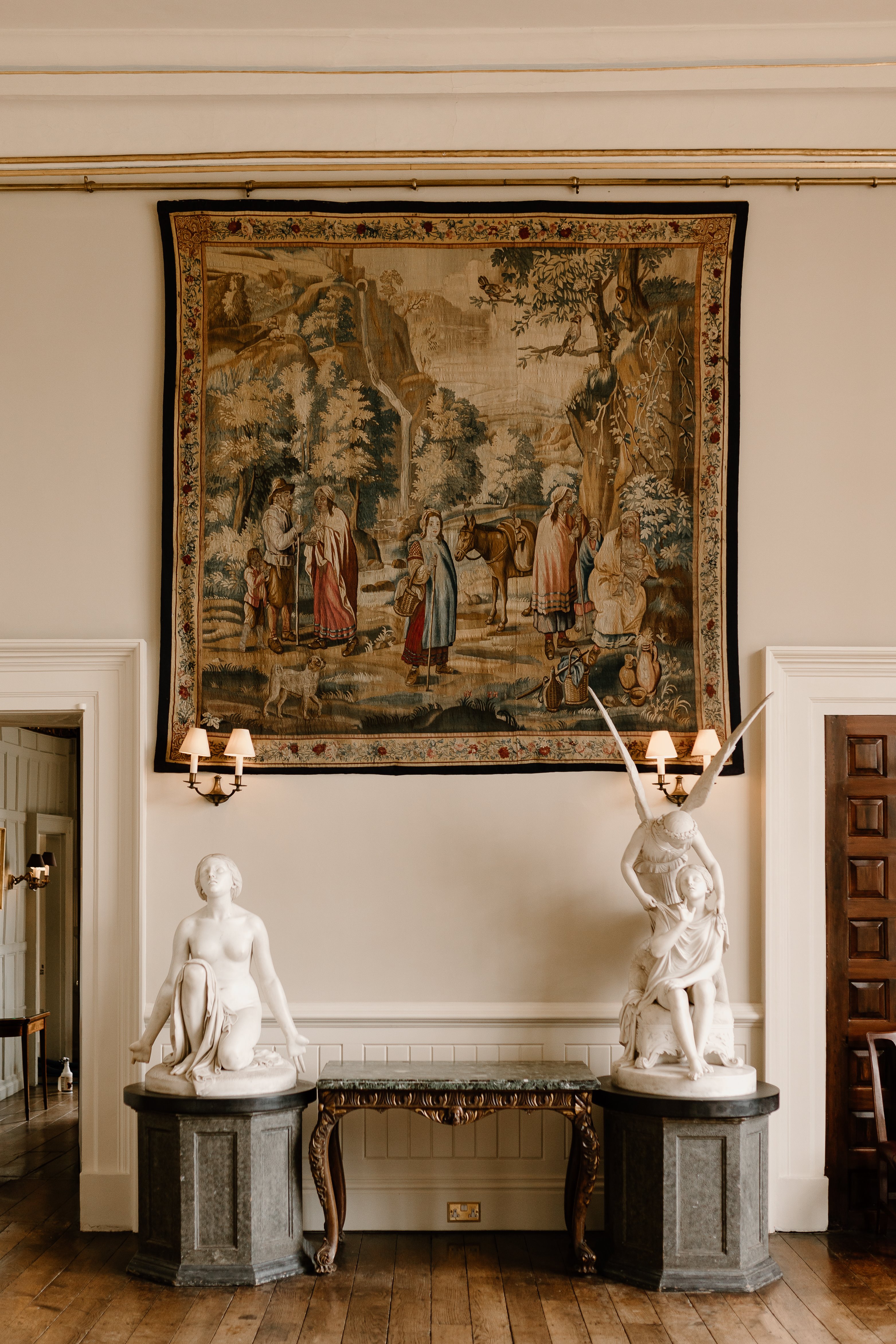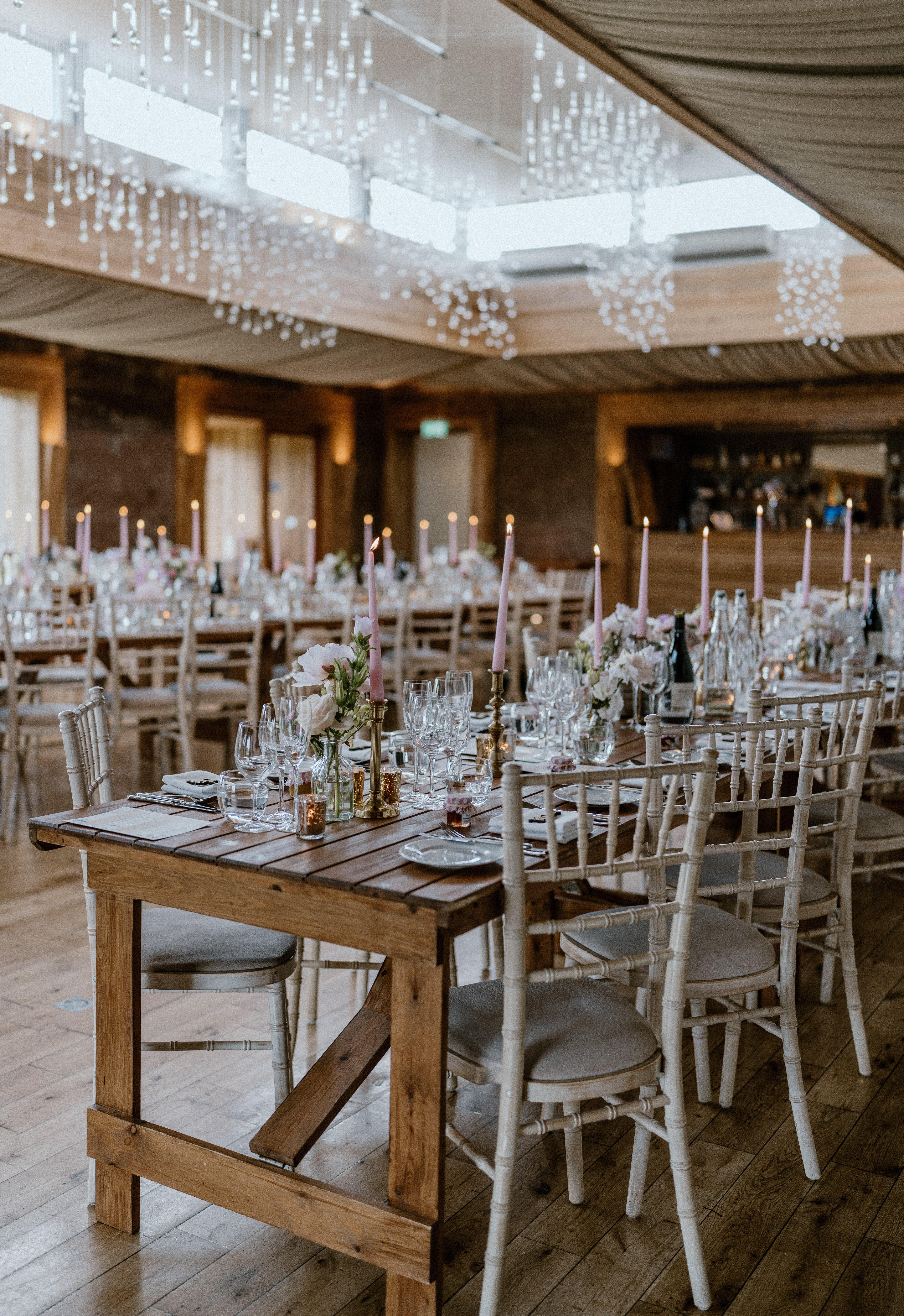 How & why we're a sustainable wedding venue
As you can probably already gather, we're pretty passionate about sustainability...which is why when we opened Elmore Court to weddings, we wanted that to be represented! Since opening, we've created an eco-friendly space...
Carbon Neutral Heating: Using wood from our own woodland to supply year round fuel, Elmore is heated entirely using a carbon neutral Biomass boiler for heating and hot water. The carbon dioxide emitted from burning the wood in a biomass is the same amount that was absorbed during the trees life, making it a 100% carbon neutral source of heat.
Rammed Earth Reception: The Gillyflower is our Eco ballroom! Built using natural materials sourced from our own estate; walls made from rammed Elmore earth and timber sourced from our woodland. It has a meadow out the front (and one on the roof!) that is planted with a blend of flowers to encourage pollinating insects and bees, which in turn help to pollinate the fruit orchards that surround us. 
The compacted rammed earth walls are also soundproof, which comes in handy when cranking up the Funktion one soundsytem.
The High Tech House & Water ban: The majority of the house lights at Elmore have been converted to LED lamps now. We use a local renewable company to supply our electricity, and advanced digital thermostats help control heat loss from the house, along with the use of window shutters.
Where possible we are cutting down on plastic products, switching items such as plastic straws for paper ones, and reusable glass water bottles with our filtered Whole World Water system. We use advanced paperless systems in our office to cut down on printing.
Food: We've very passionate about the food and menus we create here. We work with local suppliers and with our own wonderful gardeners to ensure our ingredients are as fresh and delicious as possible. As our own woodlands increase we are able to provide more and more of the food from our land. 
Rewilding: Since 2021, we have been rewilding 250 acres of the Elmore Court estate, we are leaving the land to it! and letting it do its thing...naturally. We have created a wetland to bring in wildlife and it's actually helping restore this landscape to its former glory.​​​​​​​​ The impact of all of this is that the biodiversity across the land will blossom; with plants, fungi, birds, small mammals and all the rest finding a true home. The soil will improve and carbon will be sequestered.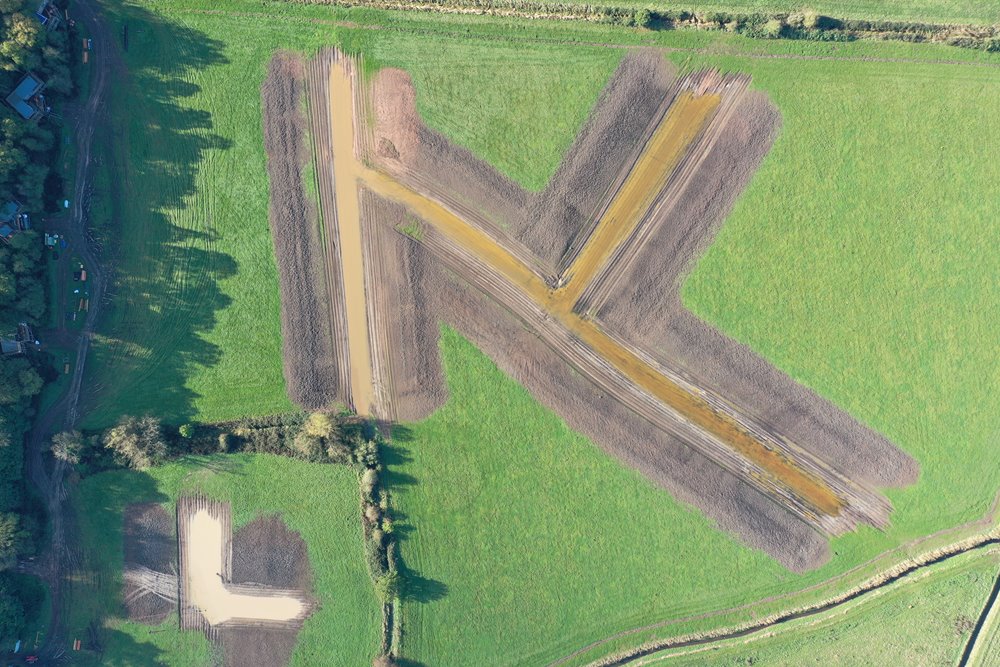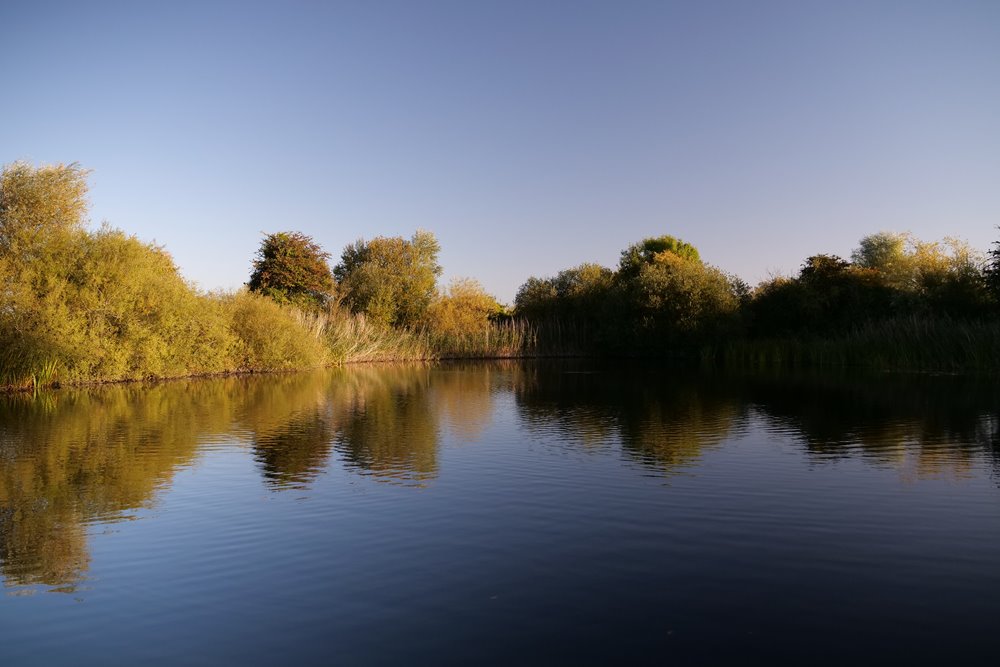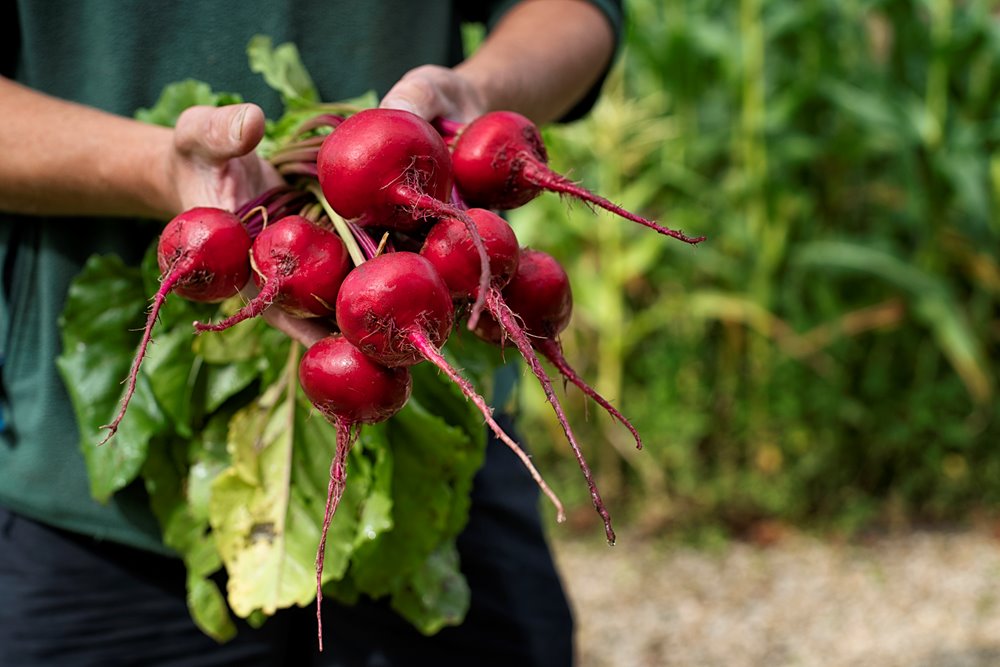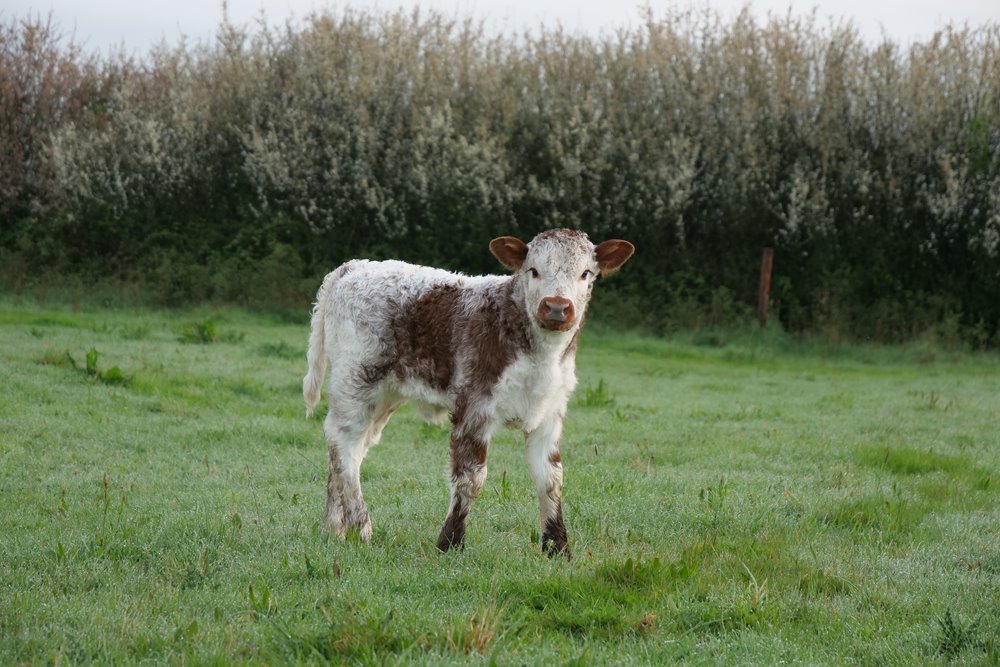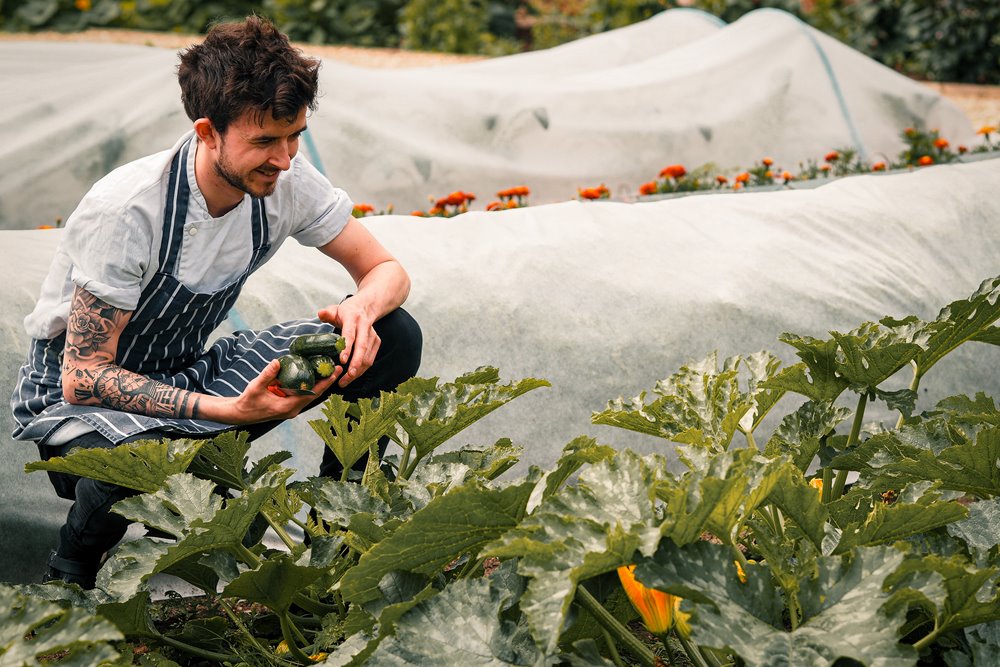 It's never been easier than now to plan an eco-friendly & sustainable wedding! Our incredible suppliers can help further when it comes to decor & flowers...check them out!
From second hand wedding dresses to reusing materials to be transformed into decor, options are endless and we're here to help.
Want to know more about our sustainable wedding venue? Get in touch!
Love from,
Team E xx
Related reading