Travel Themed Wedding Inspo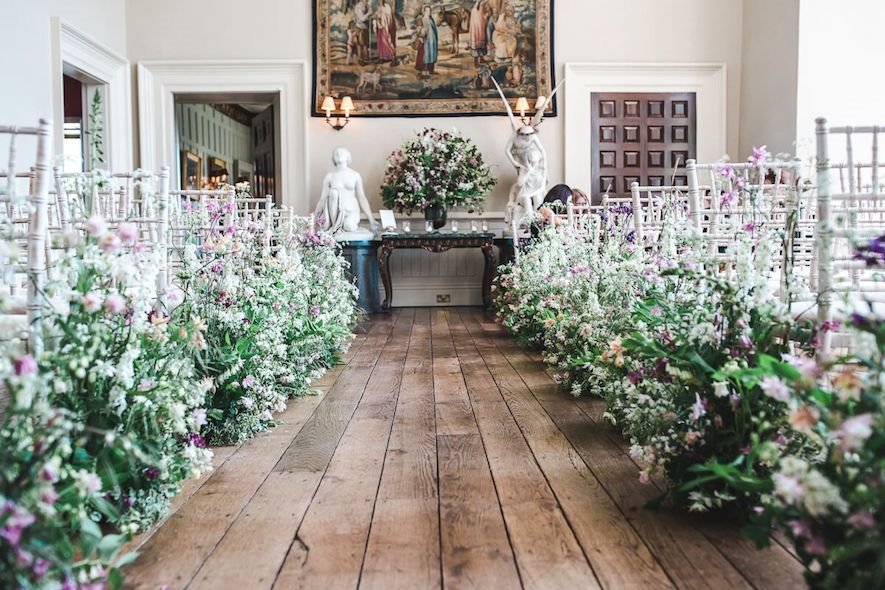 How to Style a Location inspired wedding
Planning a wedding around a location or a love of travel has been a popular choice for Elmore couples for lots of reasons. Whether you're thinking of celebrating a favourite place, re-living a romantic holiday (perhaps the location you said 'Yes'!), planning your wedding around where you both grew up, or a shared hobby- a travel themed wedding could be 'just the ticket'... (Sorry, couldn't resist)
We've gone through our real wedding images and put together a collection of our favourite ways to incorporate travel and destinations into your wedding. Enjoy!
Mediterranean Magic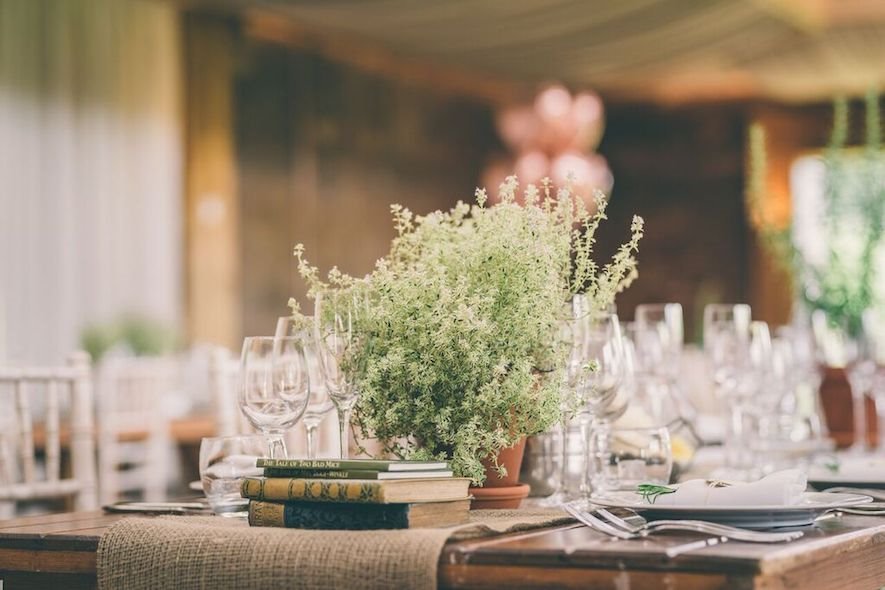 A special holiday or honeymoon destination is a great basis for a wedding theme and something you can make really personal to you.
Like we've said before, a wedding with no flowers can look just as beautiful as those in full bloom...
We love these planted pots of homegrown Rosemary, Lavender and Thyme to decorate wedding tables. Not only do they give off a gorgeously laid-back Mediterranean garden feel, but they are also cost-effective, eco friendly, and they smell incredible!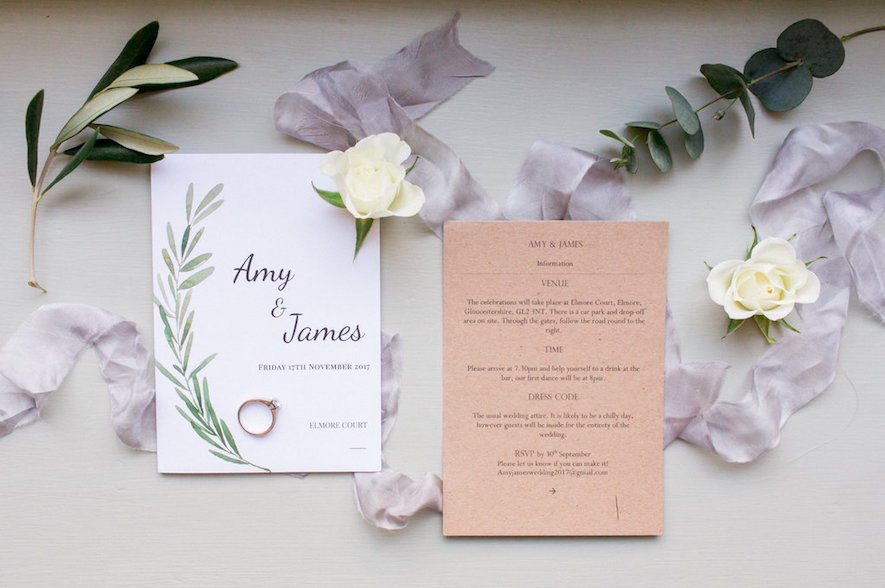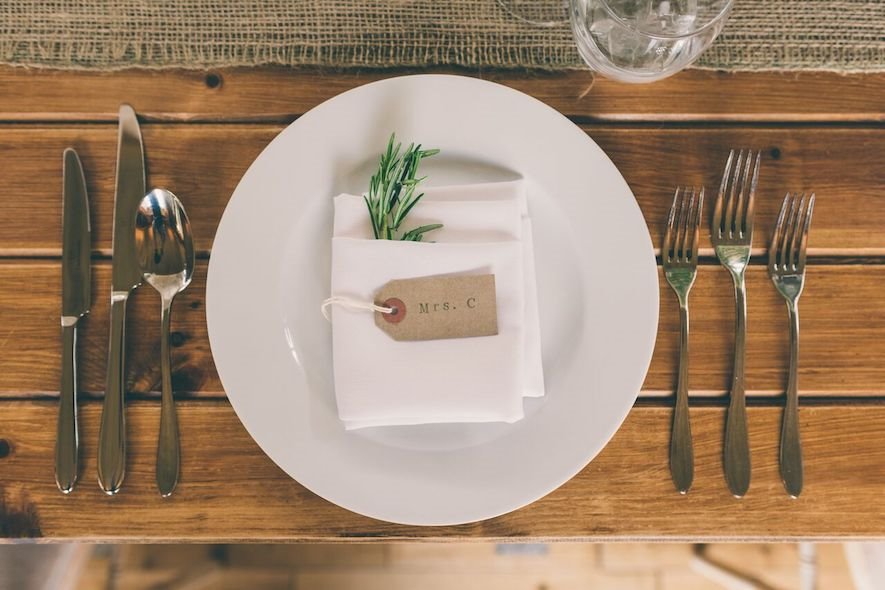 A natural colour palette of Ivory and Green is beautifully Italian. Your wedding invitations and stationery is the first glimpse your guests will get of your wedding style, and a great way to 'set the scene'. This stylishly simple stationery says it all.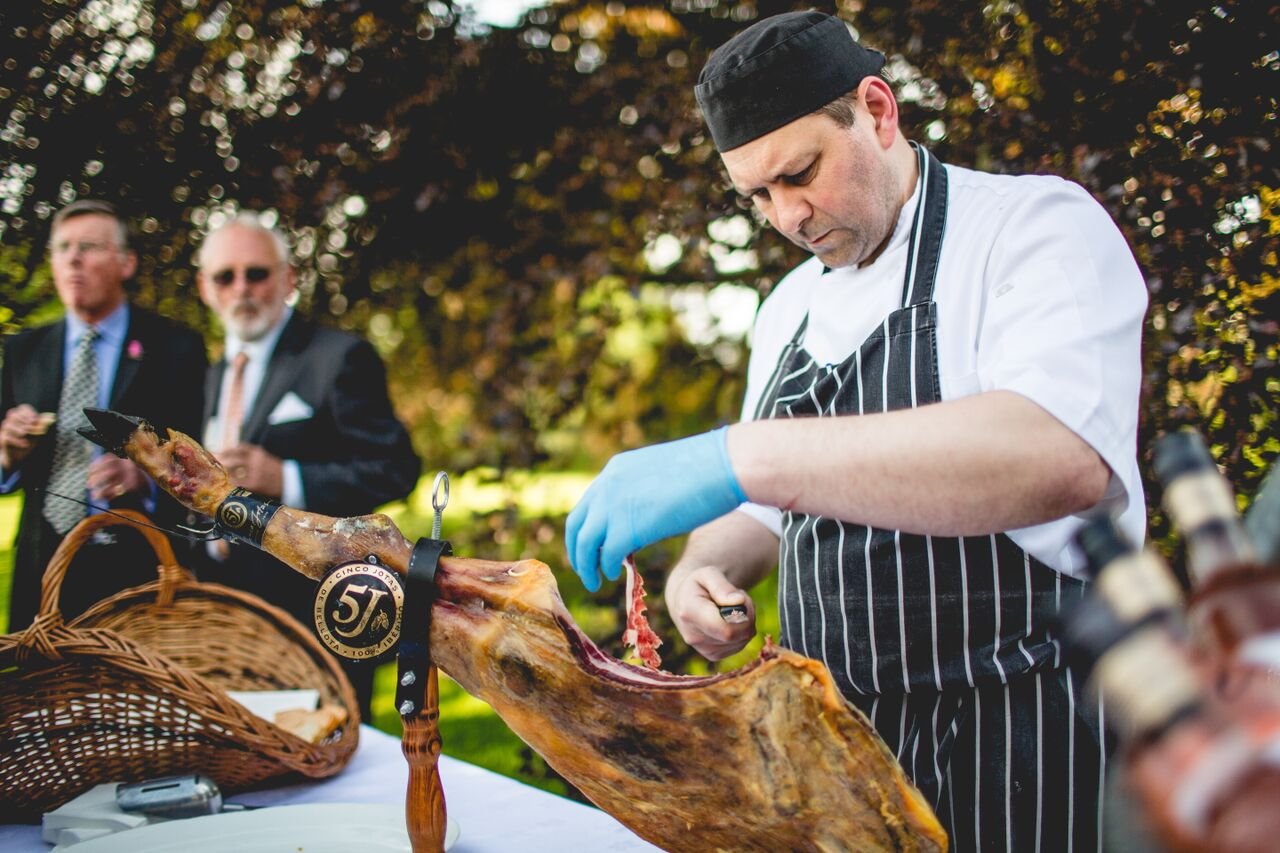 What's more Mediterranean than a spot of alfresco dining? Mouth-watering Serrano ham prepared by our team of chefs.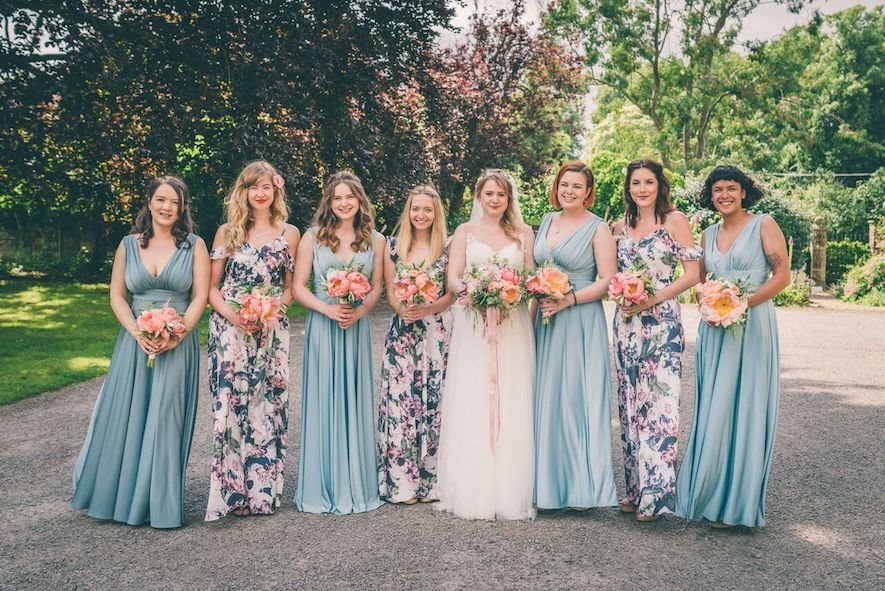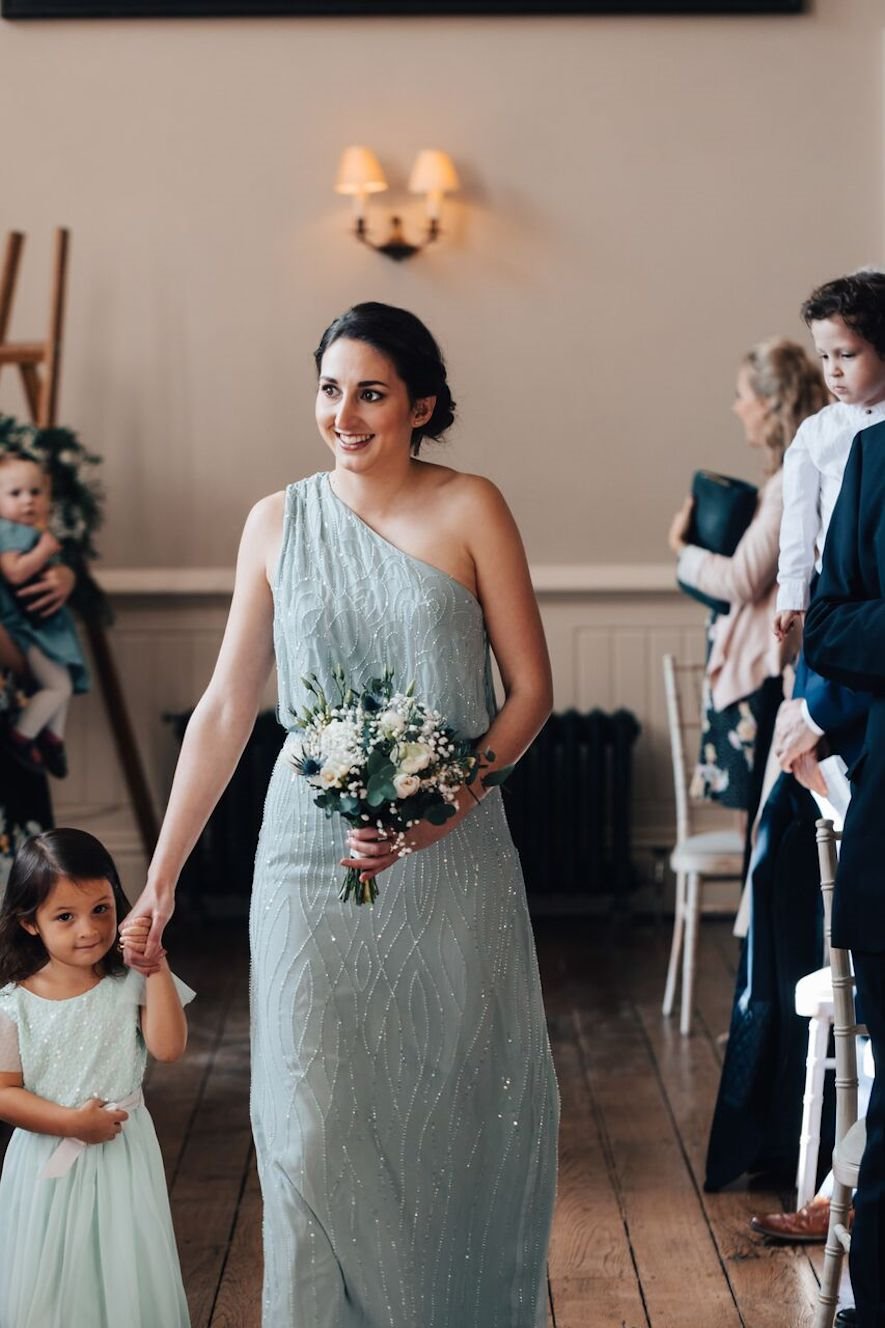 The detail is not all in the décor, you can follow a theme with your wedding attire too. Keep things flowing with beautiful Grecian goddess bridesmaids dresses.  
Quintessentially English
You might want to keep things close to home, and we can see why- Is there anything more beautiful than an English country garden?
With the big Royal Wedding this year, we can see this mixture of wildflowers and dainty details being a big hit this year;
Aisles bursting with wildflowers cut straight from the garden bring the outdoors in, and remember, flowers you use in the ceremony can also be moved onto tables for dinner to keep costs down. We love this stunning floral aisle by Amber Persia in The Hall!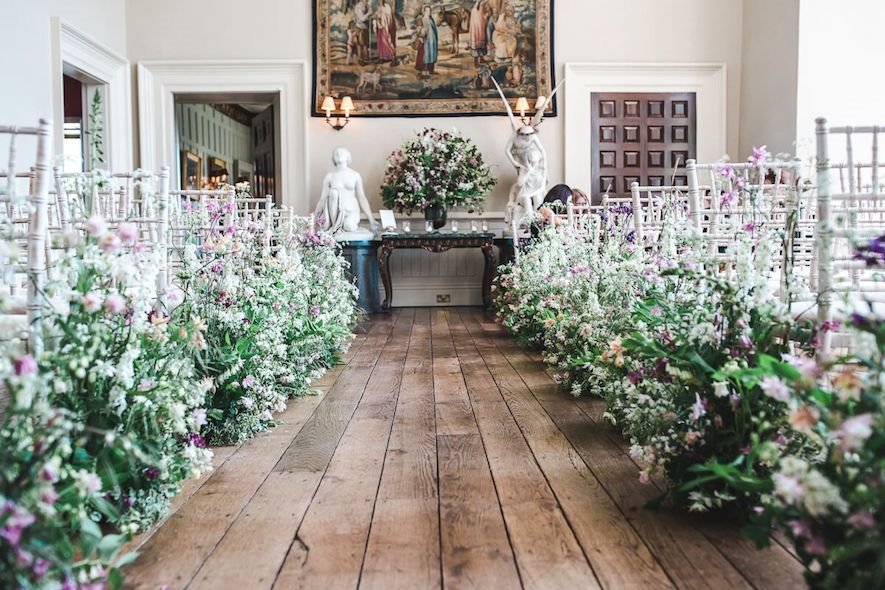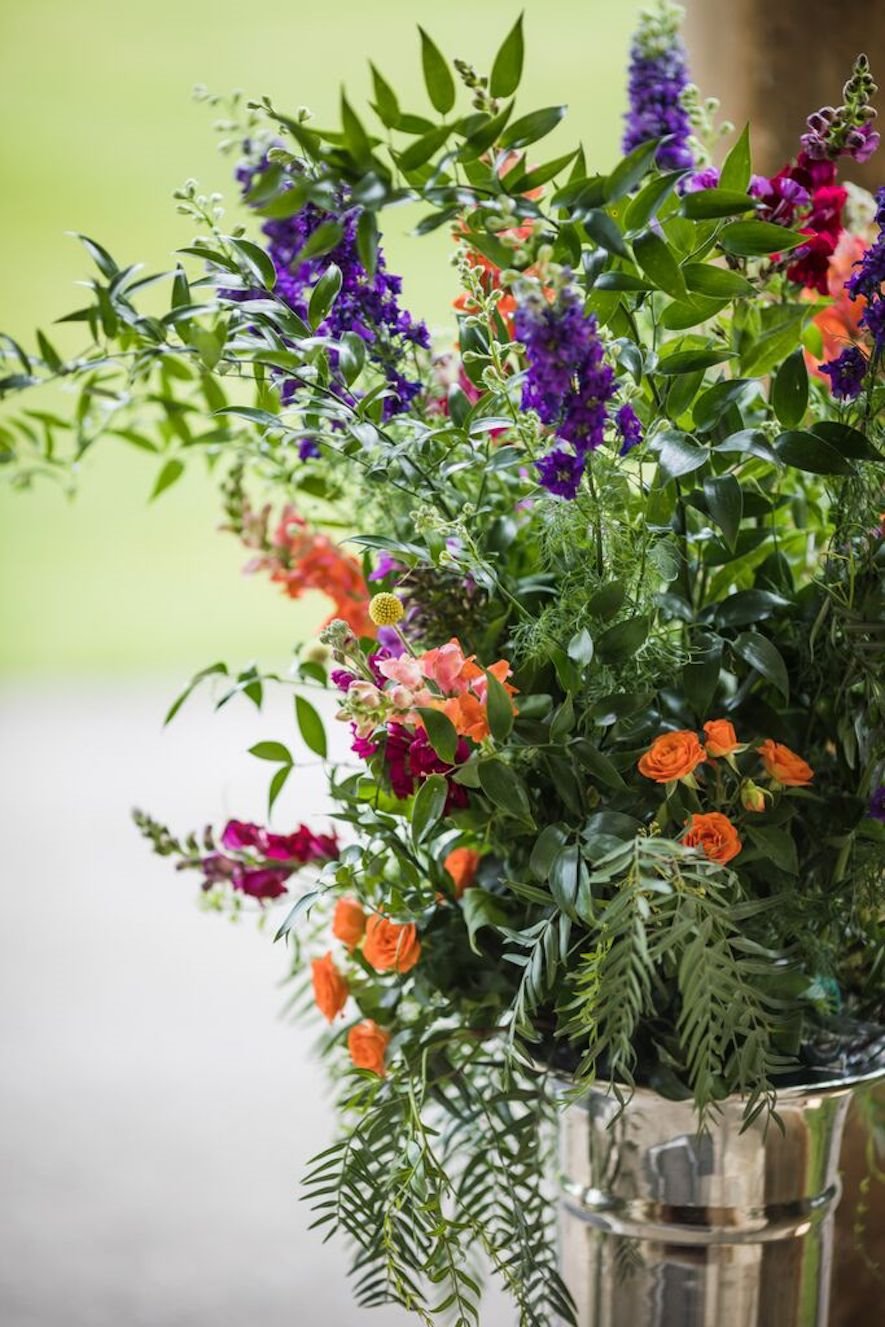 Hanging flowers is another trend we are seeing more of this wedding season and one that goes hand in hand with an English garden feel. Hanging flowers or greenery above tables creates a great dynamic to the space, playing with heights and viewpoints. It also gives more space on tables if you're choosing more candles or big sharing plates.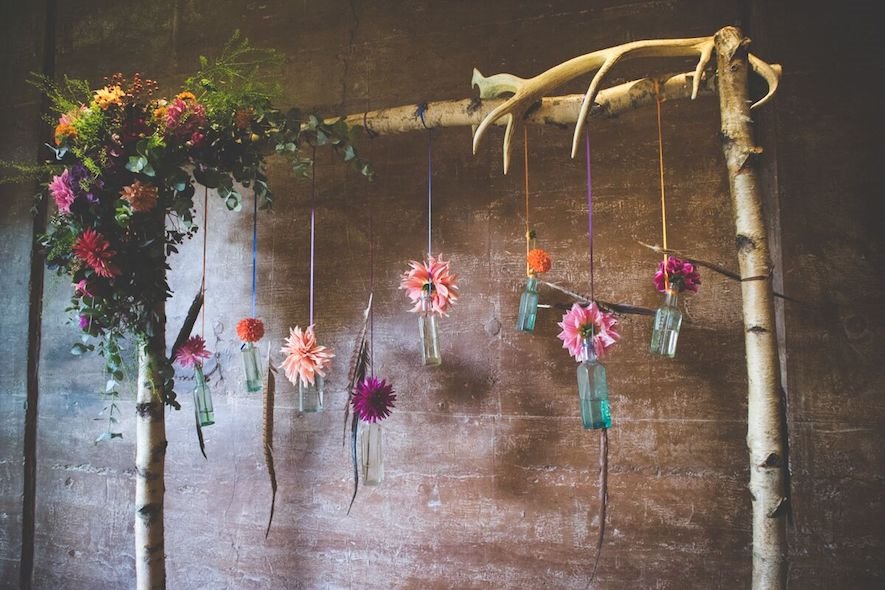 Ski Themed Wedding
If flowers and décor isn't your thing, make your wedding unique to you by sharing something you enjoy together such as a sport or hobby. We love this wedding's 'Ski' theme, naming tables after Ski resorts the had visited.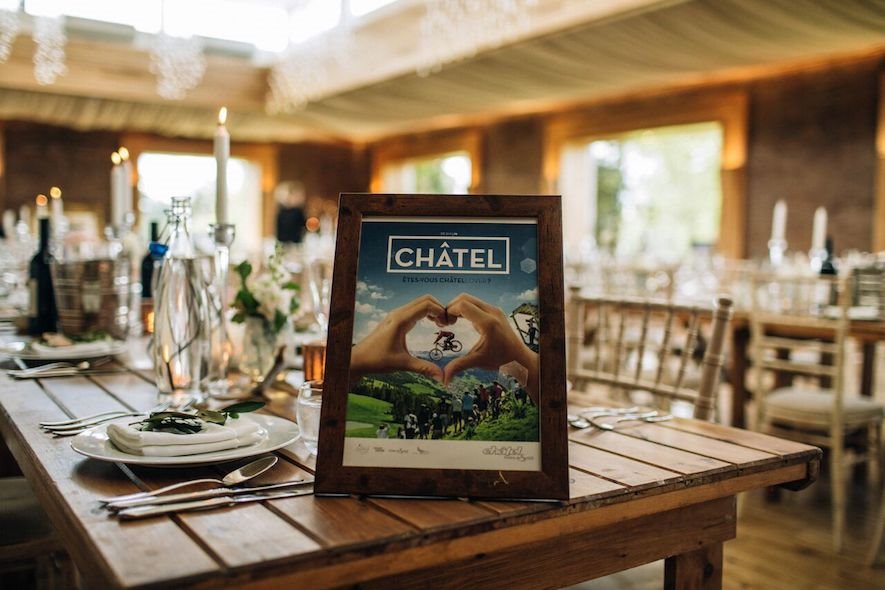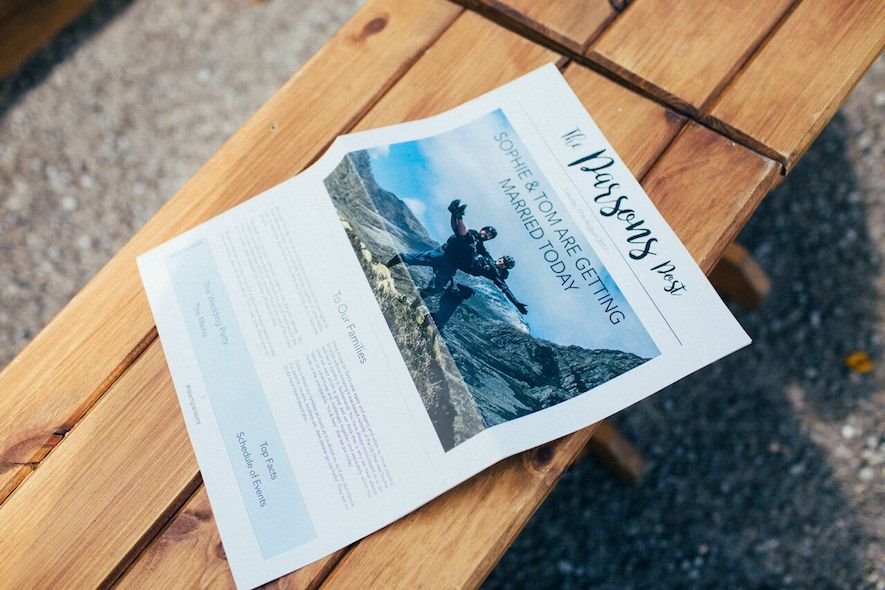 They even made a 'Wedding Day Newspaper!'
The Sound of Home
Music is in our veins at Elmore, and we especially love live music that's different and full of culture. If you want to include a bit of 'home' or your wedding is themed around a destination, why not look into hiring some live musicians to get the party started?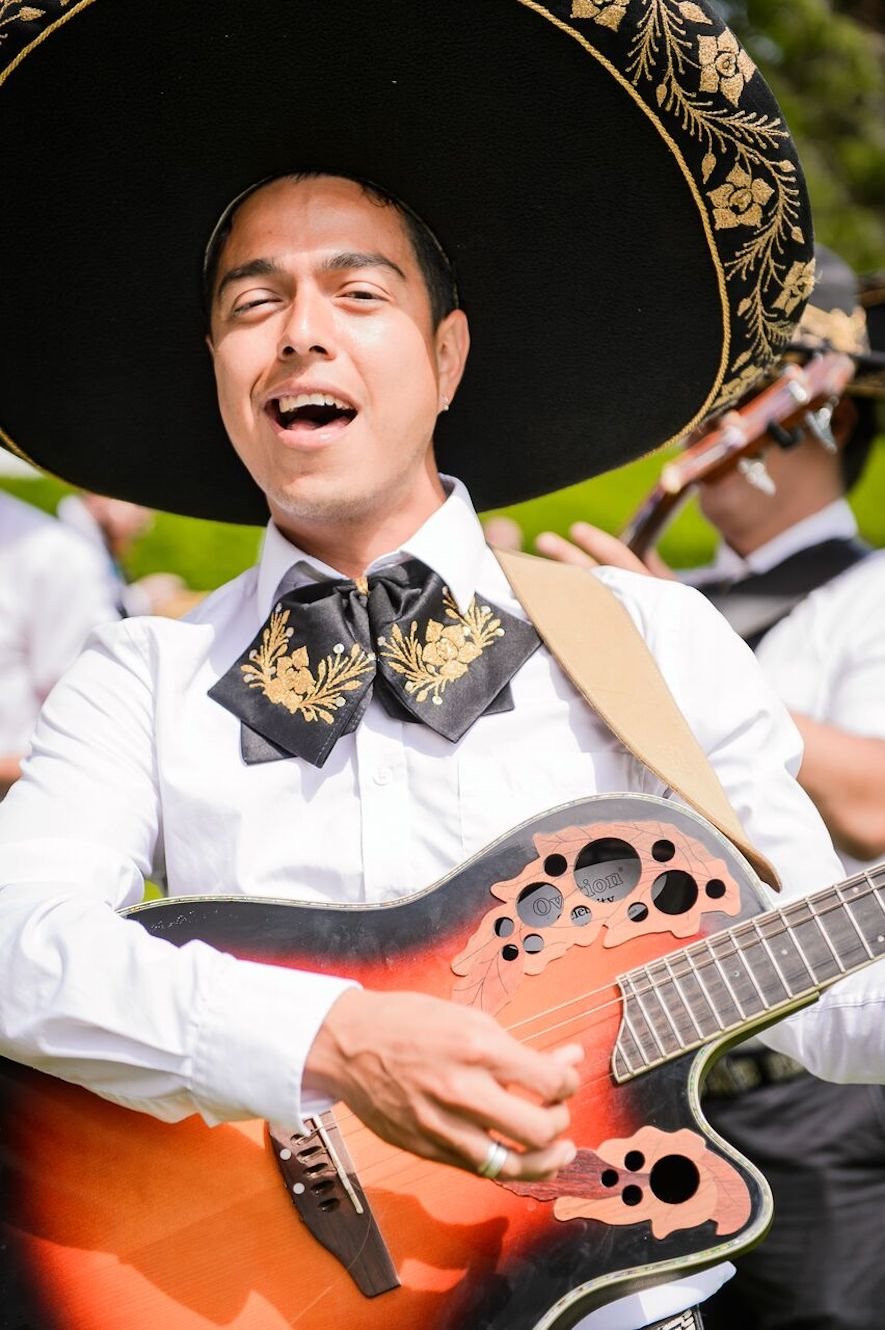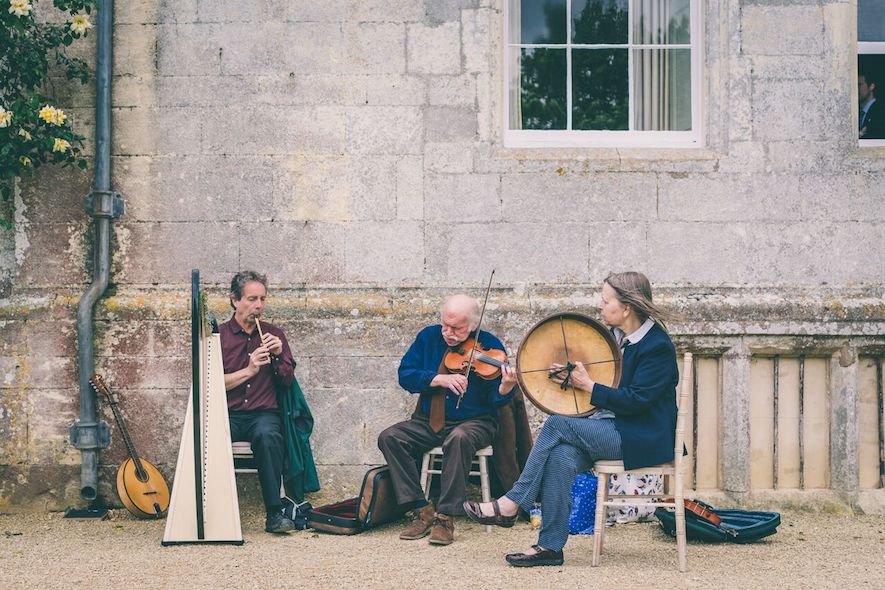 We hope this has given you some inspiration for your wedding theme, and we can't wait to see what beautiful wedding trends you start this year! 
Lots of love, 
Team E x
Related reading