Unique Wedding Flower Ideas to Wow your Guests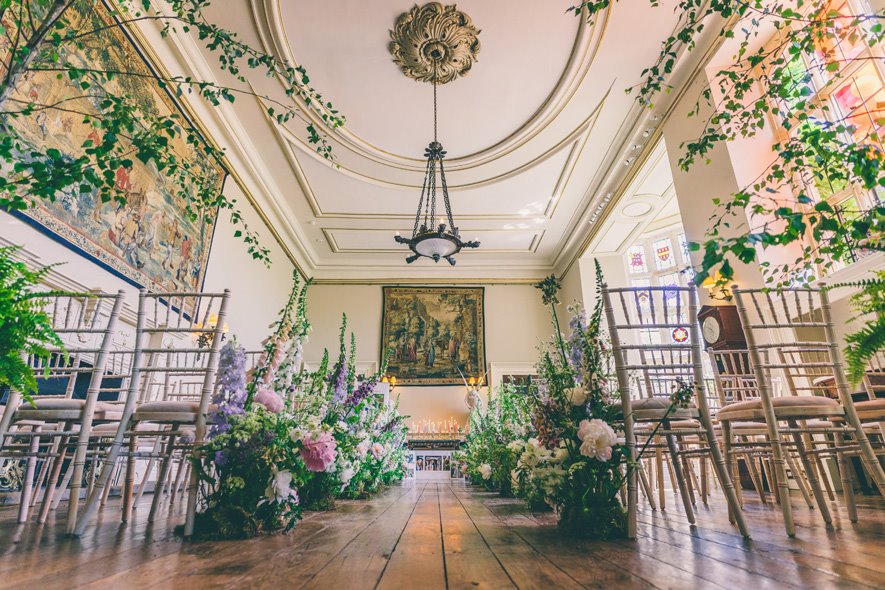 Our Favourite Wedding Flower Decoration Ideas
Wedding flowers are turning into one of our favourite artforms. The creativity and originality we've seen created with flowers and foliage over the last year has been truly mind blowing. So it's time to inspire you with some of our favourite floral decor ideas from real life weddings right here at the Court.
Ready? Here's 40 of our favourite flower trends right now!
Foliage and Candles
We love to see out front steps decorated with flowers and foliage, it makes an extra special setting to outdoor wedding ceremonies held under our huge porch too... This beautifully simple arrangement of foliage, braches and candles looked gorgeous in the day and really came to life at night, it made the perfect spot for some striking photos by Bigeye.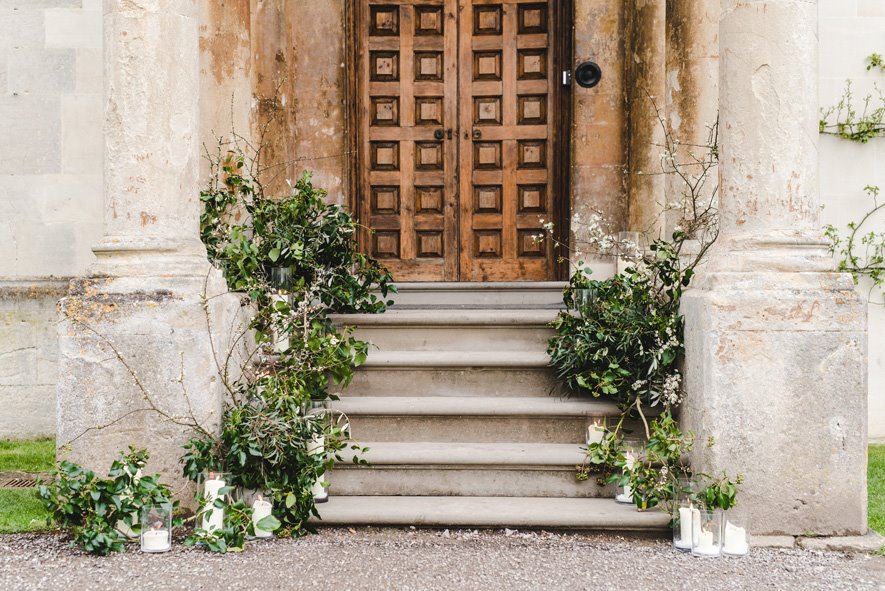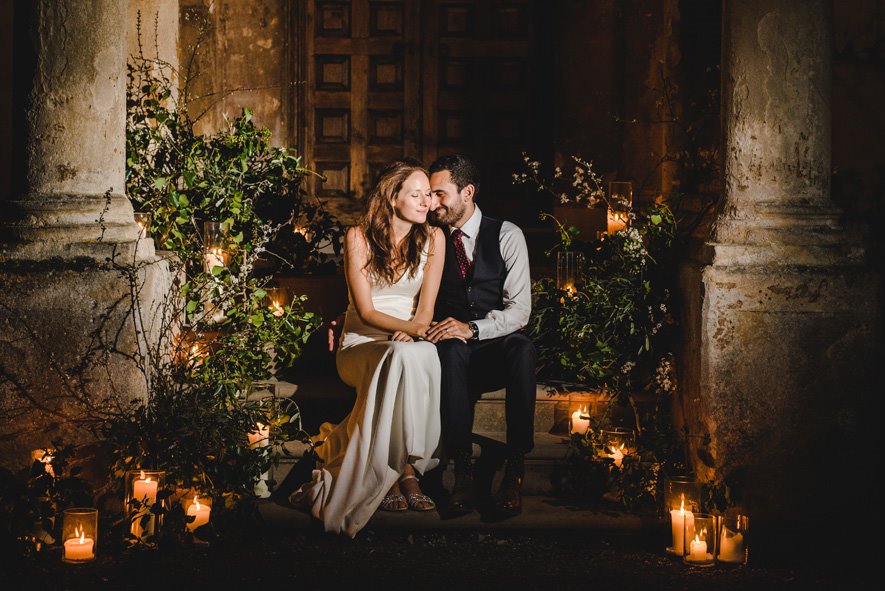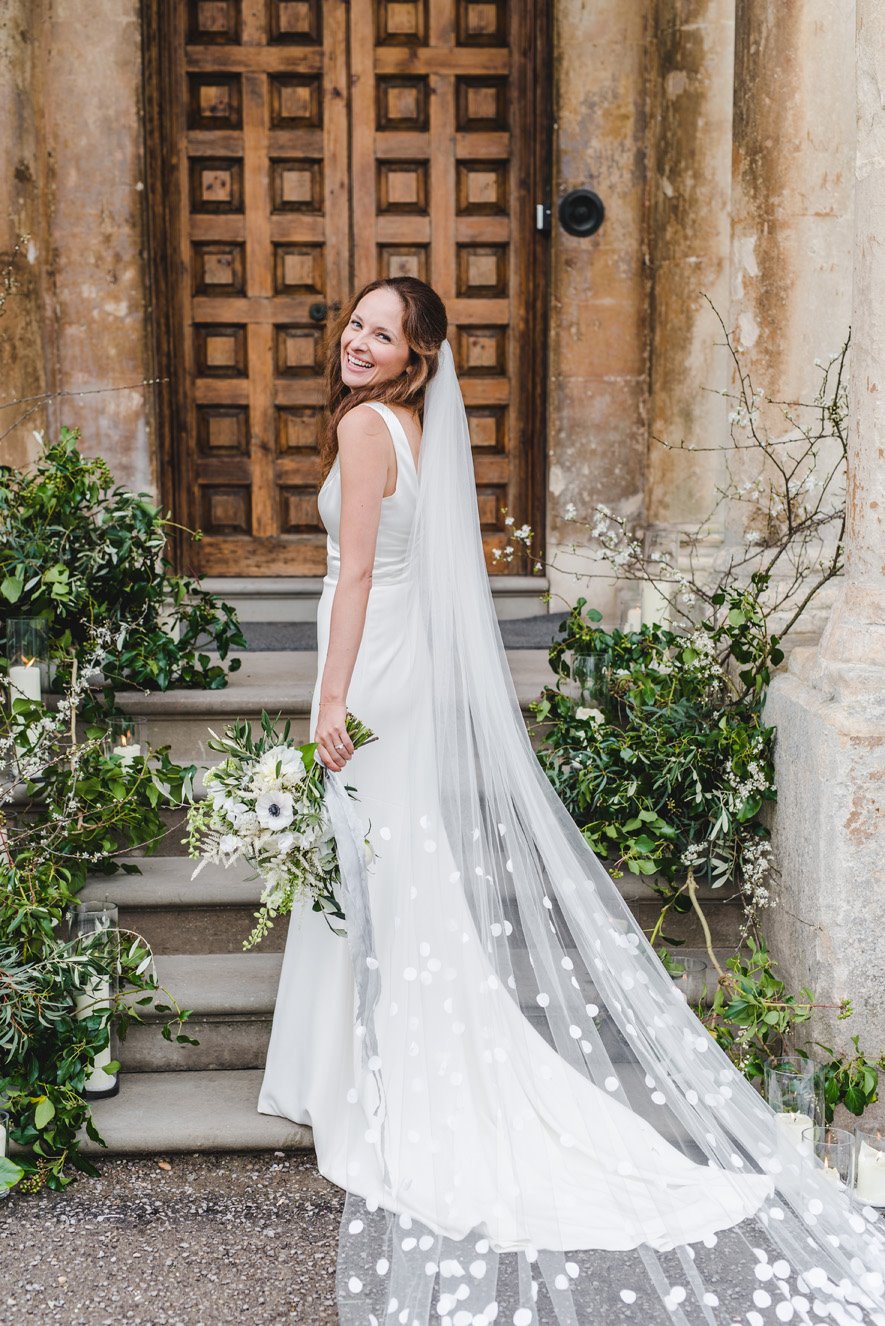 Statement Centrepiece Flowers
Centrepieces are getting taller and more creative each time we look. We are so enjoying all the creative and beautiful table flowers in the Gillyflower. This beautiful suspended arrangement looks like it's floating on air...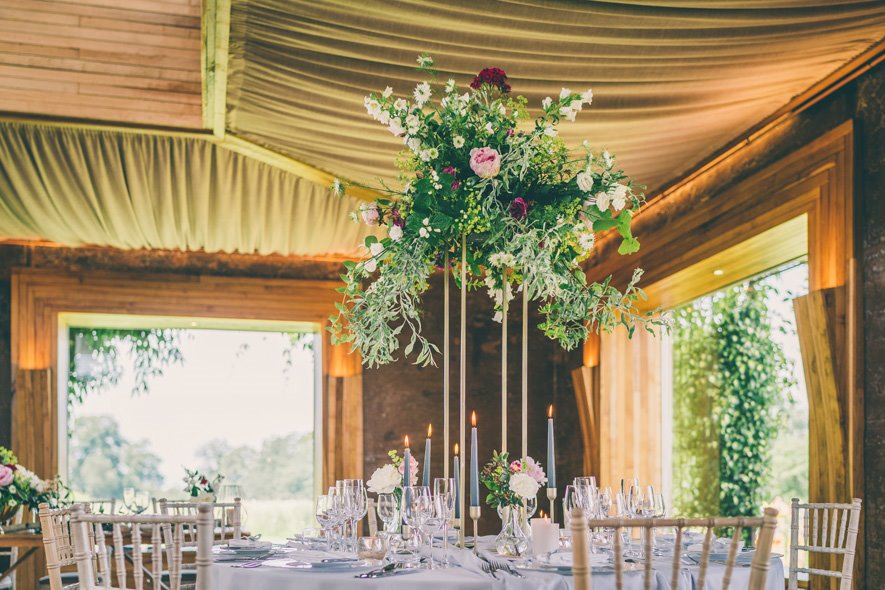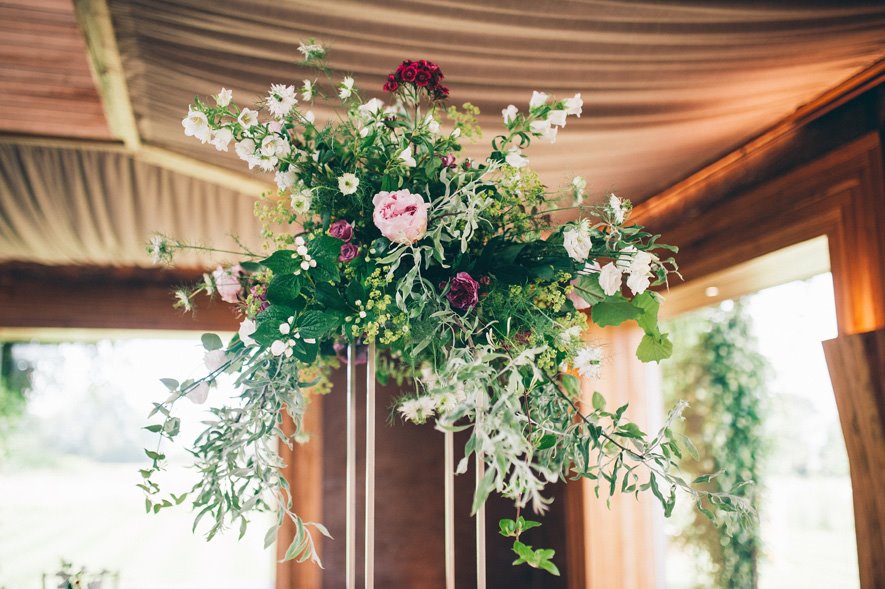 Candelabras with flowers on wedding tables is ever popular, this flower and candle centrepiece looks as equally beautiful with bright flowers...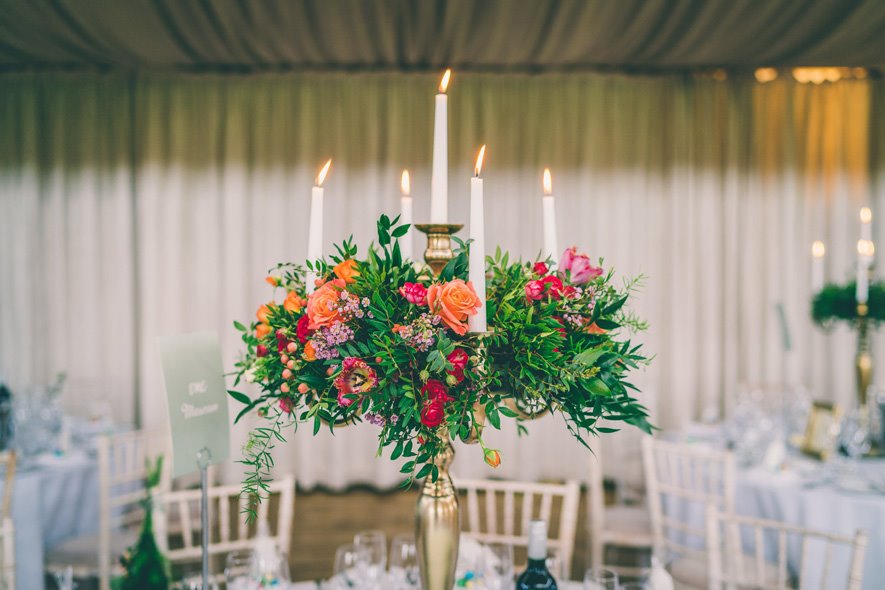 As it does with simple green foliage...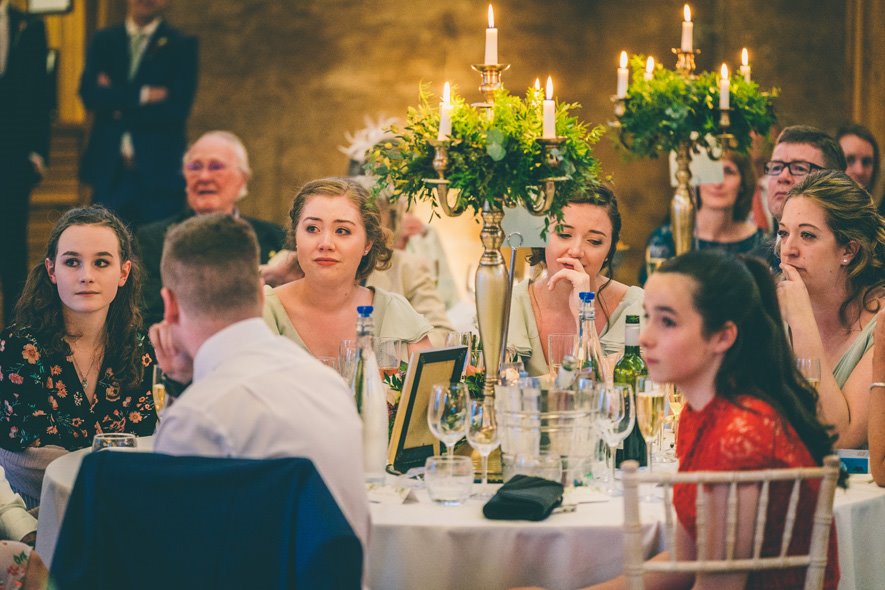 We still love trees on tables as a wedding centrepiece, both potted real tress and faux trees with light up branches look magical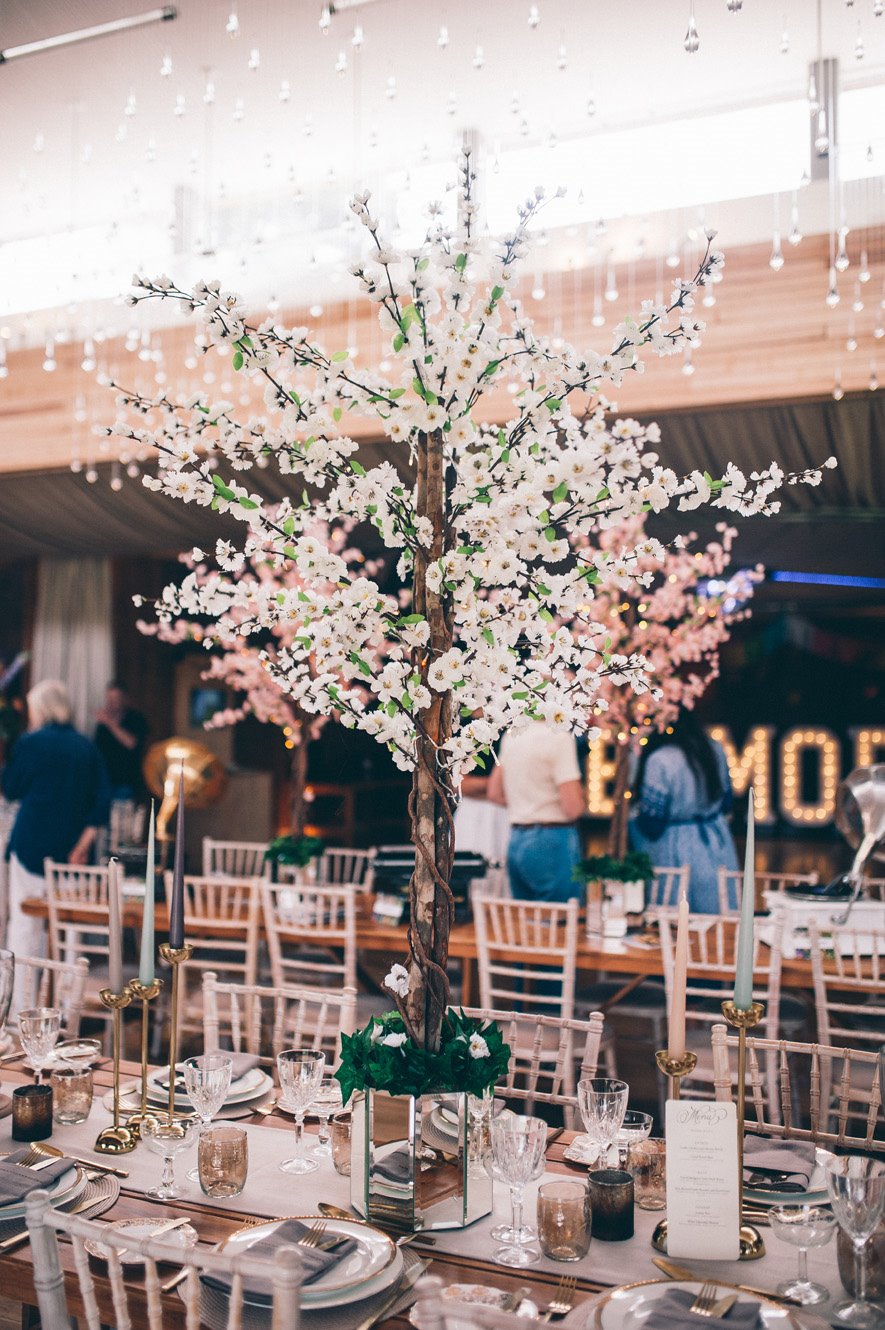 Wedding Wreaths
It's true, wreaths are no longer banished to December weddings, the wedding wreath is ever growing in popularity and we've seen some beautiful variations. We especially loved these minimalist bands decorated with eucalyptus leaves. They looked stunning adorning the chairs all along the wedding aisle of this fabulous weekend long festival wedding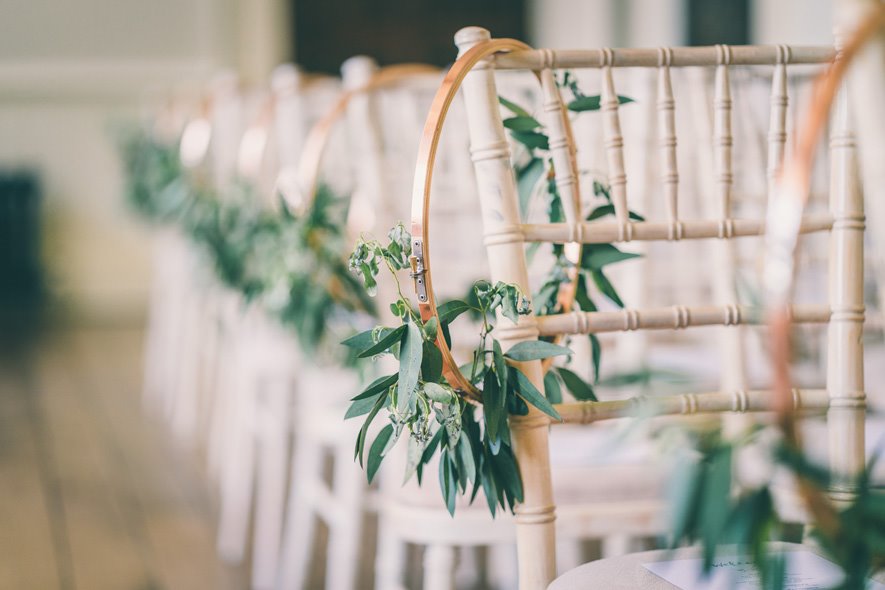 And they were just as beautiful used to decorate the deep earthen walls of The Gillyflower at the reception. Wreaths are versatile as well as beautiful!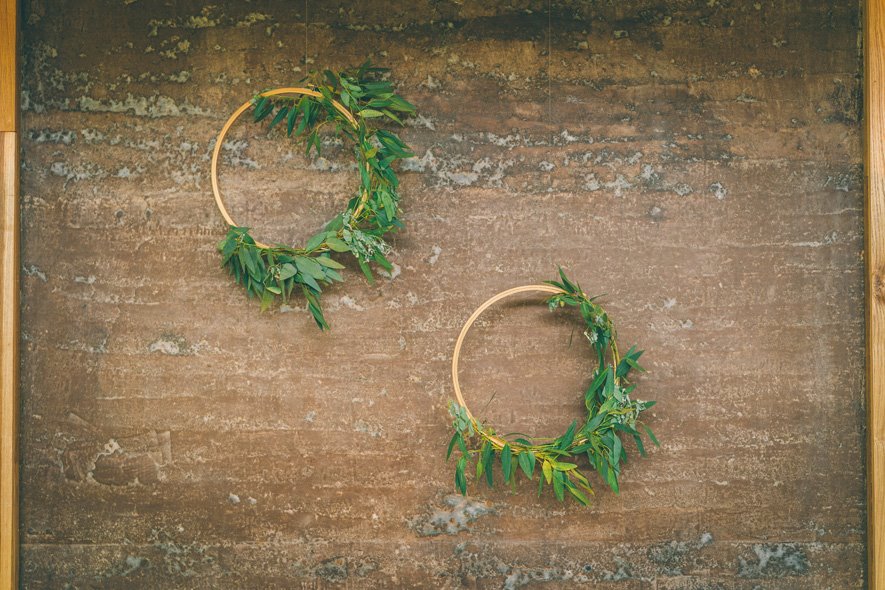 Simple Posies
Just as centrepieces are growing up, they are also growing down too, we absolutely love simple little posies of flowers on tables, they have an almost fairy quality, and look beautiful displayed with candles and other accessories.
The potted cactus adds a gorgeously quirky feel to this table...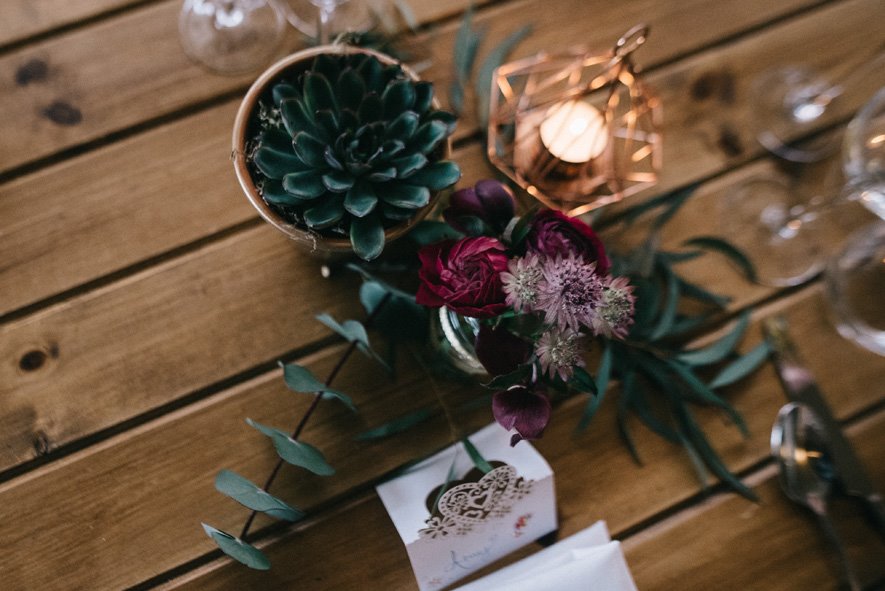 Wedding Cake Flowers
Although naked wedding cakes seem to have finally dwindled slightly, using fresh flowers to decorate the wedding cake is showing no sign of slowing, and we couldn't be happier - we can't get enough of this trend! Mixing flowers with candles here steps the wow factor up another notch too...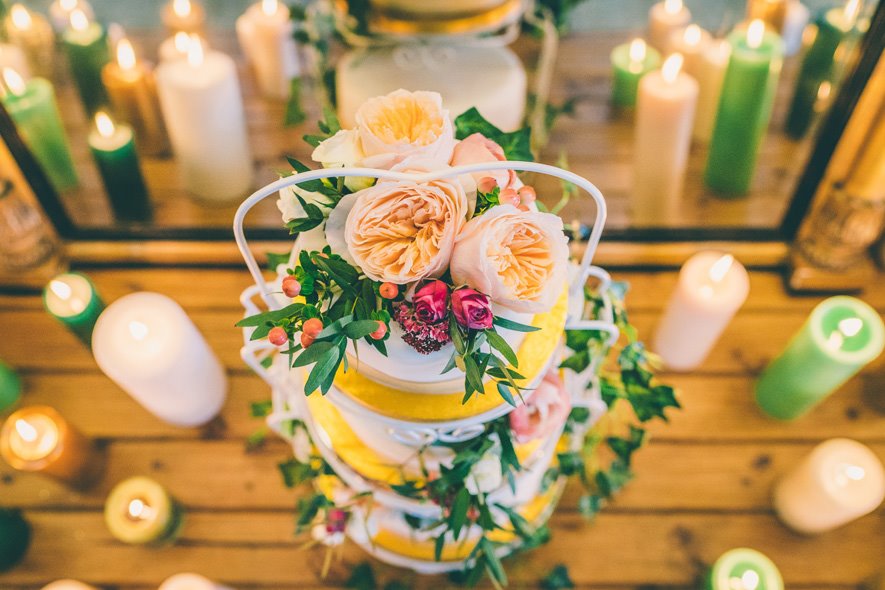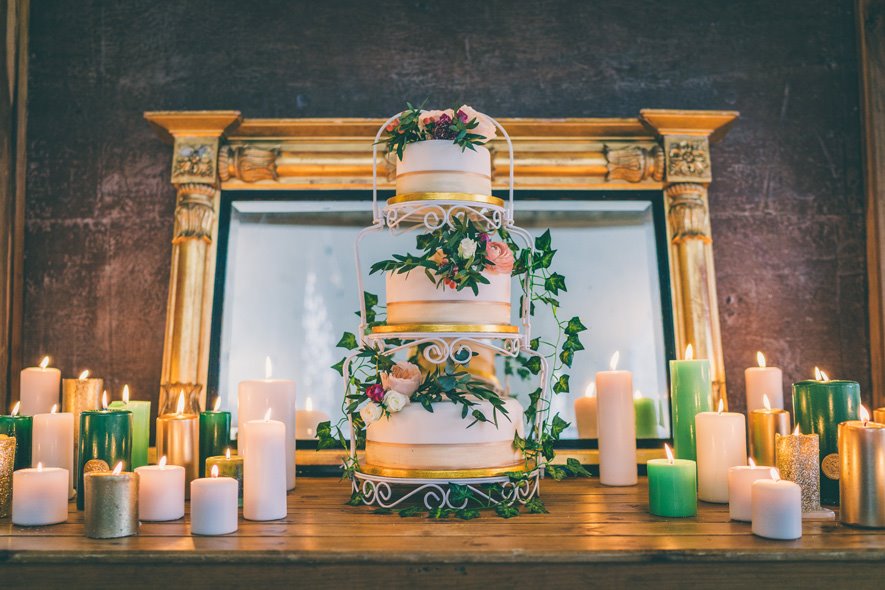 Flower Walls & Backdrops
Flowers on the wall at your reception creates a beautiful backdrop for speeches, and doubles perfectly as a selfie wall too.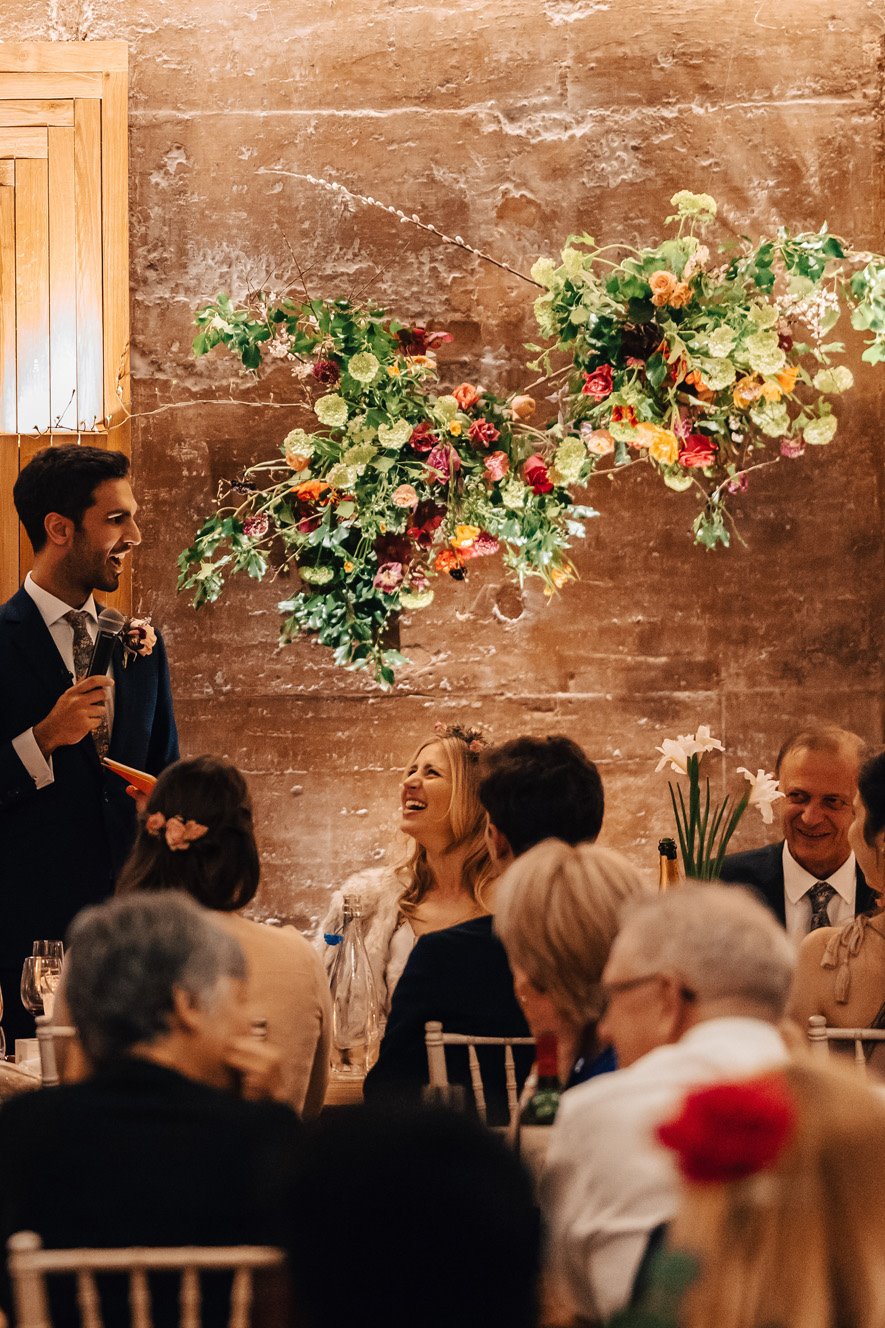 Top Table Flowers
Decorating the top table with flowers is another lovely way to frame the bride and groom in the speech photos.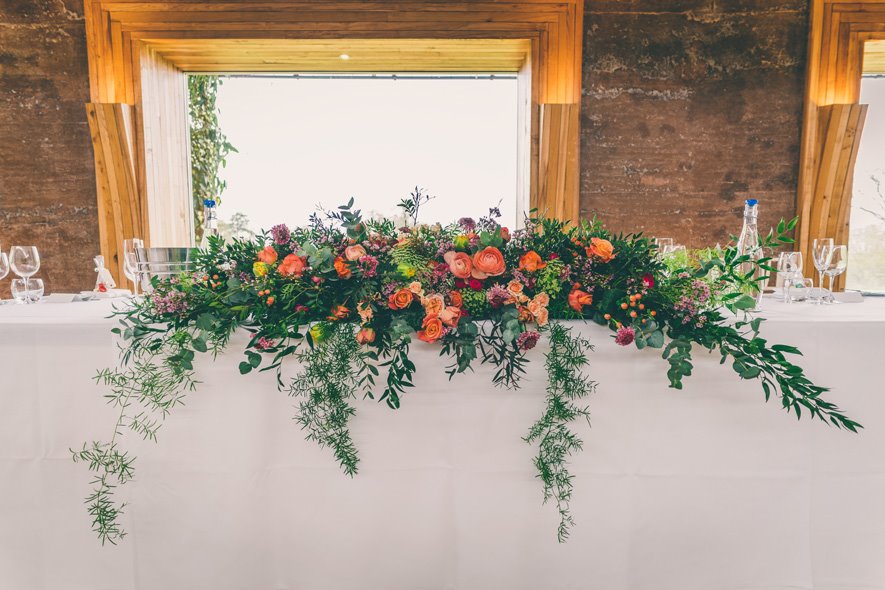 Minimalist Table Flowers
Sometimes simplicity can be just as striking as complexity. These beautiful minimalist centrepieces look beautiful with simple accessories.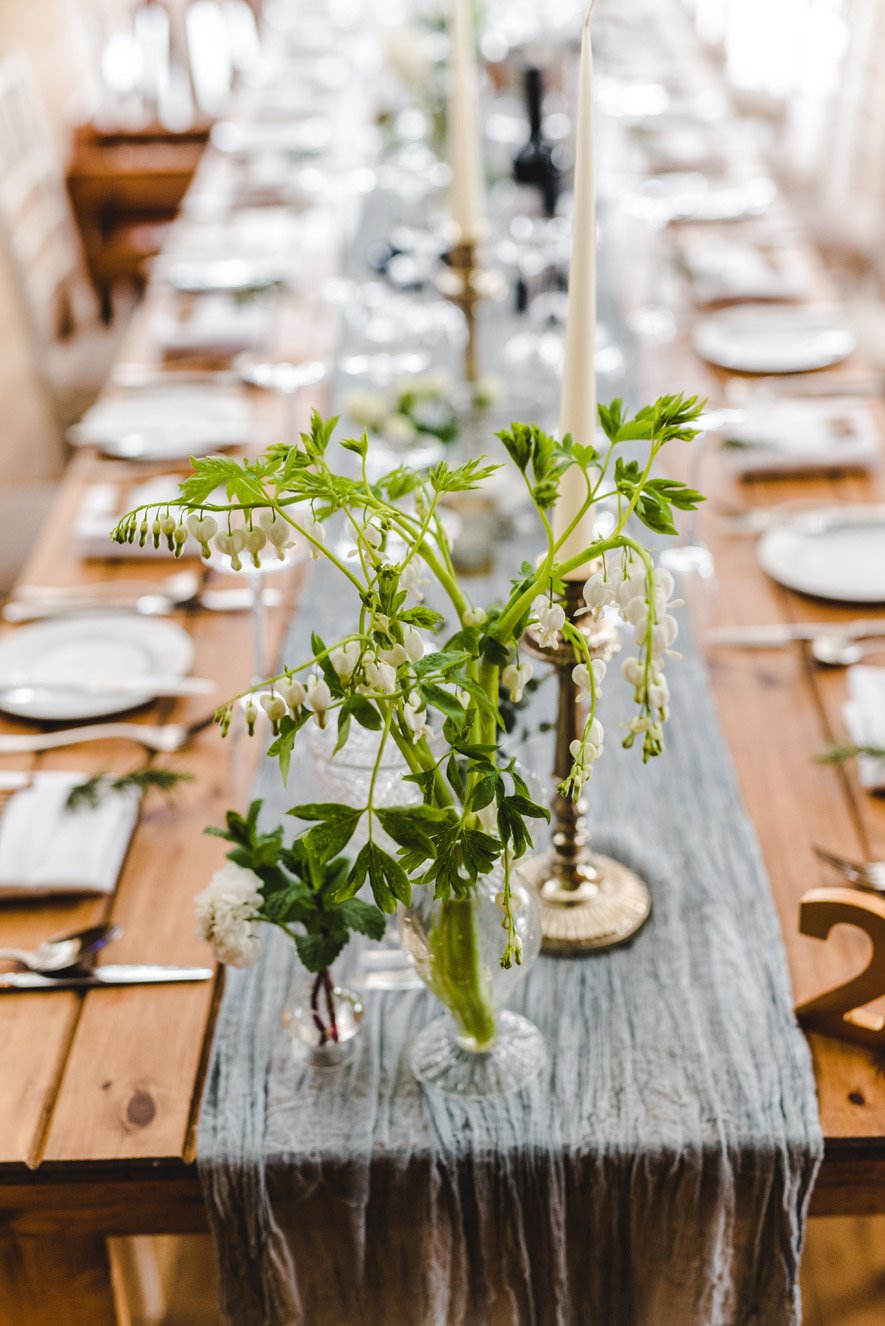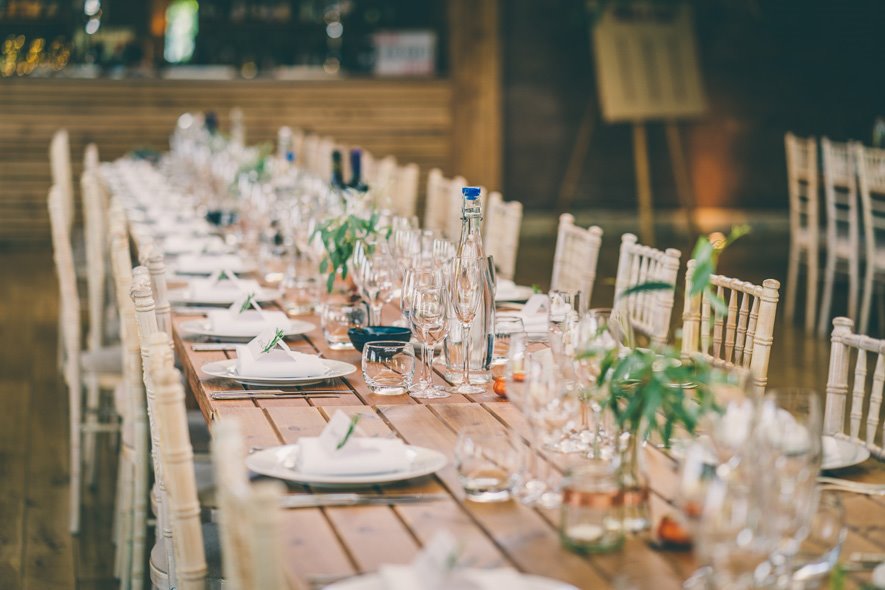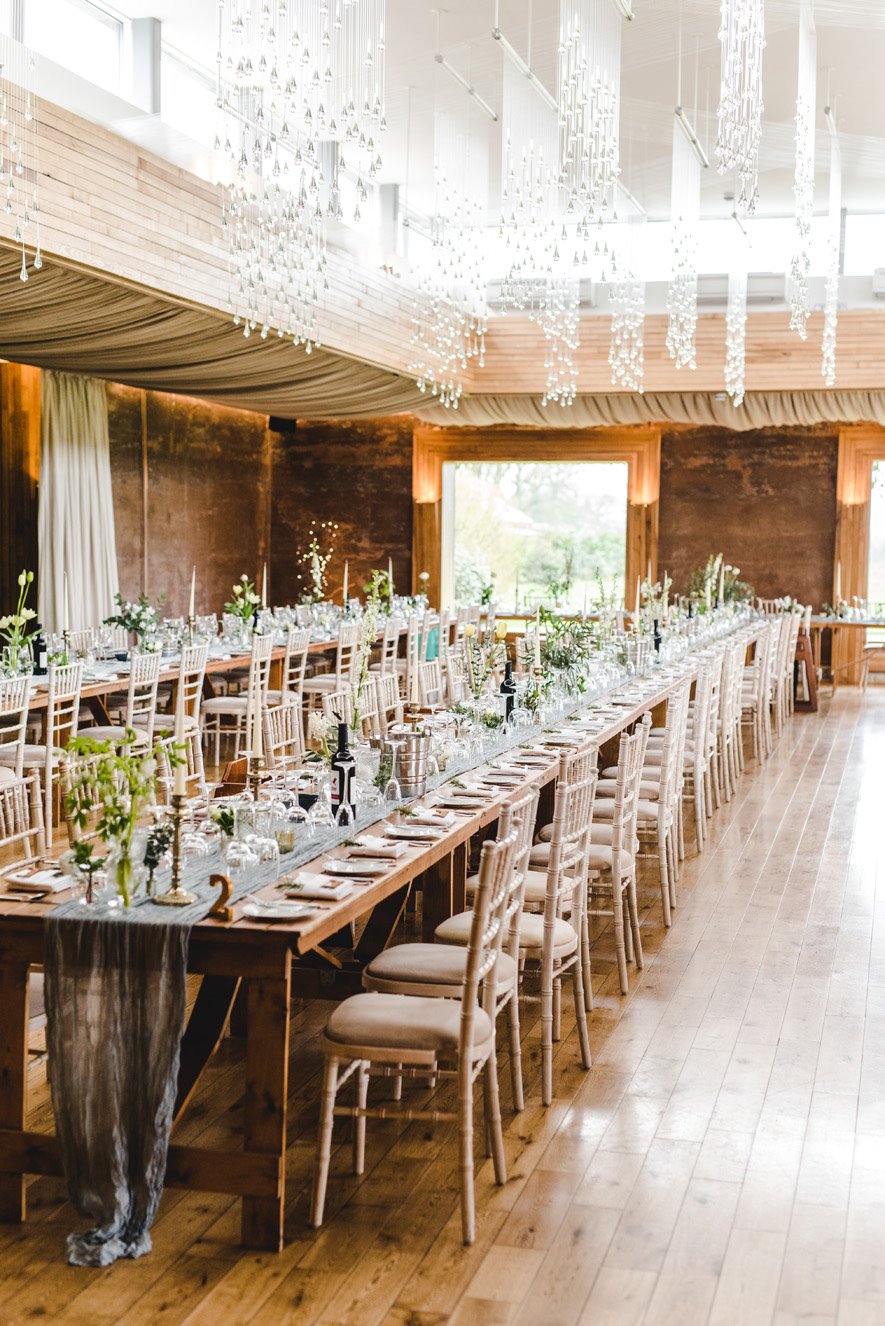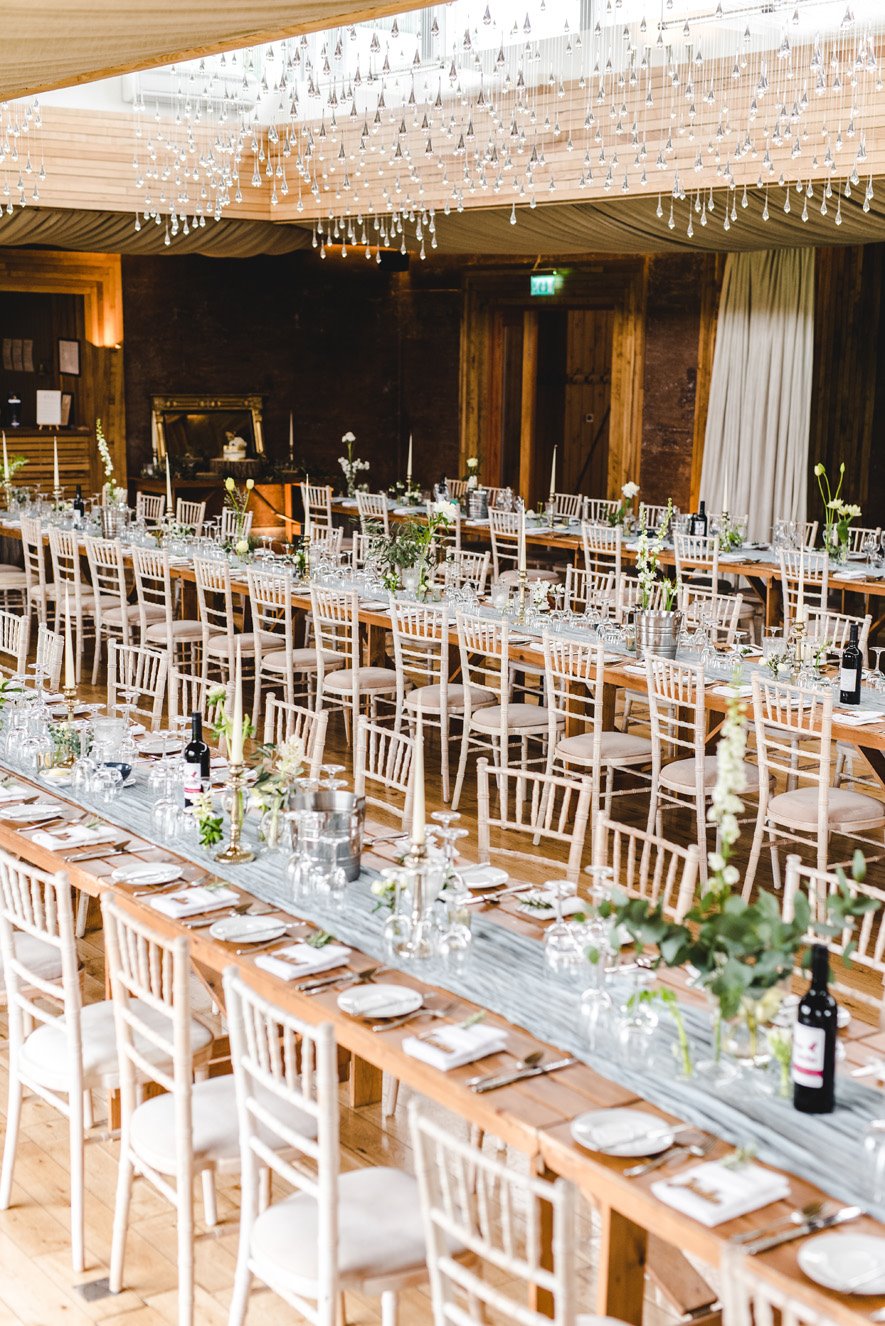 Ceremony & Aisle Flowers
Flowers are no longer just for receptions, especially when statement pieces are made to be carried from one space to another. We have seen some simply glorious ceremony flowers recently.
The gorgeous festival wedding was styled with statement Eucalyptus and flowers to match the bridal bouquet, and what a perfect backdrop it made...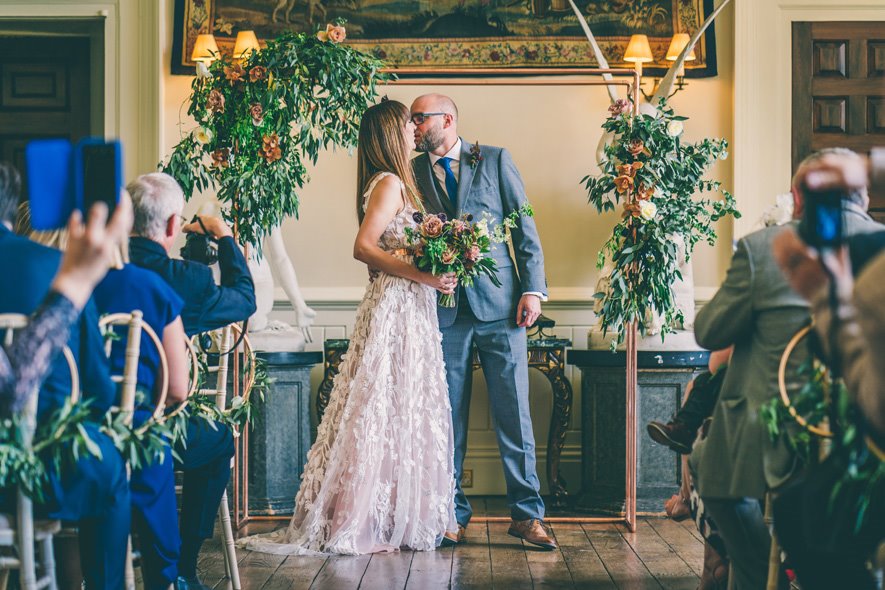 Tall statement flowers seem to be all the range in the ceremony room too. These beautiful white bloom and foliage arrangements perfectly complimented the mandap at this stunning Indian ceremony.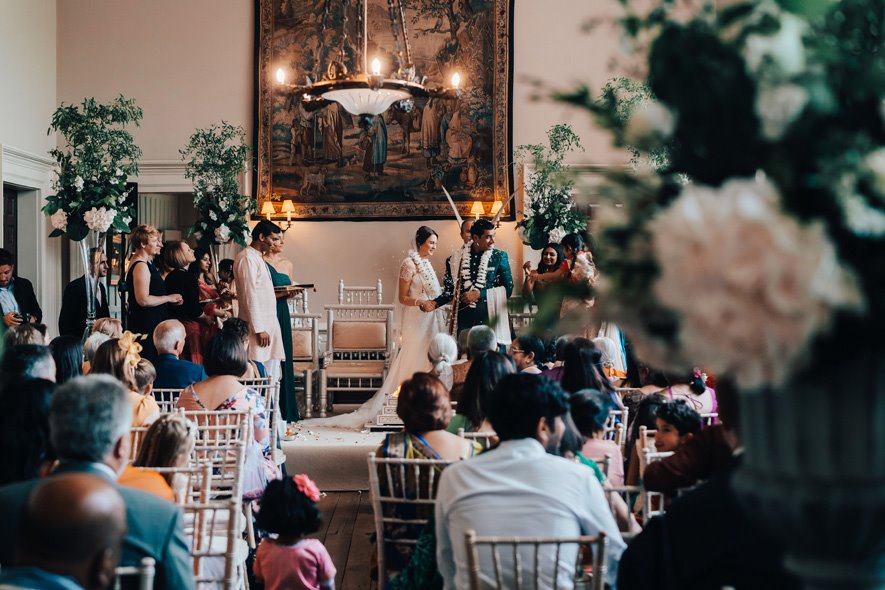 The tall and ethereal English aisle flowers that Amber Persia created for our June wedding fayre are still top of our list of ailse decorations.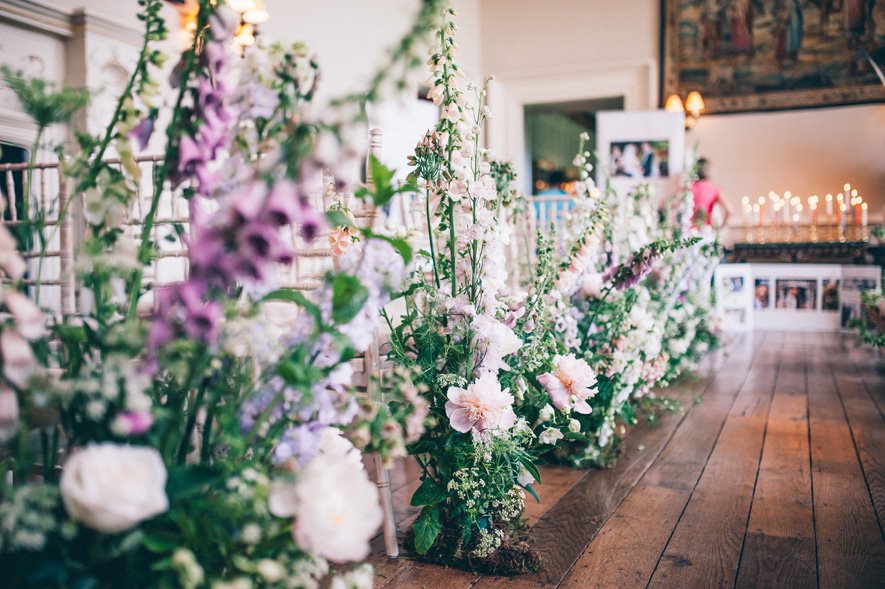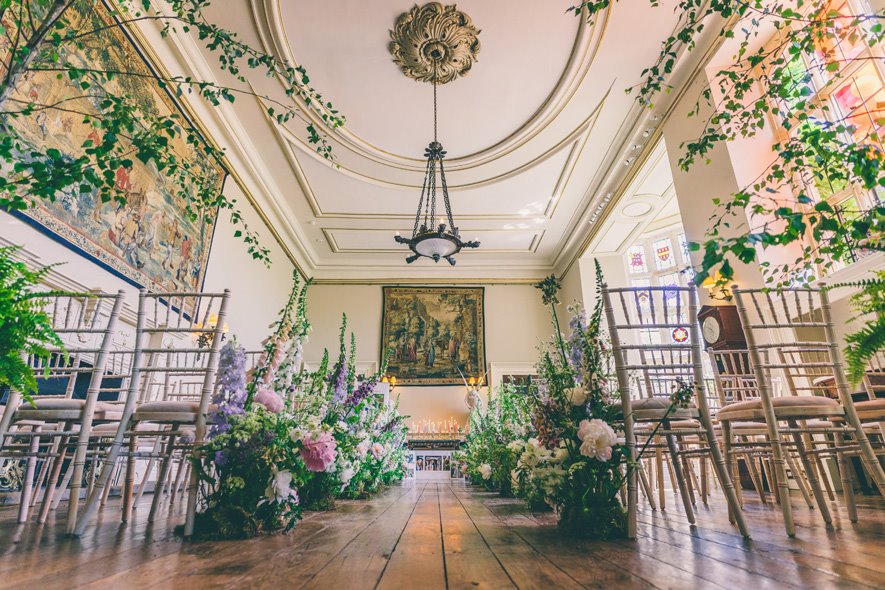 Statement Floral Decor
The bigger the better with these fun and beautiful floral art pieces. We love flower arches, indoors and outdoors, they always frame a photo perfectly.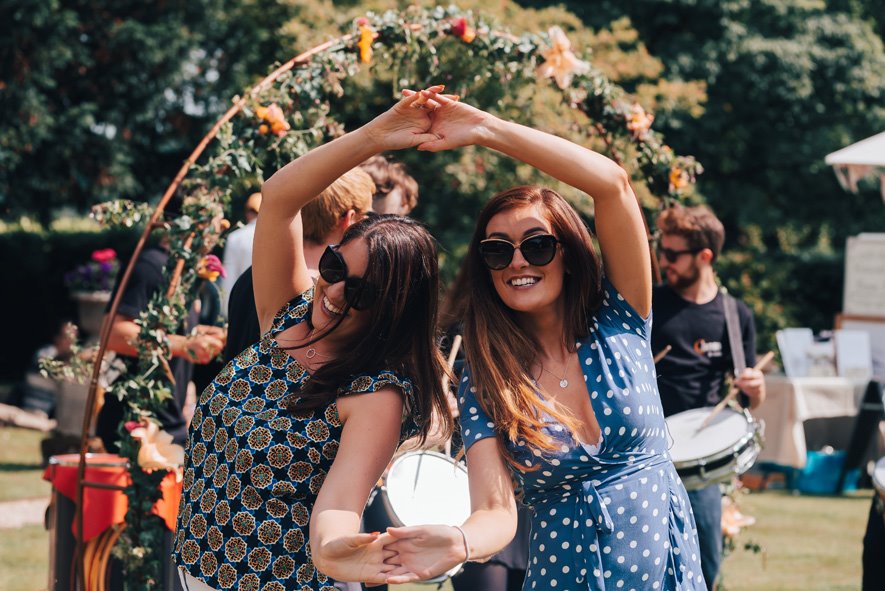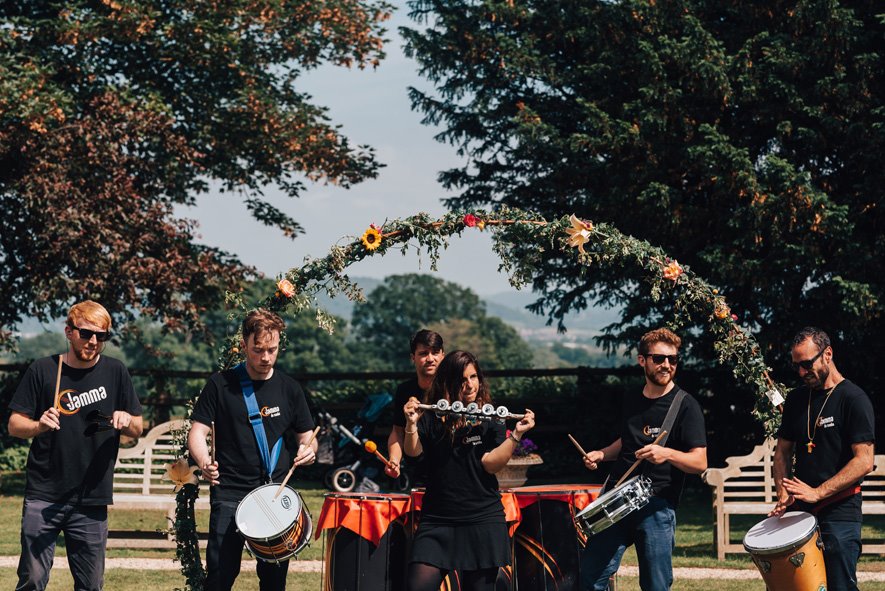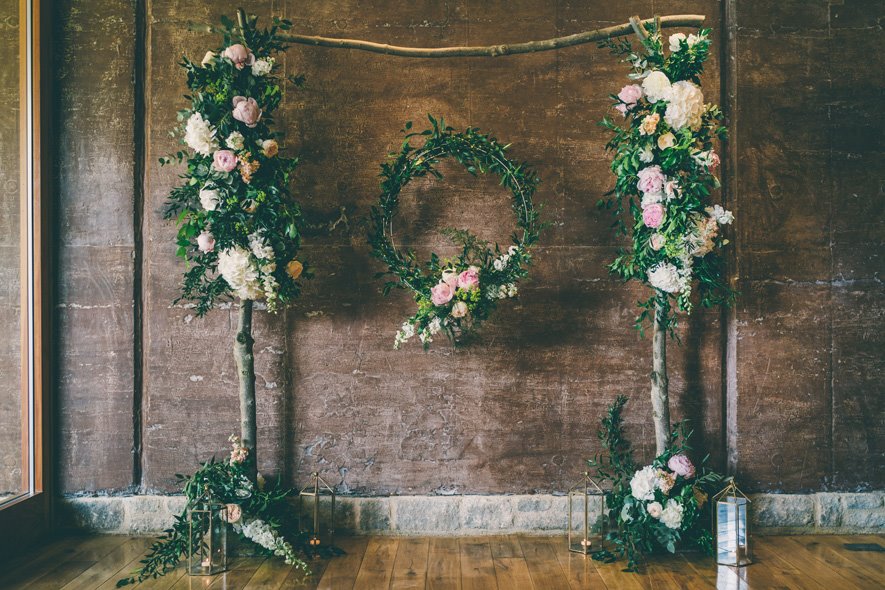 The fabulous flower and balloon combo by Fetti & Bow was a big hit with selfie lovers at our June FGP. We love things that get more fun the longer the day goes on...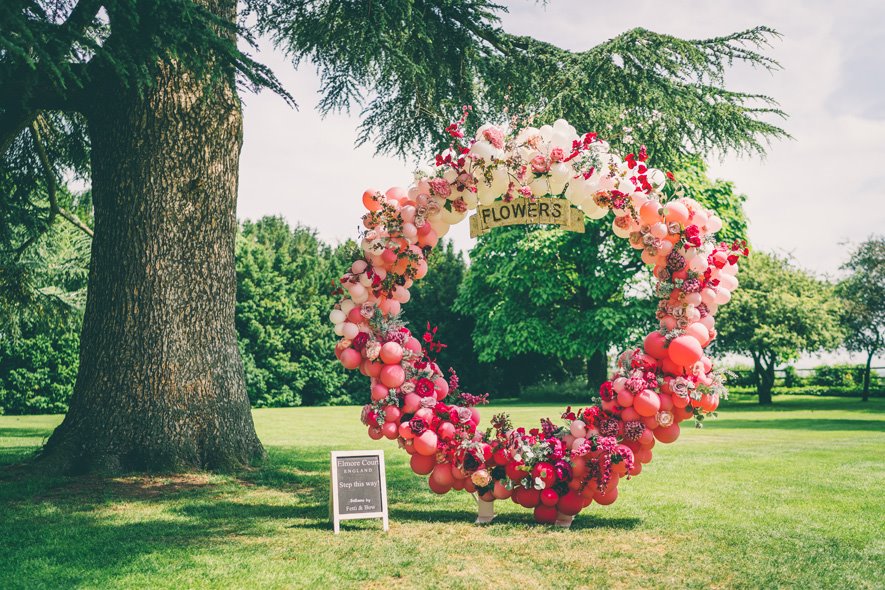 Nature Always Wins!
We are so proud of all of our talented preferred suppliers who create these masterpieces, but don't forget to make the most of what nature already provides, we have some incredible natural backdrops in the Elmore grounds...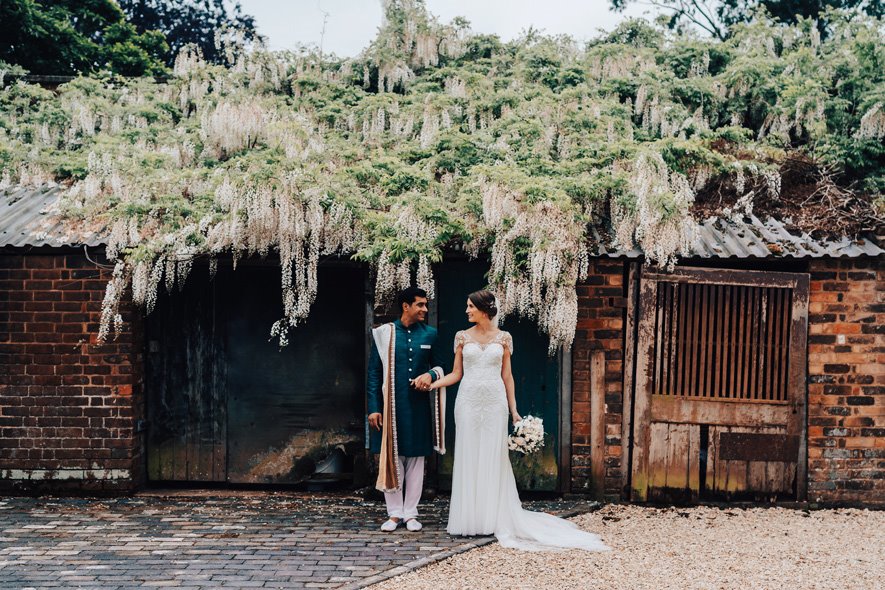 Are you going to try something a bit different with your wedding flowers? Hop over to Facebook and tell us what's inspiring you.
Lots of Love,
Team E xx
Related reading