Wedding Trend Spotting 2019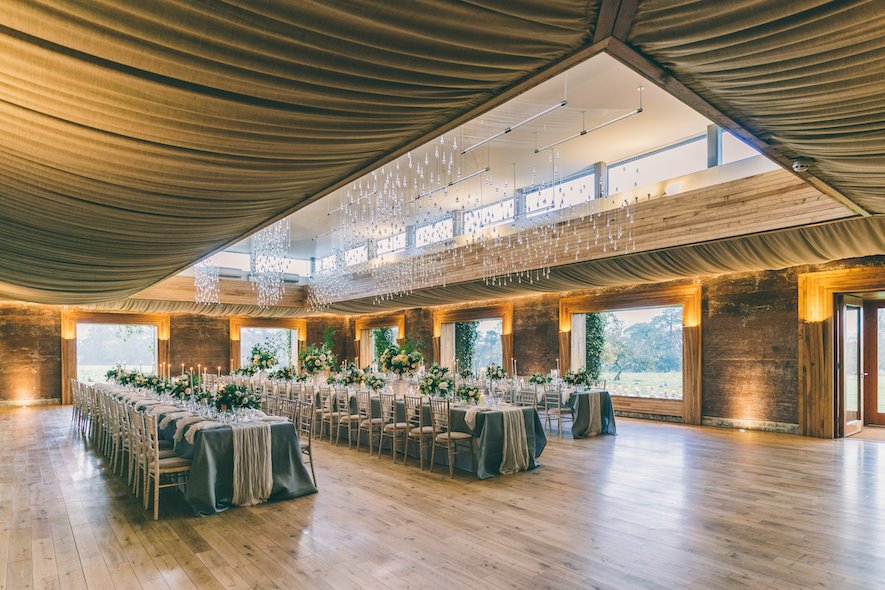 Trend Spotting: Cool Cakes, Rich Colours & Big Flowers
We love watching wedding trends evolve with each of your beautiful weddings. So far 2019 has been a particularly good year for pretty new wedding trends with lots of gorgeous new styles and colours coming through.
We're only a few month into 2019 but we can already see some striking wedding styles that are sure continue to evolve into 2020, so we thought it rude not to share. This is going to be one super stylish year for a wedding, and if you haven't yet booked a date for your big day, make sure you give us a call - we happen to have a few, (very rare!) weekend dates available this year...
Perspex plans
We're seeing perspex everywhere this year, which is hardly surprising, as it's just so versatile. The transparency means you can make it romantic, edgy or shower with flowers. We loved this confetti bar sign with a blush paint for a romantic feel.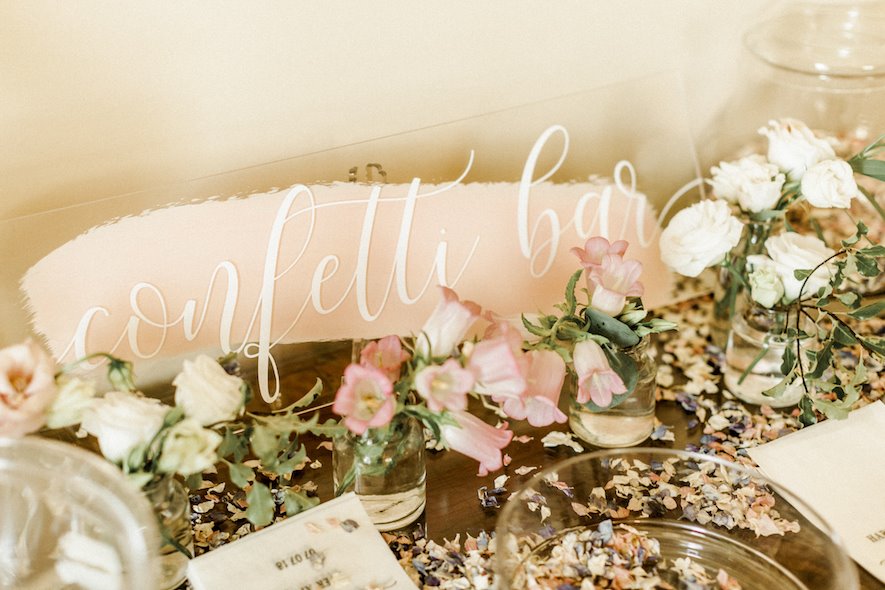 Photo by Naomi Kenton
Urbanframe created this showstopper hanging table plan, perfectly paired with flowers from Sorori Design for a real wow factor in the Gillyflower.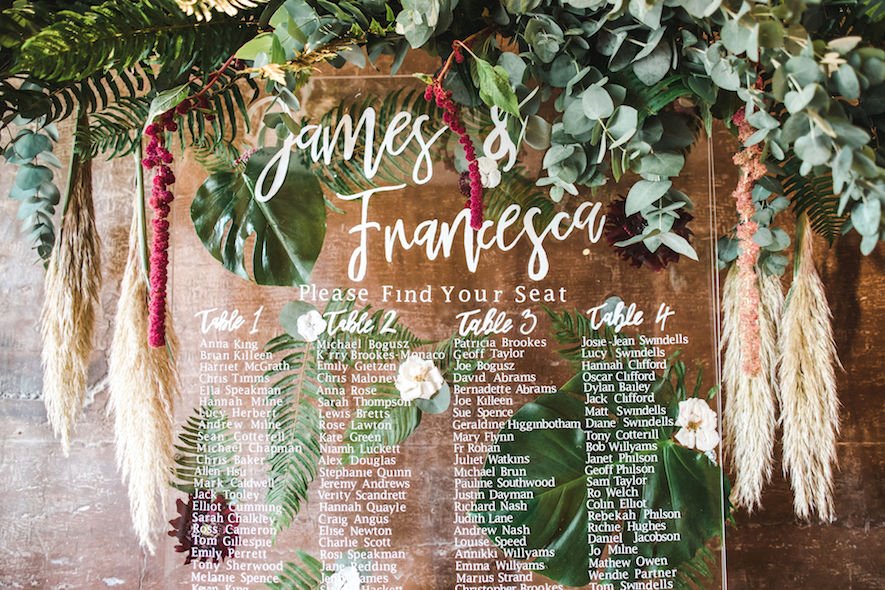 Photo by Eve Dunlop, Styling by Sorori Design
 
Indoor Chill Out Areas
If you're having a dinner party in the house the night before your wedding, make the most of it and spread out into the Hall for a welcoming reception area with comfy sofas. The beautiful rich burgandy and peacock blue colours of the velvent sofas have been spotted a few times this year already in flowers, tables, decor and bridesmaids dresses... We love.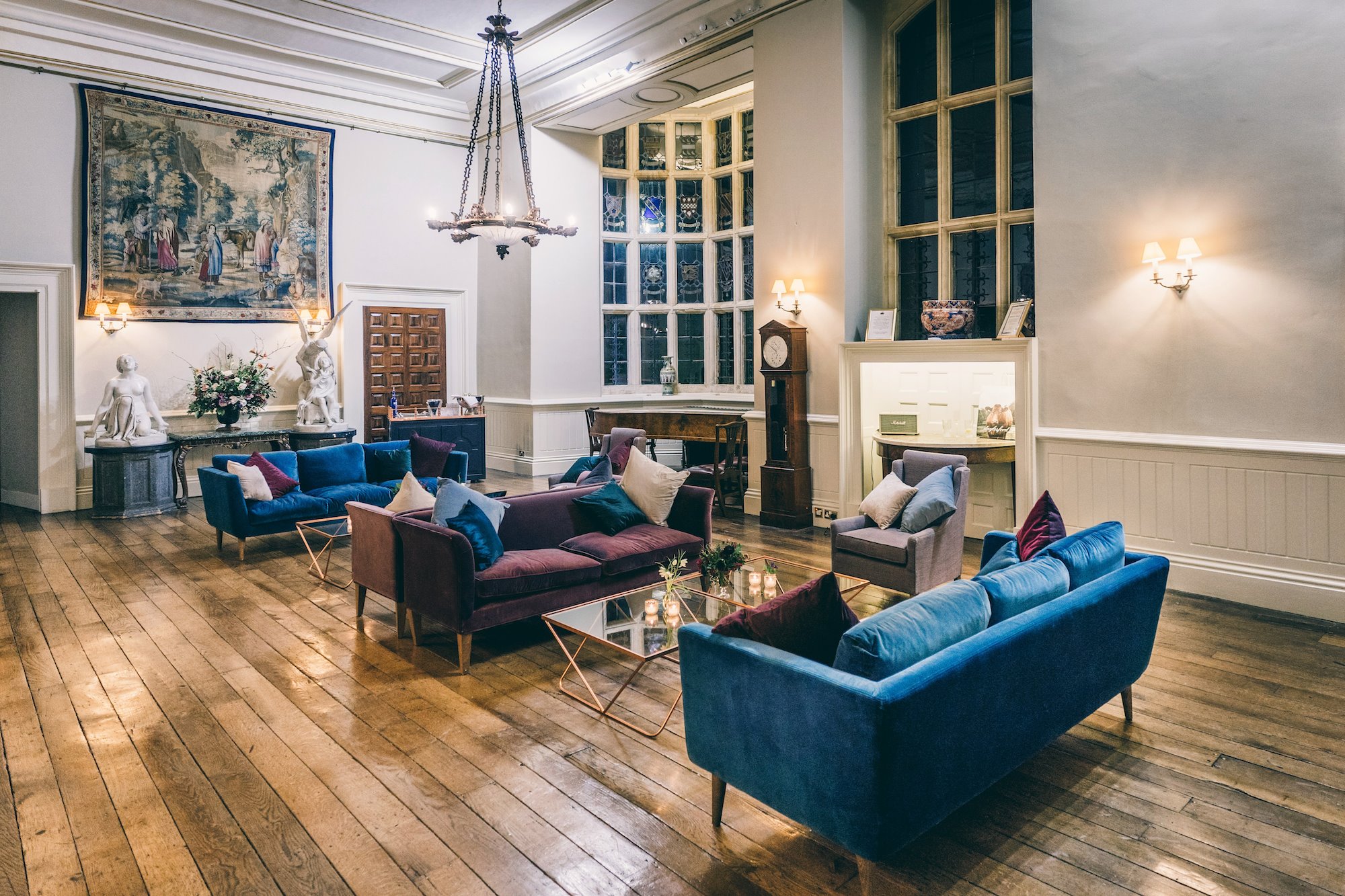 Photo by Rob Tarren, styling by Amber Persia
Outdoor Chill Out Areas
As the warmer months are almost upon us, you can also make the most of the grounds; this boho seating by Locate to Create provides an effortlessly stylish area for your guests to relax and enjoy the drinks reception.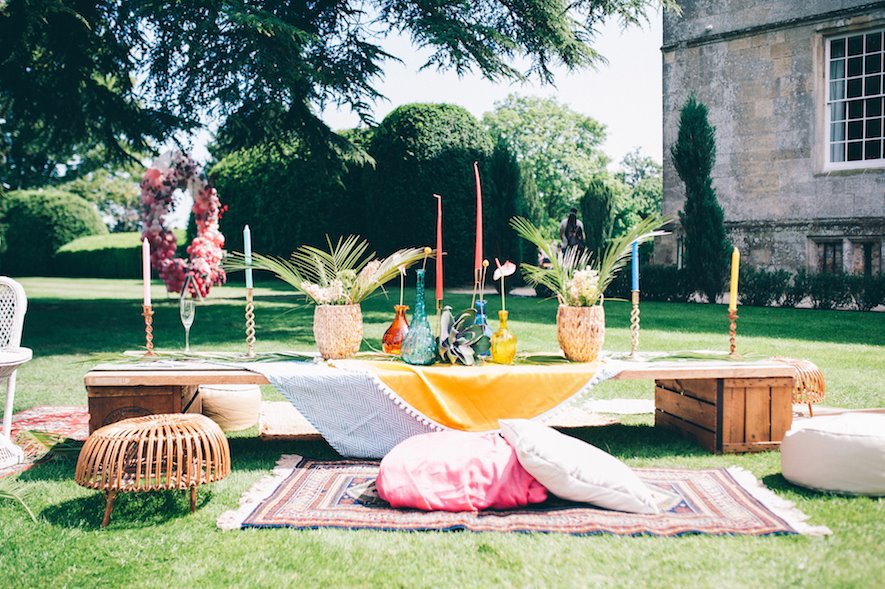 Photo by Laura Power, Chill out area by Locate to Create
Coloured Linen
We've also seen a steep increase in the hire of coloured linen for weddings, from table coverings, runners to napkins. 
And here's that gorgeous deep claret again!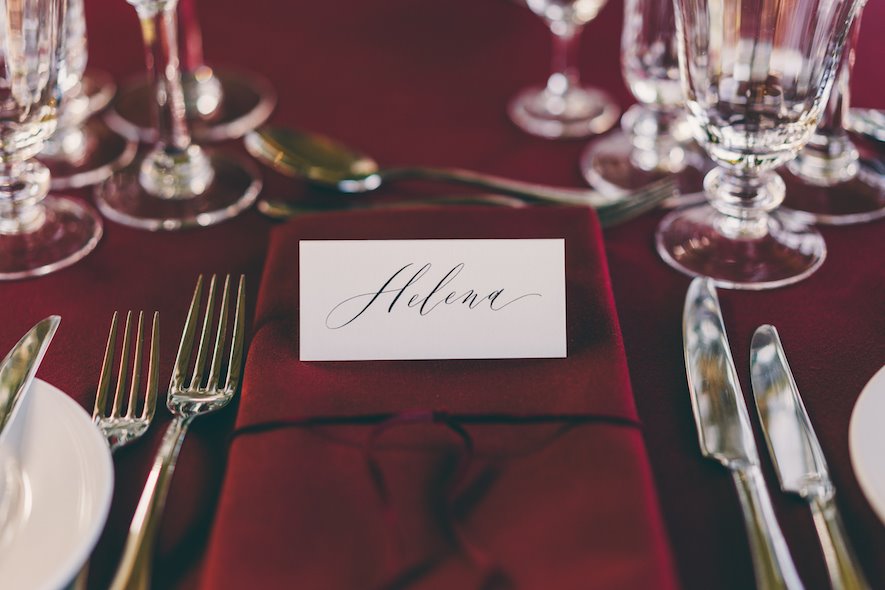 Photo by Rob Tarren, styling by Amber Persia
Tables in pale blue and grey hues create a soft, romantic feel to the room and are a great base to add in other colours with candles and florals -  A soft, romantic feel for a springtime wedding.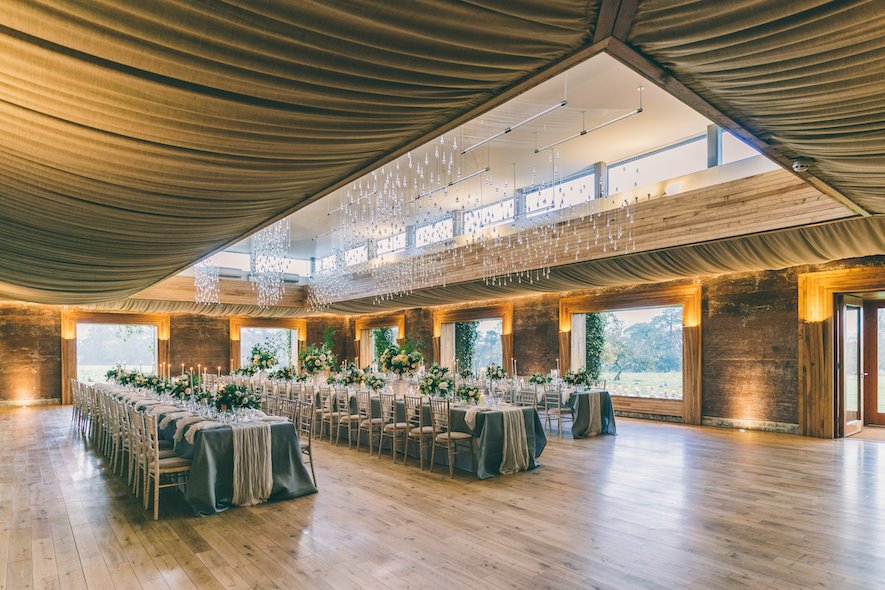 Photo by Rob Tarren, styling by Amber Persia
Wedding morning calm?
Want to eradicate any wedding morning jitters? What better way than indulging in the most up and coming trend - bridal yoga!
Imagine taking part in a sun salutation in the Gillyflower meadow as the sun rises up on your wedding morning... Total bliss. 
We love this trend so much we booked a bridal yoga teacher for our Bloomska wedding open day. So come and try it for yourself on Sunday 28th April.
Looking after our planet
We are so pleased to report that little eco wedding details are on the up and up. You lovely lot are helping us in the mission to look after our planet. We've seen an increase of foliage, planted over cut flowers, and sustainable wedding invites... More invites printed on recycled paper, some that give back by planting tress, and even some that can be planted to create flower meadows!
Foam free flower displays are also a great way to ensure you're protecting the environment - chicken wire works just as well to create showstopper displays. Sorori design are trying their best to stop use of foam altogether - good work guys.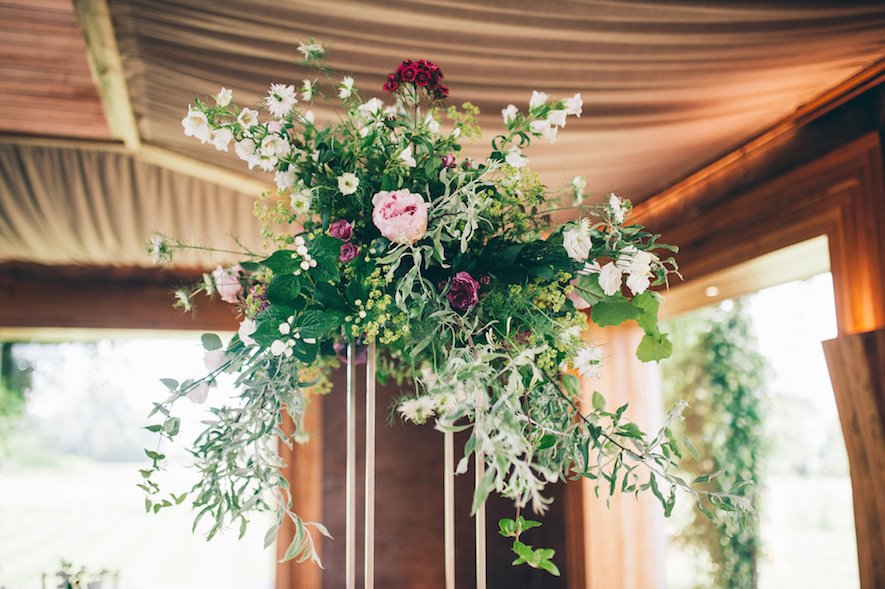 Foam free flowers by Sorori Design, Photo by Laura Power. These metal stands are the perfect way to have showstopper blooms and for guests to still be able to chat across the table!
Big floral displays 
Flower wall displays are going to be huge this year. They are the perfect selfie backdrop and double as a feature behind the top table. This floral display was courtesy of the very talented Jenny Fleur.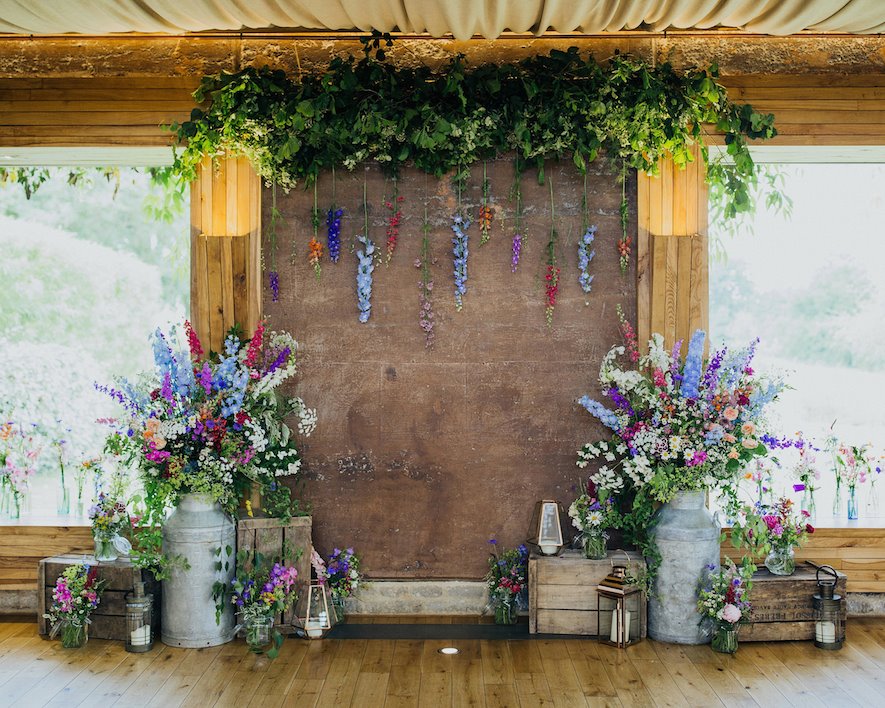 Flower wall by Jenny Fleur. Photo by Lush Imaging
Floral arrangements are back in a big way—literally. Oversized arrangements are still a favorite among couples, but we're seeing more and more designs that break away from the popular soft blush and greenery palette in exchange for brighter, bolder, flowers.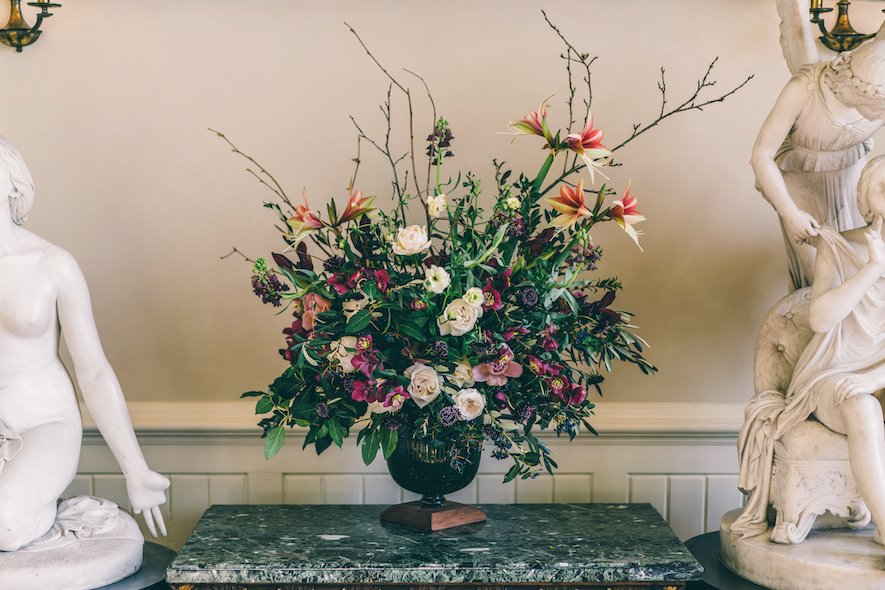 Gorgeous display on our mabel table by the talented Amber Persia, photo by Rob Tarren
Bridesmaids on the rise
Its not just the Grooms that have their mates putting them in the spotlight, more and more bridesmaids are making speeches, it's about time!
This chief bridesmaid did a rap about her friendship with bride Katie… It went down a storm. That's one very talented friend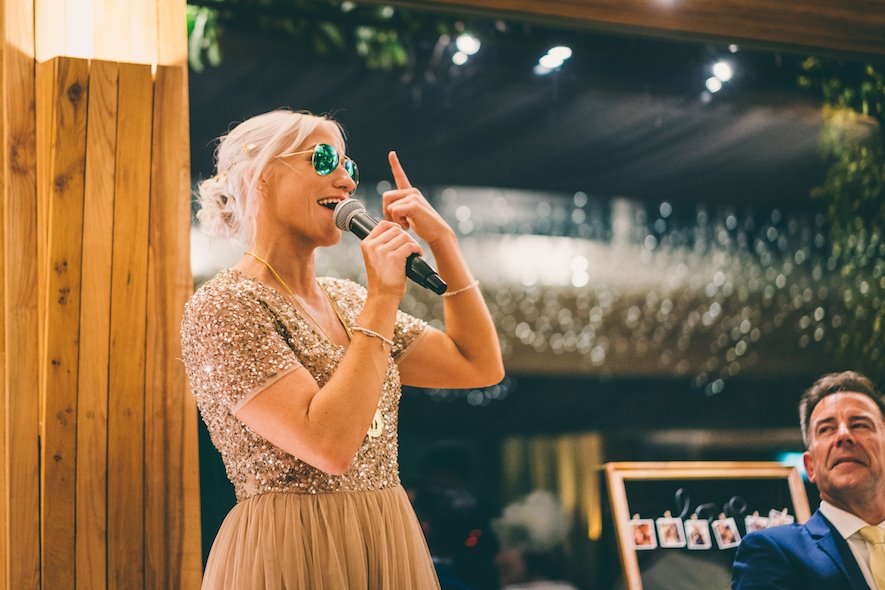 Photo by Rob Tarren
The marble effect 
Marble is everywhere!  From table runners, stationary, decor and even cakes… Marble is the biggest trend in weddings we've seen in a while.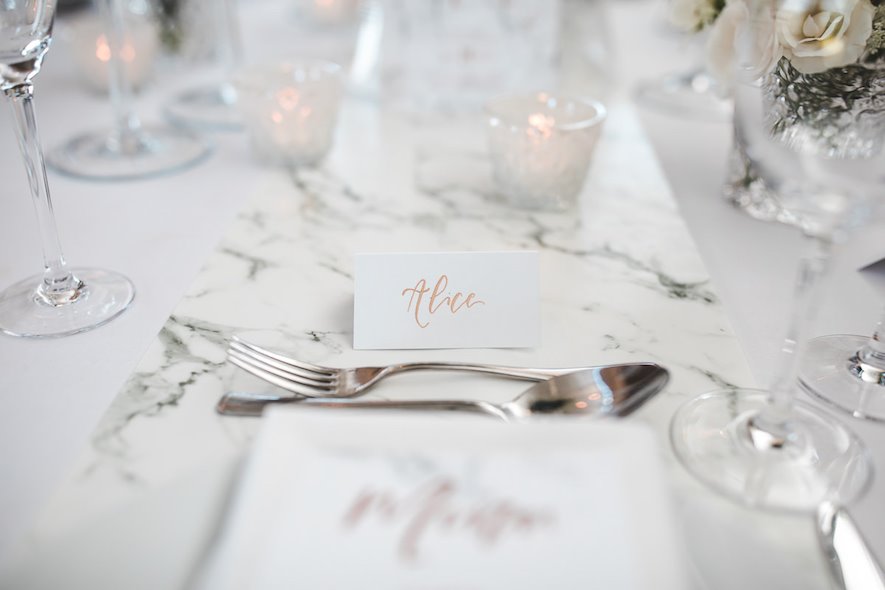 Photo by Eve Dunlop, Styling by Lauren Grey.
Pair a white marble effect, with metallic copper details to add warmth and contrast...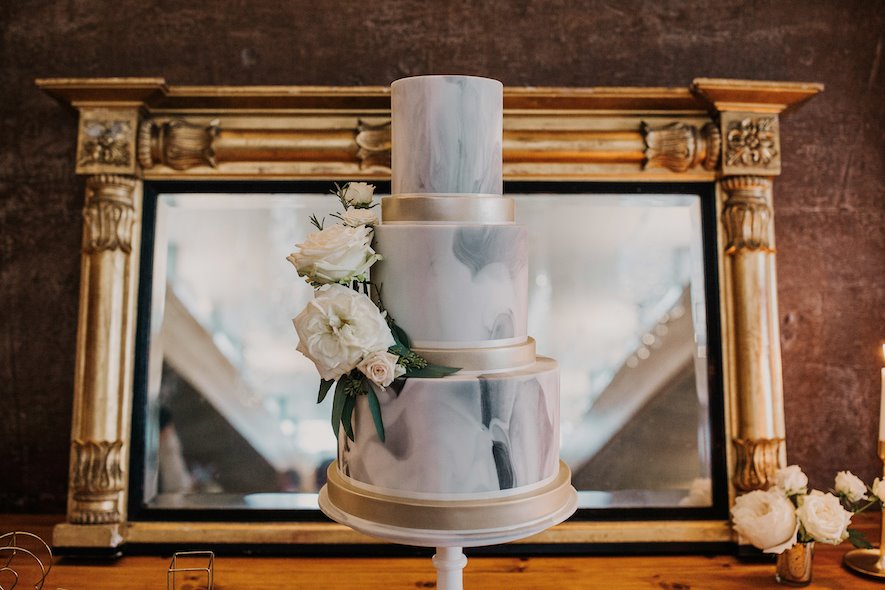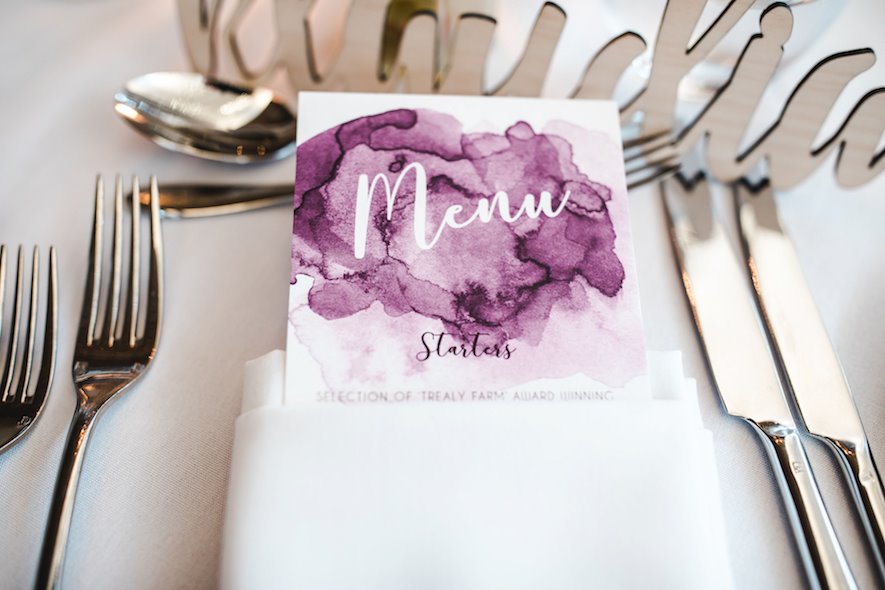 Feeling inspired? There's much more wedspiration and many more wedding ideas to see in person at our upcoming Bloomksa Wedding Fair on Sunday 28th April.
 Full details can be found right here…
Love,
Team E xx
Related reading