What to Wear to a Country House Wedding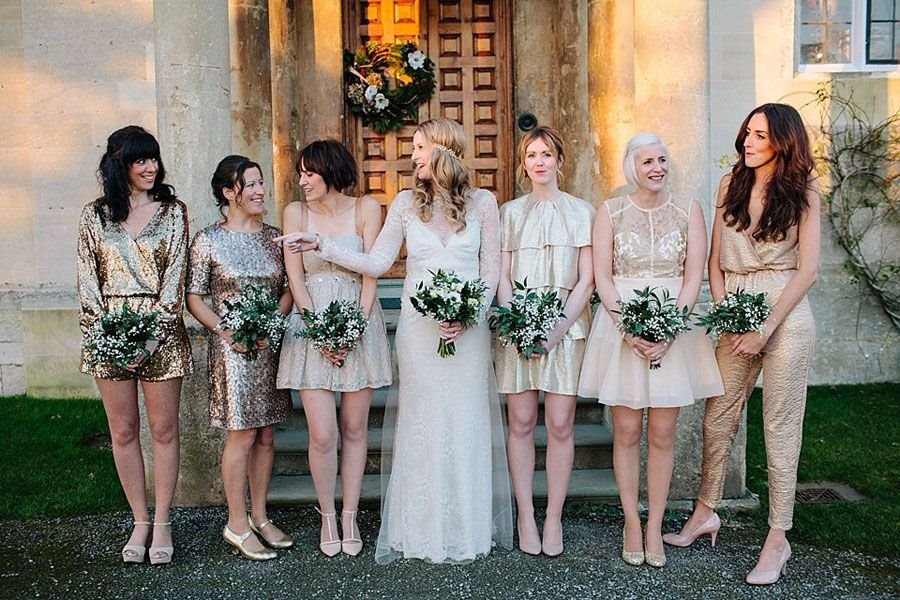 Should you match your dress to your wedding venue?
It's a question that you might have turned over in your mind from the start of your wedding planning, or it might have suddenly jumped out at you when you'd already chosen both venue and dress, but don't stress, we're here to show you that as long as you are comfortable and confident in your choice of wedding attire, anything at all goes, and it works! Look!
Trailing Veil
This achingly romantic trailing veil and lace sleeve combo is only topped by the picture. It's a swoon-fest!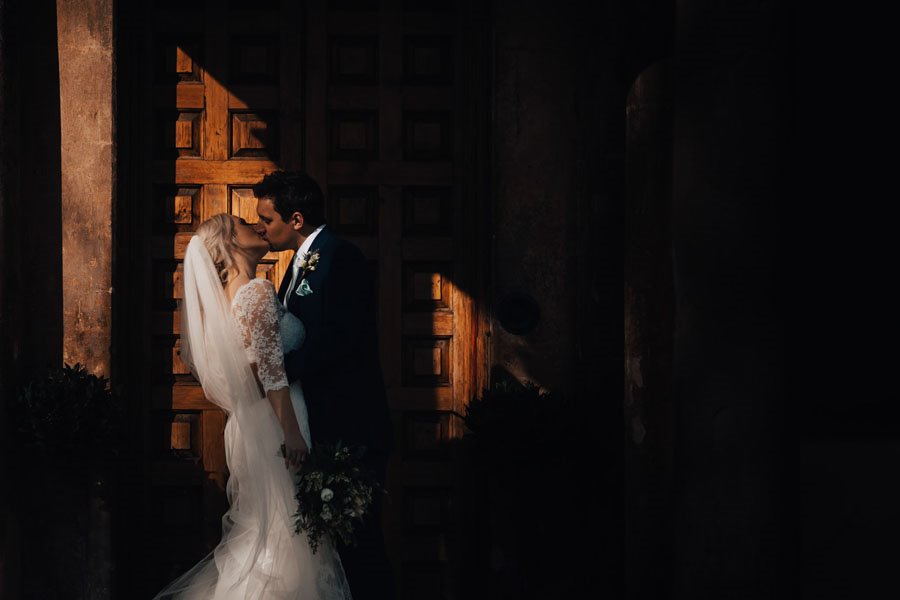 Crisp & Classic
So in love with the clean lines of this bridal outfit. Beautifully subtle and sophisticated yet sharp, demure yet form fitting and stylish, and perfectly accessorised with birdcage veil and flowers in the hair. Don't they look happy on their way to Elmore church!
Statement headpiece
OK, Ok maybe we're cheating a bit as this one was part of a magazine shoot, but it still shows you could rock this feathered masterpiece at your country house wedding!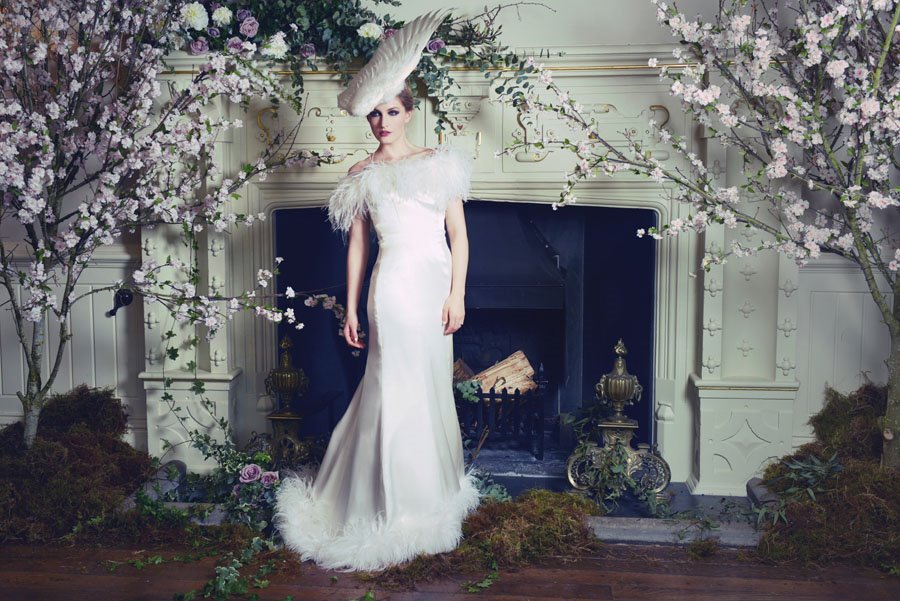 Rock n Roll Bride
There's no better way to get the party started than an I-own-the-dancefloor outfit, and when Ekaterina stepped out in her suprise costume change, Oli thought he'd died and gone to heaven! What a stunning rock and roll angel.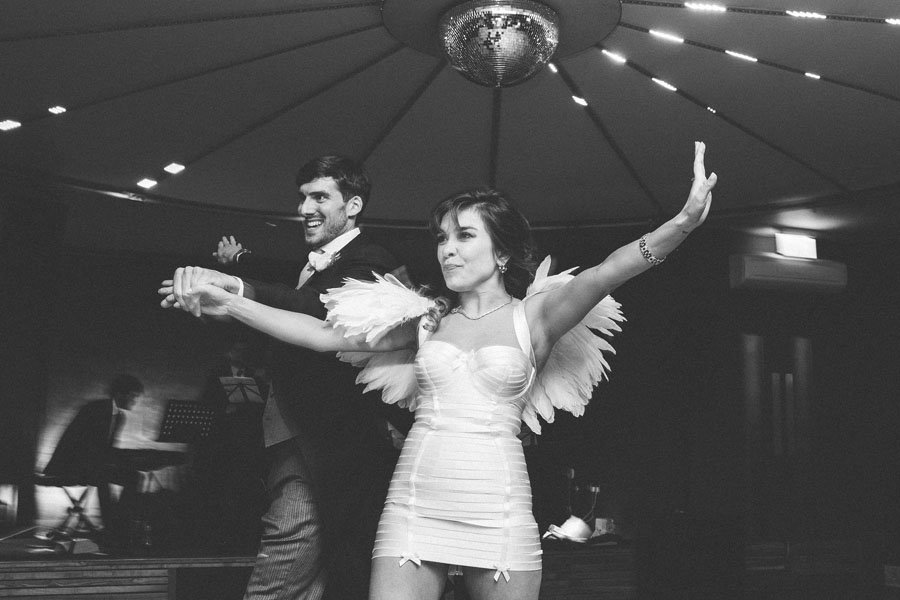 Golden Girl
This exquisitely embroidered and glittering gold sari is fit for royalty, and our beautiful bride certainly shone like a queen next to her dapper jewel-green suited Groom. What a gorgeous pair!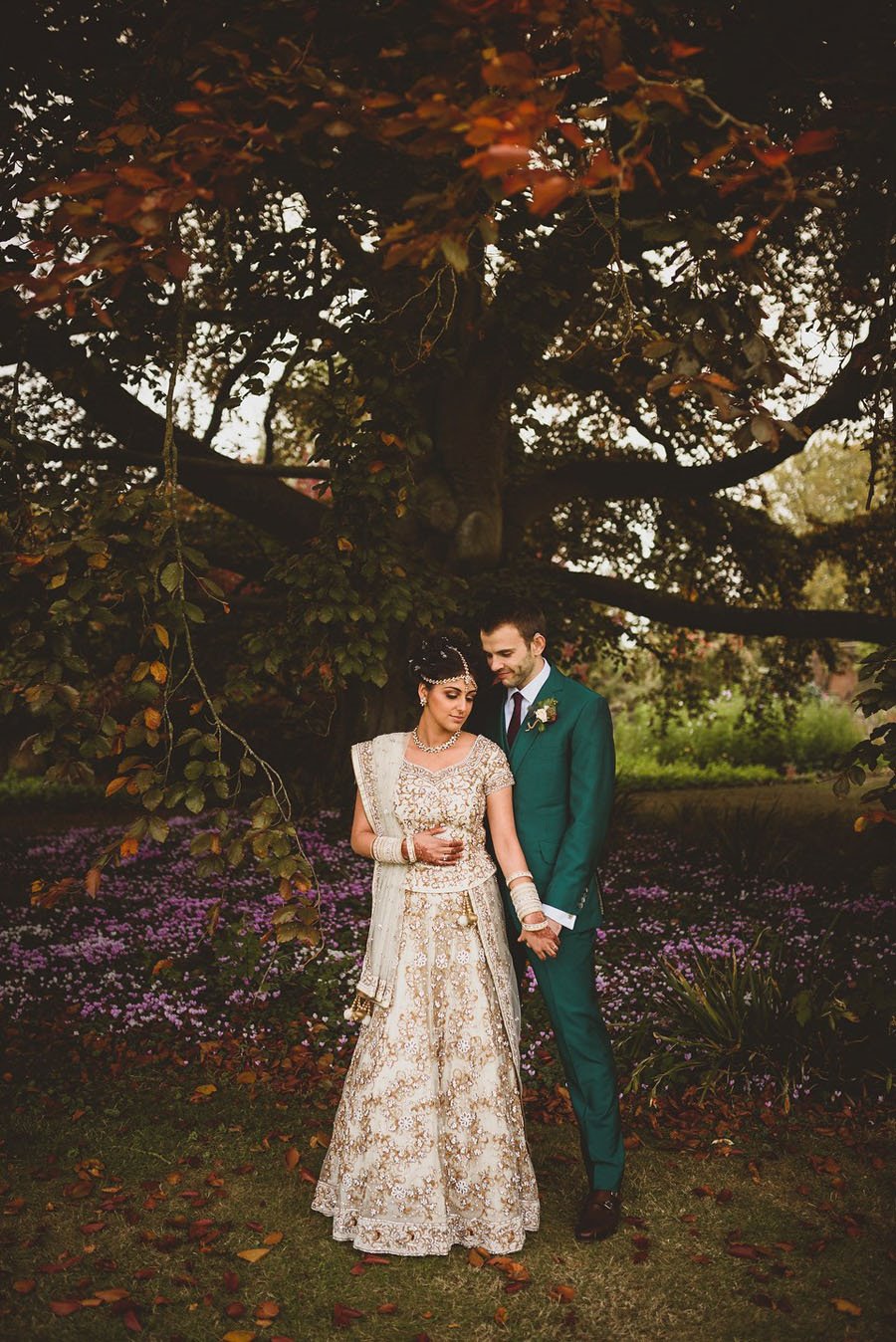 Swishy skirts
Honestly, if you put on this Mira Zwillinger dress could you imagine ever stopping twirling in that swishy, floaty, delicious tulle skirt? It's just too delightful!! Paired with a figure fitting lace bodice this dress is the stuff of dreams... And doesn't it look perfect against the wood pannelling of the master suite?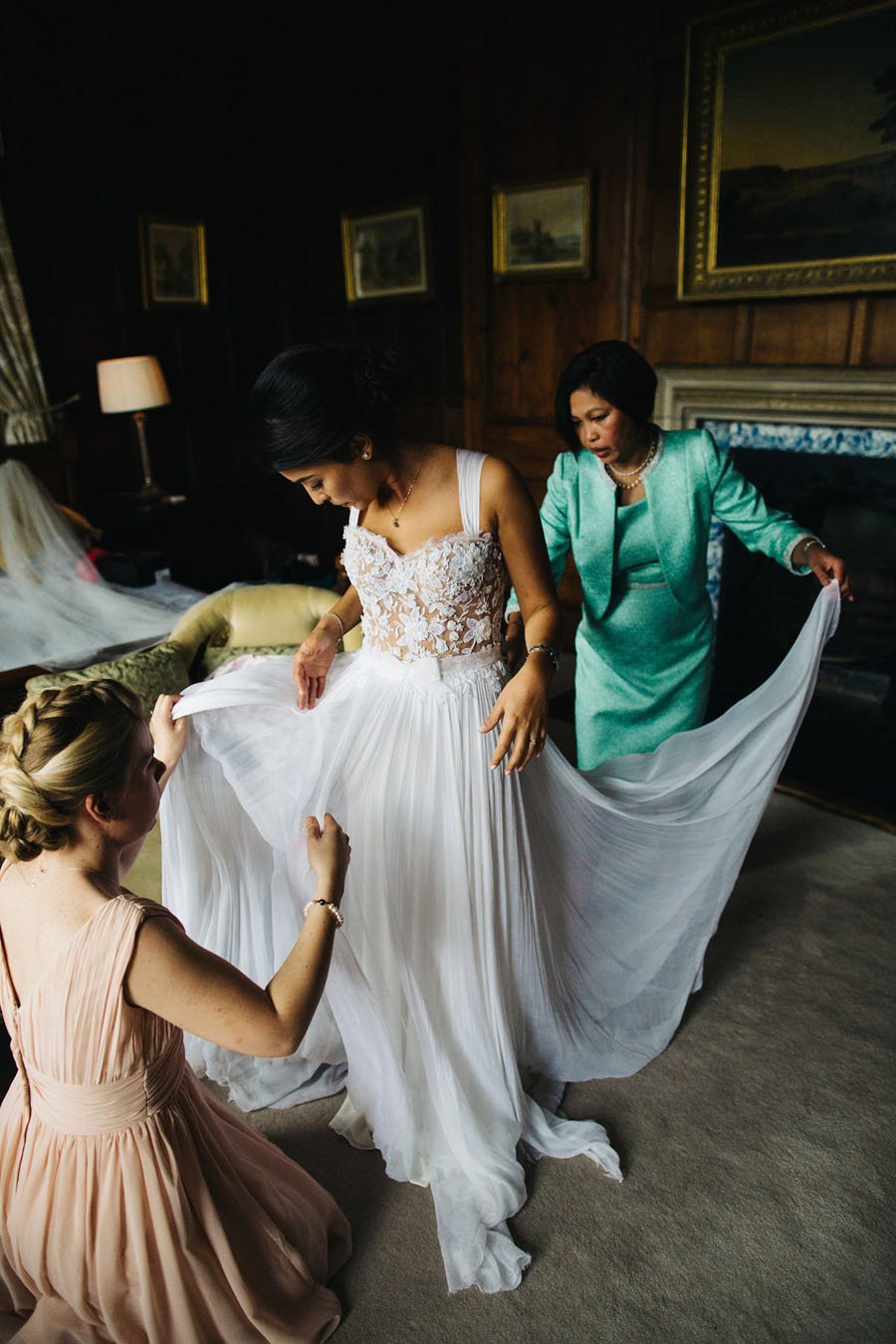 Boho Bride
This train is heavenly, so long it reaches the bottom step of our front porch! This beautiful bohemian bride's flower crown perfectly finished her soft, dreamy style, she positively floated through the Gillyflower meadow.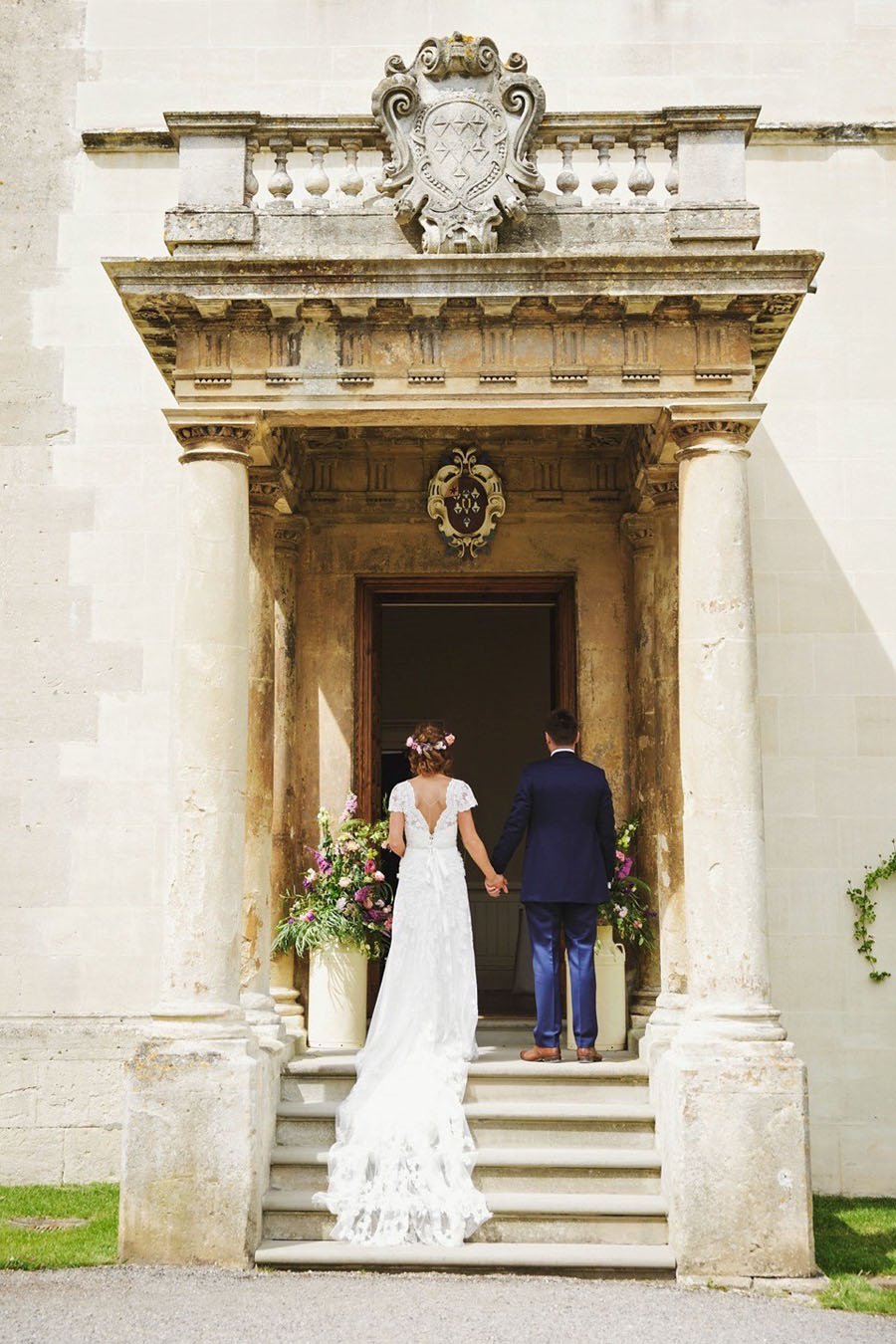 Vintage Glamour
This beautiful bride couldn't have looked more at home here in her beautifully accessorised David Fielden dress. Loving her Groom's red accents too!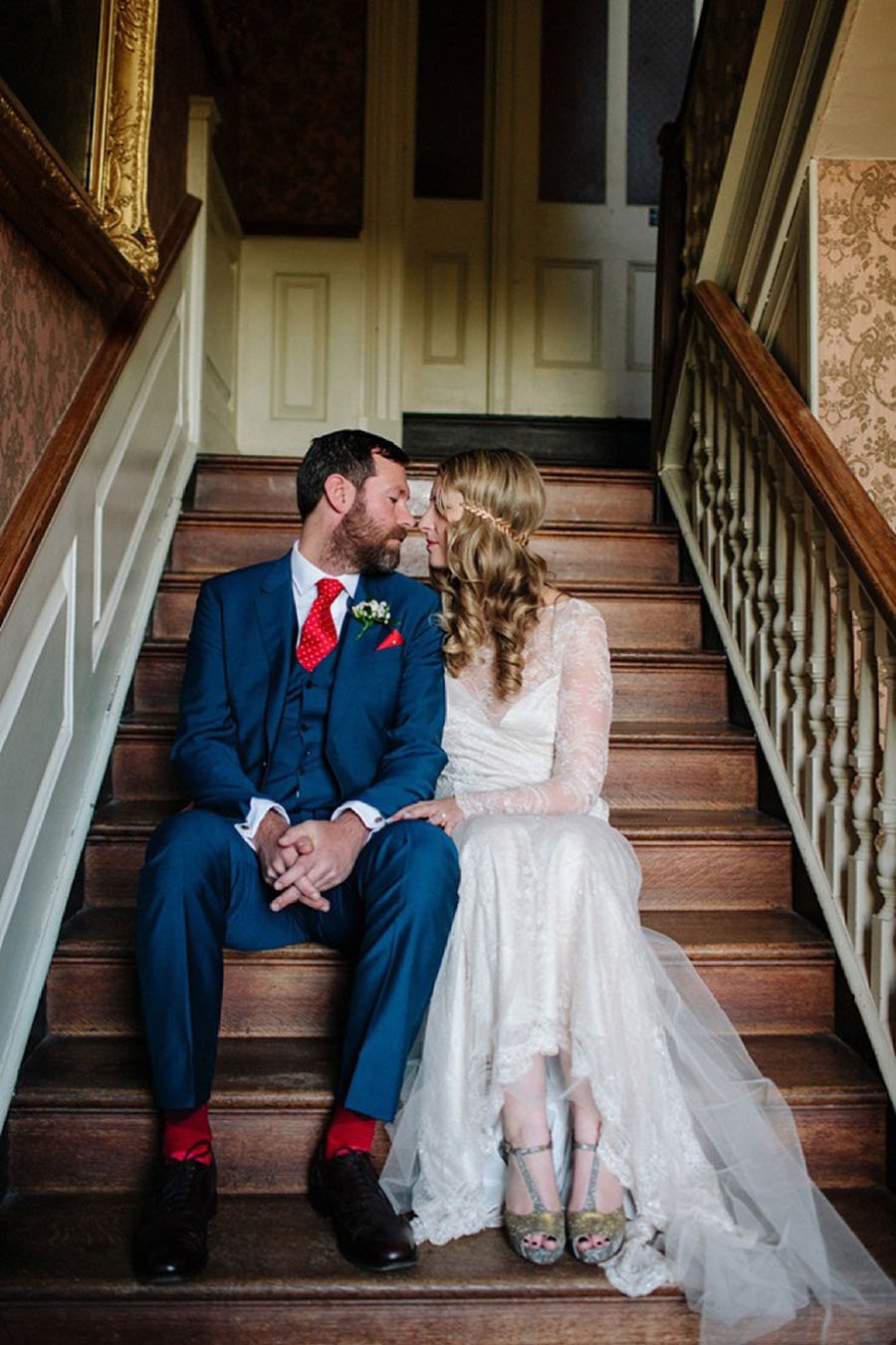 Pink Wedding Sari
Could Renu look any more pretty in pink in her perfect sari? So gorgeous in the light filled hall!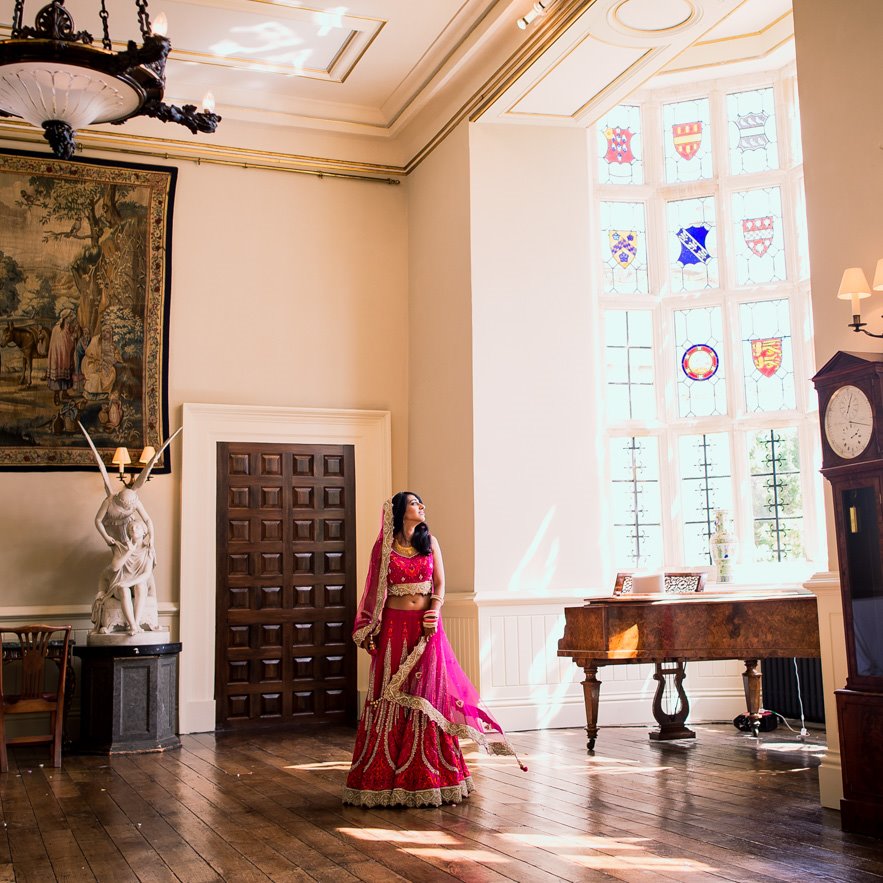 We hope this has given you the inspiration to go with your gut and wear exactly what you want on your wedding day, wherever that may be. The only accessory you really need is confidence and a smile.
Lots of love,
Team E
xx
Related reading