Zest; a bespoke sculpture for an estate with zest for life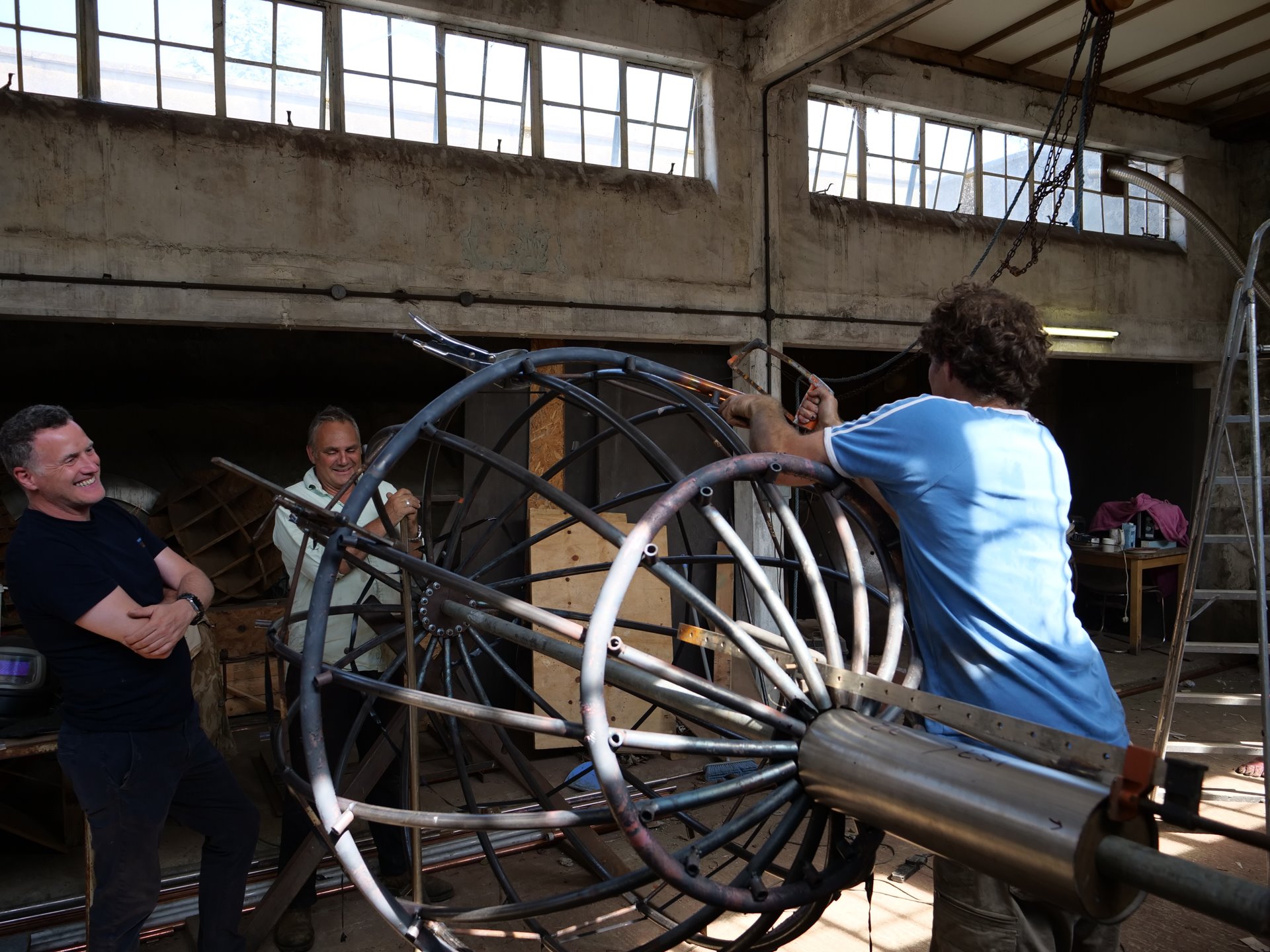 In the new year we will be unveiling the first ever piece of bespoke sculptural art in the grounds of the Elmore estate, and this beautiful artwork has a journey as alluring as its aesthetic...
We've brought an old friend back to tell all, as it's his story as much as it is ours. So, it's over to Chisholm Barnett to tell the tale of Zest...
Manifestation in action!
It was ten years ago when I was the Head Gardener at the Elmore Court country estate, working with my great friend Anselm Guise, that I imagined a water sculpture in the grounds. Little did I realise that I could be the one to deliver on such a dream.
For the last 4 years I've been working with Giles Rayner, a world renowned designer in water sculpture; bending, grinding, welding and polishing copper into the most extraordinary shapes, built from scratch that we labour in our small workshop close to where we both live in the Cotswolds.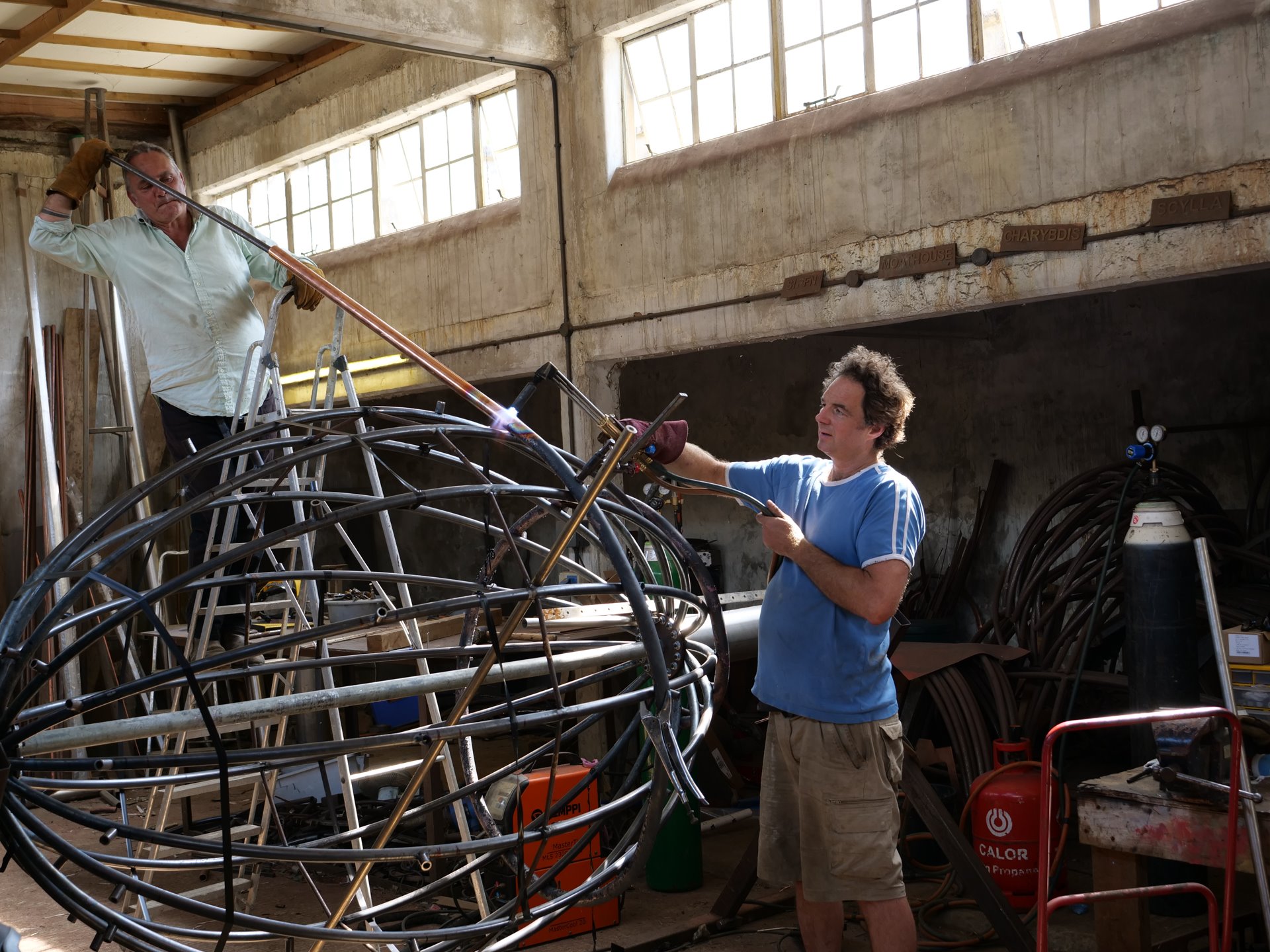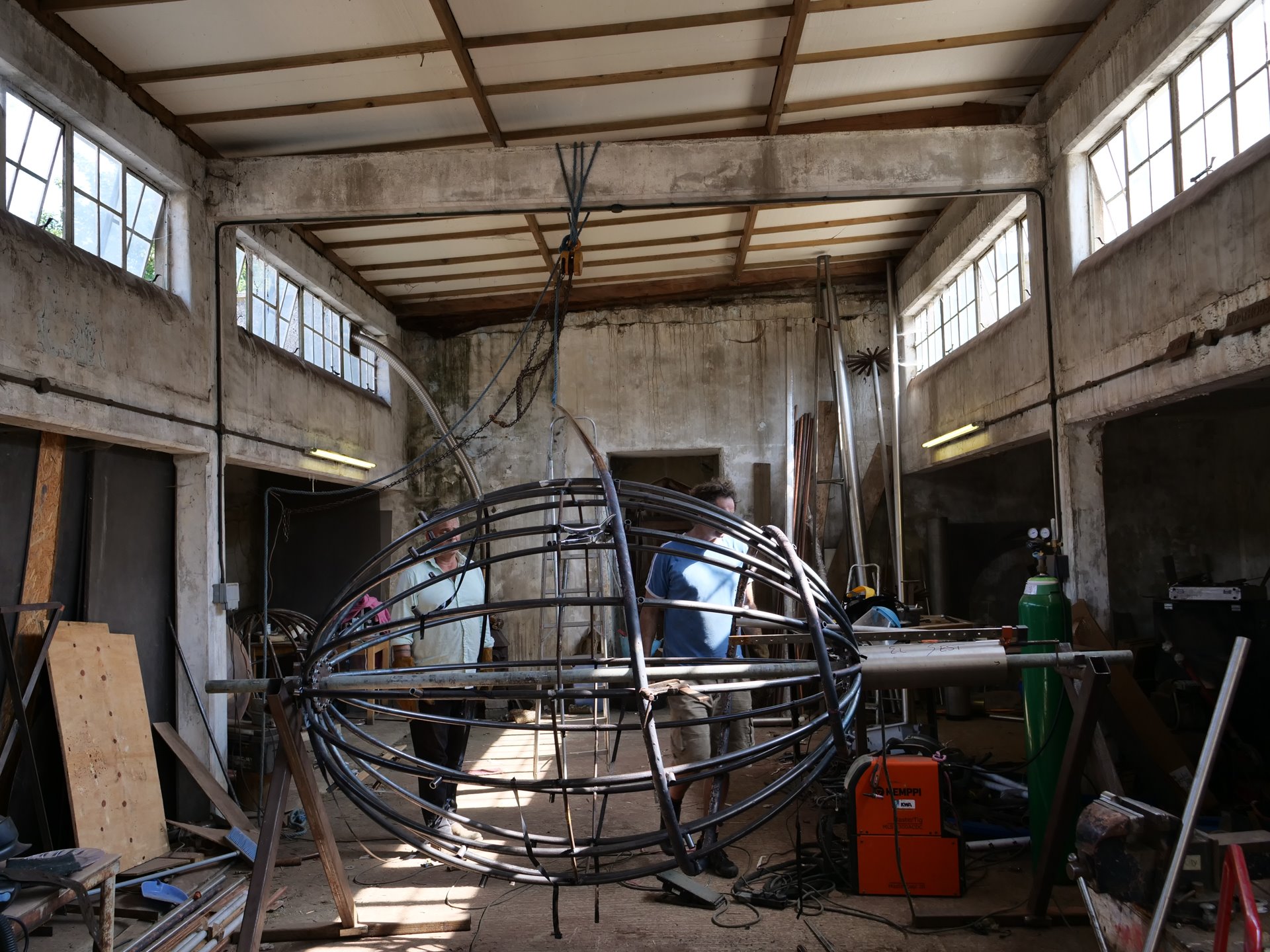 Estate of mind
Zest was born out of my love for the Elmore estate and a belief in what they endeavour to do, a continuous spiral of copper banding, a strong form in any natural environment, rising up nearly nine foot from the surface of water and at over four feet across, it will carry water up to its crown slowly releasing to travel with surface tension down the outer edges... and if that wasn't enough a single jet will rise from the stem, to splash and chatter as it falls simply imposing itself with true magic in the open space of the beautiful gardens at Elmore Court.
From pip to perfection
Into the fabric of Zest, lies unseen the spirit of Elmore Court and its visionary Anselm Guise.
Giles and I started the build late June 2021, firstly creating a former which in turn we bent copper pipe, slowly, using enormous heat to give Zest her first curves.
From then on we worked through each day with our vision, challenging ourselves in what we thought we knew. As each step progressed we enjoyed the revelations of Zest as she came to life.

Just before we finally added the last copper plate into the crown, we placed with great care and understanding a bronze plaque with the word "Rewild".
Into the fabric of Zest, lies unseen the spirit of Elmore Court and its visionary Anselm Guise.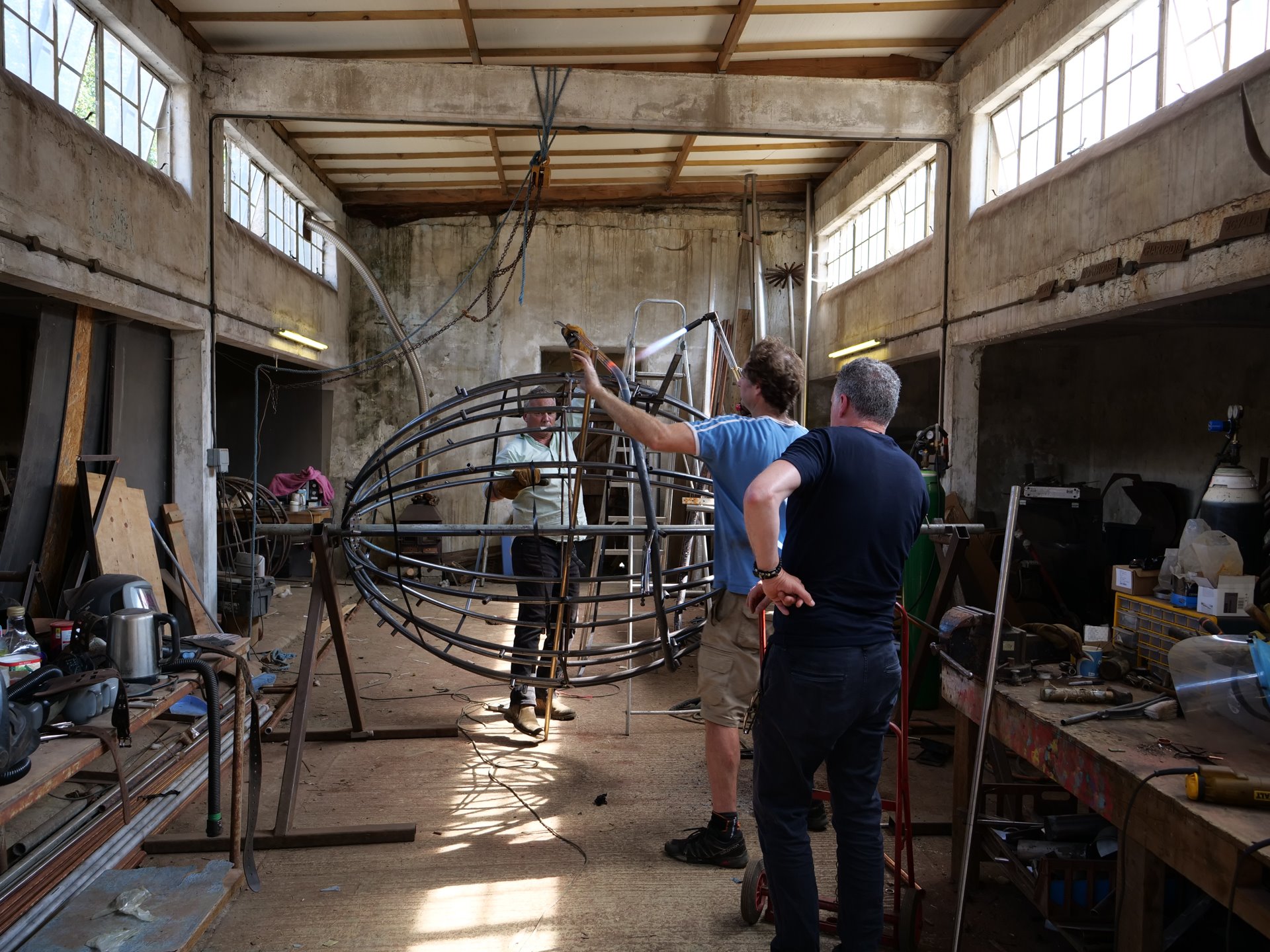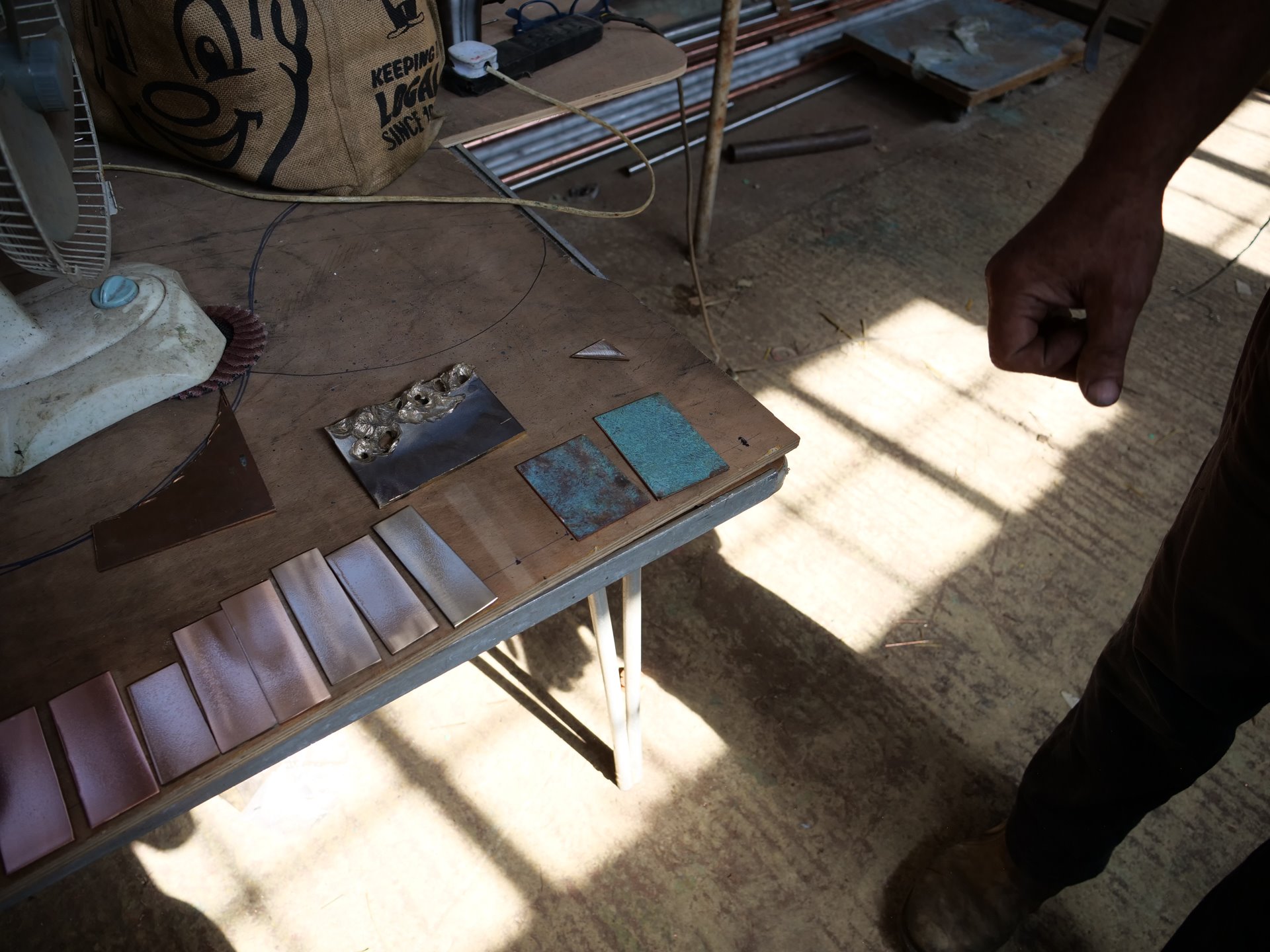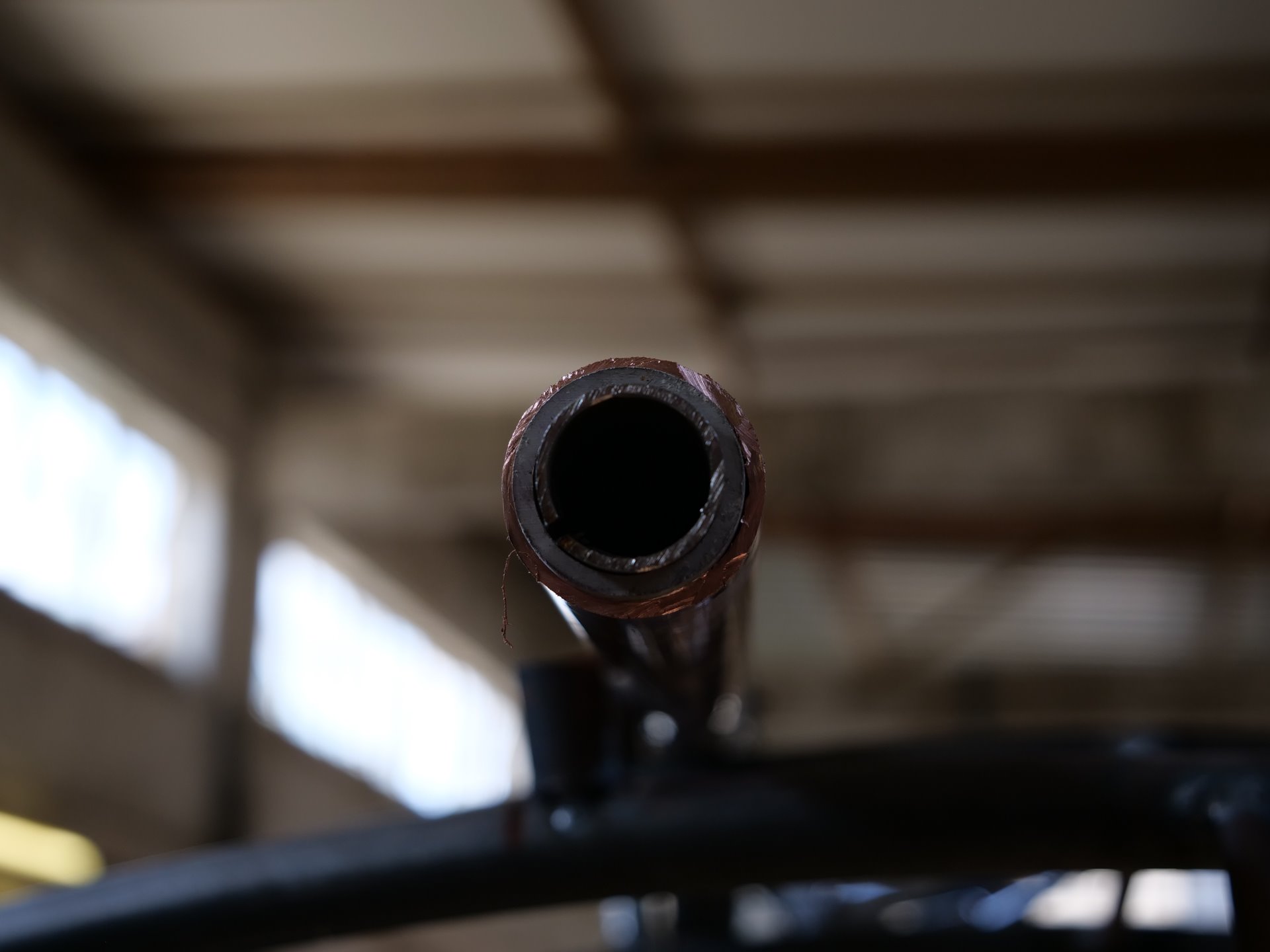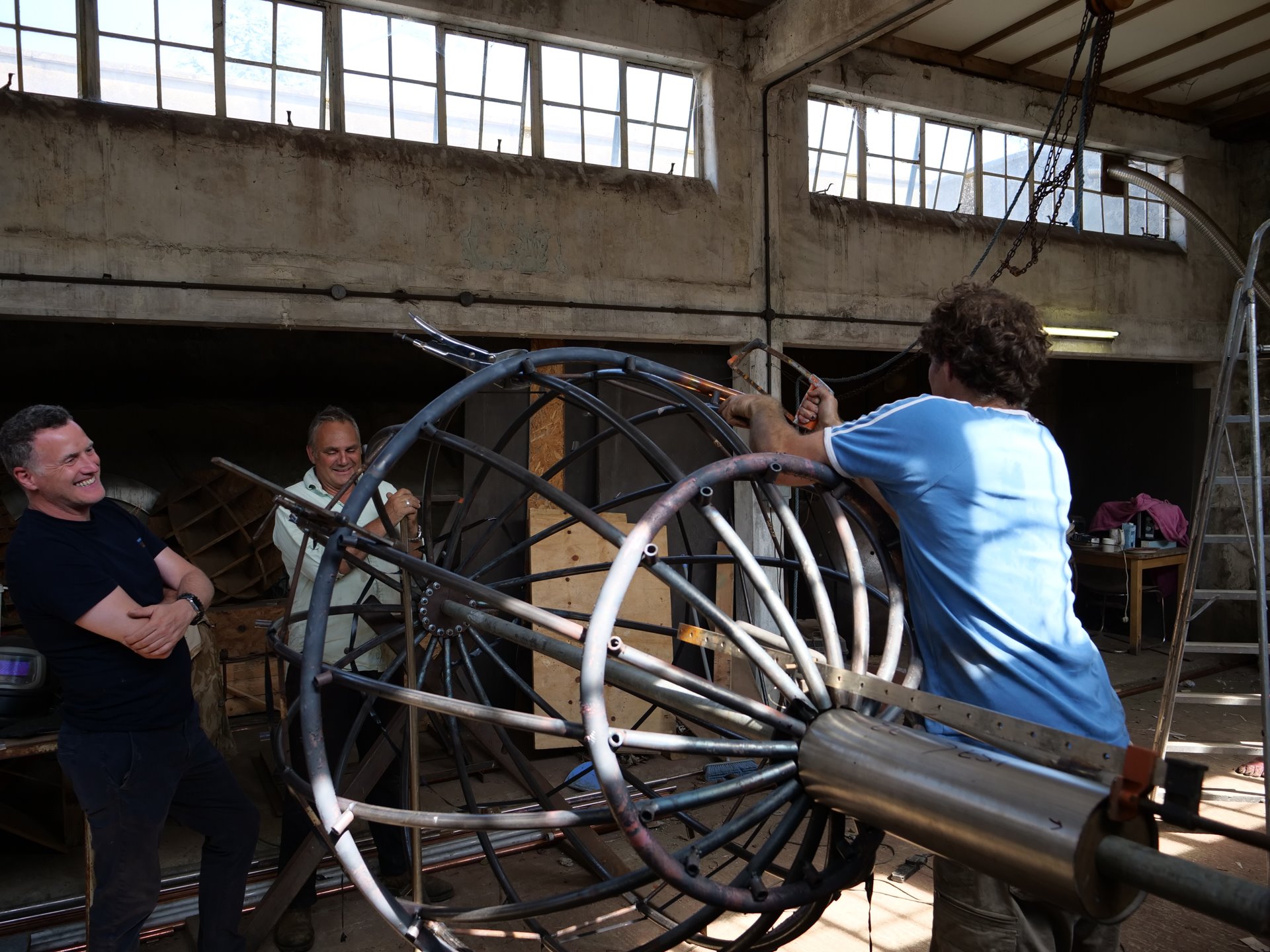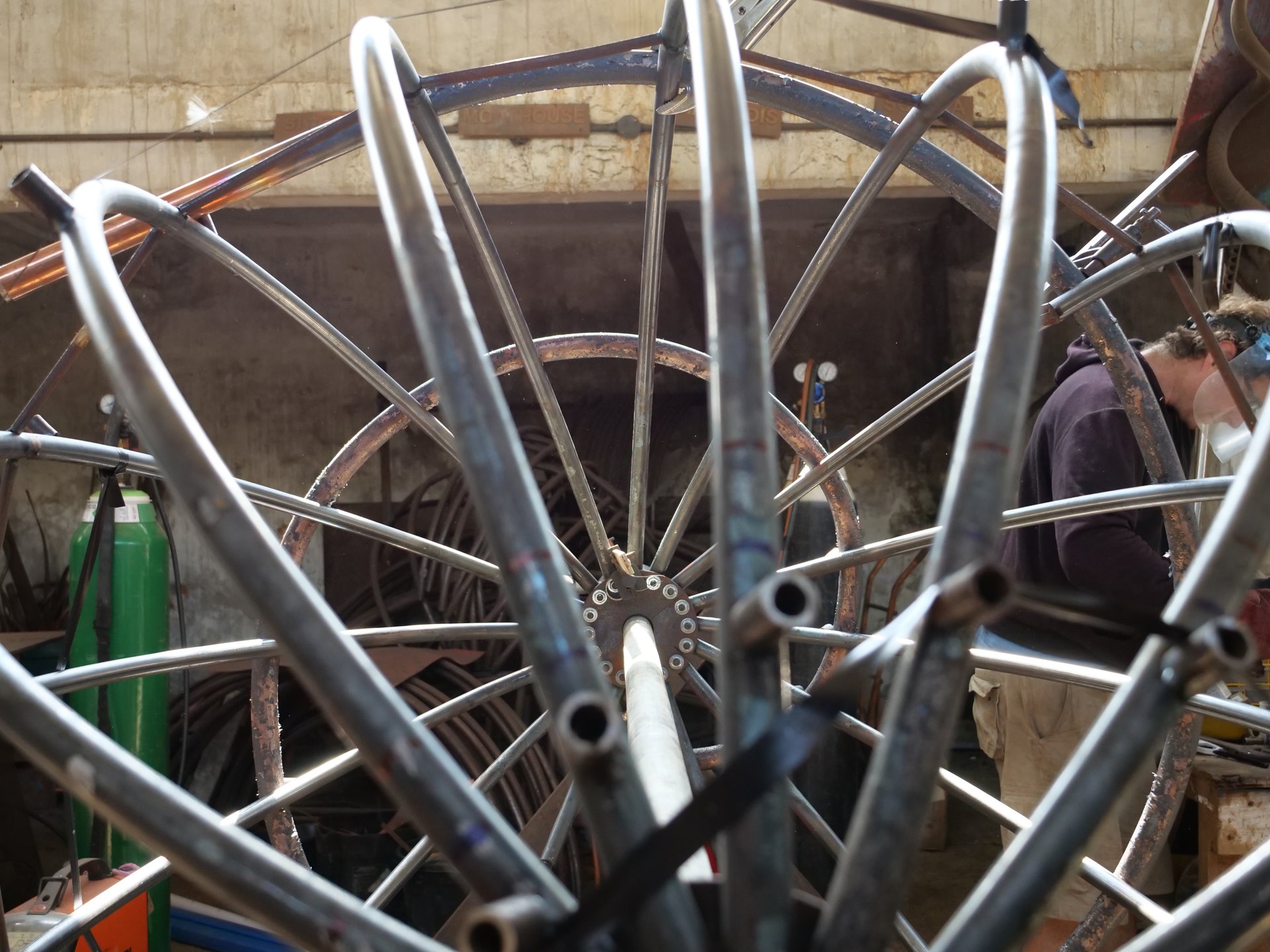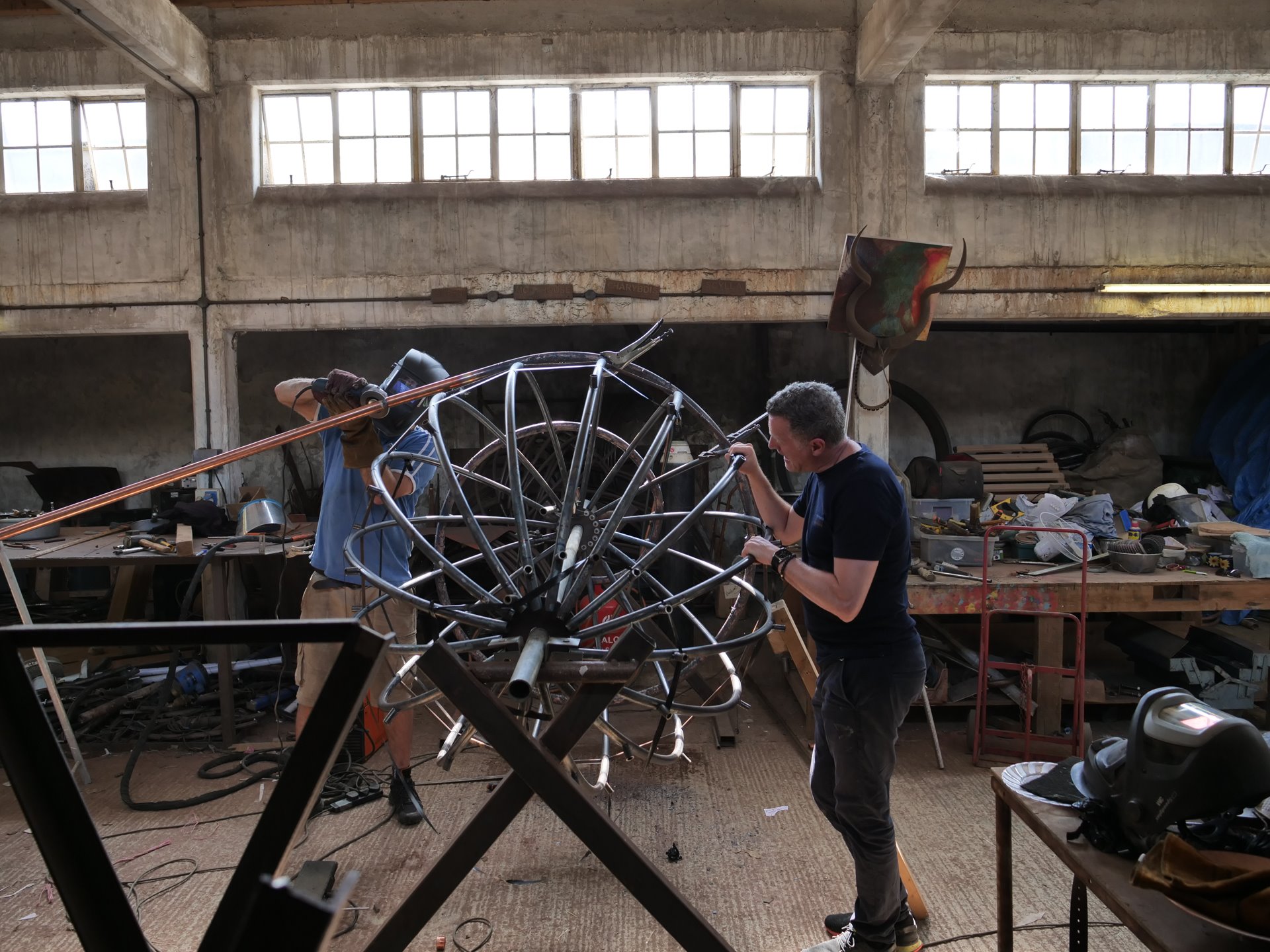 From Chelsea Flower Show to Elmore Court
After several visits from Anselm and his team throughout the process, we reached a moment when it became clear that we had to take Zest into the international event that is Chelsea Flower Show.
It was placed at the heart of our exhibition and she revealed herself to an adoring crowd and most importantly Anselm.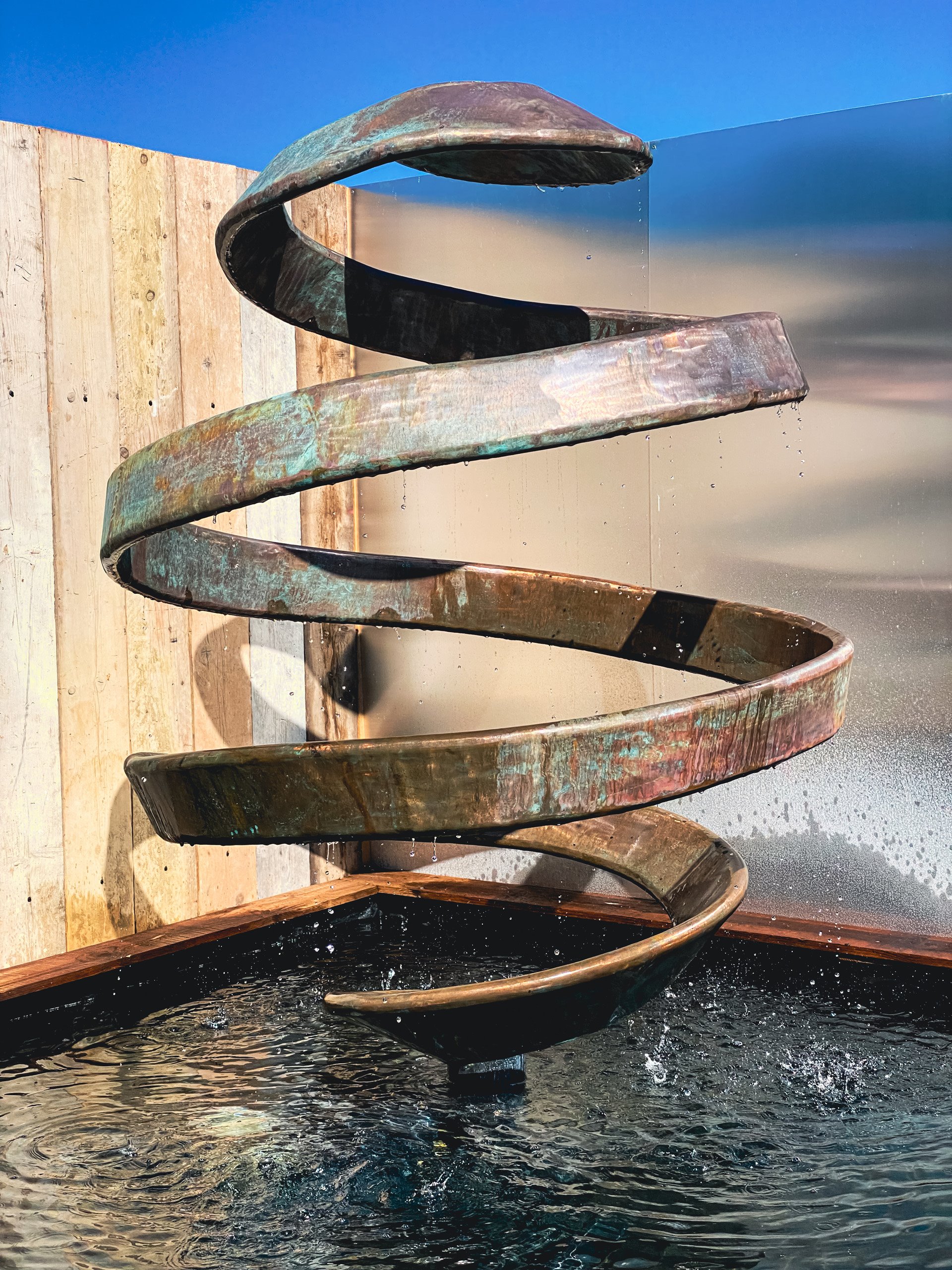 Zest for life
It's now with great excitement we ready ourselves for Zest to journey the short distance to the Elmore estate where she will live and breathe for those fortunate enough to be in her presence, for many years to come.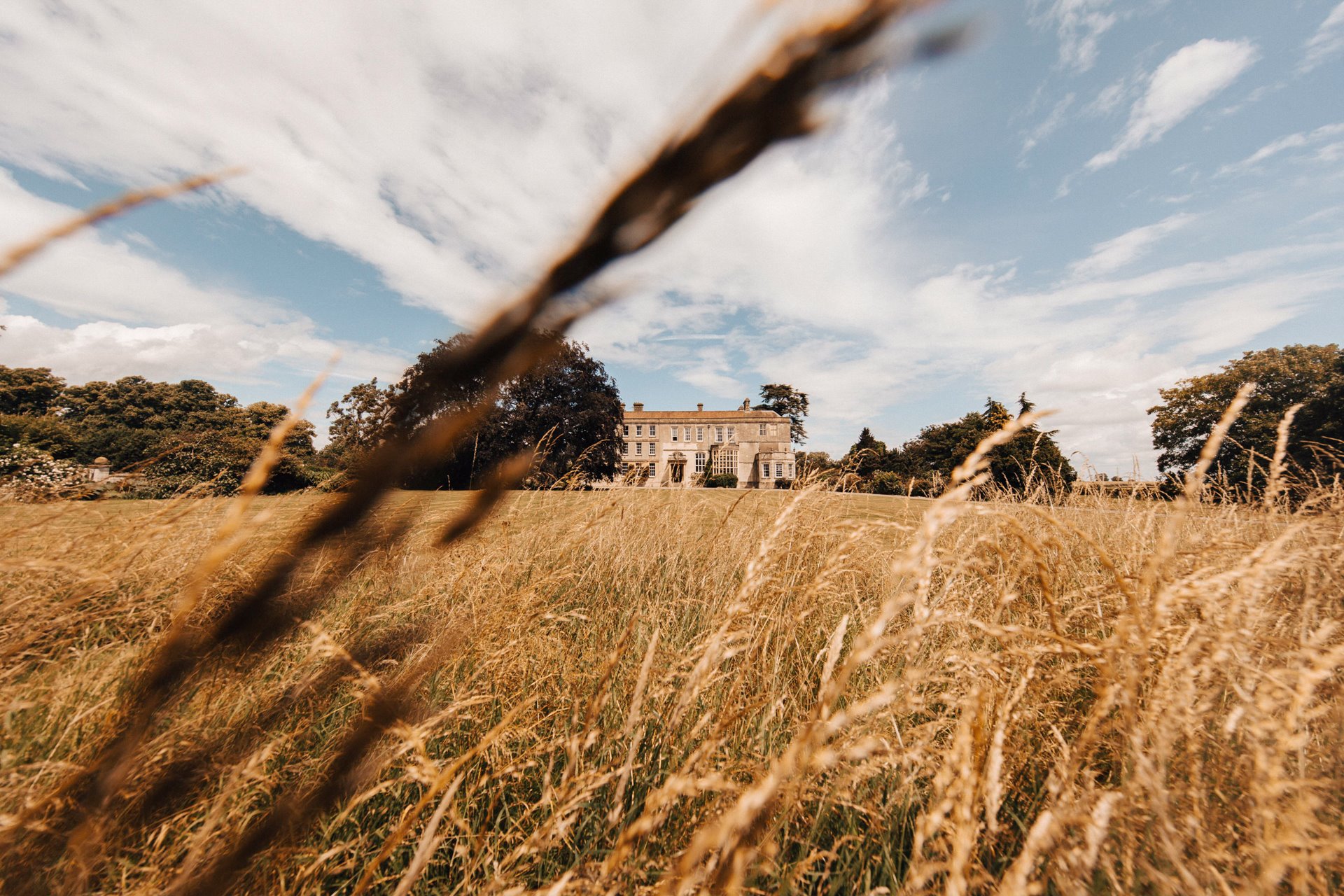 Chisholm, thank you so much for sharing the beautiful journey of the creation of Zest!
What an inspirational tale of manifestation in action... We cannot wait to welcome her home in January 2022.
If you'd like to read more on Zest or Giles Rayner's other work take a look at his website here, and keep your eyes peeled for more on 
Big love,
Team E 
xx
Related reading