How to Plan a Festival Wedding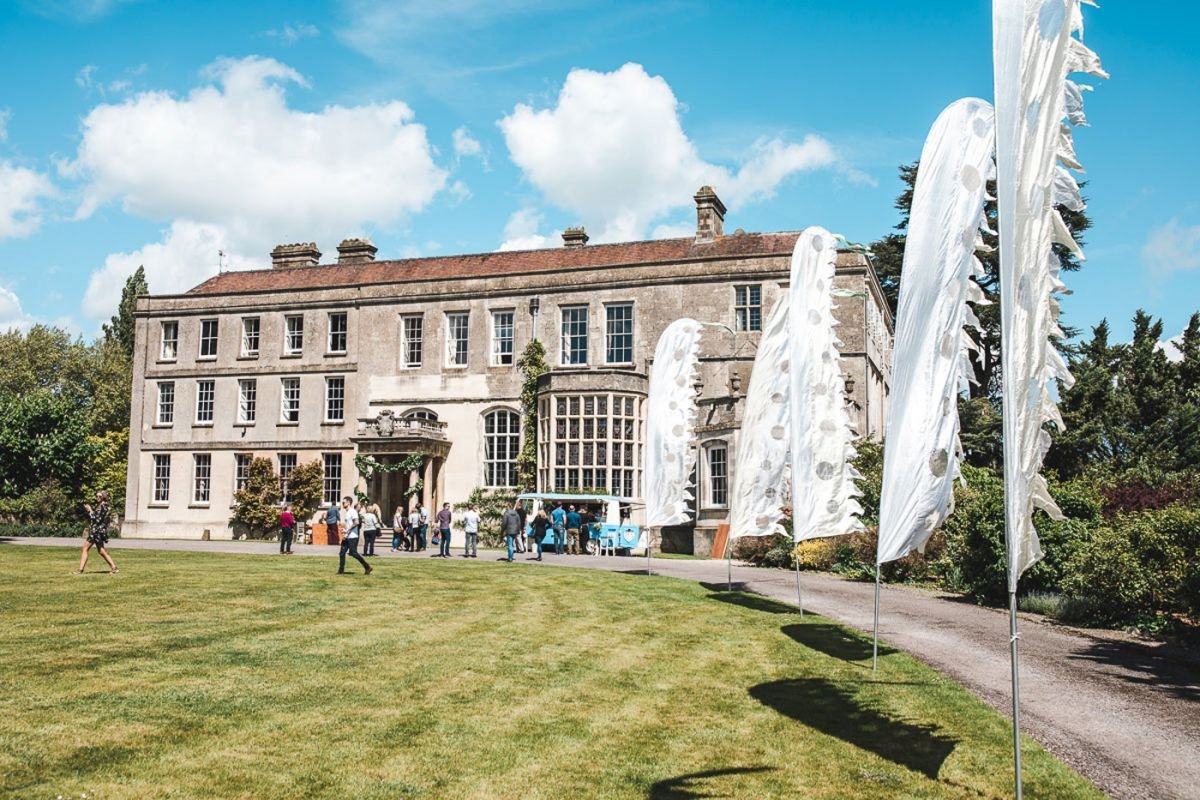 As you may well have realised, we are all about the festival wedding, and not only because Anselm founded Glade and Sarah was part of the original Secret Garden Party team, but also because they are Just. Too. Much. Fun. 
We've knocked heads and combined our festival experience with our wedding know how to put together this little 'how to guide' to help you plan an authentic festival wedding experience. Enjoy!
You do you
We cannot stress enough how important it is to be yourself on your wedding day. Don't feel comfortable in a traditional wedding dress? Don't wear one! Always had a big bushy beard? Don't shave it!
Feeling comfortable, at ease and like yourself (!) is probably the most important thing to achieve. You'll feel relaxed, enjoy it 100% more, and you won't be looking back at your wedding photographs saying 'what was I thinking!' in a few years time... And, as Roald Dahl says, if you have good thoughts they will shine out of your face like sunbeams and you will always look lovely.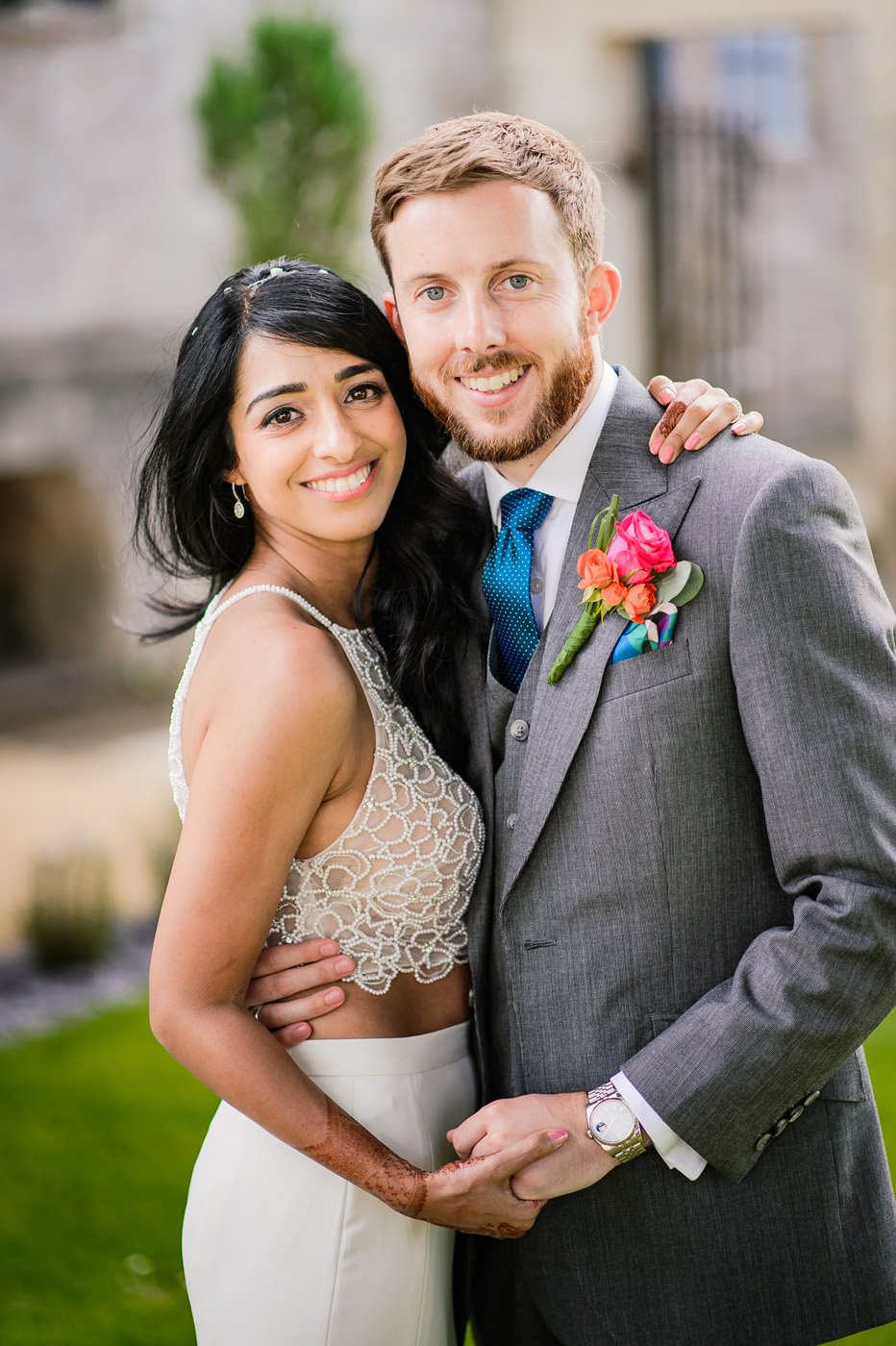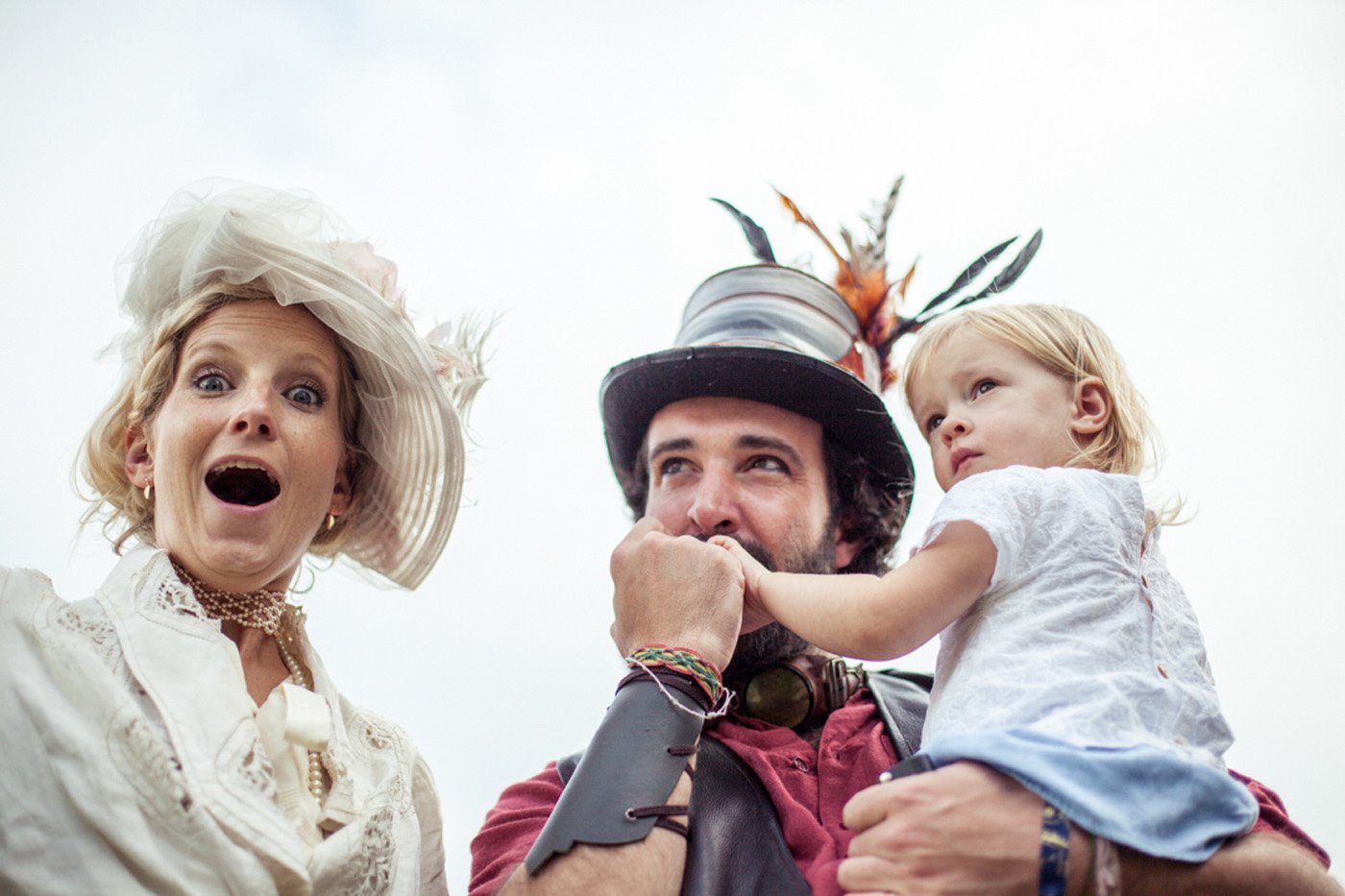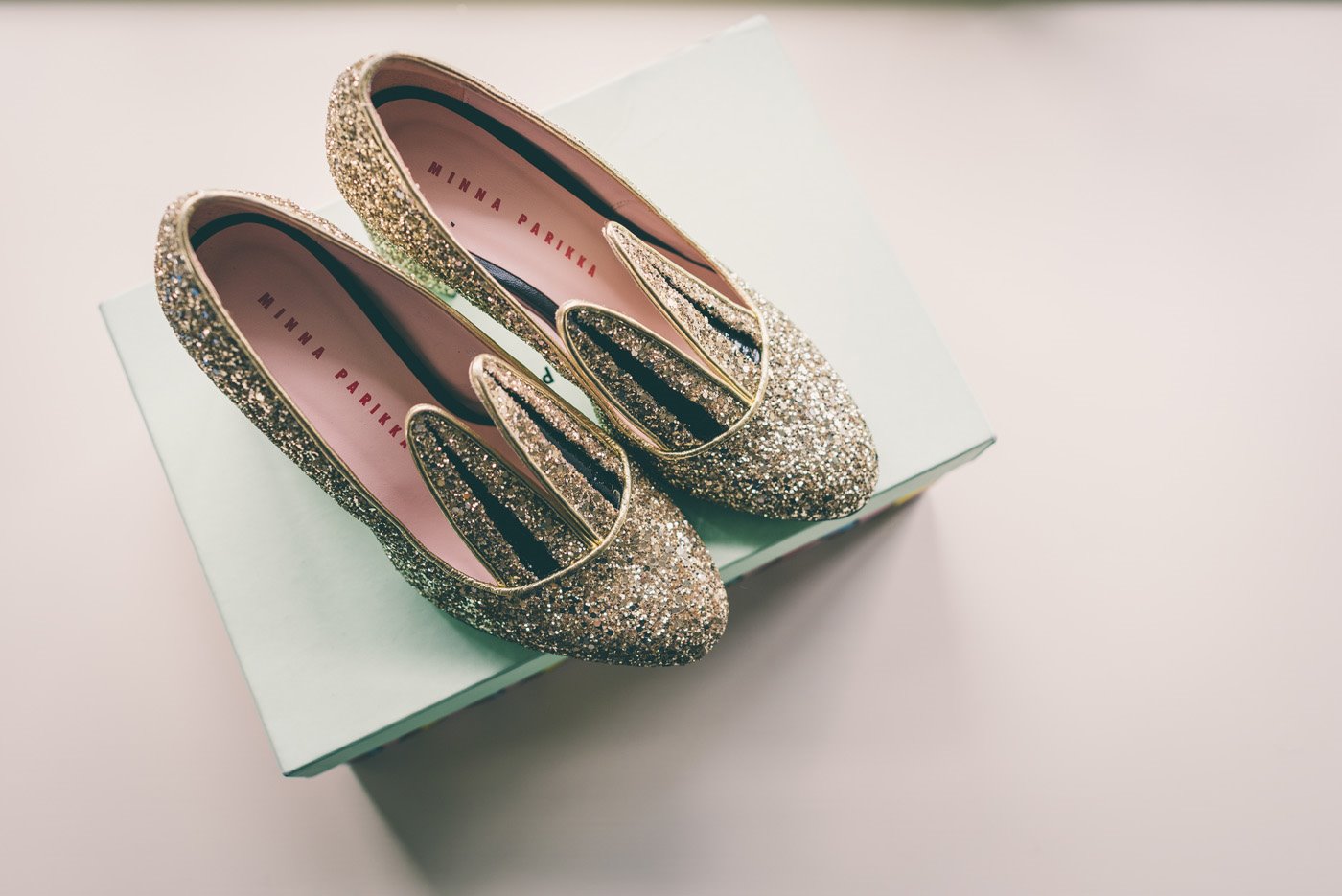 You couldn't get more 'rabbit hole' if you tried!!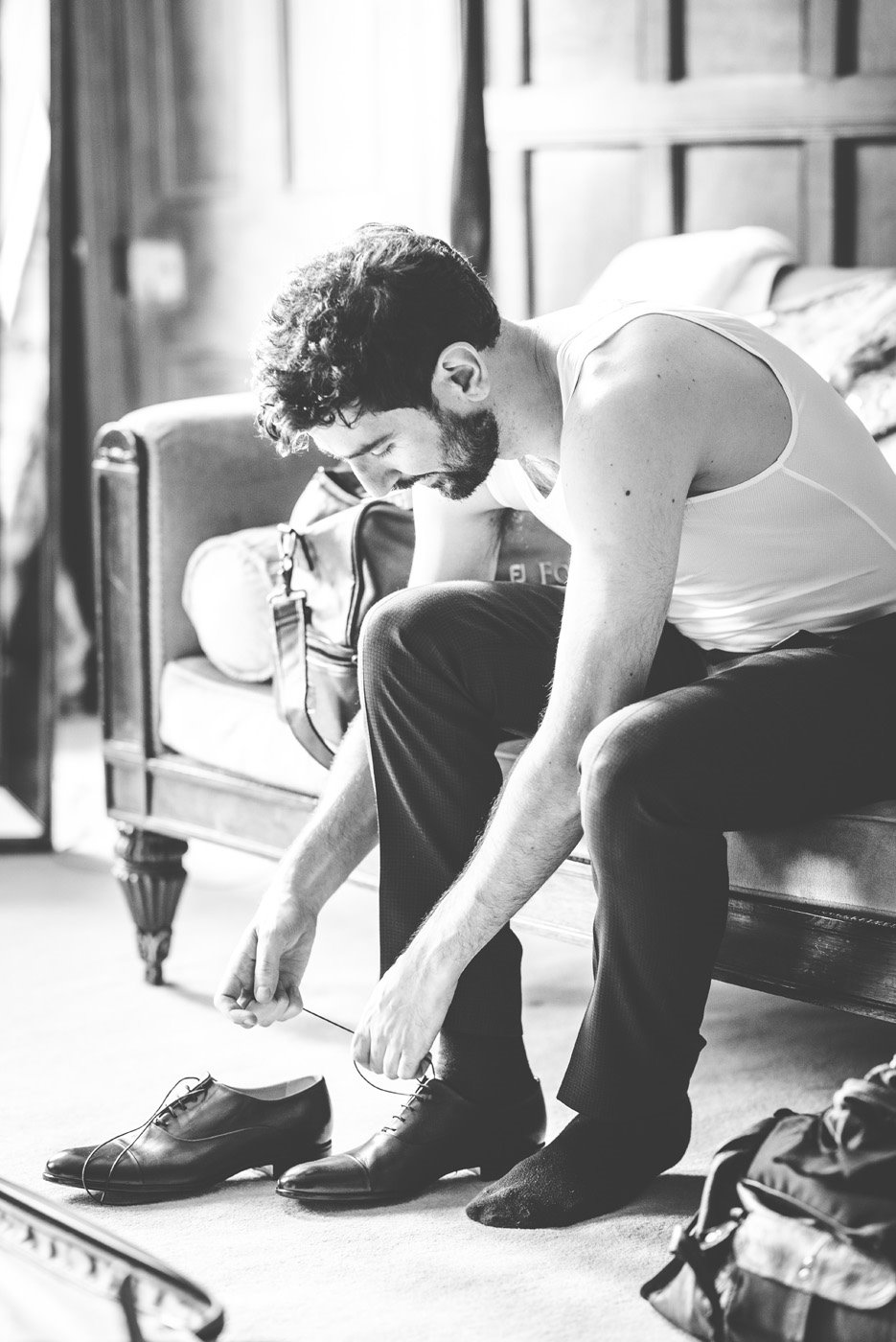 Be bold
This is your wedding day, accept it as a free pass to totally go for it! Don't fret about what other people think or like. We think this is true for all weddings, but it's especially so at a free spirited festival wedding; the bigger, brighter and more unusual the better.
Have fun getting creative!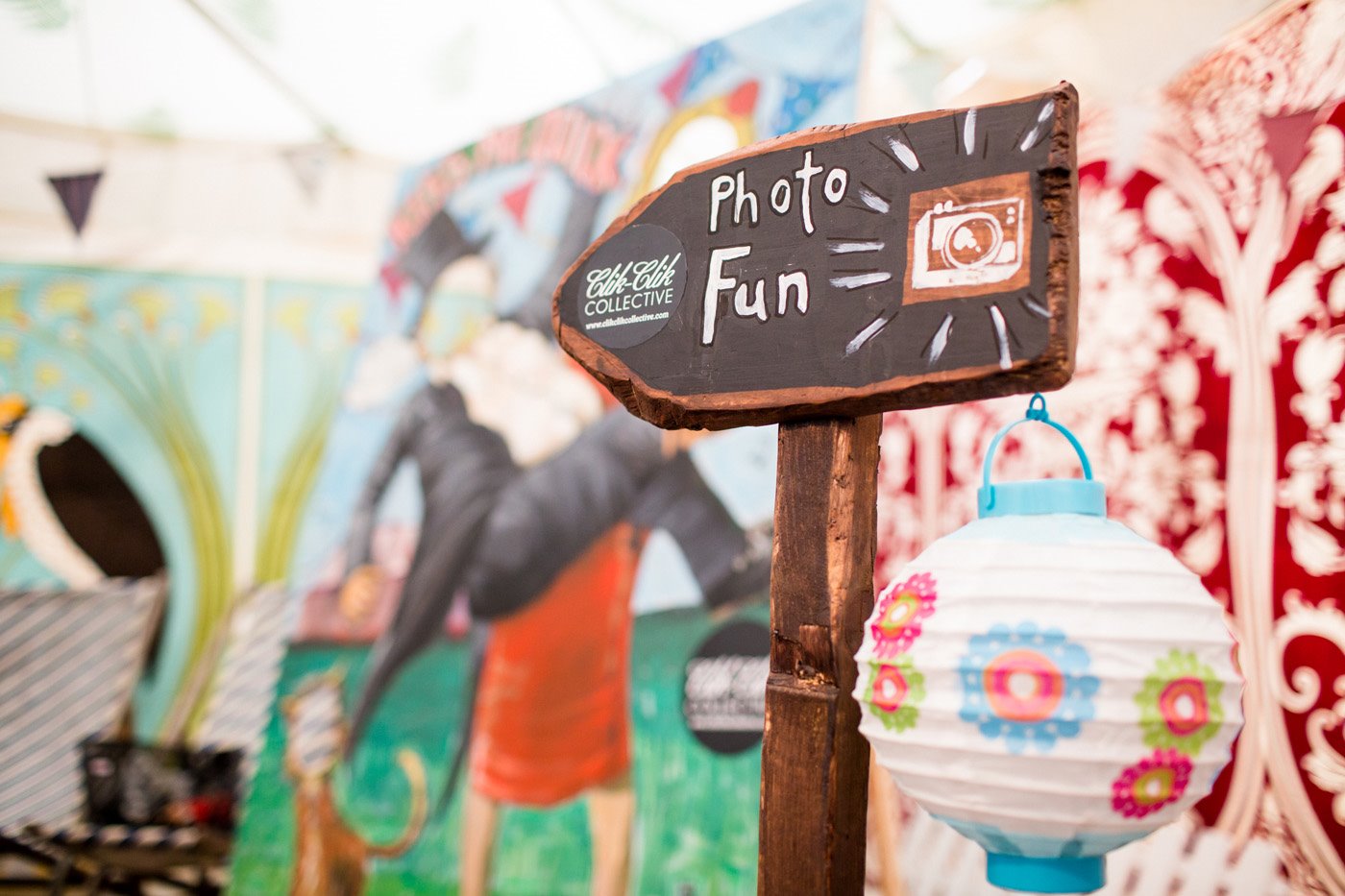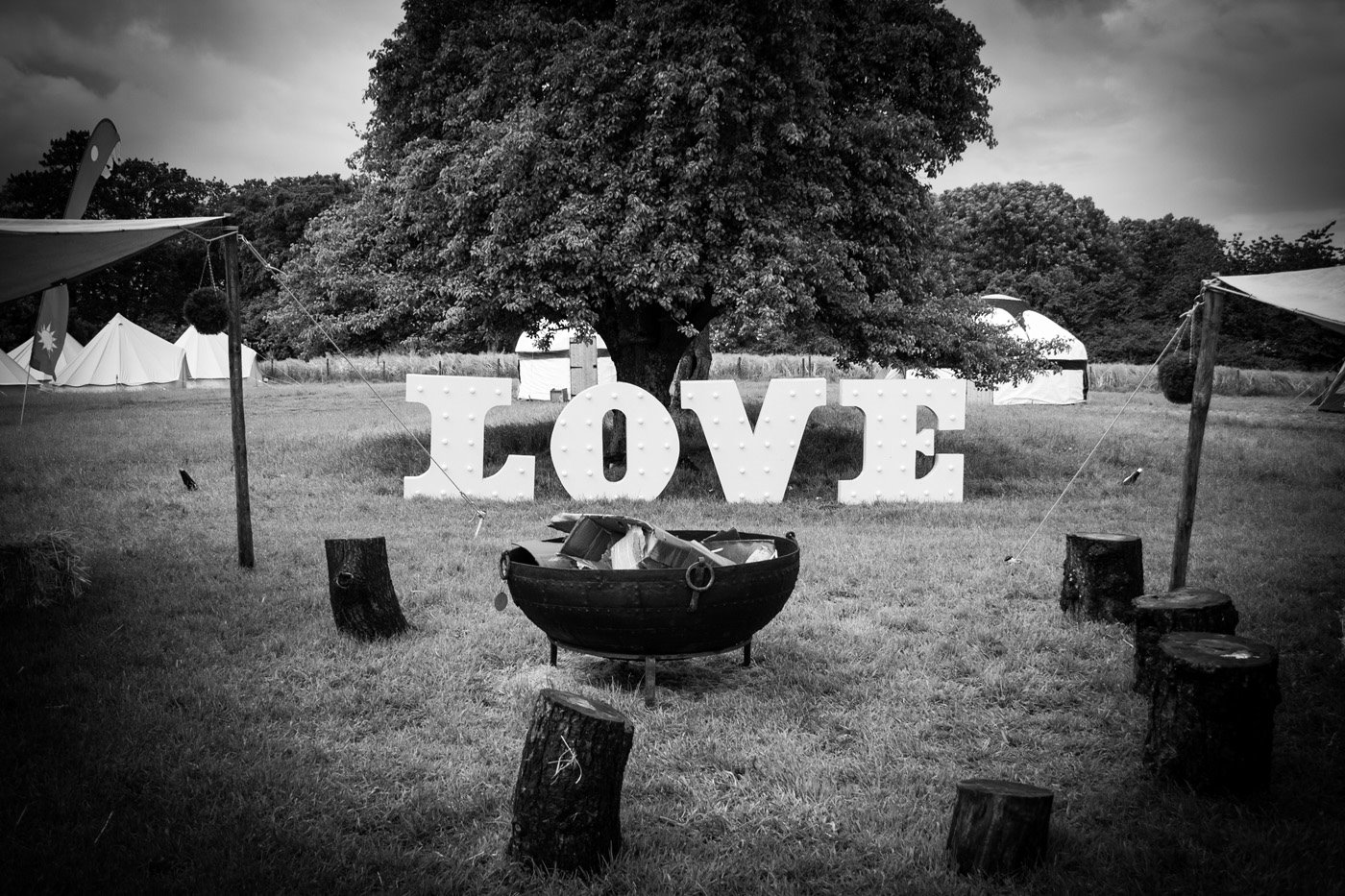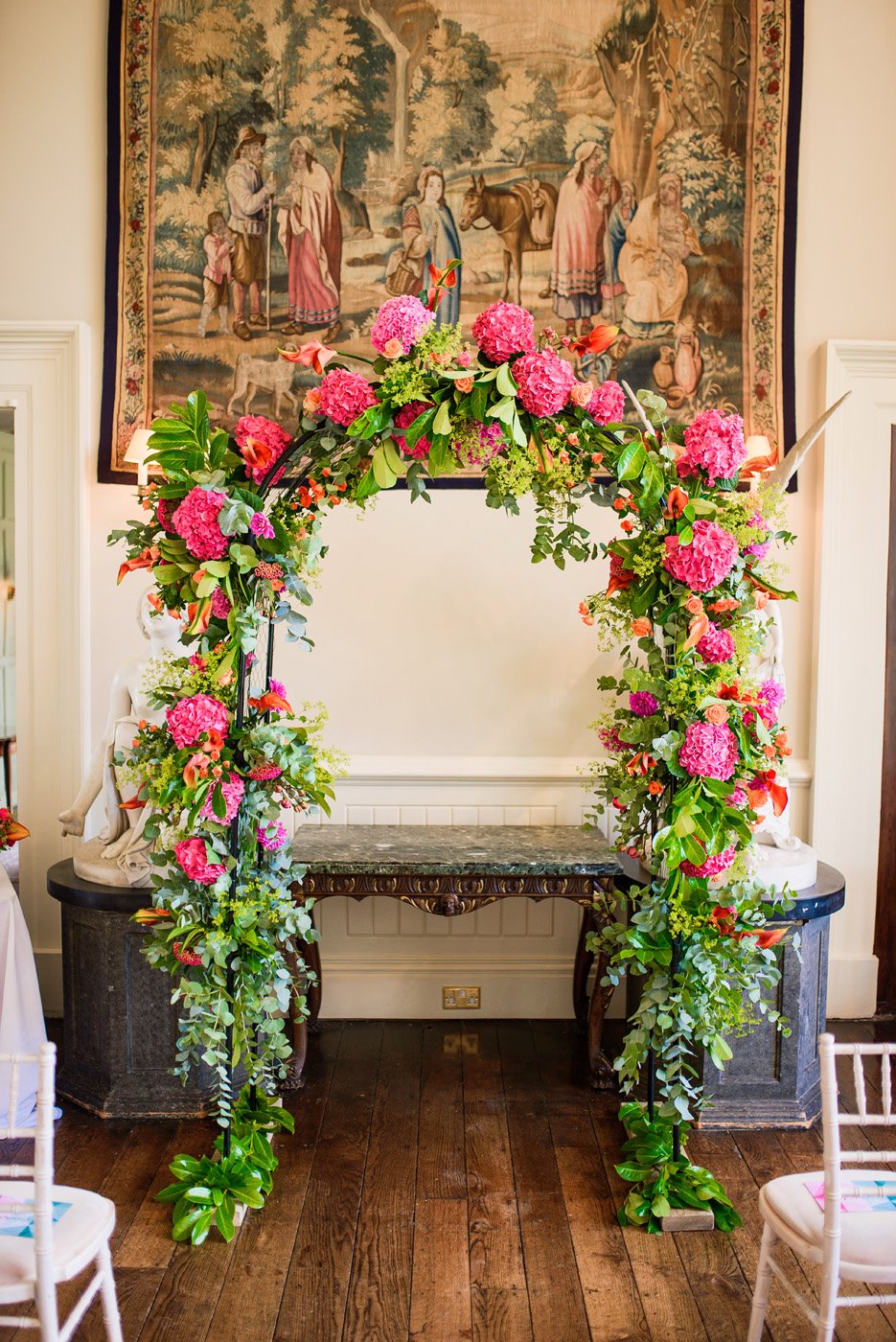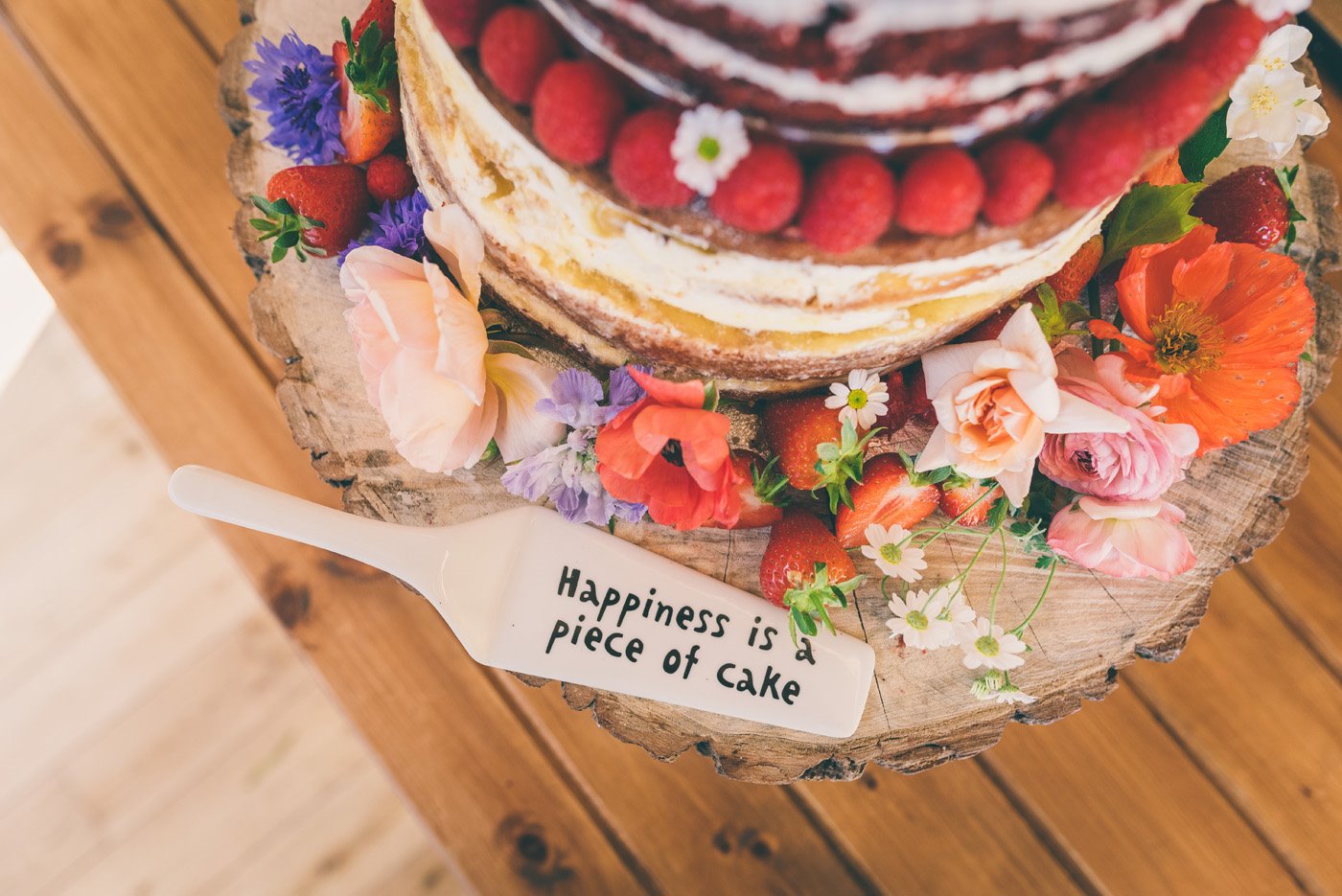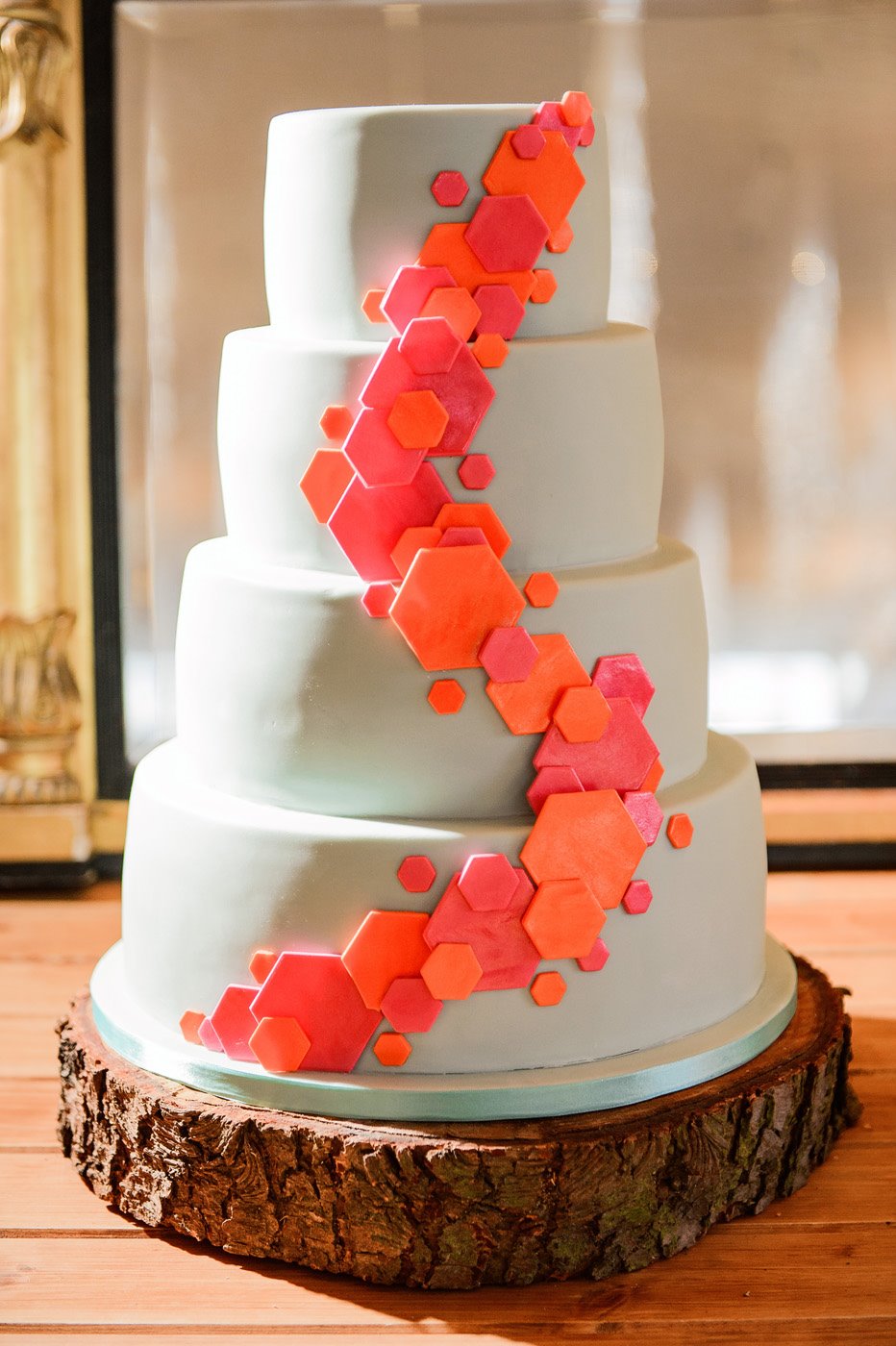 Welcome to the church of Rock n Roll
Music should be everywhere at a festival wedding, the more eclectic the better. Think a mariachi band in the food queue, Your mate with a guitar serenading you at the vows, a folk trio playing guests into the reception, and a walkabout performer entertaining guests whilst your photos are being taken.... The more authentic, fun and interactive the better.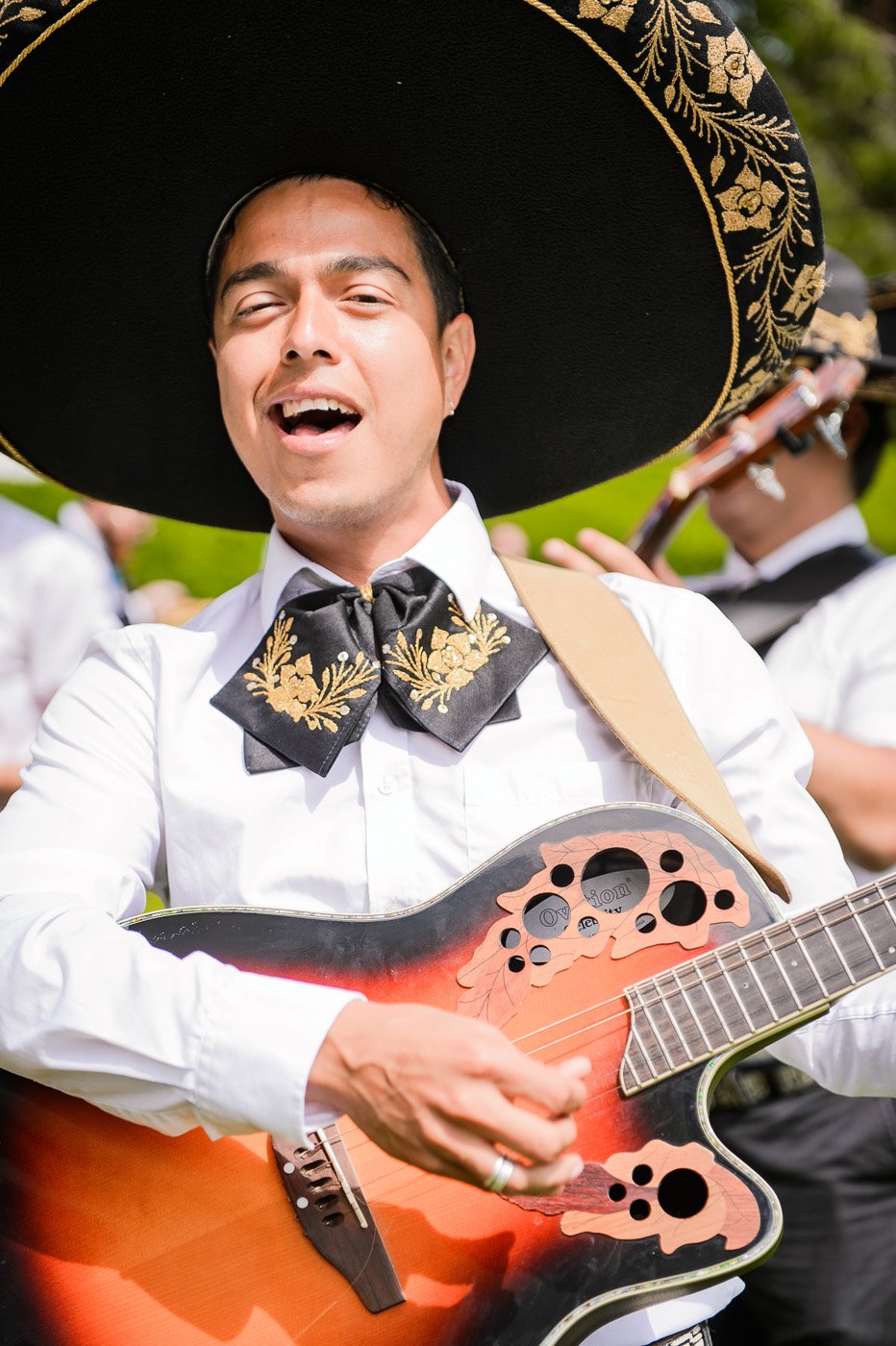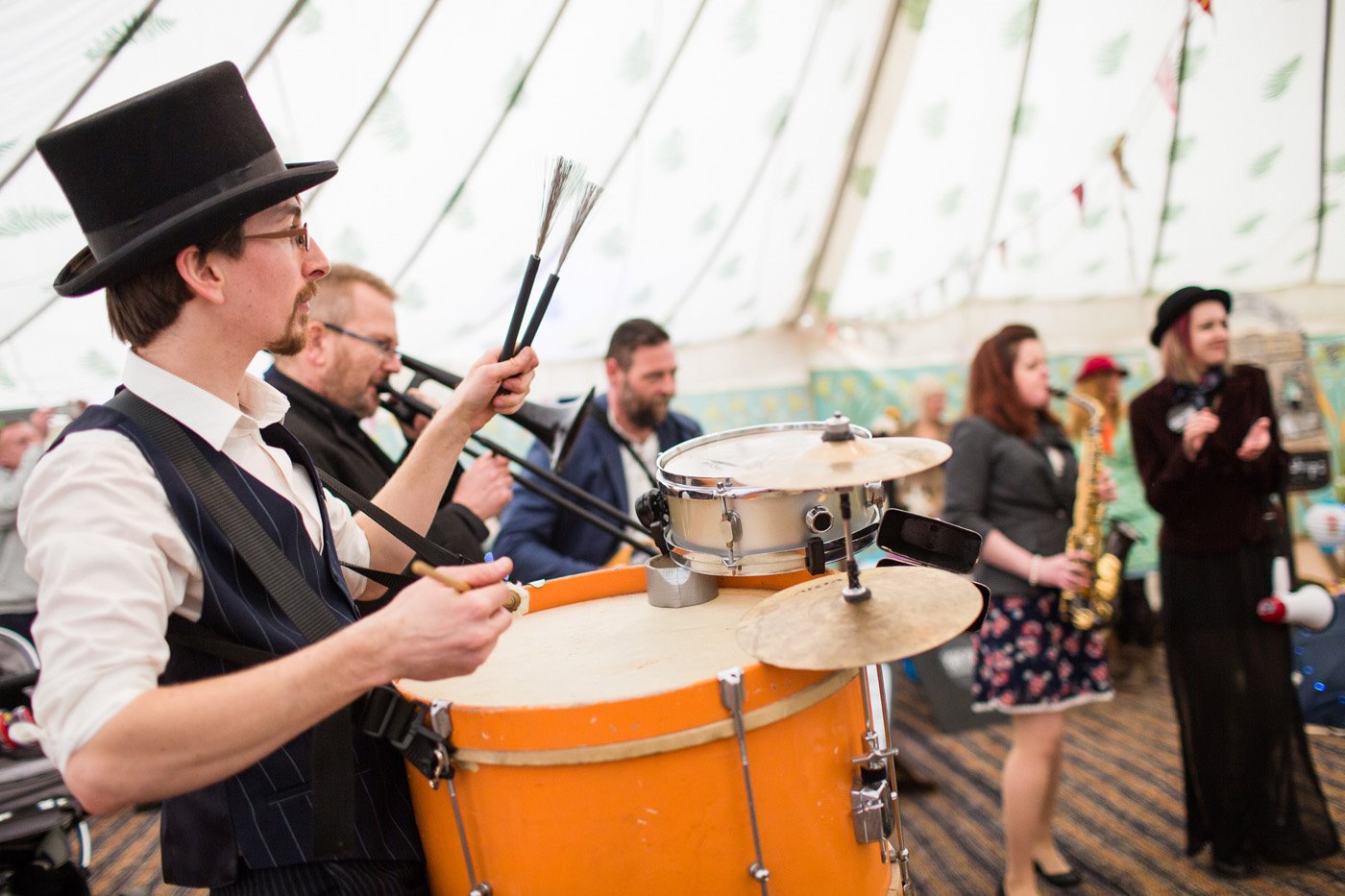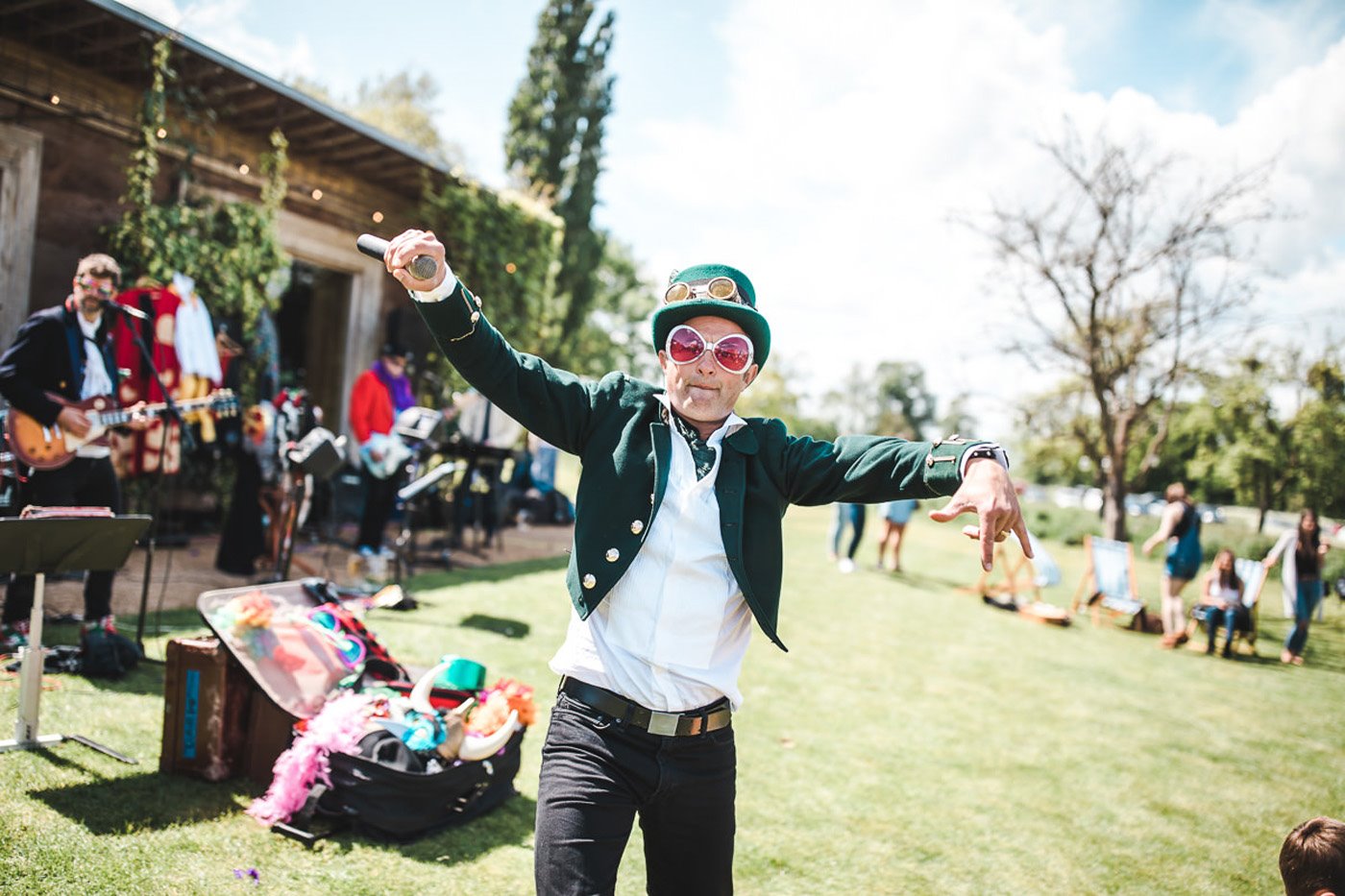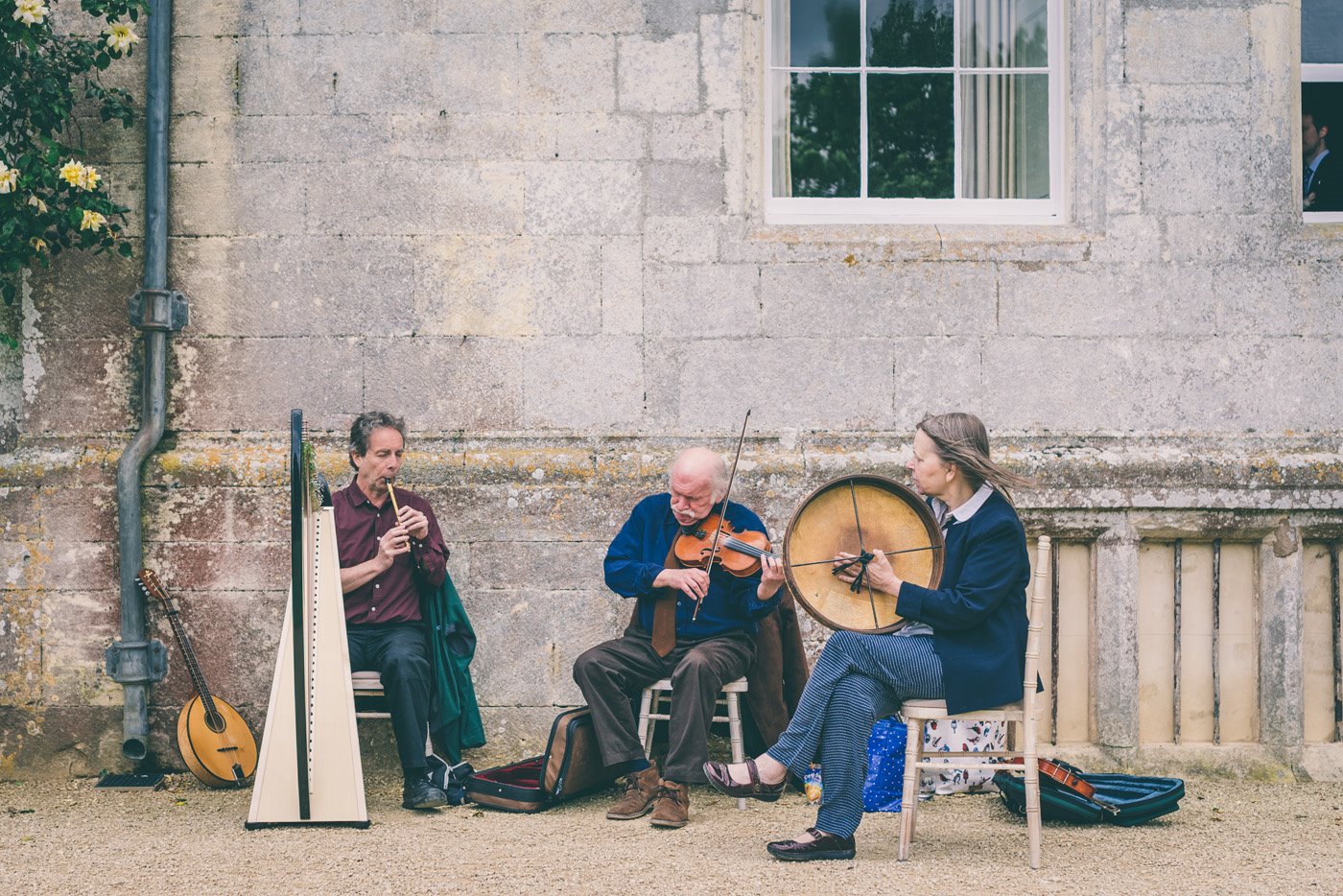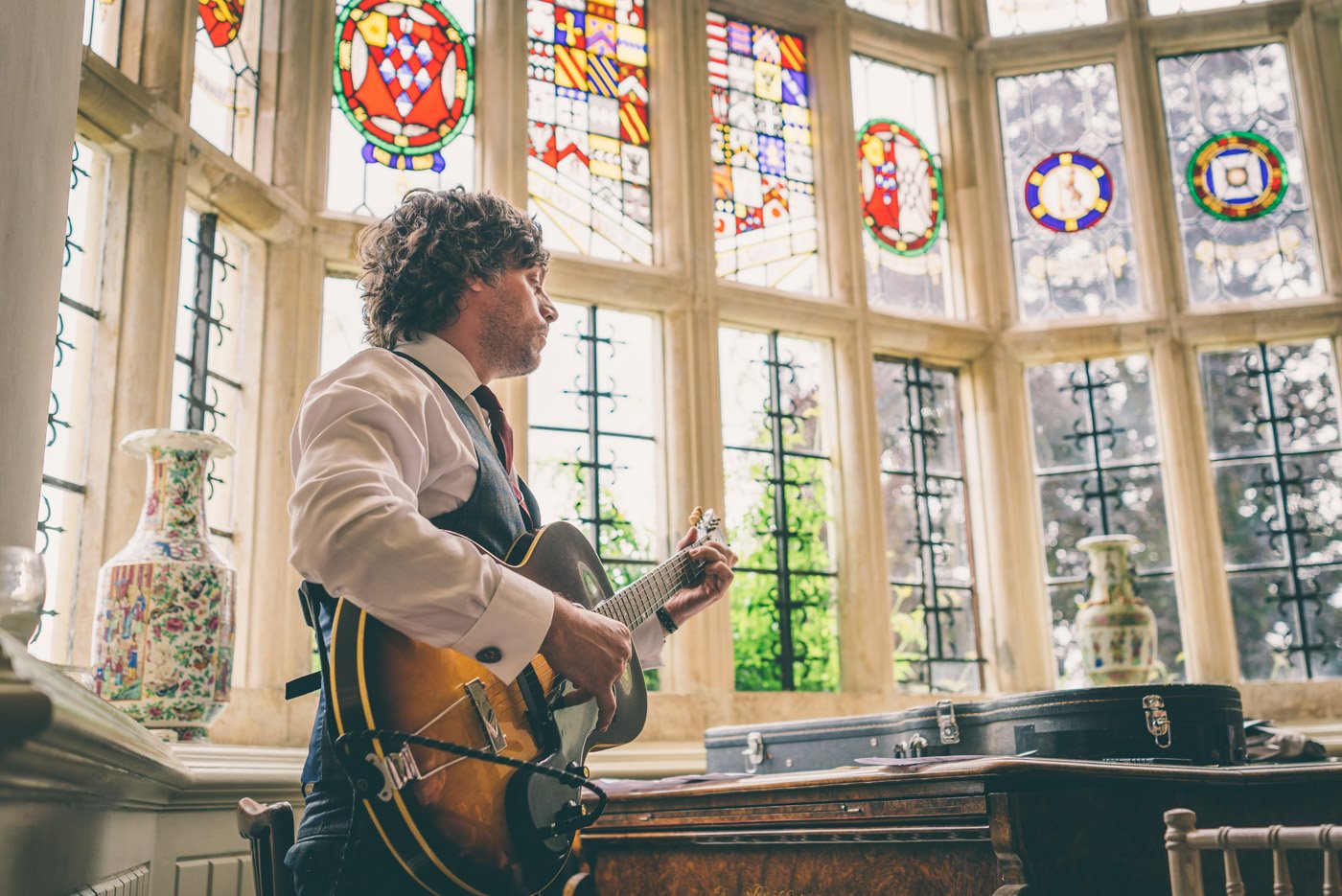 Get outdoors
Pretty obvious one. But you don't have to hold your entire wedding outdoors, you could hold the wedding ceremony outside, the drinks reception and meal, or end the night outside around the fire. The point is to use the outside space as much as possible in a fun and creative way.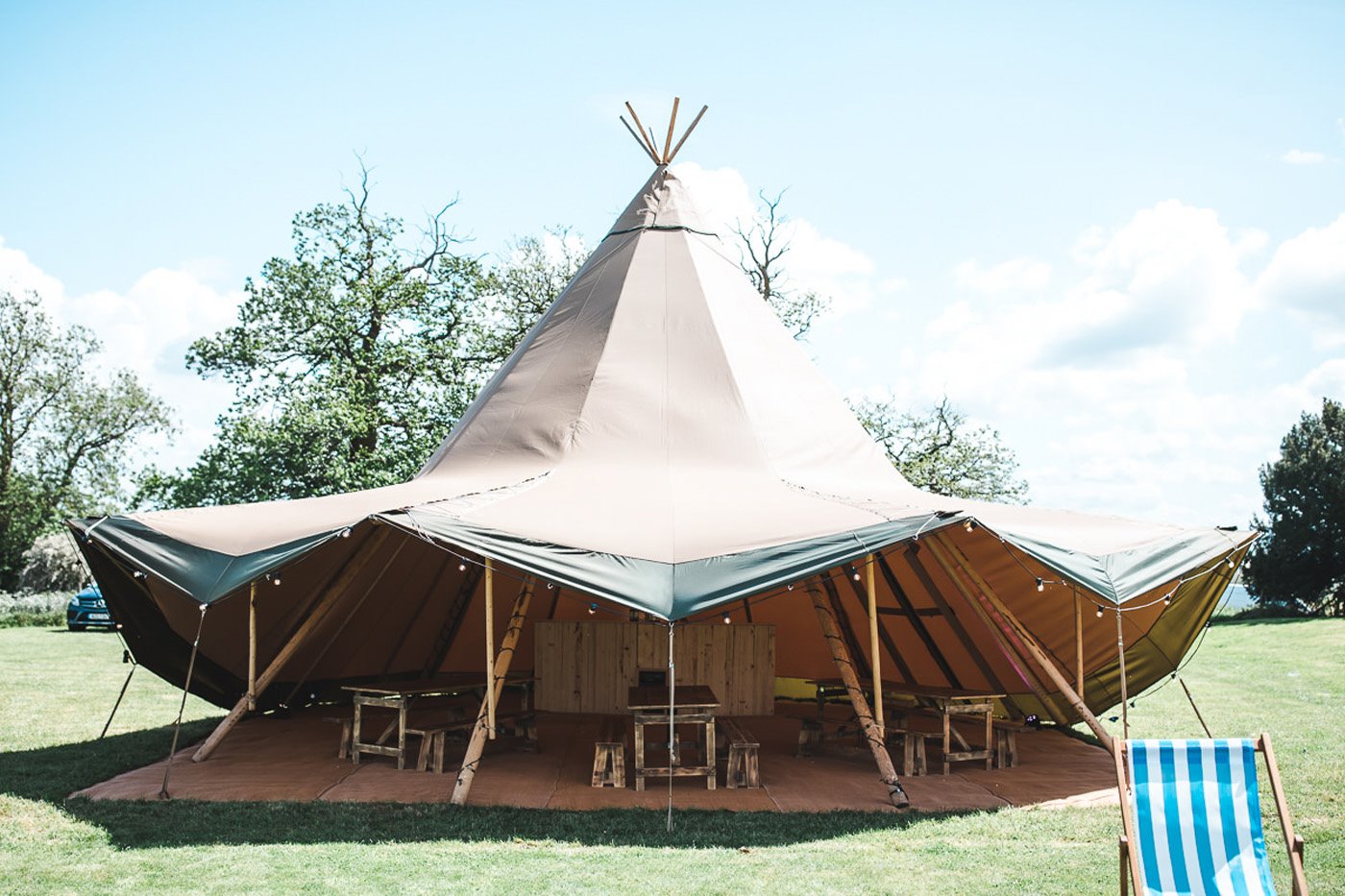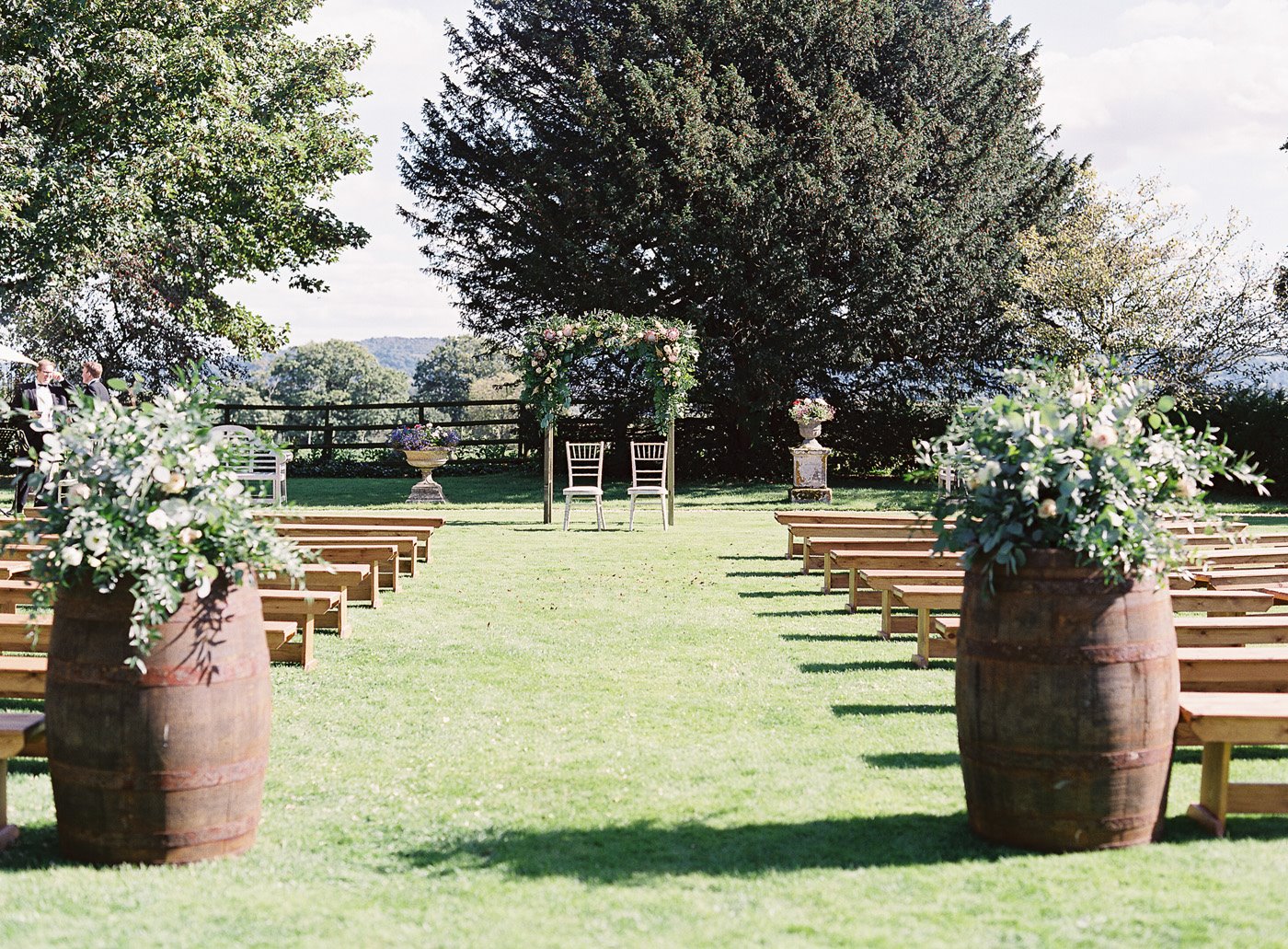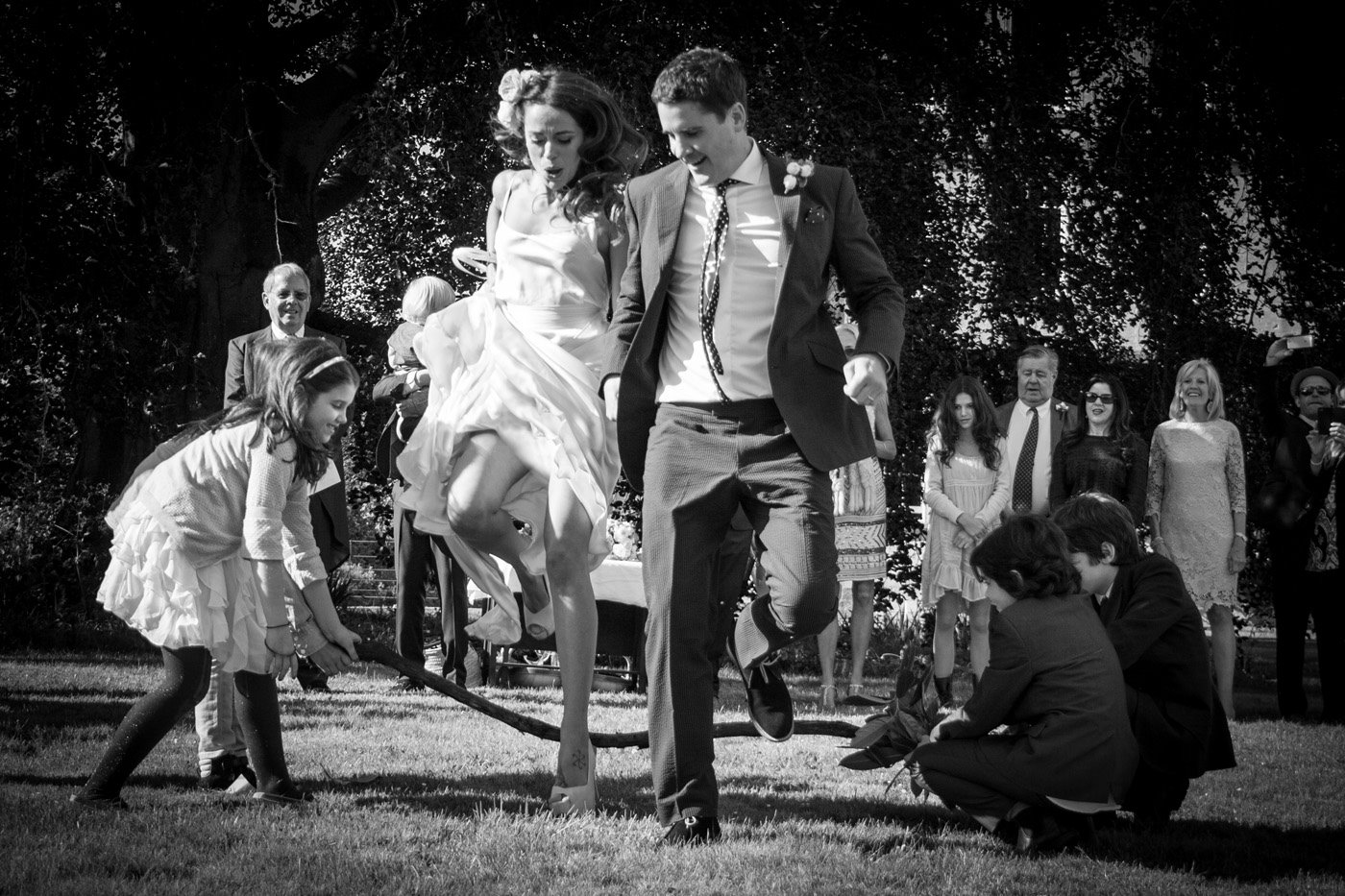 Outdoor wedding ceremonies are wonderful things, but in the UK they aren't legally binding unless you take your vows under a permanent roof! Which is why our big porch is so handy...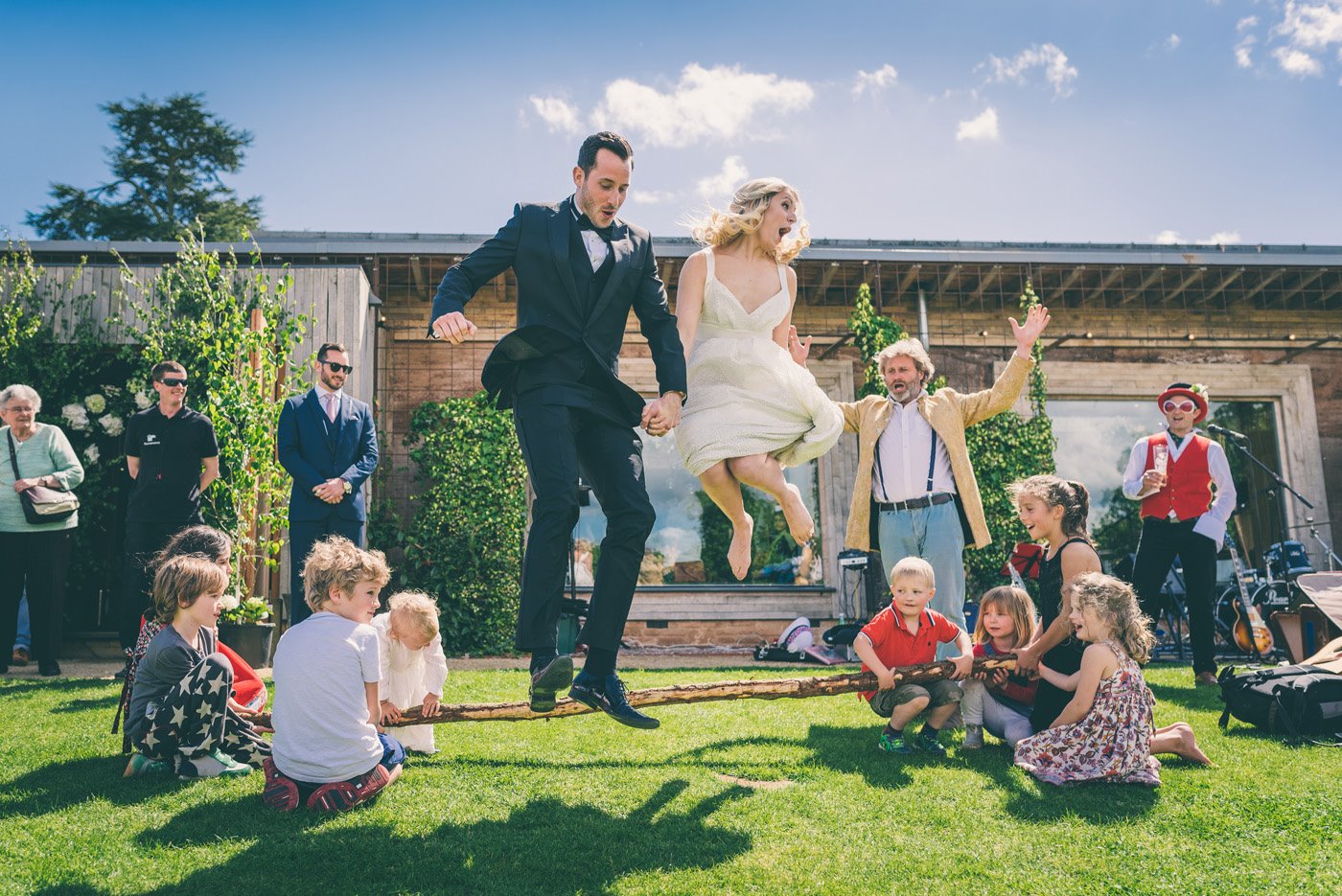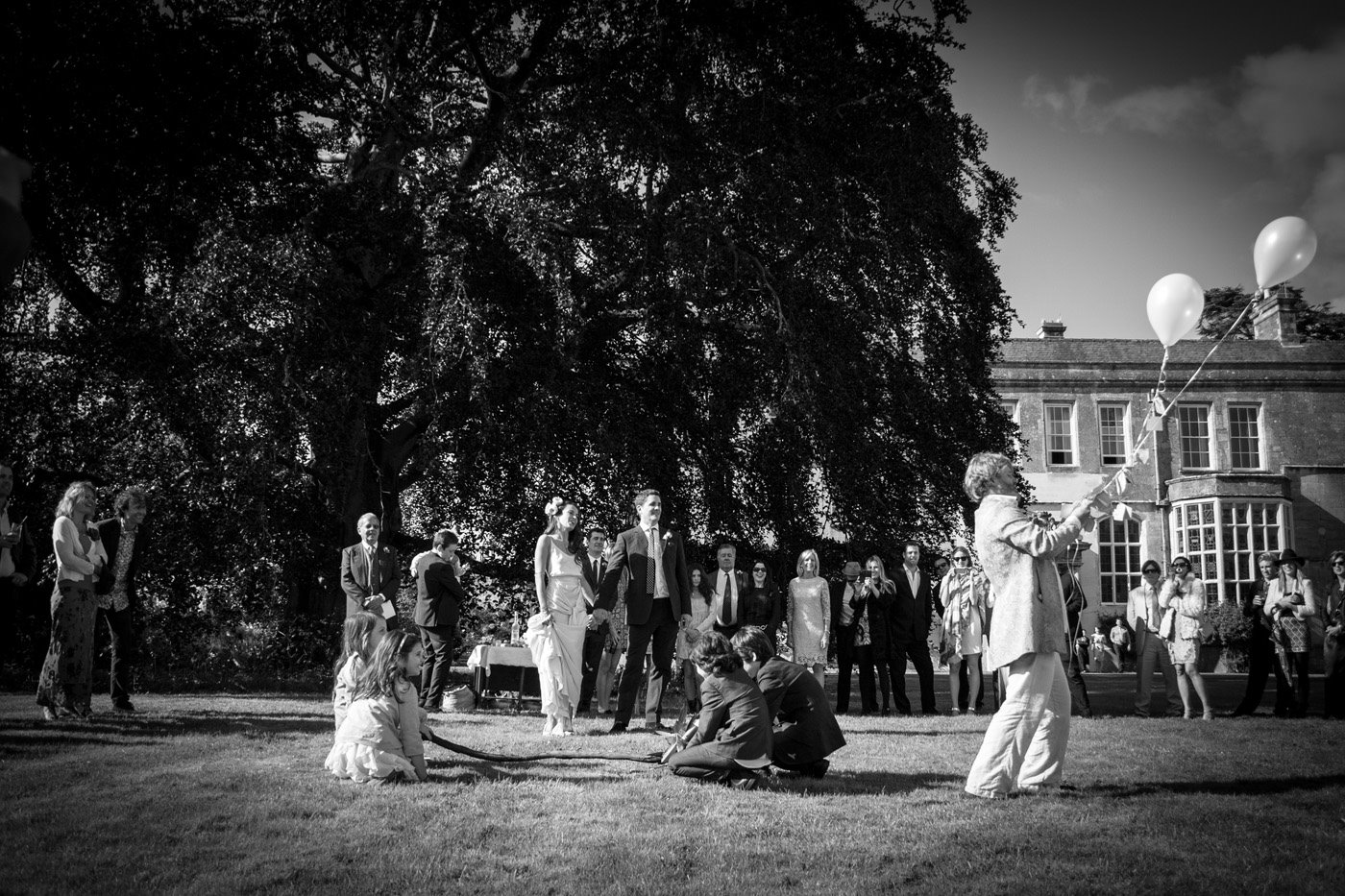 Surprises and spectacles
Mystery and magic is a massive part of creating a festival atmosphere, don't tell your guests everything before the wedding, leave lots of surprises for the day. Also try to spread out your surprises and add unusual touches throughout the day.
In our experience putting on a particularly attention grabbing spectacle at the end of the day unites all your guests, signifies the start of the nighttime party, and perhaps bedtime for children afterwards?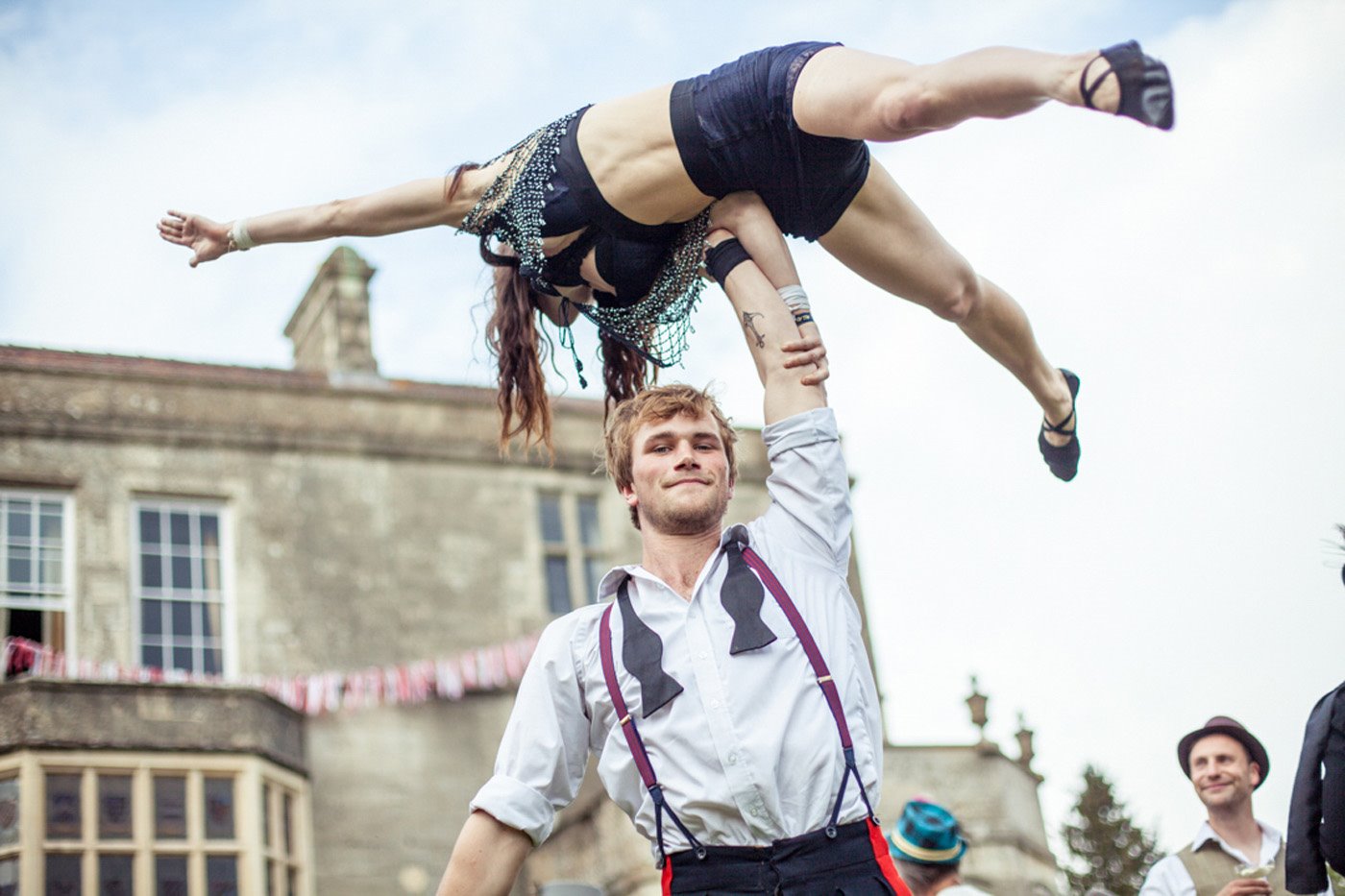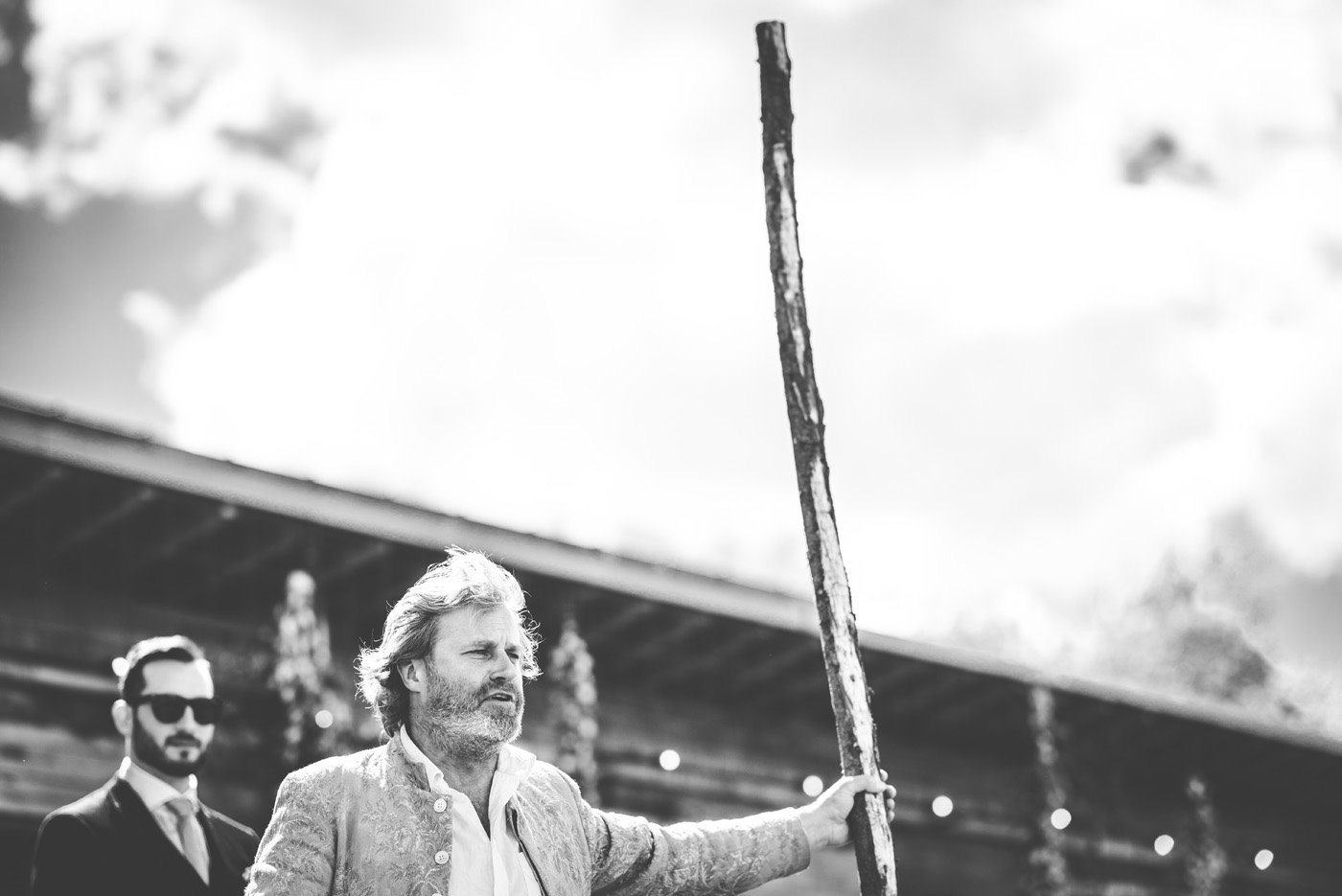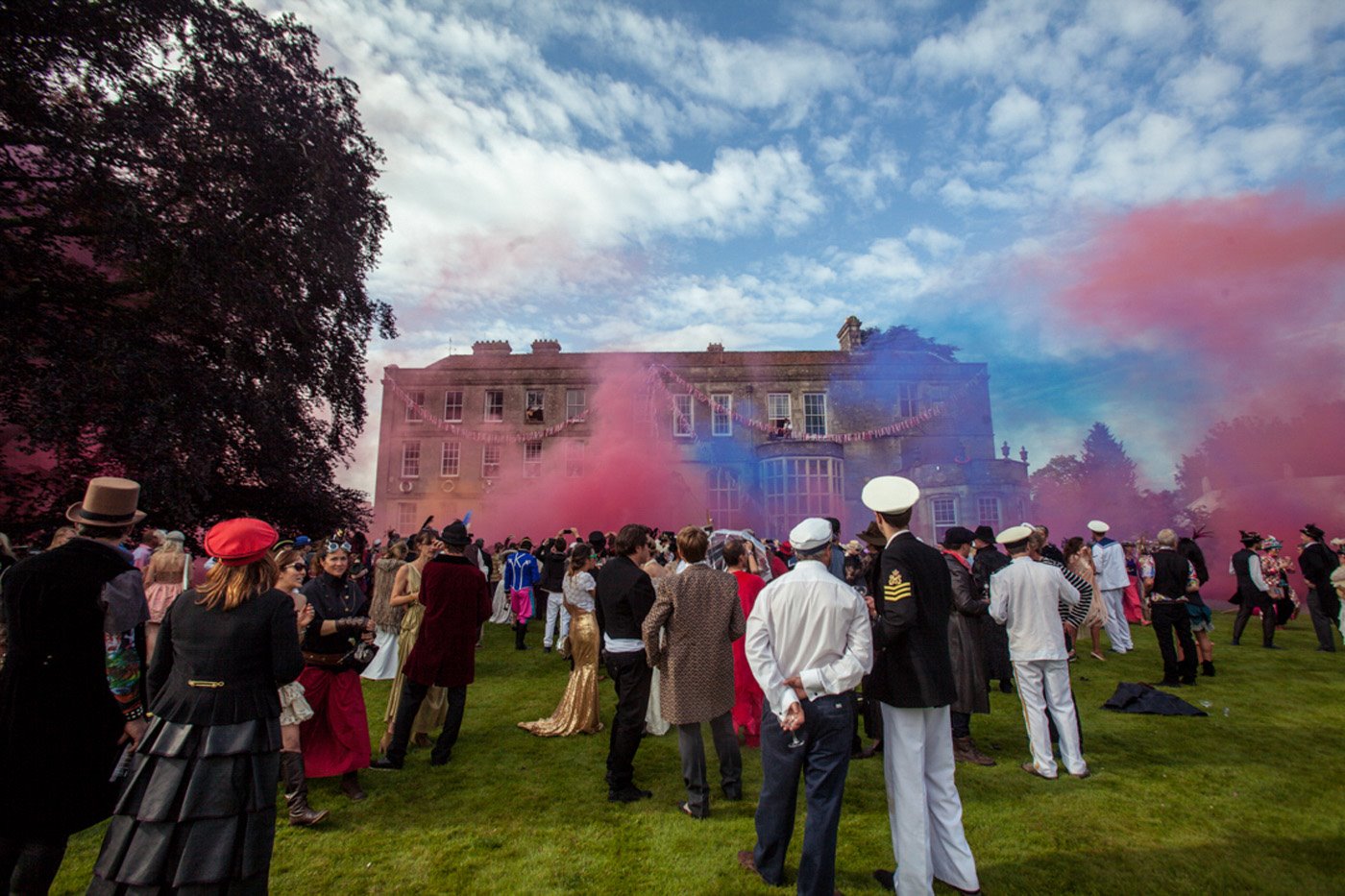 Give your guests a dress code
Dressing up is half the fun of a festival! Get your guests involved by setting a theme. This could even be as simple as a colour.
Some of our favourite dress codes include; 
Glitter and sequins (ask everyone to add some sparkle to their outfit in some way)
Seaside silliness (mermaids and sailors)
Rainbow - ask each of your guests to dress in a different colour from head to toe! Sounds simple but it packs a punch.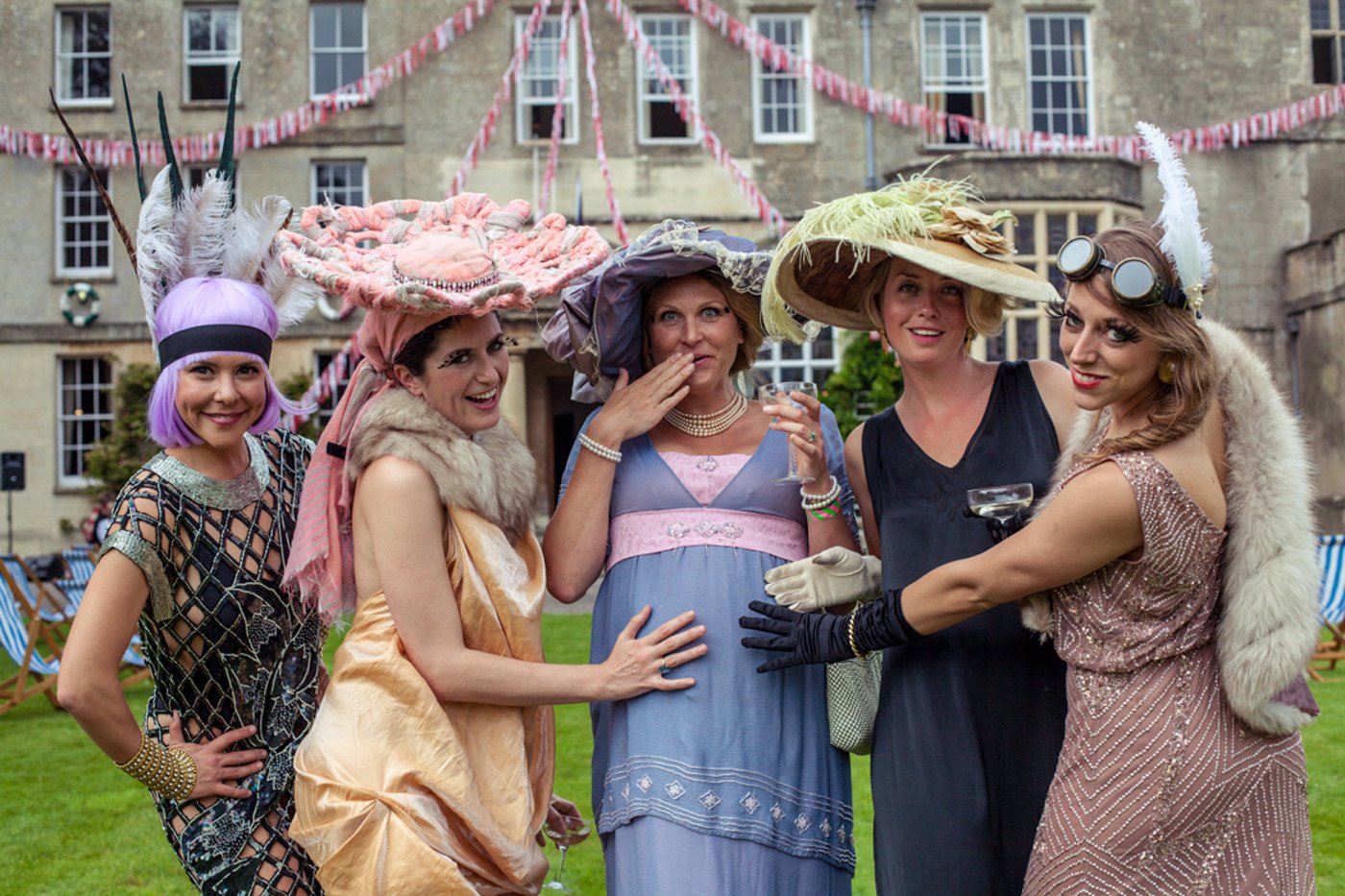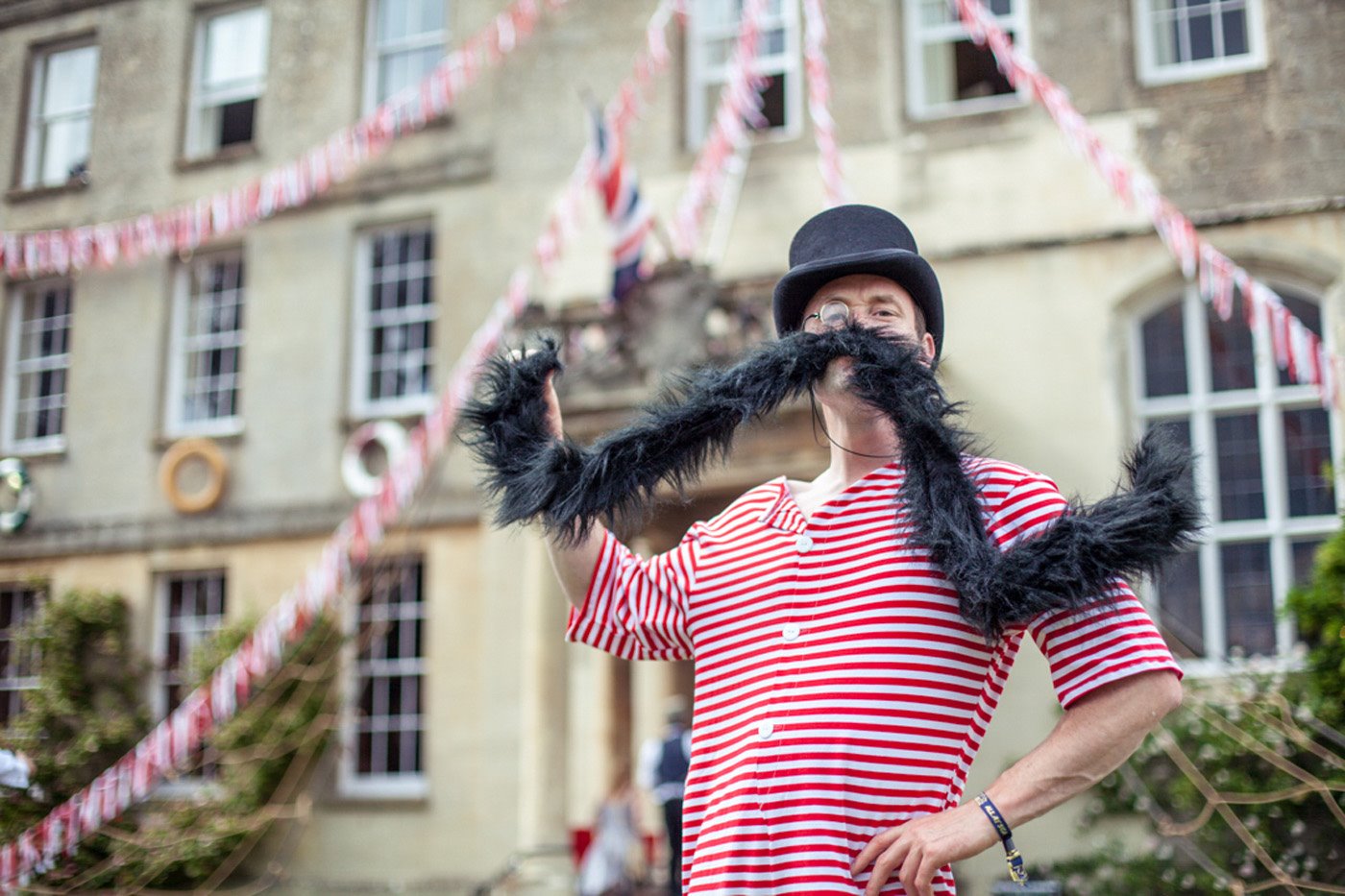 Festival style
You can have so much fun styling a festival wedding, there really is no end to what can be achieved, but if you want to keep your budget within reason and still create a festival atmosphere then the main thing to hire in are festival flags.
These are big enough to make a real impact, and even on their own will transport you to your favourite festival memories.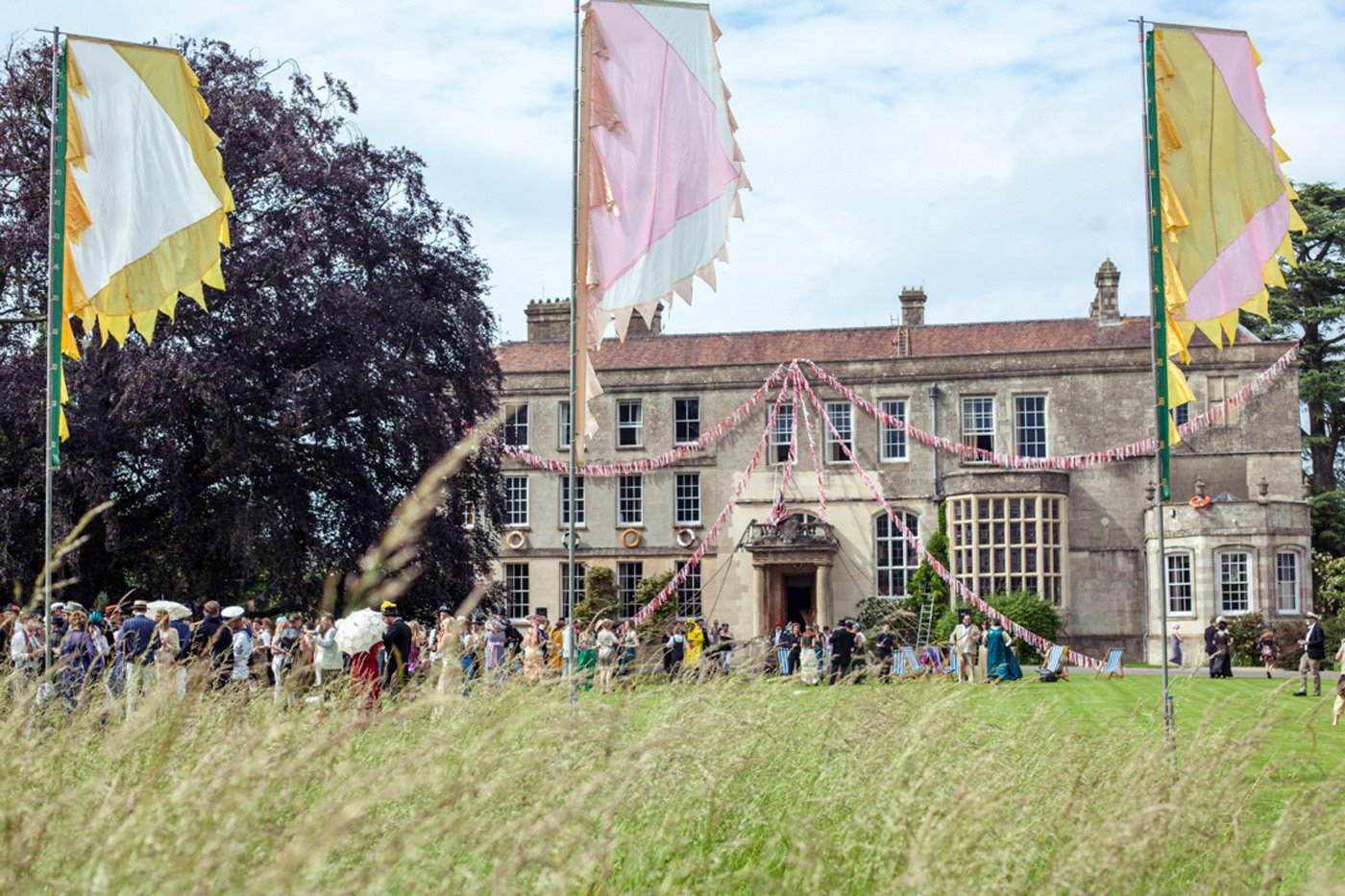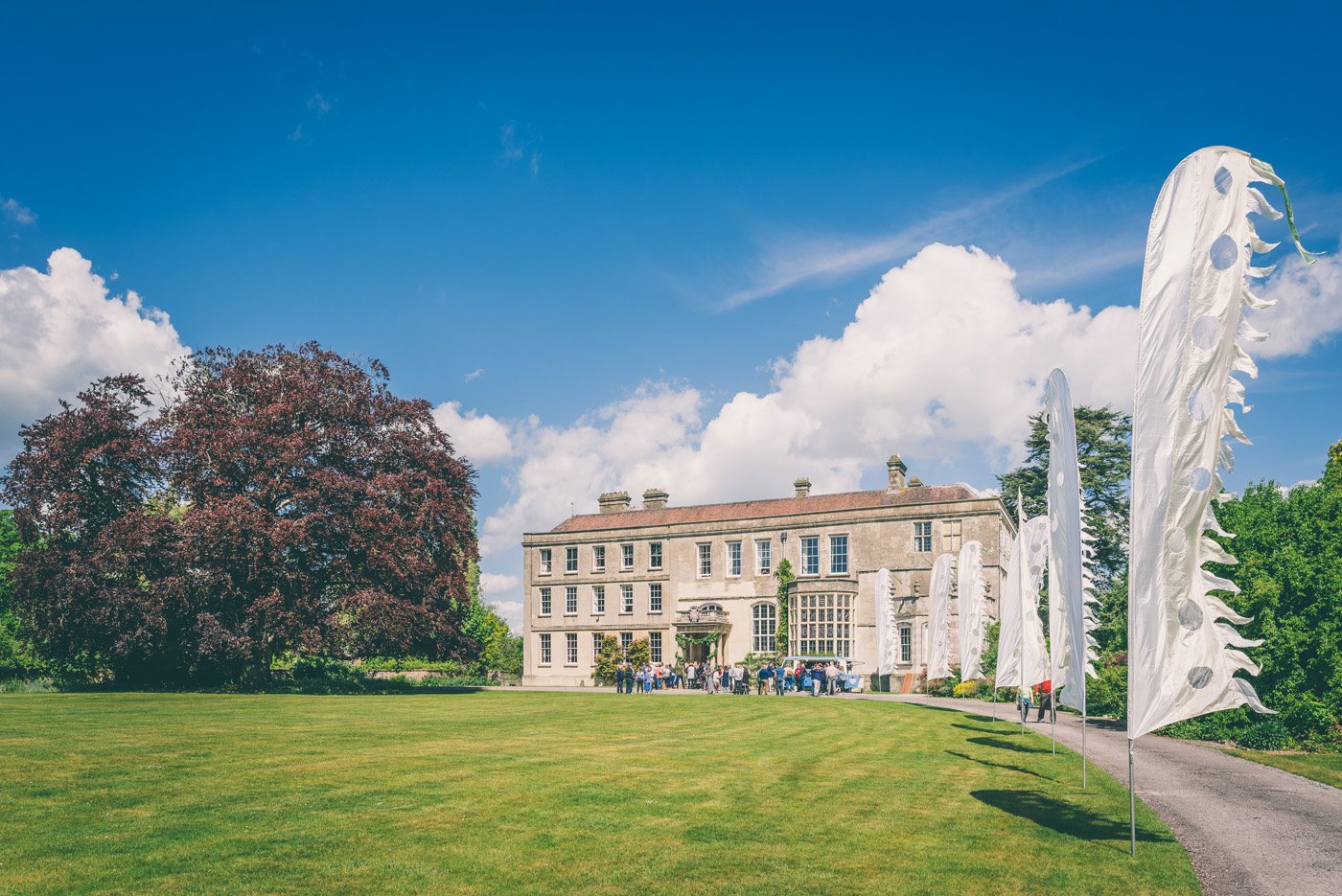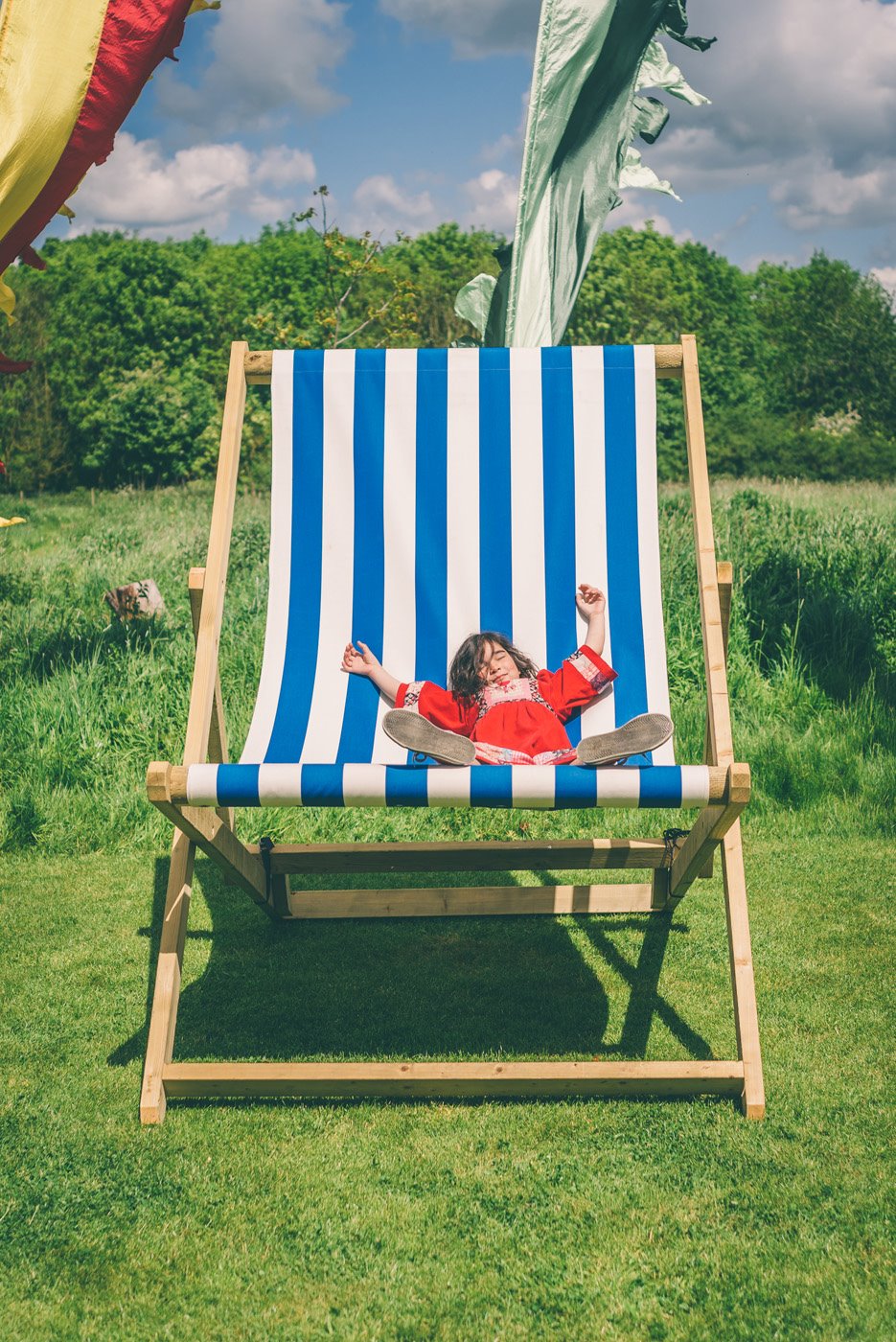 Love this idea for a wedding guestbook!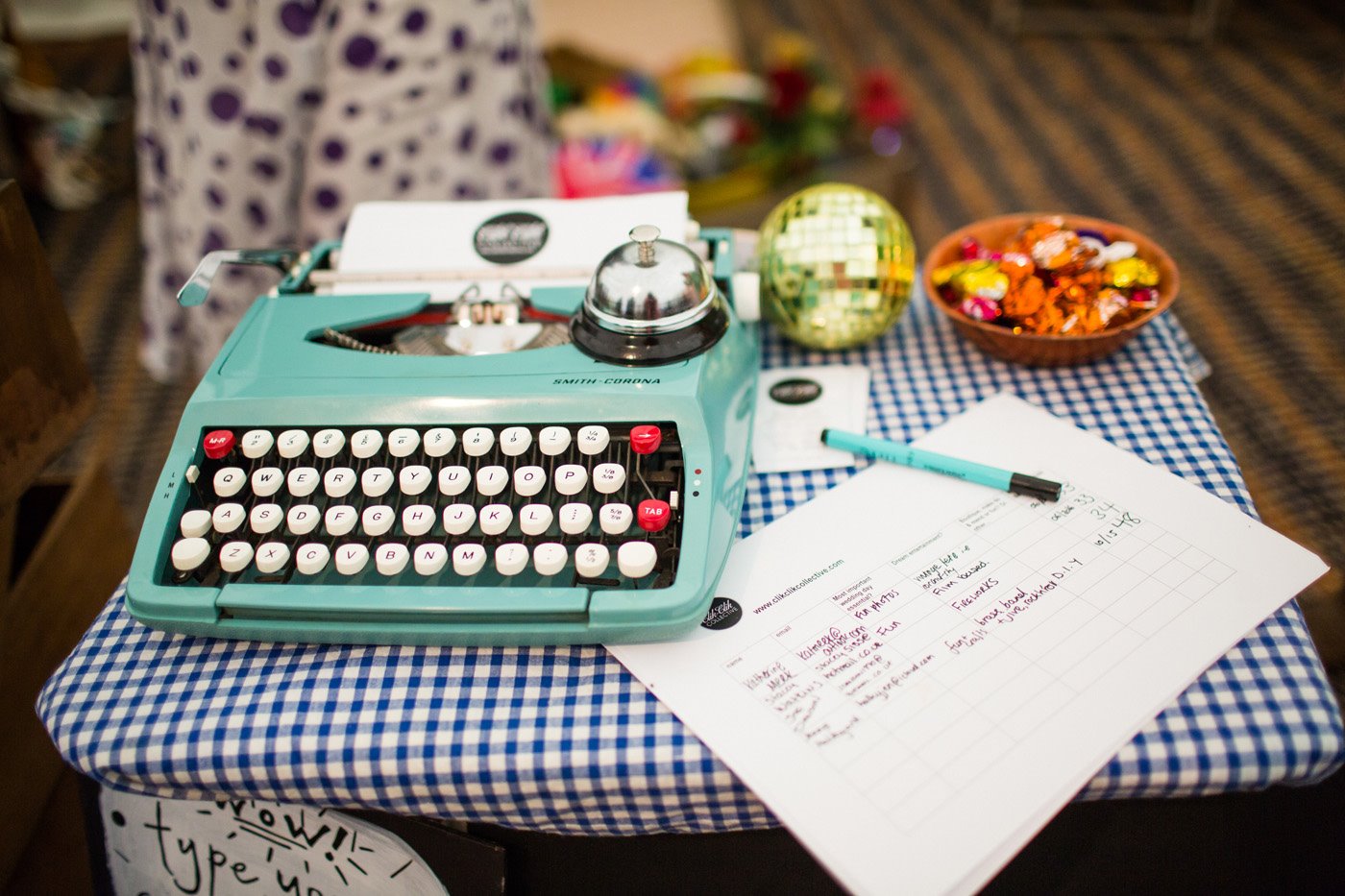 Let the children play
Festivals are inclusive and interactive, it's so important to make sure there is space for all the kids (big and small) to play and have fun. Children are incredibly creative and imaginative, so you don't actually need to add much to get them ensconced in a game, but a little something is always nice to set the scene…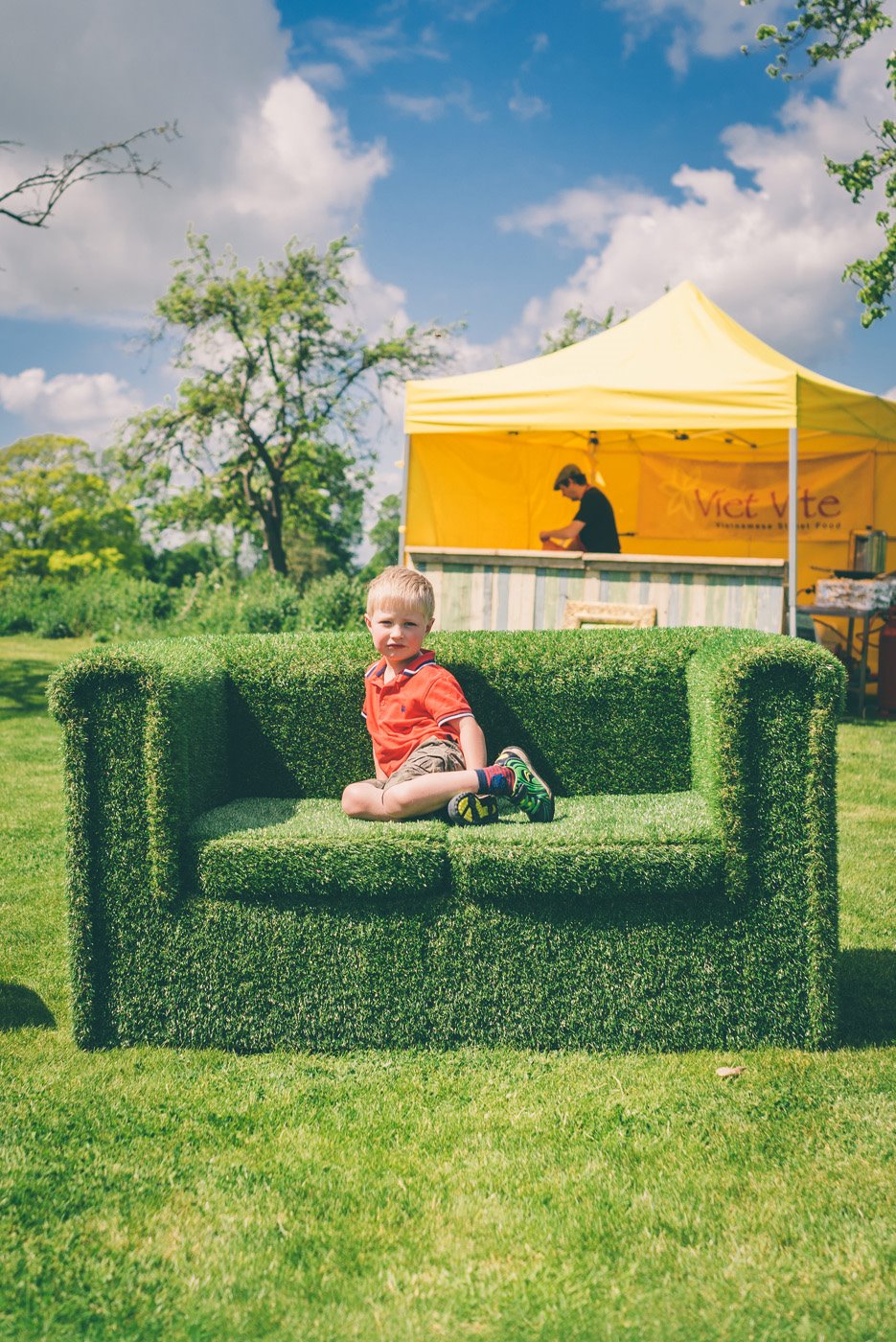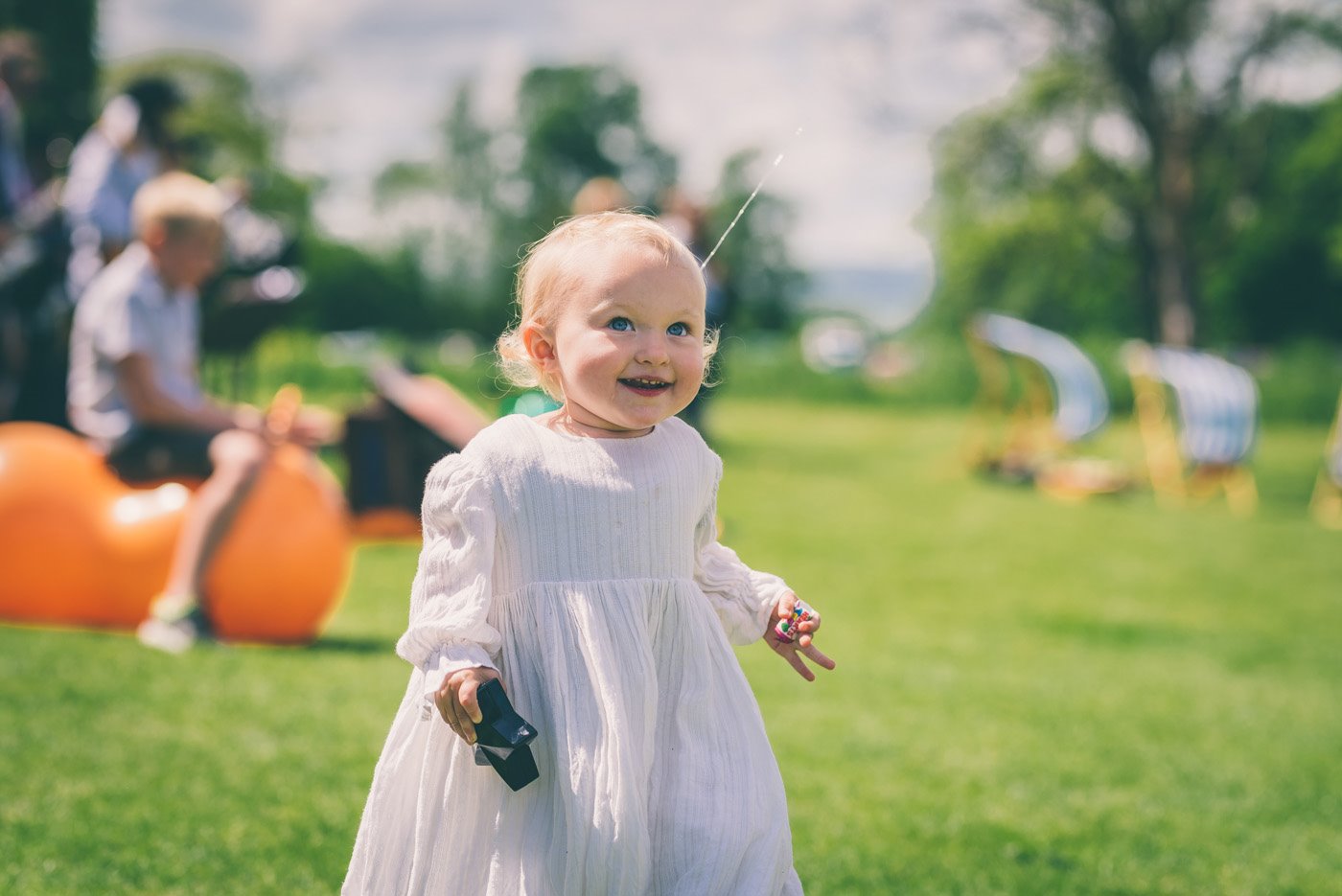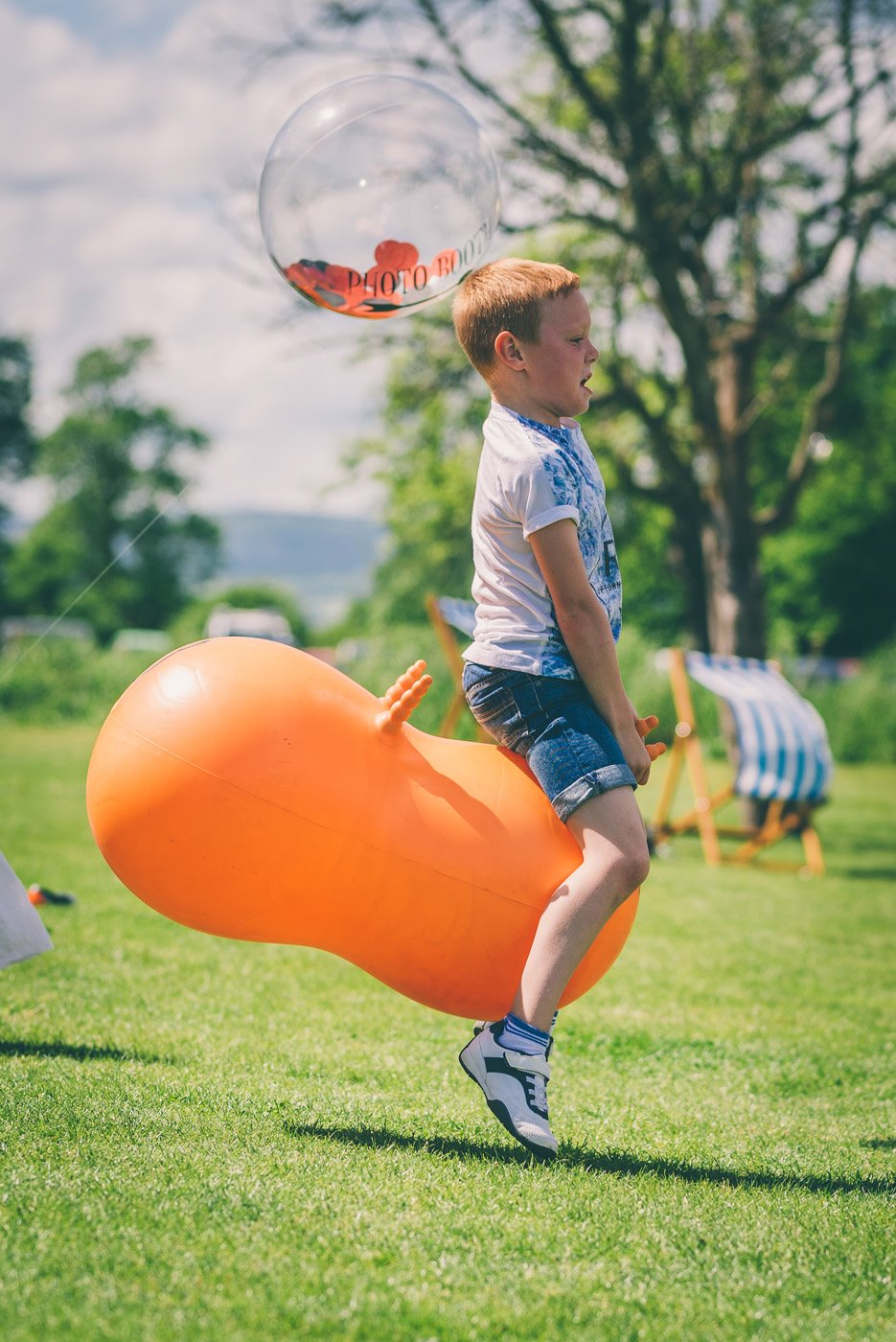 Sitting down to eat needn't be boring either, there's lots of fun a creative things you can leave on children's plates. How about;
Decorate your own pudding- a little biscuit decorating table would be great fun.
Origami and colouring for the little ones.
Colour your own crown, paper sunglasses or mask etc.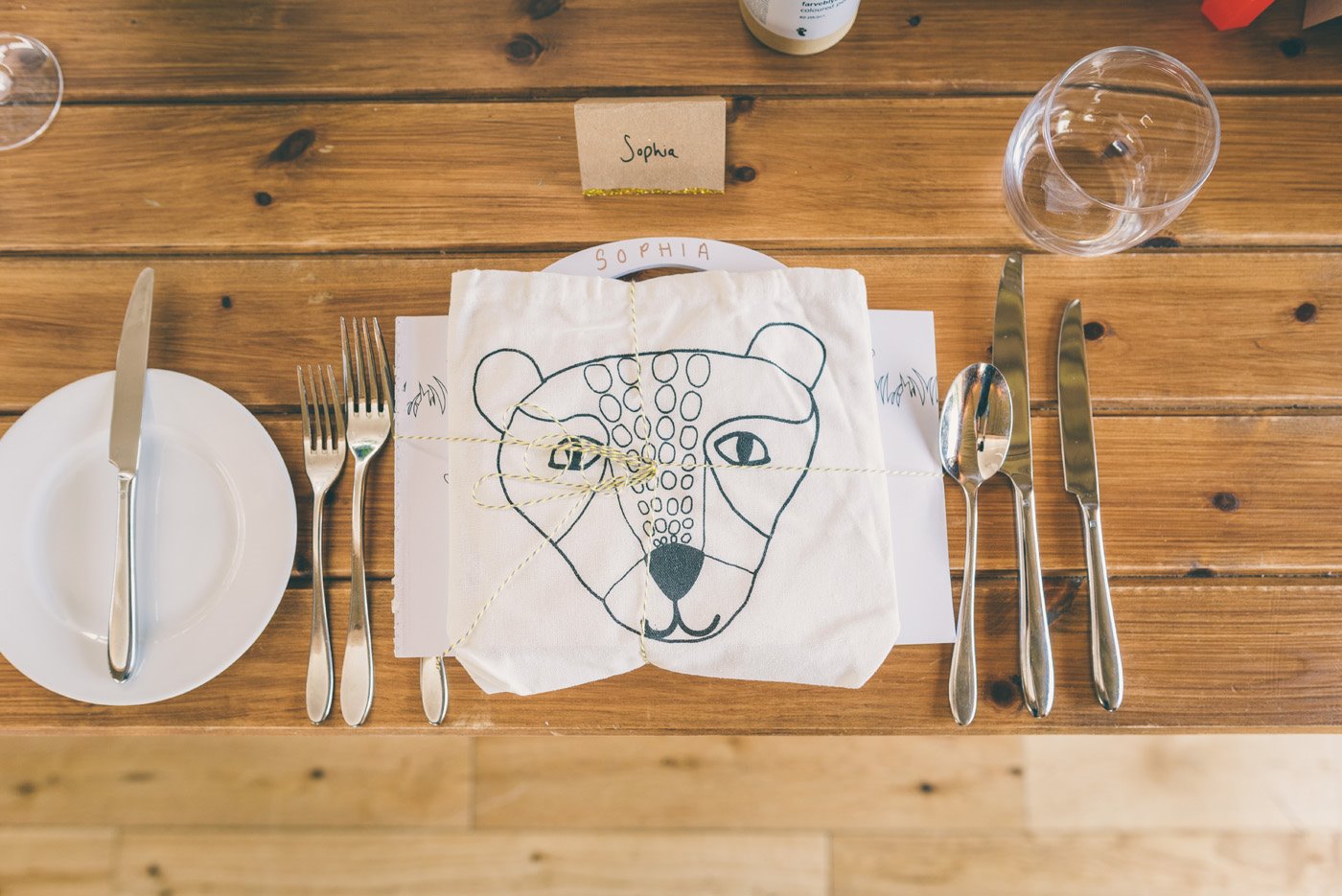 Are you planning a festival wedding this year? We cannot wait to see your ideas- we've got our hopes set on a glitter fest with in your dreams... Anyone?
Related reading