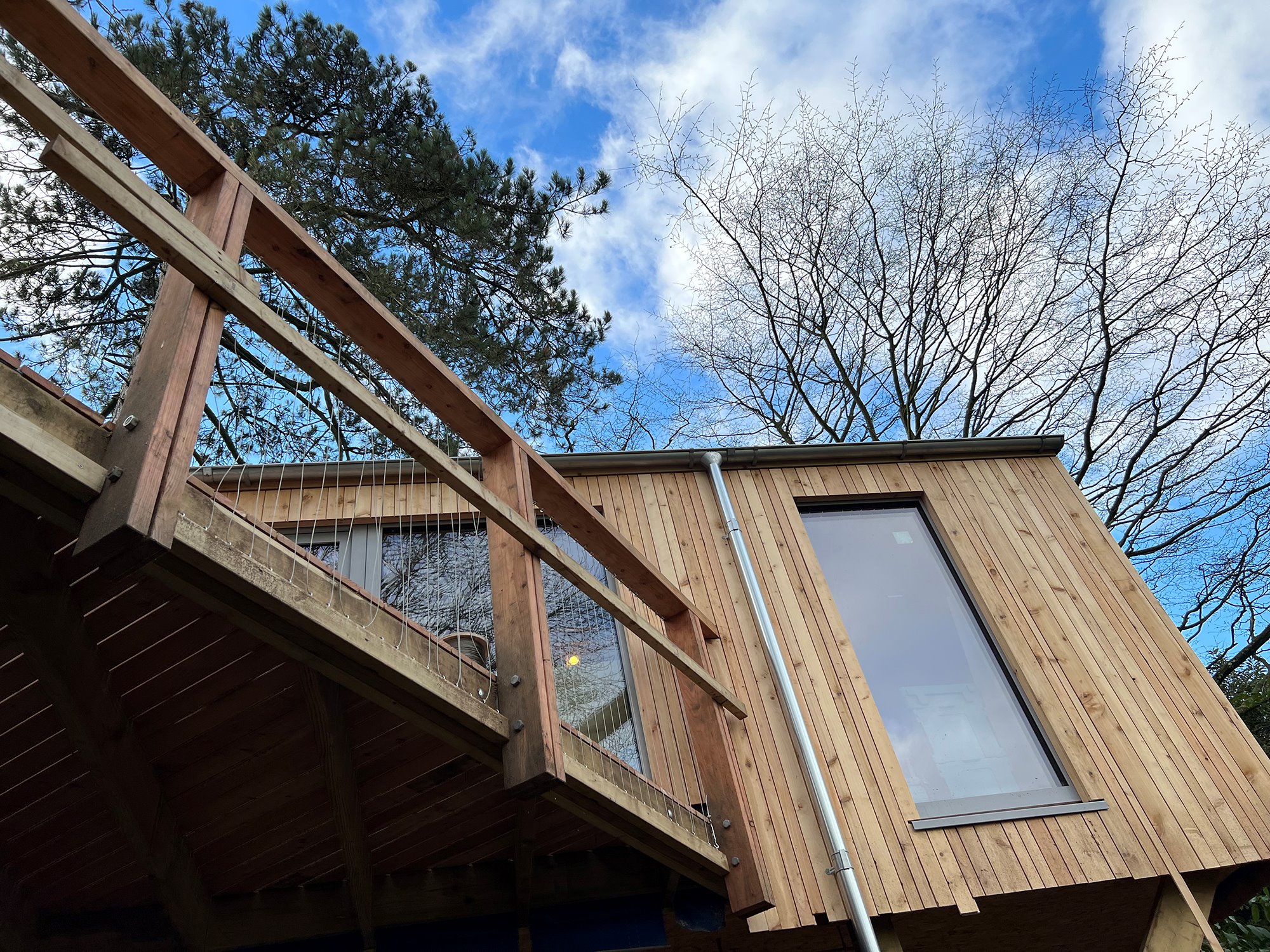 As it's Valentine's Day, isn't it important that it's celebrated in the best possible way?
Pretty much everything that goes on at Elmore Court Estate is about LOVE. Weddings, celebrations, rewilding and now Treehouses. A space for you to take some meaningful time with your loved one.
Our Treehouses present the perfect romantic escape for a more intimate occasion. A place to relax and chill, in a cosy bolthole.
A perfect thing to book !
So lets talk about the Beds....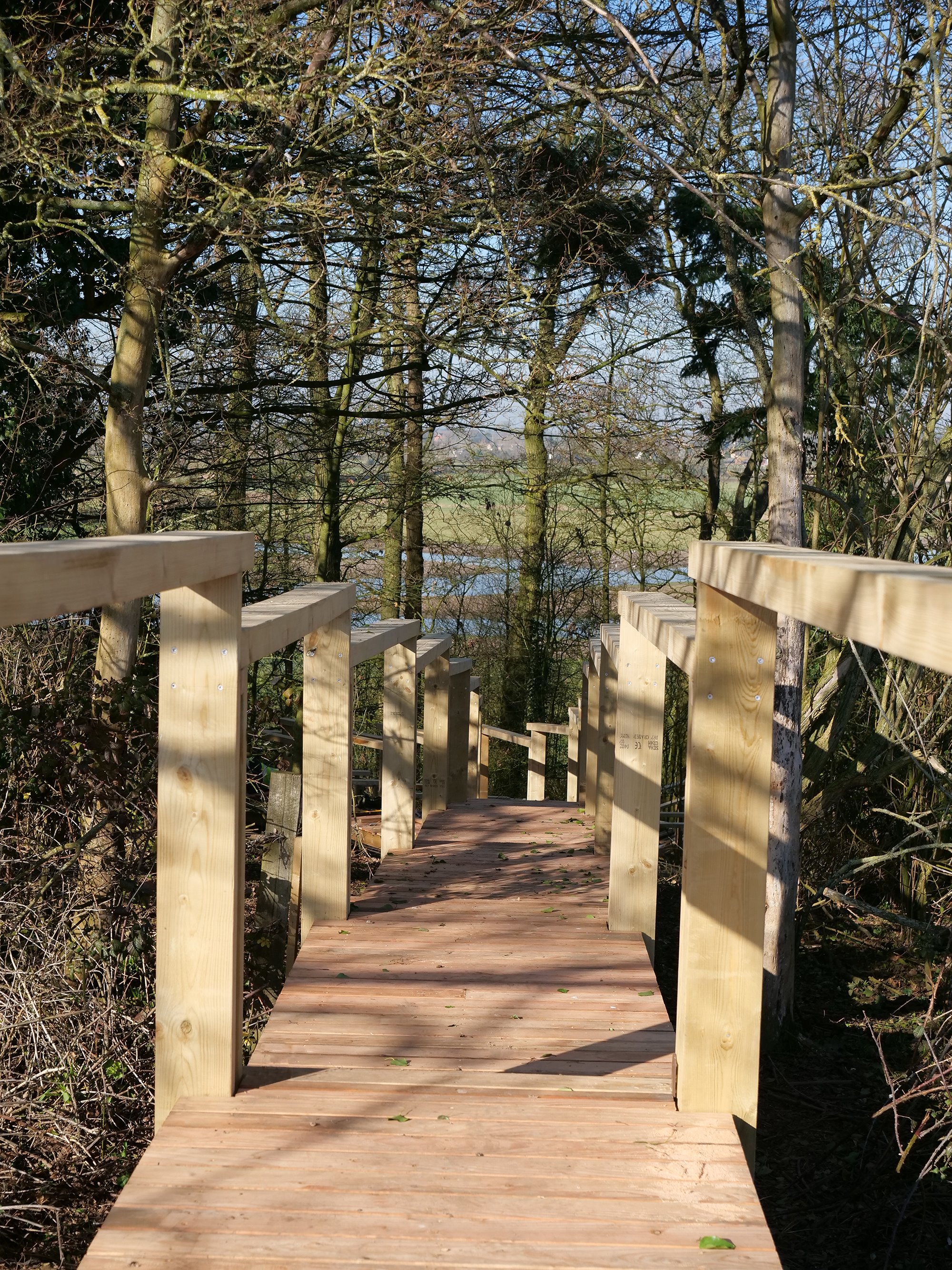 As the sun disappears before your eyes and the bedroom beckons, we promise not to disappoint.
We are very proud to tell you about our bespoke hand-crafted spindle beds, made by Anselm's cousin Jamie Anselm Fraser.
A bed for heights
Anselm Fraser is one of Britain's finest craftsmen commissioned to make the bespoke super-king spindle beds for the Treehouses.
We caught up with the man himself to dig a bit deeper into his superlative skill set.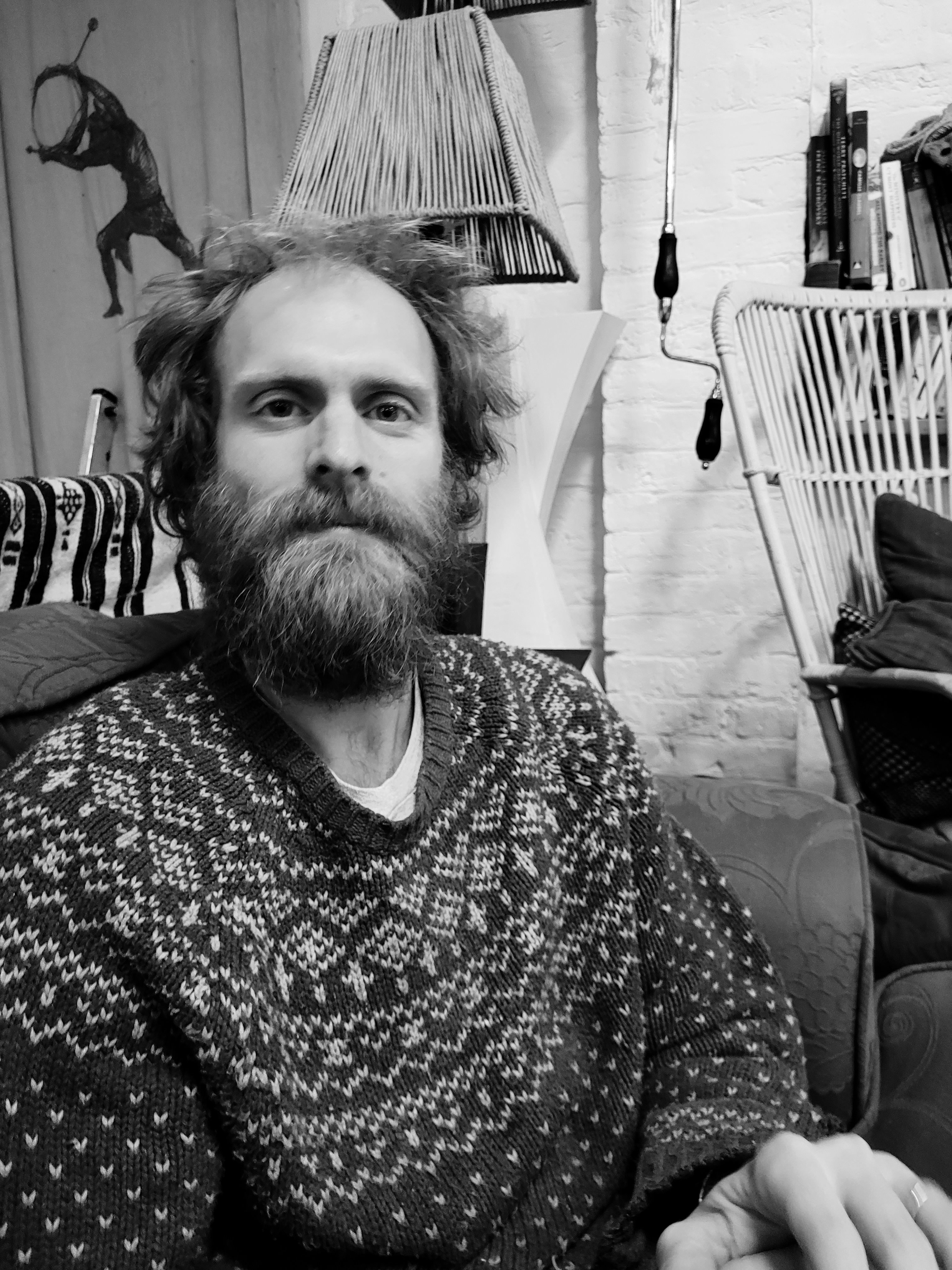 What is your earliest memory of working with wood
Dad founded The Chippendale School of Furniture in 1985, the year before I was born, and the school's workshop happens to be an extension to my childhood home.  So, my earliest memories of working with wood are about as early as any memory I can call upon. When I was around 3 years old my mother went back to work and dad set up a mini workstation on top of his bench for me to keep busy at. I still own the little reeded chair that I used to perch at and sometimes wonder if my 1-year-old might find himself sitting on it atop my workbench in a couple of years' time.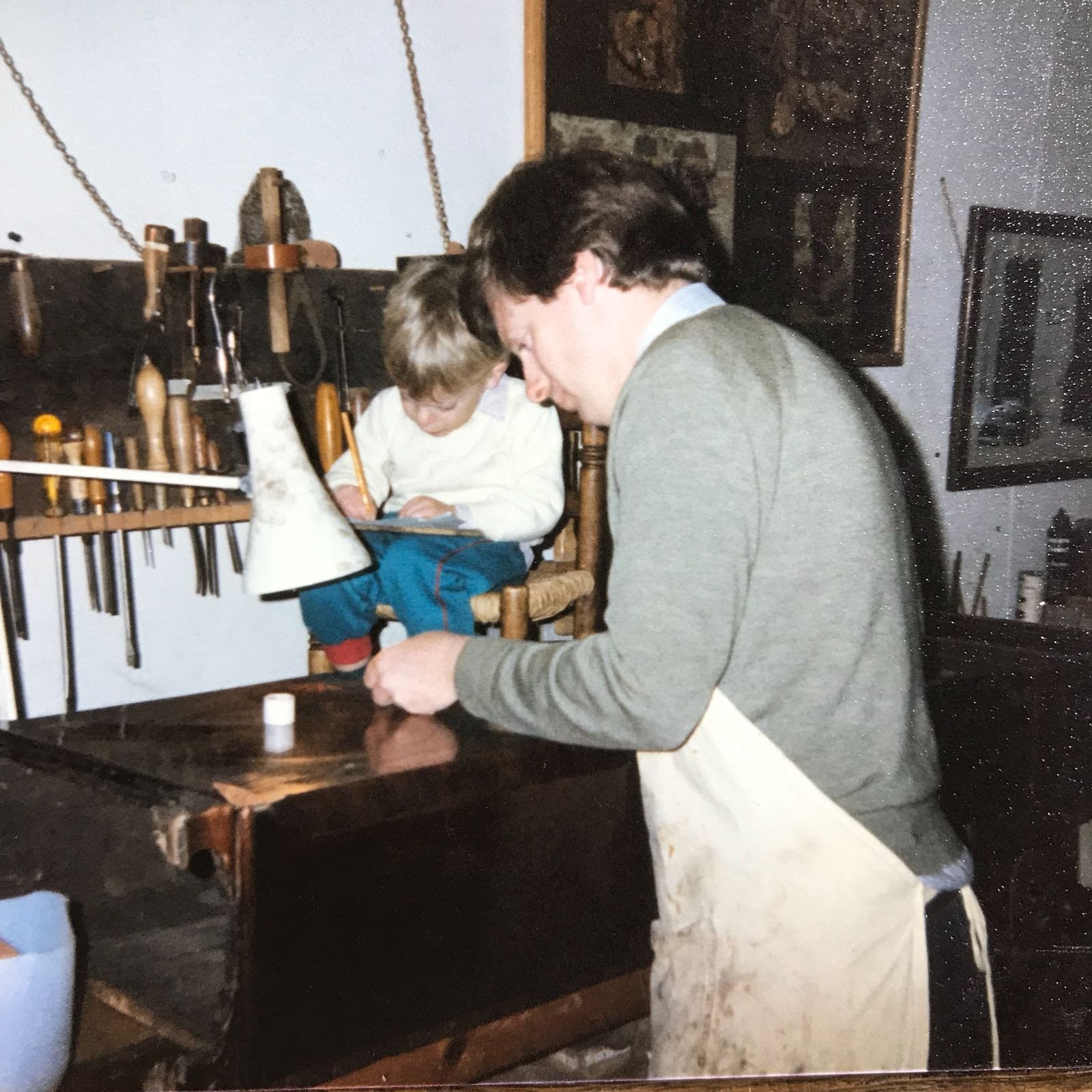 What is your favourite wood to work with
About a decade ago I made the decision to only work with UK native species for environmental reasons. In fact, the tree surgeons and wood mills I work with take sustainability so seriously that I can almost always tell a client exactly where in the UK their timber has come from.  A great sadness is that my two favourite species to work with, Elm and Ash, are struggling for survival.
In truth there is some hope on the horizon with small populations in both the Elm and Ash having a natural tolerance to their respective diseases. It is also so important for projects like the rewilding of the Elmore estate, to shine a spotlight on what is possible if you take a step back and let nature take its course. The fact that the treehouses will become a visual platform for visitors to see the raw power of nature at work, is one of the many reasons I am so proud to be involved in the project.
How would you describe your own unique woodworking style
I like to take traditional techniques and spend time experimenting with different processes to see if they can be enhanced in some way. This is not exactly re-inventing the wheel but there is so much more technical understanding of wood limitation, chemical reactions and technological advancement that is yet to be implemented to certain practises, like steam bending for example.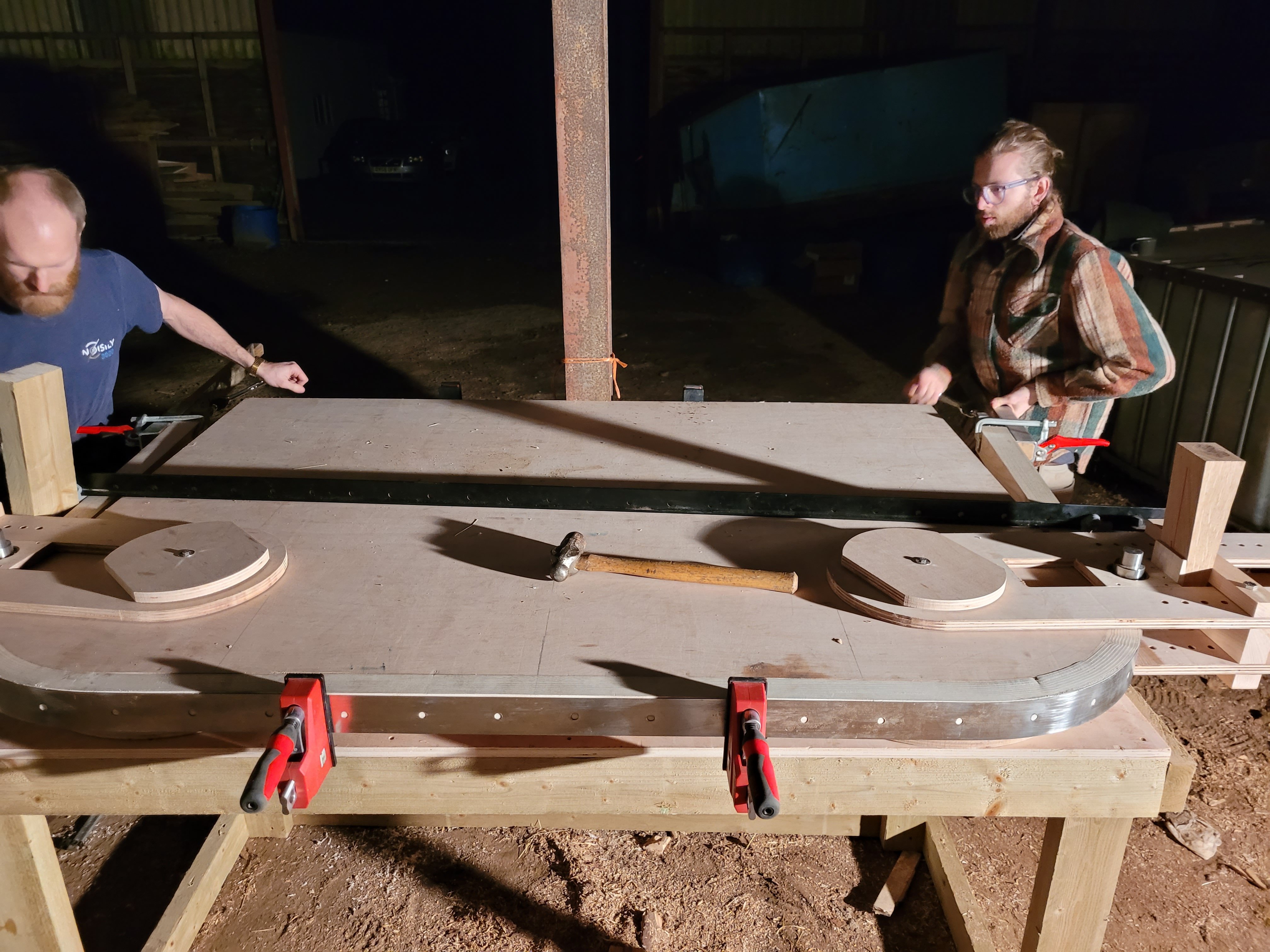 How do you start your design process
I do most of my initial designing in an almost dream-like state, mostly whilst lying in the bath and focus entirely on form. Only once a design has mentally taken shape, do I attempt to produce a drawing of fair representation and begin to think of all the technical practises required to bring the dream to life. I find this approach forces me to develop new skills so that any particular concept can be realised.
Where do you feel that you take your most inspiration from for your designs
There are many great designers both historically and current that I am sure influence my work, not least my furniture making hero, George Nakashima (whose book 'The Soul of a Tree' is permanently beside my workbench). And, even if our furniture does not aesthetically align, I am truly inspired by some designer/makers such as Joseph Walsh who is pushing the boundaries of our craft, both methodologically and aesthetically. Day to day there are many smaller influences. These might include the grain of the piece of timber that I am working with, the transition of light to dark when entering a room and even the way the sleeve of my jacket might twist hanging over a chair.
Which commission are you most proud of to date
Over the last few years, I have been perfecting a wooden bath design. There are many examples of wooden bathtubs ranging from the timeless Japanese angular Ofuro designs to baths being carved out of whole tree trunks. At the moment the leading high-end wooden baths are built gluing hundreds of small brick-like blocks together before carving the mass of wooden bricks away until the organic bath shape is revealed. This construction method works fine but the overall aesthetic is that of a patchwork mass of wood without any grain continuity. Instead, I have approached the construction in a similar fashion to that of traditional boat building, albeit with some pioneering steam bending methodology. Bending the bath to shape allows the grain to flow around the whole form uninterrupted and it is this cleanness that forces the viewer to step back and see the bath's design in its entirety. It has taken a long time to perfect the process and I am thrilled to be lending one of the prototype baths to Elmore. I can only hope the wedding guests get as much enjoyment out of soaking in it as went into the making of it. What are your first memories of spending time at Elmore Court
I mentioned earlier that my father spent much of his childhood at Elmore Court.
This family connection with Elmore meant that I also had the privilege of holidaying at Elmore as a child. In fact we spent every Christmas there until I was about 7 when my great grandmother was still alive. The overriding memory of those times was all 20ish of us cousins being allocated a chair with your stocking on it in the Great Hall. By the end of Christmas morning the room was a sea of wrapping paper awash with all the childish emotions that en masse gift giving inevitably brings.
How does the natural world influence your design
Recently, I have been playing with the relationship between geometric and organic shapes that can be found all over the natural world. Nowhere is this more apparent than in the structure of DNA, the hereditary code that is found in almost all living organisms.
Mostly, however, I am inspired by the trees themselves. It is an extraordinary privilege to spend each day working out how to use each plank in a way that might, I hope, pay justice to the mighty tree from which it comes and whose beauty I have the honour to extend long after it has died.
What are the three most important aspects of designing the treehouse beds
I have had the honour of collaboratively designing the treehouse beds with another of Anselm's cousin, the truly talented designer Tracey Boyd. As Tracey is heavily involved in the whole treehouse aesthetic, she already had a concept of what the beds should look like to make sense of the space. It was my job to visualise her concept in detailed drawings at which point we could discuss all the finer details, timber choice and type of finish. I have worked with many designers over the years, not all have been enjoyable experiences, but I sincerely hope this is not the only time Tracey and I work together, as it has been a blast.
One important aspect of the treehouse bed design has been the charred finish. The act of charring wood is an ancient technique used widely in Japan on architectural cladding called Shou Sugi Ban. It was originally used to seal exterior timber under a layer of carbon which also gives a natural resistance to insect infestation. As an interior finish I am finding you can create a textural depth on a surface as the fire consumes more of the softer summer growth amongst the annual wood grain. Not only does this give the grain pattern added interest visually, but it also produces a satisfying contrast in tactility.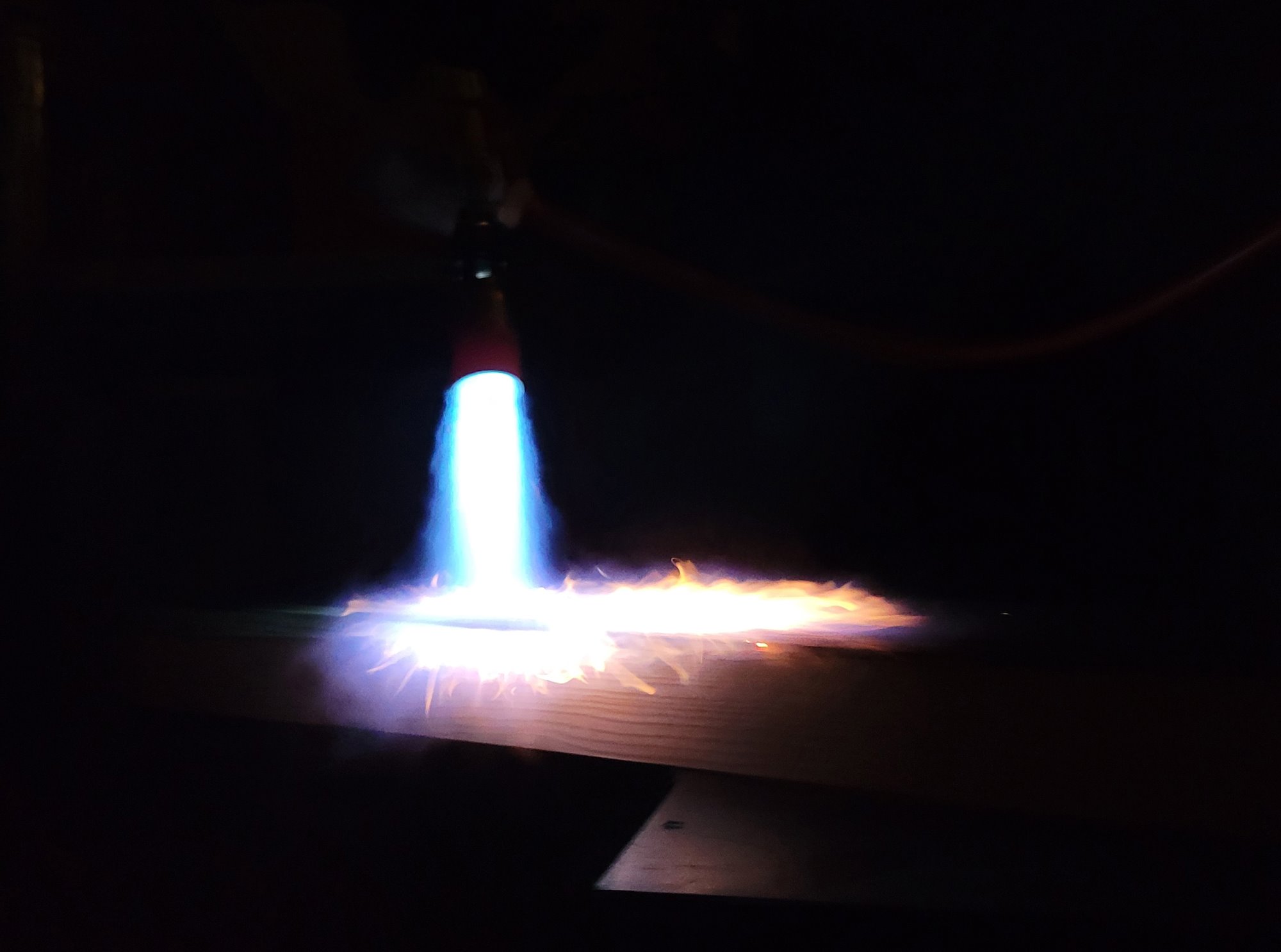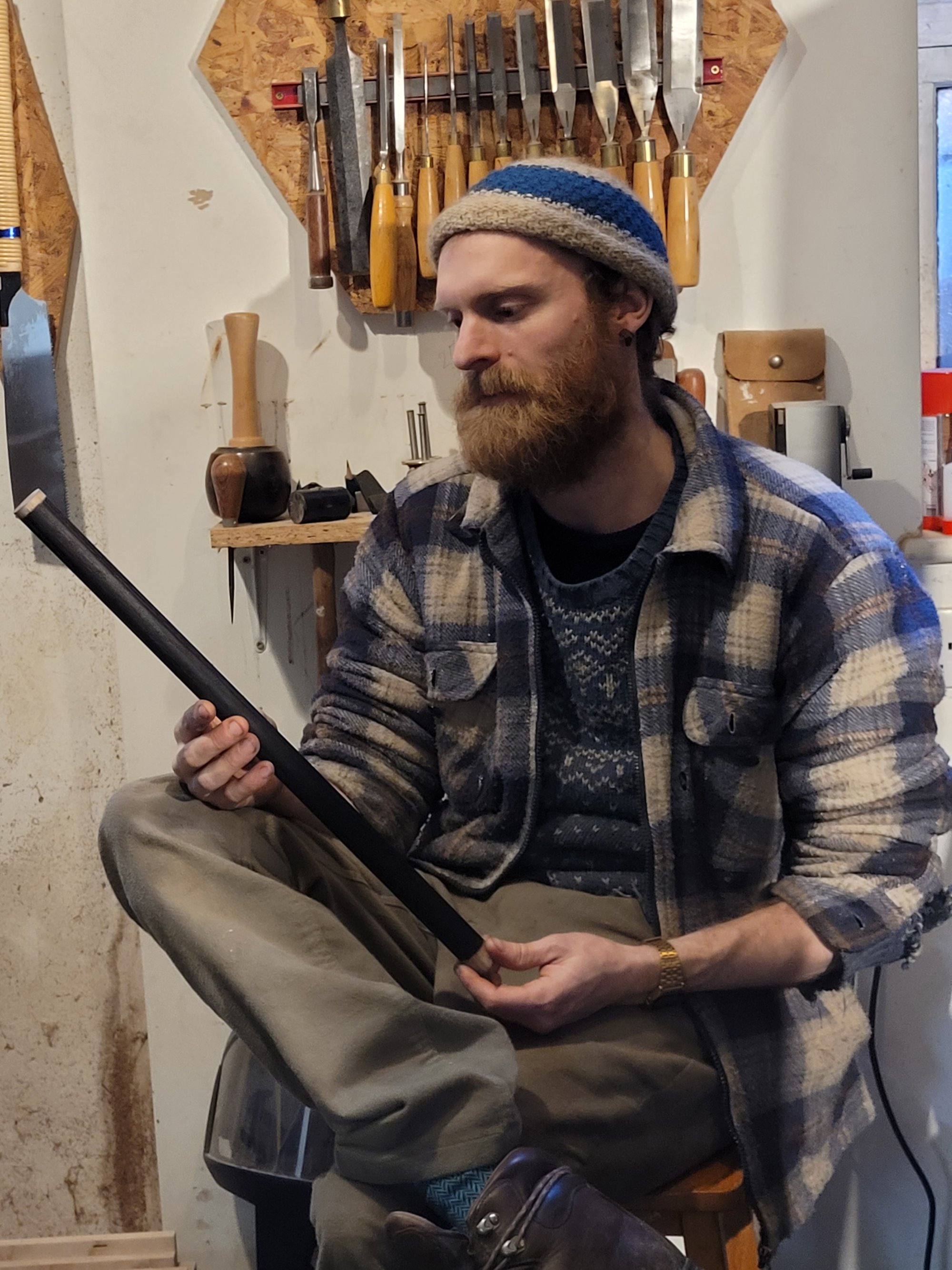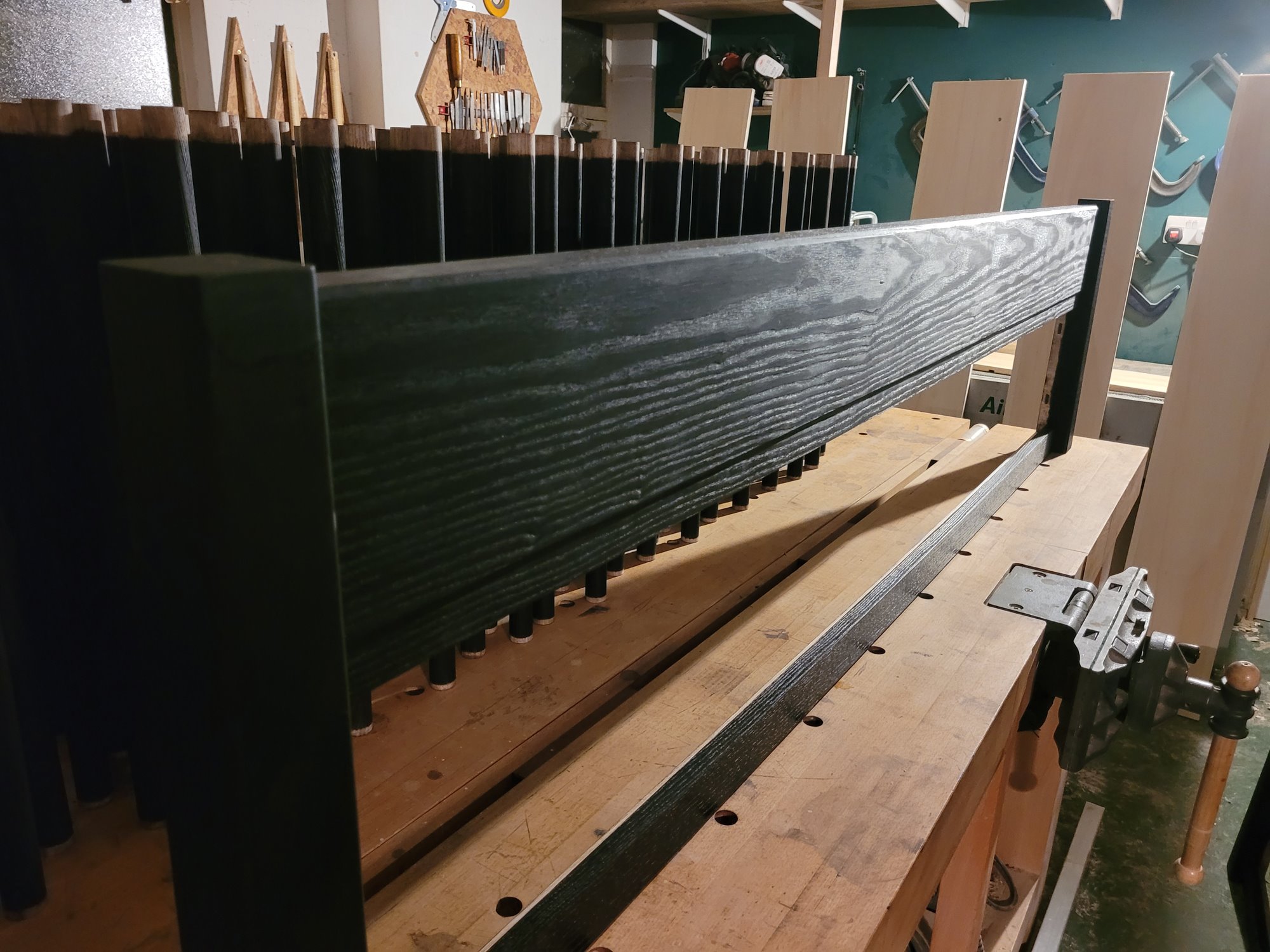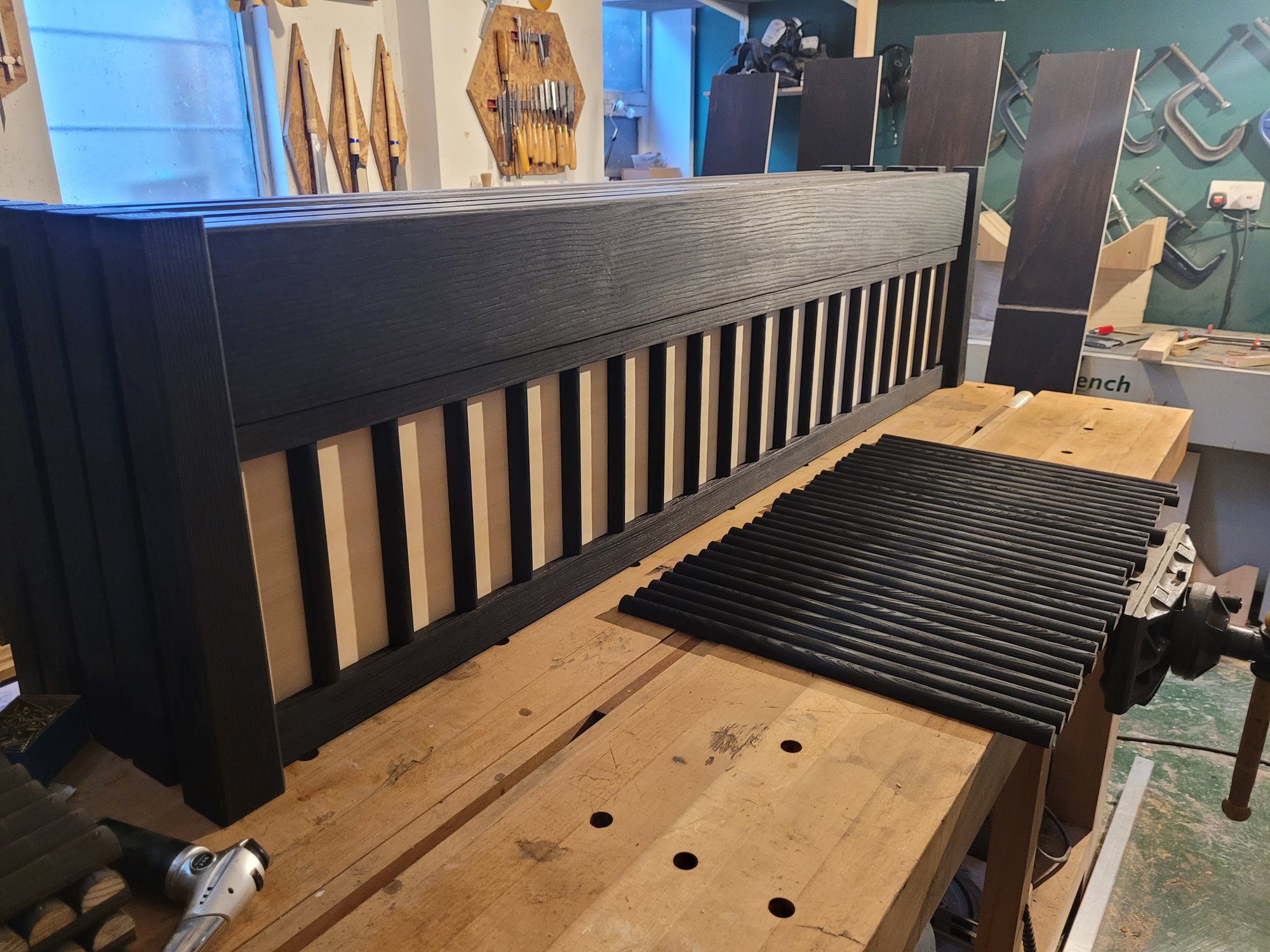 Do you believe design to be ephemeral?
I thankfully work in an industry where trends seem to evolve more slowly than that of the fashion trade which is almost impossible to keep up with. What is true is that time is probably the best judge as to what can be considered great design. You only need to look around Elmore Court to find examples of antique furniture that has lasted for centuries. In the Oak room there is a Jacobian bed that was built in 1636 and is still being used by wedding guests today. What an achievement it would be if some pieces that I make over my lifetime are still being used in 400 years' time.
Will you be testing out your beds first before any other guests in the treehouses?
It will take about a week to assemble the beds onsite finishing one bed per day. With 6 beds to make, I don't see why I shouldn't wake up to that fantastic view from 6 different locations each night of the week. It's called quality control right?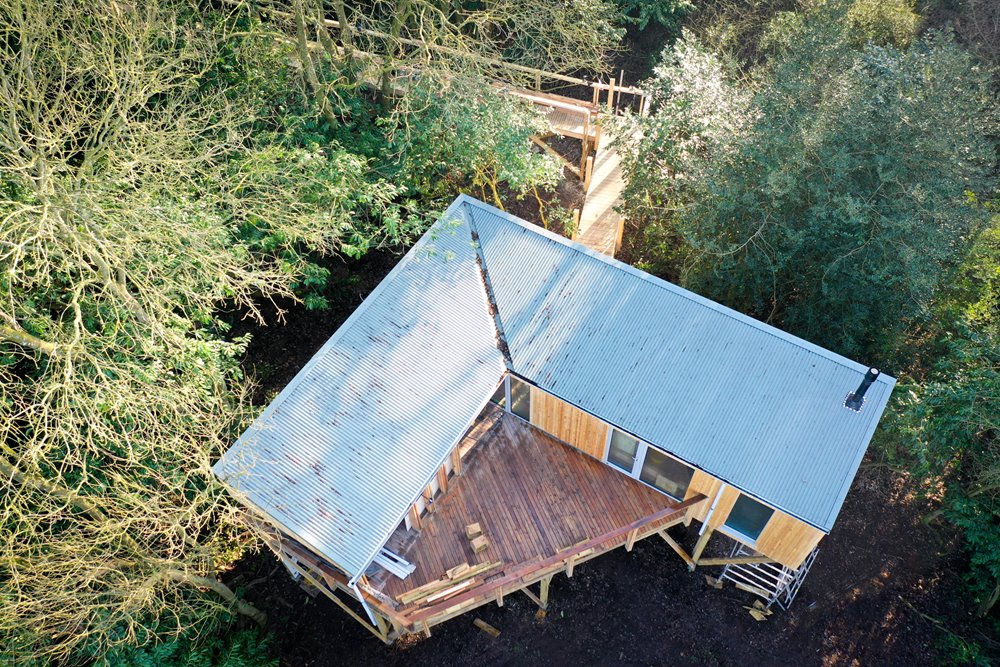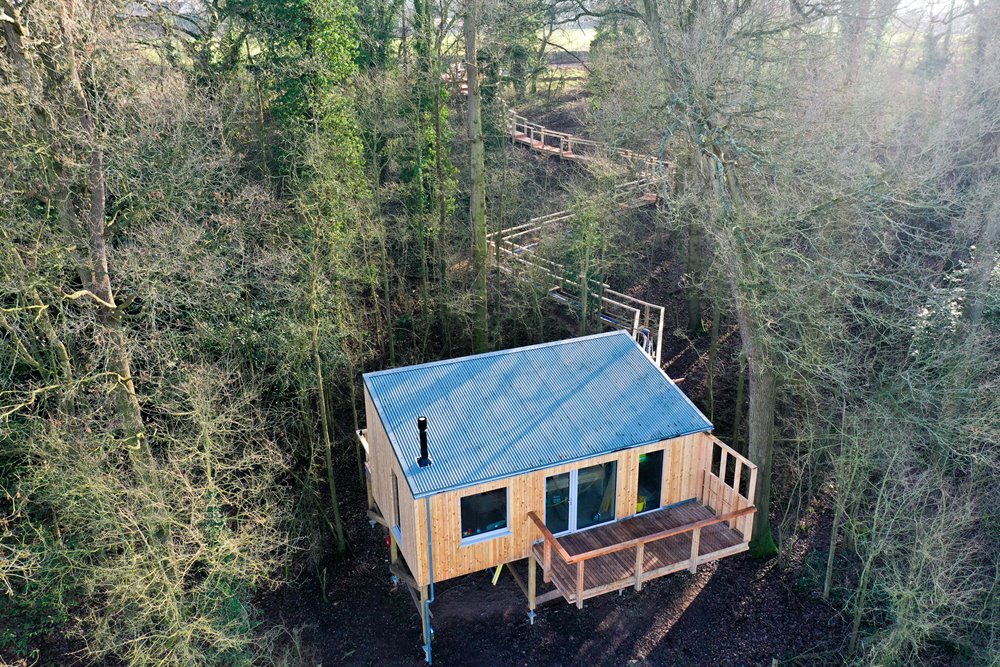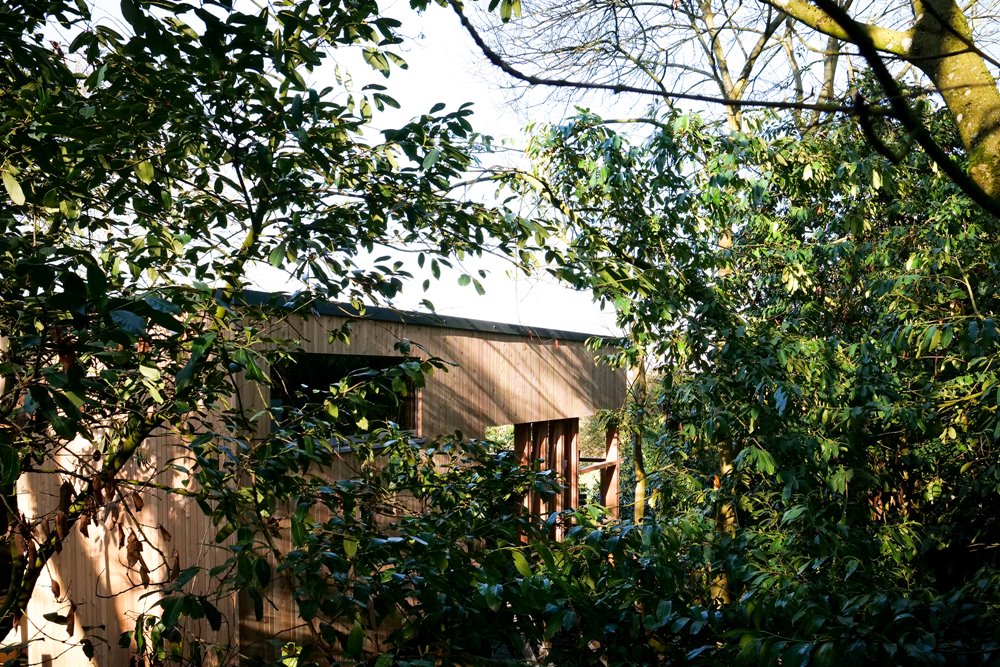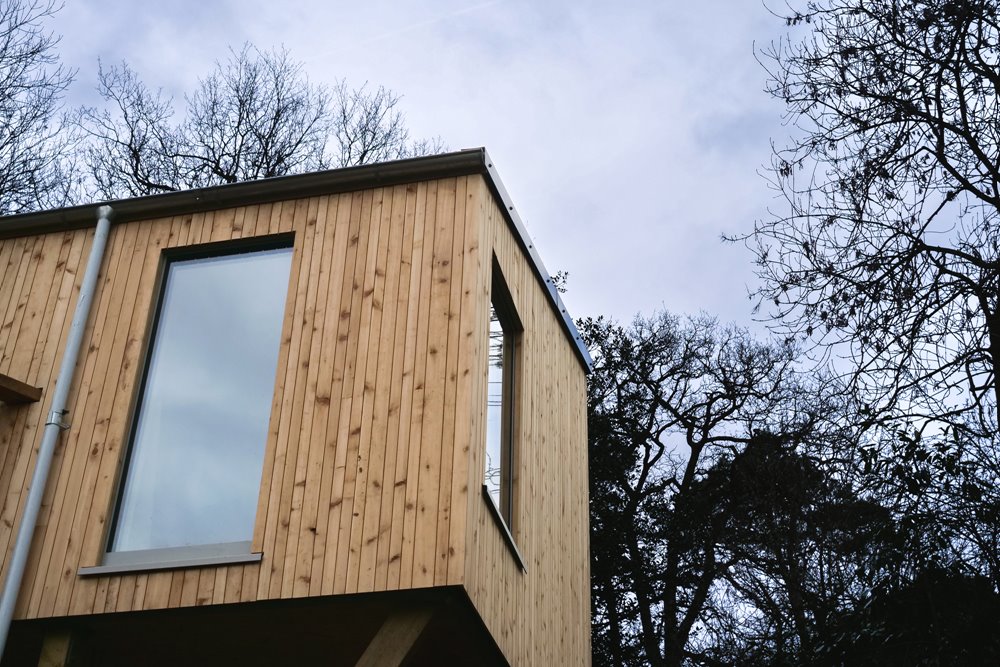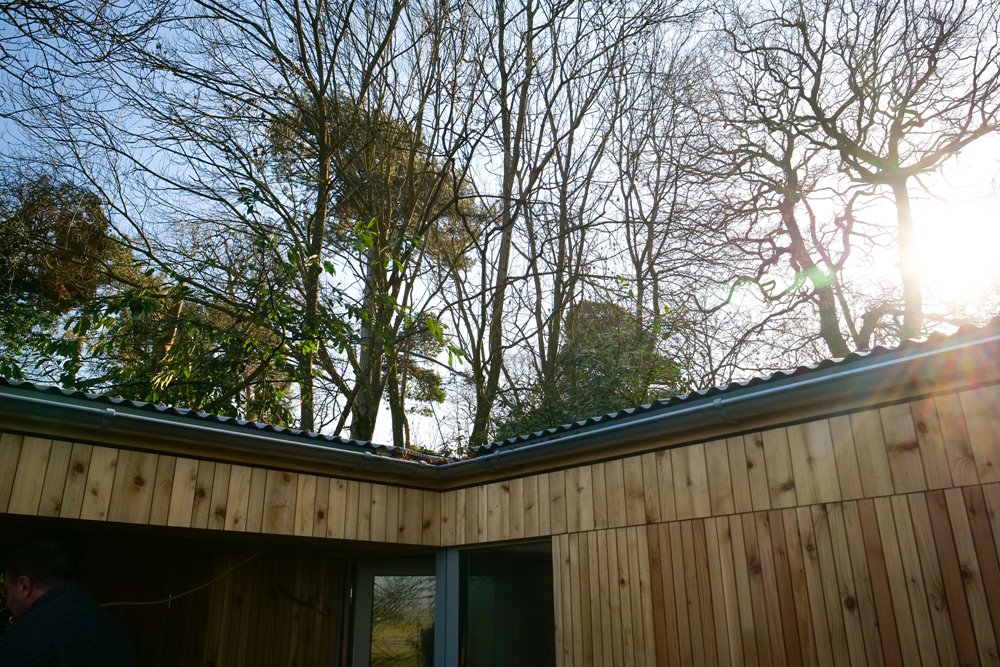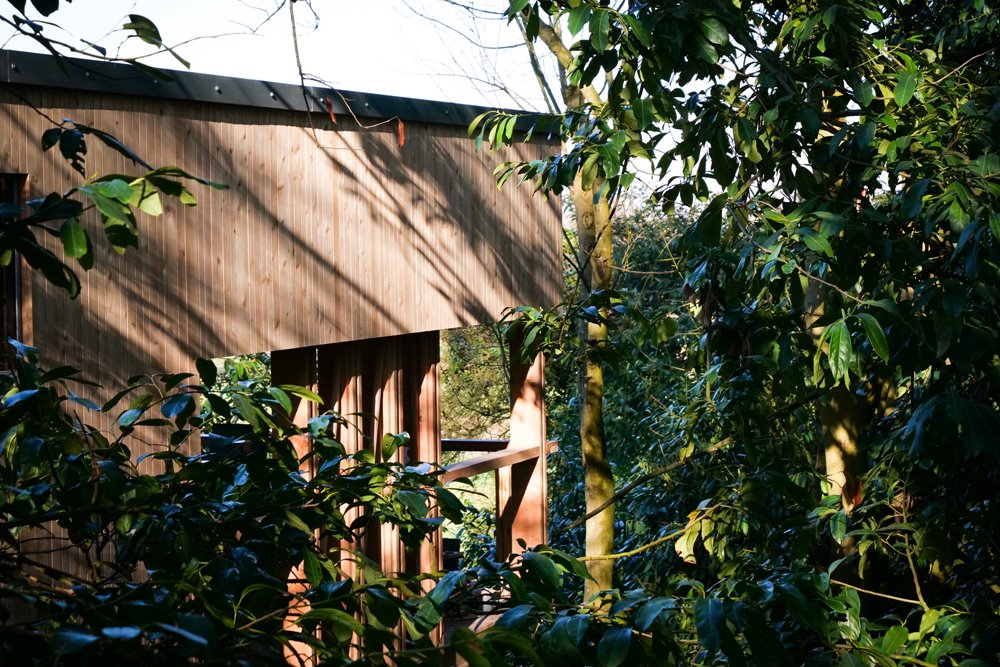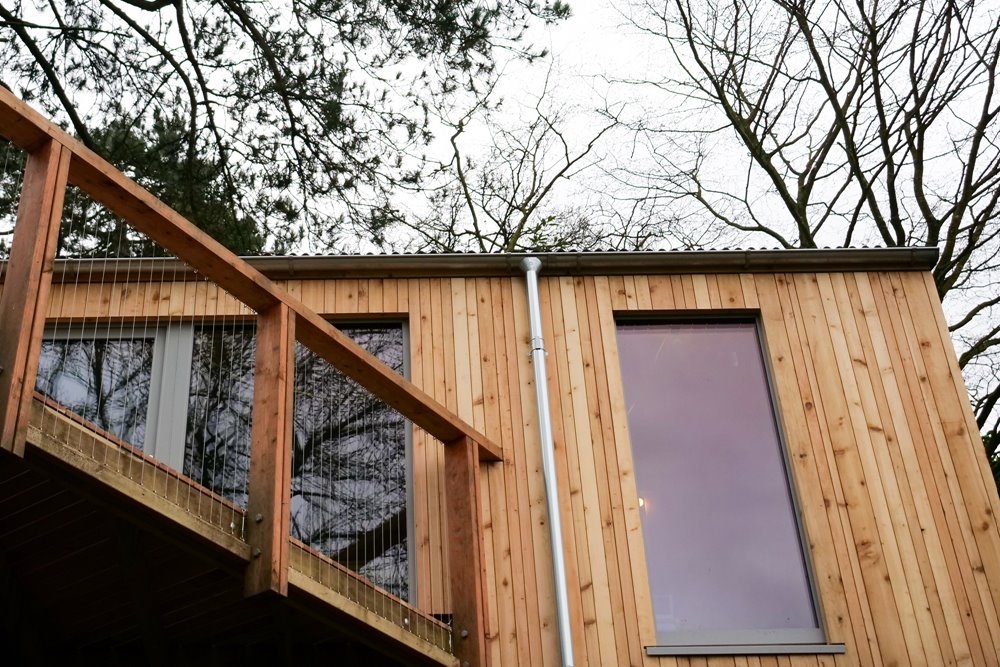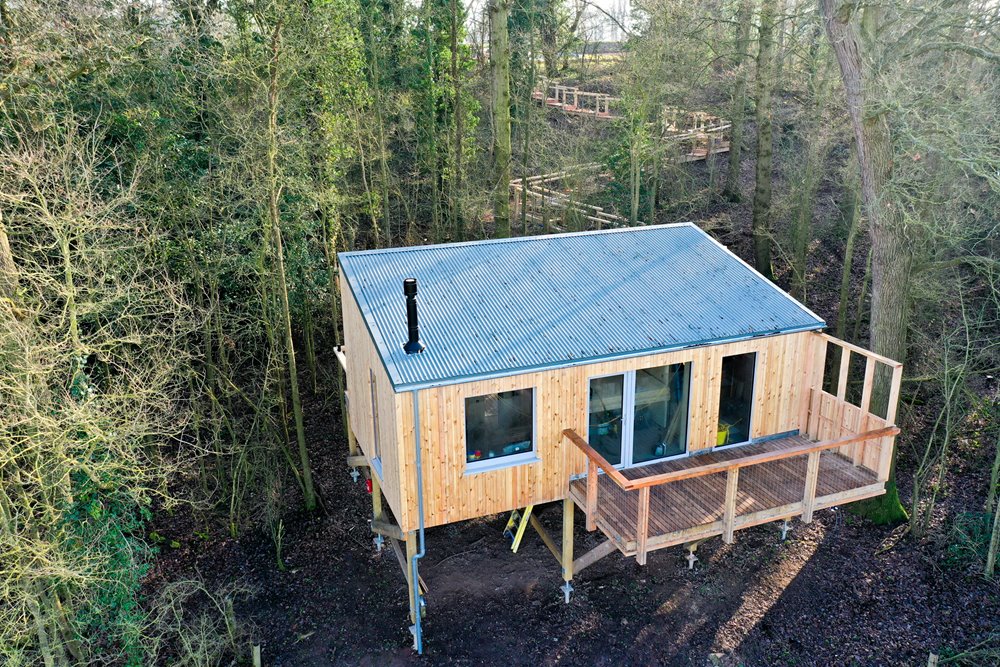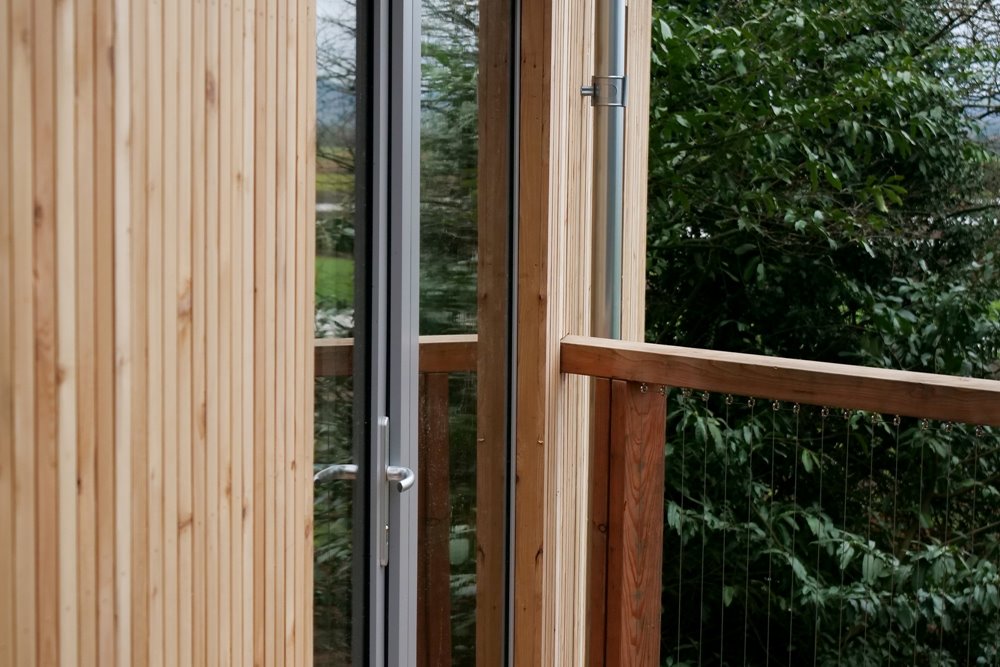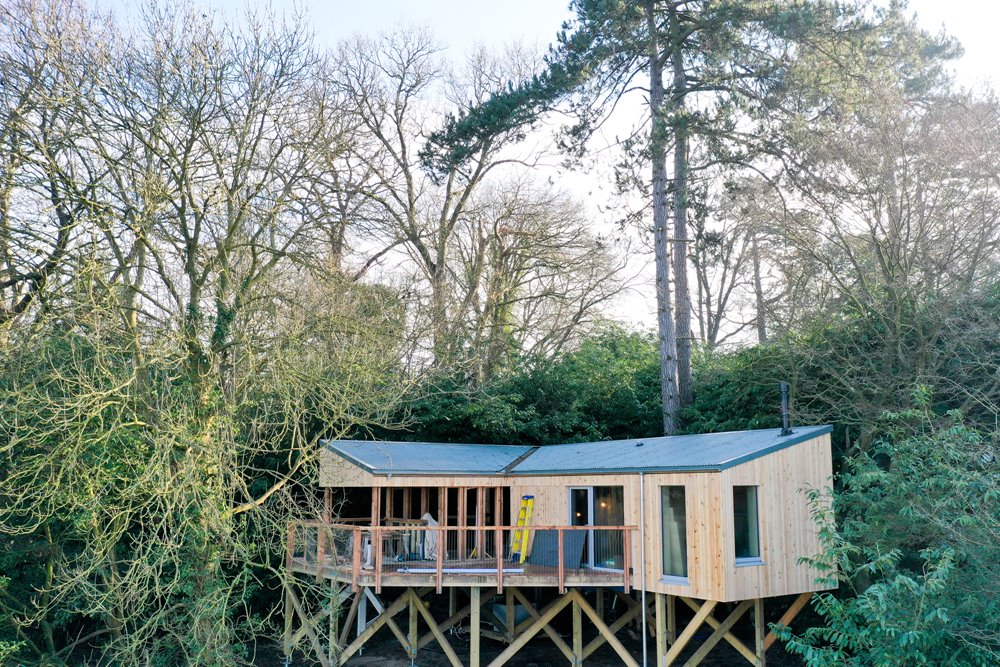 All of the mattresses, pillows and toppers in the treehouses are hand-made, natural and organic, made by Naturalmat a brand we at Elmore Court Estate share common values with. Organic. Local. Sustainable.
As the excitement ramps up in our woods, why not book in a stay and try them out? https://www.elmorecourt.com/treehouses
We can't wait to see you!
Related reading