Last minute wedding planning? You can do it!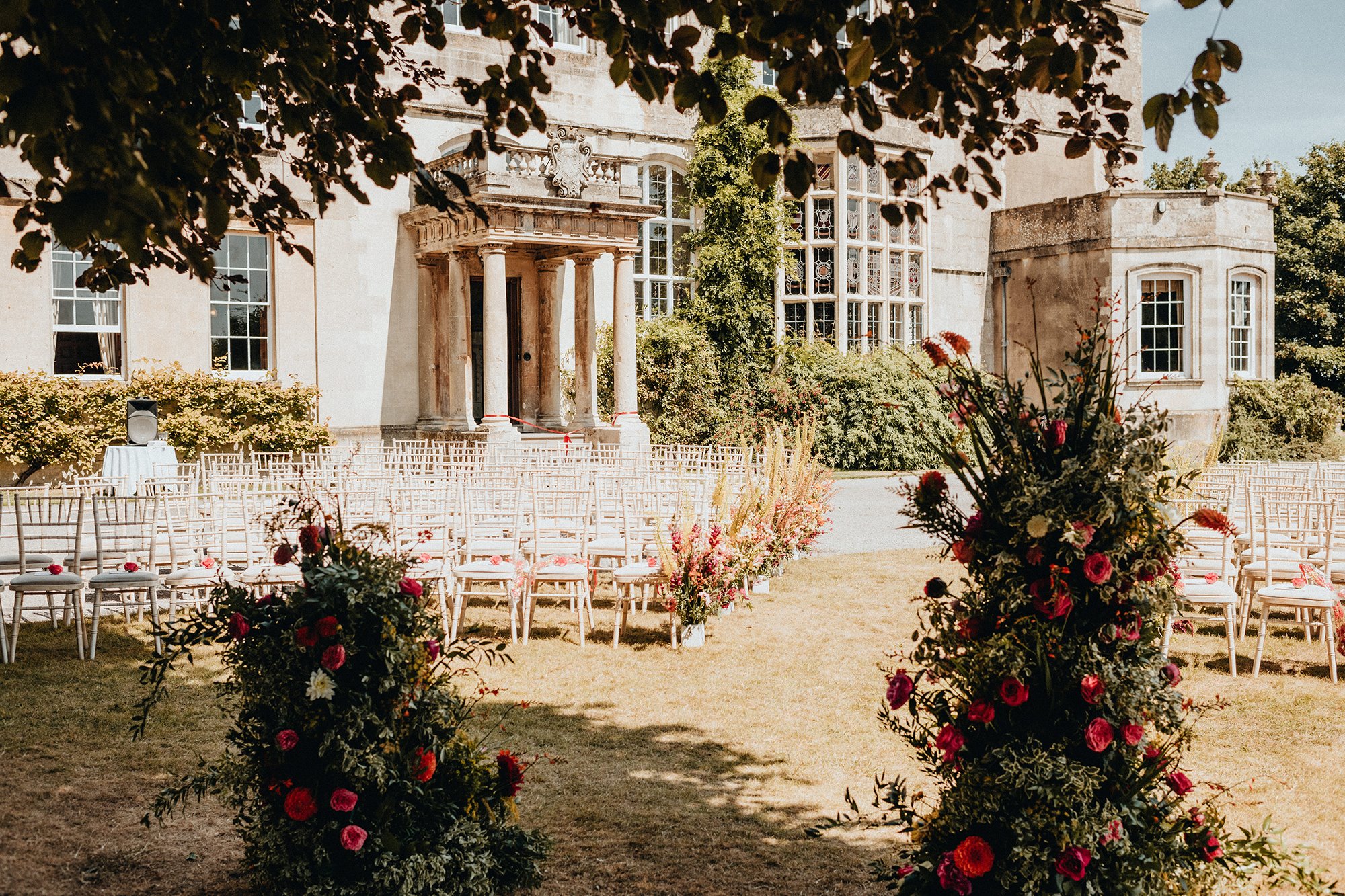 We have some much coveted last minute wedding dates available this summer- they are actually the last chance for a summer wedding at Elmore Court until 2025! - So we wanted to help those of you teetering on the edge of saying I do with a bit of last minute wedding planning advice...
We'll be covering questions such as:
Is it possible to plan a wedding in under 6 months?
Pros and cons of last minute wedding planning
Why book a short notice wedding date?
What to focus on
So getting into the spirit of last minute planning, let's get down to business!
Getting married quickly: The Pros to a last minute date
As with most things in life there are pros and cons to planning a last minute wedding, but whether this is right for you will mostly come down to your personality type.
Do you like to take your time carefully weighing up each option before coming to a decision?
Do you already have your heart set on your exact wedding season, suppliers or the minute details of your day?
A last minute wedding date might not be for you.
However if you struggle making decisions, worry about getting bogged down in the details, or the long term stress of having what many couples describe as a 'second job' for a year or two whilst poring over plans; Condensing your planning time might just be the best decision you ever made.
The pros to planning a last minute wedding:
Less time to change your mind: Having years to plan can be a nightmare for those who struggle with decision making. Sometimes resulting in many changes of heart on wedding style, which in turn can bump up costs and end up with multiple dresses which are never worn!
More enjoyment on the day: Similar to how spending hours in the kitchen can take away from the taste of your meal, having too long to spend on every tiny detail could suck some of the excitement and joy out of the day itself...
More likely to stick to budget: Having less time to spend money means less money will be spent! You are also more likely to find last minute deals with a shorter lead time.
More likely to delegate: With a short deadline it's much more likely you'll reach out and ask for help. Wedding planning is always less stressful and more fun with more hands on deck, but having 'all the time in the world' can mean you take on too much responsibility and overburden yourself.
Less overwhelm: With a short notice wedding to sharpen the mind, there will be no fear of idea overwhelm, never ending scrolling and Pinterest brain frazzle.
Not people pleasing: Not having a lot of time is a great excuse to not factor in all your distant relatives' ideas and advice, just a simple 'sorry we don't have a lot of time' will save you much toing and froing and changing plans to suit everyone else!
Feeling like a last minute date could indeed be for you? Read on for a quick fire checklist
How to nail most of your wedding planning in a day
Seriously! Our number one secret to quickly plan a wedding? The best way to get inspired, have all your questions answered and even book your suppliers is to attend a wedding fair or open day.
Luckily for you we have one coming right up!
This day will be packed full of inspiration so you can hit the ground running with your wedding planning and you could even come away with your whole team of suppliers booked and ready to go!
We will also be offering cocktails and canapes so you can get a taste of what's on offer here, and Team E will be on hand to answer all your questions and talk you through the whole planning process.
Our favourite wedding suppliers joining us will include:
Wedding planners
Photographers
Florists
Stylists
Furniture & Decor hire
Musicians
Bands
Celebrants
Entertainment
and lots more. For the full lowdown and list of wedding suppliers check out our Sprung journal here.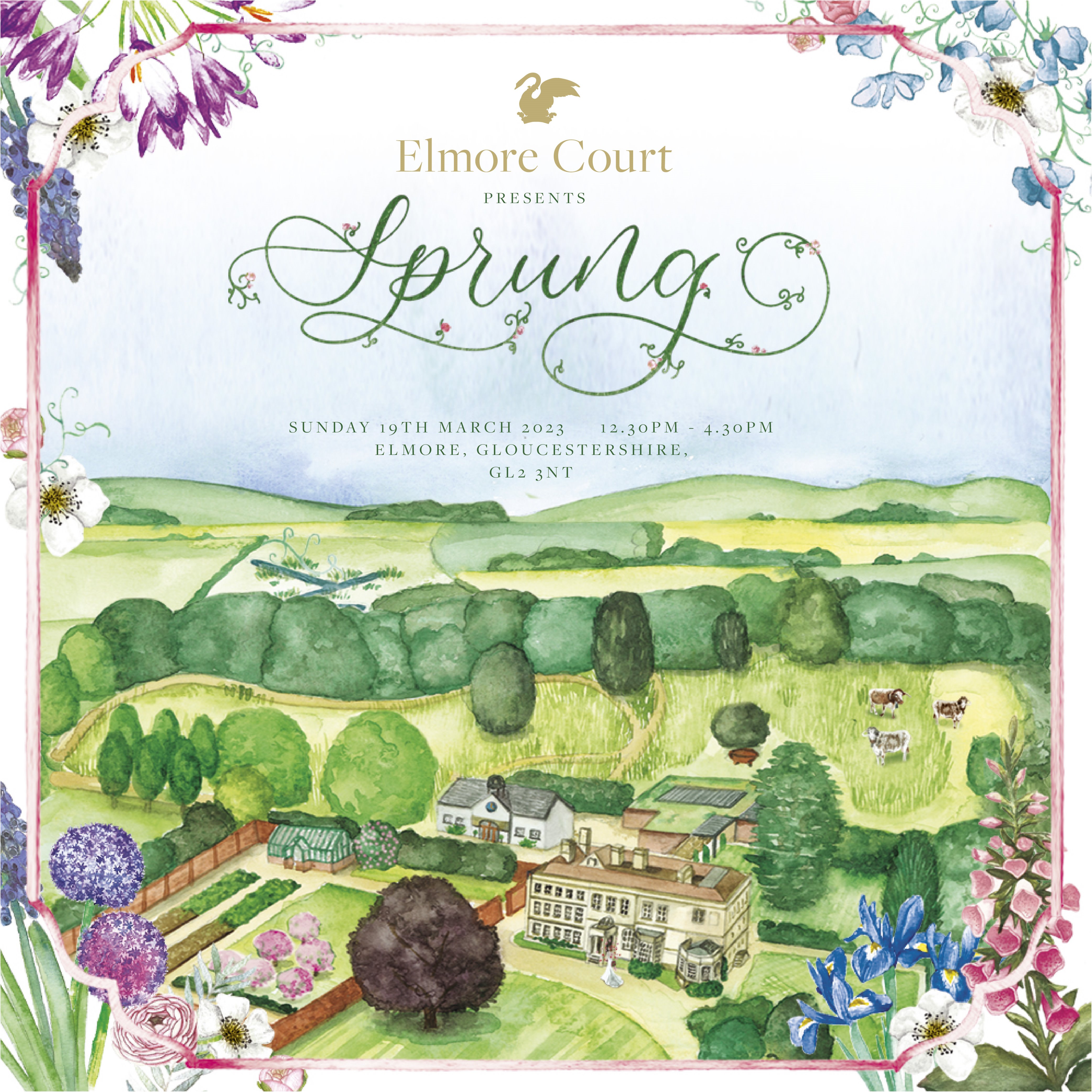 Planning a wedding in 3 - 6 months: The checklist
By grabbing one of our last minute wedding dates this year... Pst! For reference these are:
Bank Holiday Sunday 7th May 2023
Friday 9th June 2023
Friday 18th August 2023
Saturday 19th August 2023
You have already pole vaulted over your first two checkpoints: Wedding Date & Wedding Venue.
So you can tick those off right now: Hoorah!
Talk to your guests
This is probably the make or break question when it comes to planning a last minute wedding: can your guests make it?
So your first step will be to have a quick call with the absolute musts on your guest list and ask can you make this date?
Most people will hopefully be willing to move things around to accommodate such a special occasion!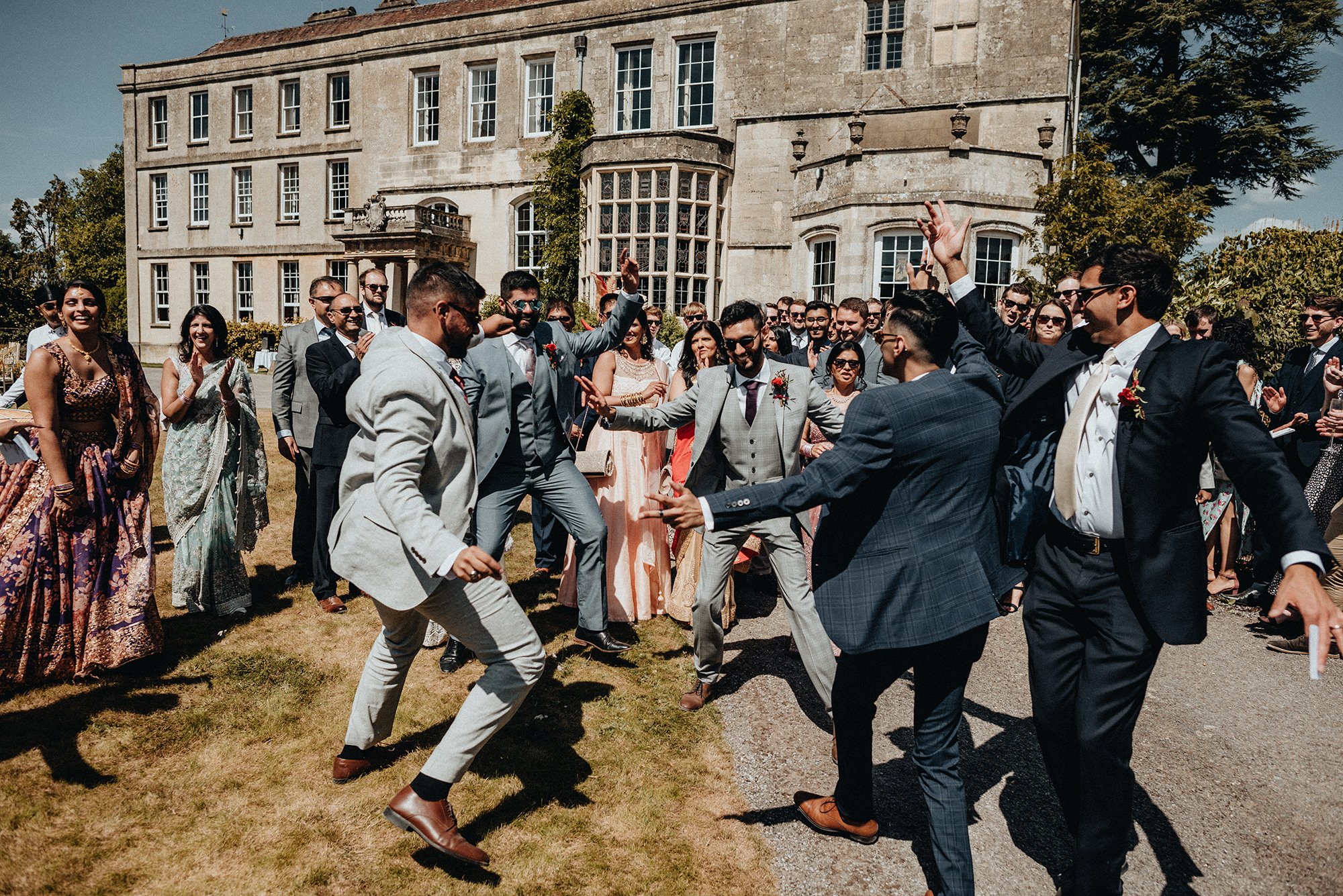 Give notice
Make sure you talk to your registry office and get the lowdown on all the important dates and paperwork.
They will be able to help with all the info and advice you need.
In the UK you need to give 28 days' notice before you intend to marry.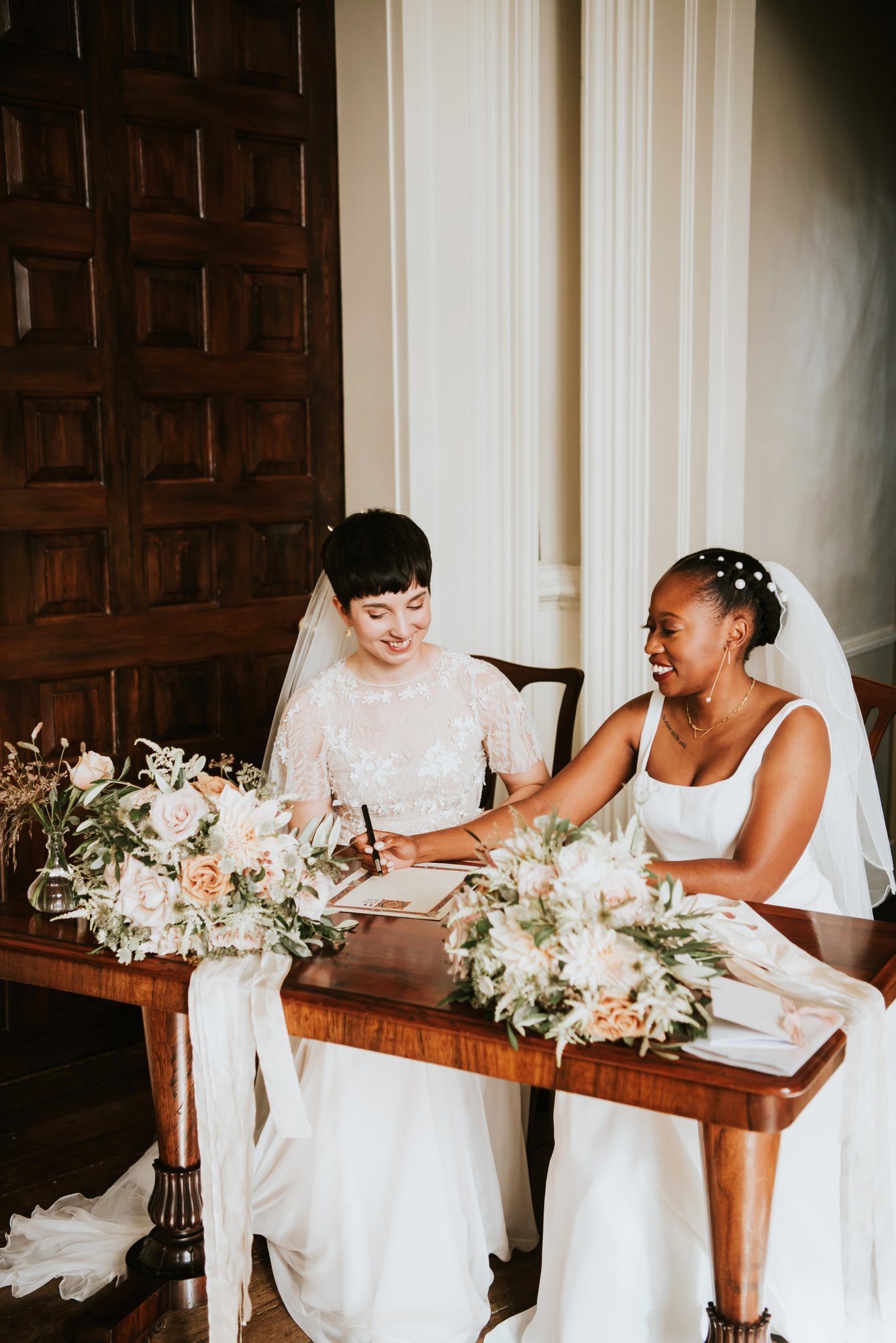 Create a mood board
When planning a short notice wedding you don't want to become to overly fixated on any detail, but you'll still need a rough idea of your style, wants and the atmosphere you want to create.
Rather than risking getting overwhelmed with Pinterest, centre your ideas around a colour palette or a loose theme such as party, elegance or romance.
Be sure to keep an open mind and put your full trust in your wedding suppliers.
We often find that giving the true experts (your wedding suppliers) a little creative leeway and free rein really pays off dividends in the look and feel of your wedding day, as they can really have fun with it and create something which suits the season and the couple perfectly.
Delegate! Finding your wedding suppliers
The number one key to successfully planning a wedding in a short amount of time is delegation. The biggest chunk of work you can instantly take off your plate is that undertaken by your wedding suppliers, or even better your wedding planner.
If you have the budget consider hiring a full service wedding planner who will essentially project manage the entire thing giving you just one point of contact to get excited with whilst doing all the hard work of making that dream a reality.
If you can find a wedding planner who knows your chosen wedding venue well this is worth its weight in gold as they will hit the ground running with all the knowledge of what works and a little black book of suppliers who can pull out all the stops.
We fully recommend Salt and Scent wedding planning who are headed up by our dear friend Rachel (she was a wedding coordinator here at Elmore for many years and as such knows the place like the back of her hand so even better when it comes to making quick decisions!)
If you can't hire a wedding planner the next best thing is to speak to your venue for a list of local and/or recommended suppliers and get on the phone. Don't bother with emails or messages as you'll just waste time waiting for replies.
Suppliers you need to book now:
Wedding flowers and decor/ styling
Music: DJs and/ or bands
Photographer
Food
Hair and makeup
Celebrant and registrar
You'll be amazed how fast you'll get a list of suppliers in half a day spent calling around.
If you are marrying here let us know and we will help you with all the details and find available suppliers to create your dream day.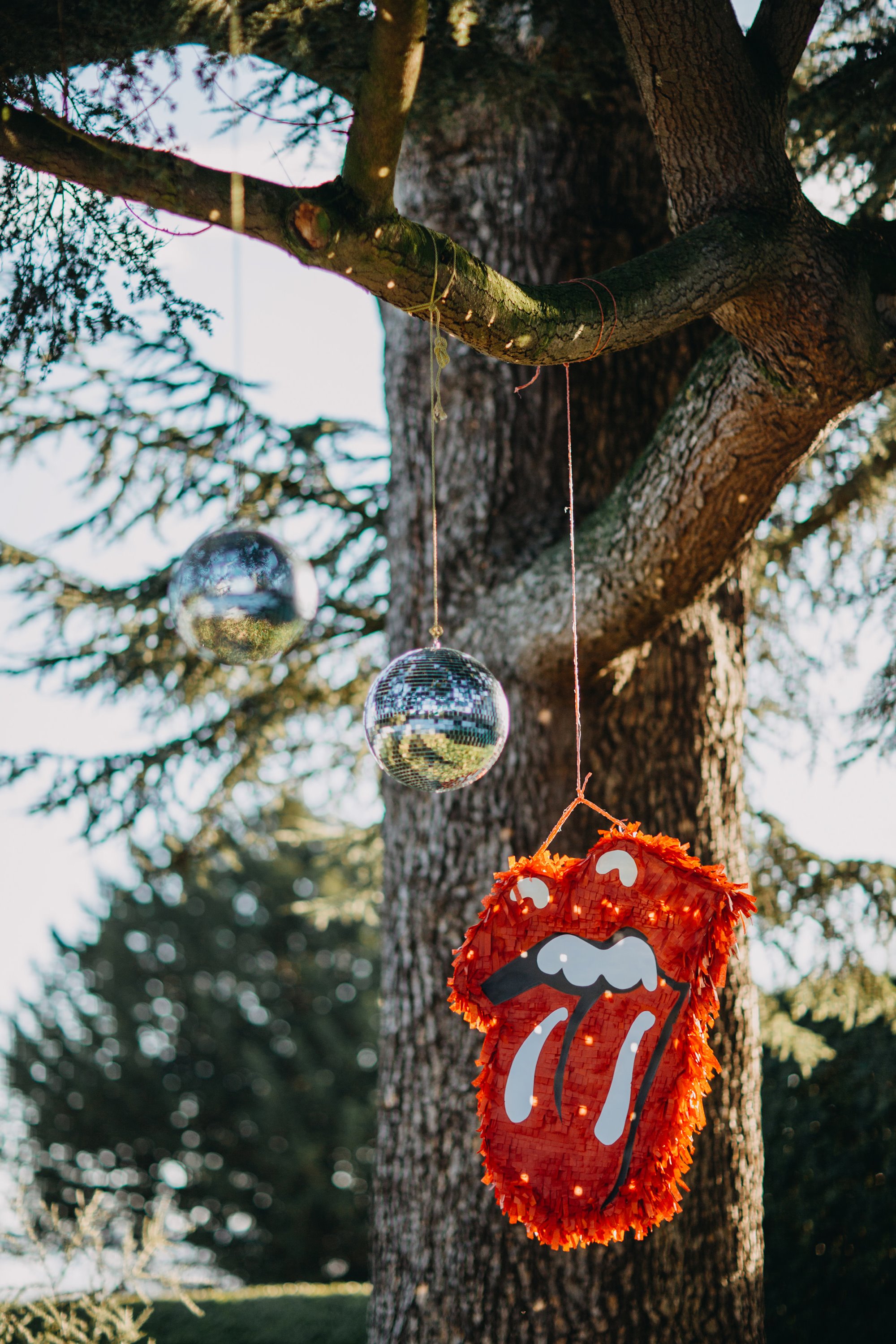 Delegate some more!
Once you have your core team of wedding suppliers ready you can now ask your nearest and dearest/ wedding party to get involved and back you up with all the rest.
Get your gang to organise and book appointments for dress shopping and makeup trials.
Make sure they go prepared with your dates so as not to waste time trying on outfits which won't be ready in time.
Ask your fashionista friends to shortlist bridesmaid and groomsmen outfits, or even better give your wedding party a colour scheme and ask them to choose their own outfits.
Comfort + confidence = beauty, and we think the matchy matchy look is dated anyway!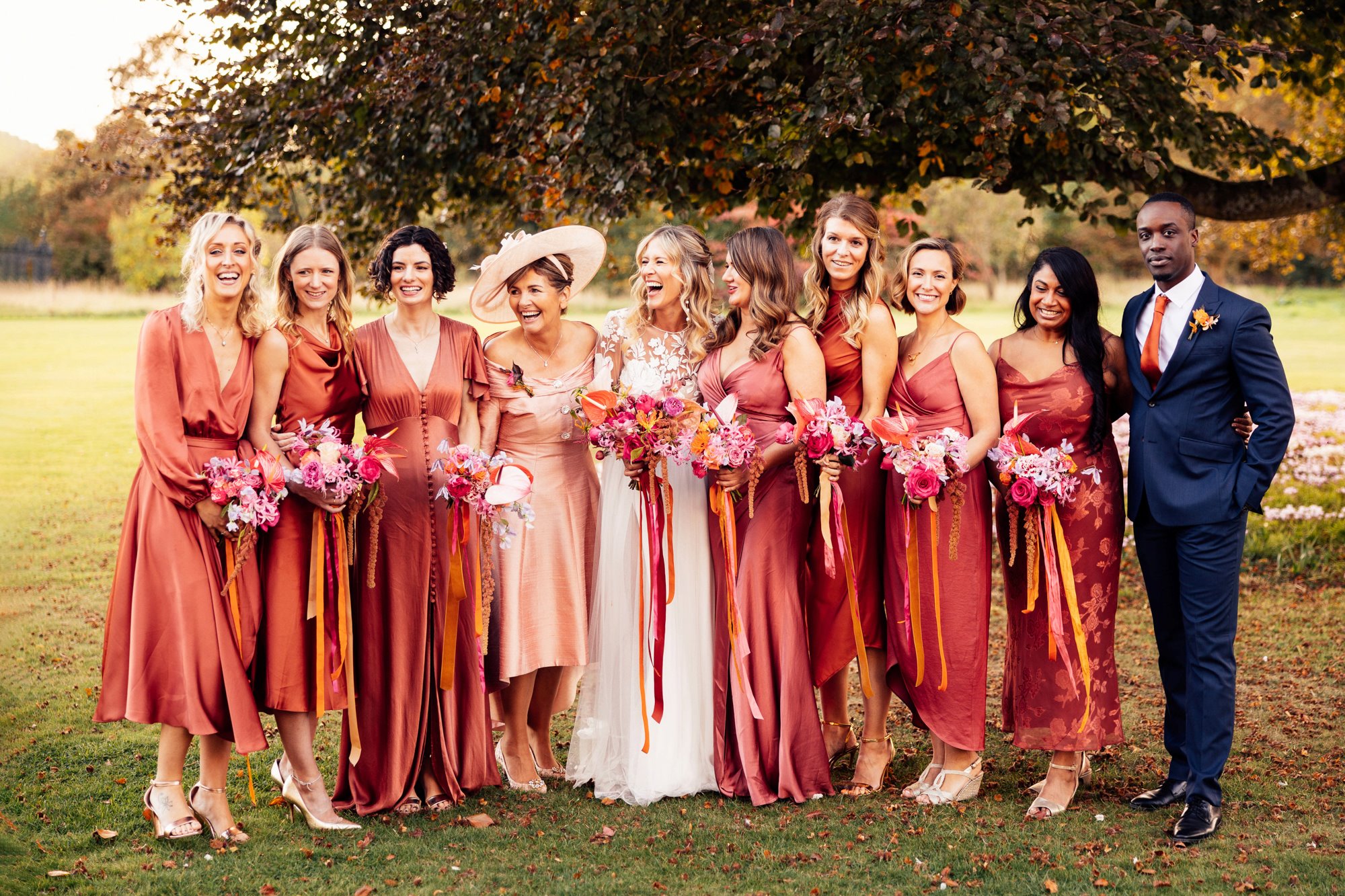 Go digital
Use the power of digital to keep everything in one place and save lots of guest questions...
Create a wedding website for all important guest information. Include:
Date & timings
RSVP
Dress code
Location: Address & directions
Food options & dietary requirements
Plus ones & children
Any other need to know info: will it be an open bar? Do they need cash? Should they bring anything else?
Accommodation options
Gift list

Create digital invites to send by email or phone with a link to wedding website to RSVP.
Start a WhatsApp group for your guest list, make everyone an admin and ask your wedding party to help monitor this. Link your wedding website to answer all questions.
Enjoy the ride!
If you have a great team of wedding suppliers and a top wedding venue you will be in safe hands, trust their knowledge and advice and enjoy knowing that everything will work out exactly as you want.
Keep in regular touch with your suppliers and have fun watching it all come together!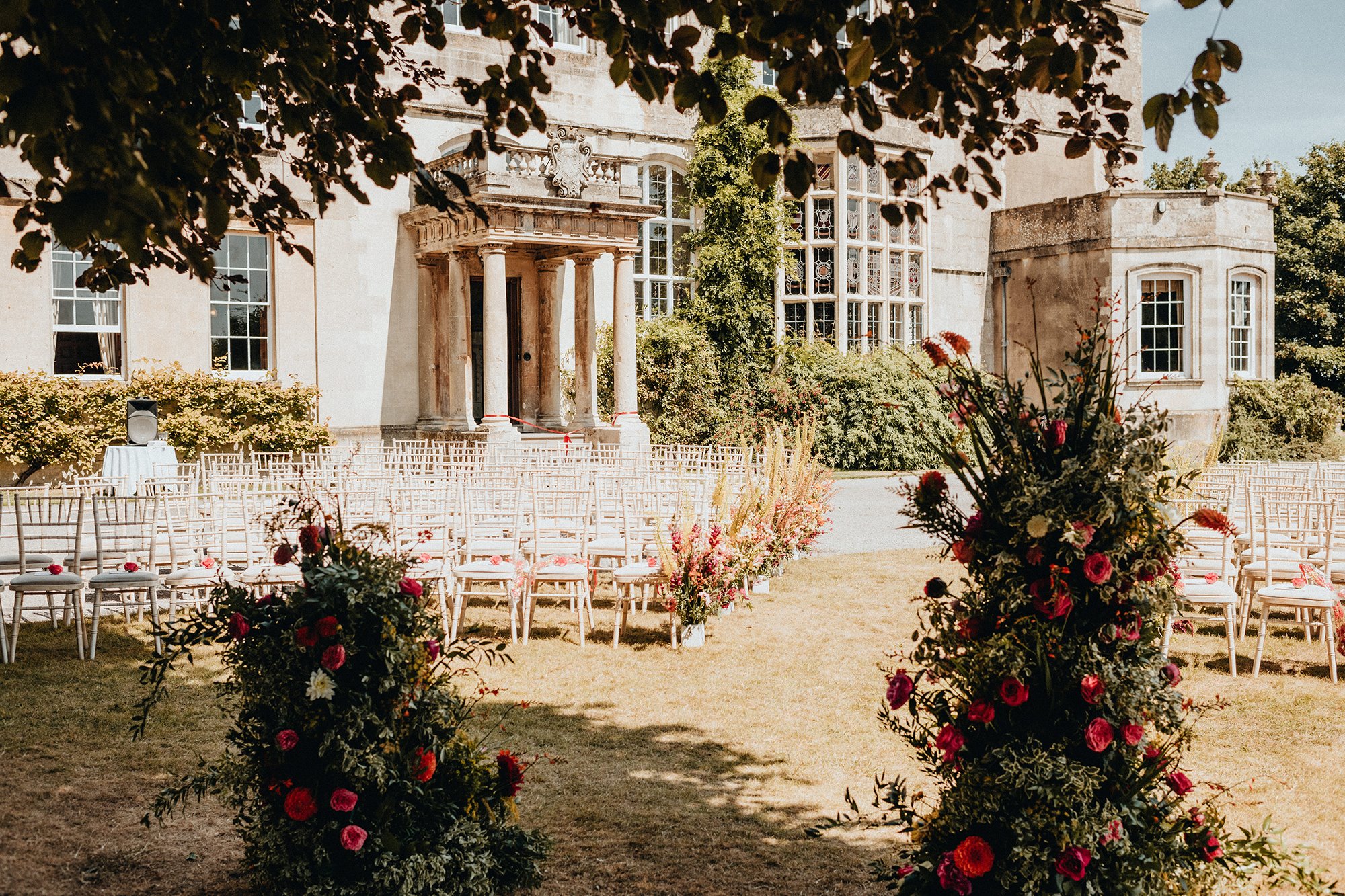 If you feel a last minute date is right for you, get our March wedding fair in your diary and get in touch to secure one of our last available dates this year:
(Bank Holiday) Sunday 7th May 2023
Friday 9th June 2023
Friday 18th August 2023
Saturday 19th August 2023
We will be more than happy to help you through the whole process, offer advice and put you in touch with the best of the best wedding suppliers who we know will quickly create your dream wedding.
All the love,
Team E
xxx
Related reading