The 10th...A Roaring Success!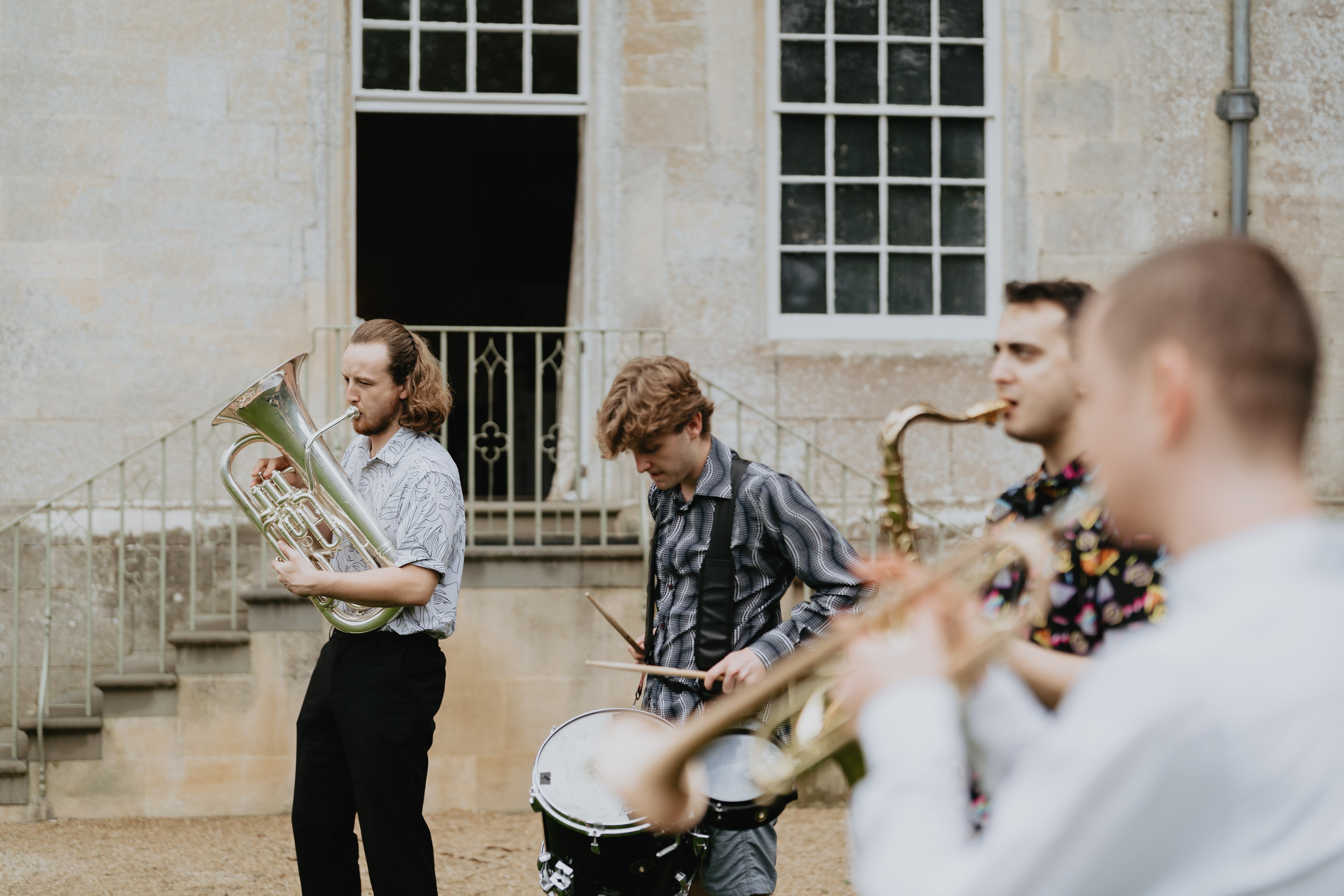 10 wonderful years of weddings celebrated with a fabulous wedding fair! The 10th was an outrageous success and a truly spectacular day...we got to meet you lovely lot! The rooms were filled with our fabulous suppliers and lots of laughter and smiles.
We want to say a massive fat thank you can't thank you for such a fun-filled day! Let's go back to that day and relive through the incredible photography of Tom Durn & Ana Parker
Our wedding fairs come around every 6 months...look out for the next!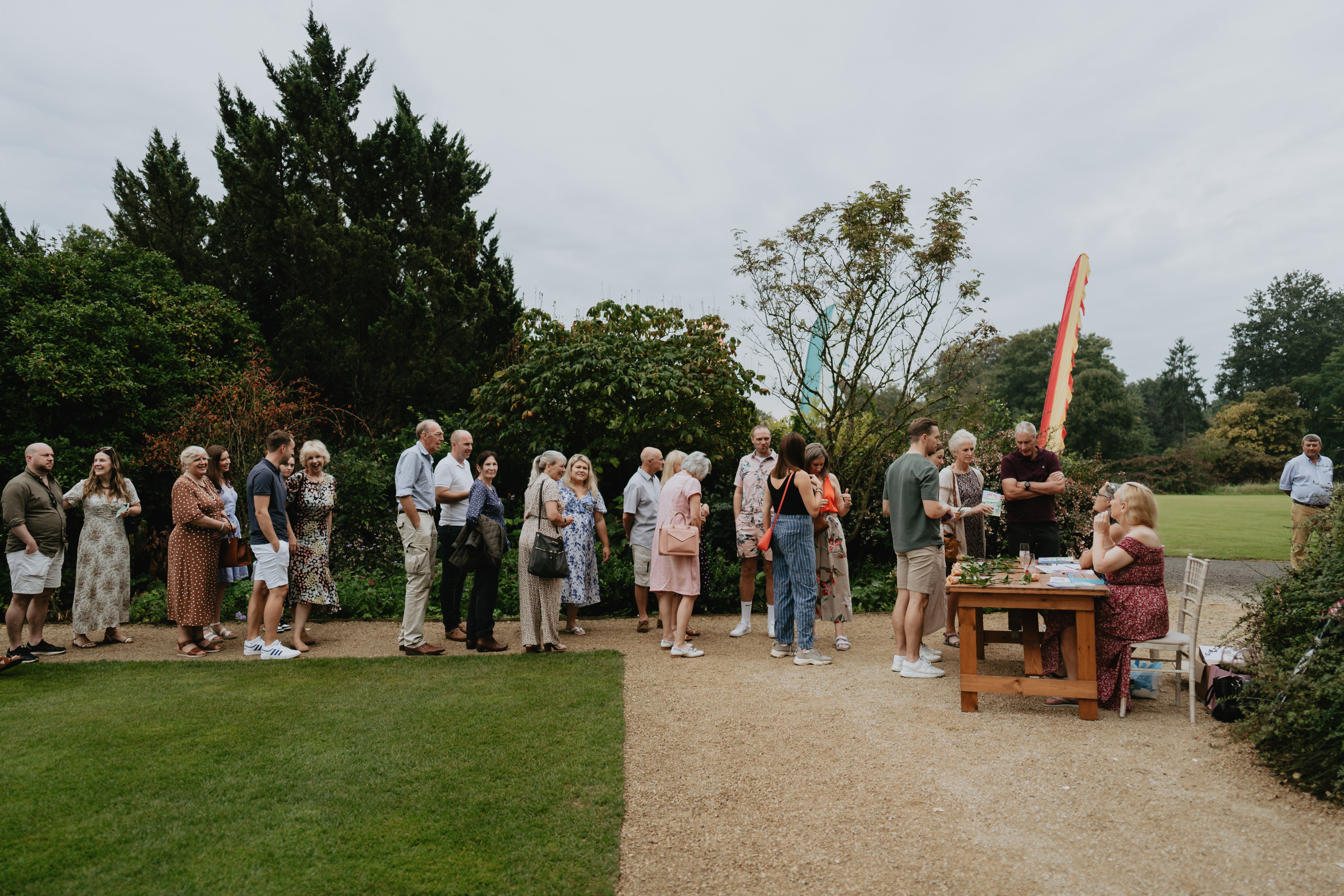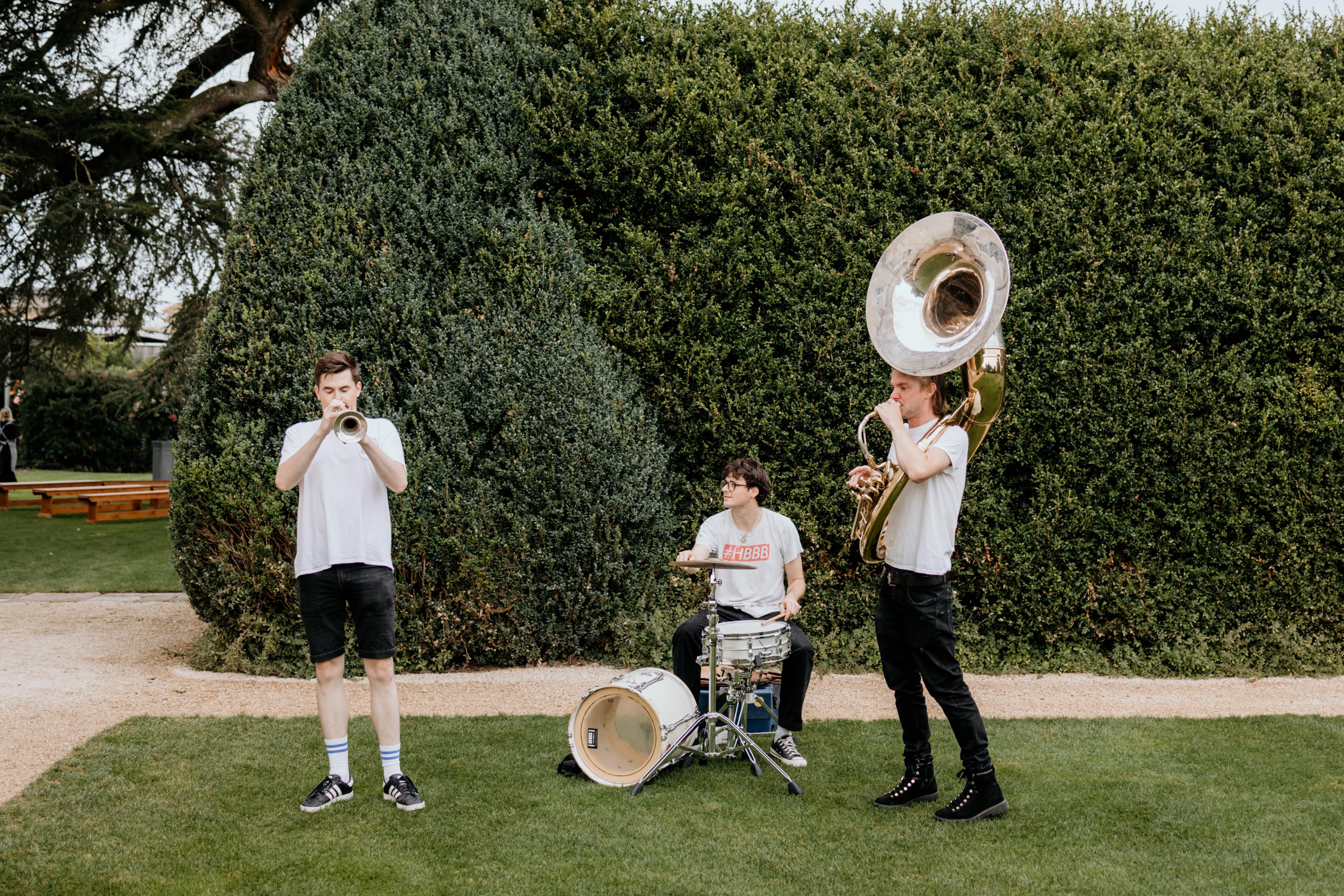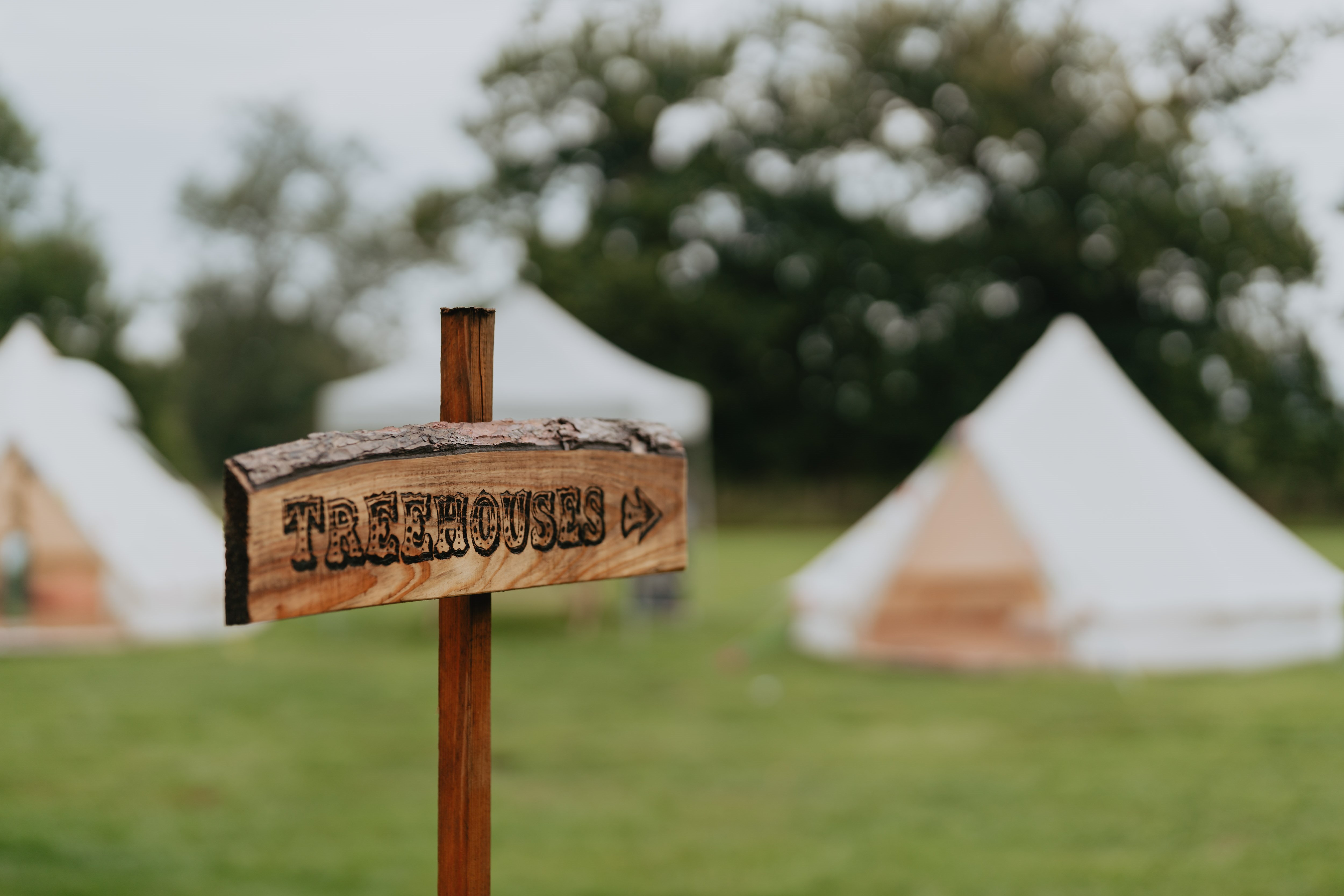 The Raspberry Decade & Her Queue!
Line up, line up! Our delicious cocktail this year was..."The Raspberry Decade." and she was divine...
The cocktail and spirits came from the very cool Fox's Kiln Distillery. The taste was fruity and thirst-quenching with a gorgeous pink colour and sweet raspberries. They went down a treat!
Also, we can't forget the beautiful artwork created by the talented Emerald Paper Design...isn't she amazing!?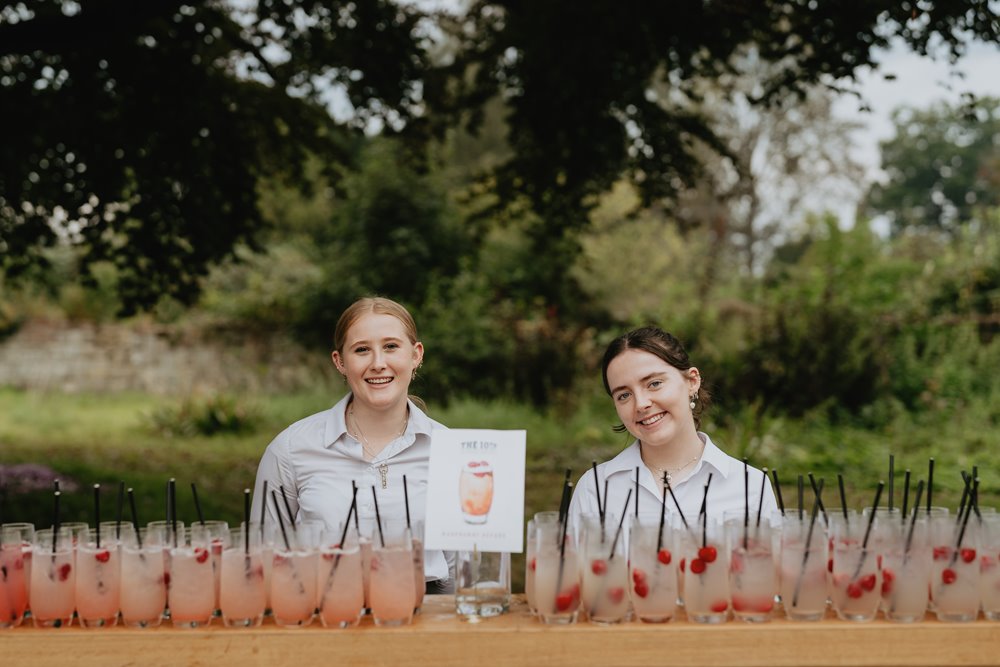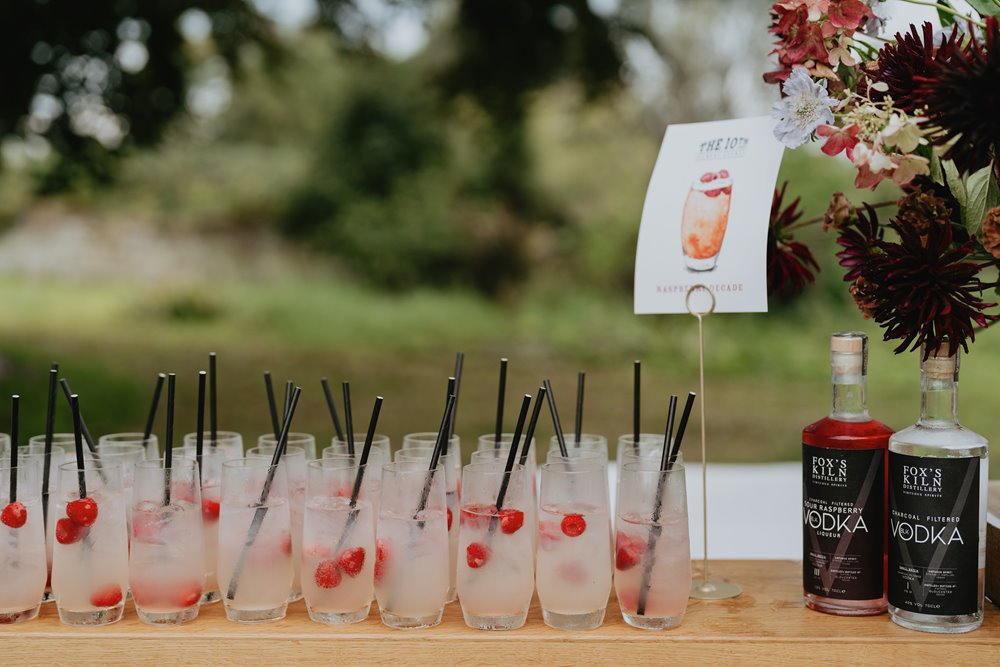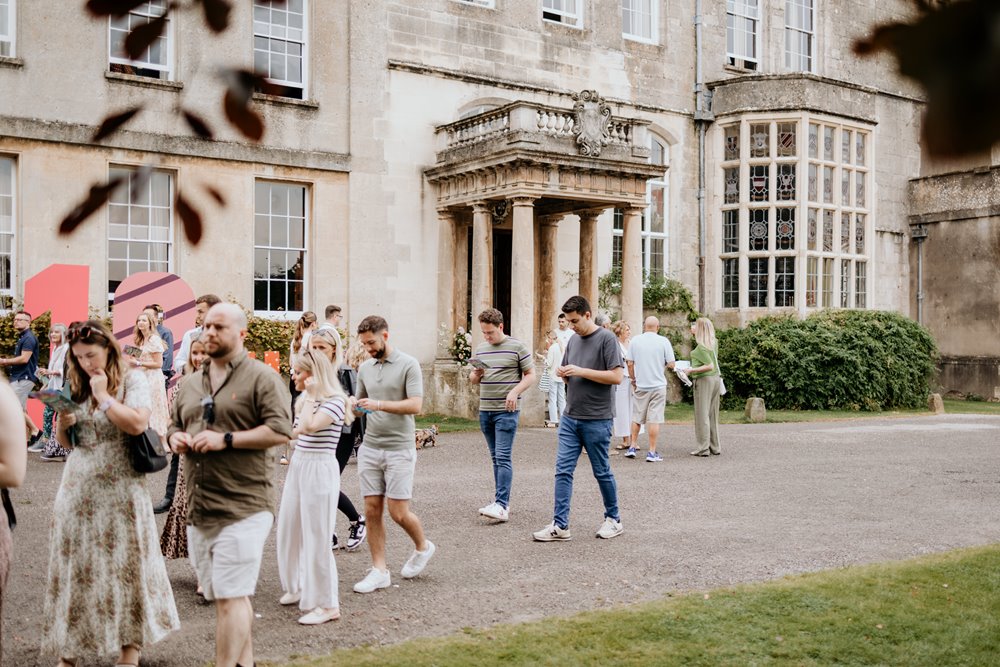 The hall and house
As the cocktails were flowing it was time for exploring!
The incredible Amber Persia beautified the hall with a gorgeous mix of foliage and bright purples & pinks, her masterpieces truly, never disappoint! We were serenaded by Vocal Works Gospel Choir, it was hard to keep a dry eye with their dreamy voices...The wonderful Nero String Quartet were also in attendance showcasing their musical talent!
Emma from Emerald Paper Design was painting away! If you're looking for a more personal touch on your wedding invites...she's the person to ask! Elmore Wines were serving up some delicious samples... definitely tempting to purchase a bottle...or two! Our magical friend Darren Campbell was playing tricks and putting shocked faces on all of you lot! For luxury wedding & party planning Salt & Scent were there to help.
For all your big-day looks we had some more incredible suppliers in the bedrooms of the house! If you were on the hunt for the perfect "Mother Of The Bride" outfit or were looking to recreate "Princess Anne's" famous style then Shibumi had you covered! Lauren Gosling was showcasing her luscious hair inspiration with MACH for all your beauty needs.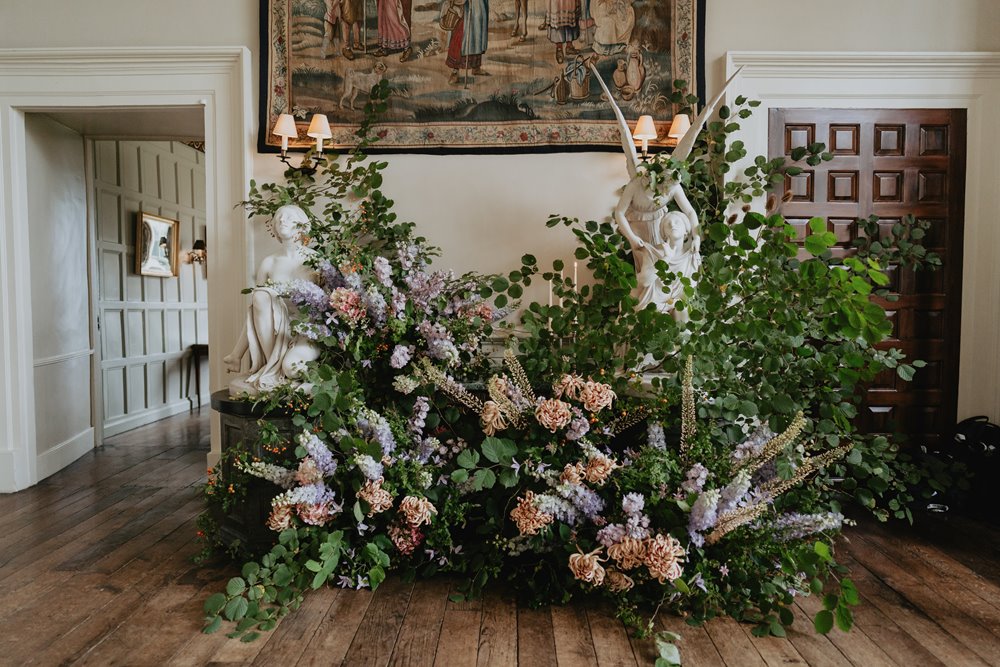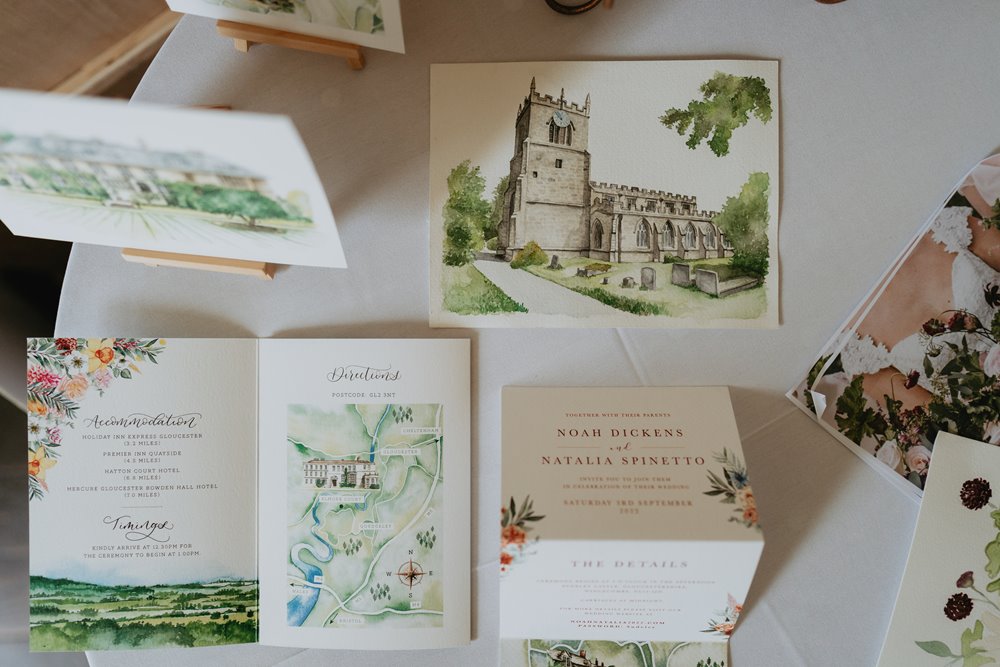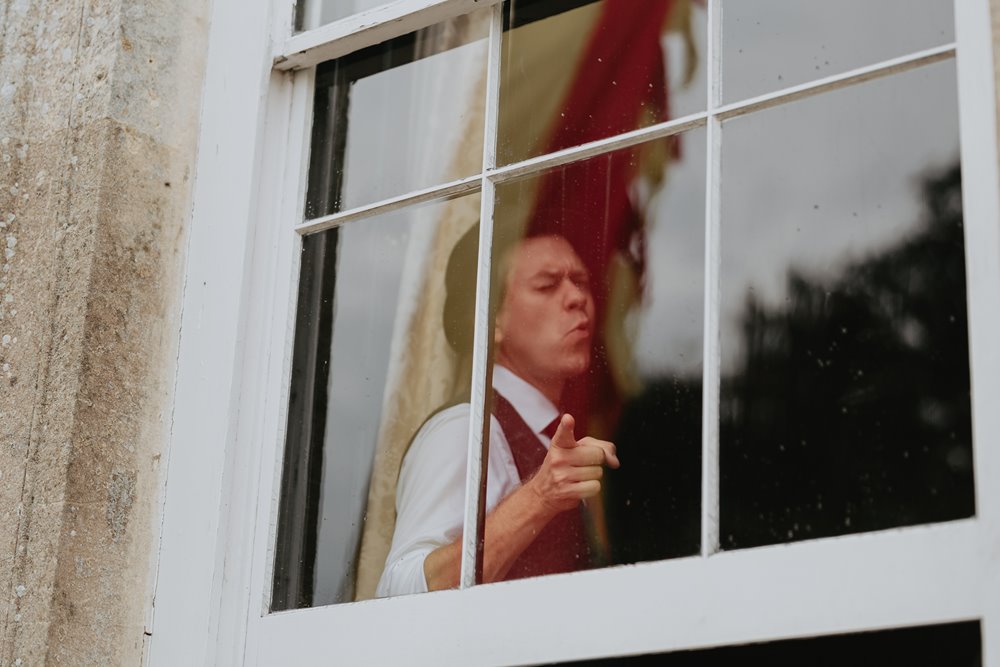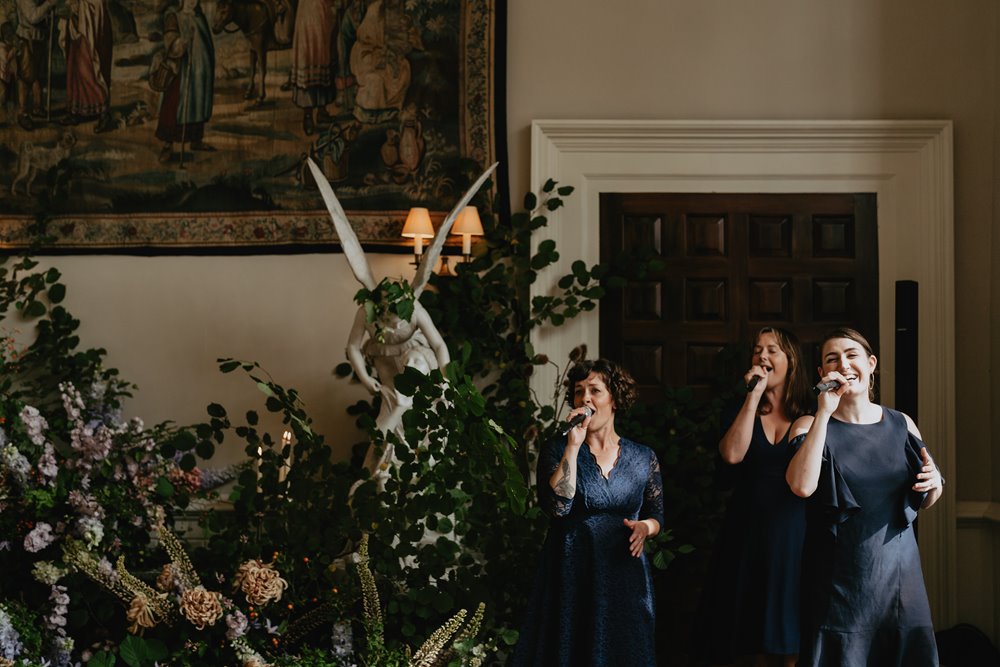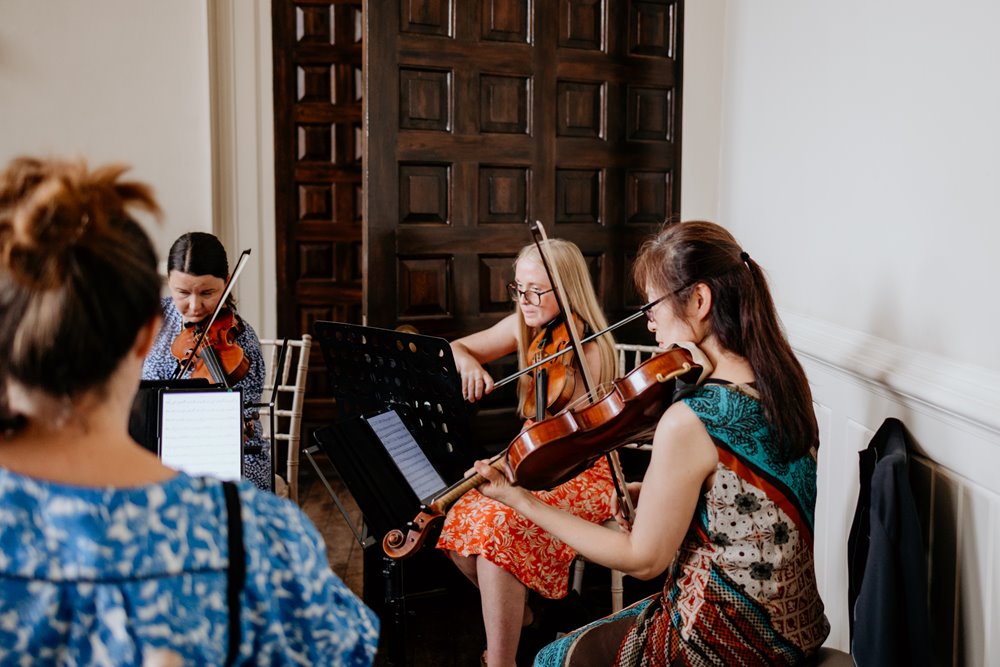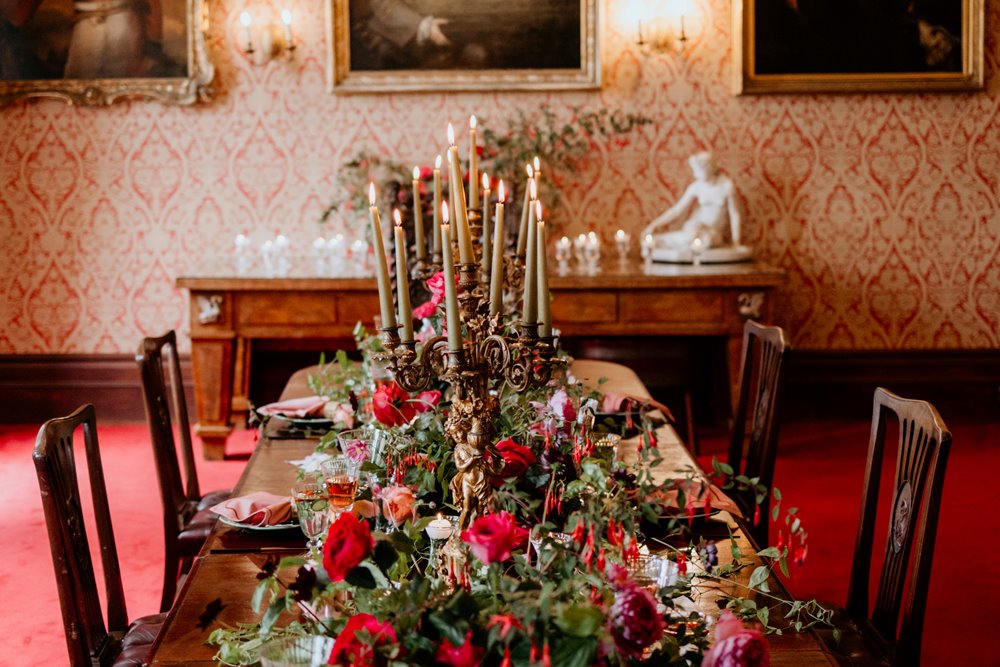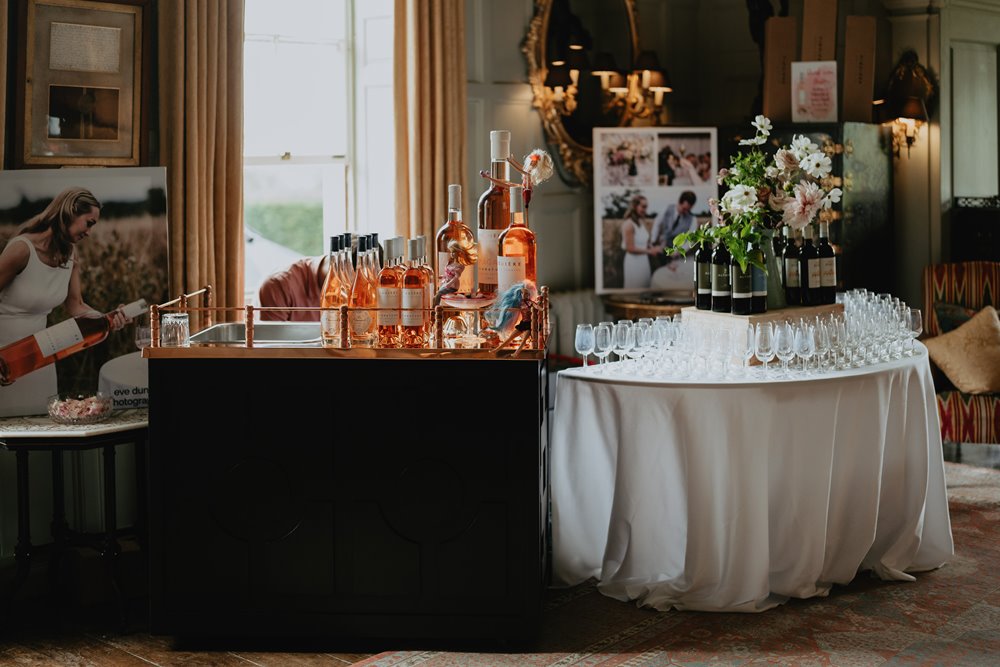 The Lawns!
The sun may have not been shining but our smiles definitely were! We had the fabulous Heavy Beats Brass Band welcoming all you lovely couples in! Gelato anyone? Wholly were giving us a taste of their delicious creations & Furniture On The Move supplying us with a comfy place to chill out and take in the excitement of the day!
The 10th was a day full of music and we had Danger Goat to add to that! It was hard to stay seated with them about. We can't stop talking about the most beautiful outdoor ceremony space that came to life through the magnificent floral decor created by The Bespoke Flower Company!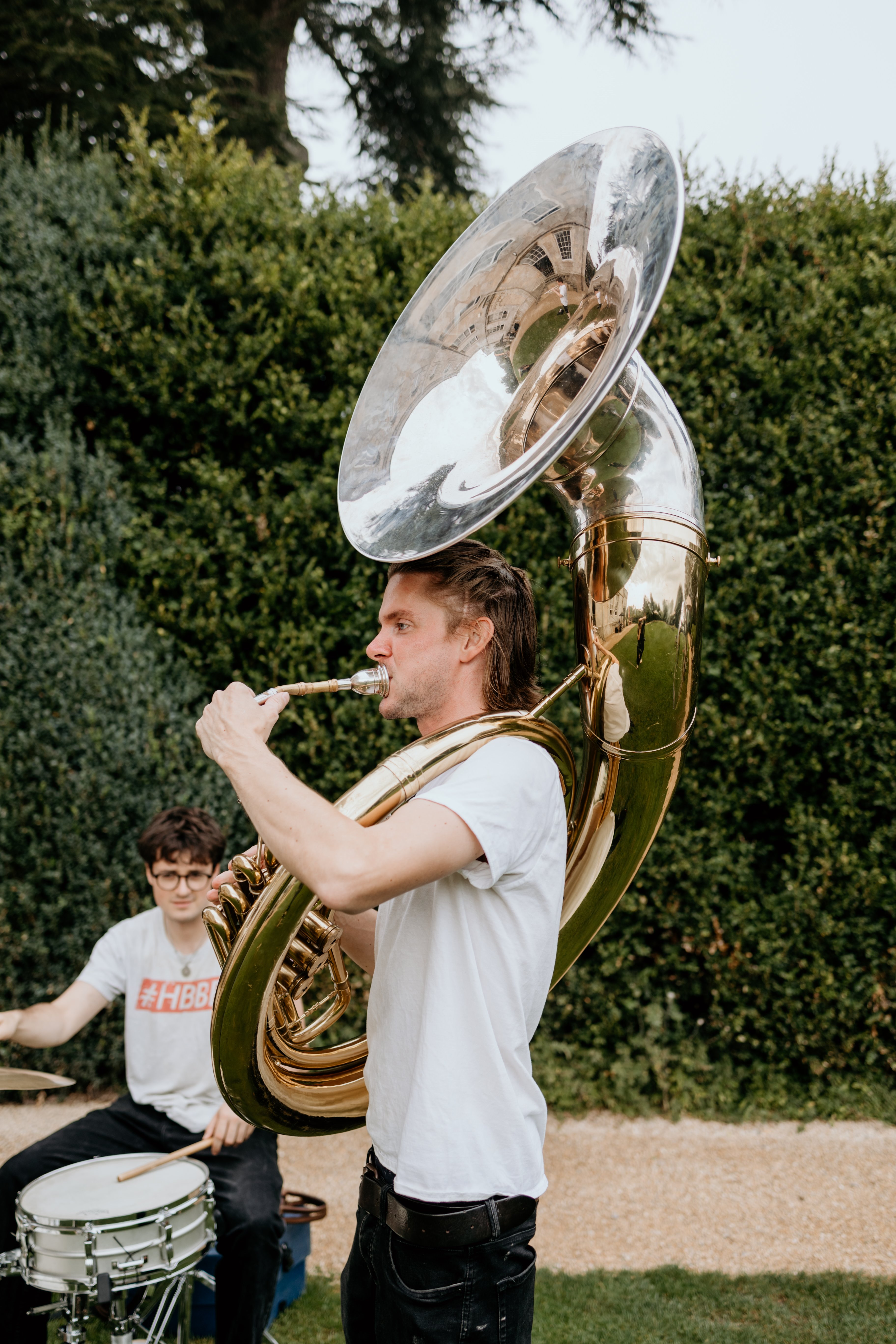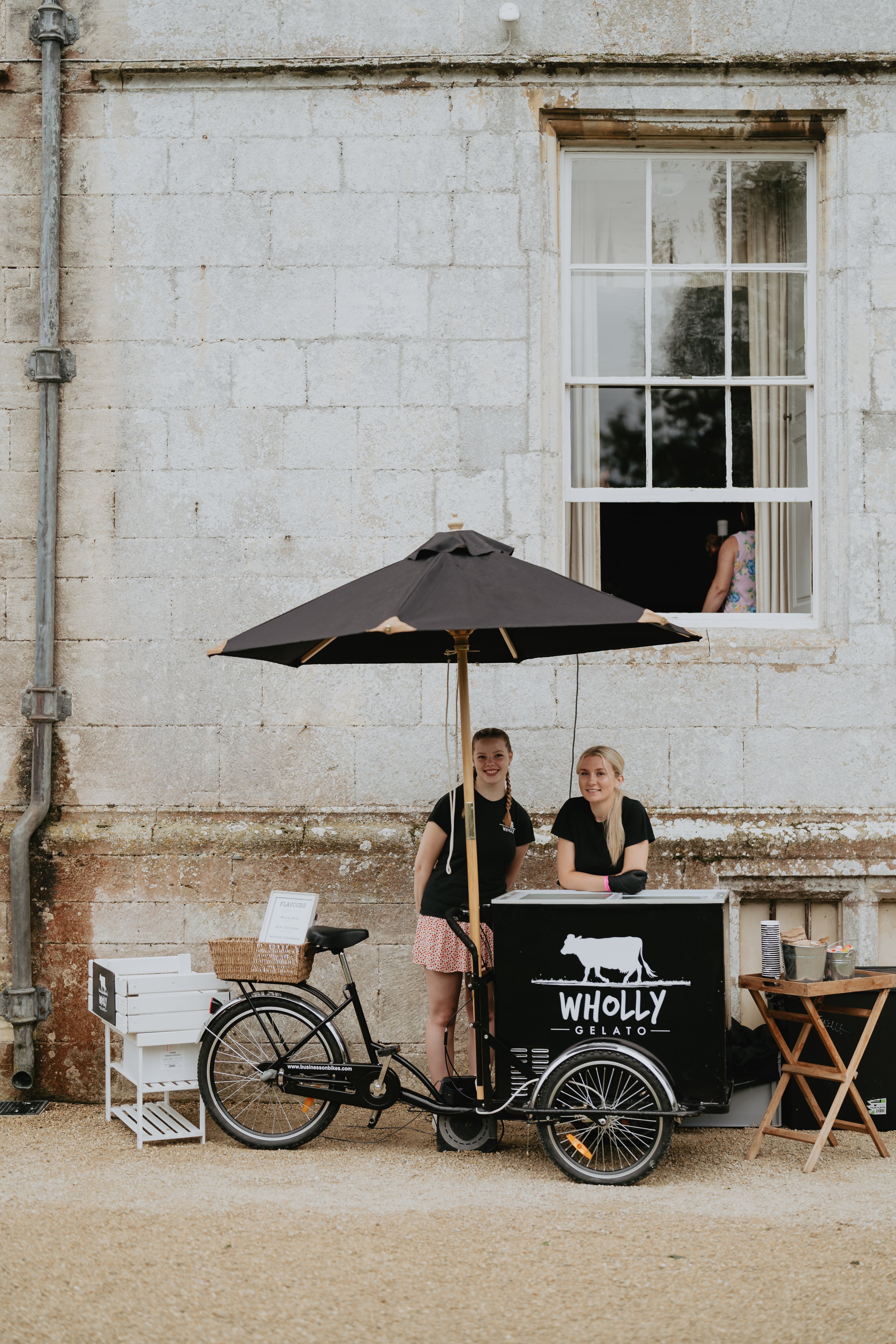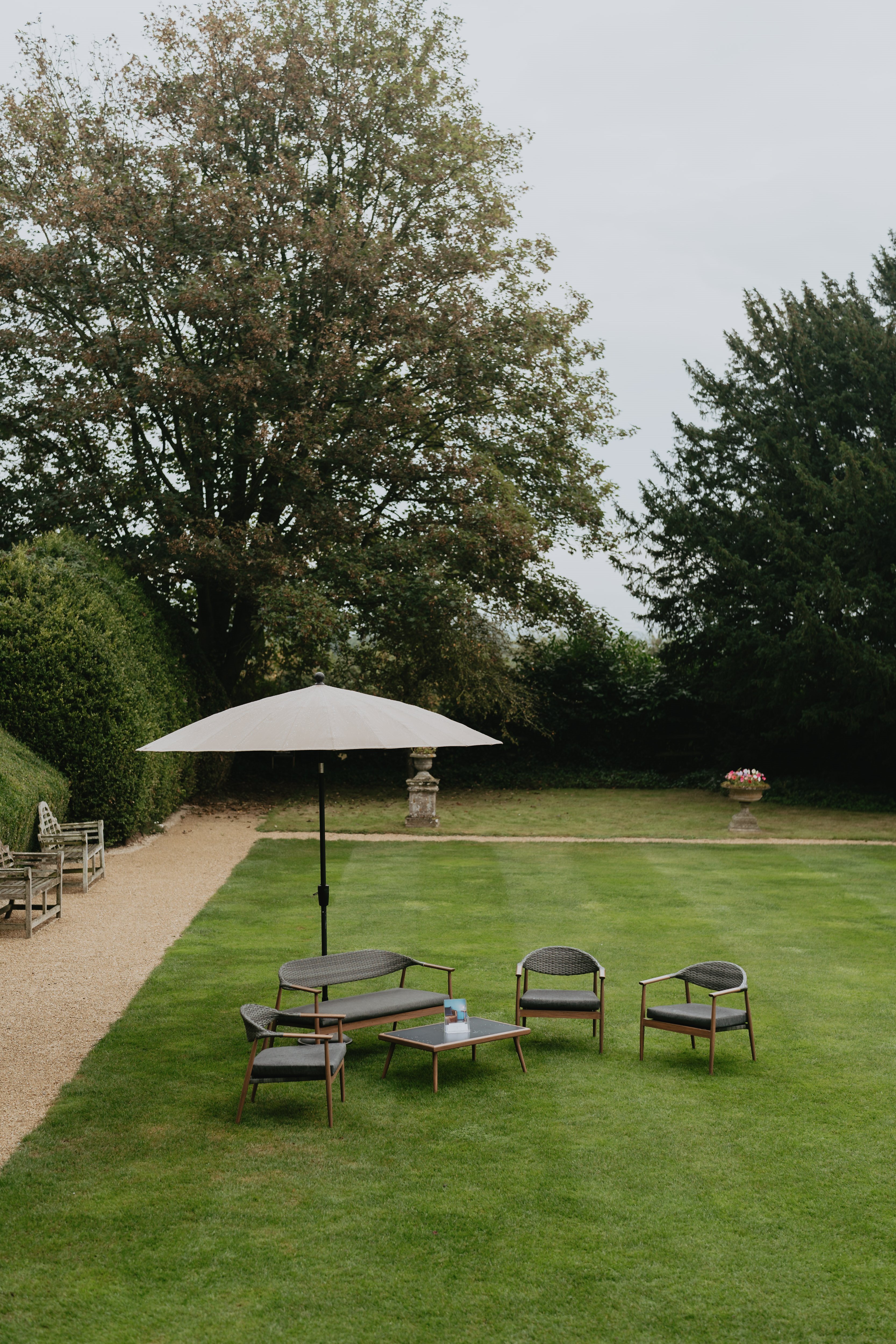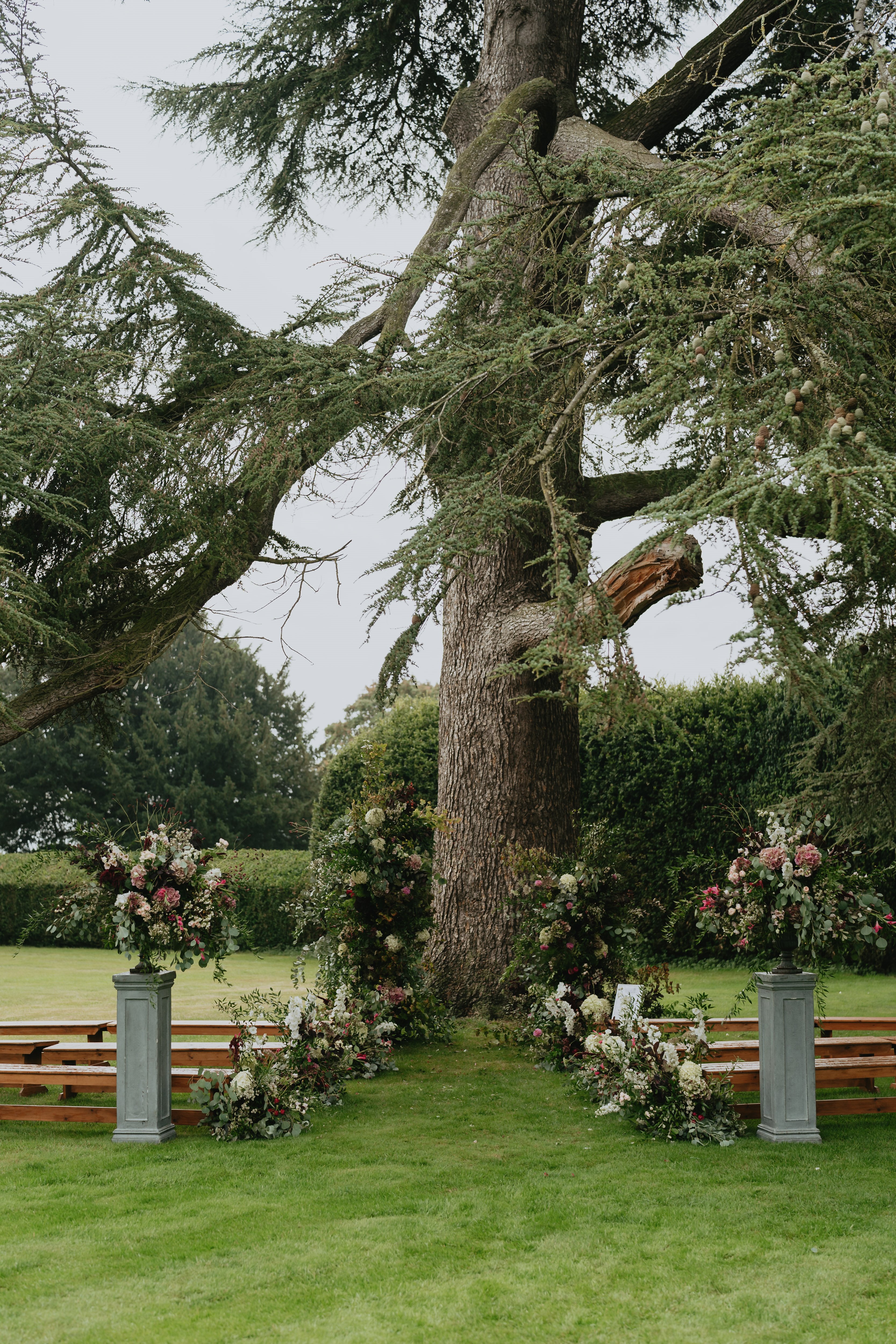 The Cosy Coach House
Did you get the chance to visit The Coach House? The perfect place for a sleepover with your bridal party the day before your wedding! We had the wonderful Cotswold Spa showing us all the ways you can relax those pre-wedding nerves and have a pamper from the comfort of the Coach House! 
The lovely Rose Forrest was there! Showcasing her tricks of the trade to get you looking your best on your big day.
Groovy Gillyflower
Oh Gillyflower...how we do love you! And even more when it's filled with laughter and love! We can't not mention our wonderful photographers and videographers who captured the day so perfectly. The impressive Ana Parker & Tom Durn on pictures with the amazing Gary Nunn & Mrs Mashup on videos...more to come very soon!
What's a wedding fair without a photo booth? Thanks to The Mighty Booth for giving us all a good giggle! We had some more gorgeous decor with the help of Dot & The Dandelion creating all the floral pieces...didn't the tables look amazing?! And Urban Frame with her stunning signage.
No wedding is complete without cake! We hope you managed to grab a couple of samples from the lovely Cotswold Cake Company & Vanilla Pod Bakery before they ran out...yum!
If you're looking for entertainment for the little ones, Pitch Up & Play were there to show you exactly why they're the best! Four-legged friends should always be a part of your big day...that's why we had the wonderful Short Legs Dog Care in attendance!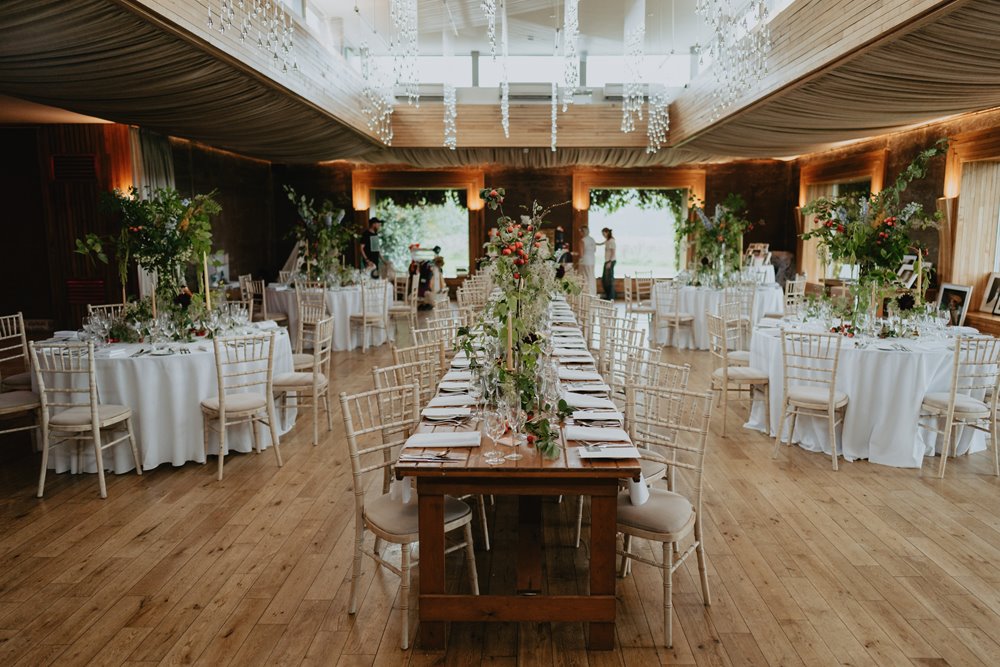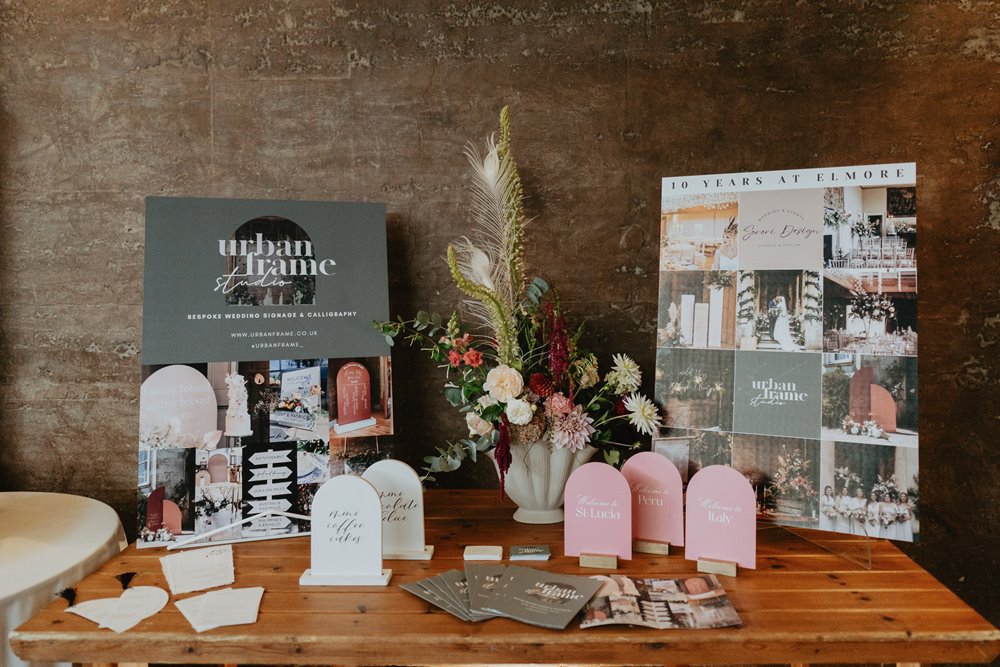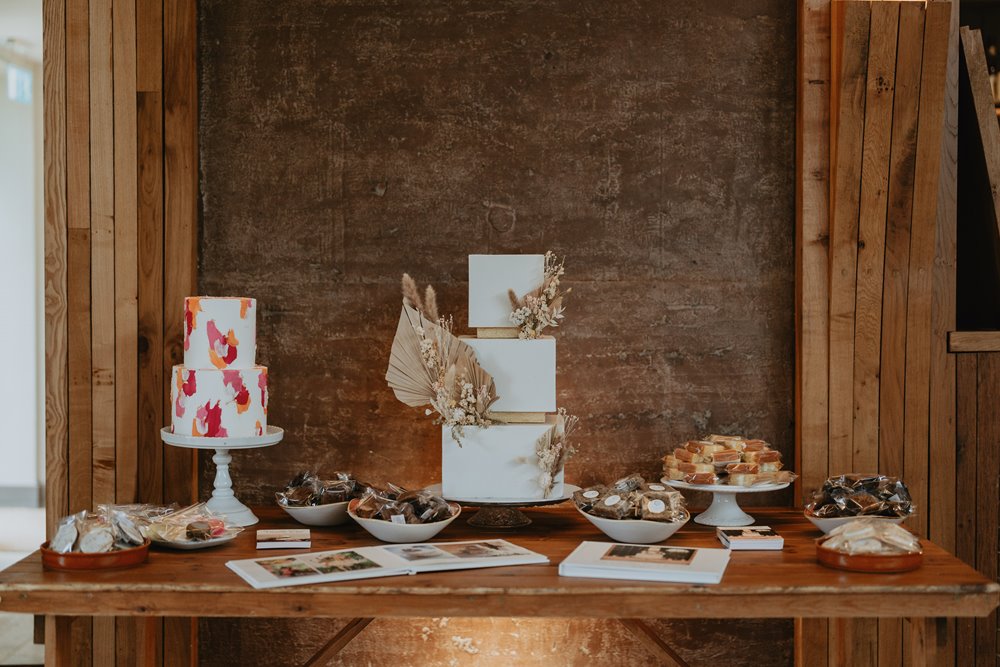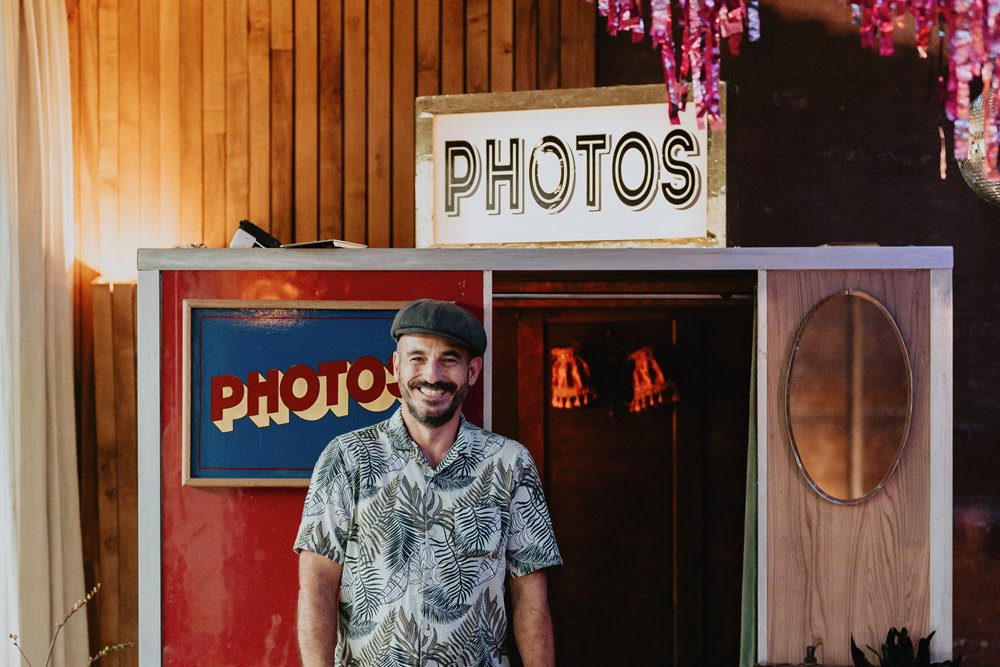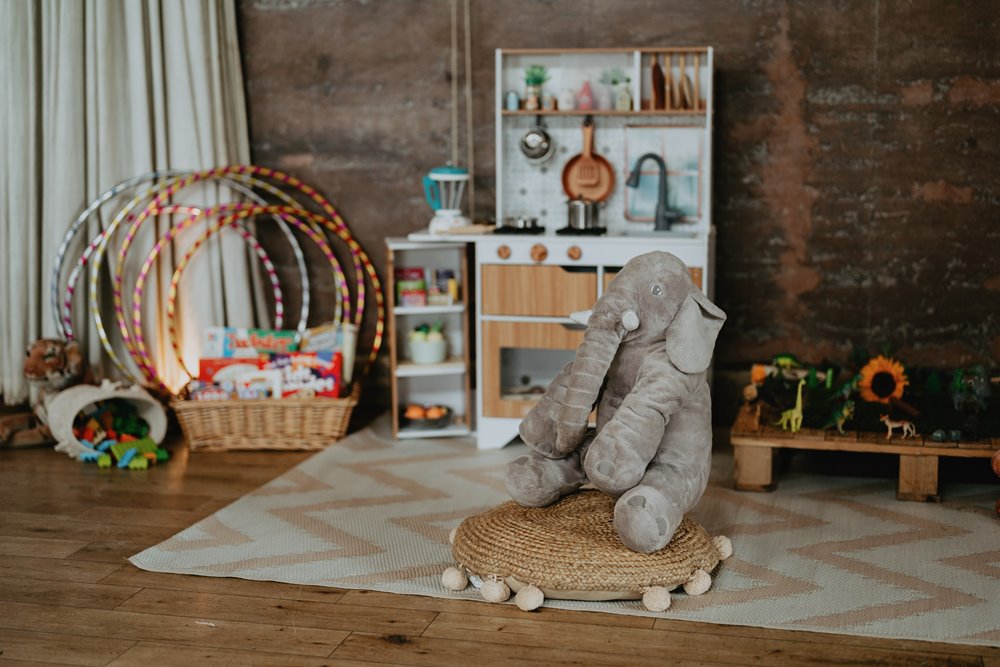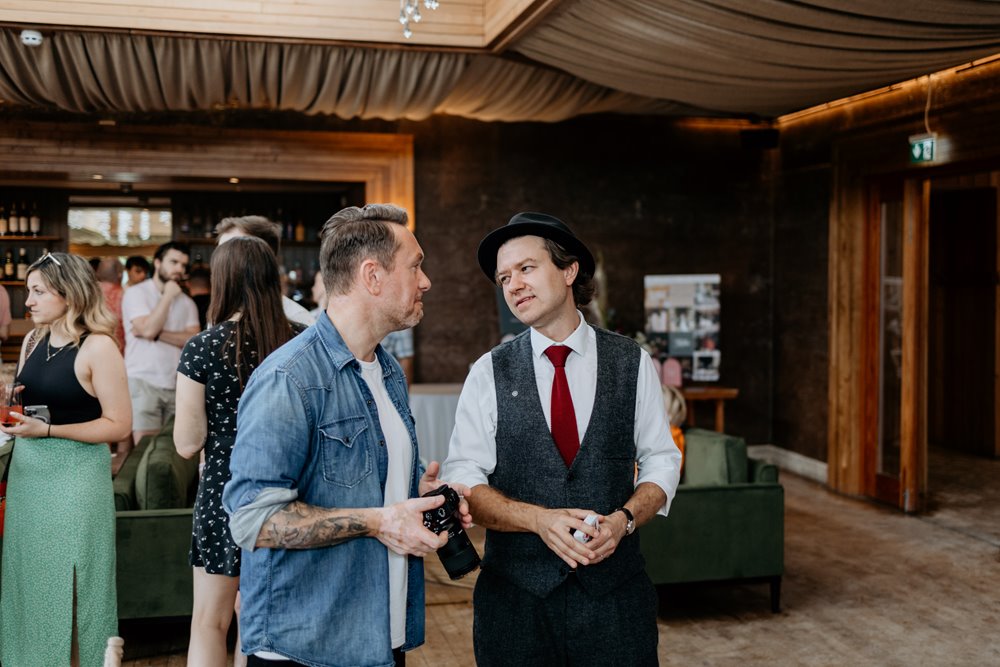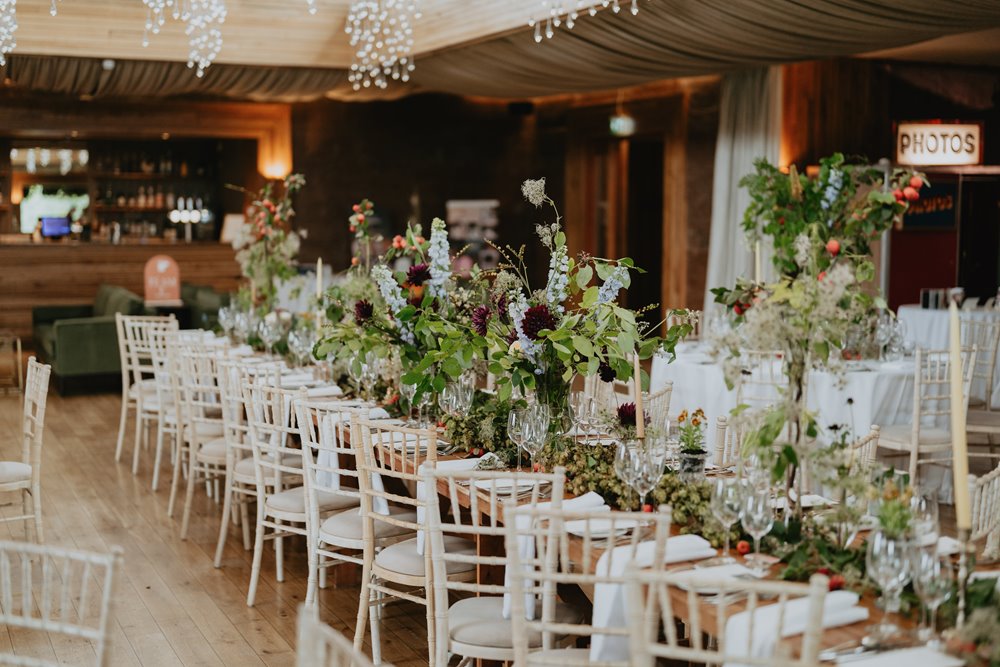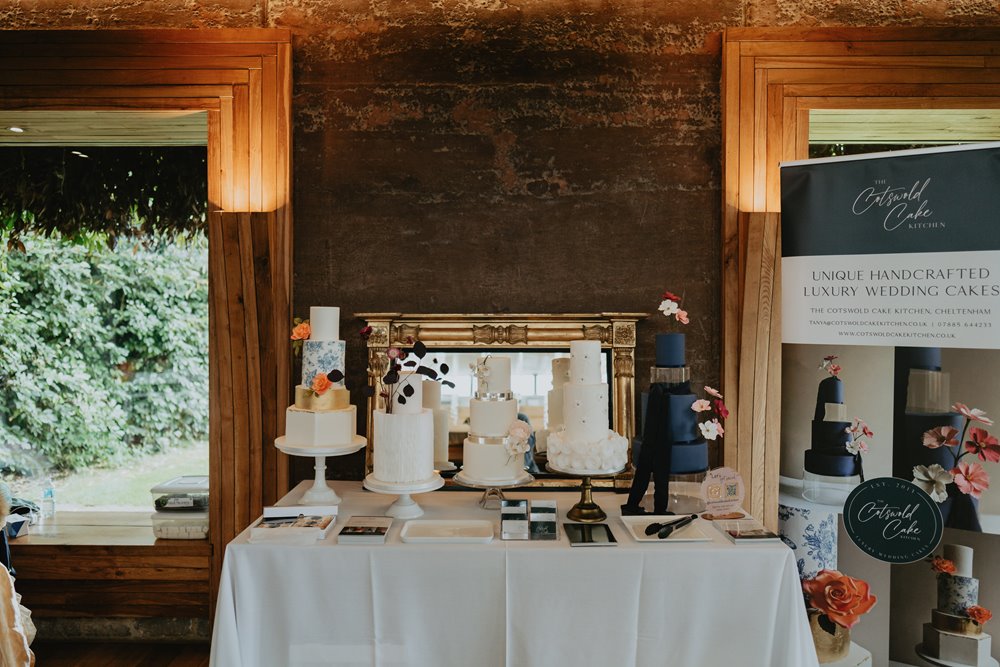 There was so much going on and we were loving it! Every Event Hire supplied us with the perfect furniture to rest our legs before more dancing and exploring. Streamadelica went all out with their show-stopping streamer installation...how cool did the dance floor look!?
On the decks, we had Sophie Bolton who was supplying all the best party tunes! And of course...Curious Little Big Band who truly...brought the party! What a fun afternoon that was.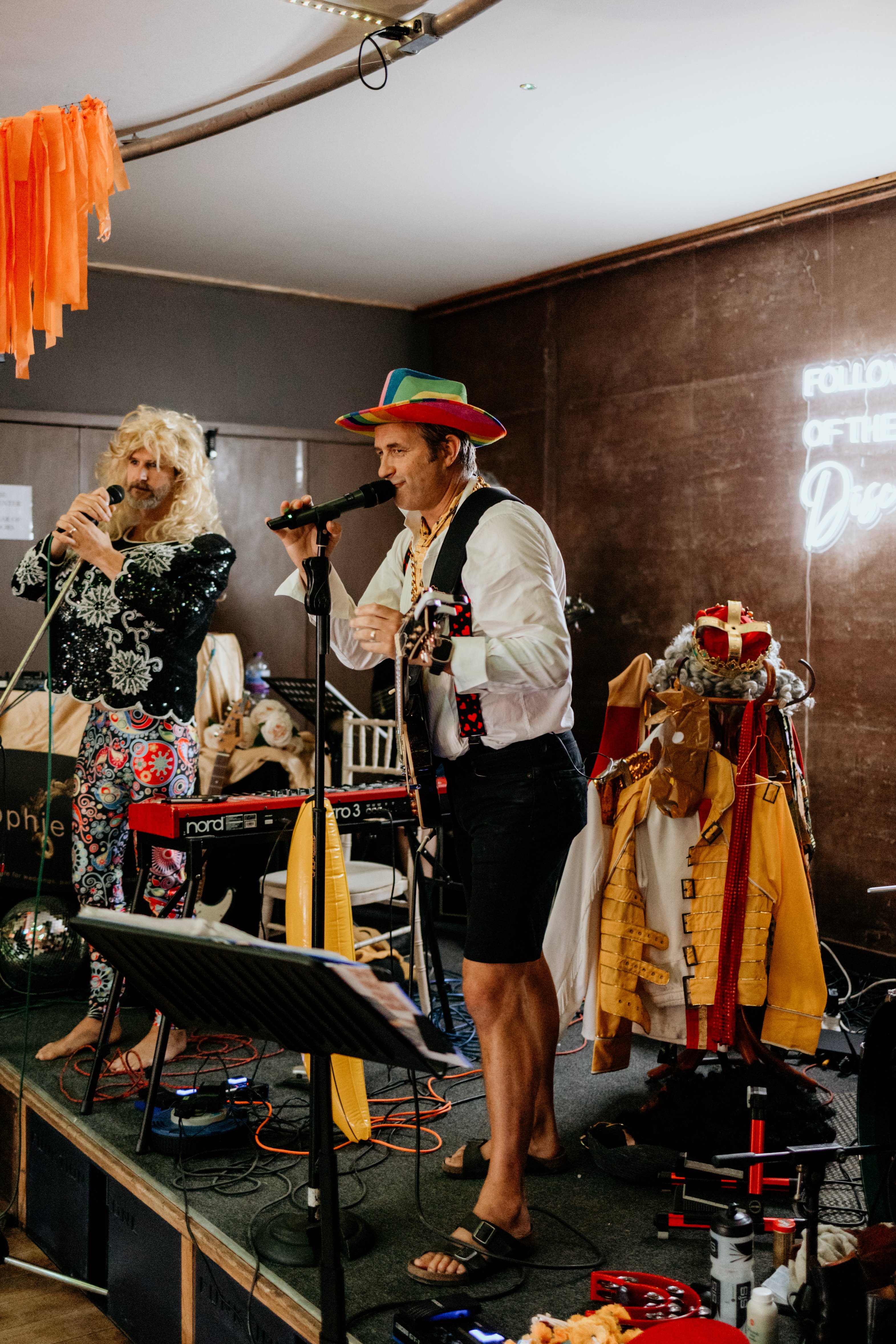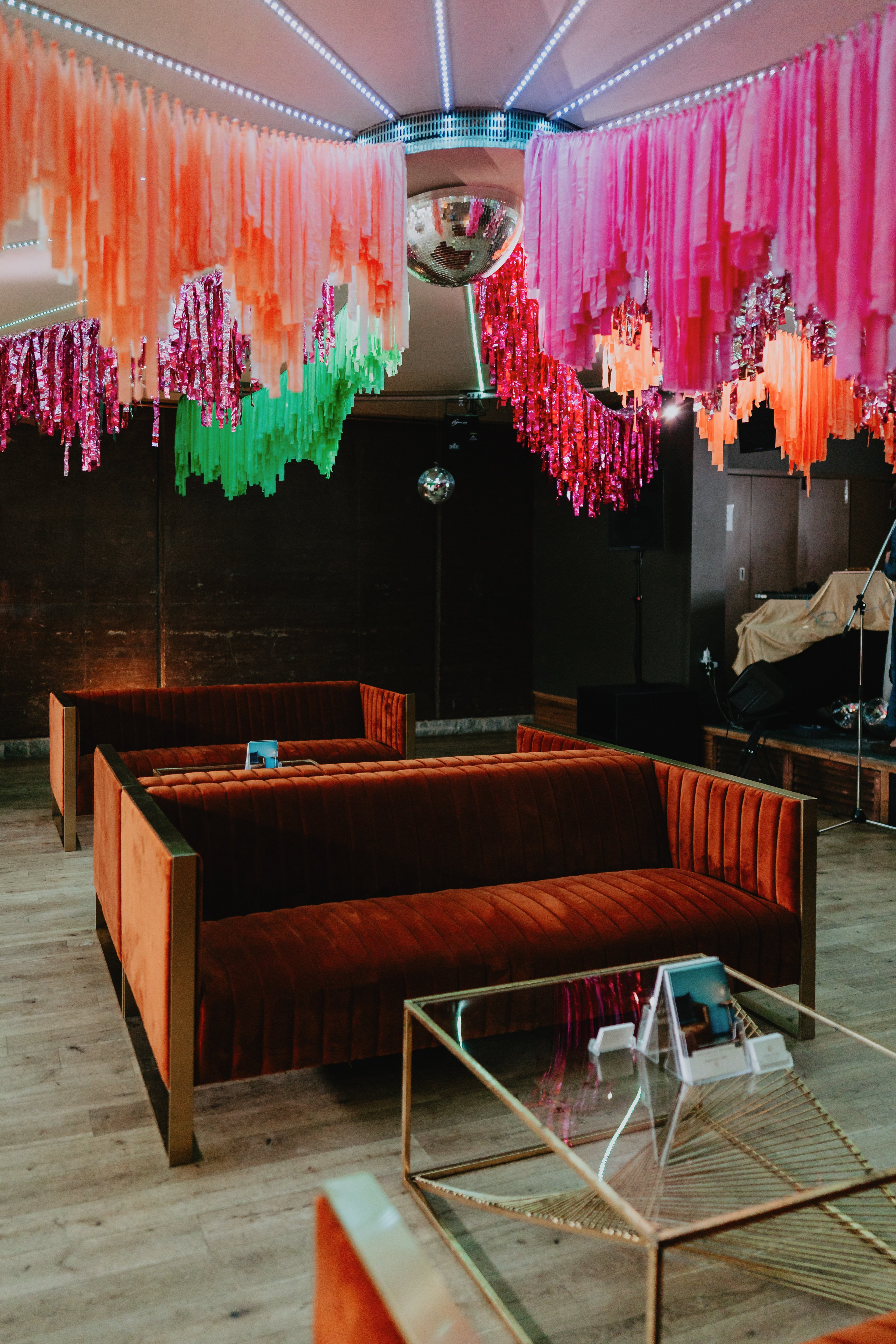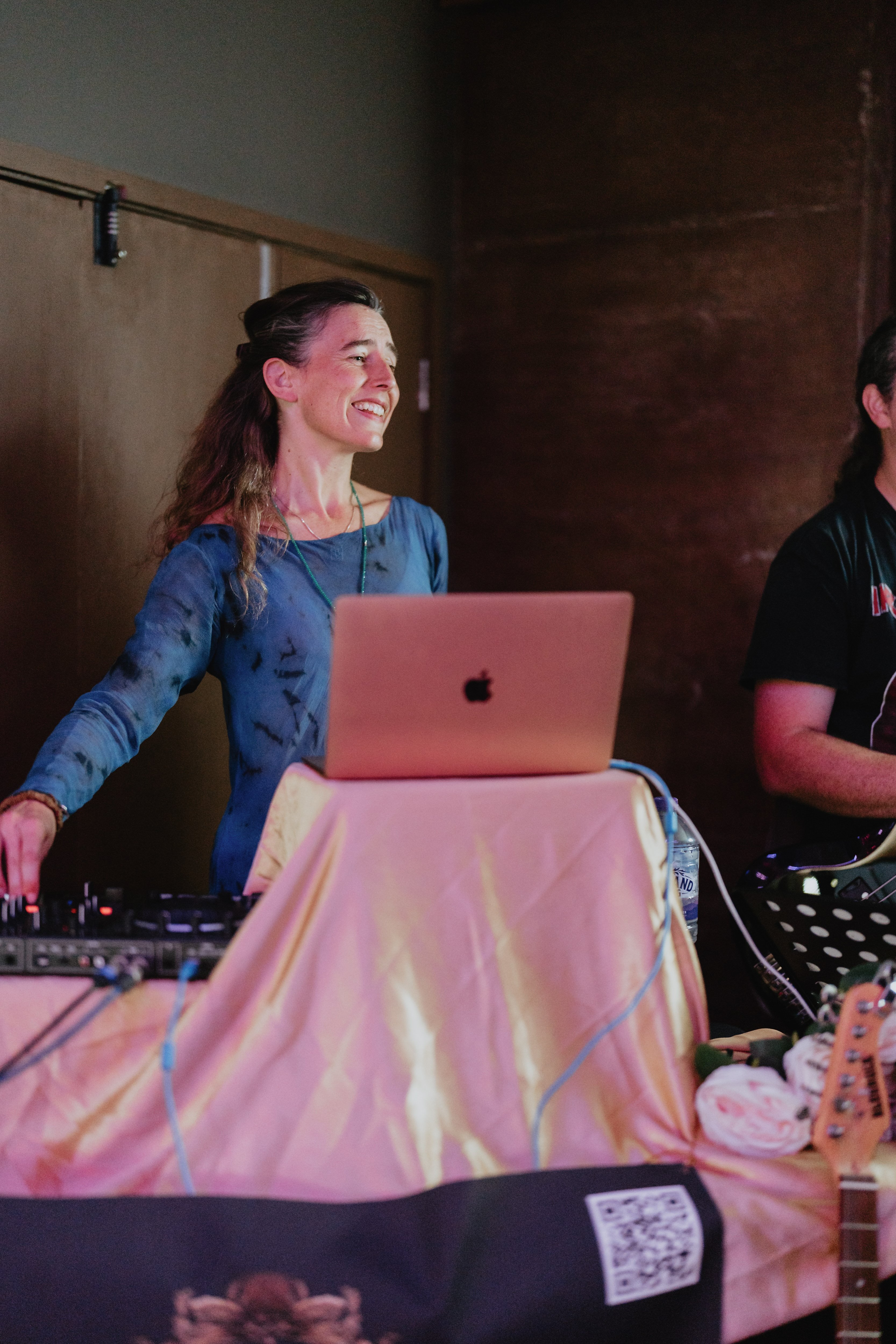 The Gilly Meadow!
There's more you say? Of course! It wouldn't be an Elmore Fair without some delicious food now would it? Our stomachs were full after indulging in some delicious pizza courtesy of Marvellous Medicine! Or if fries were more your thing then Soul Fries were there delivering the goodies.
Did you check our festive Tipi? We were in love! Thanks to Buffalo Tipi's our festive inspiration was brought to life! Glamping has never been more fun with the help of JB Event Hire...Glamping and your wedding, the perfect match!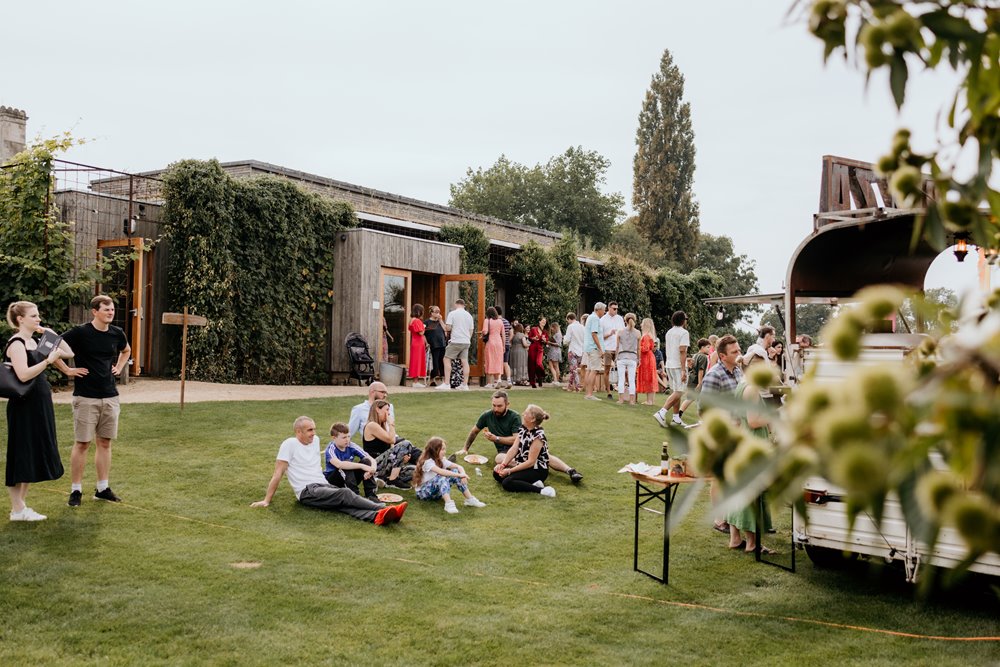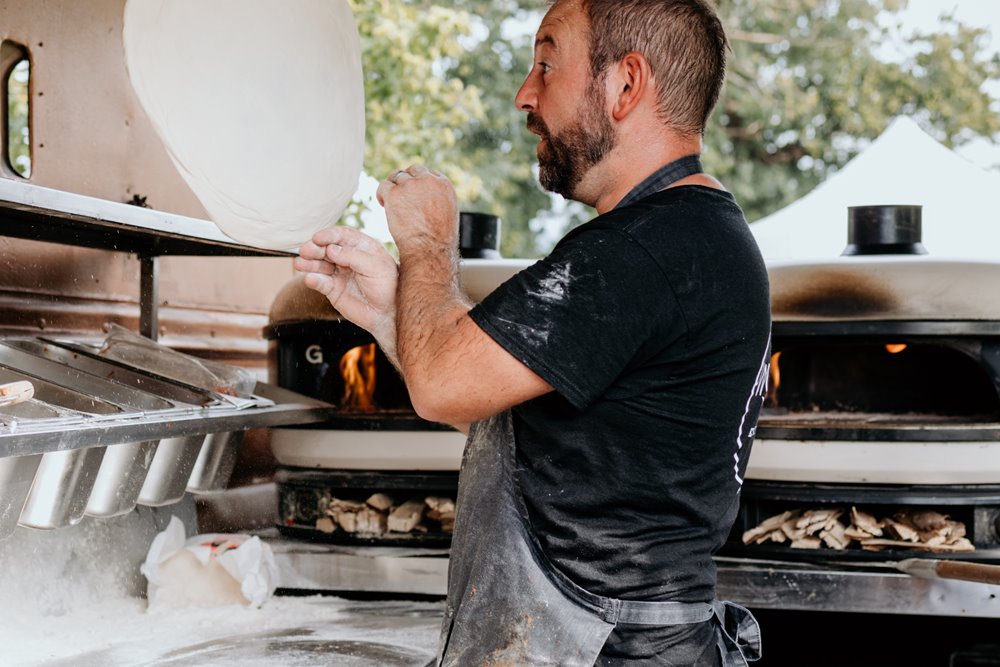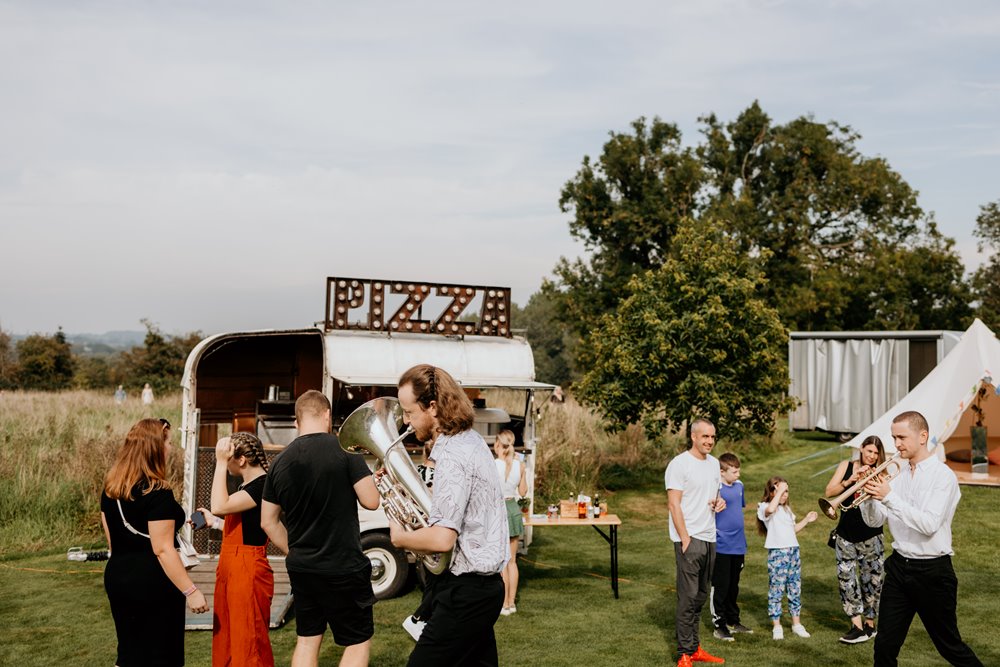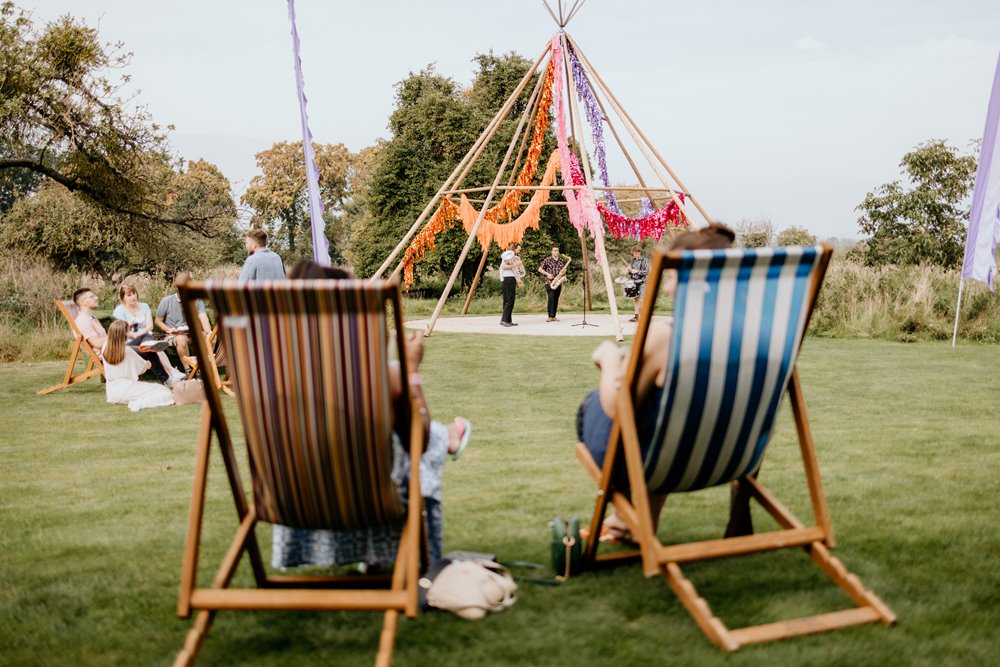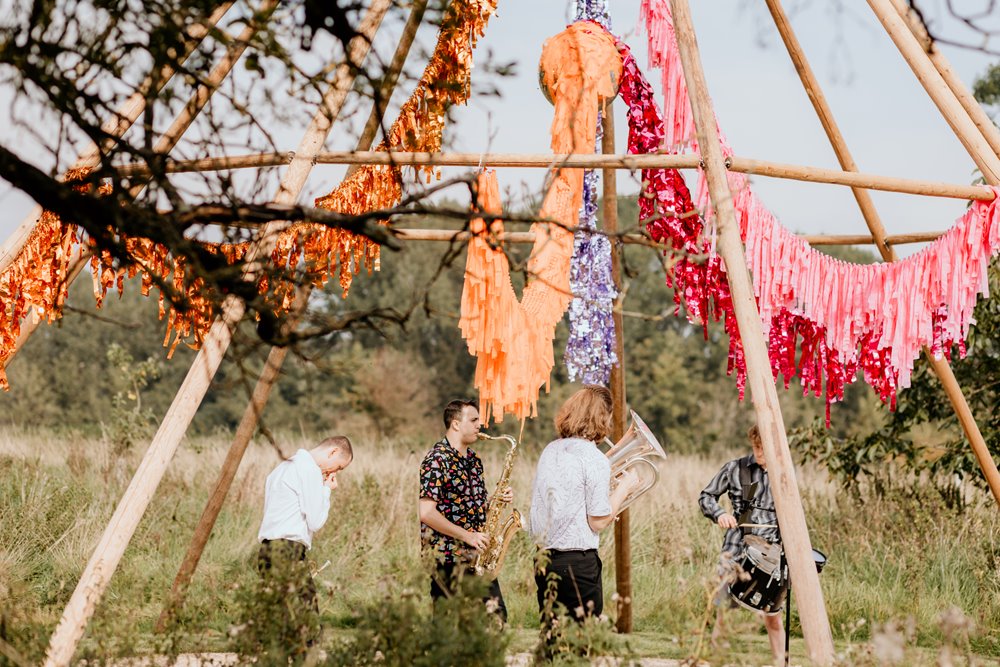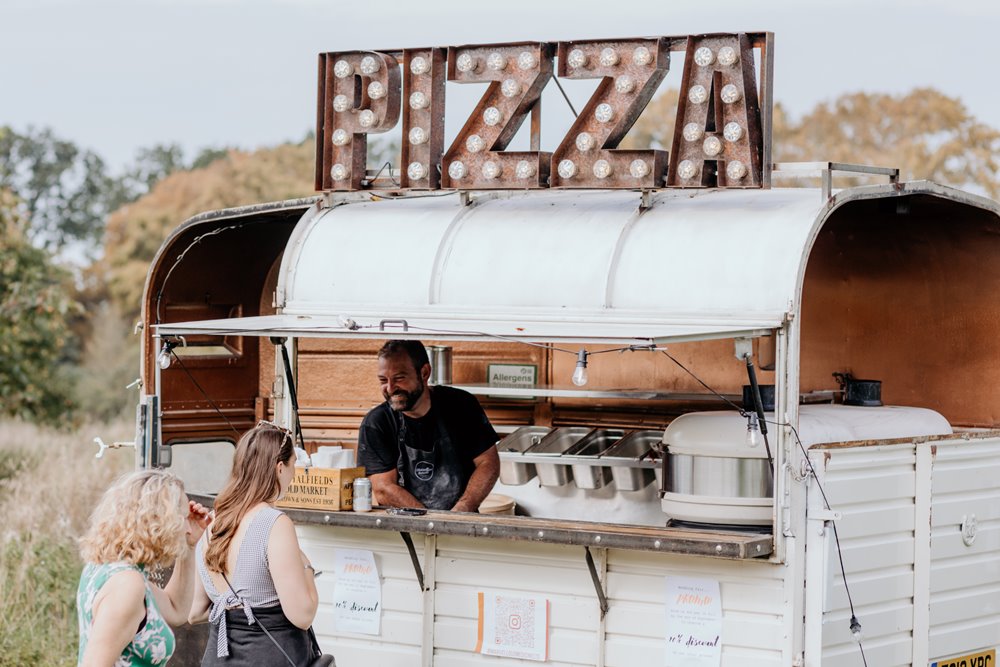 Team E!
To wrap the whole wonderful day up, as is now a long-standing yearly tradition Team E had a cocktail and a little photo shoot...
Ahh what a fabulous day this was. We really couldn't of done it without you!
Are you ready for more?
Stay tuned for news on our next wedding open day in early 2024...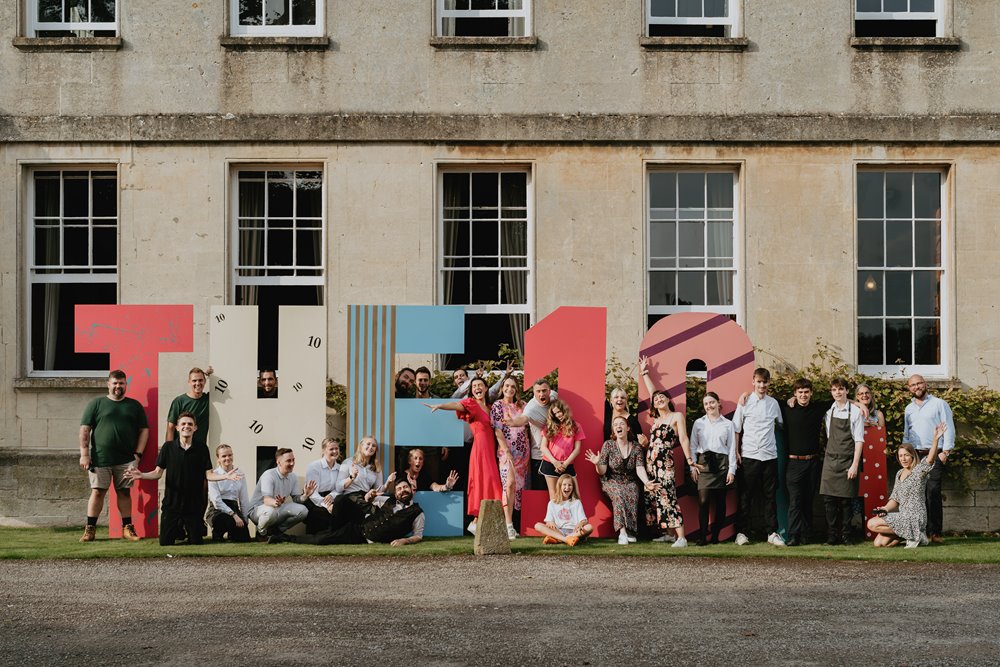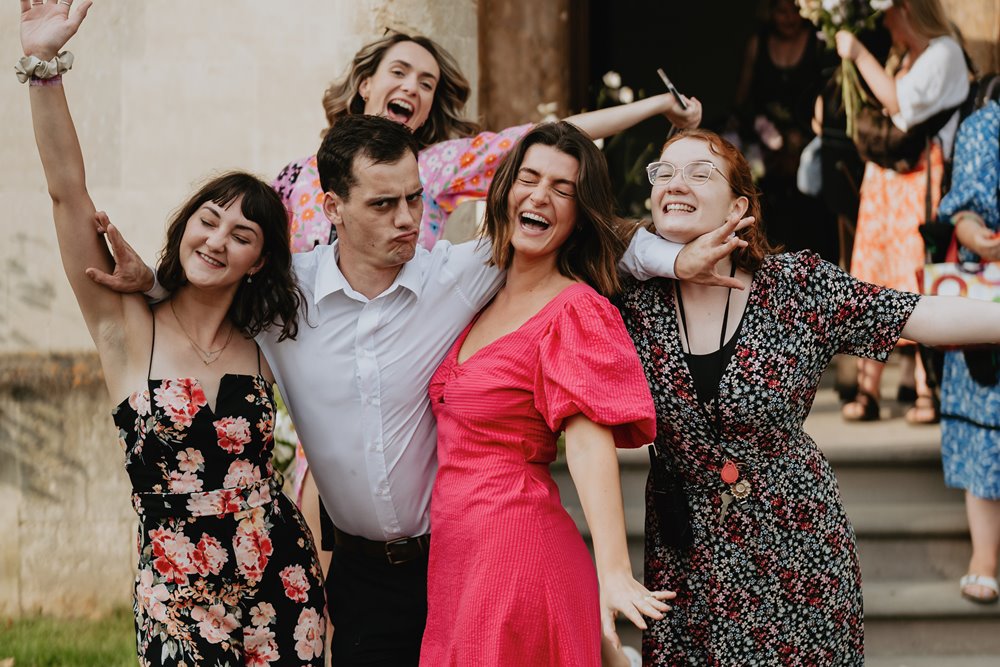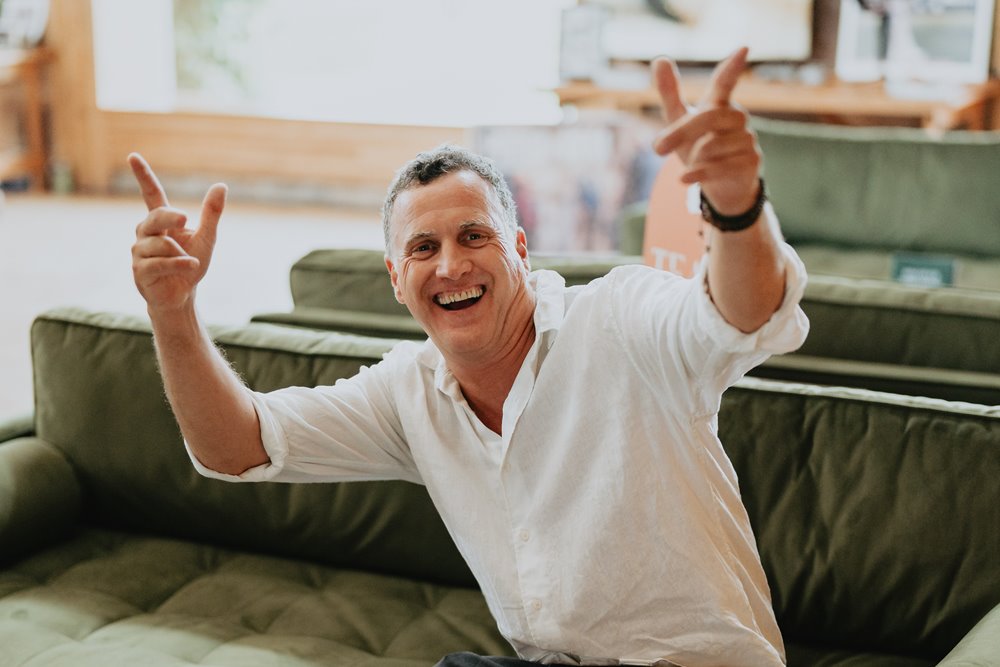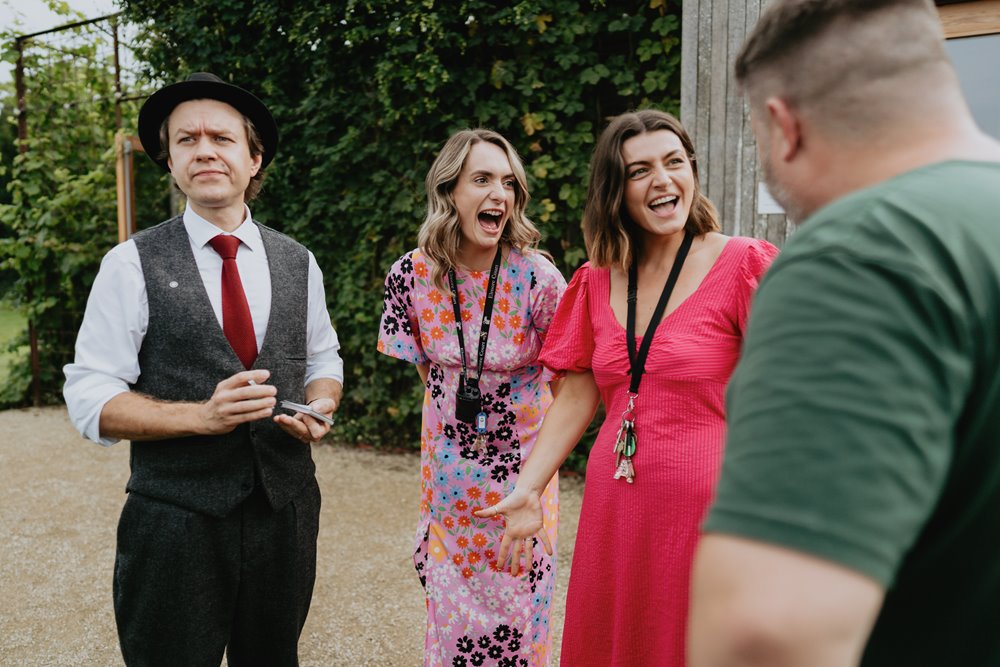 Thank you so much for coming and for making it such an incredible day!
Much love, as always
Team E 
xxx
Related reading