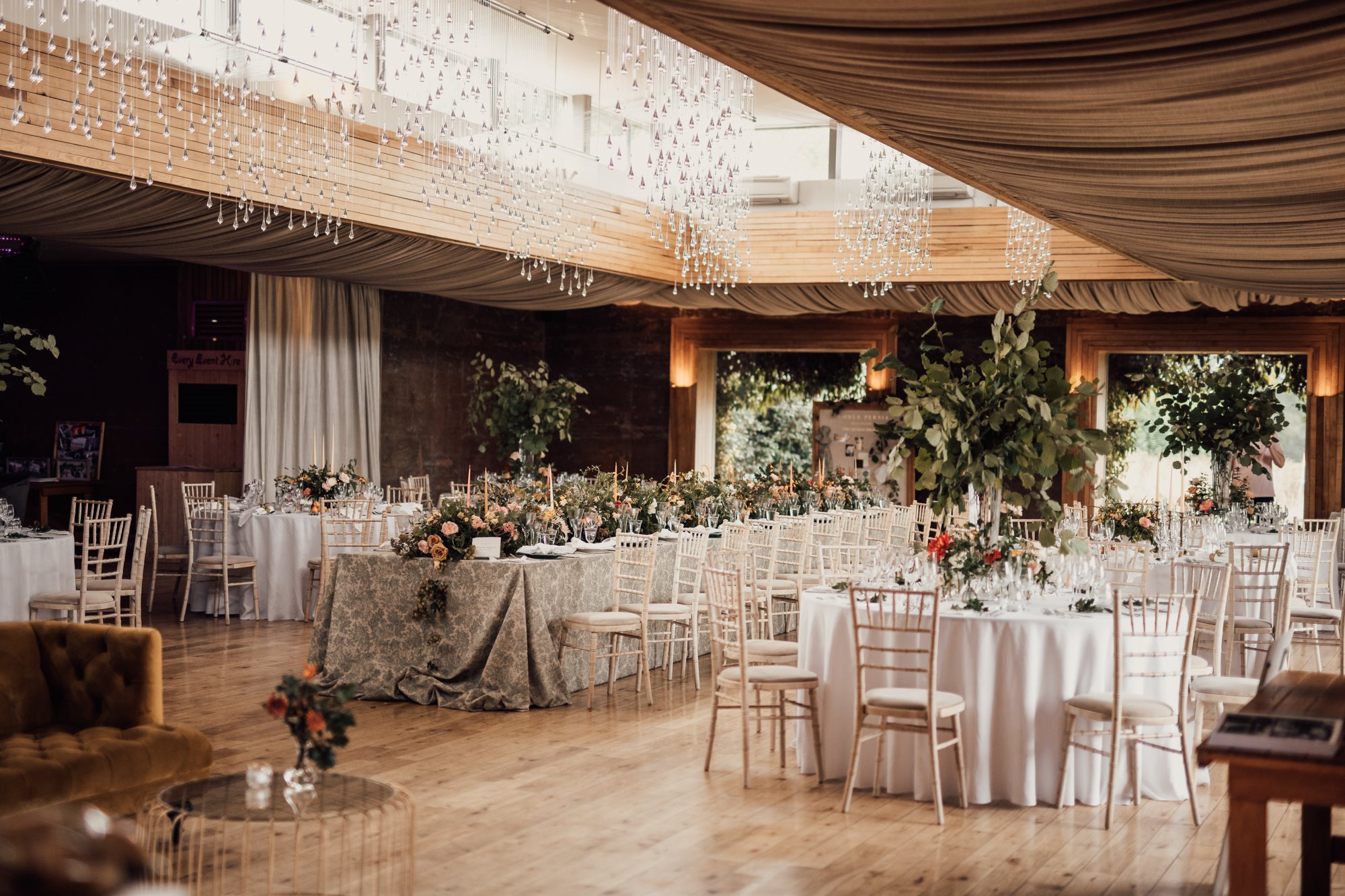 The idea behind our Harvestival of wedding inspiration was to take a leaf from the natural abundance of September and celebrate all we've gleaned from summertime and wedding season.
And wow! What a success it was! Our wonderful friends and preferred suppliers pulled out all the stops to create a harvest fit for a King or Queen (befitting as our longest-reigning monarch departed just a few days before... We raised many a glass for her over the day as well)
You came in your hundreds to celebrate with us, and we especially loved the fact you stayed until the very last minute enjoying the music and food and atmosphere in The Gillyflower meadow.
A great big fat thank you to every single one of you for making it such a special day.
Shall we relive it all? Come on then, thanks to Gary Nunn, Rob Tarren and Tom Durn, we can!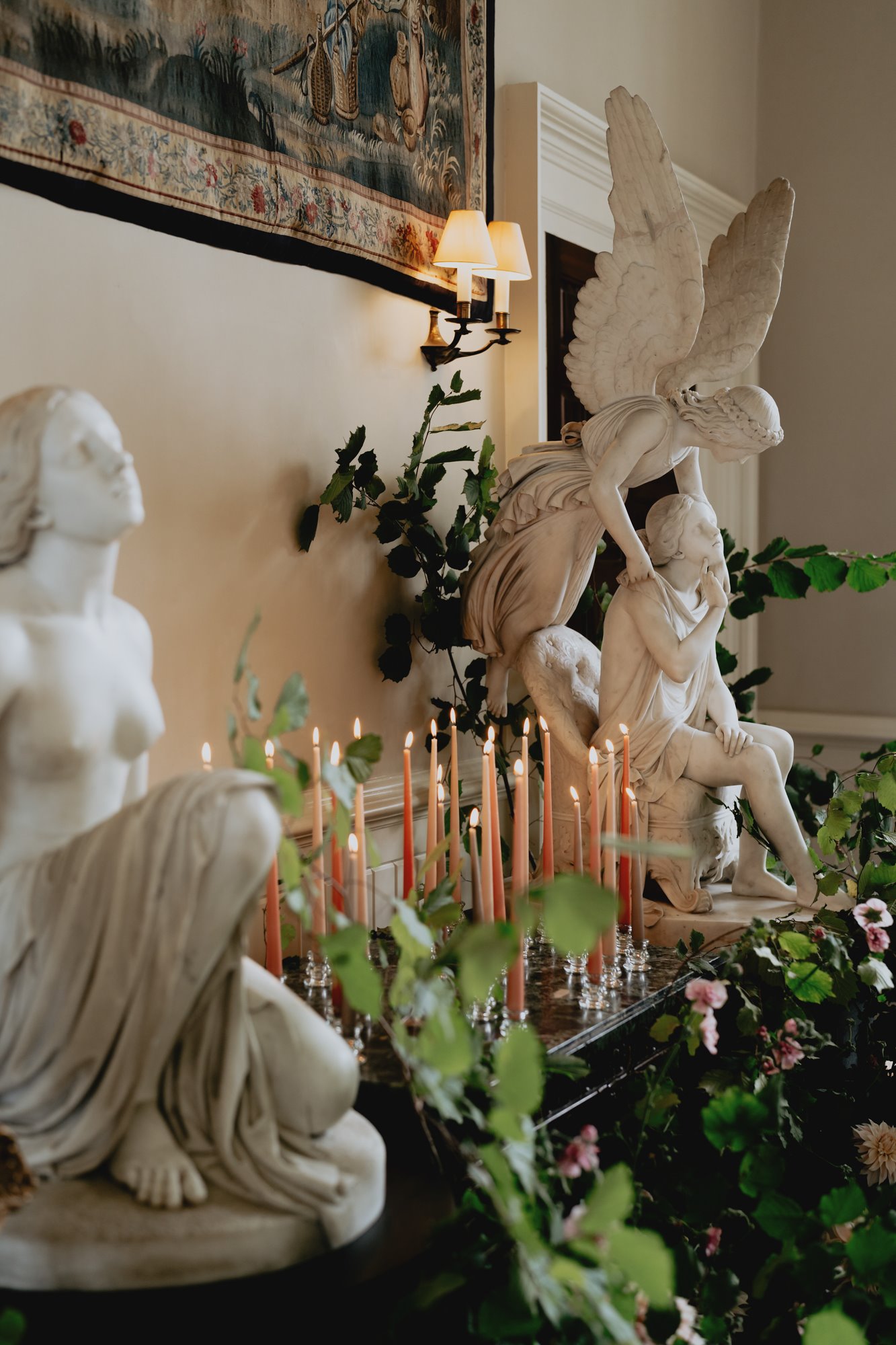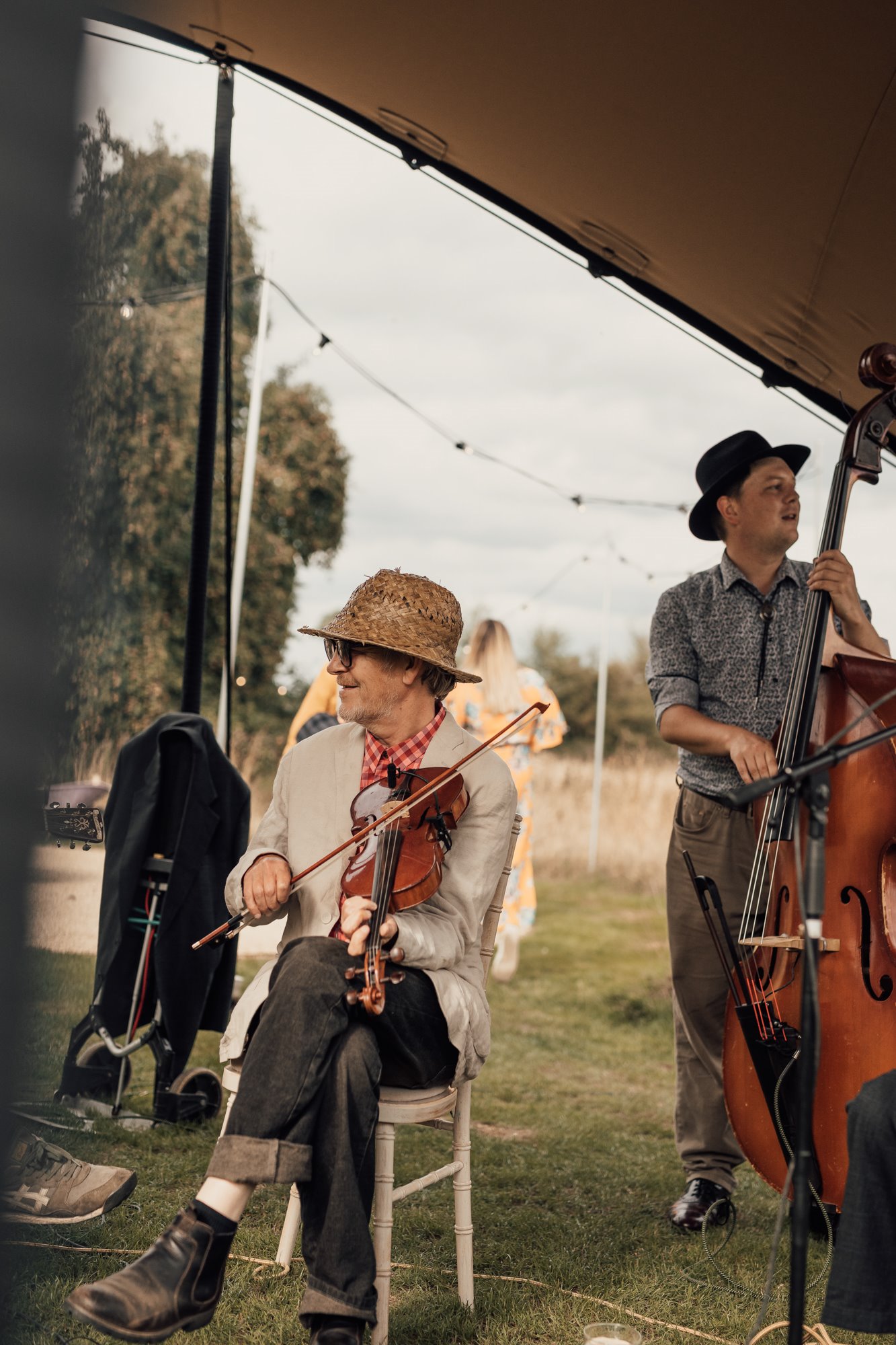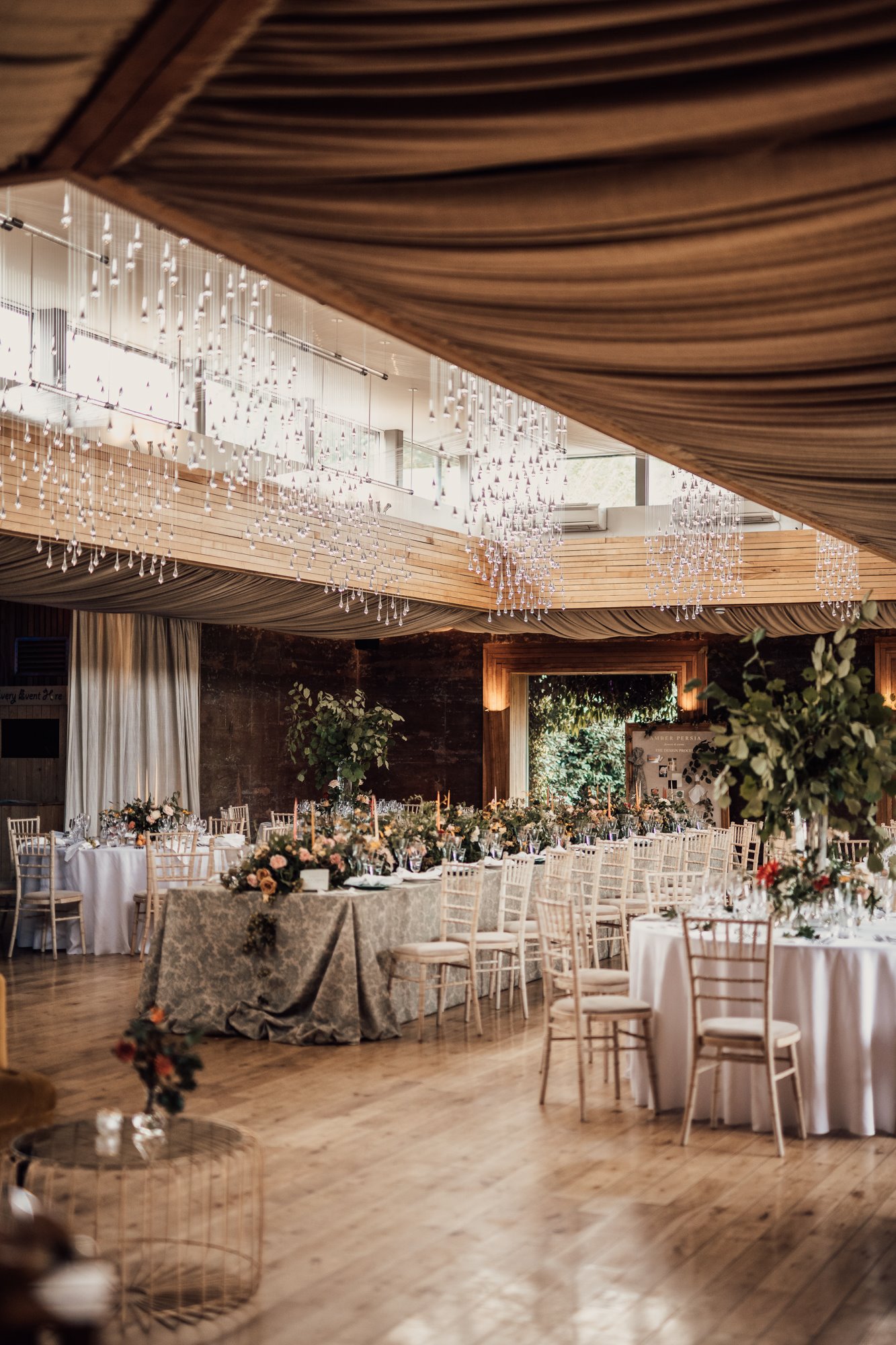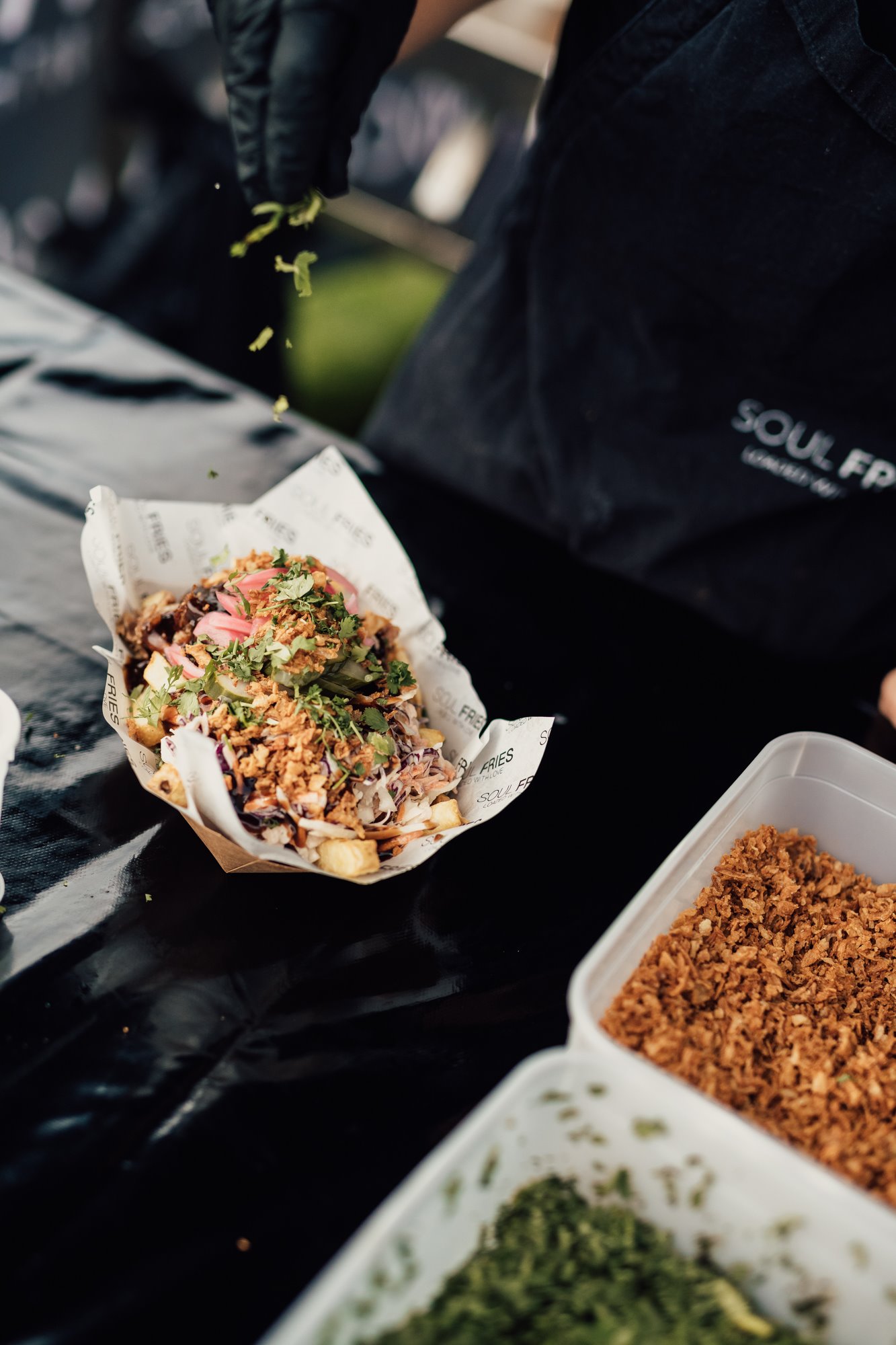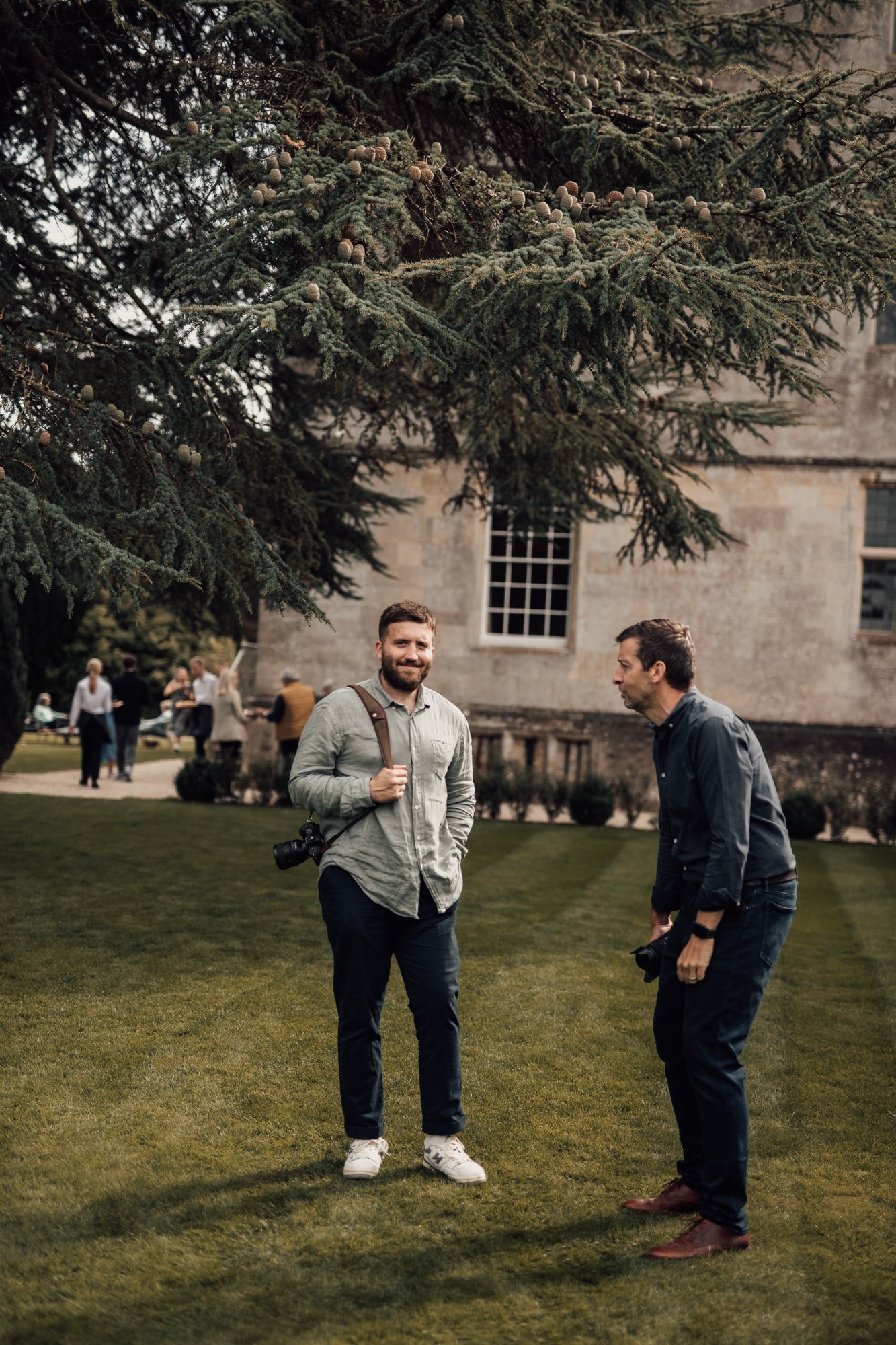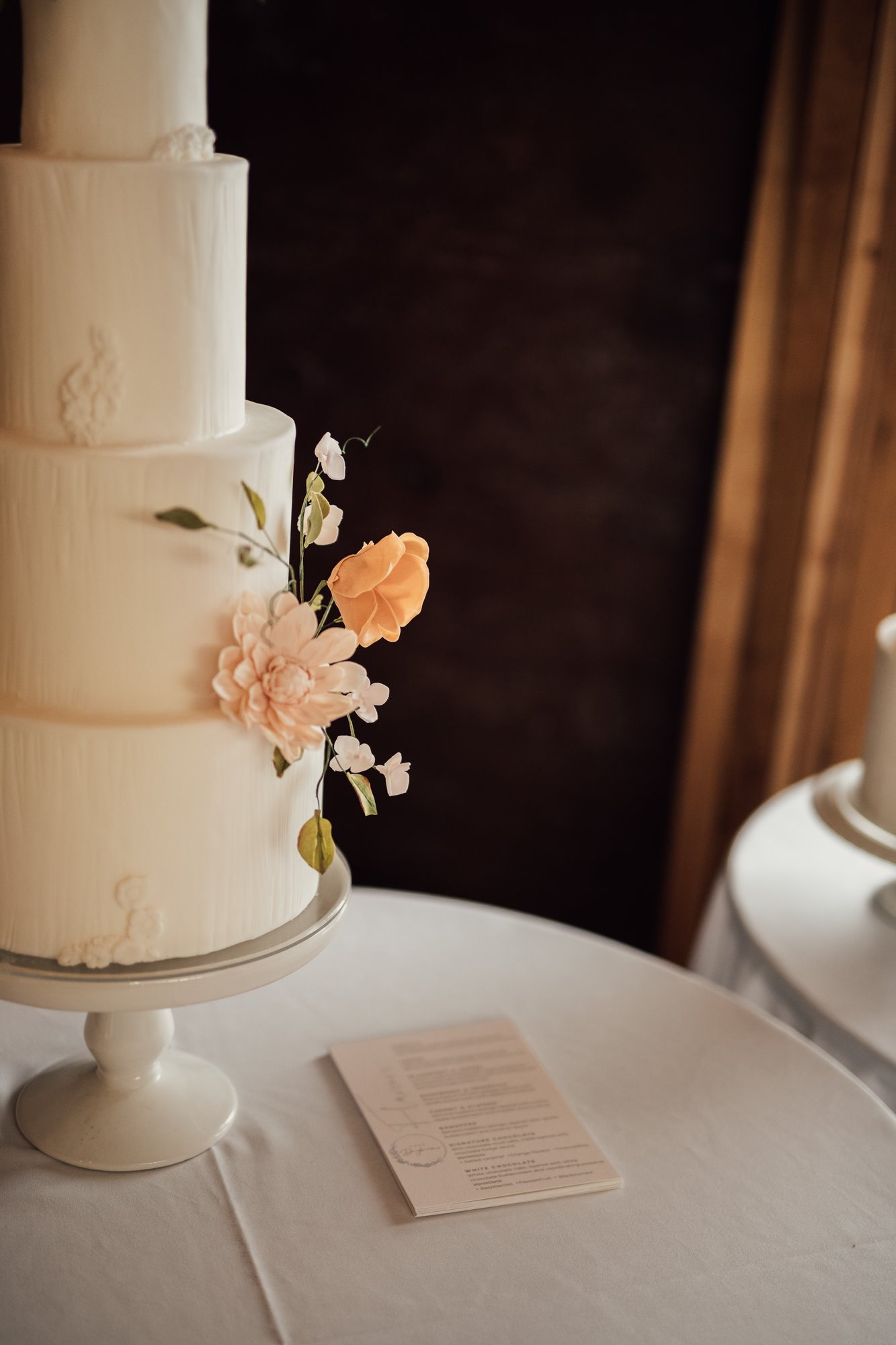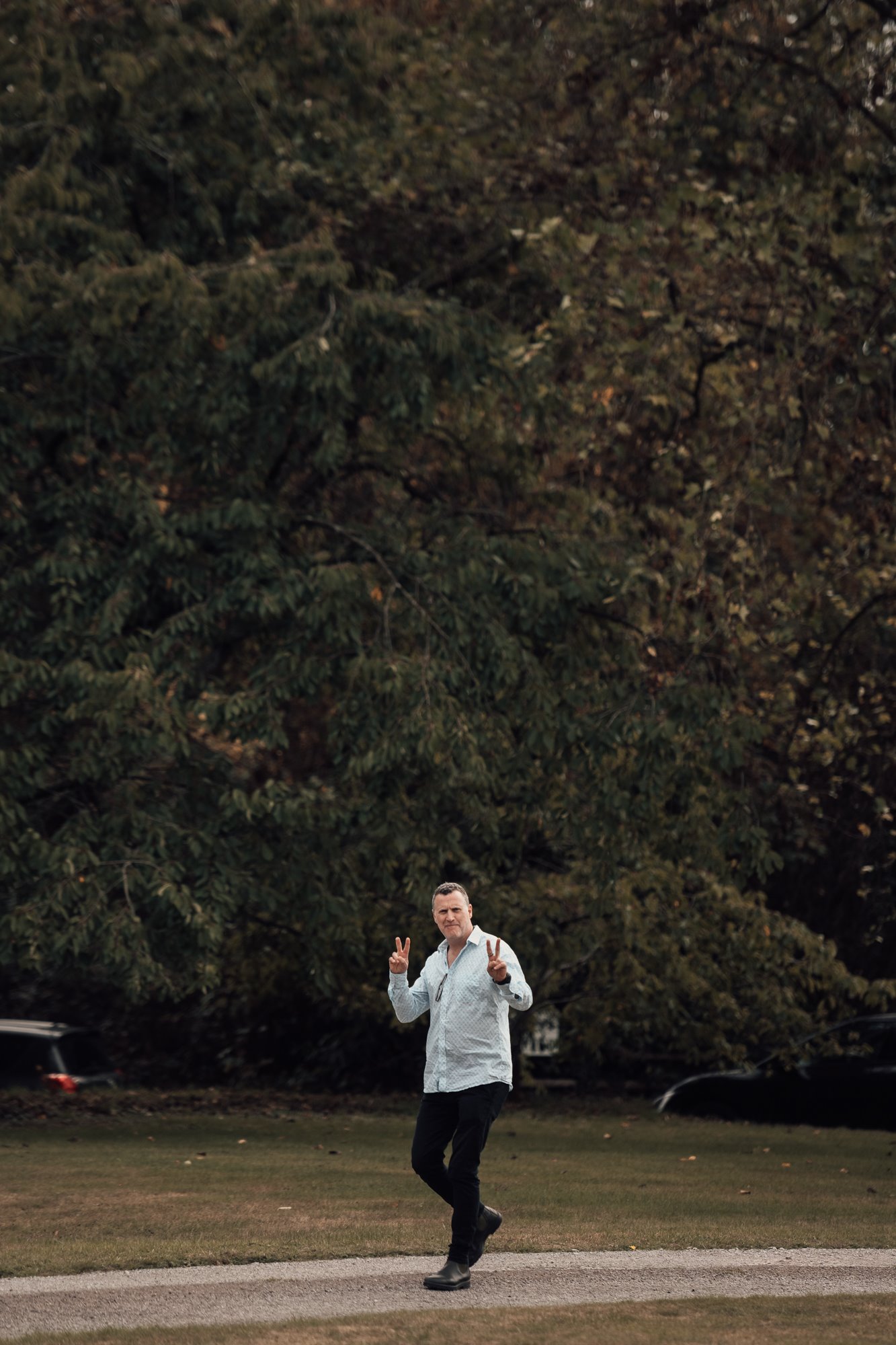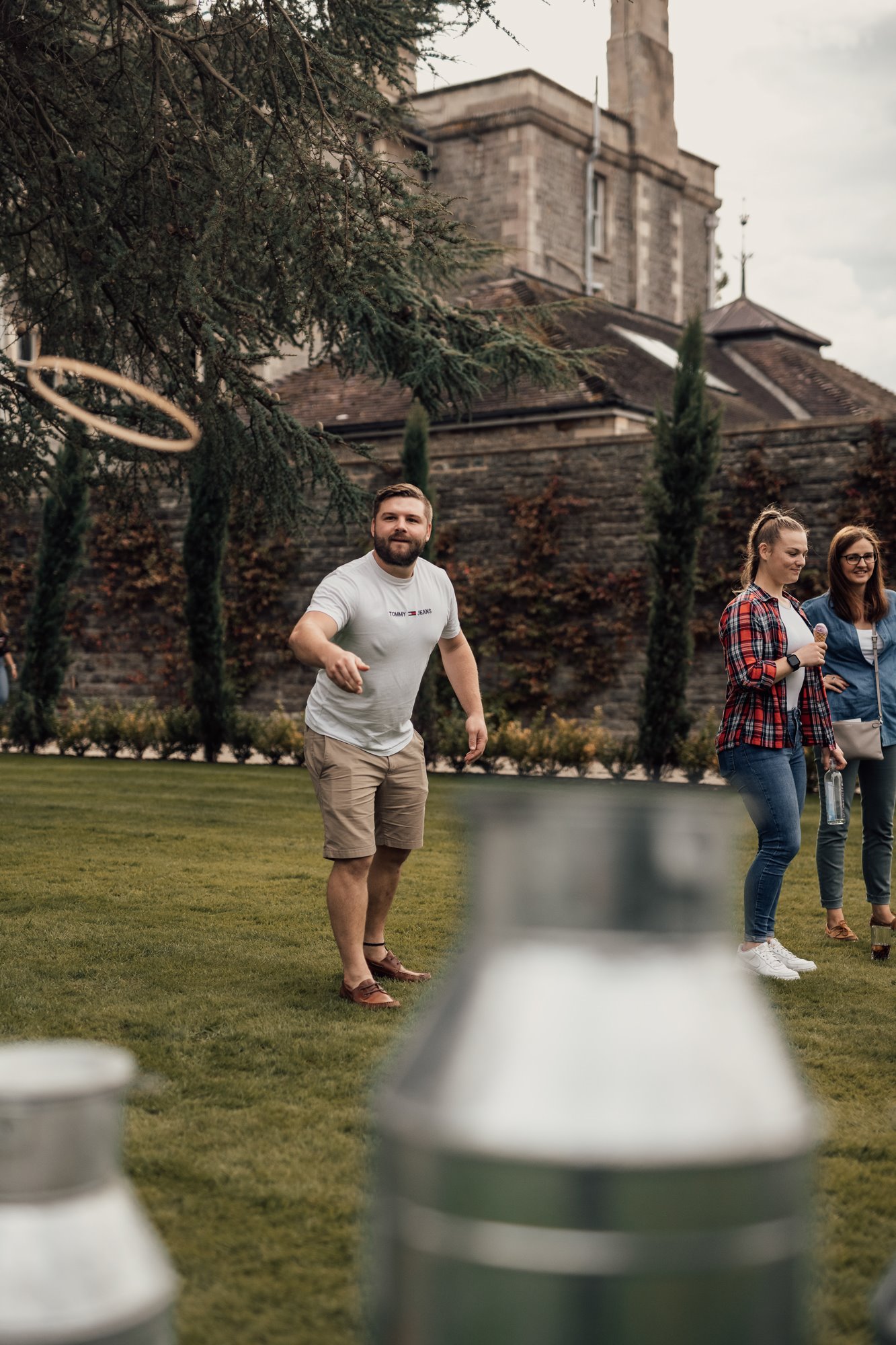 Climate positive Cocktails queue
The queue for an 'Apple and Autumn collins' on arrival was long but worth it, and Oompah party band German Jukebox seemed to keep you well entertained while you waited.
We used homegrown apples from our orchard and sustainable gin from our favourite climate positive B corp Sapling Spirits...
If you haven't already delved a little deeper into this fantastic Gloucestershire based sustainable brand, take some time to have a read, they plant a tree for every bottle bought and use organic regenerative Wildfarmed wheat (the same as we use for our bread and cake baking too!)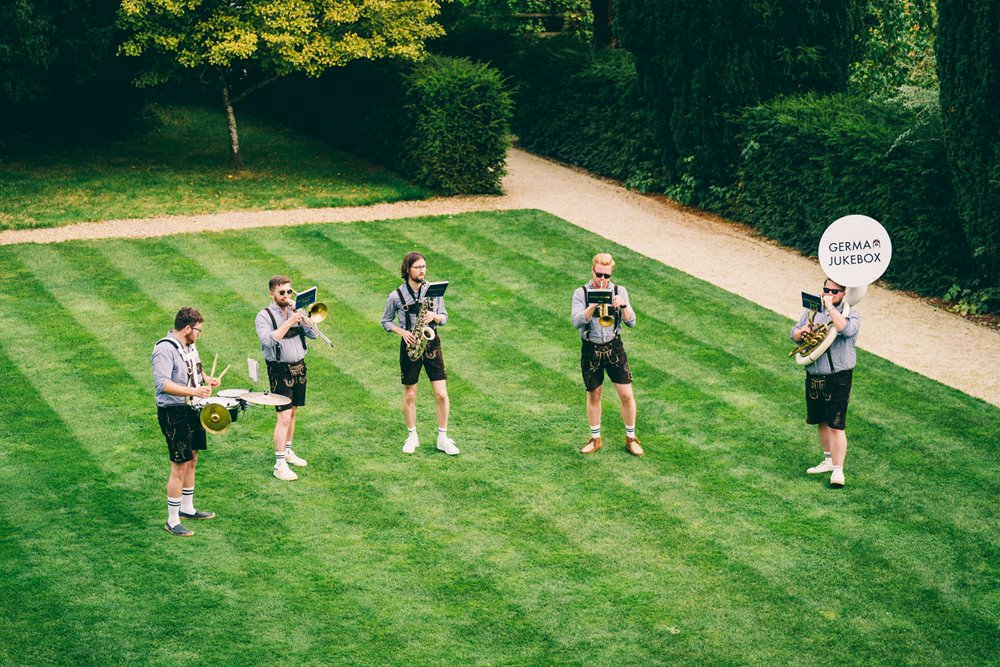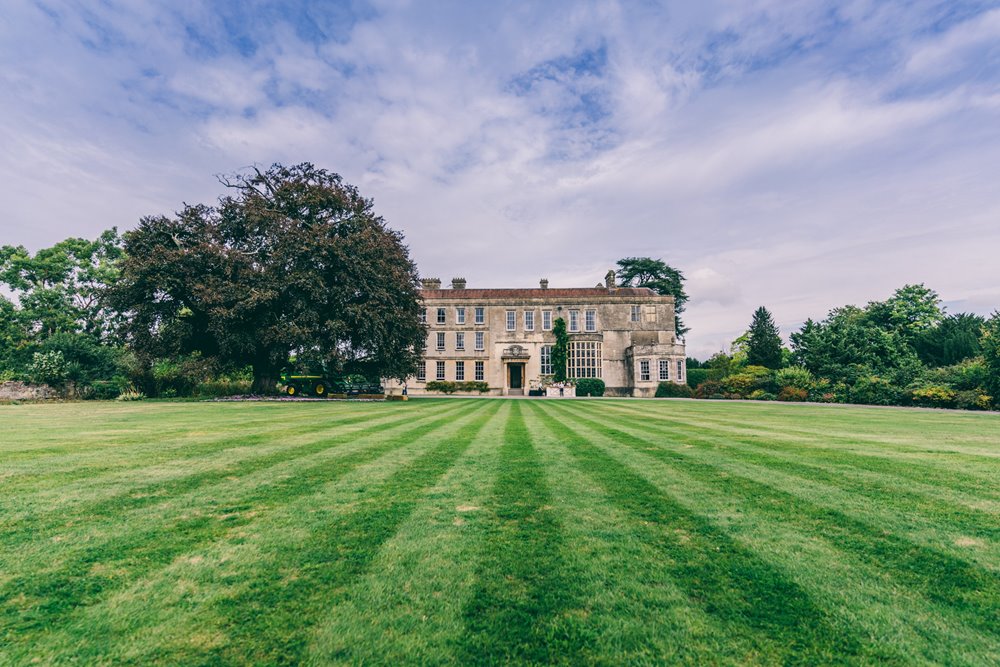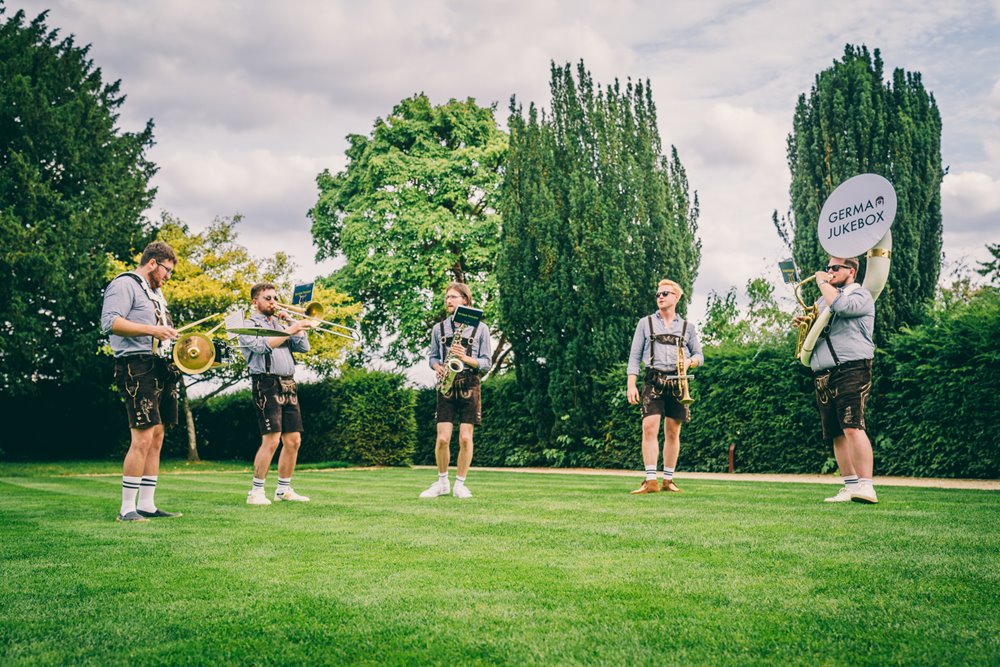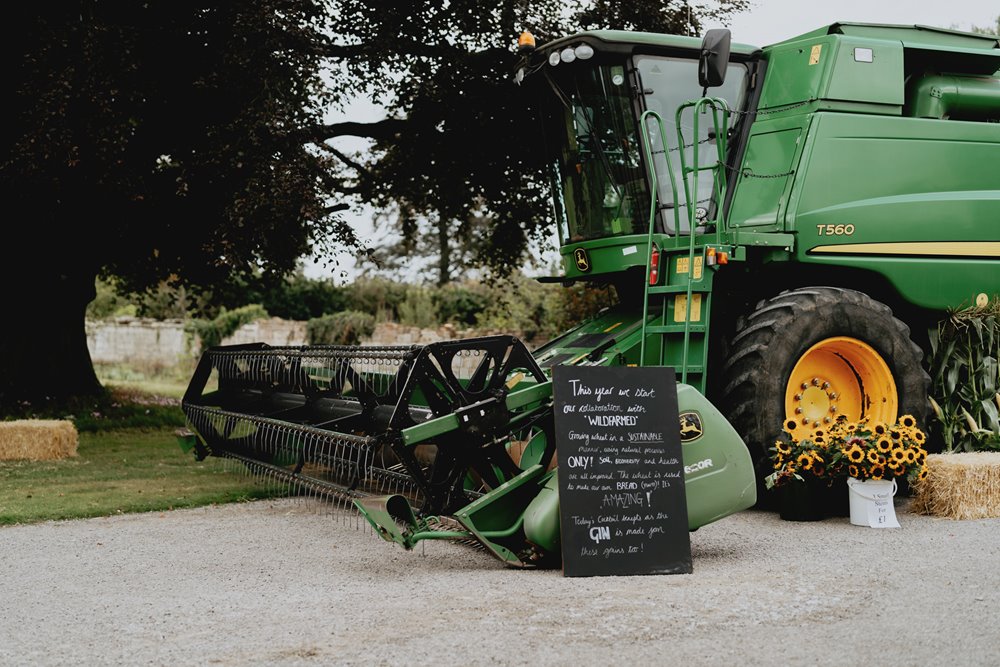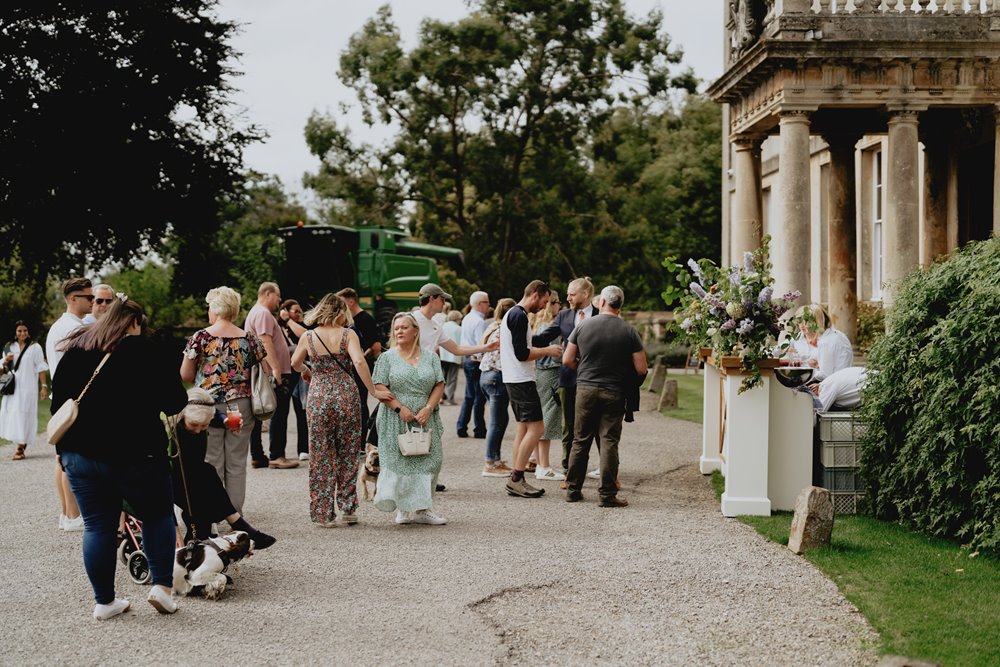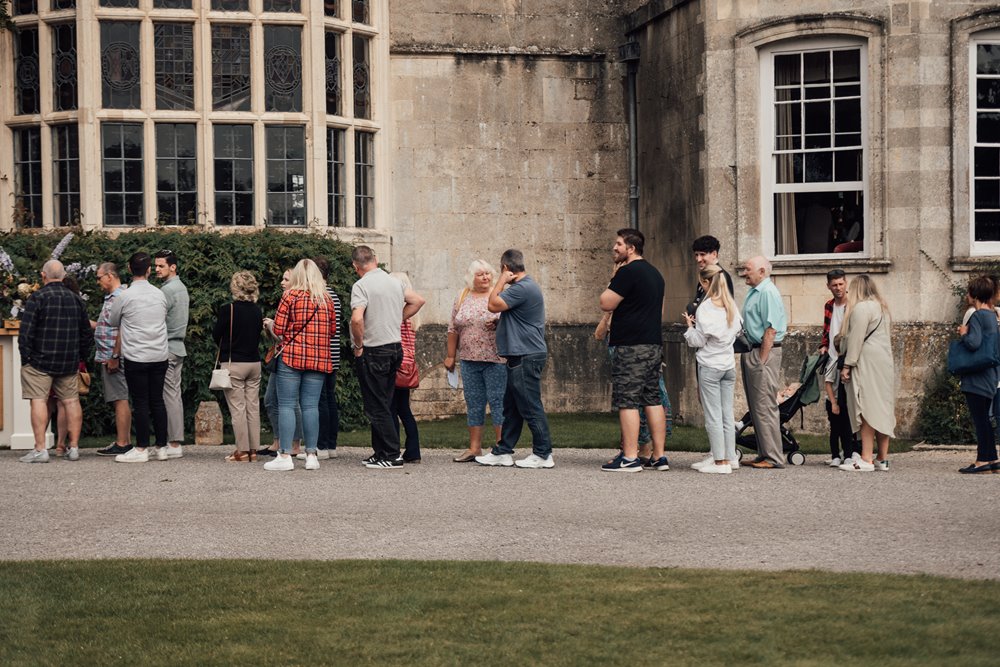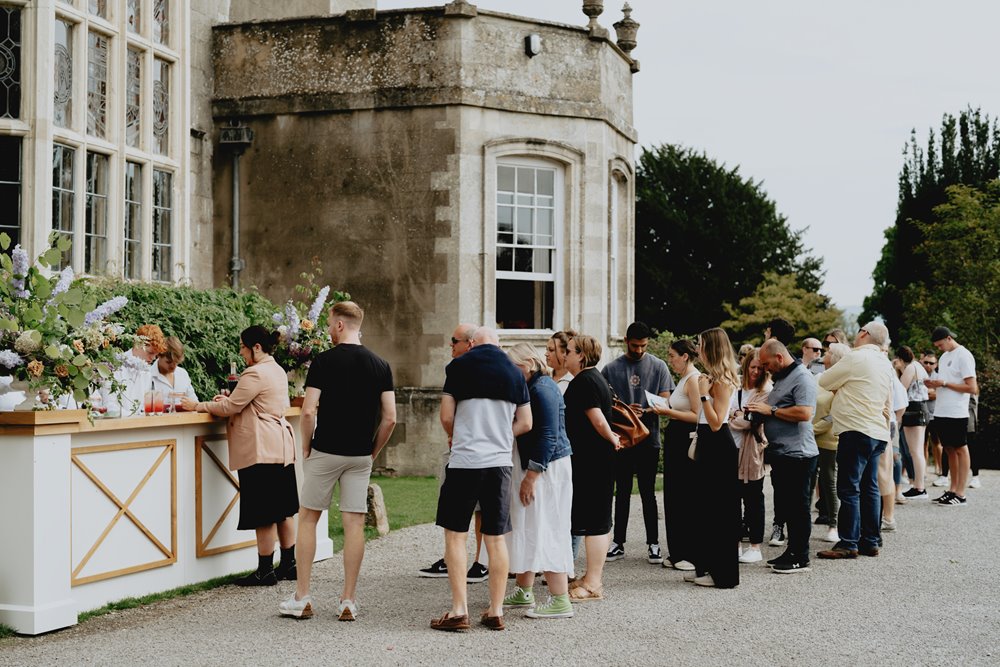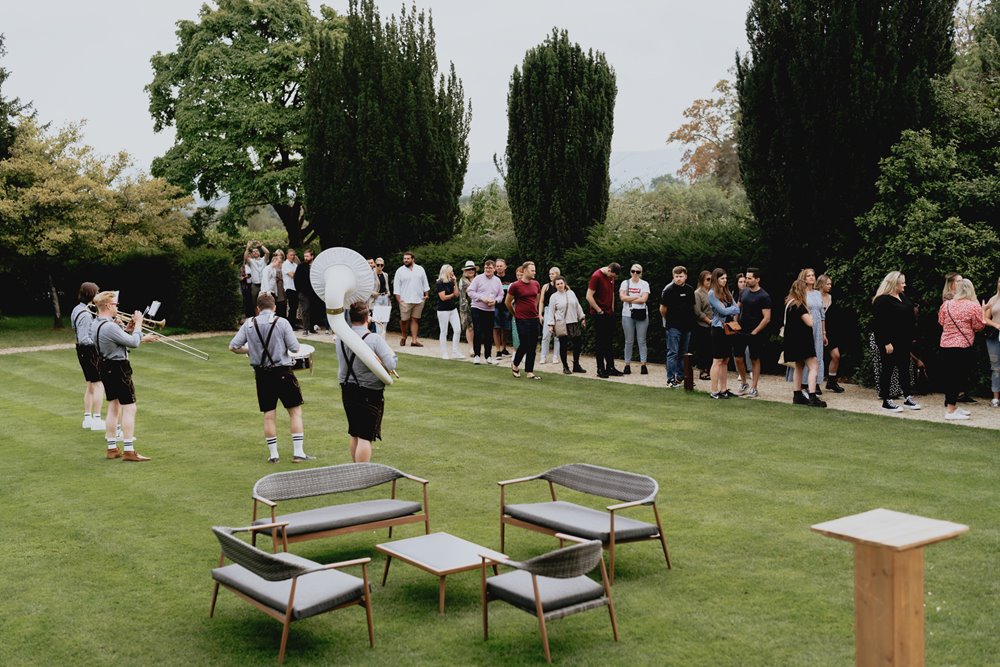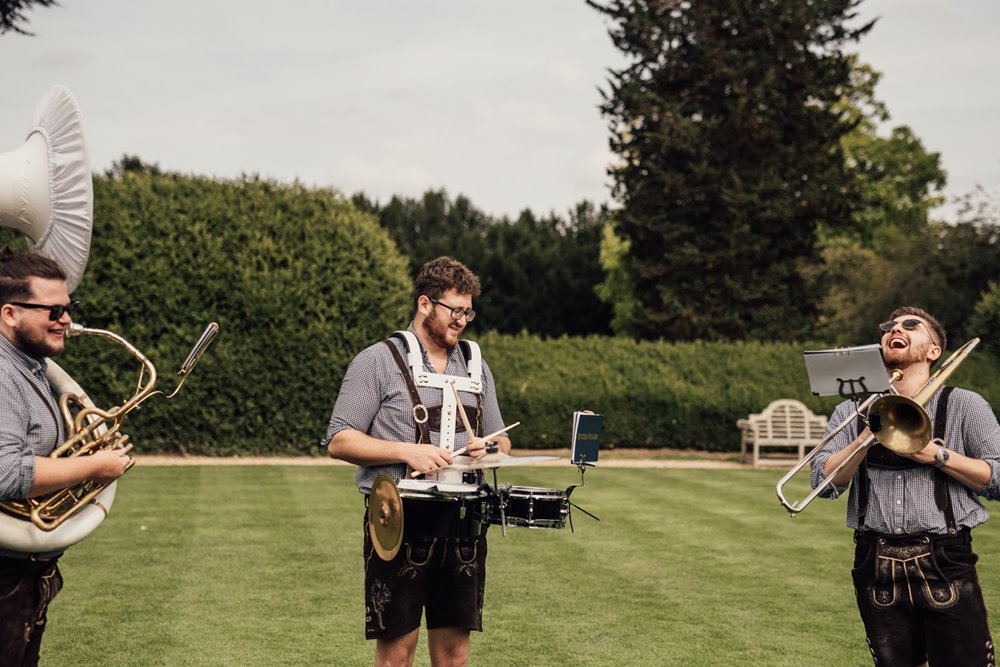 The hall and walled garden
You all happily dispersed to the house and walled garden to explore, and what wonders awaited! 
The hall was set for an elegant wedding with beautiful foliage and candles by Amber Persia and filled with the ethereal sounds of Abi Phillips and Nero String Quartet.
Cynneth was in the walled garden to tell more on the treehouse build and help you plant a salad bowl whilst you were at it!
You also seemed to very much enjoy samples of sustainable gin and rum by The Boutique Distillery and the local honey from Perrycroft bees.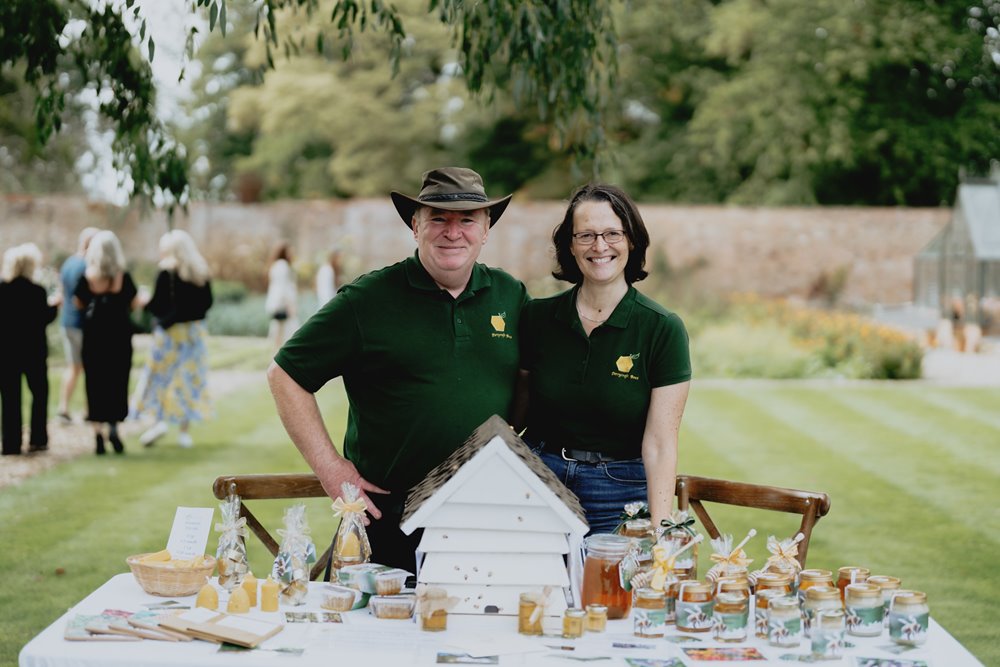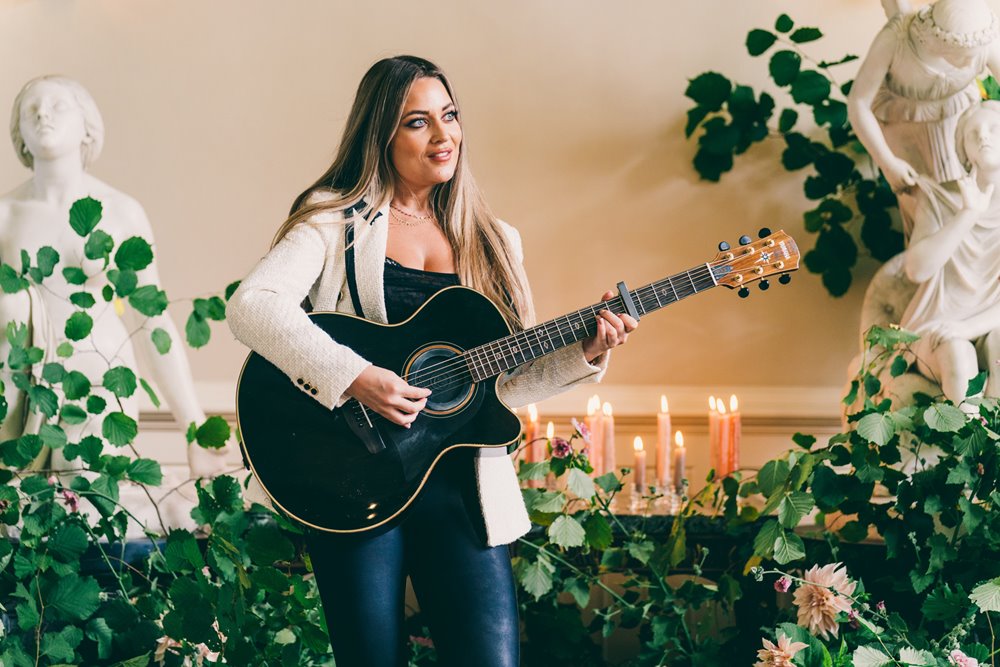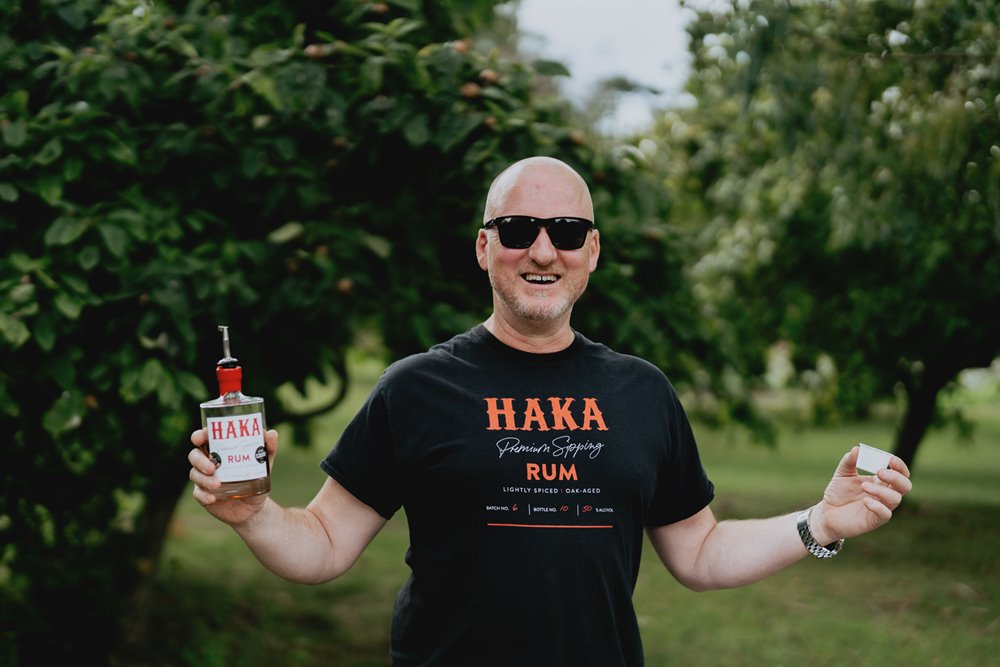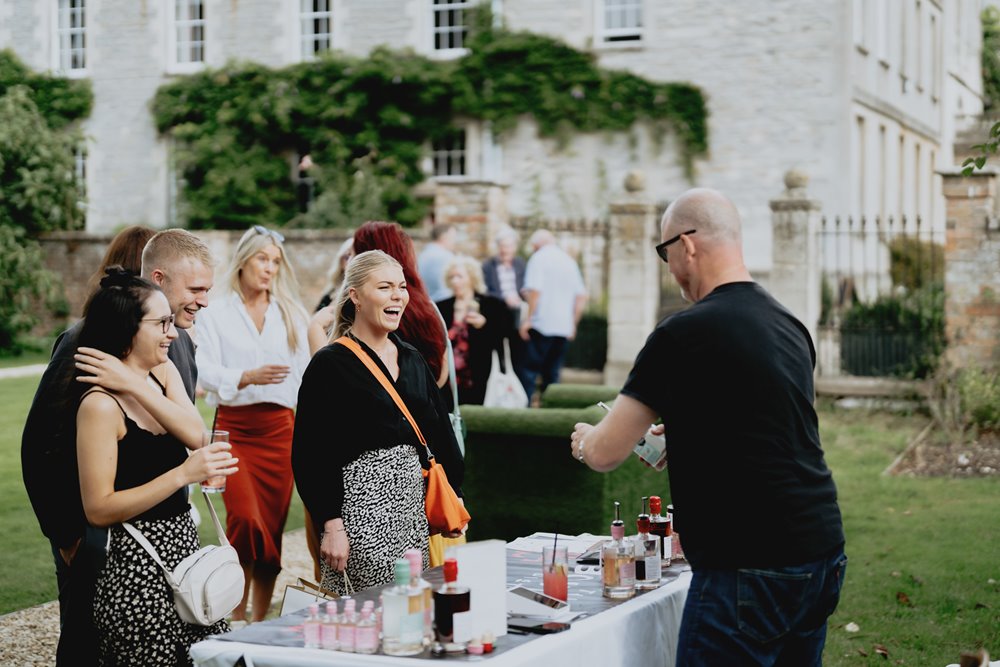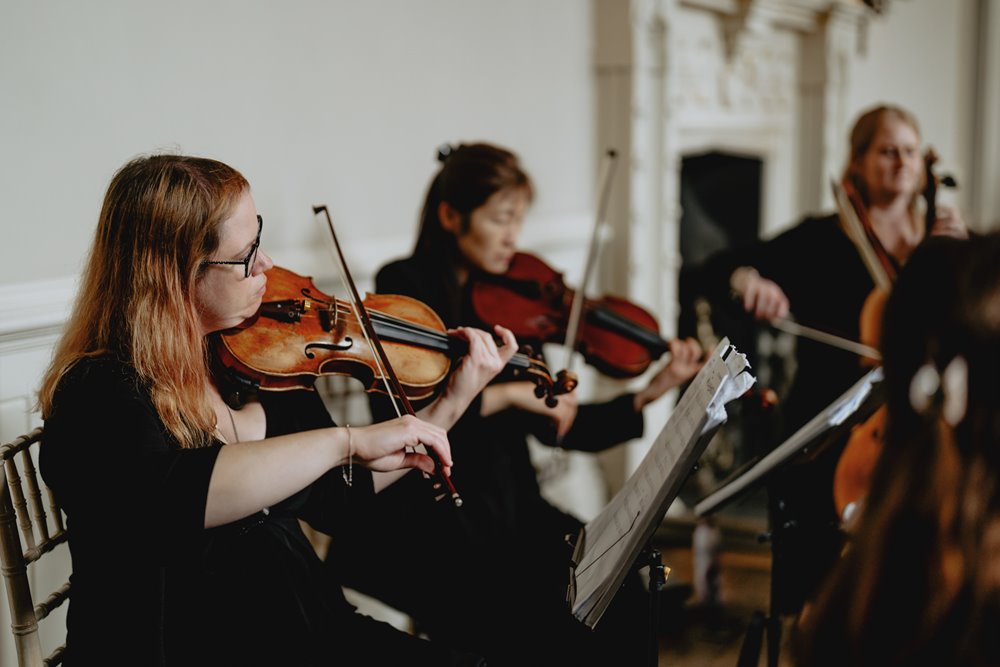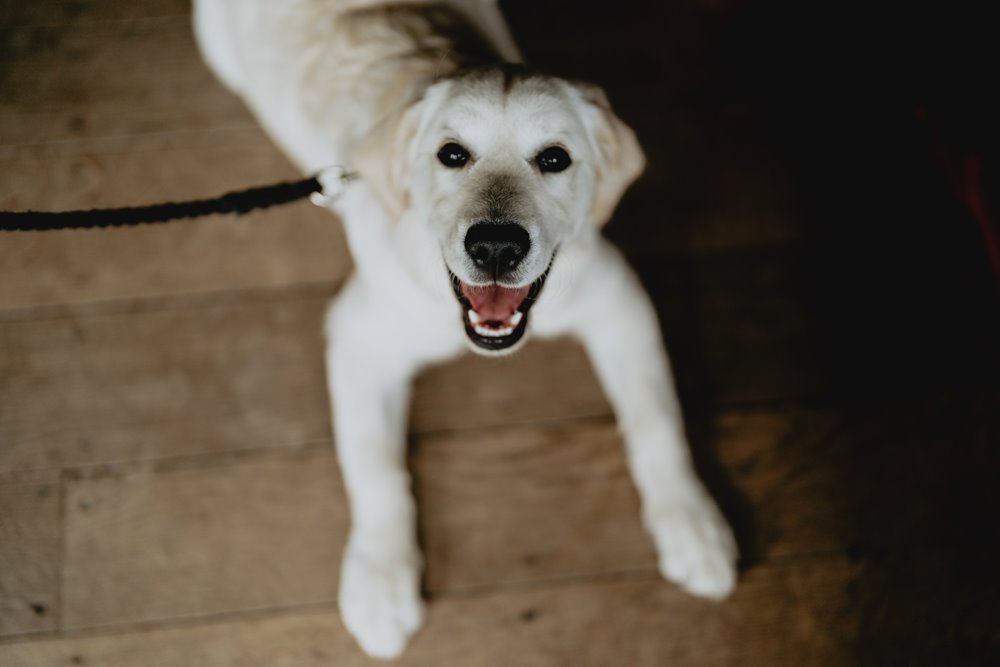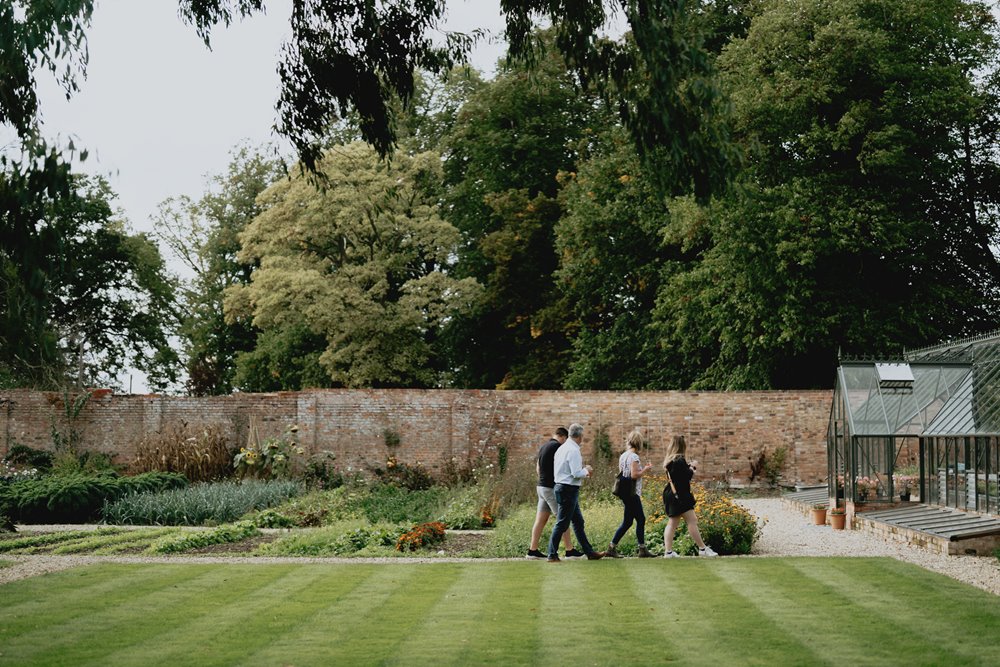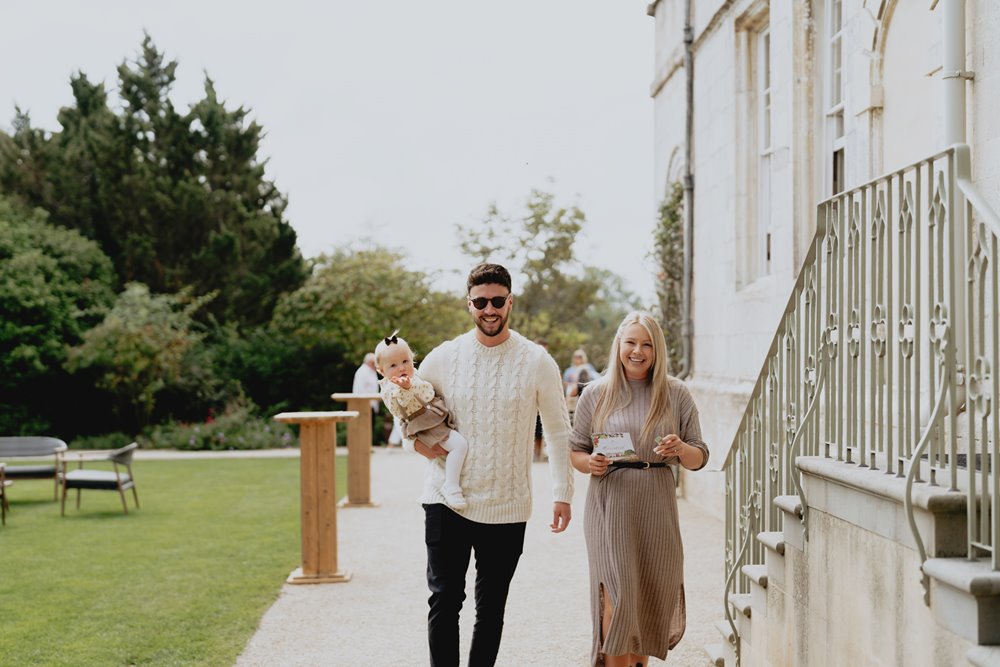 Inside the house
This old house is always so happy to have you all, you can almost feel her smiling.
The Luxe Collection brought their luxury wedding decor and tableware to entertain the ancestors in the dining room.
Upstairs were Rock my Wedding with Recycle: a one stop shop for a more sustainable wedding (which you can read all about in our last edition of our journal here!)
Jessica Rose showed off her makeup talent and new range of skincare in The Smoking Room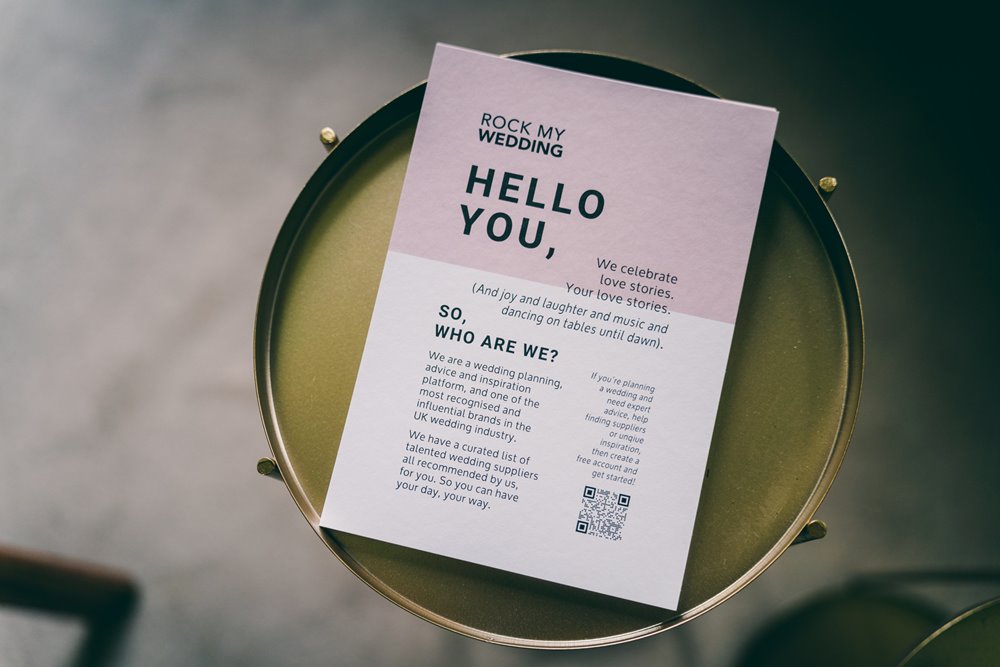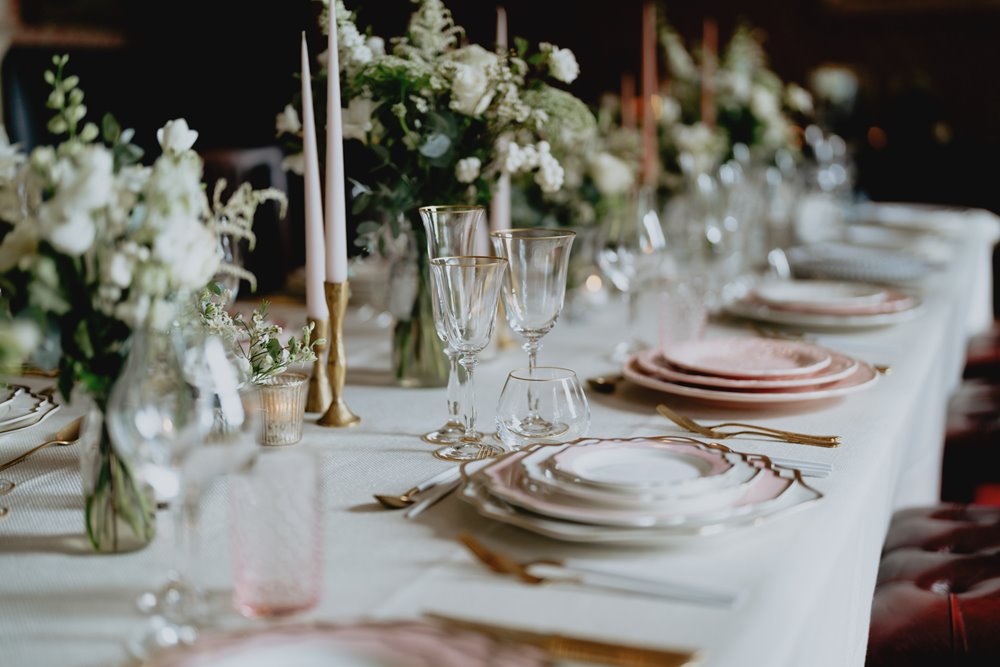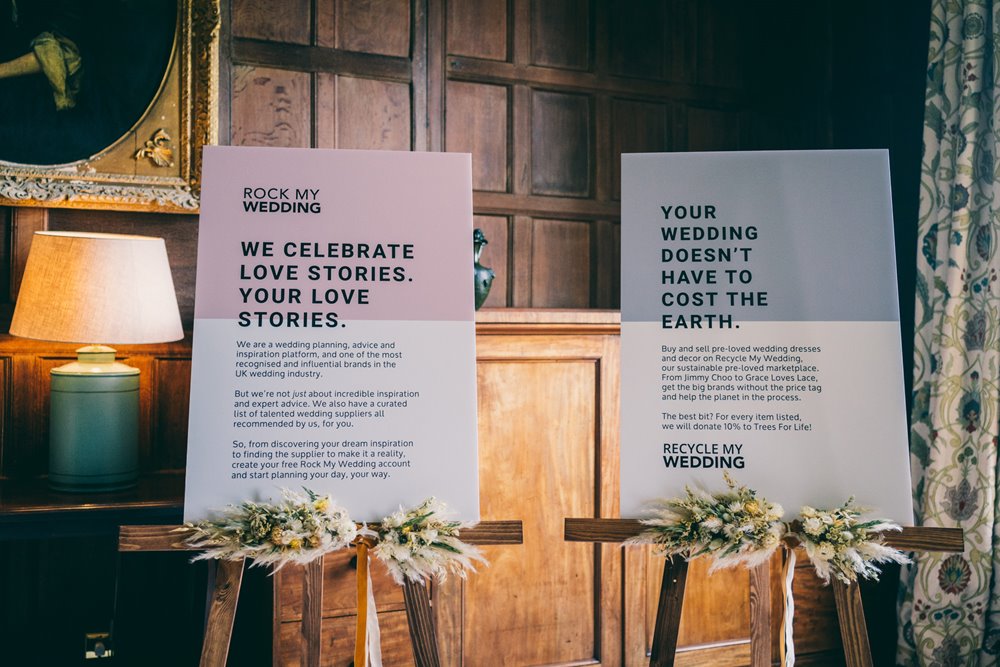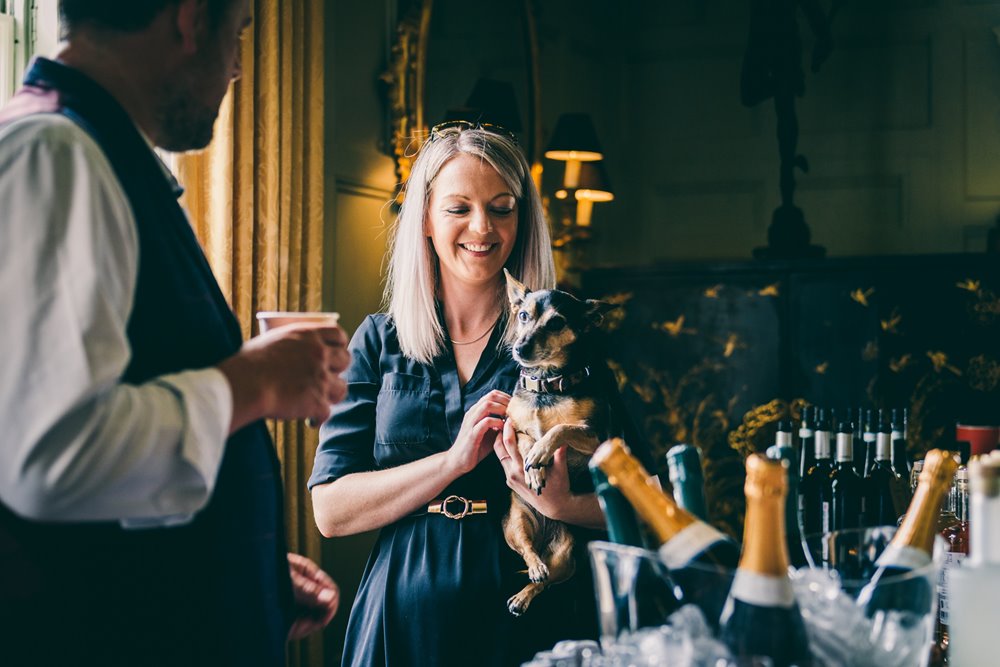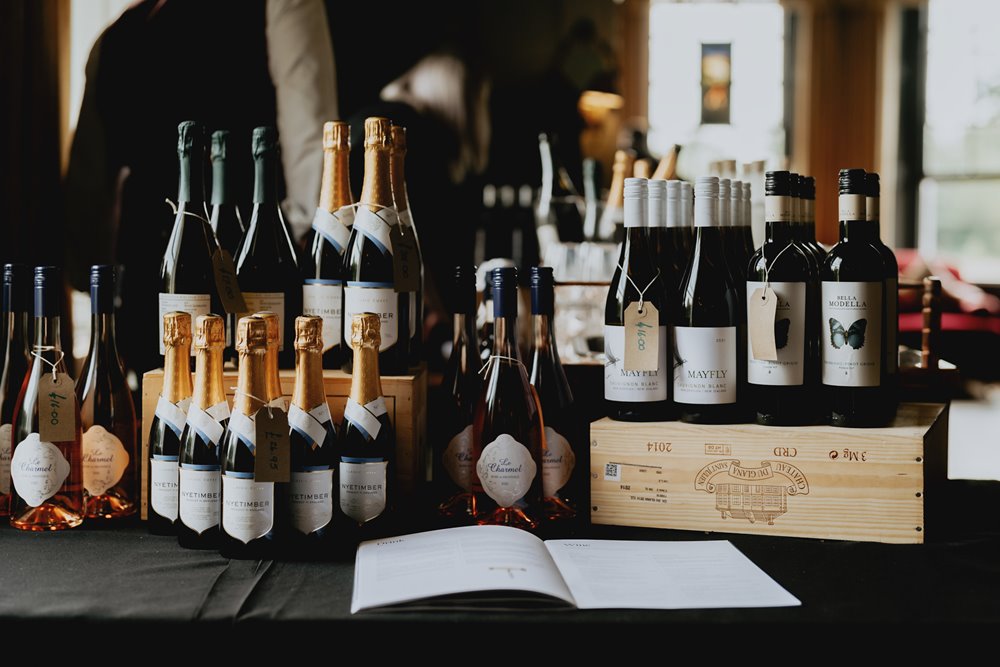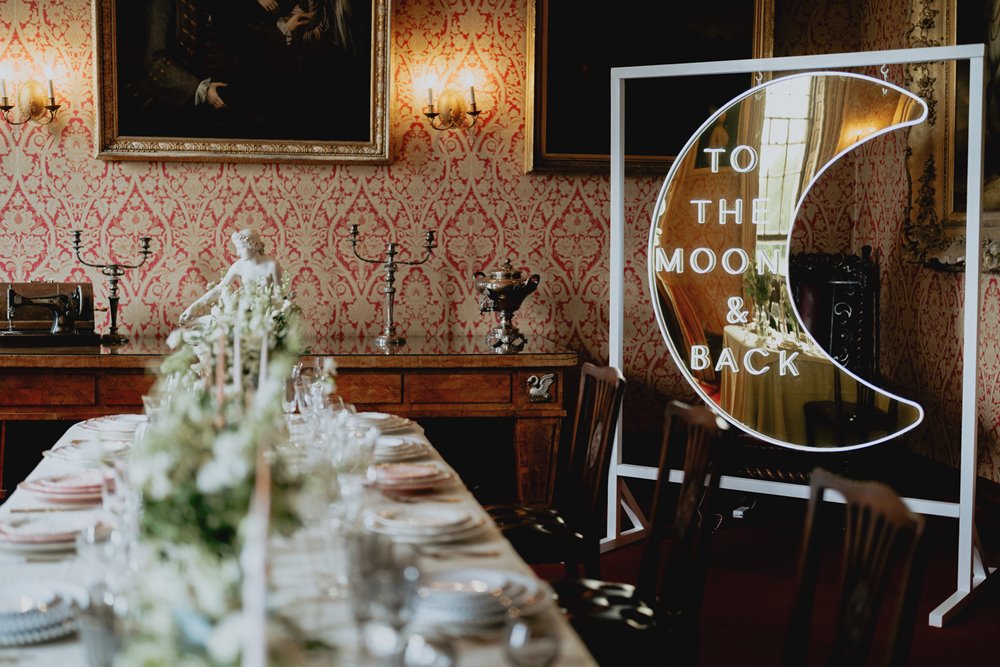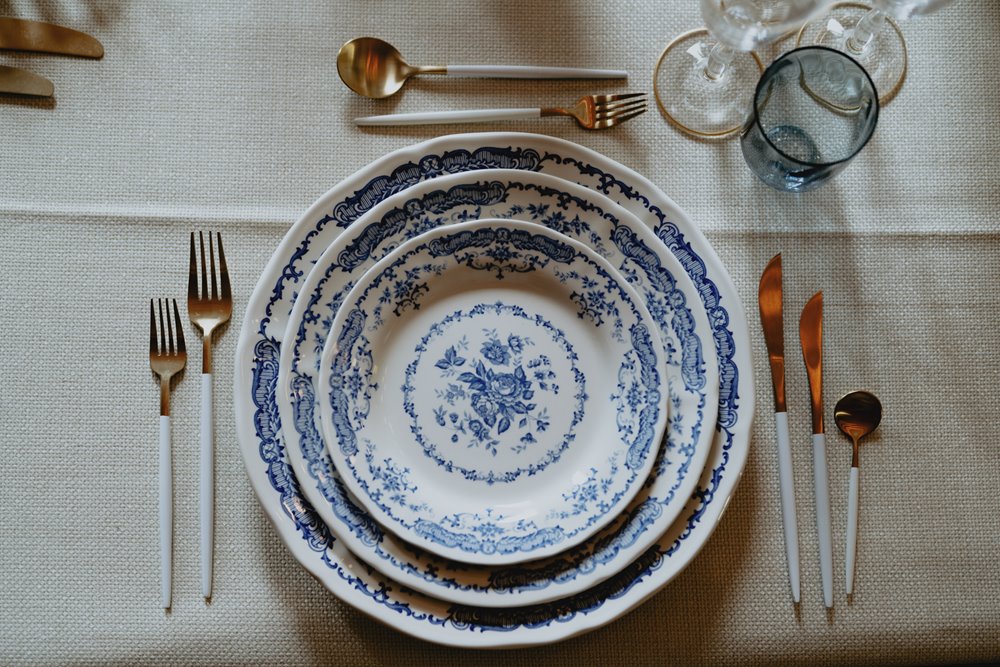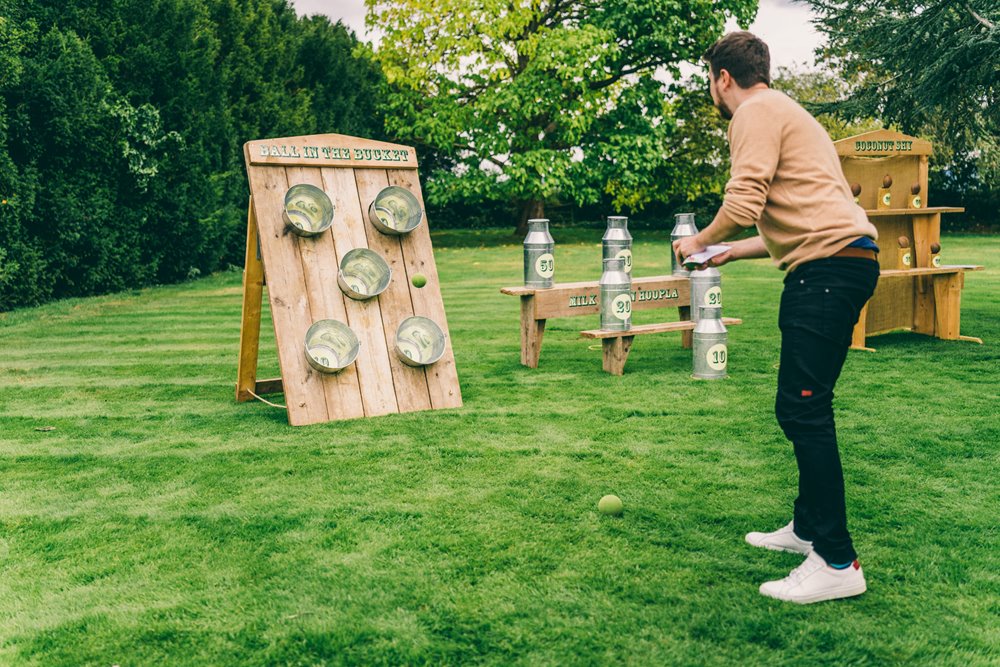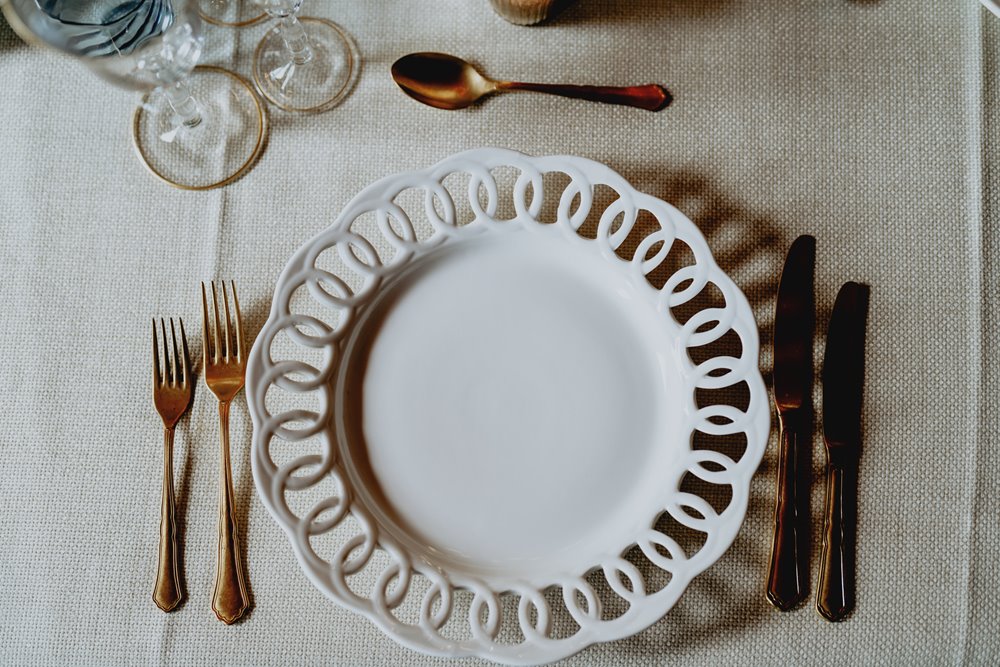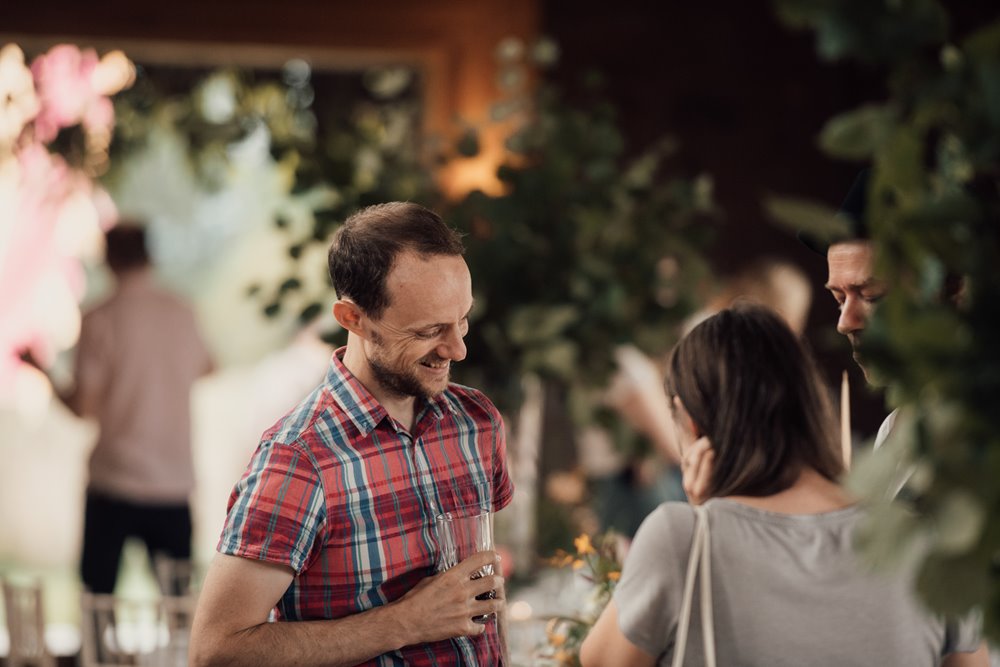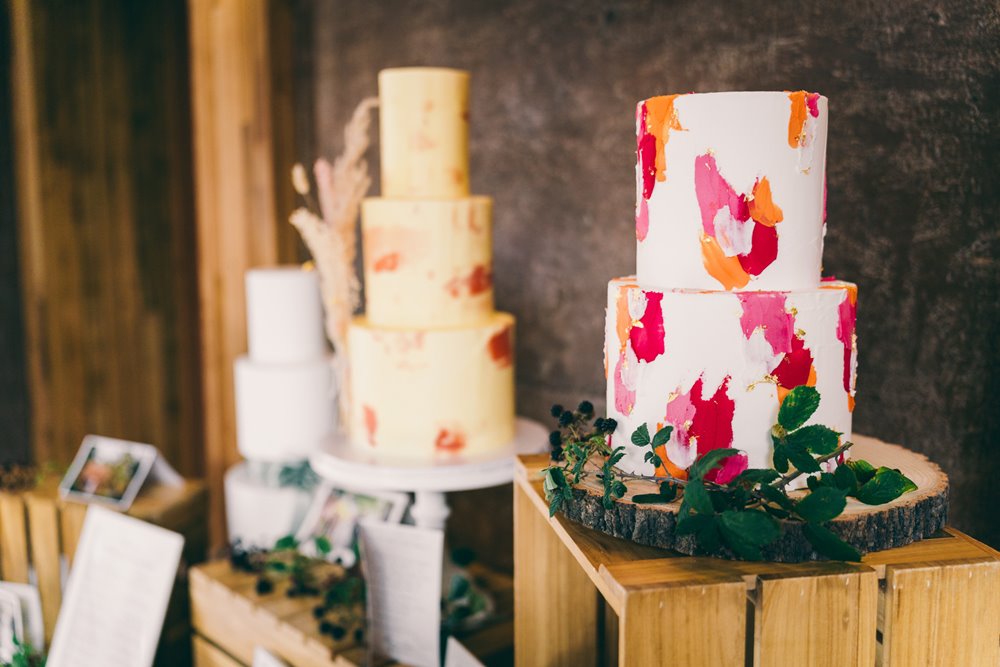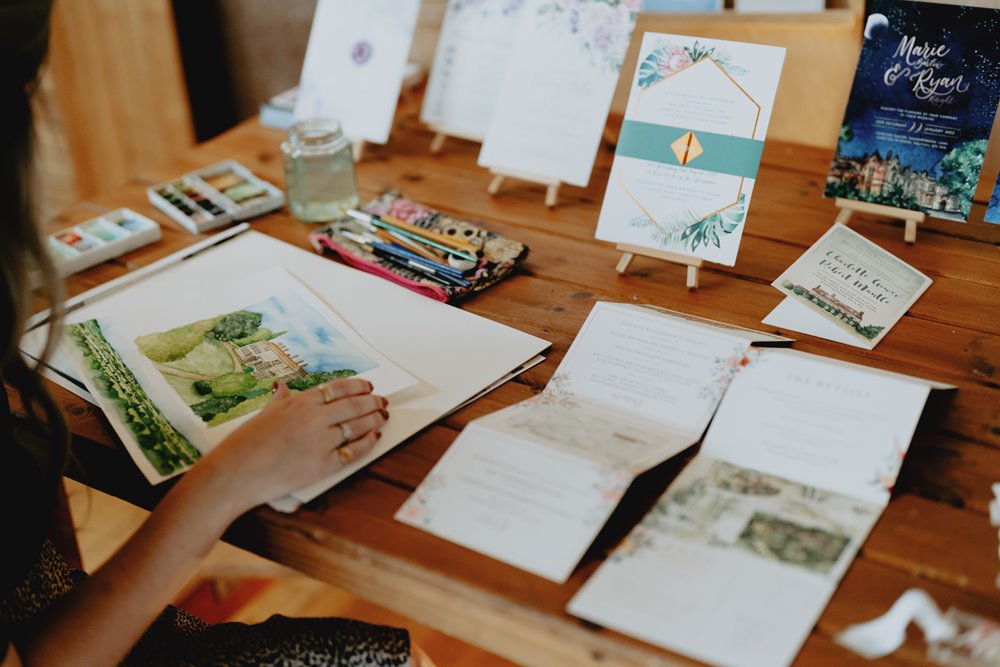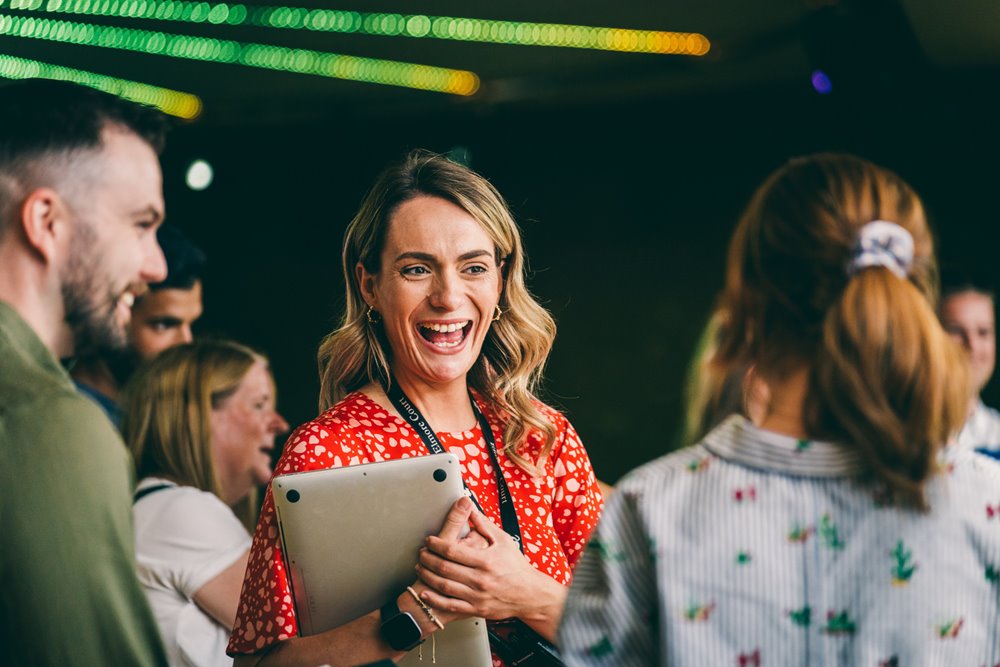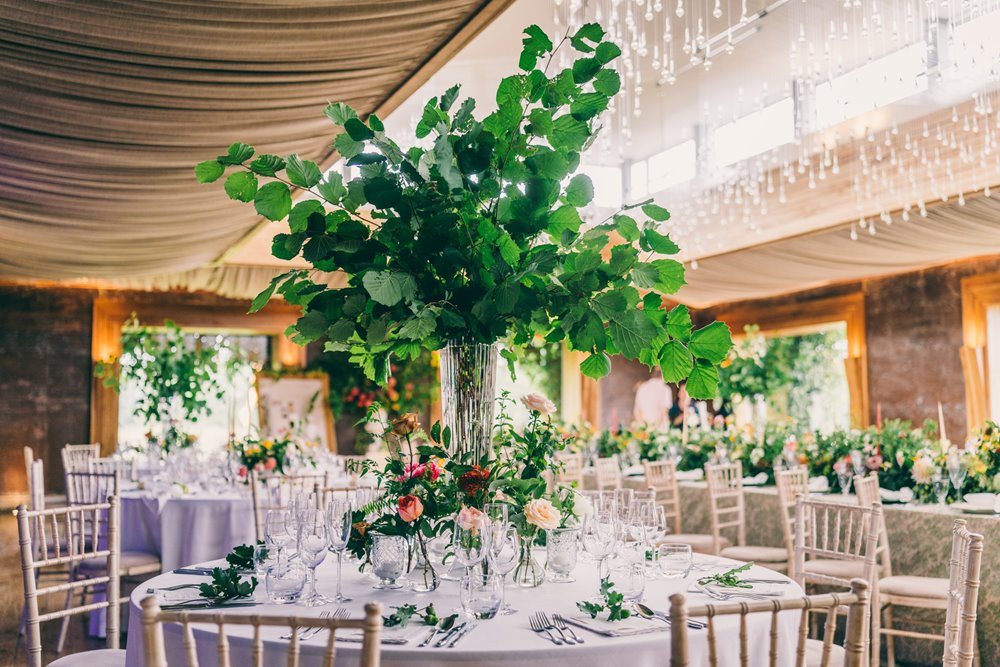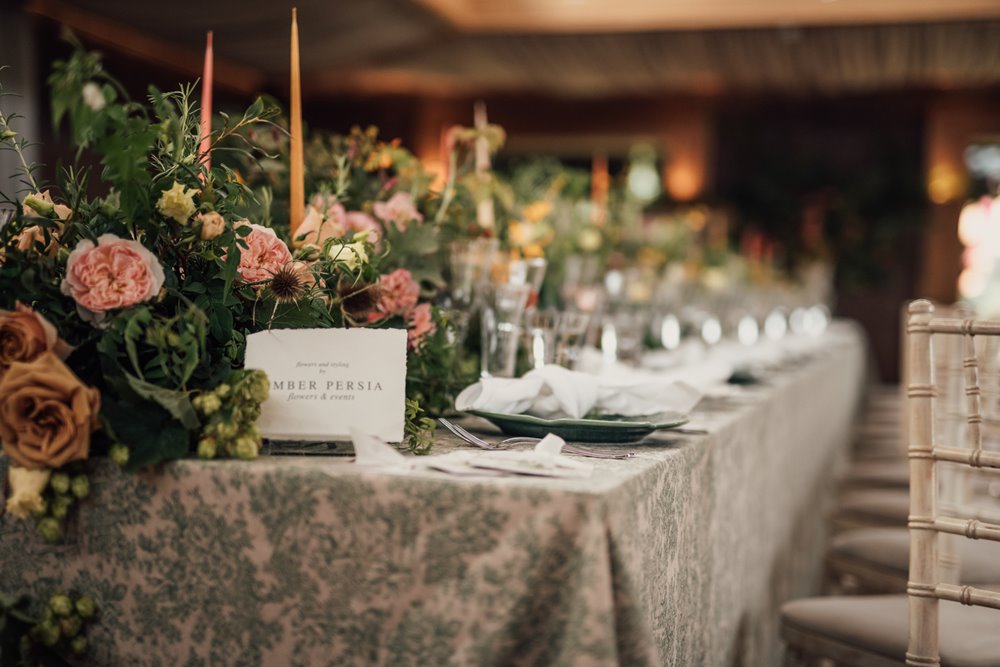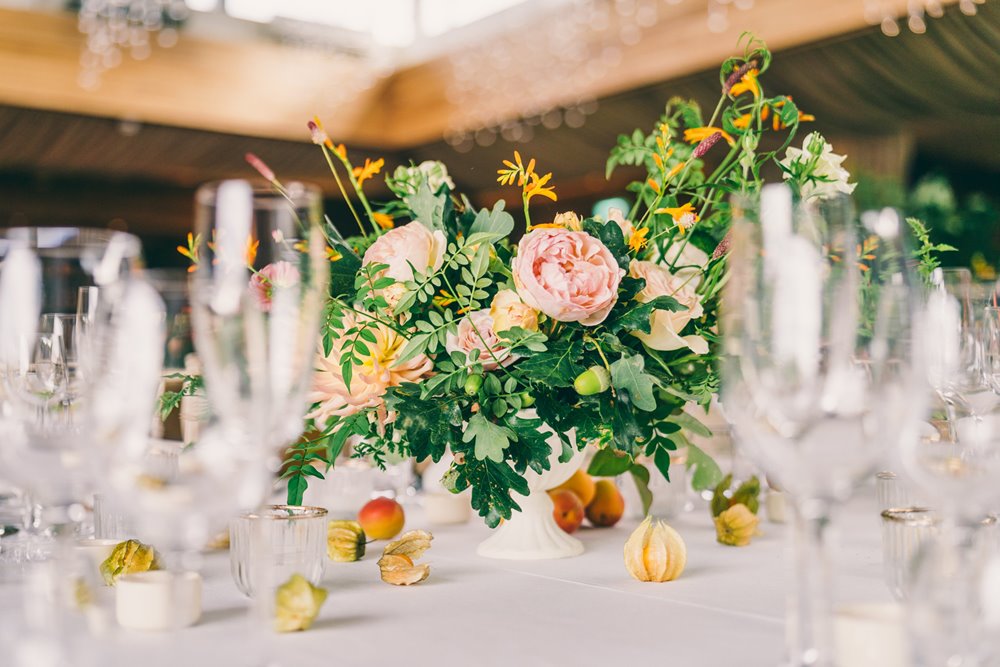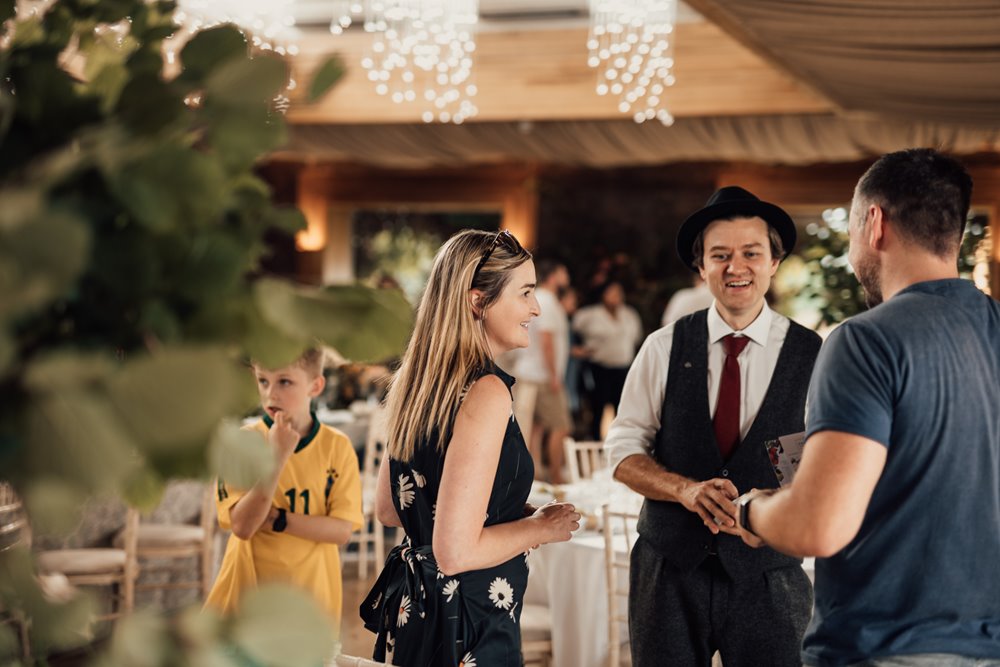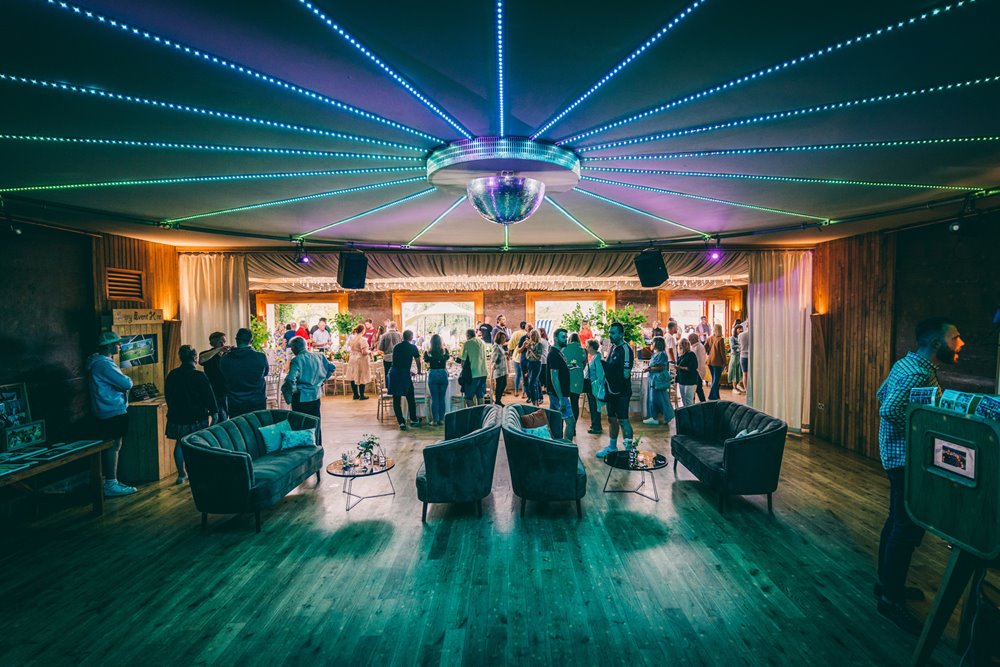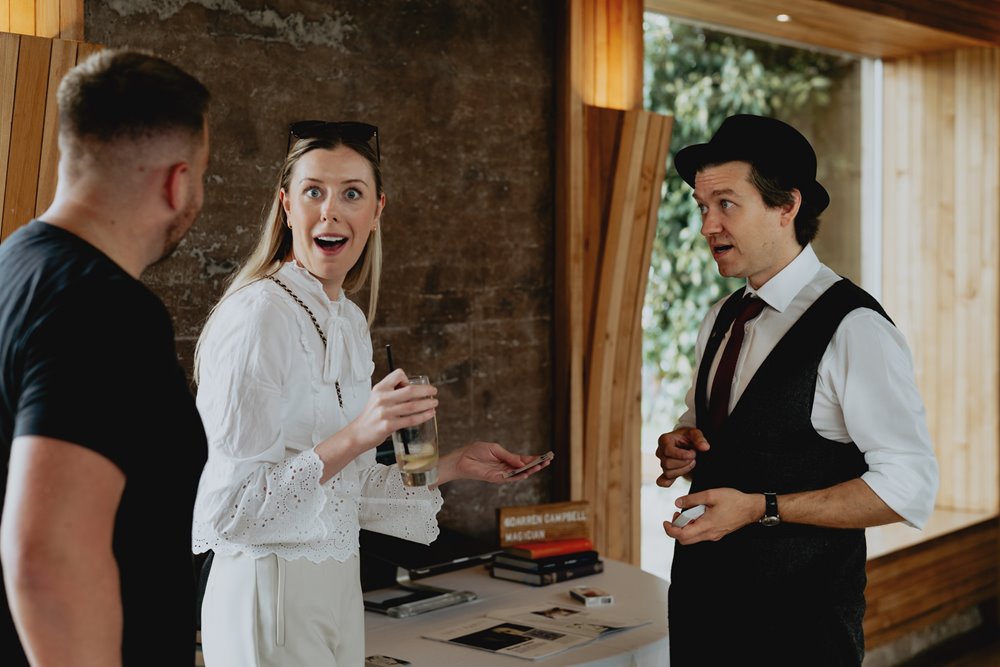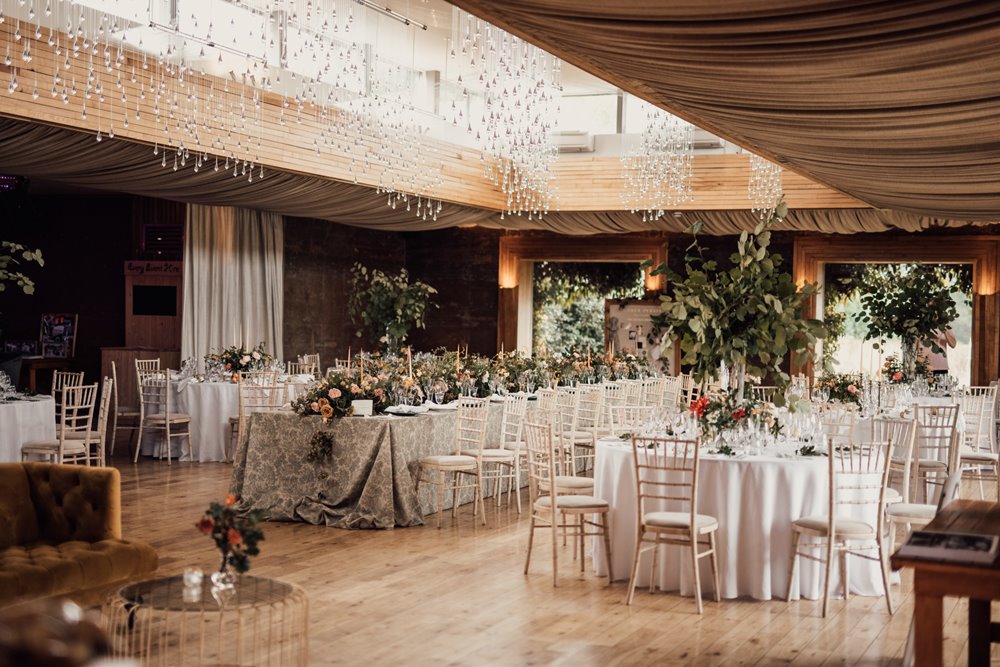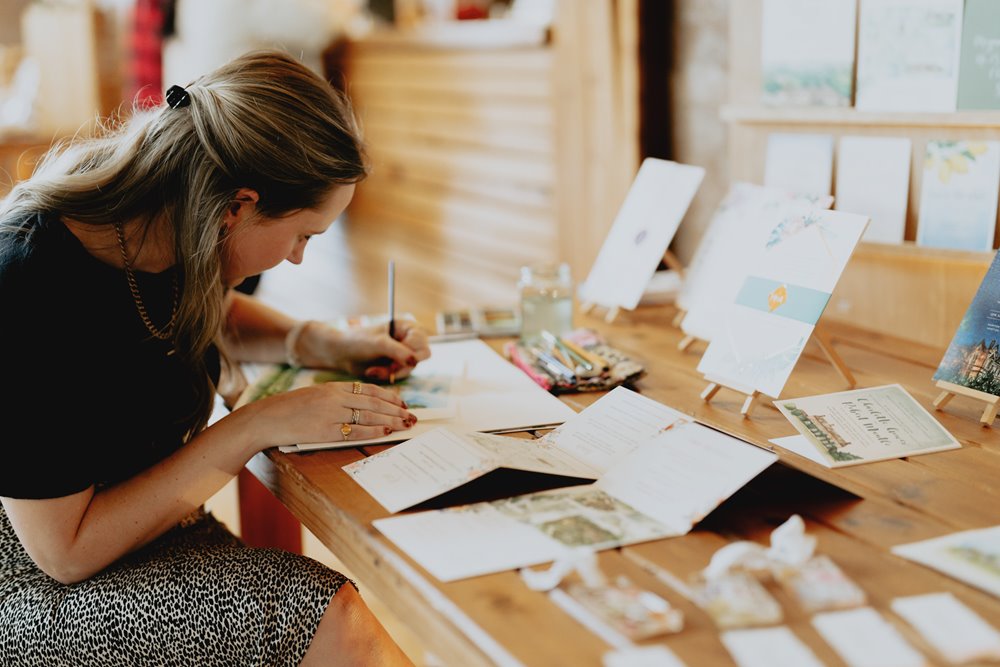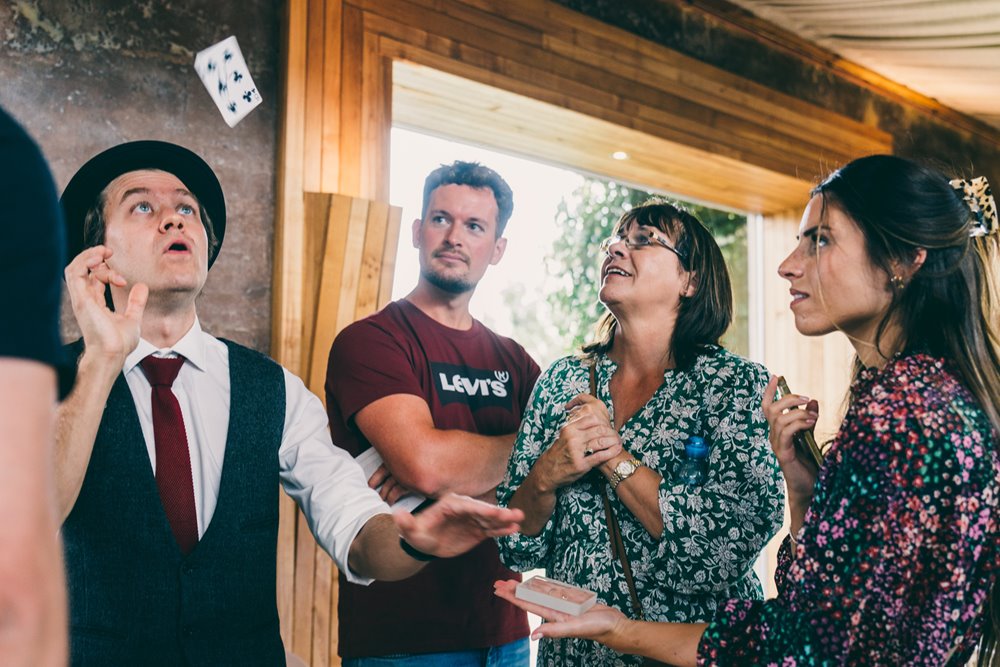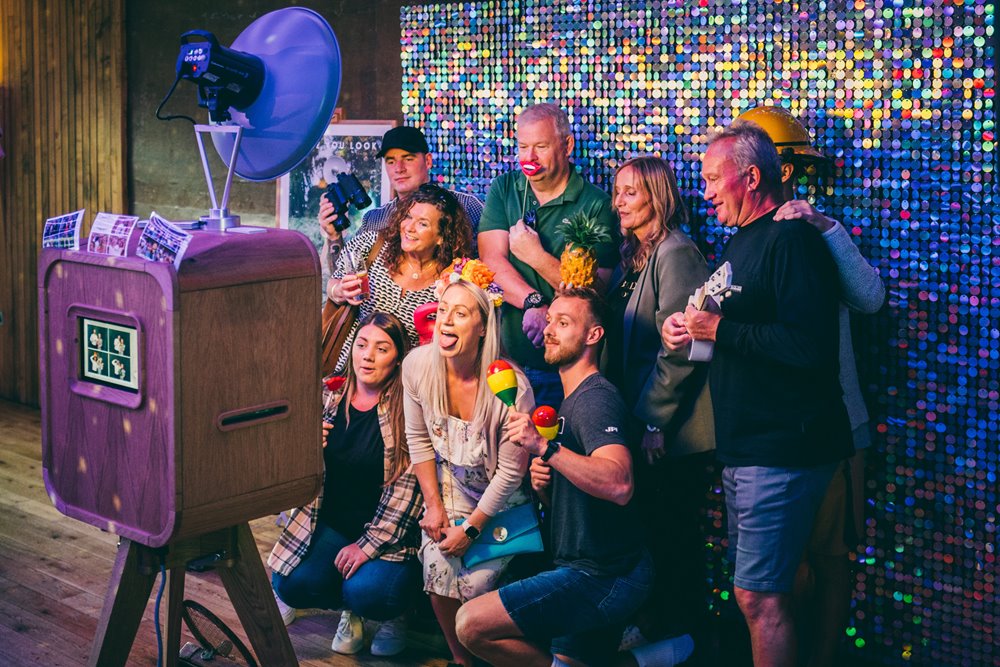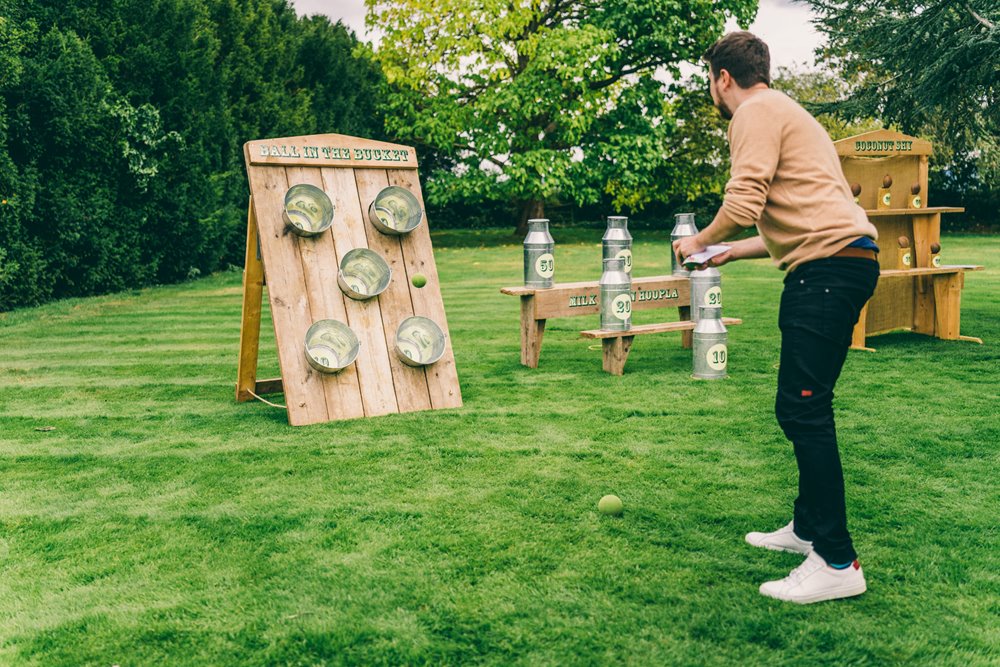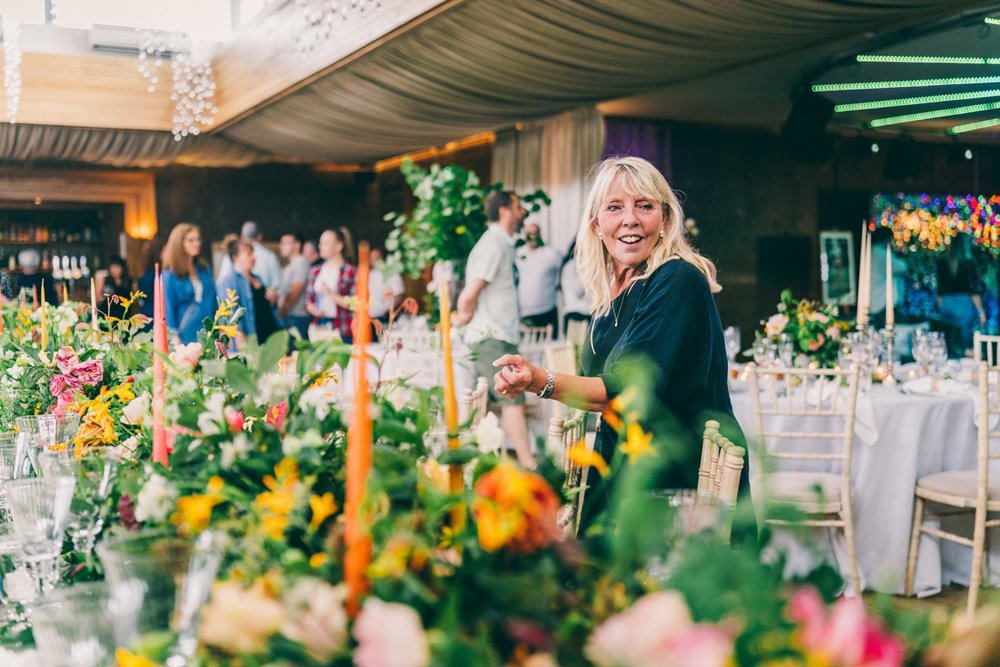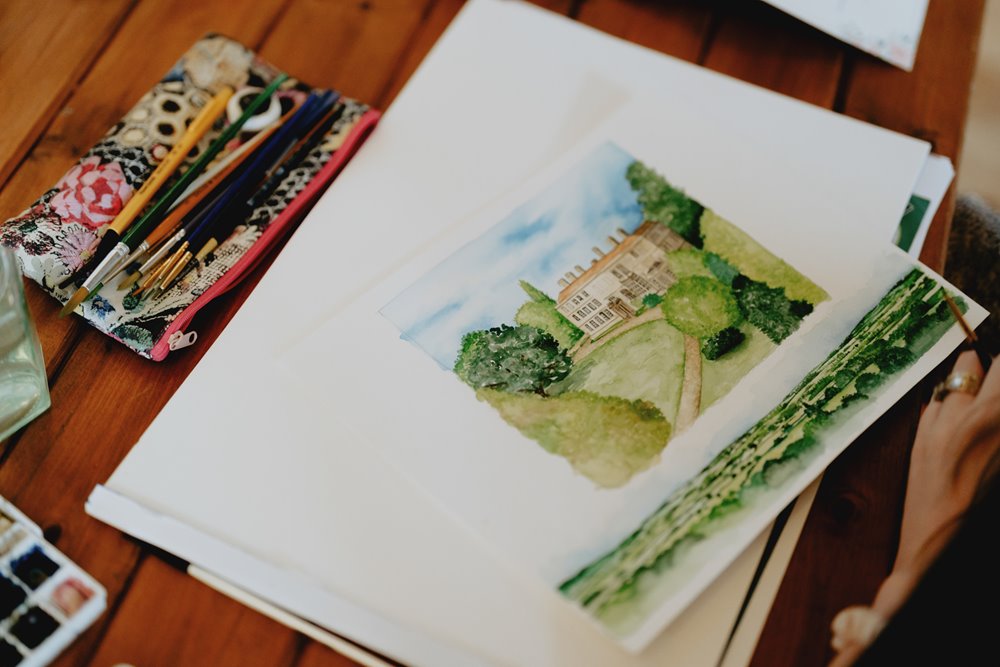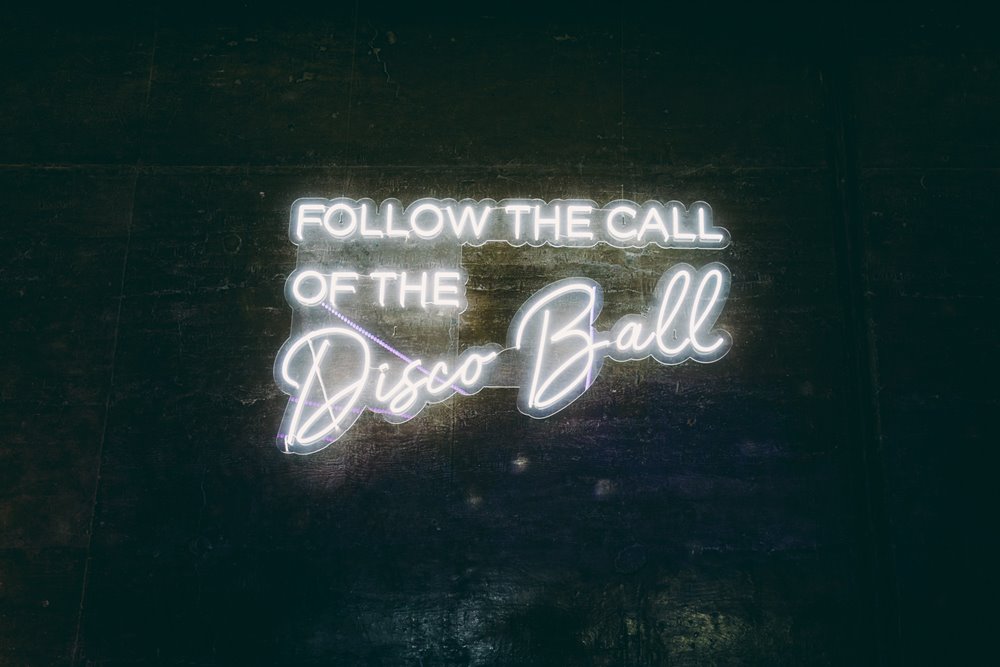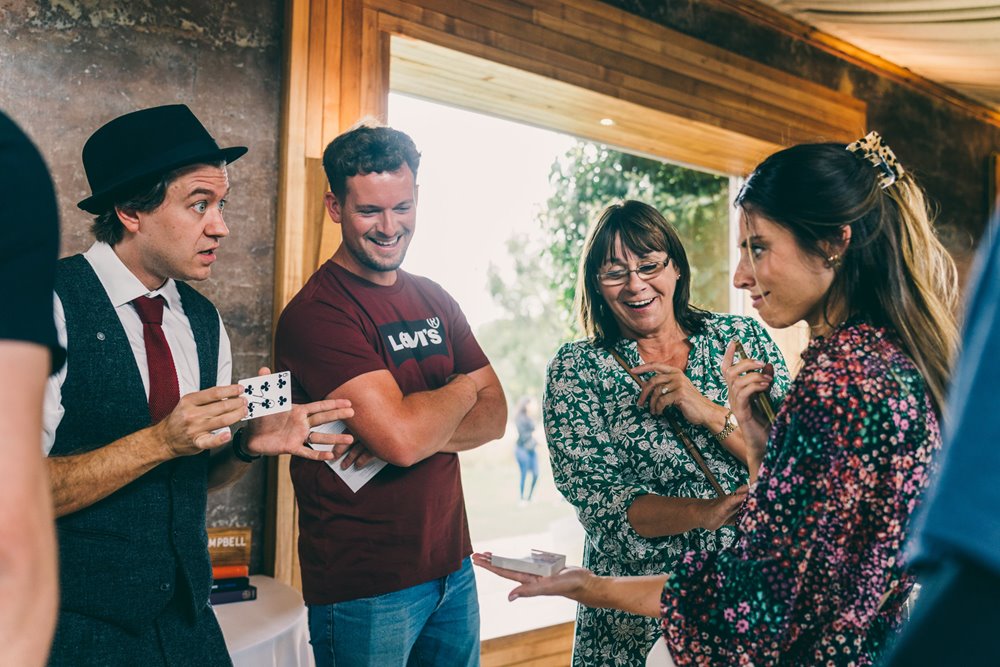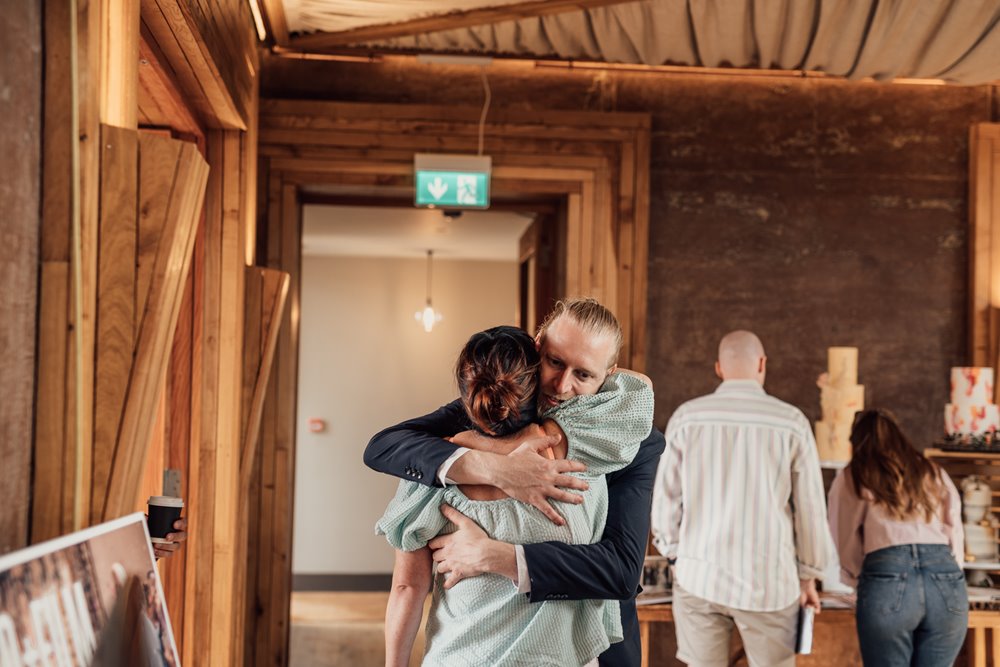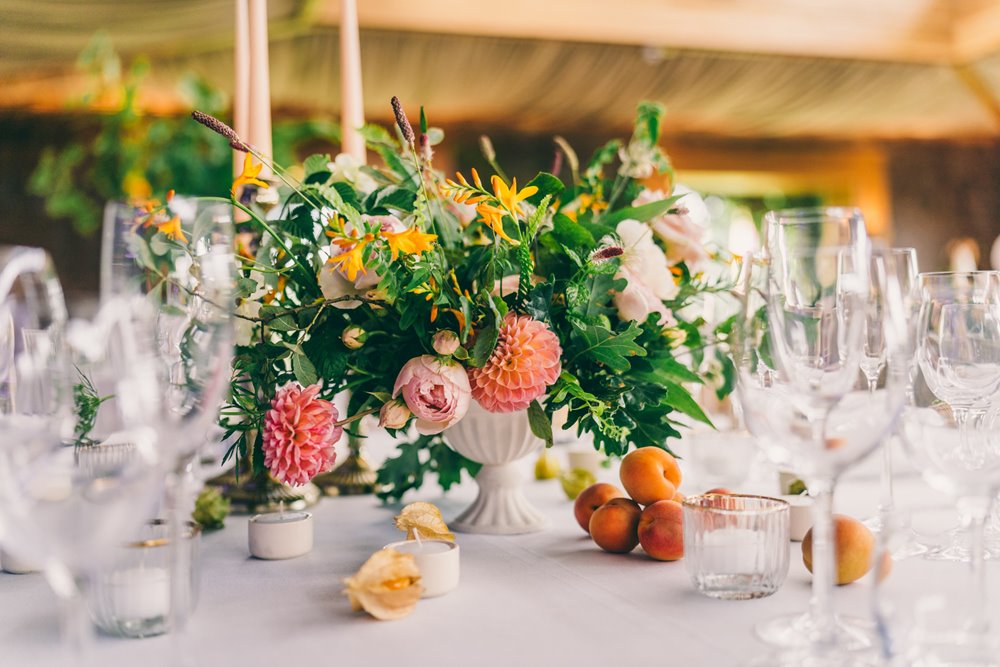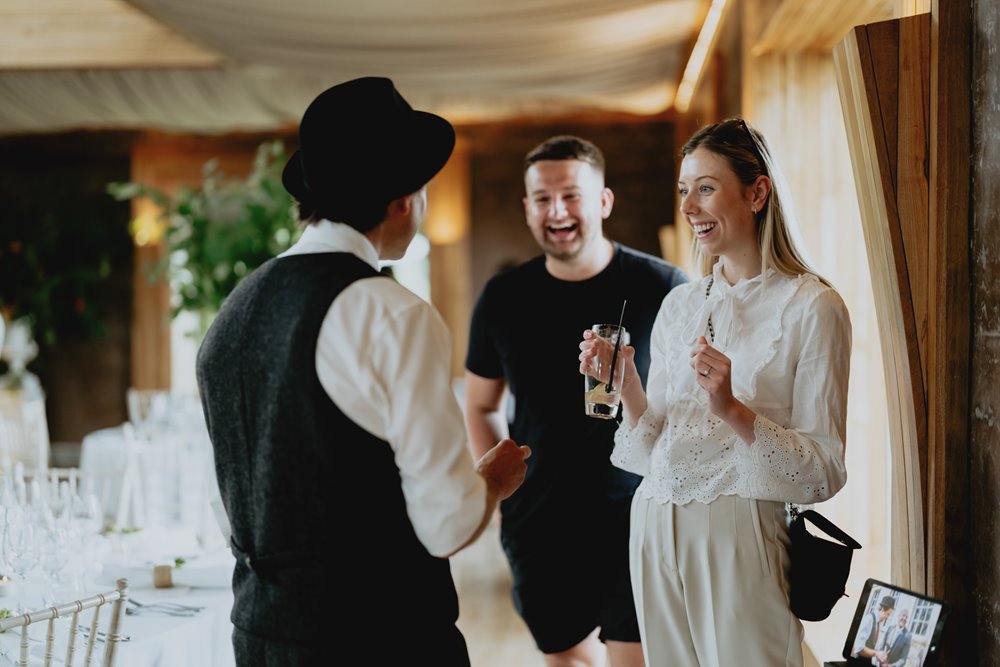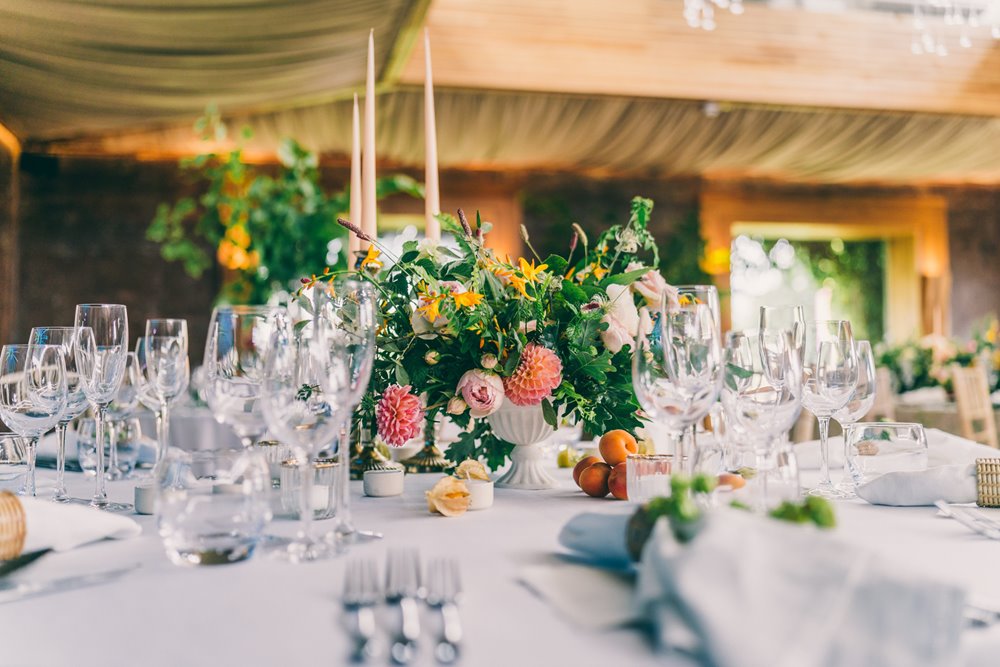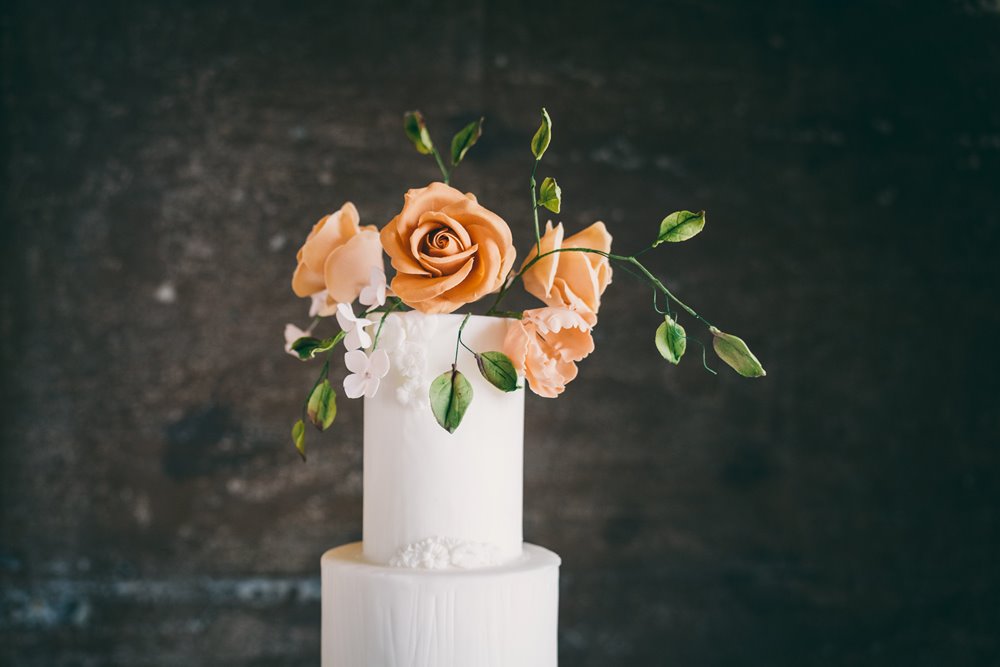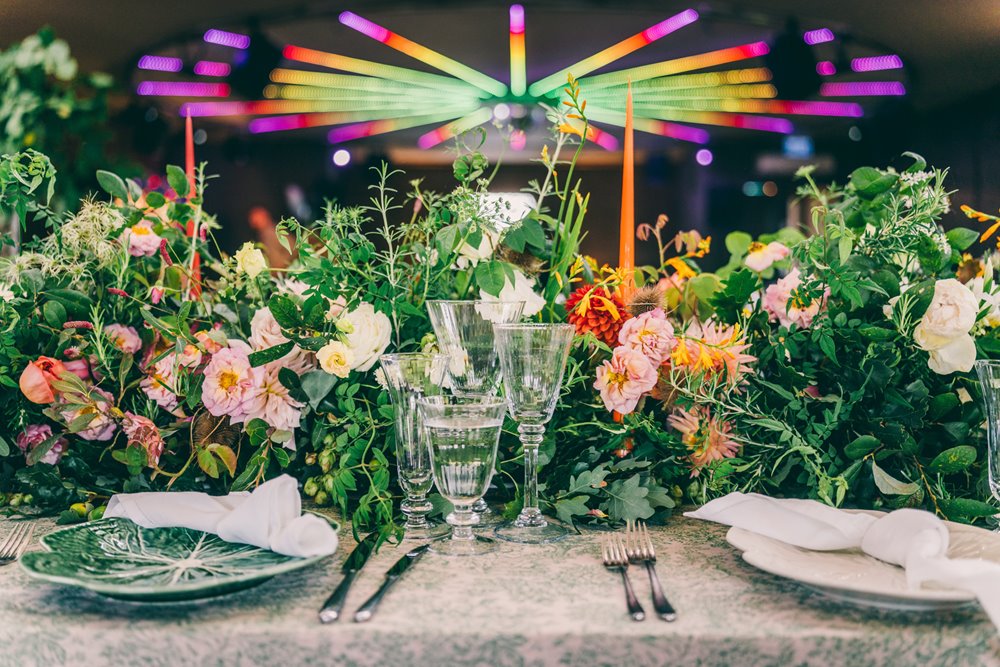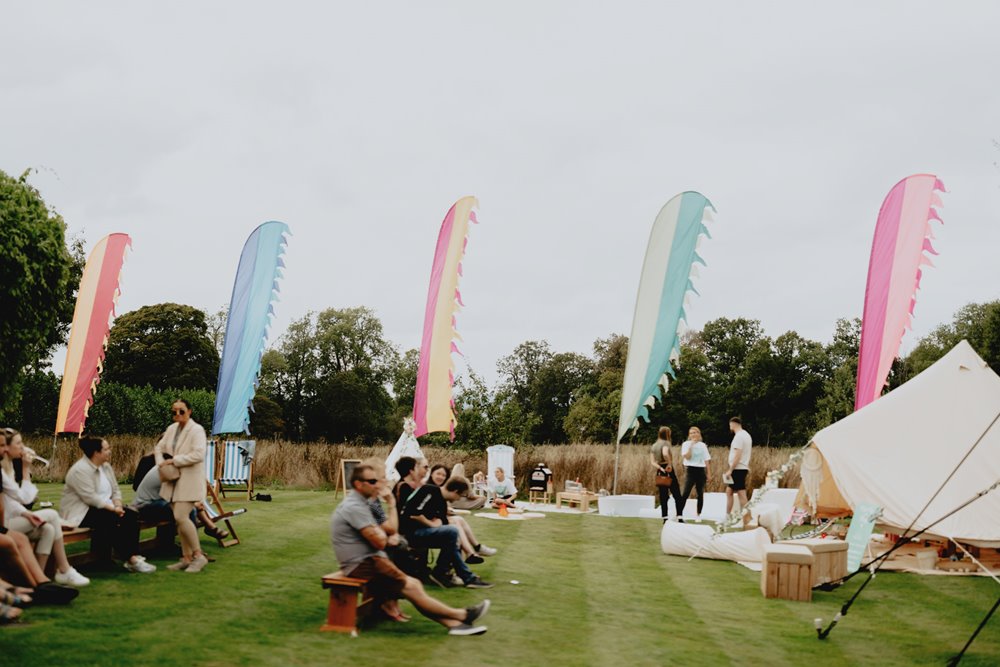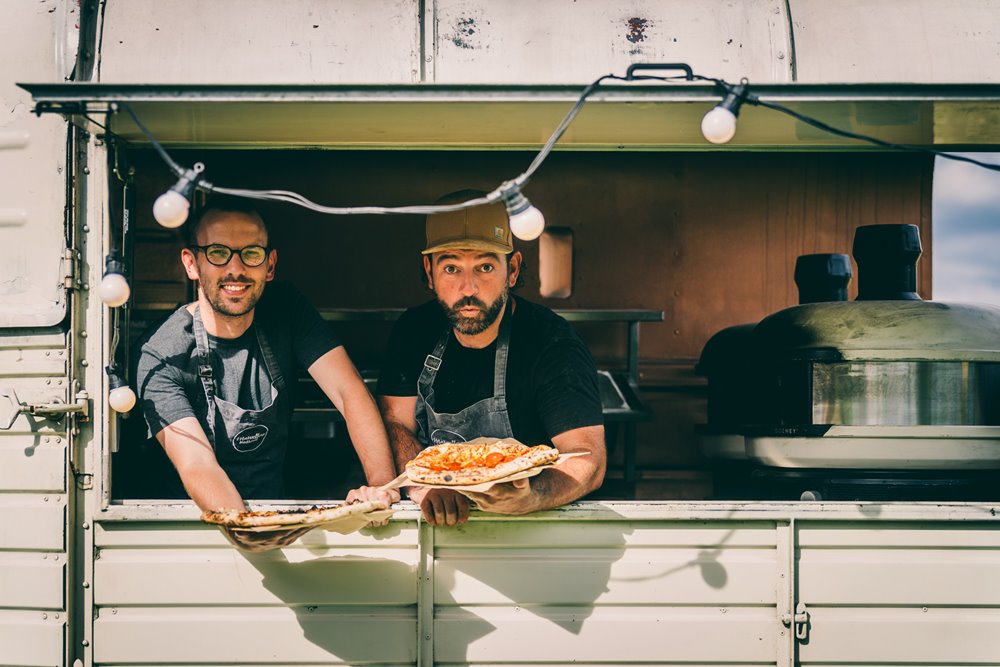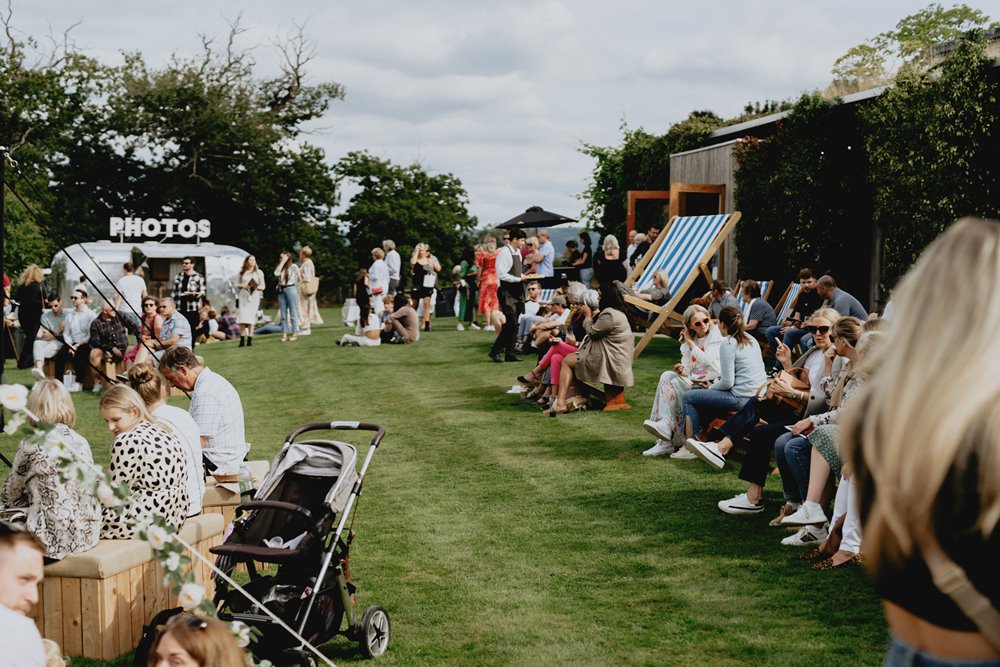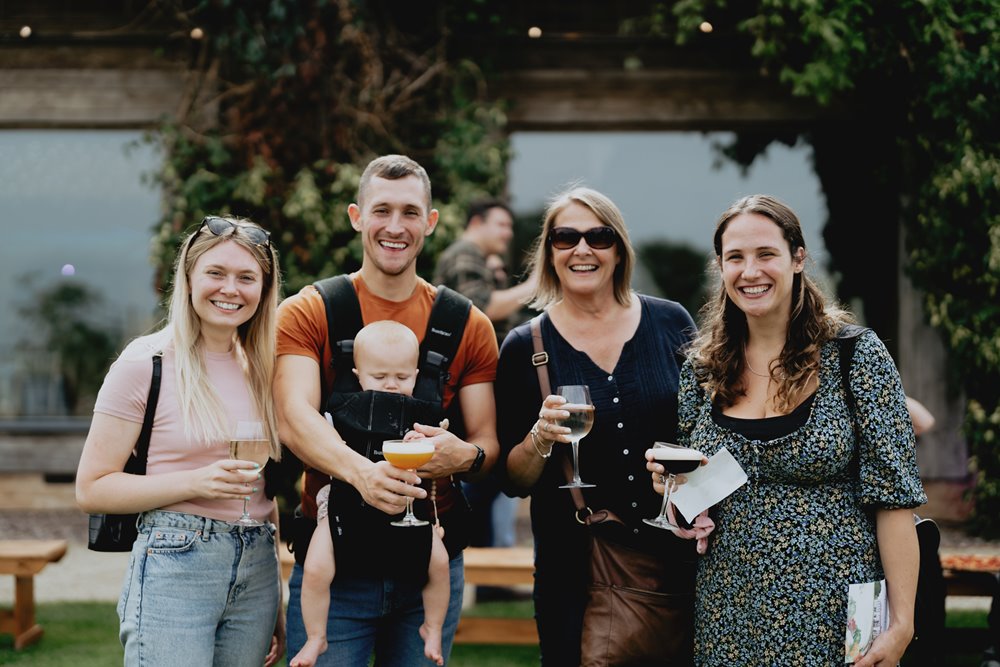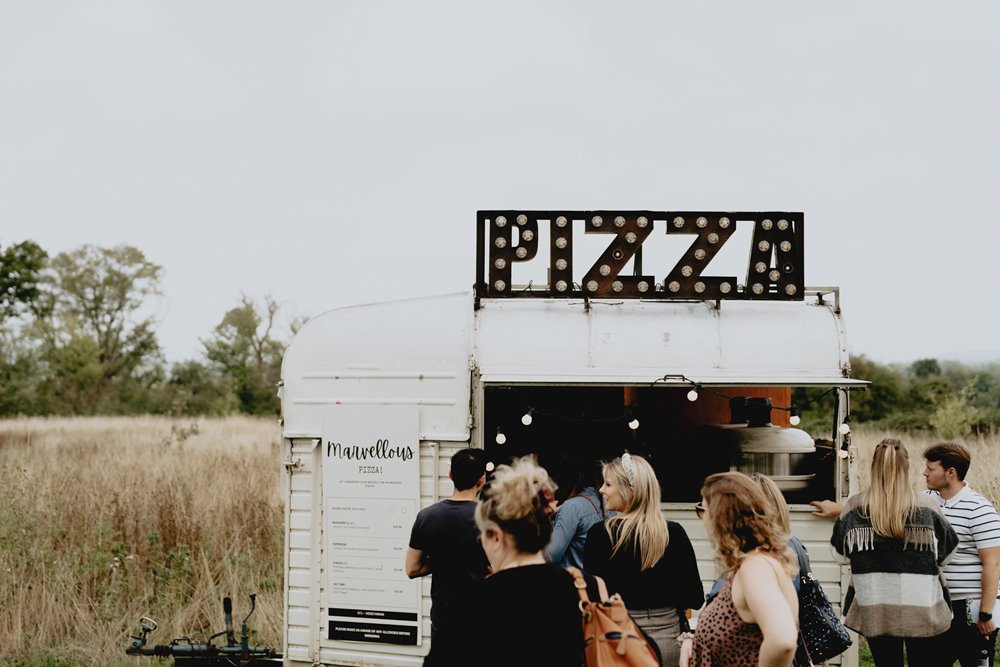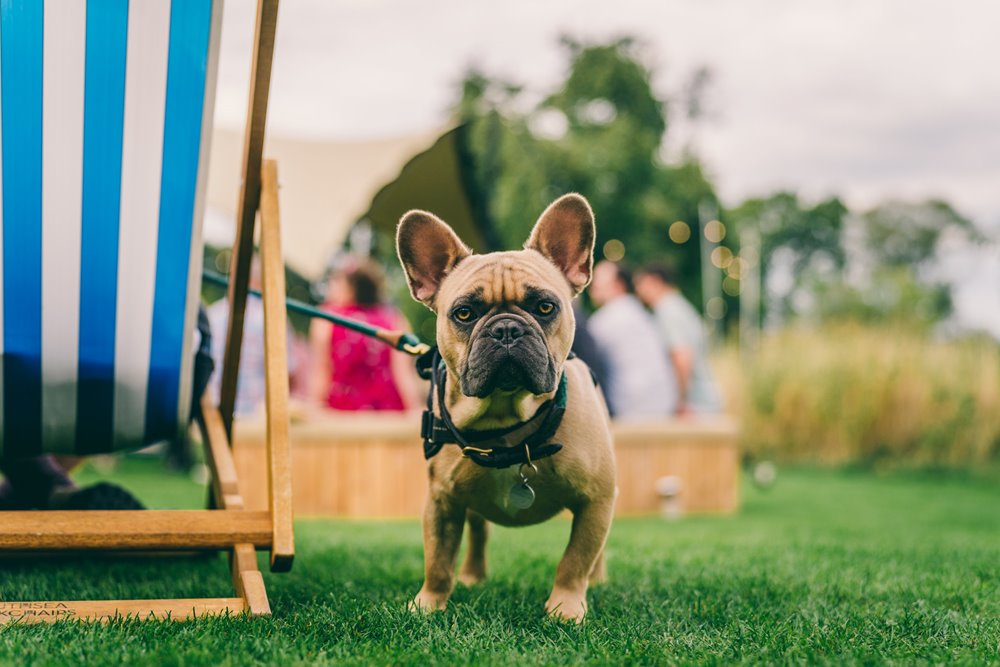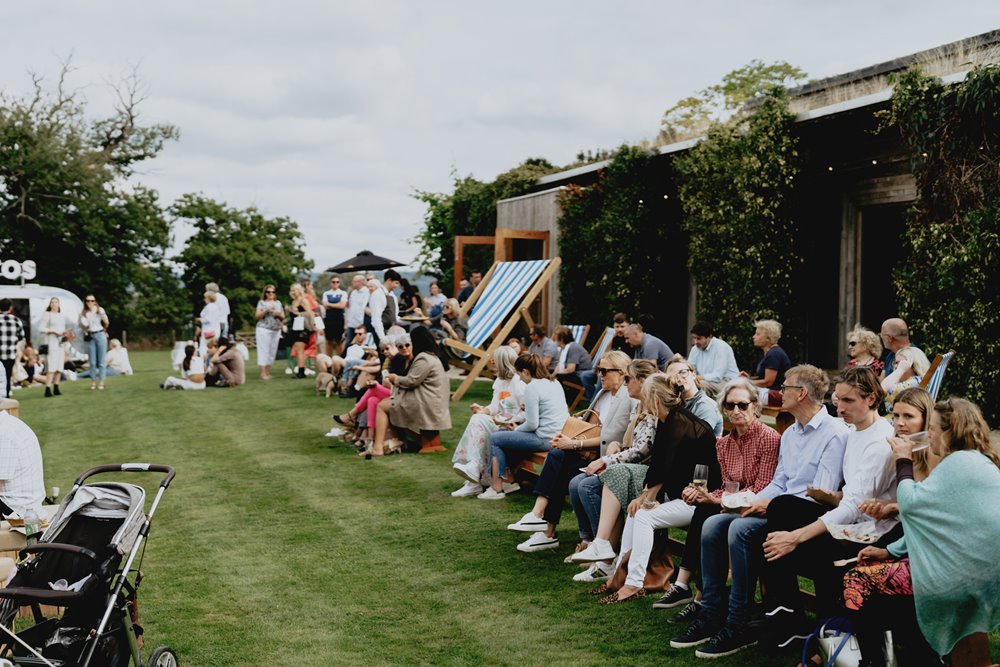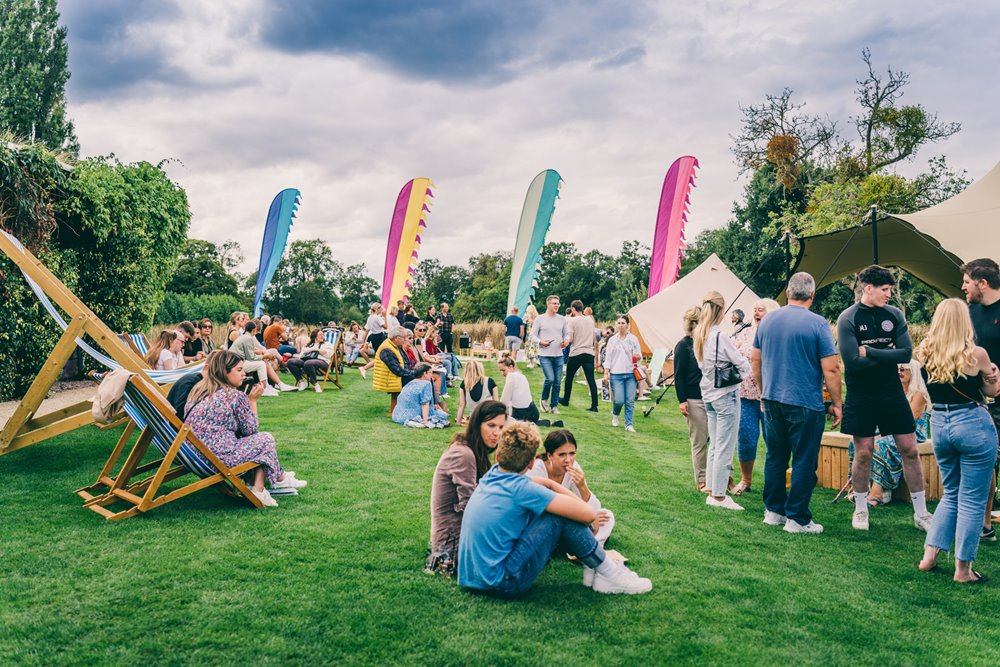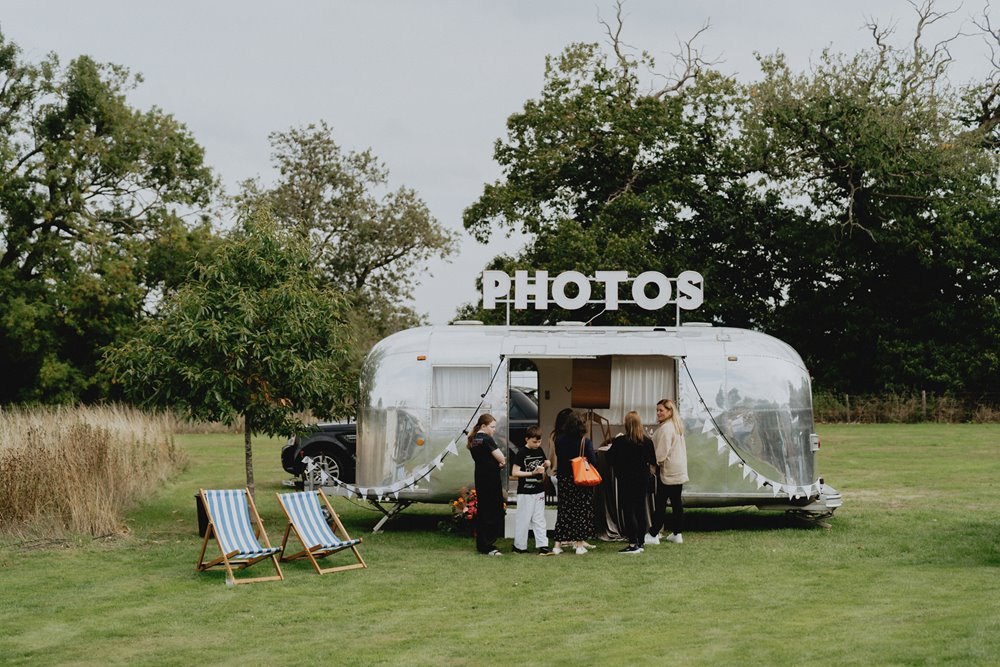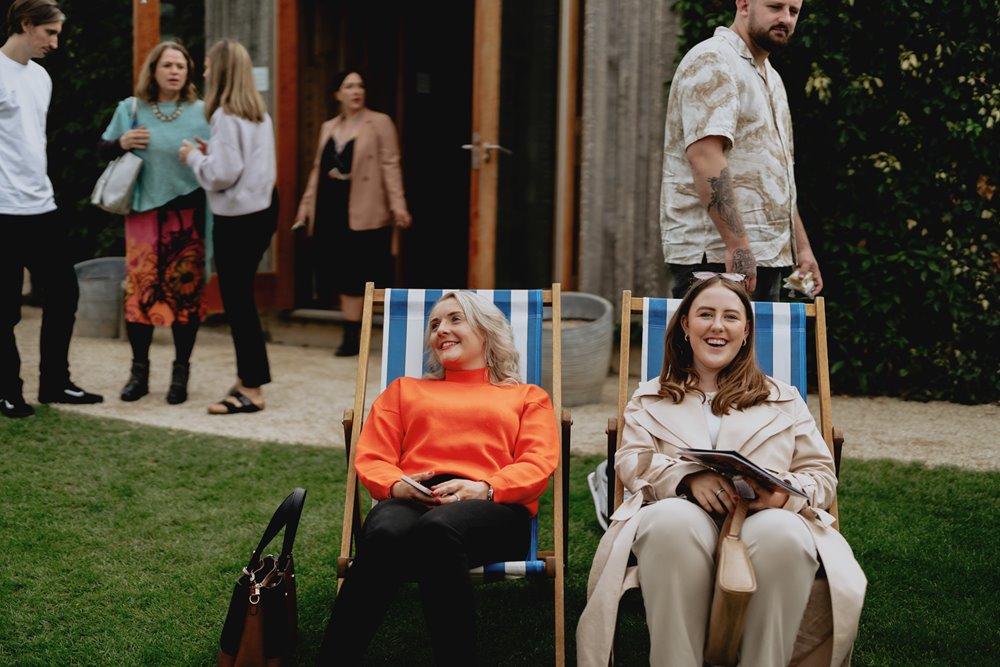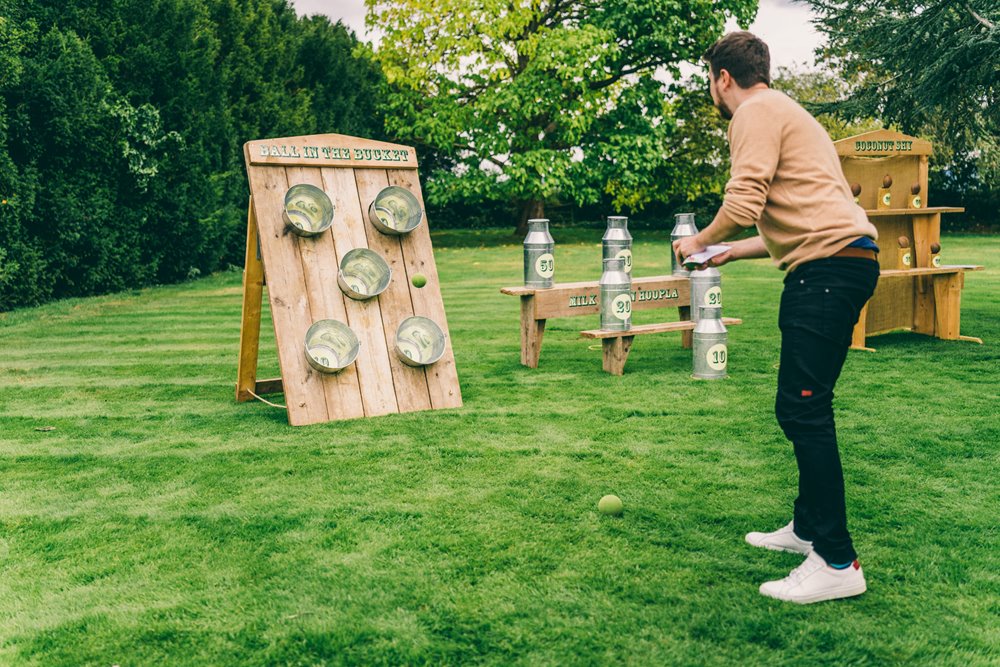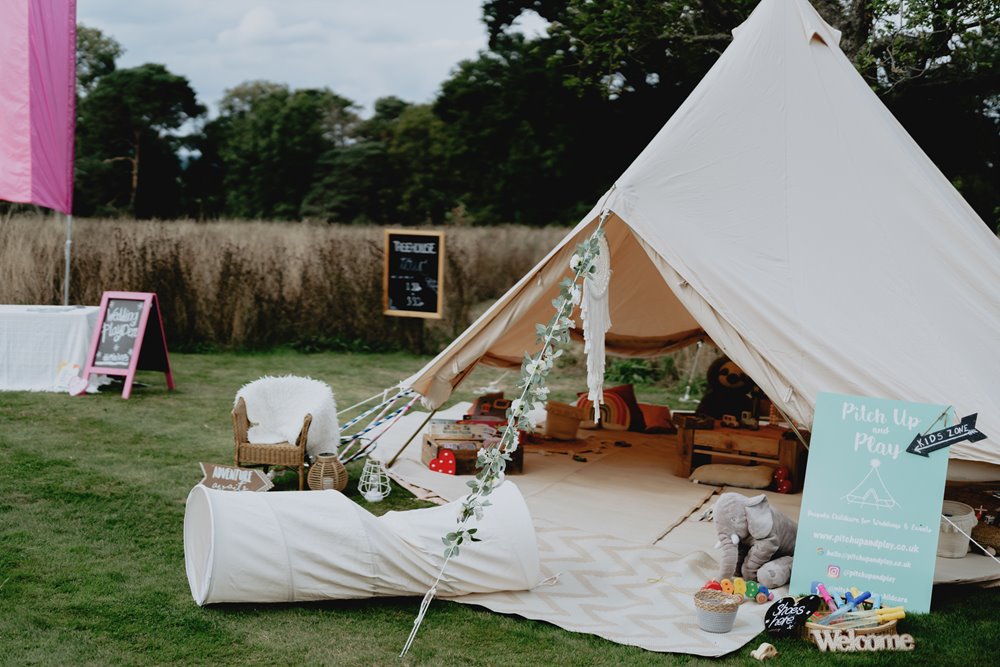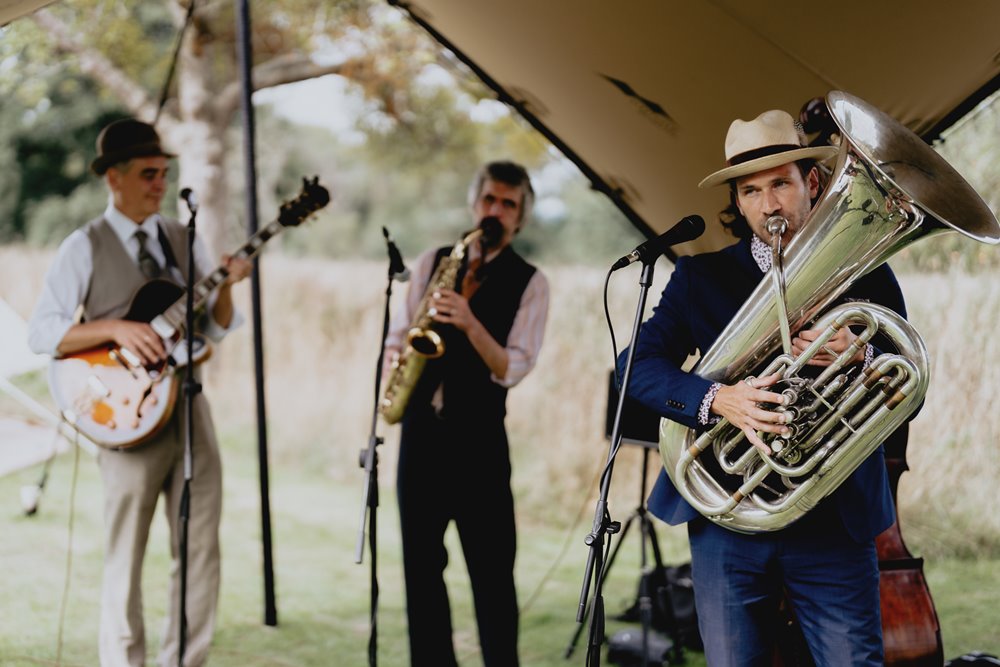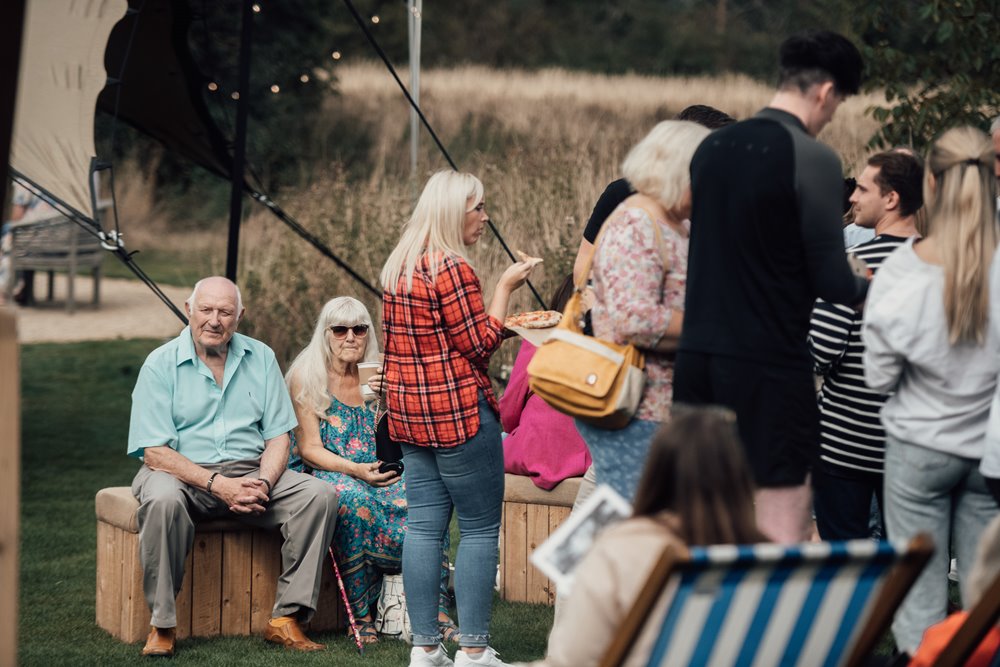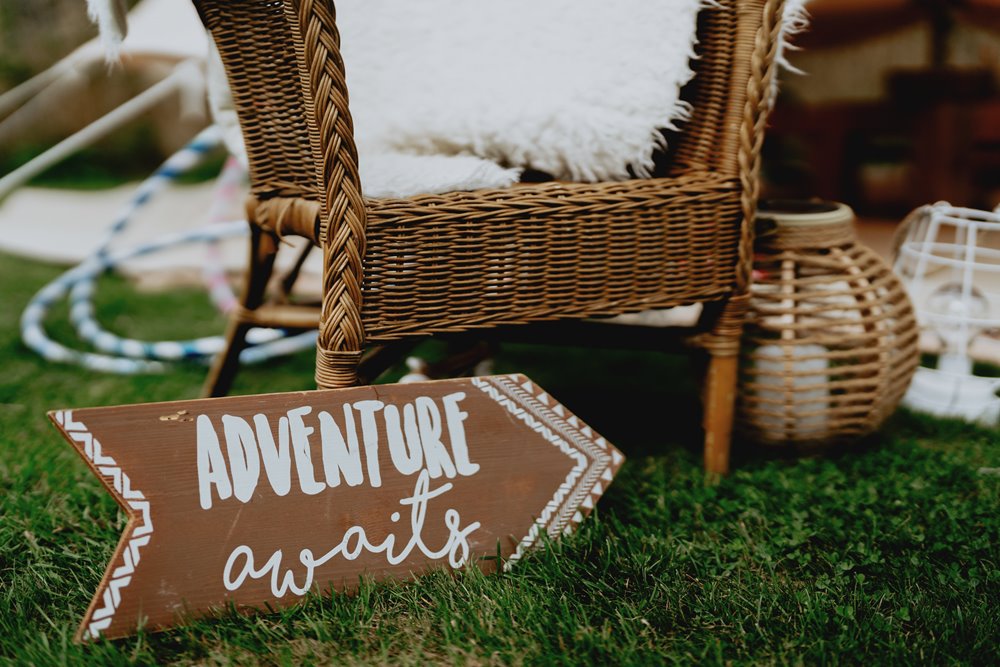 Team E shoot
To wrap things up, as is now a long standing yearly tradition Team E had a cocktail and a little photo shoot...
Ahh what a fabulous day this was.
Are you ready for more?
Stay tuned for news on our next wedding open day in early 2023: Date revealed soon!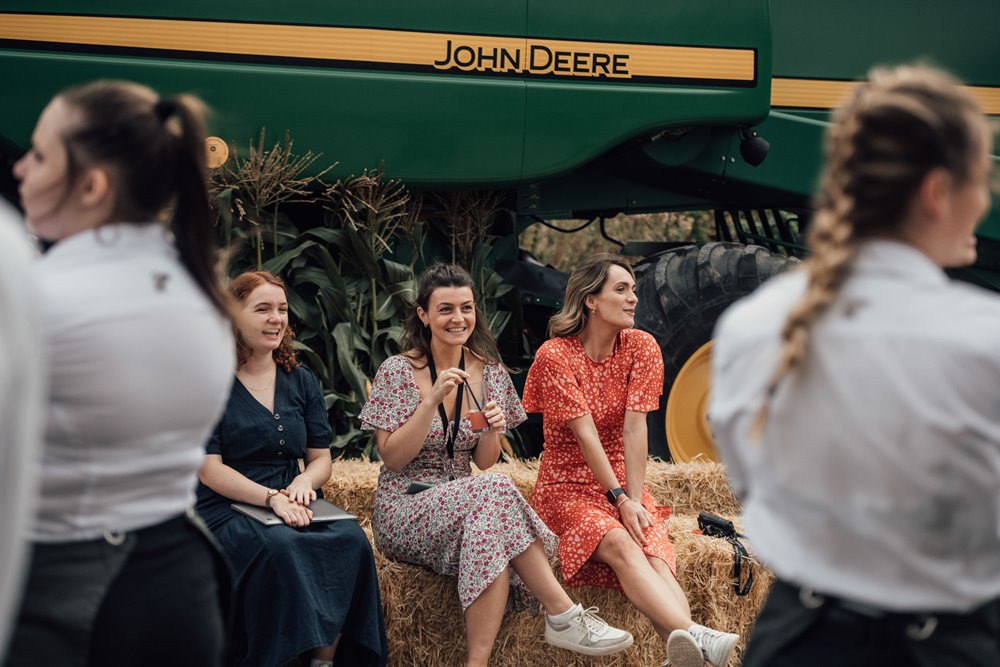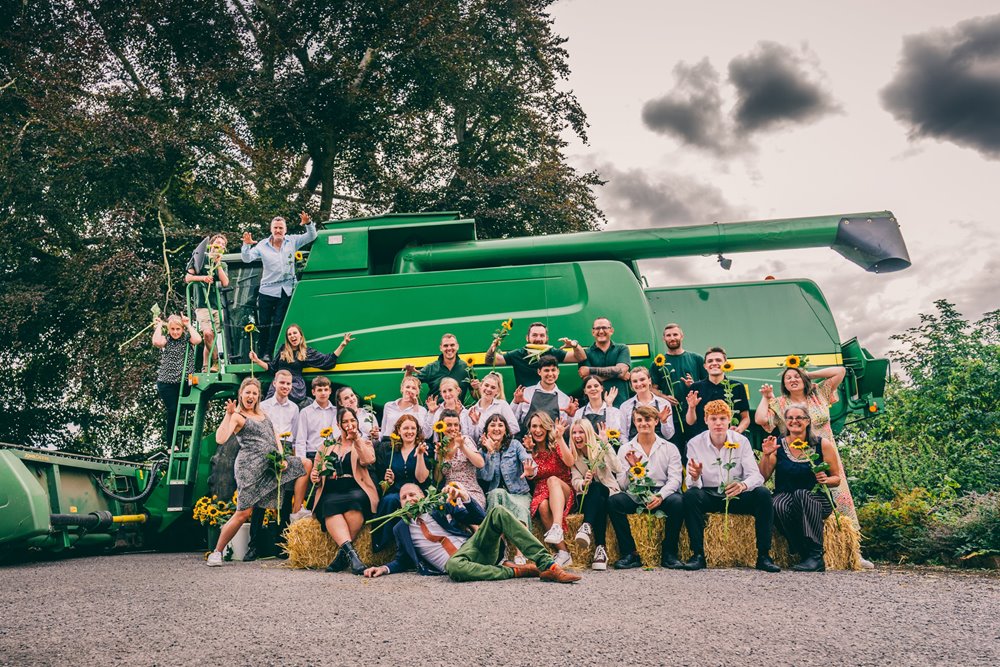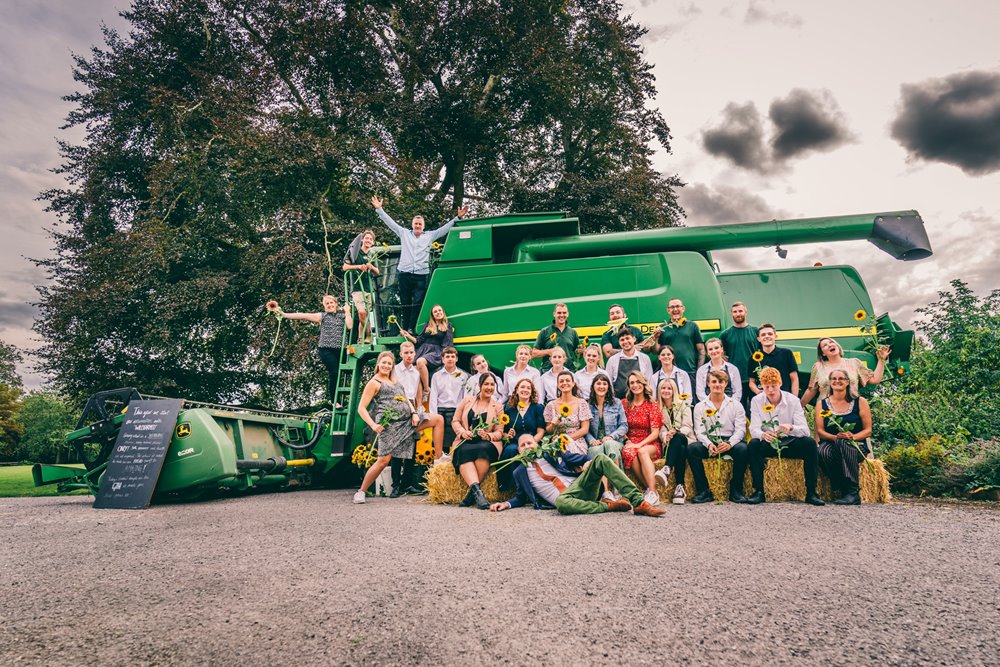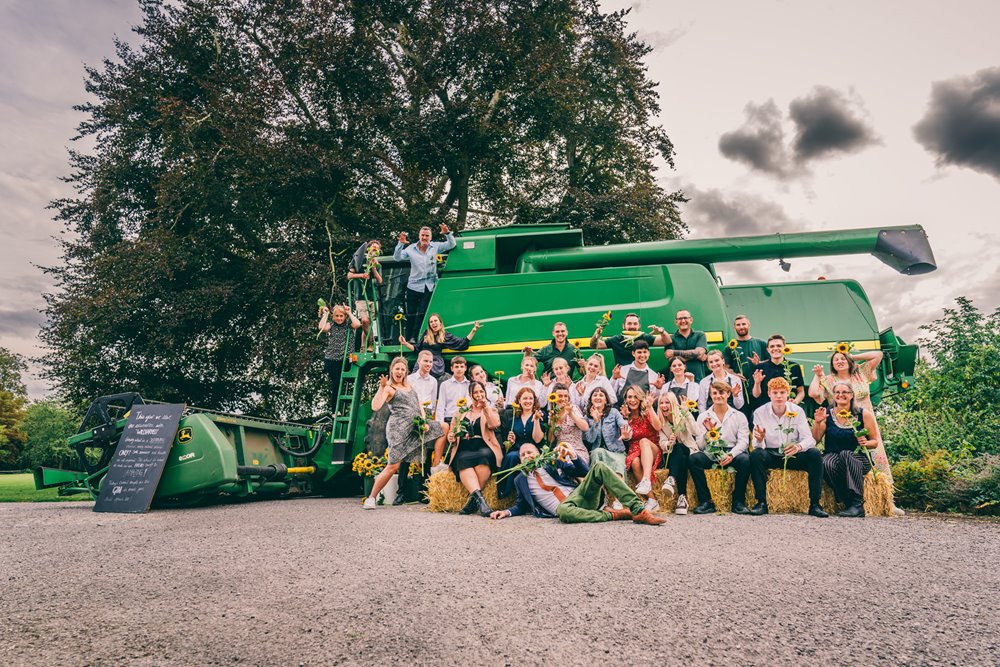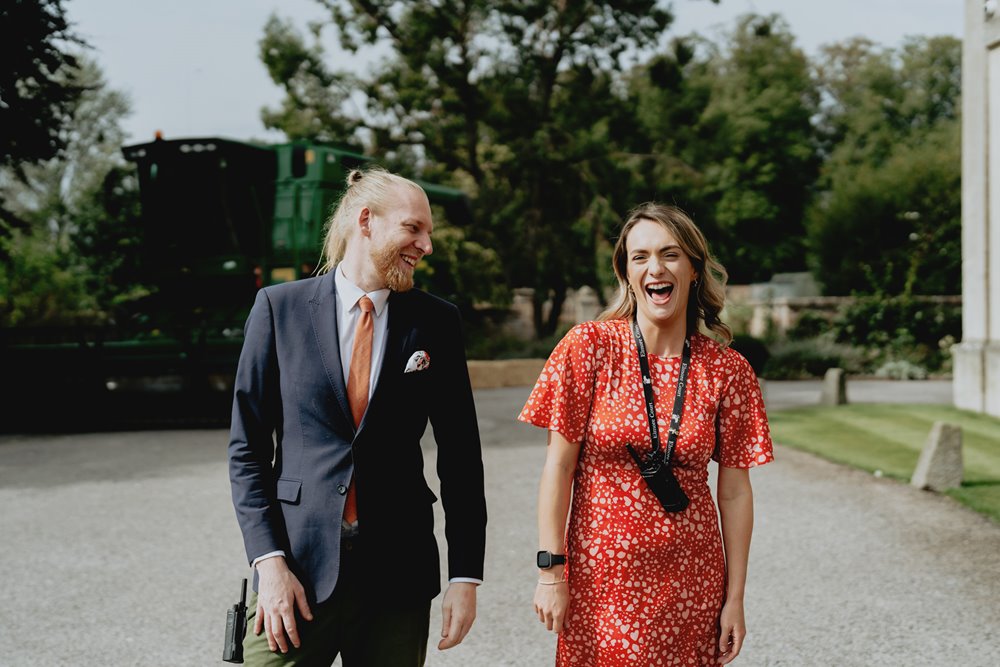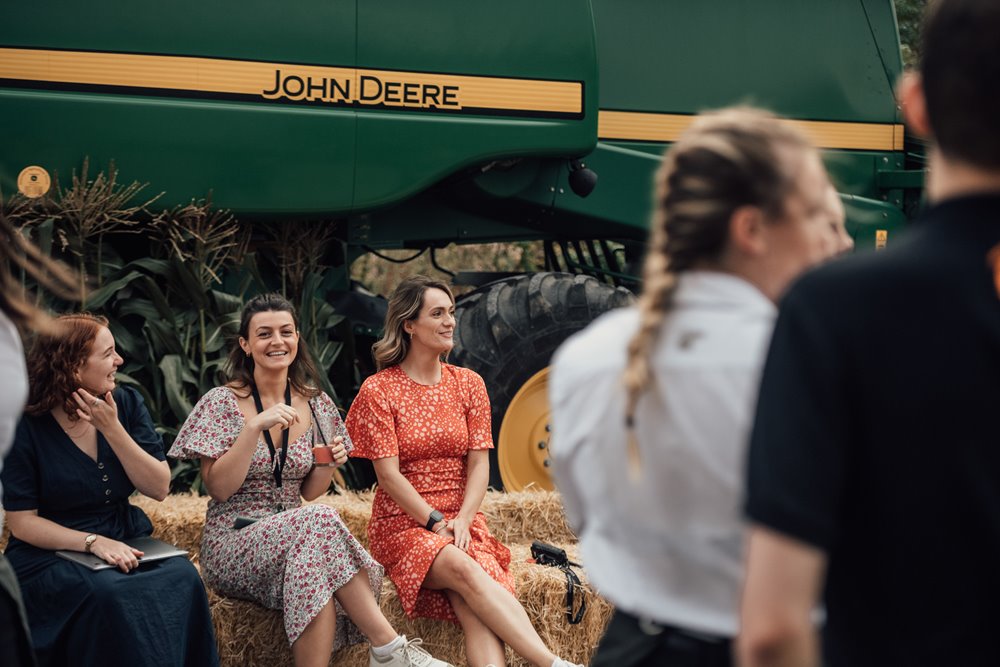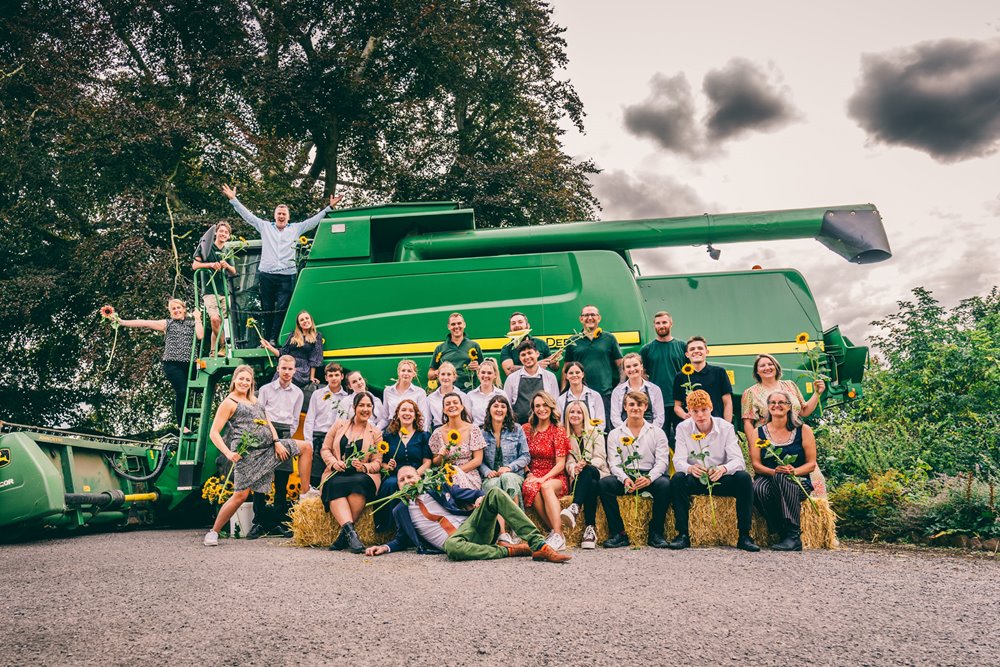 Thank you so much for coming and for making it such an epic success!
Counting down the days until we see you all again.
With an abundance of love,
Team E 
xxx
Related reading