Time for the bridesmaids to shine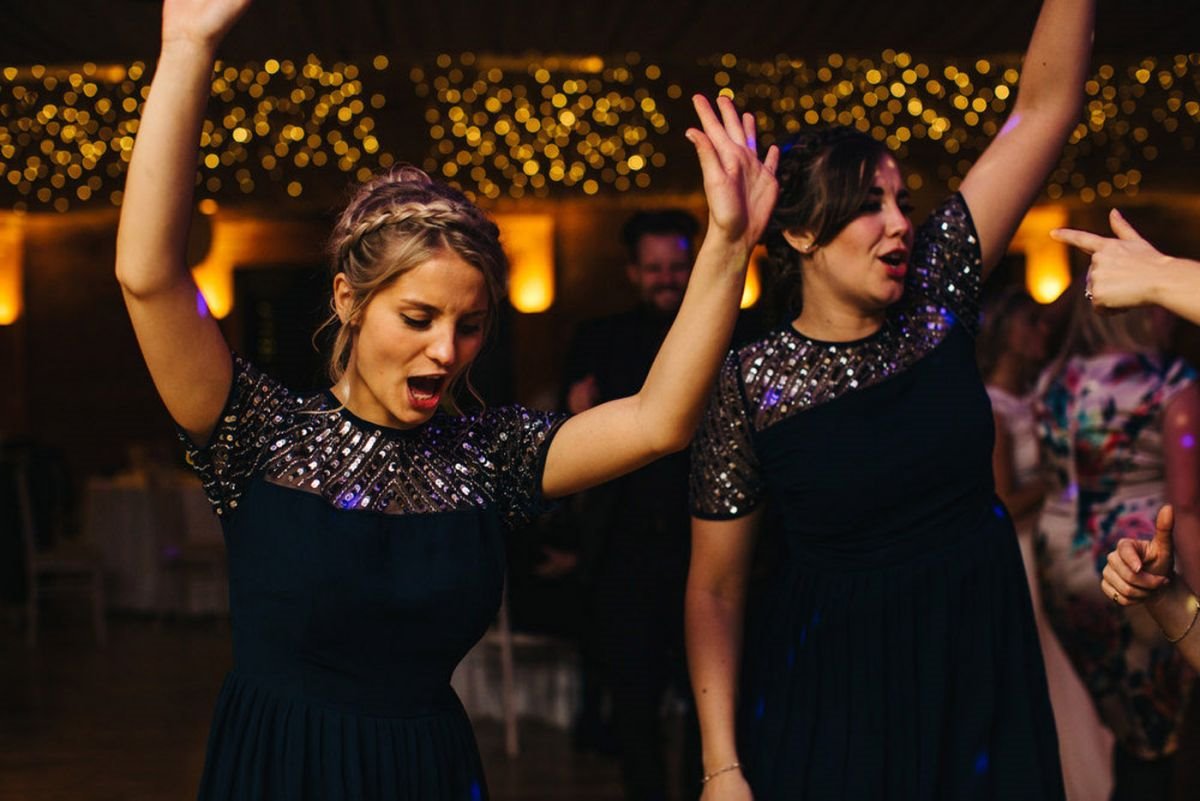 Maids, it's your time to shine!
There was a time (not so long ago) that bridesmaids were forced to wear dresses they were less than happy in - remember those curtain style prints, big puffy sleeves? Yes... Thankfully now things have moved on, and the lovely brides of today want to dress their best friends in dresses that they love and feel comfortable in. So rather unusually today's blog is not so much about the bride, but all about the bridesmaids.
You may have noticed here at Elmore we're a little bit obsessed with all things shiny- sequins and glitter are our thing (we're actually magpies in disguise).
So we thought we'd share a selection of some of our favourite bridesmaids dresses with some of that all-important sparkle. 
All that Glitters is gold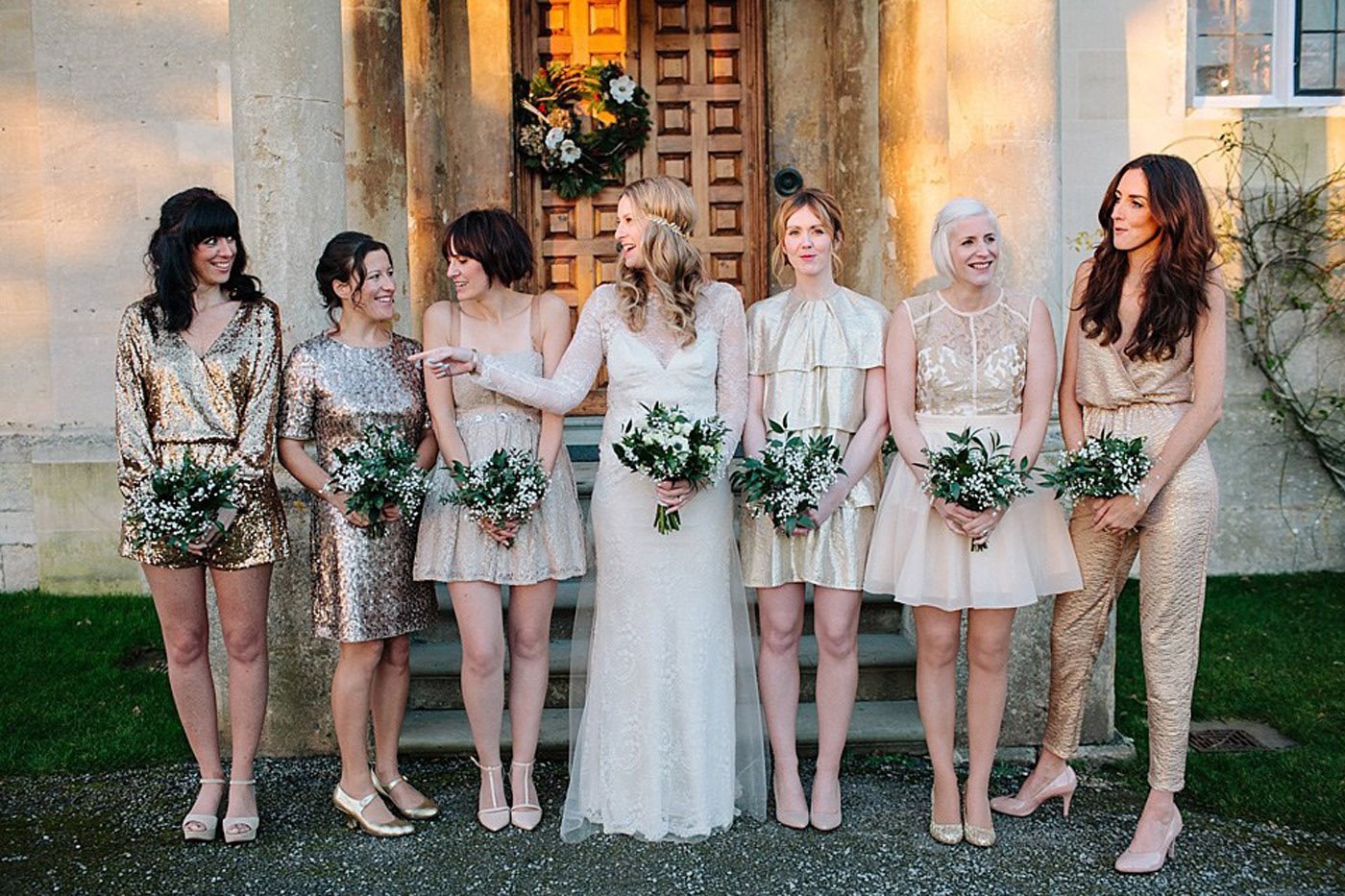 At this gorgeous golden winter wedding the bridesmaids wore an array of different dresses, including a stunning jumpsuit in gold and metallic fabrics…we loved the mix and match style of this bridal party. 
There are so many ways you can add sparkle, glitz, and glamour to create the perfect bridesmaid dress. It may be a full on floor length sequin gown or some simple detail on the straps or waistline; whatever you decide, we don't think you can go wrong with glittering gold.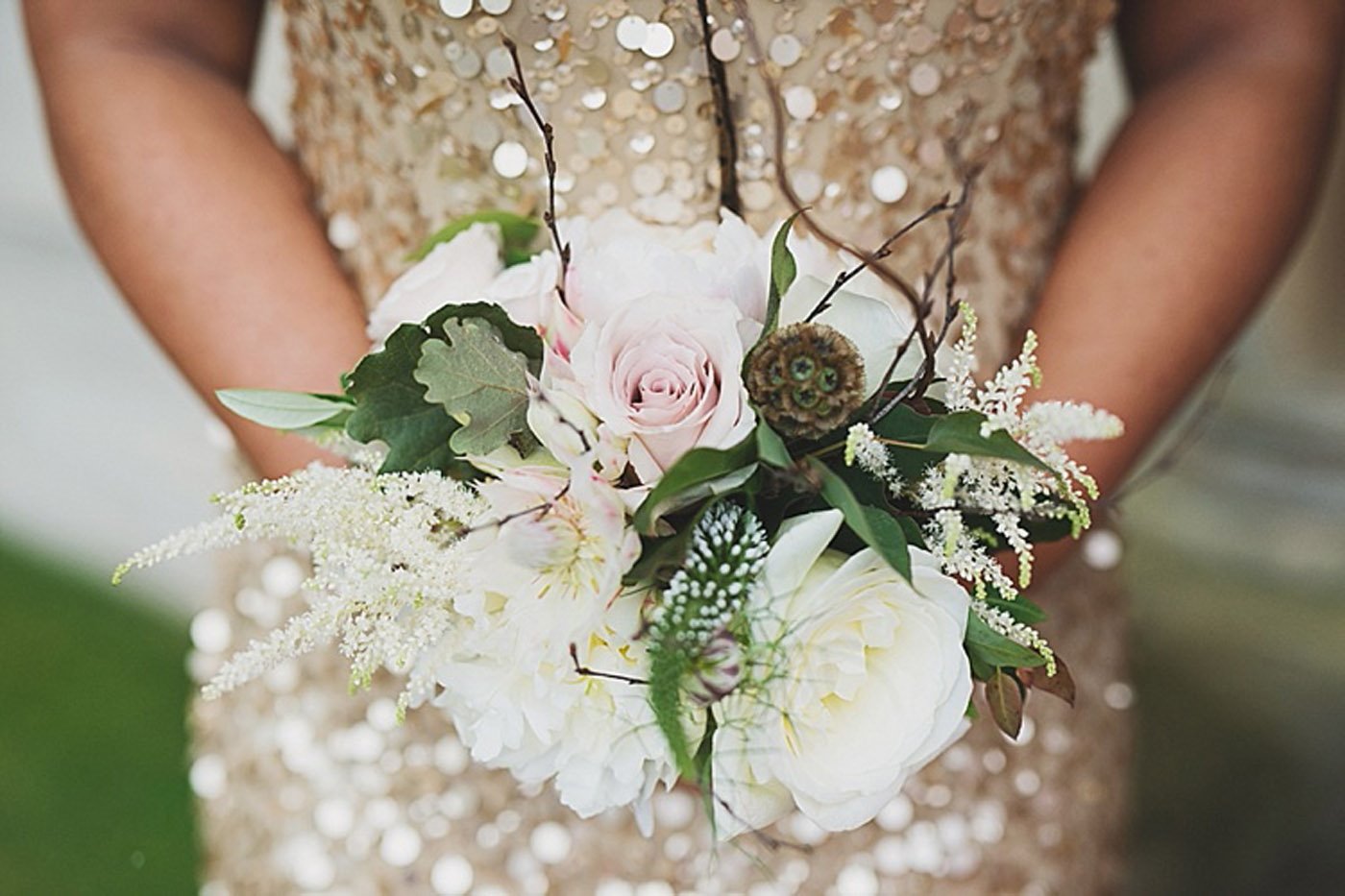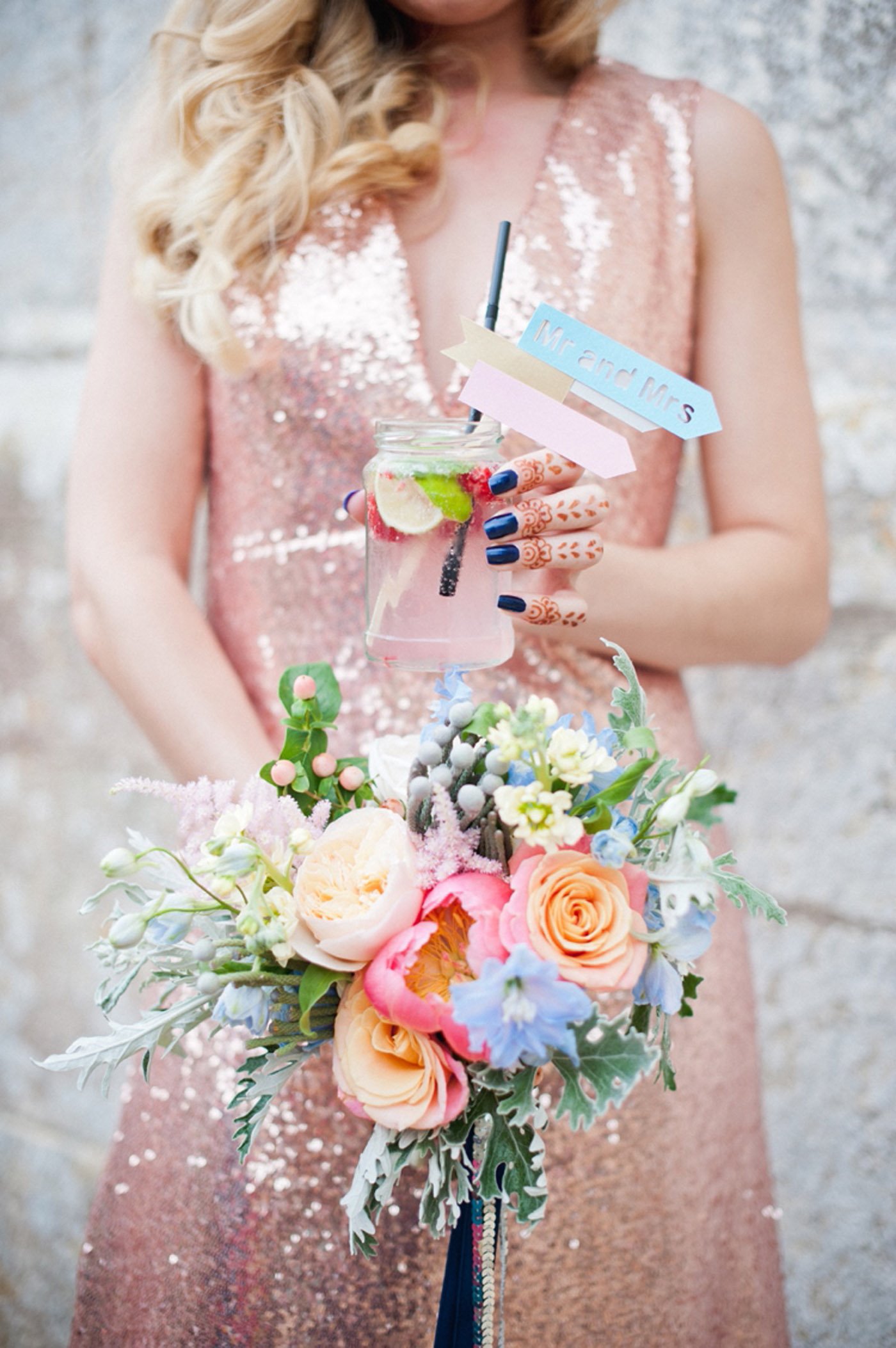 This couldn't be more perfect; sequins, henna, a cool cocktail and a perfect bouquet – we're in heaven! This just shows that summer sequins work just as well as in the winter months.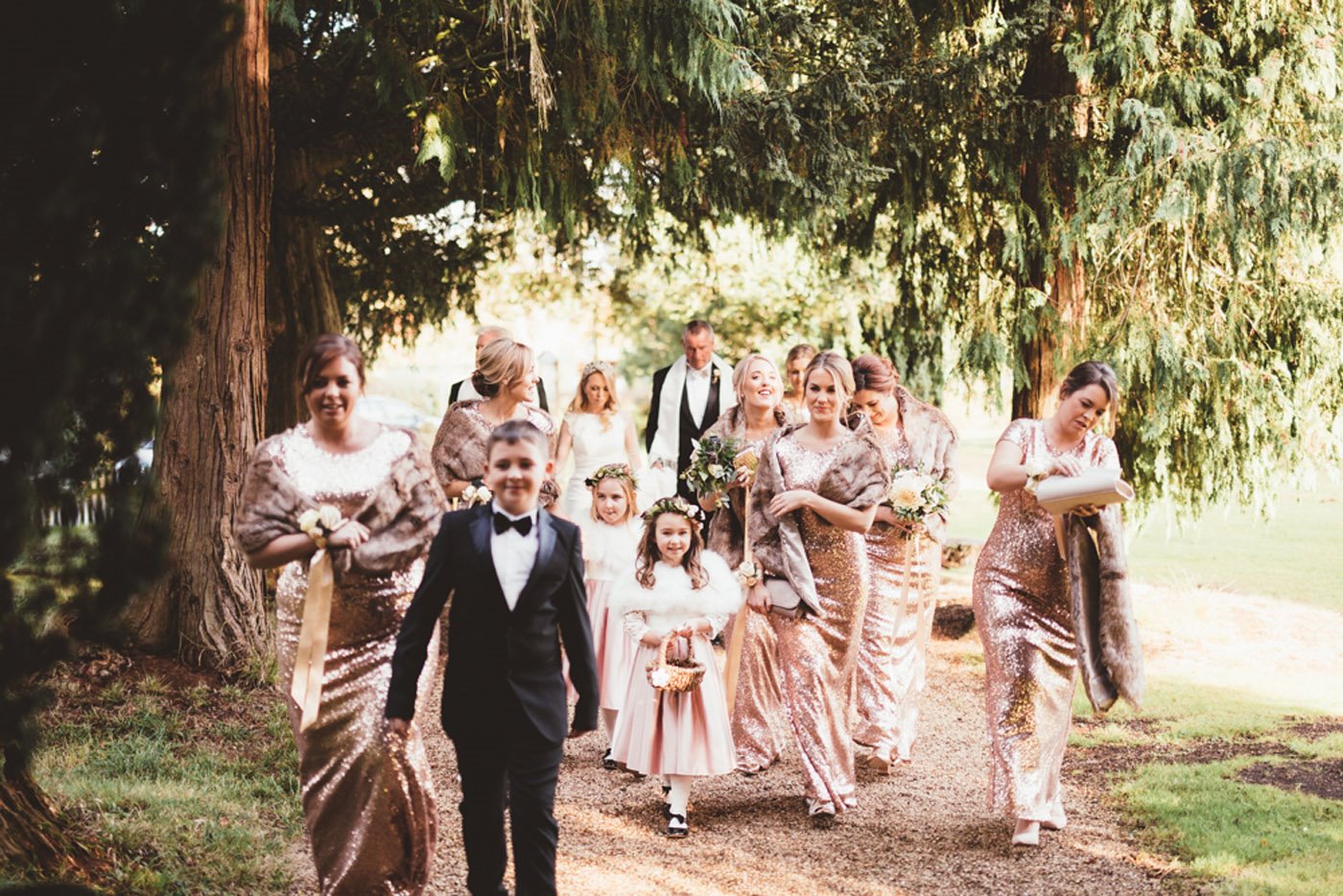 But if it might get a little chilly, pink sequins also work beautifully with faux fur as this gorgeous bunch prove.
Don't forget the little ones…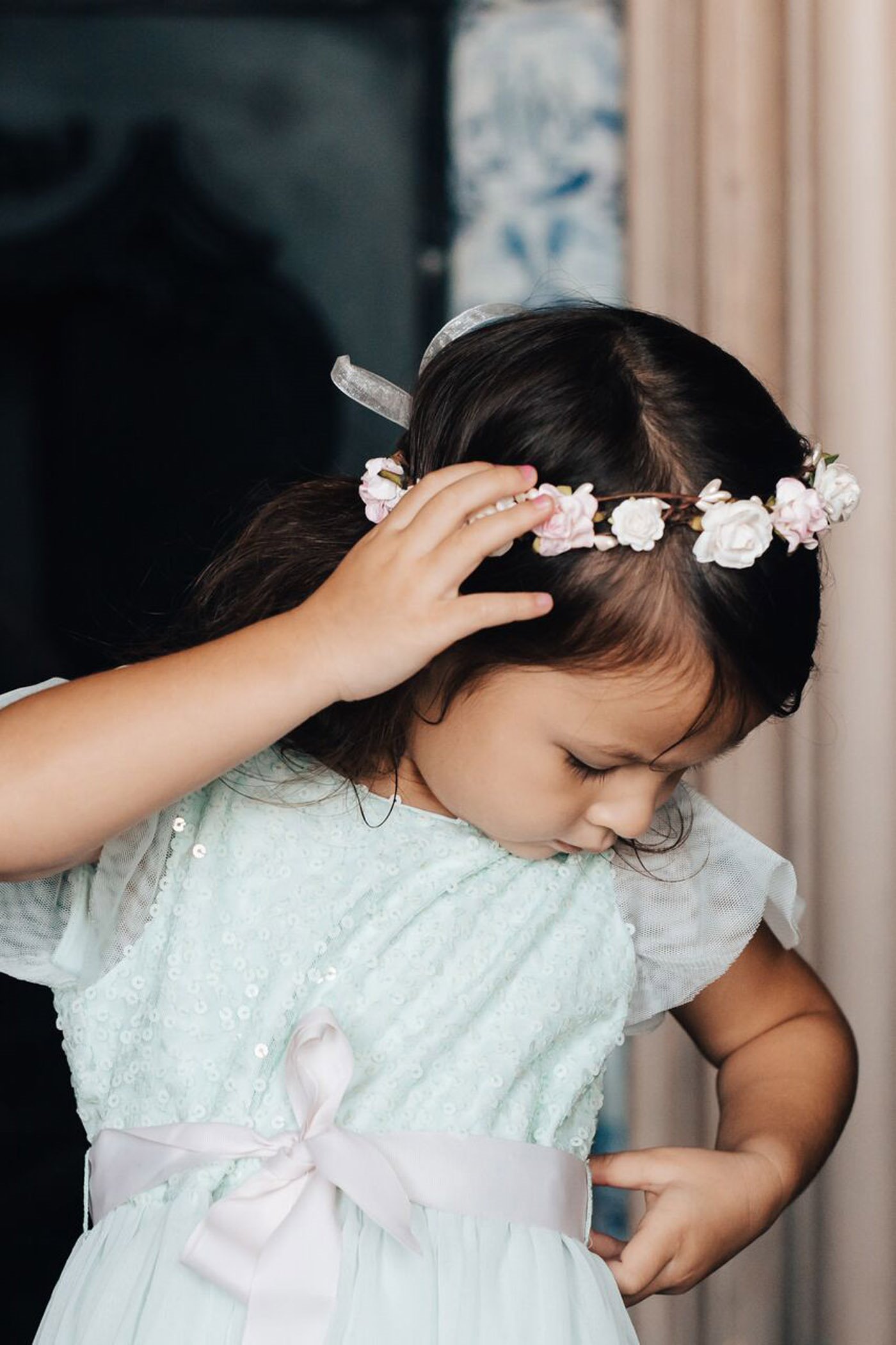 Remember the little ladies love nothing more than sparkles and a skirt to swish around!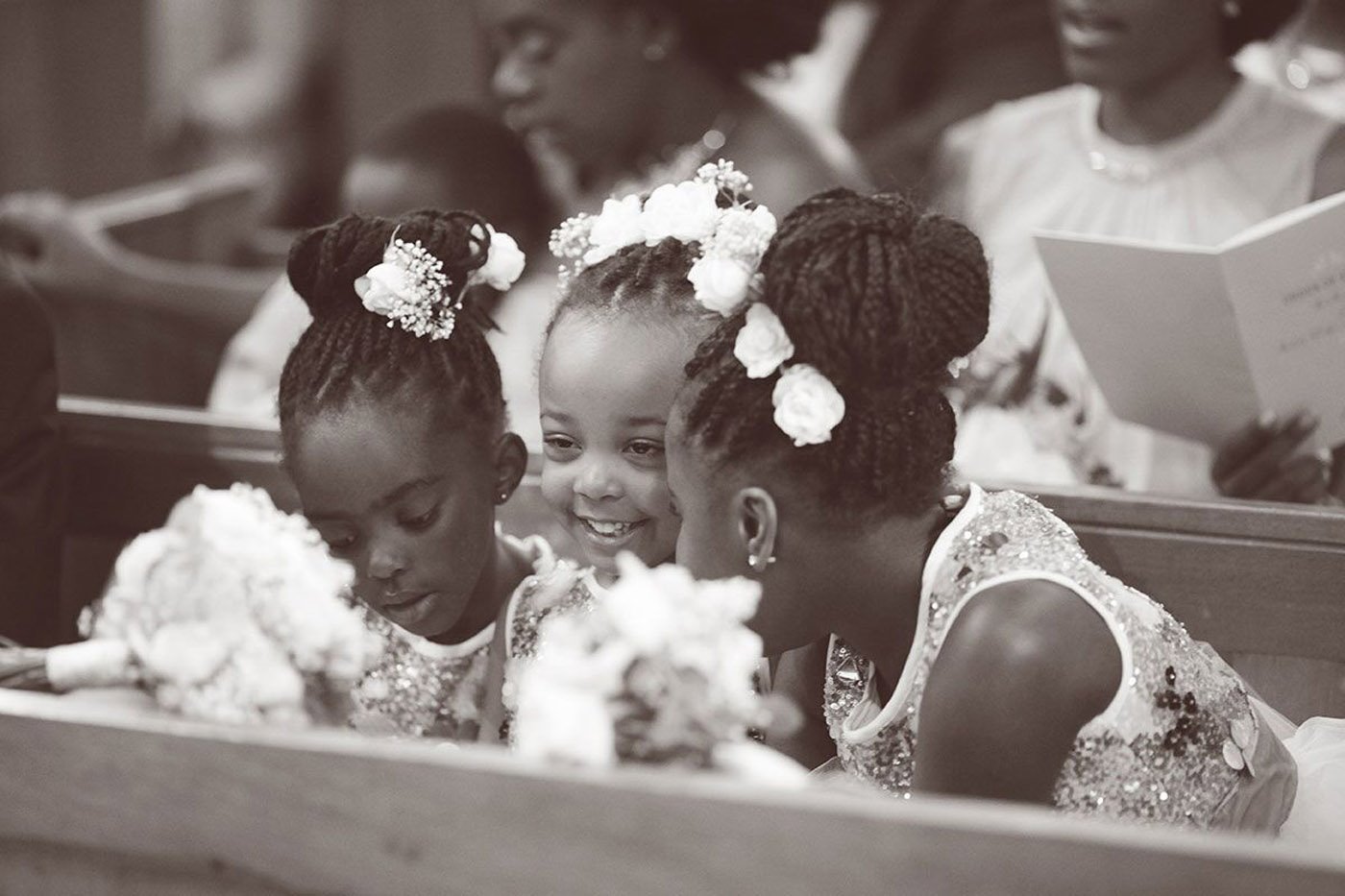 And OH don't they look adorable!!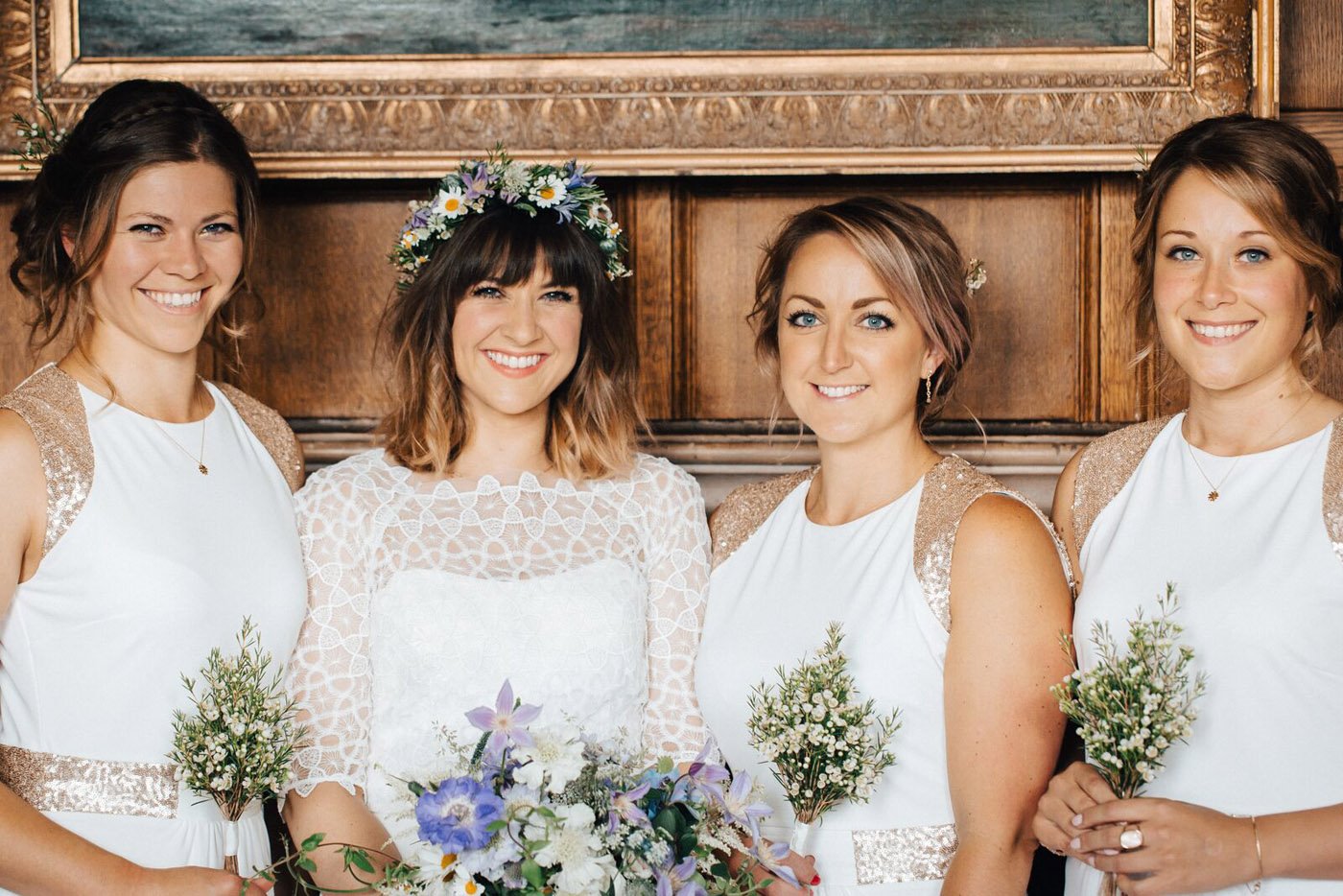 You don't have to opt for head to toe sparkle, if yours is the less is more approach, a little sequin can go a long way!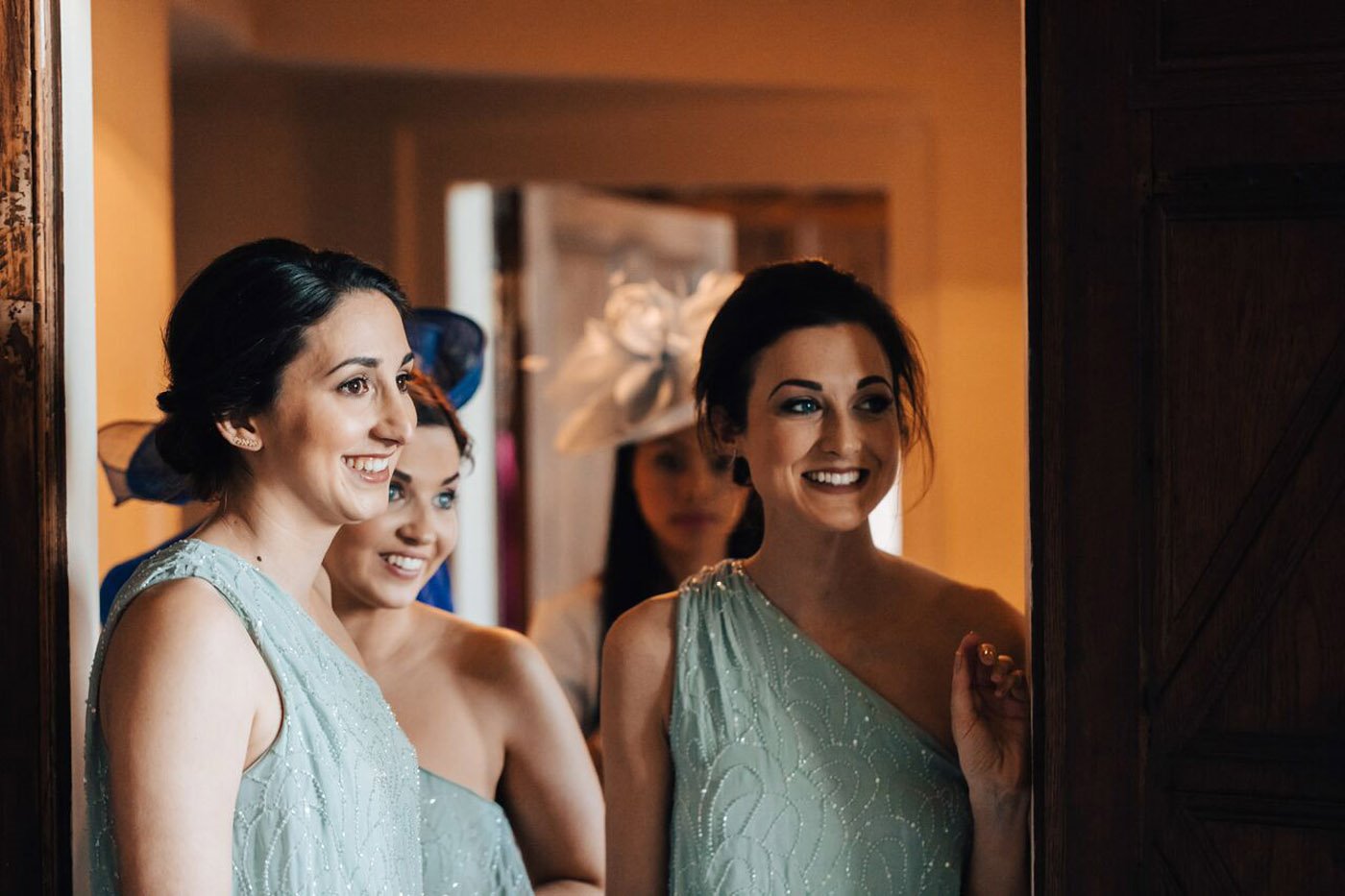 As you can see, subtle sparkles work in every colour too!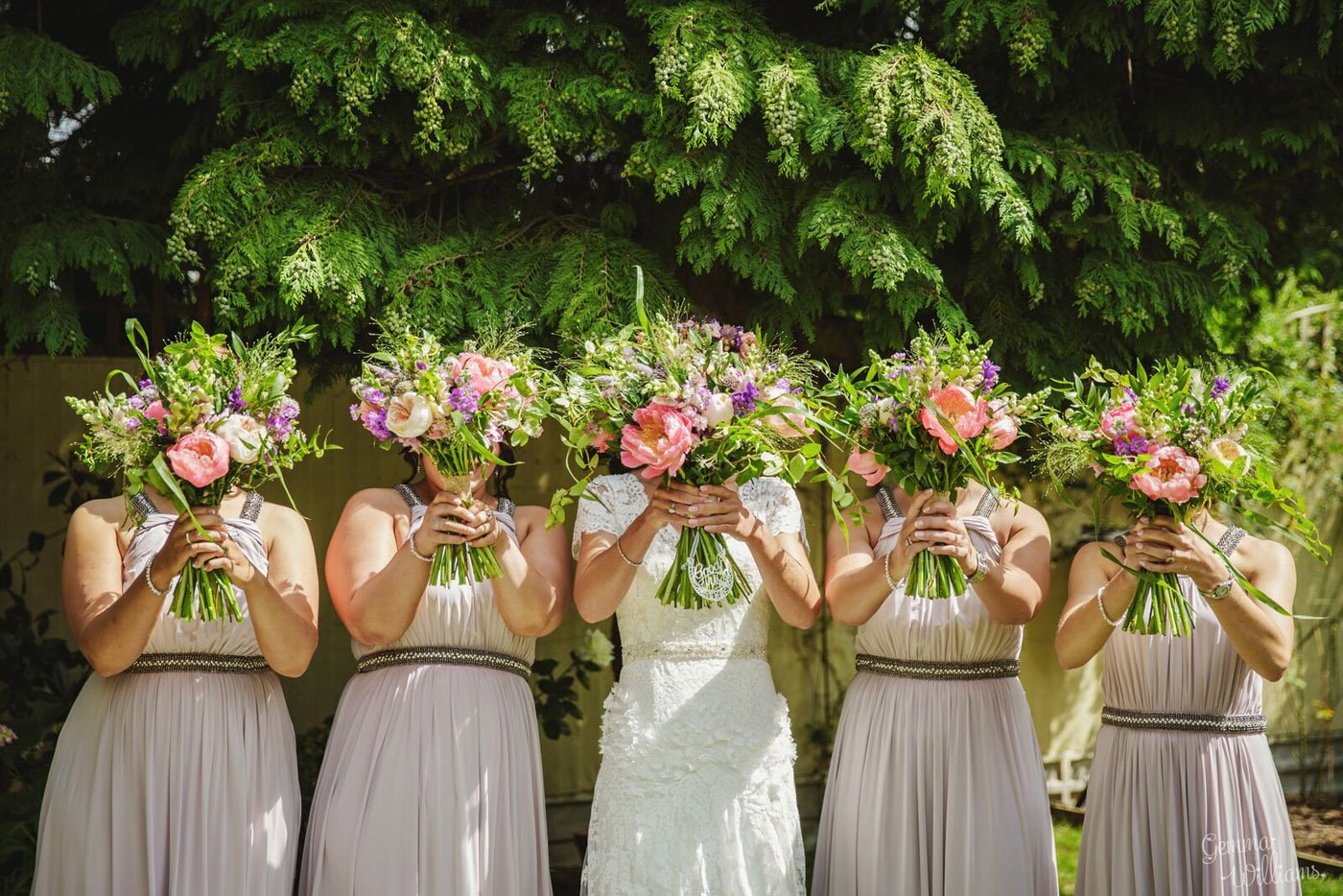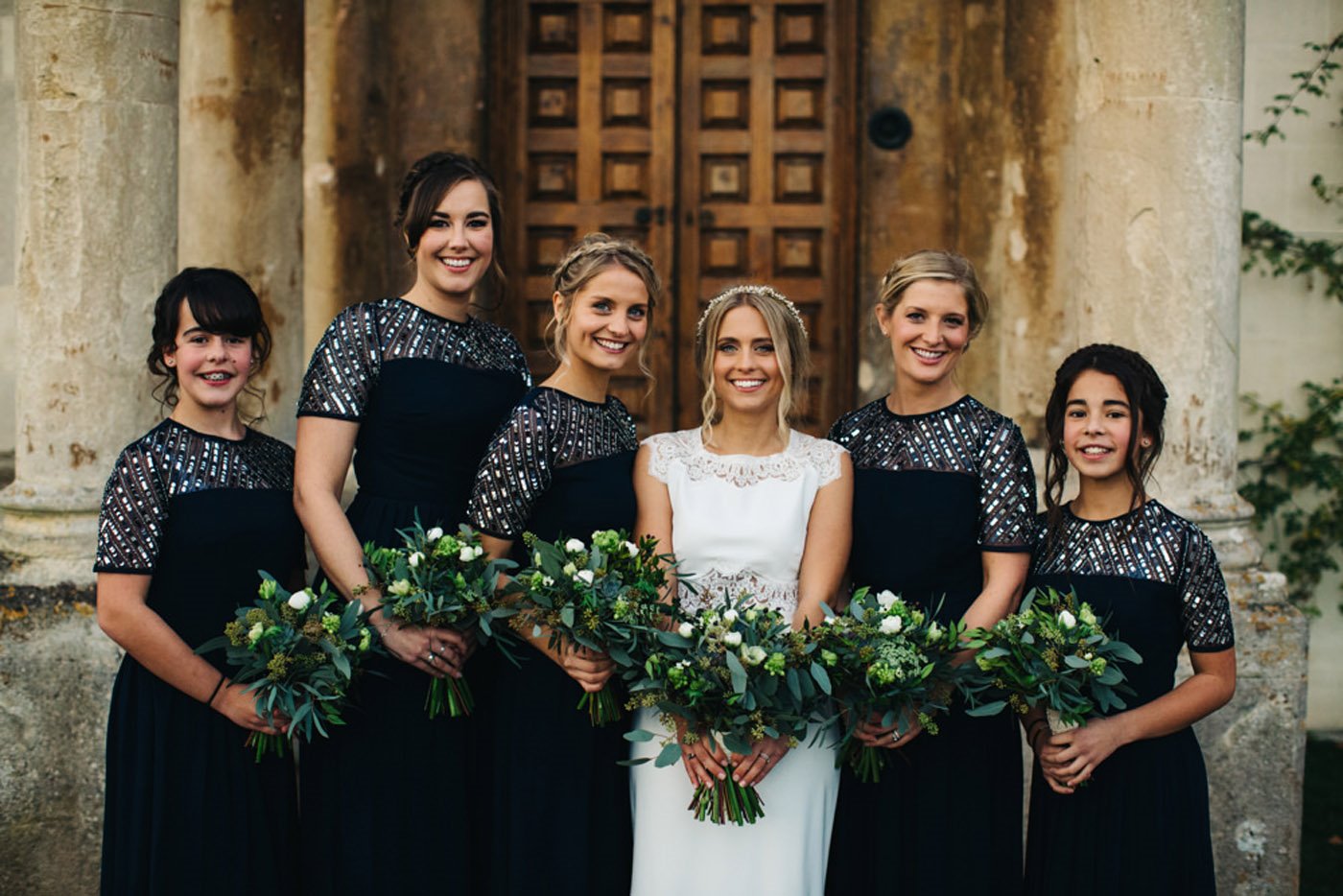 Totally in love with this monochrome sequin look! And these are from ASOS (as many of the above dresses are- you don't have to go designer for the perfect shimmer)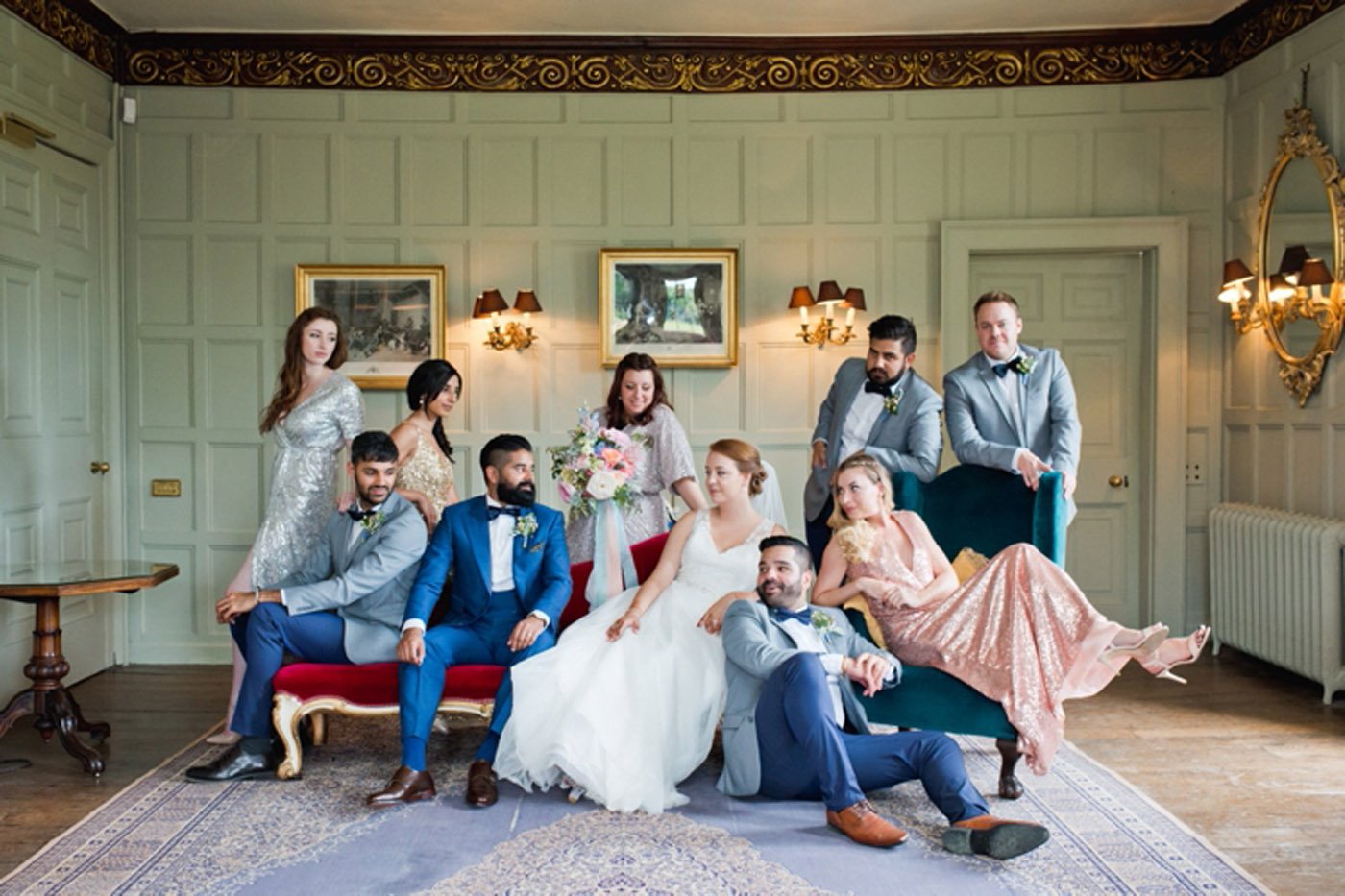 This has got to be one of our all time favourite group shots. This gang were rocking, and the bridesmaids all in different coloured sequins were the icing on the cake (the cake was also STUNNING but that's for another story).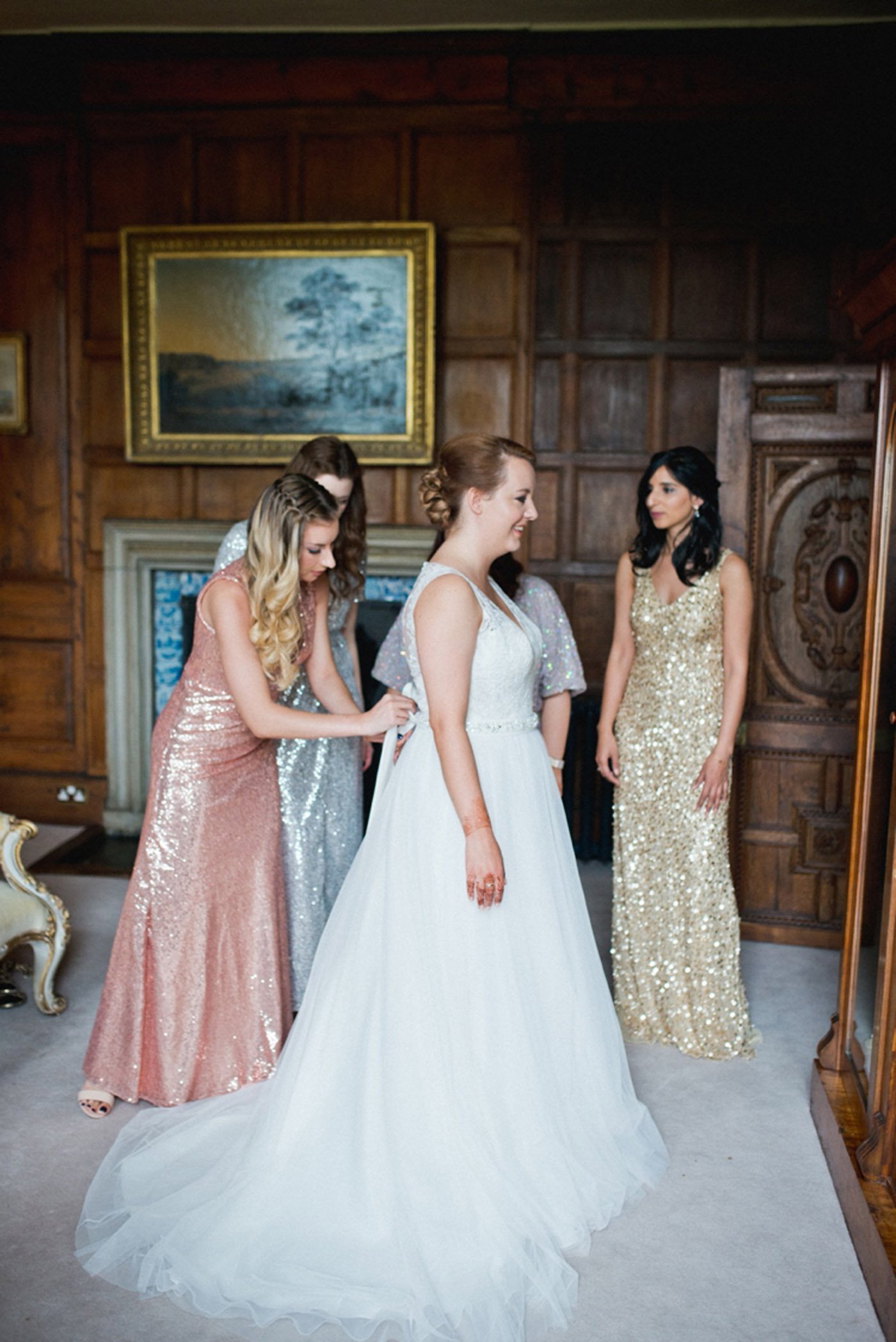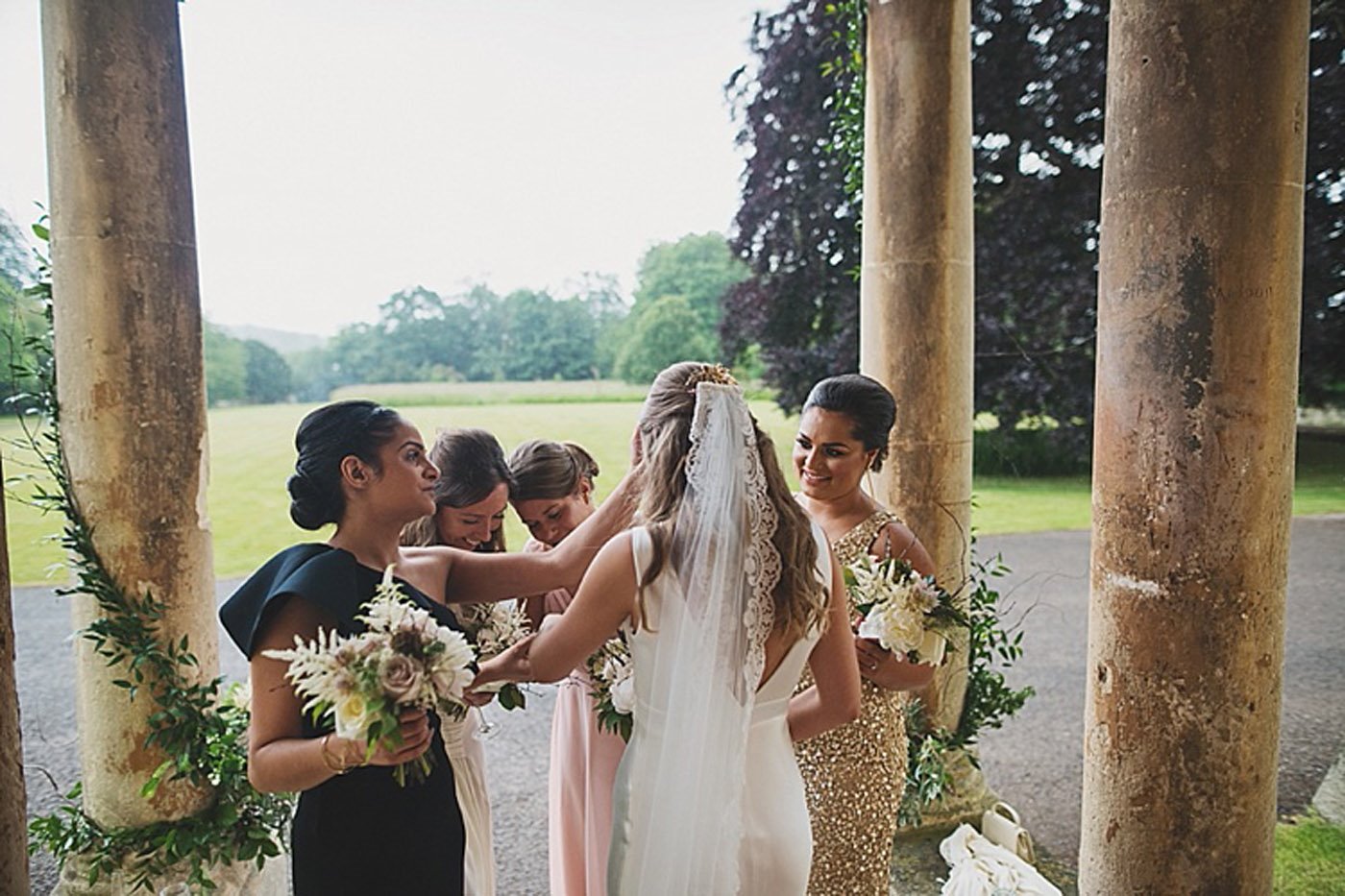 You don't even have to dress all your bridesmaids in sequins, the mismatched look taken one step further and each wearing totally different fabrics looks stunning, as the bouquets tie all outfits together your maids and you still look part of a gorgeous girl gang whilst each be allowed to be comfortable in their own individual style.
We're so happy that sparkles aren't going anywhere this year!
We can't wait to see what all our upcoming weddings will choose...
Lots of love,
Team E
xx 
Related reading