Two Ceremonies with Traditional Indian Attire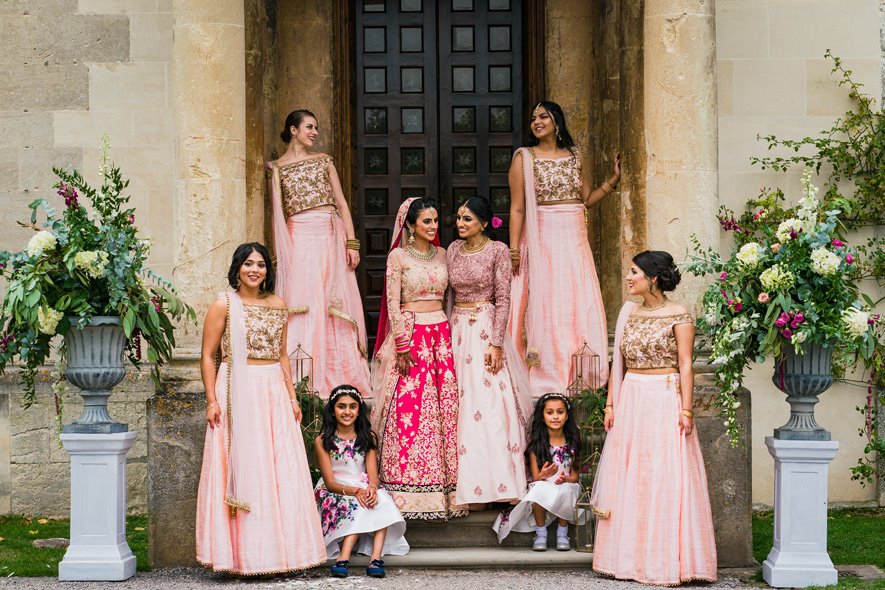 A Stunning Fusion Wedding
Rahul and Priya married at Elmore with not one, but two ceremonies! It was such a beautiful fusion wedding- we just had to share!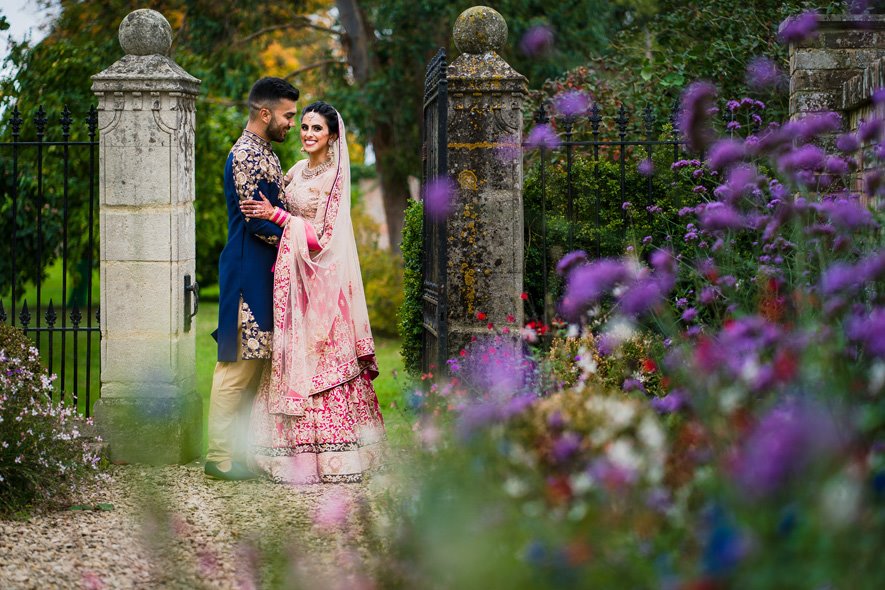 What a dress Priya, how did you find it?
Although I was very tempted to wear an English dress for our civil ceremony I decided to stick to the fusion theme and wore traditional Indian attire. The dress consisted of two tops (one long sleeve for our ceremonies and one halter neck style for the reception) and a very heavy skirt which consisted of over 10,000 hand sewn beads. 
Other than the style of dress (a lengha) I had no idea what I wanted in terms of style, cut, or design. I booked a few appointments and to my surprise found a dress I loved very easily. My mum, sister and best friend actually designed the entire dress for me which was custom made in Dubai. Zoya (owner of Zoya boutique in Birmingham) knew exactly what would suit my figure and complexion and gave the best advice I could have asked for.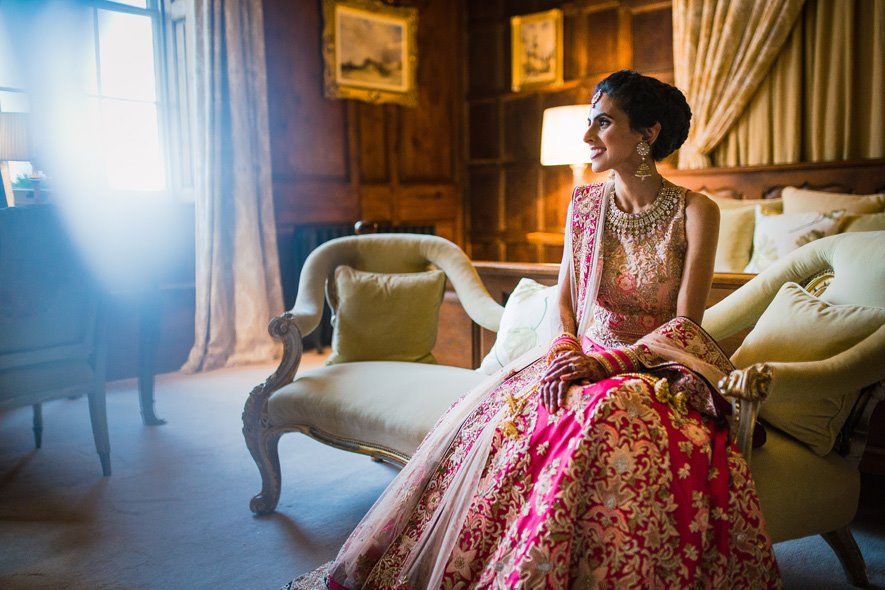 Why Elmore Court for your wedding?
Elmore Court must get this a lot but it was seriously the 'wow factor'. We wanted something a little different to the normal banqueting suite or wedding hall and I (Priya) wanted somewhere with as much natural light as possible. Our main issue was being able to find enough space for two ceremonies, canapes and a reception big enough to fit everyone in but Elmore ticked the right boxes straight away. We remember the moment we visited Elmore and both agreed it was 'the one'. Its kind of like when you buy your first home – when you know you just know.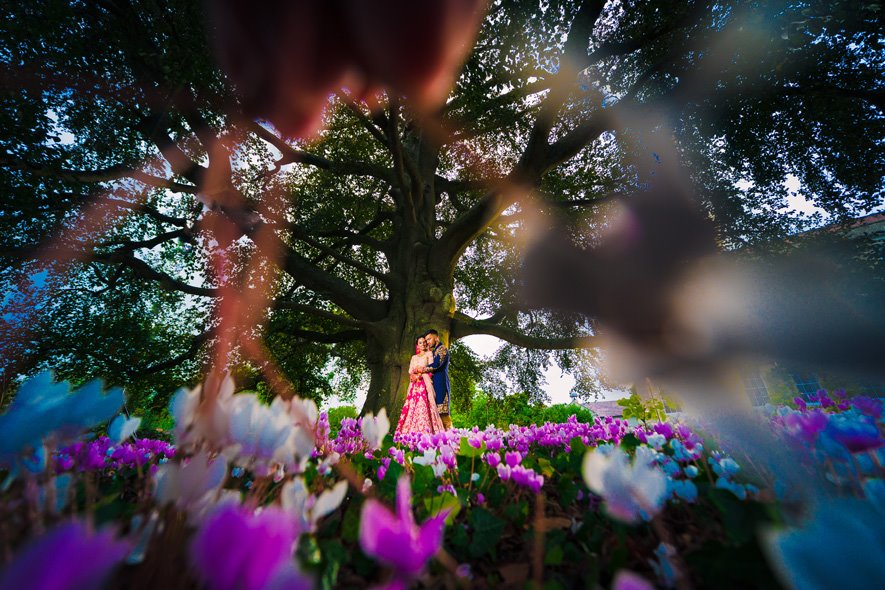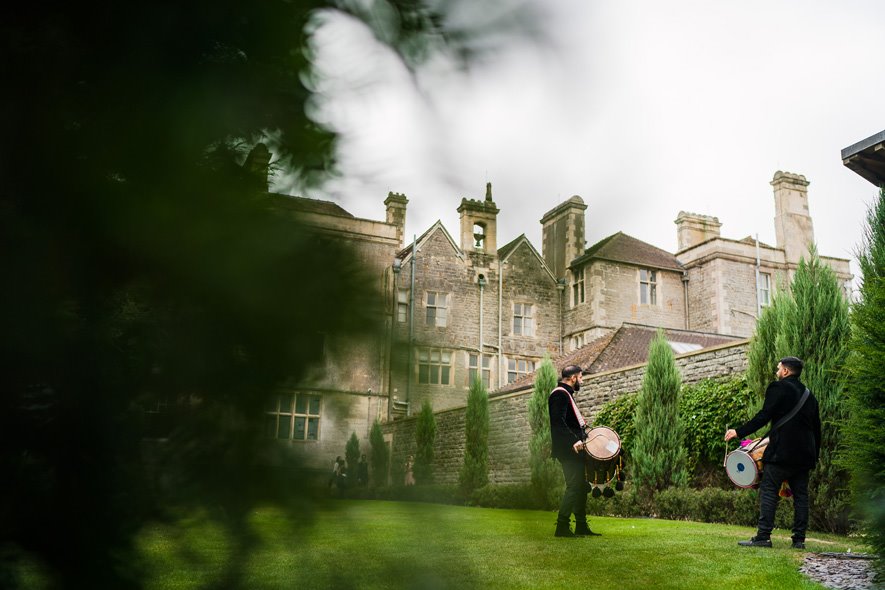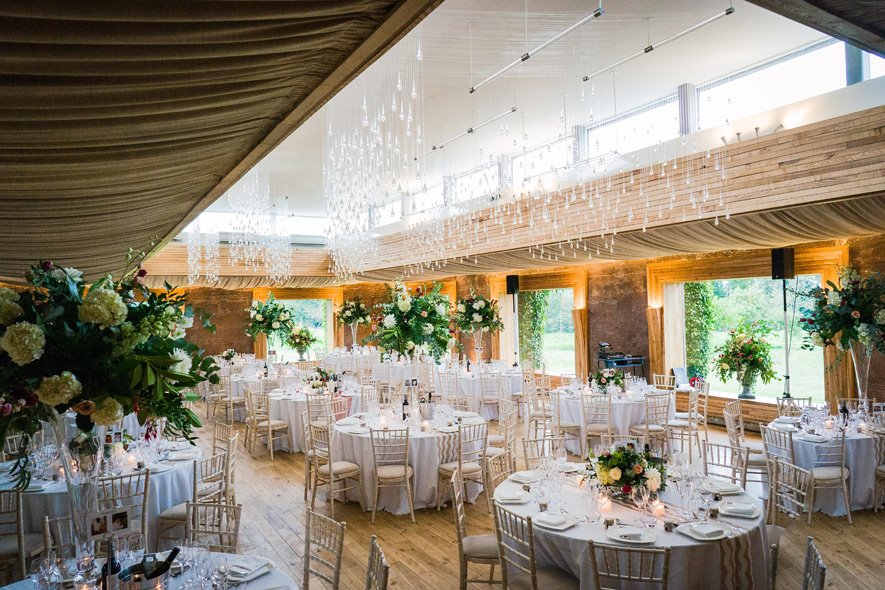 Did you have a wedding theme?
Not particularly. In fact it wasn't until Priya had designed her dress that we decided to go for a magenta and navy theme. Rahul decided to wear a full navy and gold traditional sherwani and Priya incorporated the same colour into the border of her dress. Once that was sorted, it was very easy to choose flowers, stationary and matching outfits for our groomsmen/bridesmaids.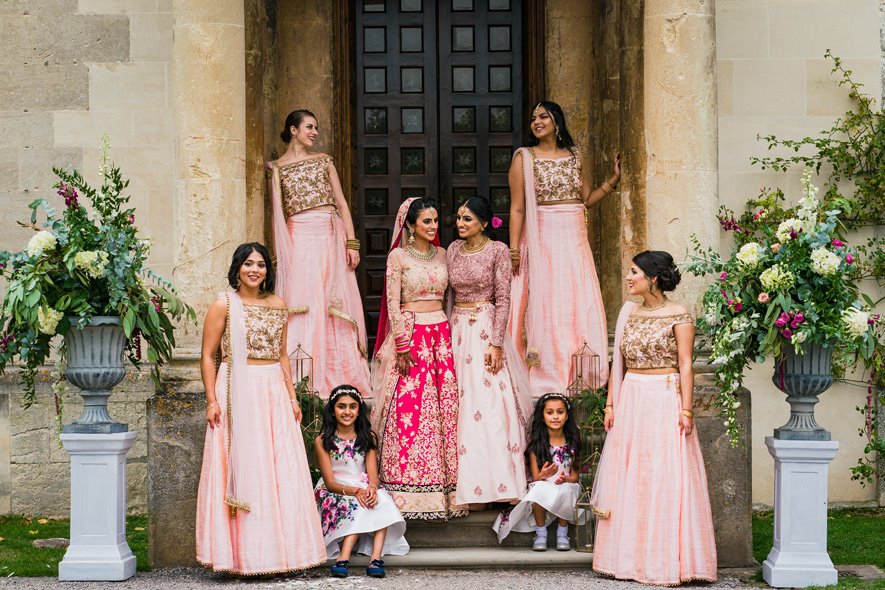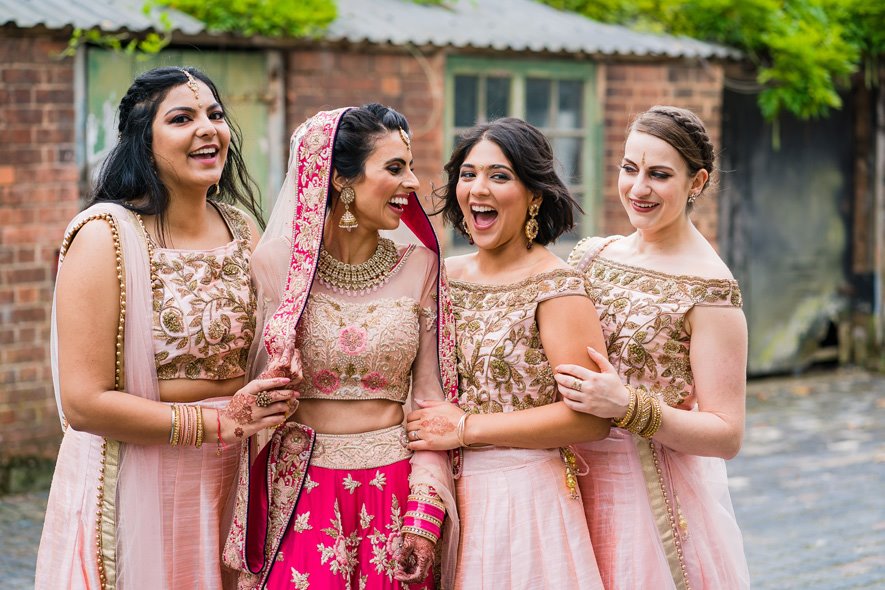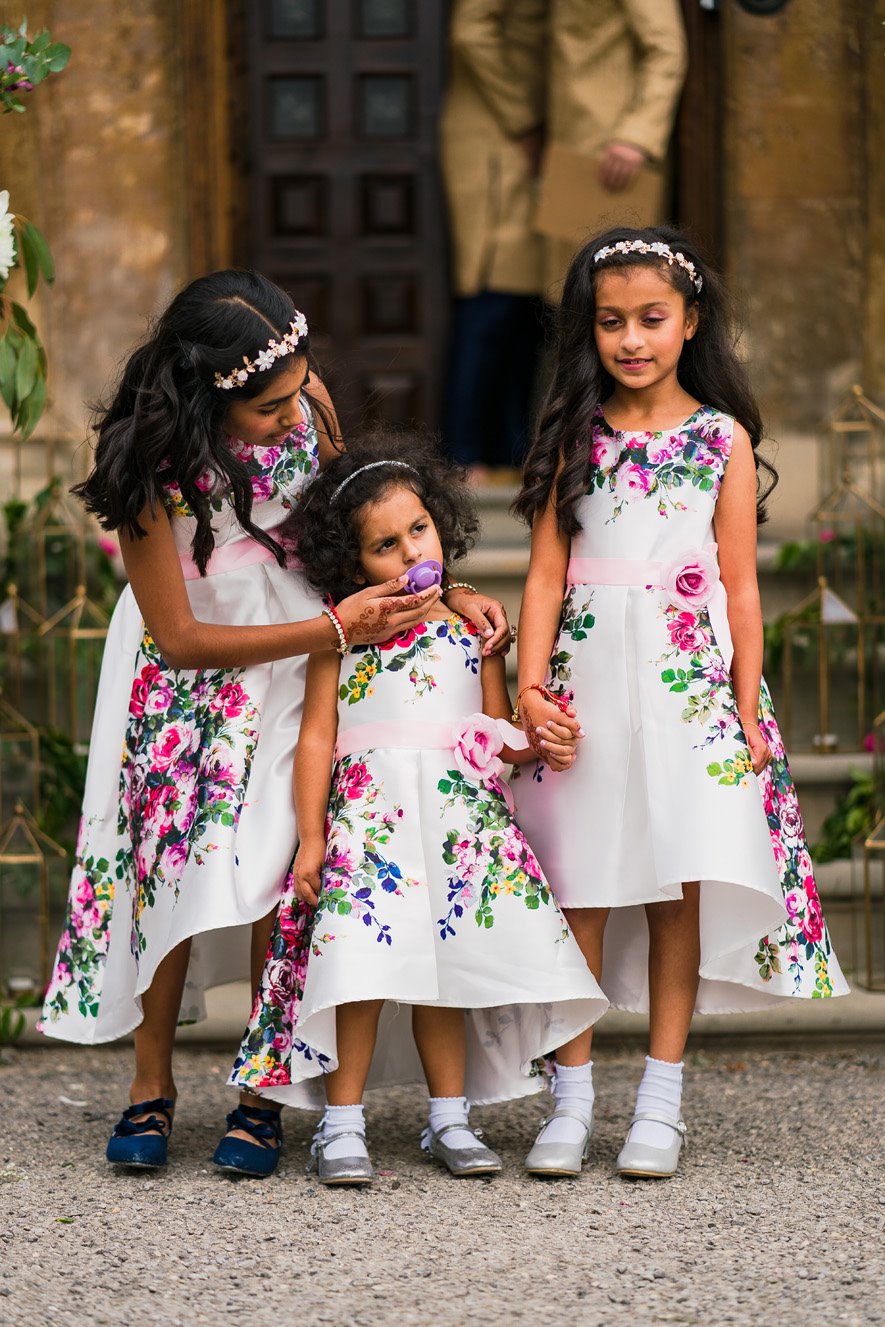 How did you feel on the morning?
In the morning Priya was exceptionally calmer than usual. She had the best night sleep prior as the events leading up to the wedding had worn her out. Rahul disappeared for a McDonald's breakfast at the crack of dawn!
We had gone to a friends wedding the year before and decided to steal their idea of a 'reveal'. Basically the bride and groom would meet in a hidden location with no one else around (save for the camera crew) and have five-ten minutes to take everything in before the ceremony. This was one our favourite parts of the day. We got to have a quick de-brief before things got started and also see each other for the first time without any of our guests.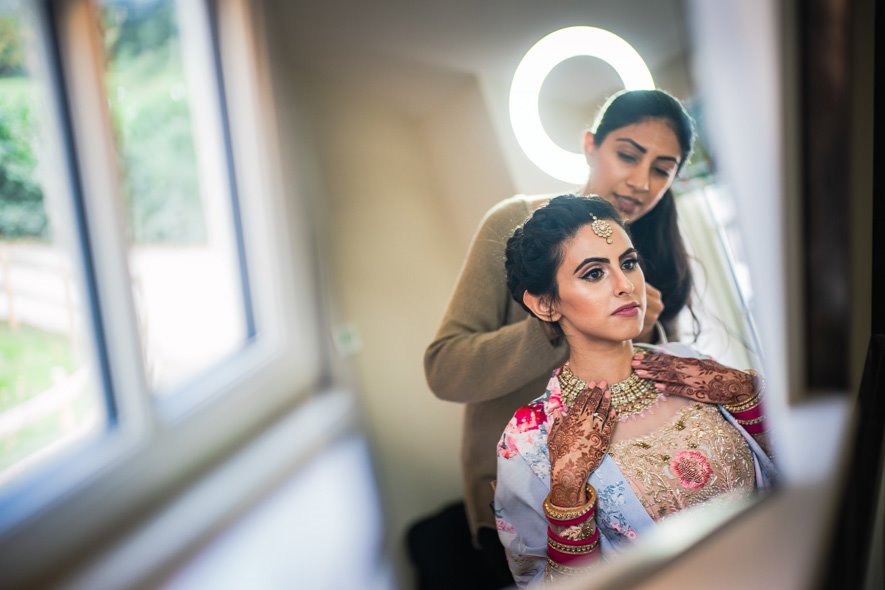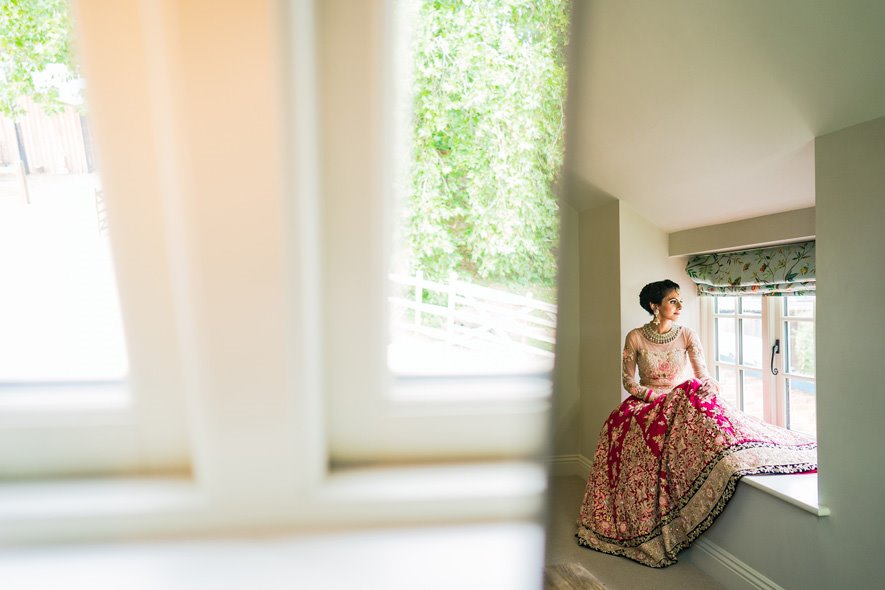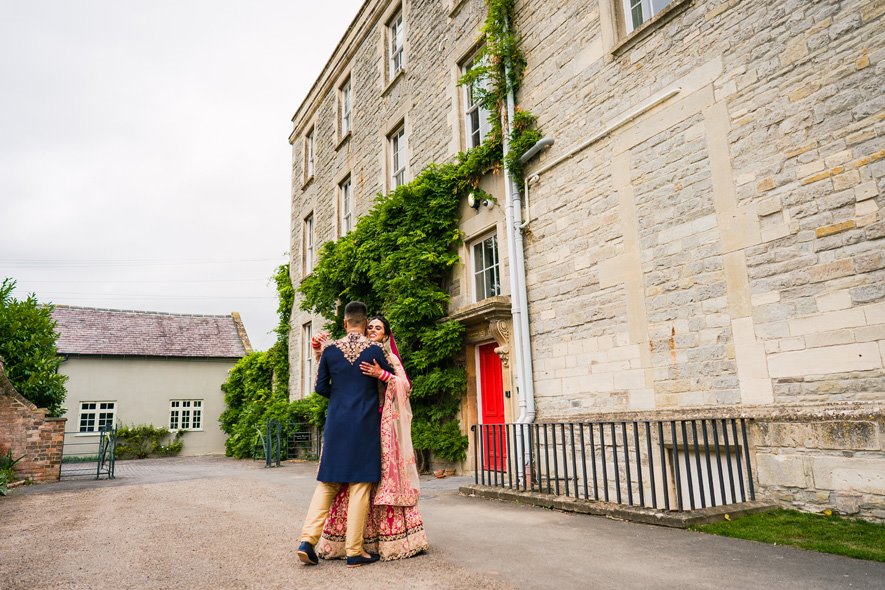 English Ceremony in the Hall
For me (Priya) it felt surreal. I still didn't believe the day had finally arrived. Rahul felt nervous as he doesn't really like being the centre of attention. We were also very conscious that the registrar couldn't pronounce Rahul's surname but she put a smile on everyone's face with her attempts!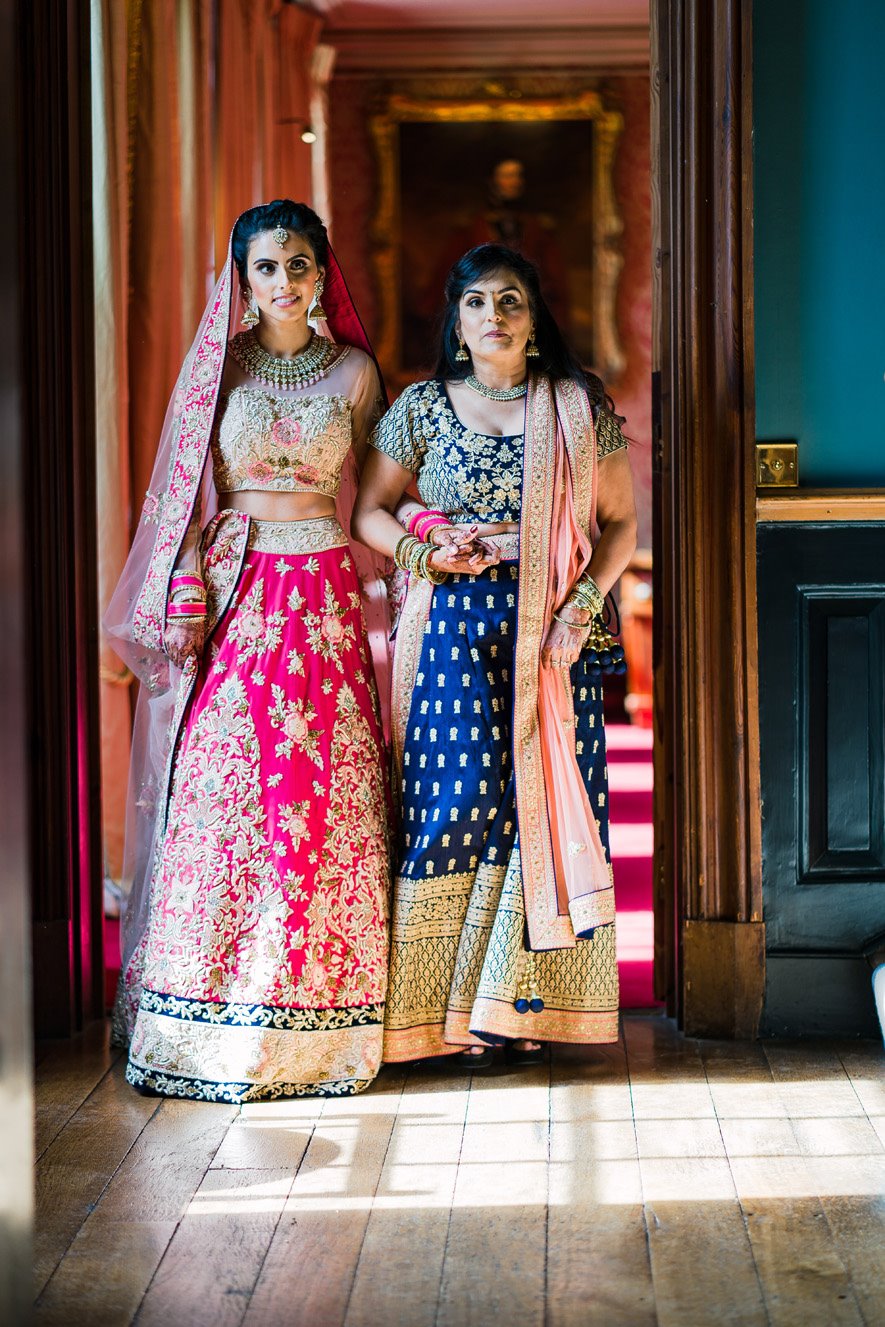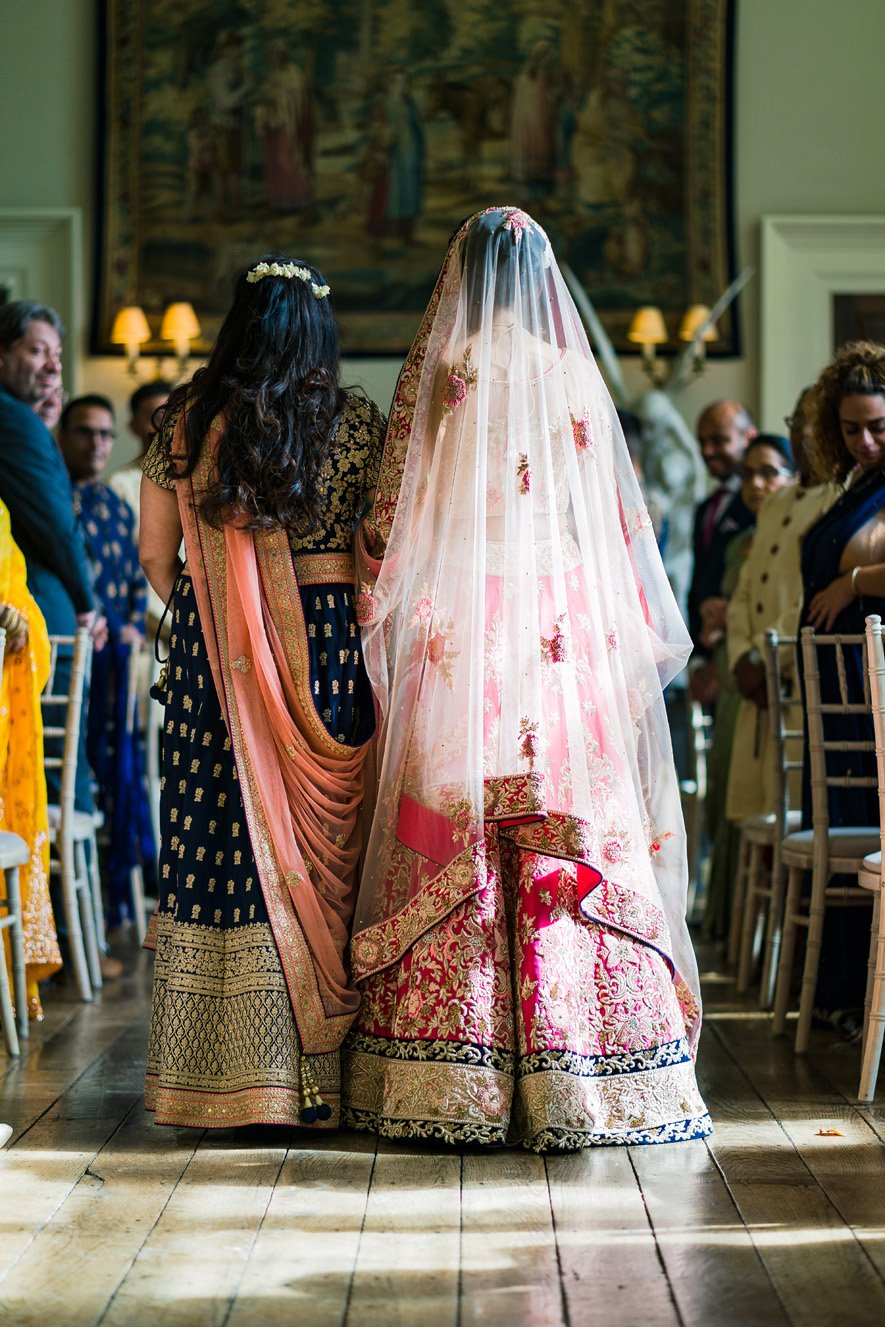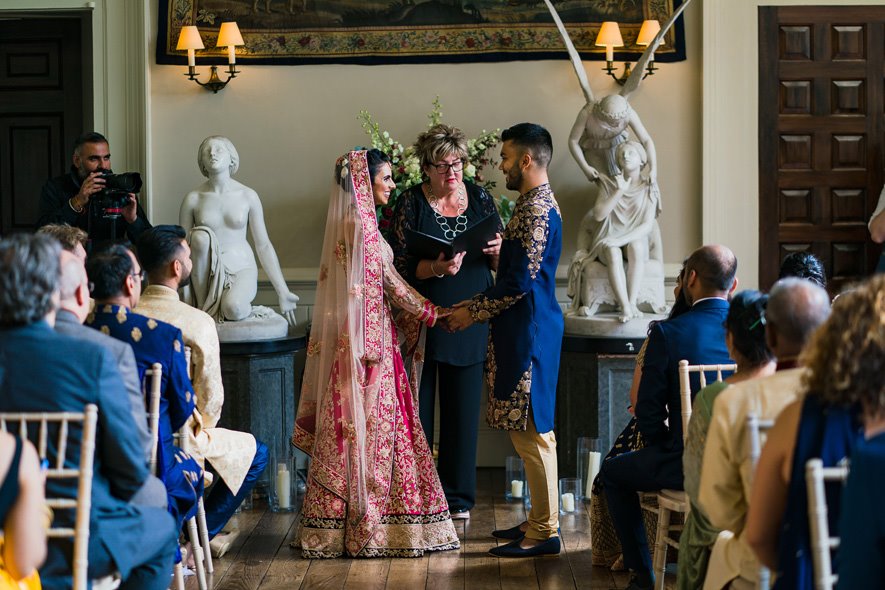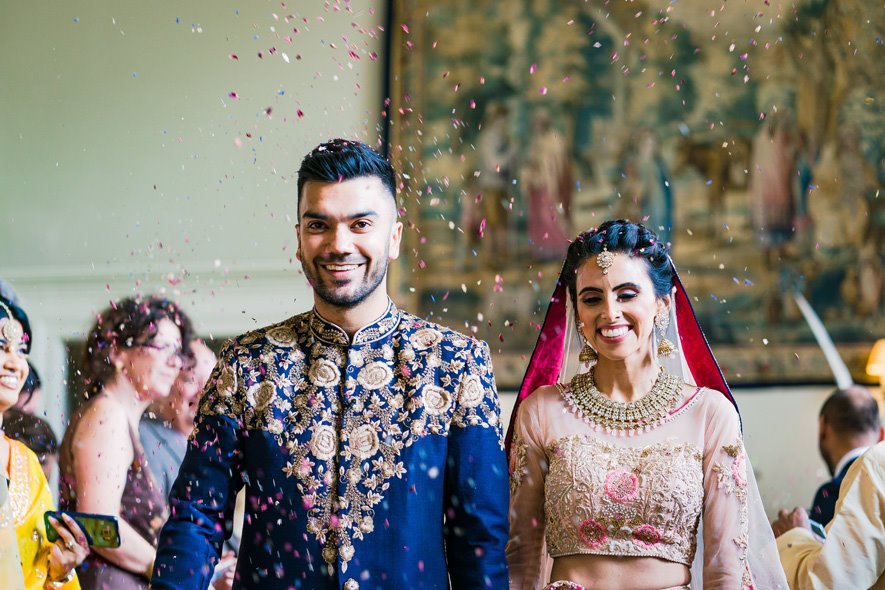 Hindu Ceremony in the Gillyflower
This was definitely one of our highlights, especially seeing the mandap come to life. We were unable to see the stage in real life before the wedding but Meena from Mayur Mandaps guided us through the process with aplomb. The flowers matched our theme perfectly and the décor (matched with the natural light in the gillyflower) was stunning.
We decided to break tradition and have the first female priest Chanda Vyas host our Hindu ceremony. She was able to translate everything into English, which was very important for us as we wanted our non- Indian speaking guests to understand the importance of Priya's religion and culture. Chanda was very fun and charismatic and managed to keep the everyone's attention for the duration of the ceremony. She managed to get everyone involved but also fulfilled the religious aspects perfectly.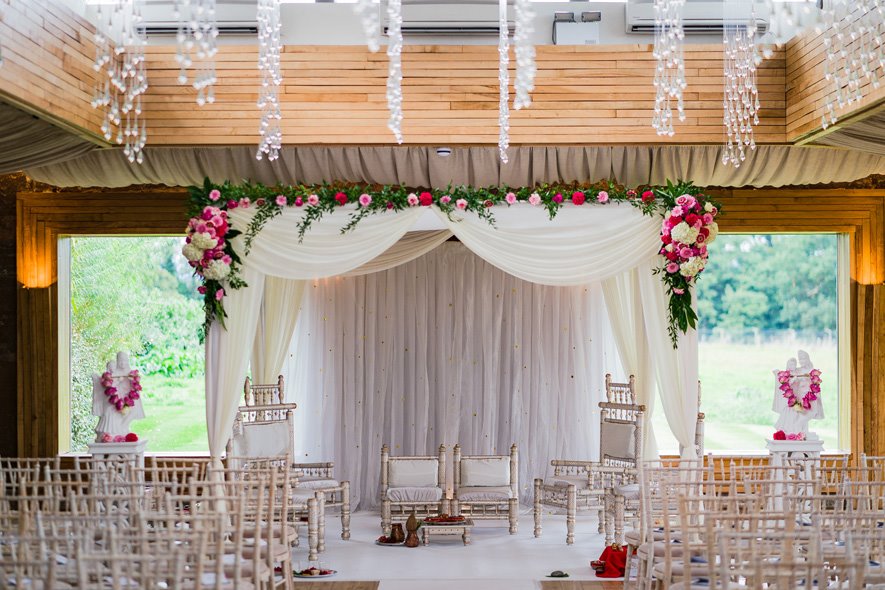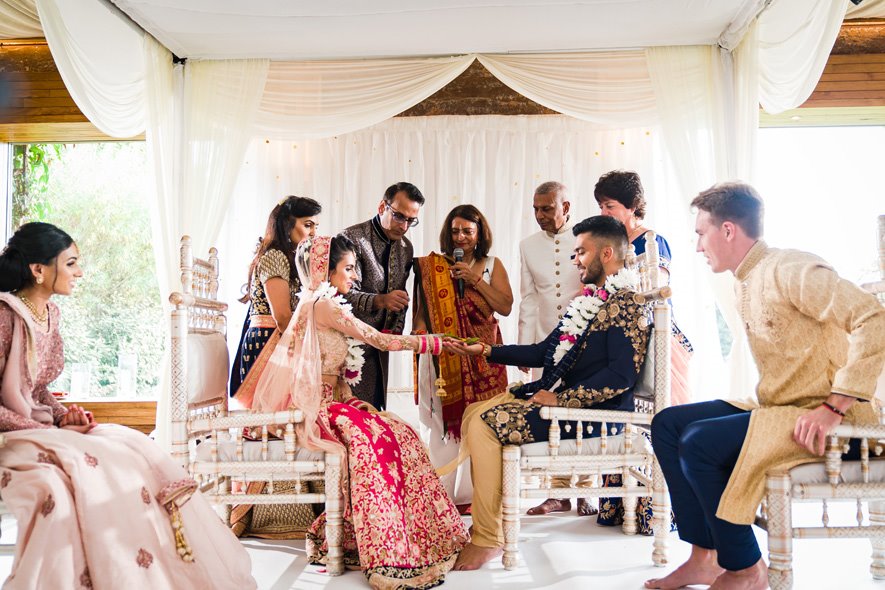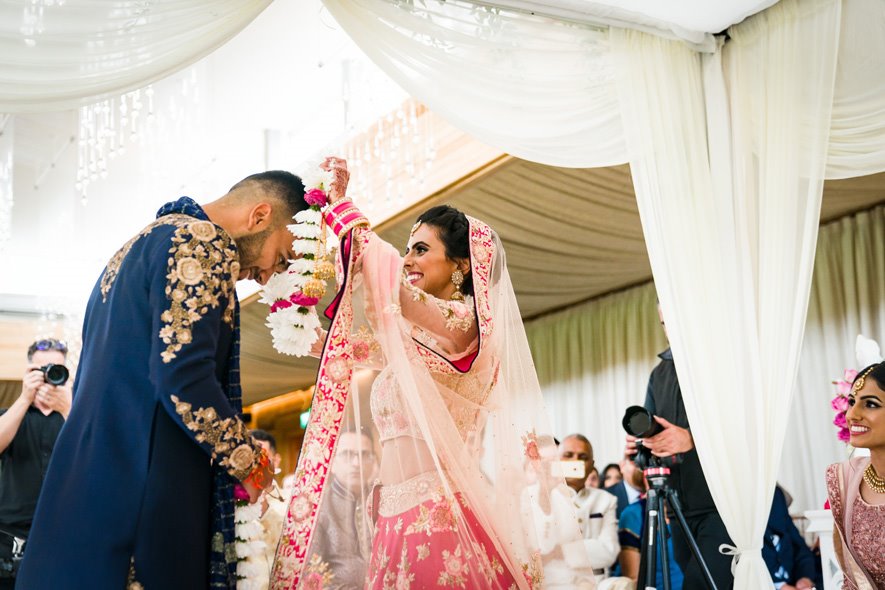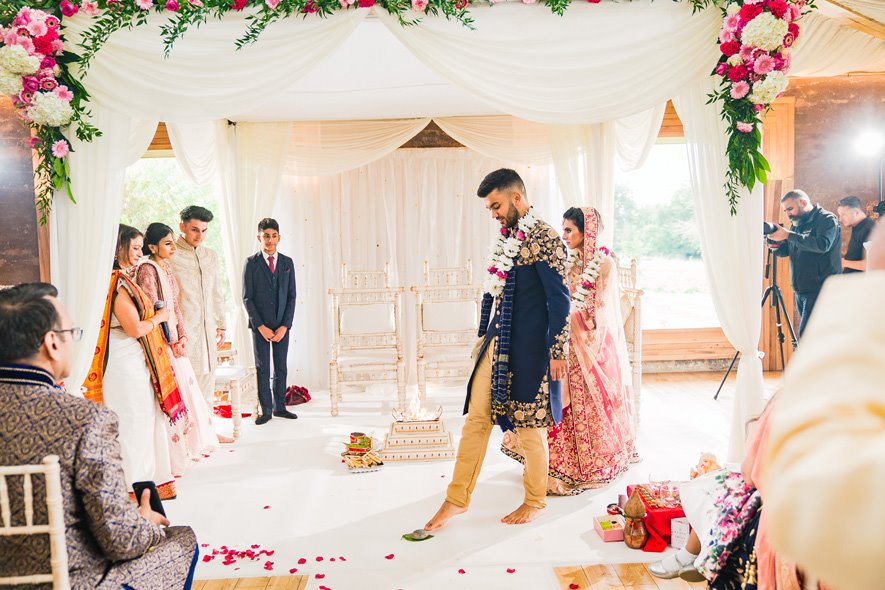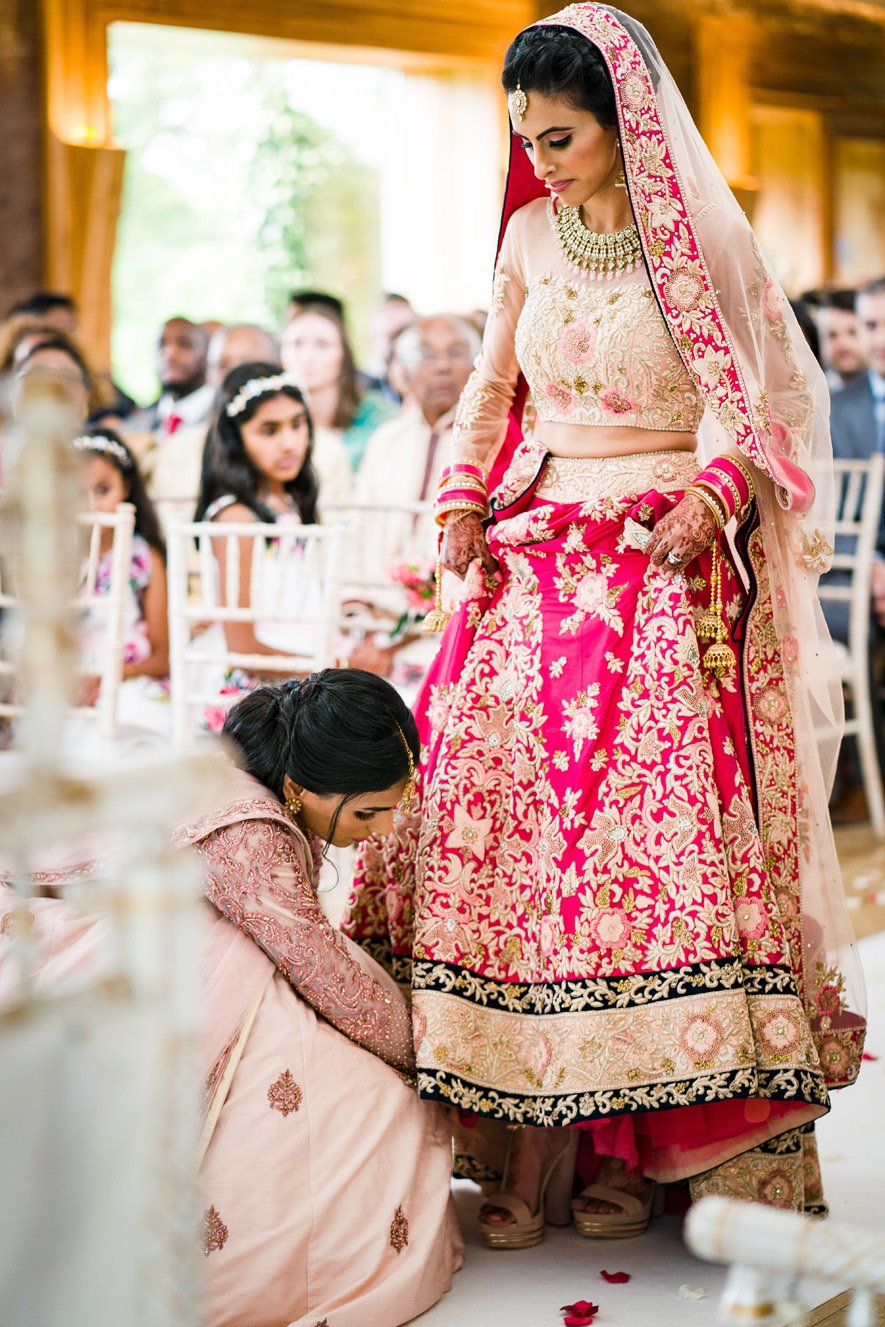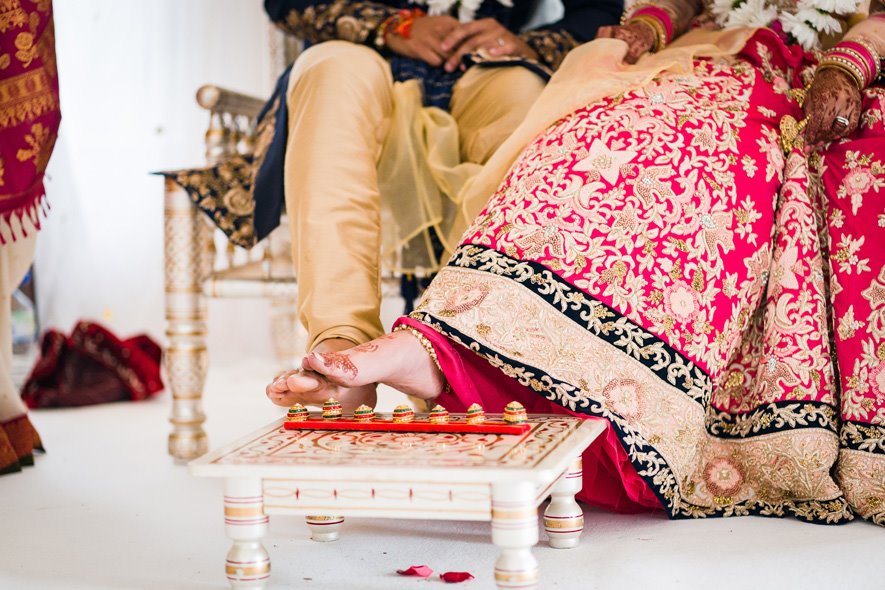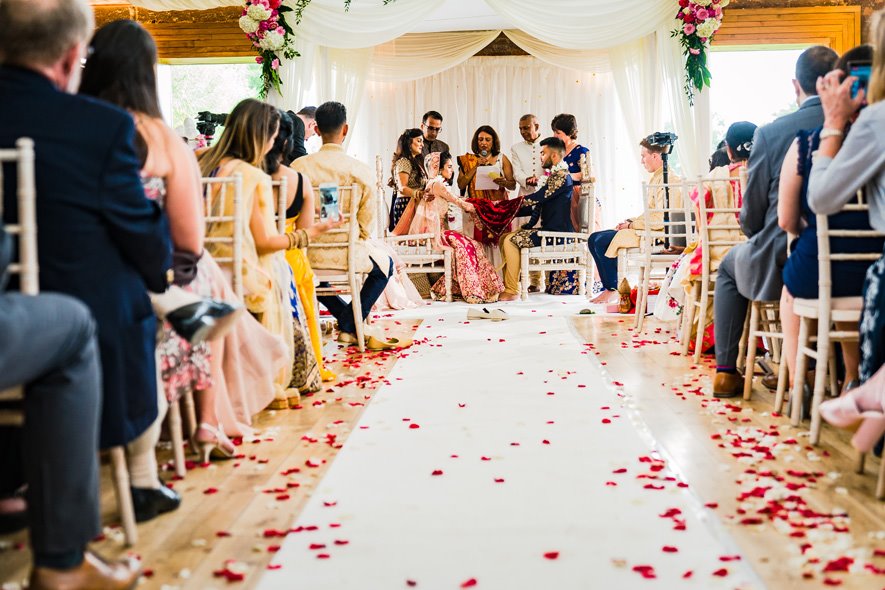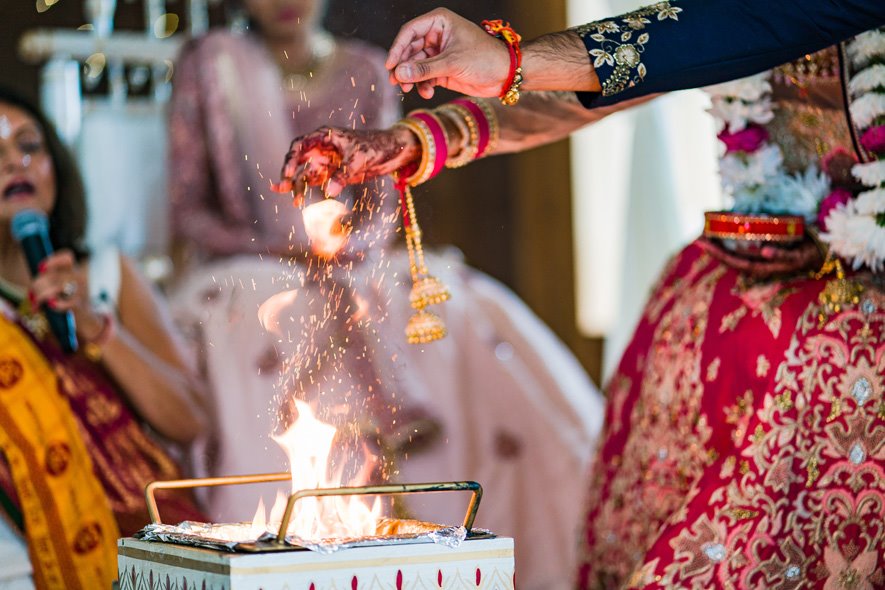 Canapés and photos...
We love street food so we decided we asked our caterer Chana Catering to provide a variety of 10 canapes that our guests would love. A few of our favourites included gol guppas in shot glasses, mini fish and chips, noodle boxes and chicken tikka bites. Guests are asking us for a second wedding just they can have more!!
We were quite strict with photos as we didn't want all of our spare time to be with the photographer (even though we really like you Alex Beckett!). We wanted to mingle with our guests and enjoy what we had created.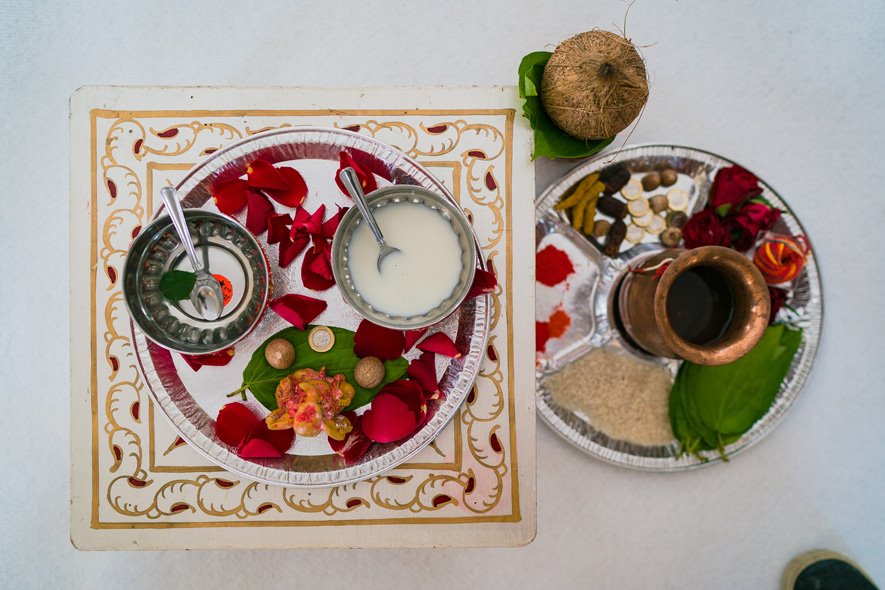 Secret evening entertainment?
Somehow we managed to keep our evening entertainer a secret from our guests throughout the entire wedding process. Priya basically booked the venue around Howard Wing's availability and he was genuinely our favourite part of the day. Howard's speciality was to keep the room 'alive' during dinner as we didn't want our guests bored during the reception. Howard co-ordinated with us before the big day to decide which acts he was going to perform and which guests he had to get involved. One of our highlights was when he sang his version of 'Me and Mrs Jones' with Priya's mum.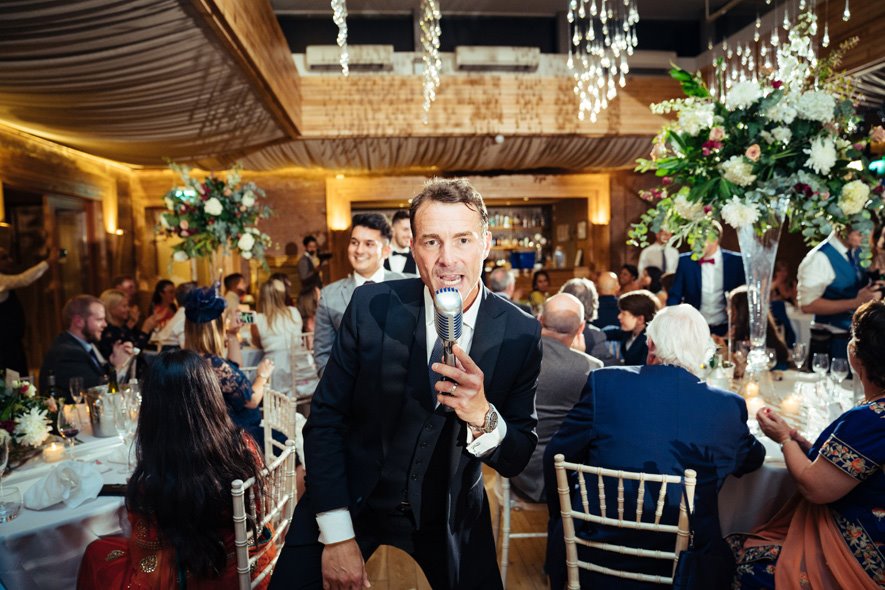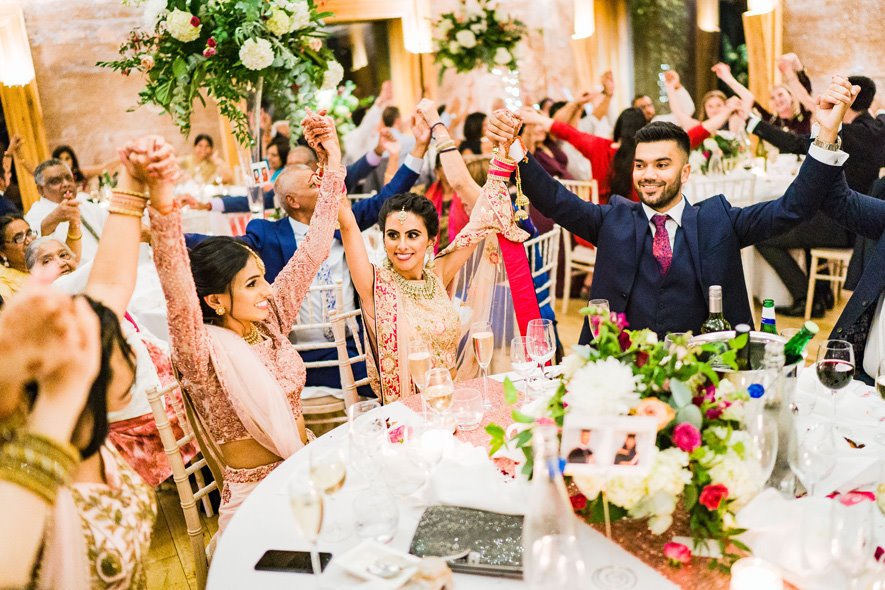 What did you think when you saw the Gillyflower?
I had tears in my eyes (Priya). I was stunned. Everything I had envisioned had come to life and it was all thanks to Sorori design and Lauren Grey stylist. We were very lucky that the duo pair had supplied to Elmore before so they already knew what worked best for the room and were without a doubt the easiest of suppliers to work with in the lead up to the wedding.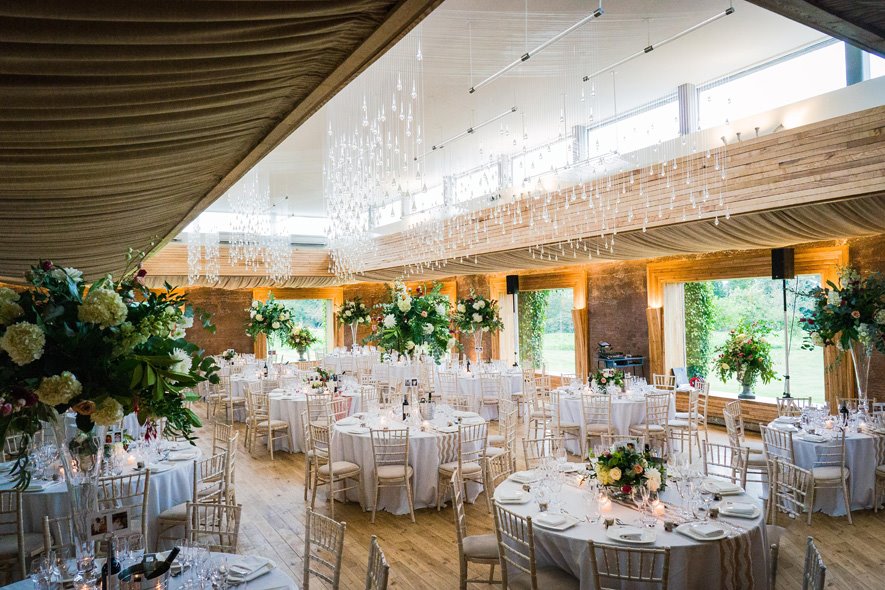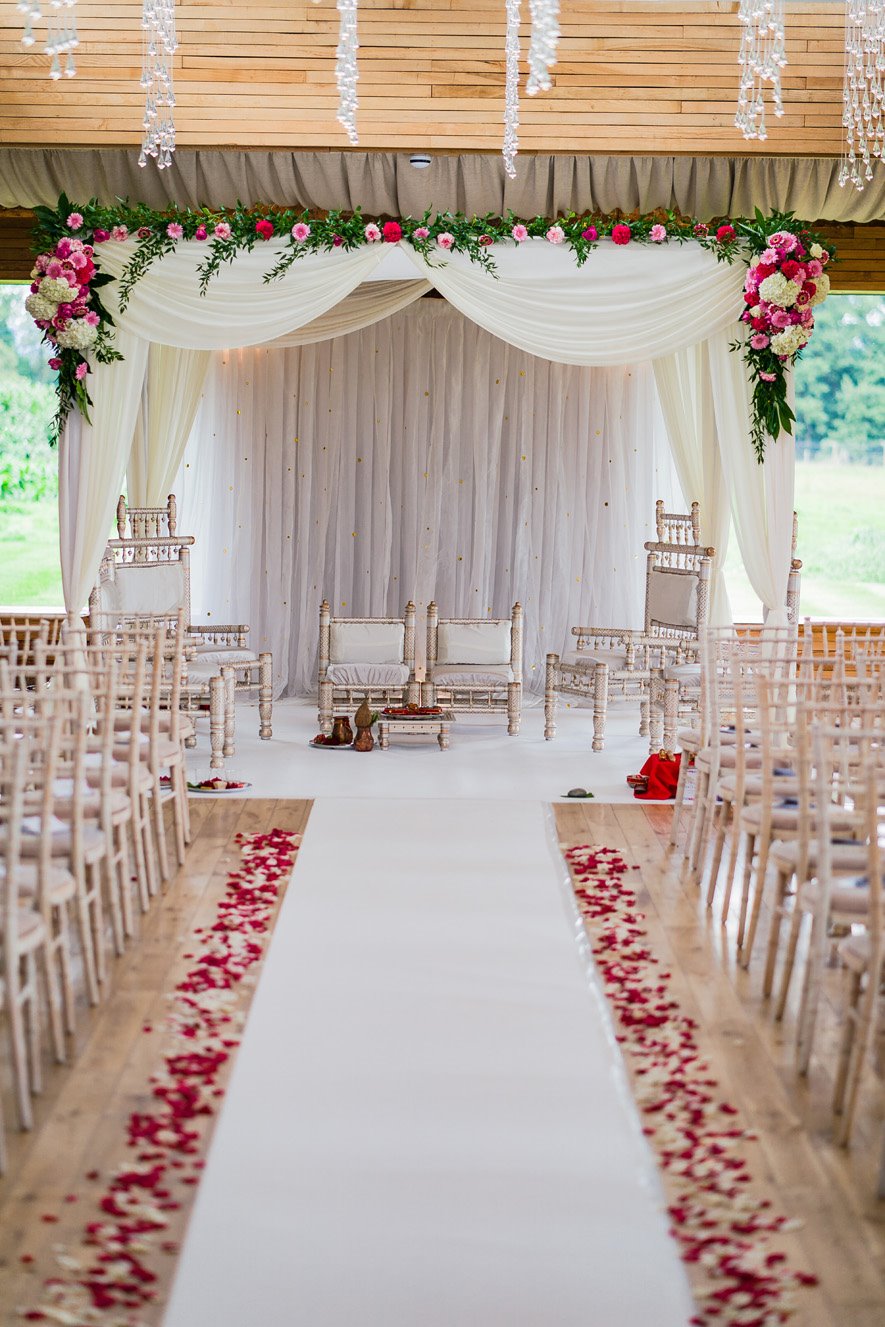 What was your first dance?
At Last by Etta James. Rahul opted for something short and sweet ????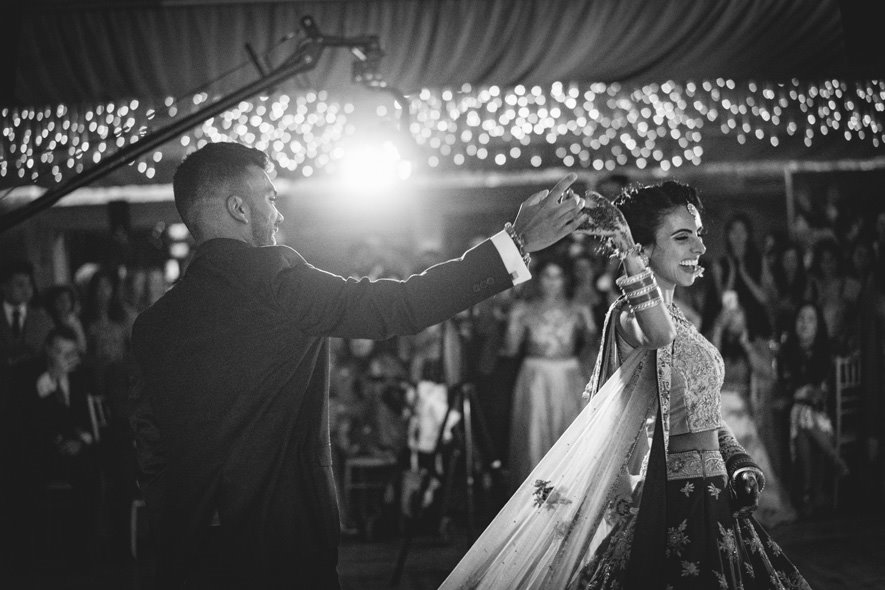 What wedding cake did you choose?
We opted for a four tier naked cake with pink (of course) flower arrangements which was hand crafted by the very talented Sophie from Sweet Indulgence Cakes. Our desserts were custom made by Chana Catering and we had a trio of gulab jaman, ice cream and chocolate brownies.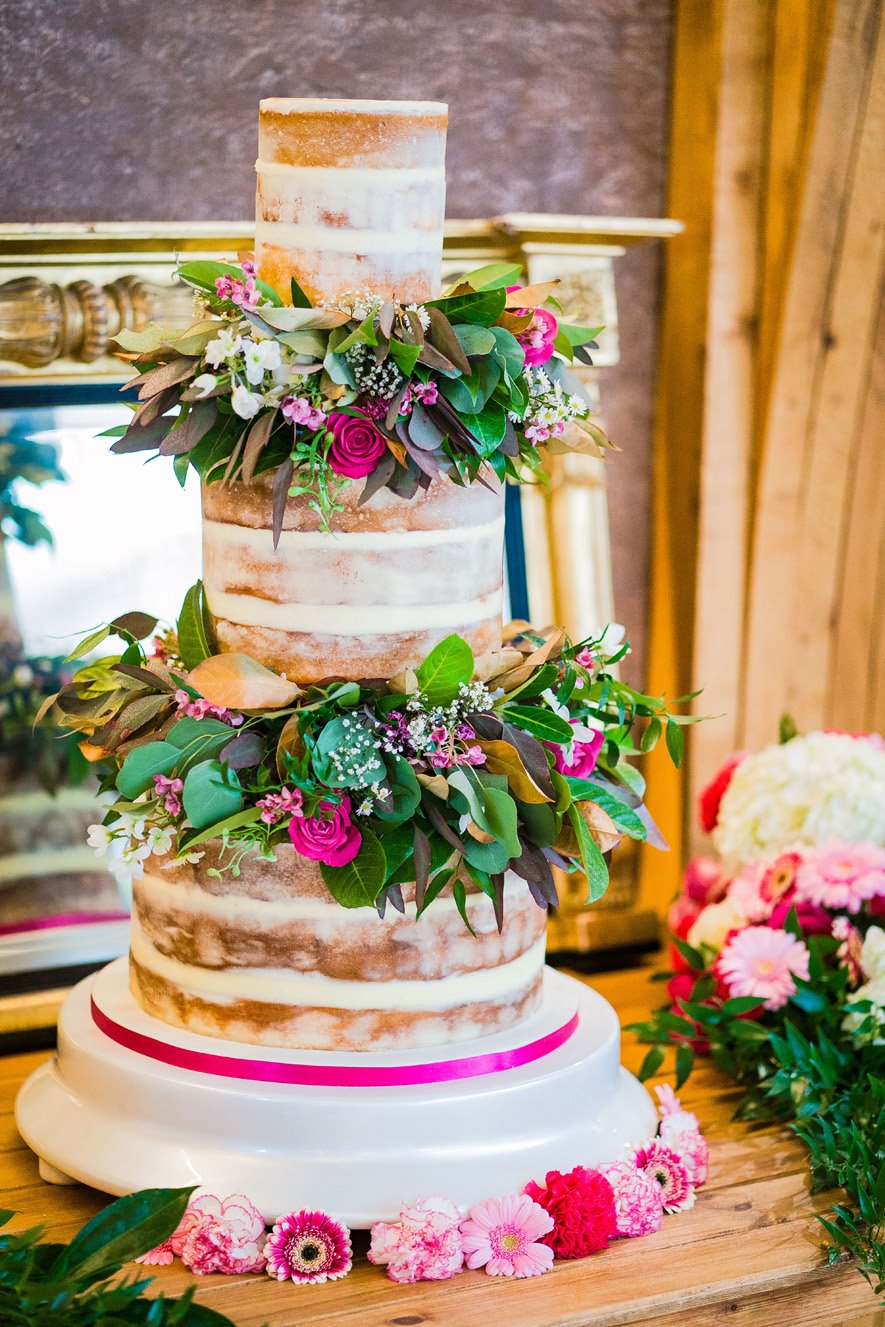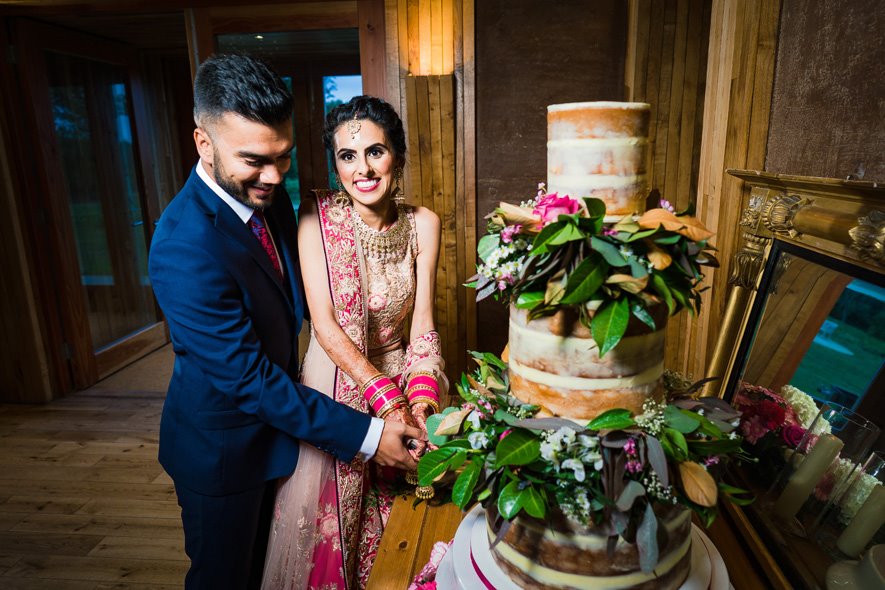 Were there any DIY elements to your day?
Of course! Our favours were personalised by Priya, her mum and close friends. We opted for Strawberry and Champagne Jam. Each jar was personalised with twine, lace and a little note for our guests to take home. 
Our friend who did the wedding stationary created beautiful bespoke programmes for our guests to follow during the Hindu ceremony. These included some of our favourite engagement shoot photos which were of course taken by the talented Alex Beckett at Pergola Hill and Gardens in Hampstead Heath. 
Our table numbers were a collection of special (and very embarrassing!) photos of us throughout the years. 
What was your most special moment of the day?
For Priya it was definitely walking into the Gillyflower with the Mandap and again when it had been turned around for the reception. For Rahul it was the reveal and having some quiet time with his soon to be wife.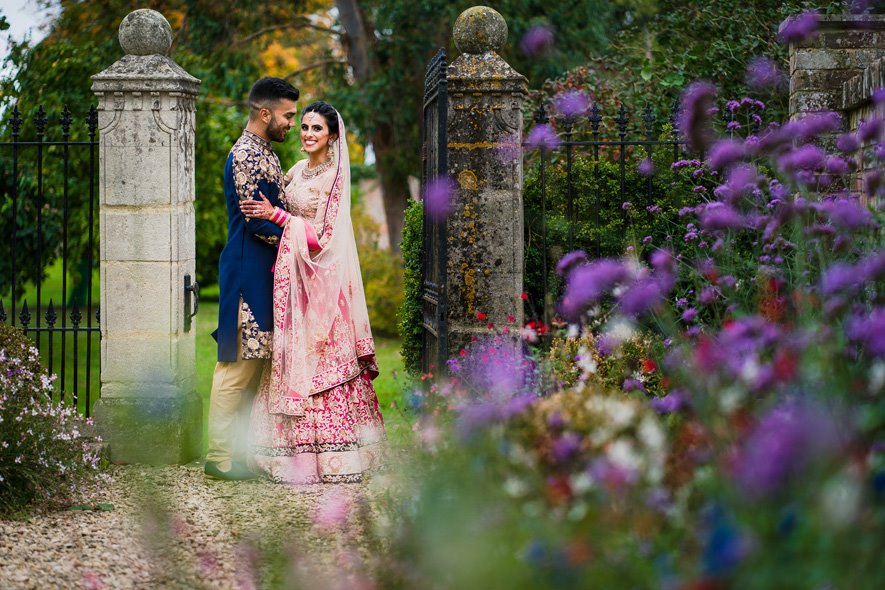 Top tips for other couples:
I wish I'd known…
(Priya) how spectacular the day was going to turn out despite my worries and woes in the lead up. Our wedding co-ordinator Adele and Priya's mum and sister will vouch how much of a drama queen/ bridezilla Priya was in the months prior. My top tip for other brides would be to let go on the day and trust your family and friends to take over.  
(Rahul) despite the planning how easy and amazing the day turned out.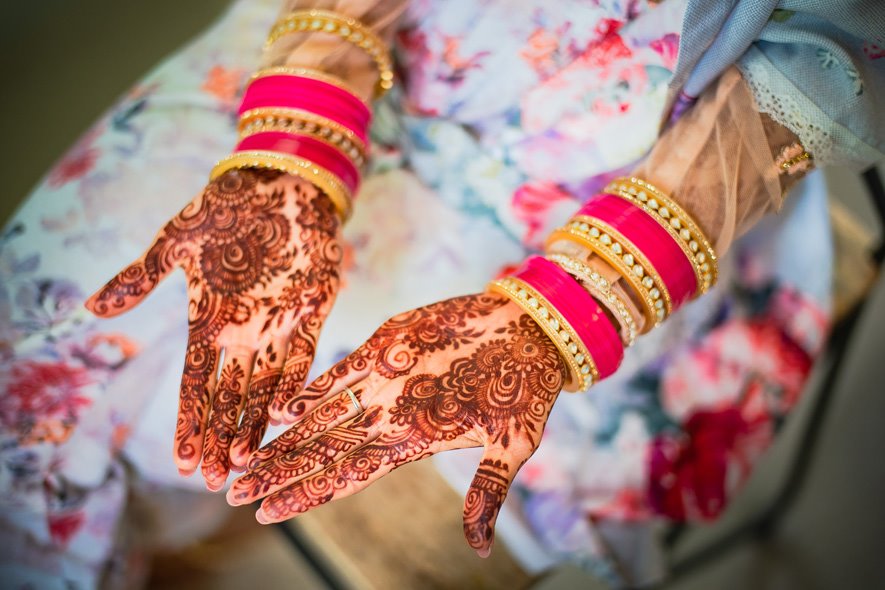 Were there any funny stories from the day?
It is tradition for the bride's sisters to steal the groom's shoes during the Indian ceremony in exchange for money. Rahul's shoes had still not been returned and the girls were adamant to be paid so Alex Beckett managed to film our best shots in the meadows with Rahul's bare feet. Alex went above and beyond his service when he carried Rahul on his back through the fields back towards the main hall!
Rahul's button 'popped' just before the civil ceremony. It was probably that McDonalds breakfast he ate a few hours beforehand.
 

Tips for planning a fusion wedding:
If you can, try and host everything under one roof. We saved so much time and money being able to have both ceremonies and the reception at the same venue. It meant there was far more time for fun, food and dancing! 
If you are having a civil ceremony followed by a cultural ceremony choose wisely when it comes to outfits. Priya kept the same outfit for both and opted to add more traditional jewellery for the Hindu ceremony. 
Some guests may not enjoy the cultural food that you are offering and that's ok. Speak to your caterer beforehand, they are used to fusion weddings and will be able to offer something for all taste buds.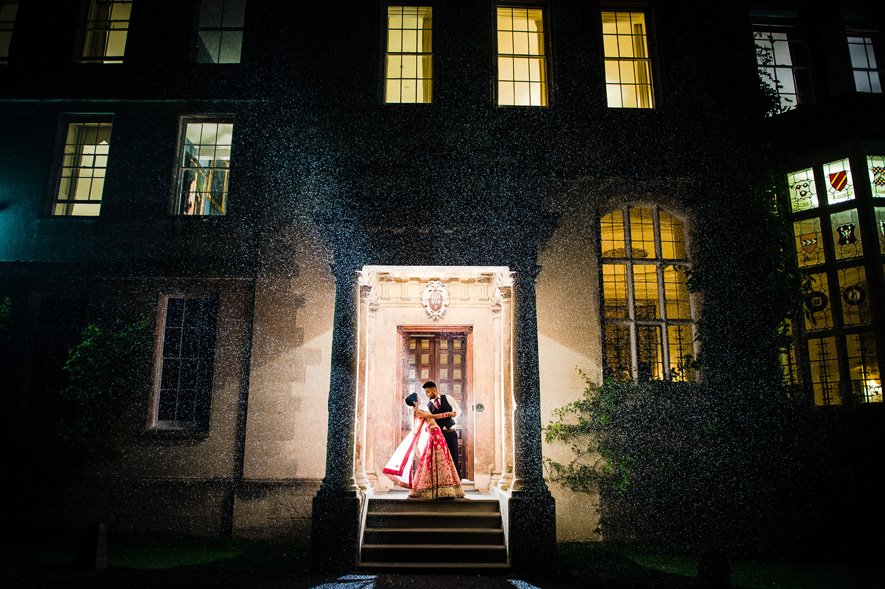 Related reading