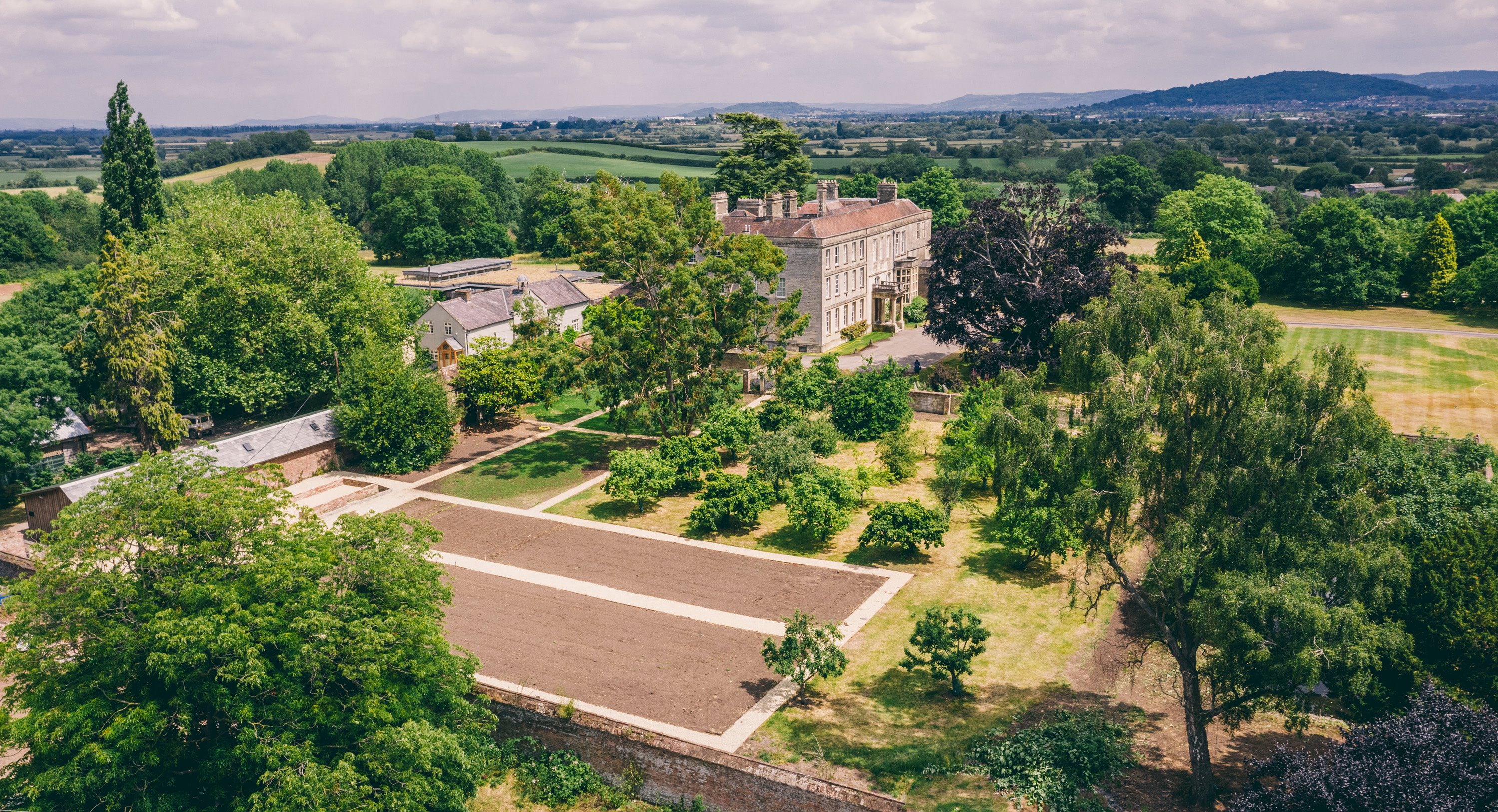 The walled garden dates back to the 1900s, totalling exactly 1 acre this would have been just enough space to keep the Guise family stocked up on fresh produce year round.
After rummaging through the archives, we can see hints of what the old production ground was like all those years ago... The two large white greenhouses on the south side would have been used to grow more exotic produce, whilst the rest of the ground was used for stable vegetables and cut flowers. The outbuildings behind the wall which are opposite the coach house would have played an important role in storing root crops and been used as potting sheds along with a boiler house to keep the glasshouses warm.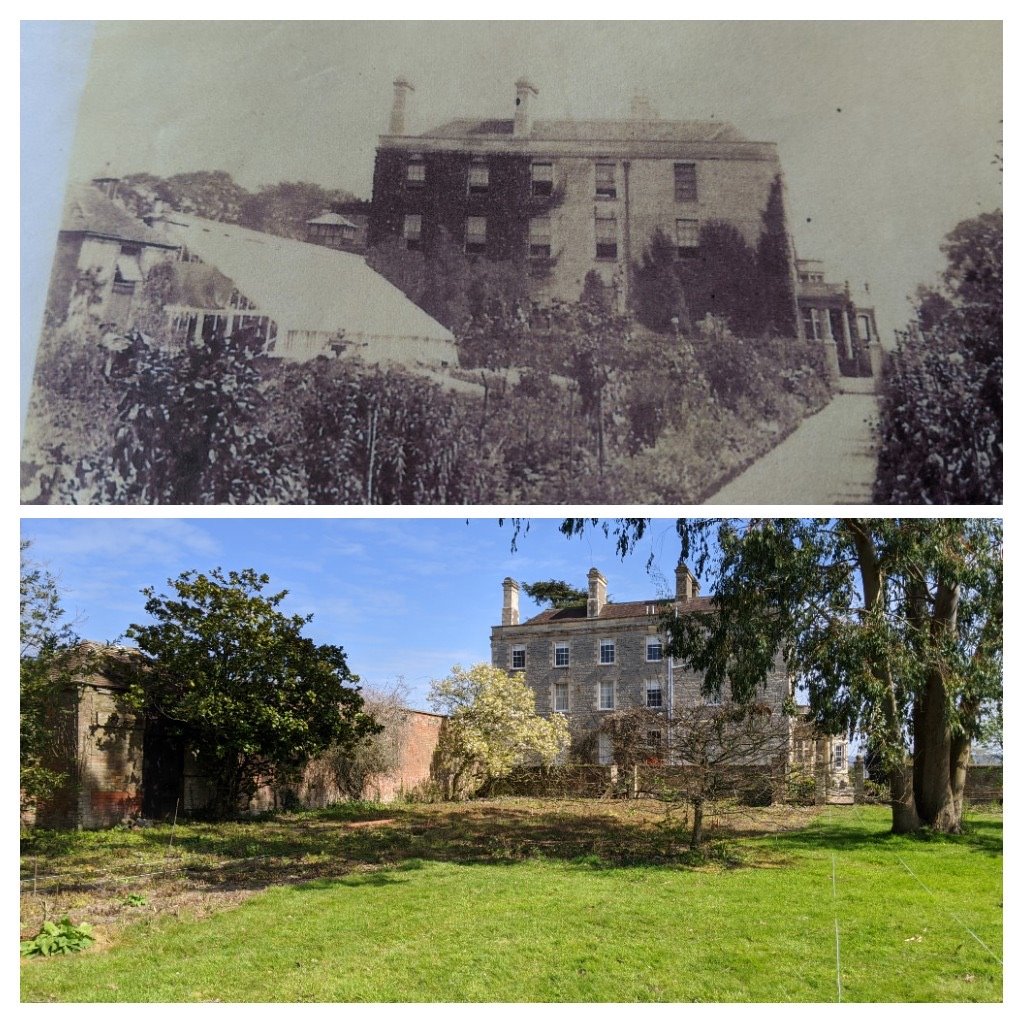 The Garden vision
We have been using the downtime of Covid wisely and getting all manner of jobs around the house and grounds done, the walled garden is something Ans has been wanting to renovate for a long time (even since before we opened in 2013!) as it will make a huge leap in the process of increasing our food production. The ability to grow our own and harvest fresh and organic seasonal produce a stones throws from the kitchen will reduce the food miles to get veg on plates and take us another huge step towards our fully sustainable wedding venue dream.
Our plan for the walled garden is to grow produce that would lose its flavour and yumminess during transport, things we can preserve to make pickles and preserves out of and vegetables we can freeze so people can enjoy out of season produce year round.
All whilst creating a beautiful space which can be used for outdoor weddings and celebrations... The long flower border on the east wall will be gorgeous spot for photos!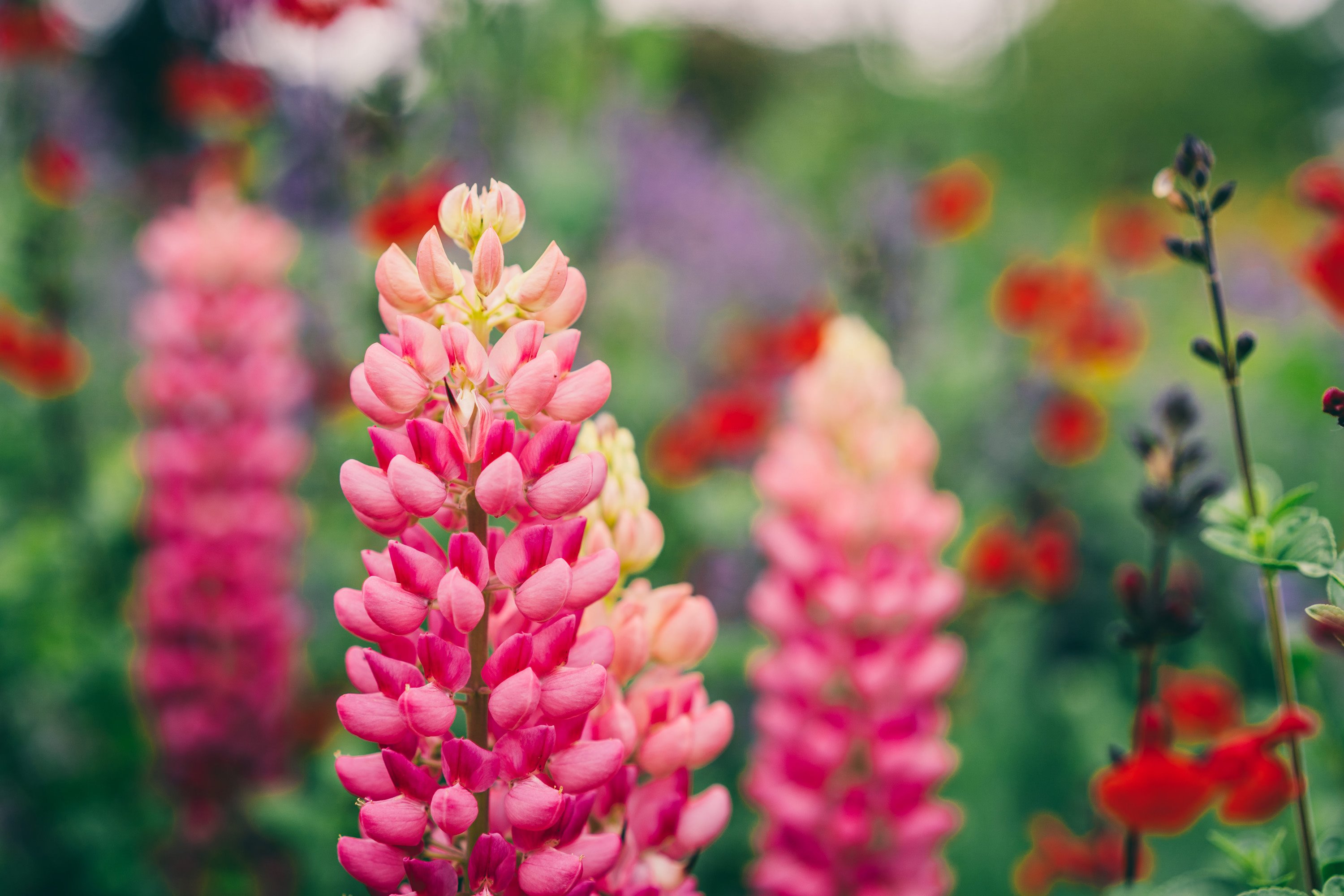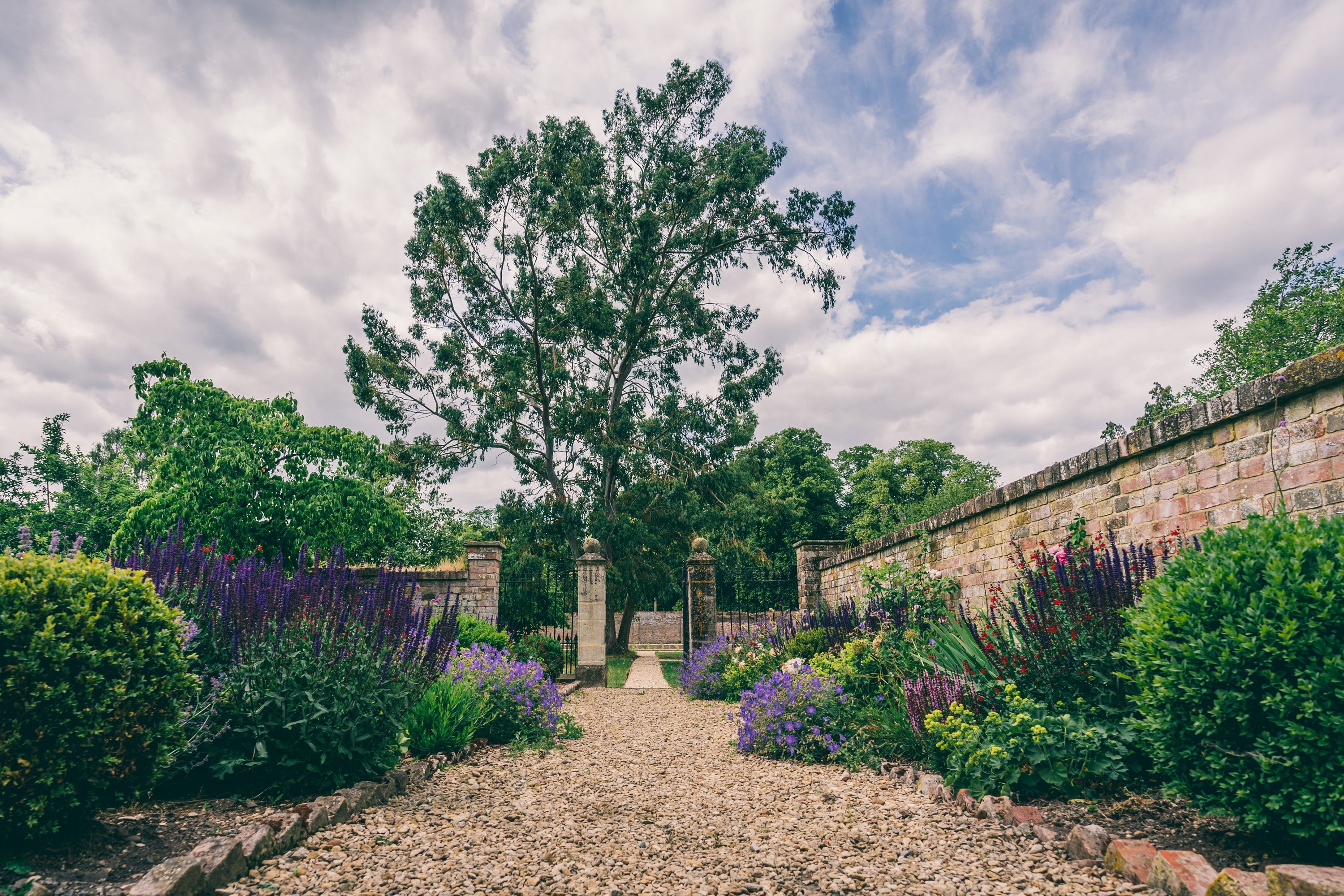 Inside the walls
A new porch fronted greenhouse will take centre stage and this will be the powerhouse where everything begins life before being planted out, during the summer pots of herbs, chilli's and houseplants will adorn the benches.
Opposite the main door will be the main growing area, this will be a hive of activity year round with an ever changing array of crops coming into season.
The layout of the garden will include 2 large lawned areas near the house, ideal for drink receptions, lazy brunches and beautiful summer evening barbecues.
Micro greens commonly used to garnish dishes, dress plates and add little flavour bombs are something we are excited to start experimenting with, working closely with our chefs to keep dishes fresh and vibrant.

House flowers will be grown on mass in a section of the walled border to keep the rooms full of beautiful seasonal and scented cut flowers.

There will be a plot dedicated to herbs where chefs can come and snip super fresh seasonings as and when they need.

The existing orchard trees inside the wall are being revived and fruit from these will be used to create crumbles, sauces, jams and jellies.

Fruit trees will be replanted along the East wall this autumn and trained out in cordon, fan and espalier formations to utilise the space and warmth of the brick wall.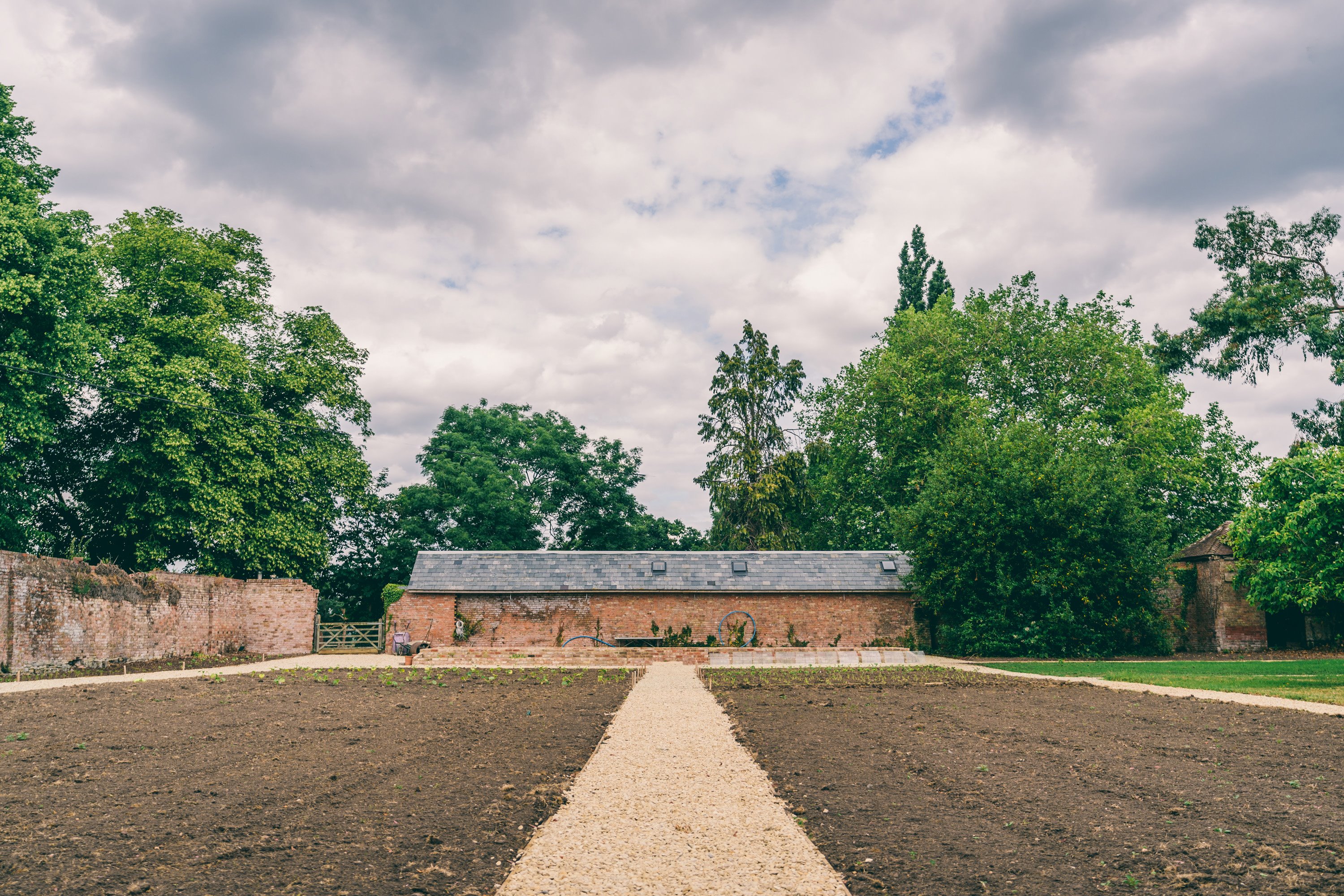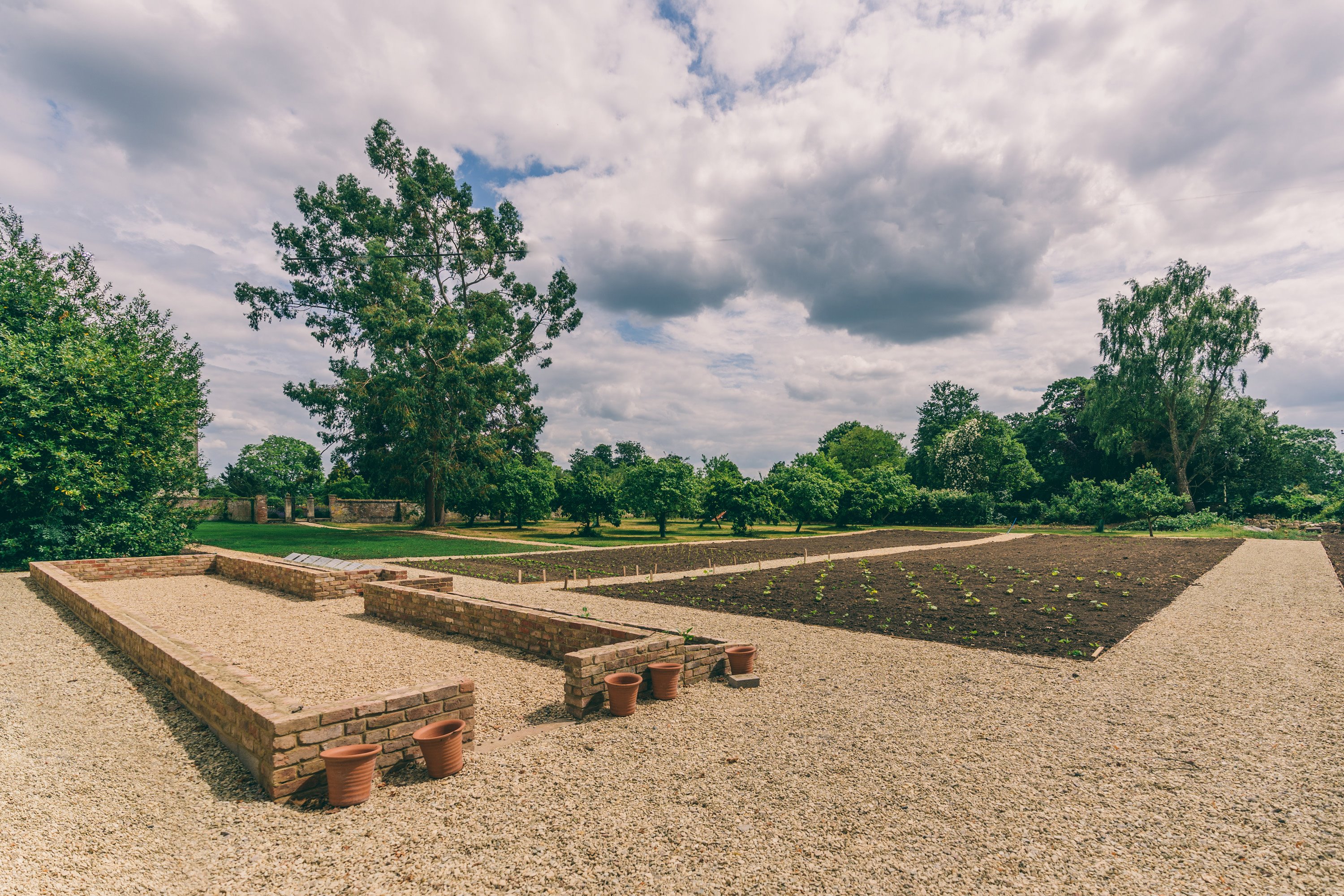 Sustainable gardening
As with everything at Elmore the environment is always a key consideration, and the walled garden is no exception...
The locally produced potting compost is peat free and made using recycled green waste.
All of our growing containers are UK made and from recycled plastics, they are also completely recyclable themselves and are grey in colour.

This garden is going to be thirsty, so we will be installing a large rainwater harvesting tank to collect all the rainfall from the workshop roof to keep it well watered in a sustainable way.
To attract more pollinators into the garden the shorter north wall, just inside the gate, will have a new bed planted with lots of bee and butterfly friendly plants.
We will garden with organic principles where possible, using lots of companion planting to ward off any unwanted bugs.
Compost bays will need to be built allowing all the waste from the garden to be rotted down and put back out on the soil in the winter.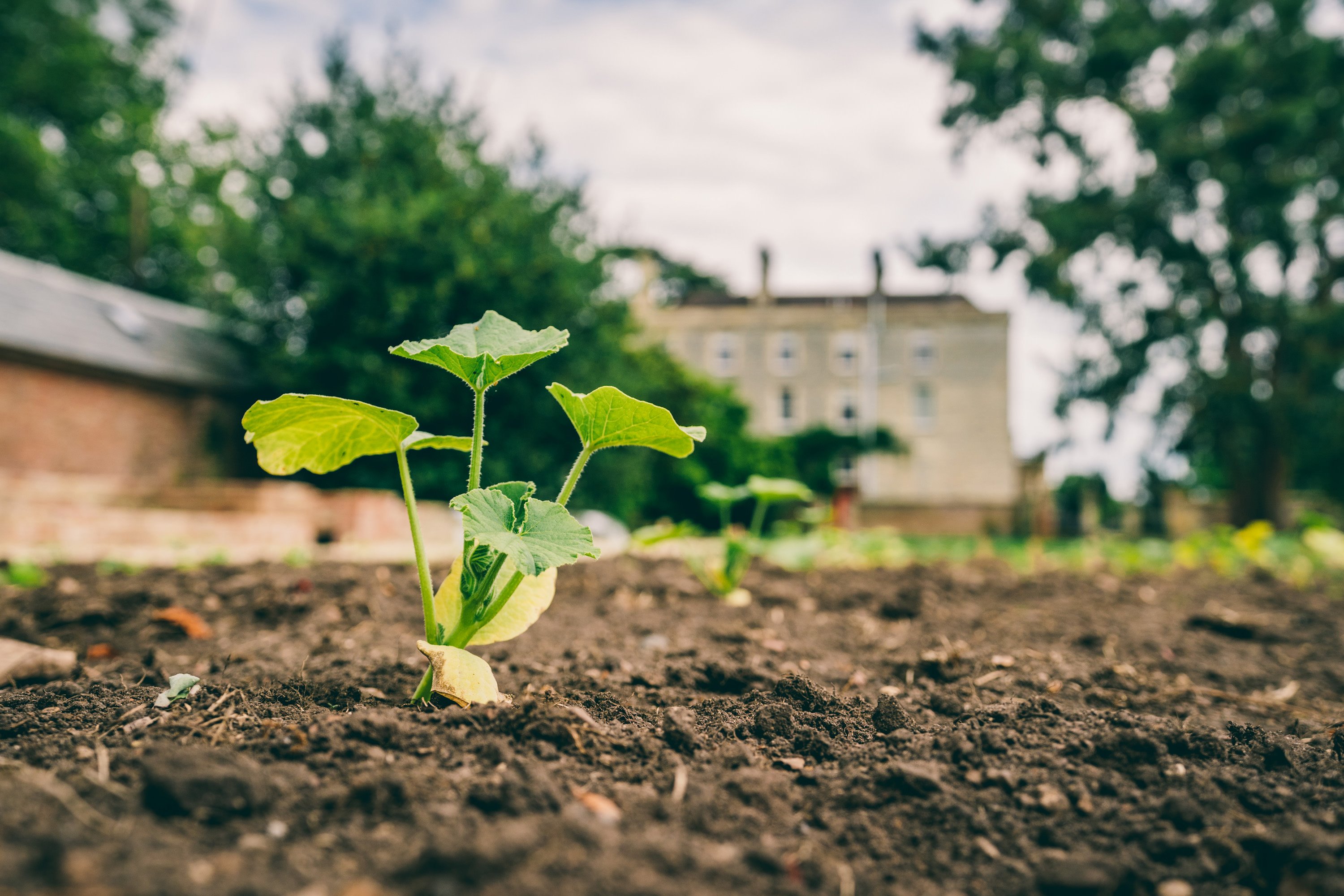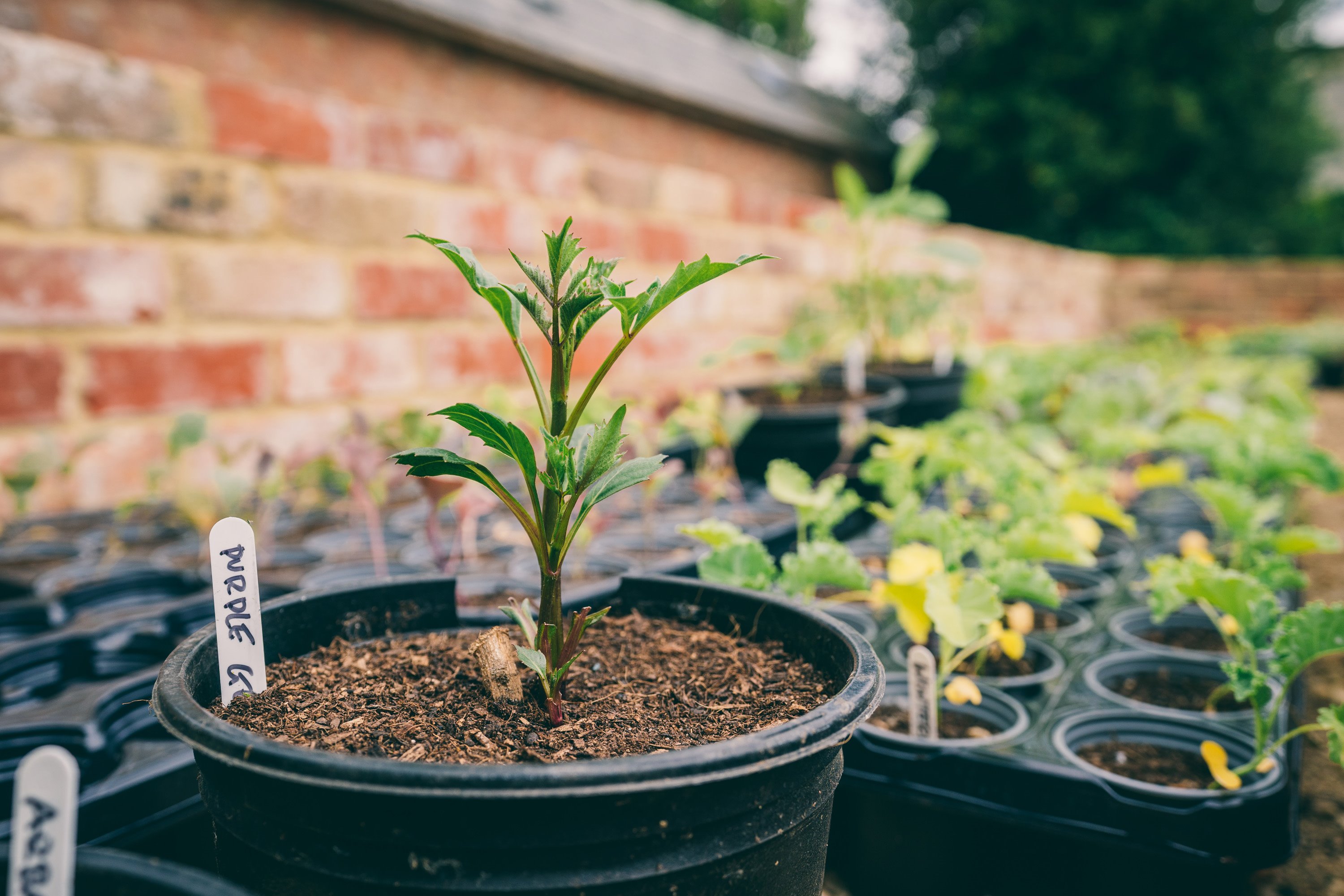 Sustainable weddings
We are aiming to get garden produce into each of your weddings and events as soon as possible.
This may be the salad to go with your terrine starter; this will be our house seasonal selection so those with events in the spring may get pea shoots, radish and rocket (compared to an autumn mix of radicchio and endive).
Edible flowers look delightful on desserts and we'll be growing lots of violas, borage and nasturtiums for this reason.
The bar menu will include a house special cocktail made using something seasonal from the garden each time, along with supplies to garnish others, so fear not all you minty mojito fans you won't be missing out!

The chives on the breakfast eggs will have been picked fresh in the morning whilst you're still sleeping off the night before.
Tastings of our menu will use seasonal veg fresh from the garden, and eventually we are looking at offering bespoke menus where we grow something particular for your personal event... So exciting!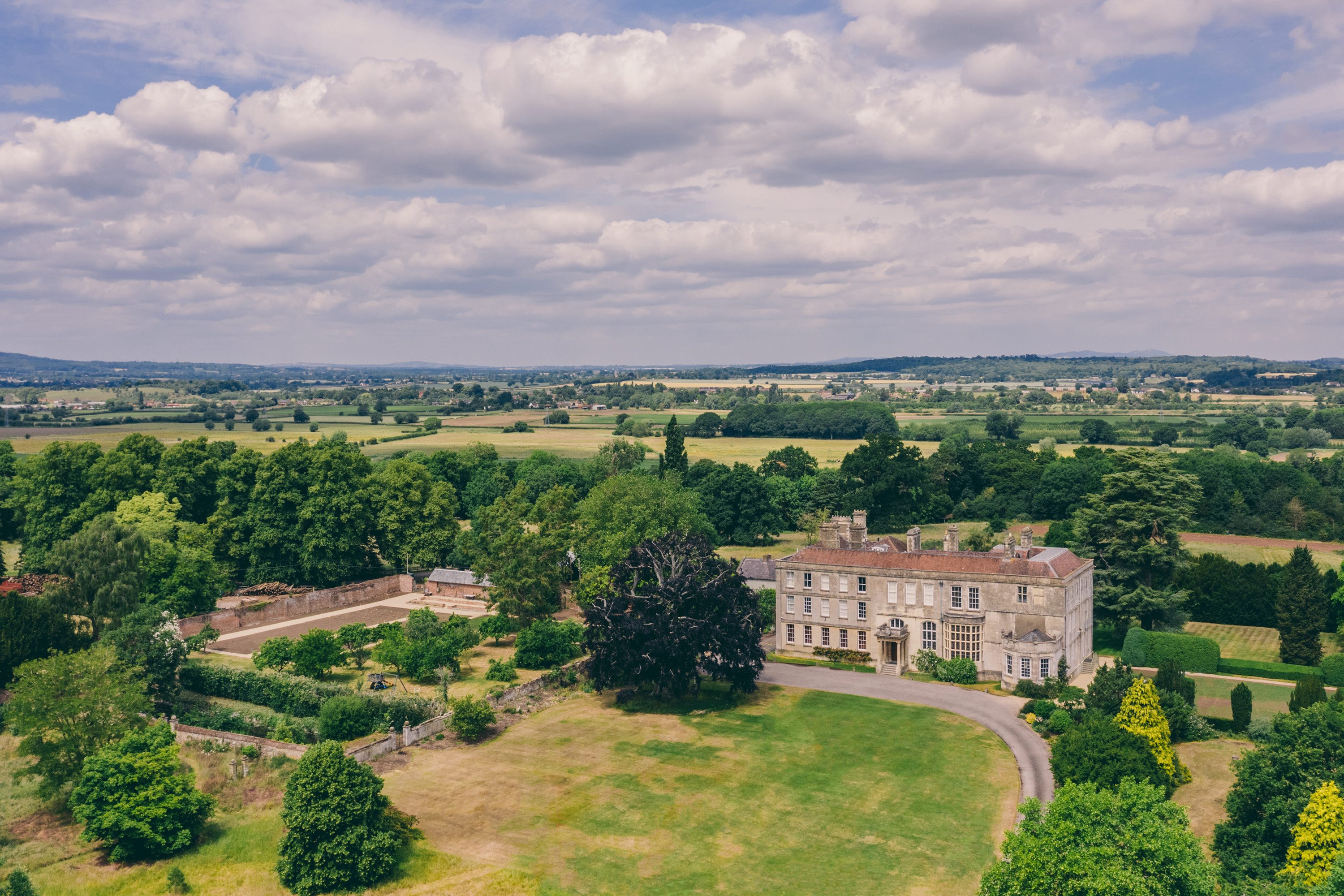 The future
This is only the start for us, we are taking steps in the right direction but there's still lots more we want to do to support sustainable food use.
We're thinking a plantation of elderflower in the field will keep up with our cordial demand as well as getting into the heritage orchards behind the car-park and replanting with traditional varieties.
Did someone also mention homemade honey from Elmore bees? Watch this space...

Plans further down the line will look at using the cart wash (tucked away in the bottom of the walled garden) as a social space.
Once the re-wilding project takes off there will be a small amount of meat coming in and that combined with the veg from the garden will make for a truly delicious sustainable menu.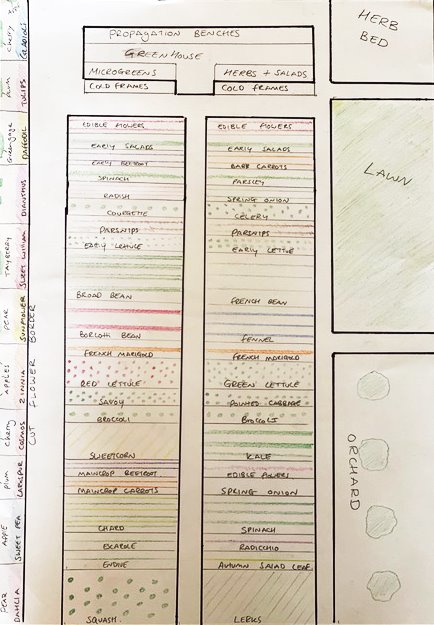 If you'd like to know more about our plans for the walled garden area or outdoor weddings here, get in touch or follow us on instagram for updates.
Lots of love,
Team E xx
Related reading