Autumnal colours with a touch of blush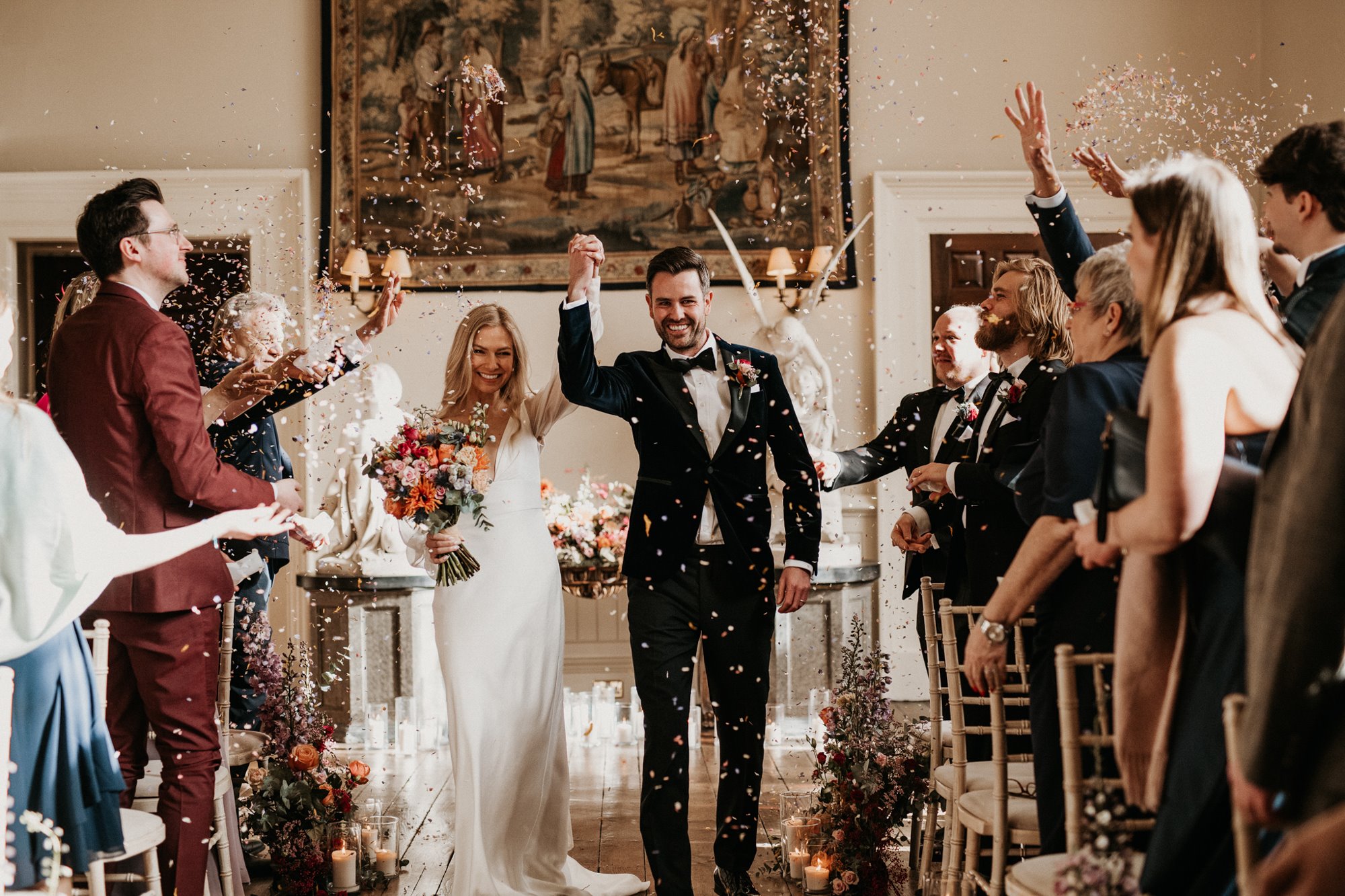 Emelie and Roddy celebrated their truly gorgeous day back in February, and what a day it was! Consisting of autumnal colours with hints of blush and pastels, an elegant long-sleeve gown and bow tie suits. A wonderful day celebrated with just over 90 friends and family.
For all those looking for February inspiration, this isn't one to miss!
Let's read on...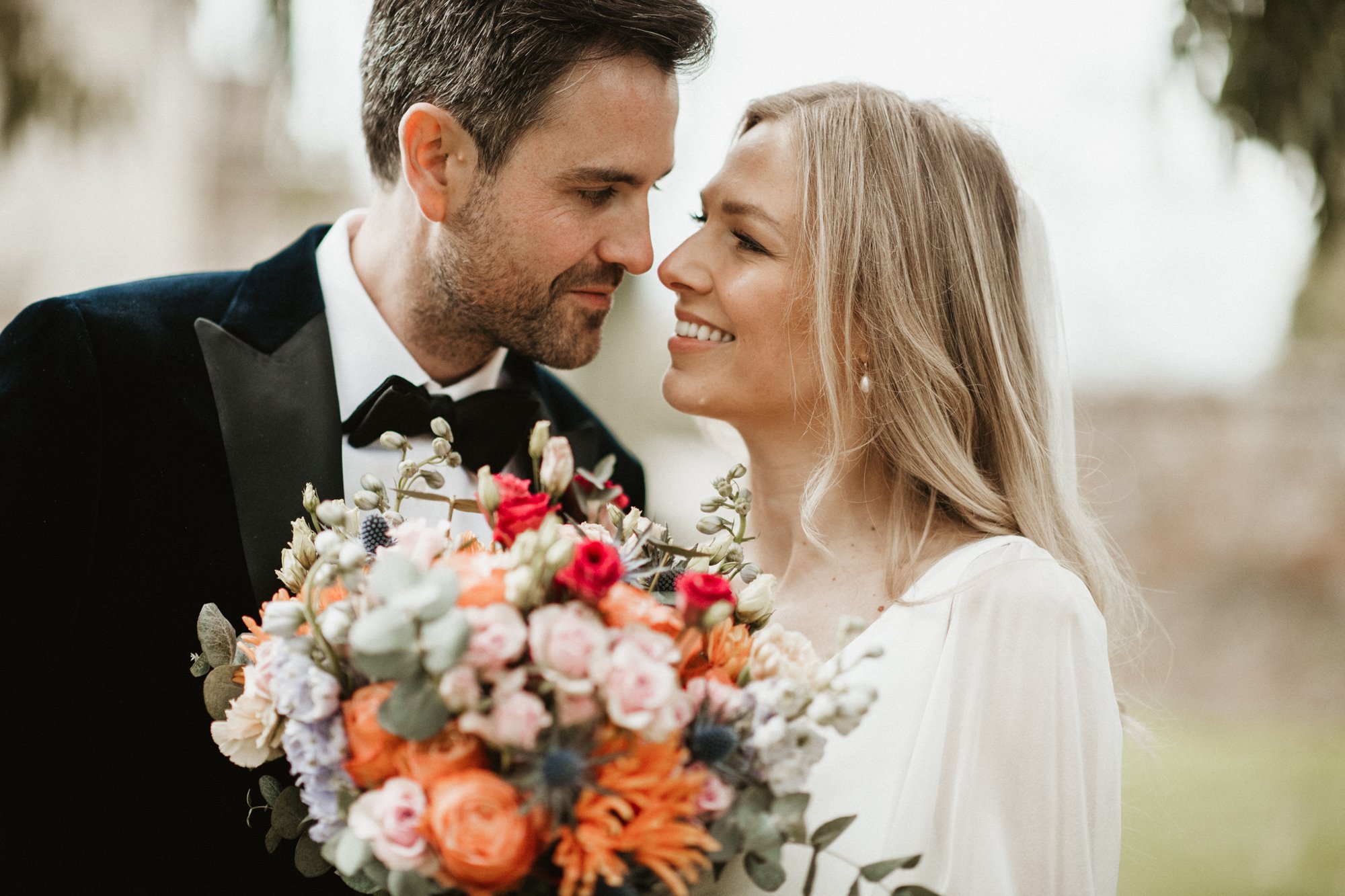 How did you two meet?
We met through a mutual friend of ours who I used to live in a flatshare with. We hosted a housewarming party a couple of weekends after moving in and my friend invited Roddy. We hit it off straight away and Roddy asked for my number, and the rest is history!
Tell us your proposal story!
Roddy surprised me with a trip to Santorini for my 30th birthday. We had spent a day by the sea and we were having drinks overlooking the Caldera with the classic blue church domes when he popped the question. It was a huge surprise - I was completely speechless! I felt like I was floating on a cloud! We then went for dinner at the most amazing restaurant and had champagne to celebrate.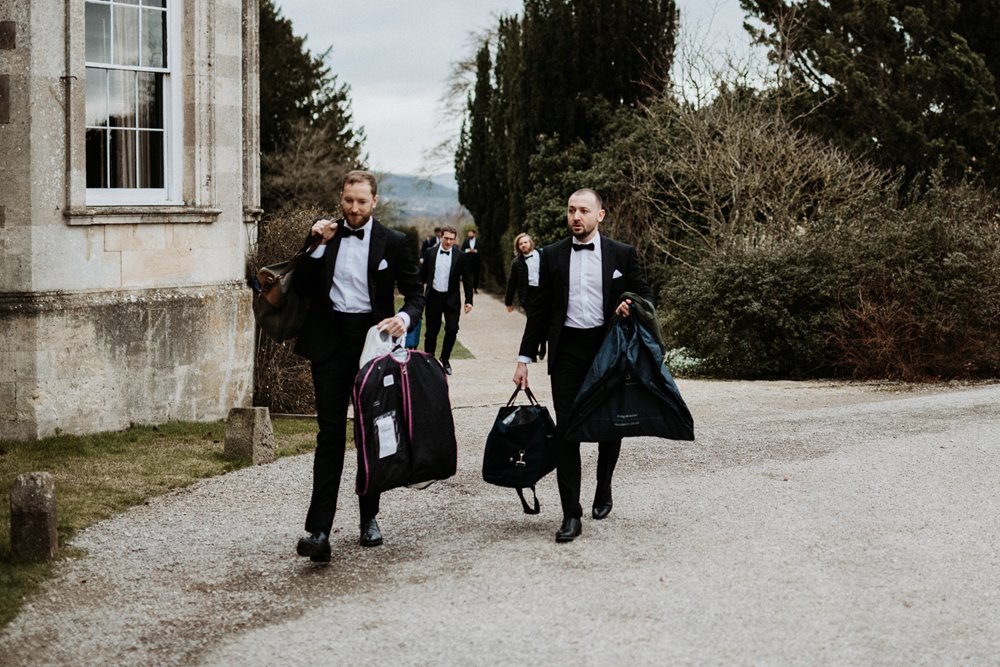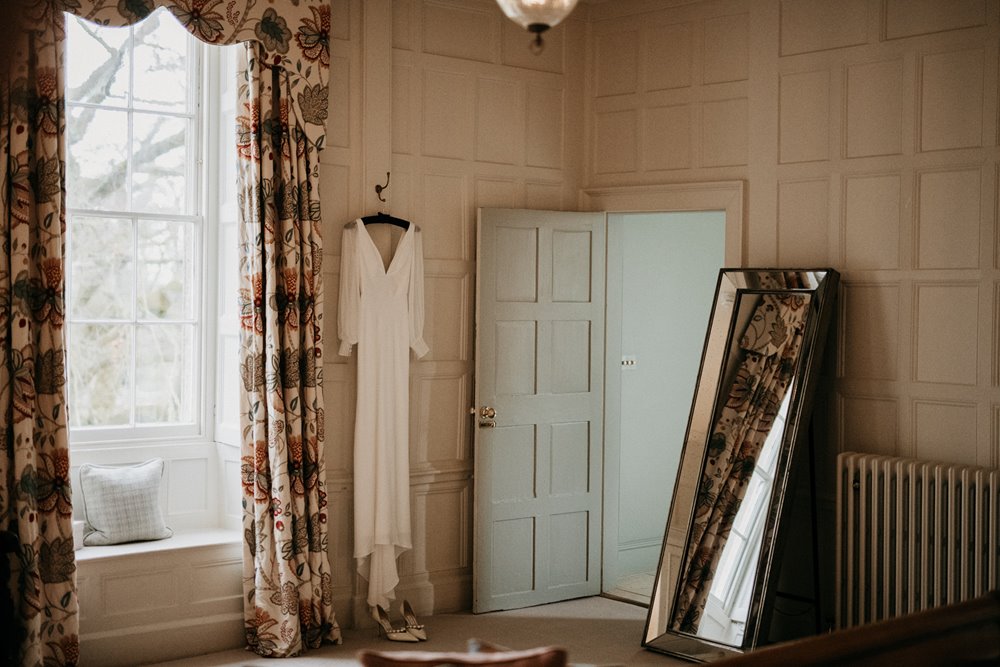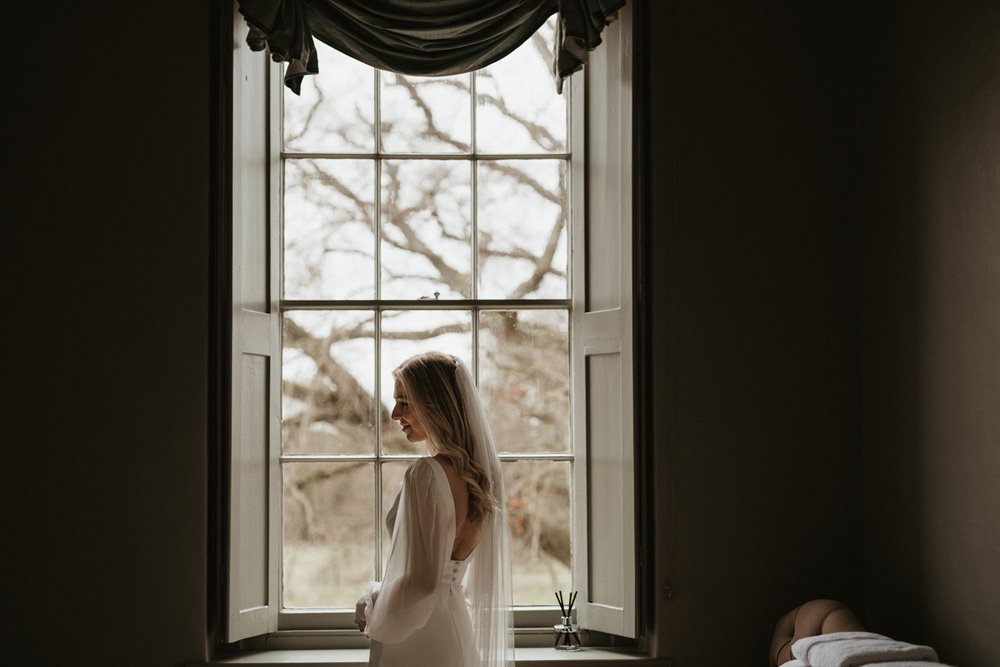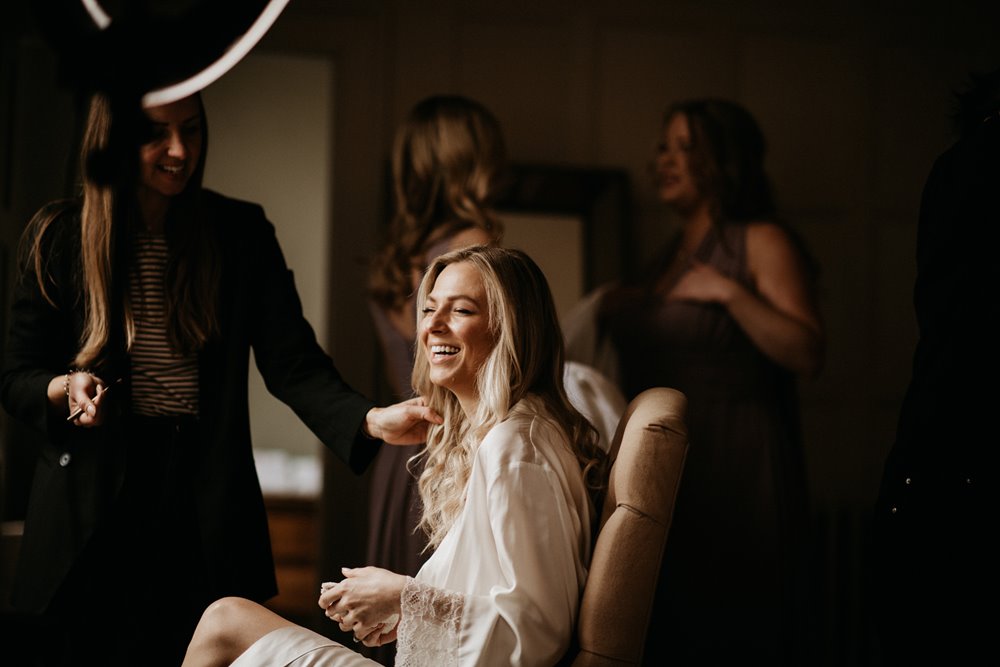 Why Elmore Court?
We wanted to get married outside of London and feel like we were in a completely different world for a day. The Cotswolds seemed like the perfect location, and I am a bit of a history geek so I wanted to feel like we'd stepped back in time. We found Elmore Court by chance while doing research online and it seemed like the perfect balance between a historical stately home and perfect party place! We loved that we could make the most of the entire house and have our closest friends and family stay the night of the wedding, and have the wedding breakfast and dance in the Gillyflower. What also drew us to Elmore was the amazing team - when we viewed the venue we felt so welcomed and at ease we just knew this was where we had to get married! 
Where did your wedding inspiration come from?
Mainly Instagram, blogs, and the Elmore Court website. We wanted something elegant and classic with a bit of a timeless feel but relaxed at the same time. There are so many great sources of inspiration on the Elmore blog and Instagram and Elmore suppliers.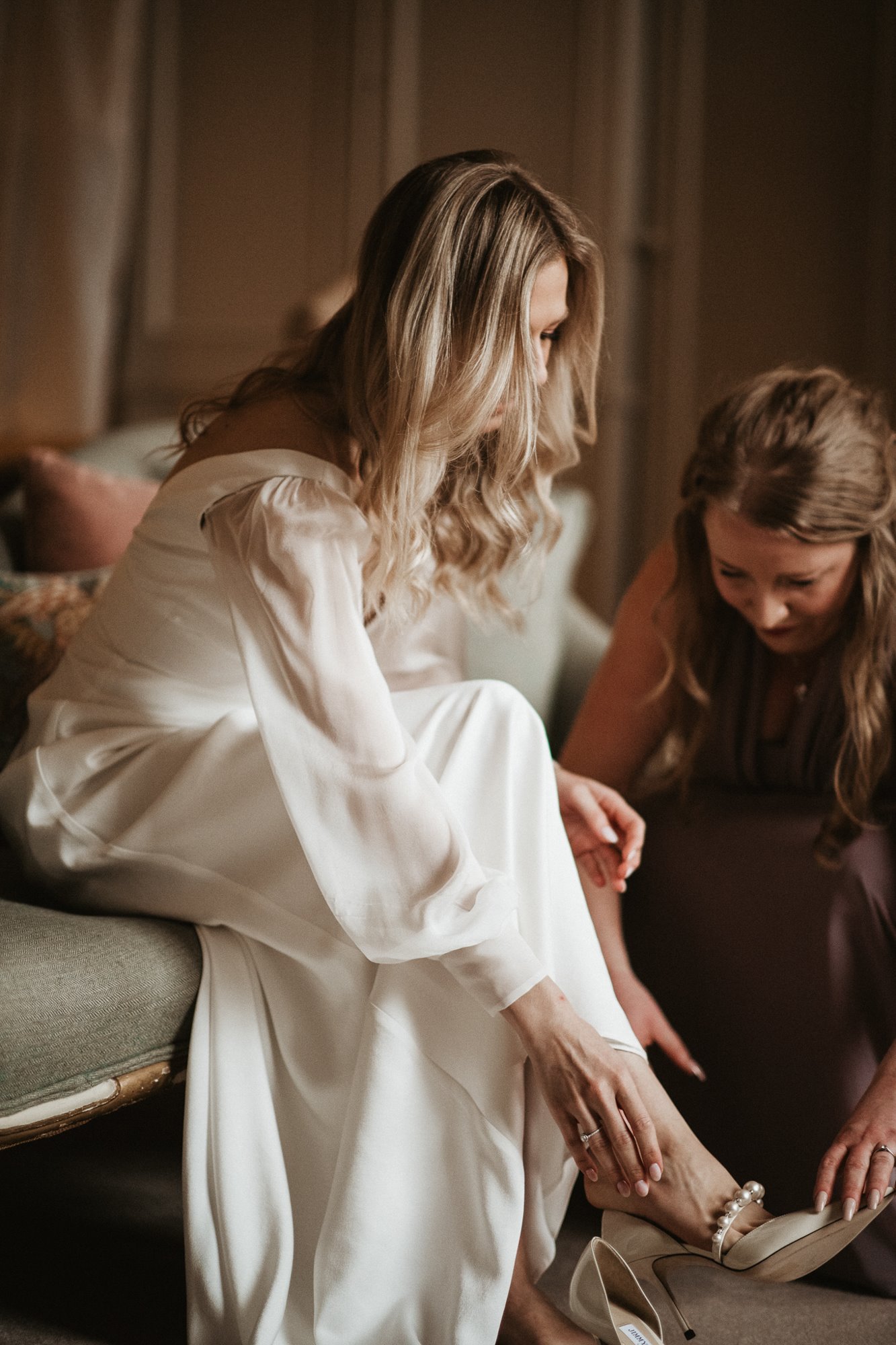 How did you find the planning of your wedding?
Most of the time we felt excited and it was so fun to look forward to in the run-up to the wedding. It was a little stressful at times with all the decisions needing to be made because we wanted to ensure our guests had the best experience we could offer them. Last-minute changes were a bit tricky sometimes but Alice and the team at Elmore made the process run so seamlessly - we knew we were in good hands so we were never worried about anything going wrong. And it didn't because the day was perfect and everything we could have dreamed of and more!
We love the "black tie" dress code and gorgeous floaty dress, how did you choose these looks?
Because it was a winter wedding, we wanted something quite elegant and timeless, with a hint of a vintage vibe. Most wedding inspiration you see online is aimed at summer and spring weddings, so we felt we could be playful and choose something with more of an evening attire dress code. I found my dress by Welsh designer Stephanie Allin at Morgan Davies Bridal - a boutique recommended to me by a friend. The dresses they had in the boutique were all amazing but the one I chose felt like something a bit different yet timeless. I chose to have removable sleeves so I could switch up my look from day to night. I also loved Roddy's navy velvet blazer and the classic tuxedos worn by the groomsmen.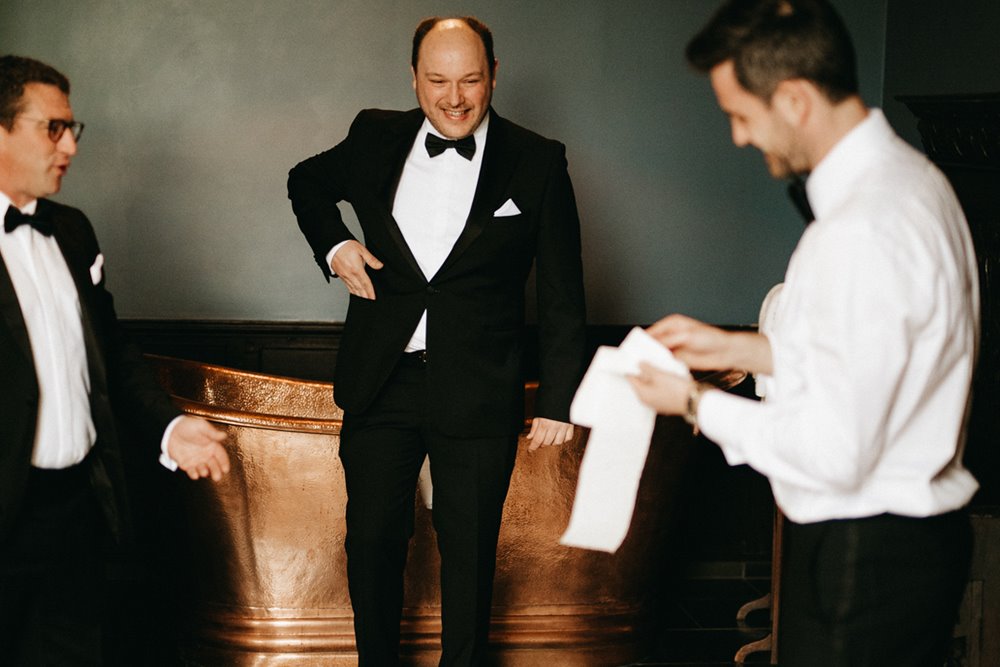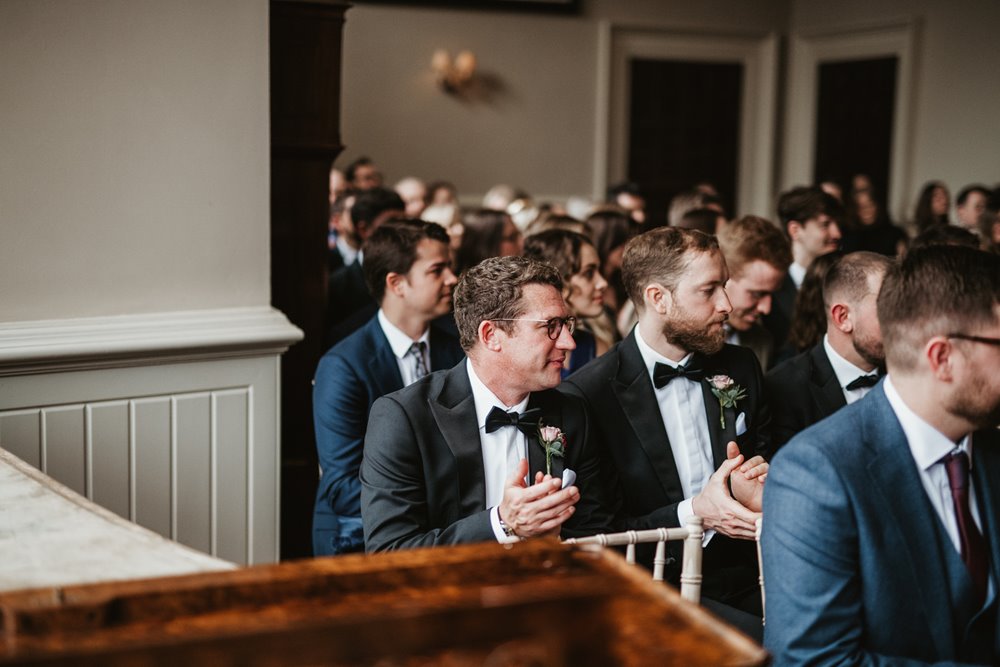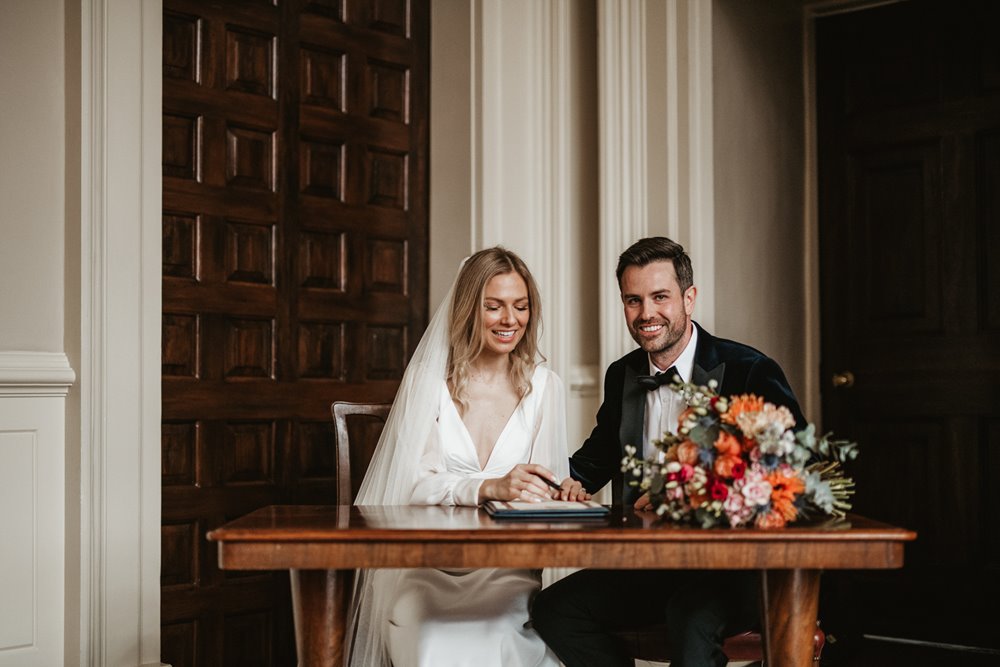 On the morning of your wedding, how did you feel?
My friends kept telling me I seemed quite calm! I was too excited to sleep the night before and I really enjoyed the long morning getting ready with my bridesmaids in the coach house. The nearer we got to the ceremony the more nervous I started to feel and suddenly went quite quiet when I heard the string trio play. But as soon as I got to Roddy on the other side of the aisle the nerves vanished completely!
Tell us about the ceremony?
In my eyes there is no room more beautiful than the big hall at Elmore court - it was the perfect place for the ceremony! We had beautiful live music played by Nero string trio, and I walked down the aisle to Vivaldi's Spring recomposed by Max Richter. We had readings by our siblings, and both our mums as witnesses. At the end we got the biggest cheers and round of applause from our friends which was so nice and heartwarming. The sun also shone through the stained glass windows right as we walked back down the aisle which felt magical!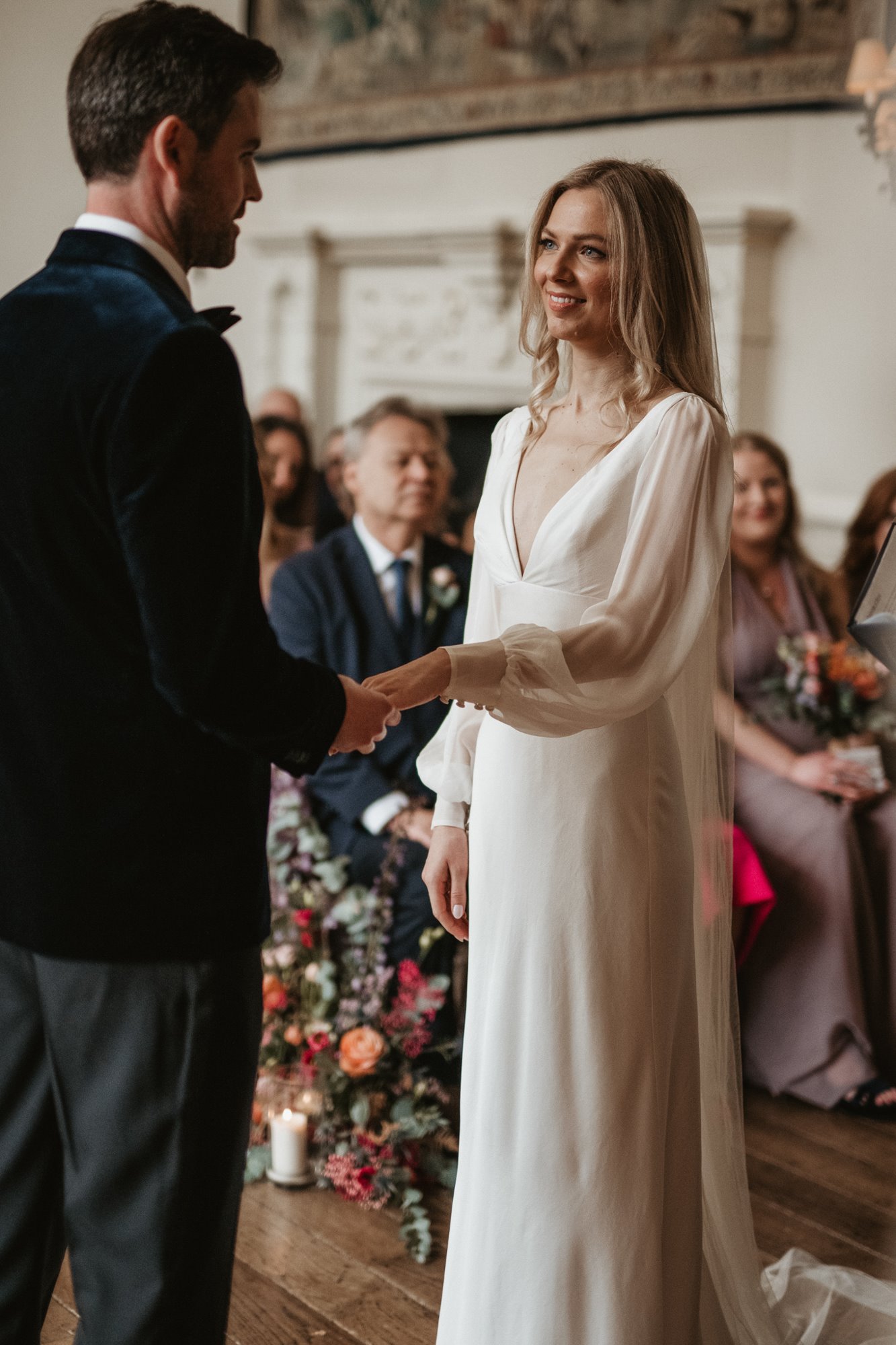 Talk us through the drinks reception...
Having a winter wedding means we could have our drinks reception in the drawing room with the fireplace roaring which I absolutely loved!!  It is the most stunning room, yet cosy and elegant. Catching up with everyone after the ceremony was such an amazing feeling - it is so heartwarming to see all your closest friends and family all there for you.
What was your food of choice?
We chose the scallops to start, chicken for the main and sticky toffee pudding for dessert - a firm favourite of ours! The food was absolutely delicious and we had so many compliments from our guests. 
What was your reaction to your reception at the Gillyflower?
Our friend Dan was master of ceremony introduced us - he took the role very seriously and did it so well!! He gave a short speech beforehand and also stated a fun fact about Swedish weddings (as I am half Swedish) where apparently if the groom leaves the room you can kiss the bride - something I didn't know but did make us laugh! We then walked into Fleetwood Mac's Everywhere with all our friends cheering and waving napkins in the air. It was amazing!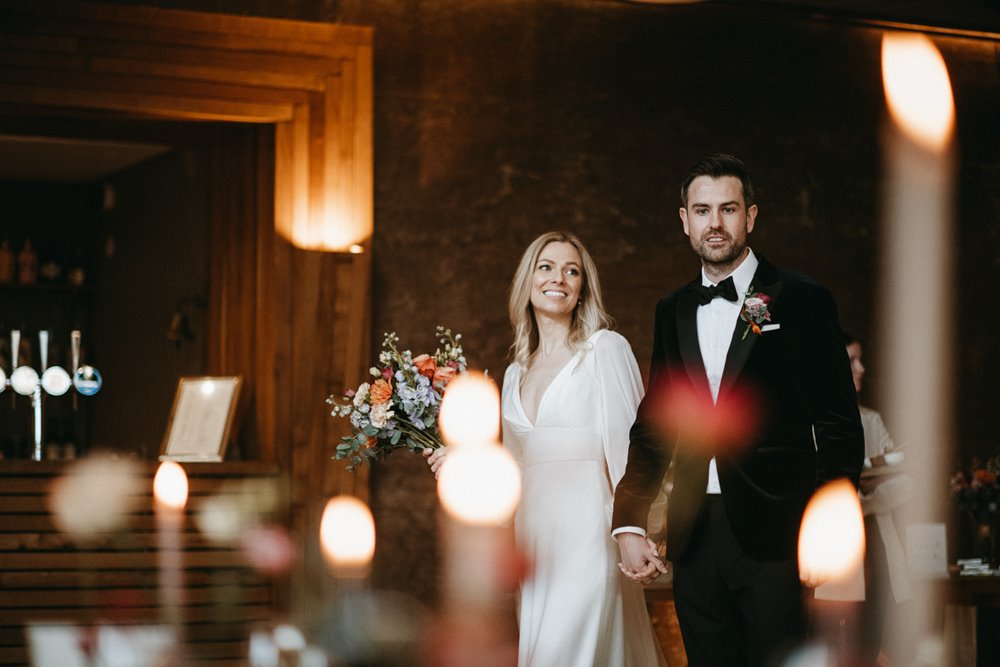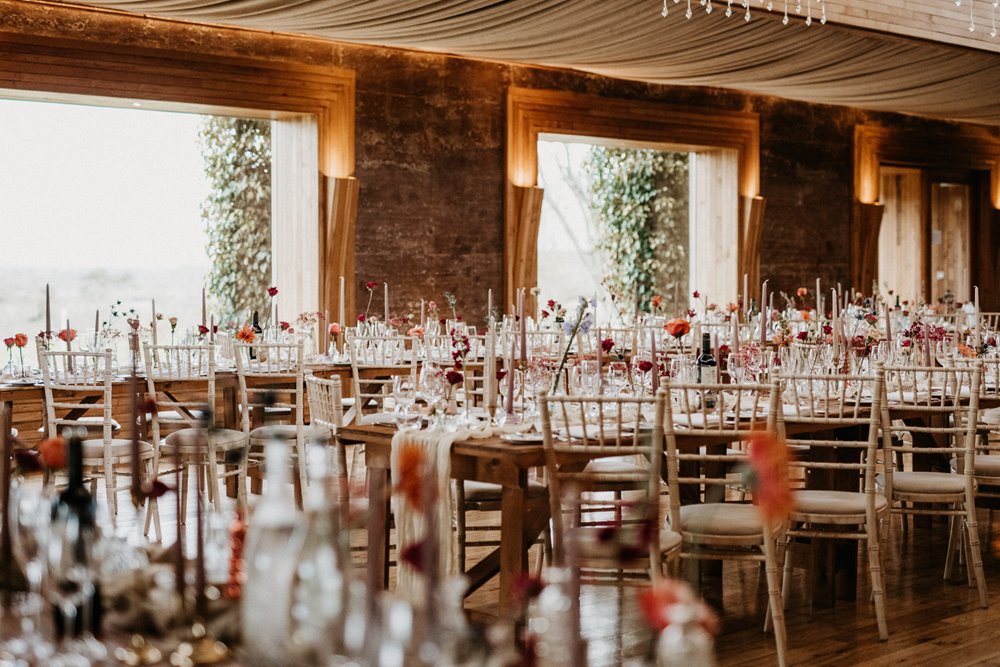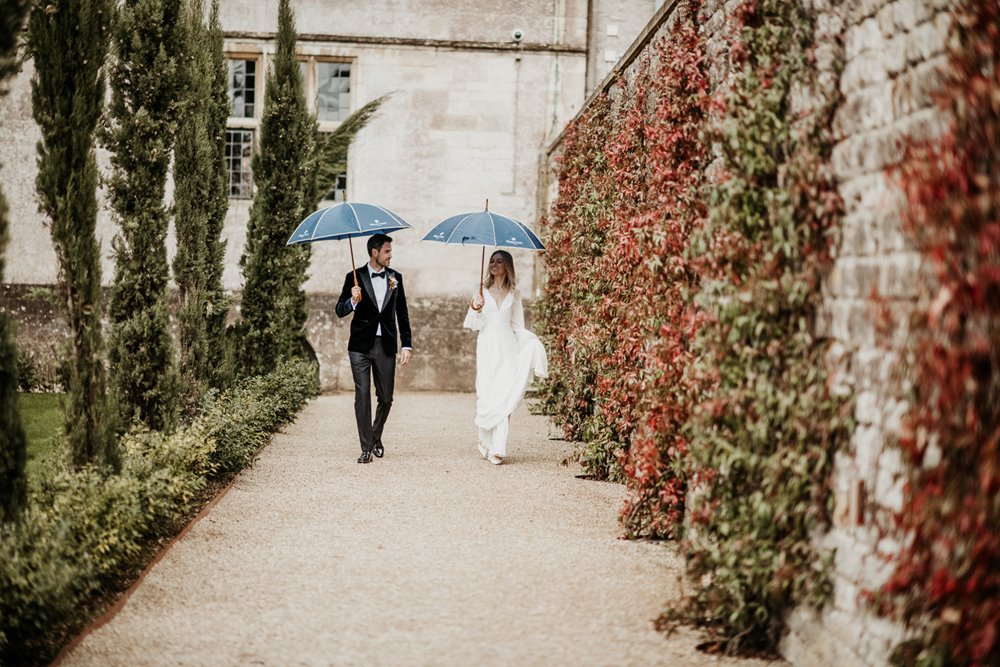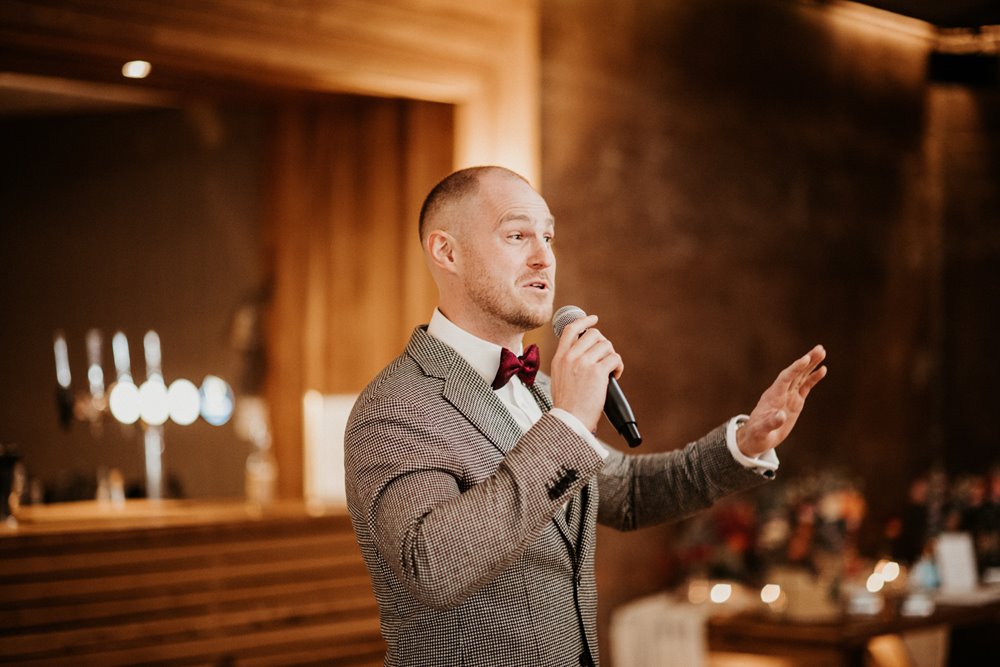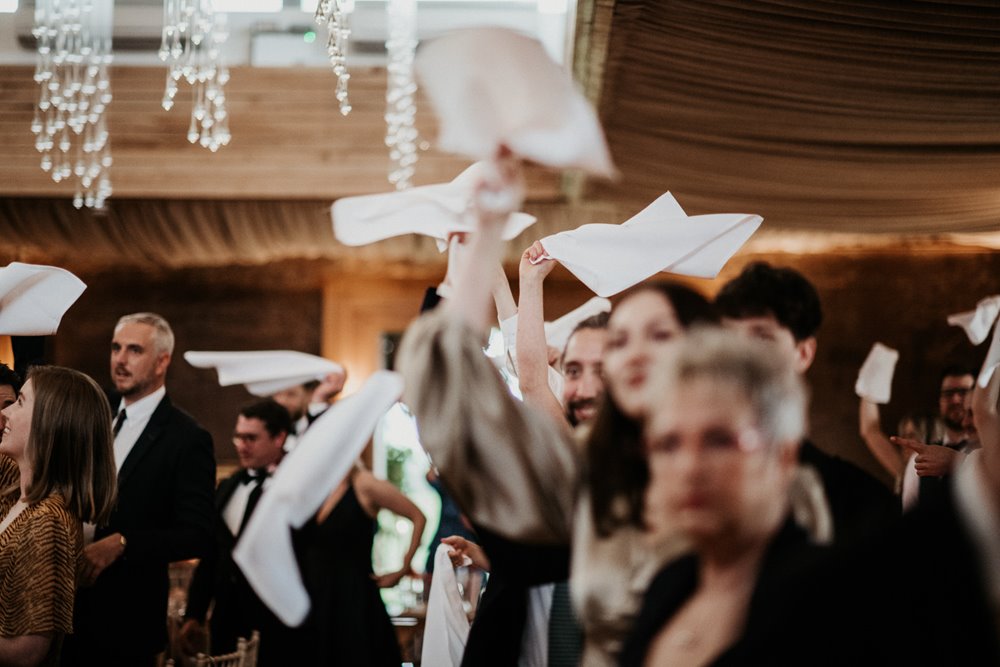 First dance choice?
We chose My Girl by The Temptations
What were your wedding highlights?
Having all our closest friends and family all in one room, celebrating our wedding with us. I felt so so full of love.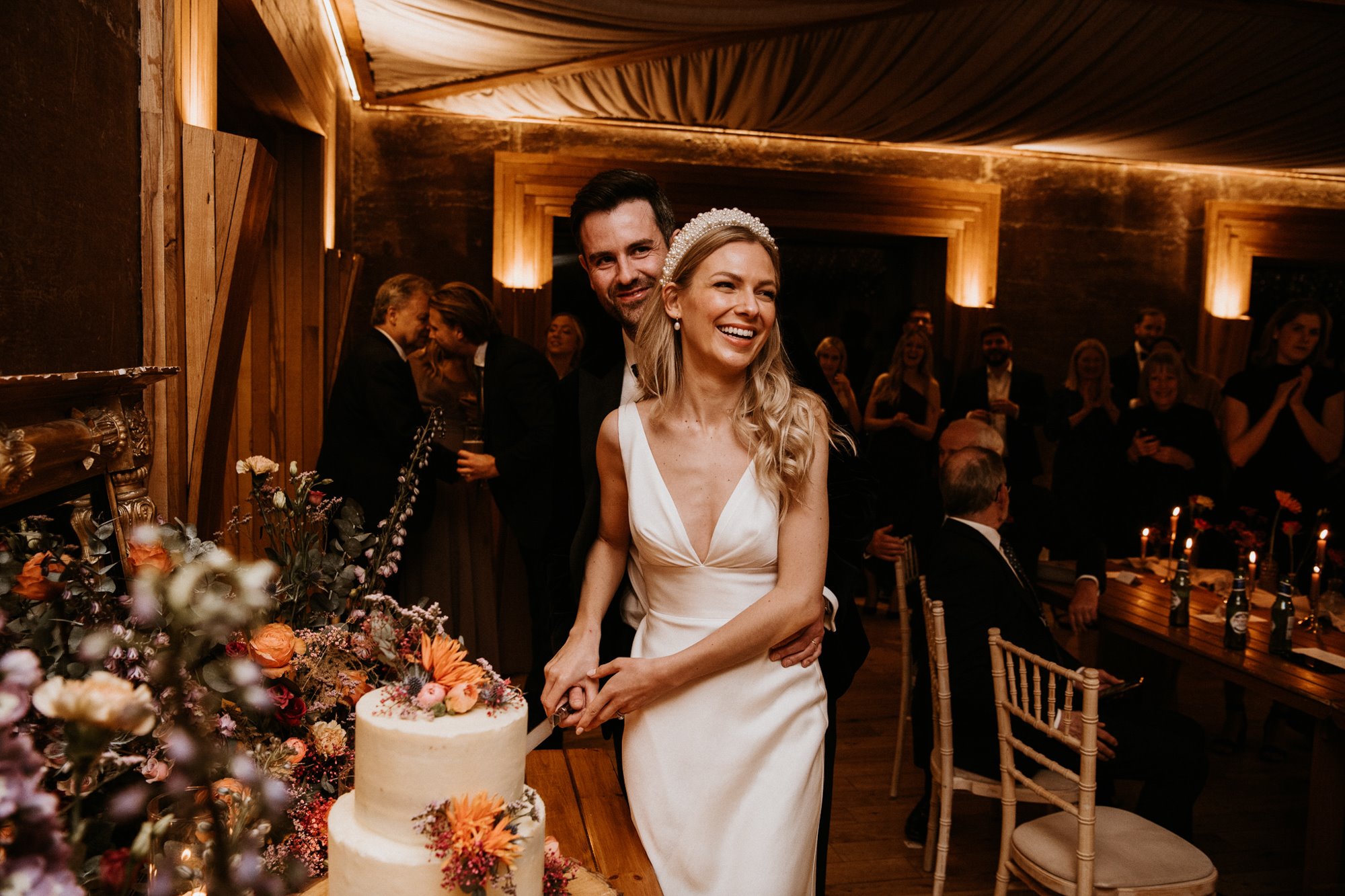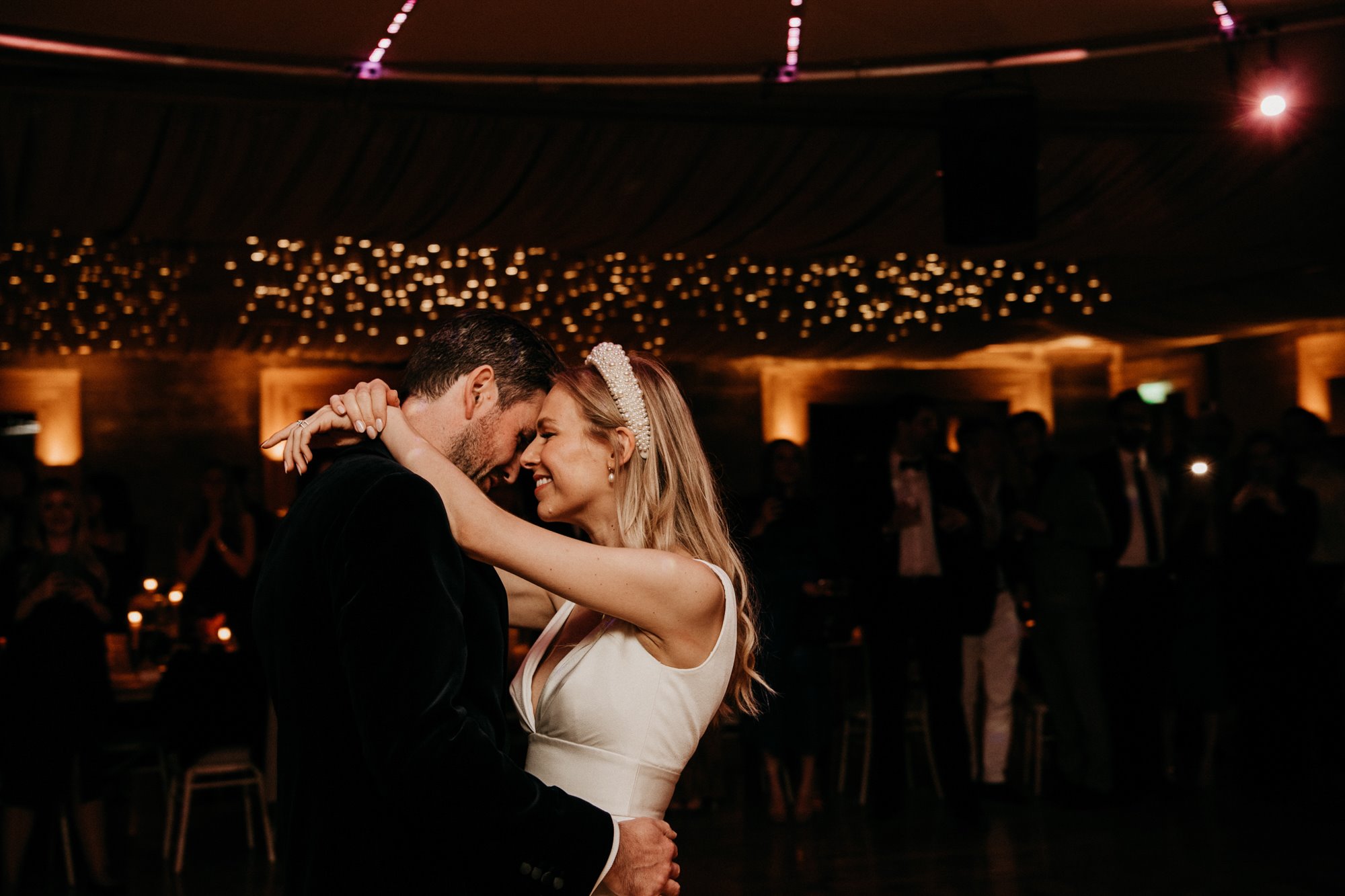 Any tips for couples currently planning their wedding?
Enjoy it!! Don't sweat the small stuff and trust the process - you will have the best wedding day in the end no matter what as it all comes together perfectly.
What an incredible day! Thank you to the amazing Emelie and Roddy for sharing their fabulous wedding with us.
If you're wanting to read more about real weddings here at Elmore Court, why not check out some more of our journals below, has this blog got you keen to have a look around? Give us a call!
Much love,
Team E x
Related reading