A Breathtaking Autumnal Celebration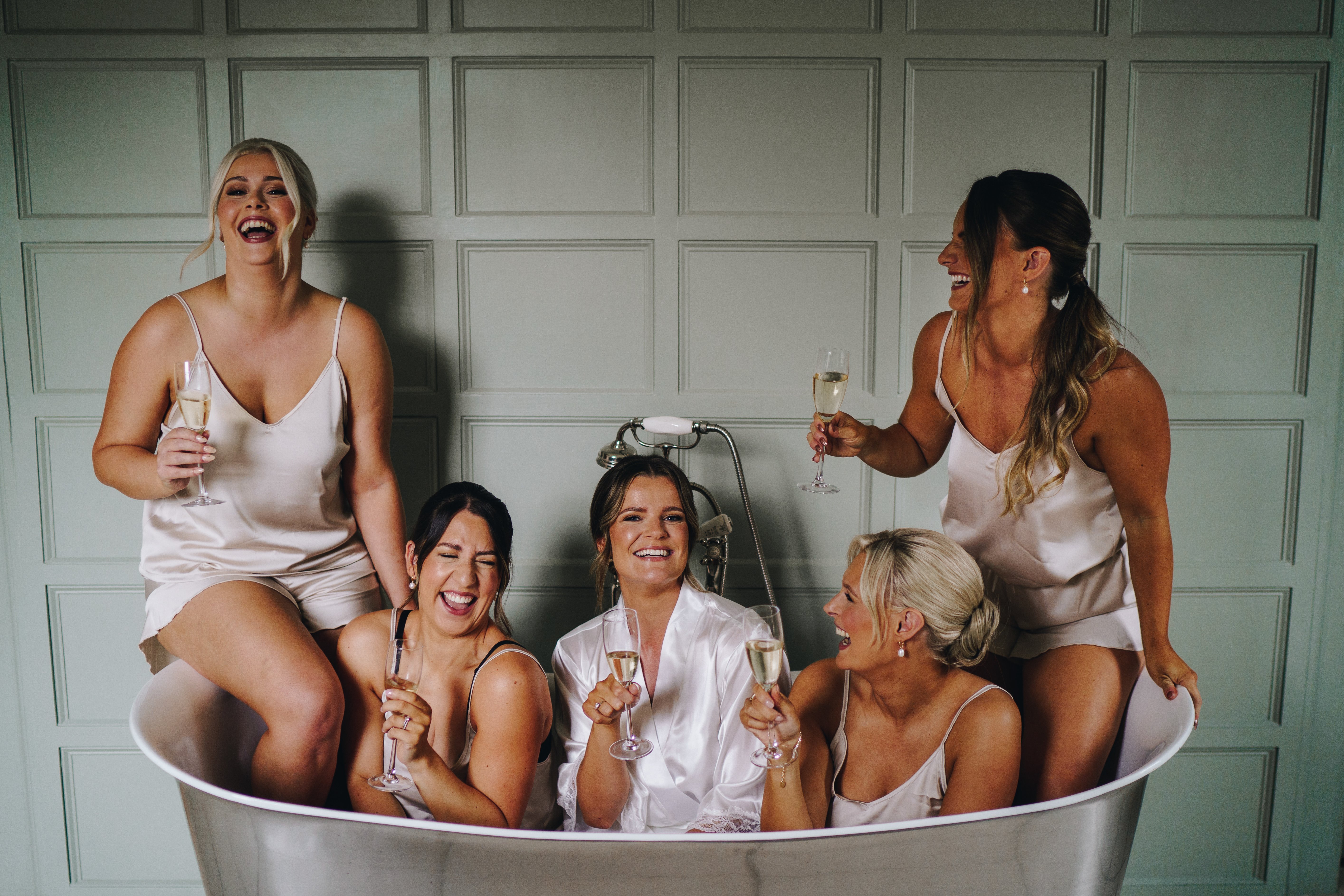 Ashley and Helen's September wedding was a spectacular affair that captured the essence of autumn's charm! Their gorgeous day was celebrated with 84 guests and a whole lot of love.
This gorgeous autumnal celebration was inspired by September colours, burnt oranges, golds & creams. Cinnamon bridesmaid dresses with flowers and candles contrasting. We won't be getting over this day any time soon…
So Ash & Helen… take it away!
Tell us how you met!
We met in a bar in Wanaka, New Zealand! We were 22 and there to work and travel during the winter season. We had a connection straight away, and we were so excited to find out we only lived an hour and a half away from each other back in England. We flew home together, and only managed a few days apart before we arranged to meet up again! 
How did Ashley propose?
Ash surprised me with a trip to Mallorca for my 30th Birthday. He chose a beautiful, boutique hotel and our room had a private terrace with a hot tub, overlooking mountains. Ash got down on one knee on the terrace, and popped the question at sunset. It was perfect.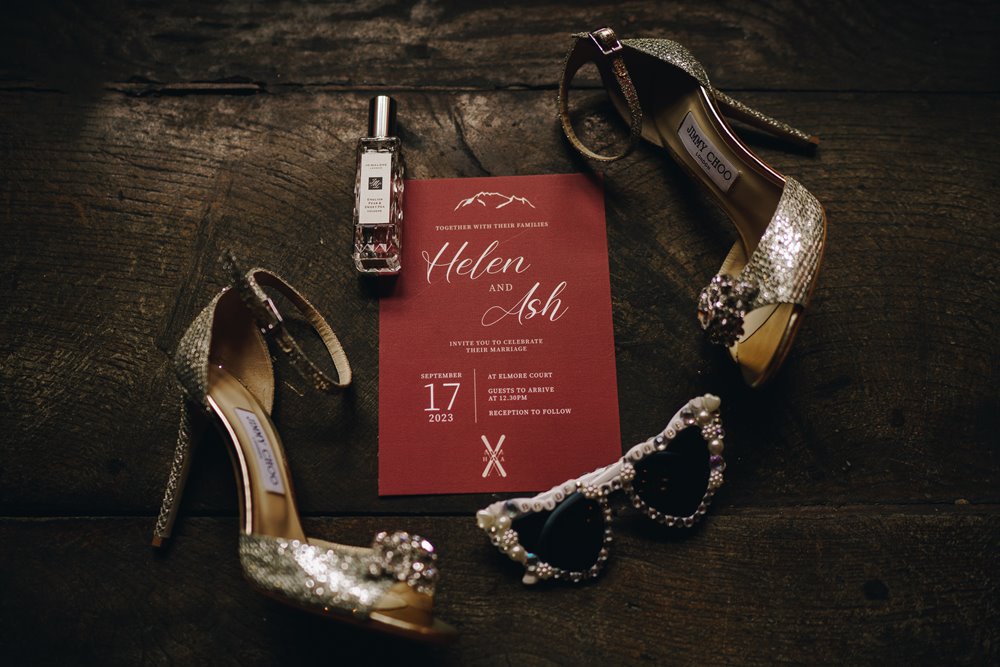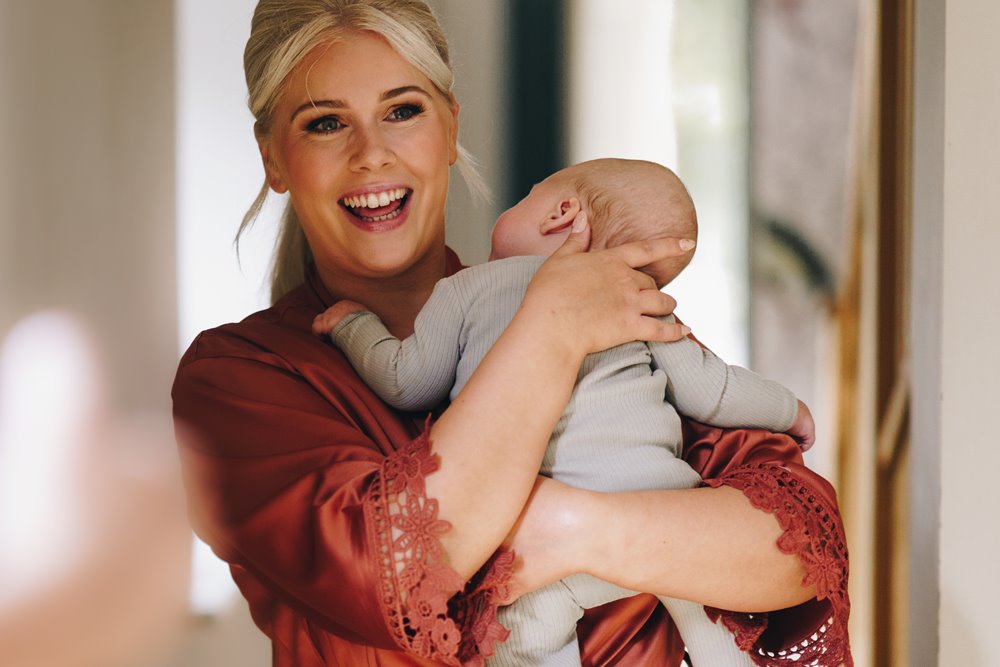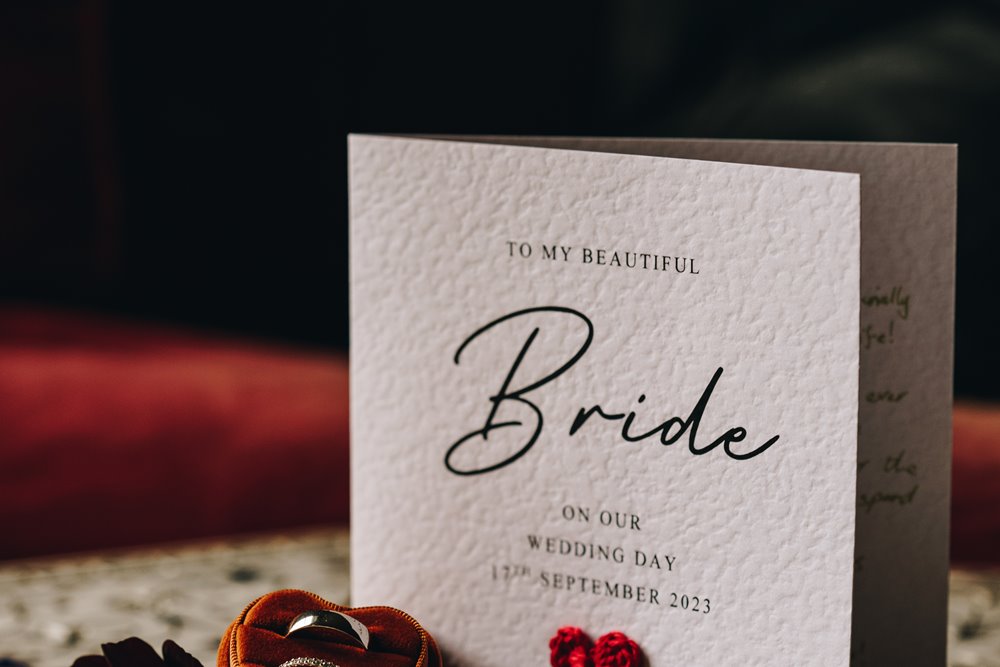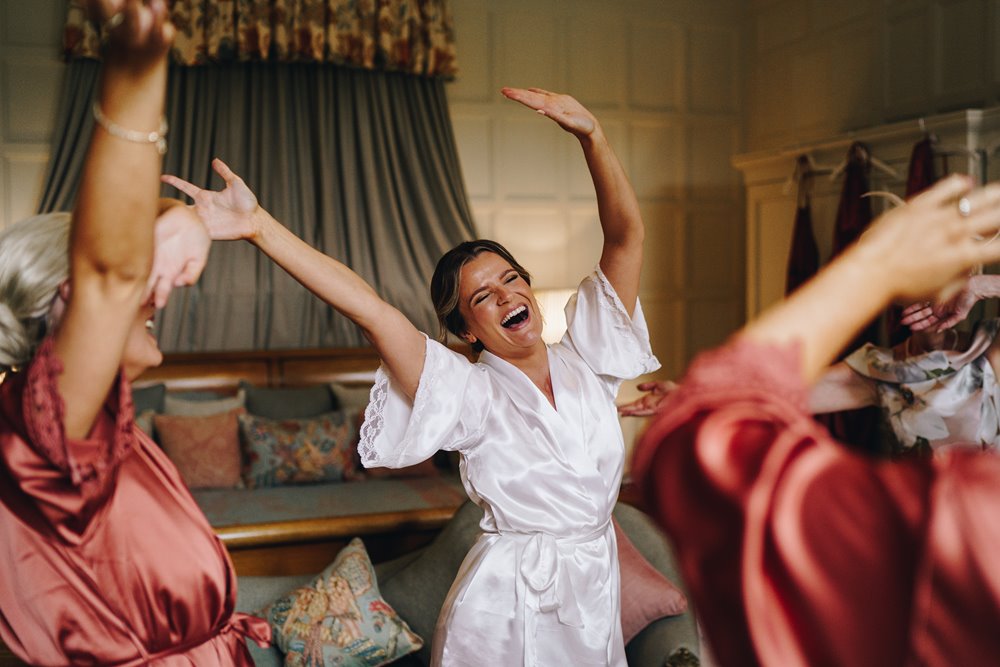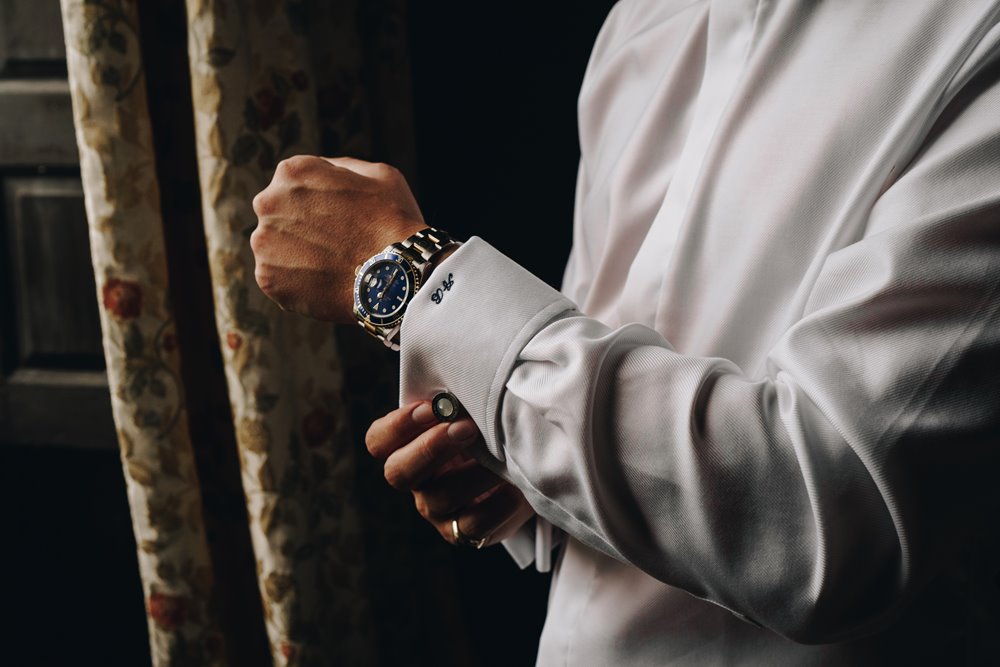 We were after a Manor House style venue, that we could have exclusive use of. I had seen Elmore Court before we were even engaged and knew it was somewhere I would love to get married. As soon as we got engaged, we booked our viewing and we couldn't wait to visit.
Our expectations were definitely high, and Elmore passed with flying colours! I think we knew as soon as we drove through the gates, and our decision only got easier as we had our tour of the gorgeous main house, grounds and Gilly Flower. We loved the fact that it was a stately home, with enough rooms for our closest family and friends to stay on site. We love a party, so the purpose built dance floor was a real selling point!
Where did your wedding inspiration come from?
The time of year and our wedding date, 17th September, became our inspiration. This influenced our colour scheme of autumnal tones: burnt oranges, golds, creams. Our Bridesmaids were in beautiful cinnamon gowns, and our flowers by Amber Persia, had similar and complimentary tones. Amber was able to incorporate lots of candles into our installations in the Great Hall and Gilly Flower, which was important to us, too. Our love for music was a big influence to our vibe, and we were so pleased to able to incorporate lots of live music throughout the day. 
A lot of our suppliers came from the Elmore Open Day, their list of recommended suppliers, or other word of mouth!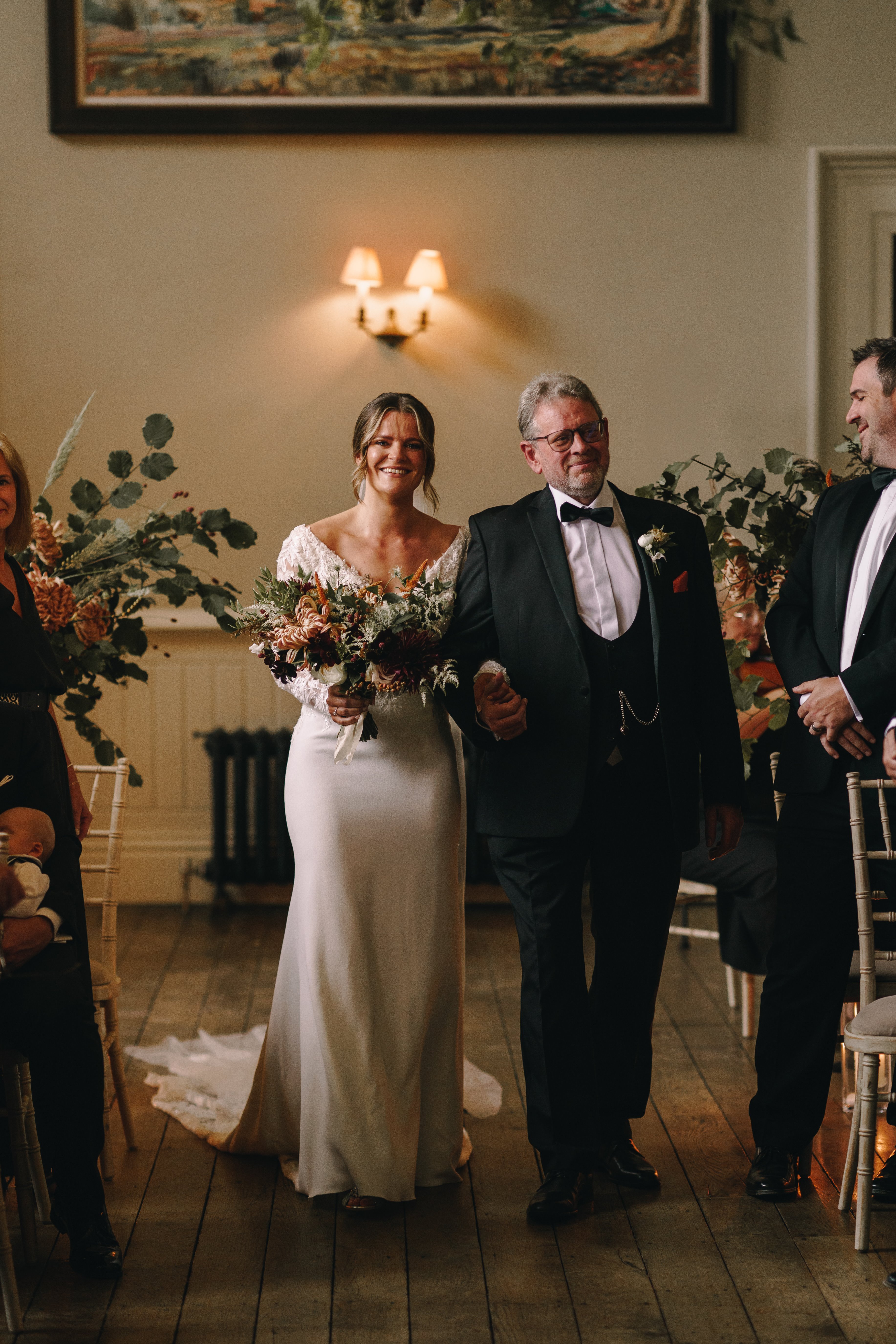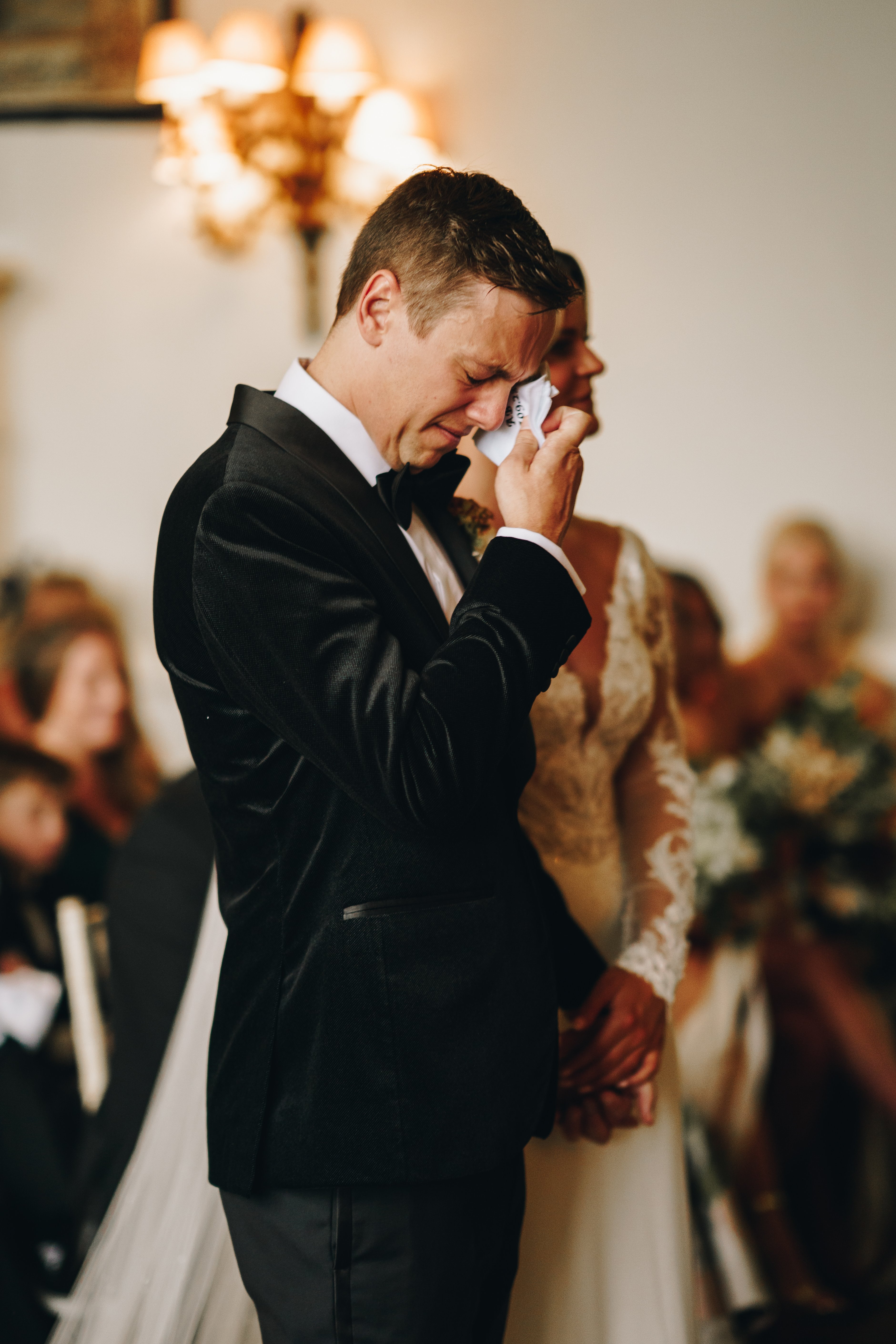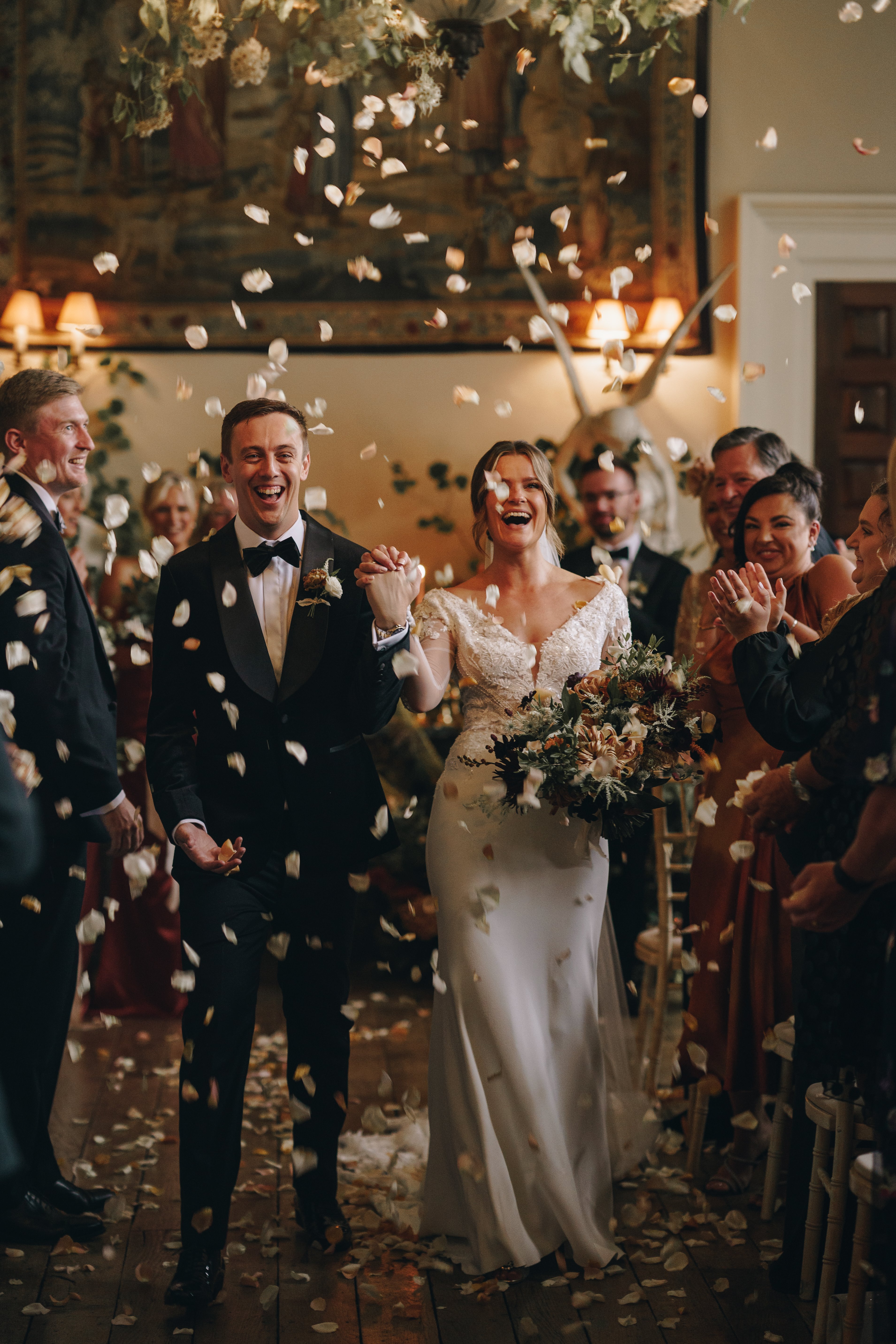 We loved your gorgeous gown how did you choose this look?
I was very open minded when dress shopping, so I tried on all sorts of looks and styles! There were some dresses that I loved, but they never felt quite right. It wasn't until I started trying dresses on with sleeves that something clicked and I thought "Here we go". My dress was from Wedding Belles of Four Oaks, and is from their own collection, which was a nice, bespoke touch. I loved the neck line, and low back. And I still can't get over the train!
On the morning of your wedding, how did you feel?
I felt giddy! I didn't sleep well the night before... I was excited... I was nervous. I had a wonderful, laid back morning in the Coach House with my Mum and Bridesmaids which helped to calm any nerves. Once we moved over to the Smoking Room, we brought the energy and my Bridesmaids were the best hype squad! At this point, I just couldn't wait to see Ash.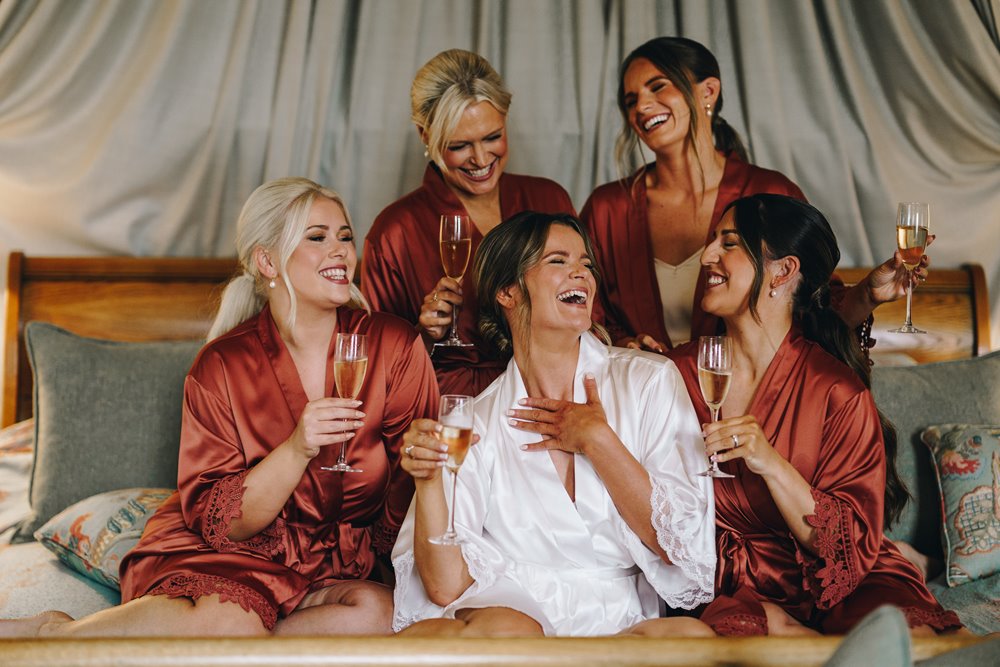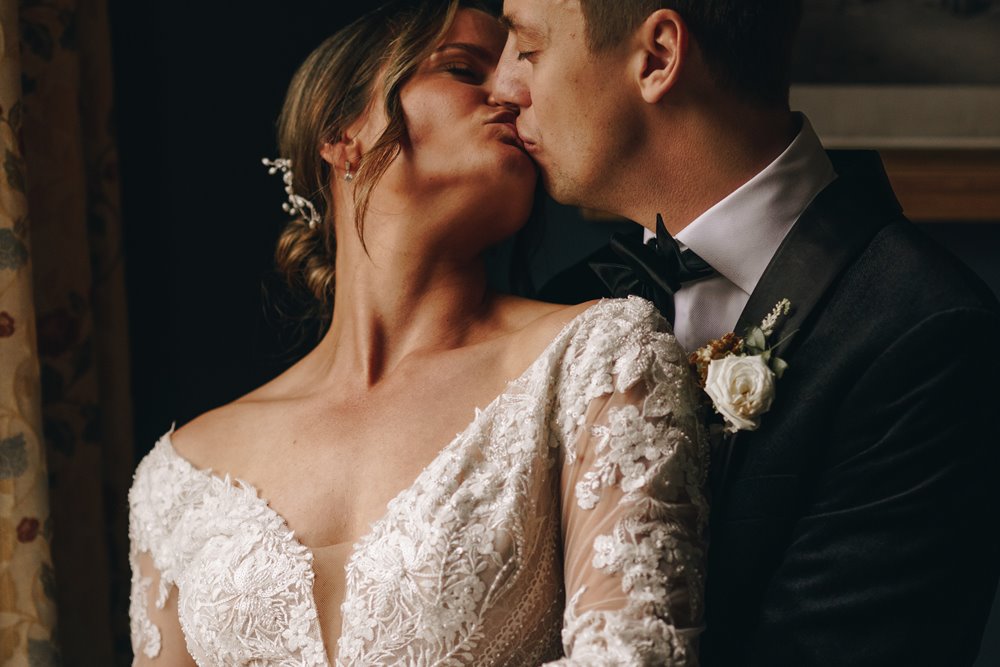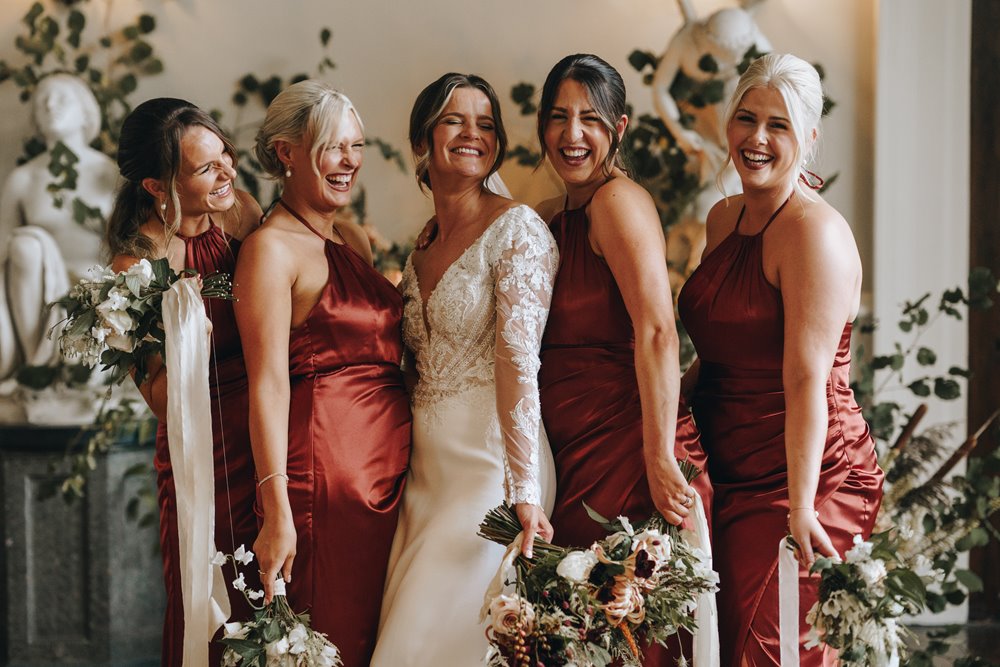 Tell us about the ceremony?
Our ceremony was in the stunning Great Hall, and Nero String Quartet entertained our guests with beautiful, romantic, modern songs as they arrived. My Dad walked me down the aisle, into the Quartet playing 'Kodaline - The One', and I'm not sure there was a dry eye in the house! Our ceremony felt very intimate and special. We chose two readings, read by a Bridesmaid and a Groomsman, which really personalised our ceremony. The Quartet played us out with 'Coldplay - Adventure of a Lifetime'. 
Talk us through the drinks reception? 
Our drinks reception took place in the morning and drawing rooms. This was the perfect opportunity to make the most of these stunning rooms of the main house. A 3 piece band, Cahoots, were set up in the bay window. They brought an Apres-Ski atmosphere to the drinks reception whilst Canapes were circulating and champagne, Pimm's and beers were flowing!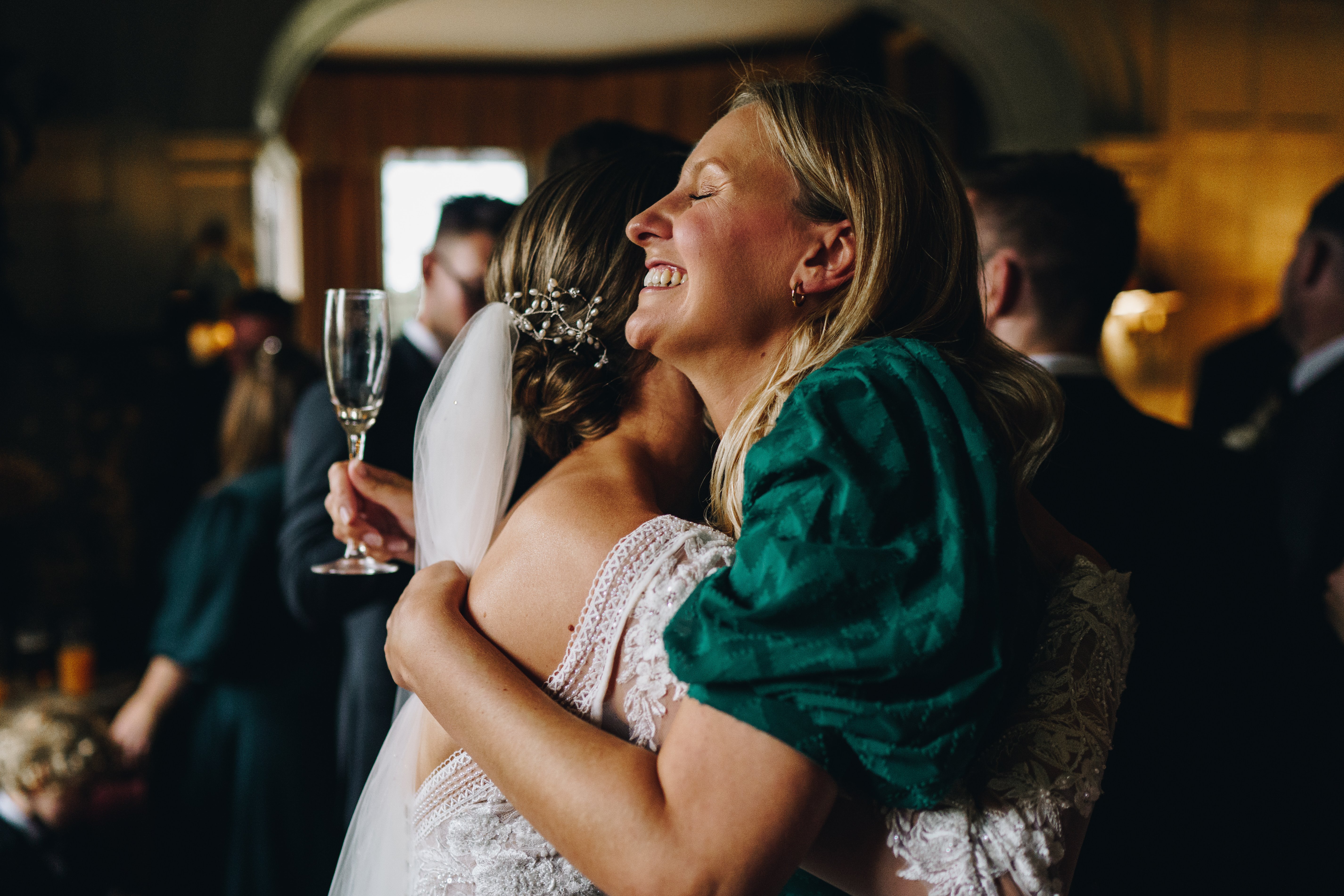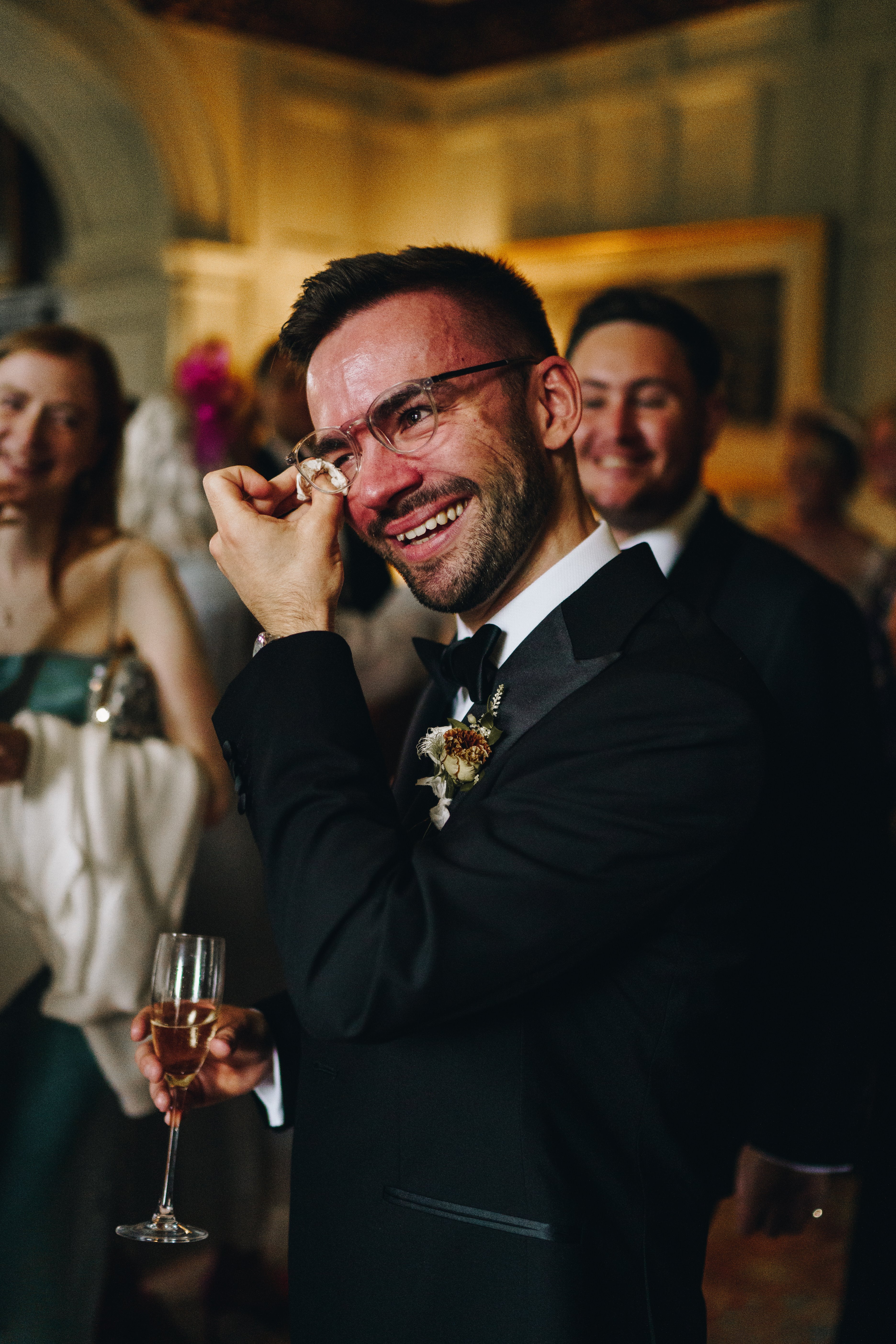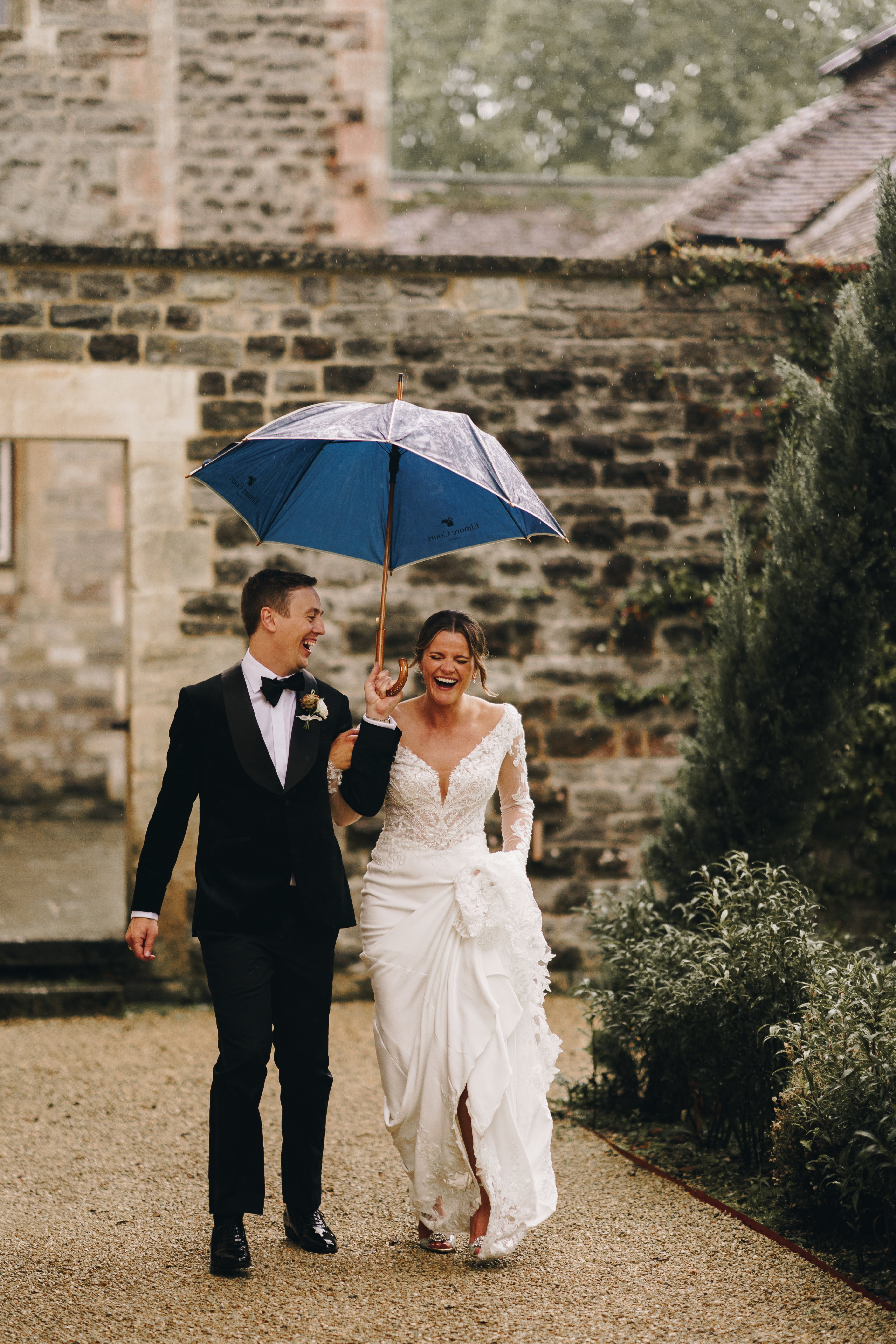 What was your food of choice?
Our food tasting in January was one of our favourite days of the wedding planning process! Although, it made for some difficult decisions as everything was so delicious. Everybody had Arancini to start. For main, either Roast Chicken Breast, Pork and apple meatball with crushed new potatoes, or garden vegetable penne pasta. We opted for an Assiette of desserts: strawberry cheesecake, chocolate delice and sticky toffee pudding. 
In the evening, we had Soul Fries. We chose these guys after trying their loaded fries at Elmore's Sprung Open Day in March. We loved them, and knew they would go down a treat with our guests and fuel them to dance the night away! 
What was your reaction to your reception at the Gillyflower?
Just, WOW. What an amazing feeling to see everything you have planned come together so wonderfully. A statement wall of flowers behind our top table was definitely a highlight. Our colourful napkins from the Knotted Napkin Co. and stationery and signage by Laura at Urban Frame really tied the whole look together.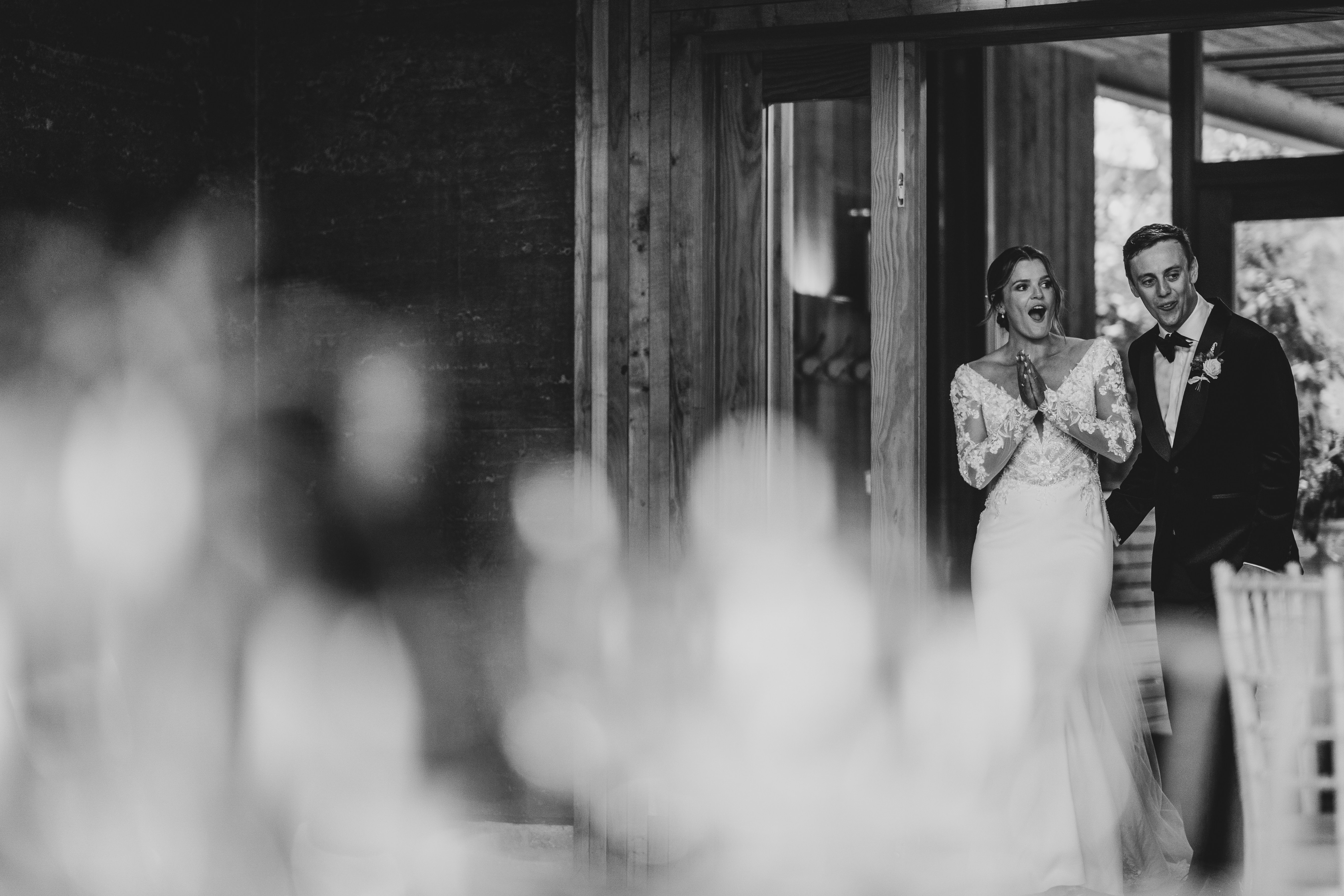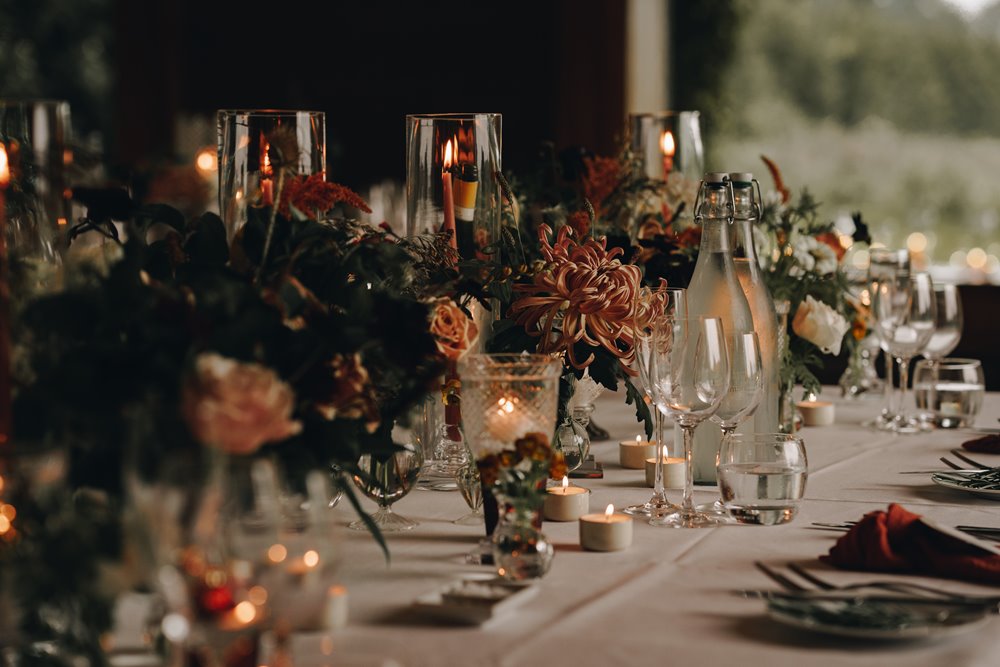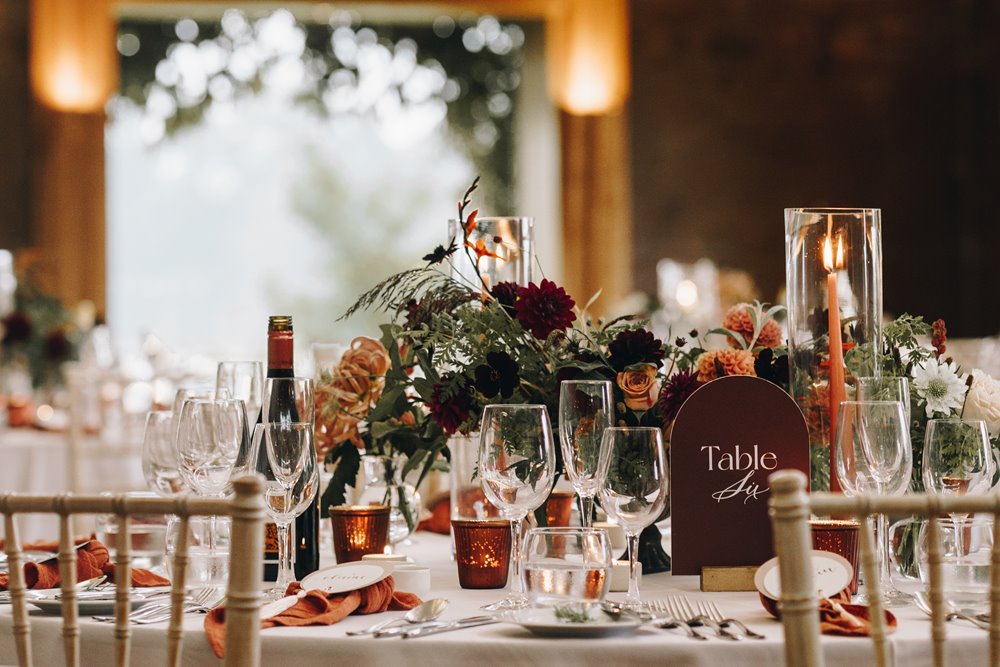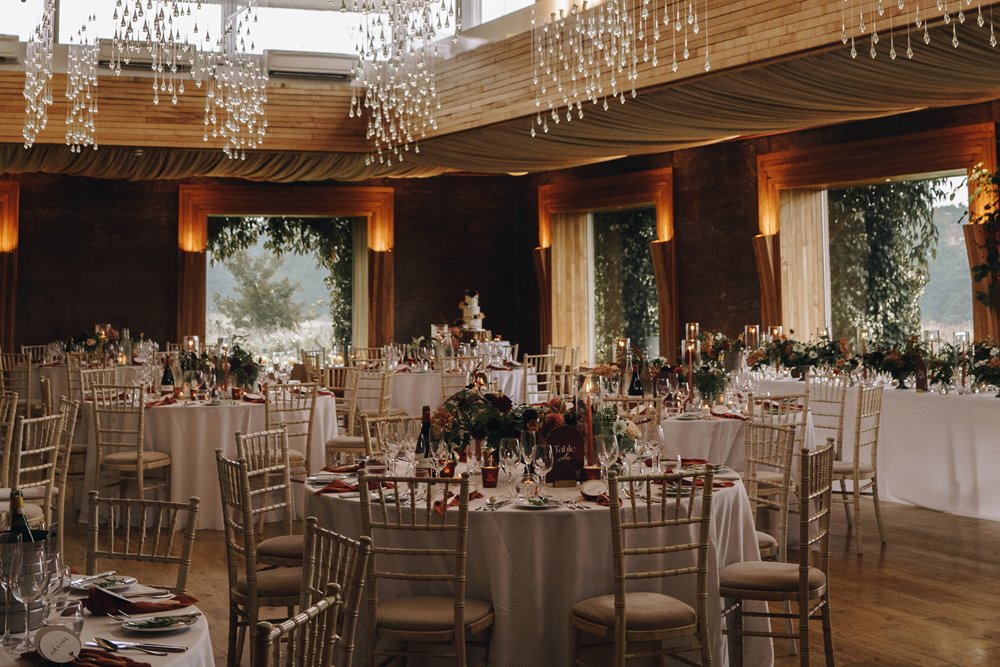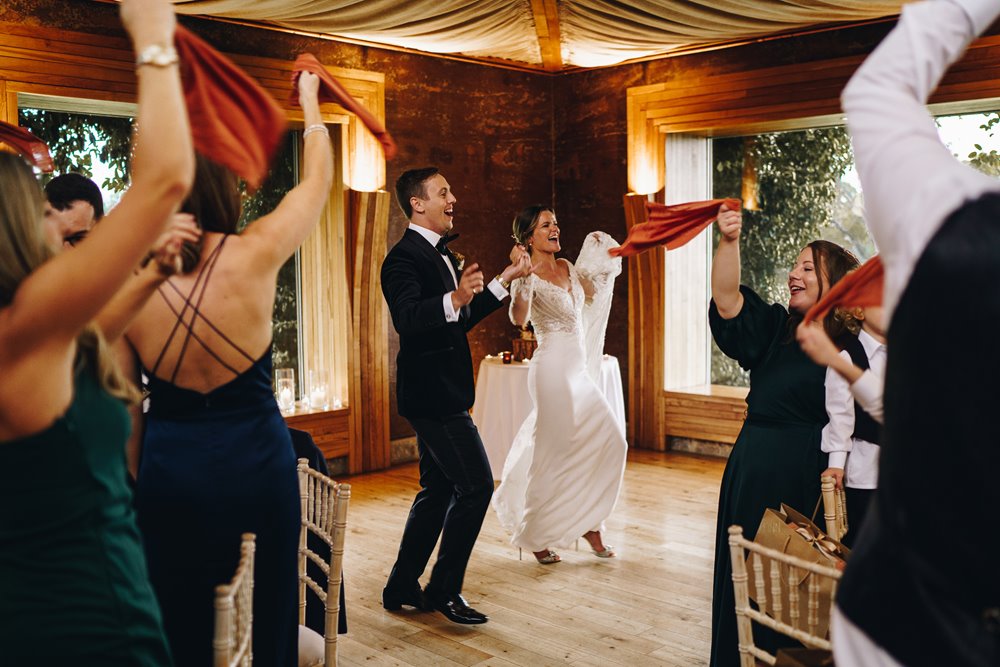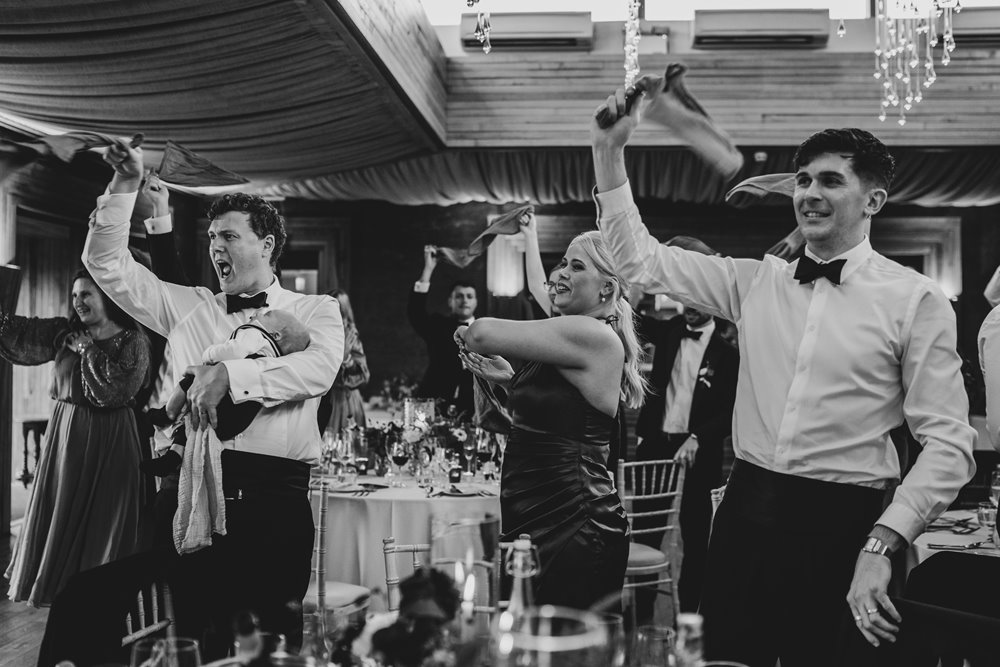 First dance choice?
Our first dance was 'Inner Smile - Texas'. This is one of our songs, and it was so special to have our band Apollo Soul play it for us live. It's an upbeat song, which reflects us as a couple. And it was a nice surprise for our guests who didn't expect it! The reaction to the live music and our reveal from behind the curtain was amazing. I get goose bumps whenever I listen to this song now! 
What were your wedding highlights?
Seeing Ash for the first time as I walked into the ceremony. We both burst into tears!
The atmosphere on the day: full of love and happiness 
The Speeches. My Dad, Ash, & our Best Man knocked it out of the park!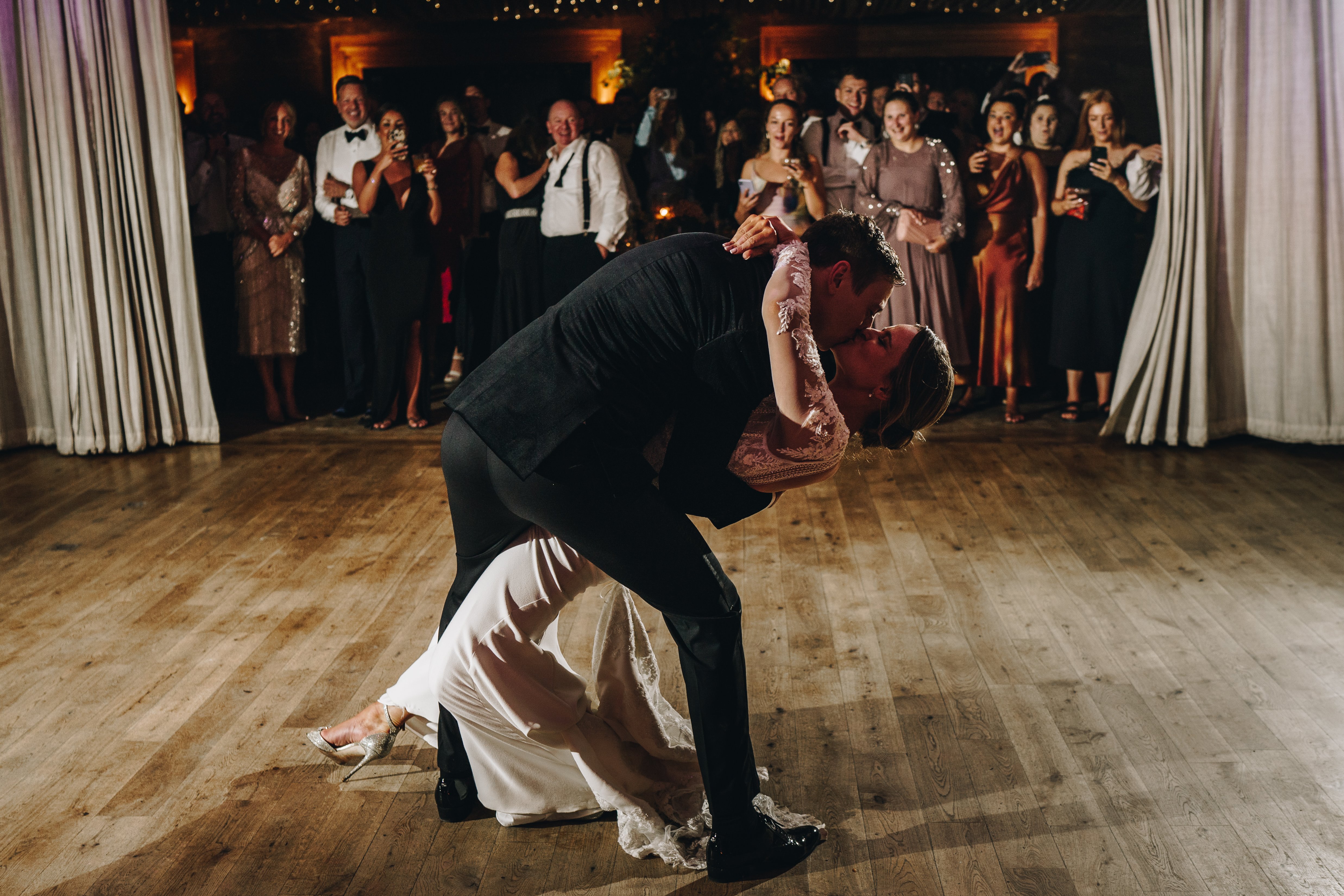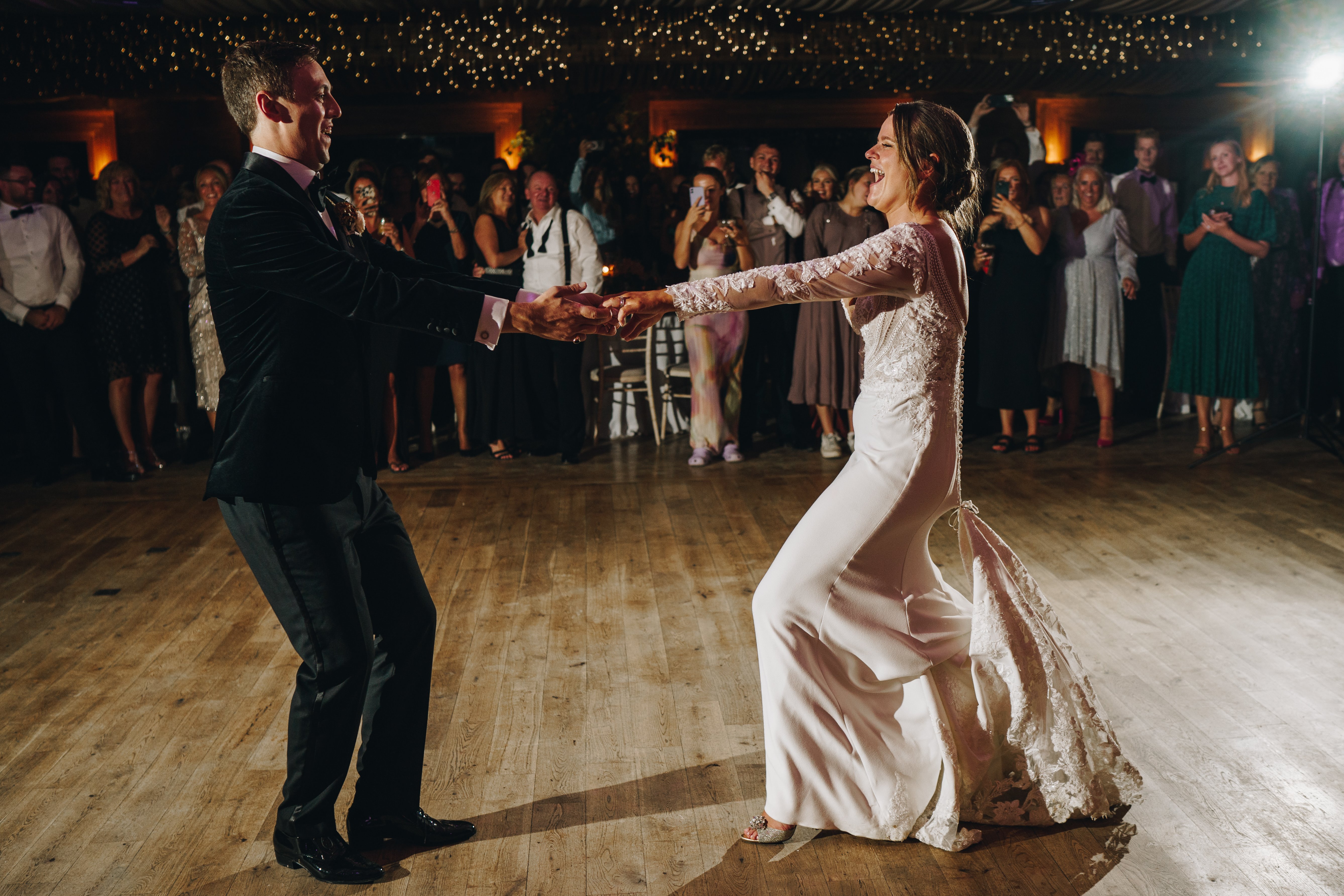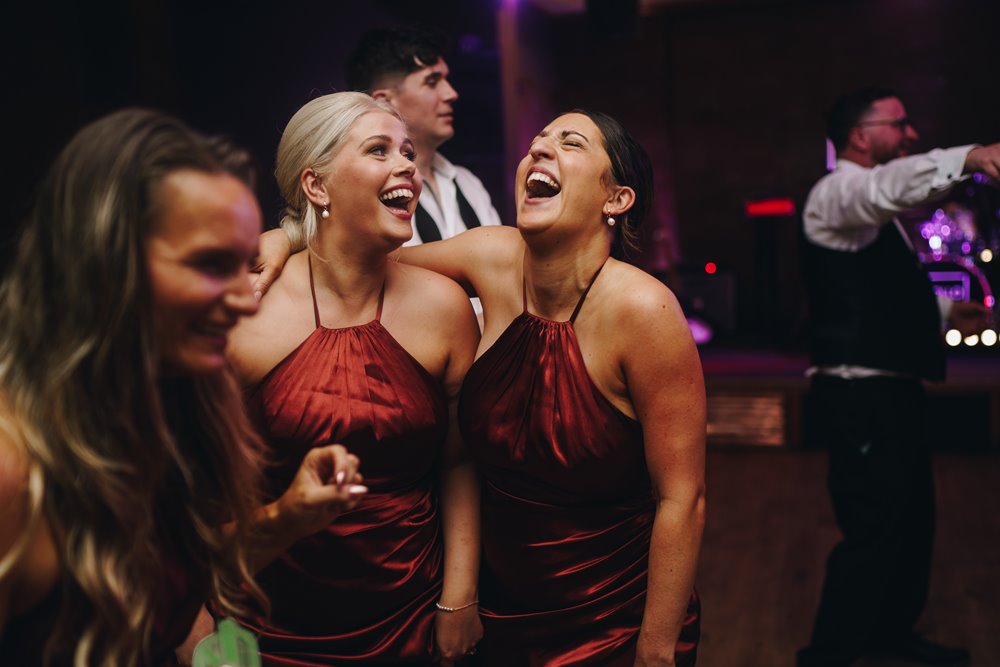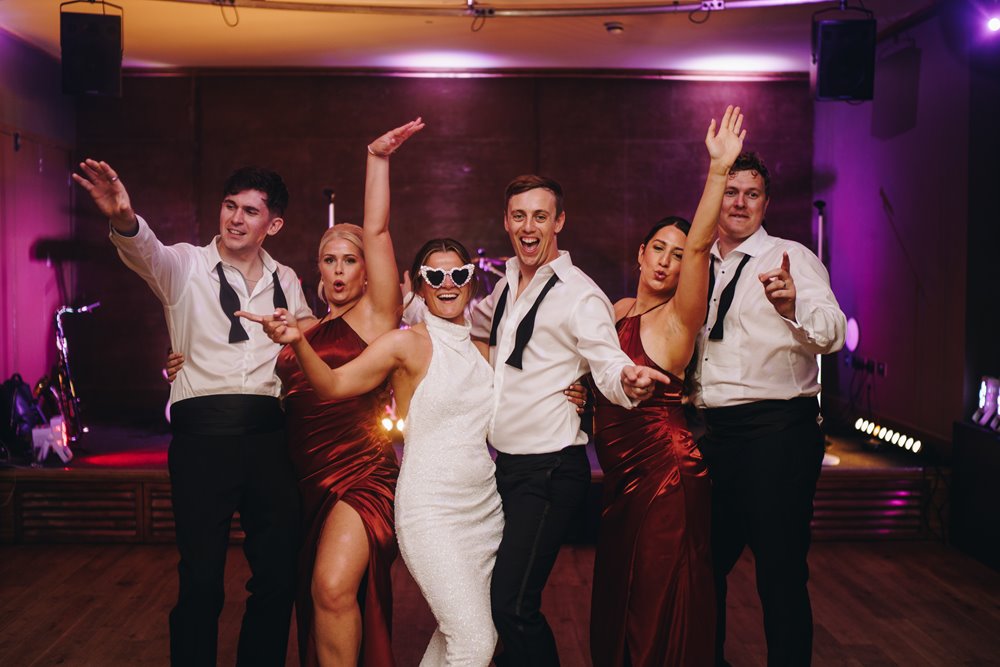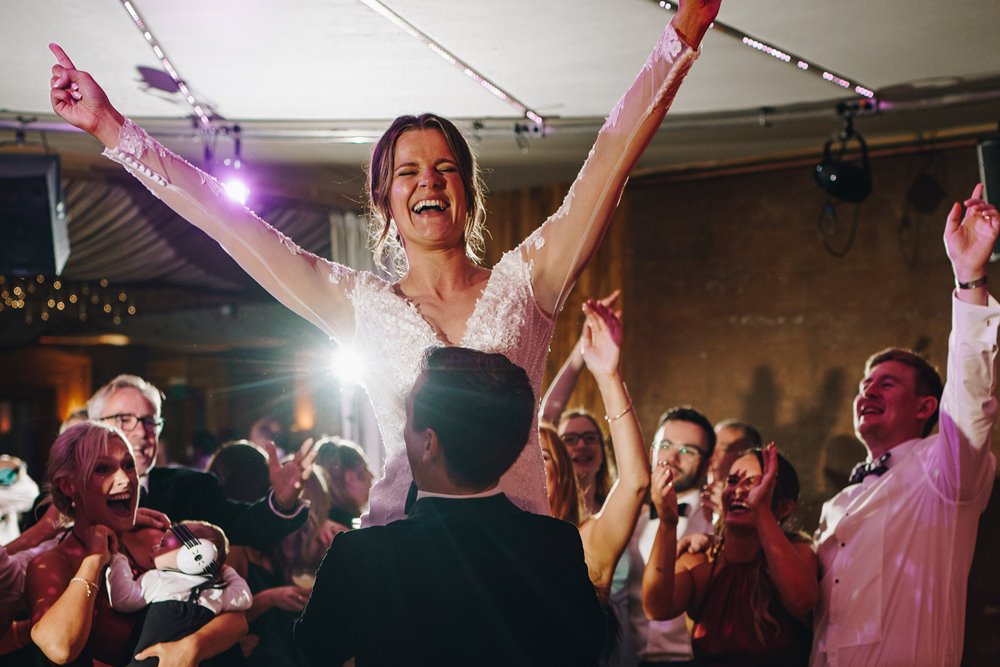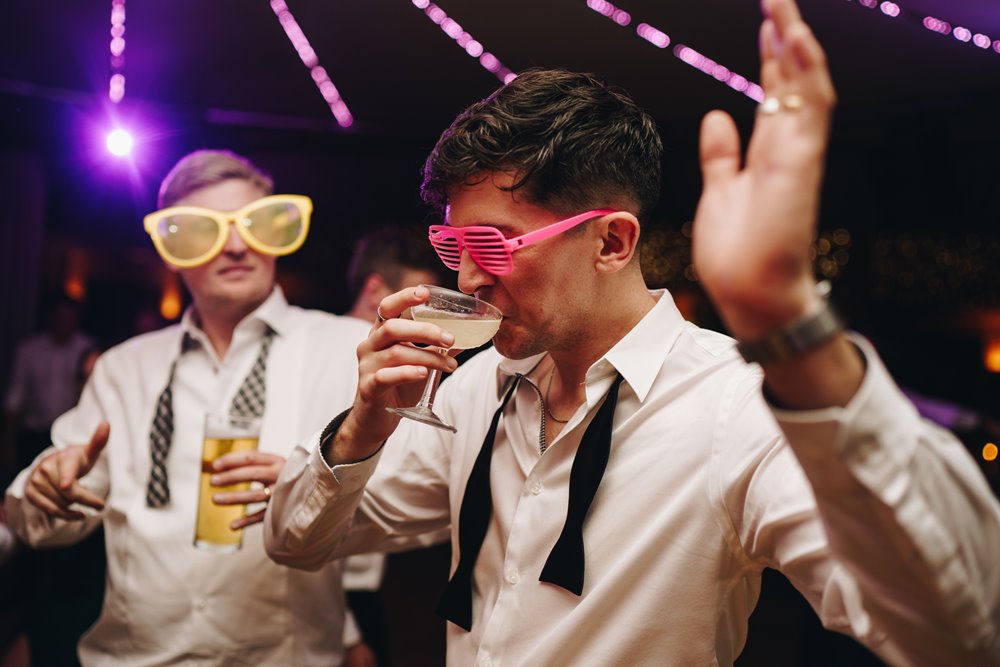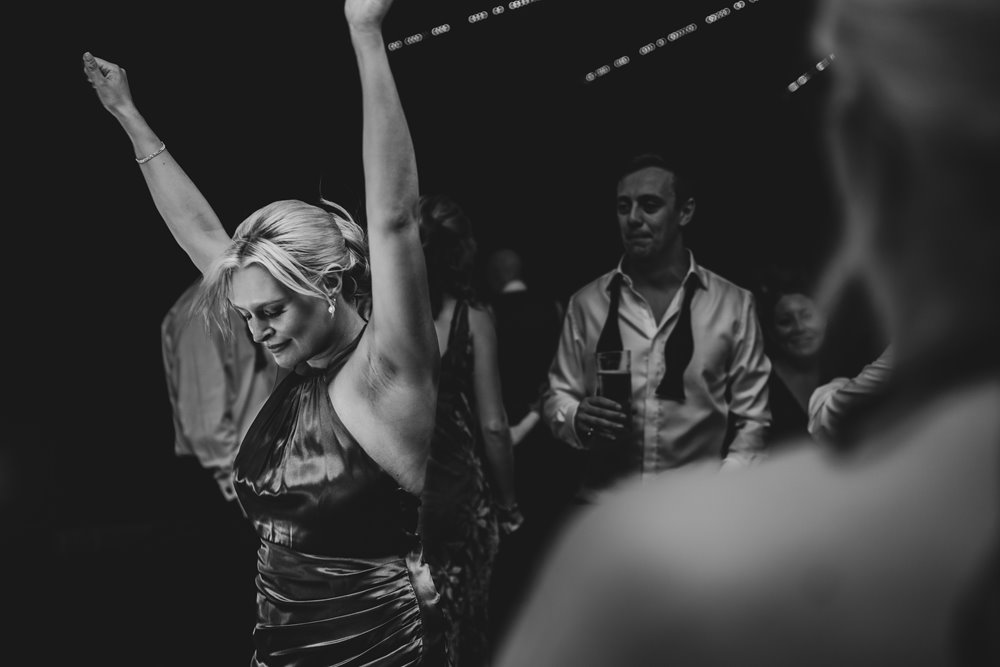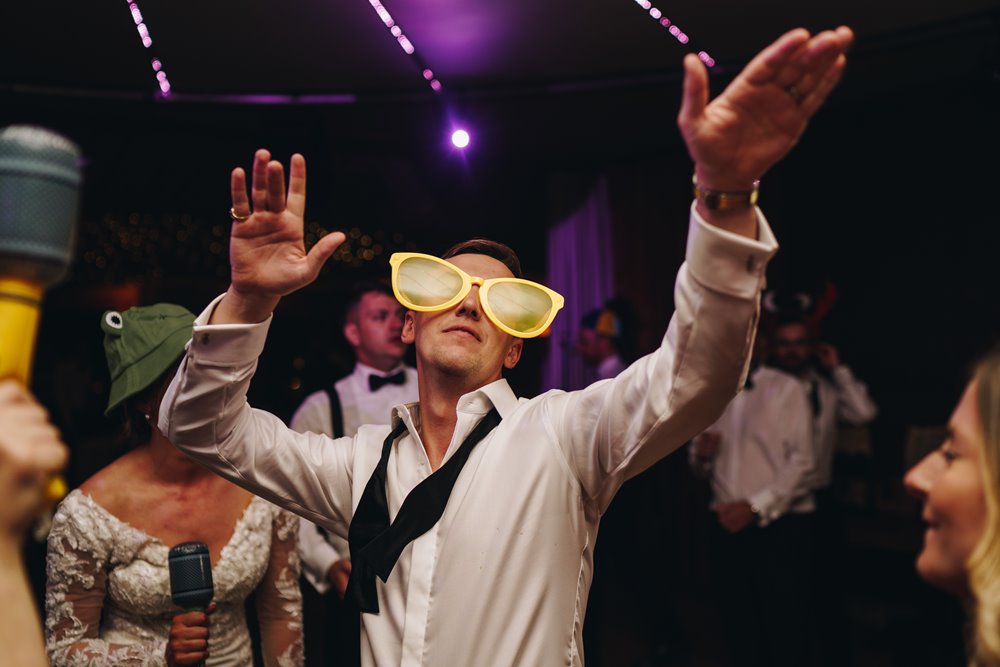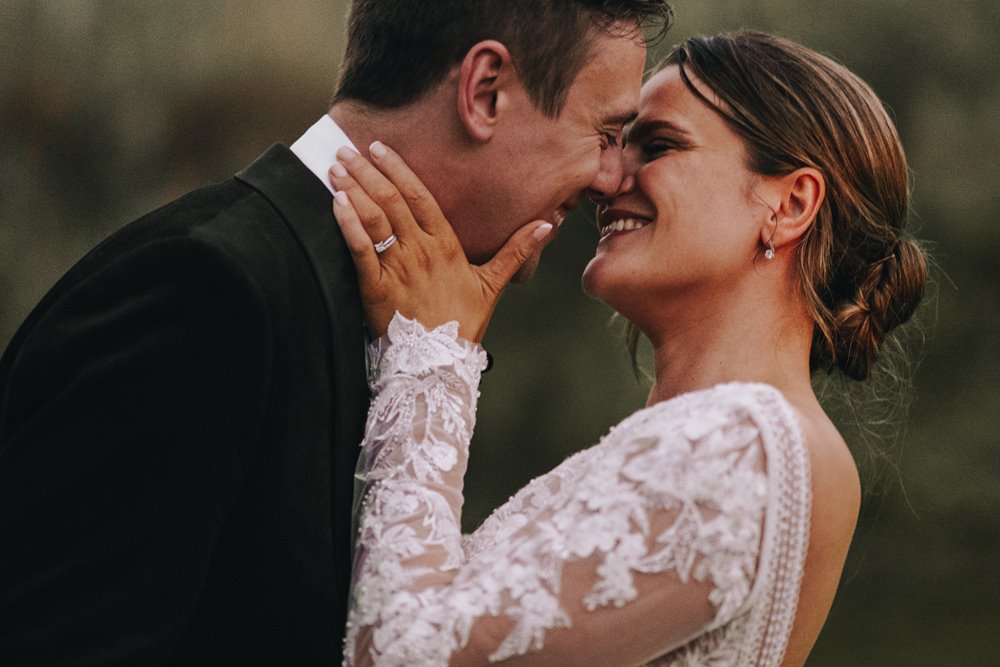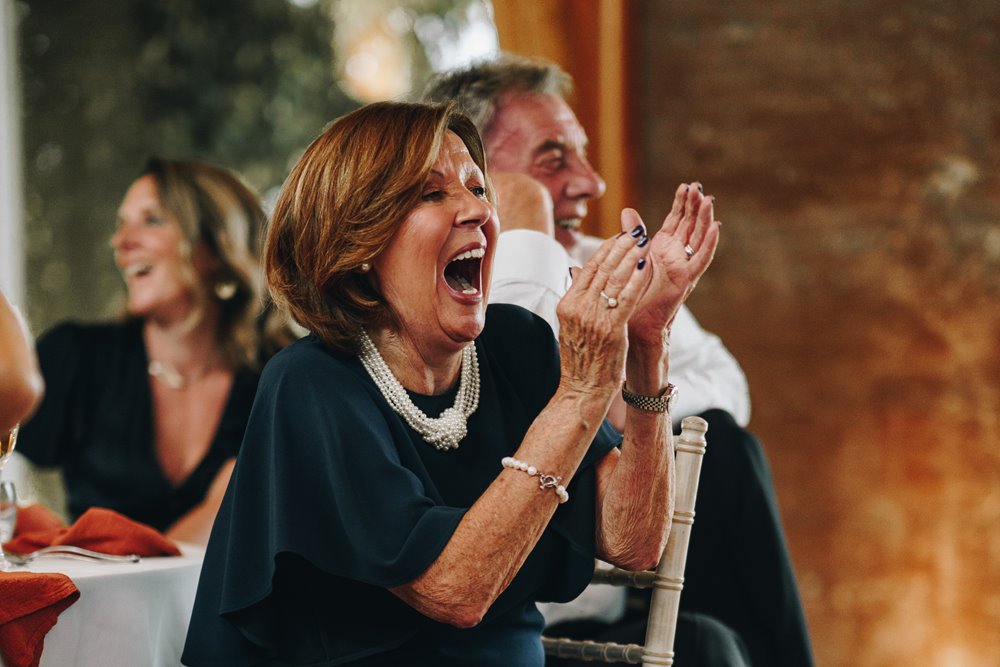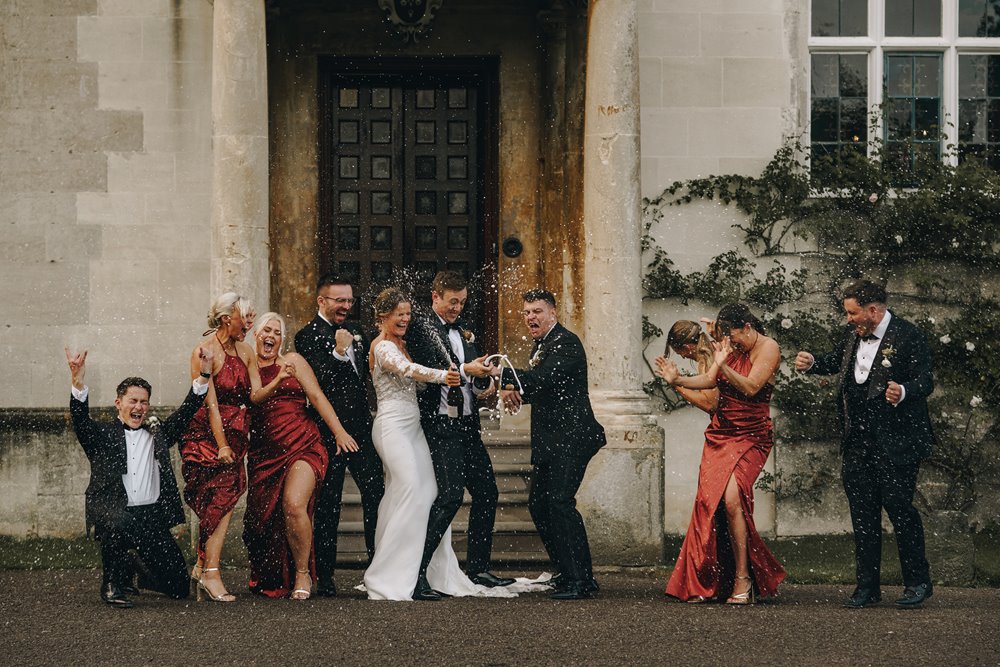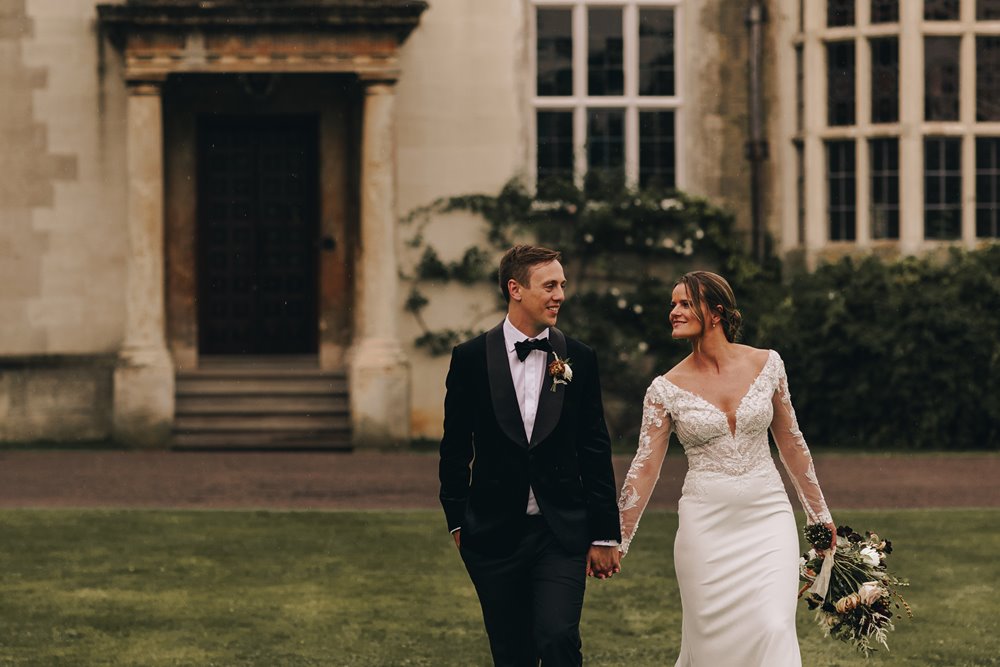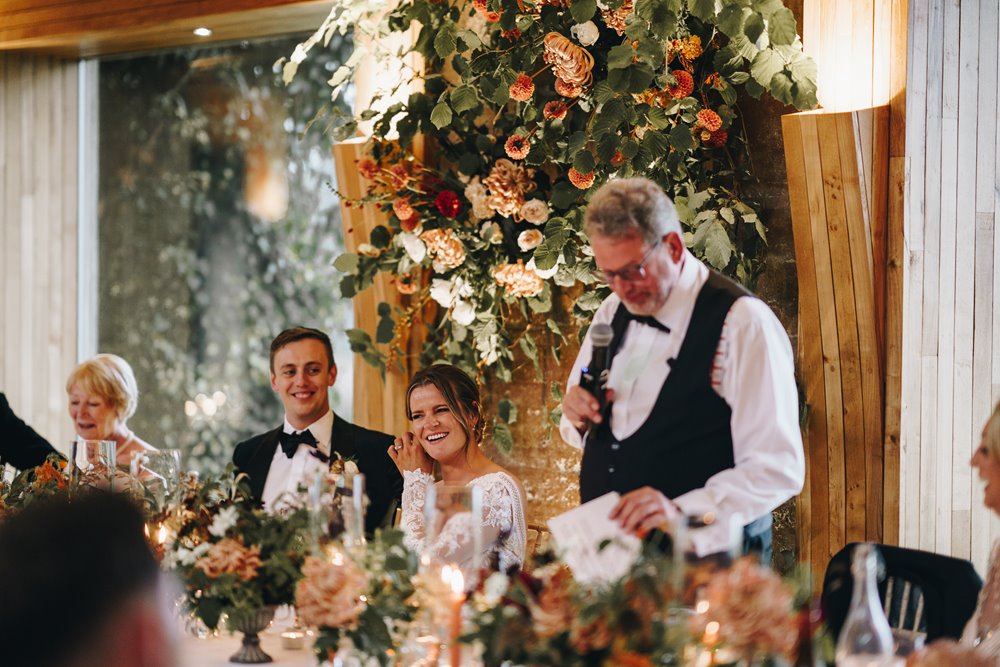 Ashley & Helen what a truly spectacular day you had! We feel so privileged to have shared such a wonderful celebration with you... 
If you're on the lookout for some wedding inspiration, check out our previous journals or if you're on the hunt for some superb suppliers, check out our recommended!
We have 3 dates remaining in 2024 that won't hang around long... give us a call to learn more!
As always,
Love Team E xx
Related reading