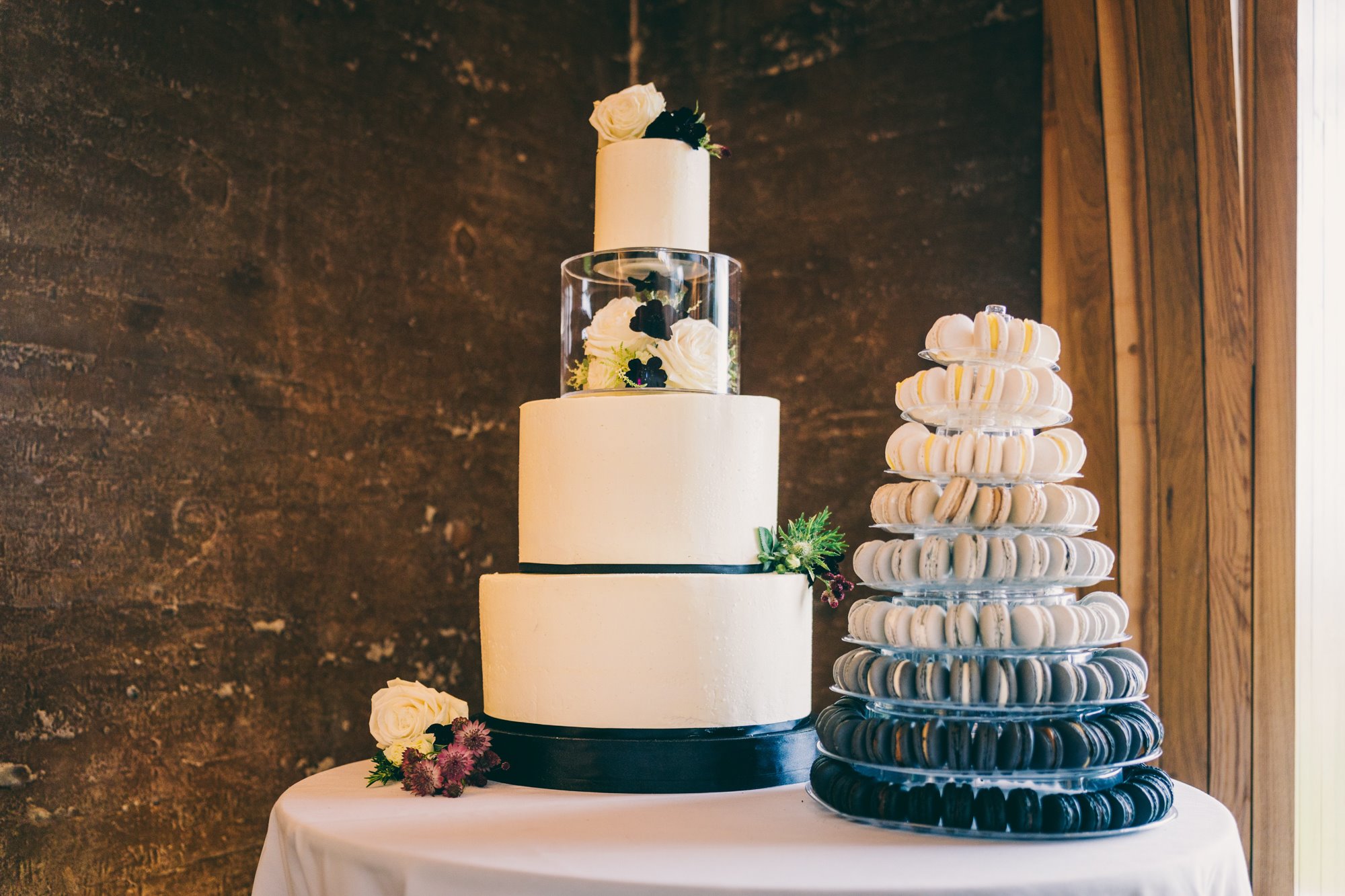 There's never a bad time to look at cake... we've seen some incredible ones over the years! Gone are the days of boring wedding cakes, both in terms of appearance and taste. We know that planning a wedding can be one stressful journey so if you're looking for some cake inspiration, we got you!
Let's look back over some of our favourite designs from rustic to extravagant... and if you weren't hungry before you will be now, though, some of these are just too pretty to eat! Enjoy...
Tall and Tiers
Starting off strong and lavish! If you're looking for a show-stopper inspiration, you've come to the right place... We've seen many different cake trends over the years, one of them being tall and over three tiers with some serious glam incorporated!  
Check out this delicious floral and pearl 4-tier delight, made by the wonderful Vanilla Pod Bakery perfect for that pastel and trendy wedding.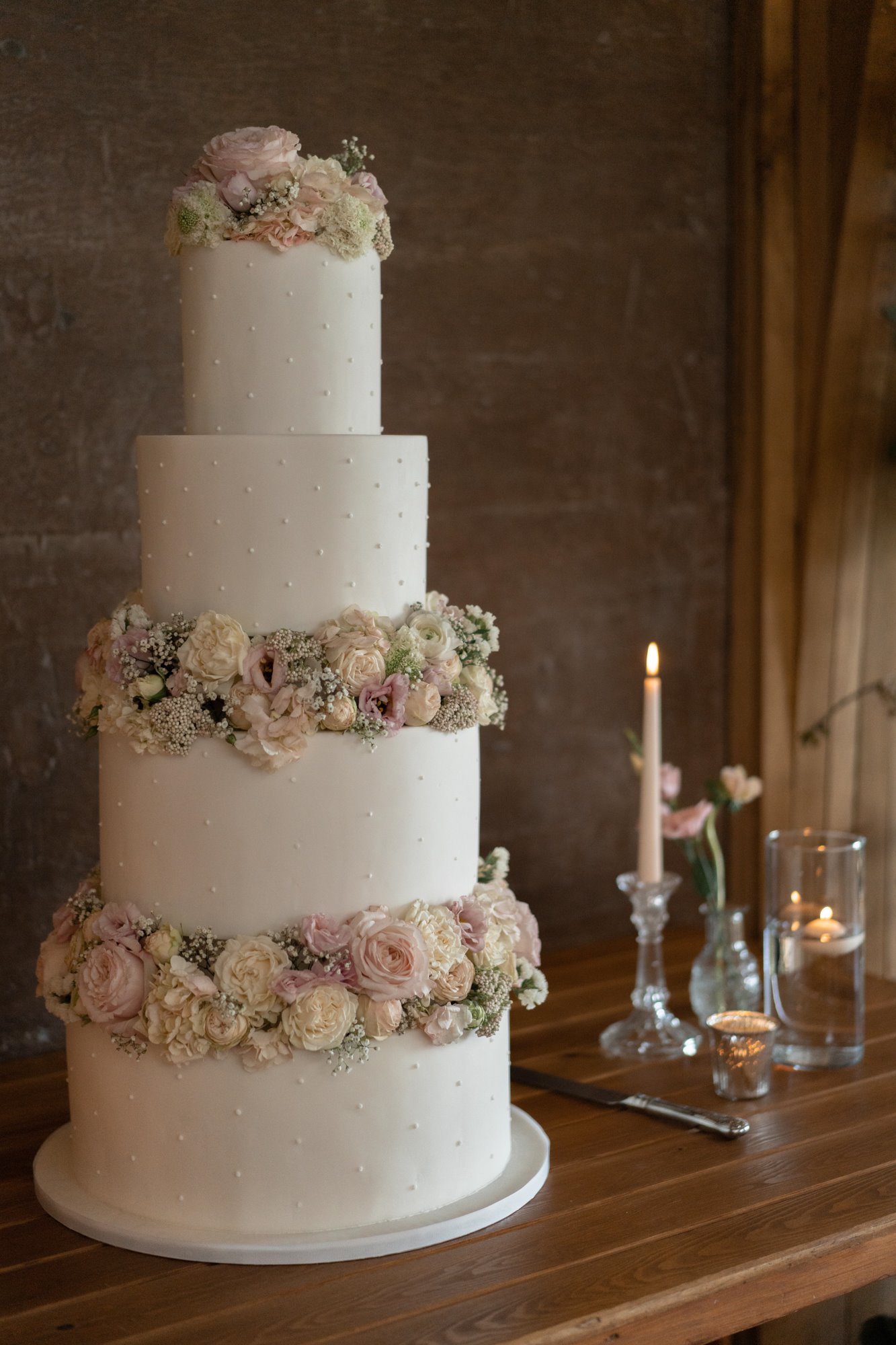 Want to jazz up your tall cake? add some glitter or a splash of colour! Even if you're in favour of a plain style, these gorgeous creations are show-stoppers on their own so no matter your preference, your guests will be... impressed!
If bold colours are your style you'll love this autumnal, black design created by Zaza Marcelle. Tints of gold and elegant touch? You'll love White Blossom Bakes creation!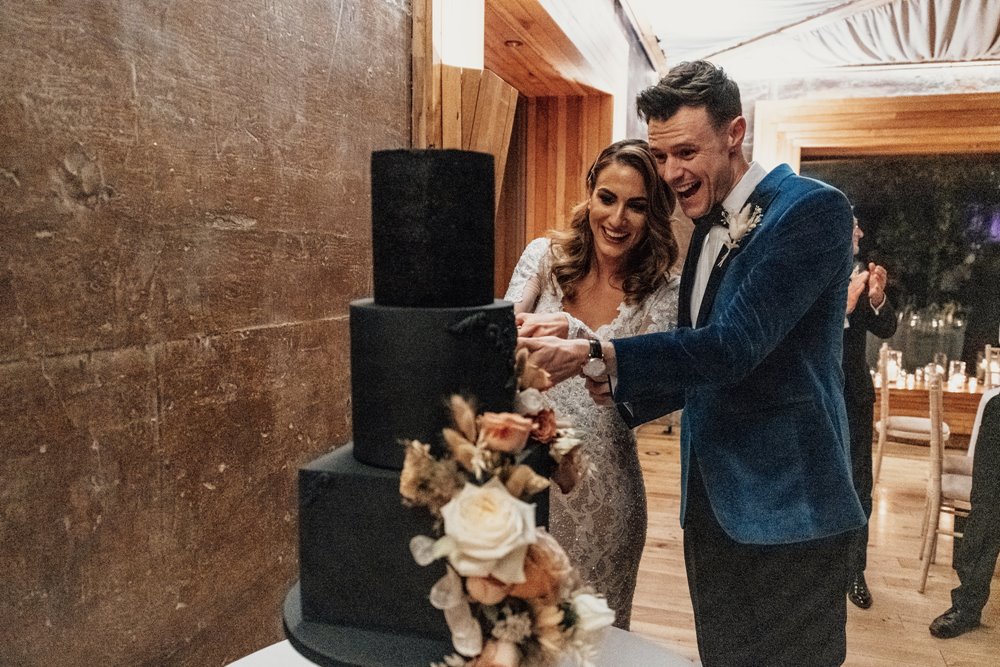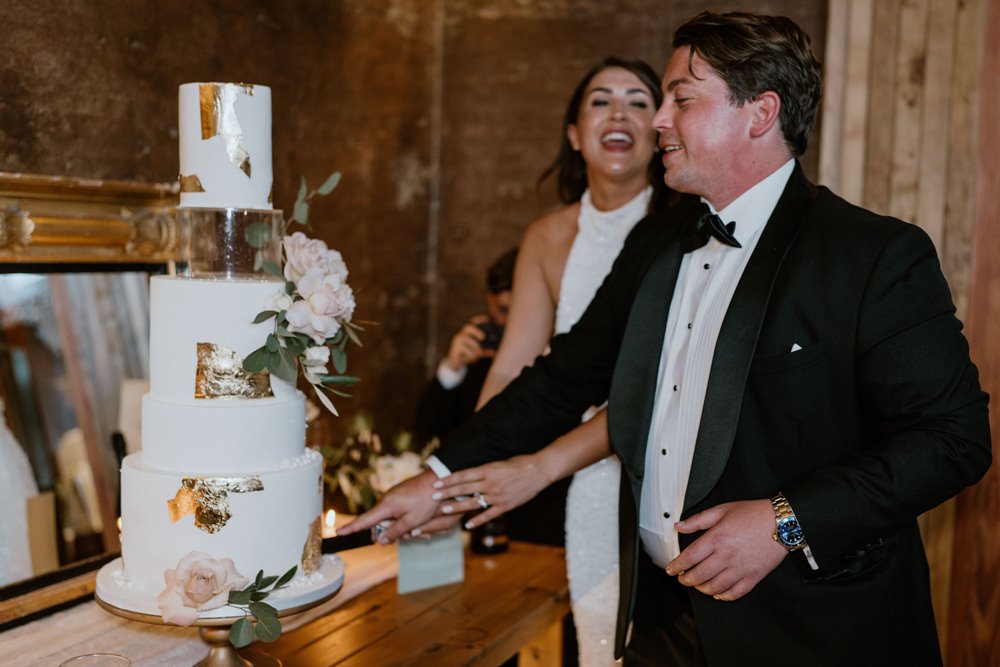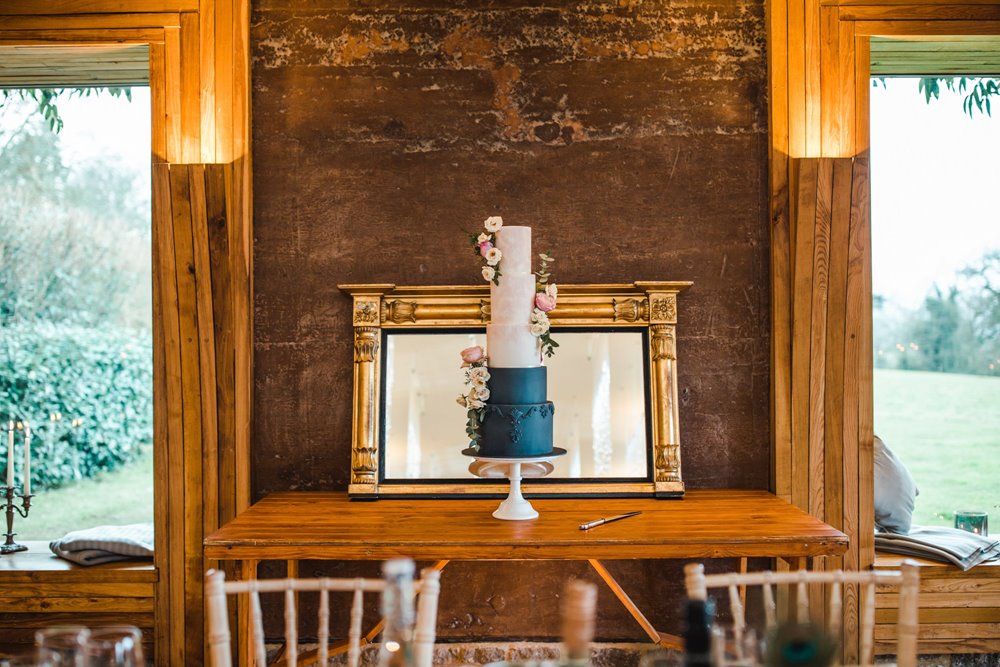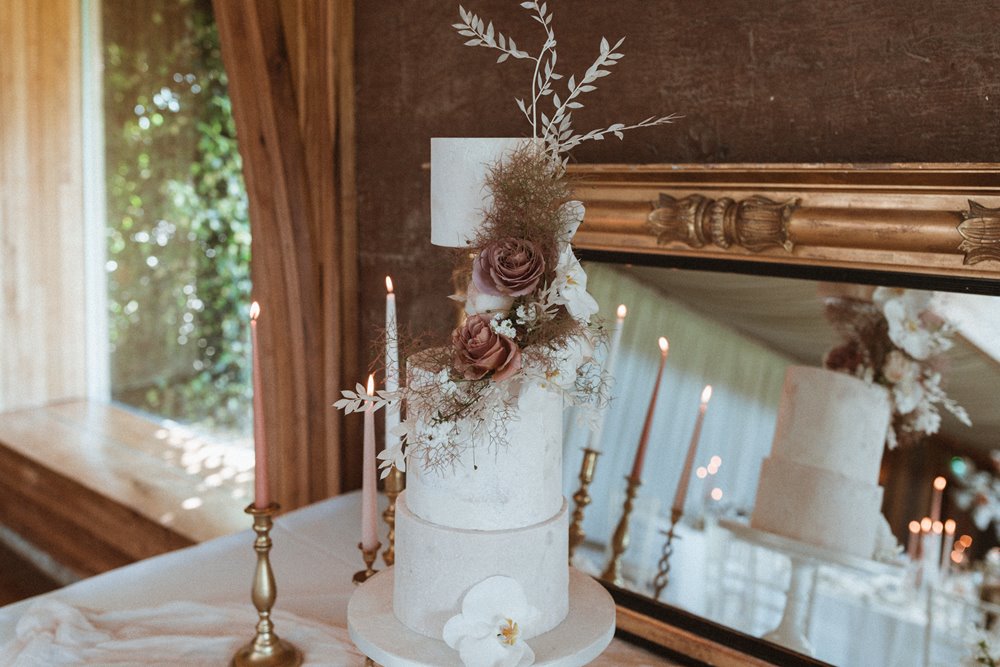 Flowers and more flowers!
The more the merrier. A timeless trend with no plans to go out of style! Whether you're incorporating your bouquet or requesting some stylish patterns, there are so many options to go with. 
The great thing about a floral cake is that it fits perfectly into any reception, no matter the wedding style, so if you're still stuck on a preference, this might be the way to go!
We love this delicious-looking modern creation by Malarkey Cakes with a geometric style infused with golds and greens and of course... flowers from the brides bouquet!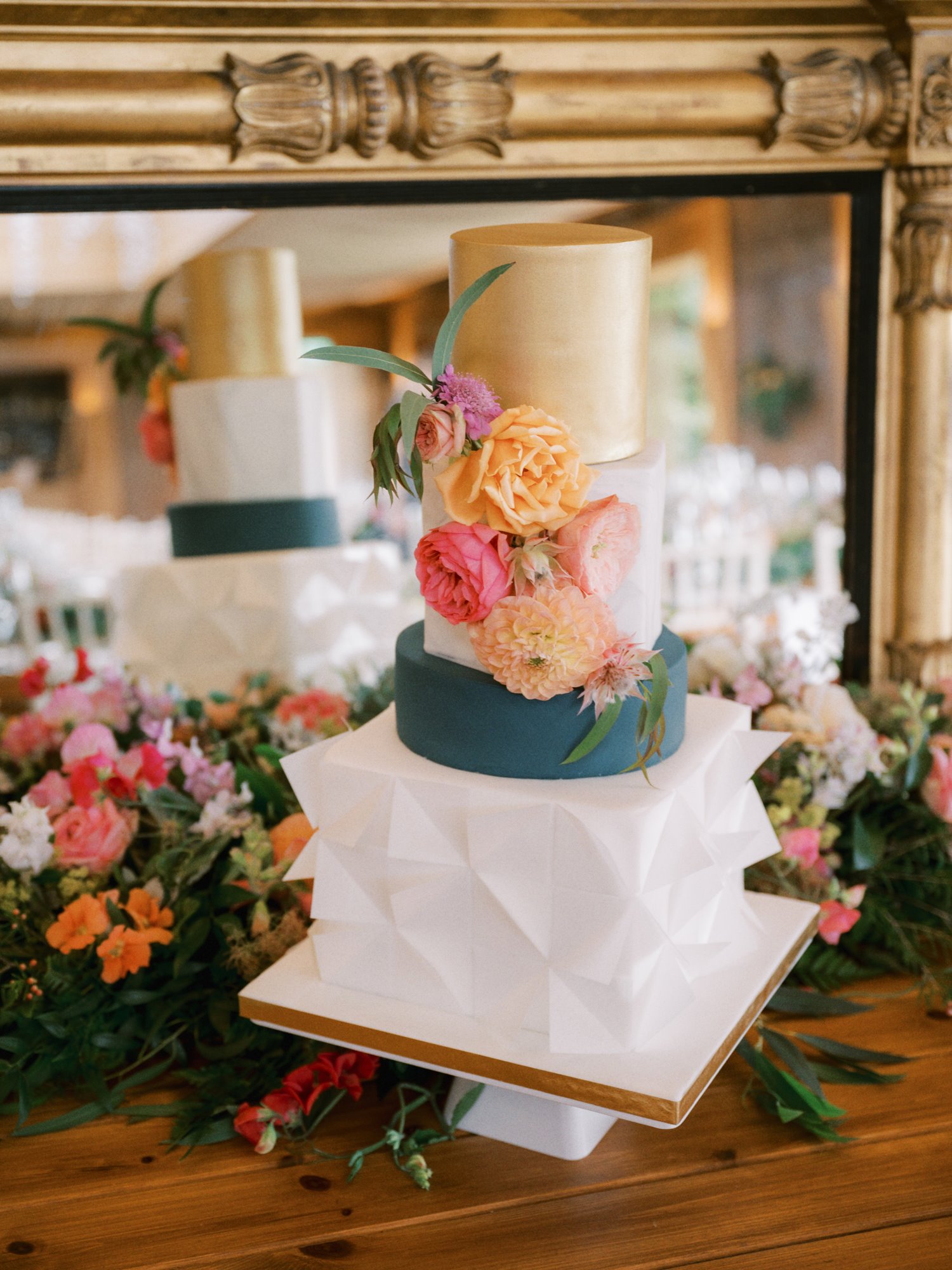 Floral cakes really are beautiful and are a big fan favourite here at Elmore! Check out this vintage and bright 4-tier design with a slightly rustic feel, created by the groom's sister! Some delicious-sounding flavours of sticky toffee pudding, tahini and coffee, and elderflower and courgette... we wouldn't mind a slice!
Other gorgeous cakes by The Pretty Cake Company and Cake Daydreams!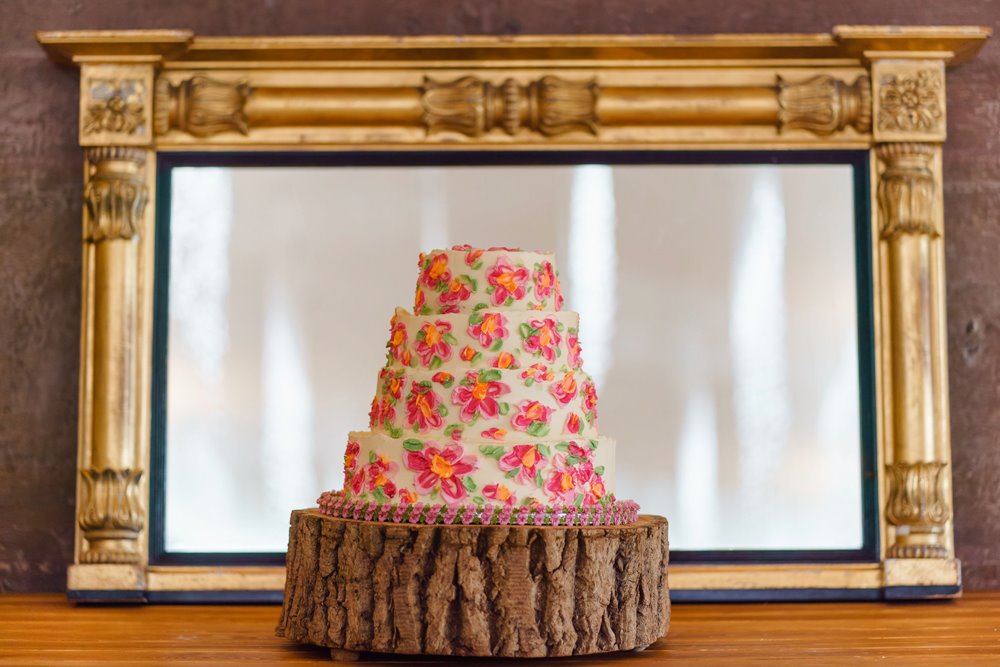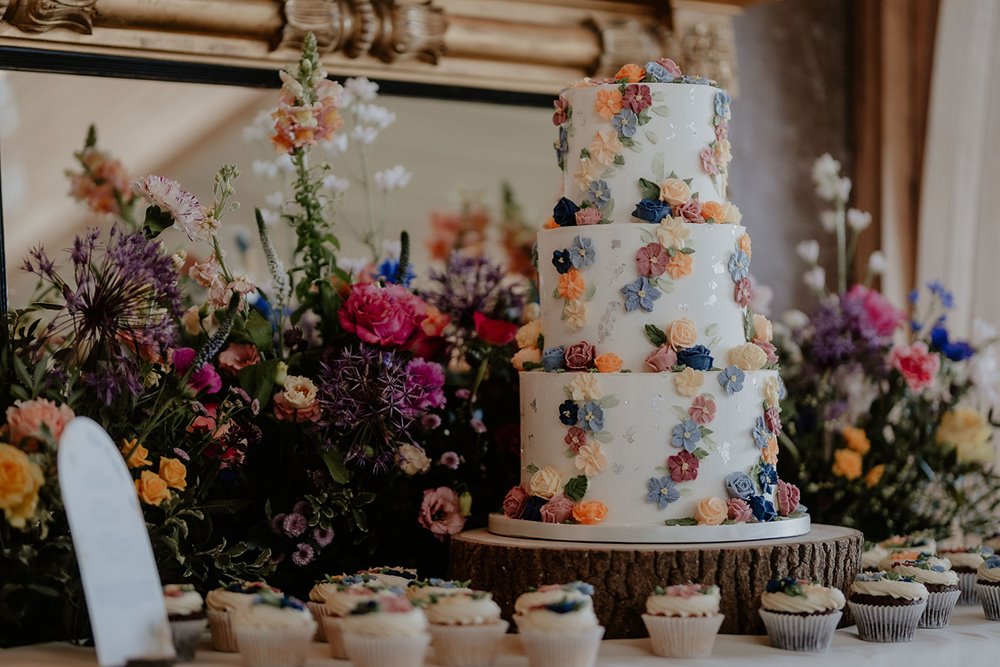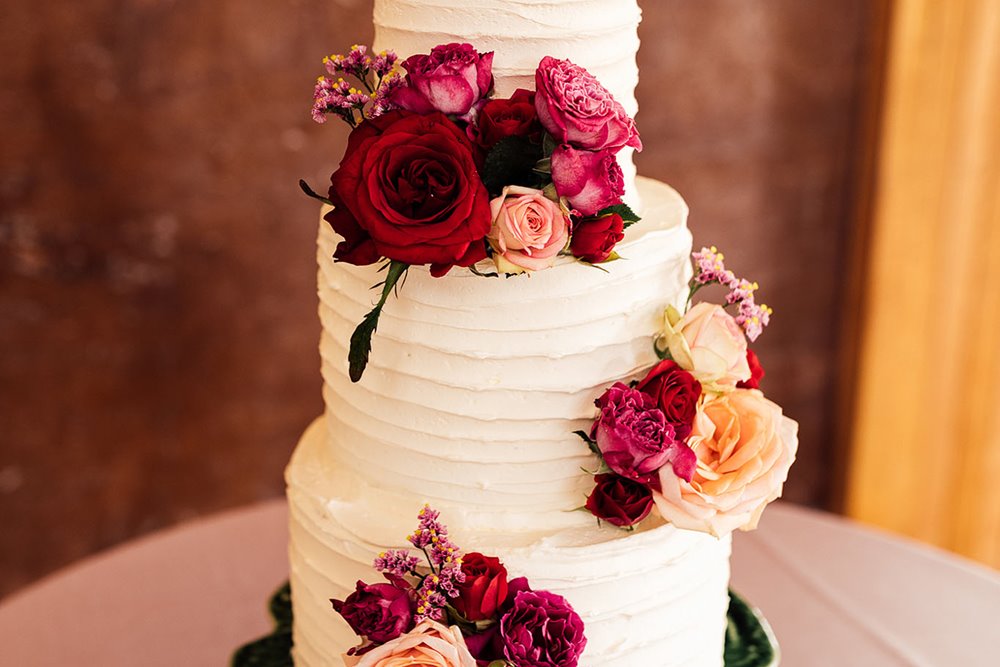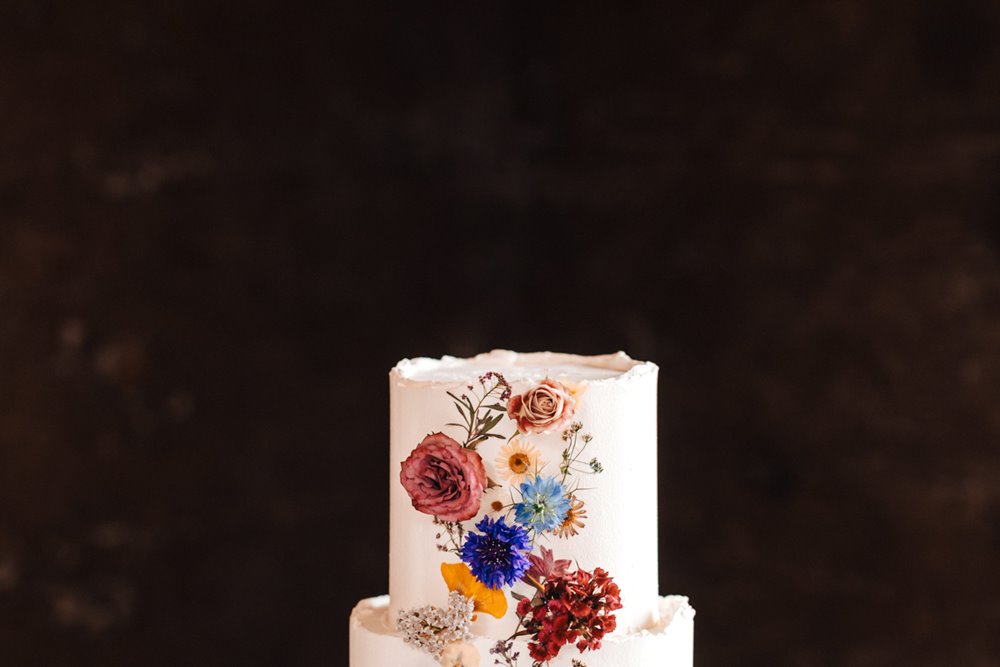 Rustic and Handmade
Are you the bride that loves a bit of DIY? Or maybe your mum had a delicious cake recipe you'd love to share with your guests? Woodland-inspired or rustic decor, we've seen some great ones, it'll also provide your reception with an intimate, homemade feel. 
We fell in love with this yellow buttercream and wildflowers creation. It tied in perfectly with their mid-Spring wedding and gave a personal touch to the day.
Whether you're wanting a 1 tier statement or looking to incorporate 2 cakes to suit all guests... like this show-stopper berry design with a "cheesecake" confidant, your options are endless.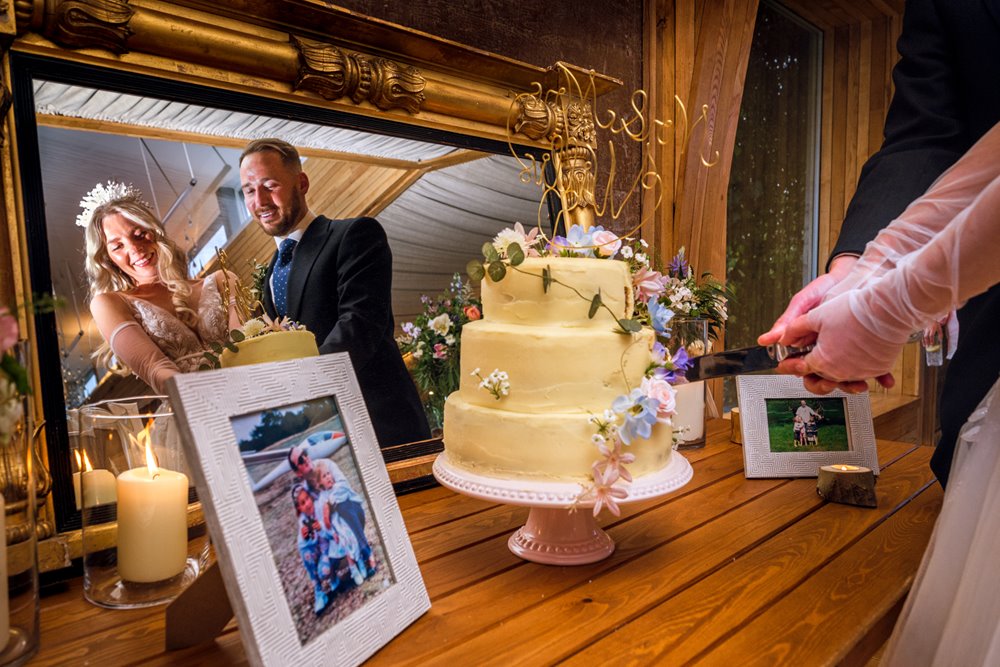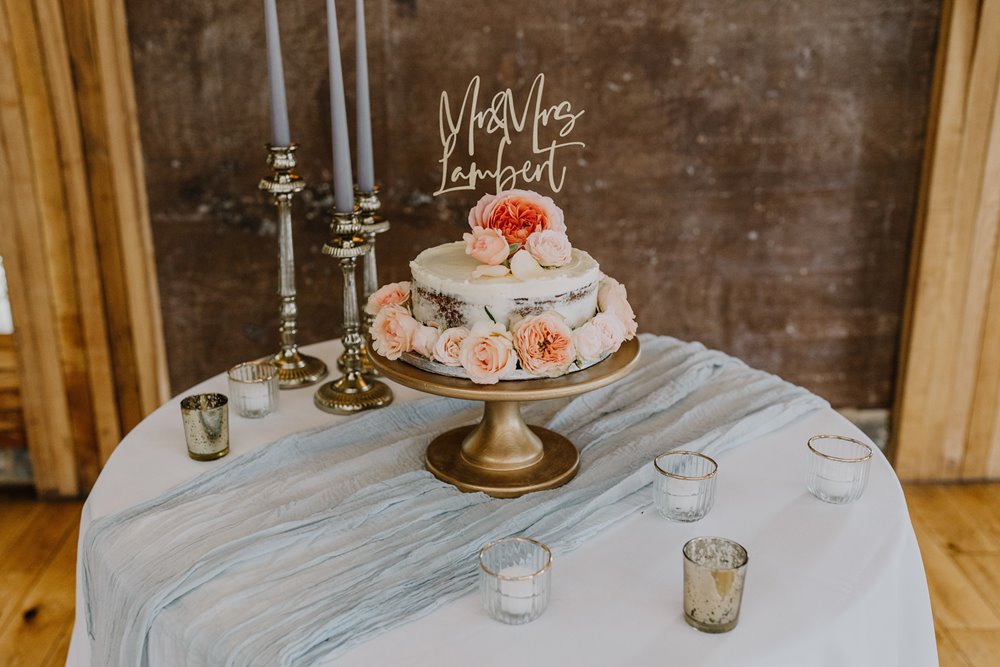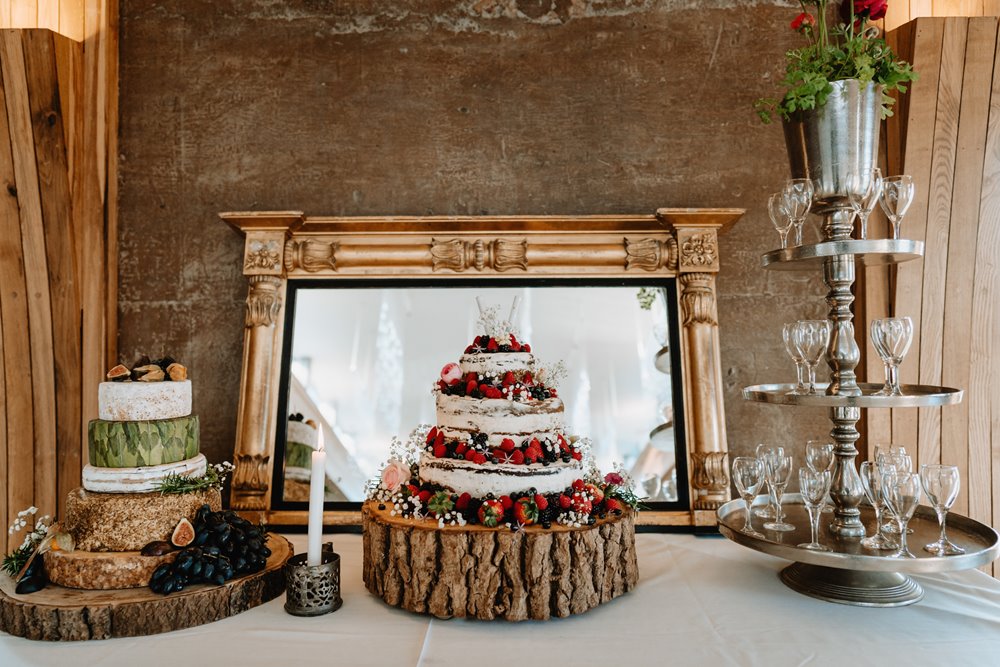 Not Your Average Cake
A traditional wedding cake will never go out of style... but maybe you'd prefer to depart from the classic confection and opt for wedding cake alternatives that show a bit more personal style.
Maybe you're not the biggest fan of big-day cake or you're obsessed with a specific sweet treat and it's the perfect opportunity to share your tastes with your guests. Ready for inspiration? 
Let's start with this stunning masterpiece by the incredible The Choux Box Patisserie "patisserie with personality" and it sure does! An explosion of colour with some mouth-watering macaroons.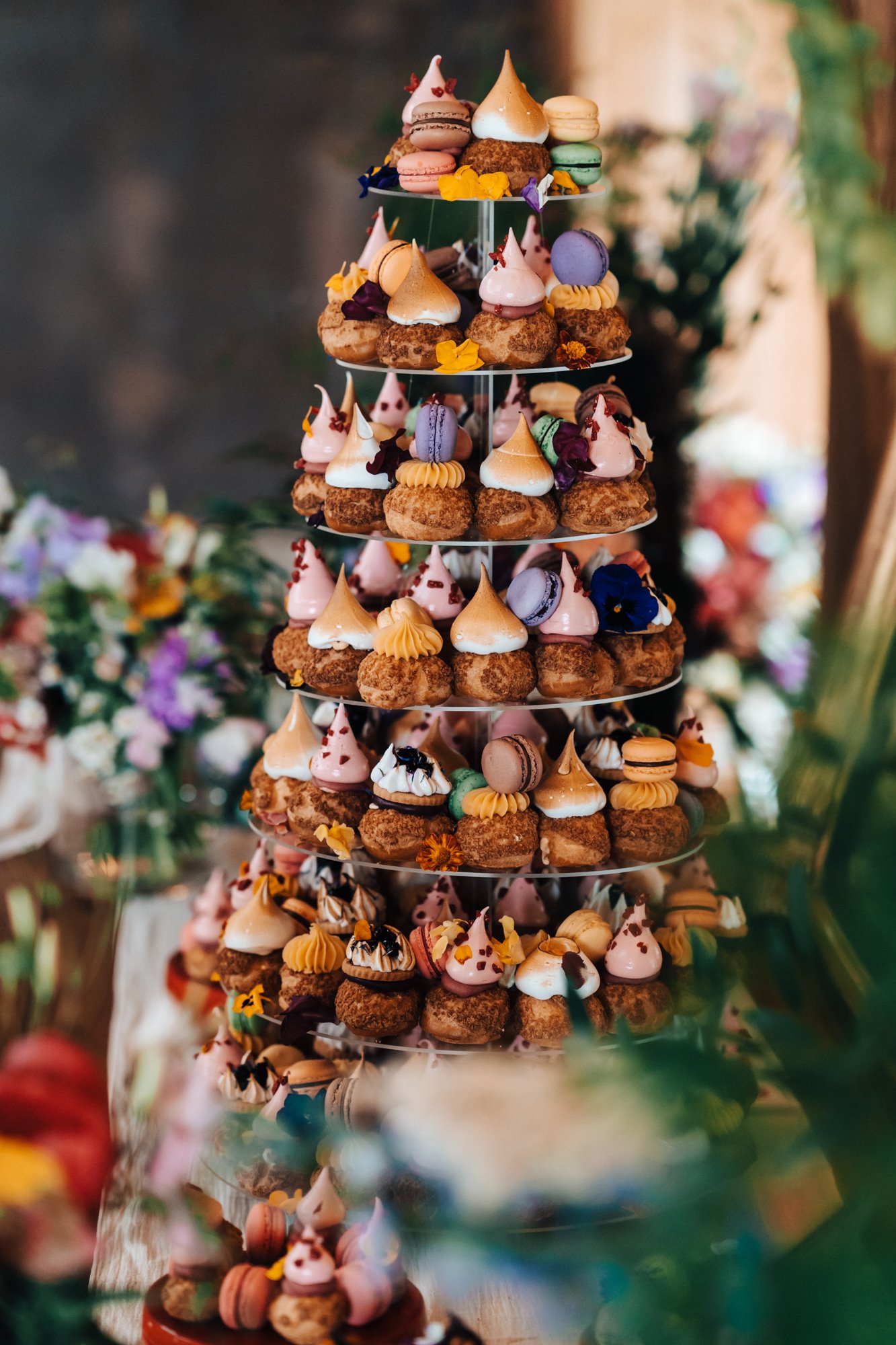 What an incredible creation and so many other options. Savour or sweet, you can find many spectacular centrepieces for your celebration. Your guests will be wowed as this isn't just a substitute for a traditional wedding cake—it's a whole new experience. 
Delicious doughnuts with a mixture of yummy fillings, courtesy of Crosstown Doughnuts. Not much of a sweet tooth? Cheese towers have become a popular choice over the years, serve up with your evening food or have add as an addition!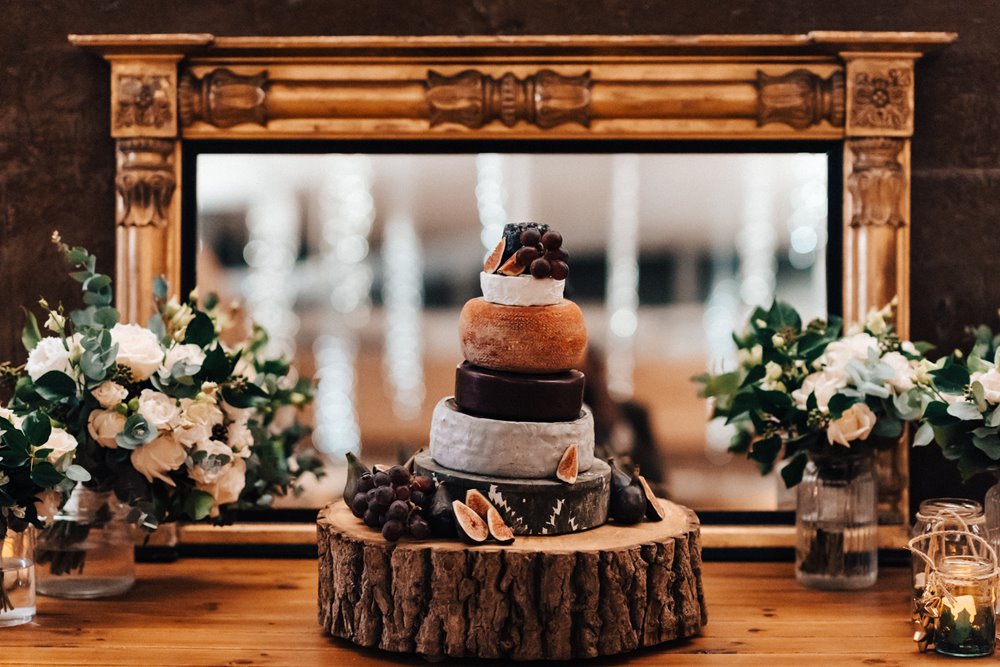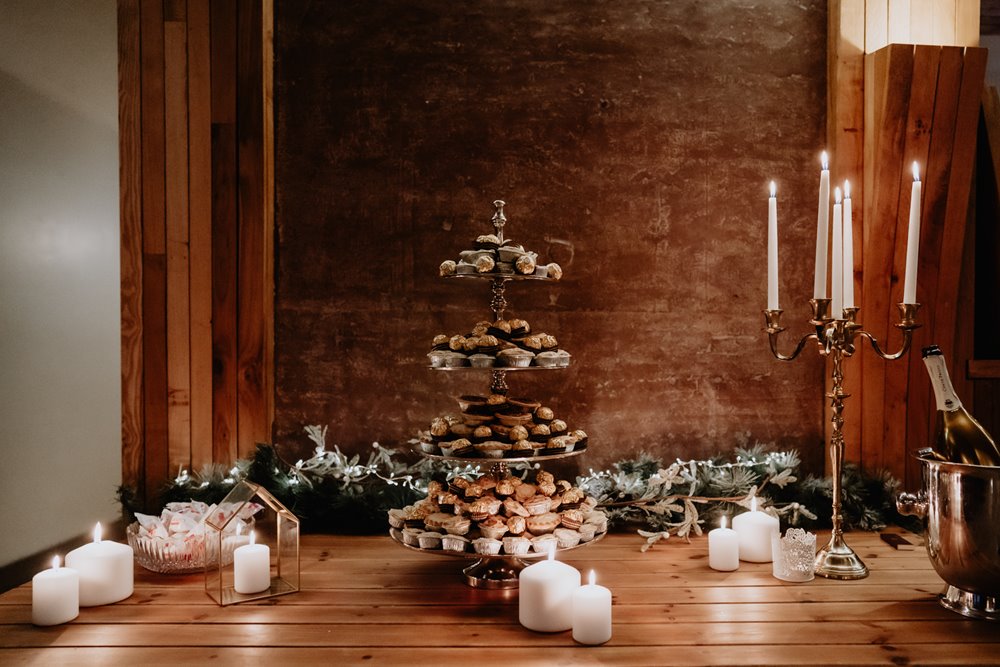 Let's finish with a bang! 4 of our favourite creations.
Isn't this fairytale design just magnificent? 3-tiers of white buttercream with dainty flowers and tiny details... we're sure this tasted delicious! Made by the wonderful Little Mallow.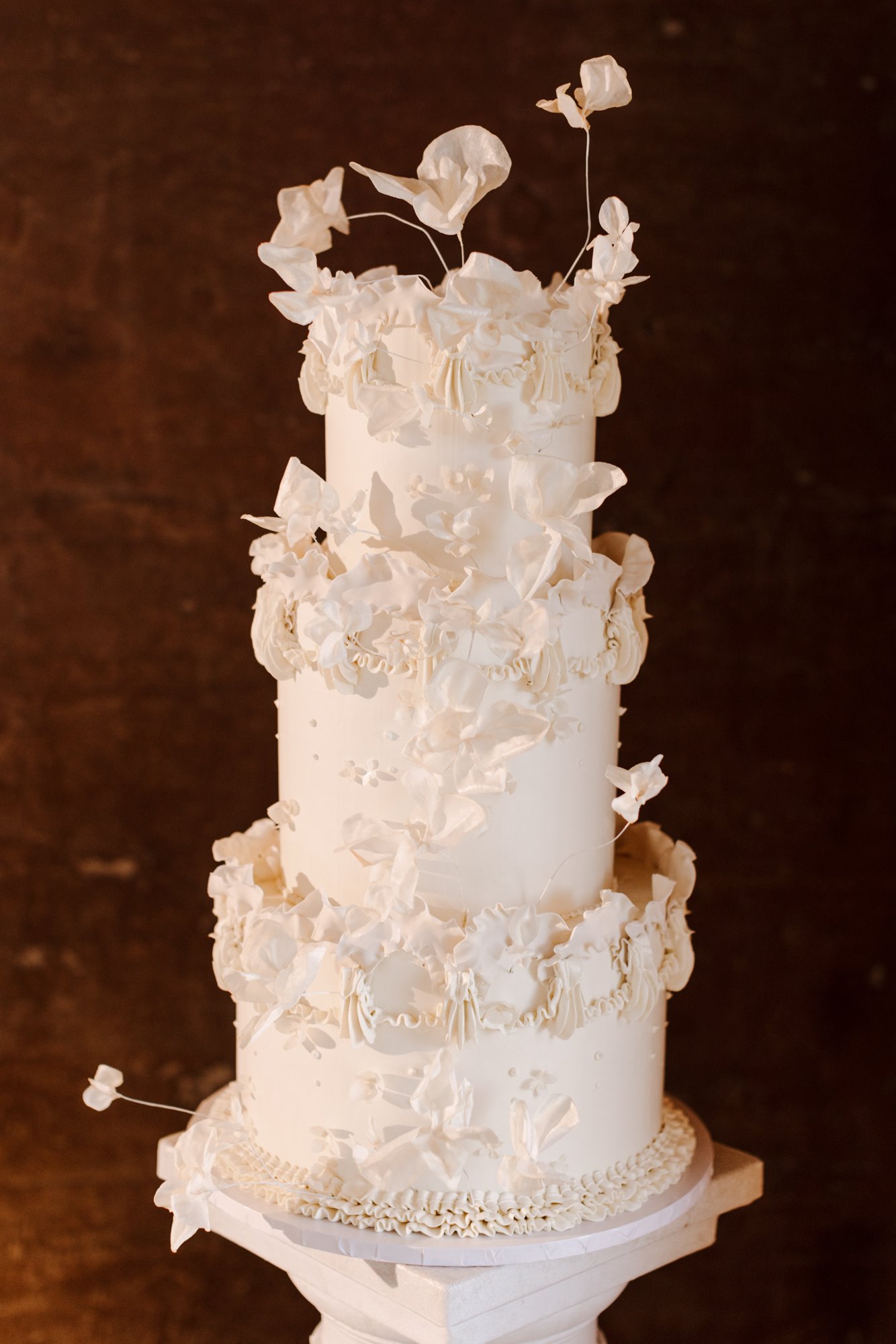 This stunning creation was made by the bride herself... a true queen of DIY. Contrasting colours of gold and pink with pressed flowers and an autumnal feel.
This marble design with unique colours and topper made us want a slice! And check out this night sky-inspired creation with tints of gold and other dessert options, made by the fabulous Nood LTD.
Aren't they all just outstanding!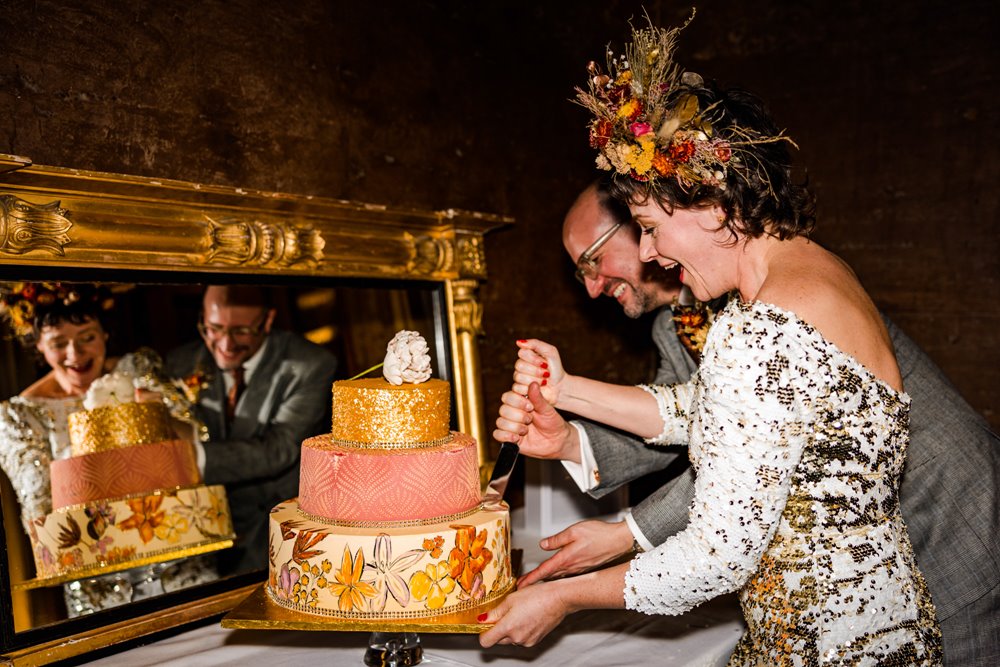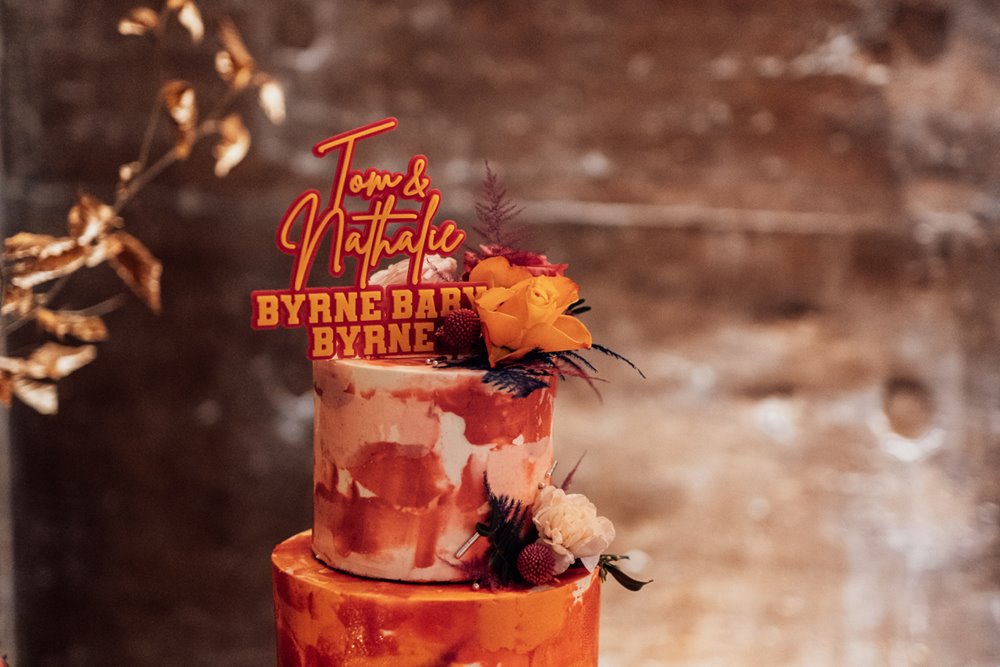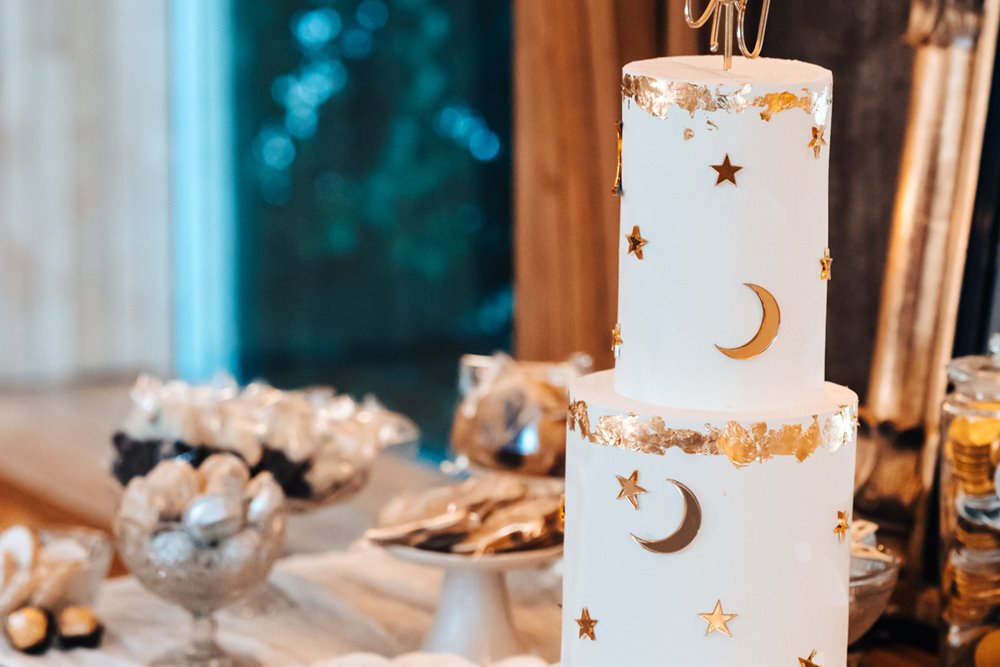 We're definitely feeling peckish after that! Picking your cake can be a difficult decision so we hope this has sparked your inspiration.
If you're still looking for the right cake maker, we have a fantastic list on our supplier's page... so why not check them out?
Much love,
Team E xx
Related reading