Here's how to rock a black wedding theme in style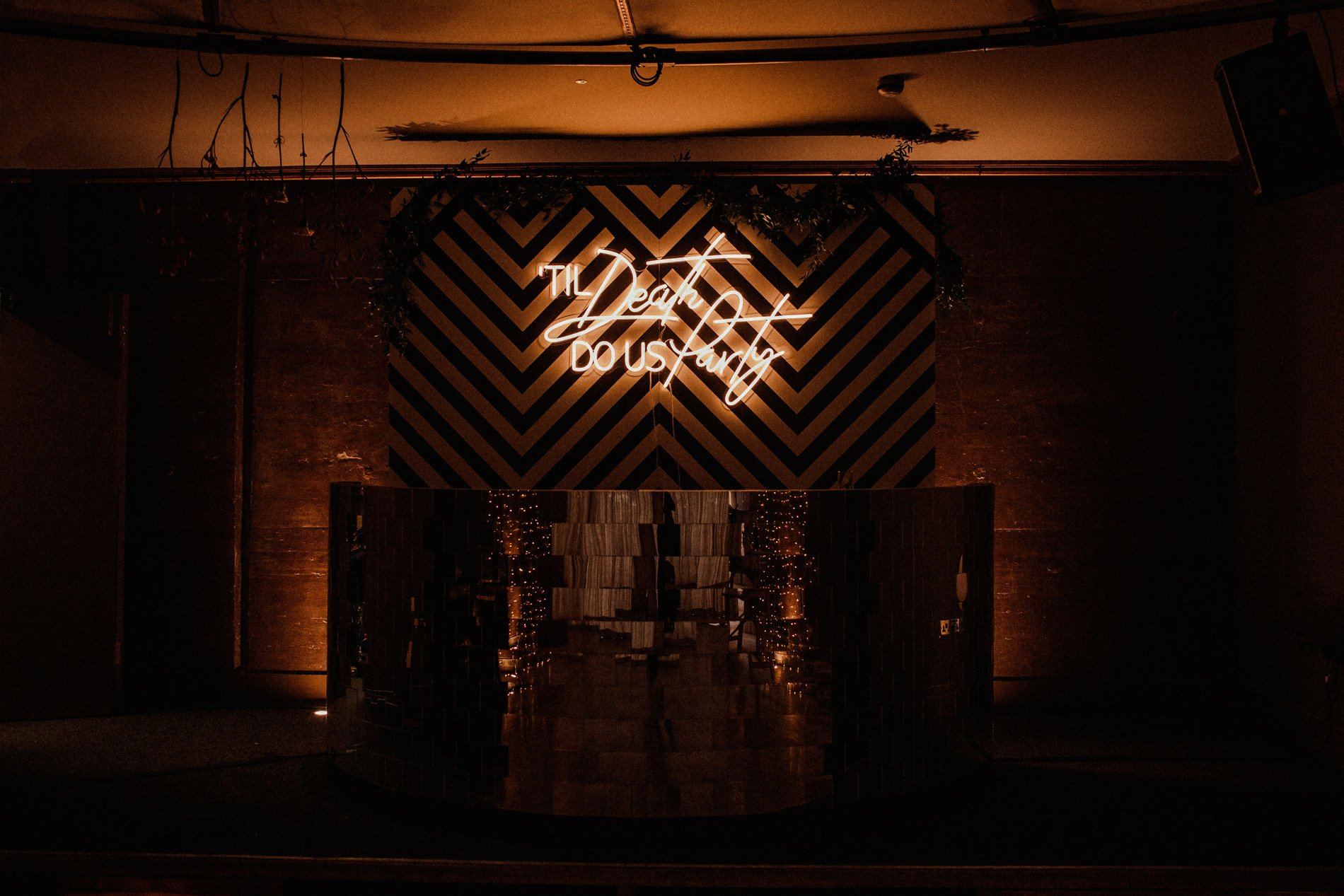 Dark and moody may not be words you have ever previously wanted to associate with your wedding day, but prepare to be swayed; The black wedding aesthetic is on the rise, trending on Pinterest and showing us all a rocking good time!
So move over white weddings, and make way for the all new black wedding theme of dreams...
As usual our fabulous Elmore couples are bang on trend so here's 7 ways to rock a black wedding theme from recent real life weddings at the Court...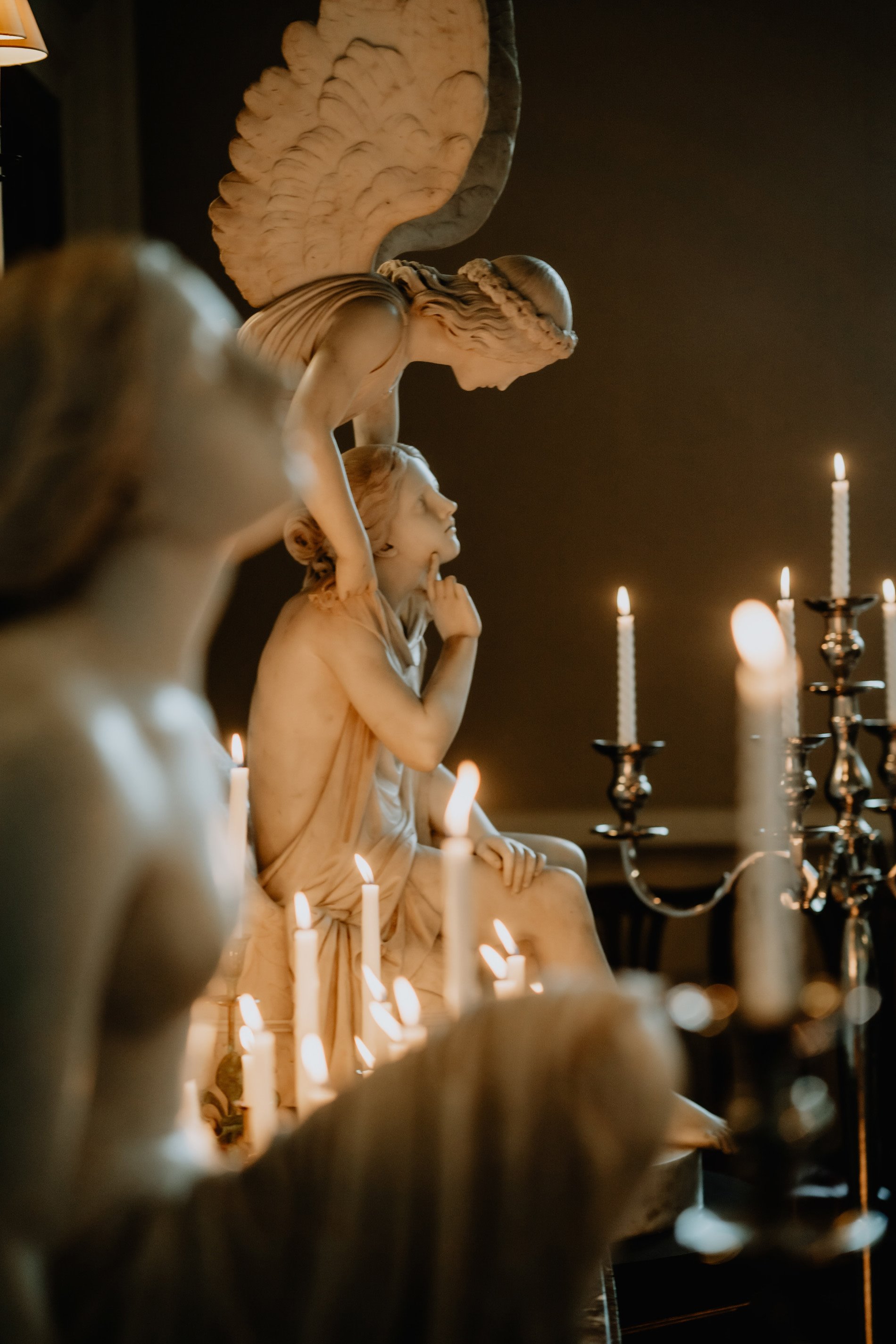 Darker details & decor
Dark and moody doesn't have to mean gothic (unless you want it to), it can be an elegant choice for a black tie affair, a celestial inspired reception, a masked ball or to lend an edge to a rustic vibe...
In order to create your black wedding aesthetic you'll need to choose a darker colour palette for flowers, details and decor. Popular colour combinations are:
Black & Red
Black & Gold
Black & Burnt orange 
Black & Silver
Black & Brown (a little more rustic)
We love the look of dark candles; long tapered navy, black and dark brown candlesticks or a mixture of darker colours look stunning in tall candle holders or candelabras on reception tables in the Gillyflower, and decorating the ceremony space.
Dark candles look striking alone or equally beautiful paired with greenery, rustic florals or dried flowers.
Adding a spattering of black details and florals into rustic detailing gives a cool and edgy feel to an otherwise boho style. A chic juxtaposition.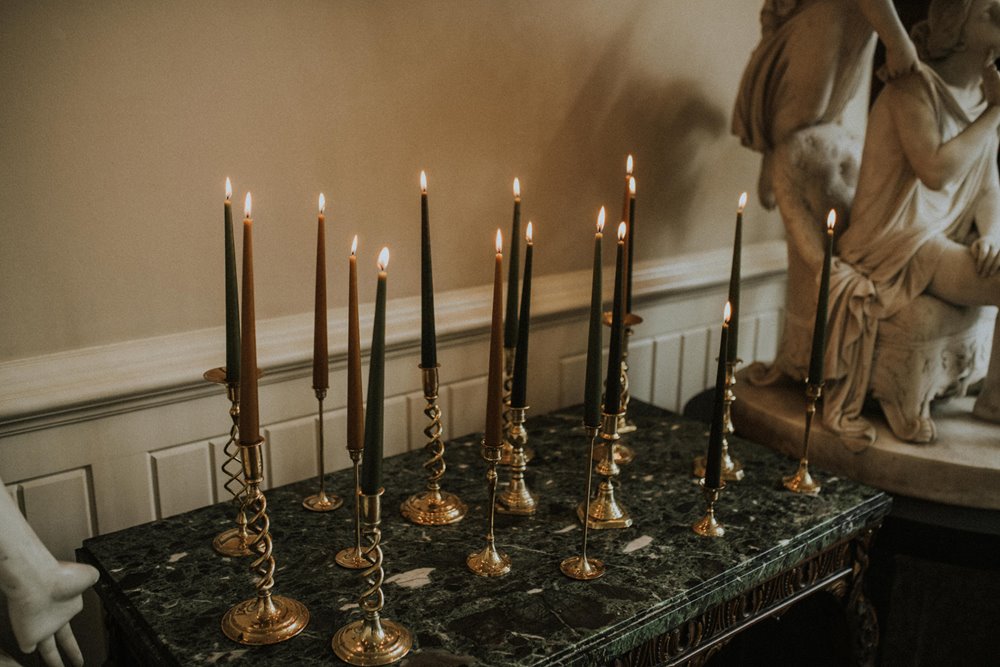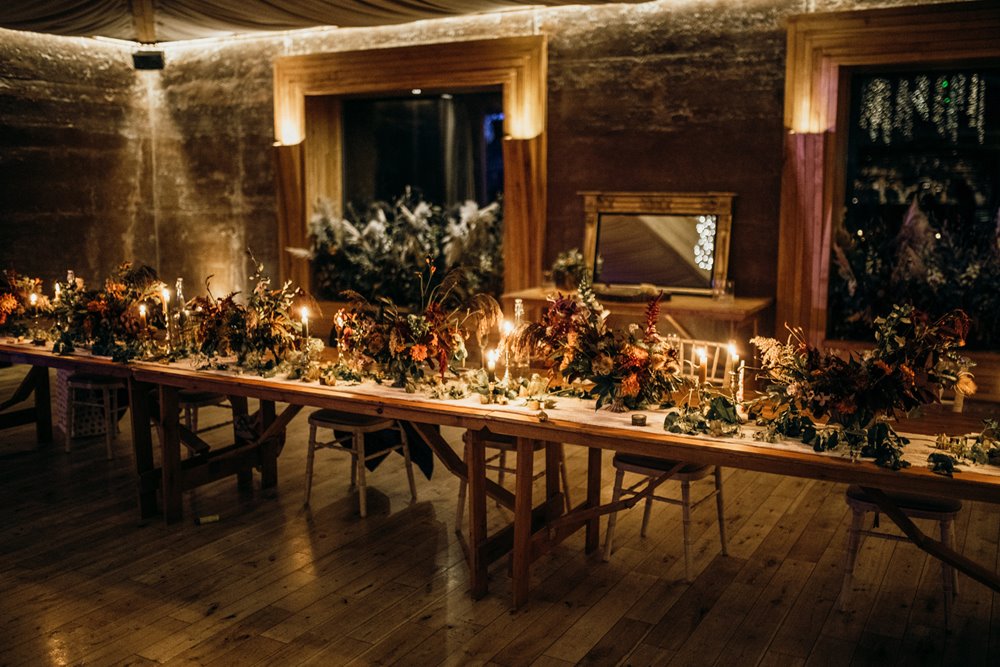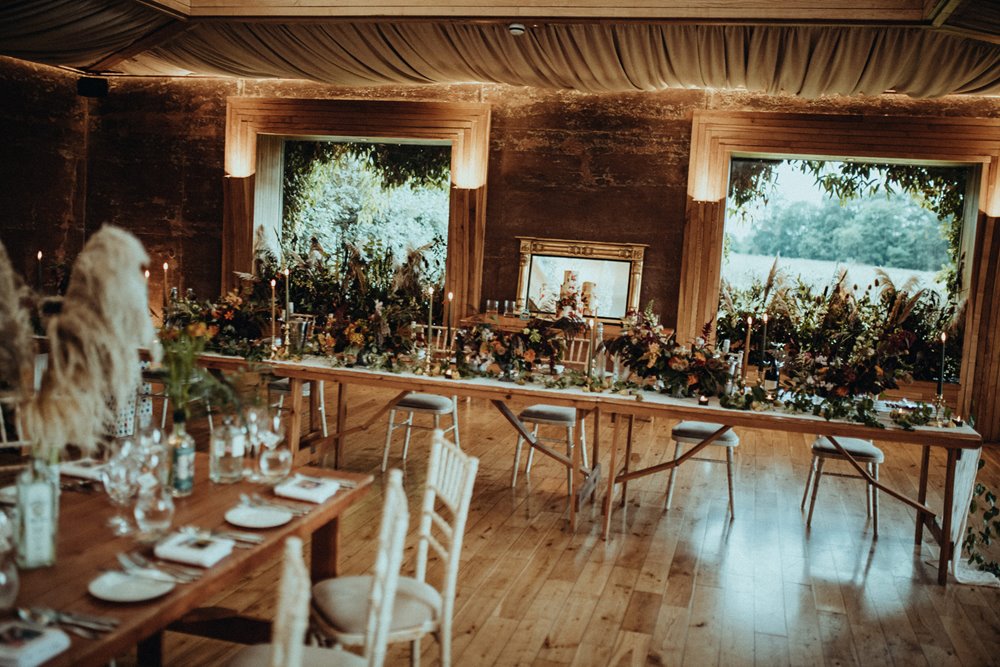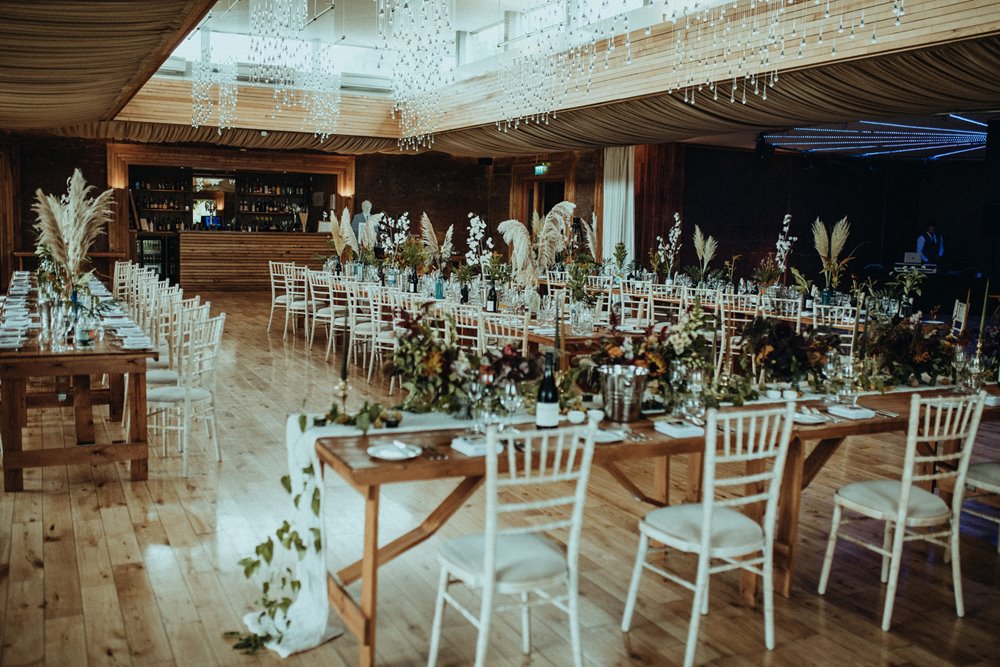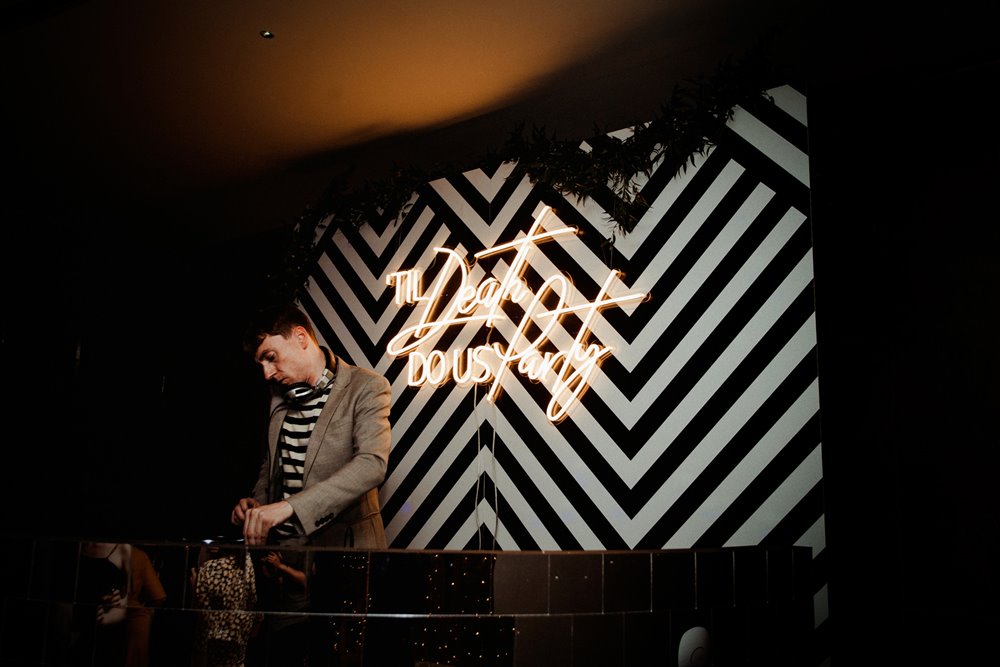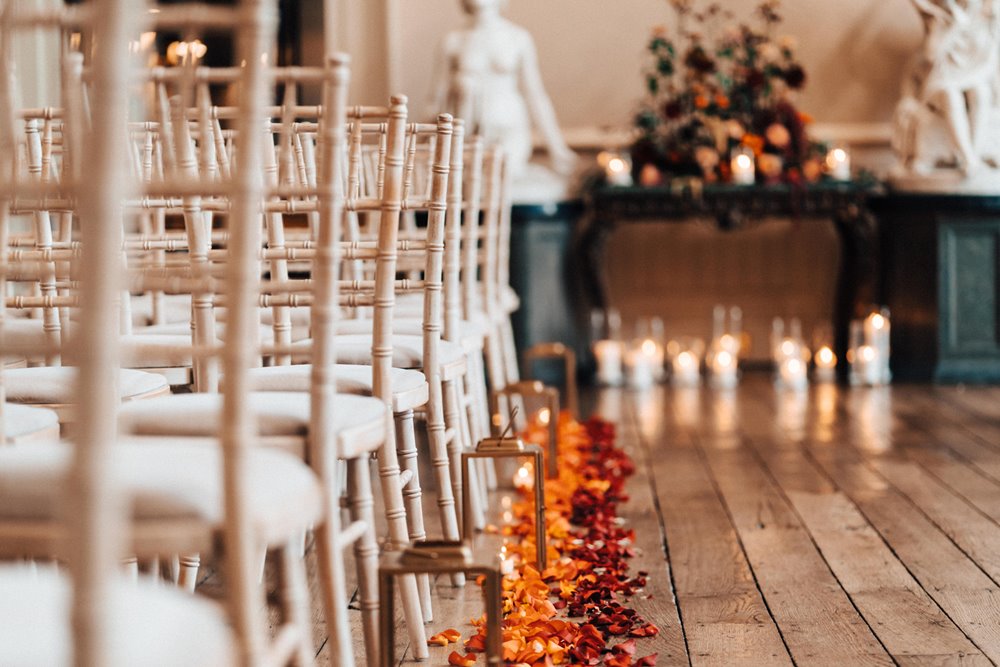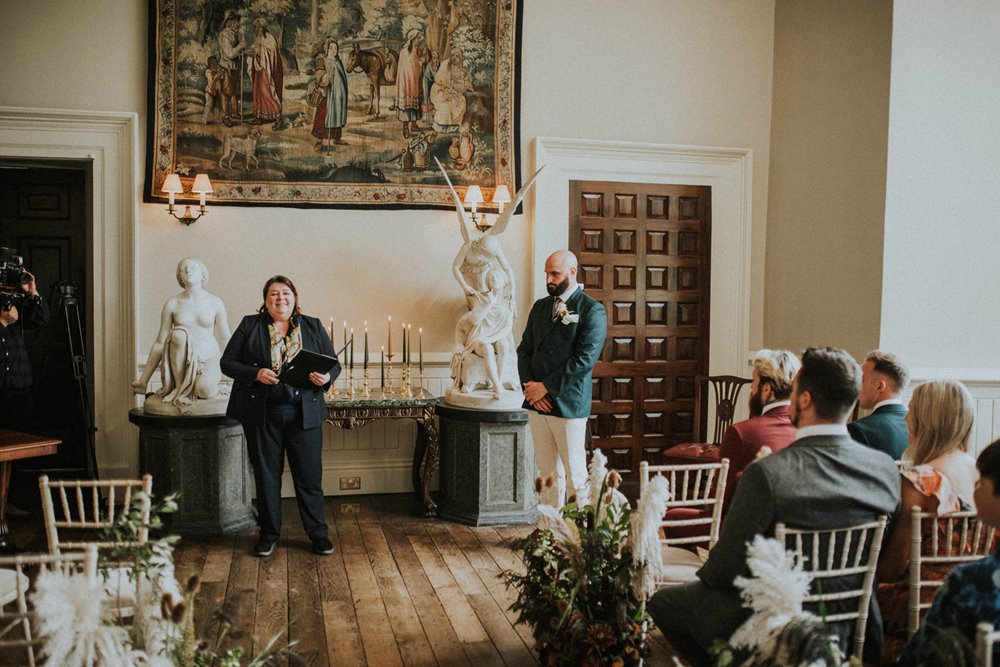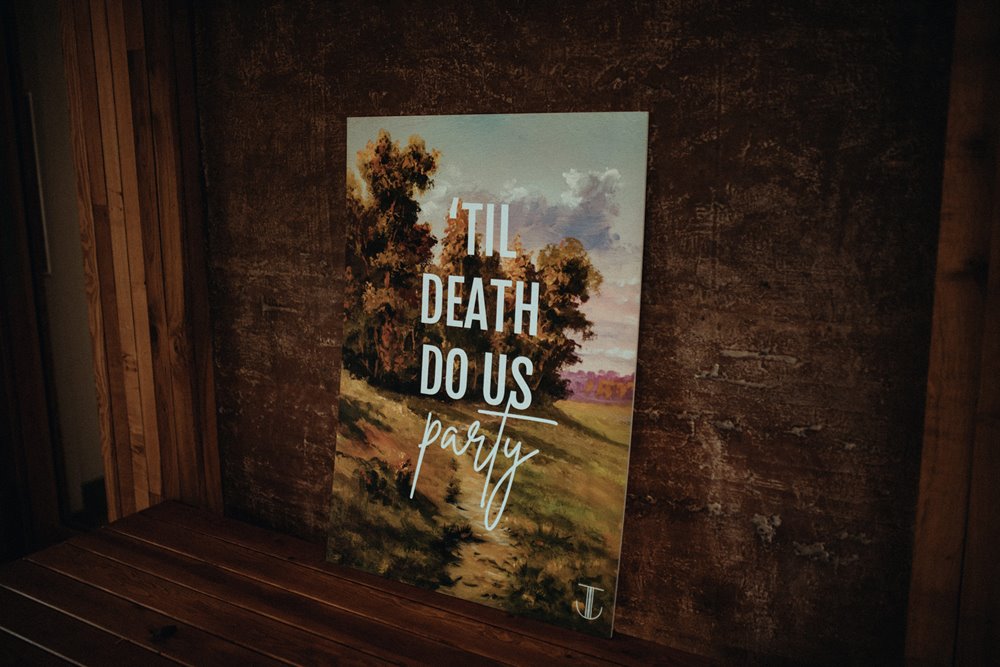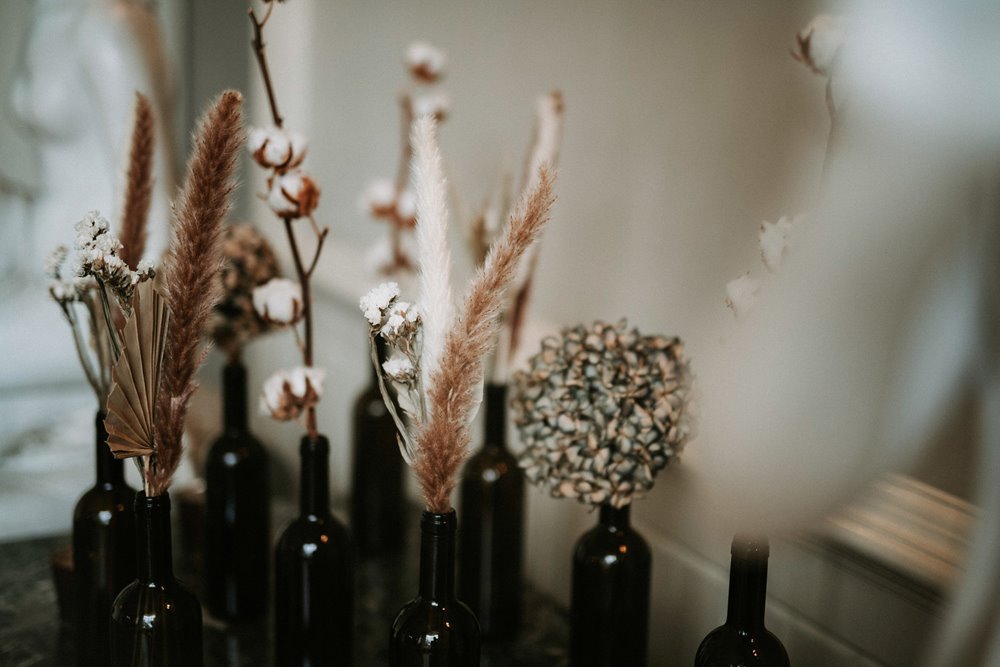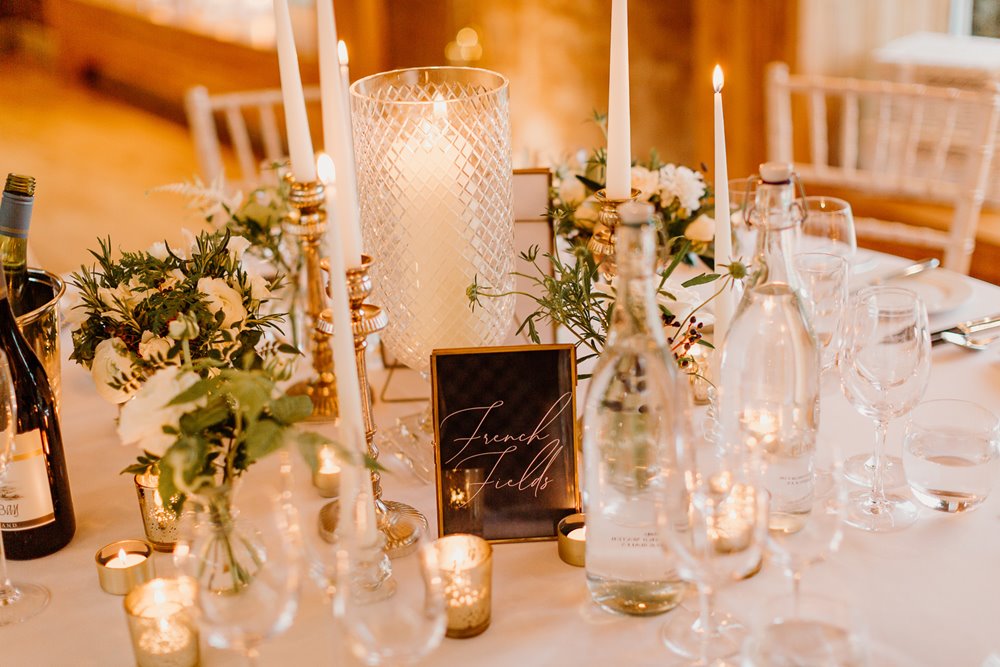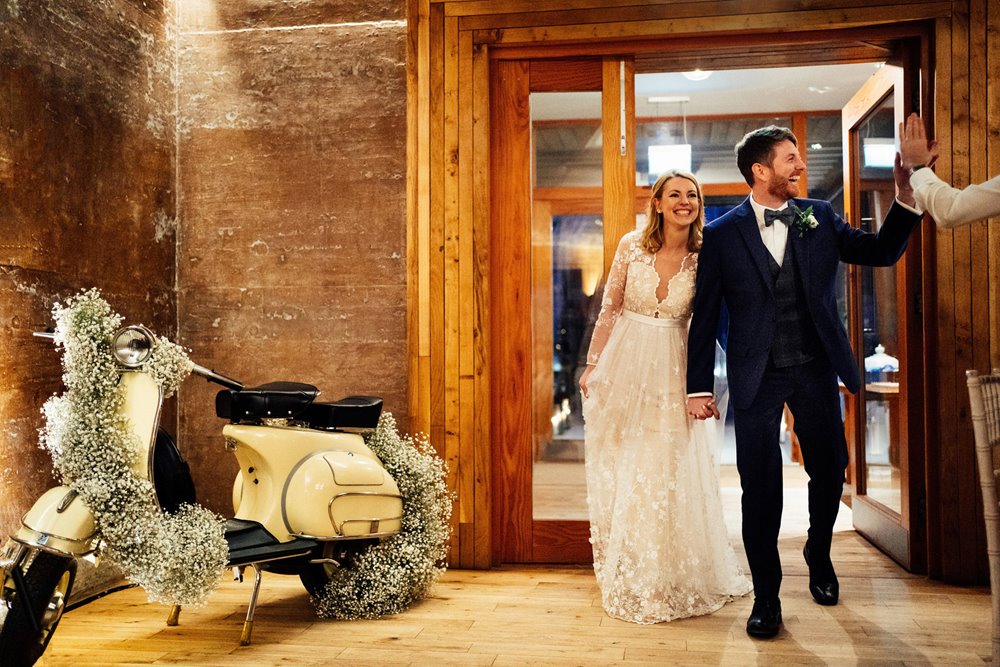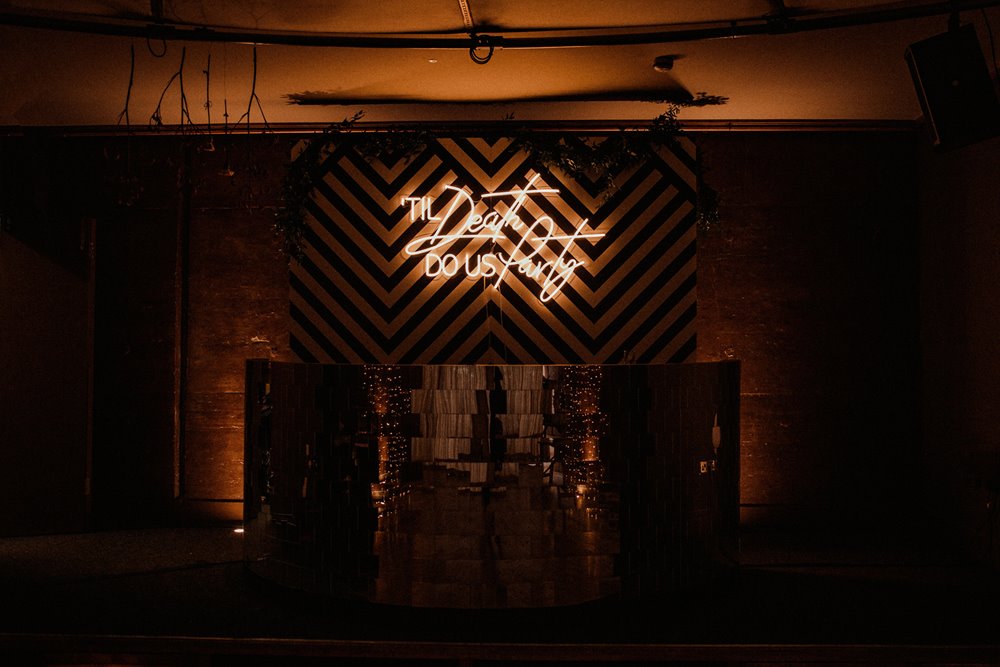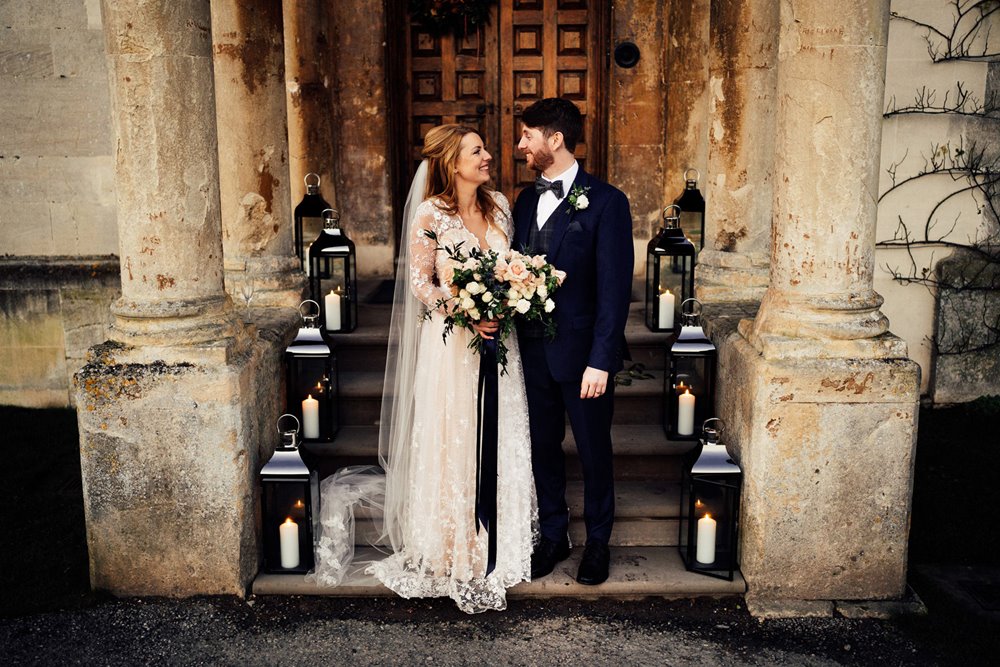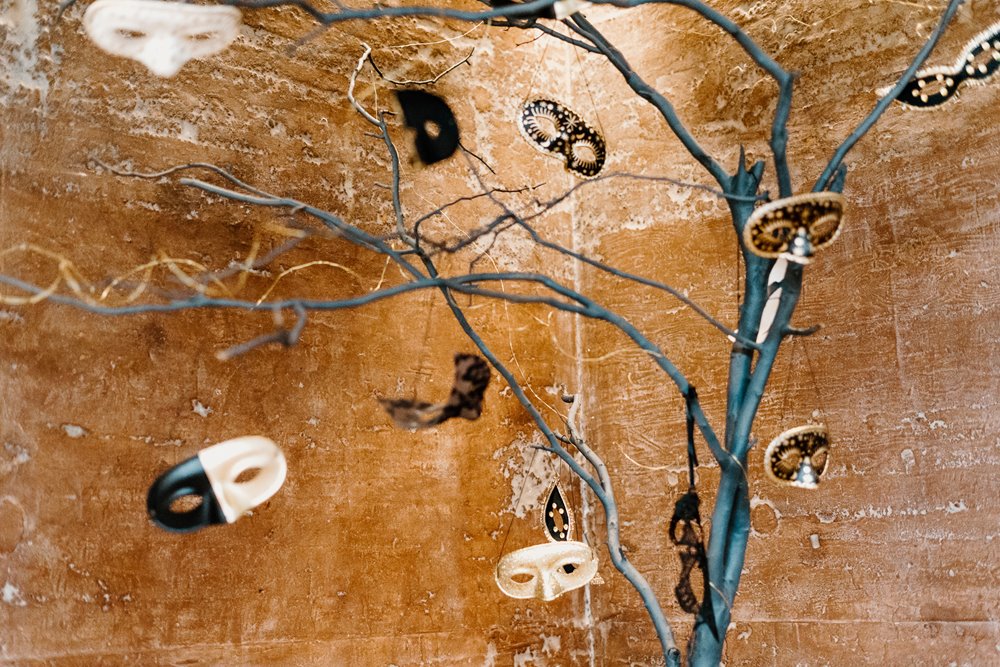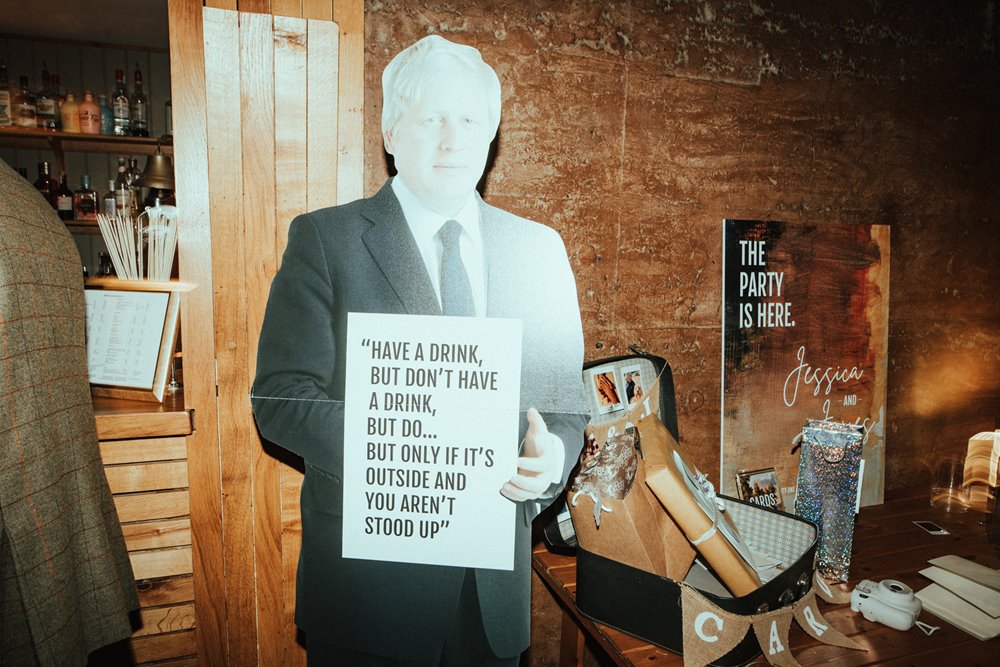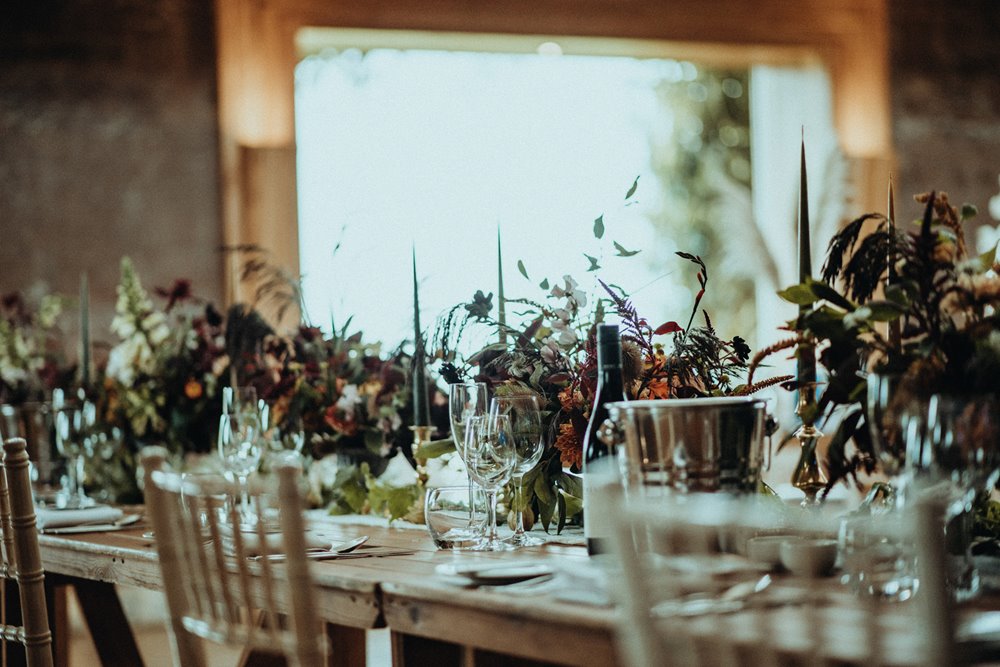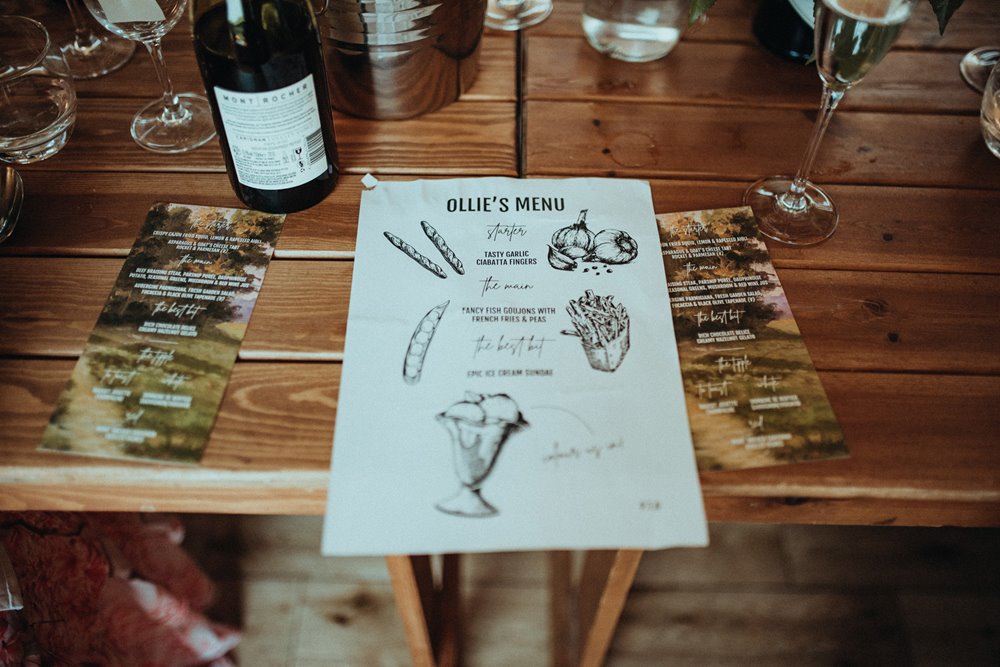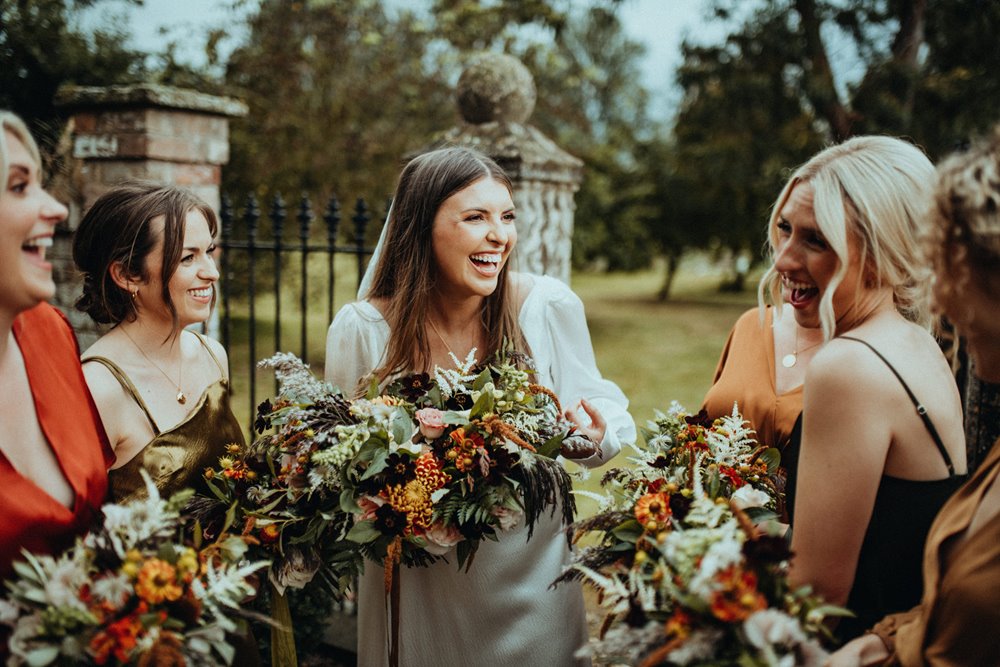 Starry eyed lovers
A celestial wedding theme works perfectly in combination with a darker palette, just as the moon and stars twinkle in the night sky. Ideas:
Oversized crescent moons for backdrops and drama
A sprinkle of star confetti to tables
Celestial detail wedding gown or bridesmaids dresses and/ or starry crowns
Star shaped lanterns hung in trees
Sun and moon garlands
Twinkling lights and hundreds of candles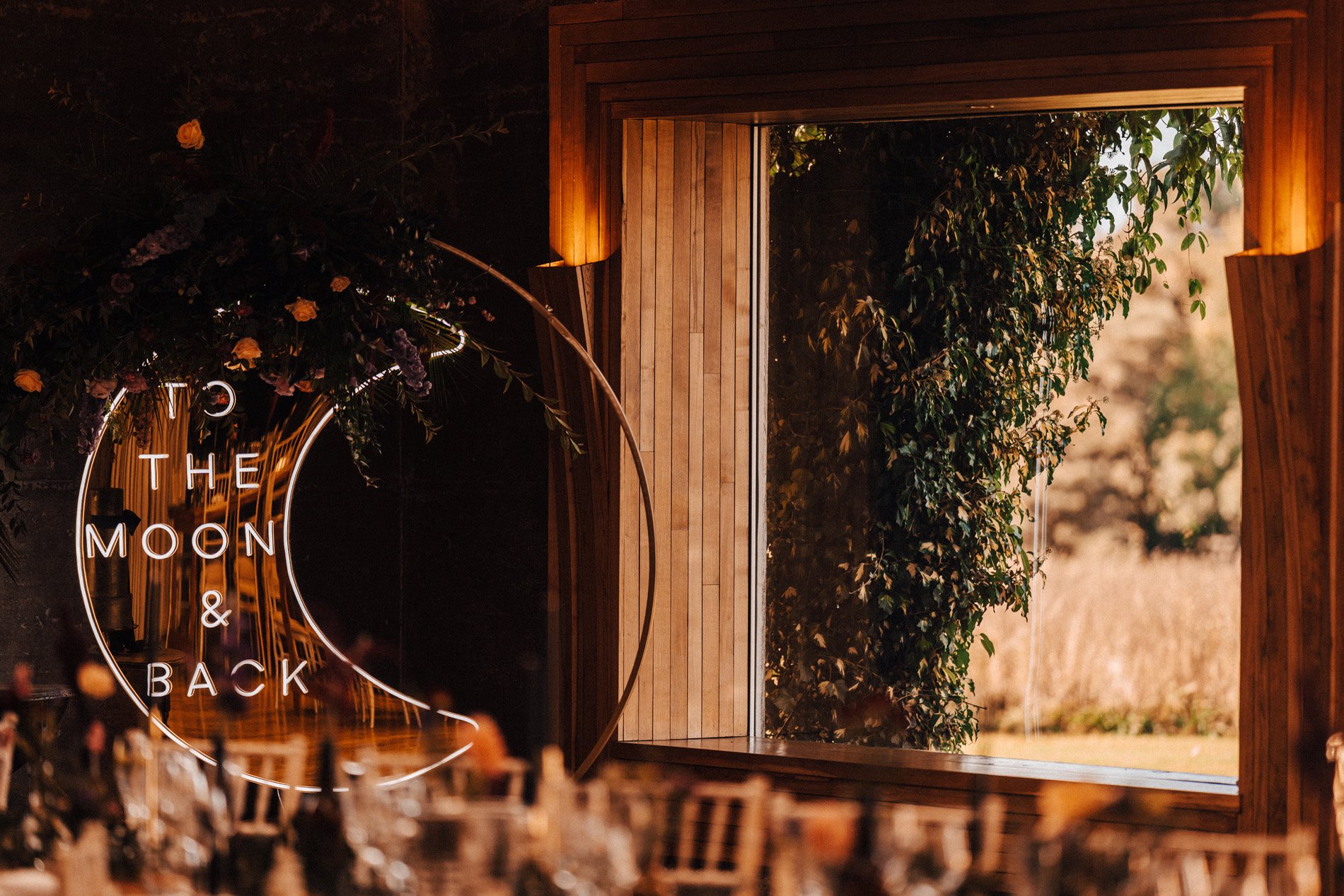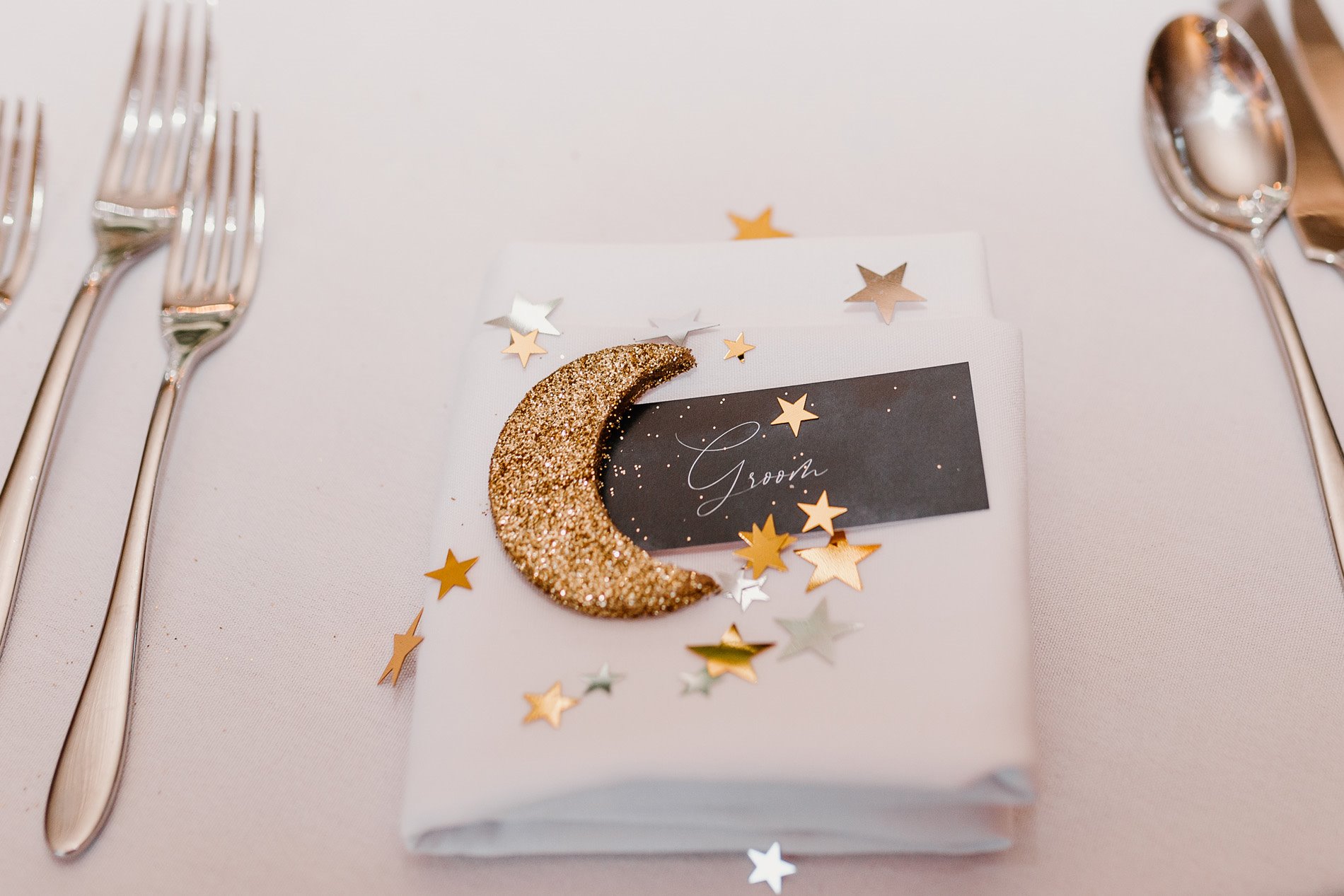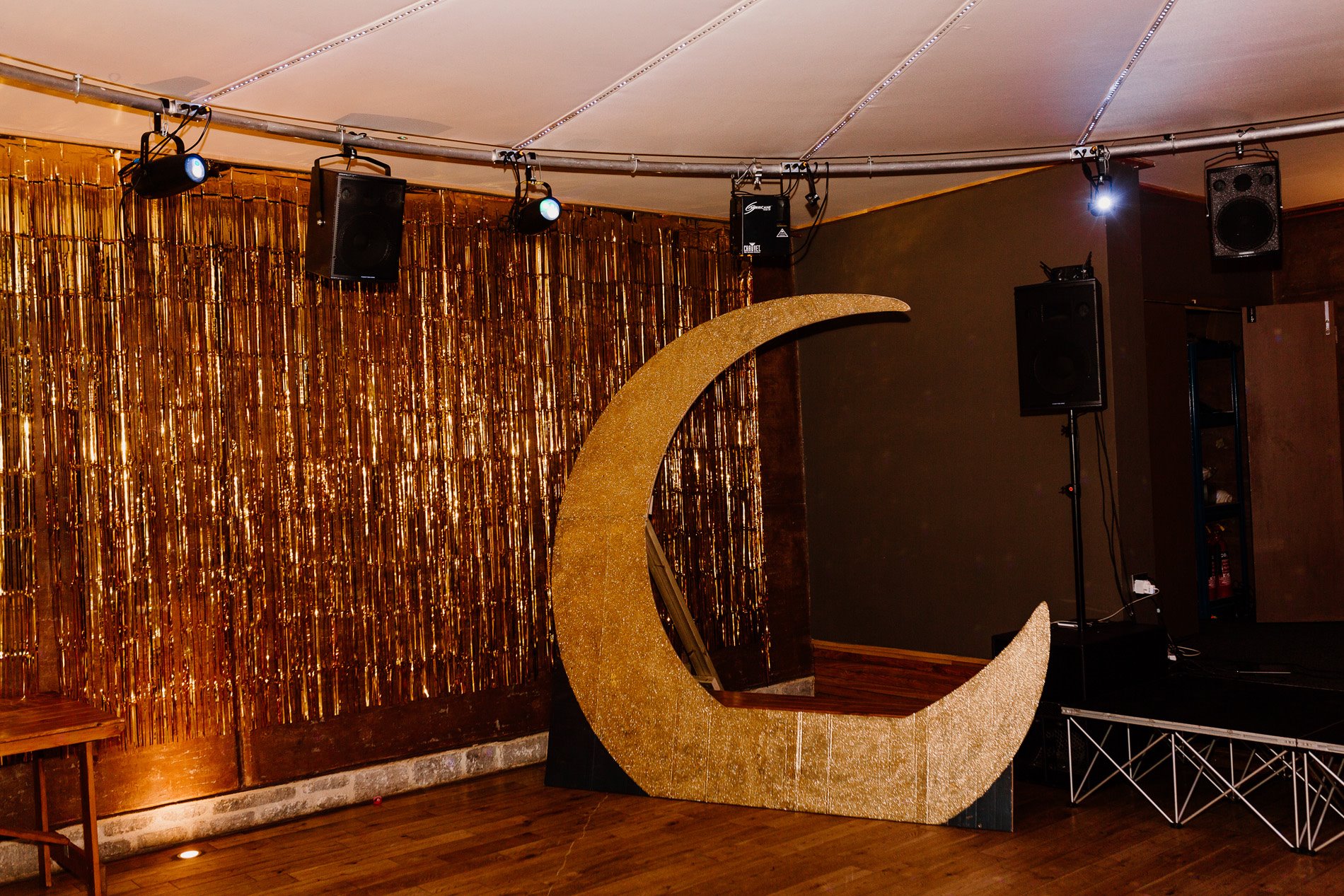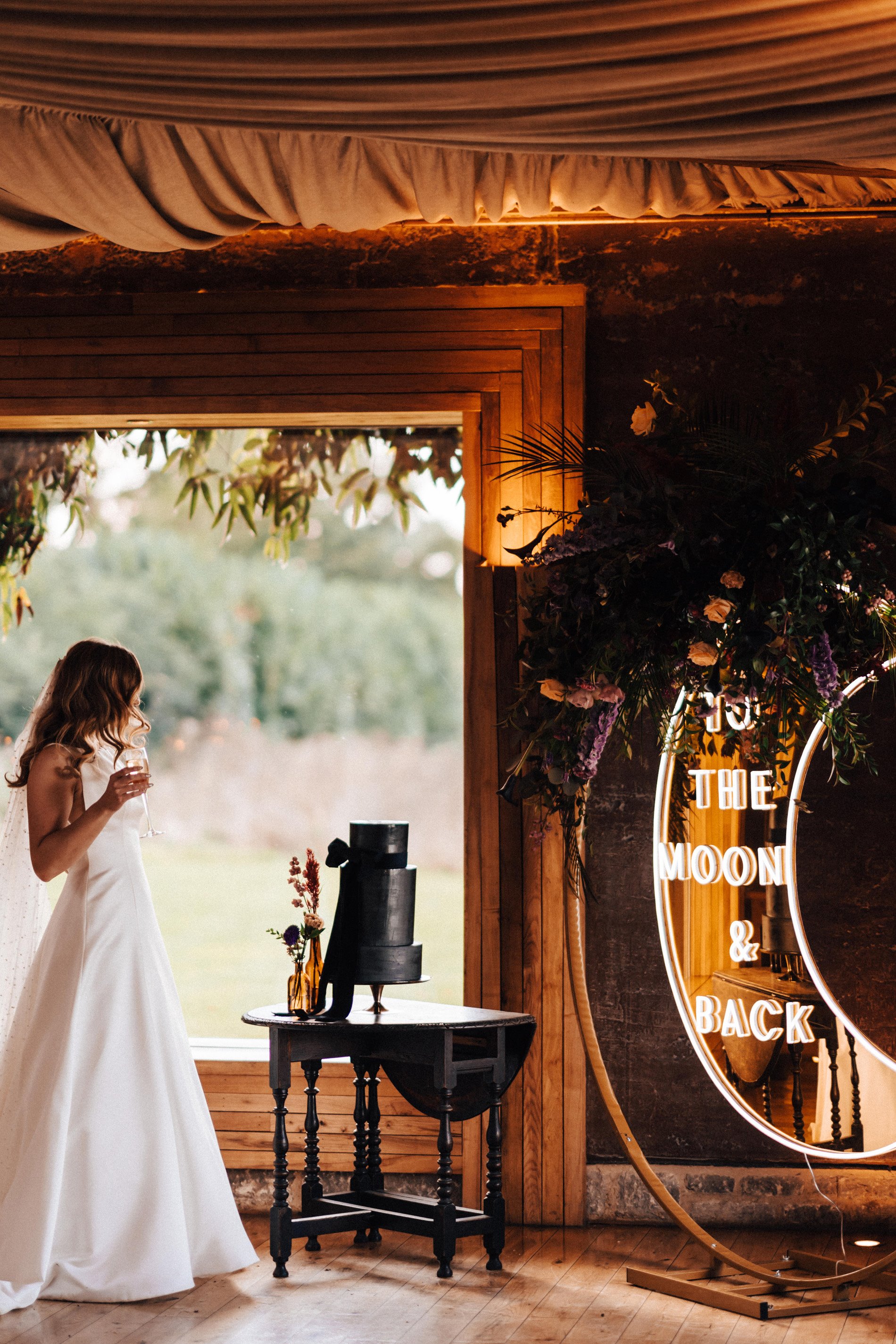 Dark bridesmaids dresses
We've seen the trend for black bridesmaids dresses going strong for many years at Elmore, but our couples are always trail blazers.
Darker tones for bridesmaids dresses aren't going anywhere.
Dark greens, navy and all variations of black (with and without embellishments and sequins) are popping up repeatedly in trends, searches and of course at weddings here.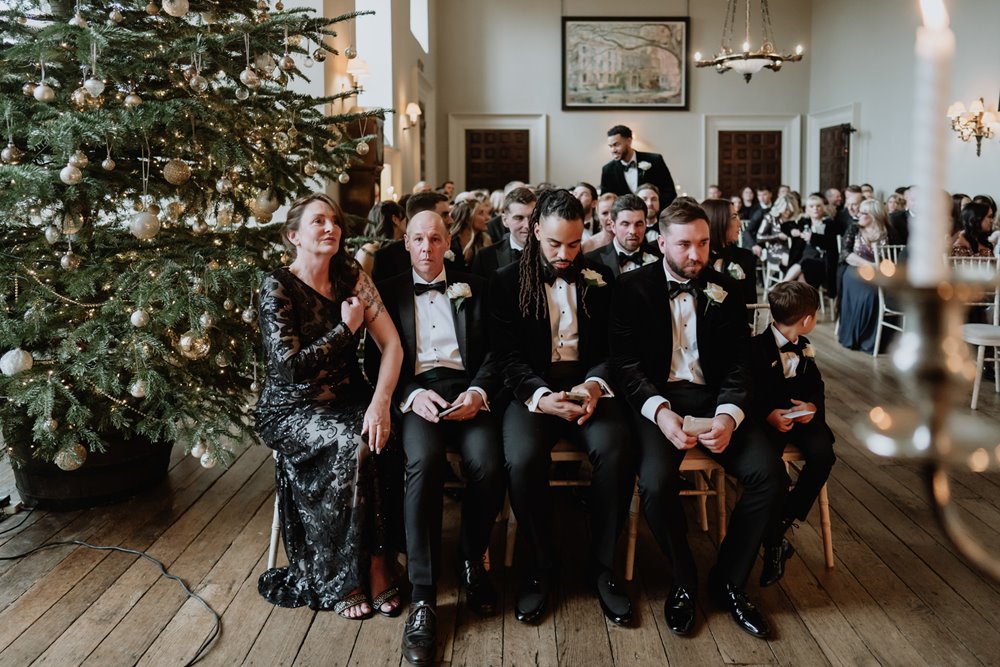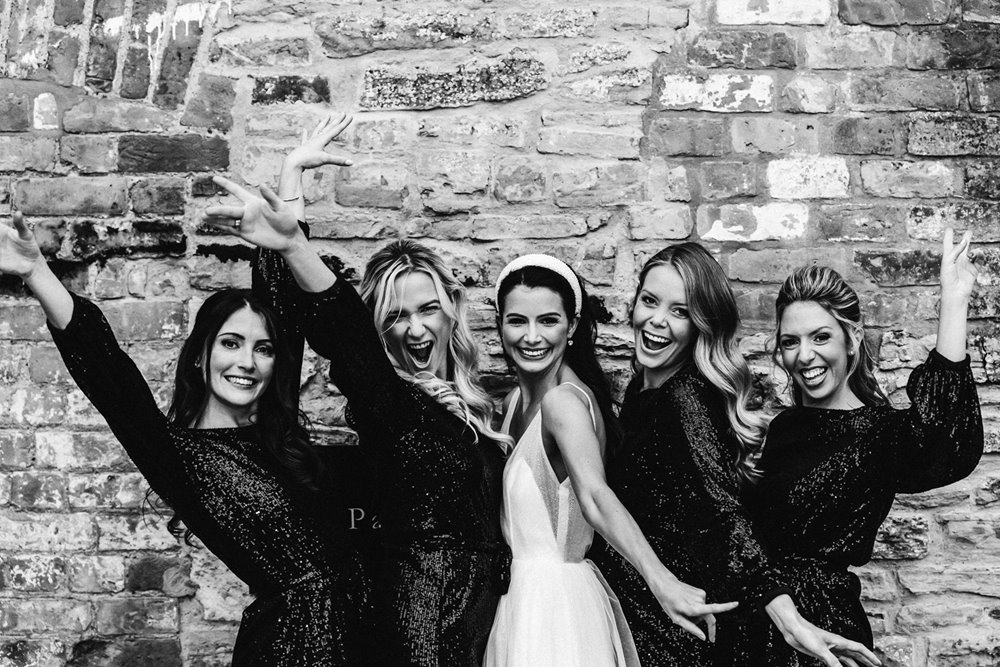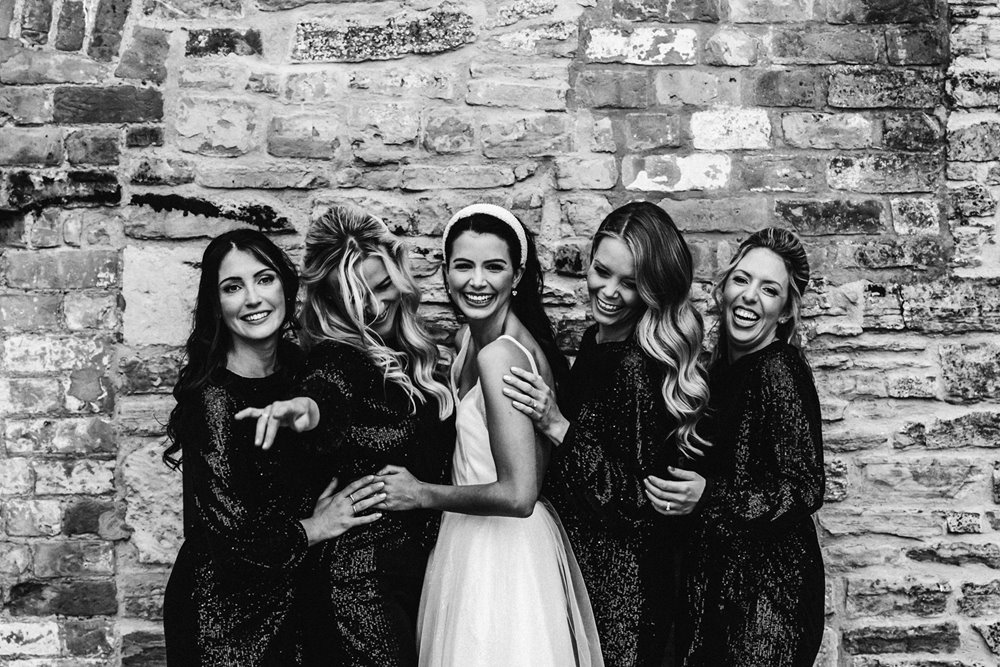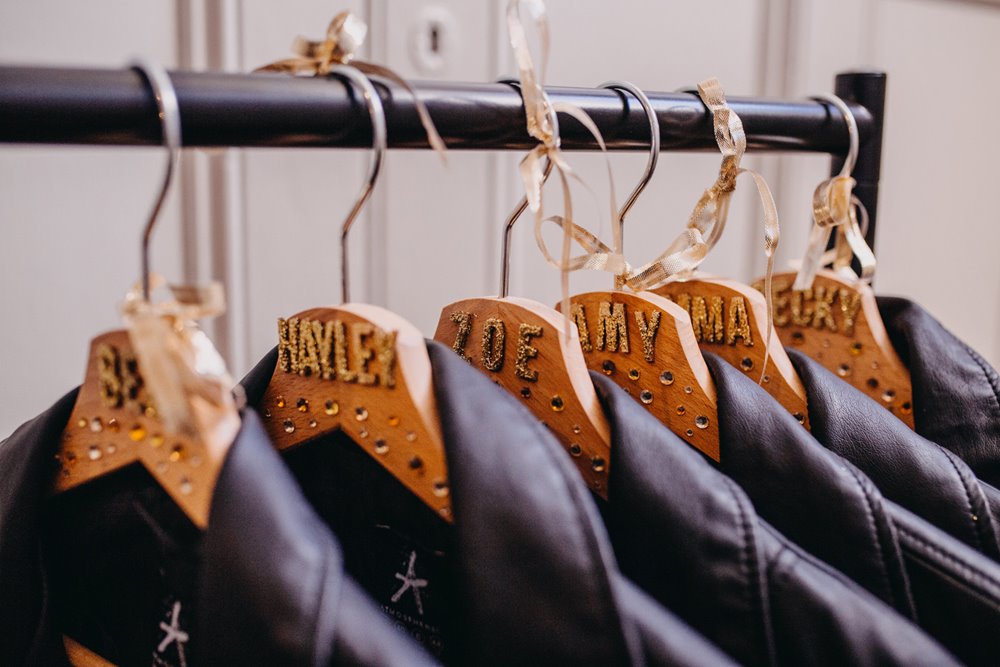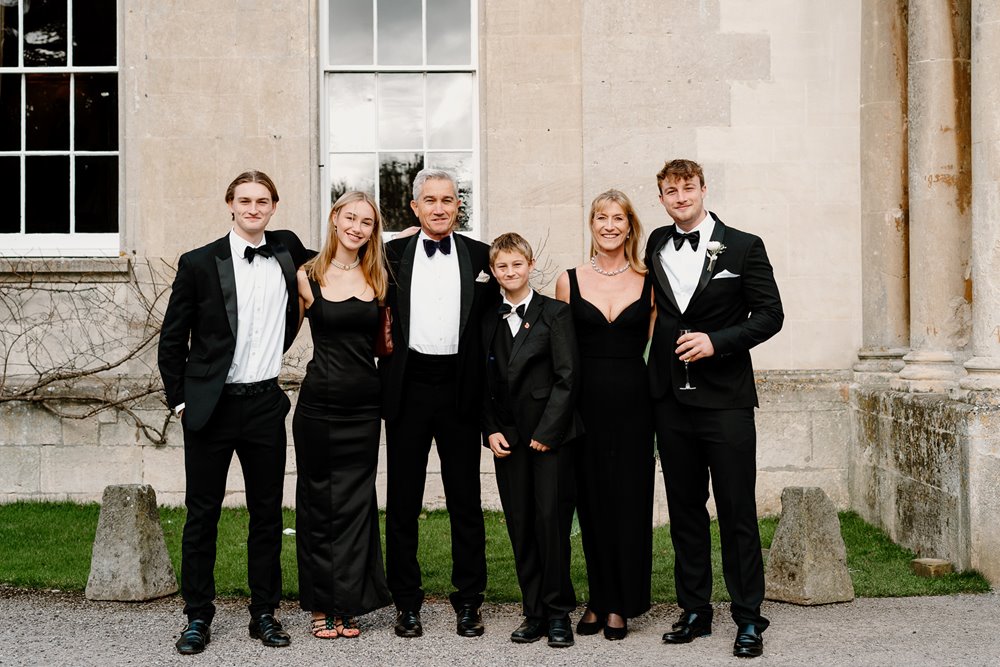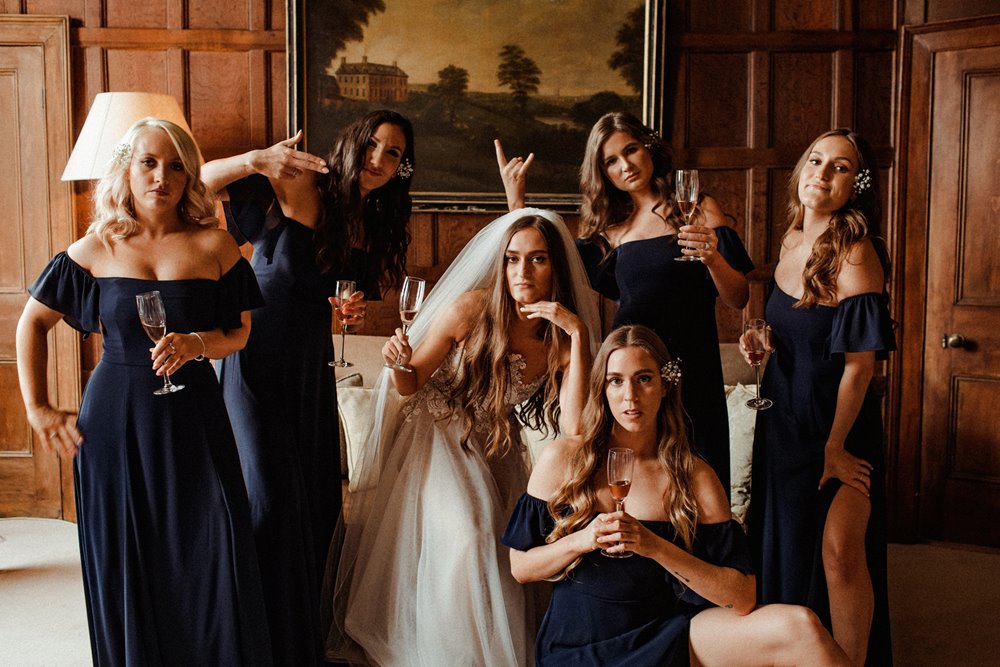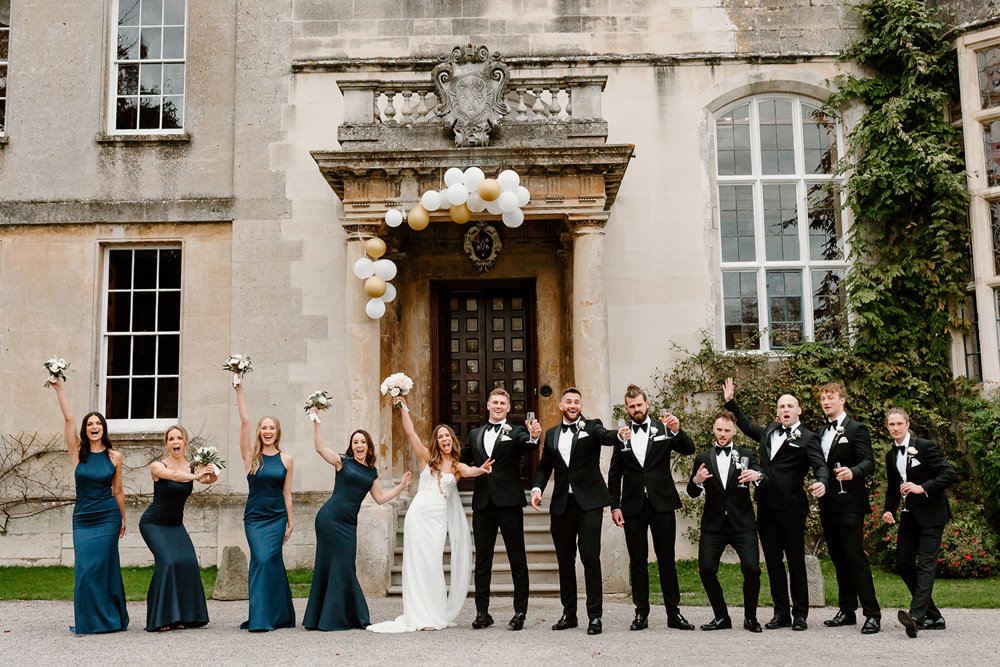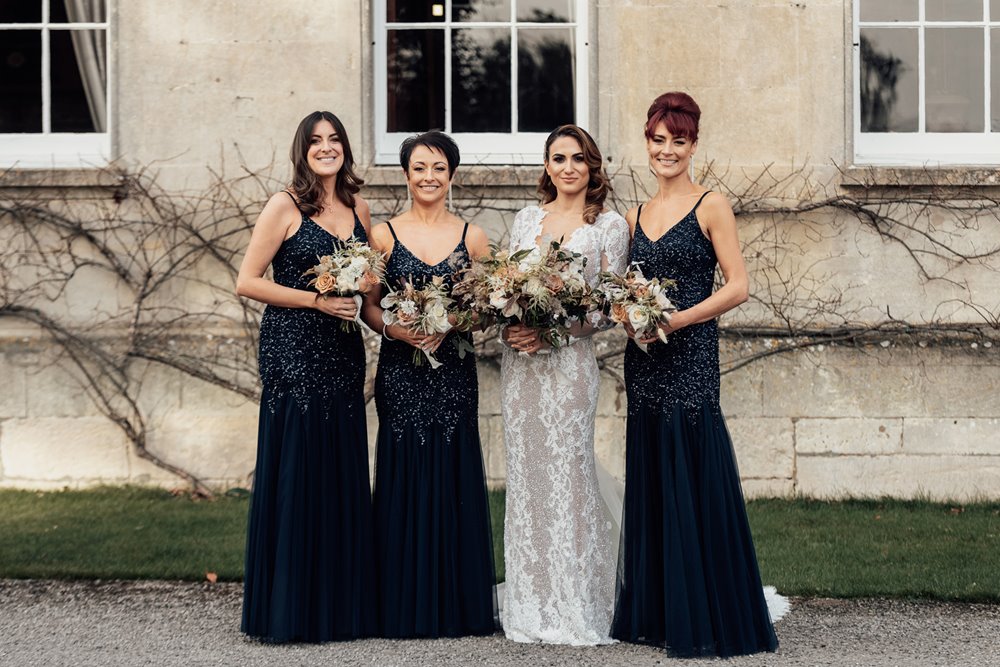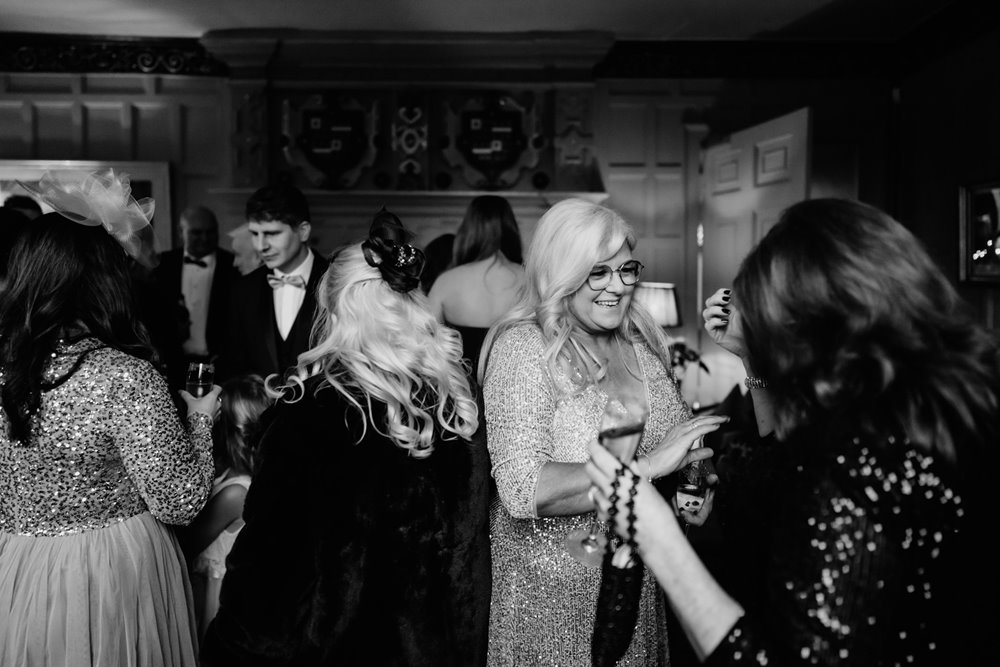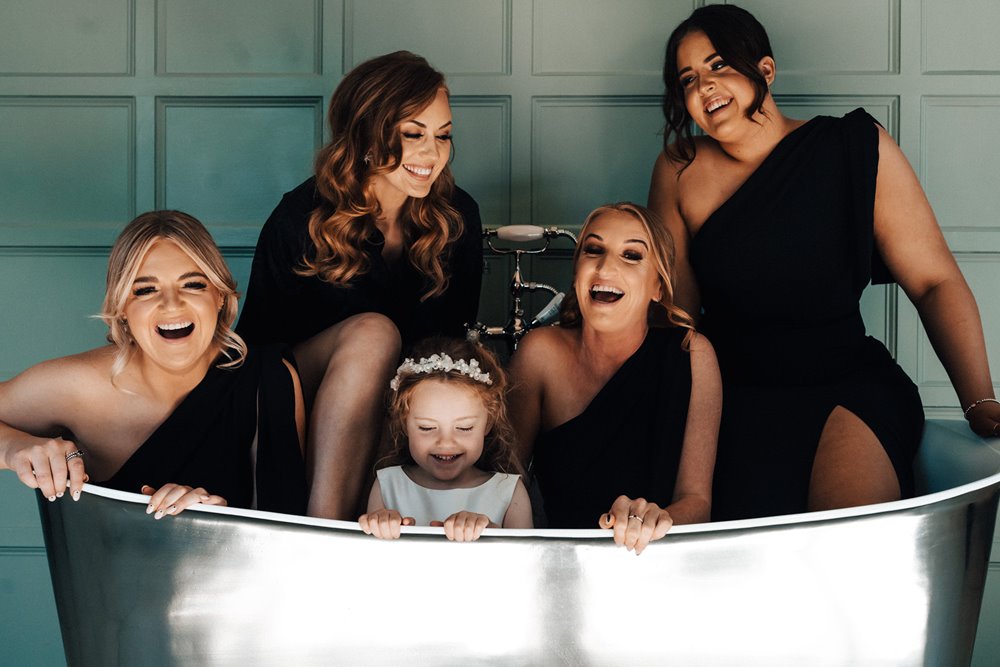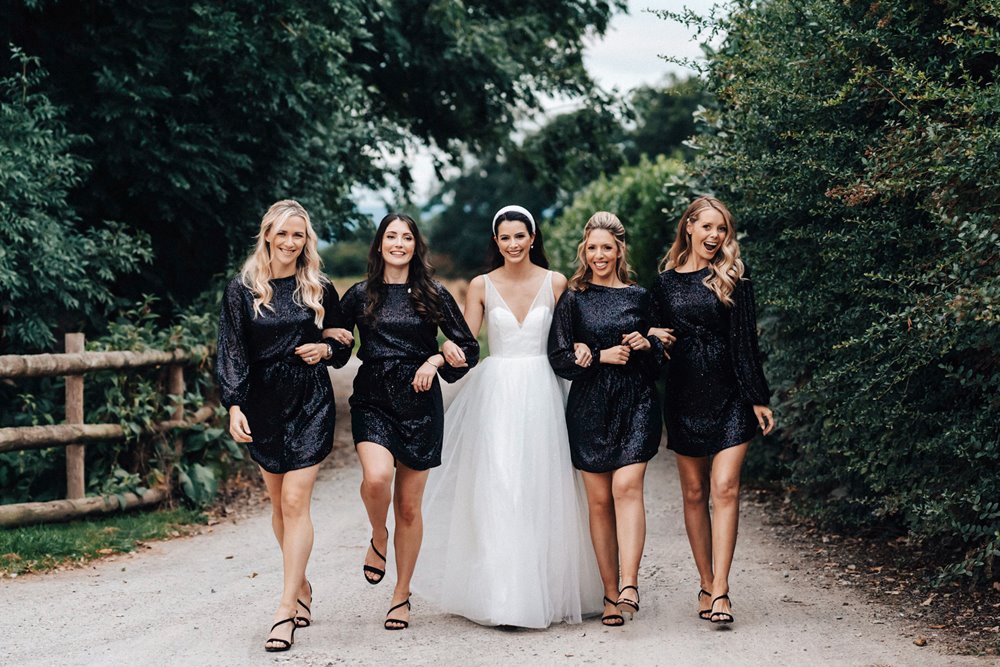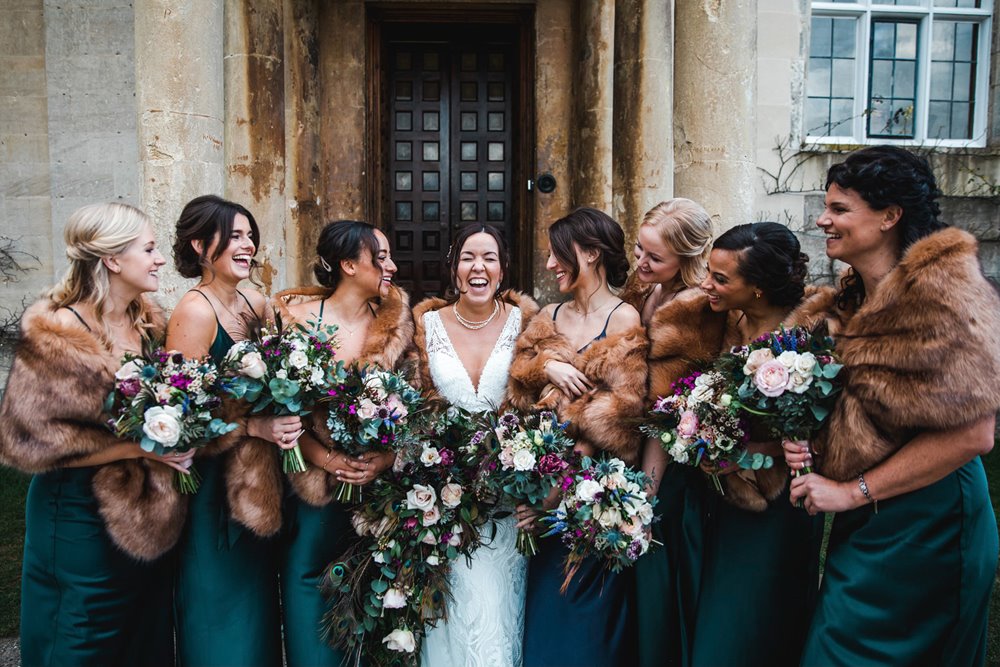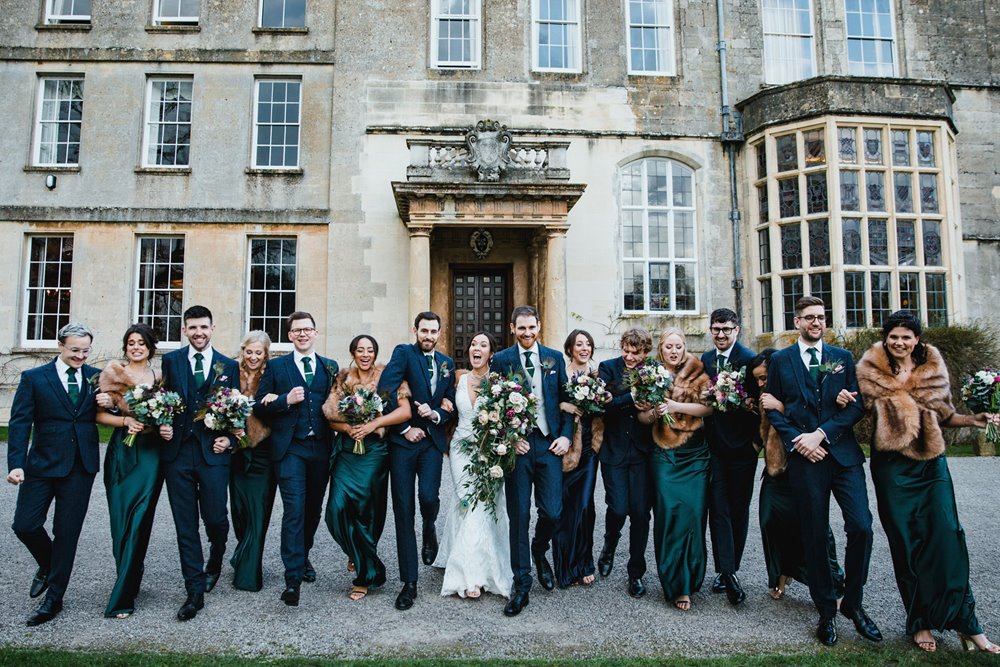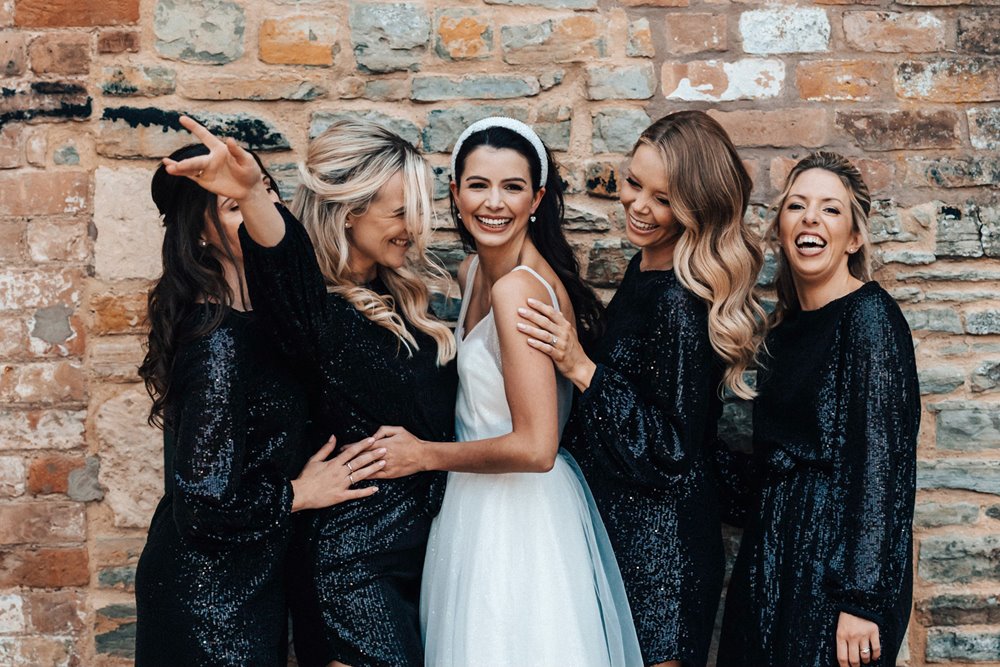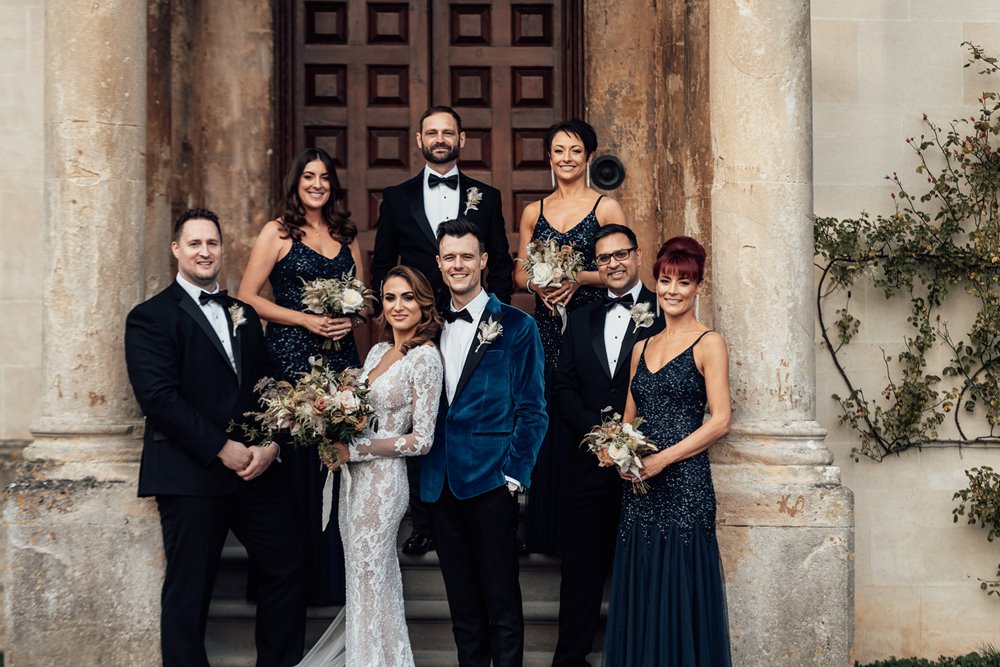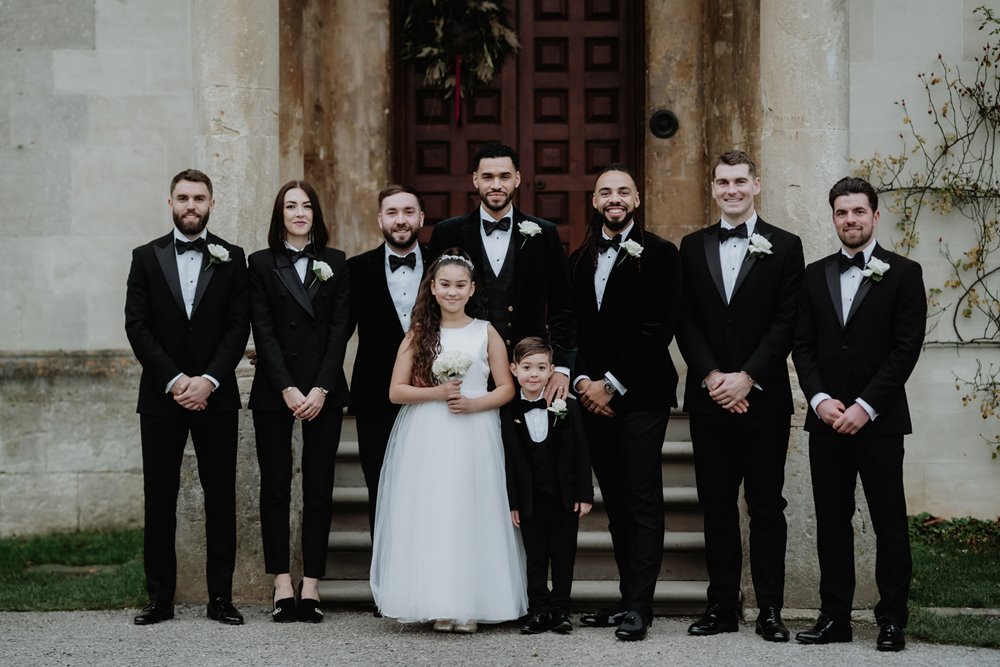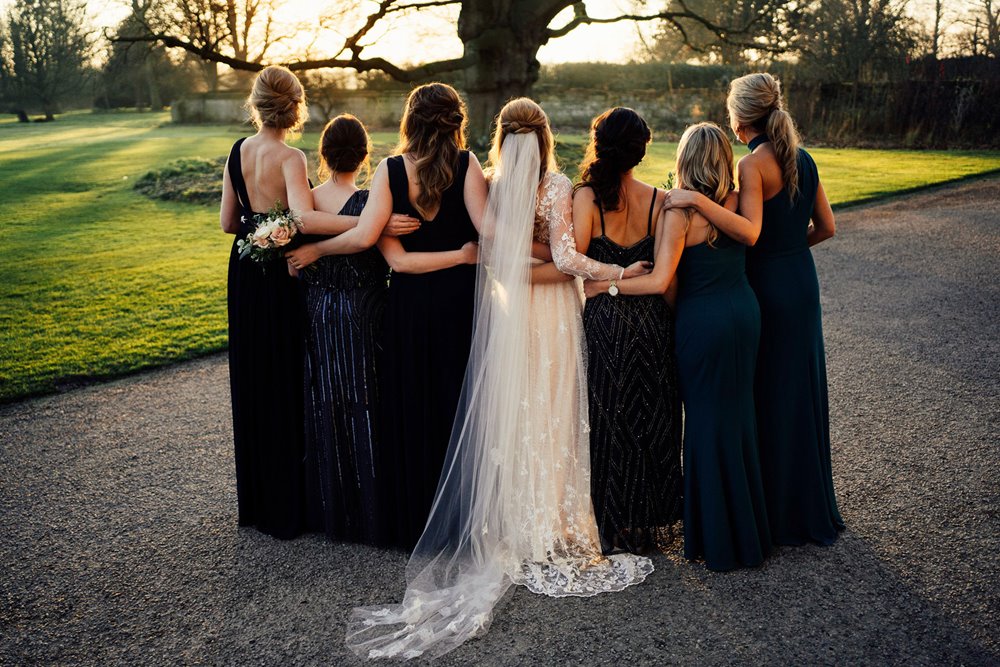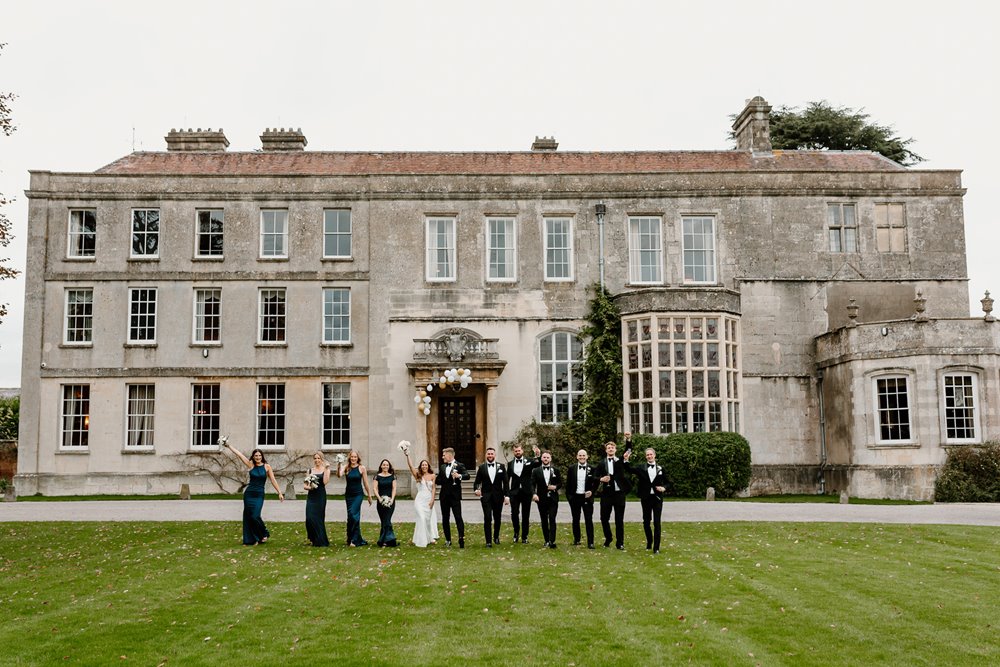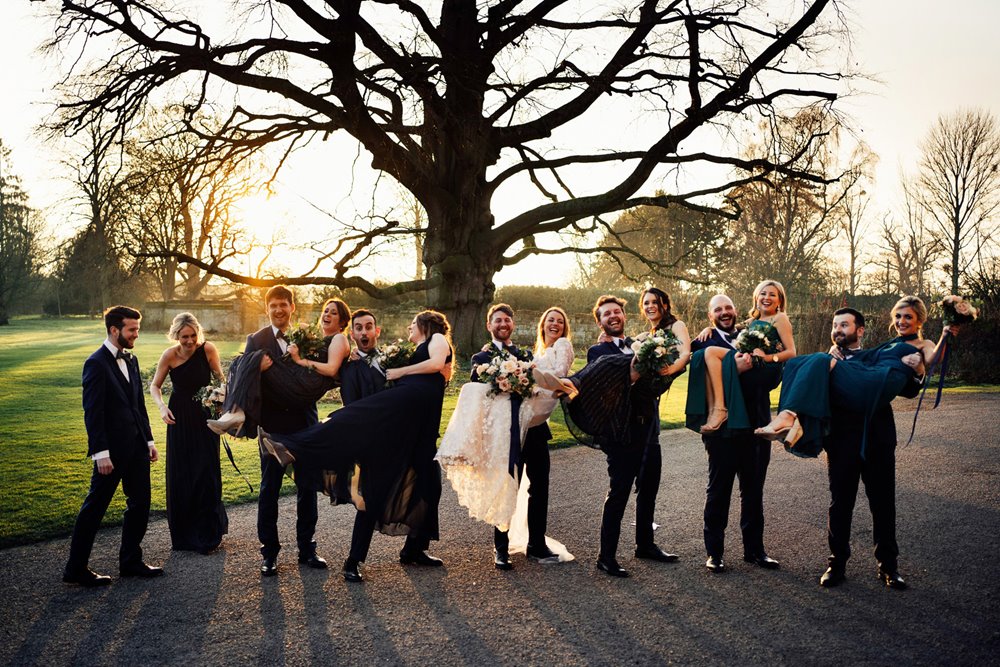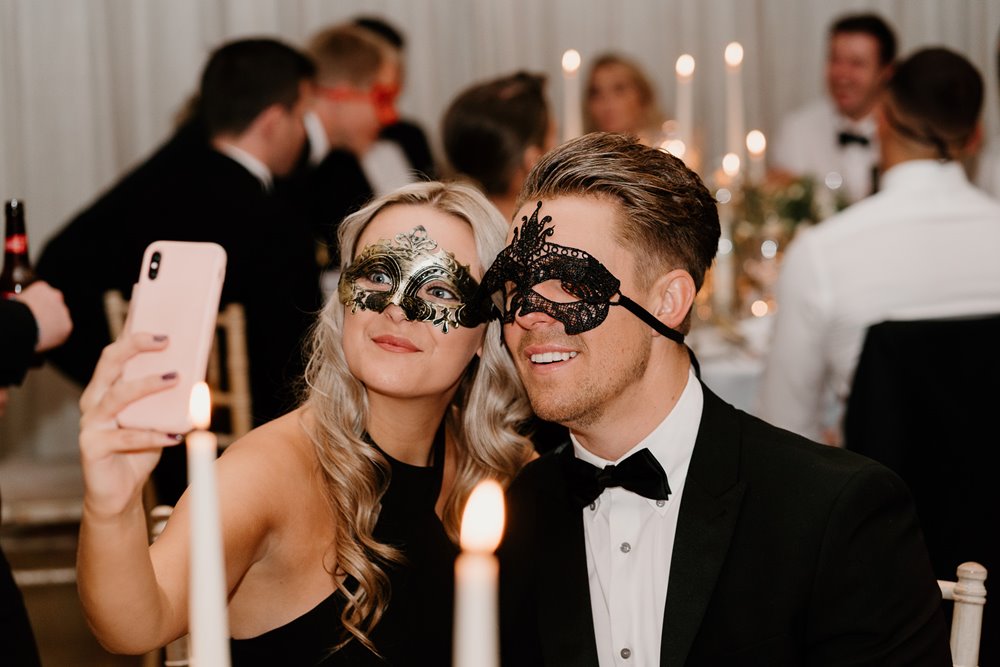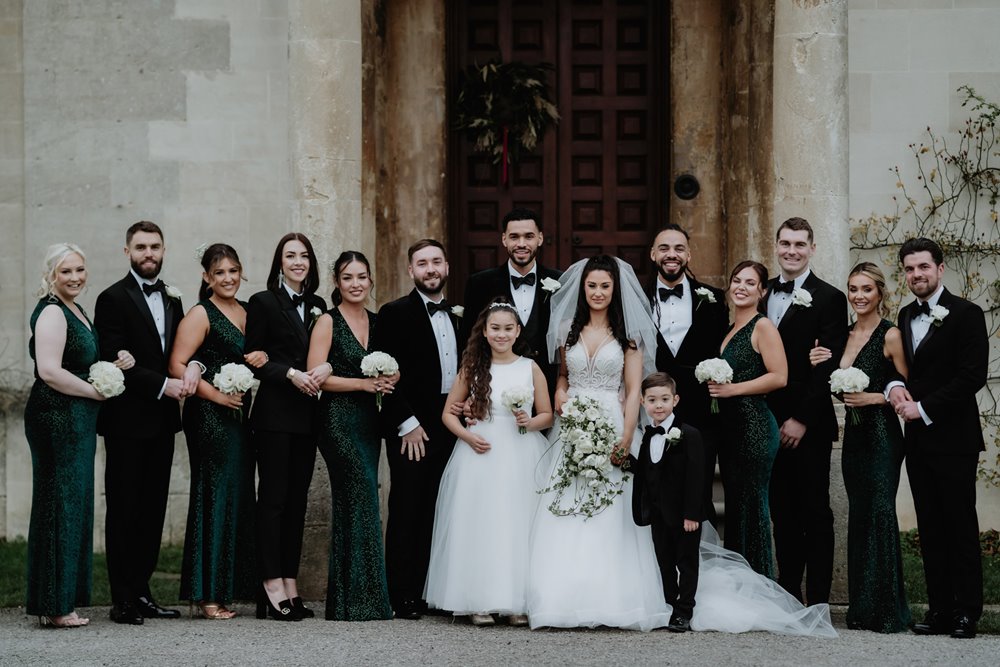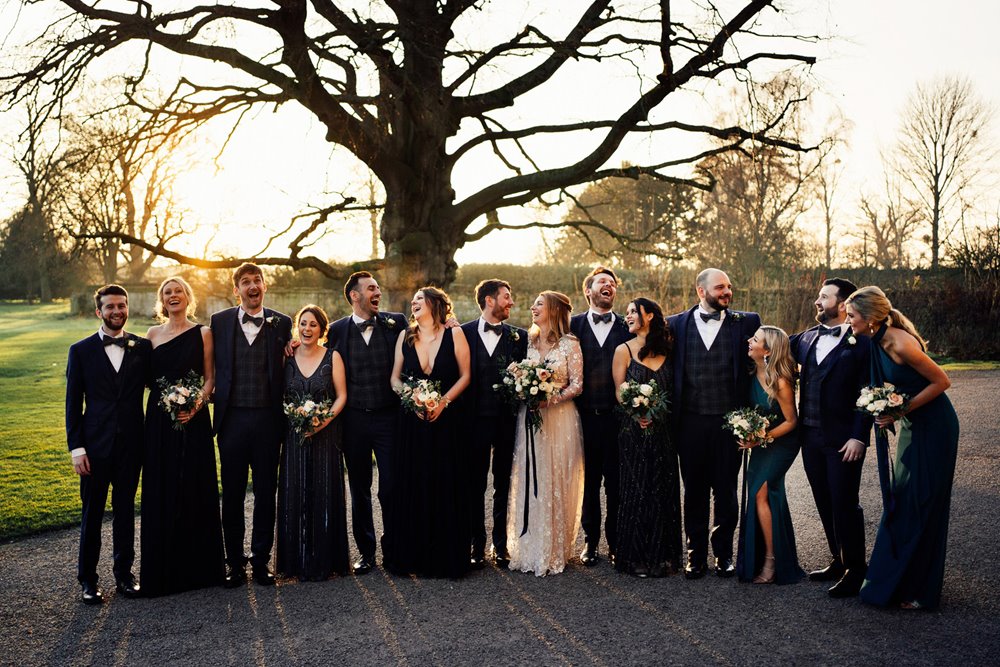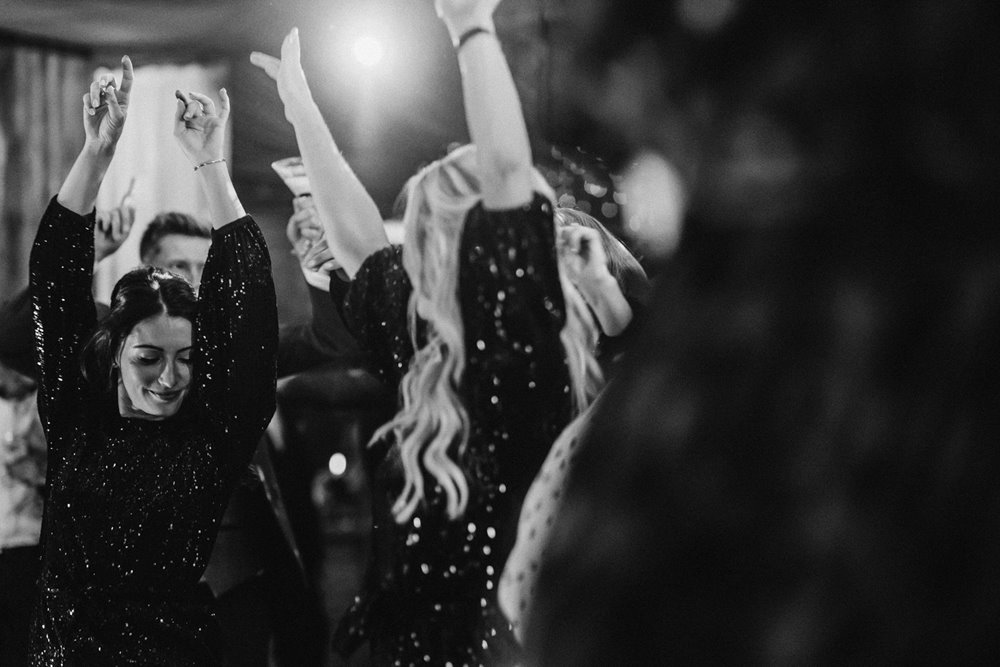 Rock n Roll brides
If your choice to go darker has stemmed from a shared love of rock music like many of our couples here, be sure to share your style and incorporate your taste within the day.
Bands are always a great choice for table names, and as it happens, The Rolling Stones Hot Lips logo makes a fantastic pinata!
Inspiration from tattoo art has also been weaving its way into table plans, stationery and menus and bespoke  temporary tattoos of the bride and groom have been a fun addition to wedding receptions.
Of course the actual music on the day has got to be the biggest way to create a rocking wedding. Book the band you've always dreamed of, you won't regret it.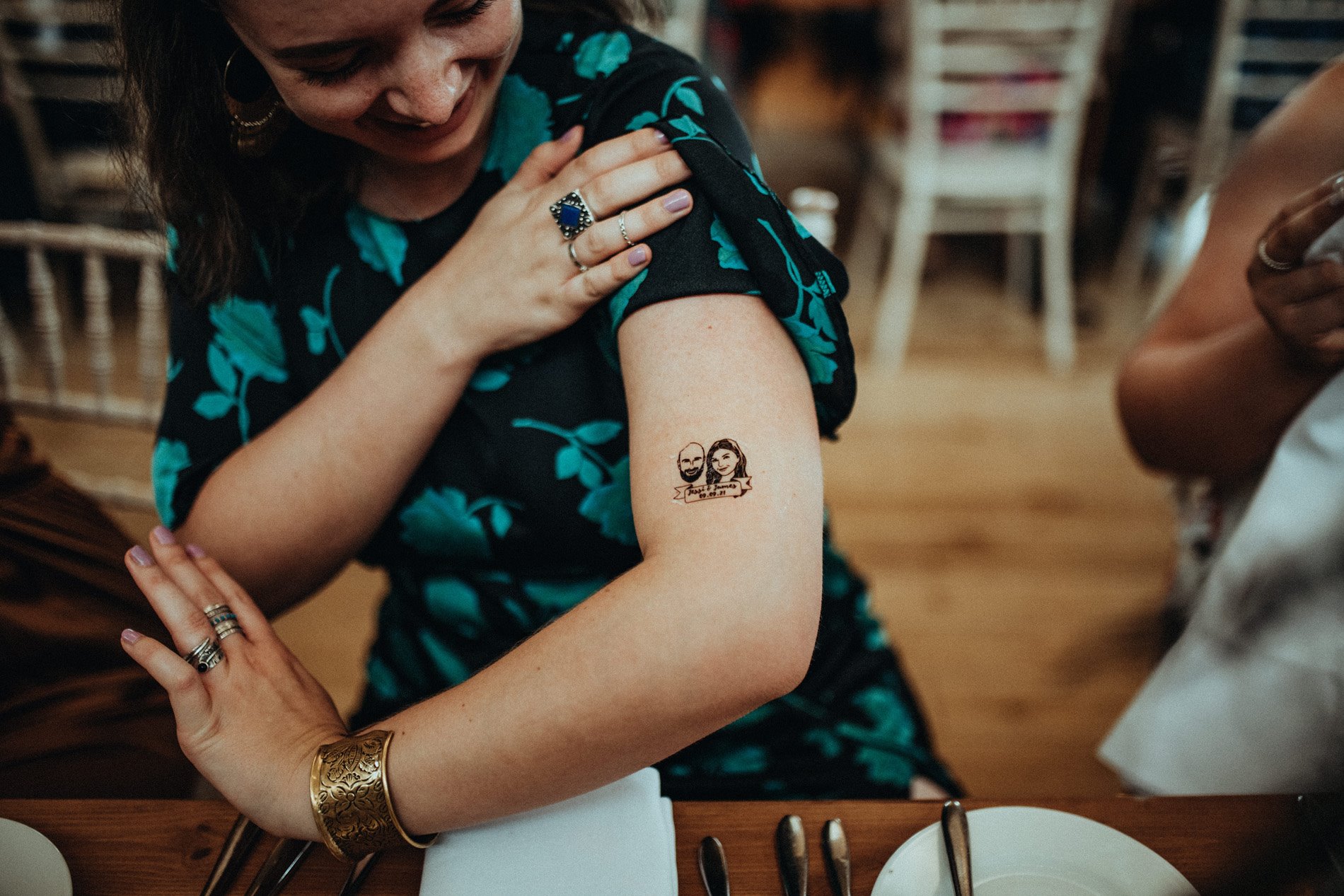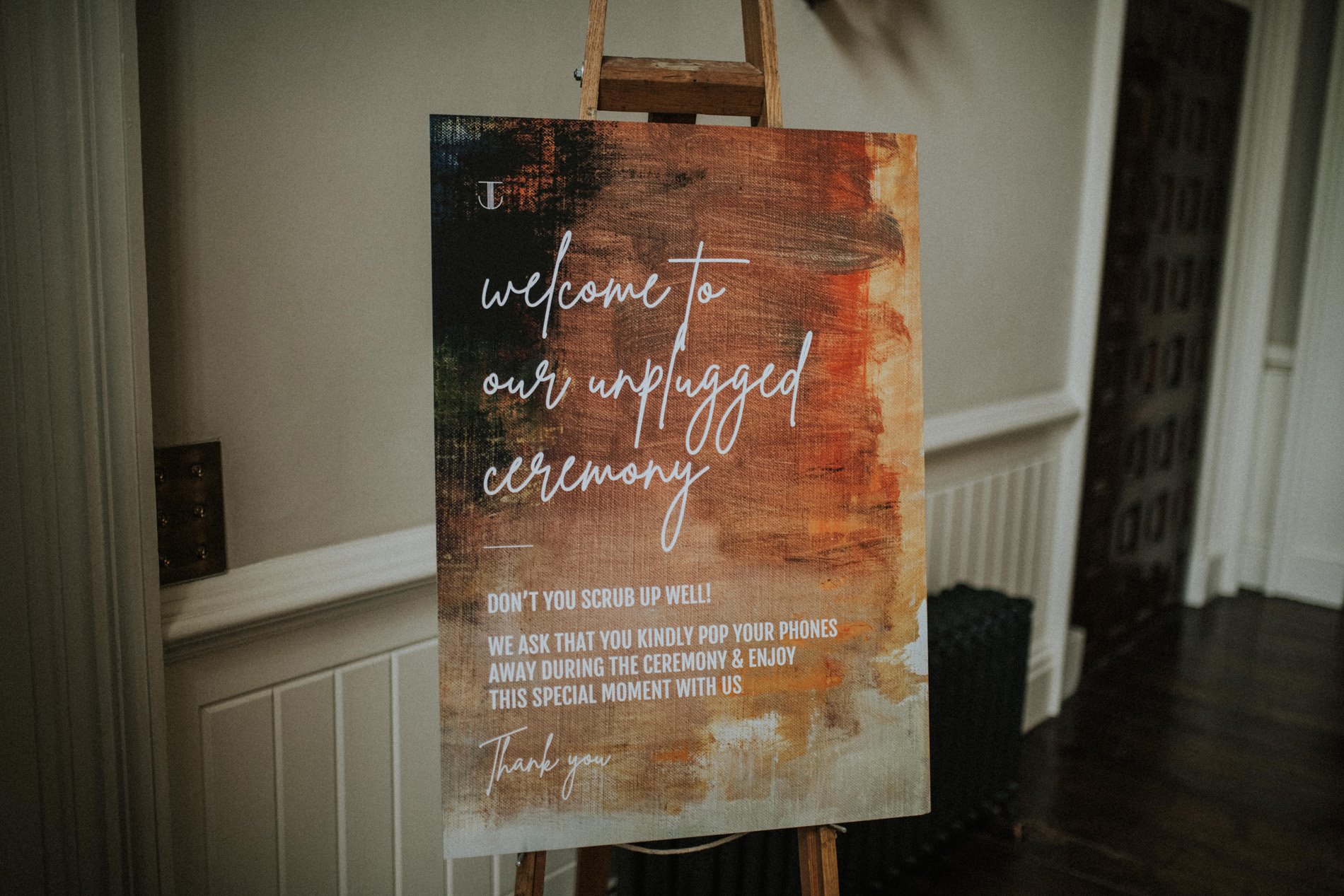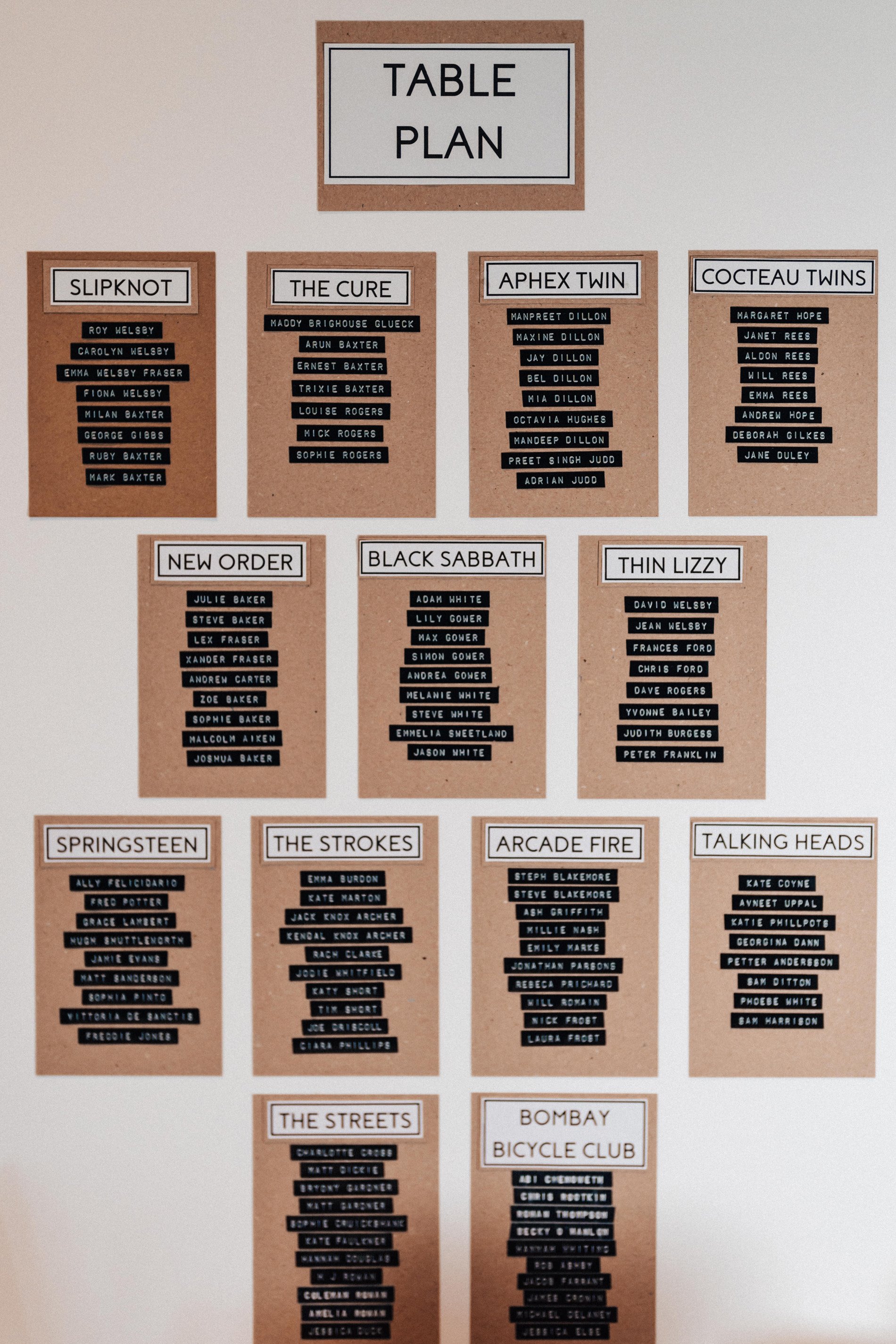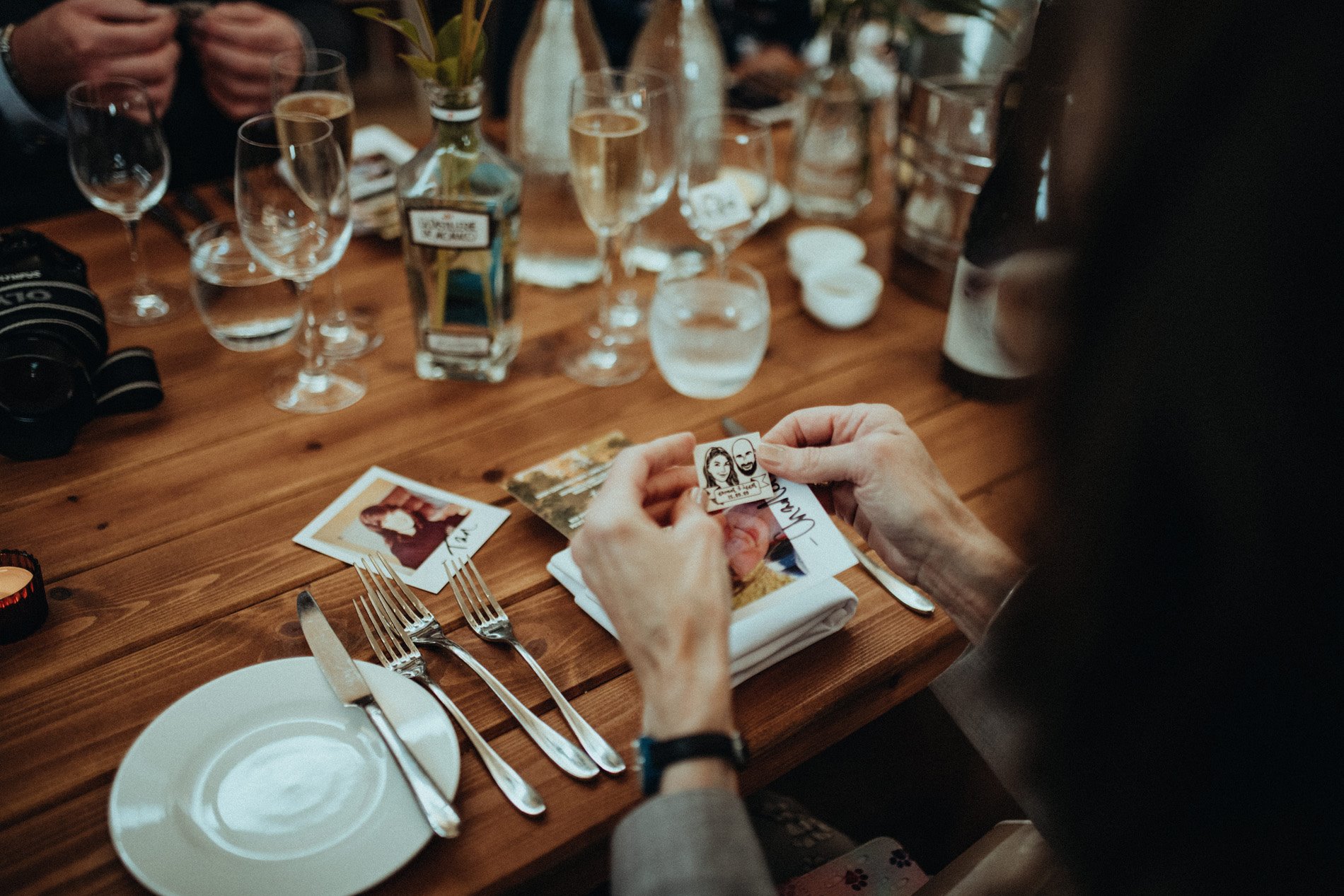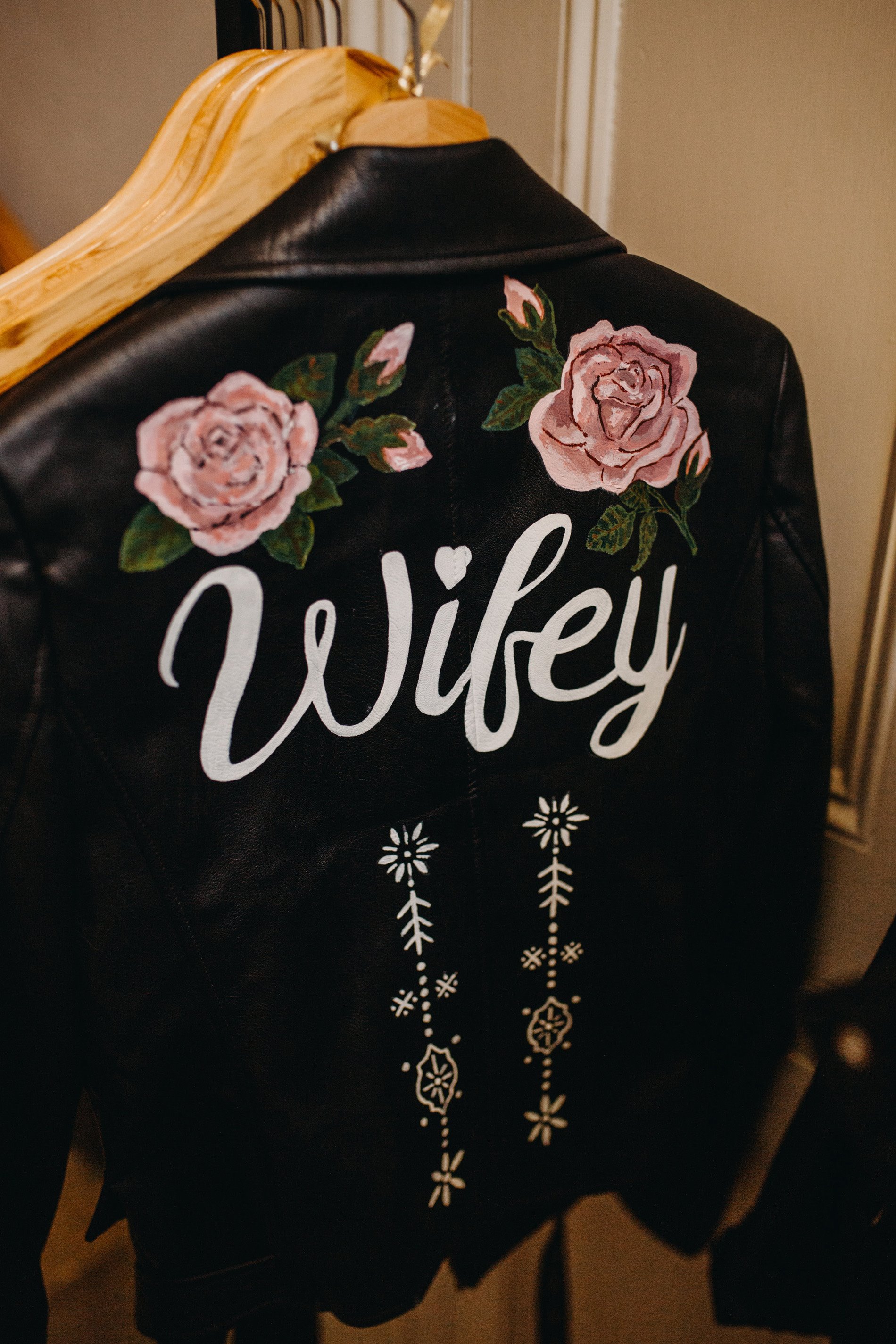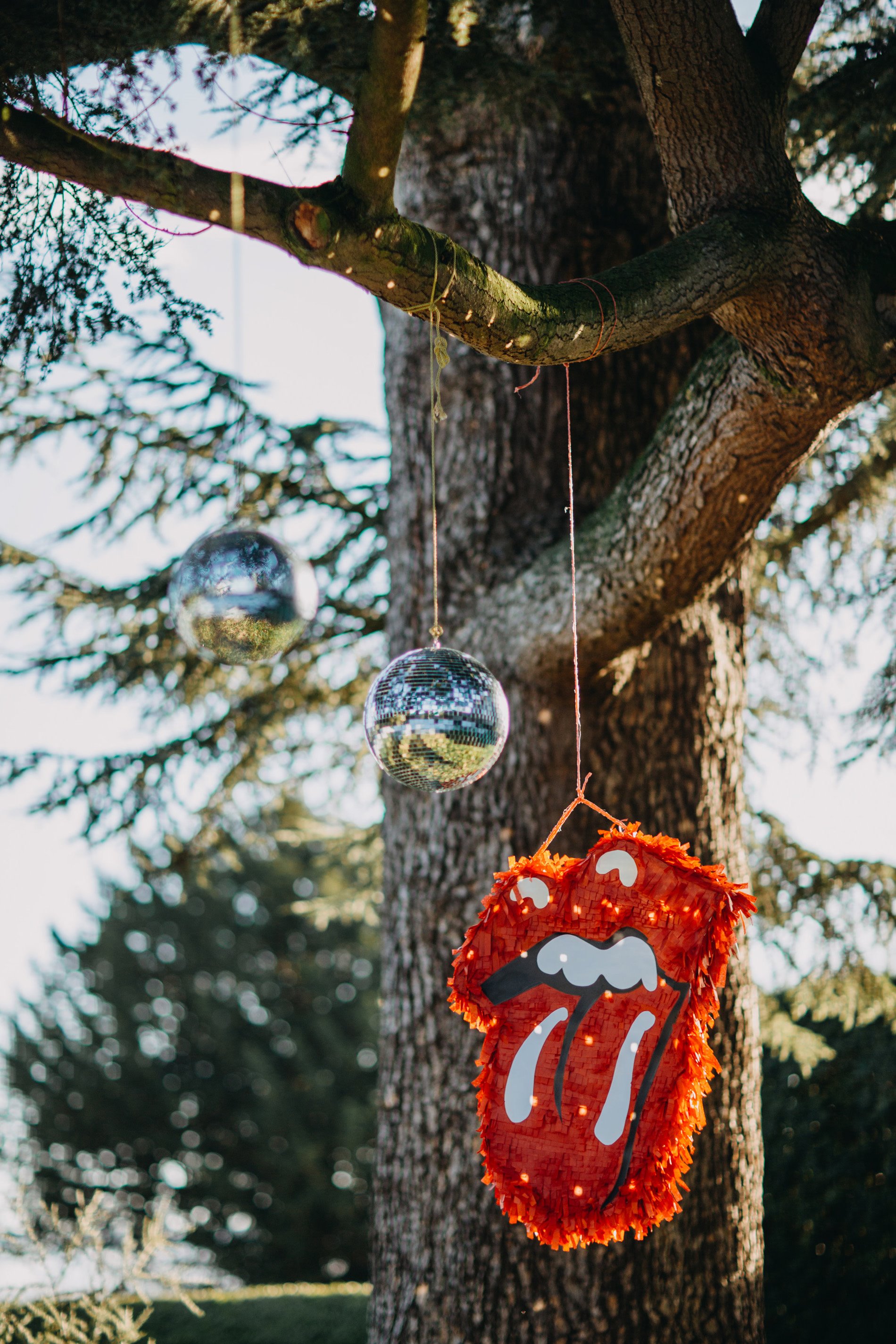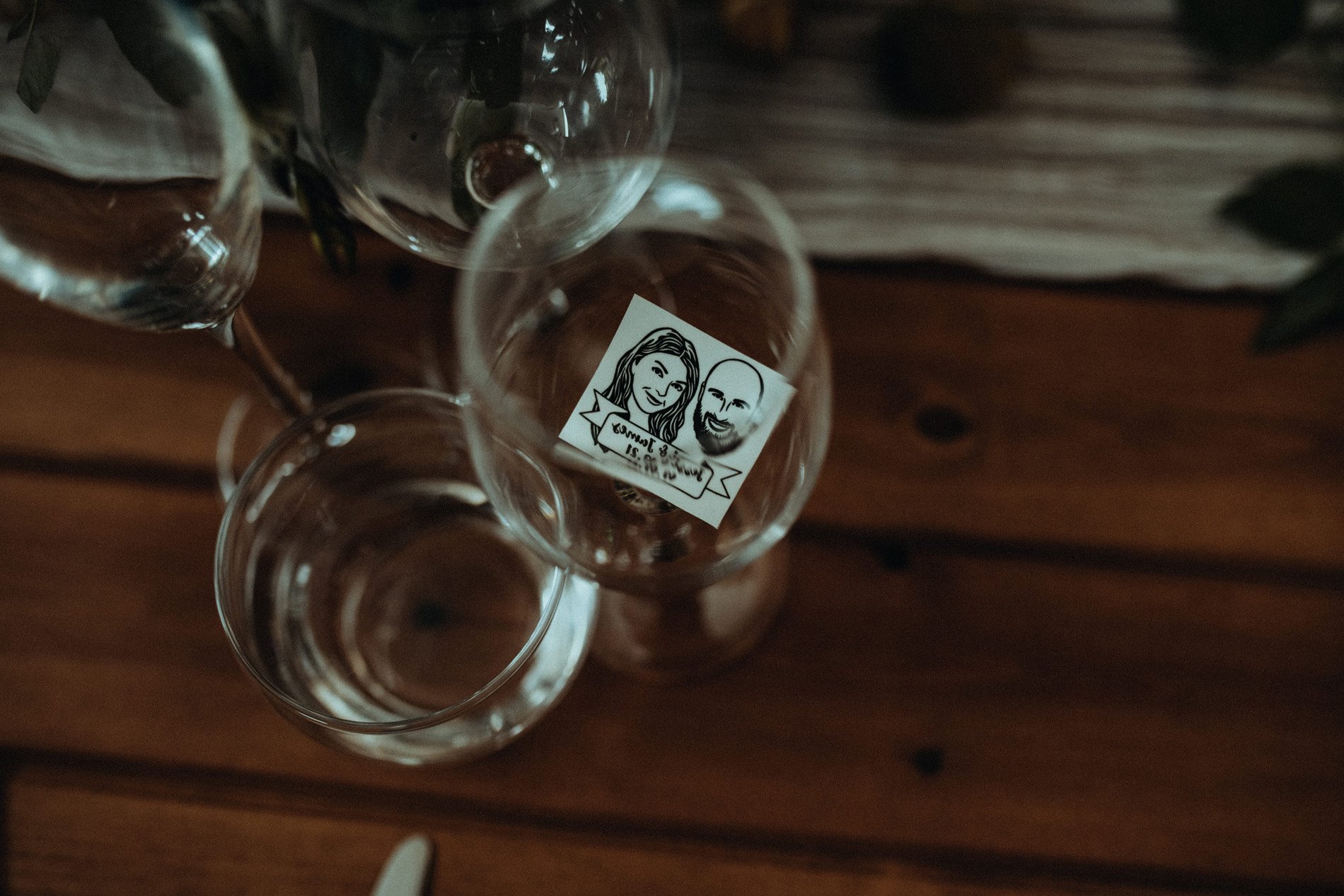 Black wedding cakes
We absolutely love an unusual wedding cake here, so seeing black icing on your cakes instead of the traditional white has been a real thrill.
Don't you think the juxtaposition of these black wedding cakes next to the bride in white is super stylish?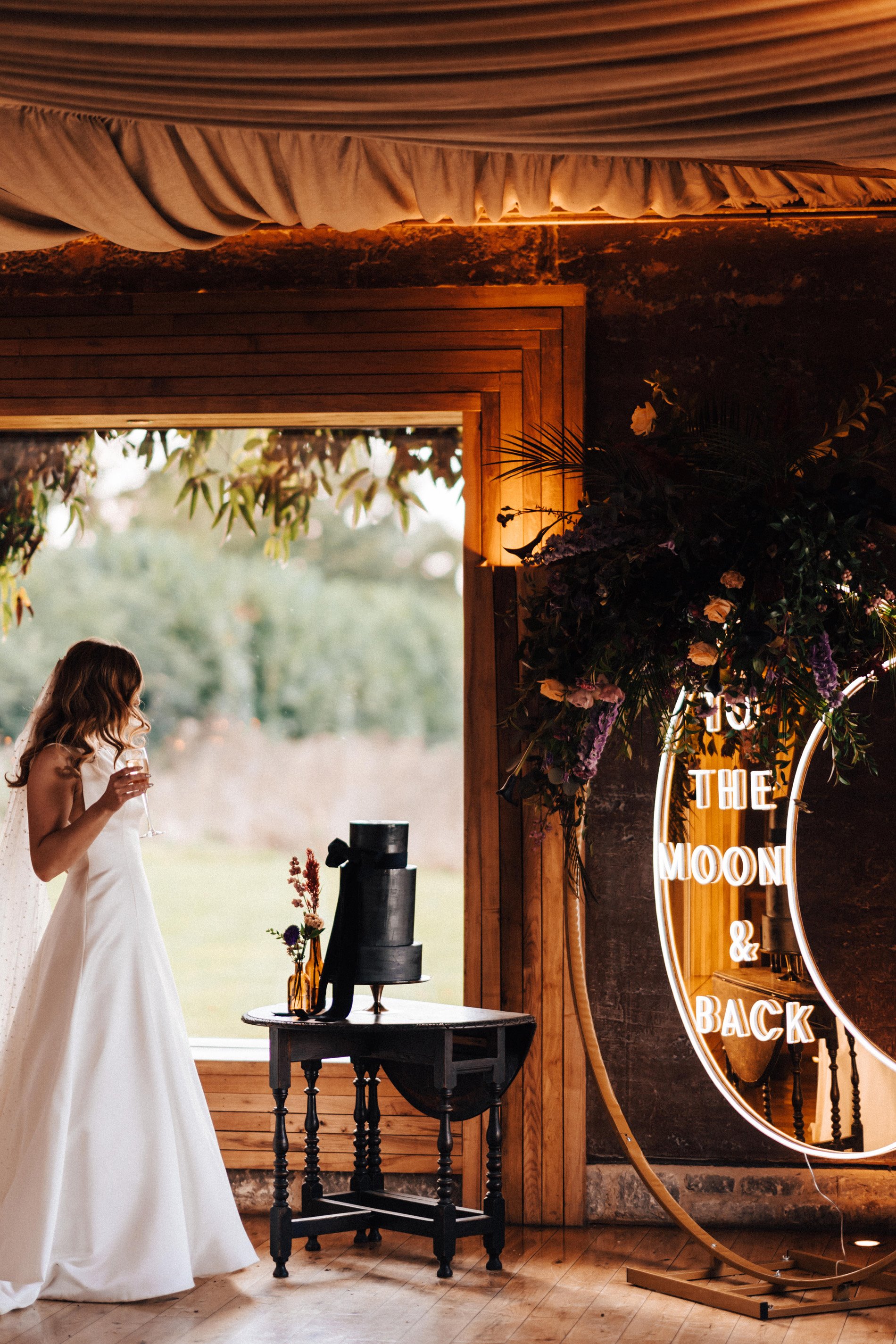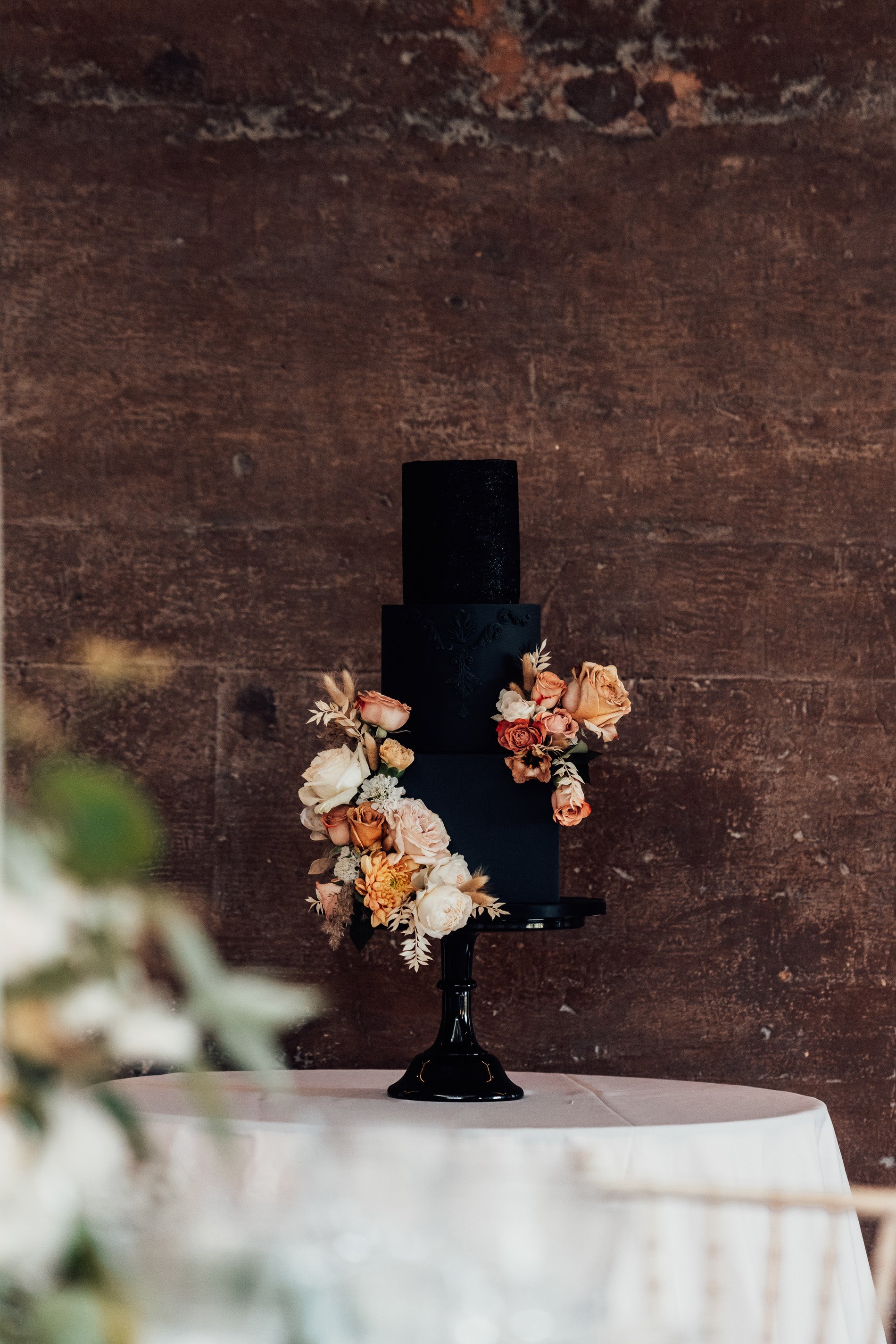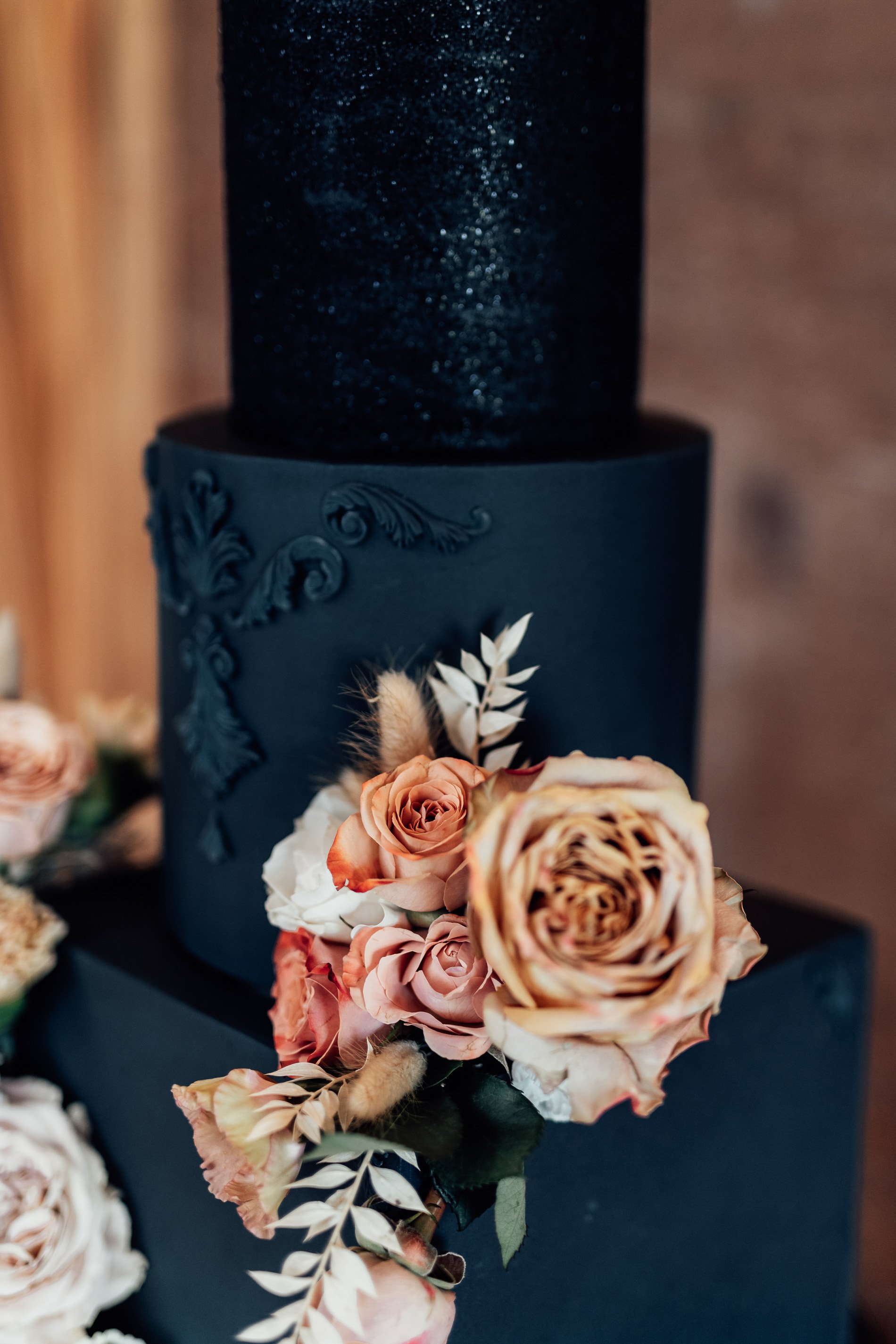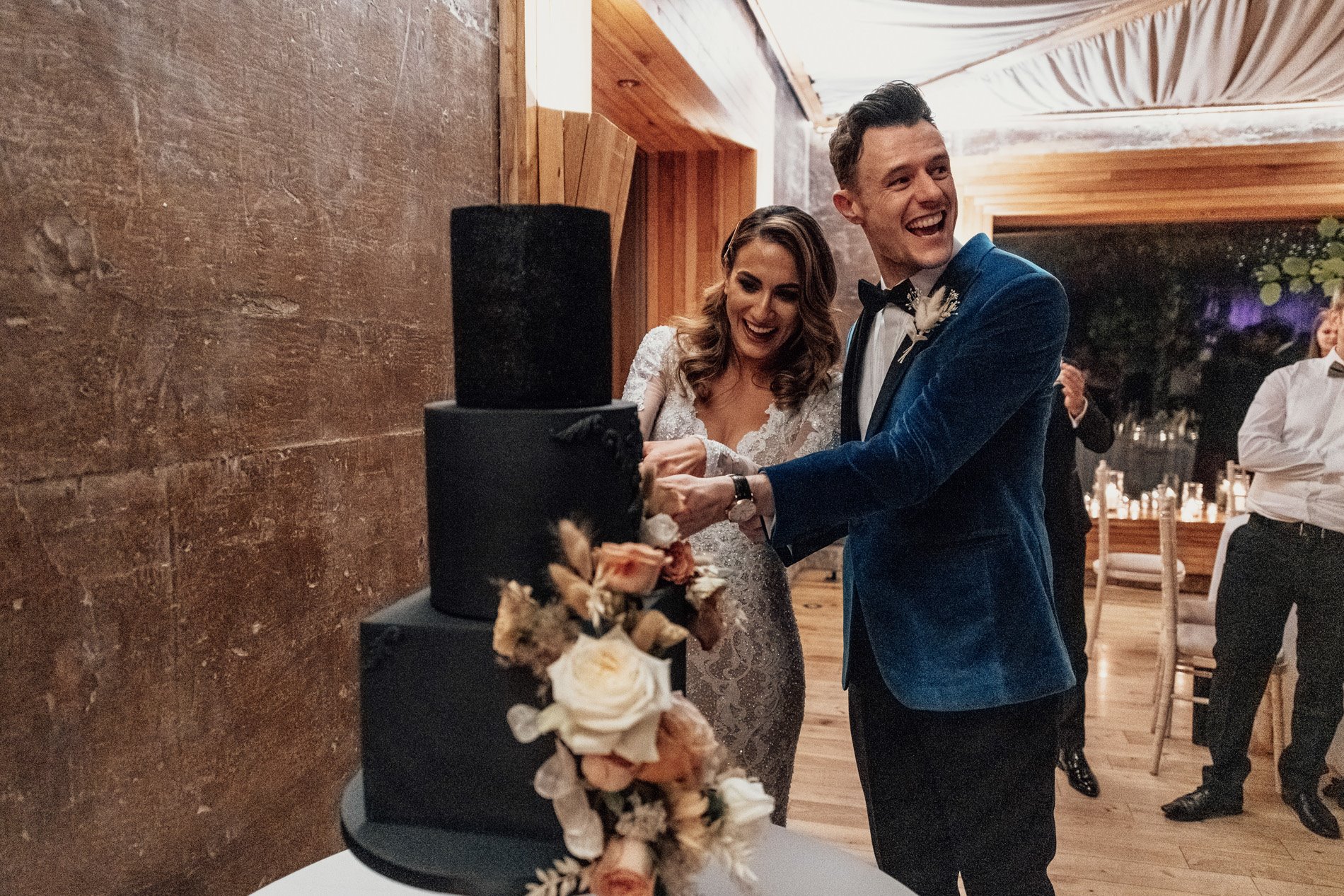 Rockstar attitude
More than the colours, the style or the aesthetic, it's how you 'wear' it that really counts. You can rock anything with the right attitude. 
Rockstar confidence is something our couples and their guests seem to have in bags.
Just look at them!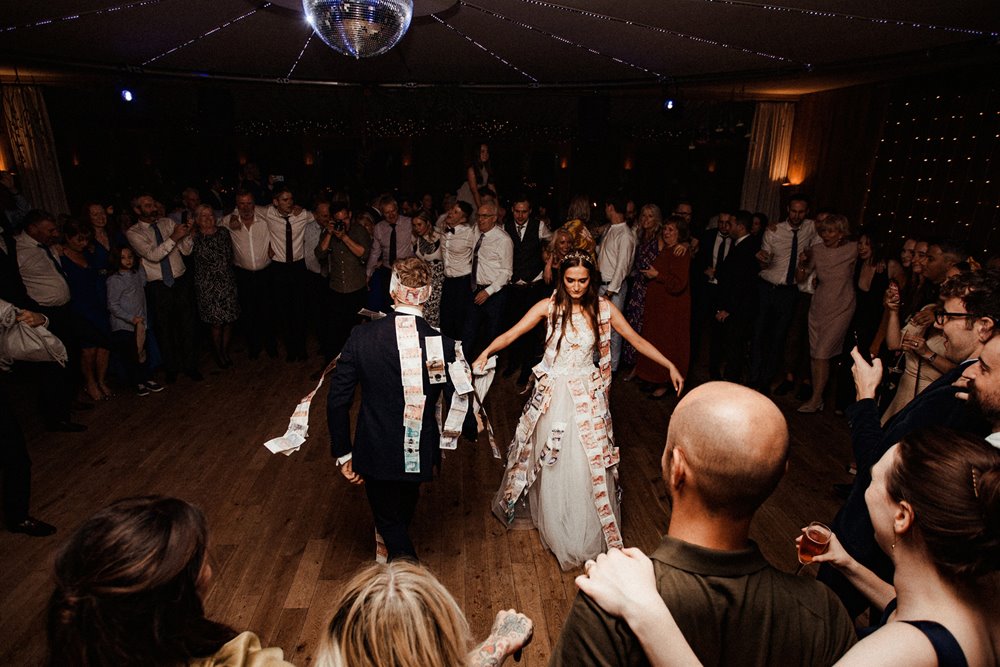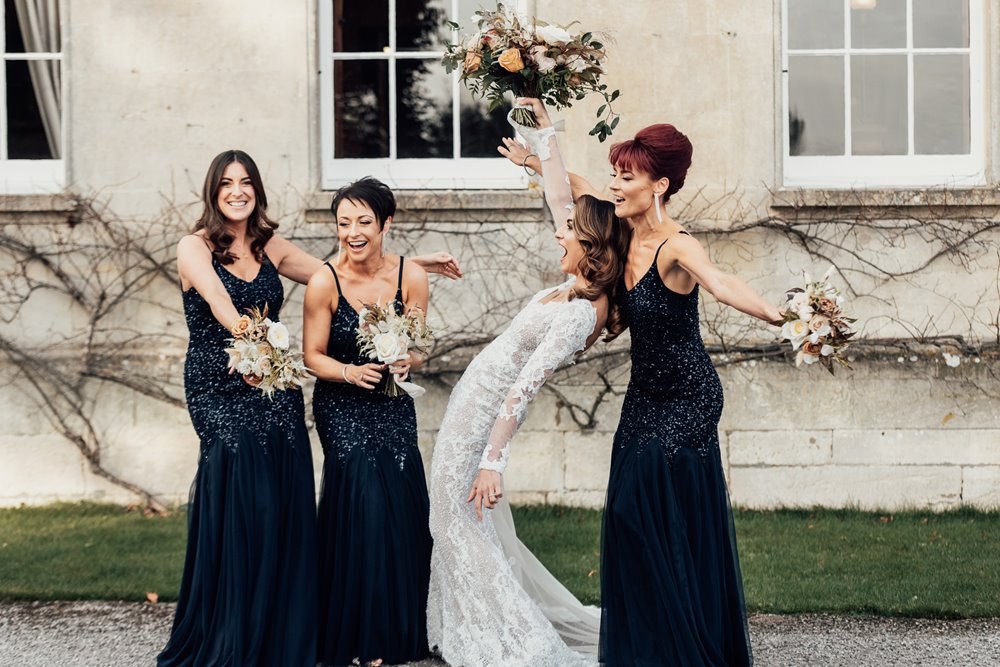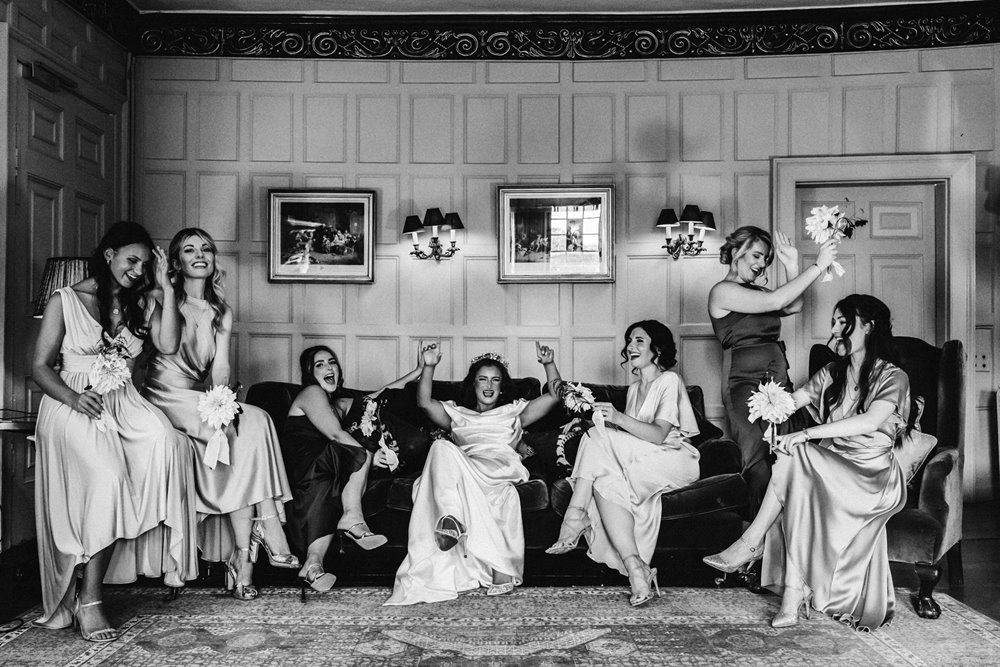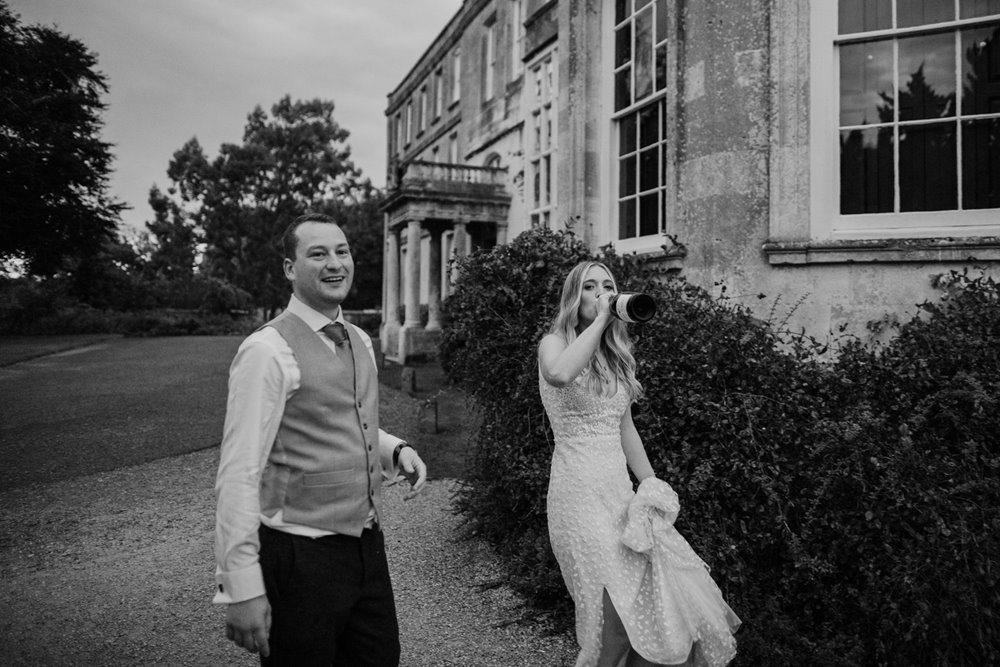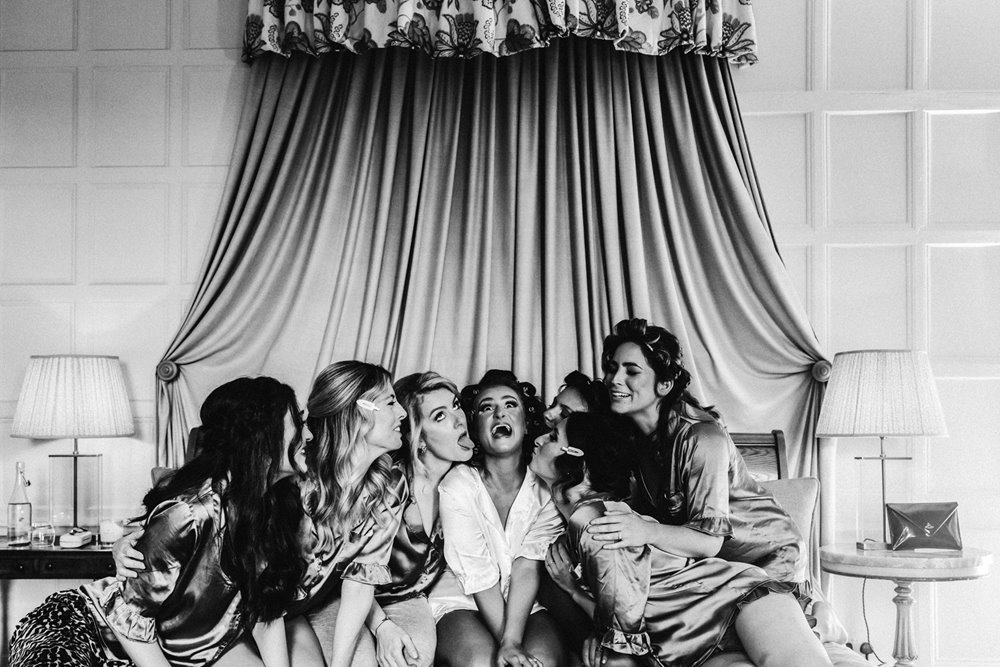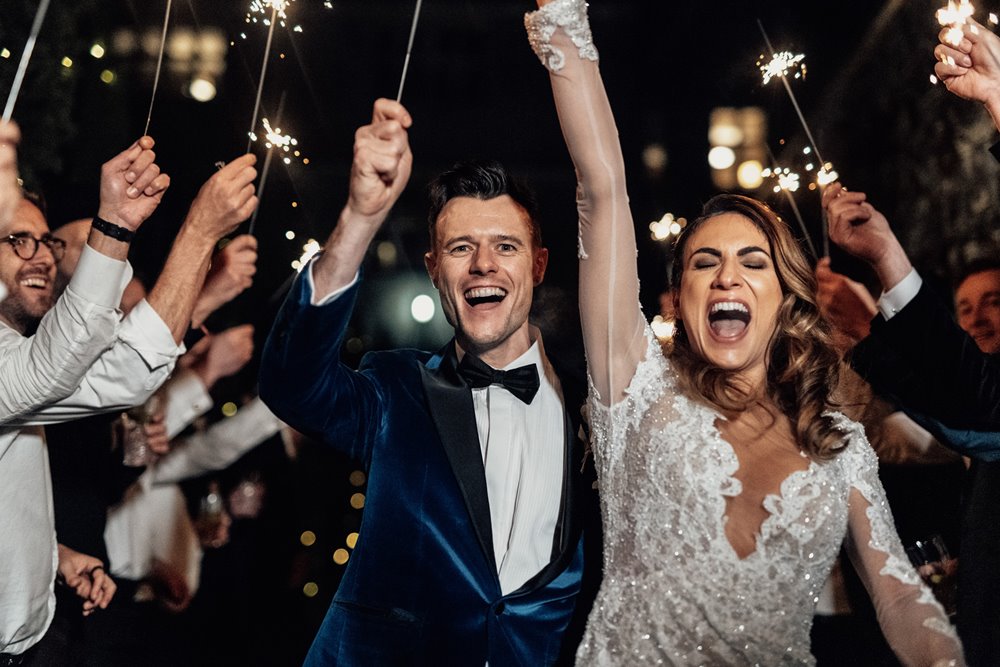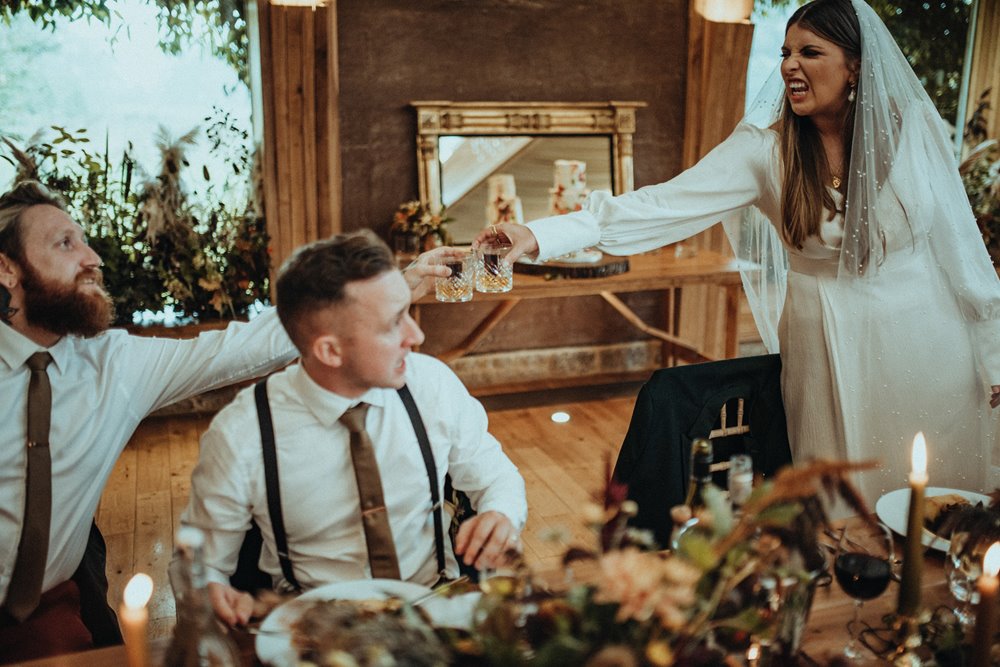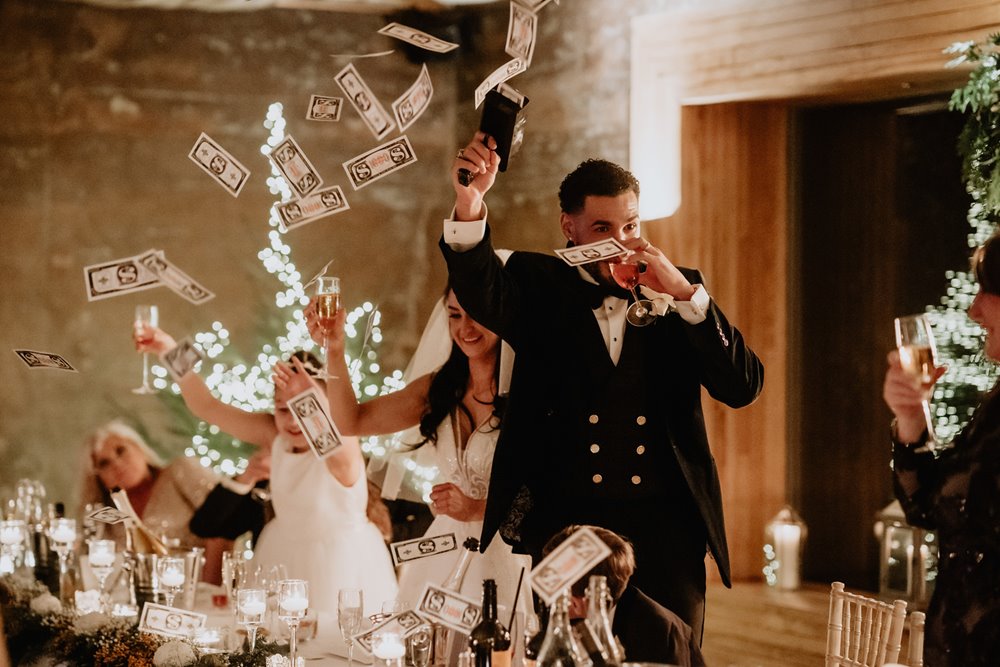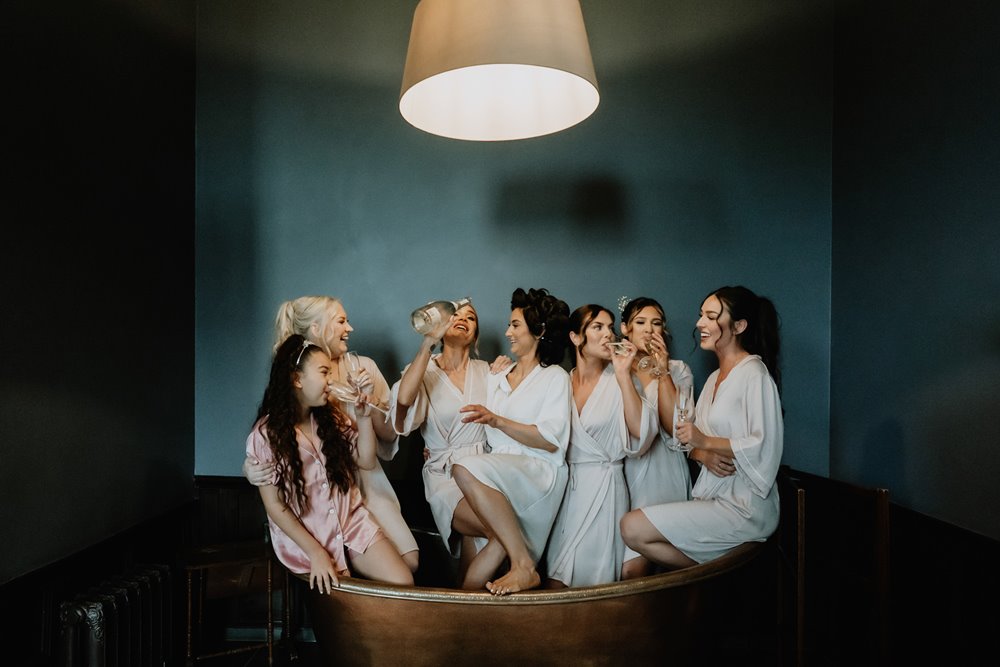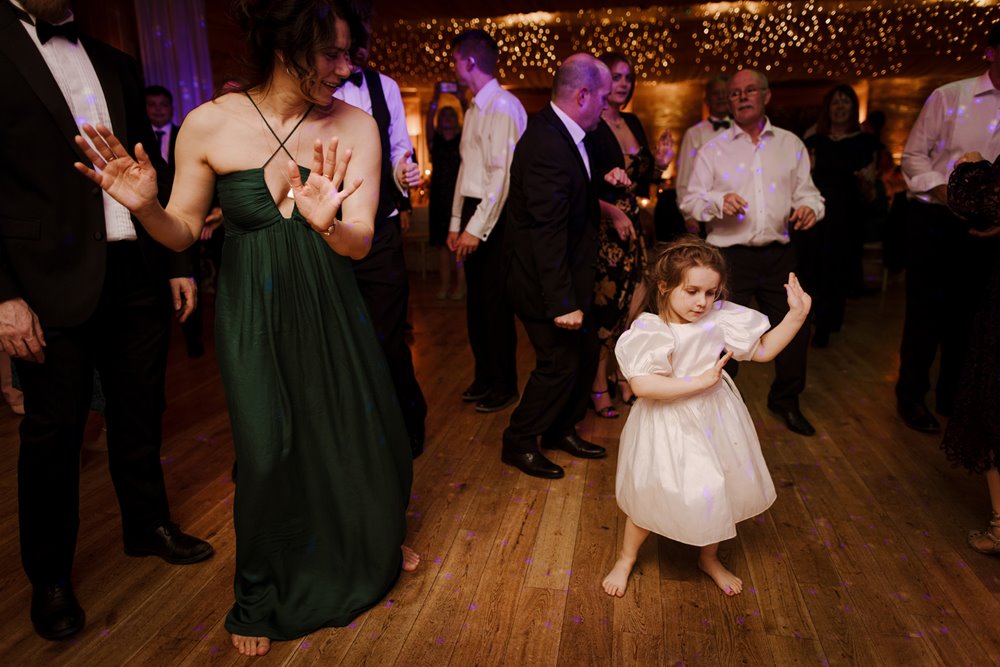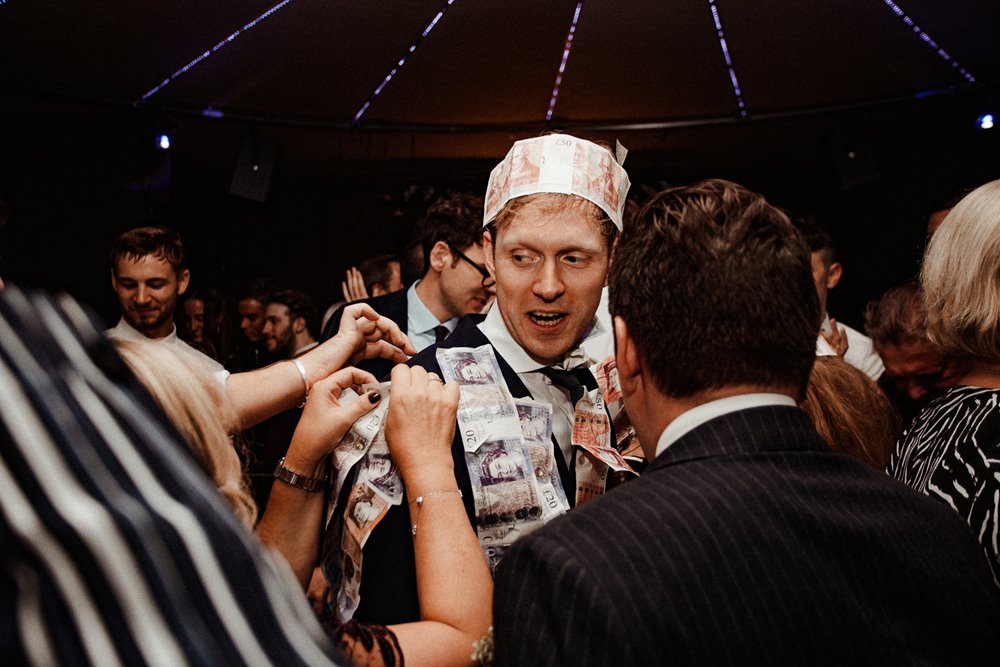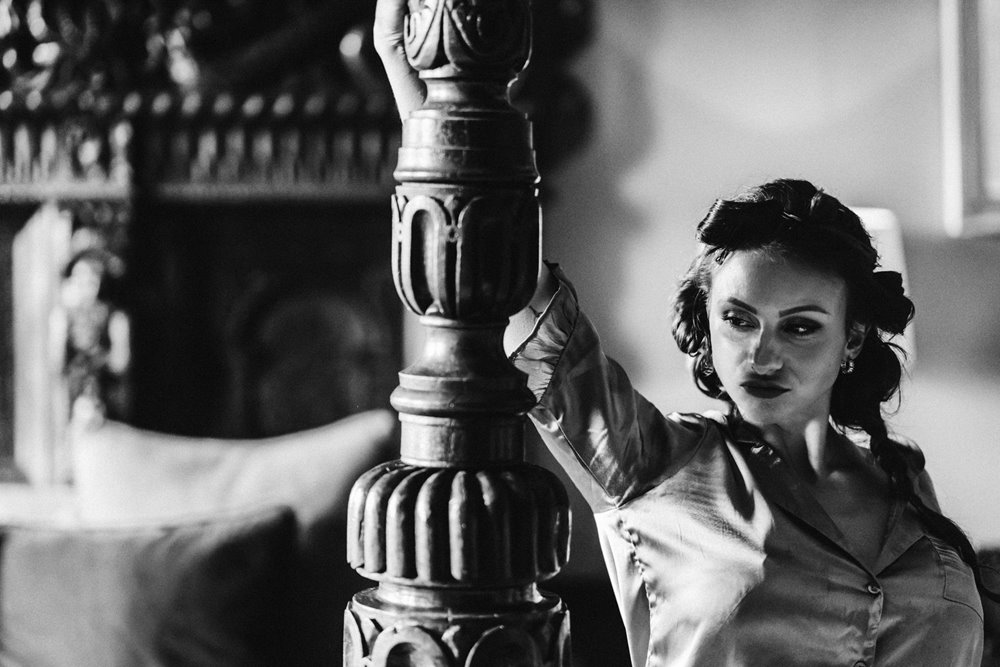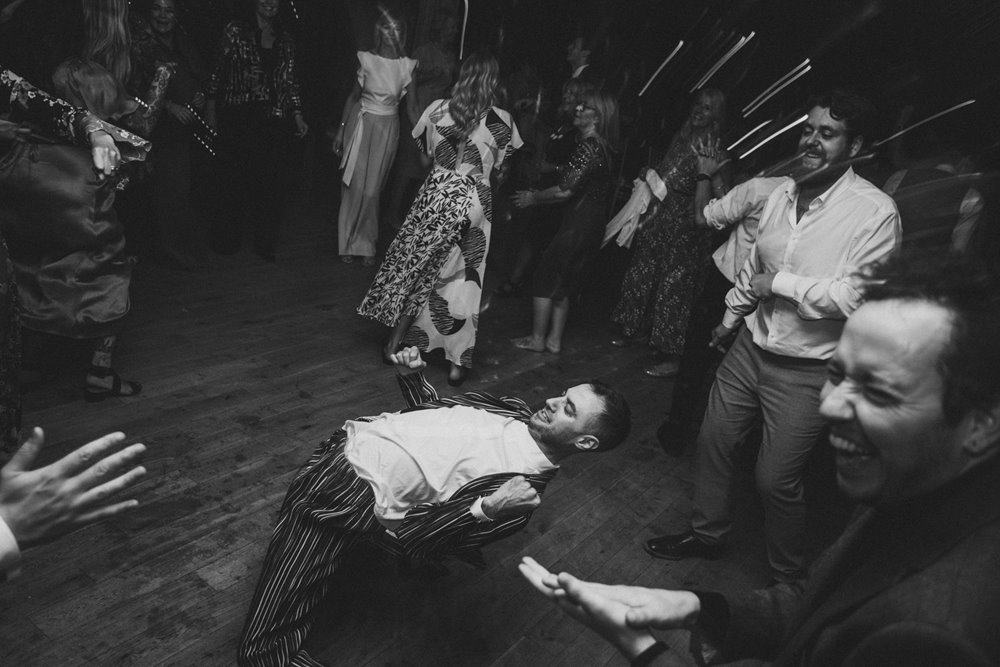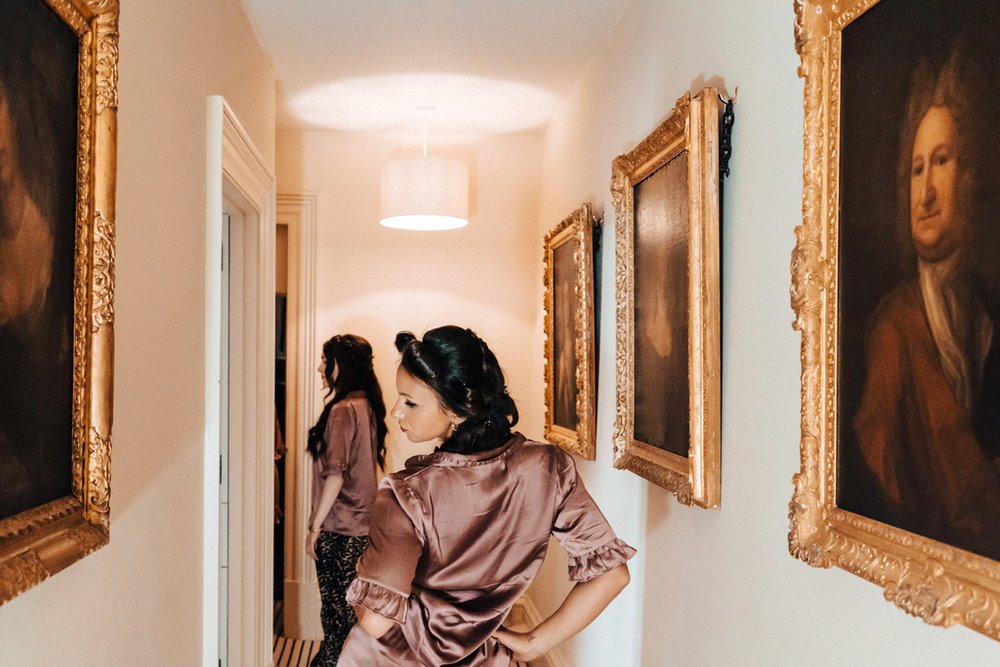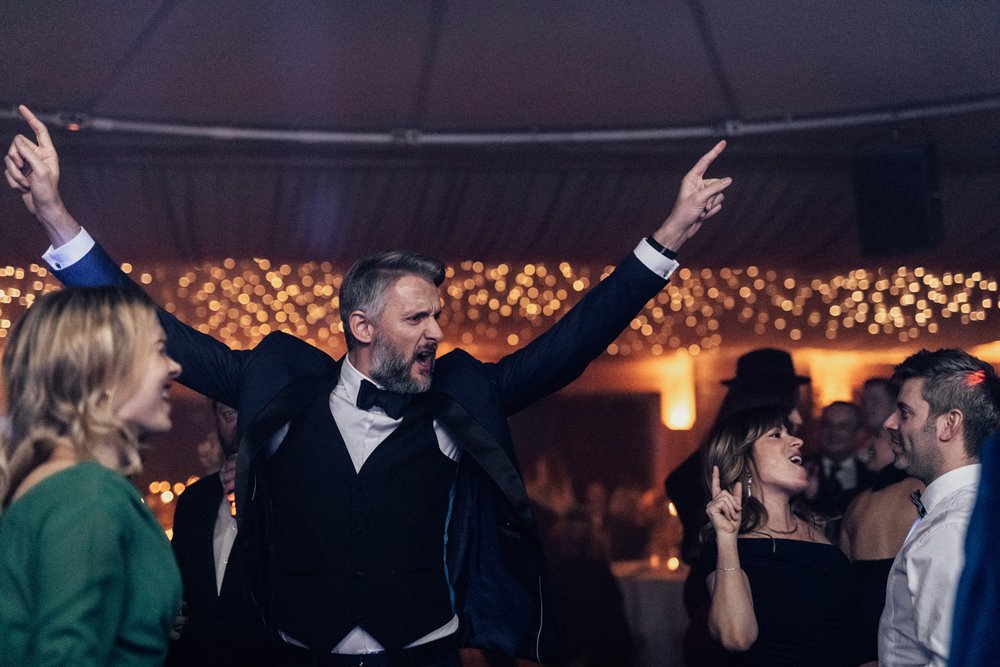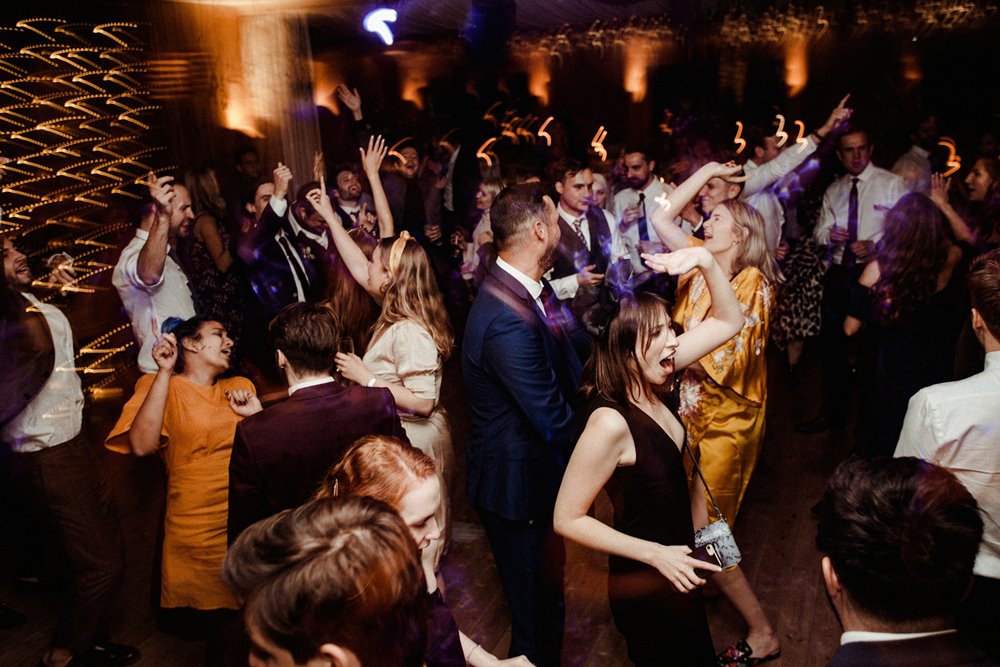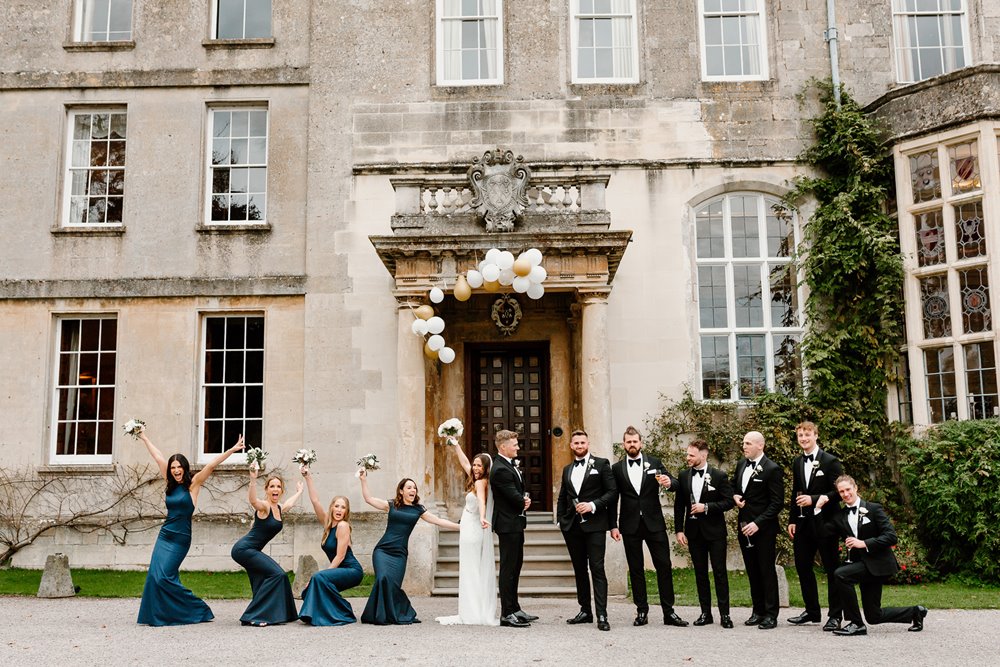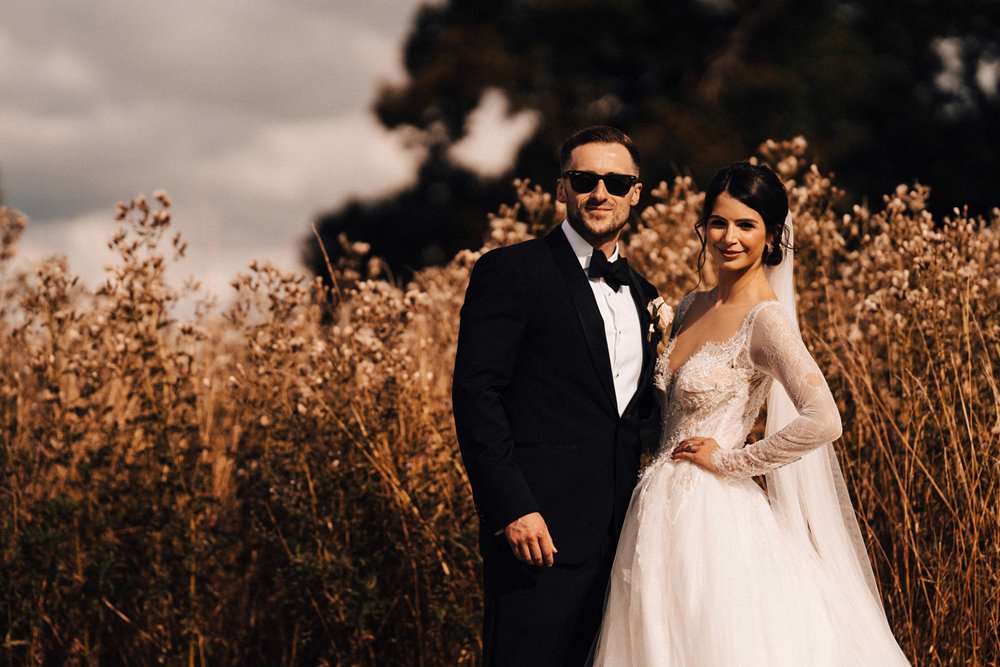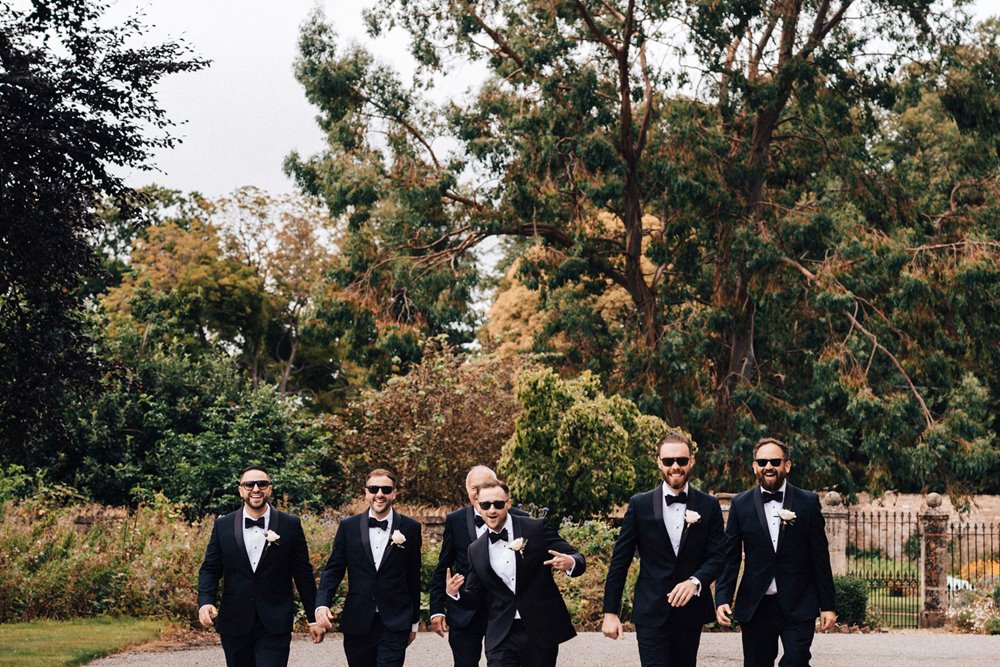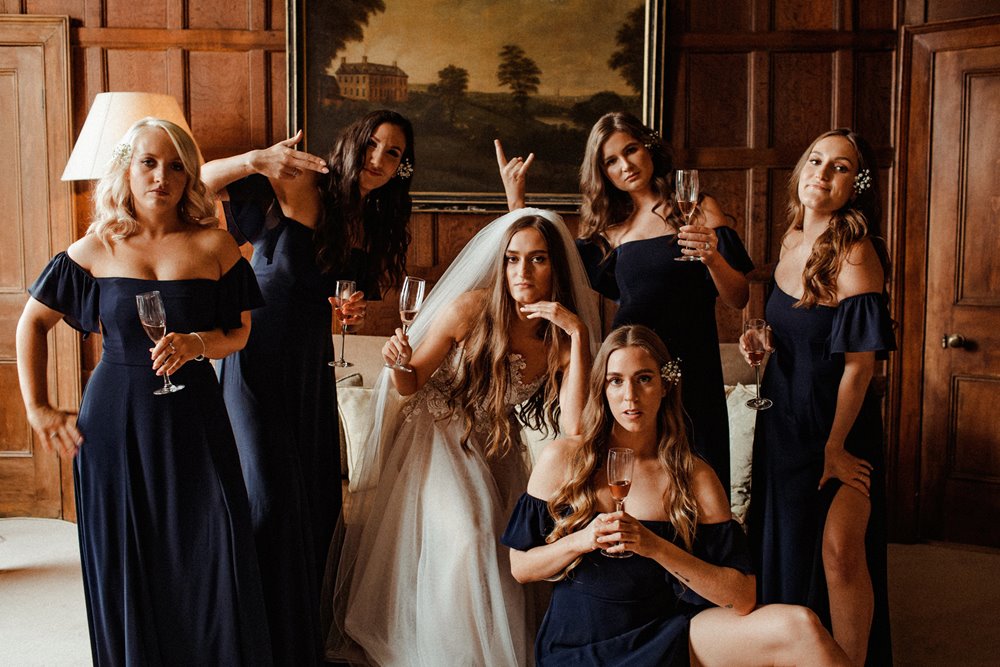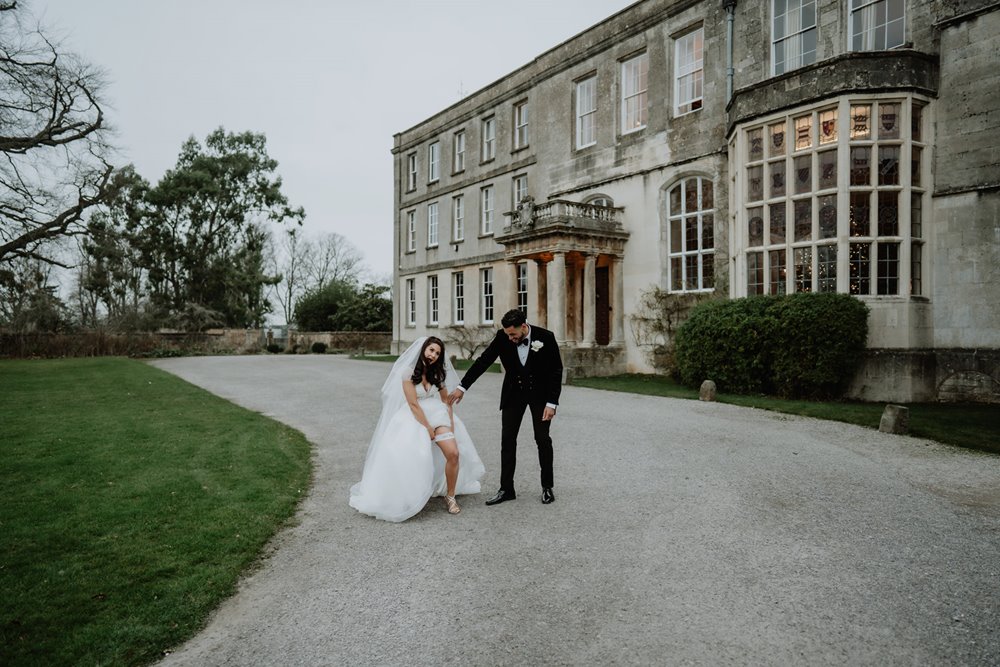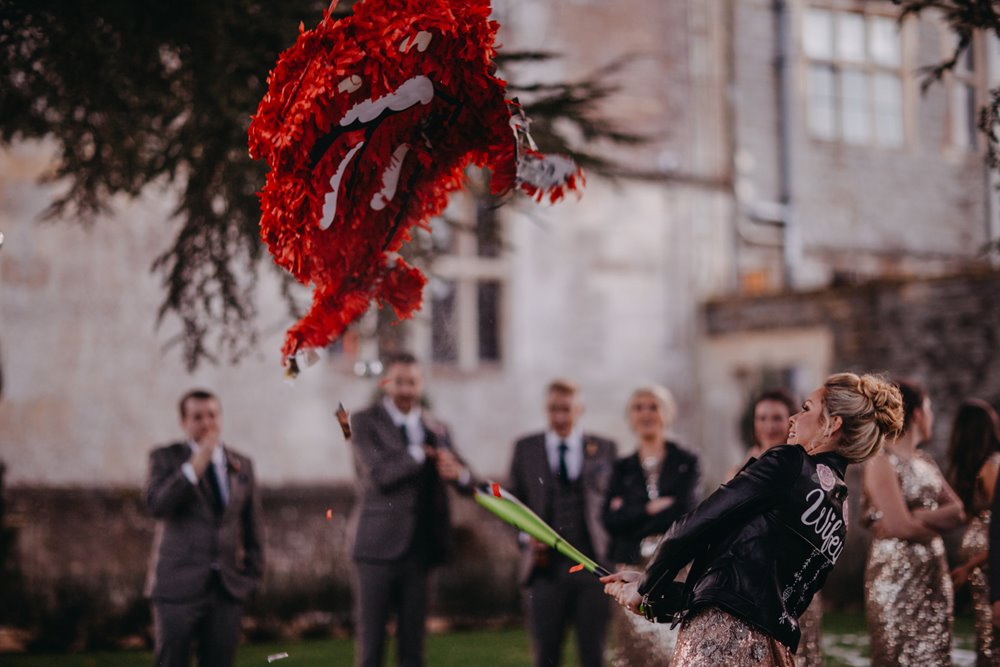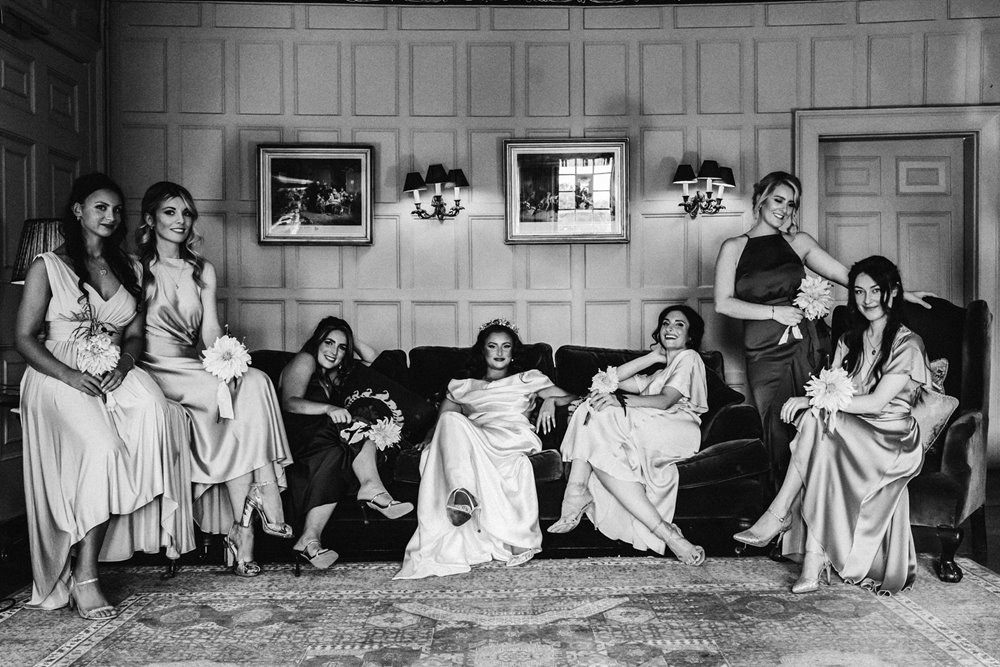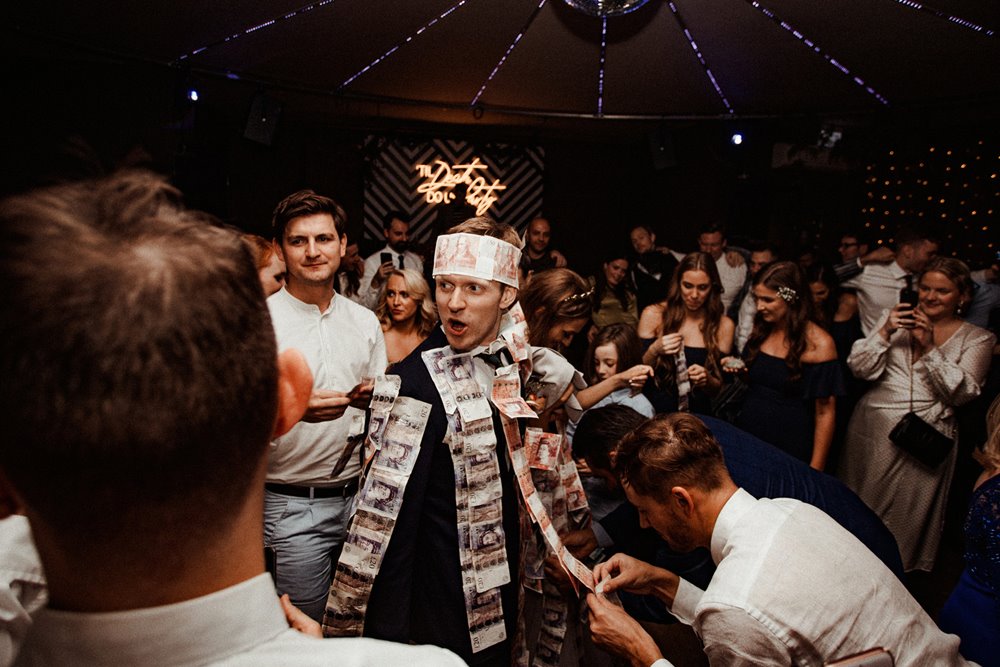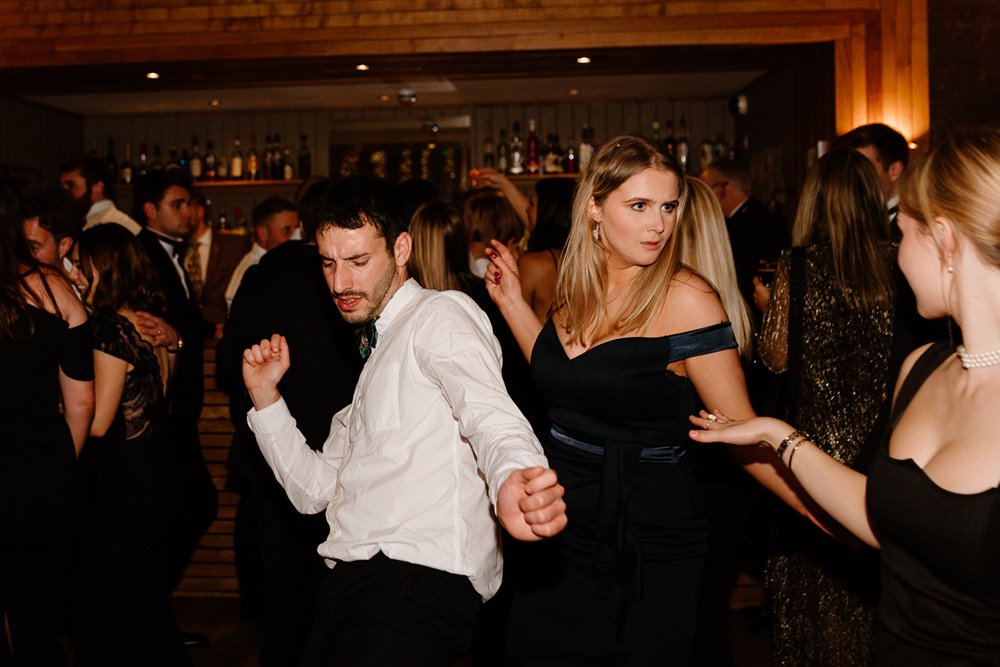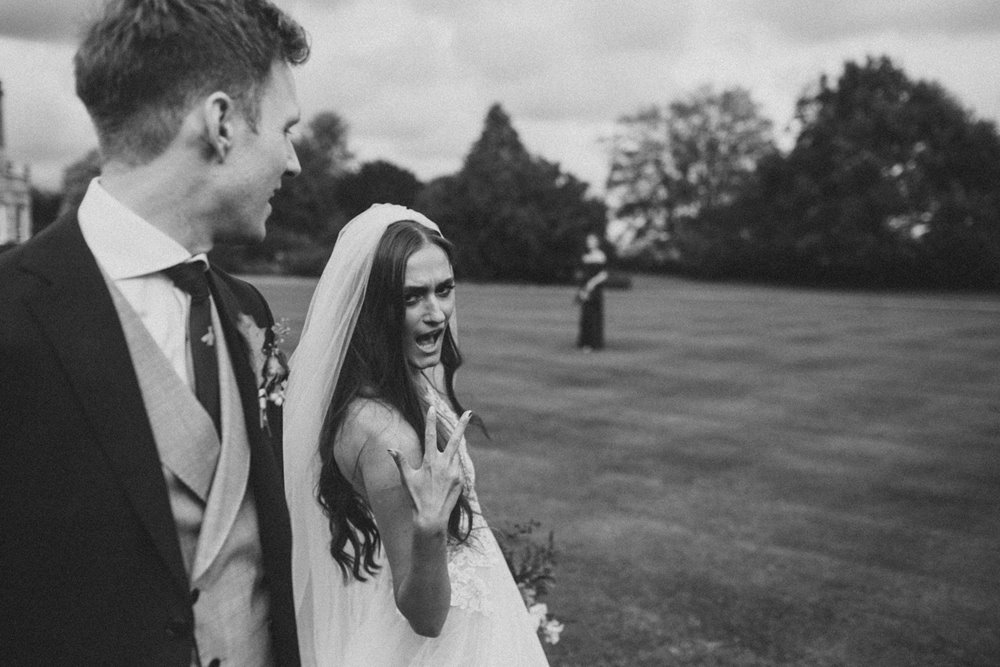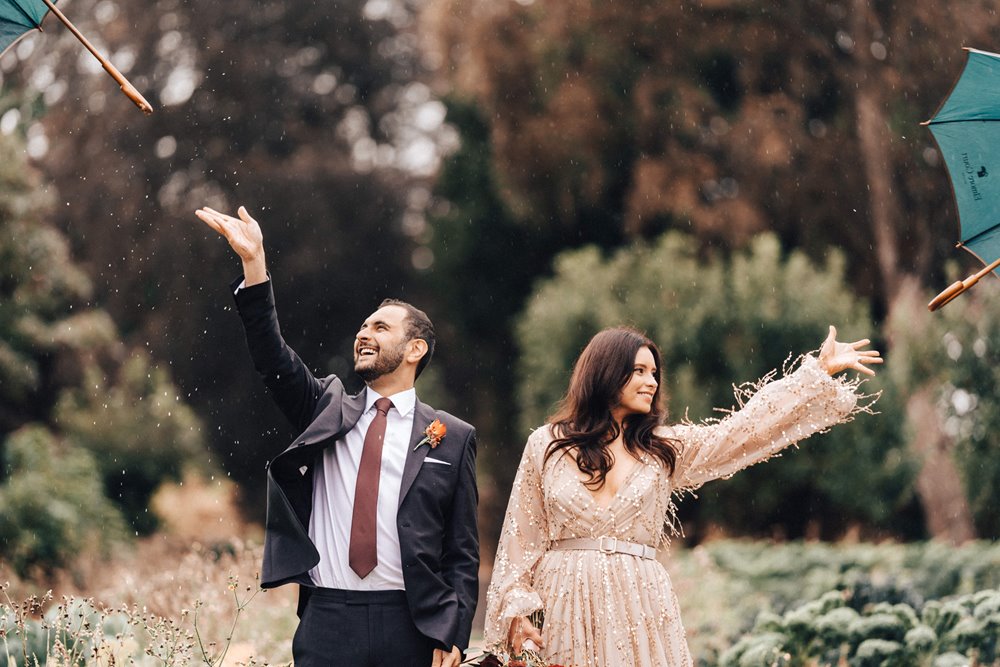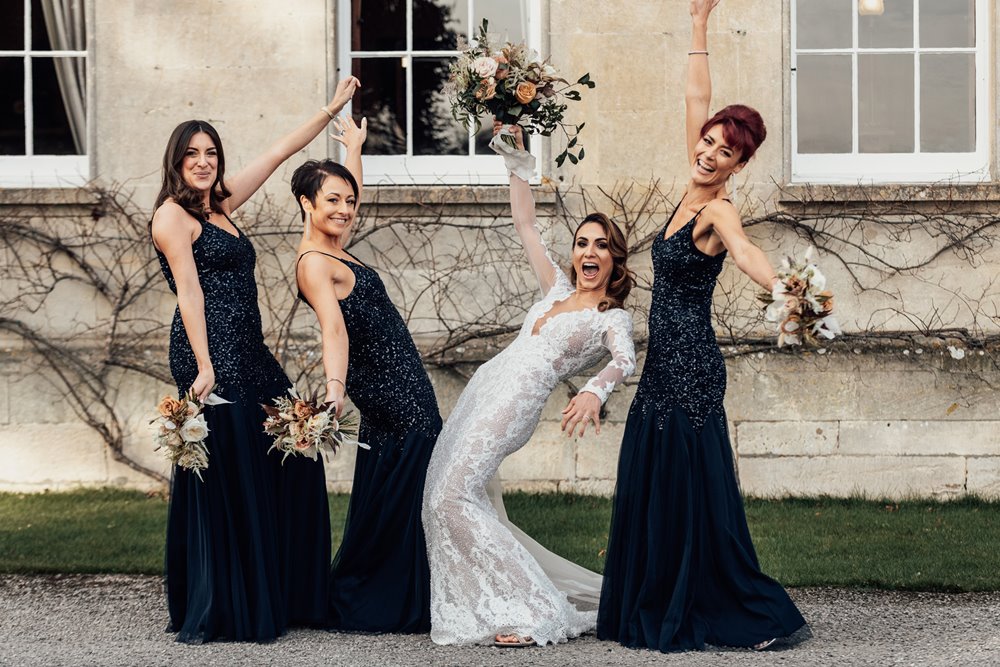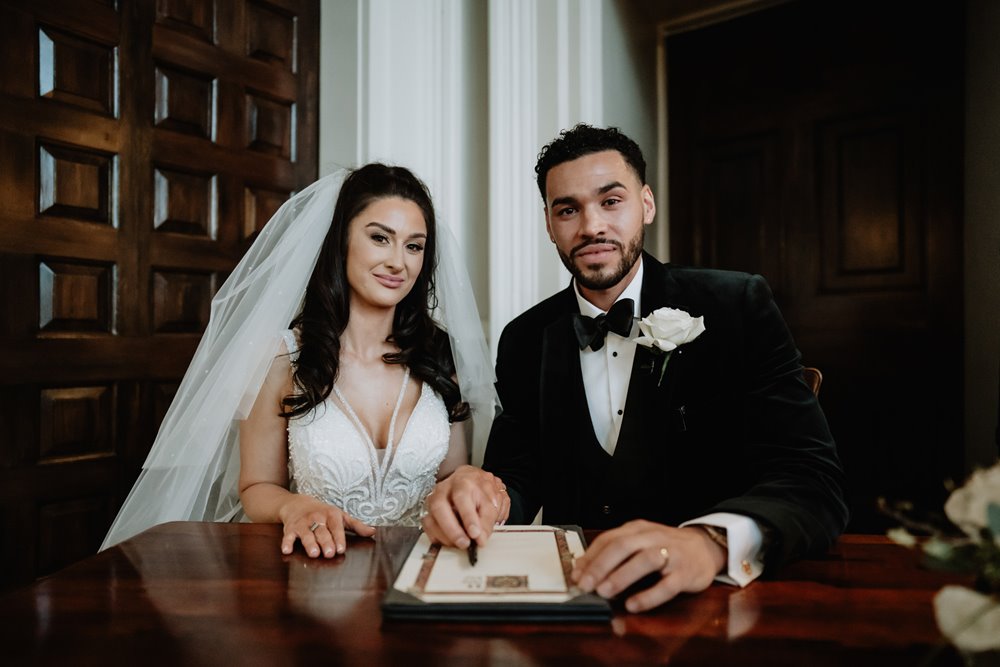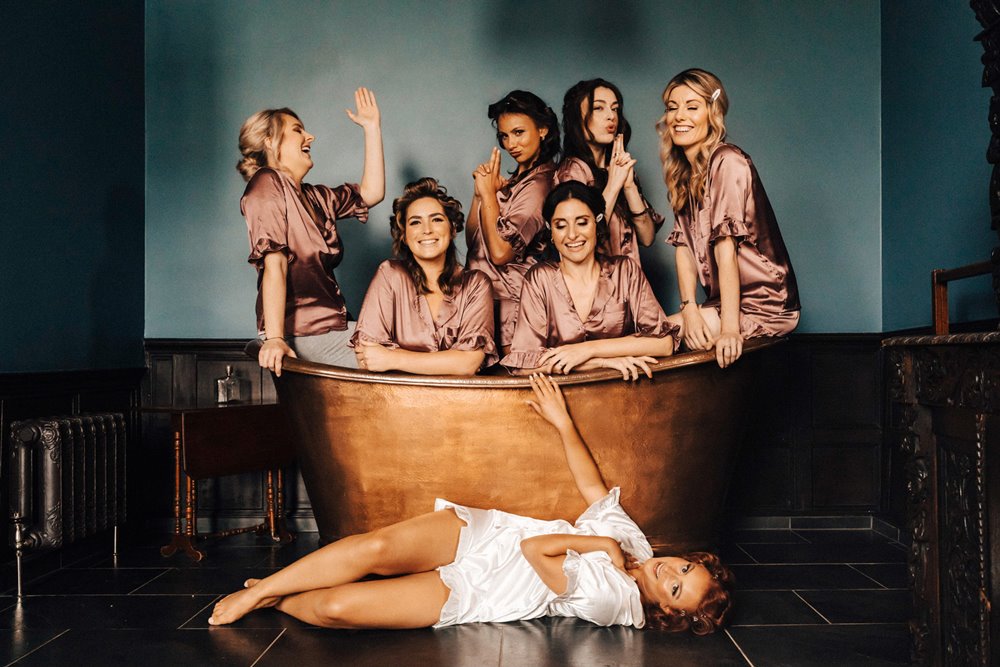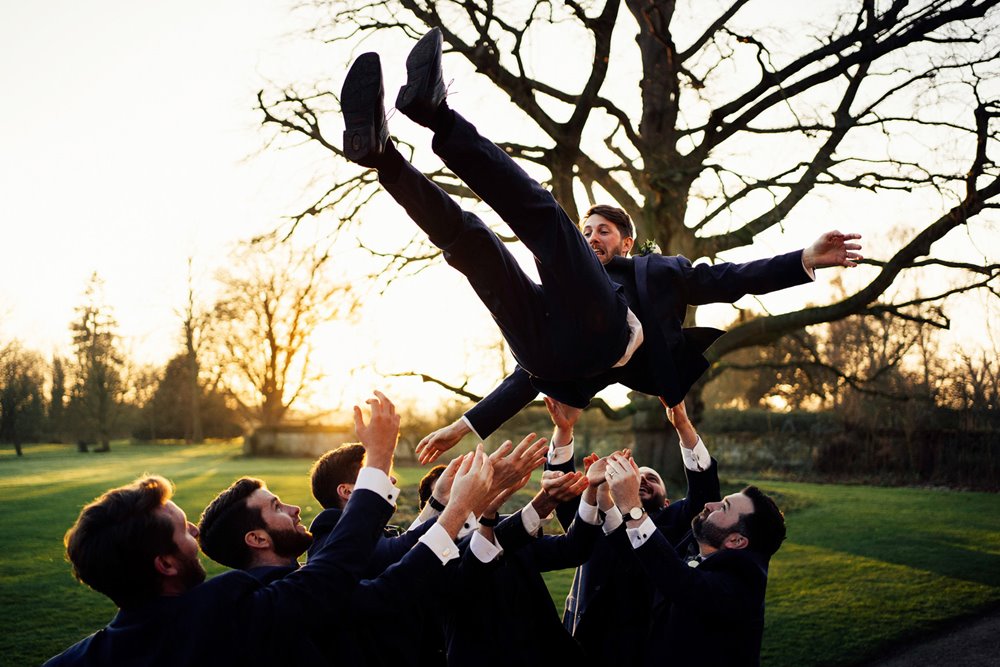 Moody wedding photography
You actually don't need to choose dark colours in order to create atmosphere. Not at all. If you hire a rockstar photographer who knows how to shoot dark and moody weddings and create that edgy fashion aesthetic you'll come away with some truly framable memories that are full of atmosphere.
And you can still choose pink and fluffy wedding style too. Seriously! Look at this...
A Thing Like That
Editorial wedding photography by A Thing Like That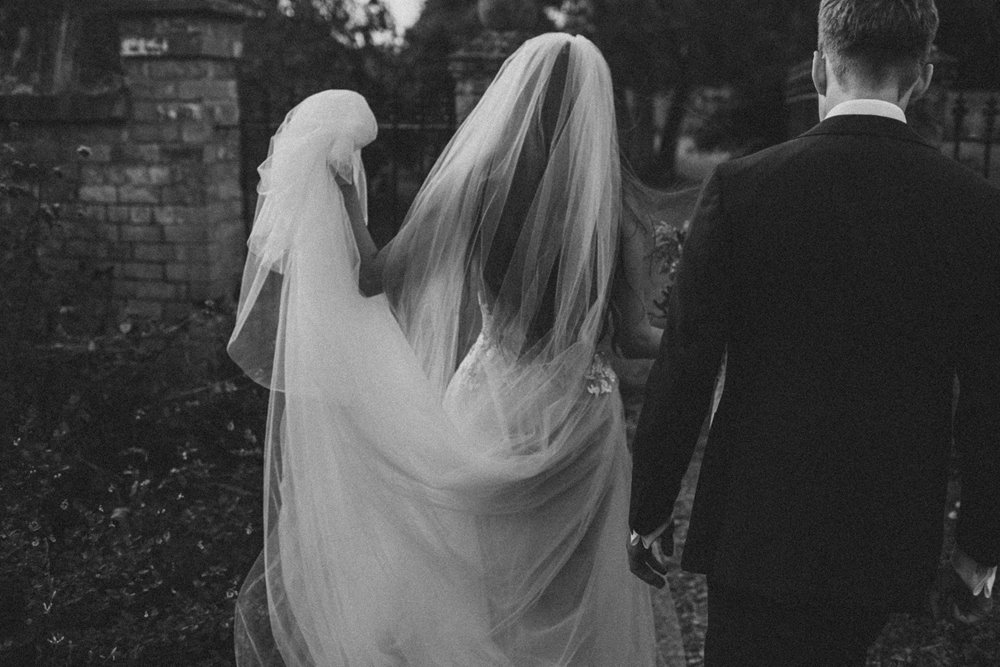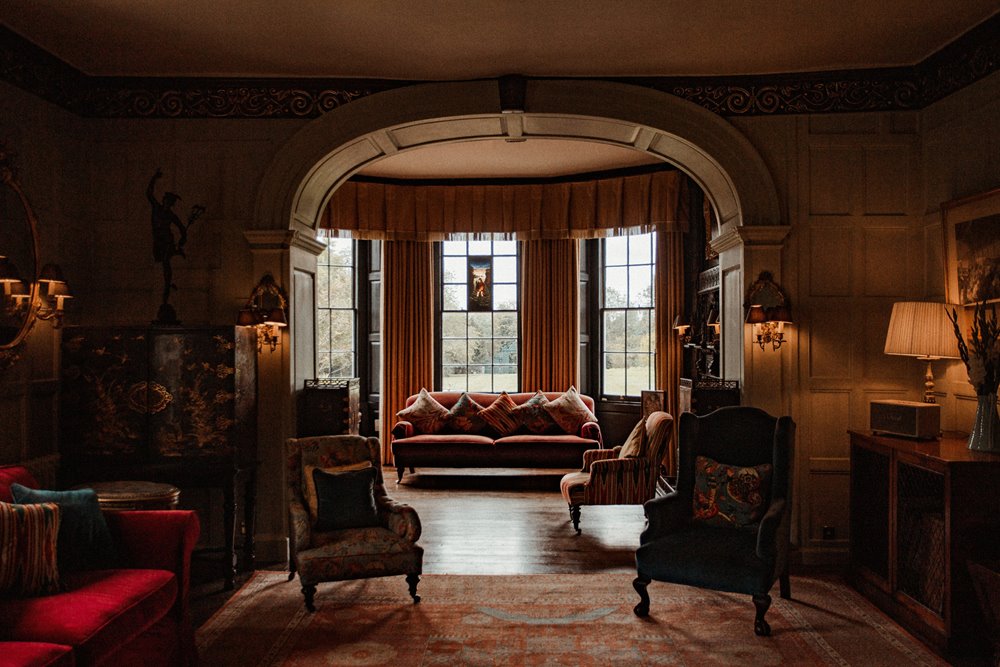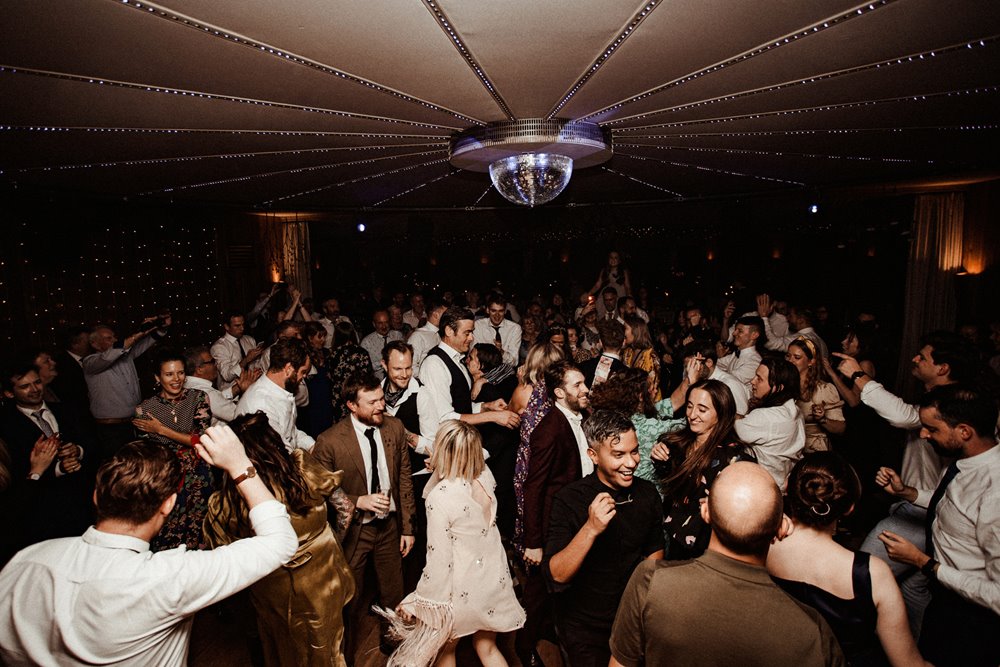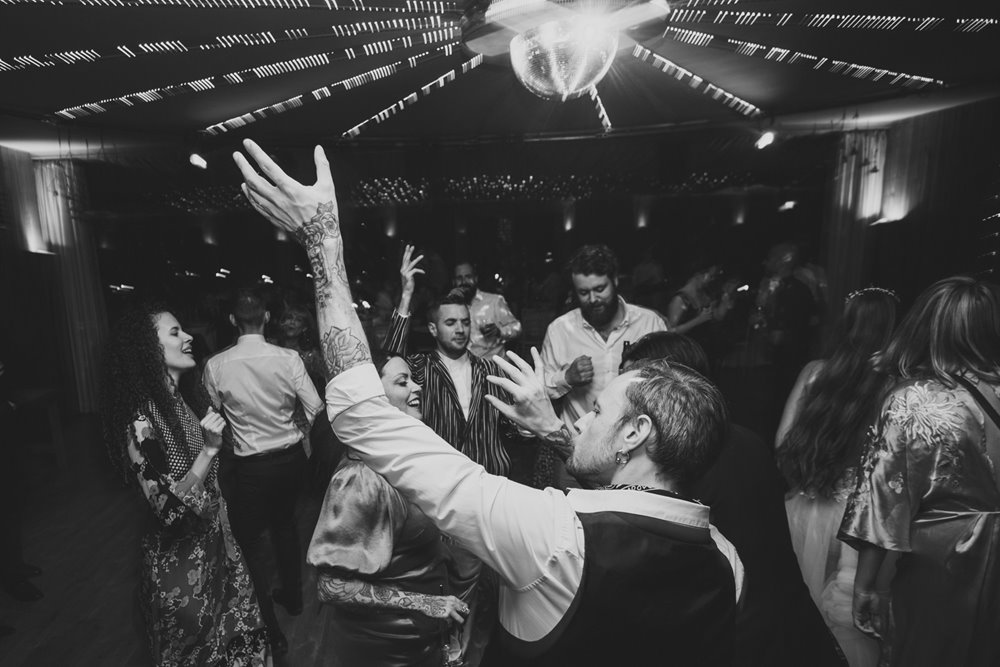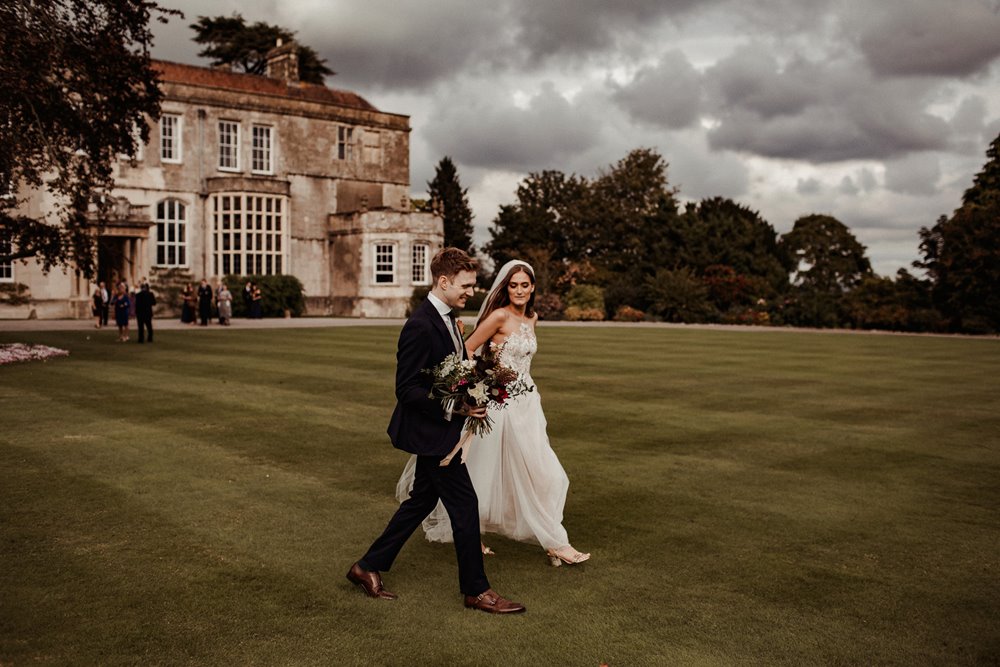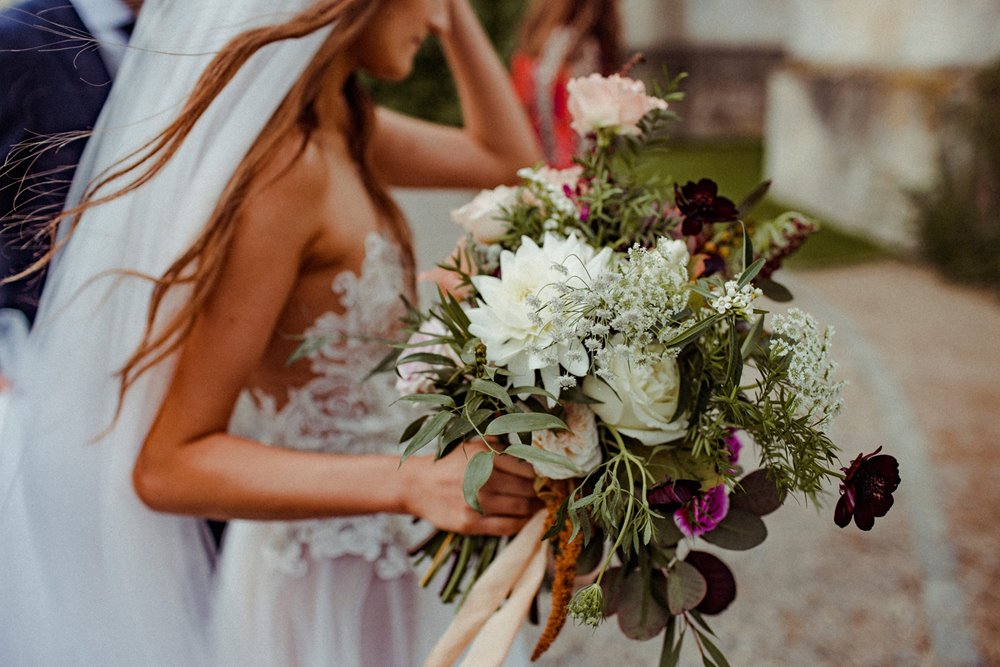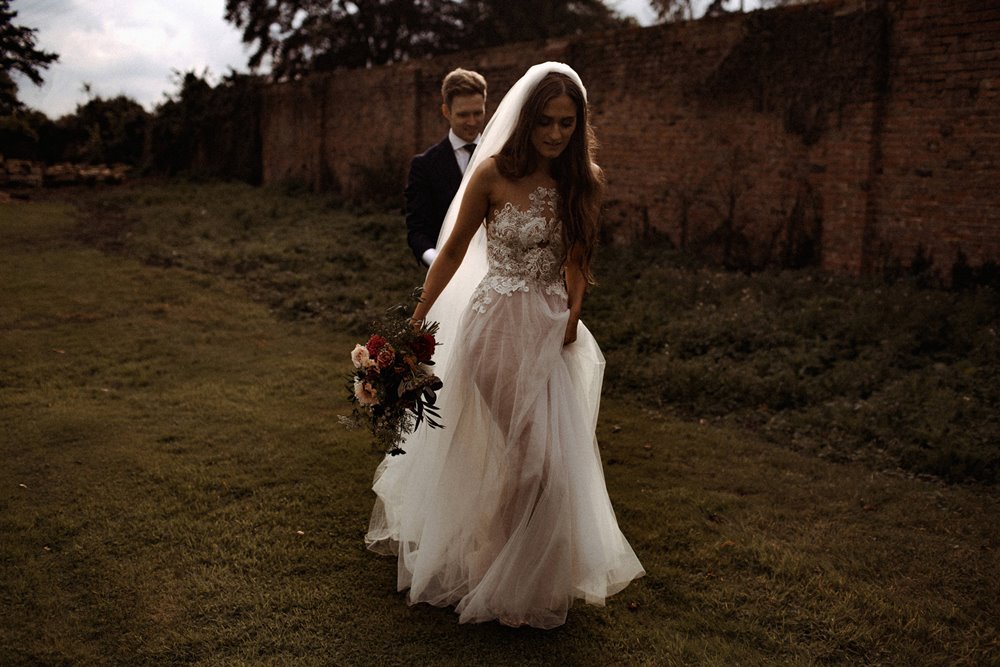 The Curries
Fine art wedding photography by The Curries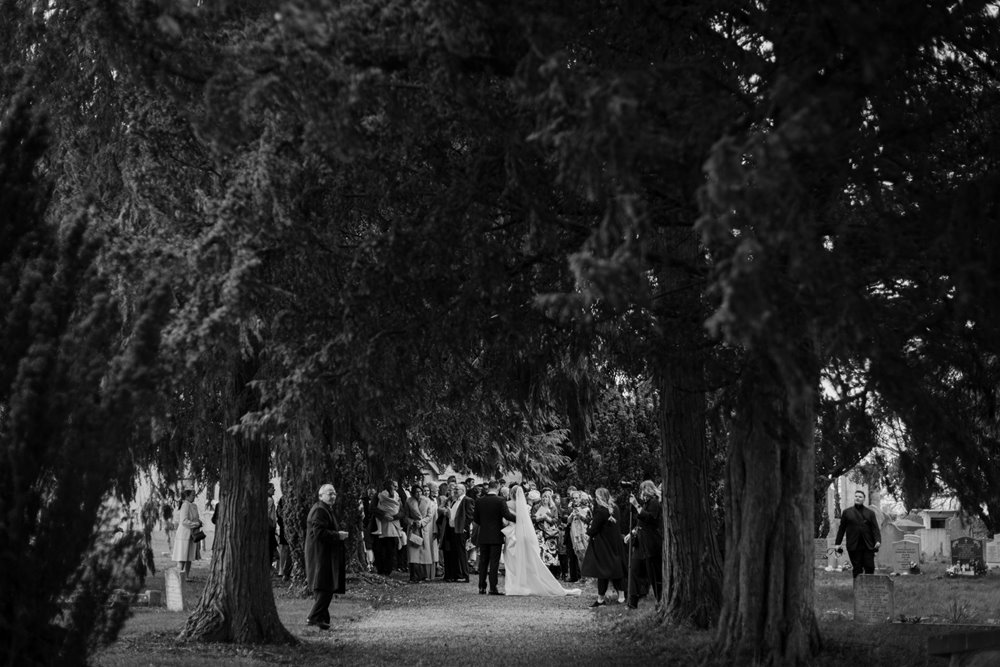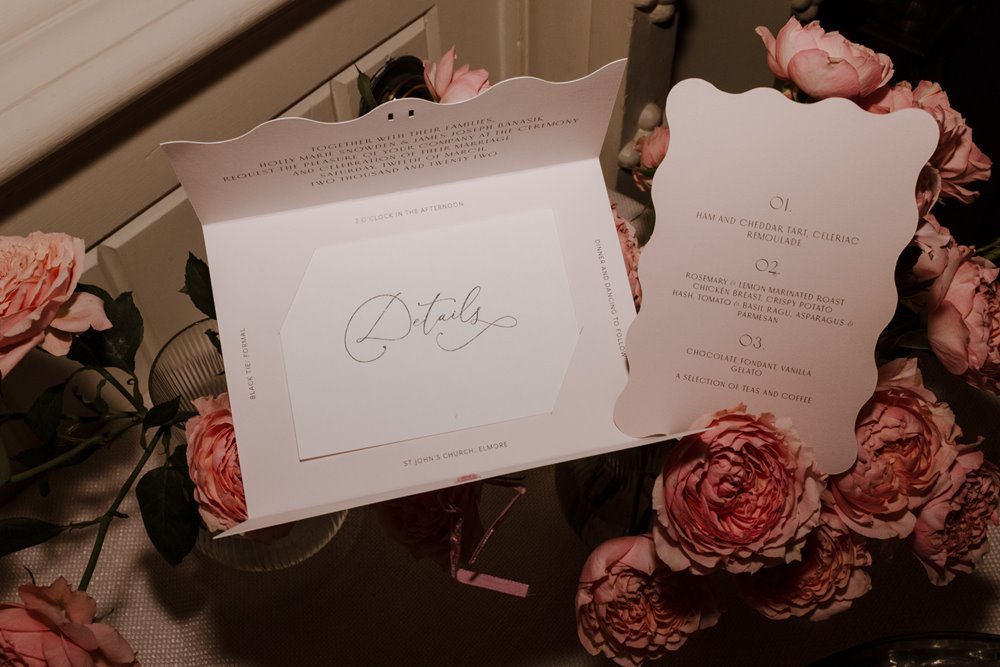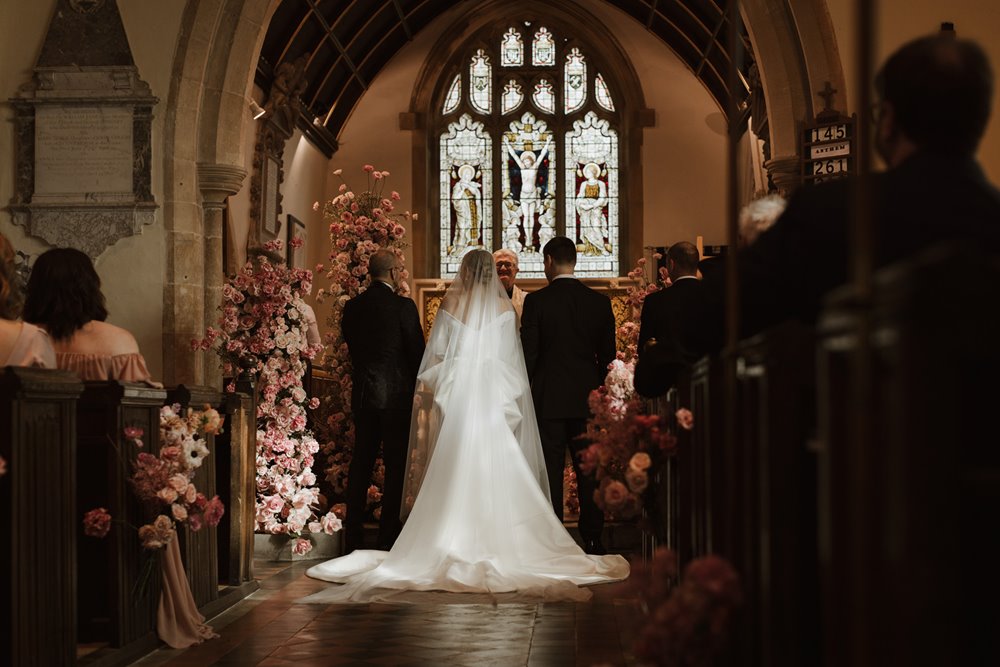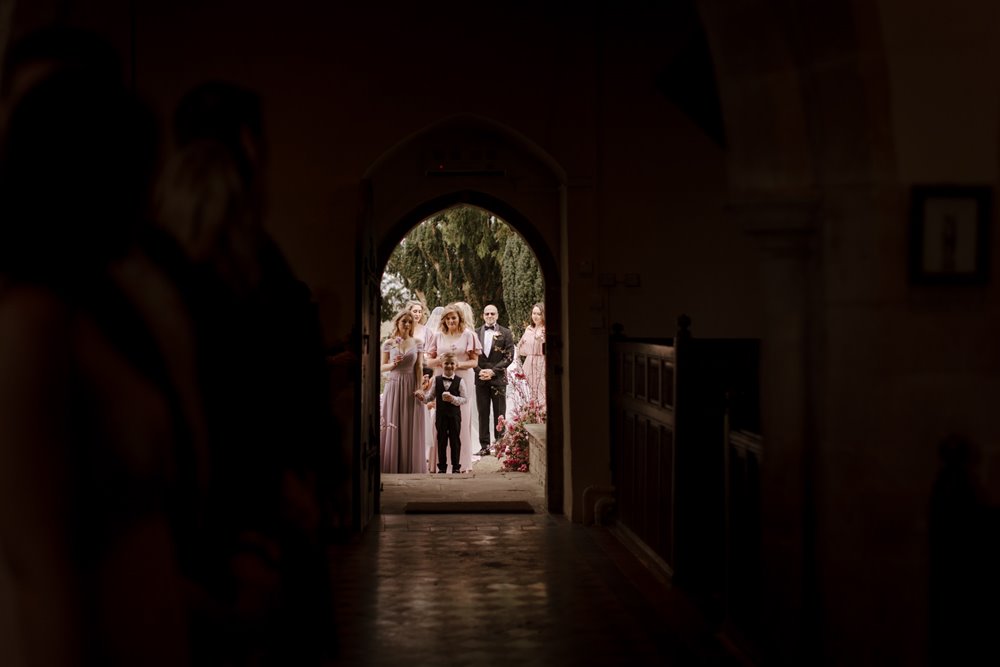 Tom Durn
Photojournalistic wedding photography by Tom Durn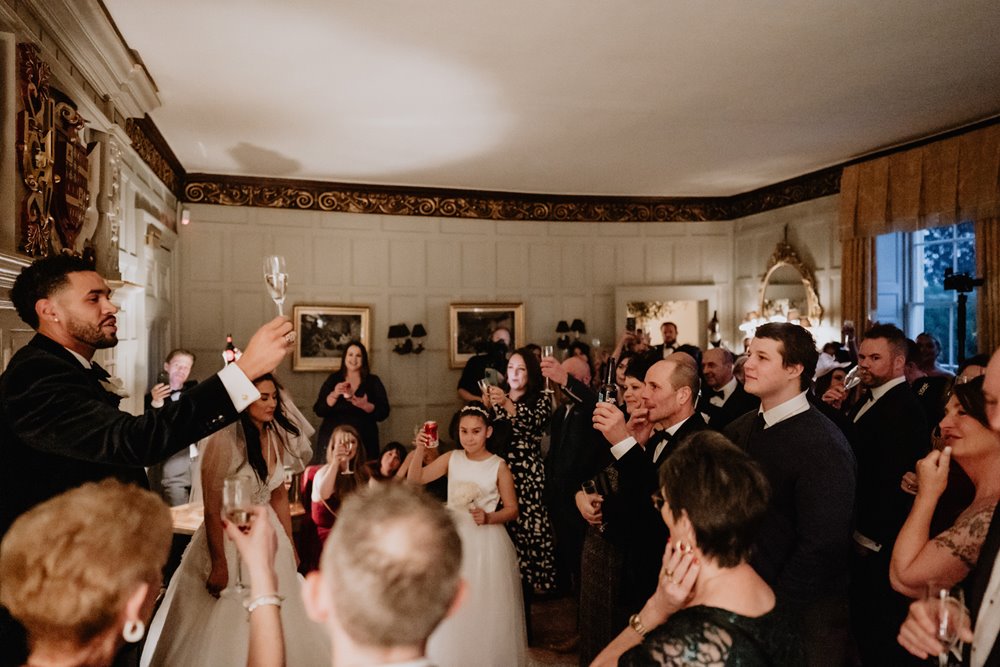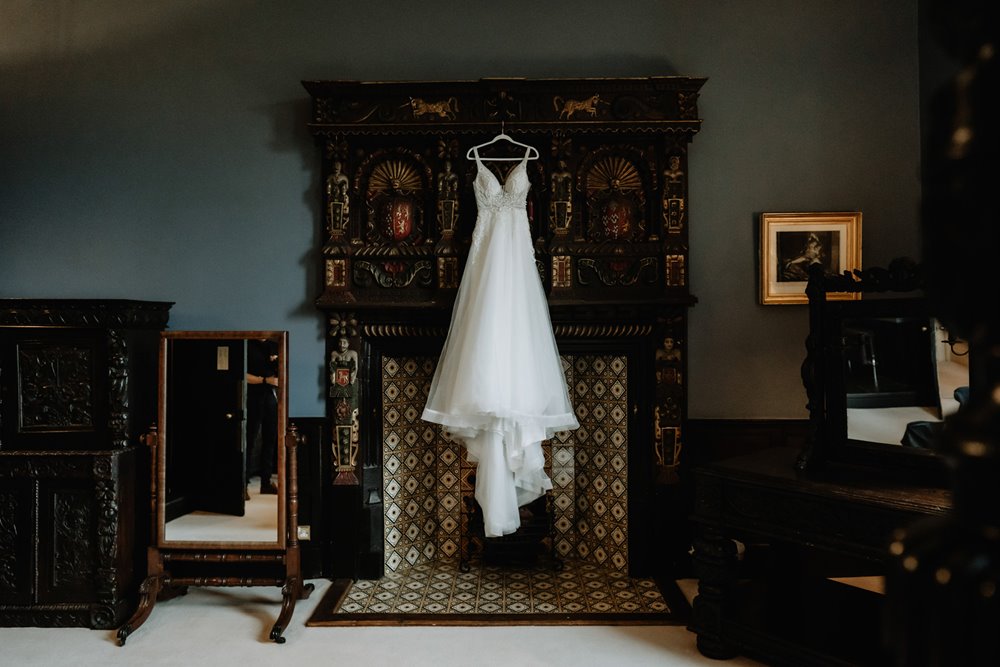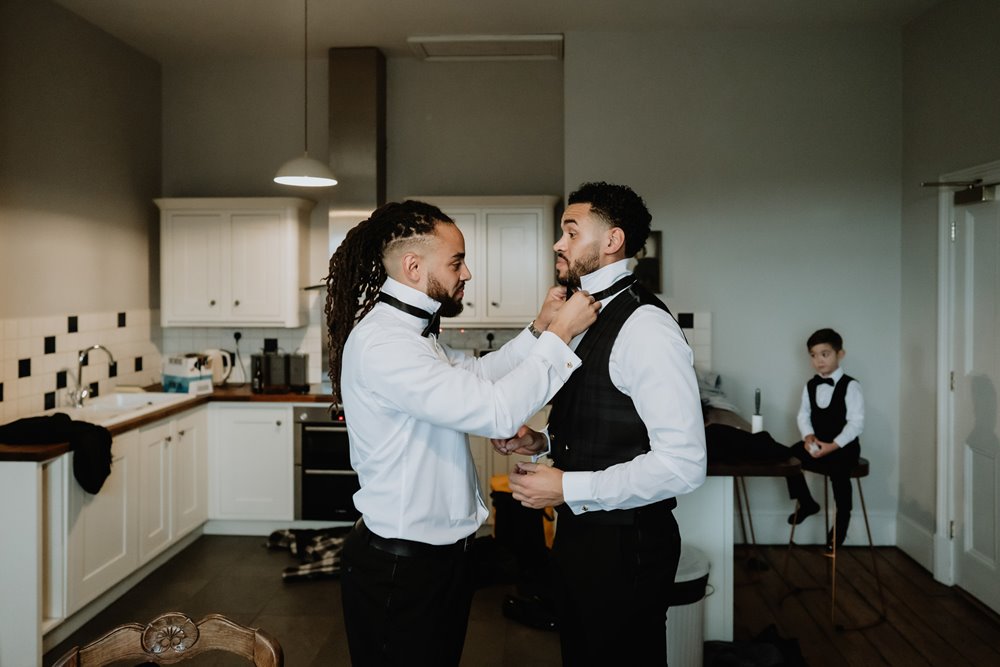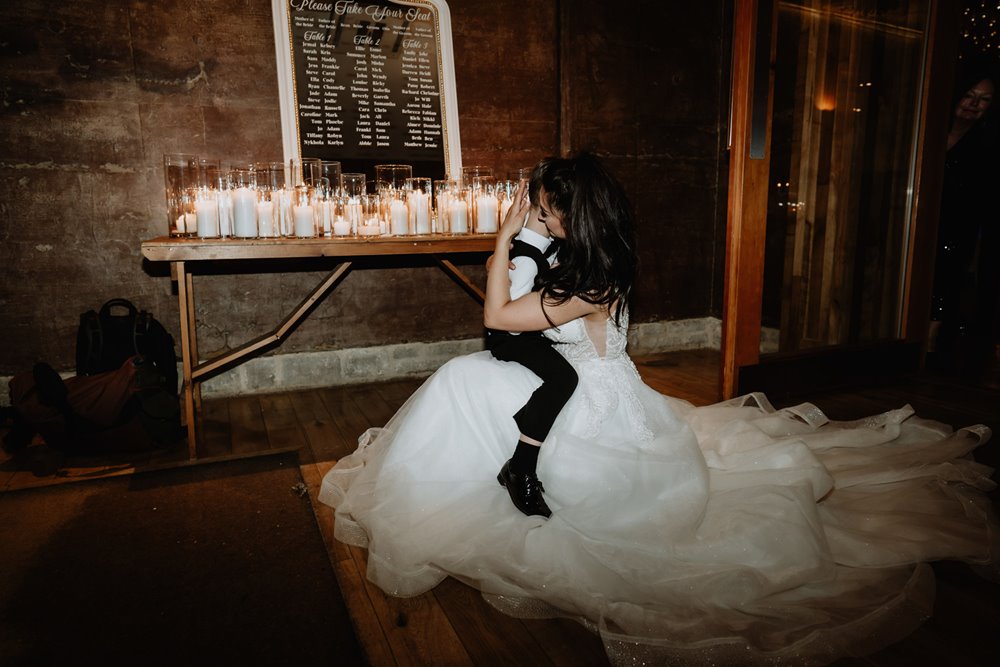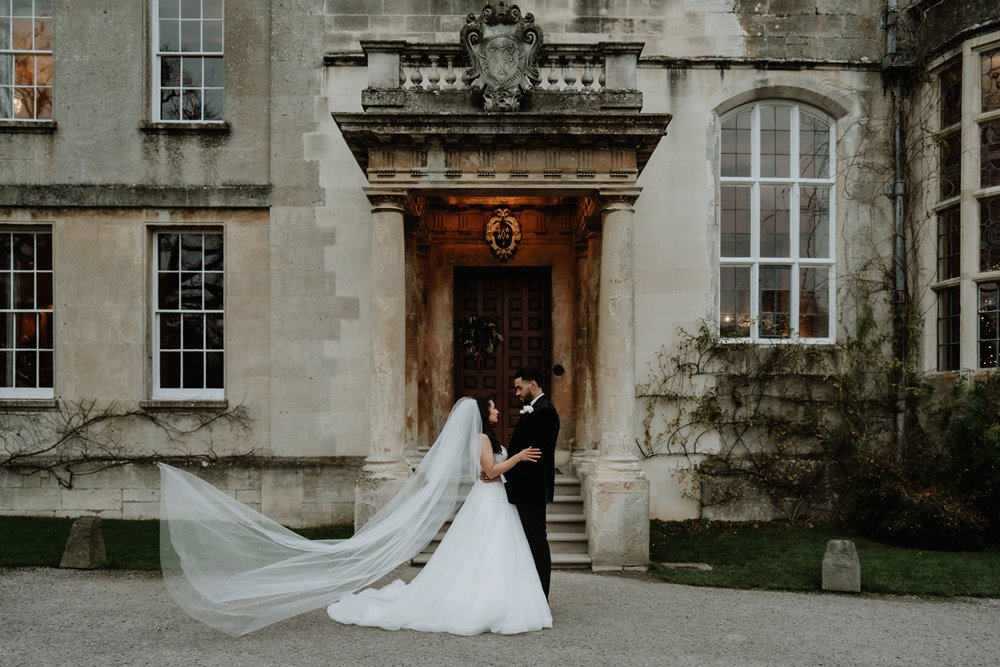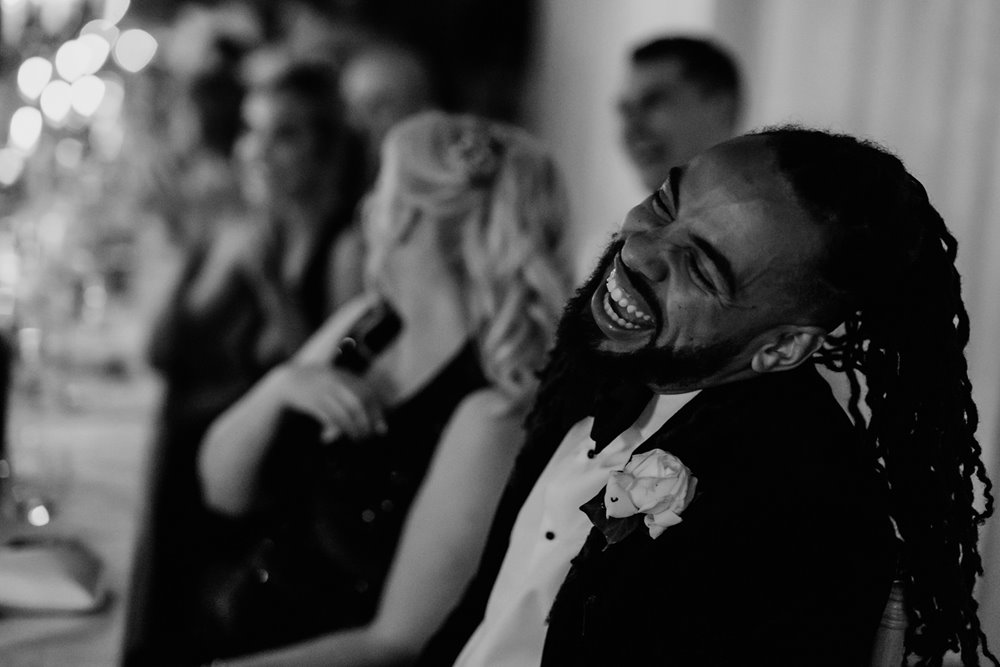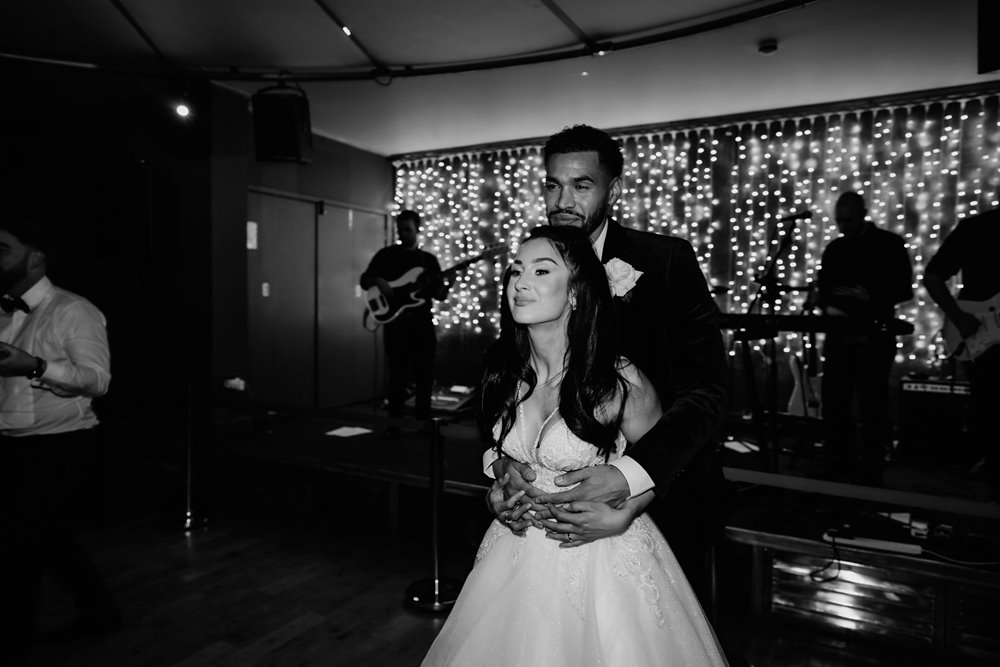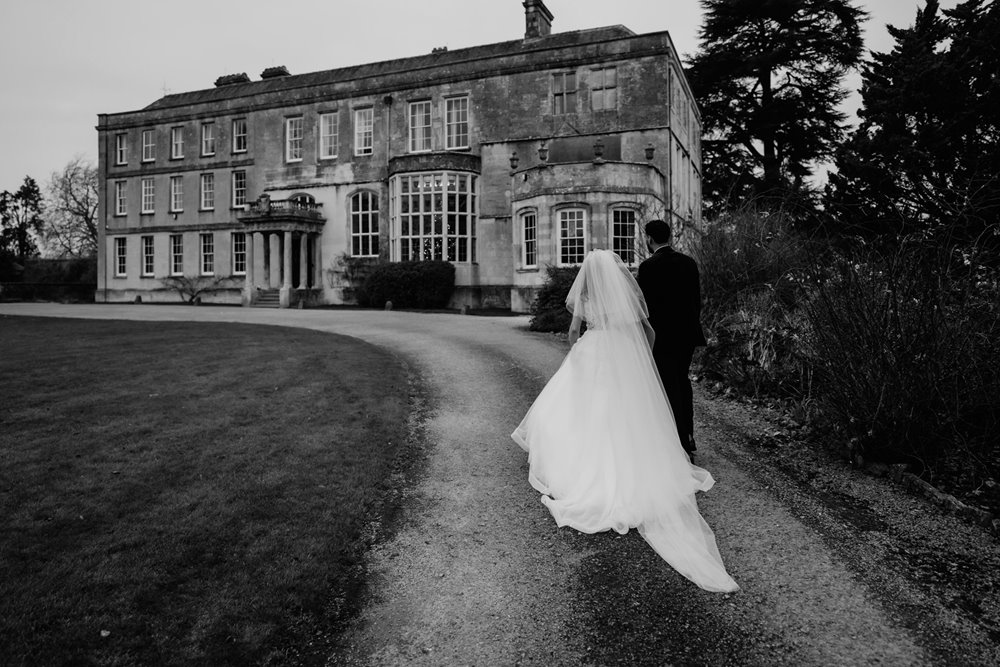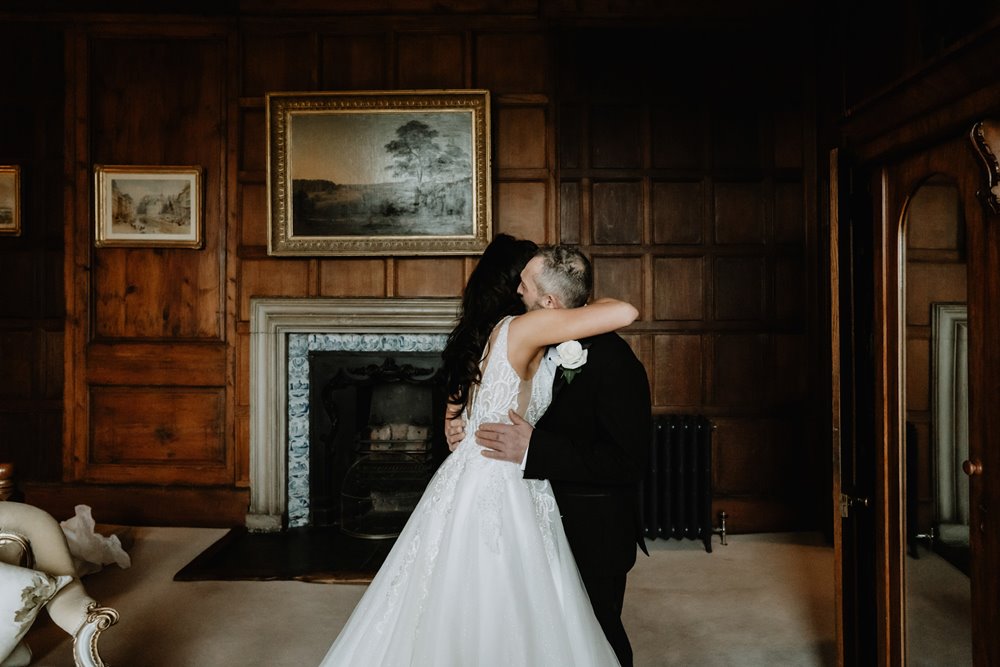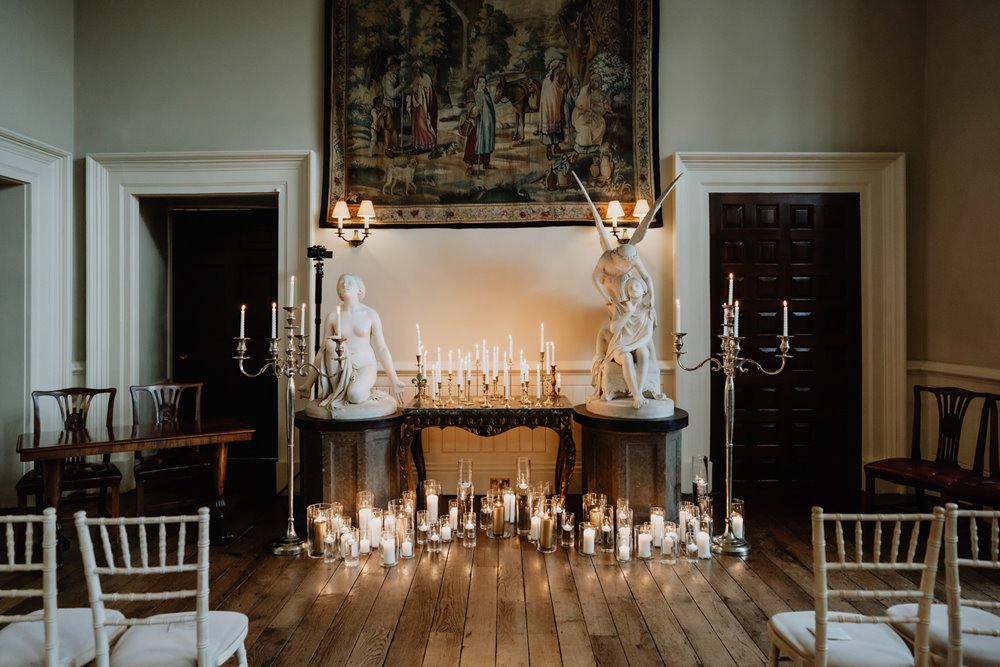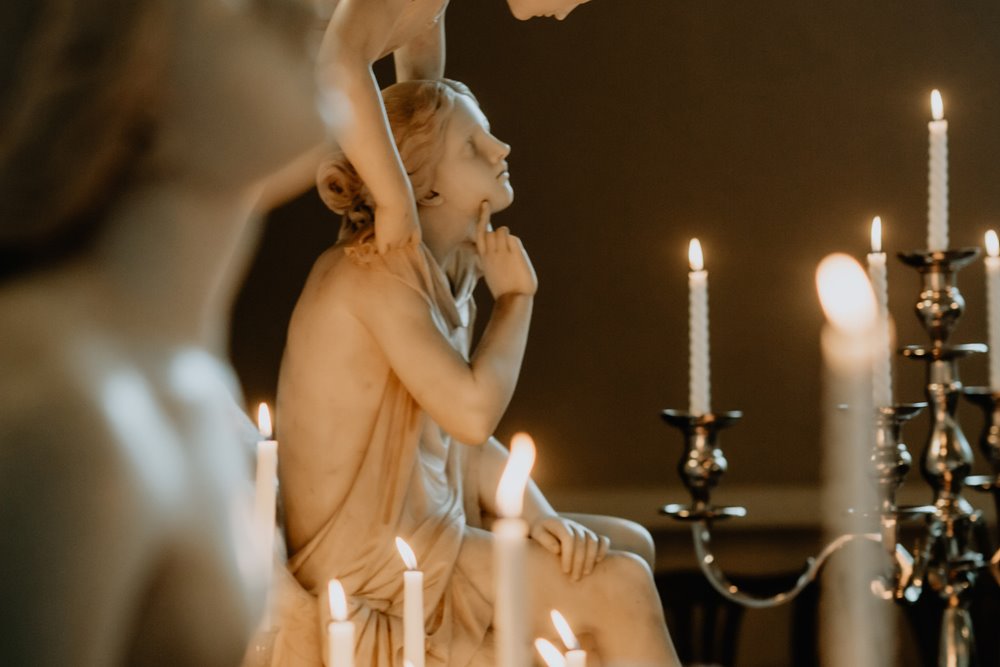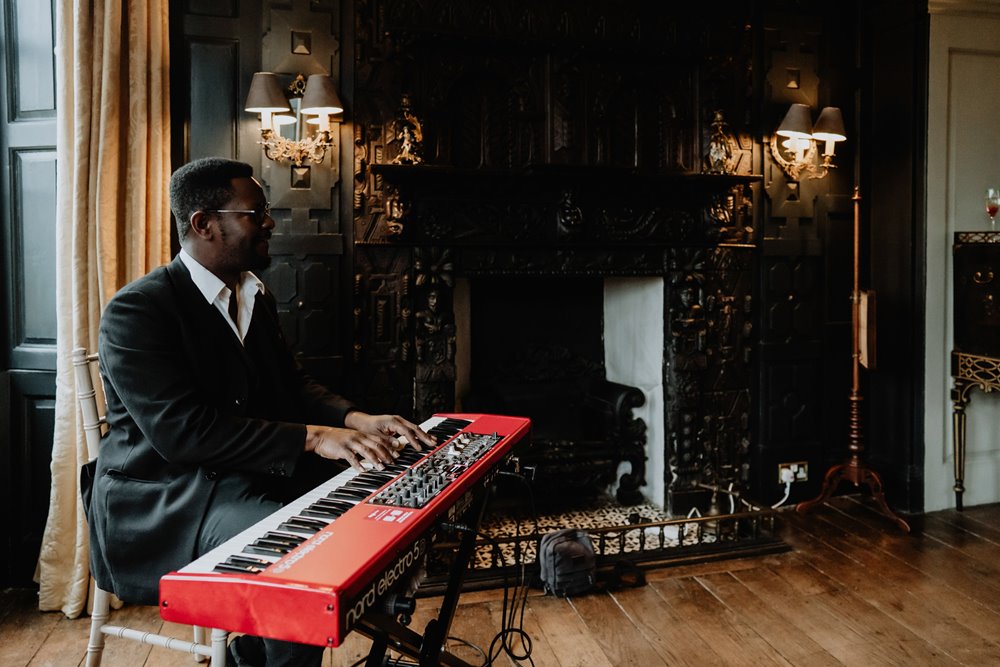 Taylor & Porter
Fine art wedding photography by Taylor & Porter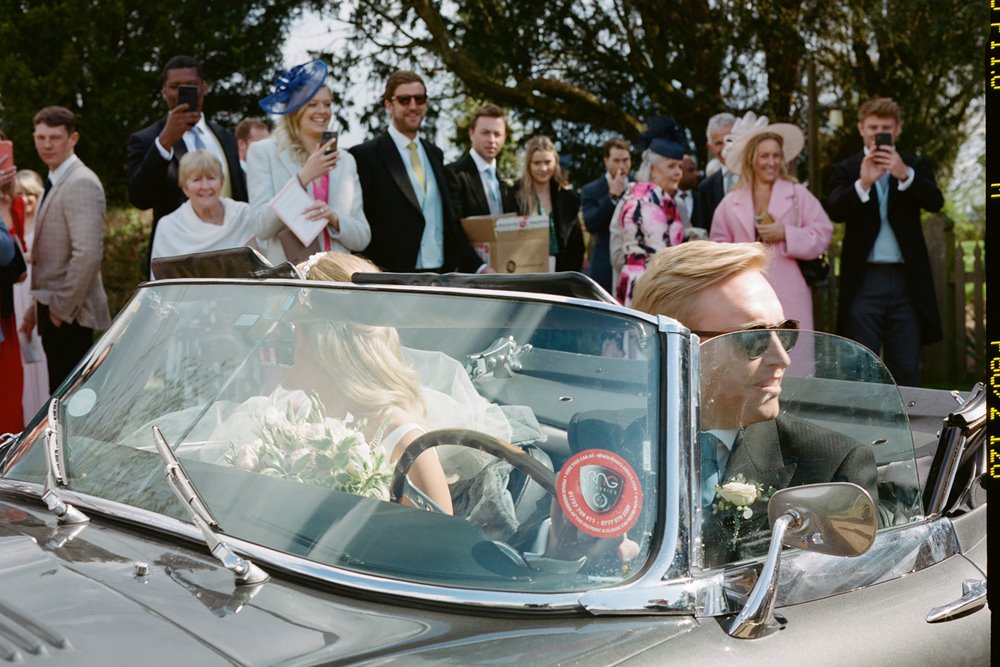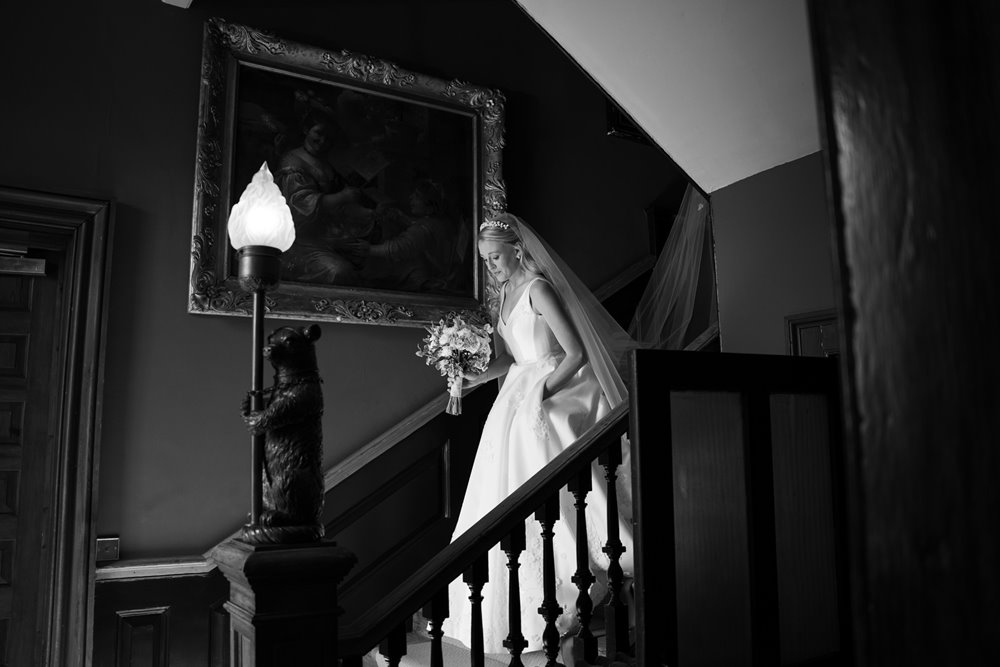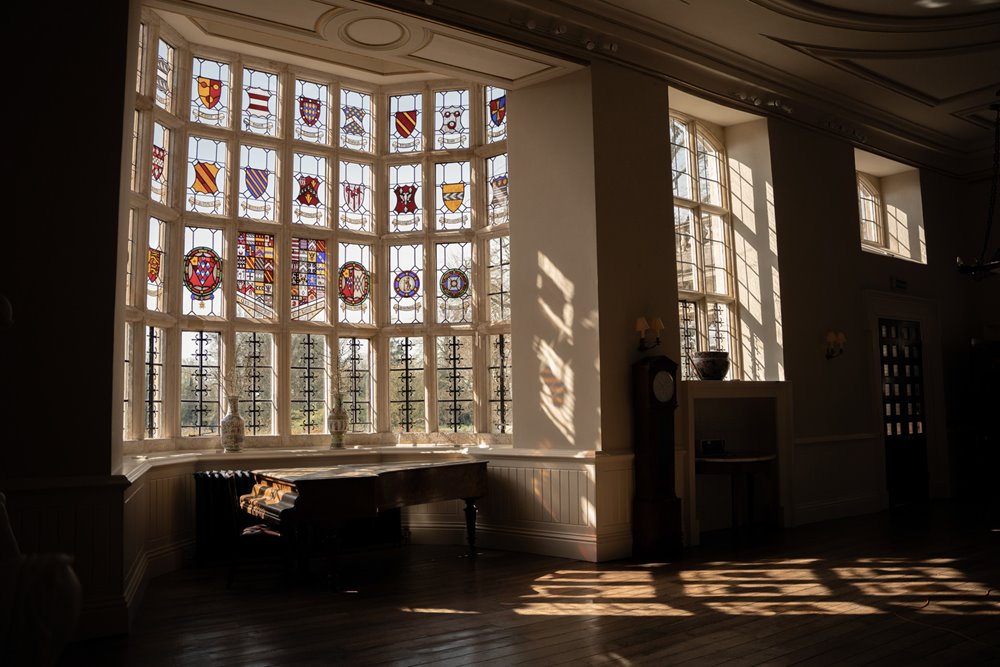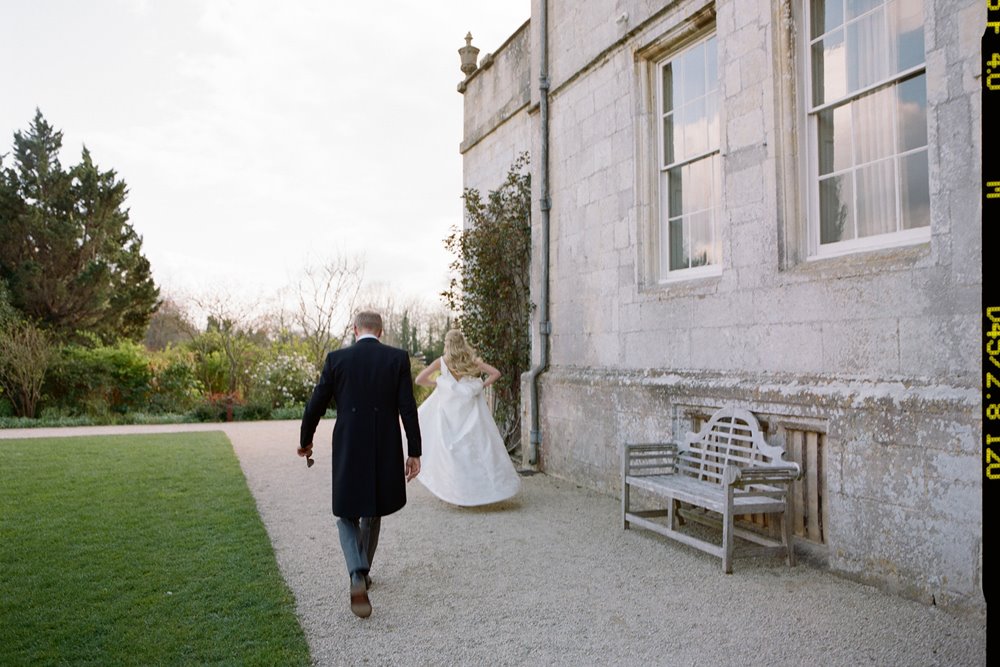 Gary Nunn
High fashion wedding photography by Gary Nunn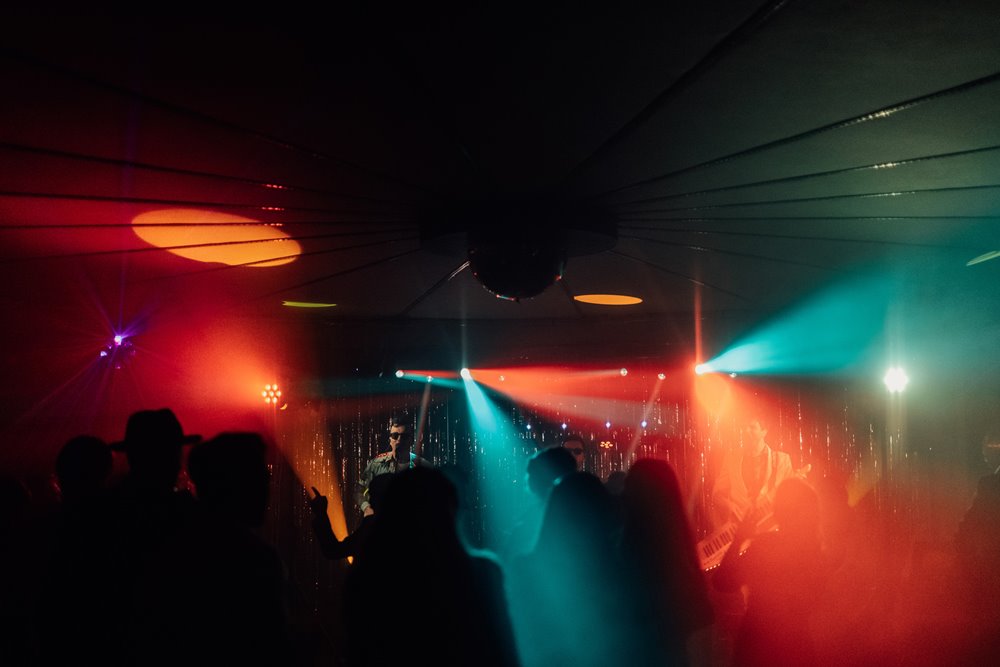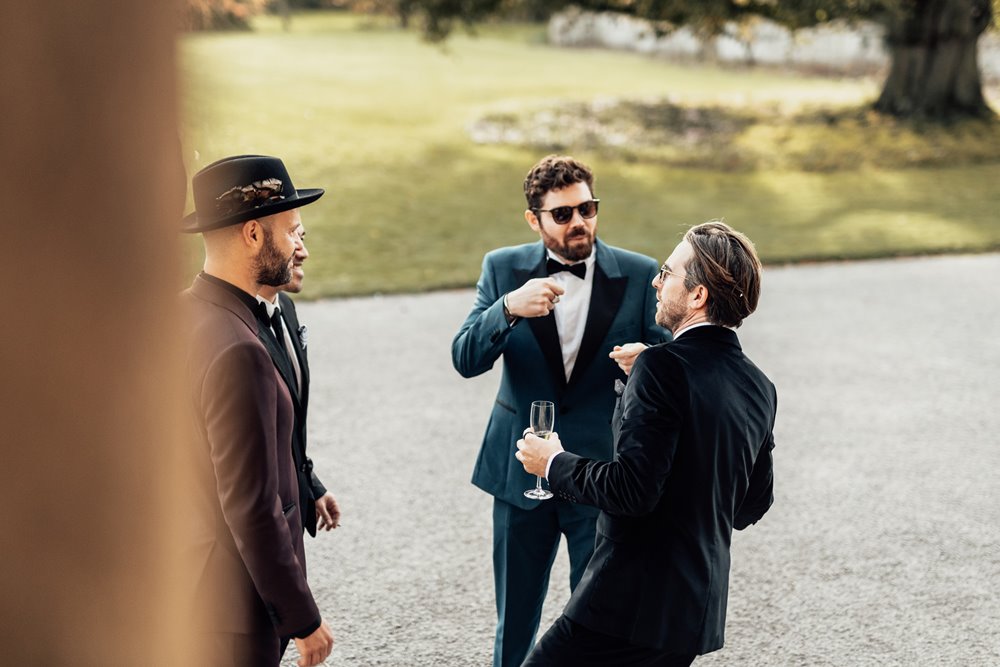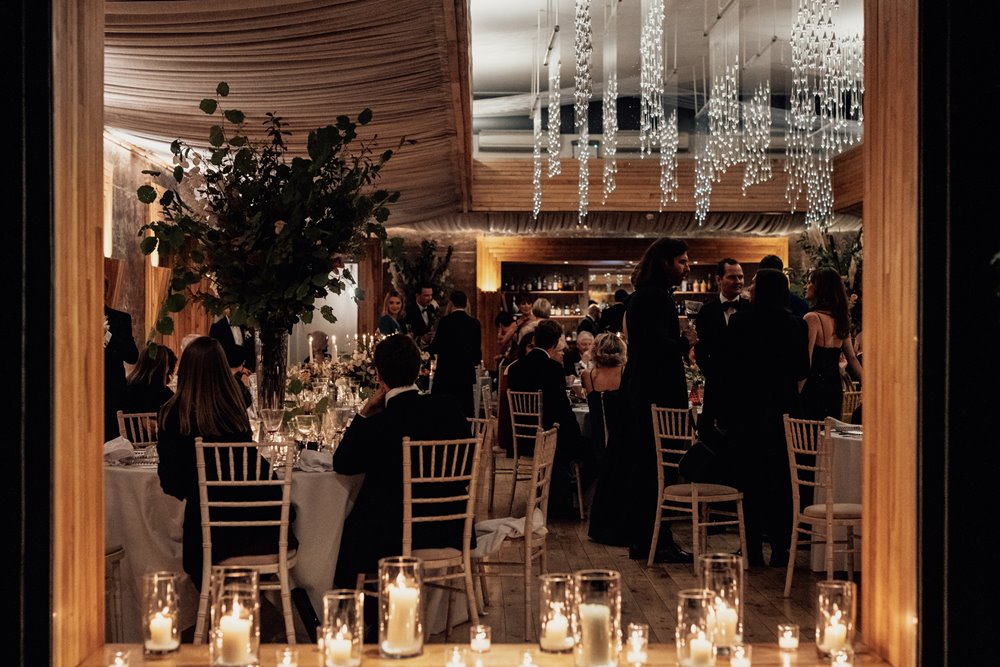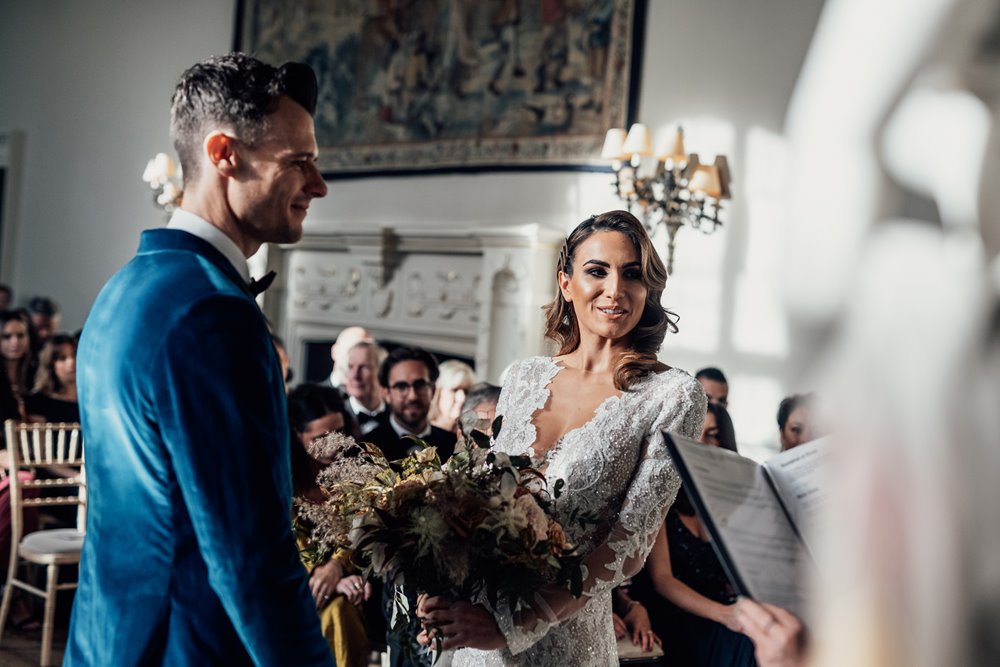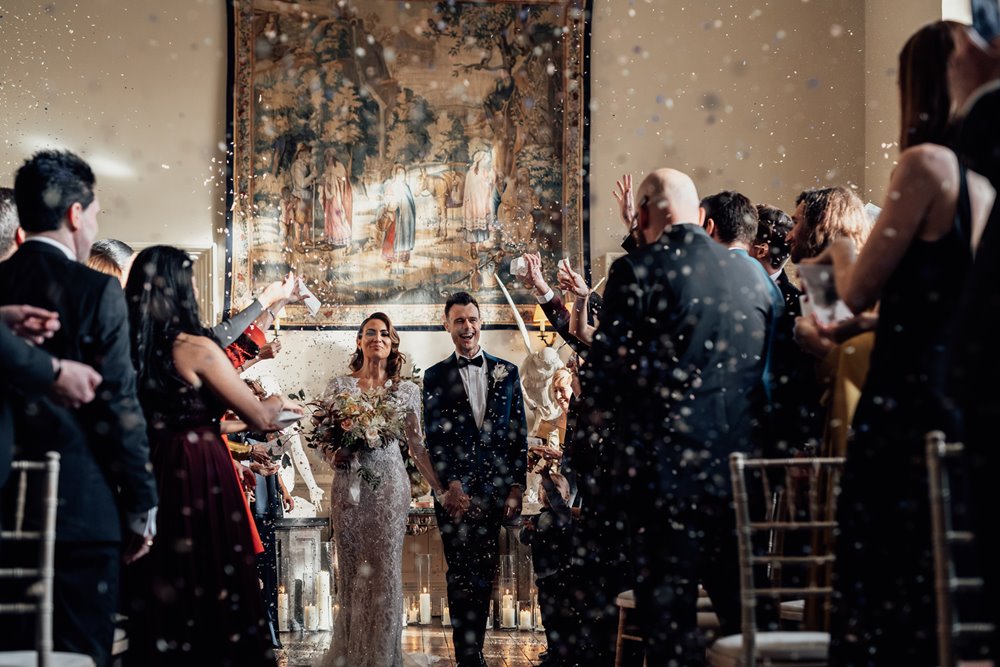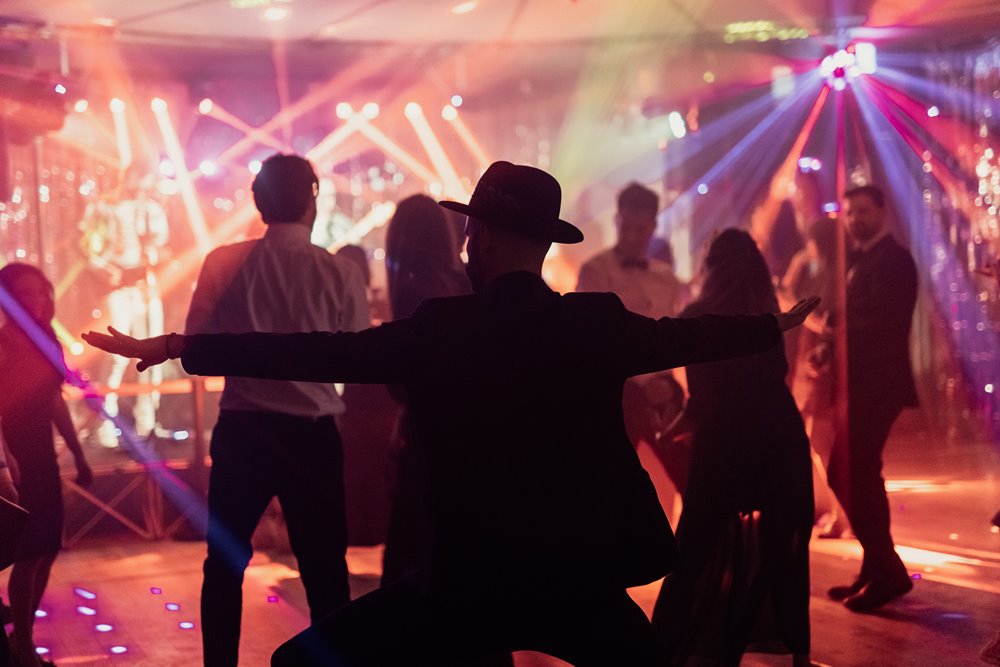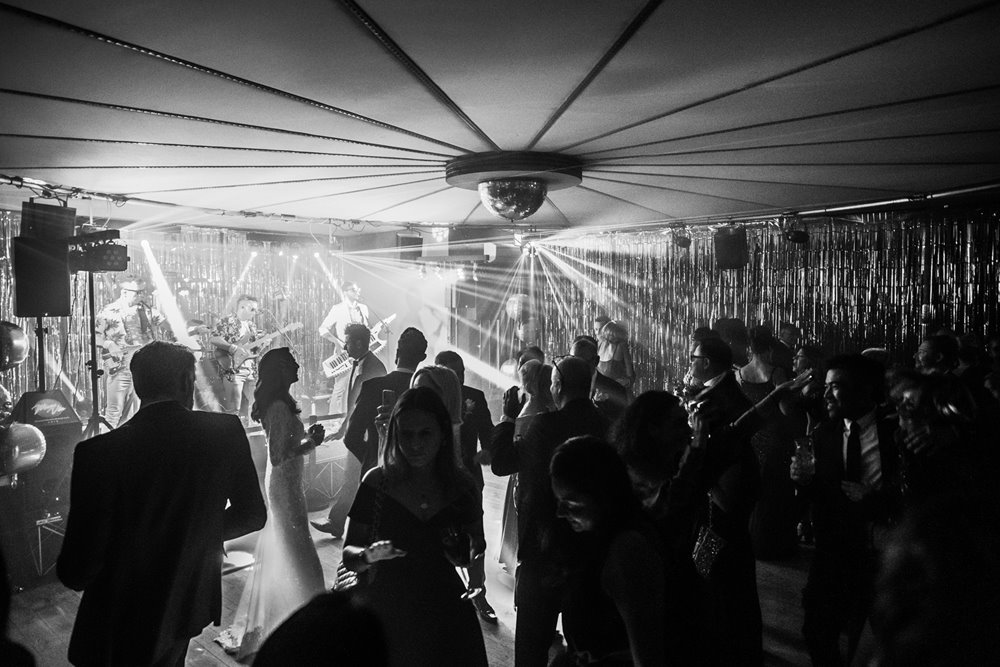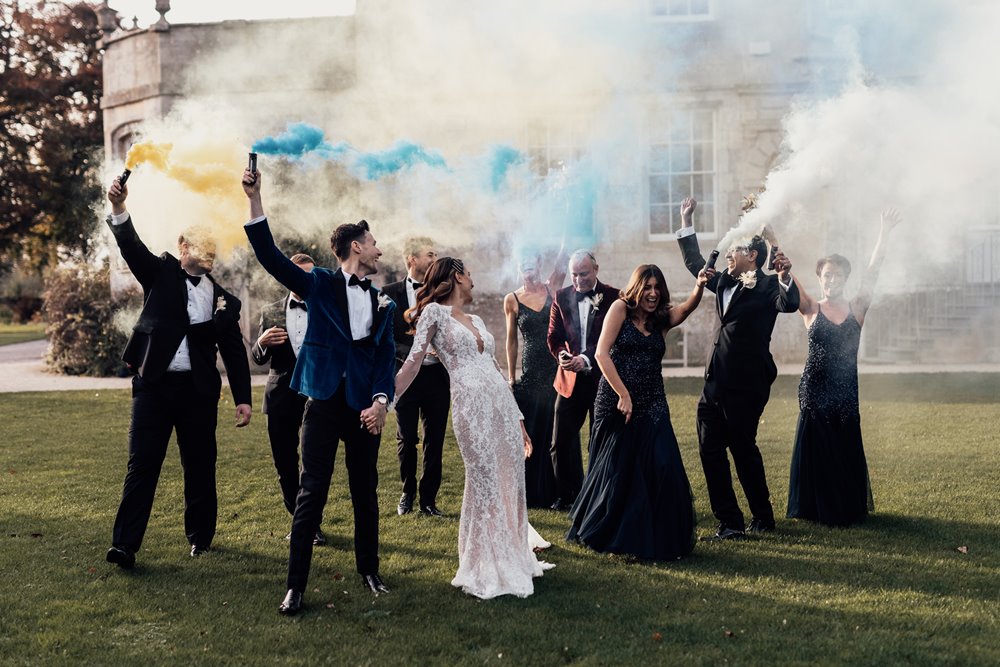 James Fear
Mr Fear certainly brings the rockstar energy, and quite a bit of entertainment!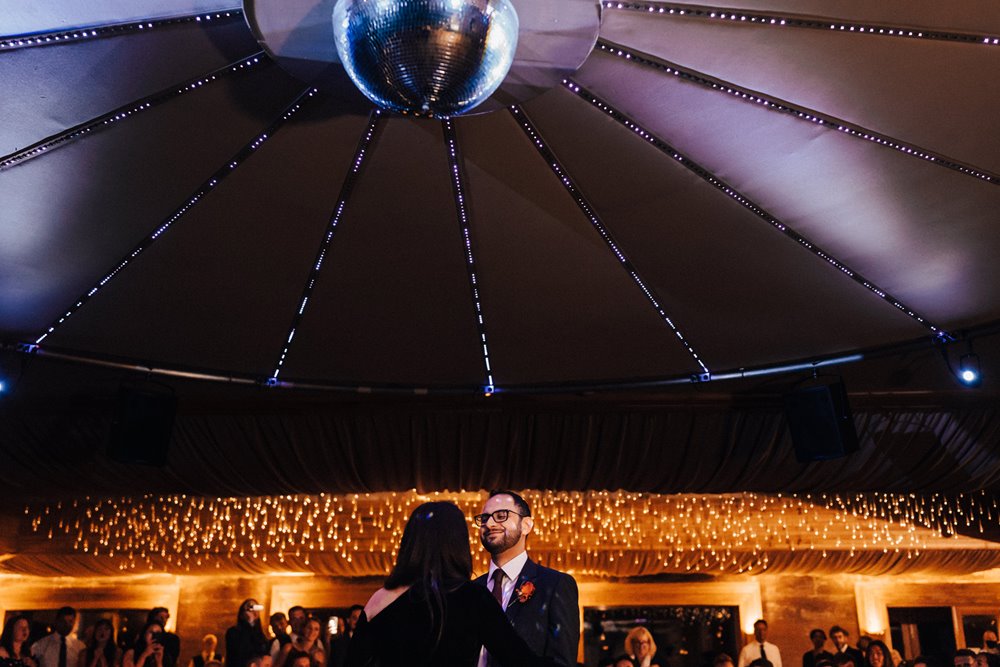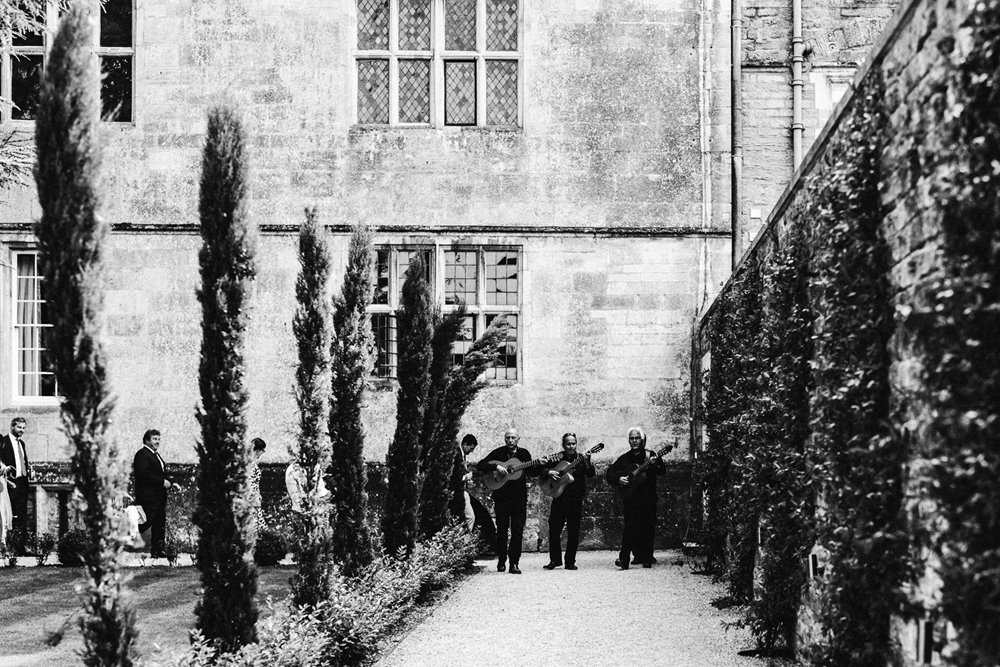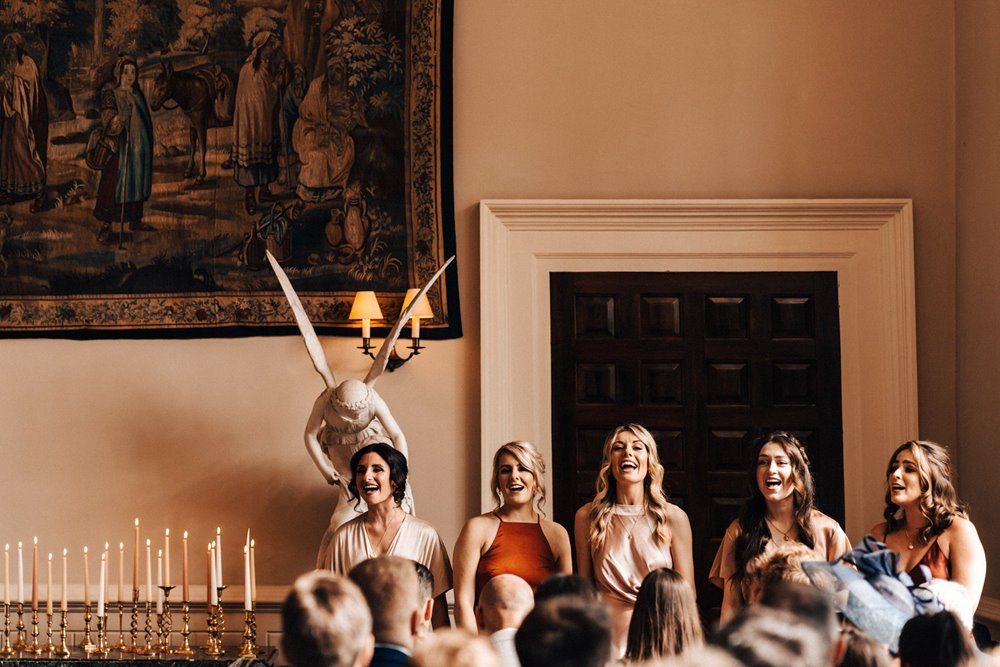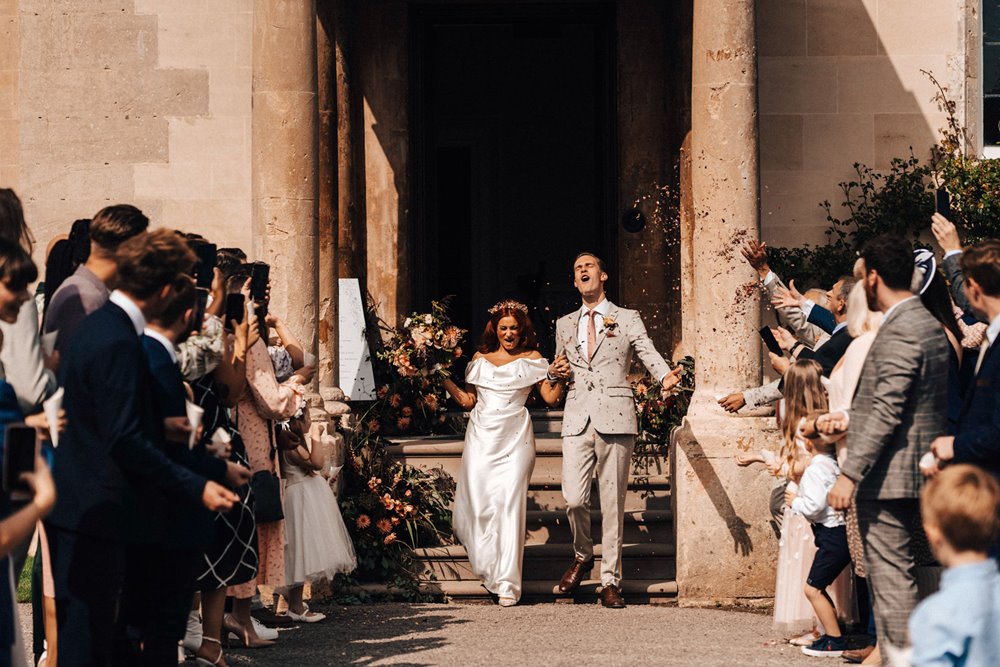 Have we inspired you to come to the dark side? Whatever you decide, have fun planning it, and call us if you need a hand!
Truly, madly, darkly,
Team E 
xxx
Related reading