Deliciously Different Desserts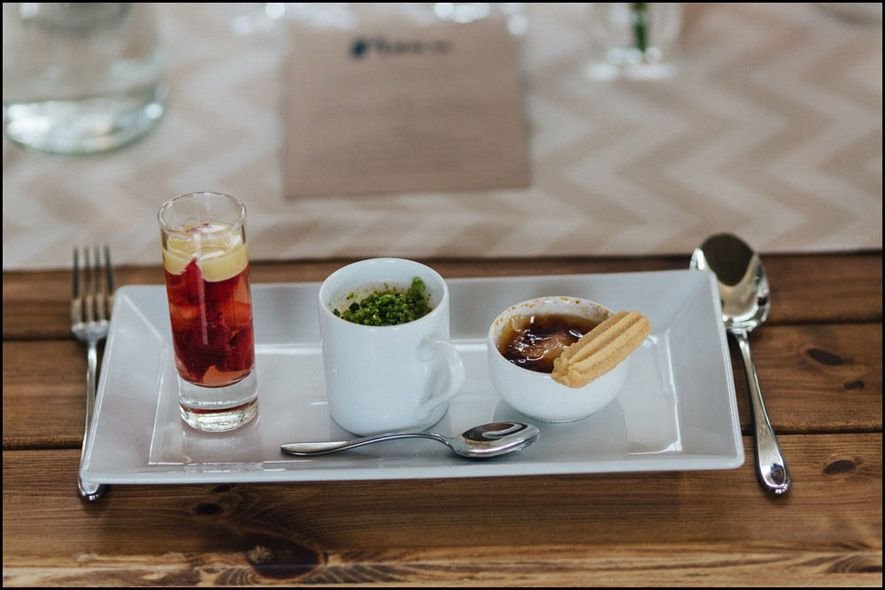 What if you Don't Want a Wedding Cake?
Don't have one! Perhaps you don't like the look of traditional wedding cakes, or maybe you just don't like cake full stop? Go with your heart (and/or stomach) and choose a delicious dessert that suits you both perfectly. There's no need to choose just one either, dessert tables full of tasty treats are becoming ever more popular because they cater for every tase. 
Put the kettle on and enjoy some of our favourite dessert and non-traditional wedding cake ideas from real weddings here at the court...
Doughnuts 
Lots of our couples have opted for a big pile of delicious doughnuts over cake, and why wouldn't you when Pippins doughnuts do flavours like cinnamon and brown sugar, and lemon curd...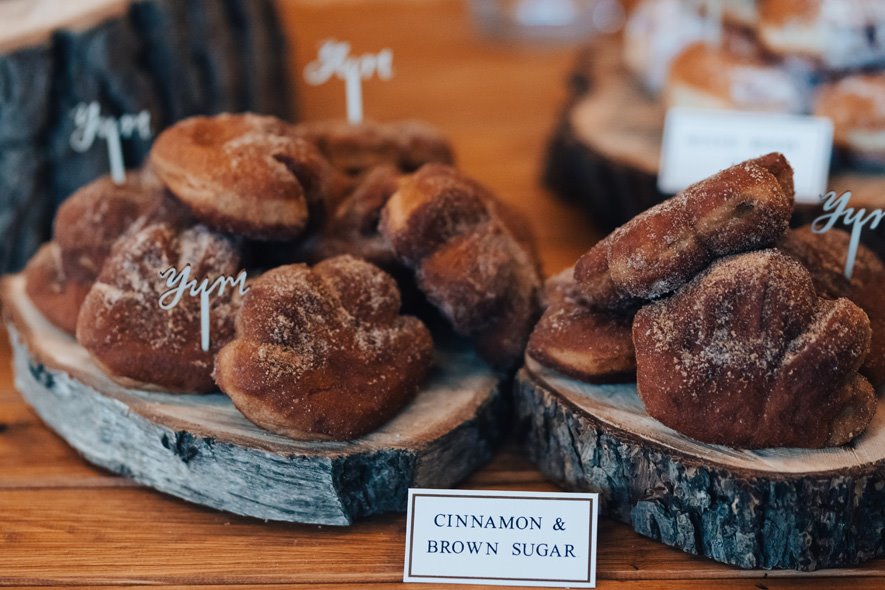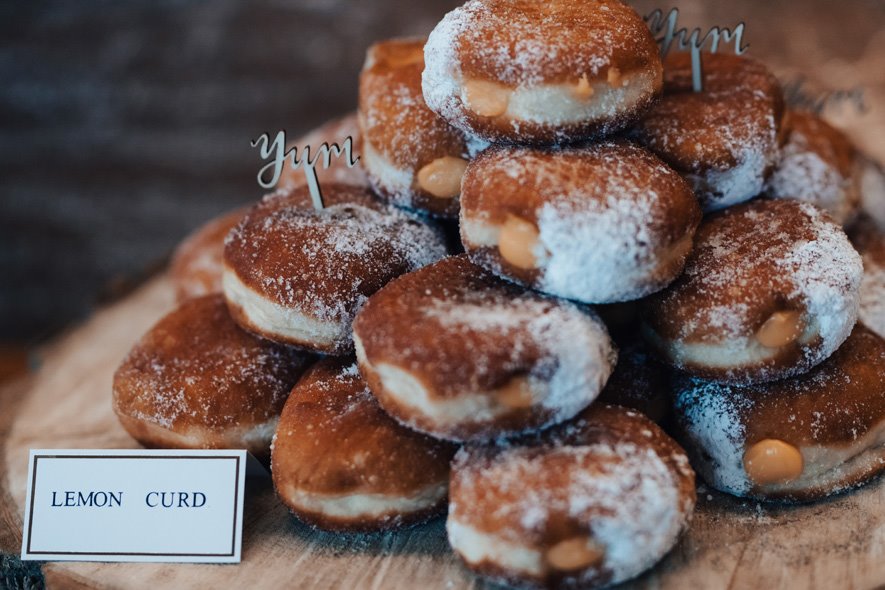 Doughnut walls are no longer just for weddings in Shoreditch, everyone has a hole lotta love for them at Elmore, and their popularity has spread like wild-fire throughout the country!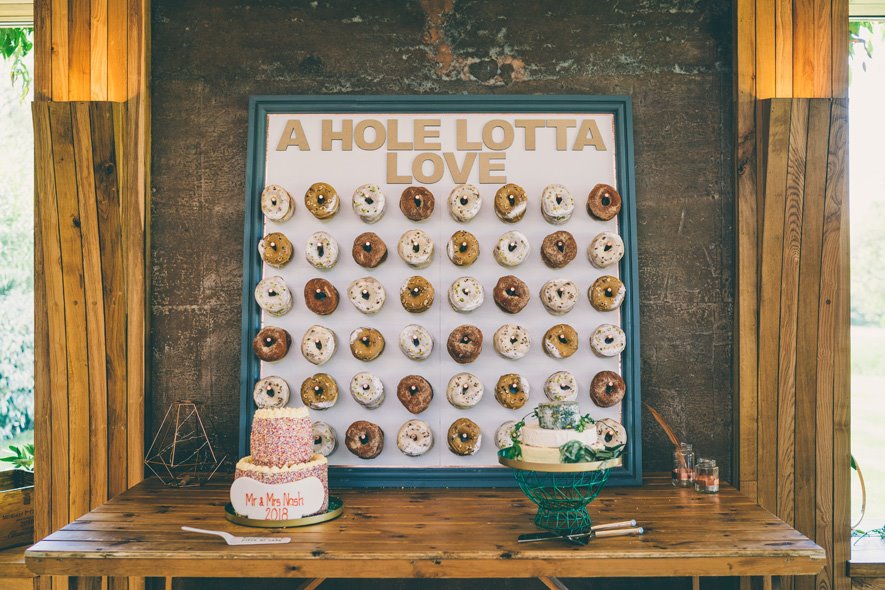 The lovely couple that had this fun festival style wedding weren't too fussed about a massive traditional wedding cake, so they opted for an M&S two tier sprinkle cake and upped their doughnut game instead!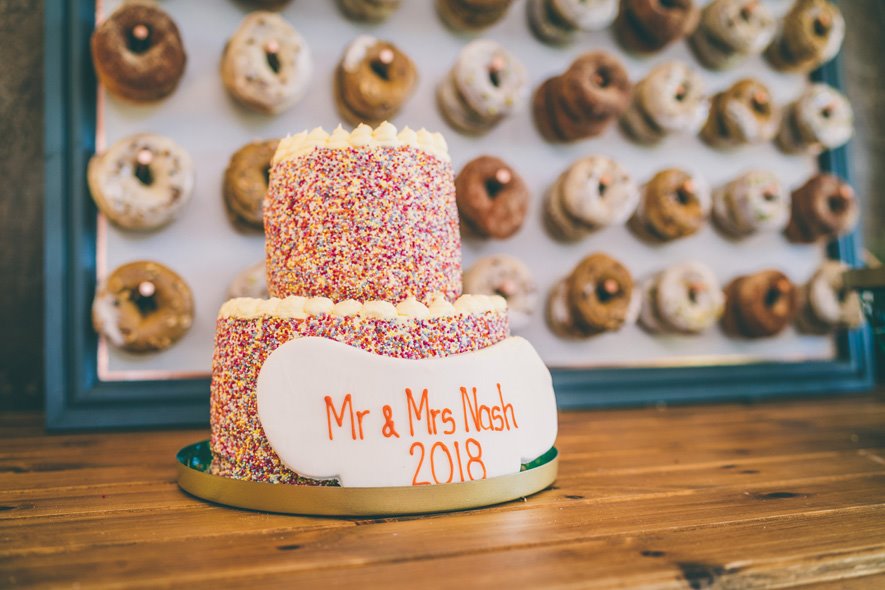 Tea Party Treats
The nostalgia factor is strong in this one; lay out some little cupcakes, mini rolls and bakewell slices and you and your guests can have your very own tea party with something for every taste.
You could even ask each guest to contribute by baking or buying something, it's always quite a bonding experience for two families to chat recipes.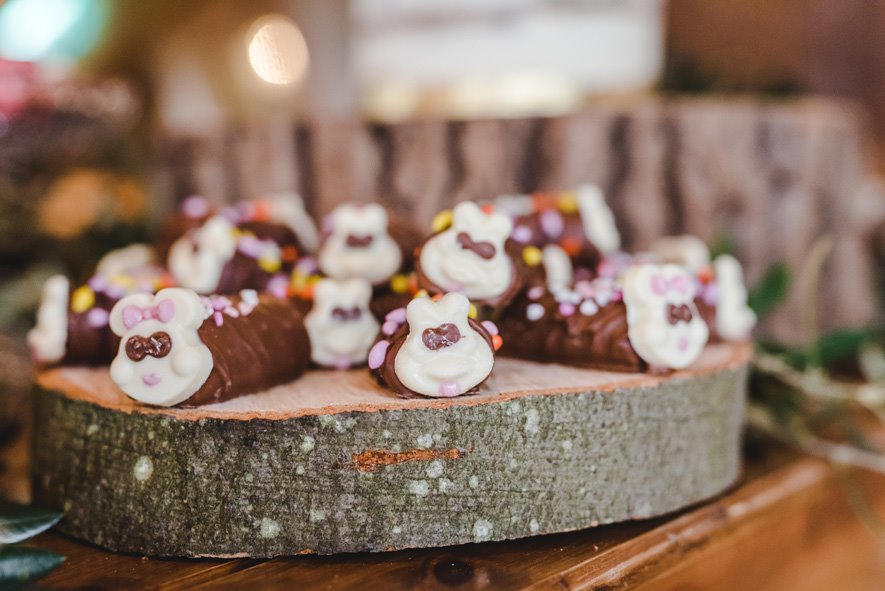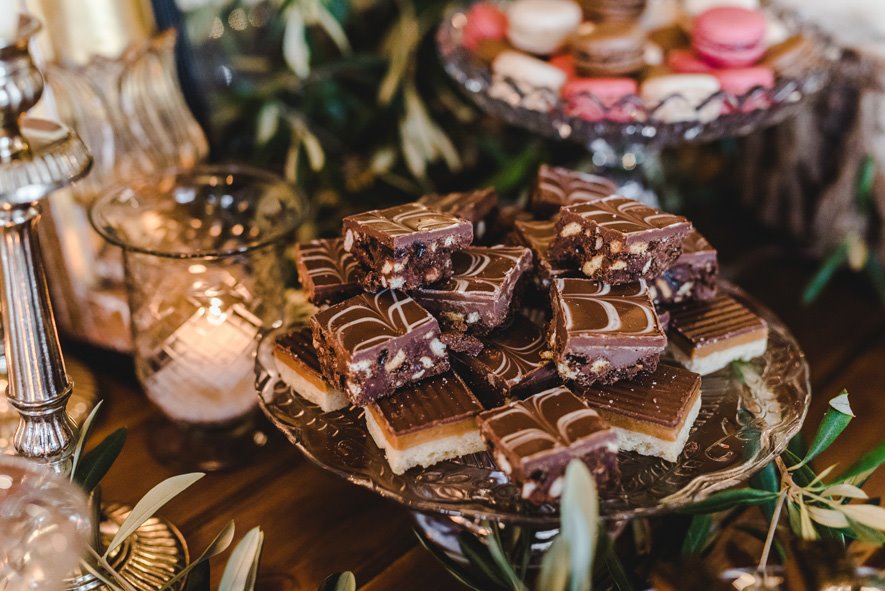 Mini Dessert Buffet
This gorgeous dessert table was actually part of our launch party way back in 2013! But time hasn't dulled it's appeal. Mini desserts mean you can have more than one, which is always a bonus we think.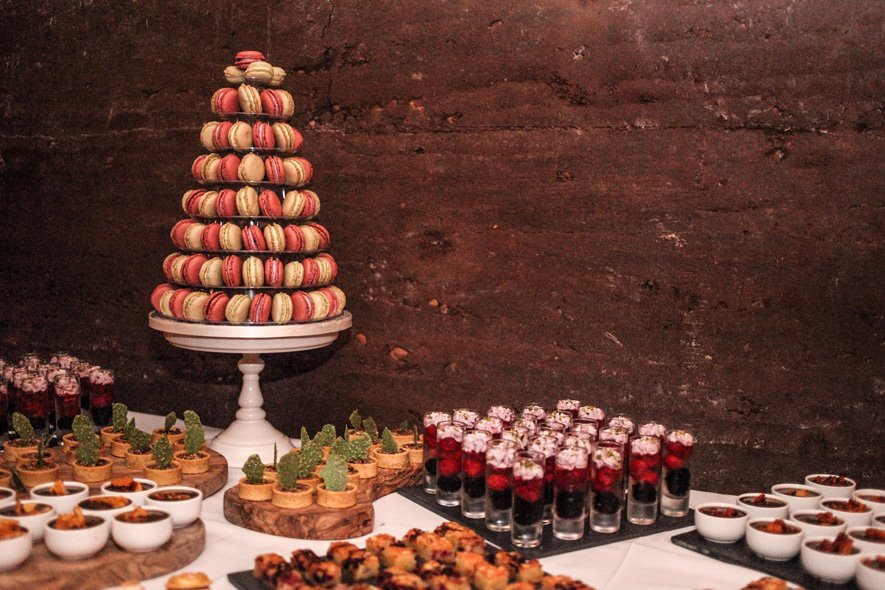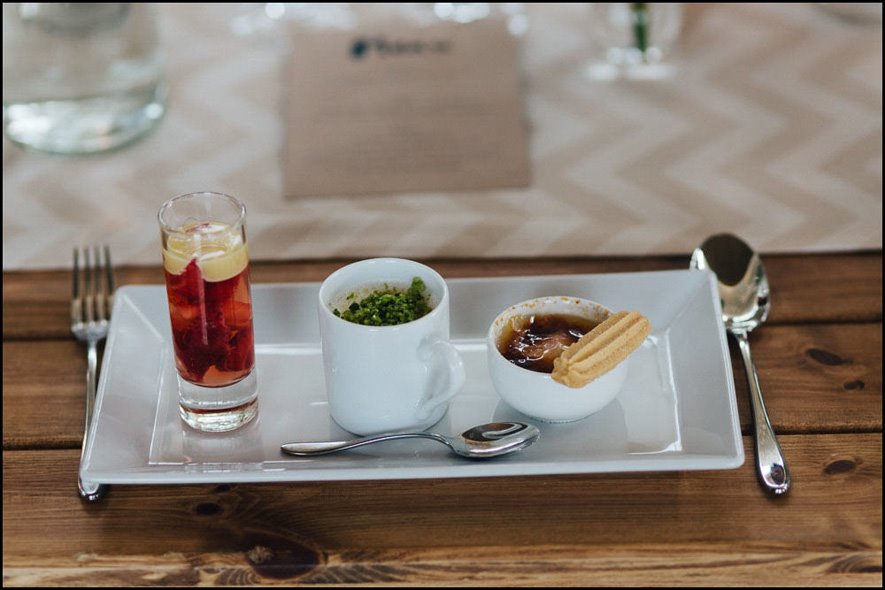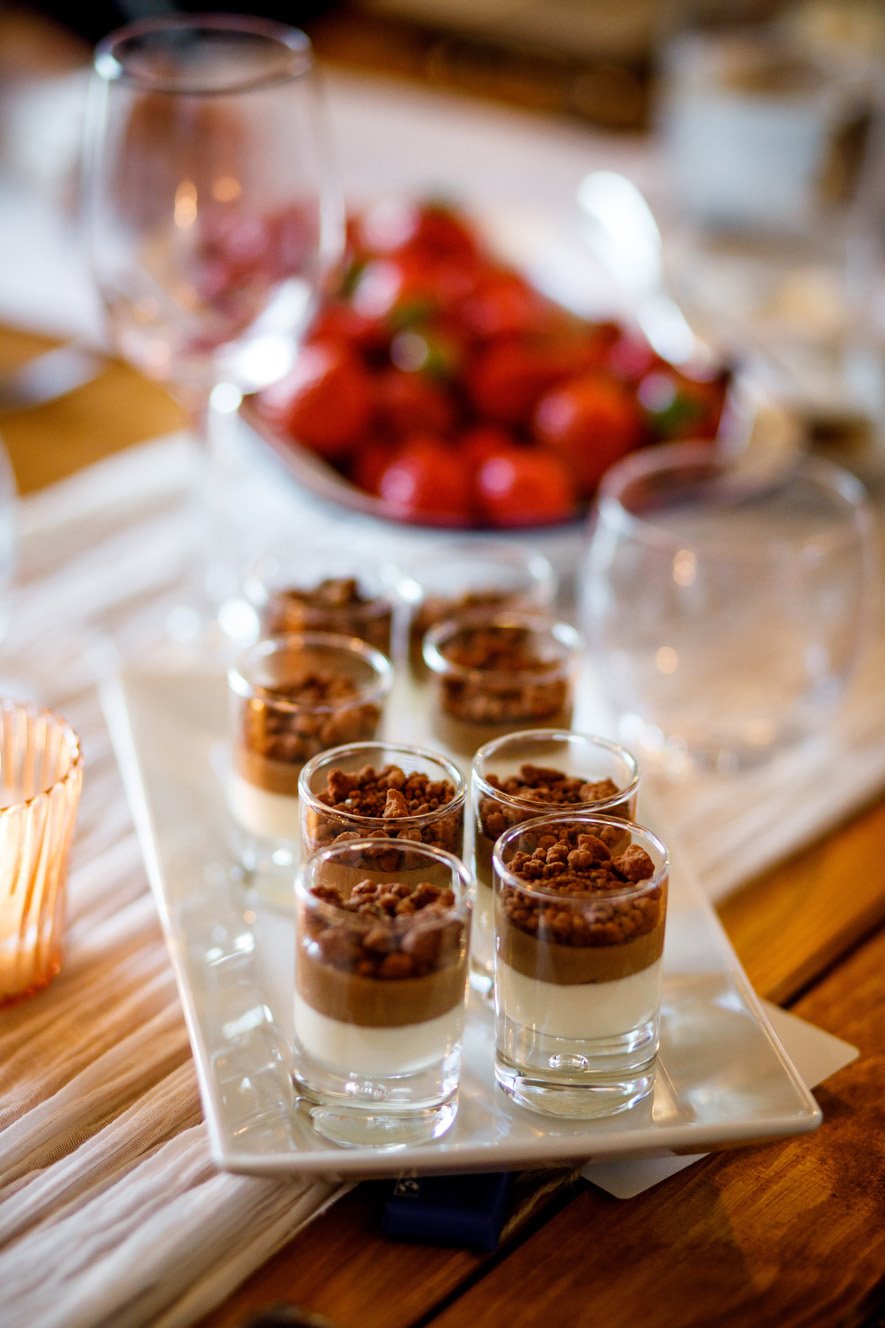 Mini Meringues
To continue the miniature theme, we loved these rainbow meringue kisses from this creative carnival wedding, and they went down a treat with guests.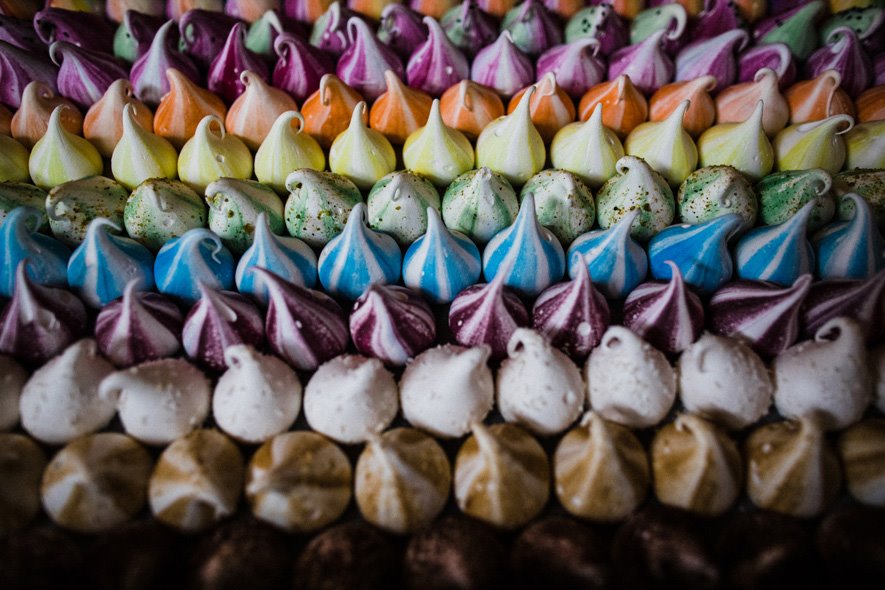 Dessert Table done right
This gorgeous boho bride and had a dessert table of dreams, and when all the guests didn't finish it all? Her ever helpful bridesmaid came to the rescue and got stuck in!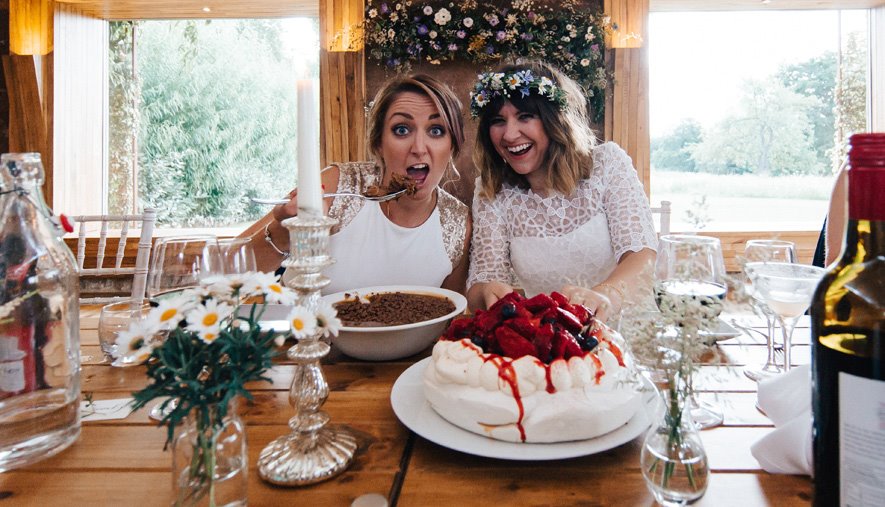 Non-Traditional Wedding Cakes
Maybe it's not the cake that's the problem, it's just the sponge, or the style. As you well know, our motto is 'bin the rule book', and this is no exception. You should be free to choose the exact kind of cake you want. Which is why we have SO much love for this incredible giant Rice Krispies squares cake which made a stunning centrepiece to this Rock n Roll themed wedding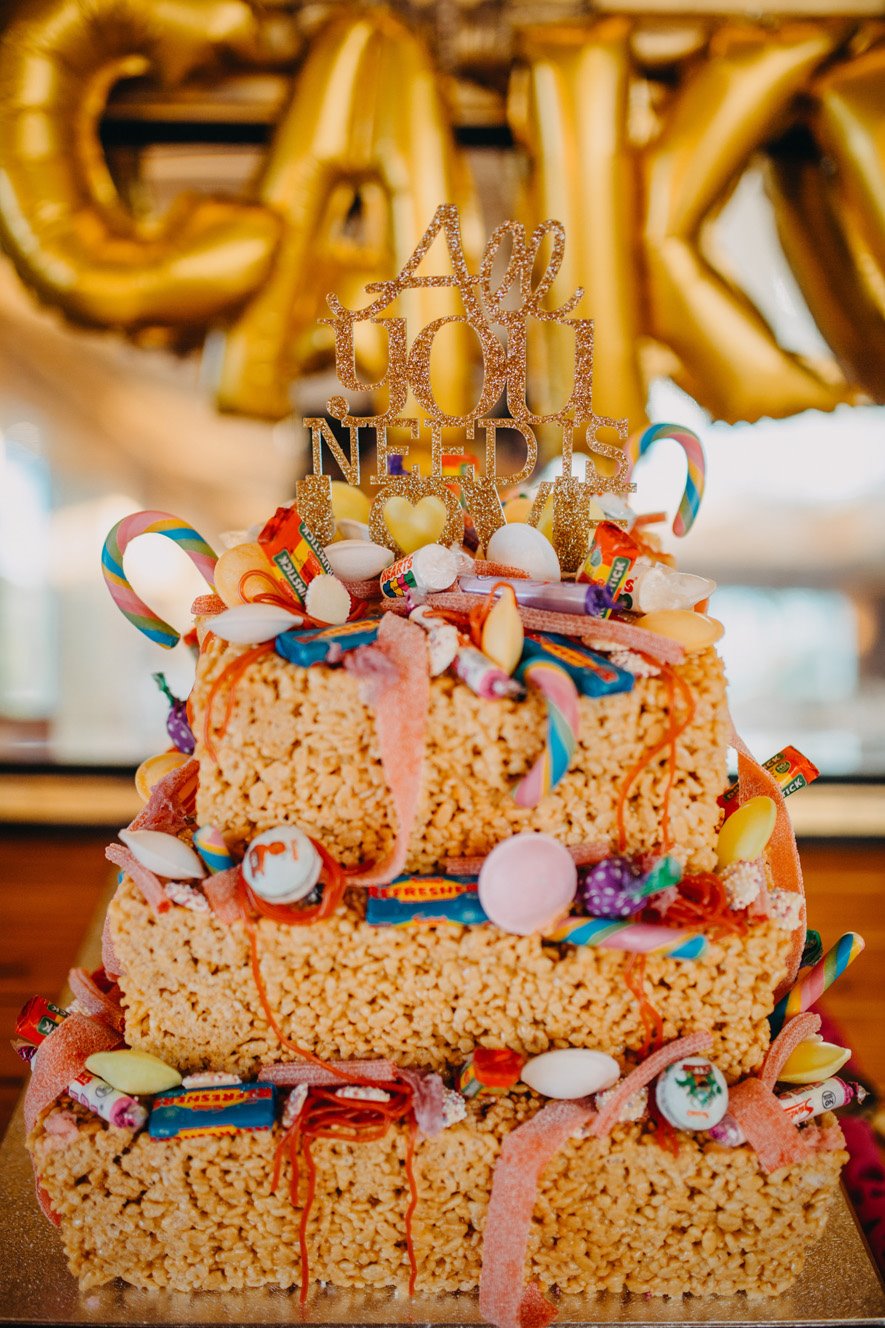 All you need is love... And retro sweets. Yum!!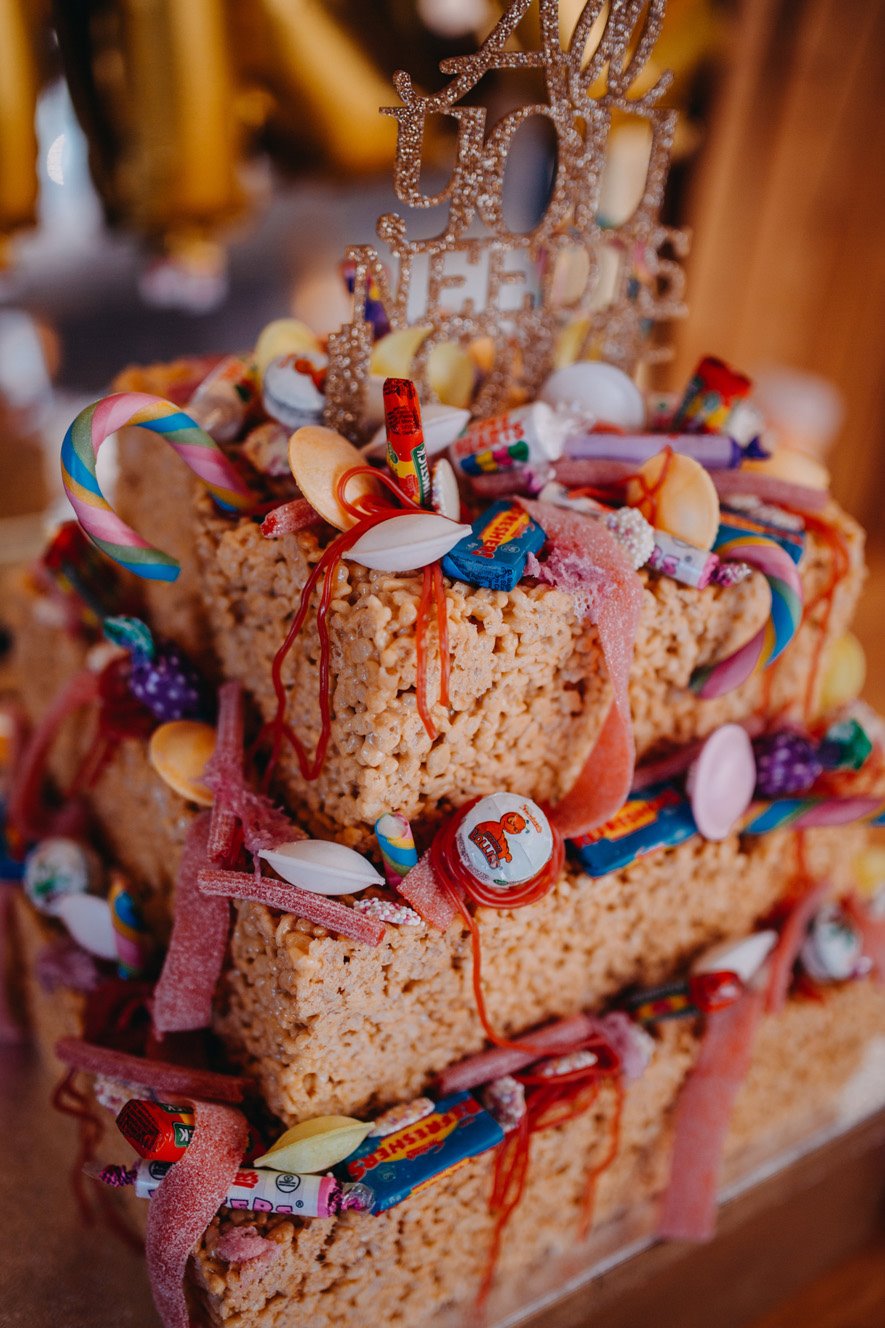 Themed Wedding Cake
Of course you can theme your wedding cake any way you like to match your wedding. This brilliant creation was part of a Safari themed wedding here a few years back. So much fun.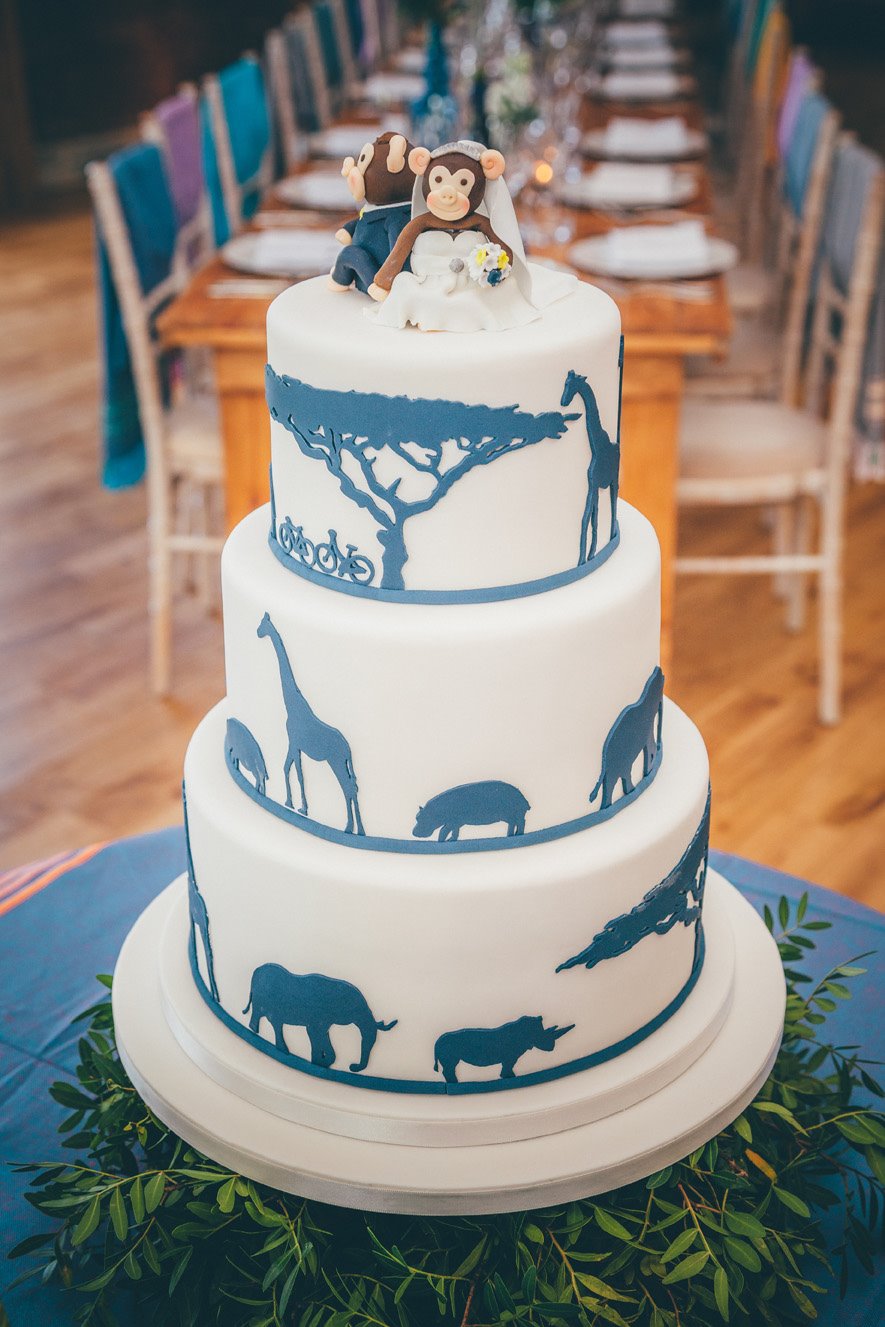 Different Wedding cakes
How about this darkly decorated beauty, perfectly displayed with matching cupcakes? Delicious!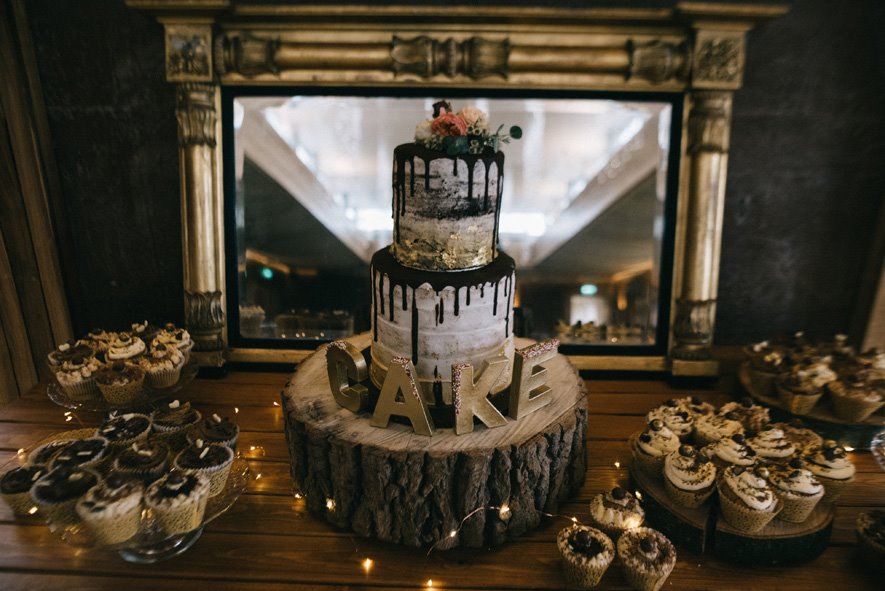 Birthday Brownies!
We had to include this gorgeous couple who's Groom was celebrating his 30th birthday on their Champagne wedding day, so the bride baked him some brownies to surprise him! Super cute.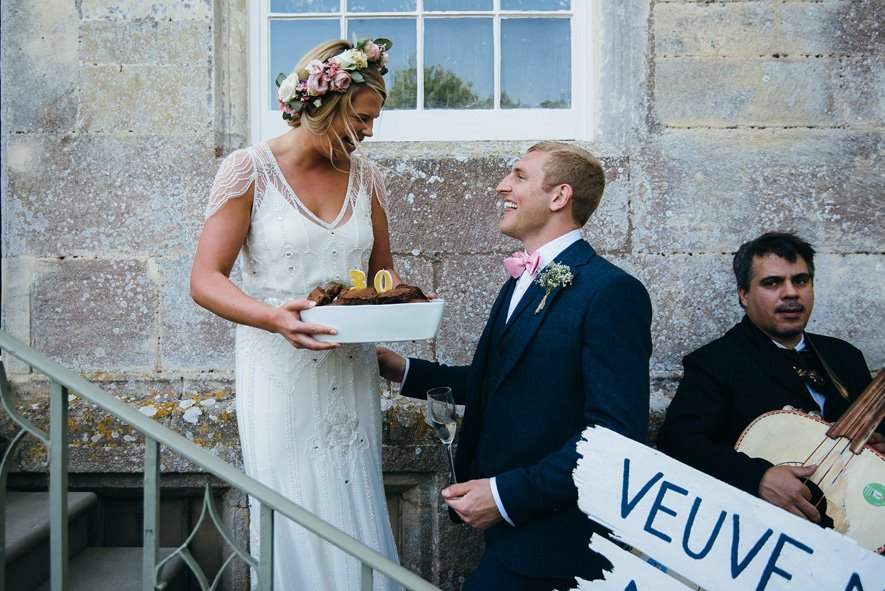 We hope we've inspired you to try something a little different for your wedding day dessert, and haven't made your tummy rumble too much in the process! If you'd like to chat to us about anything wedding food related, pick up the phone, we always love to hear from you.
Lots of Love,
Team E xx
Related reading