Jubilations. It's time for tea!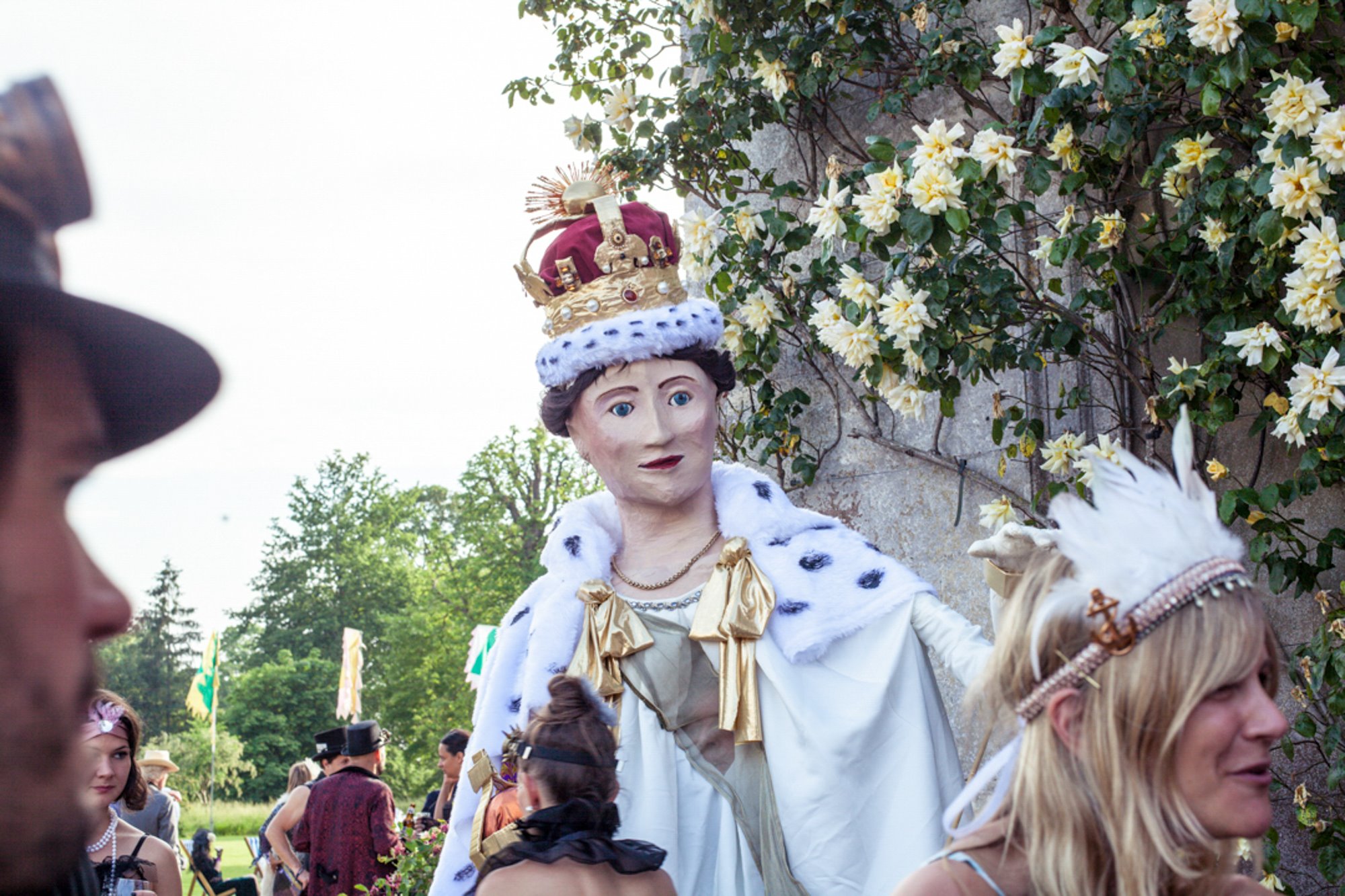 The jubilee has got us feeling inspired to throw a garden party, all these pretty pictures of bunting and cakes and finger sandwiches flying around… A spot in the walled garden would be just perfect, half sun, half dappled shade, to spend the afternoon nibbling and sipping and laughing with friends don't you think?

Sadly we don't have time for a Team E jubilee tea so we thought we'd fill the journal with English garden party wedding inspiration instead.
Would you like to join us? Come along, it's time for tea!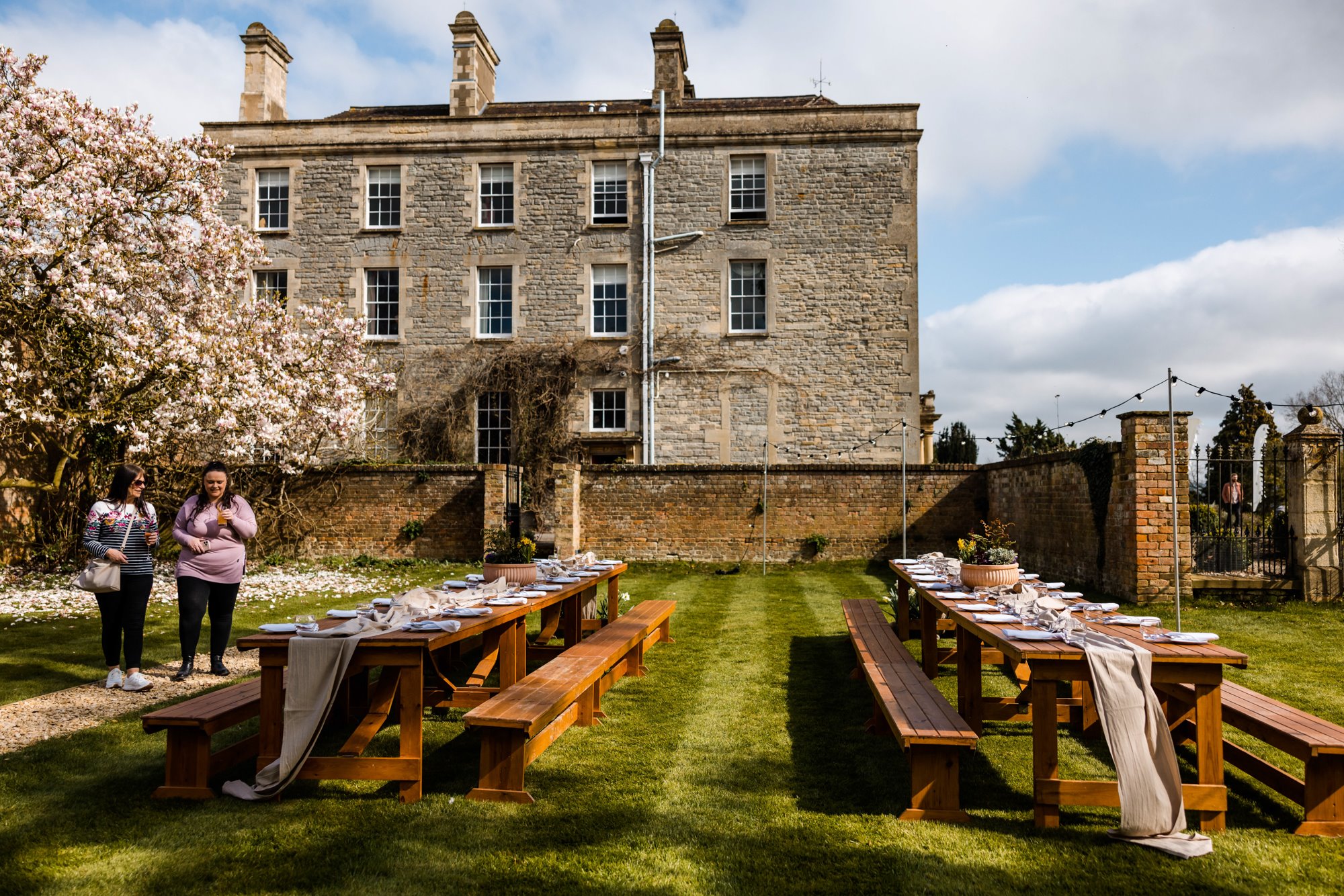 How to plan a garden wedding...
The venue comes first of course, and happily with the recent change in UK wedding law it's now easier to get married outdoors than ever before!

Unlike the US and Scotland, back garden weddings in your own home still aren't legal in England though, so you will need to choose a licensed venue.
Luckily Elmore Court has been approved for outdoor weddings very recently (we'll give you a proper and full update and lowdown on all the wonderful spaces you can use very soon! Watch this space)

When looking for a garden wedding venue the garden comes first, be sure to visit the grounds and envision your party whilst stopping to smell the roses. But don't forget to also consider what capacity there is for an after party if you don't want to stop at teatime! Be sure to ask about curfew as many outdoor and garden style venues will have an early finish time (not us!)

Once you've found your perfect spot you can really let your imagination run wild with inspiration.
Here are some ideas to get you started...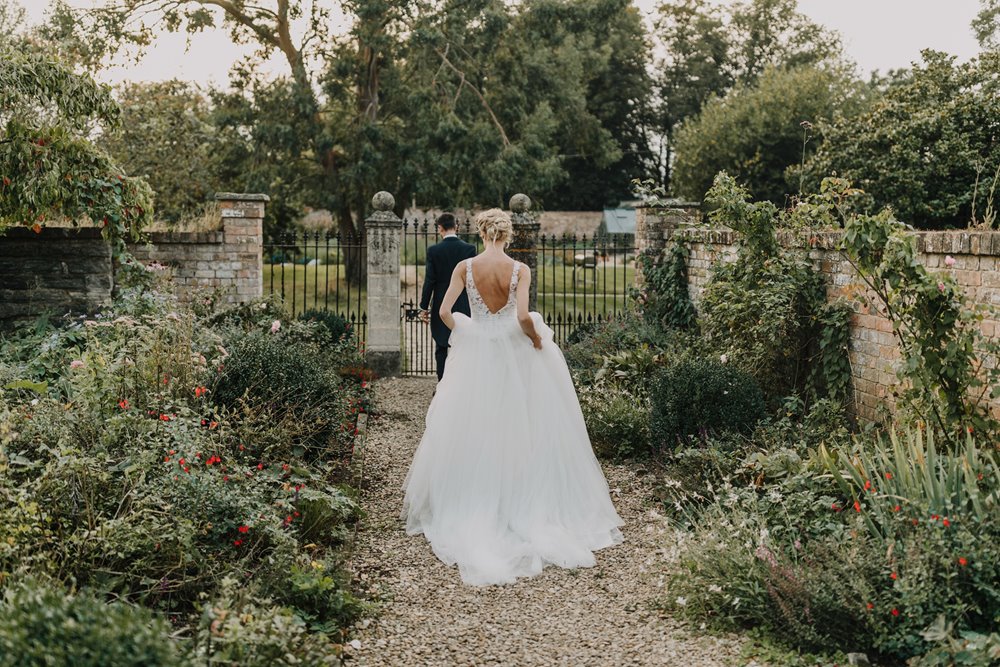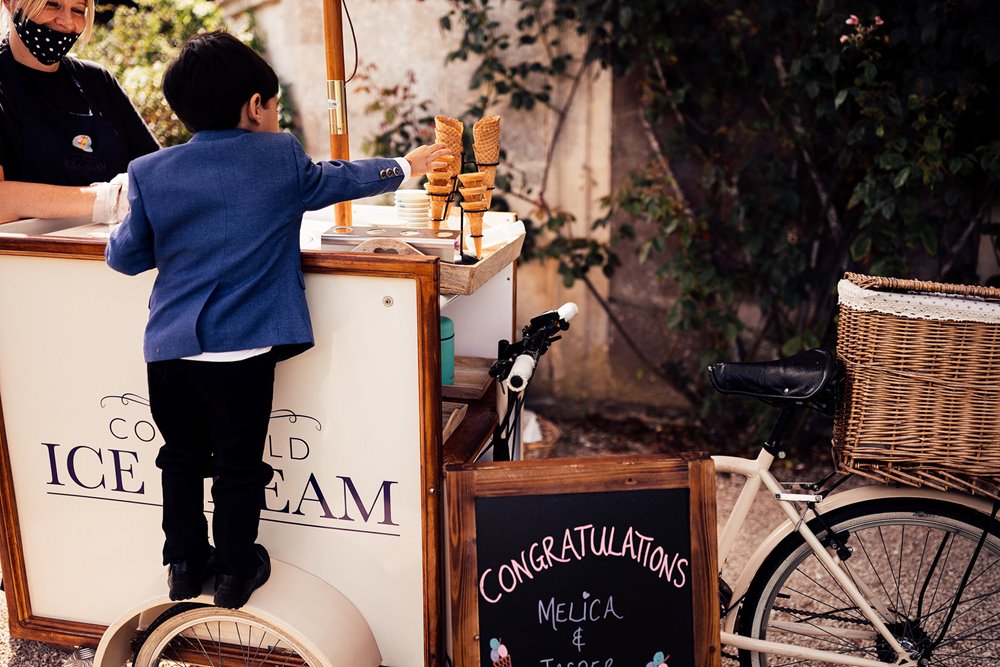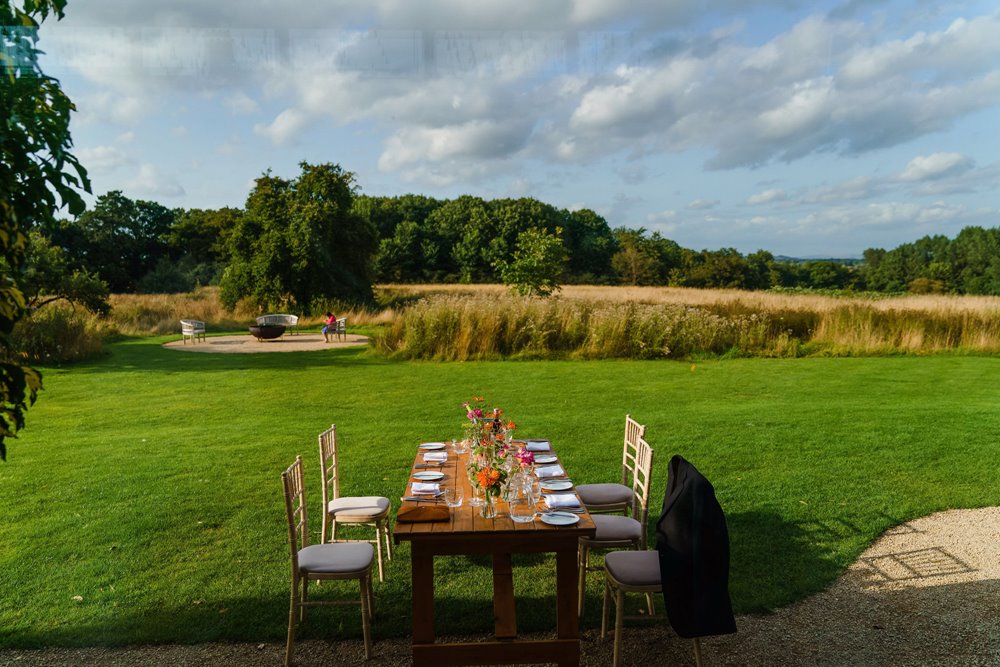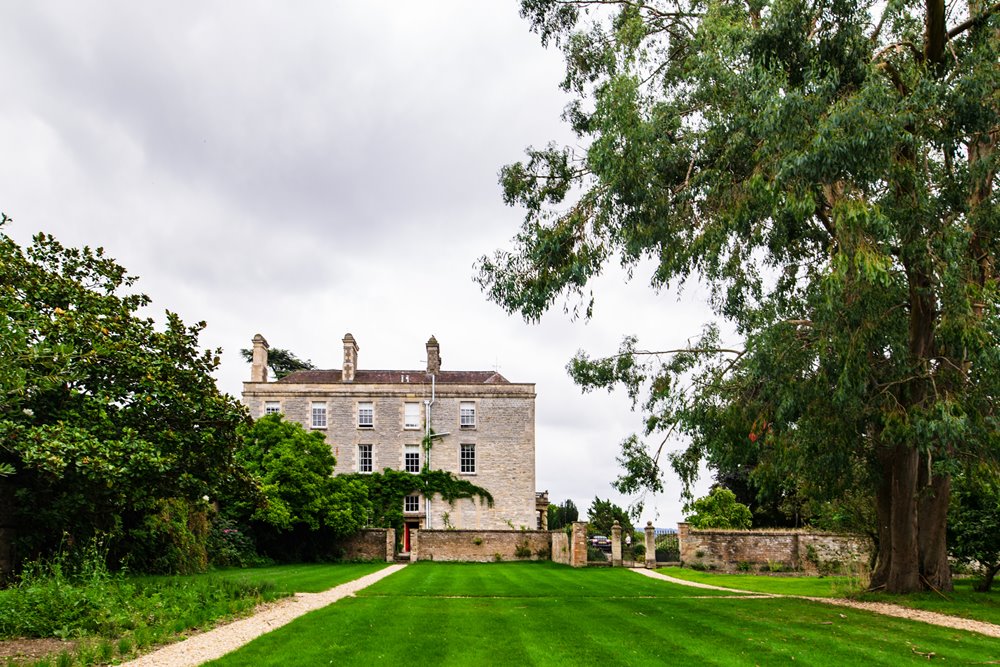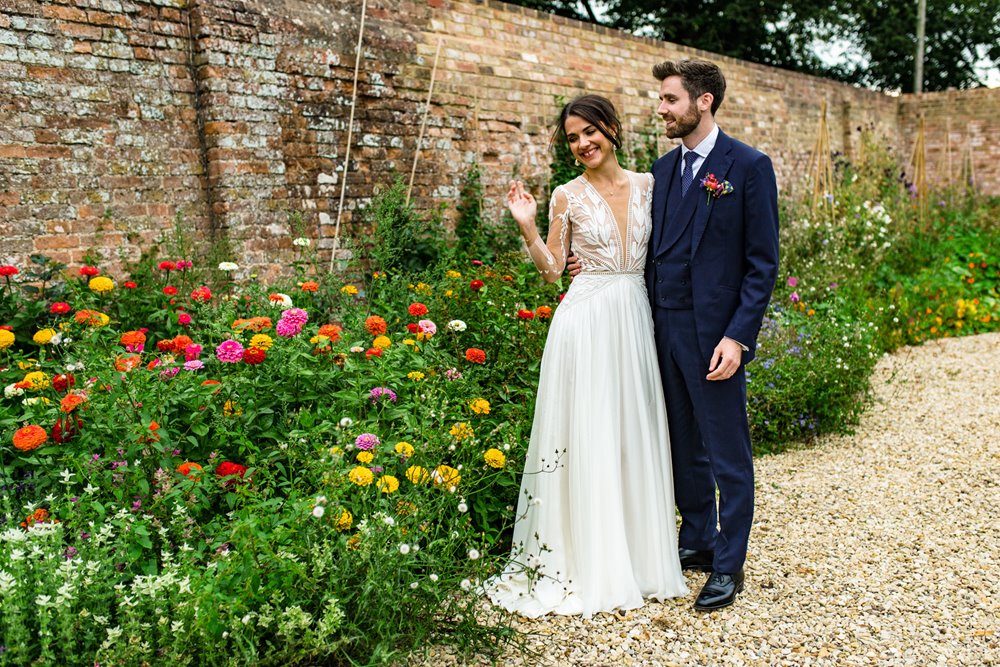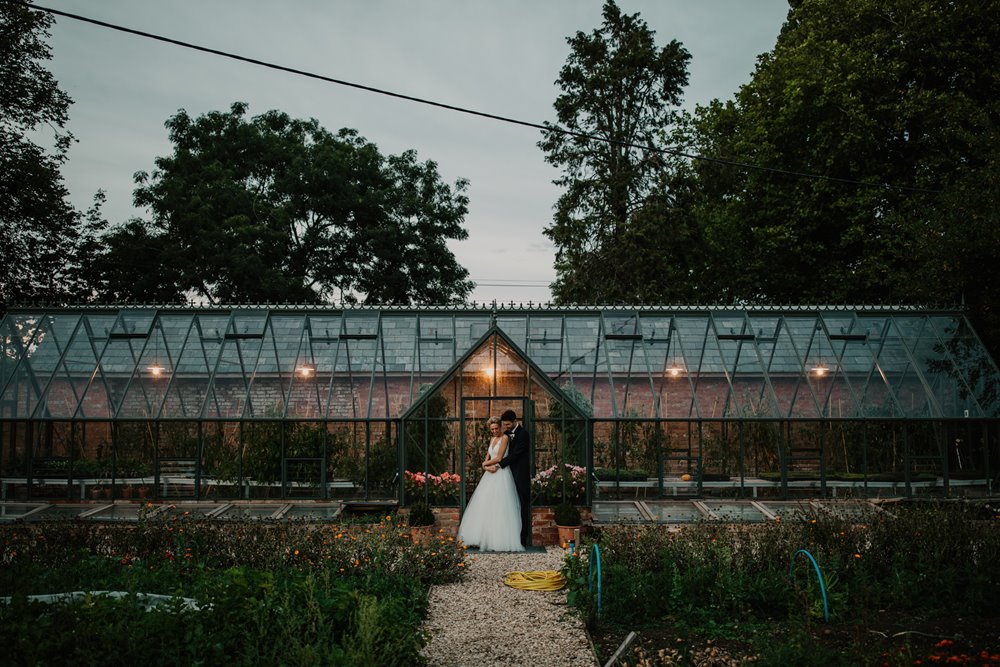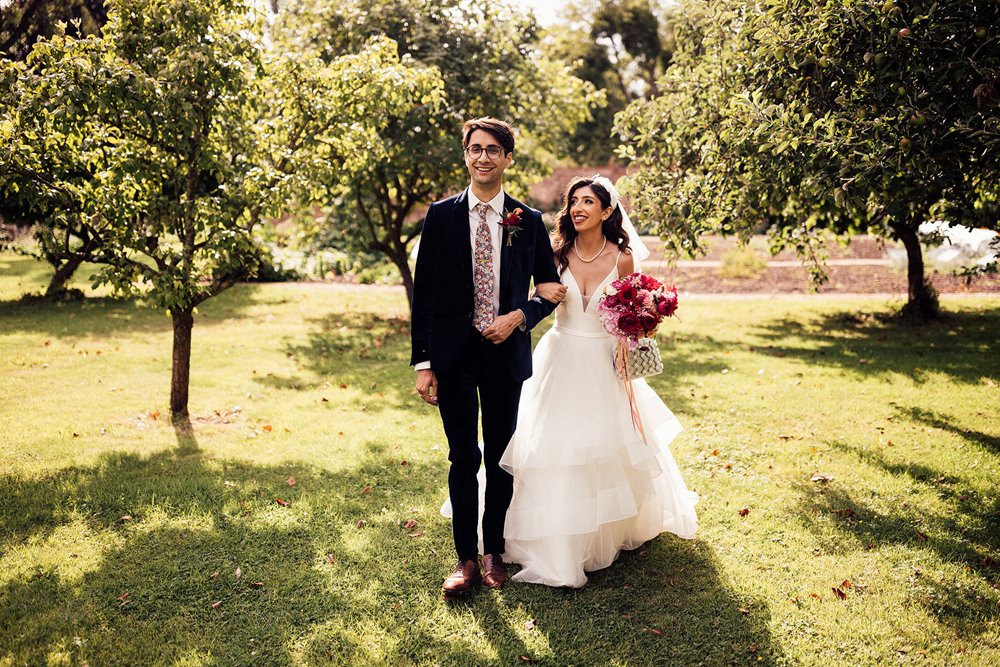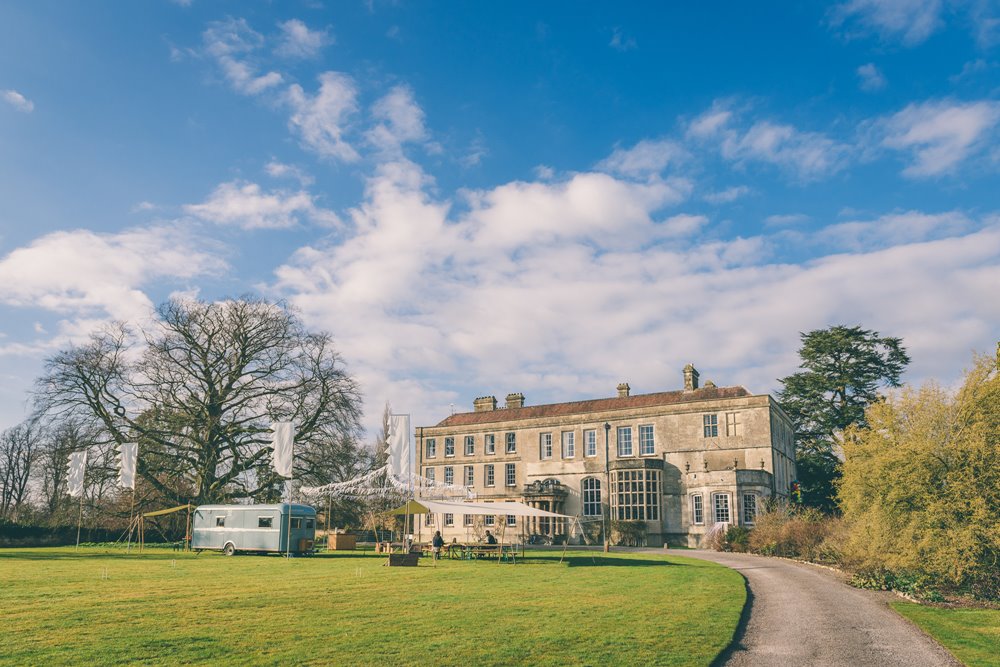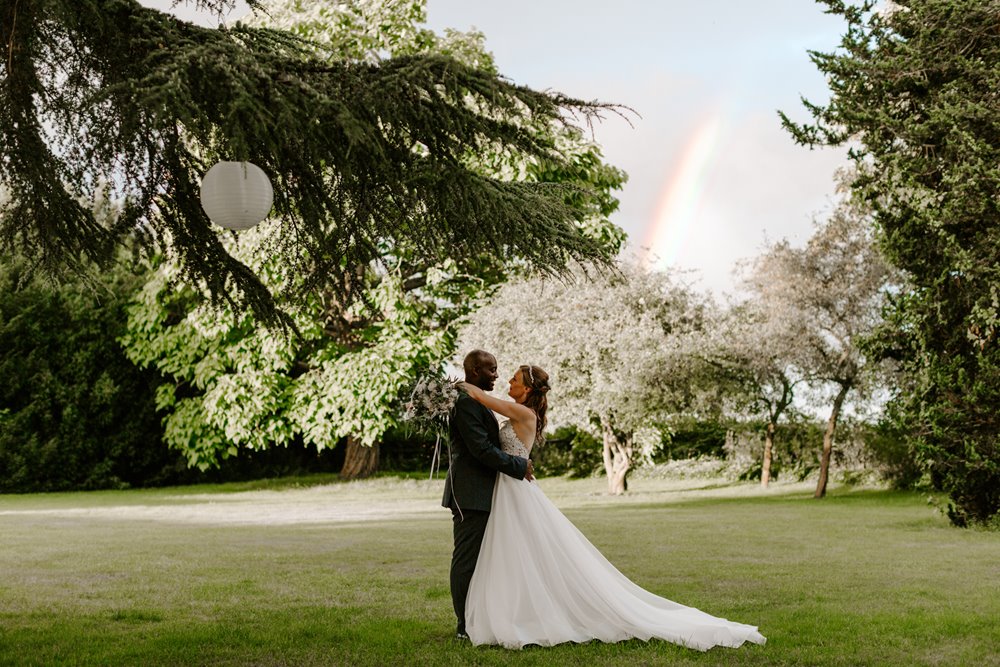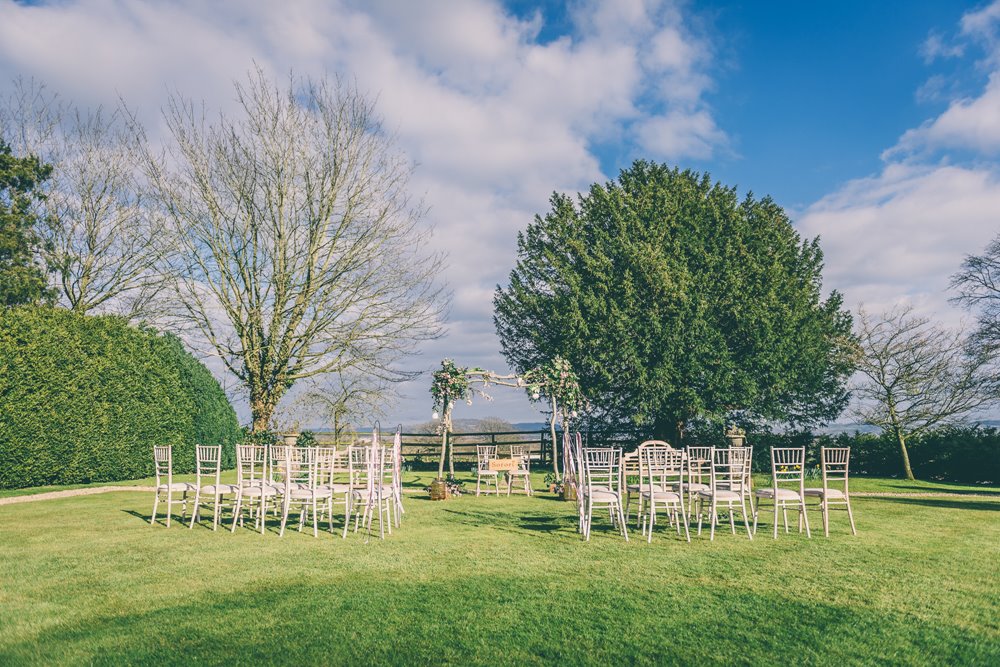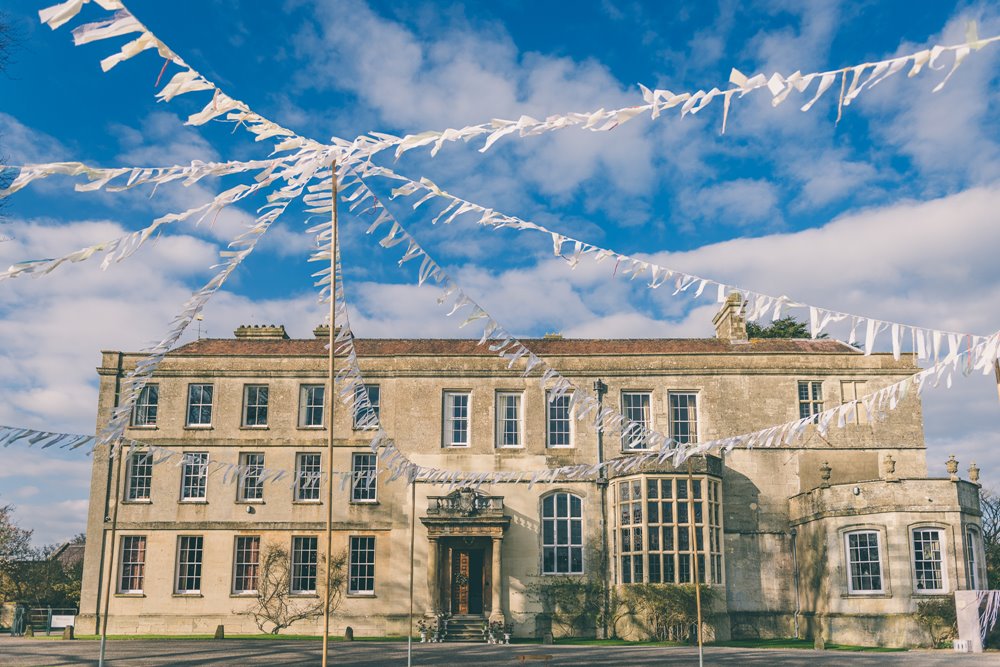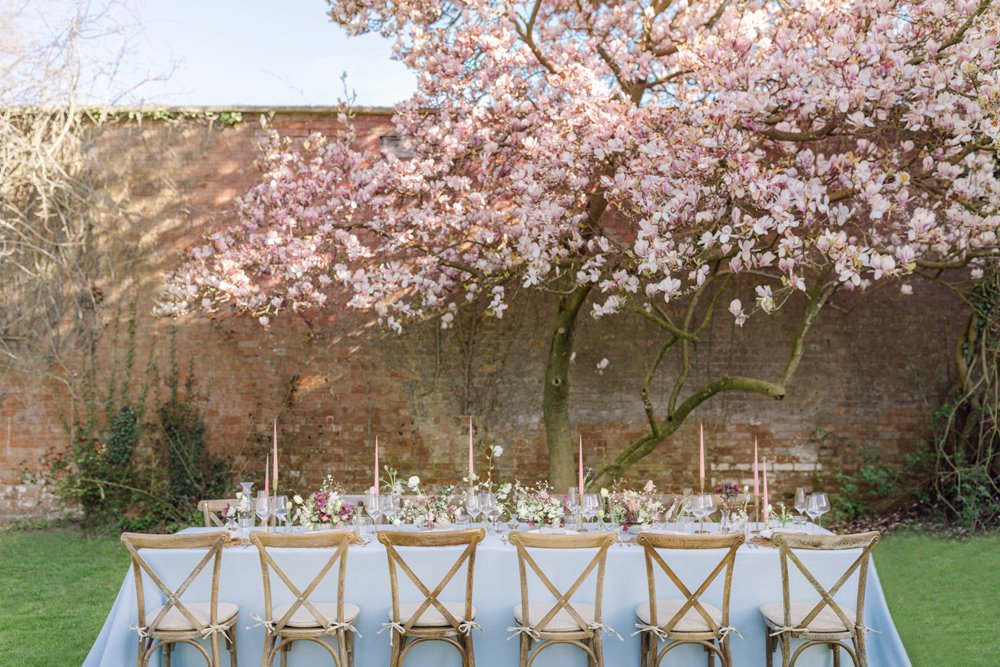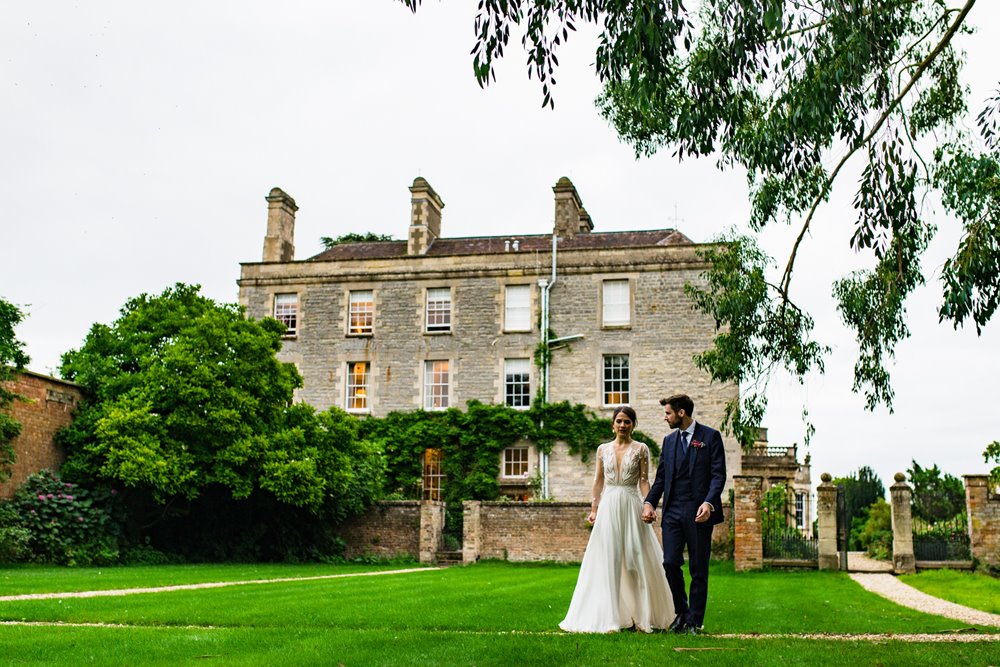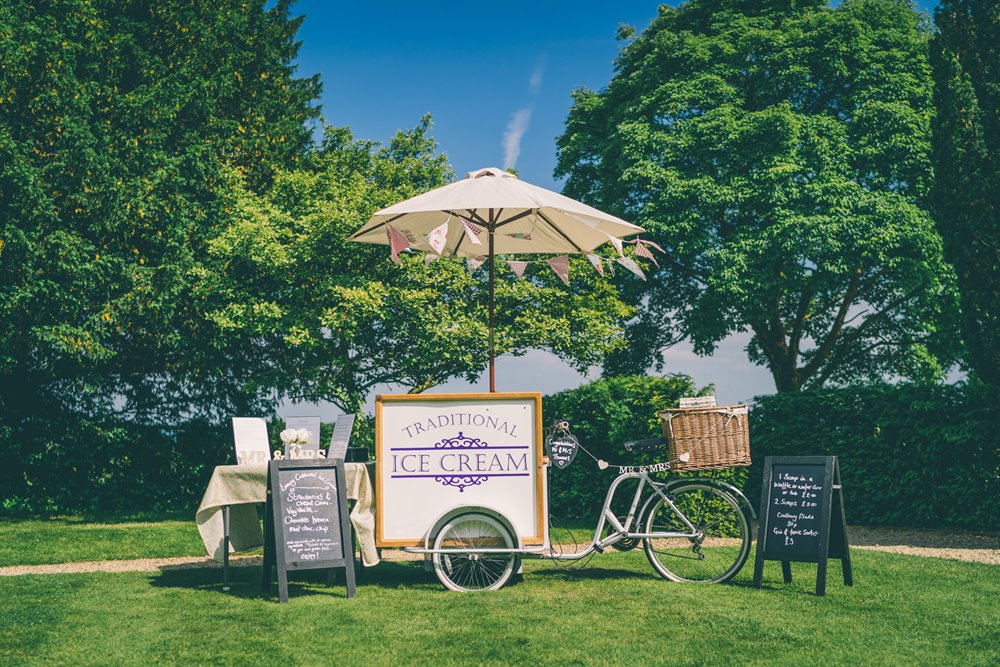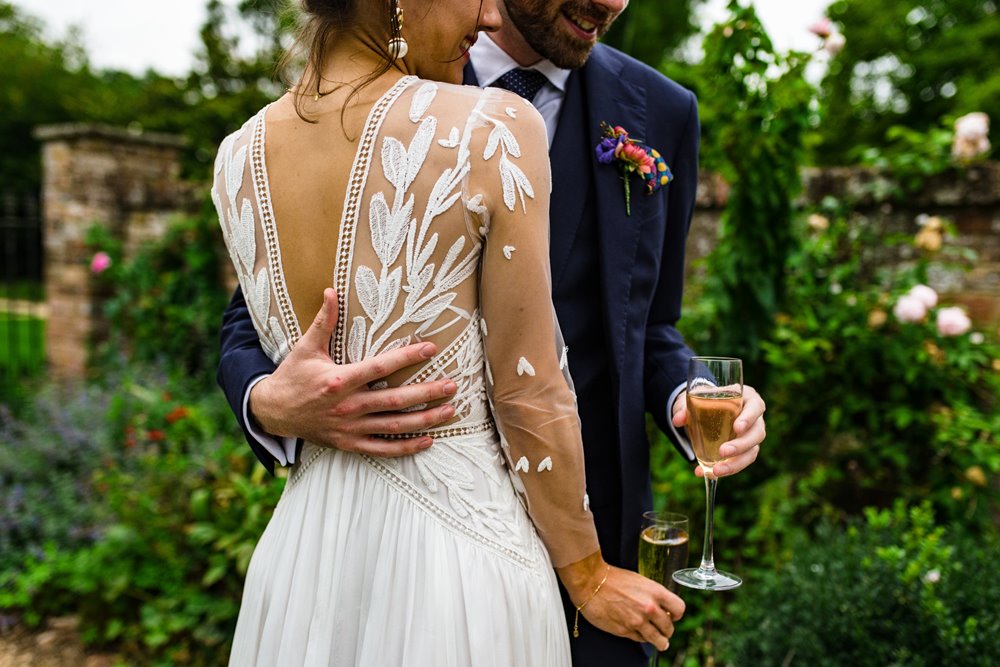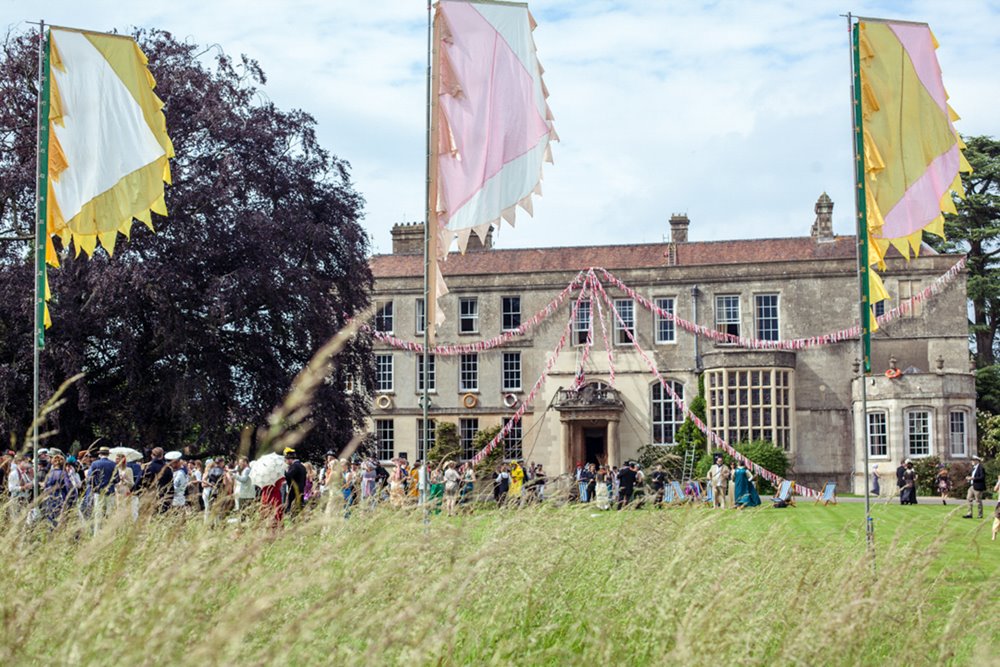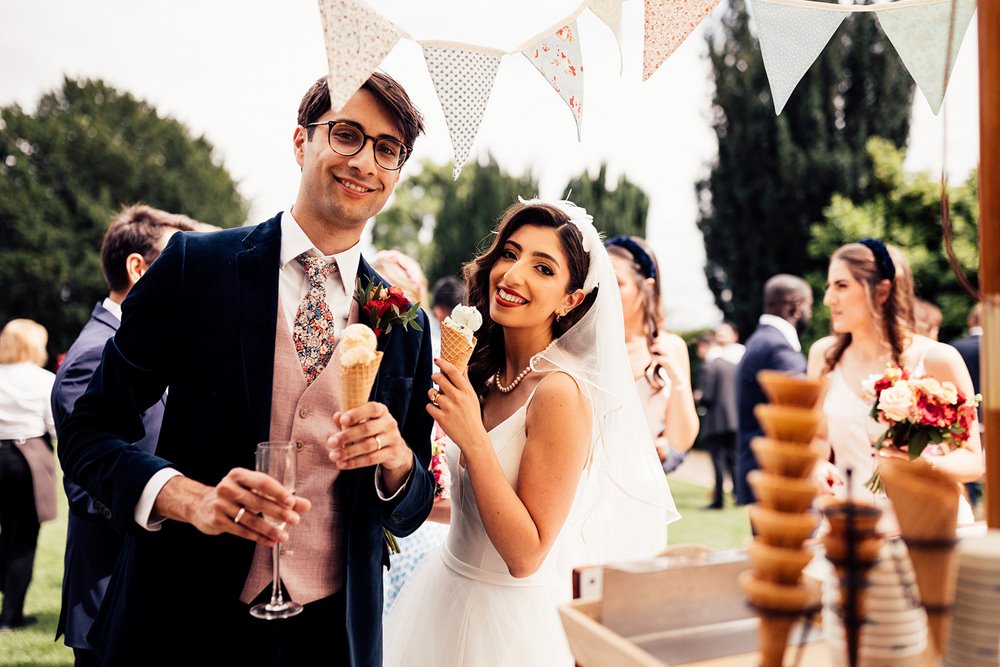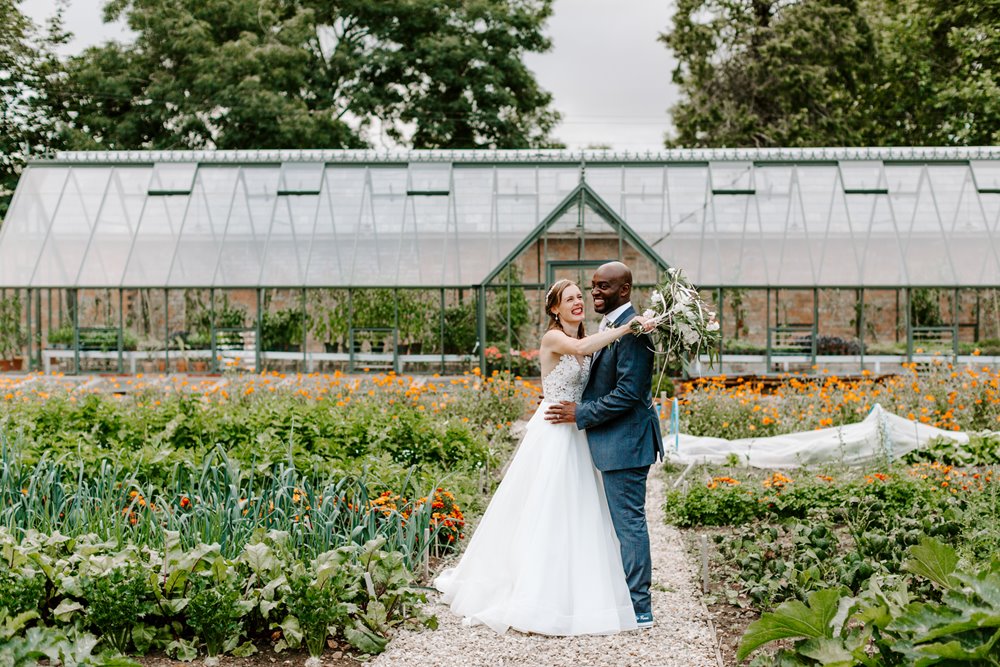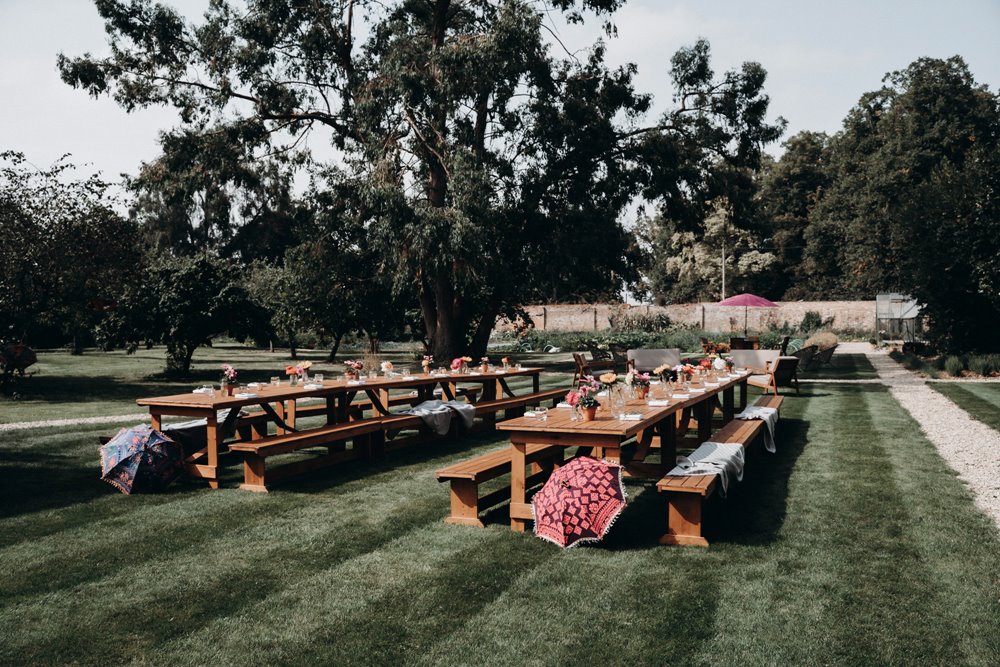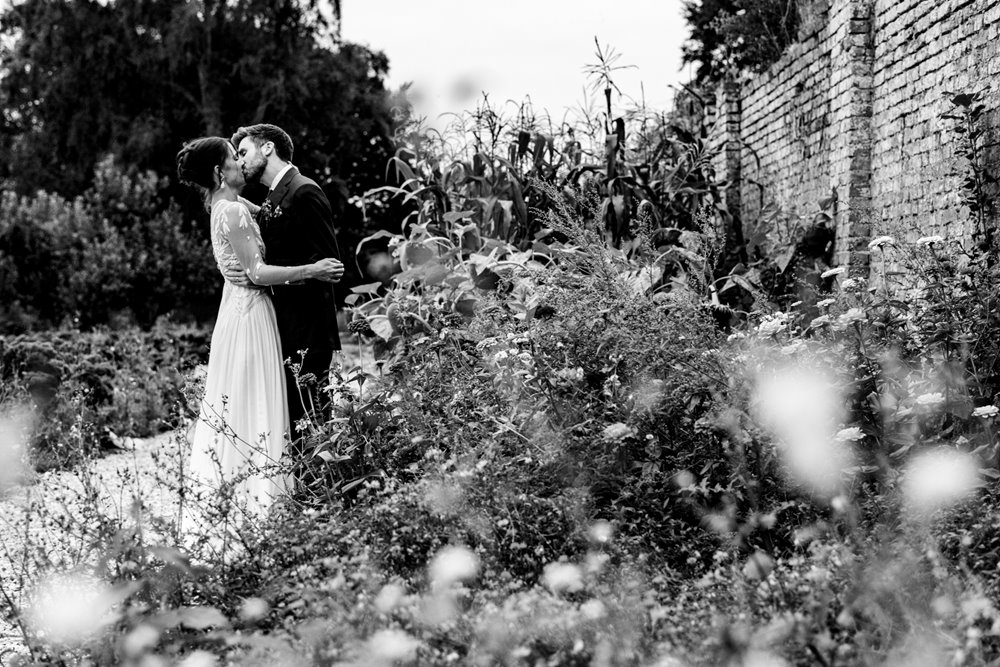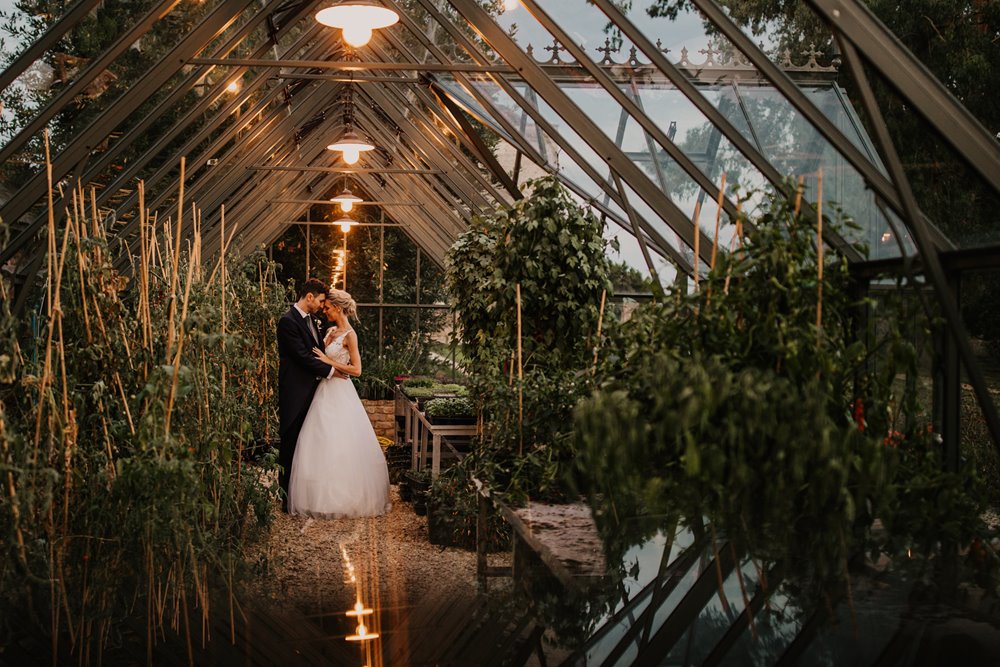 An eccentric English tea party
In our opinion tea is always best served with a generous helping of the Avantgarde… it's up to you whether you want to dish up full mad hatter, a slice of whimsy, or just a sprinkling of surprises of course.
Here are some unusual tea party ideas from secret garden parties we've enjoyed at the court…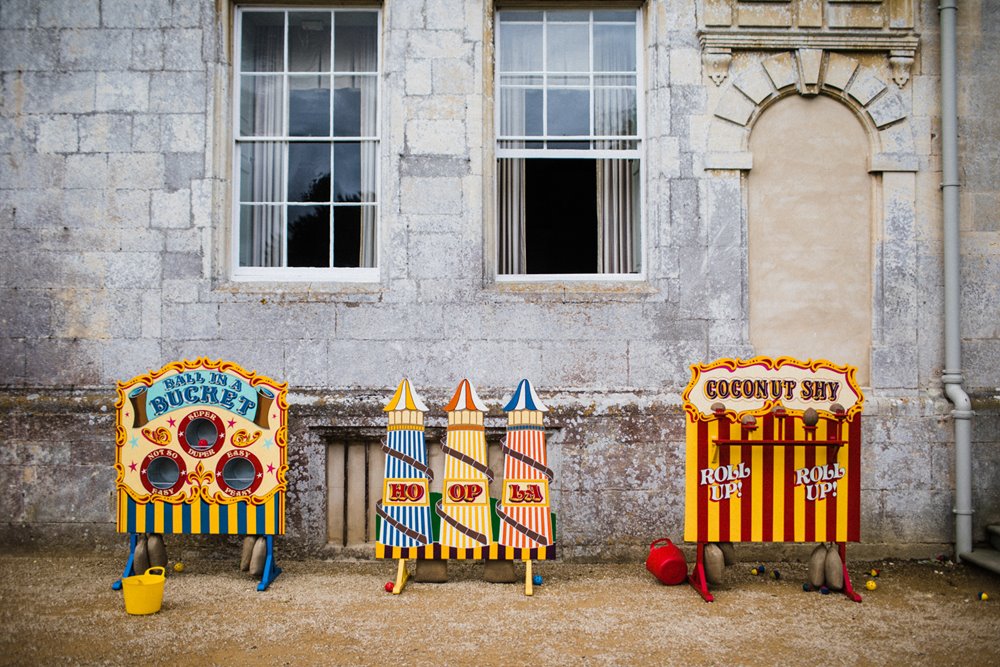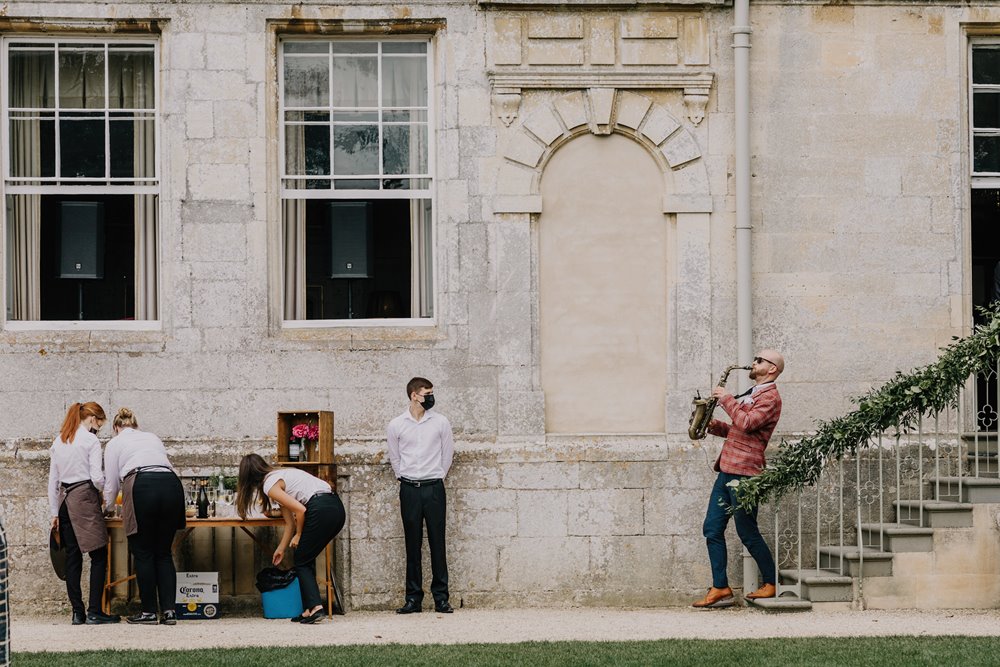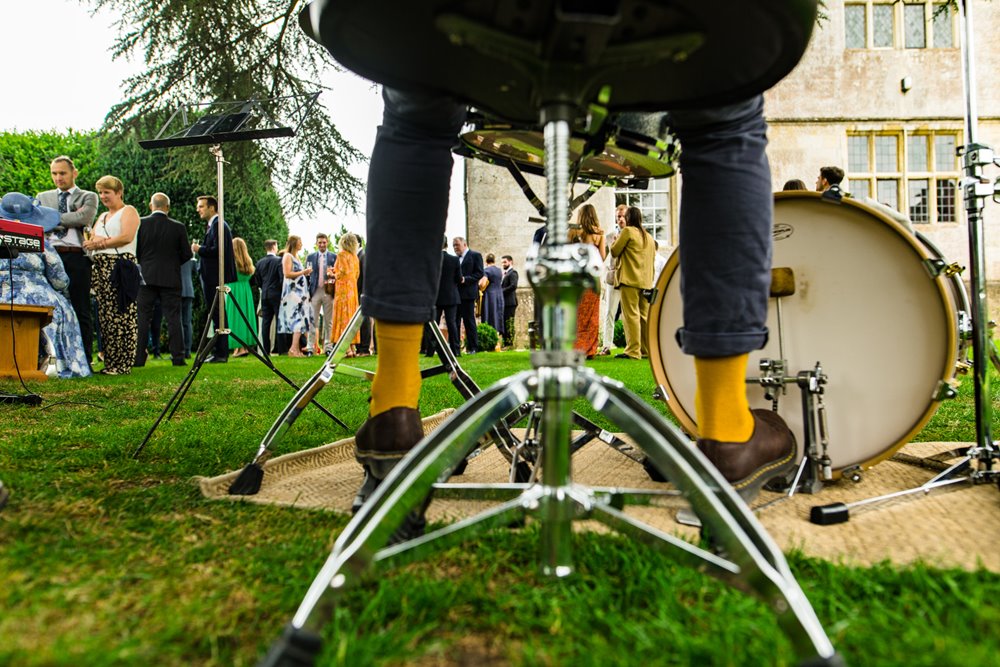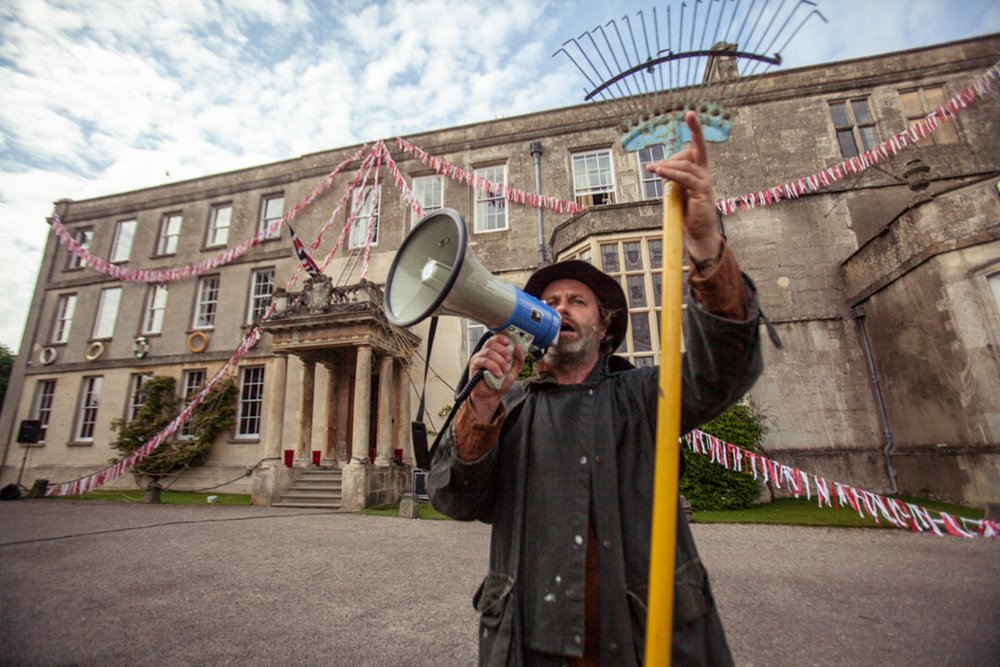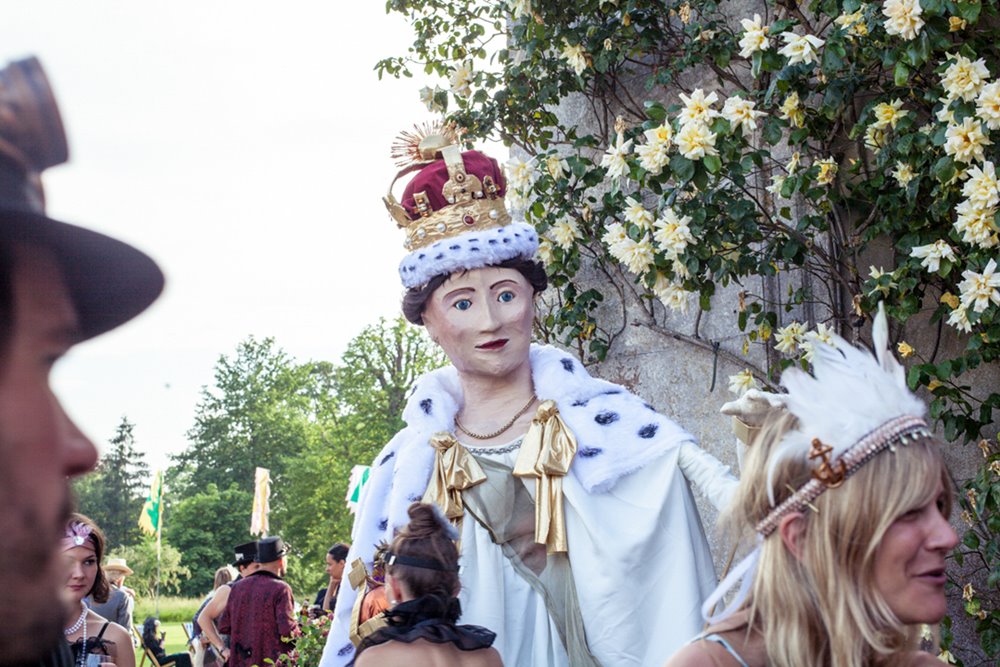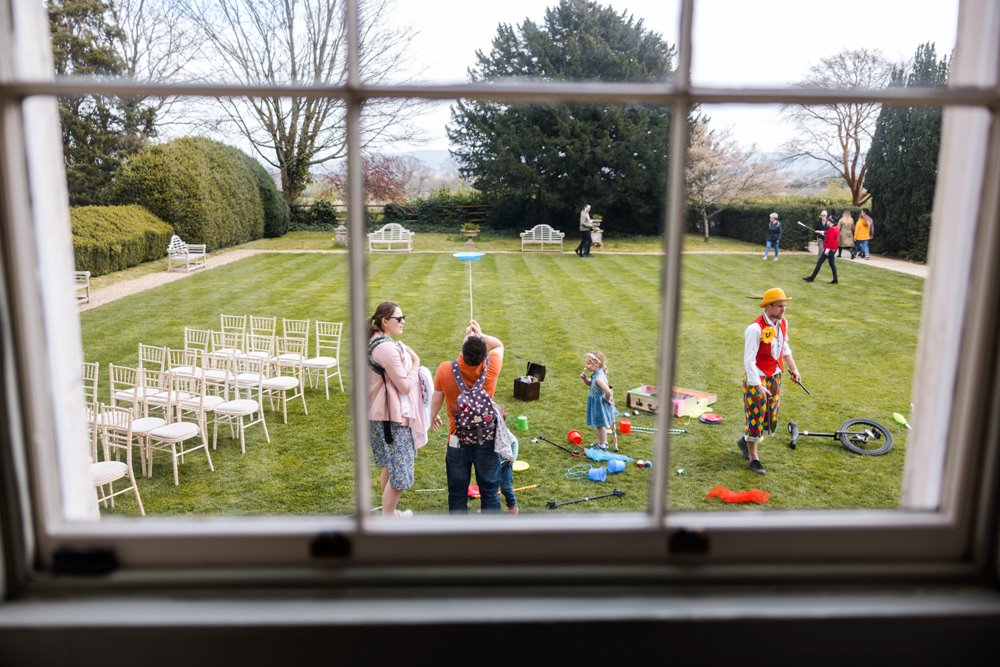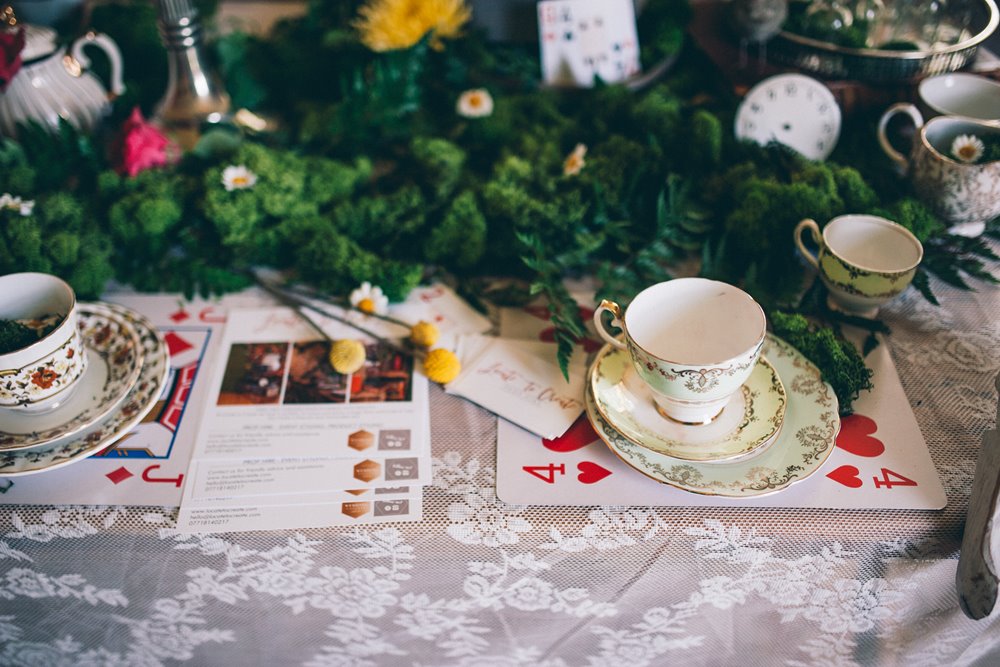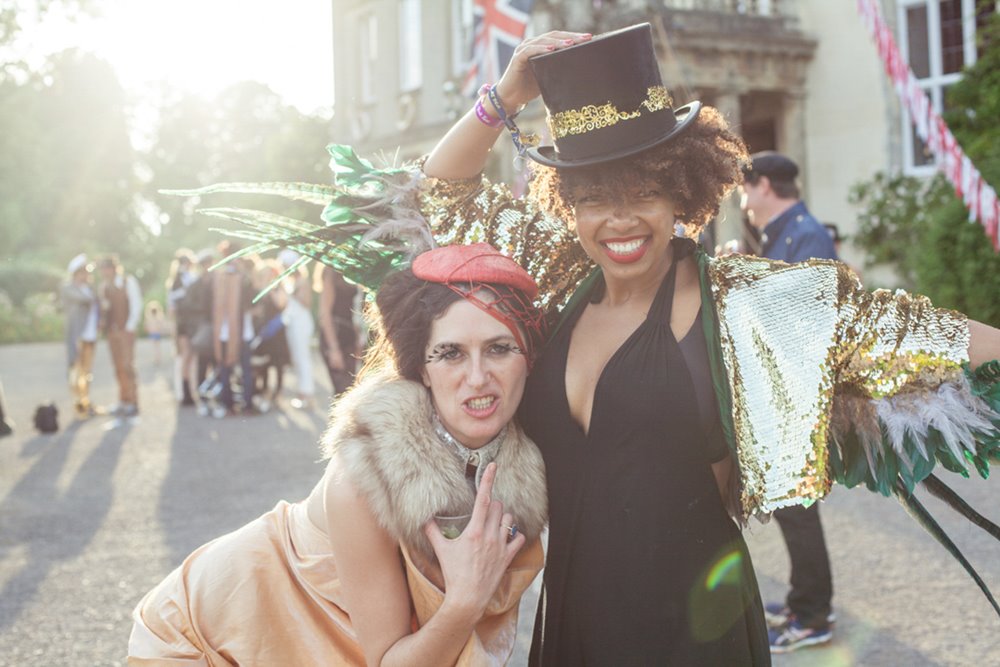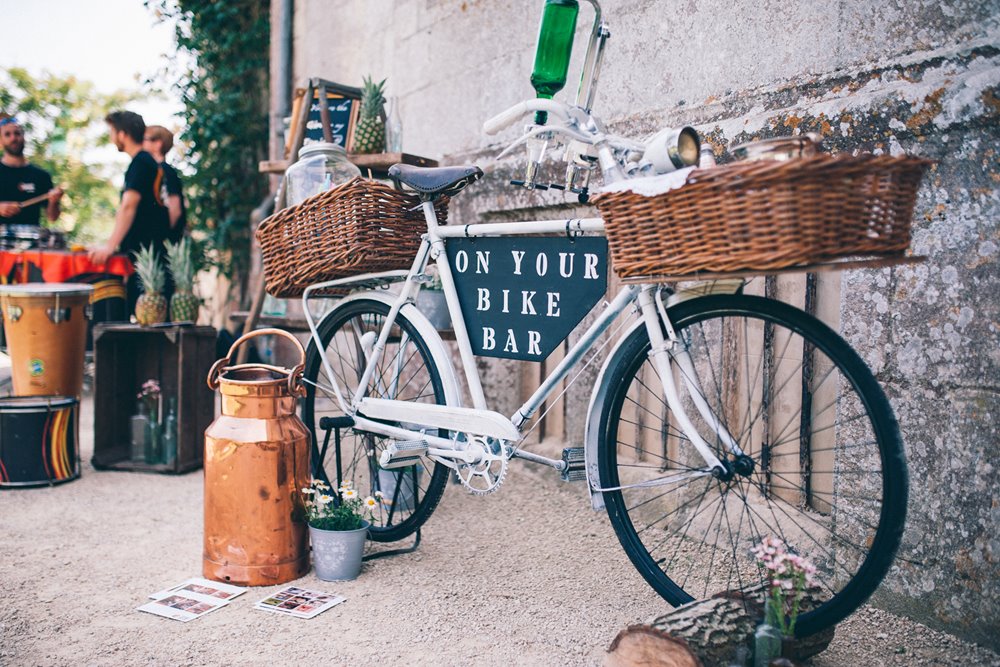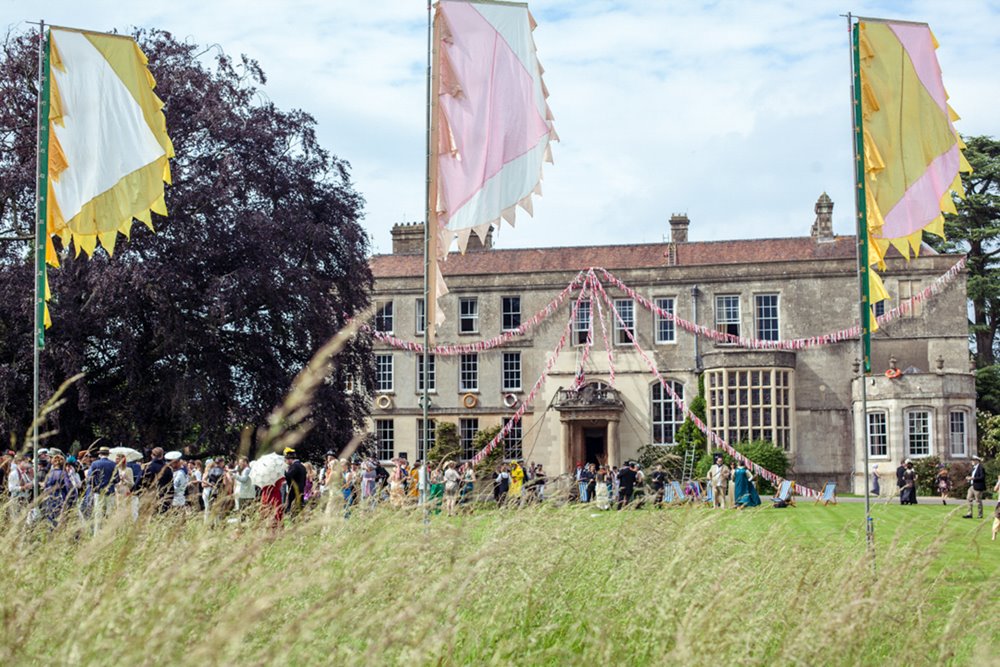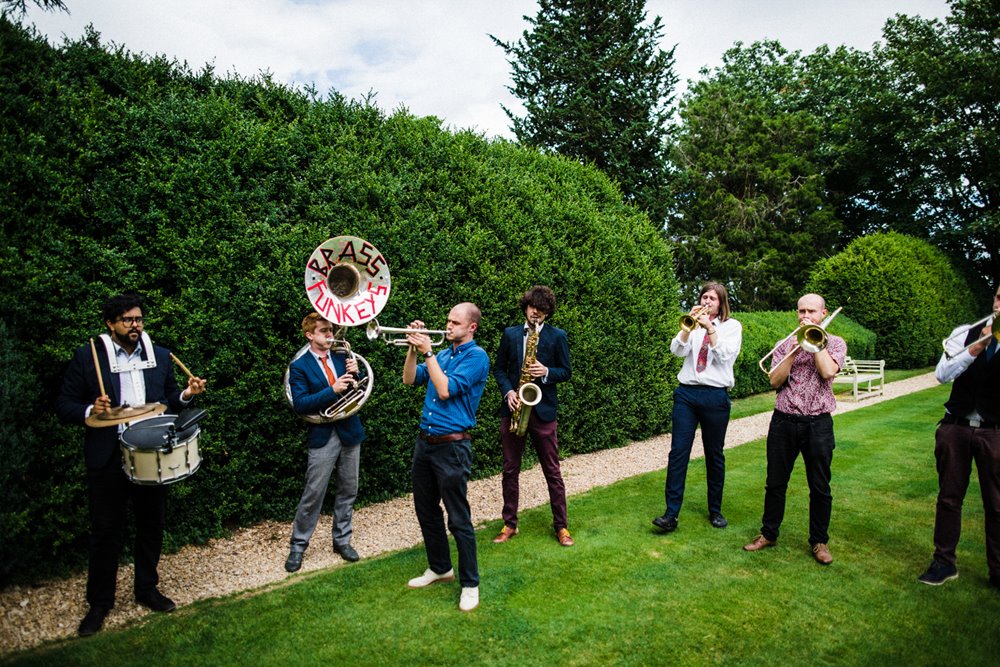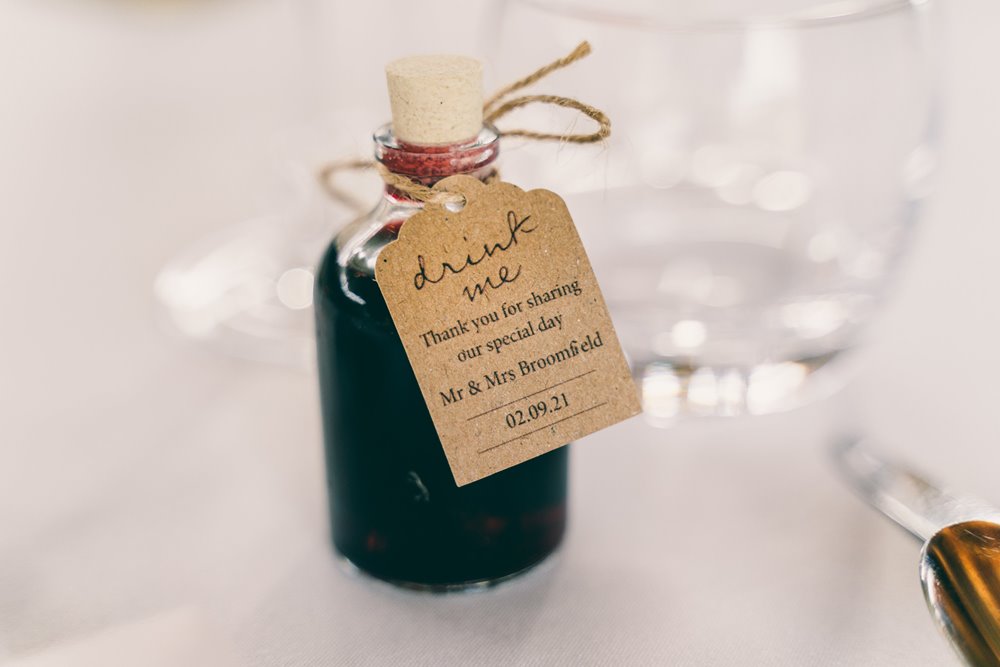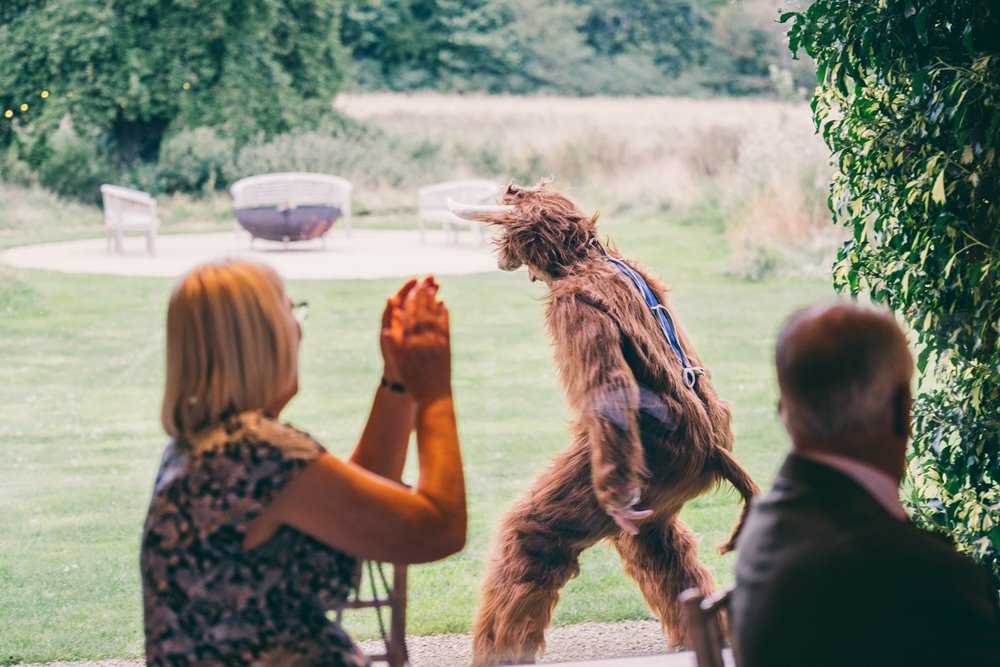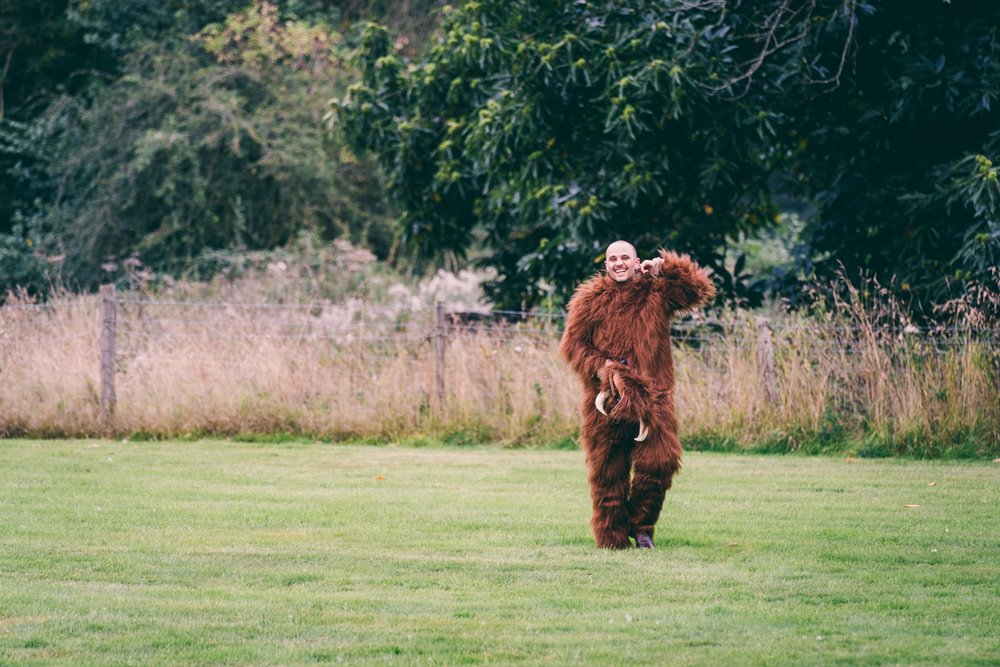 What food to serve at a garden party wedding?
A full afternoon tea with finger sandwiches and little cakes on beautiful three tiered trays, scones and cream and jam with tea and champagne would be just delightful for a weekend wedding. Served the day before as a more relaxed alternative to a formal rehearsal dinner. Or as a delicious debrief brunch the day after.

Outdoor food stalls on the wedding day itself lend a lovely vintage fete/ garden party vibe. Ice cream cones from a vintage stand, waffles from a truck, tea and coffee from a land rover perhaps?
Added canapes are a must we think!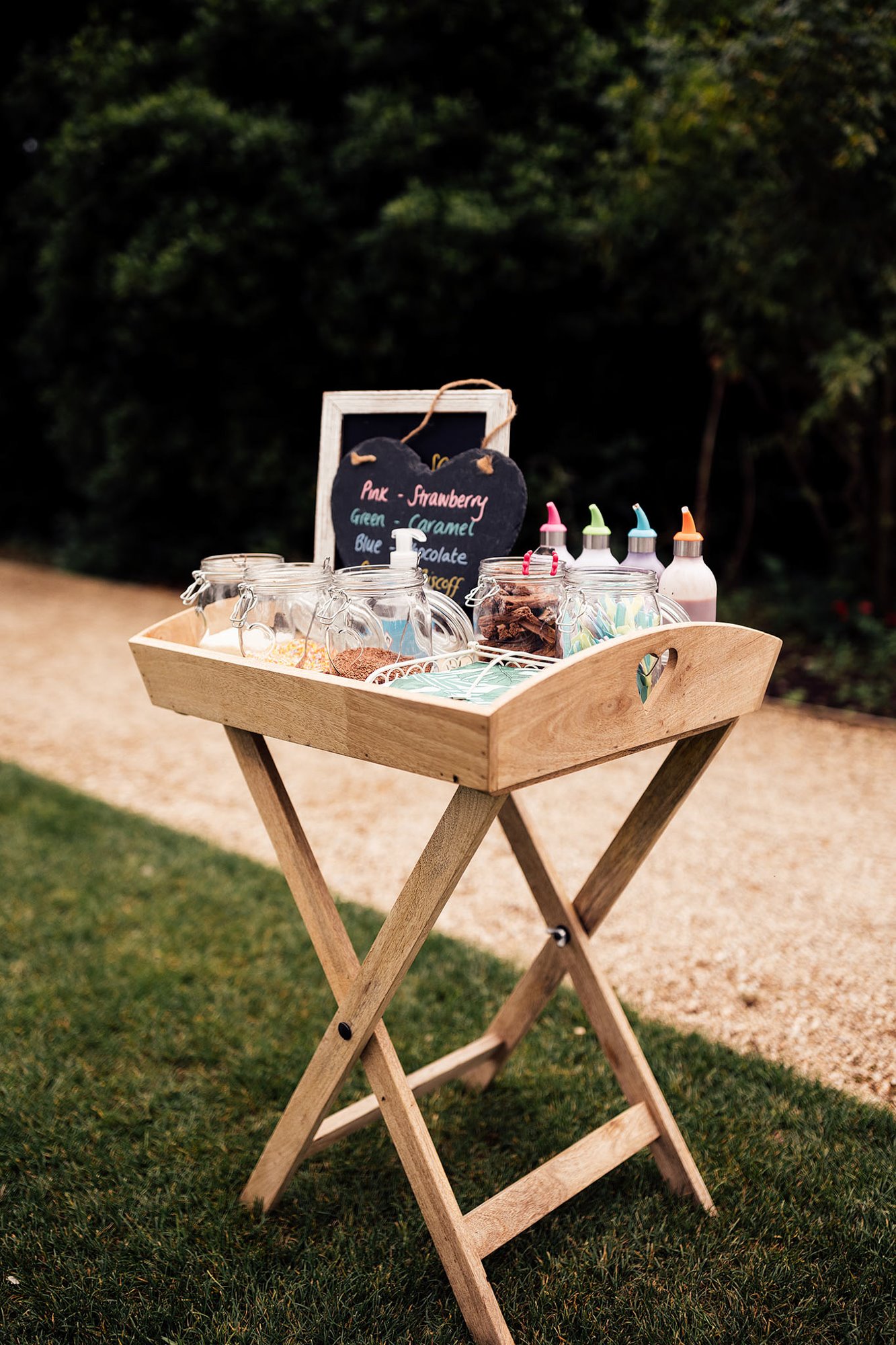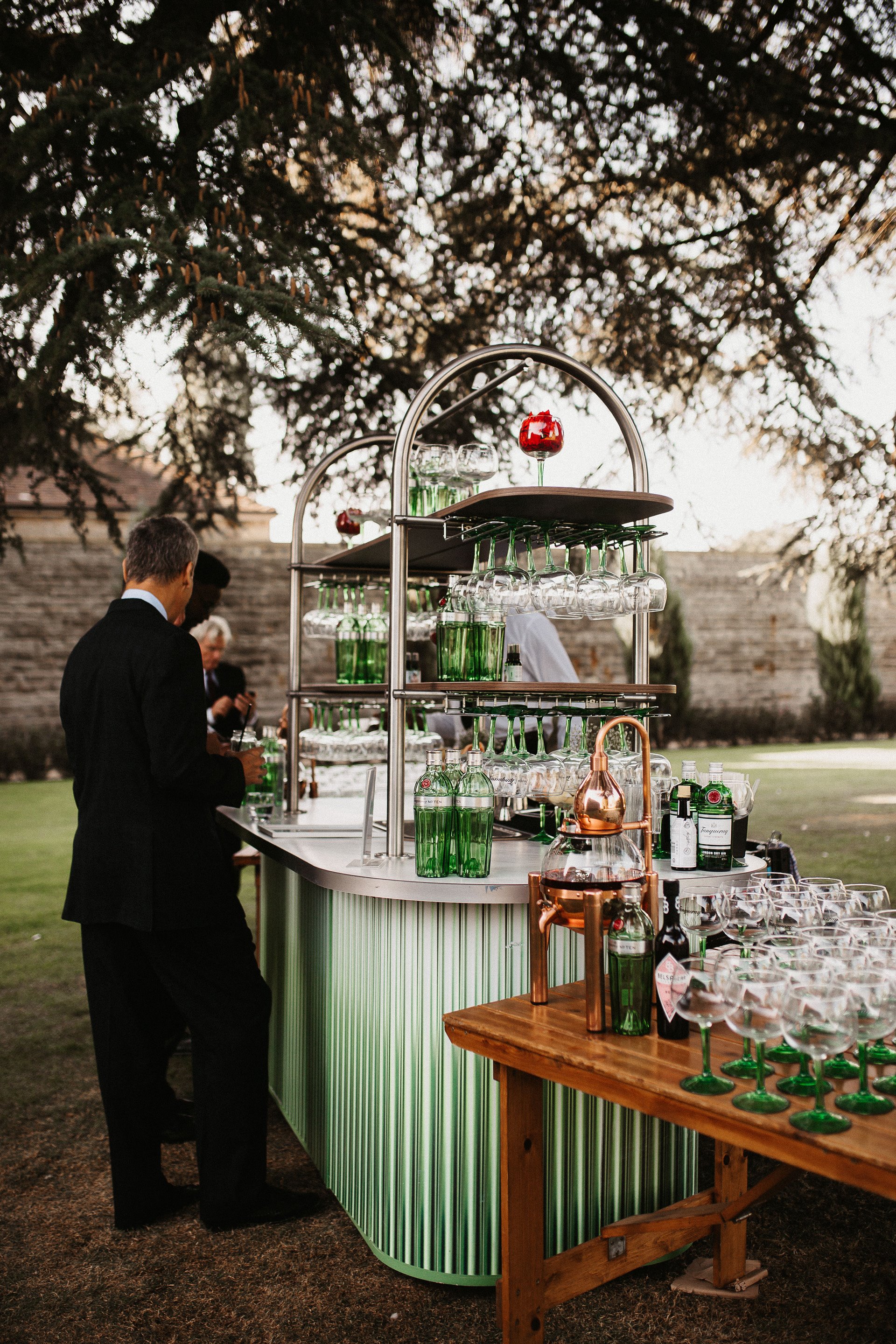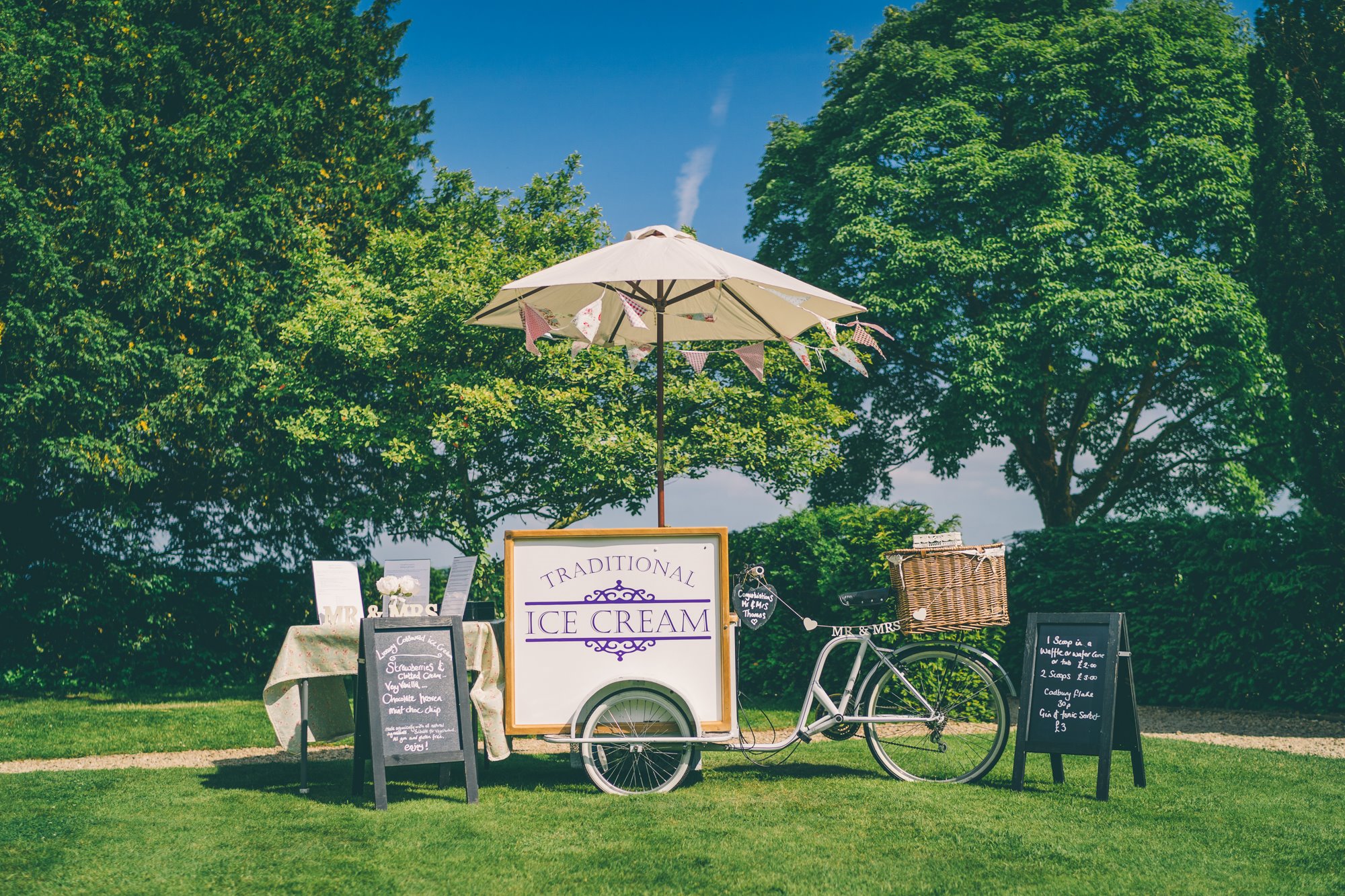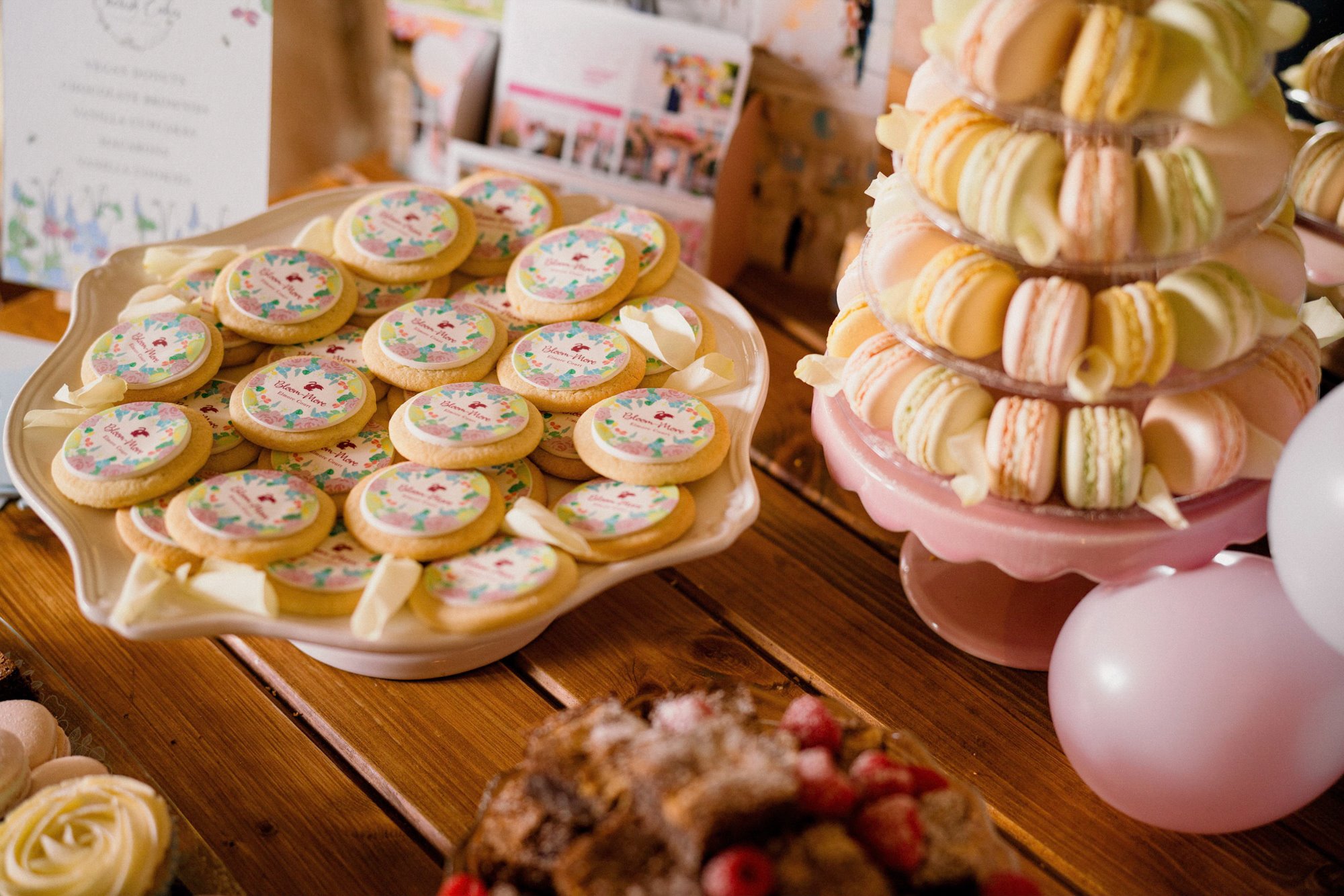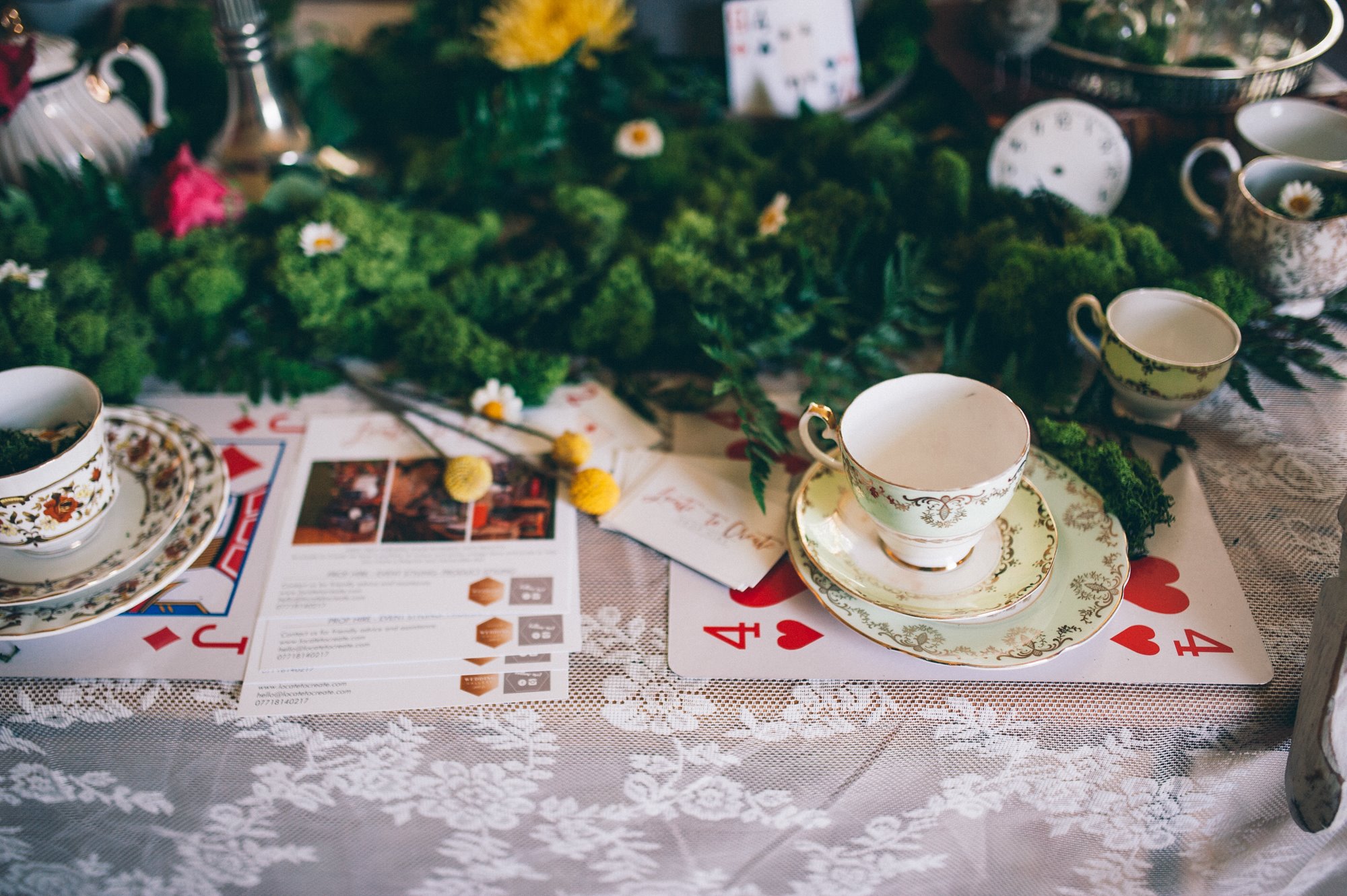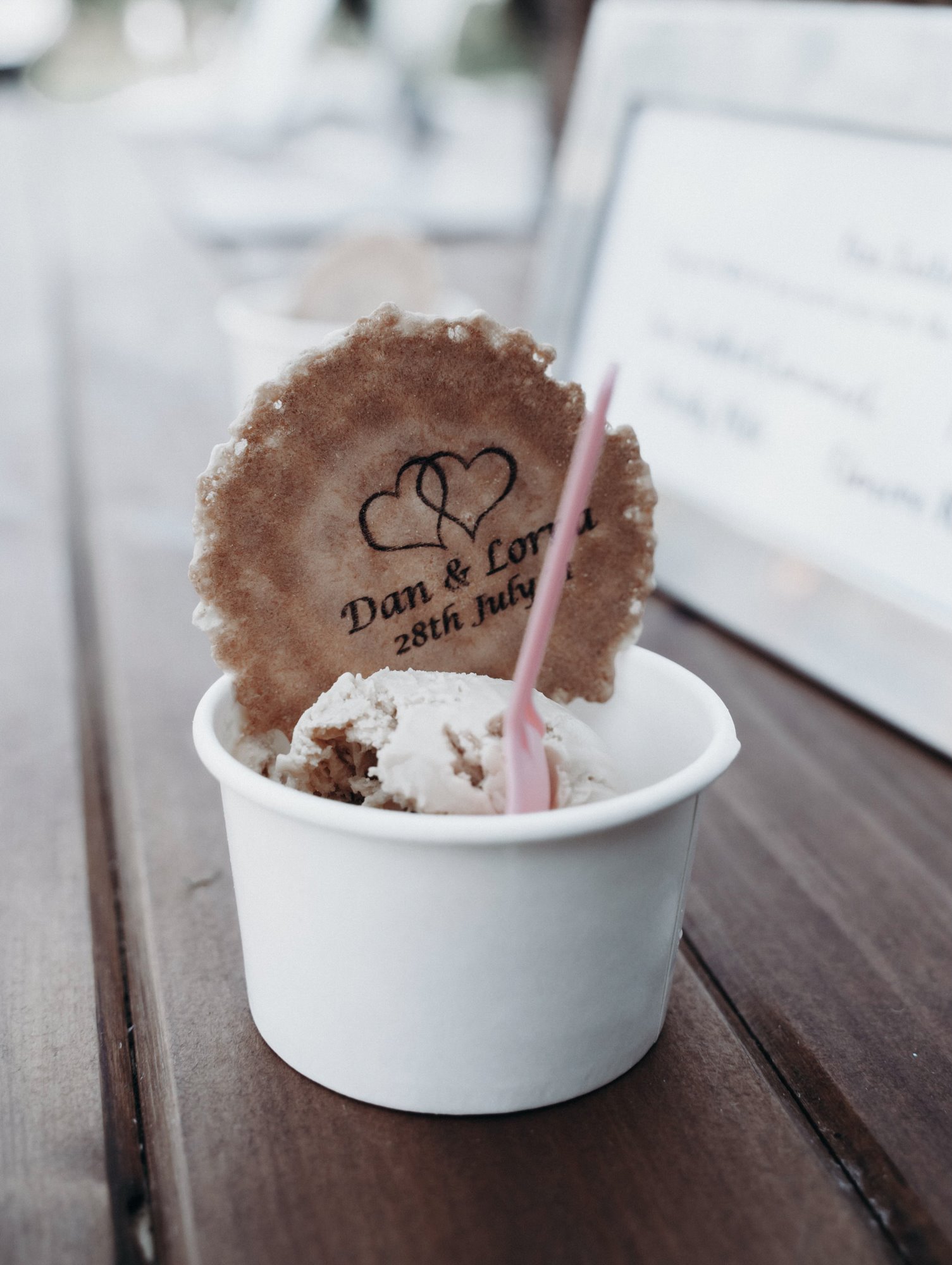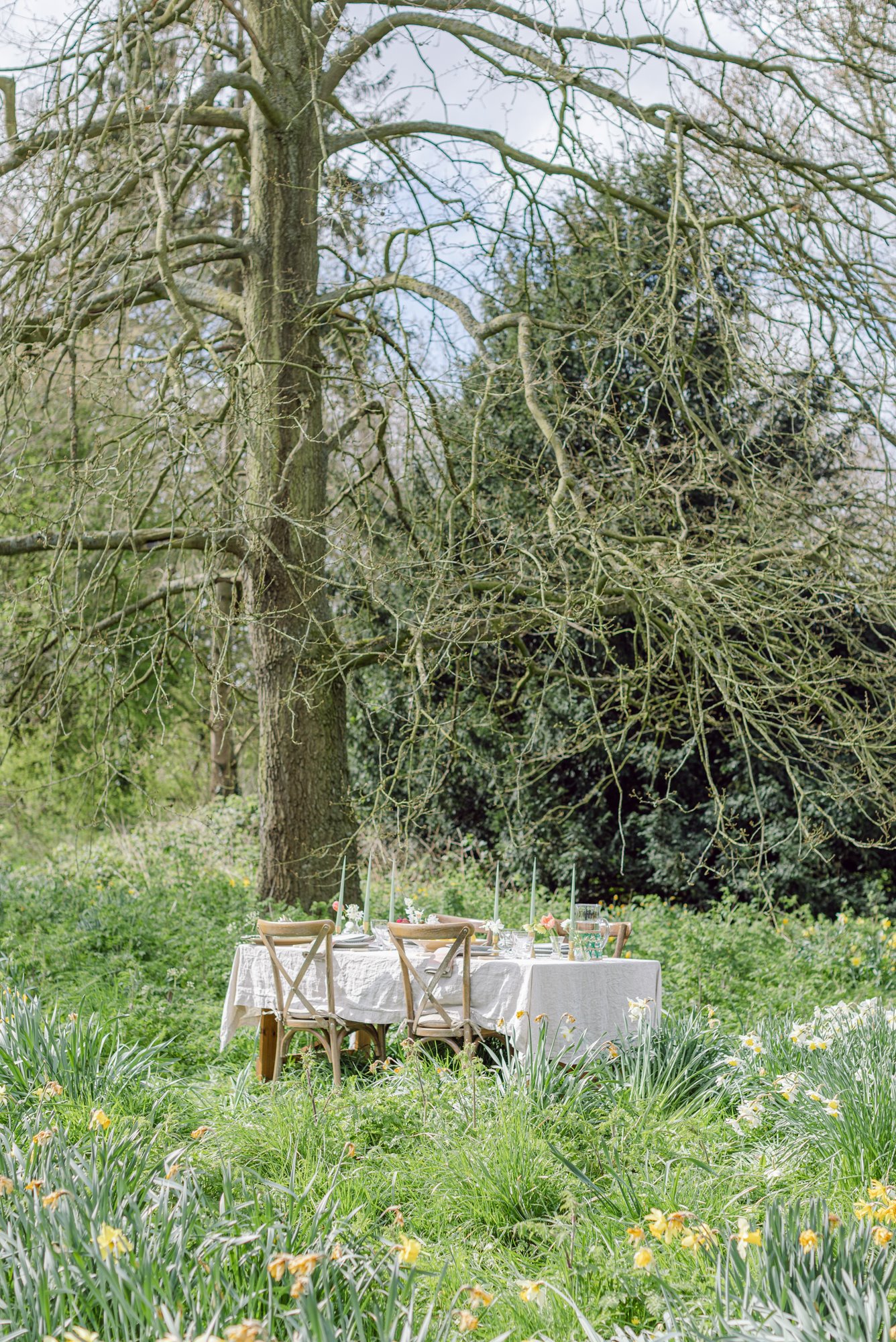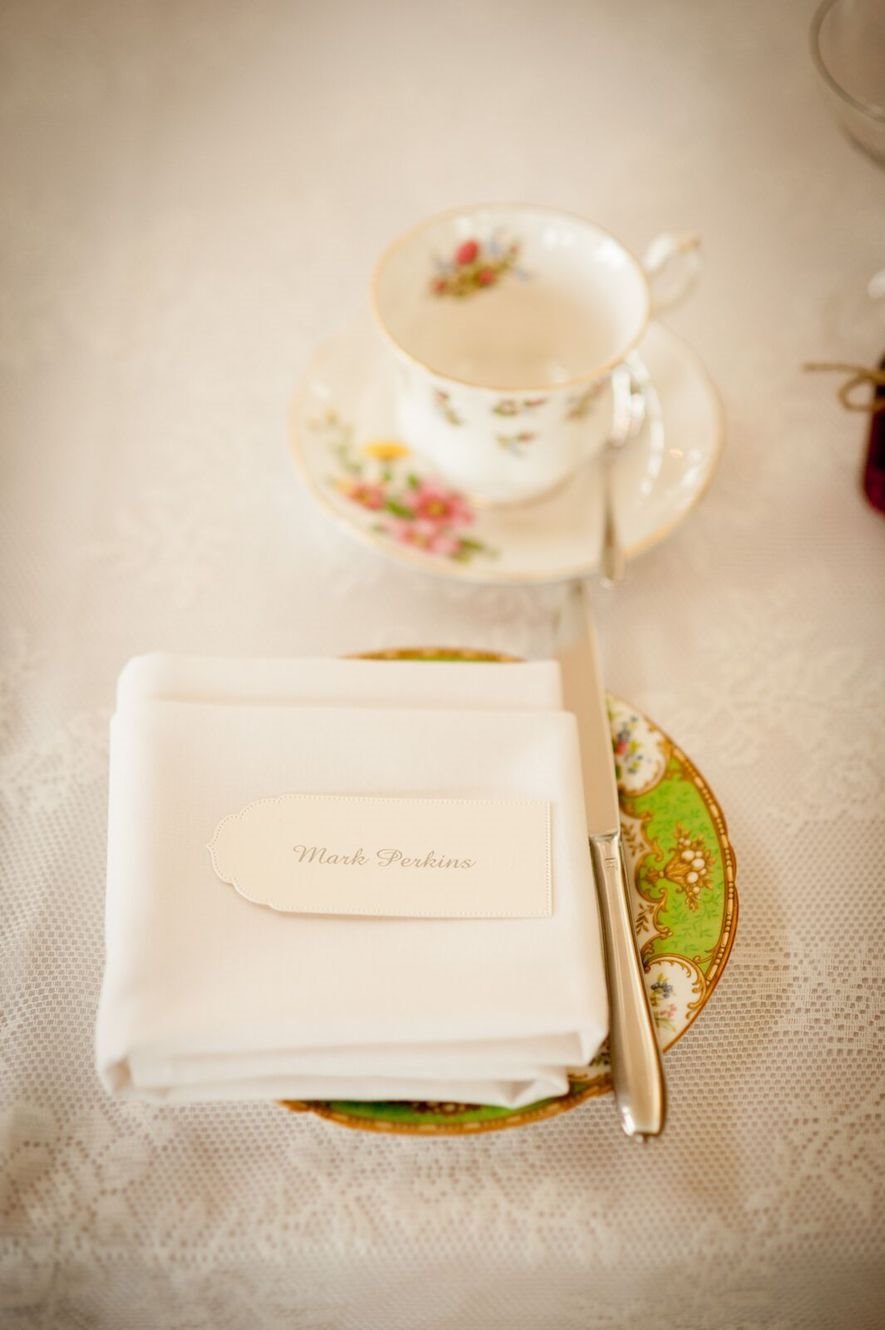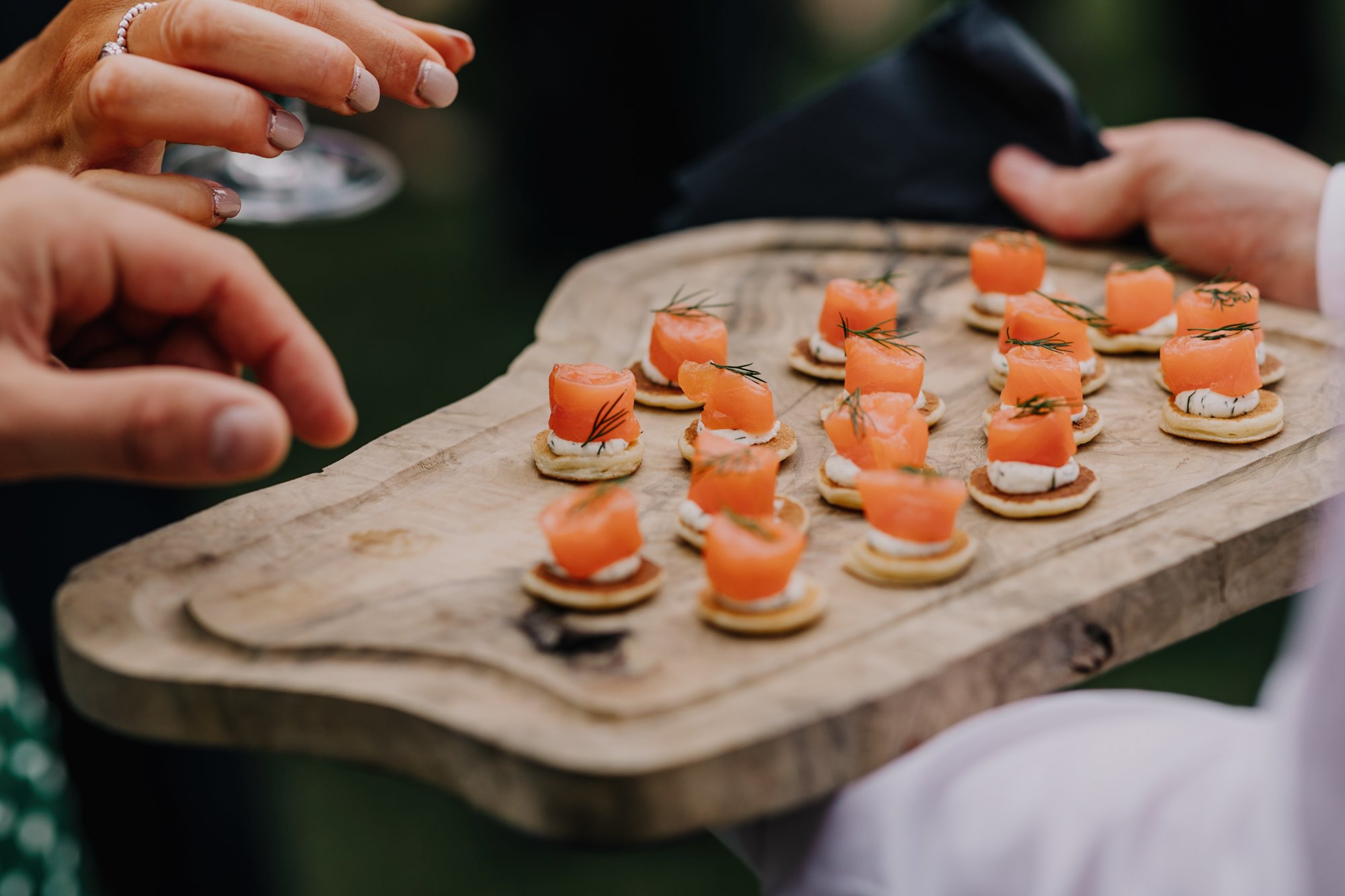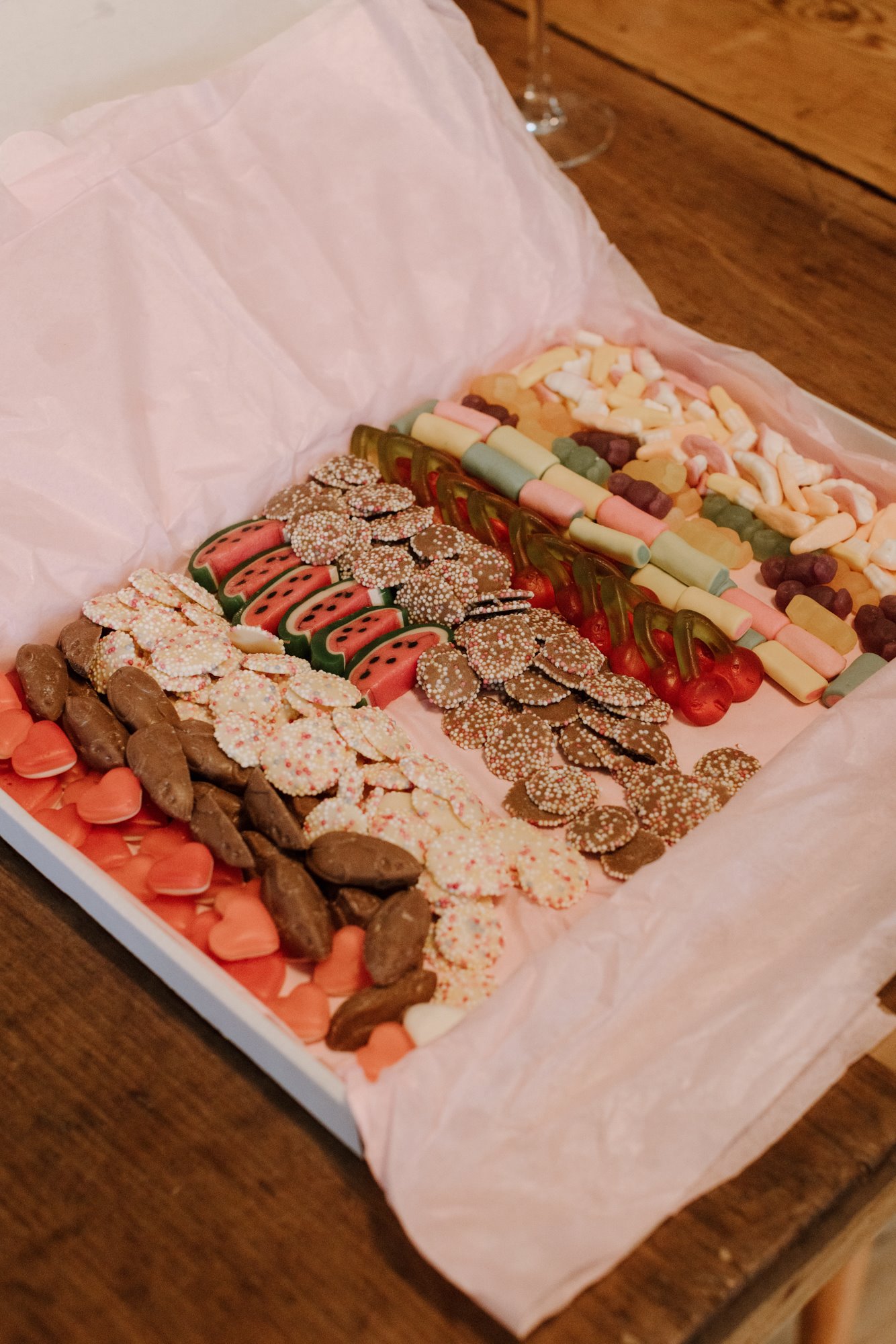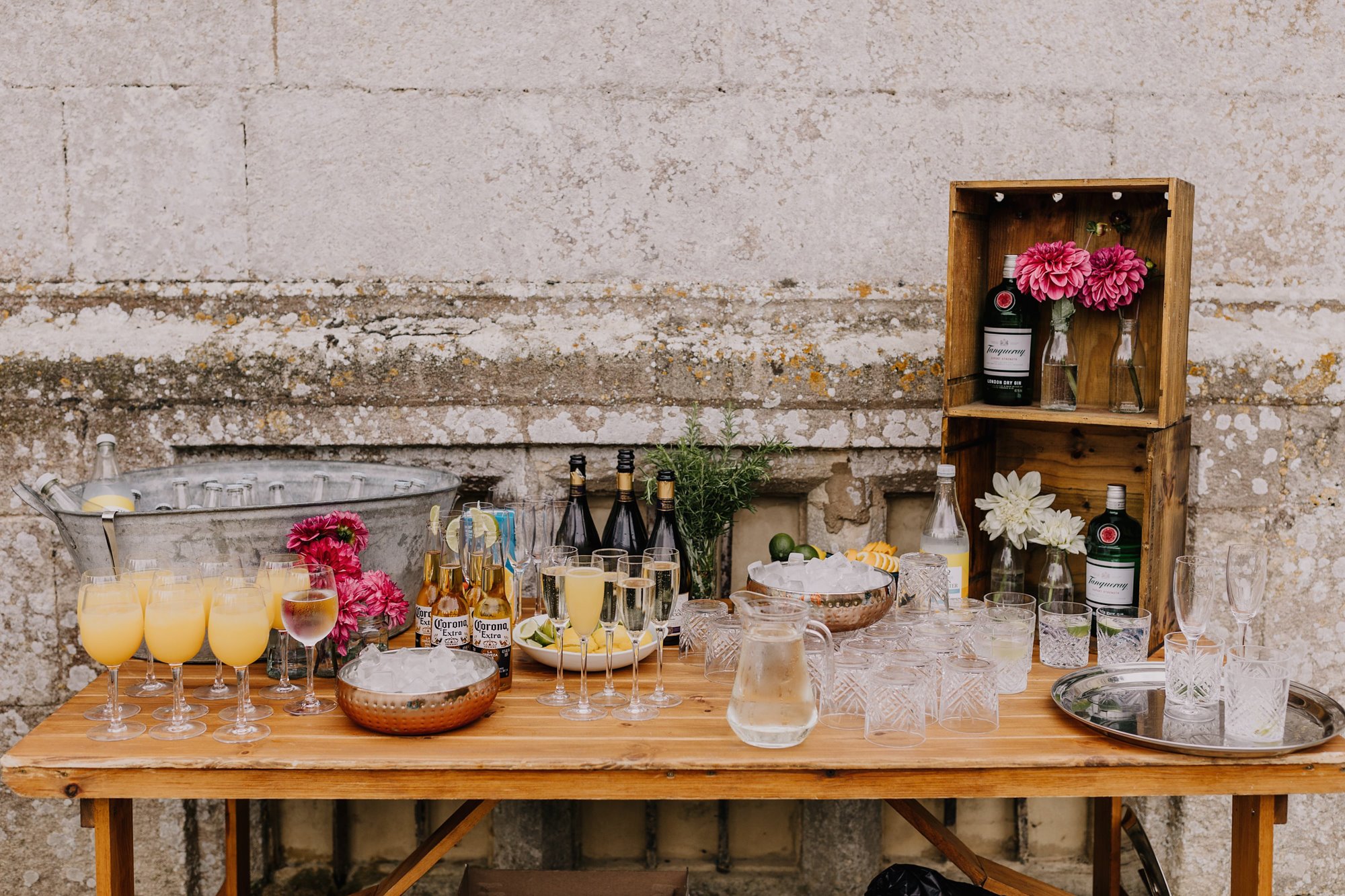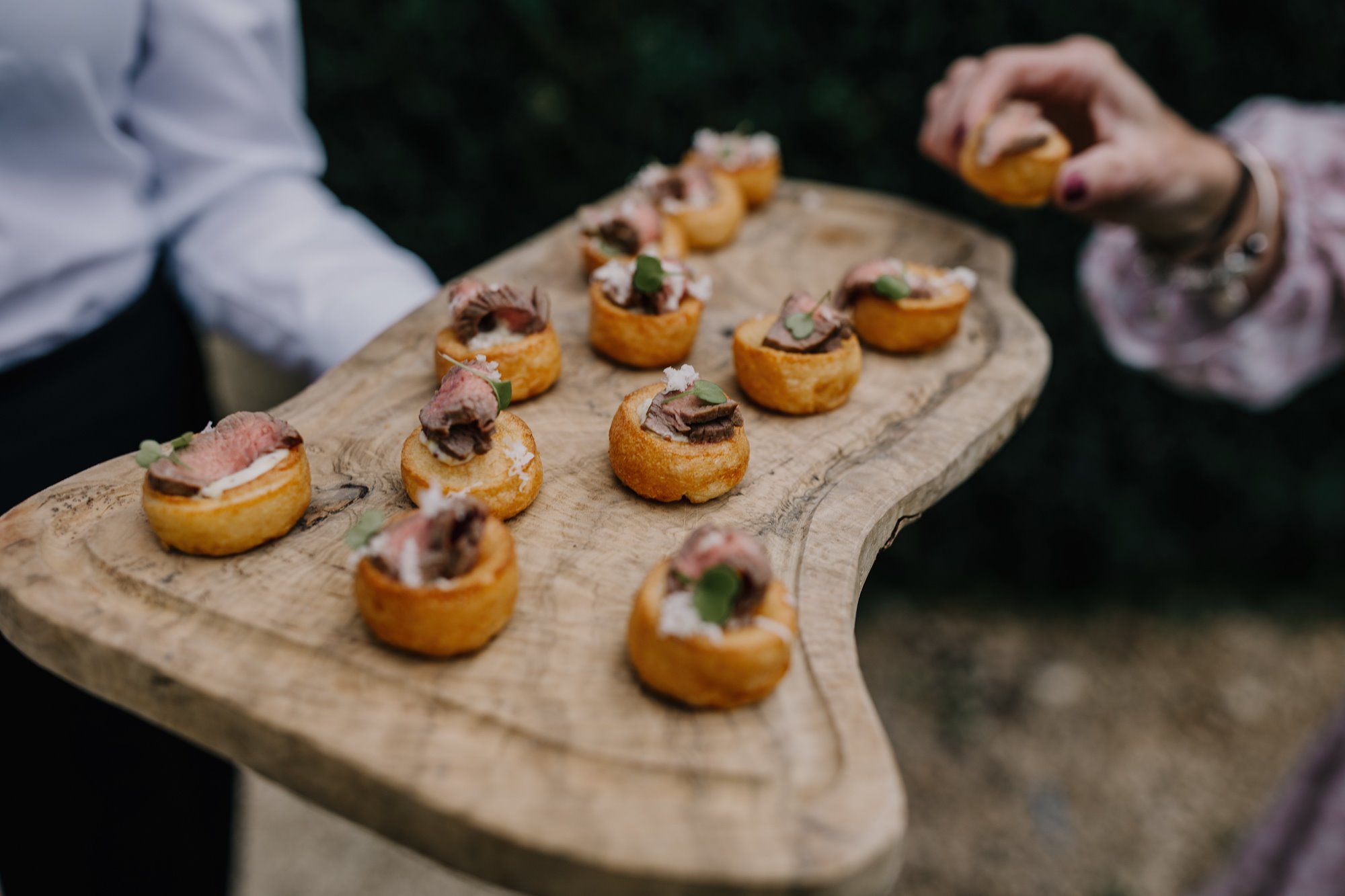 Arriving Vintage style
For a garden tea party theme it's got to be vintage we think. Big vintage buses have been super popular here  recently, they do have the most English charm and remind us all of London where Her Majesty resides…
But really you could add a ribbon to any classic car and it would be perfect!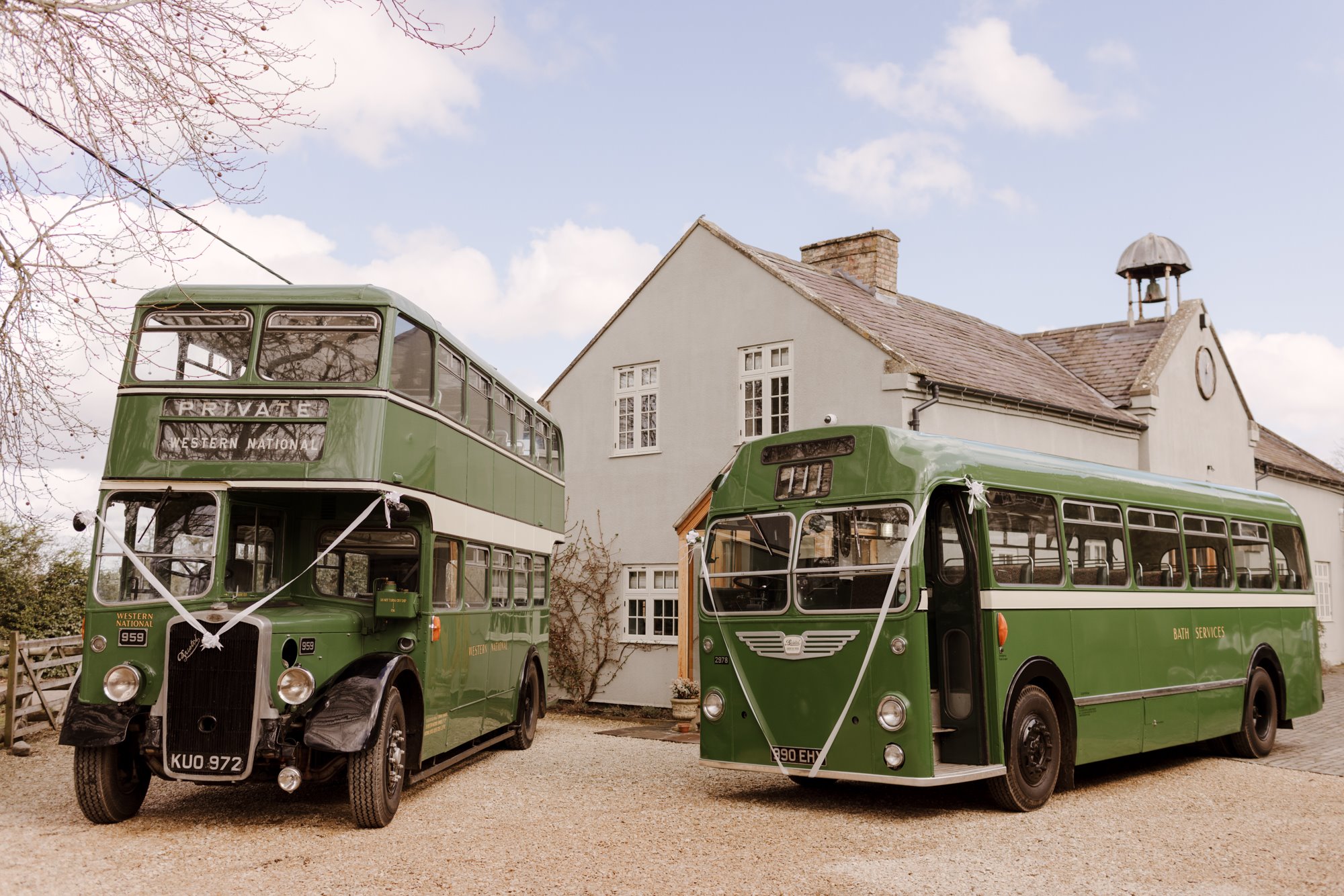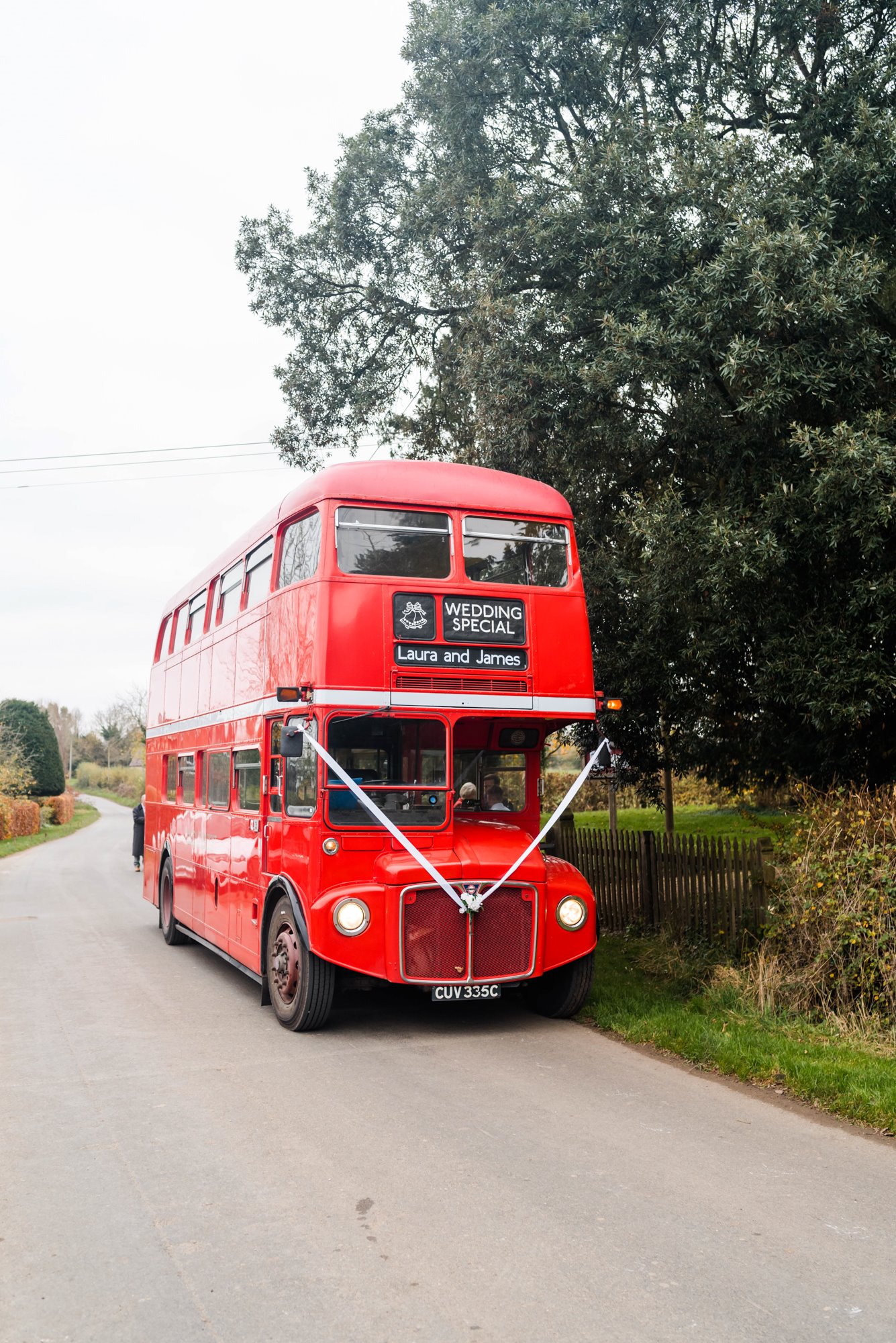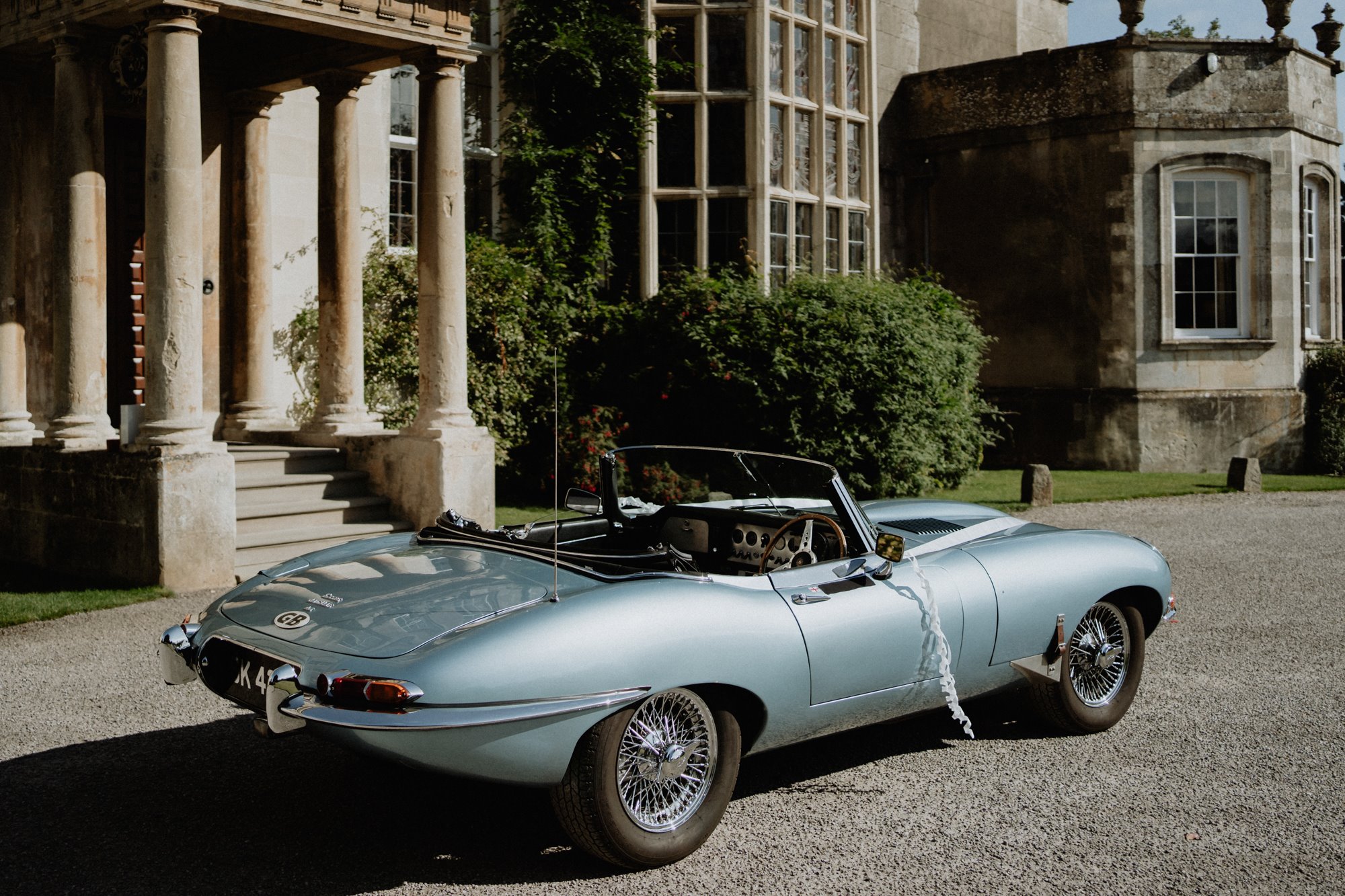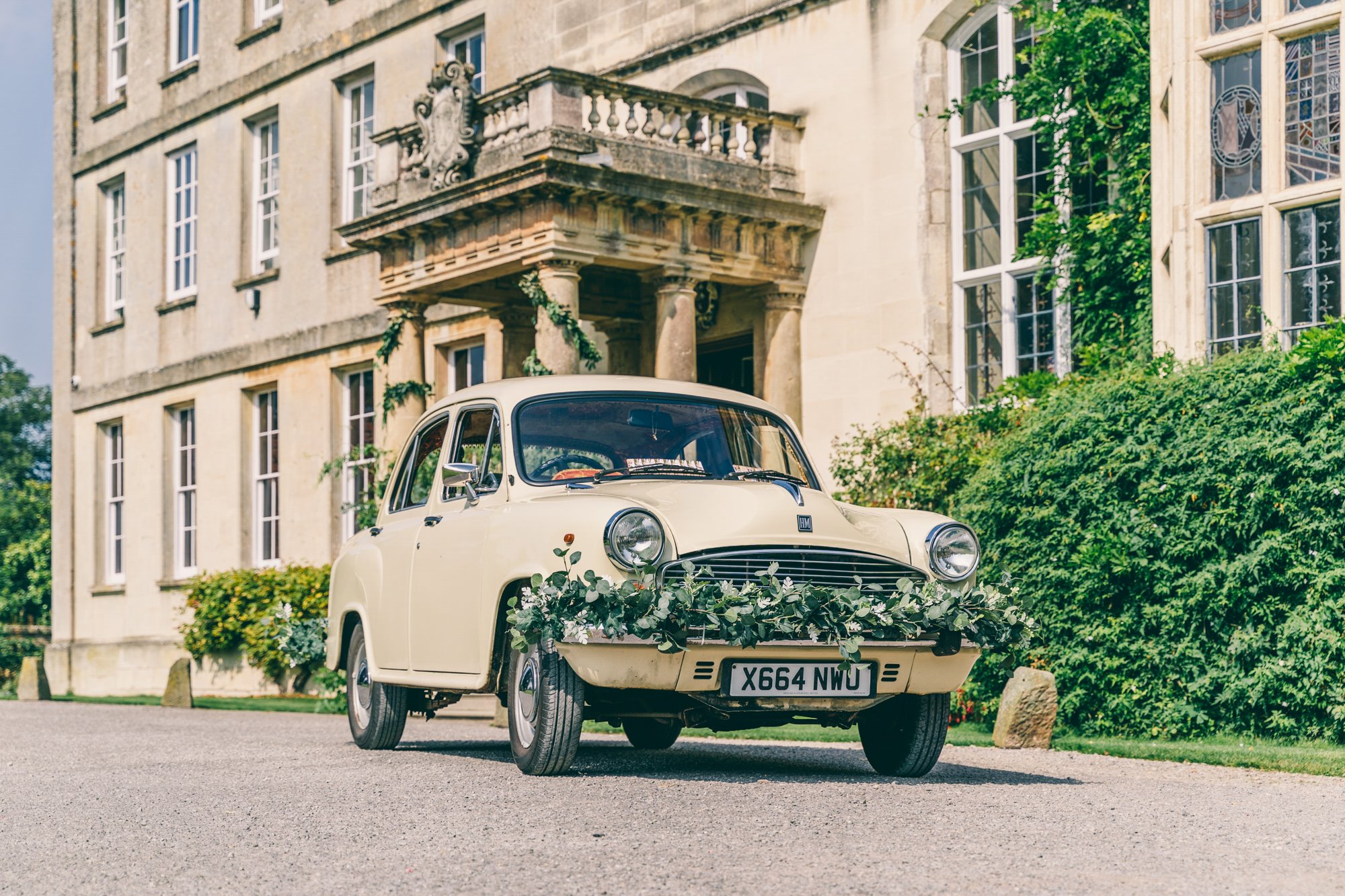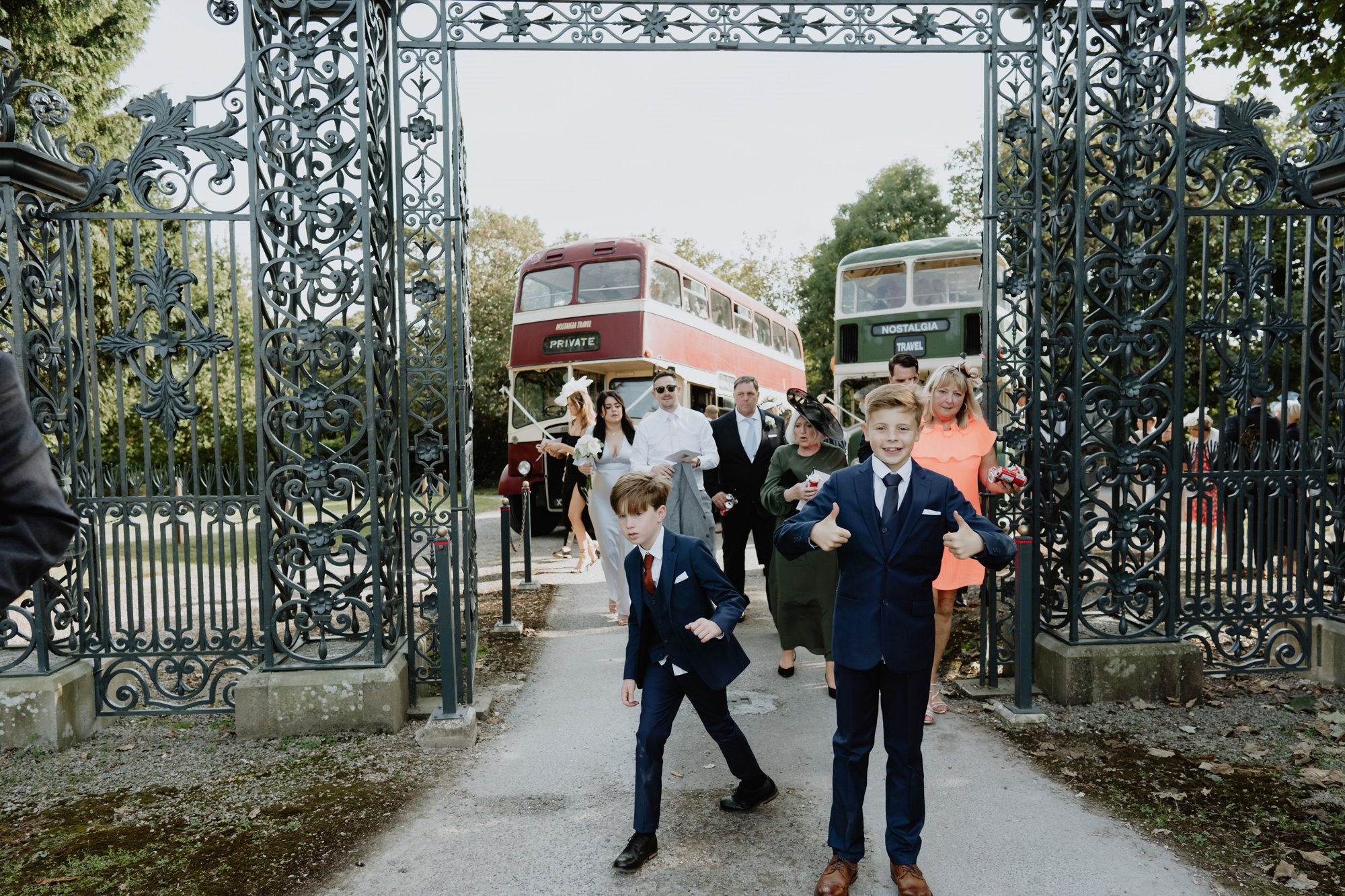 Secret garden party
We are besides ourselves with excitement at the return of THE party of the year, SGP. If you like a spot of festival fun yourselves why not add a sprinkling of what makes these parties so magic?
Wandering musicians and walkabout performers are our go to choice. And anything that adds a little surprise to proceedings…
Later on you can let loose with DJs and full bands in The Gillyflower- it's soundproof so you don't need to worry!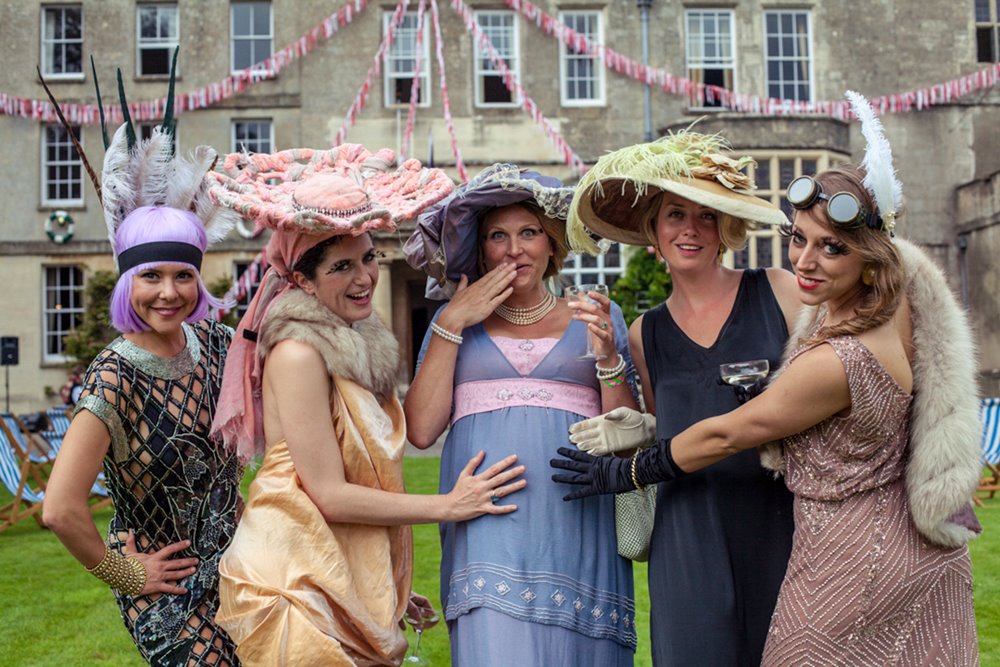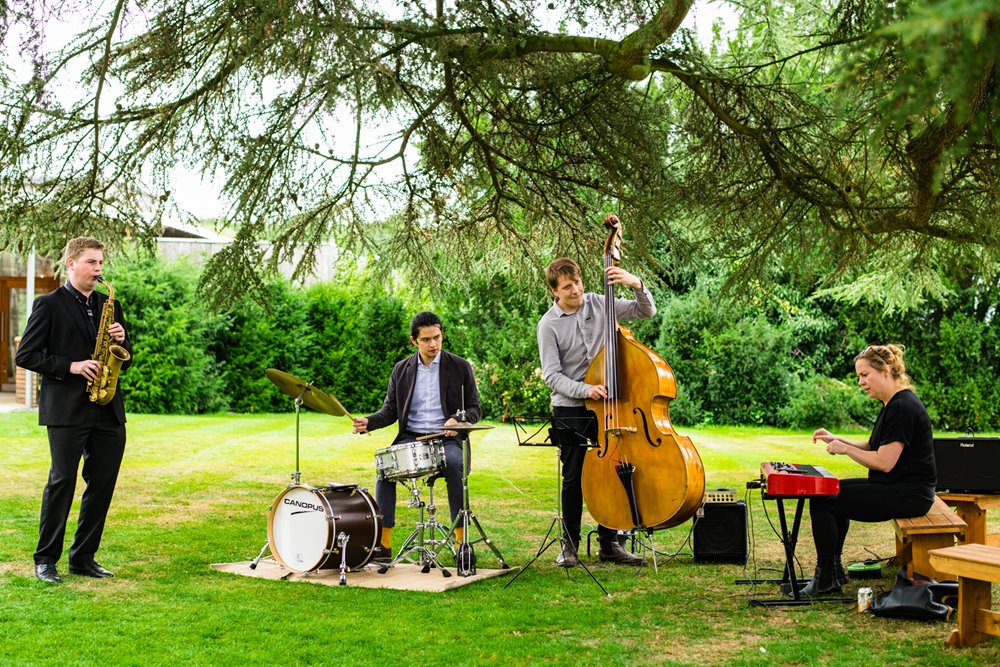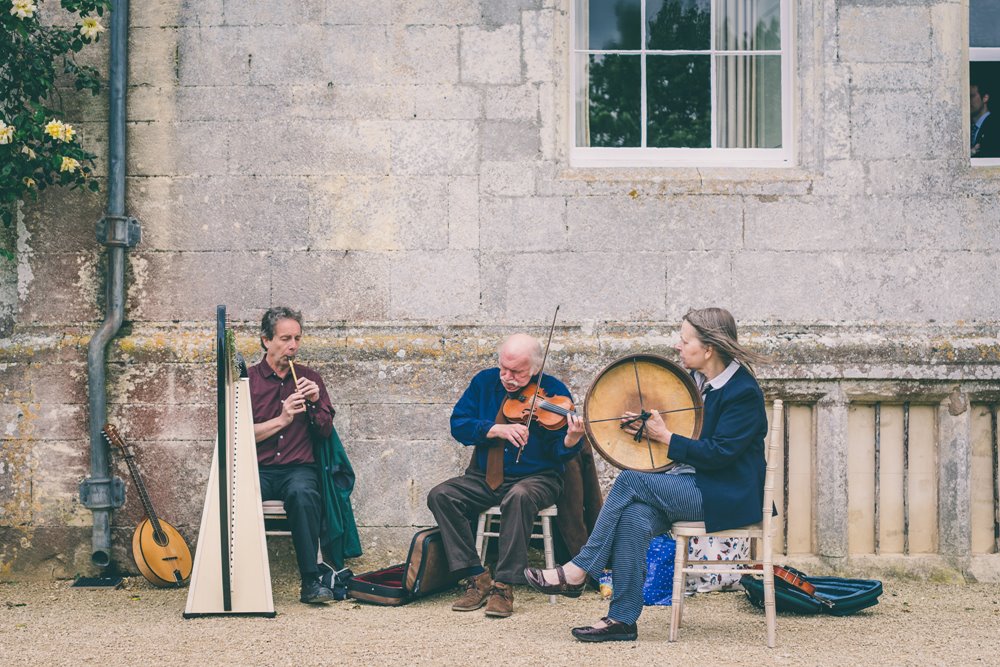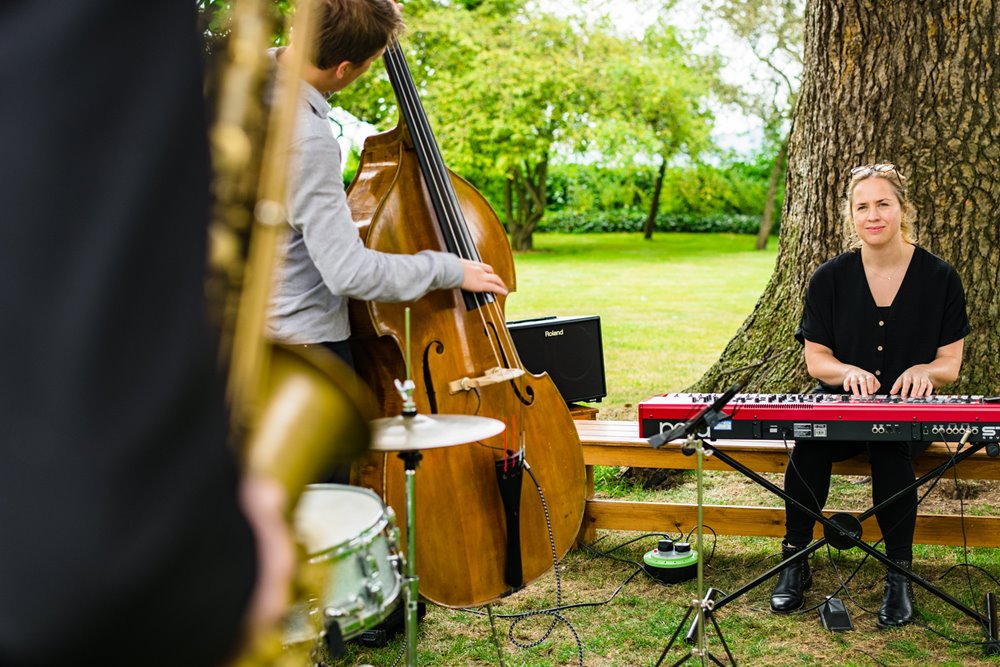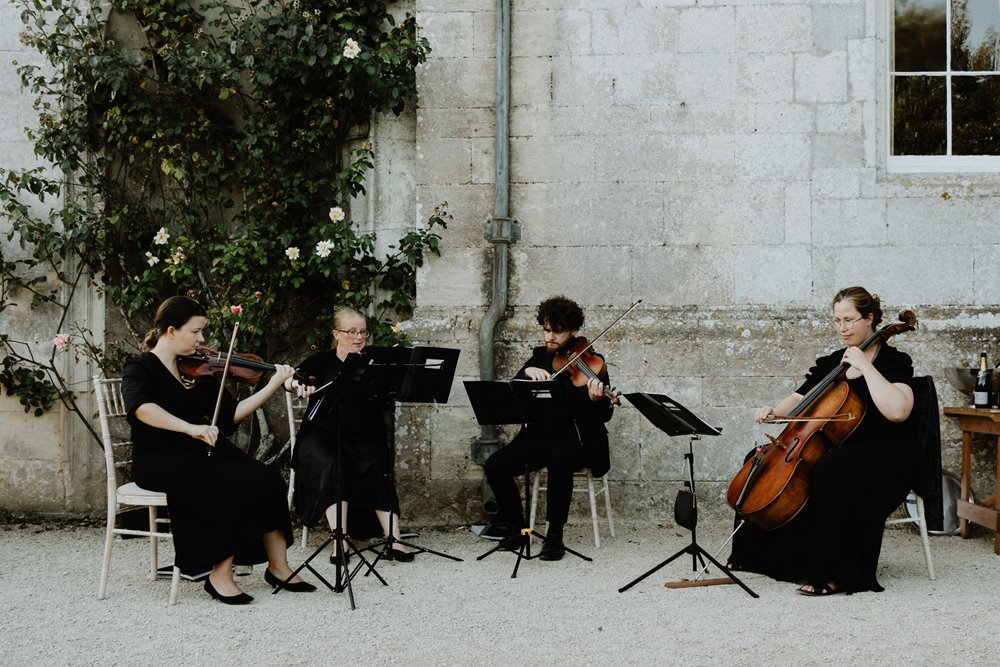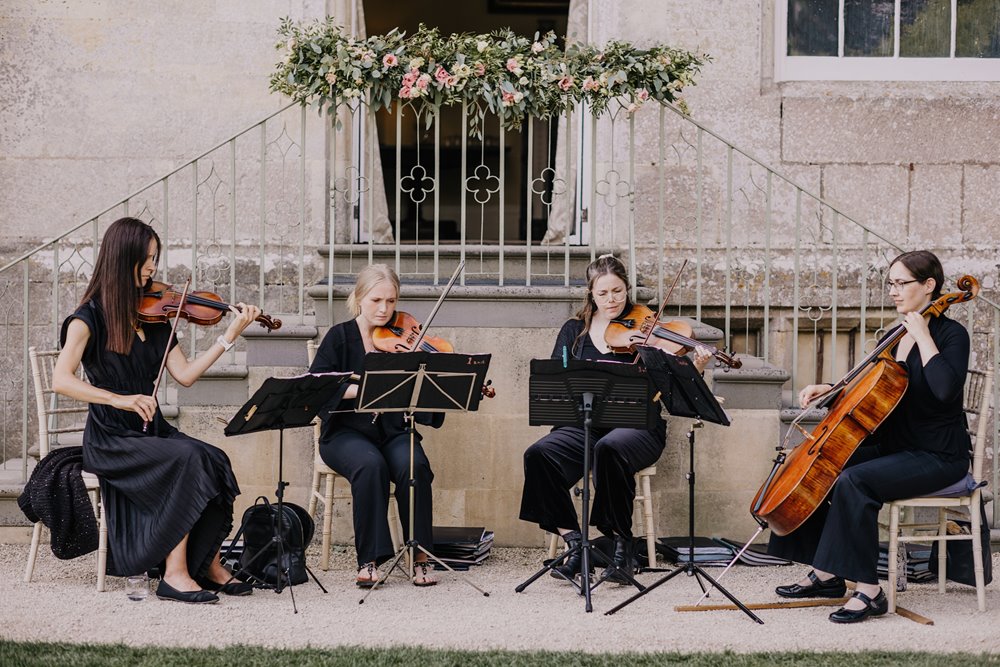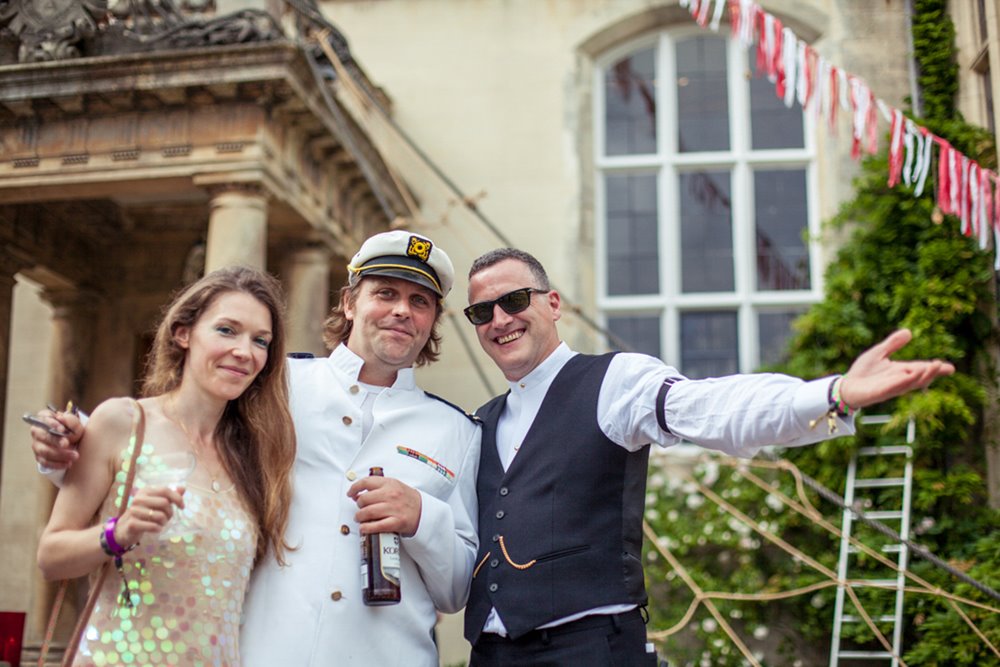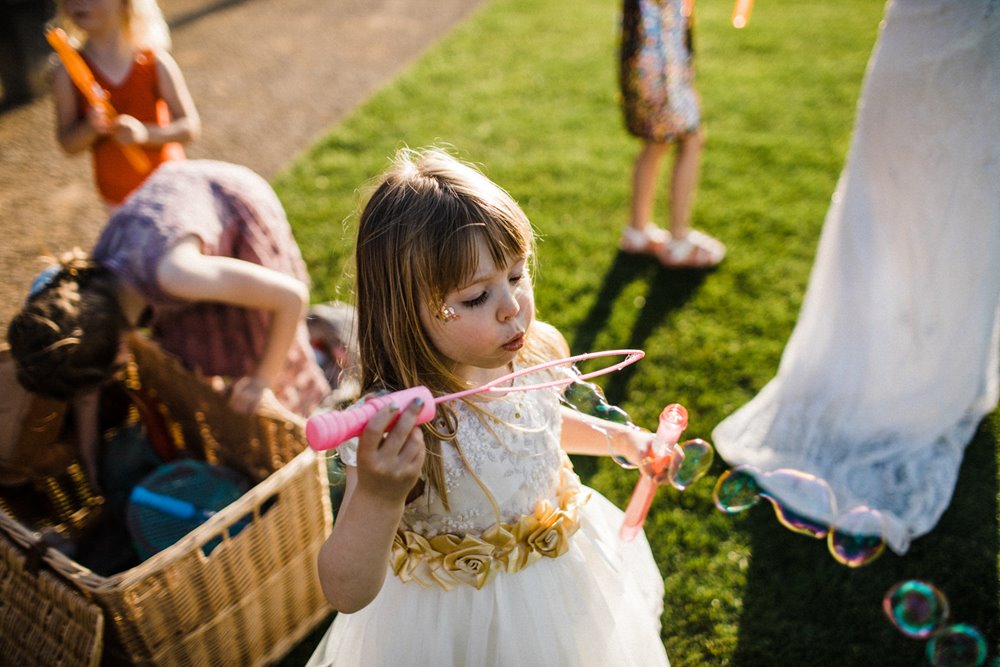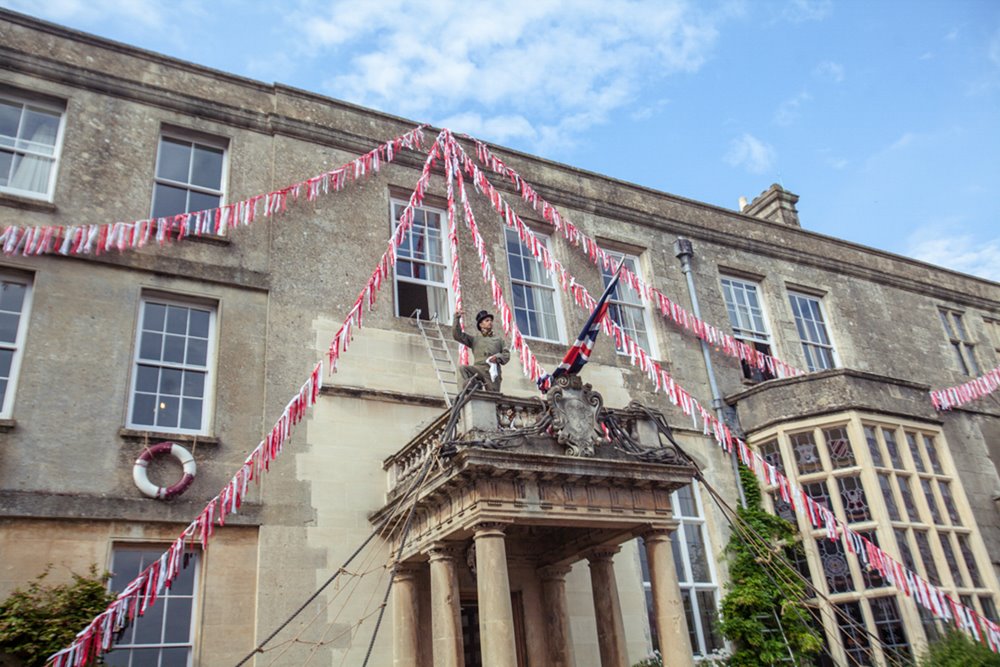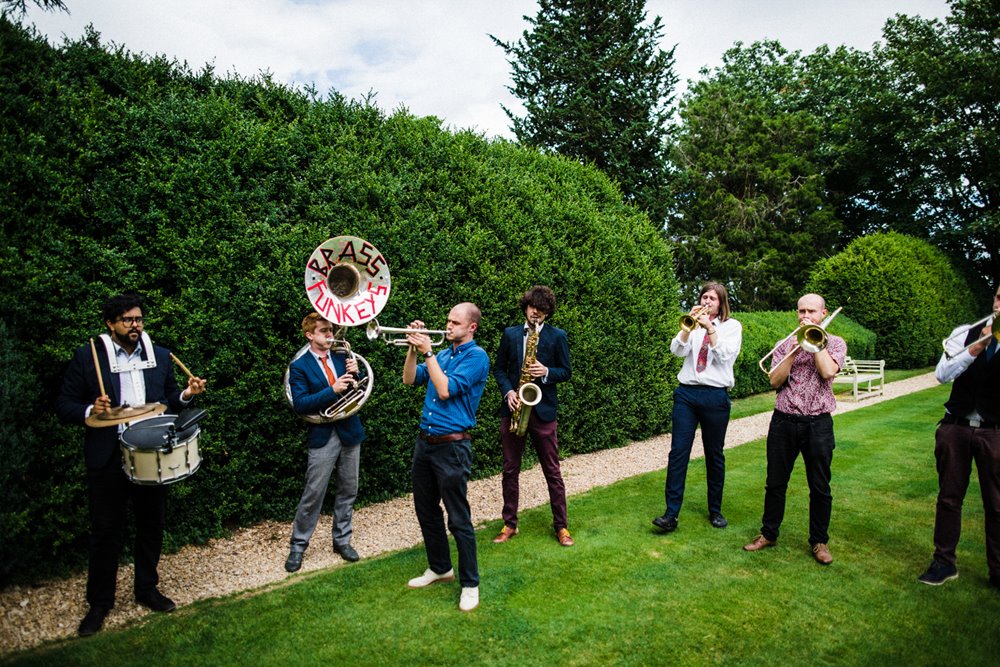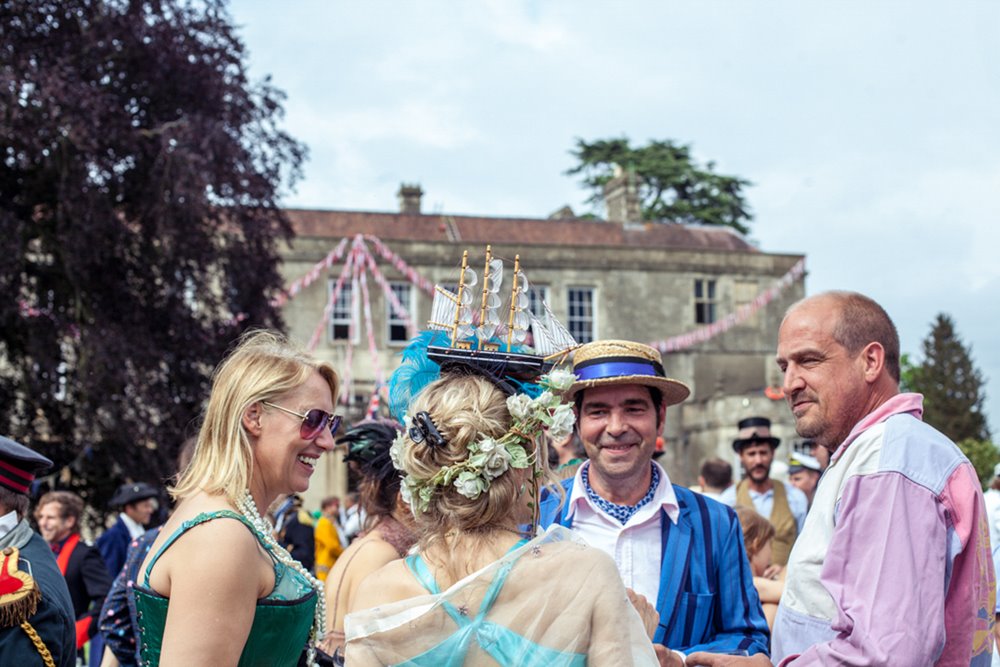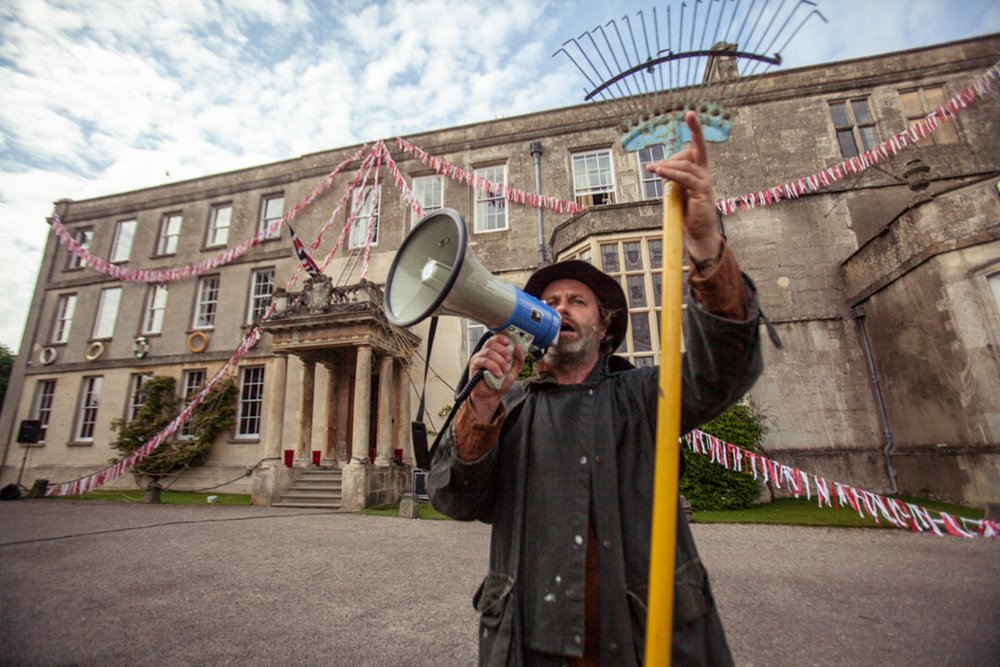 Garden games
Whether you're inviting children to your wedding or not, garden games go down a treat and really help to break the ice.
We love a team tug of war, a spot of vintage fairground and of course a game of croquet among the rose bushes (minus the flamingos) reminiscent of Alice and the Queen of hearts.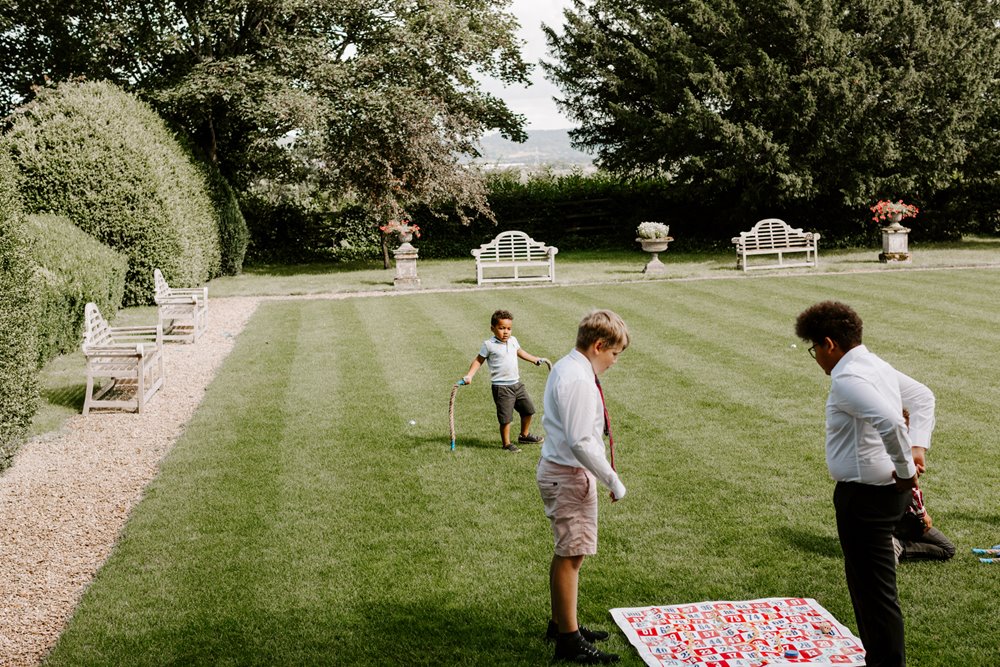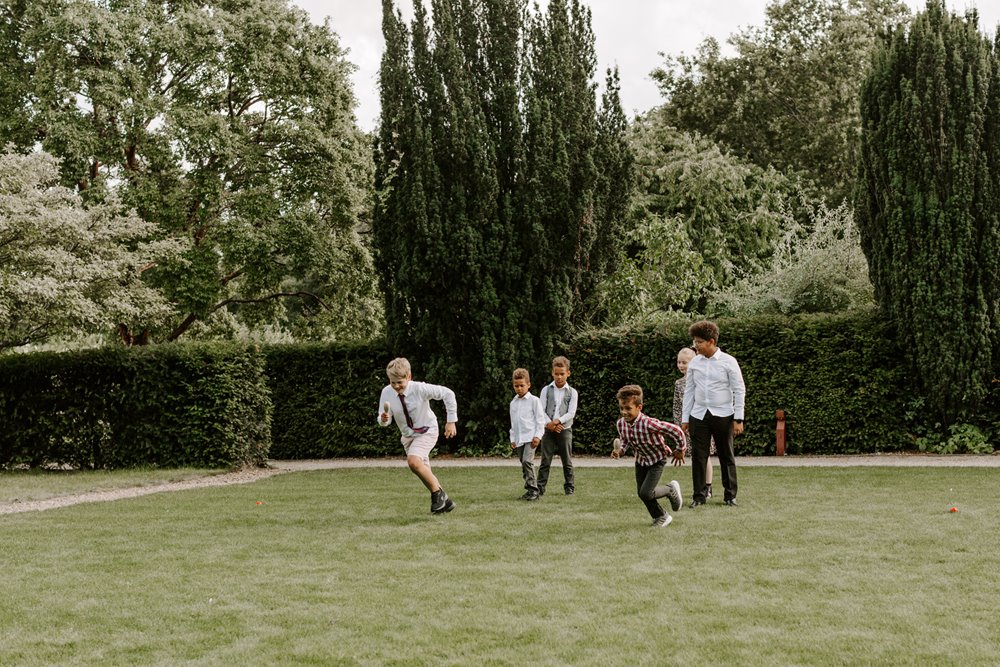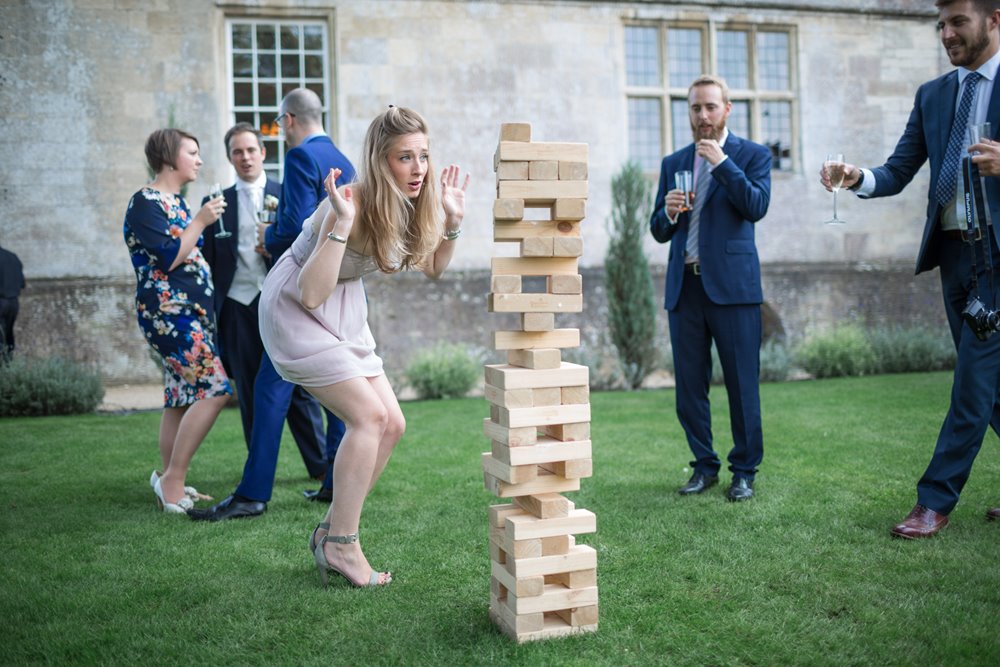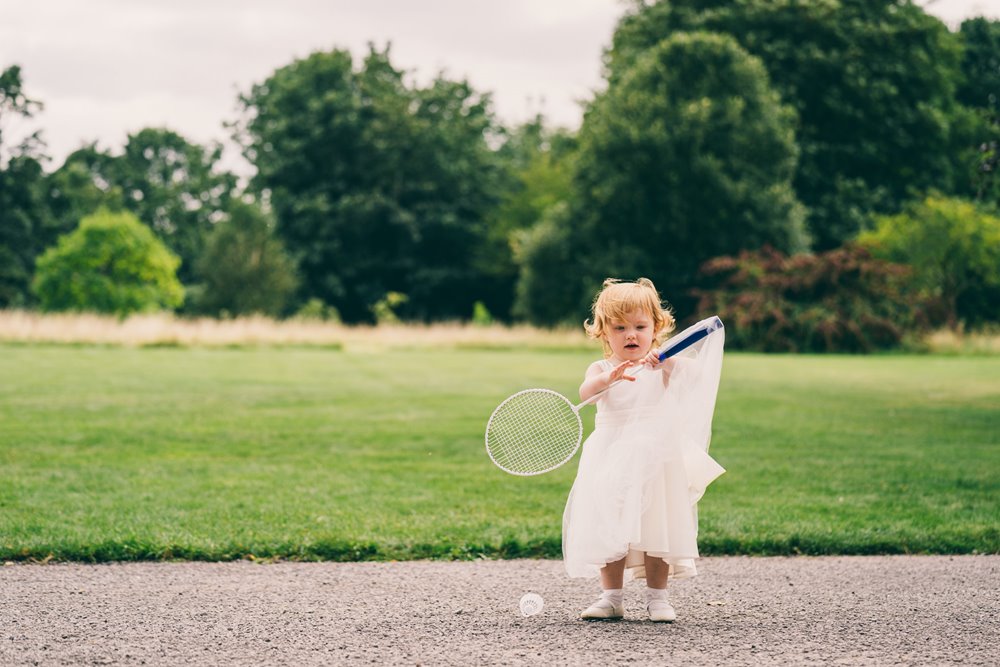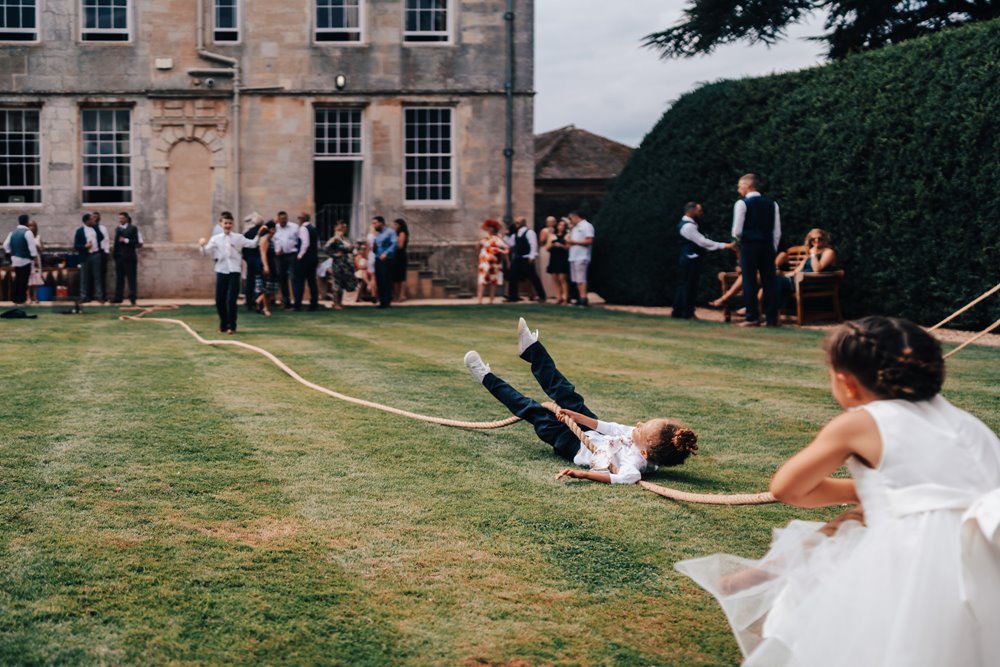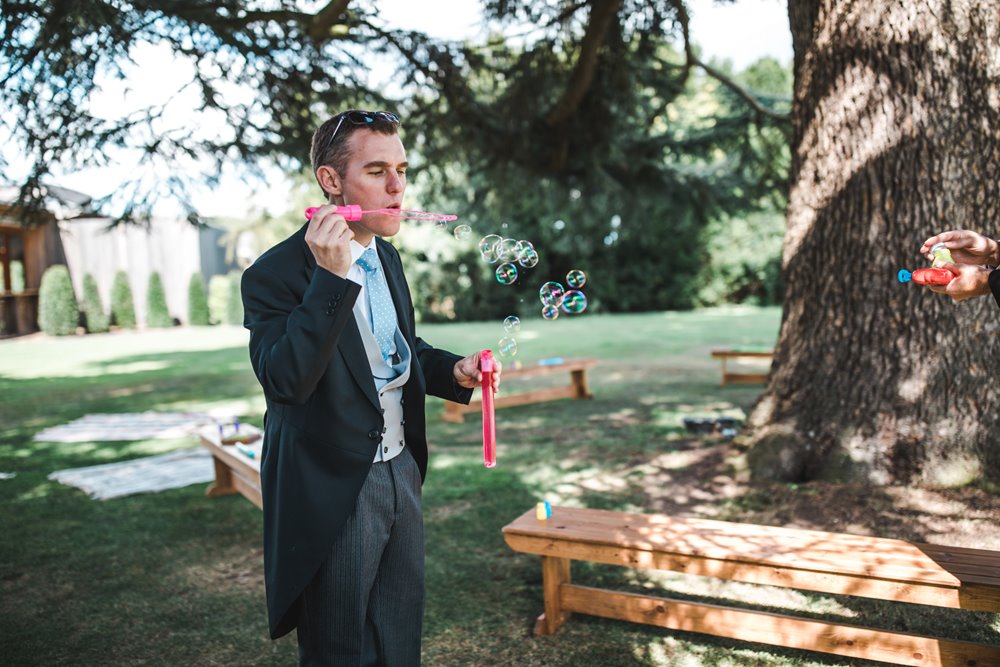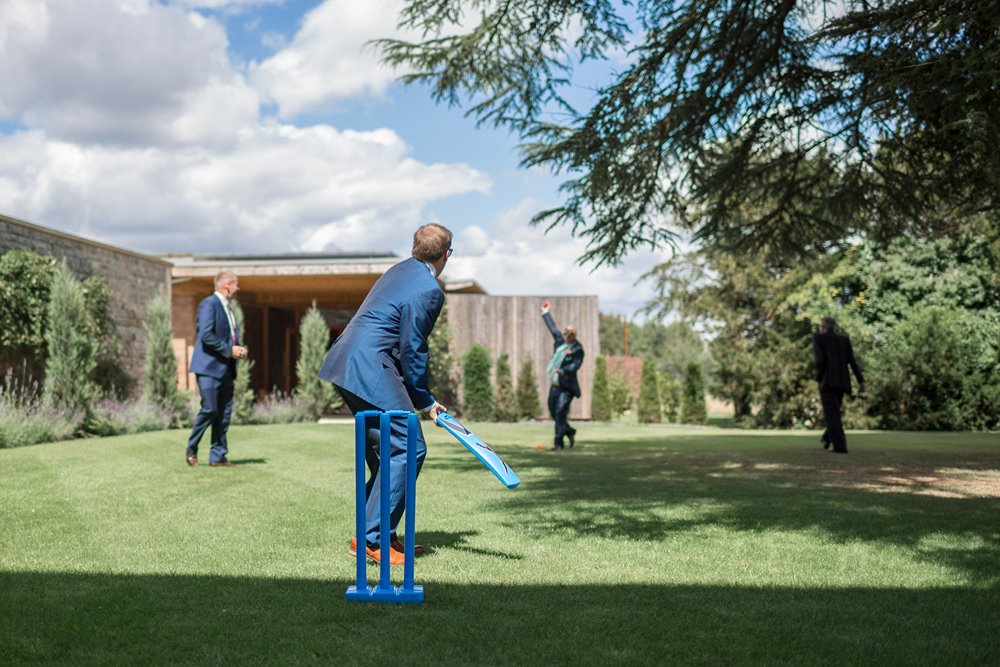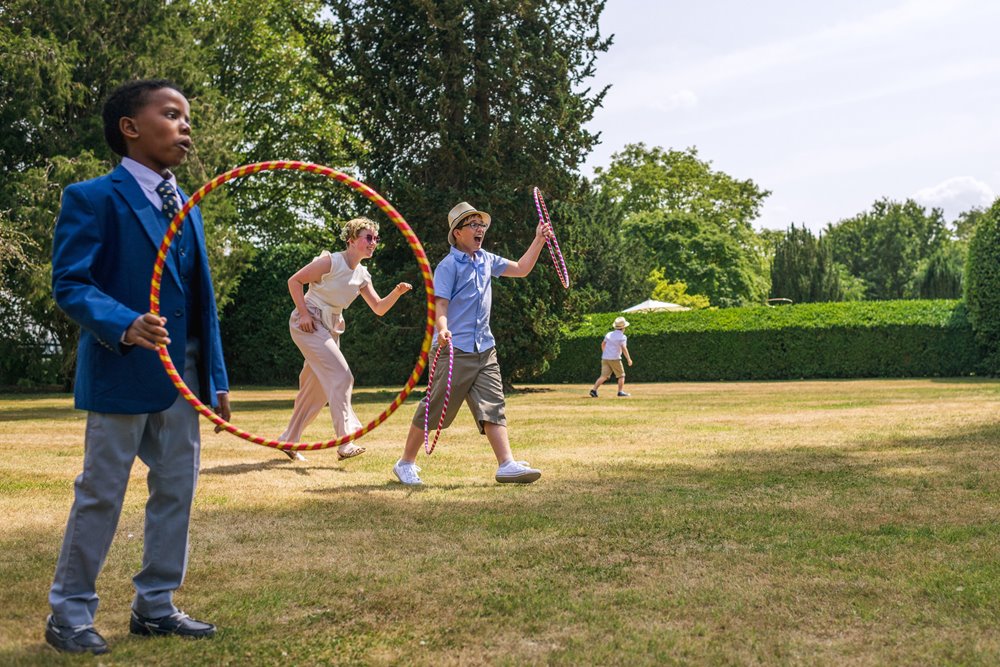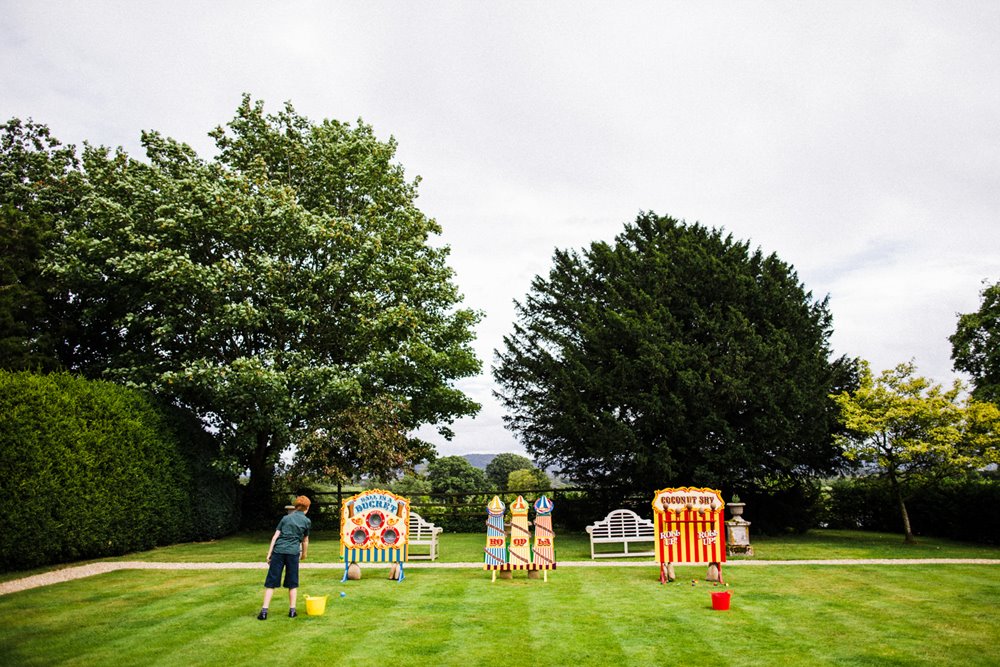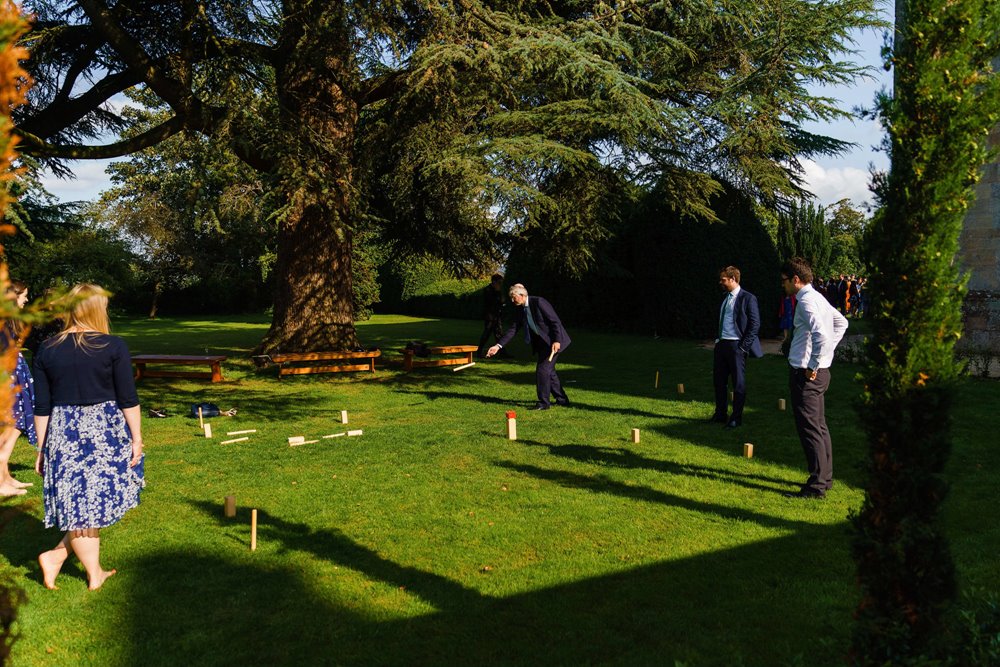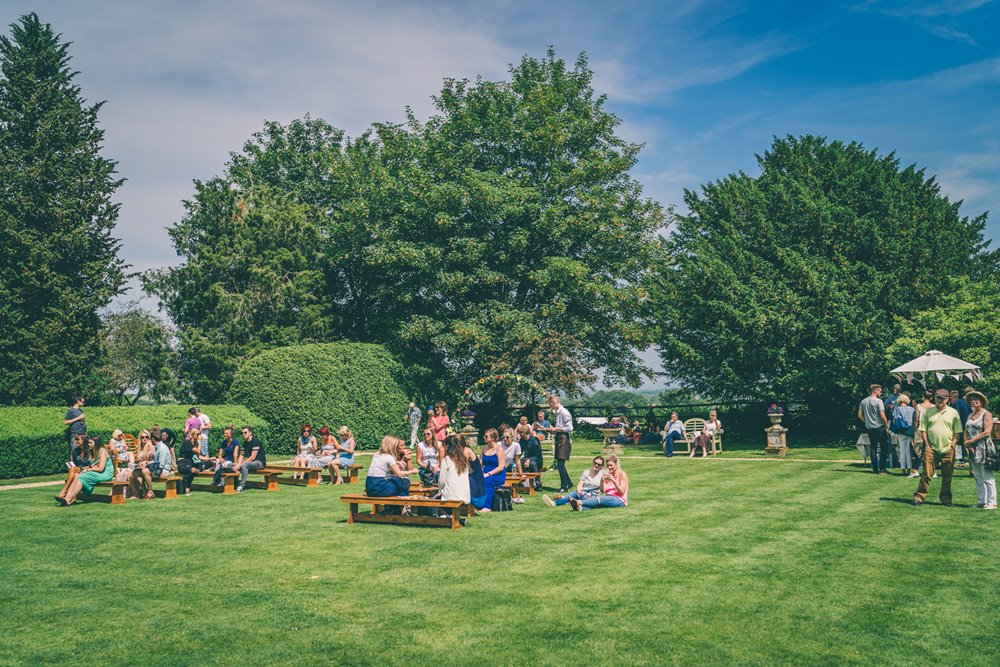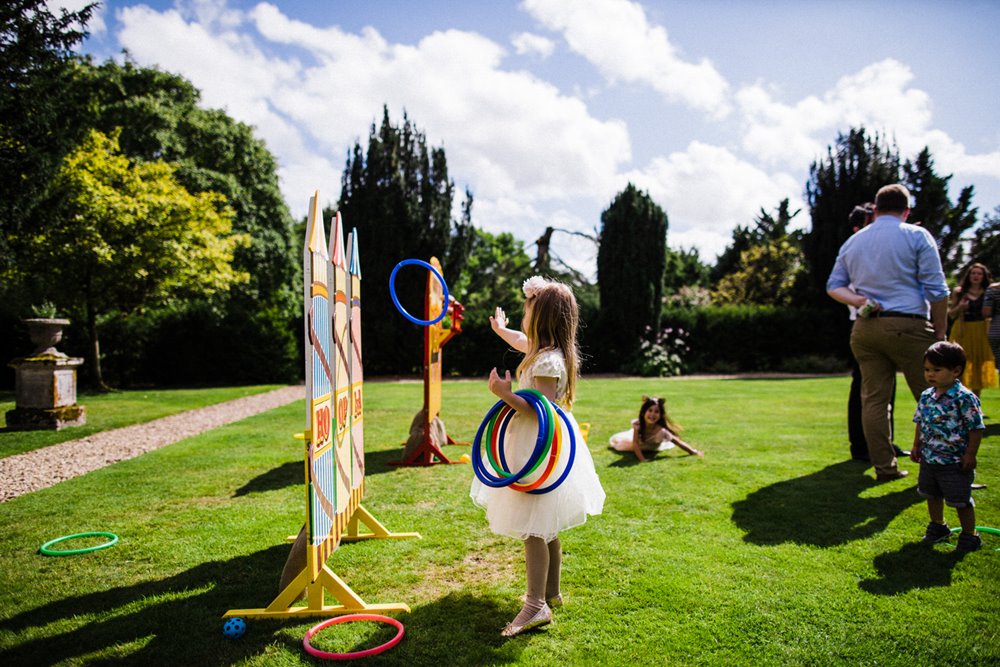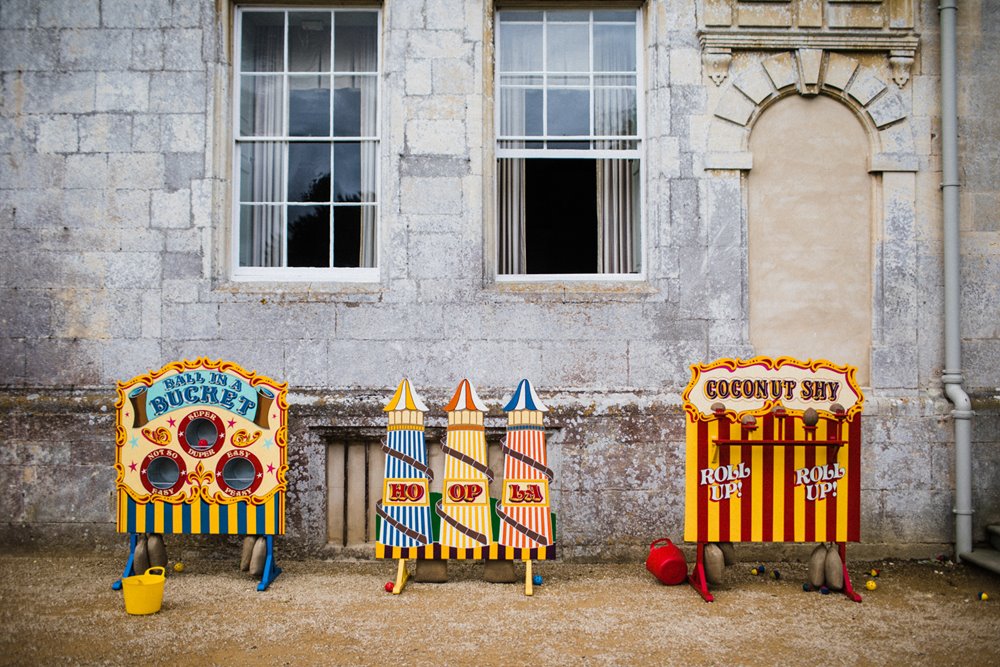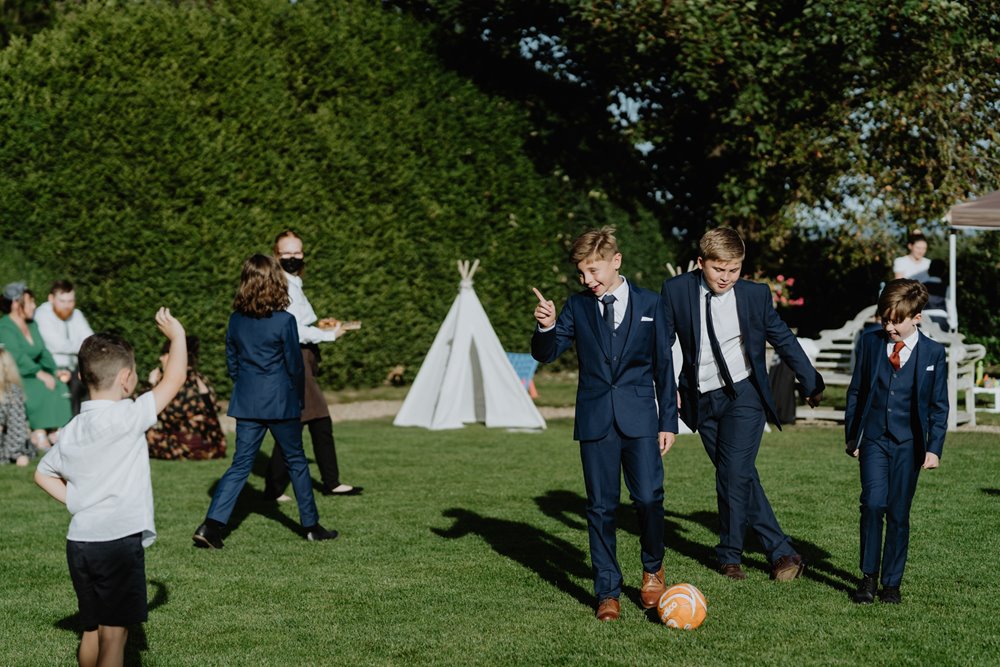 Fairytale wedding decor fit for a queen
We've seen a real return to fairy-tale weddings post pandemic, and an increase in princess dresses and regal décor which would fit perfectly with the jubilee theme we have in mind!
Wedding post boxes have been popping up everywhere emblazoned with her majesty's initials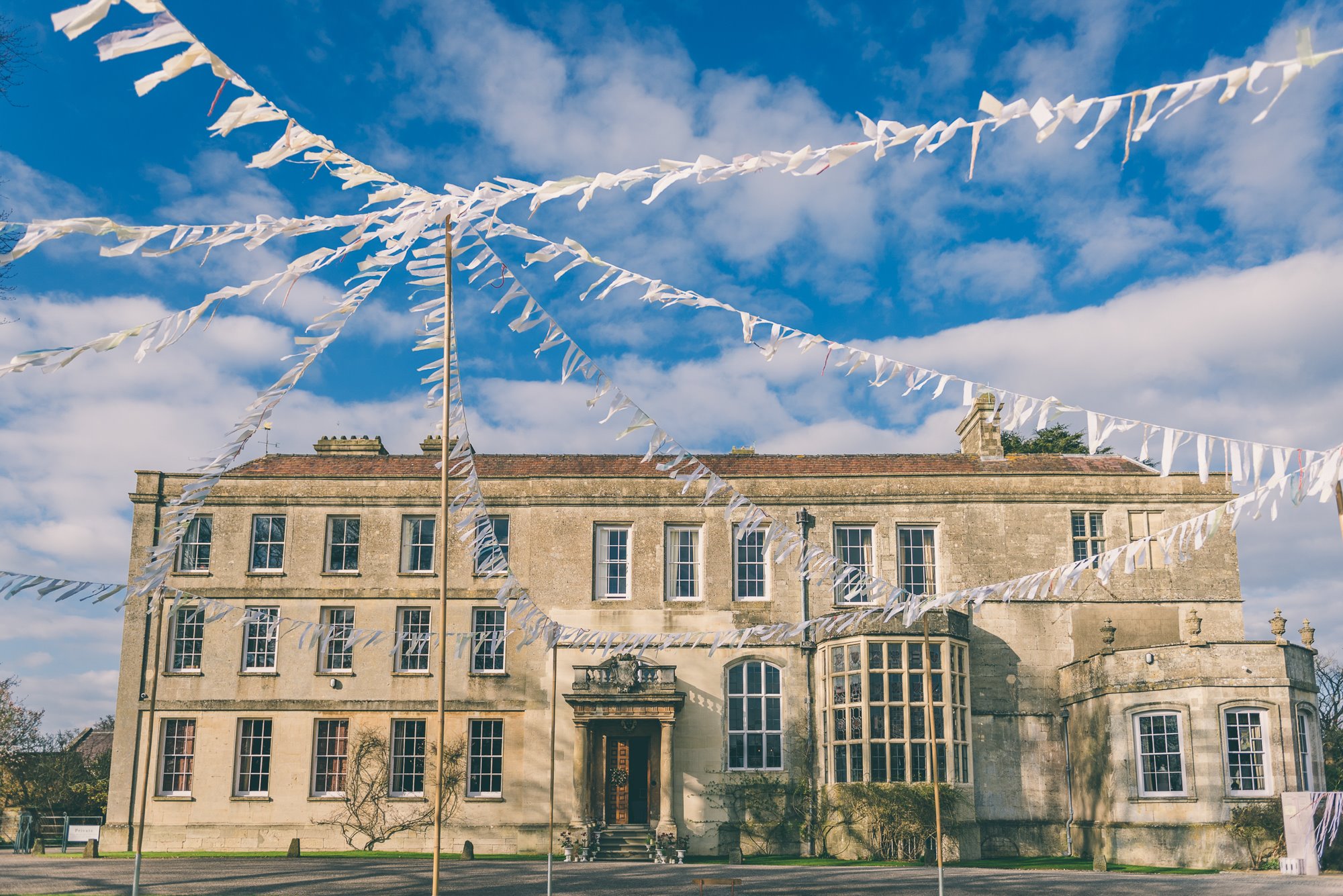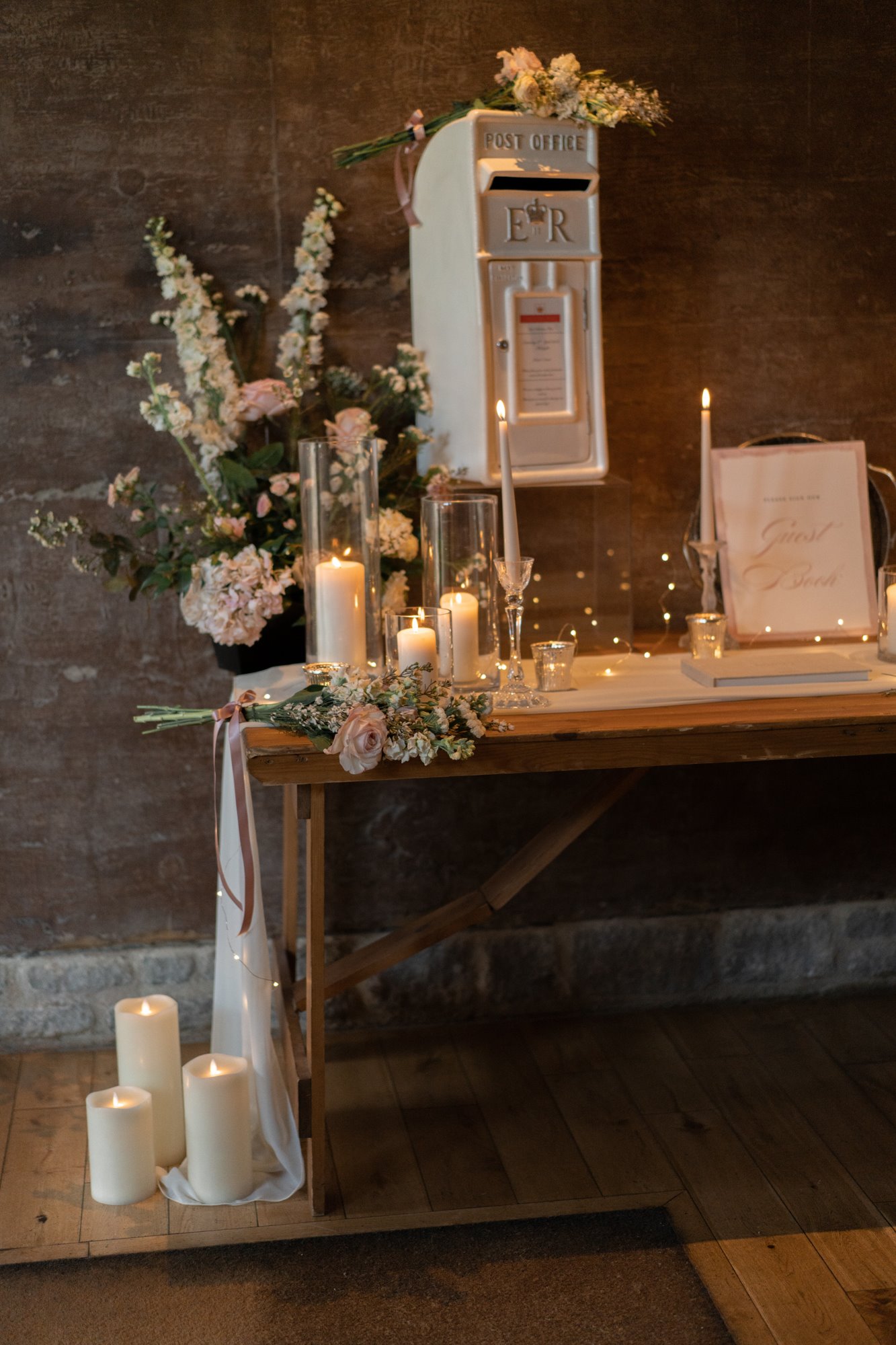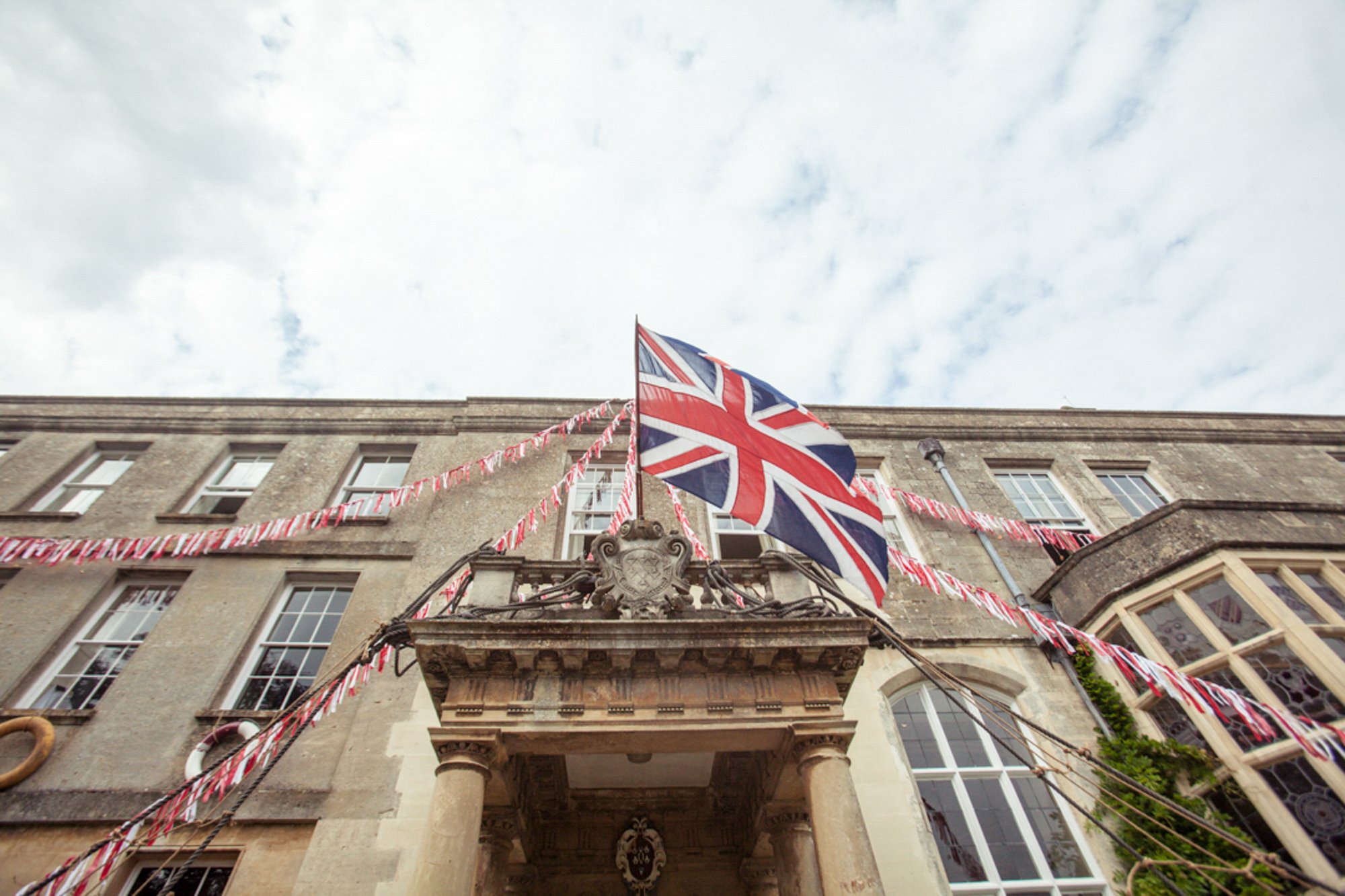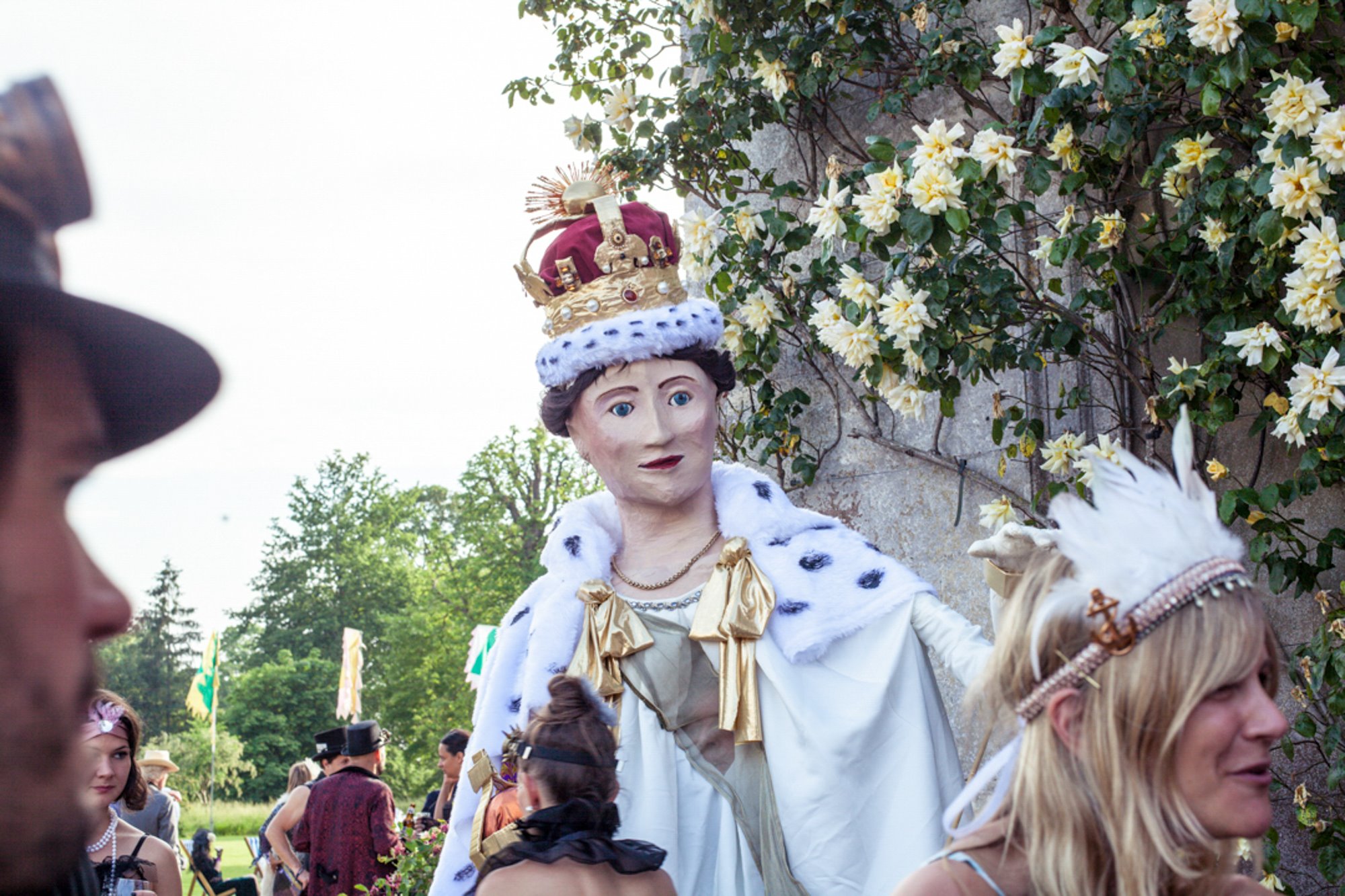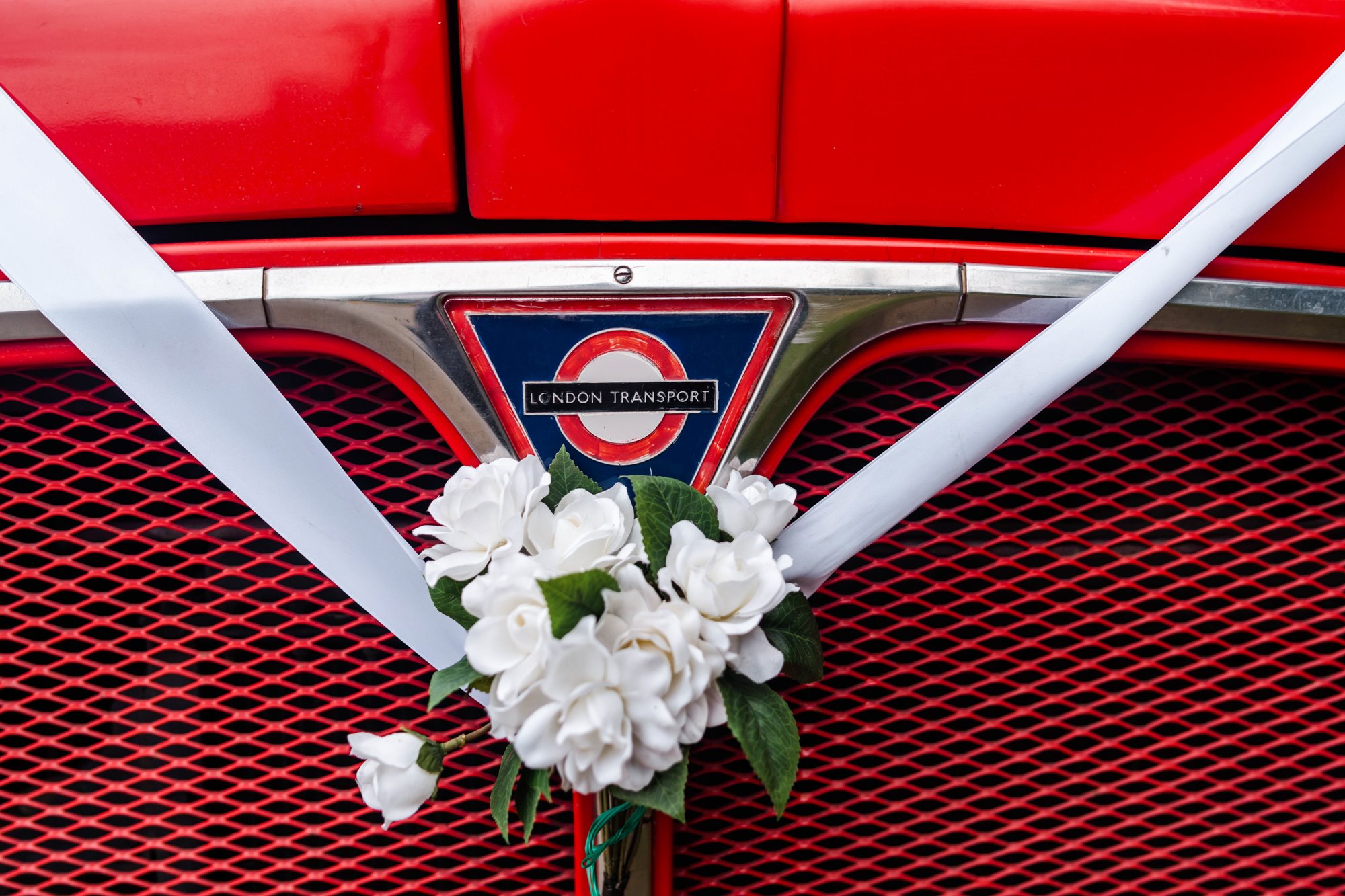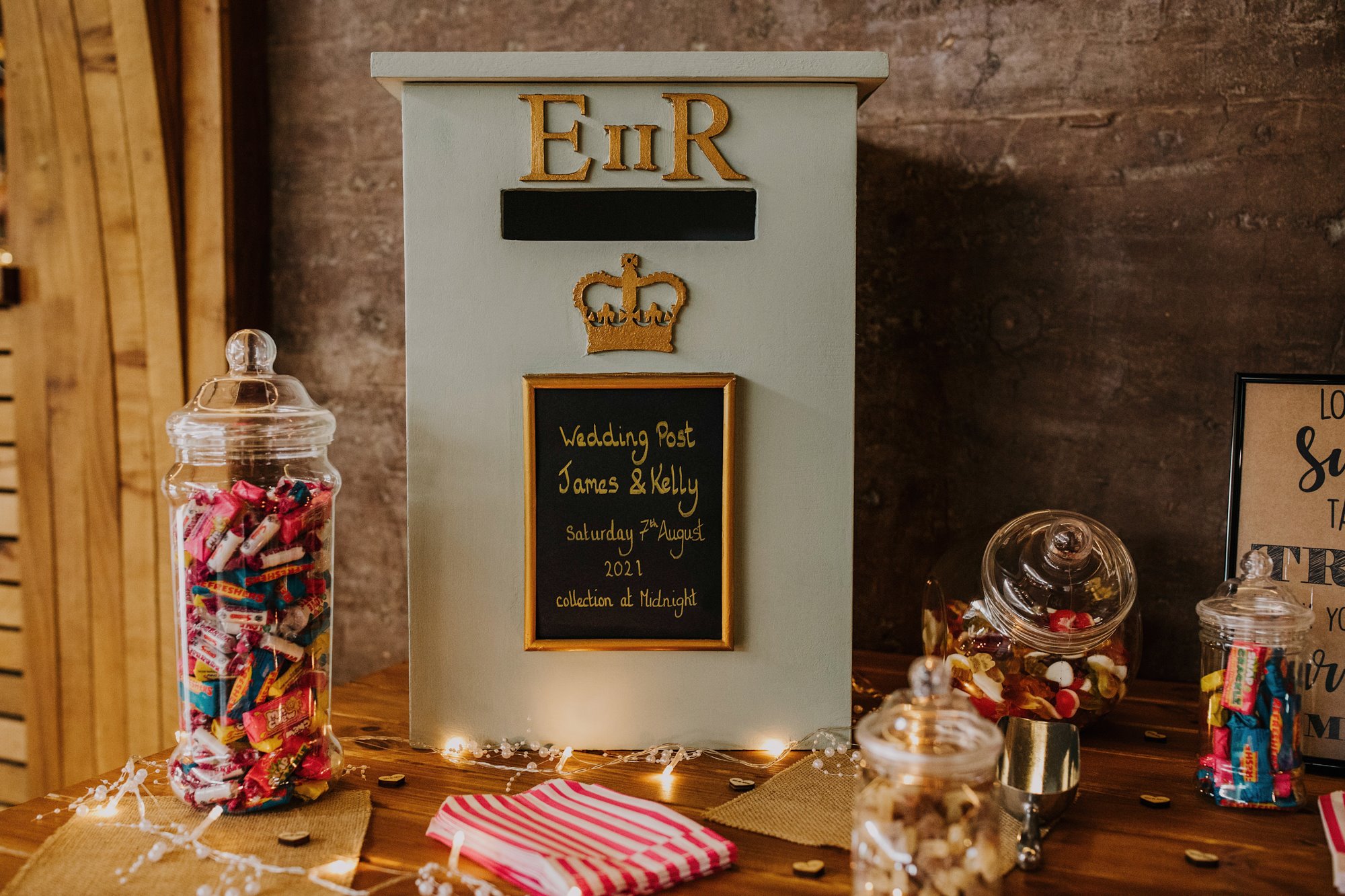 How would you style an English garden wedding? We can't wait to give you the full lowdown on all the outdoor wedding spaces we've just officially licensed!
Watch this space!
With love and jubilations,
Team E
xx
Related reading