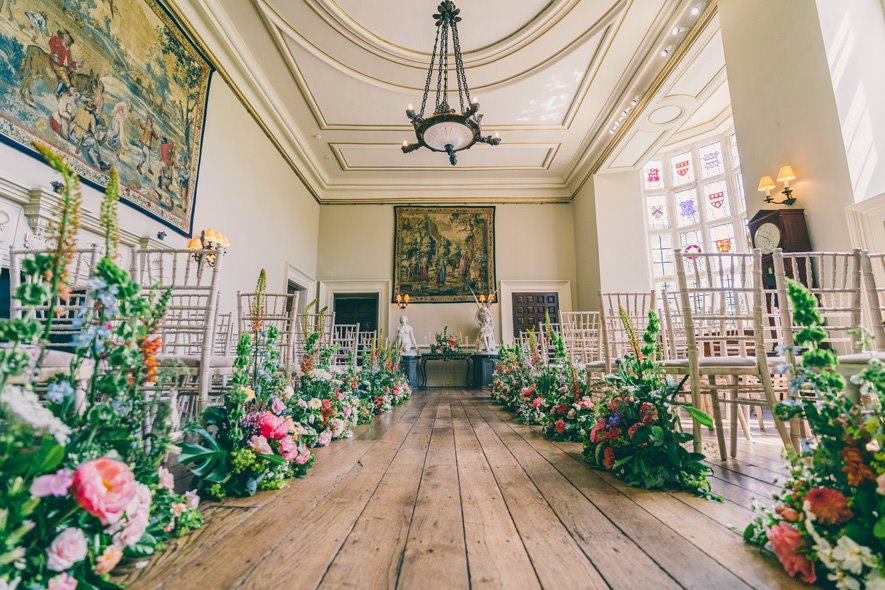 Forget the wedding aisle runner
Wow. Our couples are blowing us away with their beautiful aisle styling! You really are pulling out all the stops to get creative with your ceremony decor and we couldn't be happier. Let's share the love and pass on some of these incredible ceremony decoration and wedding aisle flower ideas to inspire those who are yet to create their dream wedding aisle... 
Wedding aisle flowers
We've had a real explosion of colour at recent  ceremonies. Here are some of our favourite wedding aisle flowers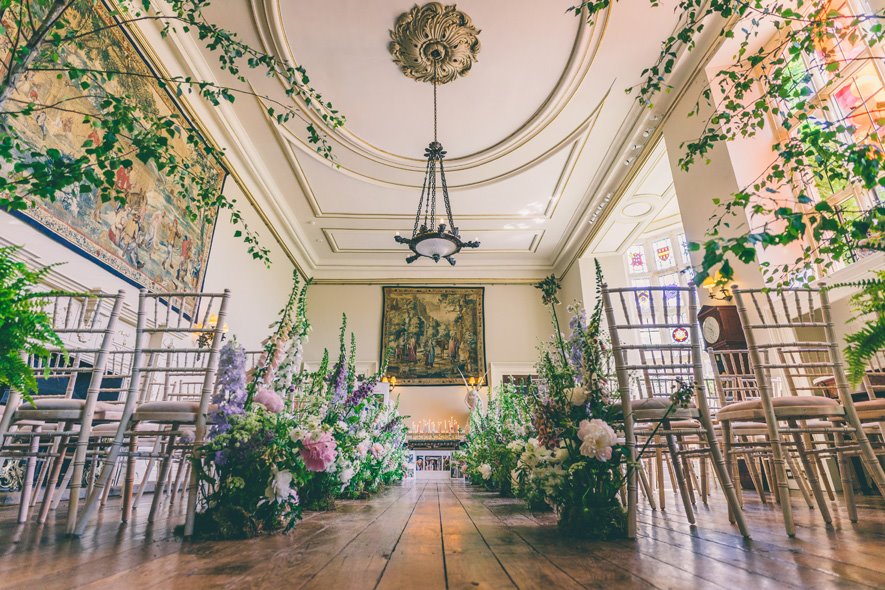 These beautiful statement aisle flowers by Amber Persia were perfectly complimented by two small beech trees and some added greenery in the way of ferns flanking the aisle. What a way to welcome guests to the ceremony!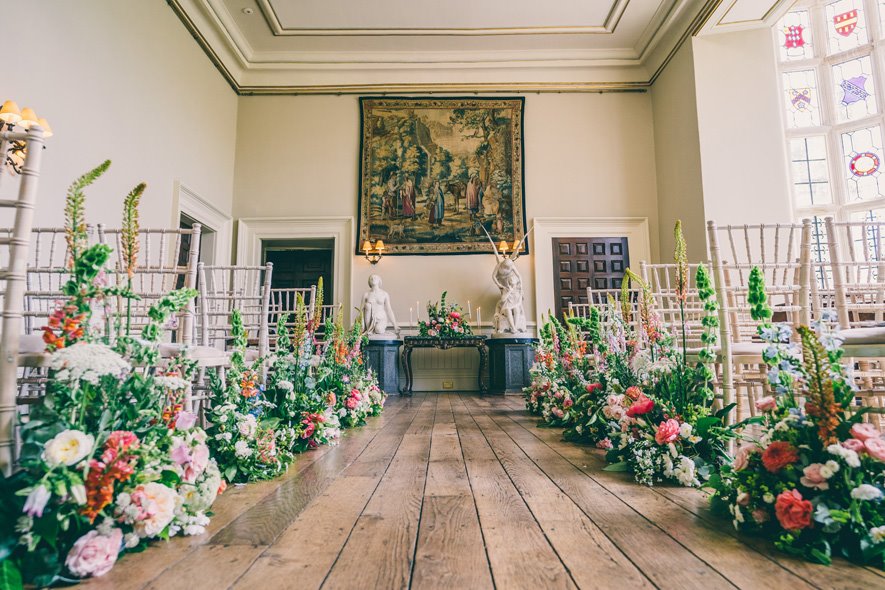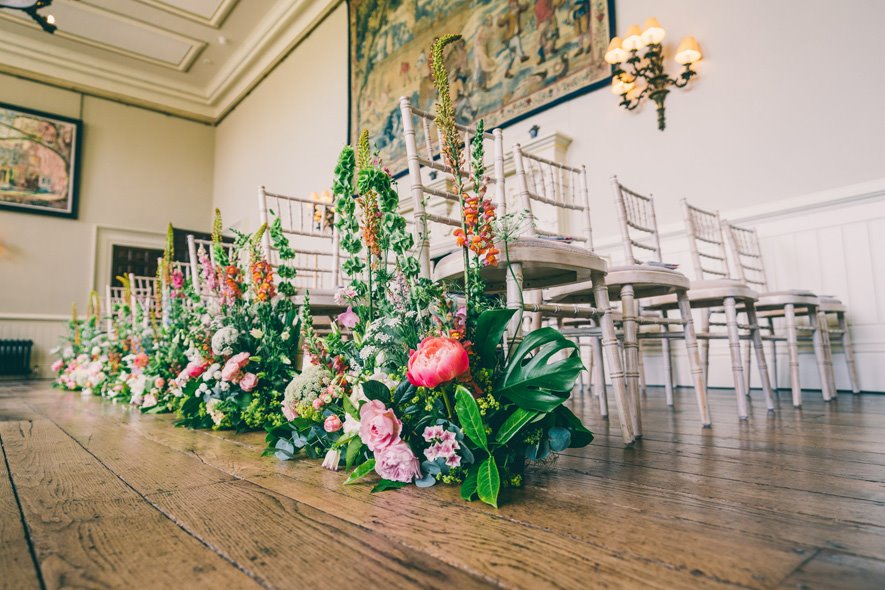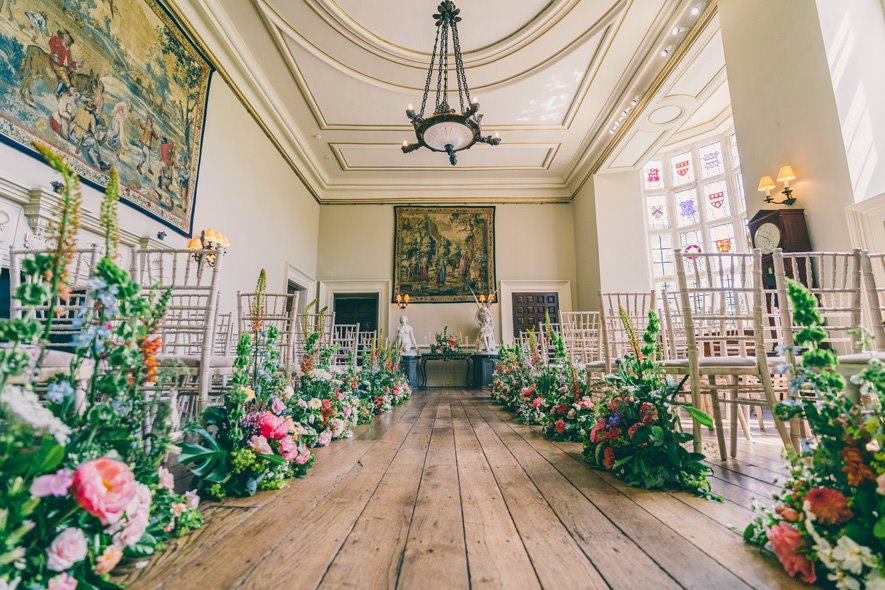 Wildflower wedding
It's wonderful to see couples creating their perfect ceremony wherever they choose to hold it, this lovely couple decided to marry in The Gillyflower rather than the Hall and their wildflower wedding decor by Jenny Fleur was absolutely stunning...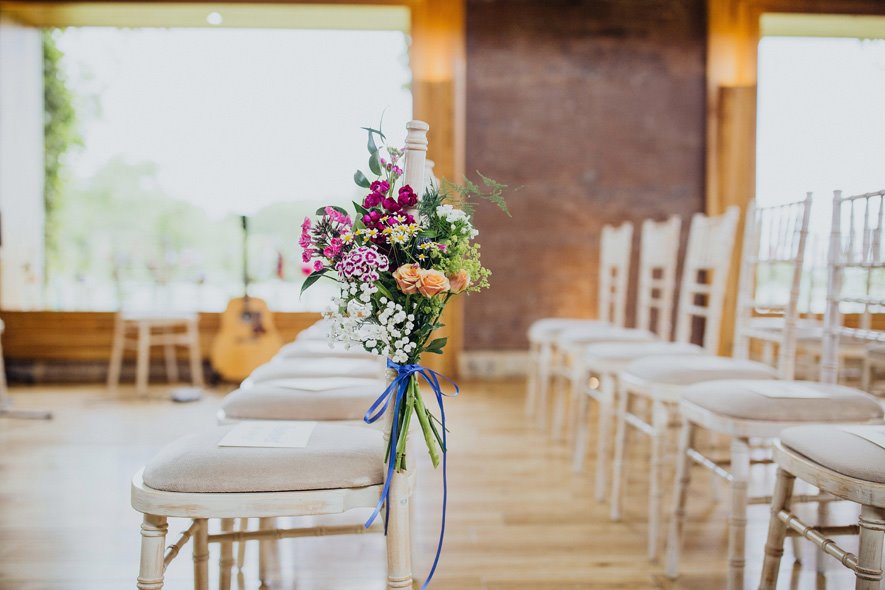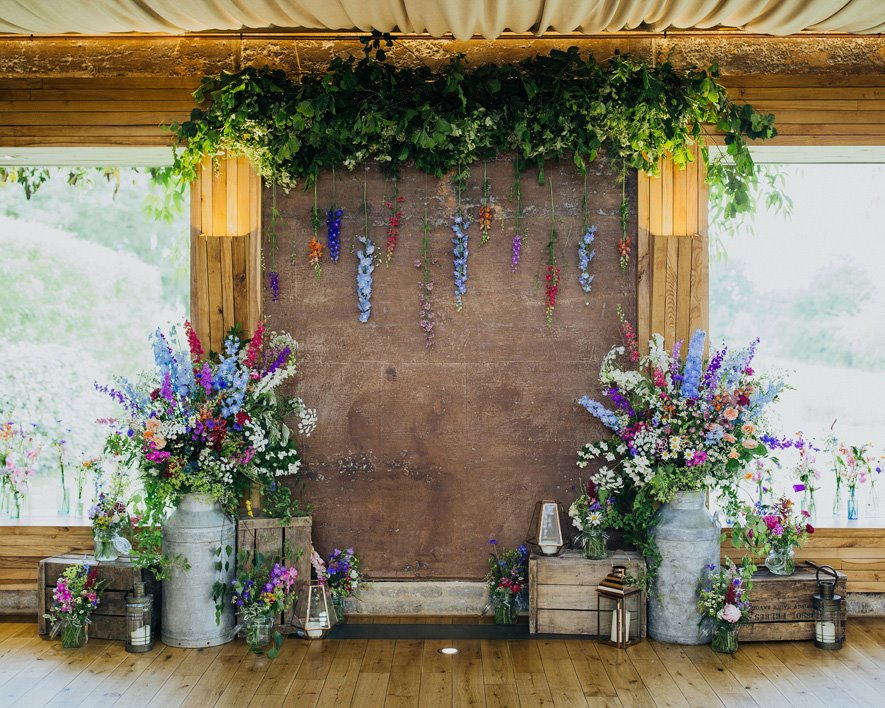 Go Green
If you're more of a fan of greenery and foliage than bright flowers but you still want to make a statement, this beautiful green and white wedding aisle styling by Amber Persia is the perfect solution.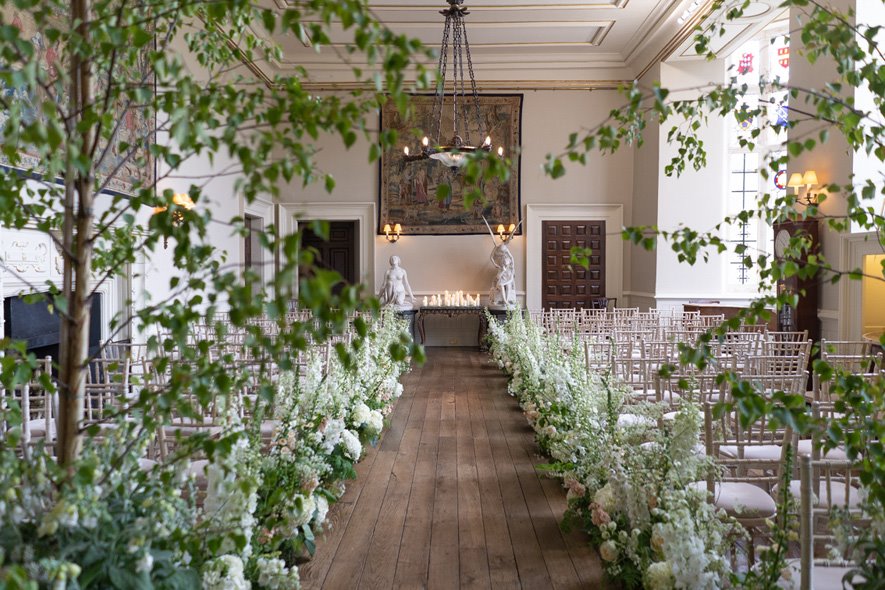 and the beautiful floral arrangements were able to be re-used in the reception to make the most stunning top table ever! Photos by Marc Le Galle.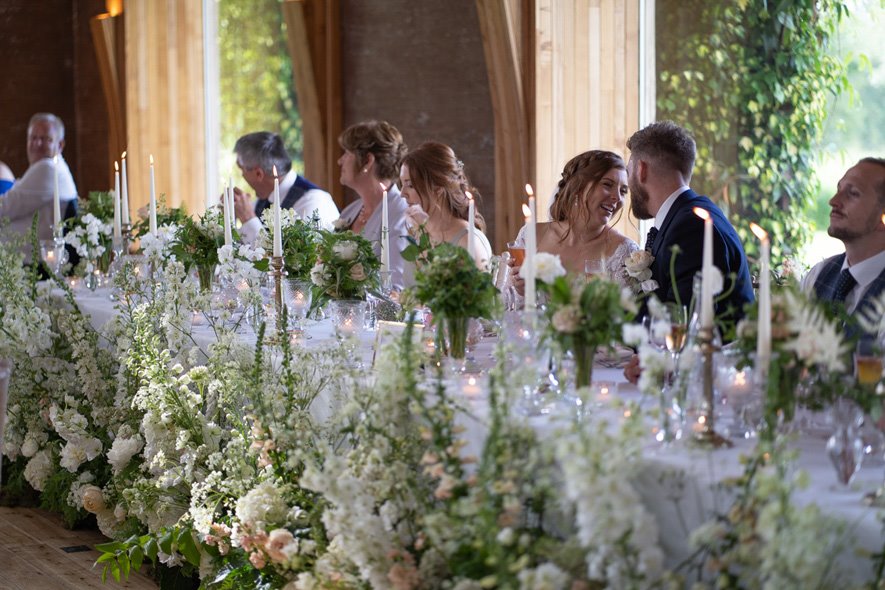 Here's another beautiful and slightly more subtly coloured floral aisle by Amber Persia taken by the talented Rob Tarren.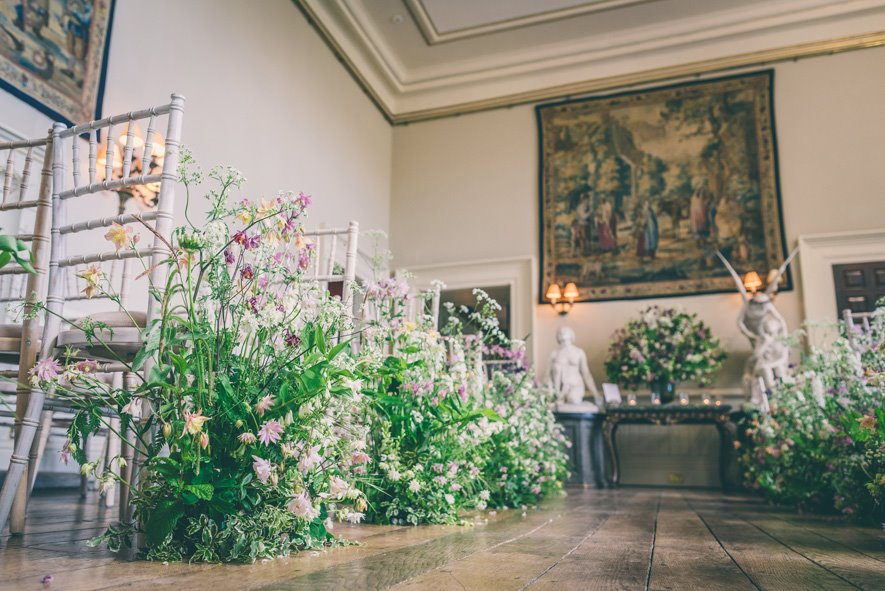 Ceremony decor without flowers
If you want to decorate your ceremony with less flowers there's lots of other options too...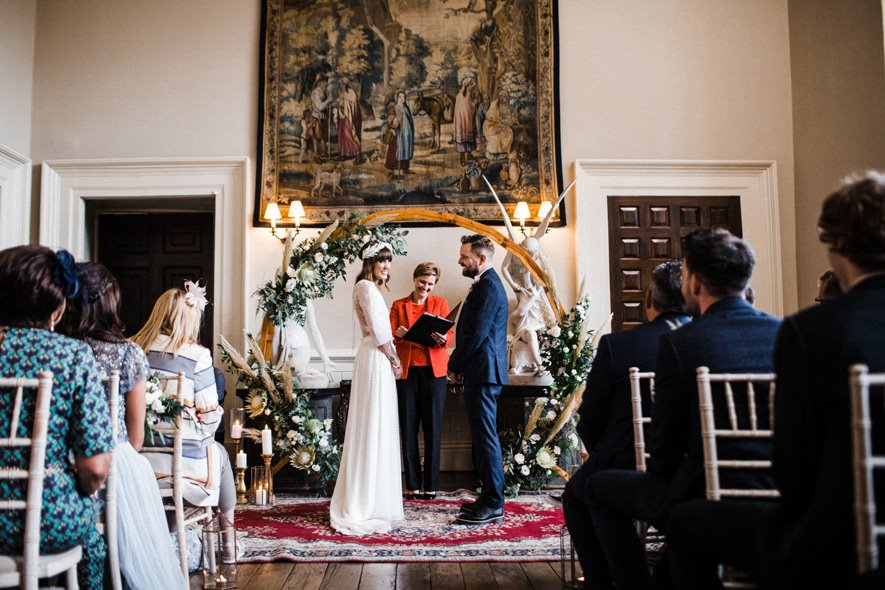 This stunning wooden arch and rug combination was so simple and yet changed the entire look of the hall. Beautifully complimented with candles, pampass grass and foliage and perfectly captured by Through The Woods We Ran.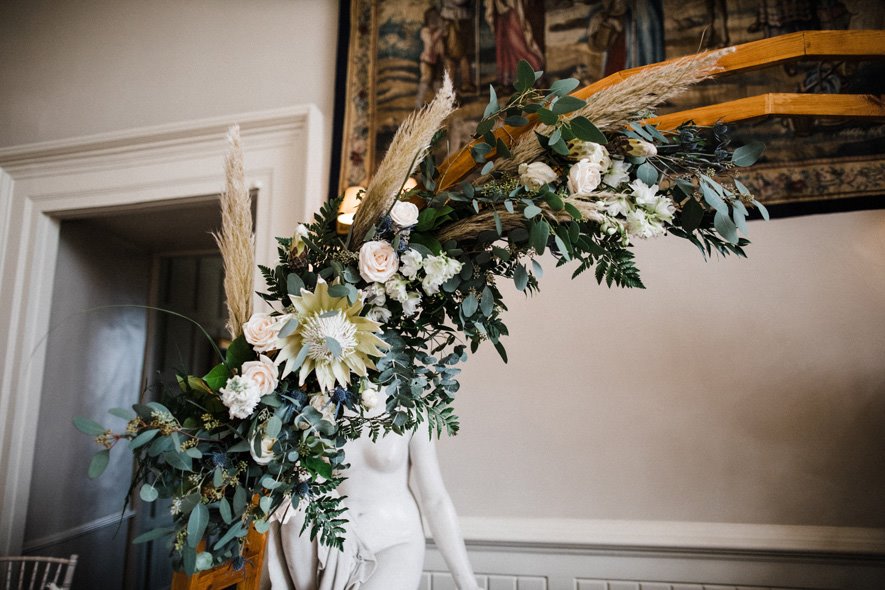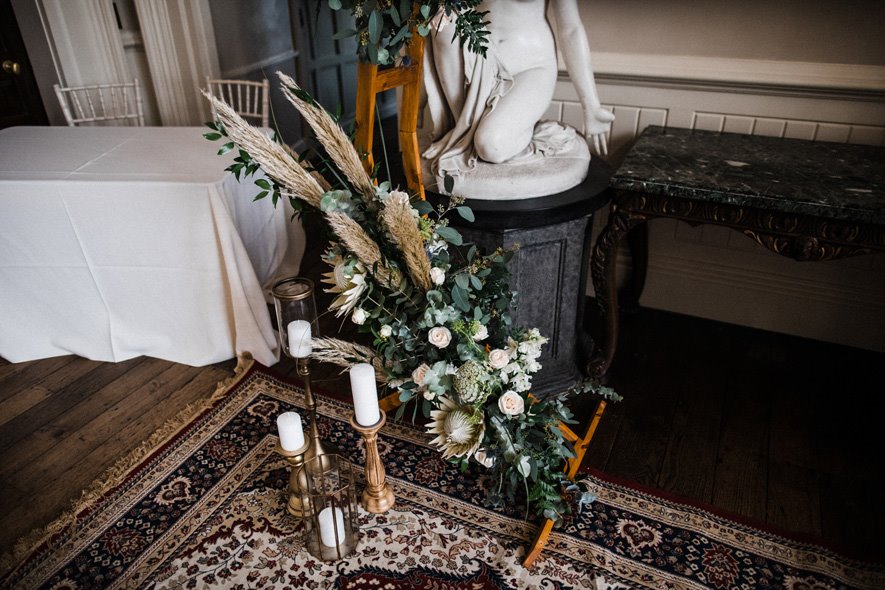 Chuppah flowers
This beautiful simple Jewish Chuppah was elegantly finished with white blooms and foliage for a light and airy feel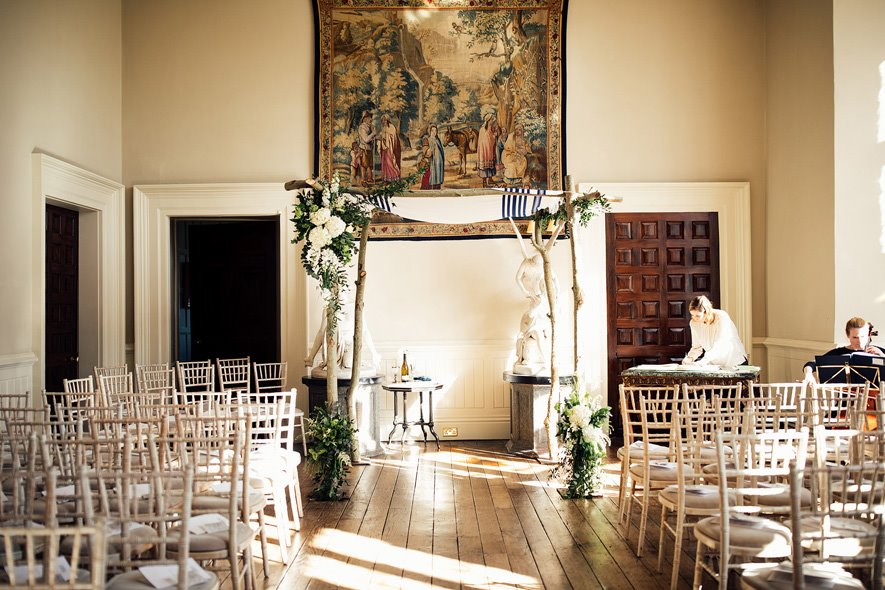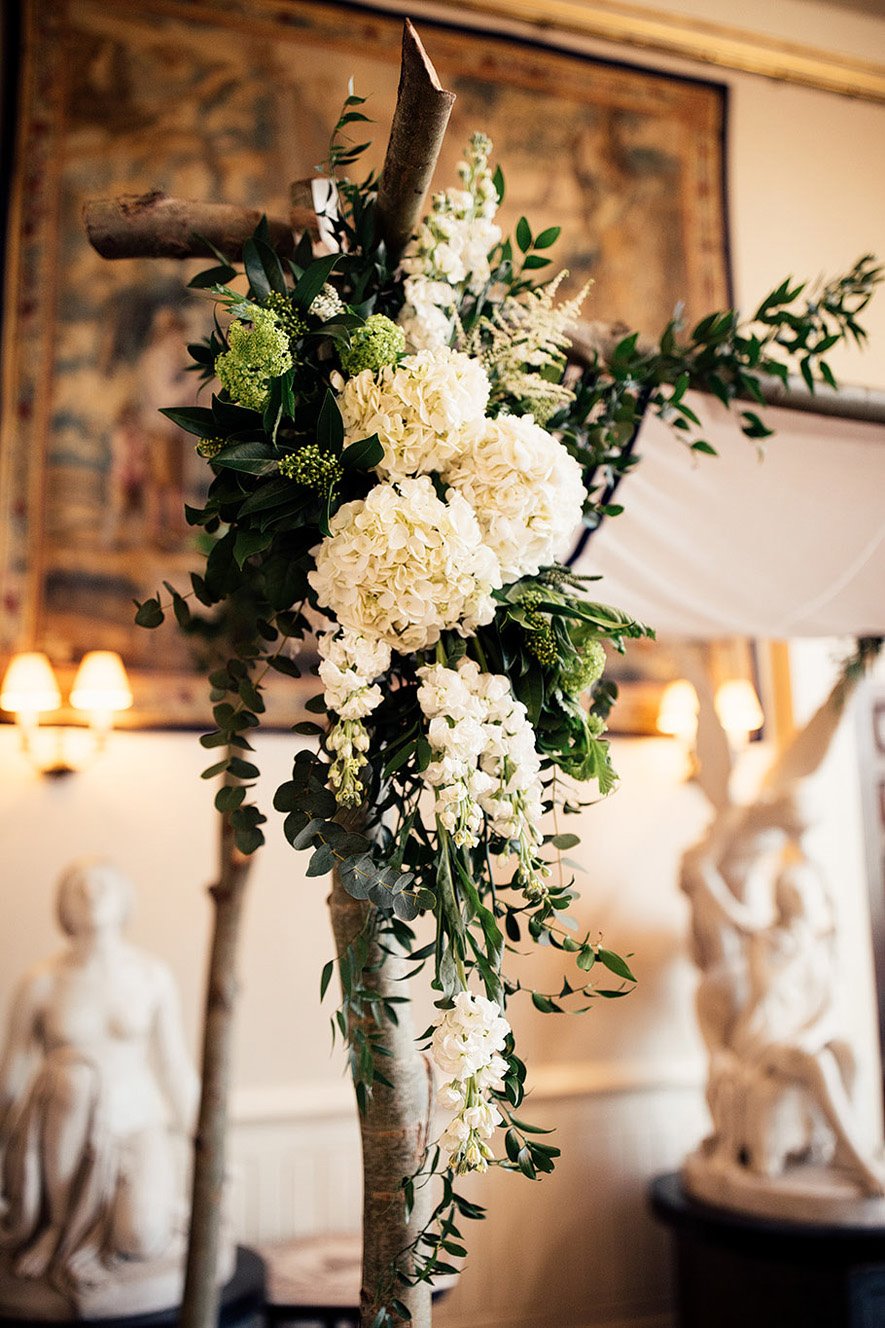 Outdoor aisle styling
And what about if you're getting married outdoors? Then you have to create the entire aisle yourself! It needn't be complicated though, here are some of our favourite and super simple outdoor aisles at the Court...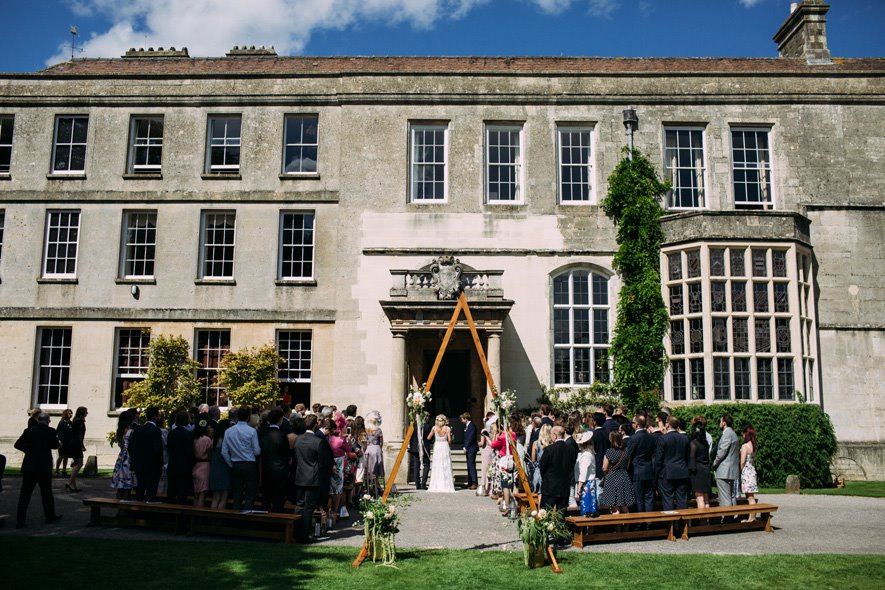 This stylishly simple outdoor aisle was created with a simple wooden triangular arch and our very own wooden benches, the finishing touches by Sorori design and Lauren Grey made for a beautifully boho summer ceremony.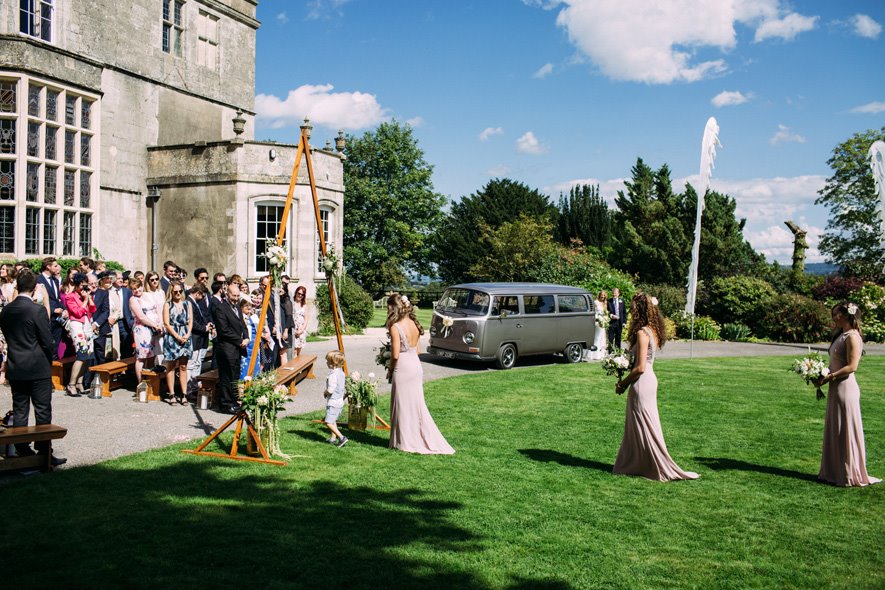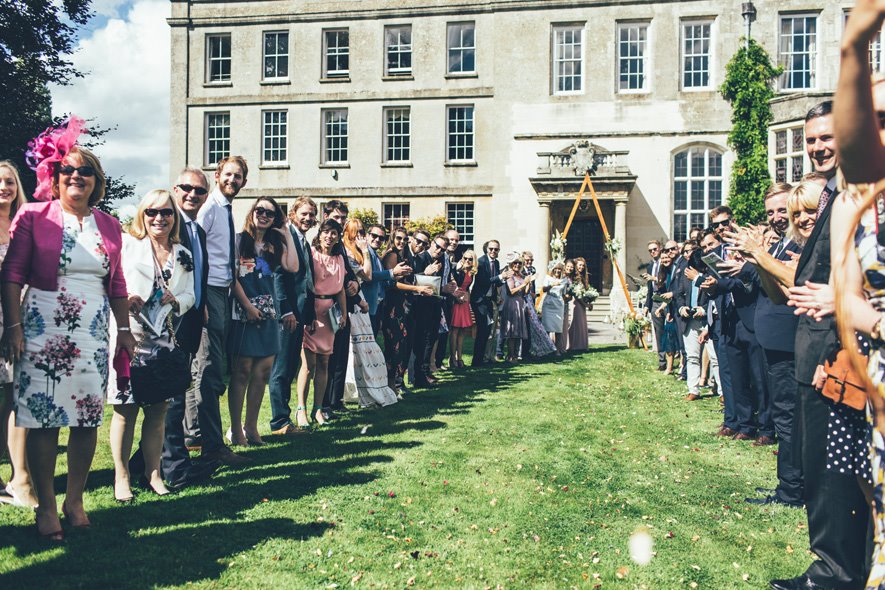 Rock my Wedding founders got married on the East Lawn at Elmore and chose a beautifully minimalist wedding aisle of barrels of flowers, wooden benches and a floral arch.
This beautiful tipi ceremony on the lawn outside the Gillyflower had the most strikingly simple petal aisle lit with lanterns.
Photo by Neale James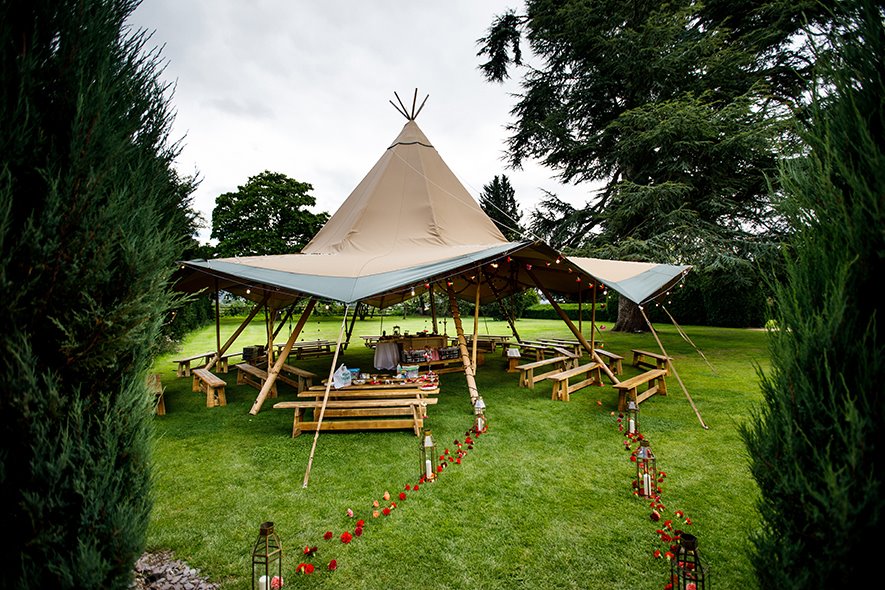 We hope that's given you some fresh inspiration when planning your ceremony decor, and we look forward to seeing your beaming faces walking down those beautifully styled aisles! 
Lots of love,
Team E xx
Related reading