Often Overlooked Wedding Decoration Ideas Style the Extra Mile!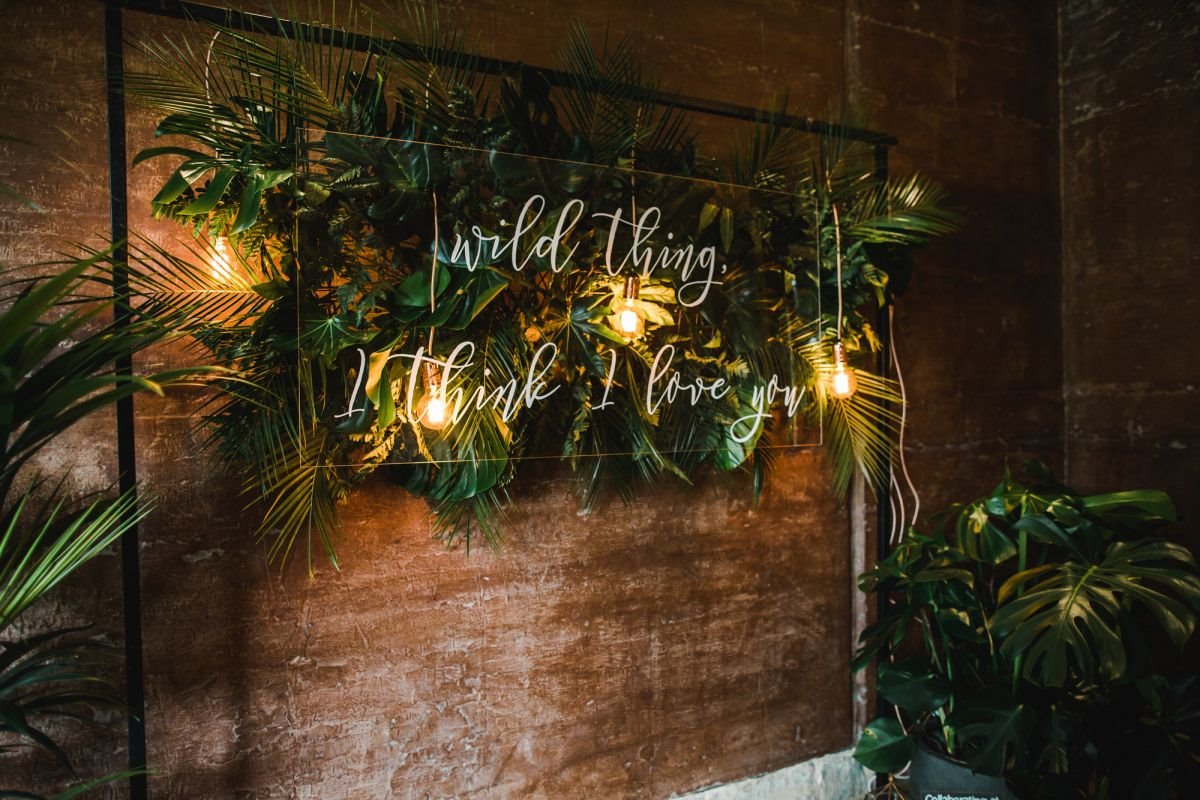 Decor Tips from Real Weddings
Seeing how our couples put their twist on Elmore with creative wedding decor is one of Team E's greatest pleasures. There's been a whole host of beautiful and unusual wedding styling here recently, and not only in those obvious areas, but also total transformation of some previously overlooked spots. So in today's blog we're sharing how you can add some more 'pizaz' to those unthought about areas and go the extra mile with style! 
Festival Flags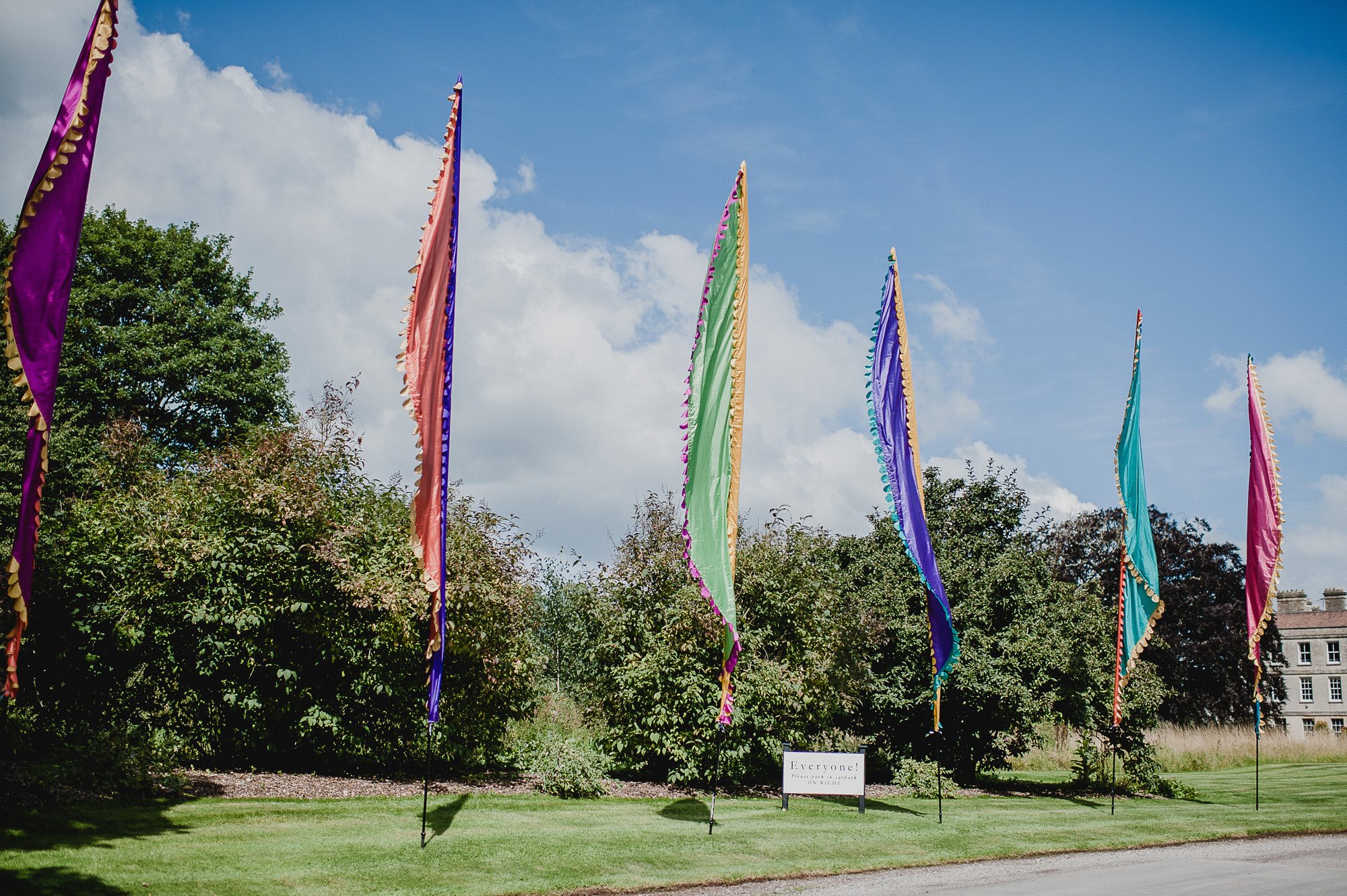 Line the lawns
Line the lawns and create an impact with brightly coloured flags down the driveway. Your guests are sure to know they're in the right place!
Style the Trees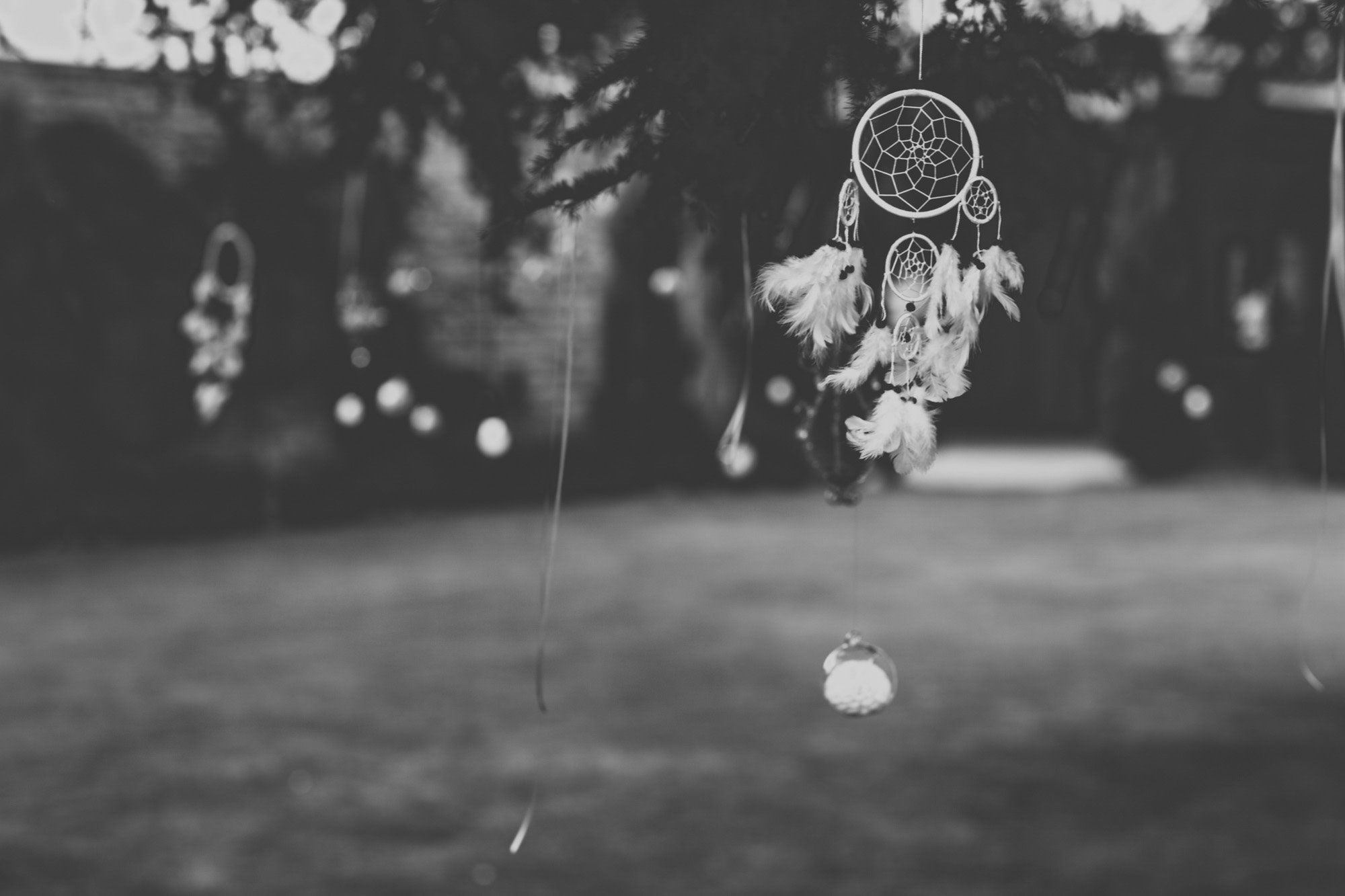 Boho vibes, our Cedar tree filled with dream catchers and lights, a beautiful canopy of twinkle and charm and the perfect spot to enjoy your drink's reception.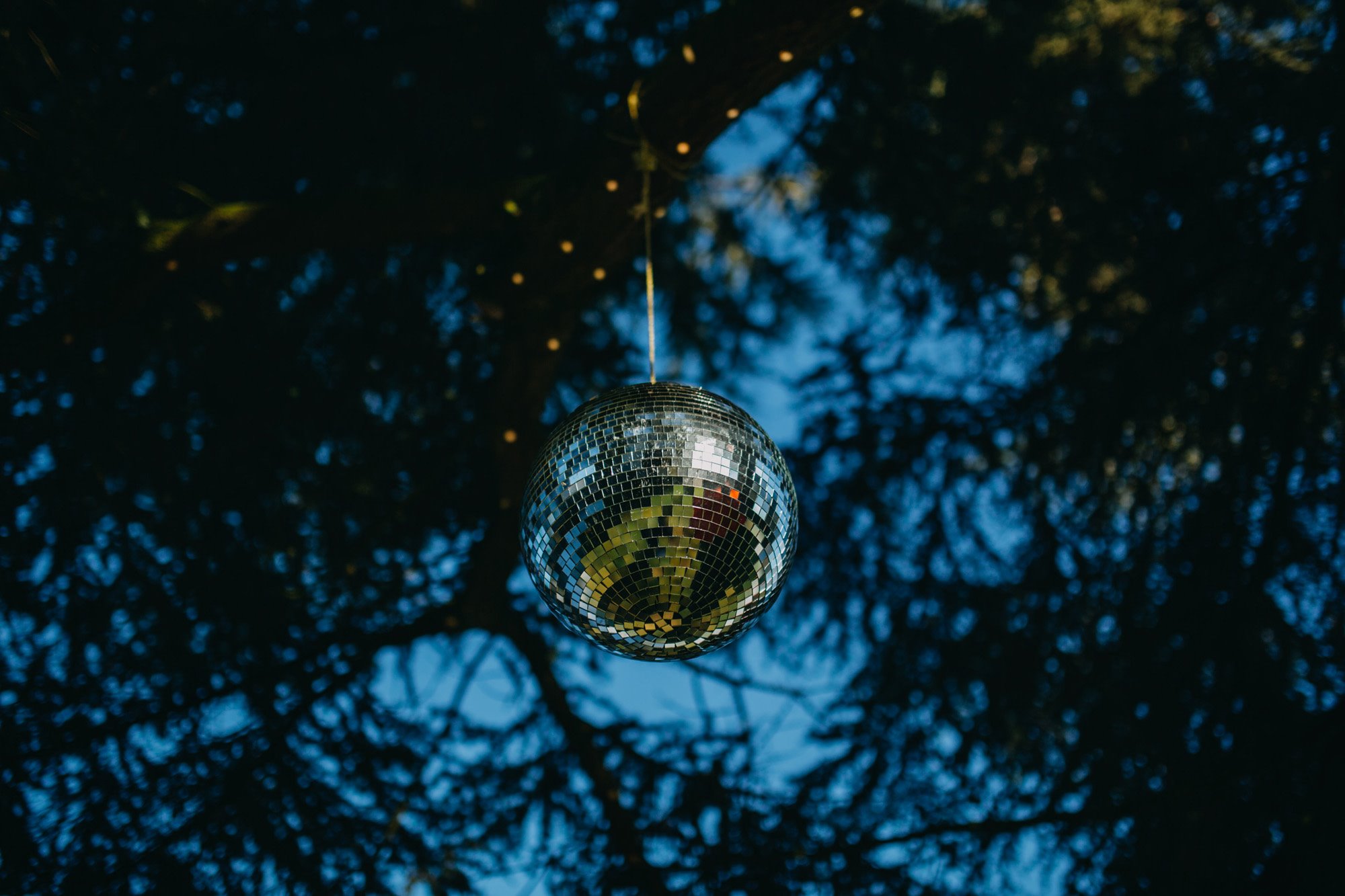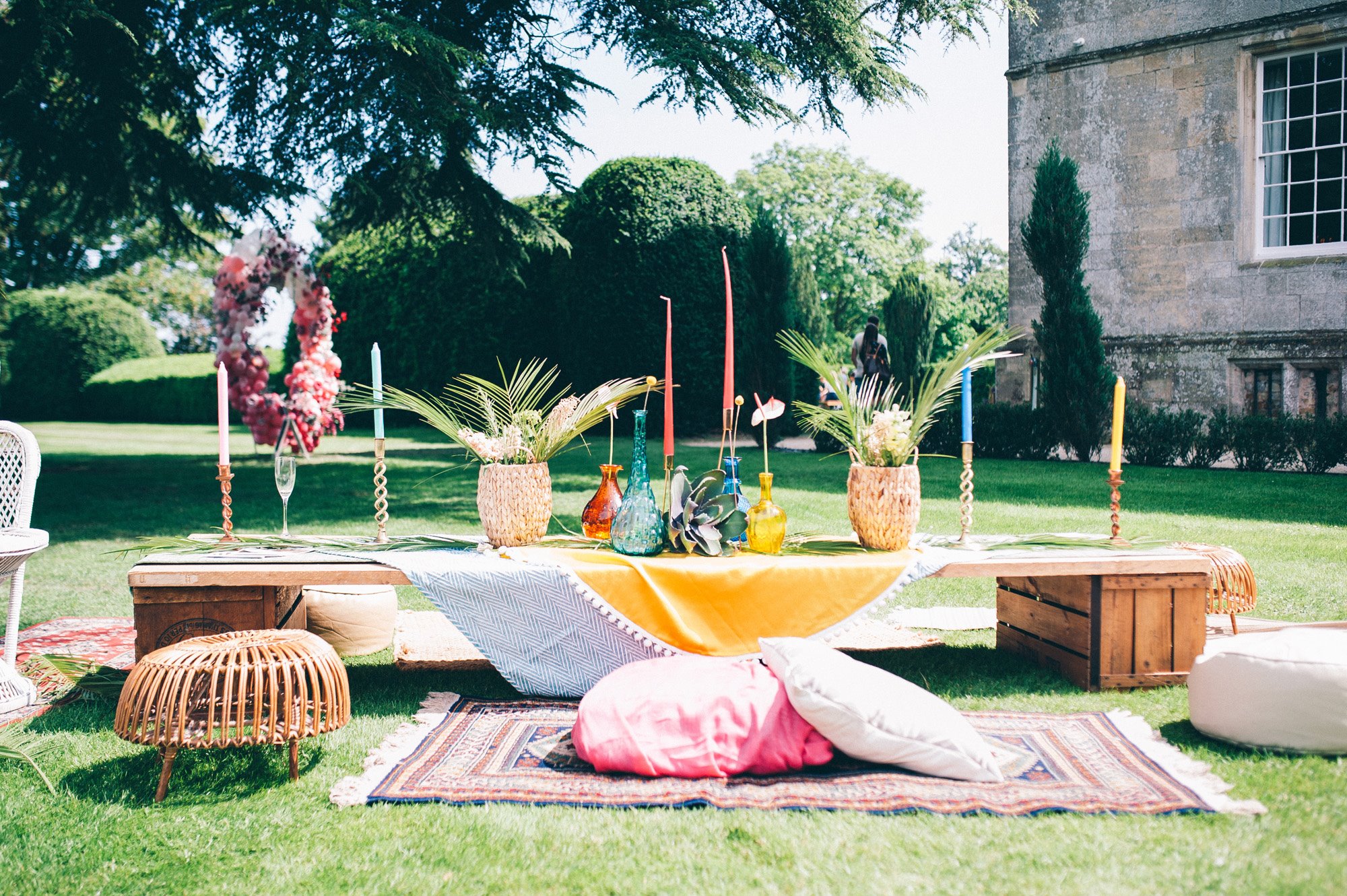 Anywhere there is space you can see as an opportunity to create little cosy spaces for guests to socialise... The cedar lawn is a perfect spot to host some additional chill out seating. We love this set up by Locate To Create, laze under the sun and enjoy the rays.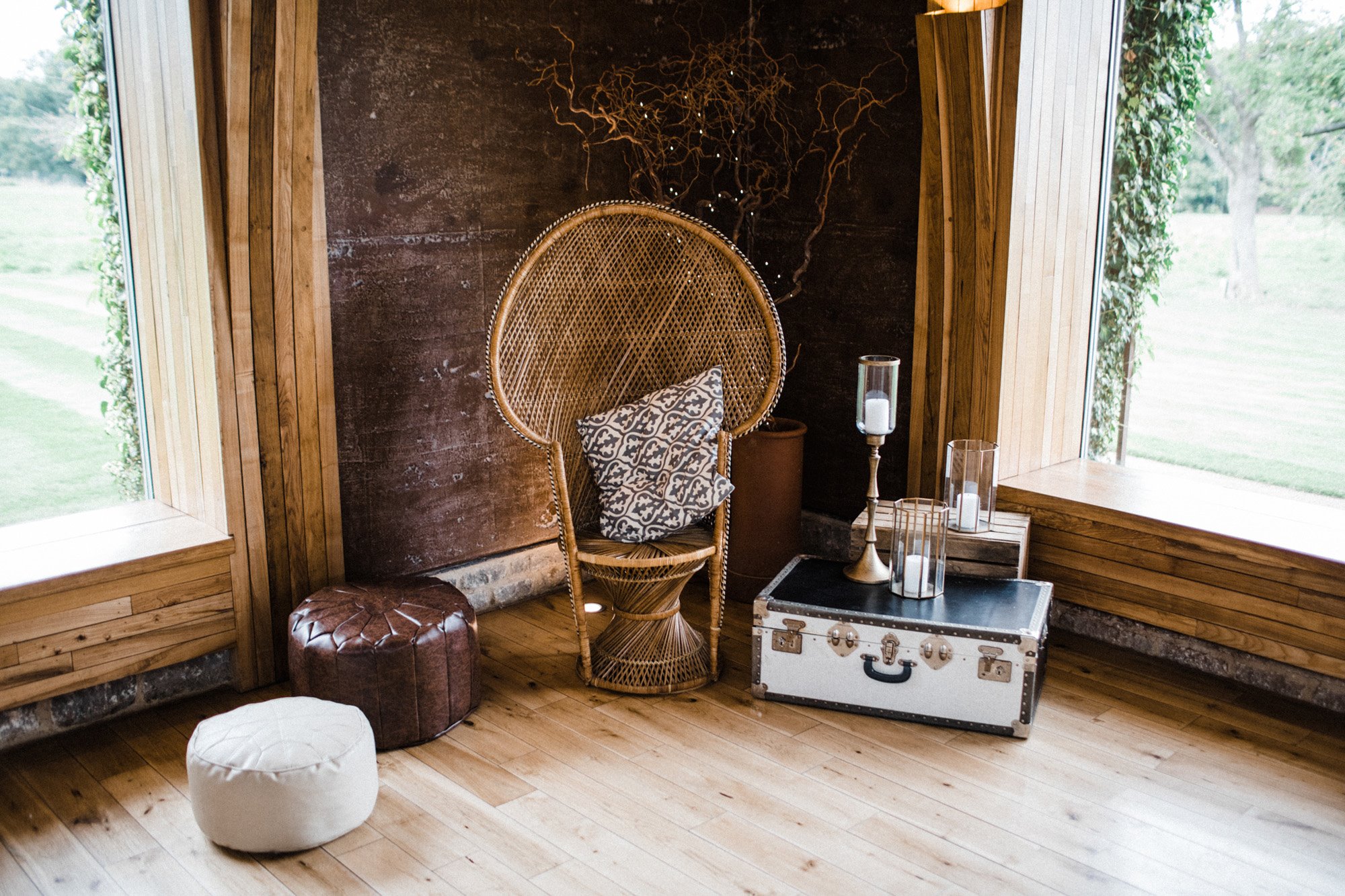 We love how this corner has been thought about and re-vamped! Add areas of style and props to fill any empty corners or big spaces.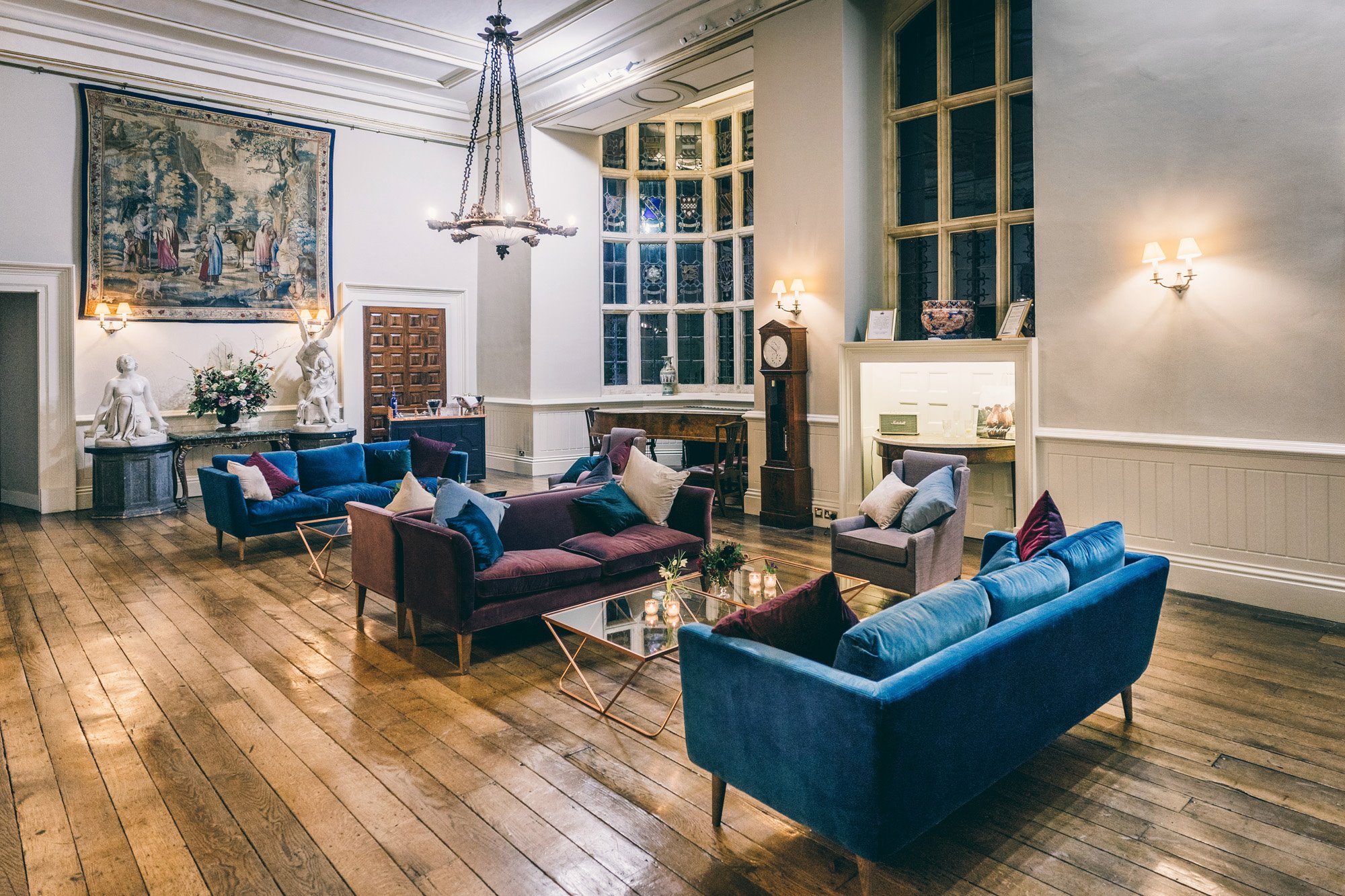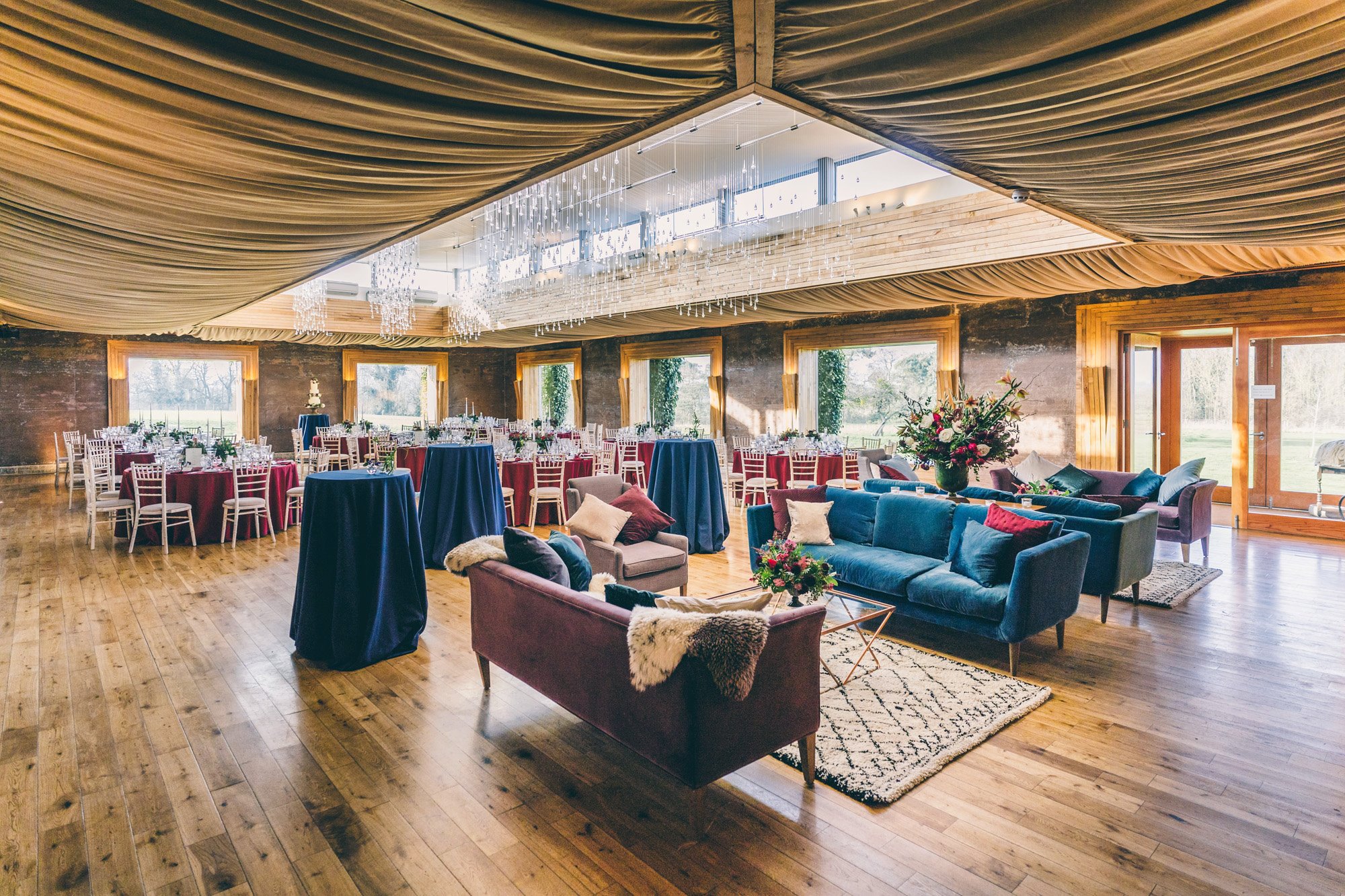 This year we've loved seeing the use of extra sofas and tables to create cosy and welcoming seating areas – offering styled spaces like this for your guests to connect and chill out in will create some wonderful social areas where memories are made. We've loved seeing the use of coloured velvet sofas and big floral displays. 
Decorate the House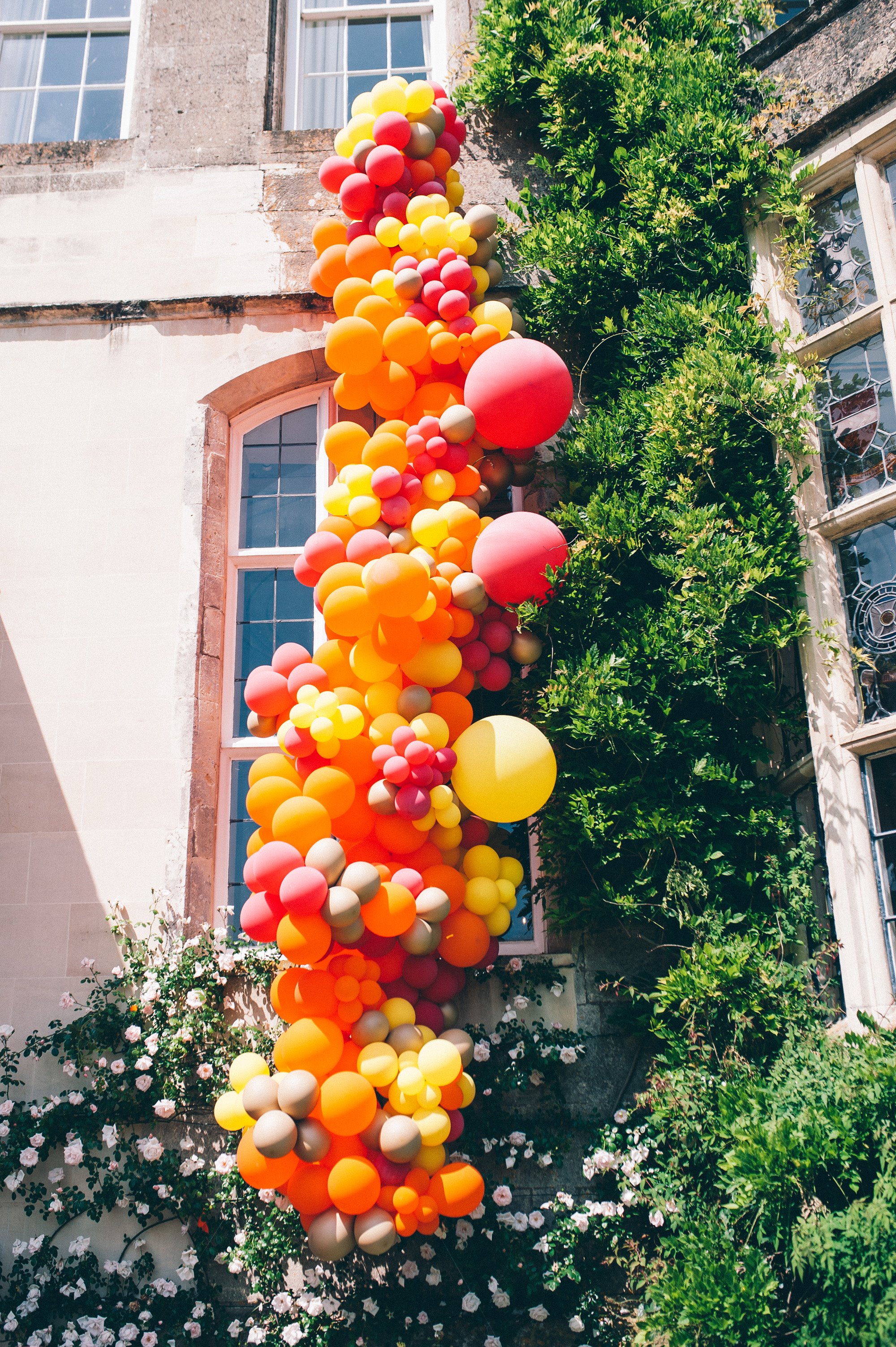 We love how Fetti and Bow have dressed up the front of the house with these cascading balloons! Falling from windows, balloons create the perfect whimsical and fun statement.
Dress the walls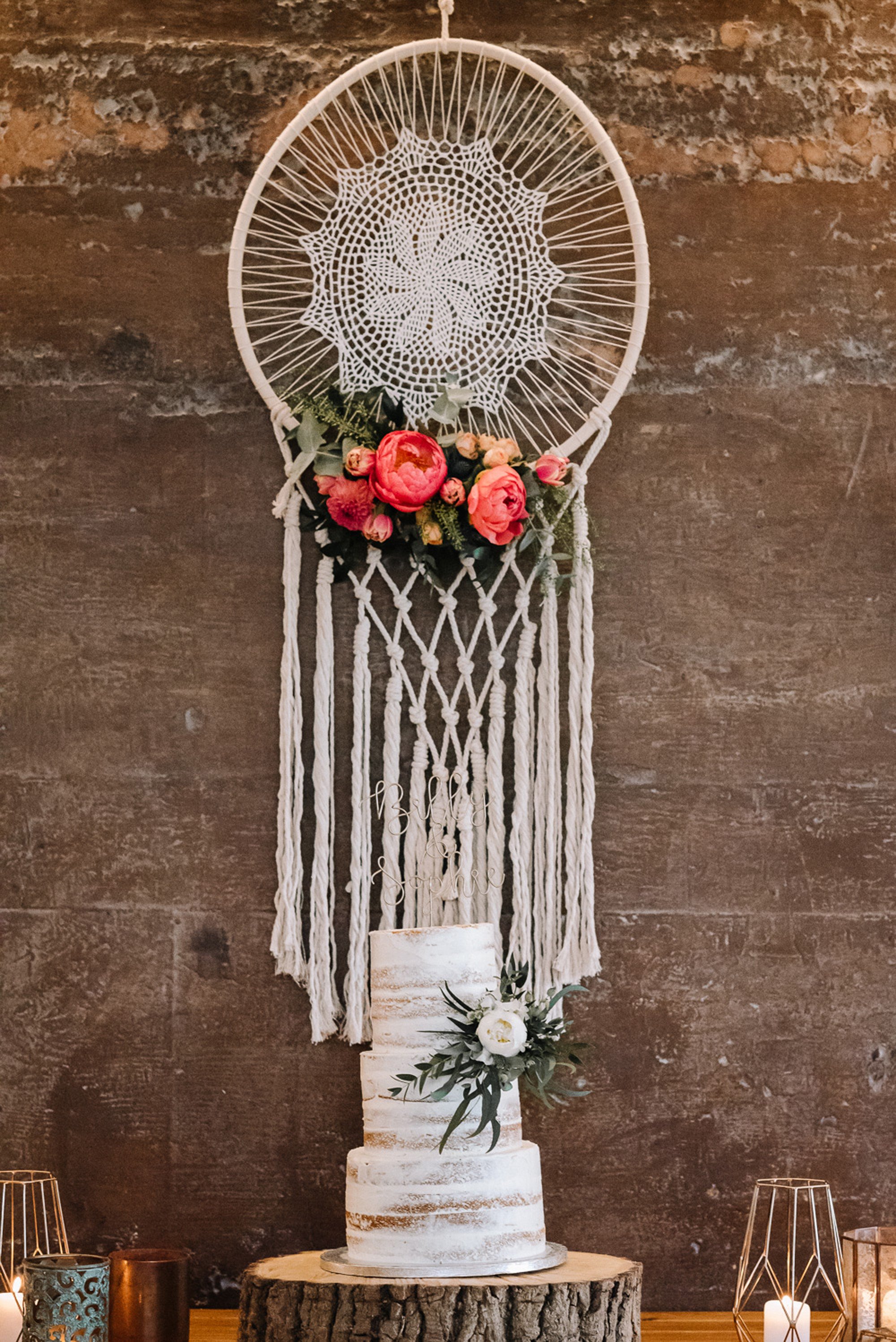 The natural tones of our Gillyflower mean that all colour pallets work, and the clever use of the copper pipping that runs along the top of the walls means you can think of dressing the walls as well as the tables! Hang floral décor, lights or giant-sized dream catchers against the mud walls for ultimate wow factor.
Disco style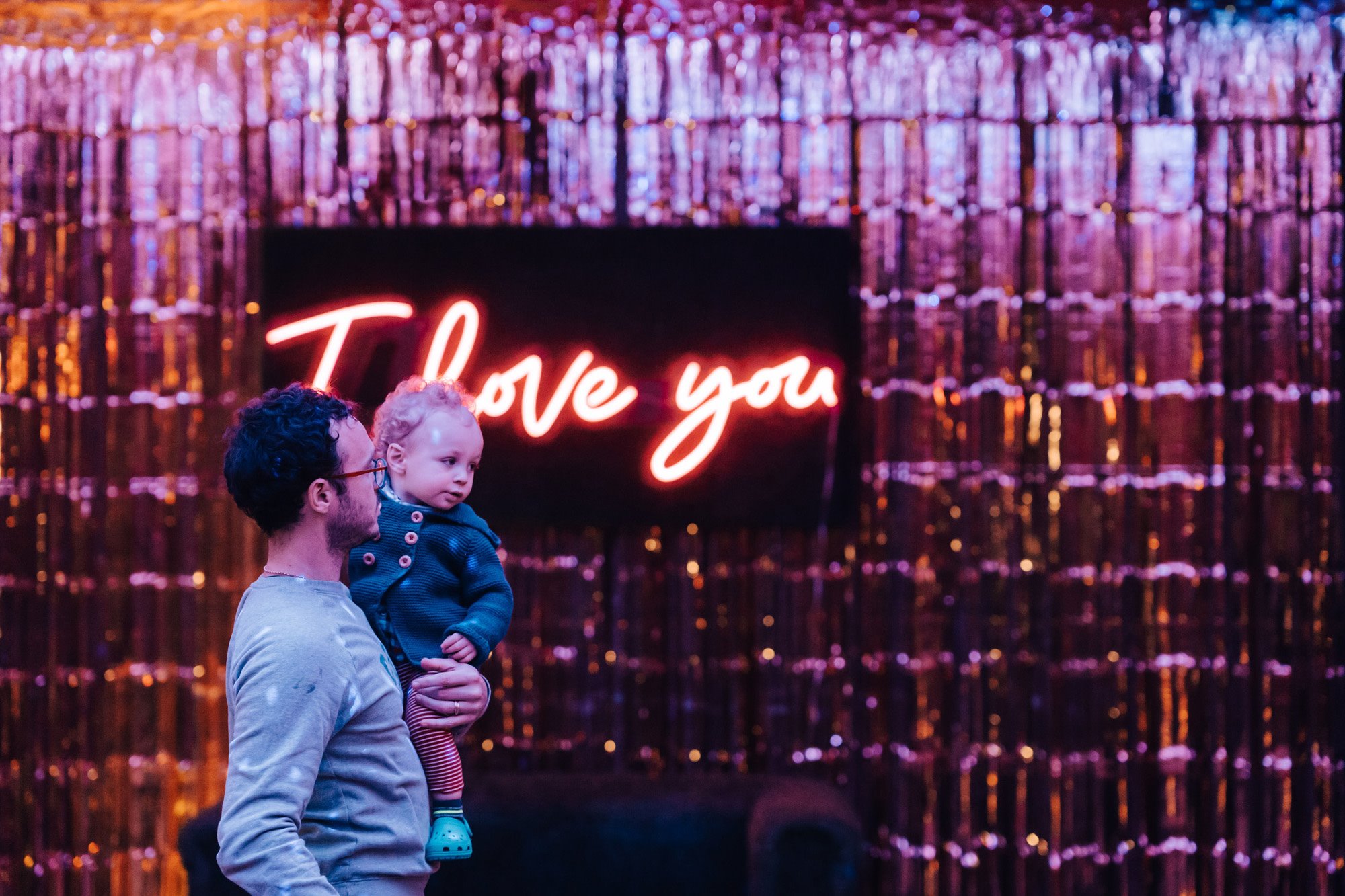 If you came to our Bloomska, then you would have seen how jazzy we made the dance floor! Let' face it – after you say 'I Do' it's all about the party, and although our dance floor is already one of a kind, we love seeing it highlighted in glitter and lights.
We hope that's given you a little food for thought on the little details that make such a big imapct. All the stylists who created these beautiful wedding looks can be found on our recommended suppliers section. Have  a browse!
Lots of Love,
Team E x
Related reading