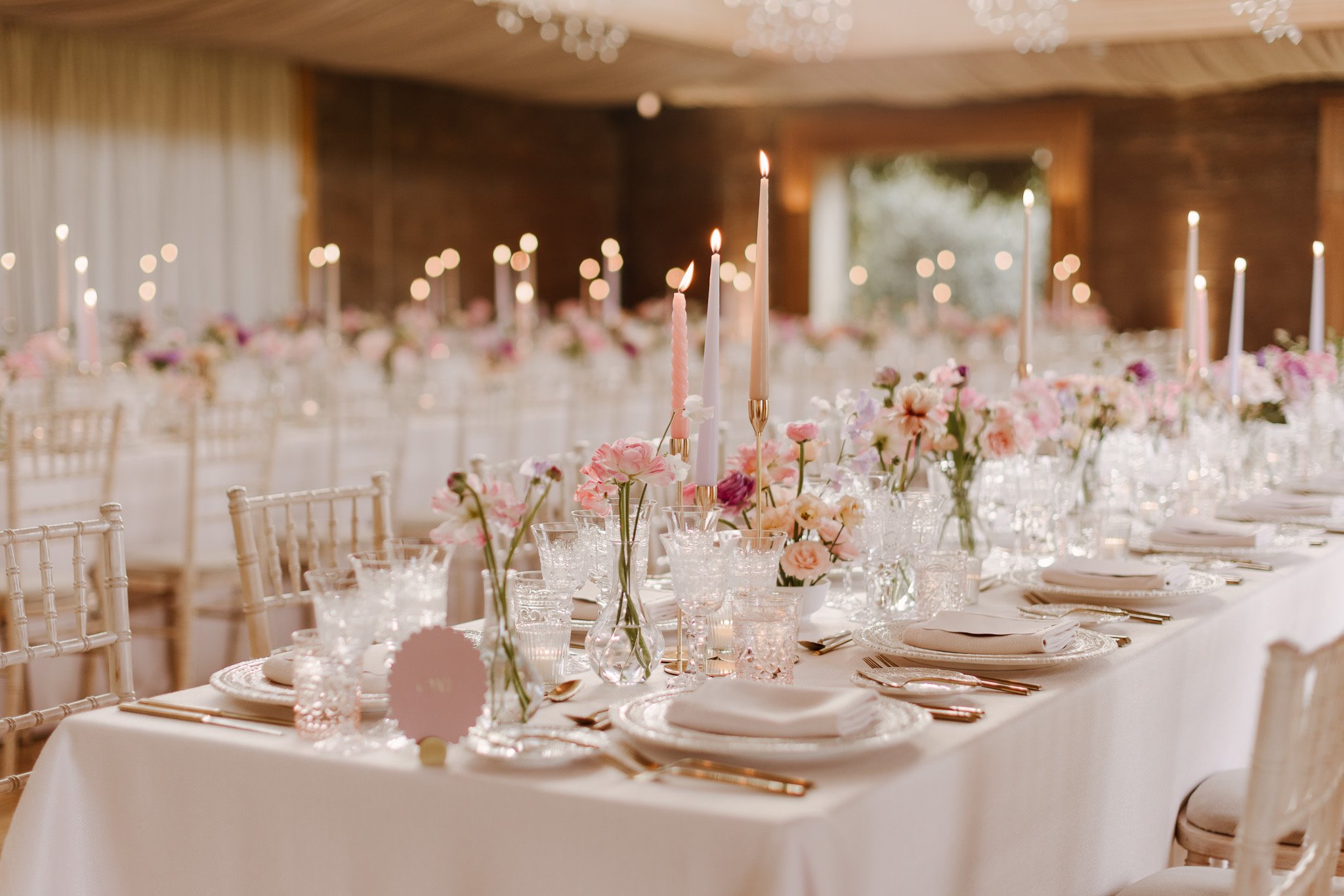 Today we're talking all things decor! We've seen some incredible looks over the years and each with its own unique spin. 
When having your wedding at Elmore Court, you'll find your guests will spend most of their day within the Gillyflower, it's where all the dining and dancing takes place! So why not jazz it up and wow your guests with gorgeous flowers and colours?! 
We'll run you through some fabulous concepts that we've loved and will hopefully inspire those that are lost in the choices…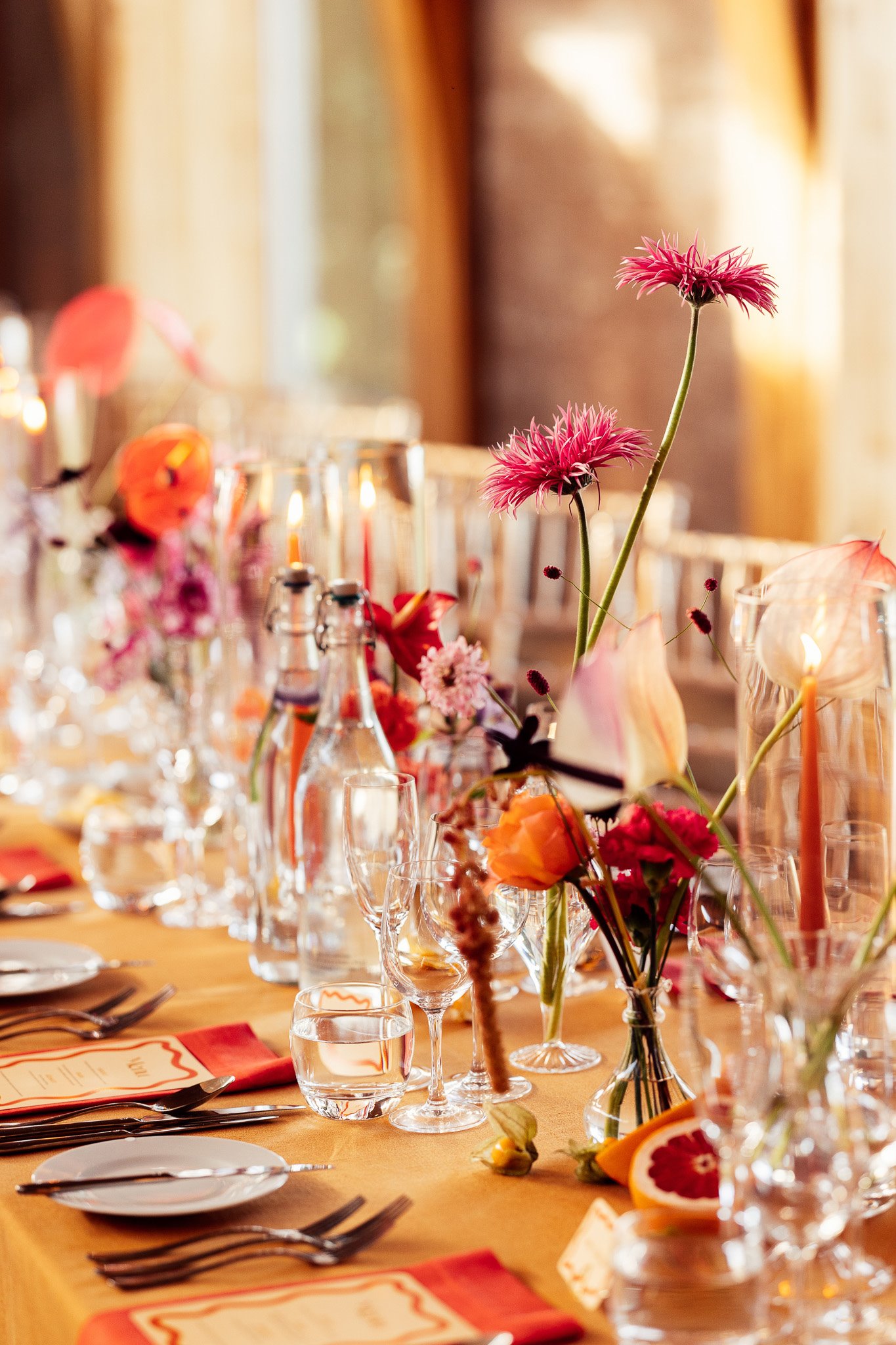 Citrus fruits & vibrant colours
We love a theme that stands out from the rest…and colour doesn't just apply to the summer months! With a bright wedding theme, your creativity has no end, check out these weddings that have blown us away with their designs!
Grapefruits and oranges…who would have thought? This unique approach reminds us of a warm day in Tuscany… and this wedding was in October! Incorporating citrus fruits will give your guests a happy vibe and remind them of vacations and tropical areas. This innovative couple added bright candles and napkins that contrasted with their gorgeous flowers consisting of roses and centaureas.
If floral centrepieces aren't really your thing why not opt for a unique approach? We love the simple yet wow-factor effect of these colourful balloons! Adding height to your table decor is always a good approach, which certainly ticks the boxes, cost-effective and fun!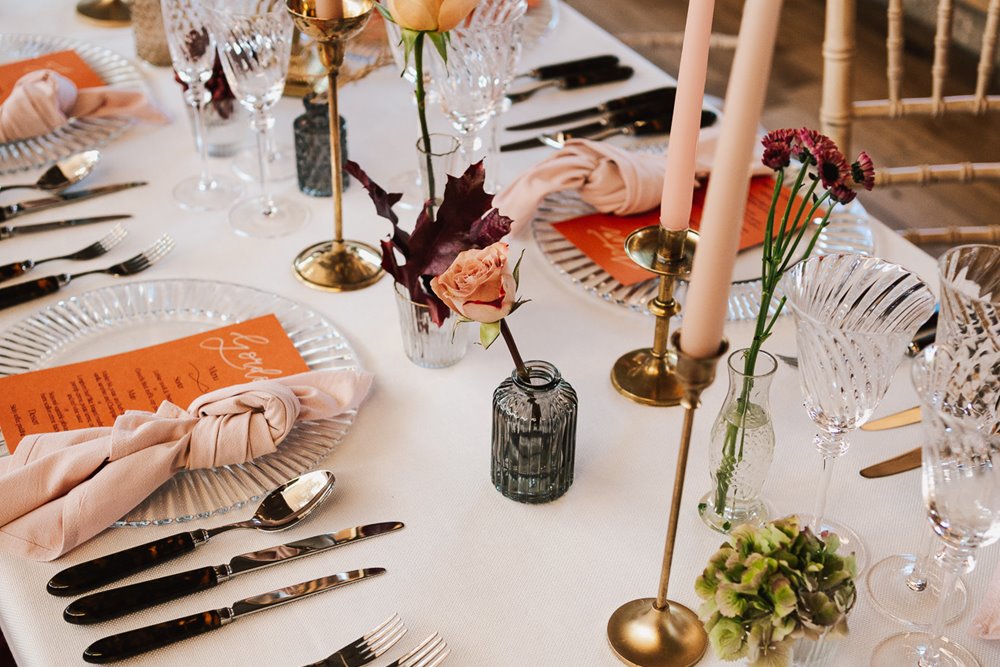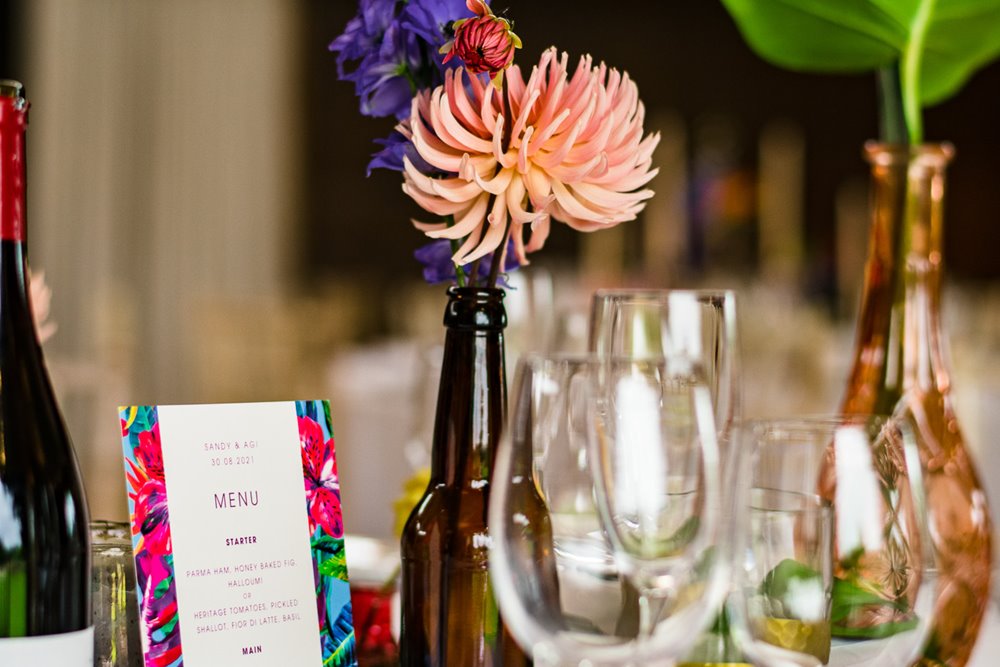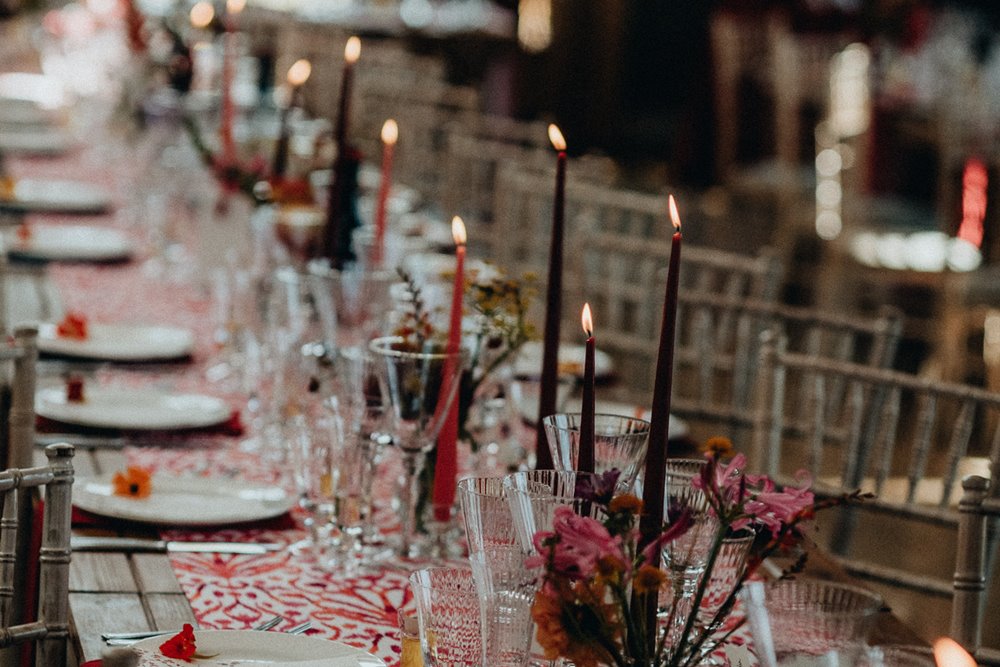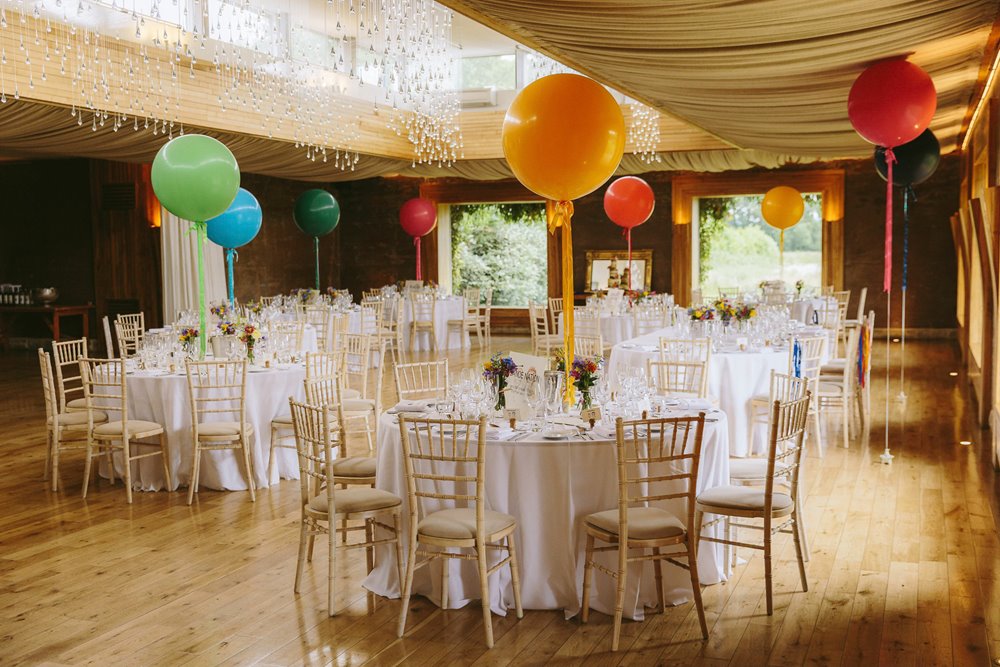 All the shades of green
When going green, there are so many options to choose from! Featuring greenery in your table decor will help achieve a clean and fresh look. No matter your theme, green is a timeless look and can be the base for any flowers or any added extras!
We adored this micro wedding back in 2019 during the pandemic, gorgeous green foliage topped with peonies and added height with classic brass candlesticks. 
Not only can green foliage look gorgeous, no matter the date, but these greens are also virtually available all throughout the year, perfect for any season! So if your creativity blood is running low, go green!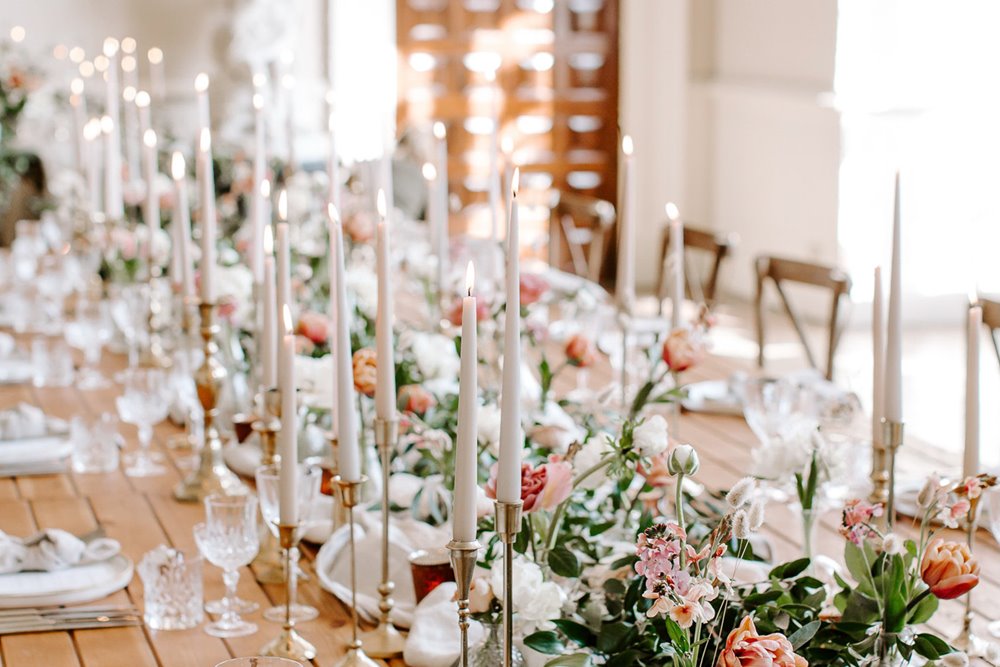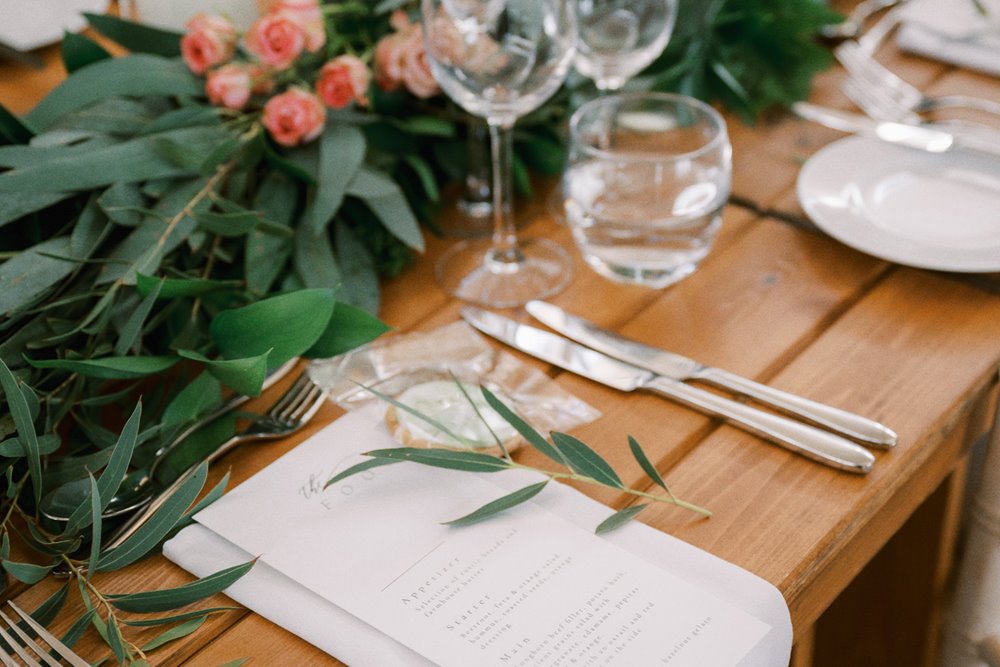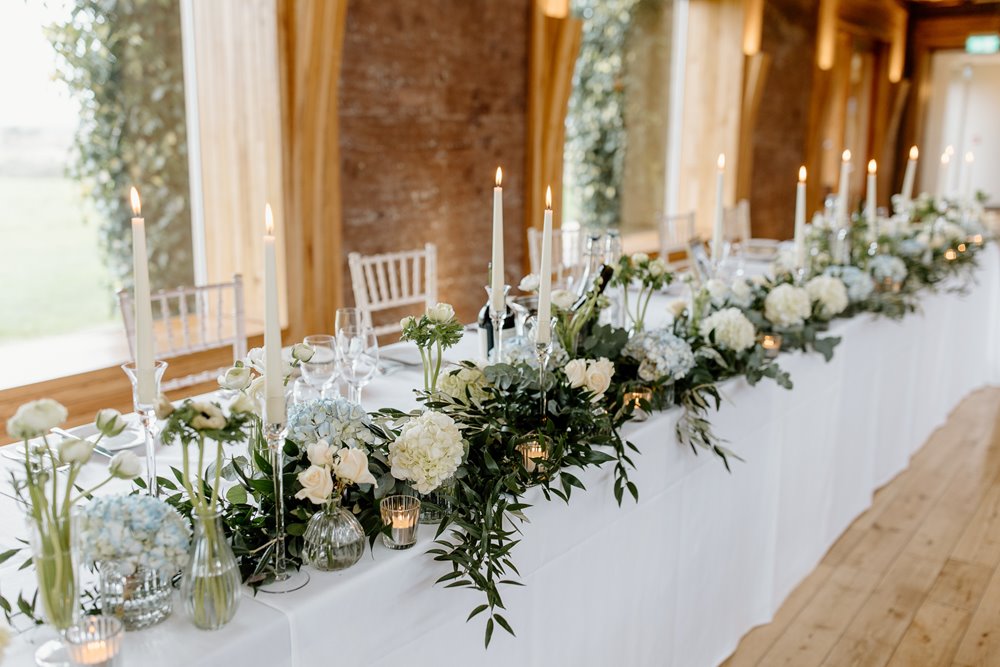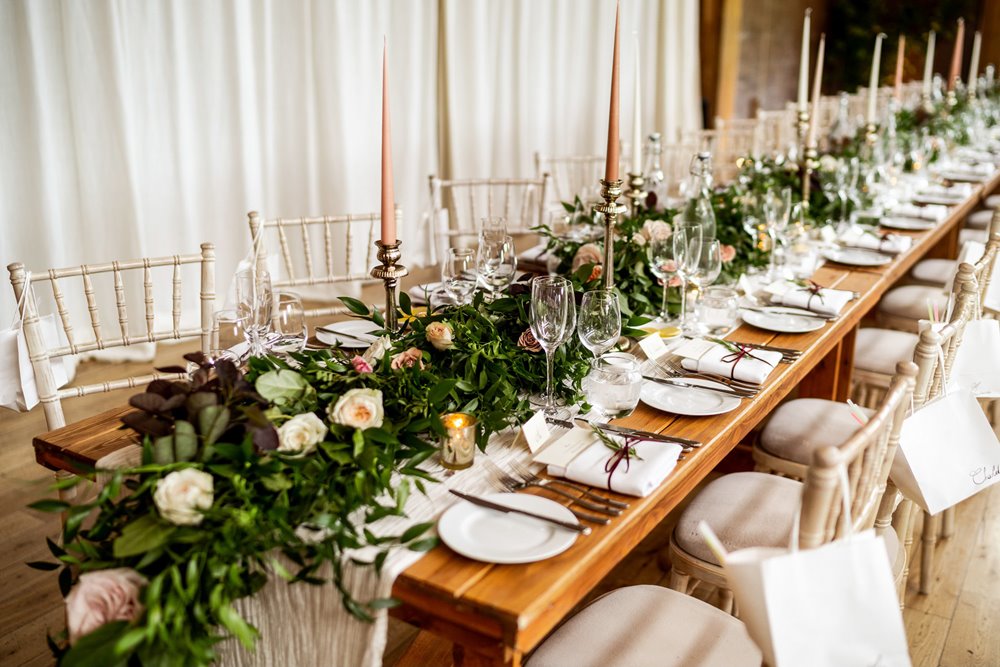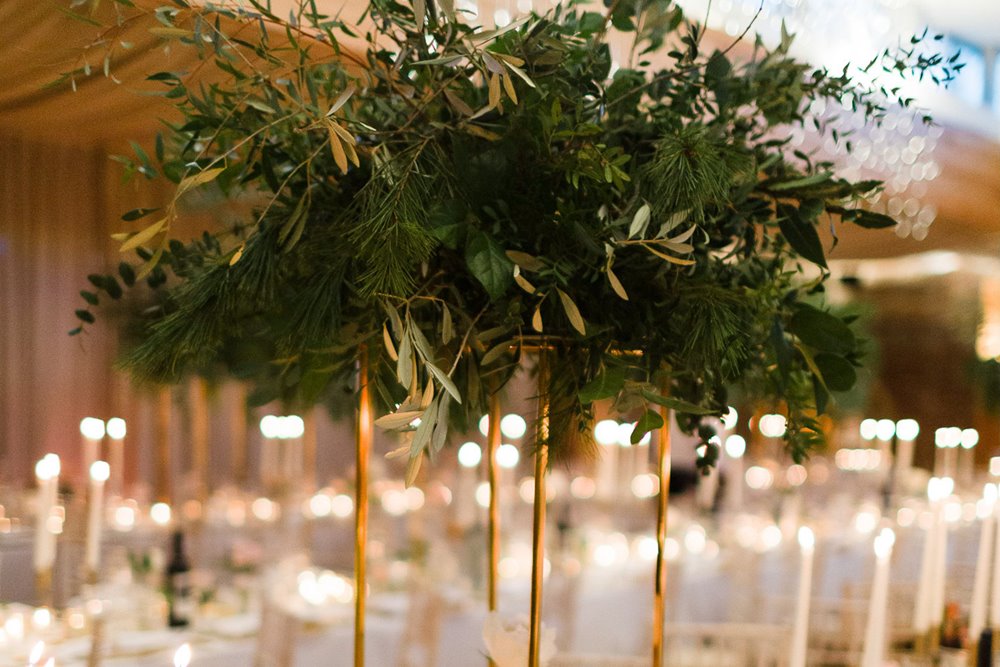 Pastels & pinks
Of course, this palette is well known in spring but it doesn't have to just be for the blossoming season. There's something about pastels and pinks that make us feel romantic and delicate, what's not to love?! These toned-down colours work well in any setting and add light, warmth and a Spring-like feel to the room!
When it comes to a pastel palette, flowers aren't always the star of the show. The variety of decor is endless! This gorgeous wedding in the Spring featured blush charger plates and a light pink tablecloth, these were contrasted with gold cutlery and even a chocolate bunny on each chair…what a festive touch!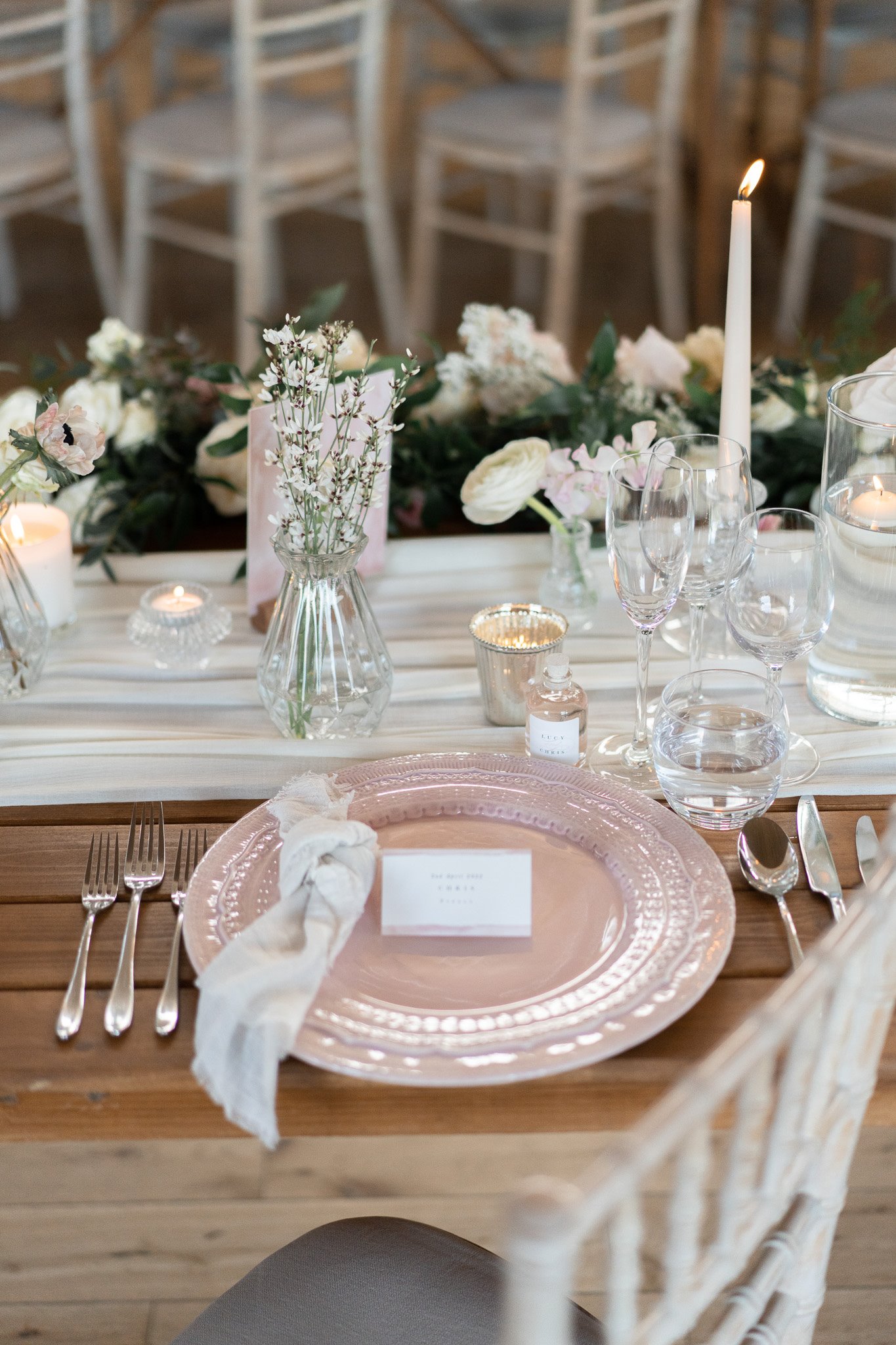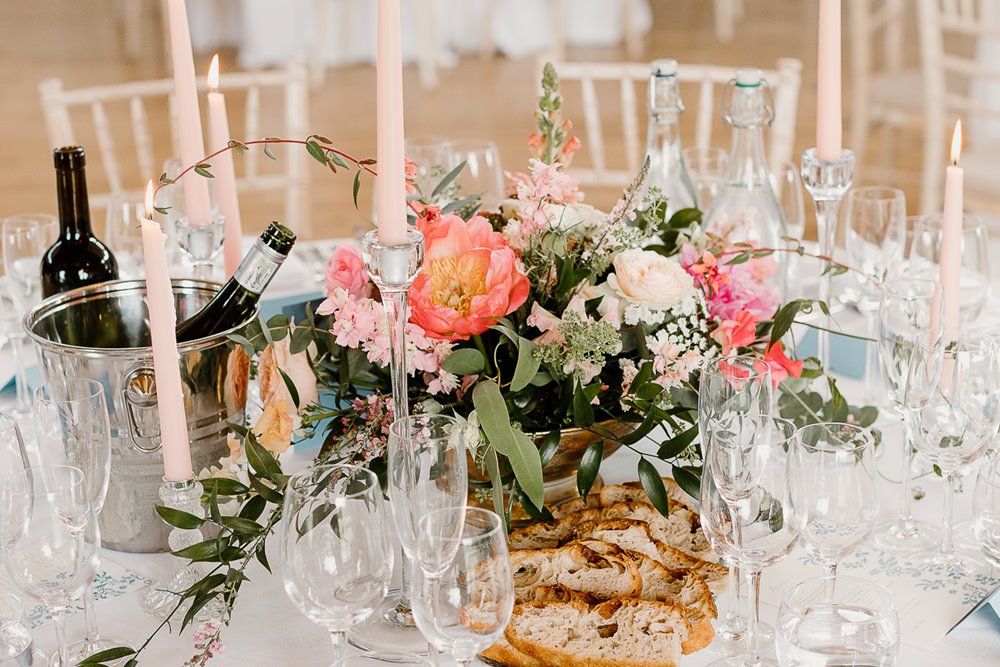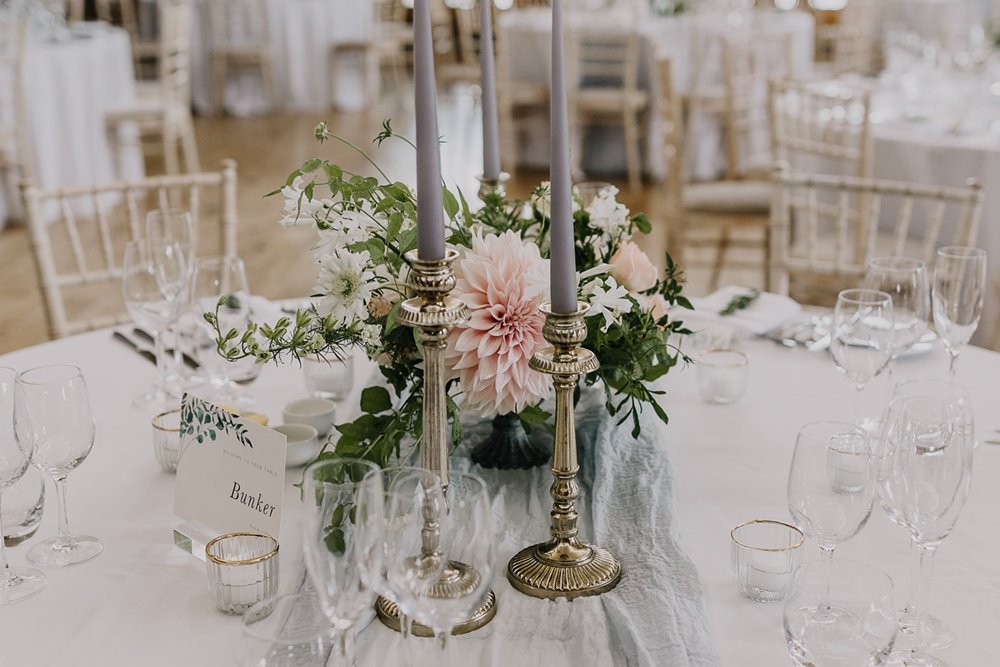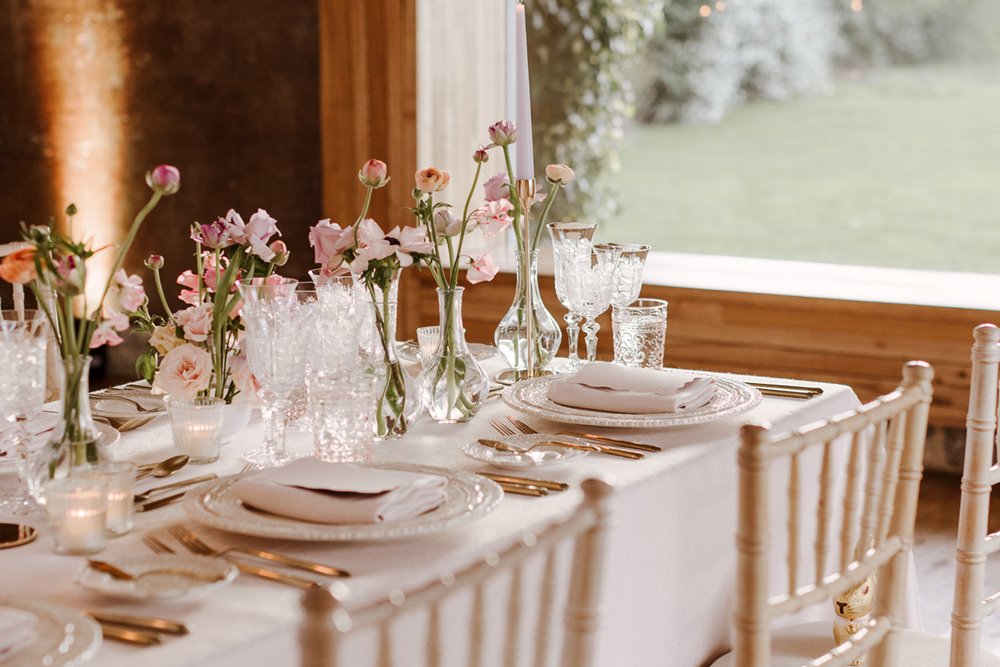 Autumnal at dawn
Gone are the days when only Summer is associated with beautiful flowers and skies! If you're looking at an Autumn date then do we have some inspiration for you! 
Flowers that bloom in Autumn are just gorgeous and there's a range to choose from! For lighter natural tones we recommend foxgloves, antique roses, dried ferns and astilbe. If you're aspiring for a bit more colour like reds and berries try anemones, tulips, viburnum, manuka, carnations and dahlias.
We absolutely loved this autumnal-inspired wedding in 2021 with peach candles, fig fruit and gorgeous vases filled with green branches, autumn leaves and roses. There's so much variety and we're sure you'll "fall" in love with the options! Have a look at some of our favourites…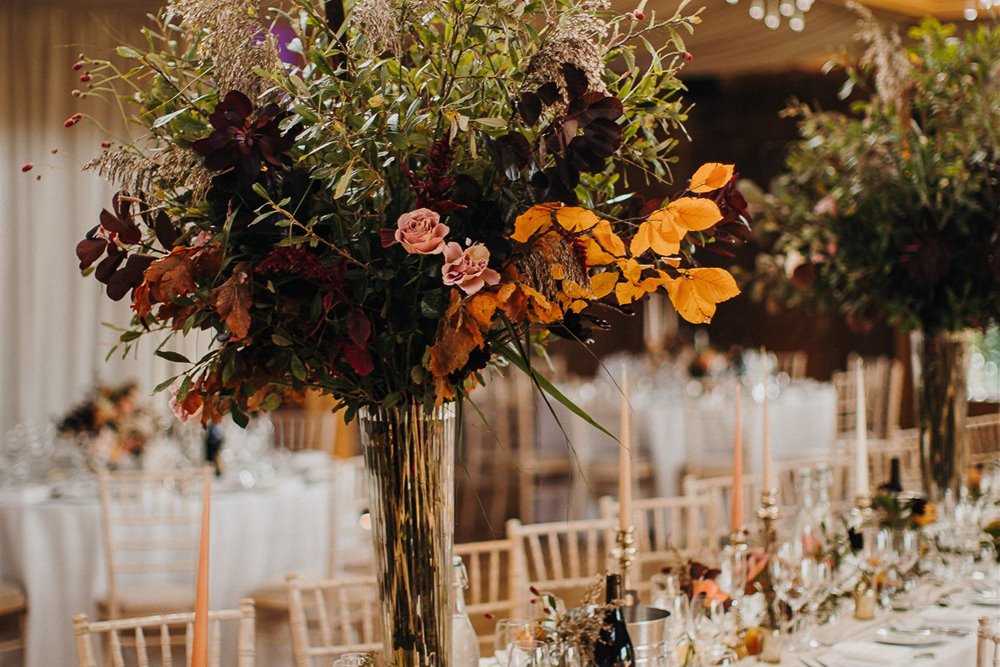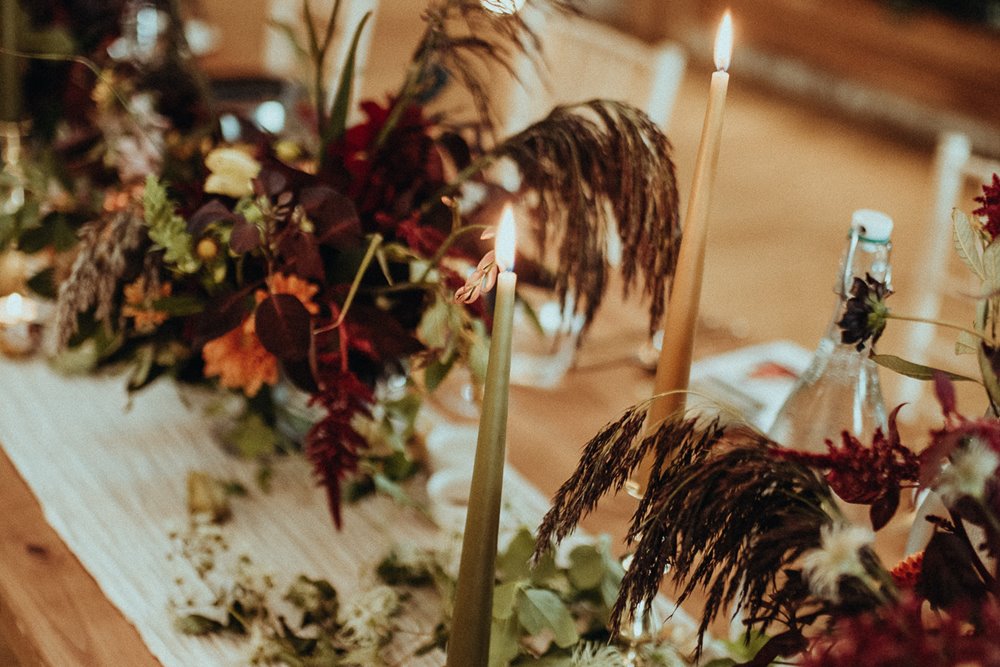 Ivory & lights
A timeless classic that's perfect for those Winter weddings. Adding glam to the rain and saying "I do" in romantic candlelight. What could be more romantic? It's impossible to choose our favourites because we just love them all!
This festive wedding with tall, gold candlesticks and decorative pine set a warm and cosy atmosphere and we just love a glistening Christmas tree!   
The Gillyflower really is just the perfect location for this theme, featuring dangling glass lights and plenty of space for you to let your chic imagination go wild. Dress your table and add height with unique candlesticks or white blossom trees. Add touches of dark red and berries to emphasise your elegant colours and flowers. When it comes to this theme, the world is your oyster!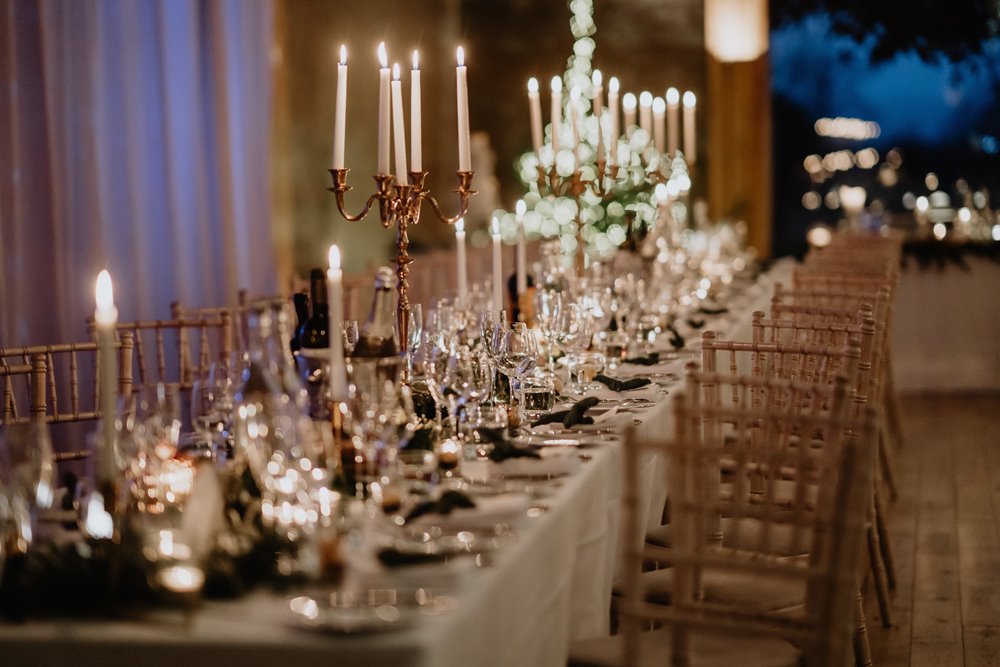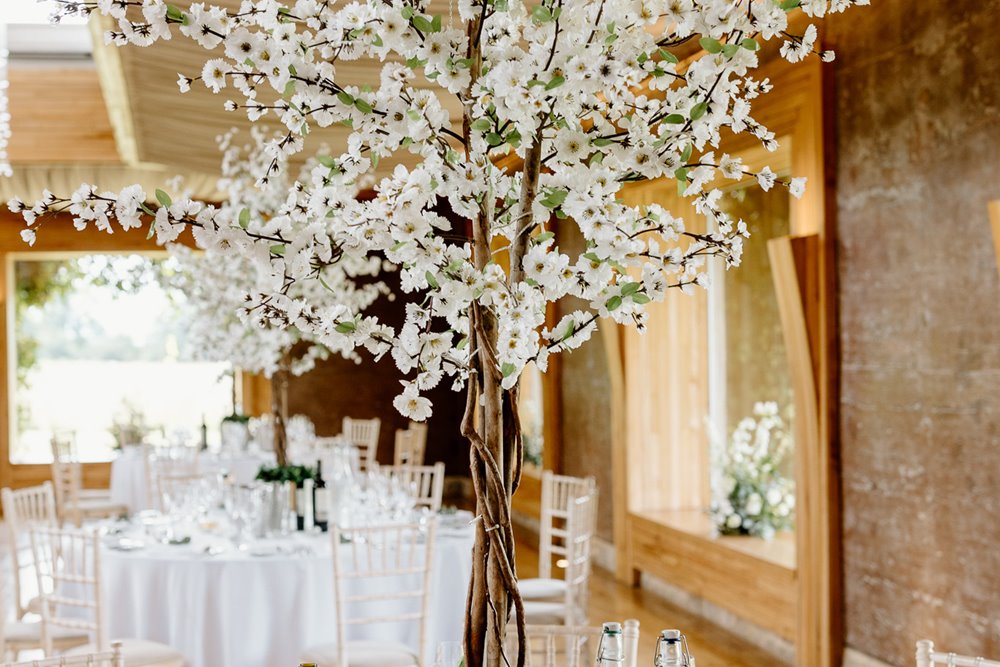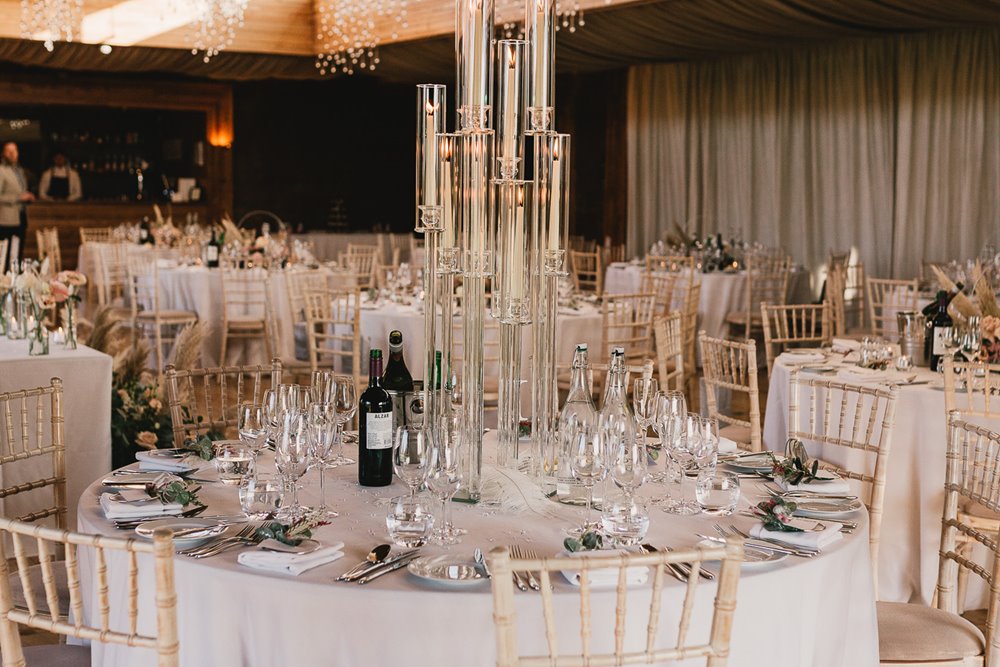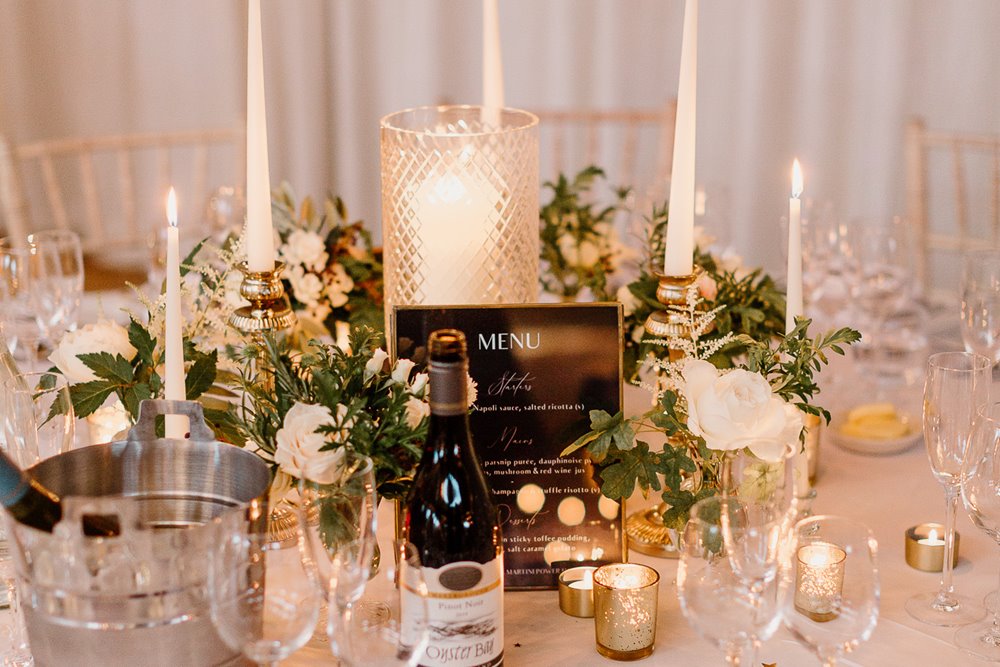 We just absolutely love watching the Gillyflower transform…and it seems you do too! Check out these incredible reactions.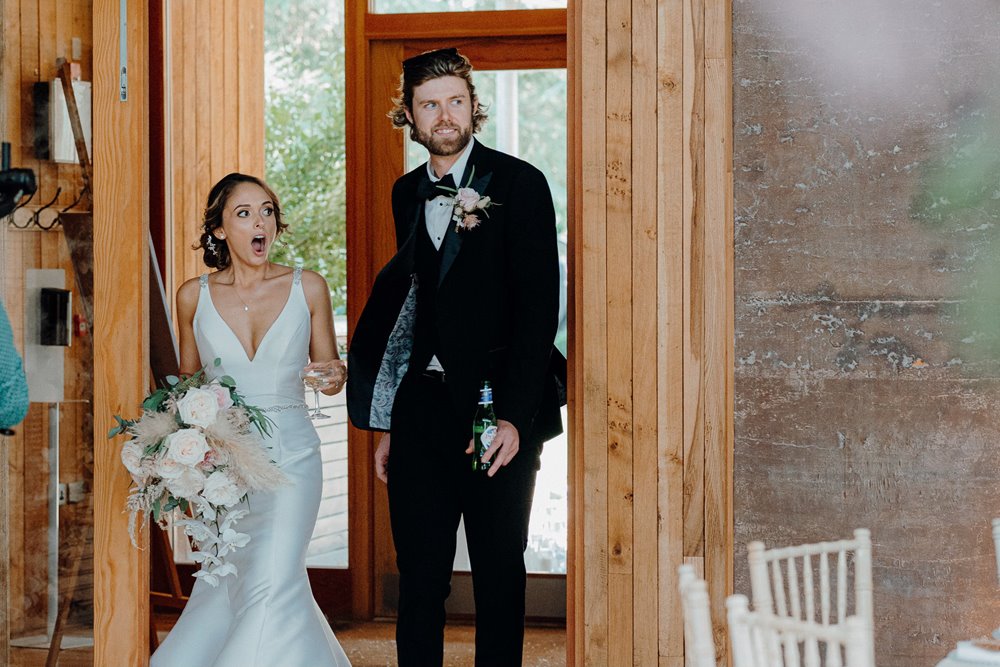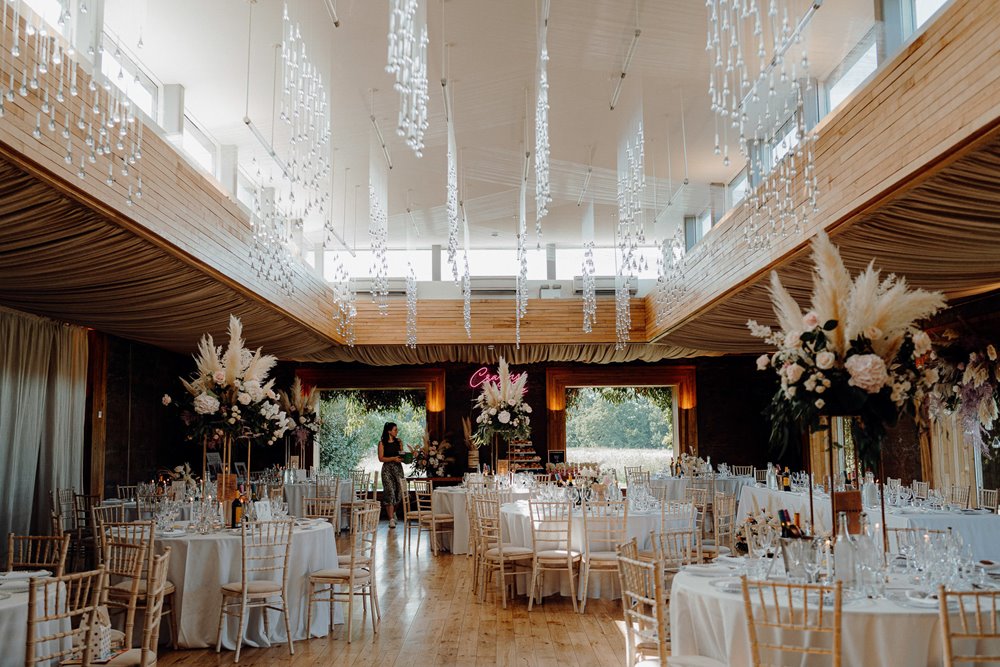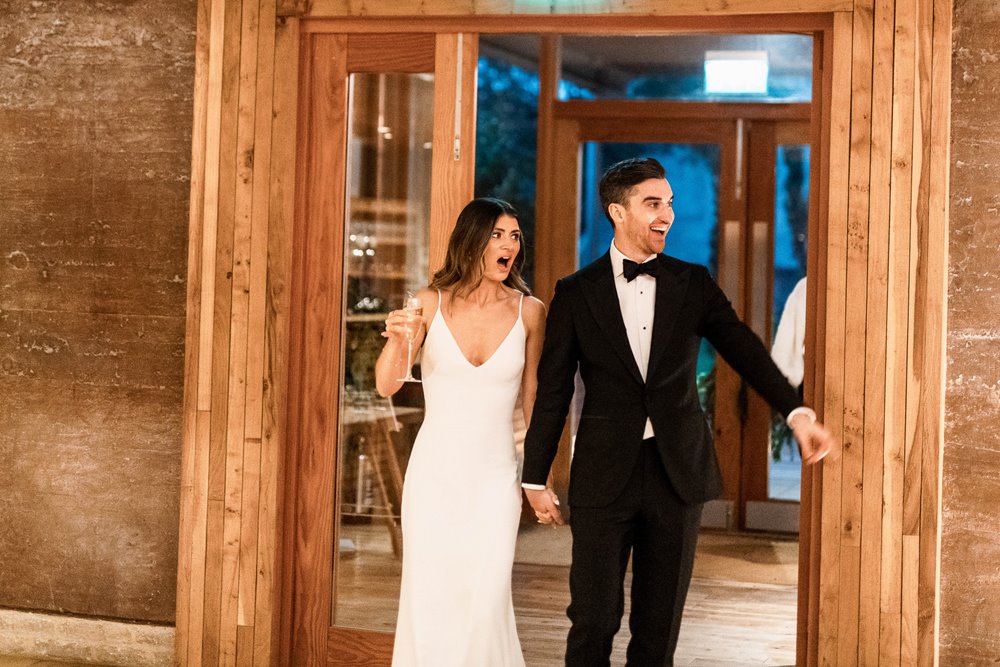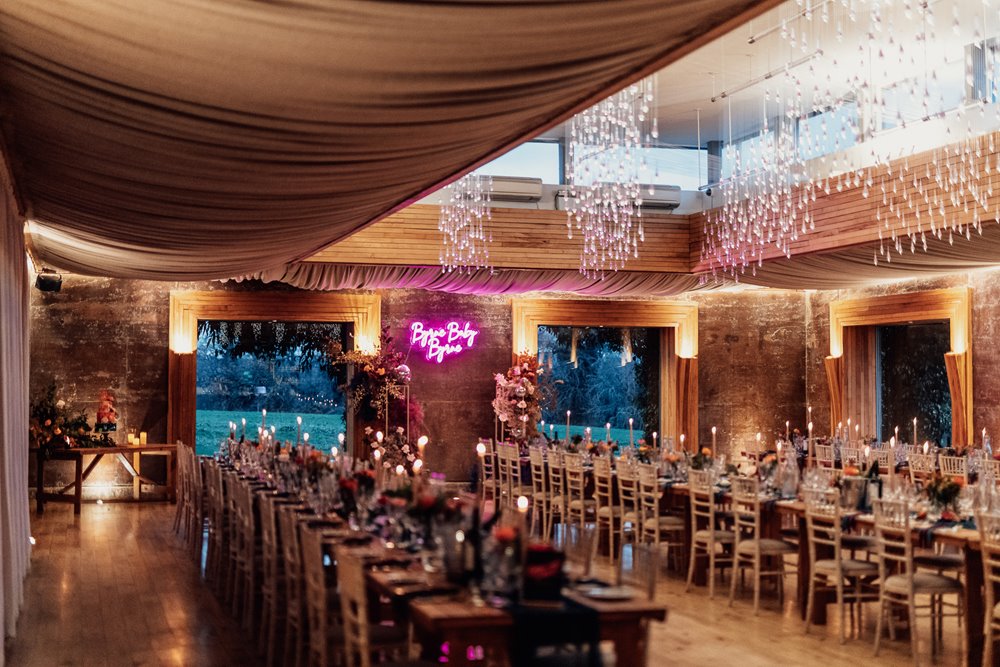 Related reading