Bags of winter wedding ideas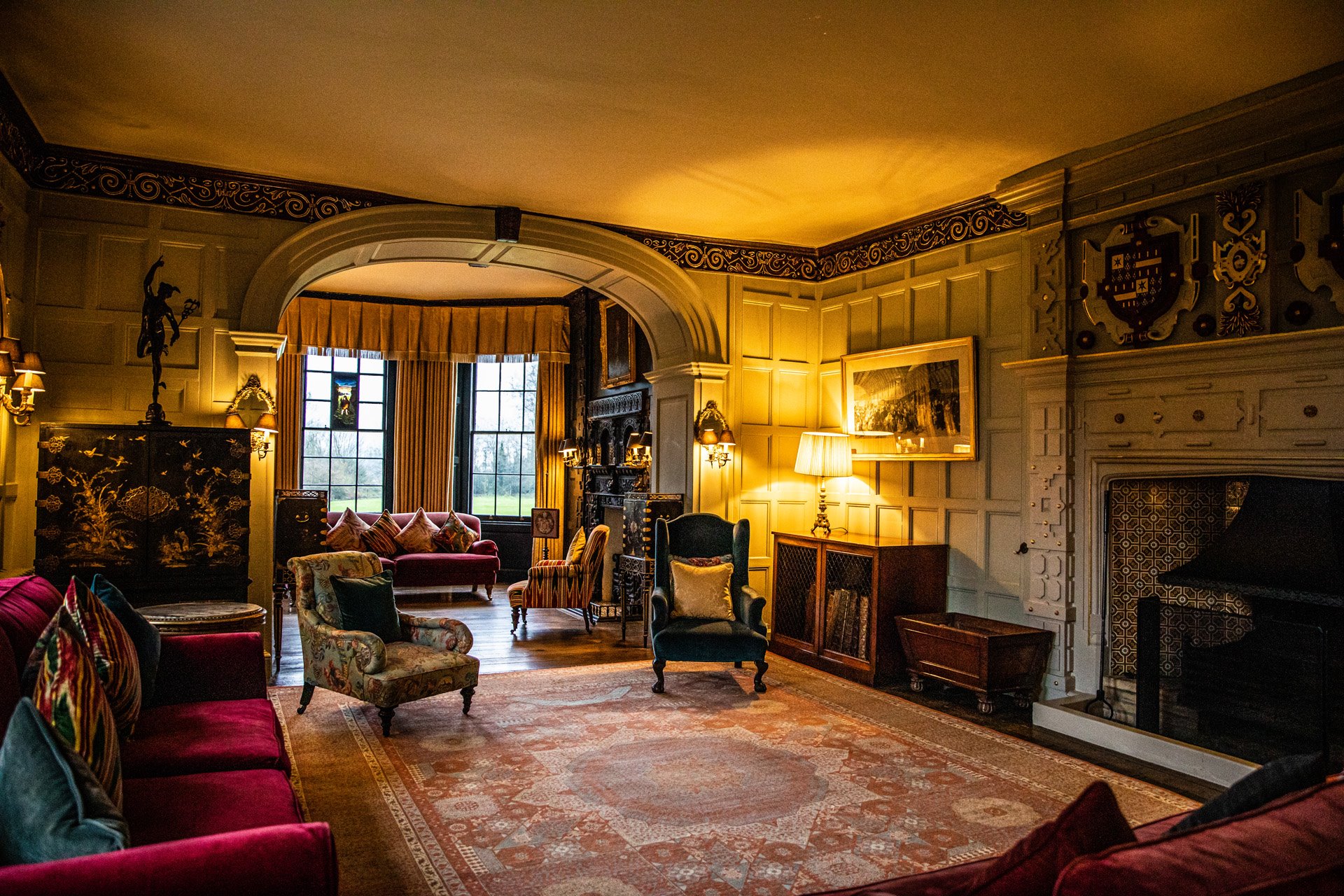 Many couples come to view Elmore with a fully fledged summer wedding plan in their minds, and then quickly fall head over heels with the Court at wintertime. And who can blame them? It's the most magical time of the year!
Whether you're feeling the pull of a Christmas wedding or the romance getting married on NYE, Team E is here and fully equipped with a mountain of wintery ideas to inspire and delight. So sit back, sip that mulled wine and take a look at this...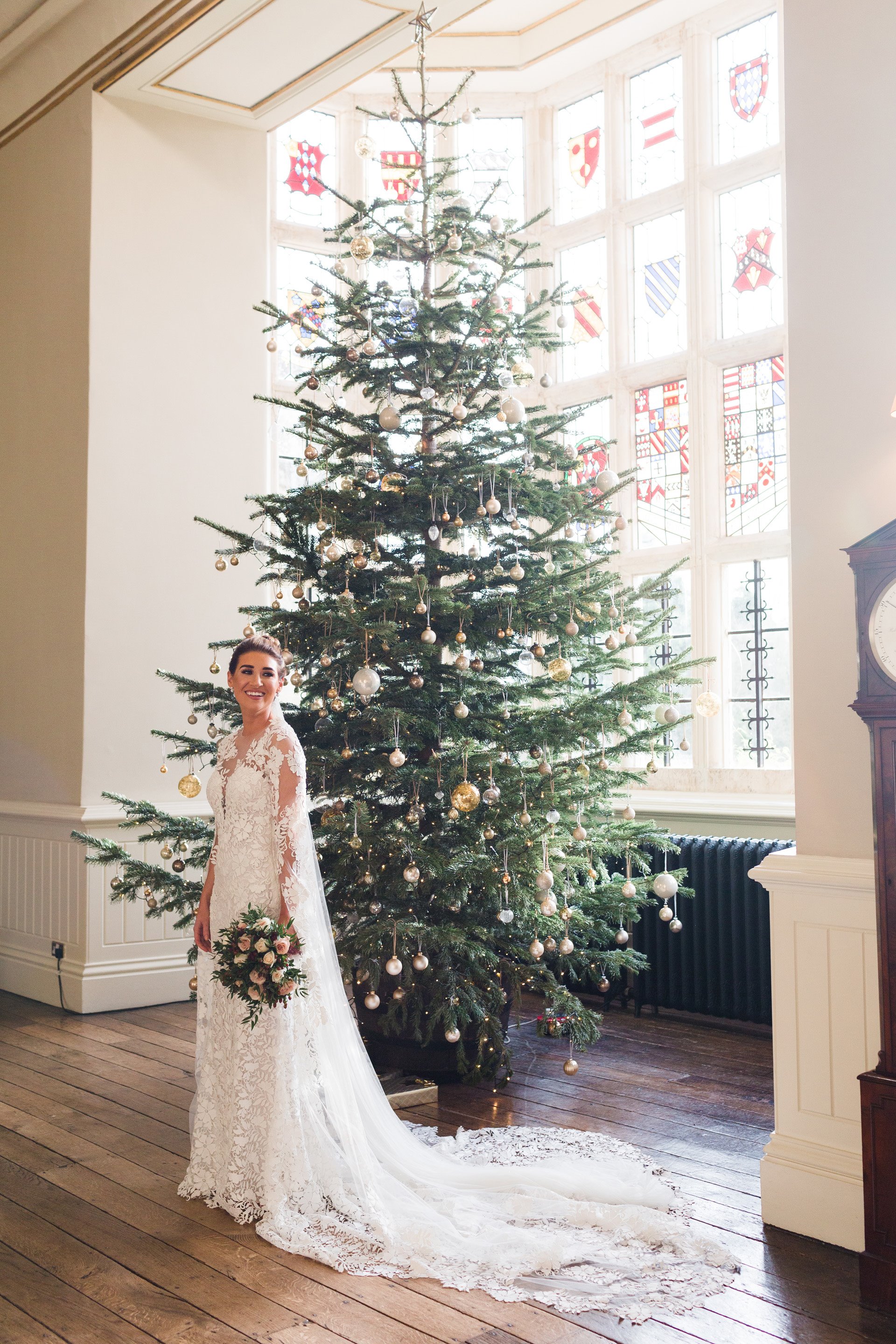 Candlelit winter wedding
In our humble opinion, there's nothing more beautiful to behold than The Gillyflower in candle light. Even the bleakest of winter days feel cosy and magical with a candlelit dinner under our stunning Bruce Monroe light shower.
Add ambient lighting, banqueting style tables and a generous amount of rich, green foliage and just as simply as that, you have a stunningly twinkling, inviting winter wedding reception.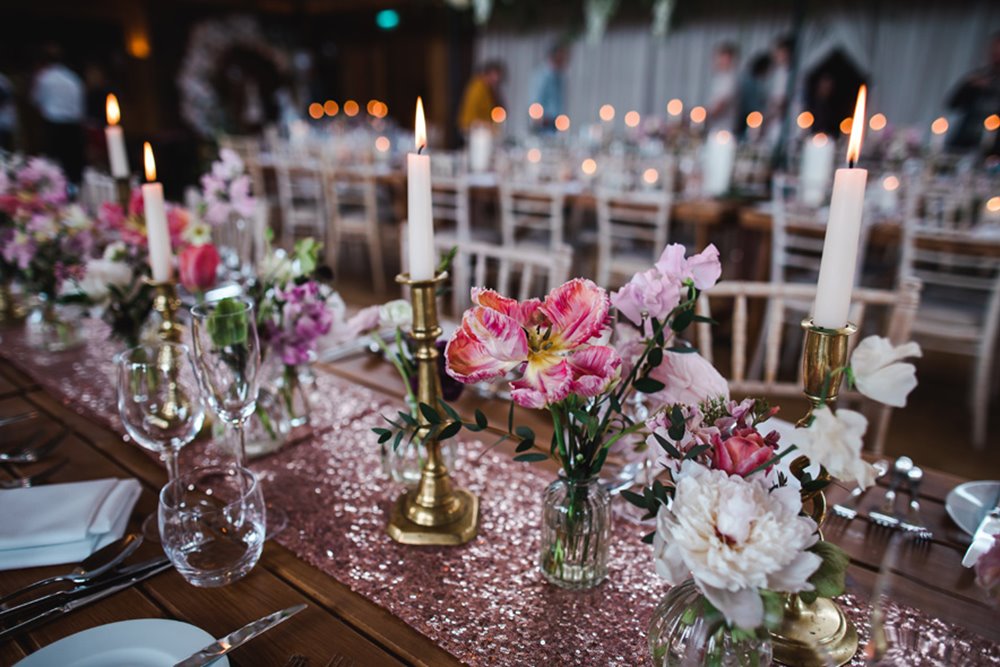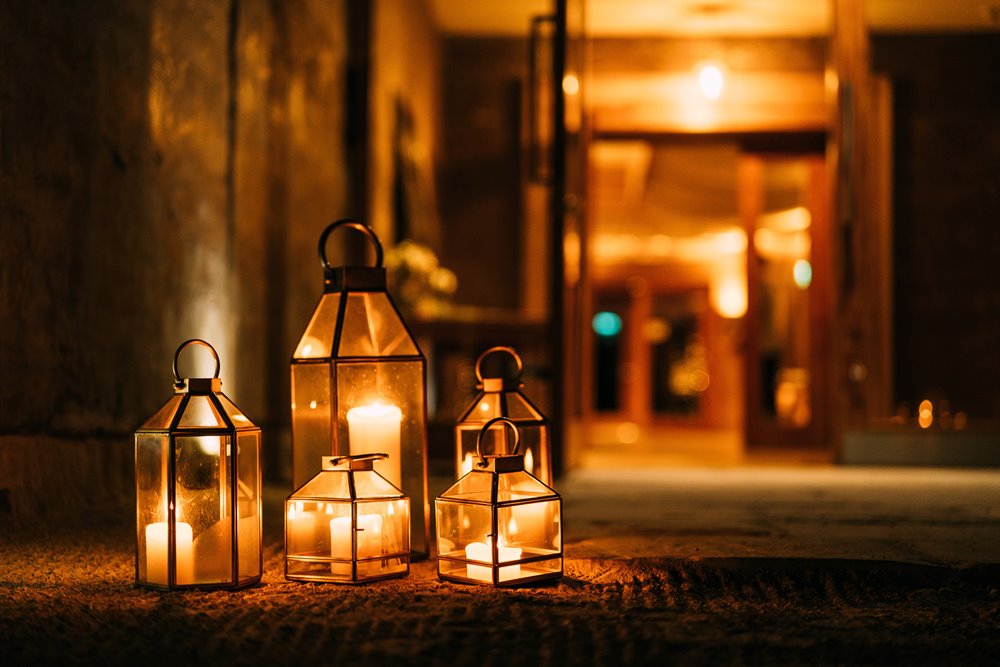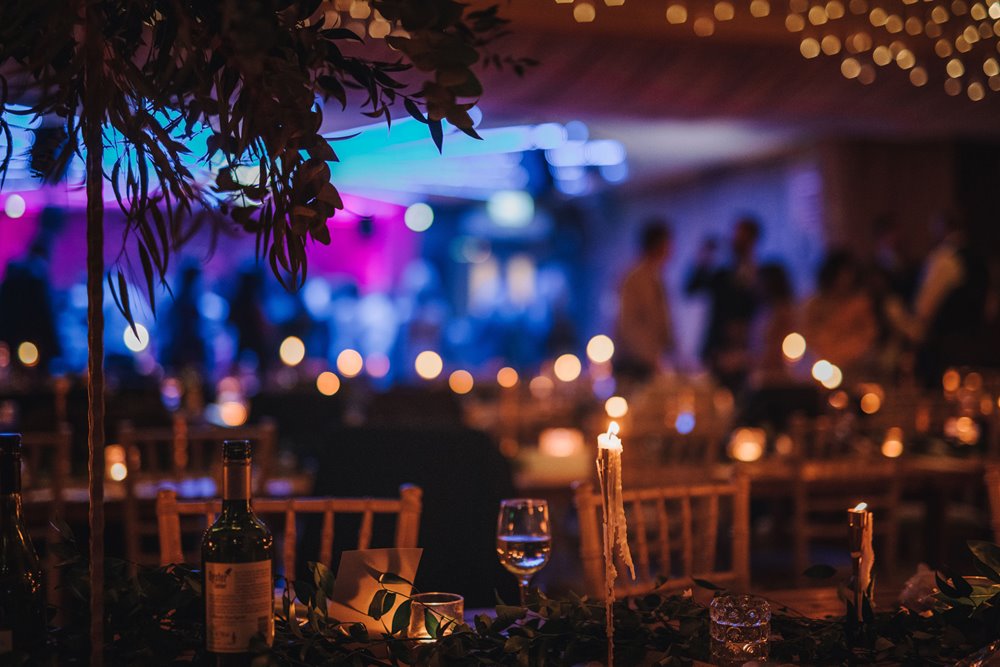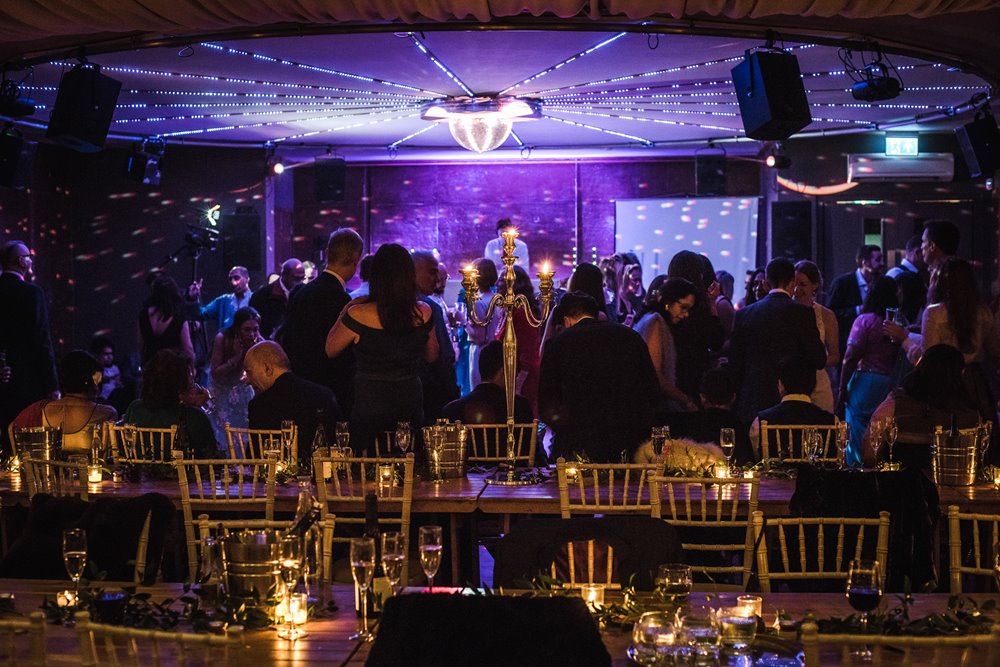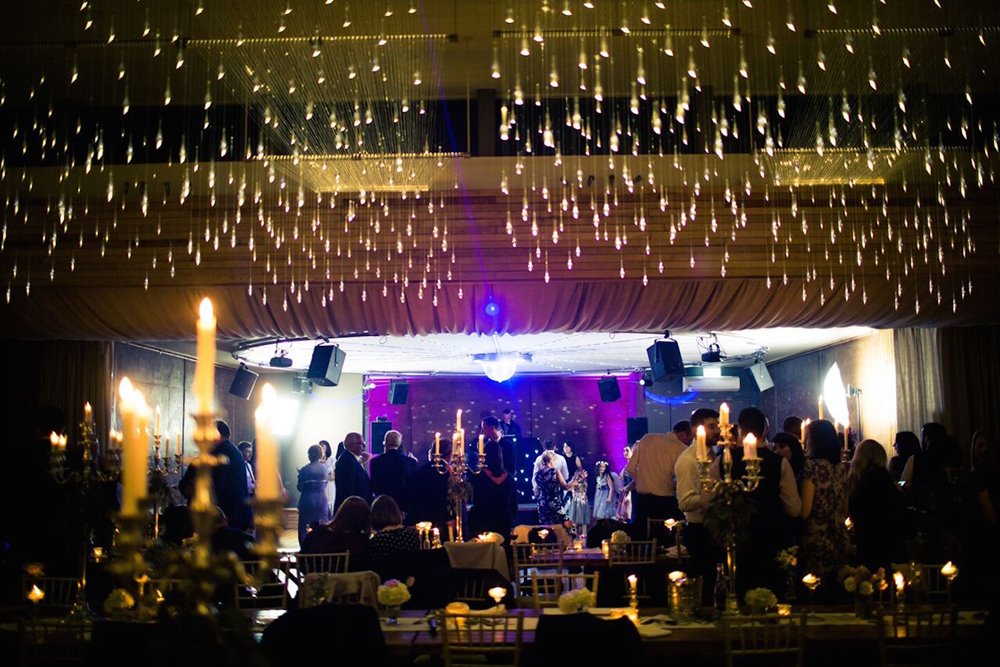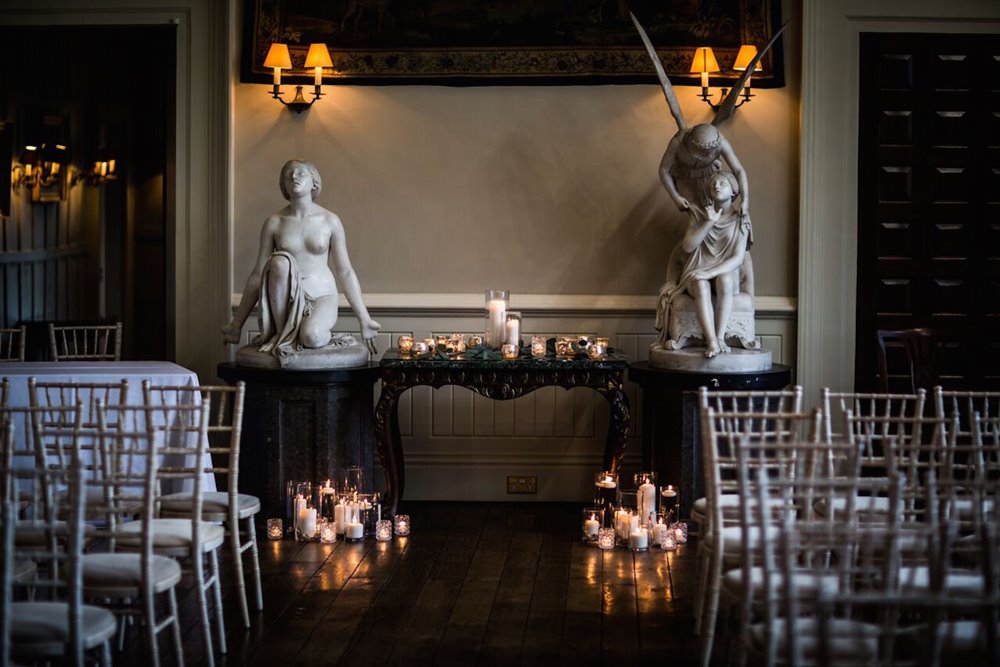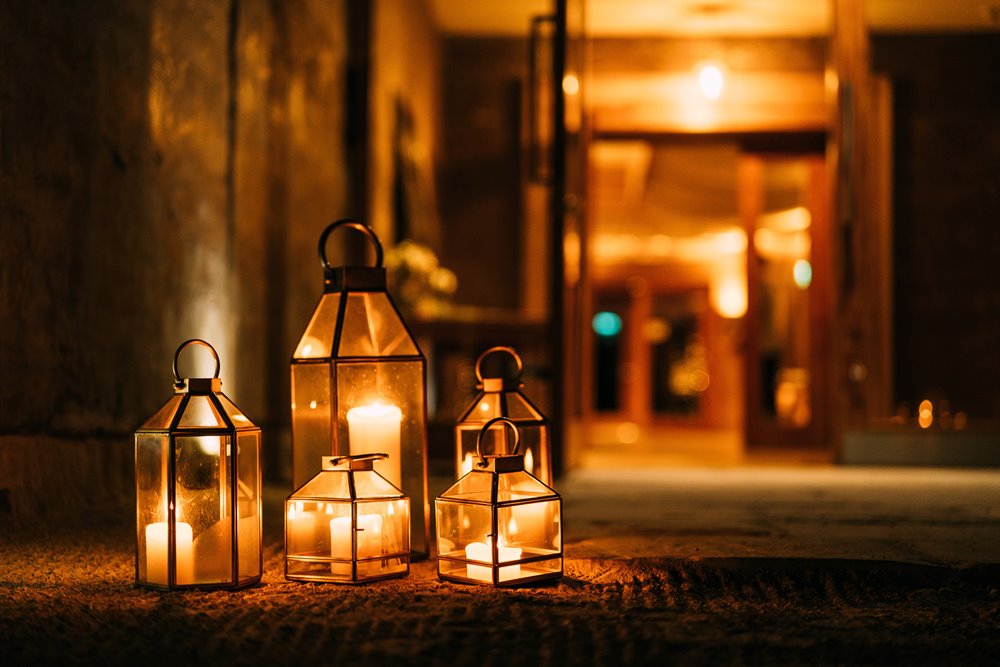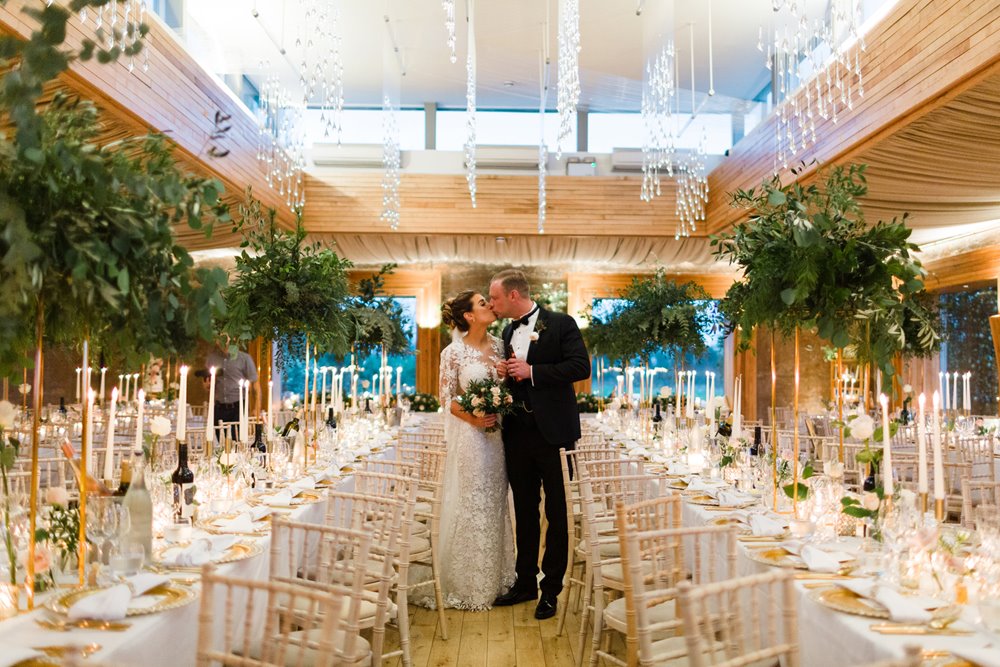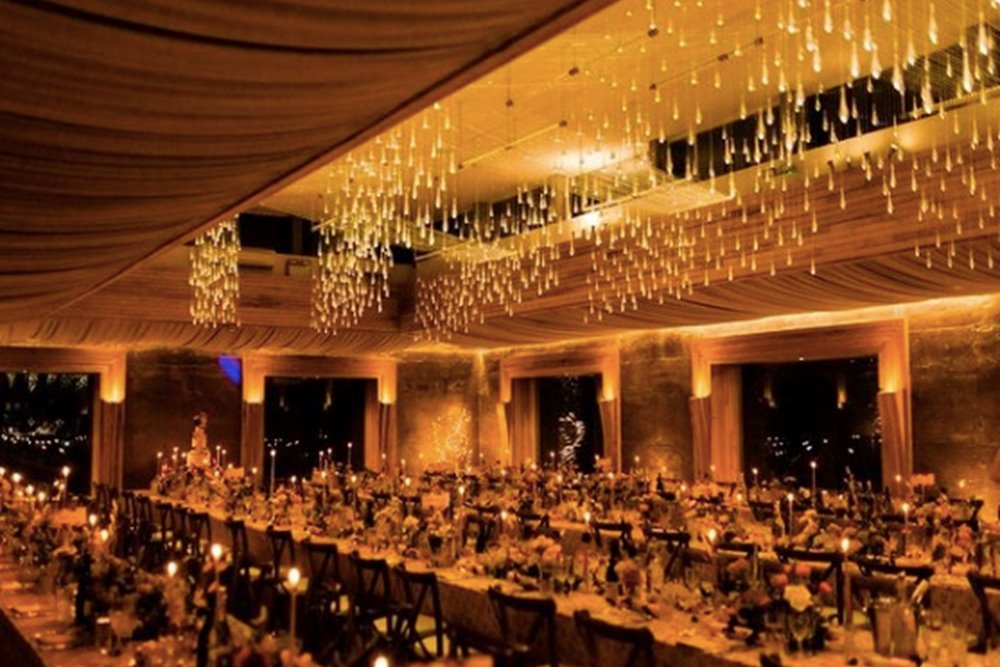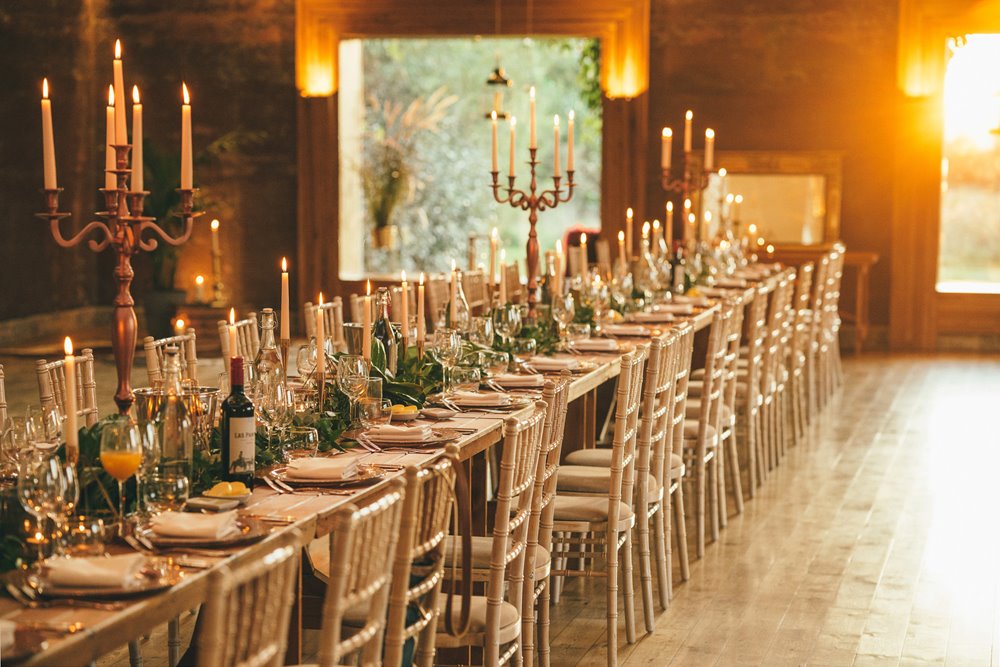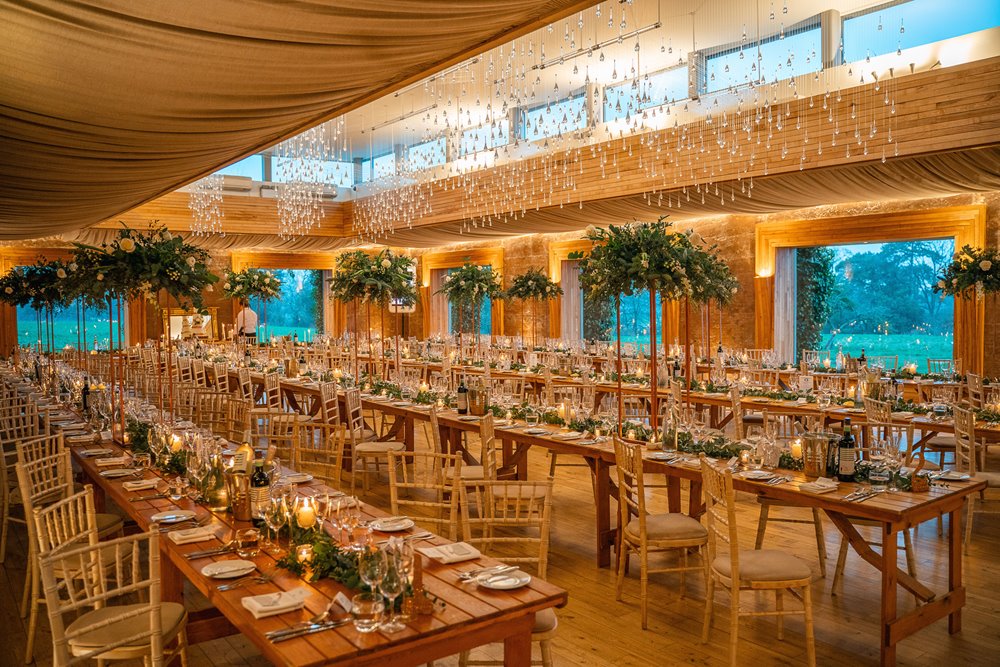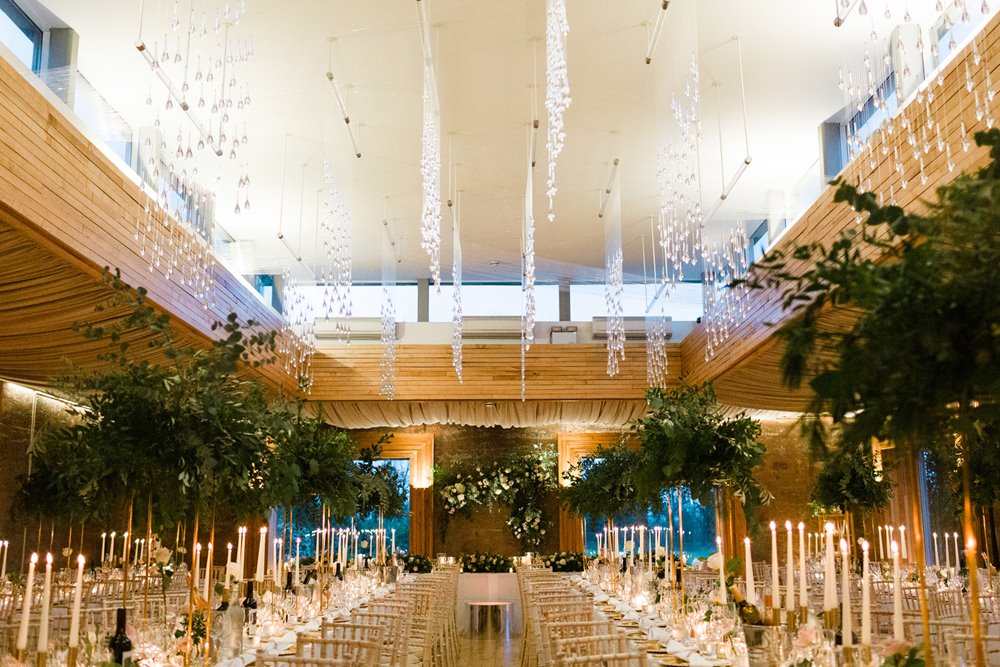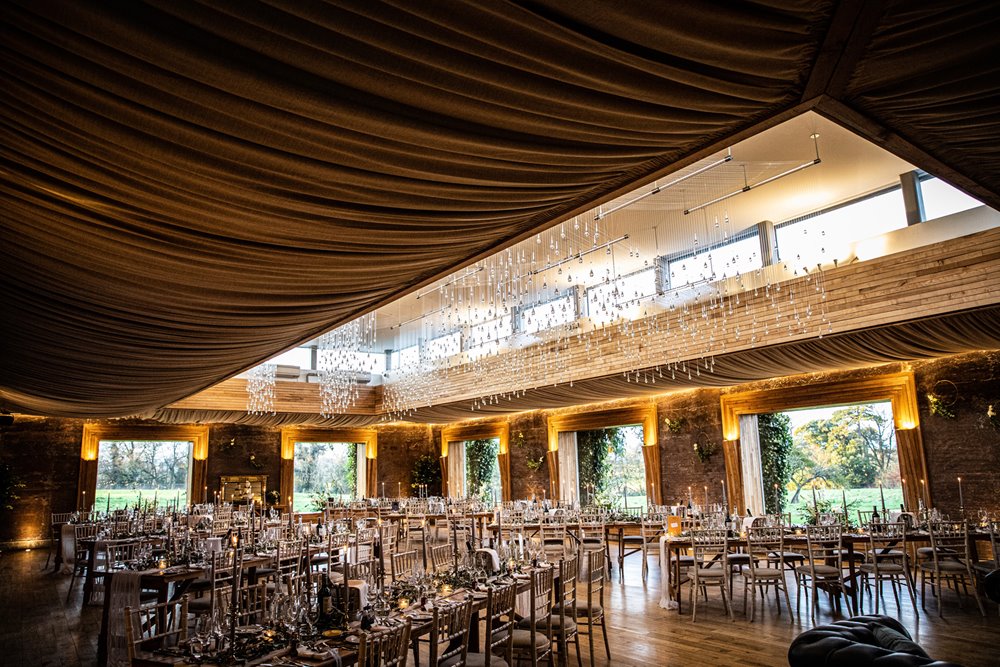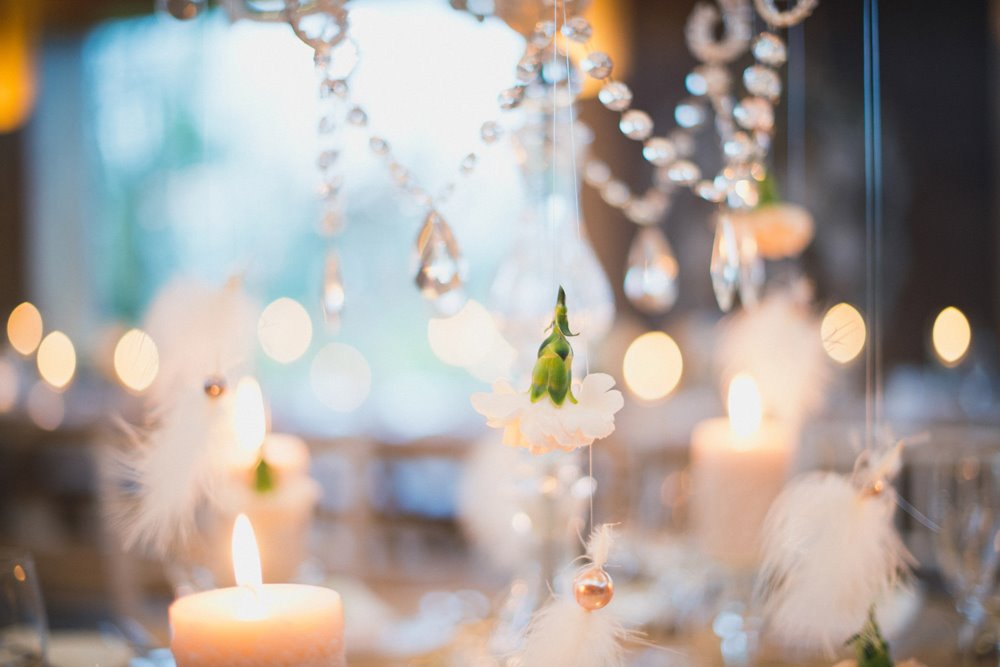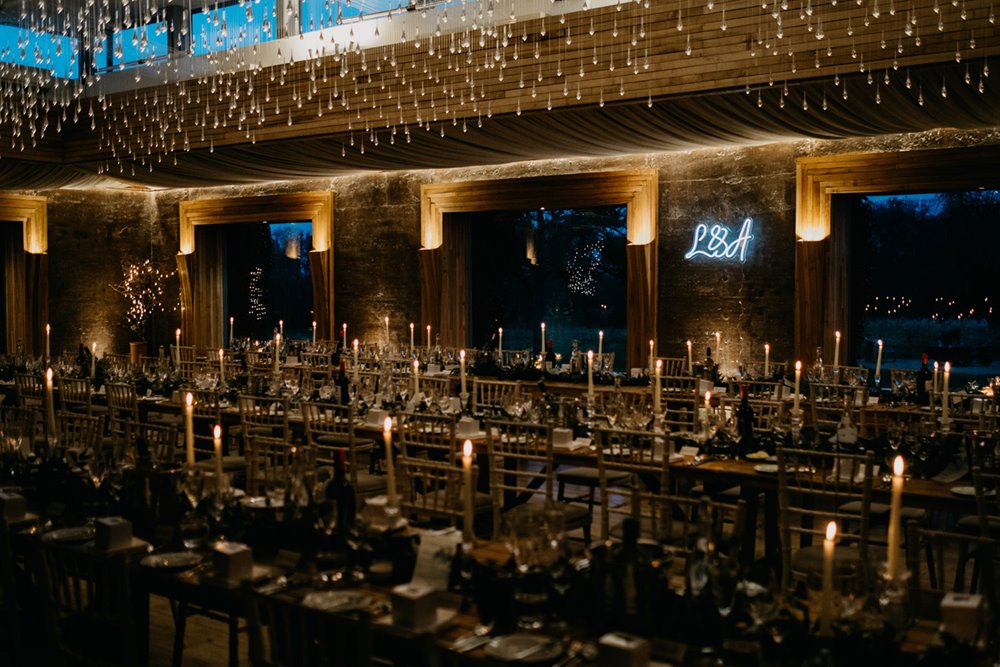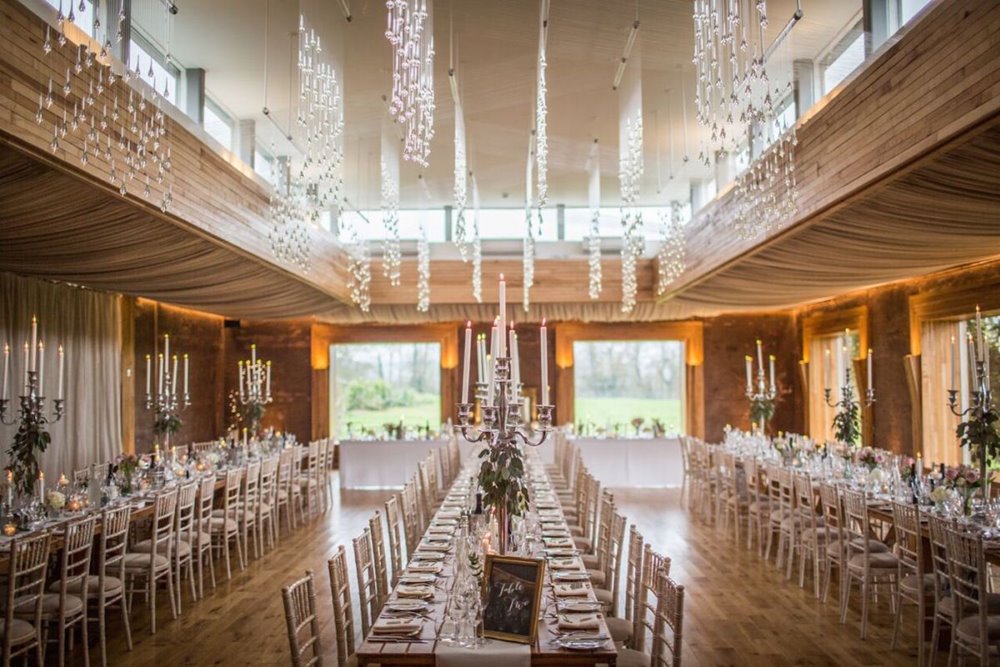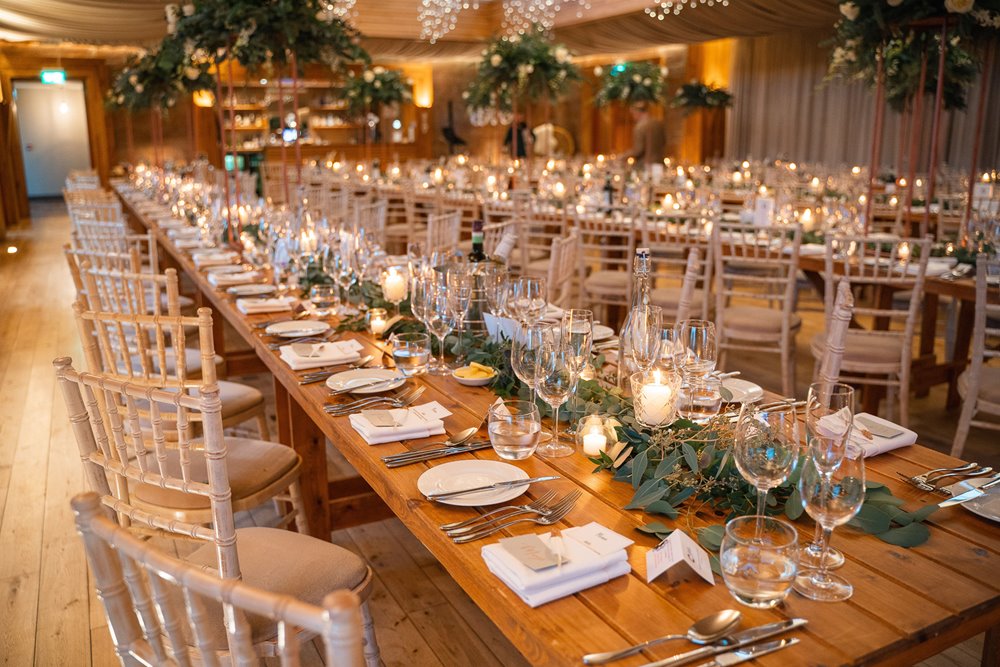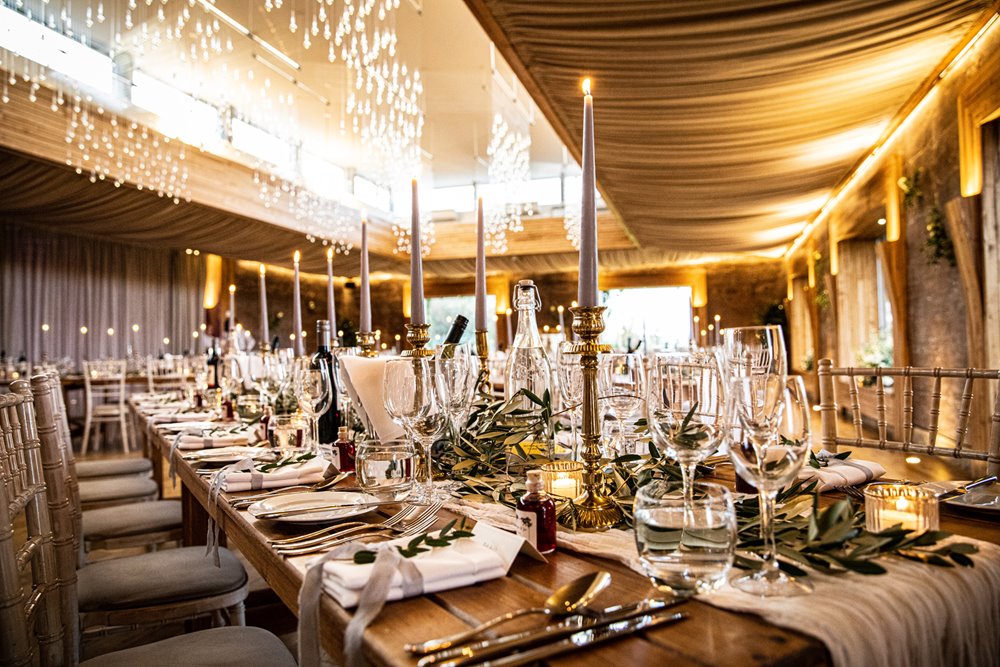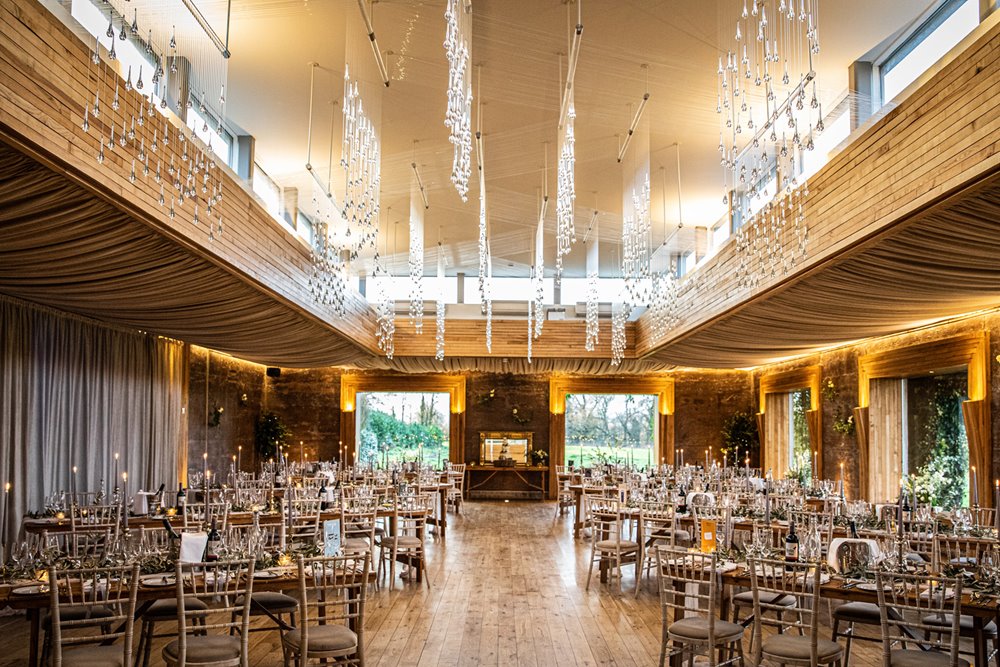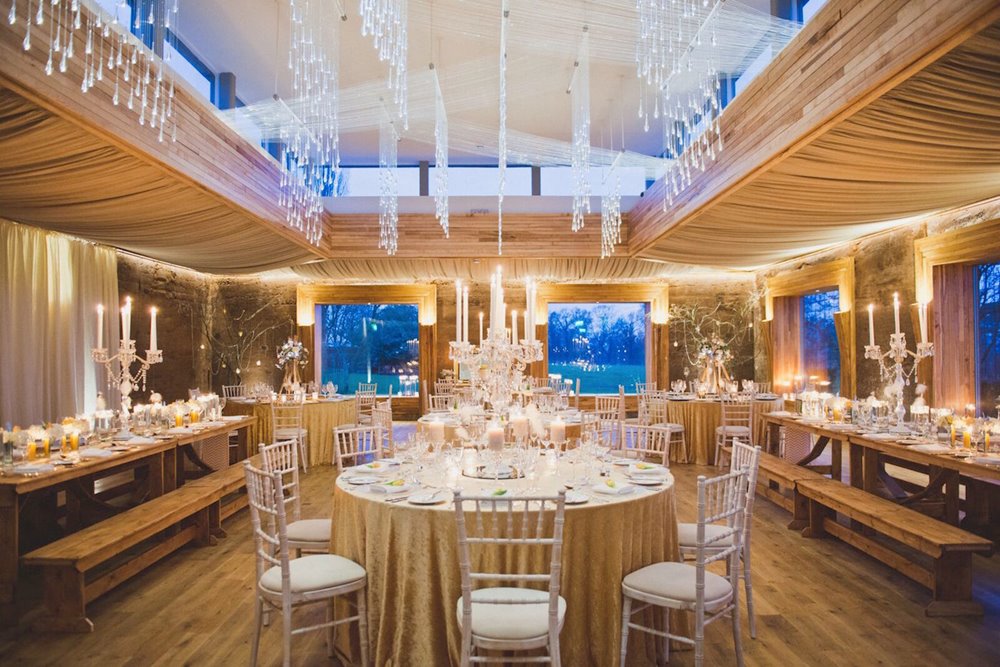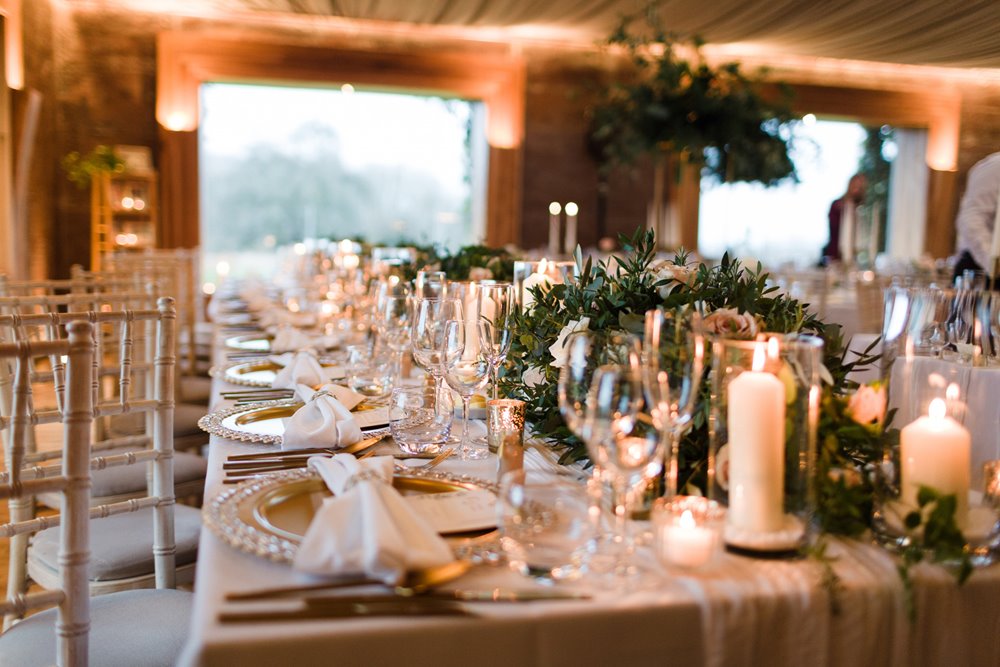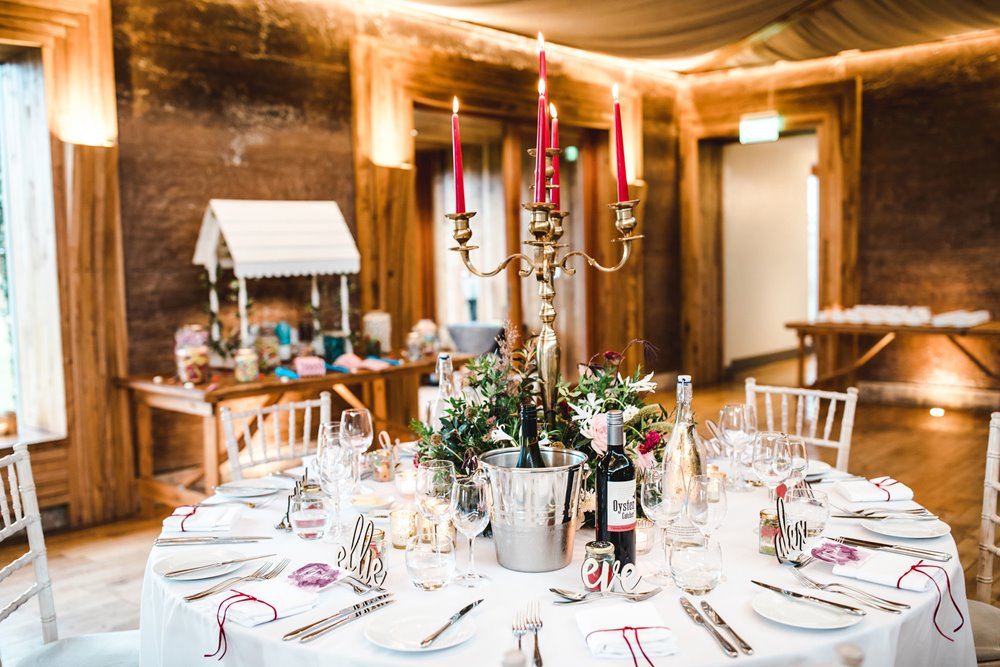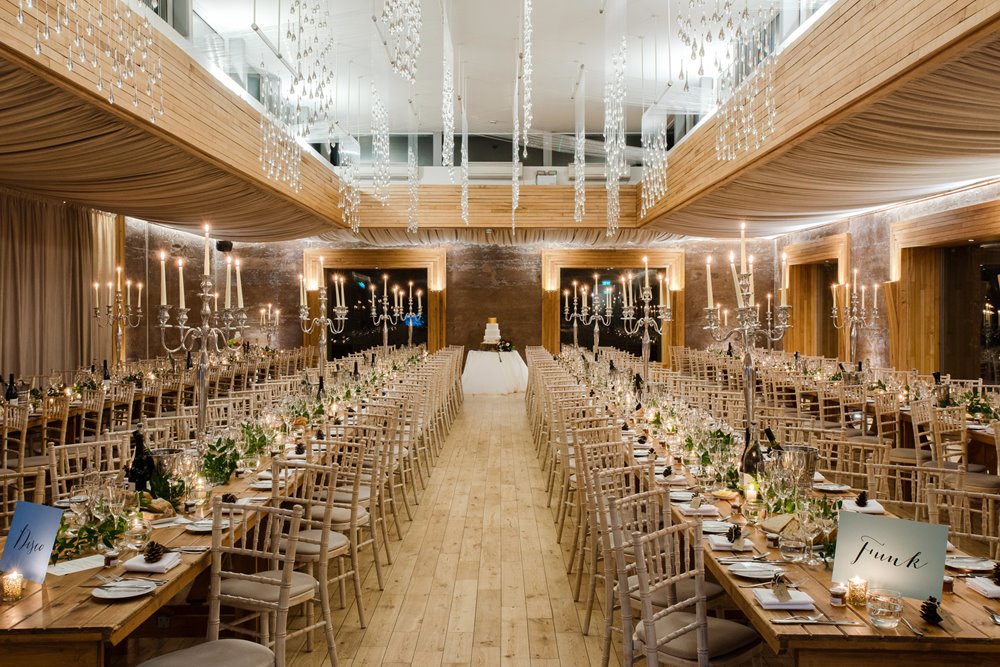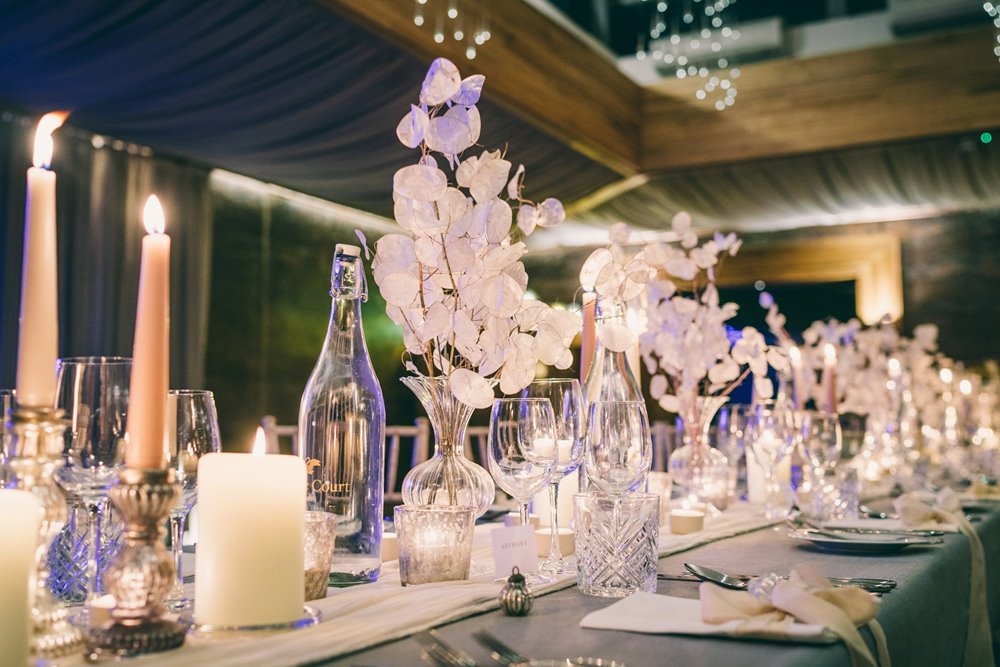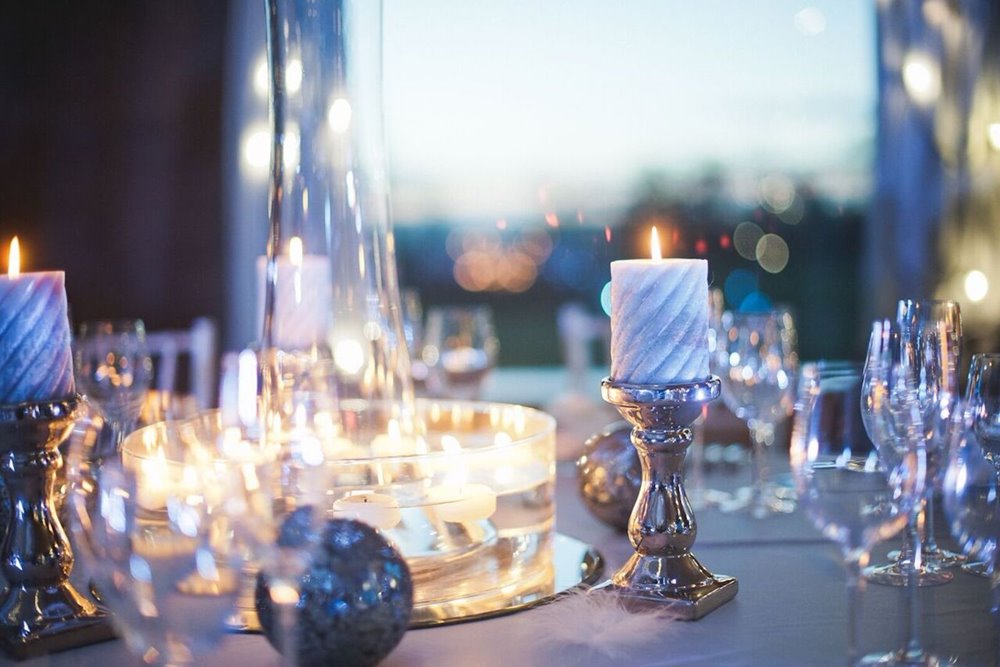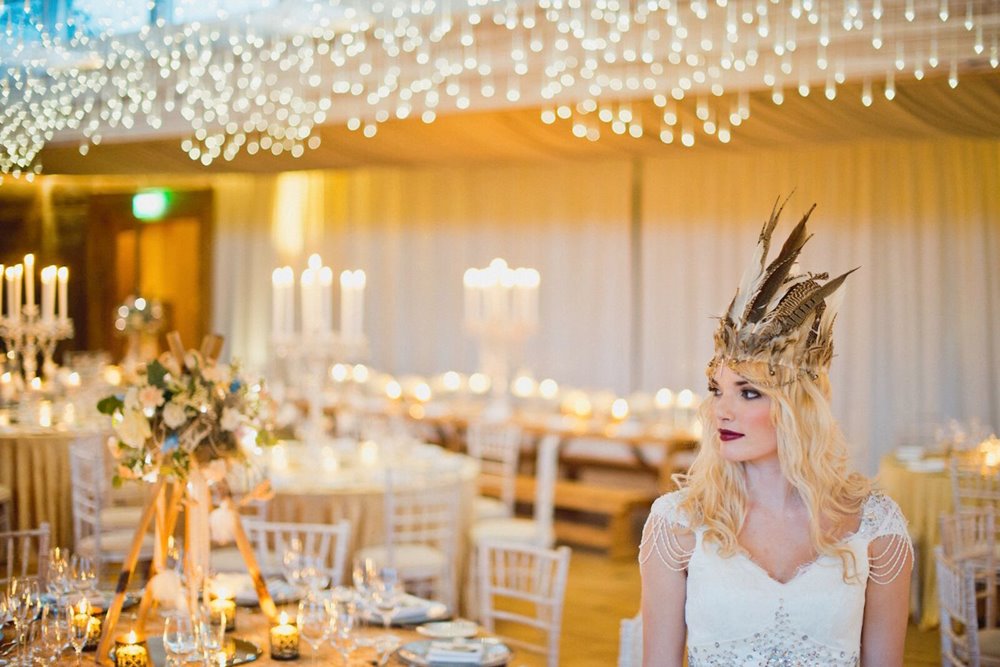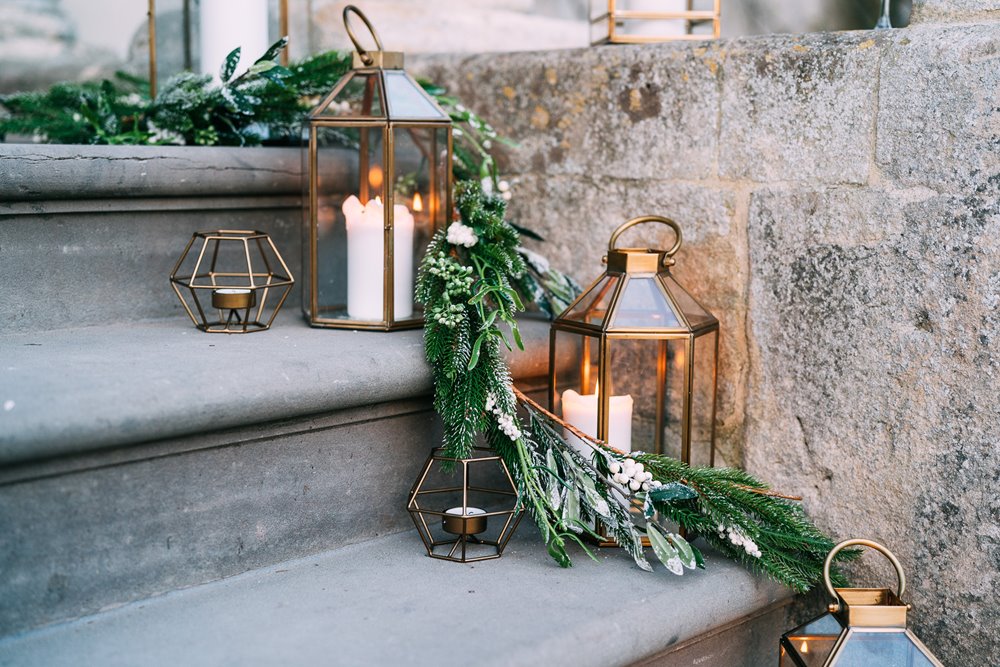 Light up the dark
In the winter months by the time you head over to The Gillyflower darkness will be setting in, and this is no bad thing, for what is light without darkness? Make the most of the twilight and light up the dark;
Hang a disco ball from the cedar tree, for magical moonlit dances…
Let light installations guide your guests to dinner and on their arrival to our soundproofed, purpose built party room, greet them with a plethora of pillar candles.
Line the paths with lanterns
Hand out sparklers, glow sticks or have a glitter station or UV face paint bar to add some good old rave glow to the party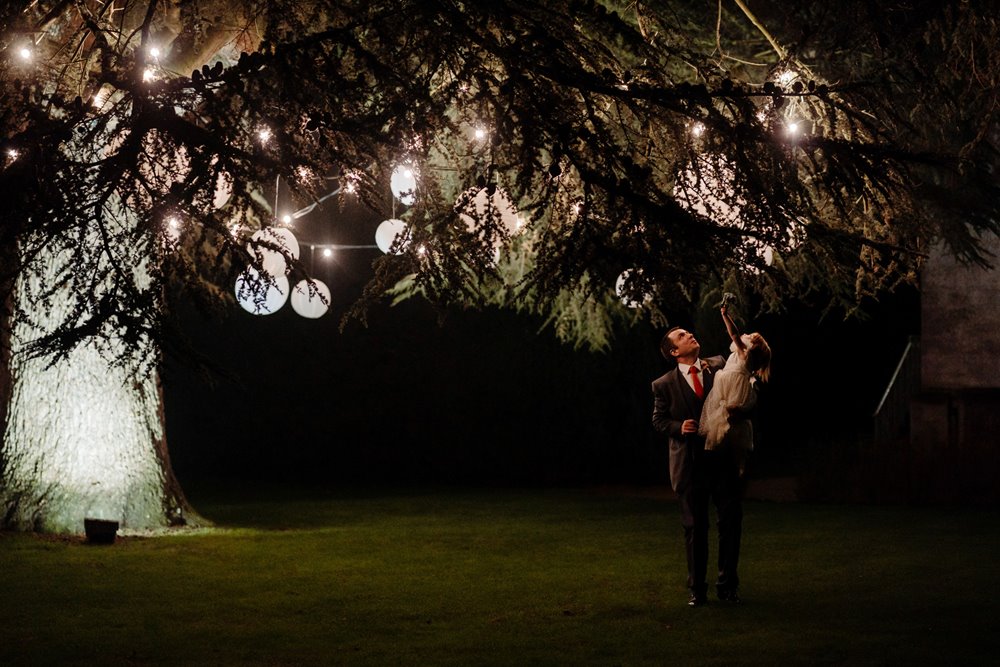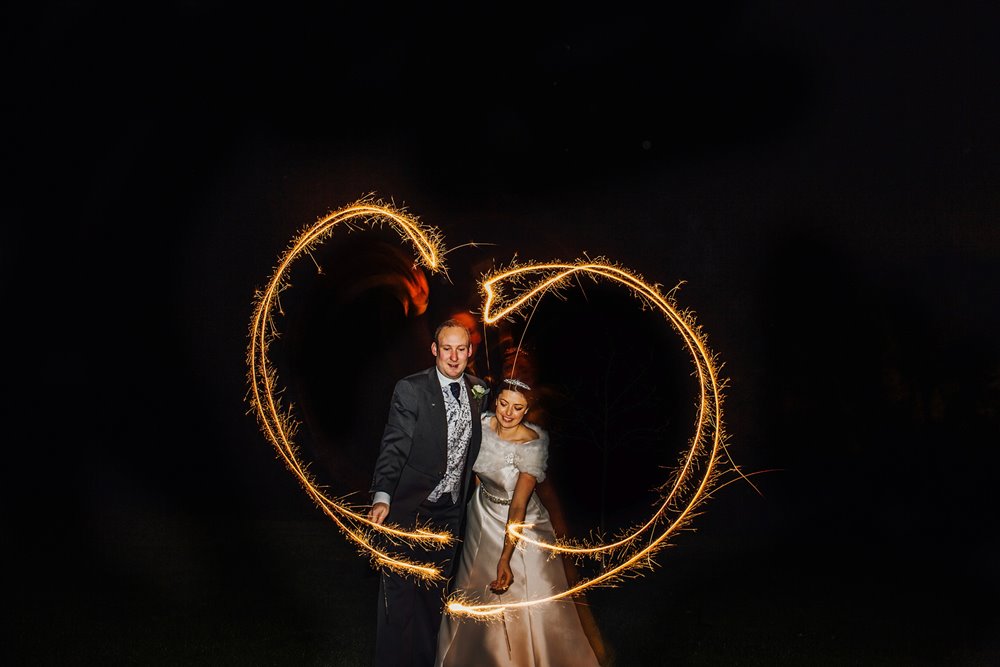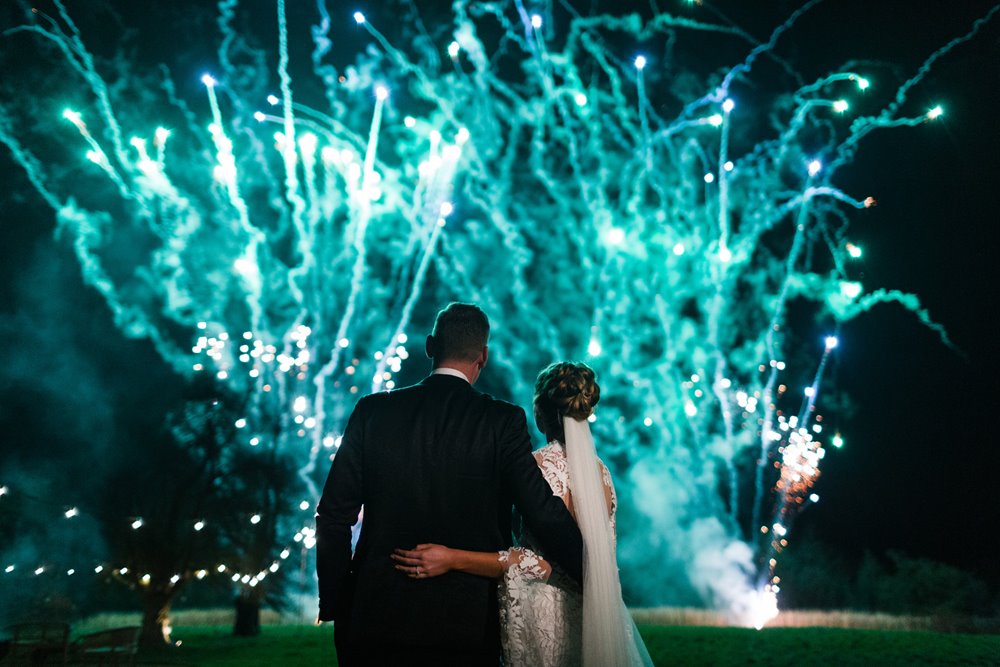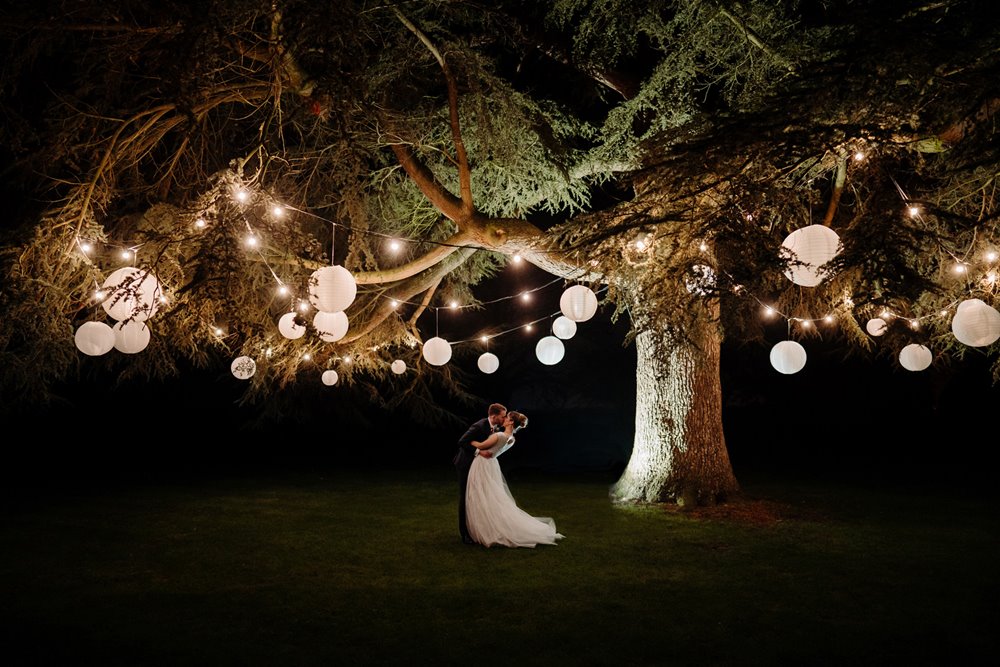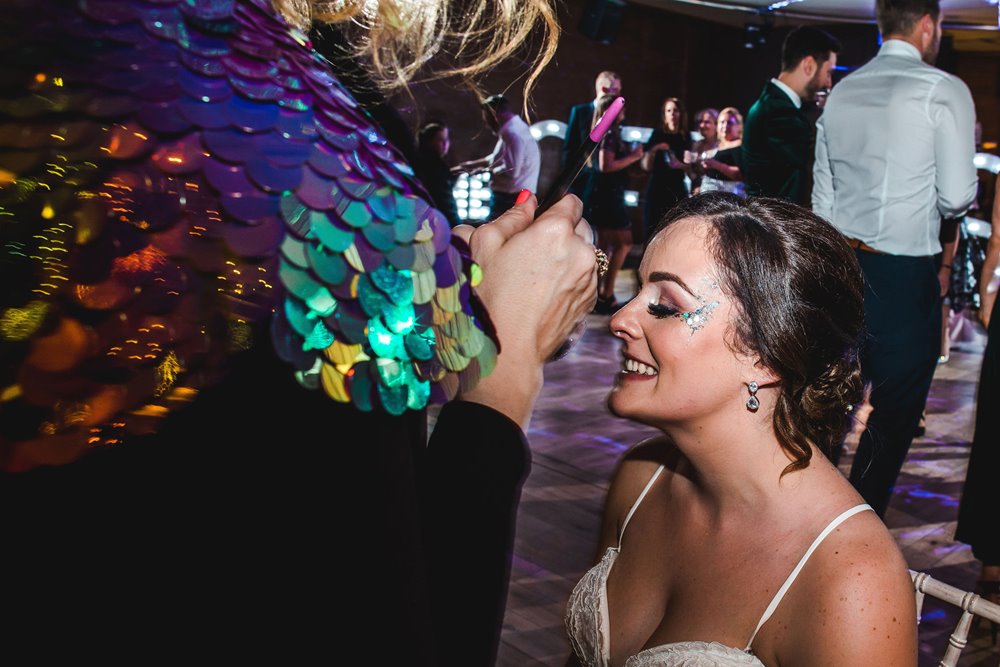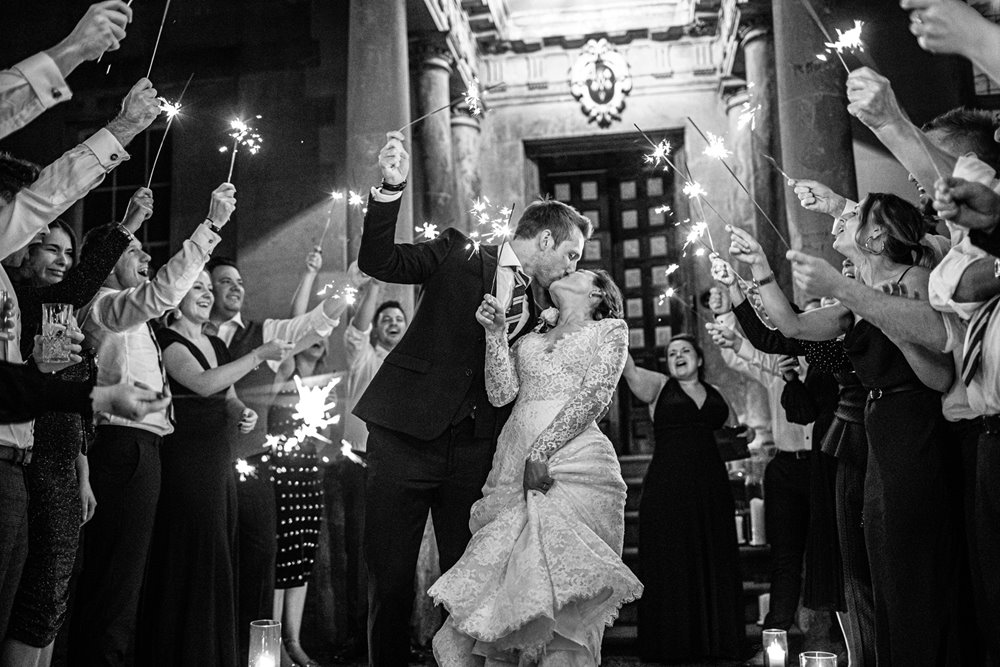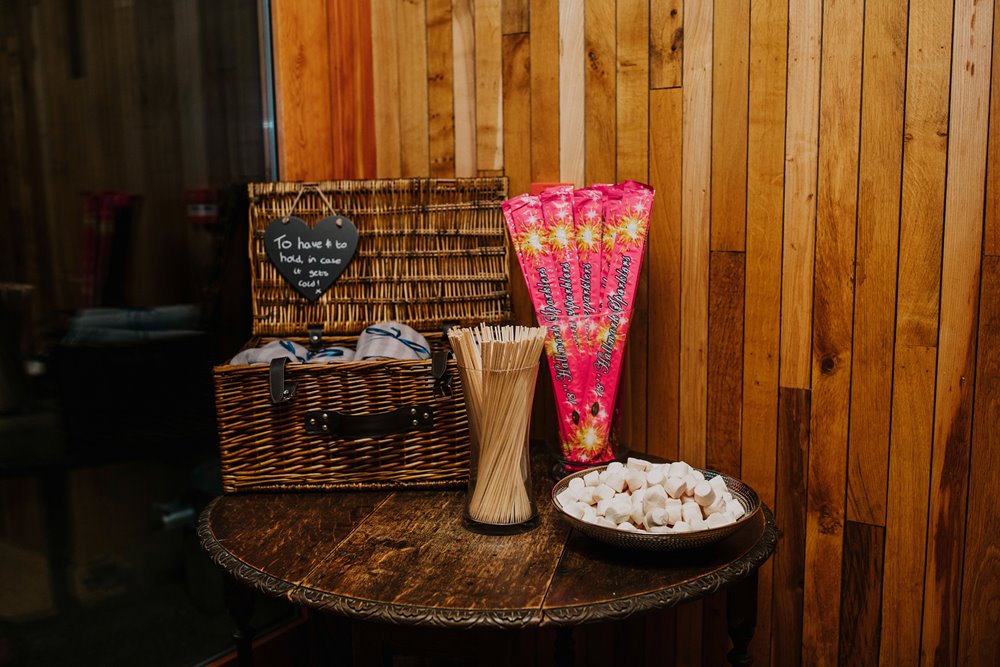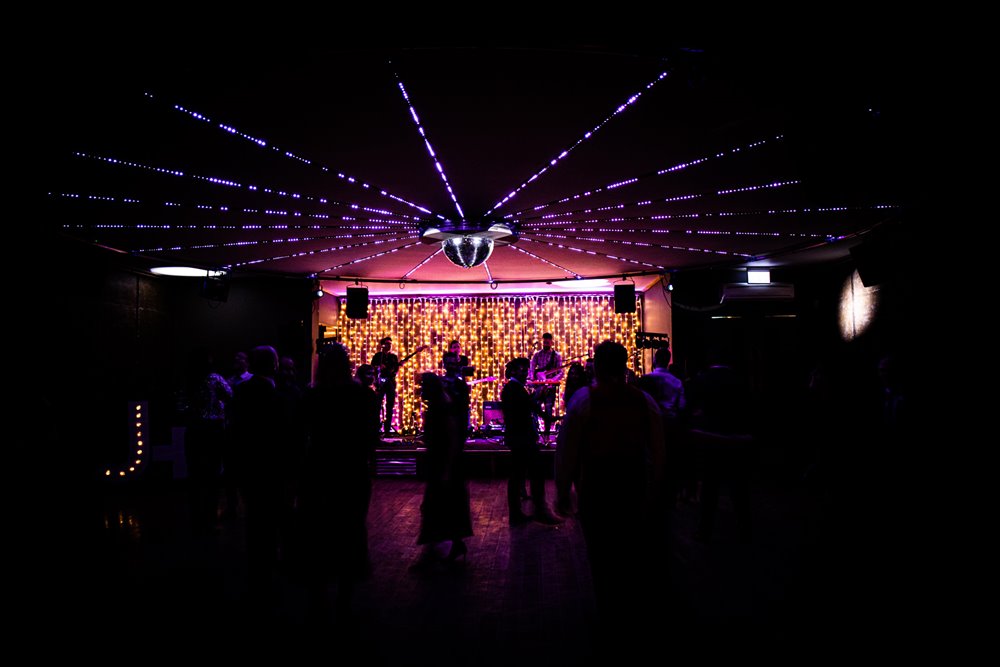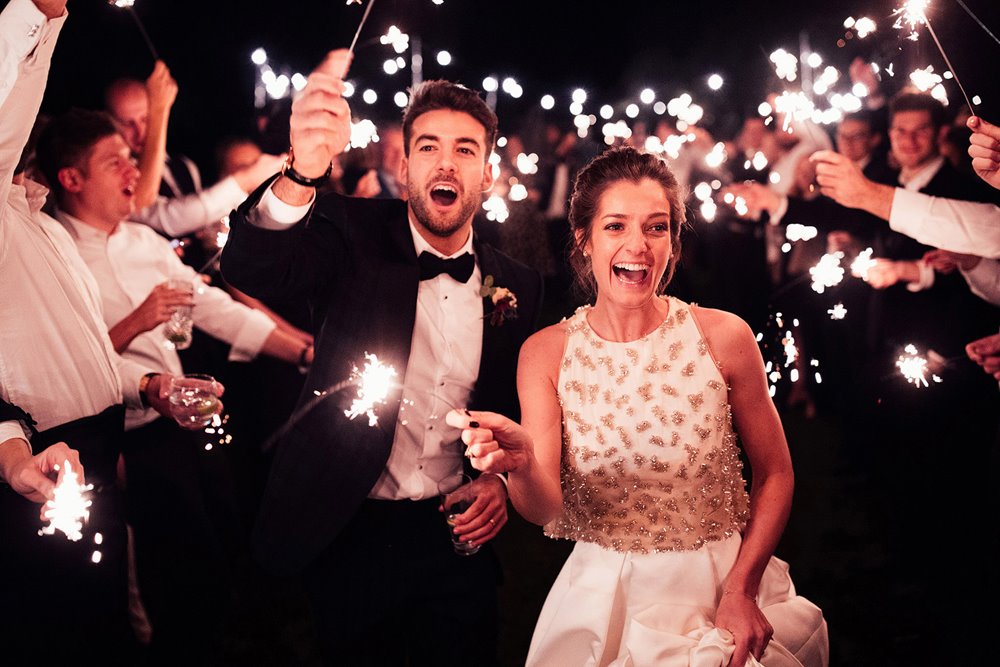 How to use the outdoors at winter weddings
Being a wedding venue in Gloucestershire, we're lucky enough to be surrounded by luscious greenery and all the beauty that nature has to offer.
But the great outdoors isn't just for those having a Summer wedding, with a little forethought nature can be enjoyed just as much in winter times…
Add baskets of blankets by the doors or next to the fire pit to encourage guests to wrap up and cuddle up and toast marshmallows.
A rail of faux fur coats adds an instant touch of Narnia to your night (charity shops are always a great option for winter coats!)
S'mores tables are always a welcome addition to a winter wedding and can be styled with wooden crates, signage, candles and foliage to become a real feature (it's like a cosy alternative to a sweet table).
Pots of sparklers by the doors will encourage guests to light up the night.
Firework displays are an obvious winter wedding hit- especially for November and New years Eve weddings, but have you thought about projections for a more unusual take on a light show?
Light up the side of the house and turn it into an ethereal mansion of dreams...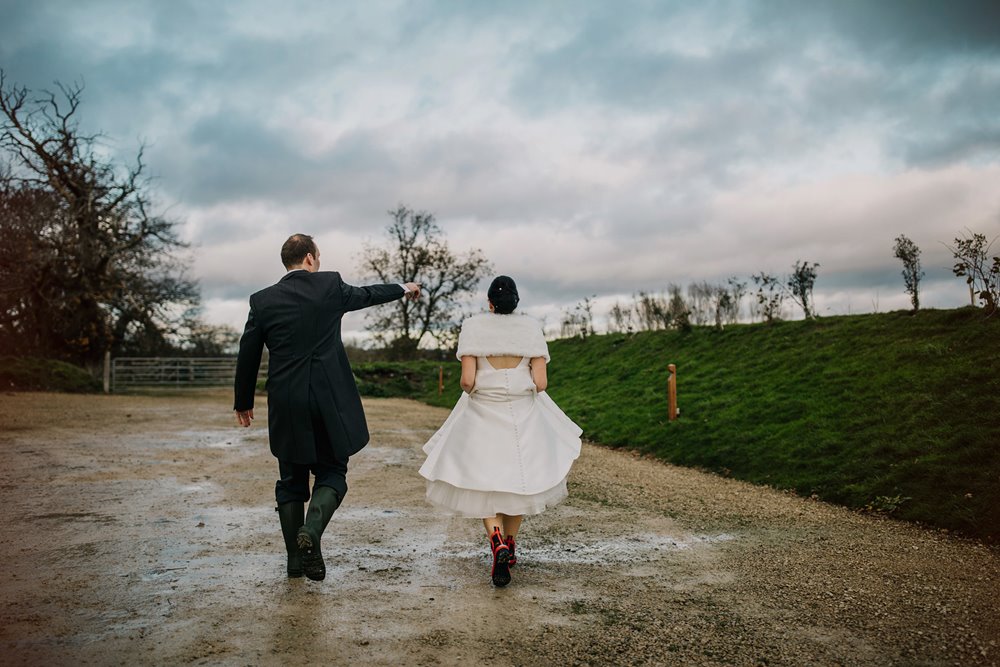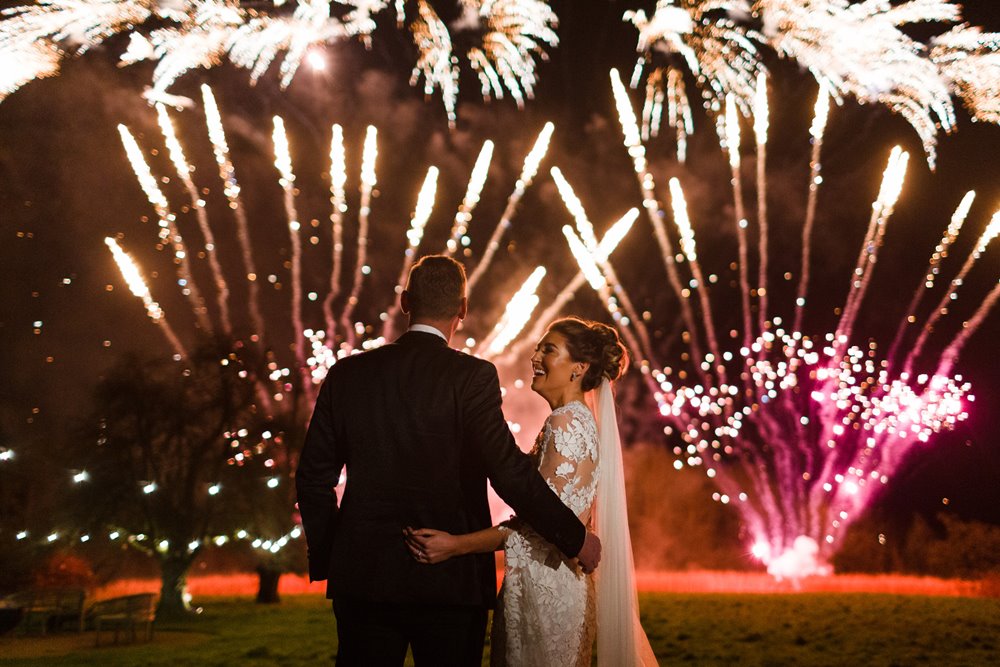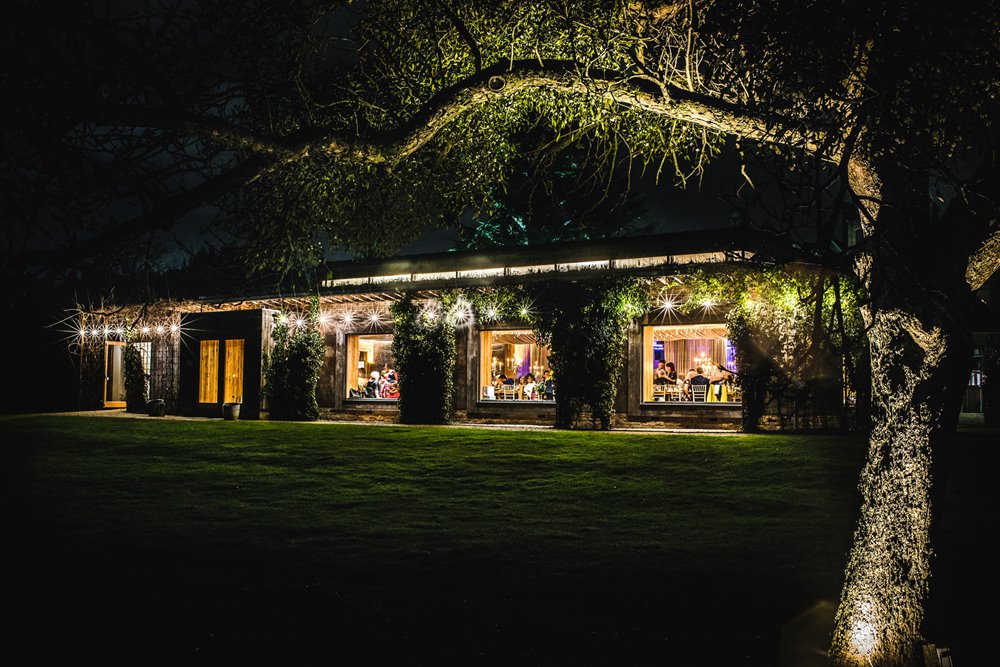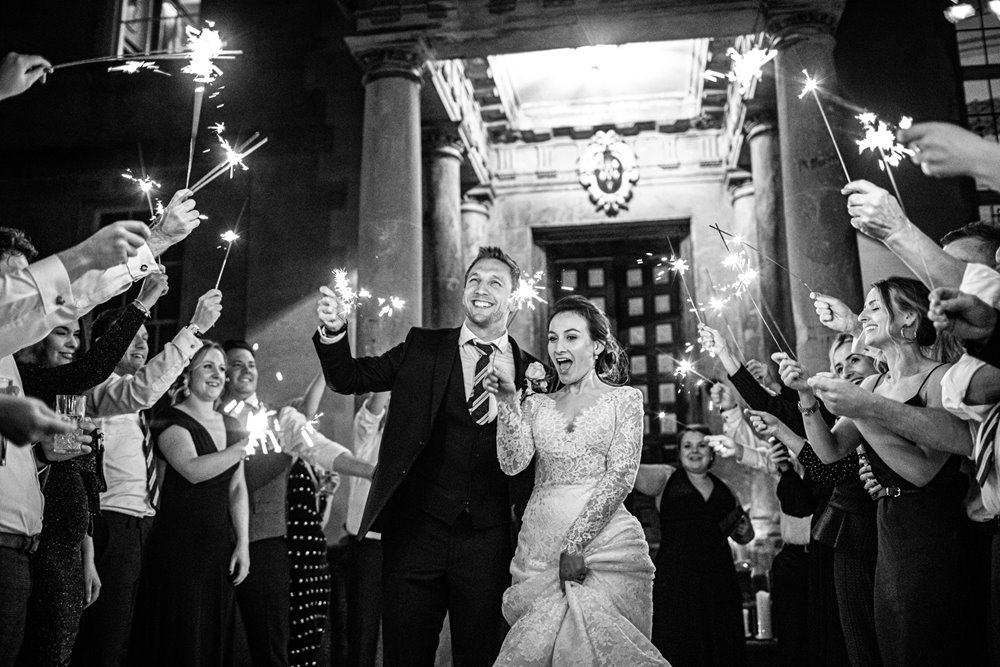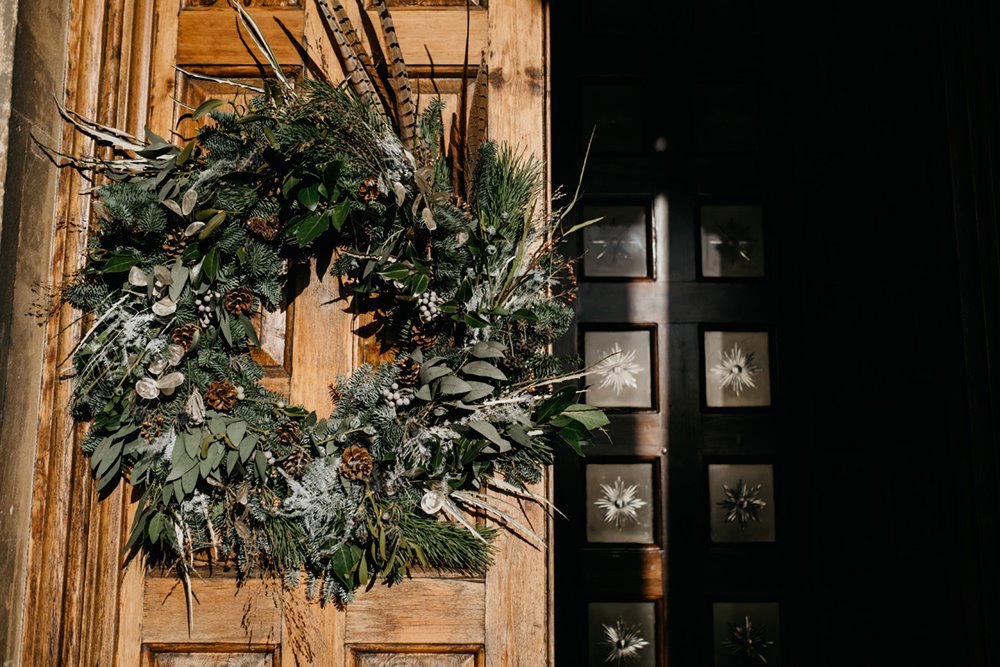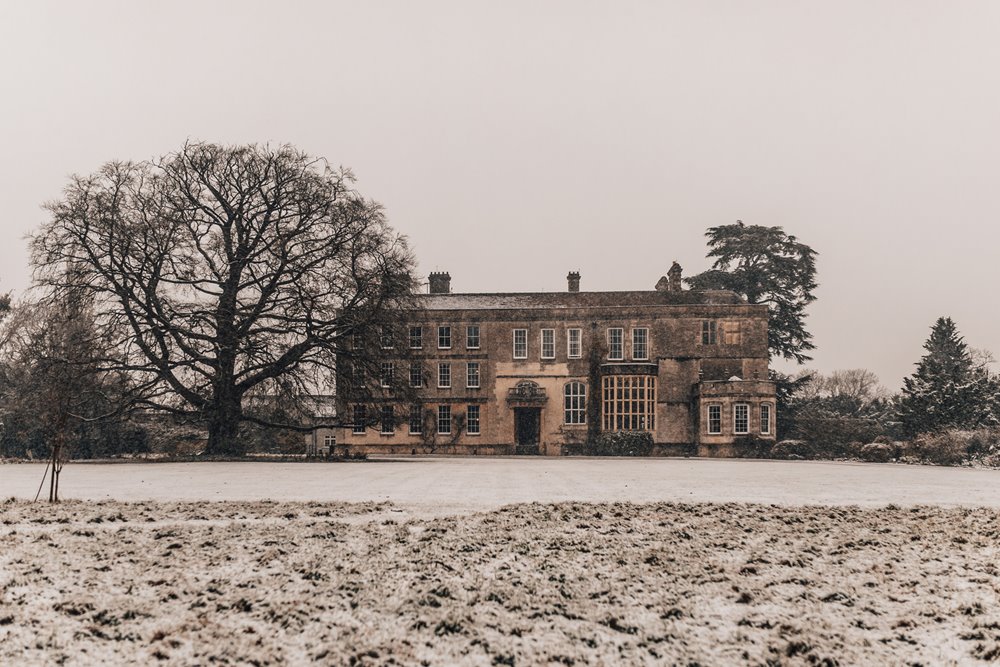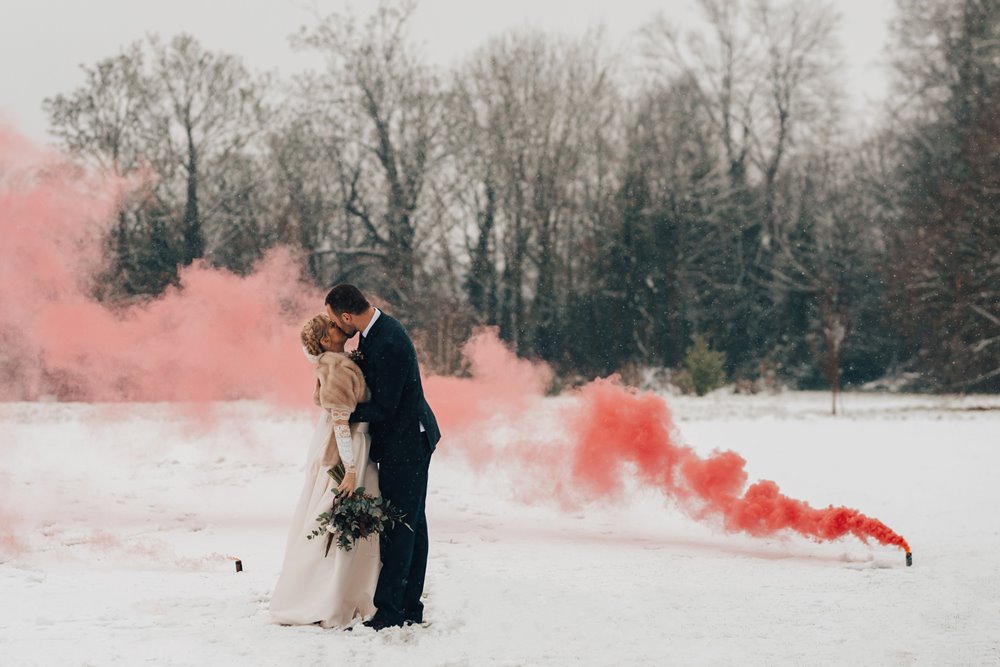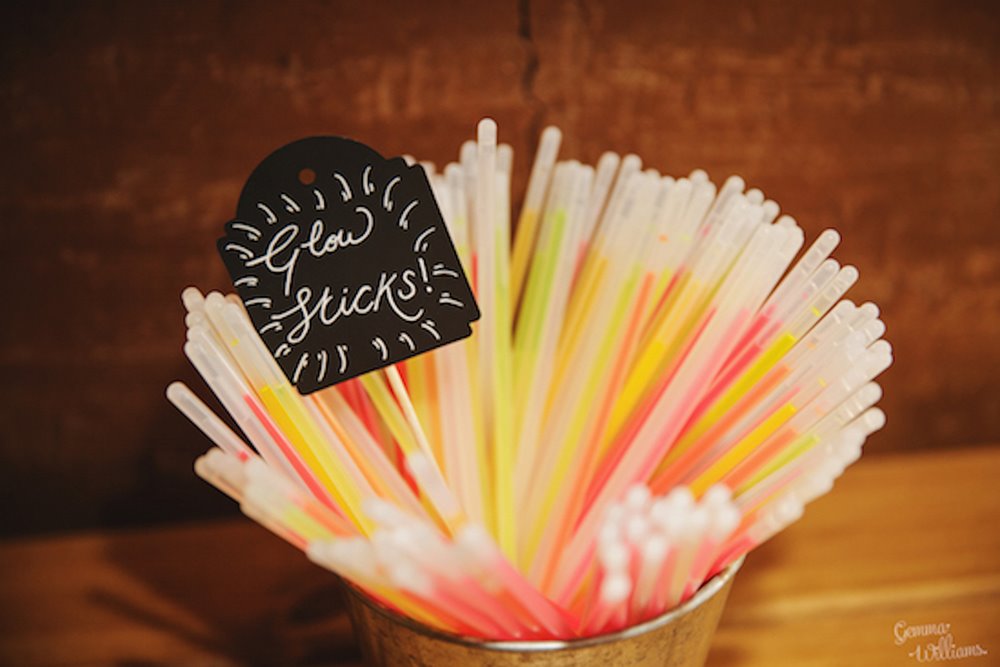 The colours of winter
Rich and elegant colours pair perfectly with The Gillyflower's warm earthen walls and enhance that natural beauty of the estate…
There are numerous winter wedding colour combinations which complement each other beautifully; rose golds, dark wine and sage if you're opting for a variation of the more traditional Christmas colours, or if you're hoping for a white wedding, consider silver and grey tones to really heighten the sense of magic and the mood of the season.
But if traditionally wintery colours just aren't your thing, or you were originally planning a summer wedding- bin the rule book! Seriously, pale pinks, dusky blues and blush work just as perfectly any time of the year. Never feel like you have to choose something because it's 'the done thing' – this is your wedding- if it doesn't make you grin from ear to ear it's not happening!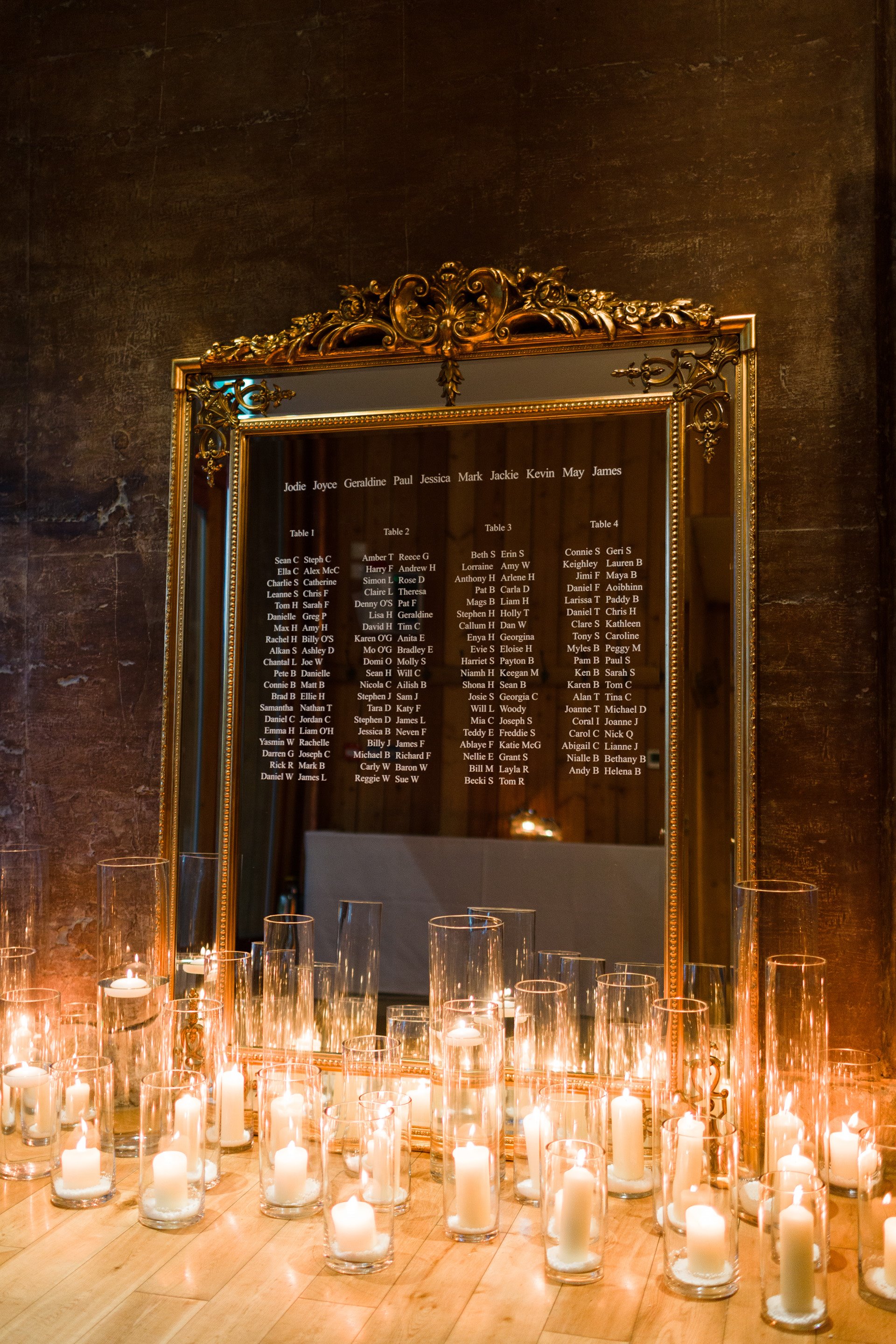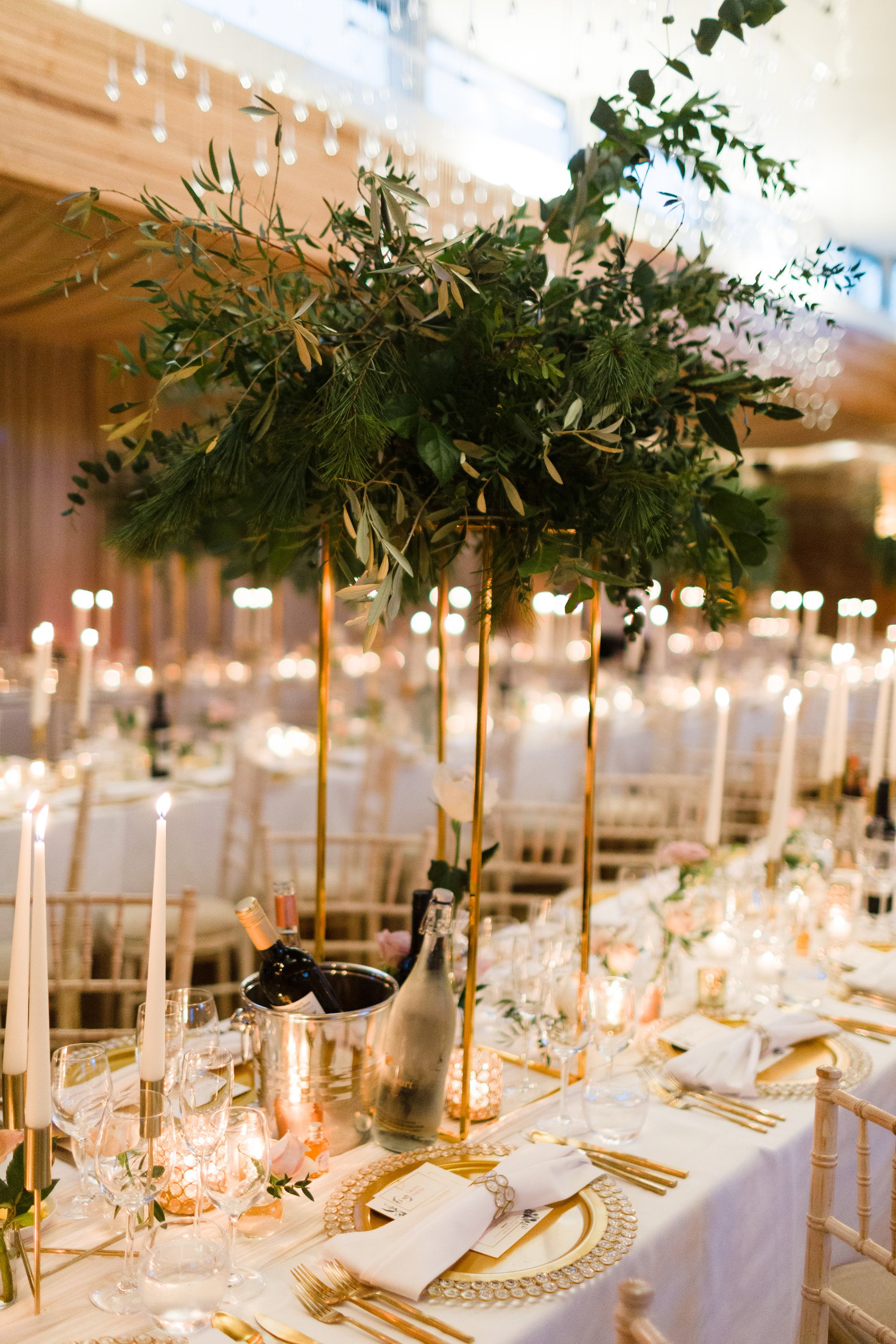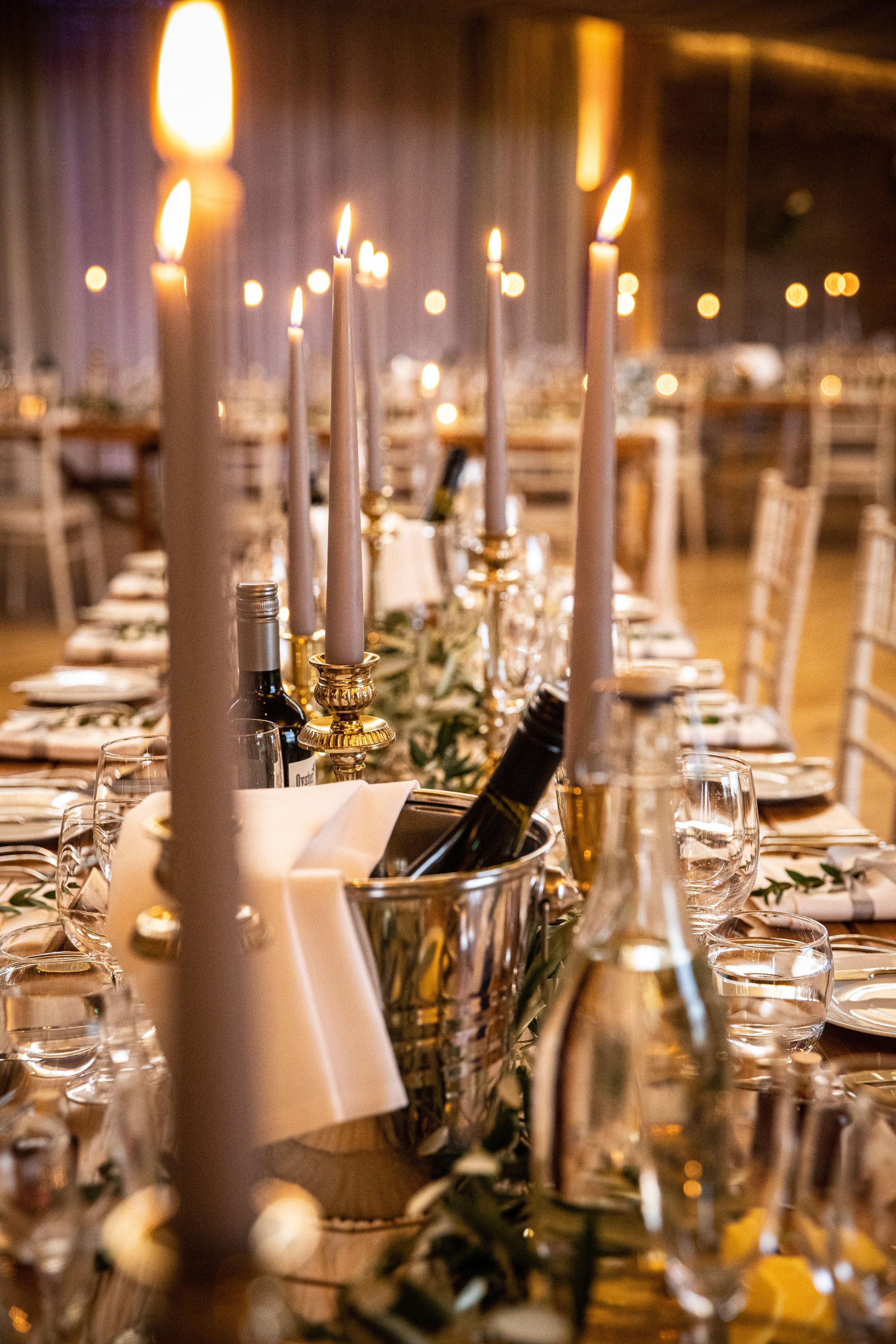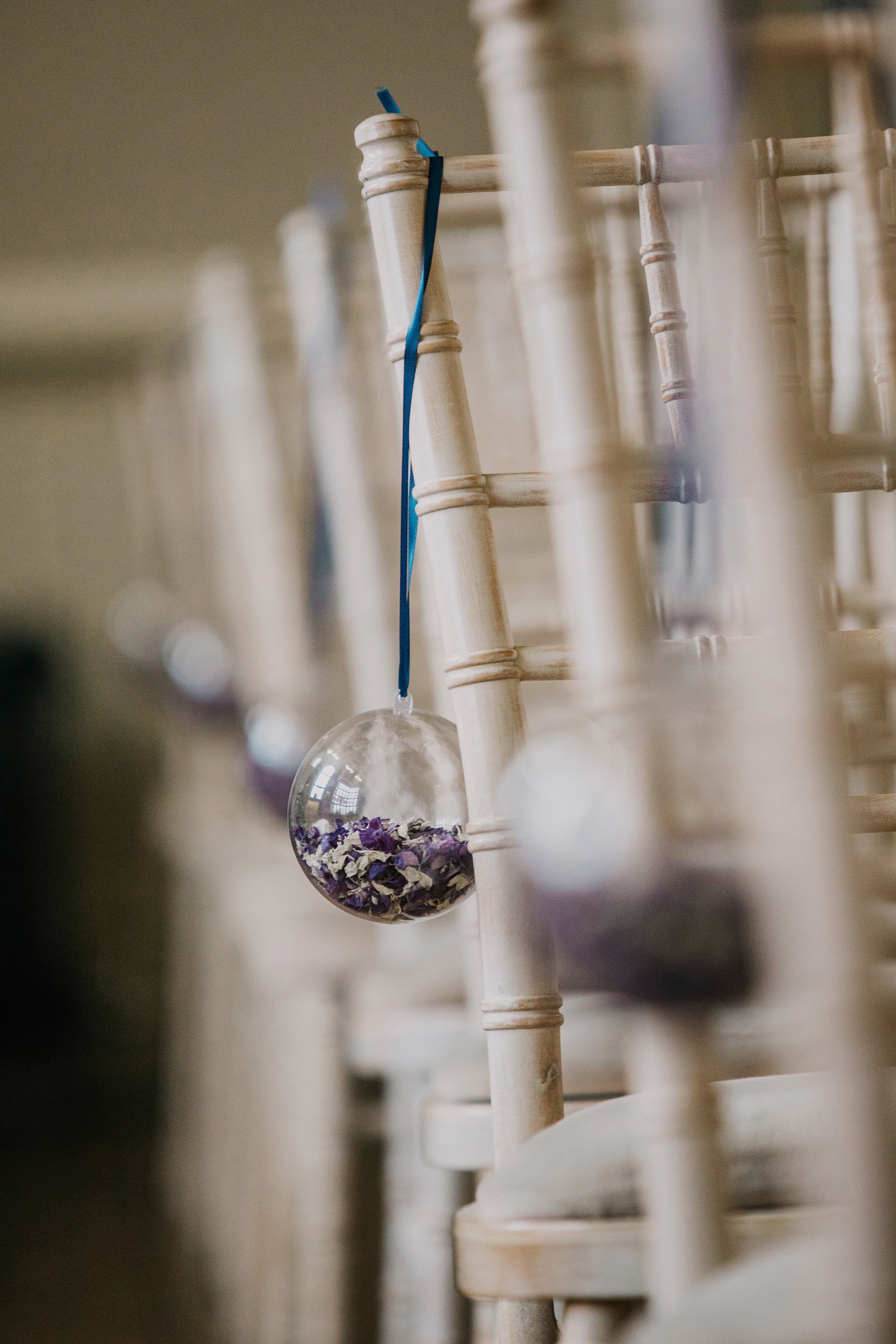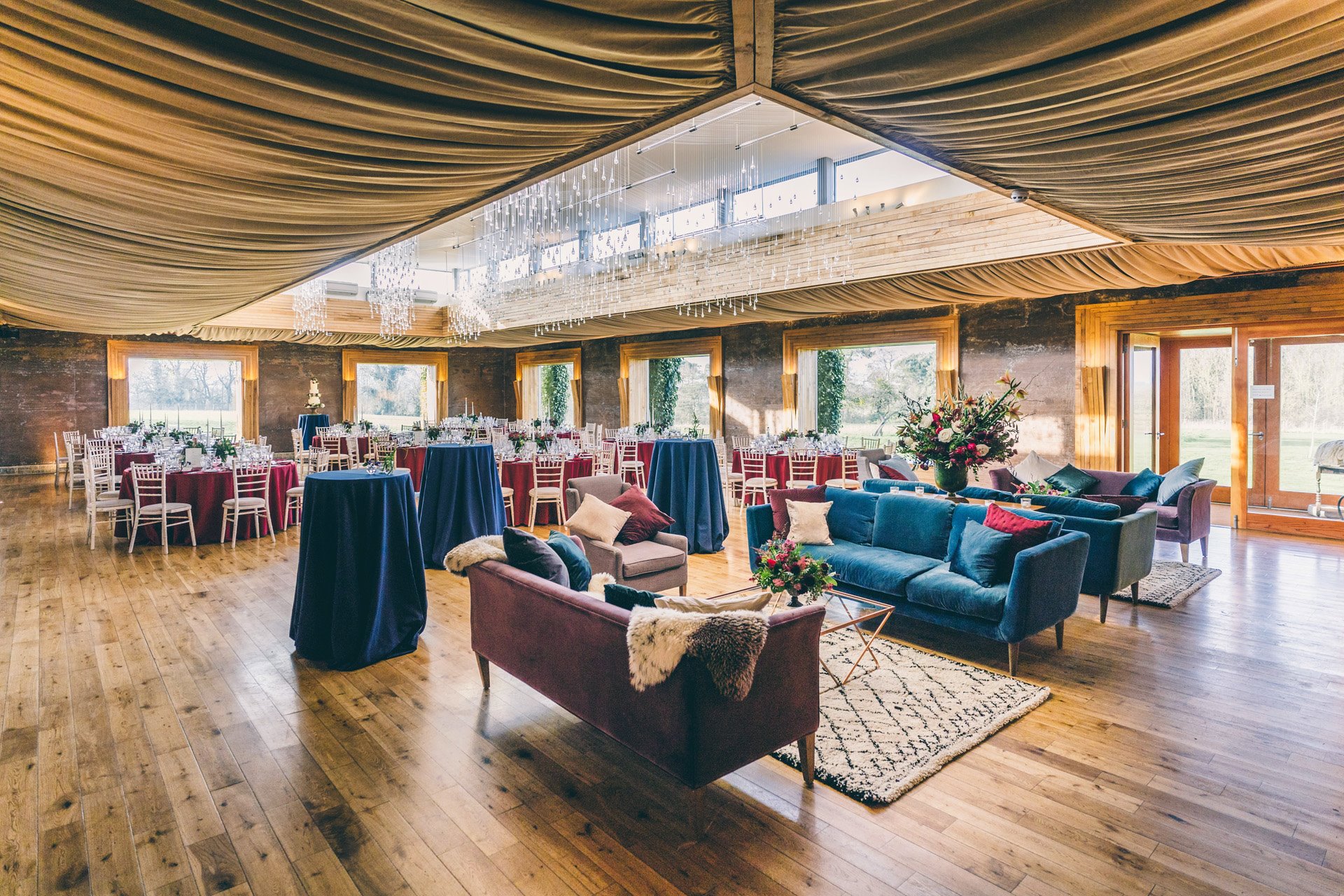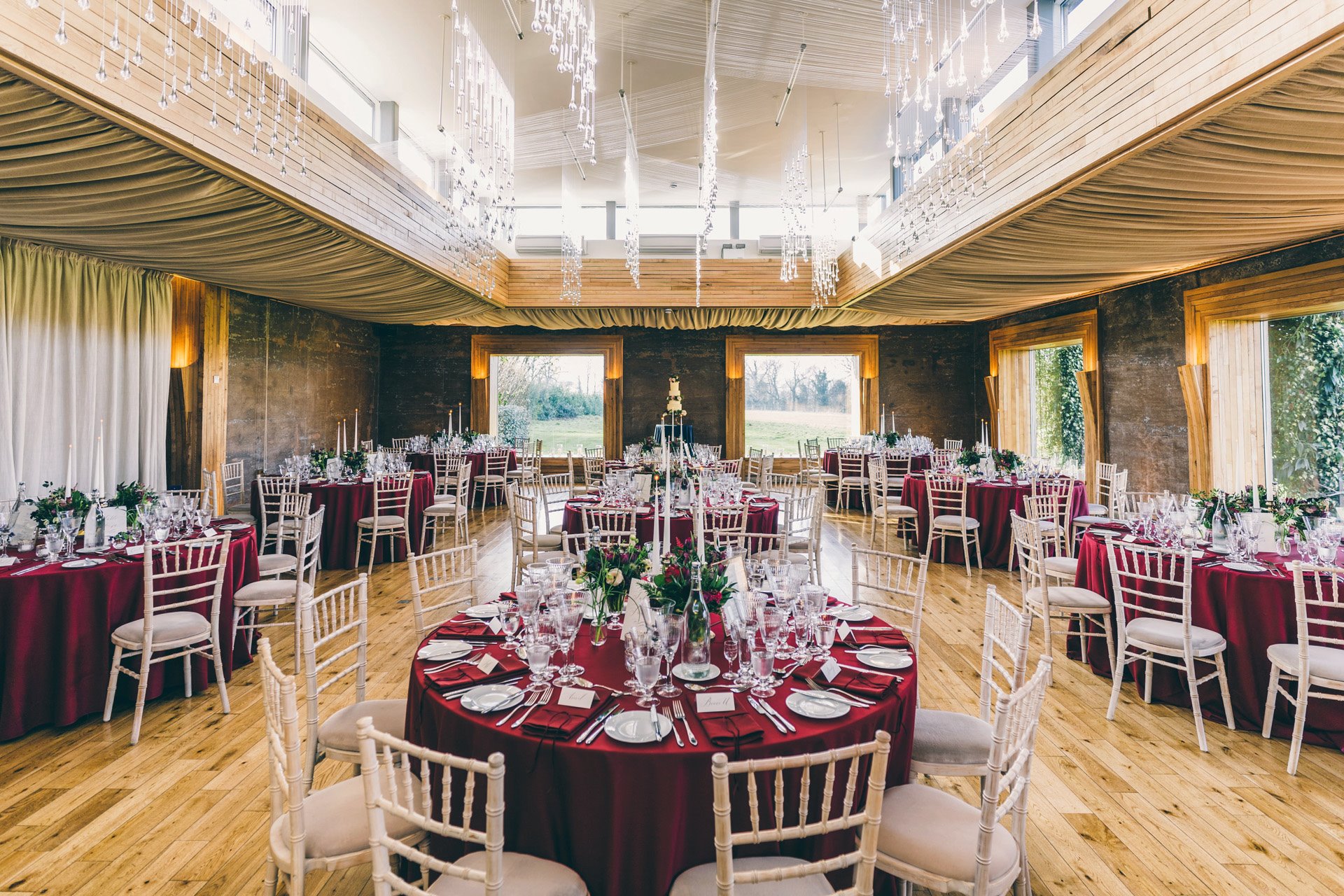 Winter styling? Go nuts!
Have you considered decorating your tables with things 'other' than candles and flowers?
Well, you should! Making use of seasonal fruits, pine cones and even nuts adds to the Wintery feel of abundance which, Amber Persia (one of our incredible recommended suppliers) is convinced will be a key element of styling for the foreseeable… Here are some beautiful styling ideas from Amber;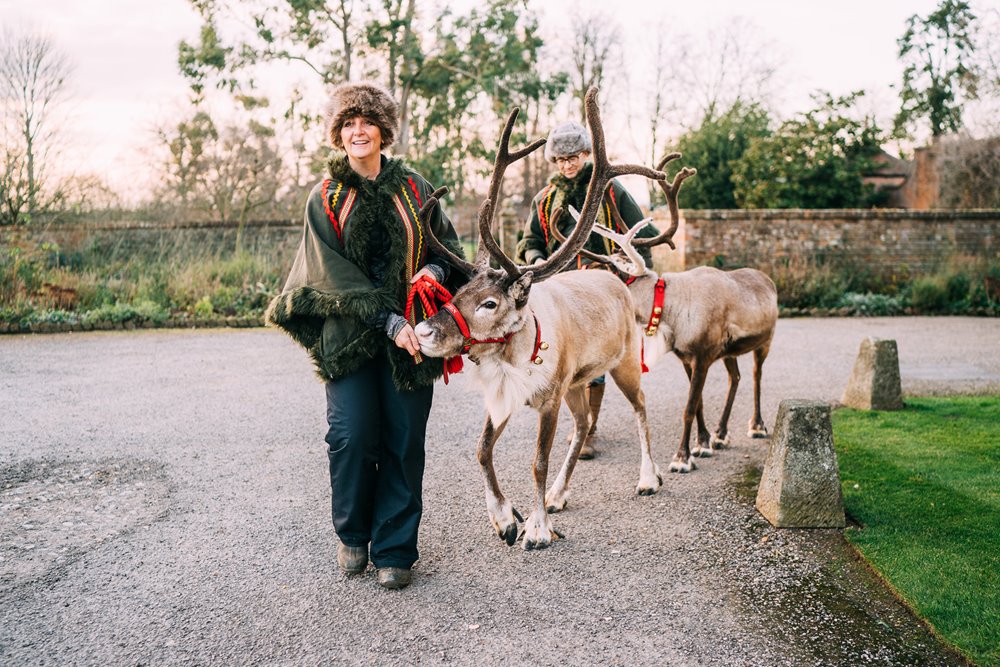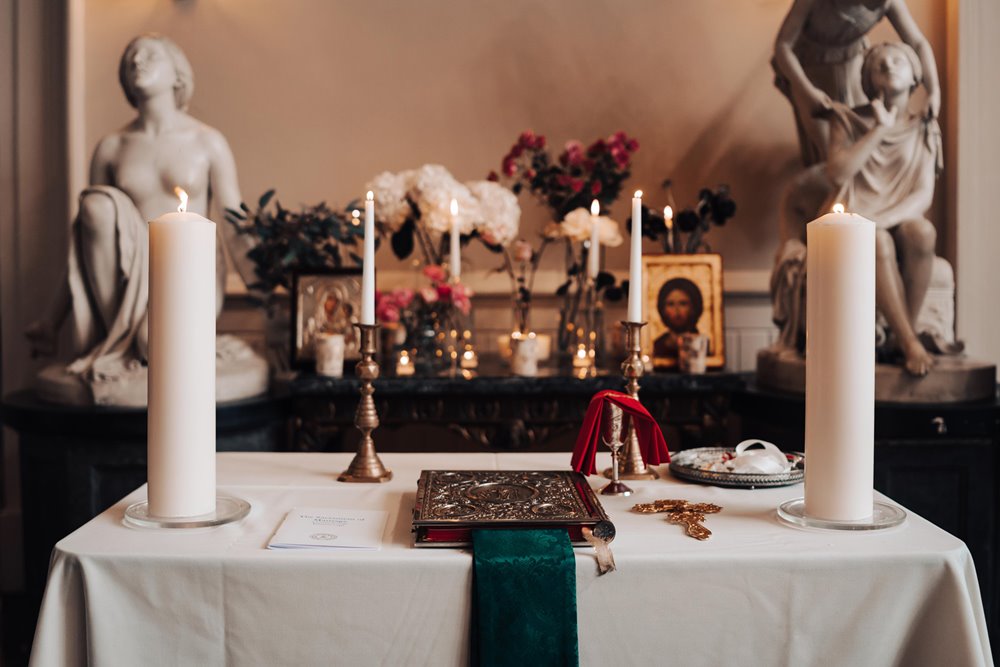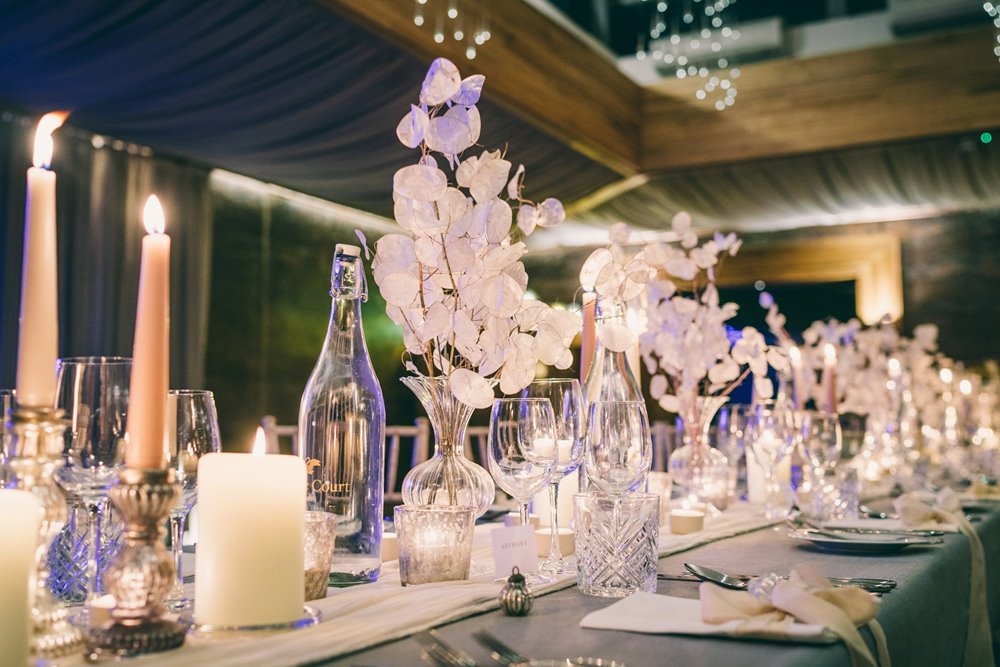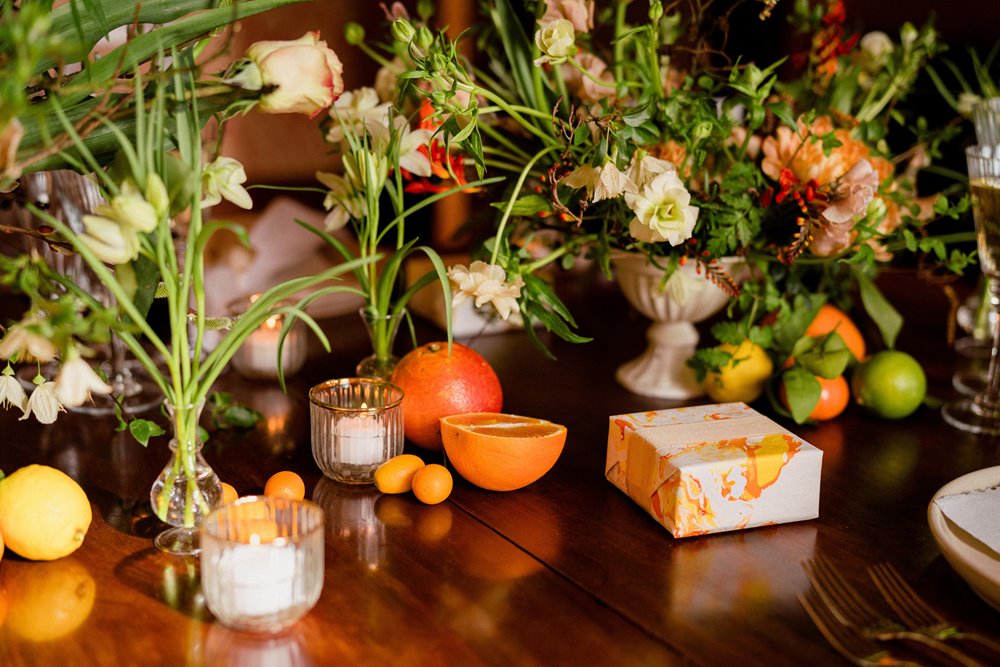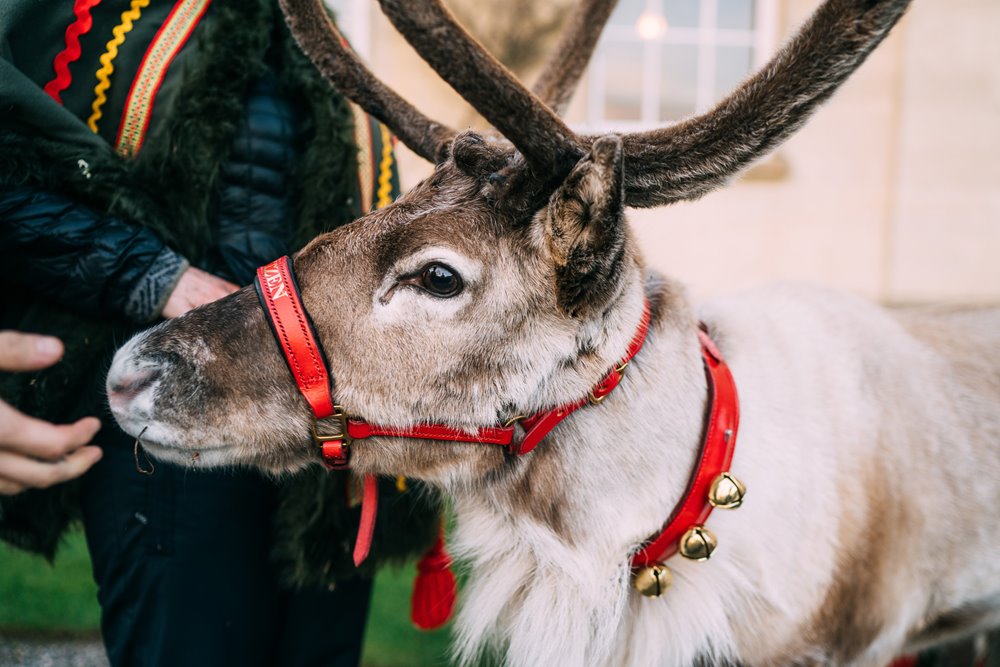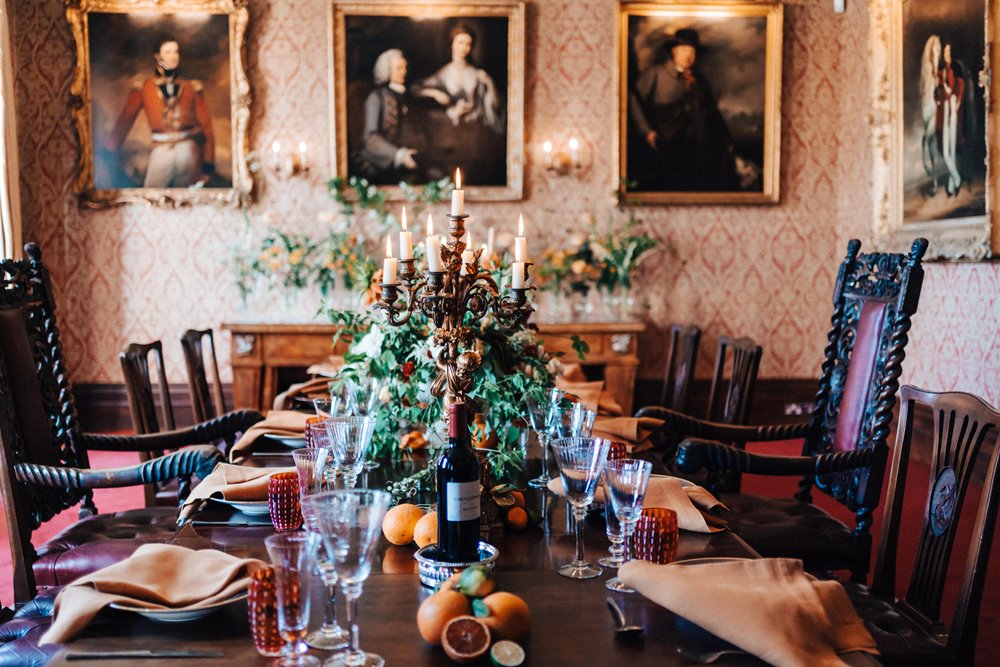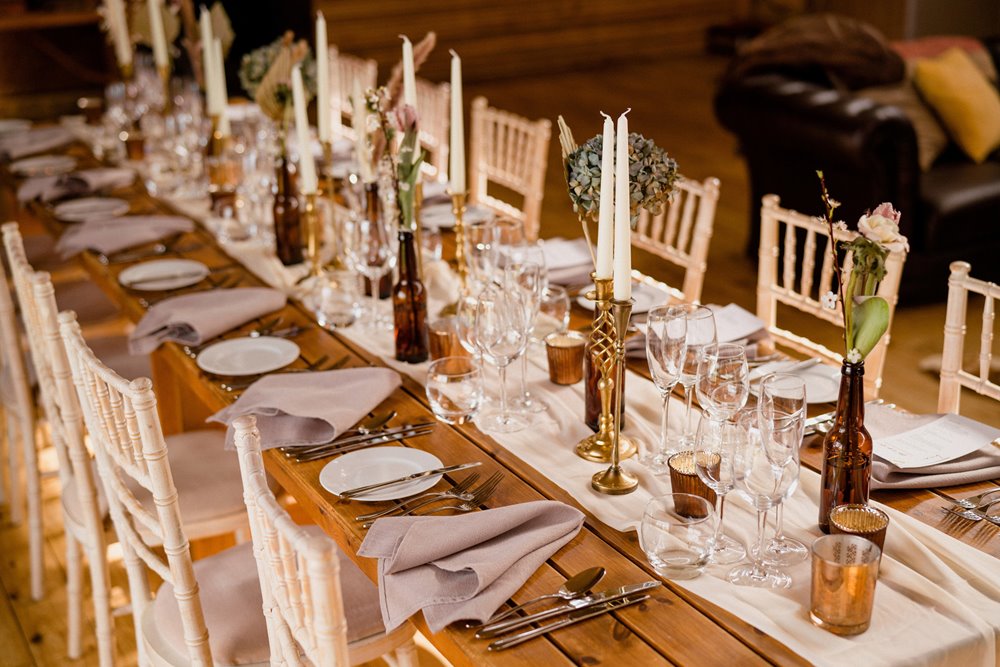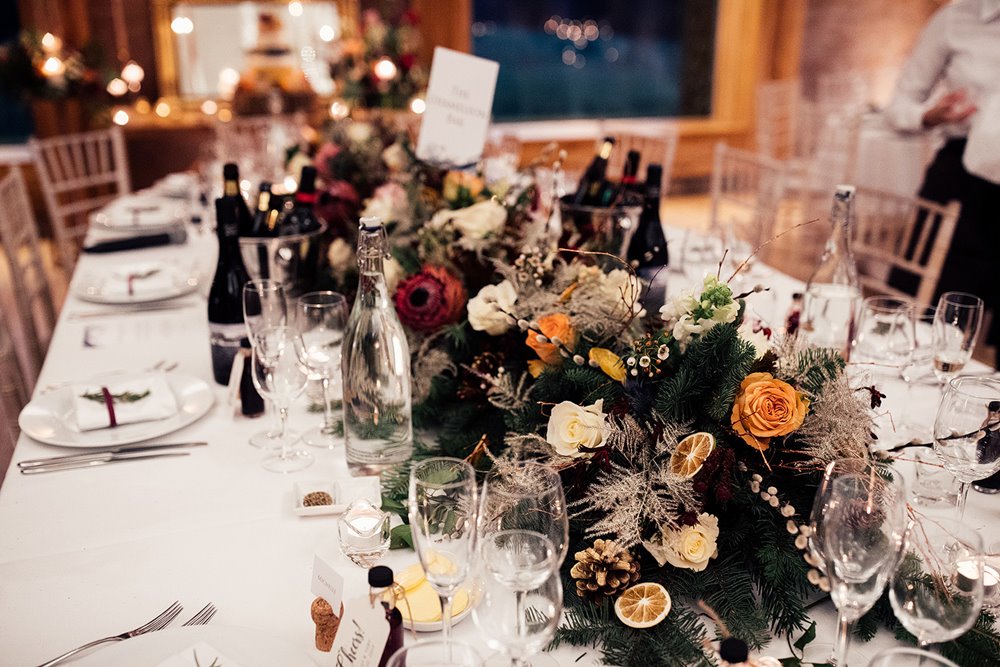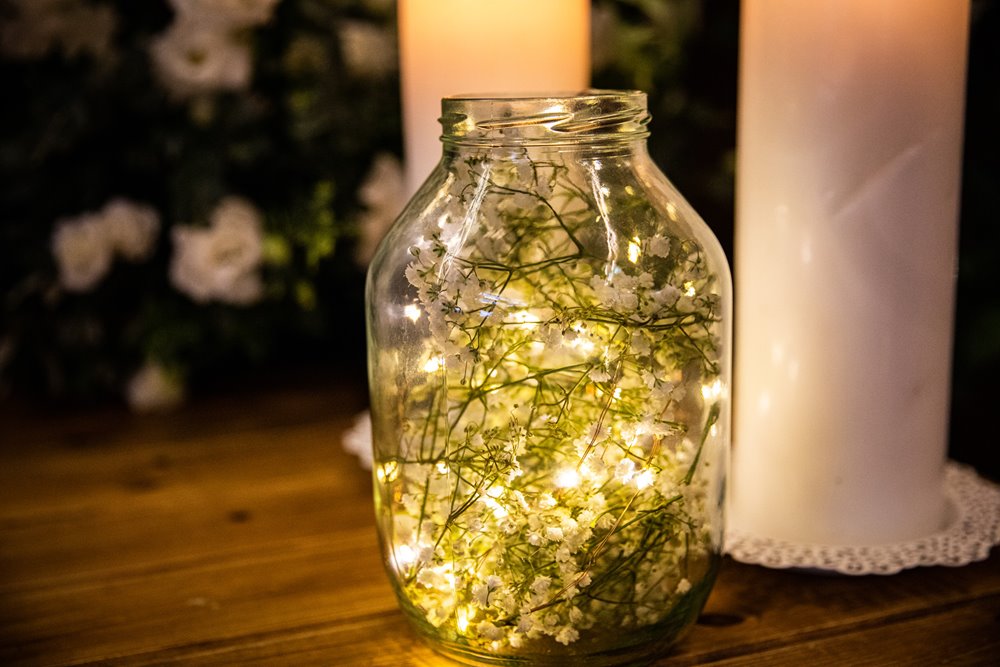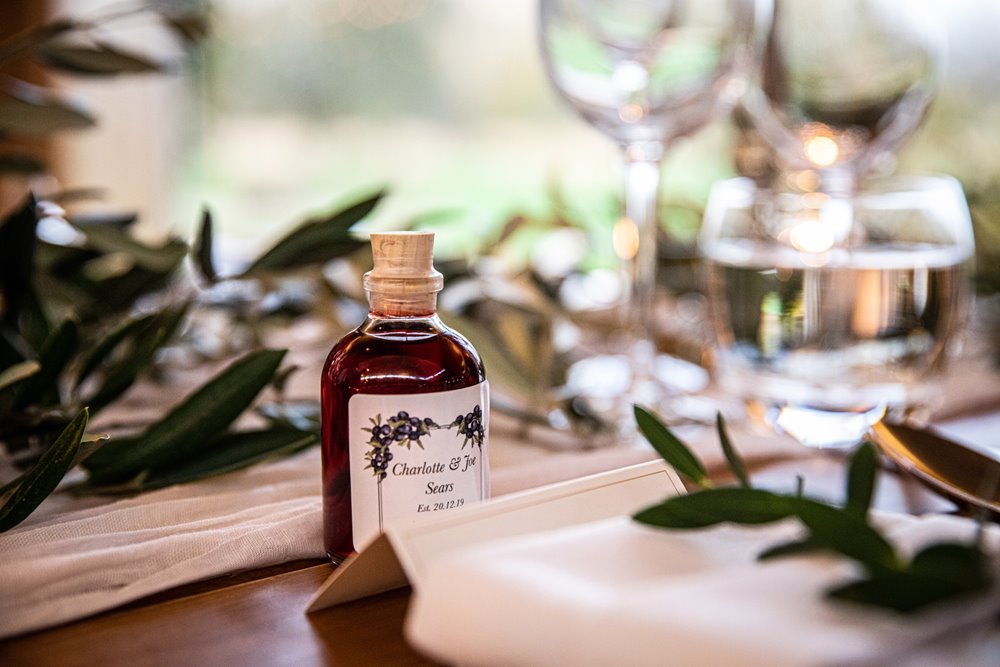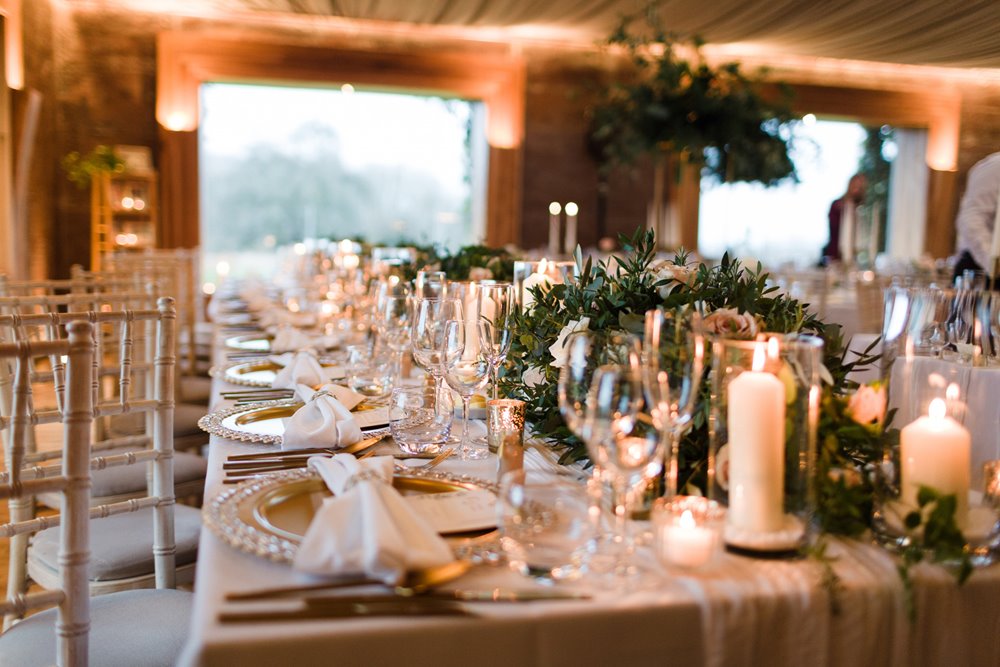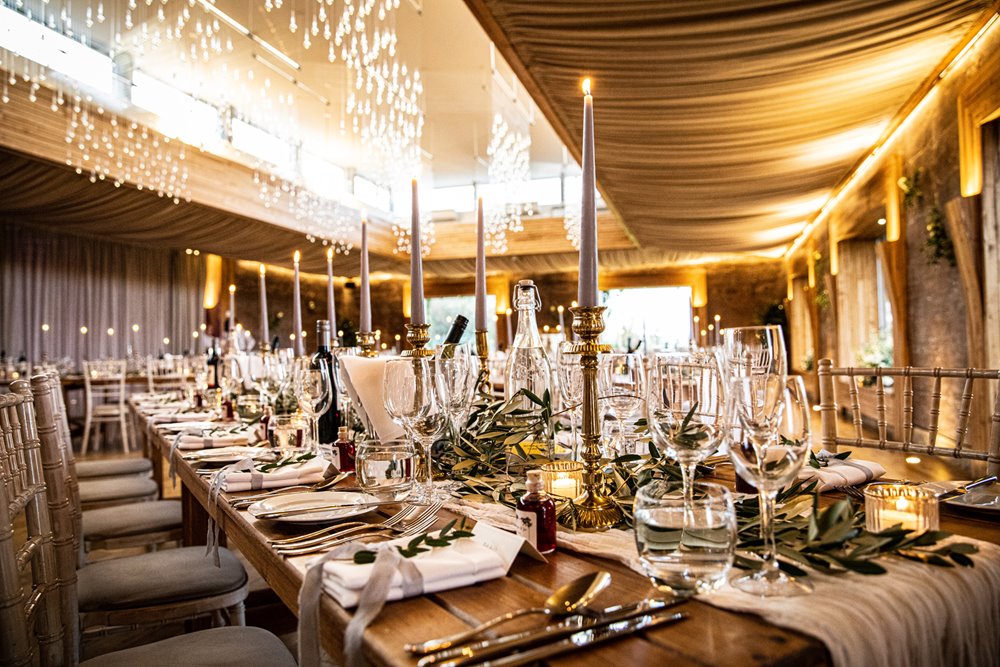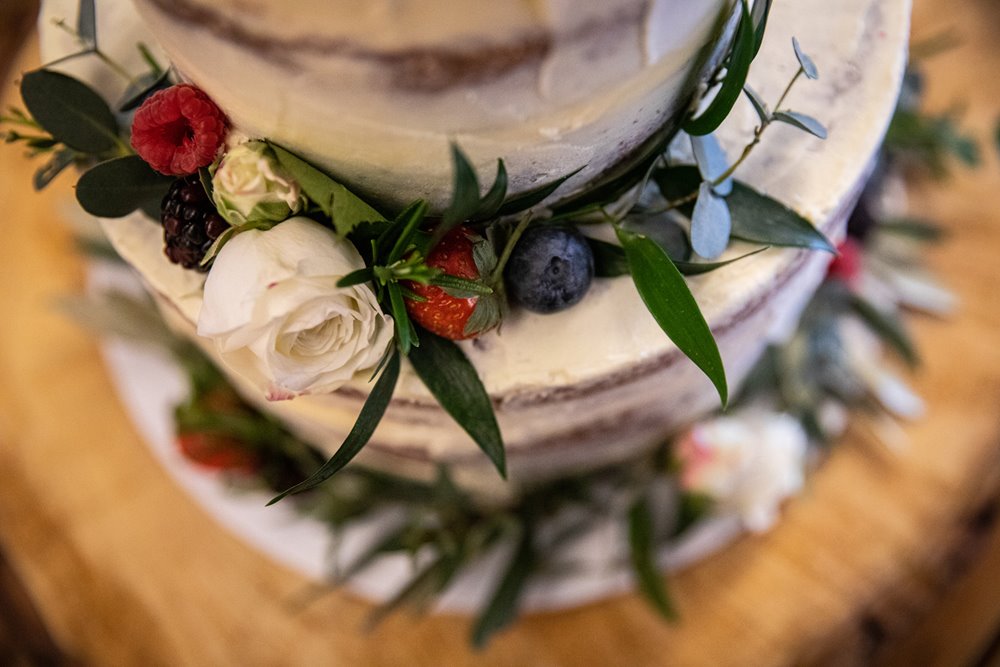 Festive Feasting
You'll often find that Summer menus will be a little lighter but with a Winter wedding come all the rich, comforting delicious flavours…
Our roast beef fillet served with pommes Anna, baby carrots, mushroom duxelles and oxtail and red wine sauce is a firm favourite and looks simply divine when placed on a table, dressed with elegant candlesticks and an abundance of foliage and blooms…
But you don't have to eat meat for it to be a winter feast! Our quinoa, roasted grape and cashew cream salad with molasses and sumac is an absolutely divine vegan winter wedding dish. And the winter greens, feta and pine nut roll a delicious vegetarian option.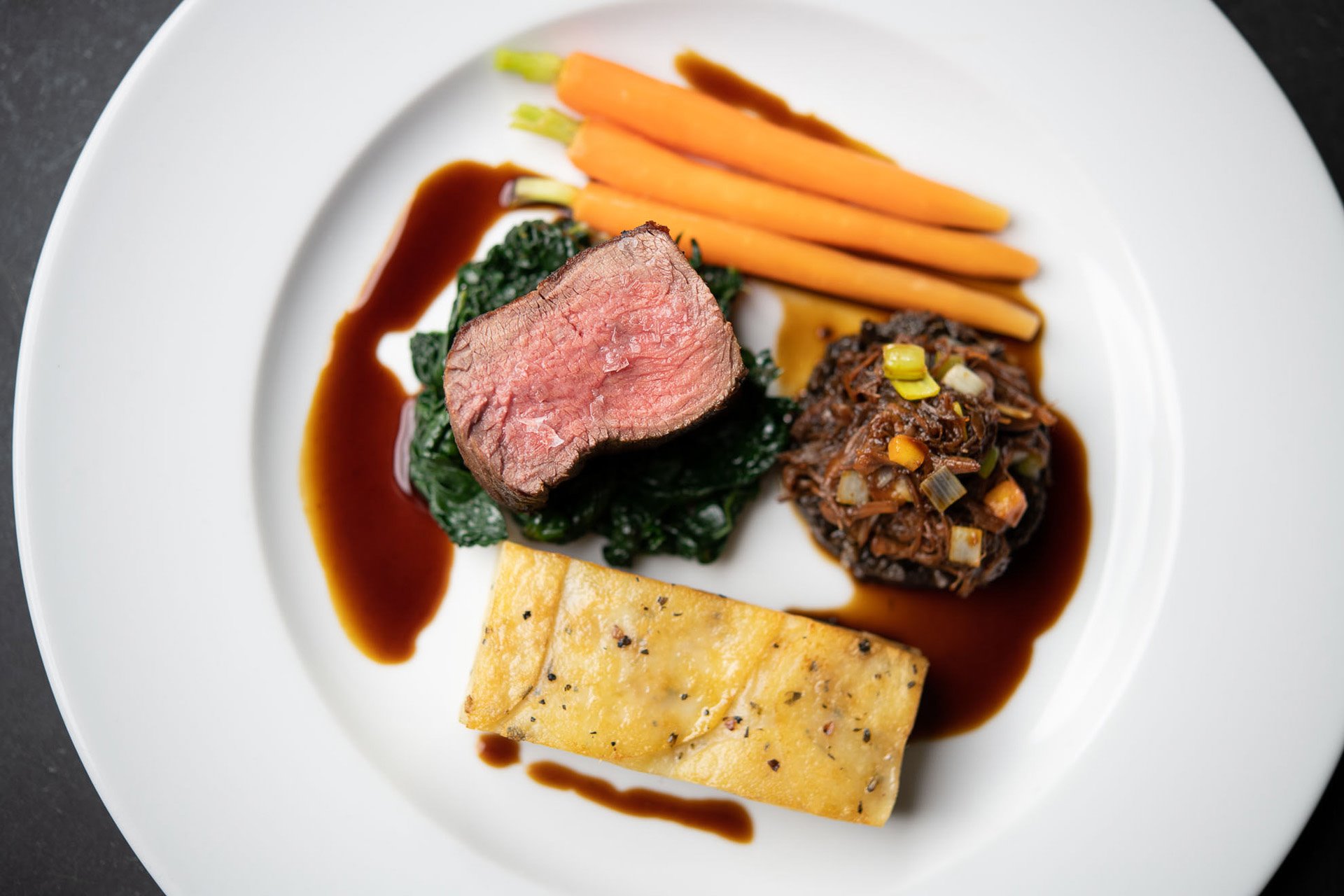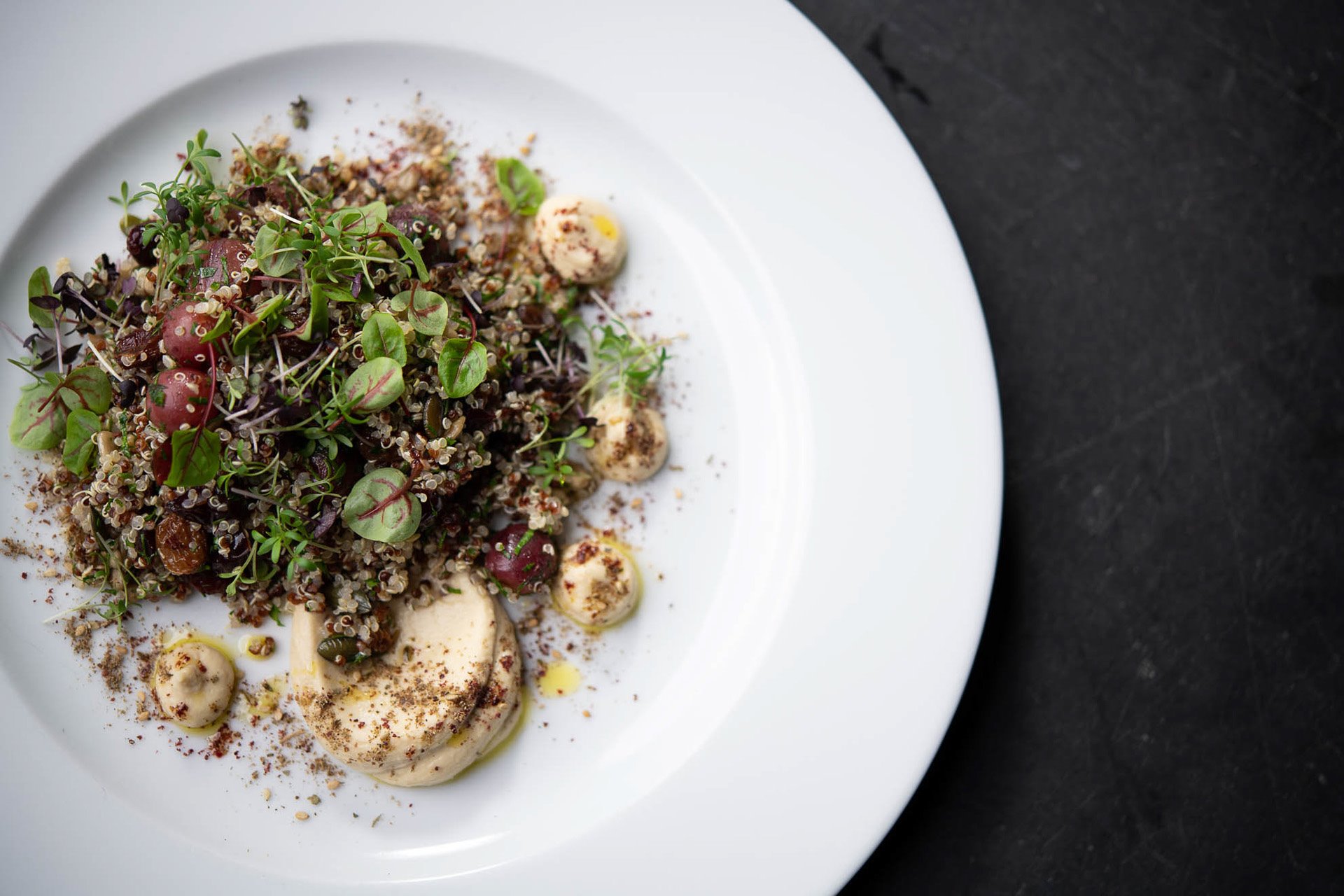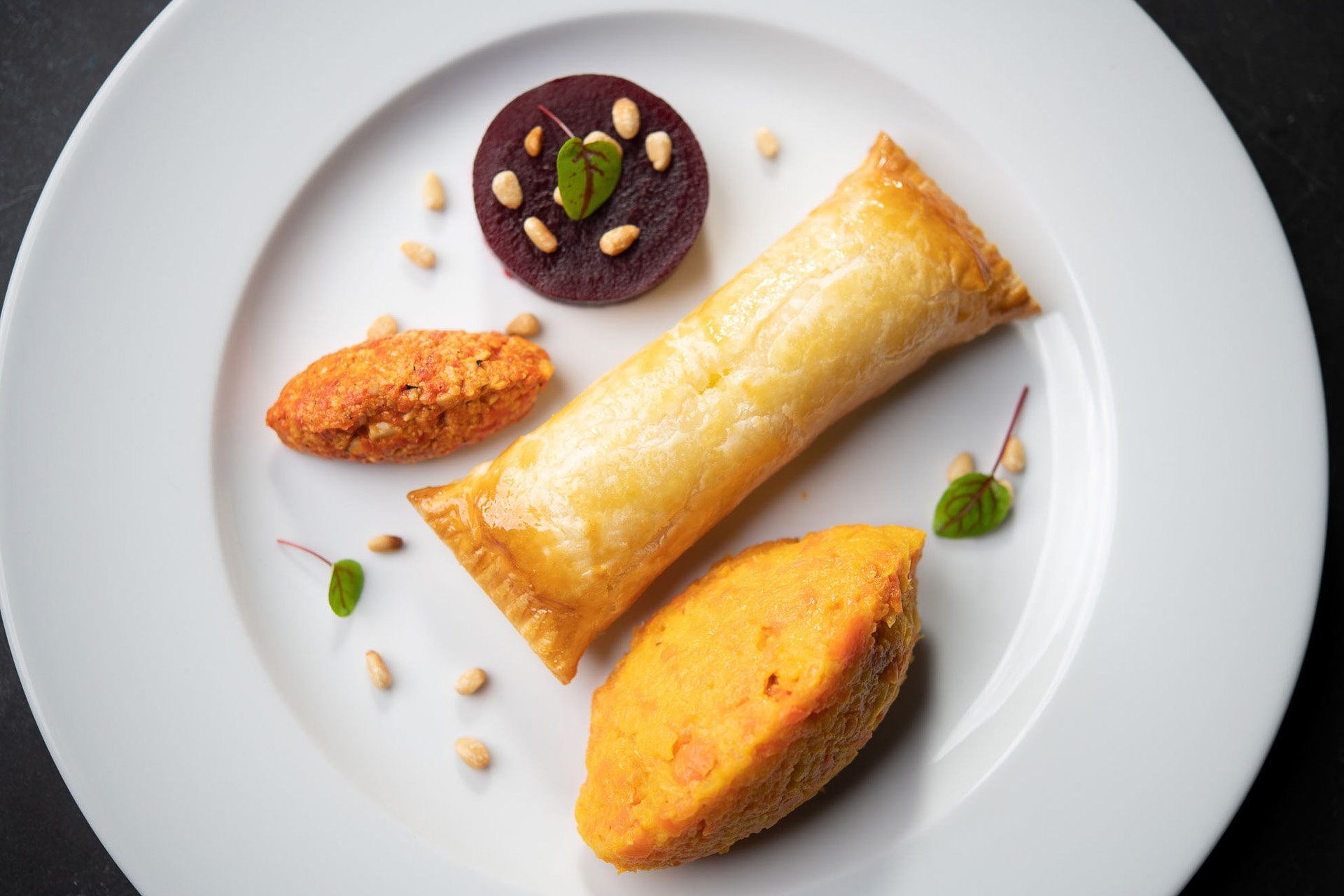 Eat, drink and be merry
Then there's the subject of drinks. Cocktails aren't only for Summer, you know!
Perhaps you're considering getting that ever popular sparkler exit shot? Well then offer your guests a hot toddy to warm them as they head outside, or if a hot toddy isn't your thing, there's always Team E favourite; Baileys and hot chocolate.

Pimp your post-dinner tea and coffee station with an age-old classic; espresso martini!
If you're big fans, an espresso martini hour would be ideal.

If you're planning Christmas wedding, you can't go wrong with mulled wine or cider.
Imagine the smell of wood fires roaring away in the drawing room combined with the quintessential seasonal spice of mulled wine brewing… It conjures an instant feeling of warmth and cosiness that you simply couldn't create in Summer.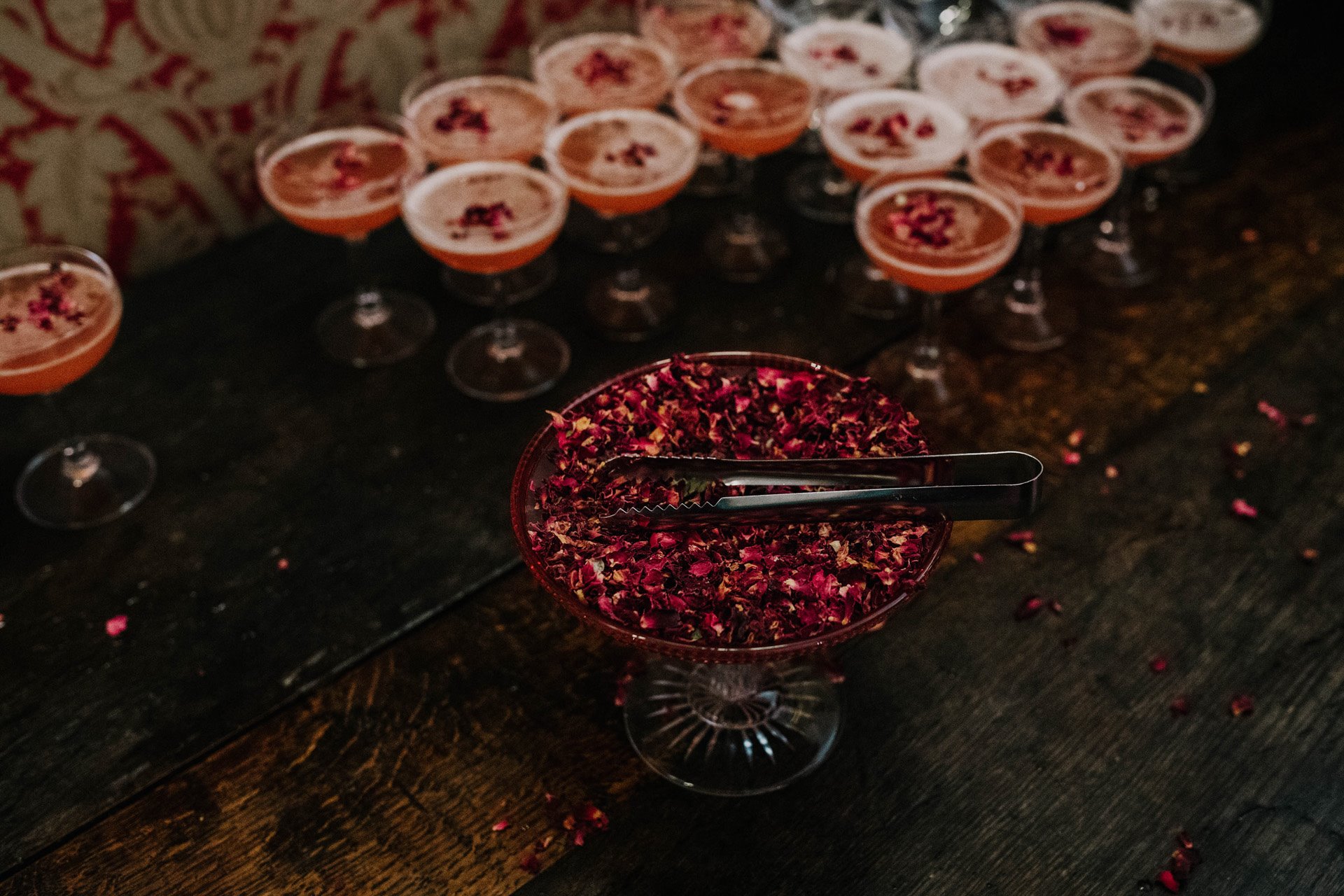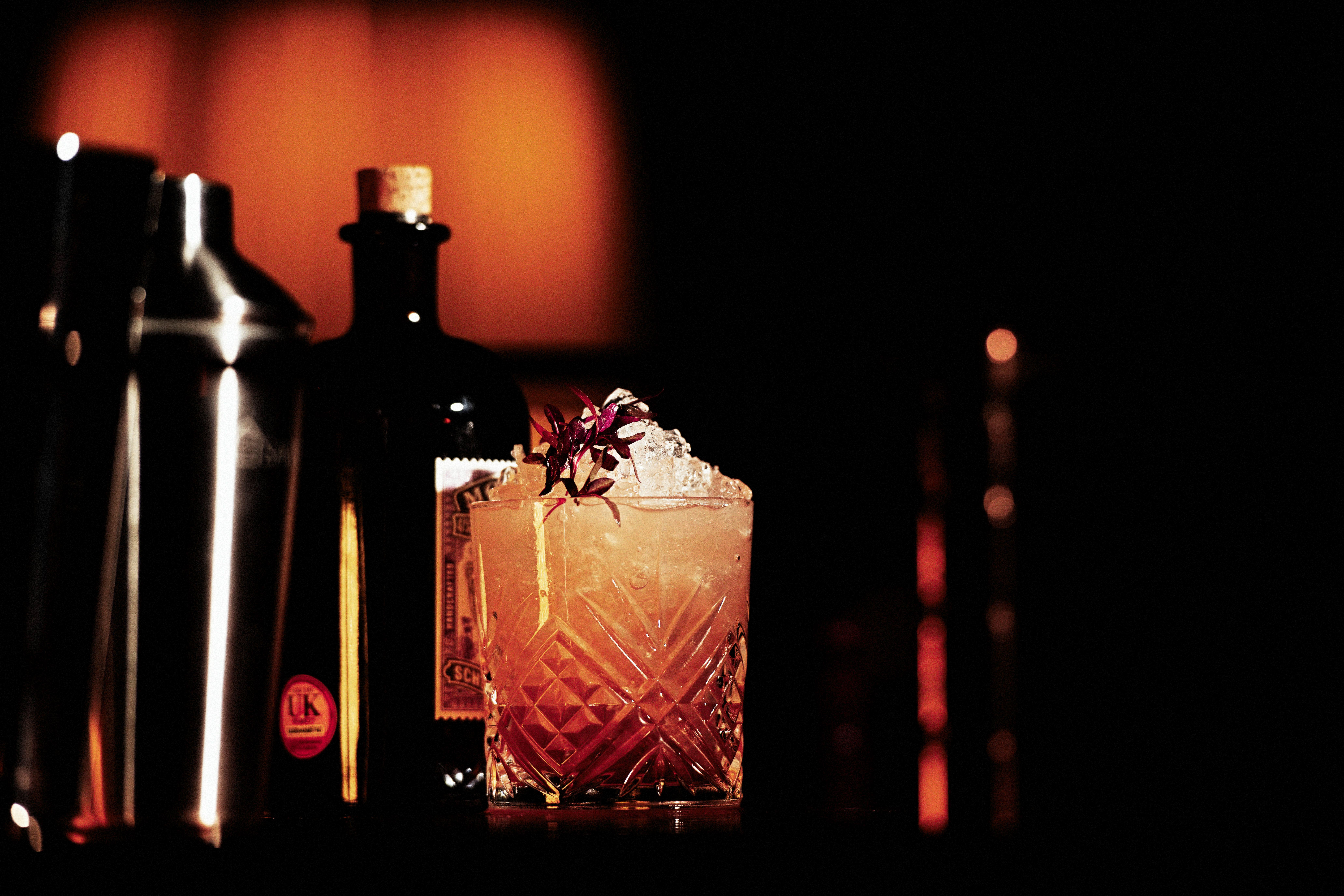 Christmas wedding magic in the hall
A Christmas wedding at the court is simply magical - we haven't yet even touched on that huge Christmas tree we have positioned in the bay window of the Hall!
Light a fire in the hearth and add a gospel choir performing your favourite Christmas songs and you may well find yourself being transported to a Winter wonderland.
These are just a few of the reasons why we all go crazy for Winter weddings here at Elmore…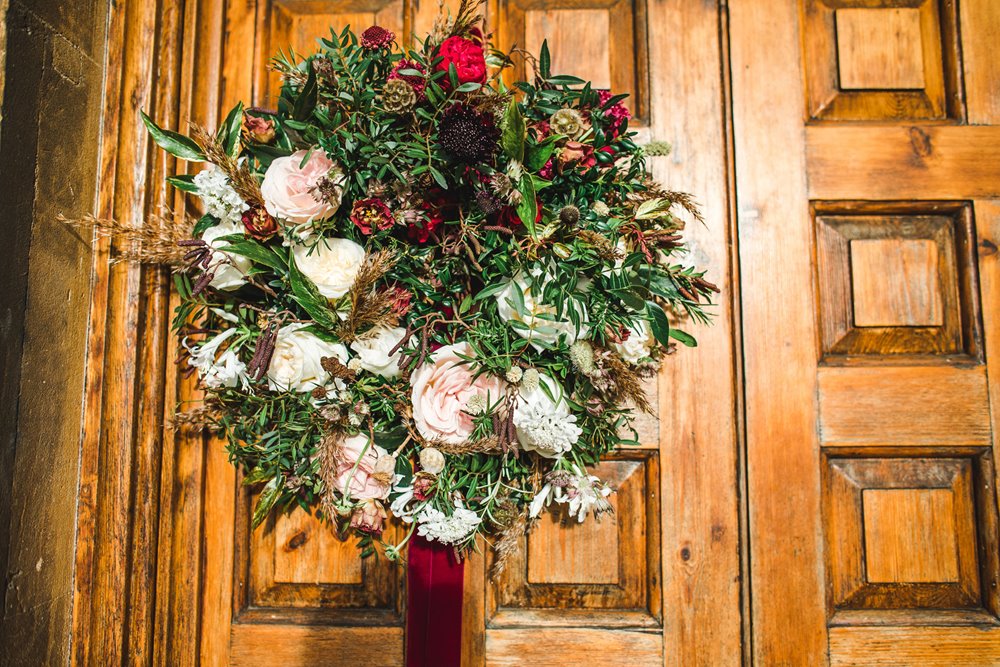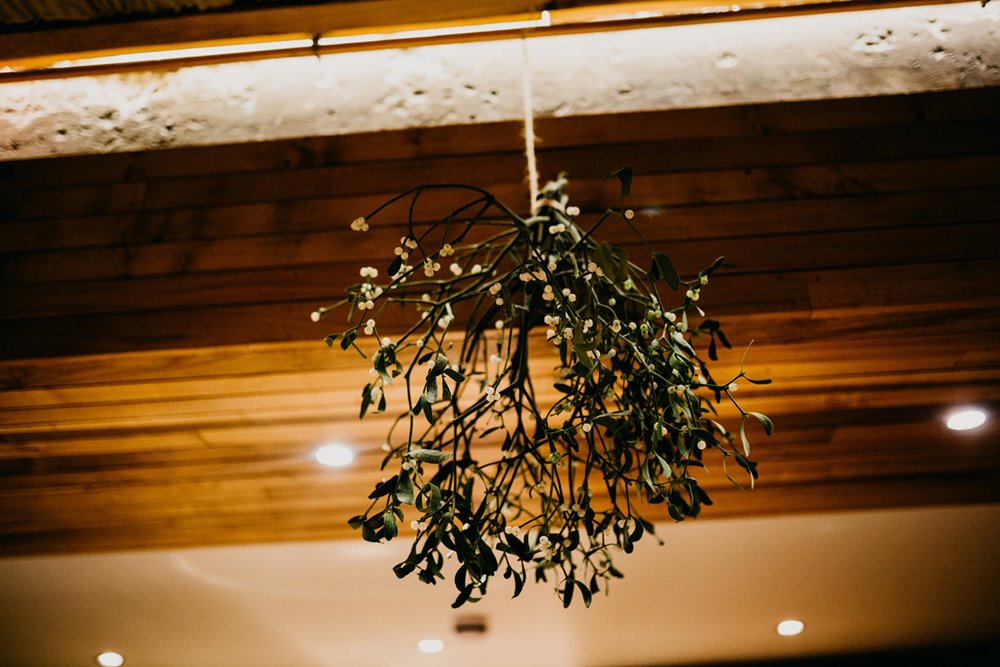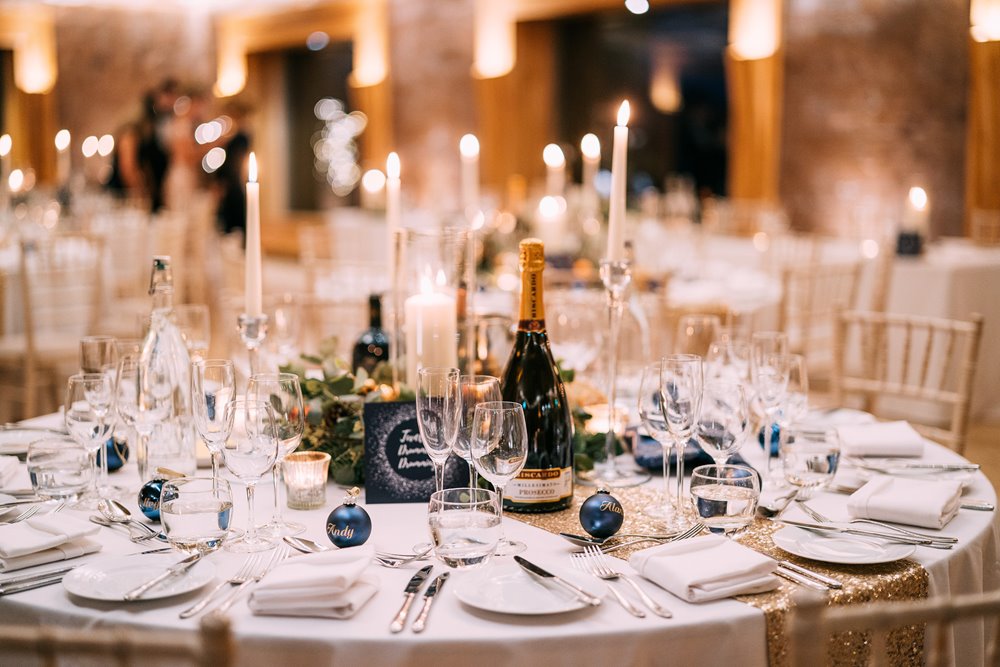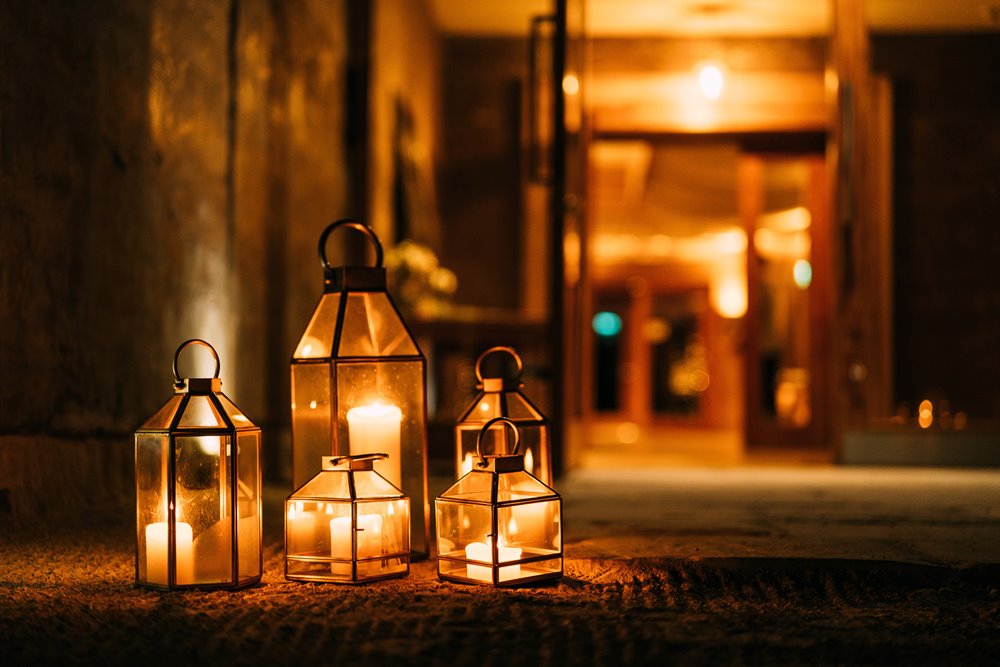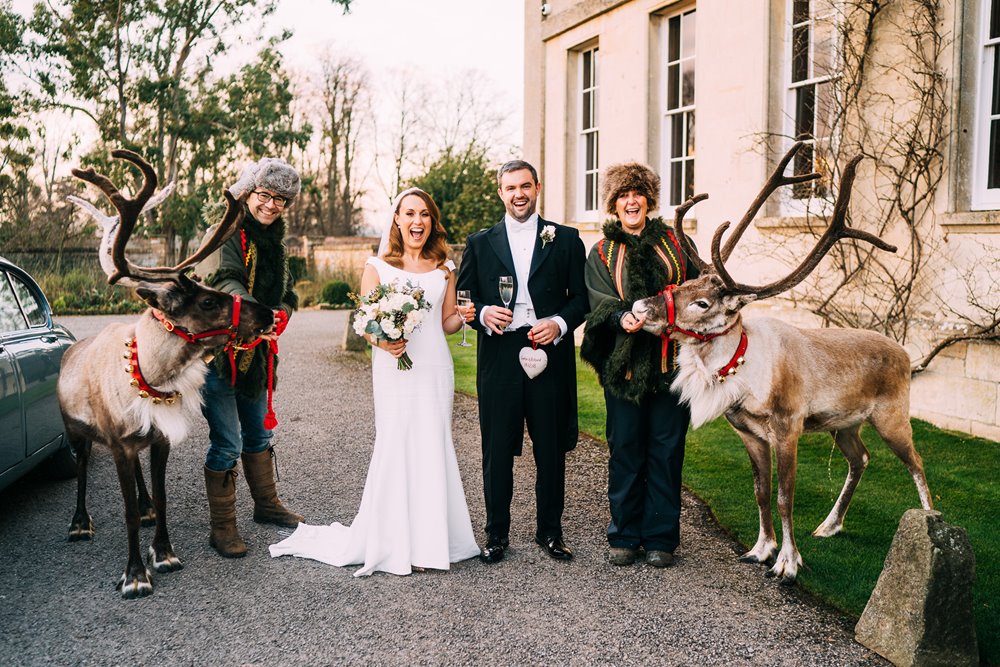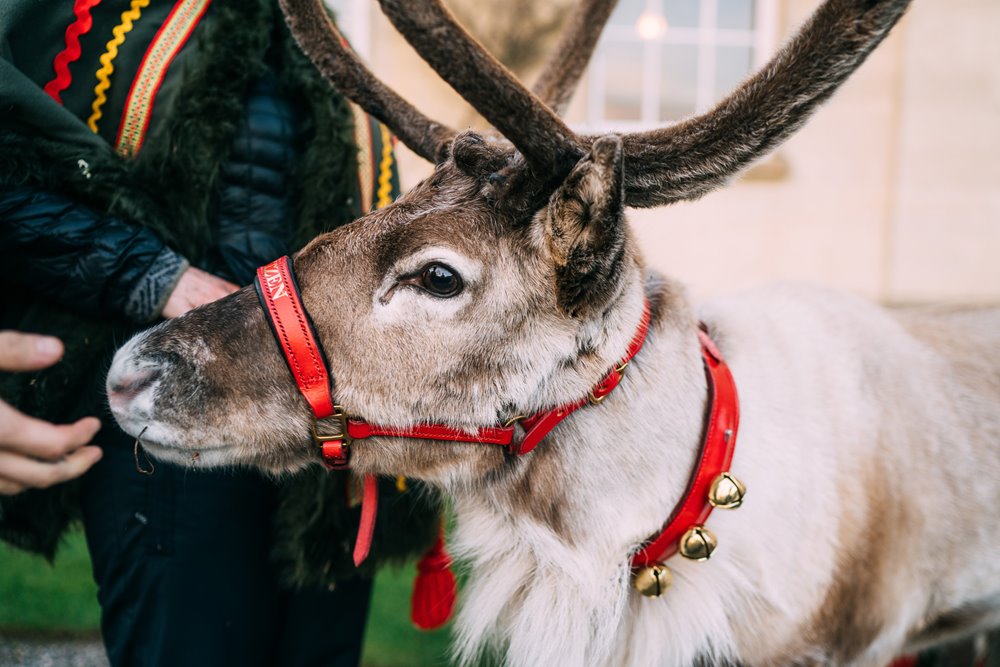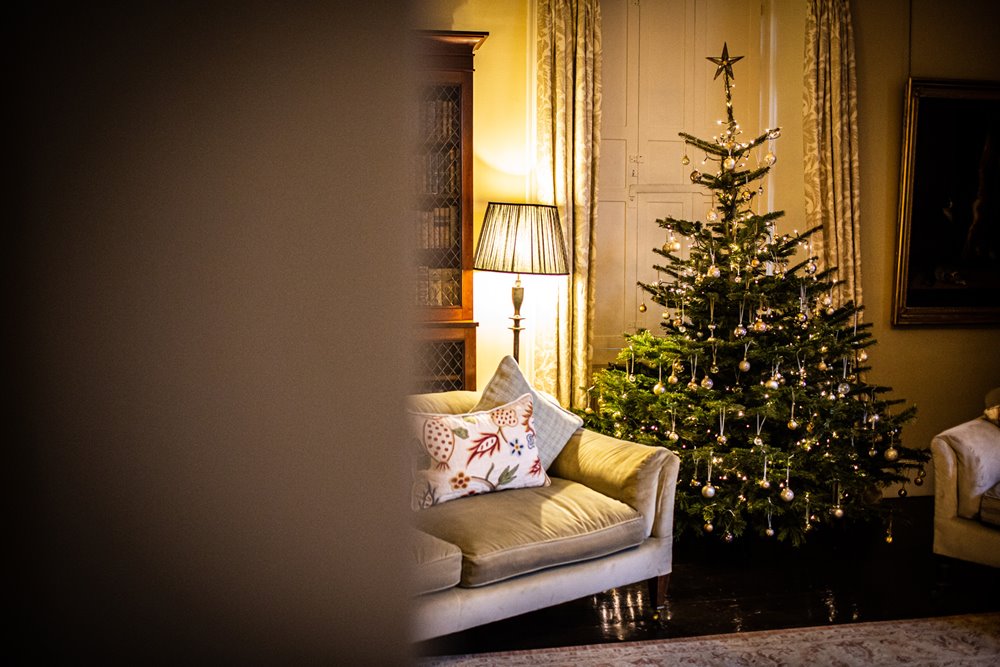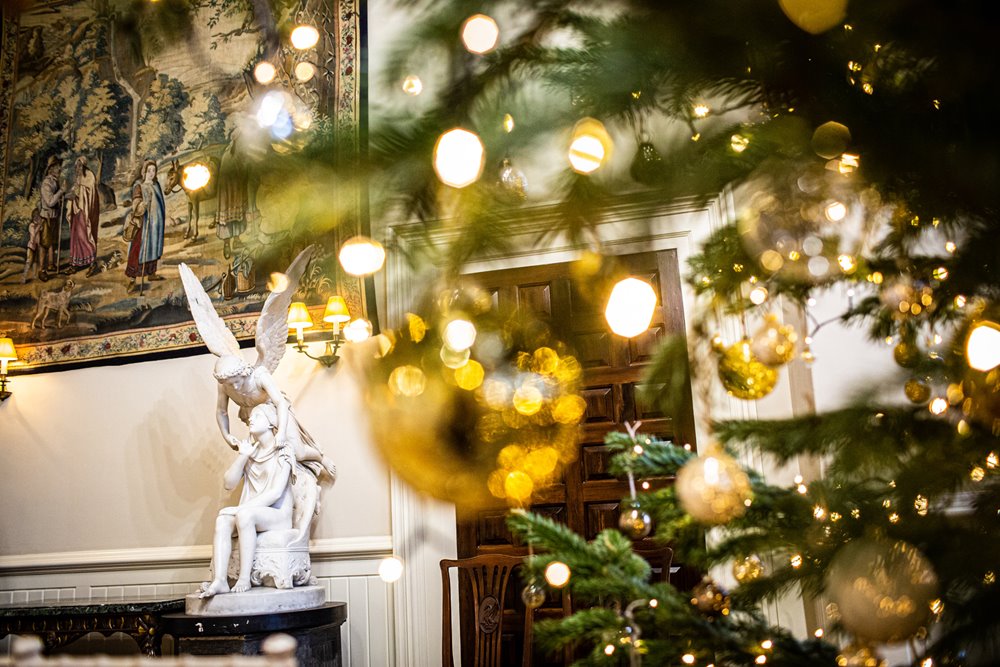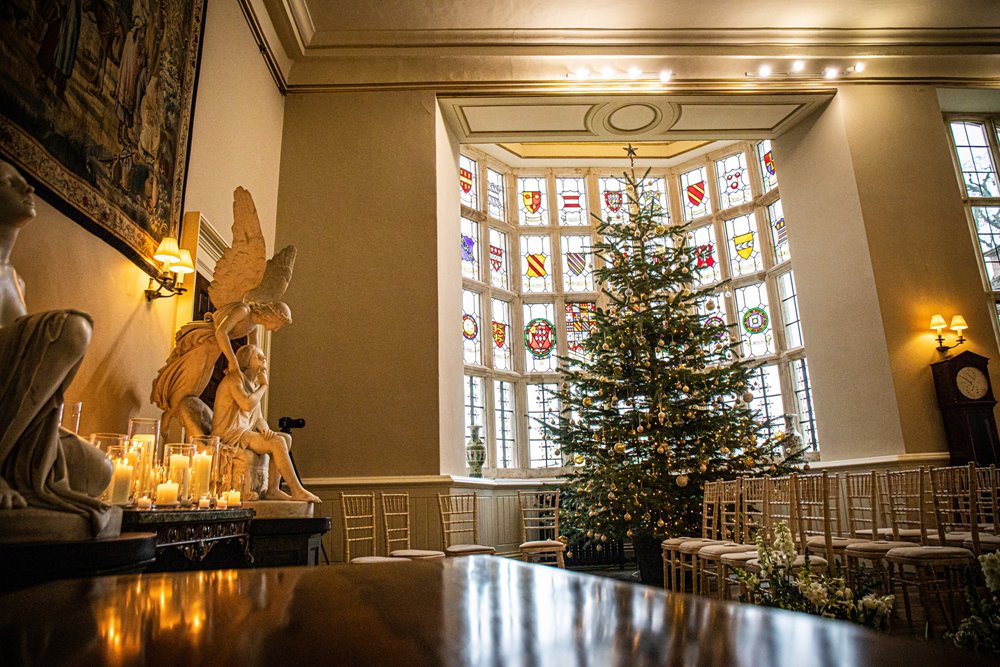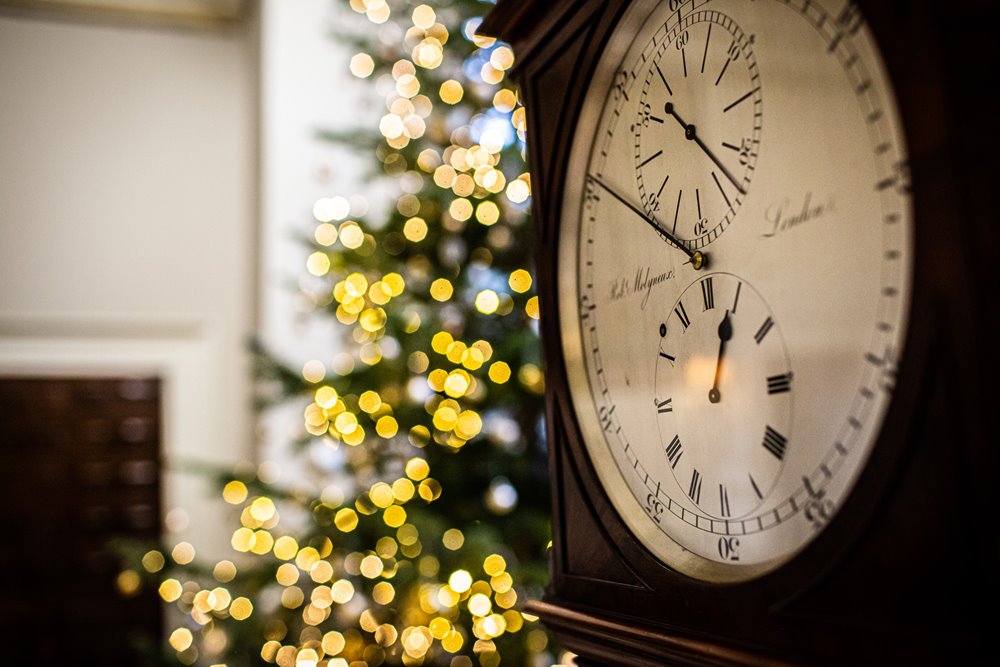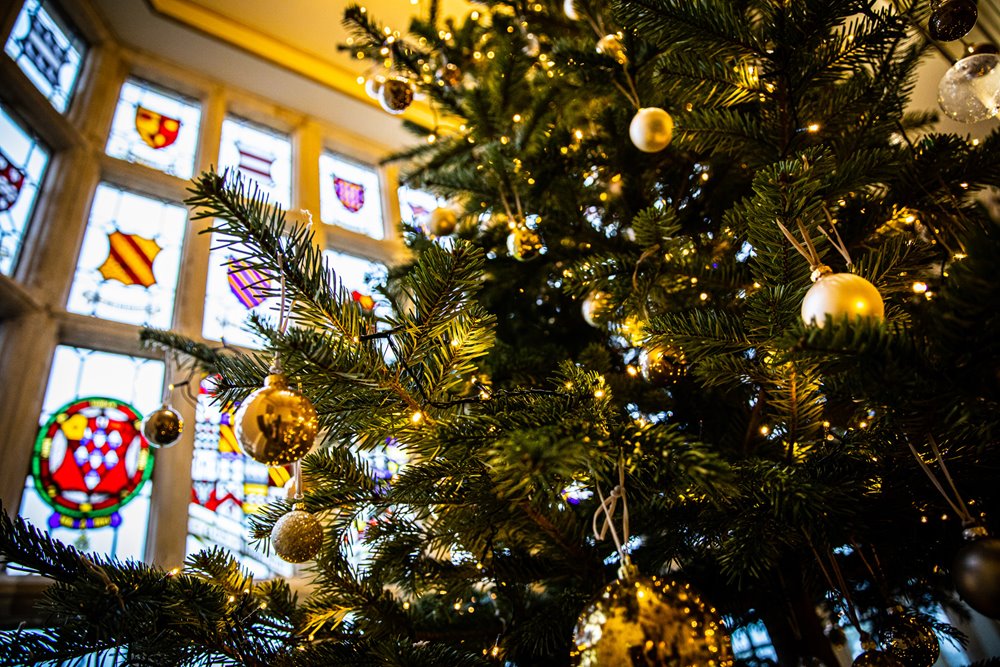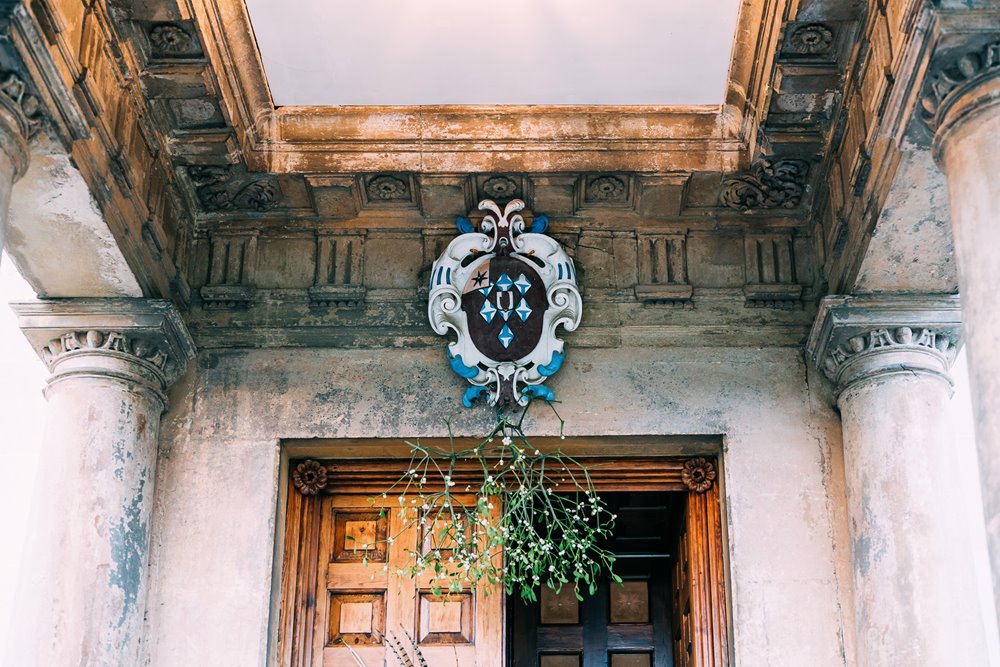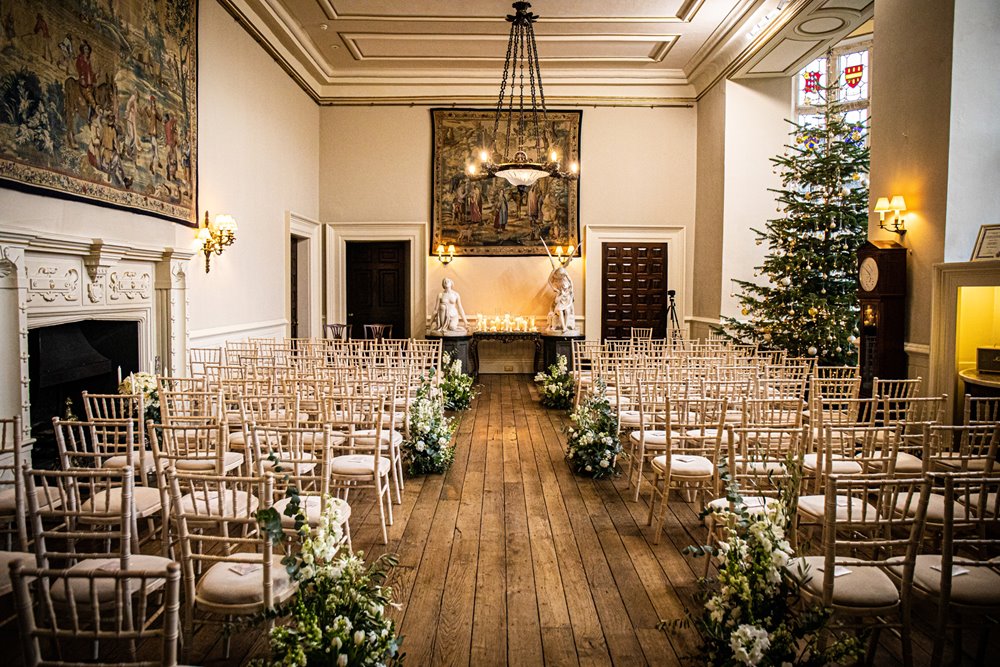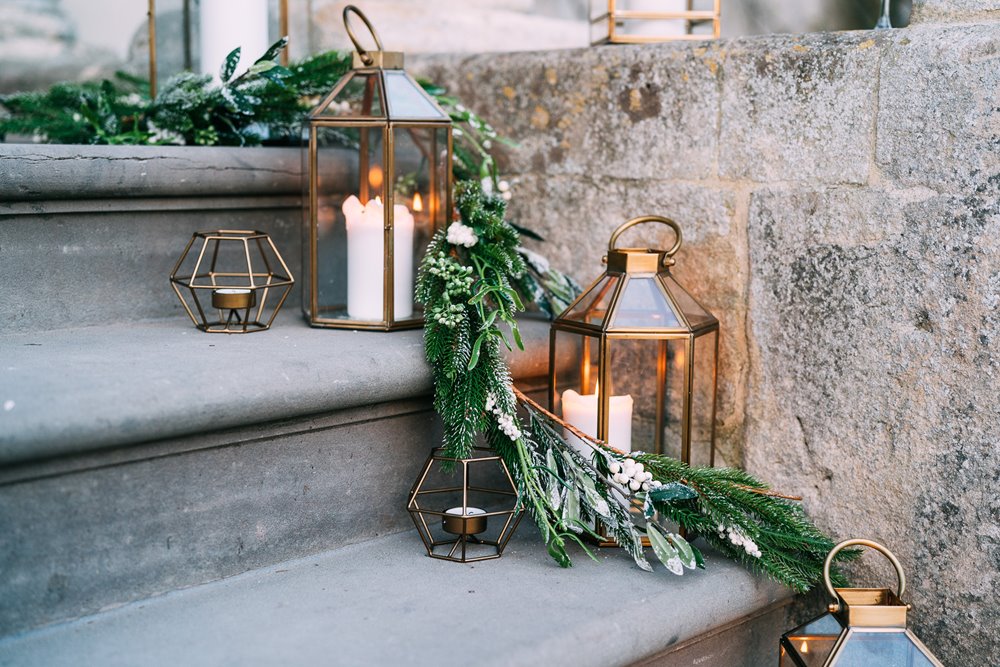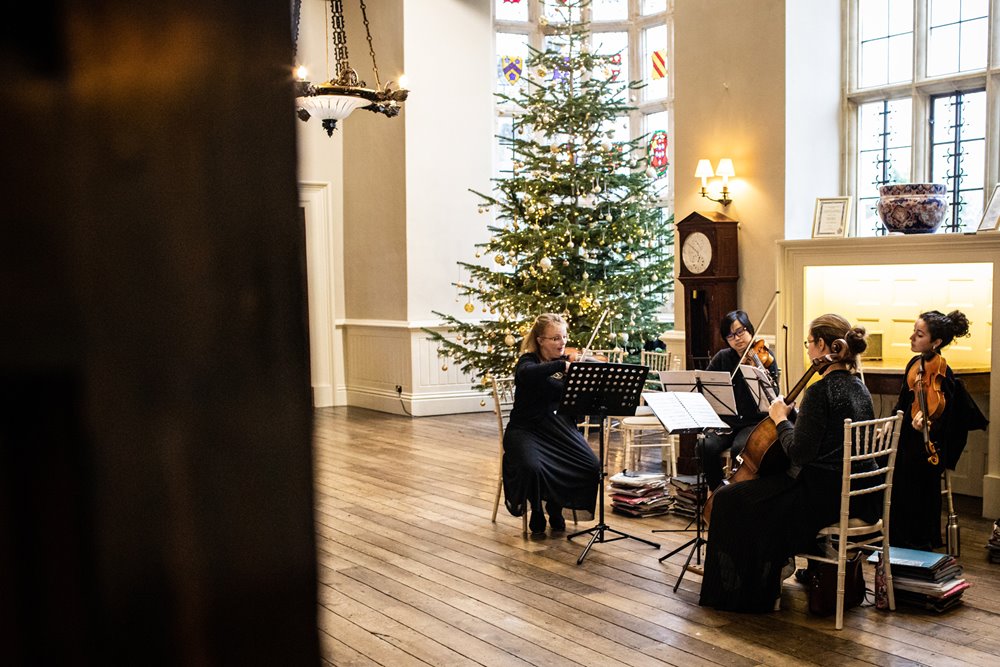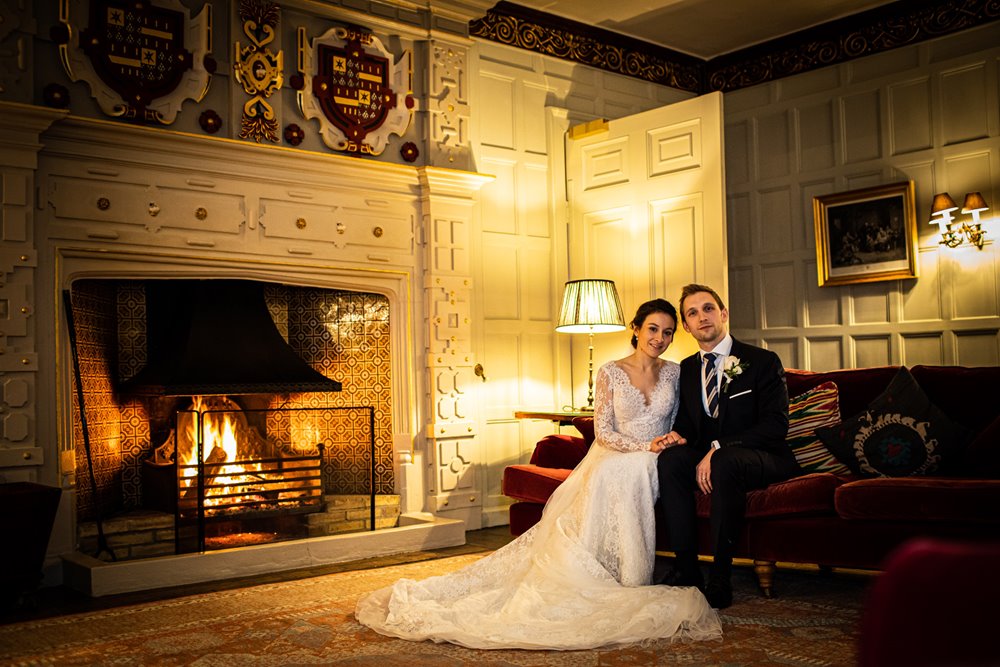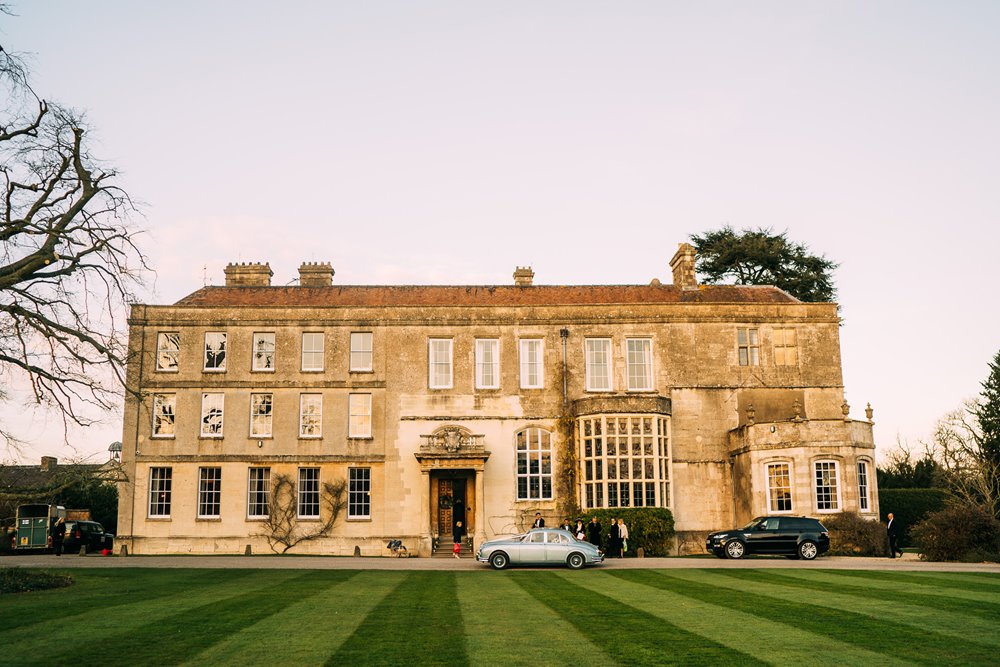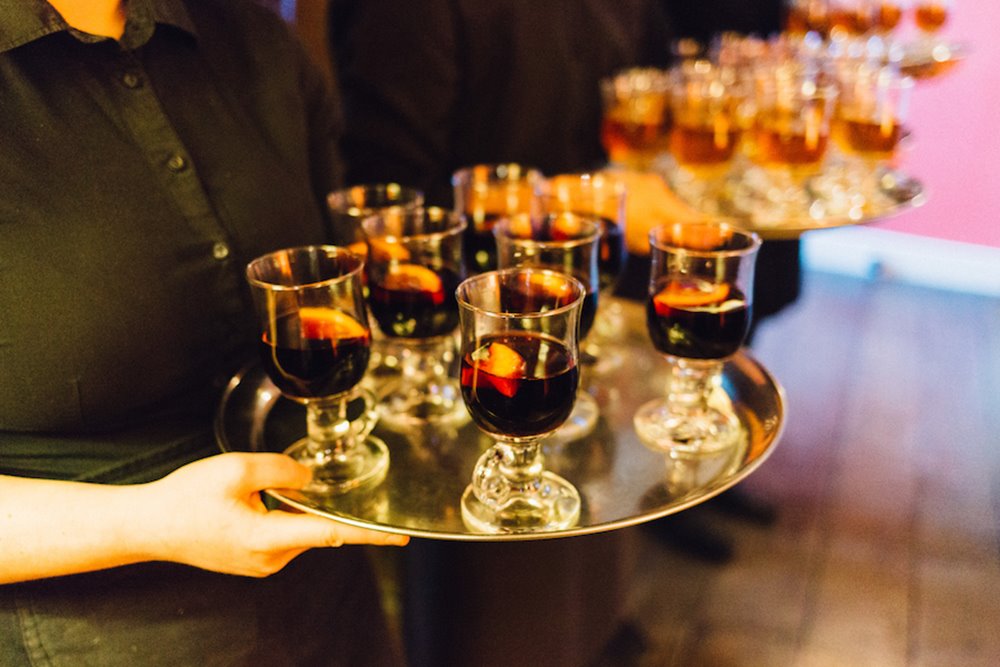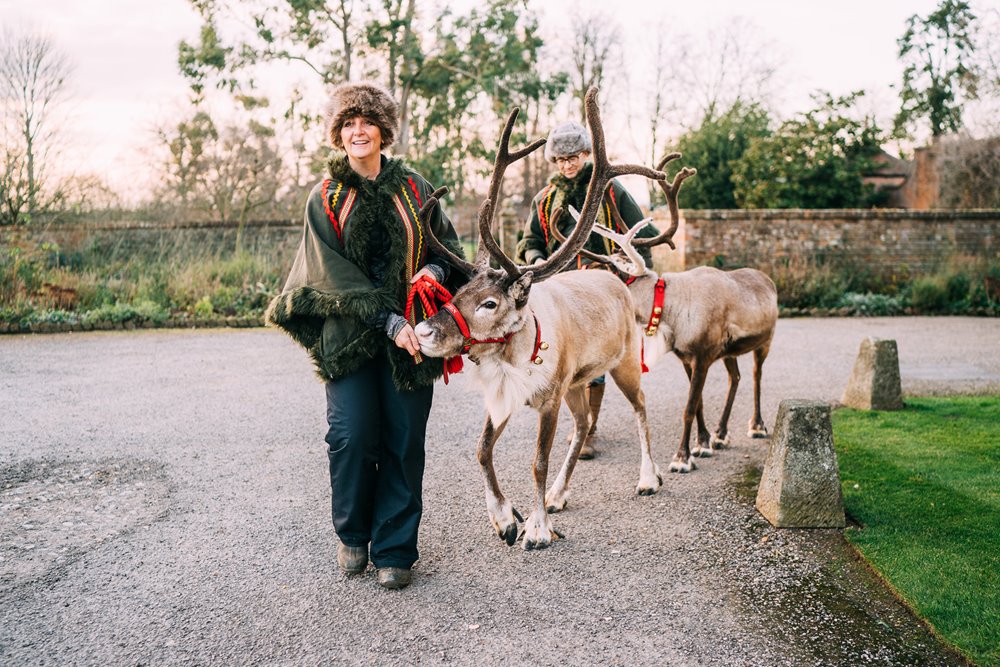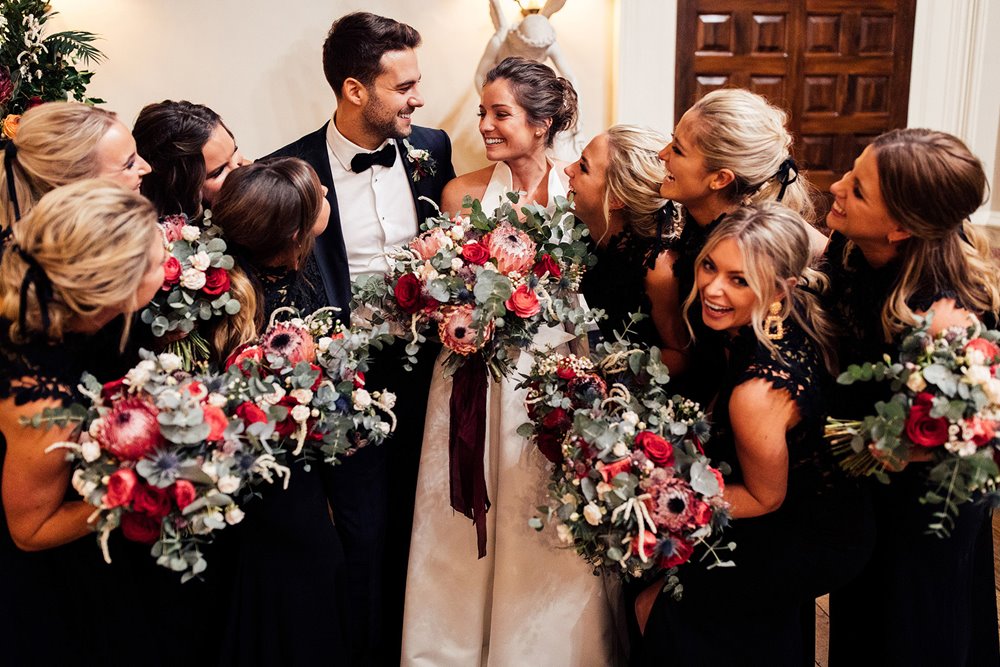 We hope this has inspired your Christmas, if you want any more advice on planning a winter wedding feel free to get in touch!
Lots of love, as always,
Team E xxx
Related reading