Vintage Cakes & Film Photography... All Things Trending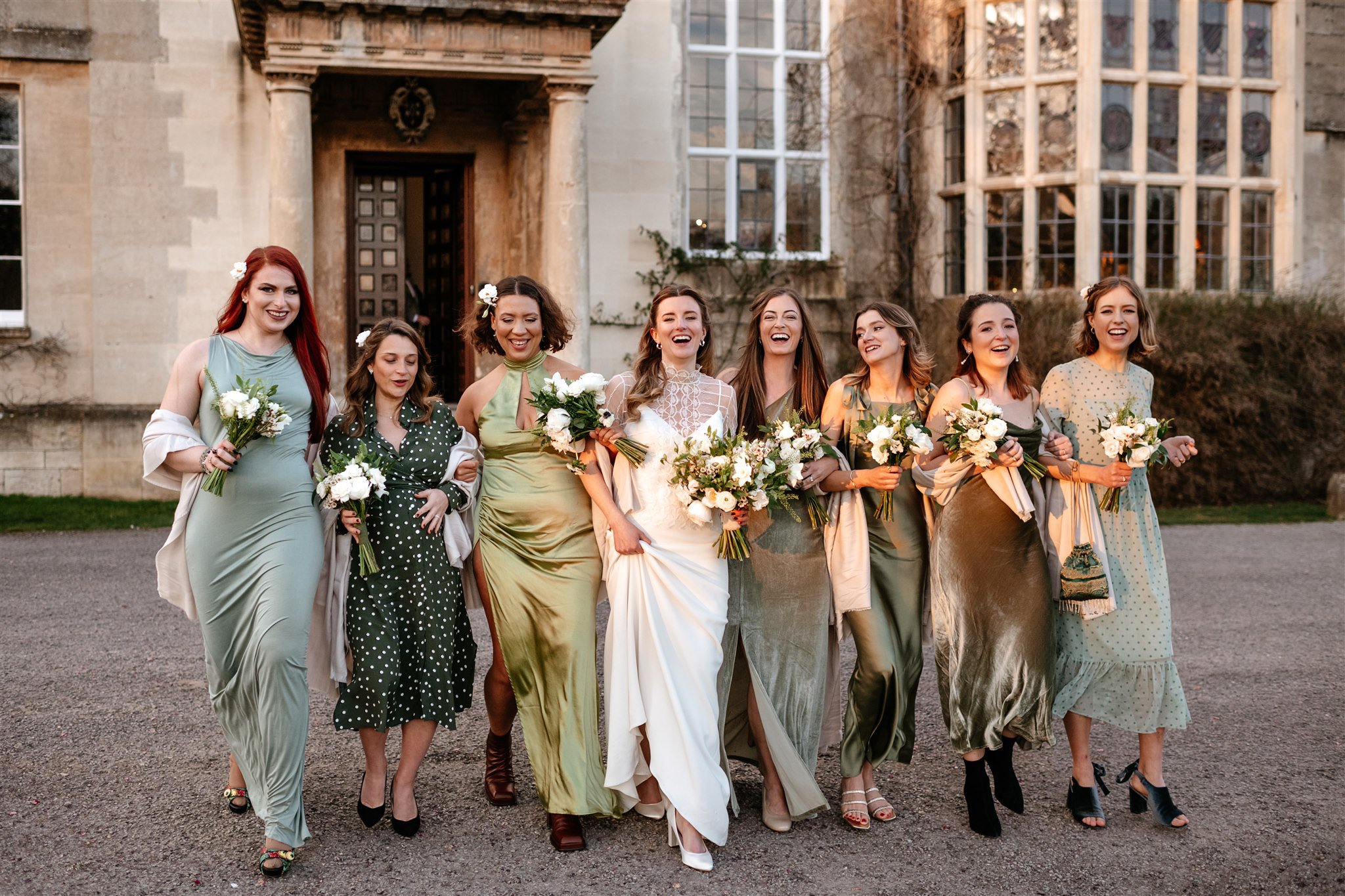 As we approach the tail end of 2023, the year has brought us some fabulous new ideas and exciting new concepts! It's impossible not to be swept away by the ever-evolving trends so we've picked out some of our favourites to spruce your imagination and help boost your inspiration!
Here, we unveil some of the newest and most exciting trends that have been making waves in 2023 and will continue in 2024... From vintage-style cakes to mismatched and patterned bridesmaid dresses. There's a lot packed in so get ready!
Pop Of Pattern
Trending patterned bridesmaid dresses have gracefully waltzed their way into the world of bridal fashion, adding a captivating twist to the traditional lineup! It's fair to say they are the biggest new trend and we are here for it! A lot of brides in 2023 said Au Revoir to the traditional same colour and style dress and said a big Bonjour to this innovative new style…
These dresses are stealing the spotlight, a new refreshing and exciting look. From whimsical florals to geometric designs and even vintage-inspired prints, patterned bridesmaid dresses allow a touch of individuality and uniqueness. The biggest concern with this new trend is that these dresses may take away the attention from the bride but fear not! As long as the patterned dresses are far from white, you'll still stand out and look as gorgeous as ever!
Whether subtle or bold, these patterns add a delightful, fashionable charm to any wedding celebration. So if you're stuck on a style… mix it up!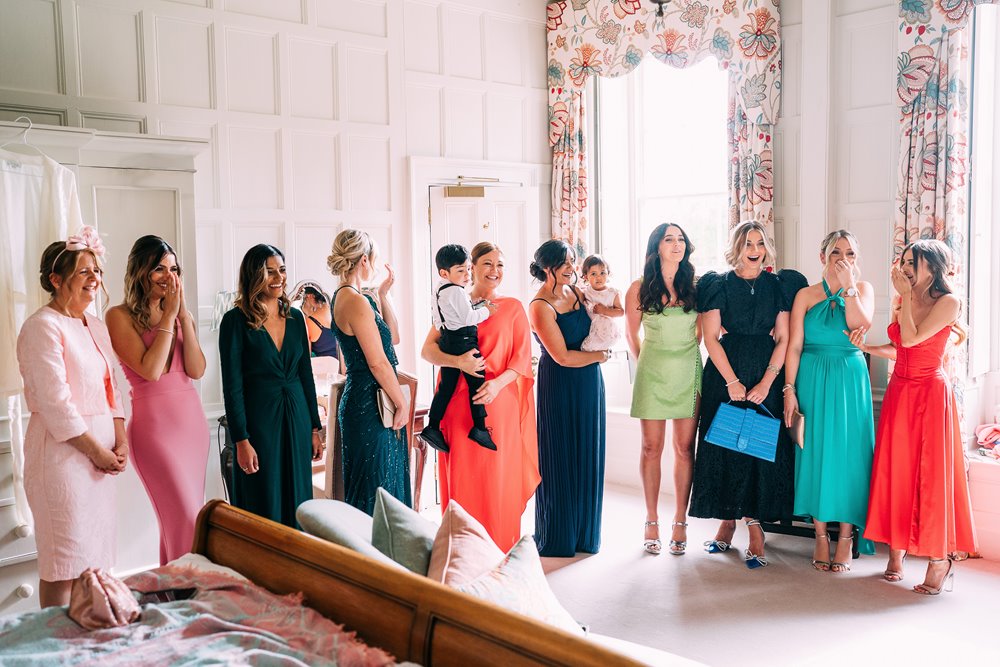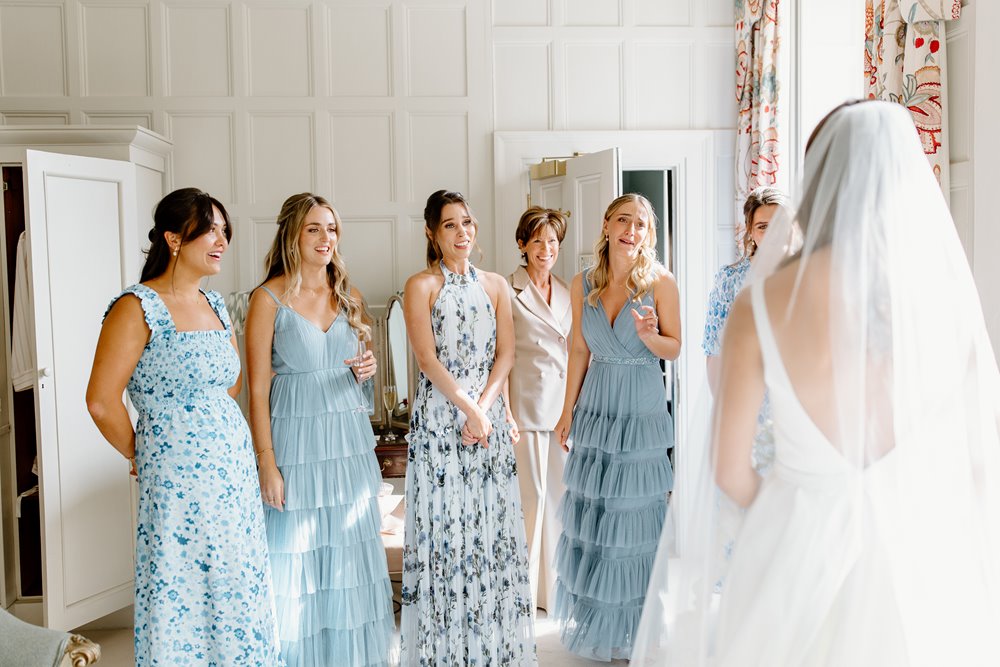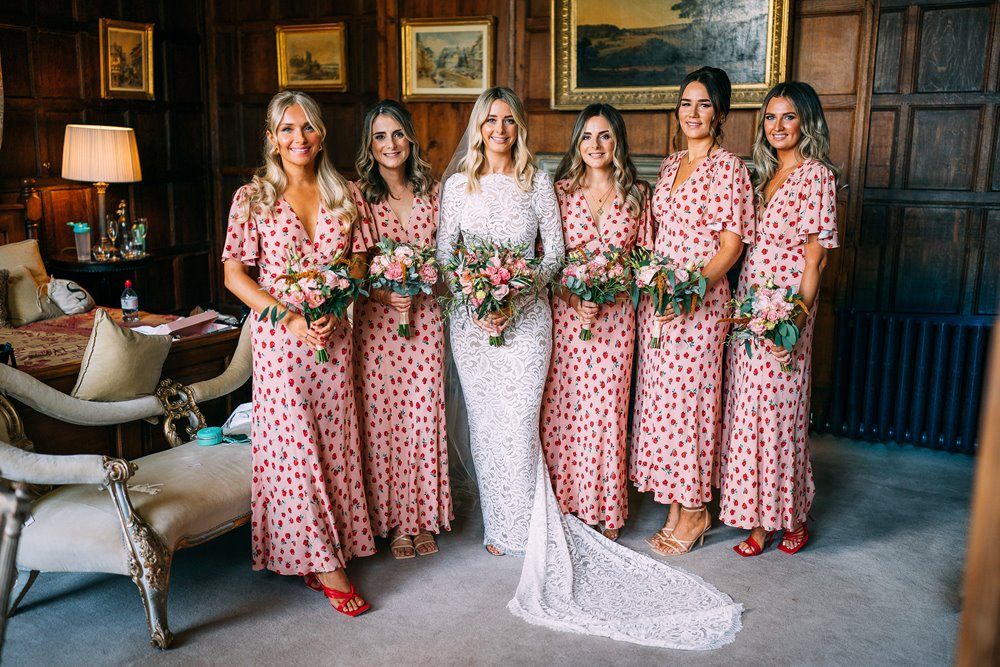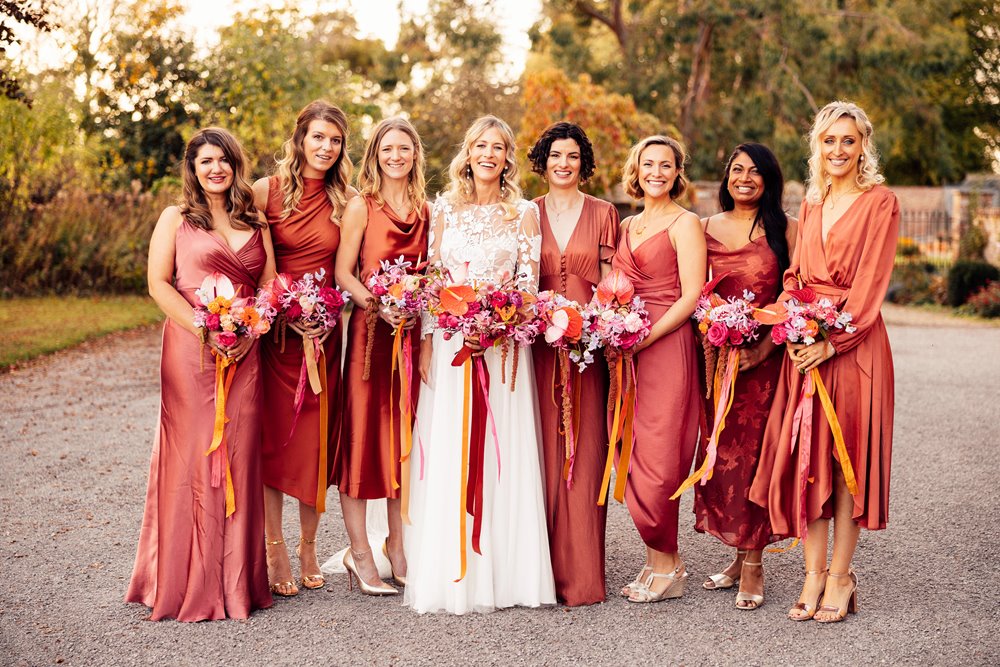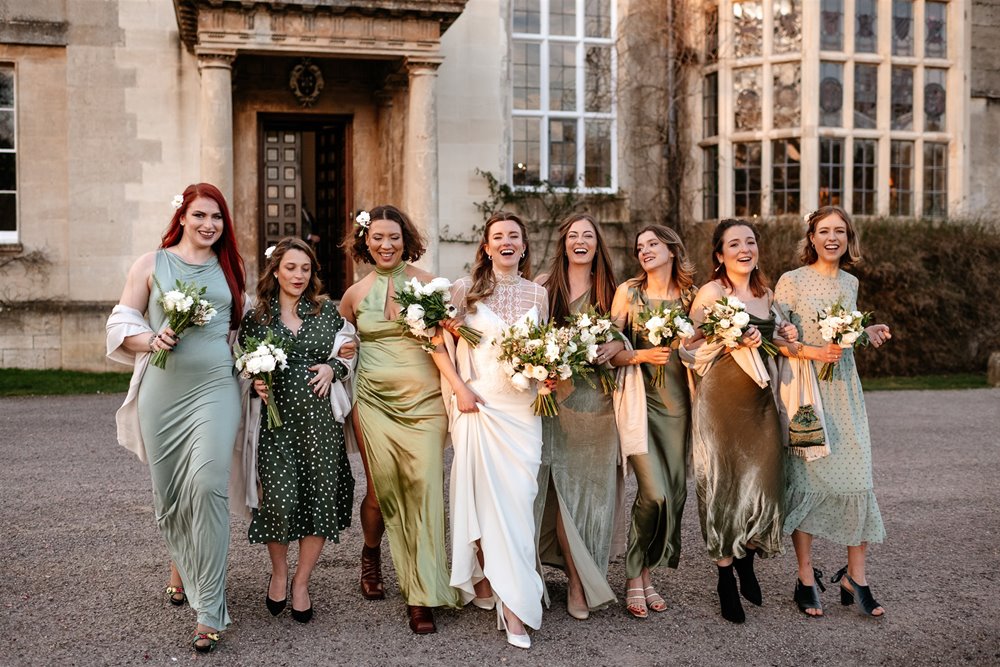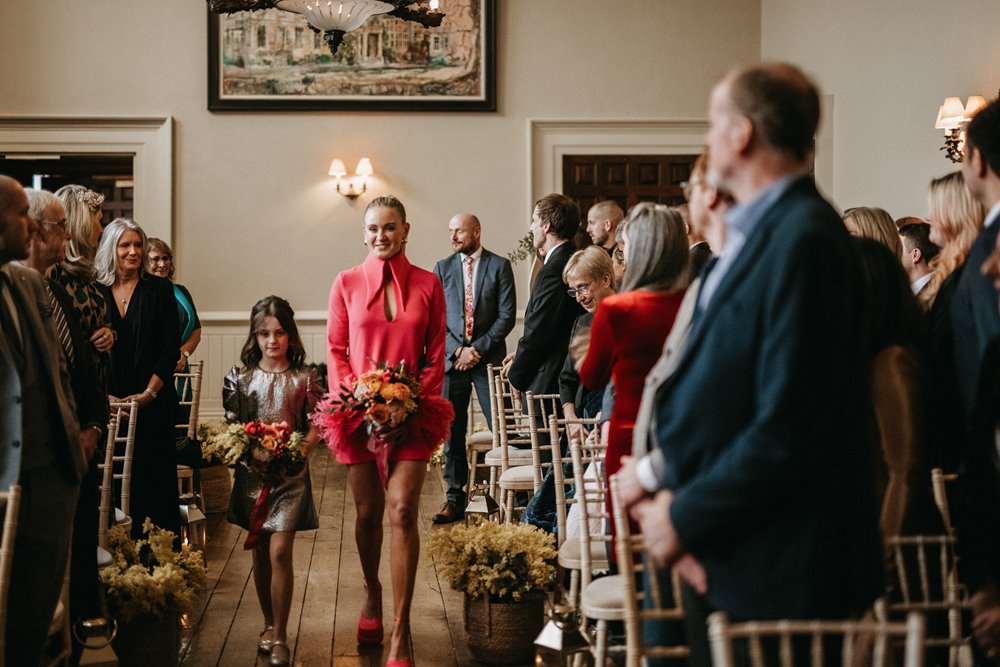 Disco Vibes
Elmore Court is famous for a good old boogie… especially in the incredible Gillyflower. Disco-inspired weddings bring back the timeless charm of the '70s, with dazzling sequins, colourful and bright decor, neon signs etc. It's no surprise disco vibes are back in trend! Who doesn't love a good disco ball? Below are the biggest trends we've seen that will definitely continue into 2024…
Disco Balls: Disco balls are the ultimate touch of glitz and glamour that instantly elevate the atmosphere, they symbolise the timeless spirit of celebration and they're just a bundle of fun!
Neon Signs: If you want to add a touch more of individuality to your decor then Neon Signs are the ticket!  Whether it's your new surname, a meaningful quote, or a playful message, neon signs infuse the venue with an air of contemporary chic.
Colourful Streamers: We're absolutely loving this decor! Amplify The Gillyflower or space with some cool and colourful streamers! They bring an element of whimsy and festivity to the celebration and who doesn't love that?!
We're just obsessed with this fun theme and hope it doesn't go away anytime soon!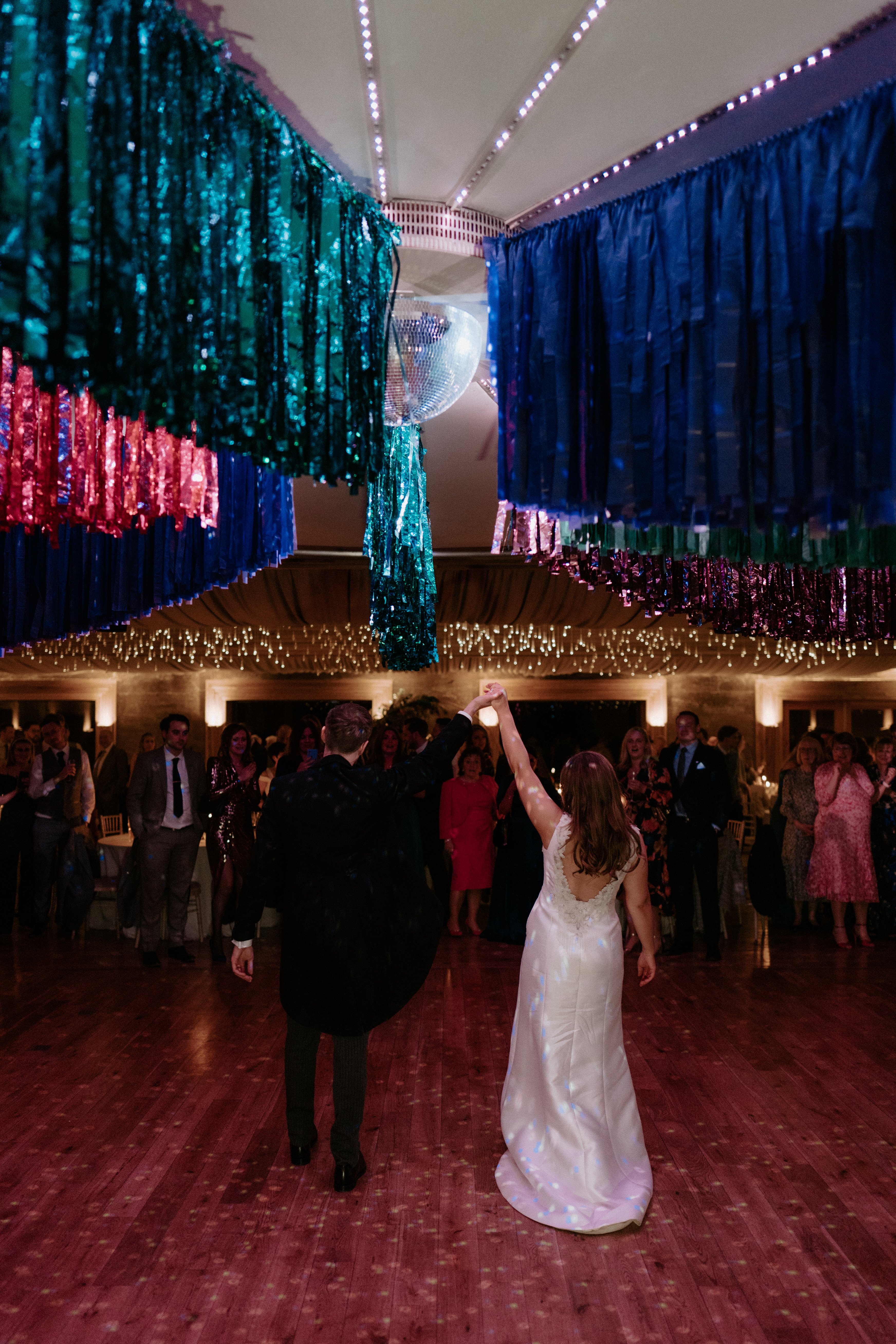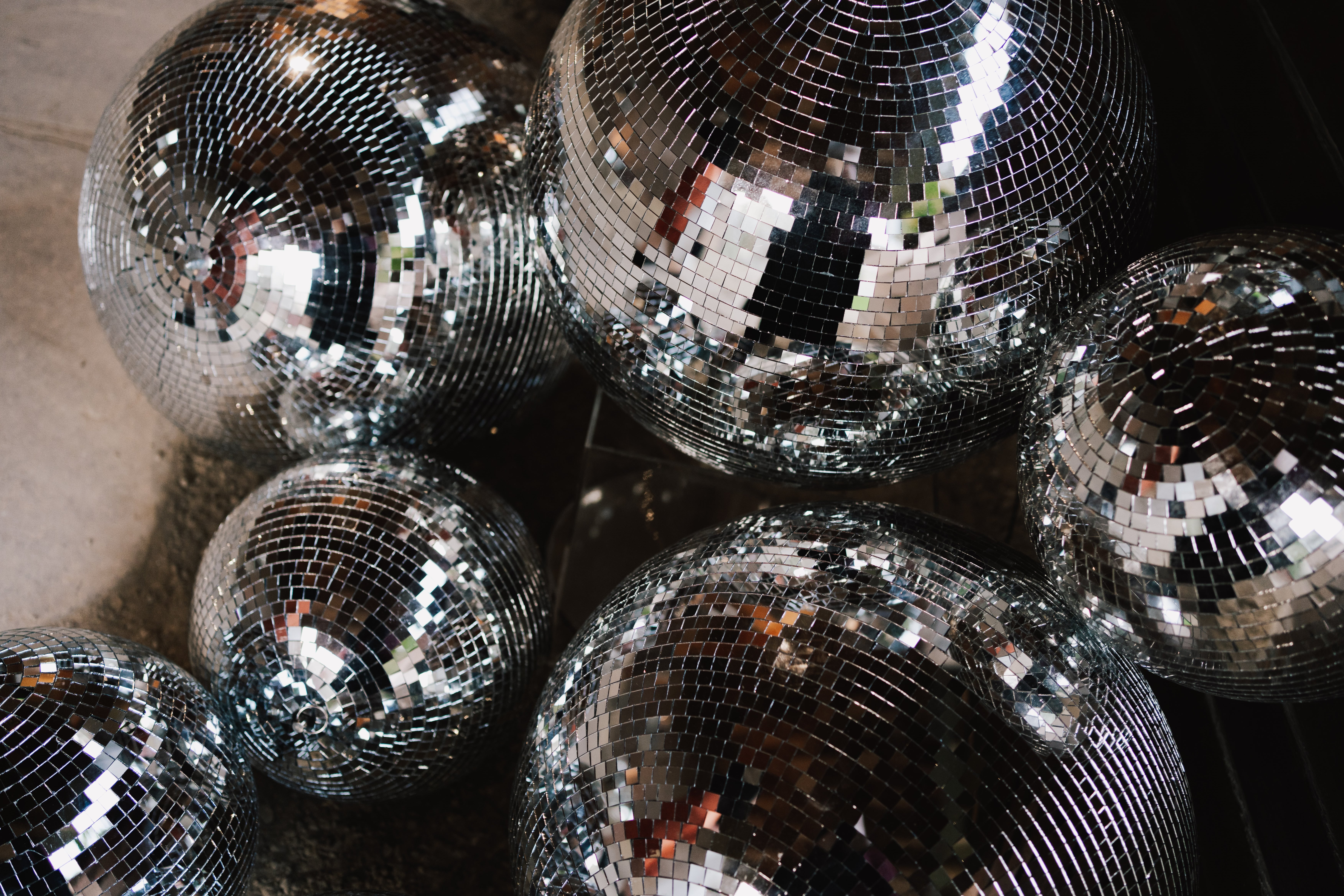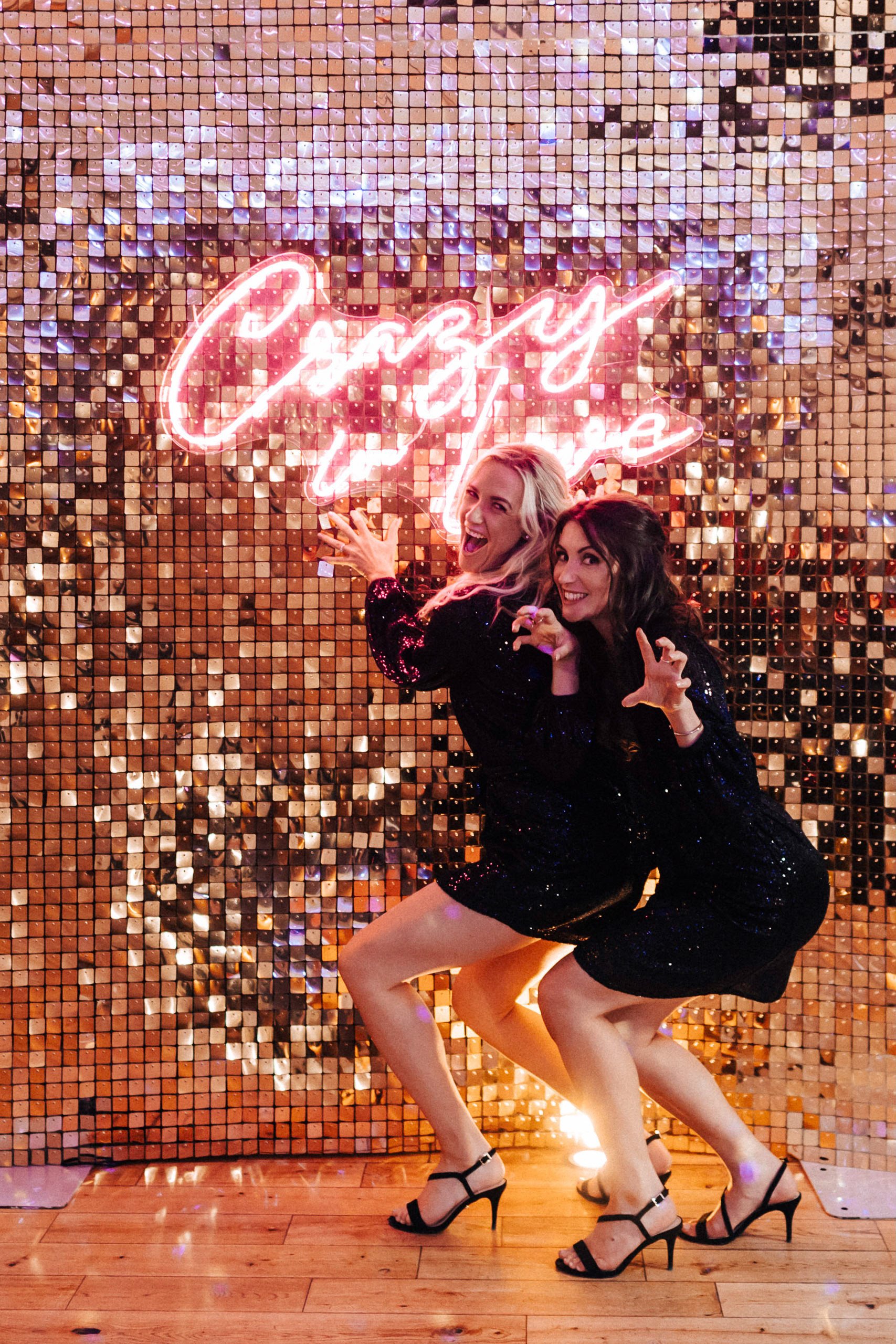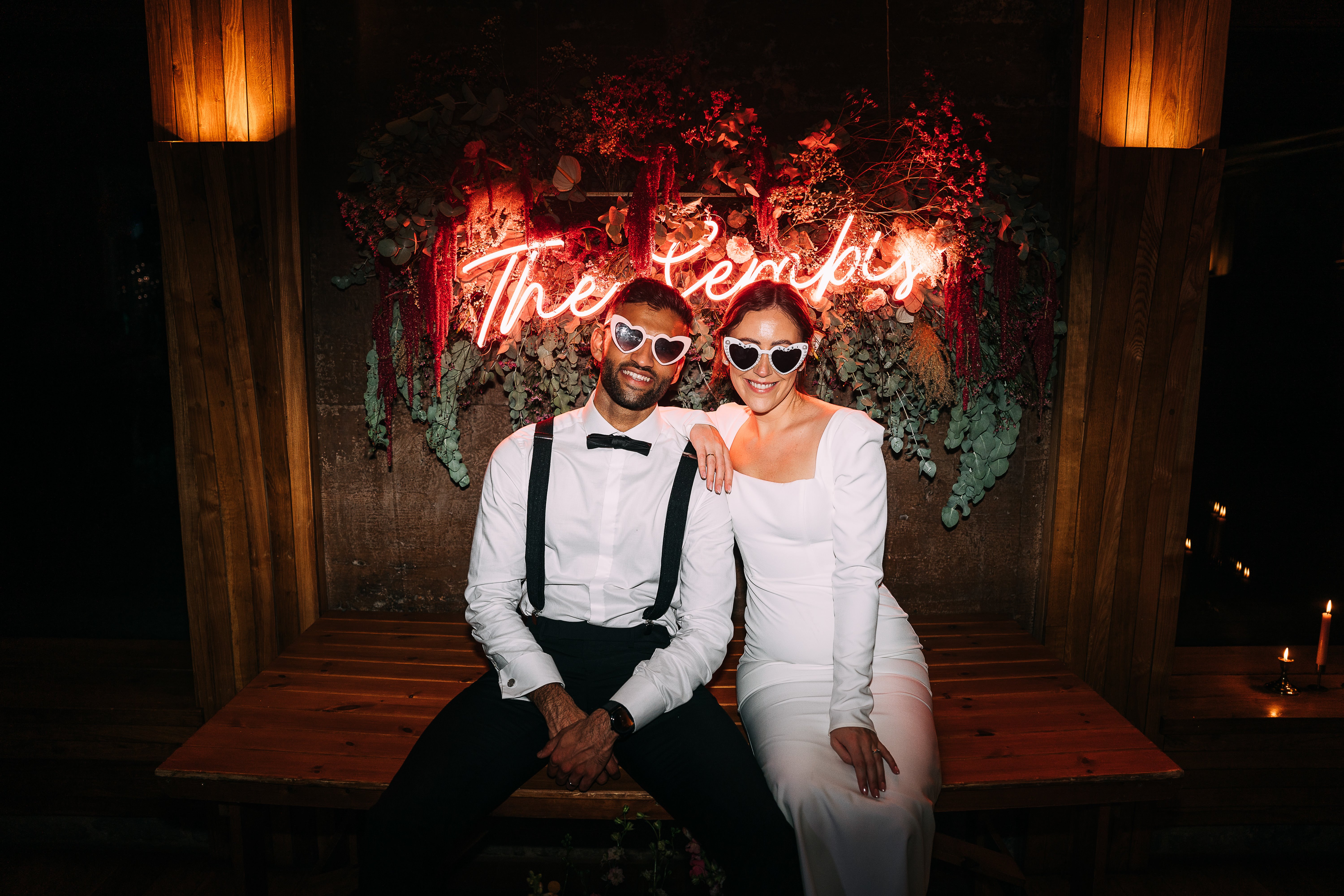 Vintage Style Cakes
What is old becomes new again!
Couples might be looking back at family wedding photos, and using this style of wedding cake gives a great nod to that 'something old' in their wedding! Vintage-style cakes at weddings are a delectable fusion of the past offering a sweet taste of nostalgia and a hint of timeless elegance… Vintage cakes are a pretty new trend but we're here for it!
Let your imagination run wild with the patterns, colours and style! These style cakes are inspired from back to the 50s to the 90s. This specific style of cake features multiple tiers separated by pillars to create height, ornate and luxurious icing, although, you can style yours however your heart desires, whether that be all out vintage or subtle add-ons.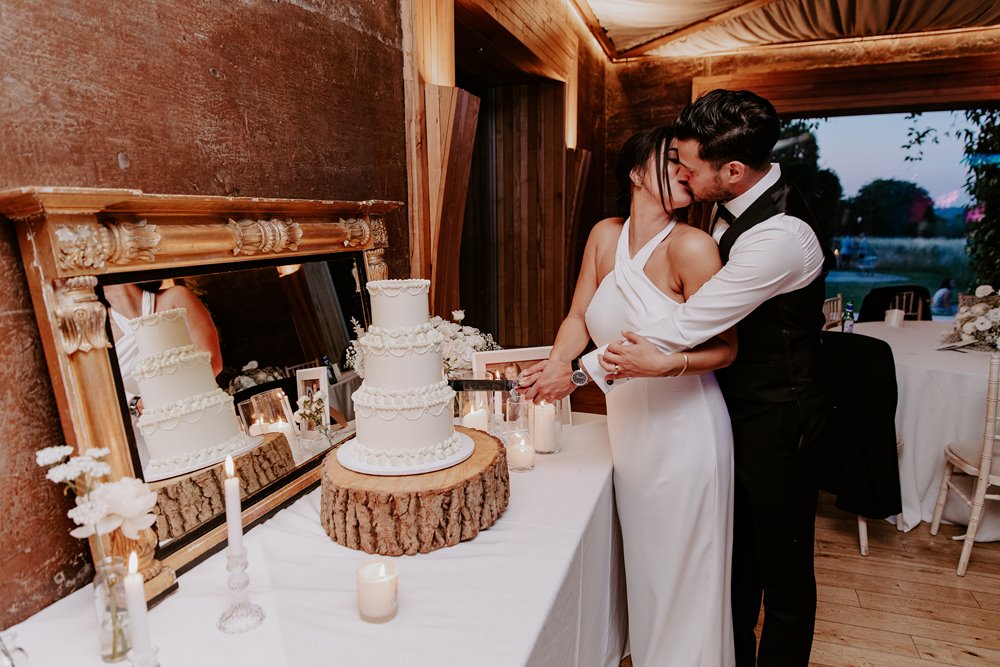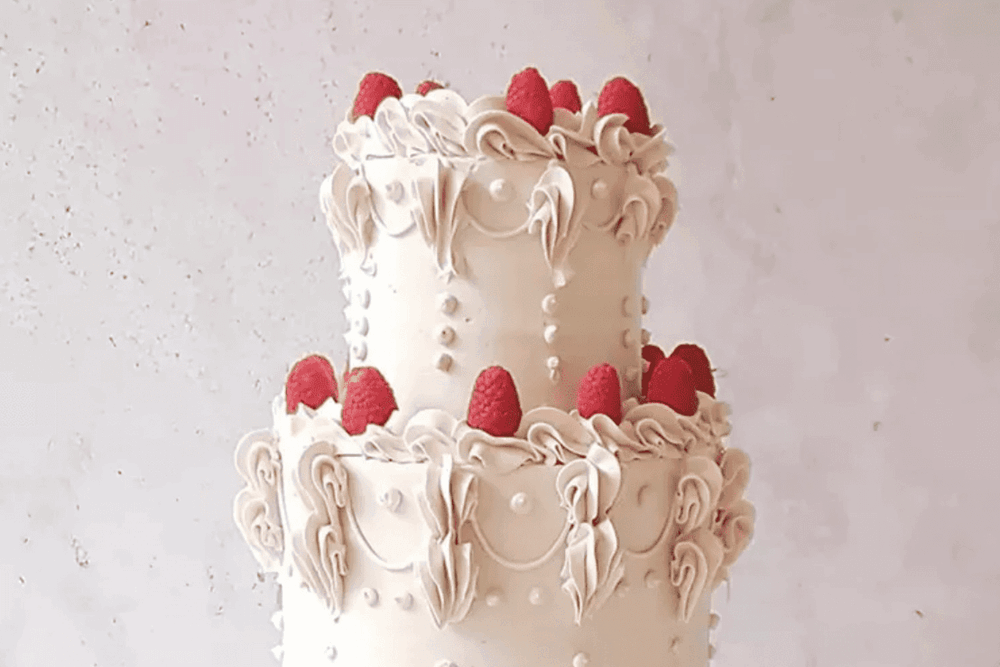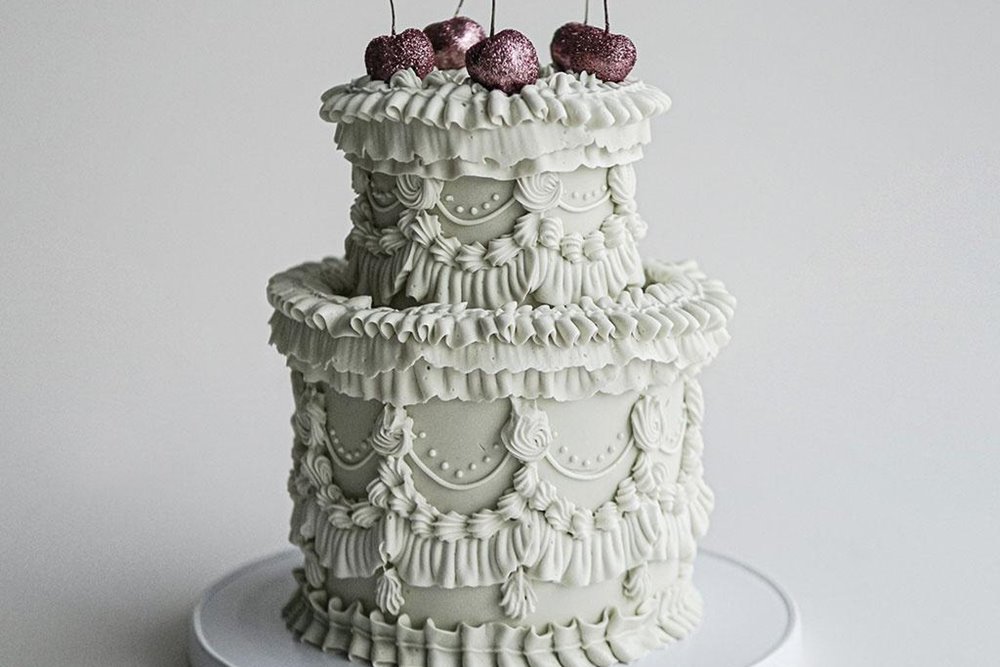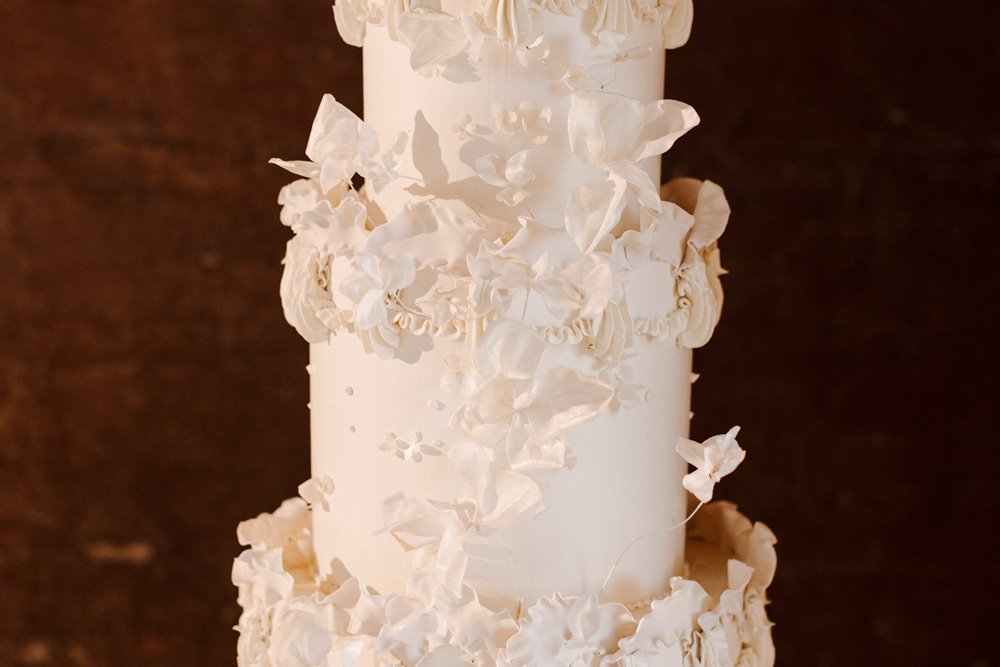 Film Photography Resurgence
Film photography at weddings imparts a distinct, timeless quality to capturing the precious moments of the day. Similar to the vintage style cakes… old is new!  The soft, dreamy tones and grainy textures of film create a romantic and nostalgic ambience that is unmatched.
One of the main reasons this fantastic photography style is coming back on trend is due to the candid look, wedding photography has changed drastically over the years, gone are the days of posed piccies, and the candid style Is in! The imperfect, authentic imagery captures the spirit of the day and the love radiating from the couple.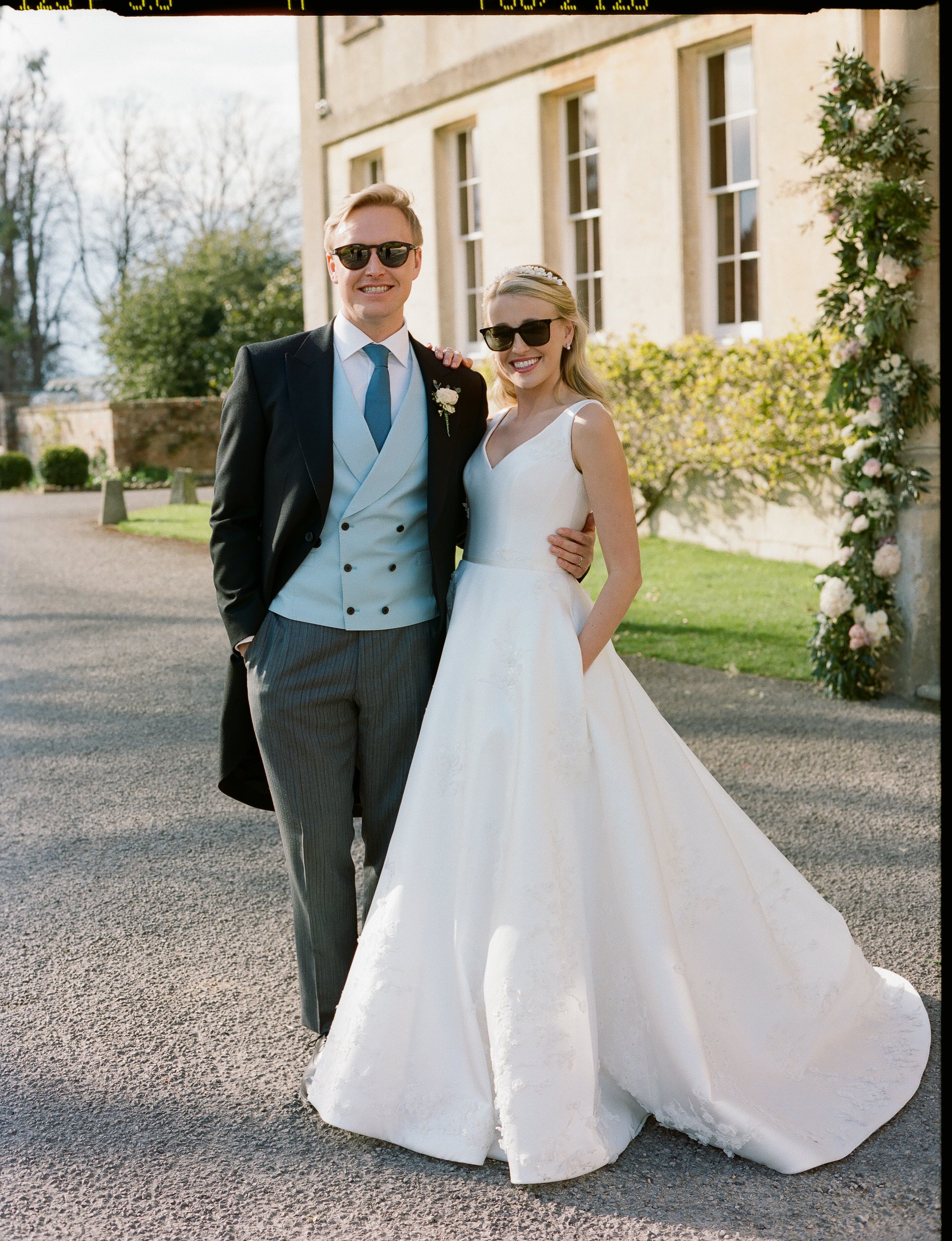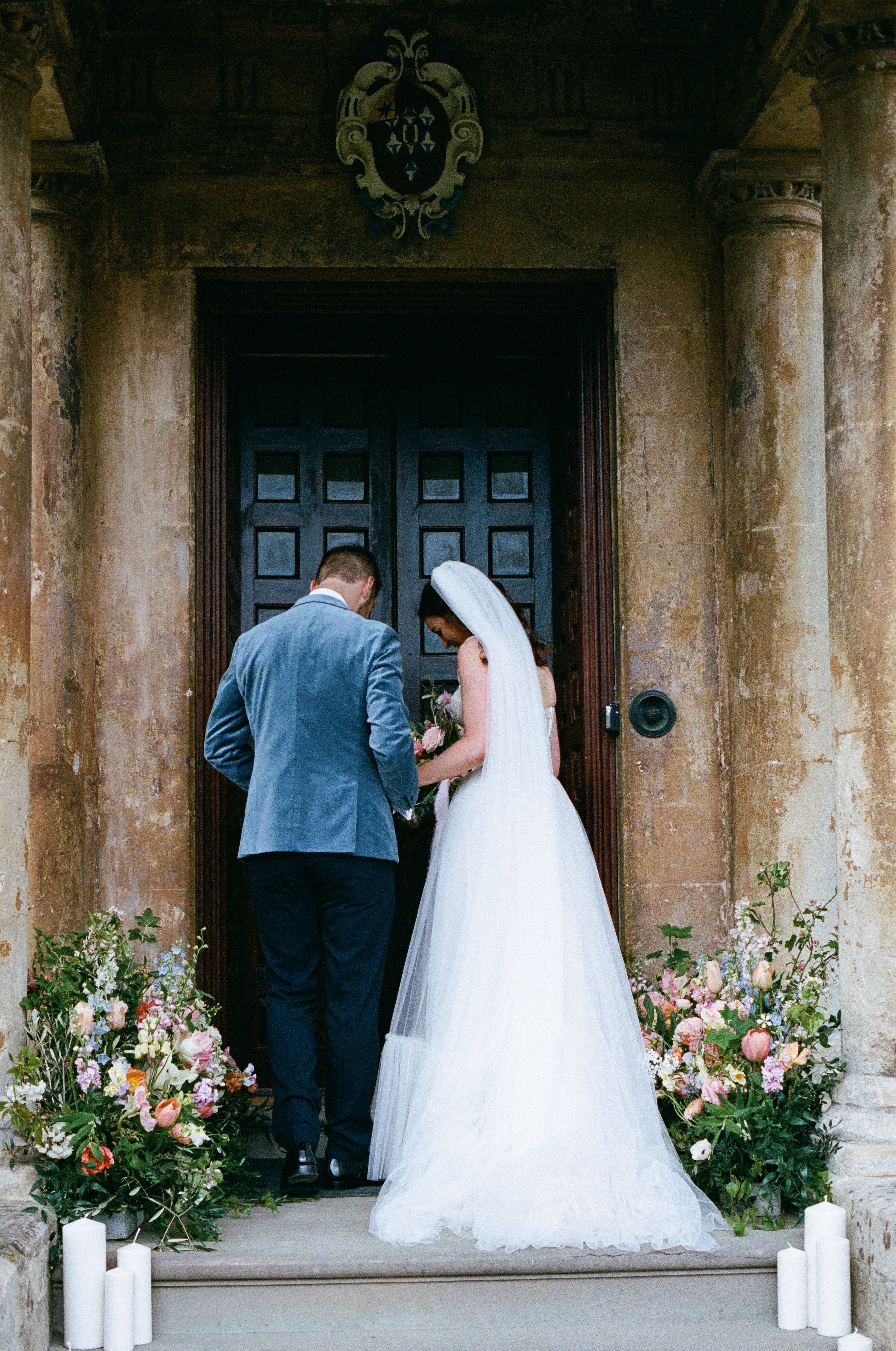 Sustainability
Sustainability has been an ongoing trend within the wedding industry but now more than ever! This eco-conscious shift reflects a growing awareness of environmental and social responsibility. Sustainable weddings reduce waste, creating events that leave a positive impact on the planet. 
Here at Elmore, we're all about keeping it green and being sustainable from the food used at your breakfast produced from the land to the way we heat the rooms and spaces.  Sustainability is more than a trend; it's a testament to love that extends its reach beyond the couple!  We recently composed a blog all about sustainable options for your wonderful day… you can read all about it here!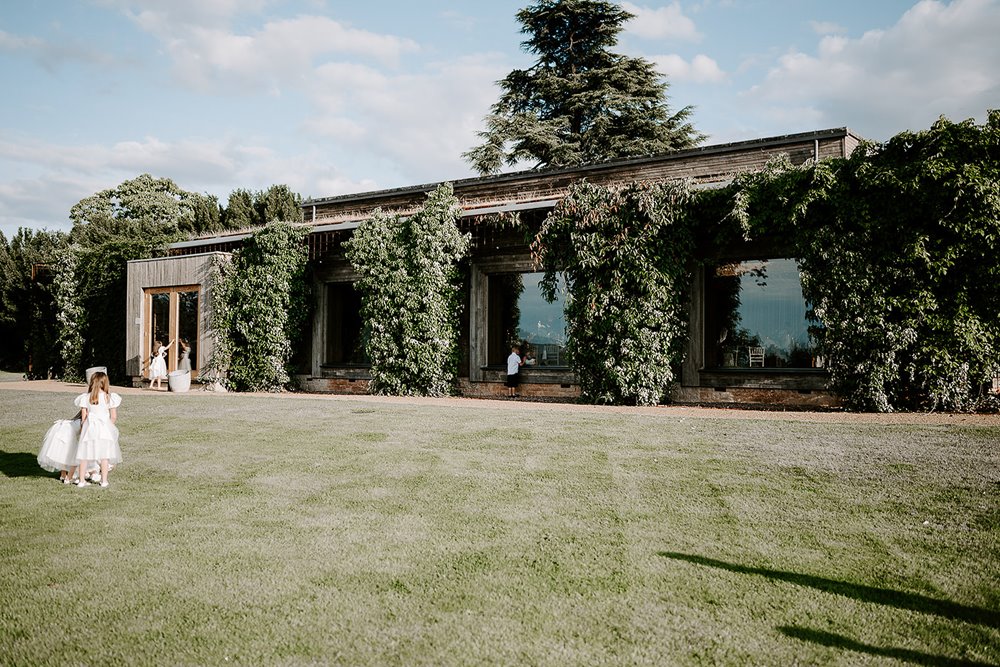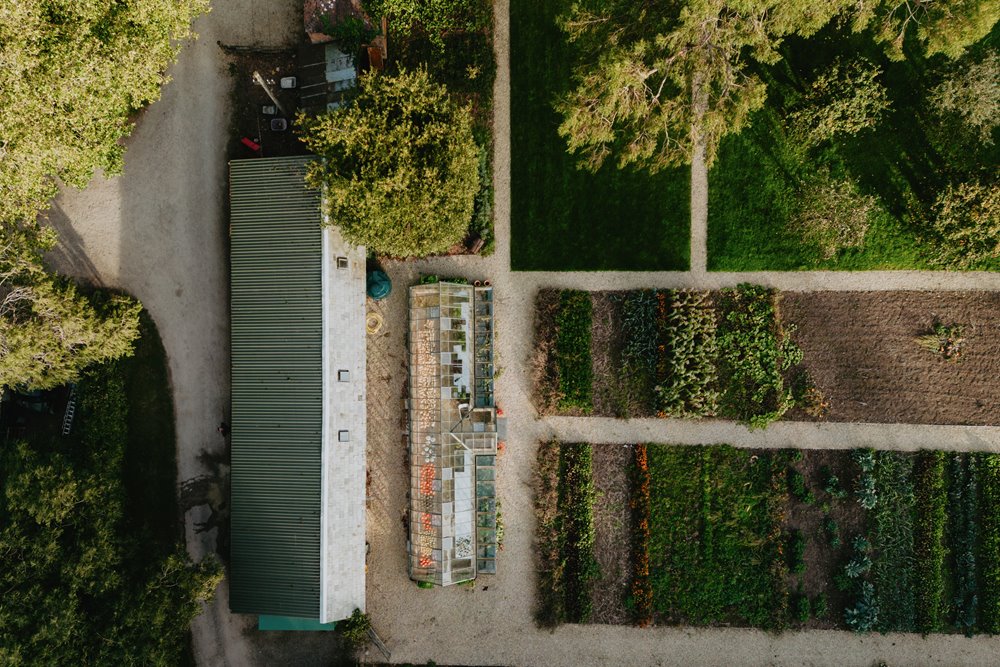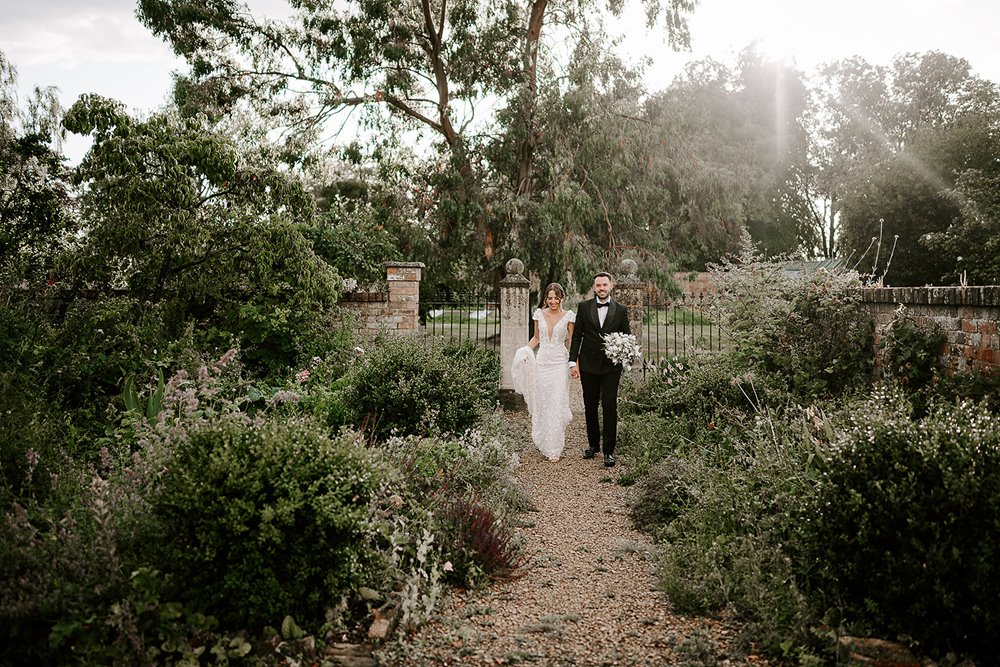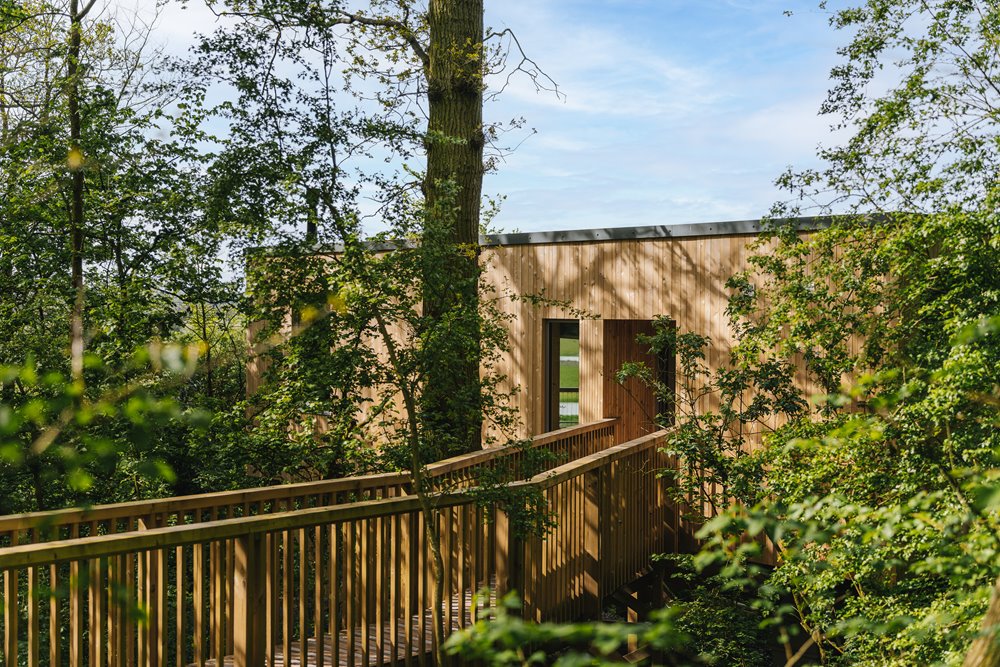 Have we inspired you with the newest and coolest wedding trends? Whatever you decide, have fun planning it, and call us if you need a hand!
Love always,
Team E 
xxx
Related reading