In Celebration of two cultures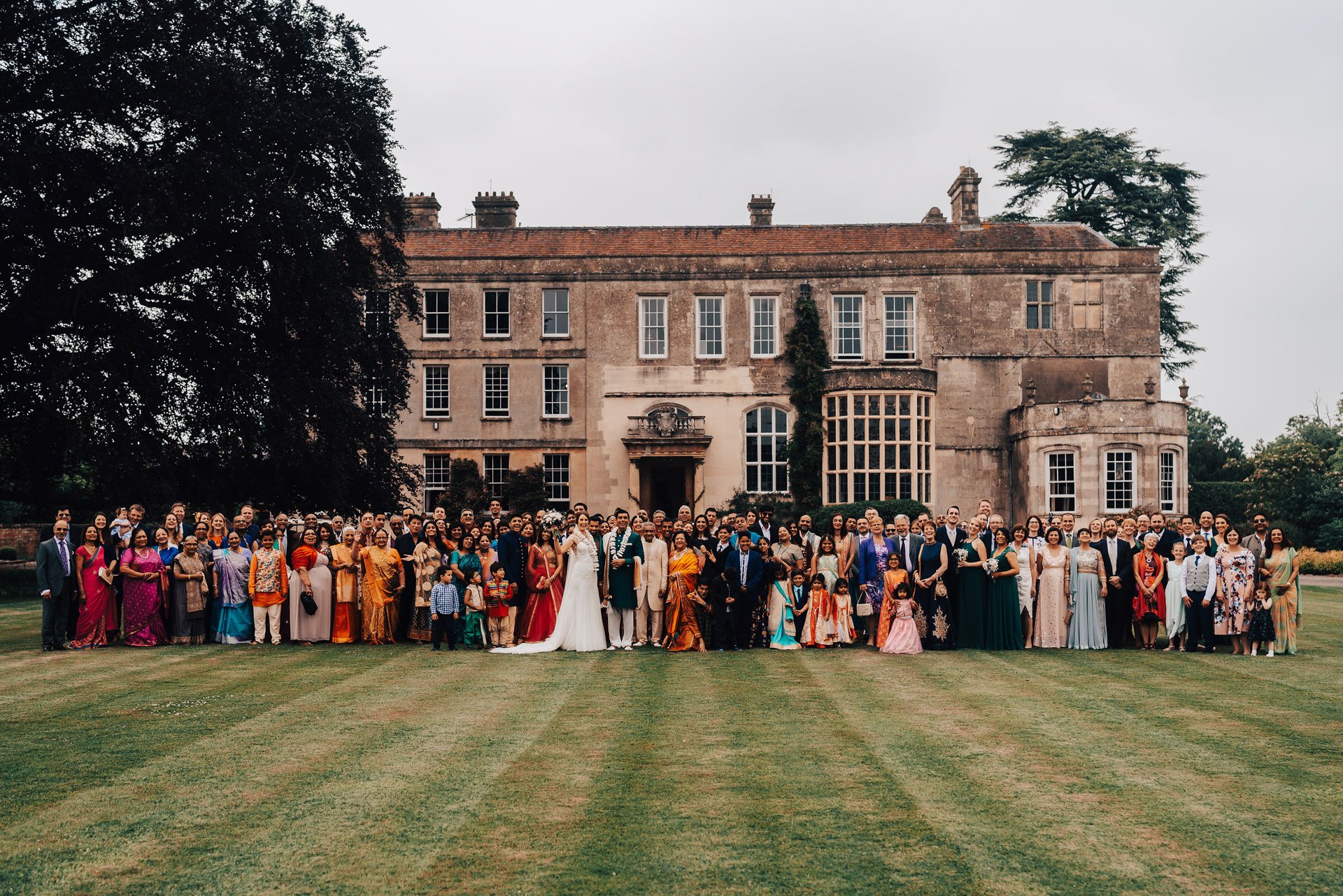 It's all go here! After a year of downtime there's lots to do in order to turn this big old machine back on and ensure everything is perfect for the long awaited and much anticipated upcoming wedding season…
We've all been working extra hard to polish and perfect our processes; in fact quite literally everything has been pulled apart, re-thought, dusted off, shined up and put back together again looking and functioning better than it ever has!
Excitingly we have also welcomed a few new members to Team E whom we will introduce to you very soon, but for today, as we have been scanning back through our archives, we wanted to fill your screens with some vibrancy and colour and talk about some of our most seen types of wedding here at Elmore Court; Fusion weddings.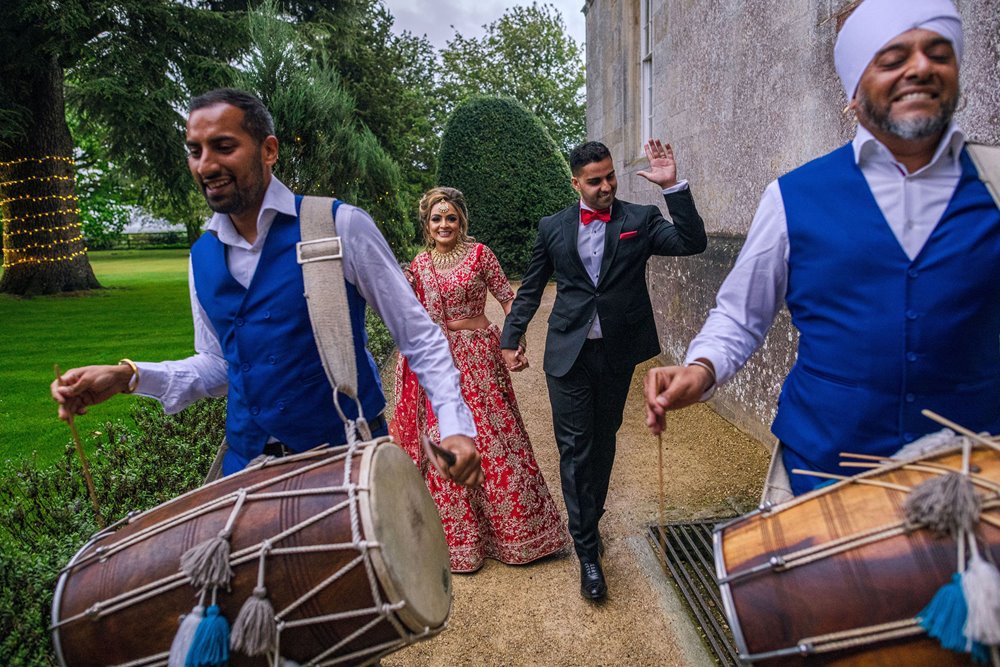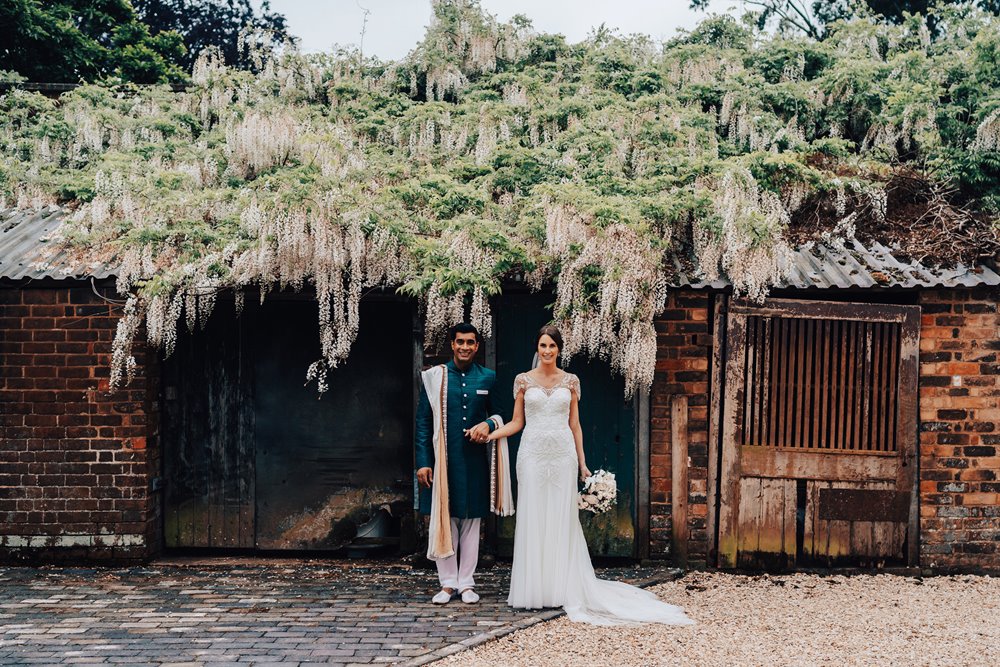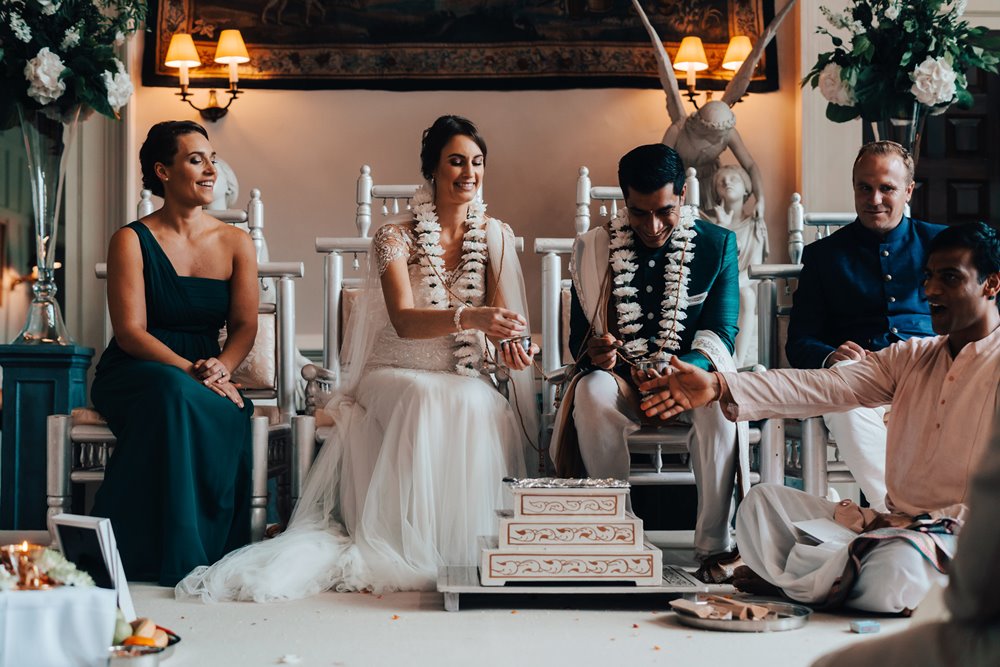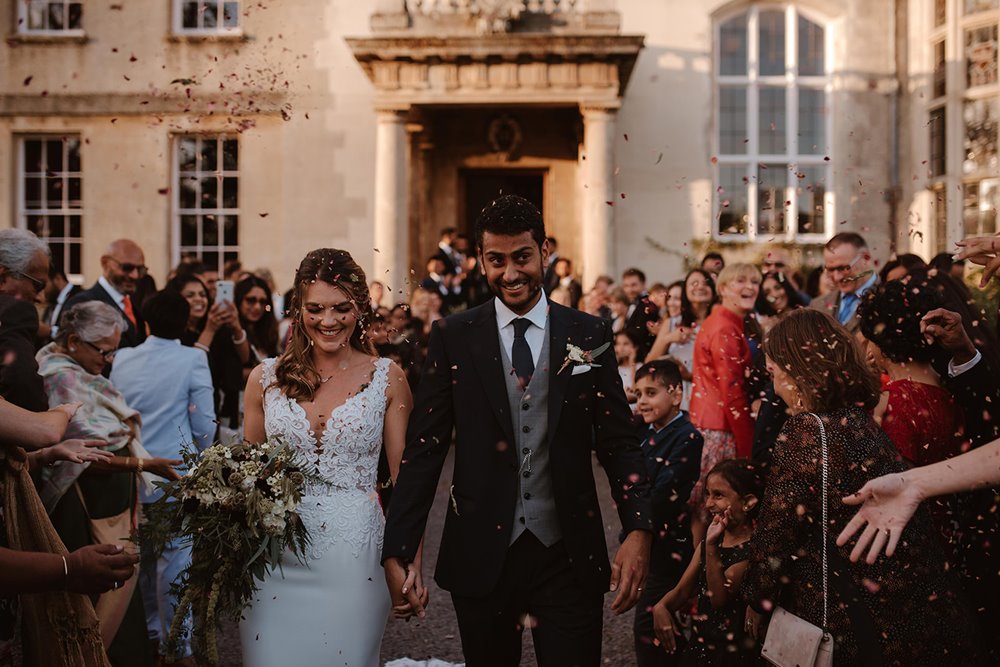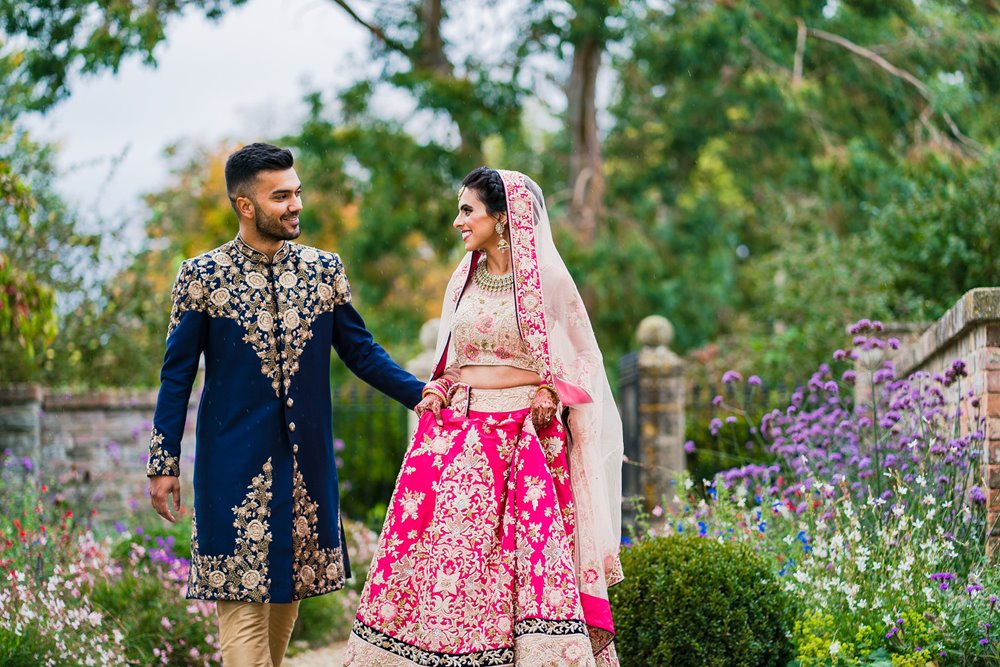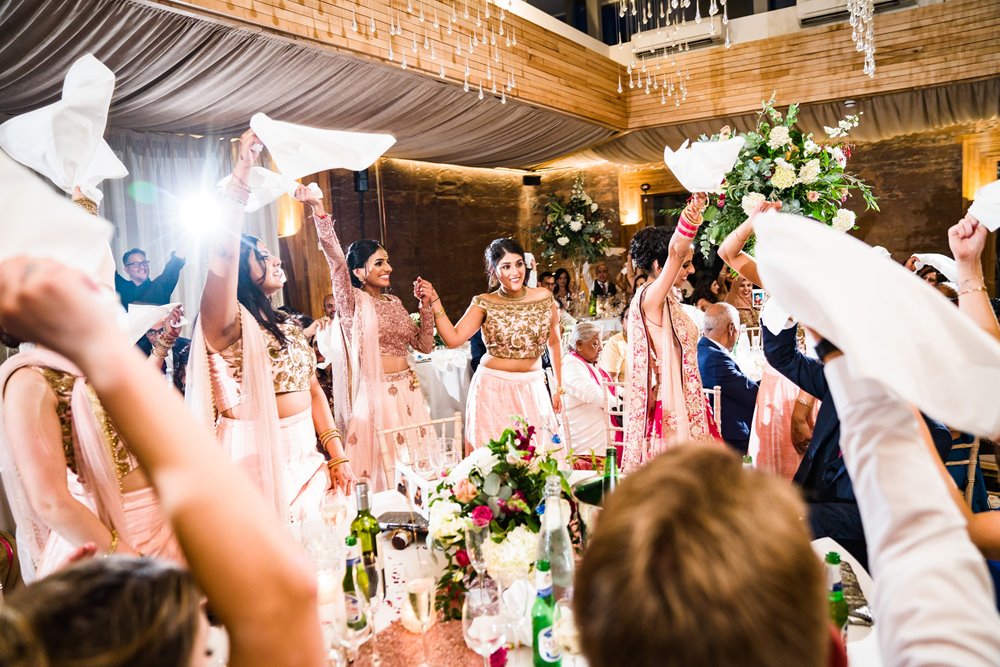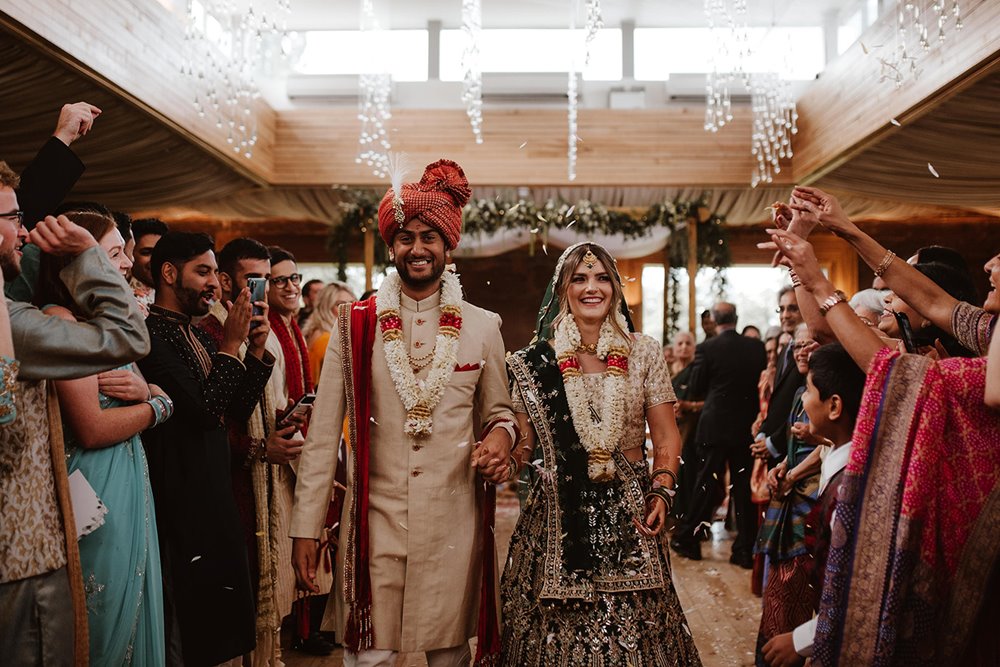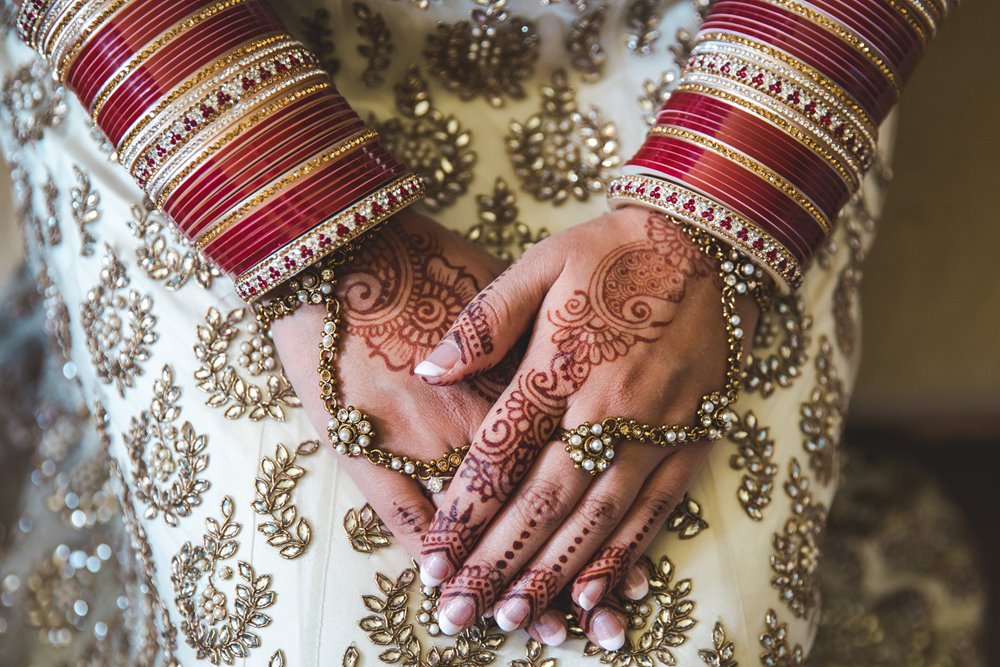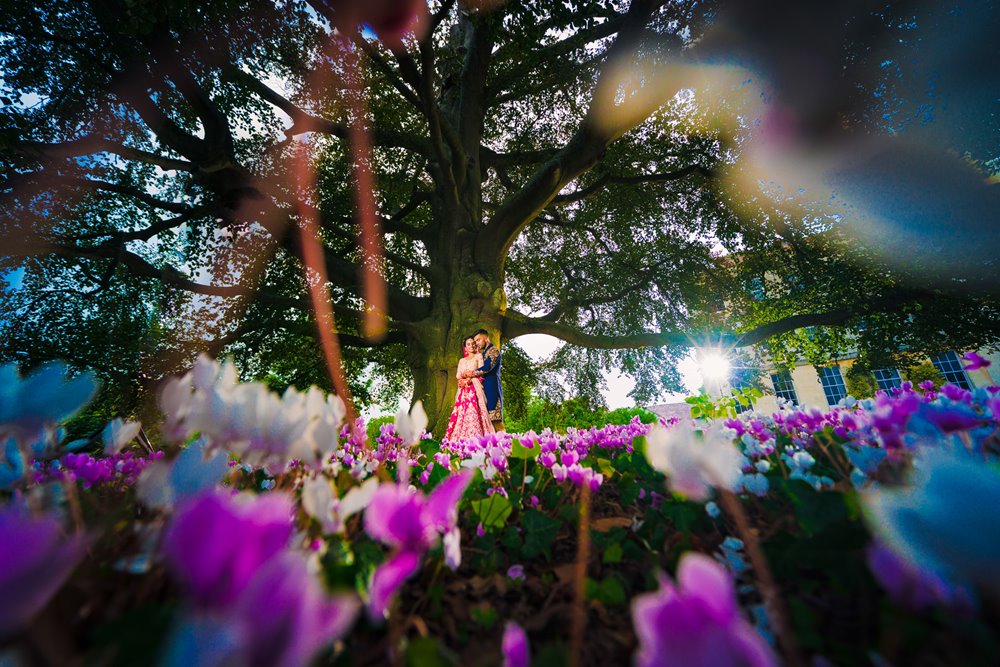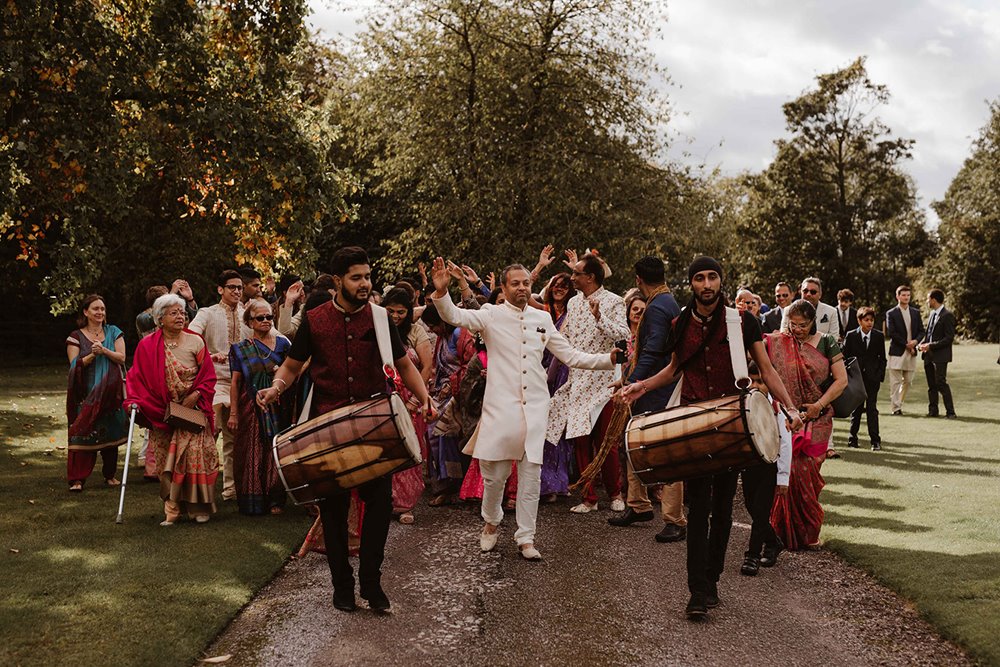 Fusion weddings
A Multicultural wedding, or fusion wedding is one that blends, celebrates and honours two cultures or religions (often featuring two ceremonies) and we are lucky enough to have the perfect space at Elmore Court to hold these spectacular celebrations.

We love the energy, honouring of cultural- rich traditions, spirituality, love and unity that all fusion weddings bring, and we shall be devoting journals to exploring many types of fusion wedding.
Today we are beginning with one we are very lucky to host many of at the Court; the Big fat Indian English wedding.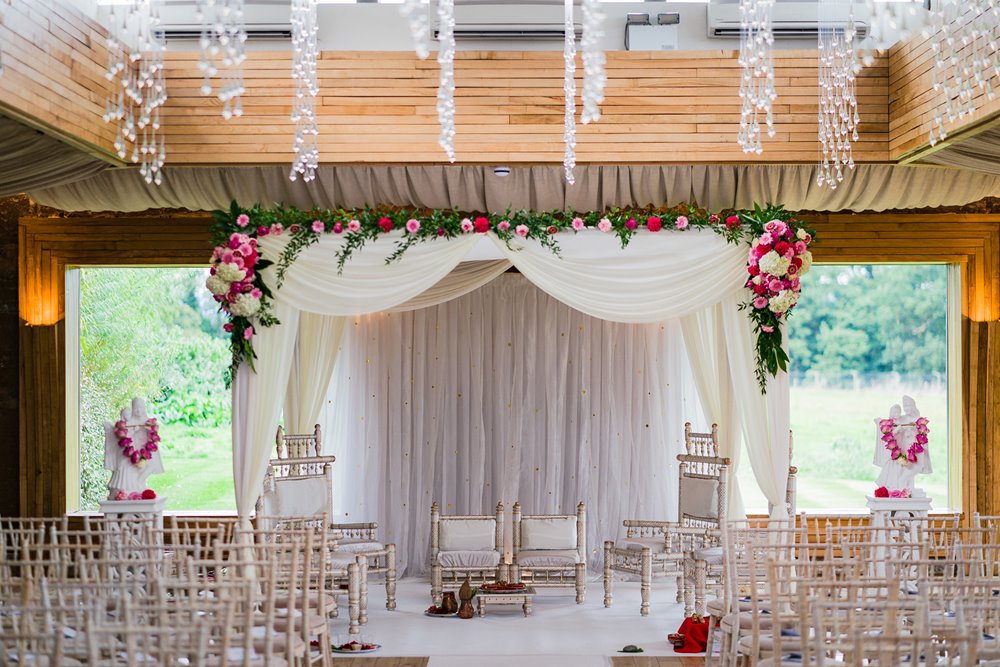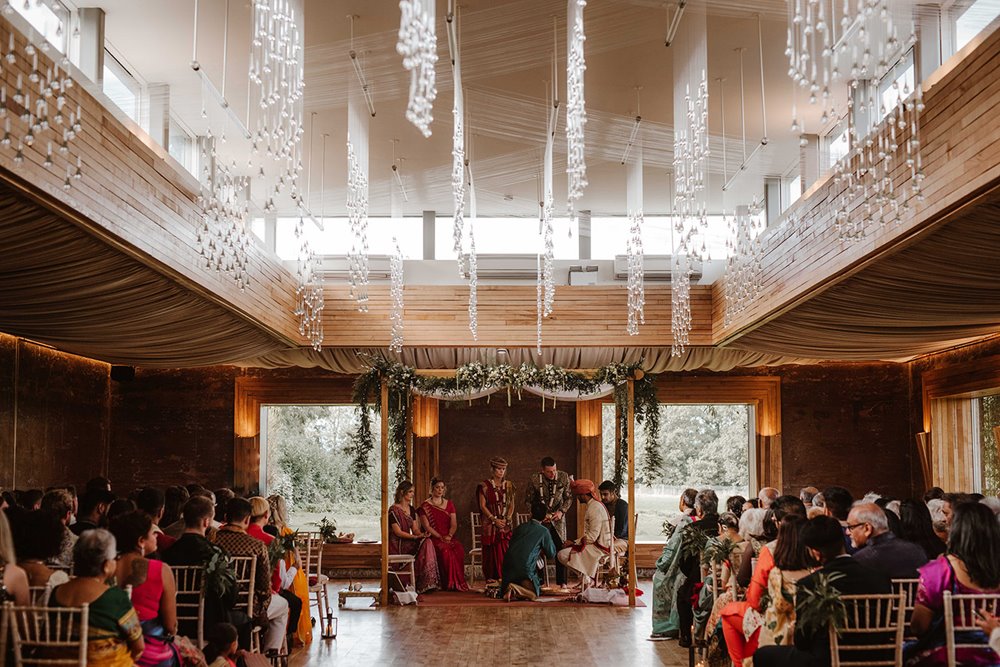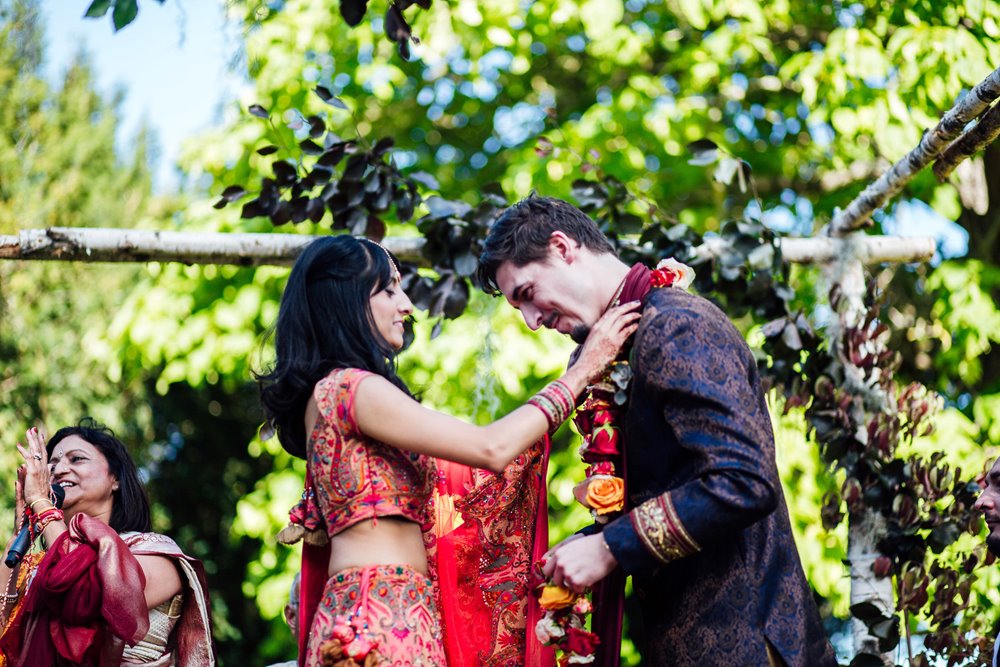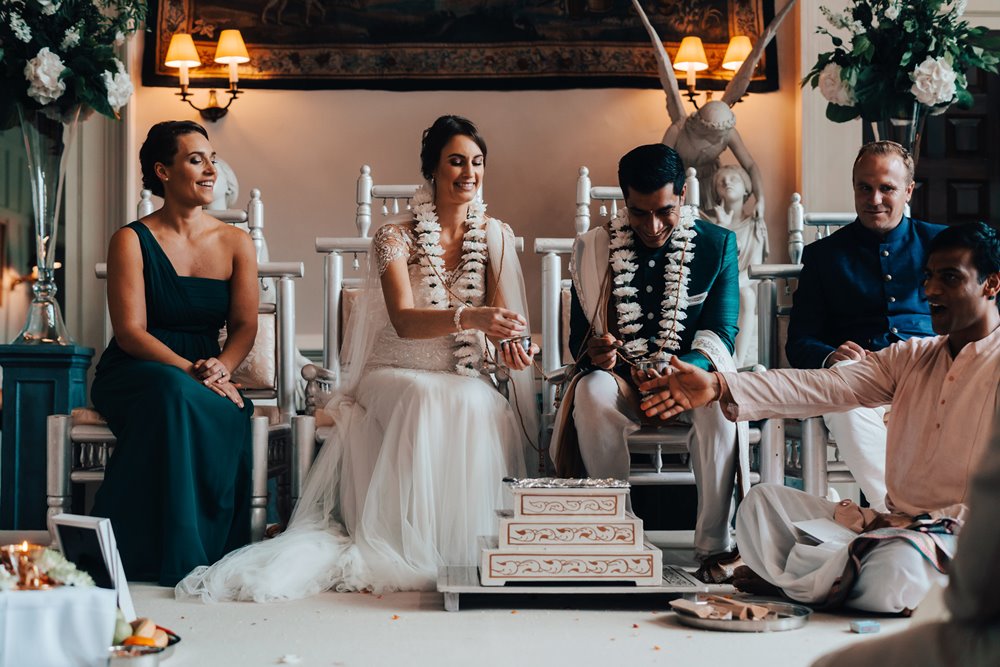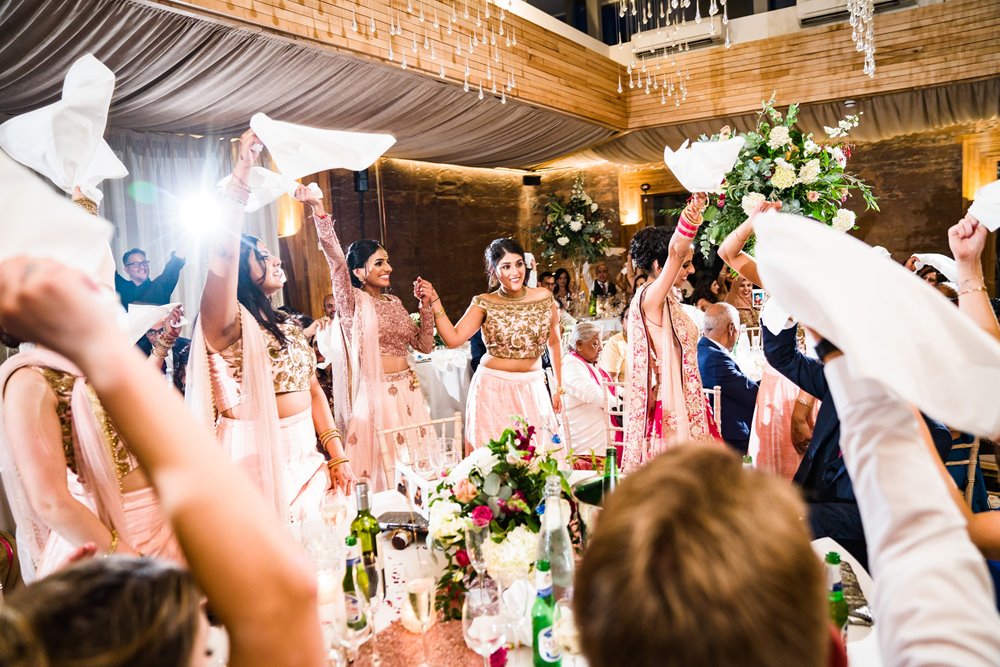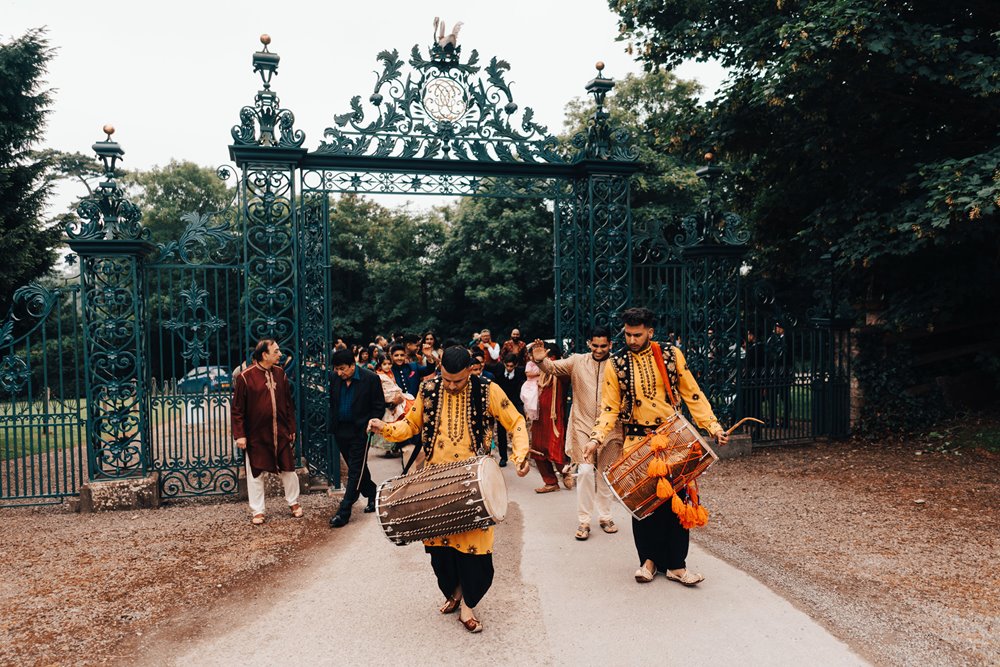 The perfect space for multiple celebrations
Anglo Indian weddings can often have one or two ceremonies, so having the flexibility and space to plan and decorate how you like is important.
At Elmore Court you have the option to use either The Hall or Gillyflower which are both licensed for civil ceremonies, as well as the Porch under which you can legally marry outside due to it's size, the Grounds as a space for blessings and non-legally binding ceremonies, and even Elmore church close by for Christian marriages… There is the flexibility to incorporate any or all of these spaces if you wish!

Fusion weddings tend to be large so choosing a venue that can accommodate your party size and offer guest accommodation is important when planning.
Hindu weddings in particular tend to span over three days with the main ceremony and reception on the third.
Elmore Court can be hired on an exclusive use basis for as long as you'd like therefore, if arranging everything under one roof is appealing to you we can accommodate everything here.
Indian English fusion food
One of the great and wonderful benefits of a fusion wedding is the chance to serve and enjoy food and flavours from each partners origin.
Our in-house team of chefs offer the flexibility of creating a bespoke wedding menu to compliment each individual couple, and they love the variety!
Fusion wedding food options are endless and everything is possible… We'll even use recipes from Grandmas kitchen to ensure that the spices and balance of Indian cuisine are perfect.
Some nice ideas for mixing English and Indian cuisine could include;
Chai naasto (indian street food snacks), served canapé style when guests arrive; Dahi Puri, chilli paneer and red pepper skewers, chicken tikka skewers and vegetable samosas.
A quintessentially English drinks reception on the lawns with Afternoon Tea and cucumber sandwiches or canapés served with Chai.
Sharing banquet of curries, salads, breads, and Indian sweets for dinner. (Not only will the dishes excite your guests taste buds but they will add huge pops of colour and interest to your tables.)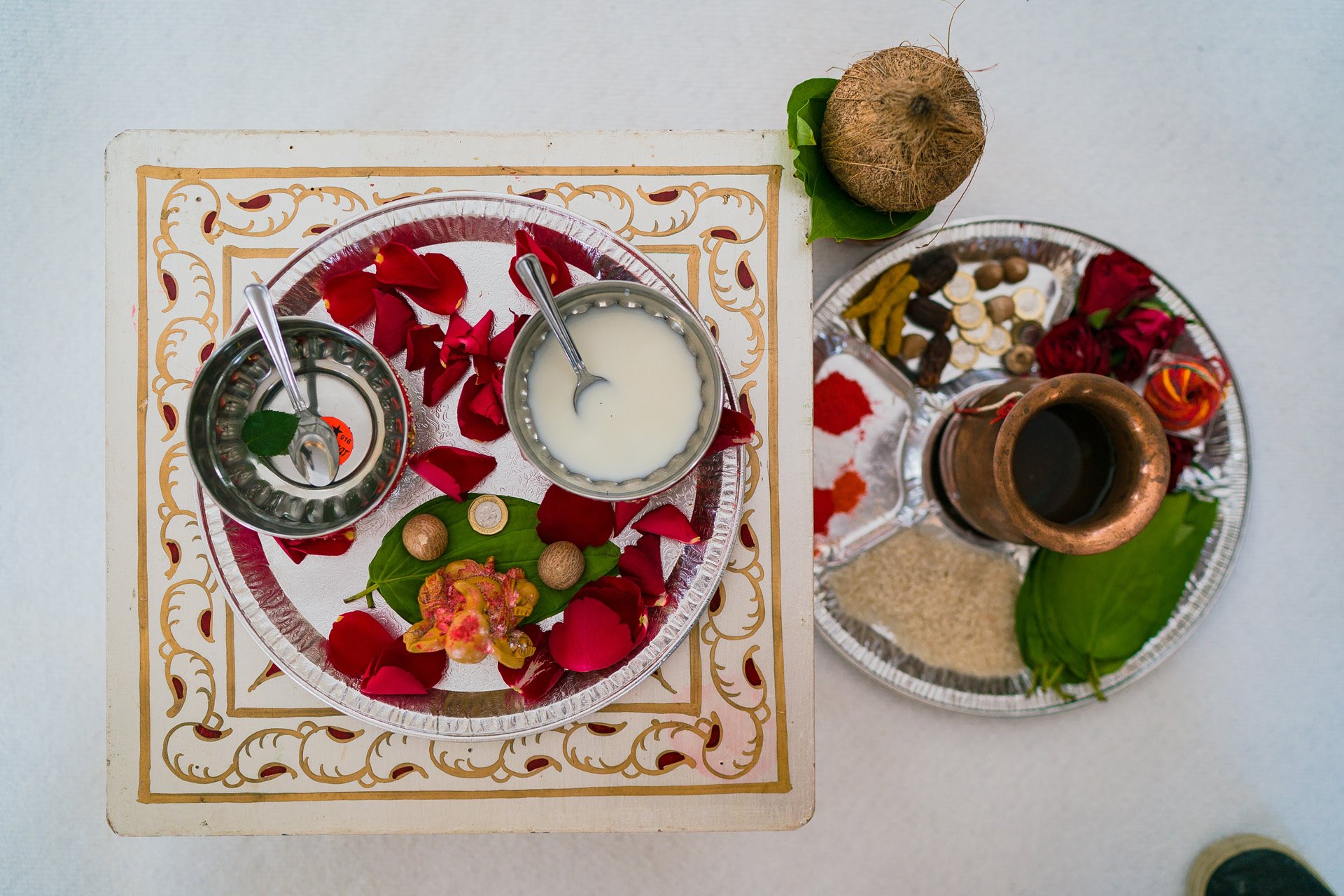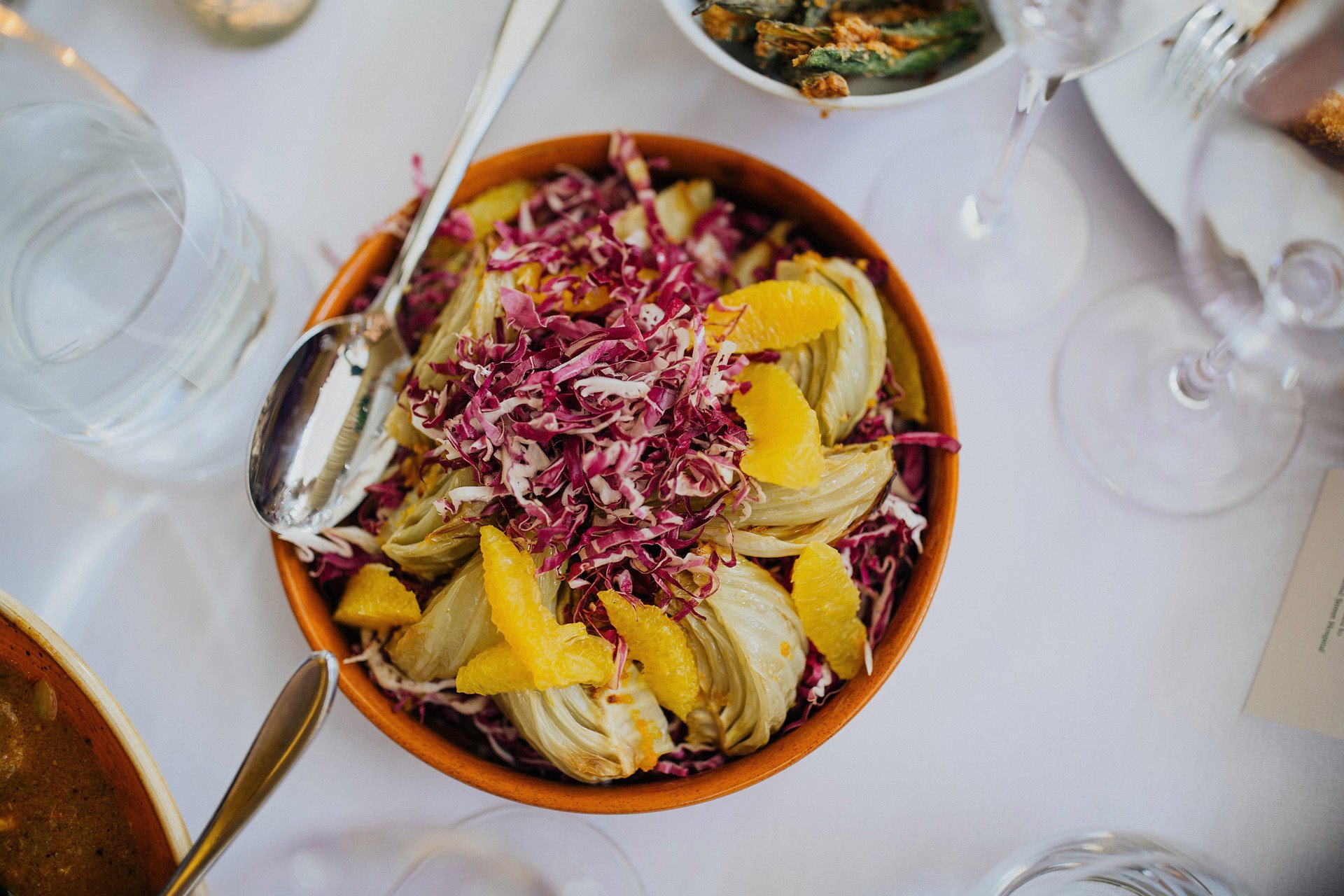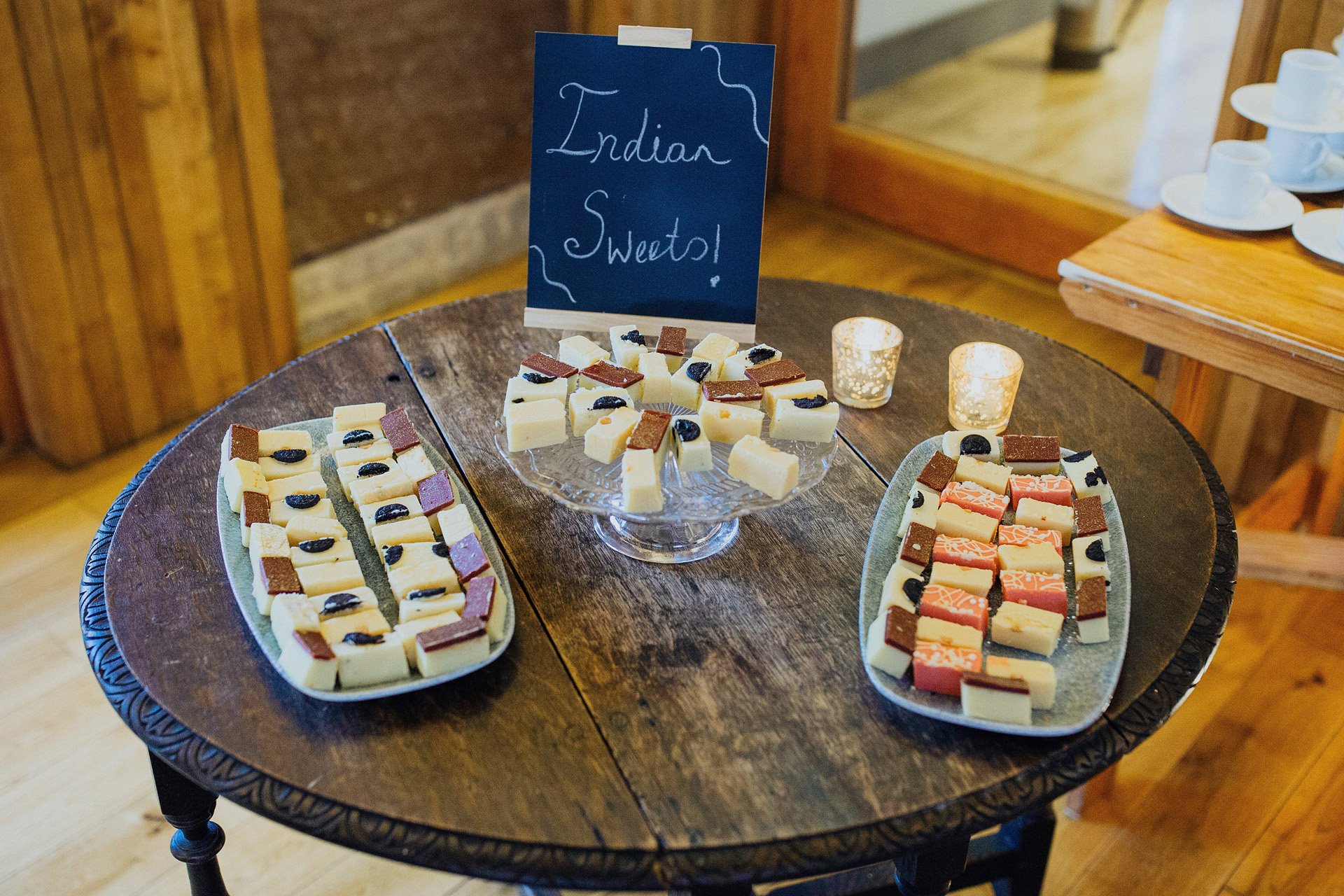 Dress as Kings and Queens!
Fusion weddings offer the chance for you and your guests to really have fun with wedding outfits and wear the traditional dress code from both cultures.
Most couples choose to embrace this and co-ordinate an outfit change before dinner or between each ceremony. Brides of English and Hindu weddings will often wear both a white wedding gown and beautiful Lehenga Choli.
When it comes to your guests you can give them the option of either on your invitations.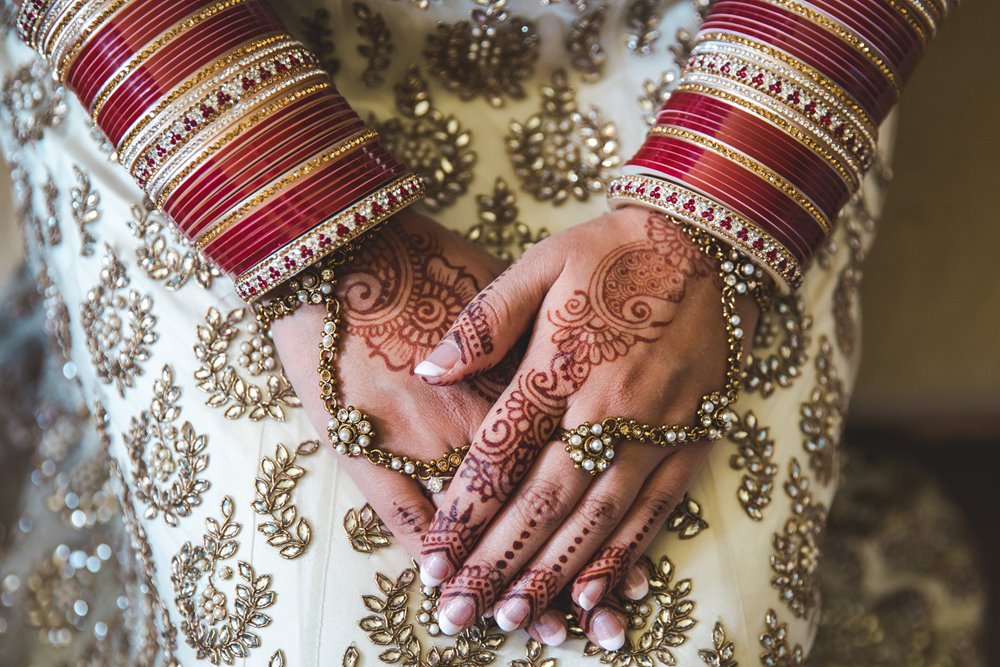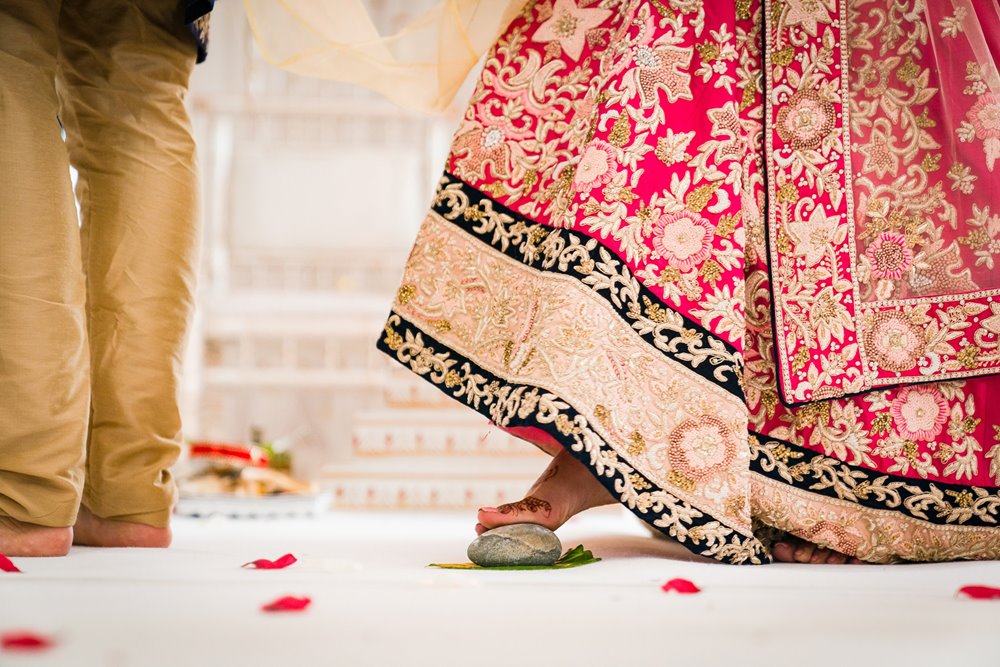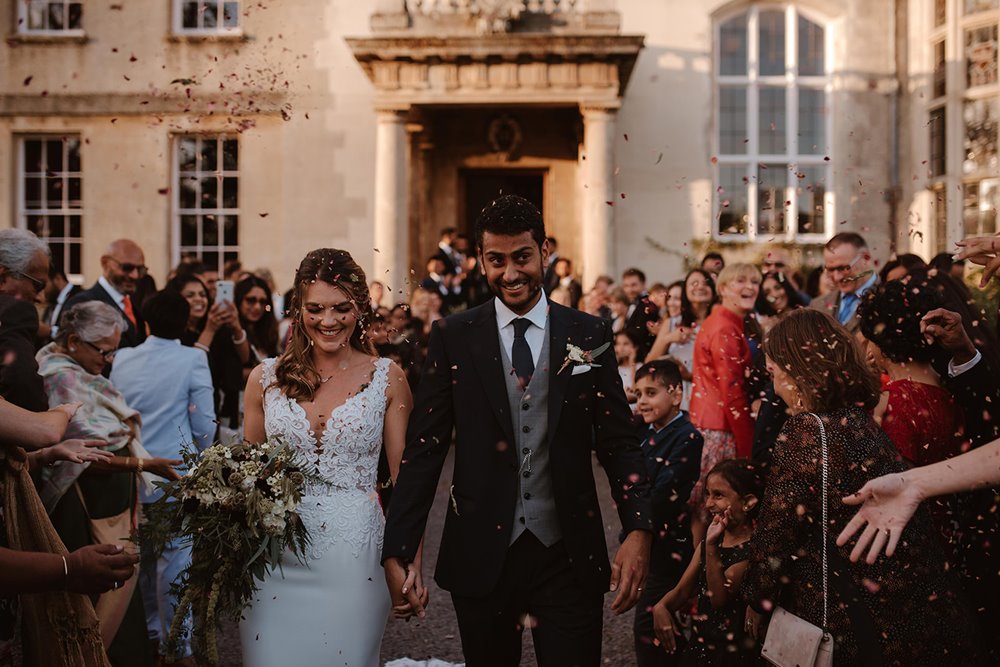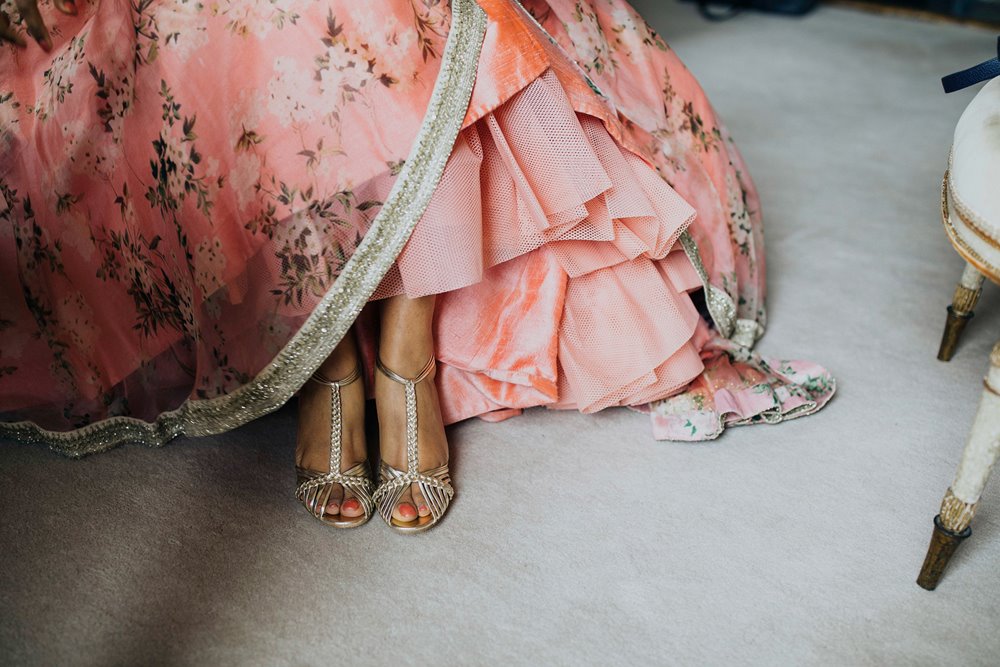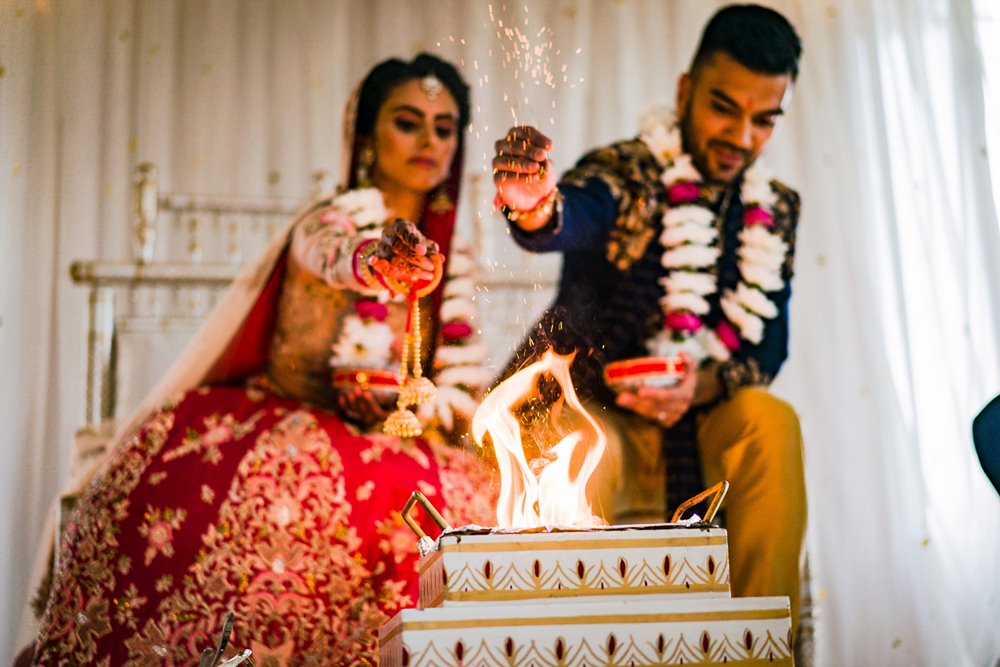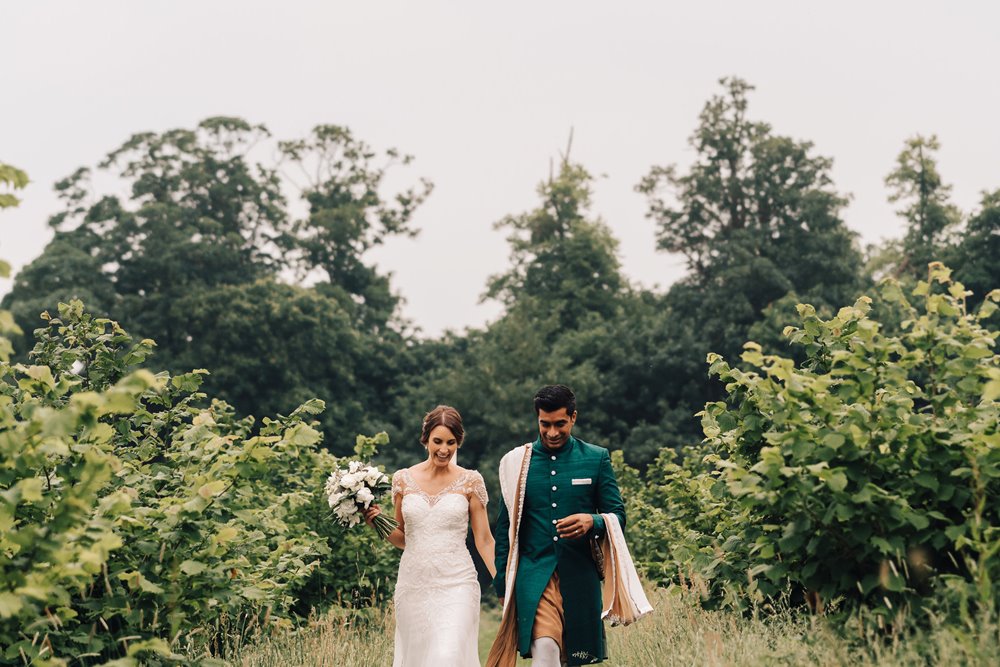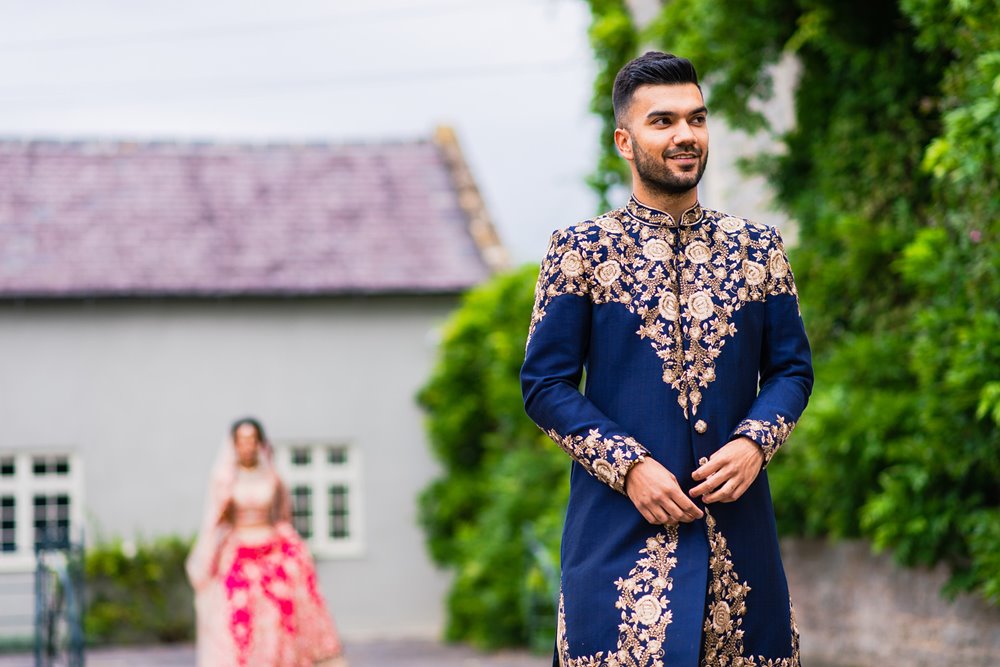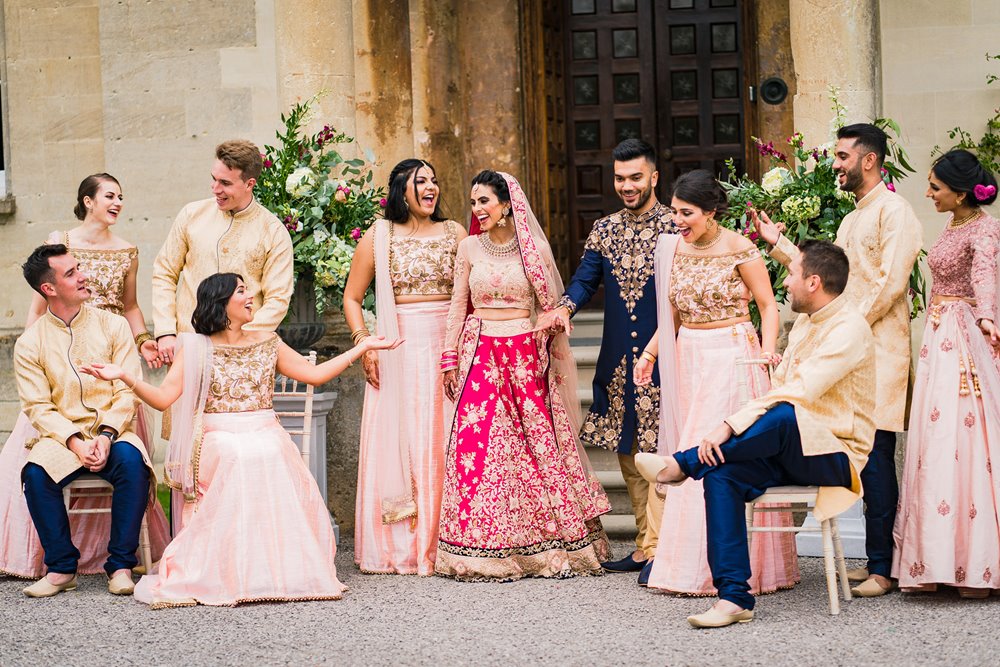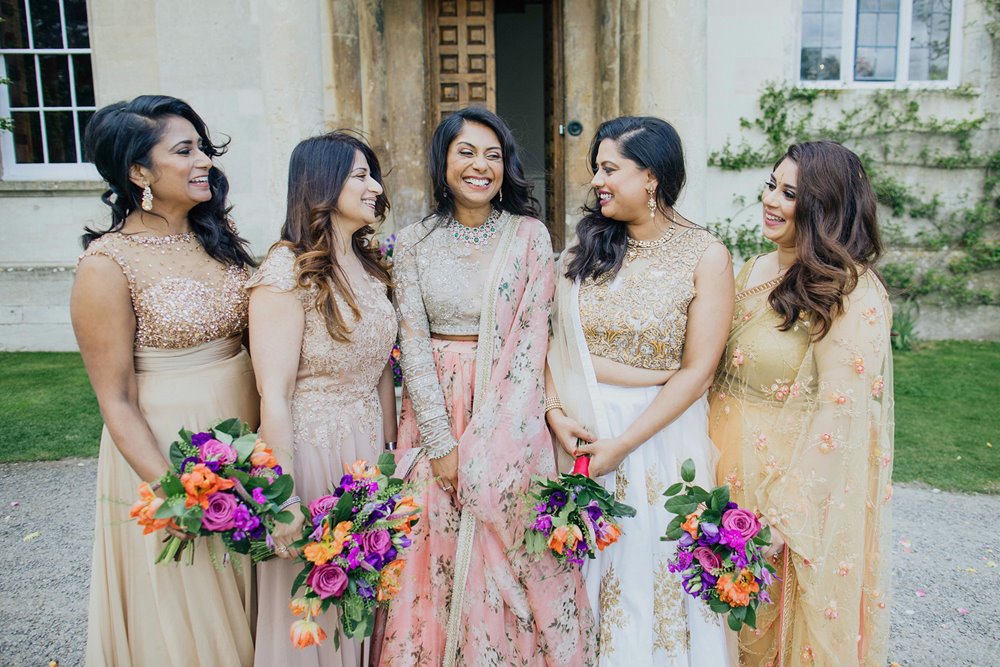 Here comes the Groom
A celebration in itself, the Grooms arrival called the baraat is celebrated with such joy. Traditionally the baraat originated in North India (the term baraat actually meaning the Groom's family and friends) - the party would gather at the brides home town and stay for two weeks with many rituals and ceremonies taking place in this time, and ending in the bride being brought back to the grooms house…

These days it has shrunk to a few hours or less but the celebration is still full of fun and joy and often involves live music; Dhol drummers, singing, dancing and possibly even travelling bars joining the procession.

Guest are usually divided into the brides side and the grooms side where the brides family are shown to a meeting place and the grooms guests join him (on horseback, elephant or other chosen steed) on is processional journey.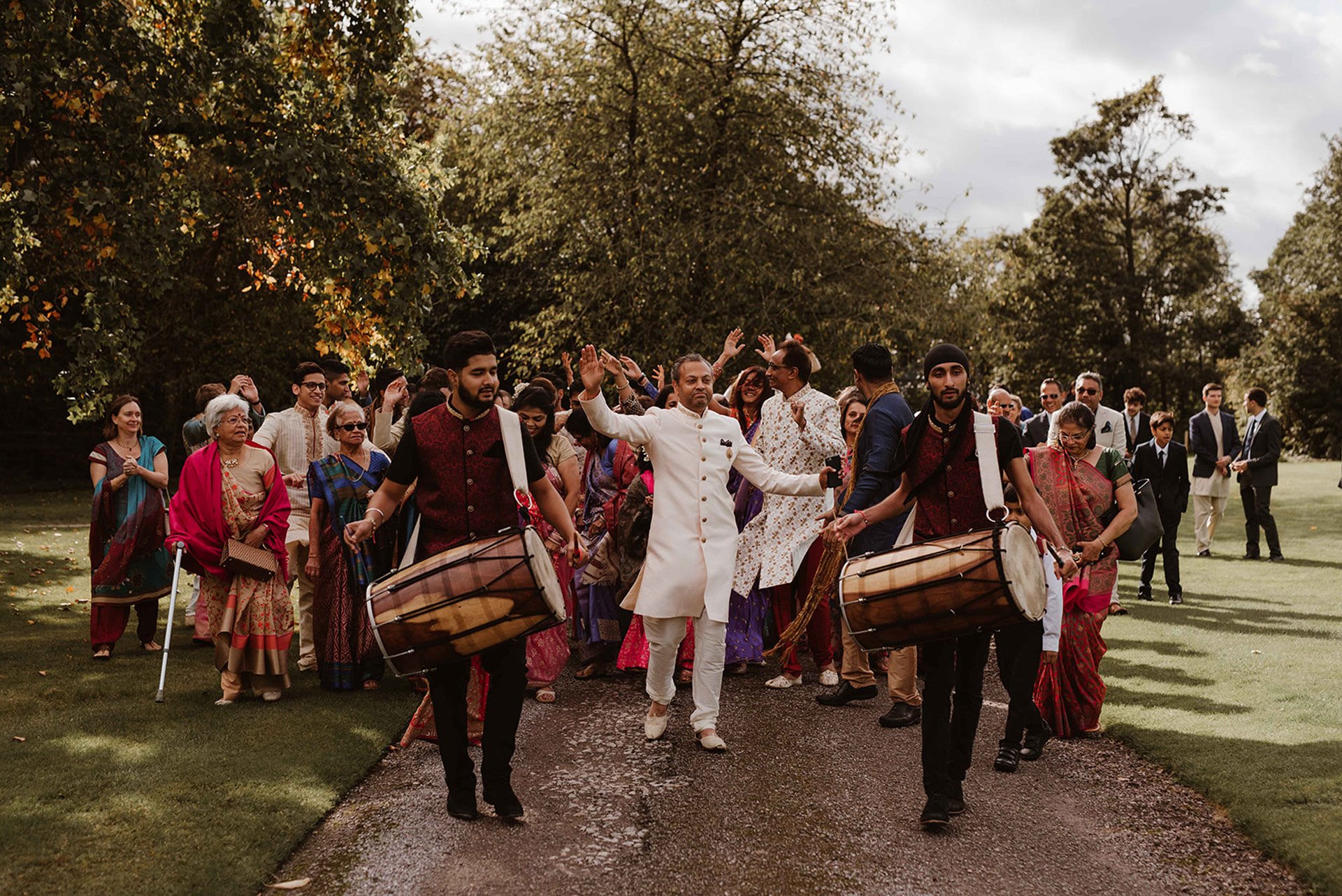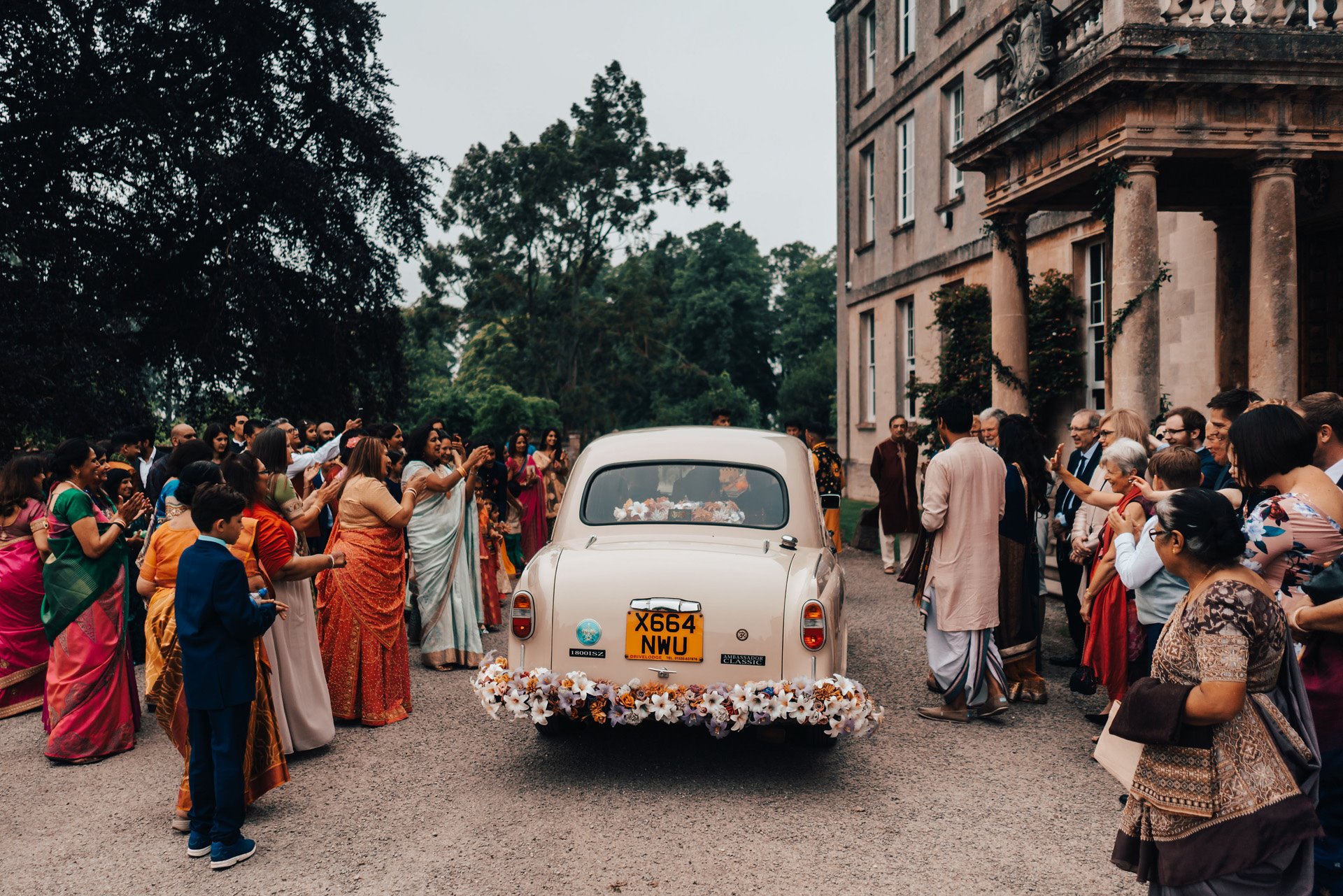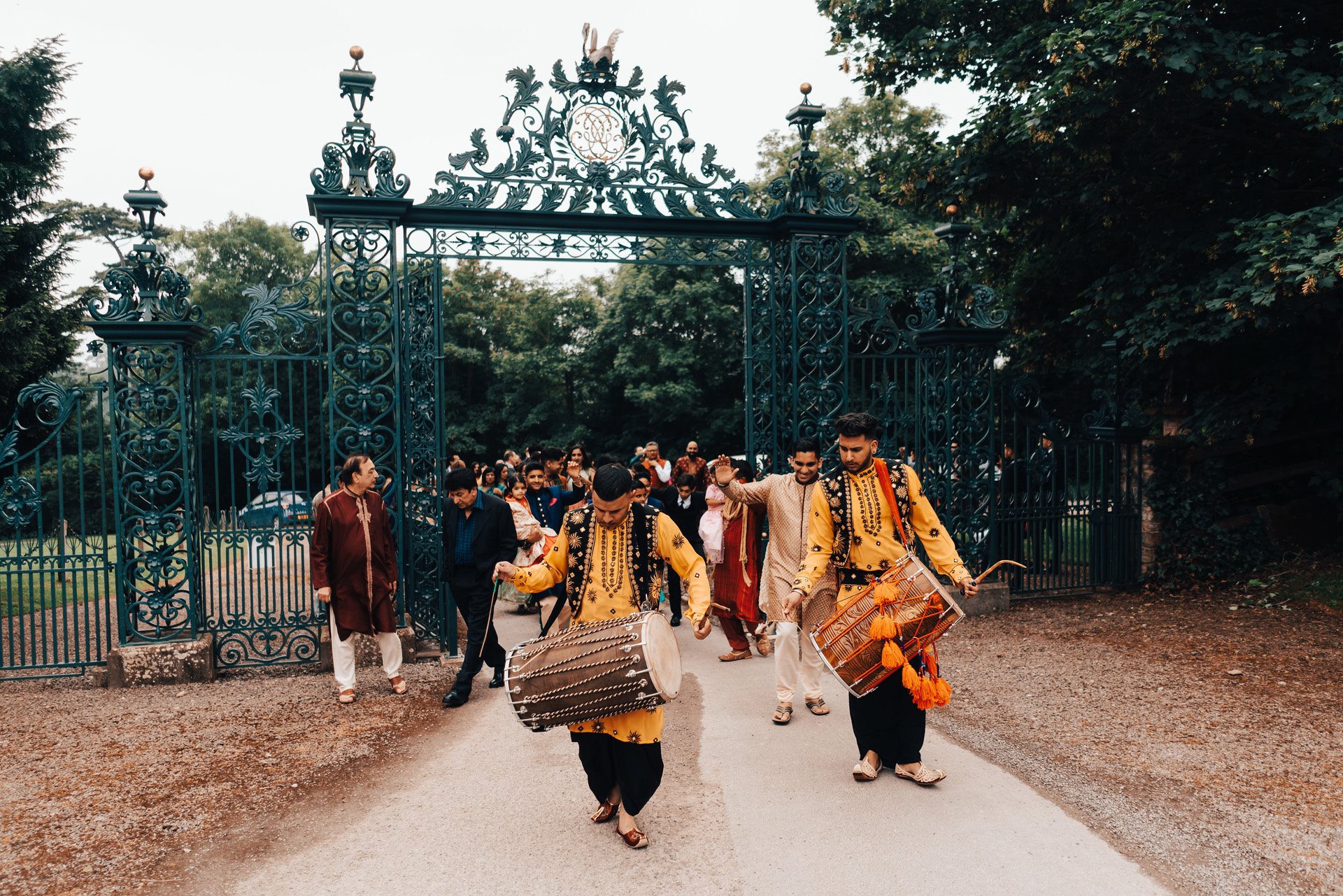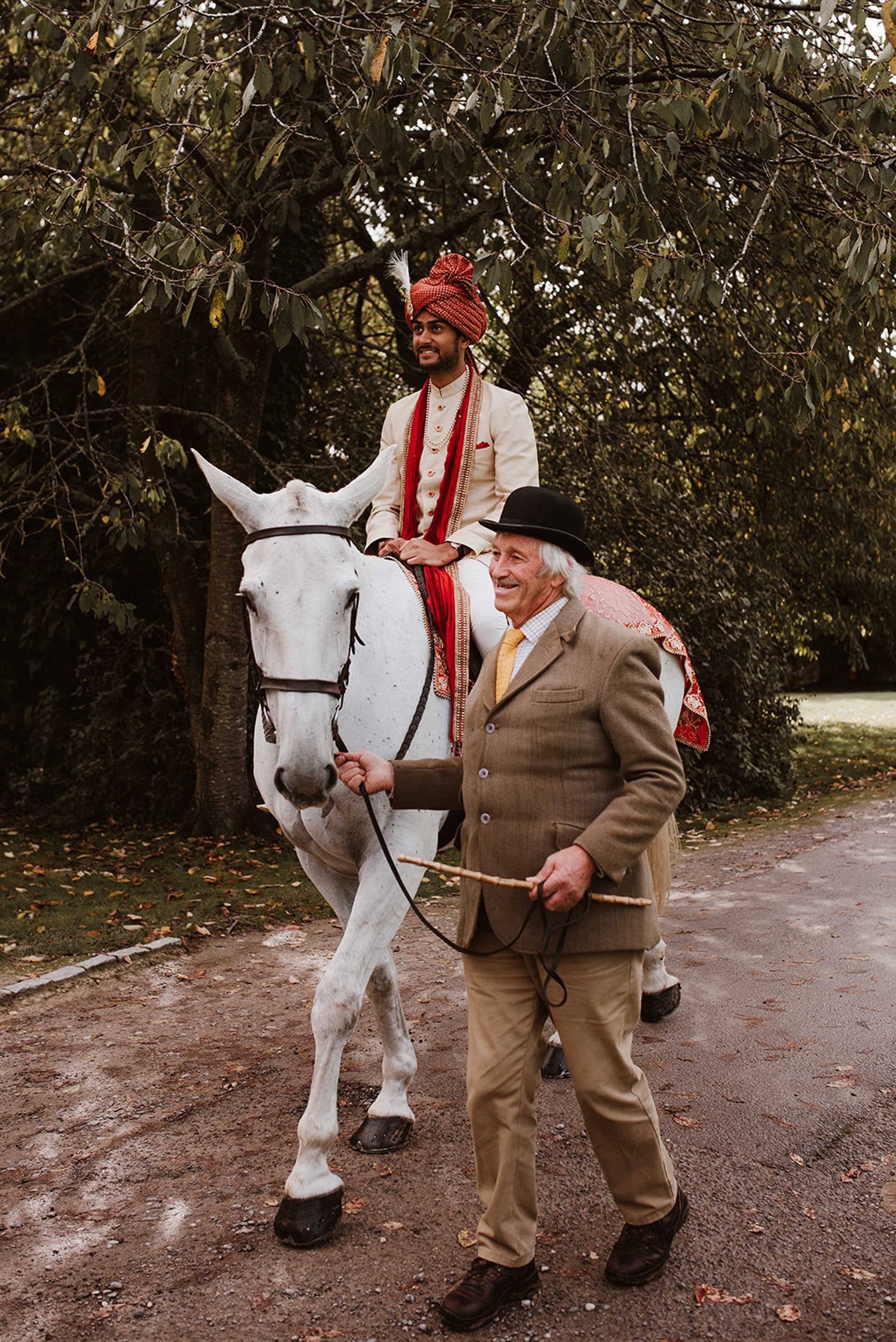 Mandap magnificent
Hindu and Jain weddings see the bride and groom get wed inside a wedding mandap.
A beautiful covered structure decorated with fabric, crystals, leaves and flowers, the couple are usually joined beneath the mandap by a fire, their parents and priest.
We have seen some exceptionally beautiful mandap transformations in the Gillyflower; some so intricately involved you wouldn't recognise the space…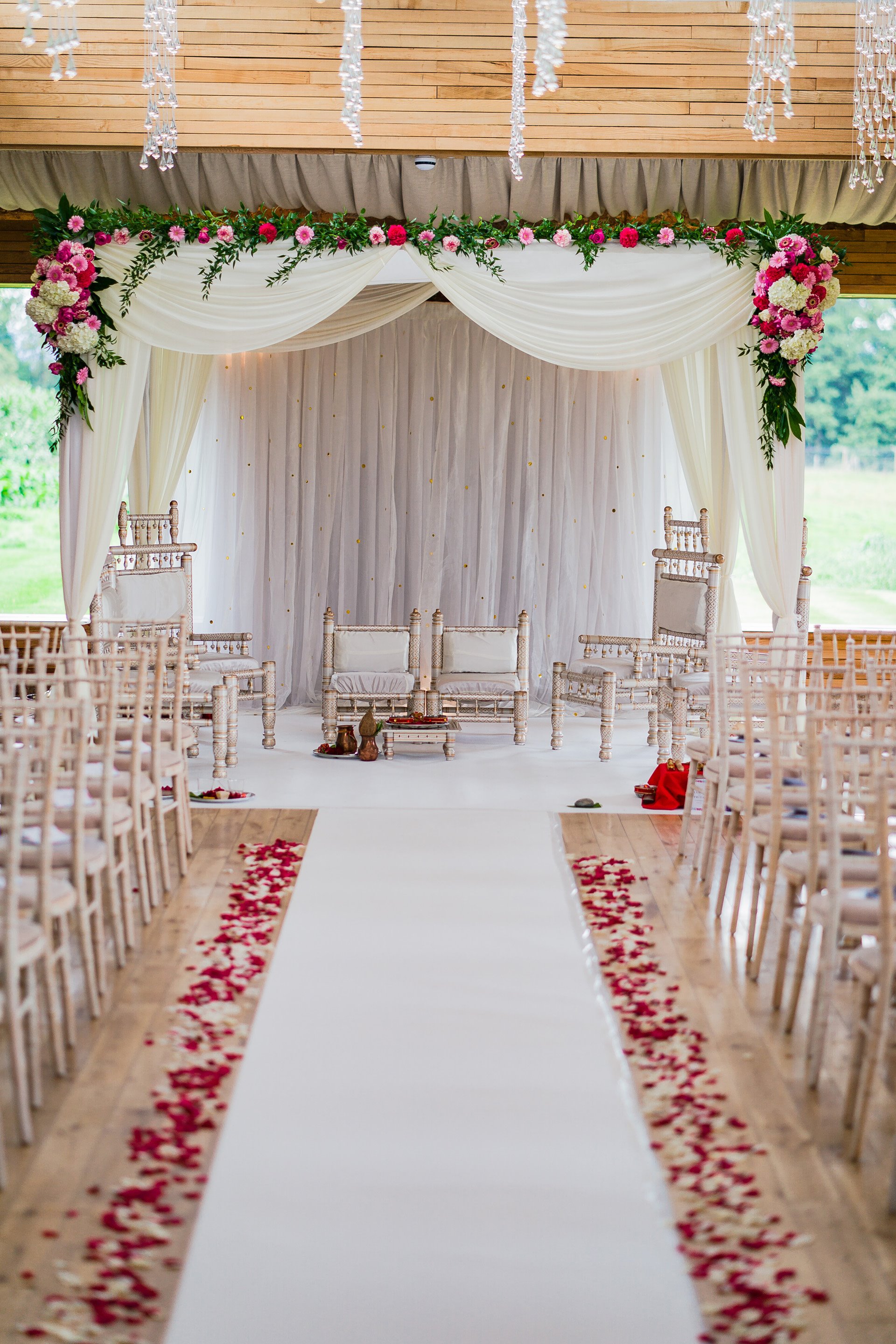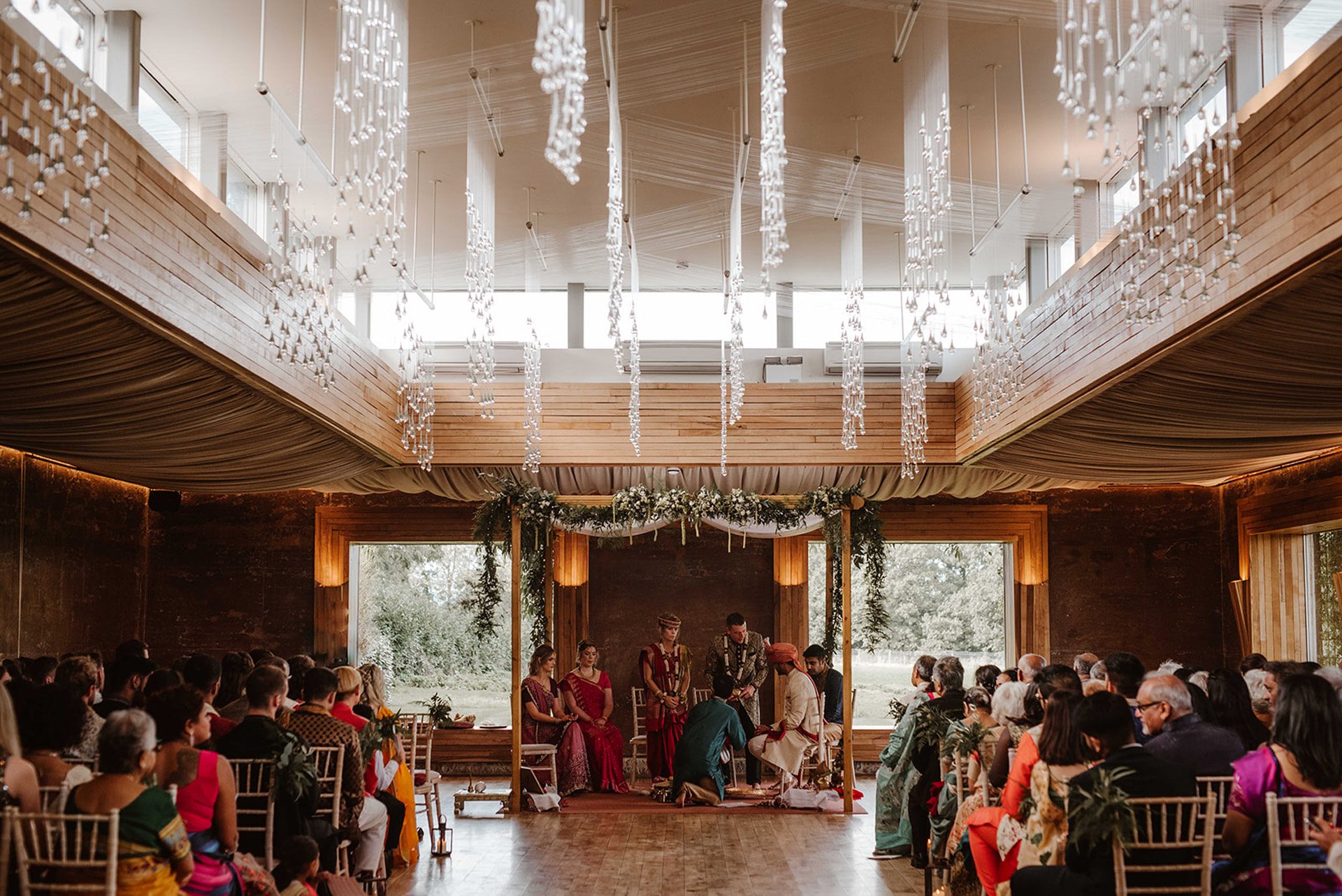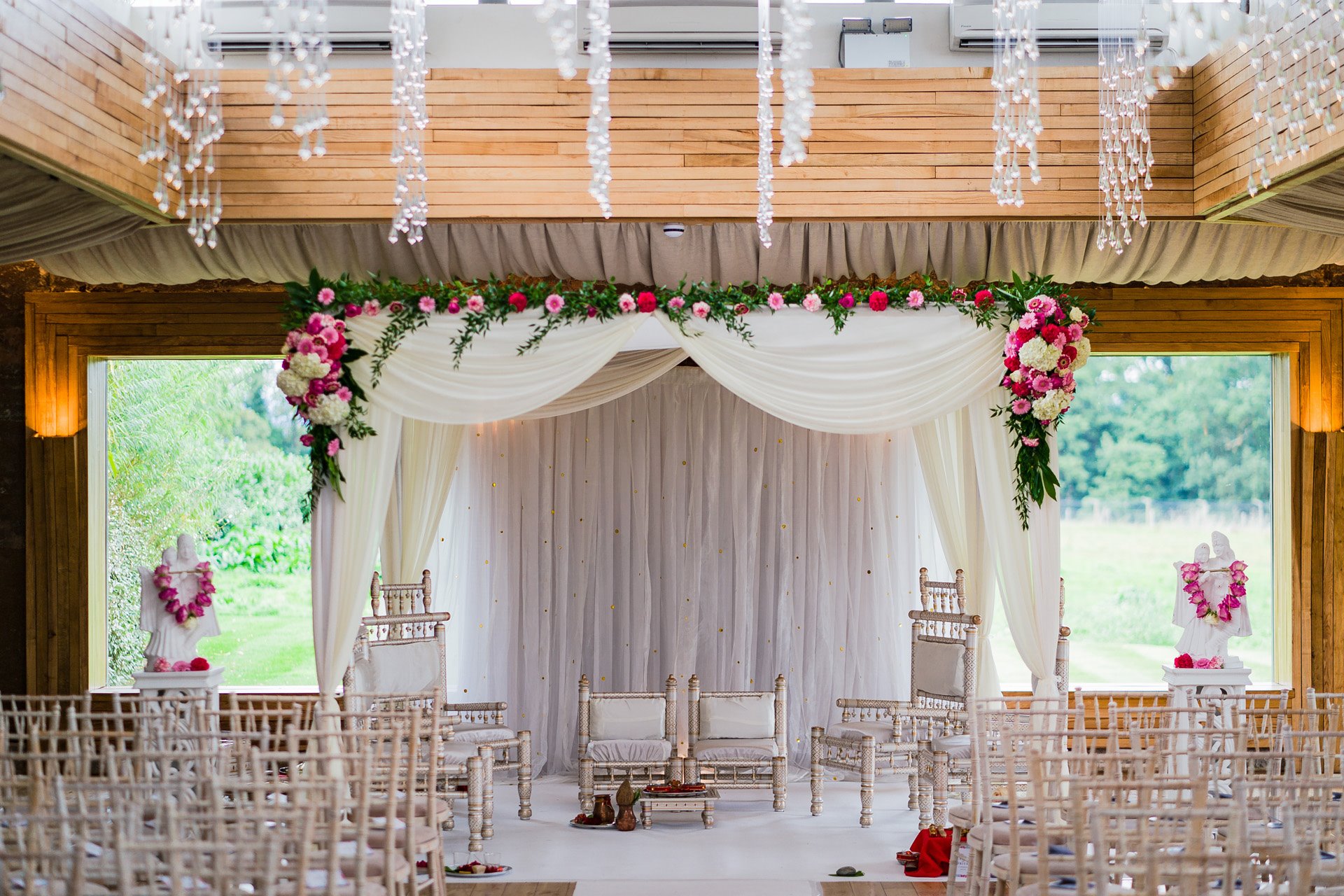 There are so many rituals and ceremonies you might like to incorporate into your fusion wedding day(s) - or not! It's entirely up to you which you choose to honour.

You are creating your own culture as a couple and the most important thing is to honour yourselves and your families and ensure your wedding represents you - and to have fun planning it!
If you'd like to browse some of our previous Indian English weddings, take a look here, and as ever if you have any questions at all get in touch with Team E any time- we're always here to help!
Related reading