Meet Debi and her merry band of housekeepers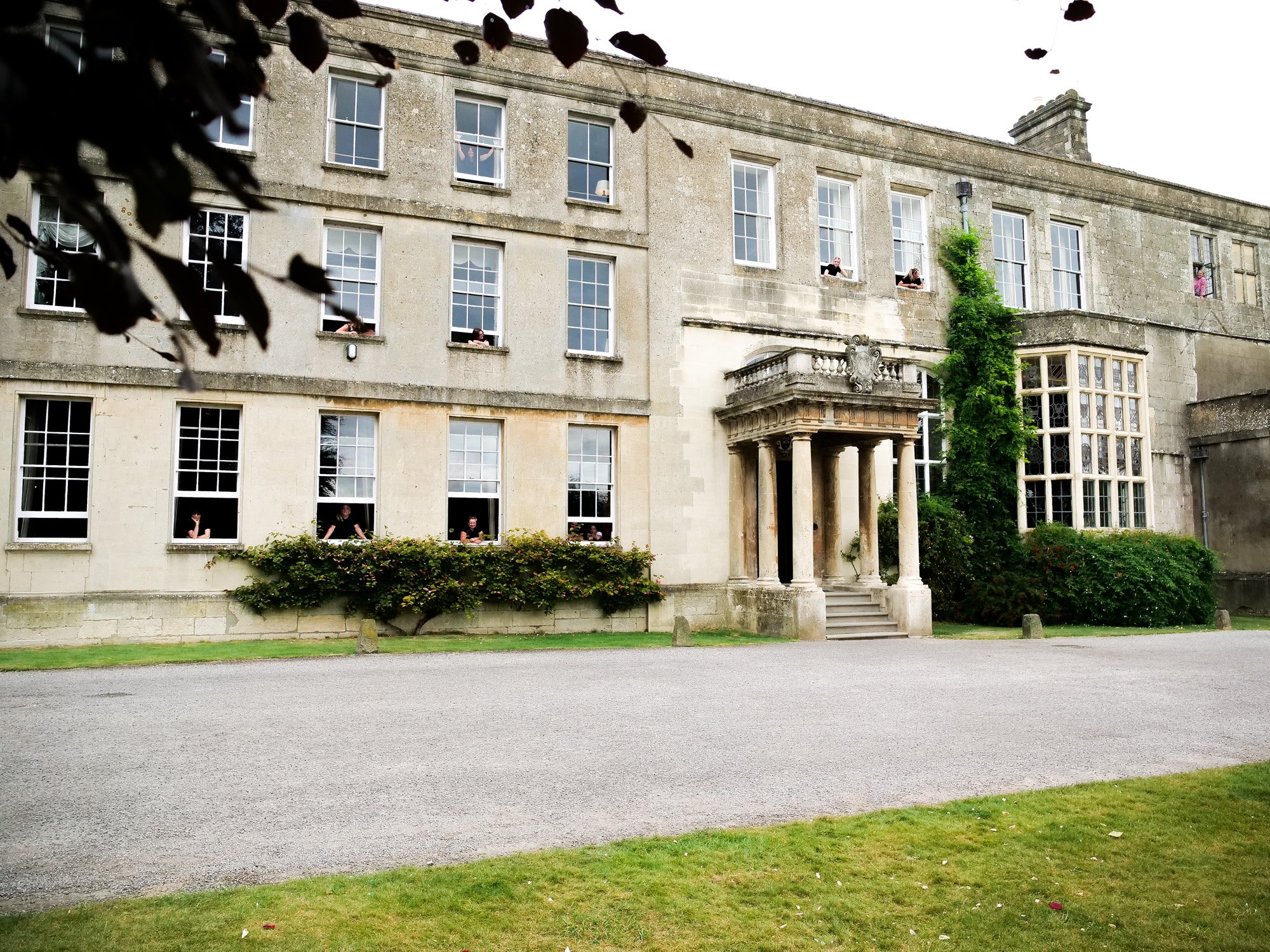 As we've crossed the threshold into winter and many of us are enjoying cosying up in our homes it seemed befitting to introduce you to our wonderful housekeeping team who make this house so warm and inviting.
Debi is our marvellous duty manager here at Elmore Court and works alongside the most brilliant housekeeping team. Apart from Anselm, they know the house better than anyone else, including each and every secret spot and nook and cranny! 
Read on to find out how Debi and her team look after this old mansion house and keep all your wedding guests happy and full at breakfast, as well as her favourite secret spot which she has only ever previously told one other person...
Hey Debi! How did you come to work at Elmore Court?
After having my little people, I was looking for some part-time work at the weekend and Elmore court is right on my doorstep so it fitted perfectly. I started doing bar shifts and then coming back in the morning to cook breakfast for the wedding guests staying in the house.
8 years later I'm still here!!
I'm Now Full time duty manager looking after the beautiful house.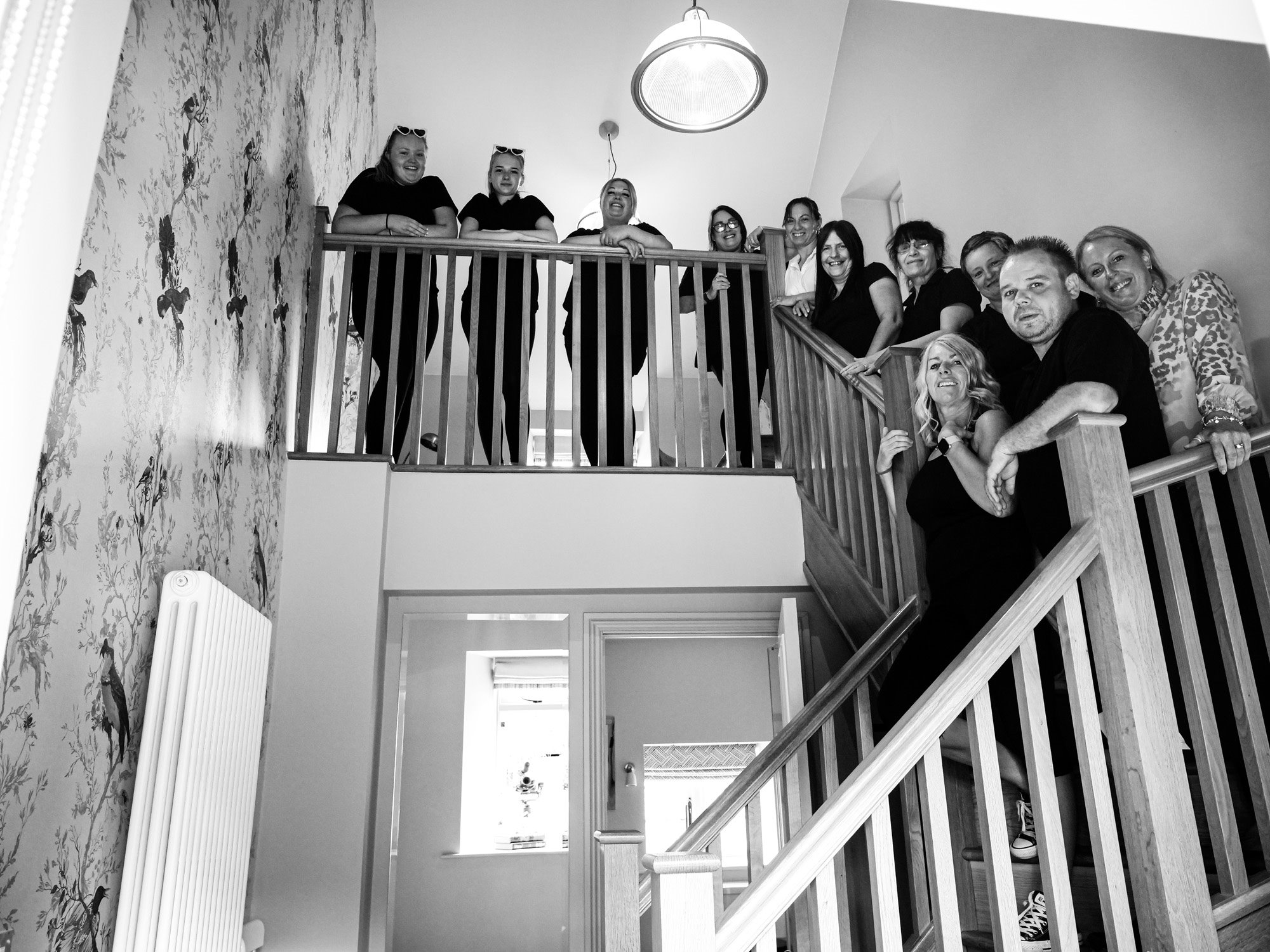 What does an average day look like at Elmore Court?
Well, it depends on what the day brings… On an event day, I'll get in early to have a handover with the night manager and then oversee the running of the breakfast and the housekeeping team.
Collecting up all the belongings from the wedding party the night before takes me all around the house, it sometimes spreads itself all across the house, Gillyflower, the grounds and the Coach house!
After breakfast, I say goodbye to the wedding guests who stayed over and then check the house to make sure it's sparkly clean and ready to welcome the new bride and groom and their guests who can arrive from midday.
On non-event days… (of which there are few at the moment!) You can find me doing stocktakes, orders, rotas, recruiting staff and generally getting everything organised... Typical Virgo stuff!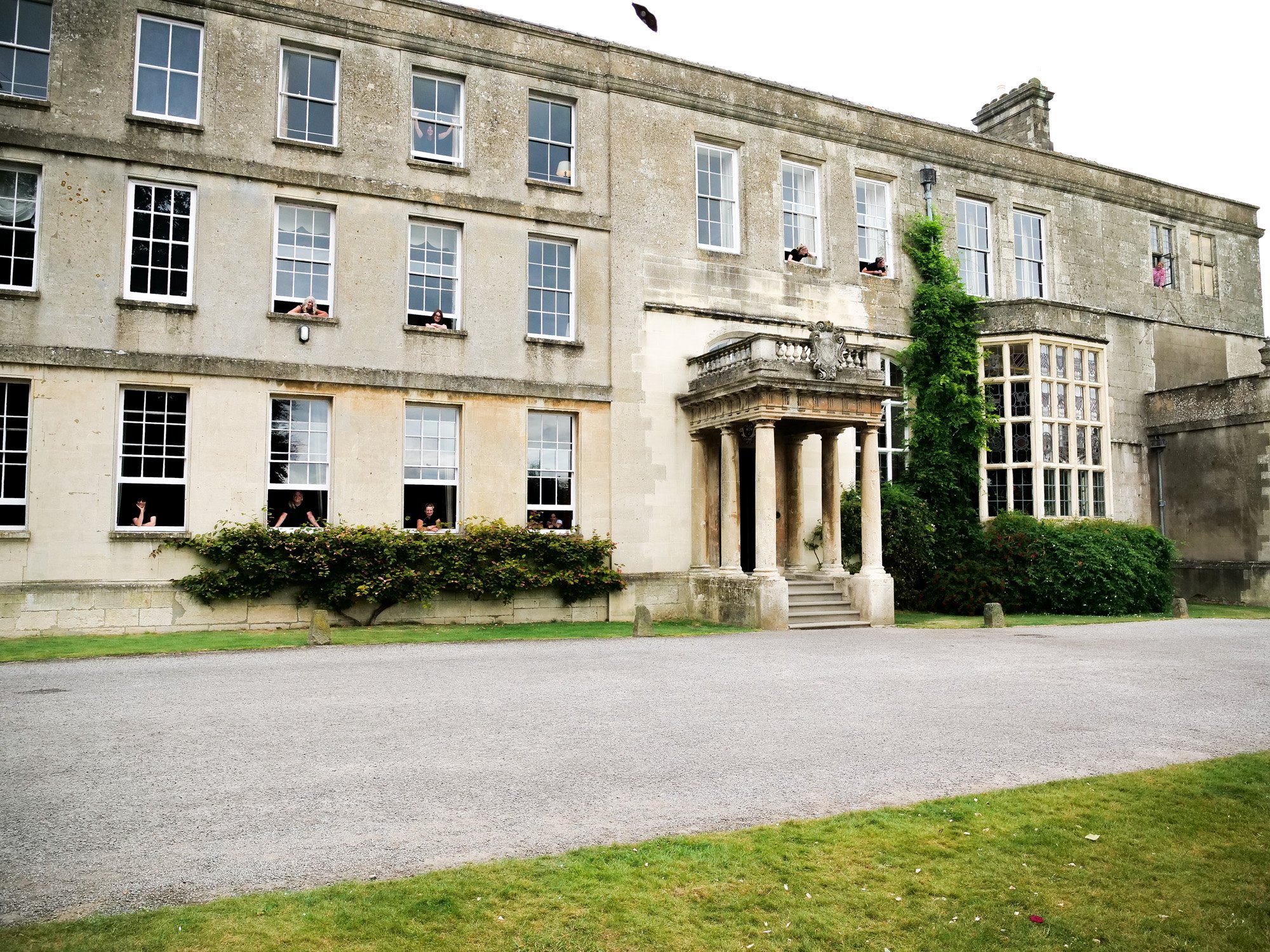 Where do you eat your lunch?
Not a very exciting answer I'm afraid, generally at my desk, but in the summer months you might find me and the head housekeeper wandering around the walled garden eating fruits from the trees.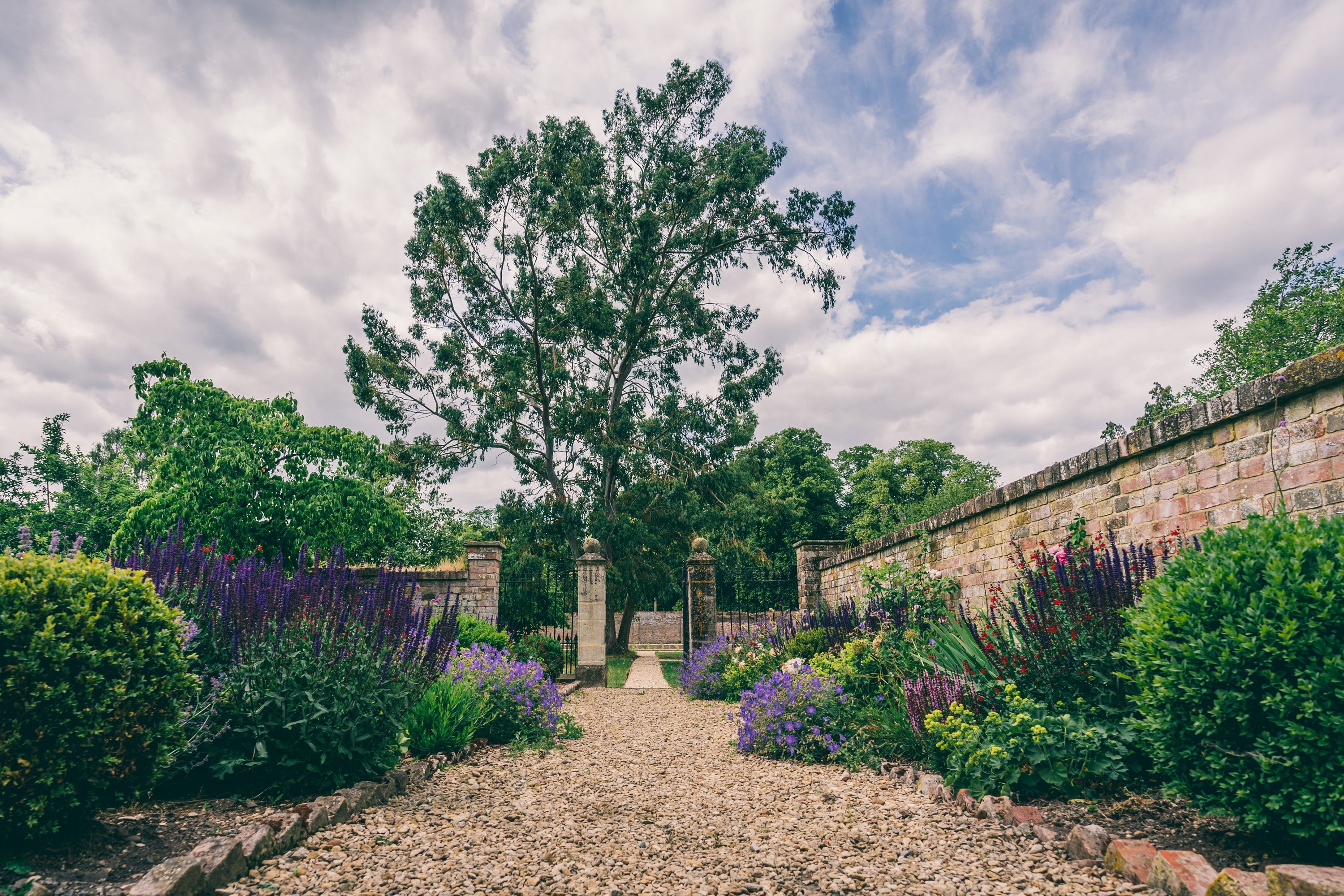 What do you love most about working at Elmore Court?
Elmore Court is the most amazing place to work. Its magical both for the guests and the staff.
I love the old traditional house mixed with the new stunning Gillyflower and the environmental consciousness of the whole estate... However for me it's the people, the team that makes a place extra special.
I've seen many staff come and go in my years at Elmore and made some amazing friends, I'm very lucky to work with my best friend and some amazing Breakfast and Housekeeping staff who make me laugh every day!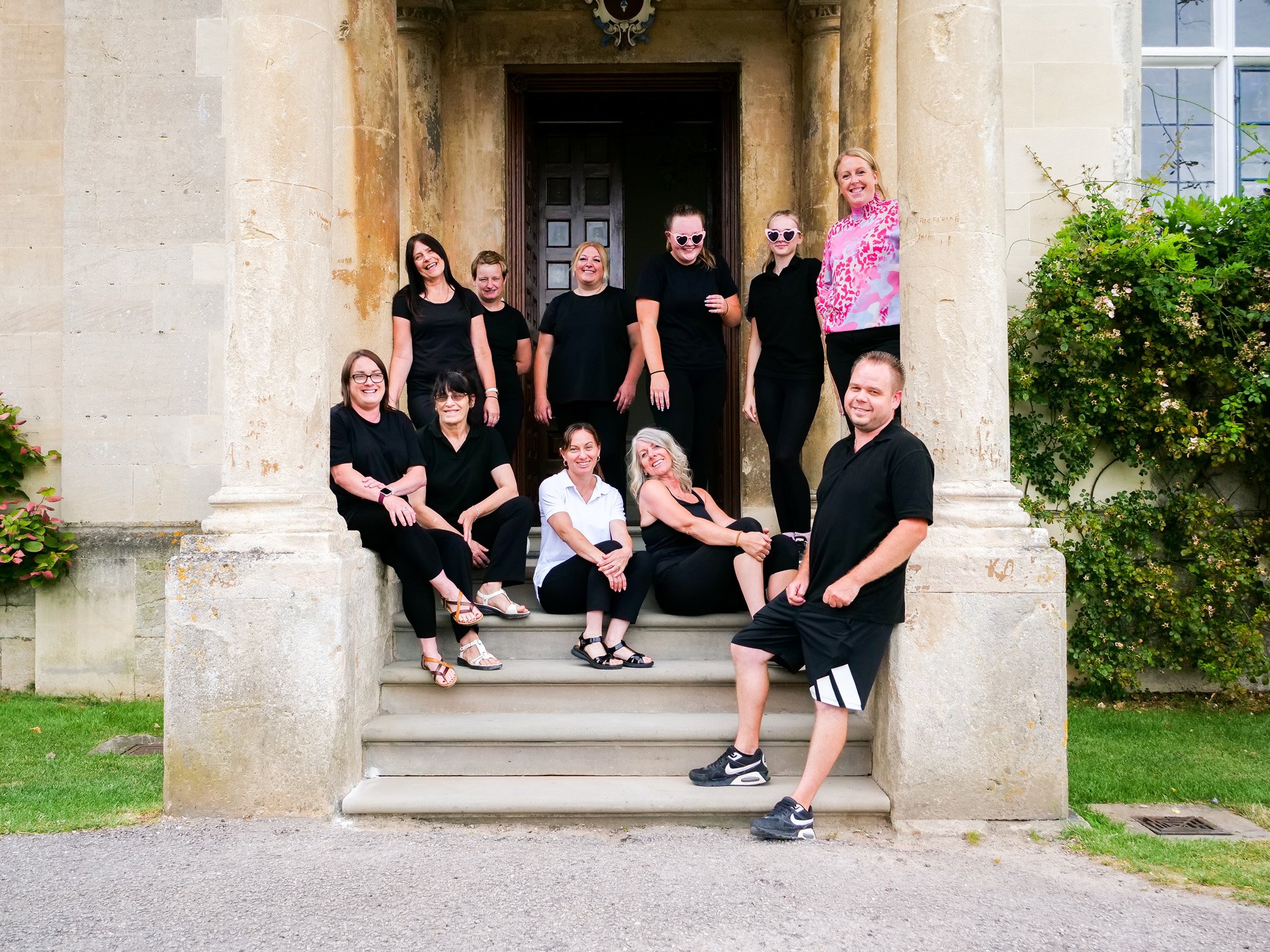 Where is your favourite spot in the house?
Well, this is a secret actually, and until now only one other person at Elmore knows this!
My favourite spot in the whole estate is up on the roof of the house... It's so peaceful up there and you can see for miles.
If I lived in the house you would find me up there with a good book, a pillow and a blanket…
Weirdly my least favourite place is the other end of the house; the cellar… I have only ventured down there 3 times in 8 years!!
Ooh! Tell us some more secret facts about the mansion house!
OK. There are 86 windows in the main house, 76 pillows on the beds, 50 mirrors in the entire house and 6 paintings of Elmore Court inside Elmore Court!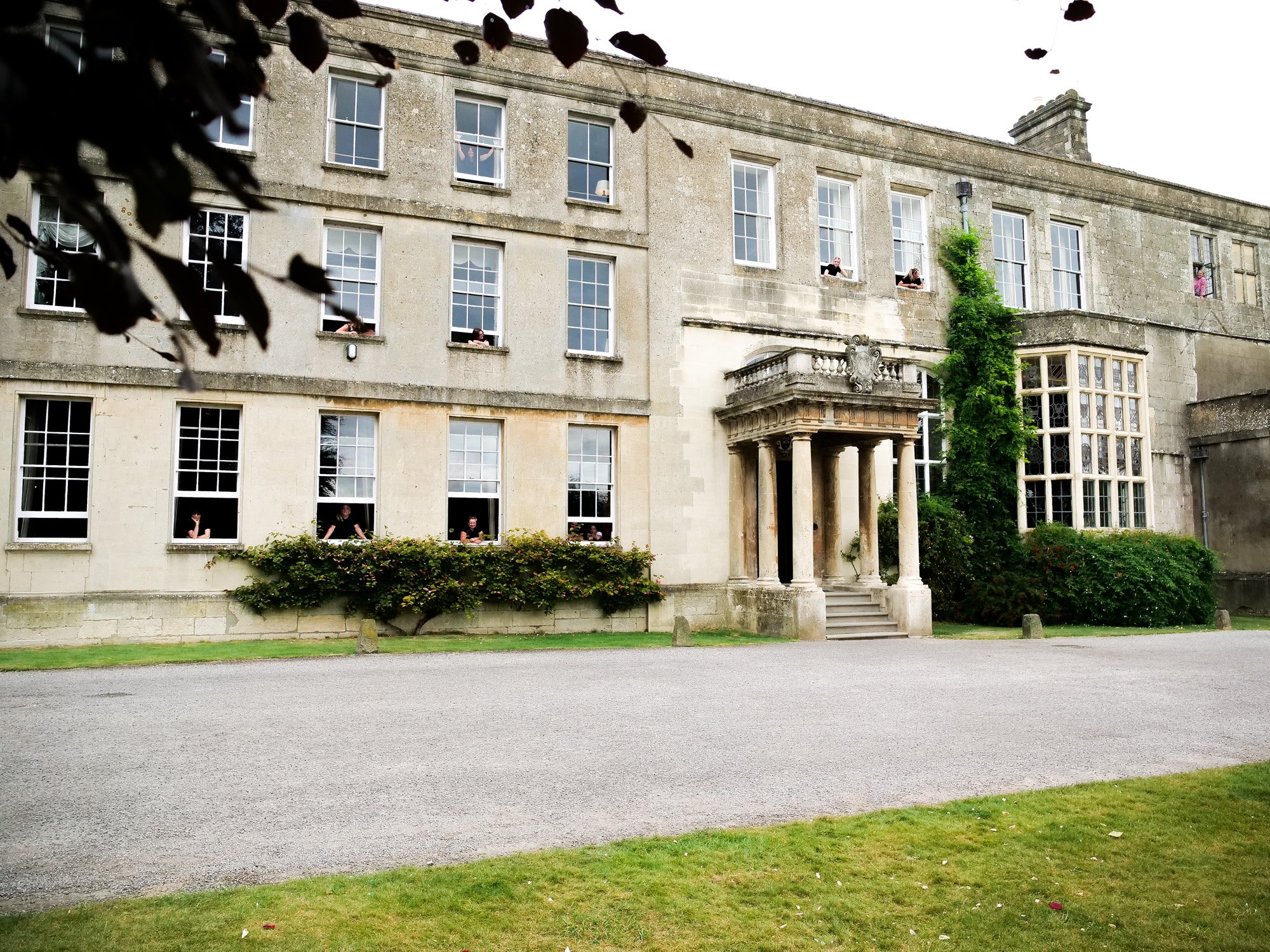 Which bedroom would you choose?
I've stayed in almost every room in this beautiful old house and some on the wider Estate, my favourite room has to be the Smoking Room with its emperor-size bed and huge shower (big enough to have a disco in!)
– I can't wait to try out the Treehouses though!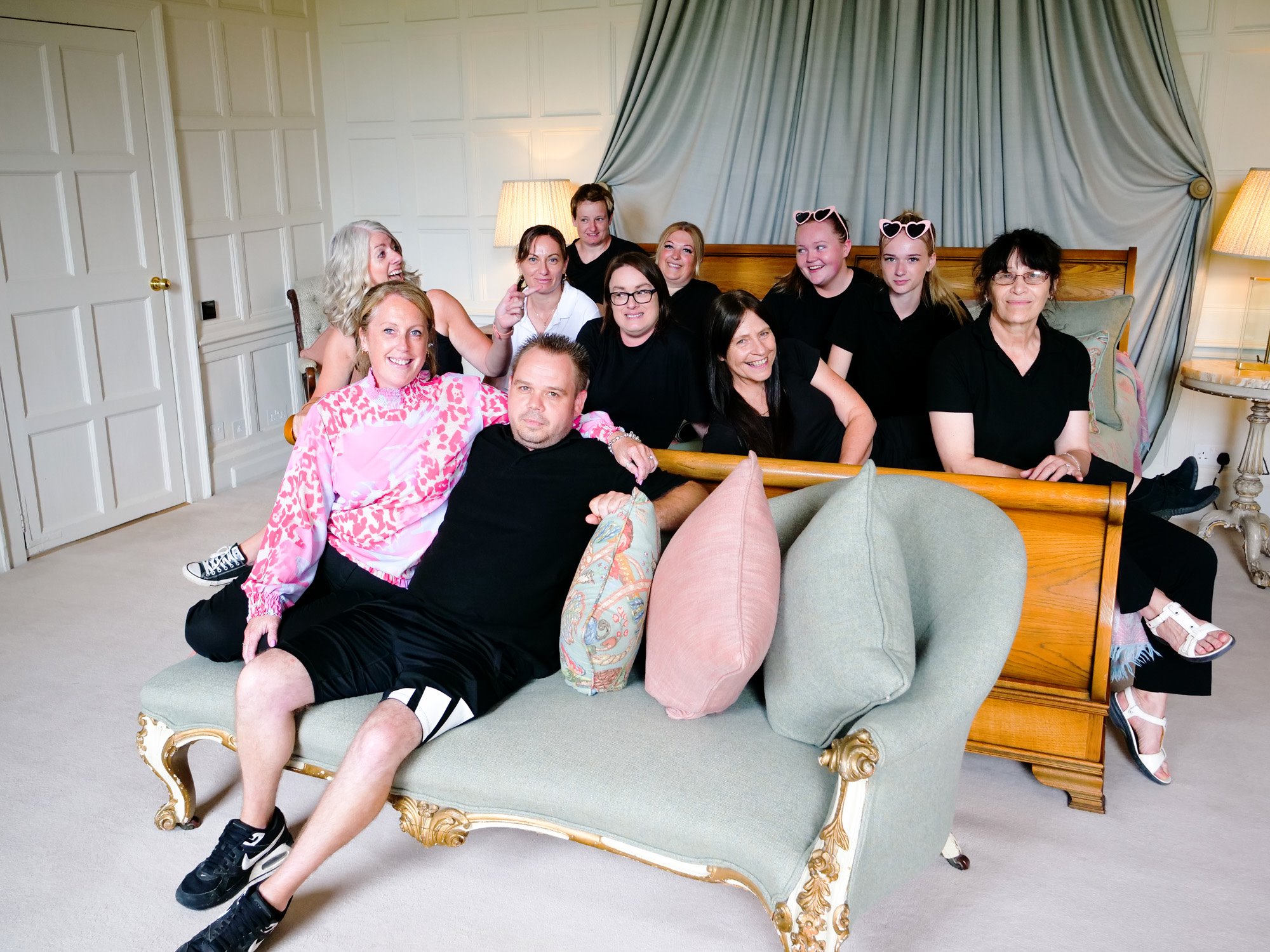 How do you spend your days off?
As far as I'm concerned days off are for enjoying, so no rest for me…
You'll find me having all the fun I can; spending time with the people I love, having family BBQs, days out, breakfast dates, hitting the gym, and shopping – all fun things like that. I may occasionally have a rest, if I do I'll binge watch an entire Netflix series in a day!
If you were planning a wedding or party here what would it be like?
Actually, I have organised and hosted a party at Elmore court and it was amazing!
Last year my Dad turned 80 and I thought it would be lovely to have his party at the most amazing venue in the world, we had arrival drinks in the drawing room before moving through to the dining room for a 3-course dinner – it was everything I expected and more.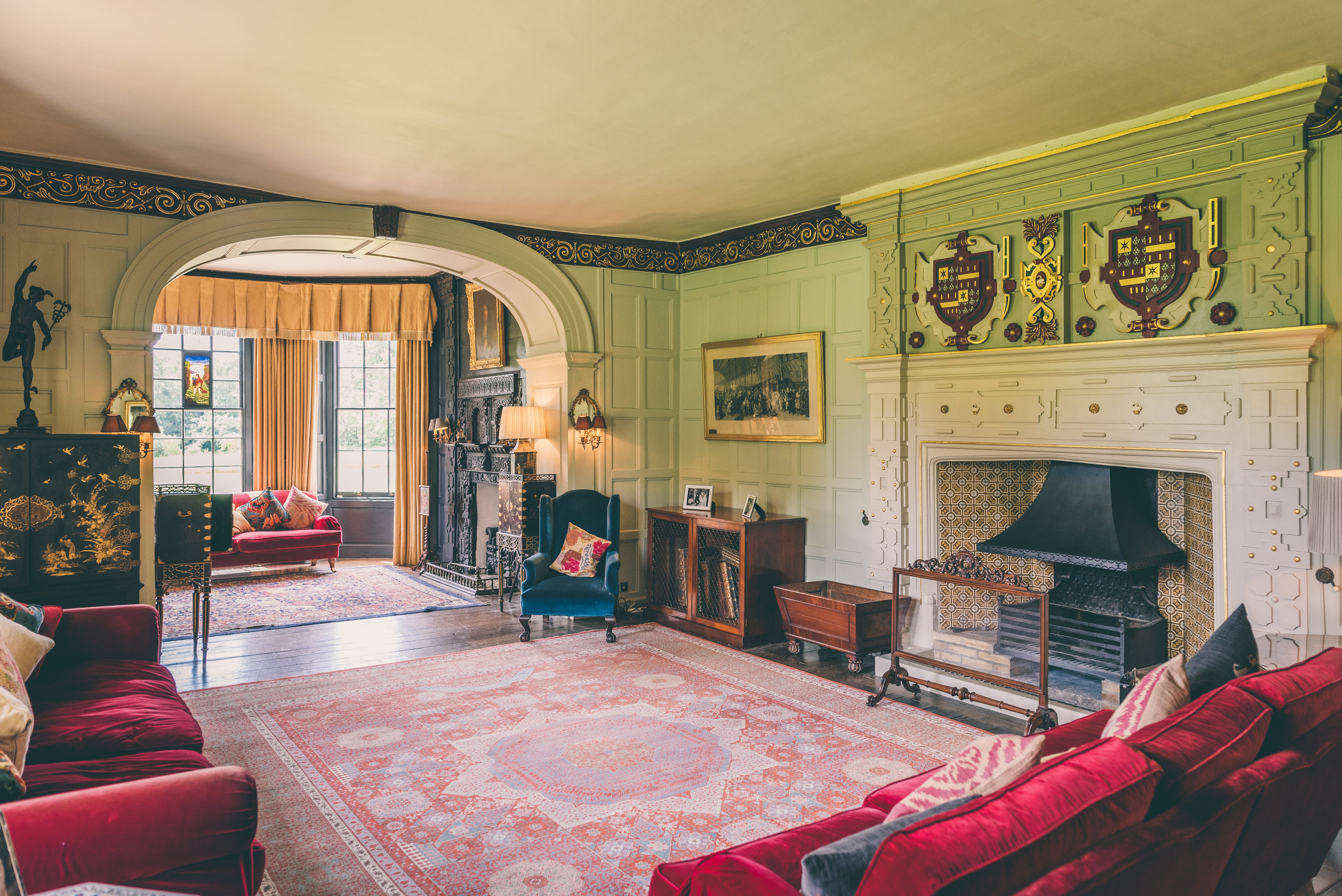 What do you like eating at home?
When I have time I love cooking. I have two small people who aren't excited by anything too extravagant... my daughter's favourite meal is spaghetti bolognese and my son's is good old fashioned Cottage pie!
However, I spent a lot of my maternity leave making things from scratch and 10 years later my daughter and I like to try anything new we see or get recommended, so any suggestions are greatly received!!
What music do you like & where would we find you at a party?
This is a difficult one as depends on the mood and the activity. Music is something I love, along with dancing!! At a party, you will mostly find me on the dance floor.
I love Dance music, 80's, power ballads, Disco even a bit of rap!!
This year I have been to a few concerts including Stereophonics and Queen at the O2.
Related reading