The mini weddings that gave us BIG smiles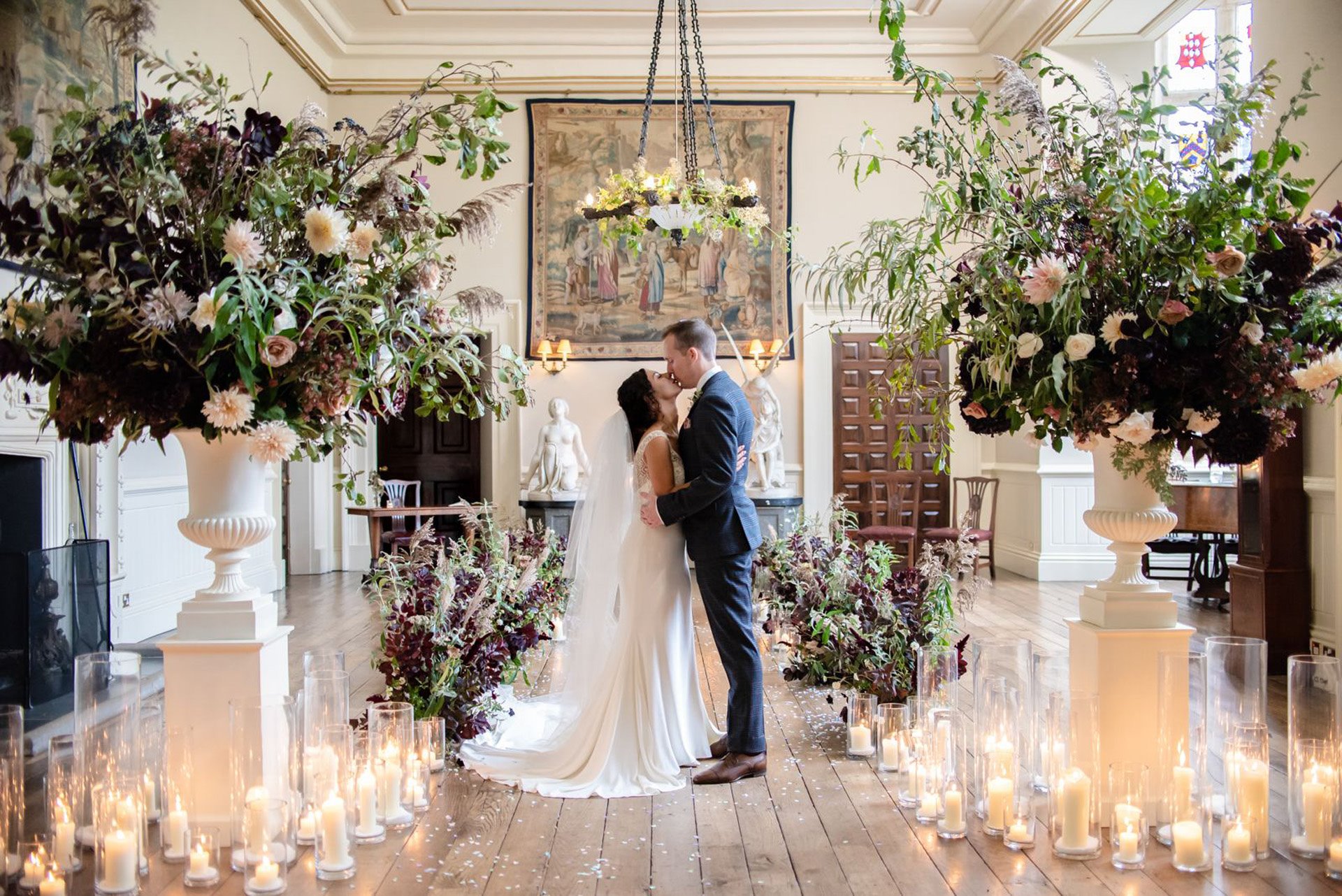 Today's blog is a super positive one all about celebrating love, regardless of what the world throws at you!
It's not been an easy year for anyone, and those planning weddings have had their own unique set of challenges to face (!!!) It's been rocky, to say the least.

So much time, love and effort goes into planning the big day. Witnessing our lovely couples having to postpone weddings last minute, or cut the guest lists down from hundreds to a handful has been so heartbreaking, and something no-one would ever have anticipated at the start of 2020!
We've always known we have BEST couples at Elmore, but you guys have been so inspirational in the way you've handled this and moved with the changes, it's been truly awe inspiring!
Due to the size of our venue we often have large weddings, but we knew that the most important thing for some of our couples was getting married on the date they planned, so we came up with a micro wedding package for those who wanted the option... And guess what… They are just the most magical of days!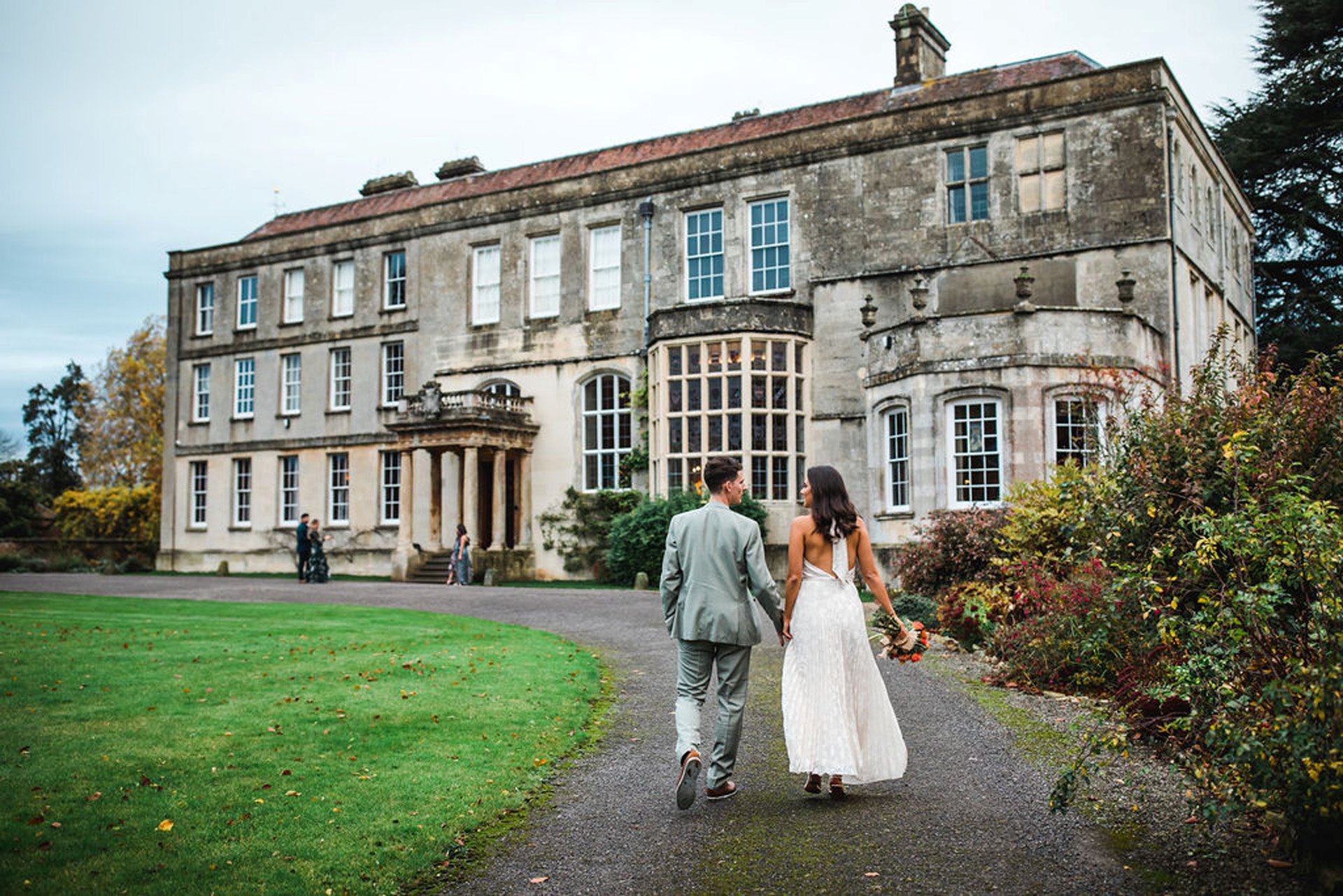 Don't decide against planning a small intimate wedding until you've read this whole journal
They might have been small in numbers but these micro weddings were jam-packed FULL of love and joy and real cosy connection, which soothed our aching hearts no end, and truly lifted the mood for everyone involved.
We'd love host more micro weddings until the time comes to celebrate bigger.
So for those who are currently covid wedding planning, don't decide against planning a small intimate wedding until you've read this whole journal... You can always do both, and we would love that!
Without further ado let's introduce you to some of the lovely couples that said 'I Do' in 2020; sharing their photos and their thoughts. We think it might just make you want to slim down the guest list and blow that styling budget - a bride can't have too many flowers and candles (or weddings!!!) in our opinion.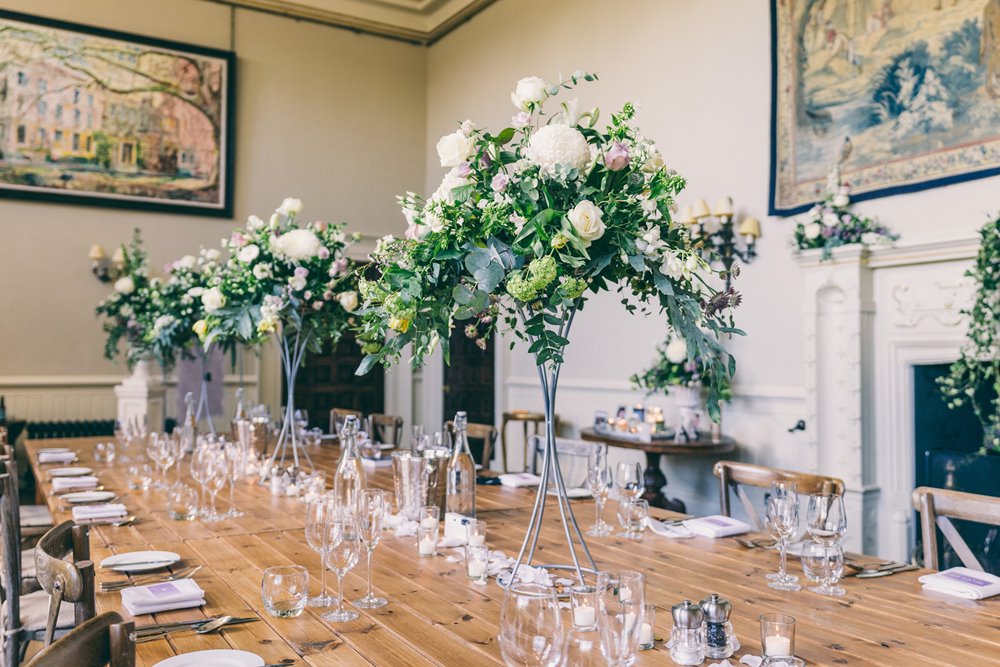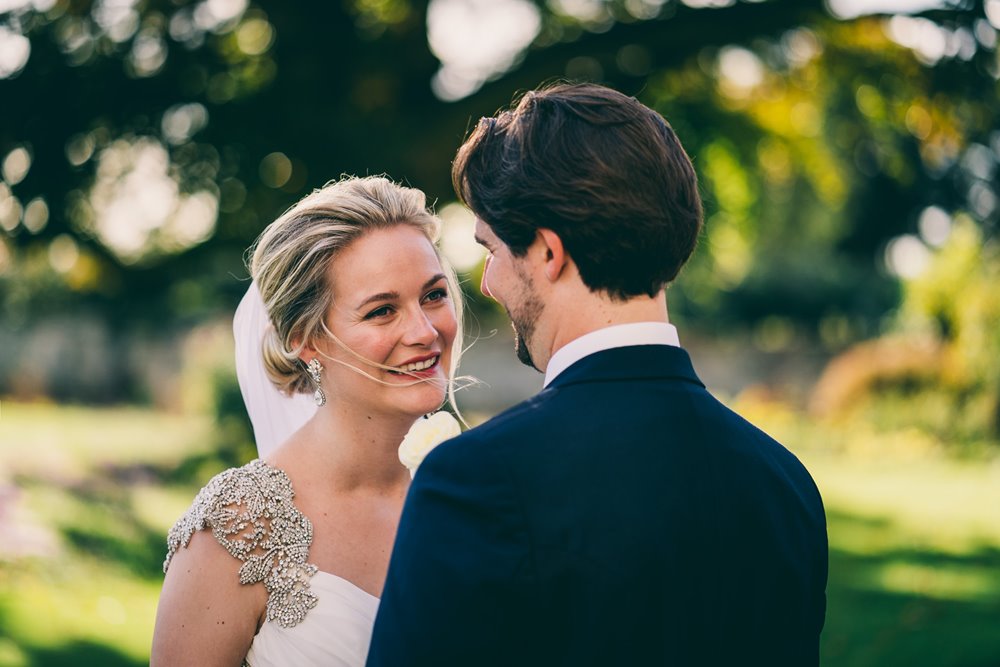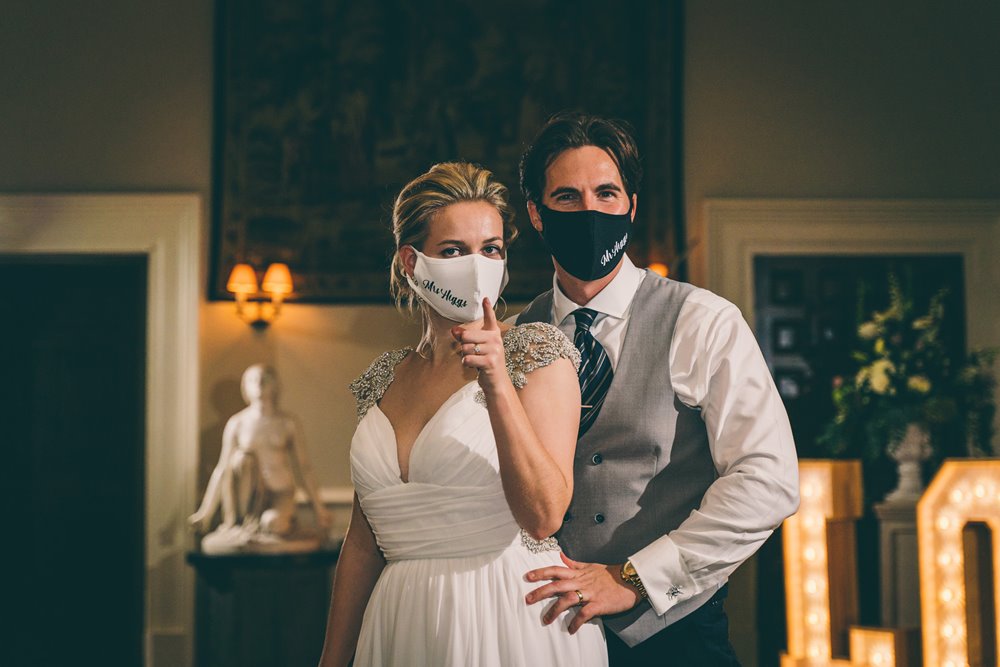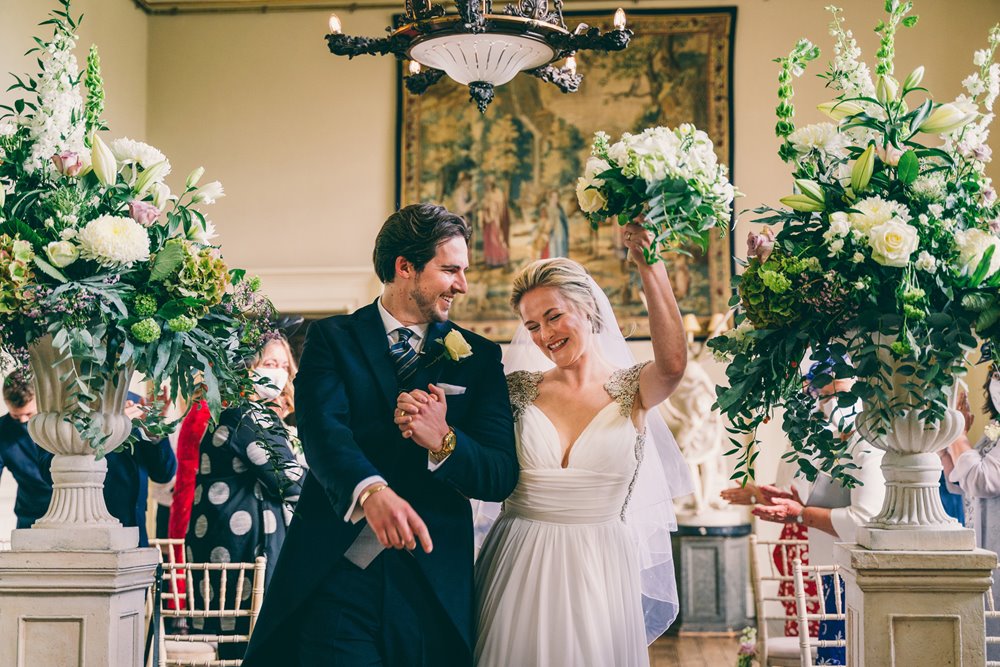 Mini wedding with games by the fire
"You guys were amazing! Planning a wedding in 2020 was a roller-coaster but at each hurdle it helped so much to know that Elmore was supporting us every step of the way. We got to know so many of the team and your enthusiasm and positivity rubbed off on us - I am not sure we would have gone ahead with such a small wedding at any other venue and we are so so glad that we did.
Elmore's smooth running of the day and the smaller number of guests meant that it was such a relaxed day and we managed to spend quality time with all our close friends and family that were there (something that we haven't been able to do much this year!).
All being on the same table for dinner was so intimate and the Elmore dining room looked amazing by candle-light.
Although we fell in love with the Gillyflower for our original plan, we couldn't think of a more perfect set up in the main house for our smaller guest list.
Everyone attending was able to stay at the venue, and we all had breakfast together the next morning (apologies to the staff that coped with us all coming down at once!).
We even had time for our treasure hunt and parlour games by the fire after dinner."
- Amy and Alan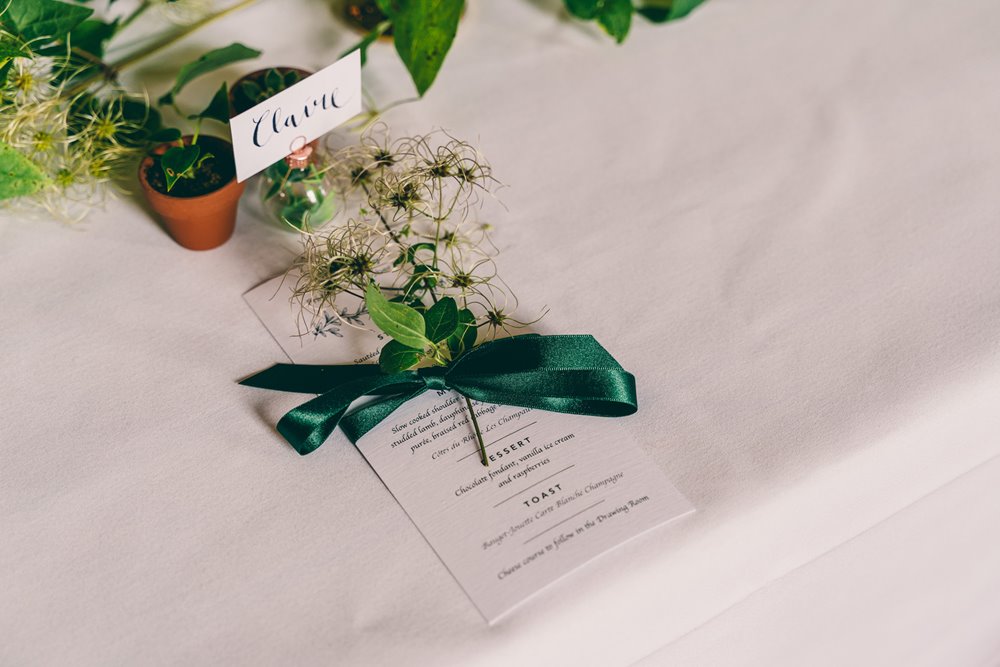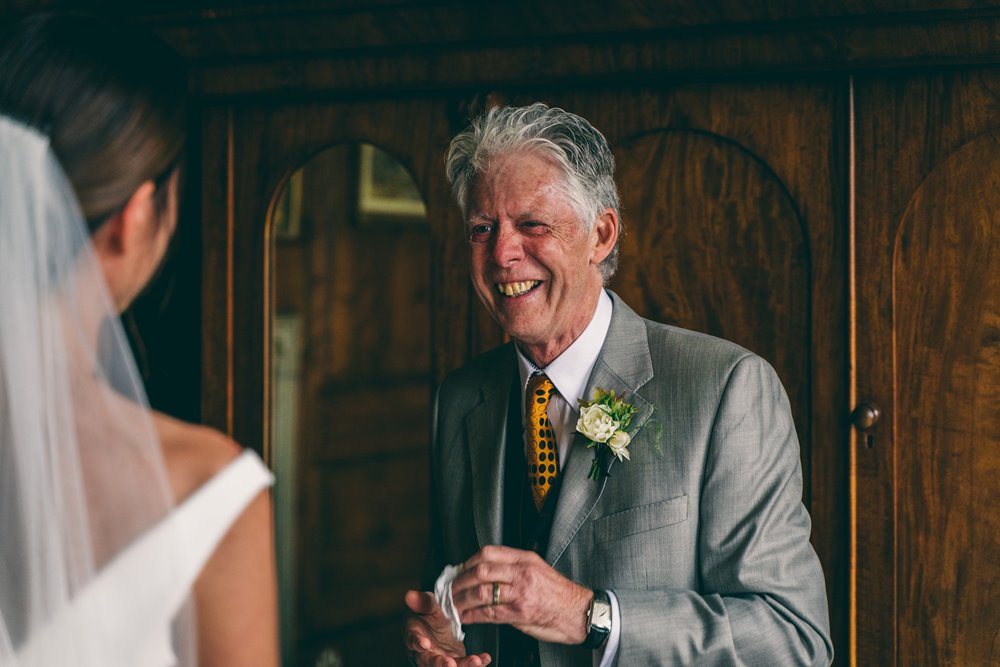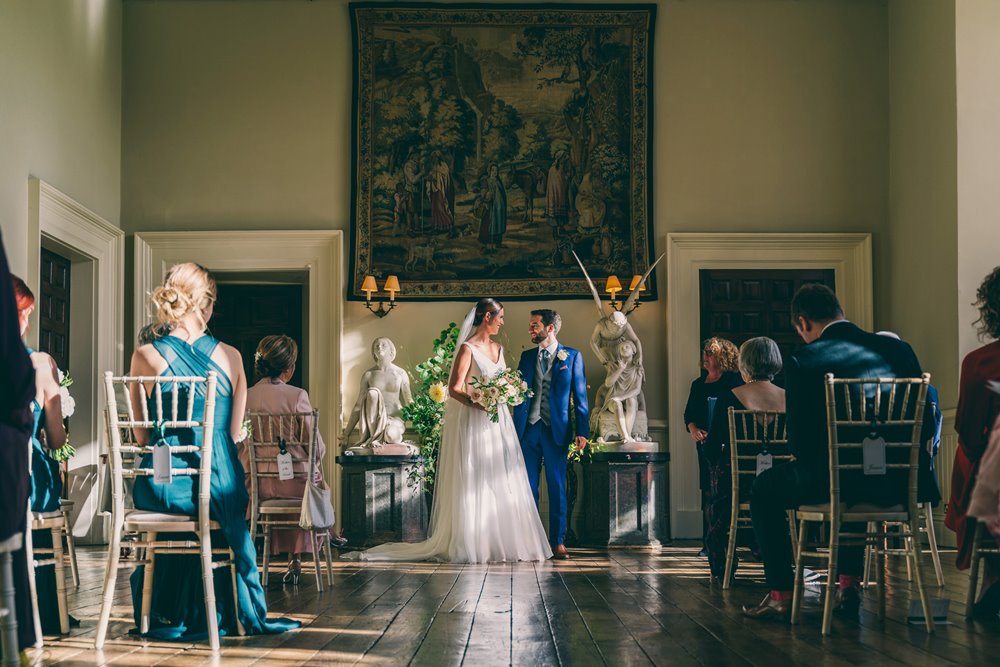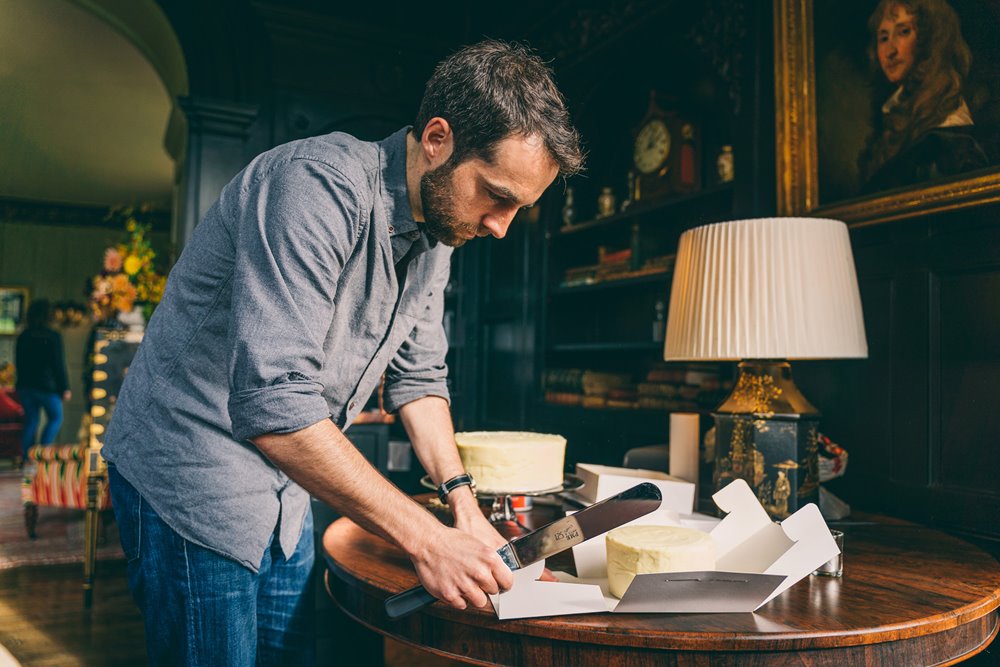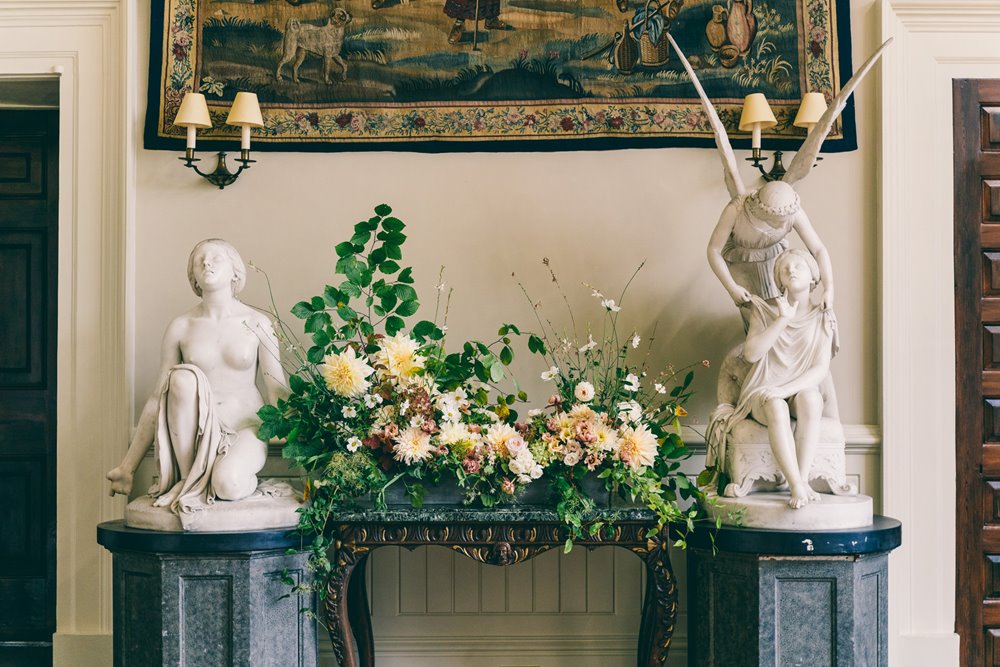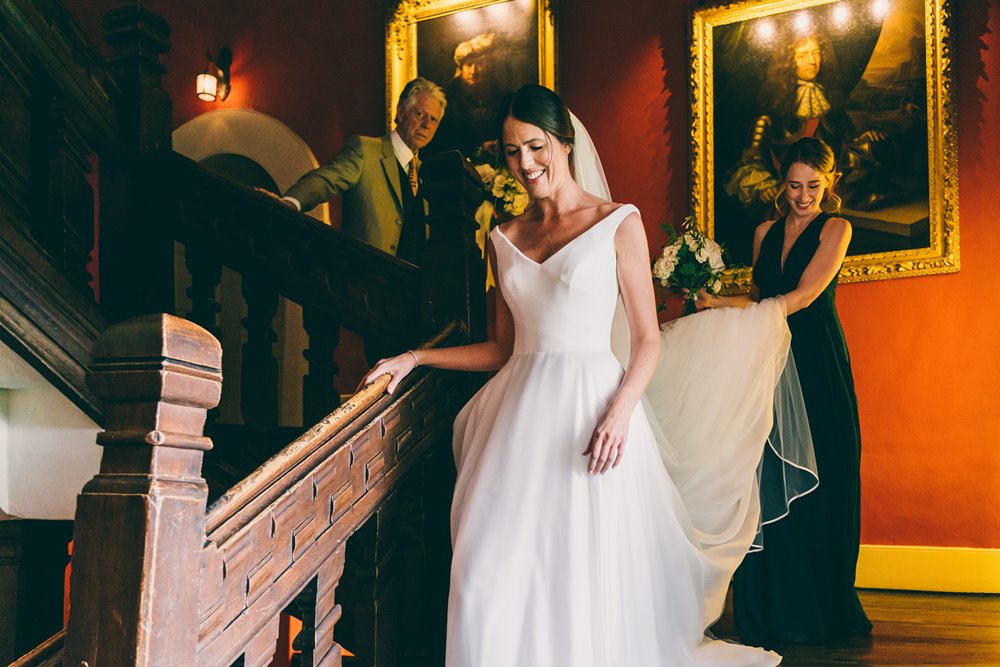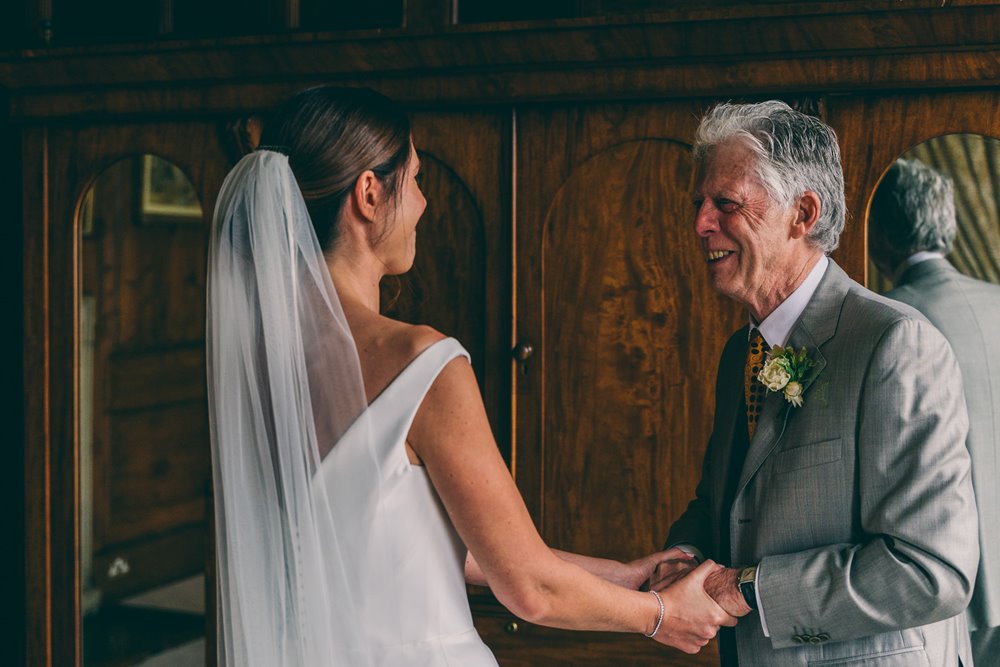 Micro wedding, Mega styling
"The day was unbelievable and we can't stop talking about how much we loved it - the smaller wedding for us definitely made it more deep and emotional, everyone enjoyed themselves and it really consolidated us as a couple. It would have been completely different if we had the original plan but I hope more couples take the opportunity to have something completely different."
- Charlotte and Chris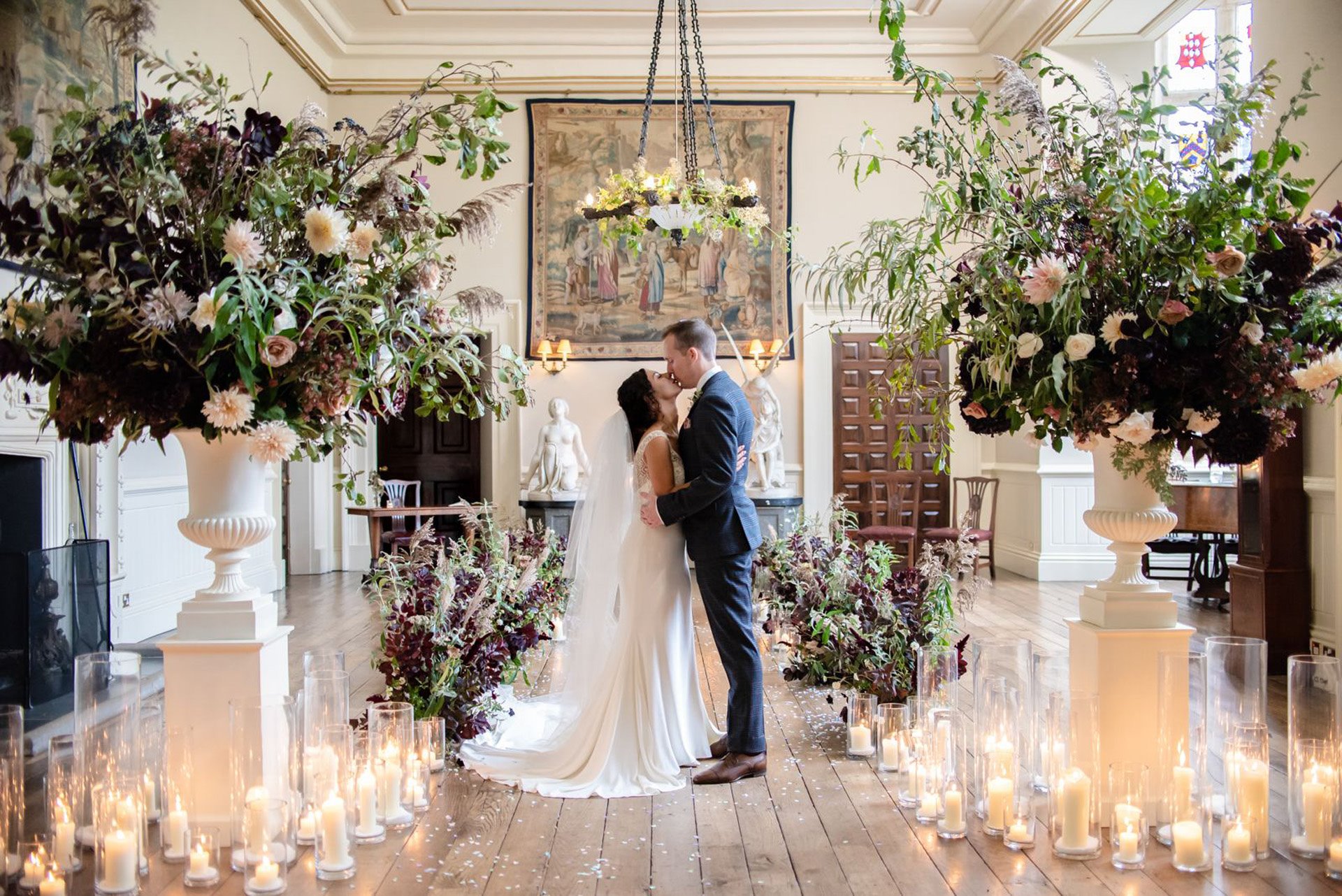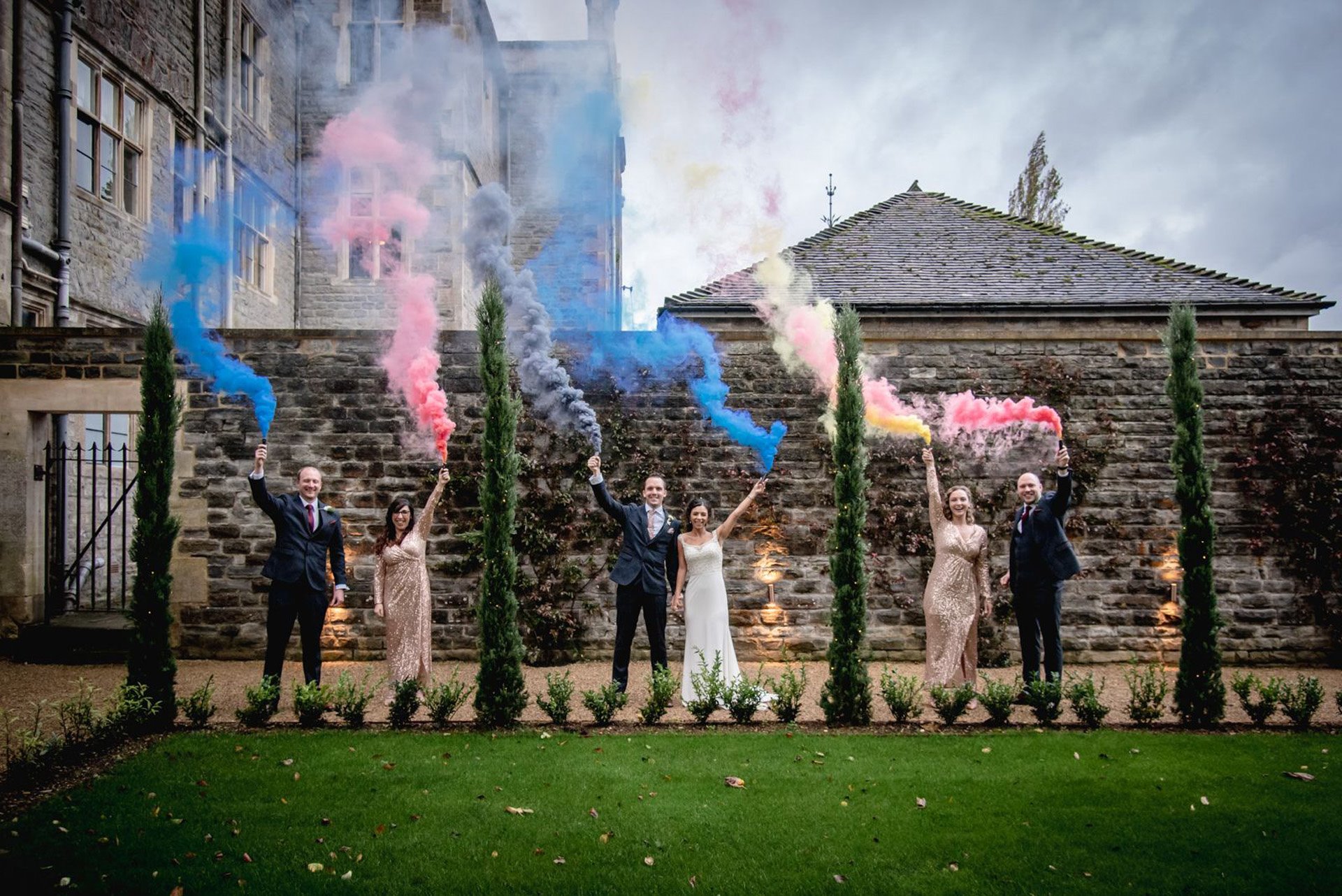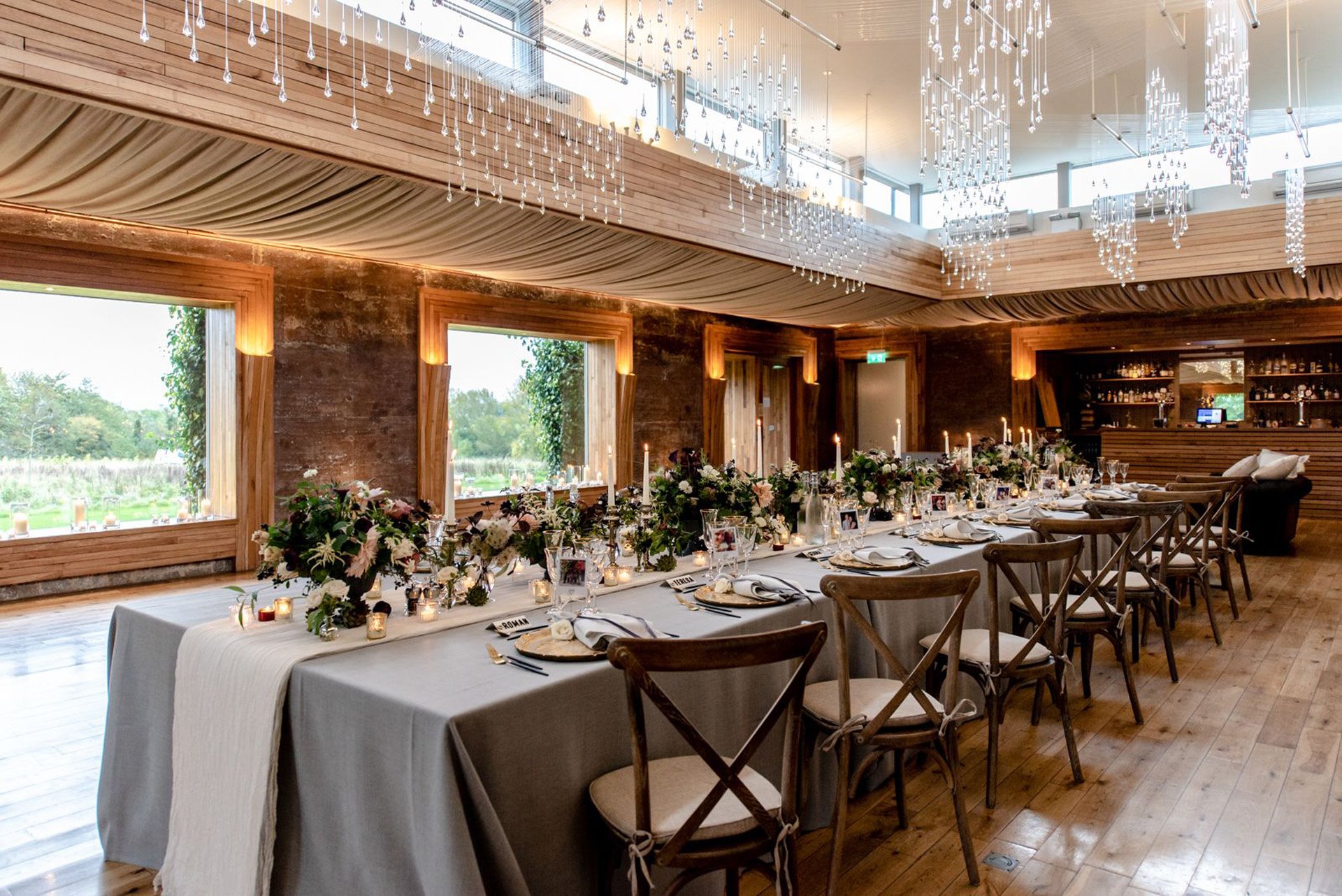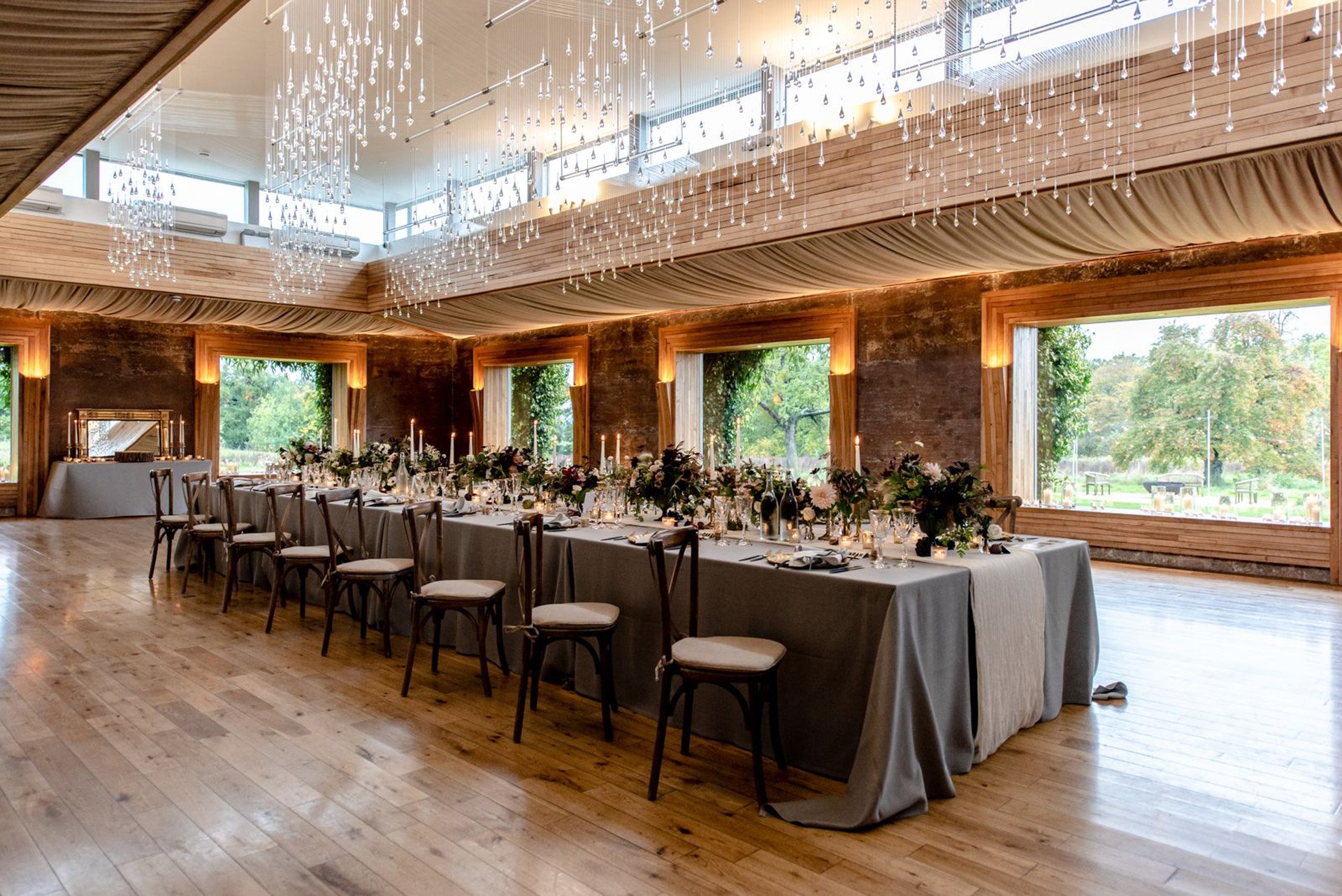 Wed now, party later
Angeli and Rob postponed their June wedding until 2021, but later decided they still wanted to get married this year and so went ahead with a wedding for 15 guests a couple of weeks ago.
The autumn sun came out, they had the most special day - and they still get to come back and do the big party in 2021!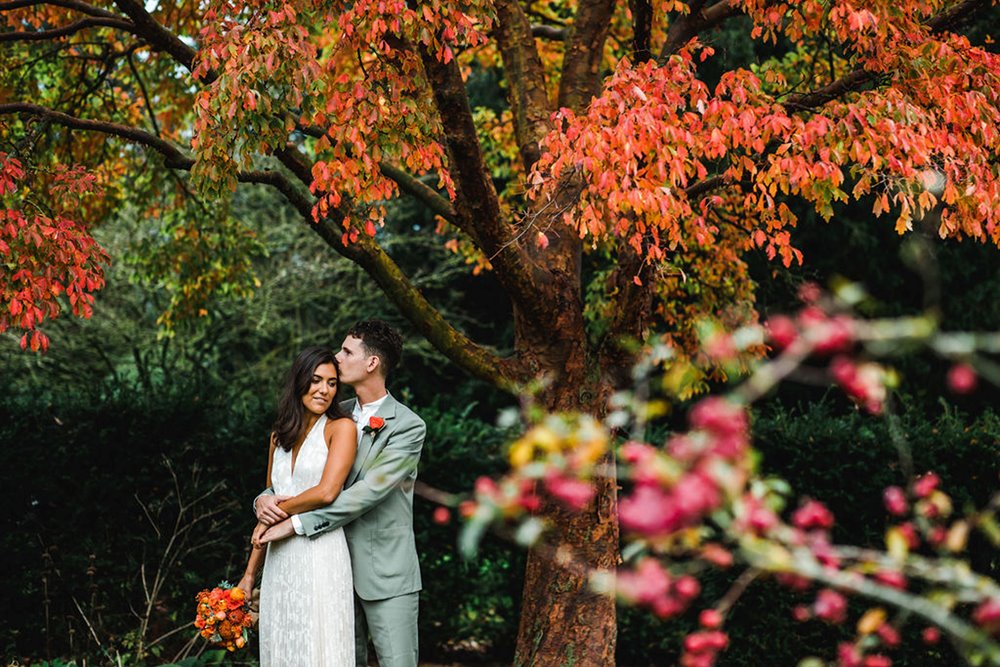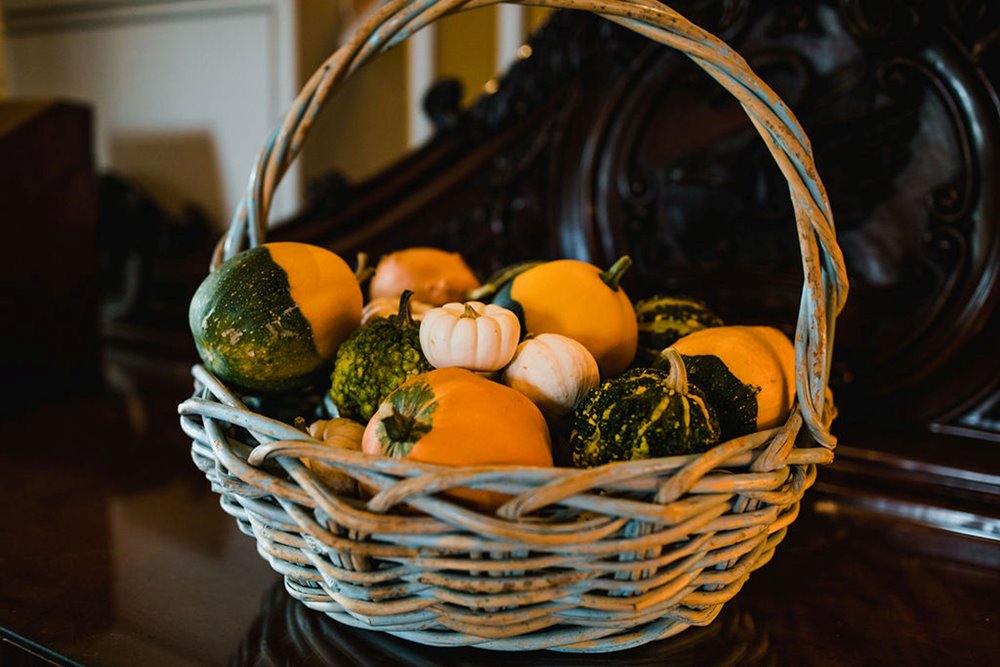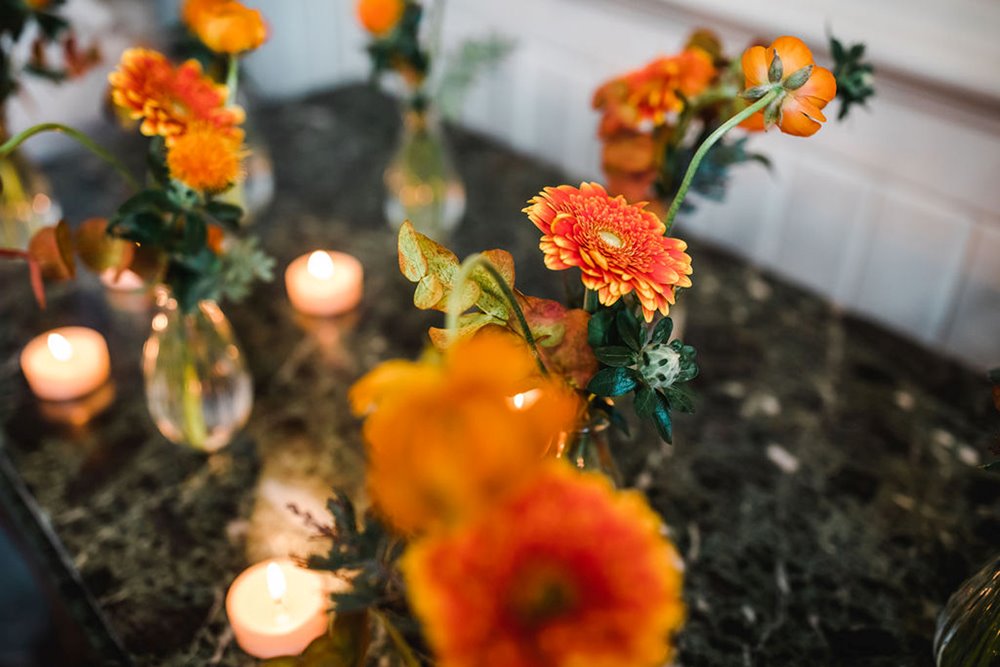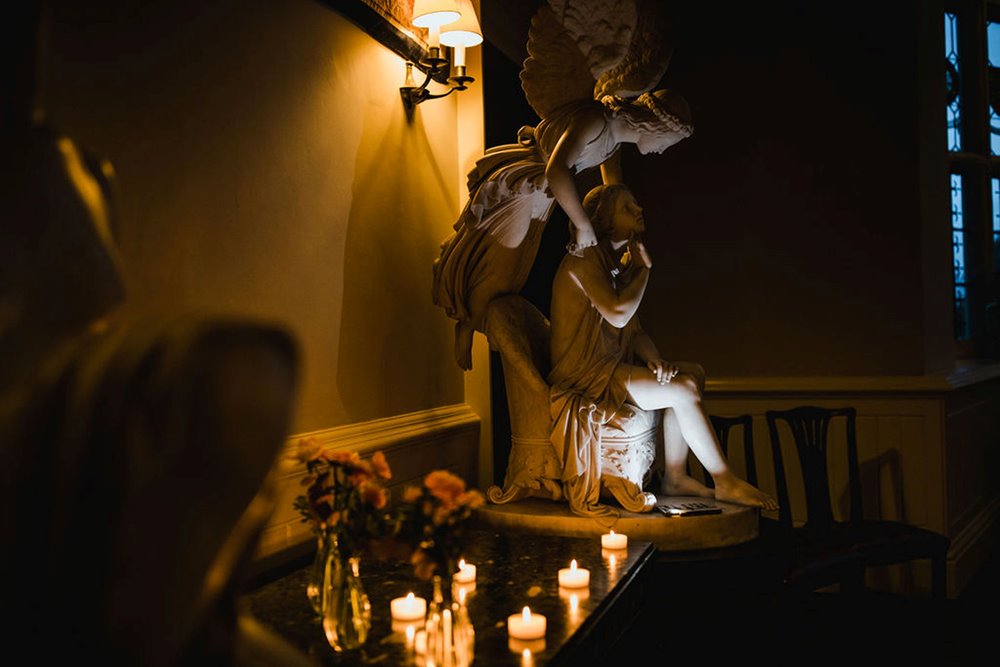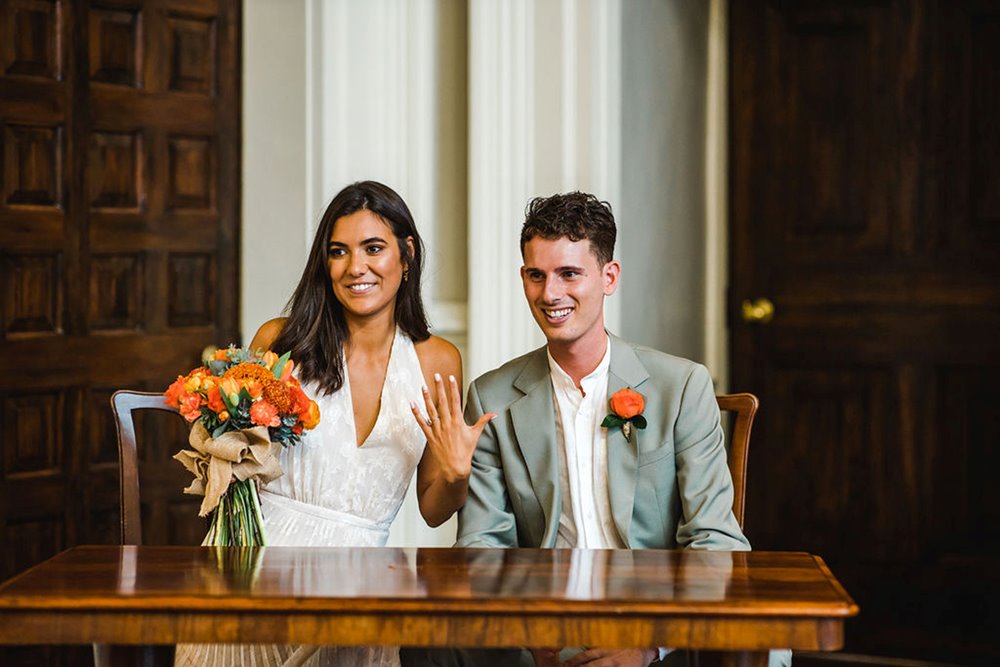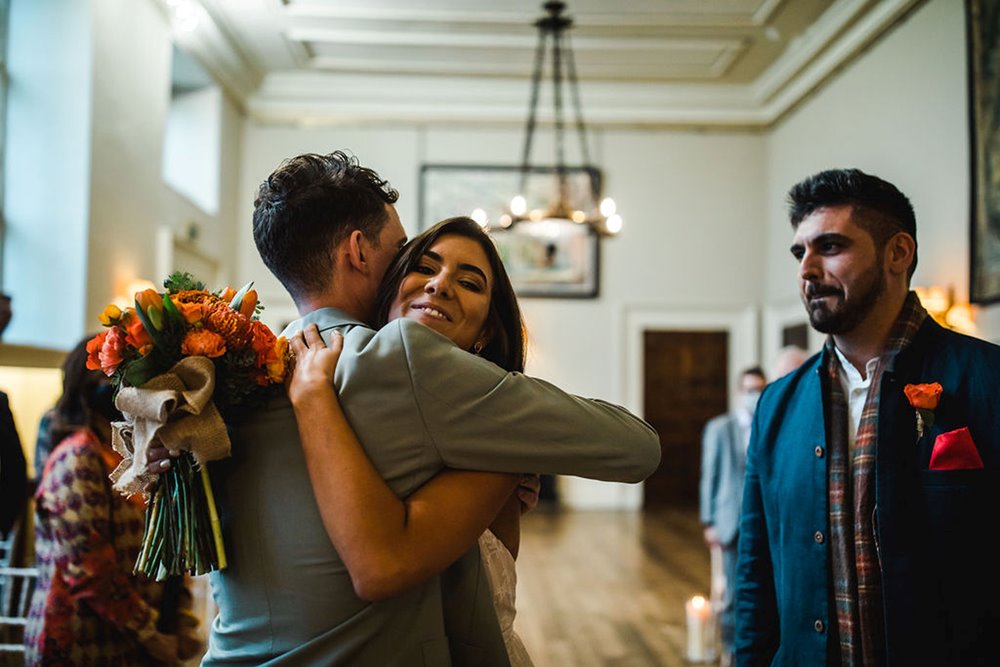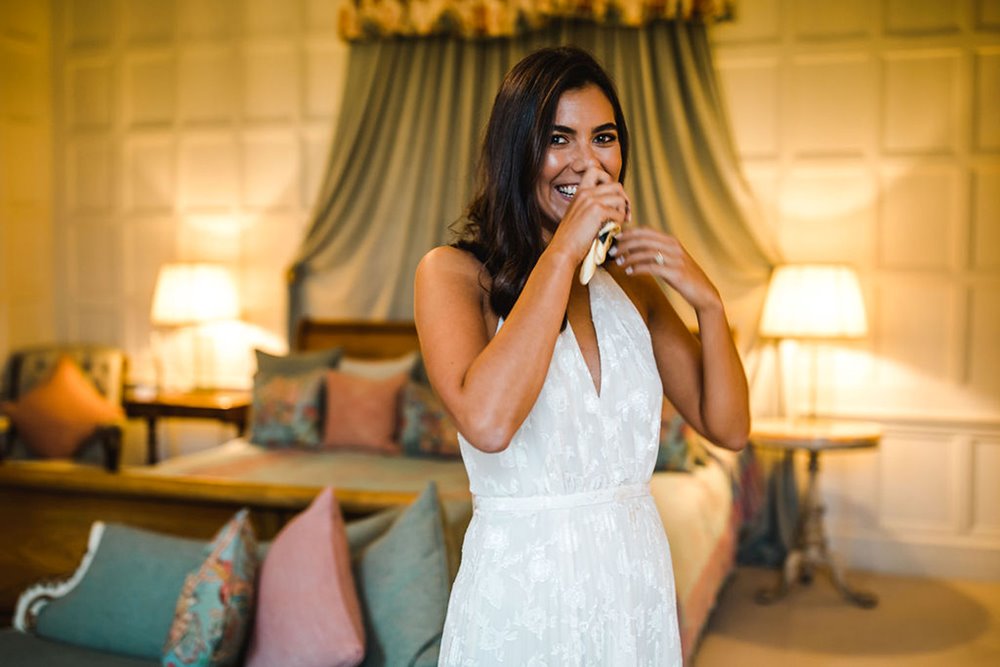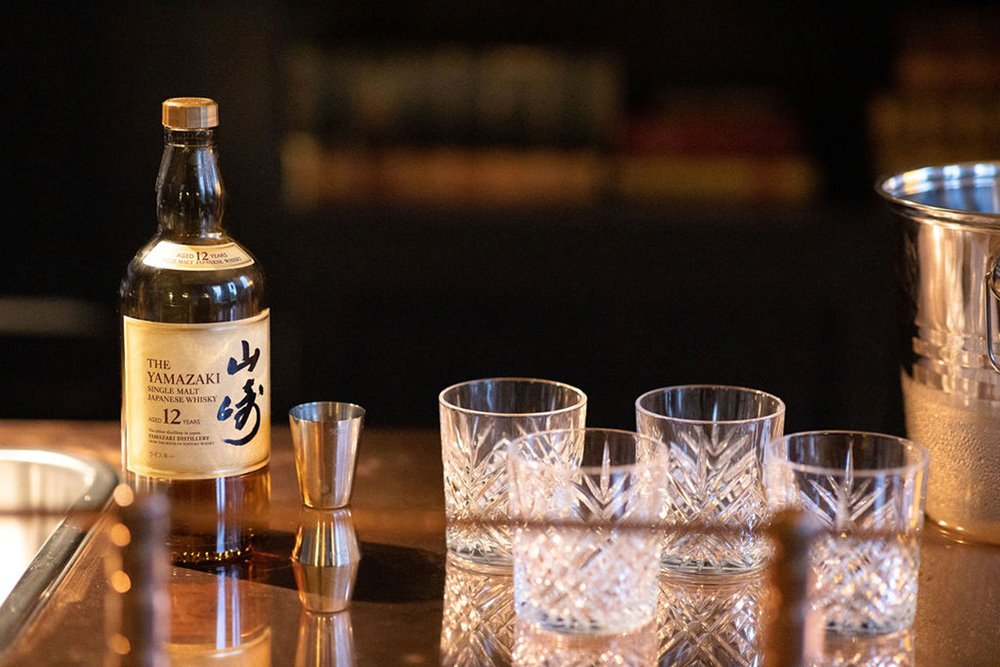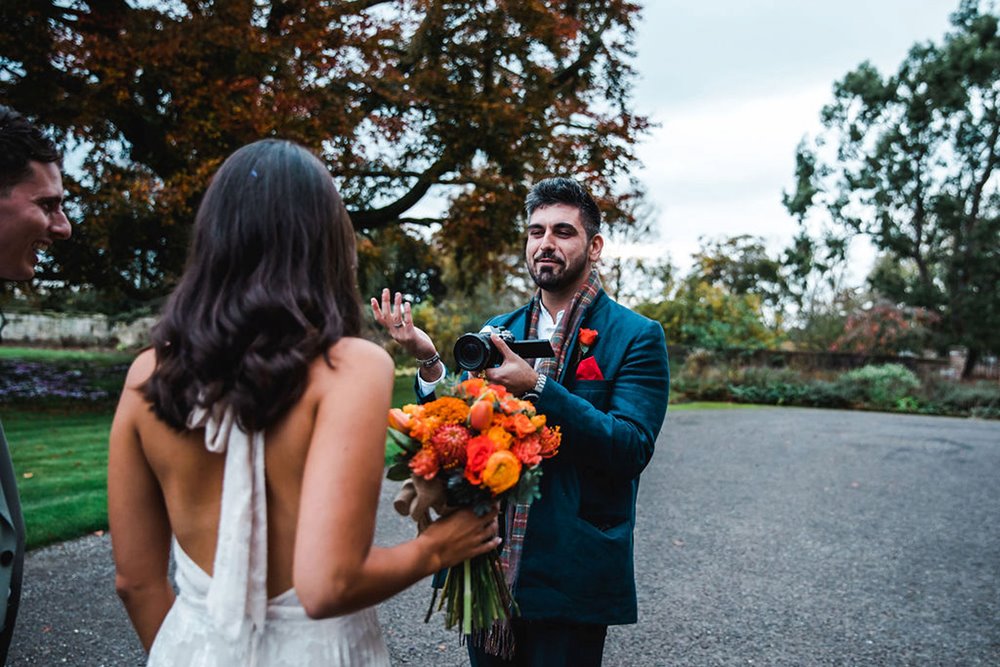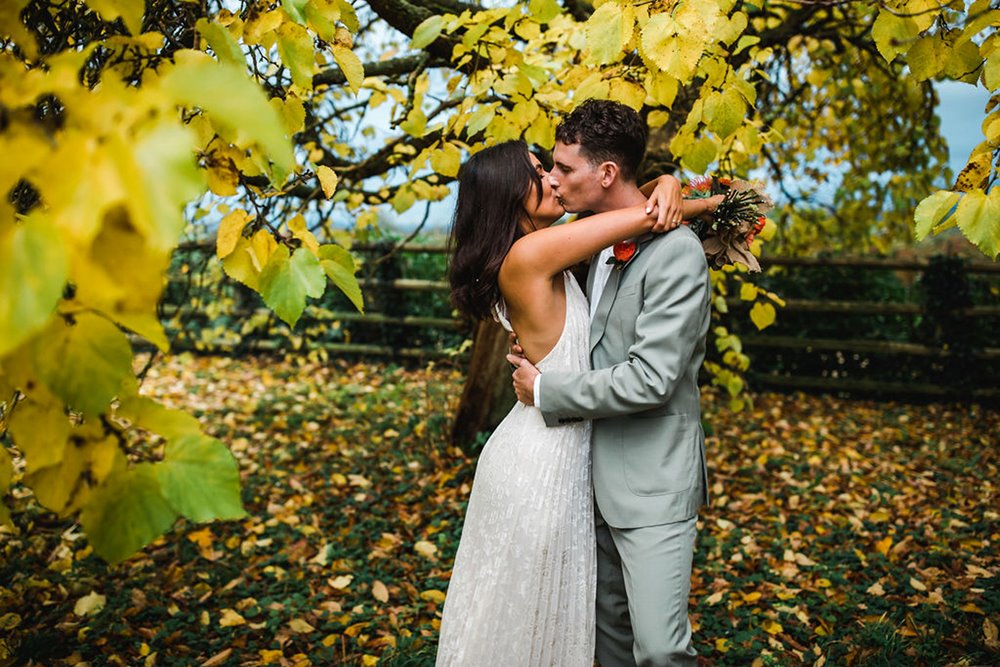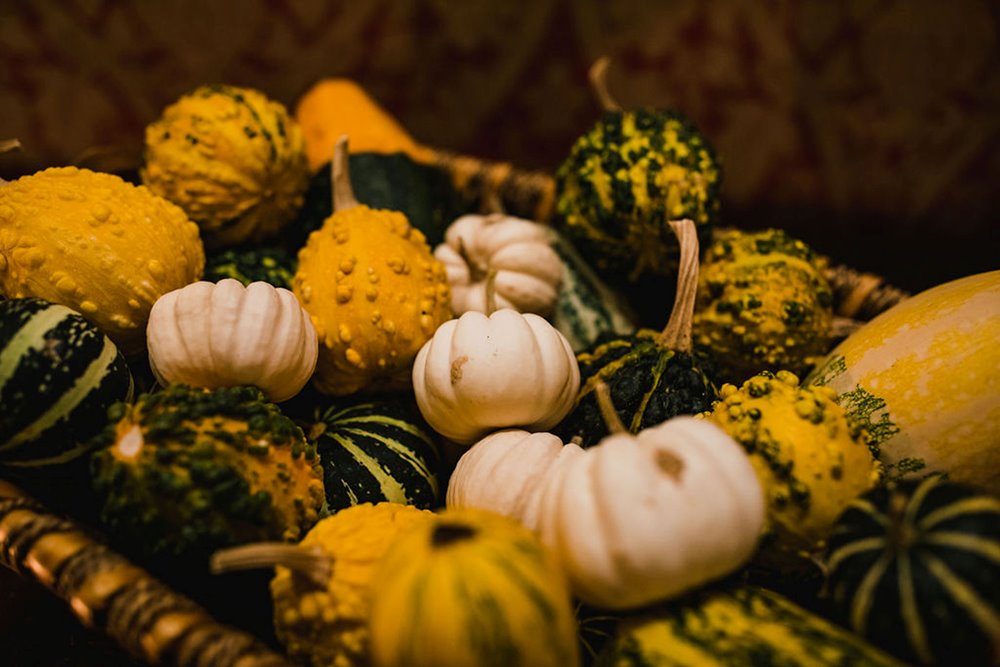 What we've learned from smaller weddings
You can rework the day. With no big evening party, you could move the ceremony to slightly later in the day and enjoy a candlelit wedding.
We've also had couples plan in a cocktail hour before dinner to give another dimension to the day, this feels really special to have some downtime and then meet downstairs again in the Drawing Room for pre-dinner cocktails, adding in some live music elevates that even further.
Chris from Tux Fizz performed at one of the micro weddings and it went down a storm - we have all missed live music so much!!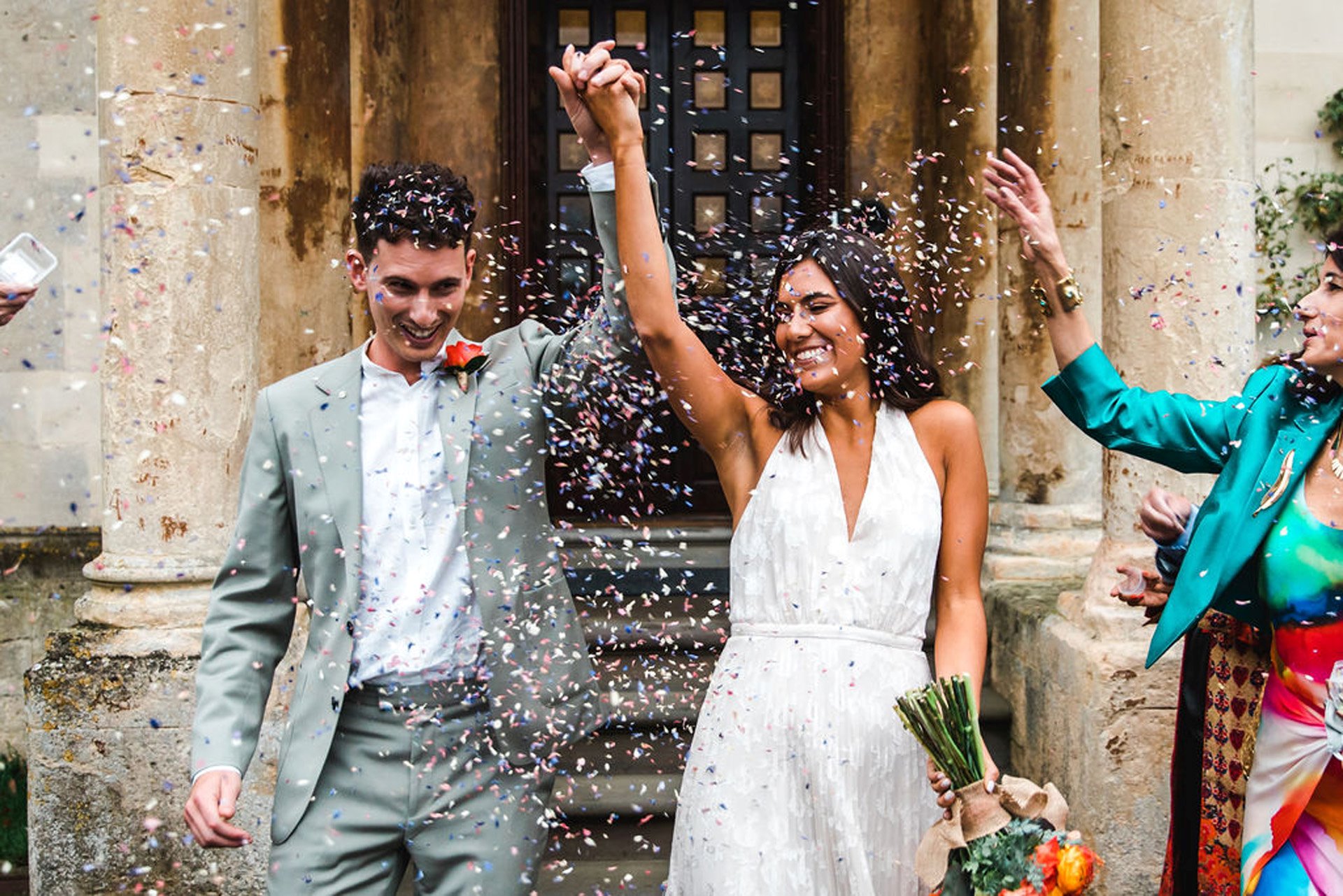 Extra special touches
There are so many ways to make a wedding day special, but with a slimmer guest list you'll have the time to go that extra mile and put more effort into each individual. Perhaps you want to write a personal note, or give a little gift to each guest? Or provide a button hole for everyone at the wedding.
All these little touches make your chosen guests feel extra special.
Include guests from a distance
Some had surprise video messages from those who couldn't make it, others live streamed the ceremony... Friends unable to be there in person can perhaps enjoy getting dressed up, watch you marry and raise a toast from afar.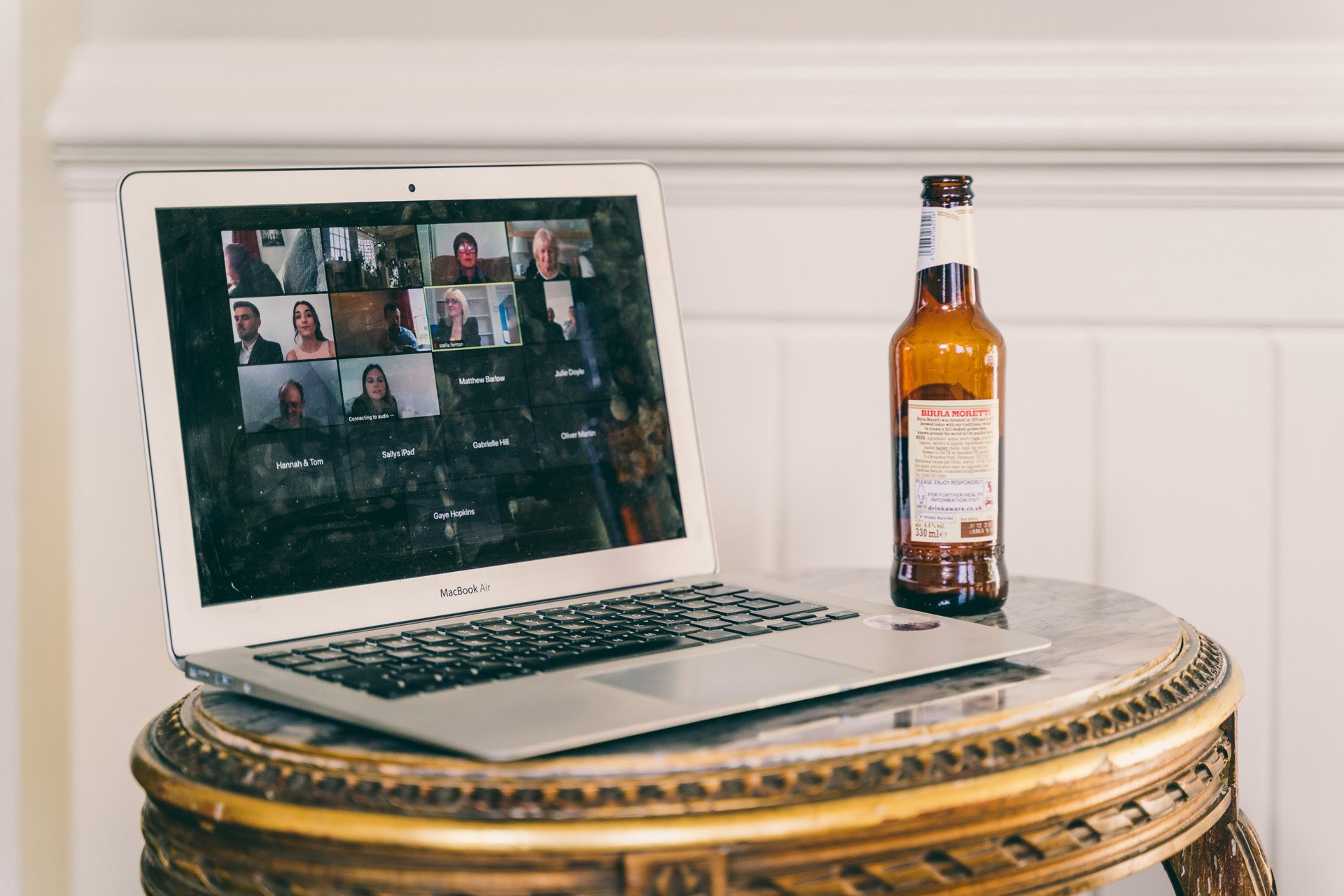 Go big on the menu
You may have fewer numbers, but that doesn't mean you can't go to town on the day you dreamed of.
Go big on the menu - you could add in another course, have that beef wellington you were lusting after and match the best wines to your menu. Your guests are your VIP's, so it is so lovely to be able to make them feel like royalty for the day.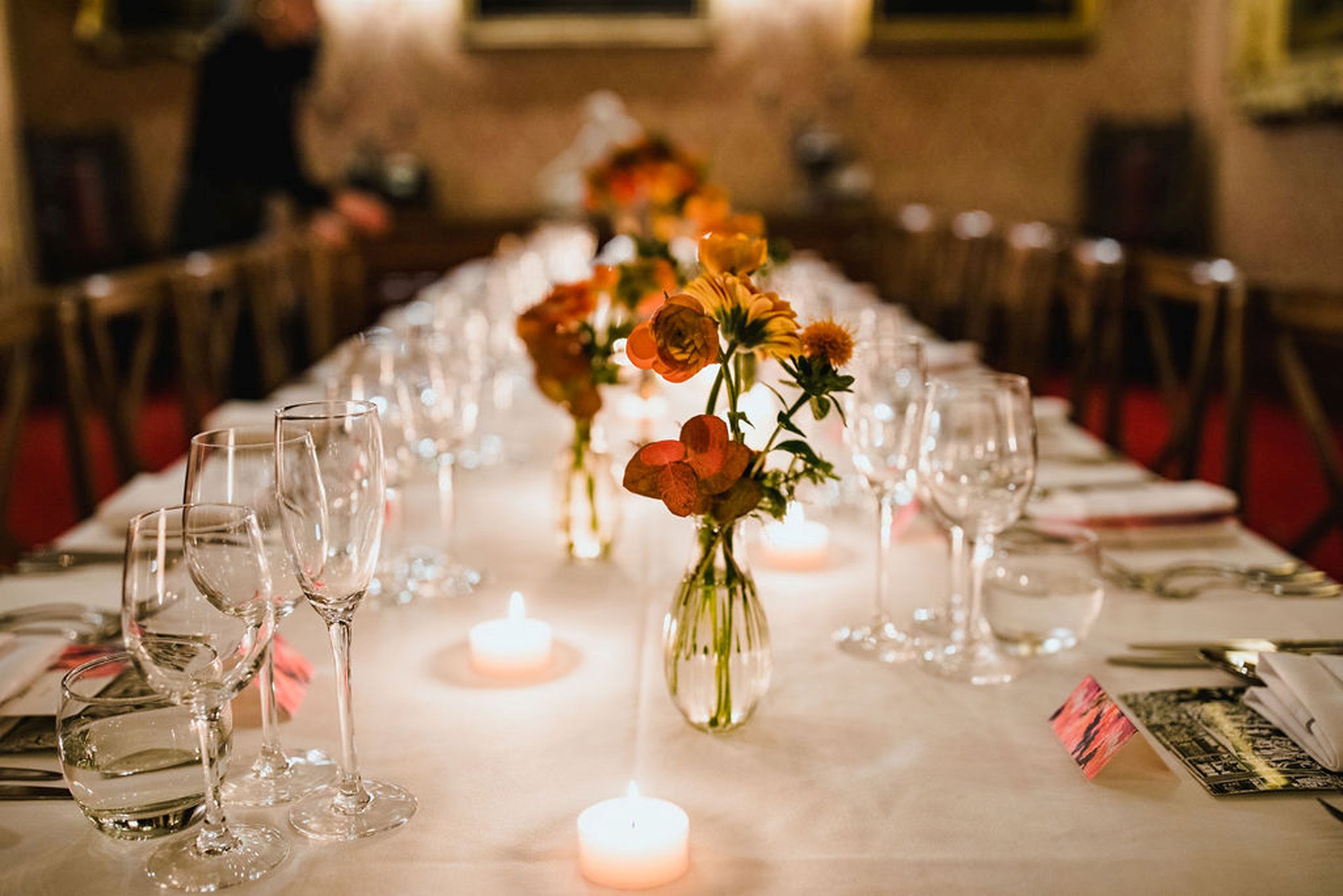 Don't skimp on photography
Great photographs will give you so much joy so if you were considering cutting back on a photographer for 15 guests, please don't - from these images we think you'll see why.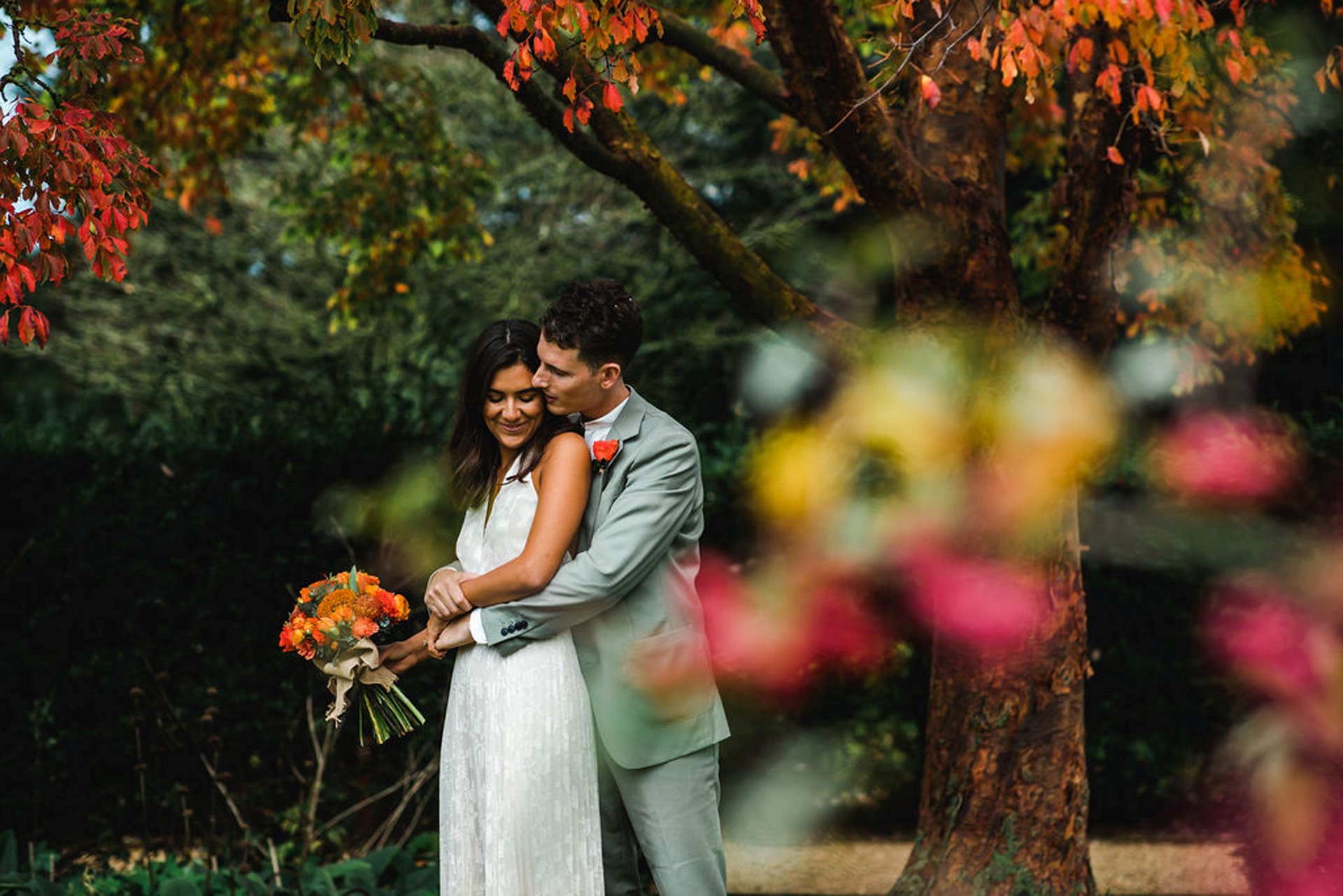 The cosier the better
Micro weddings are the essence of hygge. Get into it; light fires, candles, tell stories, play games, have treasure hunts. Magic will unfold.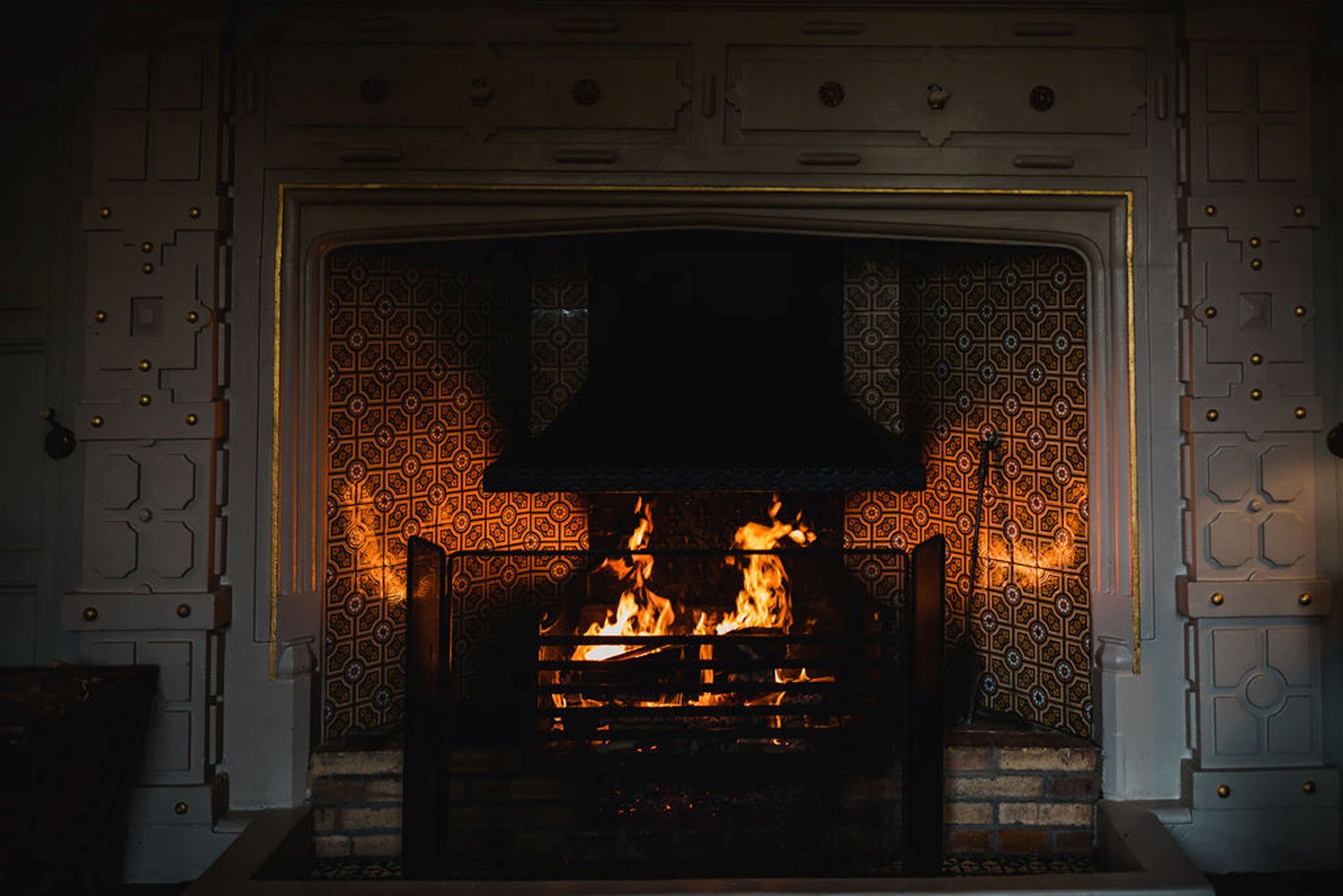 Get guests involved
Give everyone a role, from helping with styling, making the cake, doing a speech - everyone can get involved, the real joy of the smaller wedding is the added connection, it makes the whole day feel less divided with 'guests' and 'helpers' and instead becomes one big (little!) glorious get together/ dinner party.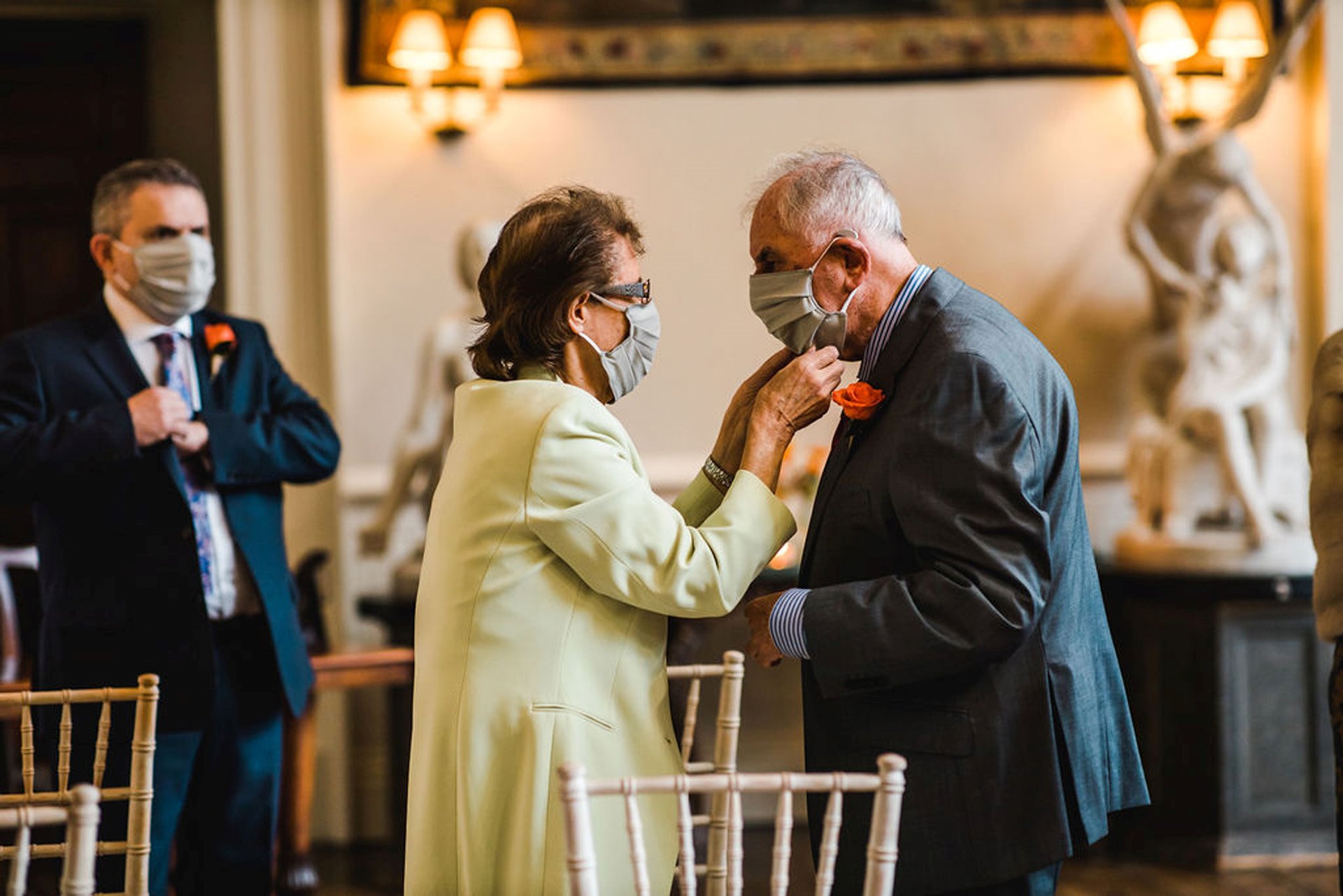 We hope we've spread some joy today, and soothed some worries about having to reduce numbers or helped those sitting on the fence about a micro wedding.
See how wonderful smaller days can be!
Ultimately what matters beyond anything else is that you will be married and your very favourite people can still be there in some way to witness that and celebrate with you.
Lots of love (and positivity),
Team E xx
Related reading