Mini Guest list, Massive Style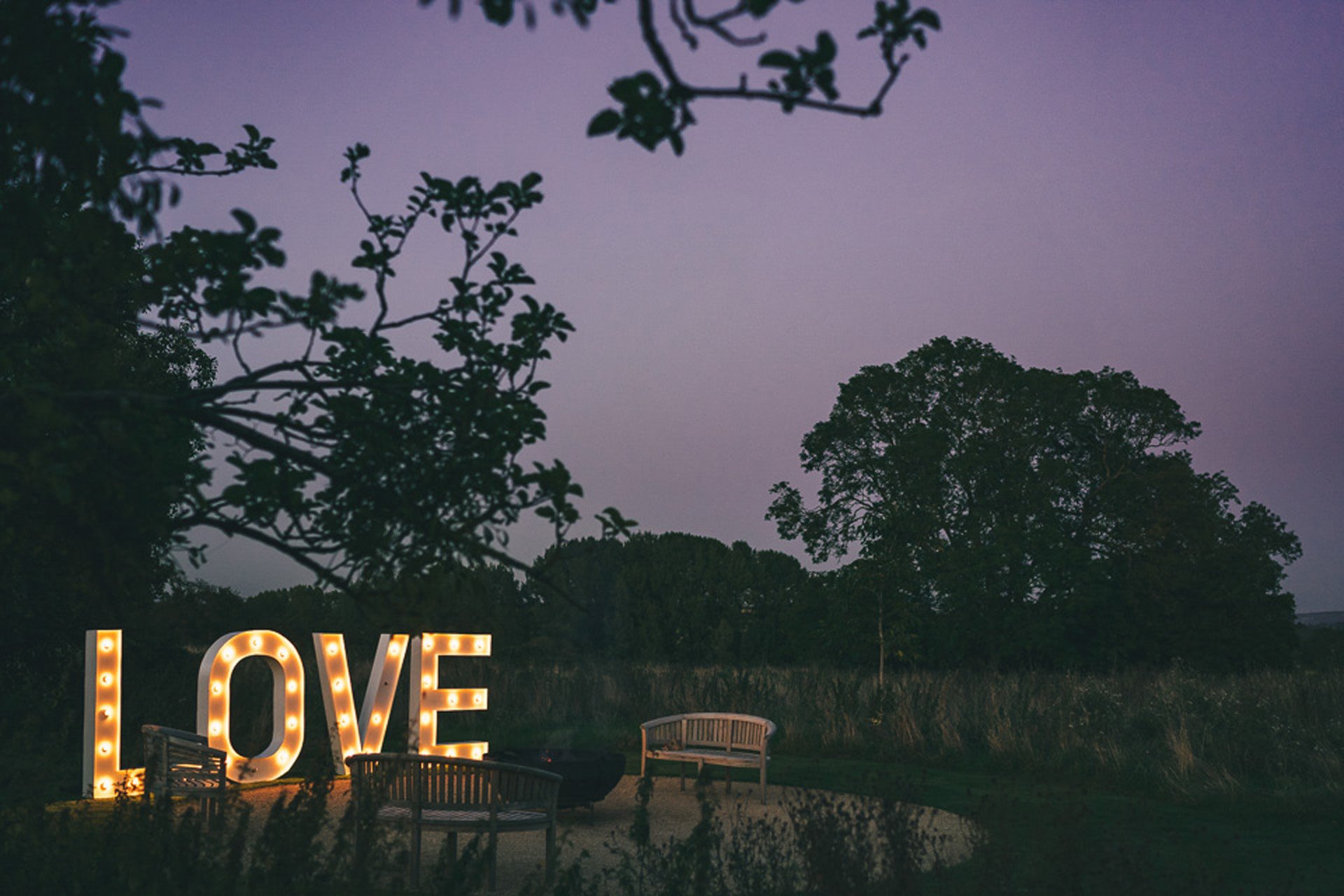 Today we're talking about Micro weddings and how these intimate affairs with your nearest and dearest can be just as special (if not more so!) than your original plans…
Last year we saw some of our couples tie the knot under strict restrictions and we were blown away and amazed at how gorgeous they were (as were they! Take a look at what they had to say here)
Although the term seems new to us as a larger wedding venue these tiny weddings have actually been around and growing in popularity for a while, with some well-known celebs eschewing the big fat wedding in favour of an intimate day, micro weddings are considered rather trendy.
With guest numbers from anything between 15 – 50, the Micro wedding really has its advantages.
Fewer guests means more budget to splash out on the things you really want and go to town with; bespoke menus, tailored wine packages, bigger blooms, personalised gifts (not forgetting yourself and your partner!), designer wedding shoes, not skimping on your wedding photographer and not having to choose between the acoustic jazz band/ magician/ DJ/ string quartet/ circus troupe- you really can have it all!
We know planning a wedding in a global pandemic has been a rollercoaster of a ride for you darlings, and we hate that these heart-wrenching decisions are still having to be made. That's why we want to show you that there are so many benefits to Micro Weddings… Here are a few of our tips on how you can enjoy a smaller wedding without feeling like you are missing out on the full wedding experience.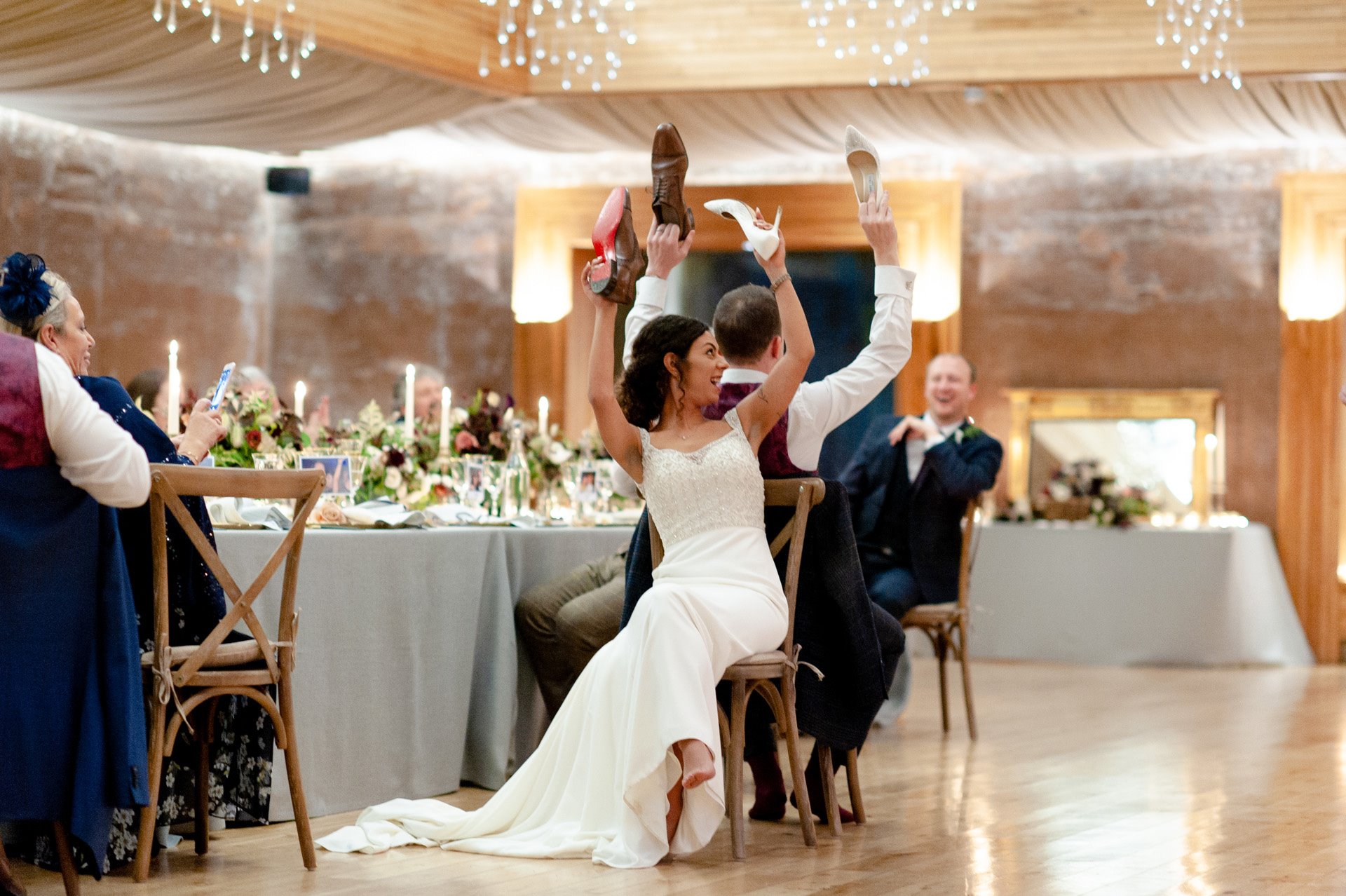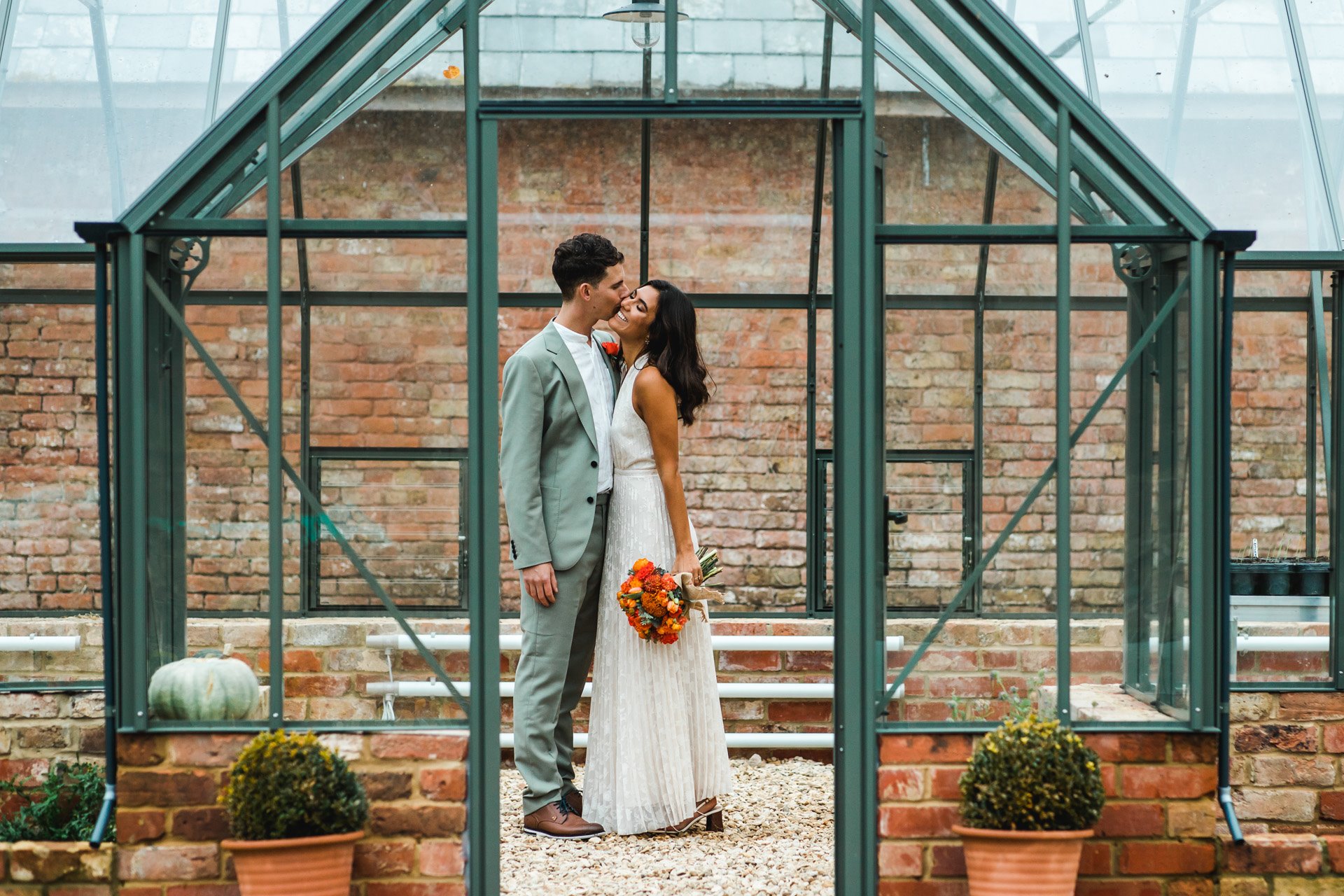 Small weddings with big blooms
Having to negotiate on guest numbers may leave you in the delightful case of quality over quantity (it really is a wonderfully easy way to cut those 'should invites' off the guest list). Having more budget to play with makes things a lot more fun, now you can choose those lux roses, or add in a few taller arrangements to help draw the eye away from empty spaces.
In fact, your guests will most definitely notice and appreciate the décor more.
Setting the scene with statement backdrops to frame the areas as well as some serious table-scaping designs will make for beautiful images and reminders of the day.
Look at the intricate details and hire in special cutlery, glasses, coloured table-cloths and napkins. With more space on tables, make middle centre pieces elaborate in style by adding in extra candle holders and vintage ornaments or fruit for interest.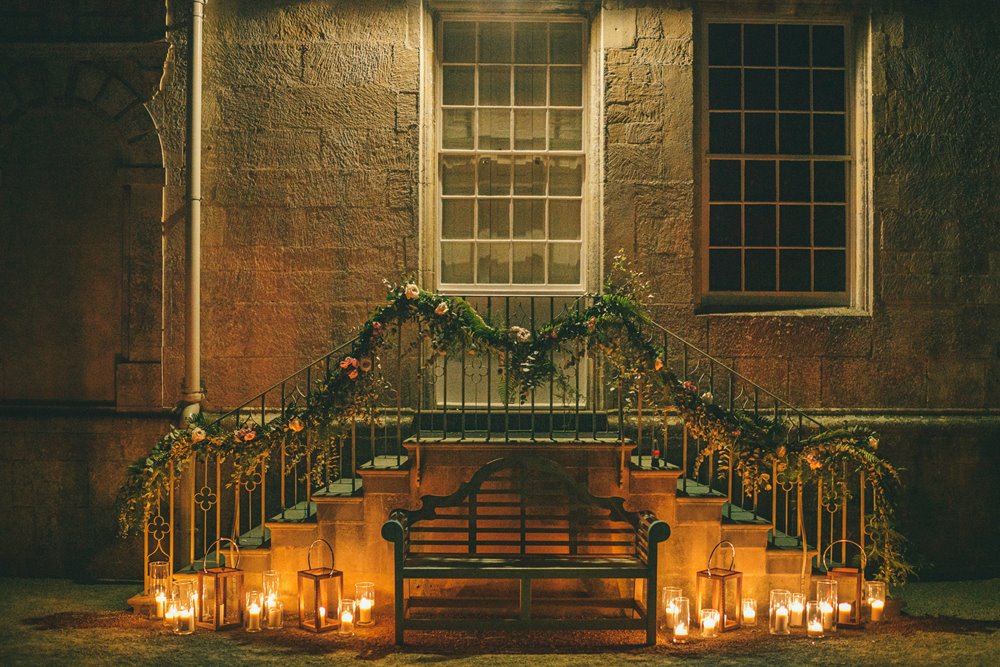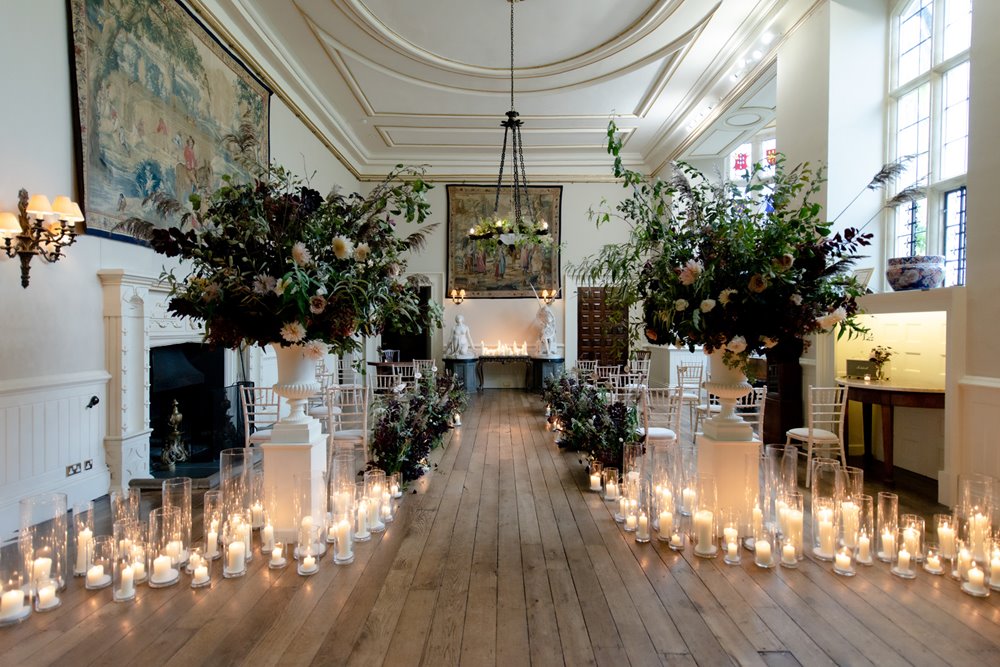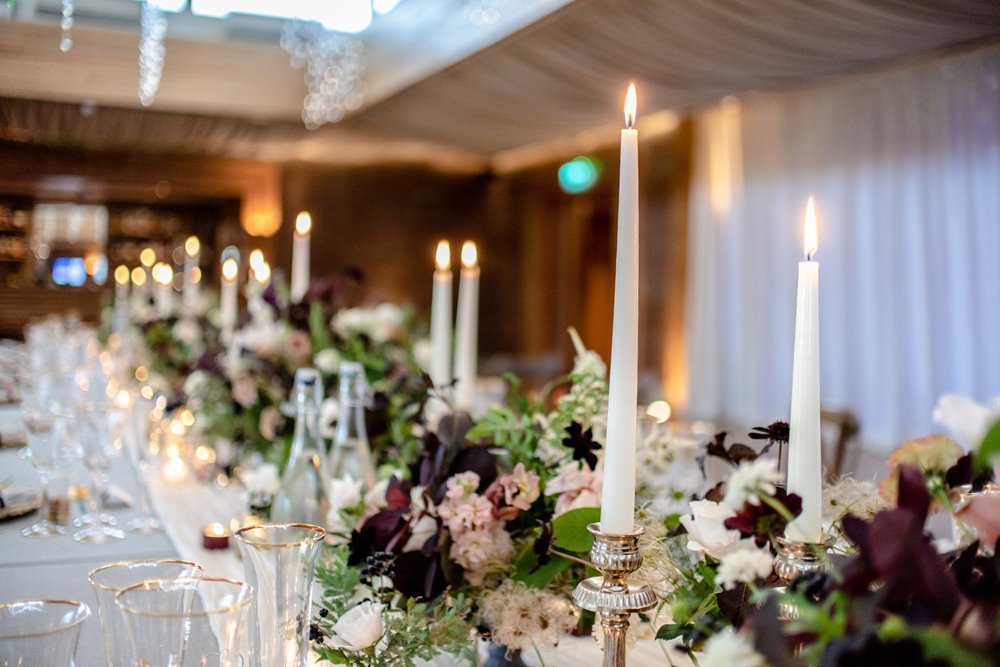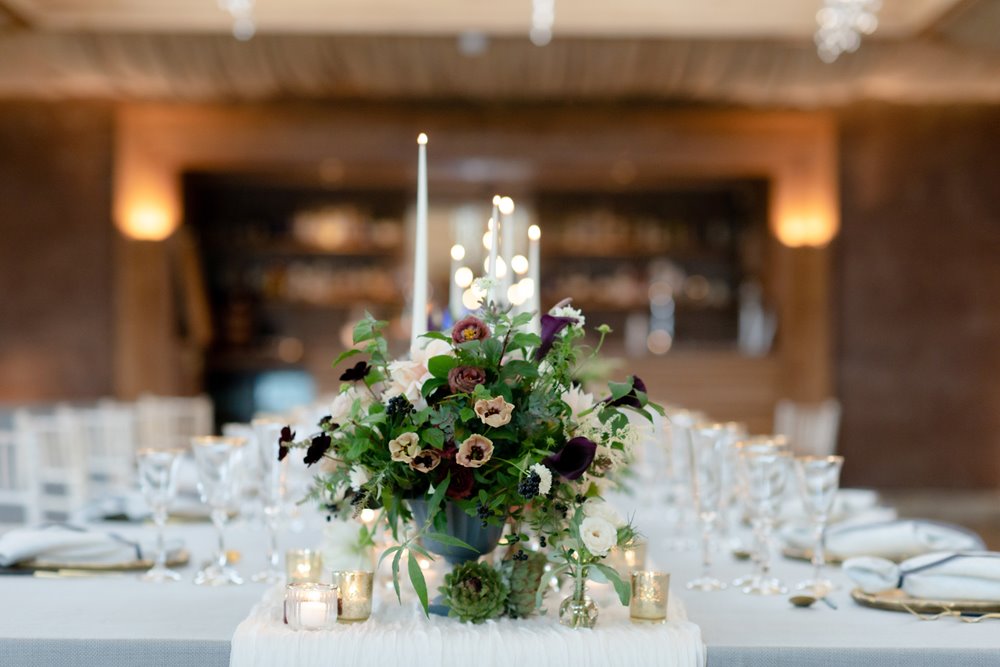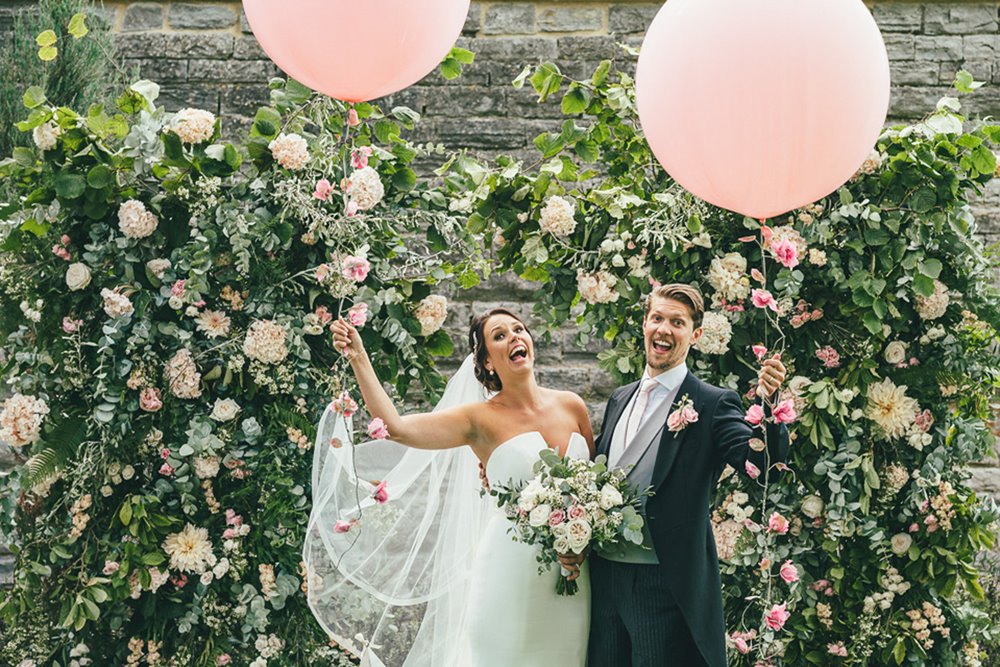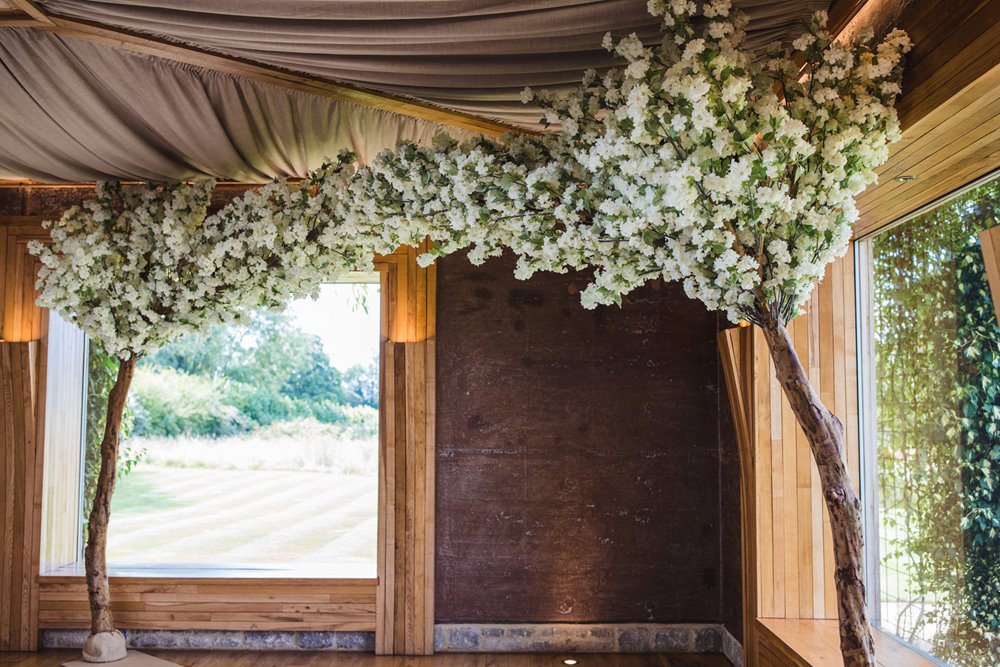 Small outdoor weddings
If we are blessed with the same sun soaked weather as last year, outdoor weddings will be even more sort after and achievable with a smaller guest list.
The grounds at Elmore are plentiful, with two reception lawns being the East and Cedar, the front porch is perfect for legally binding outdoor wedding ceremonies (you still can't get legally married outside in the UK unless under a permanent structure, our porch is the perfect size for you and your partner and registrar) and now we also have the option of the newly restored Walled Garden which we think is simply perfect to host sunny drinks receptions and Mediterranean style dinners.
Take a stroll through the growing crops that will appear on your plate, commune with the fruit and flower trees, and use the beautiful glasshouse as a backdrop for some unique photos.
We're dreaming of Theatre style dinners and outdoor cooking, and there may even be a jazzed up potting shed turned cocktail club coming very soon…(Keep your eyes peeled for more on that!)
Last weekend, The Financial Times published an interesting read on the charm of outdoor Micro weddings, we love in particular the couple that appointed a foraging guide and outdoor wild chef too! It's worth a read for ideas and comfort.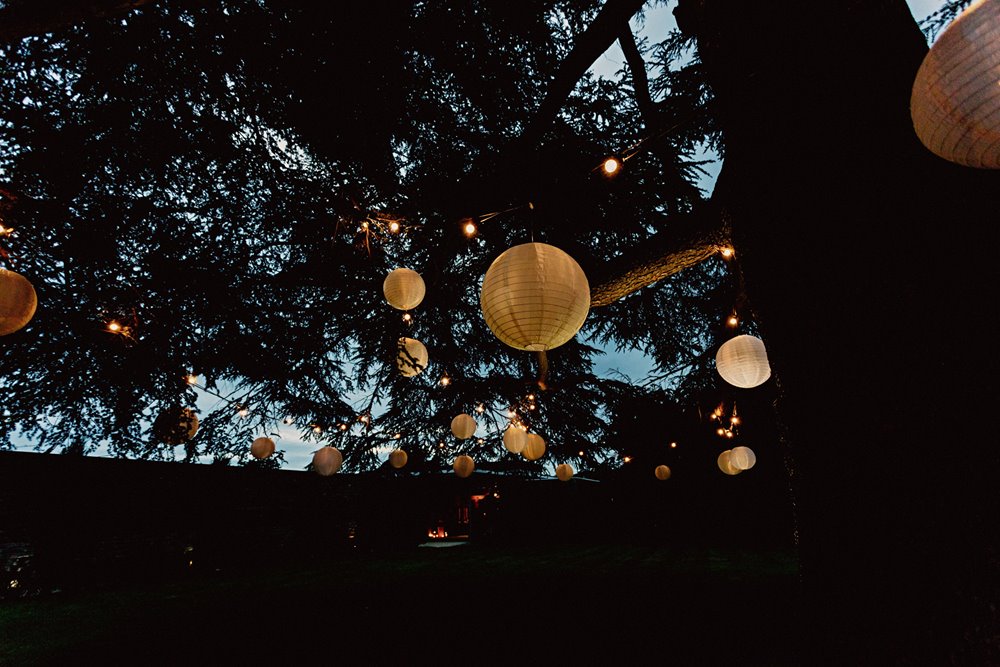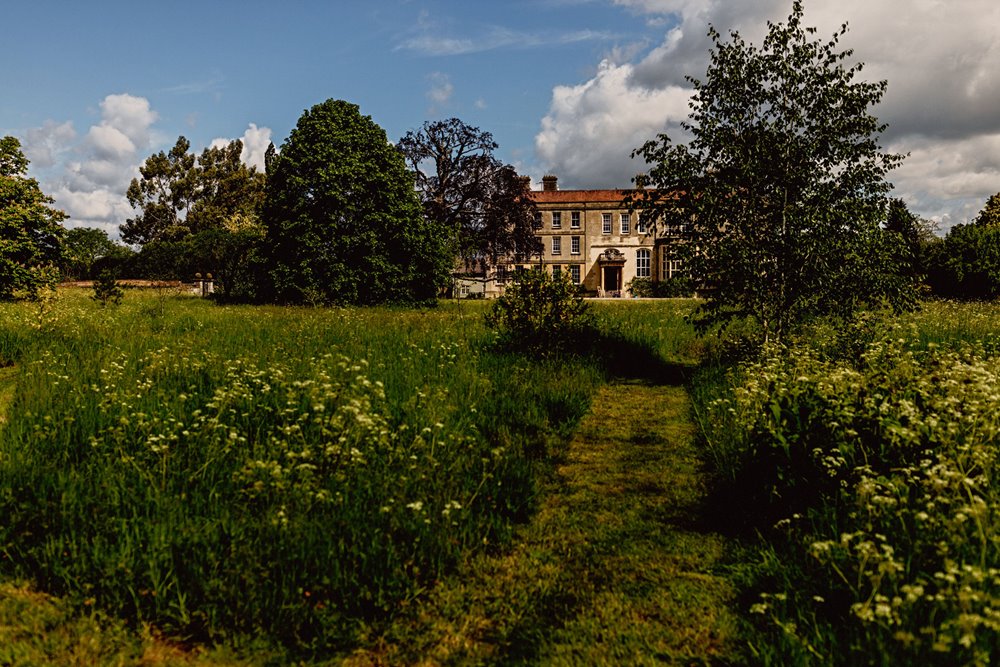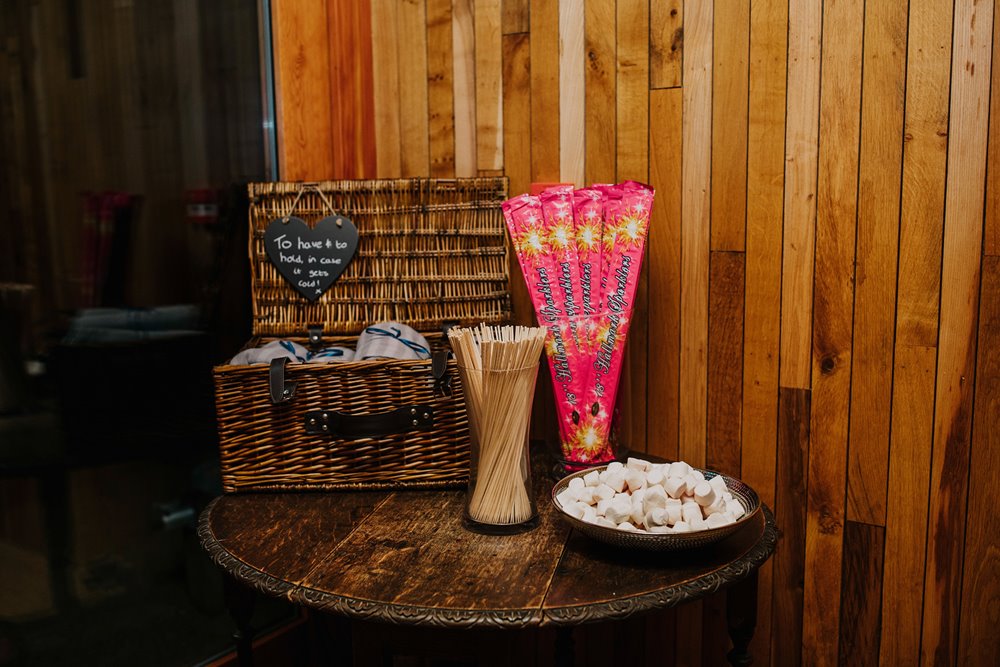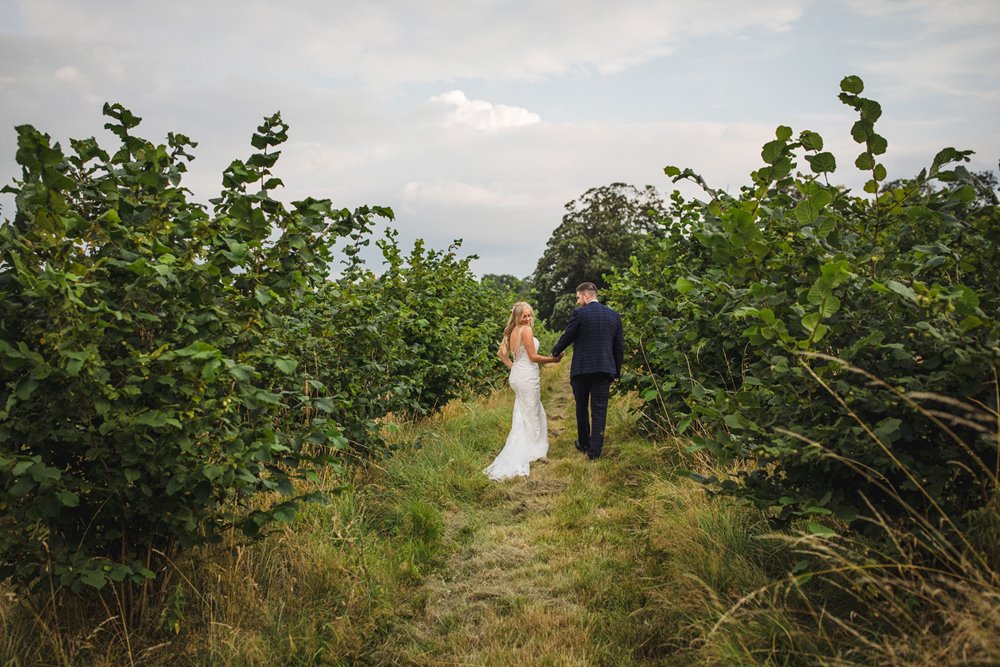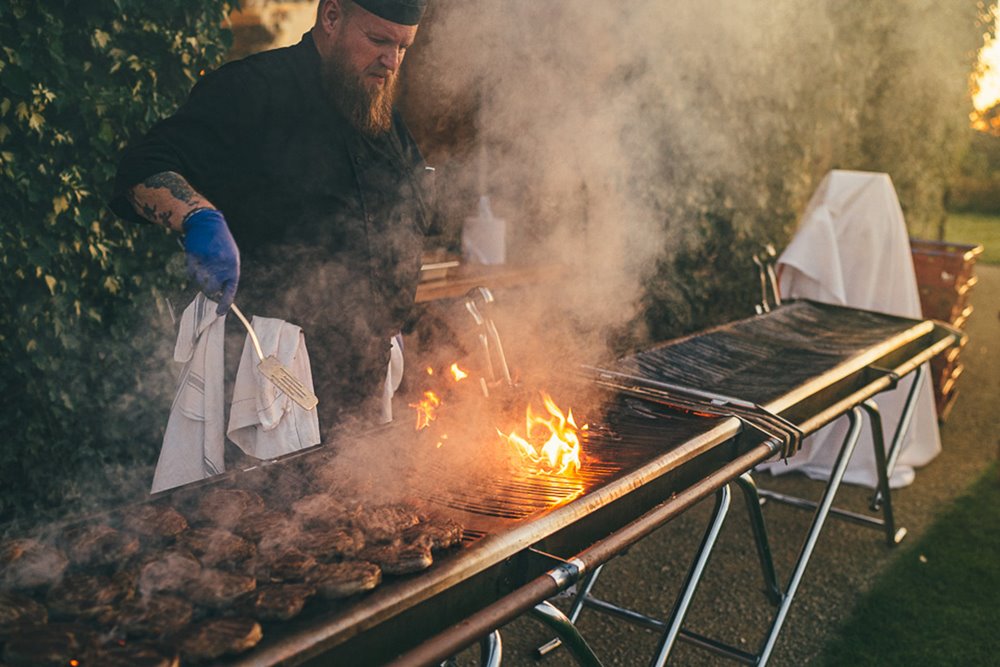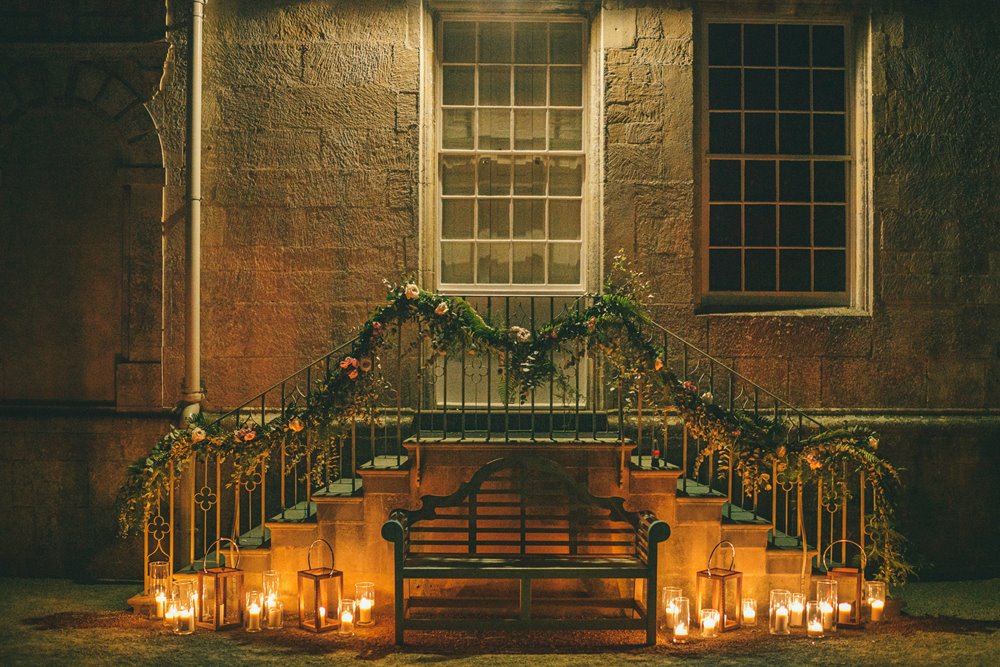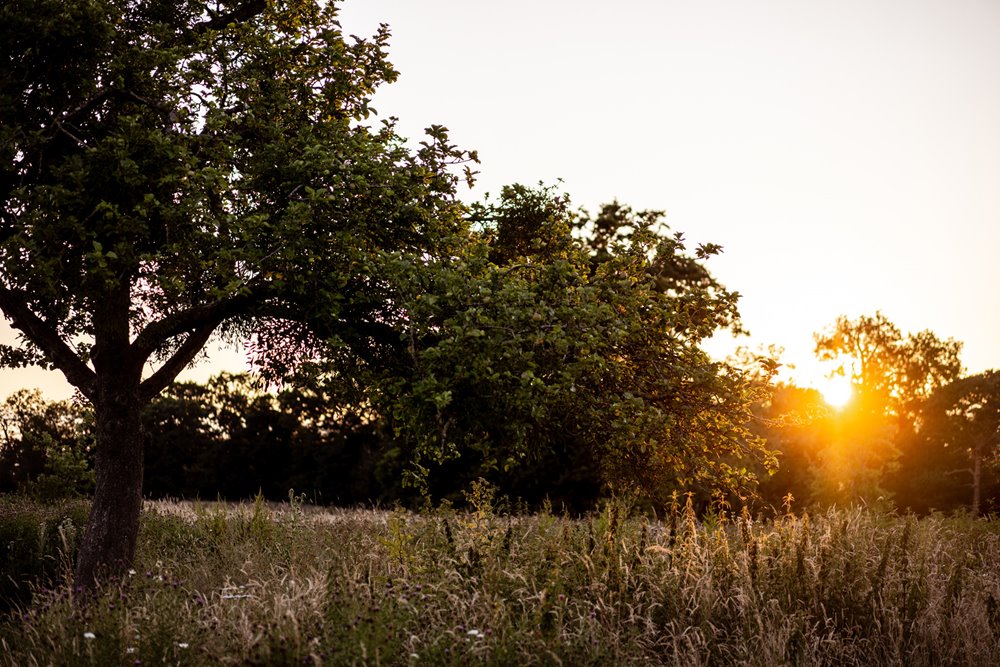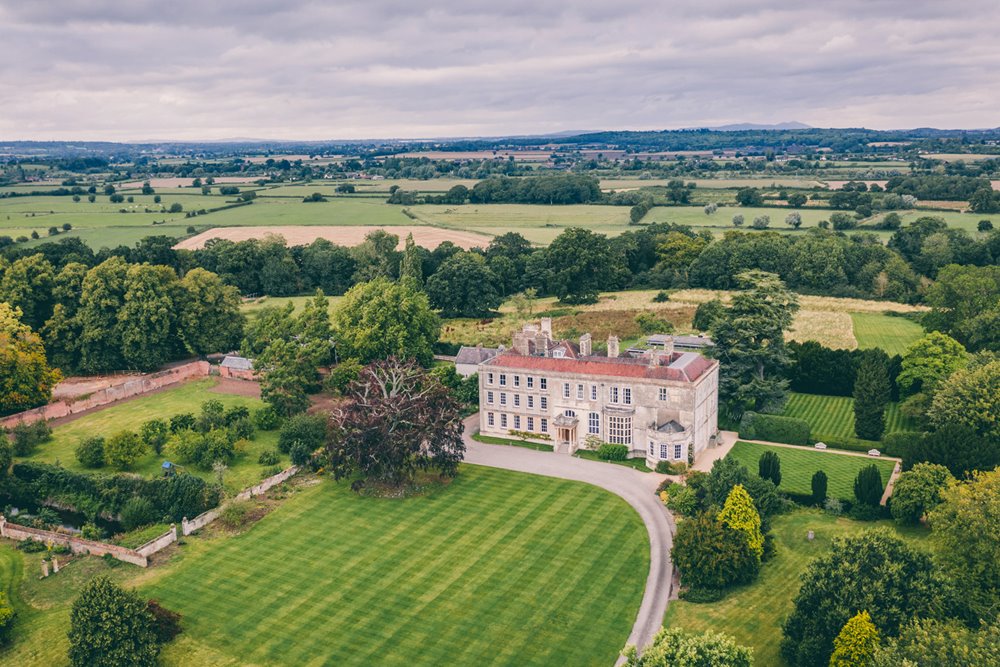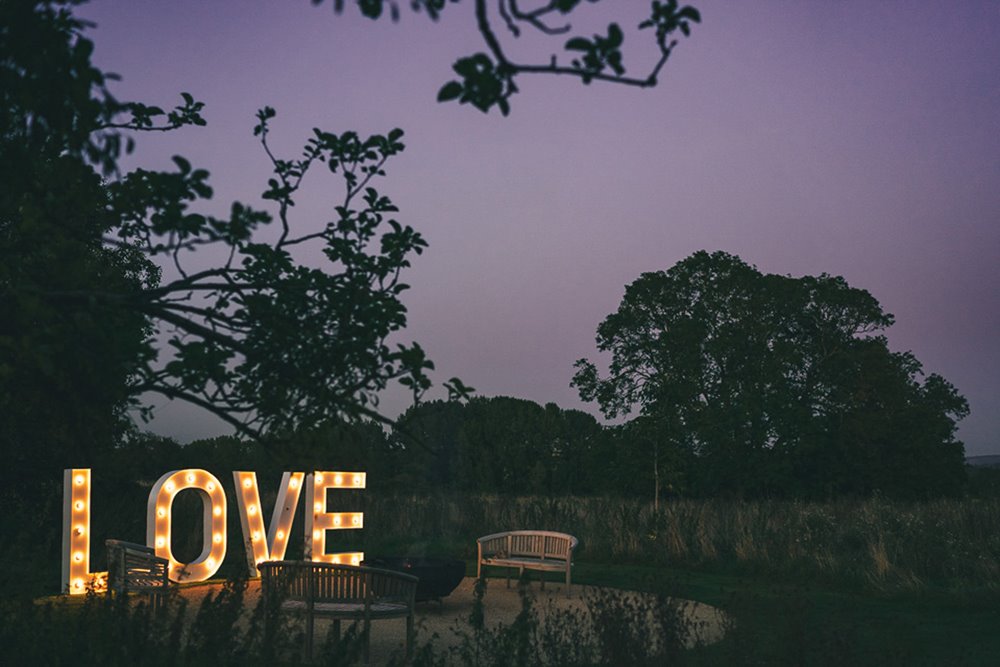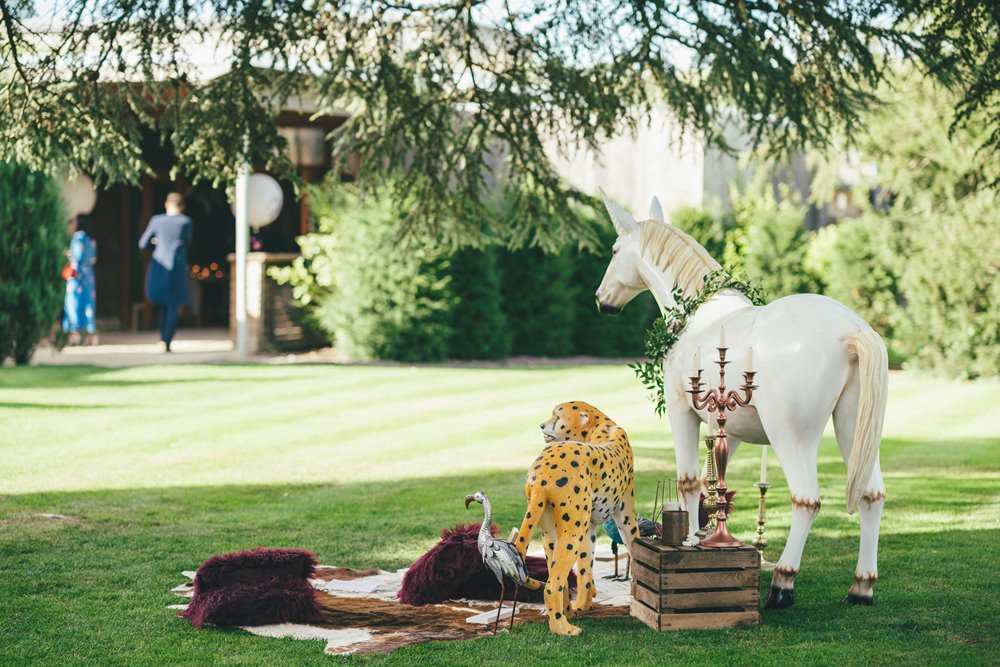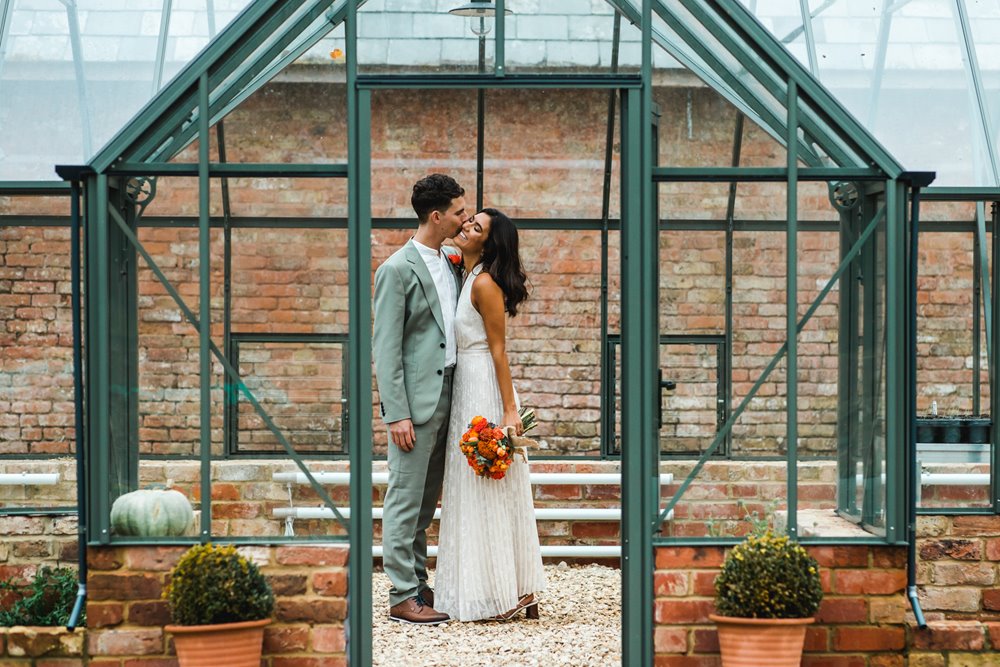 Splash out on stationery
Design some special wedding stationery; individual place settings that include menus and details of complimented wines. Or a story (of how you met? A funny first date?) a treasure hunt or riddle for guests to read and do.
Welcome signs and individual running orders of the day.
Welcome letters in rooms with the history of the house (ask your co-ordinator for Elmore Court's long and fascinating history) assigned ceremony seating would be helpful and personal too...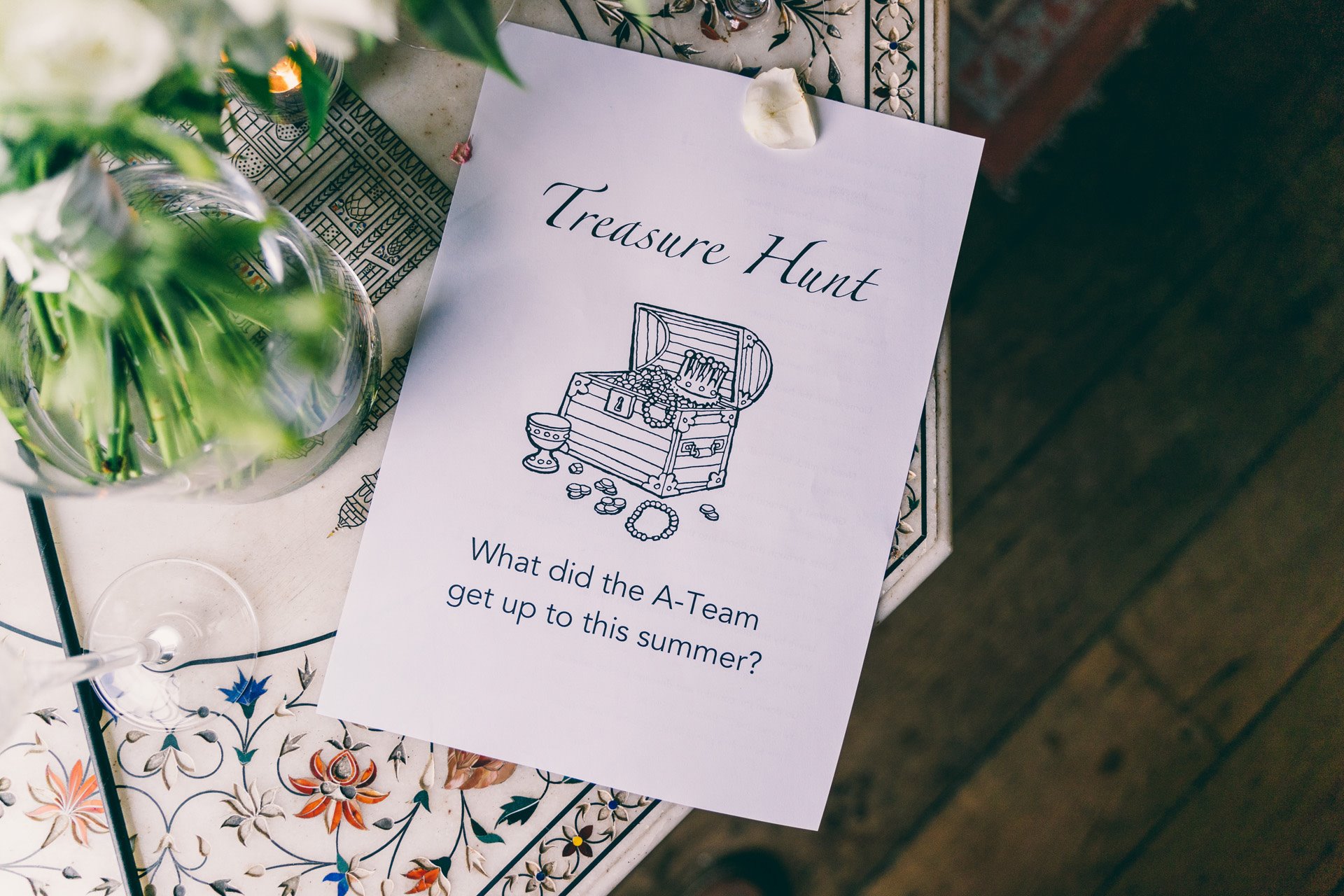 Bright colours & mood lighting
Let's face it, last year was pretty dull, and off the back of that we predict a return to bright and bold colours. Lighting is the easiest way to add a rainbow of colours to your day, and with our ambient lighting system in the Gillyflower, you can turn up the atmosphere and make some dramatic changes from day to night.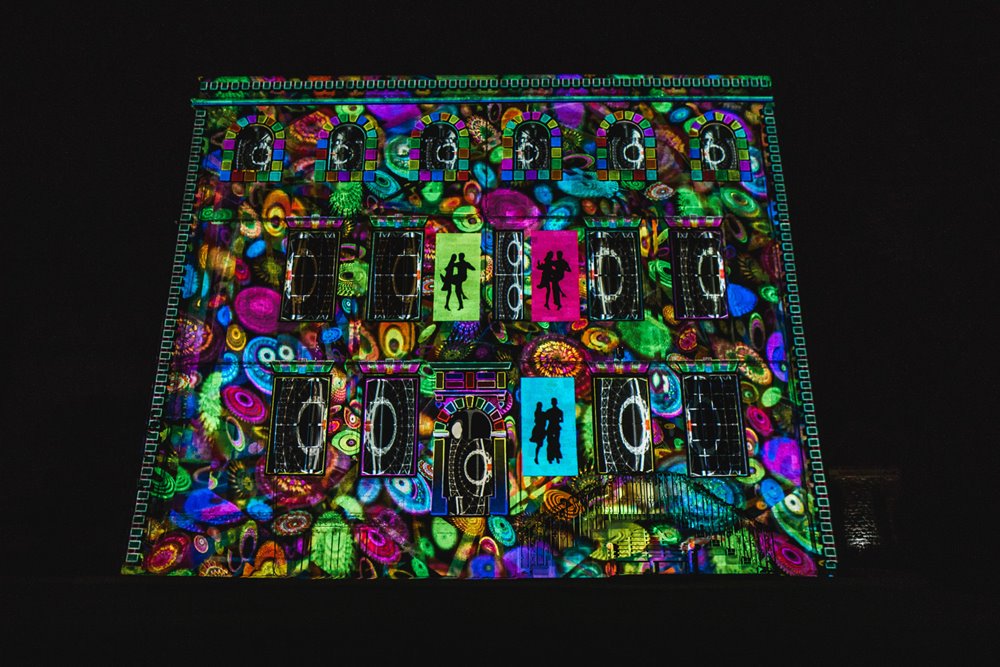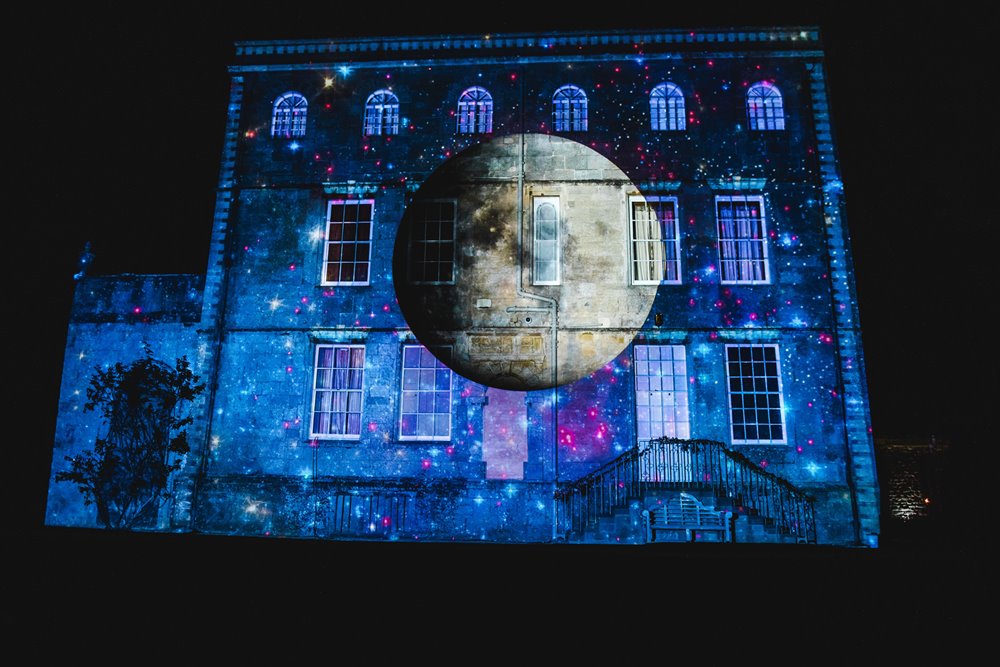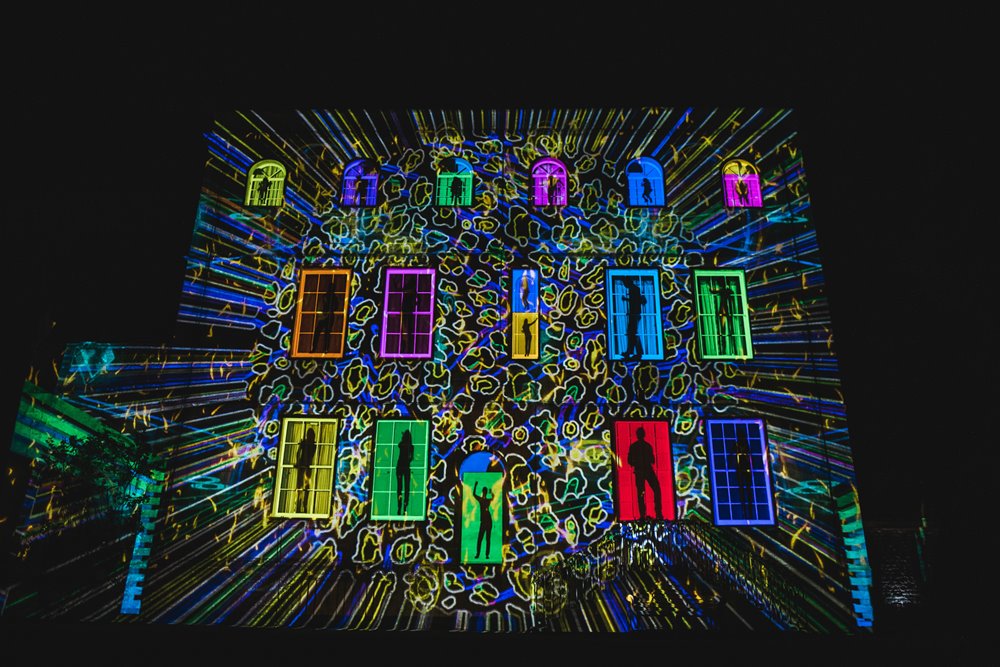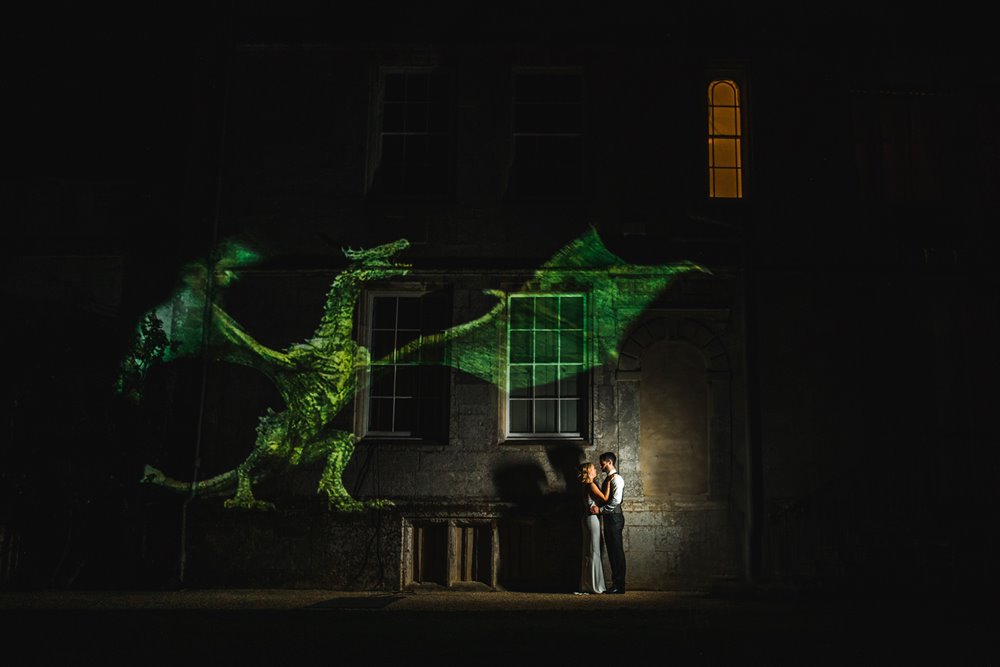 Micro wedding styling tips from the experts
We asked our good friends Sorori Design and Lauren Grey Styling what advice and ideas they would give for styling intimate weddings, and here's what they said;
"So you're thinking of having a micro wedding and getting married no matter what. Good for you! 
A smaller and more intimate wedding might mean you'd like to go big and WOW with flowers and styling.
Whether it's just a few of you, or 100+ guests, the ceremony is where you show your love for each other, so celebrate this and turn up the romance with beautiful florals and styling which will also look fab for the photos.
You'll be amazed what can be achieved with careful styling, and of course this can be moved through and double up for the wedding breakfast which is a great way to save money and decrease waste.
Seasonal flowers always look great and will really evoke the memory of the season when you look back on your pictures (or celebrate your anniversary with bouquets of the same) in years to come. Ask your florist to recommend seasonal blooms that work well on your date, along with foliage to compliment them.
At Sorori Design we grow our own beautiful British blooms and buy from local growers where we can.
With the current climate and double whammy of Covid and Brexit supply of flowers from abroad this year is hard to gauge so my advice is don't dictate particular blooms, just go for colour and style. Florists know flowers, and they'll be able to achieve the overall effect you are looking for with blooms you might not have thought of or heard of before.
To compliment your flowers, candles are always a brilliant option for adding ambience and atmosphere to any room.
The wedding breakfast can look absolutely stunning no matter what the numbers. Layering up on the placings always adds a luxe look along with extra detail in the glassware, crockery and cutlery. Then there's linen and napkins which can be coloured to tone with your scheme. 

Florals come in all shapes and sizes so use the scale of the room to help here, remember you have the flowers from the ceremony to add to the room but on the table you could go low and intimate with taper candles to add height if you're in the hall. Or in the Gillyflower you could add some high arrangements to make the room feel full and inviting.
In fact, the lower the numbers the more flowers and décor you can add to your table!! 
Whatever you decide remember it's your special day, and in these crazy times it's even more important that you embrace and have fun with it"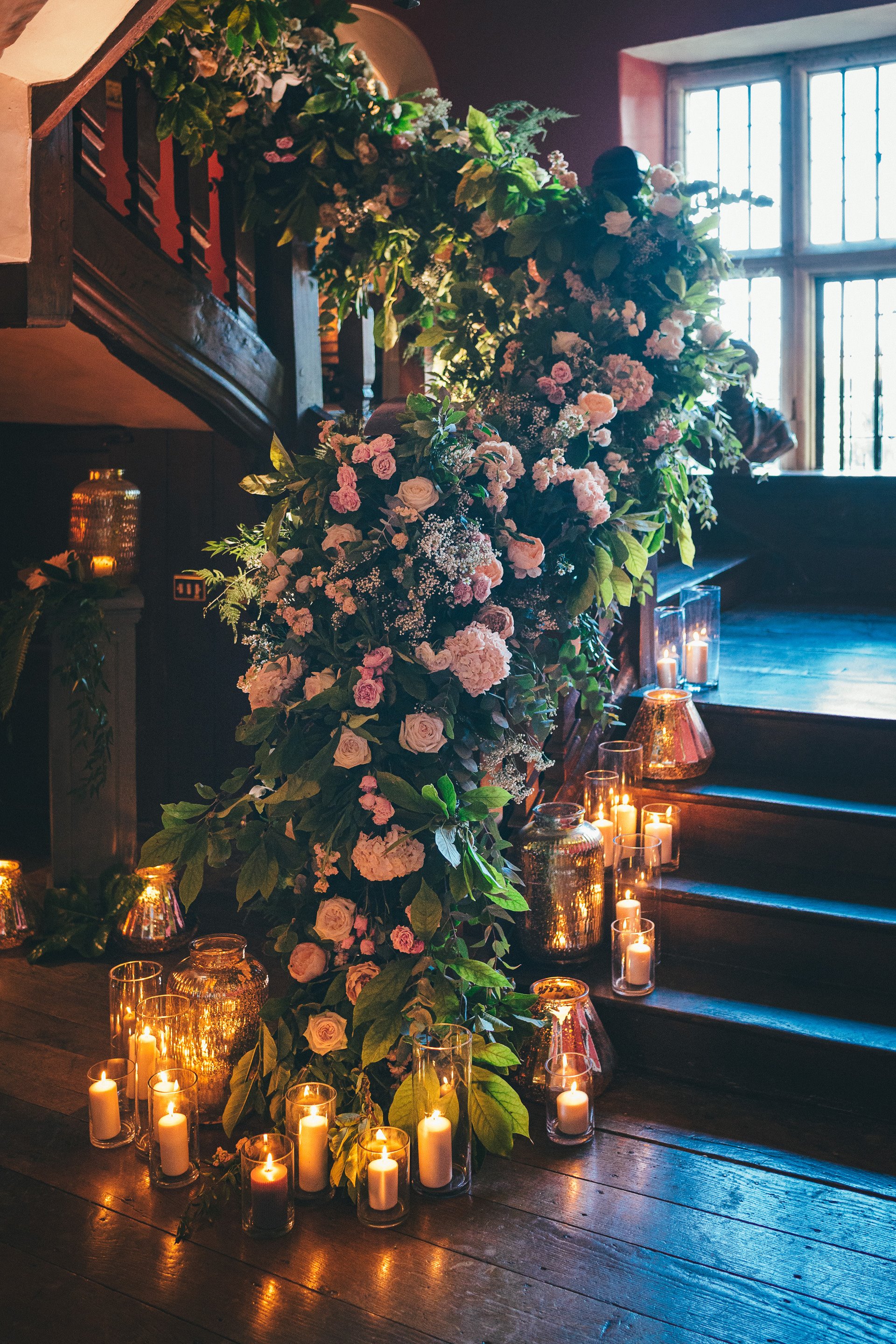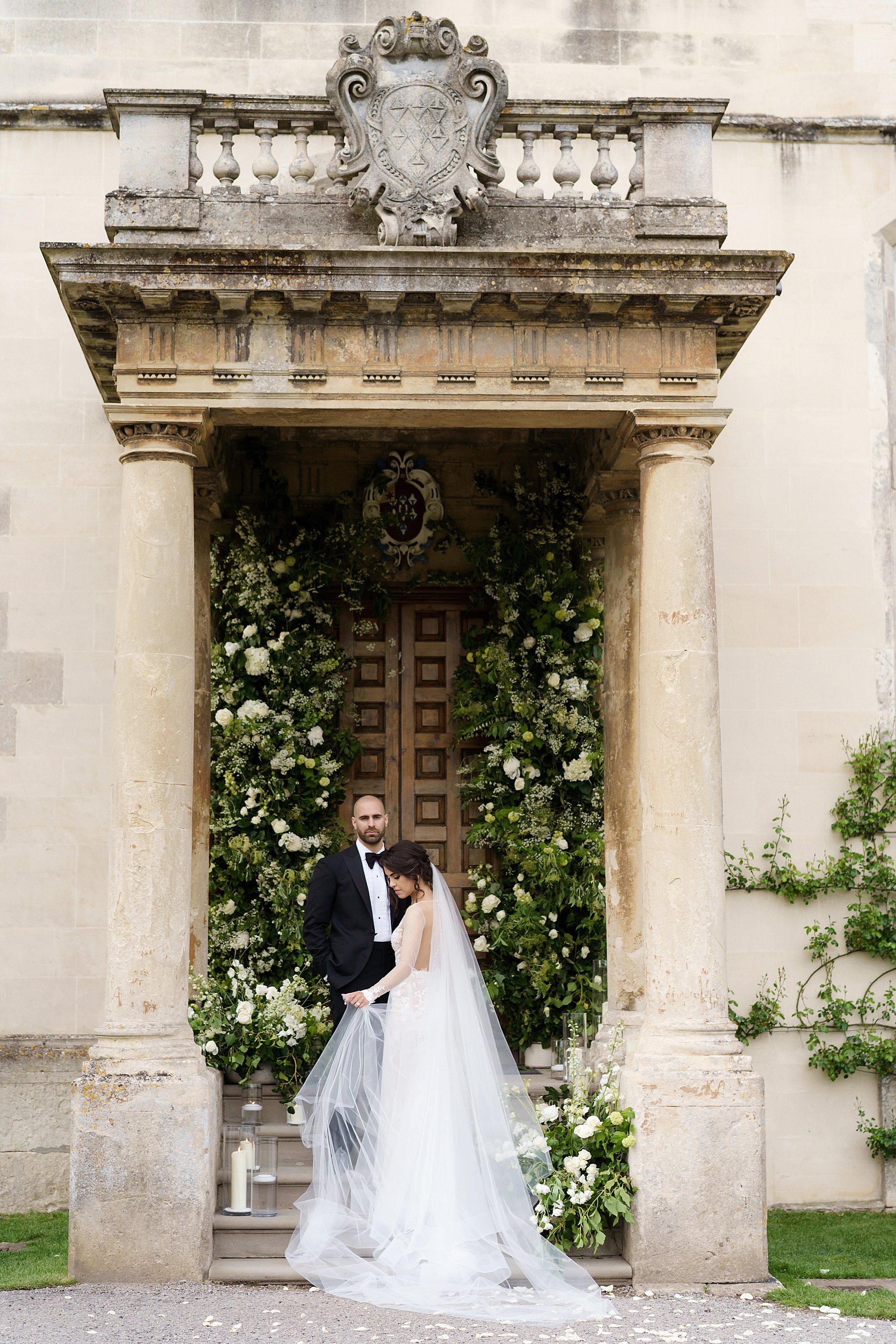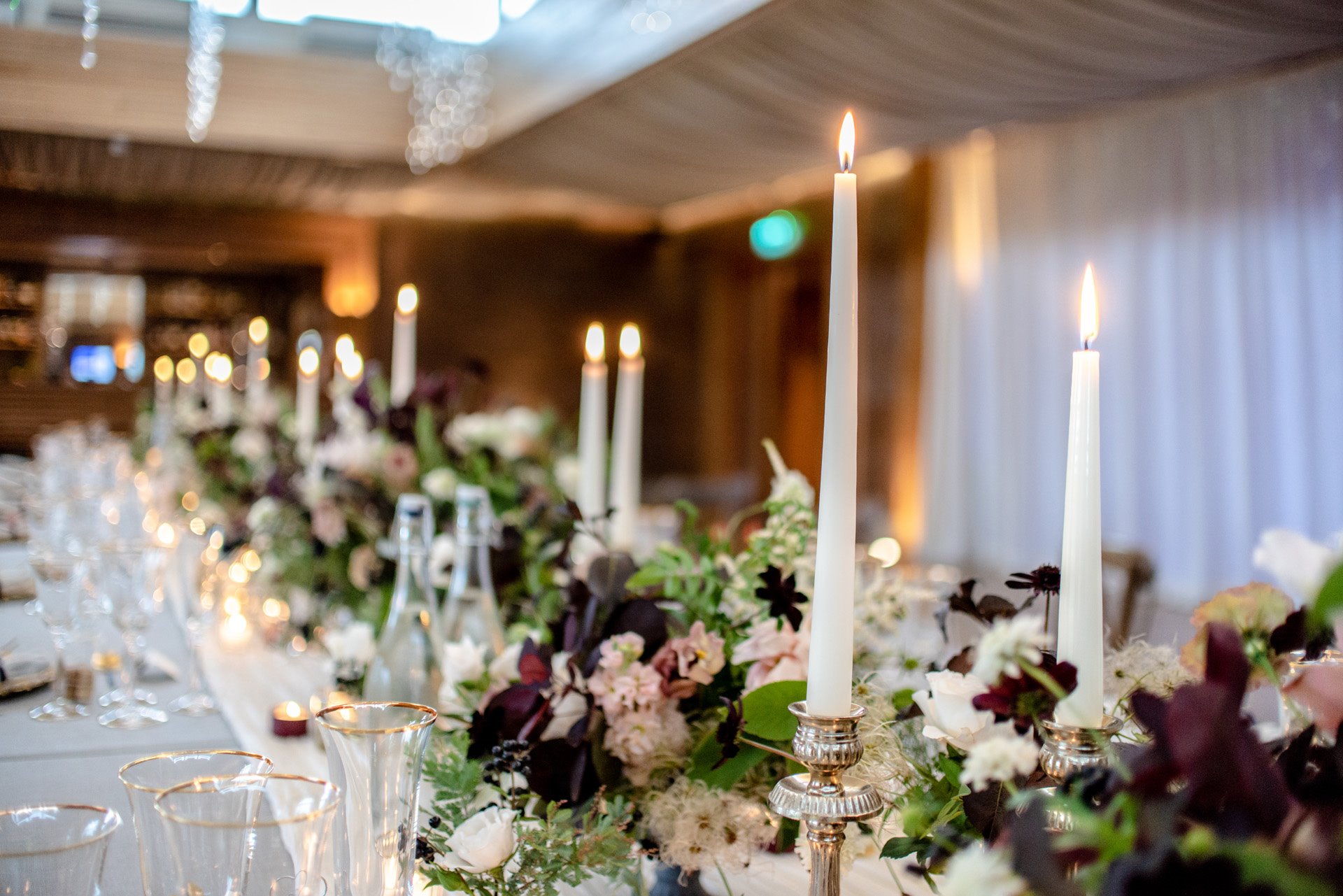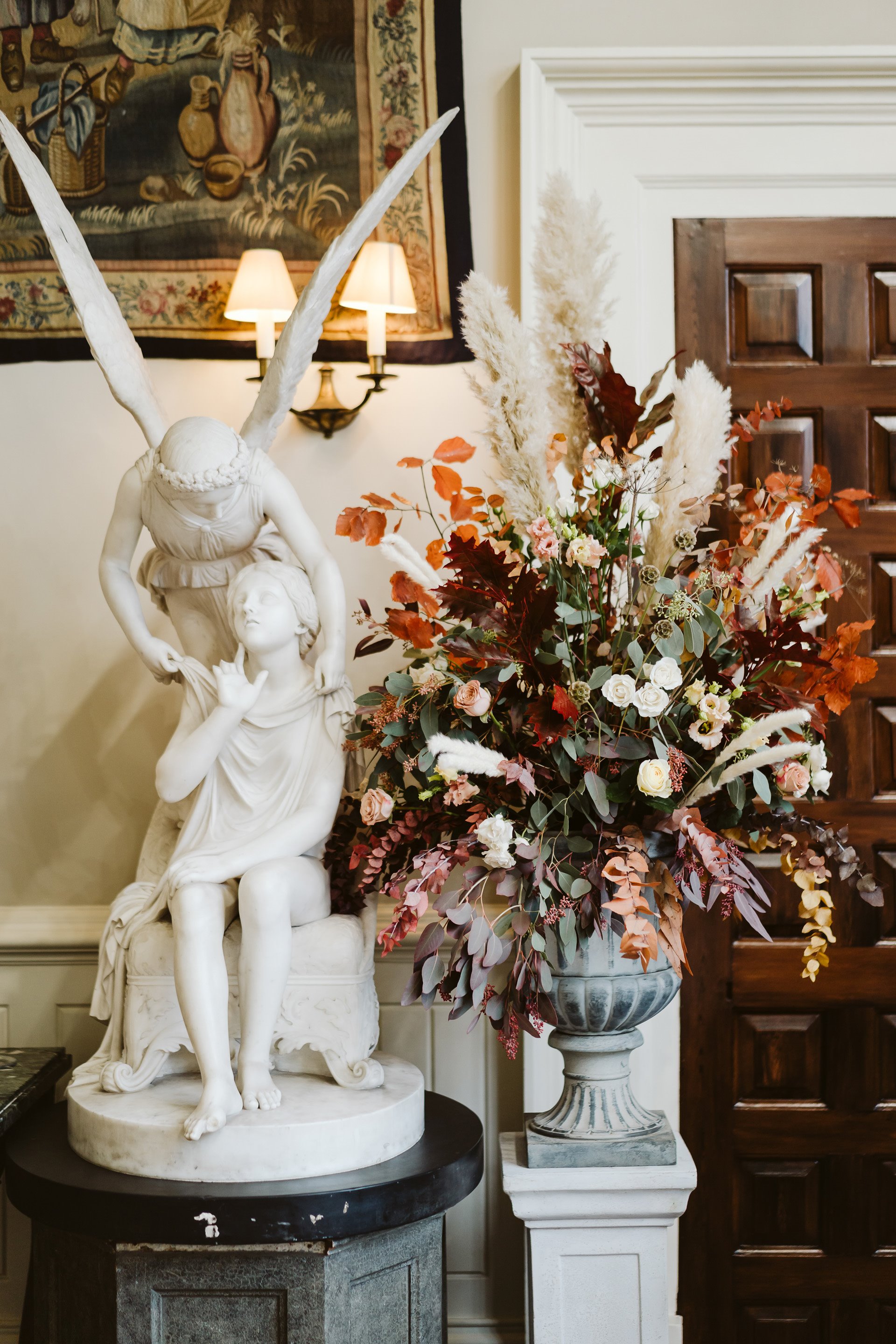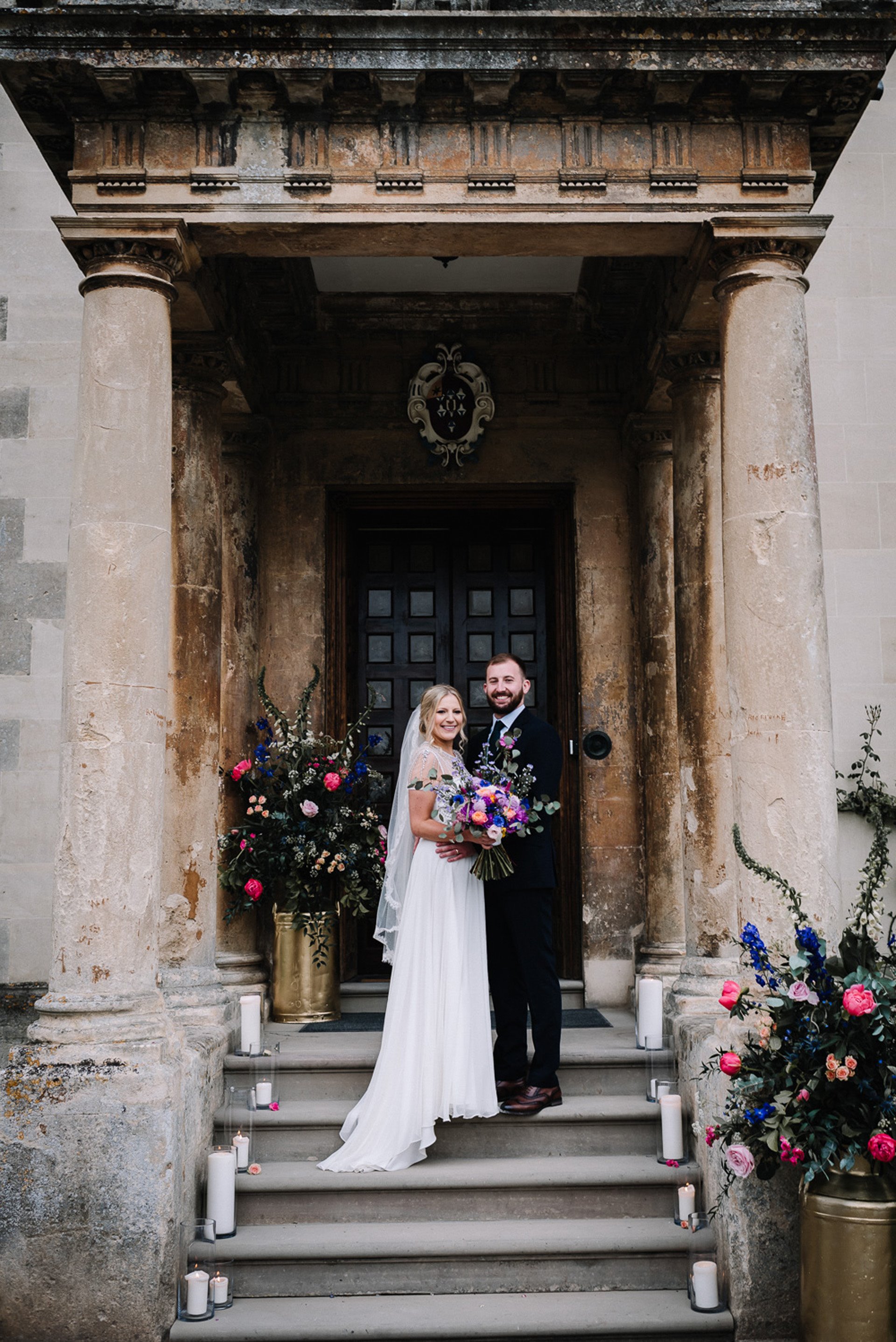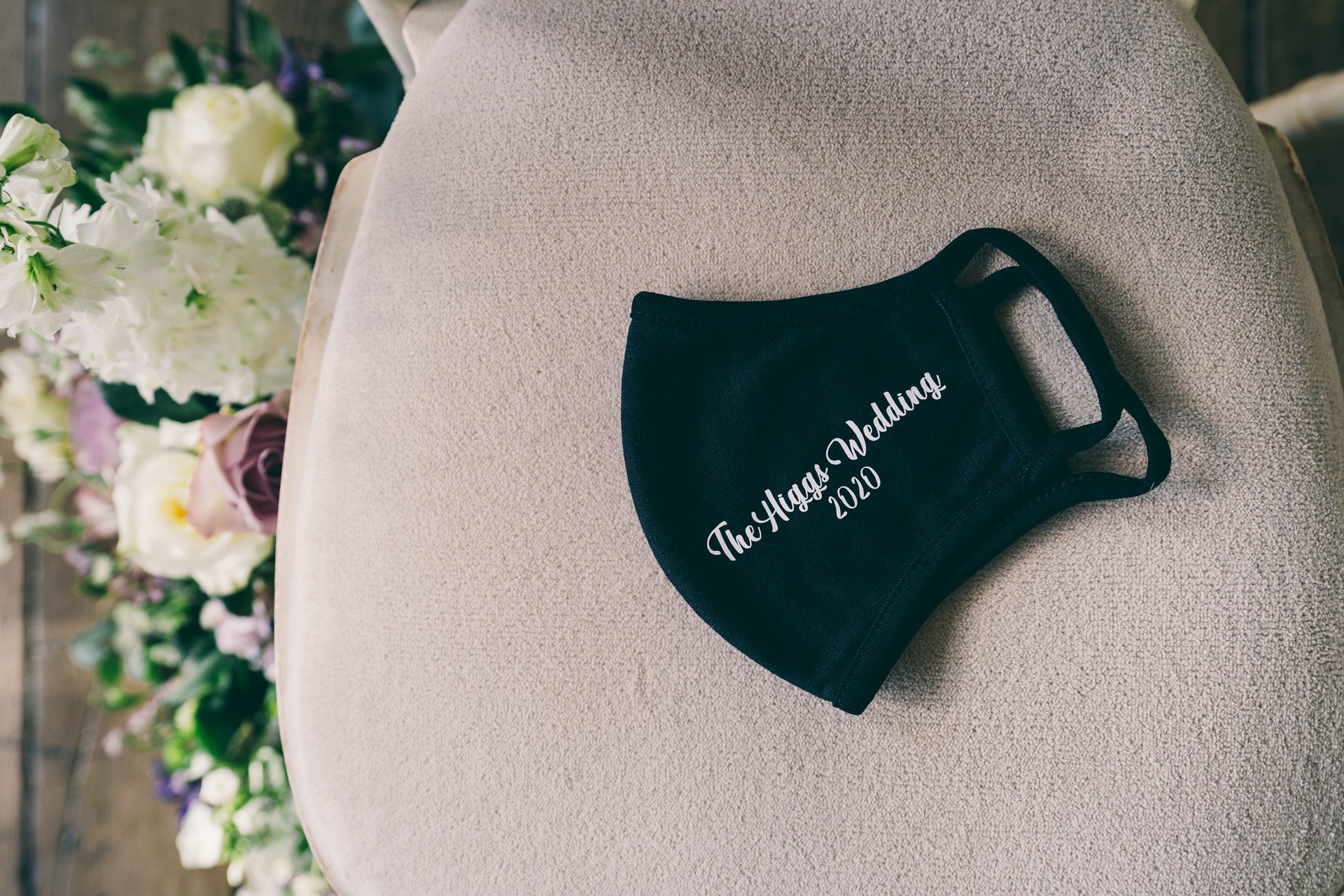 Let the music play
Dance floor or no dance floor, booking some live music always turns up the enjoyment factor… From strings and choirs at the bridal entrance through to jazz drinks reception and background music during dinner, live music adds entertainment and emotion to each aspect of the day.
Gospel Choirs, Solo Guitarists, Brass bands, Harpist and wedding singers will add interaction and get your guests toes tapping.

But that doesn't mean letting the evening celebration go out without a bang; have some fun with games, get into character and perhaps arrange a special murder mystery challenge, a treasure hunt around the house, interactive theatre or walkabout performers, a sparkly second outfit change, al fresco dinning around the fire pit or even some live cabaret or circus performances (our covid safe Parrot Cage cabaret showed just how explosively fun this can be!) – that we can really help with.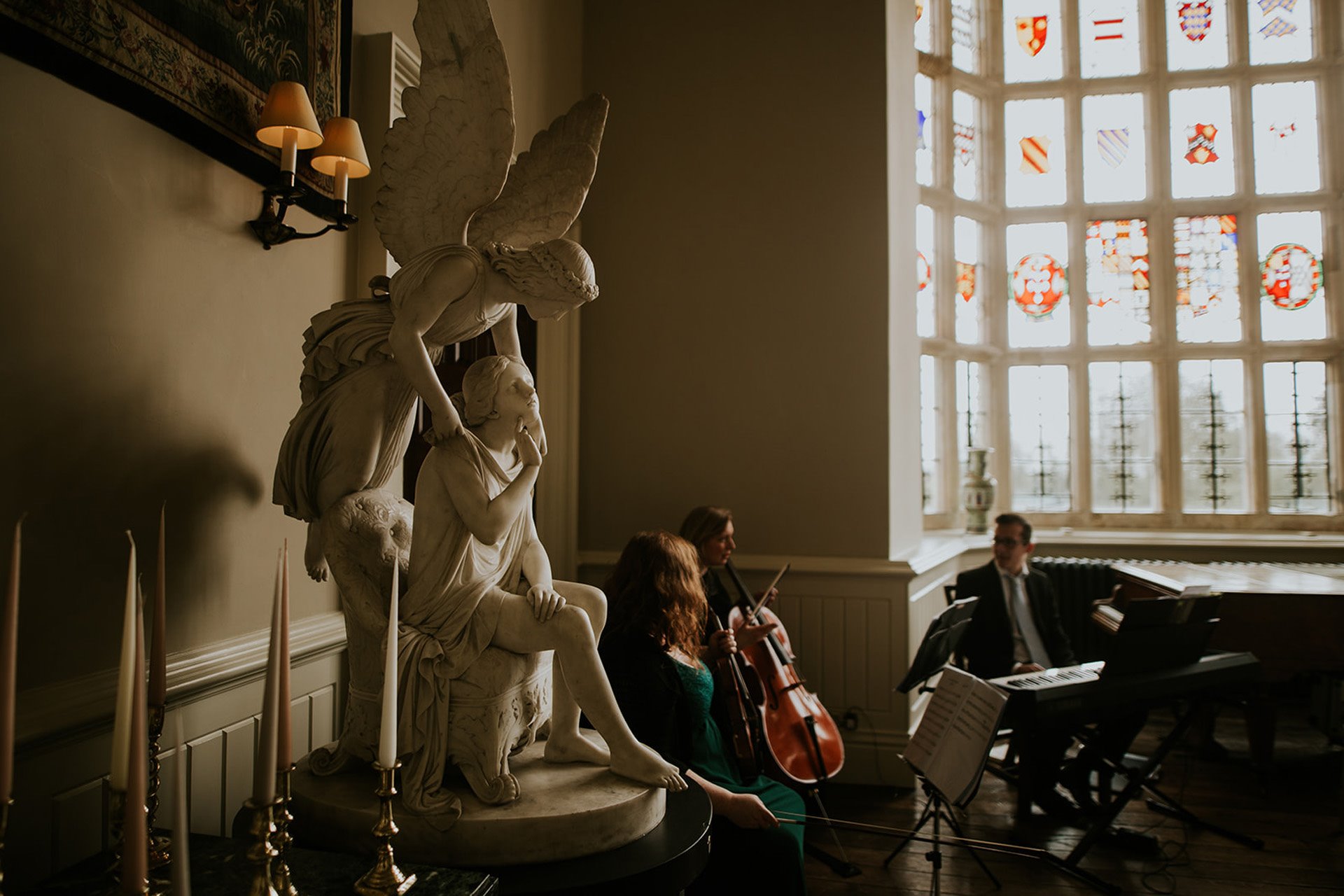 Full on feasting
After such a turbulent year, treat your guests to a banquet of food and a day of feasting on the finest delights. You might want to make your ceremony time slightly later than usual so those getting ready on site can perhaps enjoy a special intimate lunch before the I-do's? Thanks to restrictions it's 'Share no more'. So food is all yours with individual plates and personal serving styles. Our head chef Matt has come up with the most delicious 7 course micro wedding feasting menu with no cut backs...
7 course micro wedding sample menu
Irish oyster tempura, wasabi mayonnaise
-----x-----
Potato gnocchi, white crab, chilli
-----x-----
Pressed pork shoulder, son-in-law egg, rice noodle salad
-----x-----
Canon of Cotswold lamb, slow cooked shoulder, Provençal vegetables, potato terrine
-----x-----
Lemon panna cotta
-----x-----
Chocolate delice
-----x-----
British cheeses, Elmore estate quince paste, sourdough crackers
We hope this has given you some reassurance, inspiration and some food for thought… We know it might not be exactly what you had always imagined, but that doesn't mean it will be any less special.
For more real life micro weddings and comforting words from our micro wedding brides, take a look at this journal featuring the tiny weddings we held back in 2020.
All our Love,
Team E xx
Related reading