Bridal pearls from head to toe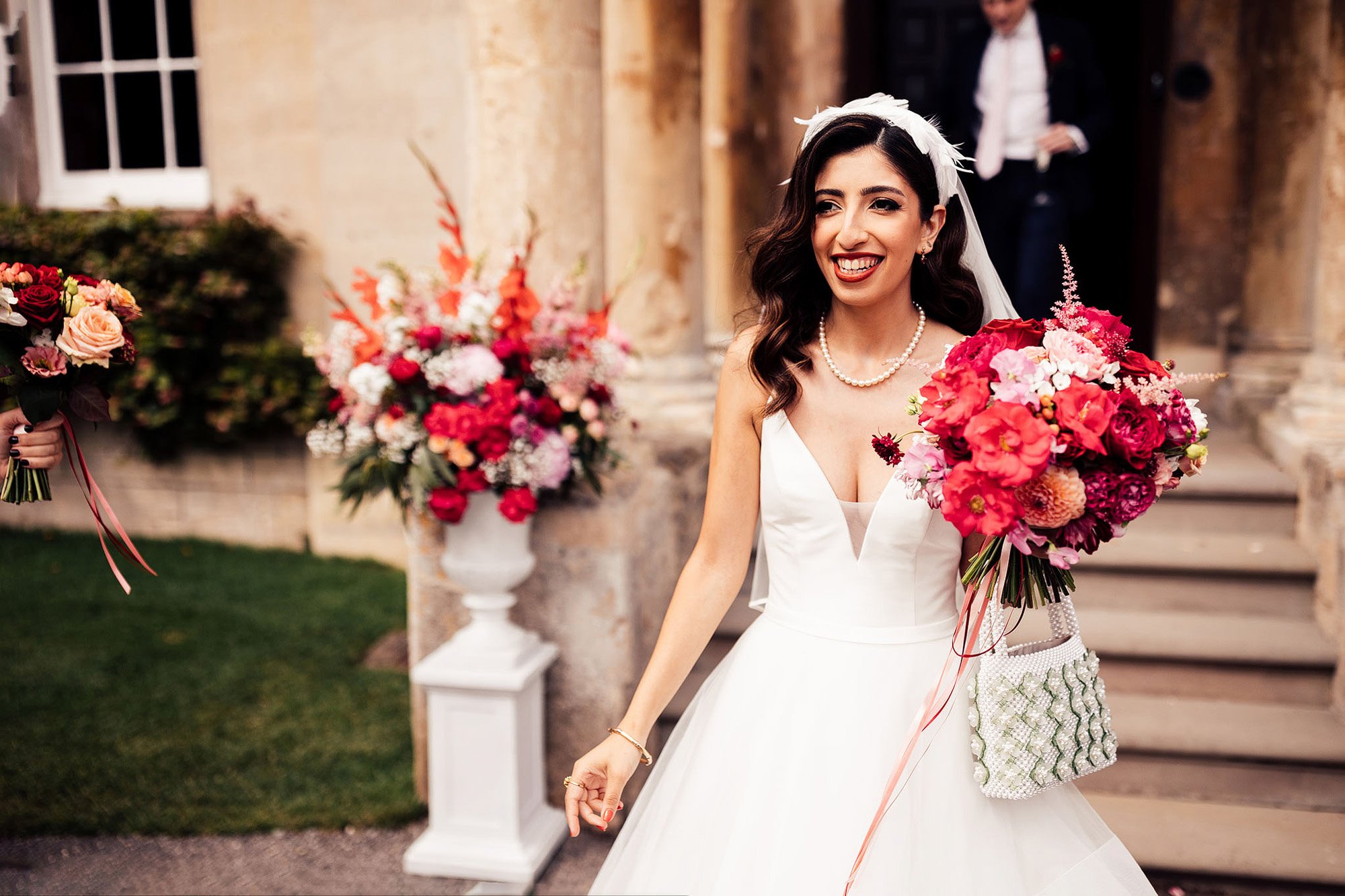 The fairy tale wedding has come back with a bang for 2022 and pearls are featuring in every bridal detail. We're unsure whether this has sparked from a return to superstition around your wedding day, but pearls are said to represent teardrops and that by wearing them a couple will have a happy marriage and shed few tears in their years together.
Pearls have also been traditionally lent as the 'something borrowed' by happily married family members for brides to don and magically absorb those happy qualities as they walk down the aisle…
In post-pandemic times after the utter chaos and unpredictability of covid life, it does make sense for the psyche to return to folk laws and fairytale.
Whatever the reason, you have been truly radiant in your pearlescence and we're here for it. From pearly bridal crowns to rough pearl earrings, traditional pearl necklaces, beaded pearl handbags and shoes with pearl details. Elmore brides really have shone in pearls from their heads to their toes.
If you're keen to follow this trend and add a little pearly shine to your wedding day, read on for our top tips on how to include them…
Pearl tiaras
In our opinion, every bride should have a crown and these beautiful Elmore brides obviously agreed.
Pair a pearly crown with feathery details for modern glamour, lace for the ultimate regal feel or simple lines in satin or silk for deliciously luxe elegance…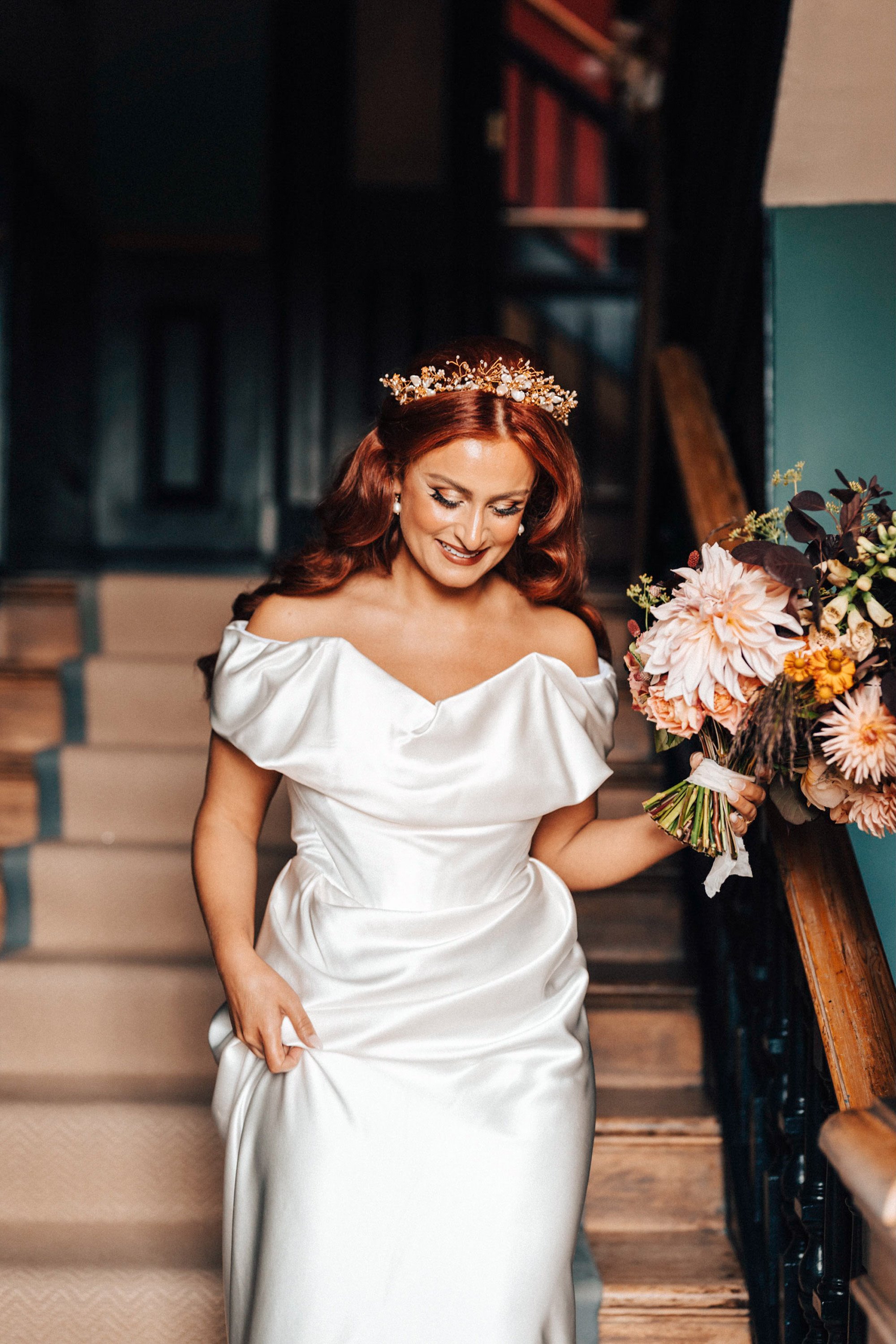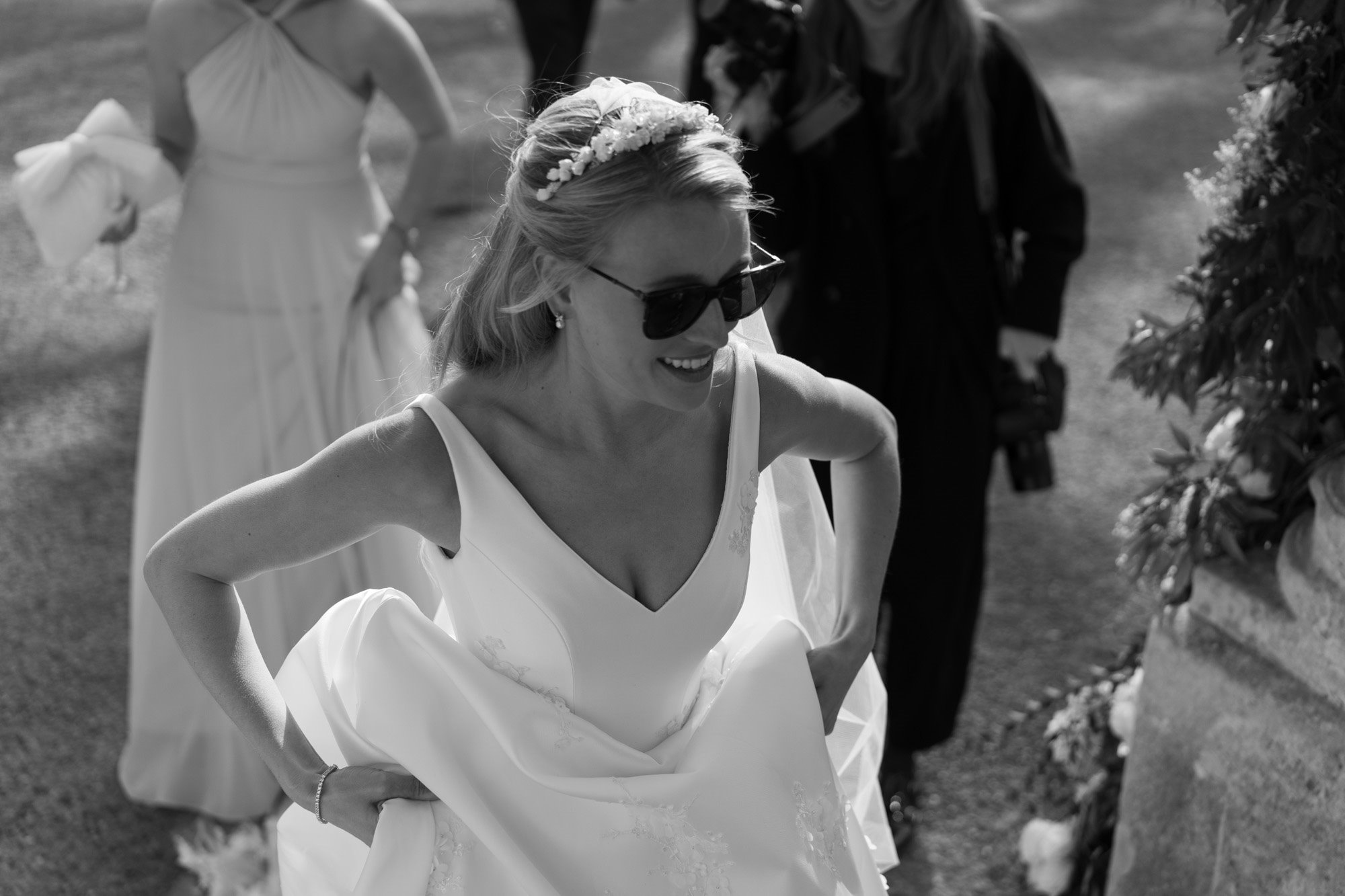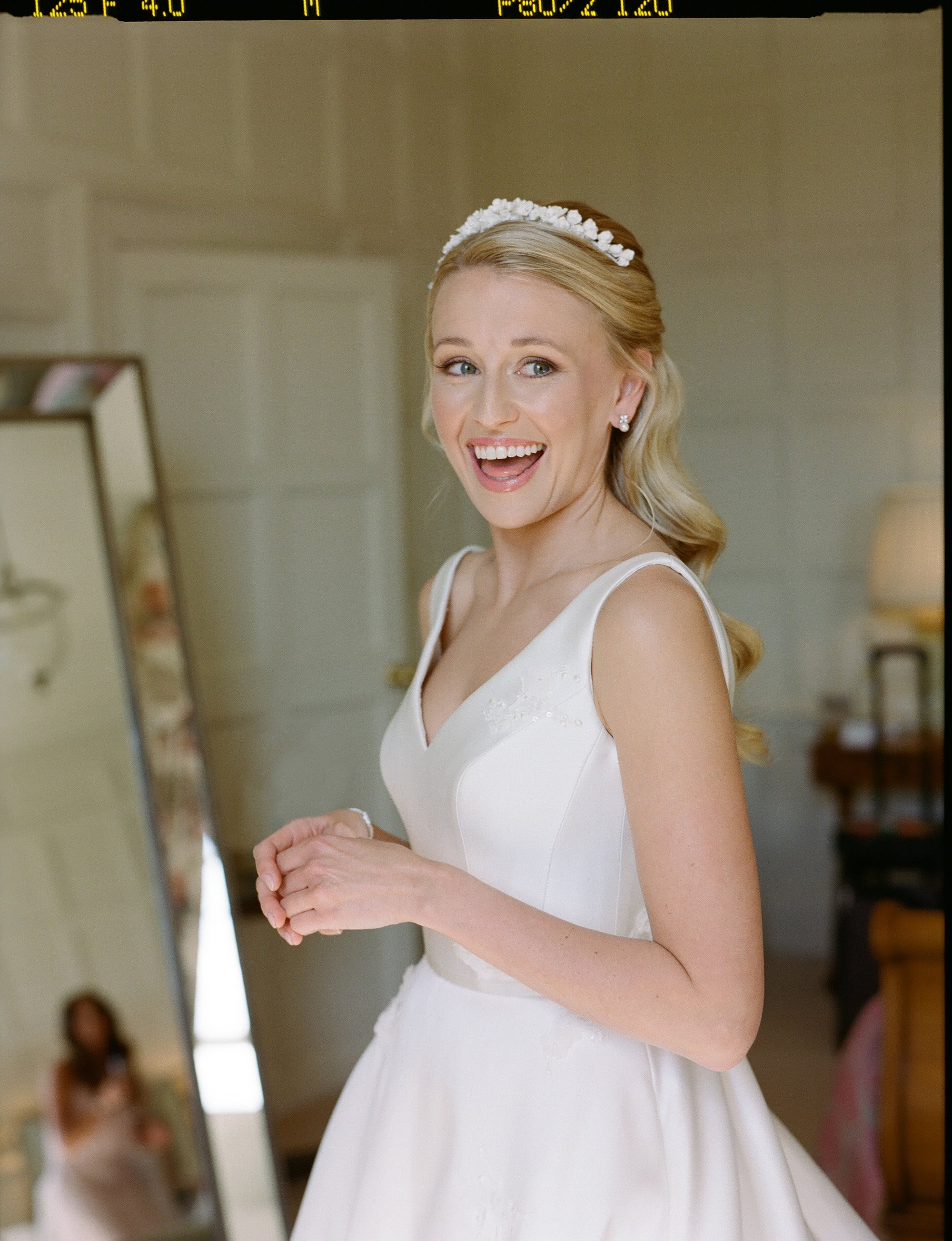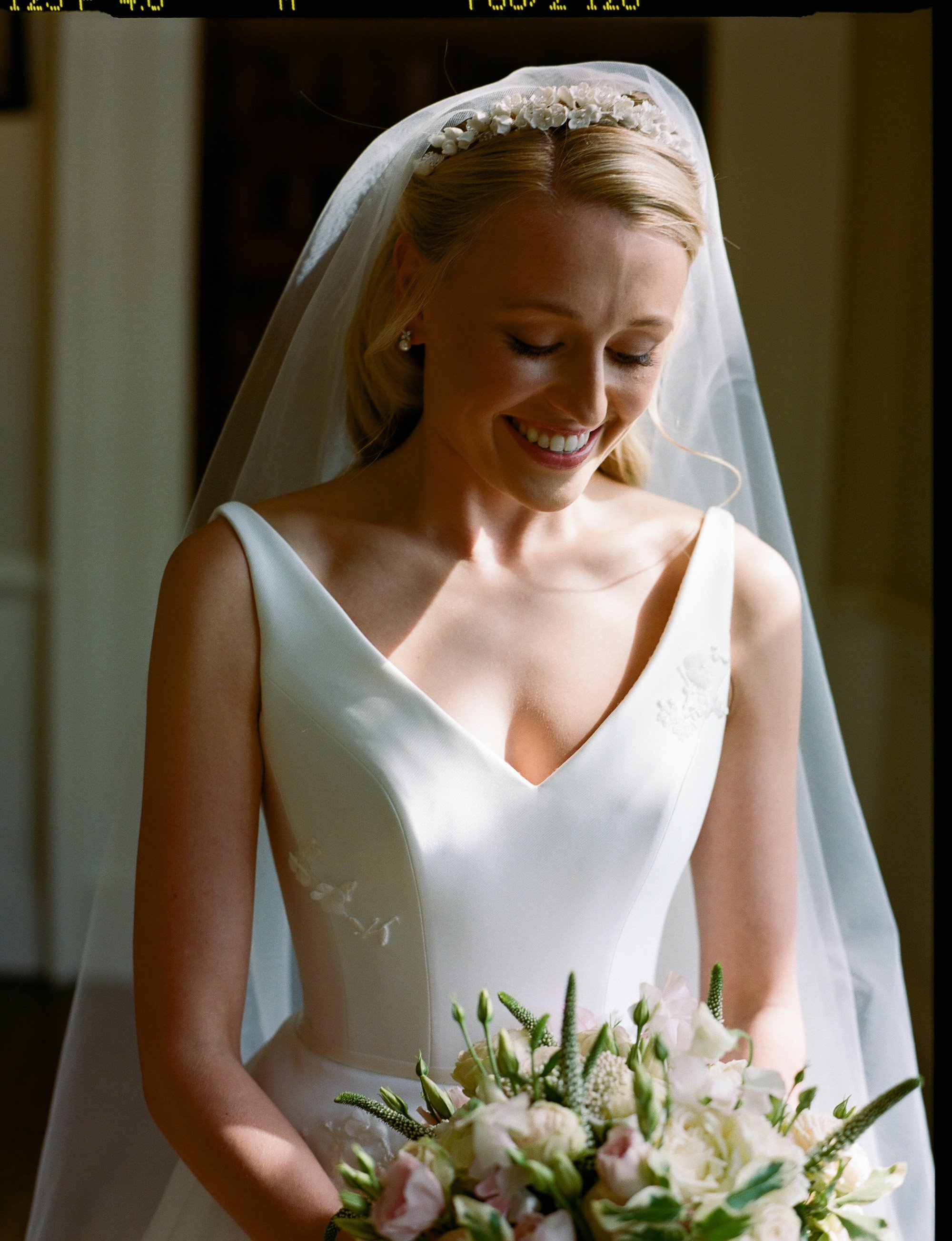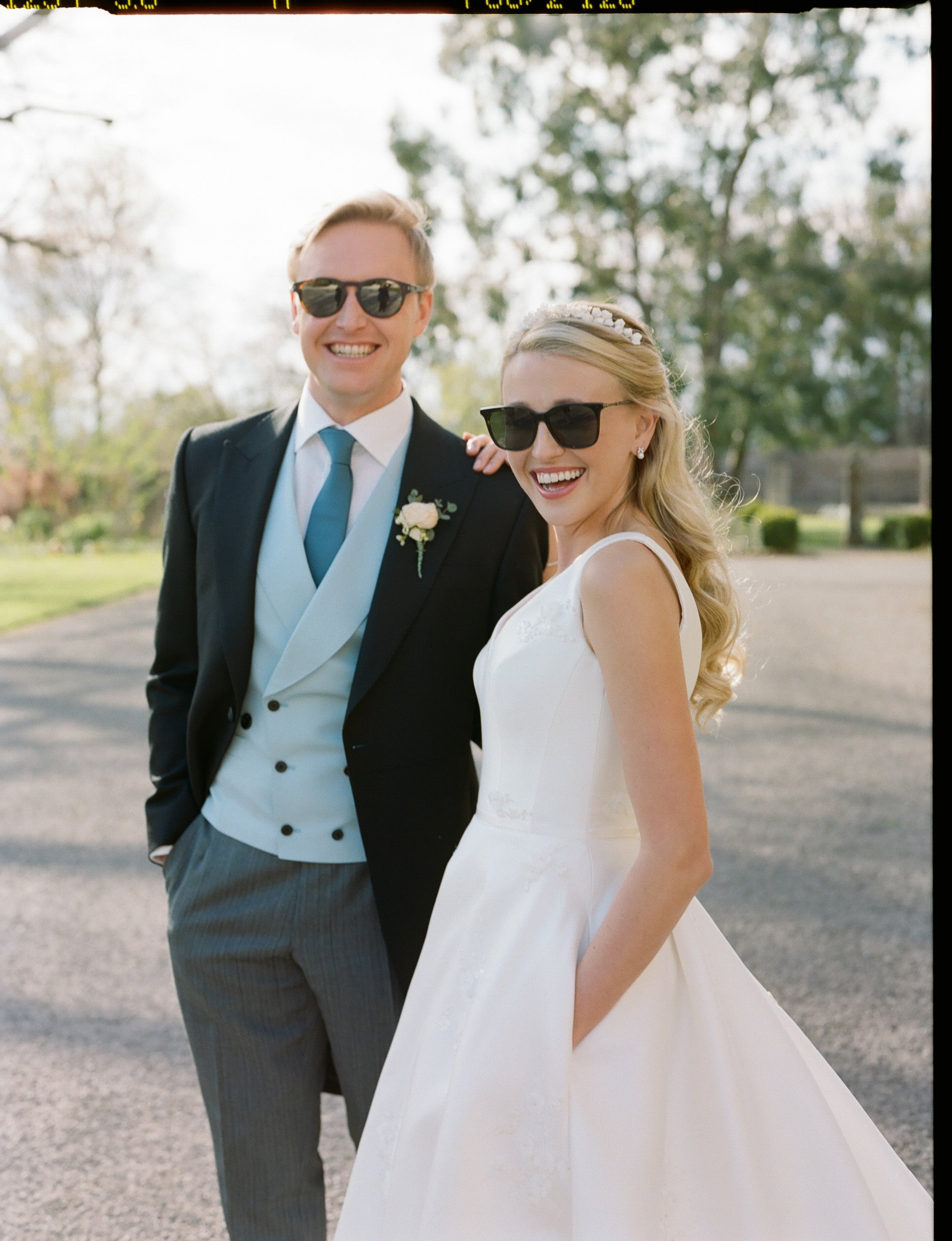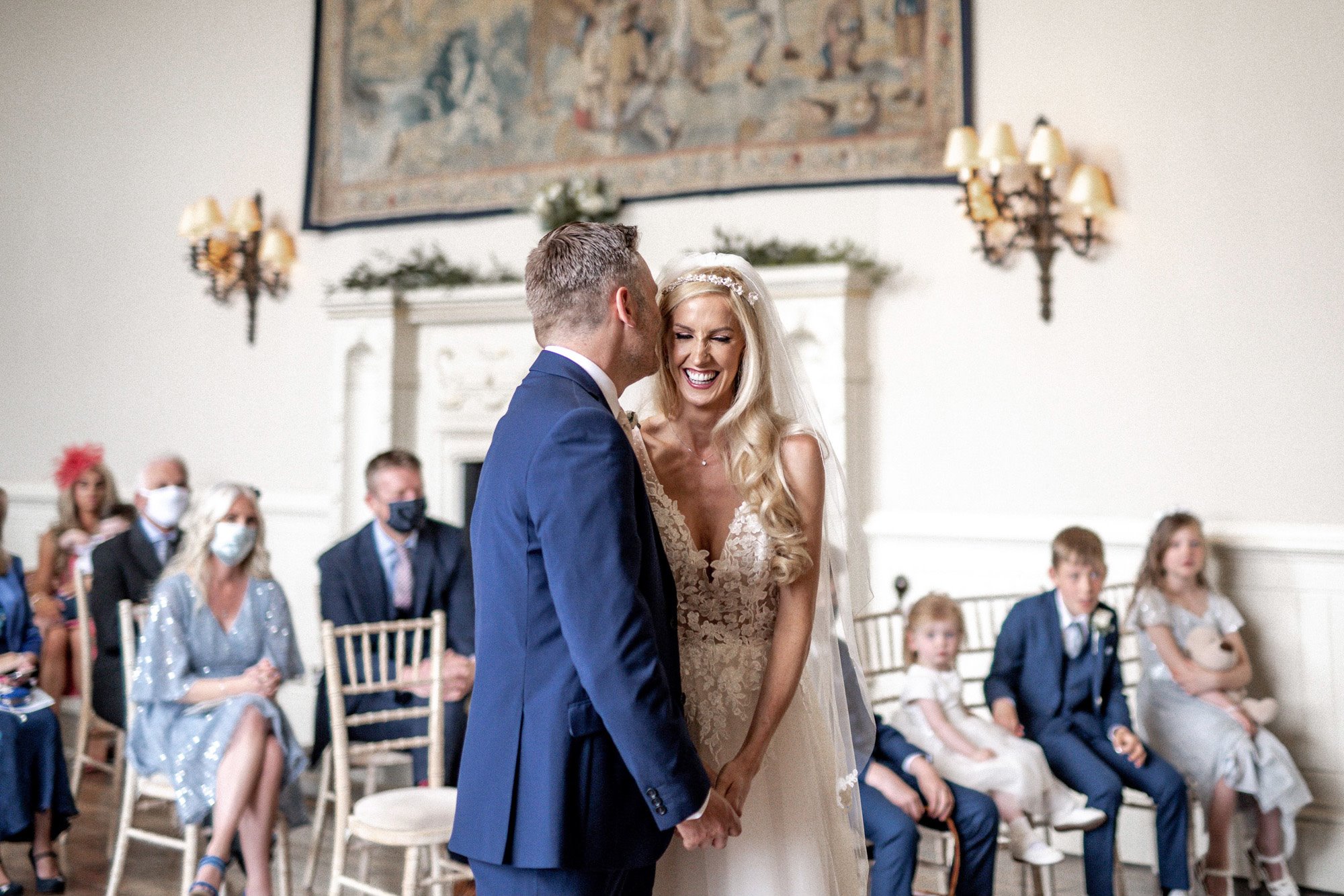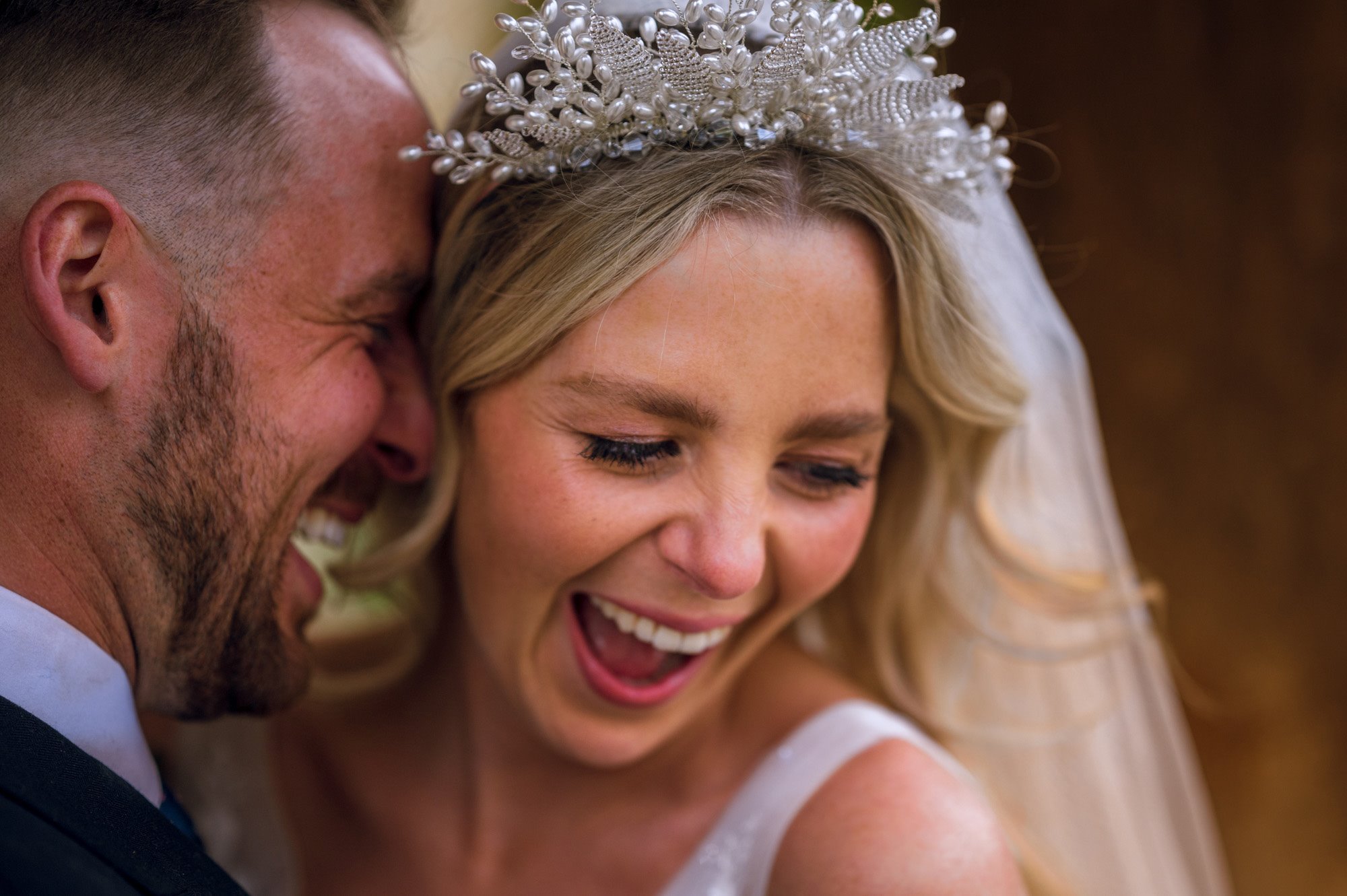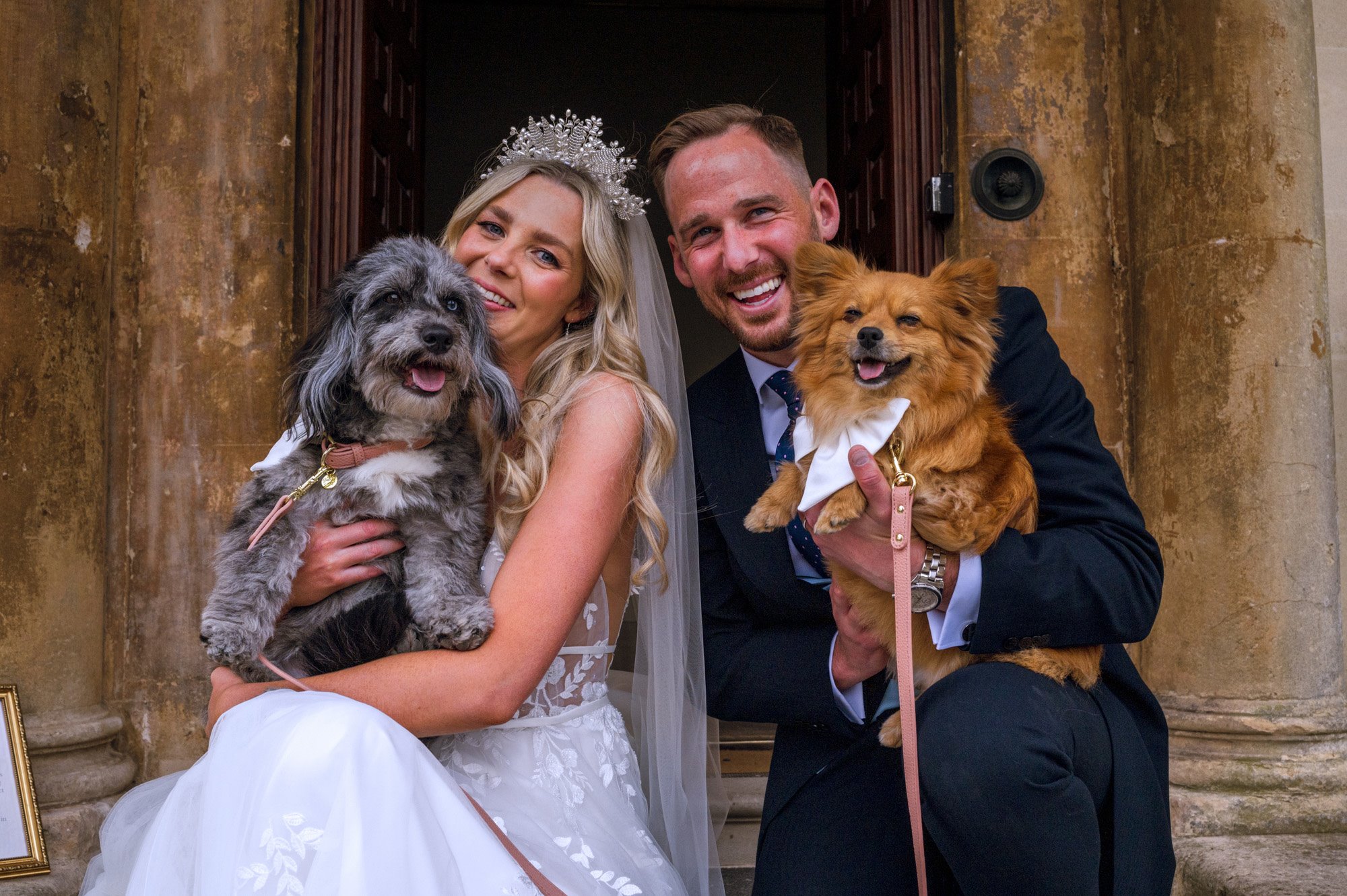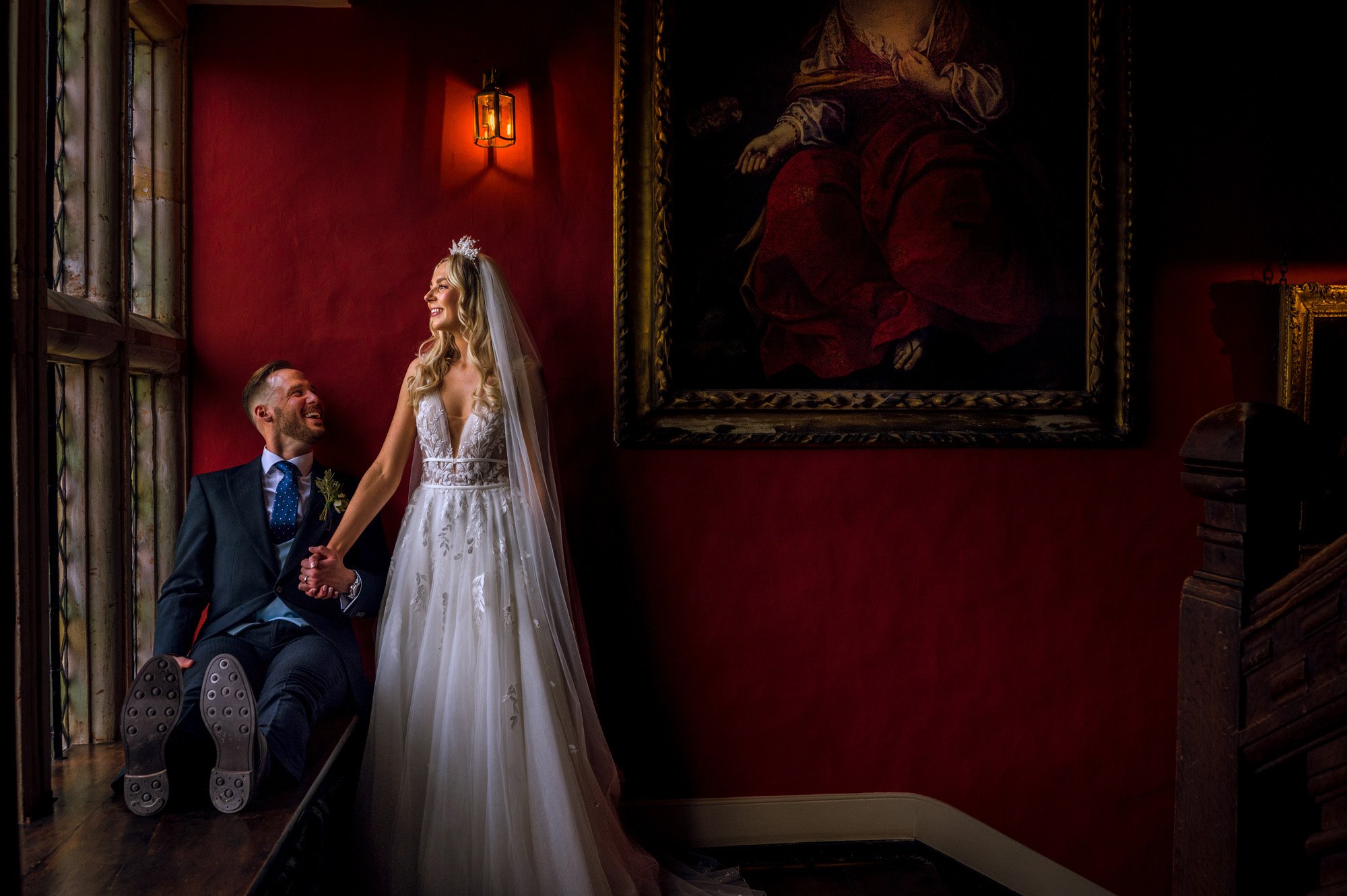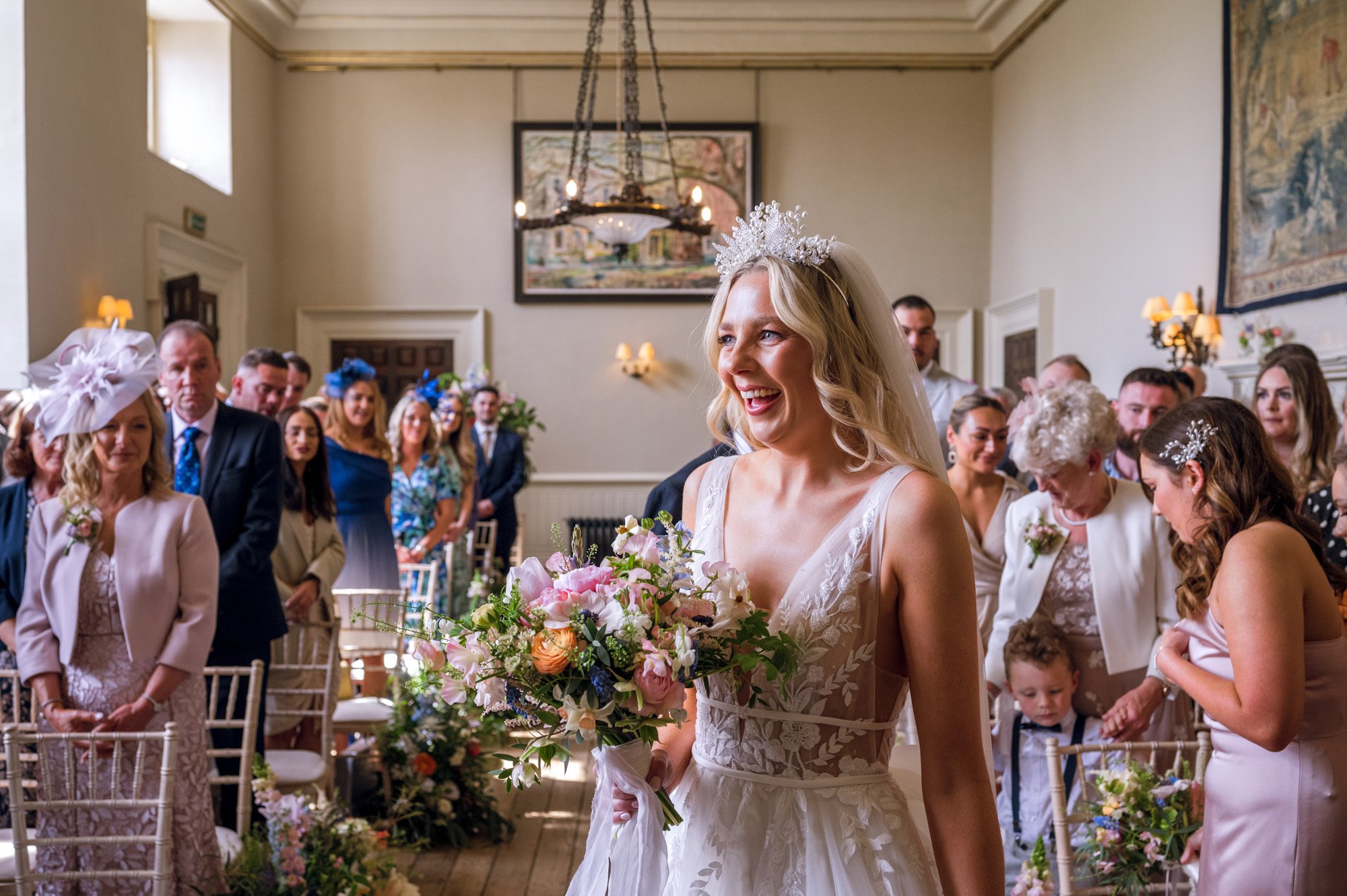 Pin the pearls
If a tiara is a step too far for you, take inspiration from these brides who added pearls to their hair in a sophisticated and radiant way.
Perfect to add a little lustre to traditional bridal updos and half-up hair.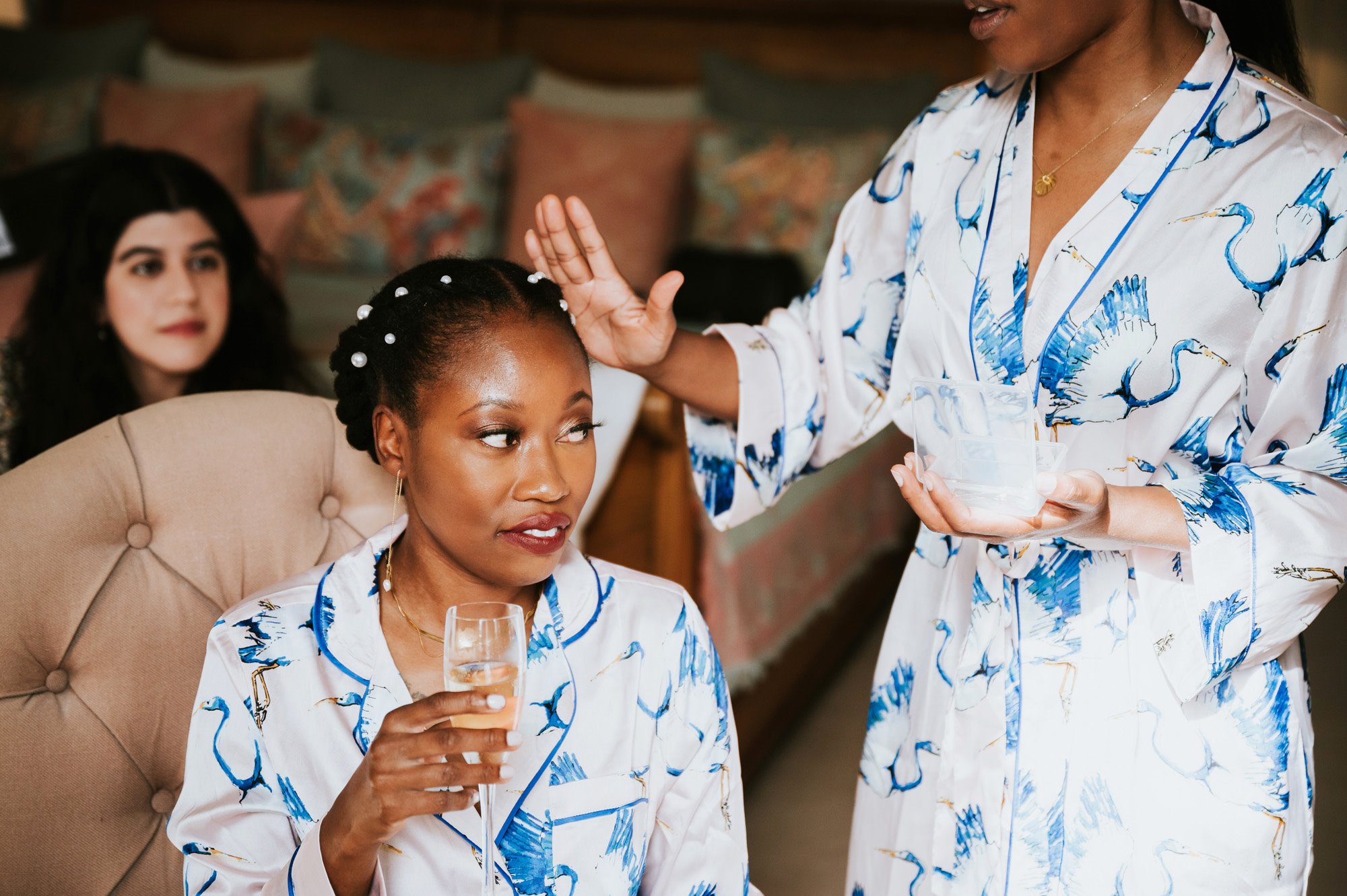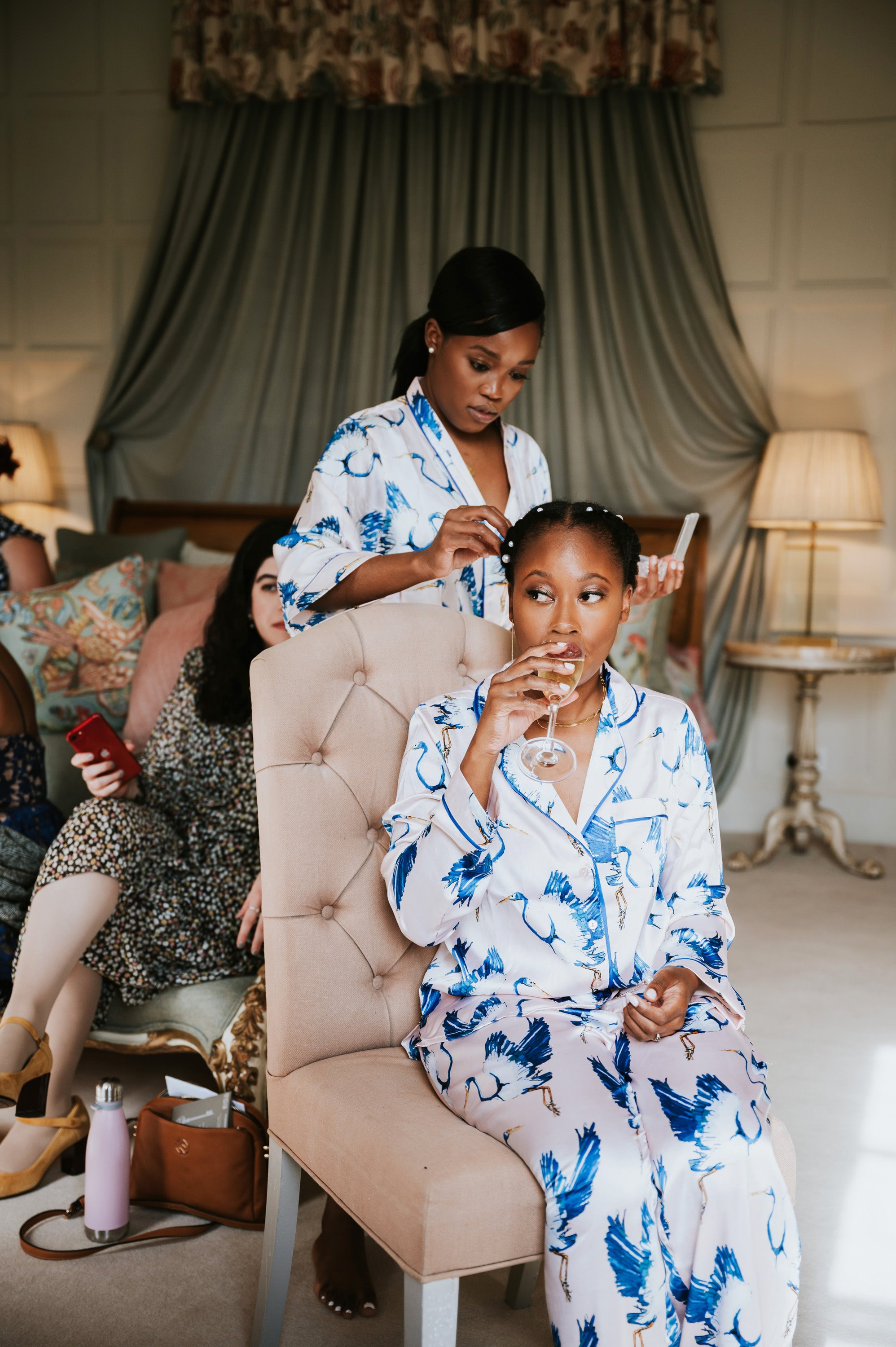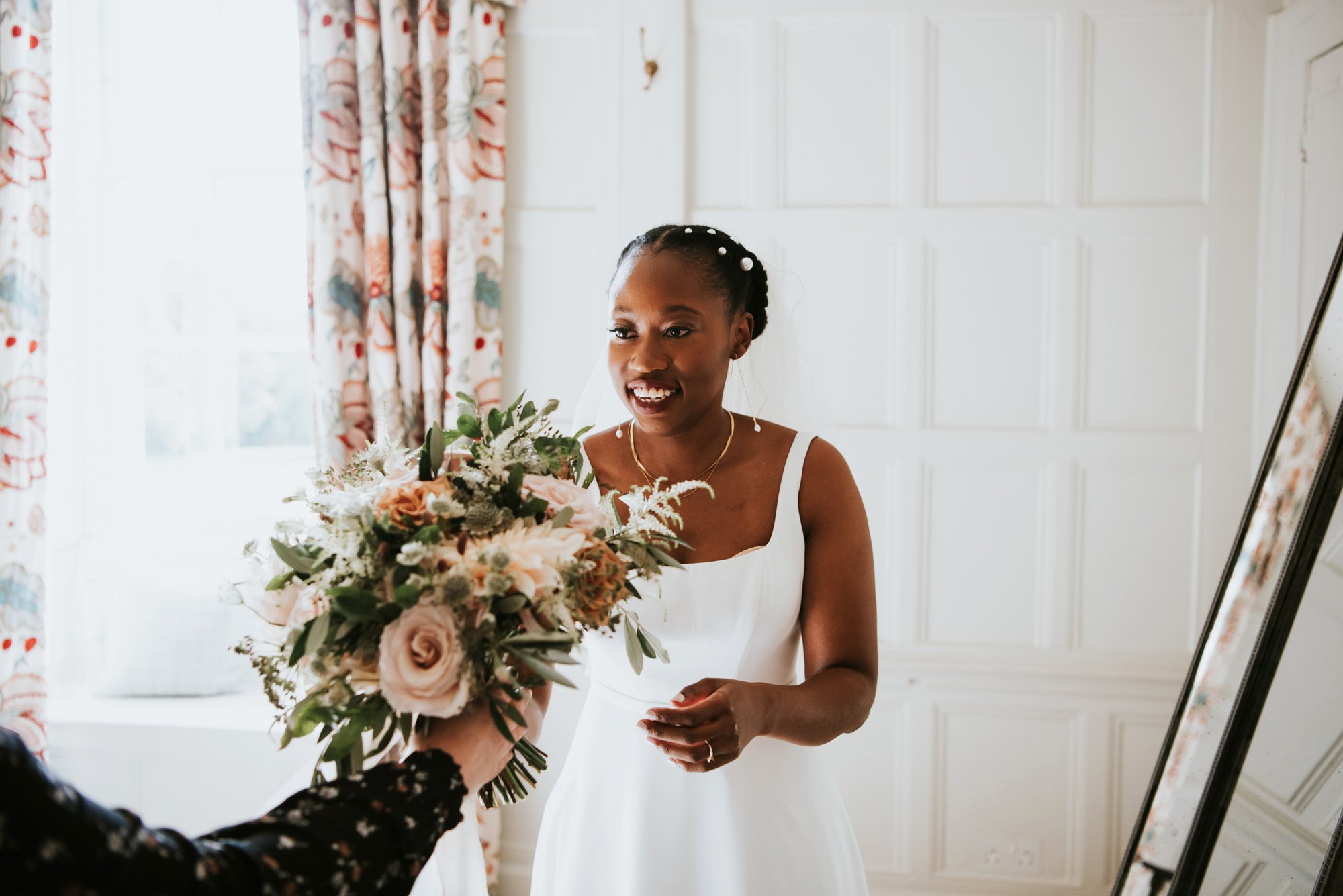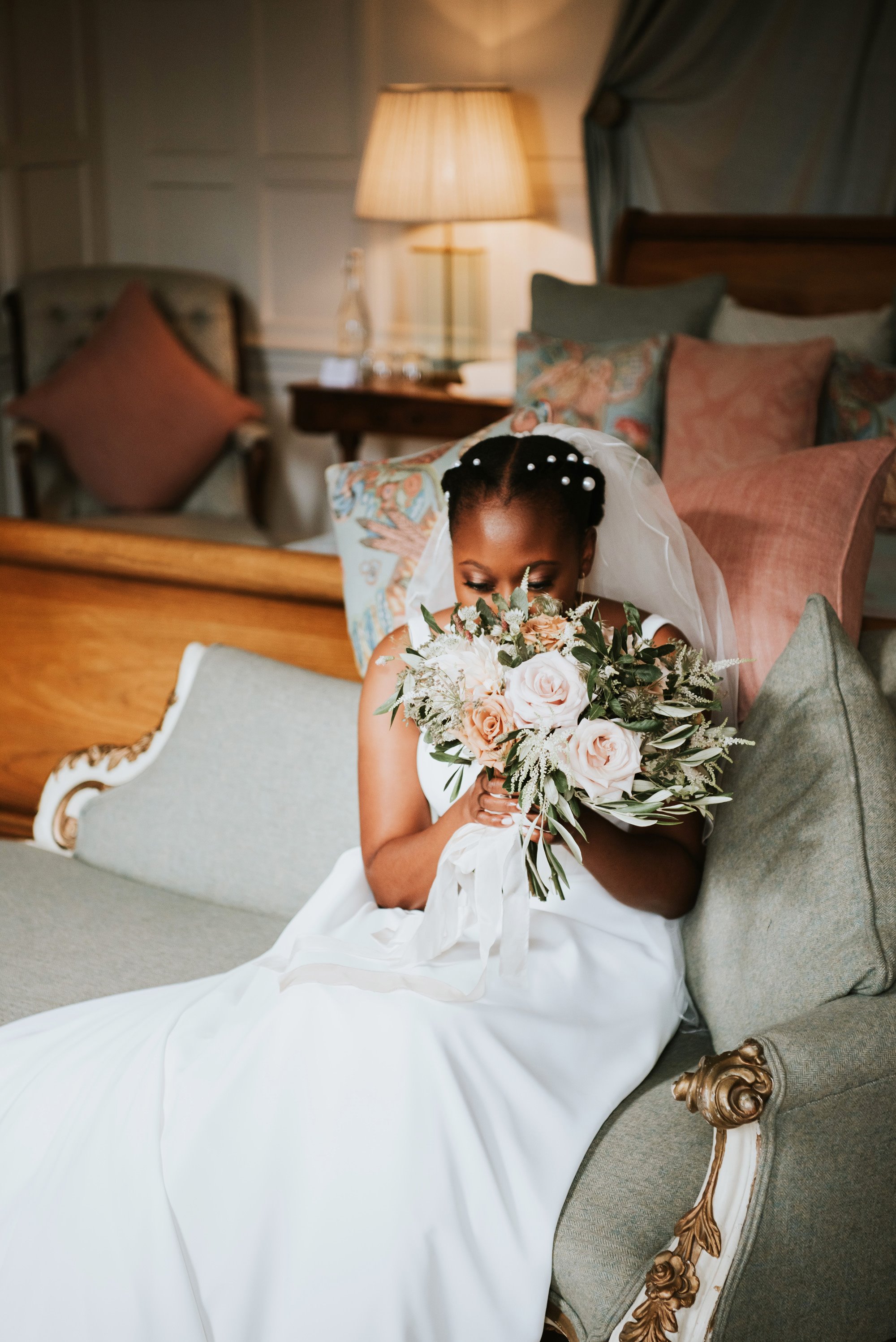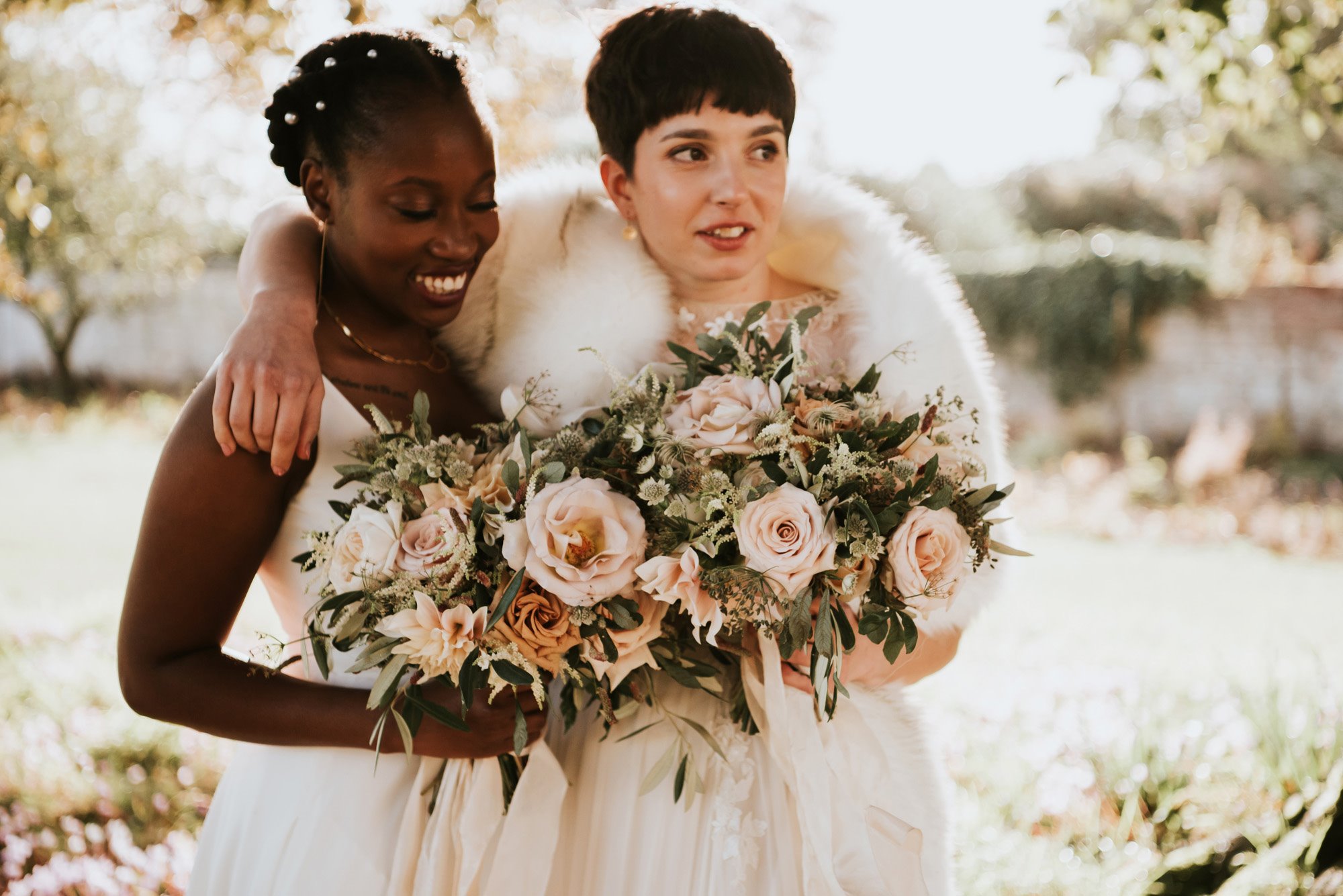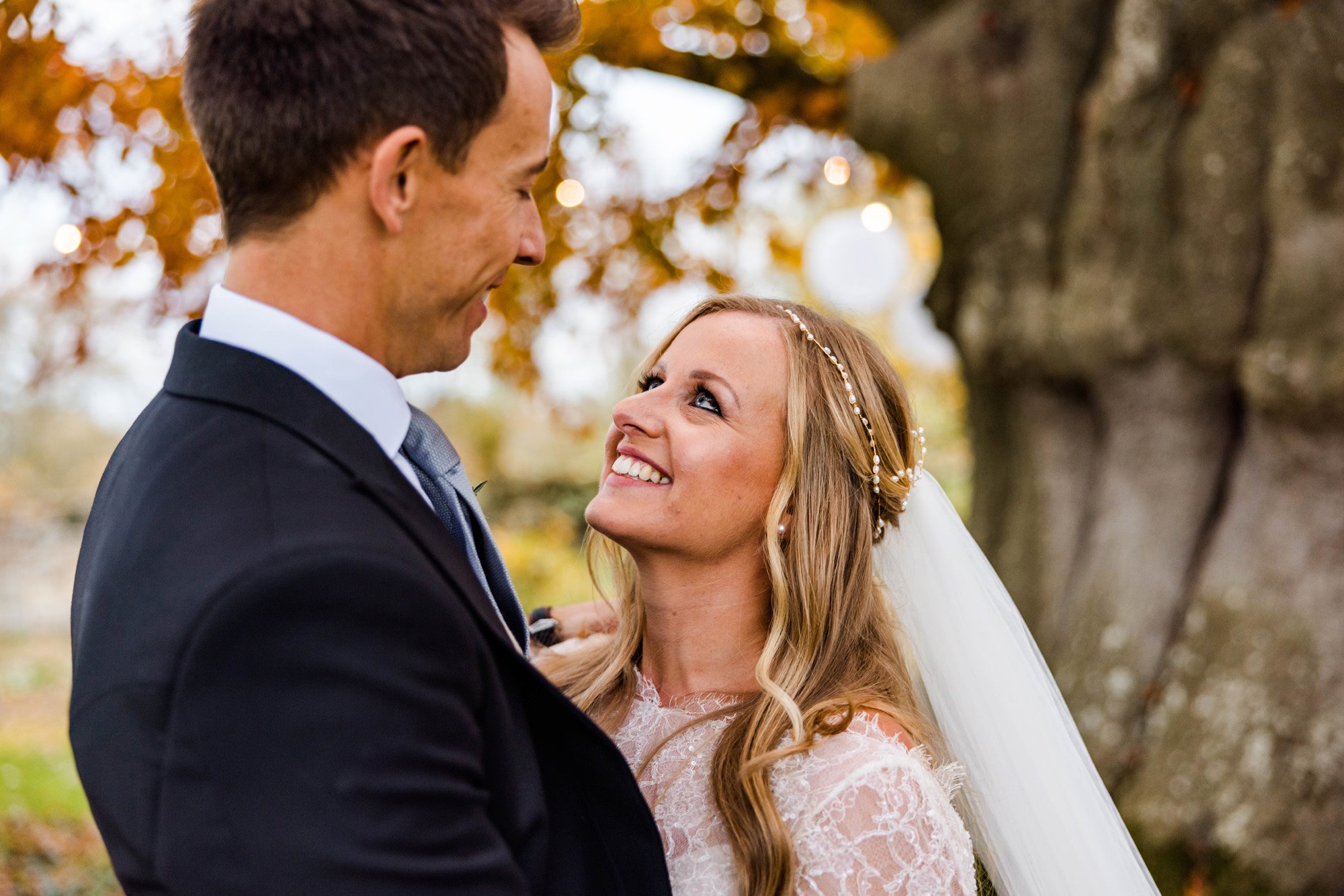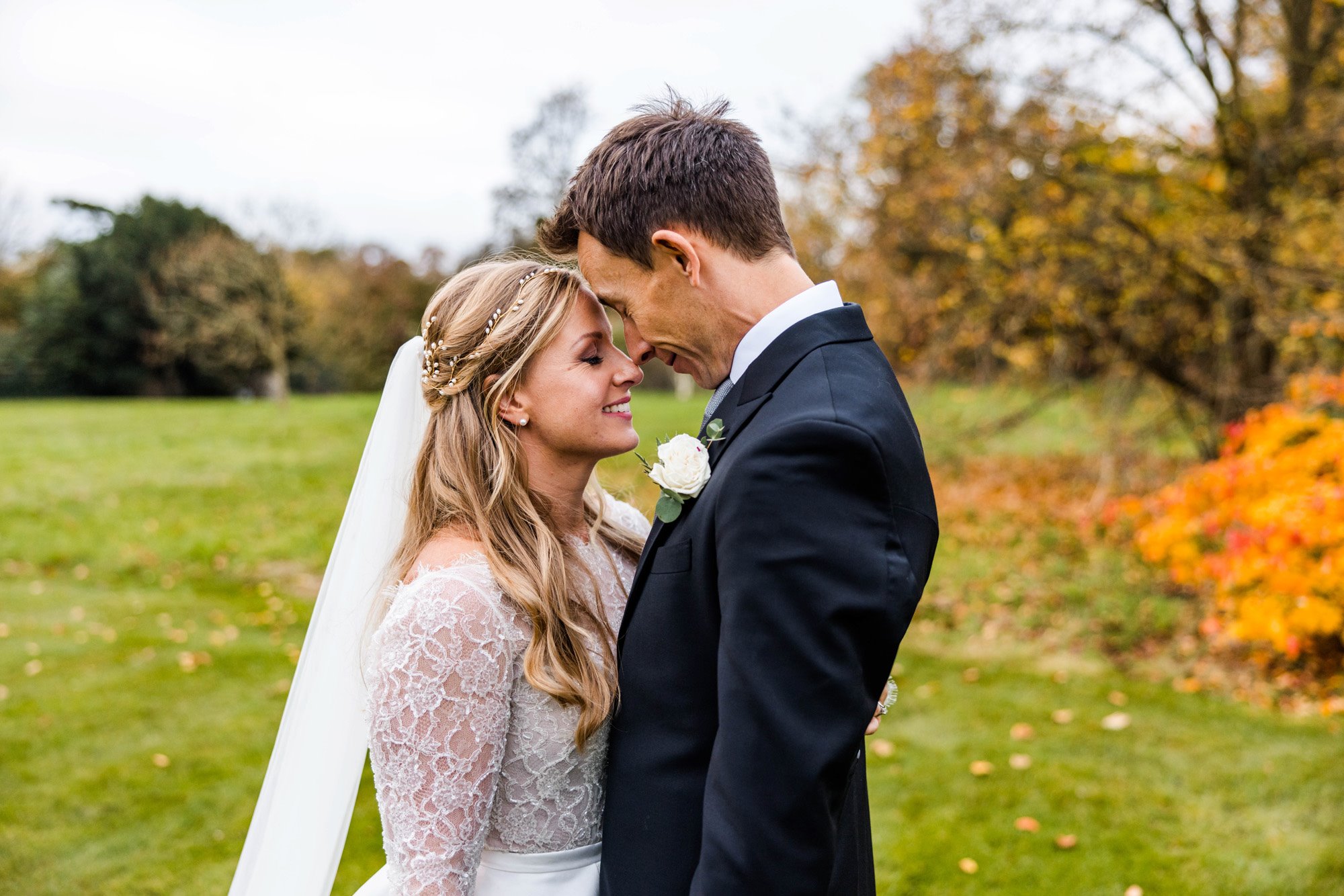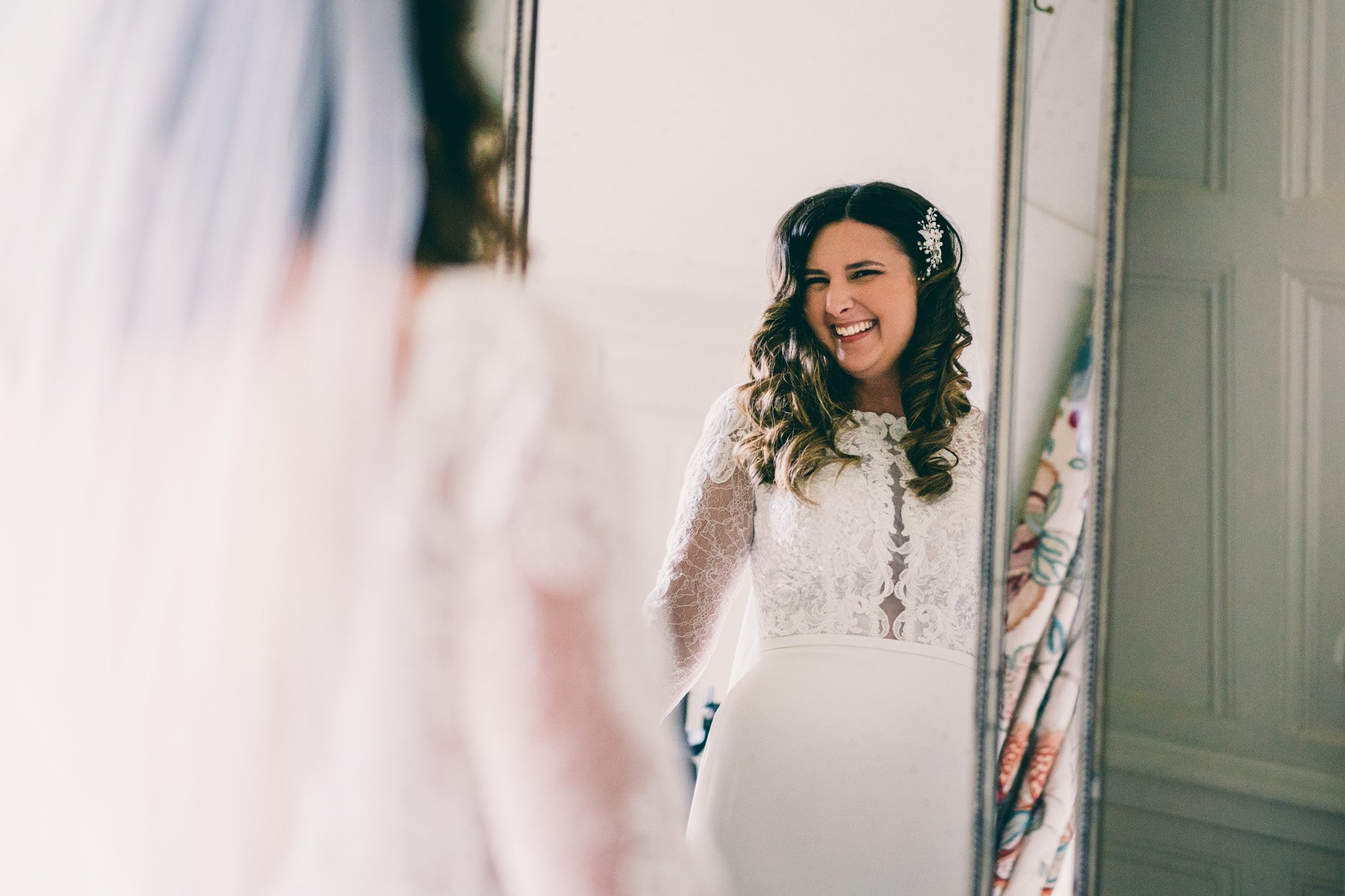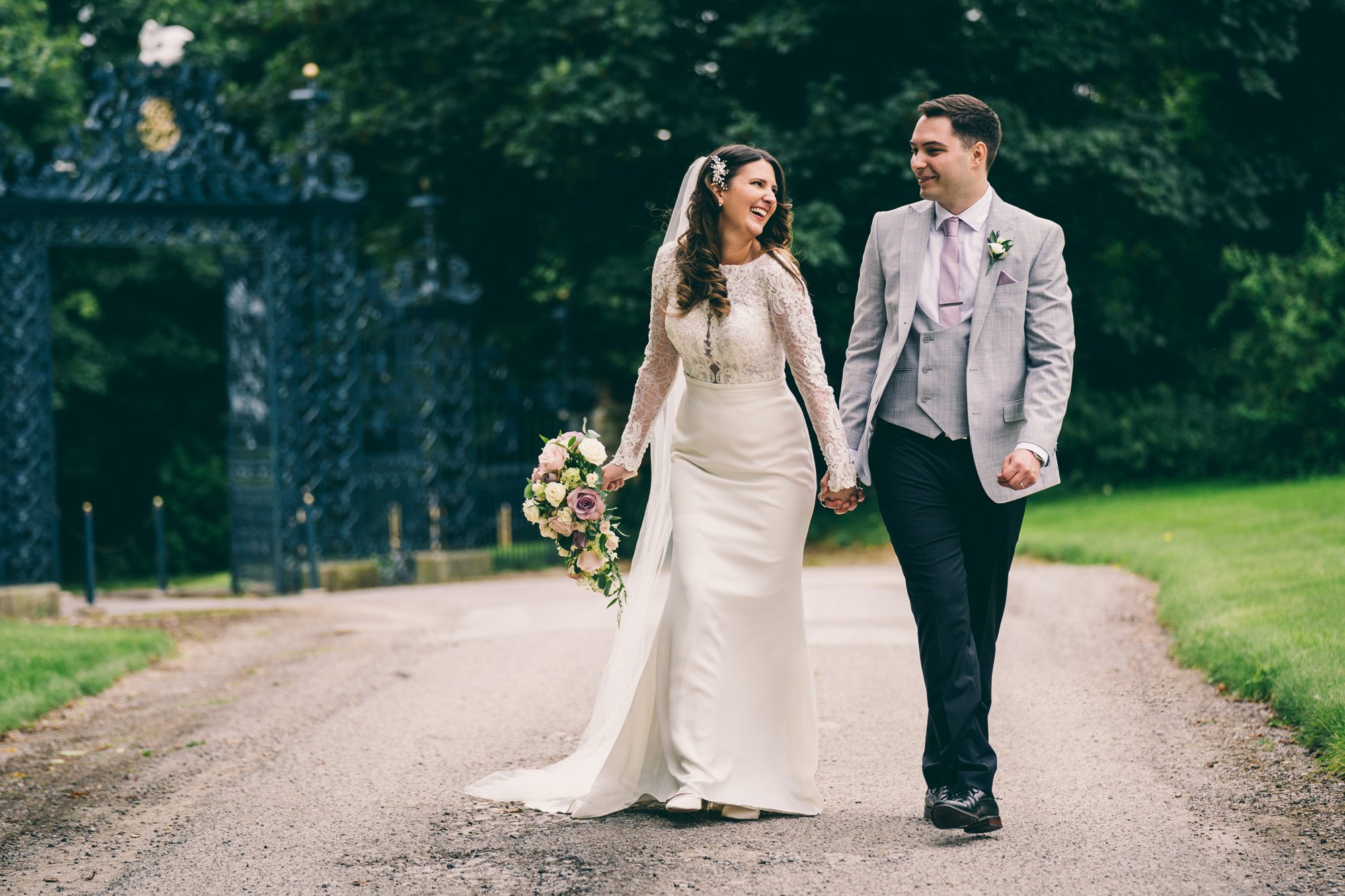 Pearl bridal shoes
We've coveted many a fairy tale pearly shoe here recently. Jimmy Choo is producing some excellent pearl bridal heels, as are Miu Miu!
Strappy heels dotted with delicate details, chunky 60's style wedges with a single pearl... We love them all.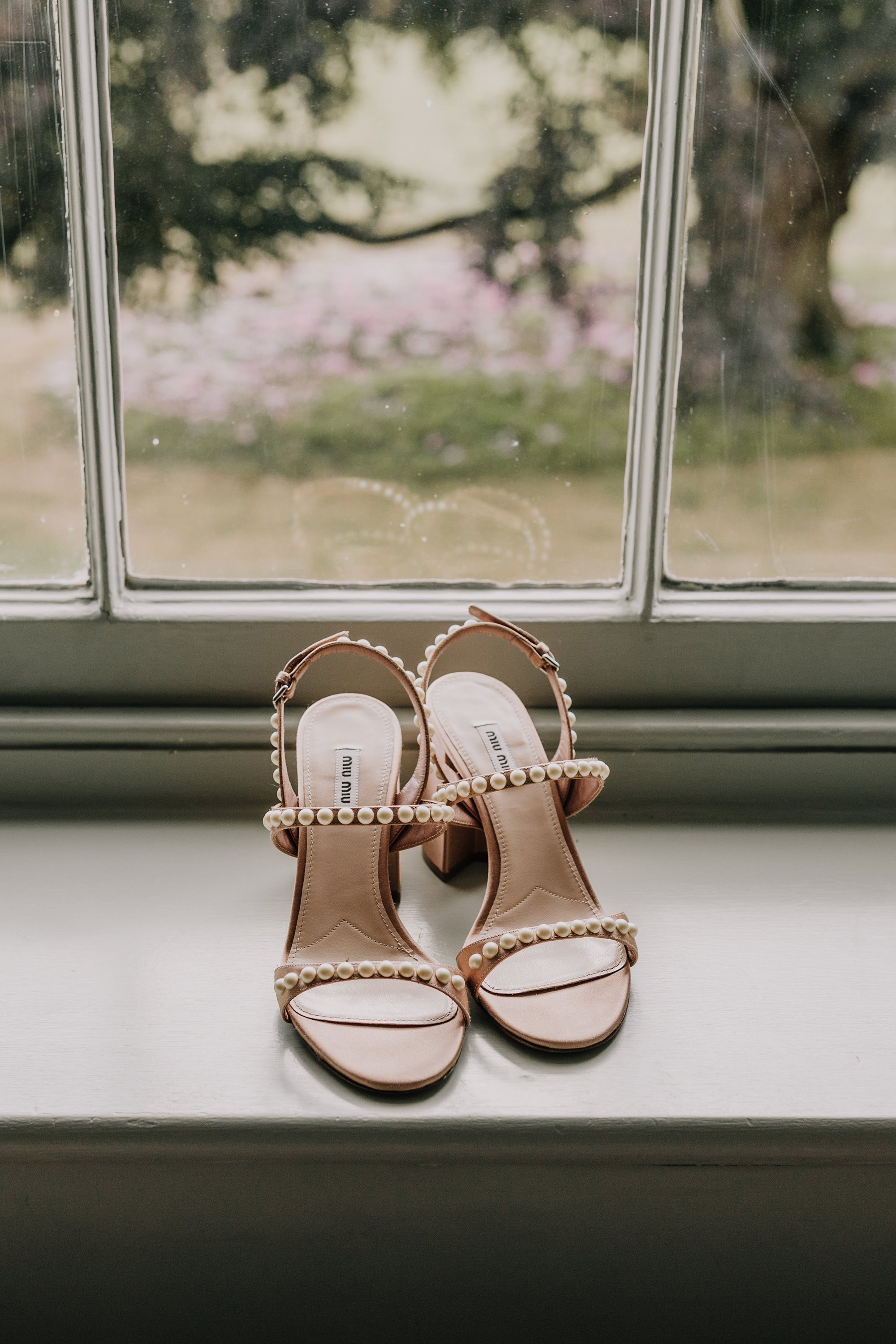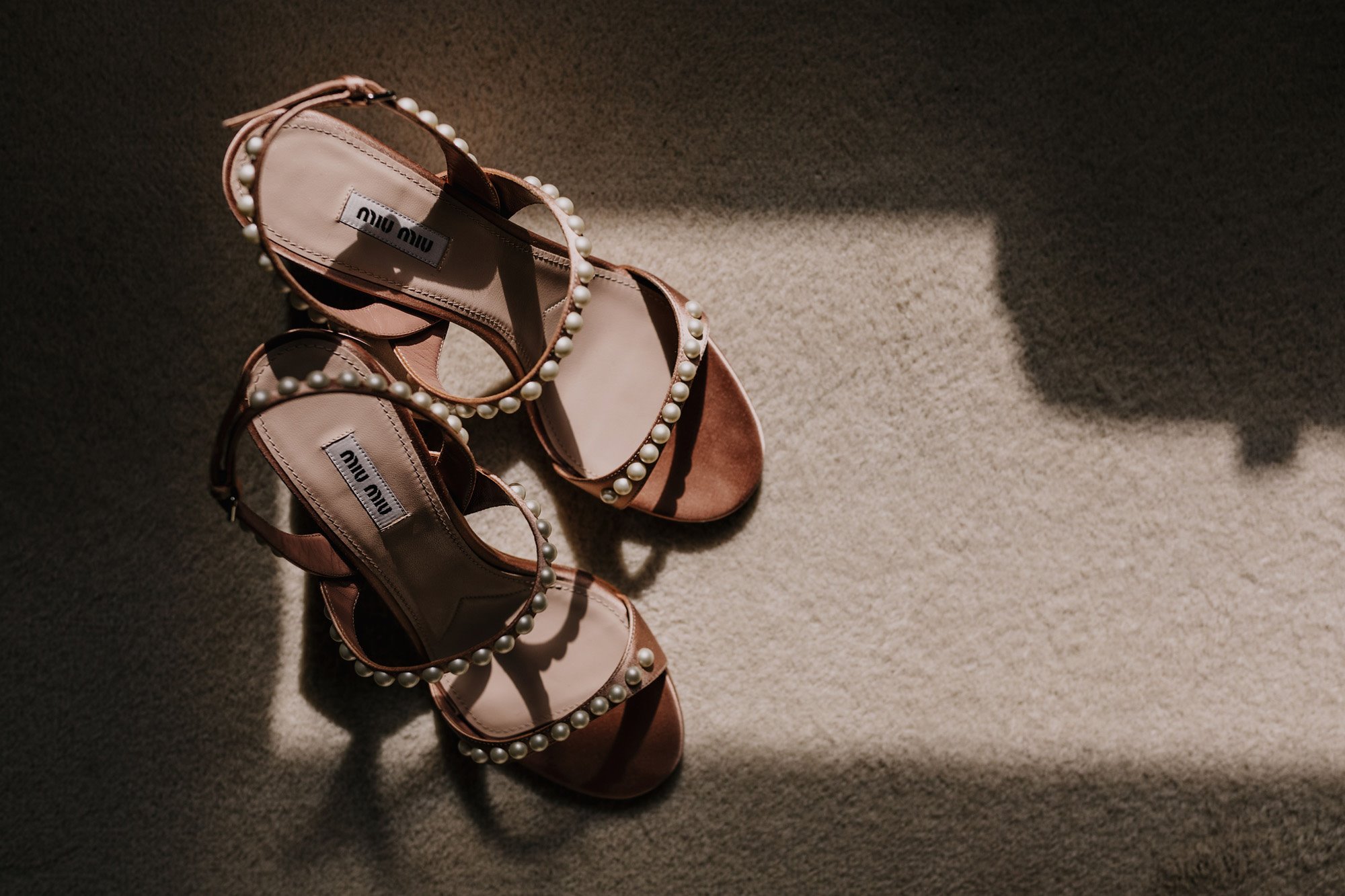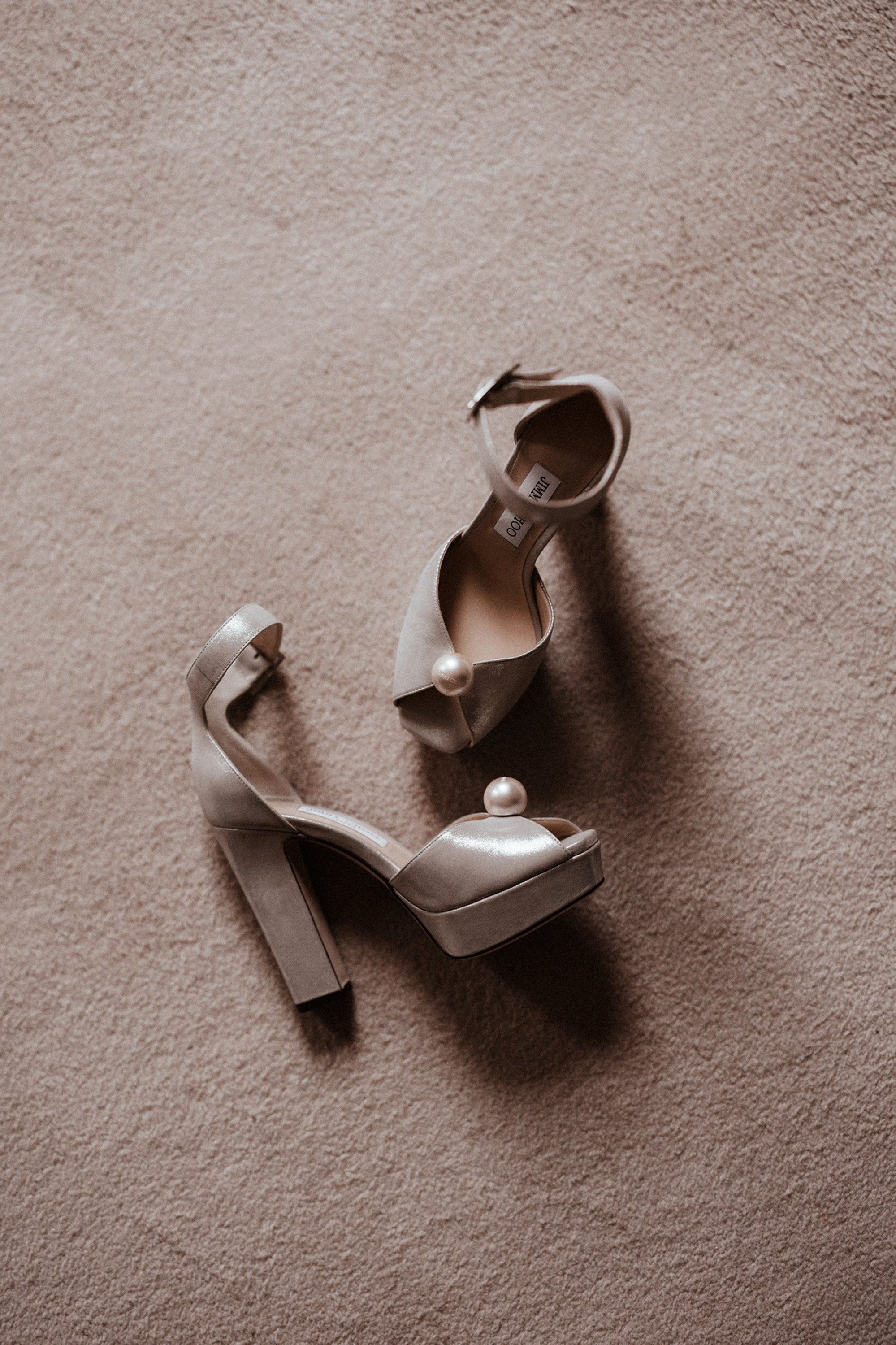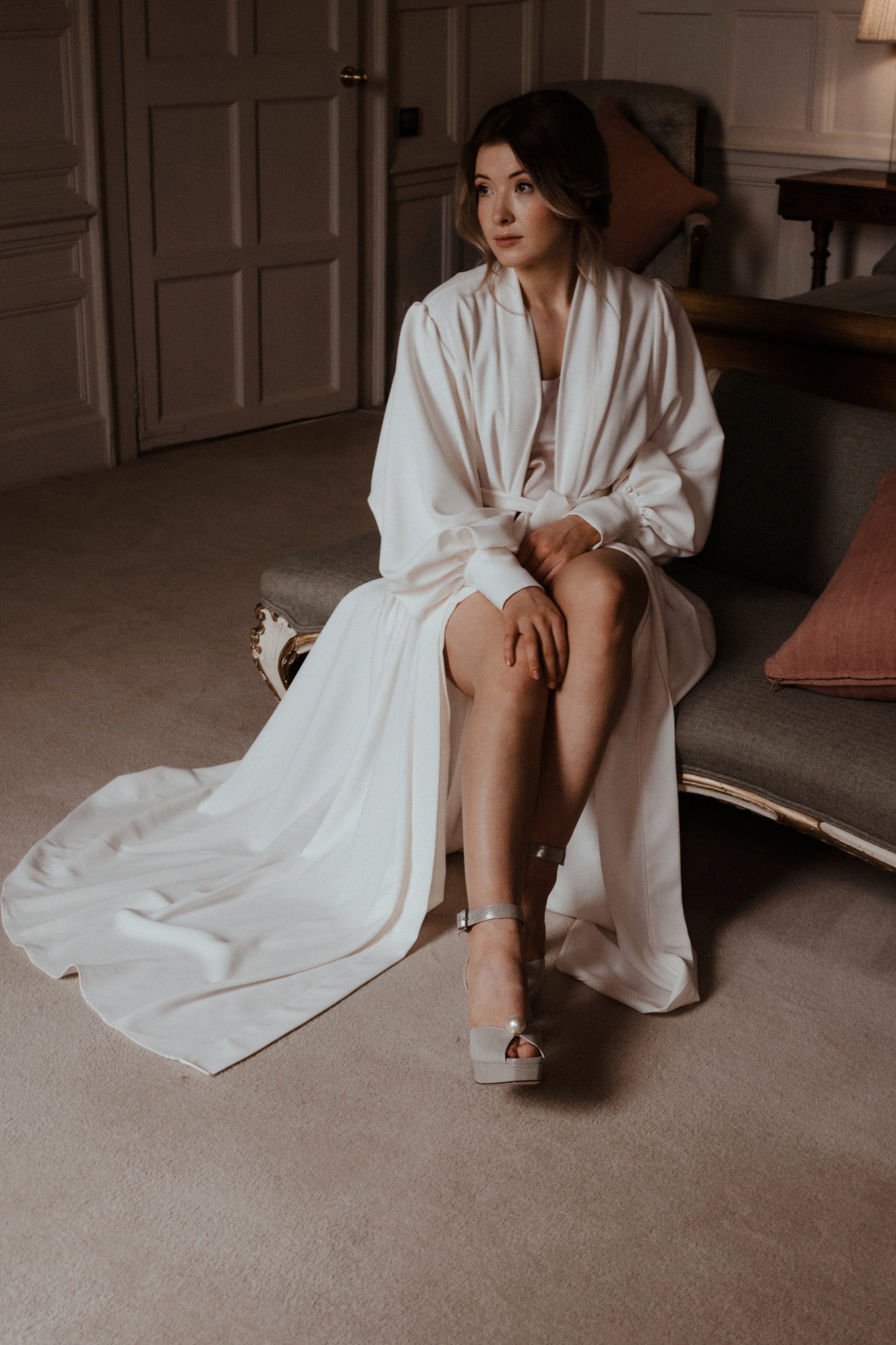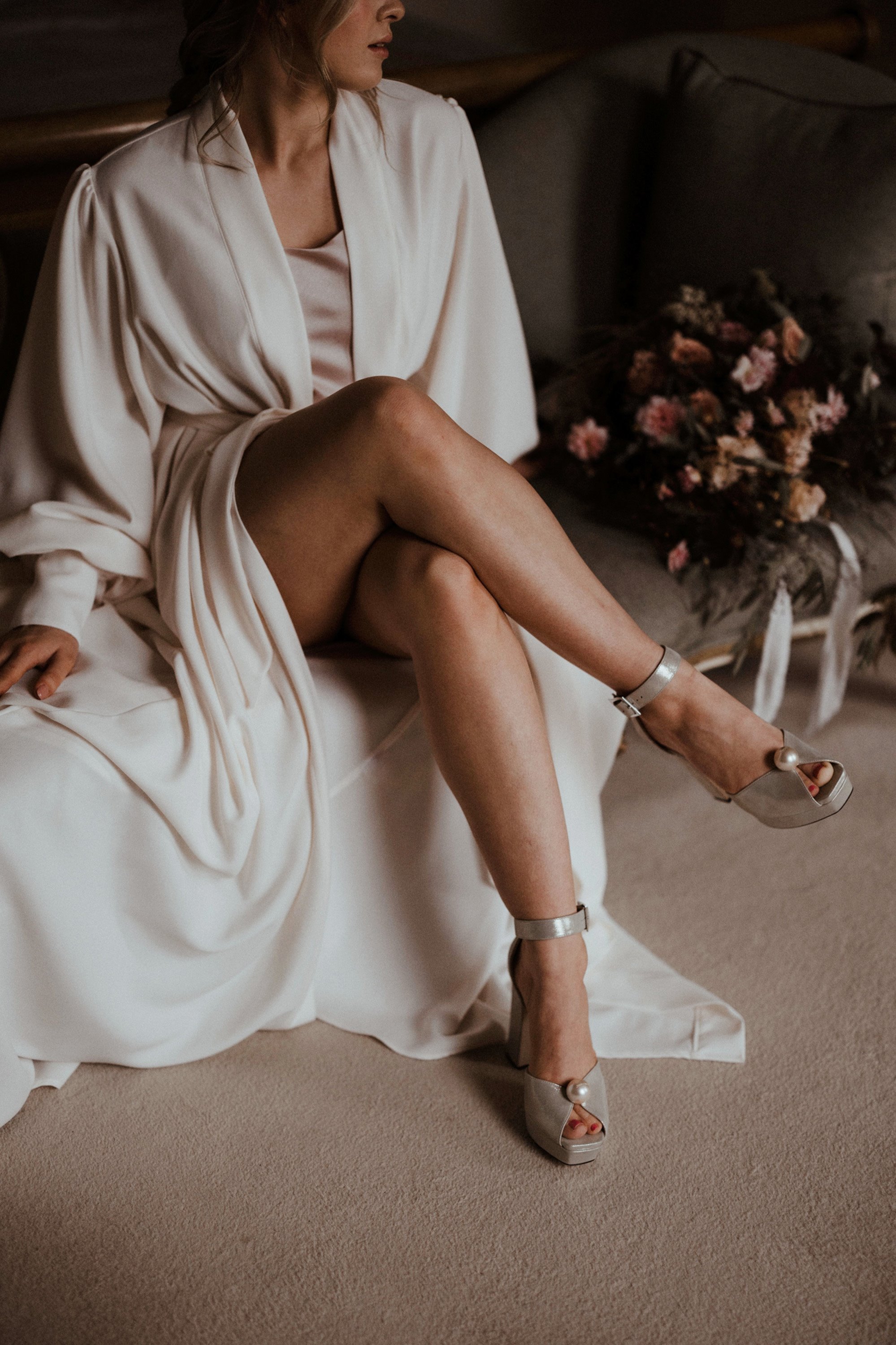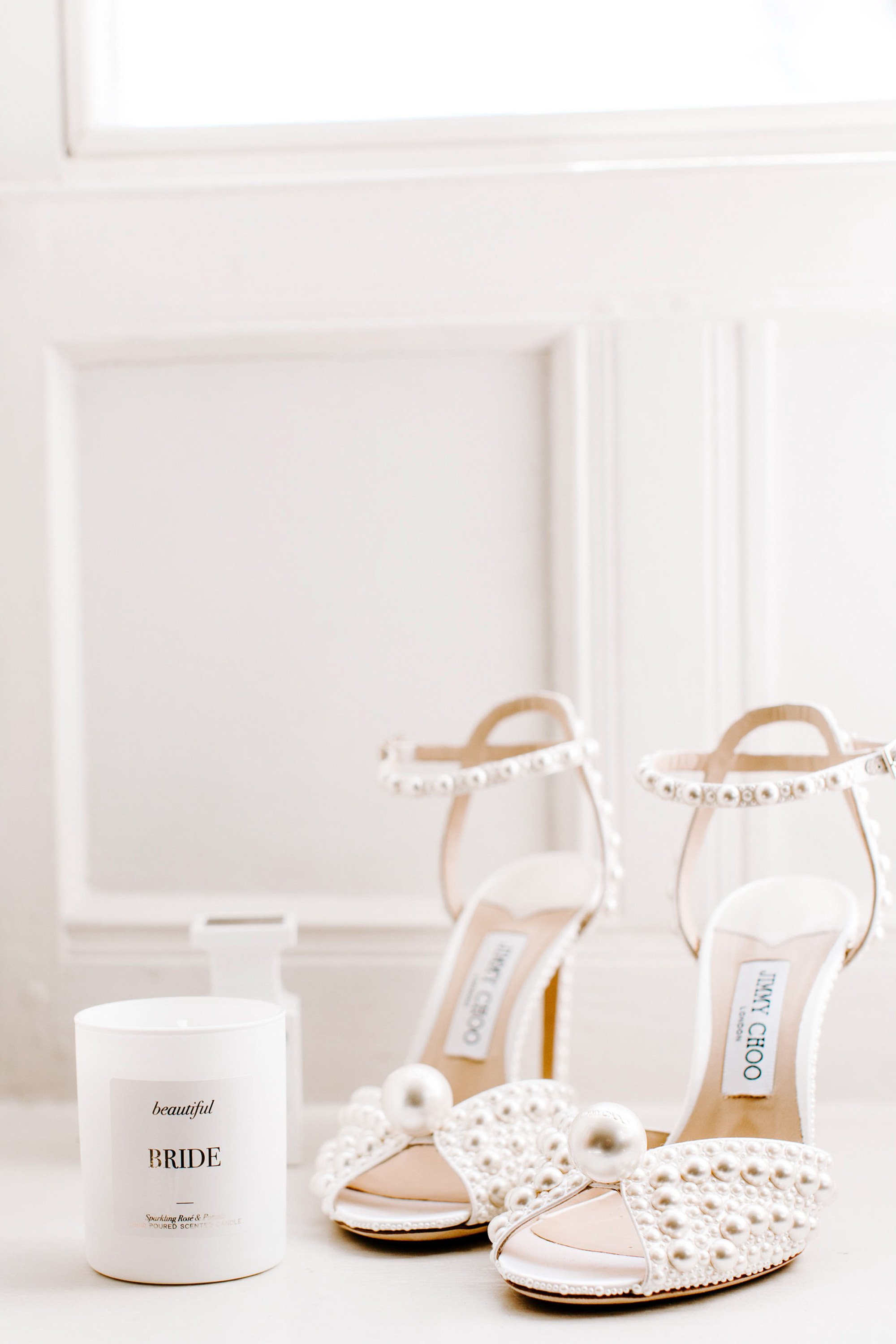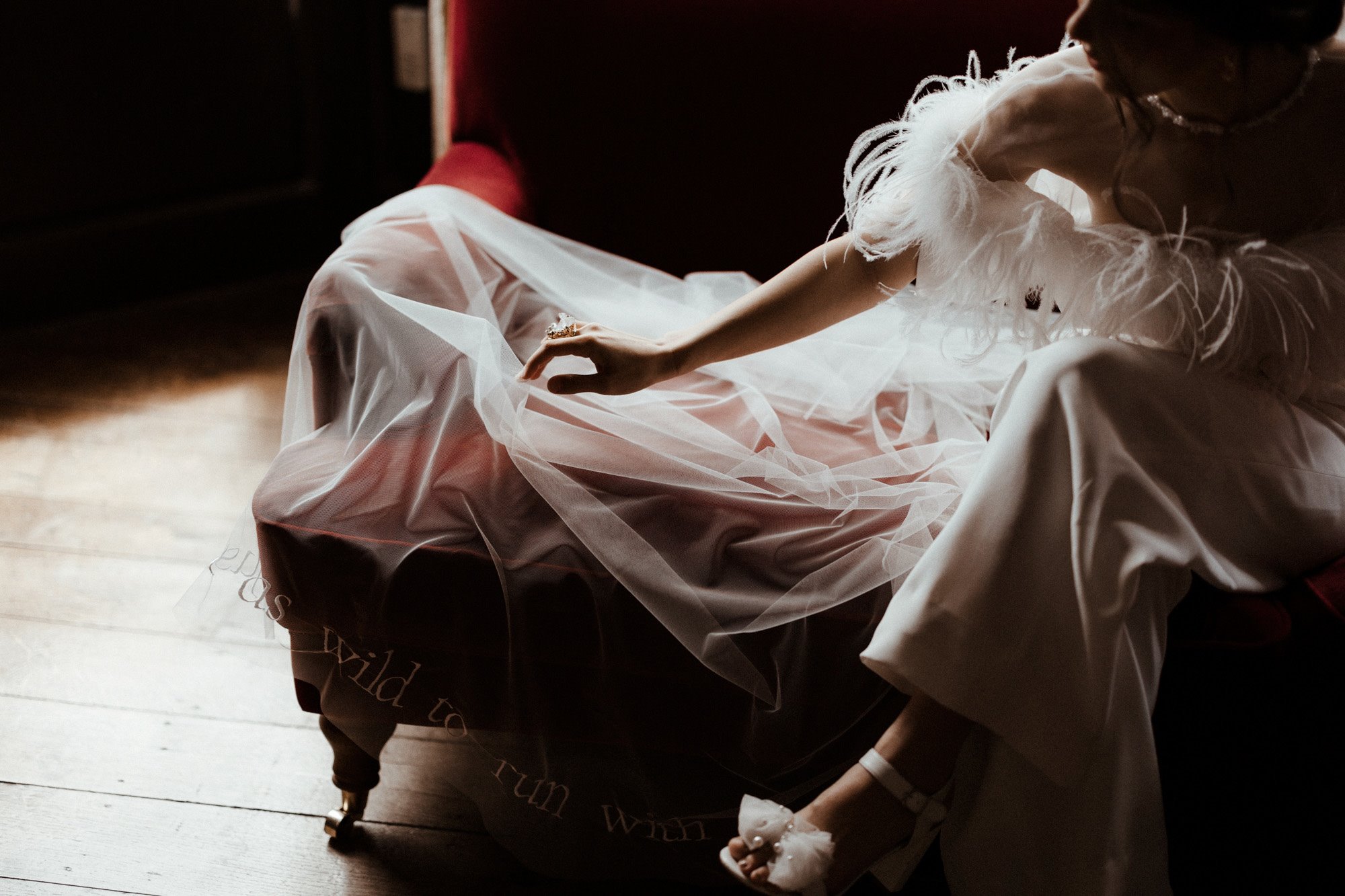 Bridal pearl necklace
These can be beautifully vintage (and possibly your something borrowed, or something old?) or rough cut and trendy, both are stunning for a fairytale wedding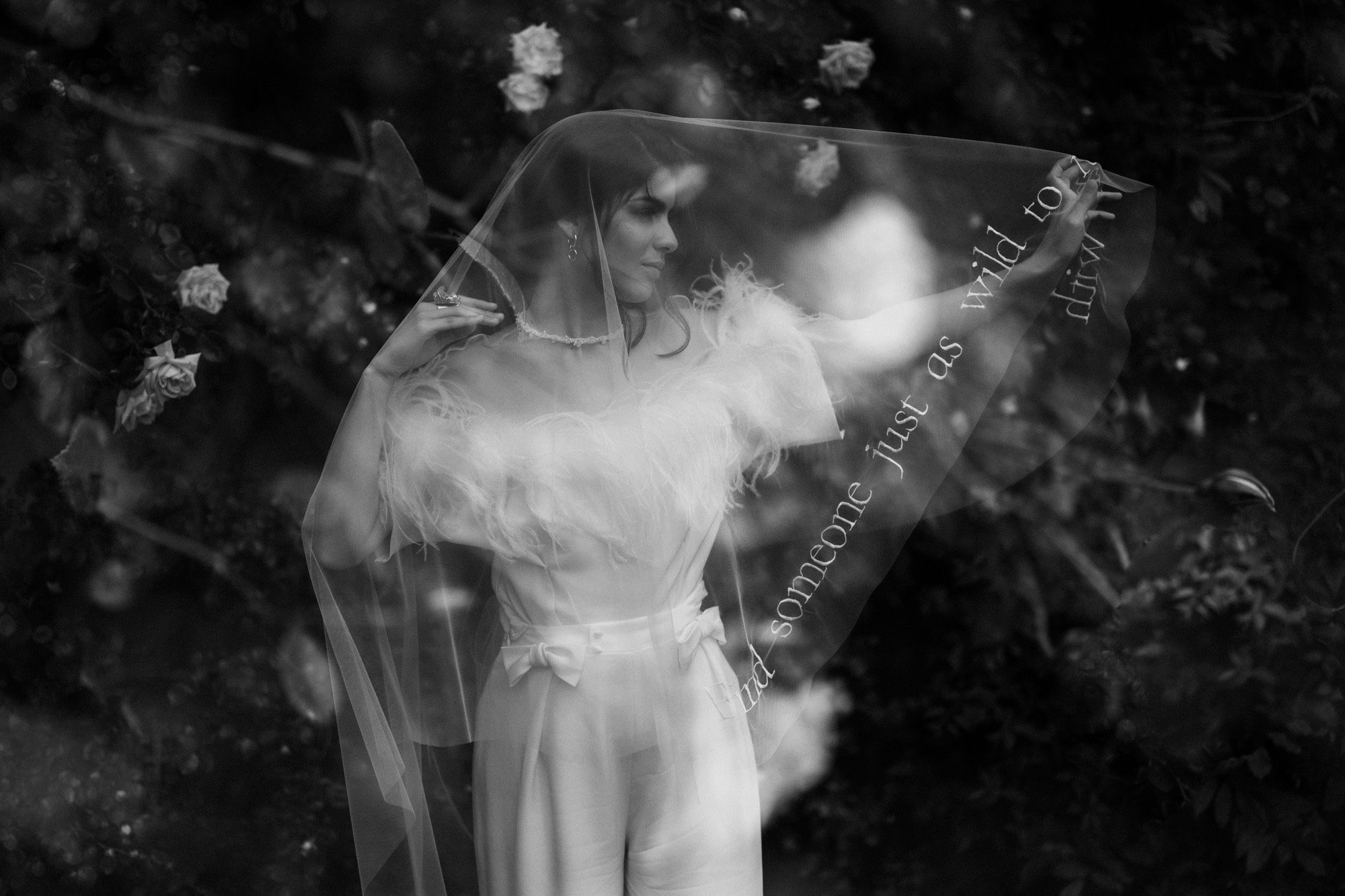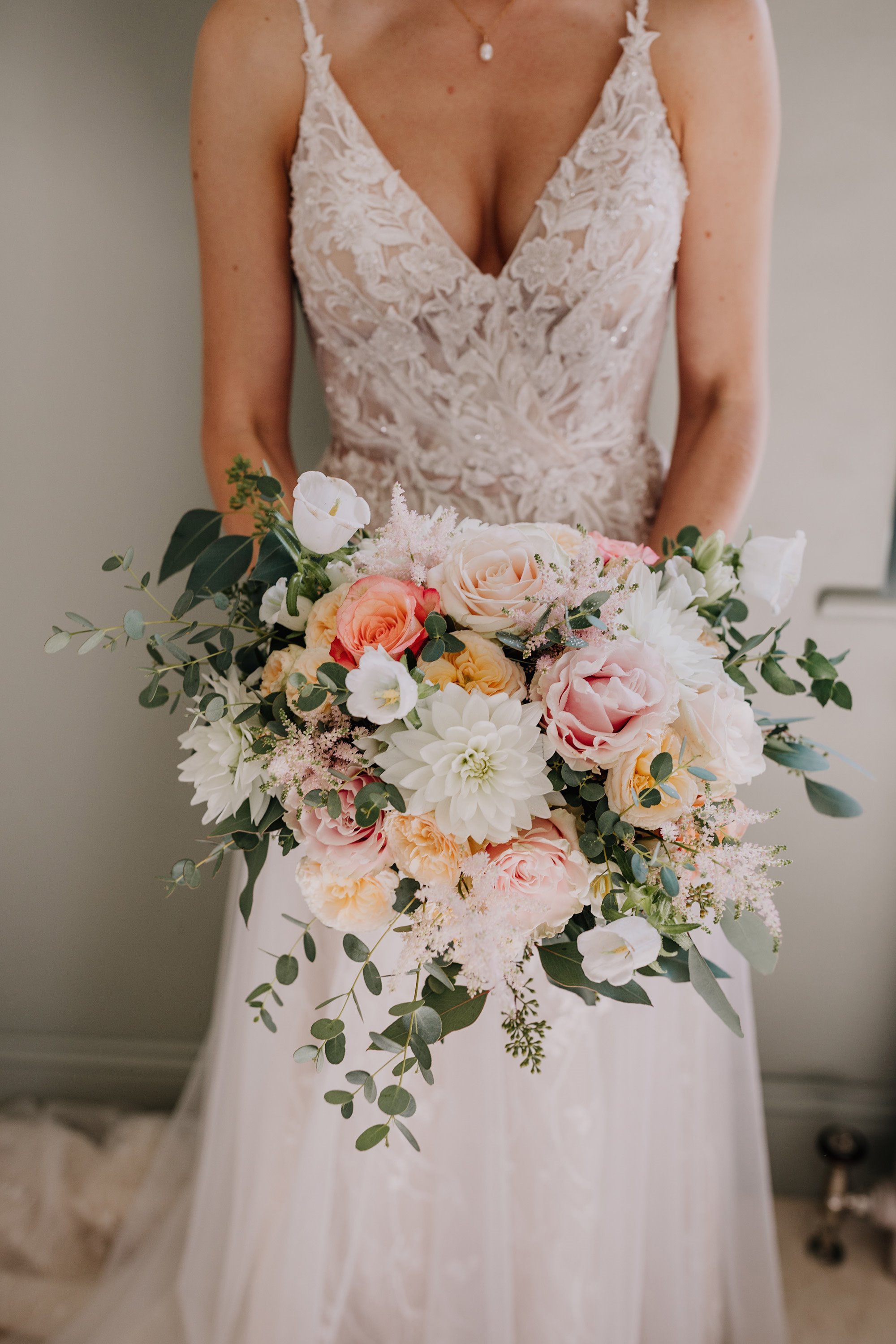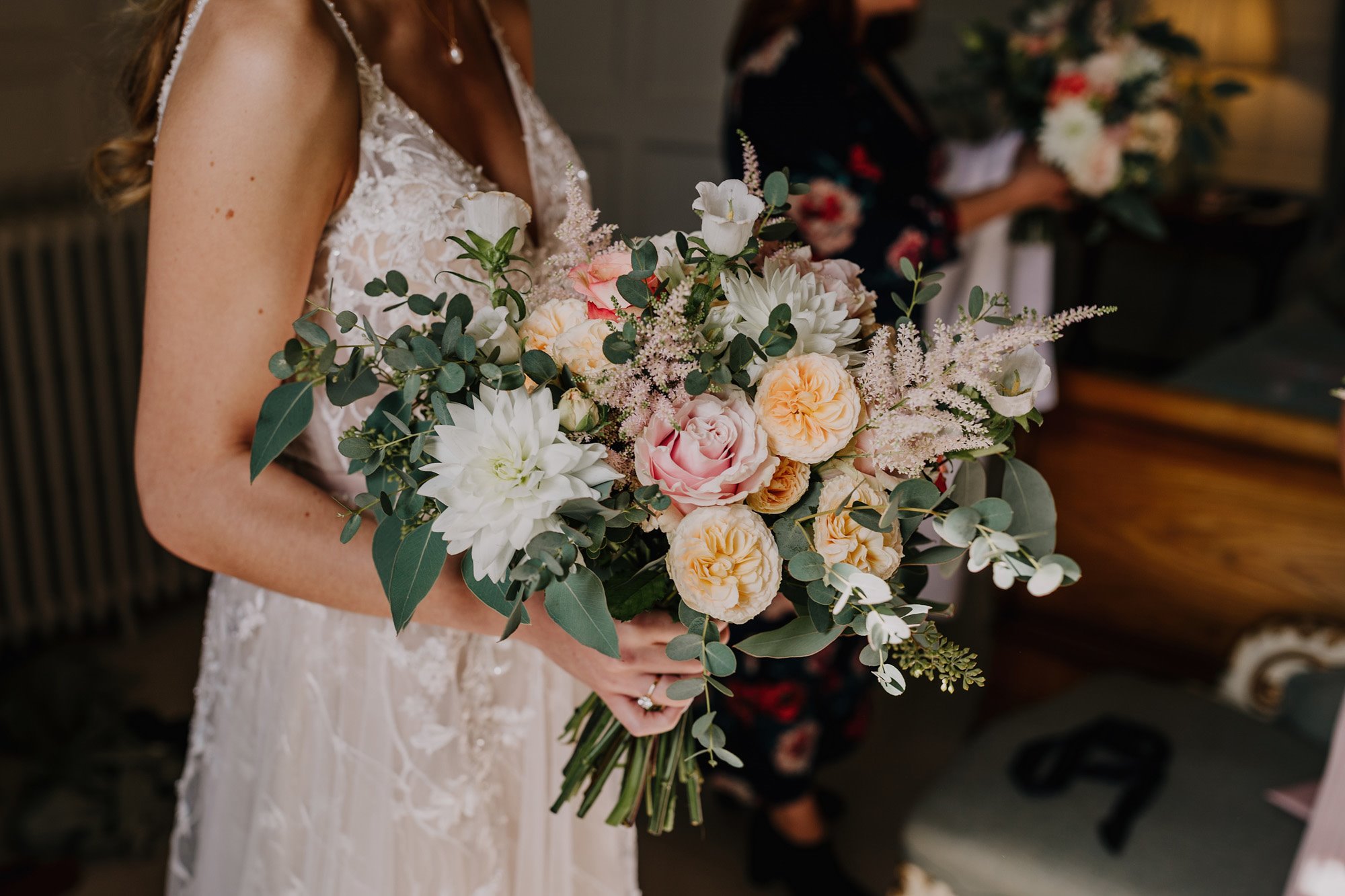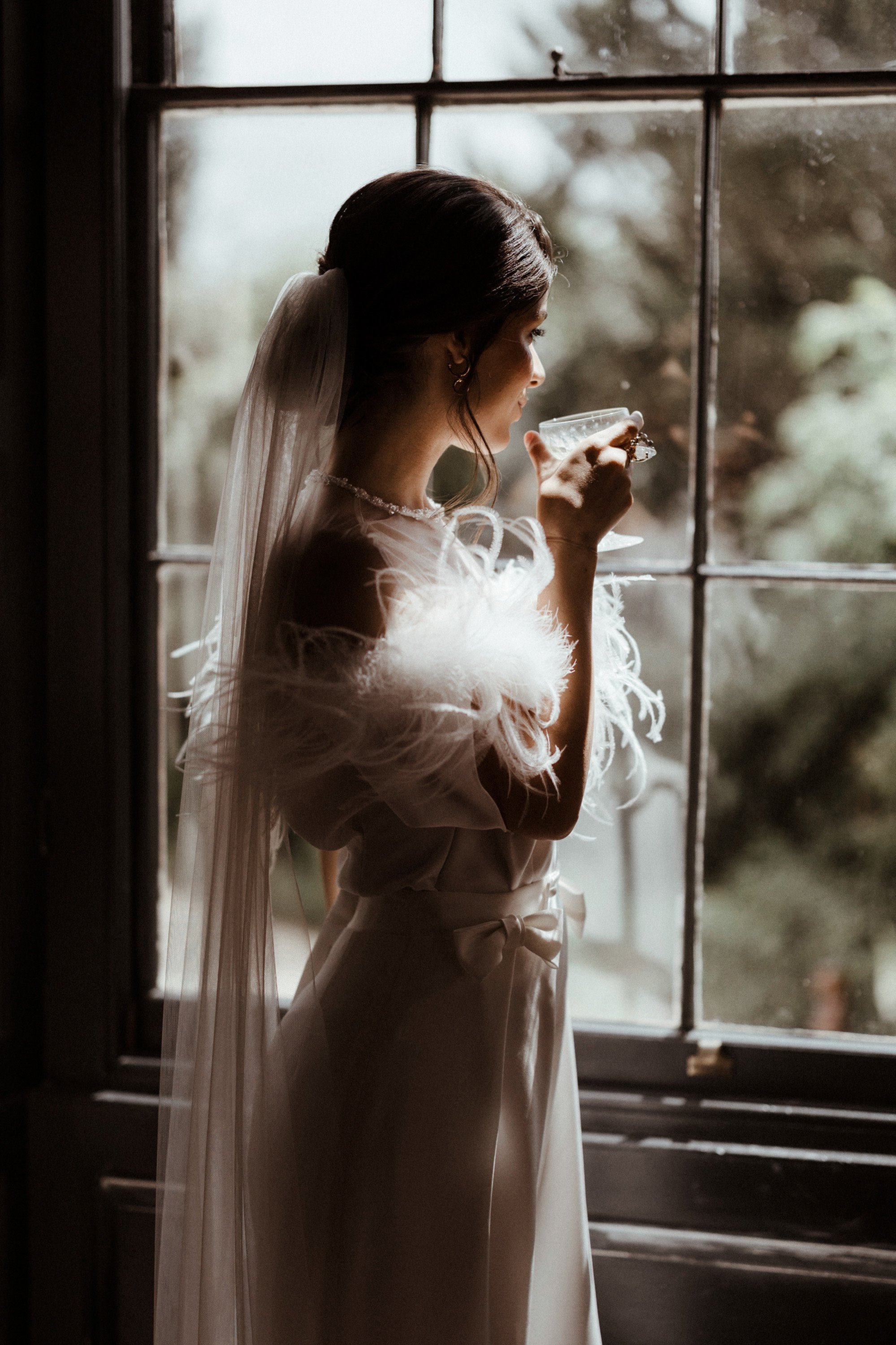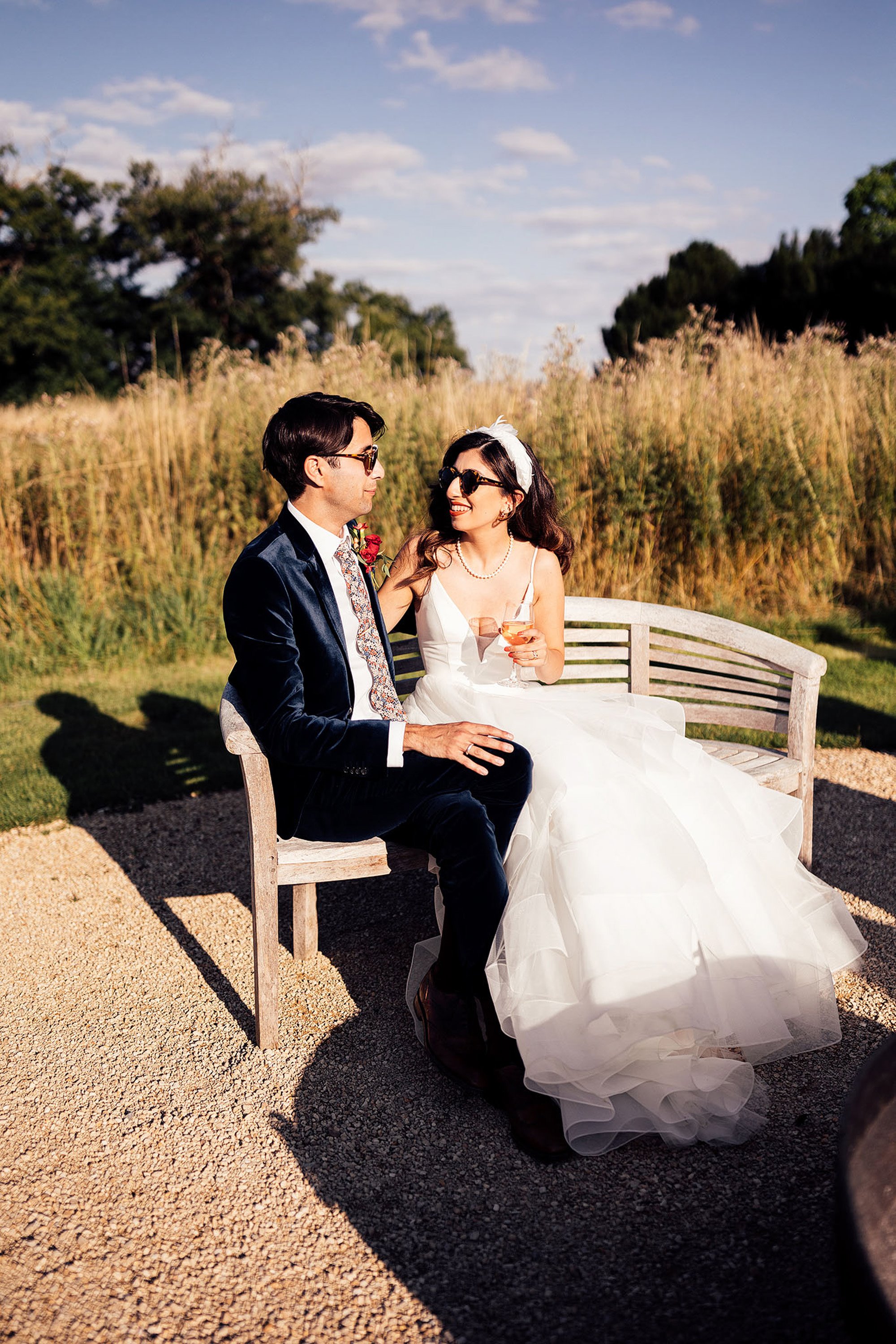 Girl with the pearl earring
Pearl earrings seem to be a real favourite wedding morning gift to our brides, and what a romantic choice. Here are some of our favourite ways to wear them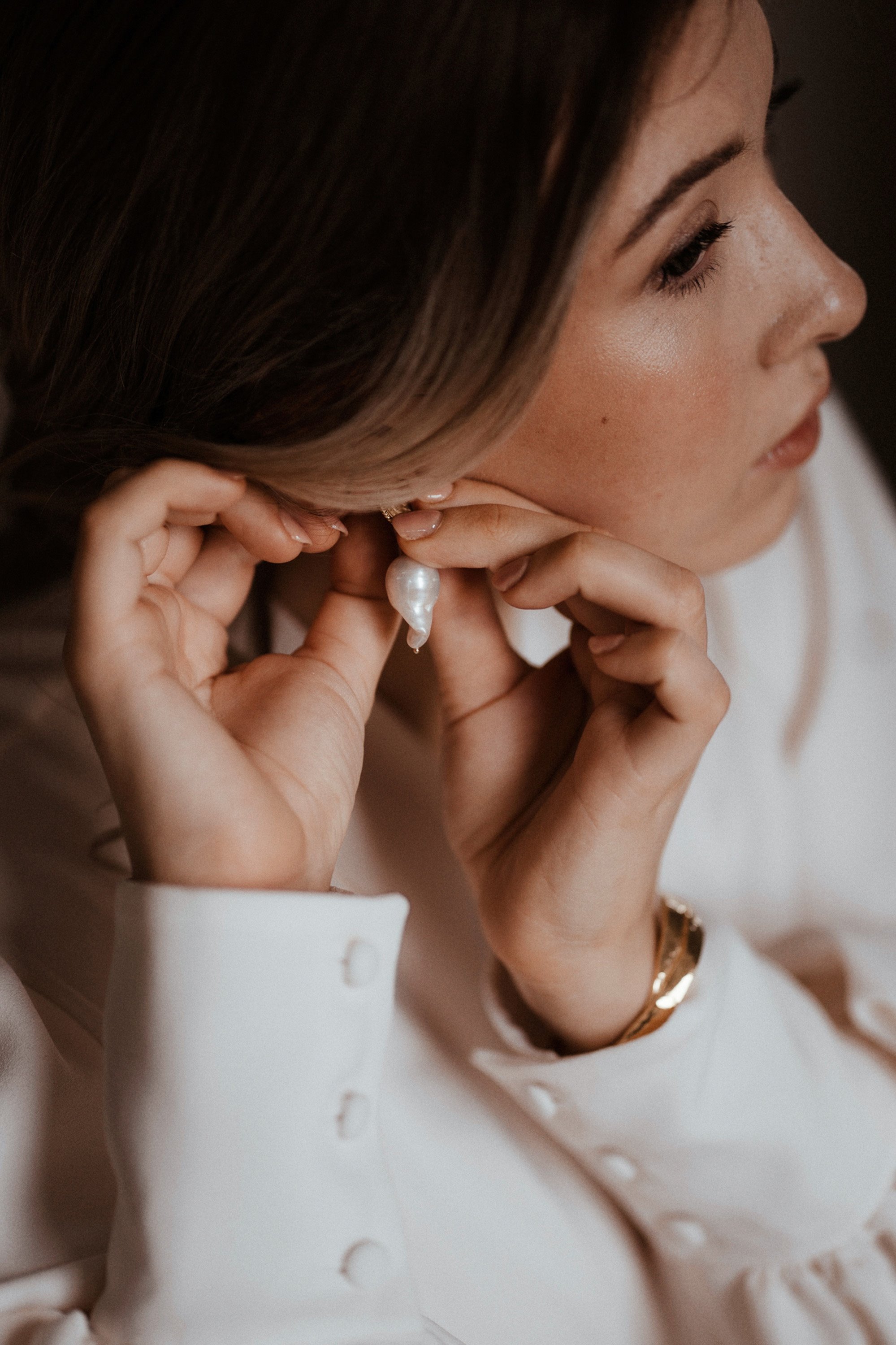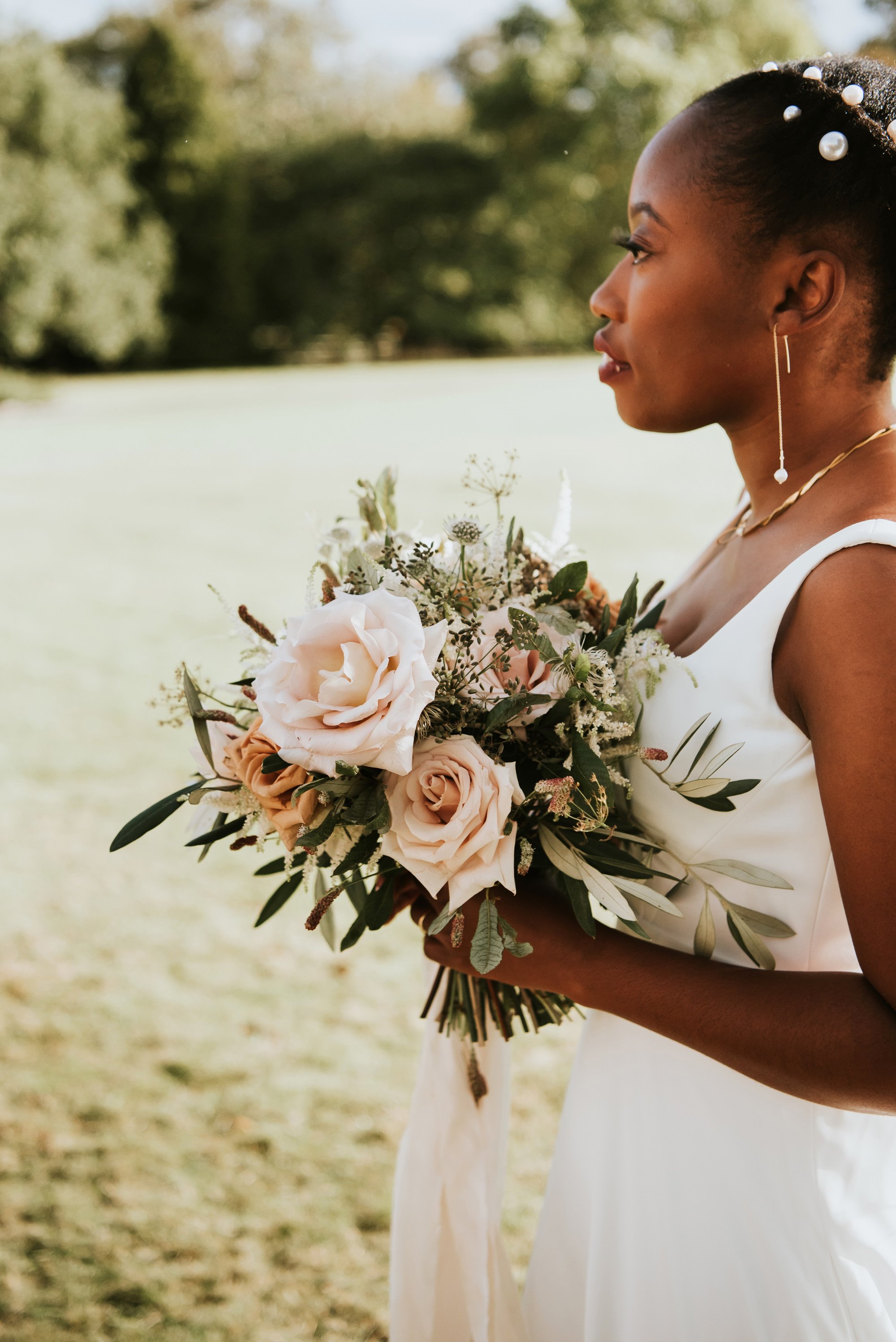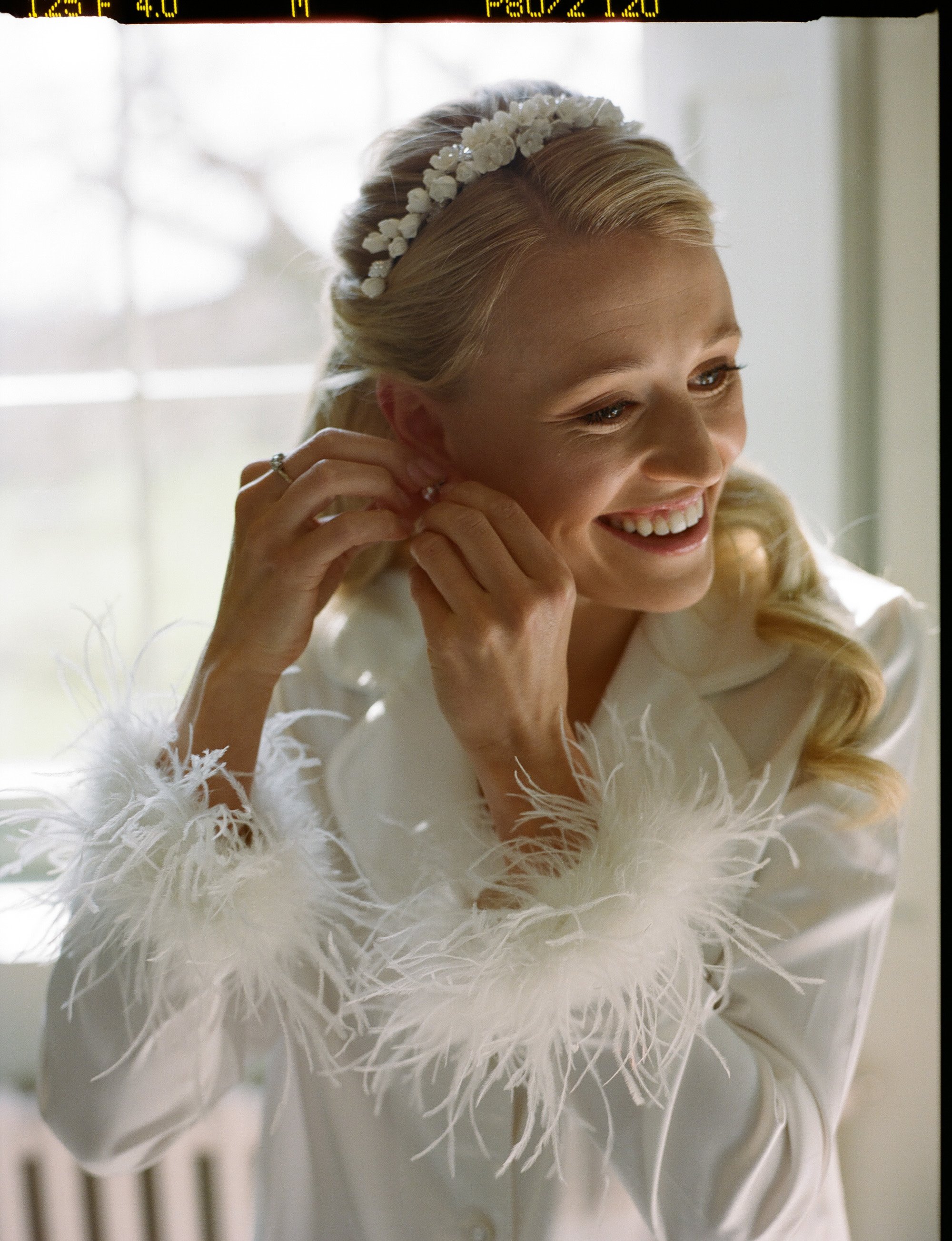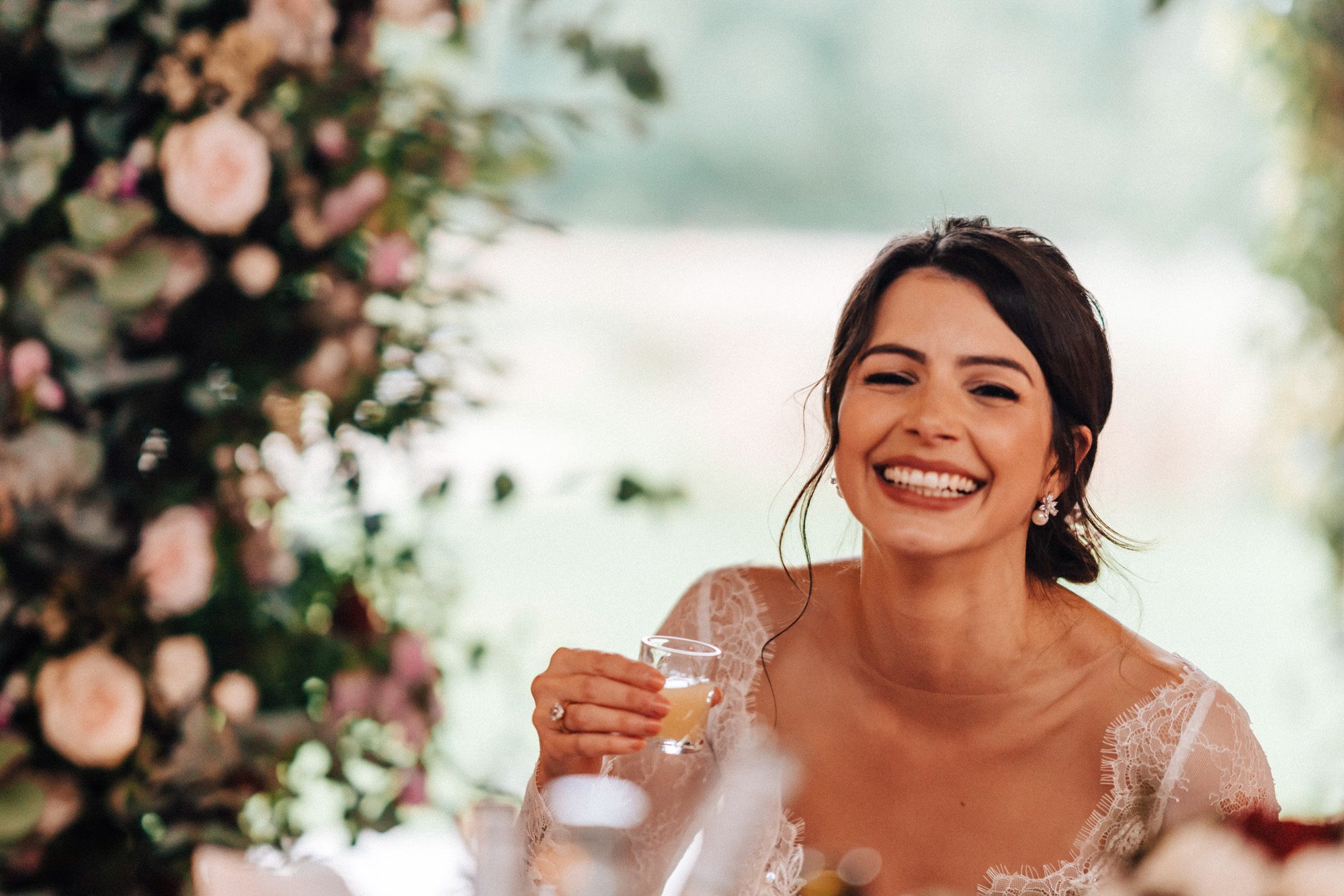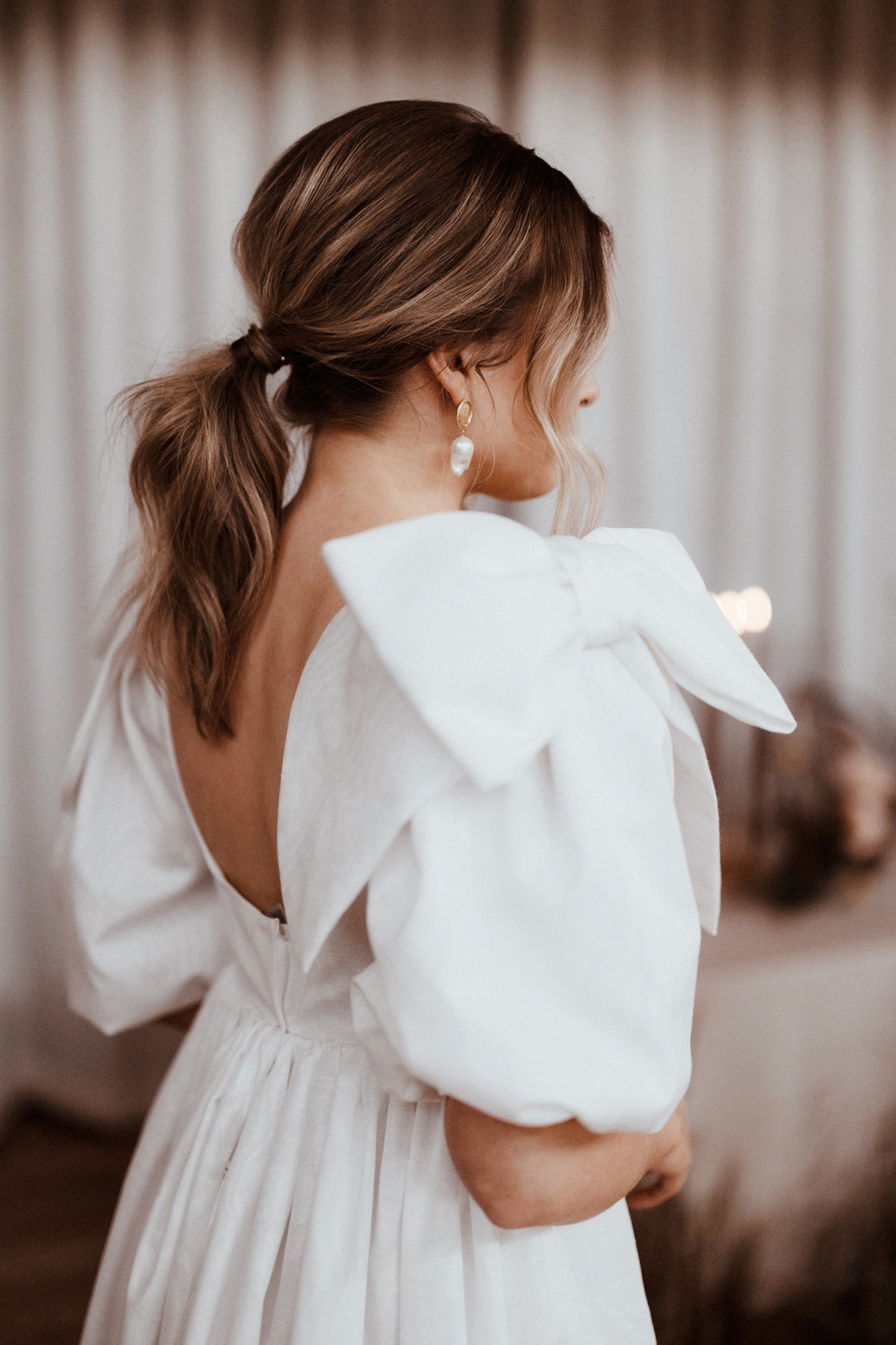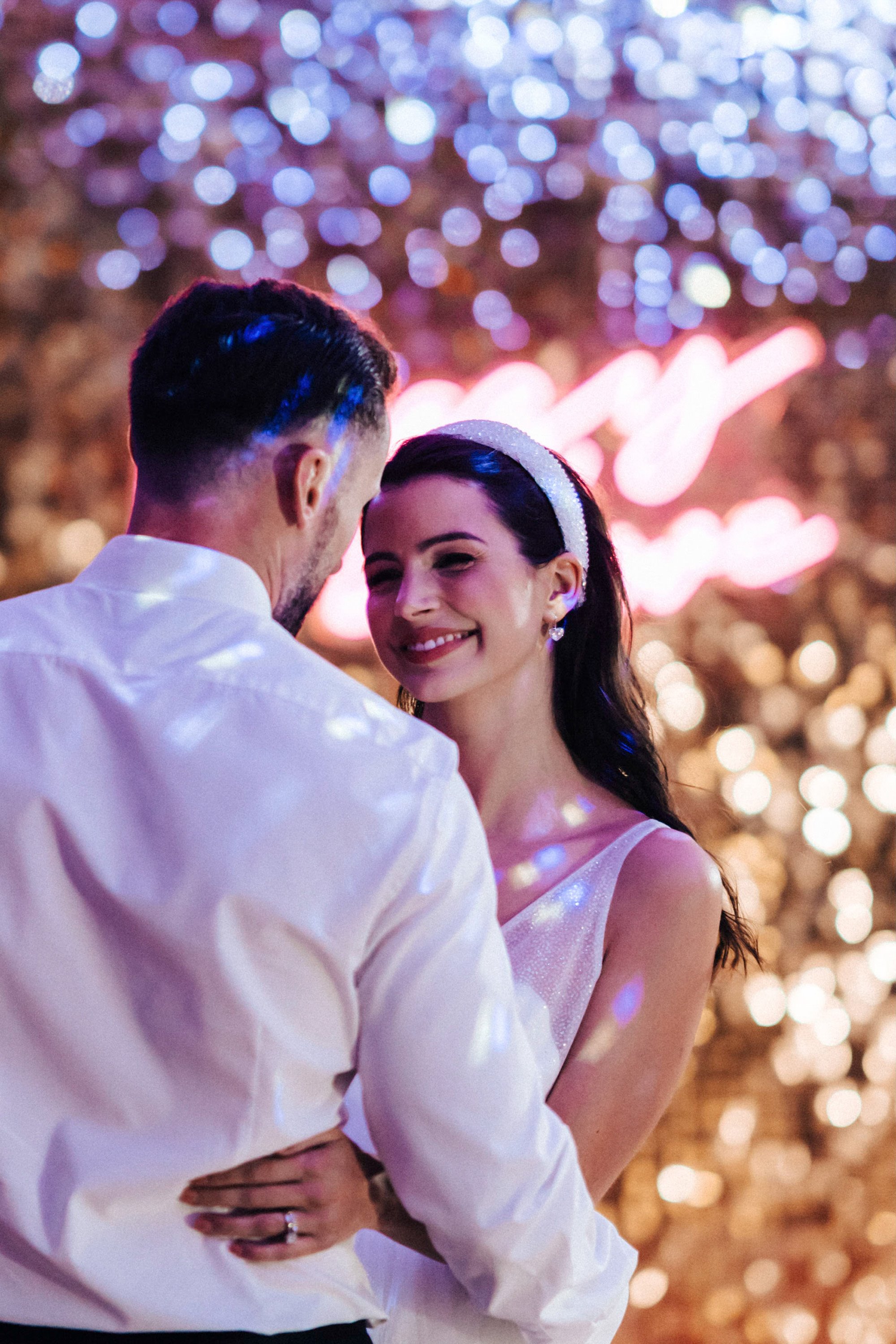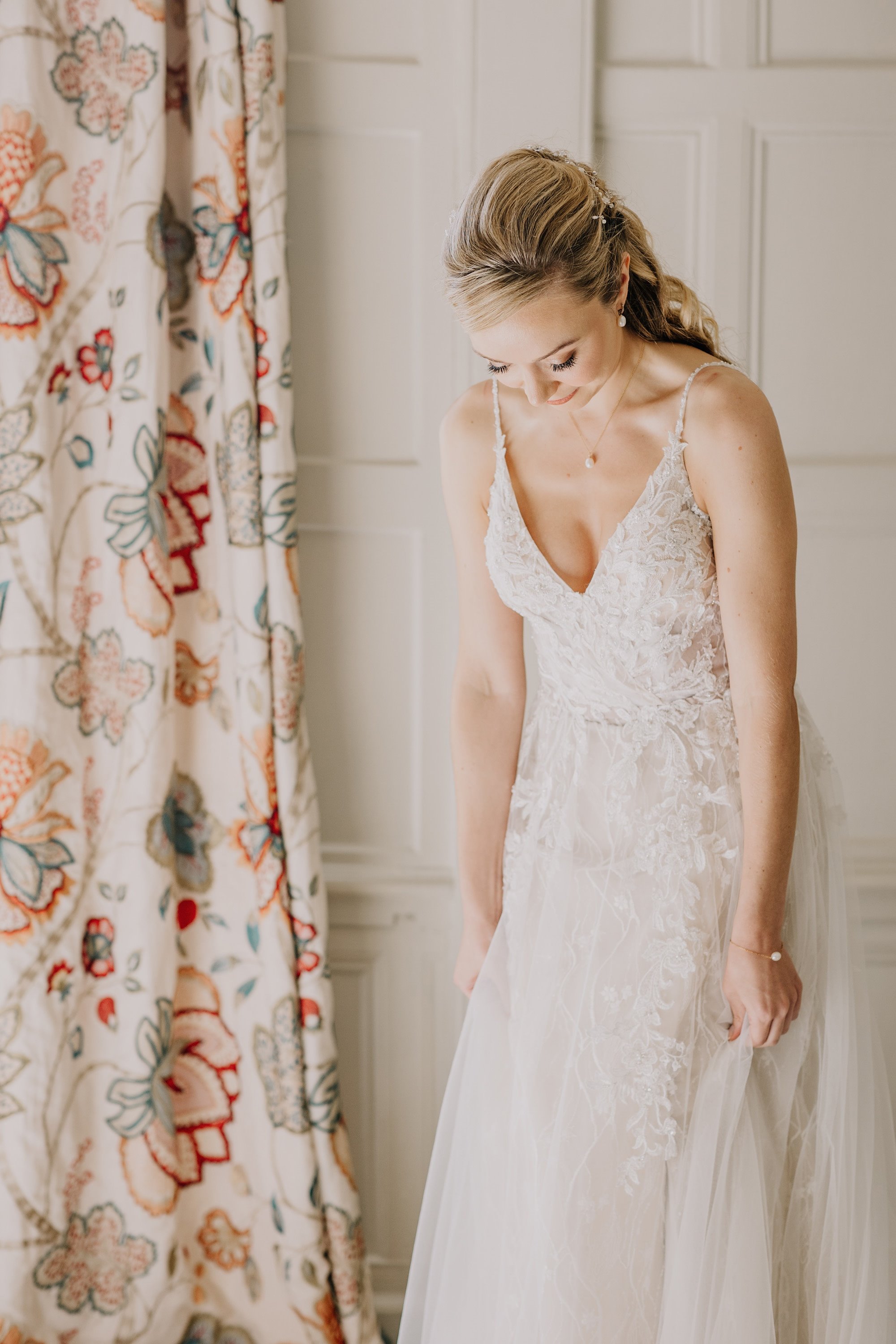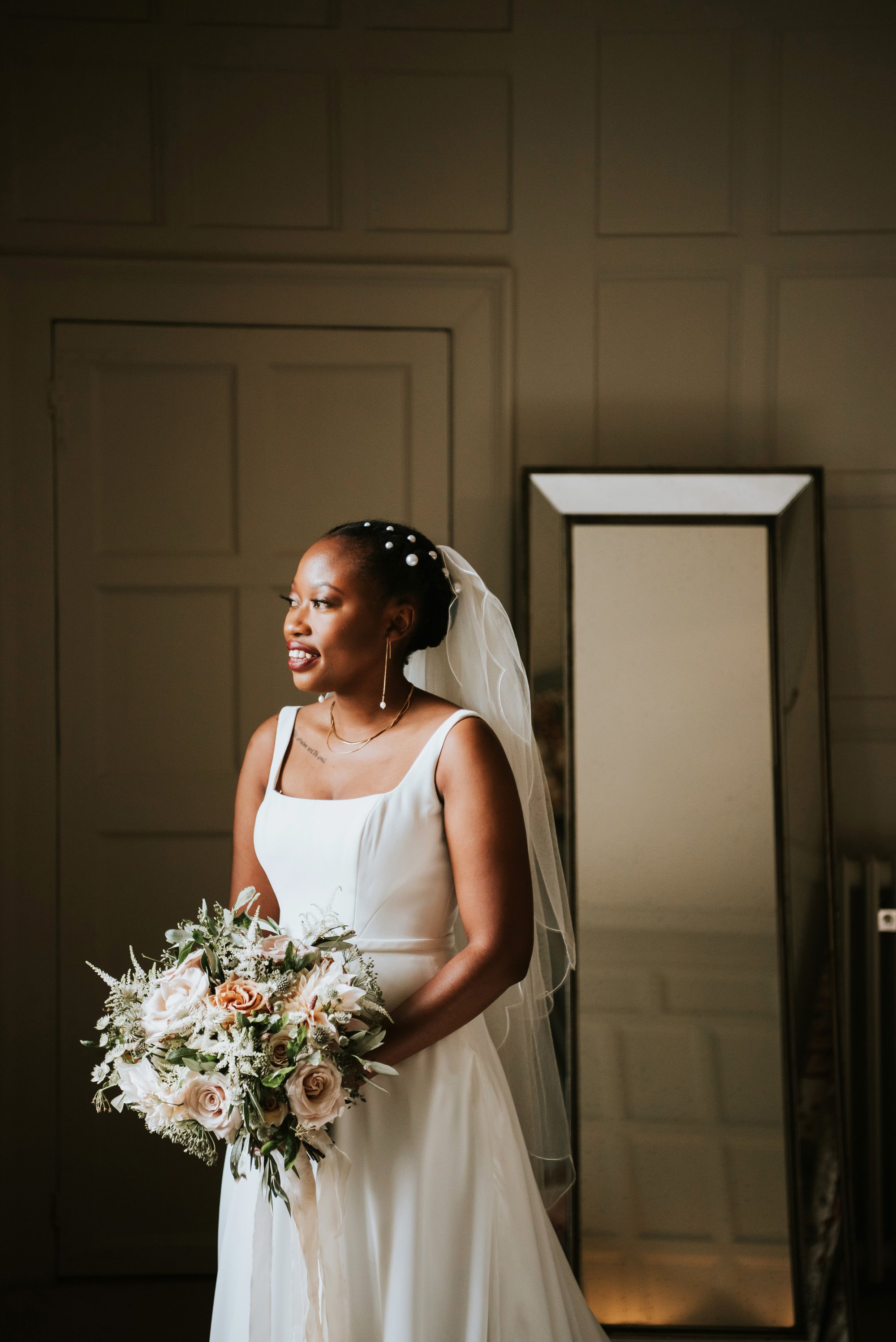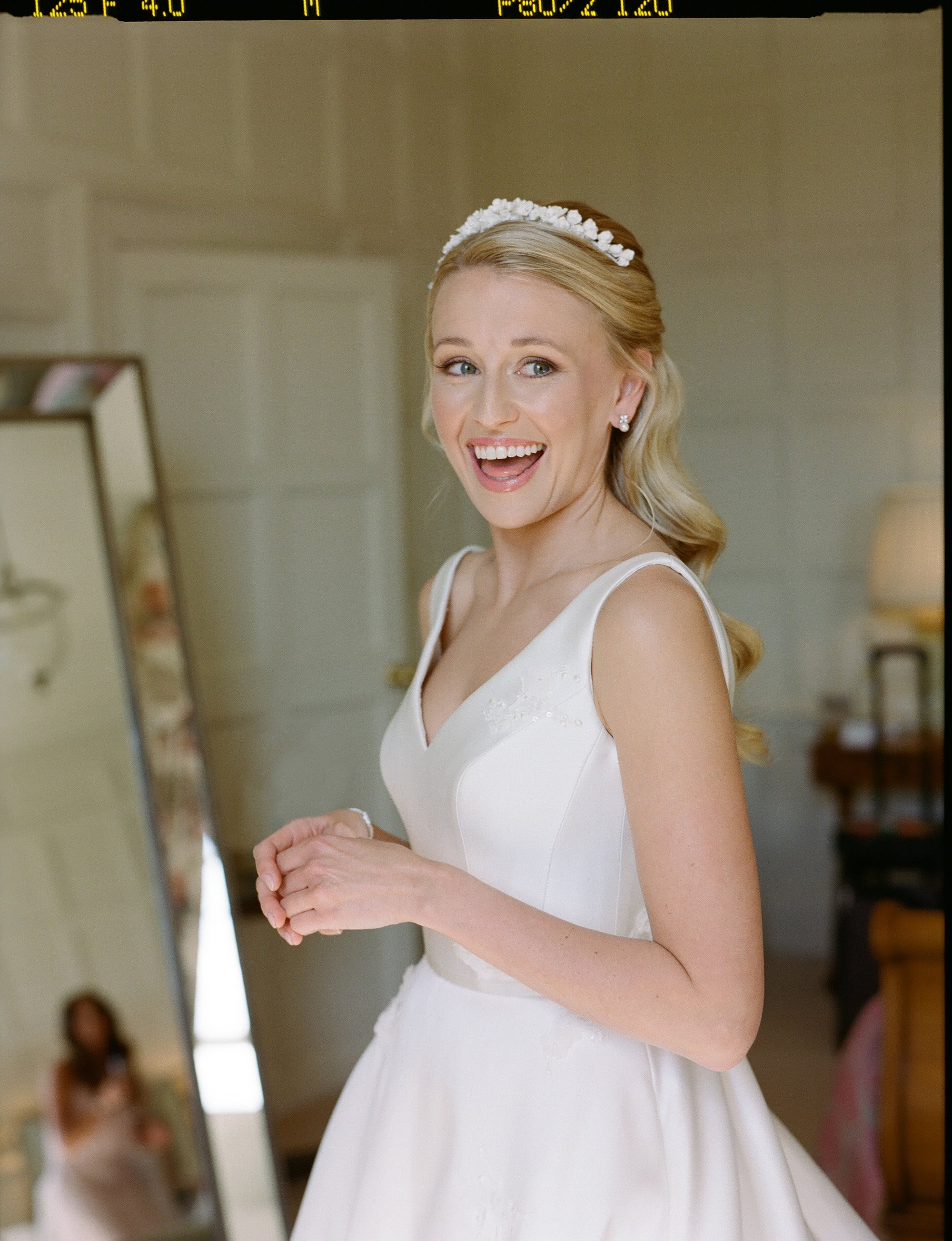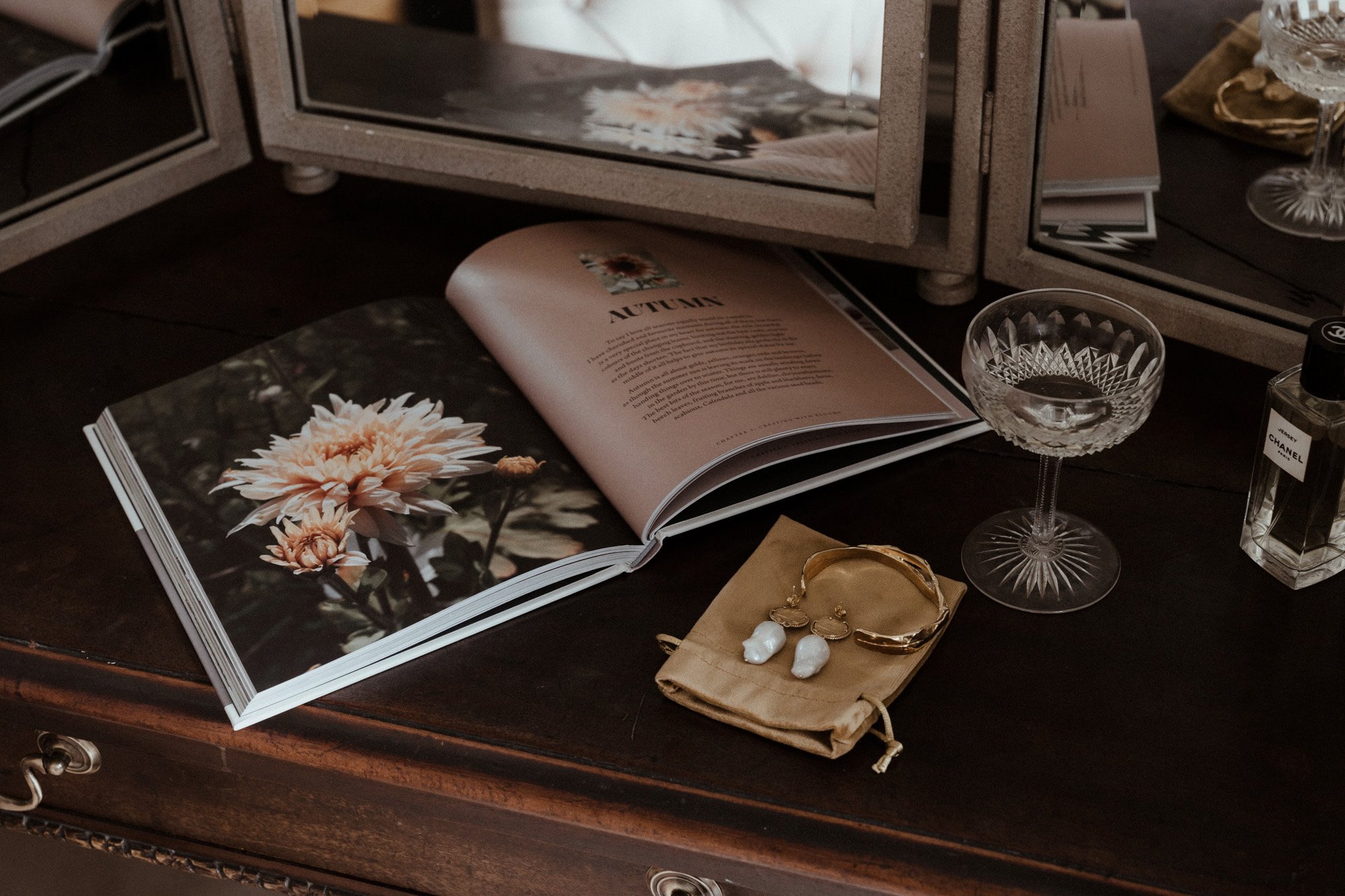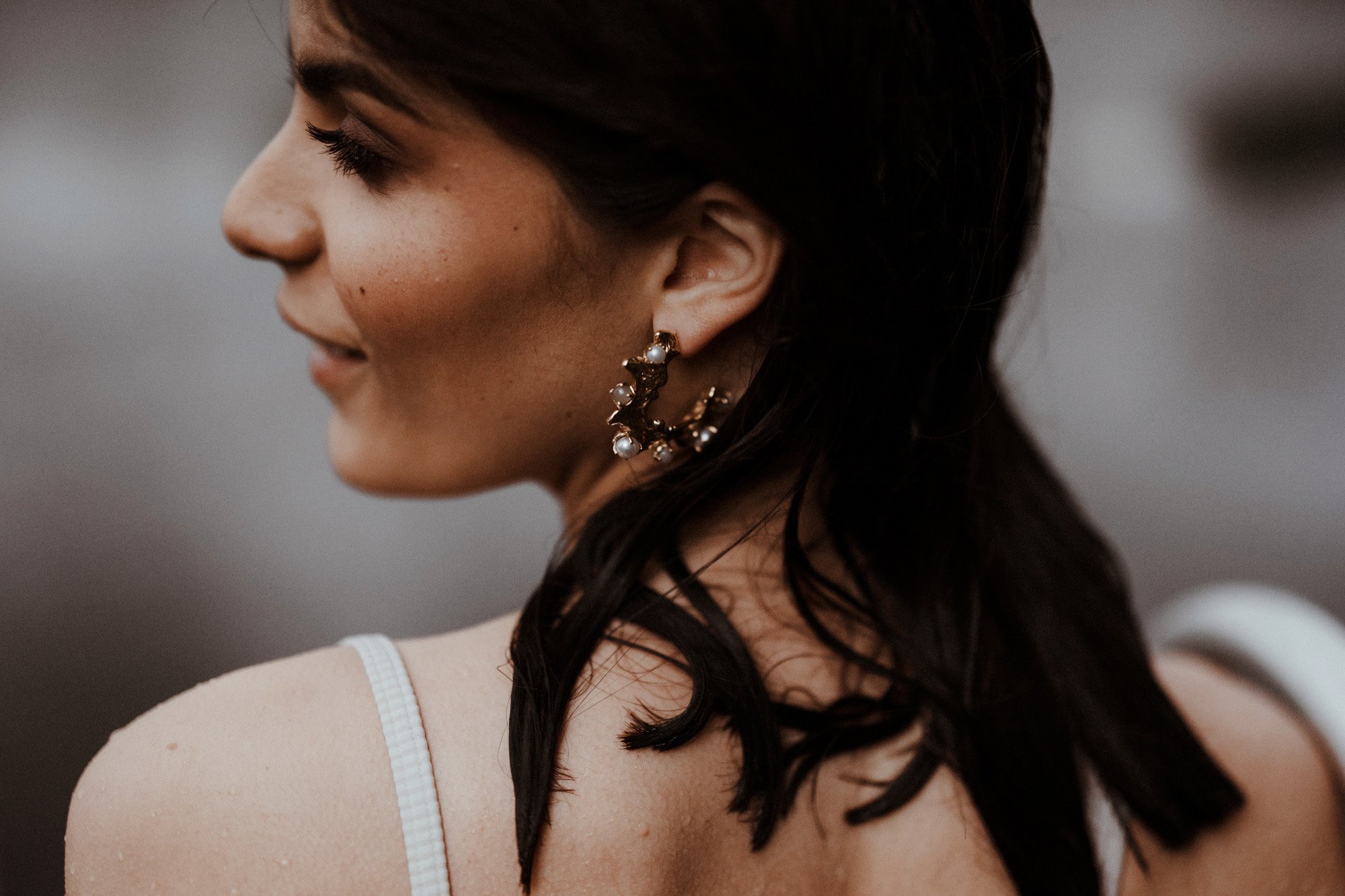 Pearl bridal bags
Shrimps pearl handbags have really gone down a storm with Elmore brides in recent times, it seems the trend is catching, and Etsy is now awash with many beautiful handbags in a similar style!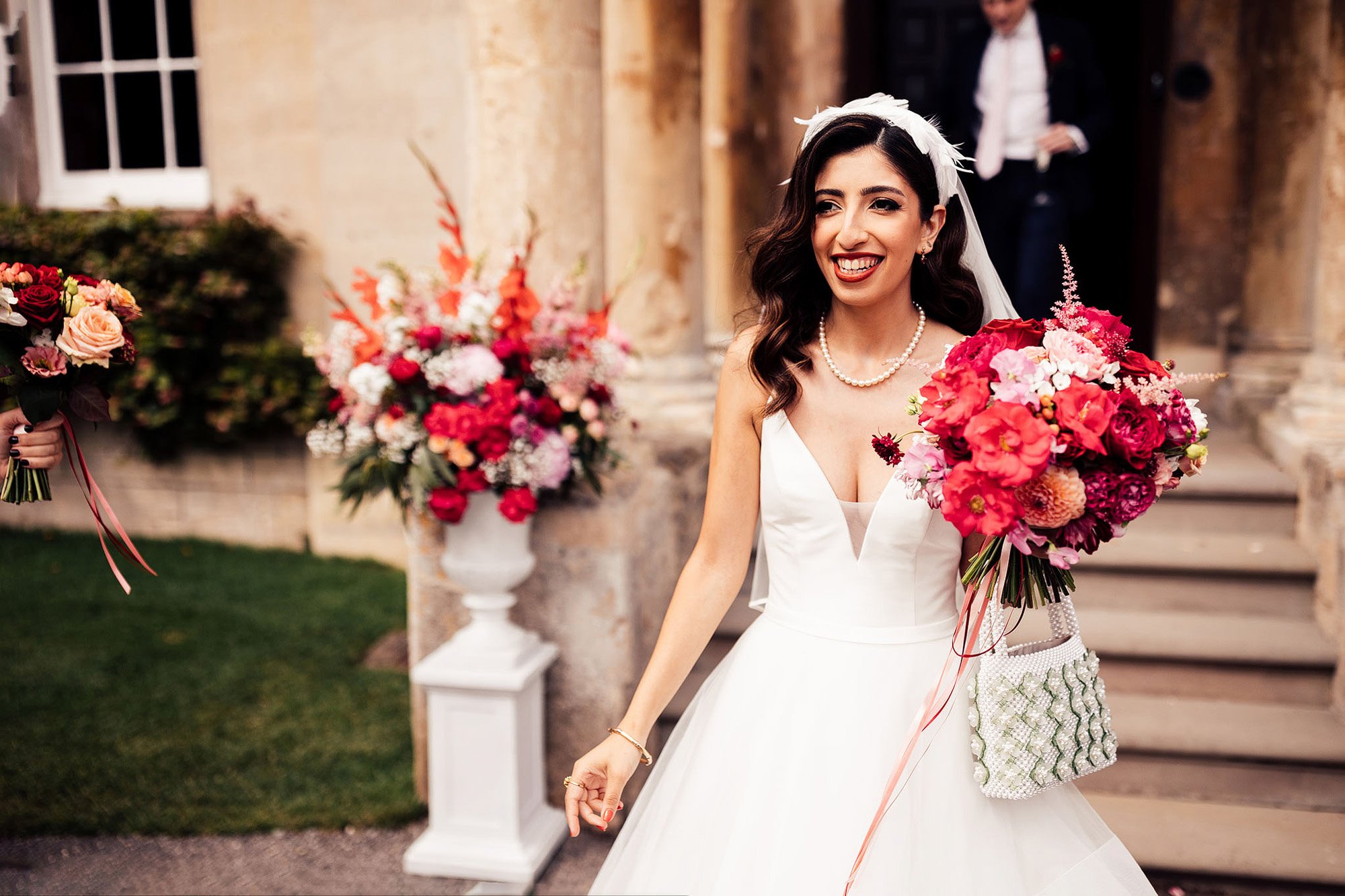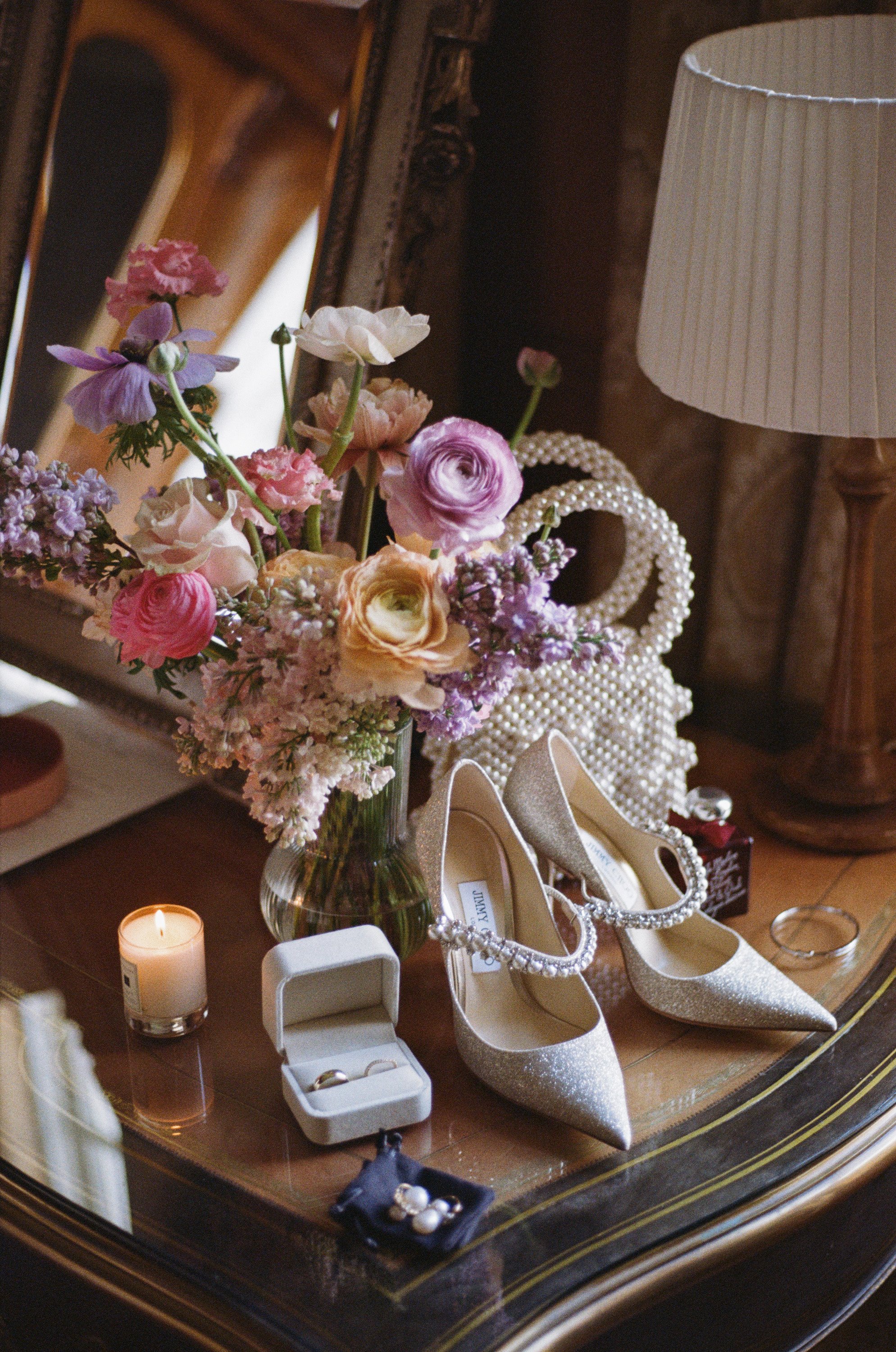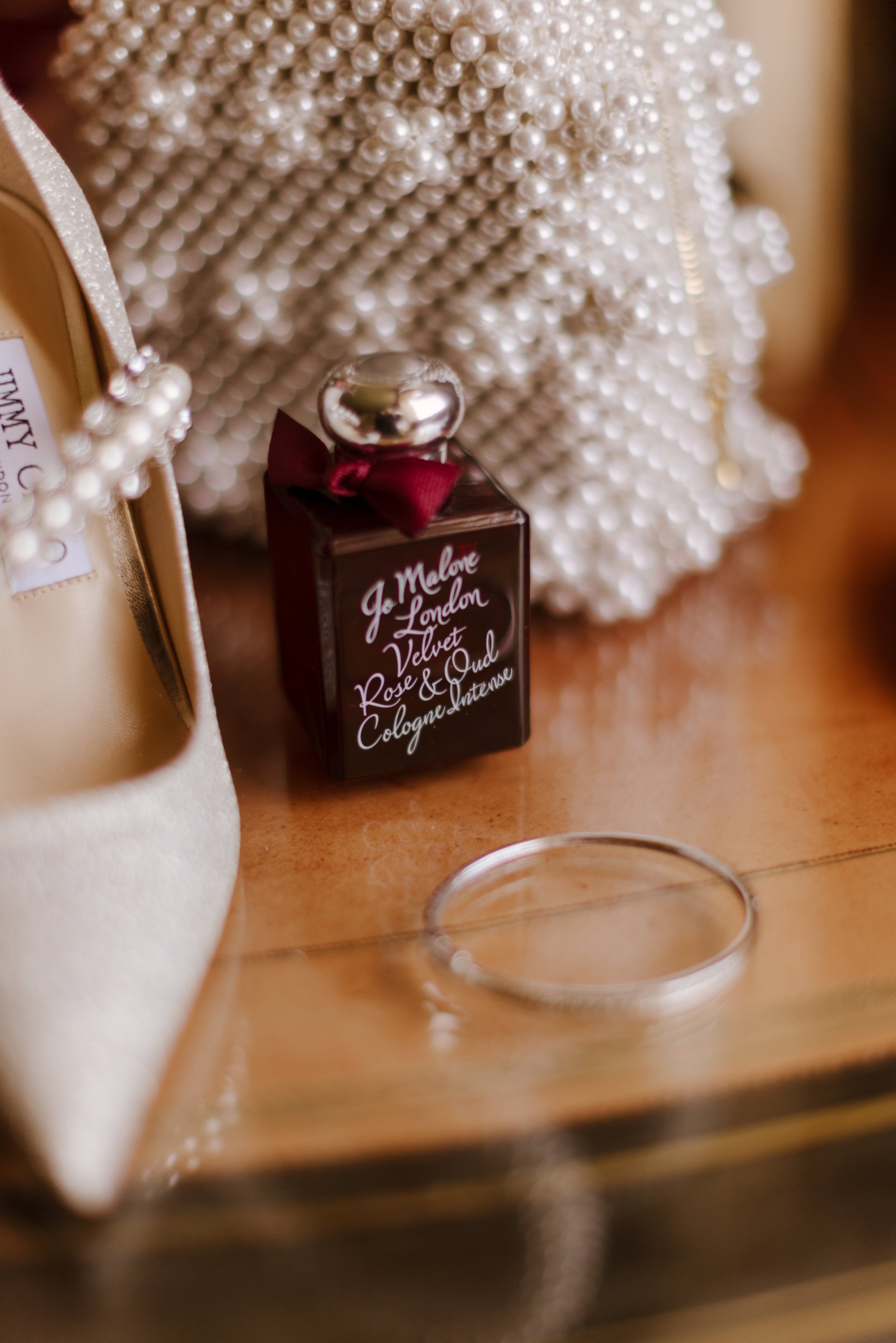 Pearl wedding cakes?
Yep, even wedding cakes have taken on a pearly sheen with pretty little edible pearls used to decorate. This is so joyful and aesthetically pleasing in the same way as confetti or polka dots and we're sure we'll see more in the future.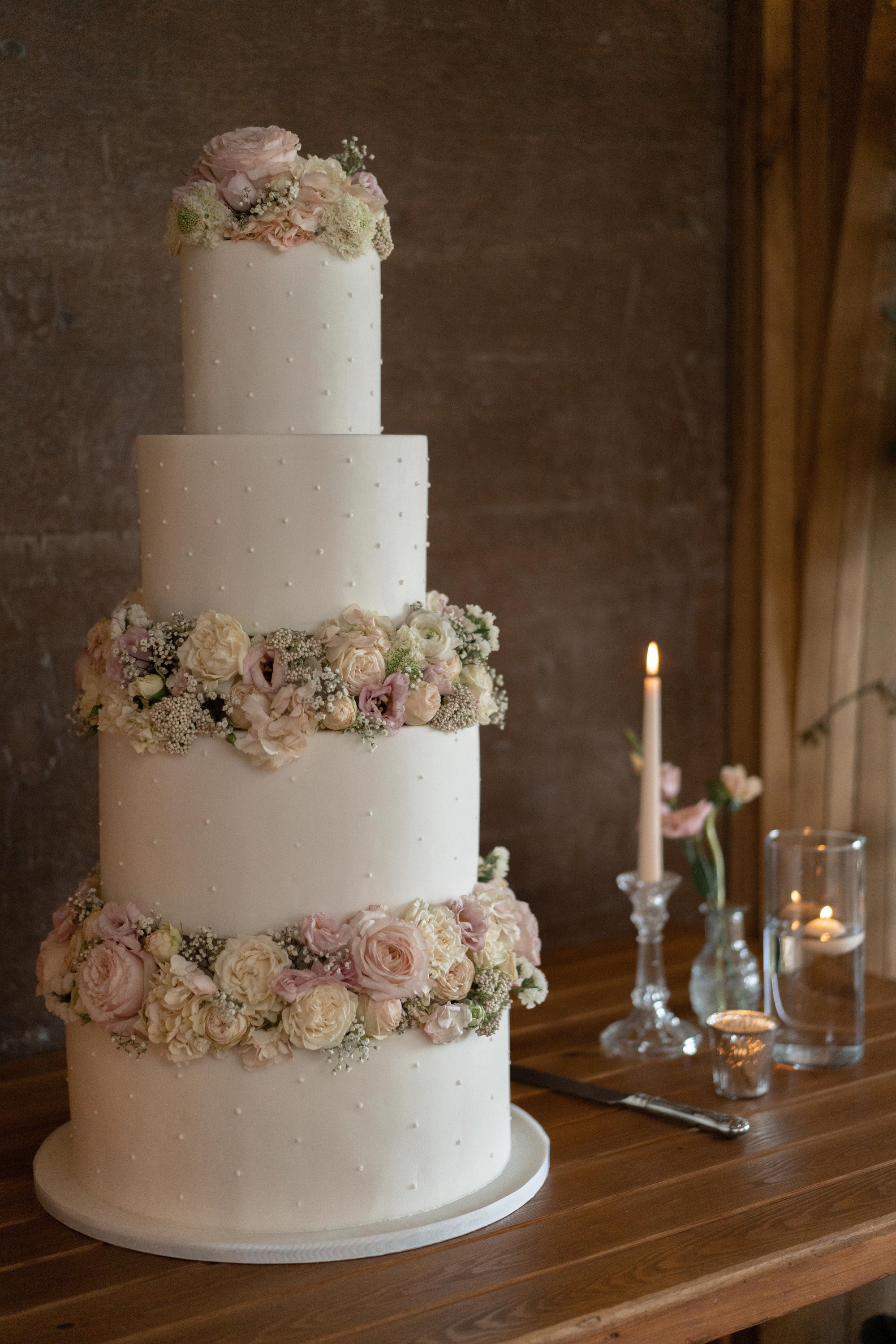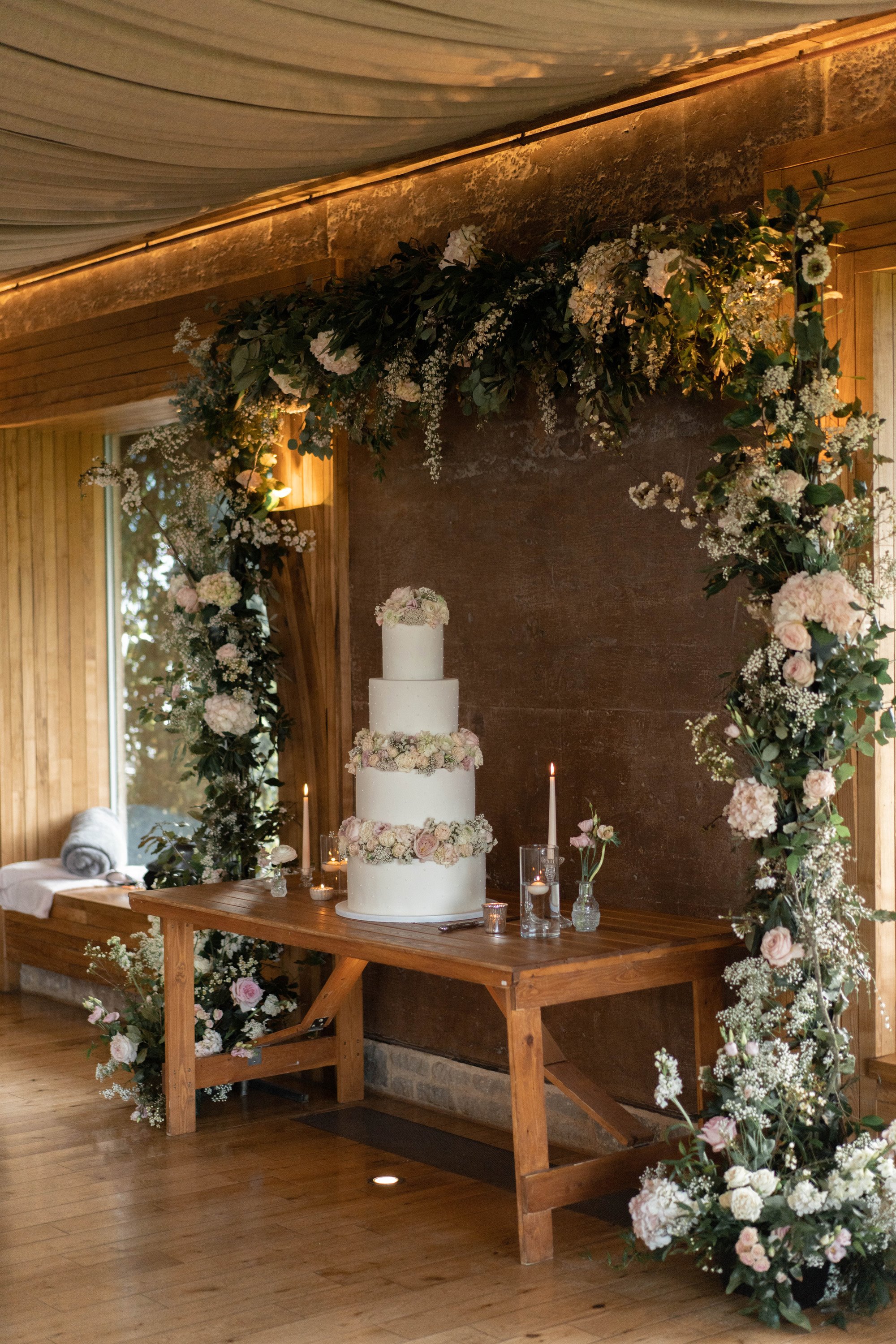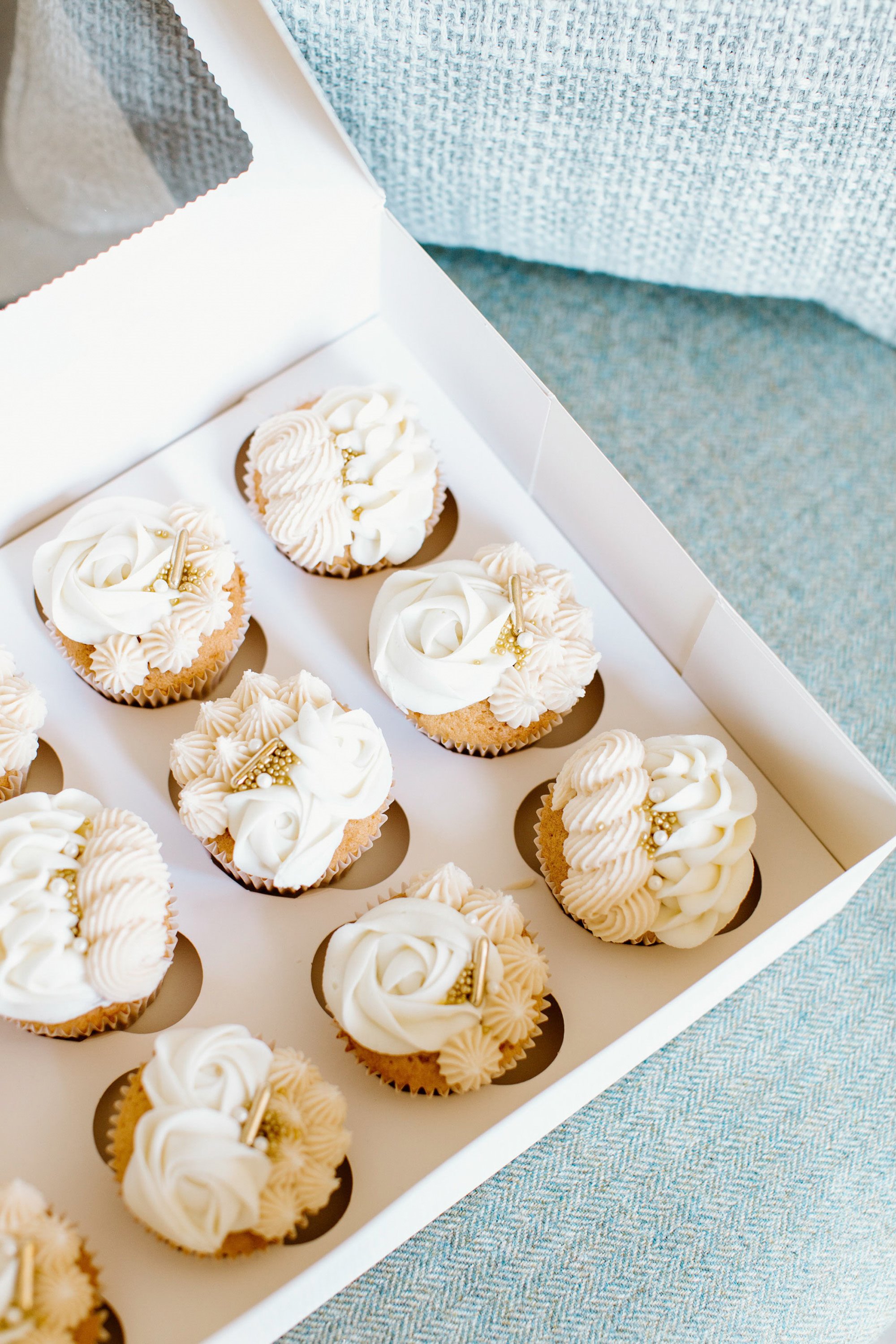 How else can you add pearl details to your day?
We're sure you will come up with many creative ways to add pearls to your wedding day and we can't wait to see how this trend evolves.
Here are a few more ideas to keep you going until then…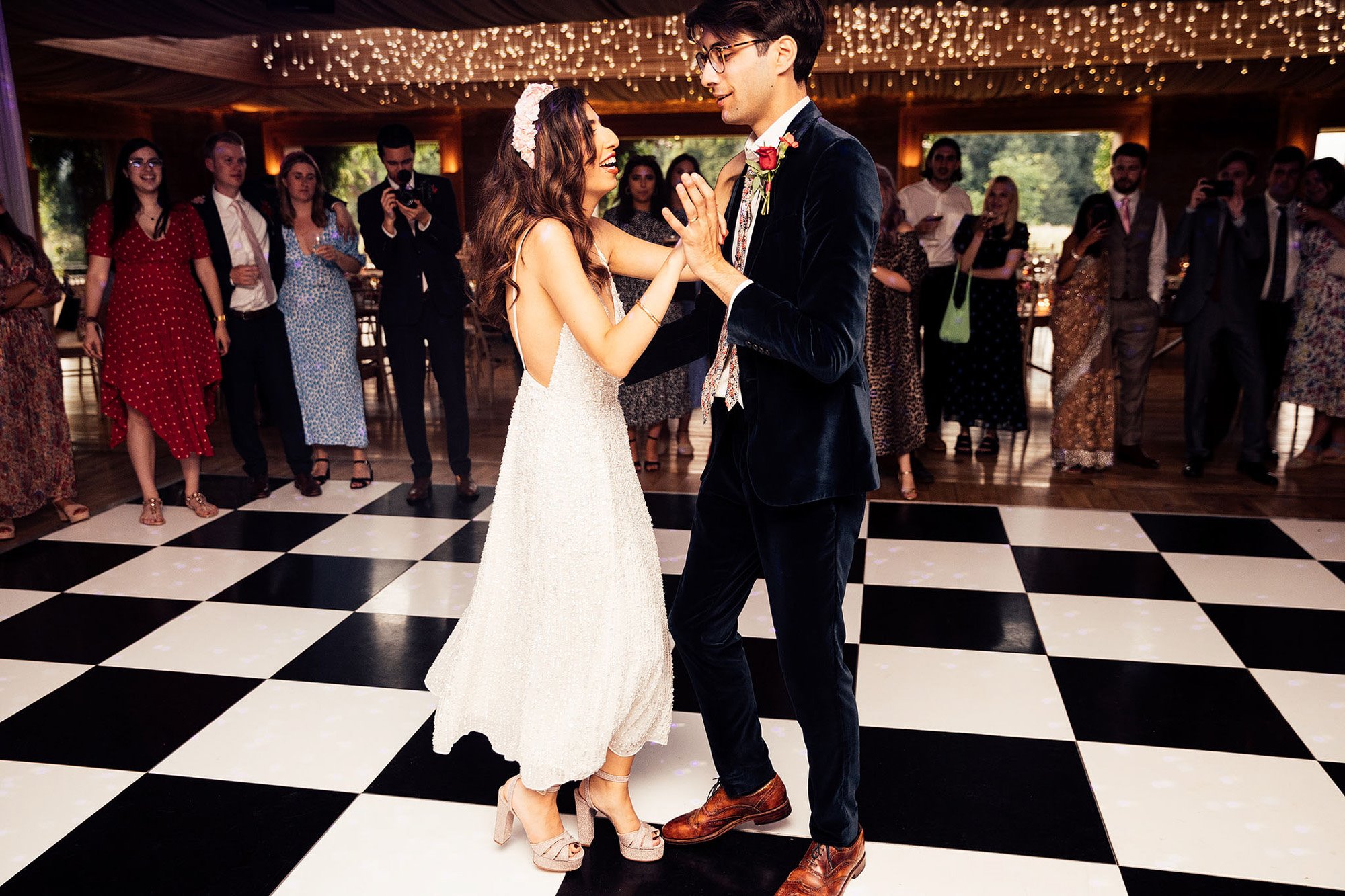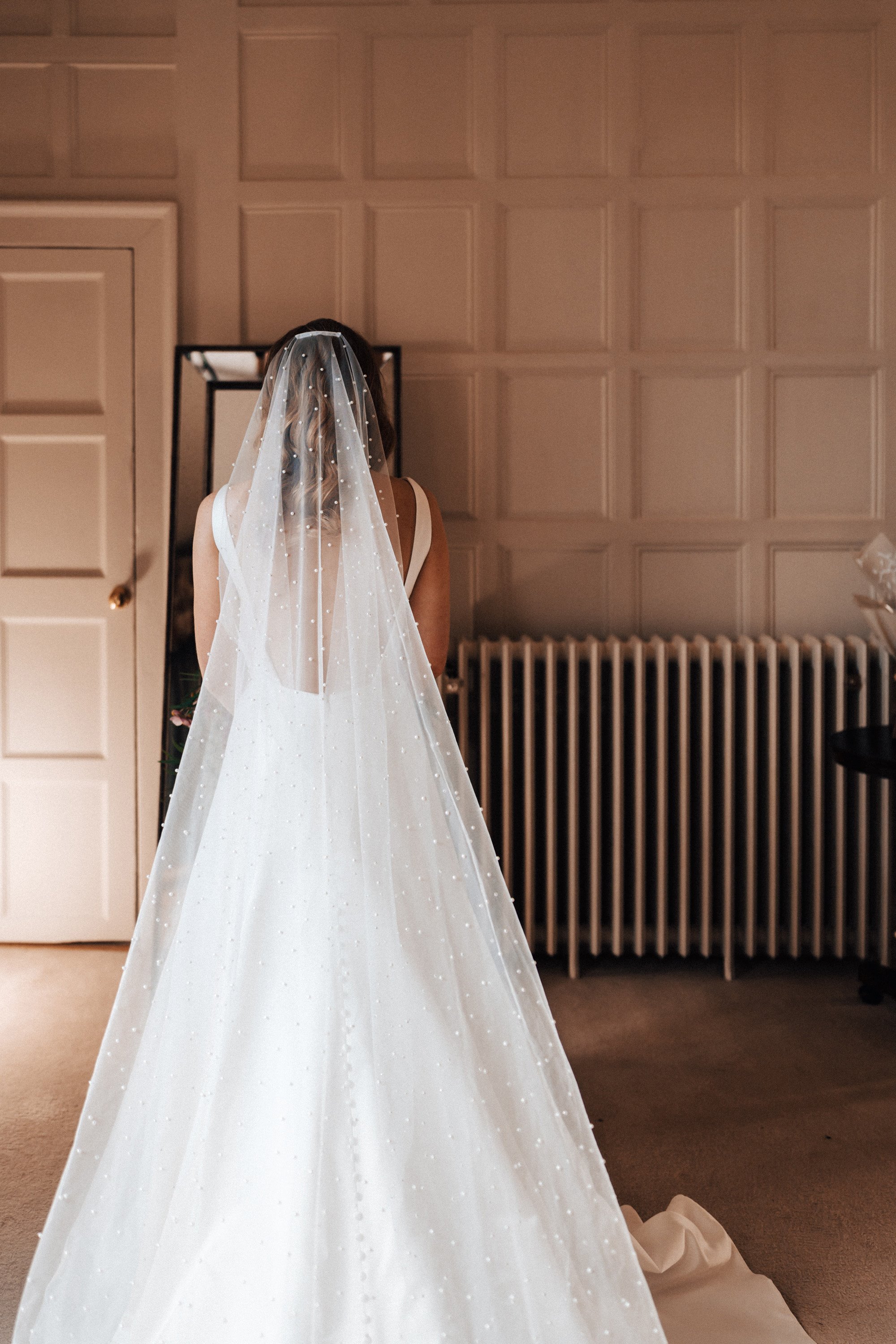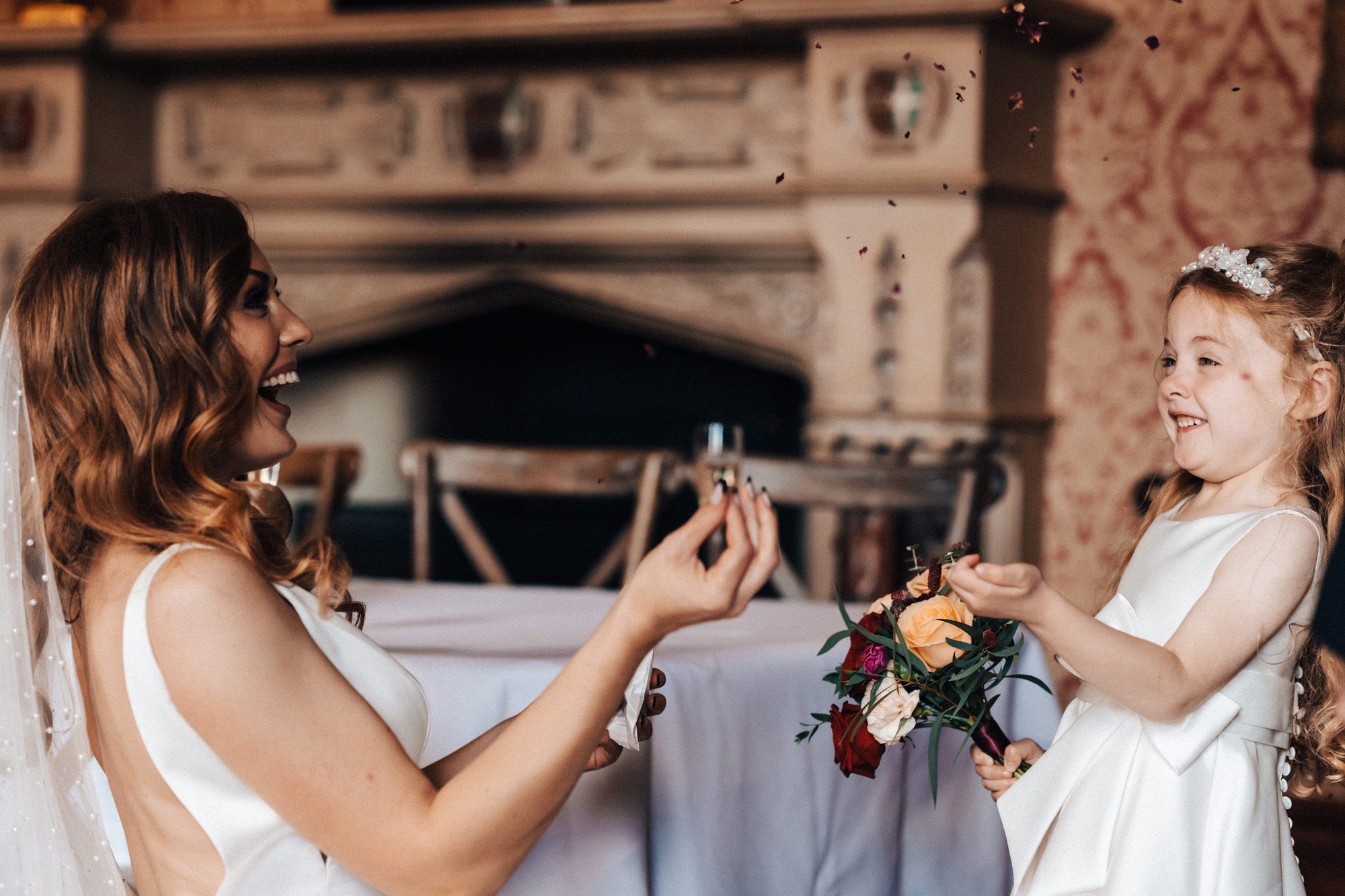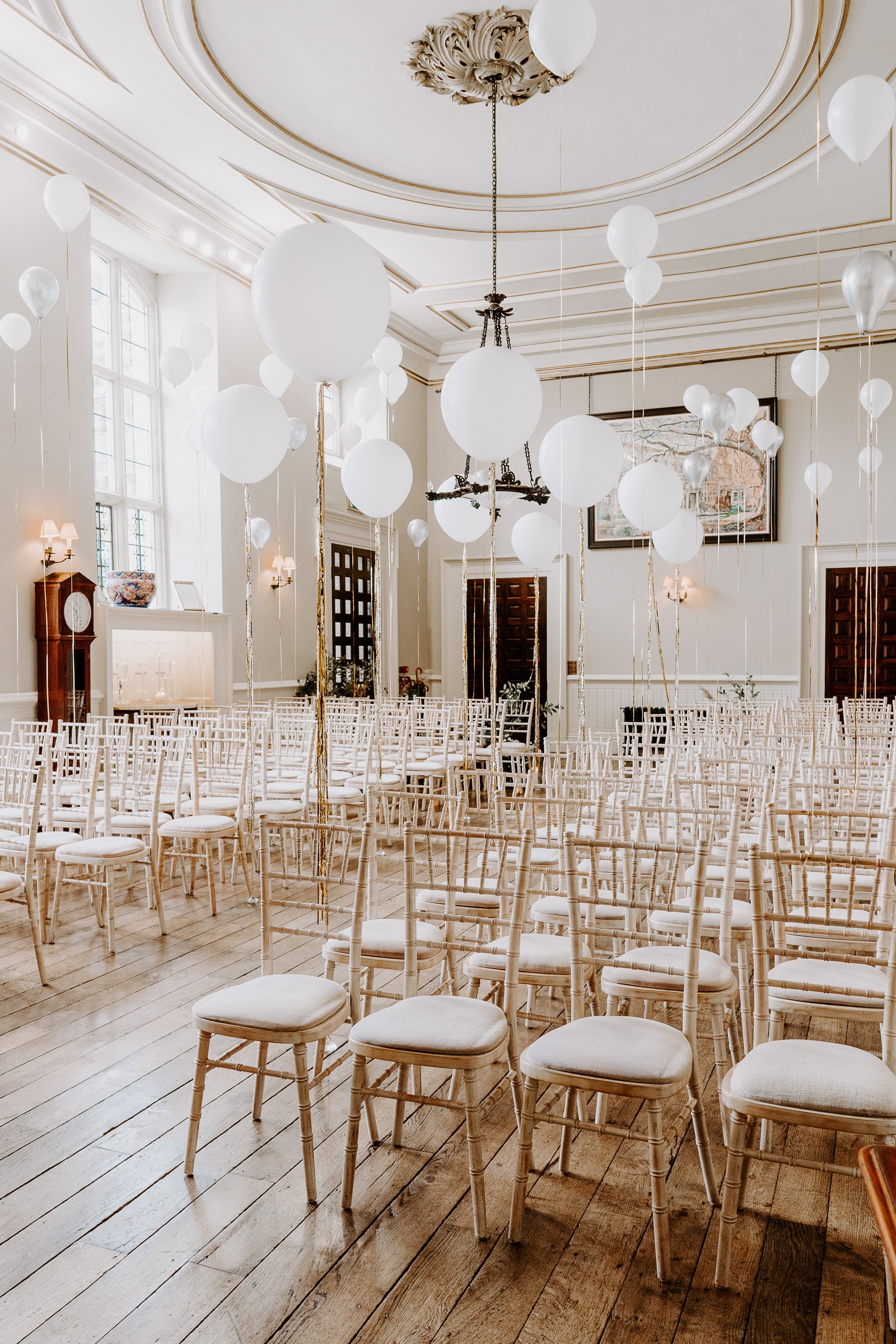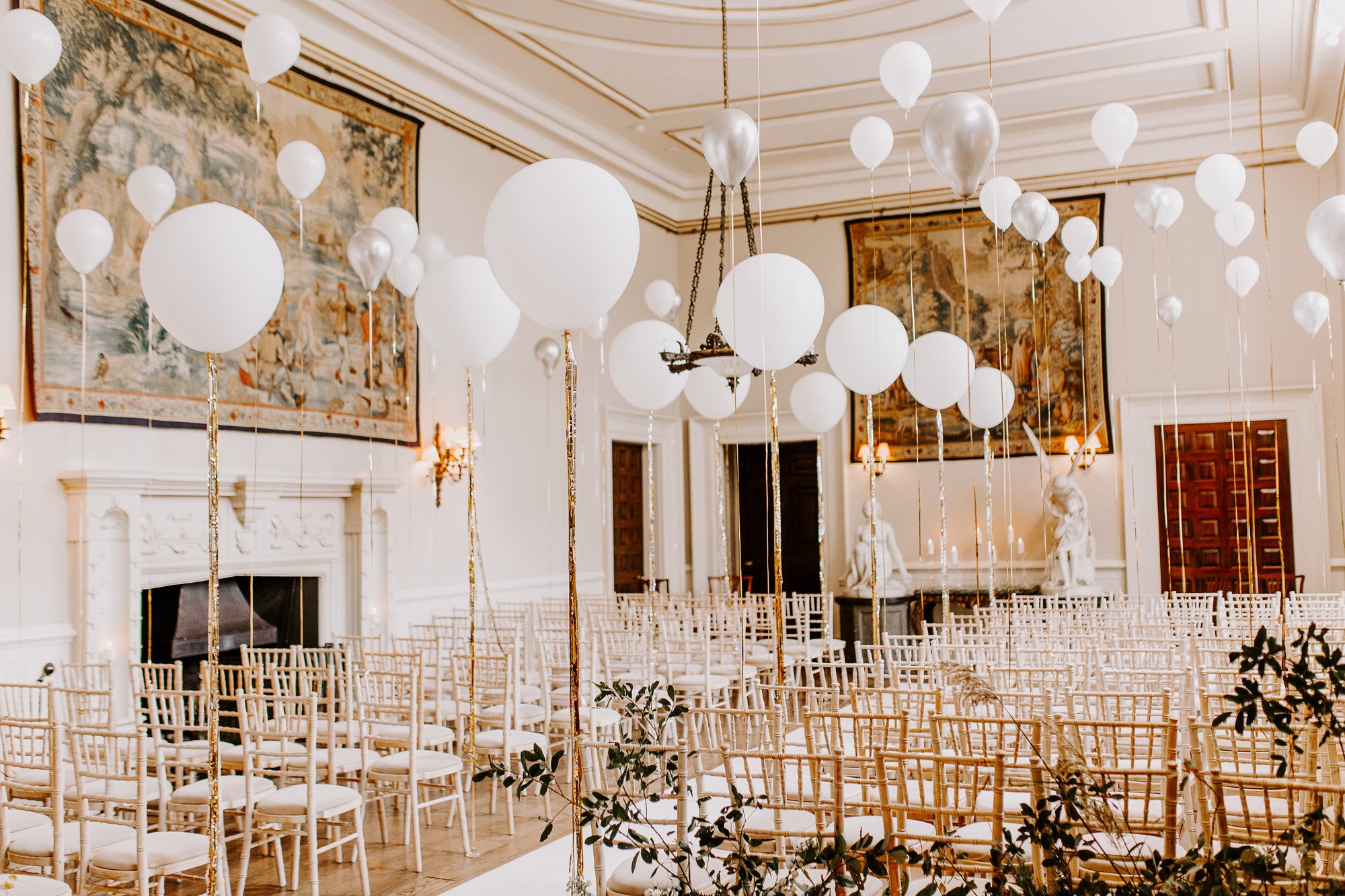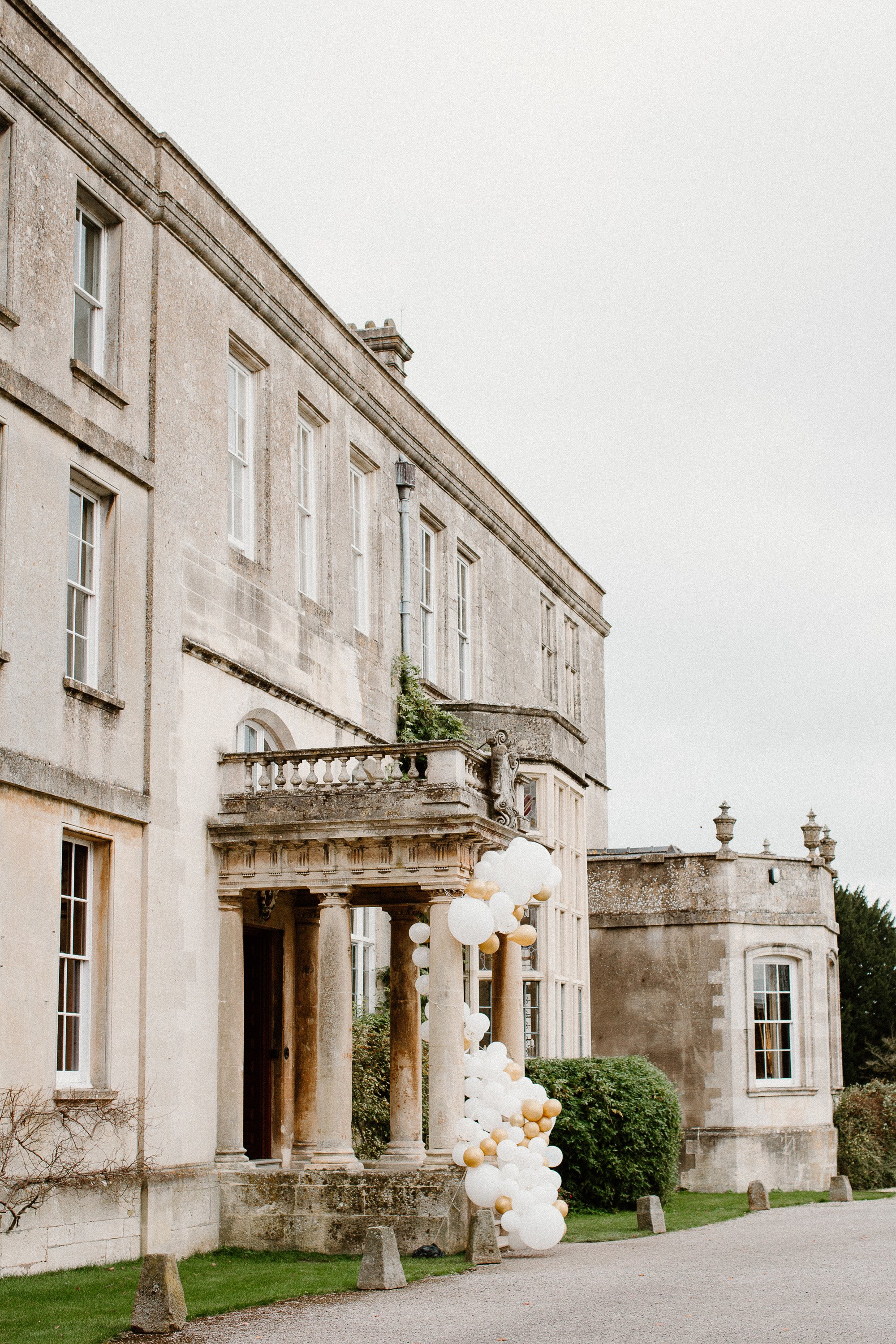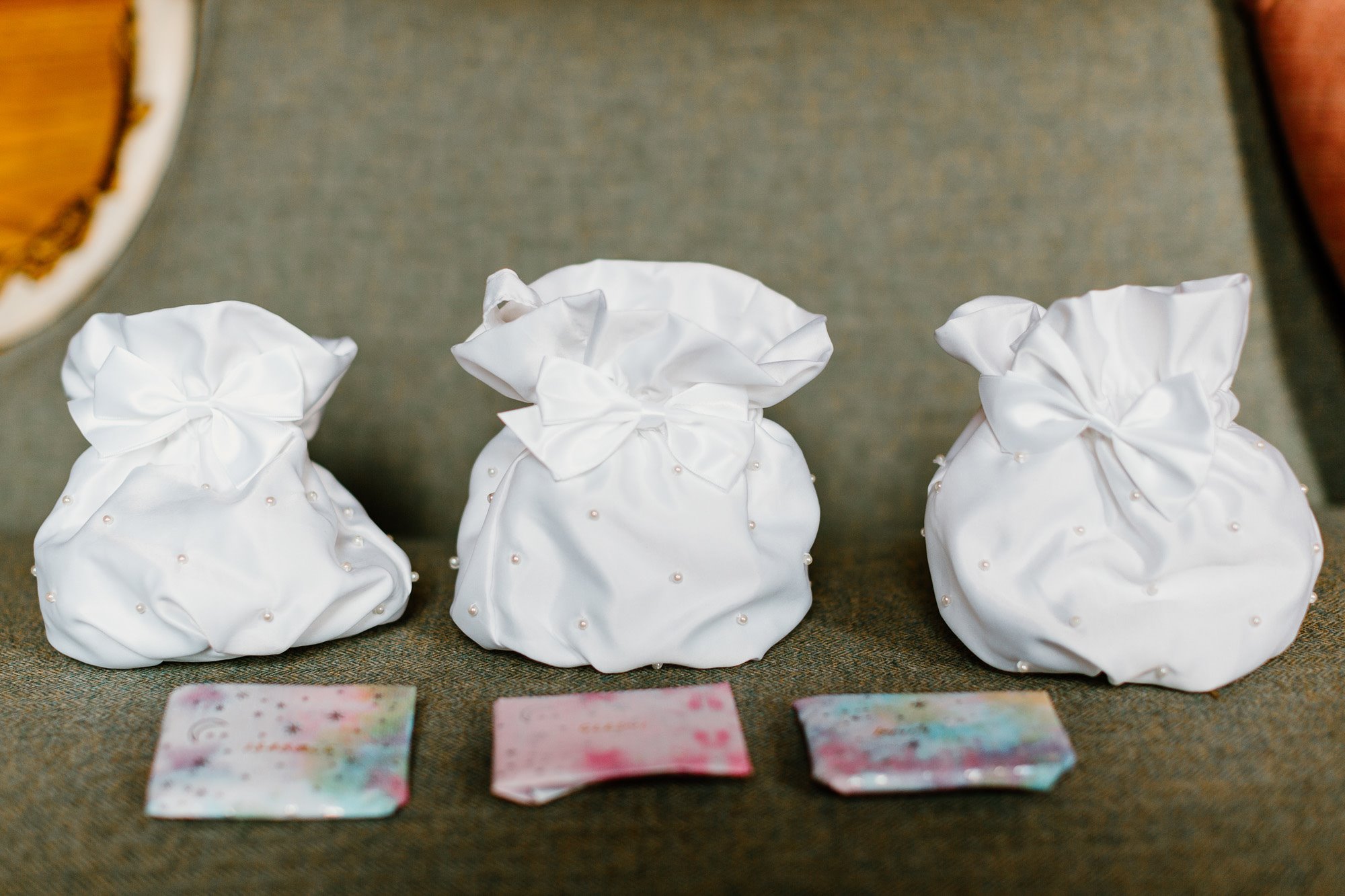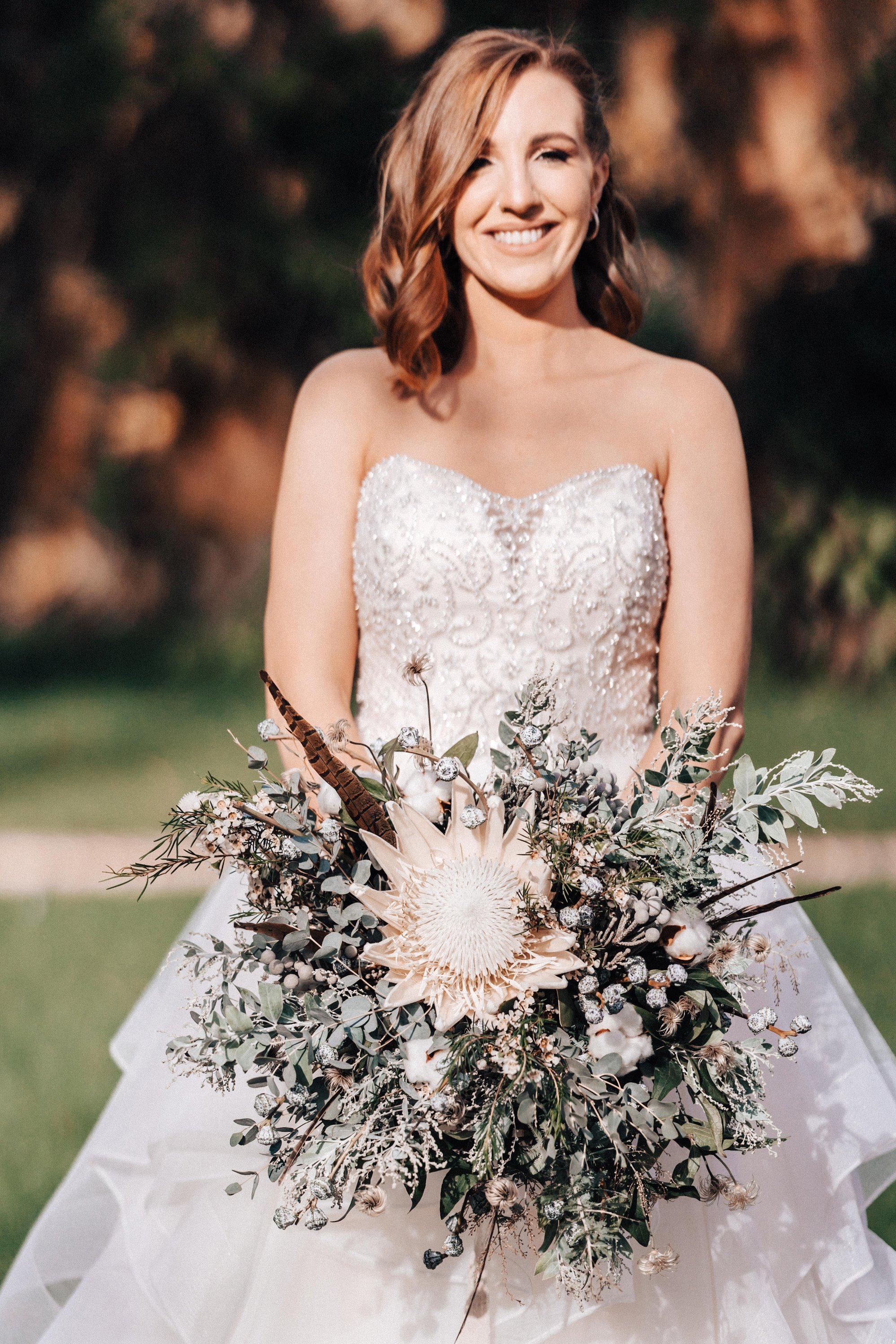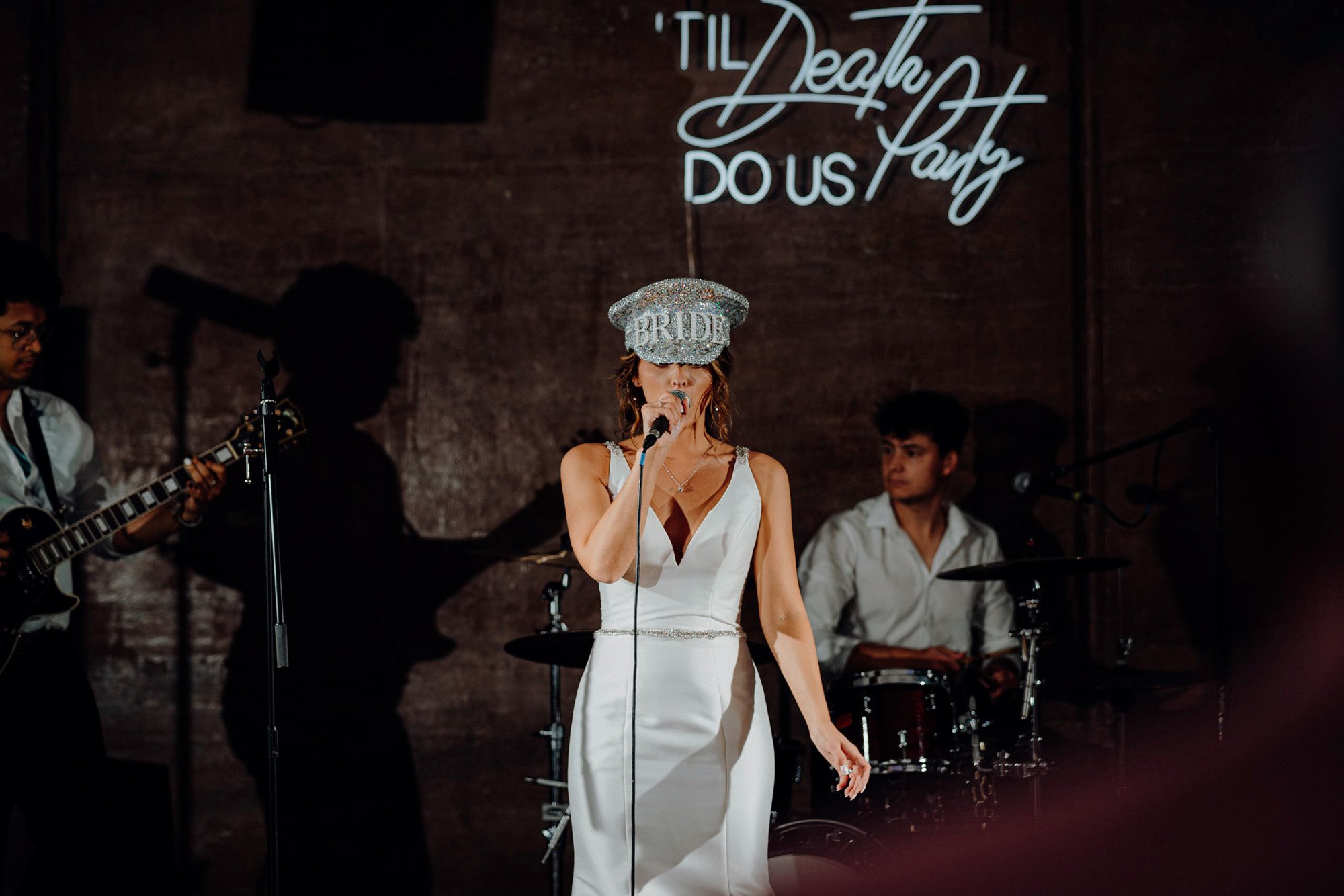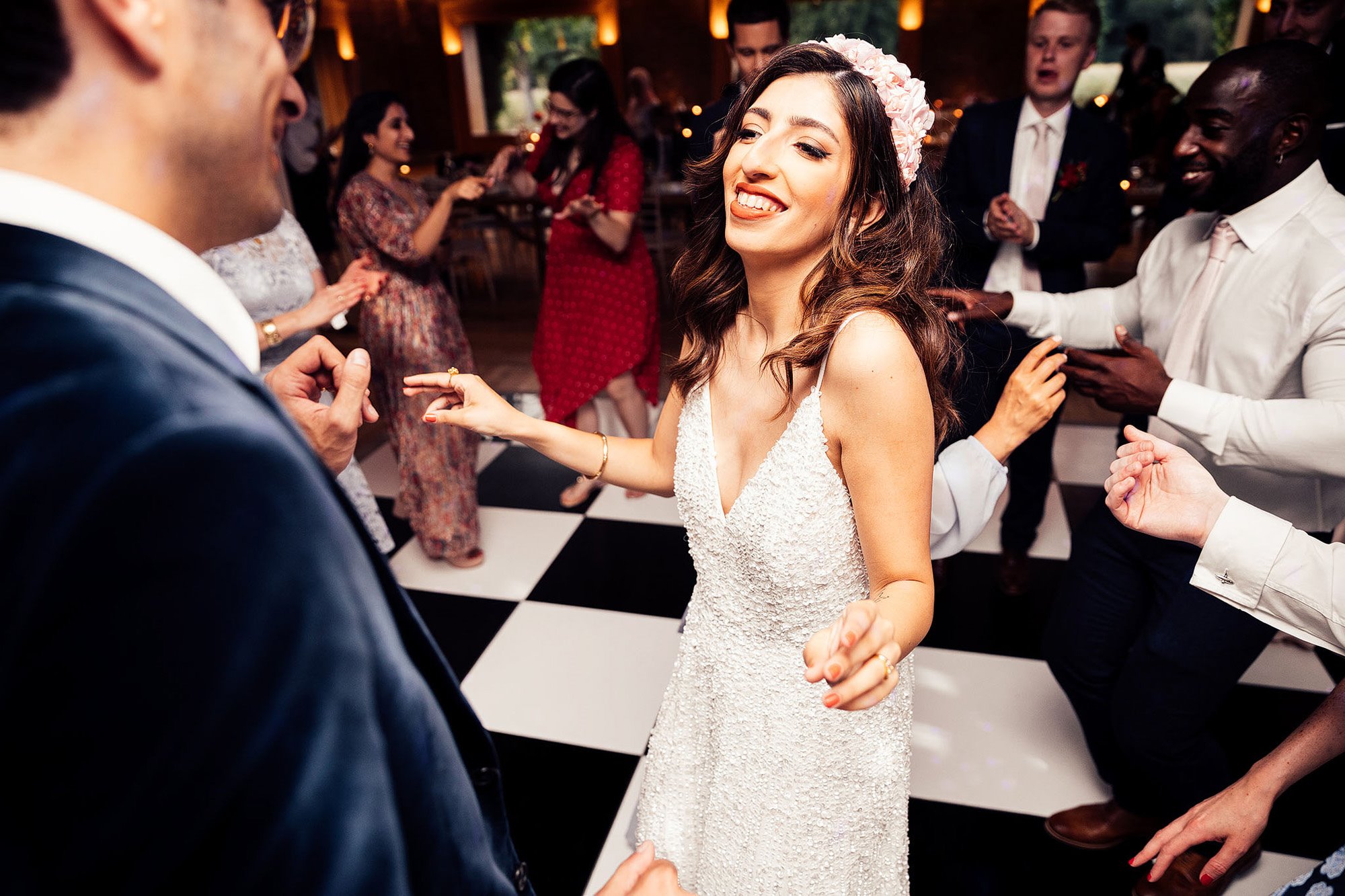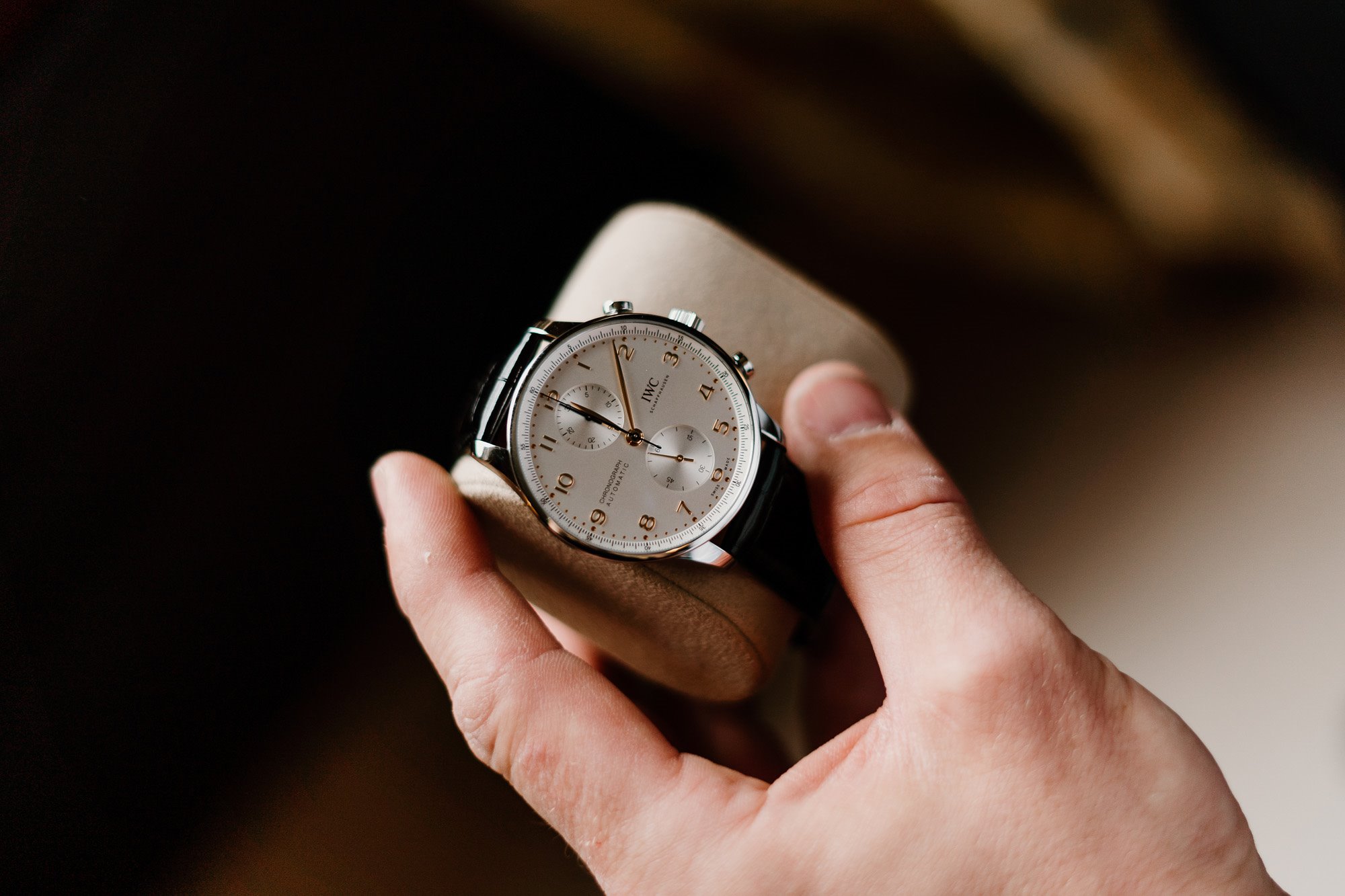 Are you planning a princess fairytale wedding? Tell us all about it!
If you'd like to come and see the house and grounds in person, our next open day is on September 11th and you are all very welcome.
With love and lustre,
Team E
xx
Related reading