Reasons to get married in Autumn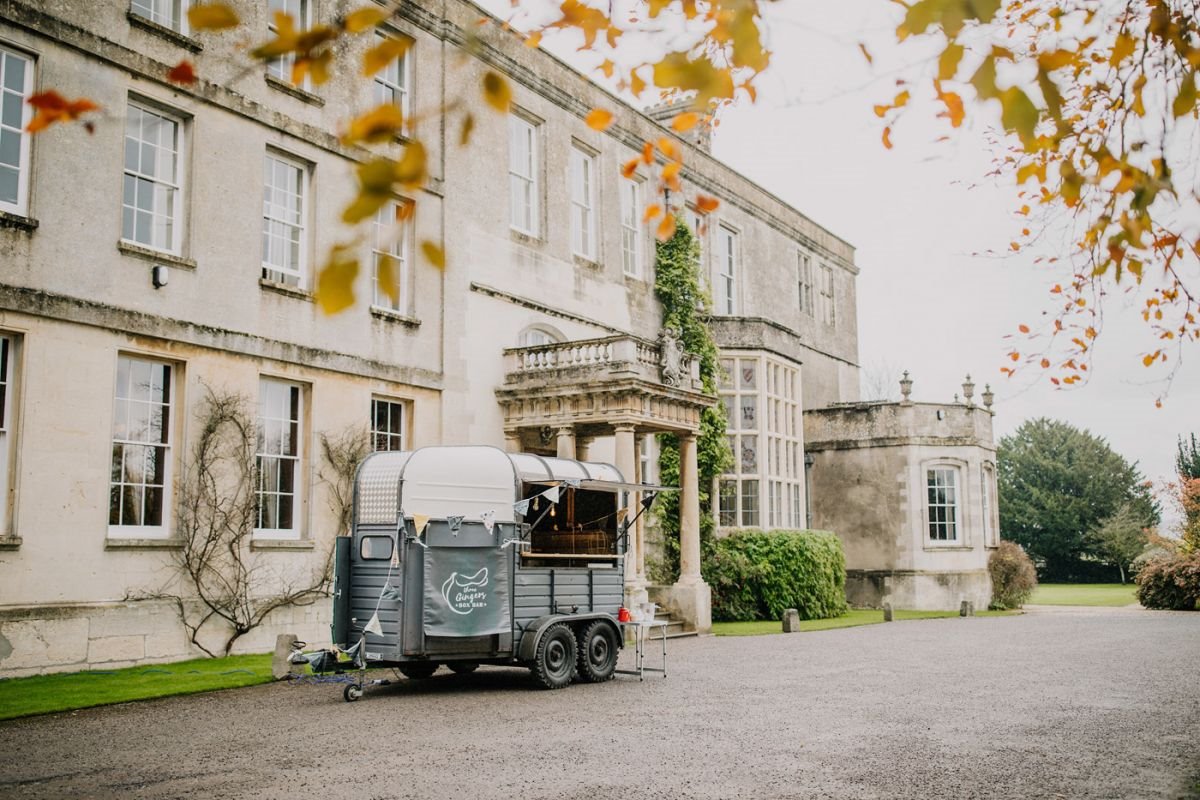 We love Autumn weddings
And an English country wedding venue has got to be the first choice for an Autumn wedding, surely?! What could be more romantic than a wedding with golden views of open countryside, roaring fires, comfy sofas and candlelit wedding feasts?
We're all about Autumn weddings at Elmore, here's why you should think about trading heatwave for hygge and planning an autumnal ceremony over a summer wedding…
That Autumn glow
Ask any good photographer and they will tell you a magical light takes hold the minute September sweeps in. This golden glow is the most perfect light for wedding photographs, it makes everyone look luminous and is perfect for romantic moments.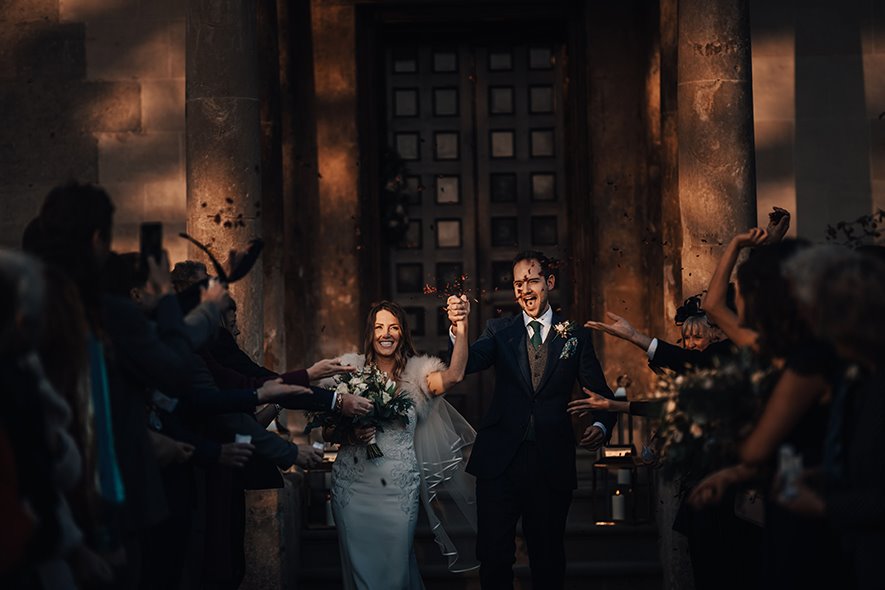 Harvest colours
The rich and warm hues of autumn are to die for. Use wines, plums and burnt orange, or a palette of pink and red.
Add metallic touches and lots of twinkling fairy lights and candles to create an intimate and warm atmosphere.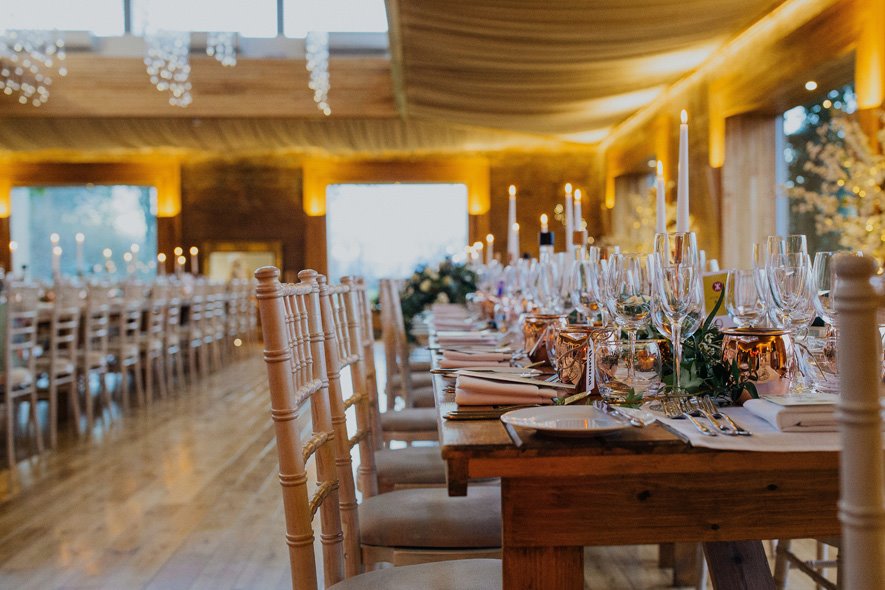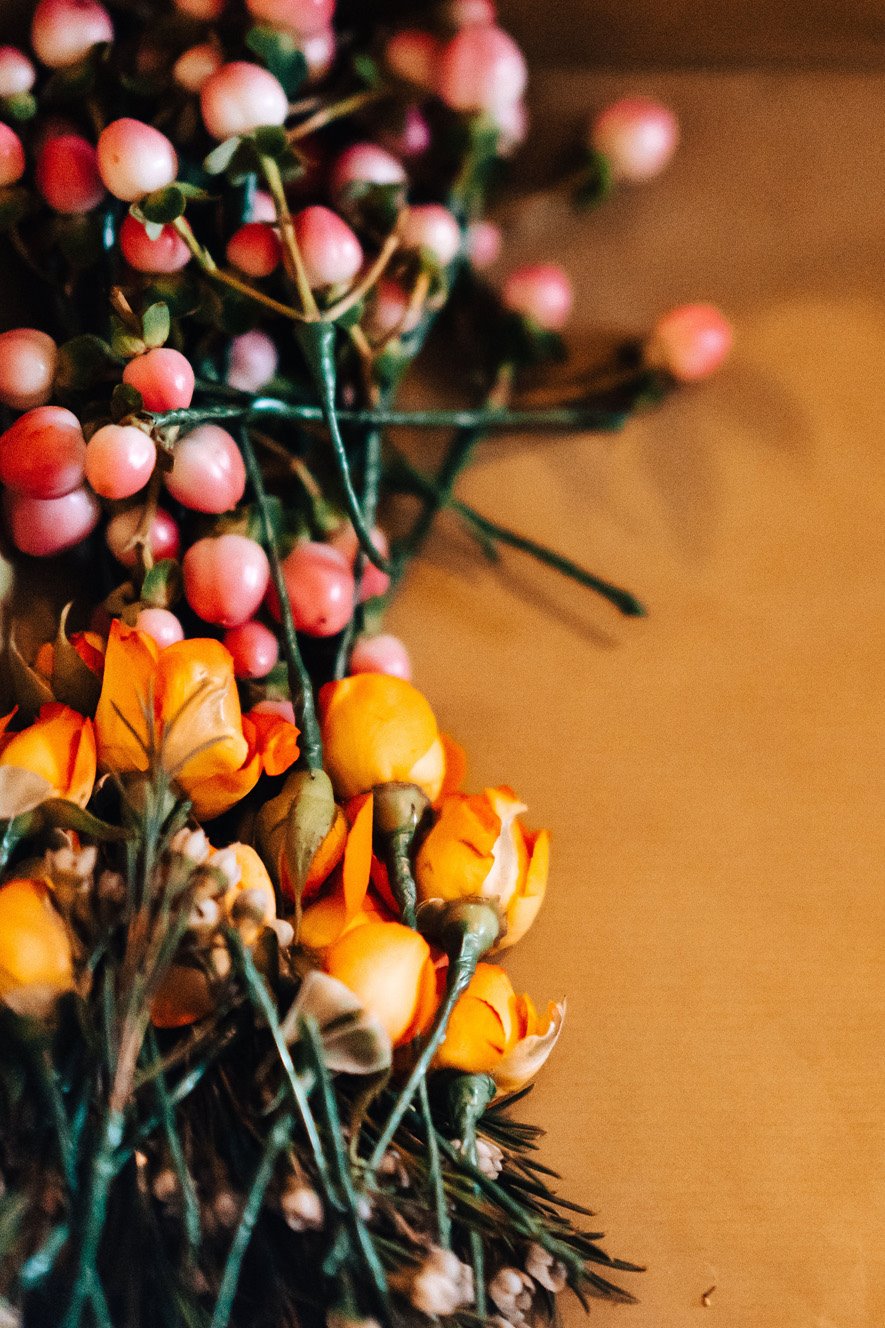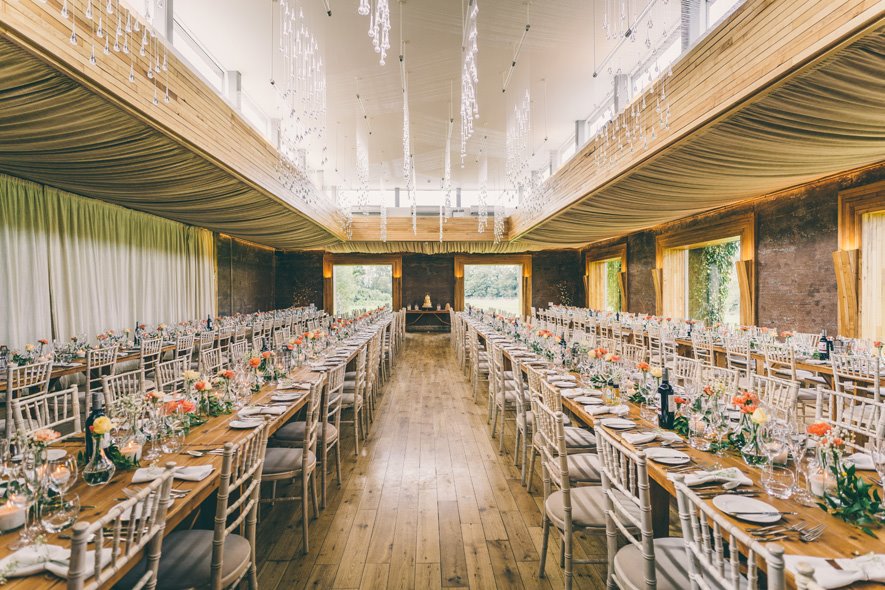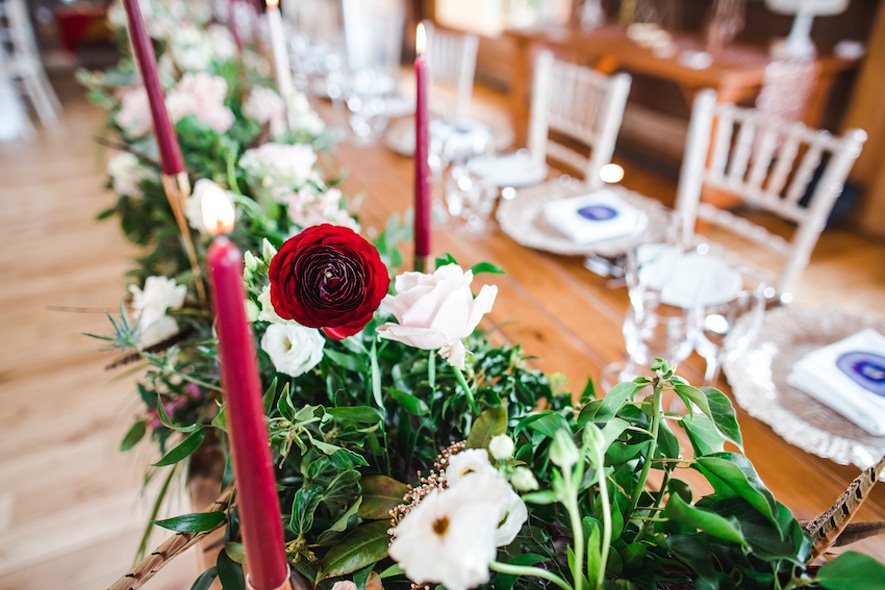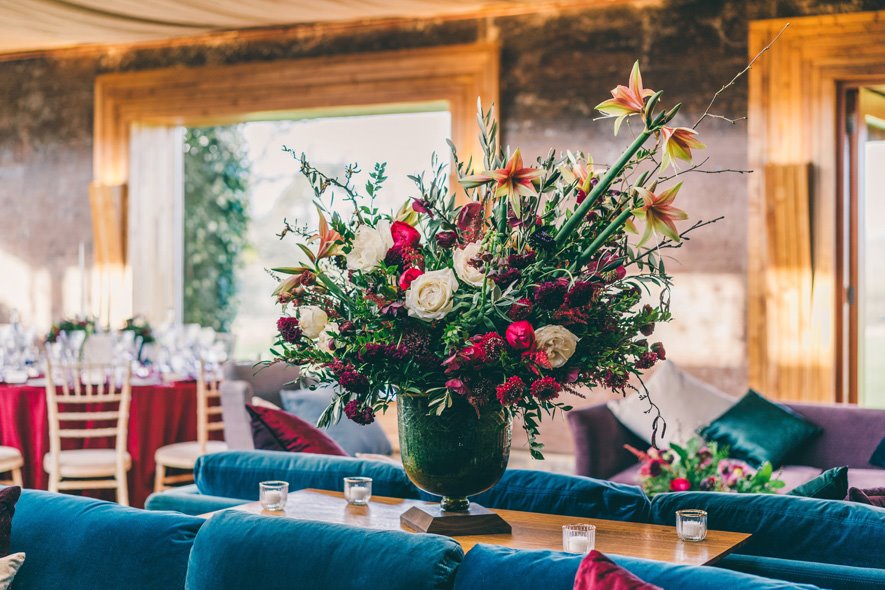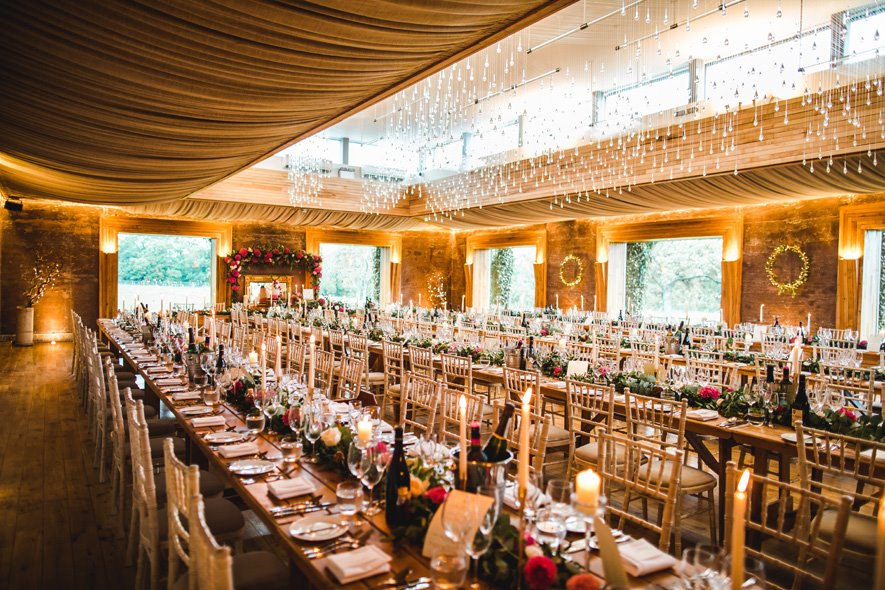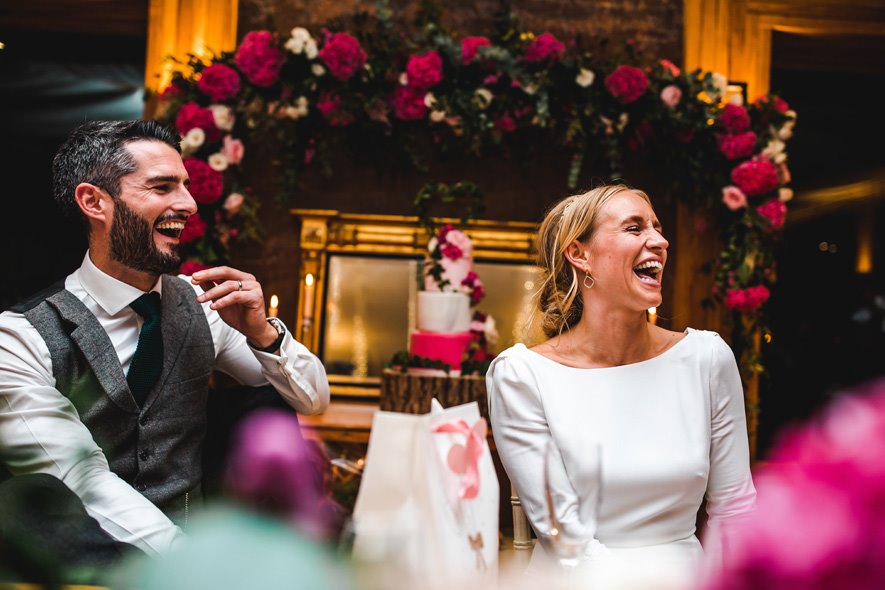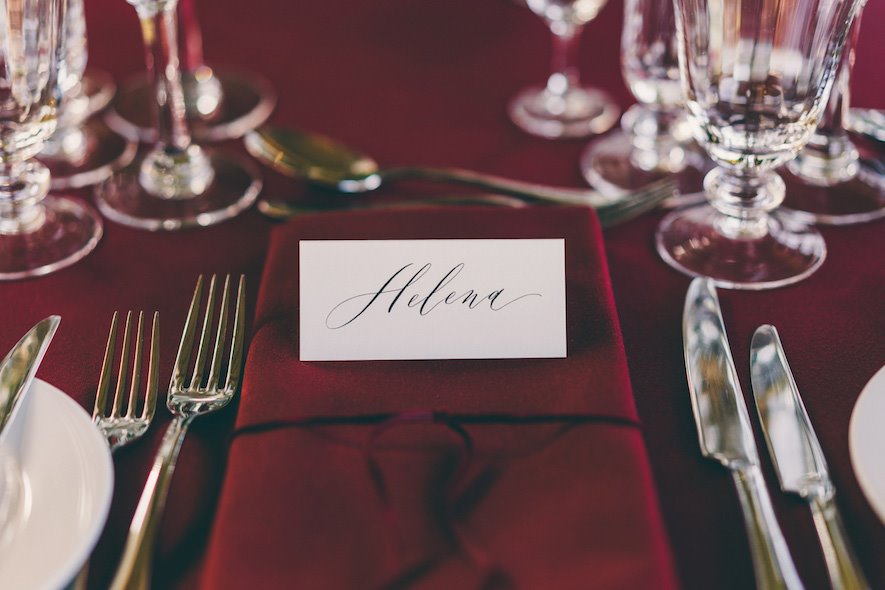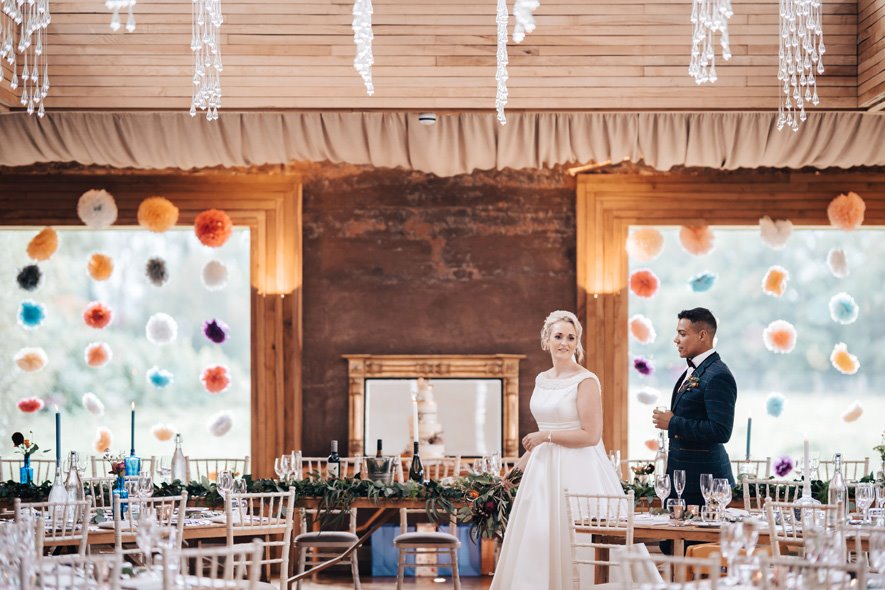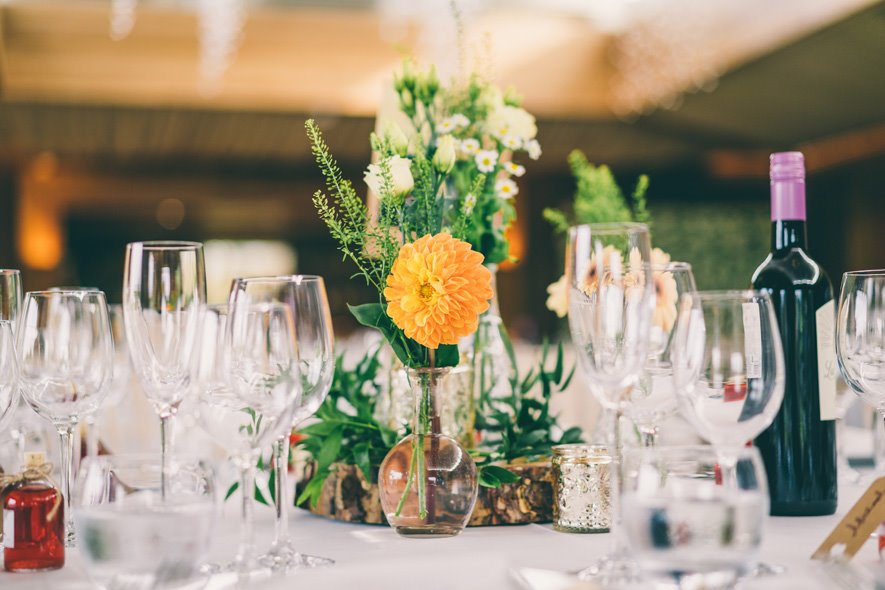 Pampas perfection
Pampas grass is so big right now, and it's the perfect décor accessory for Autumn weddings!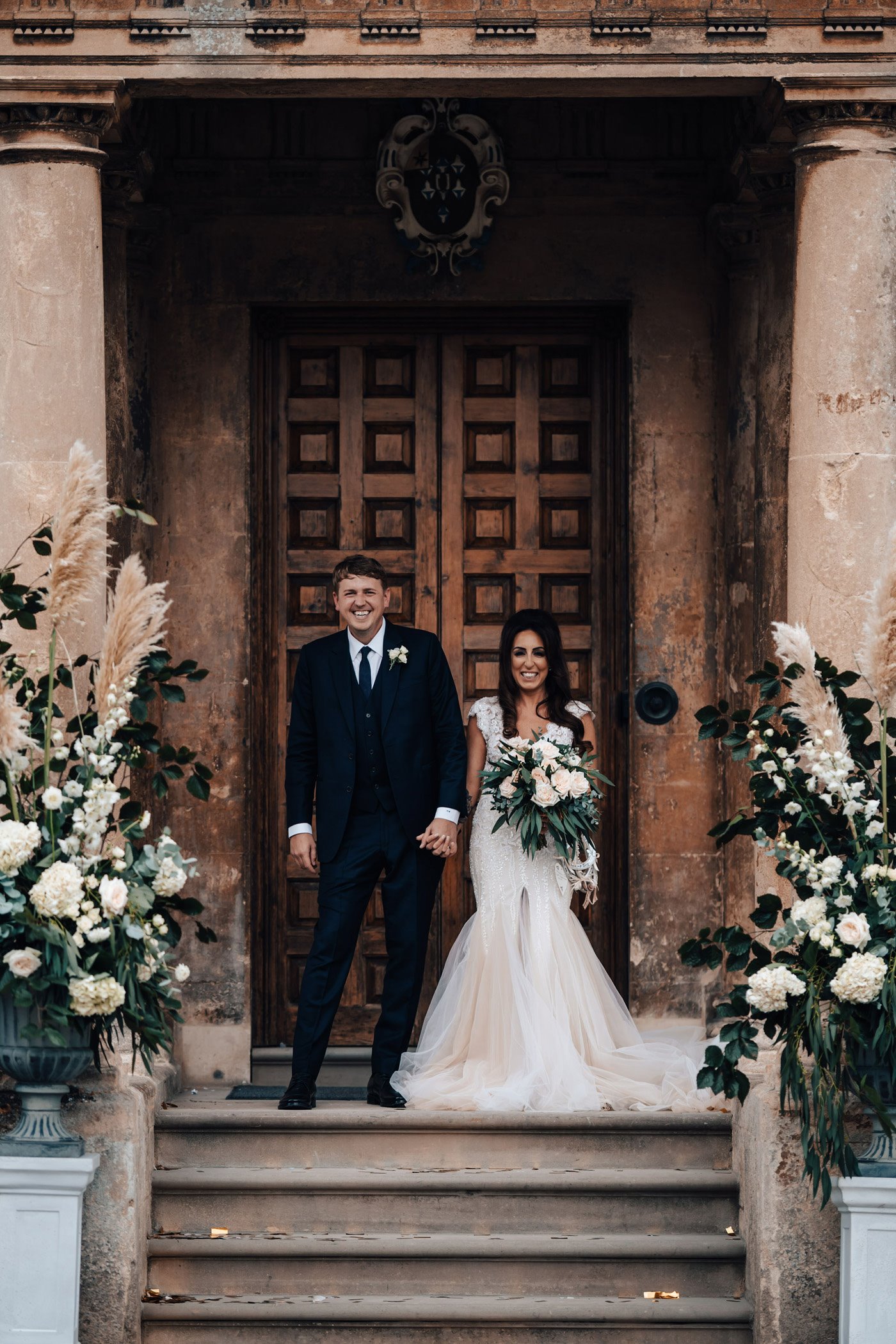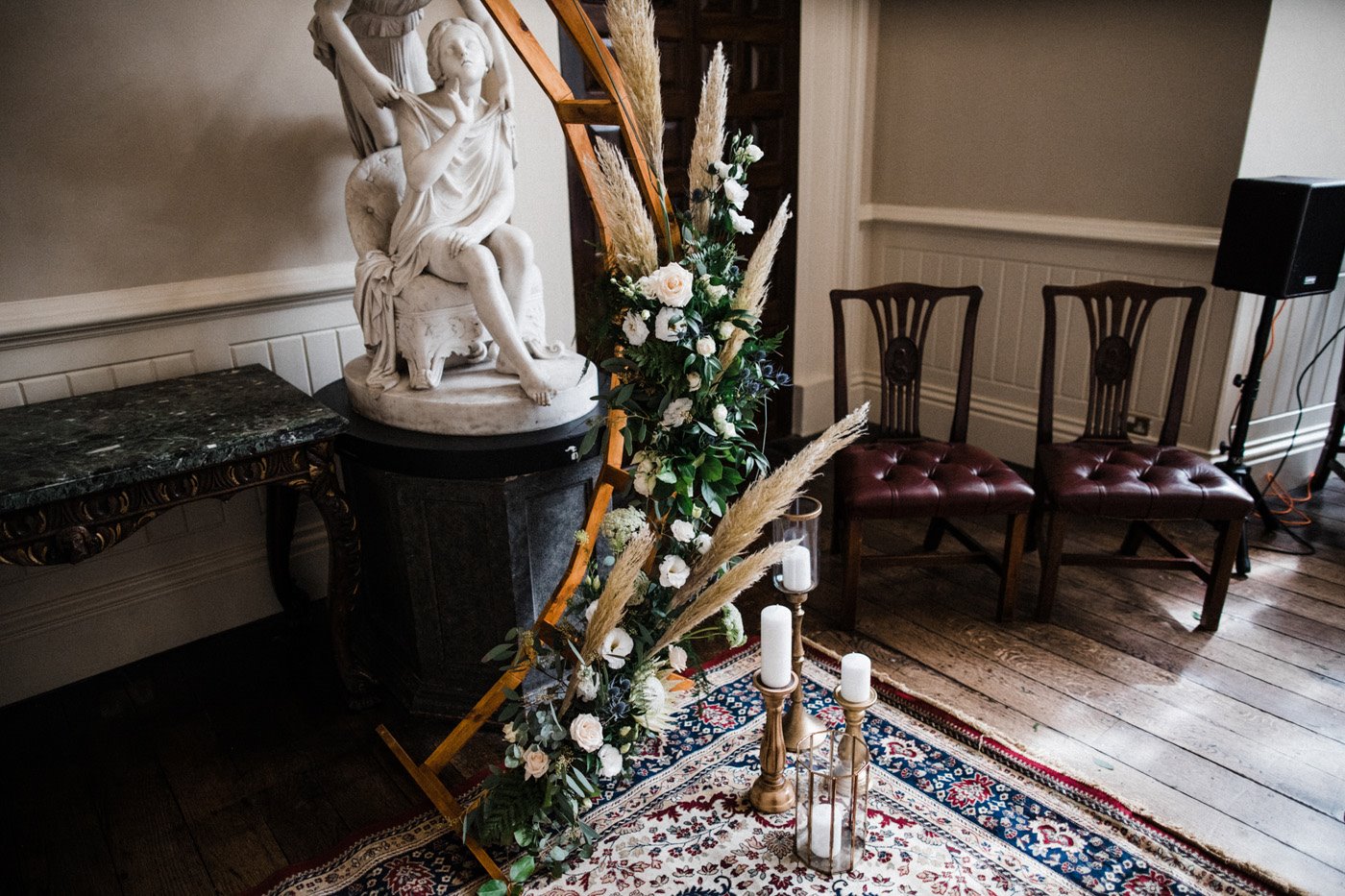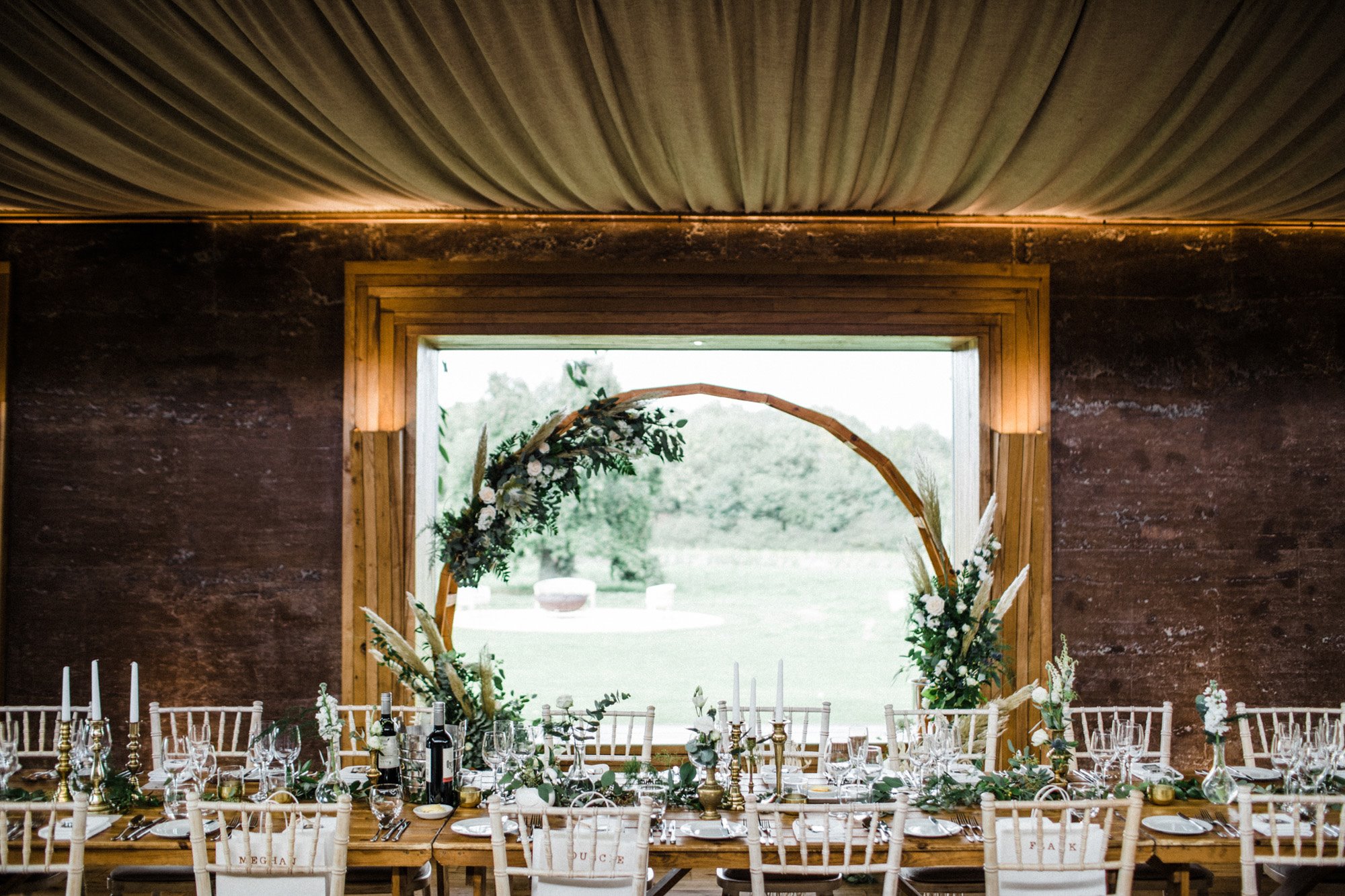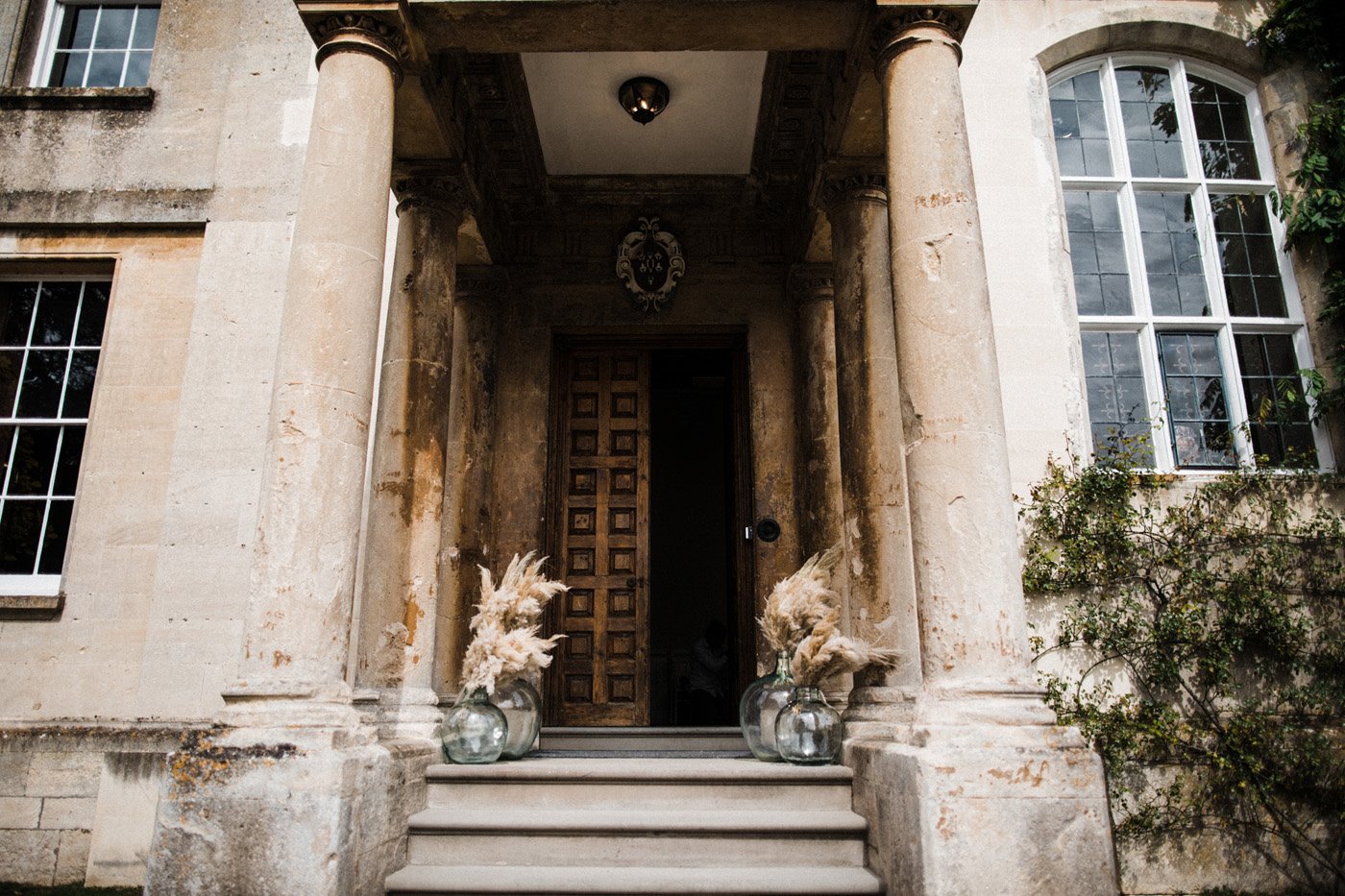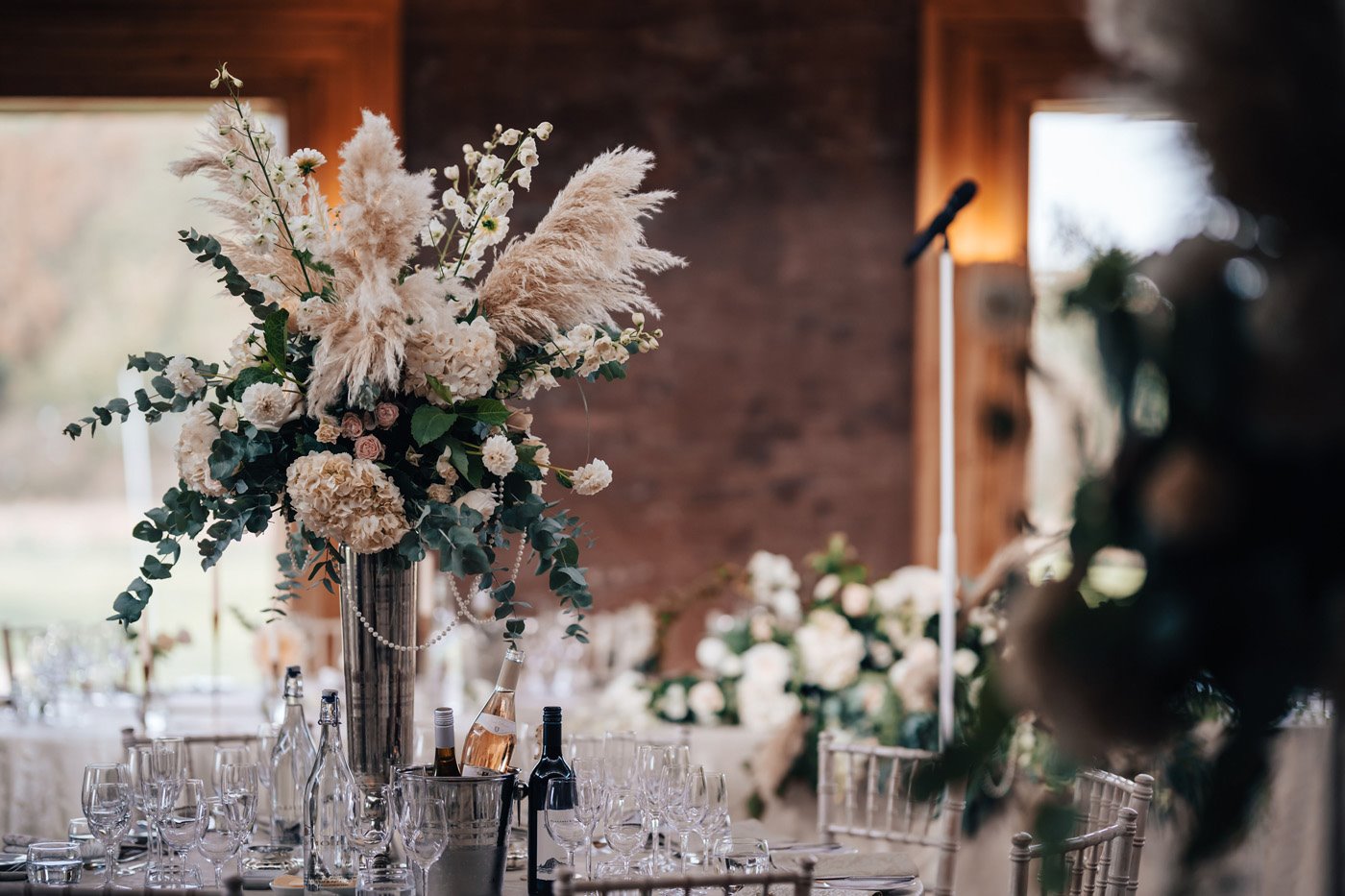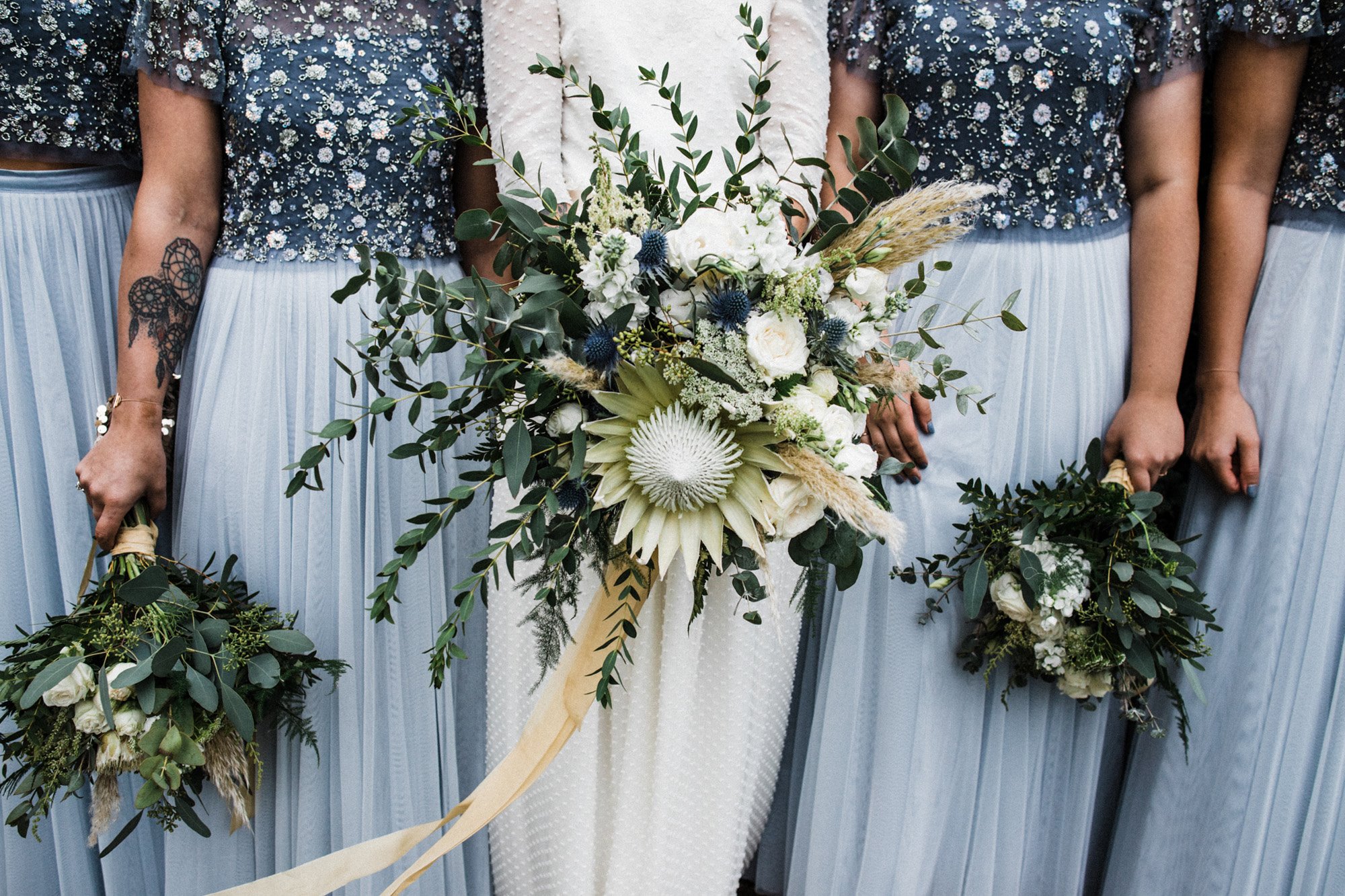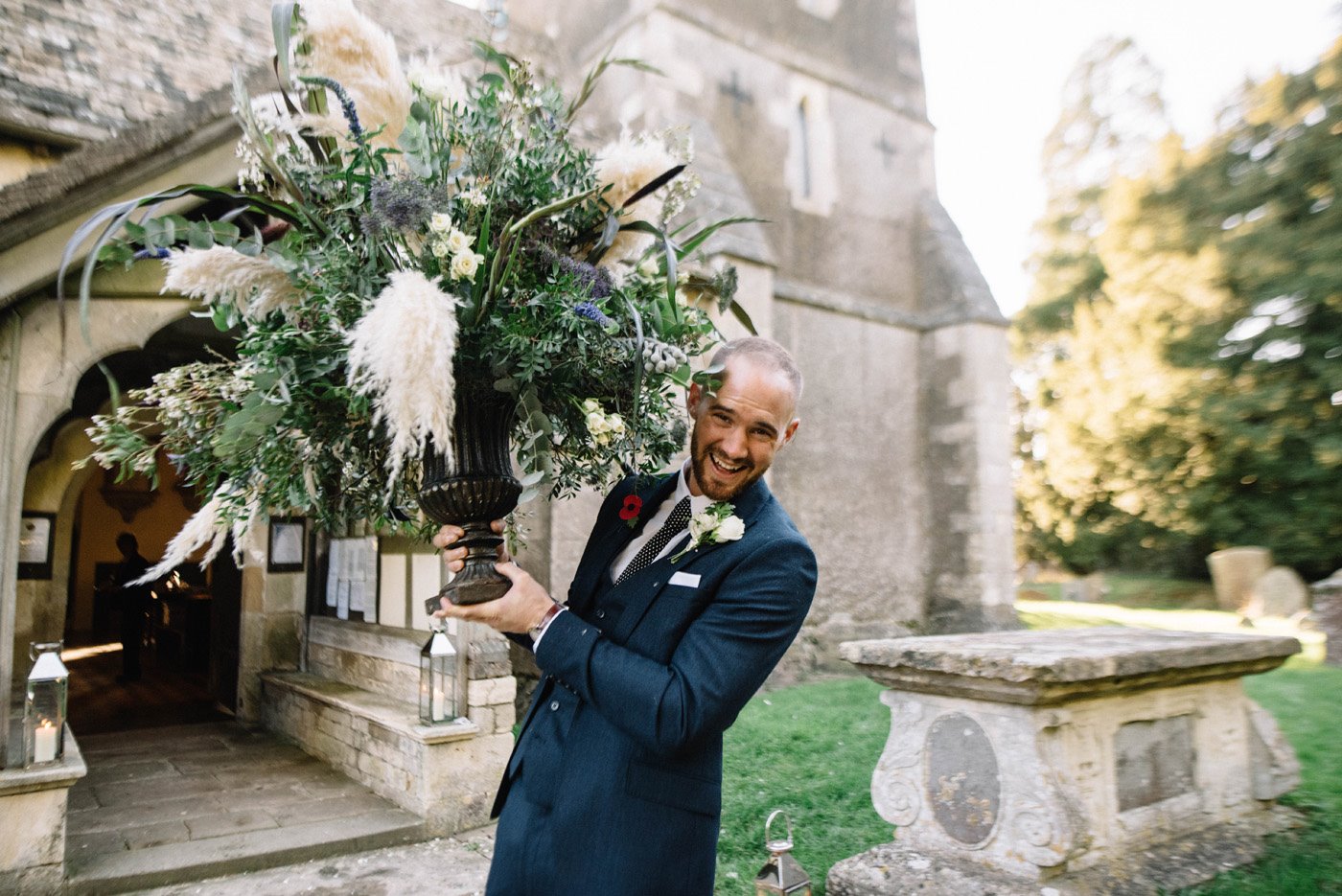 Autumn accessories
Colder weather is the perfect excuse to add more oomph to your outfit. You've just won some more layers to play with!
We love long sleeves and even longer trains on wedding dresses at this time of year…  Add fur, funky jackets, hats or wraps, go with your style and make yourself comfy.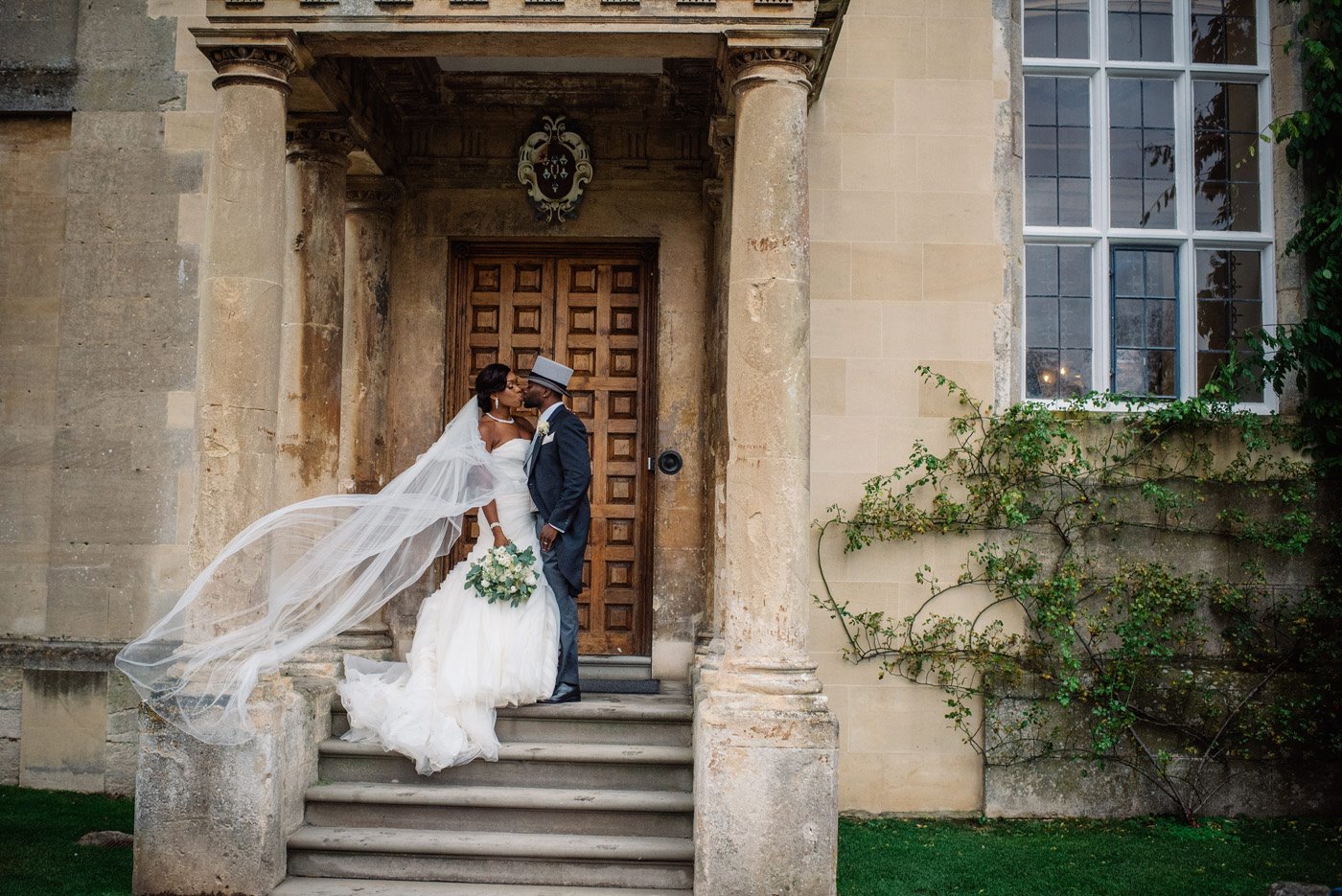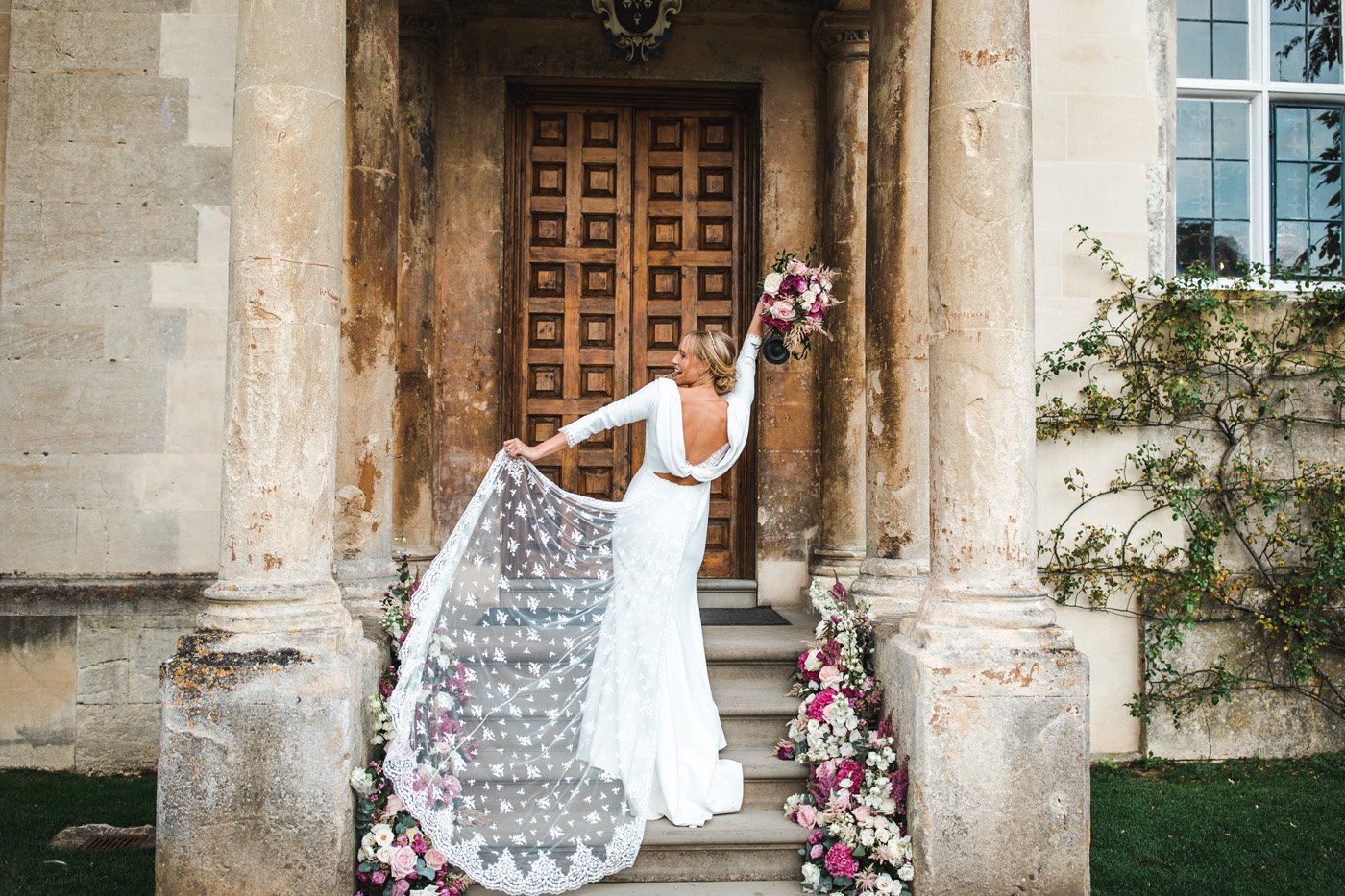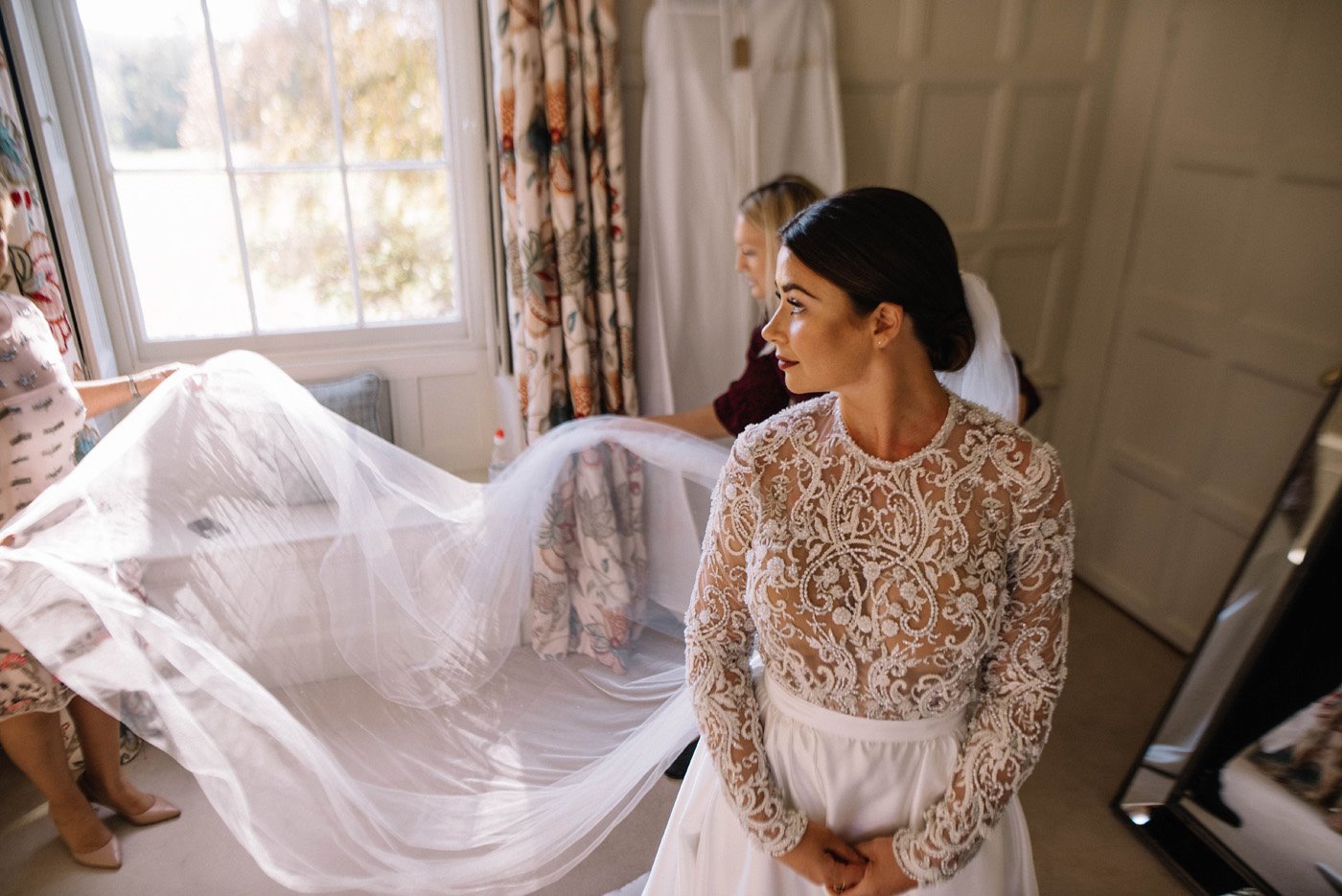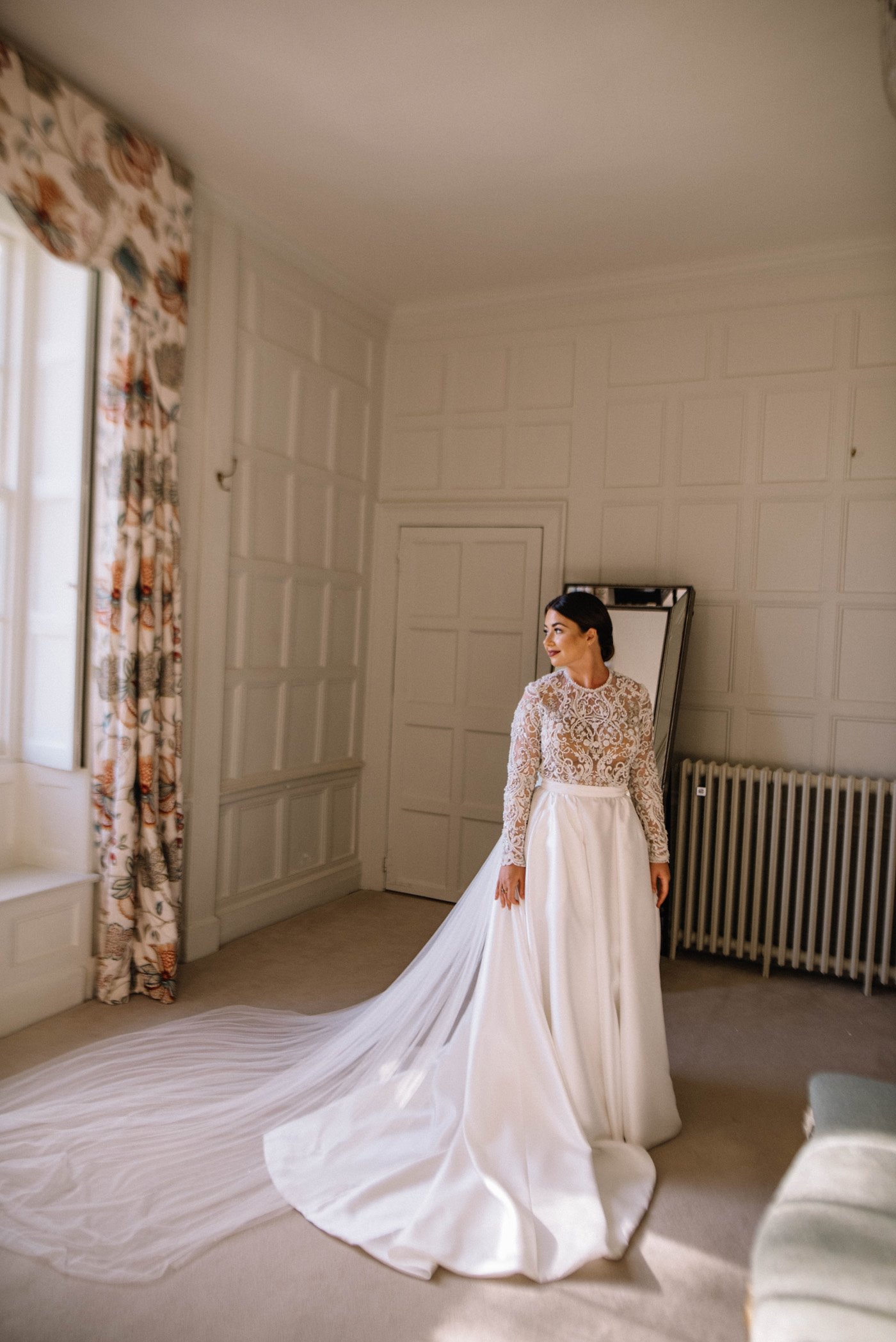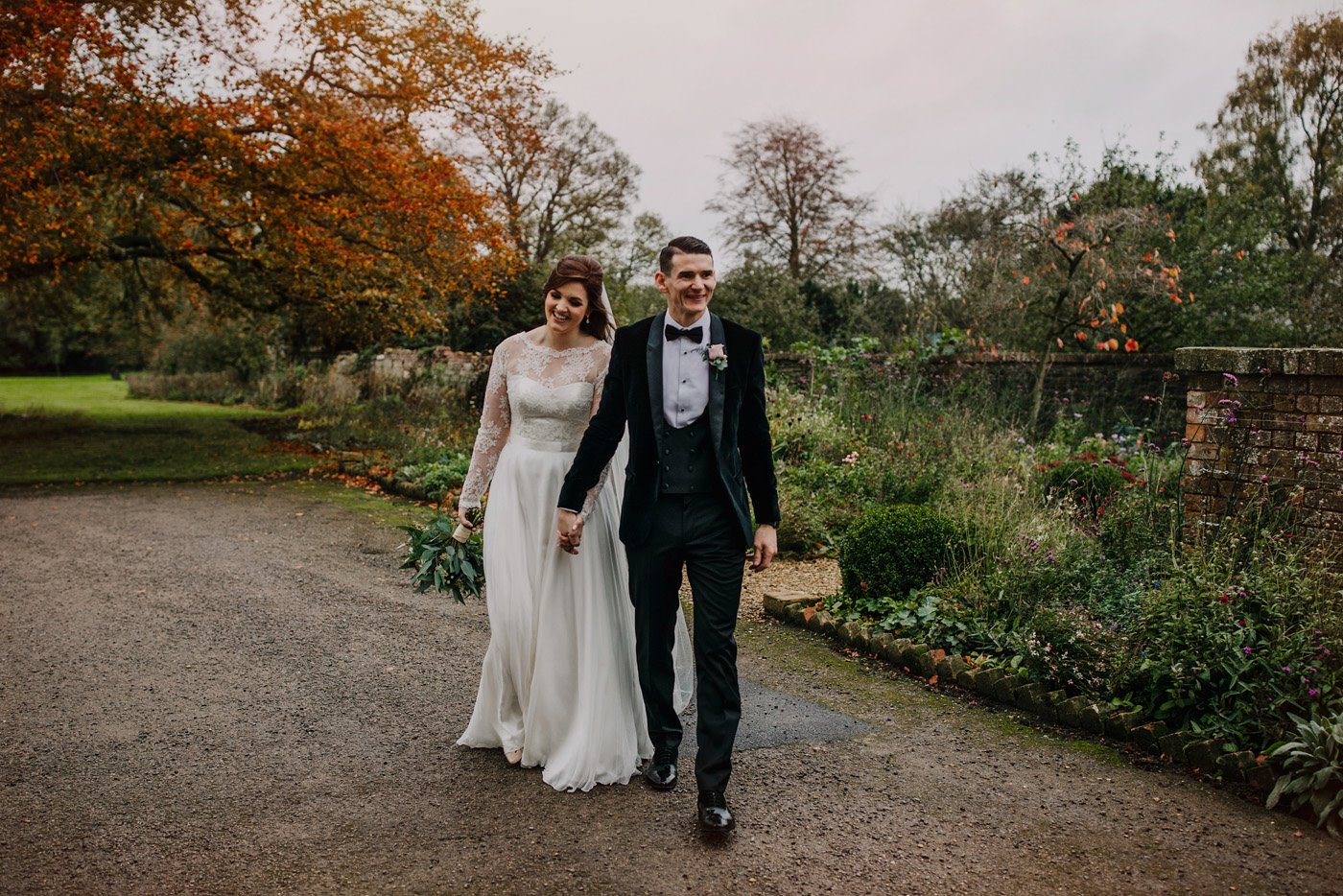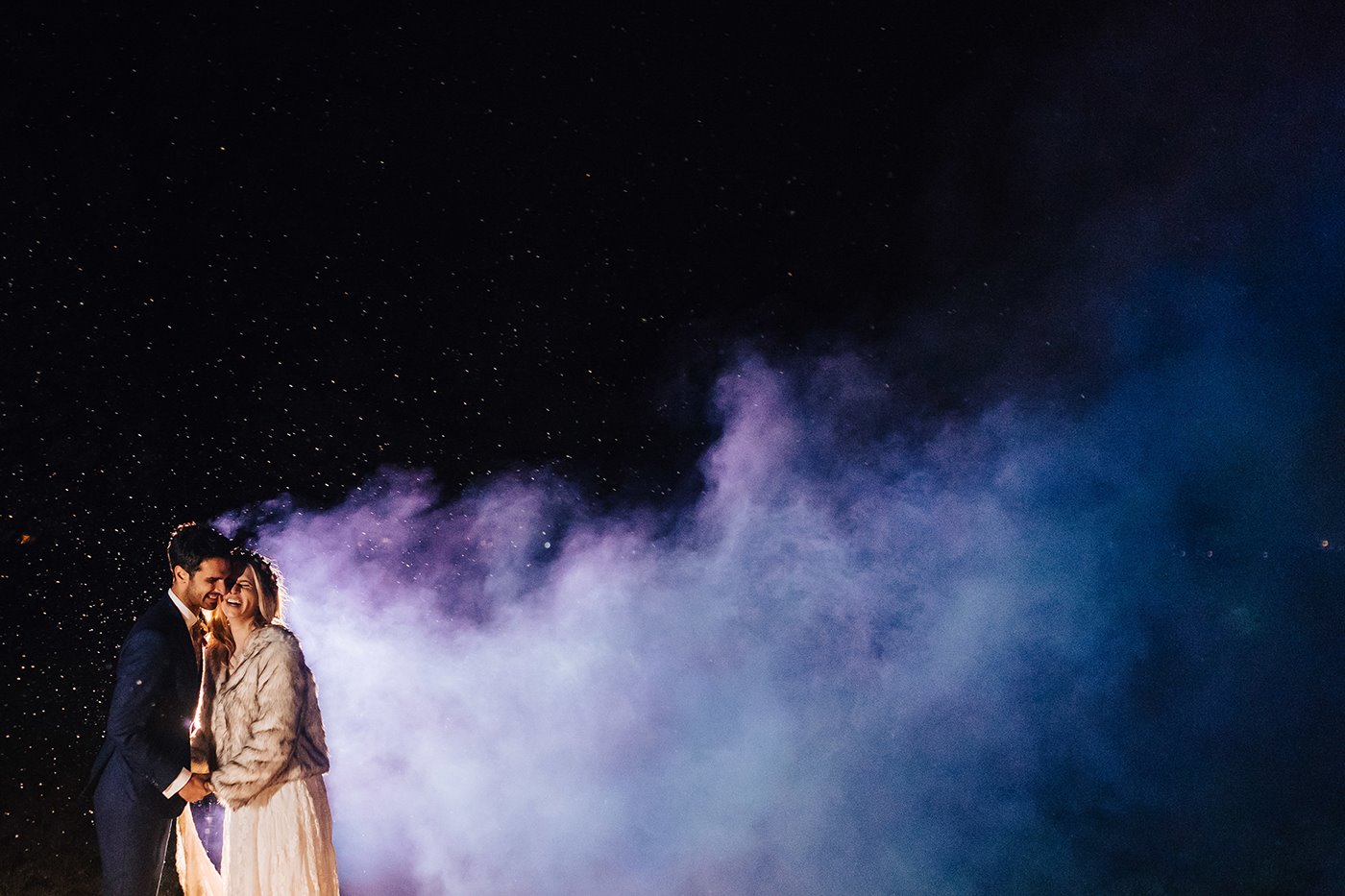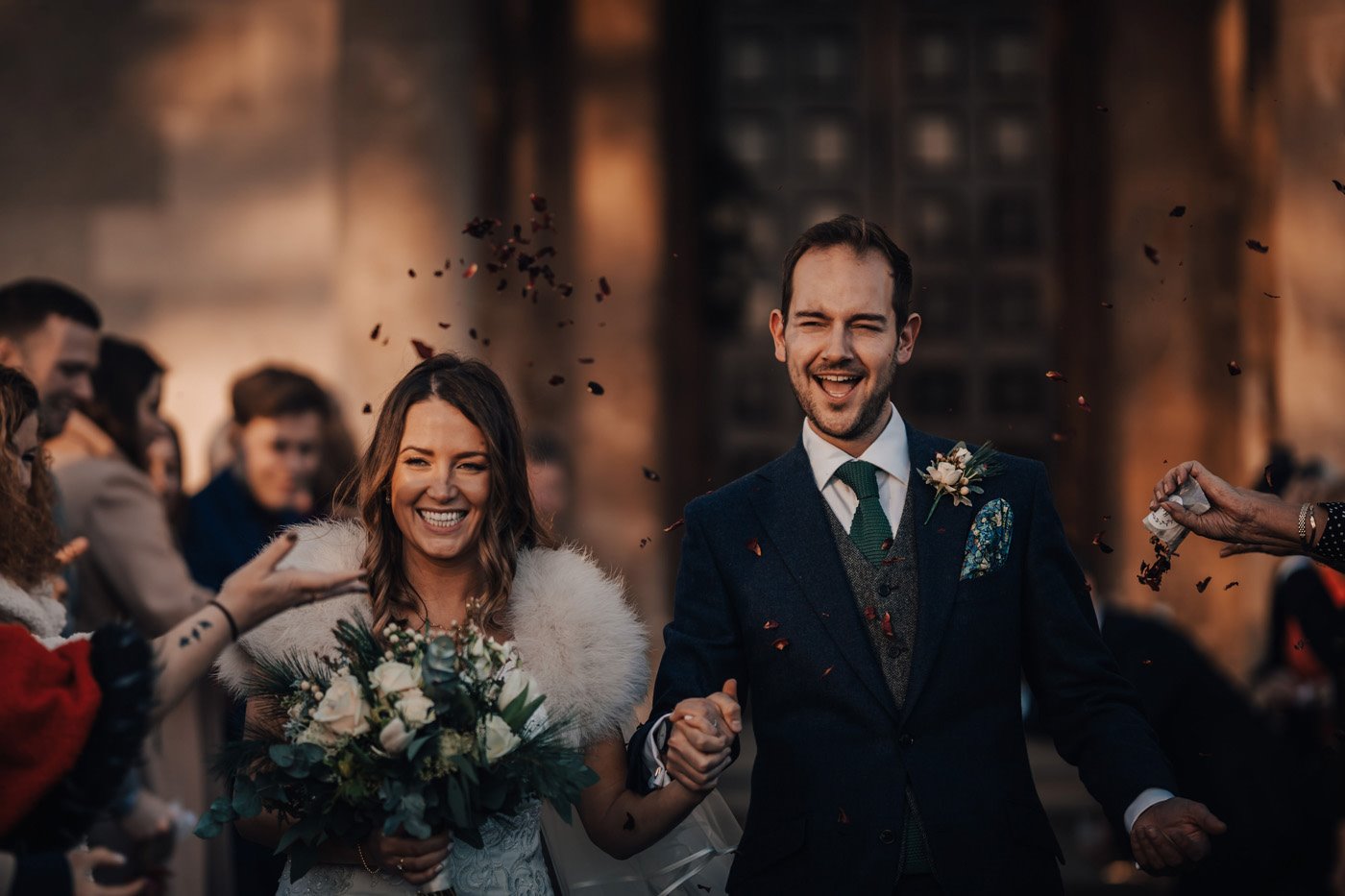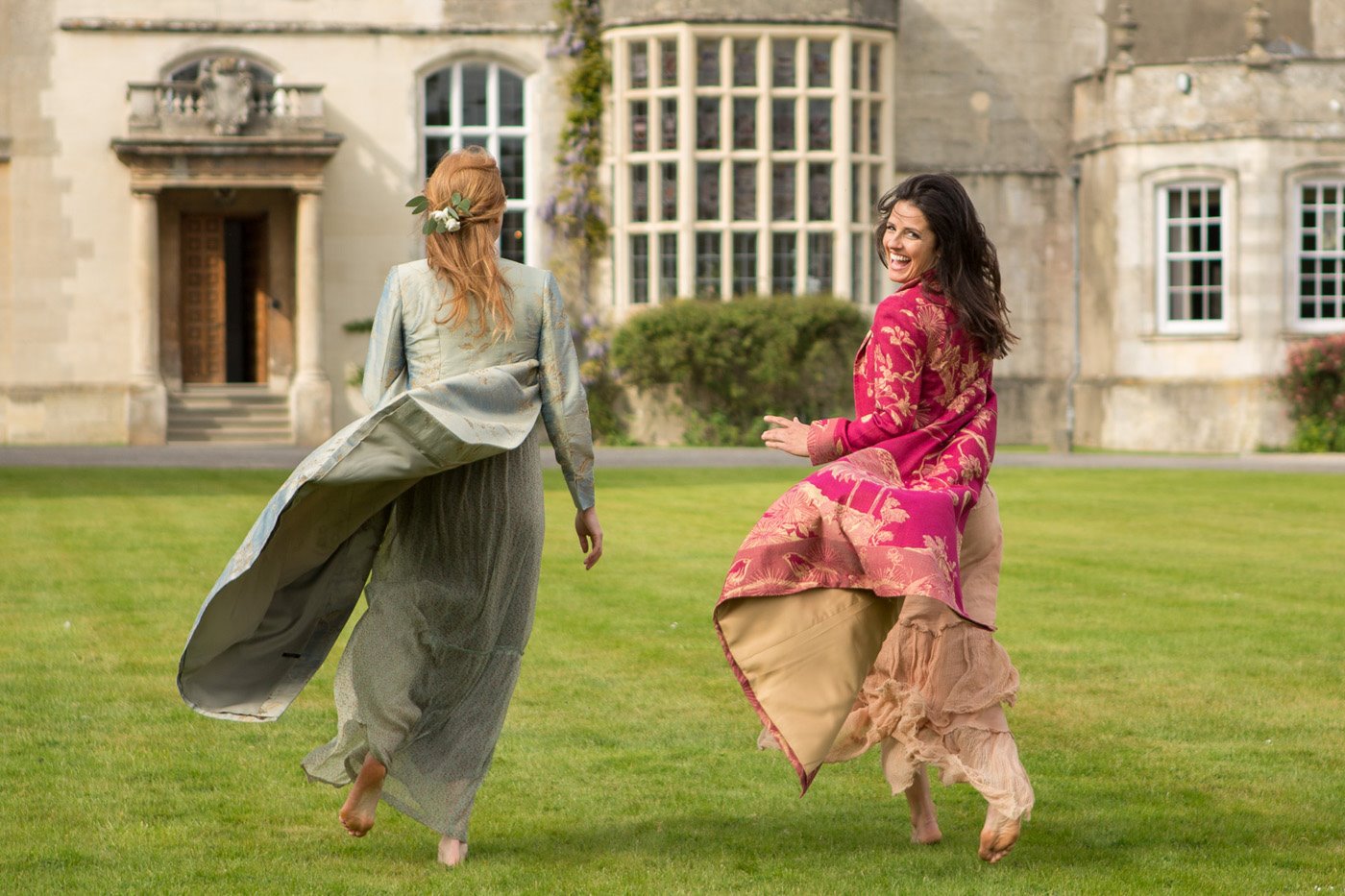 Maids of Autumn
We are loving black bridesmaid's dresses right now, and what could be more perfect for an October wedding? Add a bit of sparkle and you're rocking.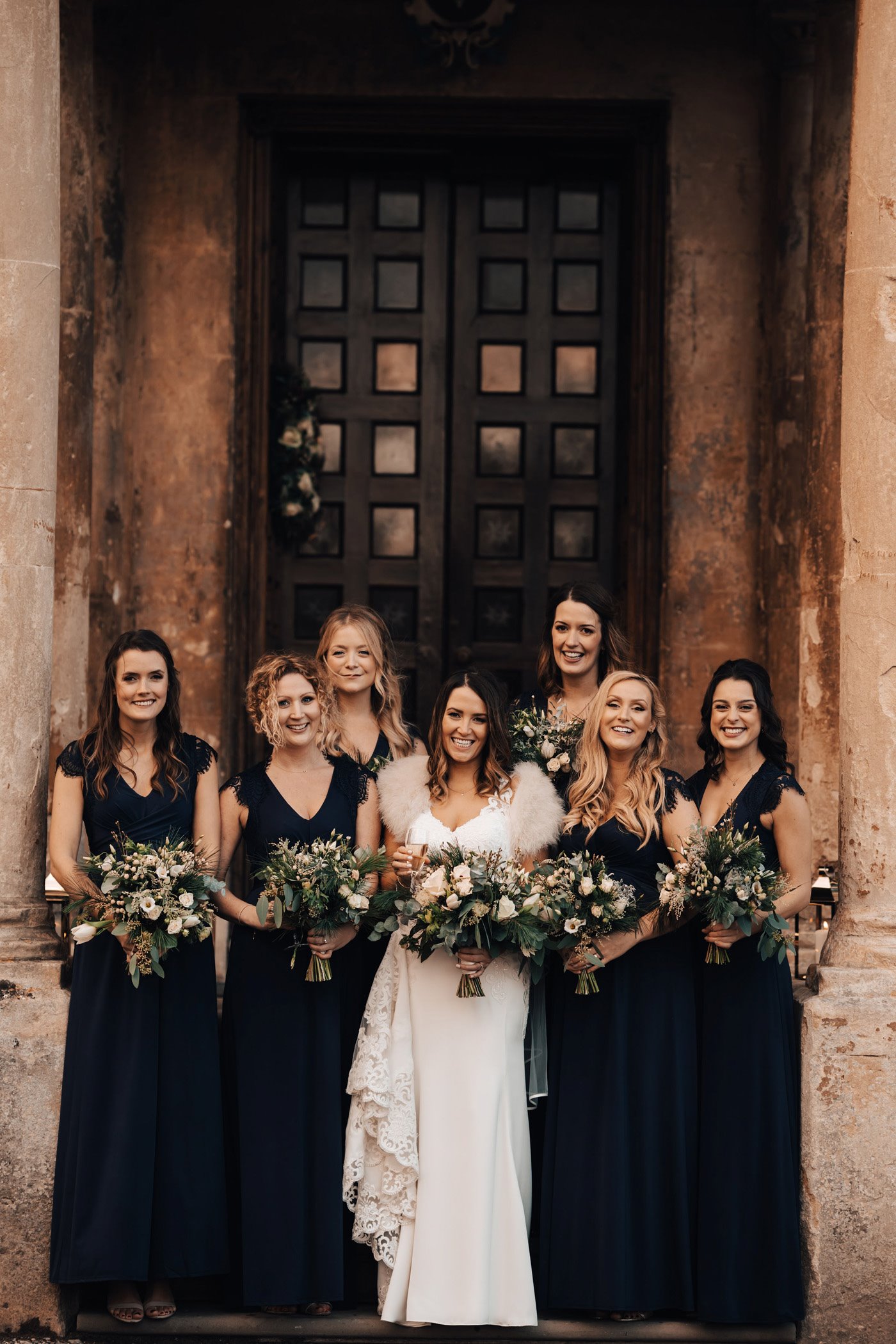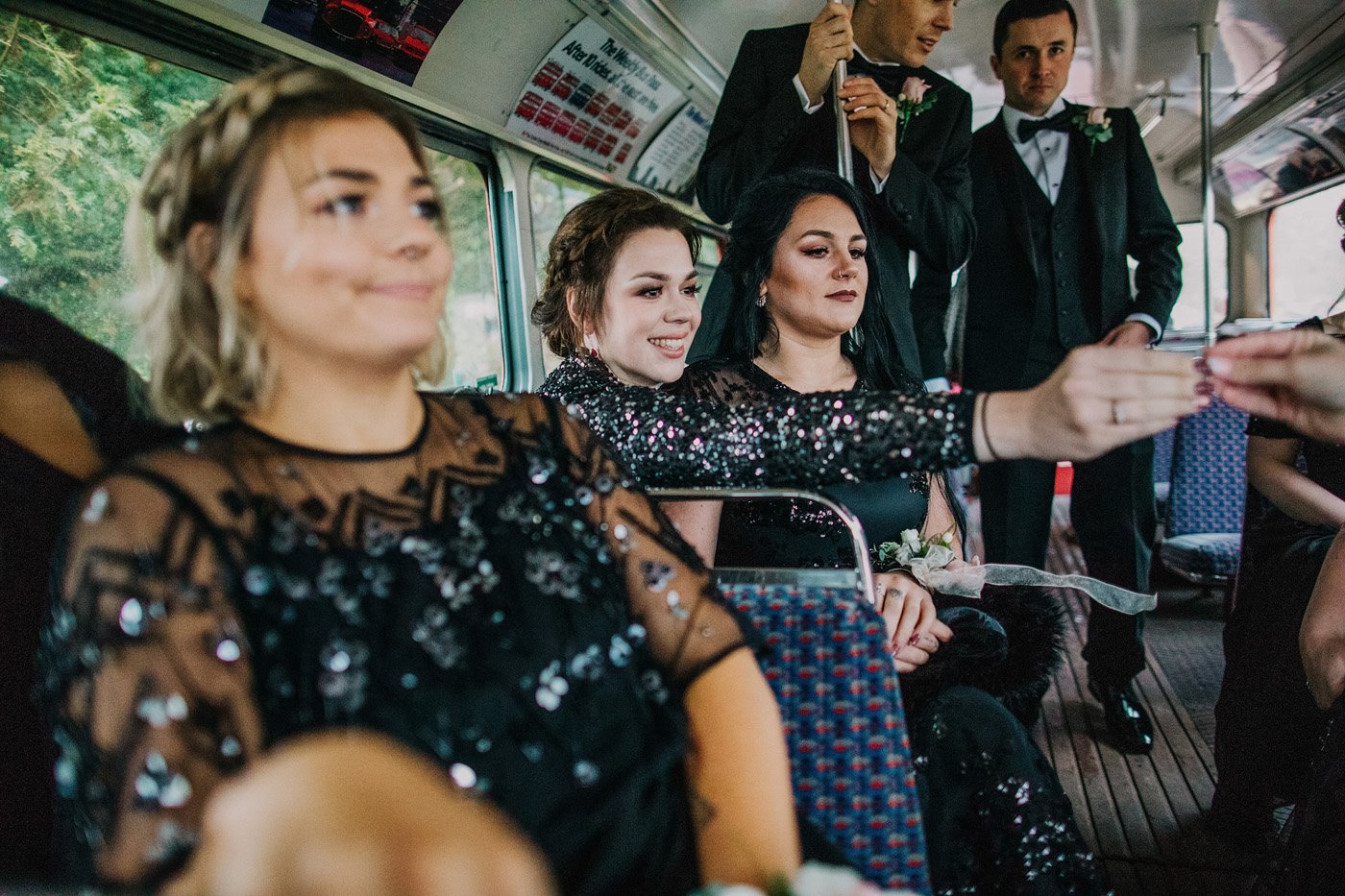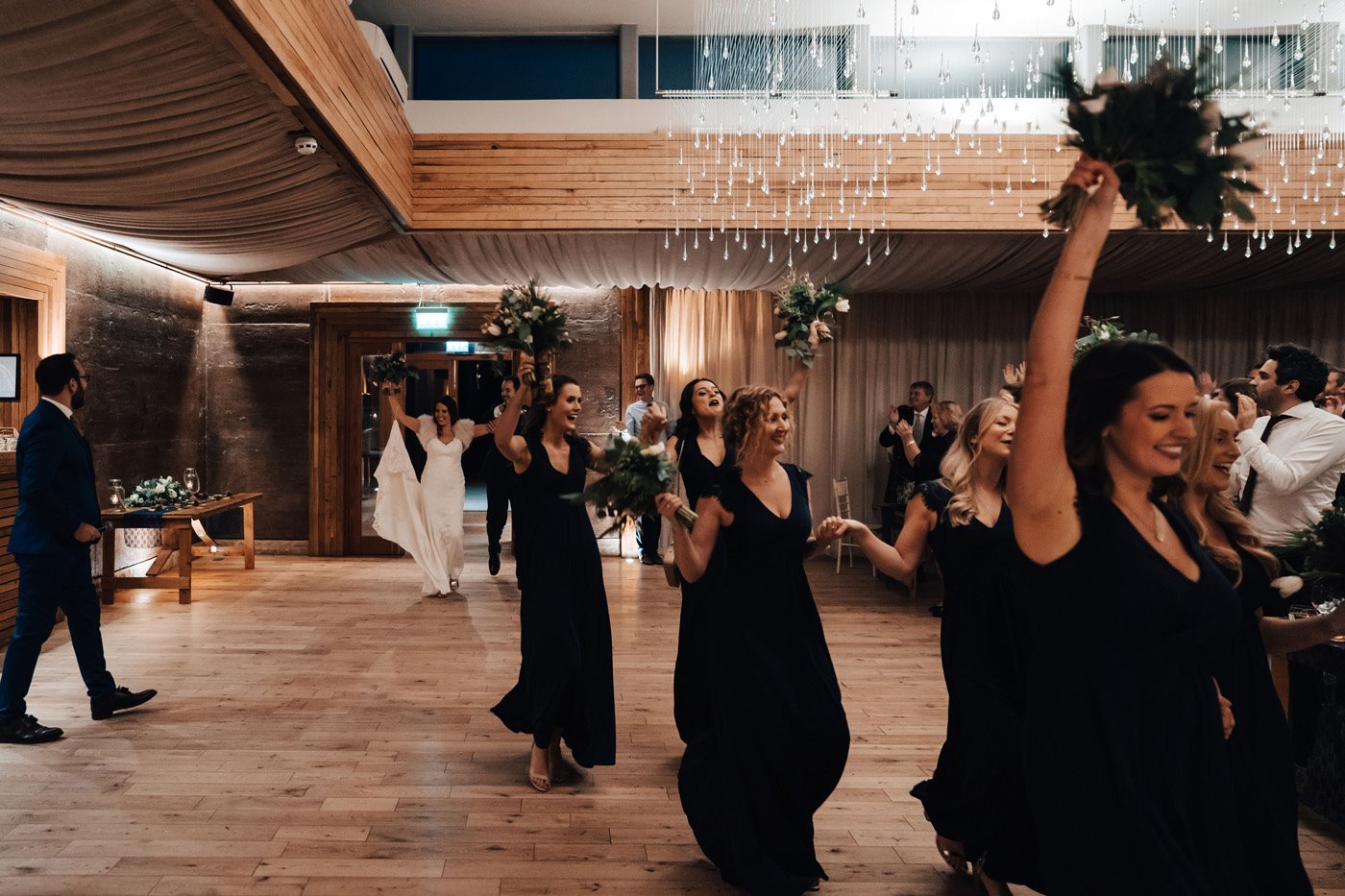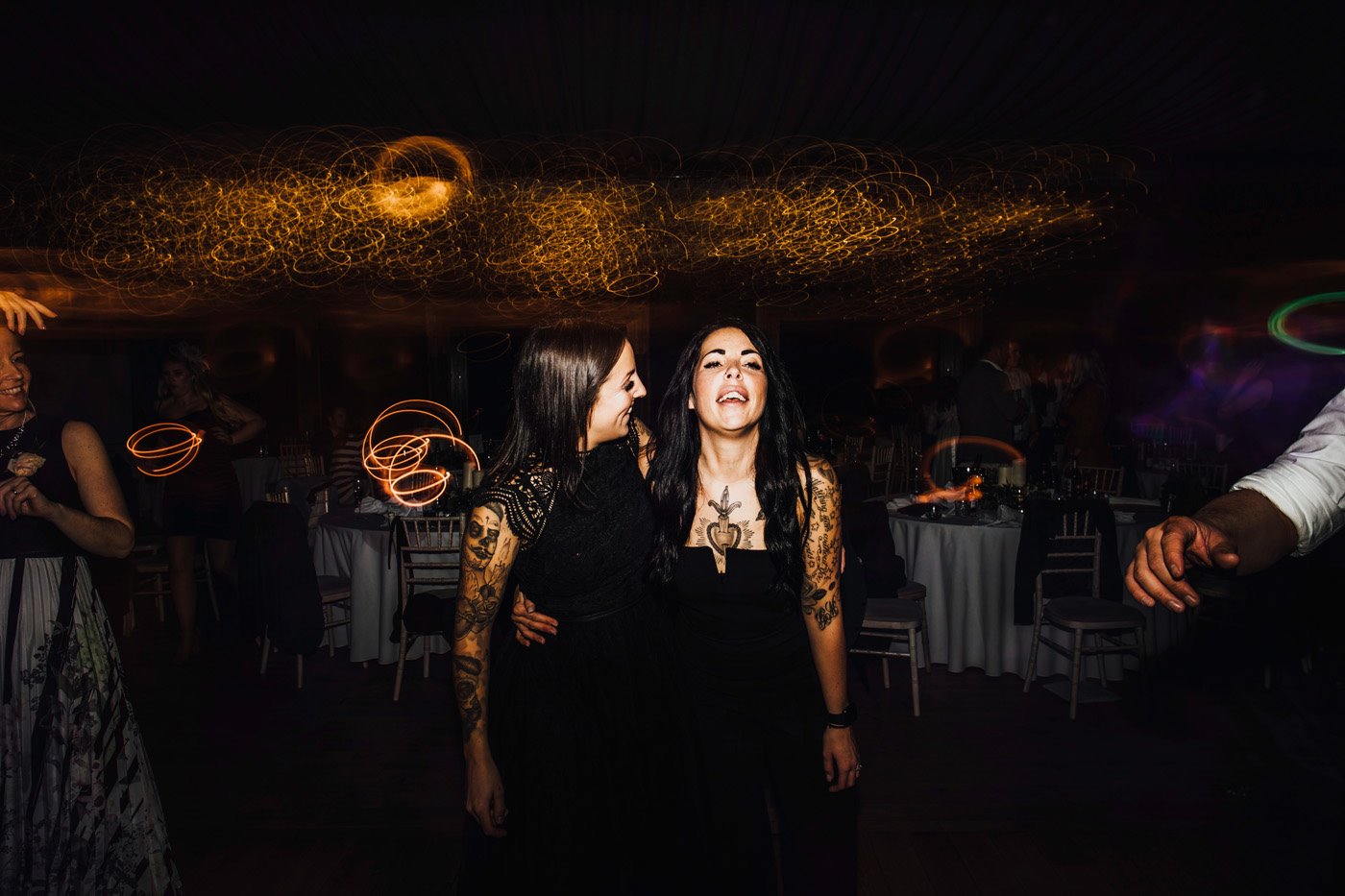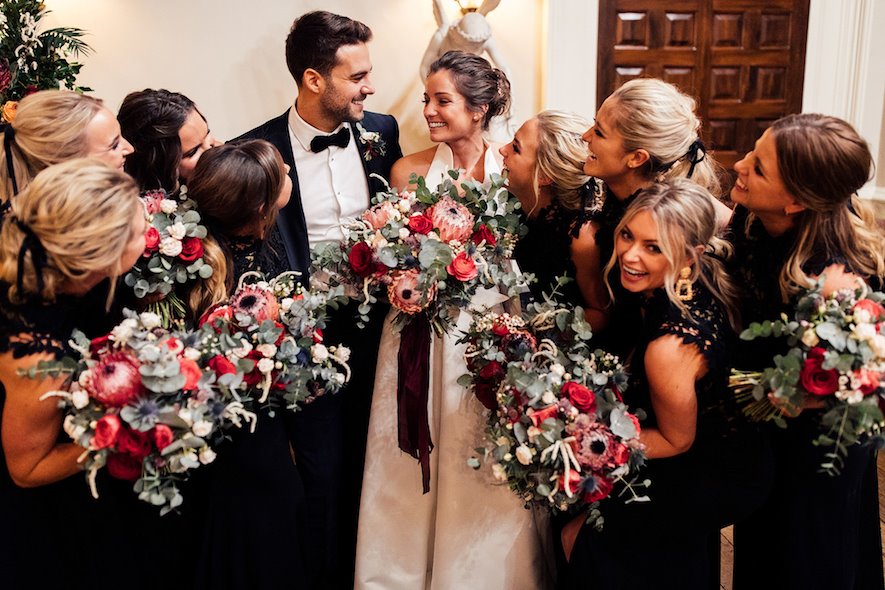 But there's a rainbow of colours to play with this season, here's our favourite autumnal bridesmaids hues...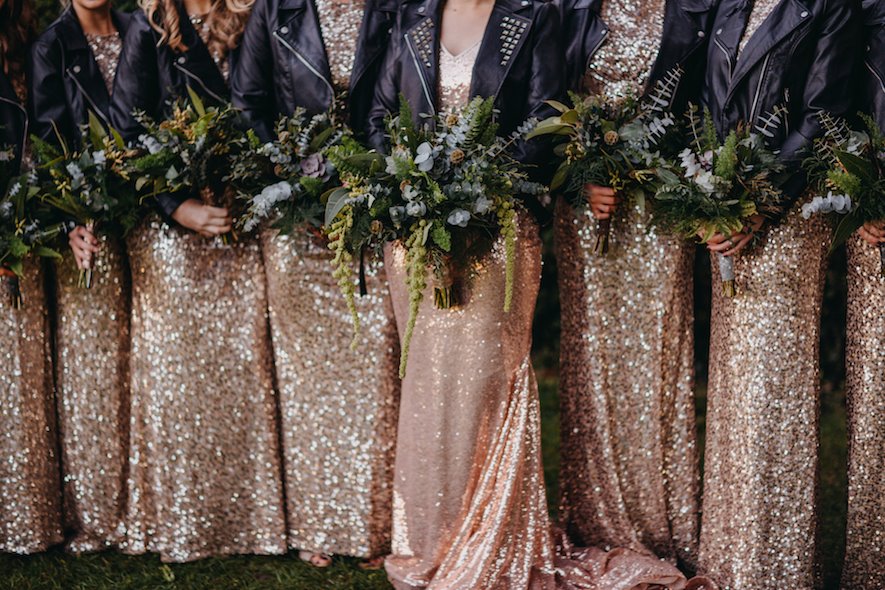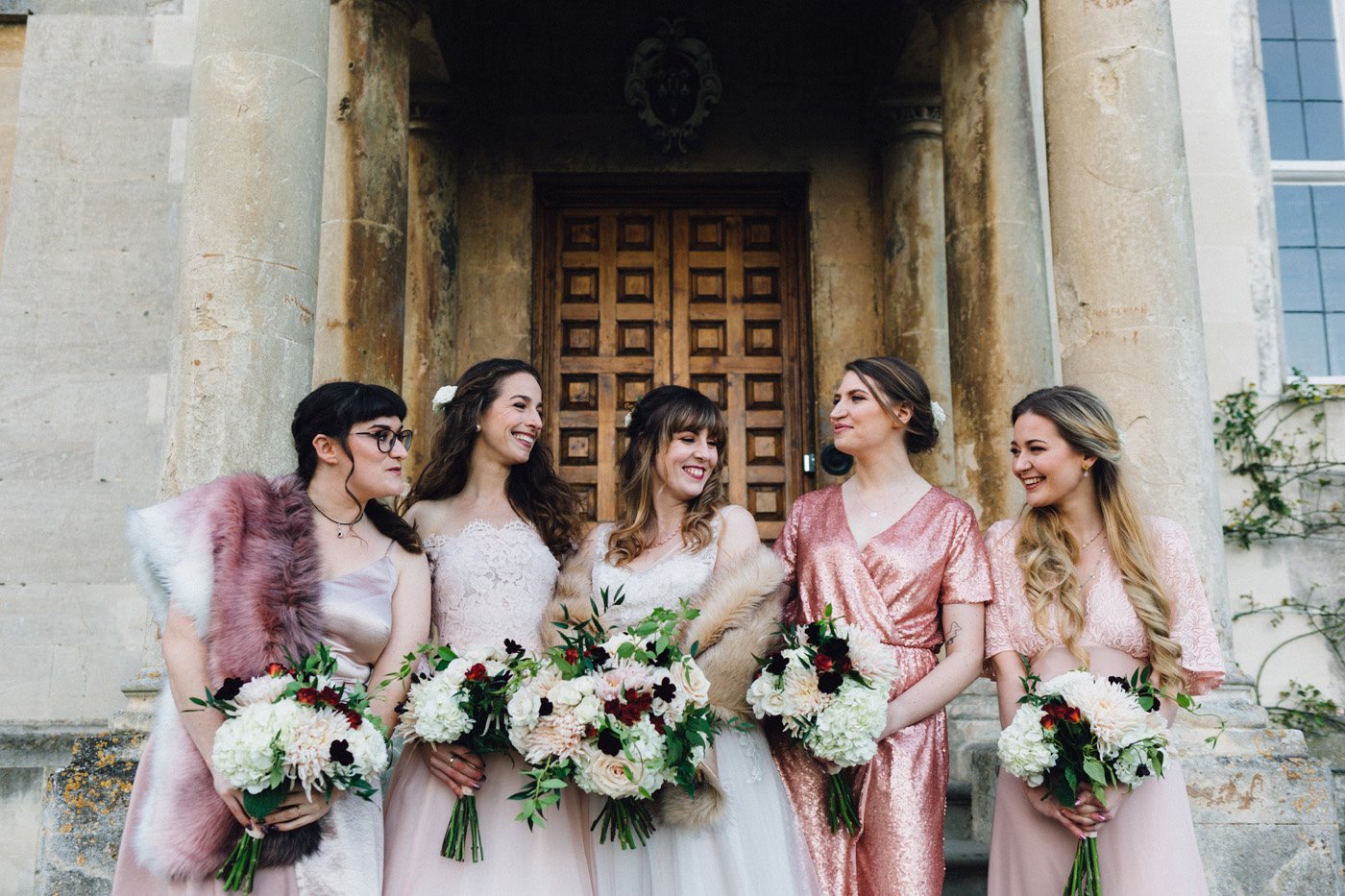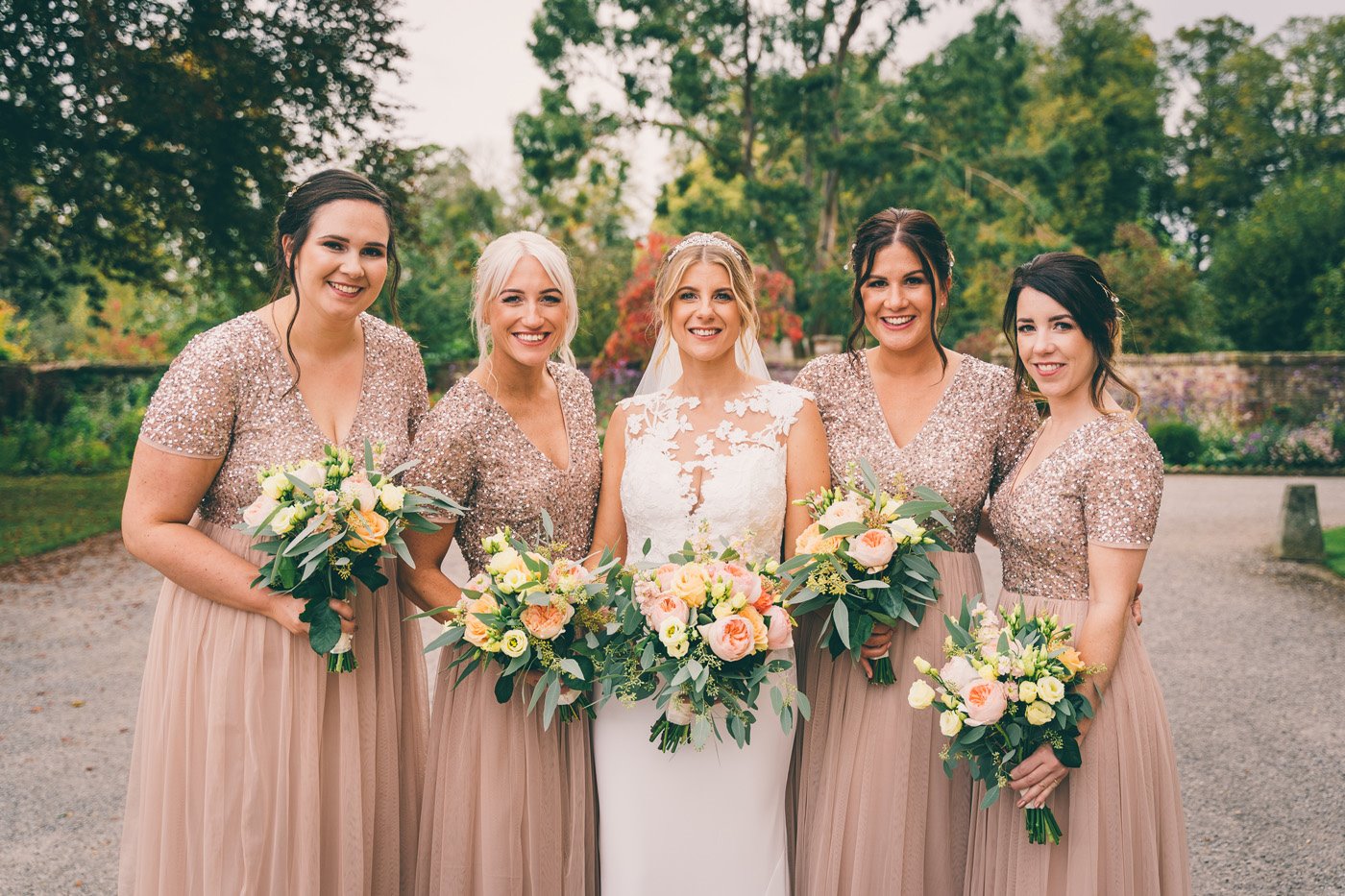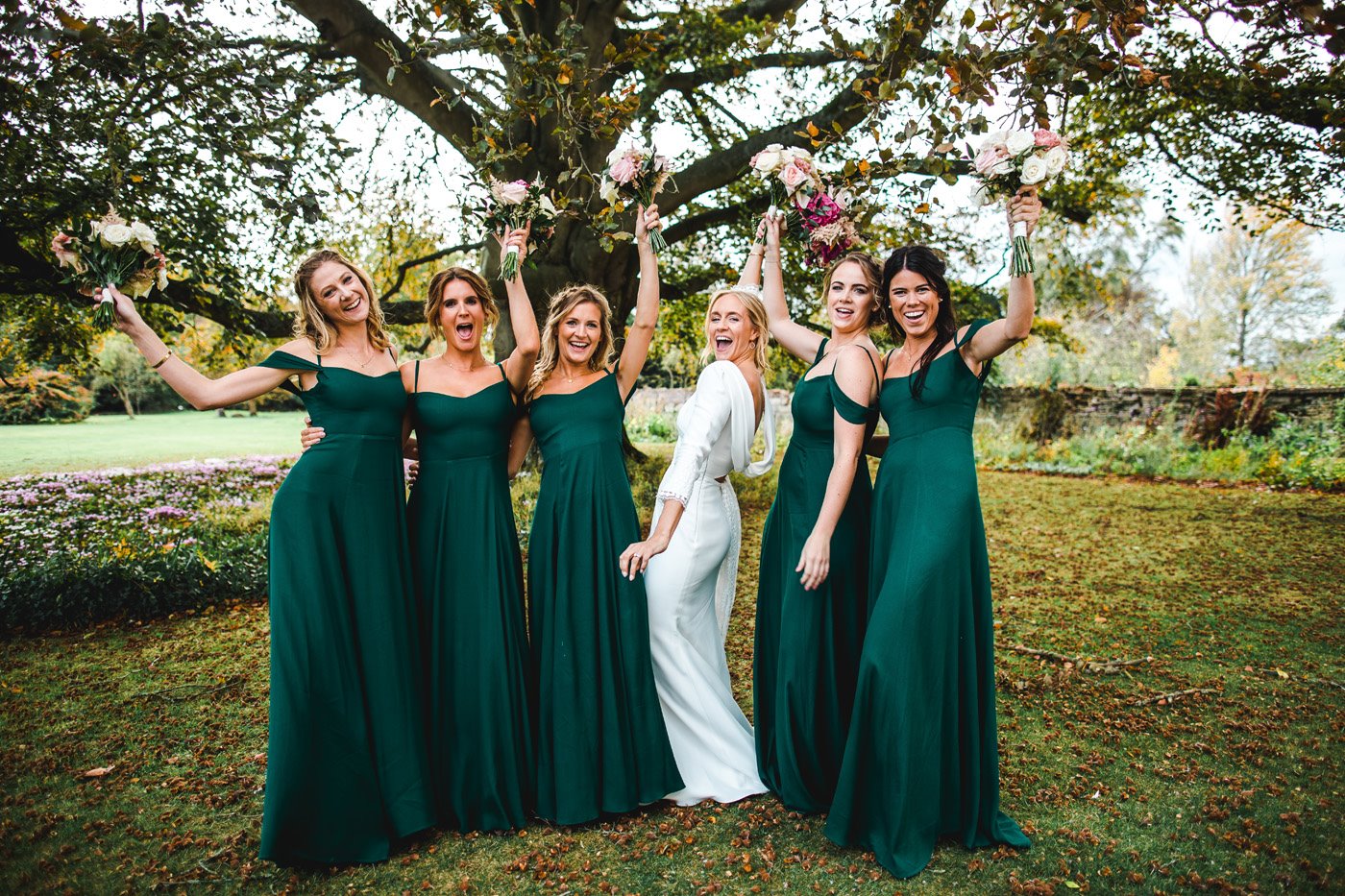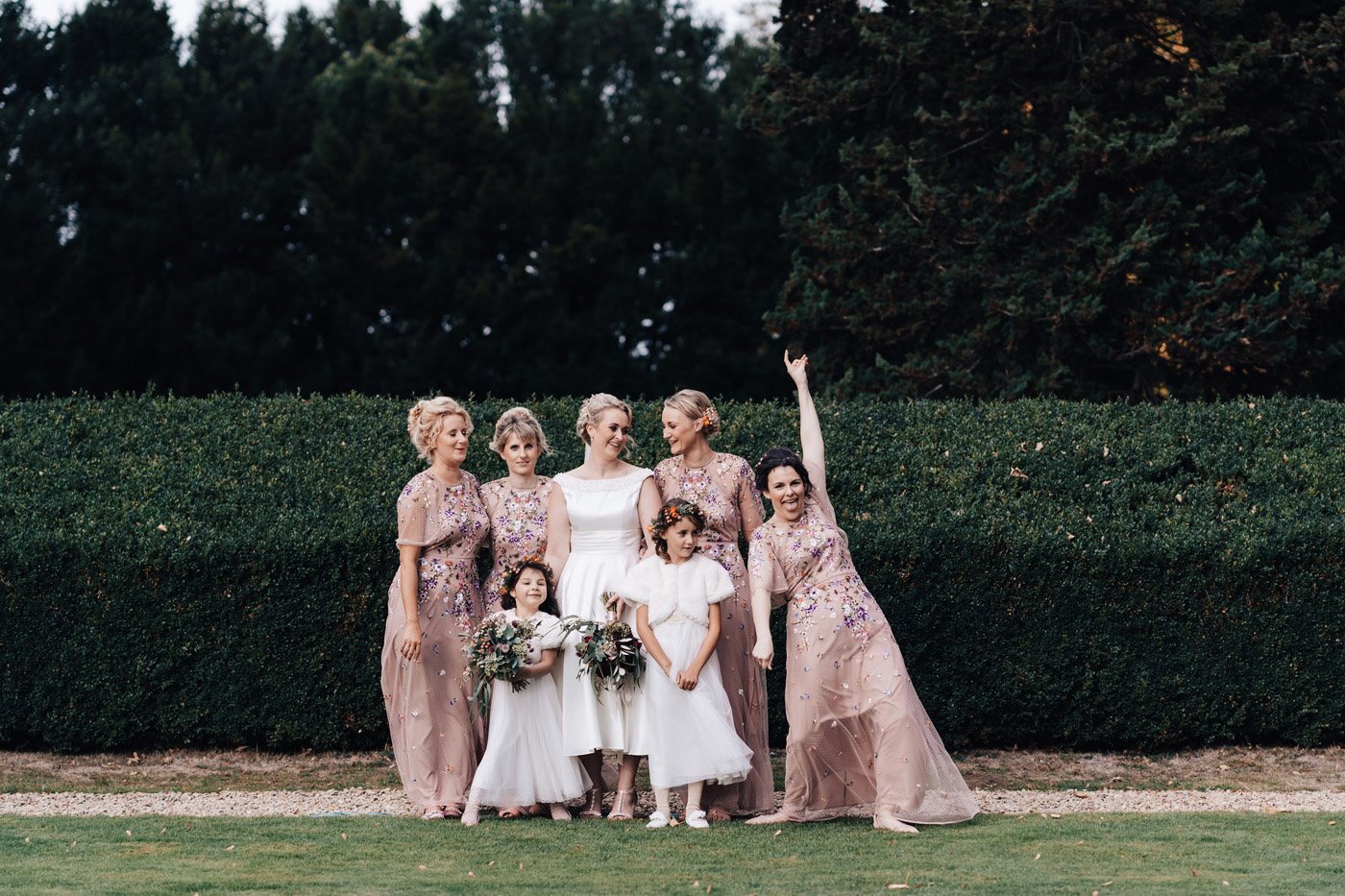 Candles & Fairy lights
Just on its own this would win us over. The shorter days and darker nights are the perfect canvas for lights. Lots and lots of lights, no, more than that…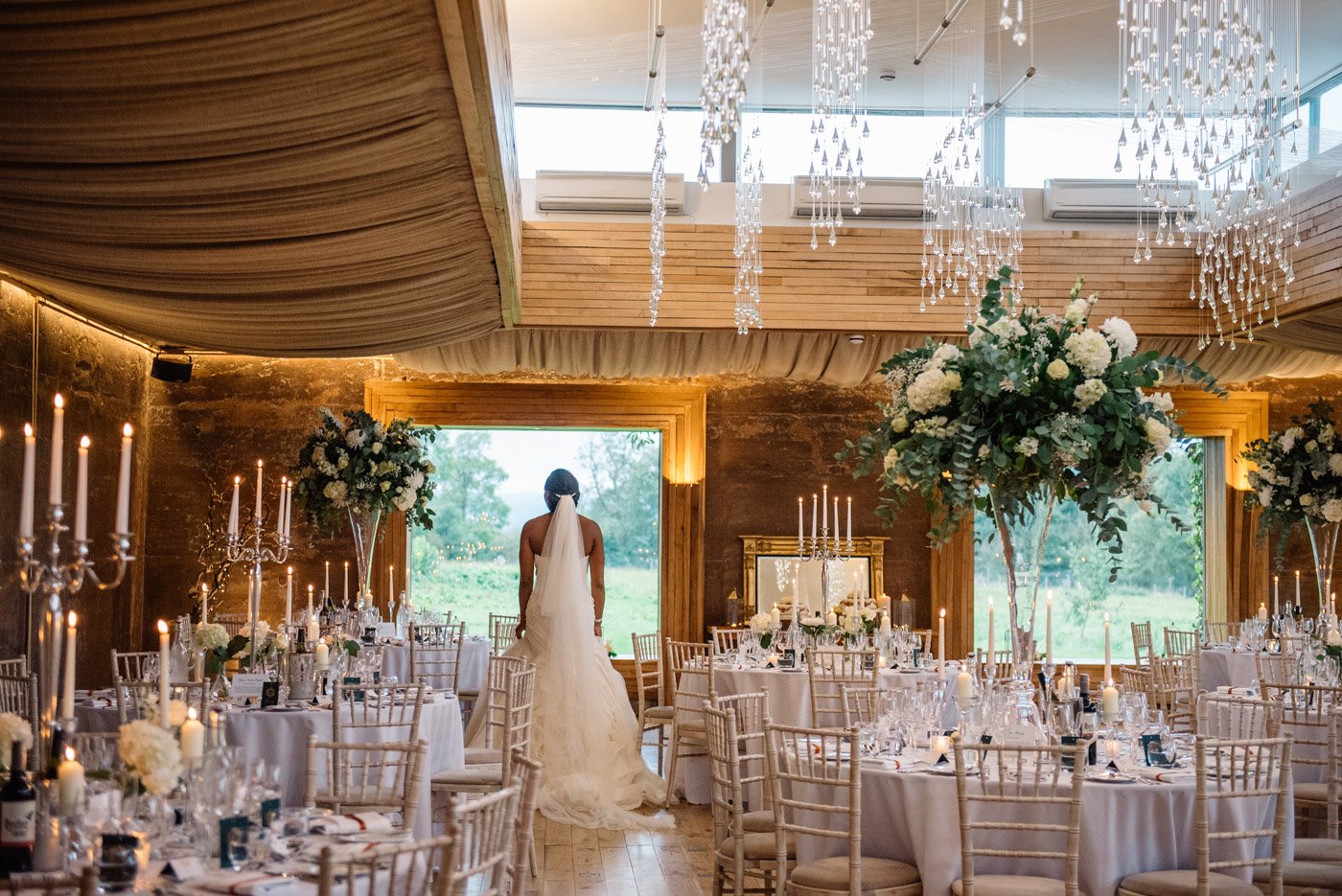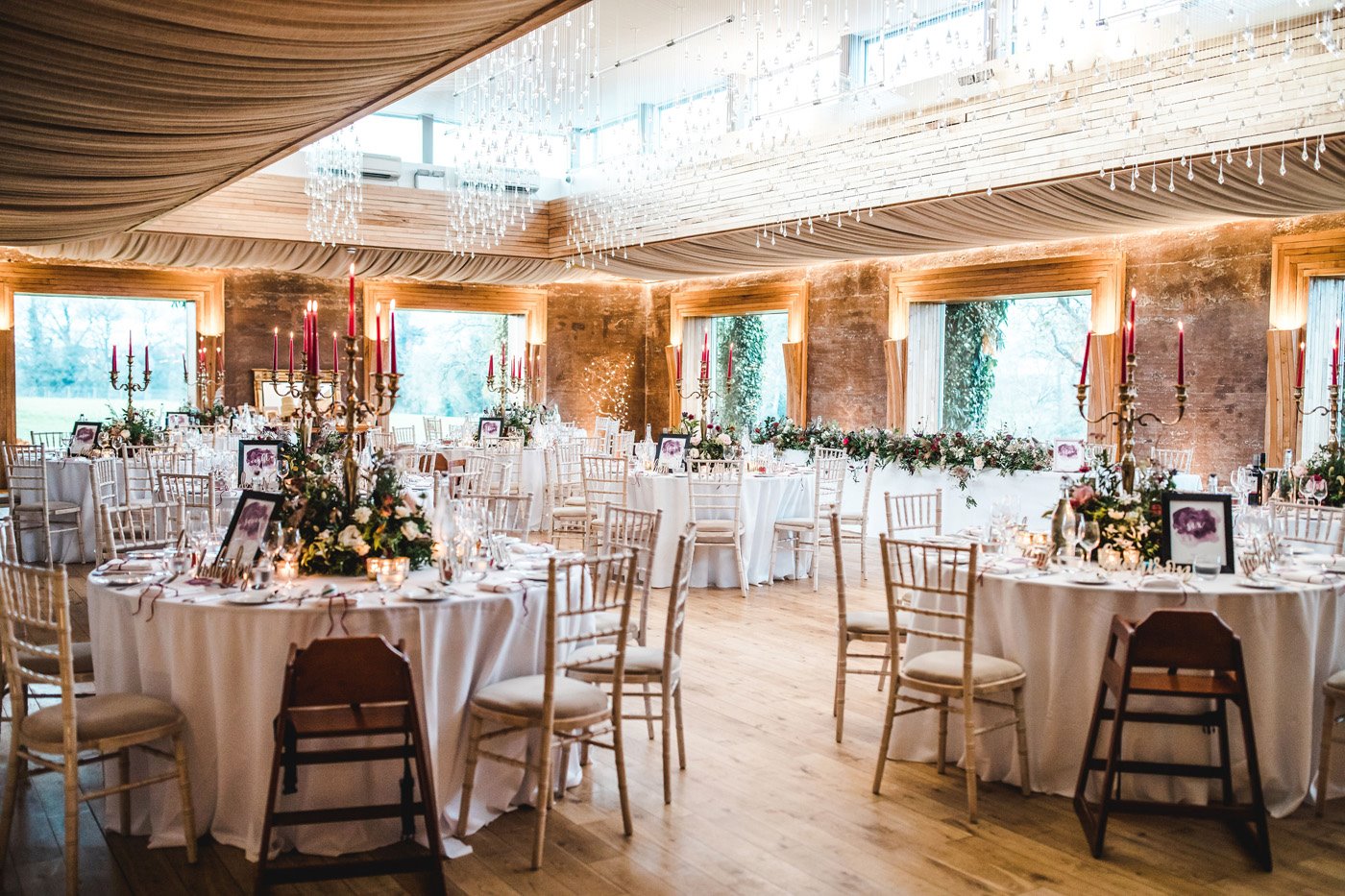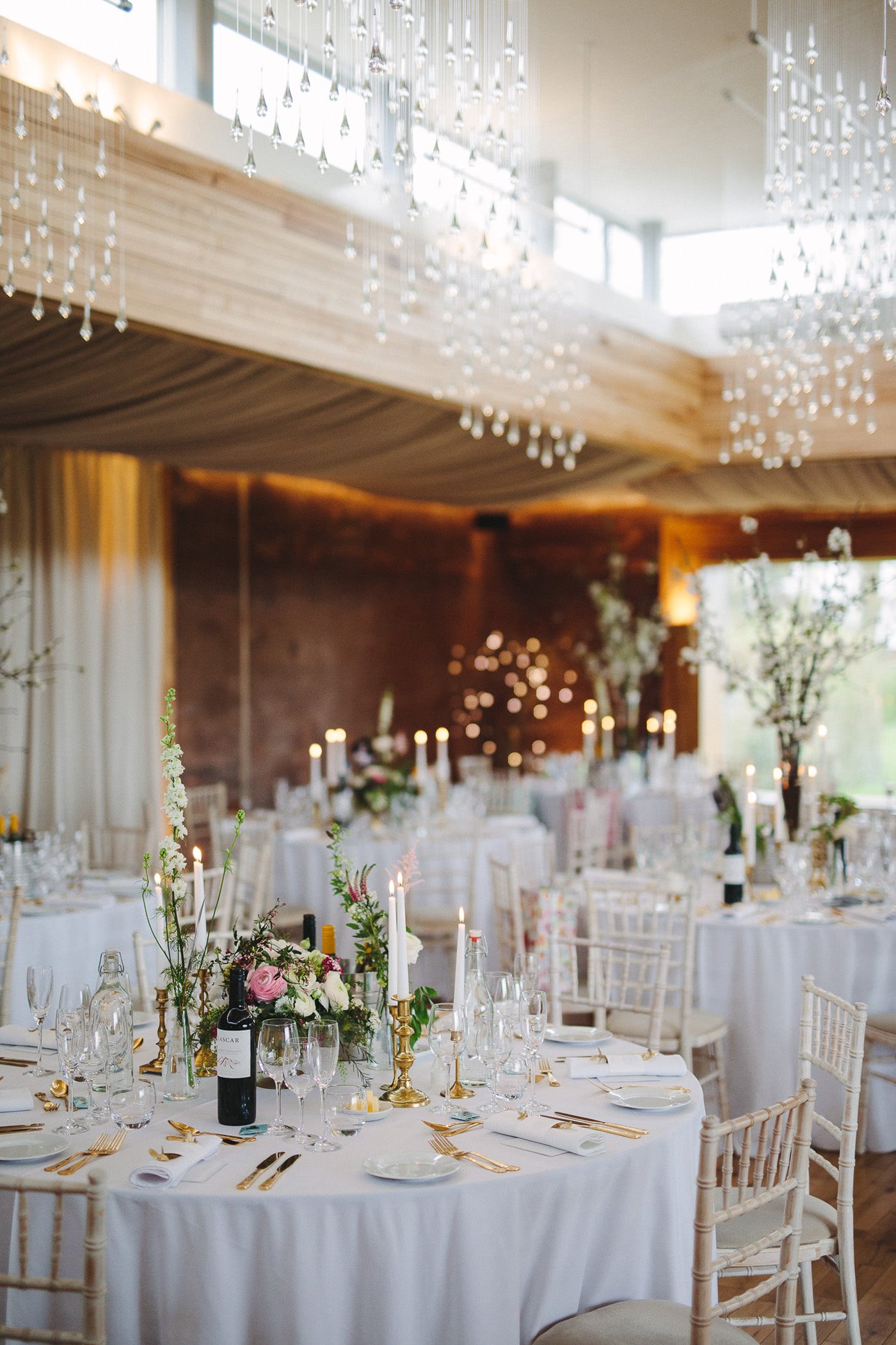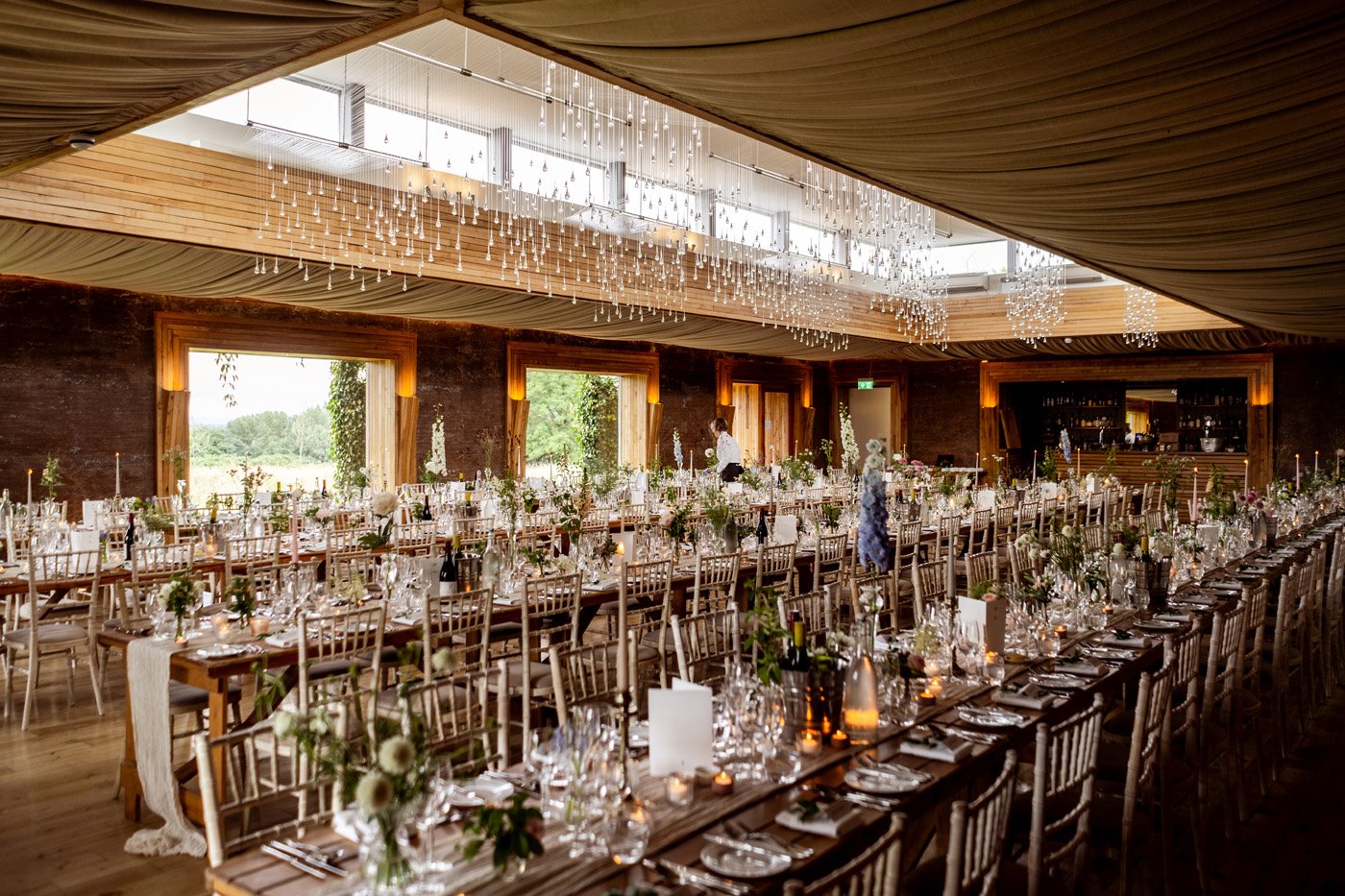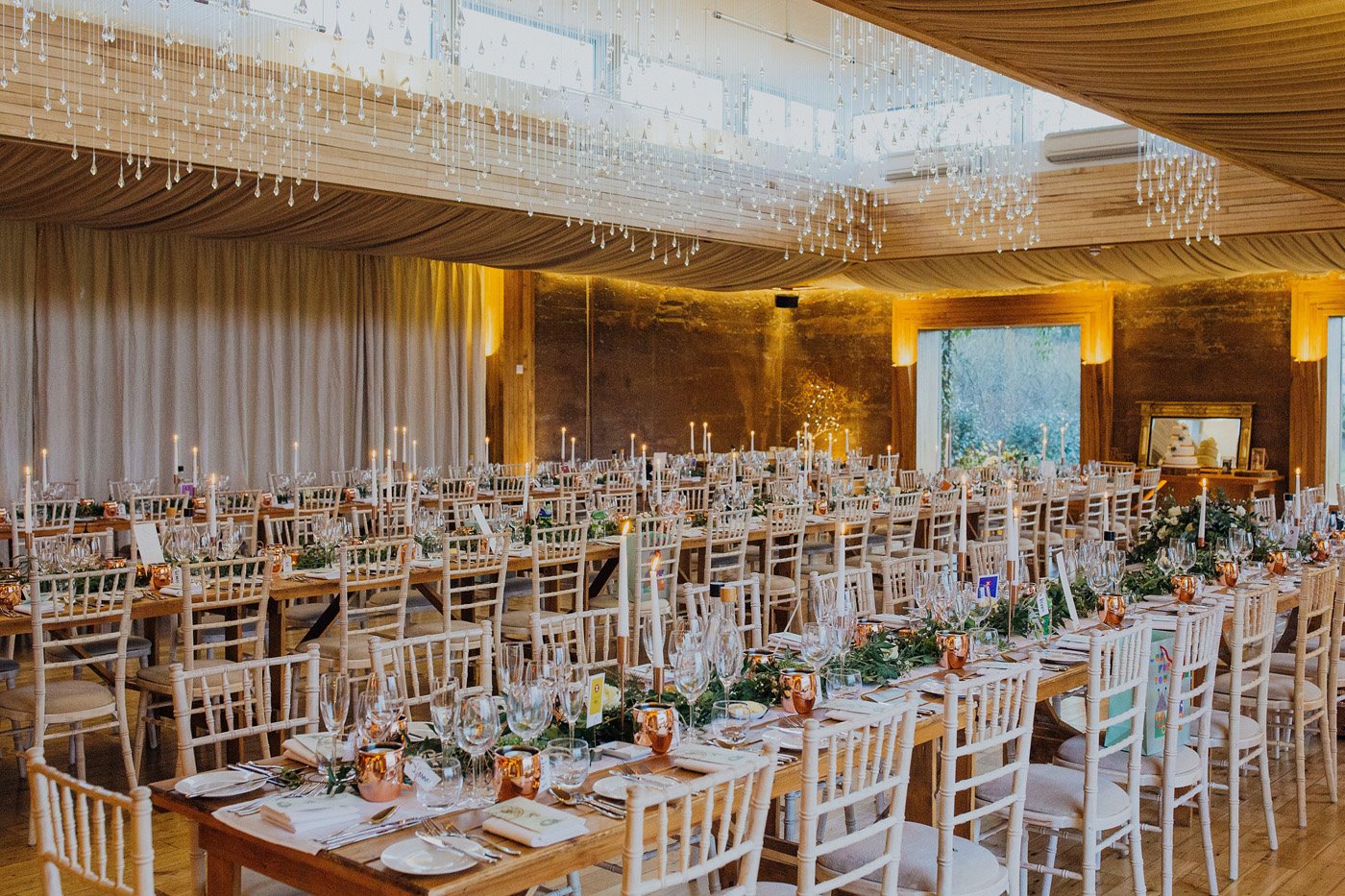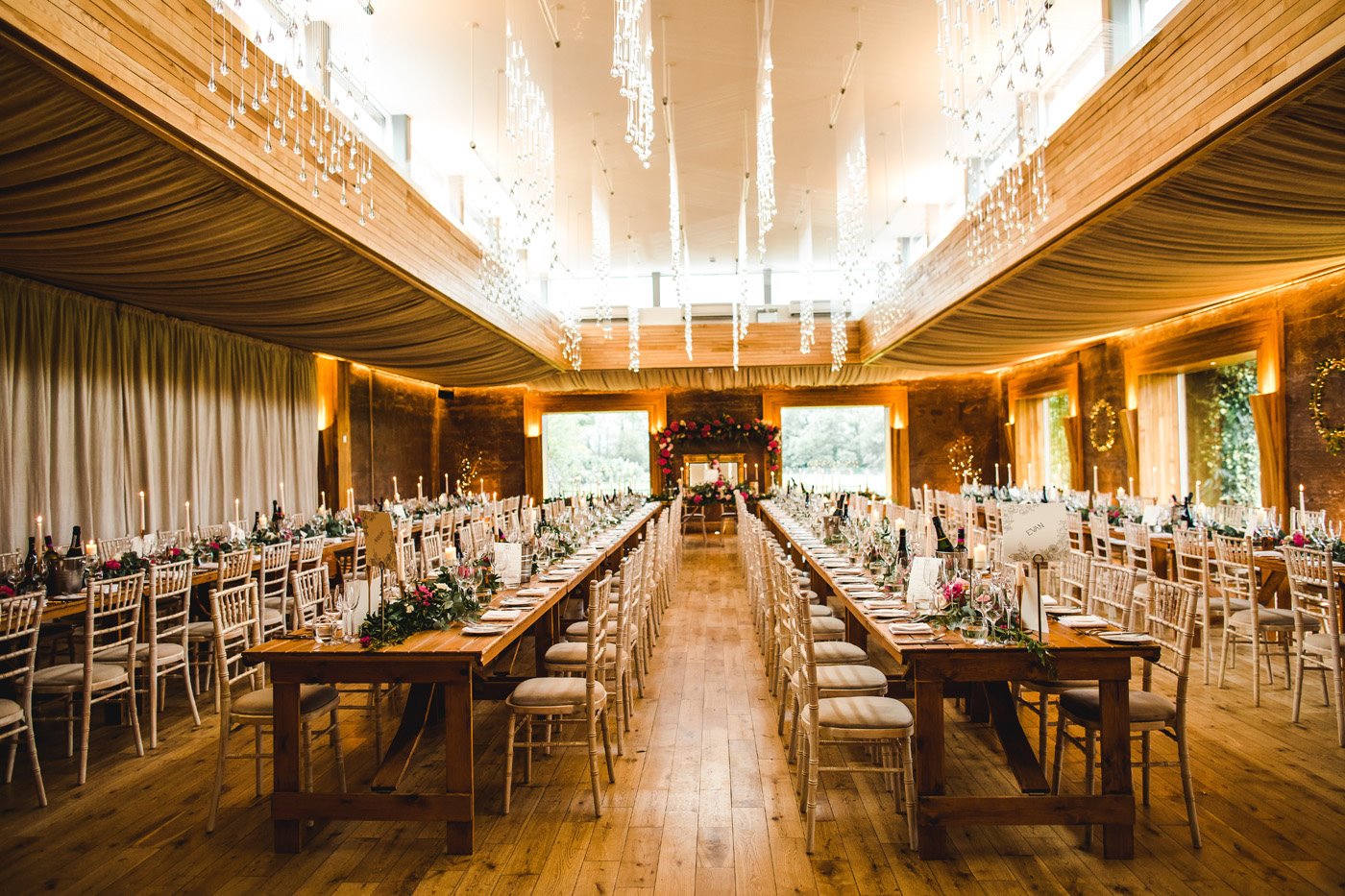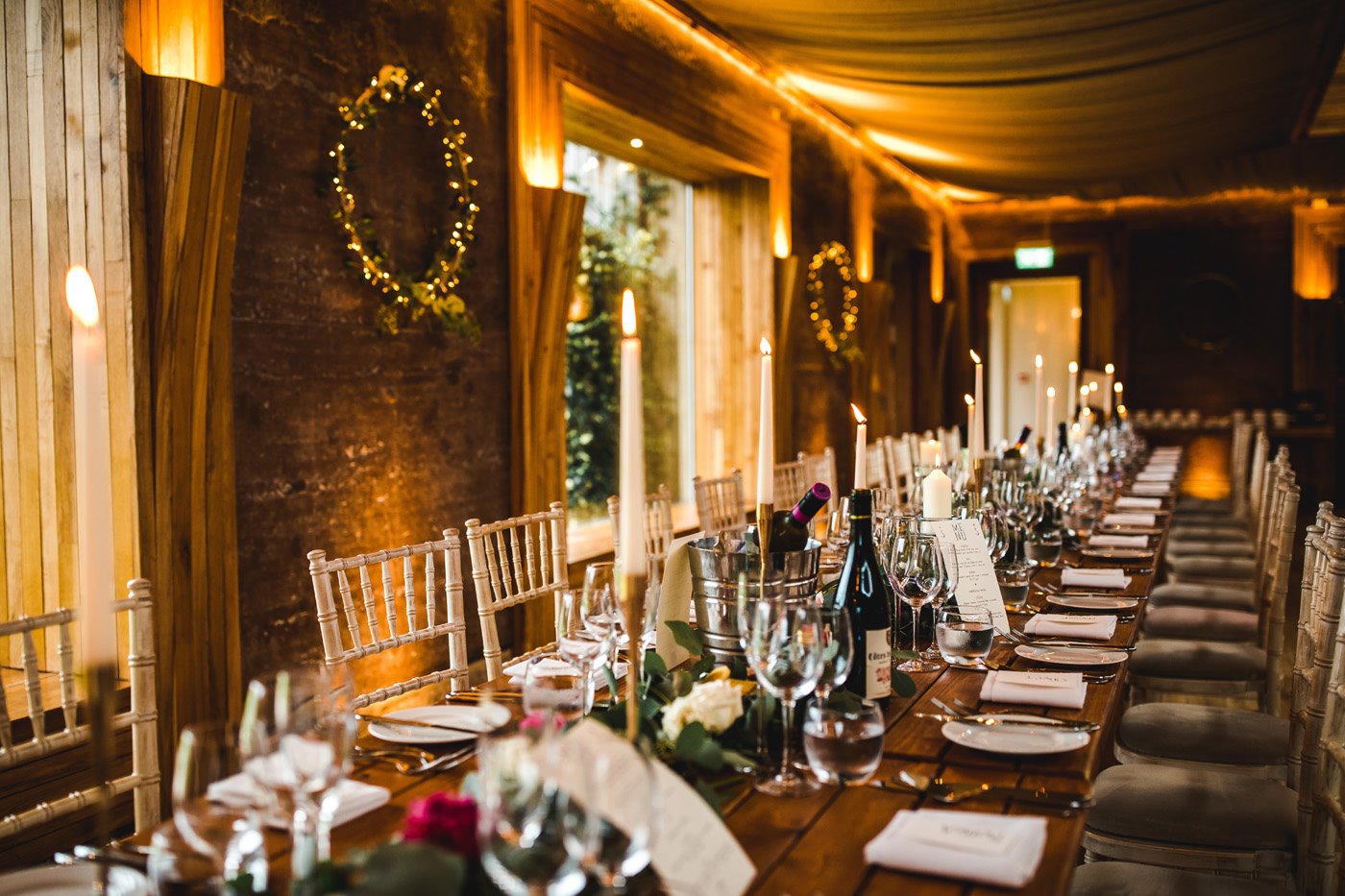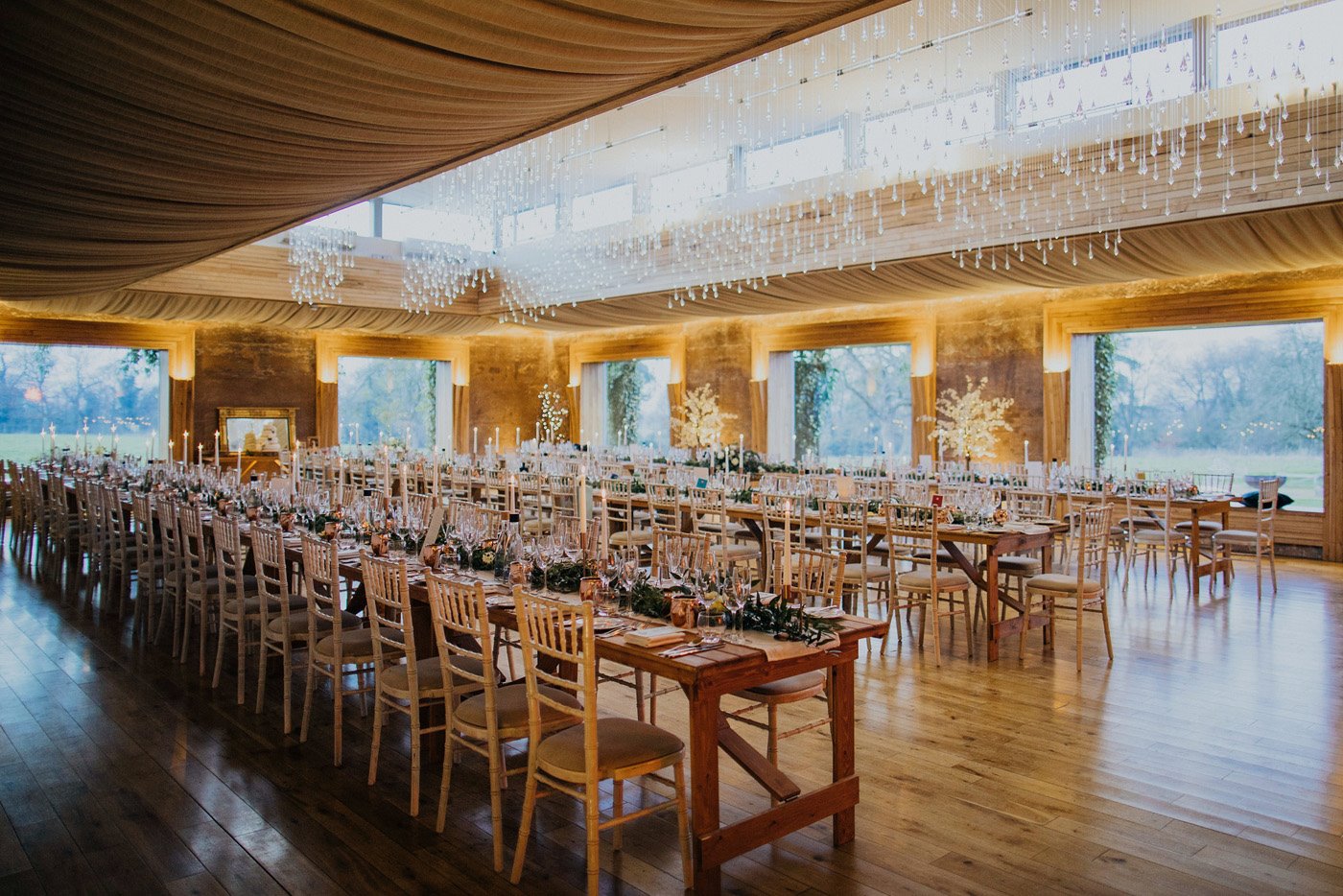 Comfort food
This is the official season of feasting; harvest festival, bring out the bounty, praise the land for its abundance. 
Lay your tables until they ache with food, and don't stop at dinner! Serve late night snacks; wood fired pizza, cheese and crackers, crumpets & marshmallows round the fire, sweets and treats, this is your chance to go all out with the comfort food.
Autumn mains
Here's some of our favourite warming mains from our new menus, if you fancy trying some Elmore food come along to our wedding fayre on the 13th October and get stuck in...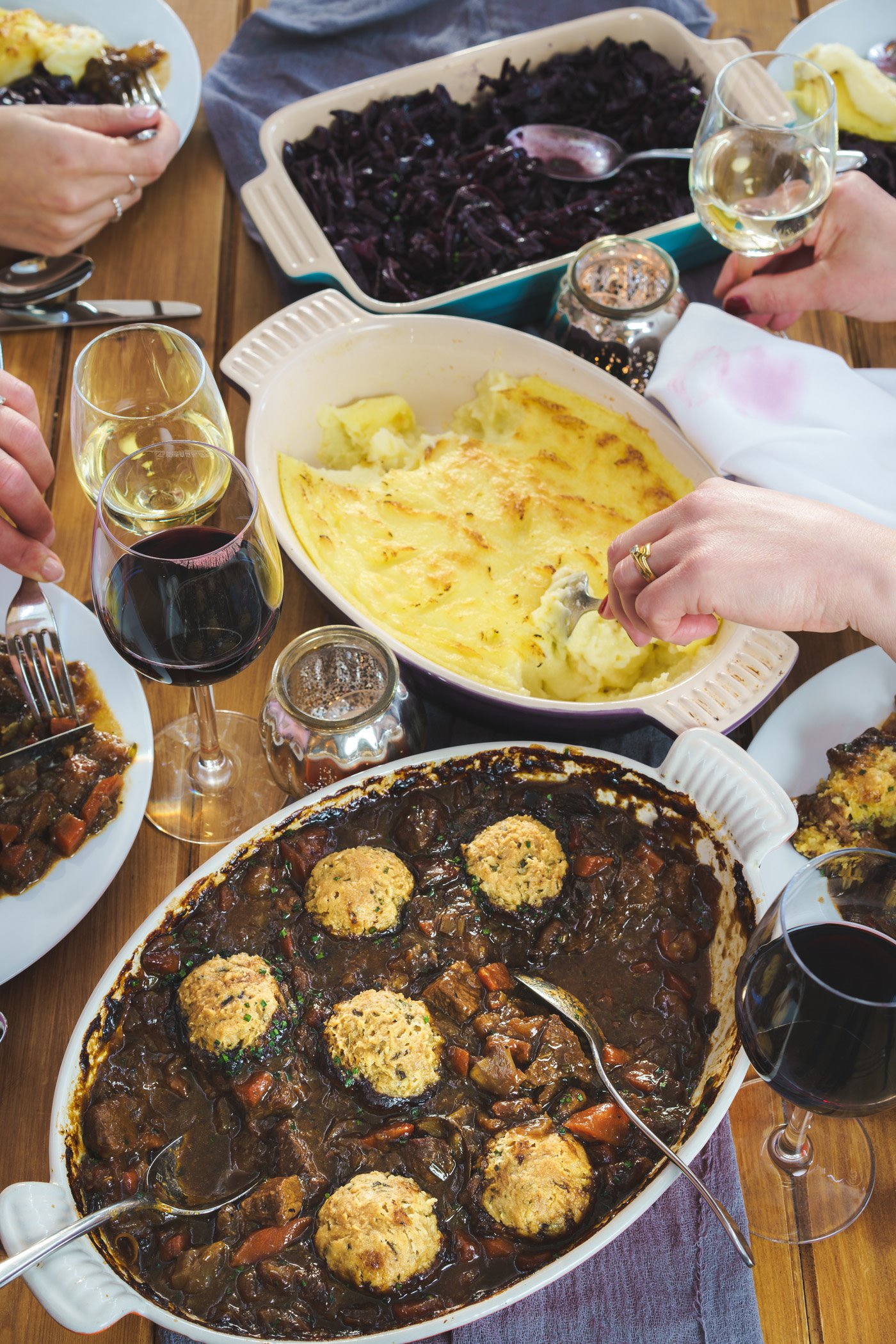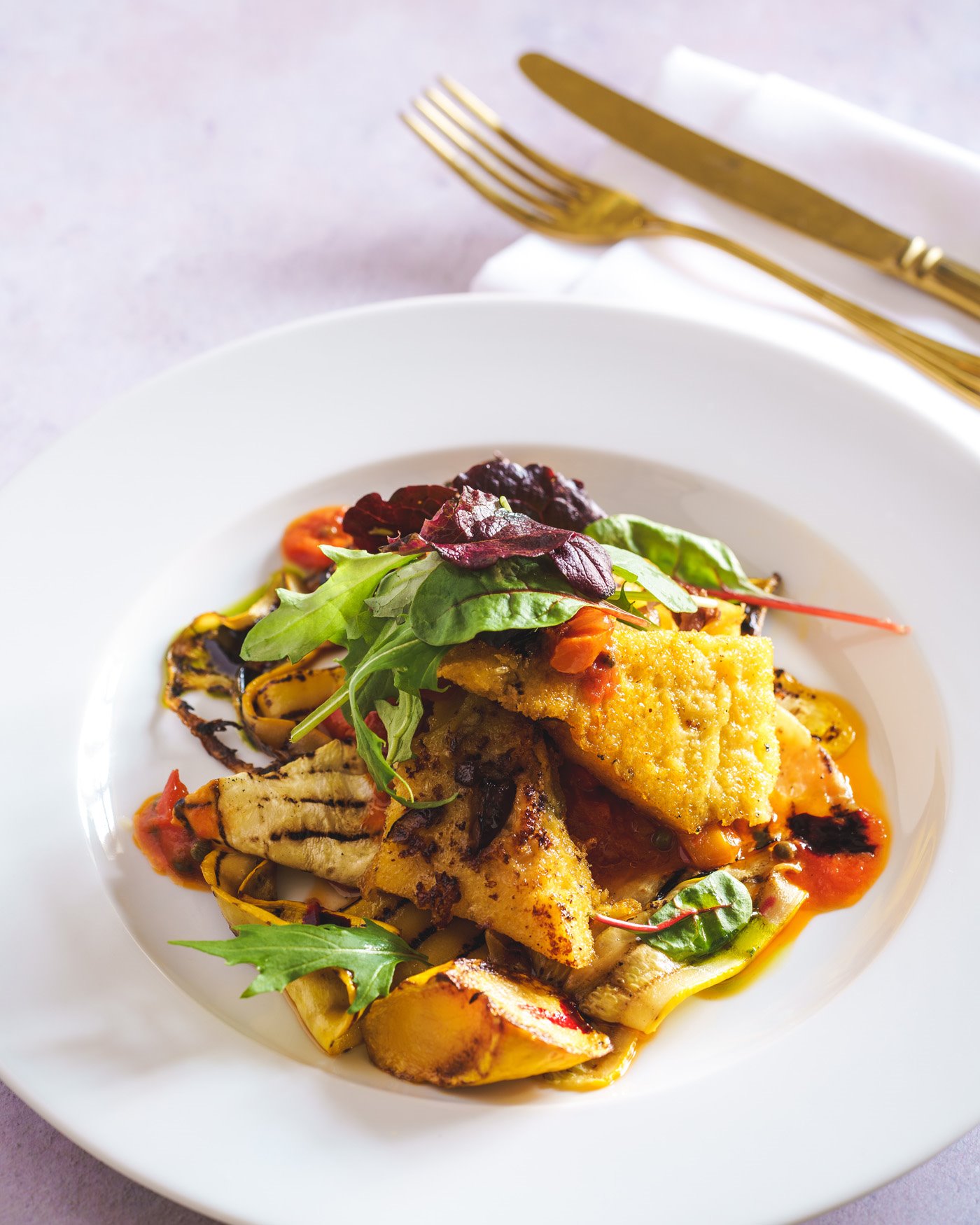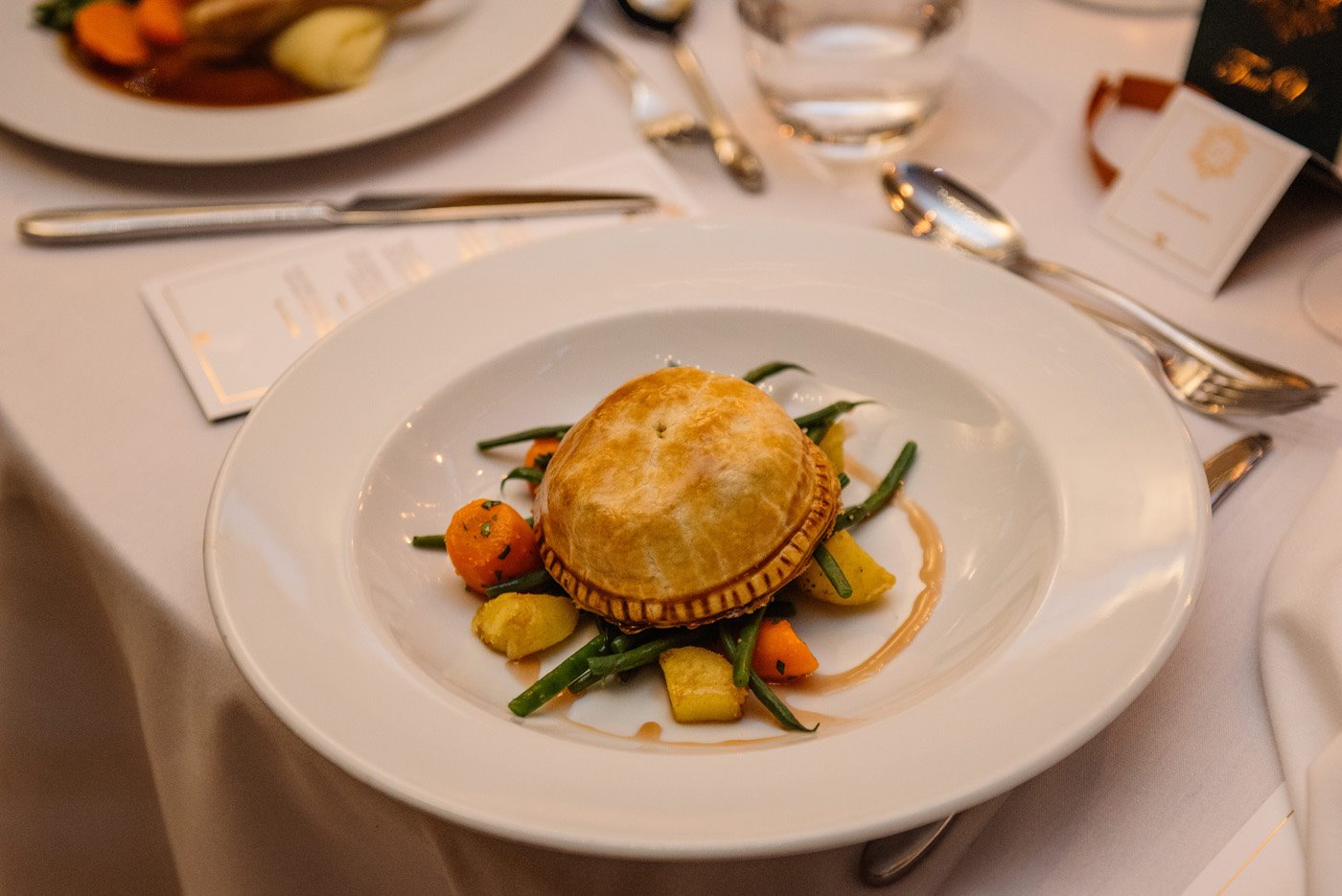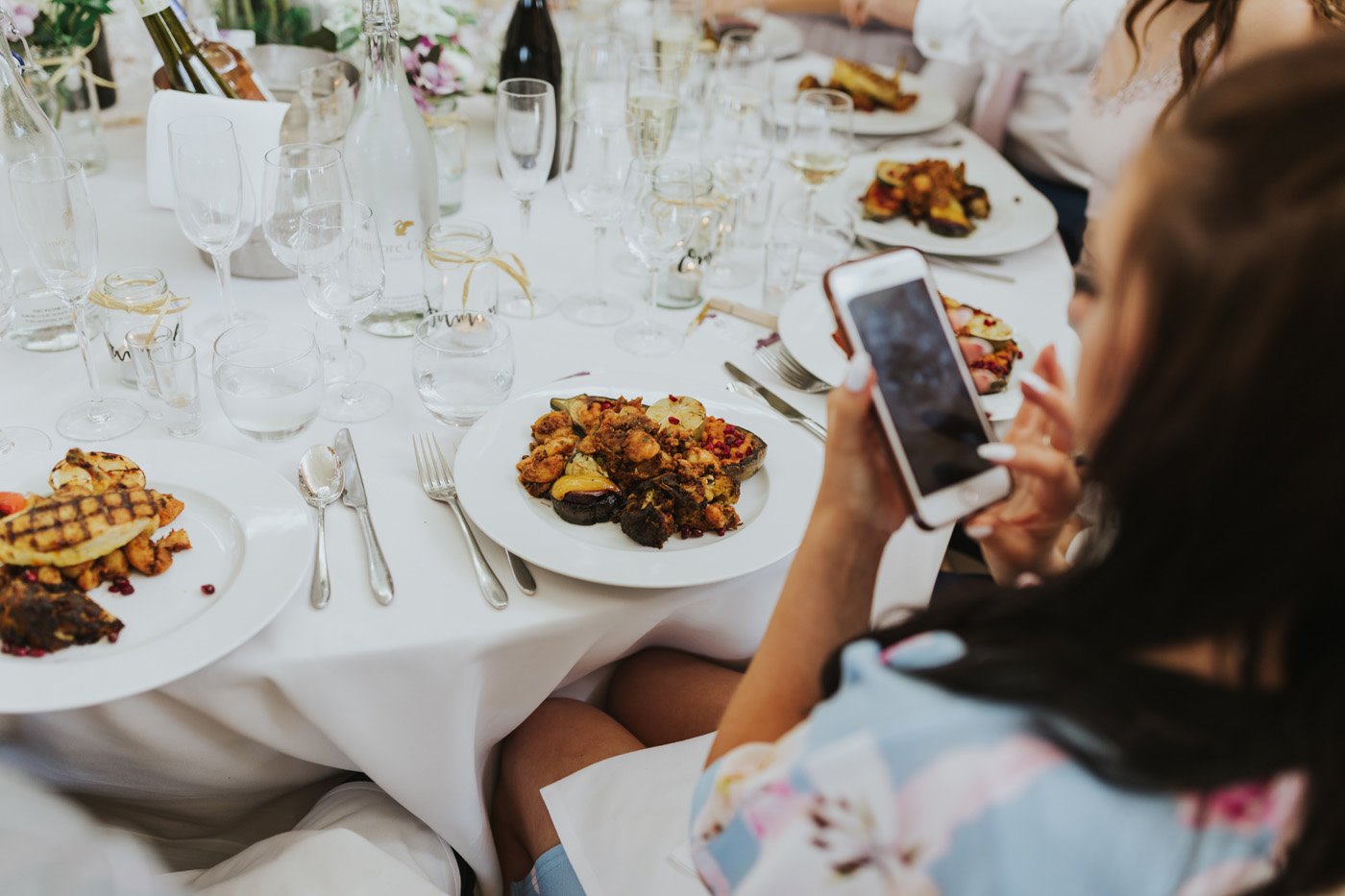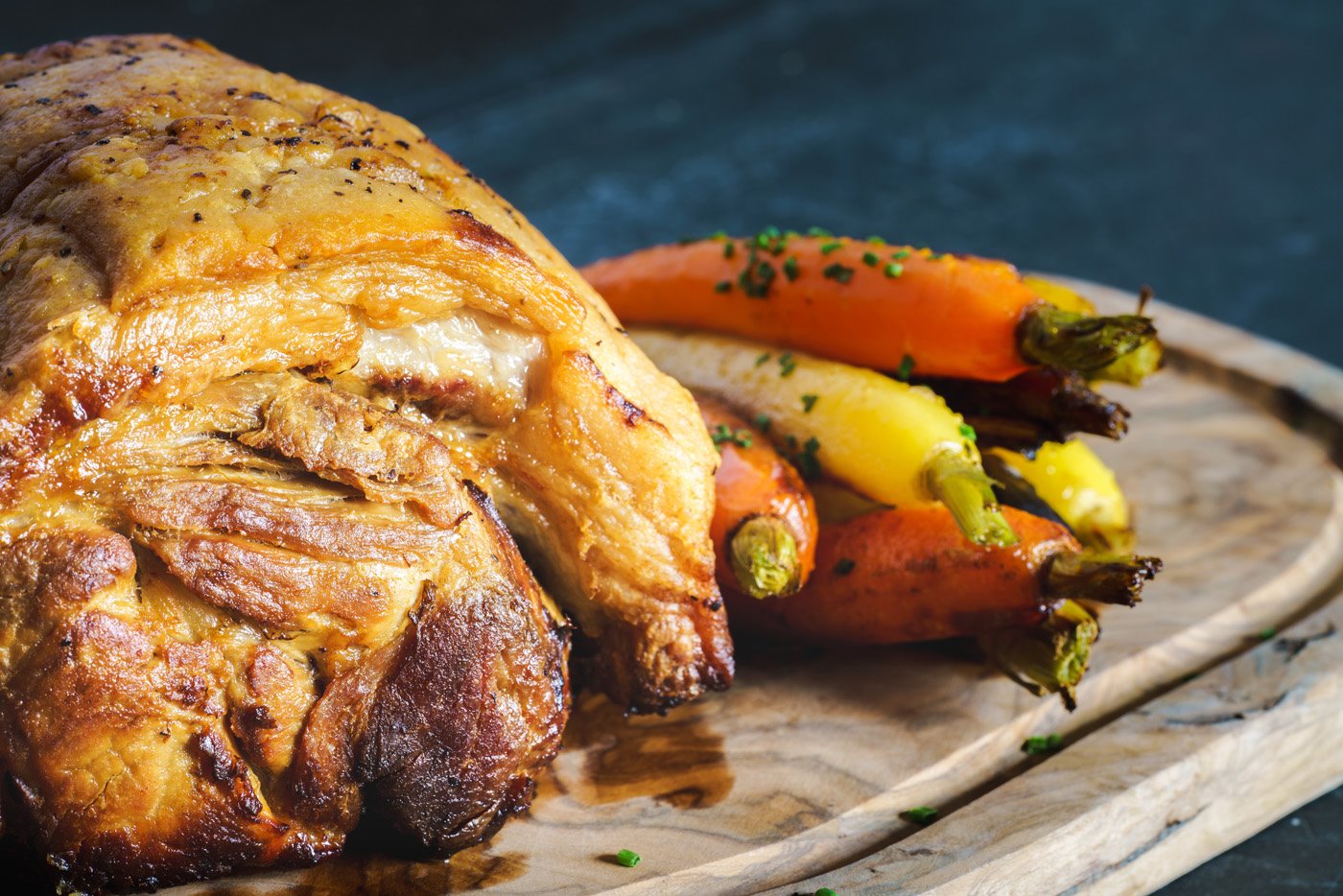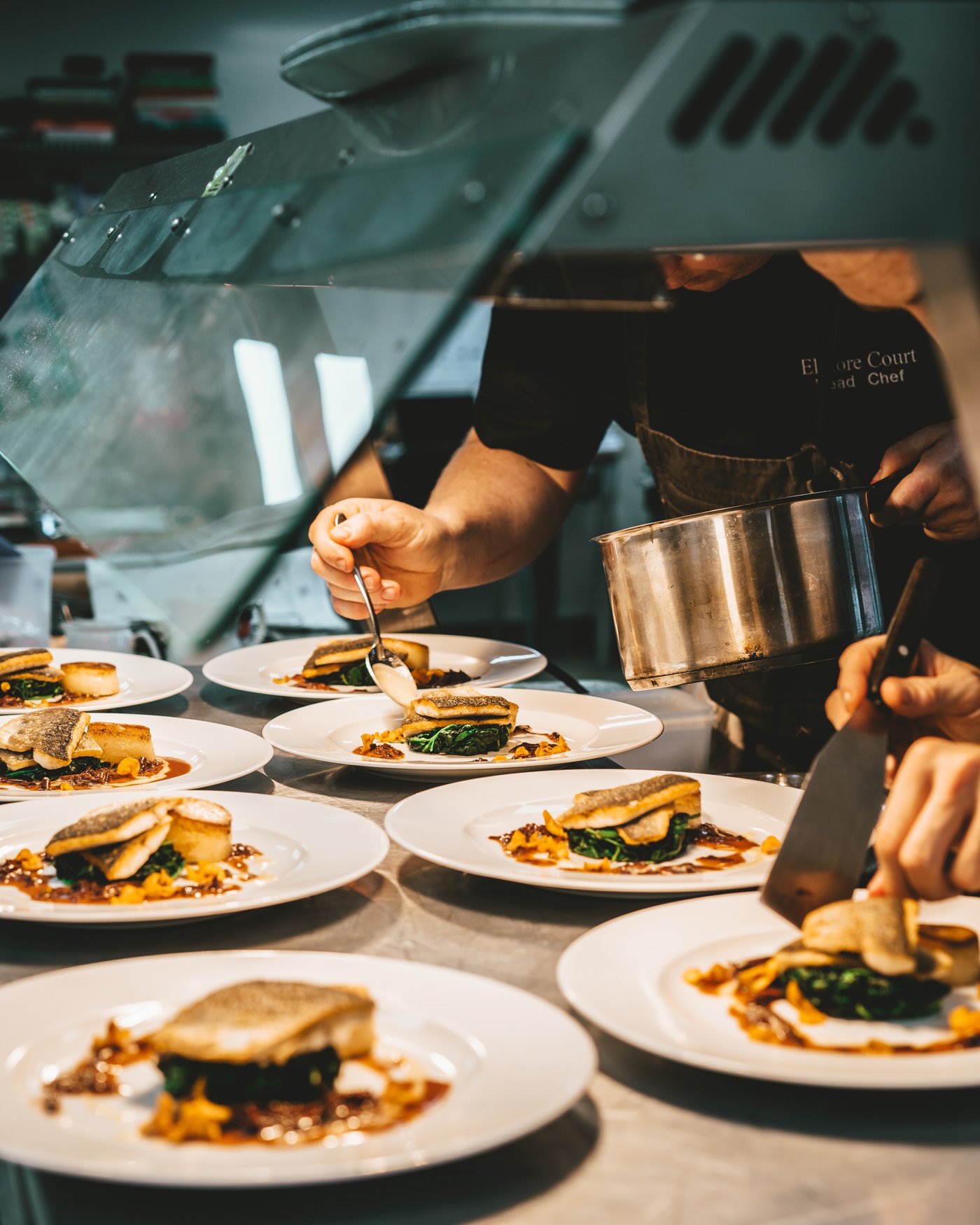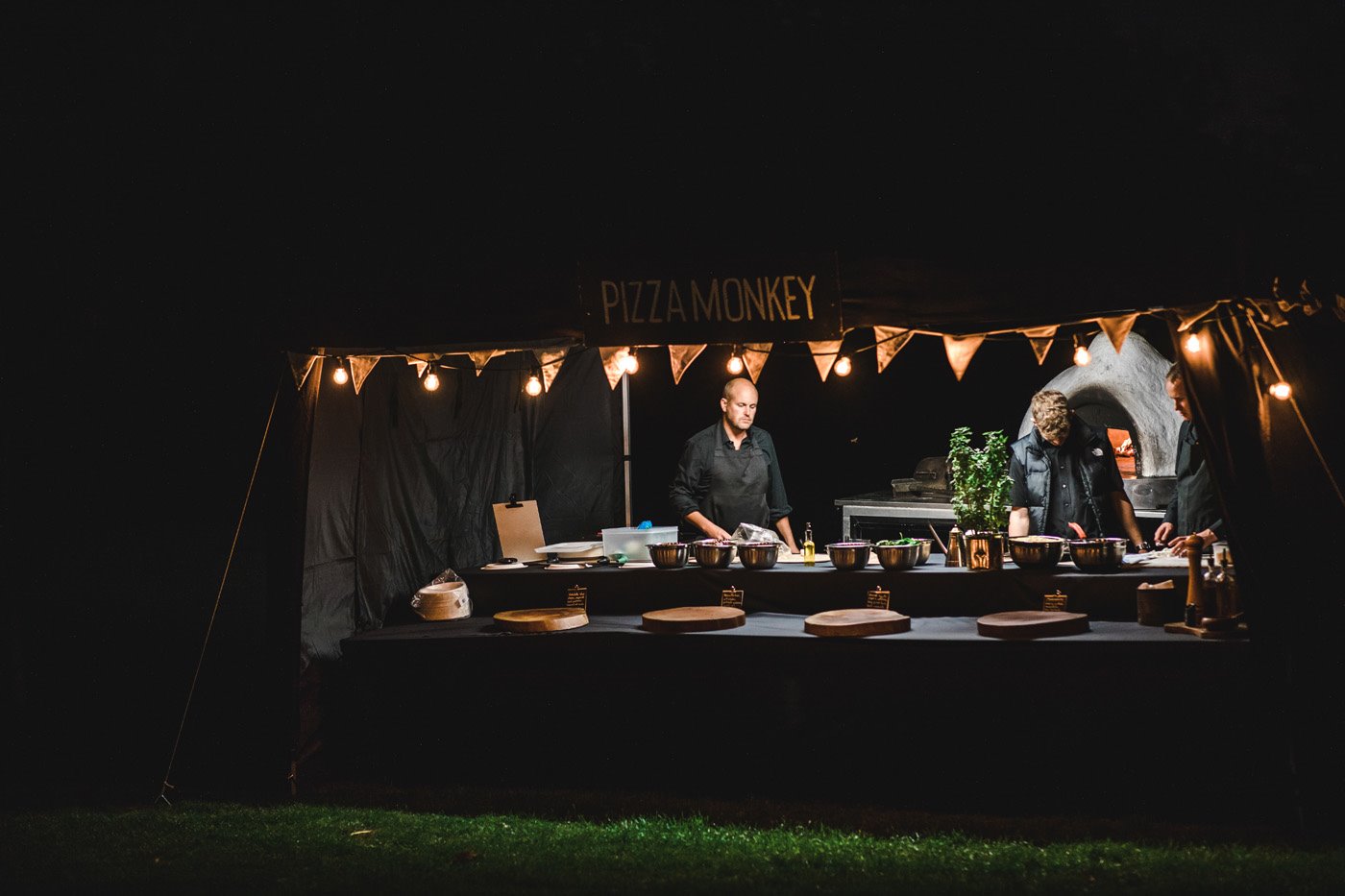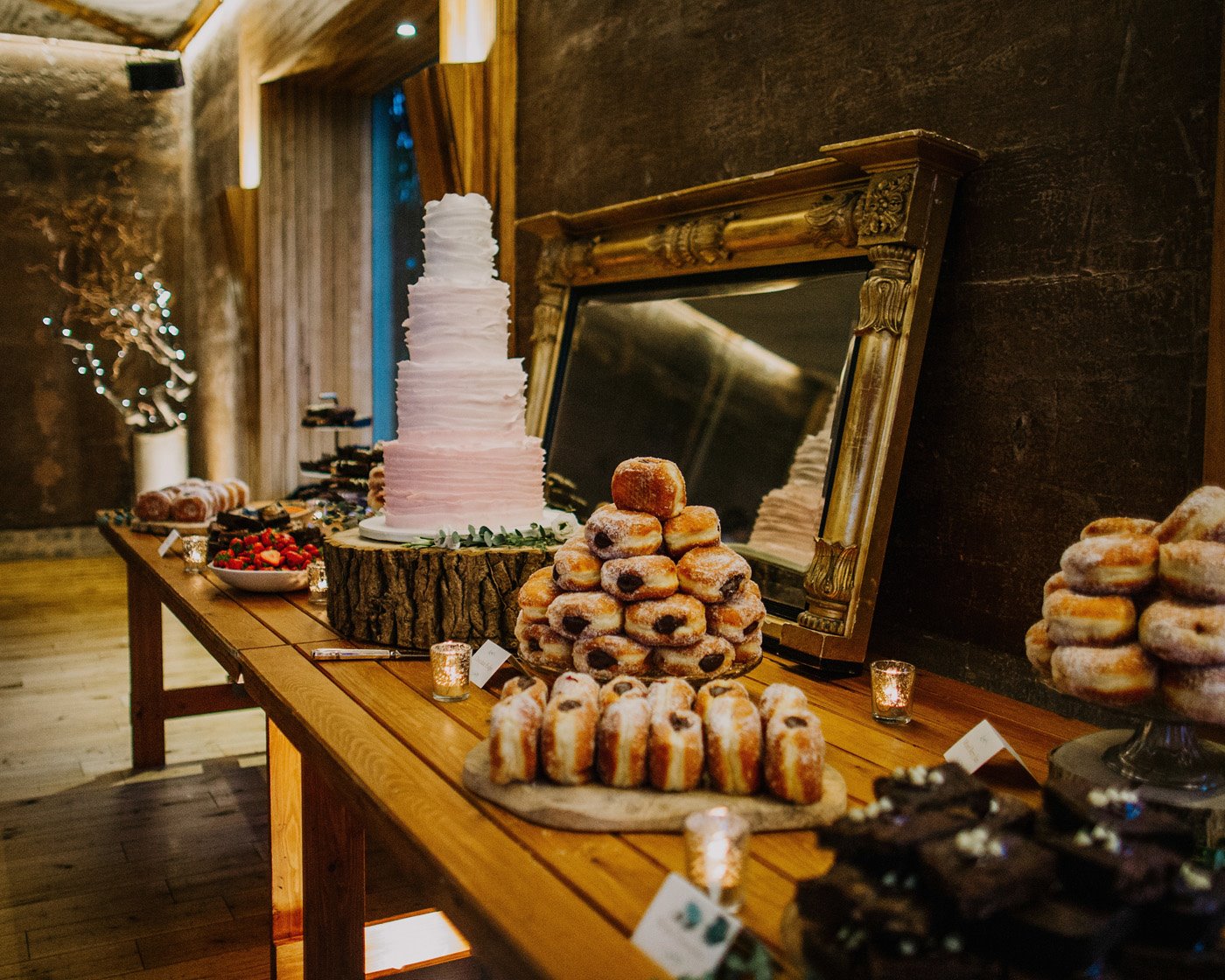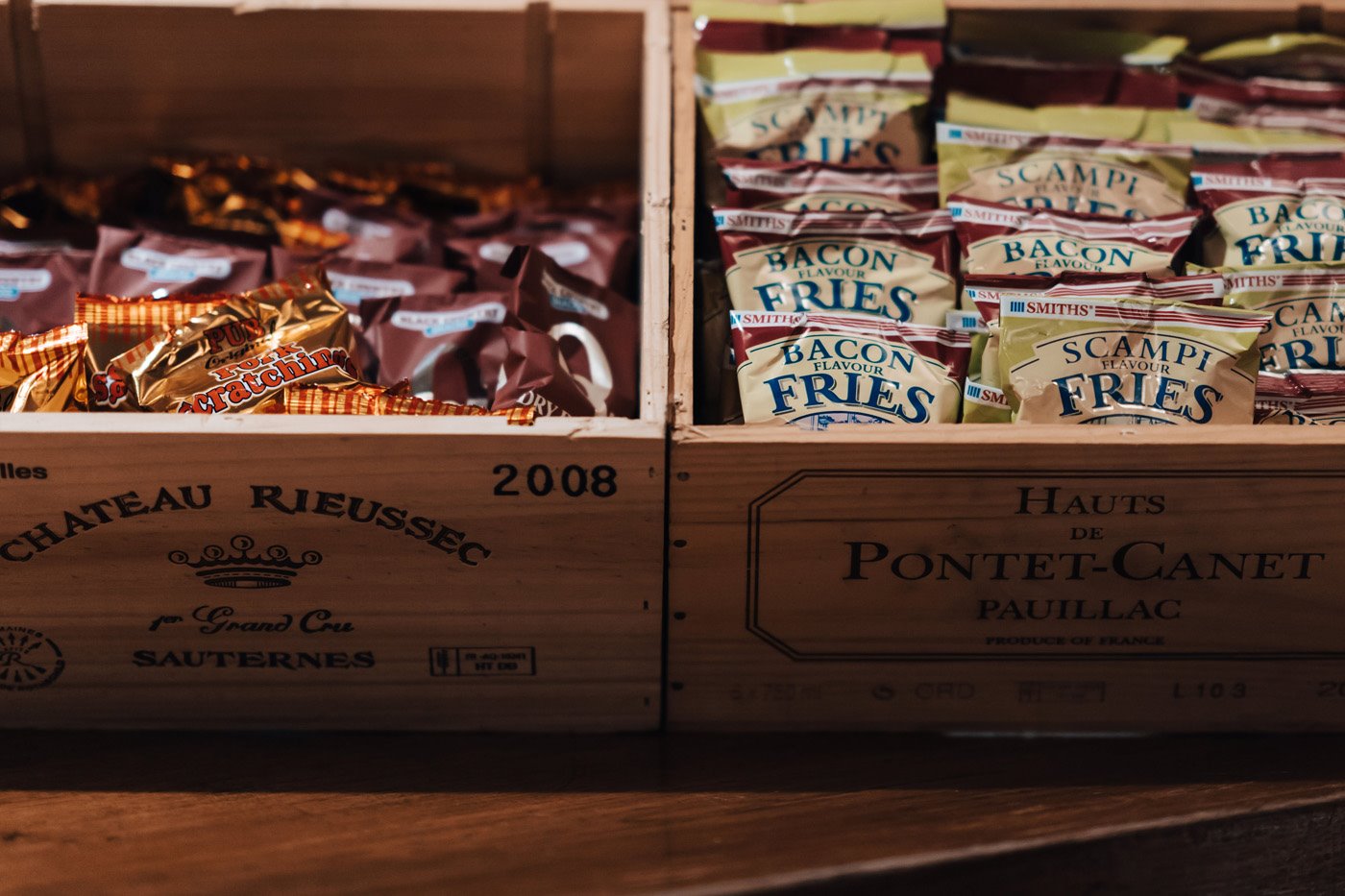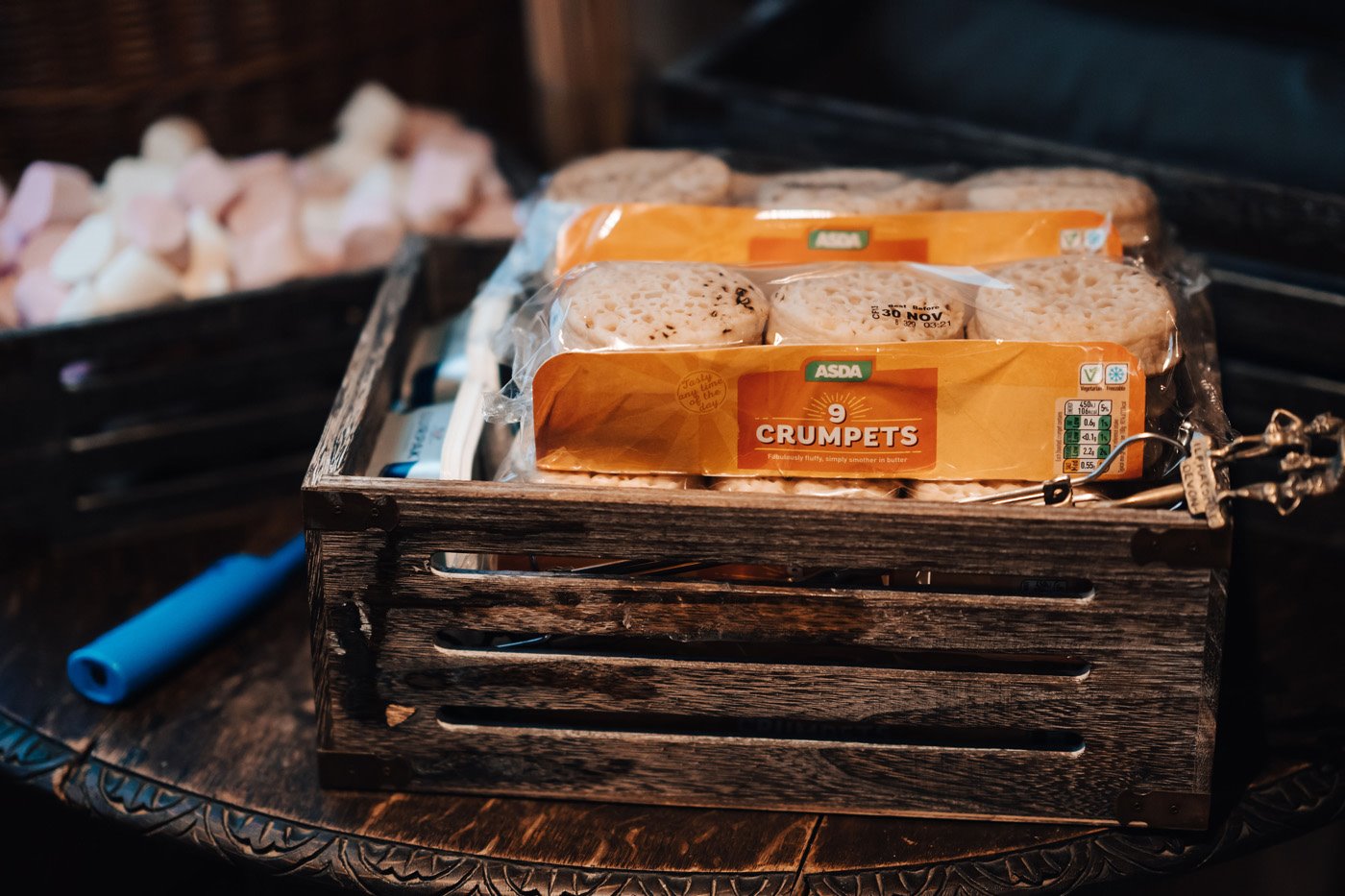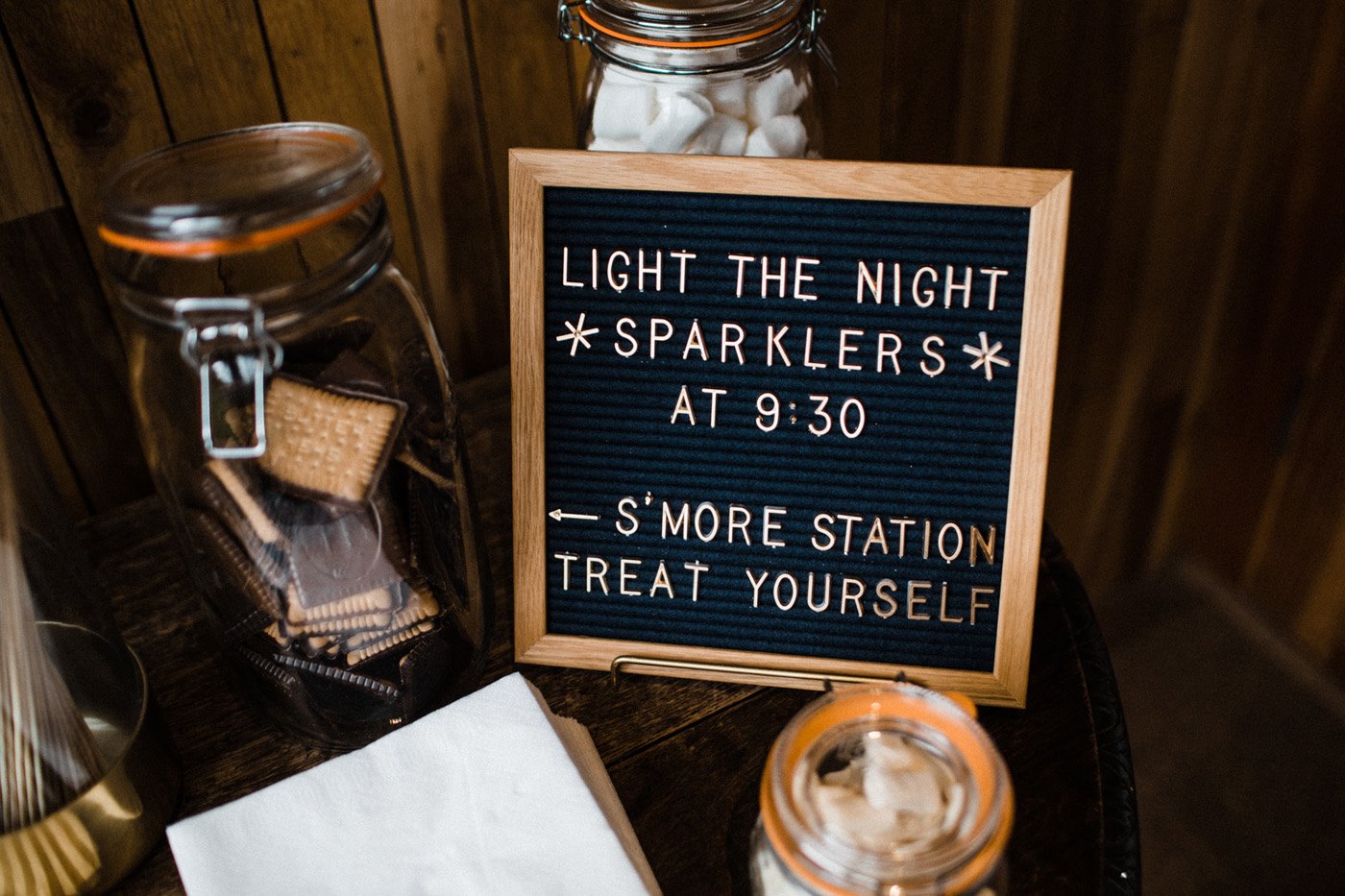 Hygge heaven
It's time to get cosy. Pull your friends and family close, play games, dim the lights and snuggle in. You might think of summer as the time to do a weekend-long wedding (festival style) but Autumn is the perfect season to stretch your wedding into 2 or more days.

Here's our perfect Autumn weekend wedding schedule:
The night before the wedding:
Host an intimate pre-wedding dinner party followed by spa treatments for your bestest in the Coach House.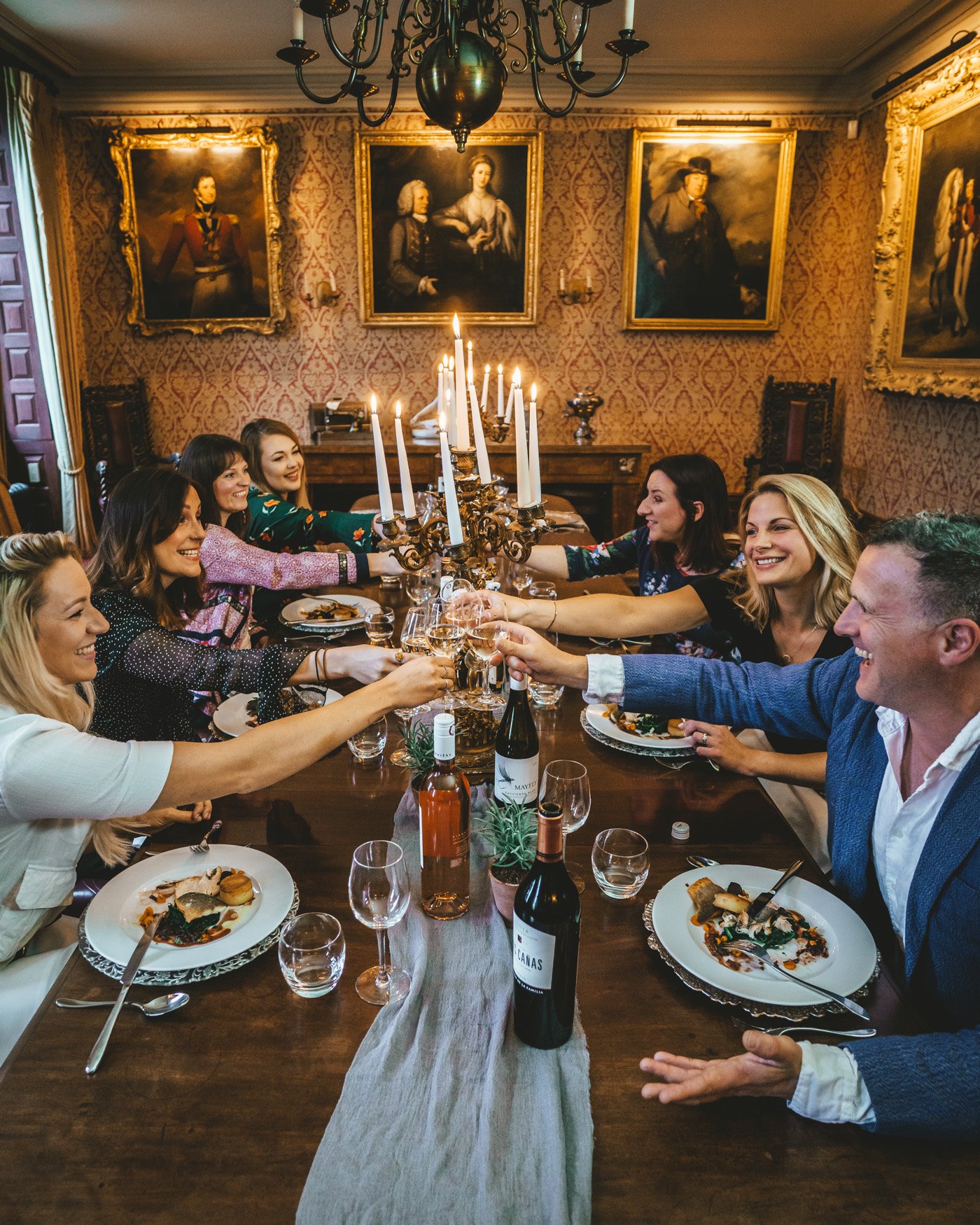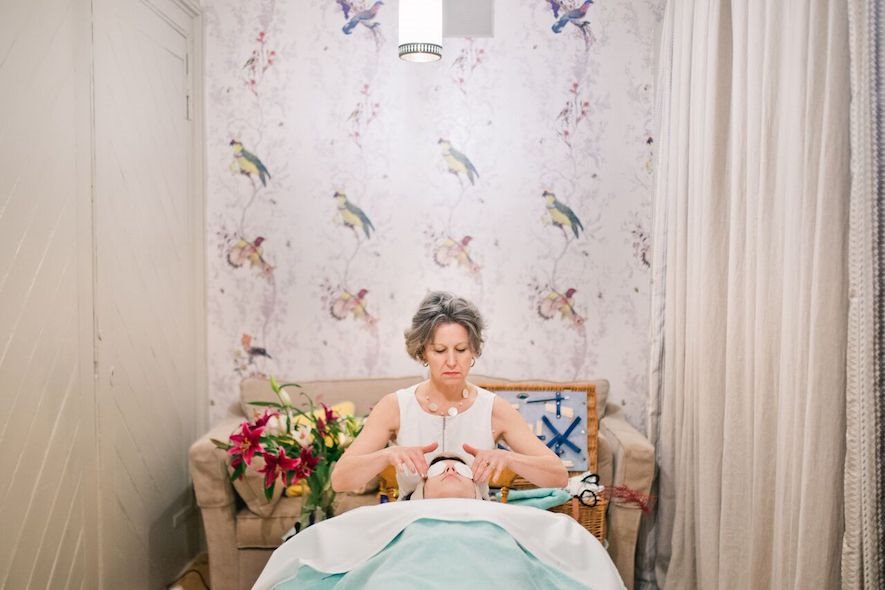 Wedding morning:
Lounging, delicious breakfast with a tipple or two and proper pampering session and/ or a yoga session in matching PJs or dressing gowns.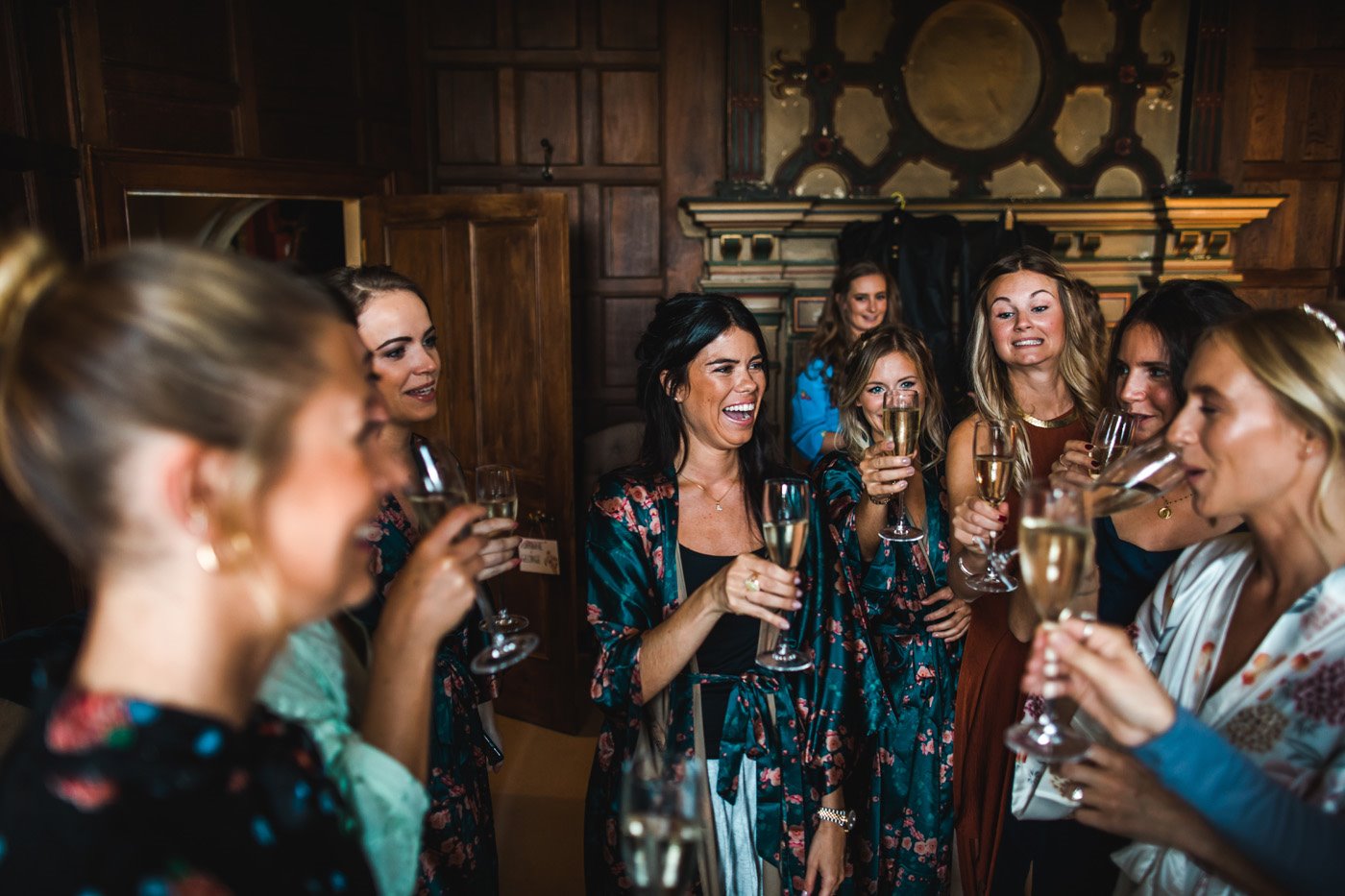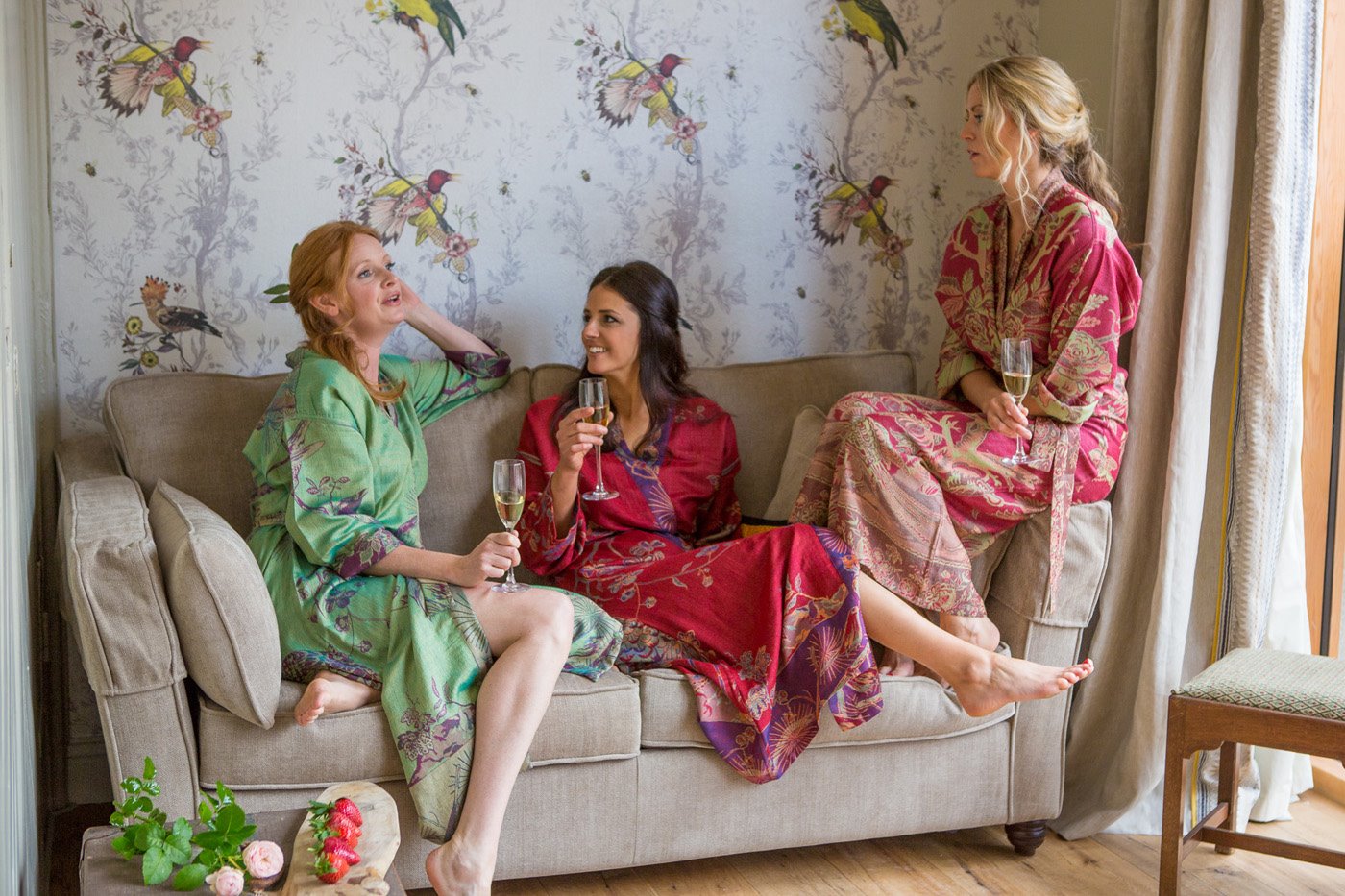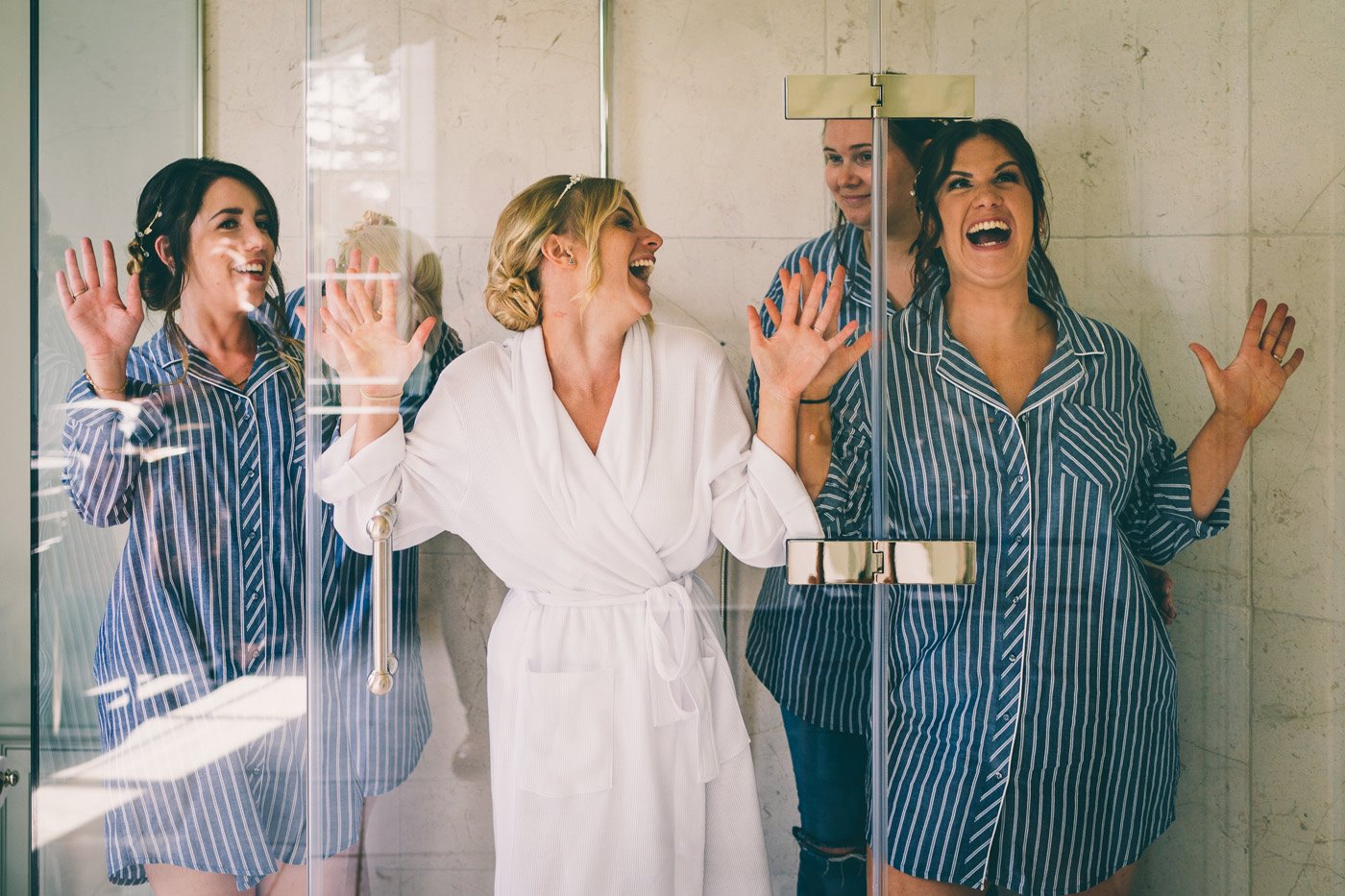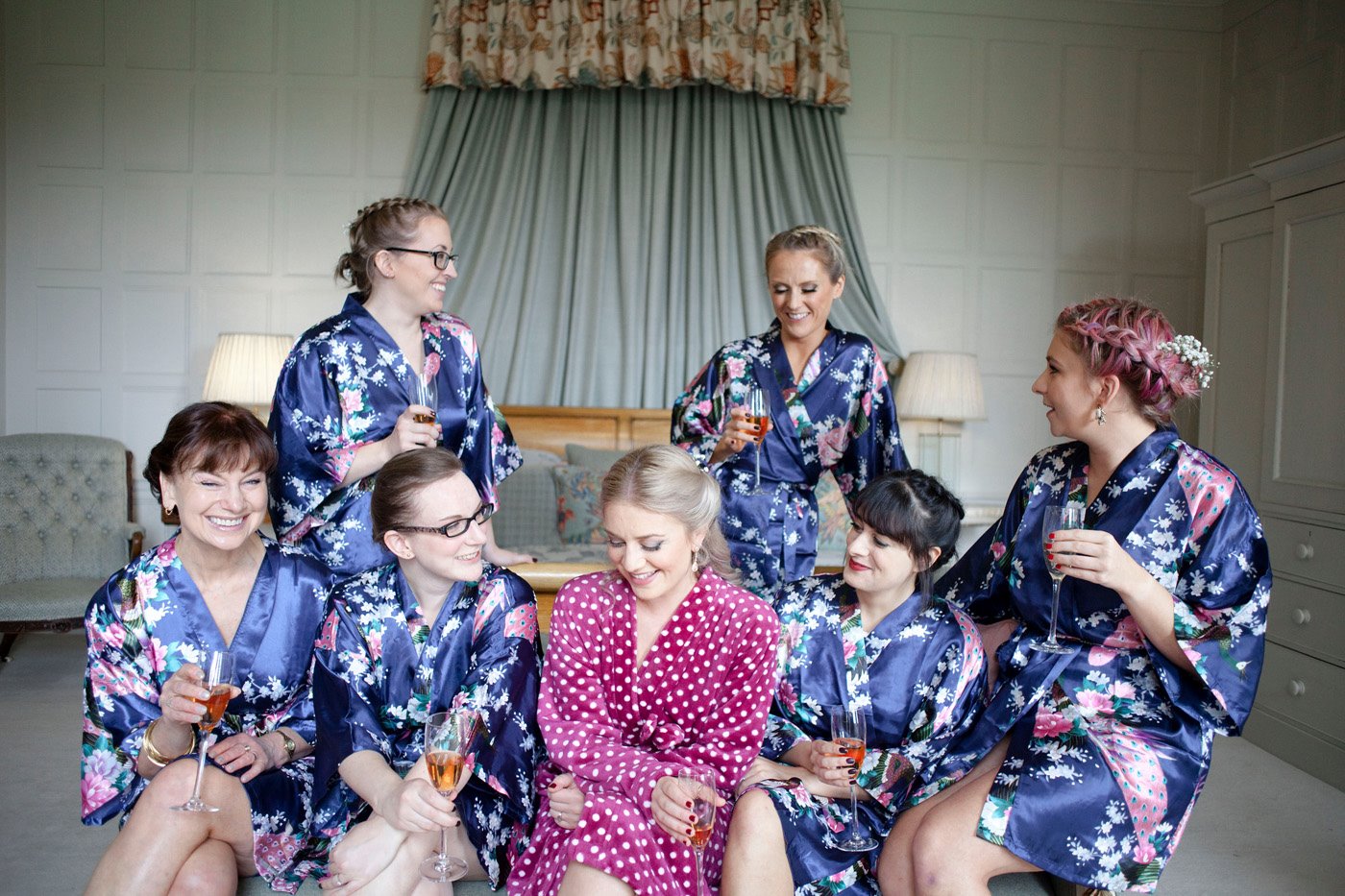 Wedding ceremony:
at 2pm- to make the most of the magical Autumnal light we suggest holding your ceremony in the afternoon, that way you'll be seated for feasting by 4pm and just in time to slip out for some romantic after dinner couple shots.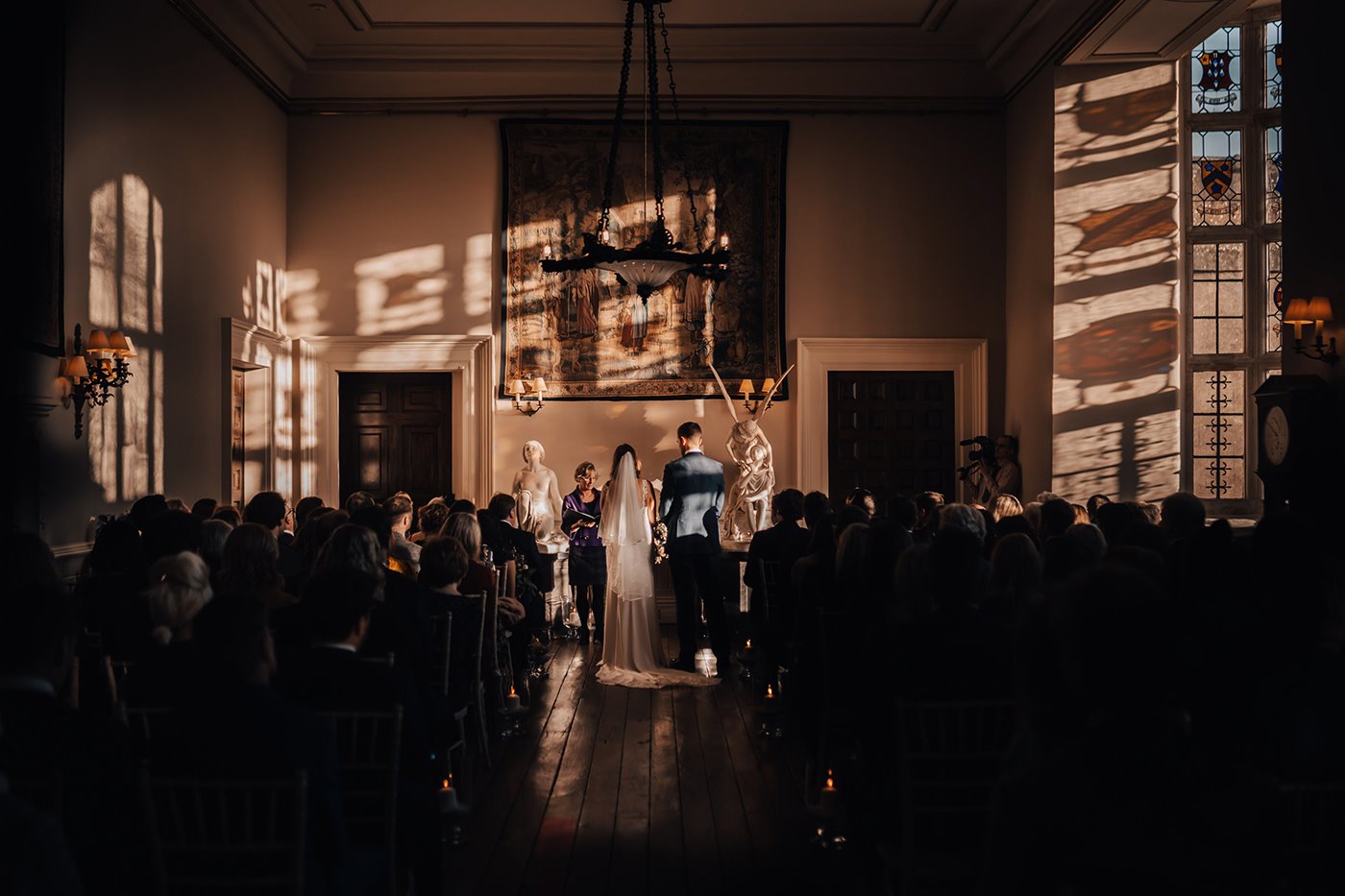 Wedding feast:
By 4pm your guests will be seated in The Gillyflower ready for the fest to begin (and never end)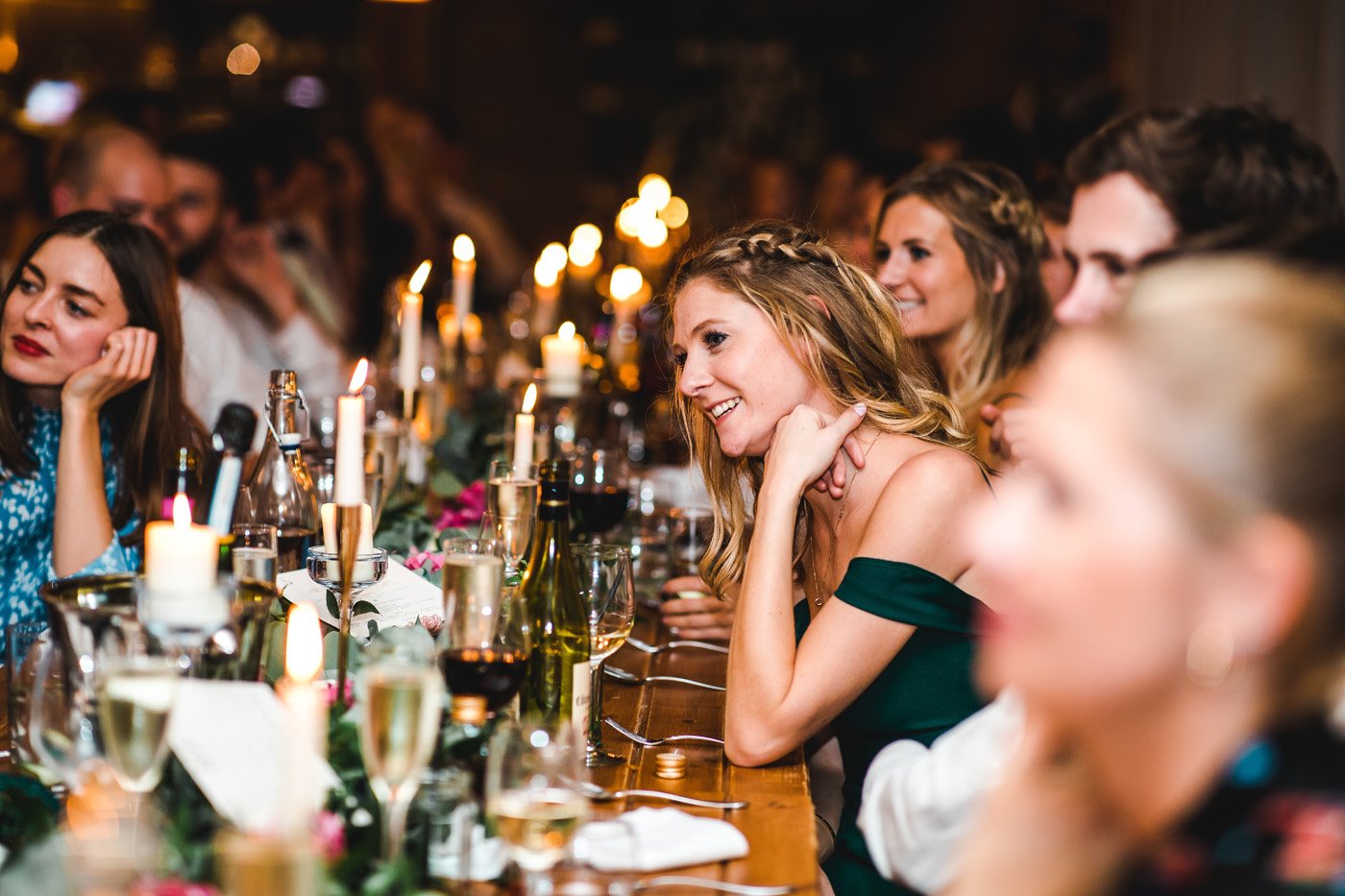 Surprise entertainment:
To get the party started with a bang bring in a band who will get creative with the way they entertain guests and start off half way through dinner, by the end of the feast no one will be sitting down and they'll make their own way to the dancefloor!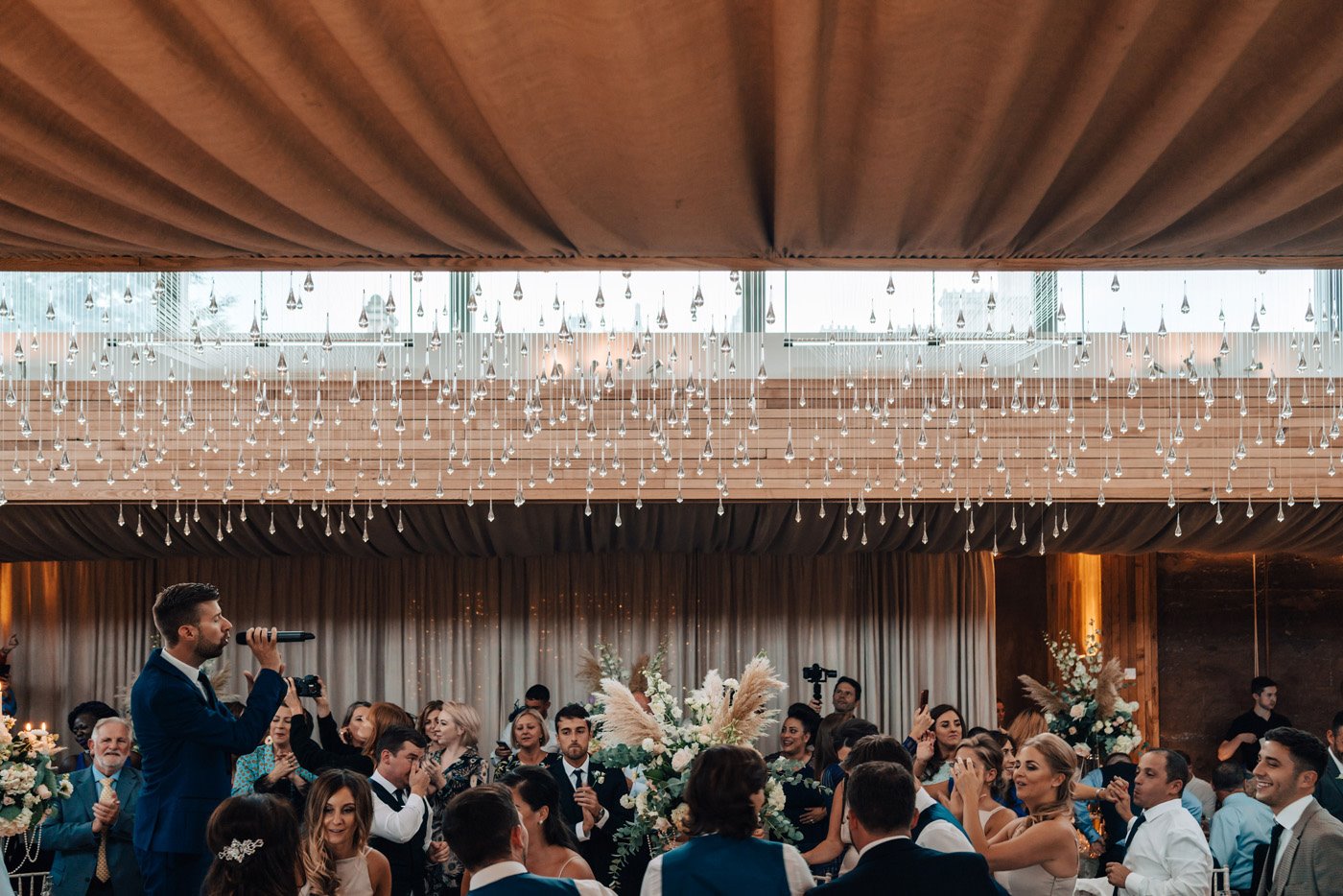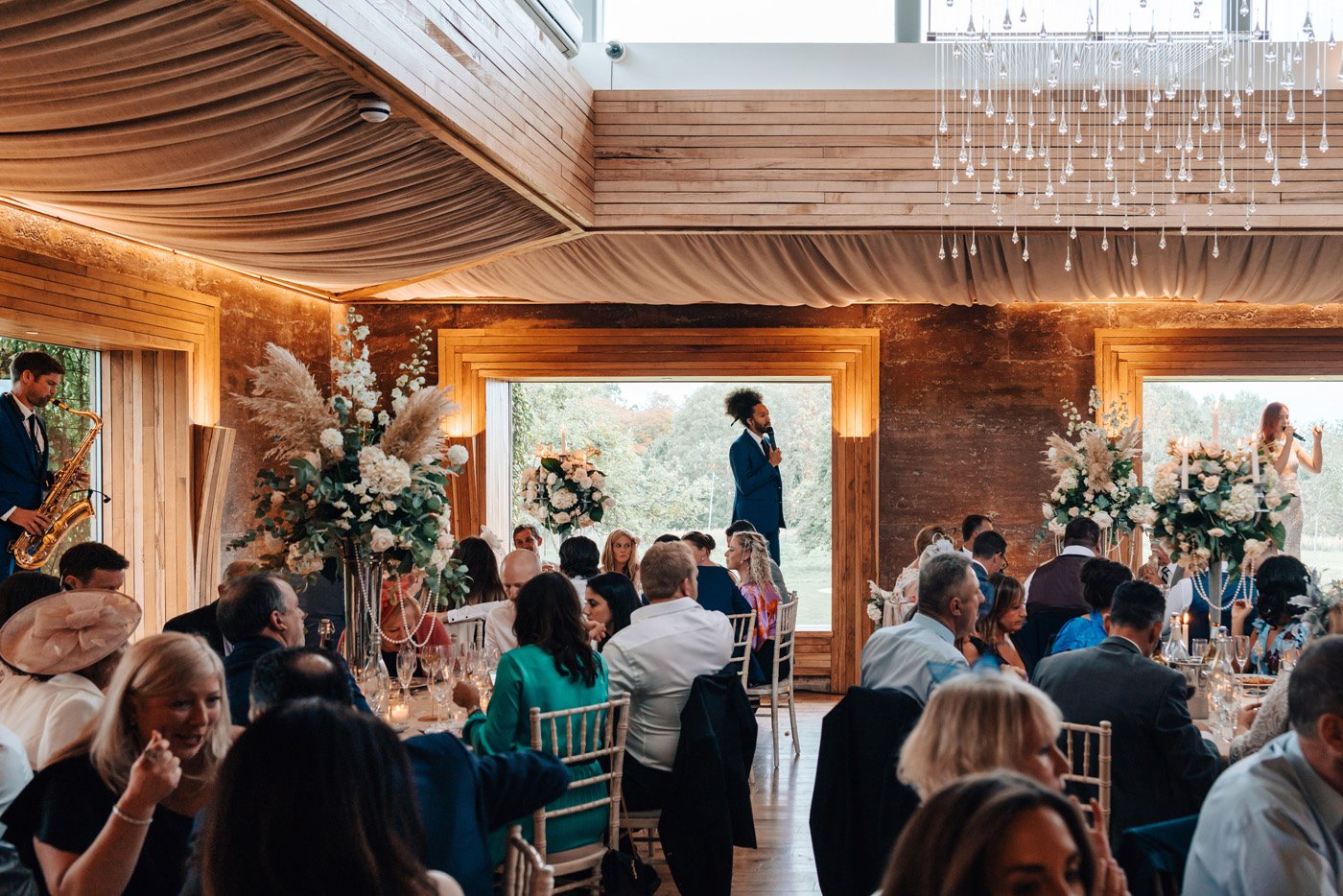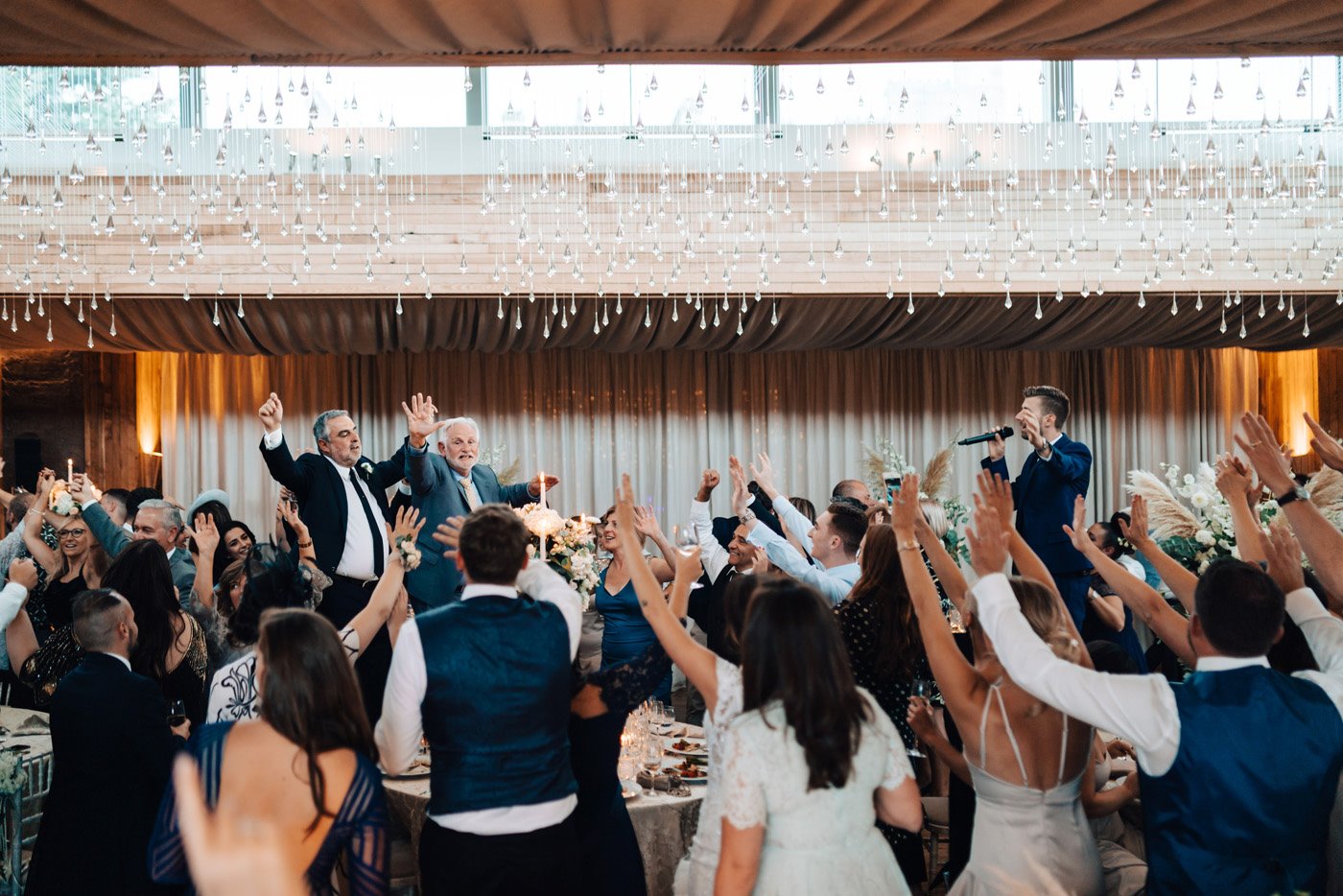 Sunset shots:
Make sure you get those all-important Autumn sunset couple shots (you can sneak out without anyone noticing)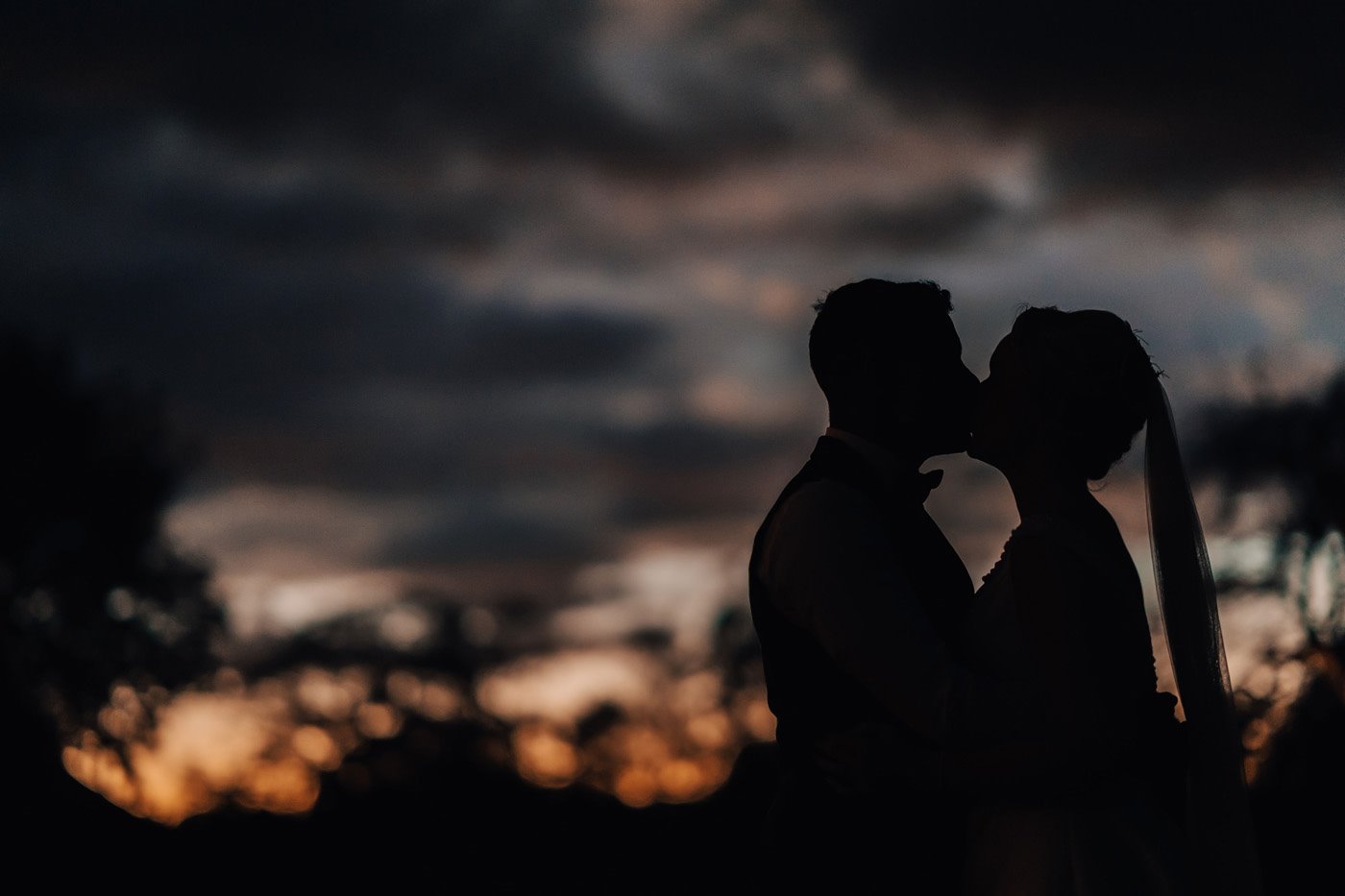 Sparkler time:
Well it wouldn't be an Autumn wedding without some sparklers (and possibly a few fireworks?) would it!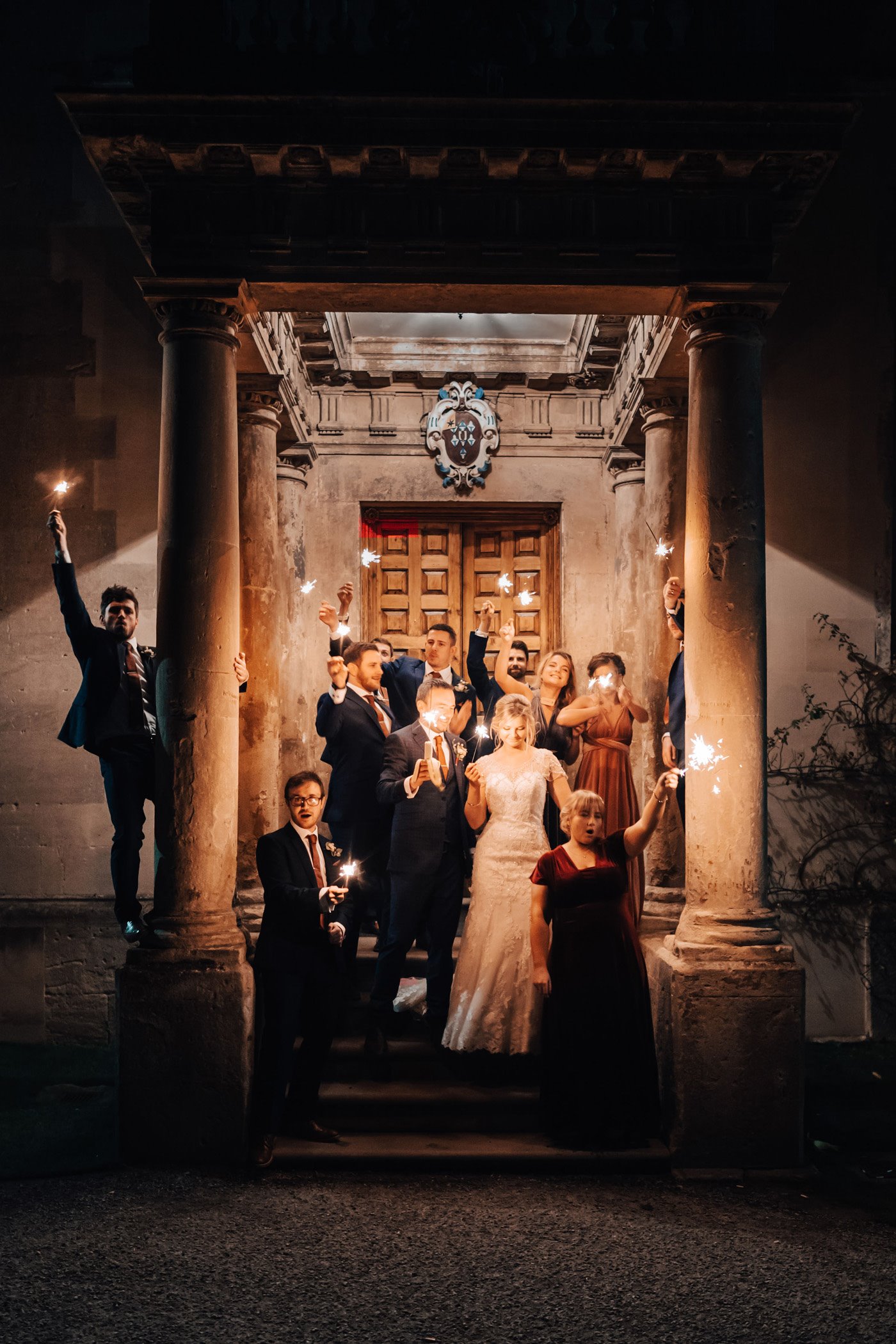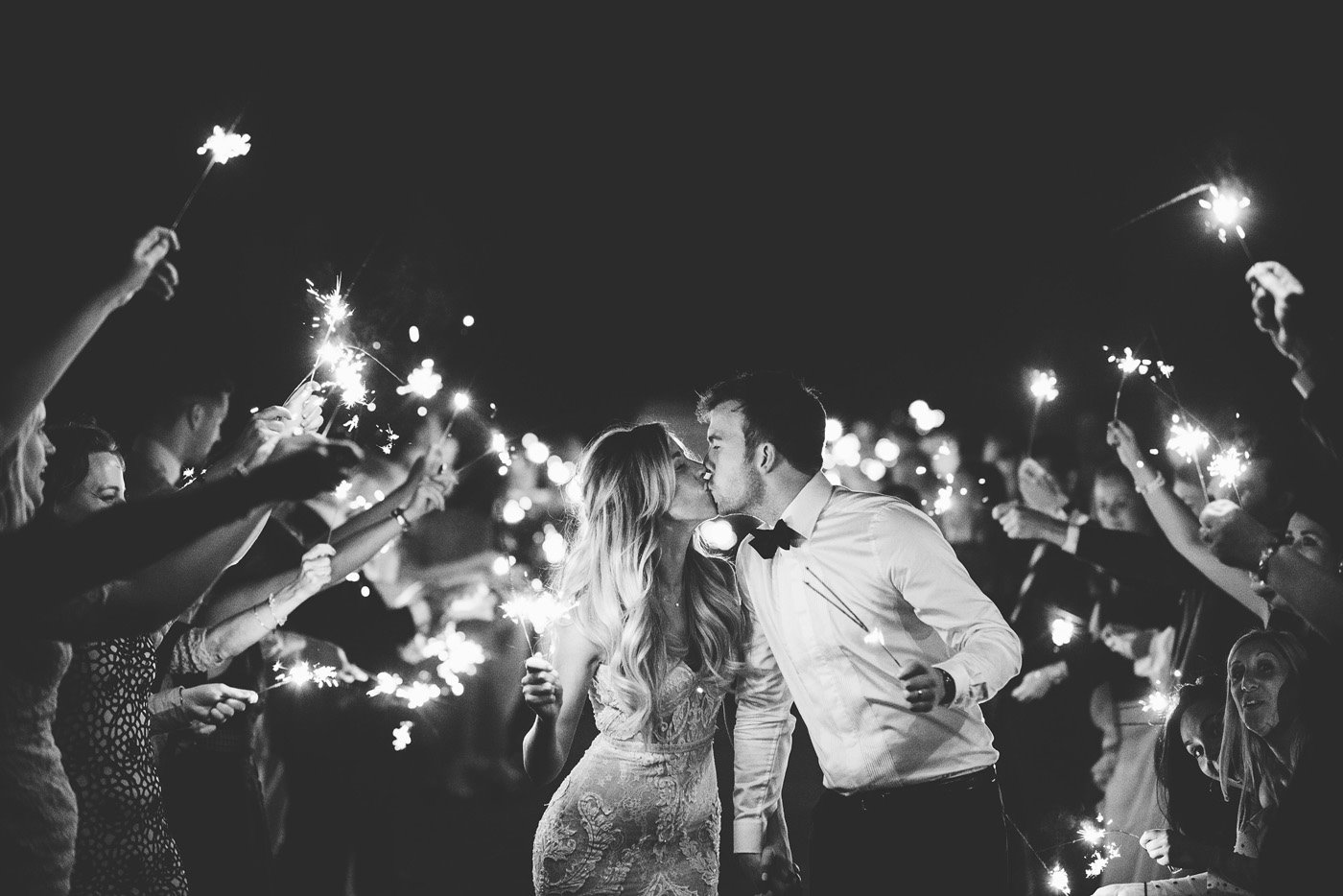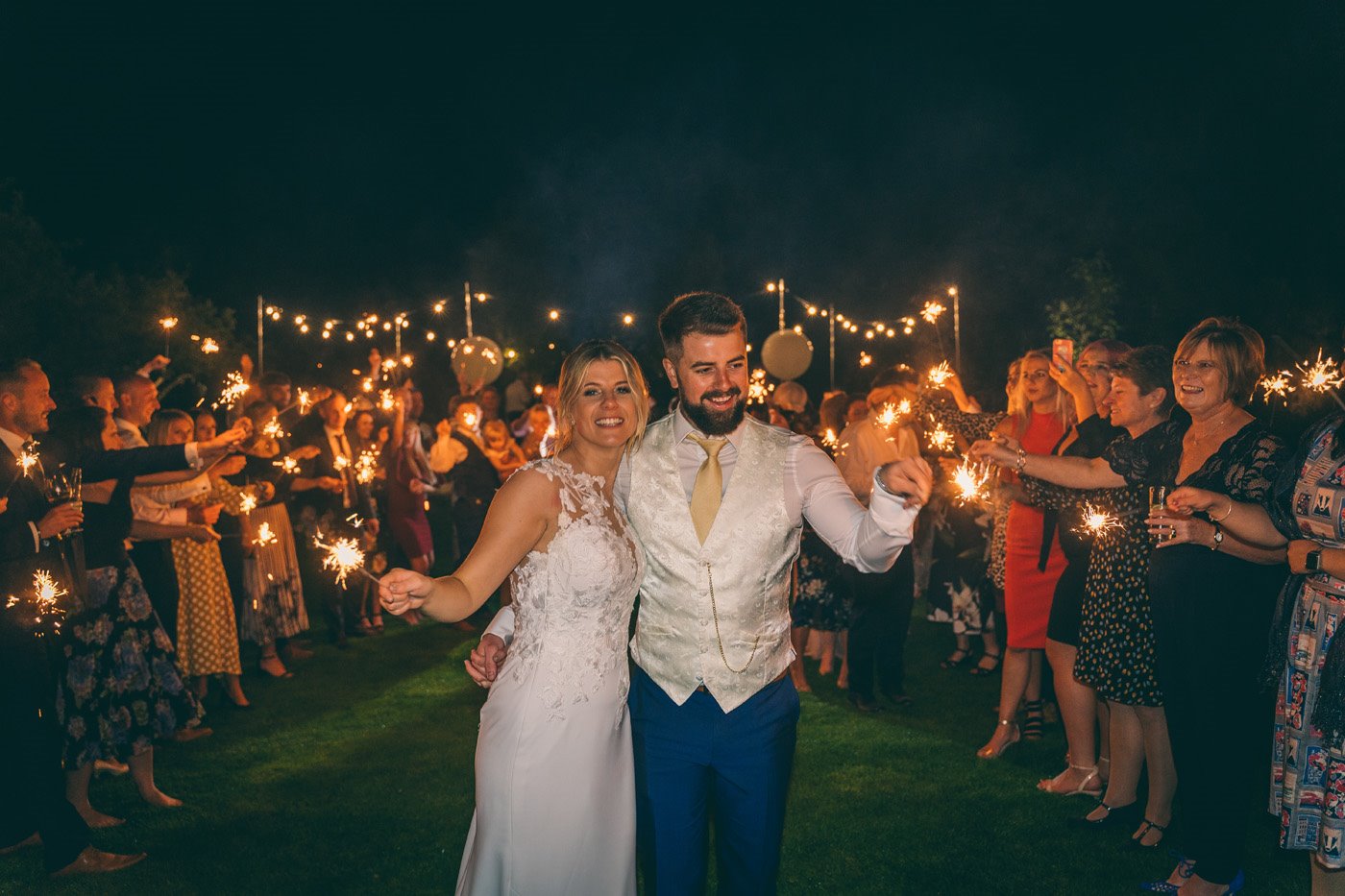 Proper party:
We think it's best to involve dressing up, silly dance moves, glitter stations, photo booths, DIY pimp your drinks bar (fancy gin and tonic with berries, cucumber, lime and lemon or prosecco with little vials of slow gin, crème de cassis and blackcurrant liqueur or freshly squeezed orange juice, strawberries and pomegranate juice- the more the merrier) and other interactive ice breakers- the more creative the better!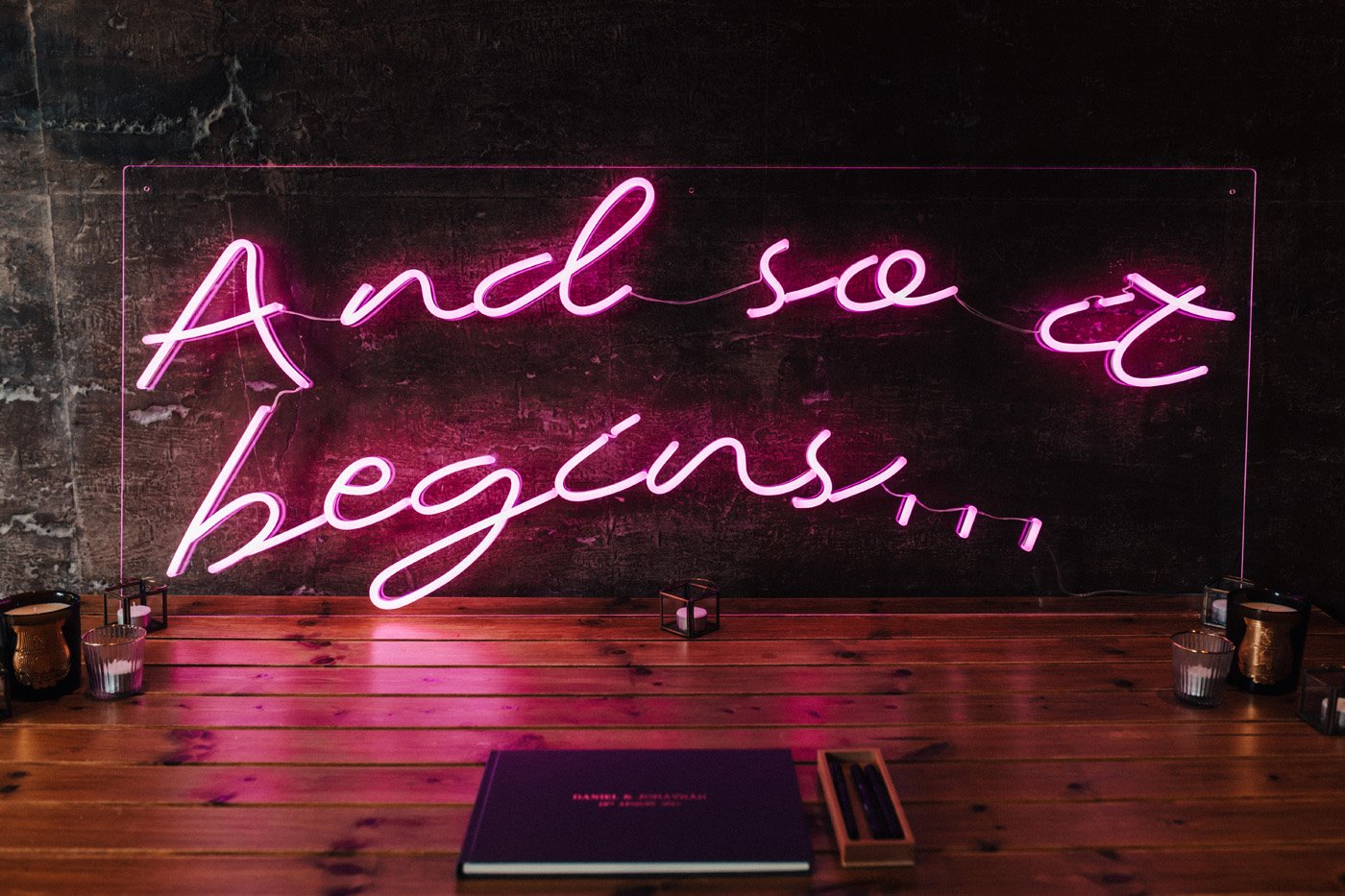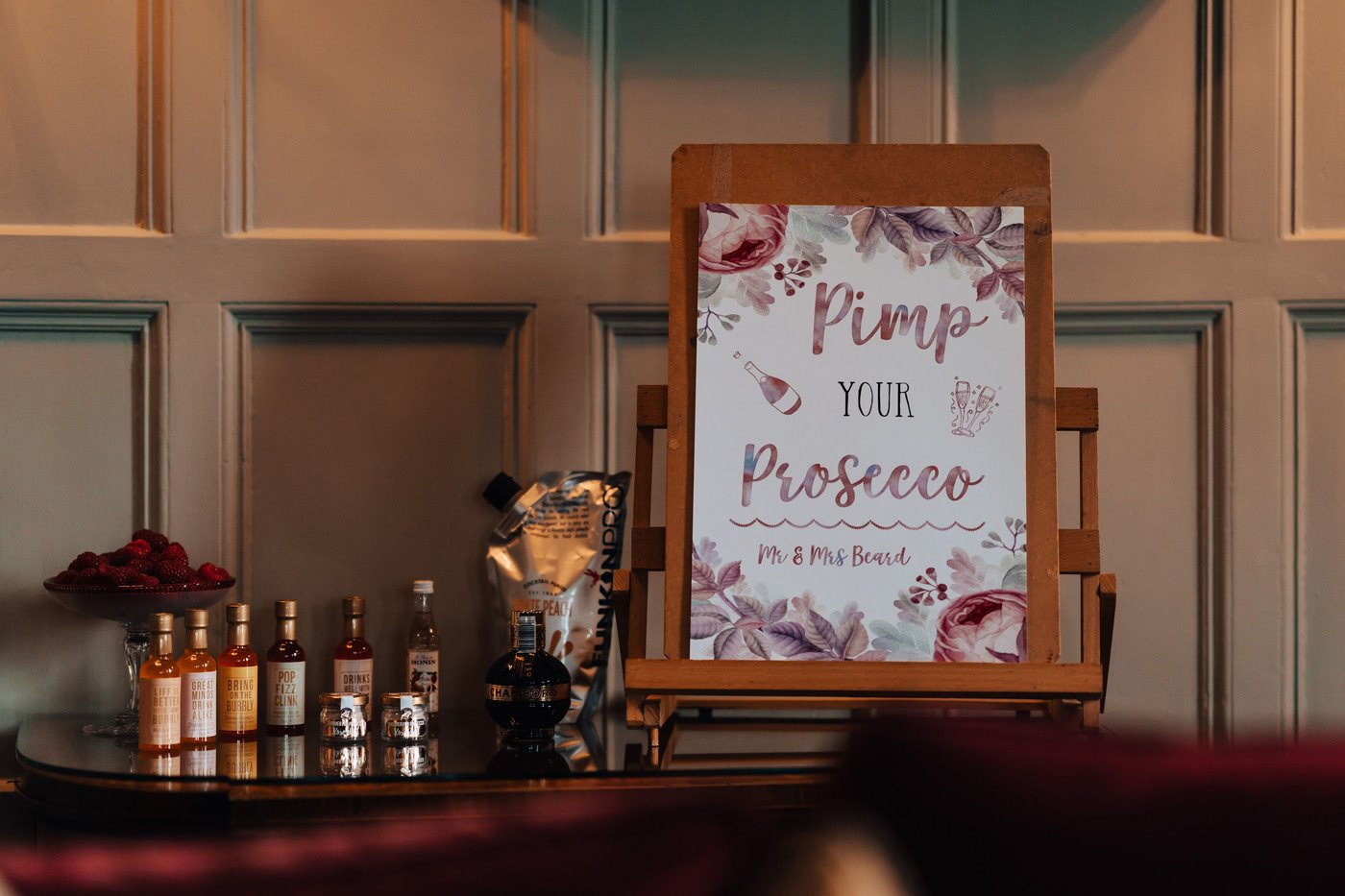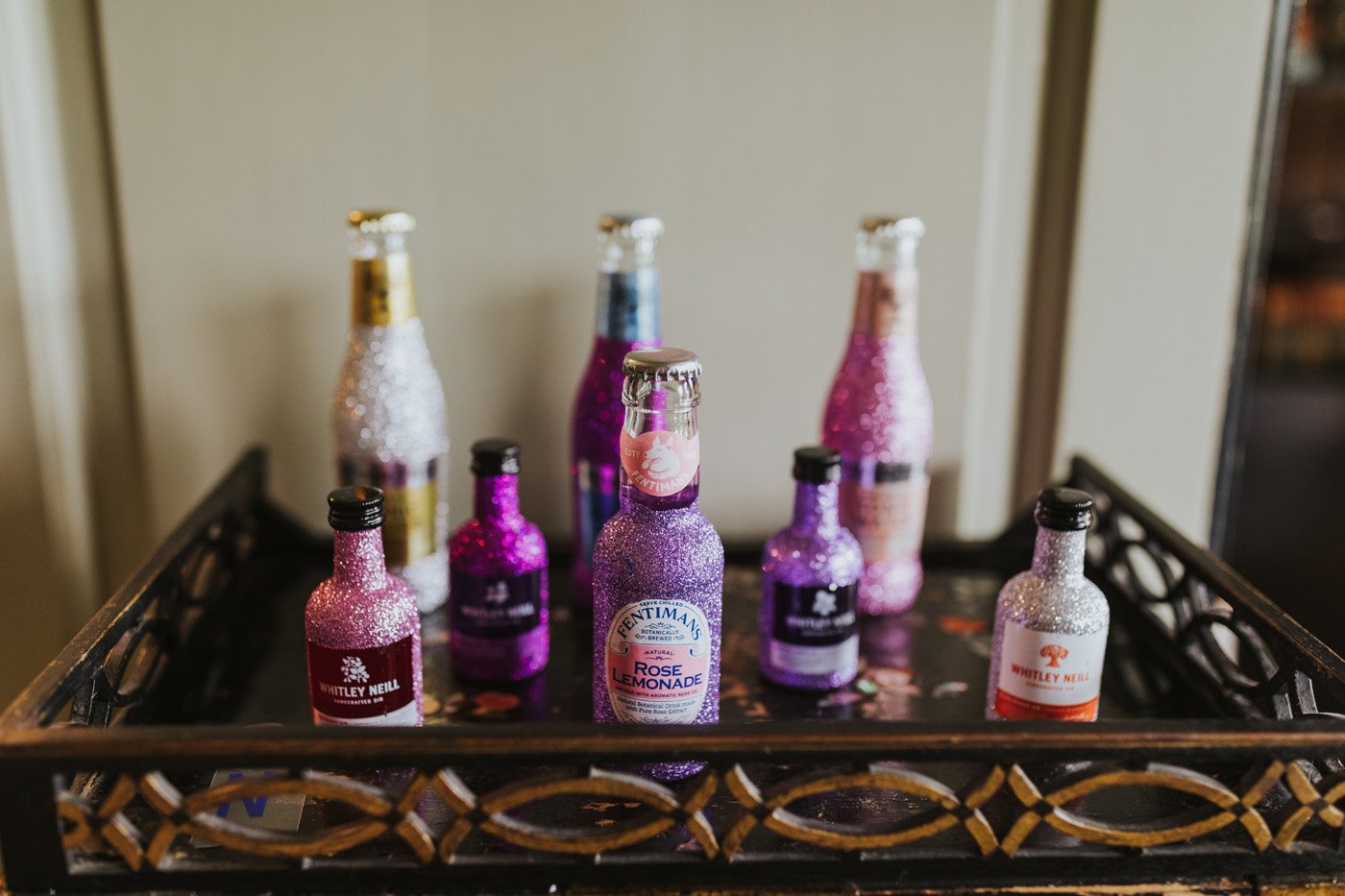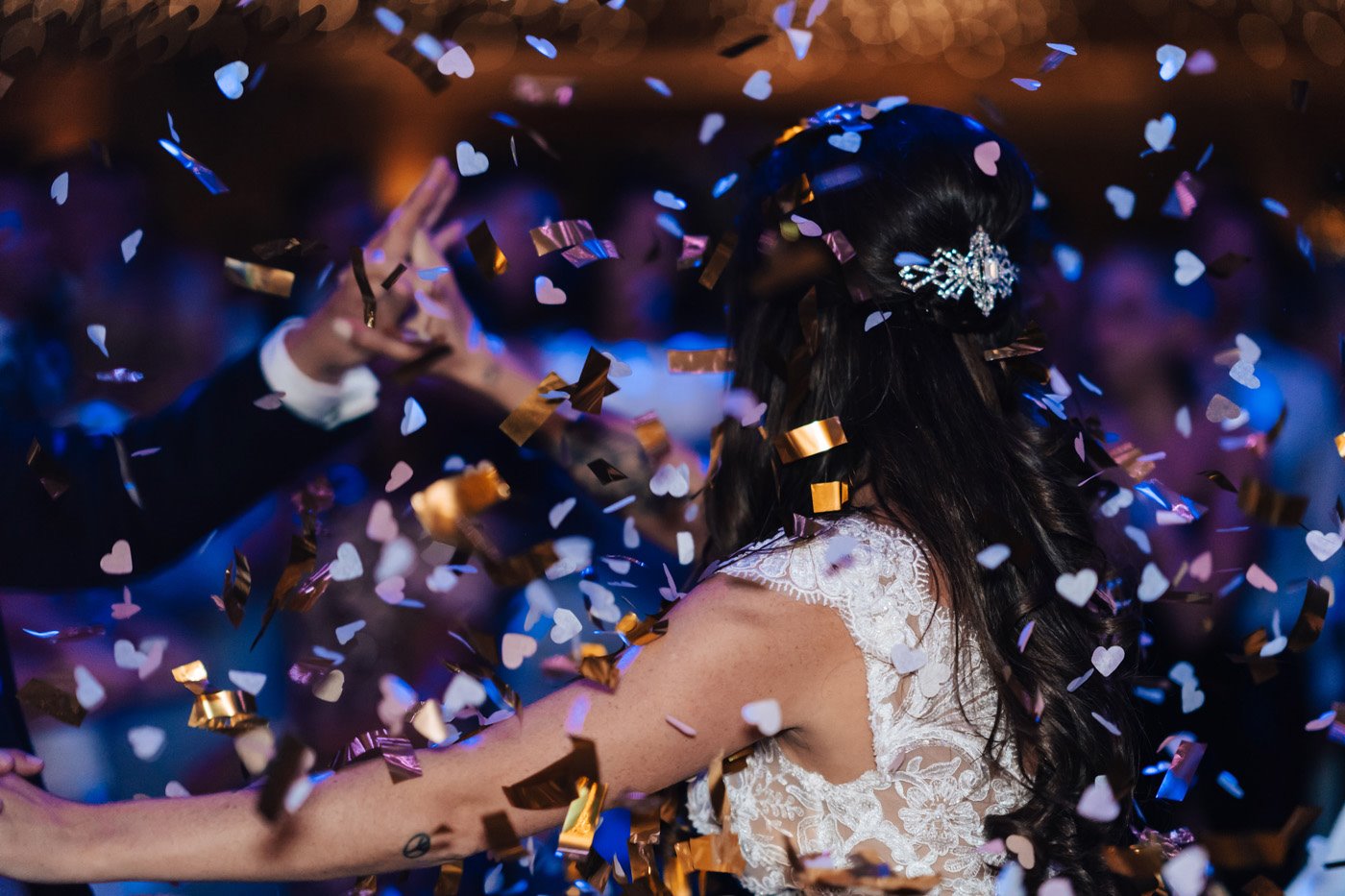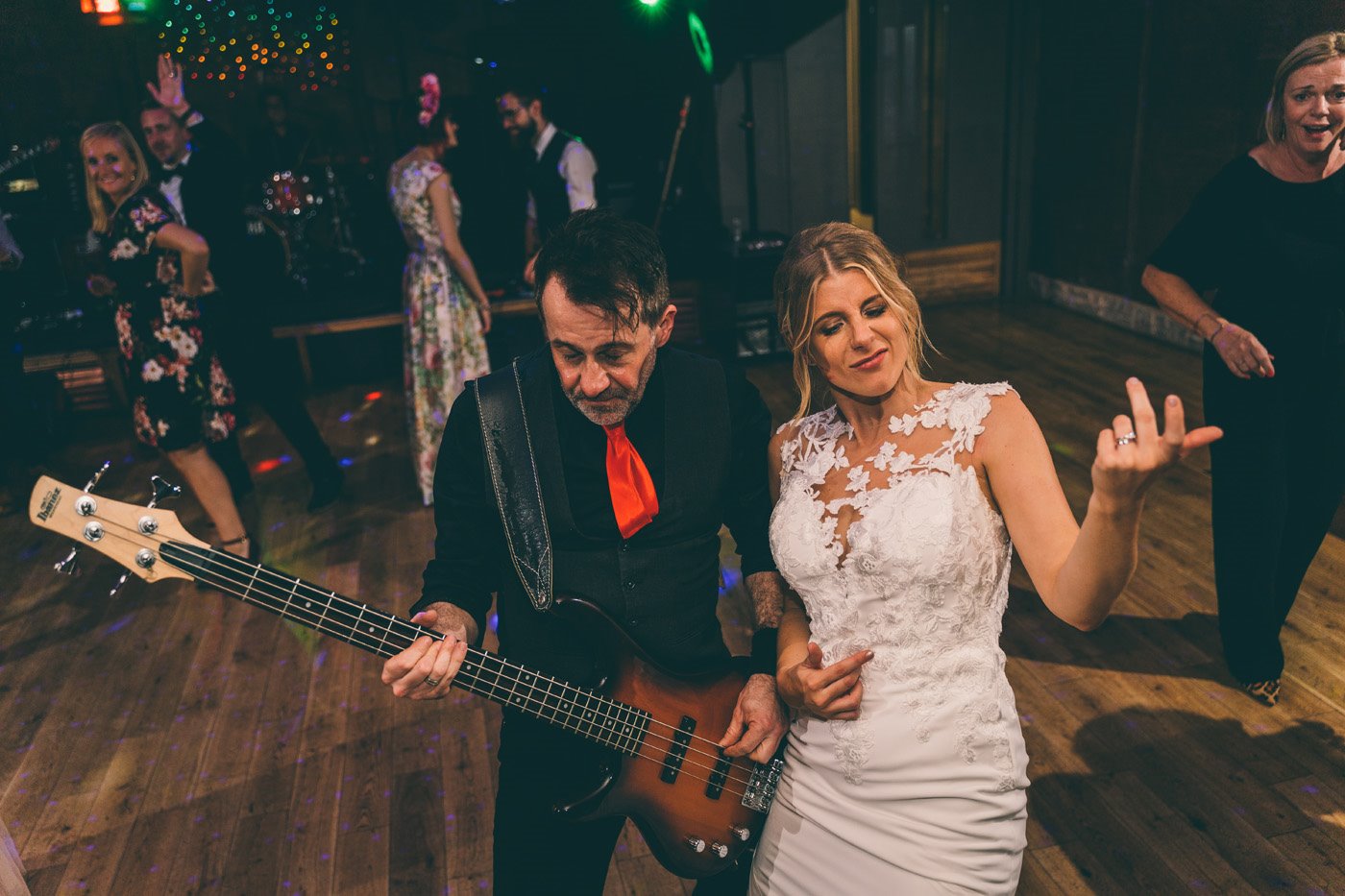 Fireside fun:
Get toasting whatever you fancy round the fire (crumpets, smores and simple marshmallows are our favourites). Or you can serve hot toddies or hot chocolate with cream and a dash of brandy at this point. Sing some songs, tell some stories, give your mother in law a hug.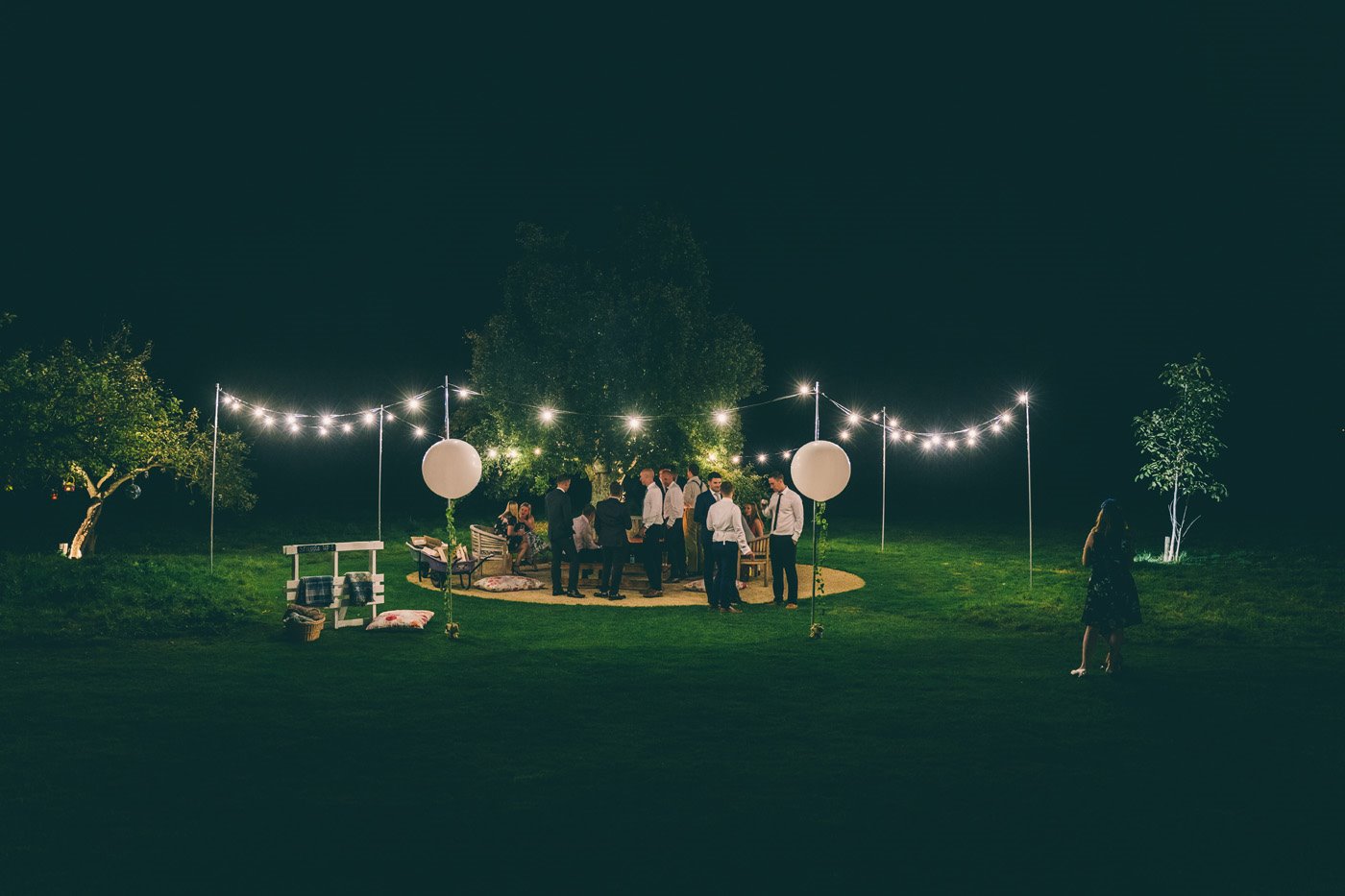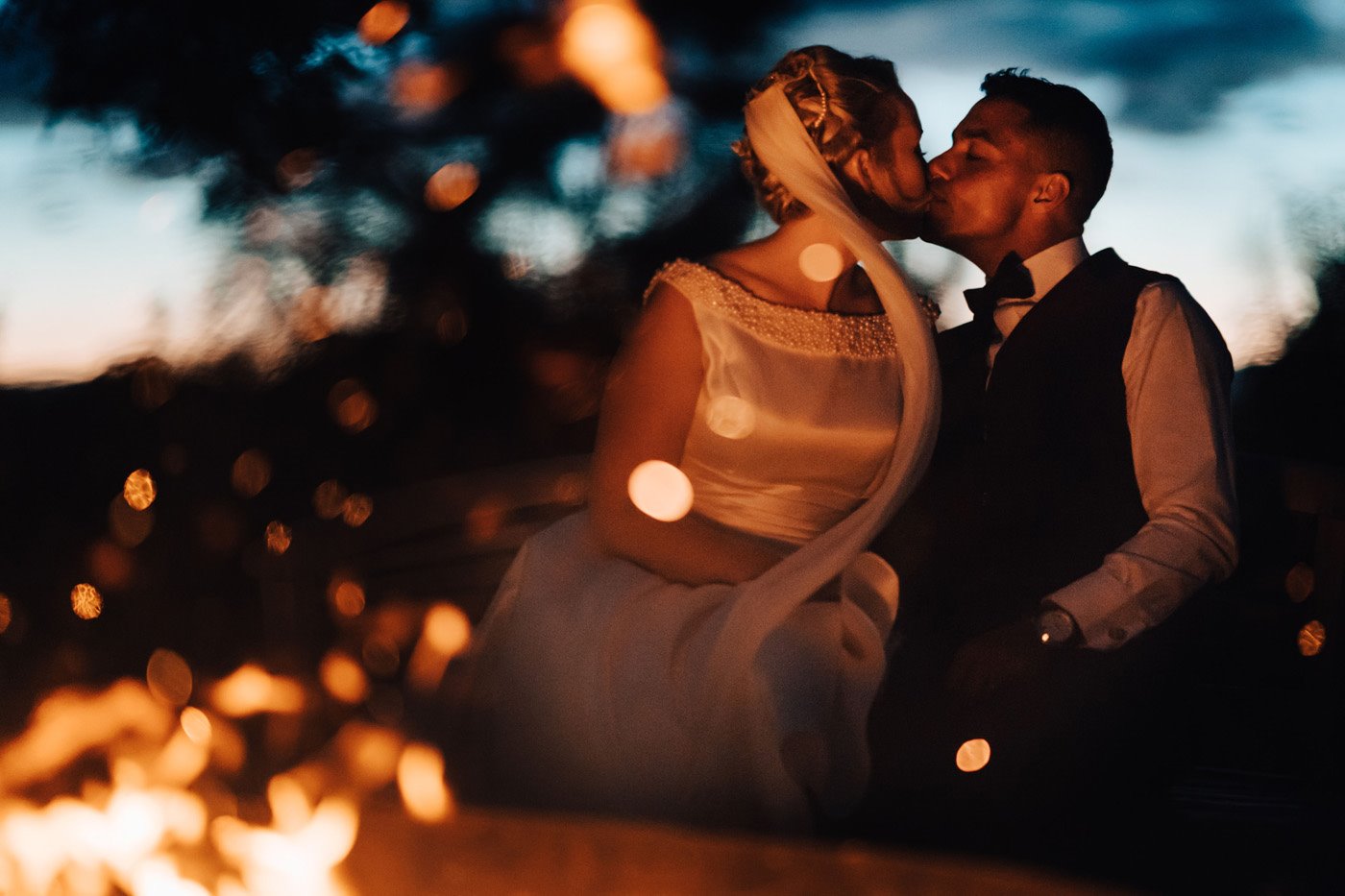 The morning after:
A slap up breakfast in the dining room to a backdrop of tales of the night before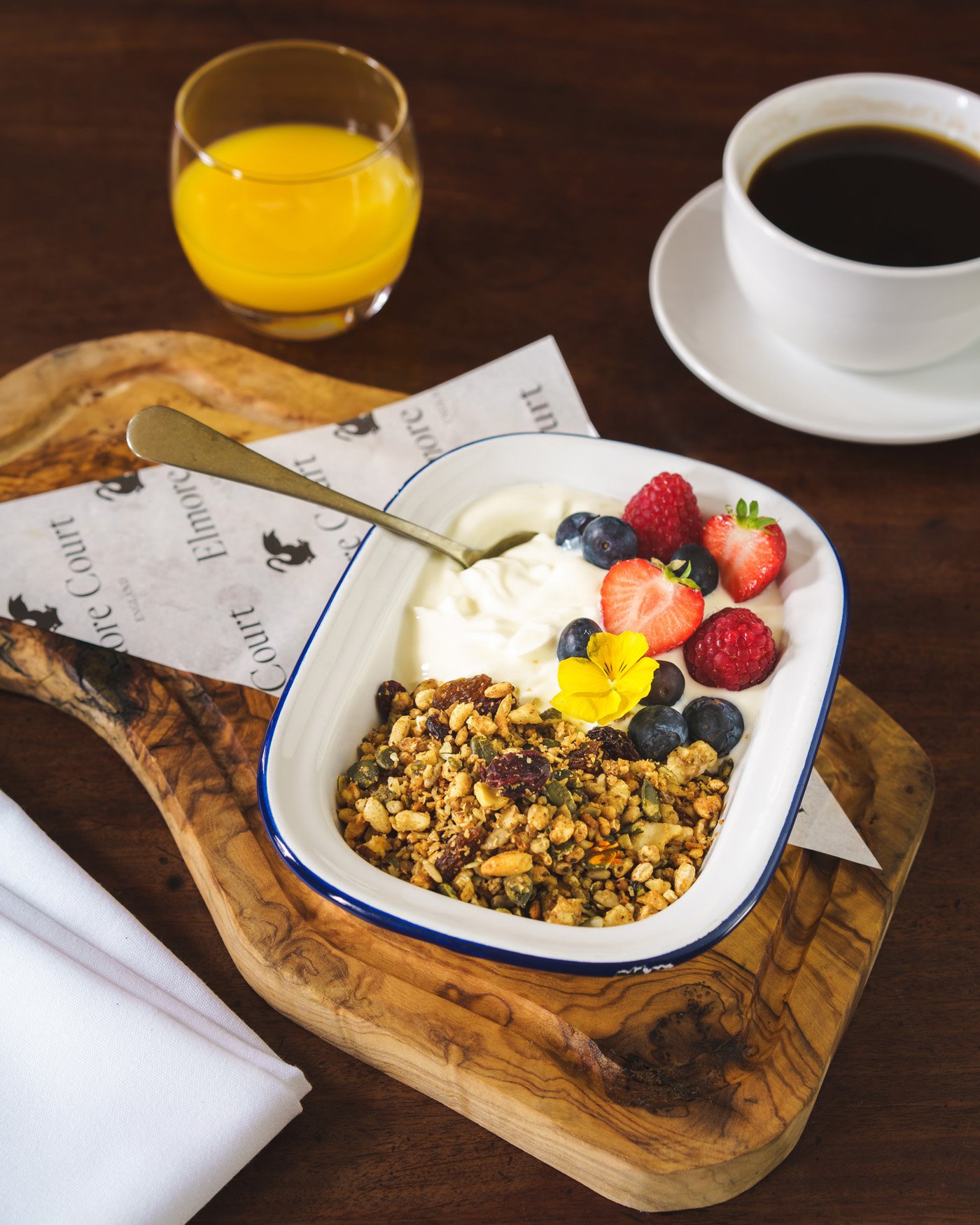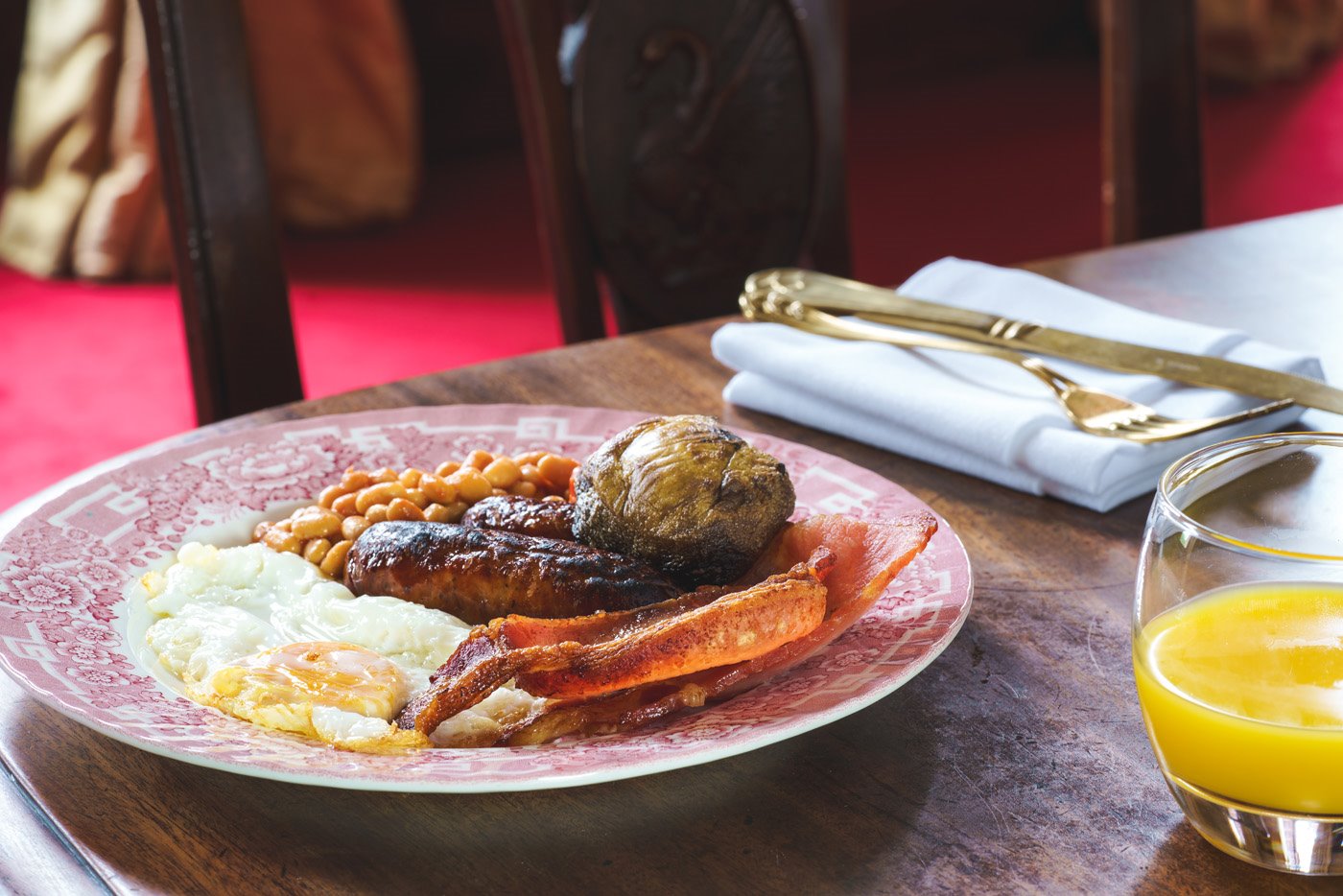 Related reading