Ten best reception ideas from recent weddings at Elmore Court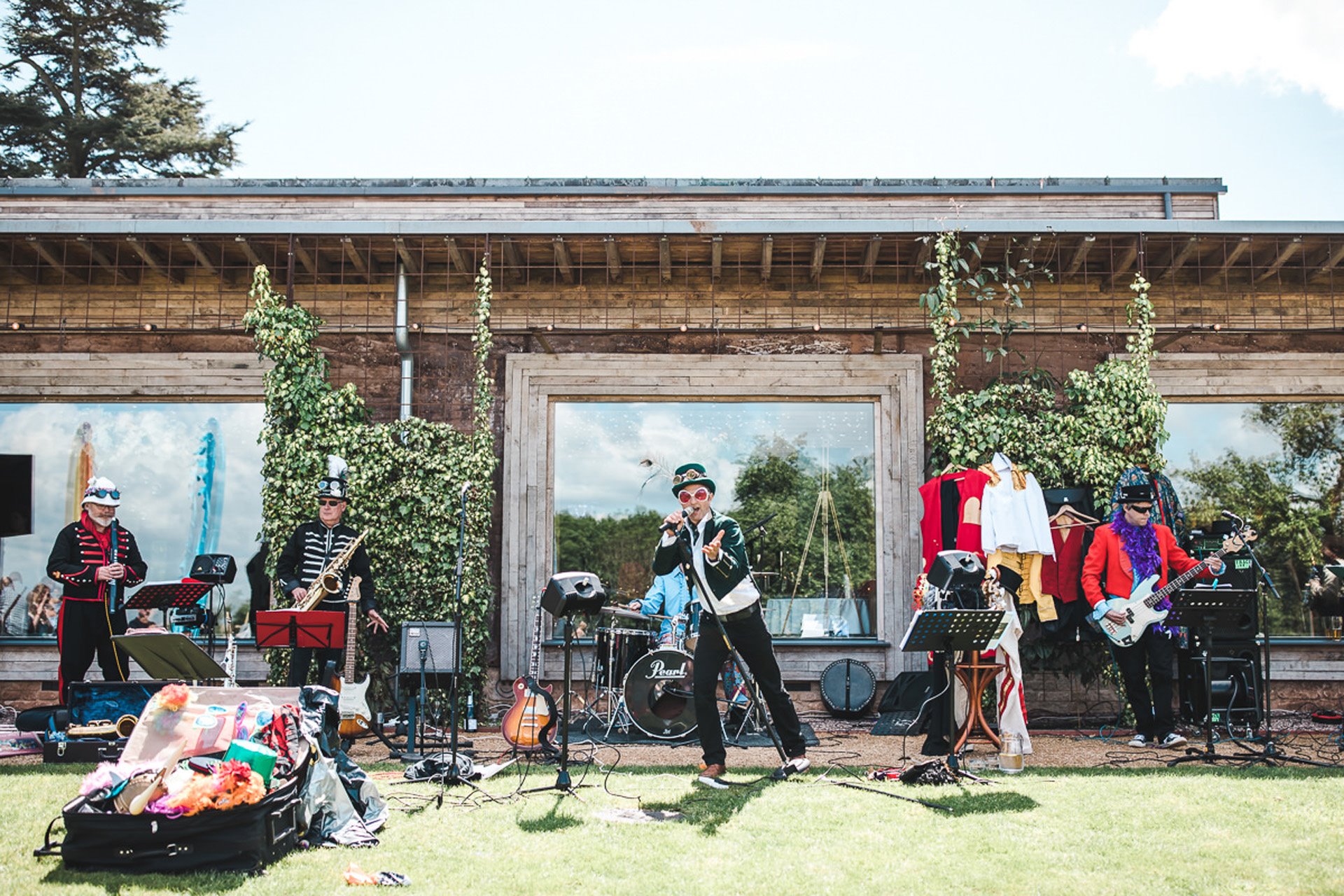 We asked you this week what you'd like to see more of, and top of your list of wants was wedding reception inspiration and different drinks reception ideas. Obviously all of our favourite ideas have an Elmore twist! So grab a pen and something to sip and prepare for a wedding reception inspiration revelation…
Here are our (tried and tested) top 15 unusual wedding reception ideas that really get the party started...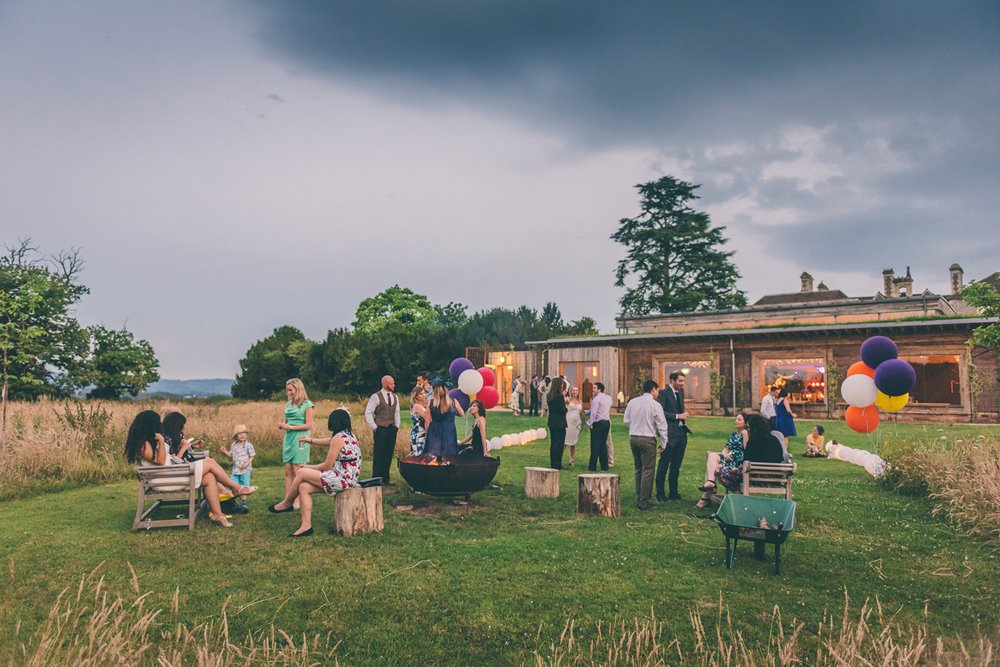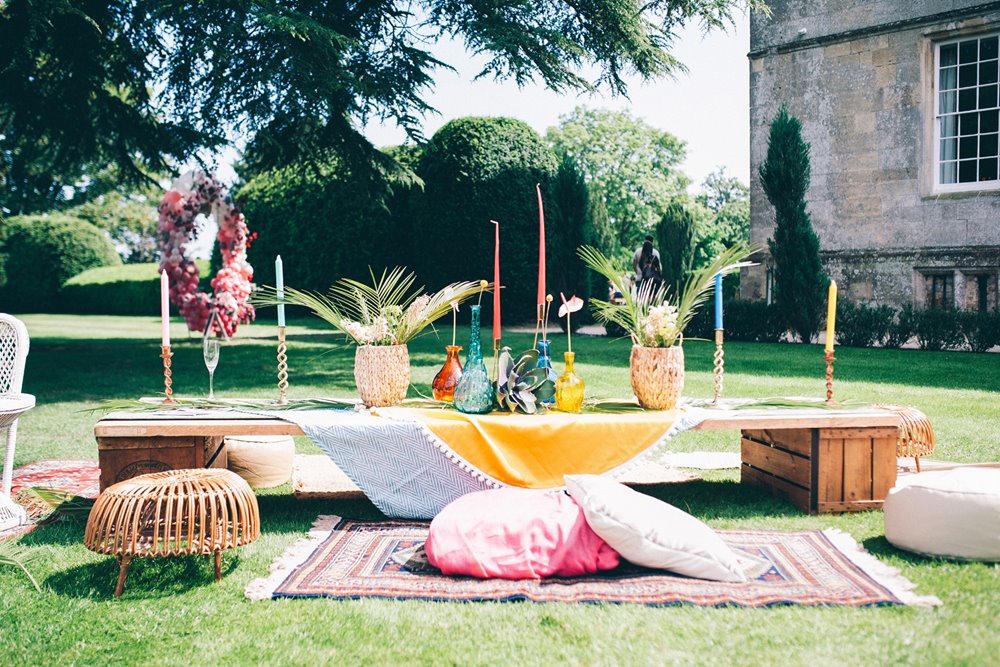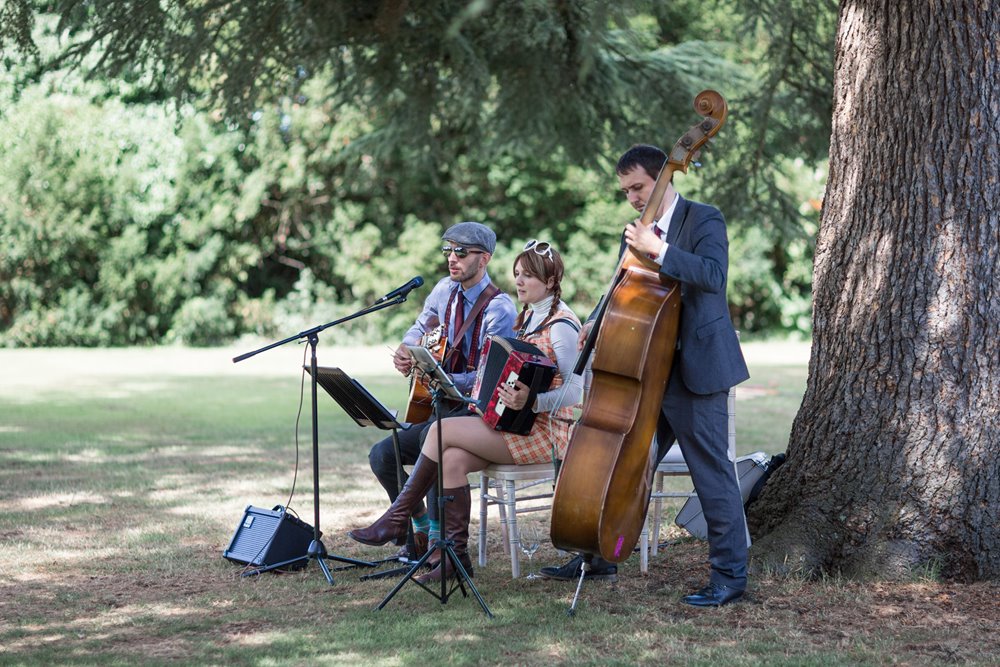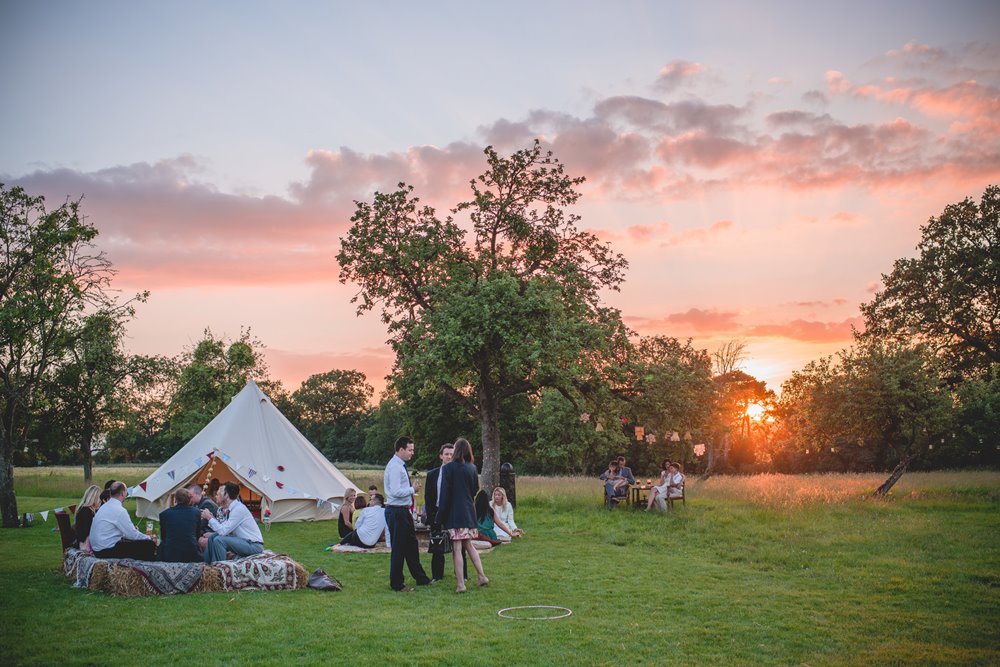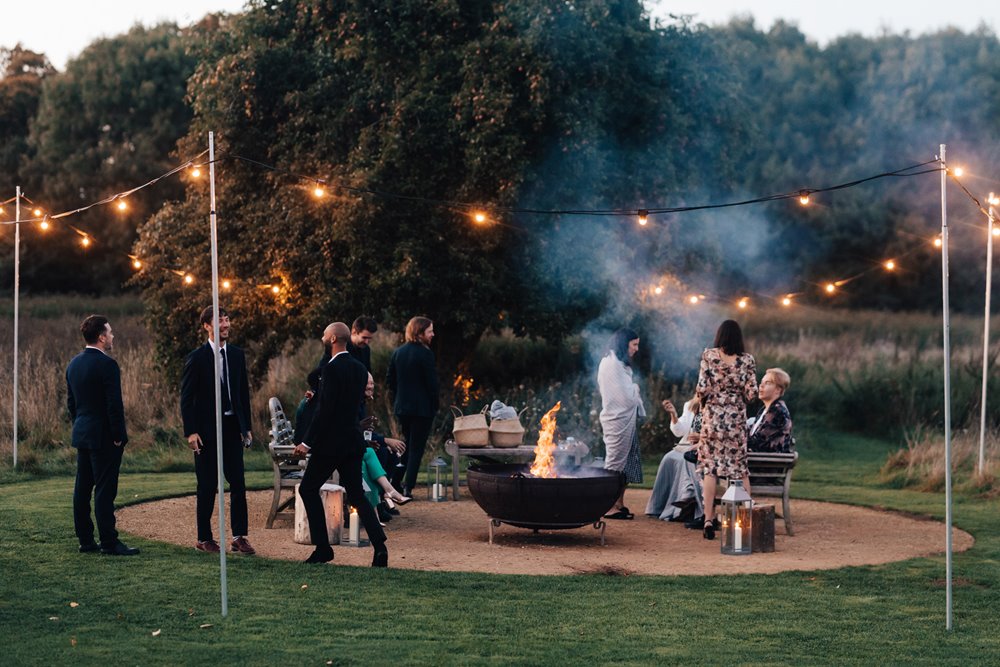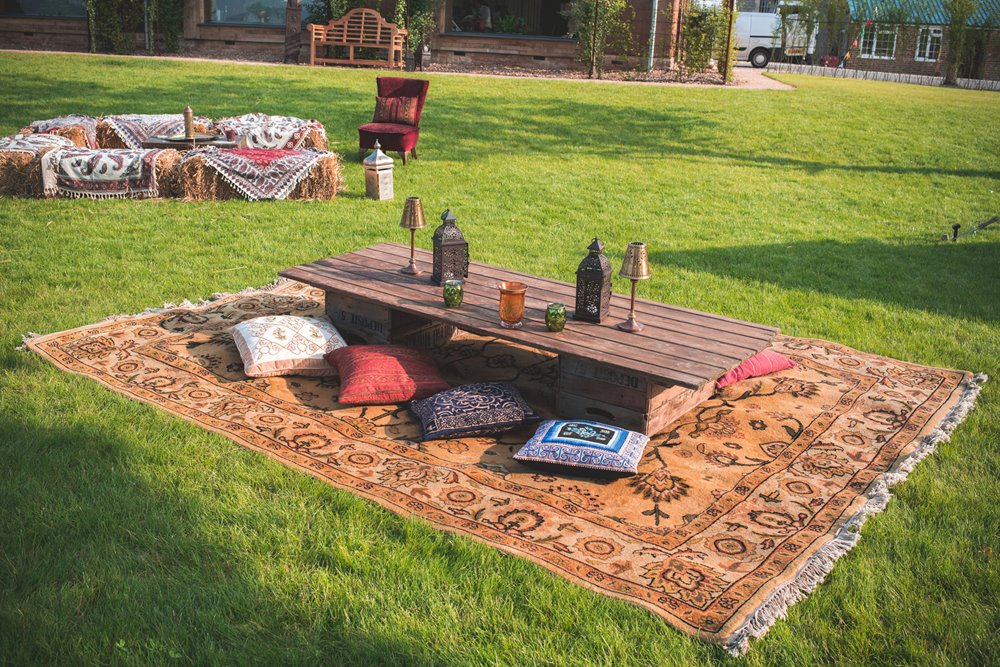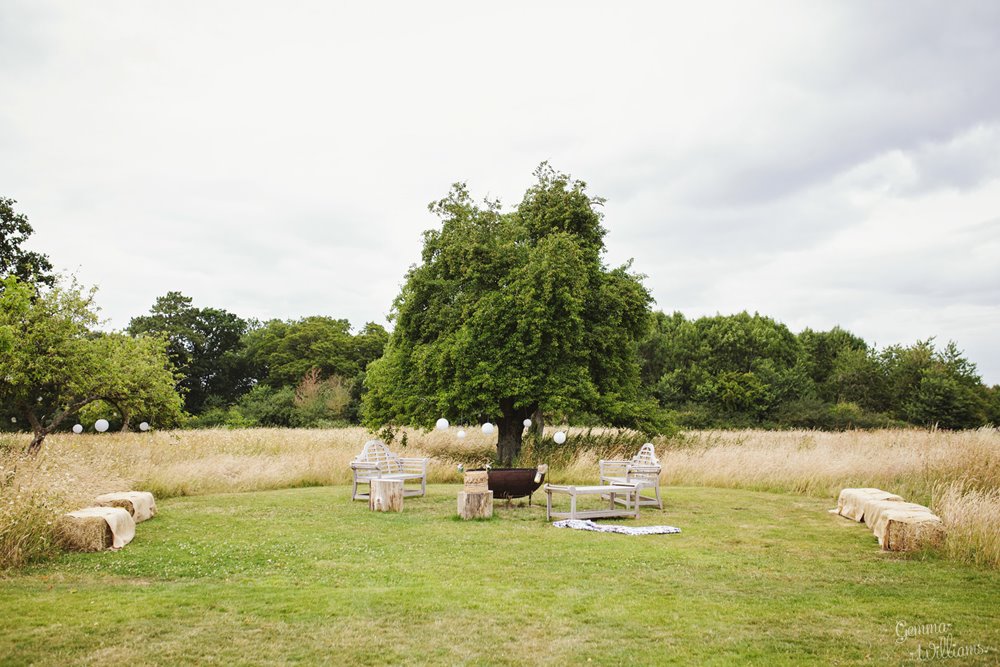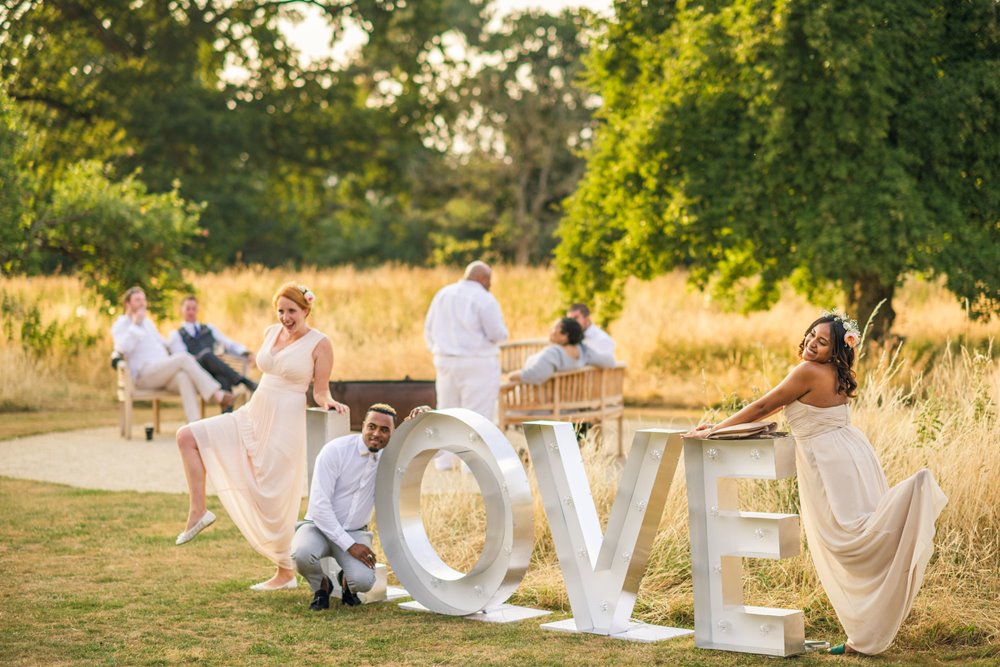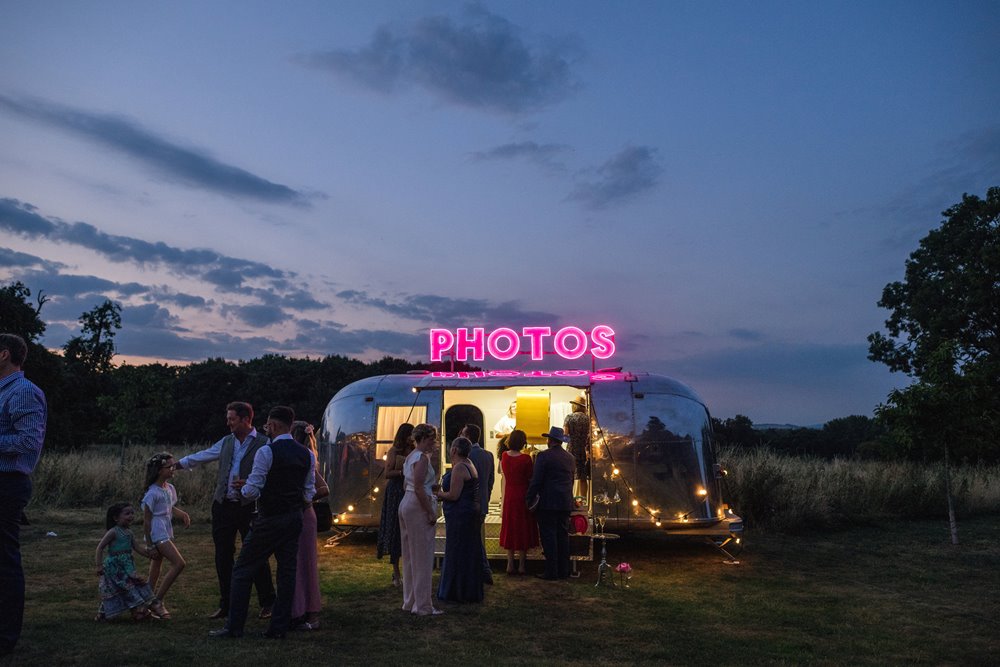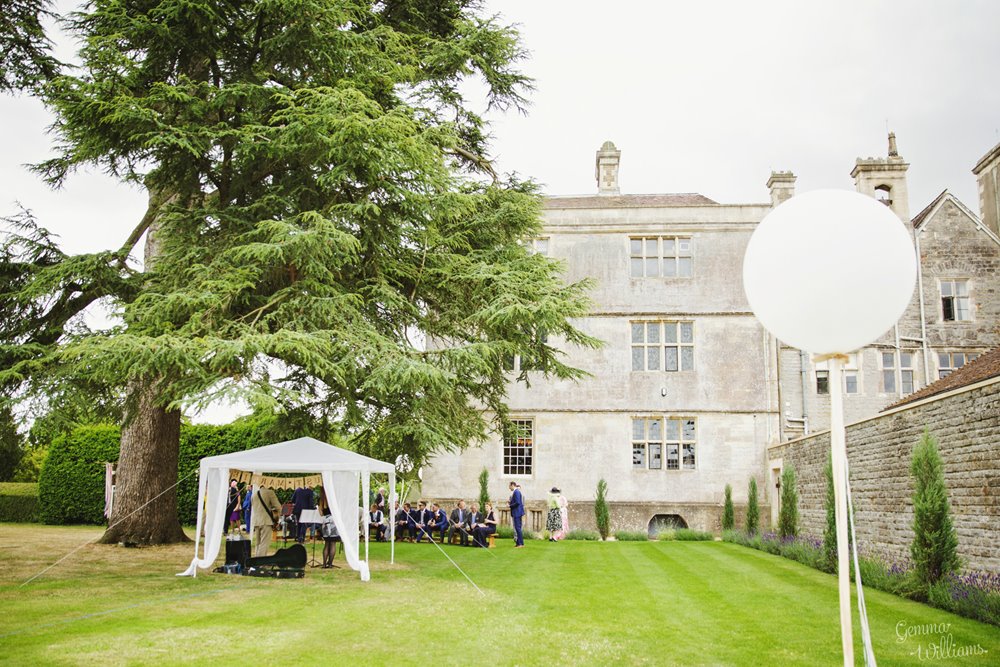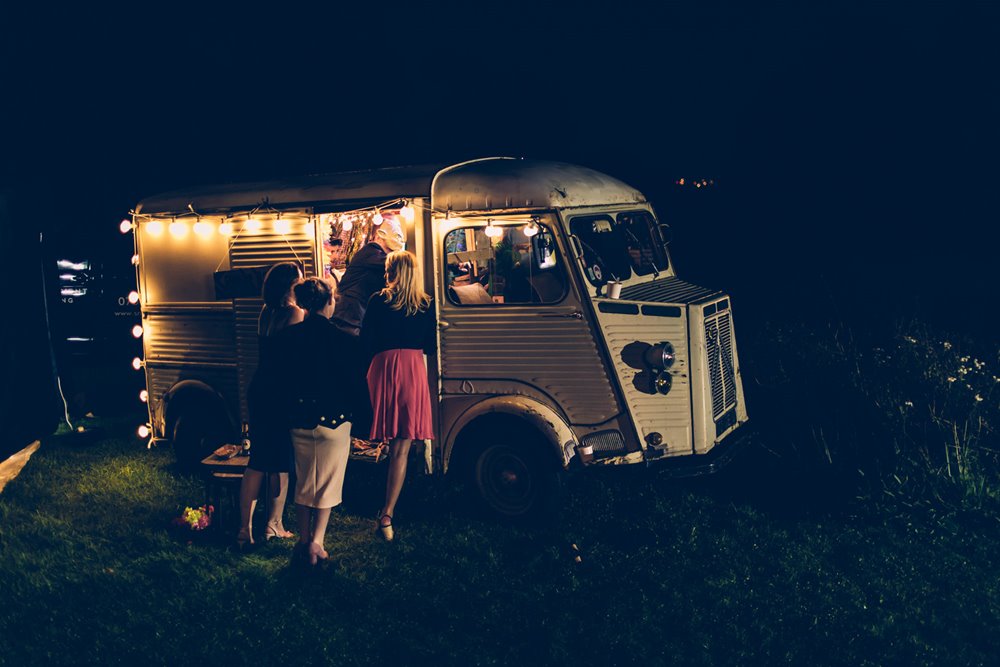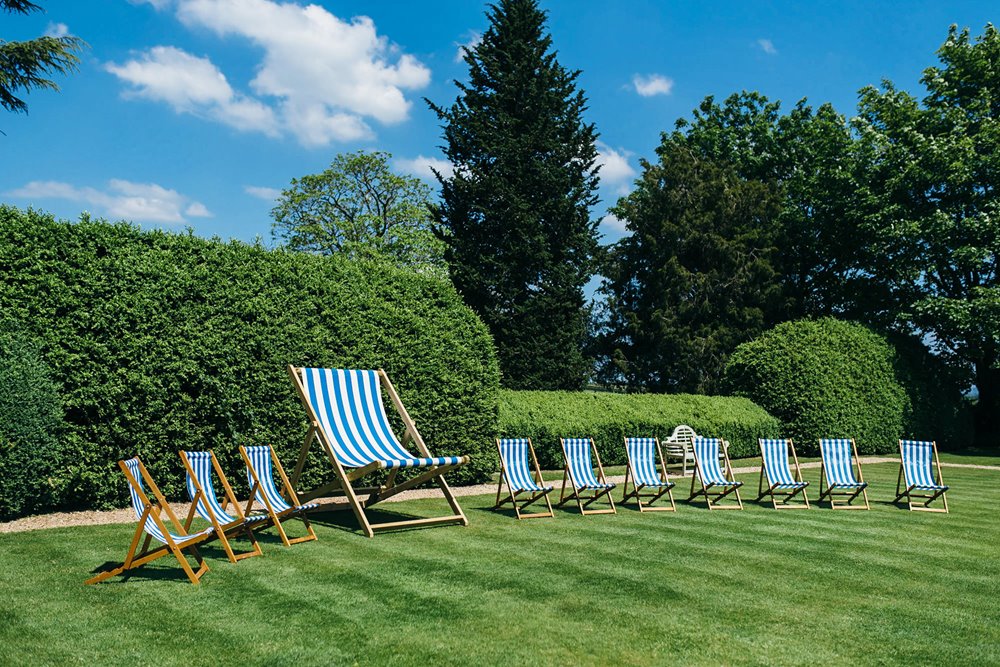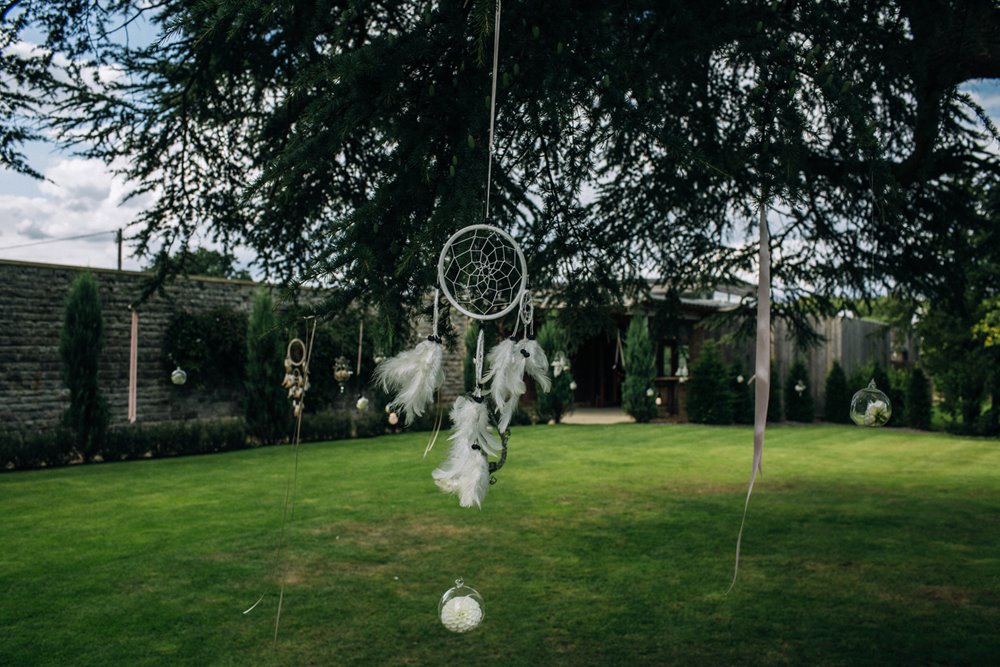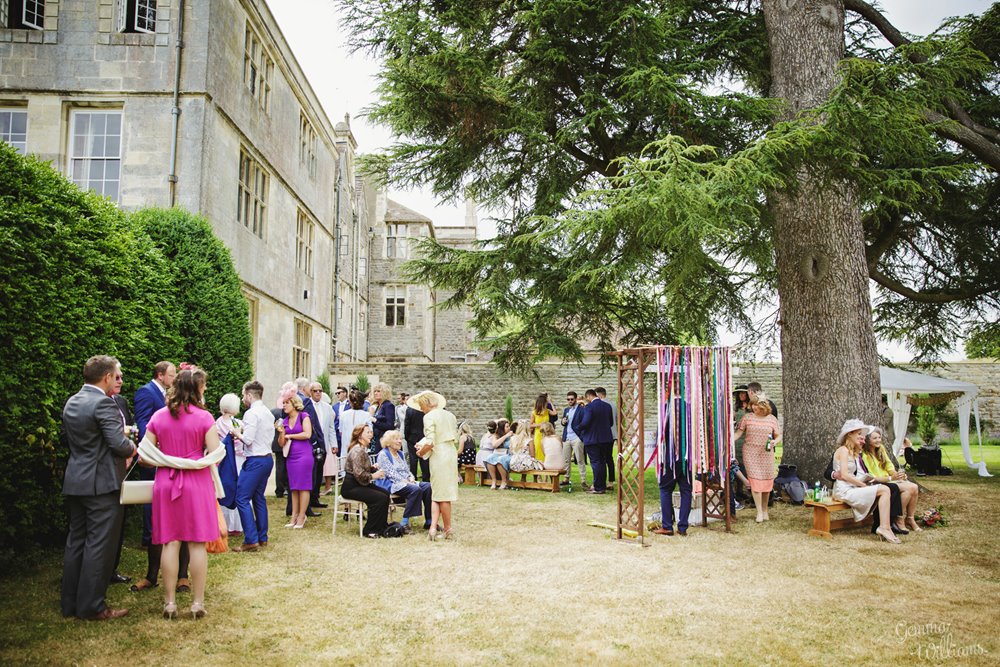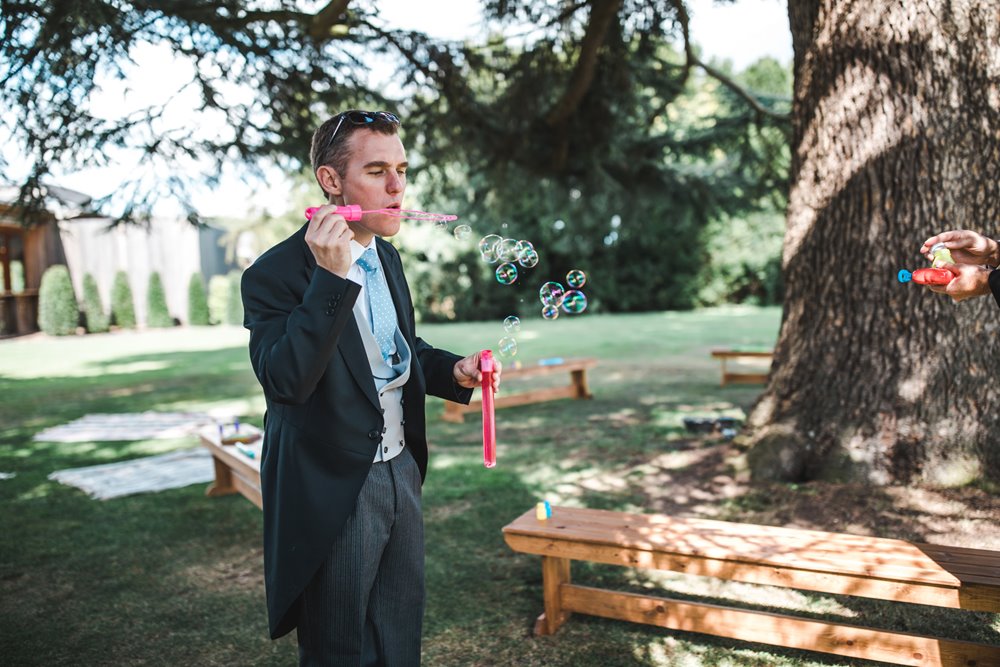 1) Nothing beats live beats!
Live music is always at the top of our list for a swinging drinks reception. Nothing beats live beats to get guests in the celebratory spirit.
For a really fun and interactive twist we're especially fond of roaming musicians...
Look at festival favourites like the Heavy Beats Brass Band, The Super Tenants or a Gipsy Kings salsa vibe to start the party with a bang.
Keep them a surprise (in fact our number 1 top tip with wedding & party planning all round is to always keep lots of surprises) They can greet guests and whip them into a frenzy after the ceremony on the lawns, then like pied pipers they can dance your guests down to the Gillyflower for dinner.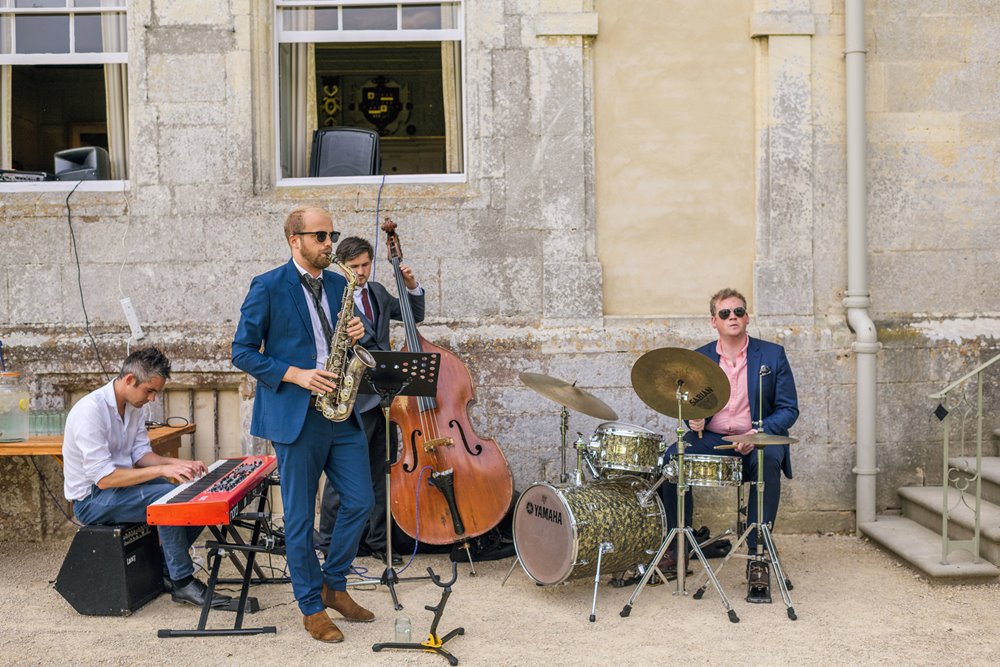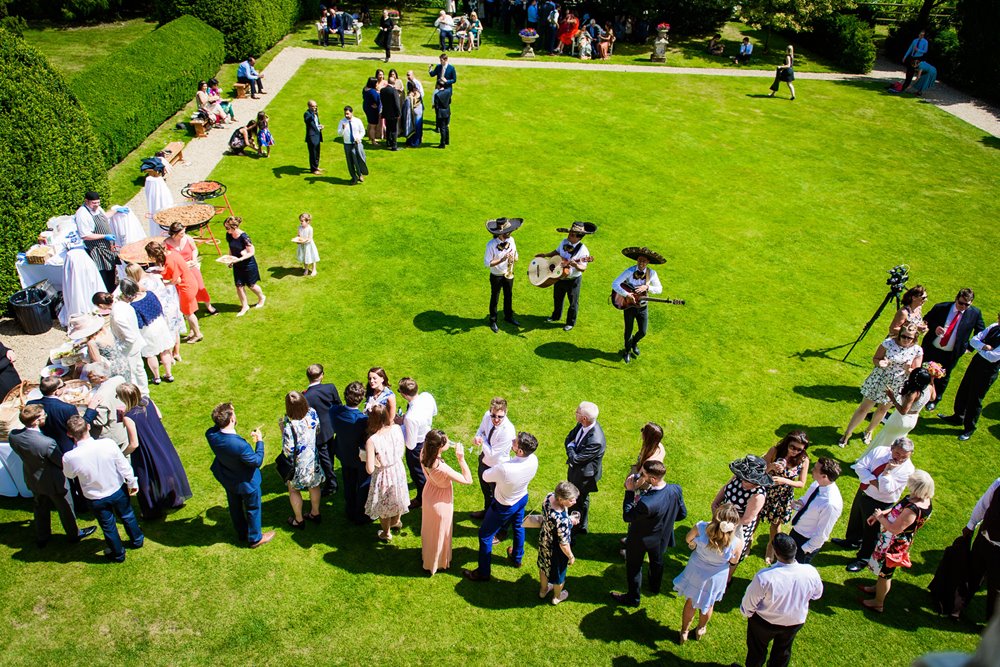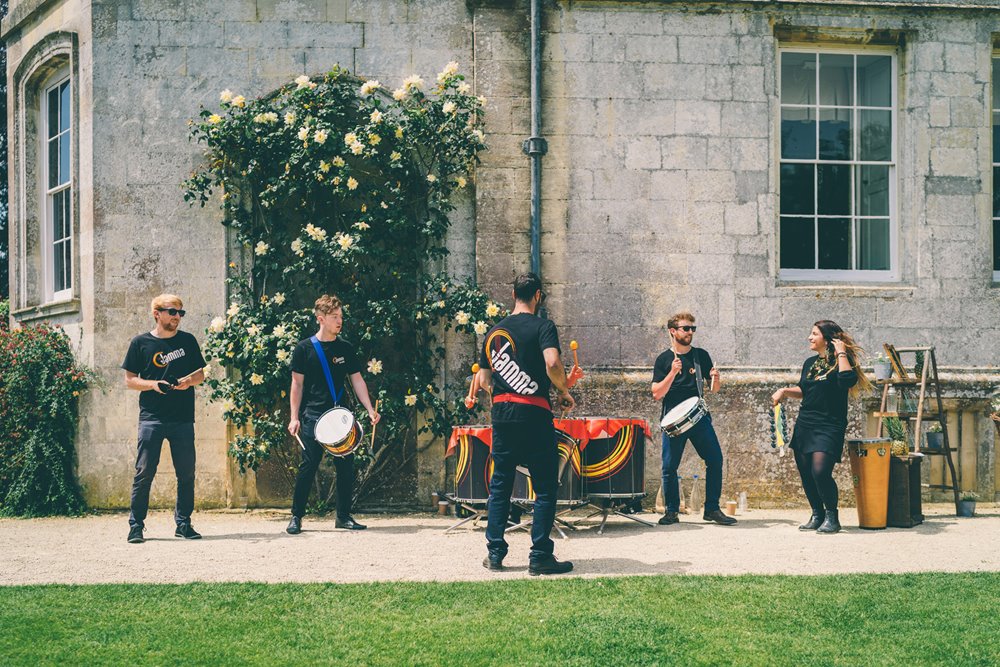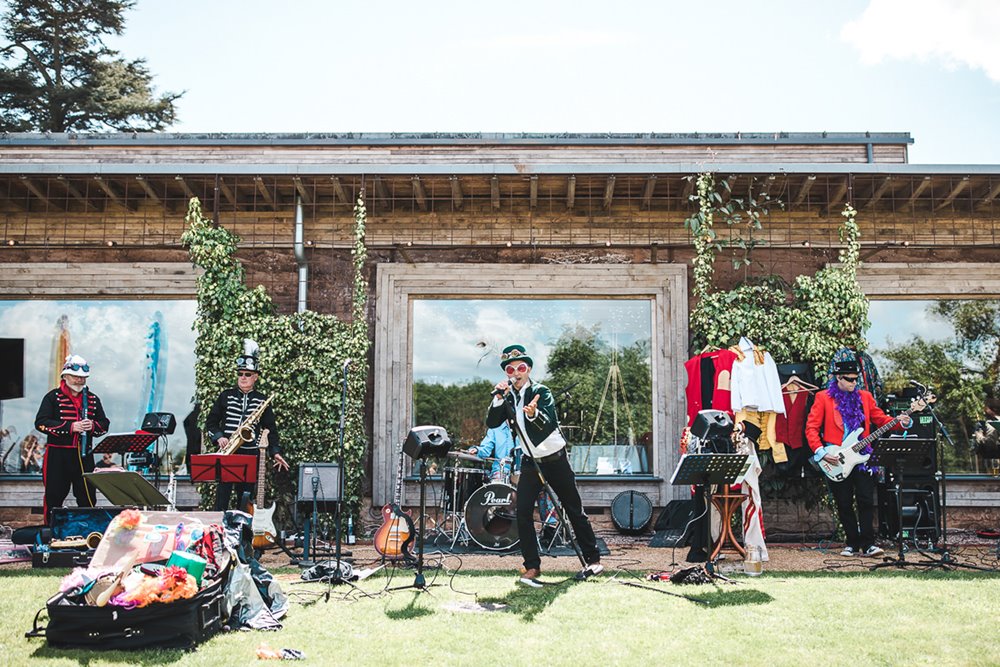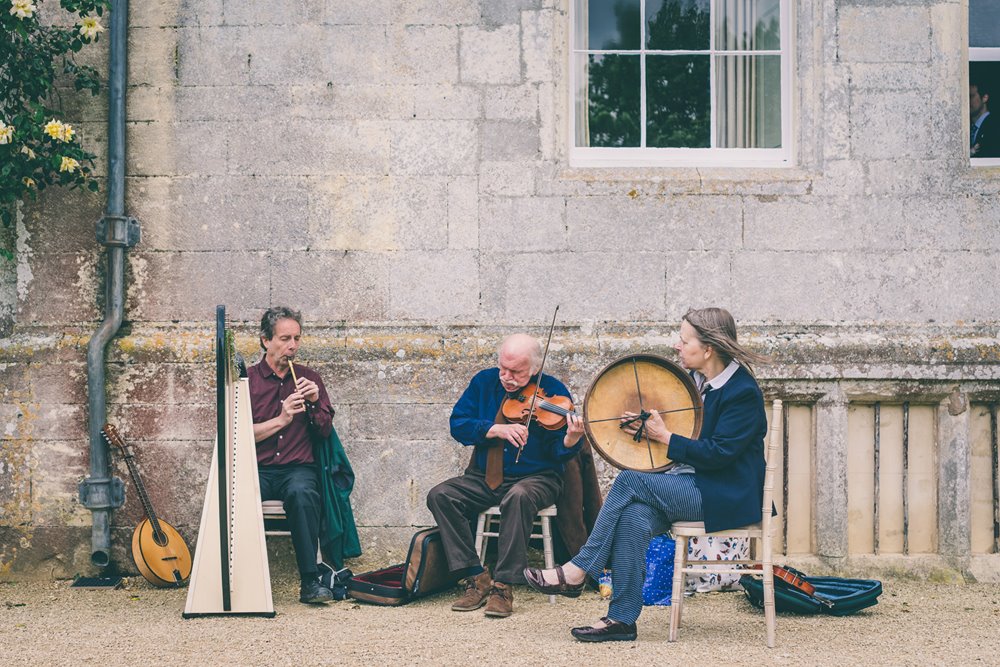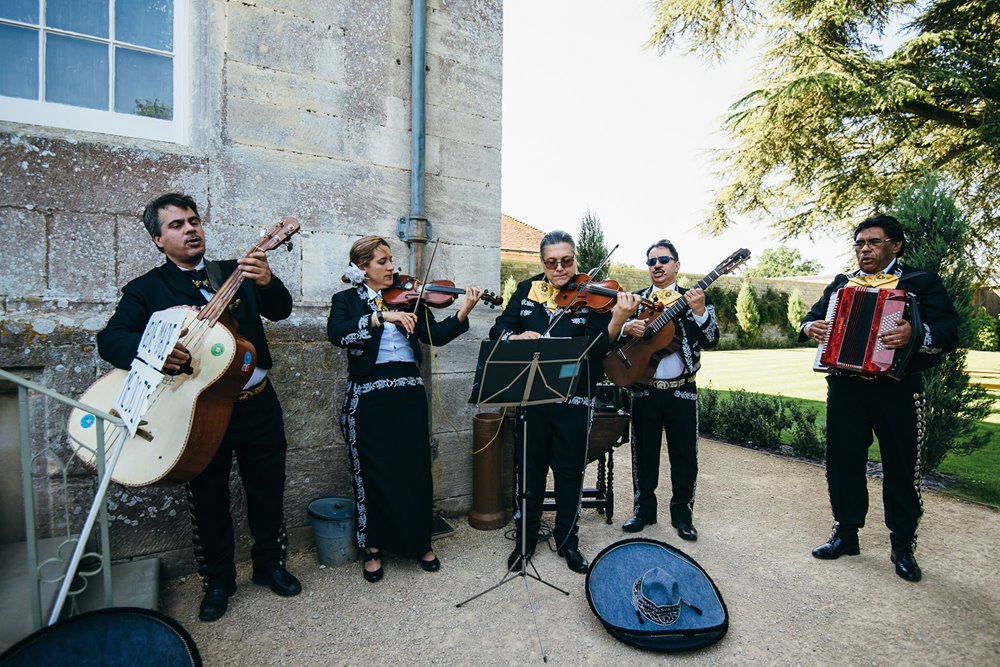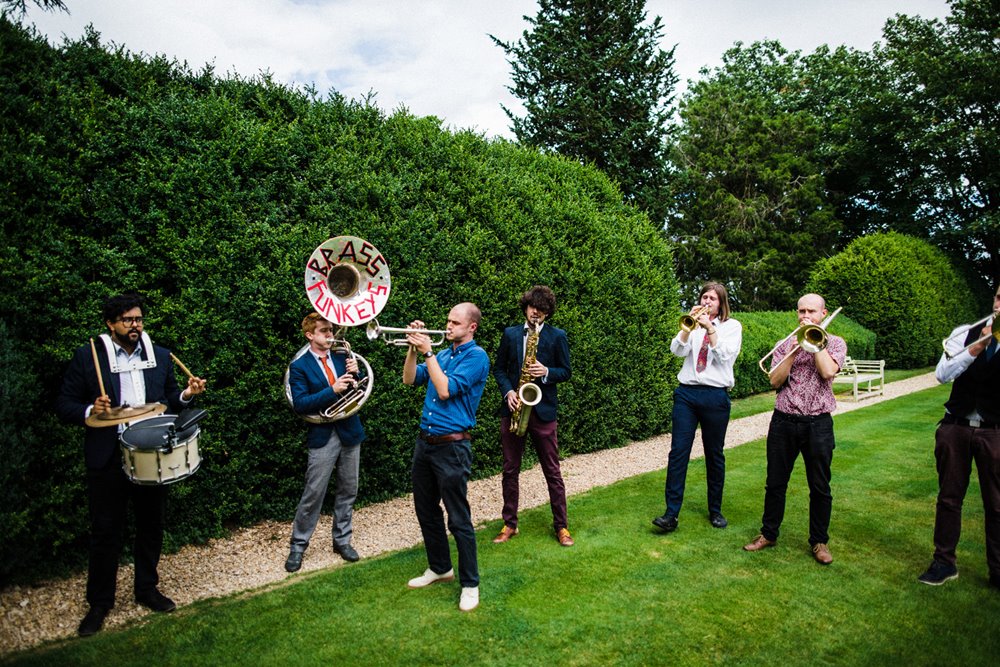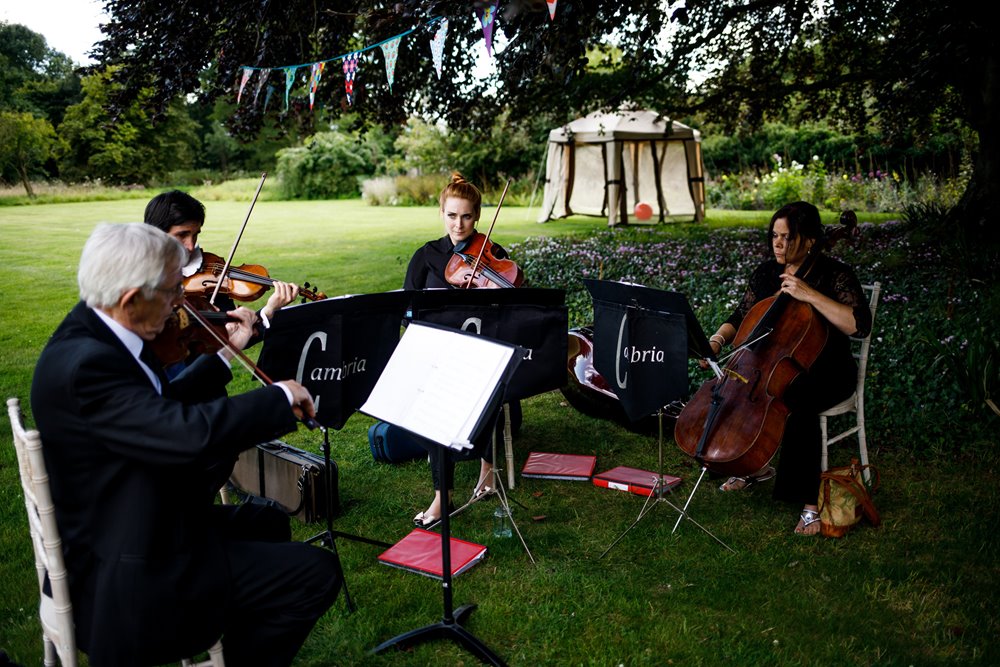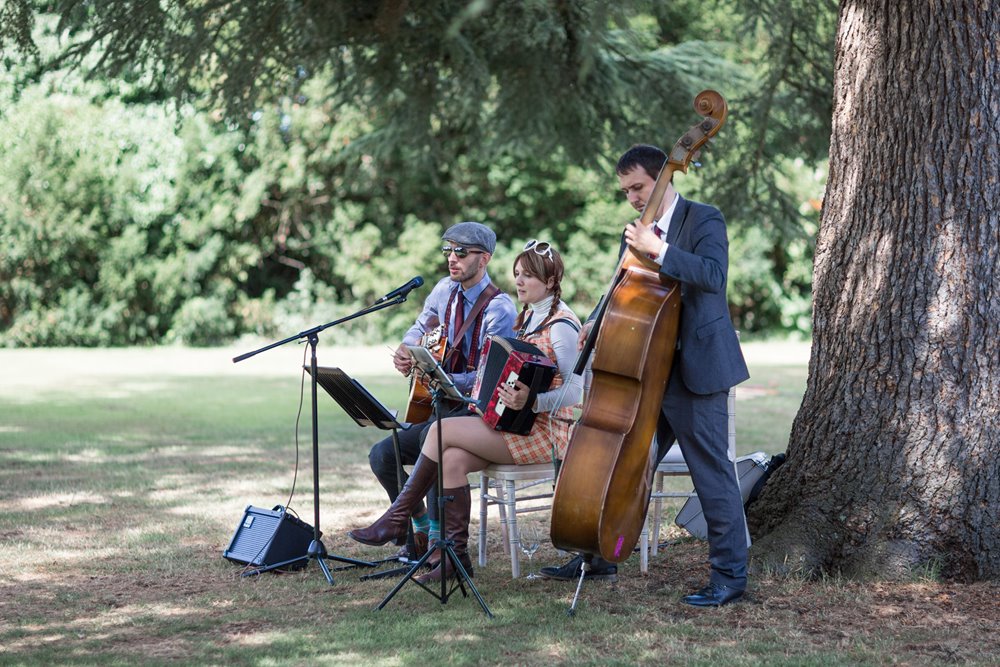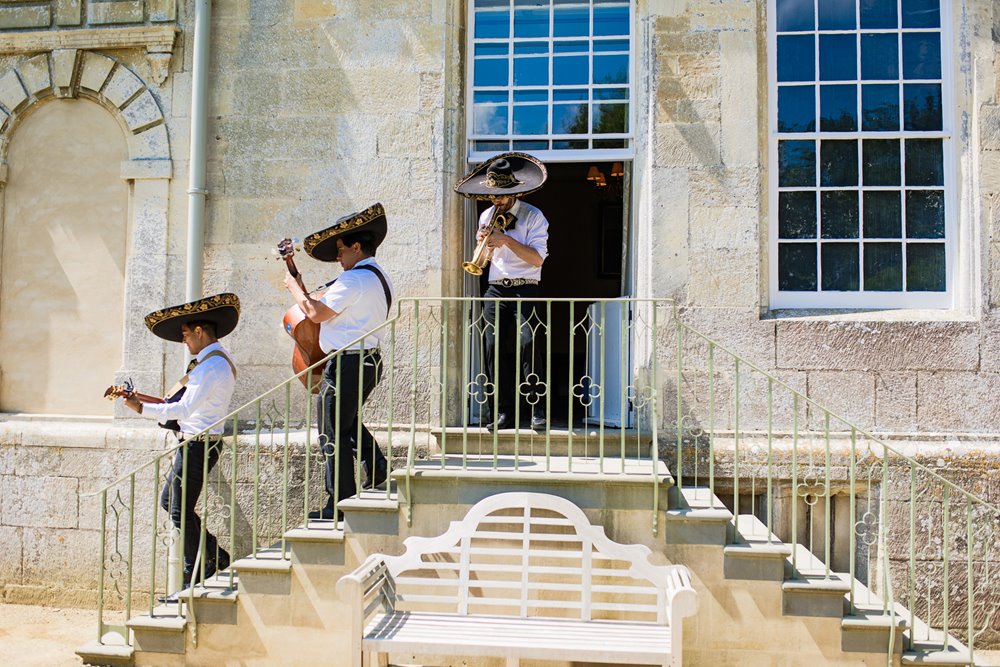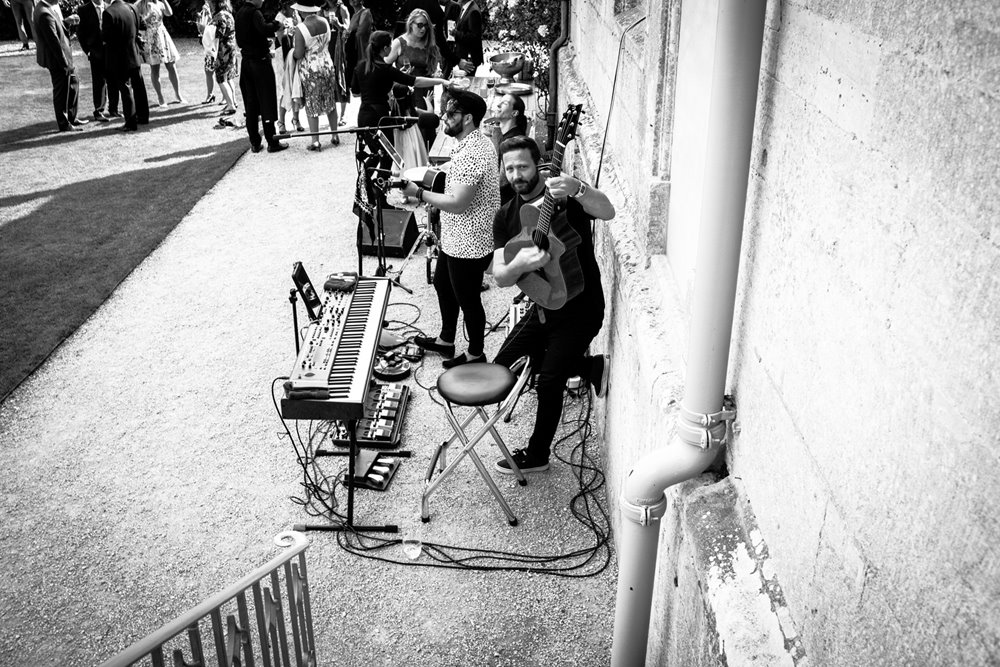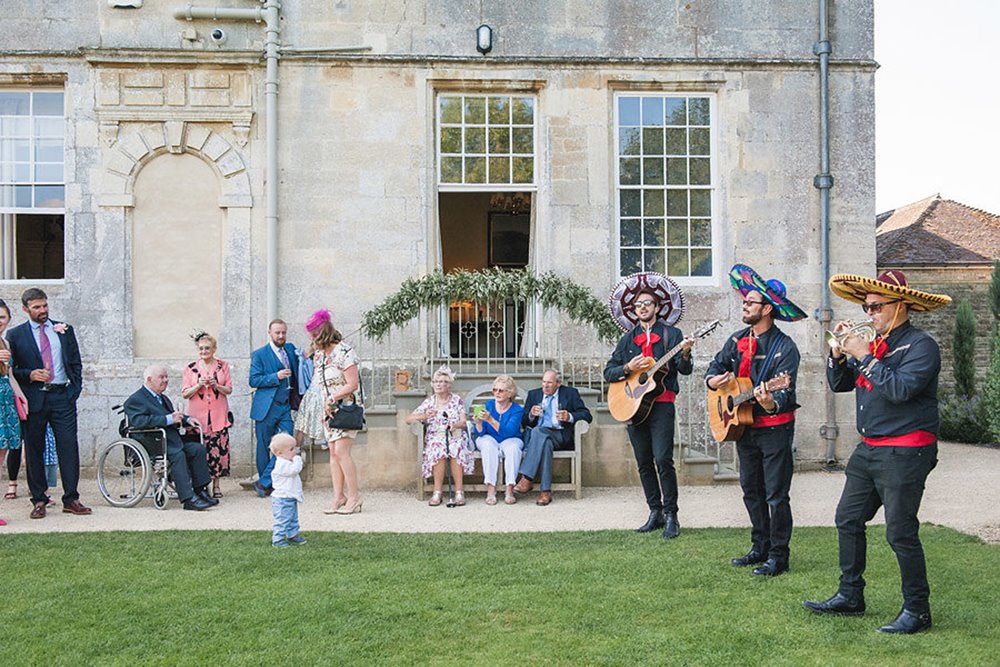 2) Alternative Canapés
We love canapés, don't get us wrong- we're also really good at them! But it's always fun to mix it up a little and throw in some other more unusual wedding food options.
What makes you sing inside when you bite into it? Serve it!
Bruschetta bars, oyster bars, crab sandwiches, ice cream bikes, street food stalls, waffle houses- Anything you can dream of eating is out there waiting for you to taste it.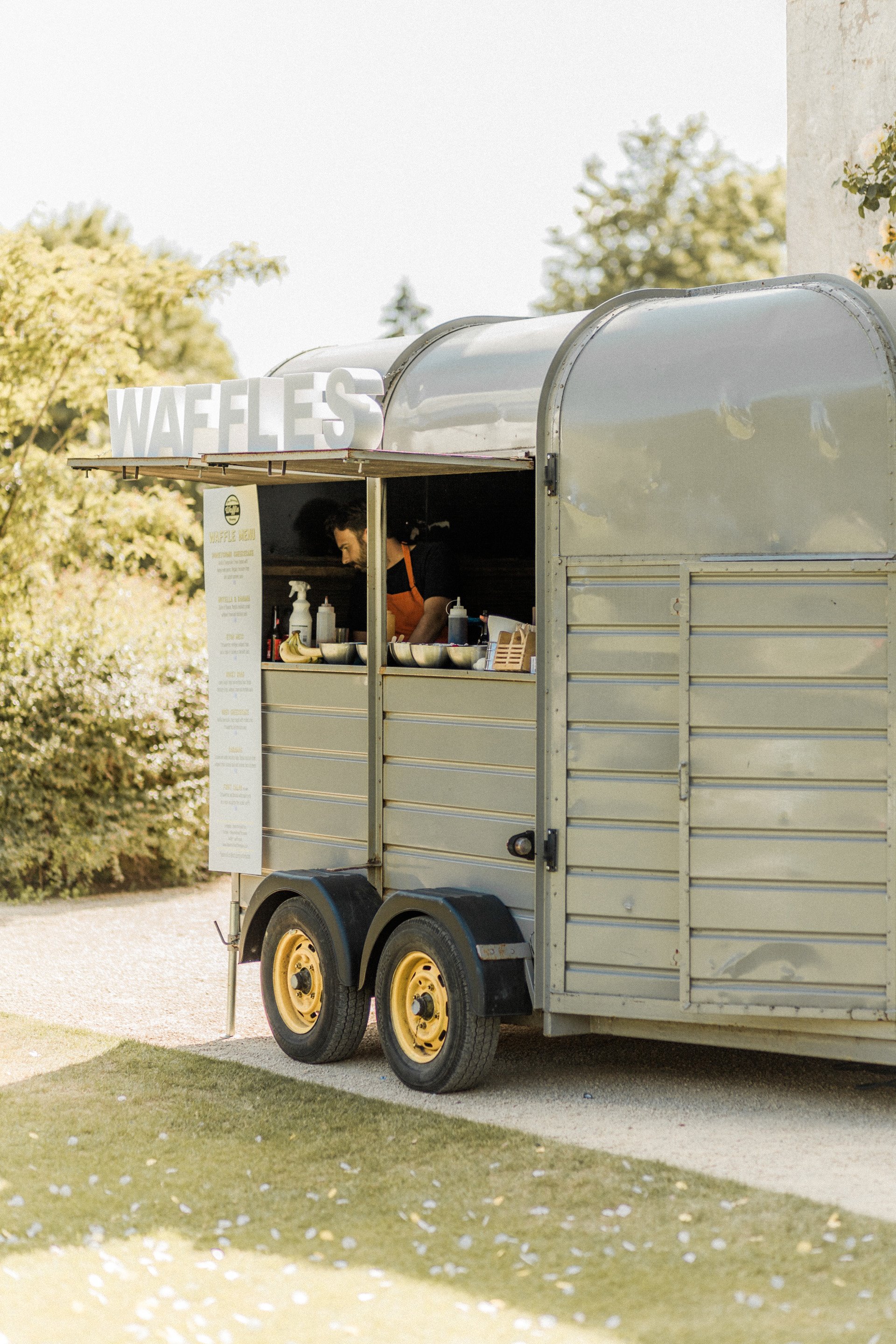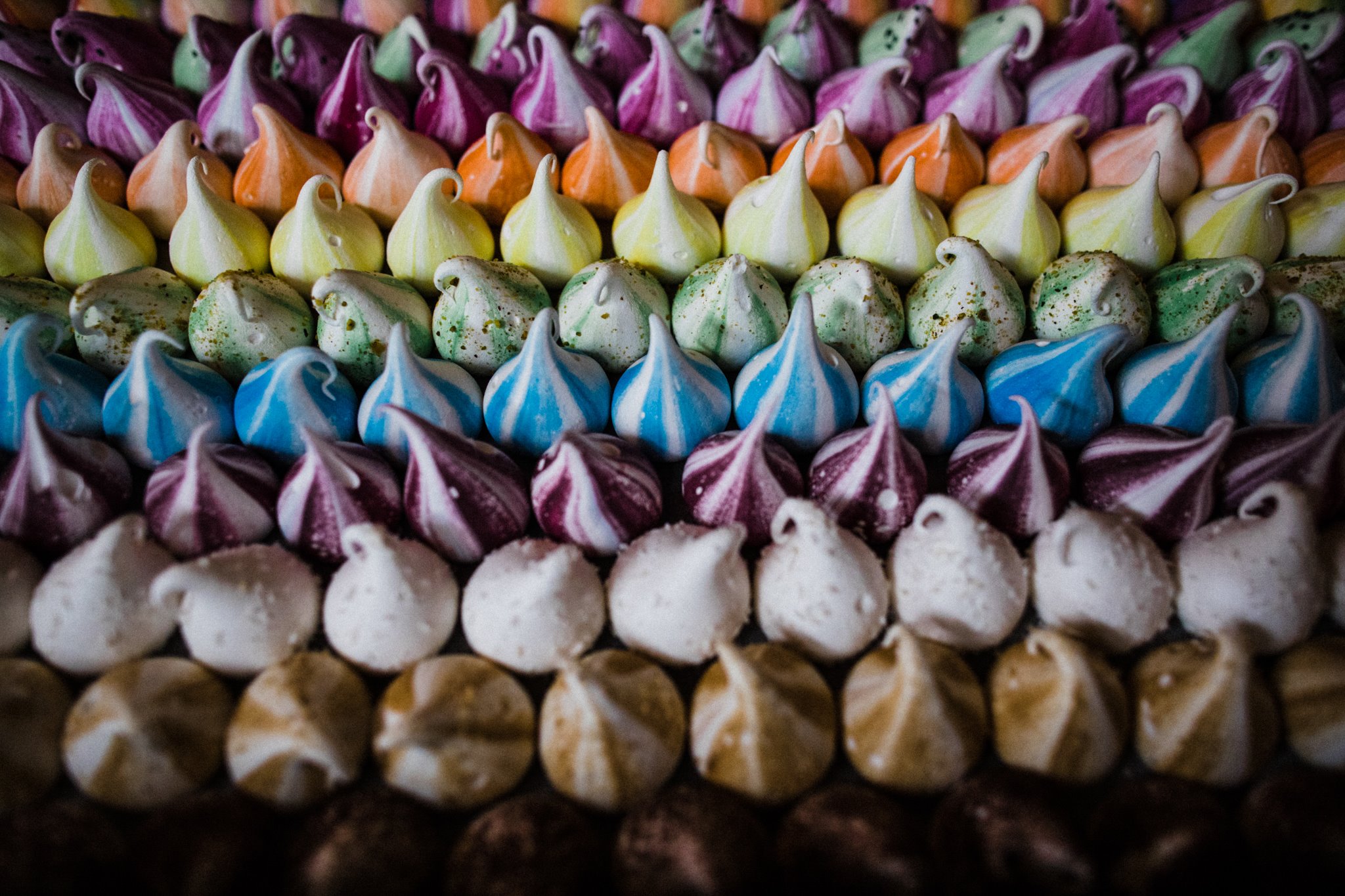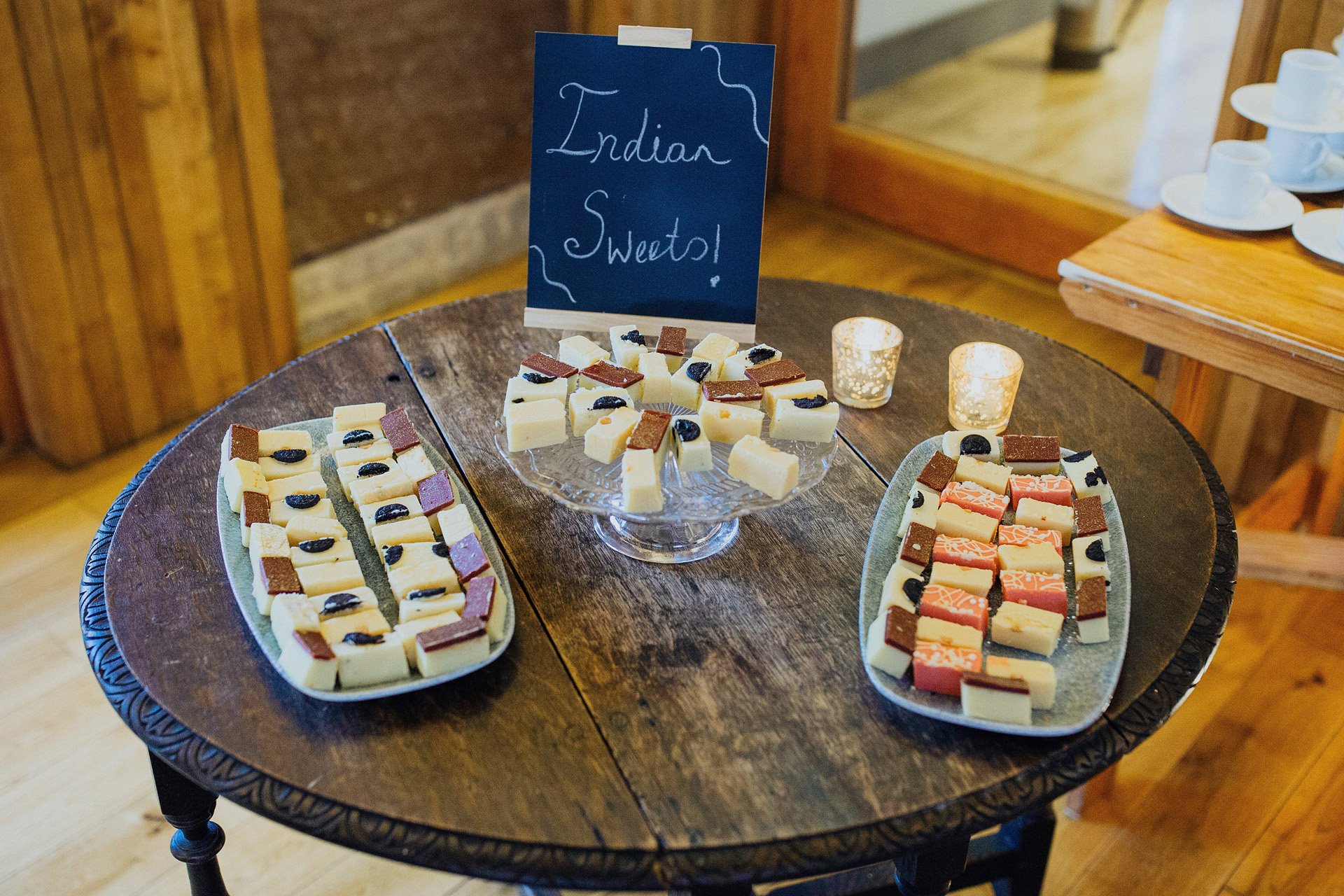 3) Different drinks
Gin Bars or Prosecco stations, we love both. We love gin bar bikes even more.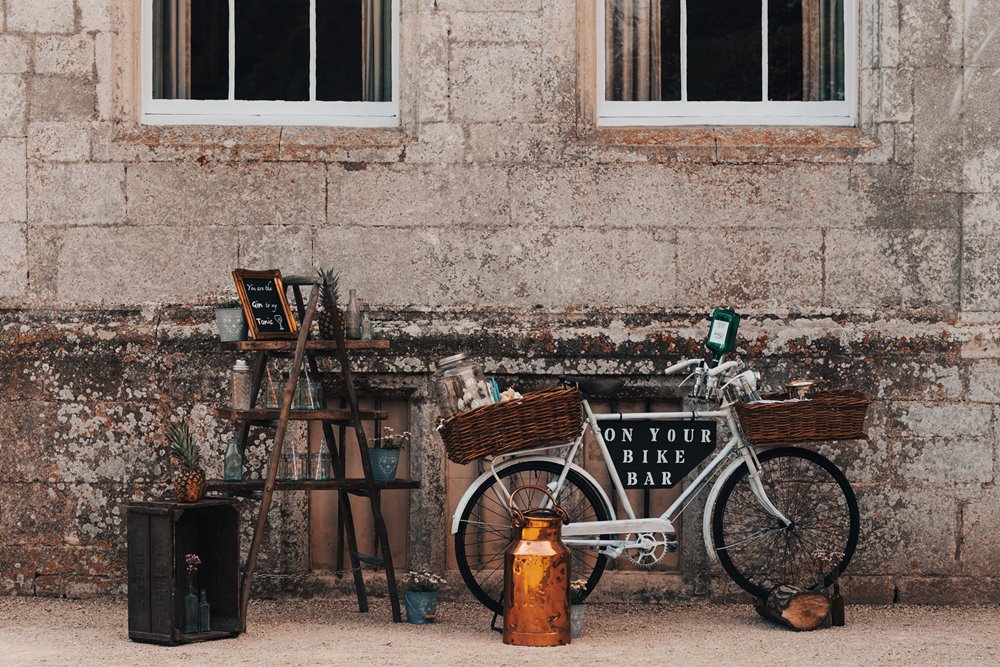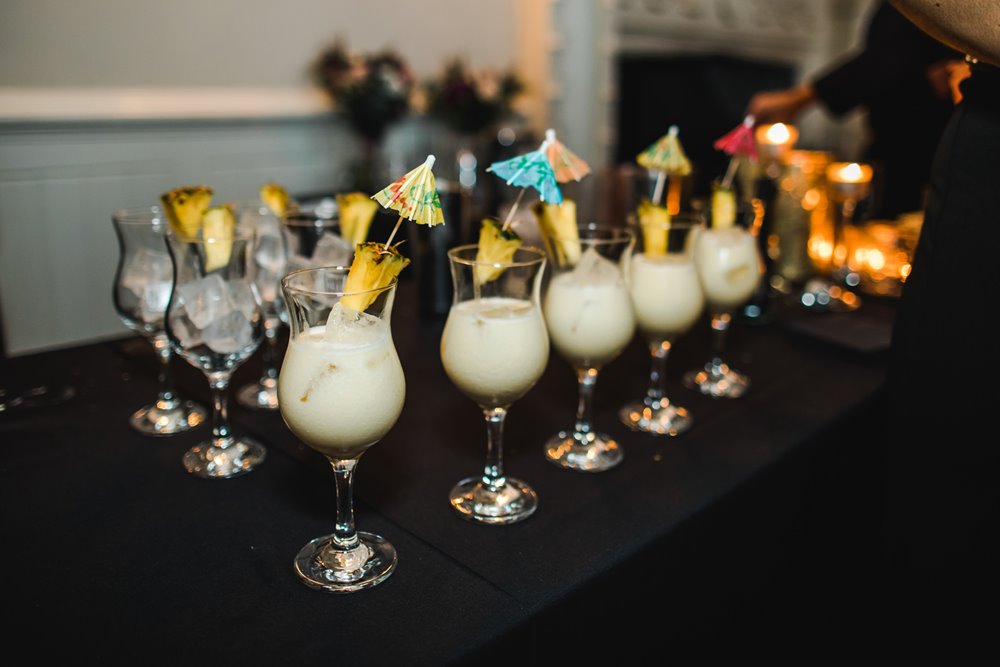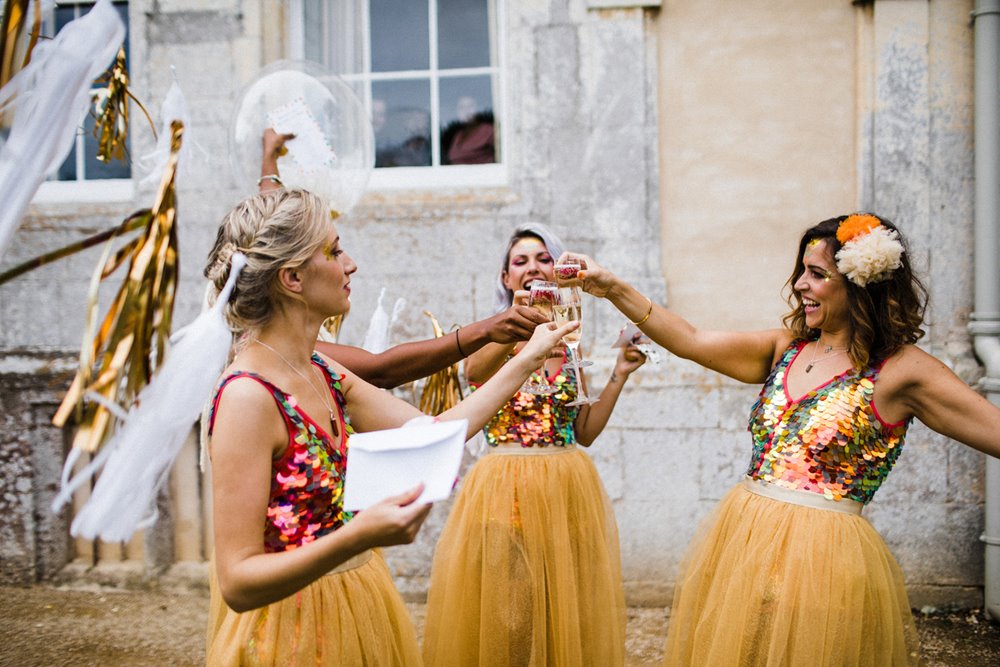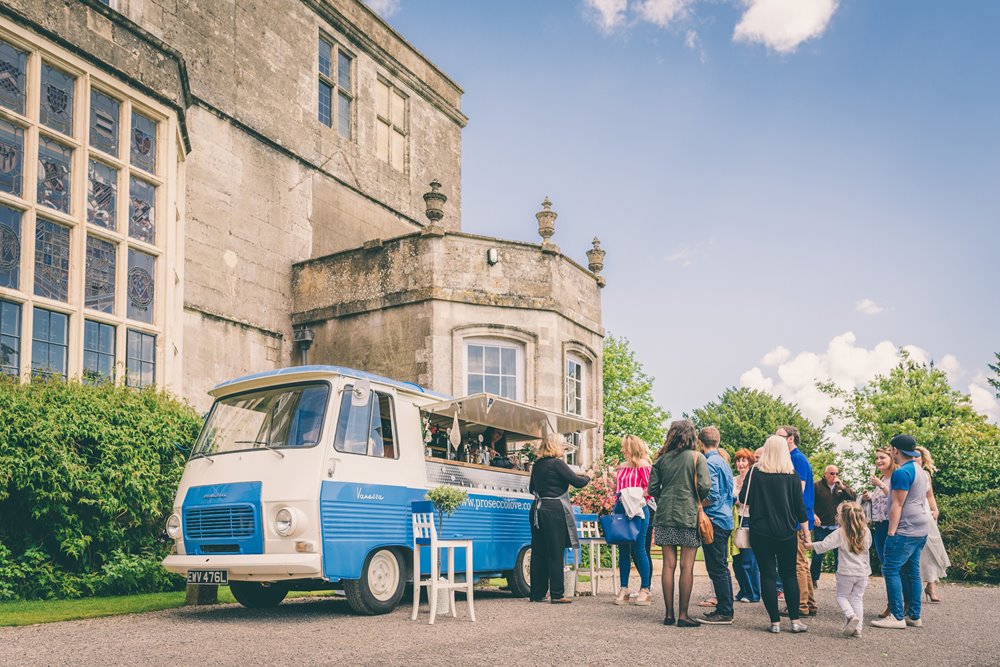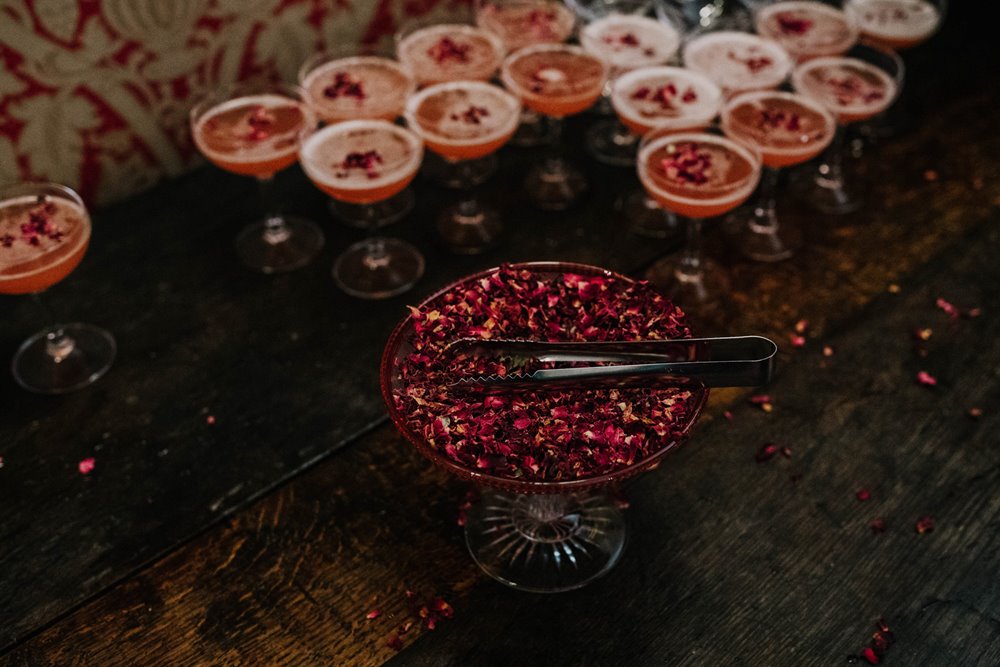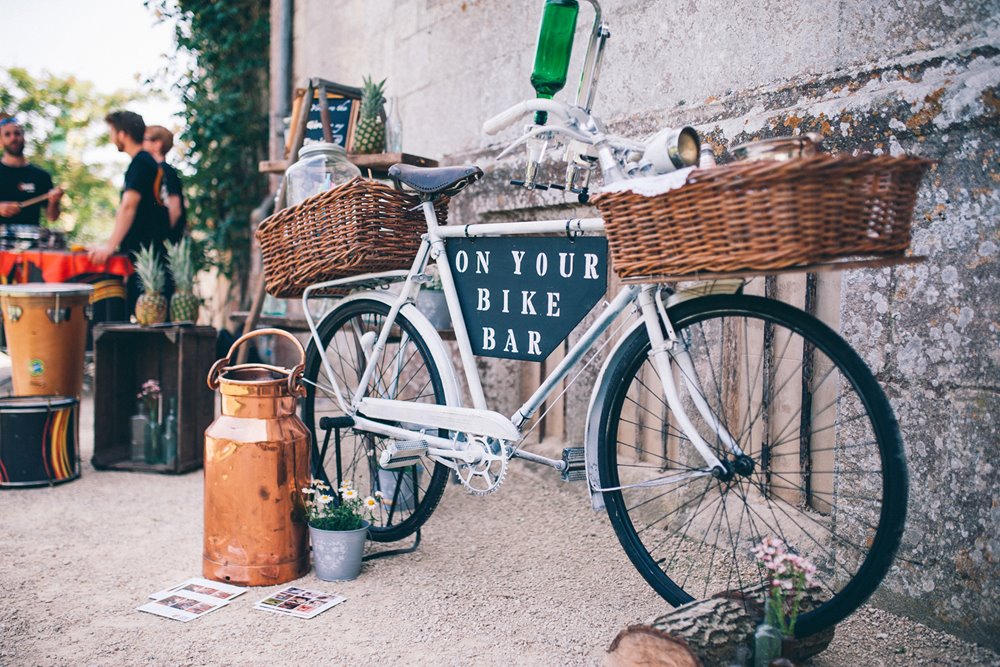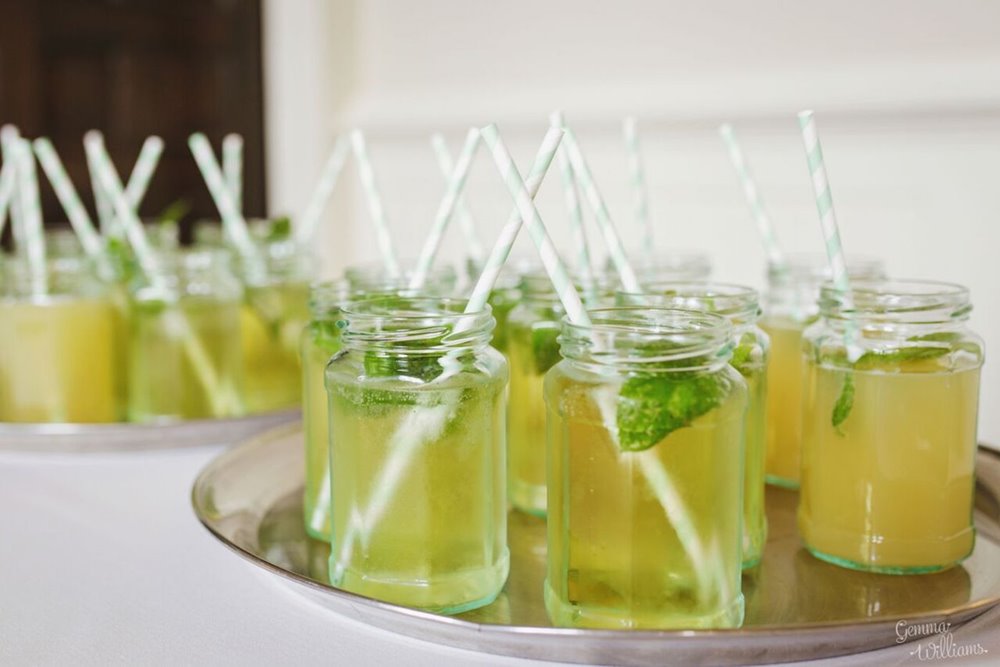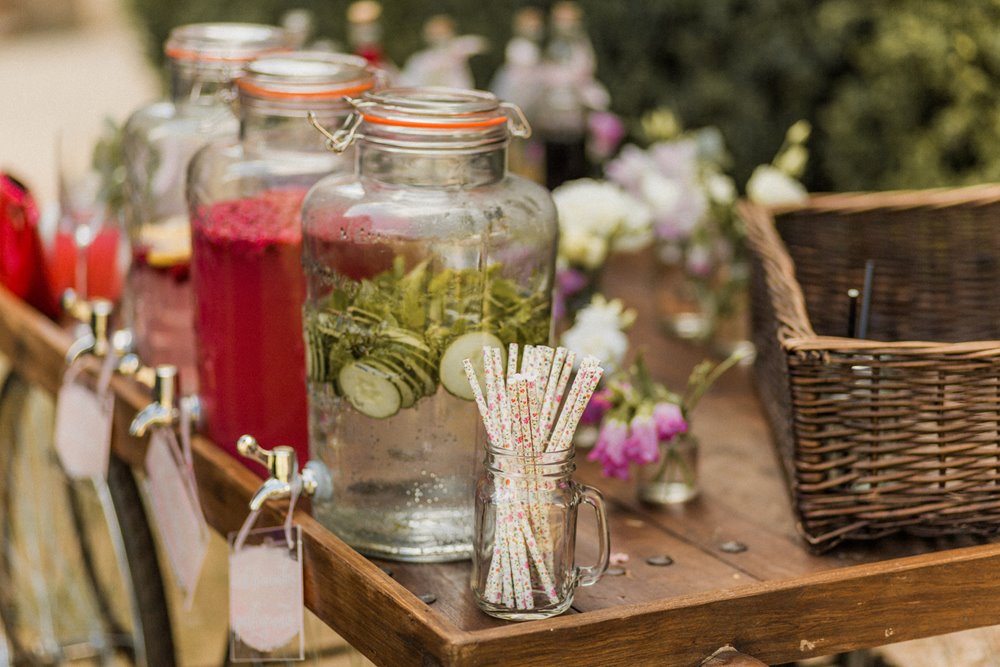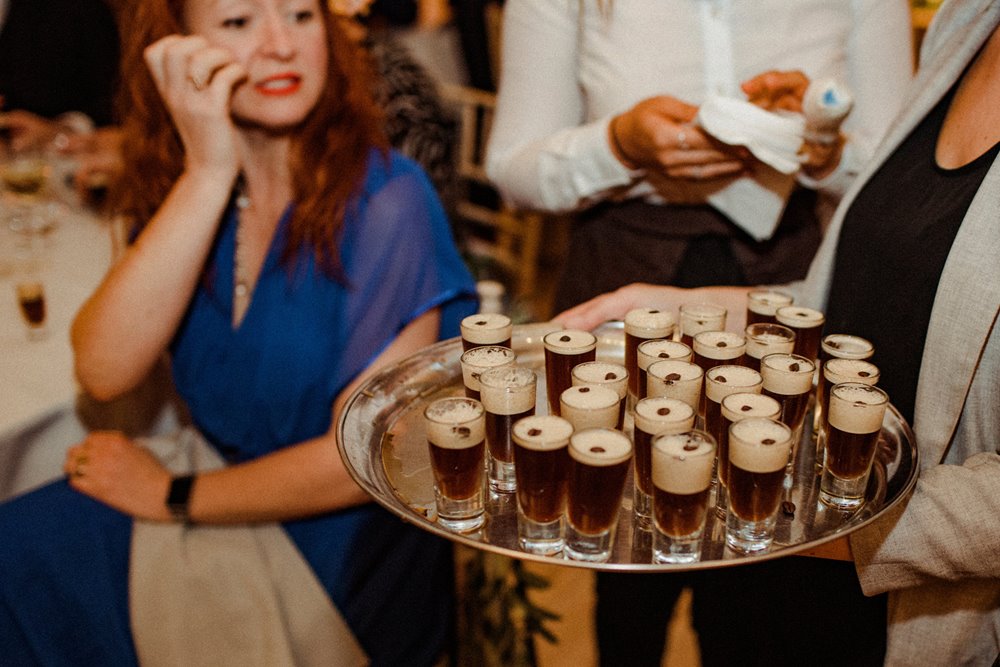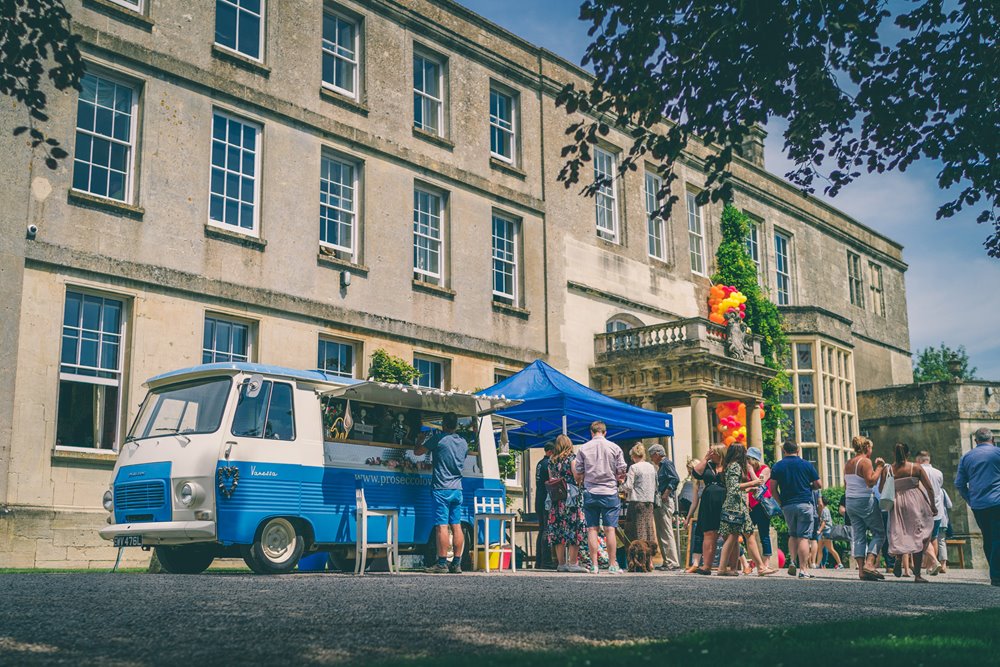 4) Signature Cocktails
We suggest no more than two different drink options (with a soft drink option too) during your drinks reception to avoid waste. Remember there's no bar in the house so everything is pre-ordered. Adding some bottles of beer into your package will keep everyone happy.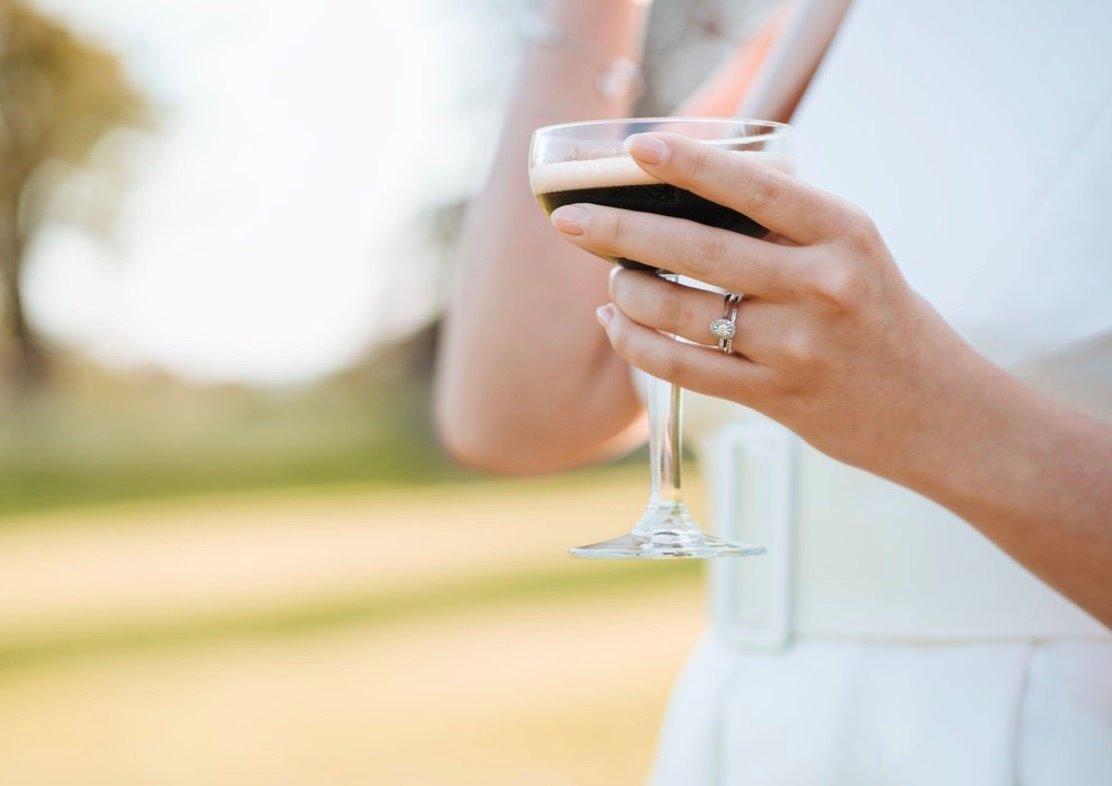 5) Artist in residence
A live artist is a wonderful touch, it's mesmerising to watch and guests will all walk away with caricatures, quick sketches or little water colours to take home as a keep sake – A creative and far less wasteful alternative to wedding favours!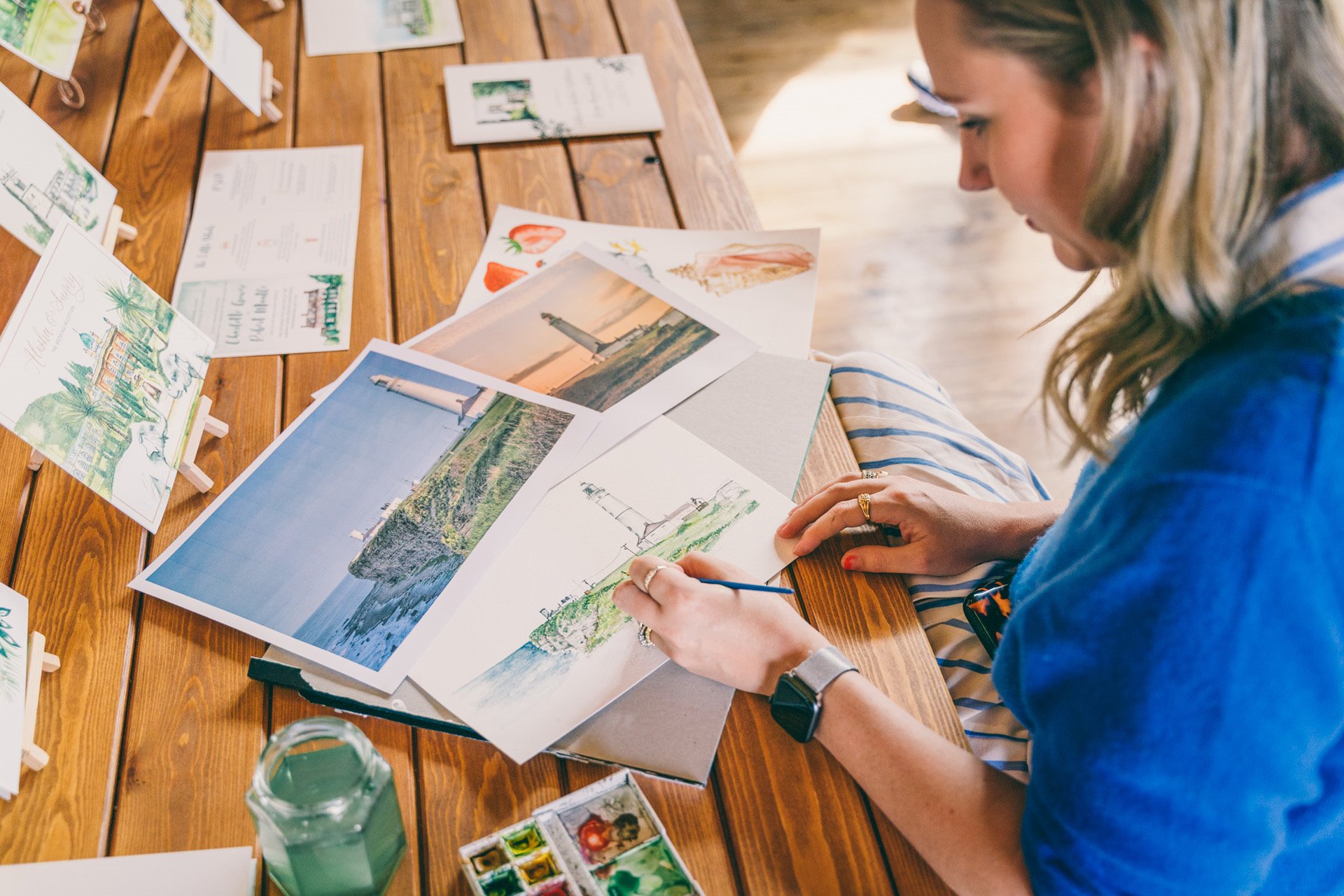 6) Walkabout performers
It's the interaction and element of surprise that's key here- Get guests playing with Magicians, circus acts, singing waiters or street style theatre performers, all of these types of acts have all been brilliantly received by wedding guests here, and we have lots to browse in our preferred suppliers section.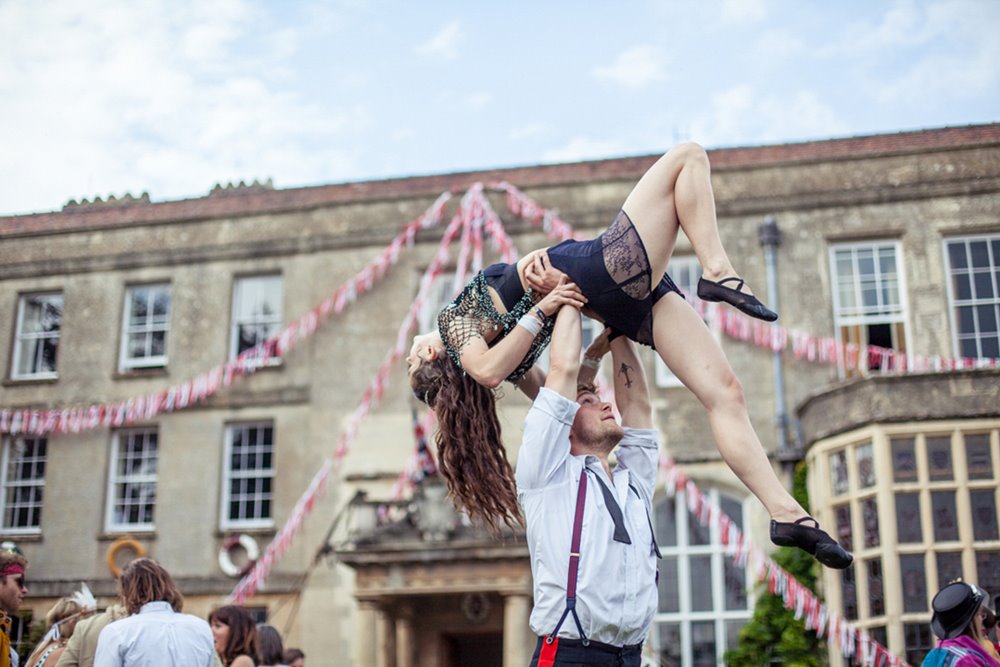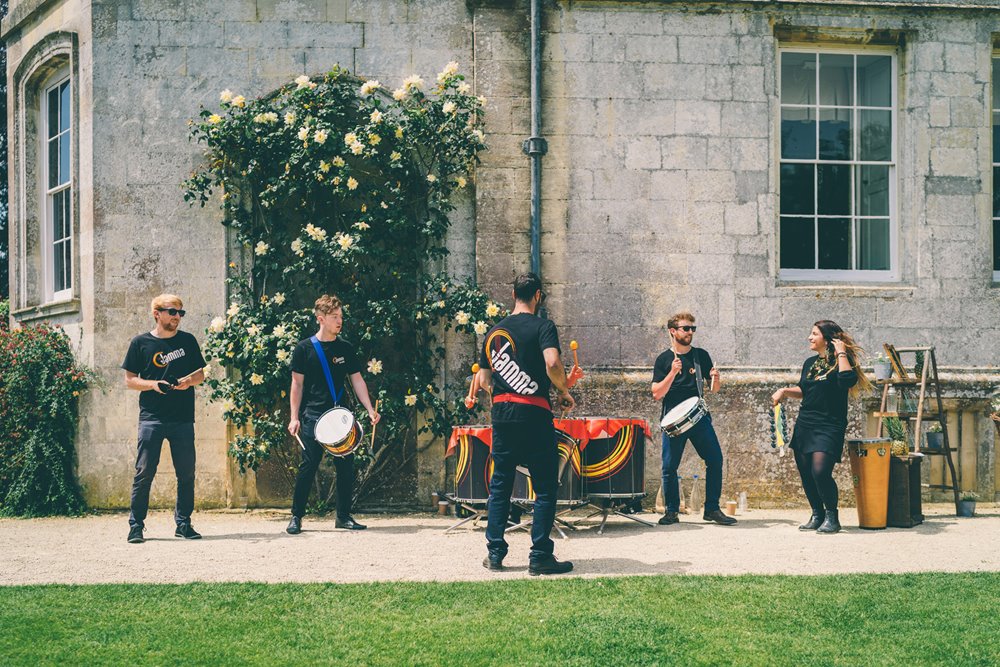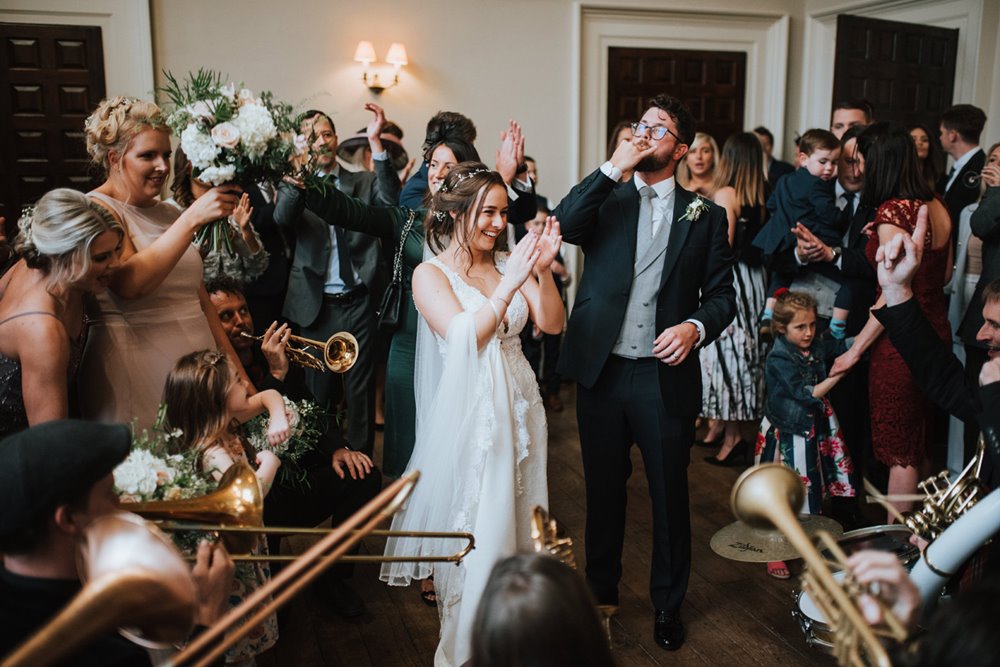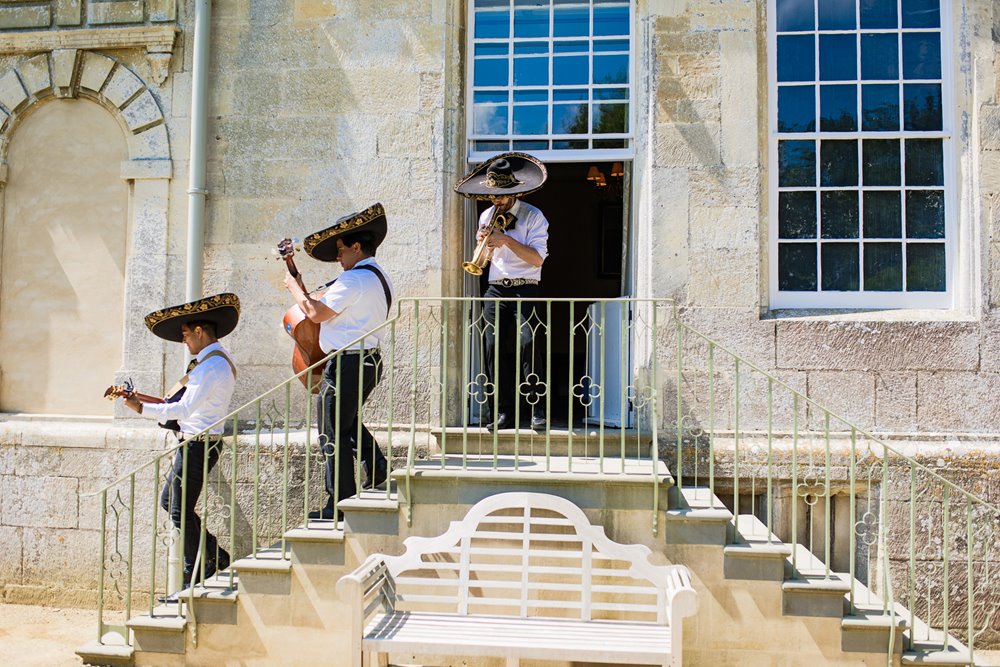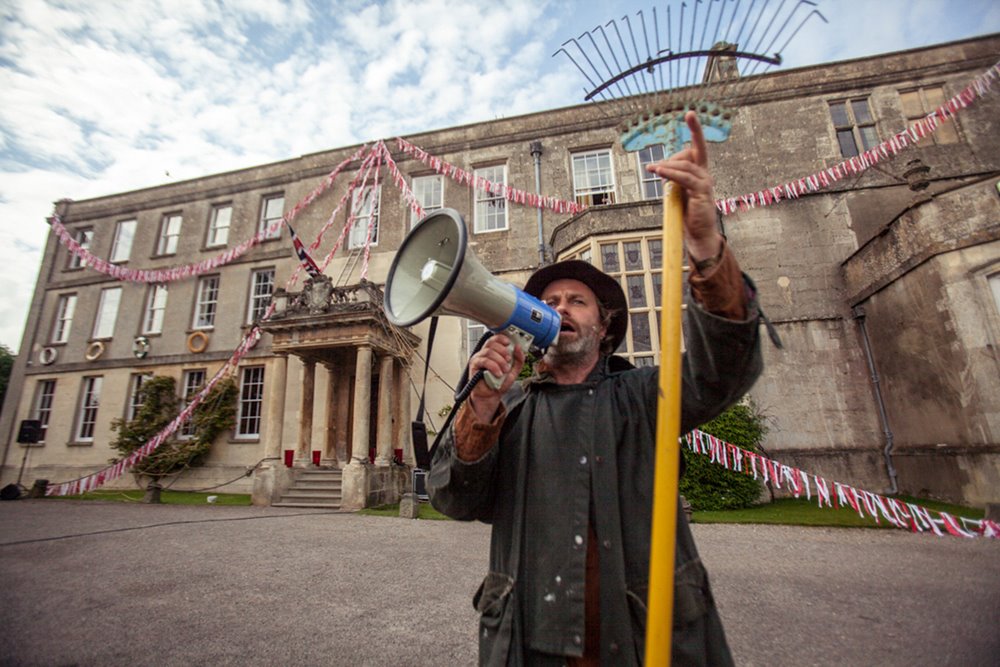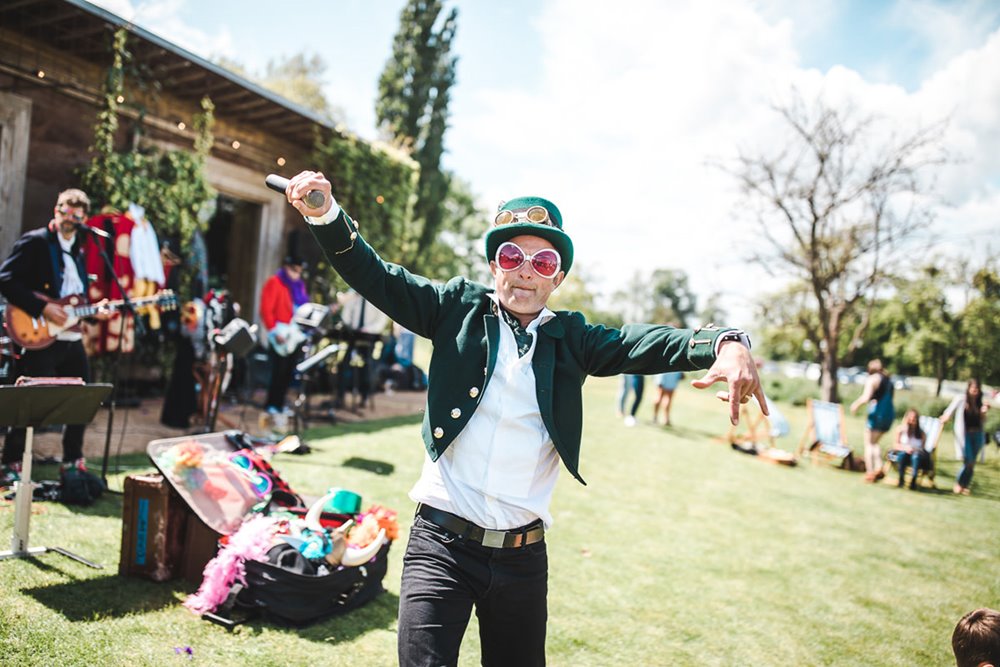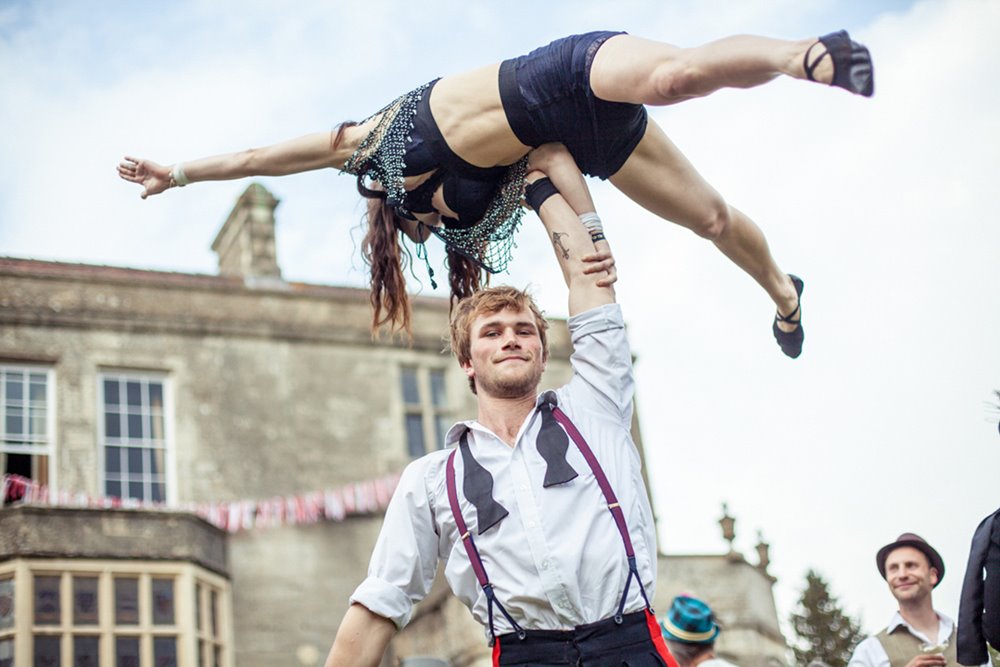 7) Chill out & pose
chill out areas of all kinds are always popular- under the cedar tree just add simple benches with bubbles and boxes of accessories or other fun little activities. Or take it up a notch with a Shisha tent, lounge furniture and rugs, and maybe some delicious mint tea, a cup of chai or delightful little homemade biscuits to nibble.
Photo booths and other interactive areas like magic mirrors are so much fun for groups of guests dressed to impress...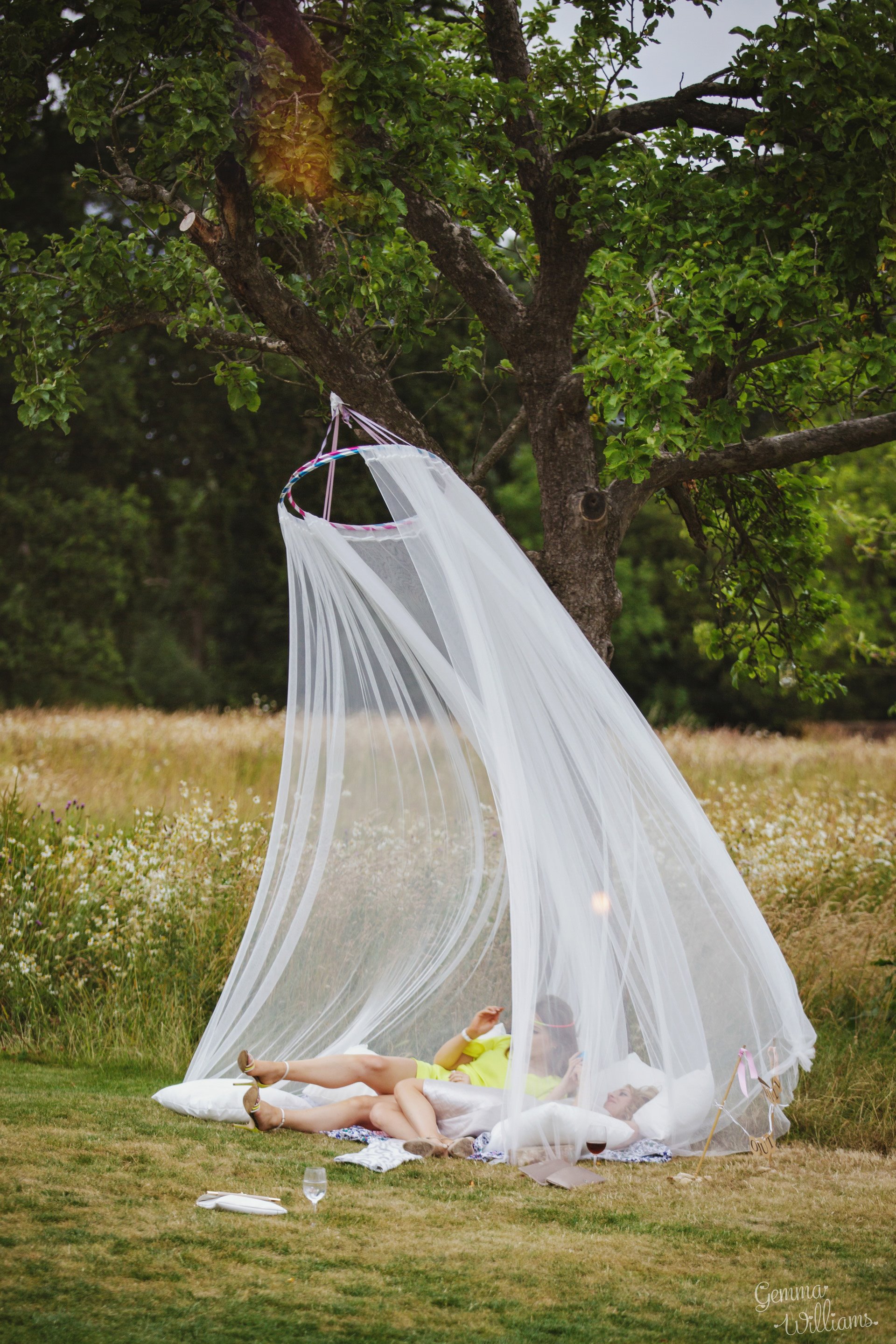 8) Kids play tents
You can spend hours dreaming up perfect little nooks in tipis and bell tents with dress up boxes and puzzles and fun... Pitch up and play are also on hand here to keep the little ones entertained and looked after all day!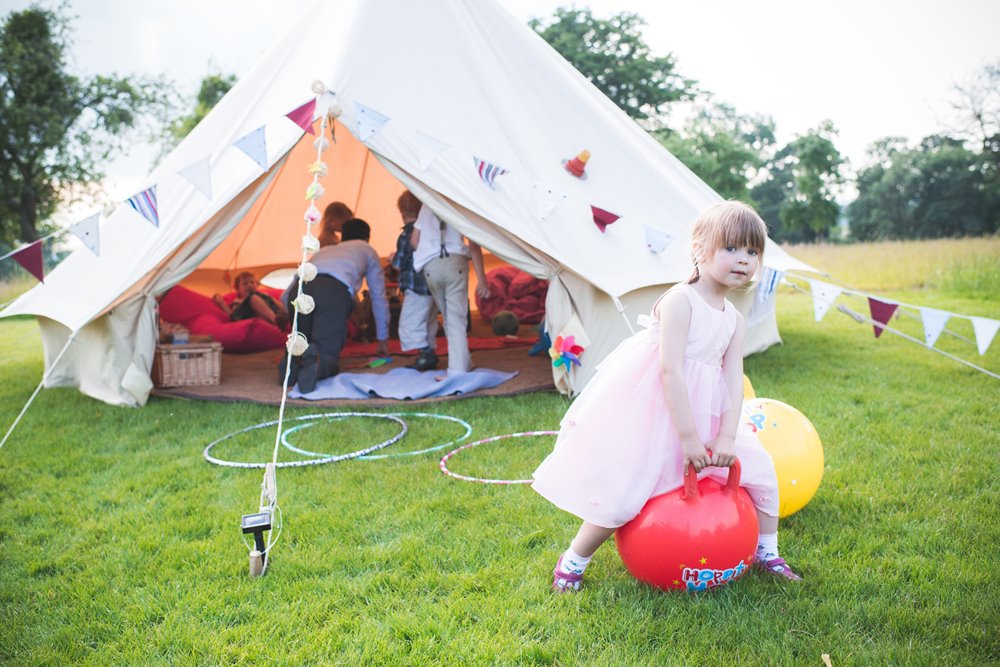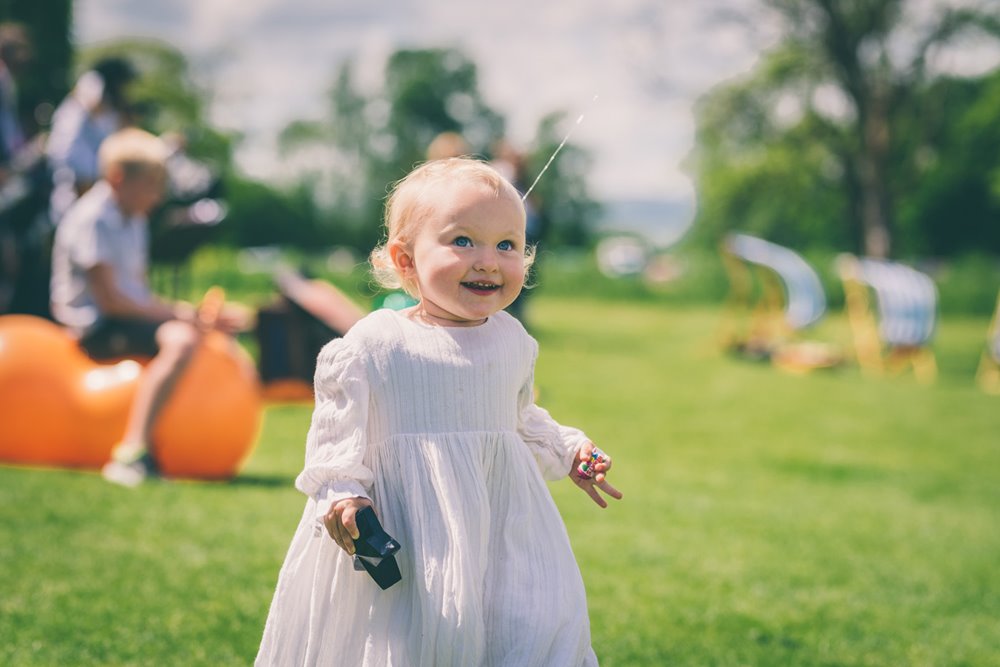 9) Treasure or tour
A walking history of the house - booklets with pictures of historic bits in the house people can wander around and find. You make this even more fun by turning it into a treasure hunt or scavenger hunt with a map or tick list and hidden prizes.
10) Garden games
Old style funfair games add a lovely pop of colour as well as lots of fun. Other popular games are always things like croquet, cricket, badminton, boules, tug of war and giant jenga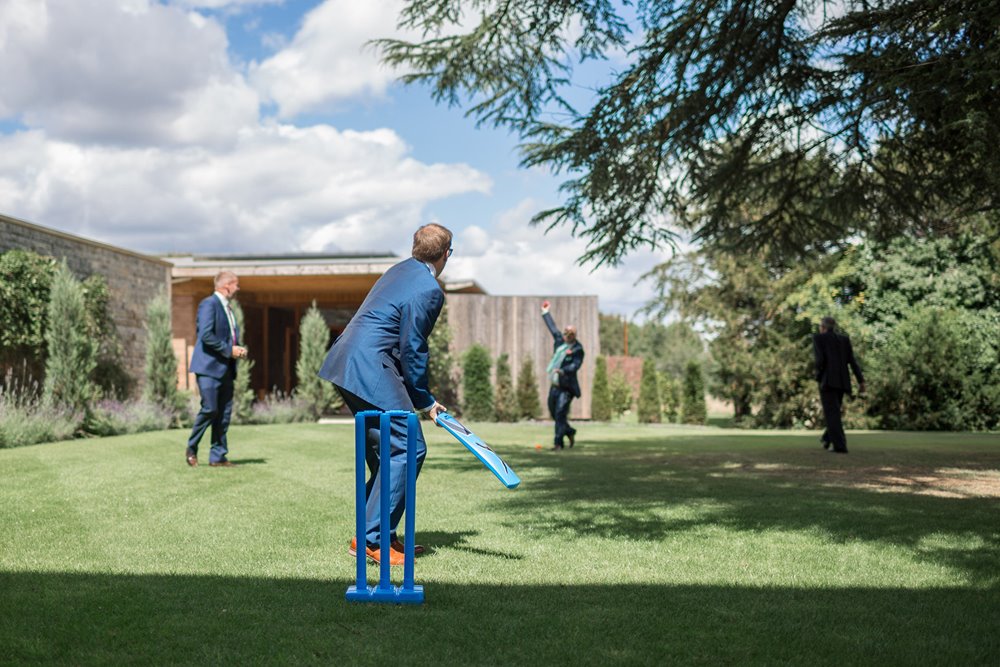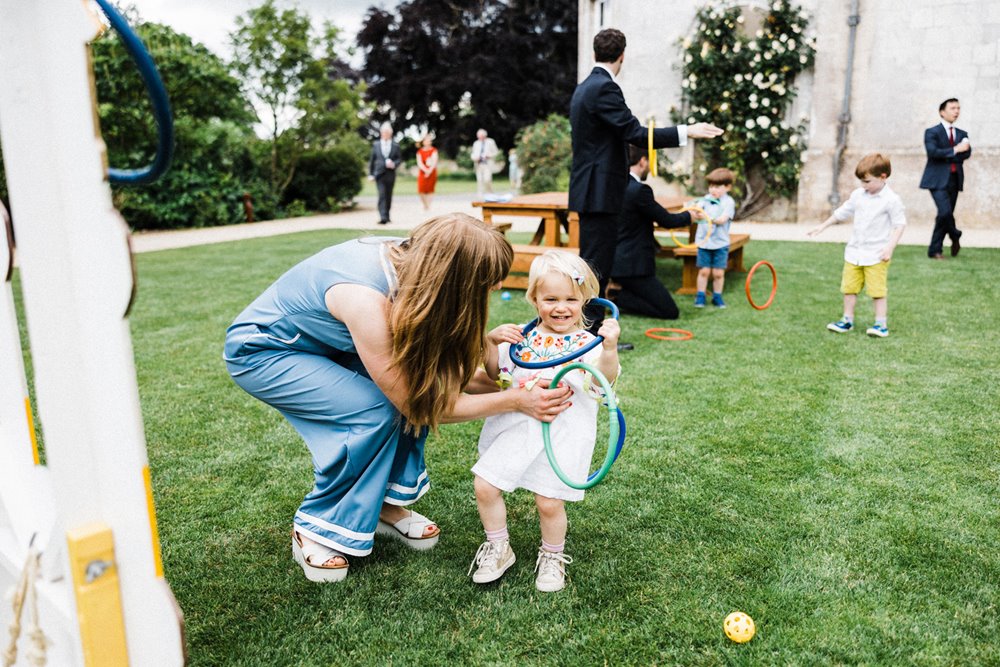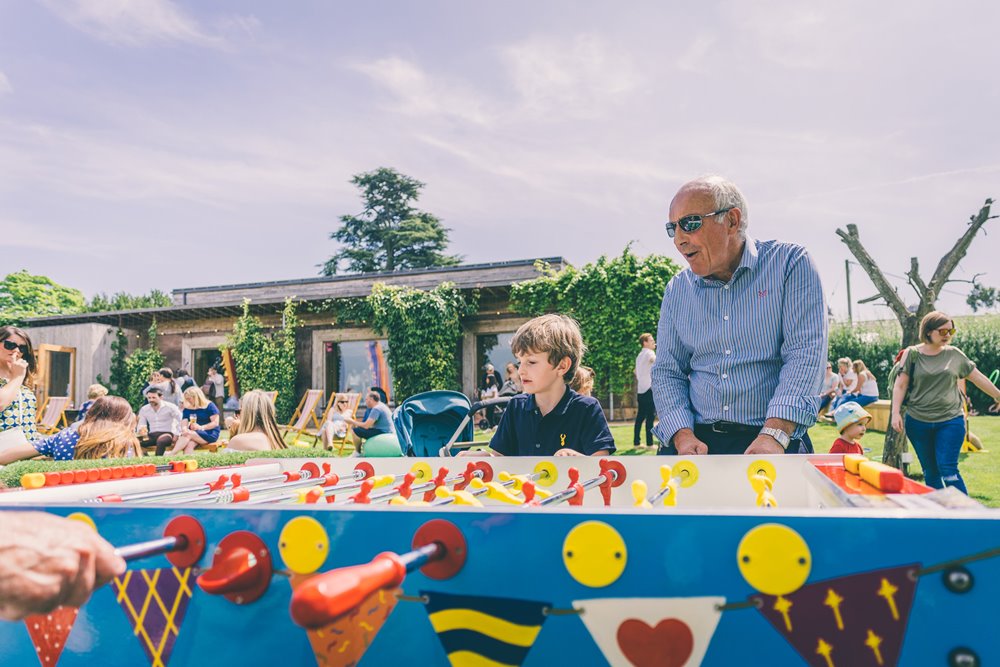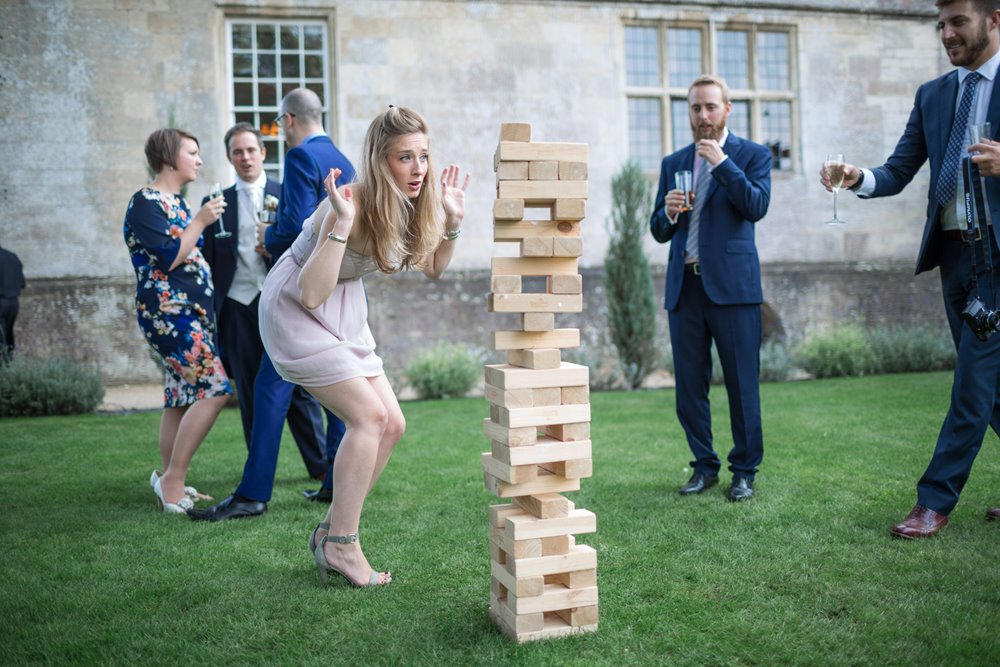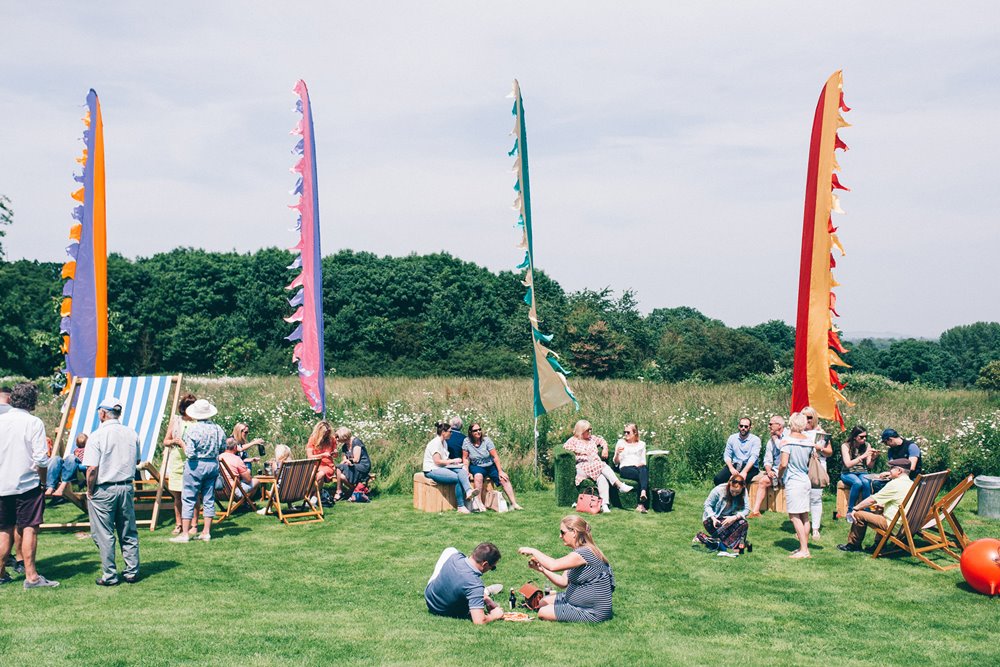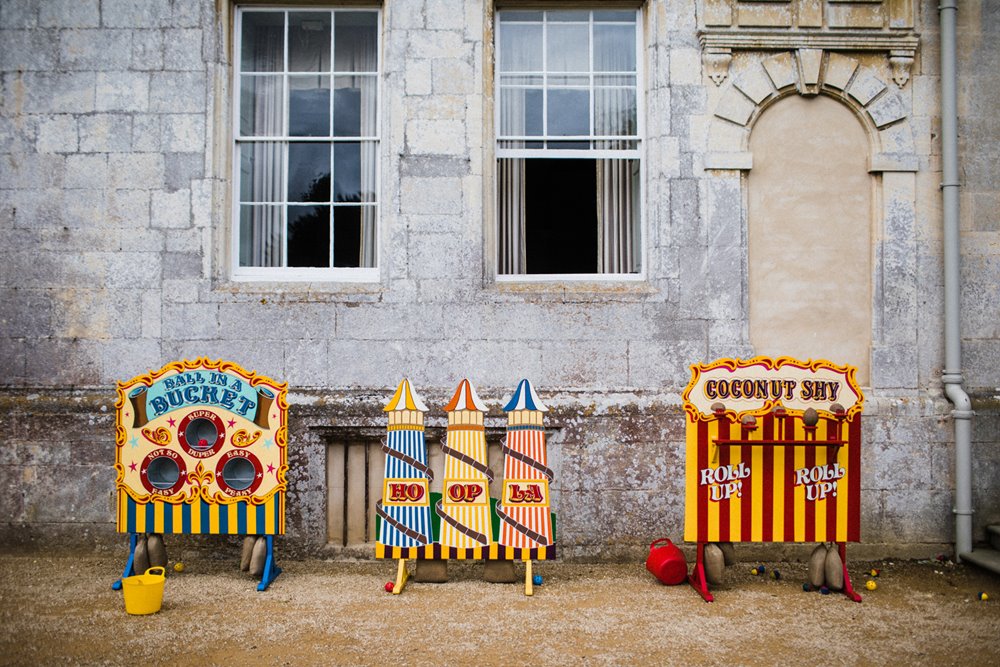 We love it more than anything when couples come up with new and different wedding ideas for us to bring to life- if you've got something different up your sleeve don't be afraid to pick up the phone or drop us a line, we'd love to co-create it with you!


The possibilities are endless.
Big love,
Team E xx
Related reading